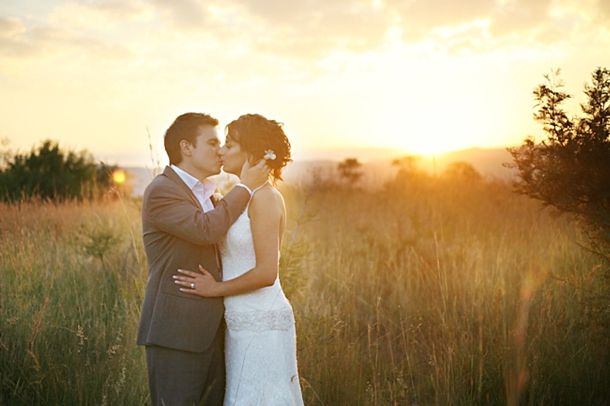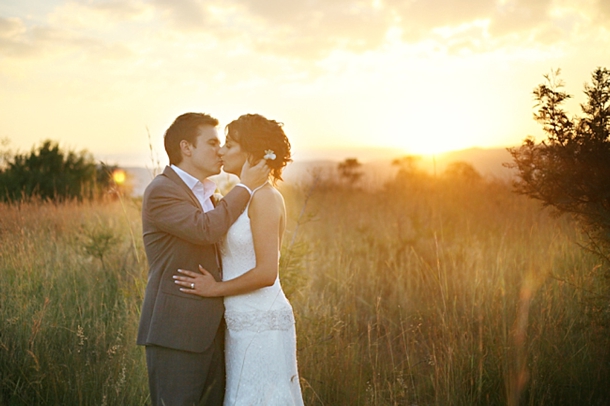 Today's wedding is special to me in so many ways. First of all, the bride and groom happen to be dear friends – Claire is another of my Minerva girls, from our time at varsity. She's one of the most strikingly beautiful women I know, and she also happens to be lovely and whip smart – someone whose opinion I really value. She and Andrew returned to SA from their home in Singapore for their Pilanesberg wedding (I was also lucky enough to attend), which was seriously so much fun. I think one of the things that really struck me was how well it flowed – from the ceremony looking out over the breathtaking African bush (so much in the wild, in fact, that we had rangers patrolling the perimeter with guns throughout) and the sundowners which followed (such a wow moment), to the canapés on the lawn, to dinner and speeches and then a long session on the dancefloor, everyone was moved on quickly and unobtrusively, and it really contributed to the success of the day I thought. Another thing was the entertainment – they had a choir for the ceremony, bagpipers and a drummer throughout (including the dancefloor!) and a sax player for the reception. The pipe and drum were from Transvaal Scottish, which was my grandpa's regiment in WW2, and since I inherited my love of the wild from him too, it was particularly special for me. So all in all, one of my all-time-favourite weddings! Andrea Carlyle was there to take the gorgeous pics (and to listen to my friends and I talk nonsense in the jeep while we chased a lion sighting on the way to the reception!). And stay tuned, because in a very short while I'll be sharing Claire and Andrew's video (with a very brief spot-the-Gaby cameo appearance from me!).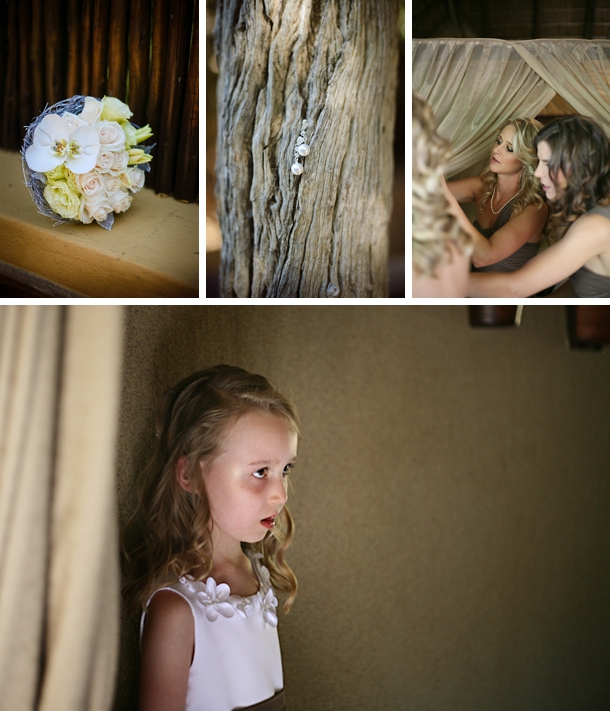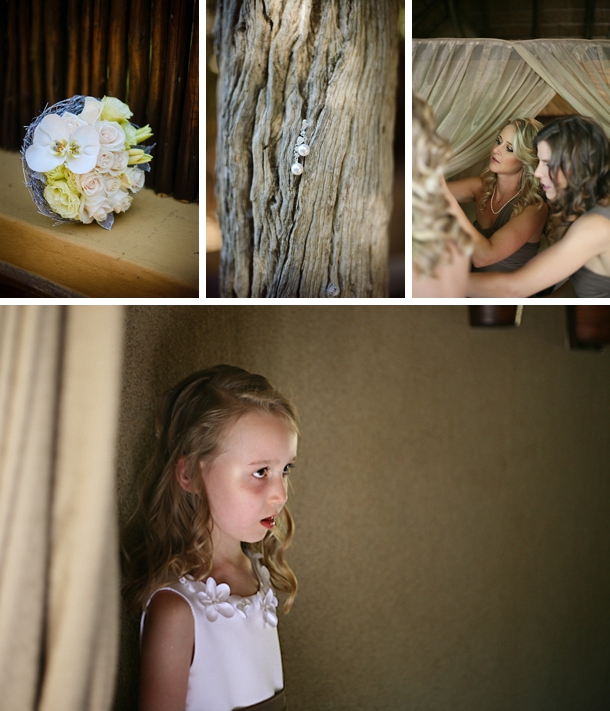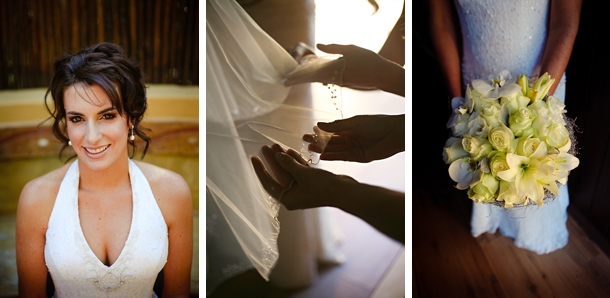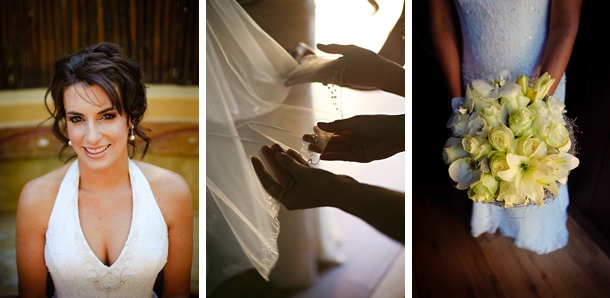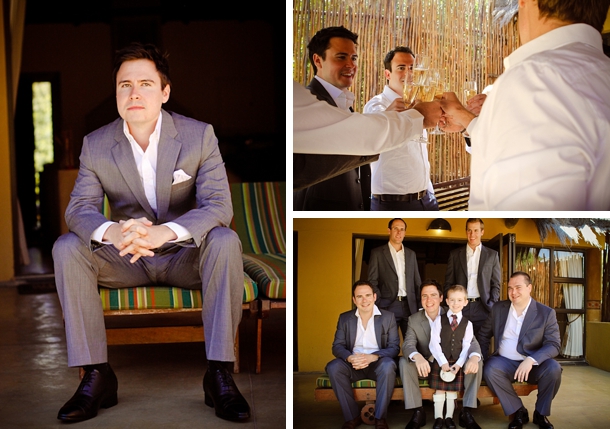 From the lovely Claire:
I met Andrew at work – we were both contractors and started flirting over the coffee machine at work. [Gaby: Claire's not telling you how long she made Andrew wait for a date – he told the story brilliantly at the wedding – but he got his girl in the end!]
One day he took me to tea at the Ritz in London and disappeared to the bathroom – a waitress then came to me and asked me to follow her. She led me into a hotel room where he had candles, champagne and flowers, and he went down on one knee and proposed!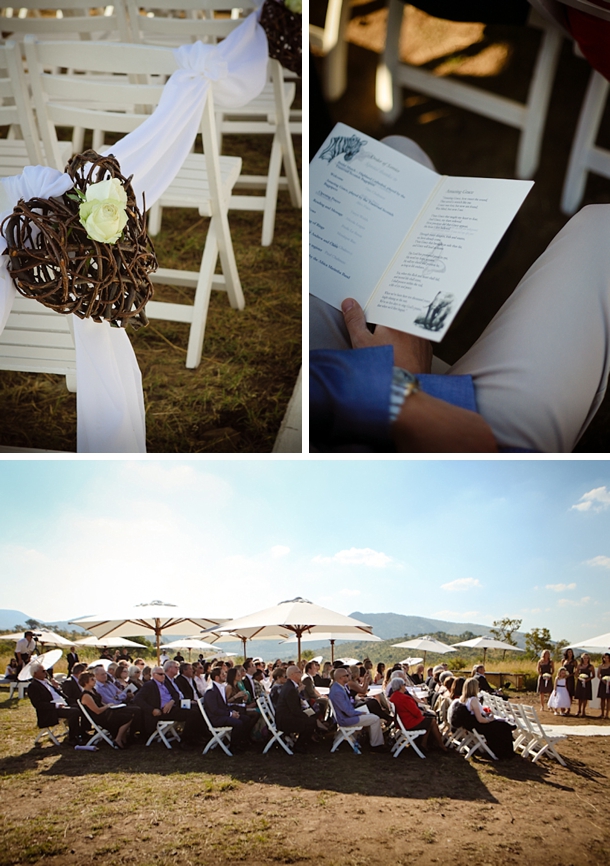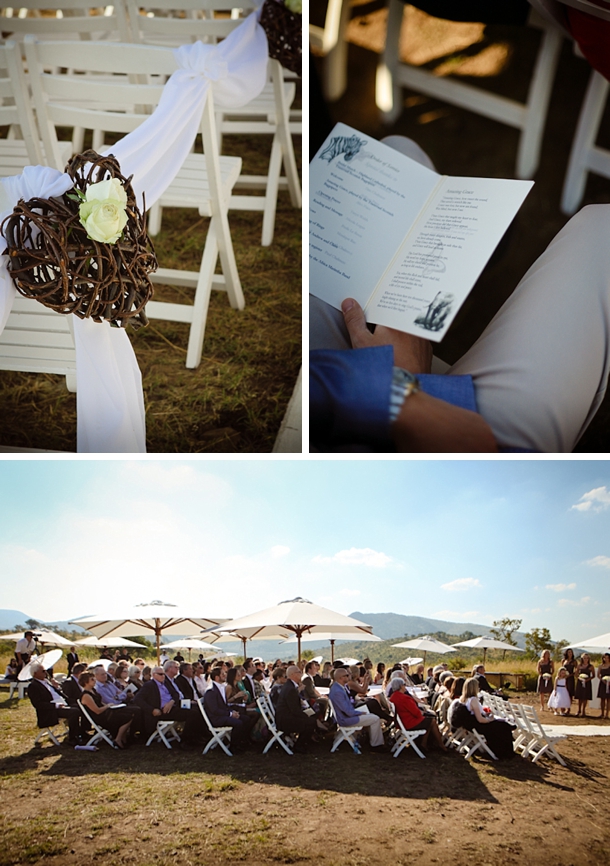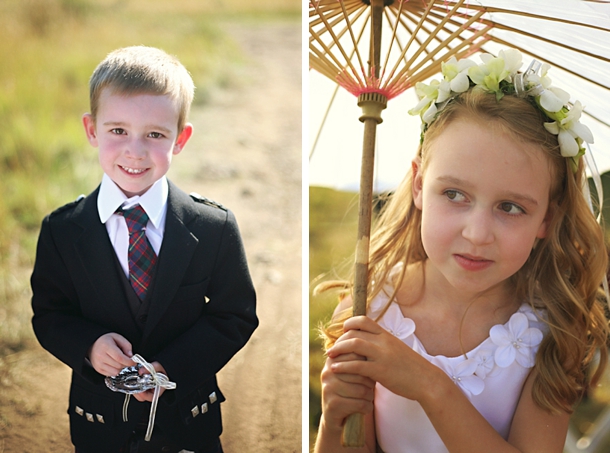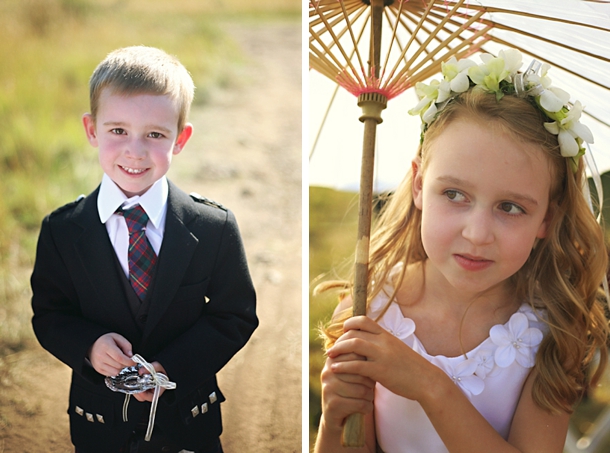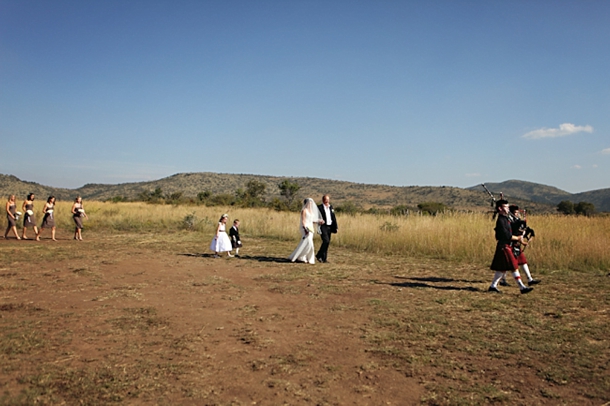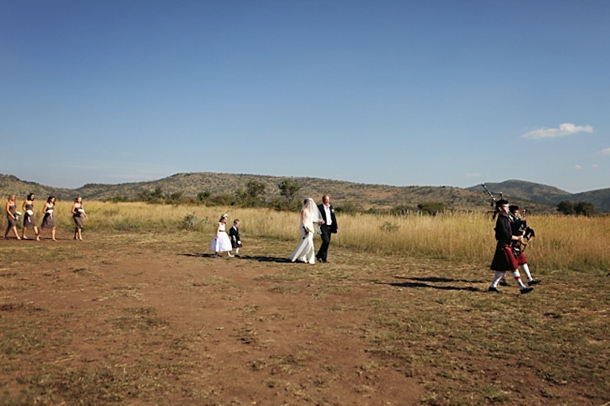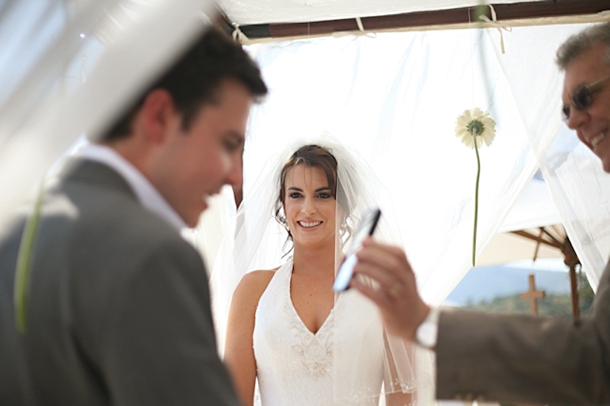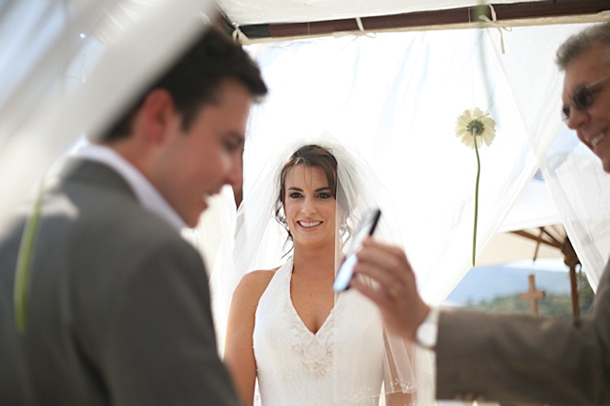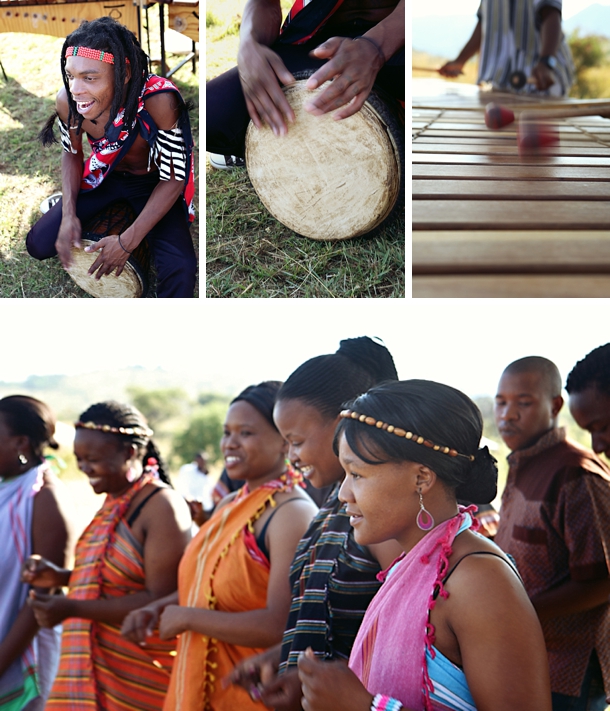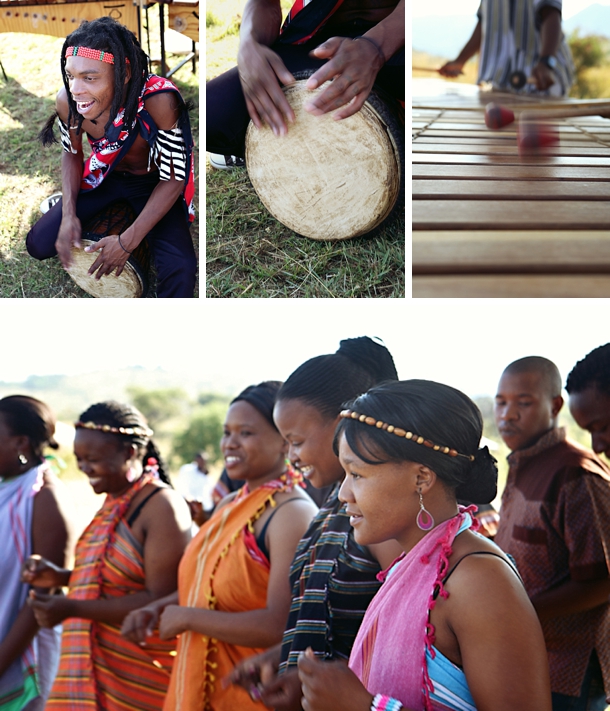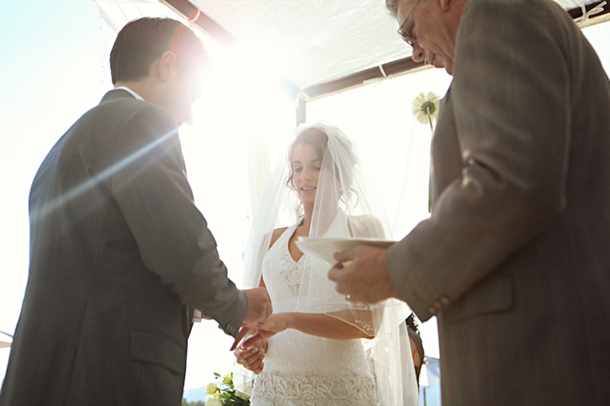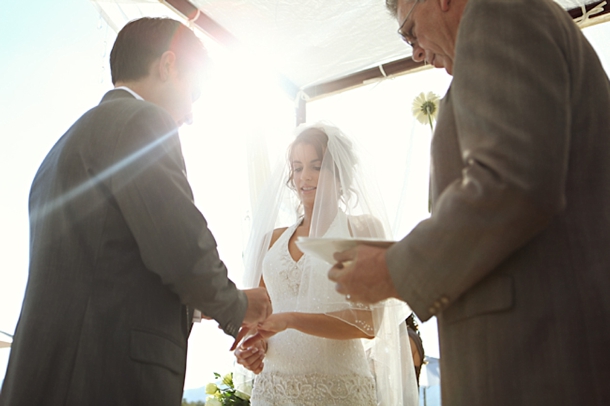 Our theme was African chic – an elegant wedding in the African bush. [Gaby: When Clairey first got engaged she told me she didn't want any of the typical bush décor or colour schemes, but something more classic and sophisticated, and that's exactly what she achieved – it shows you don't have to be constrained to one style by your venue!). Our colours were natural shades found in the bush and white.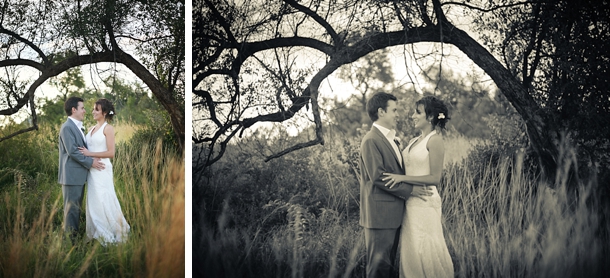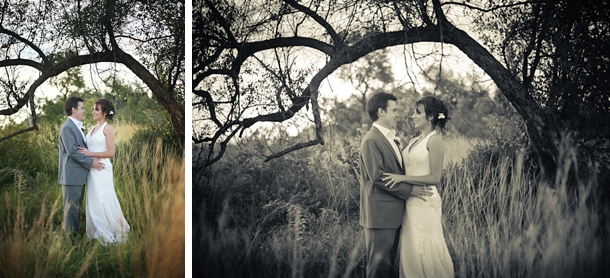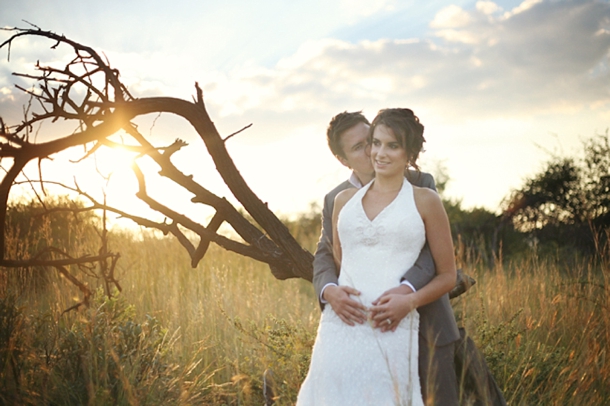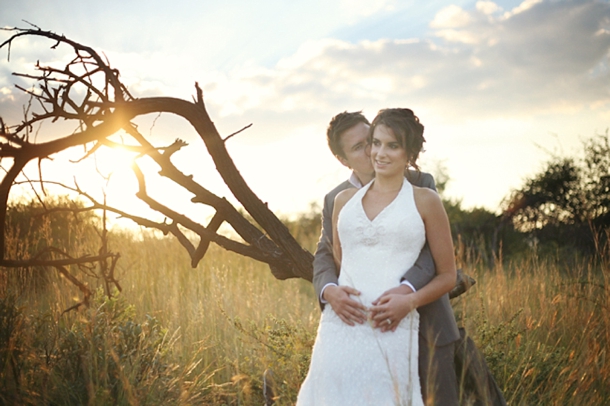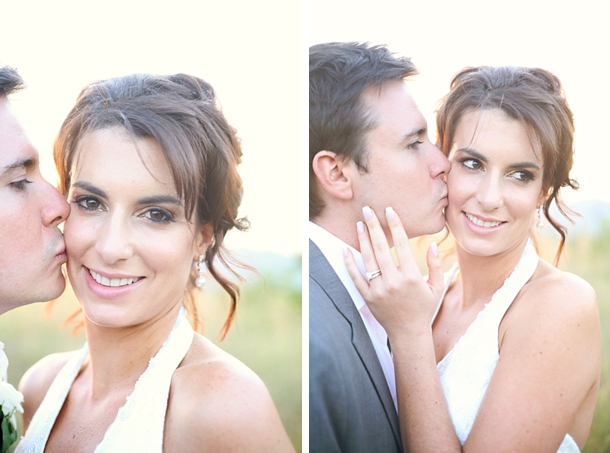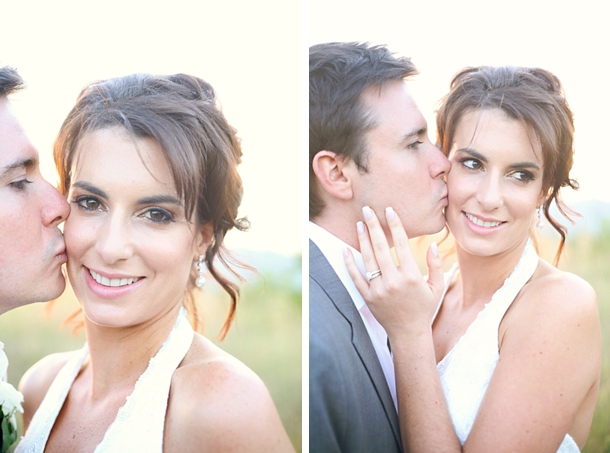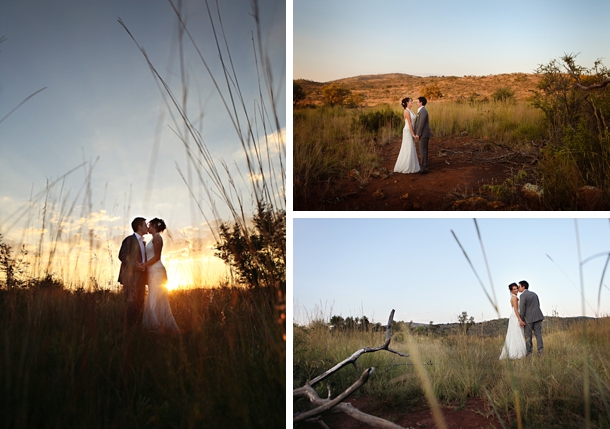 Having a wedding at a lodge where we didn't have to hire waiters, cutlery, chefs, tables, etc. was so much easier, and we loved that everyone stayed over at the venue and had breakfast together the next day. I kept things simple décor-wise, and made all the table menus, place cards and wedding service pamphlets.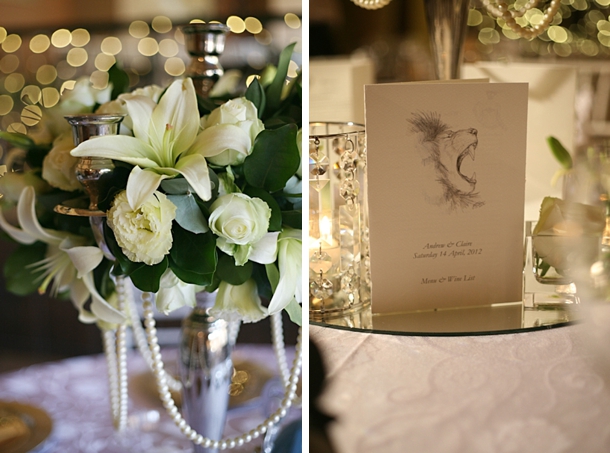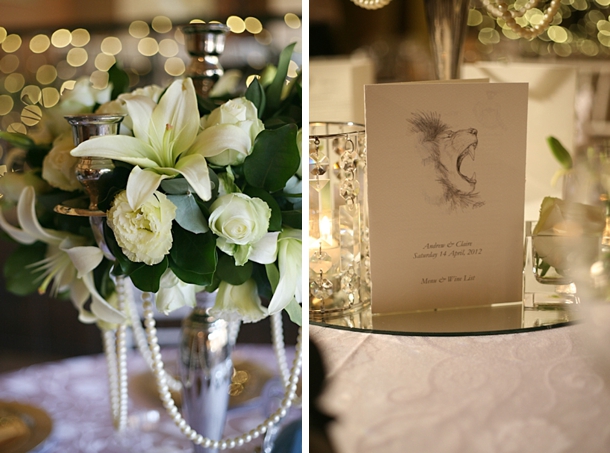 Having all my friends and family together in one place was one of the highlights of the wedding for me, along with the beautiful bush setting and magical weather!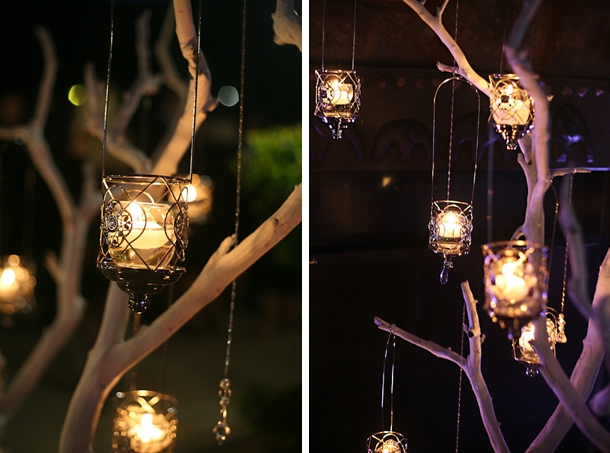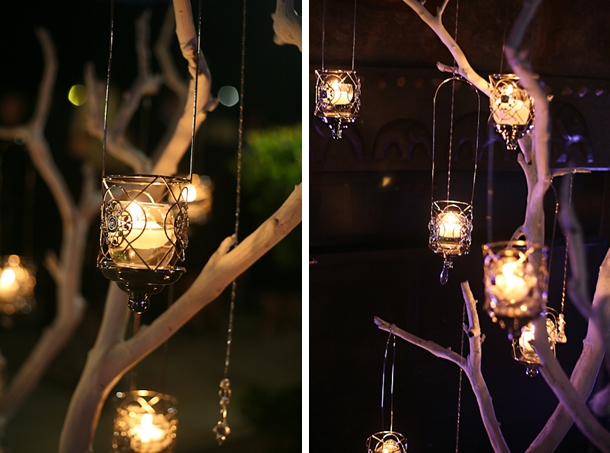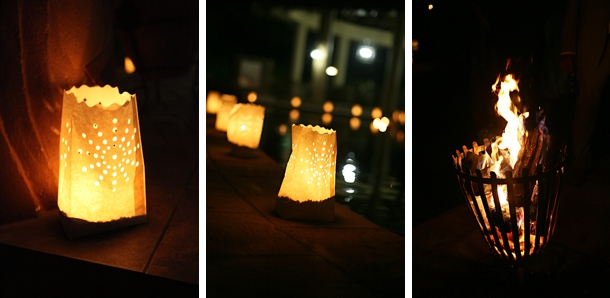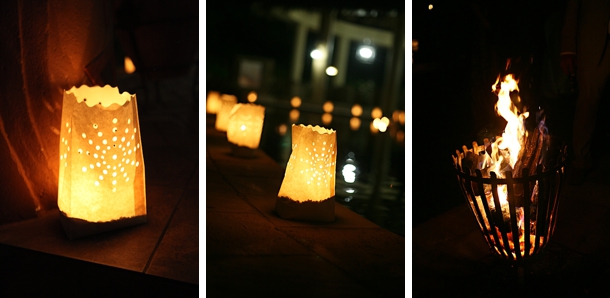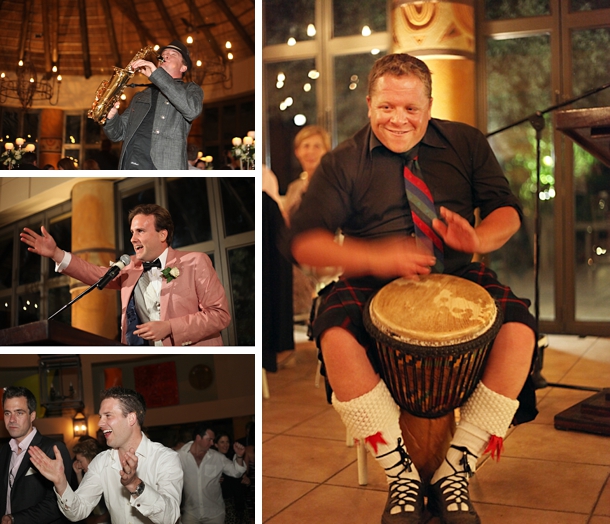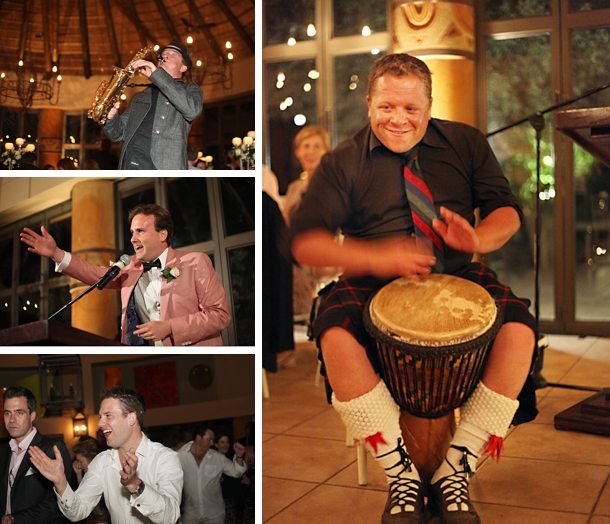 I'd advise future brides not to stress too much – don't worry about too much detail. Also, have your wedding at a lodge or hotel or restaurant so that, like us, you don't have to hire in. Everything is there already. So much easier!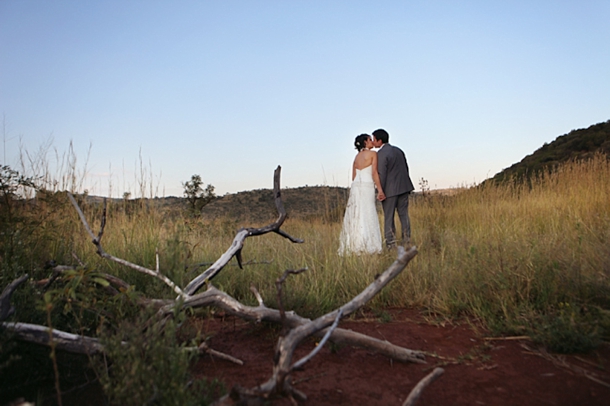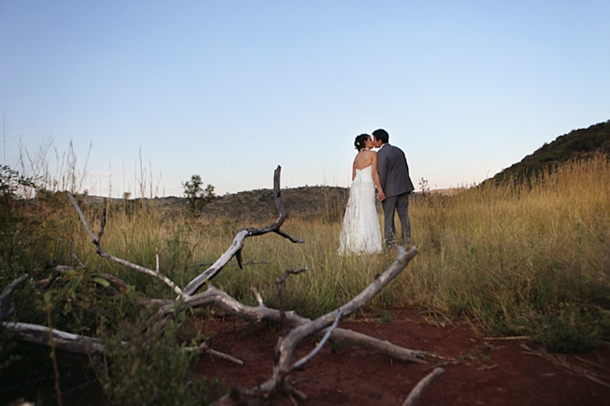 Thanks so much, Claire and Andrew. And a big thank you and welcome to SBB to Andrea Carlyle – you can as always see more of Andrea's lovely images on her blog.
SERVICE PROVIDERS
Venue, catering & cake: Ivory Tree Lodge | Photography: Andrea Carlyle | Video: Silent Video Productions | Flowers & decor: Wishez | Bride's dress: The Wedding Box | Makeup: Lashline | Hair: Carmen de Oliveira | Hiring: Deecor Gauteng | Saxophone: Chris Luke | Pipe & Drums: Transvaal Scottish