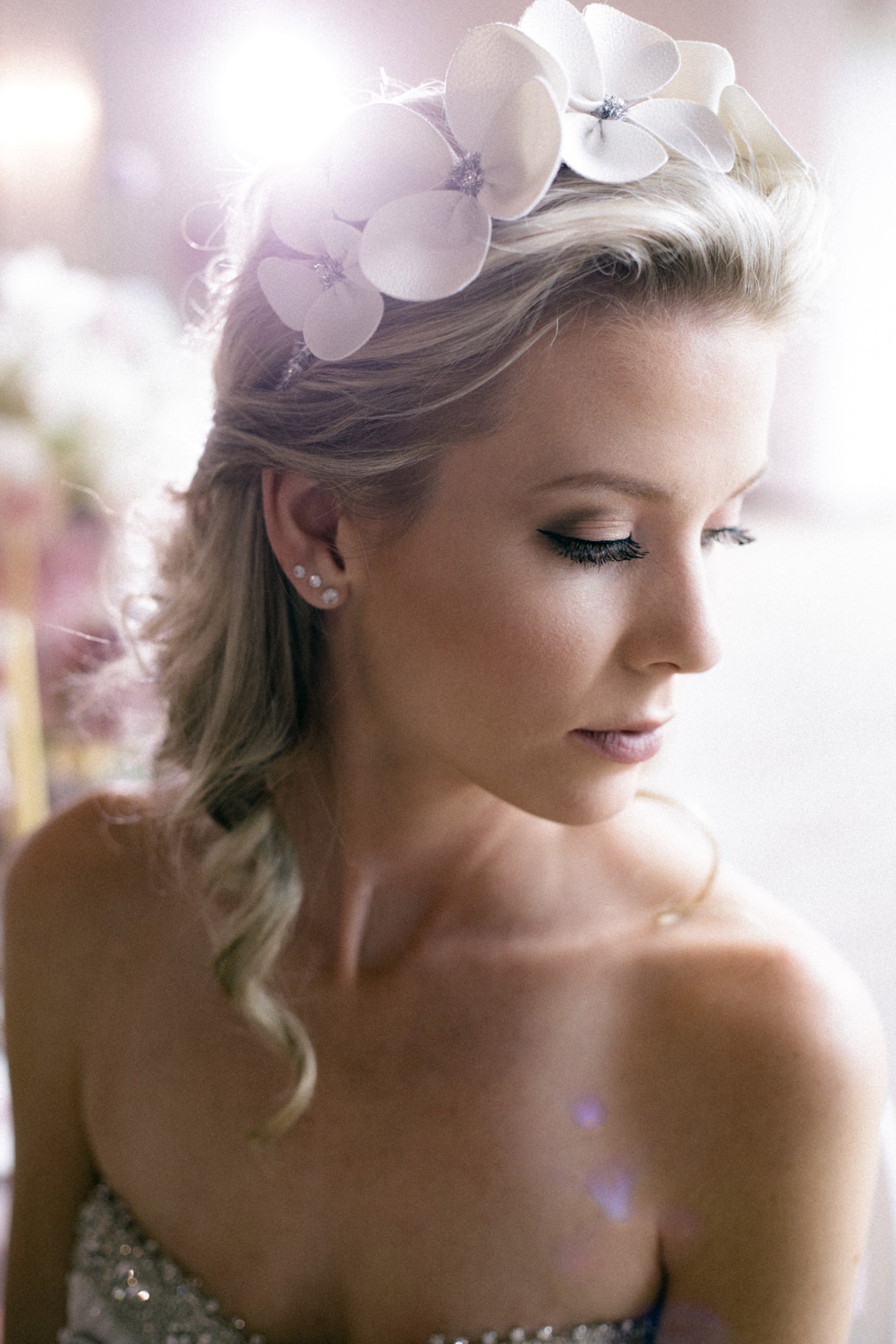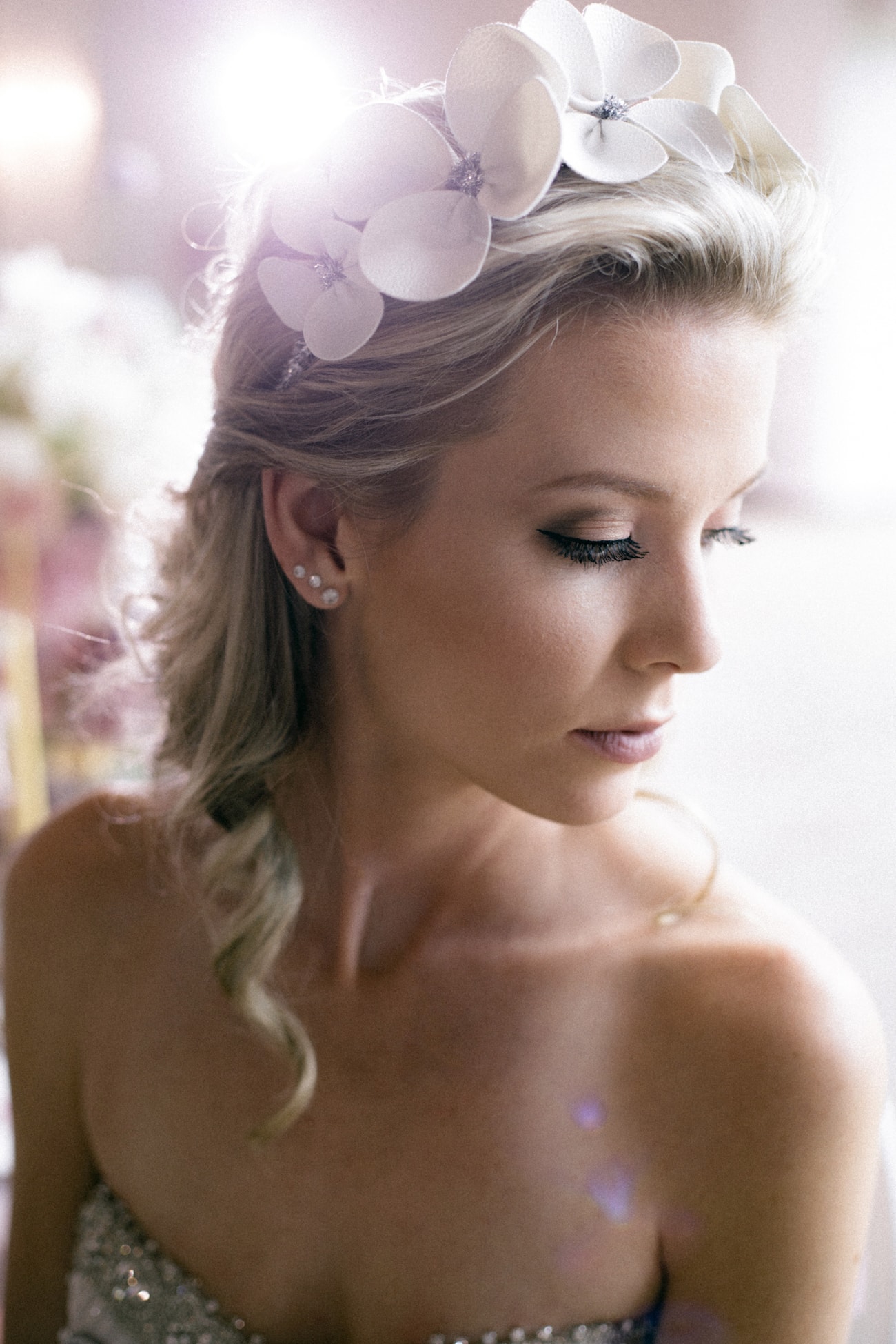 I have been SO excited to share this shoot with you! Because with iridescence one of 2018's biggest wedding trends, I've been seeing it a lot, but this luminous styled editorial from photographer Jessica Notelo and a talented styling team is hands down the prettiest take I've seen on it yet. From tables to flowers to stationery to cake to macarons (seriously, iridescent macarons you guys!), it's like a beautiful iridescent dream. And what's so clever about the look for me is that, instead of just incorporating iridescent elements, the whole shoot is a bringing-to-life of the spectrum, with soft florals in pink and purple and white, romantic fabrics, and elements of both base matte grey and sparkling shine to bookmark the pastels. Cohesive, dreamy and bang on-trend. If this doesn't make you fall in love with the iridescent look, then nothing will. Let's get inspired!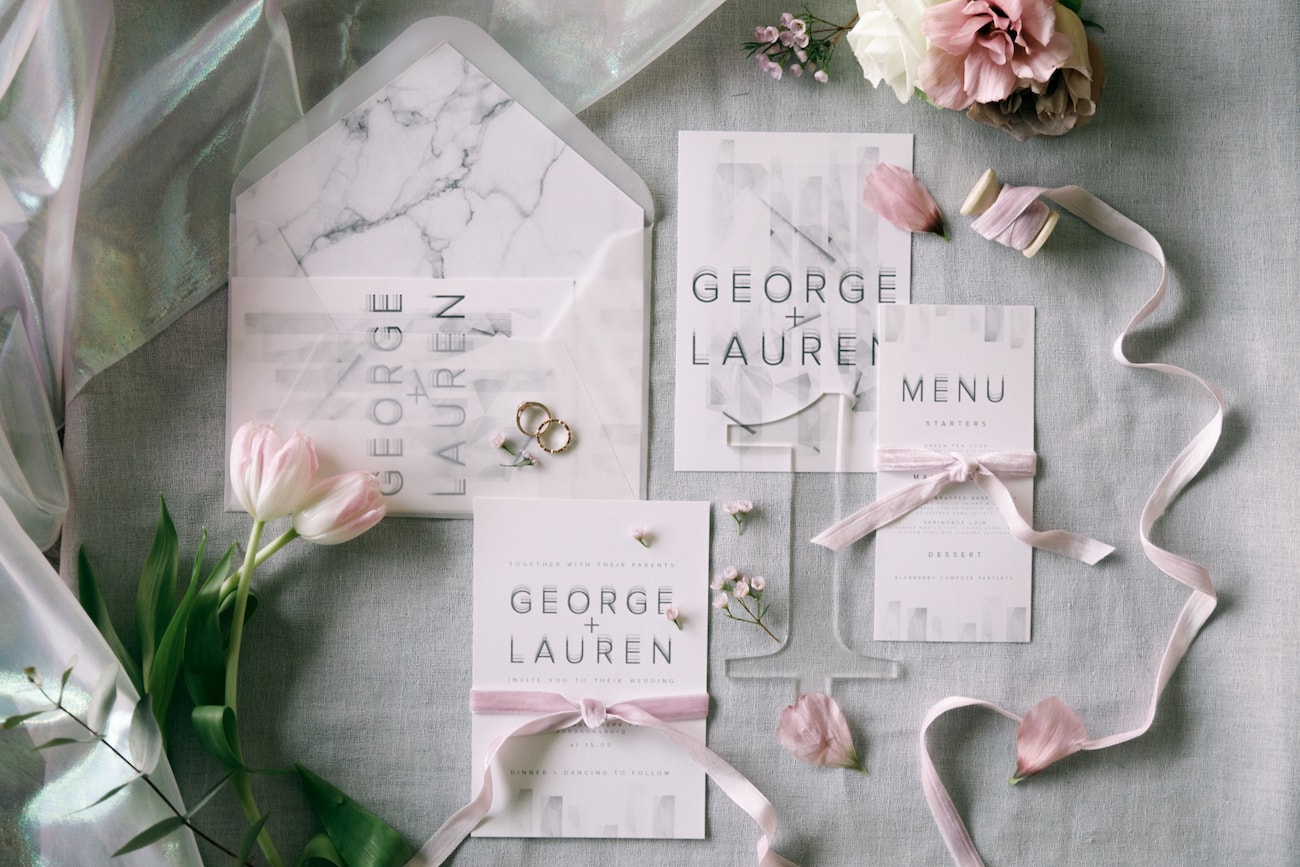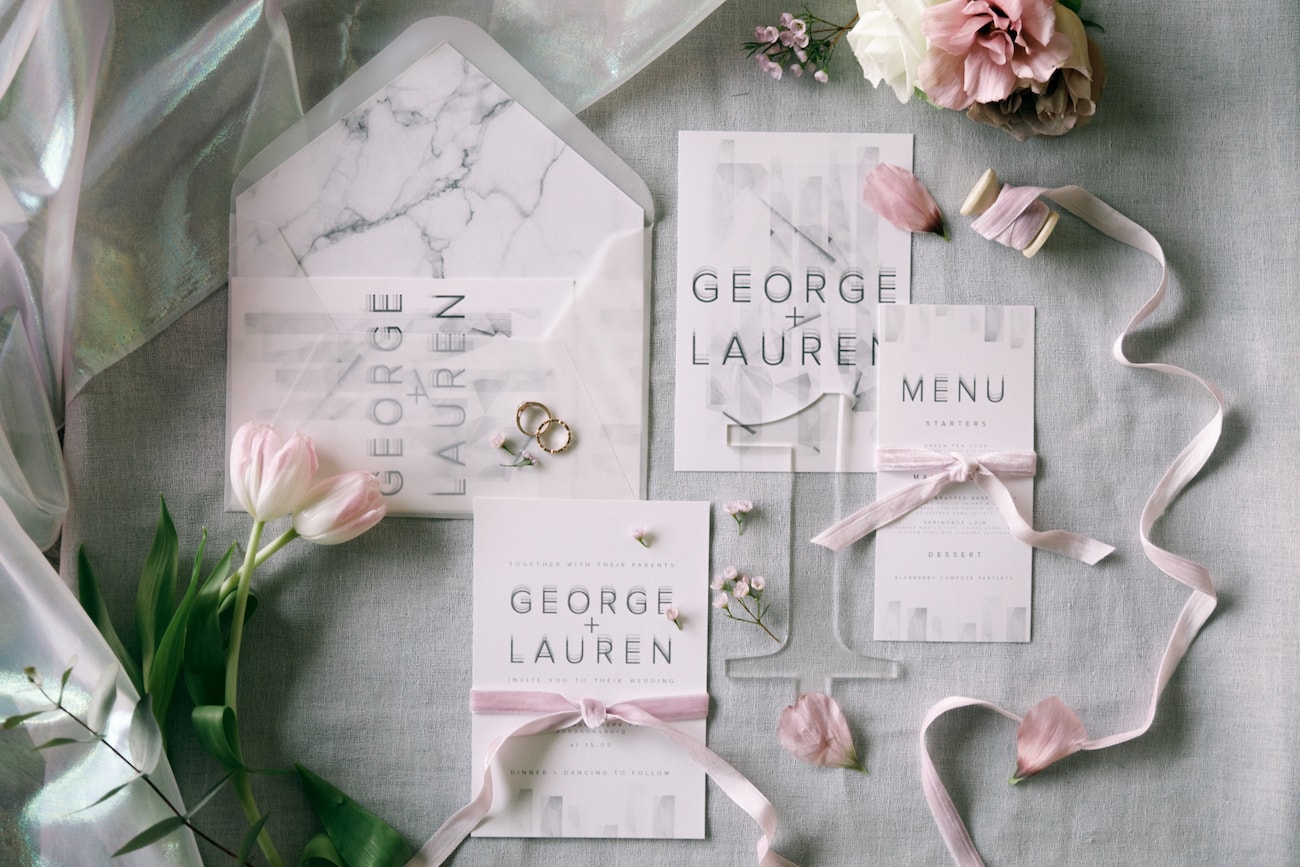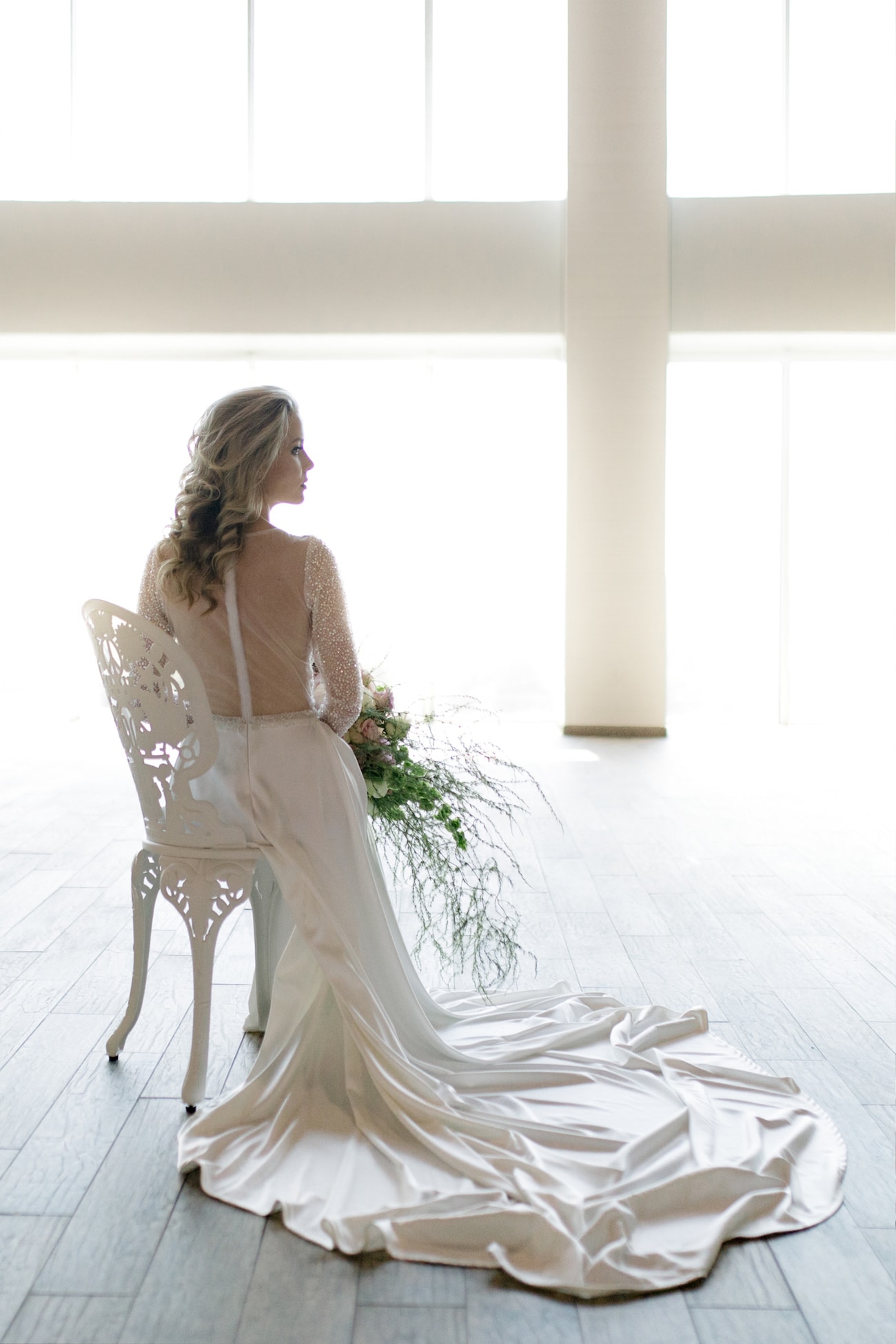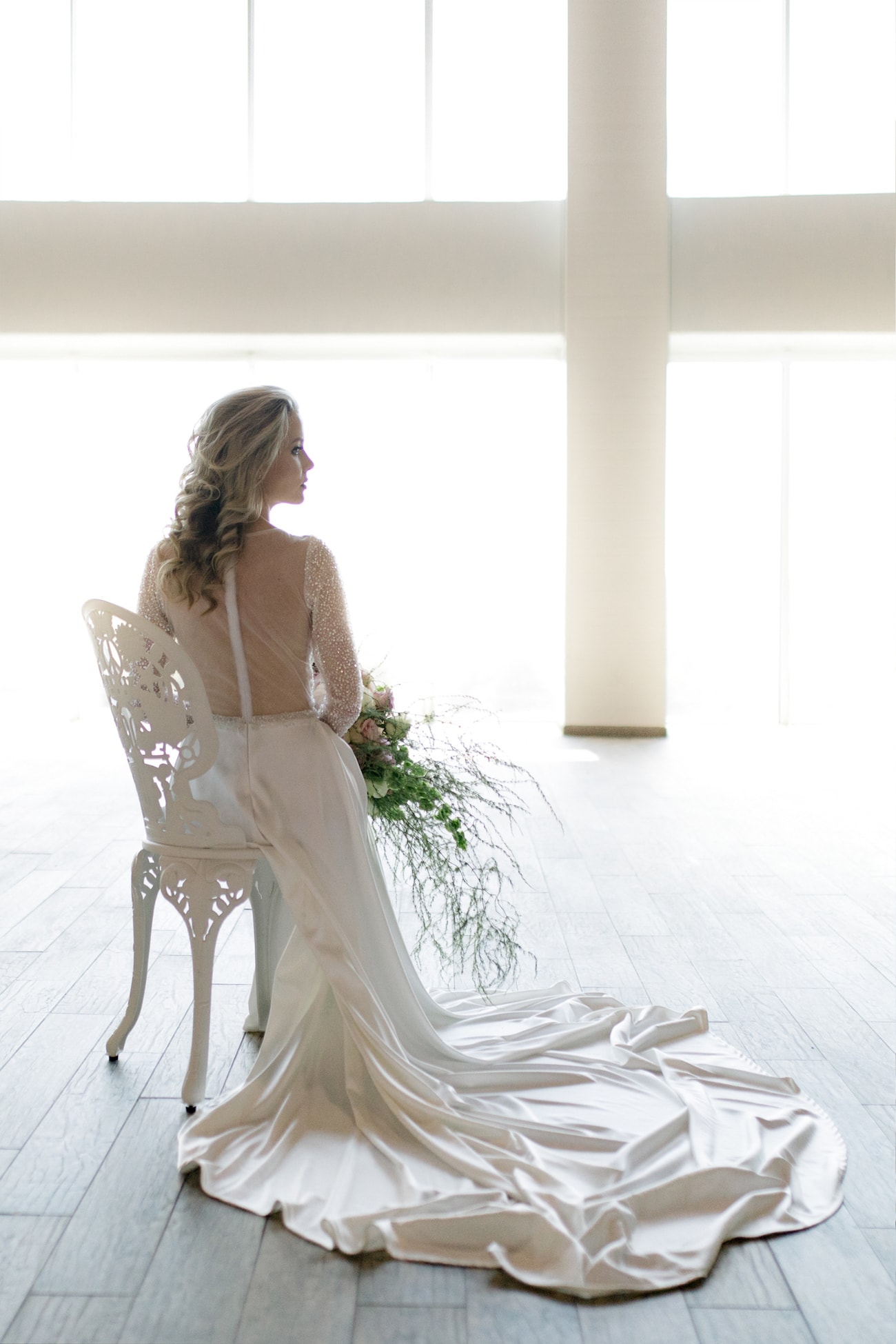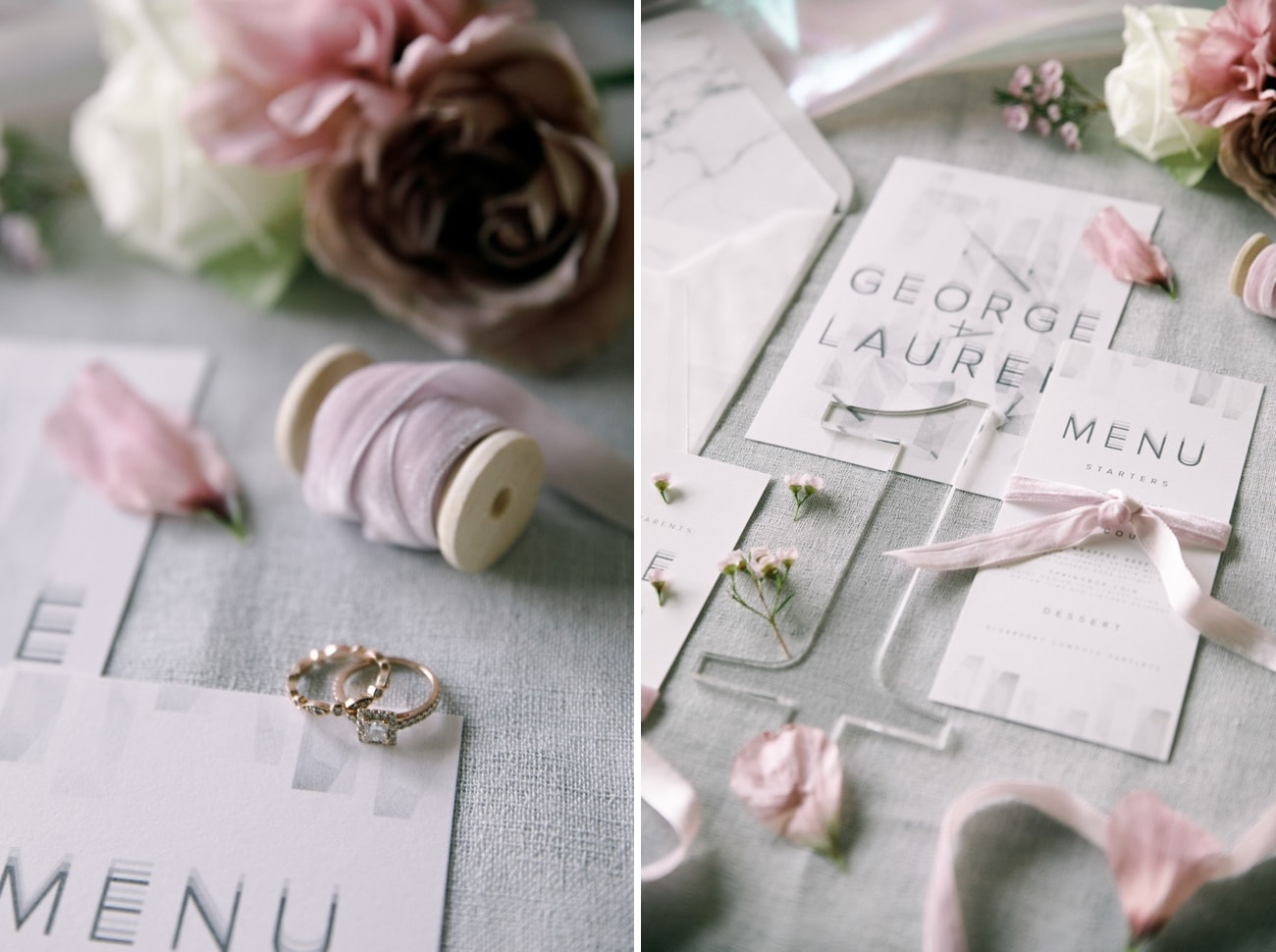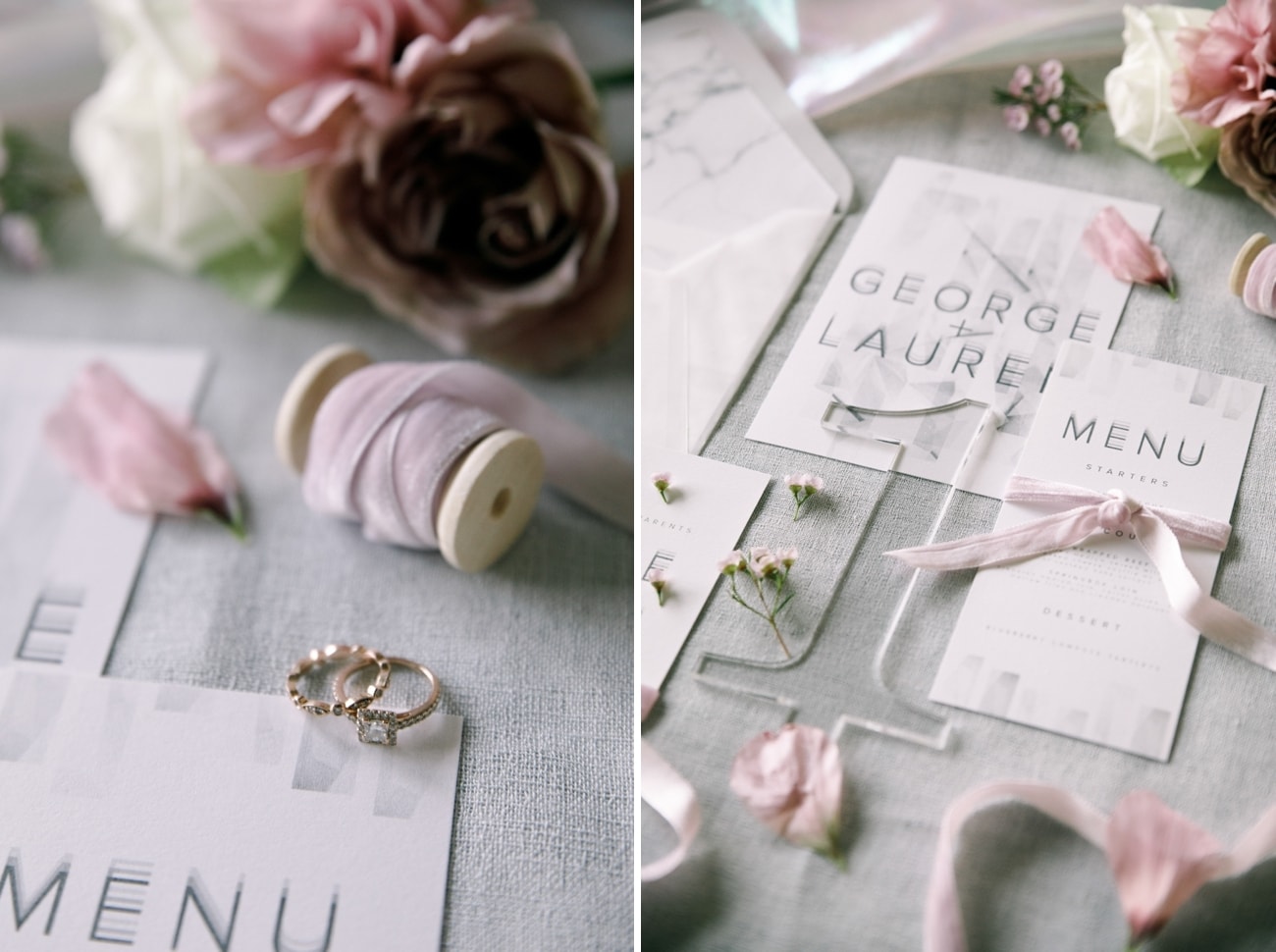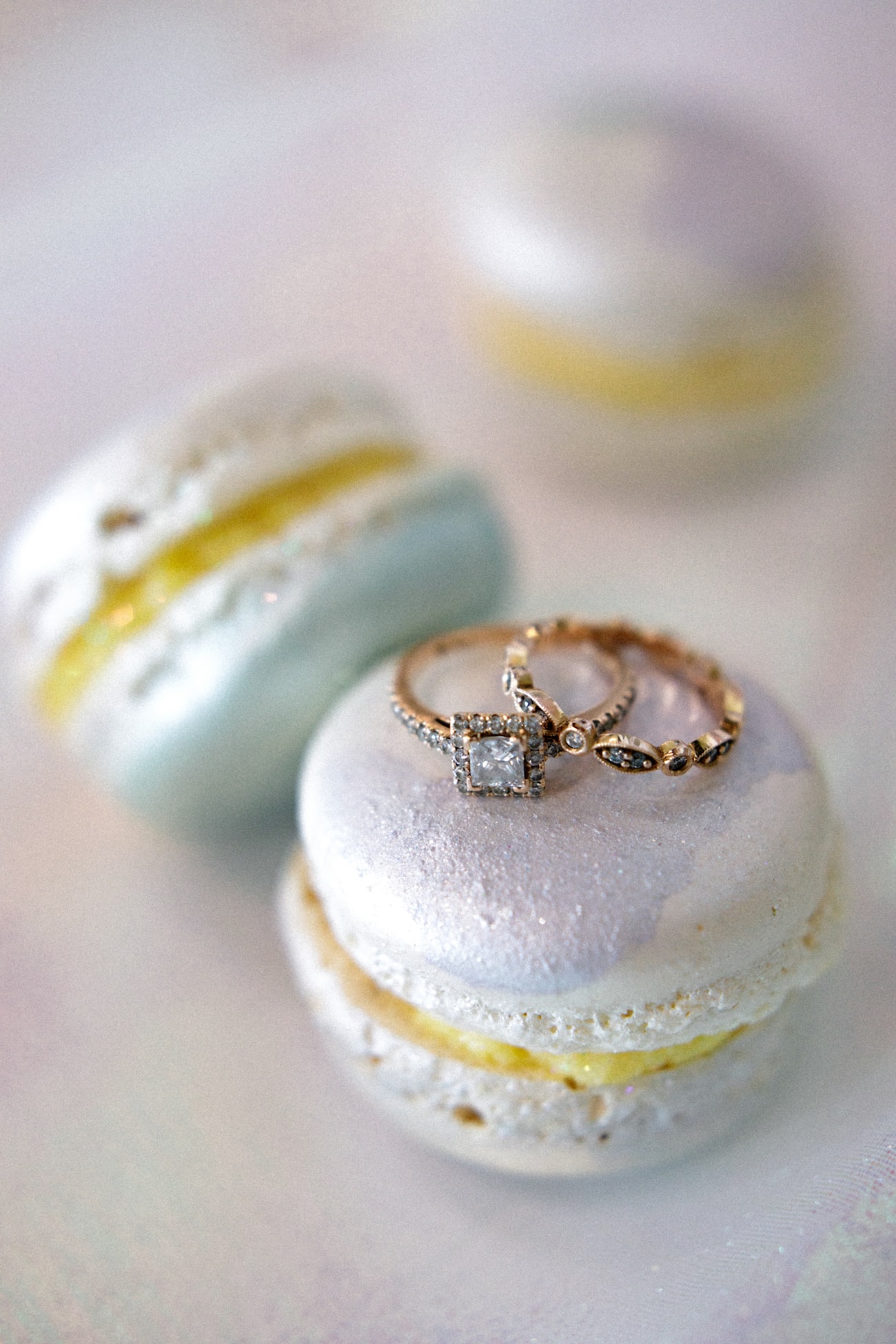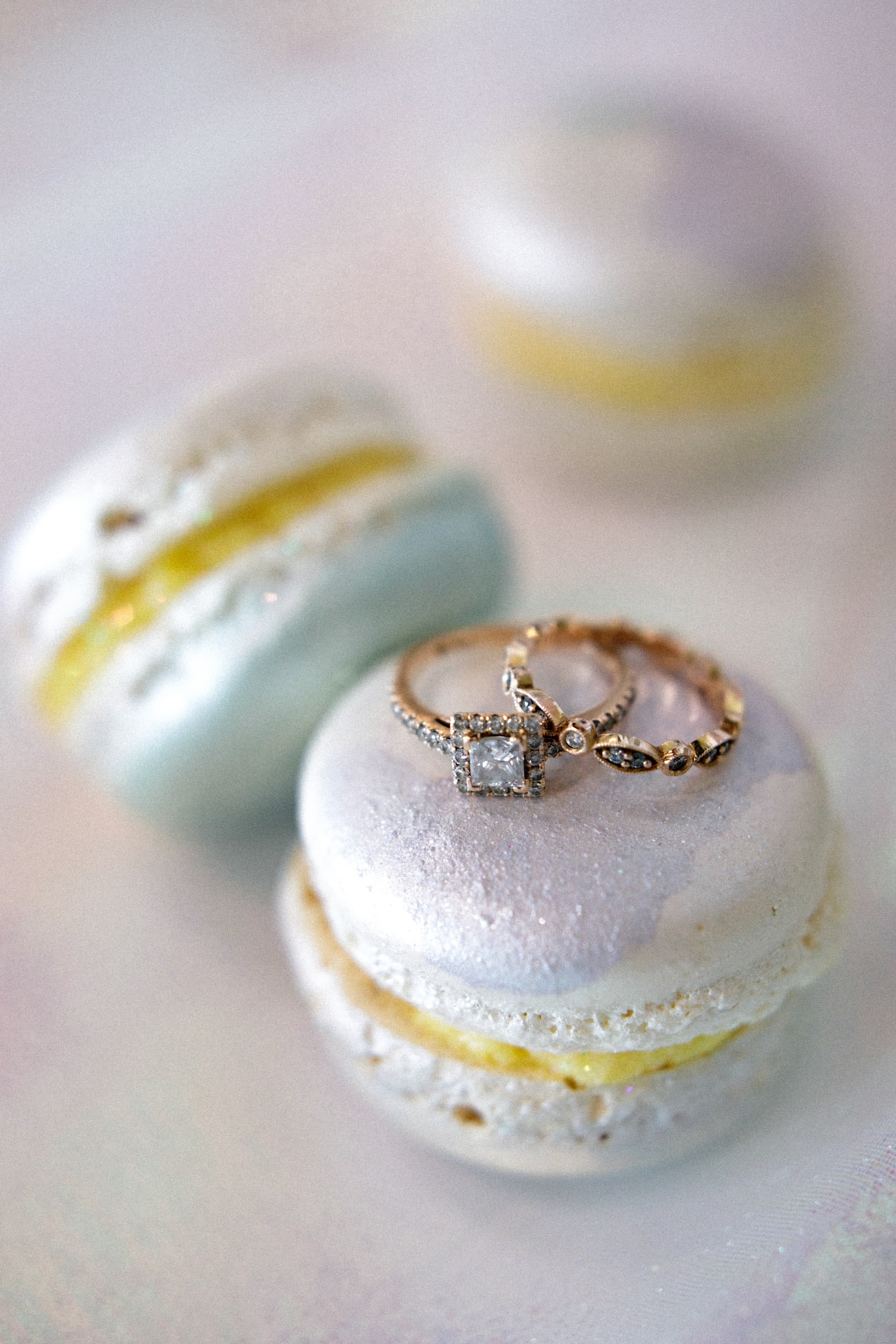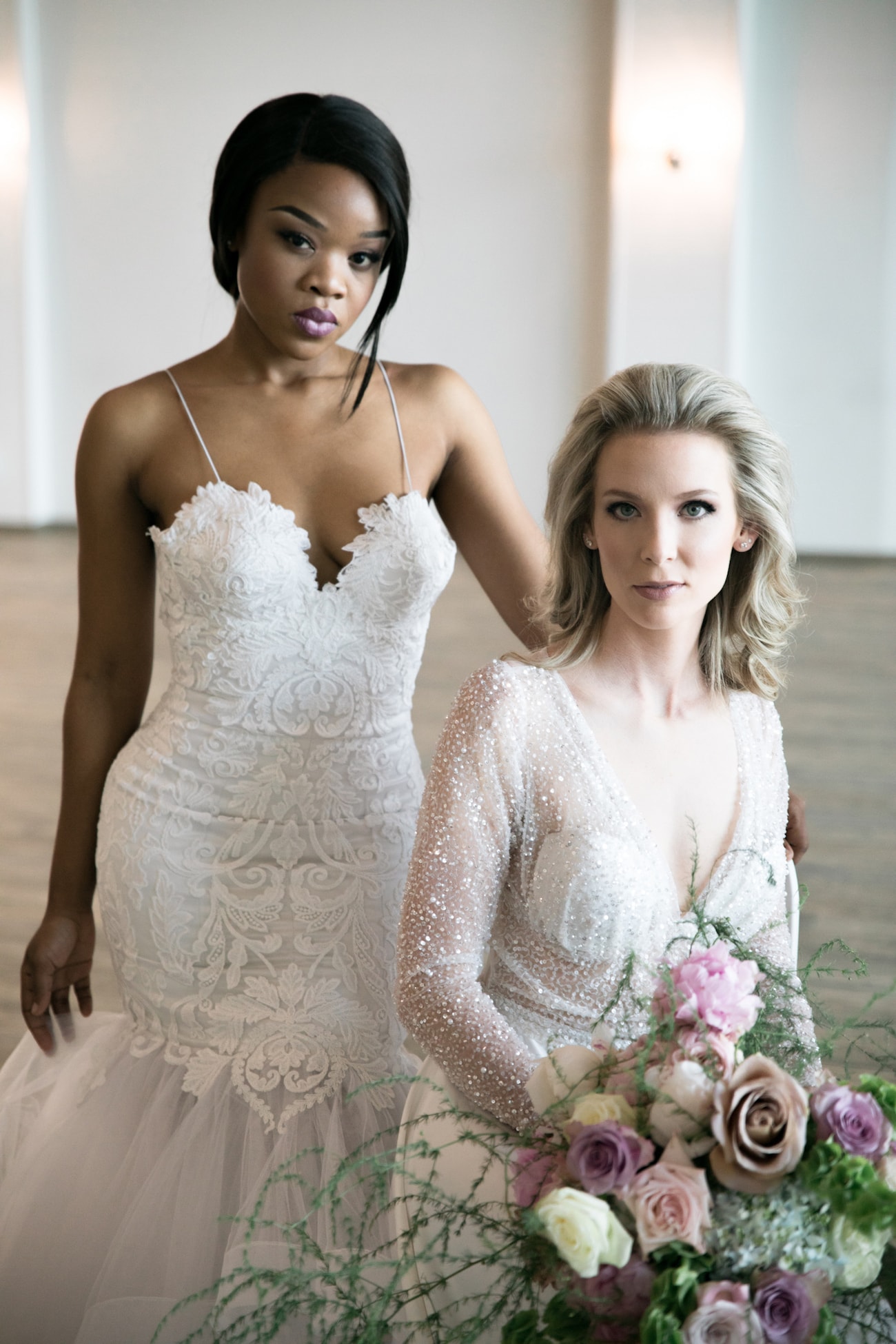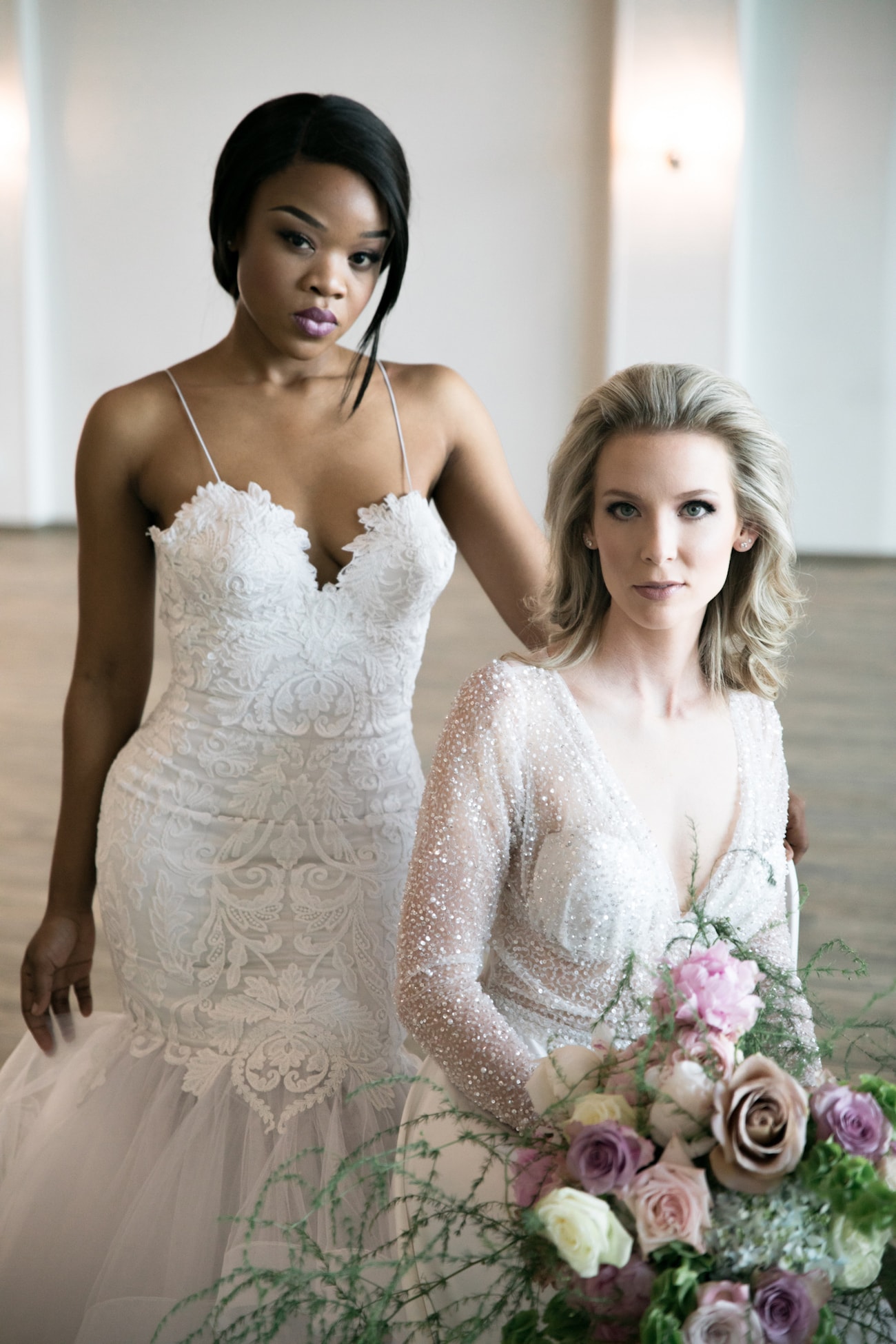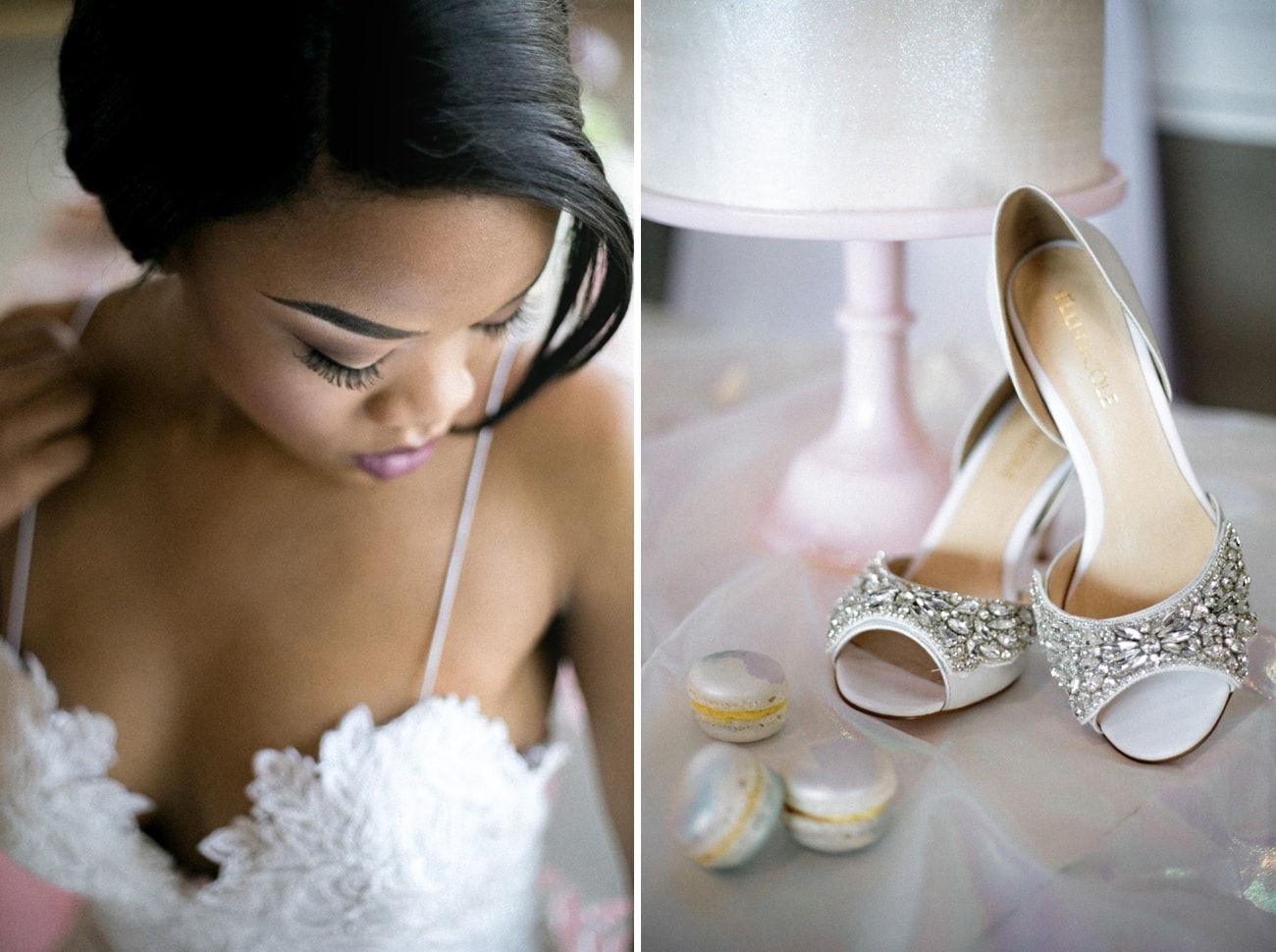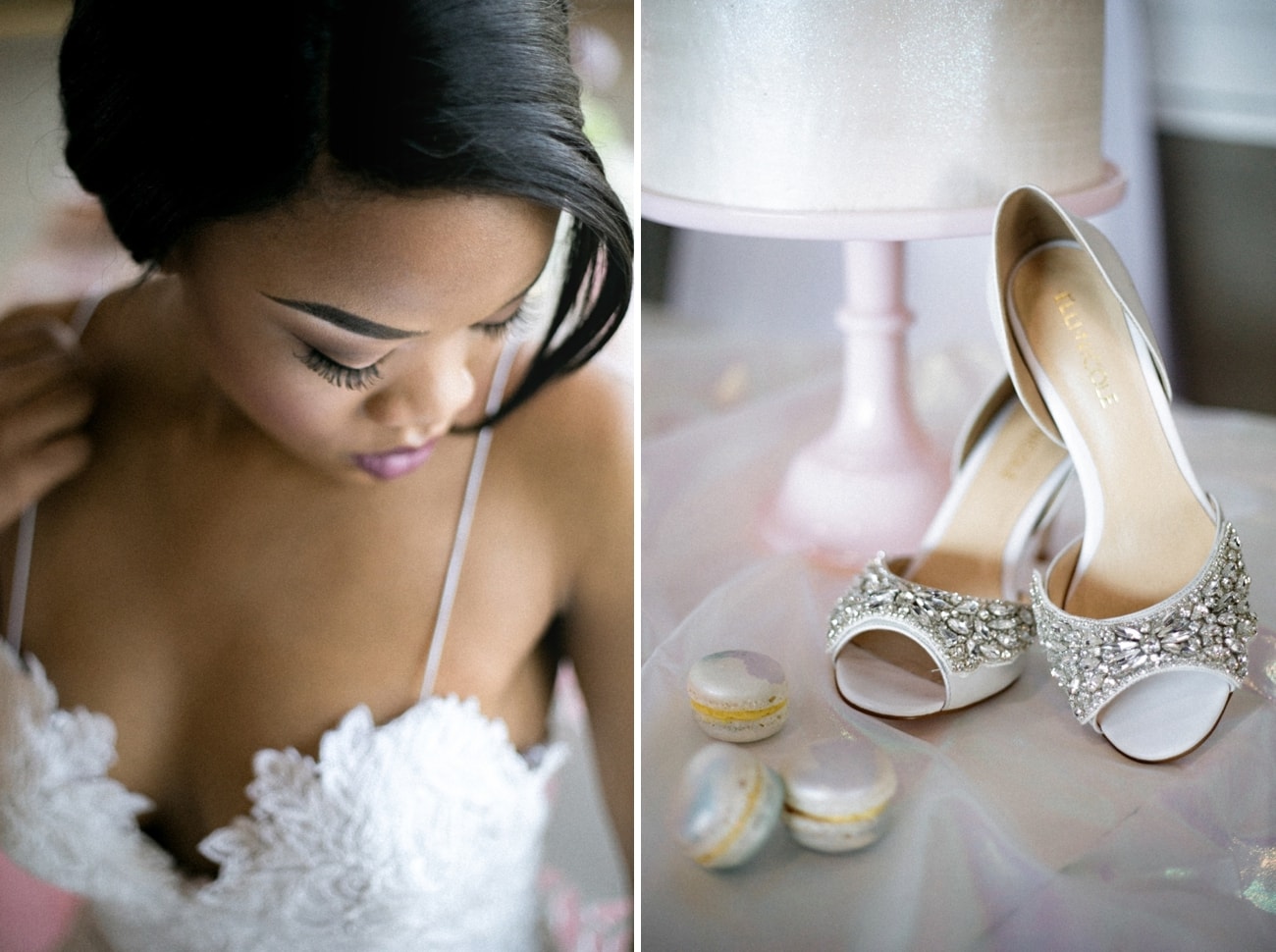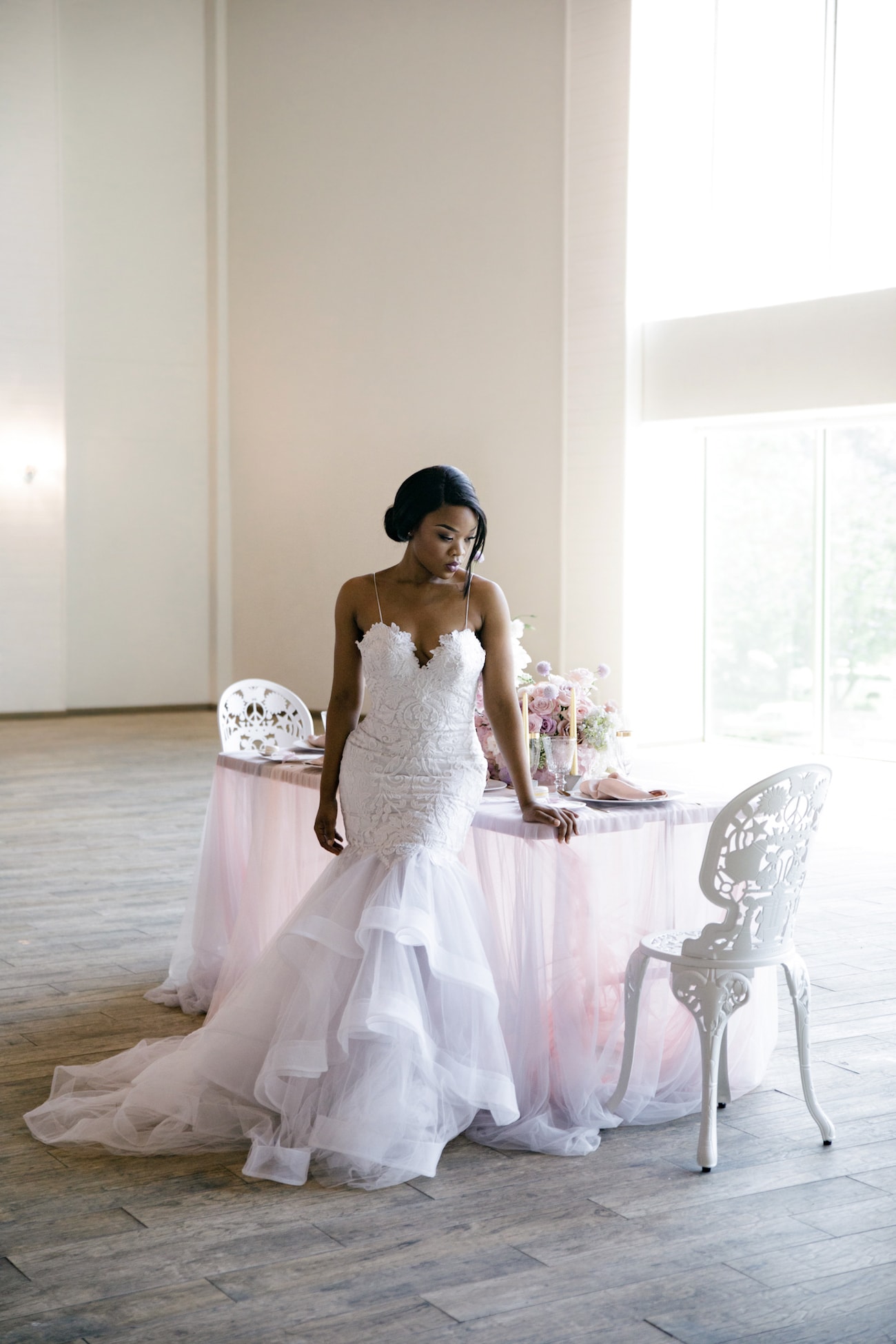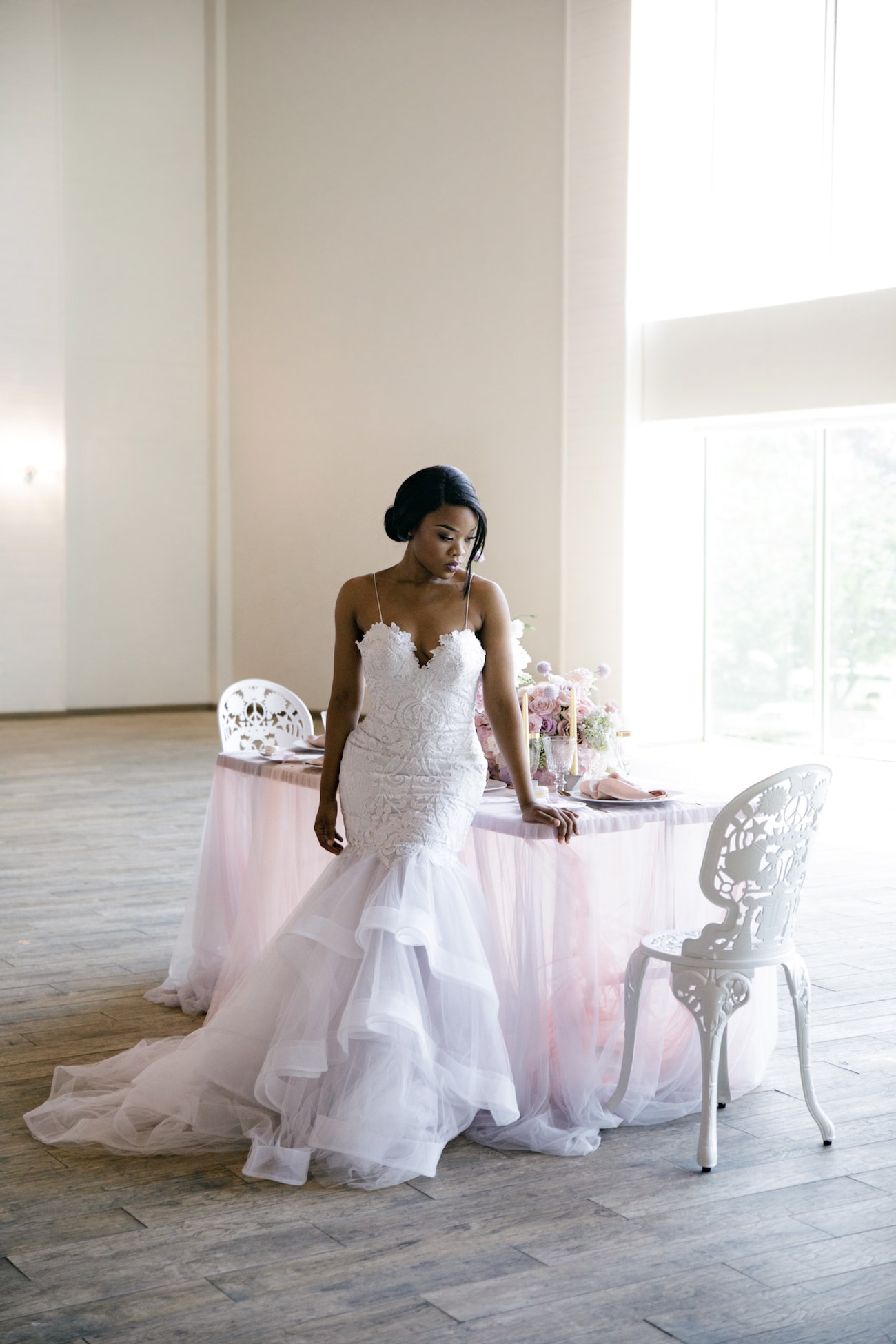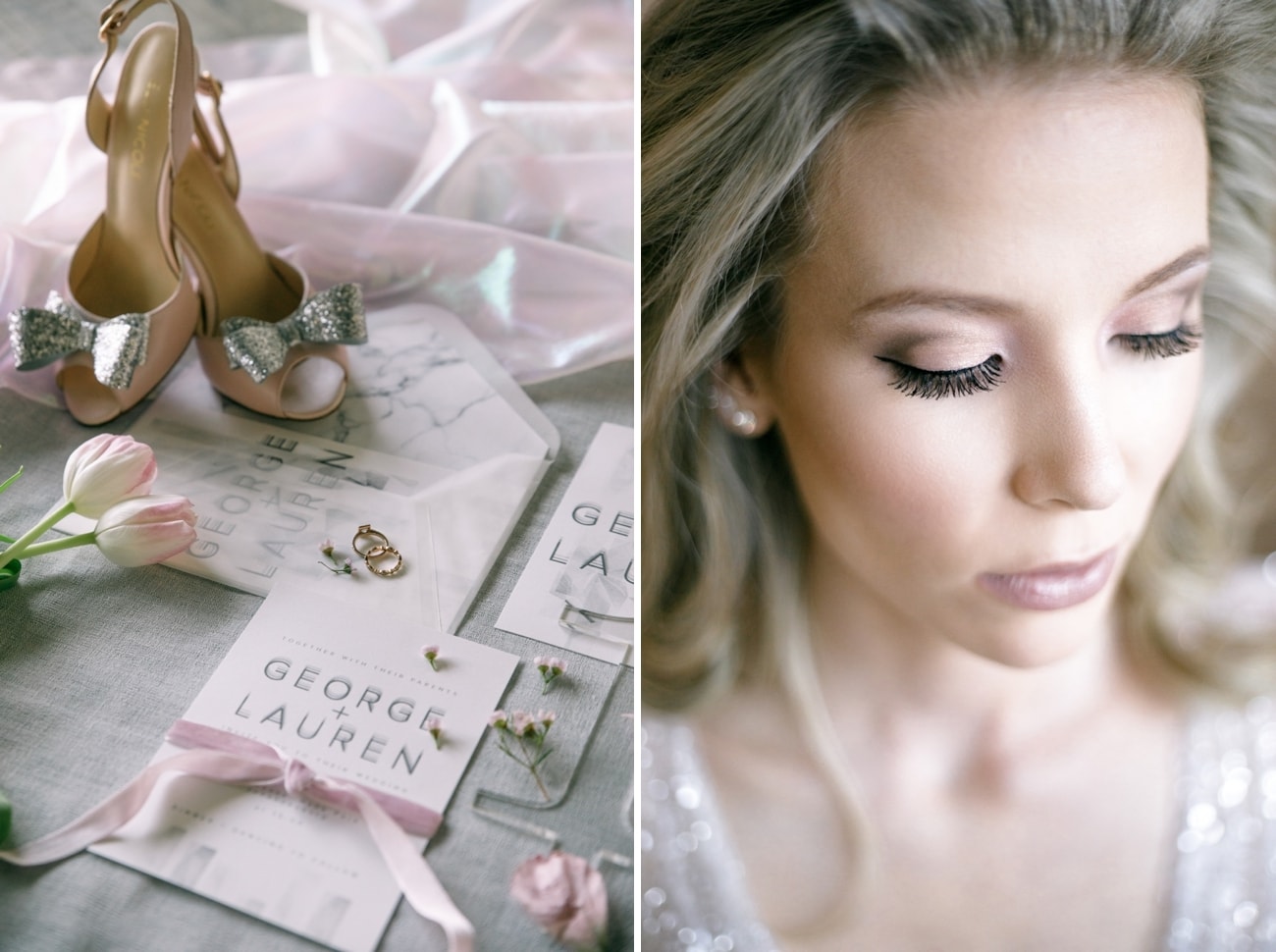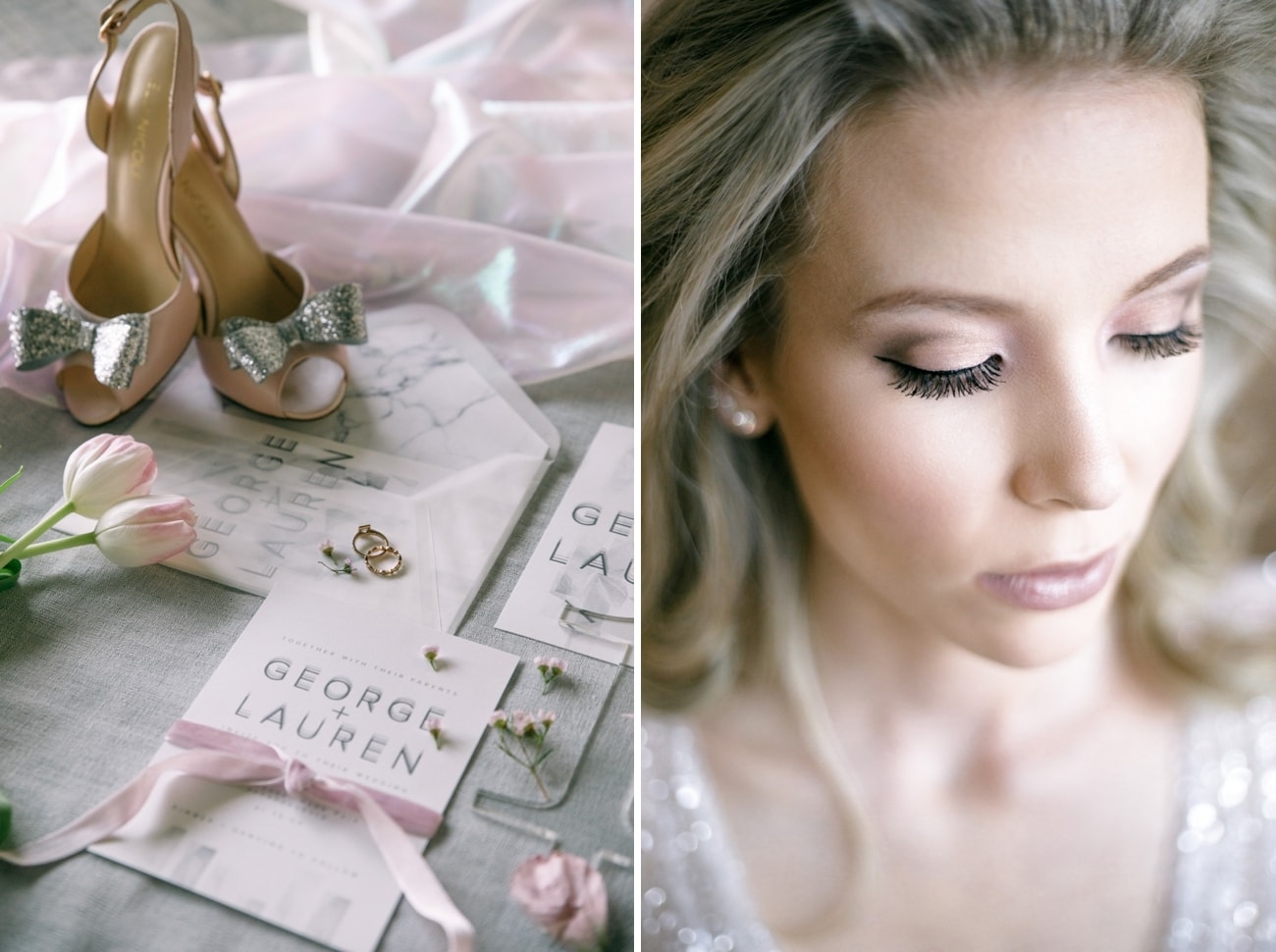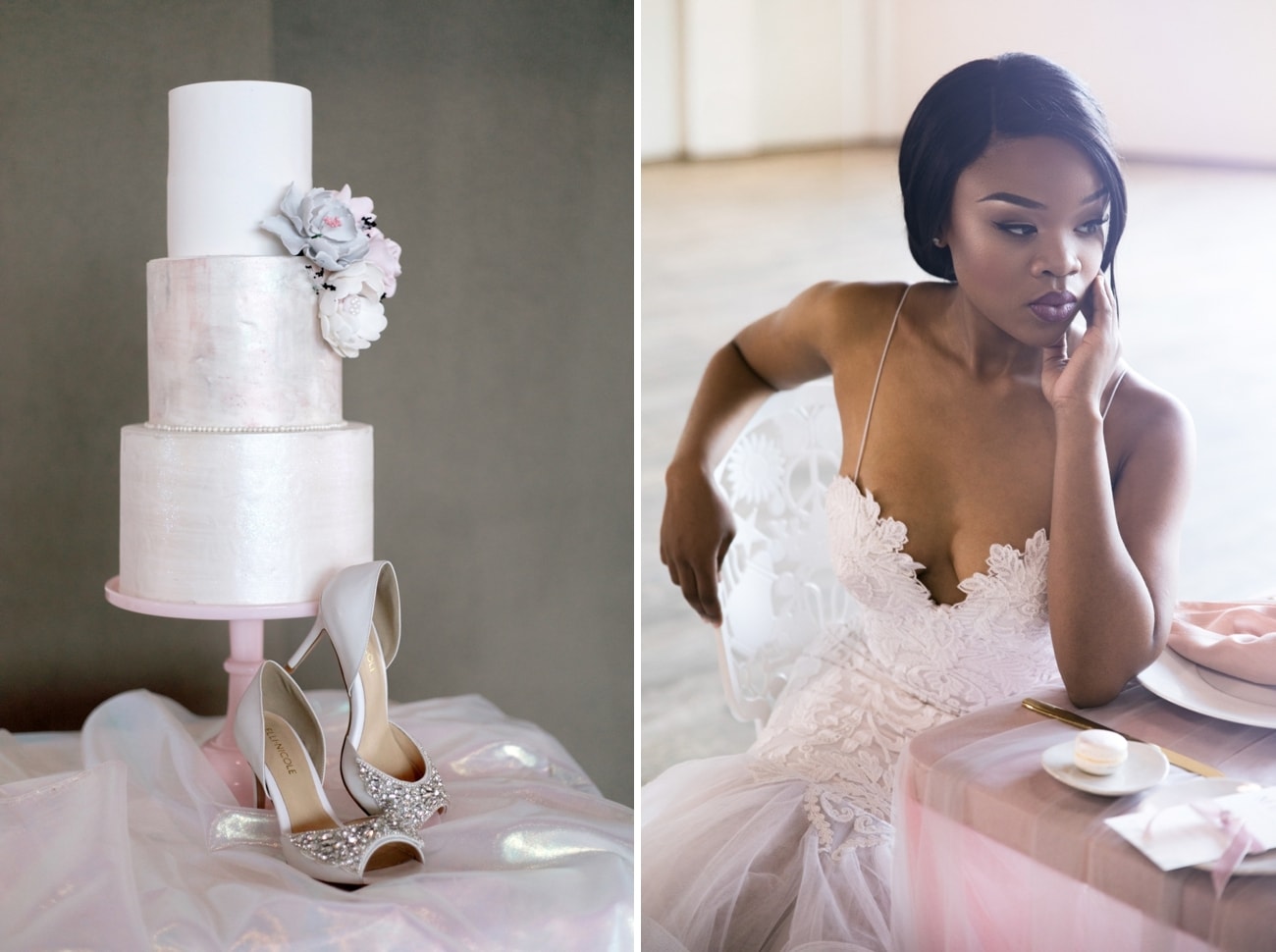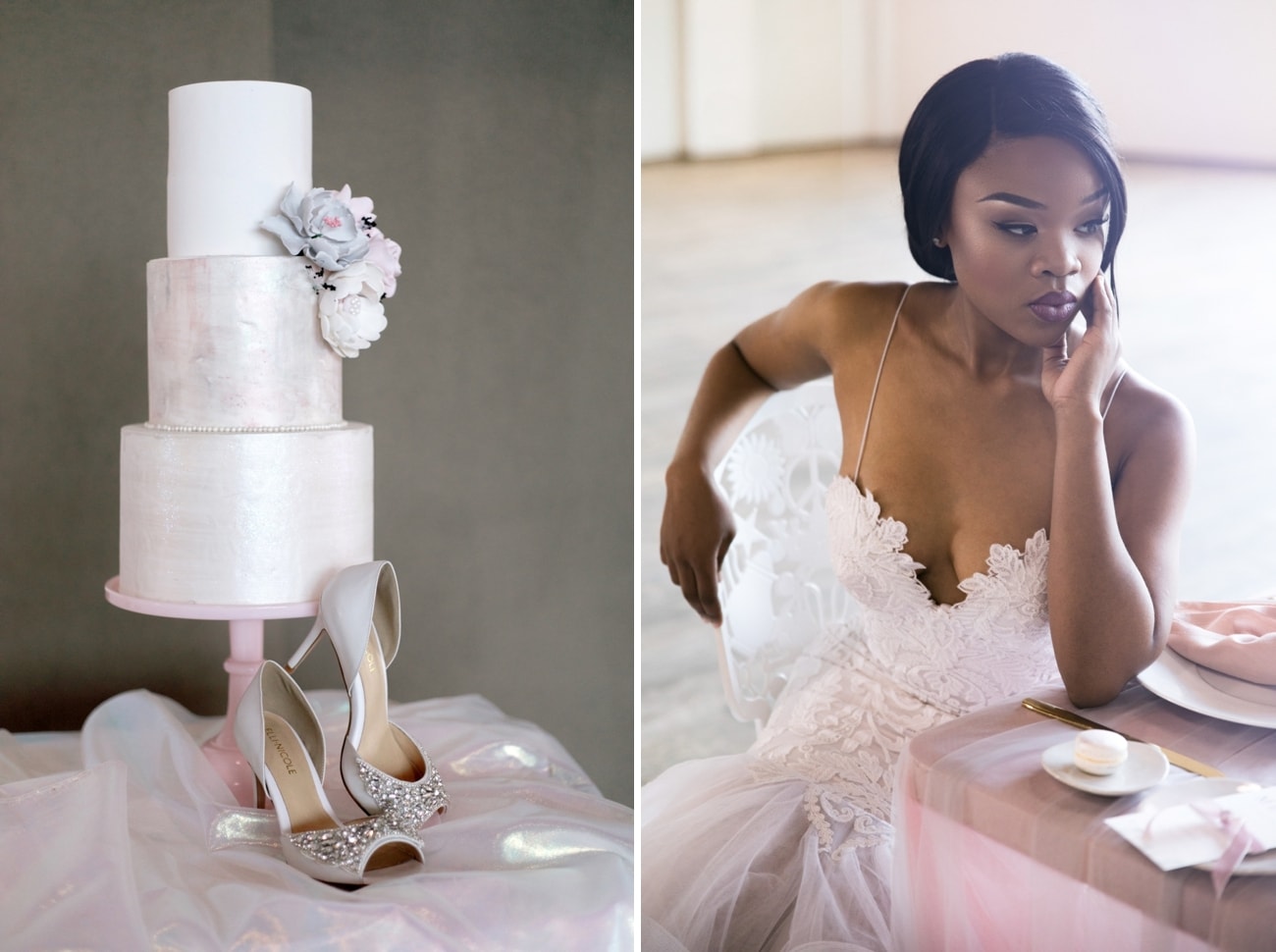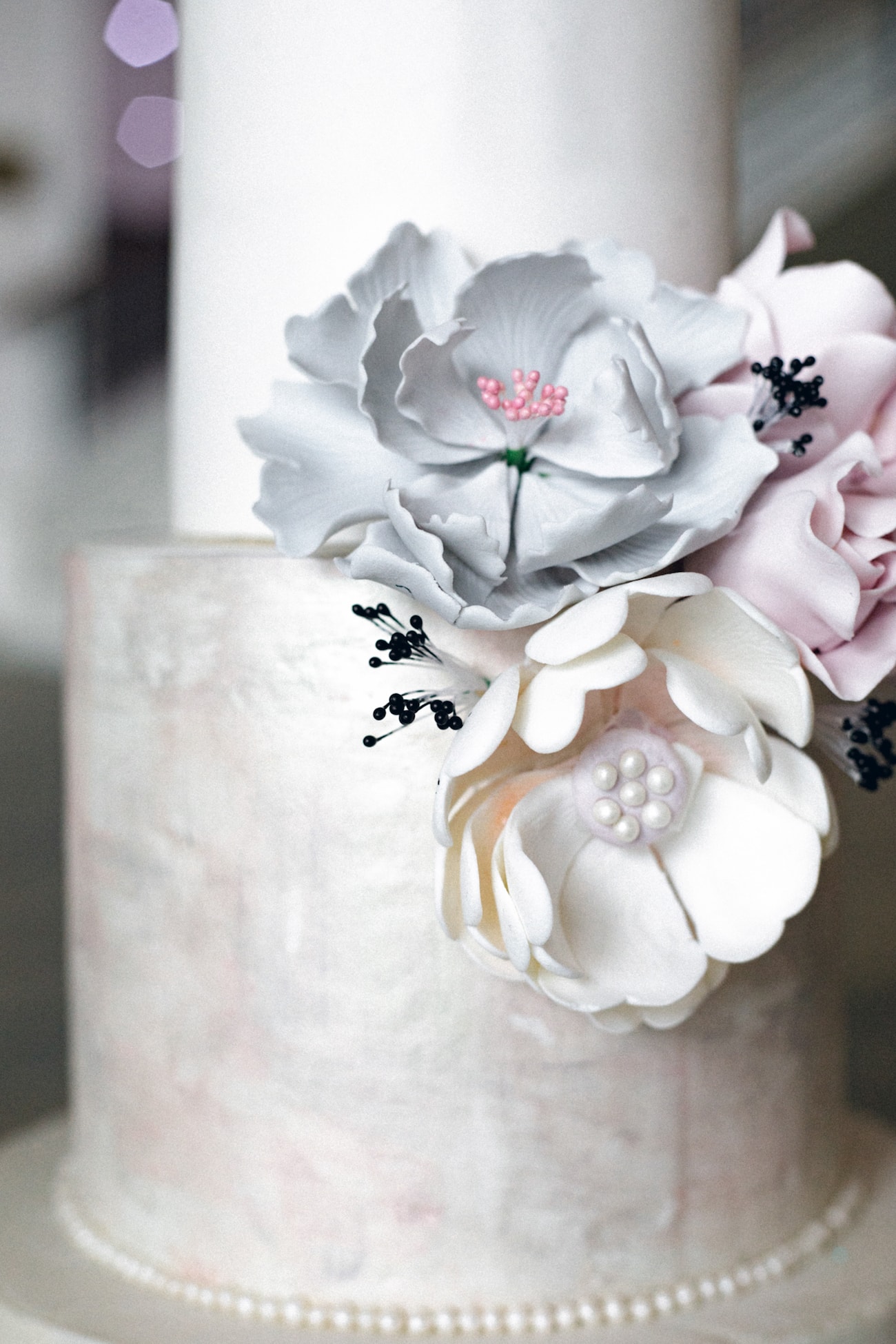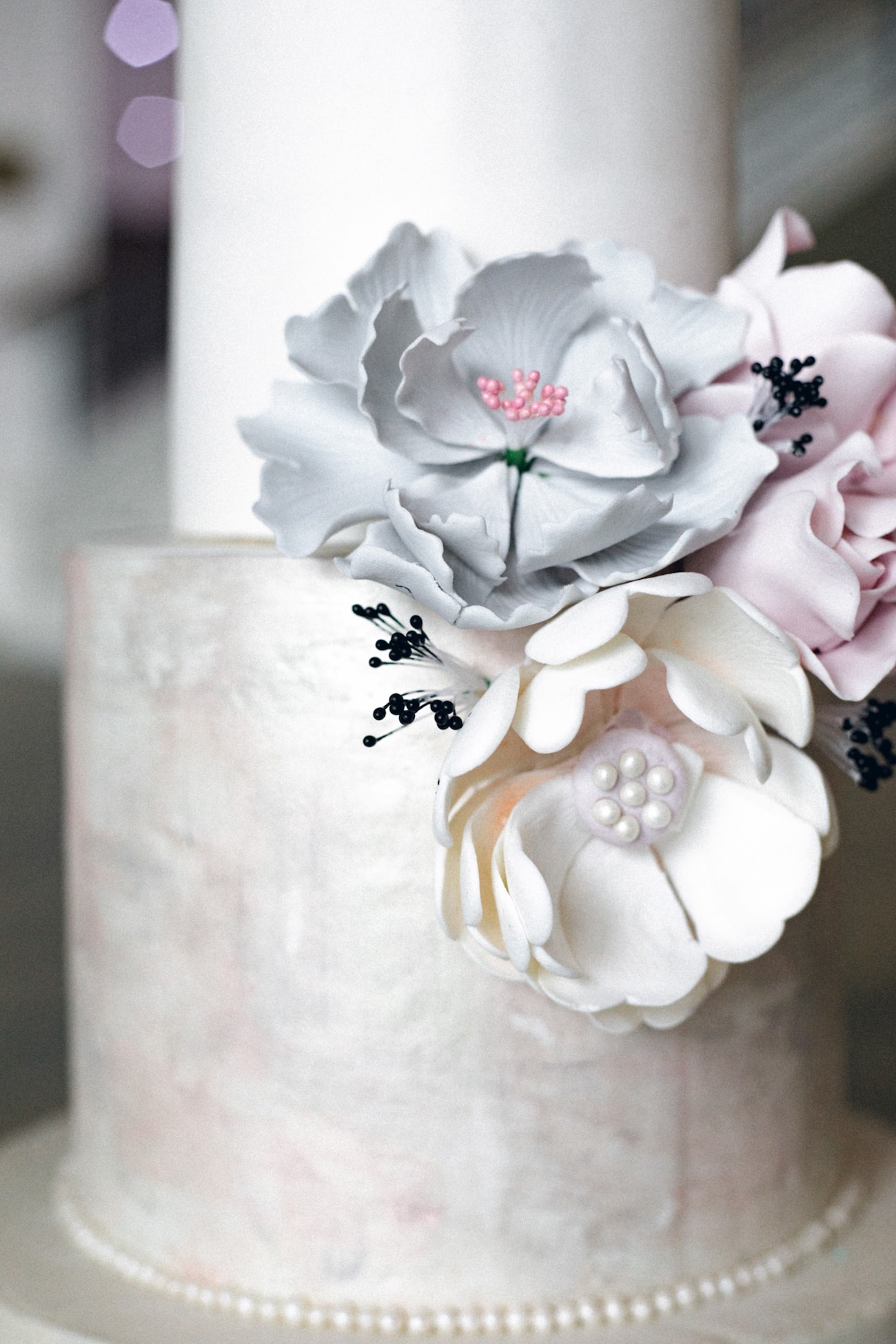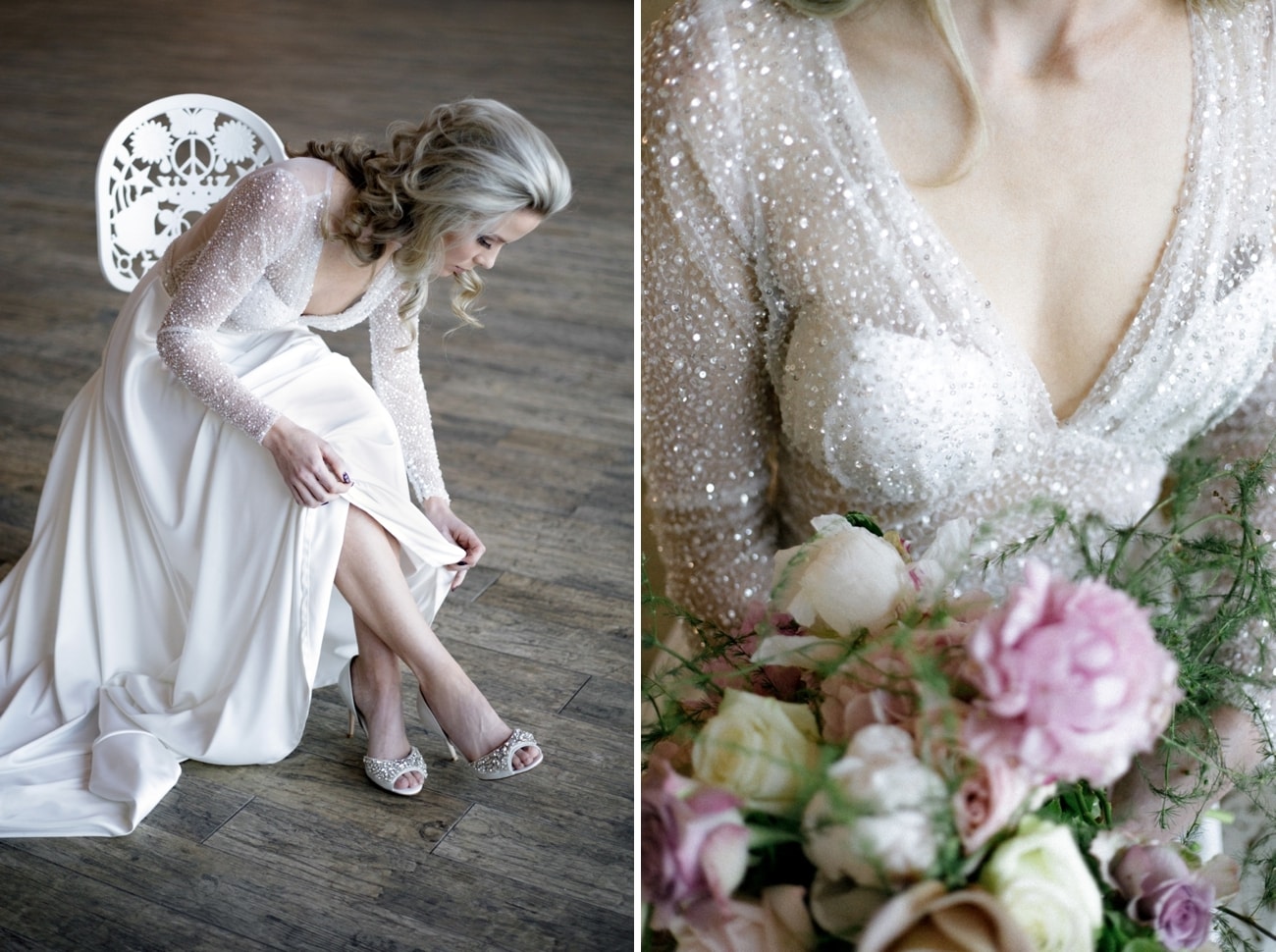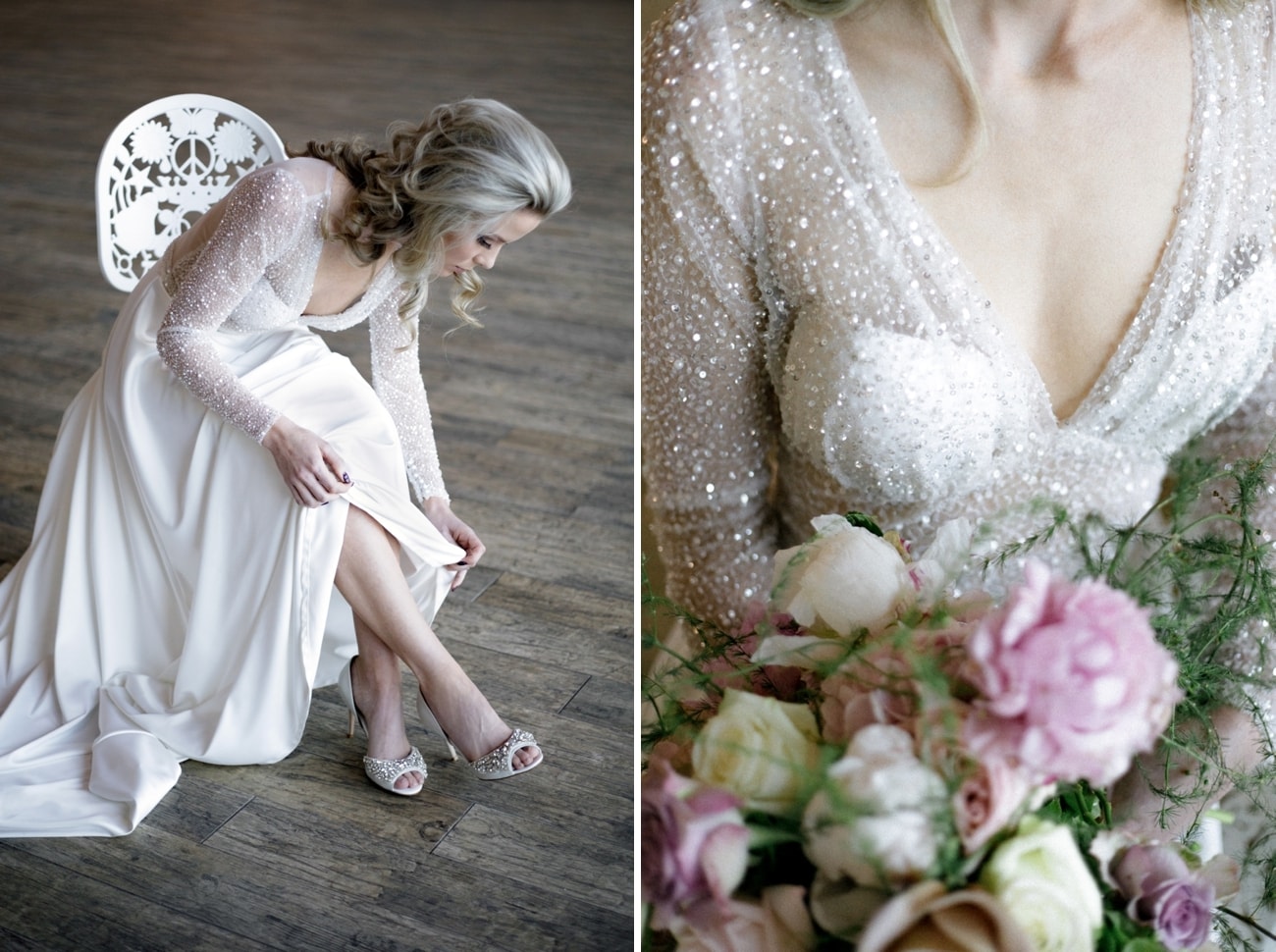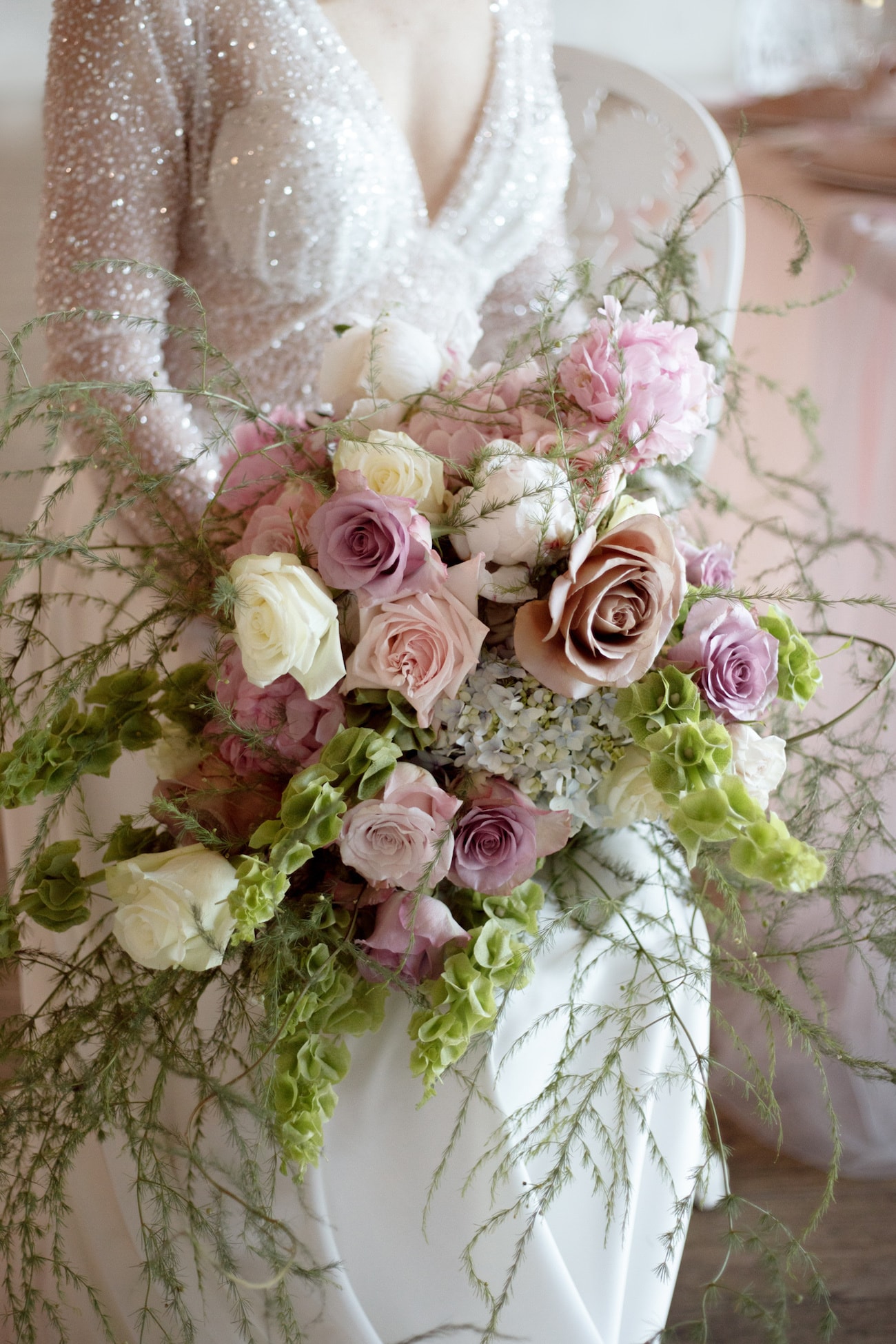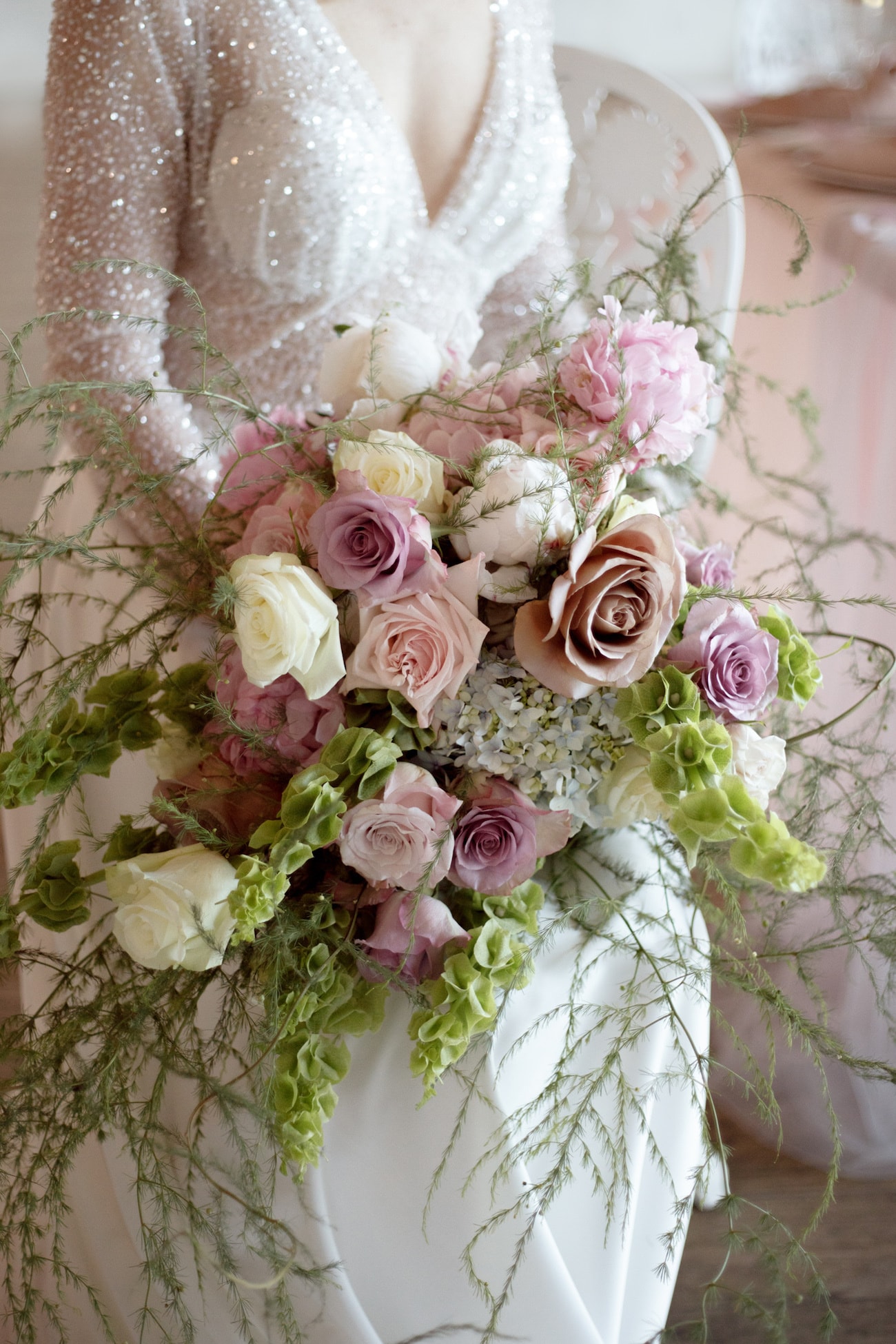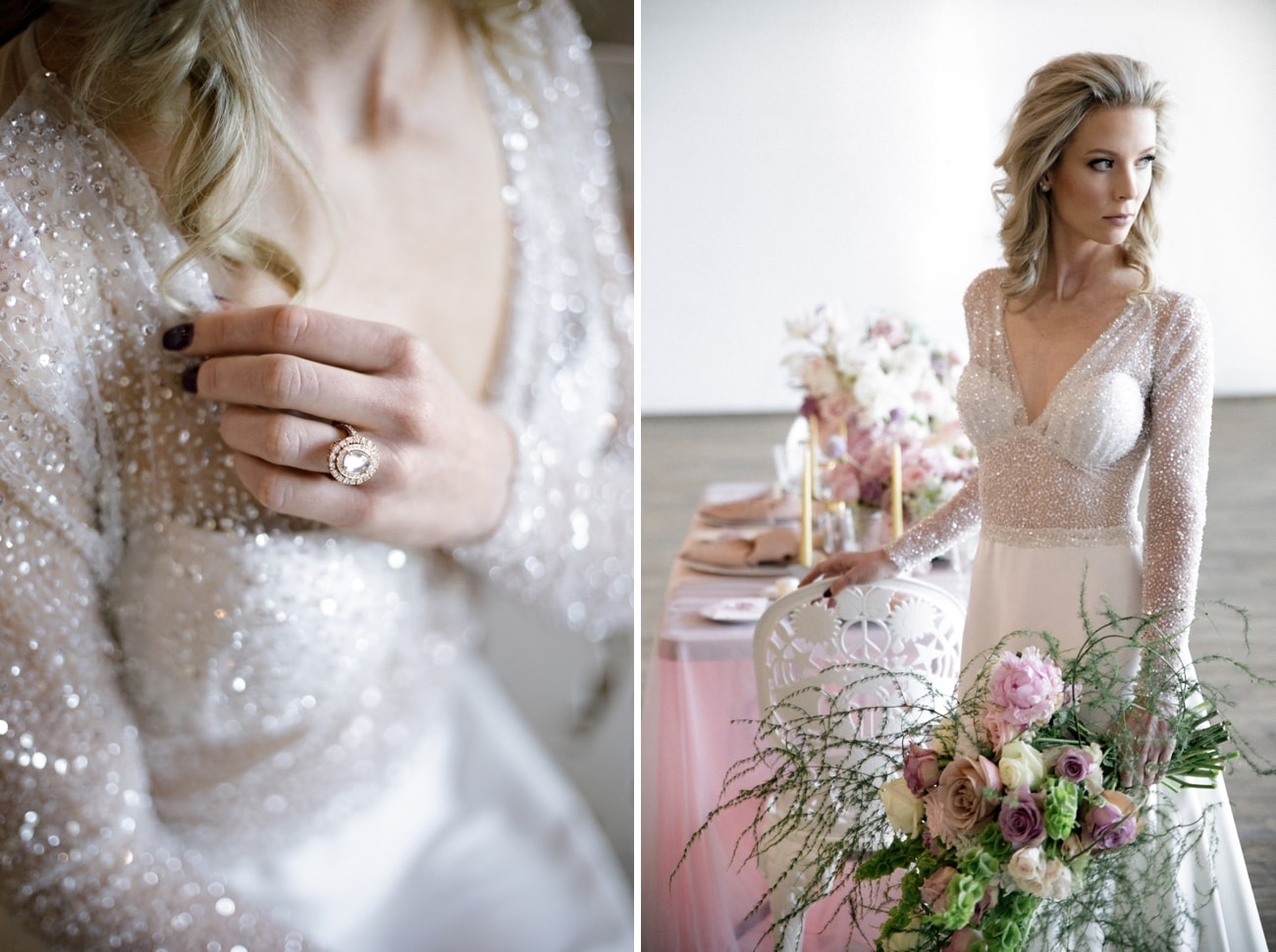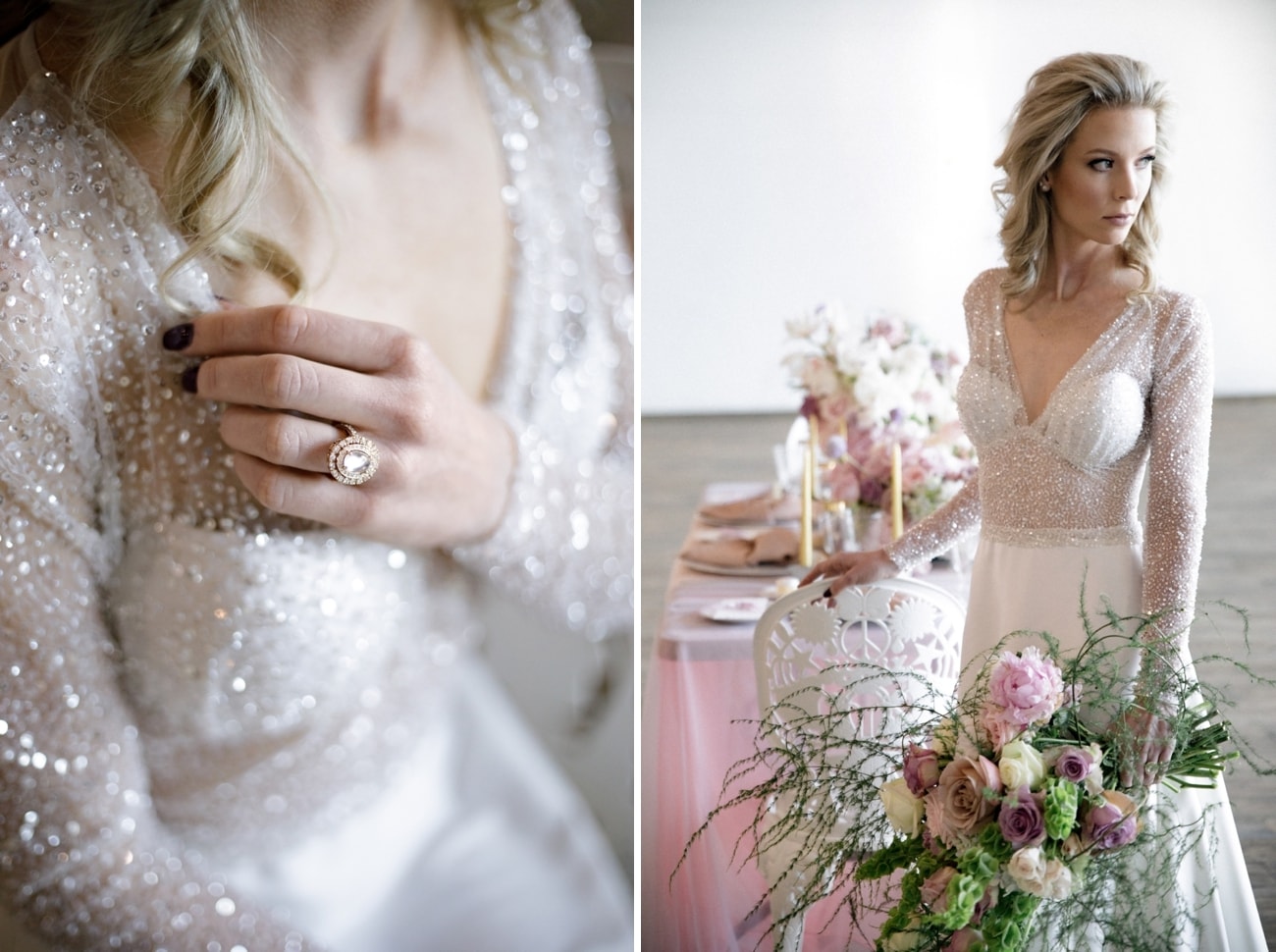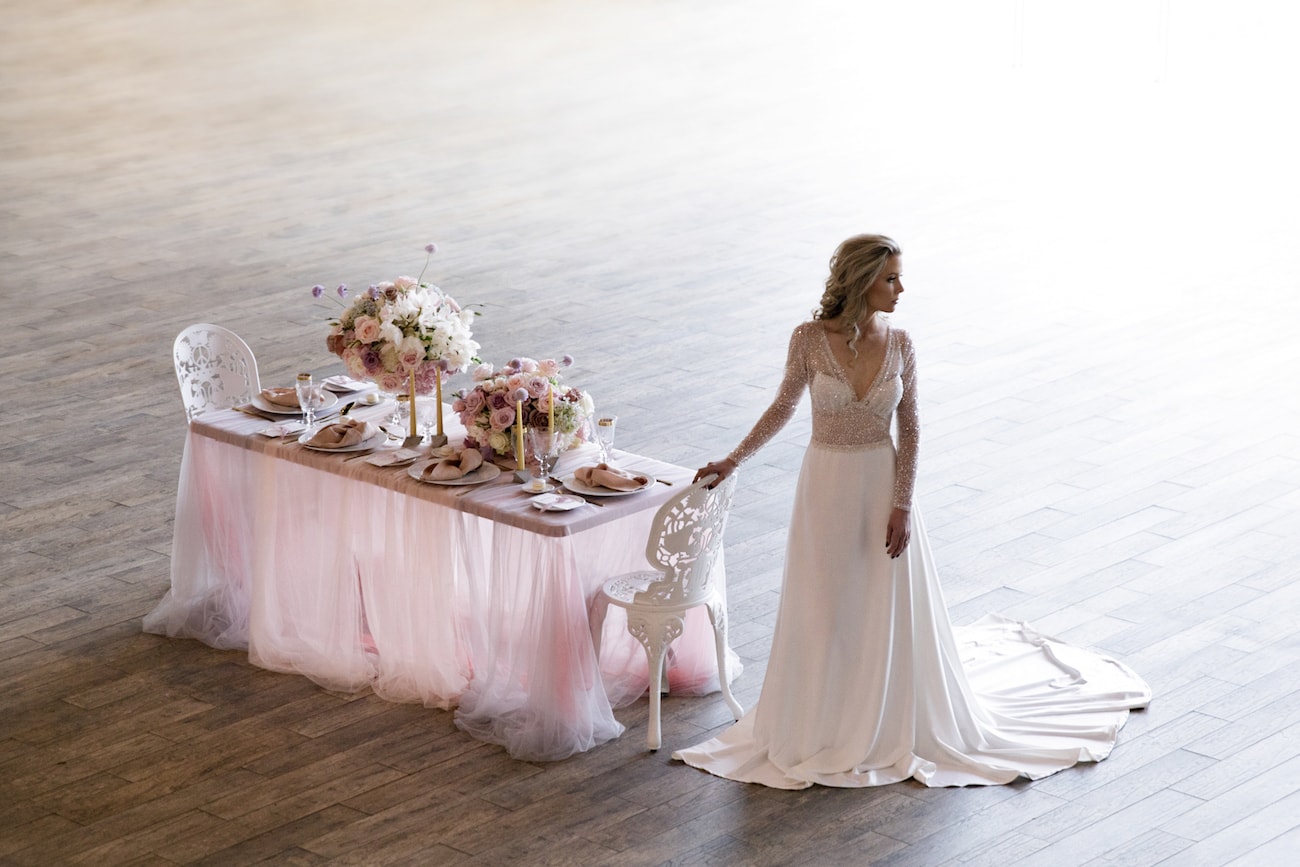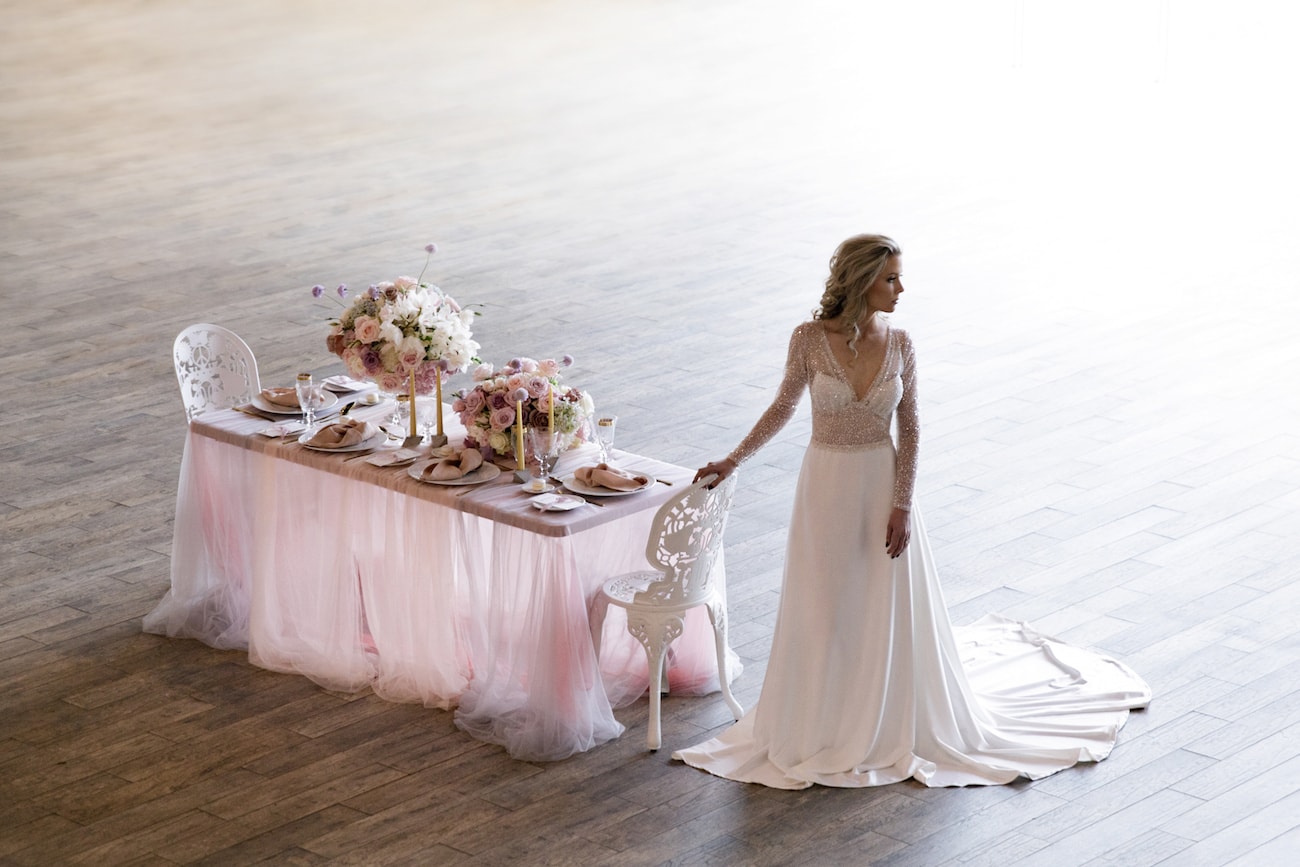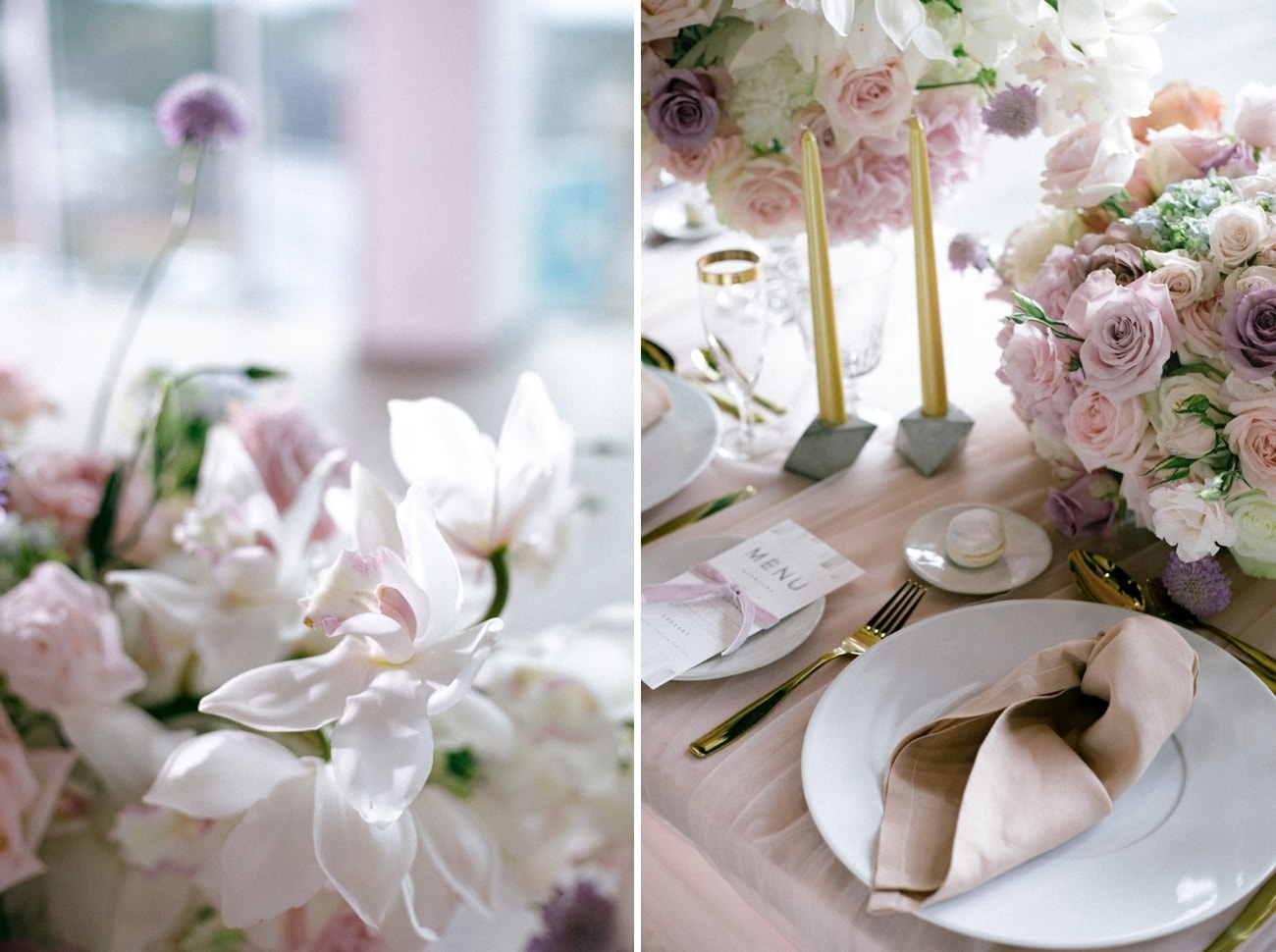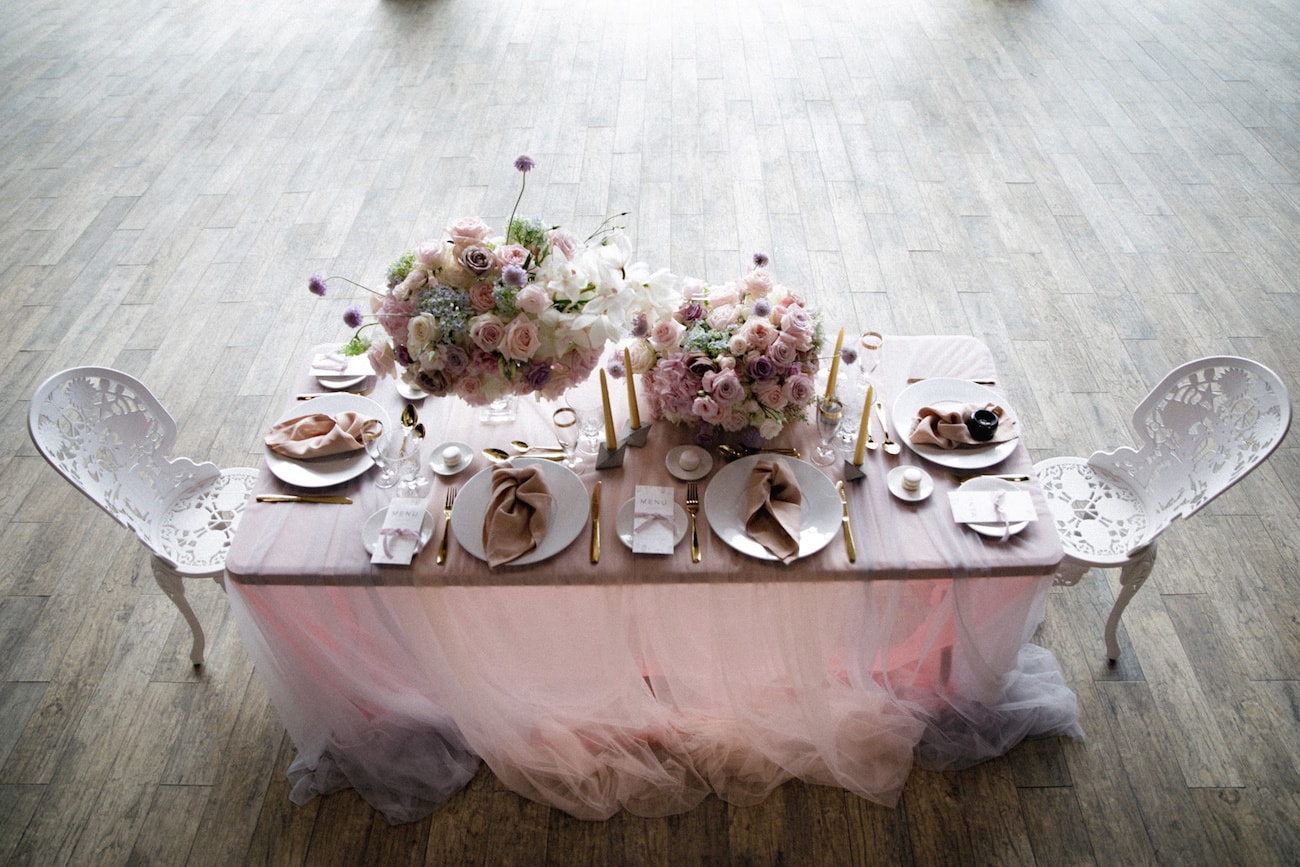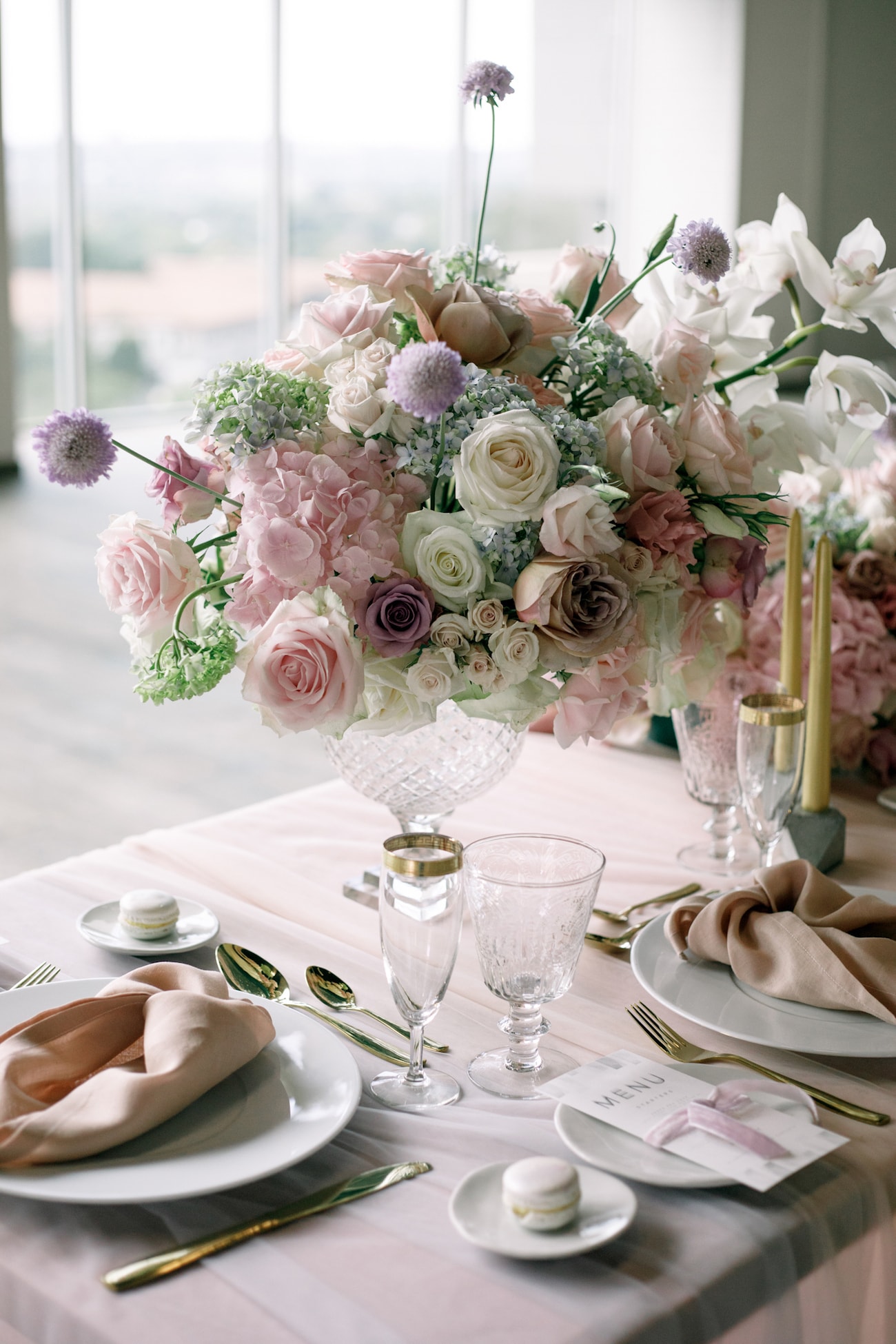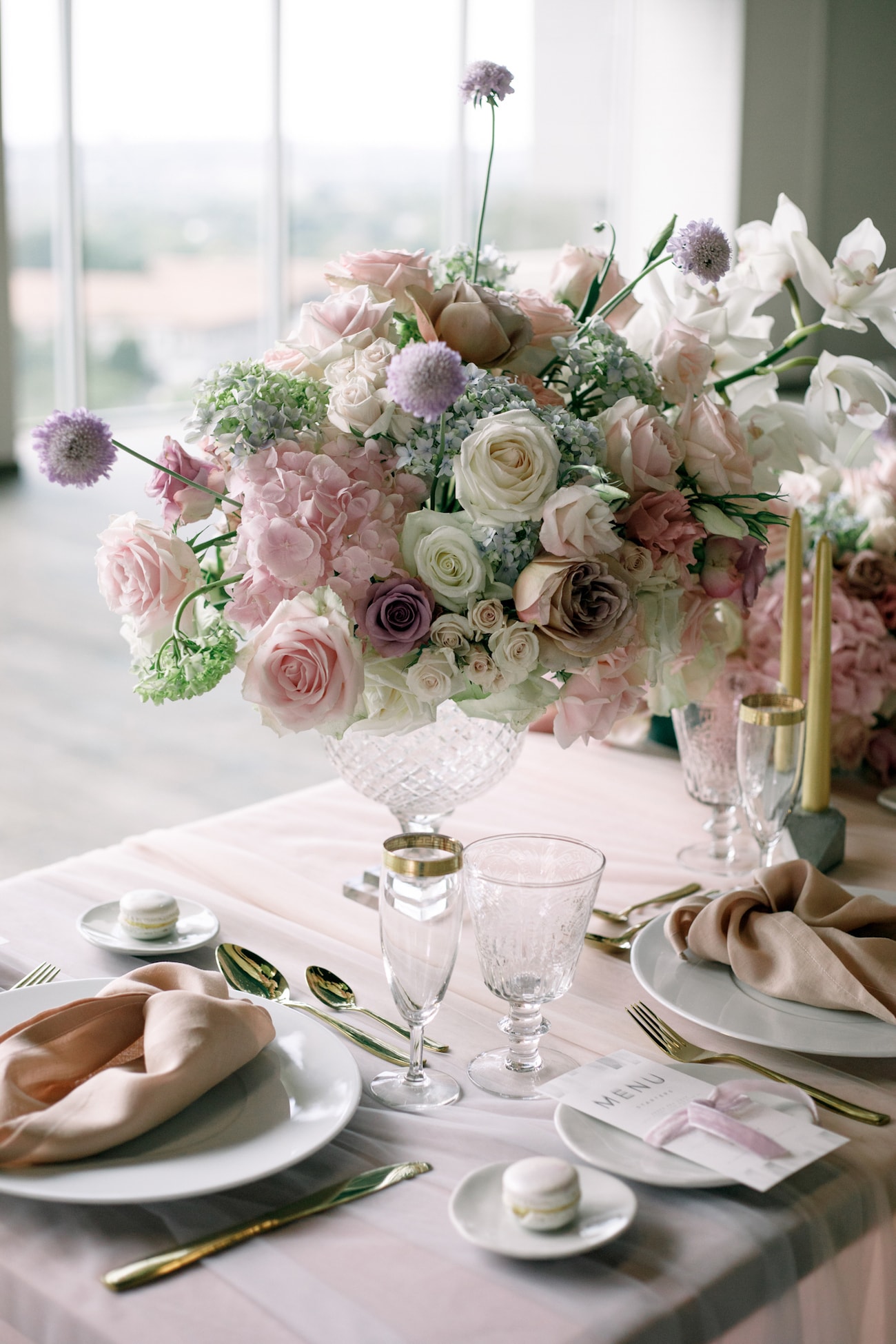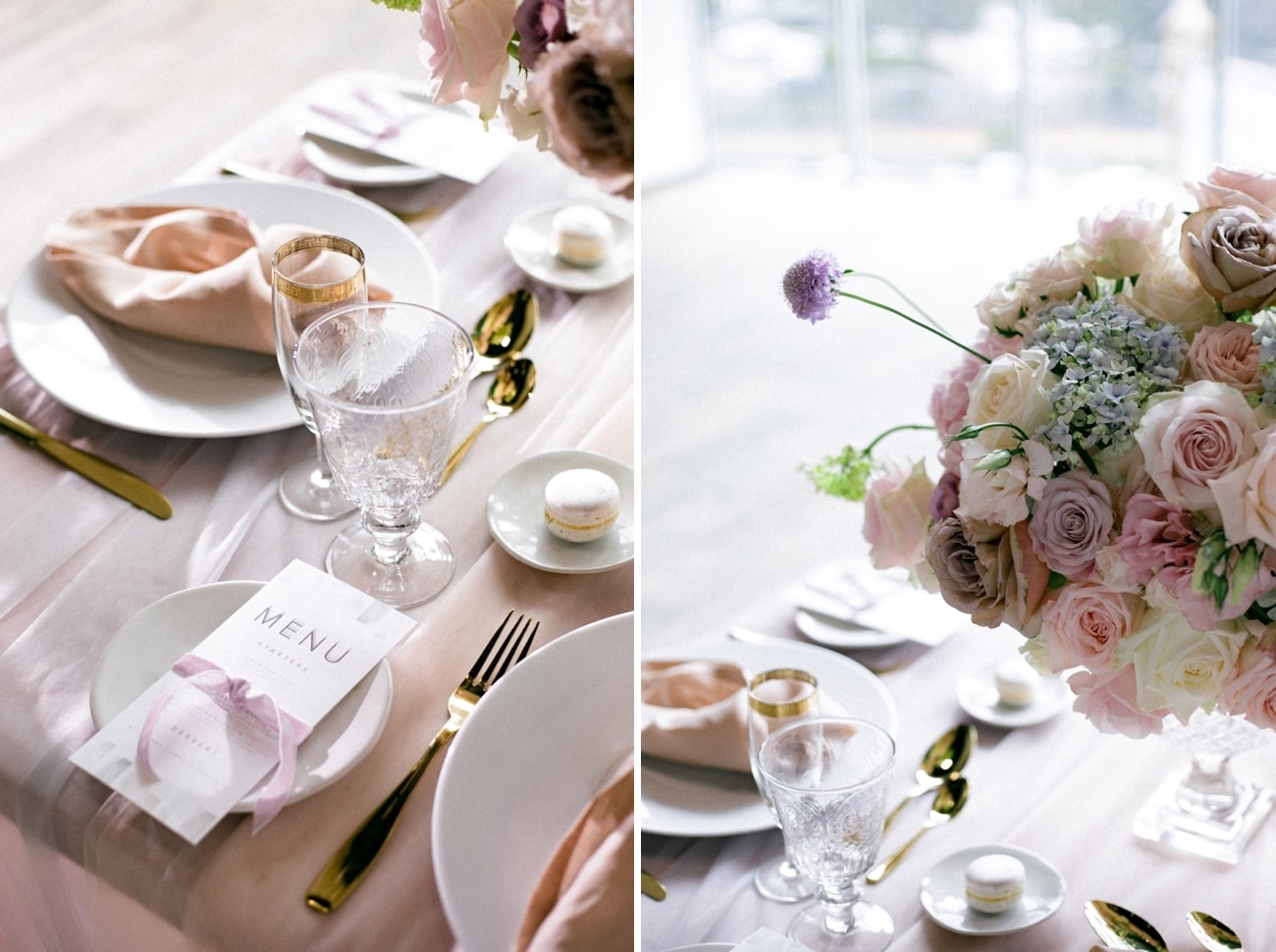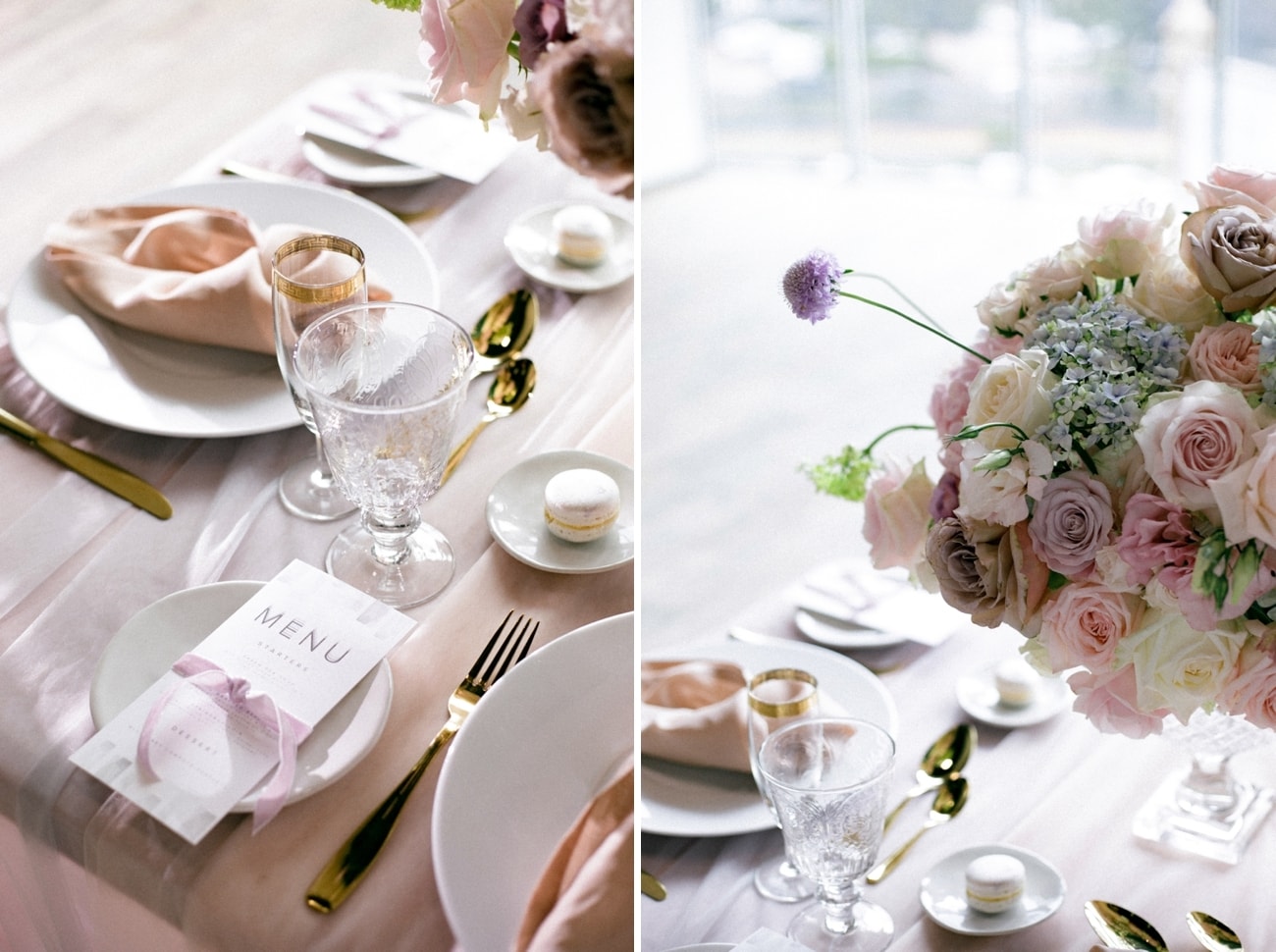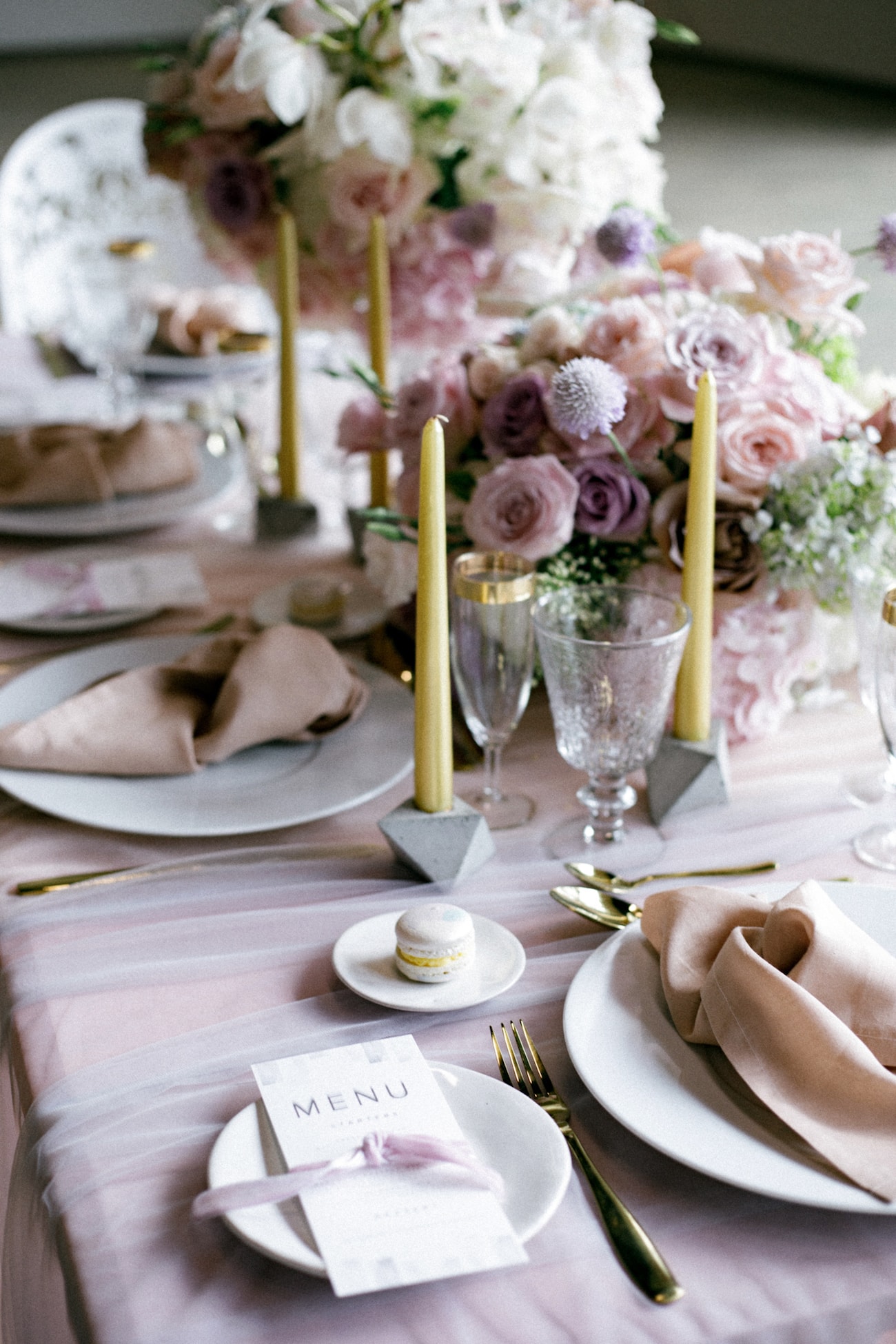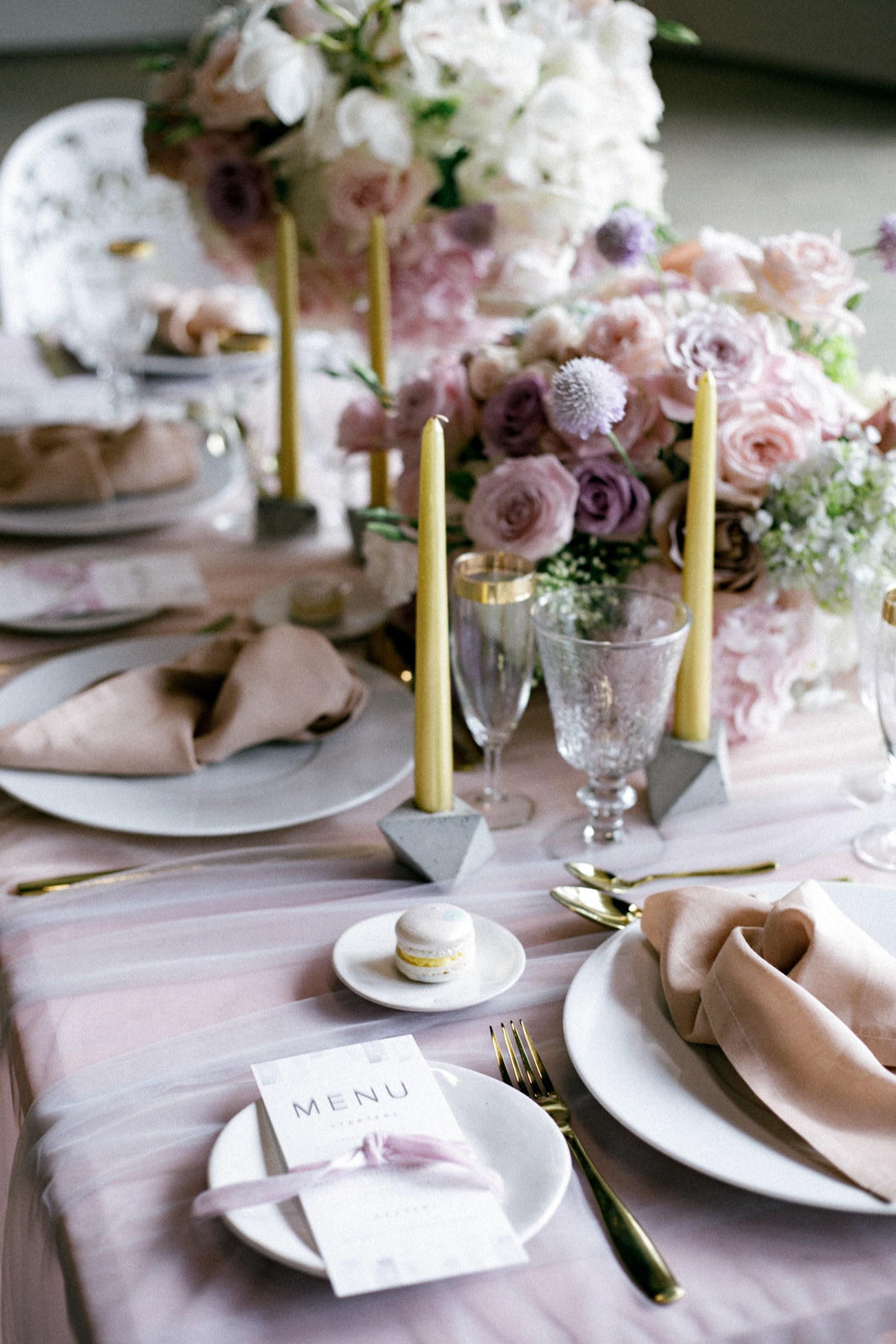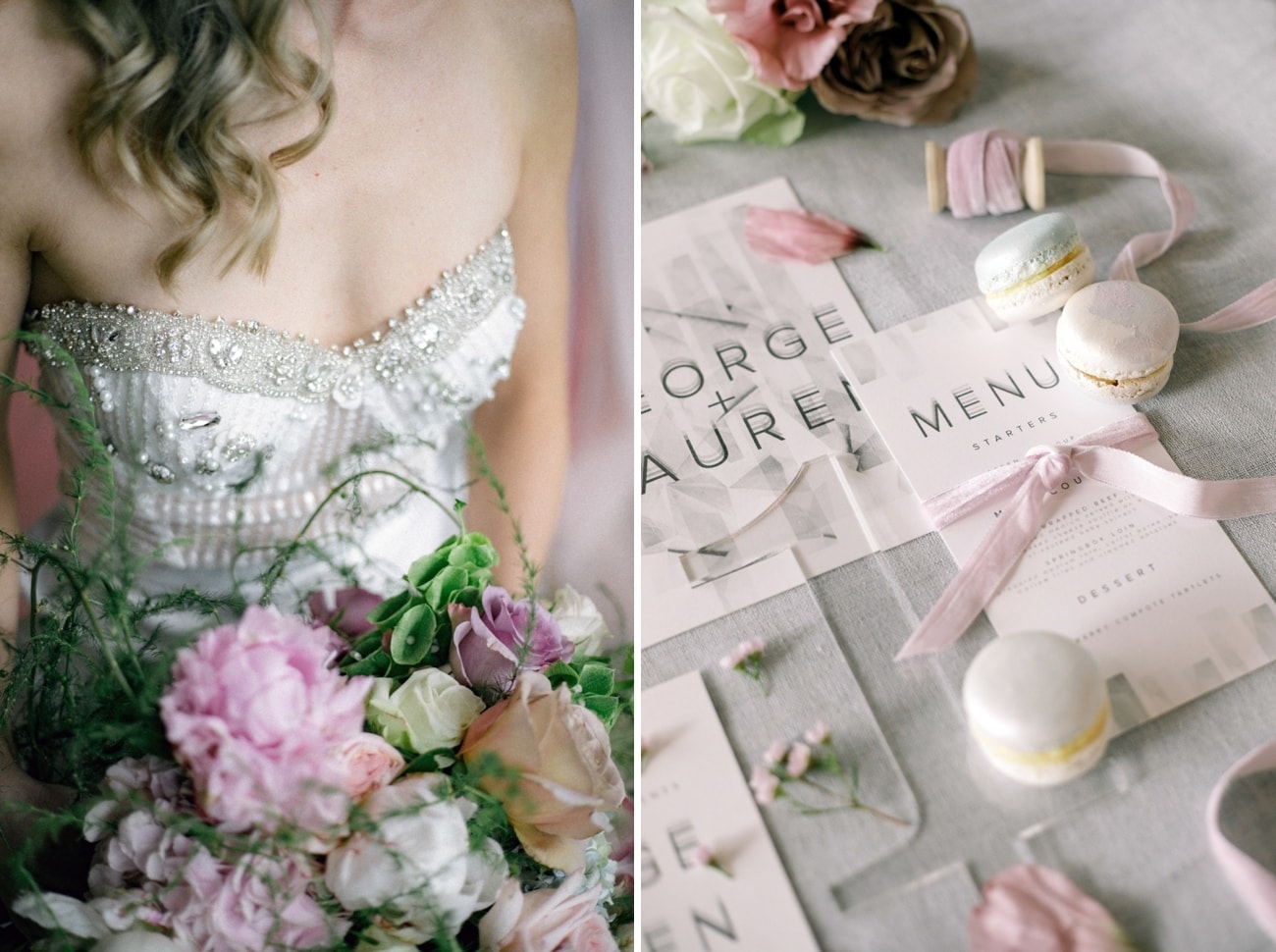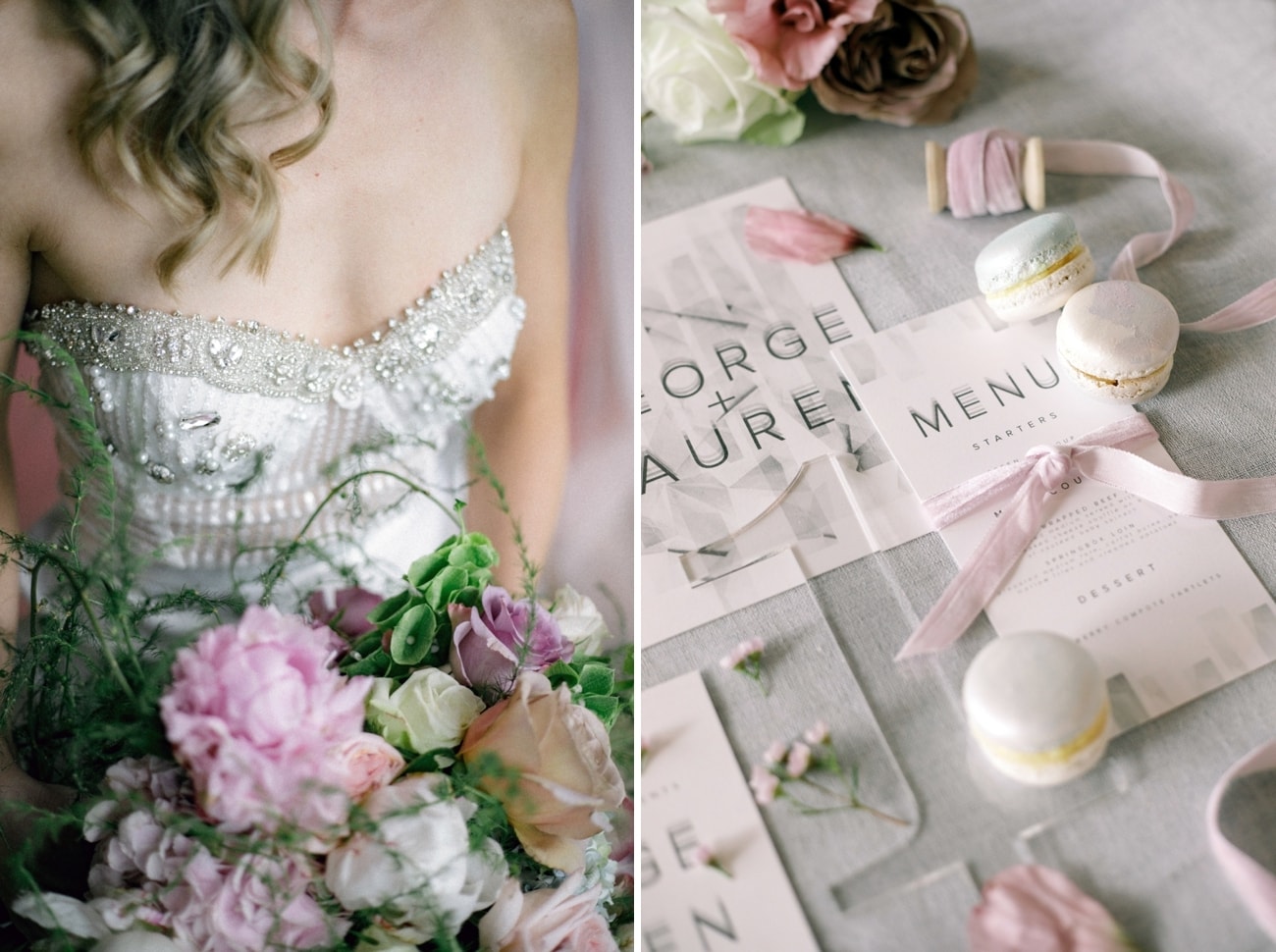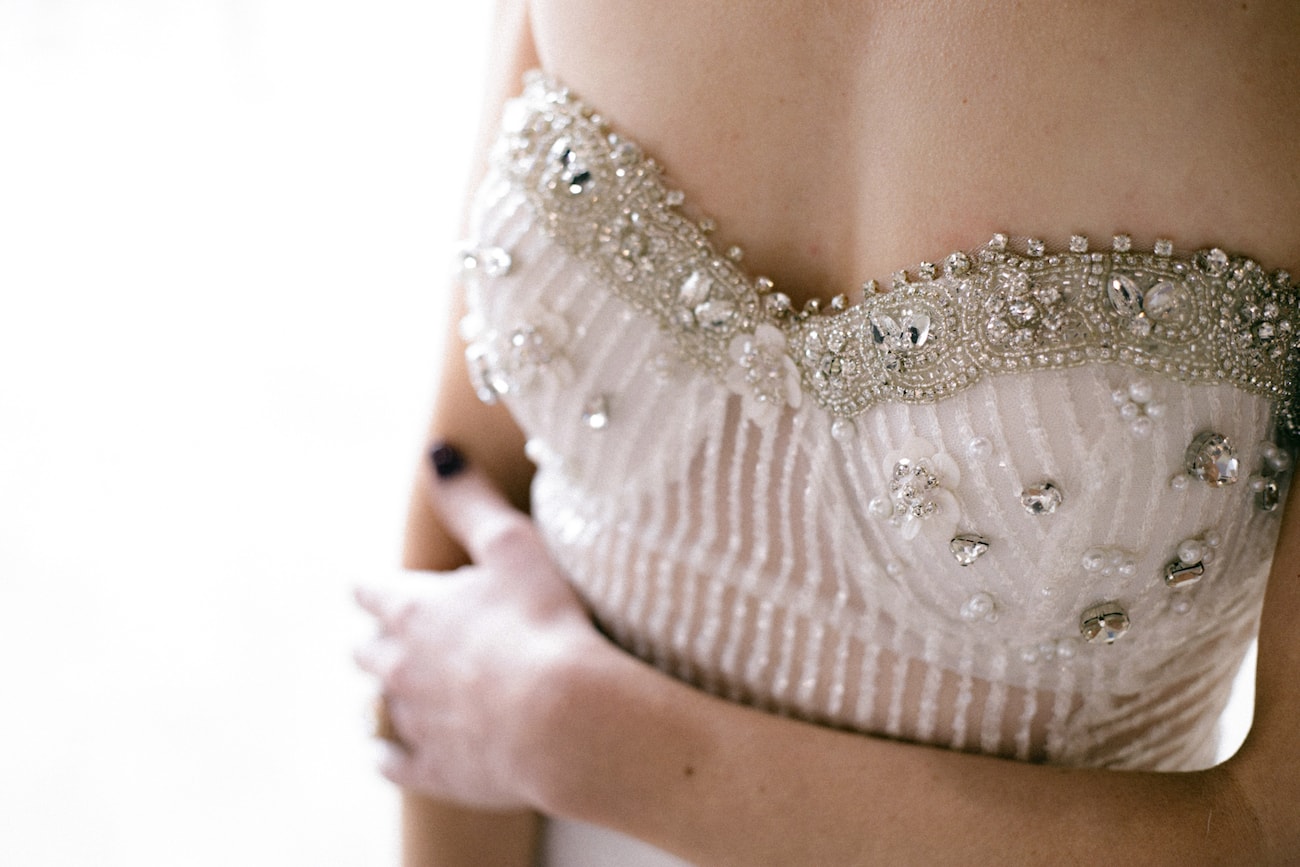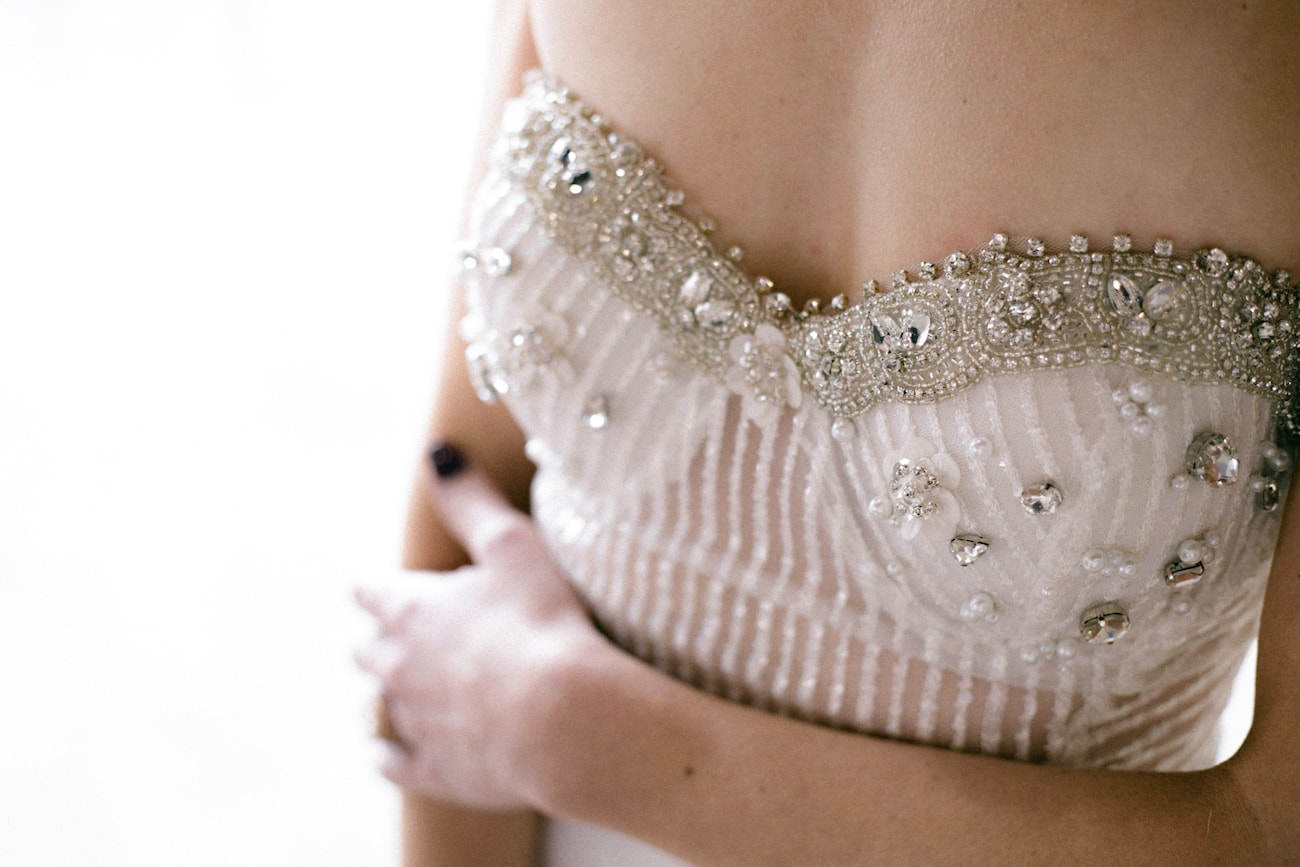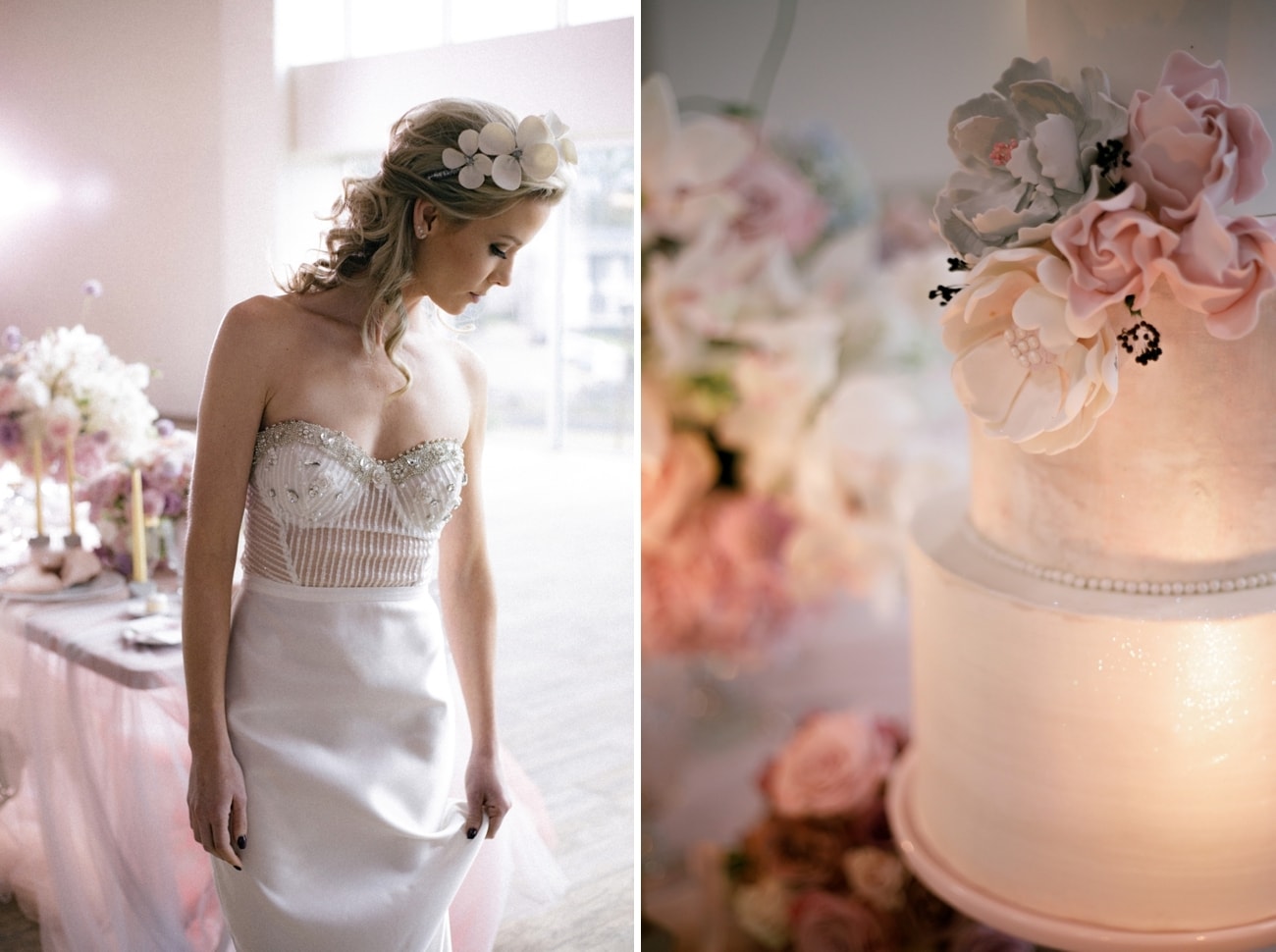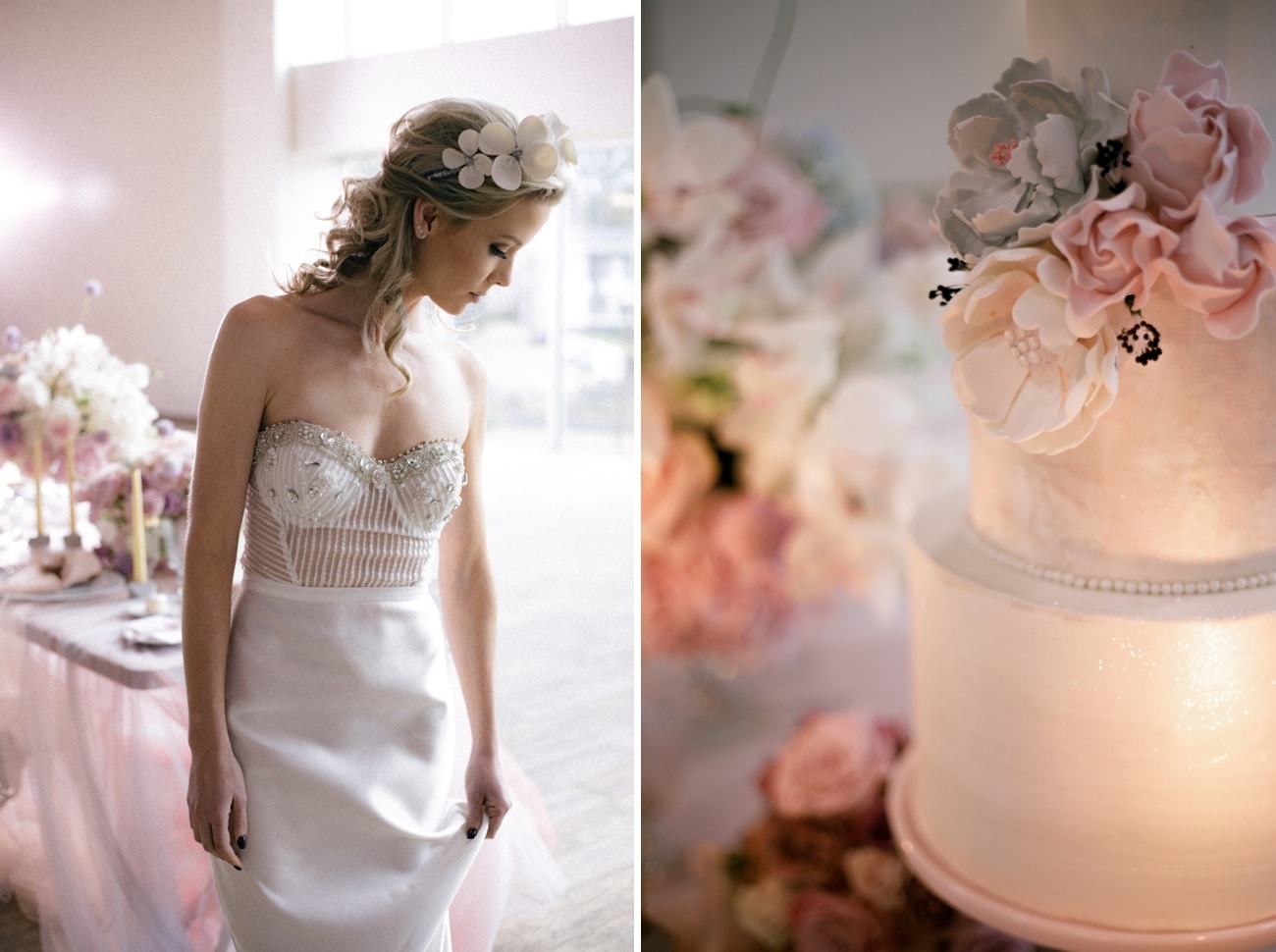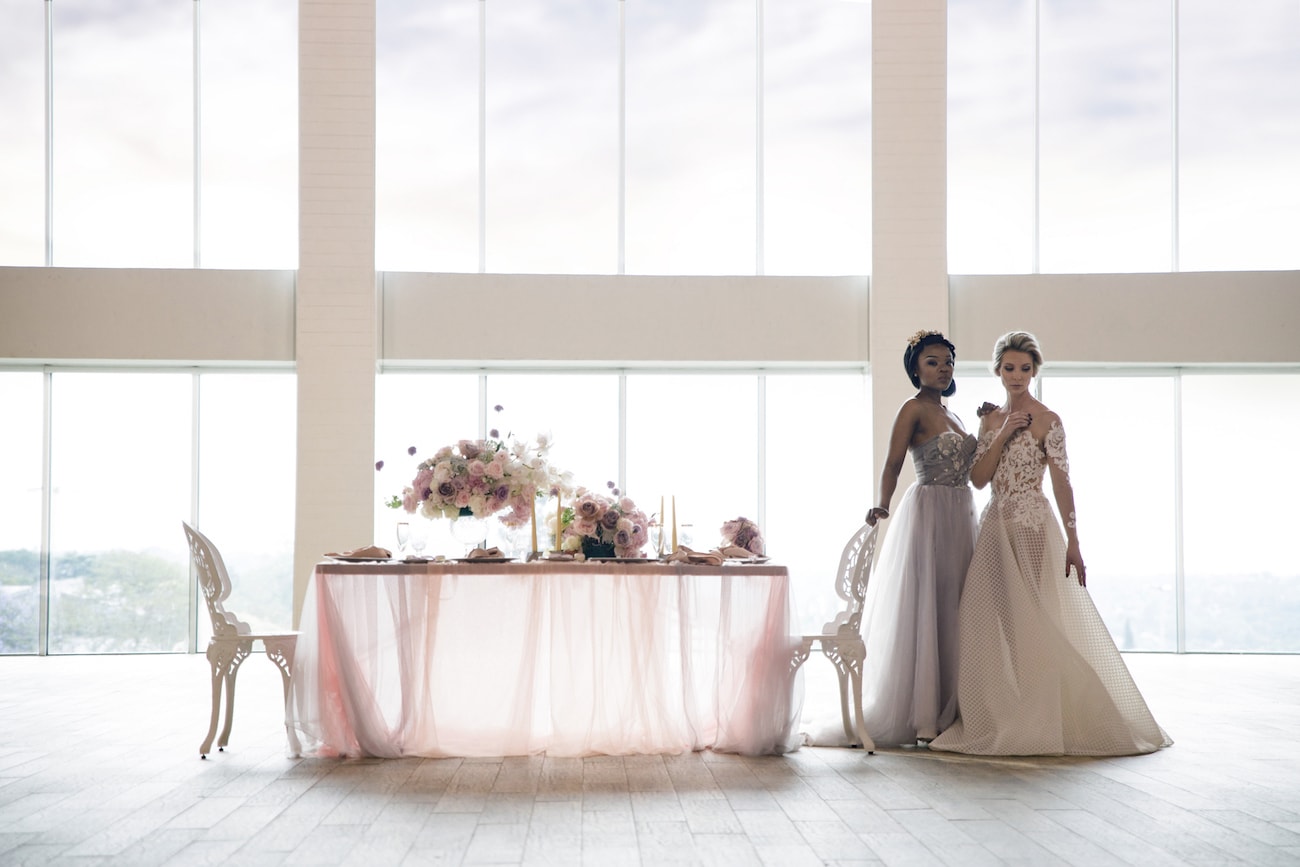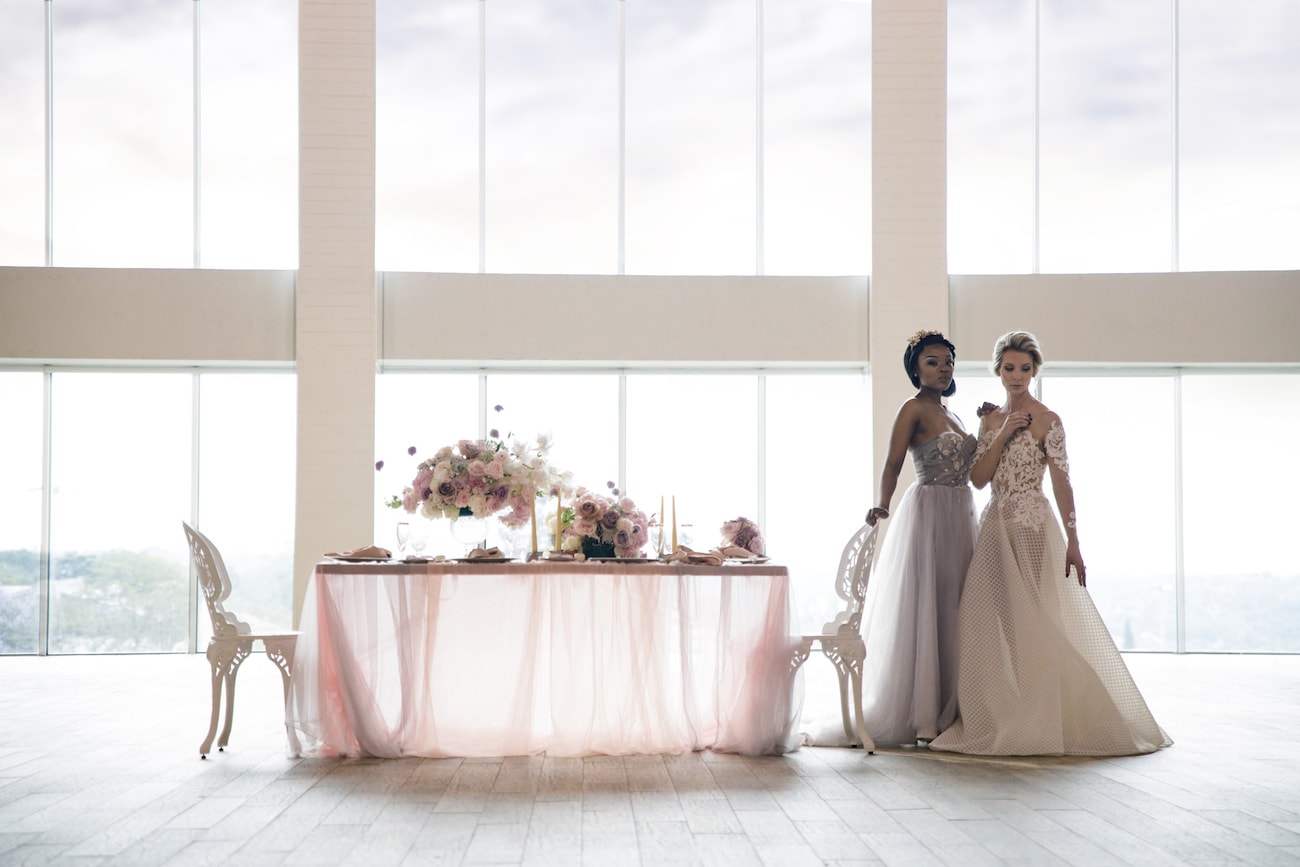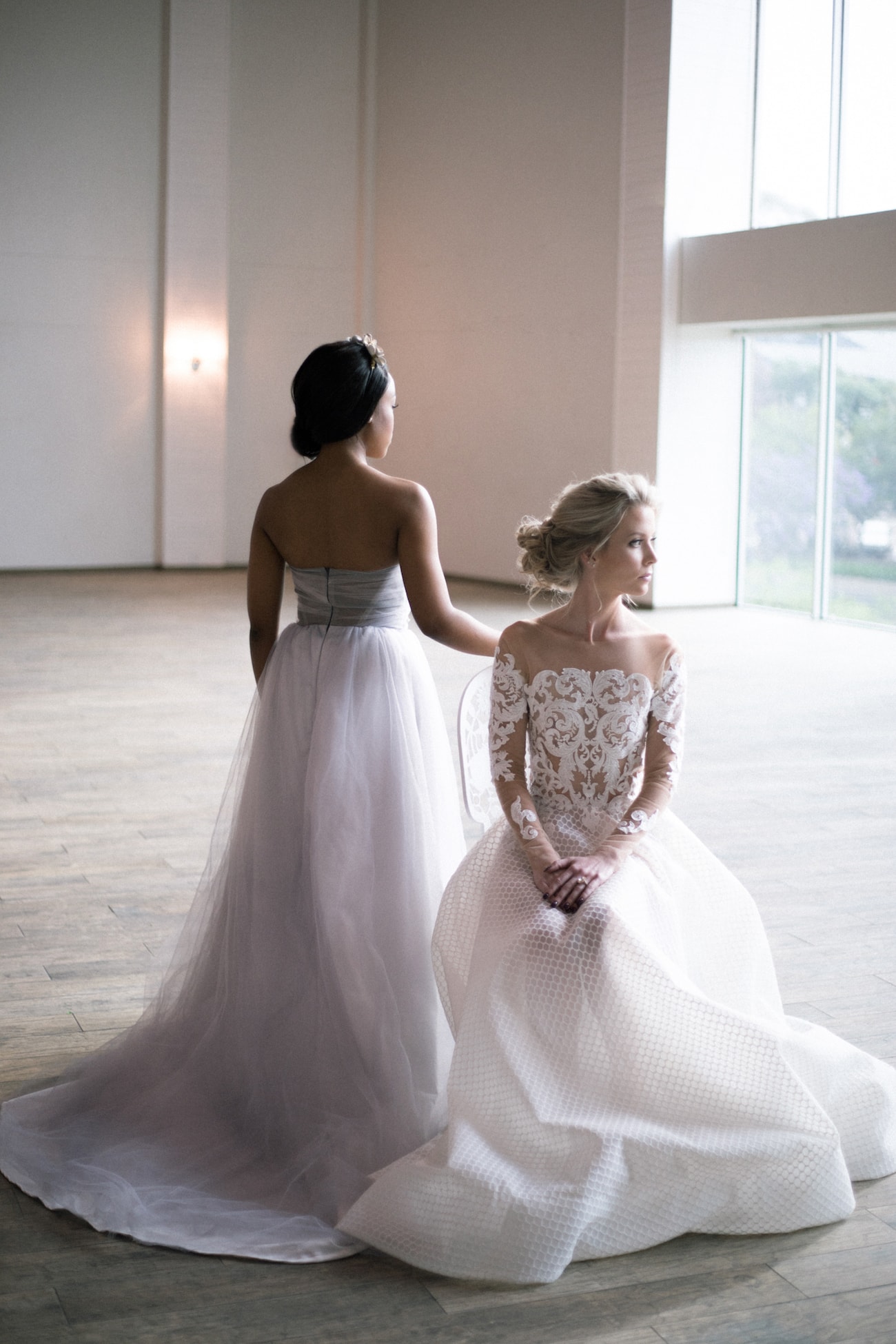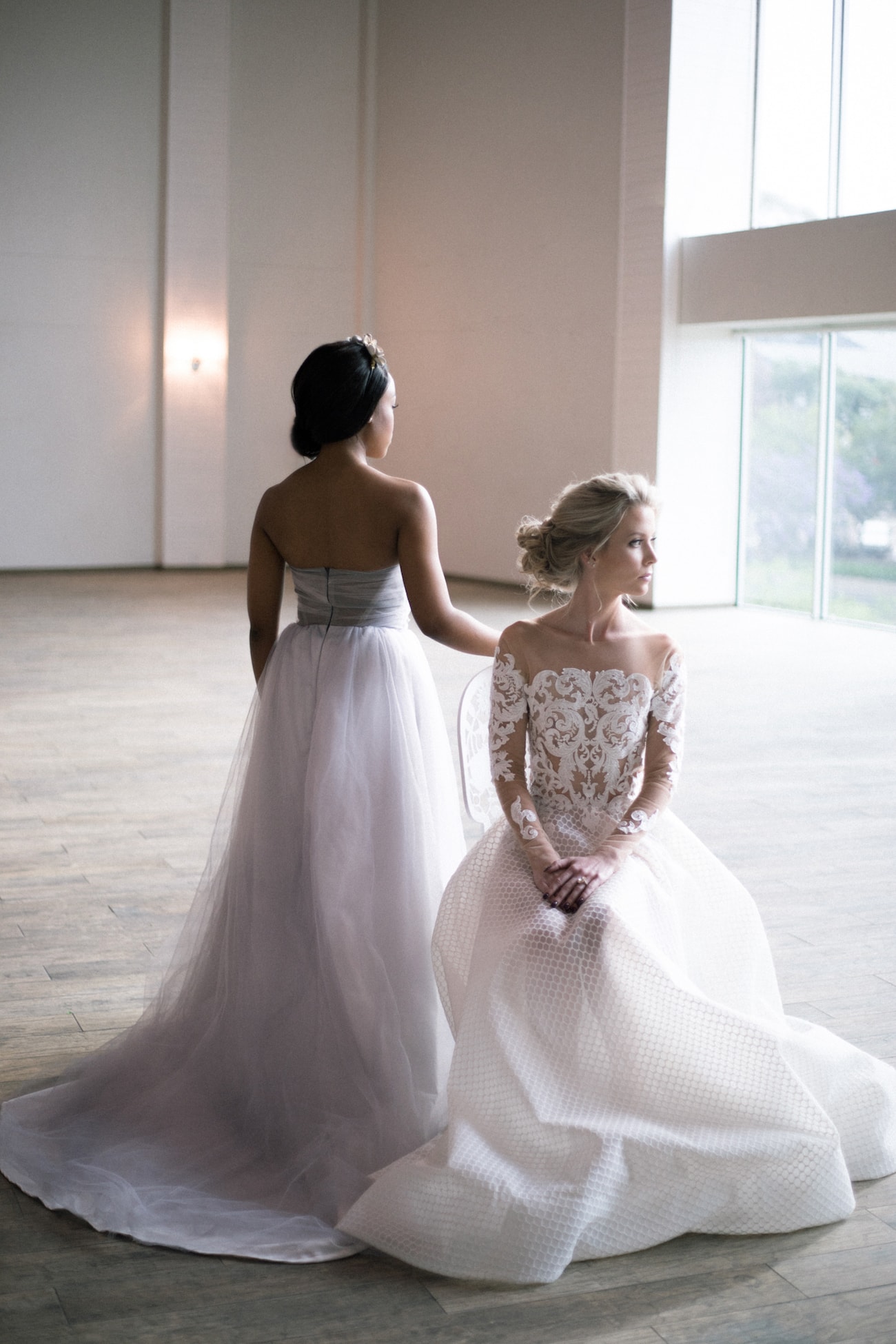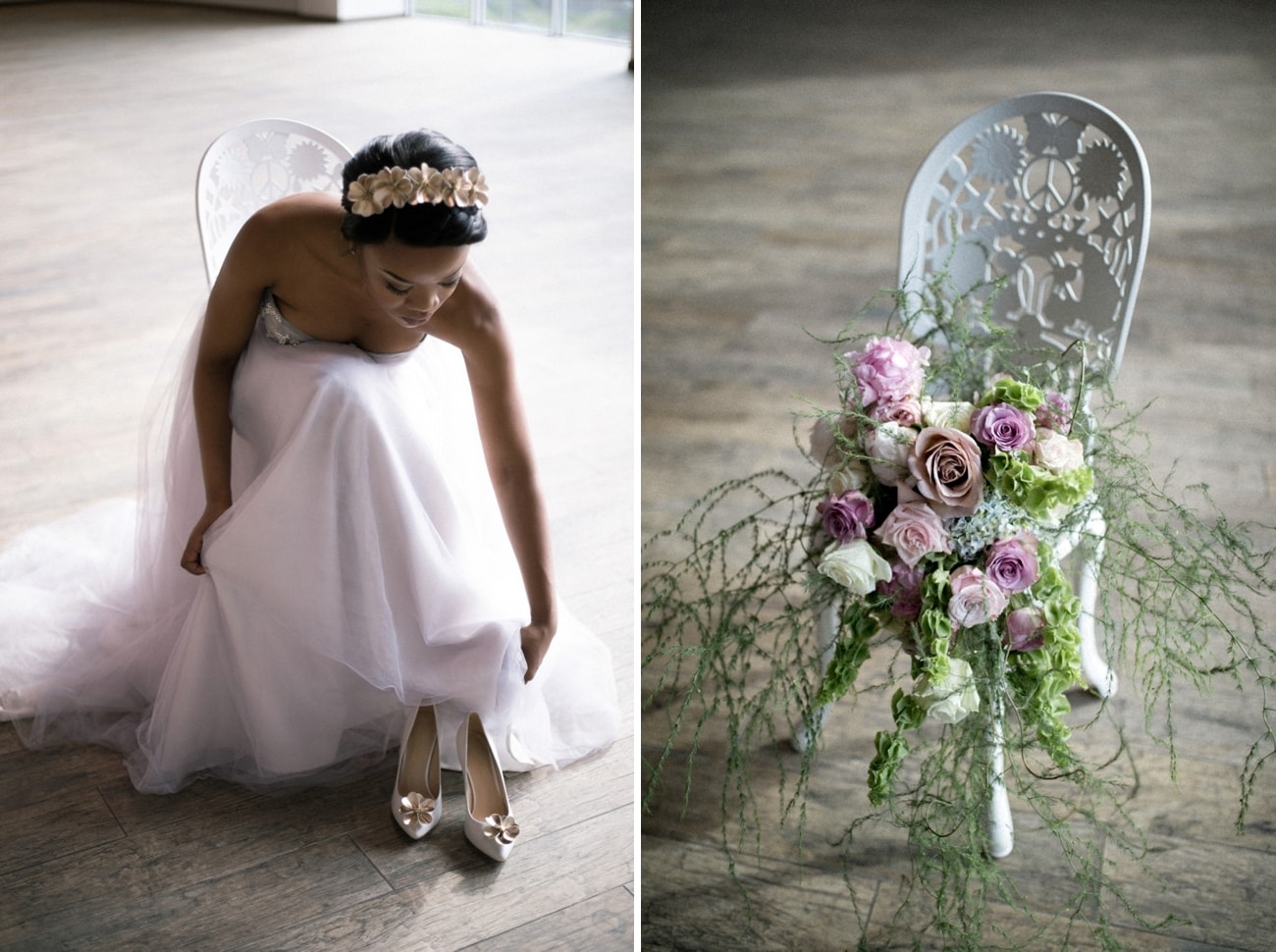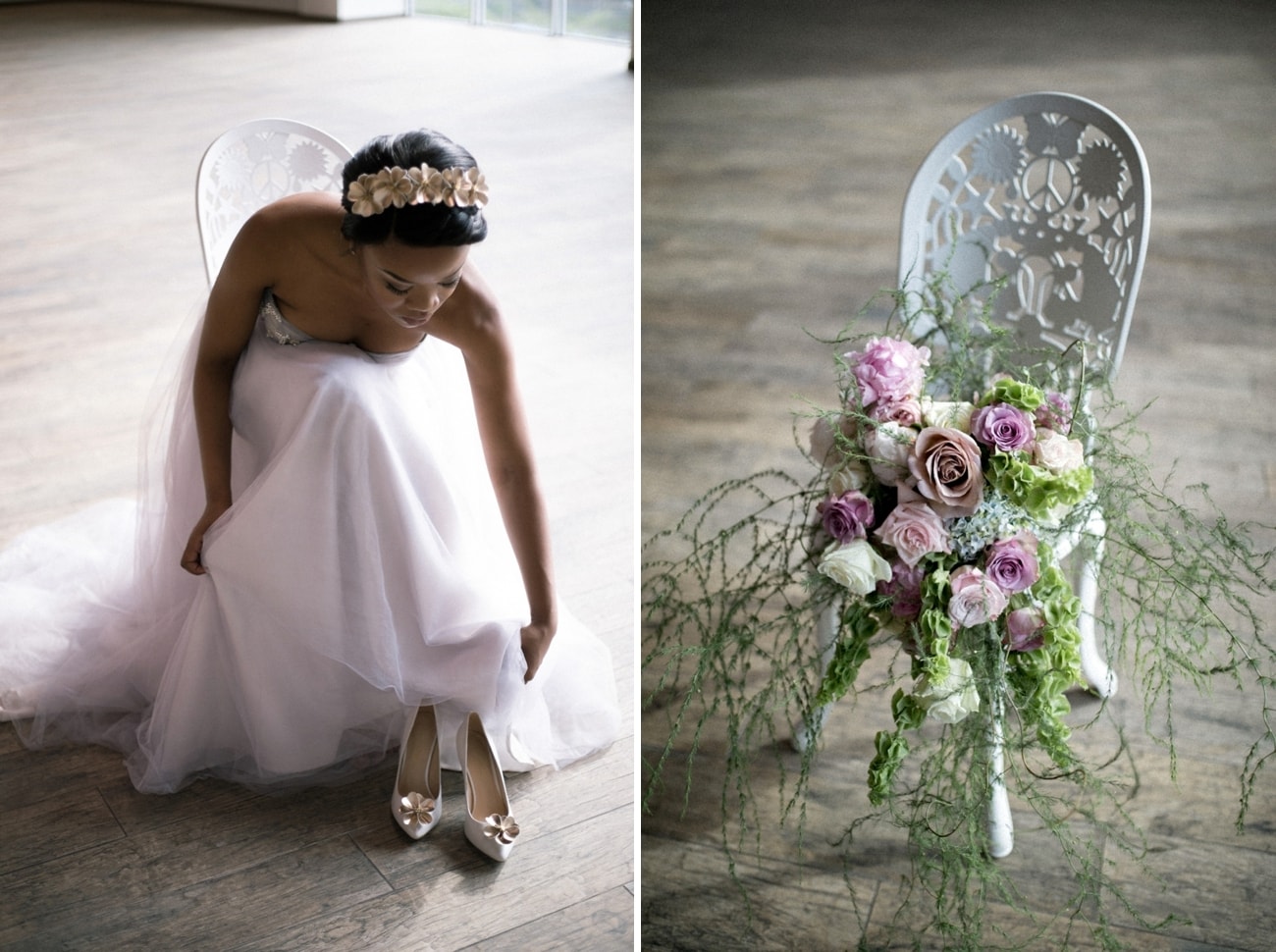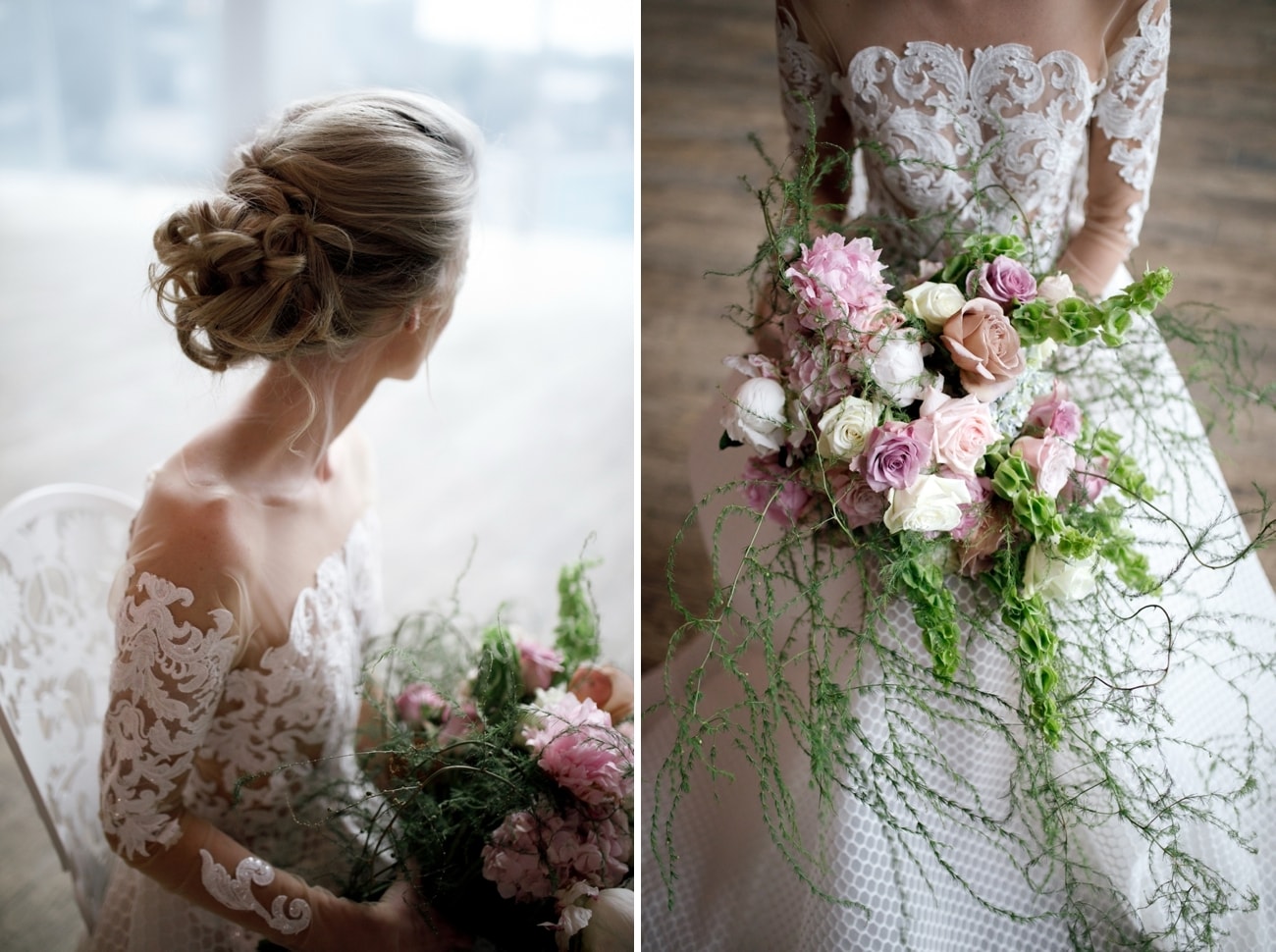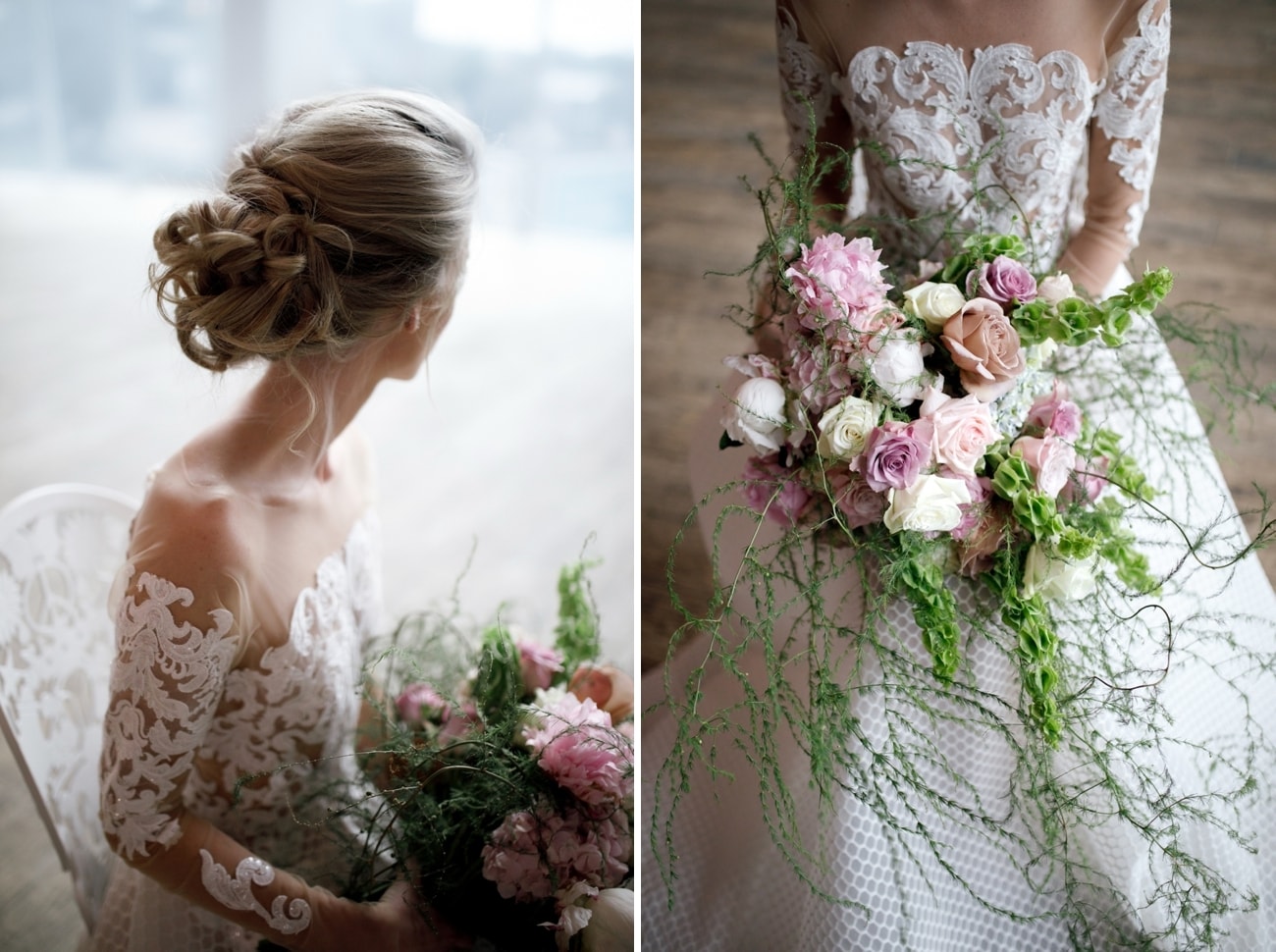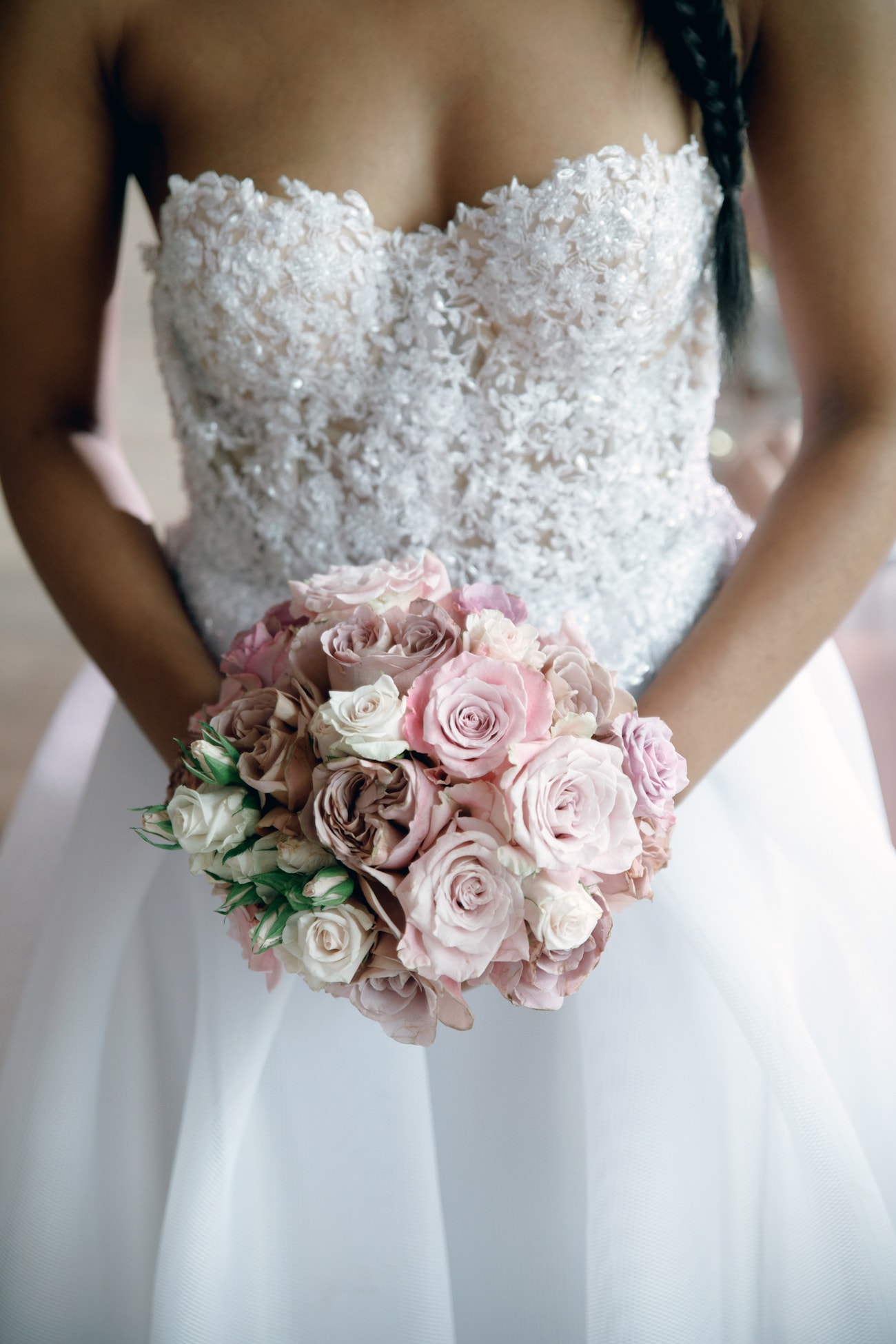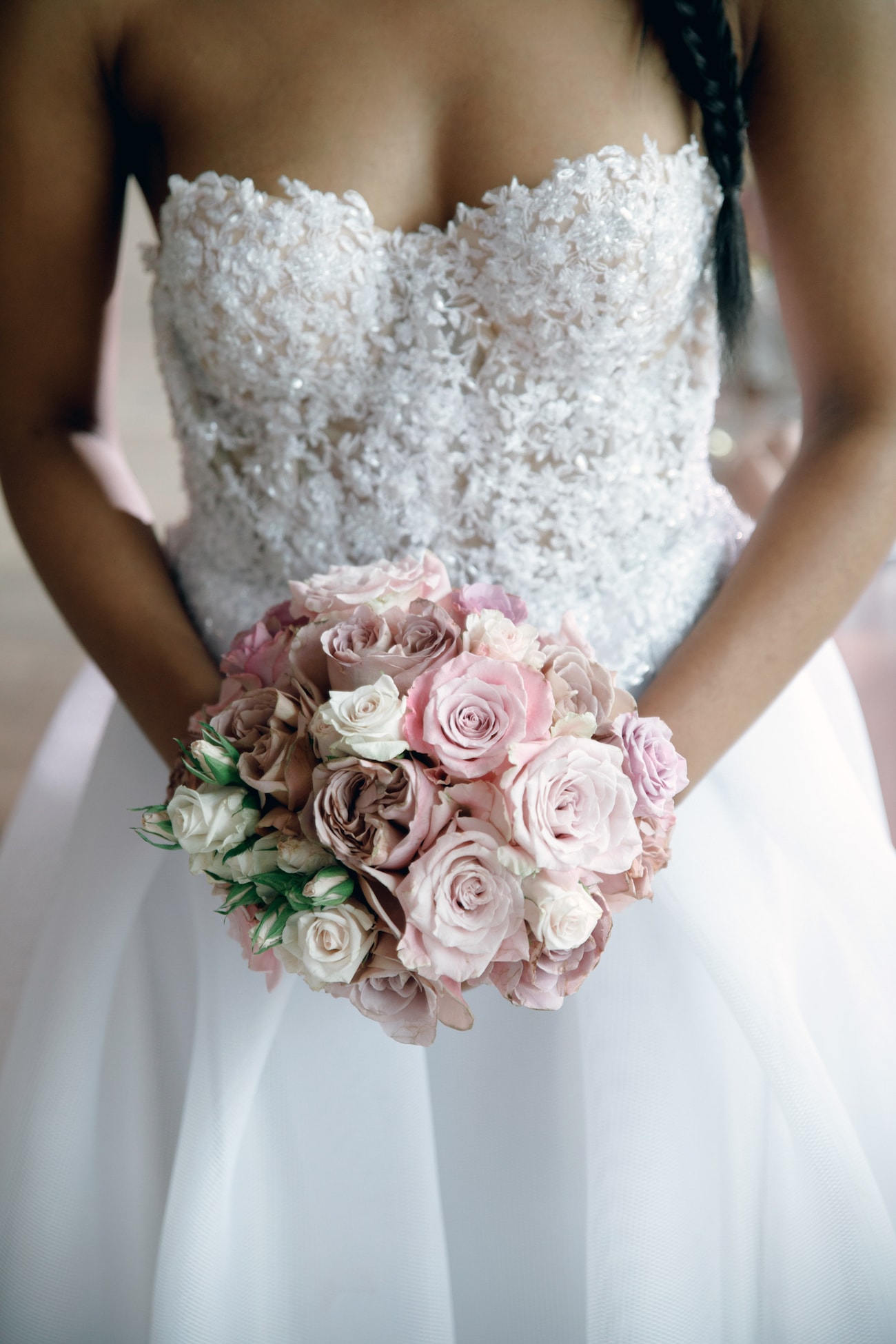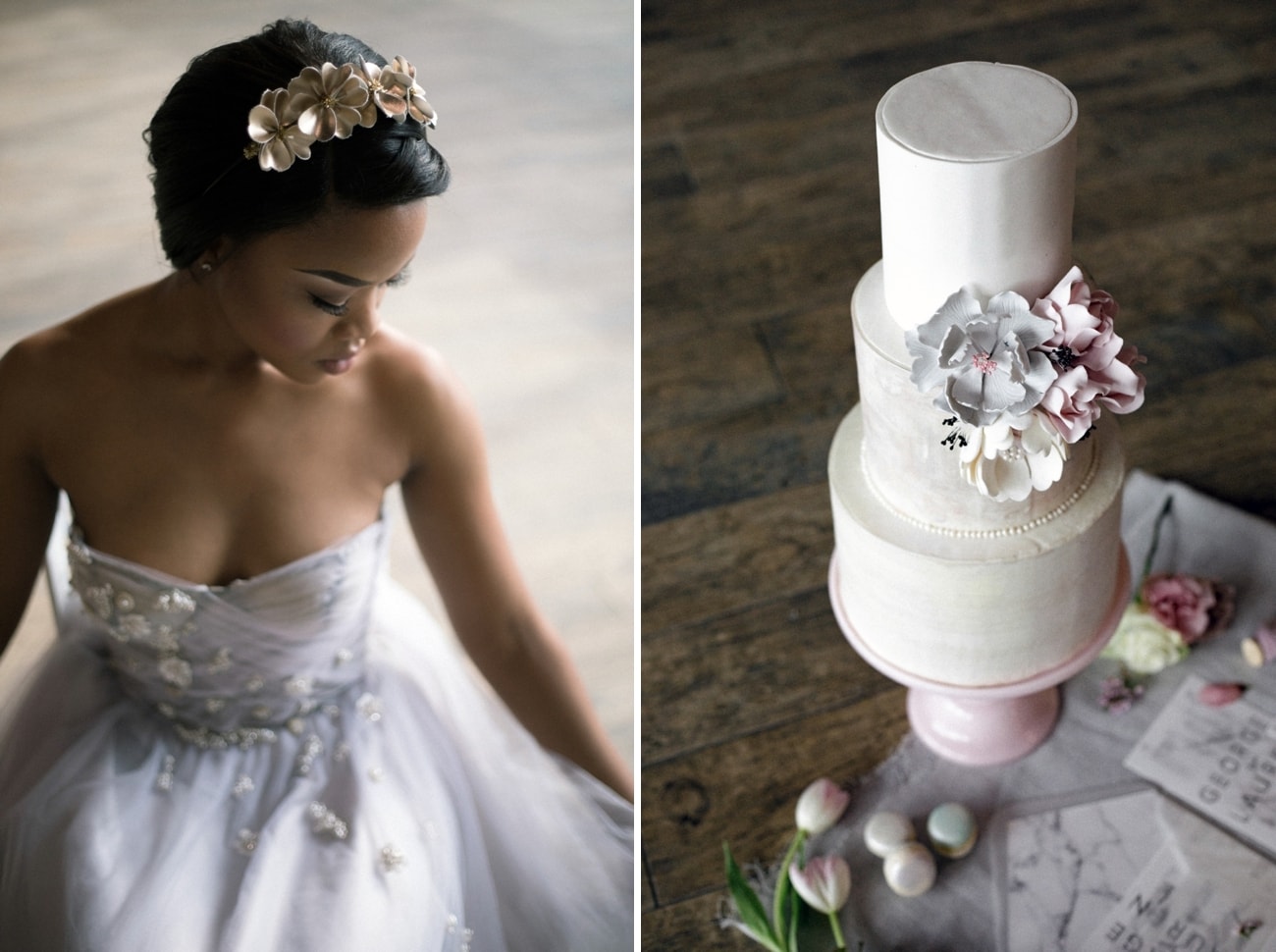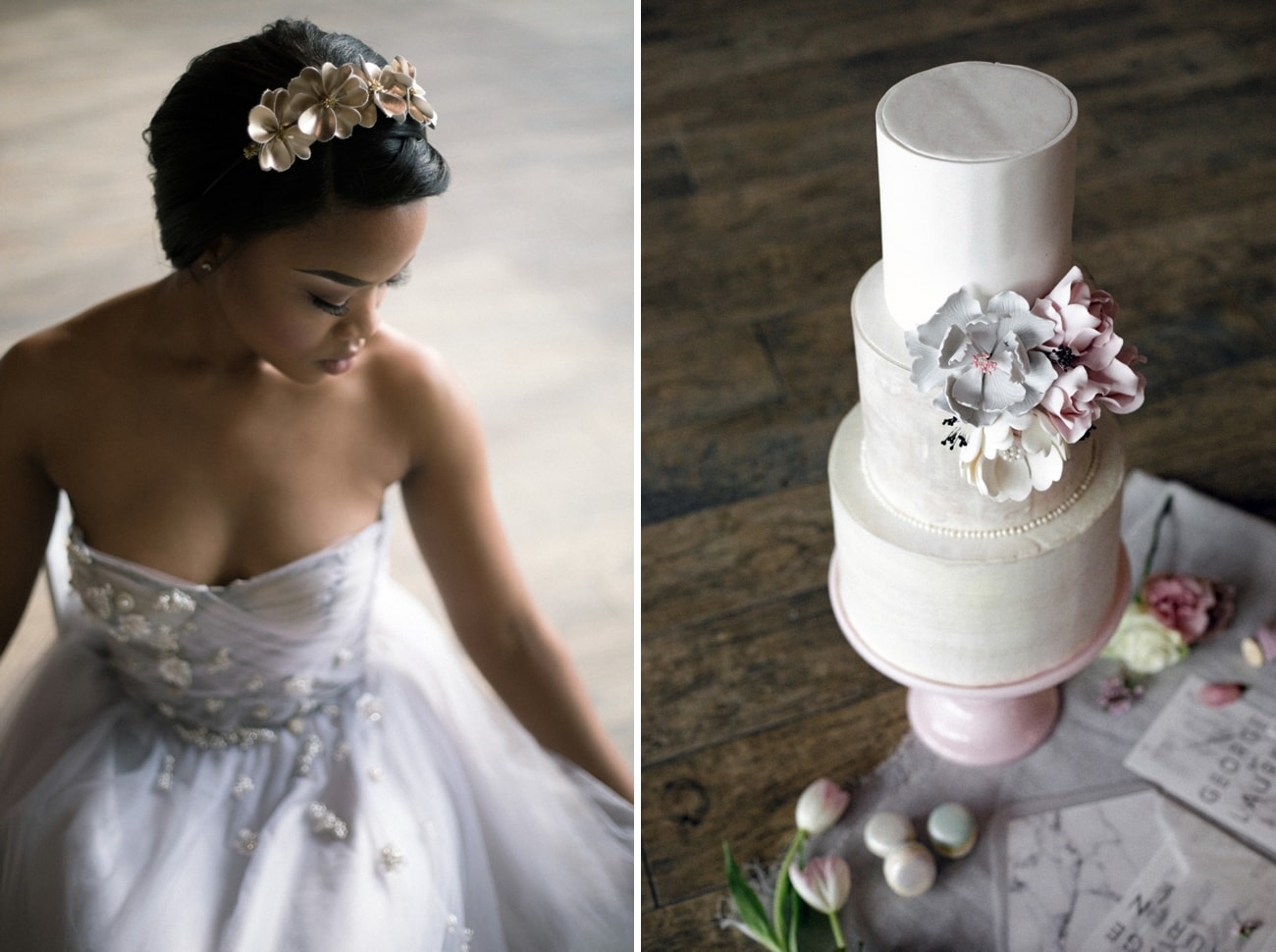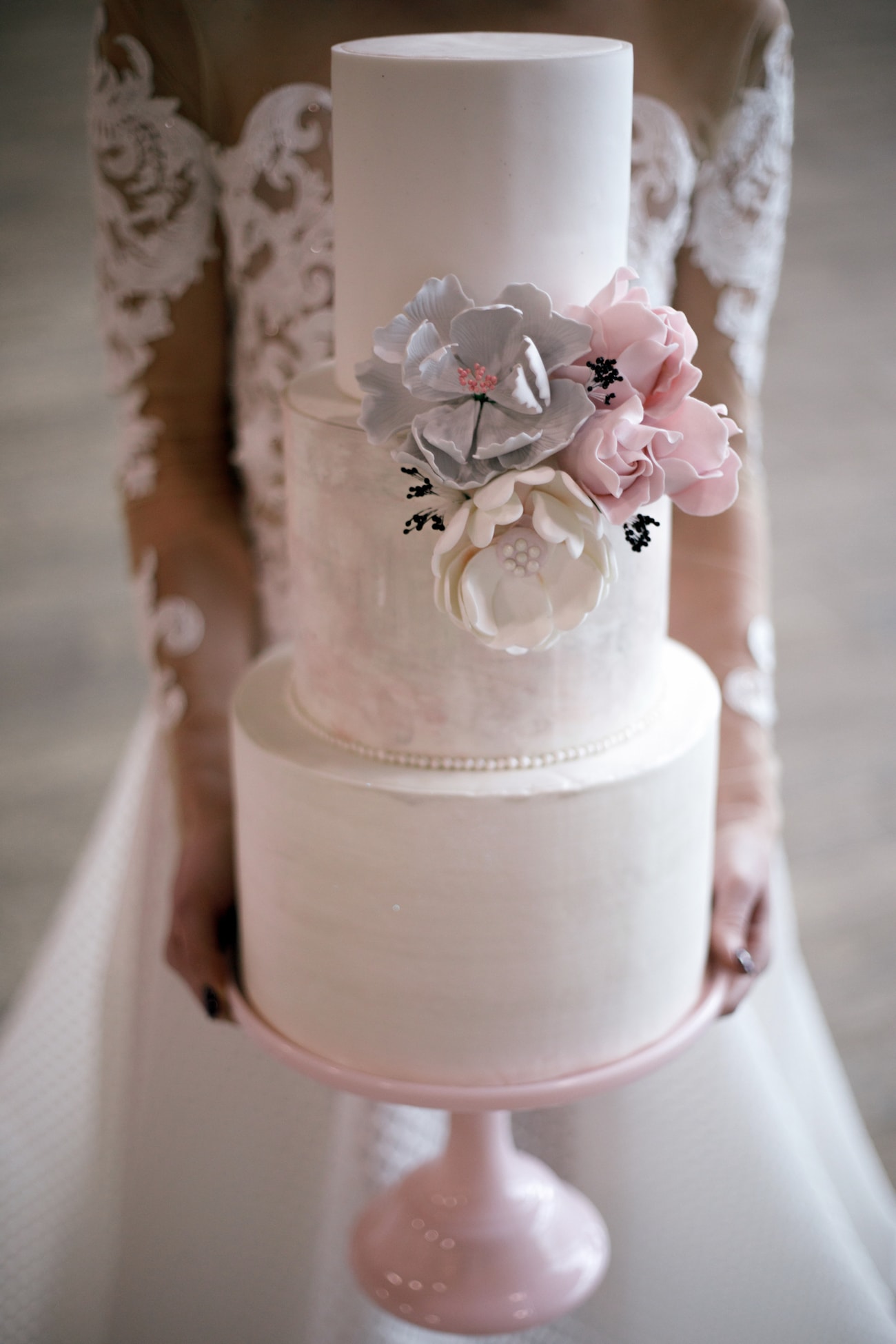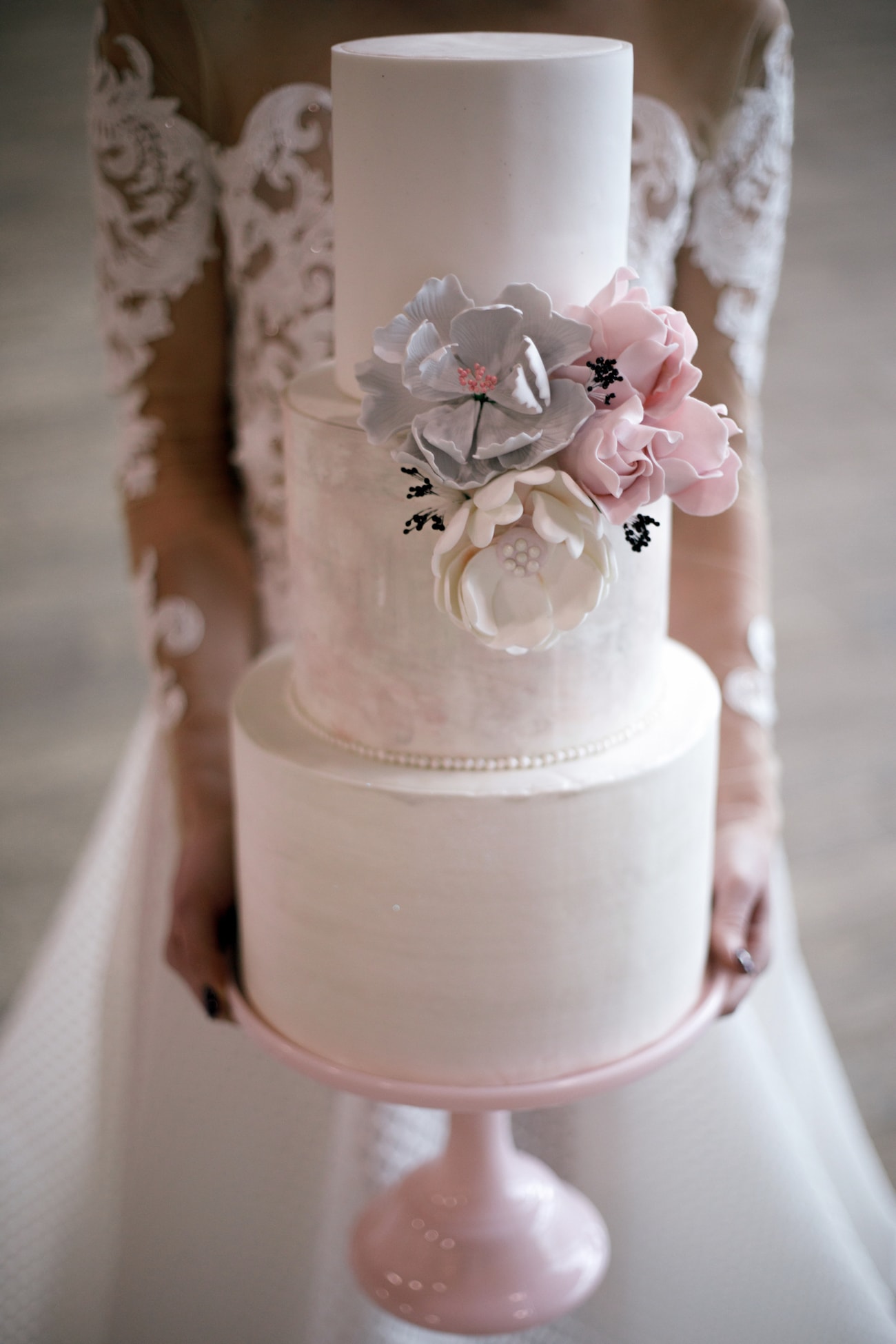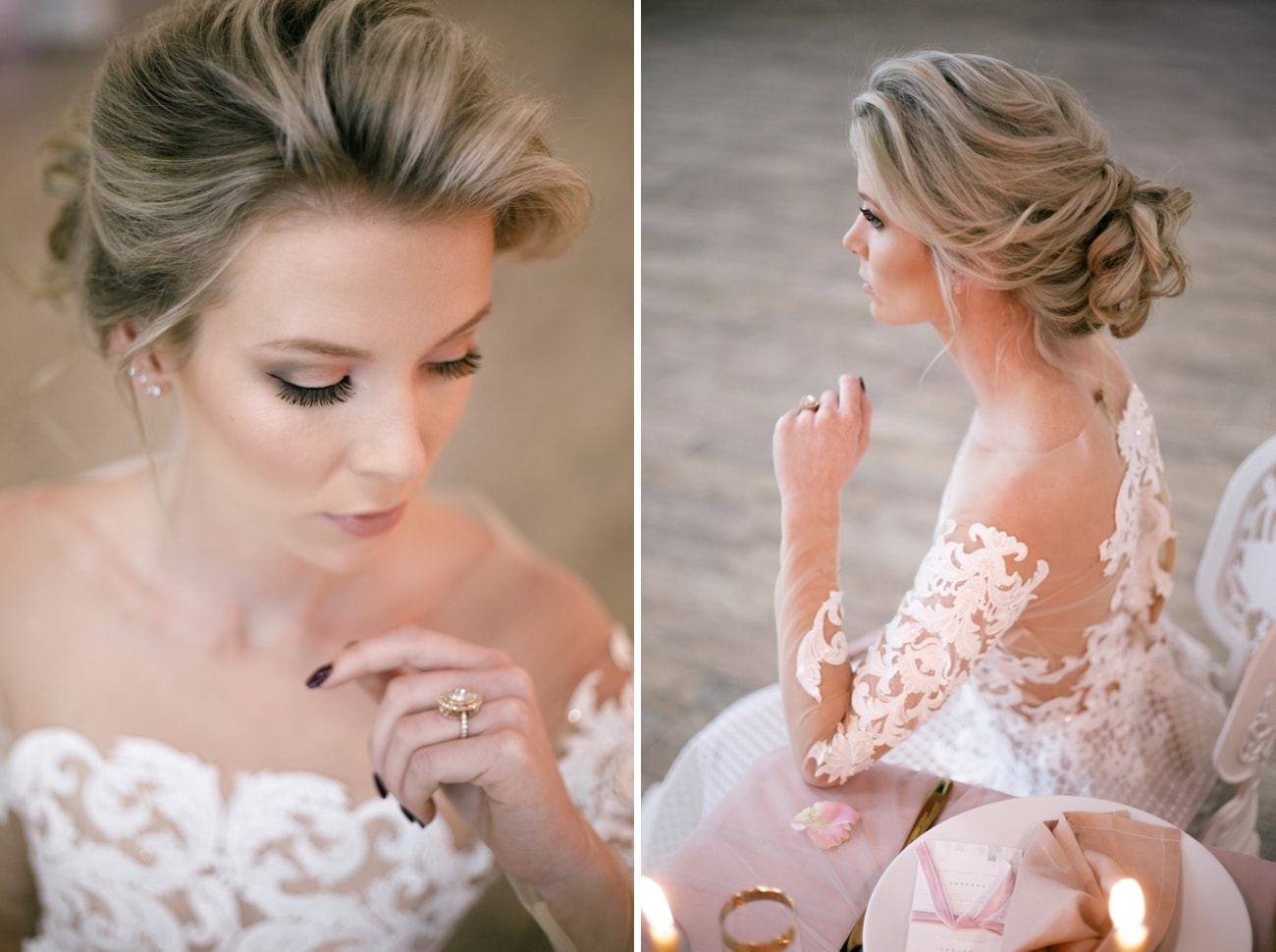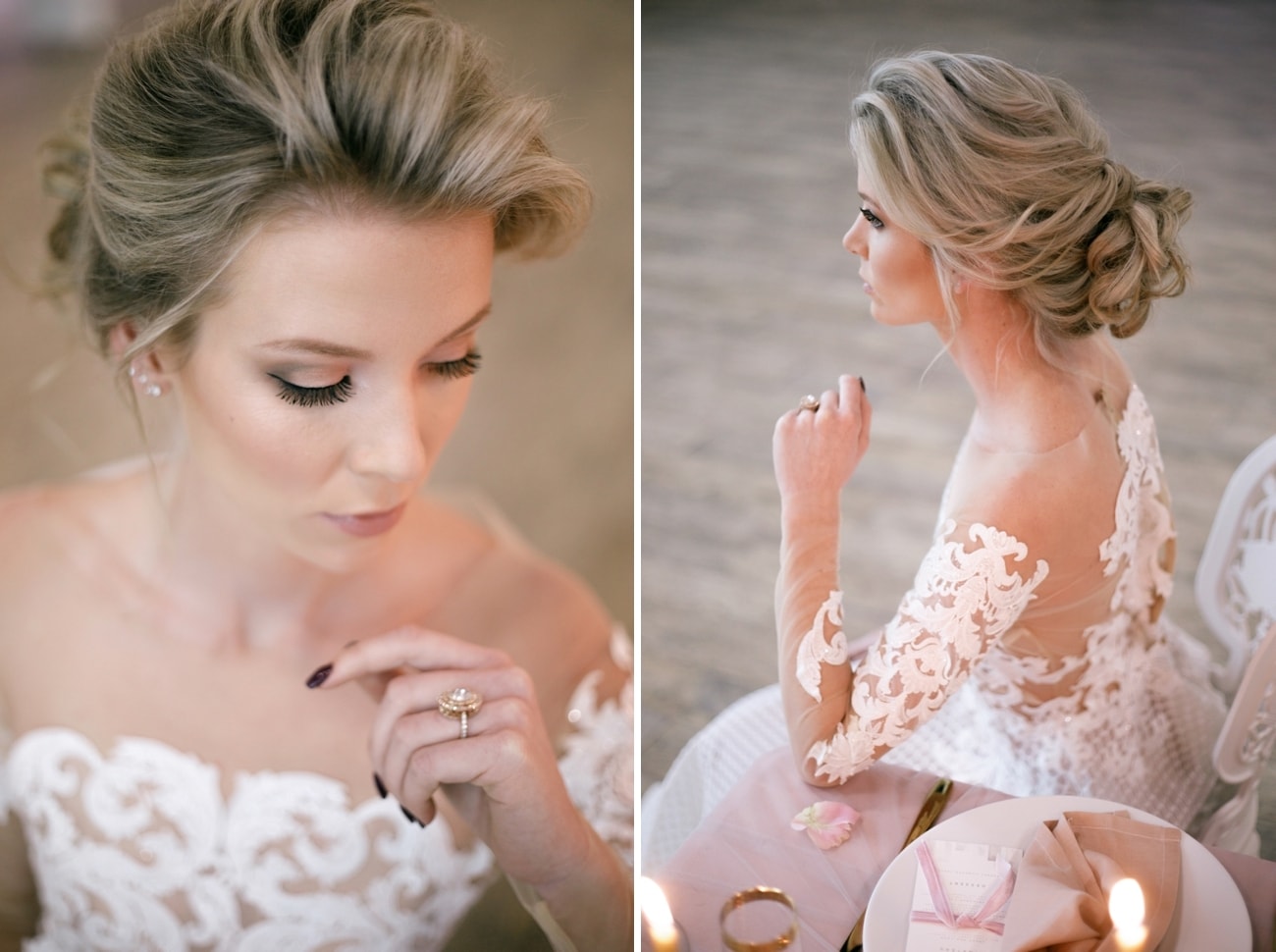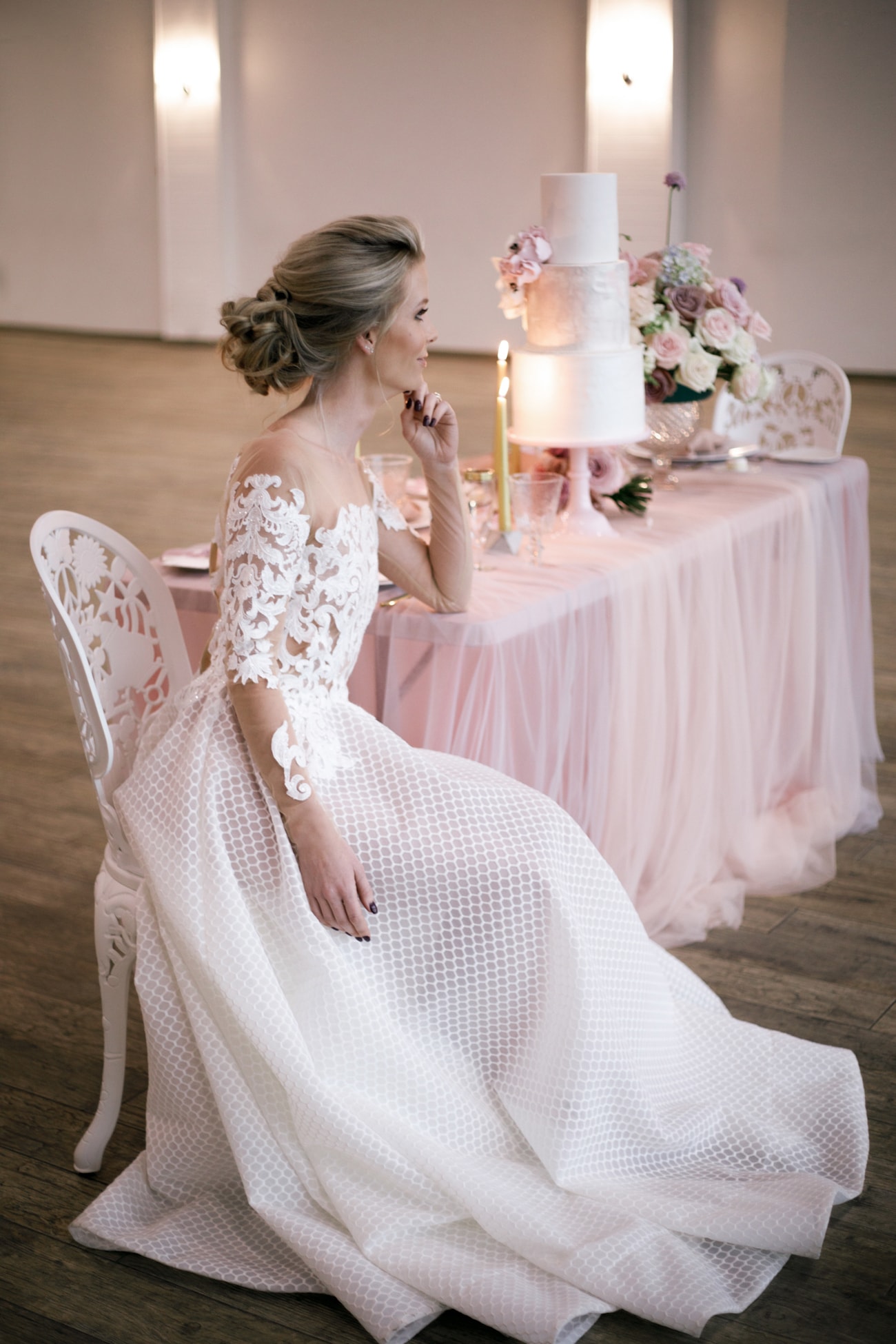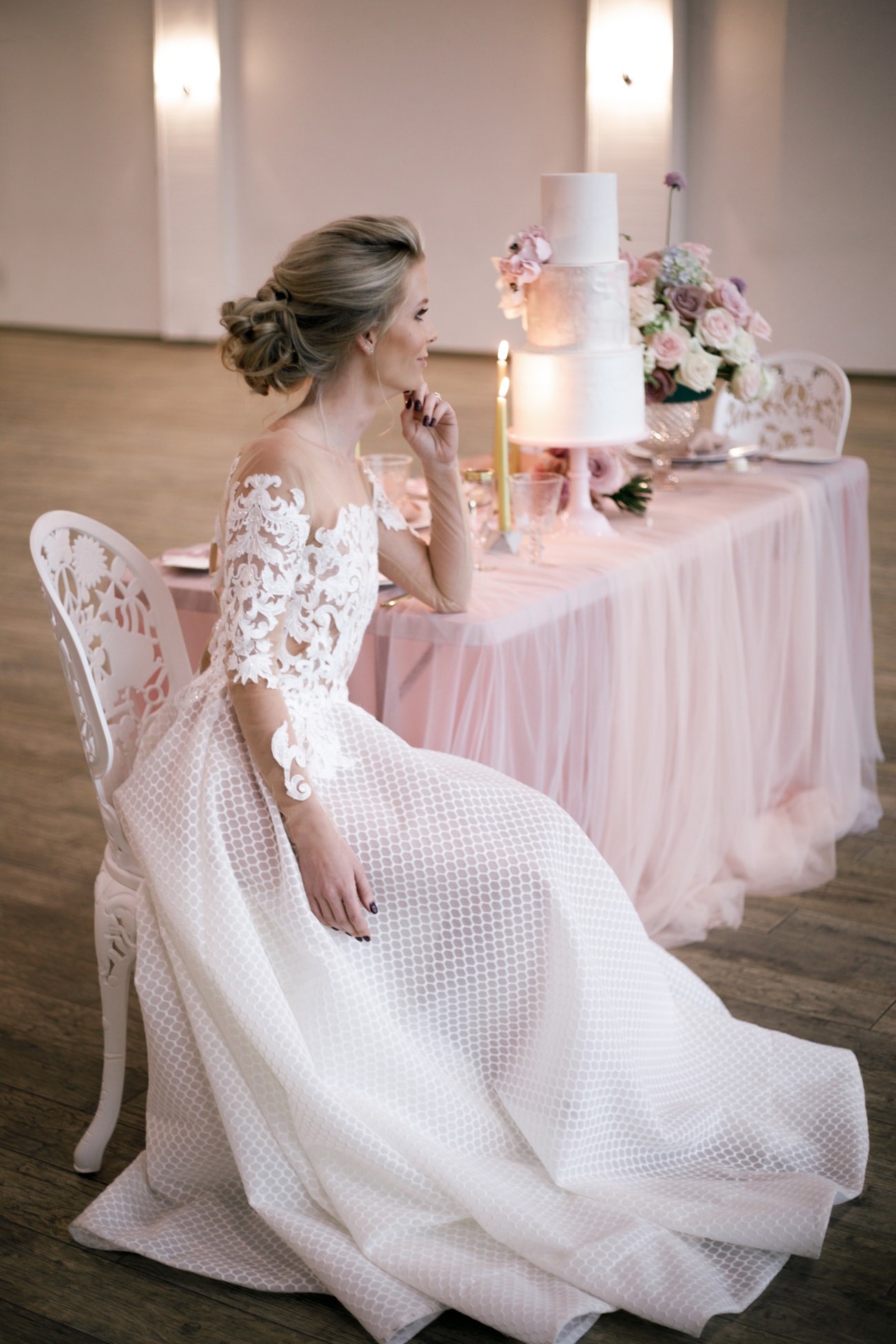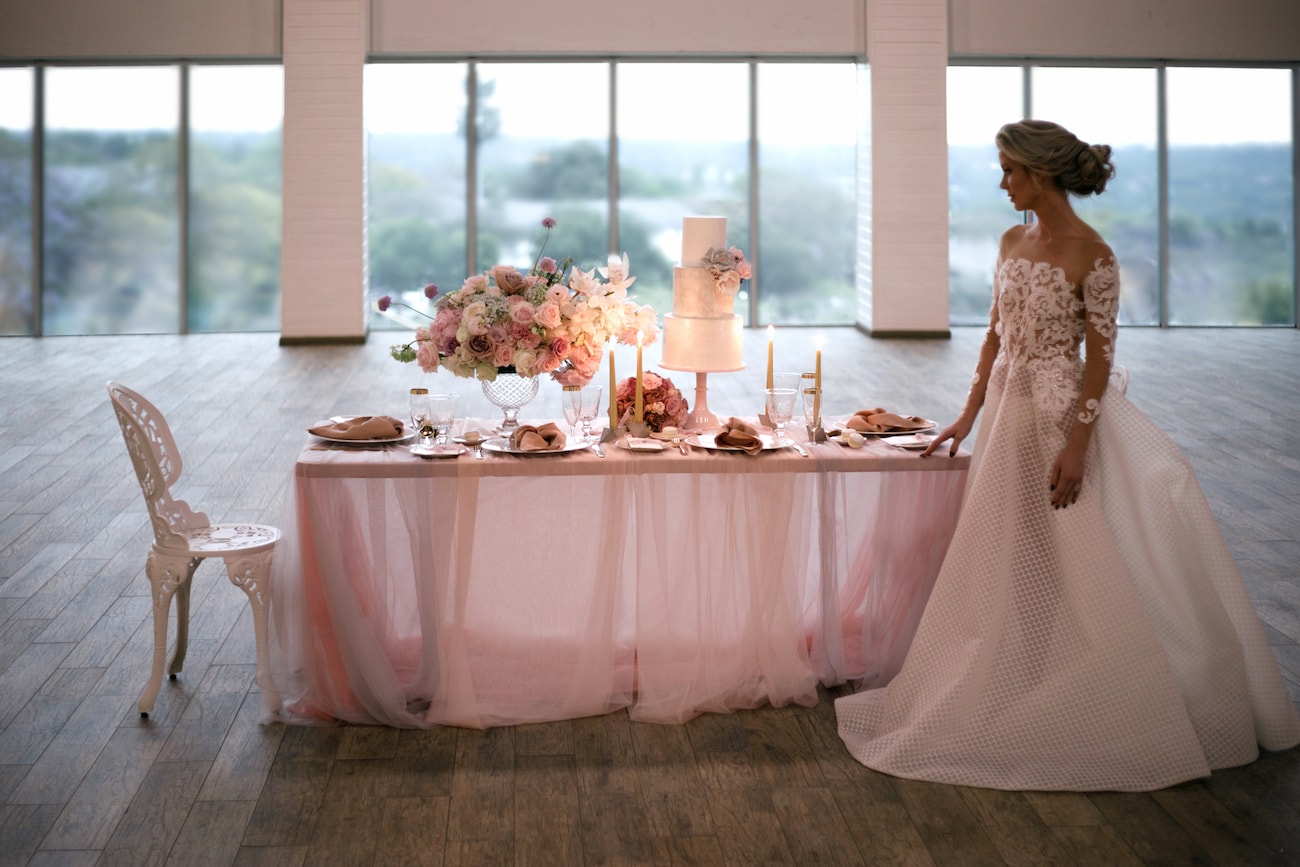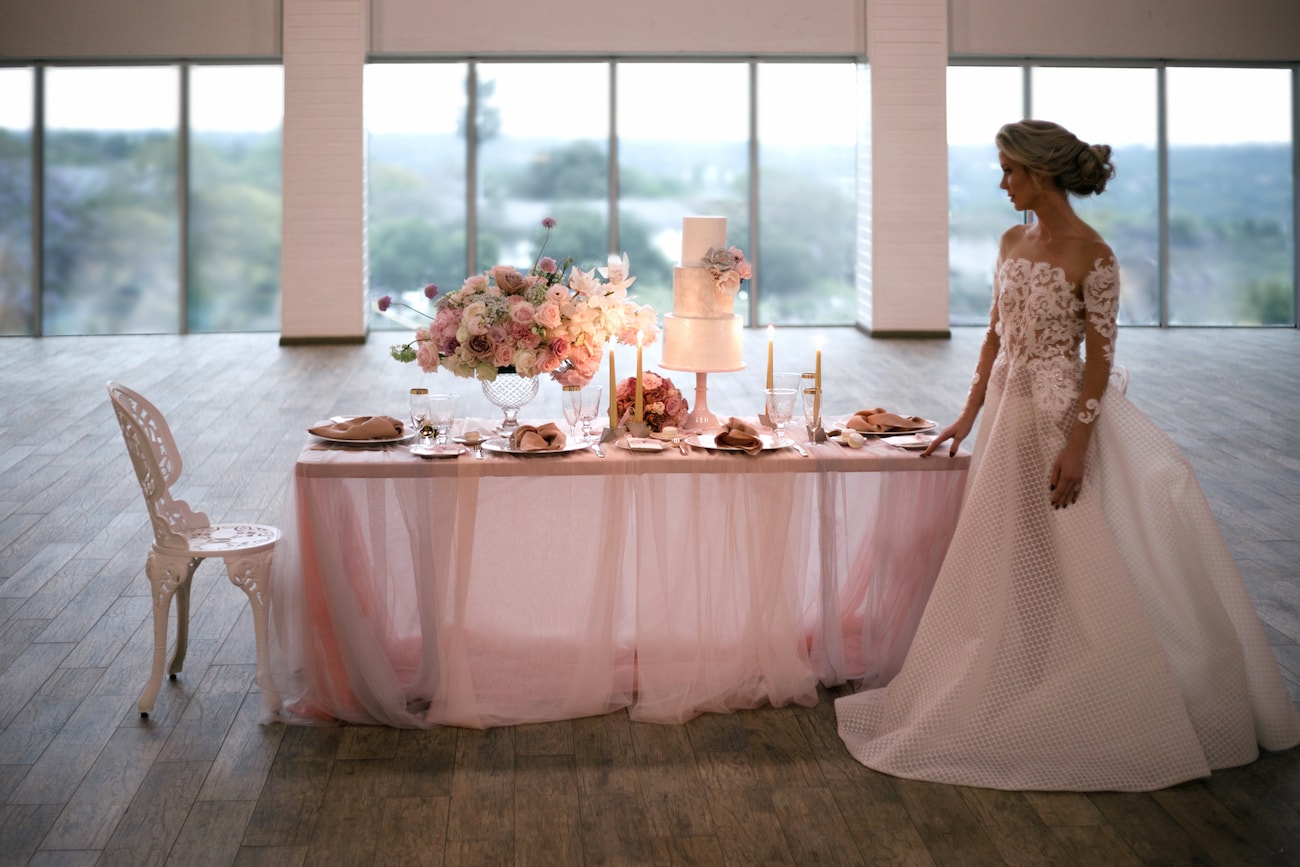 Here's some background from the team:
This shoot was about capturing a sense of magic that happens when we are young, when everything is hidden magic and rainbows. A sophisticated take on all things iridescent, revealing the whimsy of unicorns, crystal balls and soft pinks of childhood. Every little girl's dream of fairytale gowns and magical surroundings. The look is luminous and ever-changing hues of pinks, purples, blues and metallics, gleaming and dazzling to mirror the person within. We chose to include all things feminine and whimsical, with hints of our childhood favourites – macarons as if back at the Mad Hatter's Tea Party, the ribbon and bobbin from Cinderella, and of course the head band pieces, made for the princess-at-heart bride. We paired this with modern, sophisticated elements such as the organic and textured bouquets, gold cutlery, structured dress silhouettes, and delicate, yet classic stationery. All this was captured in a true-to-tone photographic style leaning towards the moody and airy. Cool shadows complement the blues, purples and pinks. Overall, a modern and sophisticated take on a little girl's dream come true.
Check out this BTS video by The Stylista:
CREDITS
Photography: Jessica Notelo | Styling: Jessica Notelo, Elli-Nicole, Shannon Dean, Karen Dalton and Table + Cloth | Co-ordination: Elli-Nicole | Floral: Dalton & Bloom | Decor: Table + Cloth | Stationery: Chrystalace | Cake: Sweetly Detailed | Macarons: Aimee Lloyd Macarons | Dresses & fashion styling: Elli Nicole Bridal Atelier, assisted by Shannon Dean | Shoes: Elli Nicole Shoes | Hair & makeup: Candi Makeup | Video: The Stylista | Venue: Park House of Events on 7 | Models: Tebogo Ratau & Amber Thomas | Furnishings: Generations Furniture, with thanks for the use of the beautiful chairs