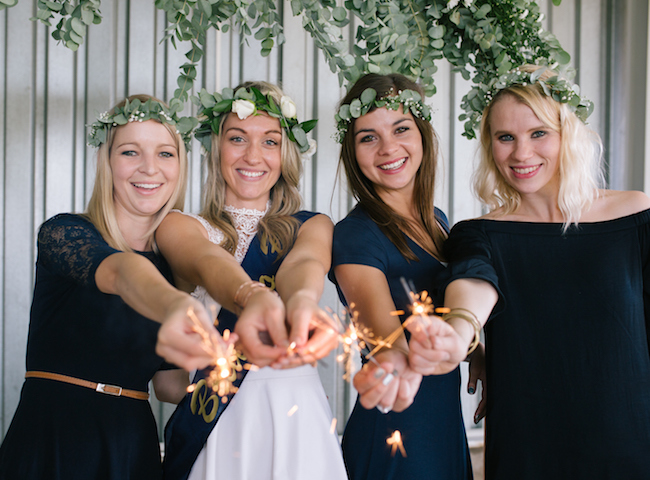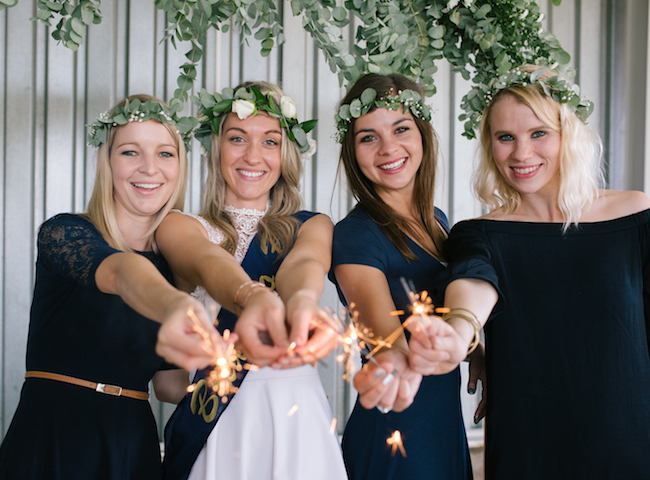 TGIF people! And to celebrate, we have something fresh to share. It's not often we get real bridal showers in the SBB submissions inbox, but when we do, it's such a treat, especially when they're as lovely as this one! Lindie's bridesmaids organised the most gorgeous day for her you can imagine, with a mix of organic and rustic elements and a touch of glam (and hello, donut tower 'cake'!). What I love most about this look is that it's both impressive and easy to pull off, which makes it downright inspiring! The lovely Anike Benade took these pretty pics to share with you all!
PS Looking for more rustic bridal shower ideas? Check out this post!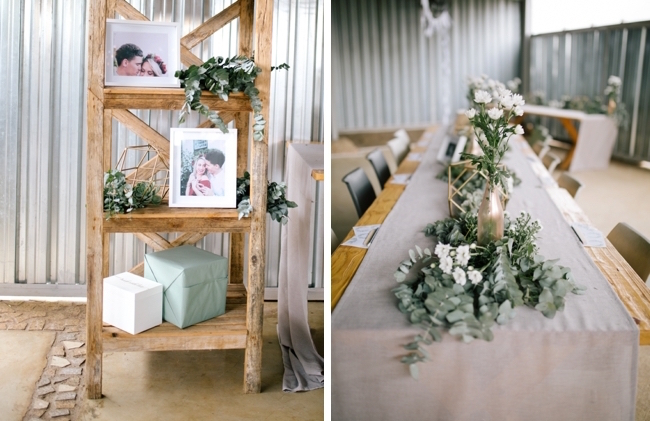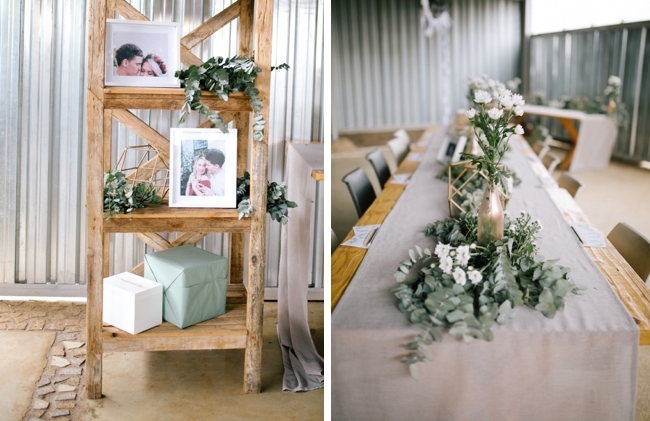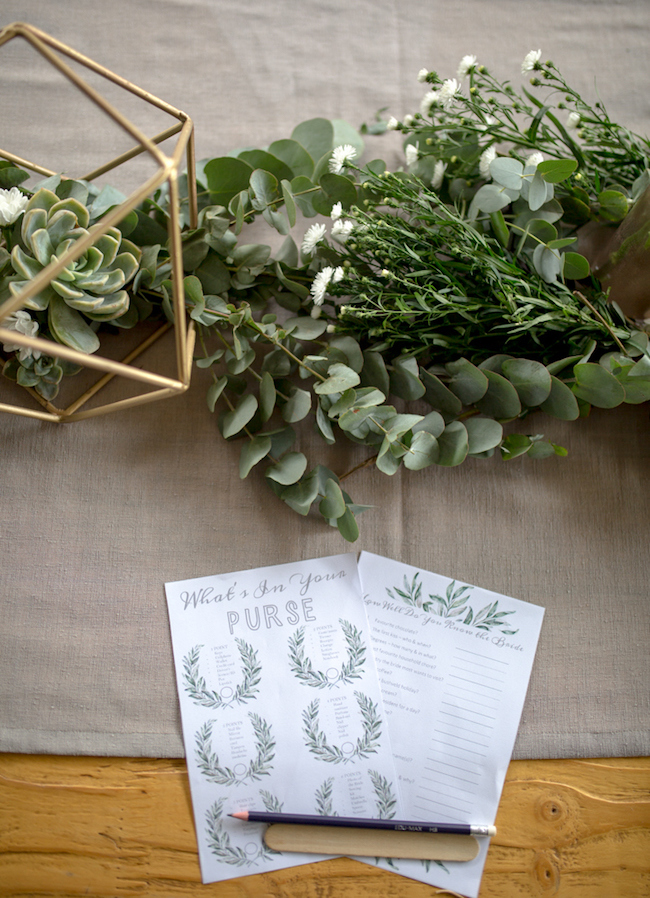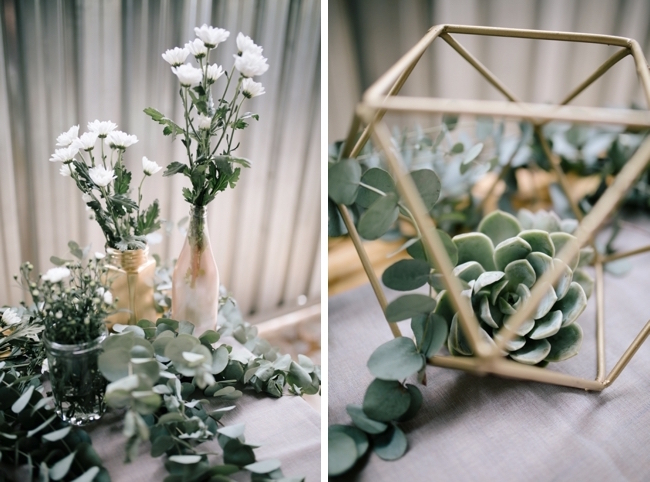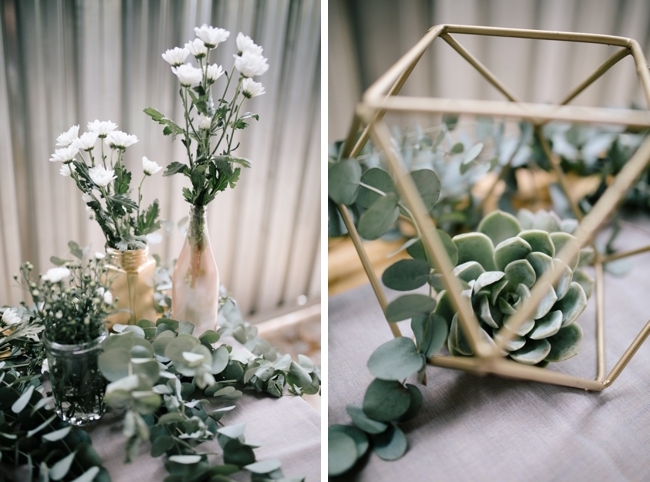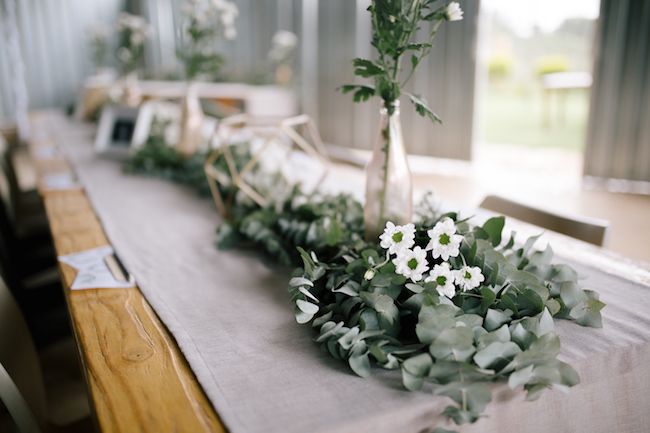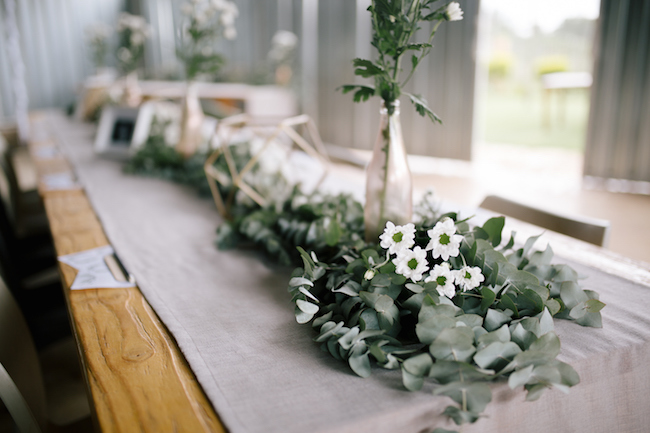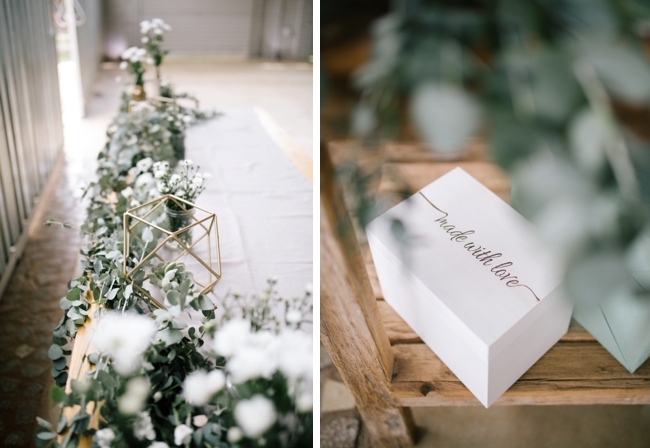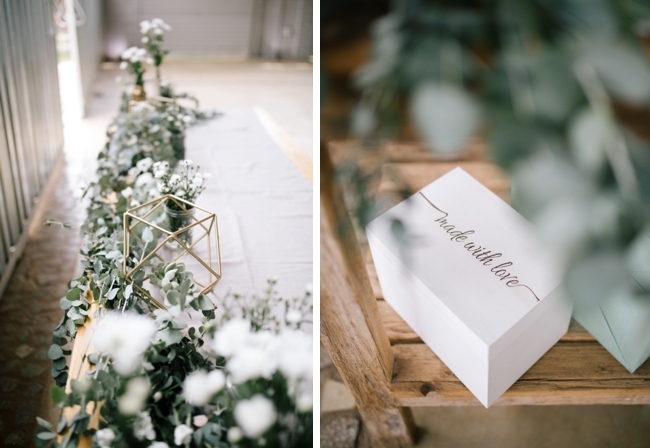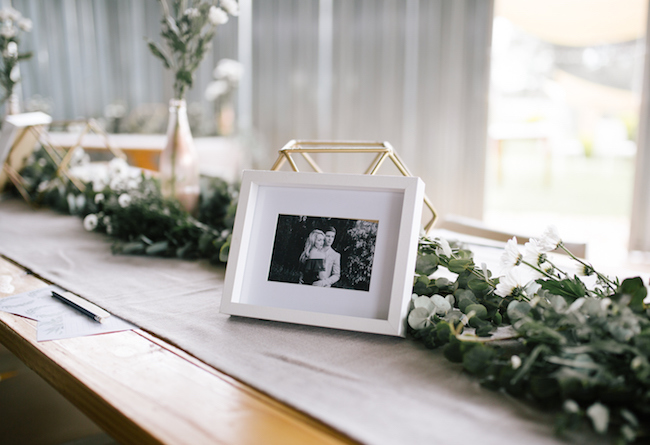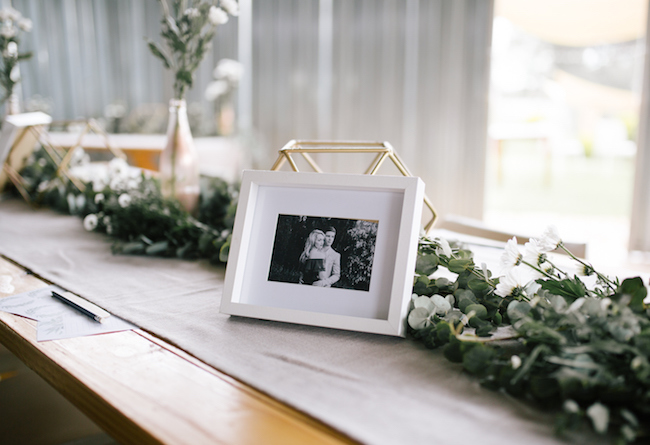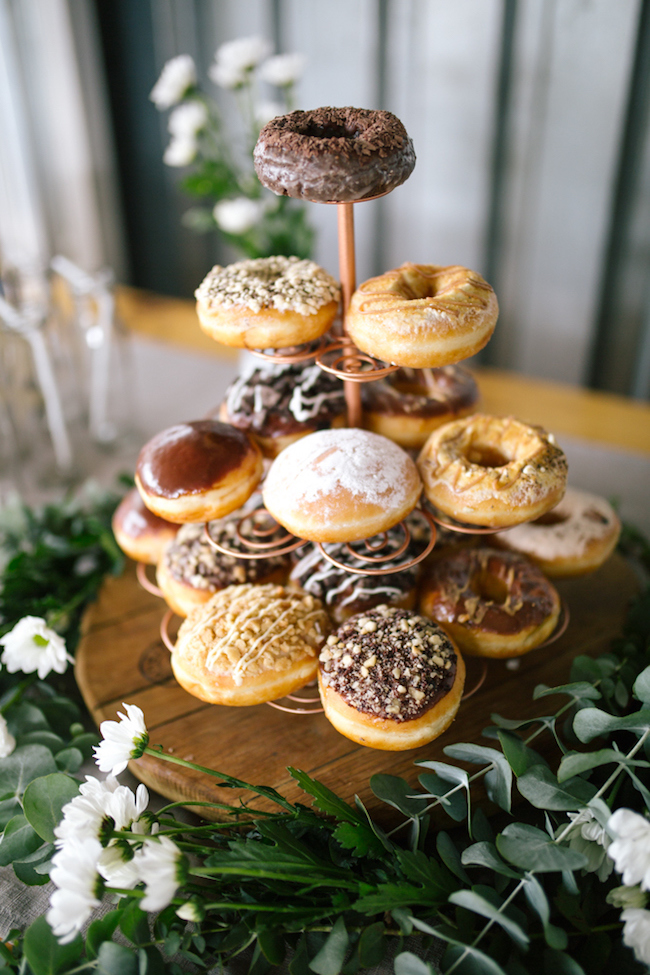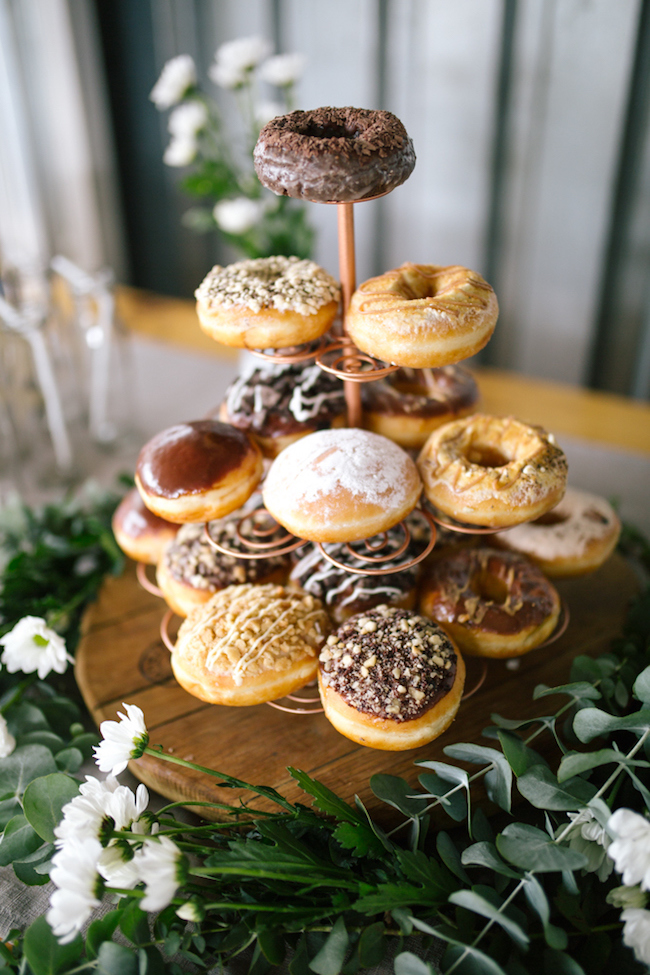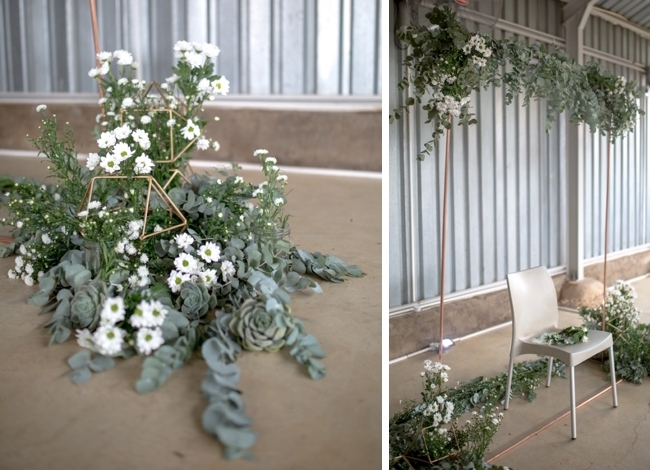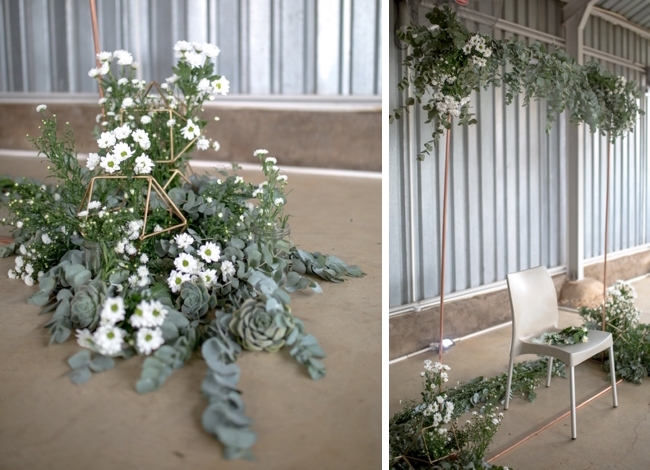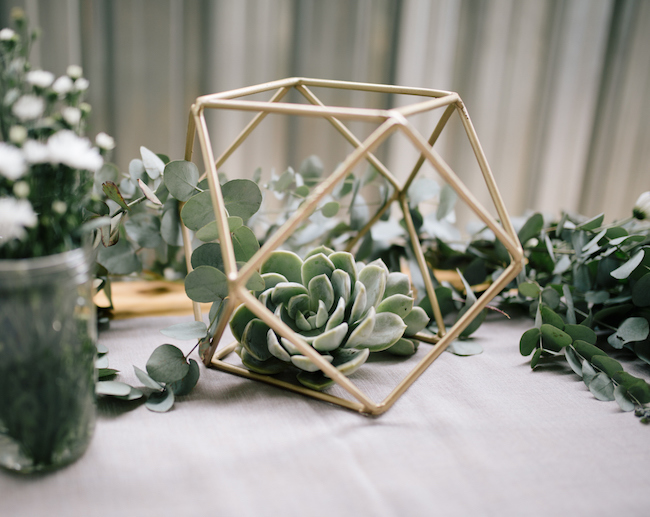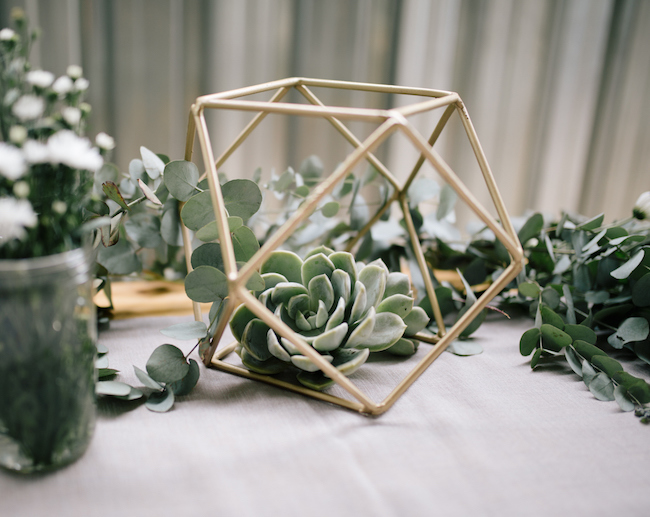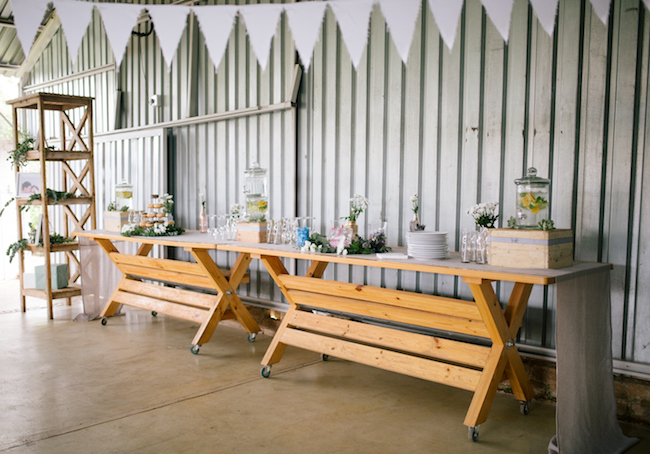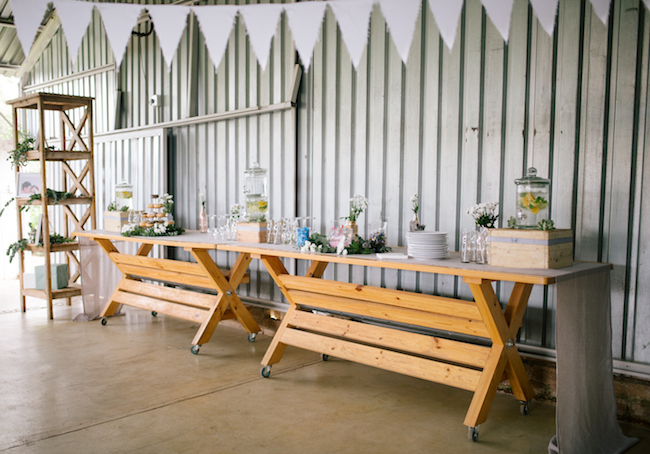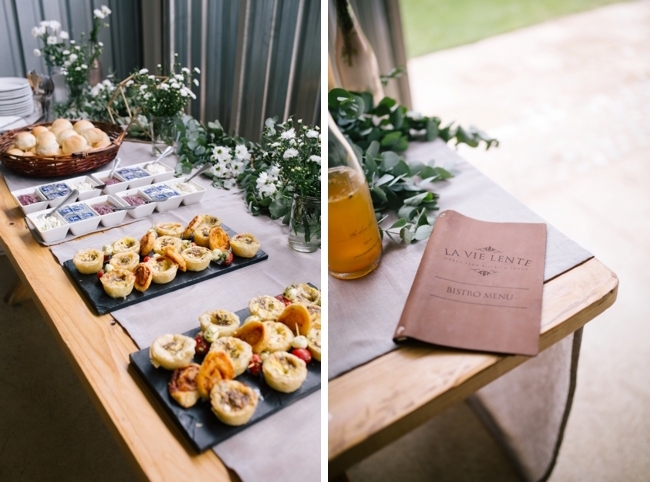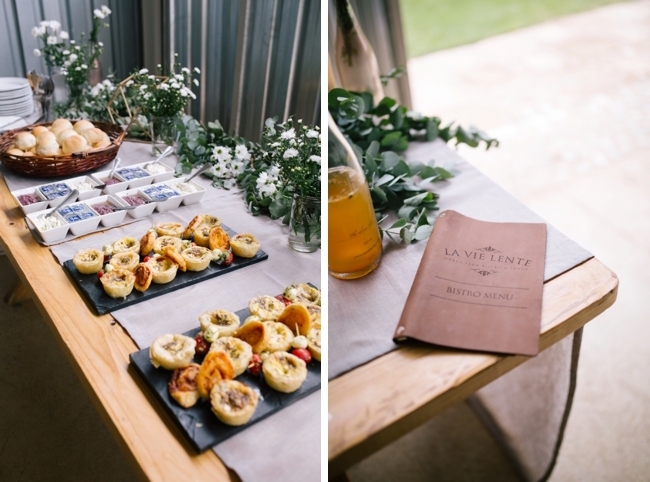 Anike sent over some background info too:
Set in a modern-day barn, we wanted to keep the look for Lindie's kitchen tea clean and organic. The overall tone of the grey-greens of the eucalyptus leaves kept things natural, with the touches of gold, navy and white highlighting the more unique elements. For our DIY elements, glass bottles and the donut stand were all spray-painted to incorporate more gold elements. The bunting and tablecloths are also handmade, while all the flower and leaf arrangements were done by the bridesmaids.
What made it unique was the more organic/natural theme, as well as the attention to detail. The colours of the décor and the flowers are "heavier" than the usual softer, lighter colours used in kitchen teas, with natural and darker tones creating a more romantic feel. The doughnut cake was also a highlight! It is cost-efficient, but oh so yummy and the guests loved it!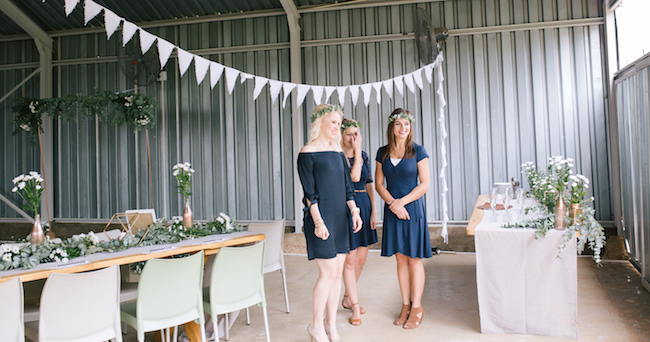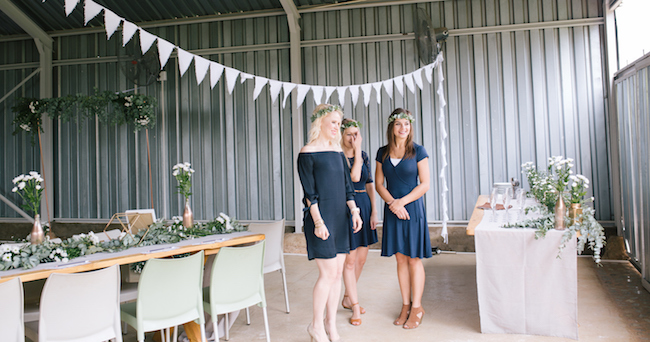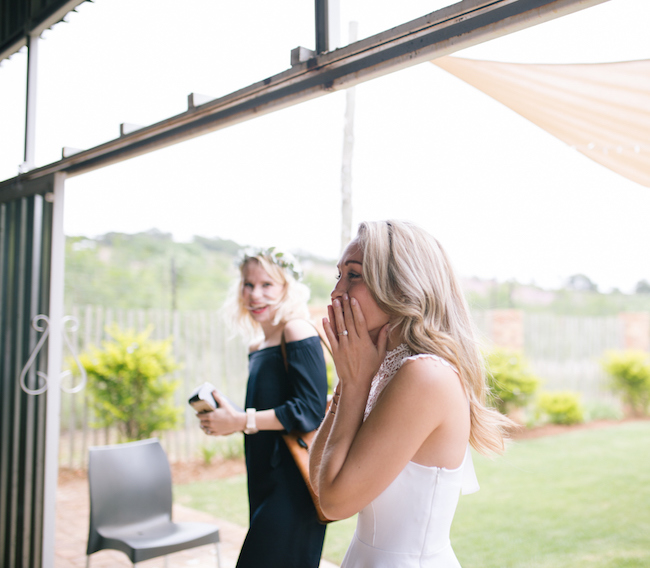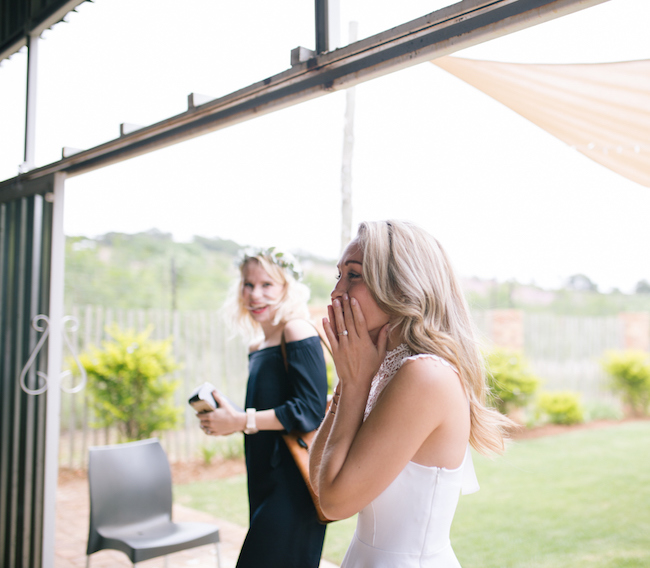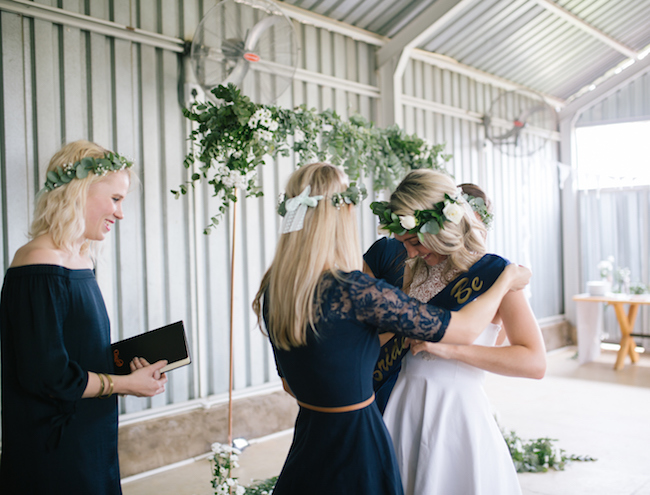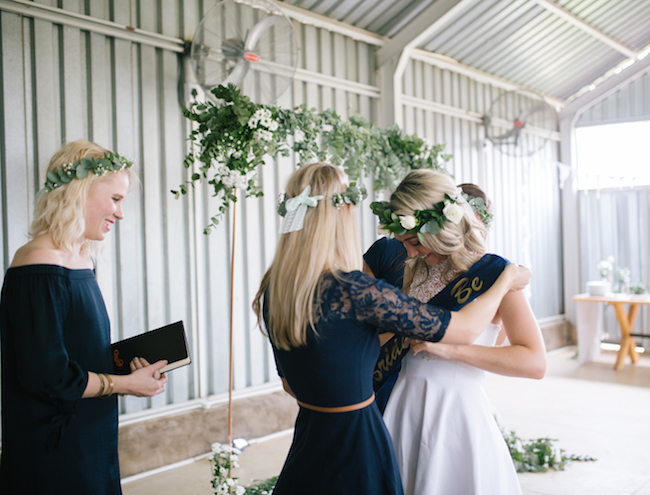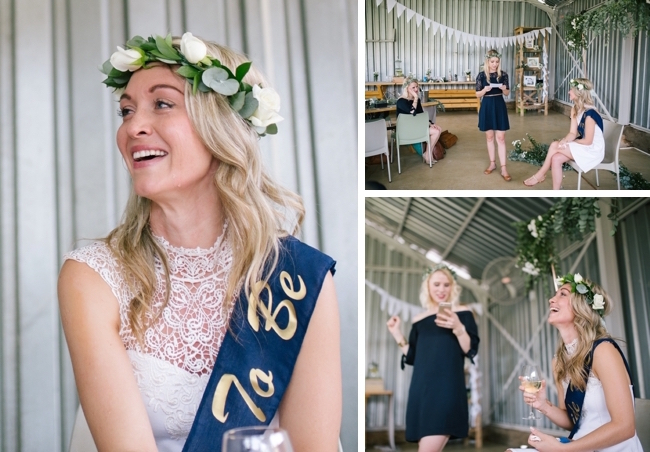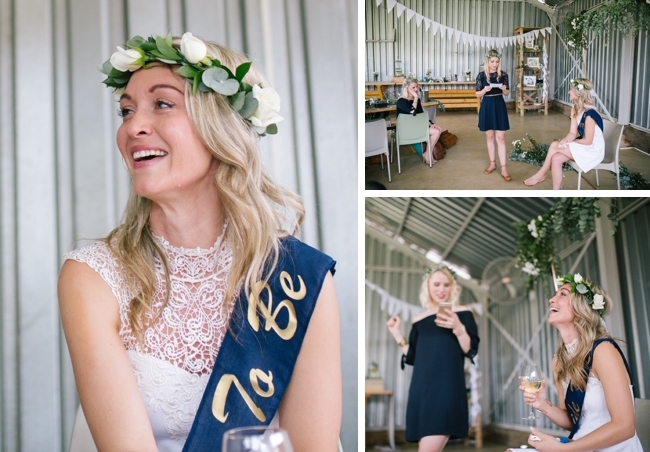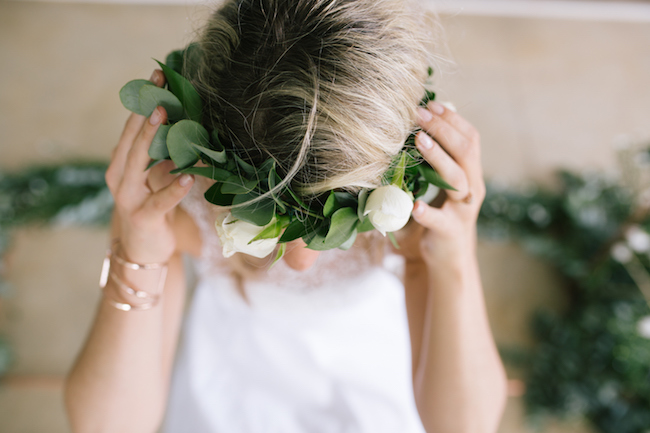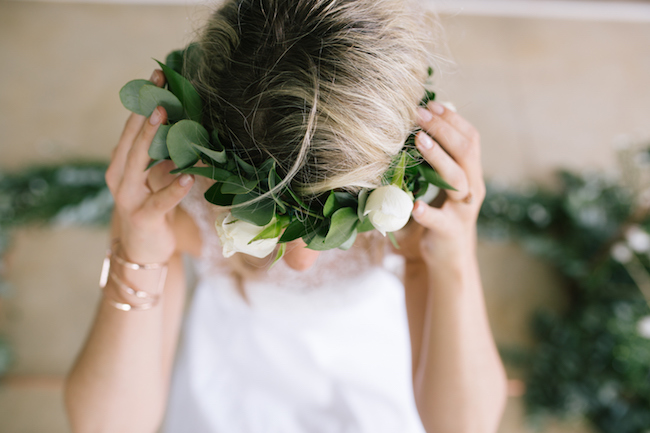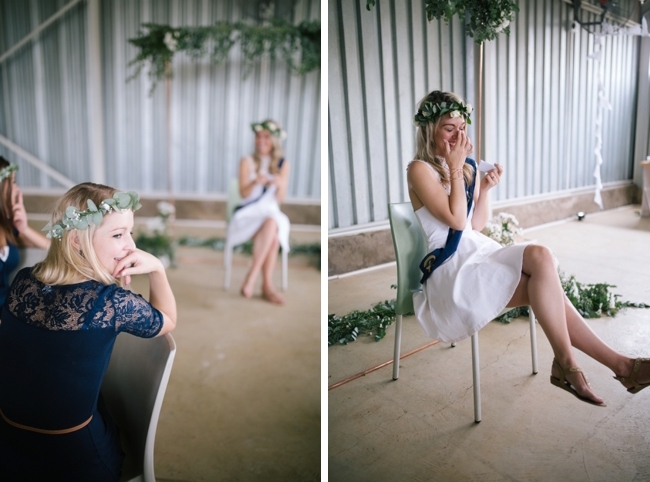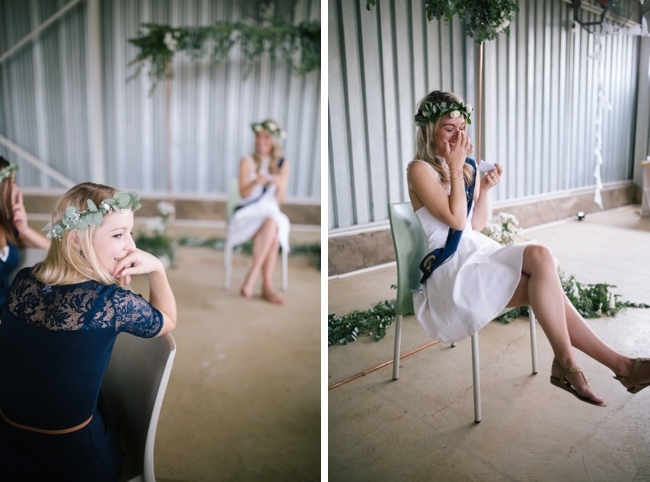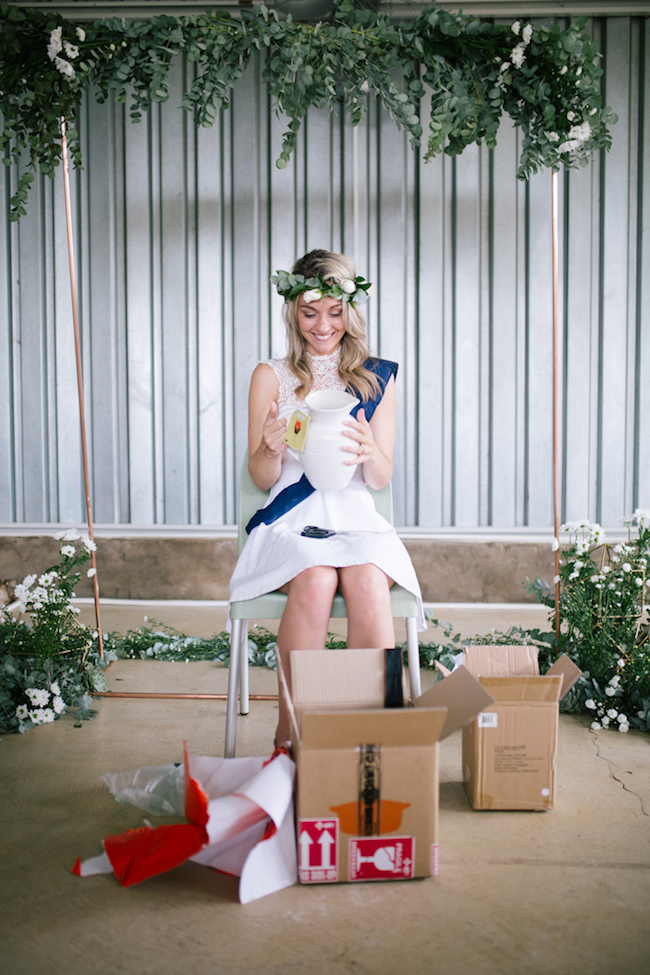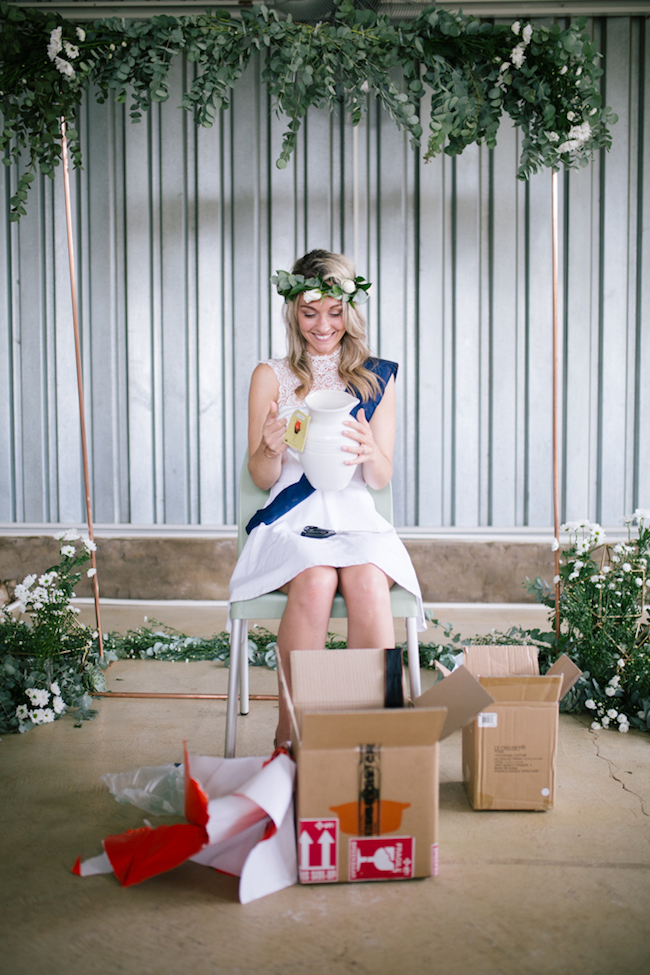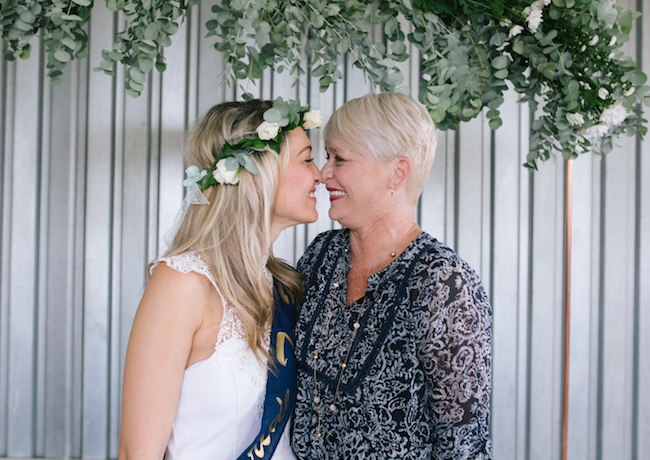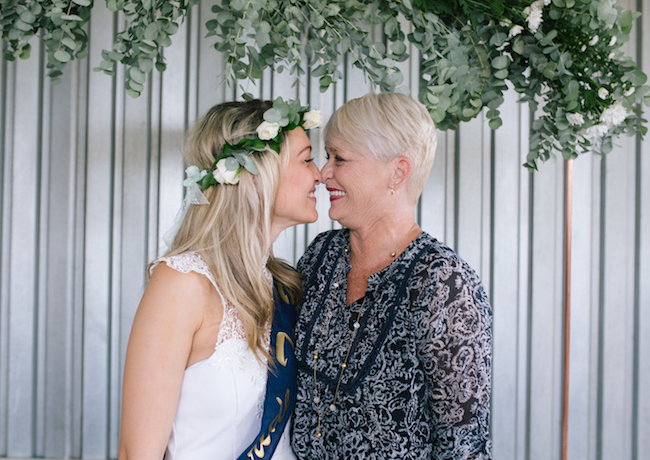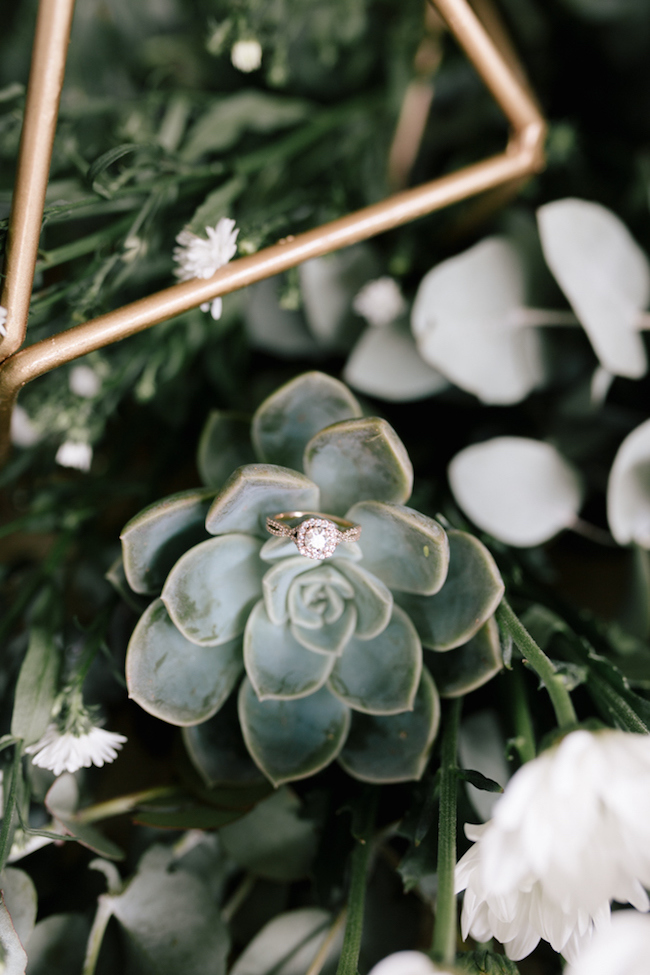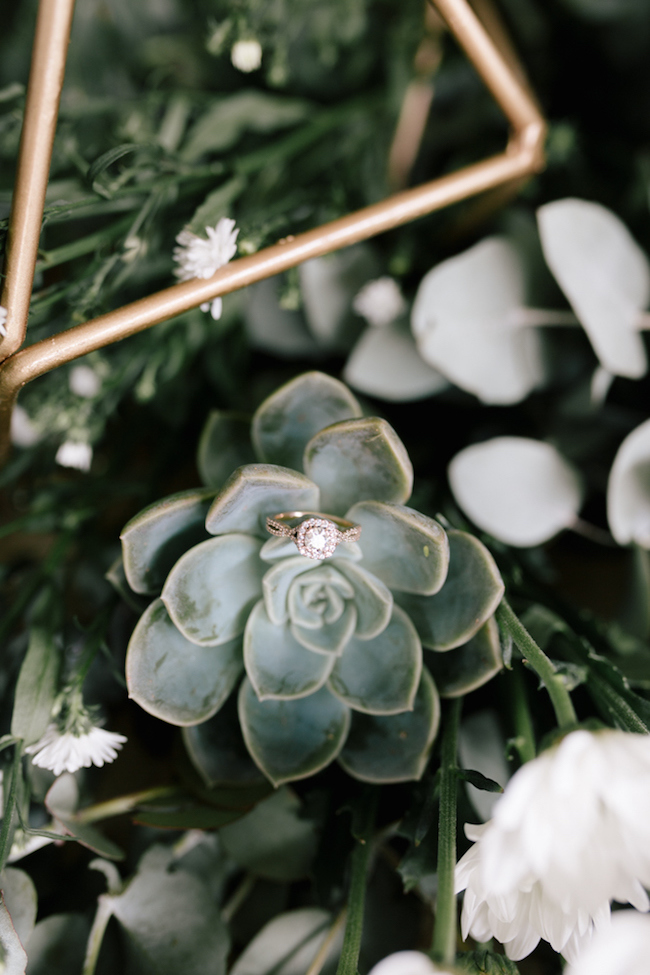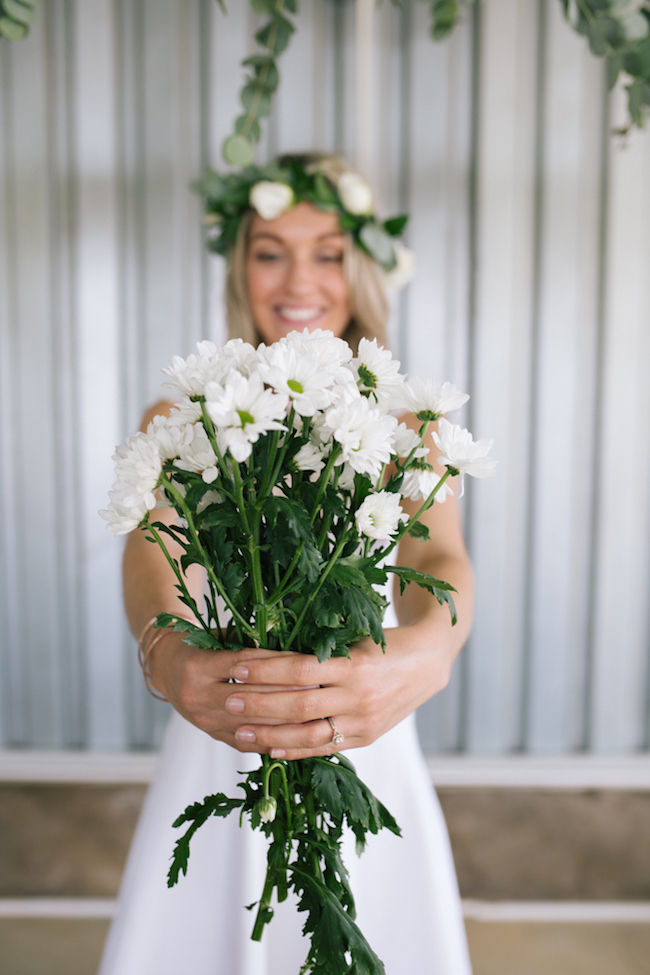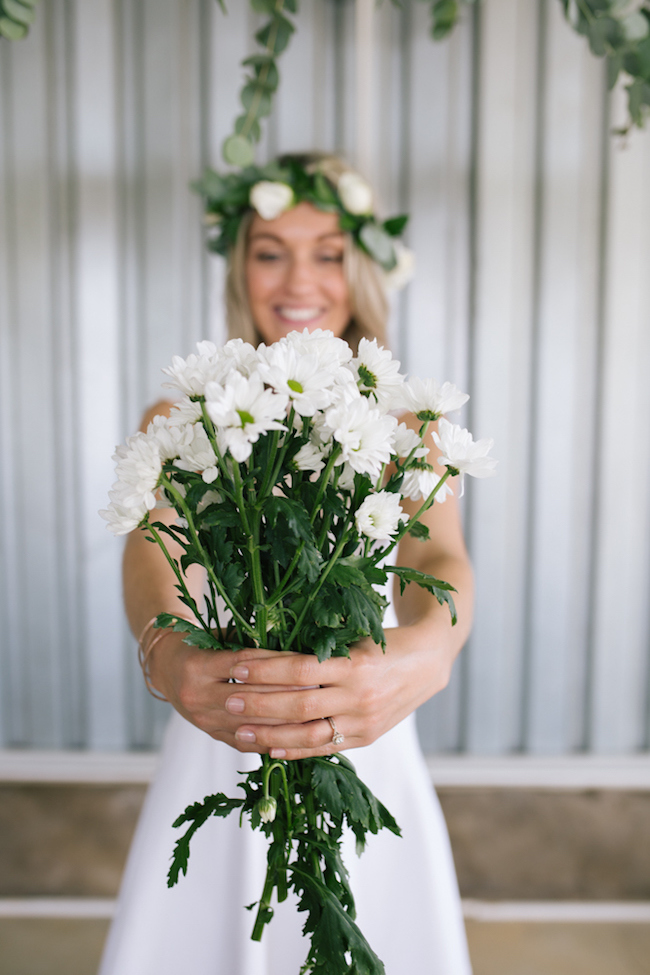 SERVICE PROVIDERS
Photography: Anike Benade Photography | Flowers: Bride in Bloom | Decor: You & Me (geometric shapes) | Stationery: Maid of Honour | Donut tower: Krispy Kreme Doughnuts | Venue: La Vie Lente Urban Farm
Remember, you can find more rustic bridal shower ideas here!