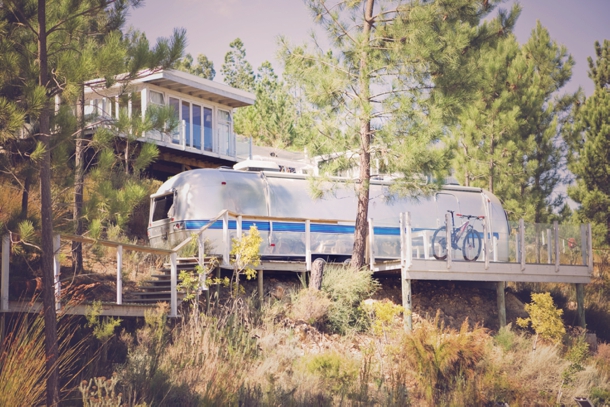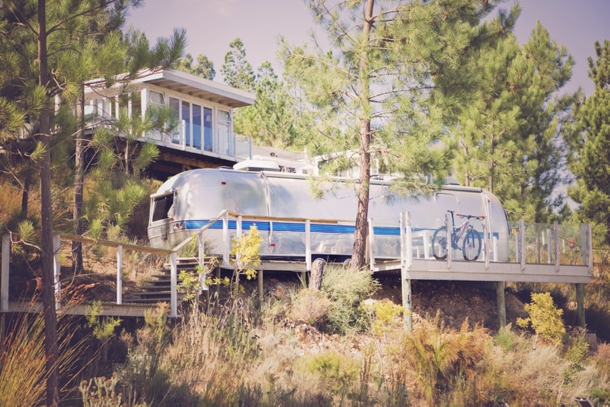 You know what I love? Press trips. You know how many I get to go on? Actually, very few. Yes, I know, your hearts beat lumpy custard. But I definitely felt a little sorry for myself a few weeks ago when I was offered the chance to go and stay at Old Mac Daddy in Elgin for the night and had to pass it up. Why, because having featured a few weddings at this quirky country venue (it's an airstream trailer park, if you didn't already know that piece of awesomeness), I already knew I would love it there. Fortunately, my very lovely friend and Cape Town-based freelance journalist Tracy Melass agreed to step in as SouthBound Bride correspondent (thank you so much, Tracy!), and you can read all about her night at Old Mac Daddy's (as well as their absolutely brilliant #secretsunday promo) below. Just think, you get to steal away with your Mr for a super fun romantic night away, and still be at work bright and early on Monday. Best way to combat that Sunday feeling EVER.

************************************************
Nothing quite sucks the romance out of a romantic weekend away than the return home, right? Think back-to-school and the end-of-summer-holidays mood dip rolled into one. And while it doesn't quite make you wonder why you go away in the first place, it's up there with root canal.
A looming working week, ironing, to-do lists, an empty fridge… and there's bound to be a lover's tiff long before you've even hit the snaking traffic down Sir Lowry's Pass.
Those clever people at Old Mac Daddy Luxury Trailer Park share your pain. Which is why owner Jody Aufrichtig — who hates the staple South African Sunday night in of Carte Blanche and a boiled egg on toast — introduced his #secretsunday movement.
Jody's idea: slash Sunday night accommodation prices, lay on make-your-own-pizza, craft beer, cider and Elgin vino, padkos breakfast for the early morning drive back to Cape Town, another night in one of his funky, bespoke Airstream caravans (each designed by an artist, designer or creative living and working in Cape Town) ….and Sundays suddenly get a cheeky injection of fun.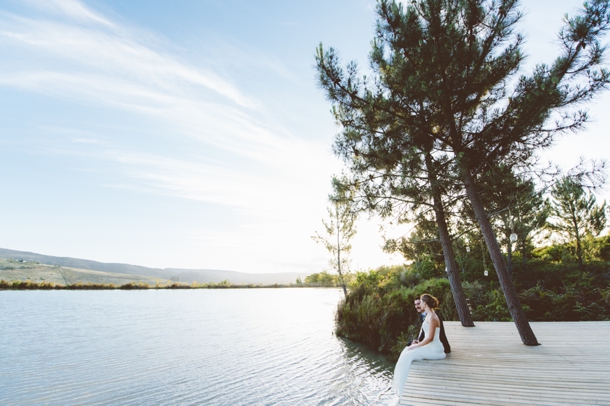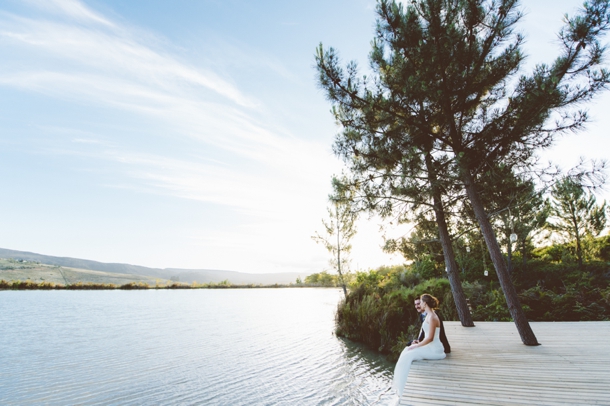 You even get the feeling you're the playing hooky, or at least cooking up some kind of mischief, as you sneak out your caravan at 6.30am. Jody plans to have an ironing service up and running soon, so you can have your work shirt pressed before that all-important meeting. What does this guy not think of?
Bottom line is, Sunday or no Sunday, you just don't want to leave Old Mac Daddy – or the Elgin Valley for that matter. Just an hour from Cape Town, it's got some of the best-kept wine, bubbly and cider secrets that have big sisters Stellies, Paarl and Franschoek turning their heads with envy. Think Paul Cluver, Almenkerk, Catherine Marshal, Oak Valley, Ross Gower, Everson Cider, the list goes on…
And that's before you've got to all the stuff on offer – mountain biking, walks, rolling hills, farm stalls, country restaurants, air so fresh you can chew it, chill time in the pristine, chocolate-box surrounds of Old Mac Daddy. Its 10 retro caravans perched on the hill overlooking apple orchards, prettified by sweet-smelling pine trees, is truly something unique.
When SouthBound Bride visit for Jody's launch of #secretsunday, we're whisked off to Charles Fox's MCC estate by tractor for a sunset tasting. The boutique estate is the only one of its kind in South Africa, and his bubbly stuff is so good, he sells to some of the biggest names in Franshoek. That's after he's turned out a few thousand bottles of his own vintage.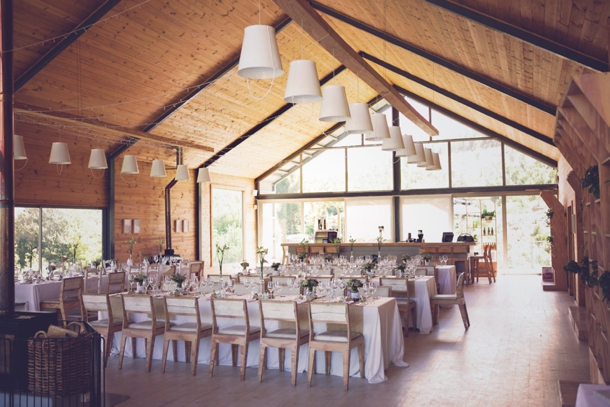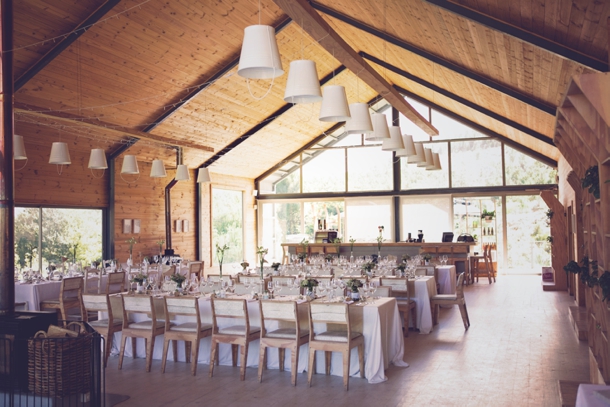 Then it's on to Brinny Breezes (energetically run by the irrepressible Jay Haupt, formerly of much-loved Cape Town haunts Boo Radleys and Julep) — Old Mac's on-site restaurant — where we feasted on tailor-made gourmet pizzas. We tittered with delight at the novelty of dressing our own bases, piling it on with abandon before watching our creations sizzle away in the wood-fired oven.
But the best part was that after a nightcap around the fire (they've got the homely, hang-with-your-pals thing down pat), you could meander off to your trailer under a crisp, star-studded sky, work and Monday far way, and spend just one more delightful night in your Airstream. No need for a designated driver or an uber account.
We stayed in Life Before Colour, all black and white, mirrors and velvet, white claw-foot bath… It's amazingly spacious, with shower, loo, coffee counter, funky Smeg – with a free minibar for #secretsunday guests.
We crept out at dawn, tickled at the novelty of it all. Stretching a much-needed weekend away is just what the doctor ordered.
#SecretSunday Stay – R790 per trailer, including breakfast (excluding school holidays and public holidays vs R 1 350 for a weekend or holiday night stay). In November 2014 #secretsunday includes a mini-bar. Visit www.oldmacdaddy.co.za for more.
Website: Old Mac Daddy
Twitter: @old_mac_daddy
Facebook: Old Mac Daddy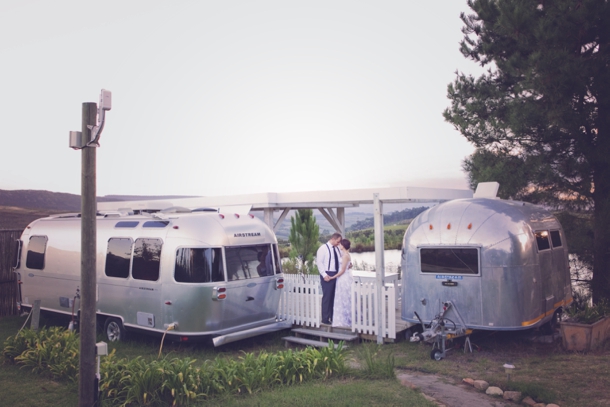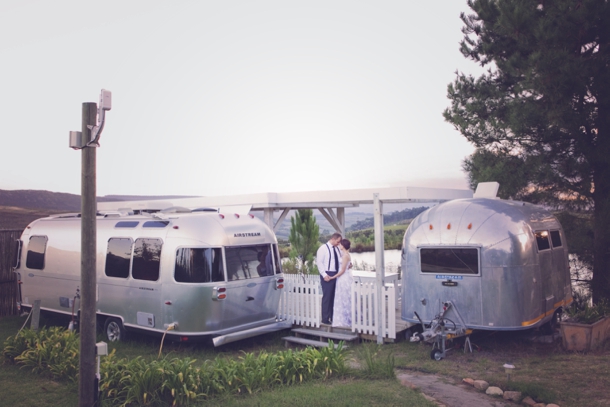 Real SouthBound weddings at Old Mac Daddy:
Image credits (top to bottom): 1, 3 & 4- Captured Moments Photography; 2- Yolandé Marx