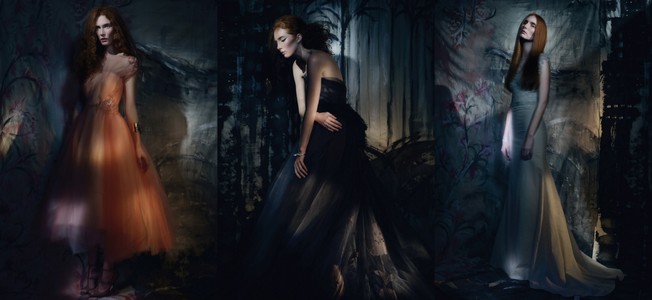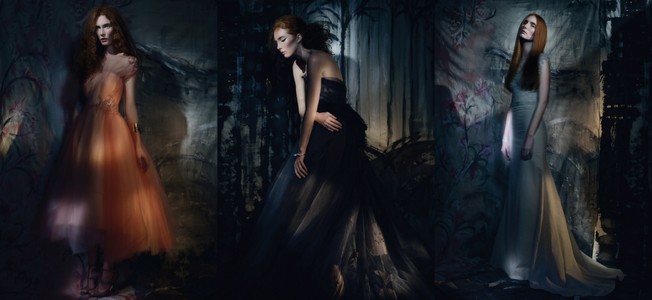 As you all know, we love sharing local design talent here on SBB, so I'm delighted to be debuting the latest collection from Abigail Betz, which celebrates the 'brave, free-spirited new bride'. Abigail's haute couture dresses are always so unique and so beautifully crafted, with tailored accessories that really make her brides' big day looks one-of-a-kind. With this new collection, she has retained her label's signature sense of romance, but introduced colour, texture and a hint of sexiness that accentuates the female form. Abigail says: "In a bridal market with so much over embellishment and lack of variety, I wanted to set the modern bride free to look as enchanting and have as much fun as possible on her special day without being weighed down by excessive, restrictive petticoats and overstated trimmings. It is her unique spirit that should be on display in the most magnificent way. That is what we strive to achieve with our pieces." These Rossetti-esque lookbook images give a peek into the collection's four themes, with refinement as a common thread across them all.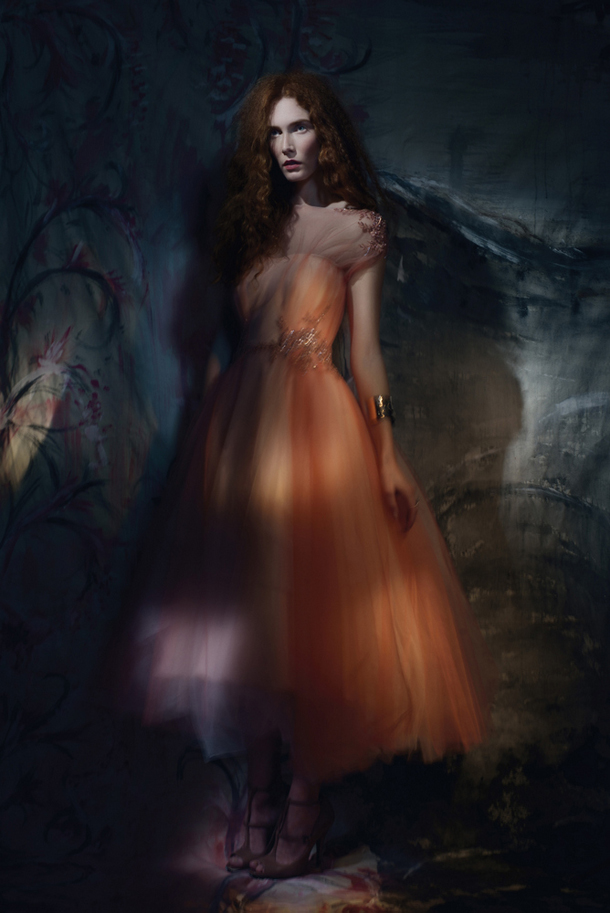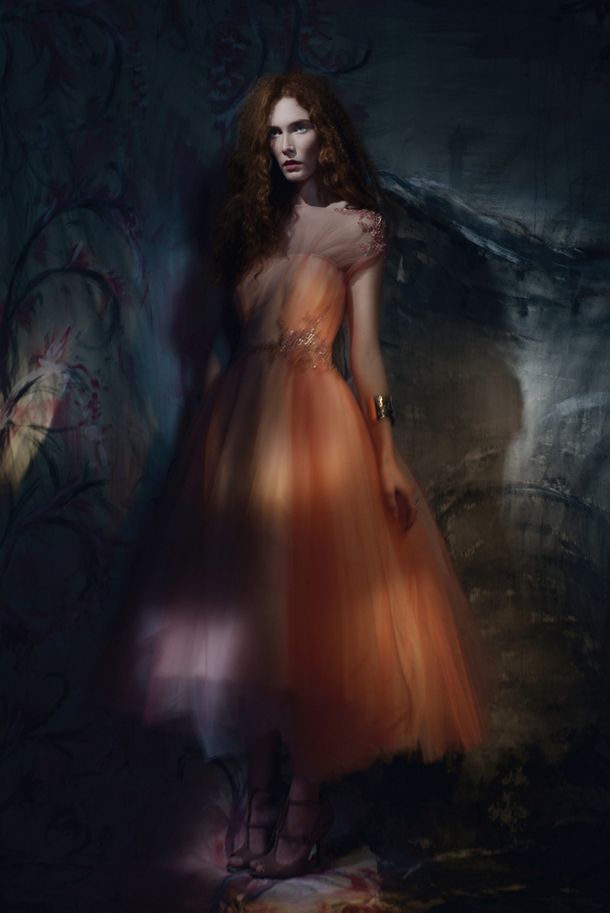 Beautiful English Garden
This look is for the girl in love with all things pretty as she floats across a long, green lawn or a bed of summer wildflowers. Shades of pink and peach, different weights and textures of tulle and a variety of stitching techniques are mixed to create enchanting colour play and movement while layers of tulle and delicate beading emphasise the sensuality of the neckline and shoulders and the tea-length hemline adds a lovely light-heartedness. (Jewellery by Lorraine Efune)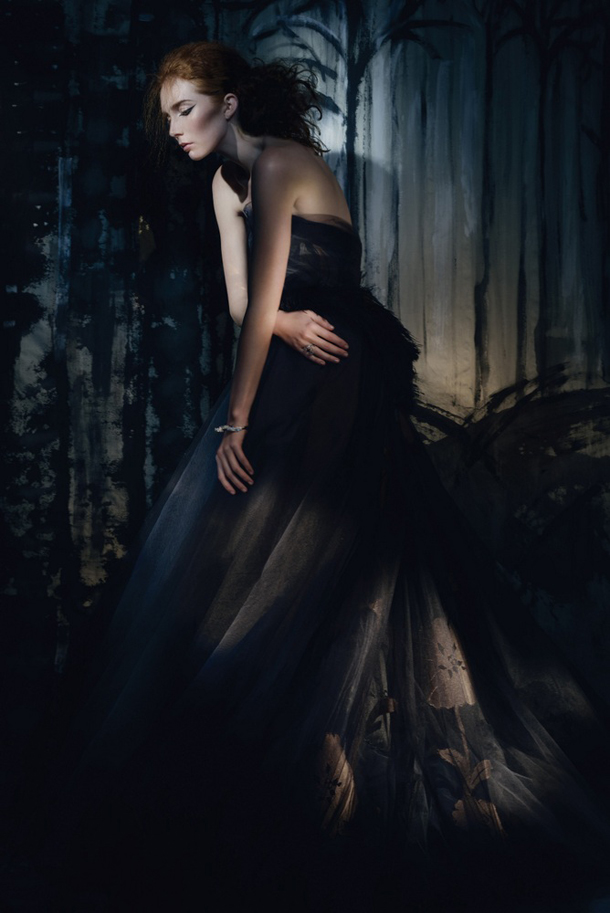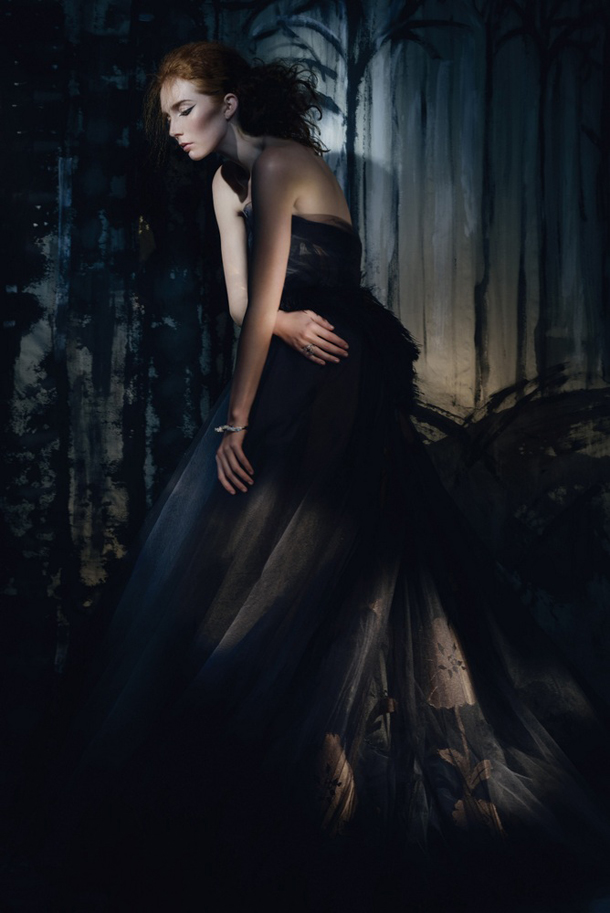 Dark and Enchanted Forest
For the creative woman who is comfortable with her individuality, the black wedding dress of the enchanted forest exudes sophistication and confidence but also the magical qualities of an exotic bird. Multiple layers of black and grey tulle create volume, depth and mystery while a black feather bustle accentuates the waist and a touch of soft tulle across the bust line draws the eye to the bare shoulders. Oversized cut-out appliqued flowers on the train complete the forest romance.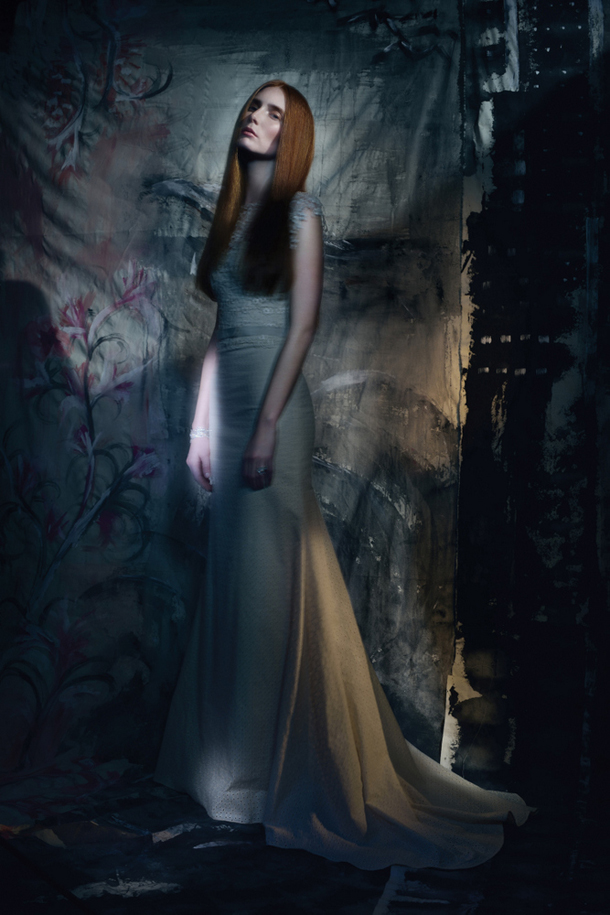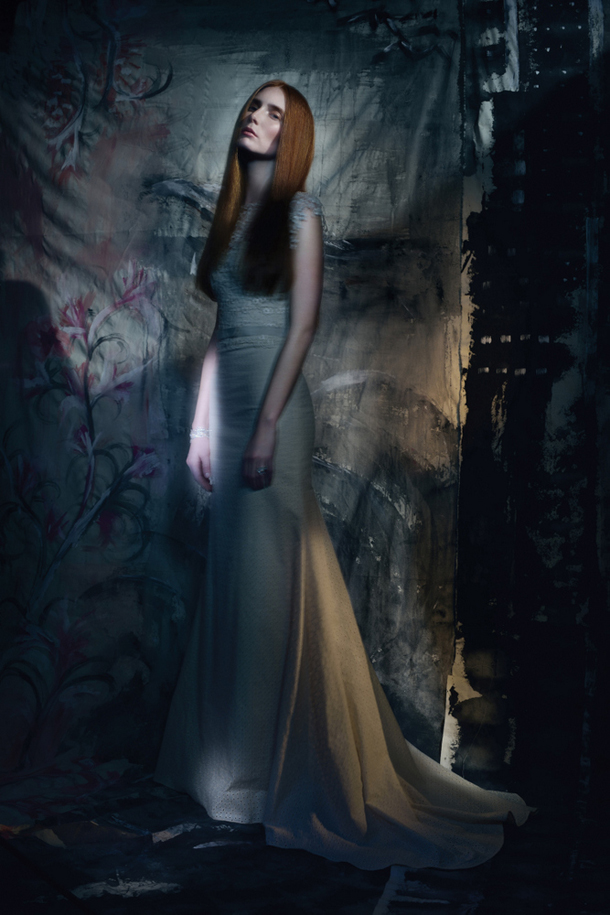 Soft, Romantic Beach
The perfect summer's day on an endless beach with the love of her dreams – for this free- spirited bride, the gown combines a sleek, classic silhouette with soft, natural fabrics. The cotton embroidery anglaise skirt is topped with a soft cotton bodice covered with beautiful open crotched lace and finished with a lovely cotton belted bow to create a refined, vintage look.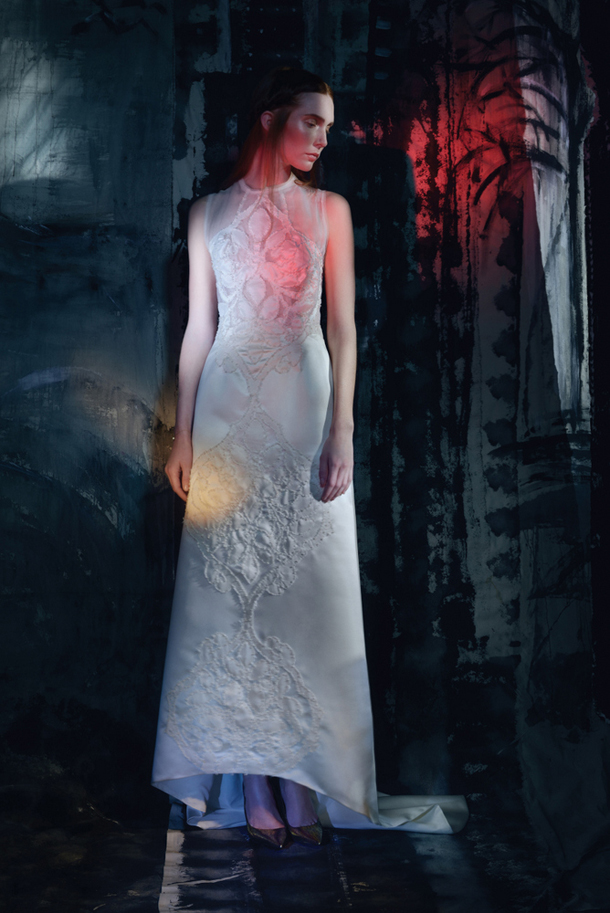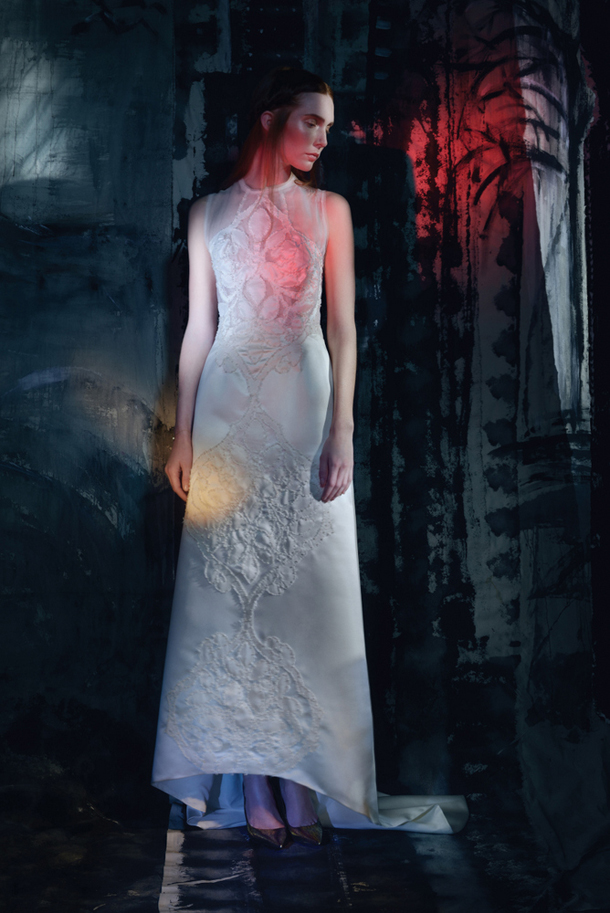 Clean, Sophisticated City
A look of opulent simplicity for the sophisticated working girl who wants an evening of excitement and glamour. The gown is made from silk chiffon and a duchess satin skirt with pocket detailing. Large decorative flowers have been hand appliquéd all down the front of the gown, with tiny pearl detailing adding a romantic flourish. The ankle-length design allows for ease of movement, with the small black train giving a touch of glamour. The intricate, embroidered applique is comfortable and light and can be easily repurposed into a beautiful cocktail dress for further use.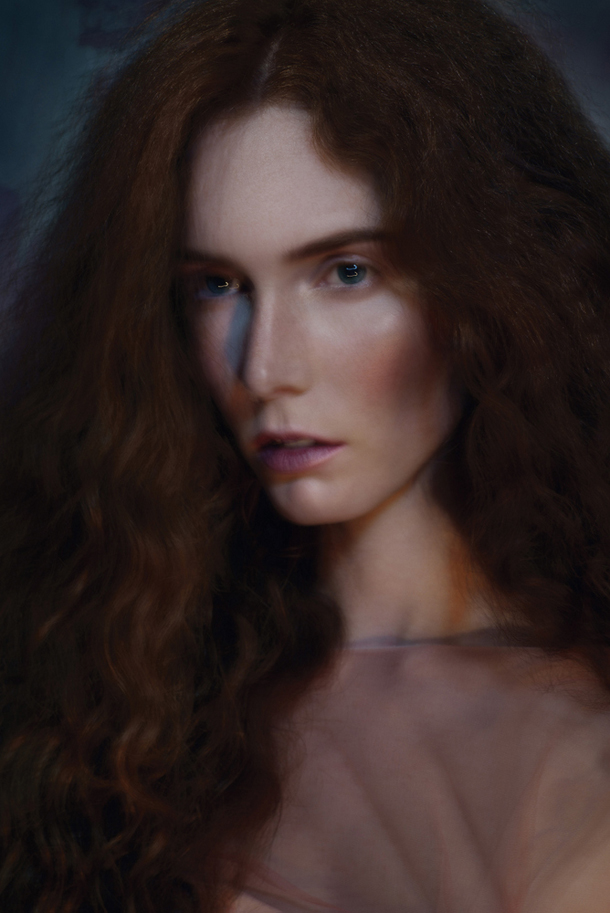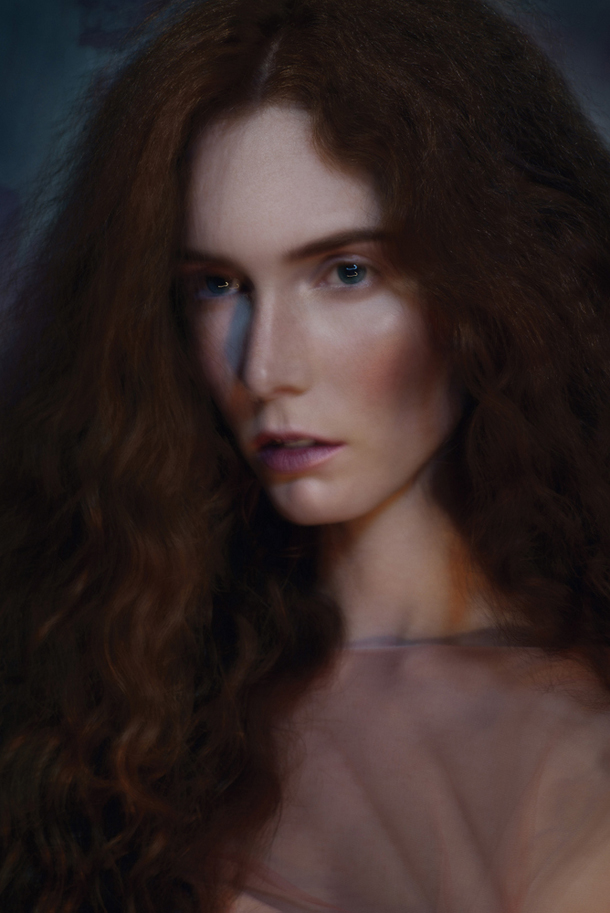 SERVICE PROVIDERS
Wedding dresses: Abigail Betz | Photographer: Ross Garrett at Lampost | Photographer's Assistant: Paul Sammuels | Production Assistant: DerrynAnne Colborne and Ricci-Lee Kalish | Hair: Saadique Ryklief | Makeup: Liz Van De Merwe at Red Hot Ops | Model: Alex Glenday at Boss Models | Backdrop Artwork: Abigail Betz | Visuals supplied by Cooper Public Relations courtesy Abigail Betz Bridal Couture