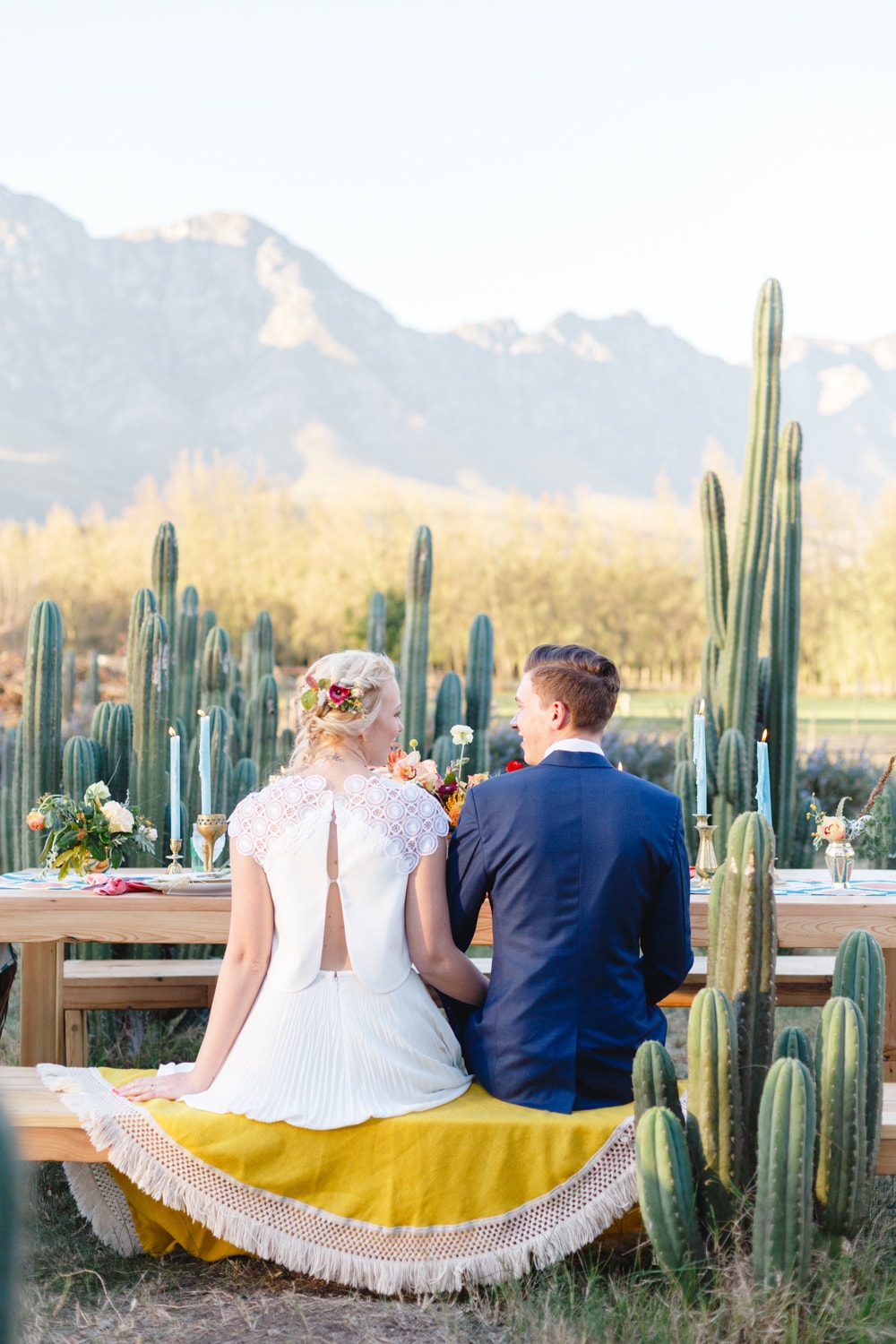 Desert wedding inspiration has been HUGE this year, you guys, and I'm loving it! But while most of the desert wedding shoots I see have an ethereal quality and are all about muted pastels and mixed neutrals, today's shoot is ALL about the colour. Pops of bright blue, red, yellow, orange, and coral pink to be precise, which work so beautifully against boho neutrals and the South African cacti vegetation. It's reminiscent of Southwestern style, prevalent in one of my other all time fave places, Santa Fe in New Mexico, and I just love how patterns and textures are used here to create something we don't usually see in South African wedding design (but which looks right at home). Bravo to the team, including photographer Mila Photography and stylist Iets Niets – you all did a gorgeous job!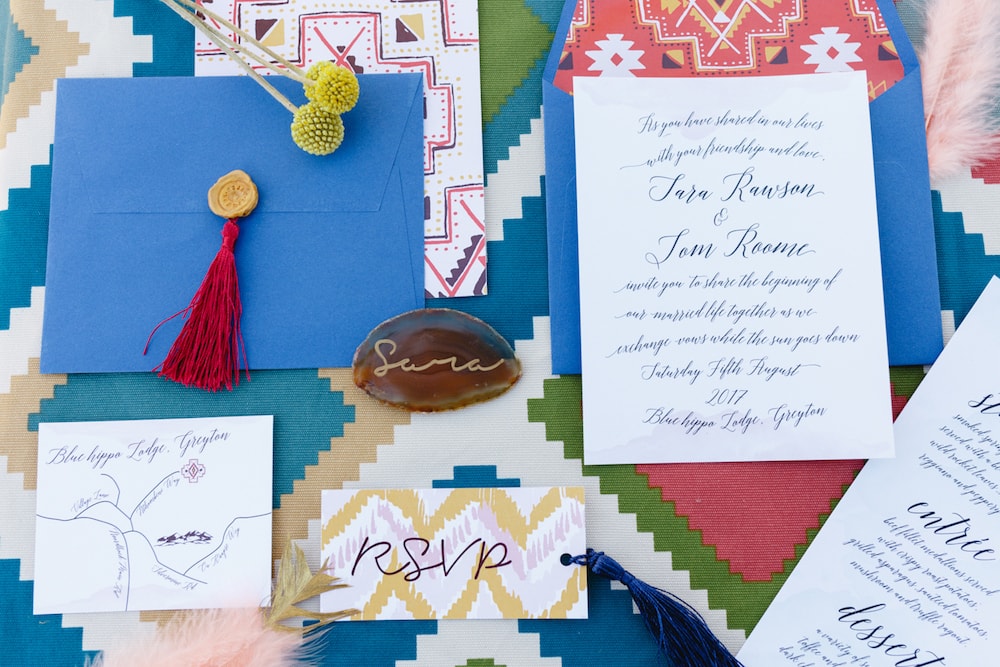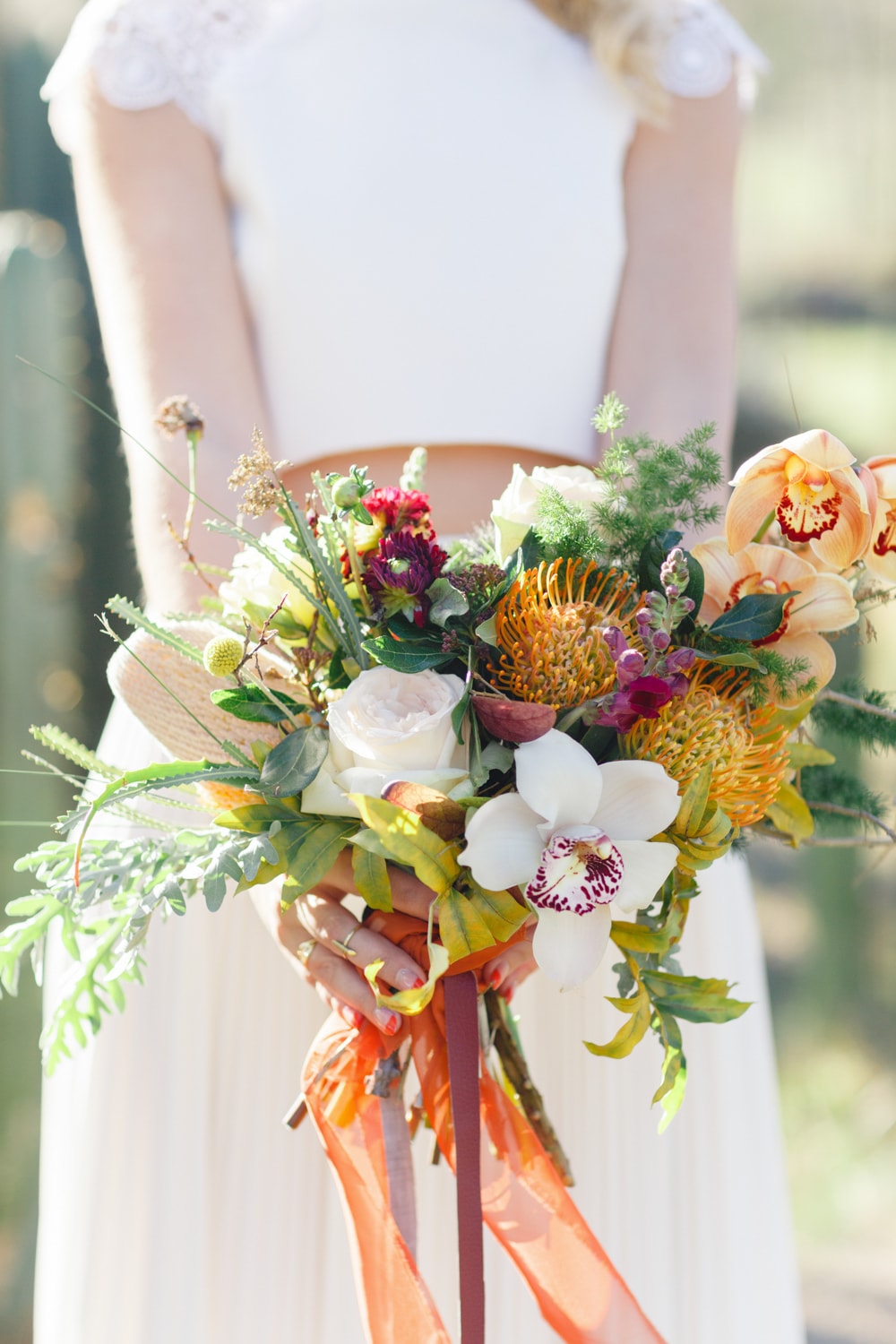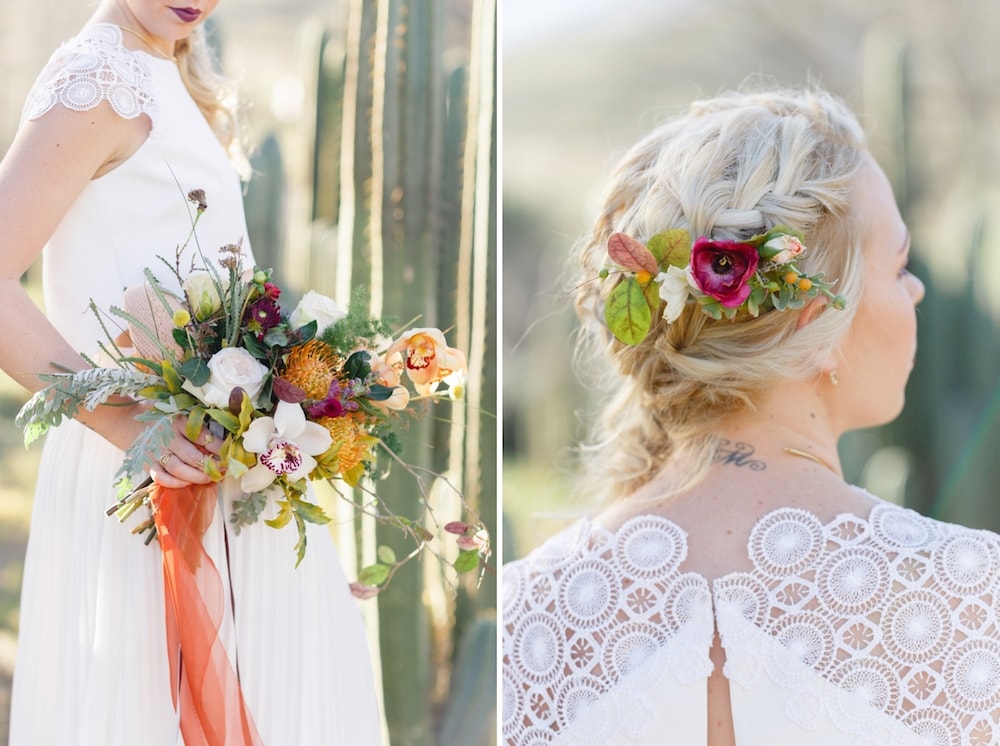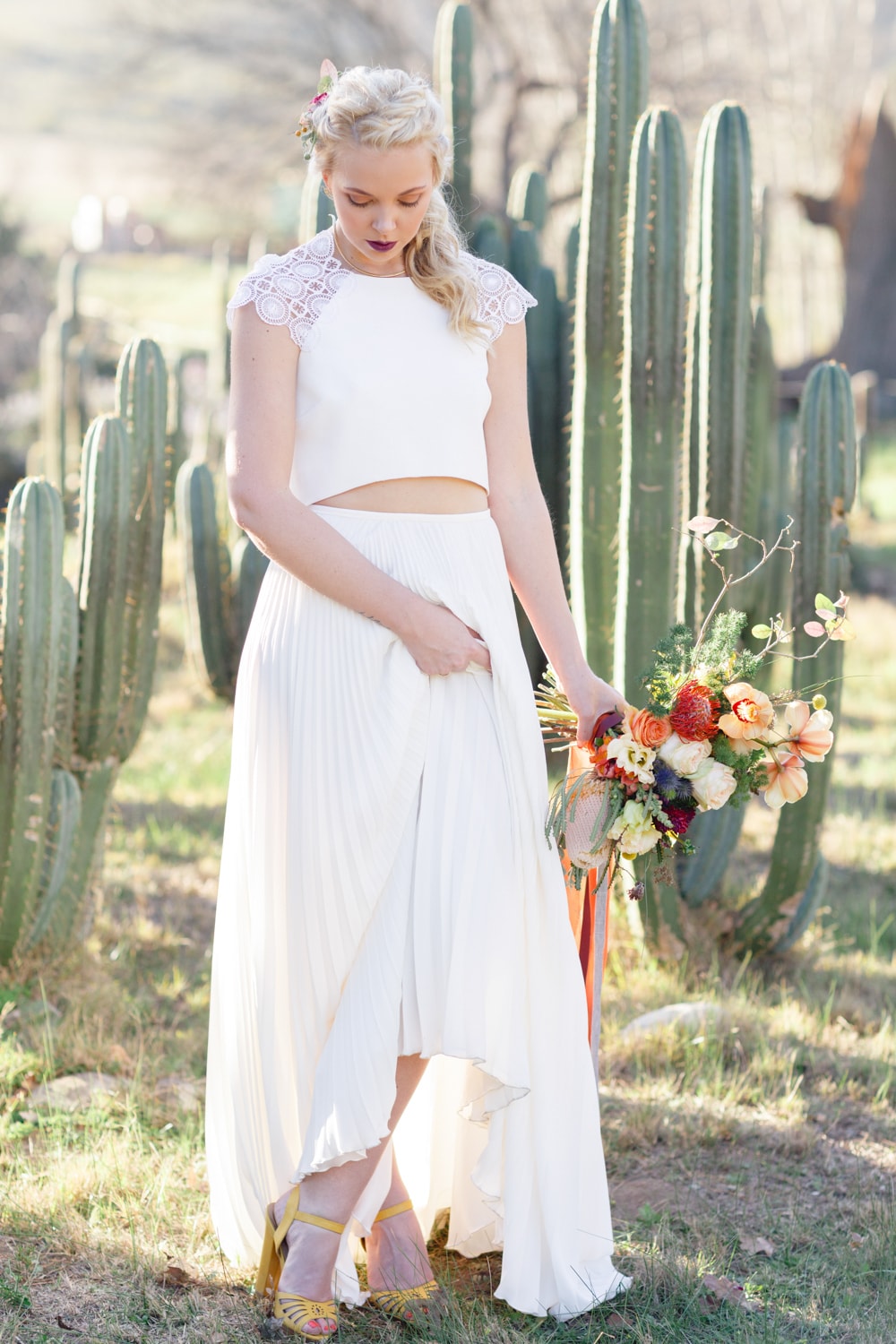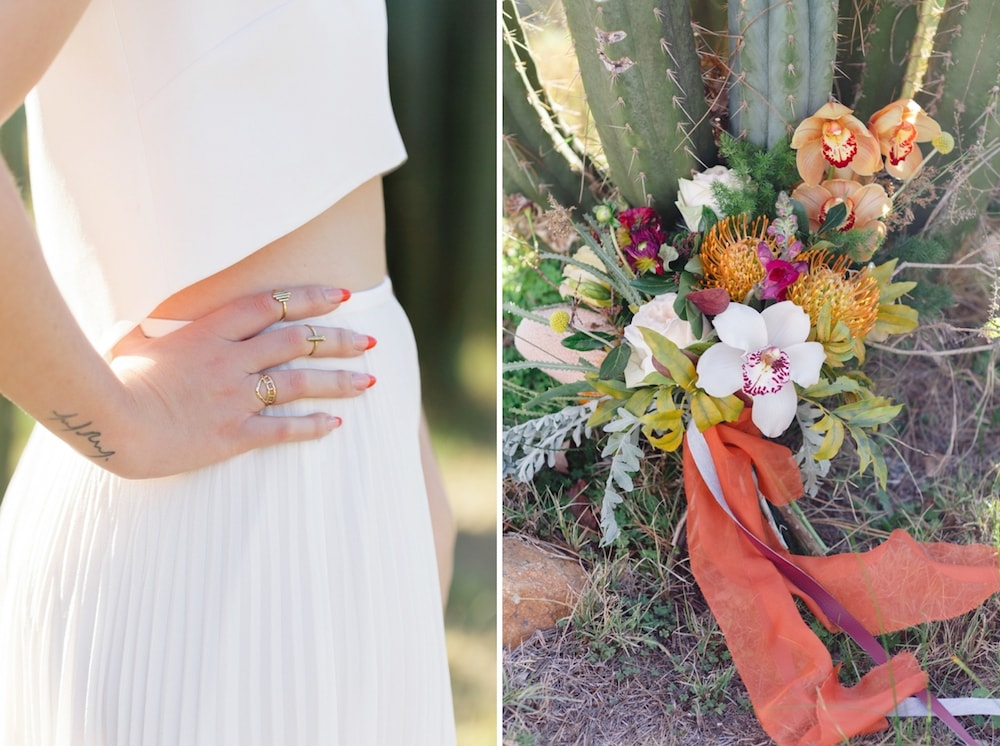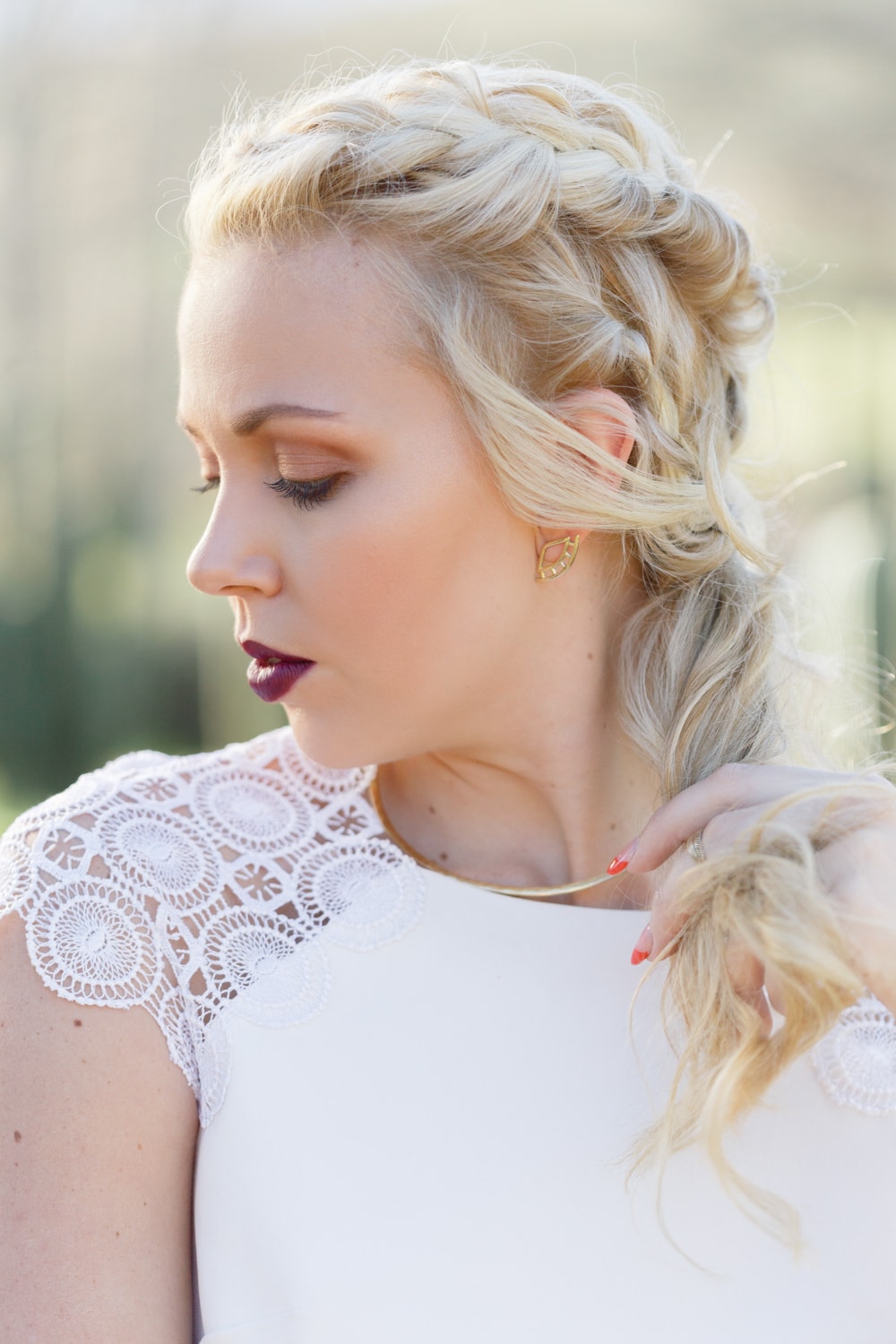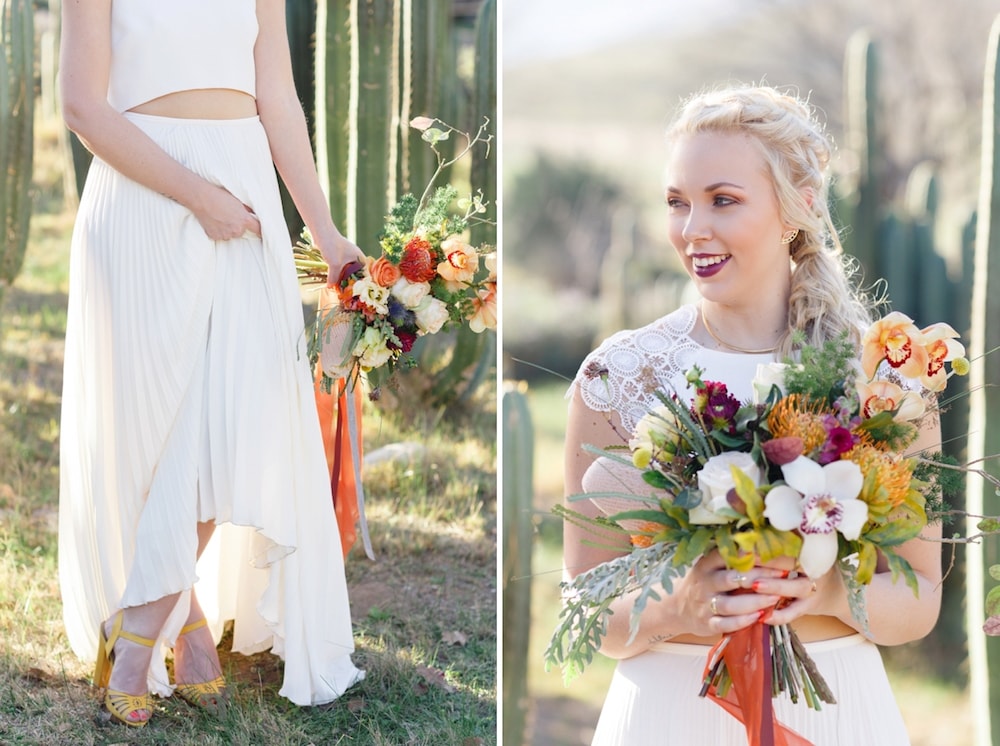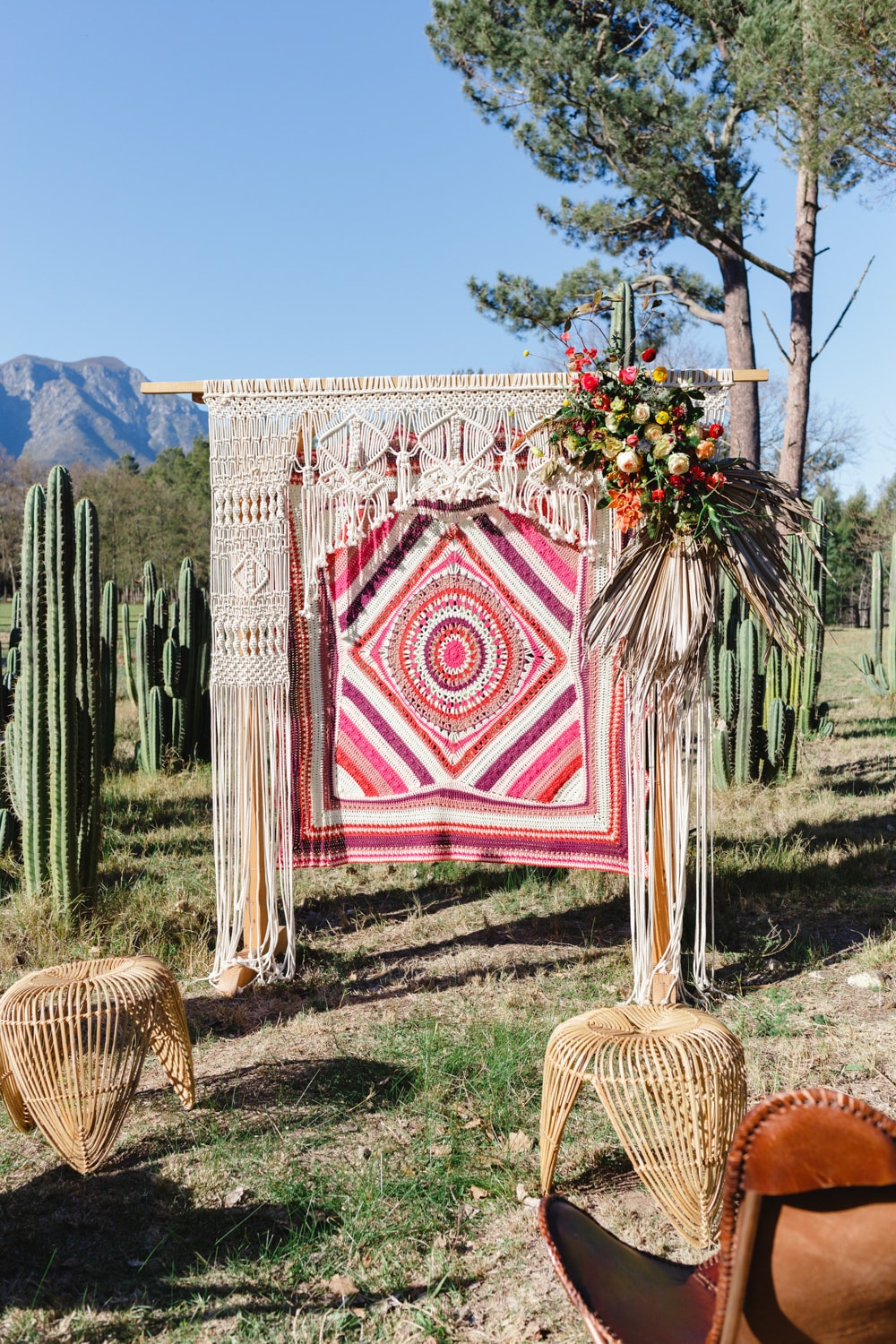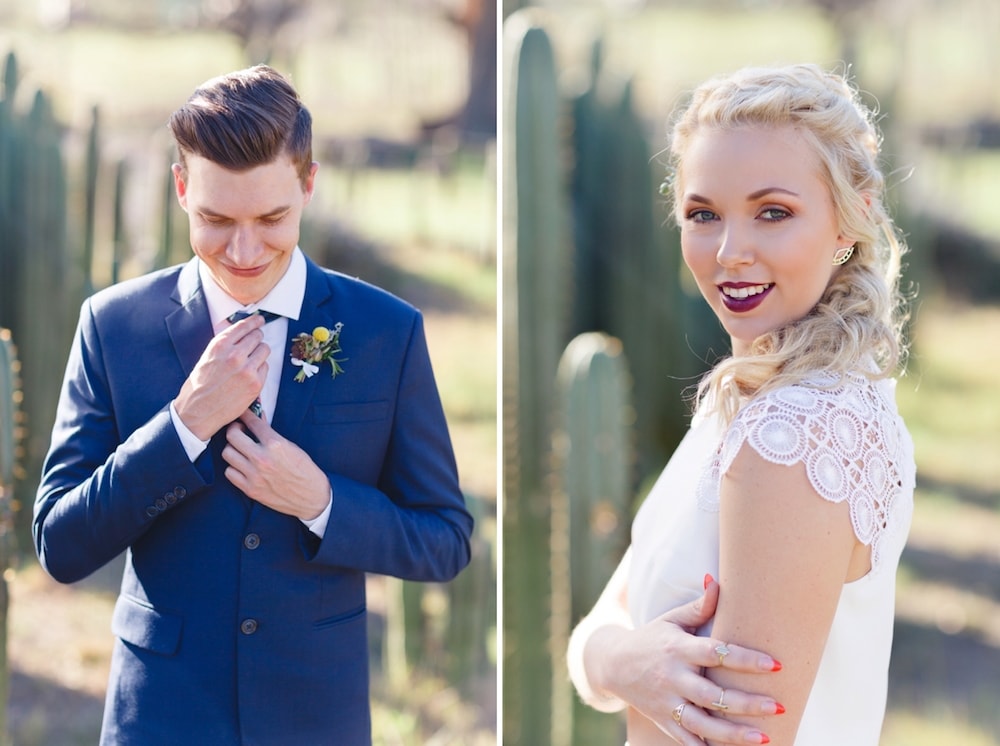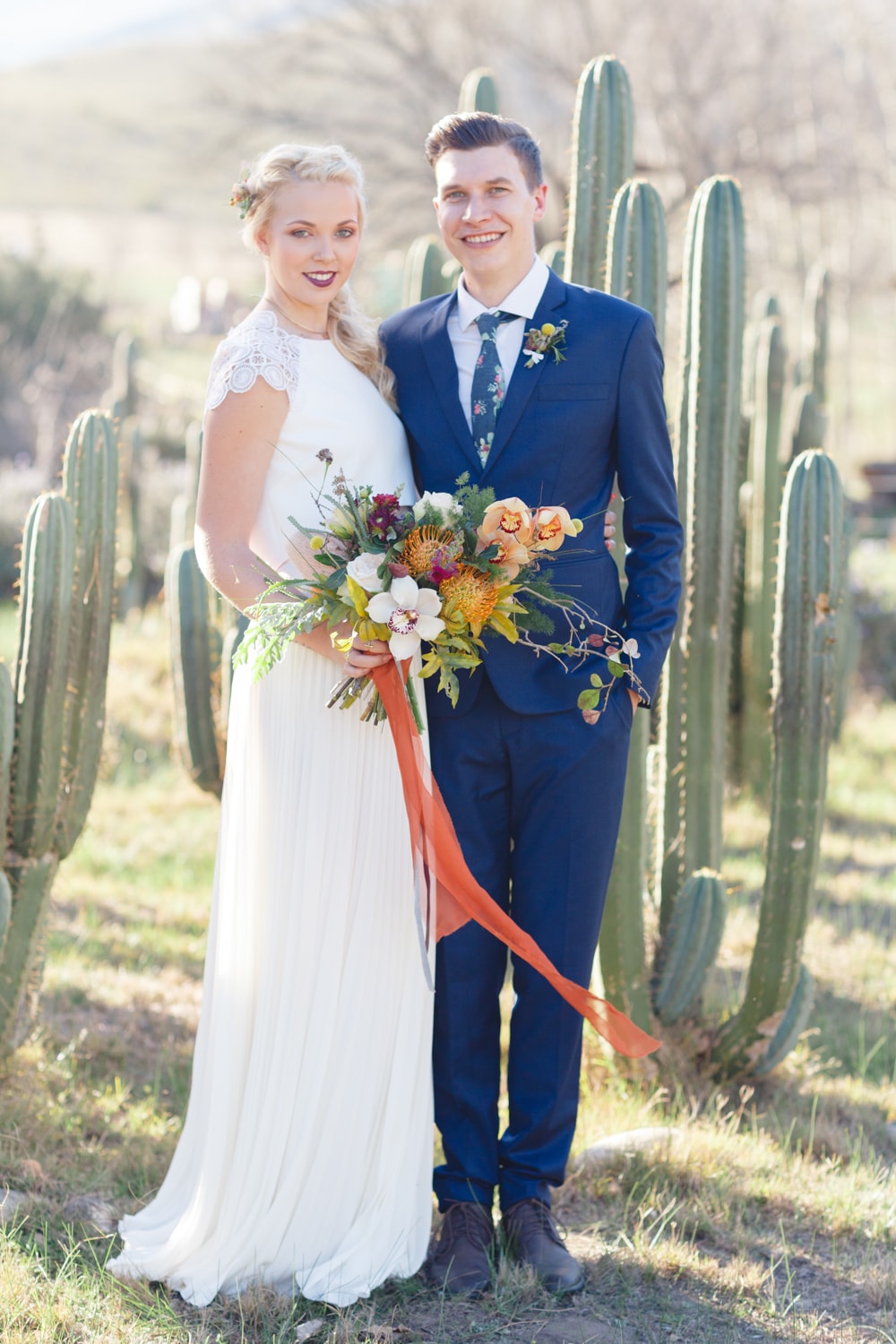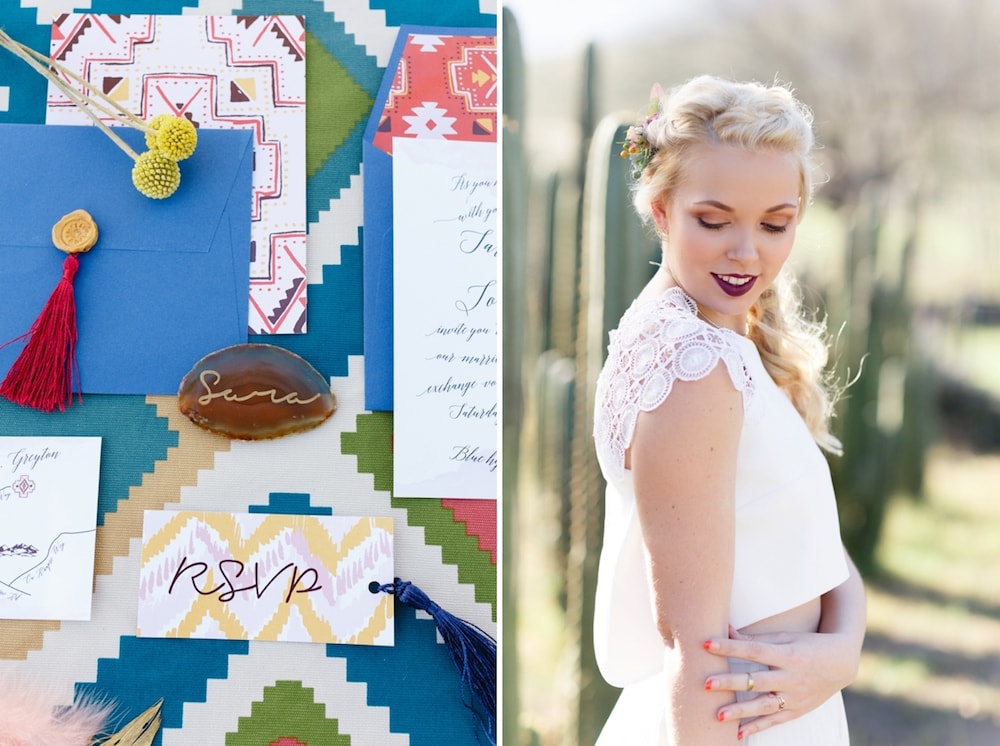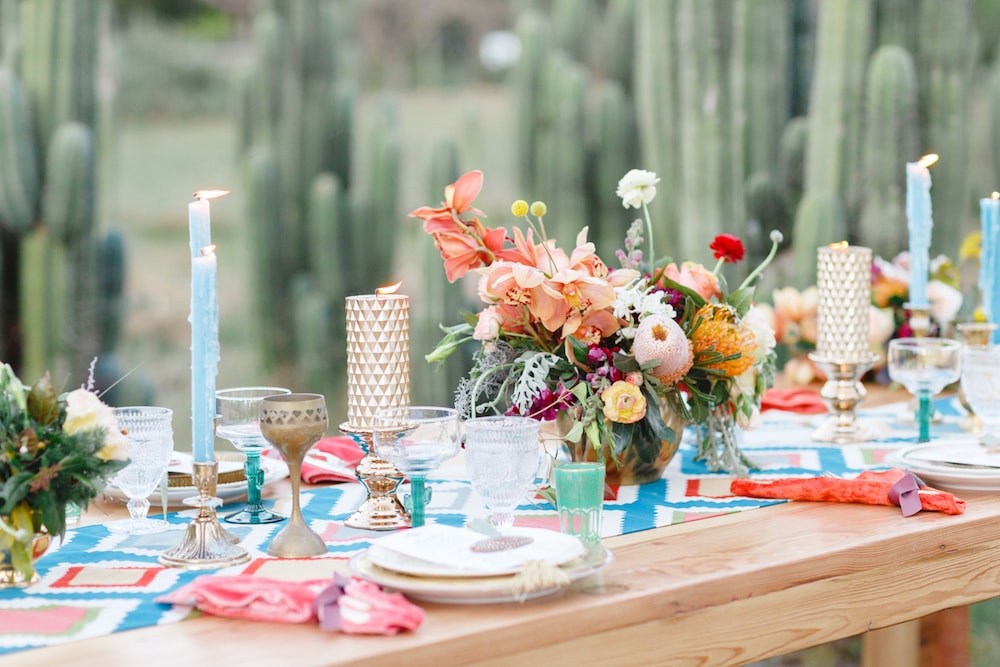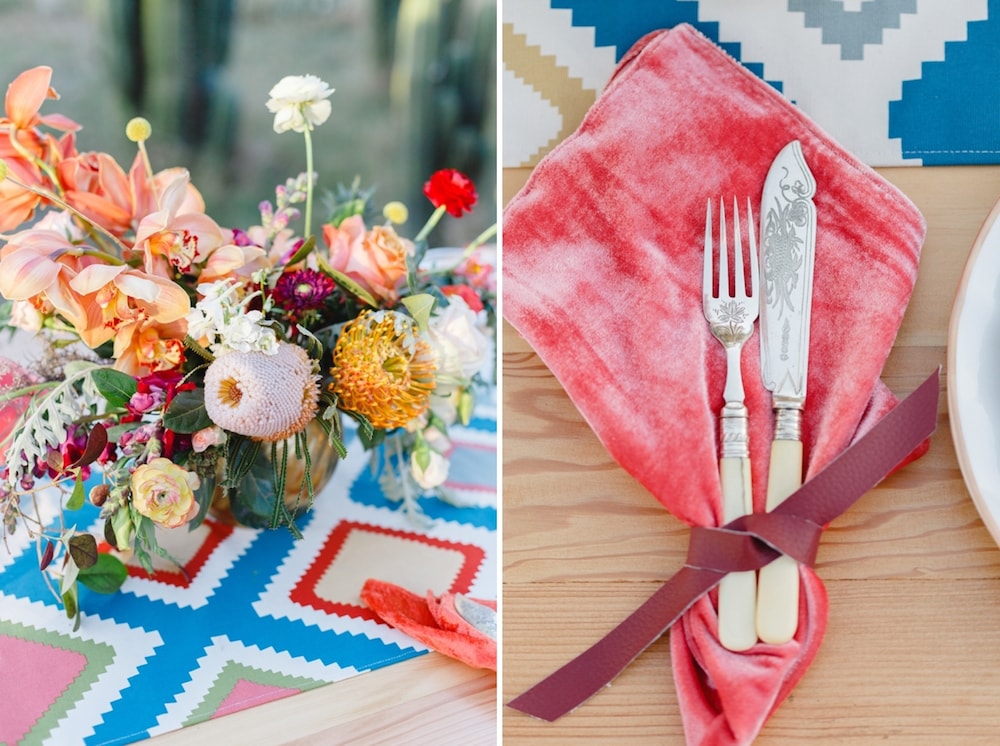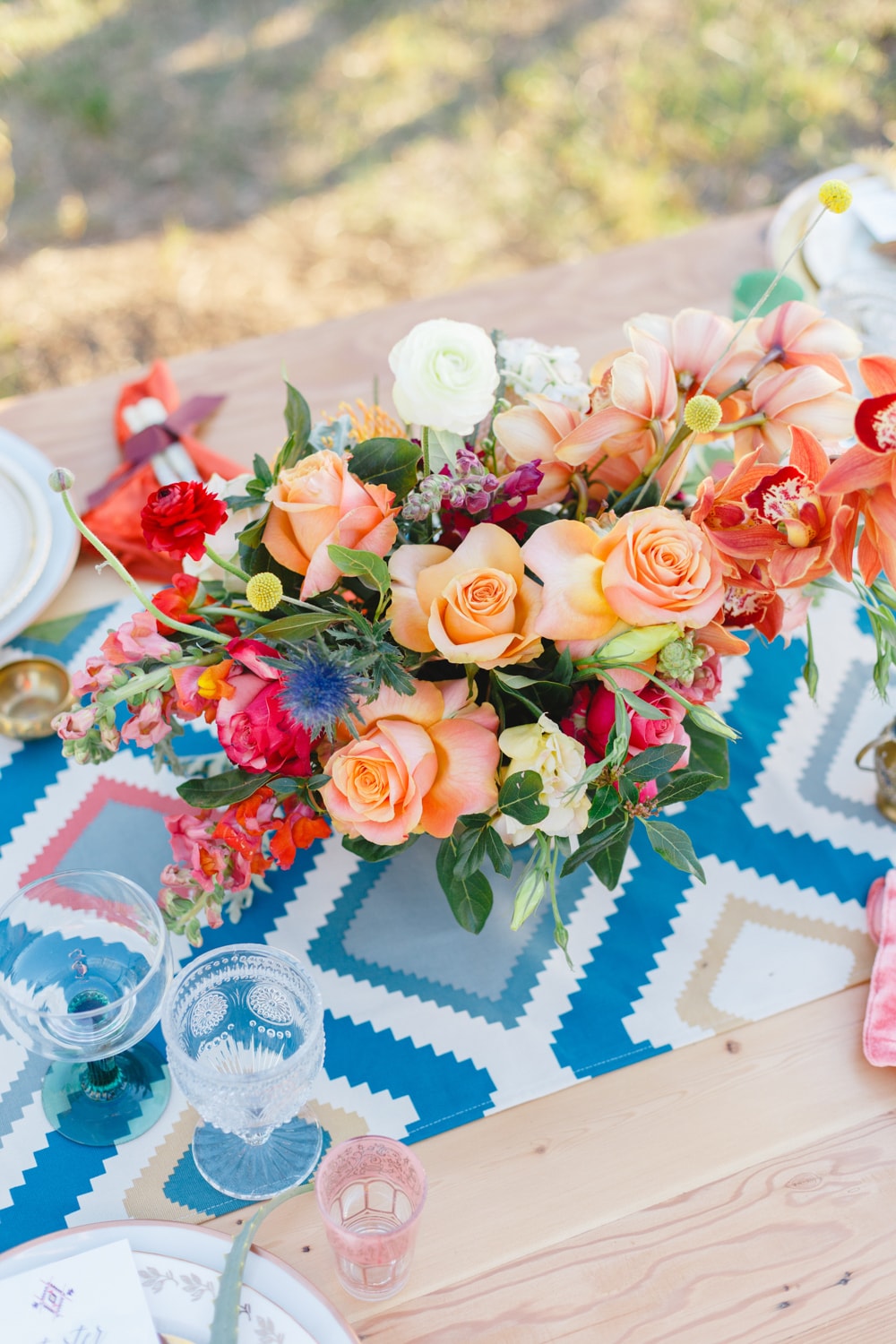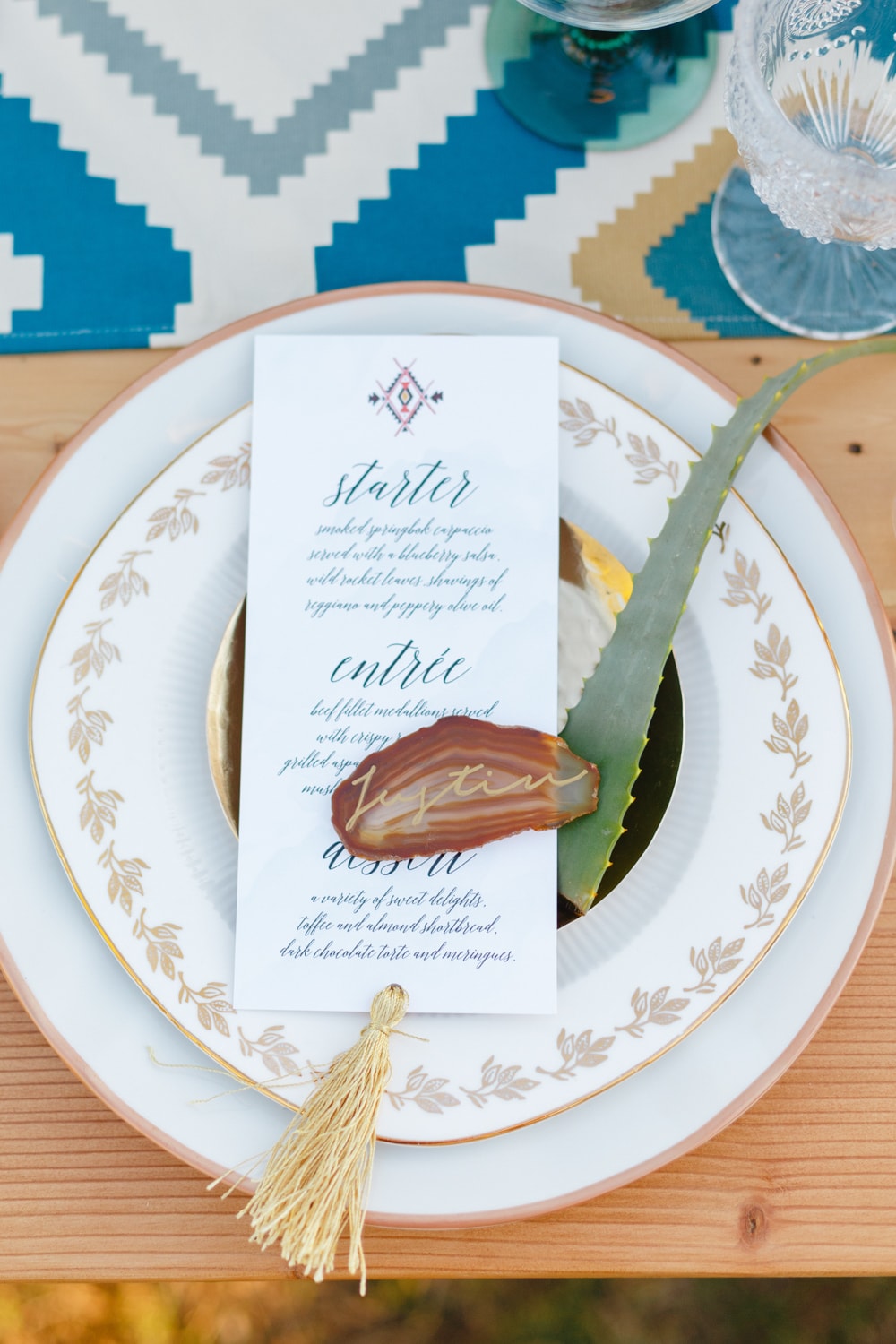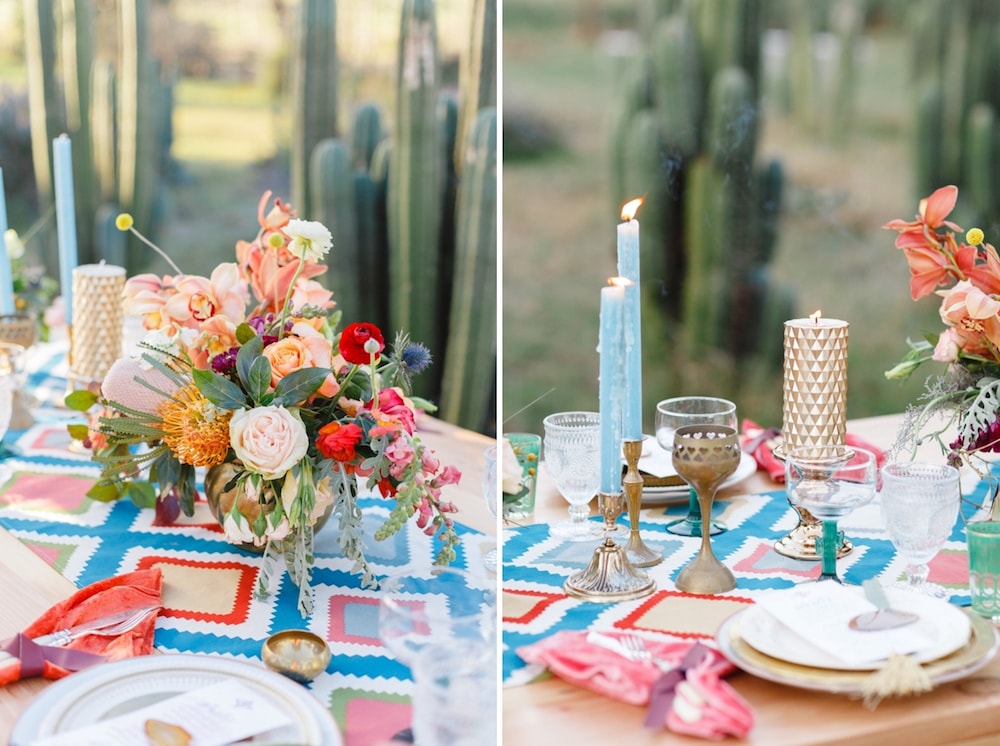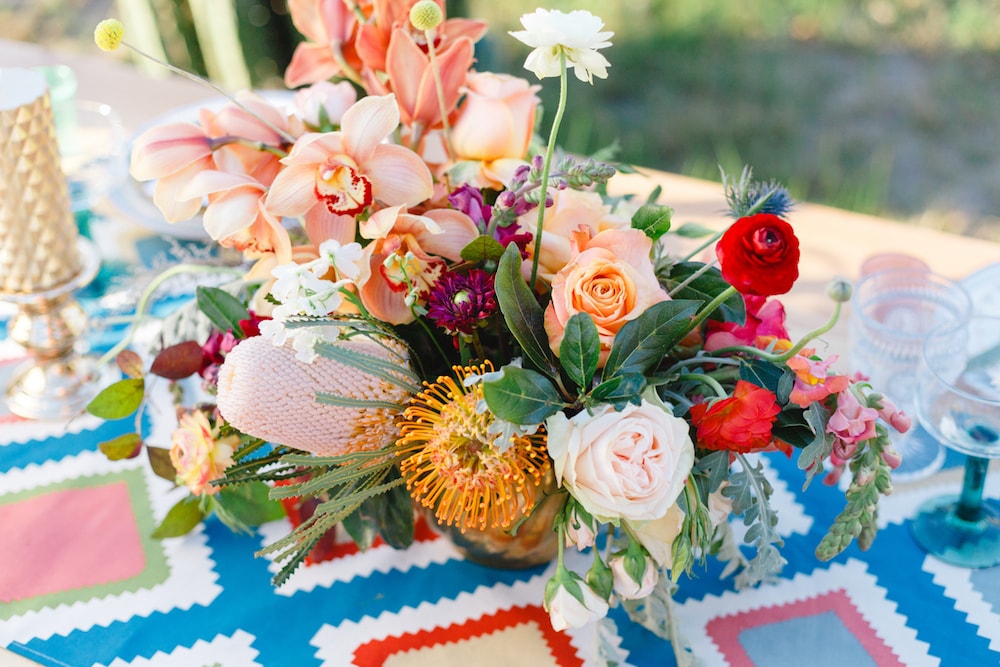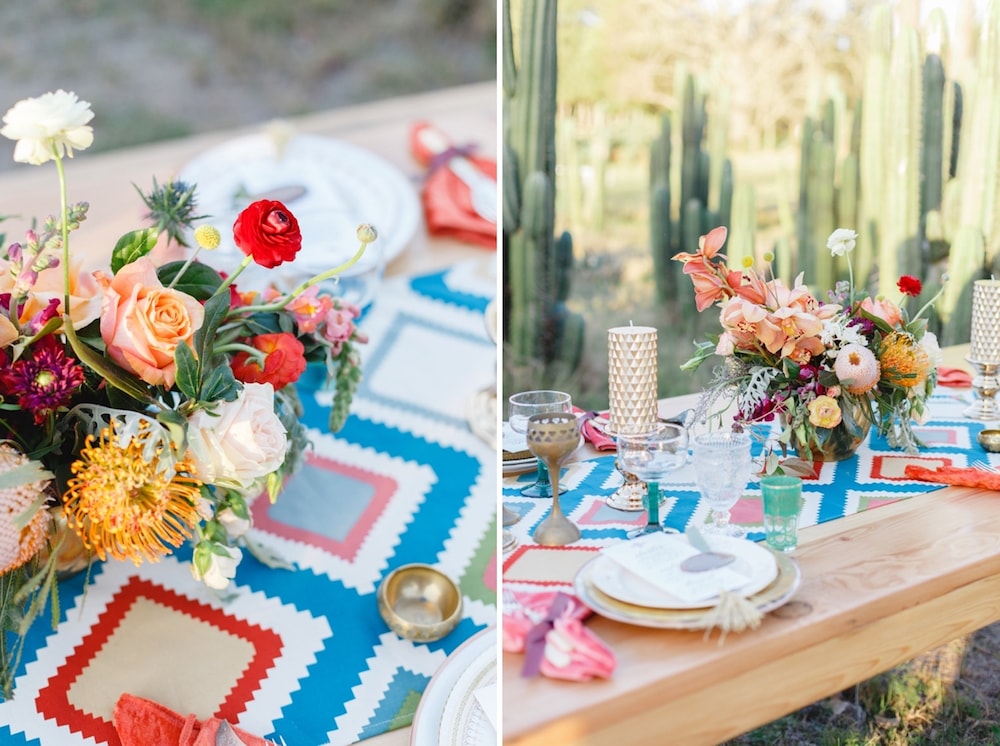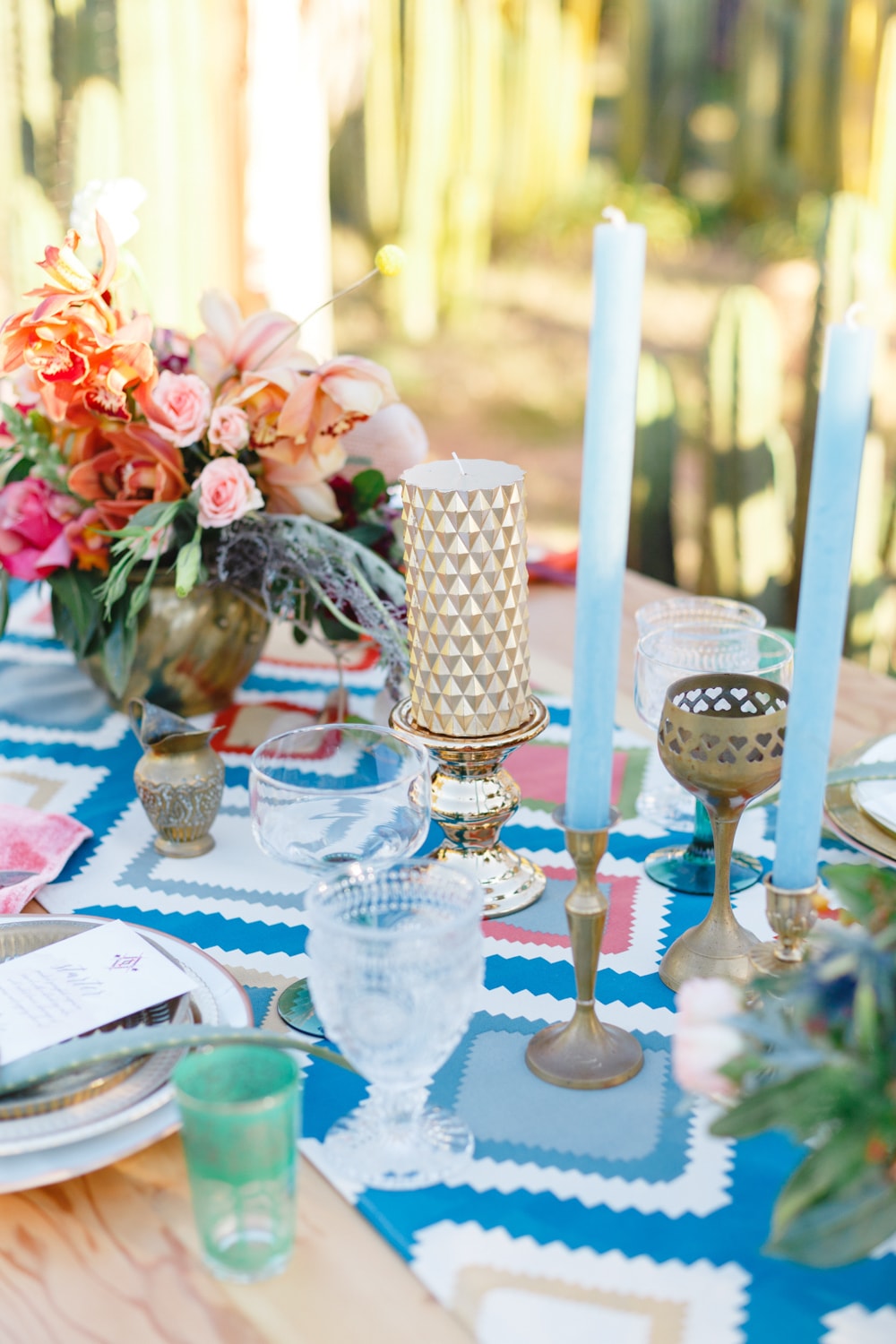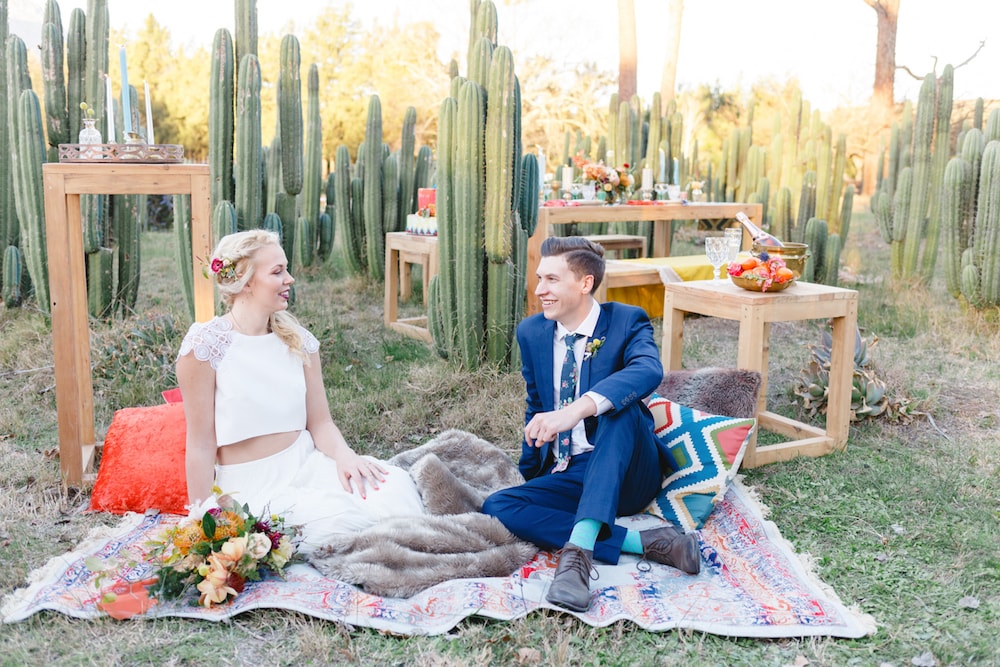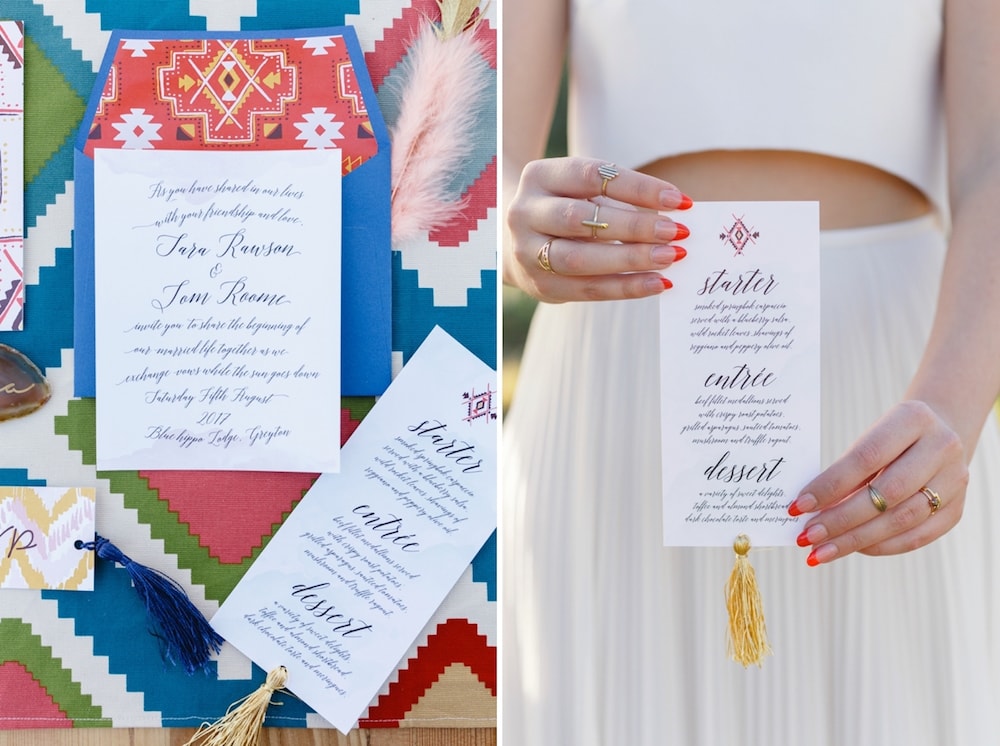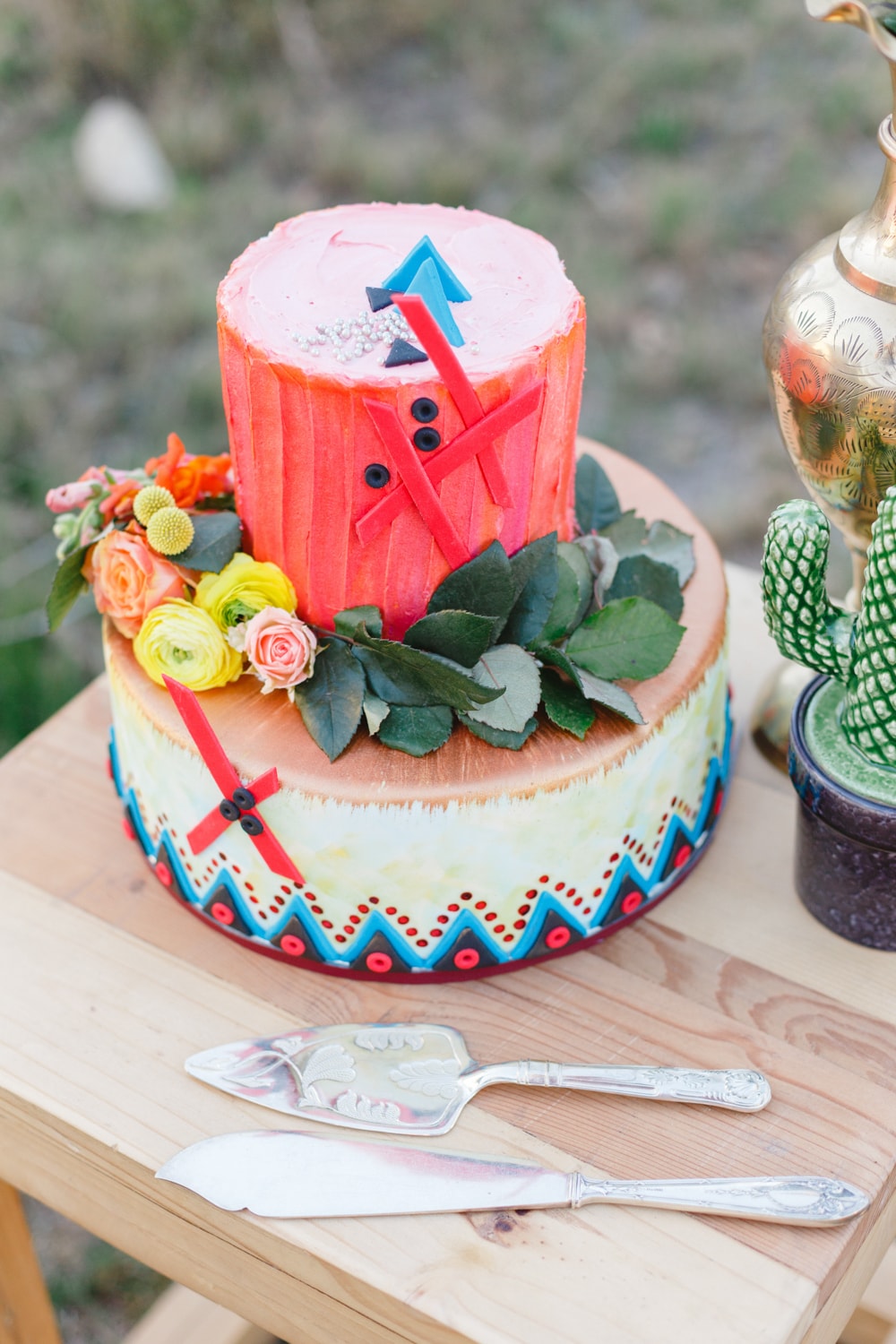 Here's some background info from the shoot team:
The shoot was inspired by the Far-Fetched 2018 Pantone colour palette which suits a rustic bohemian wedding inspiration perfectly. The green and yellow hues of the cacti complimented the colour palette and inspired a beautiful backdrop for a romantic outdoor wedding.
The look of the shoot combines different elements, nature, rustic charm, metallics, different textures and colour. Our colour scheme was one of the 2018 Pantone colour palettes called Far-Fetched. It combined earthy colours with warm pinks, ruby red, yellow and blue. The unique location definitely helped in achieving a breathtaking backdrop. The venue had such a beautiful, natural green feel to it and we thought perhaps a pop of colour would bring this styled shoot a unique flair. The crochet blanket used for the wedding arch was woven for the 67 Blankets initiative on Mandela Day but made its debut as the backdrop since the colours complemented the style and look of the shoot perfectly. The rustic leather chairs and butterfly cane chairs paired with the wonderfully crafted wooden furniture completed the outdoor setting.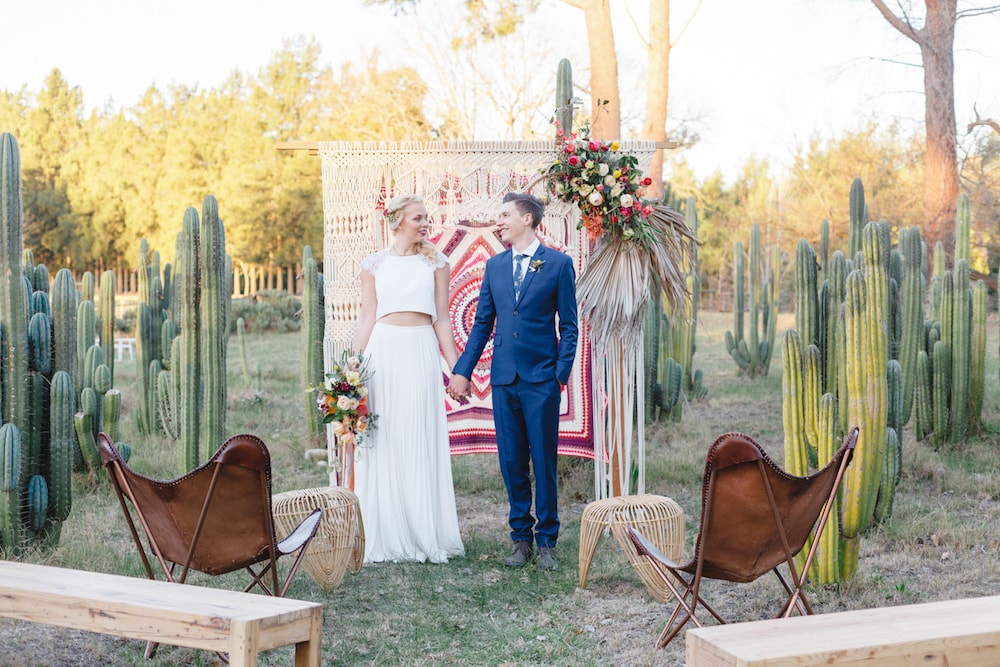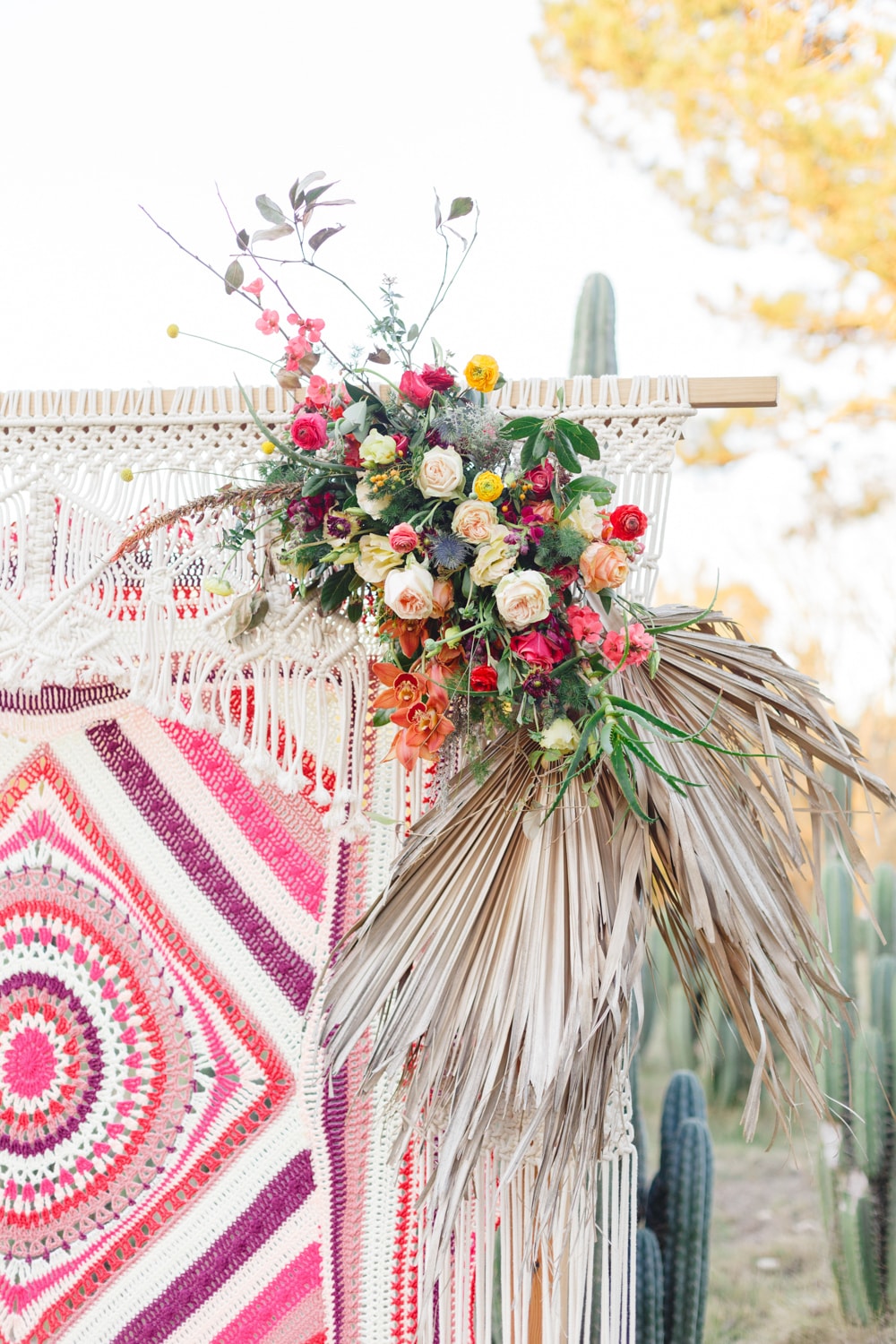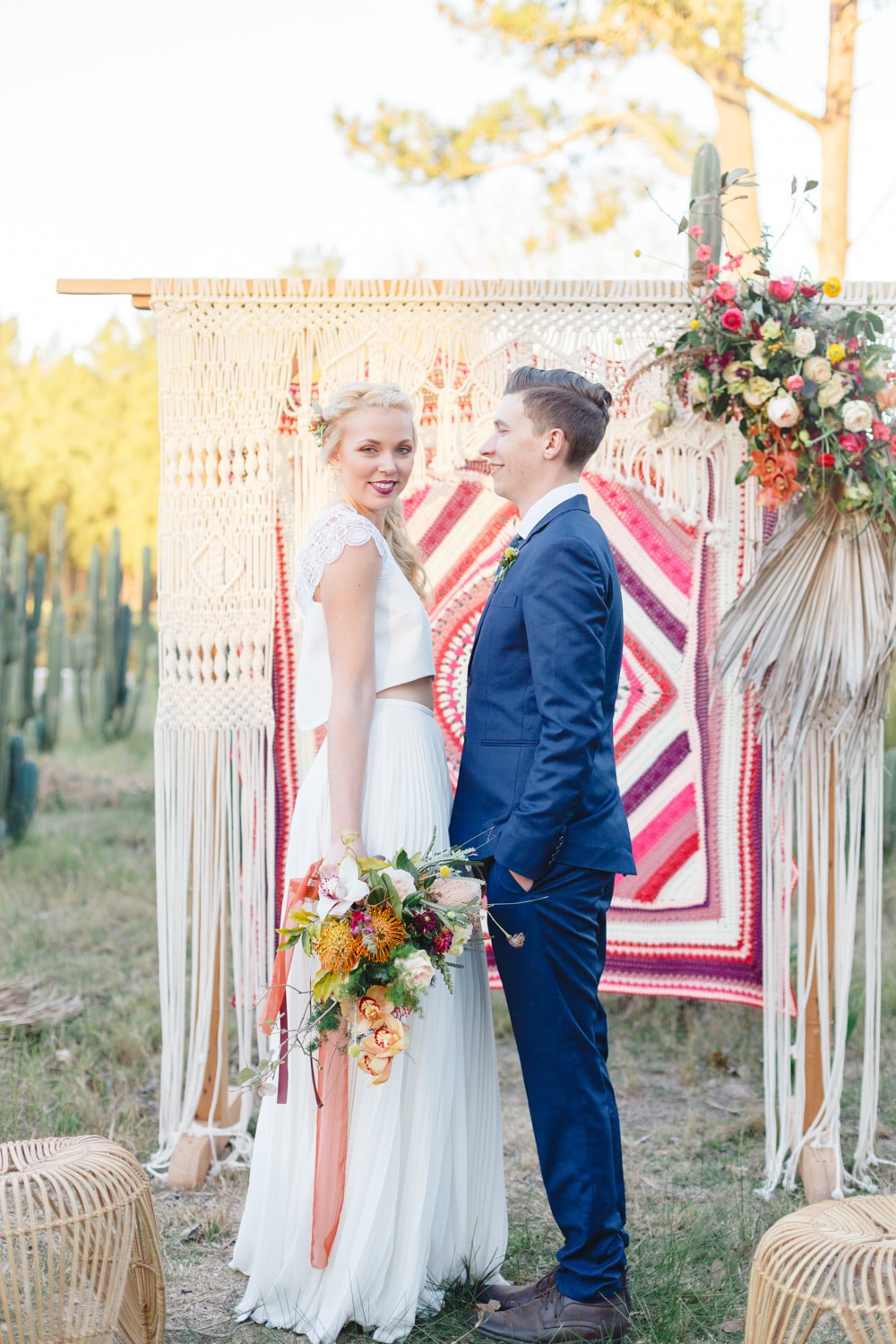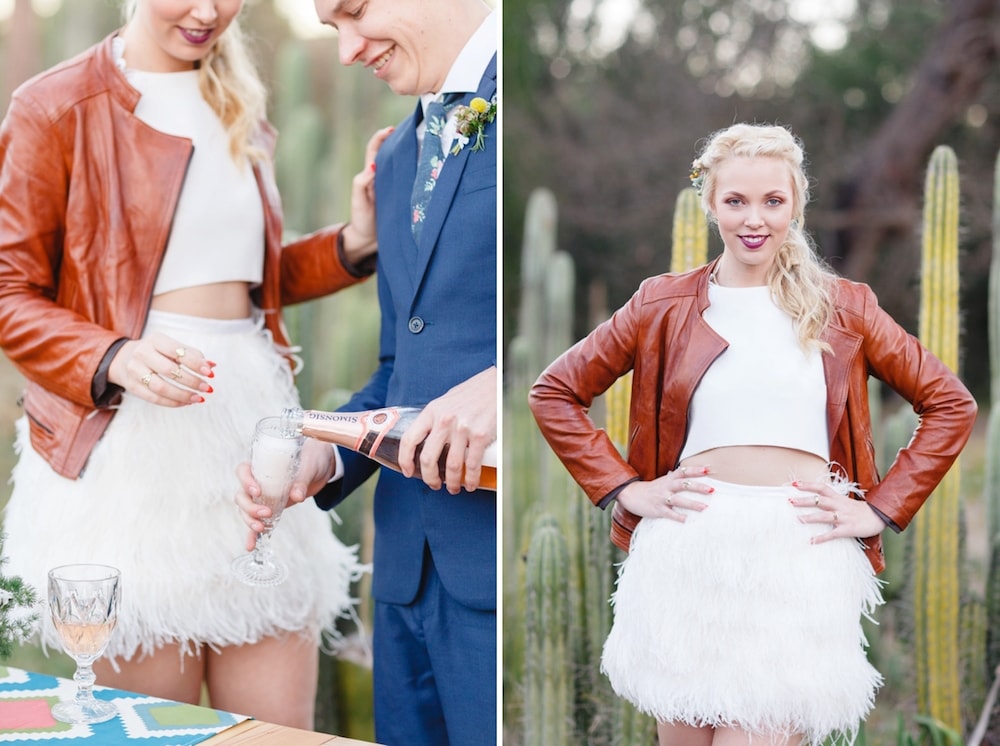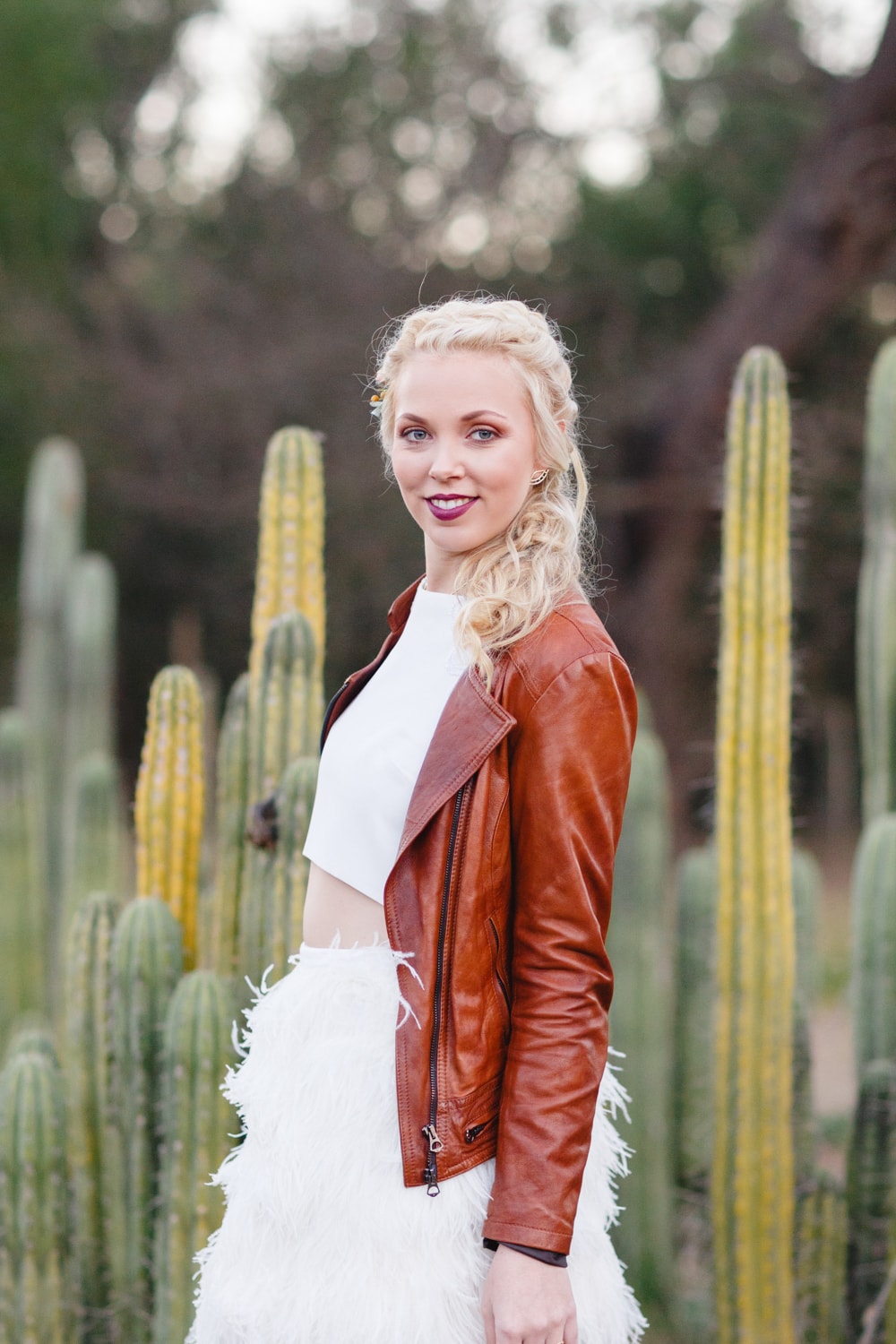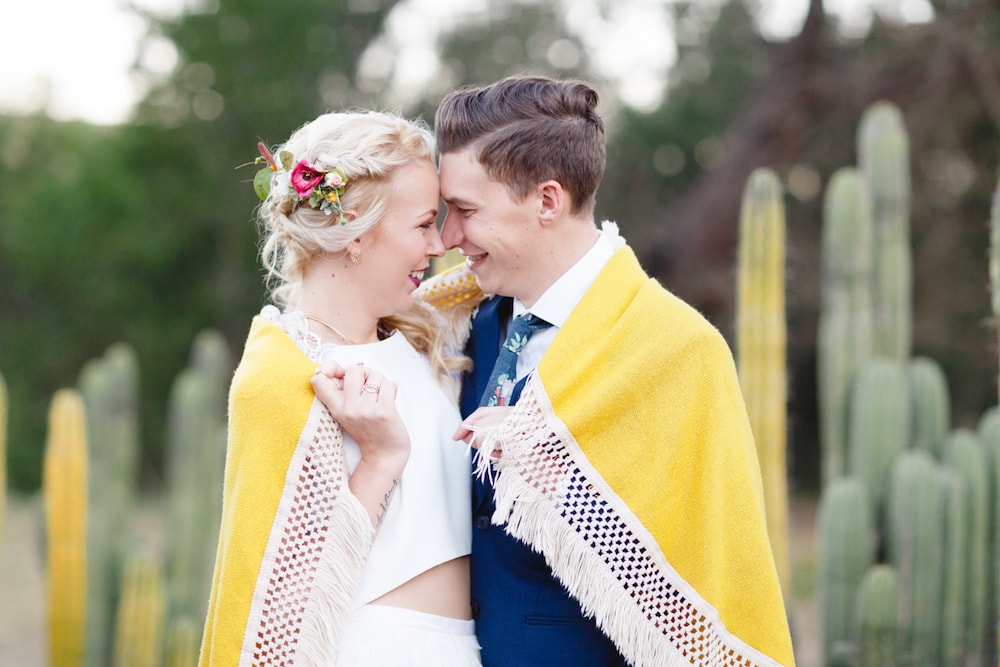 CREDITS
Photography: Mila Photography | Styling & Decor: Iets Niets | Floral: Wildeflower | Stationery: Mocho Loco | Cake: Crumb Cakes | Dresses: Janita Toerien | Jewellery: Dear Rae | Hair: Hair: Karmi Gerike | Makeup: Klarese de Vos | Suits: BM Tailor | Venue: The Blue Hippo Farm | Models: Cara Janse van Rensburg & Zander Engels