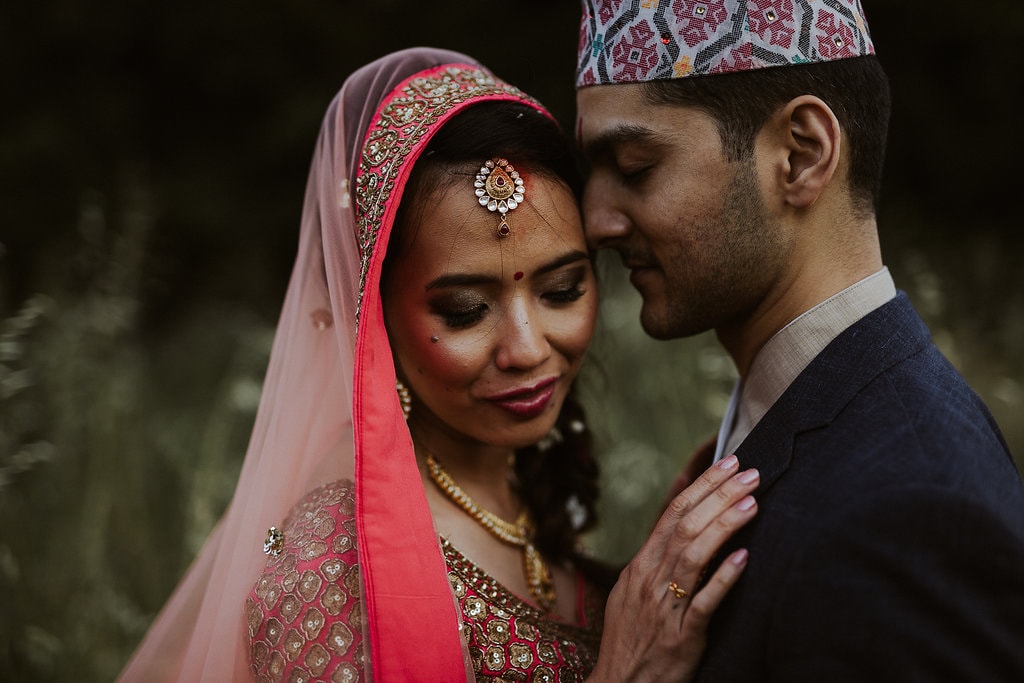 Y'all know how much I love a multi-cultural wedding – the fusion of cultures and families (smooshed together with family and friends from all around the world) makes me so happy. To me, this is what weddings are all about: two souls finding one another in the vast world, and joining their lives together to create something beautiful and new. Today's wedding is all of these things – April and Avi come from across the world from one another and have different cultural heritages and religious backgrounds, but found each other at college in the US, making this one of the most uniquely international weddings I've come across. And where better to tie the knot than in the Rainbow Nation of South Africa? The day was filled with colour and happiness, with two different celebrations, three gorgeous gowns, acknowledgement of all those influences (including SA, with some Zulu dancing, yay!), old traditions and new friendships. It's appropriate that April and Avi chose an umbrella motif for their big day too, because that's really what it did: bring everything they love under one big beautiful umbrella. Hayley Takes Photos was there to capture these wonderful images of the day.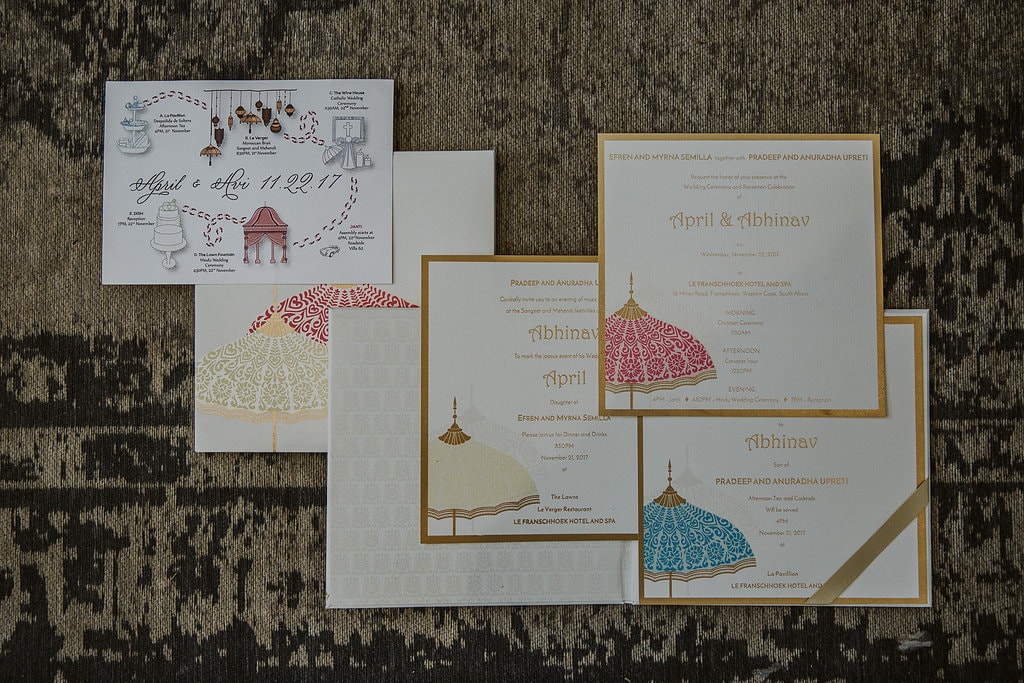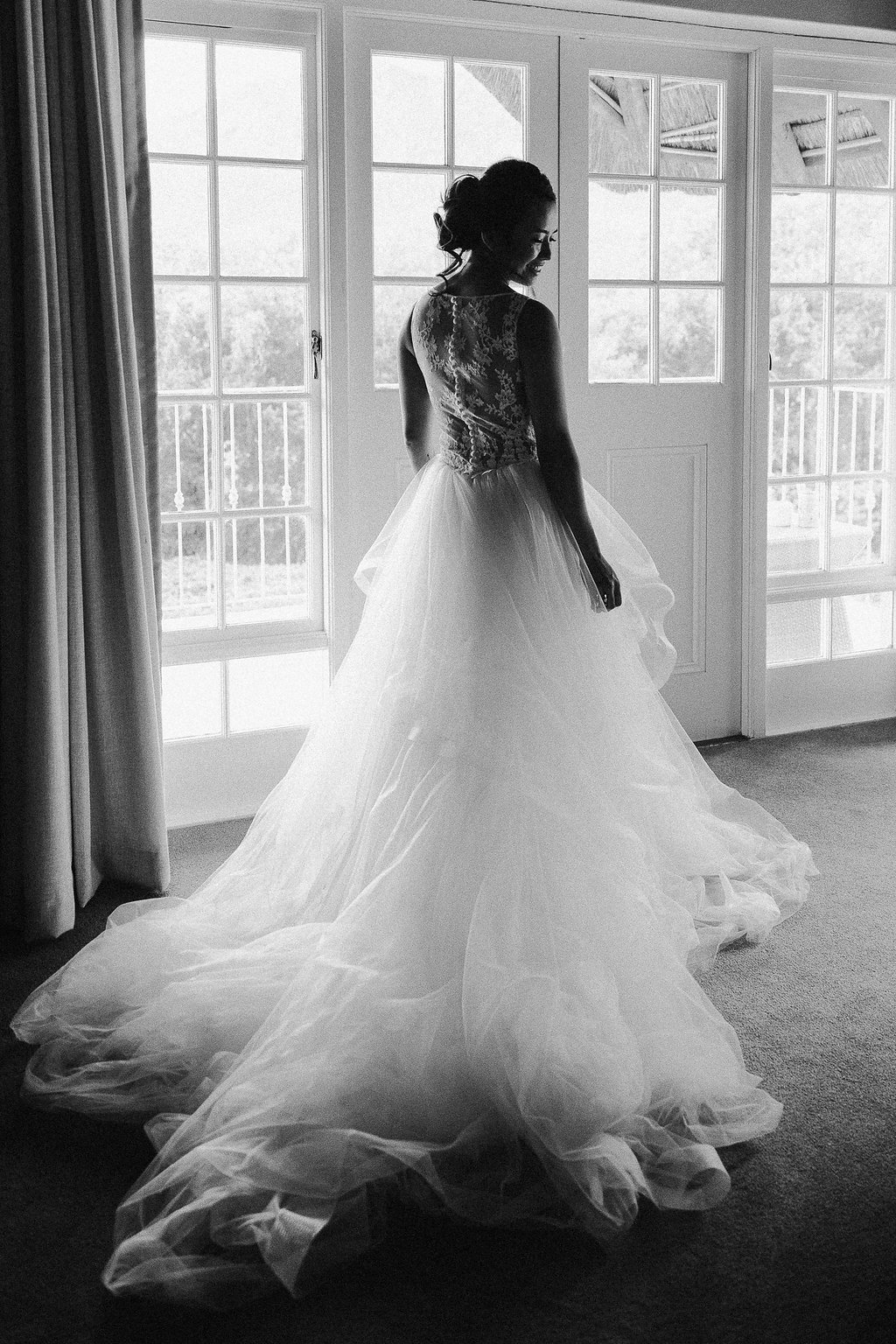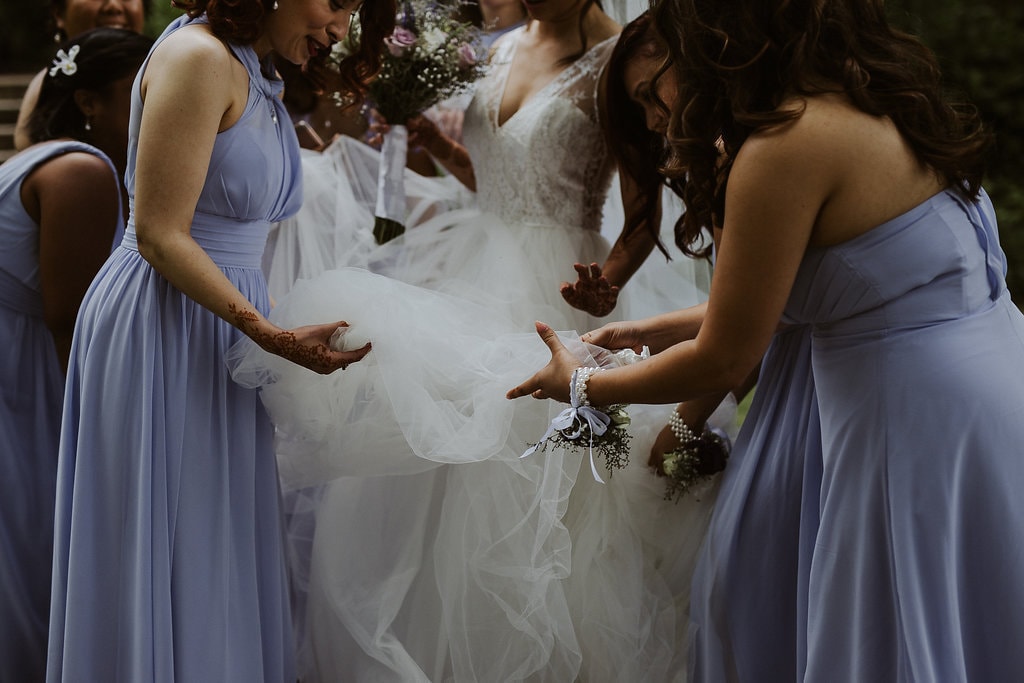 Love Story
In a nutshell: college sweethearts. :) Avi and I both went to the USA for university – he from Nepal, and me originally from the Philippines, but having grown up in Zambia. We met on the very first day of international student orientation during our first year, and we got along like a house on fire… and then promptly lost touch for the rest of the year. We met again at the beginning of our second year, rekindled our friendship, and somehow found ourselves dating before we even really knew it, and we've been together ever since.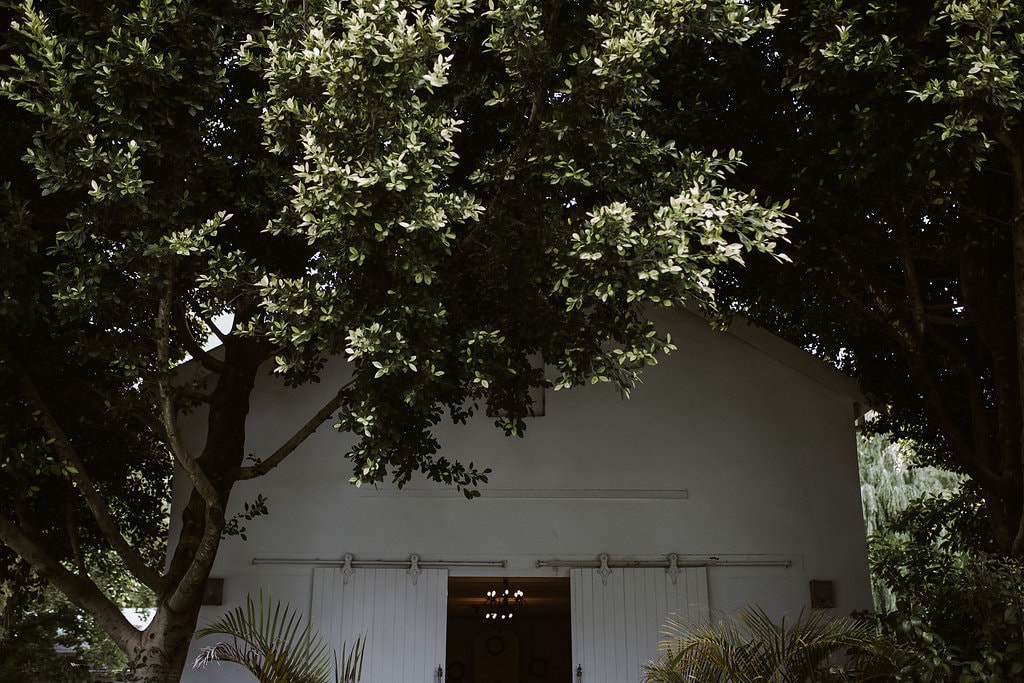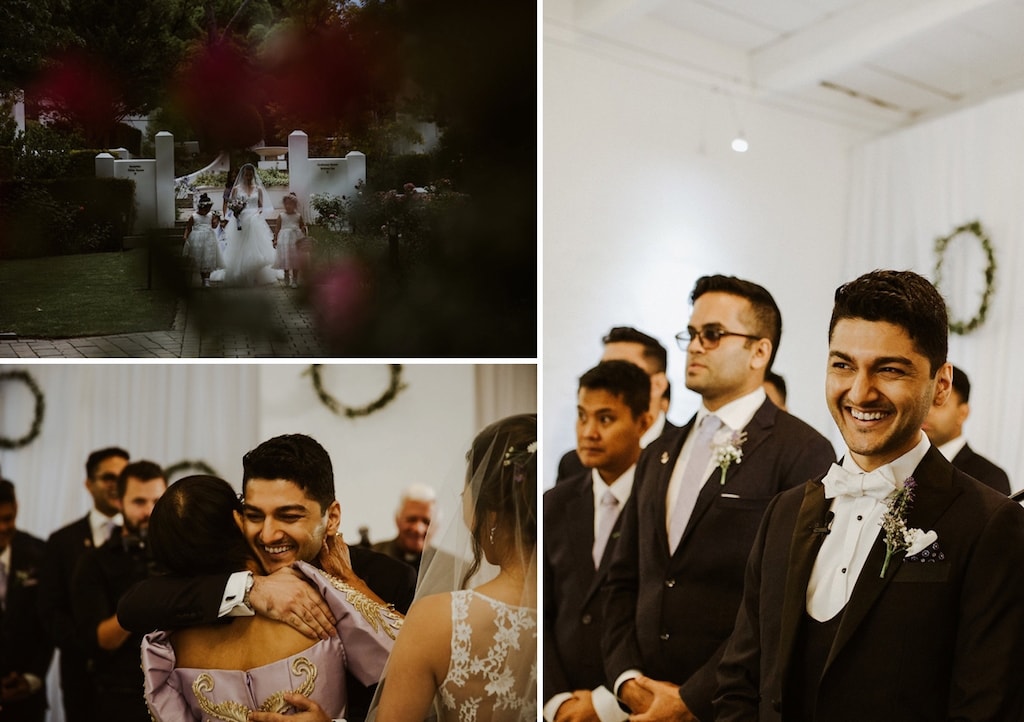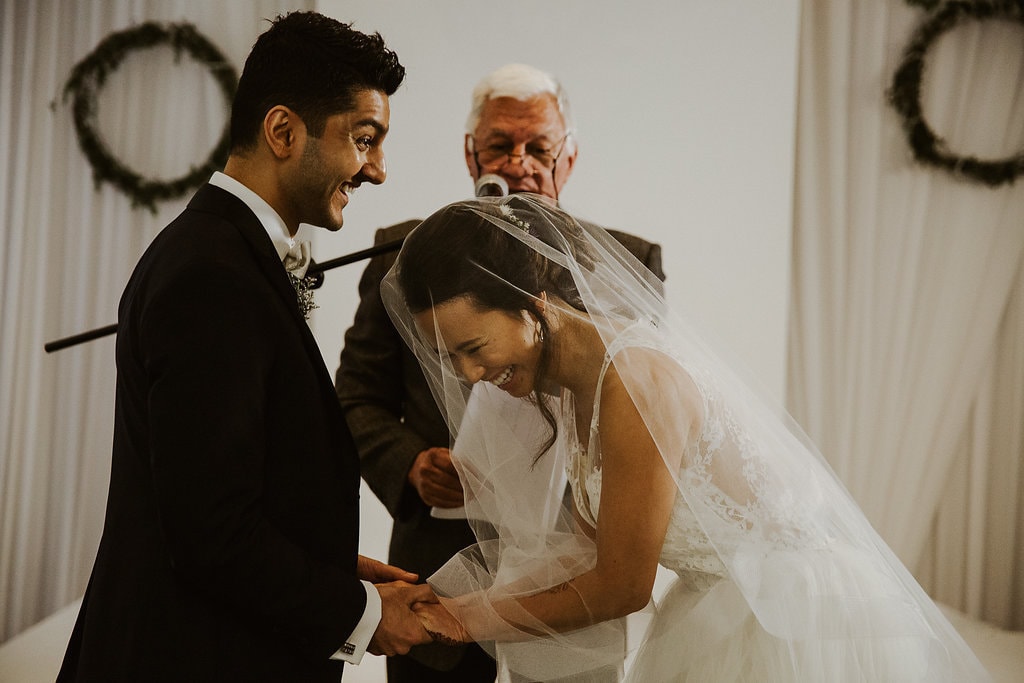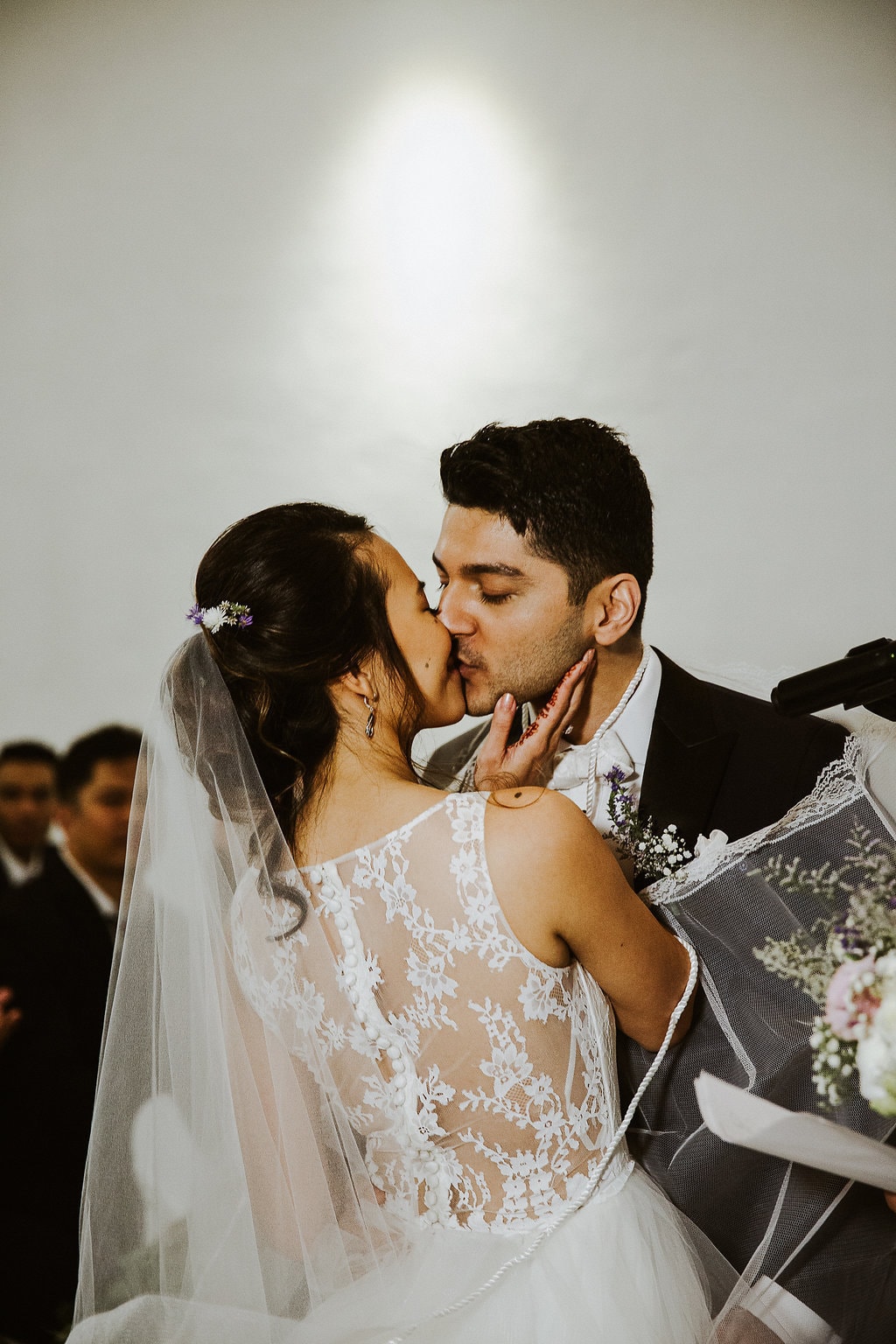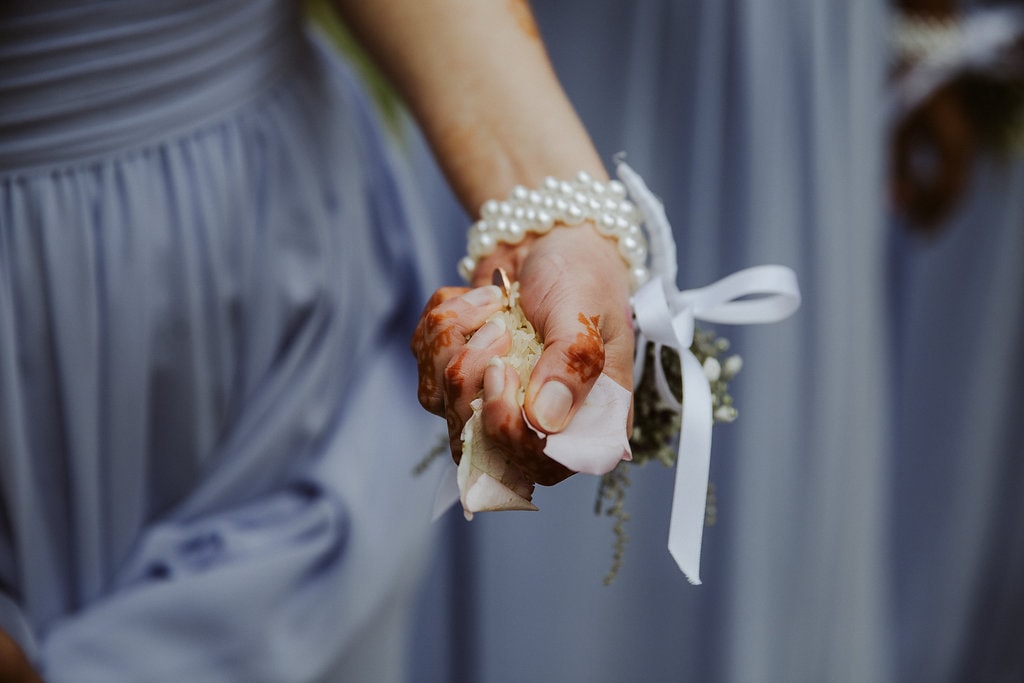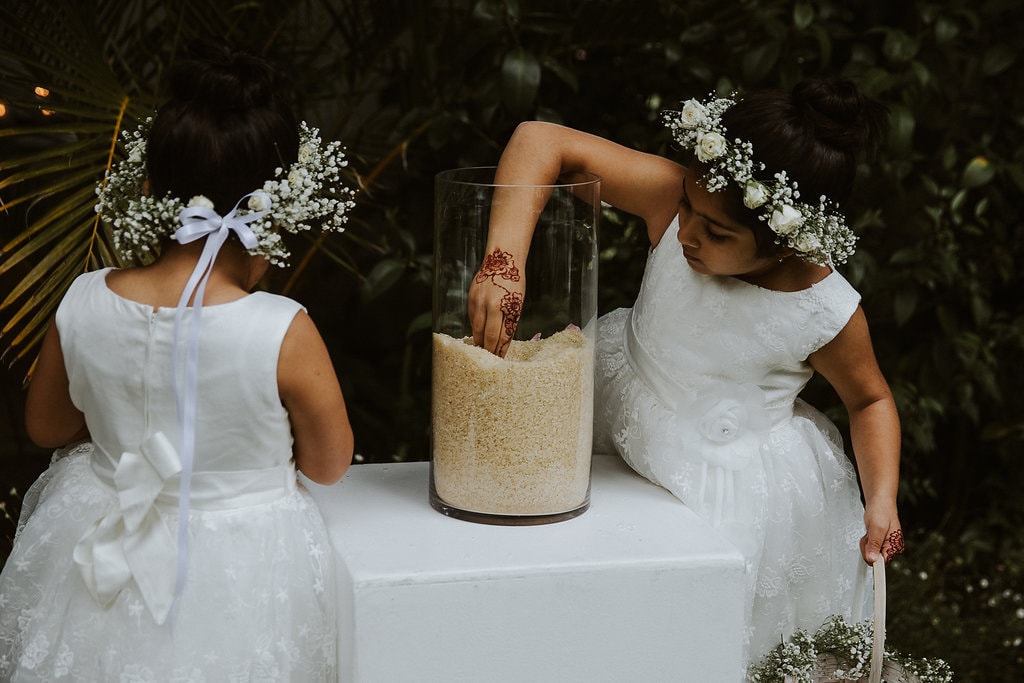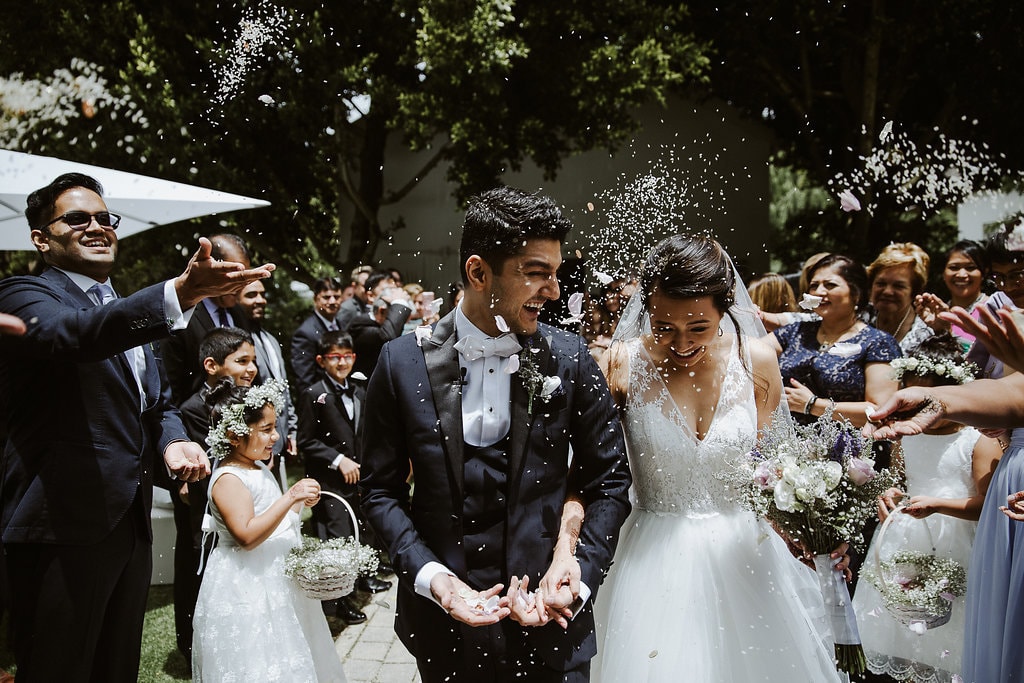 The Proposal
I have the same love for my birthday as a five year old, so when Avi told me that he was taking me on a surprise trip for my 30th birthday, I had no idea he was going to propose as well. The surprise destination turned out to be beautiful Costa Rica, and on the morning of my birthday, our breakfast was set up in a private gazebo – even the giant heart didn't clue me in. As I was busy admiring the resort we were in, Avi got down on one knee when I wasn't looking, and asked the question when I turned back to him, prompting my half-laughing, half-crying answer of "Yes!"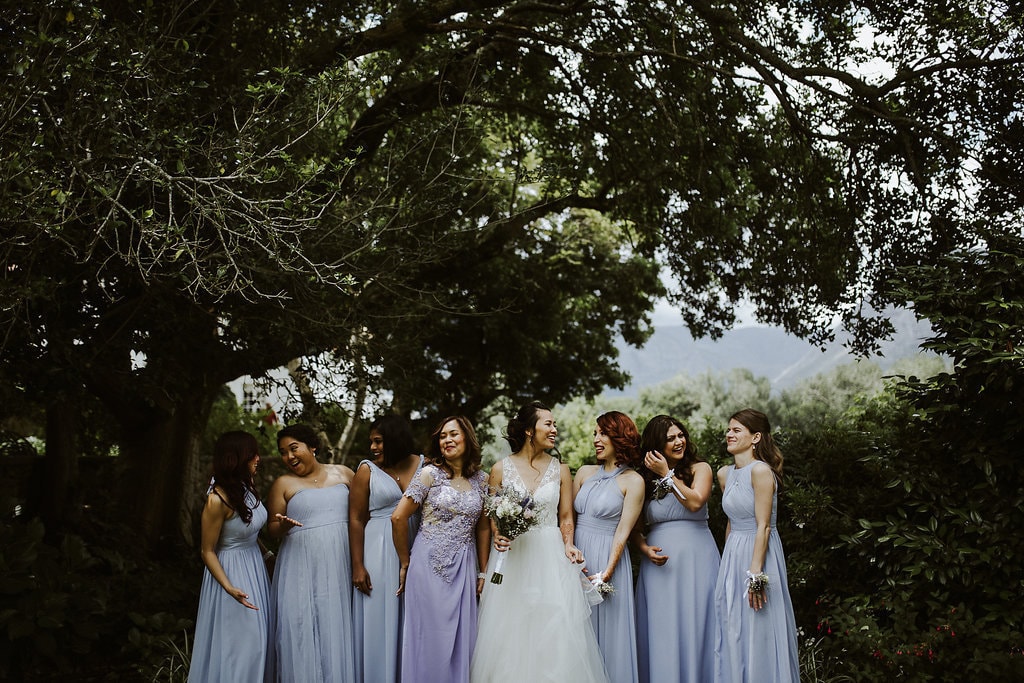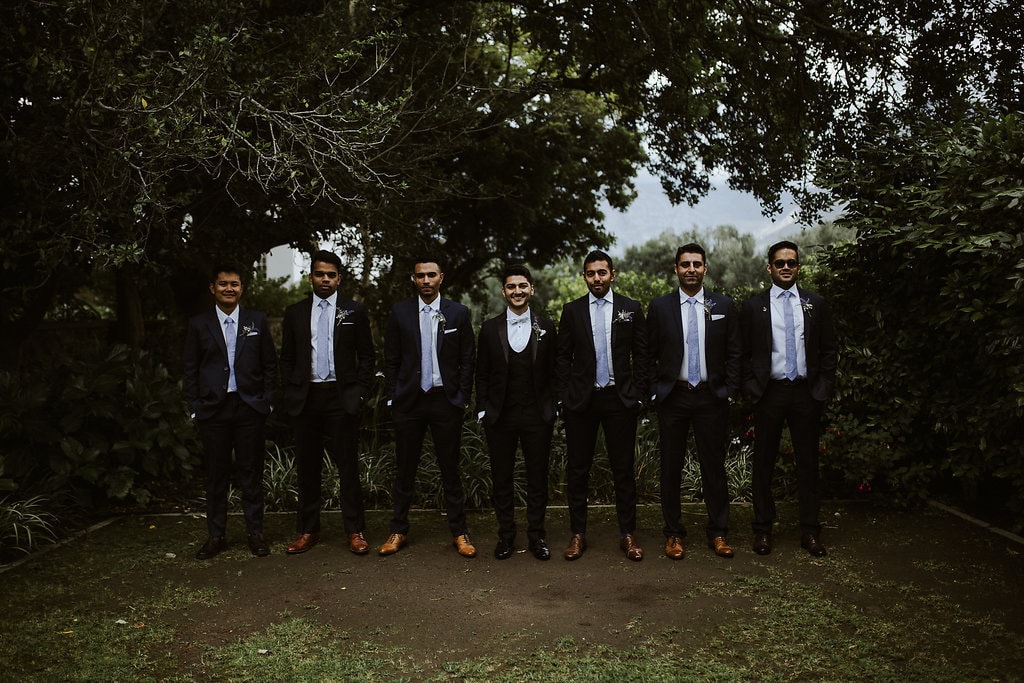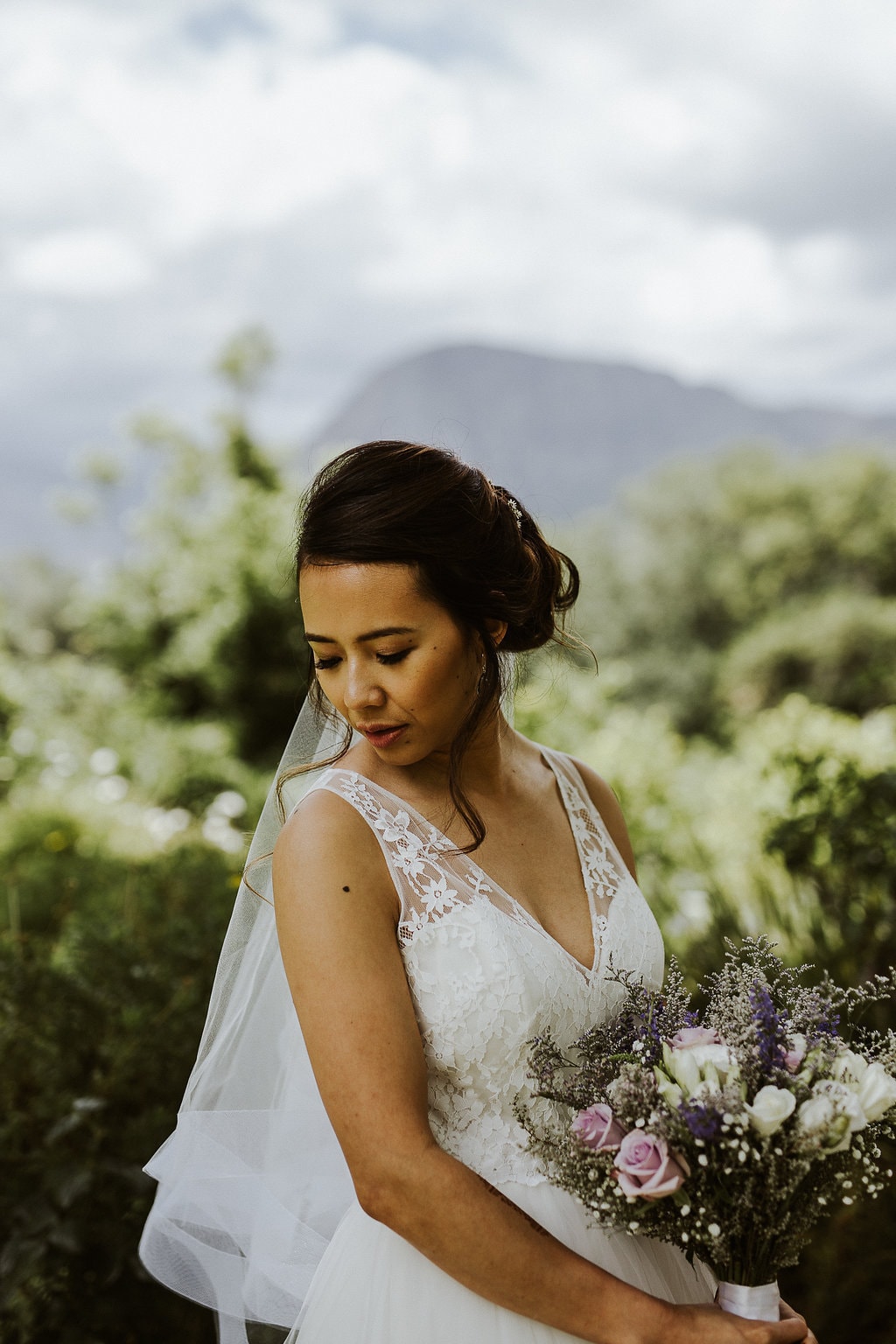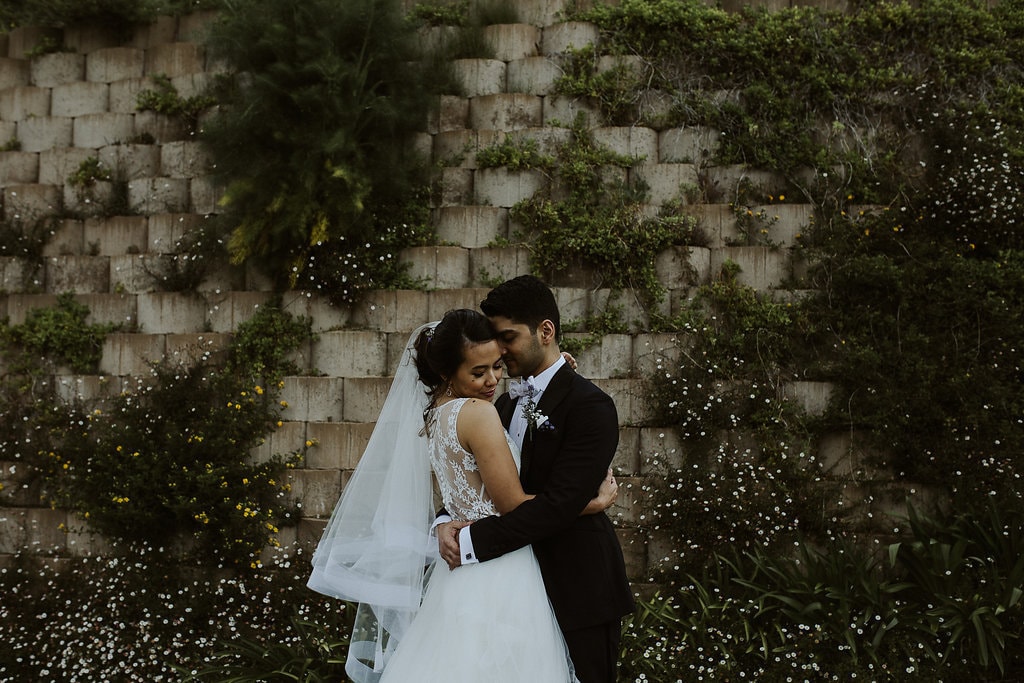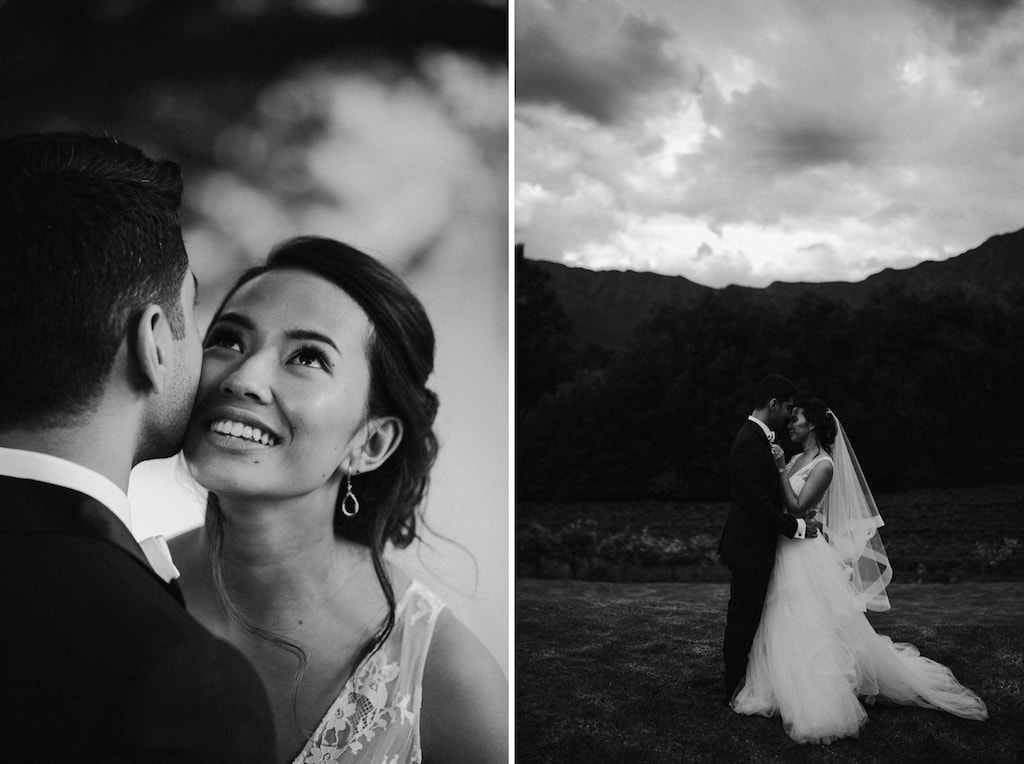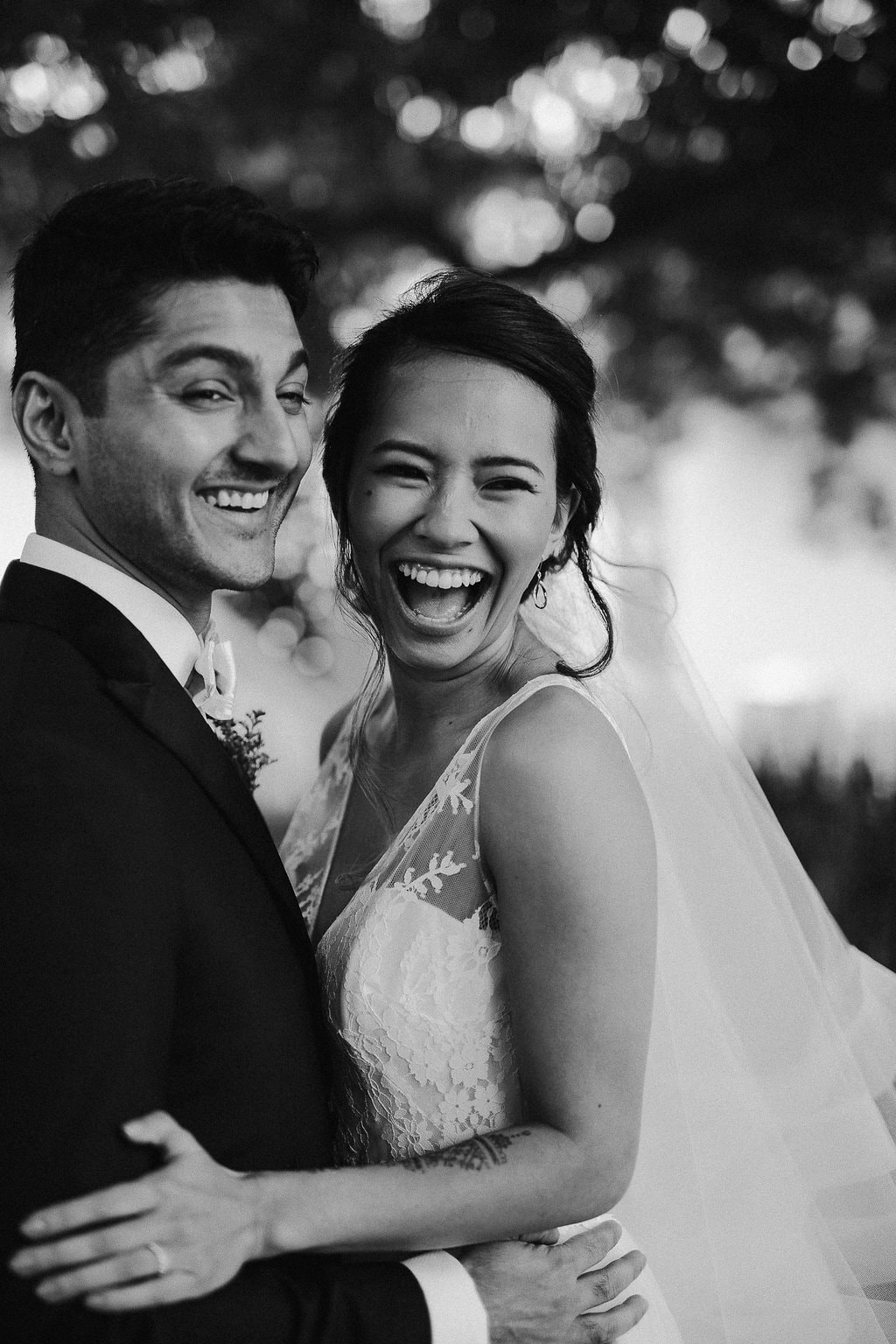 The Venue
Avi's family is currently scattered across North America, the Middle East and Asia. My family is spread between Africa and Asia. I originally grew up in Zambia, and Avi had never been there, so our immediate thought was: destination wedding, and that happened to be the mid-point of where our families were located. Upon a little more discussion, we decided that planning a destination wedding from New York would be challenging enough without the added difficulty of logistics in Zambia, so the next natural choice was Cape Town. We are both fans of good wine and fantastic mountain scenery, so the Franschhoek valley was the perfect fit. We were having multiple days and events for the wedding and it was important to us to have everything in one spot to minimise the traveling our guests would have to do, and as the largest venue in the area, the beautiful Le Franschhoek Hotel was the obvious choice!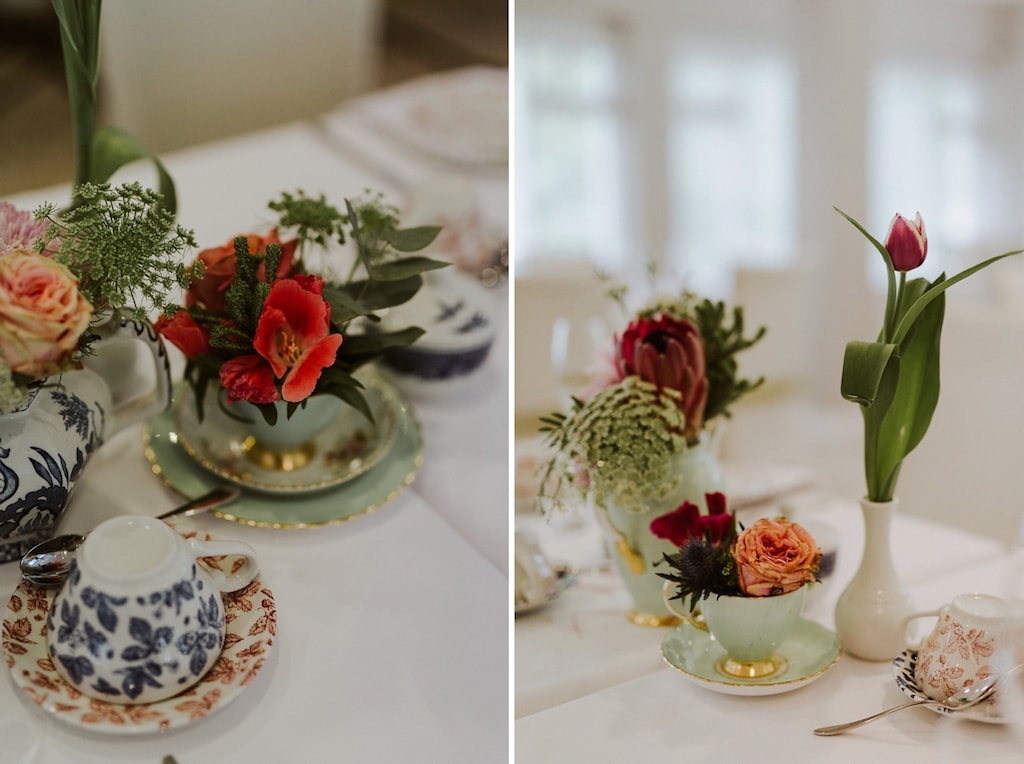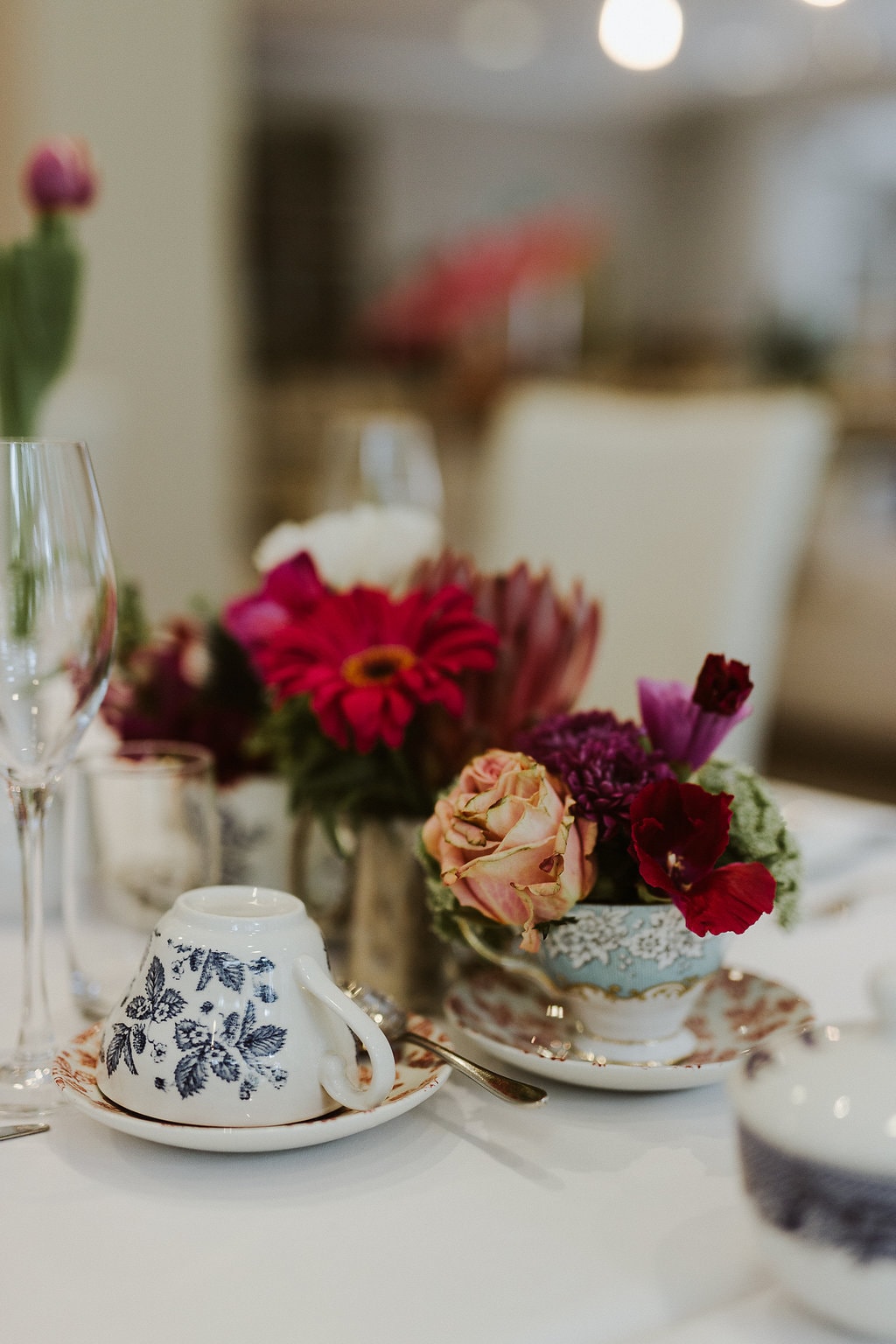 Wedding Style
The themes and colors for our wedding were inspired by bits and pieces that we built up into one theme, versus having one big theme in mind then working out the details. This approach worked well for us, as we were having a multi-faith, multi-cultural wedding (Avi is Hindu and from Nepal, I'm Roman Catholic and from the Philippines), and we wanted to incorporate aspects from each culture's wedding traditions into our celebrations. For example, one of the first things we decided on was what the wedding cake would look like – cream and metallic gold icing with fresh purple roses, and so we took inspiration from that to find our wedding colours. Then we found these absolutely stunning invitations with an umbrella motif, printed on heavy cream paper with touches of gold all through the design, so umbrellas were worked into our decor. We had chosen a lovely venue and so didn't want to take away from its natural beauty, so of course this meant a more minimalist approach to decor, but we wanted some florals to be used as a unifying factor through all the events. Our first event was an afternoon tea and cocktails, a Despedida de Soltera, a Filipino tradition which essentially translates into "Farewell to the Single Life" for the bride, hosted by the bride's side. We had florals and umbrellas, and an umbrella photo booth background at this event. Our second event was a Moroccan themed Sangeet (a Hindu wedding tradition that involves painting hands with henna and performances from friends and families and entertainers for the bride and groom). This was a South African style braai, in which we incorporated florals and upside-down umbrellas from India again into the Moroccan decor, and also had Zulu dancers perform to give our guests a taste of Africa.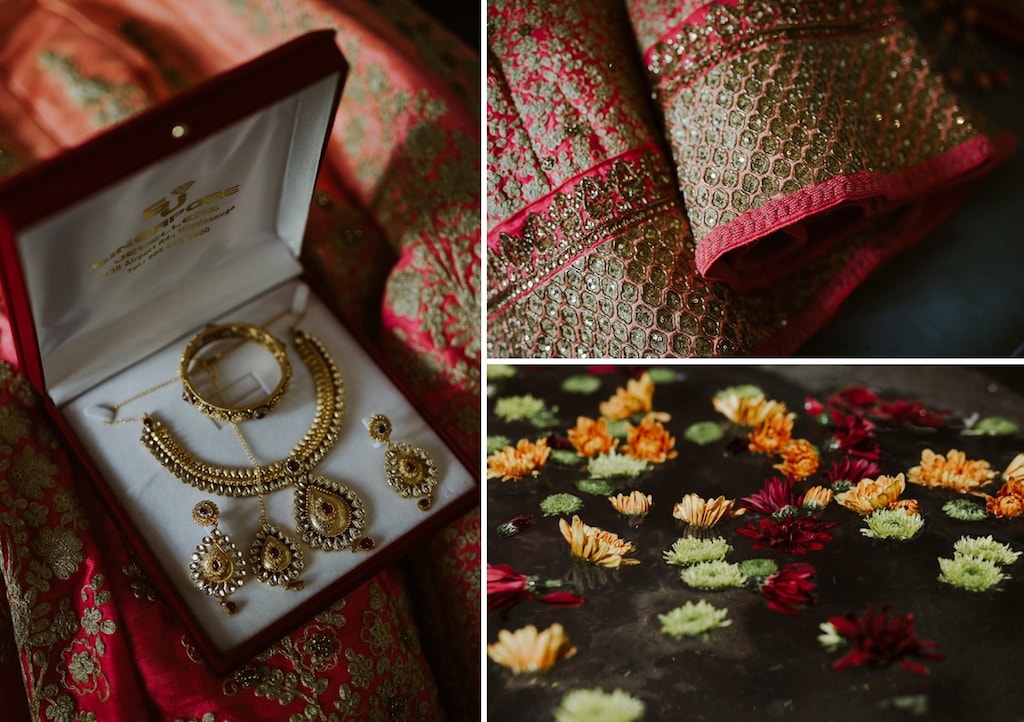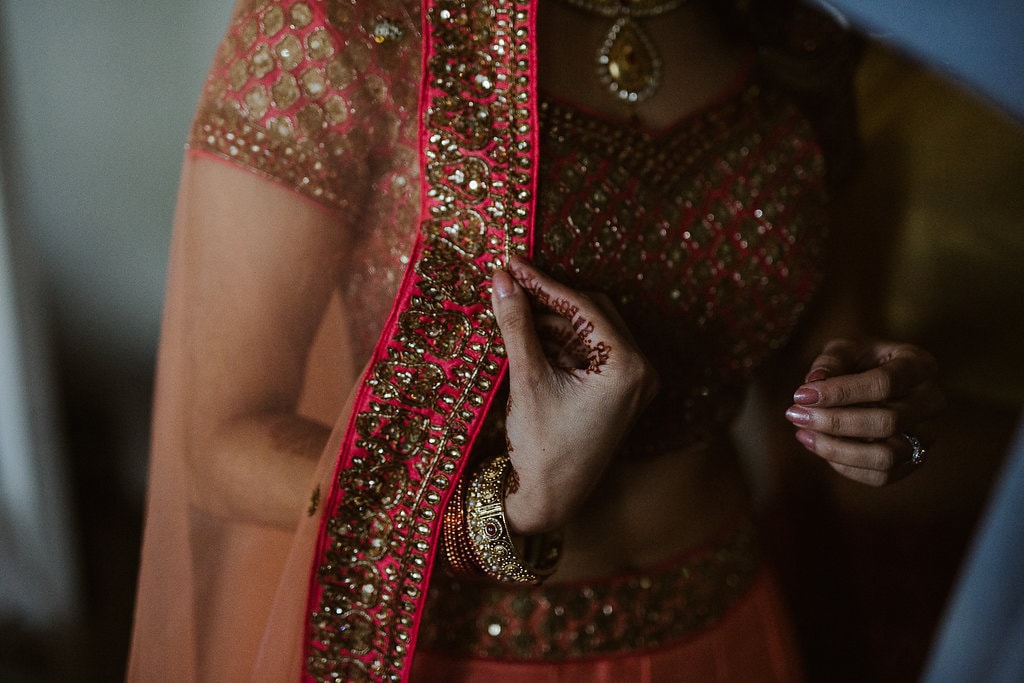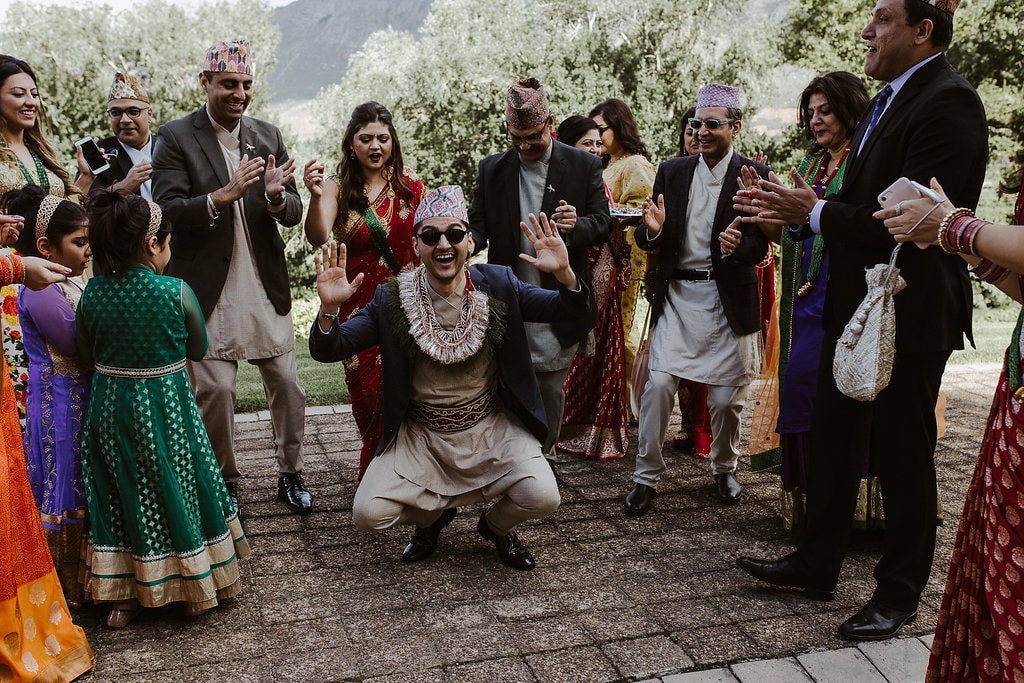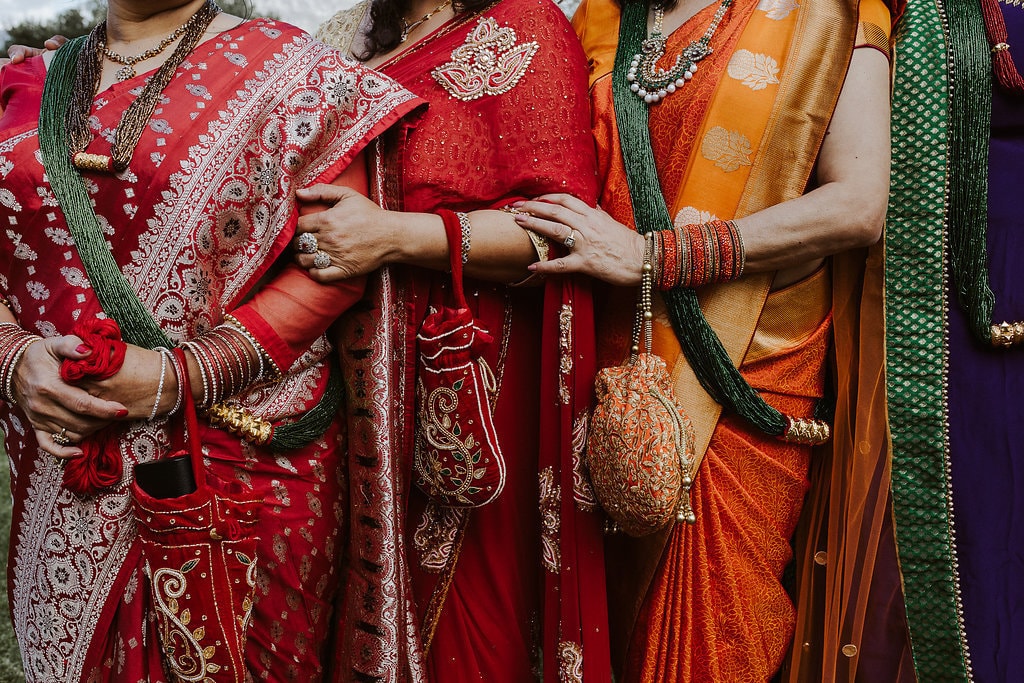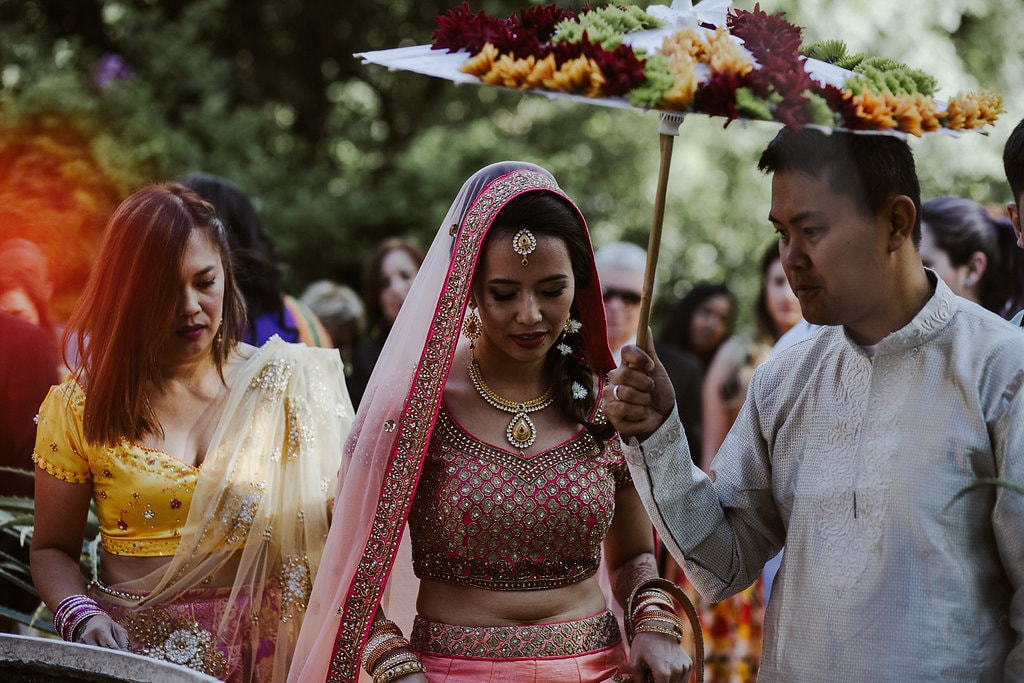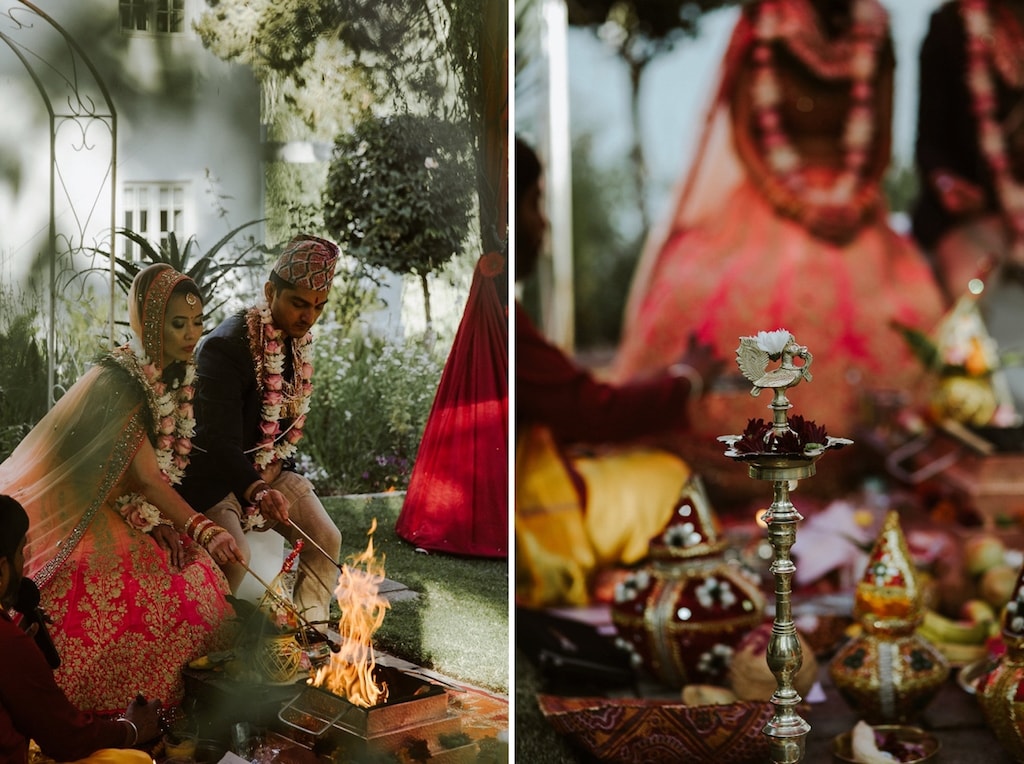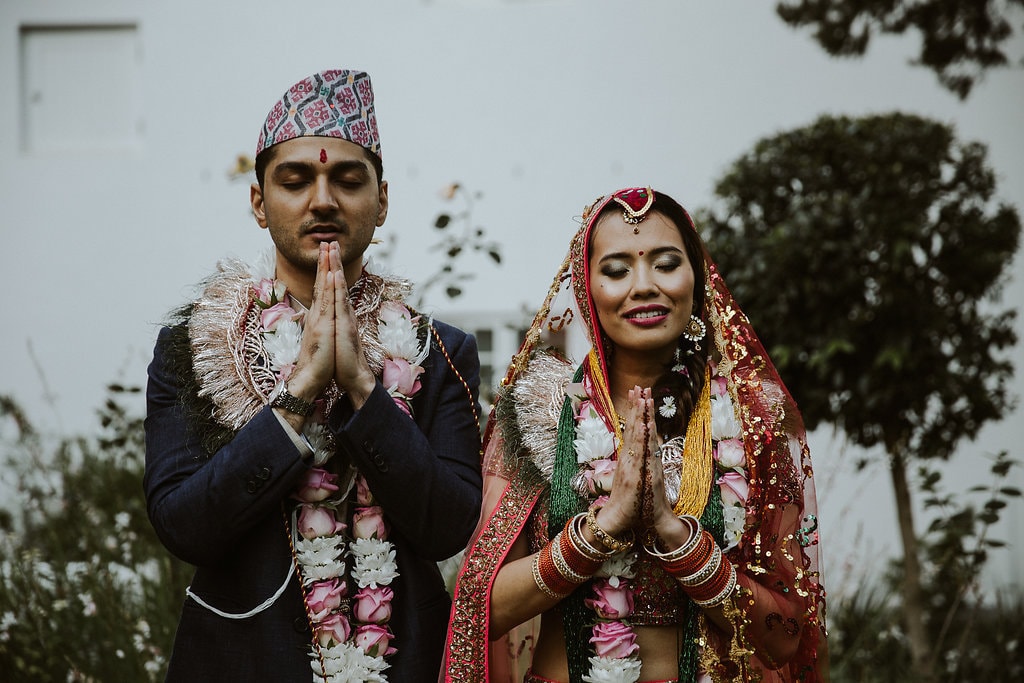 Wedding Details
One of my favorite details was naming our tables after cities Avi and I had visited together. One of my bridesmaids happens to be a painter, so she painted a scene representing each of the cities we had visited together, and incorporating umbrellas through these paintings too, echoing our wedding invitations.
DIY Elements
Because we had many events and two ceremonies on our actual wedding day, we decided to include a details card that would give our guests a quick cheat sheet to refer to. I hand drew each of the legends that marked the venues for each of the events, and Ellen from Designs by Ellen did the calligraphy that was on the details card.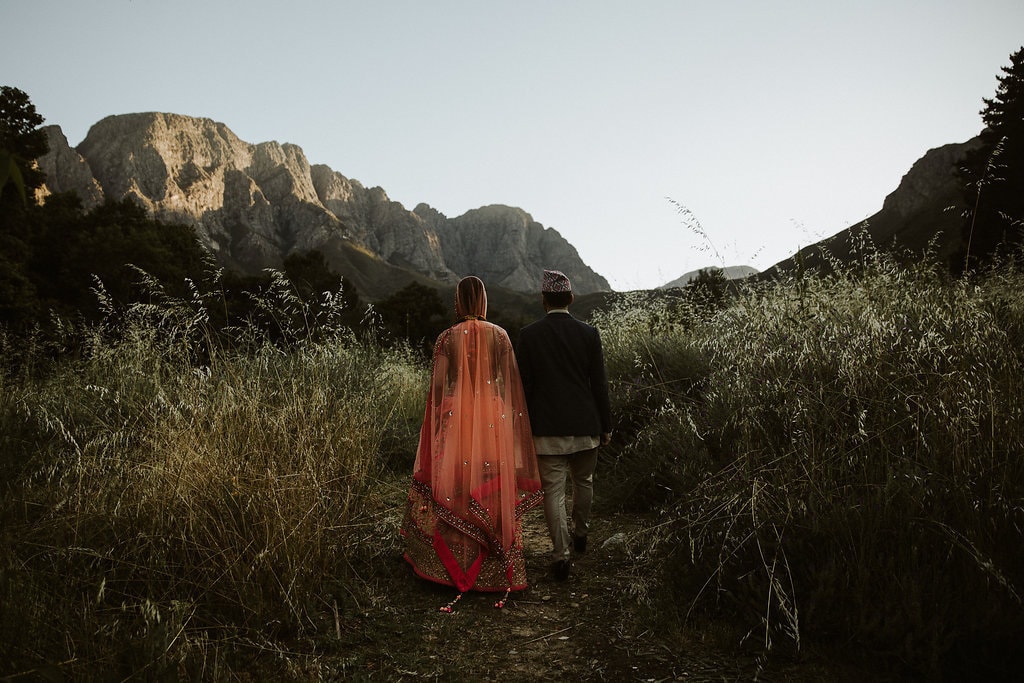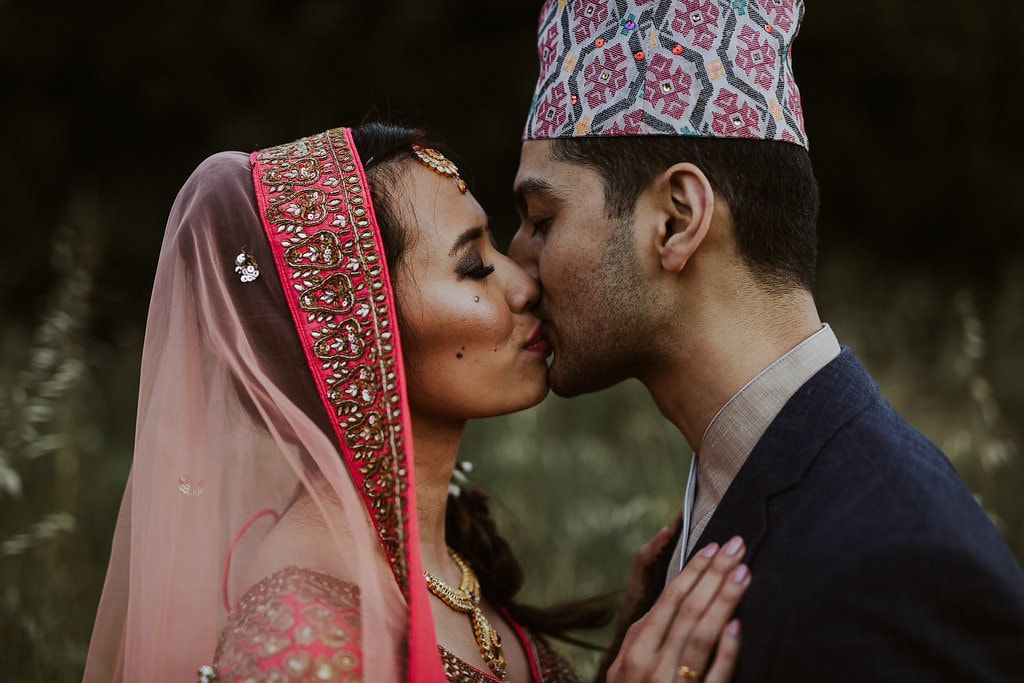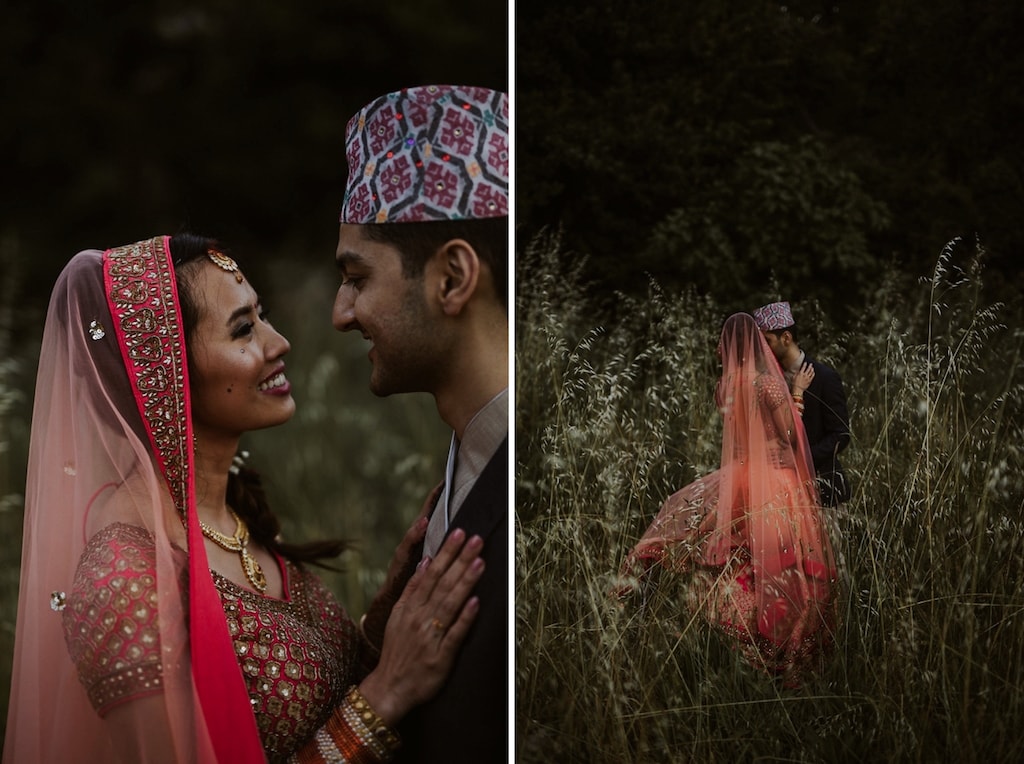 The Dress
My wedding gown for the Christian ceremony was from Nouvelle Amsale. I had visited a couple of different wedding boutiques, but when I tried on THE dress I just knew it was the one. I loved the illusion back and how the tulle gave the skirt just the perfect amount of fullness. My wedding lehenga for the Hindu ceremony was sourced from India through the RSVP Box!
The Bridesmaids
I had 7 bridesmaids. My only criteria was that their gowns be floor length and chosen from azazie.com in the lilac color, except for the MOH, who wore a slightly different shade.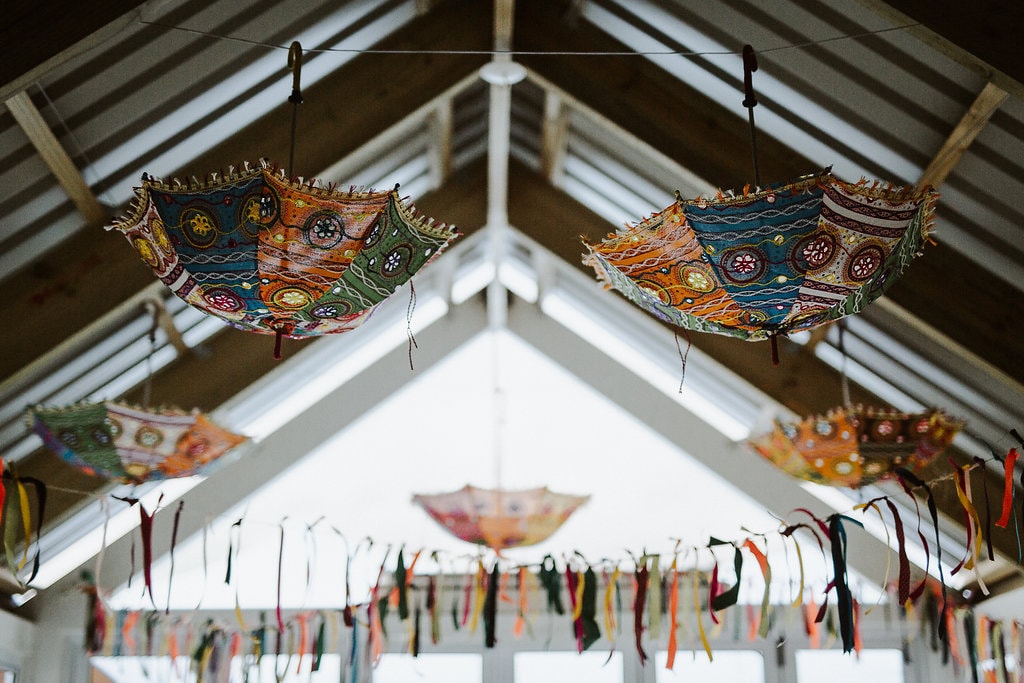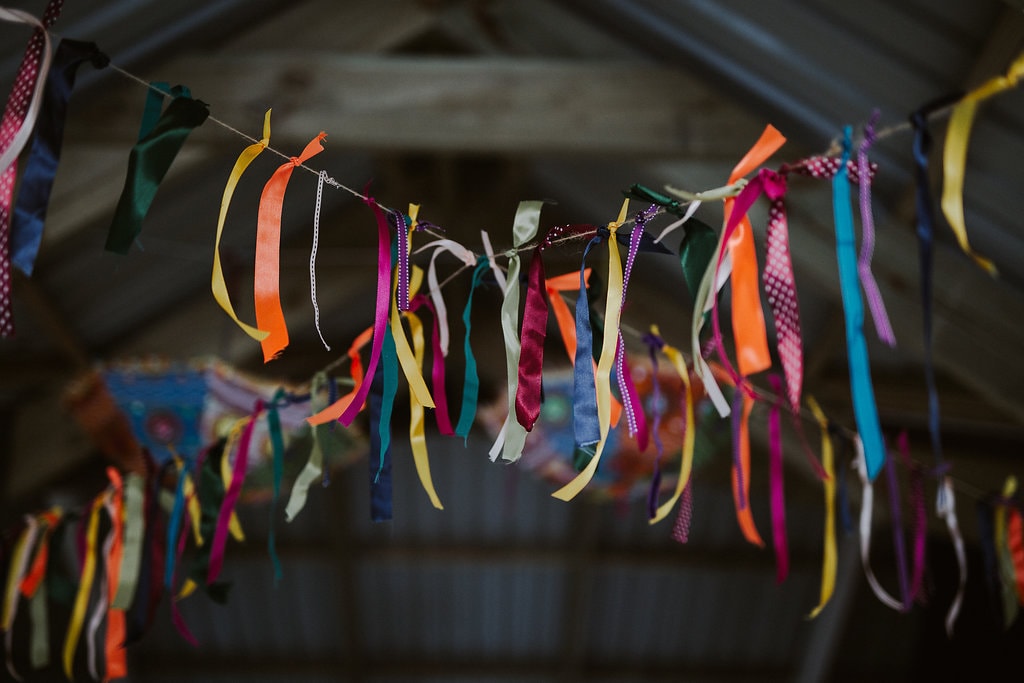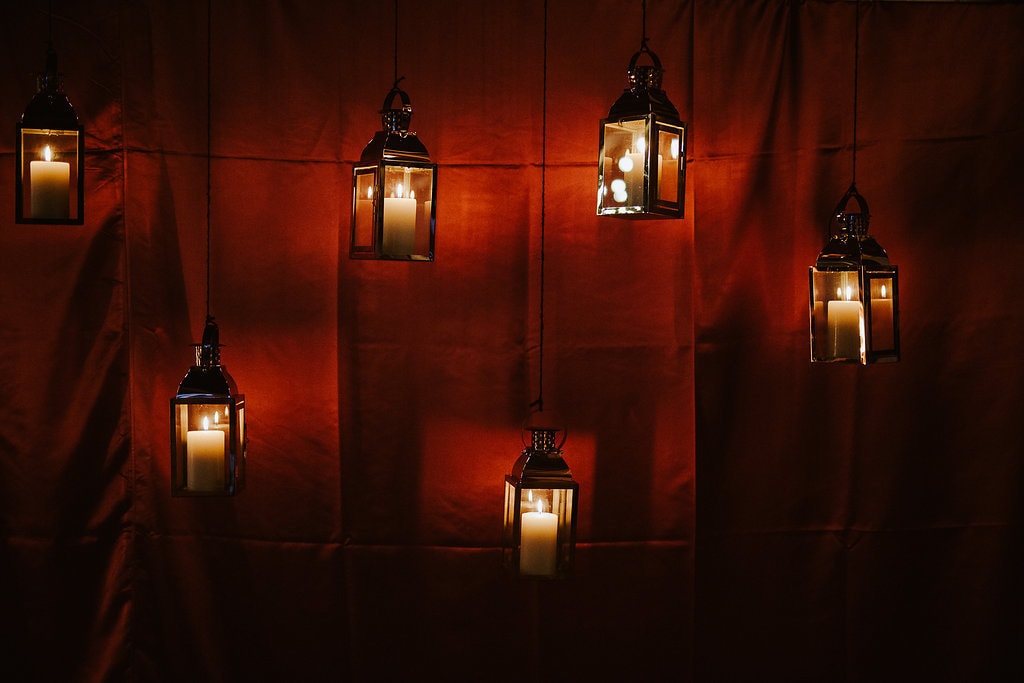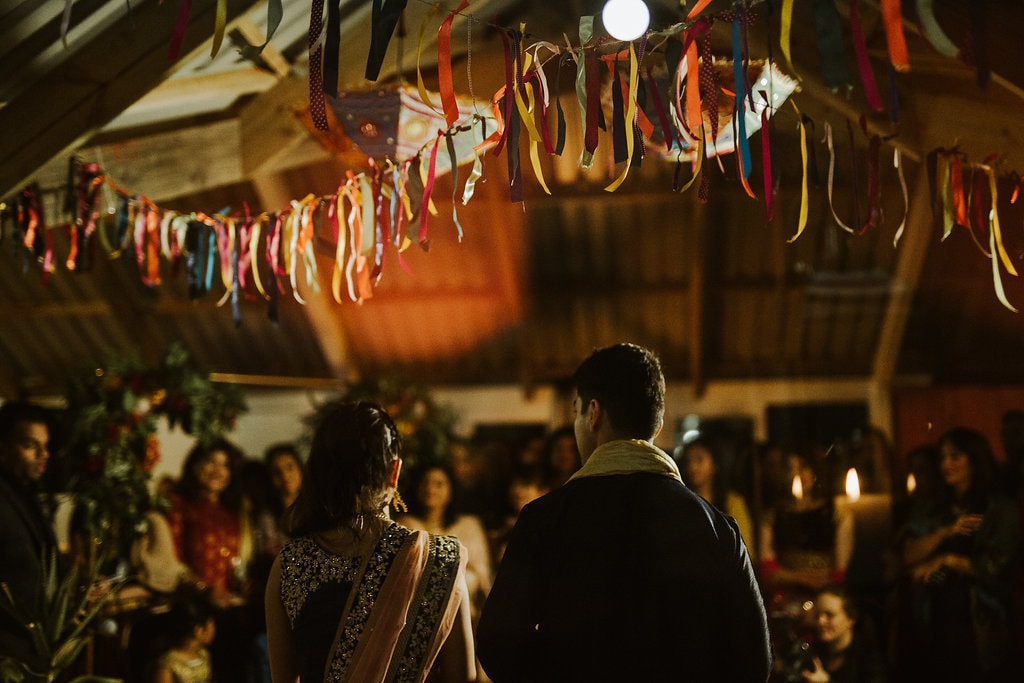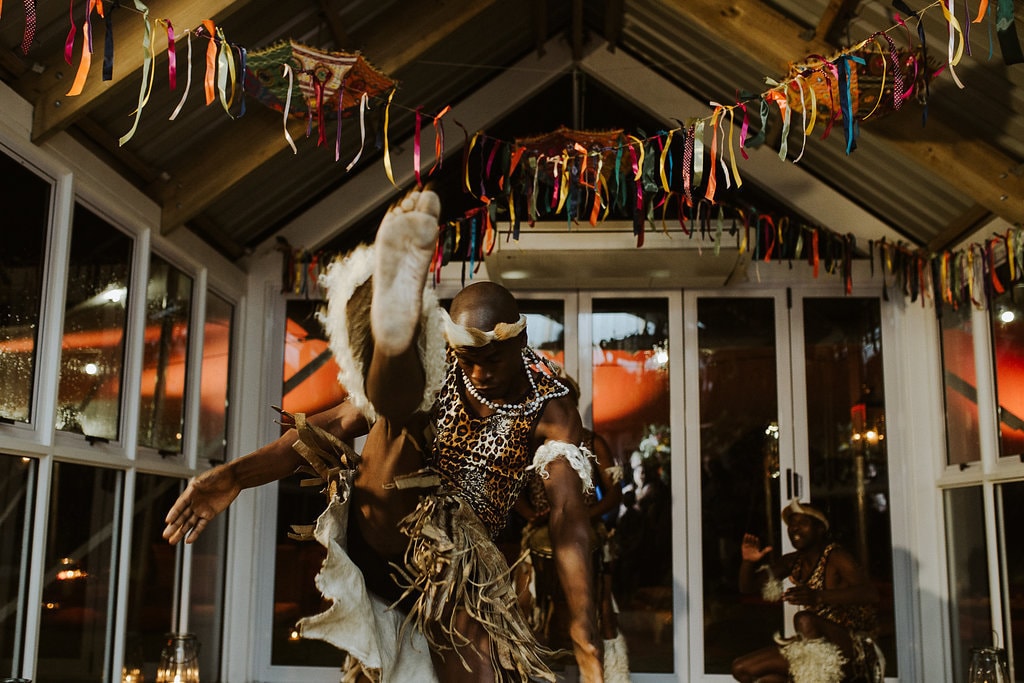 The Flowers
We wanted local flowers, with the purple roses that would be the same as the ones used on our wedding cake.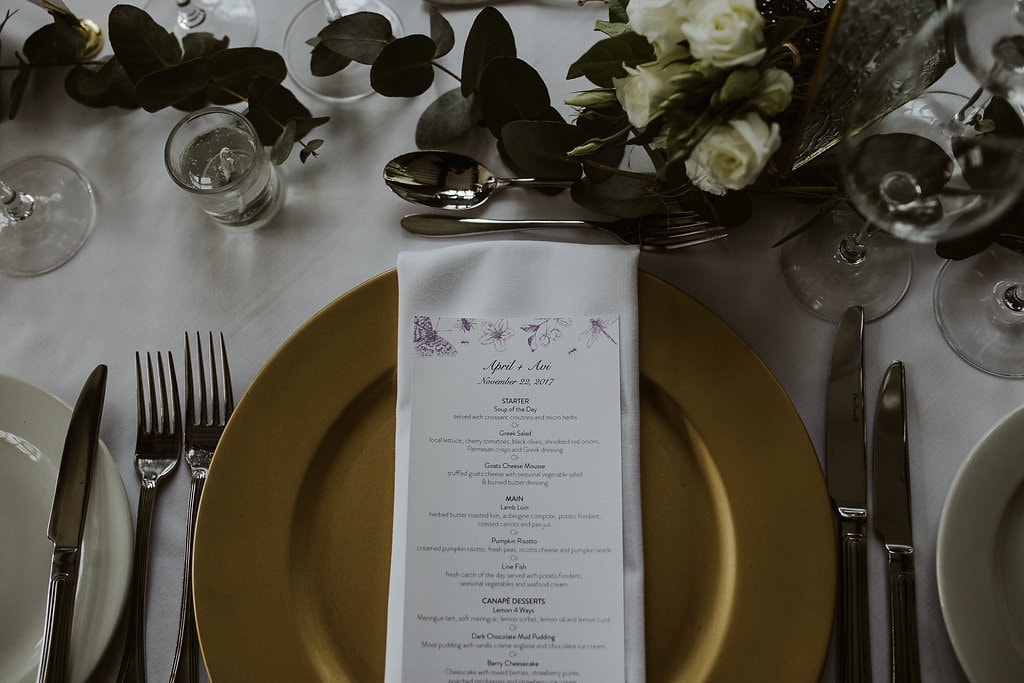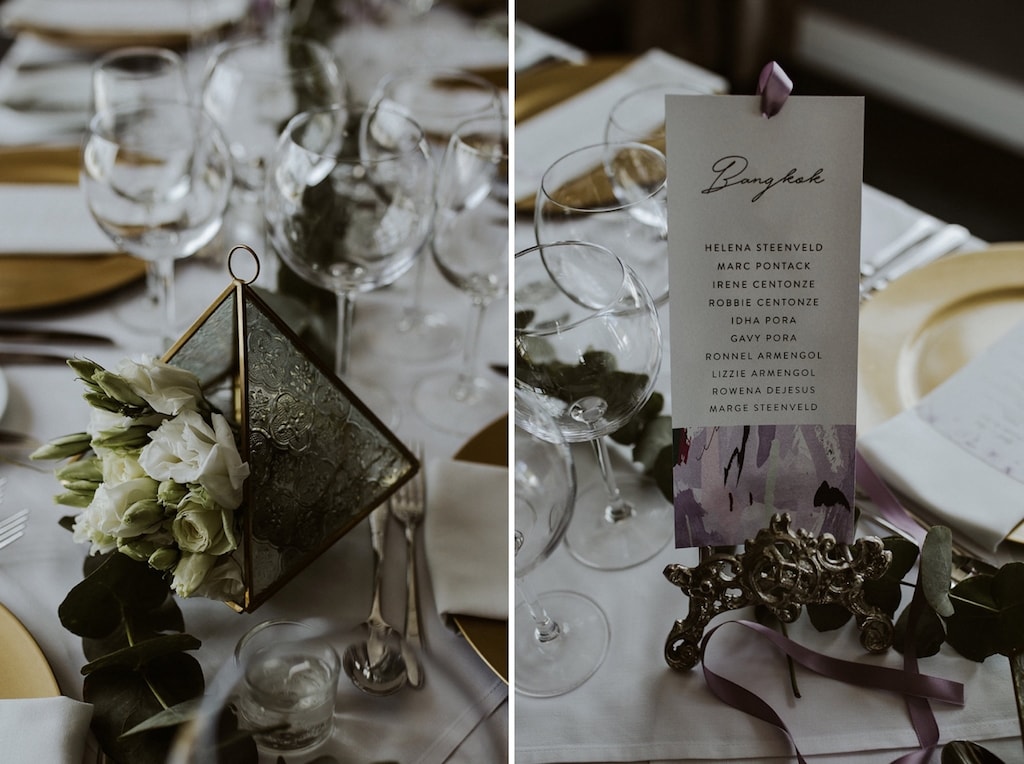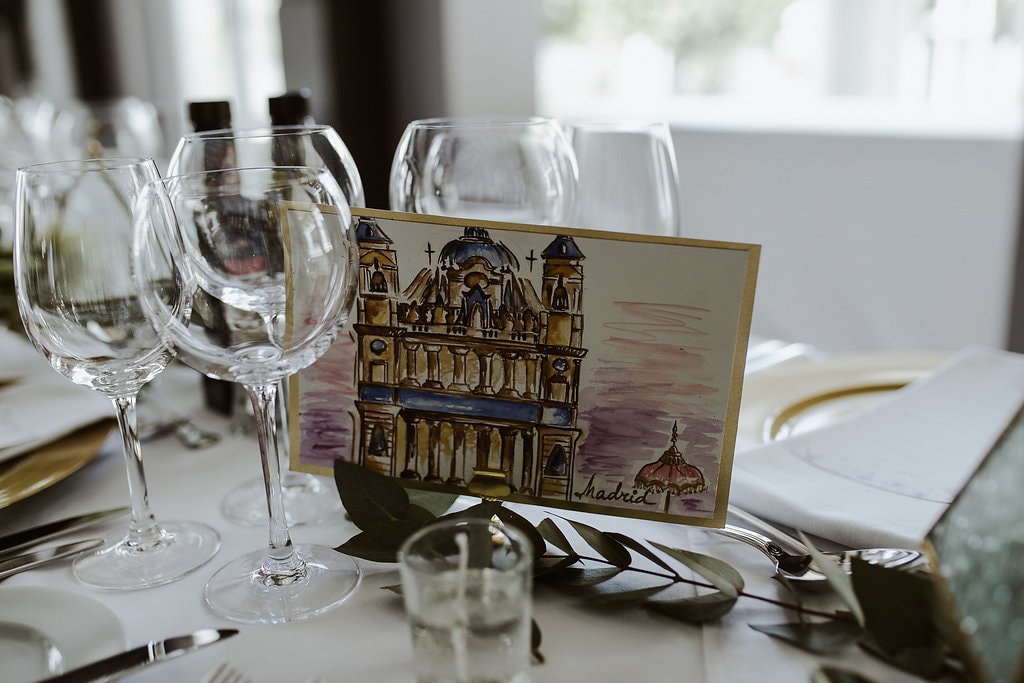 Memorable Moments
The moment before I started walking down the hall and Avi and I made eye contact! Also memorable: walking into the reception and having everyone we loved there under one roof!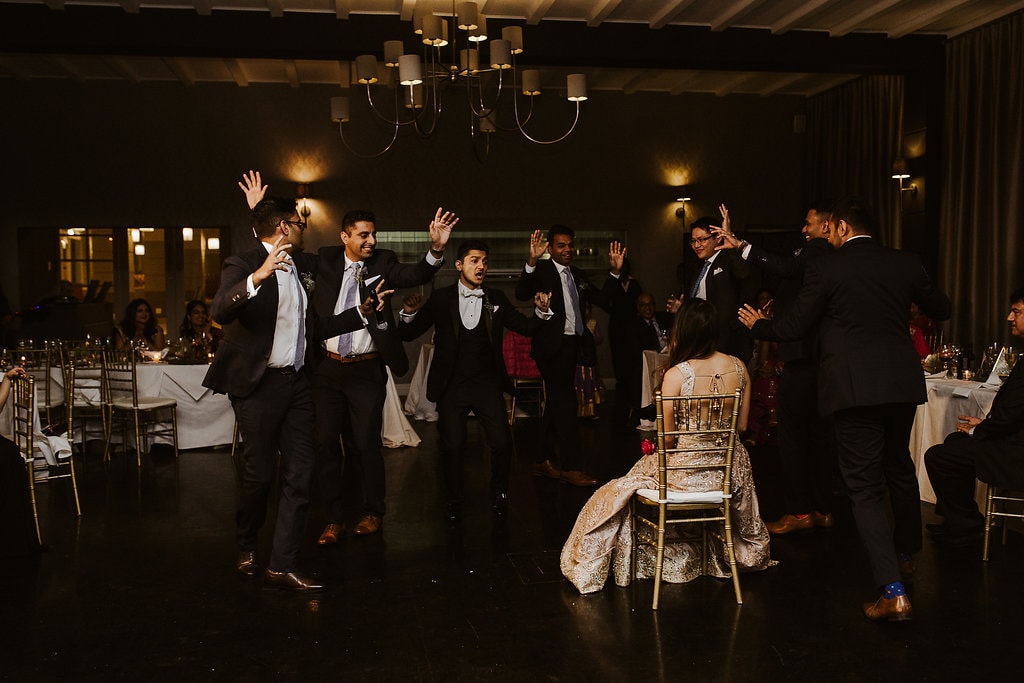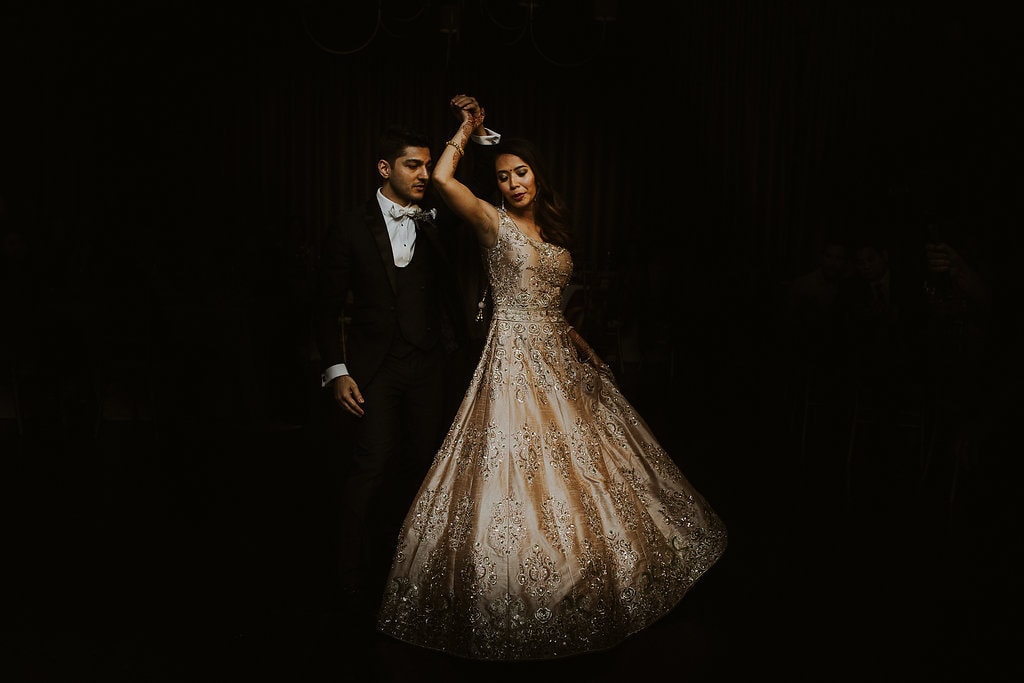 Best Decision
Choosing South Africa as our location! Most of our guests had never been to Africa so we were so happy to introduce them to how absolutely stunning South Africa could be. All our vendors were fantastic and really made our wedding the special occasion we were hoping it would be.
Advice for Future Brides & Grooms
Enjoy the process, and definitely try to be present-it will pass by in a flash!
You can see more from this wedding on the Hayley Takes Photos blog.
SERVICE PROVIDERS
Venue & catering: Le Franschhoek Hotel and Spa | Photography: Hayley Takes Photos | Co-ordination: Nicolette Weddings | Flowers & décor: To-Netts | Stationery: Secret Diary | Video: 25 Weddings | Cake: Cakes by Wade | Bride's dress: Nouvelle Amsale | Hair: Blush and Brush | Makeup: Helena Steenveld | Bridesmaids' dresses: Azazie | Hiring: Creative Nook | DJ: That DJ Guy | Entertainment: Play String Quartet, Caitlin De Ville | Other: Designs by Ellen