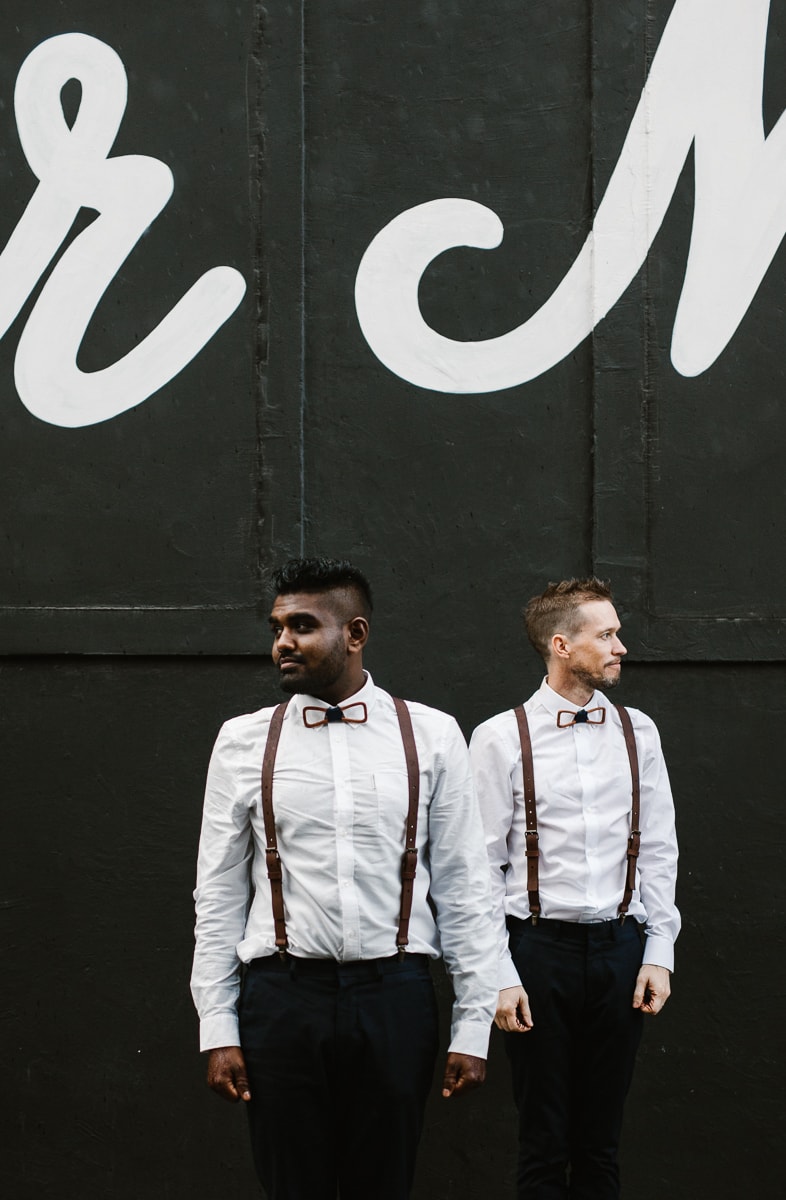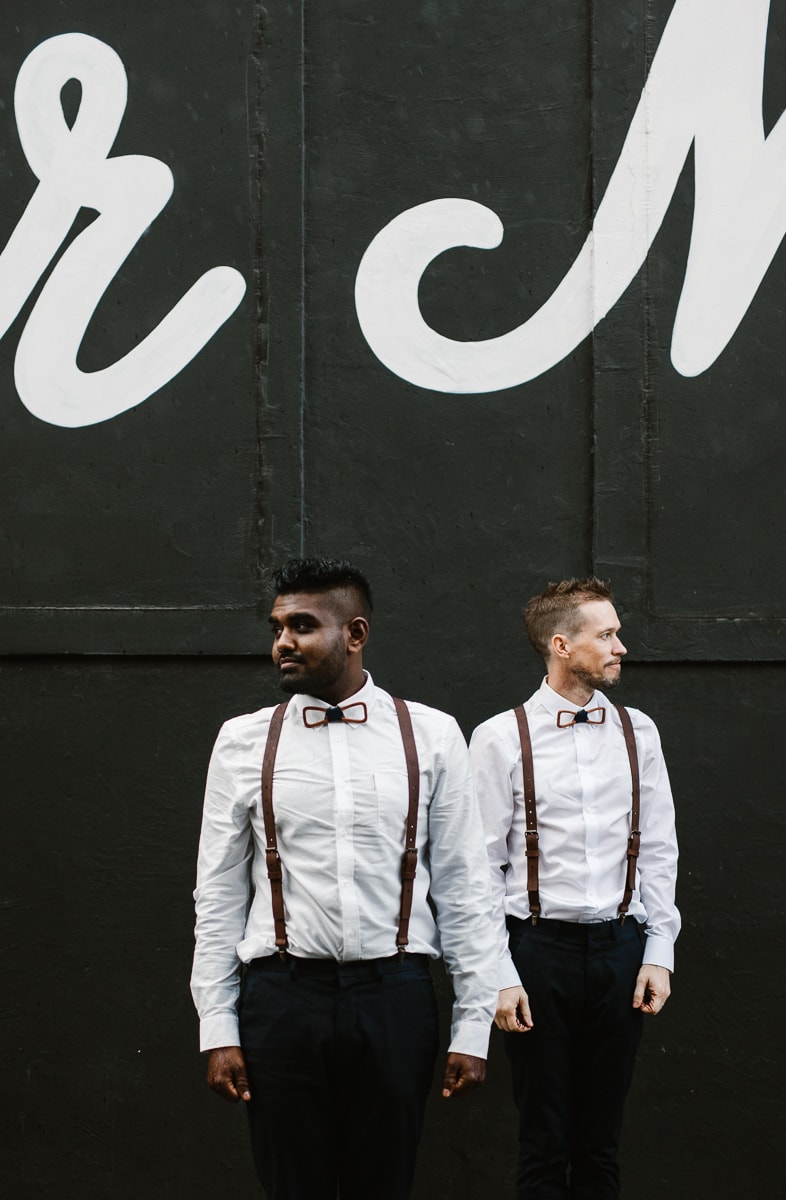 When it comes to styled shoots, I'm definitely of the school of making models smile – I mean, who wants to see a moody bride or groom? But even if a model's skills are Kate Moss-level awesome, there's just no faking the real thing. And Nathan and Brendan's big day is full of the real thing – smiles as wide as the sky, true happiness, and love. This adorable couple not only held their nuptials in fabulous Cape Town (LOVE me a city wedding!) but followed the natural ambience of an outdoor ceremony with the fun of a quirky modern reception space, which they filled to the brim with proteas and greenery. The best of both worlds, truly. And speaking of both worlds, I also loved how the couple managed to honour Indian wedding traditions, like mehndi and varmala garlands, making this a truly multicultural celebration. SBB faves Thunder and Love Photography captured all the love (and all the pretty) from this special day!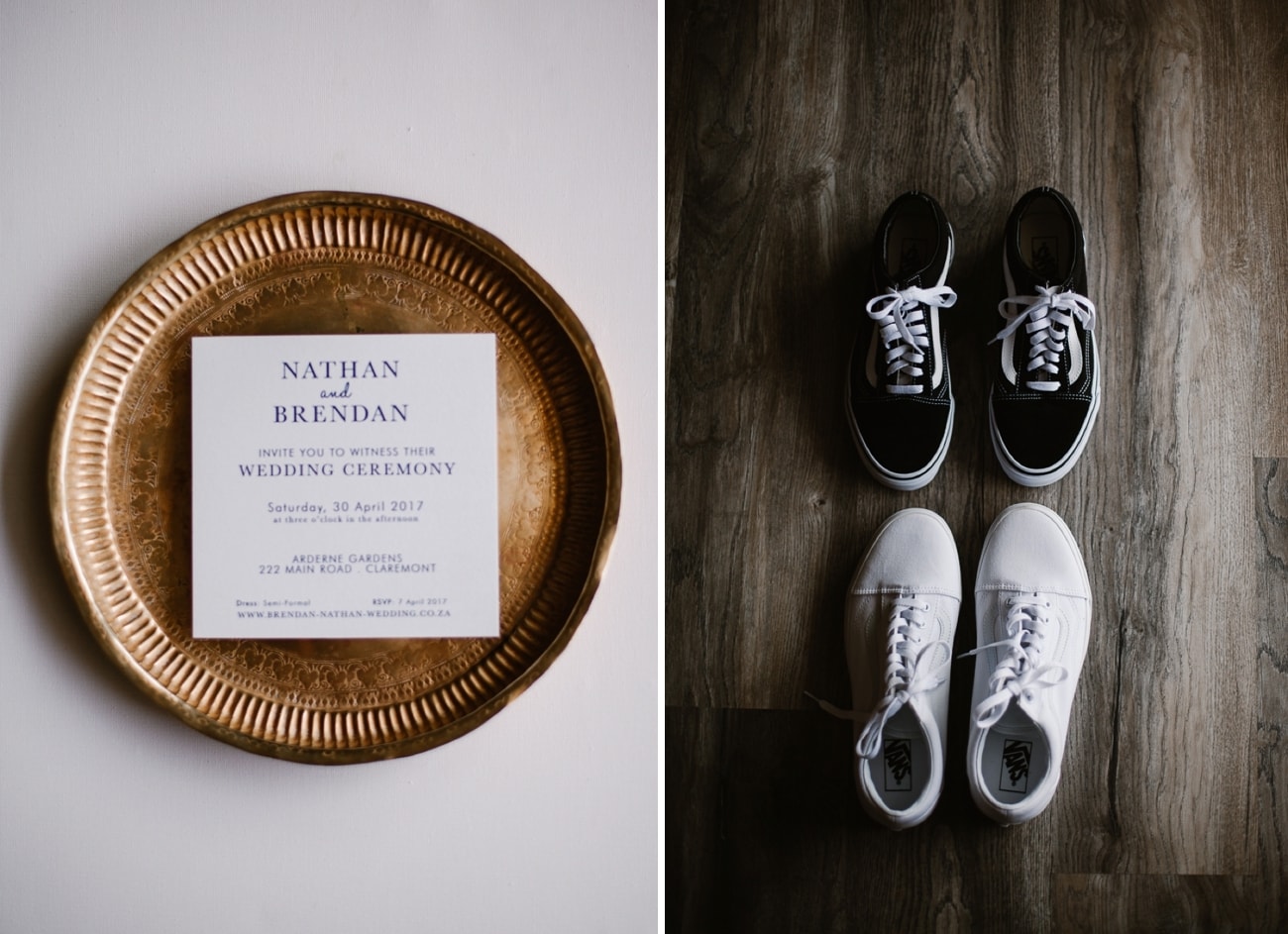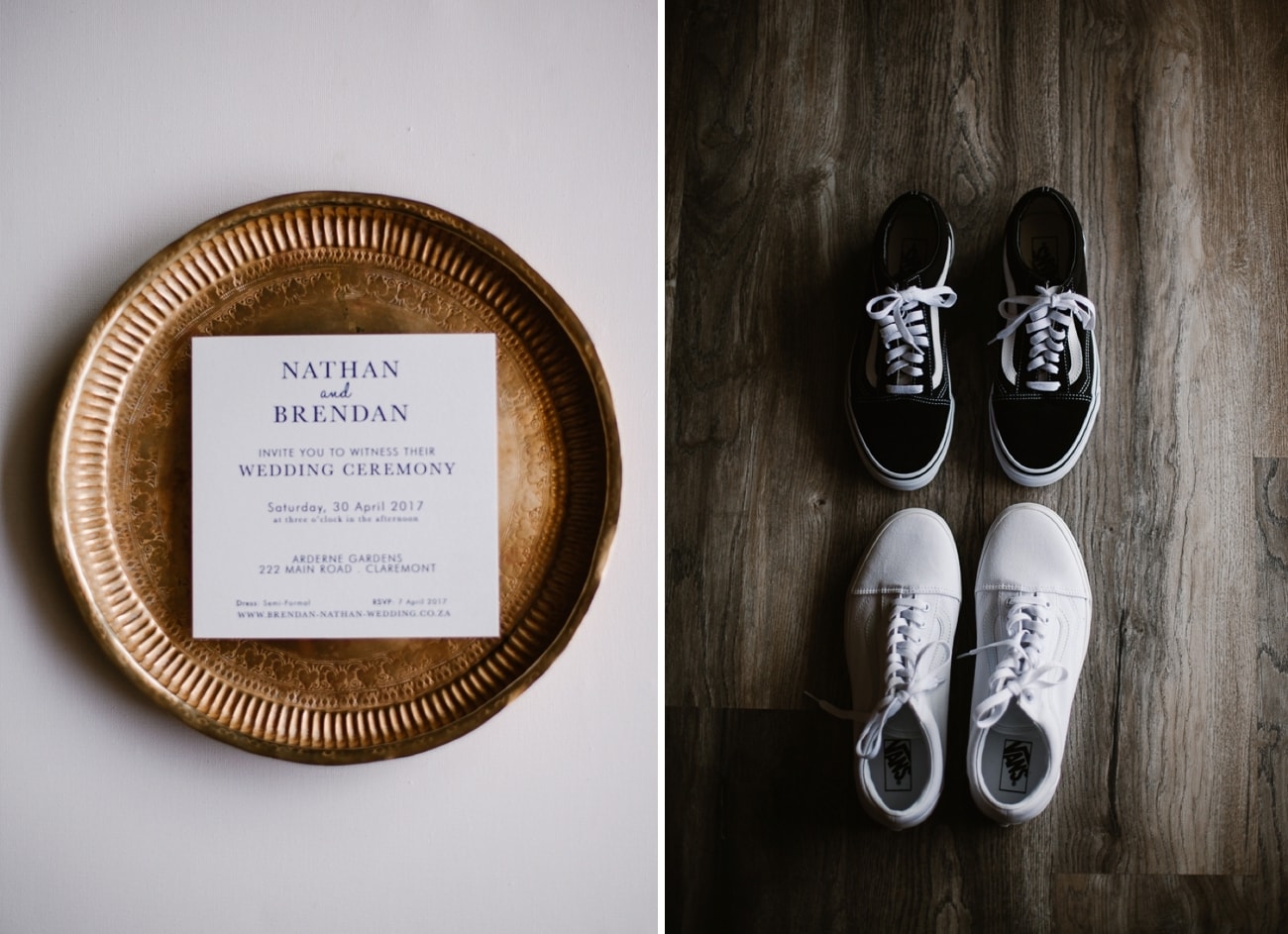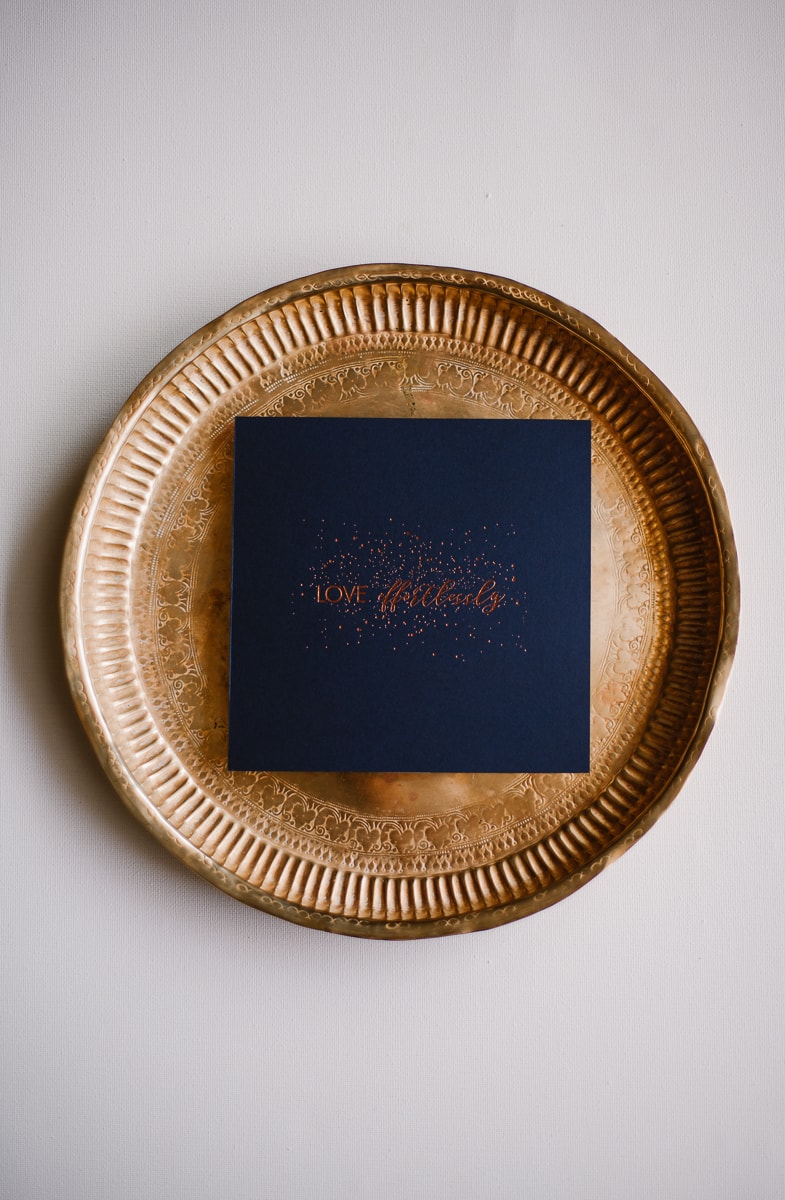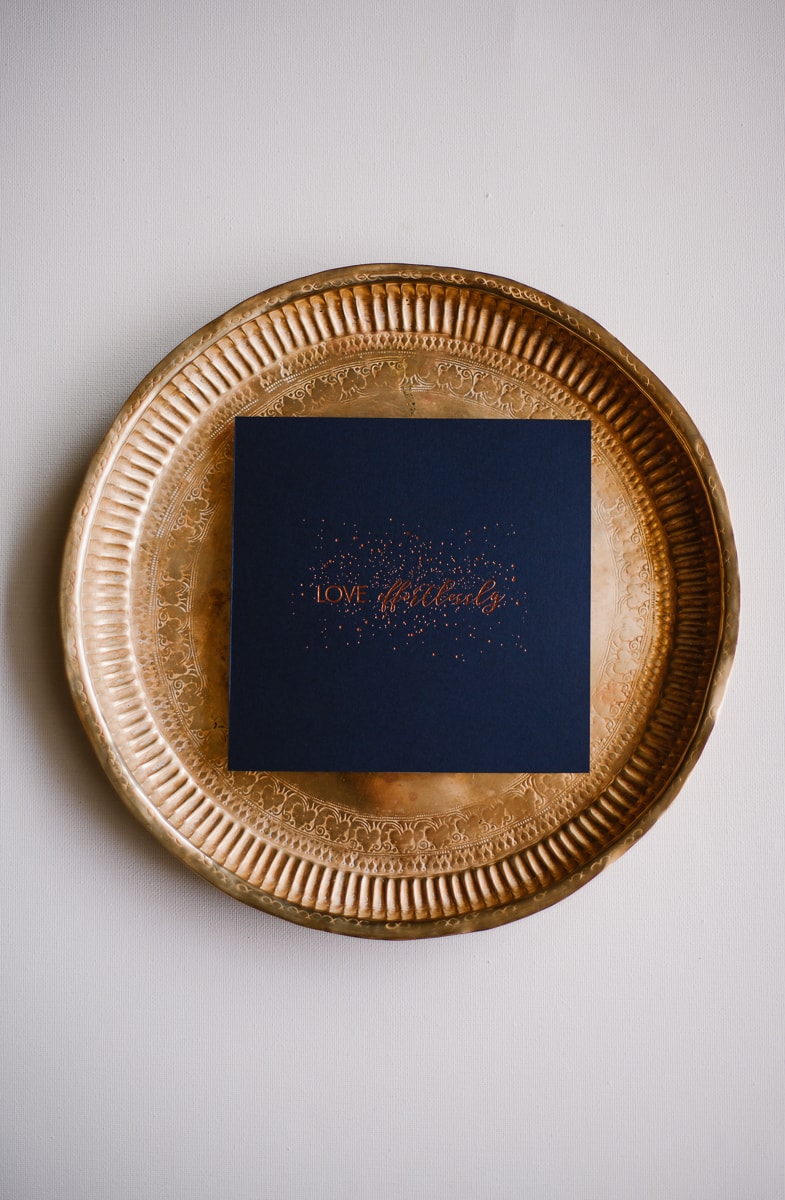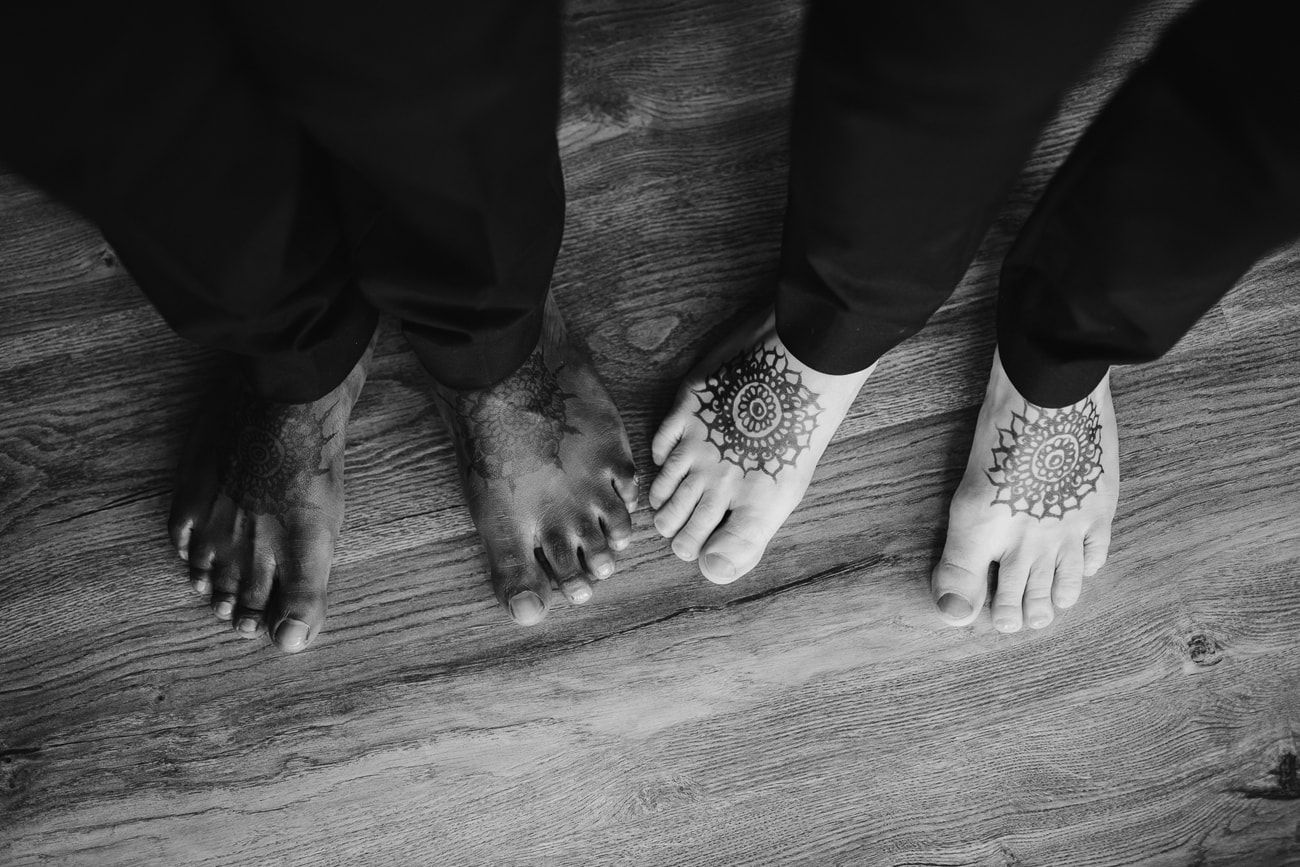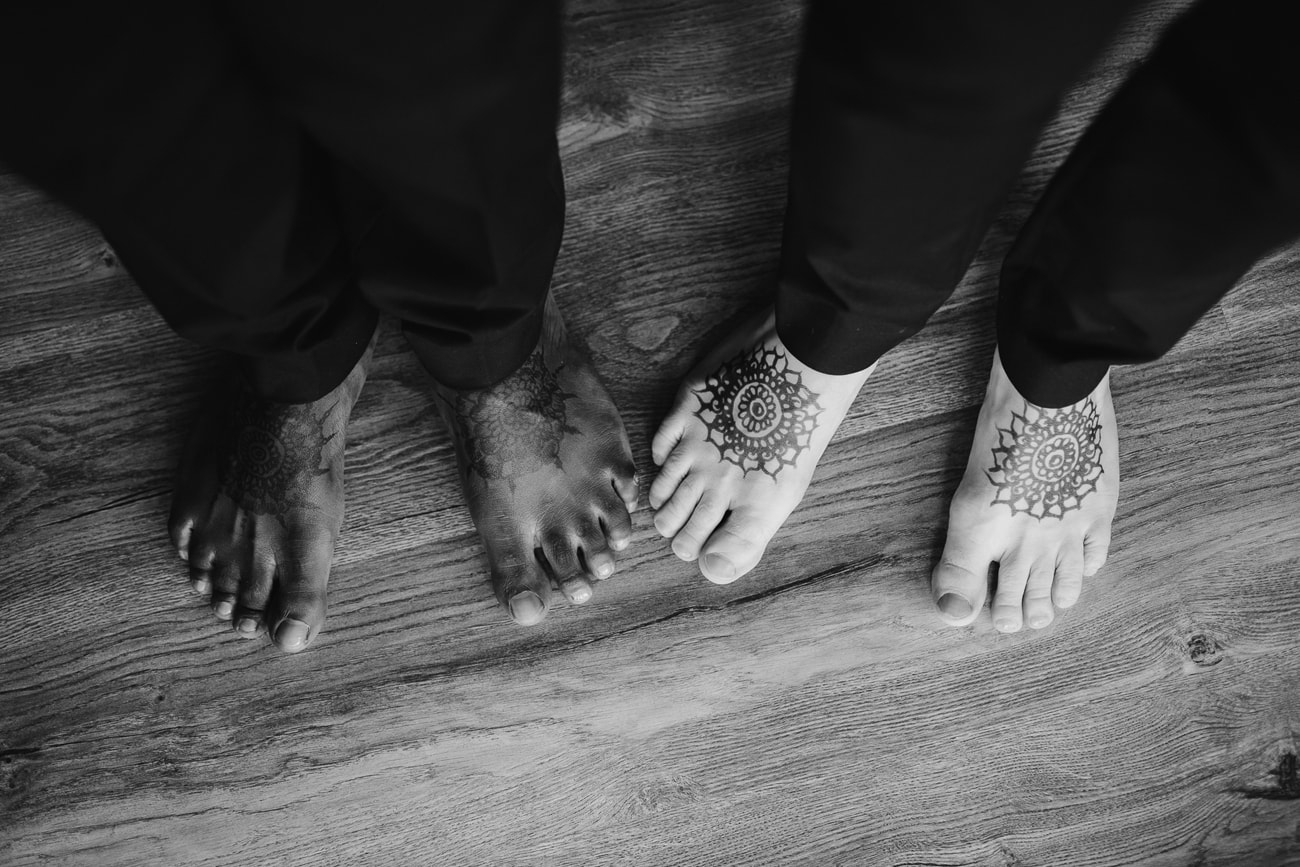 Love Story
We met each other at a youth organization that we were both involved in and have many mutual friends. Although we knew each other fairly well, there was certainly no romantic inclination. This all changed when we bumped into each other at Crew Bar one evening and then had a coffee date shortly after. The rest is history, as they say.
The Proposal
The proposal is really quite a boring story. We had discussed marriage a few times and it was definitely on the cards. I guess it was just lingering until Brendan had a potential job opportunity in Australia and we then had to start thinking about our future more seriously. The proposal came about after a discussion where we simply agreed that we should get married. Very matter-of-factly. We had no rings and weren't quite prepared but announced it the next day to friends and family with bubbles and cupcakes at our spot.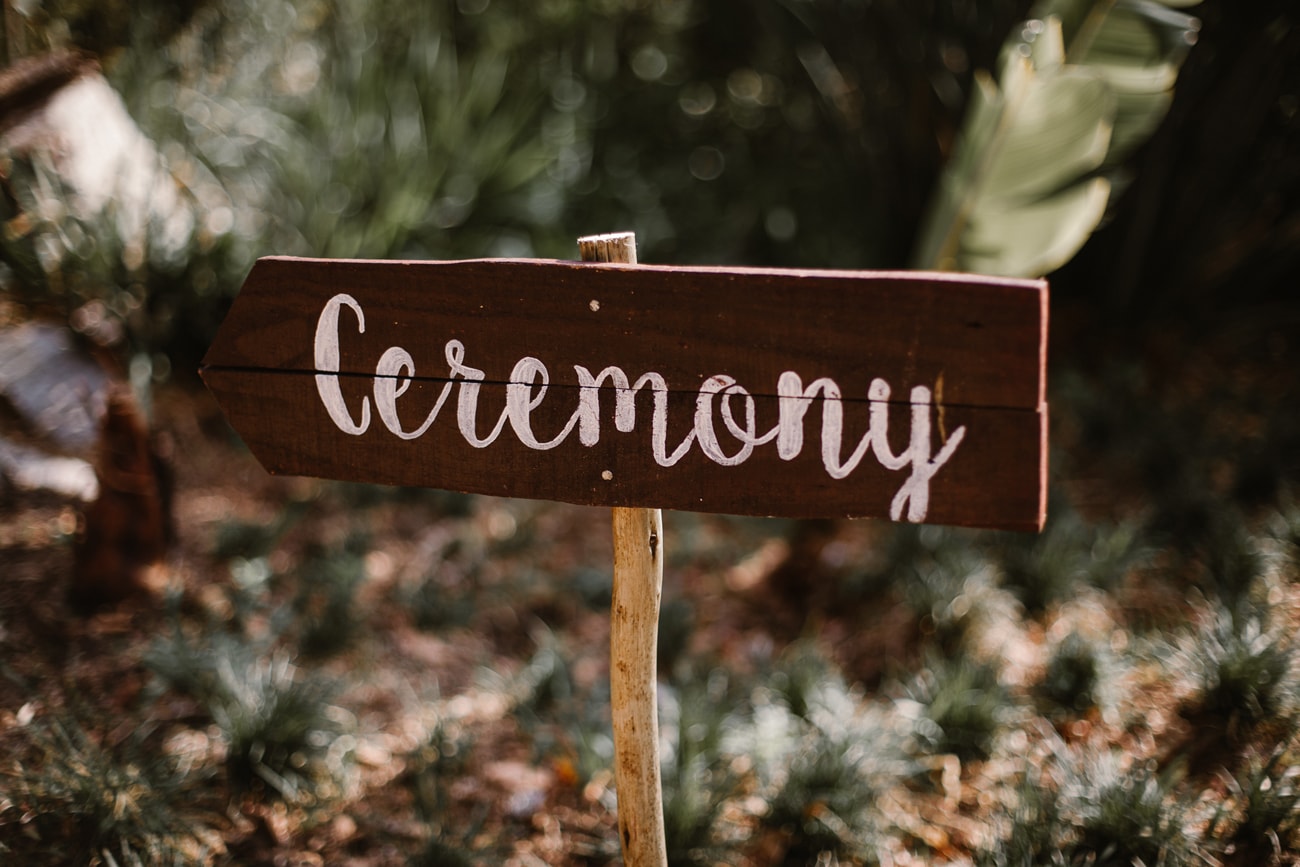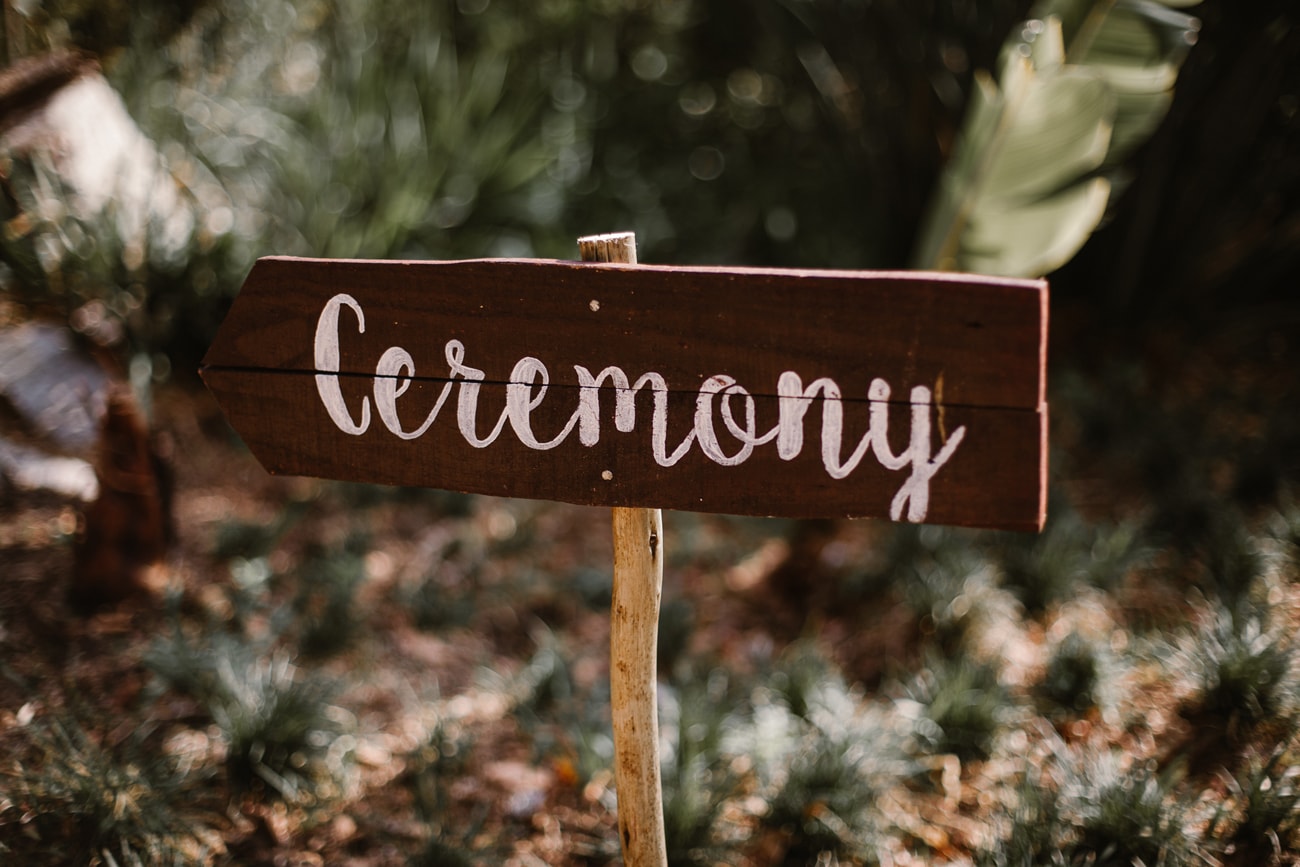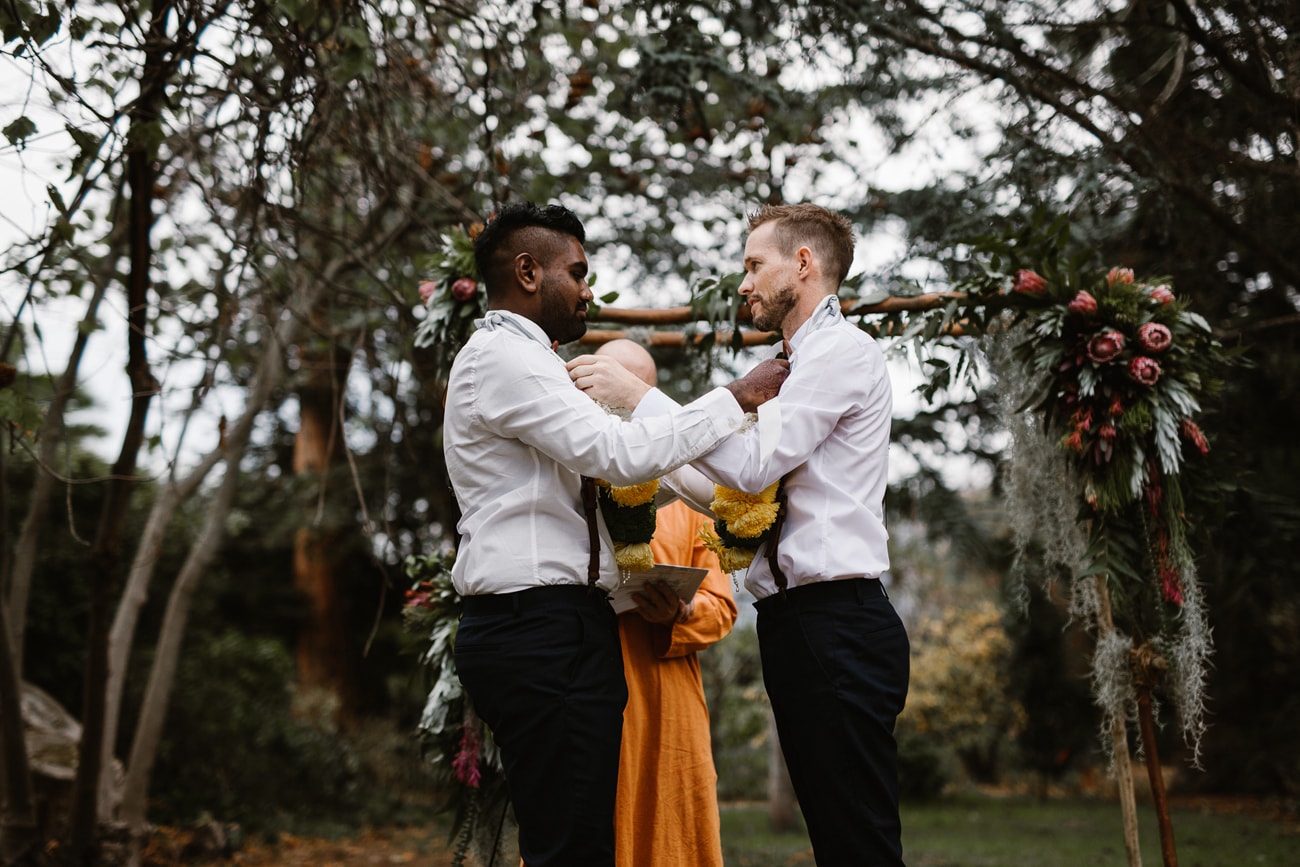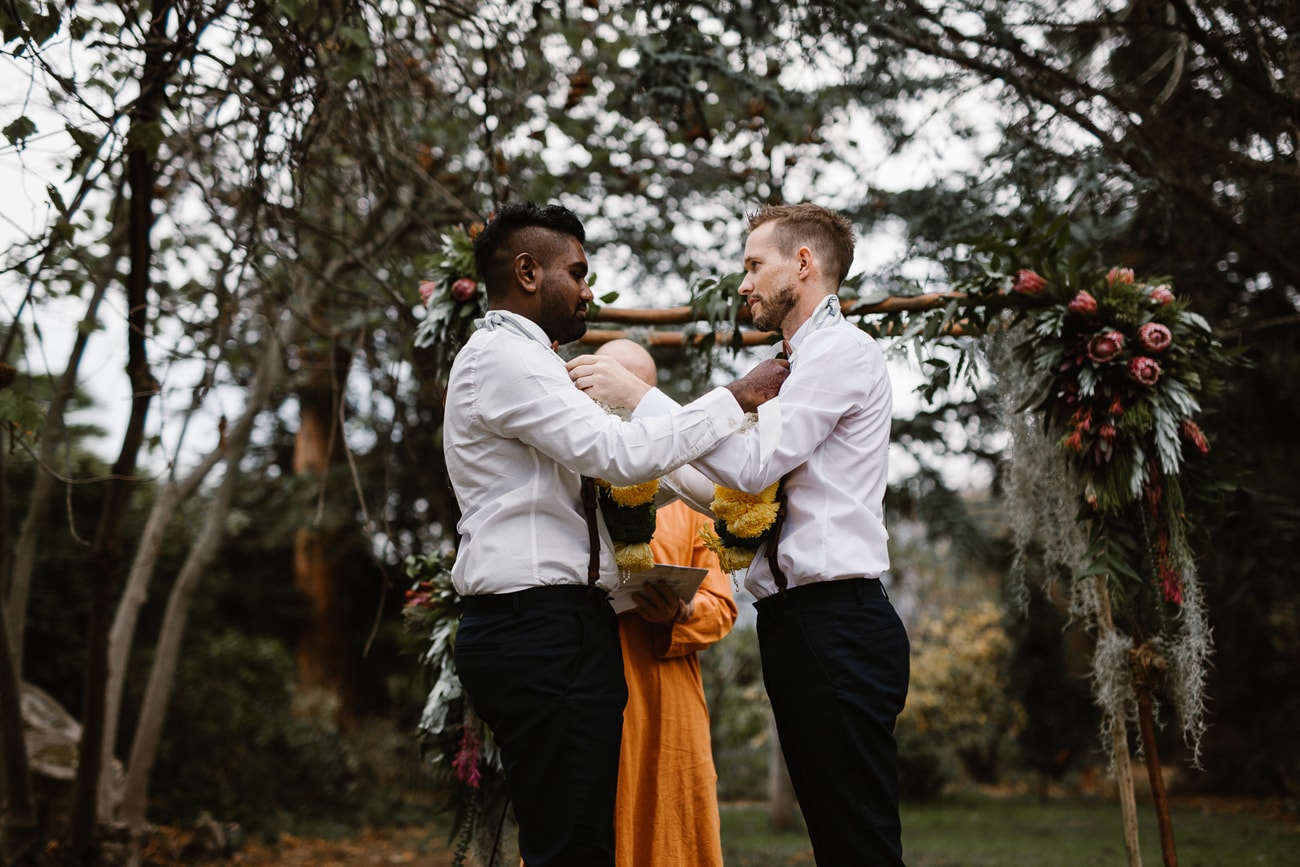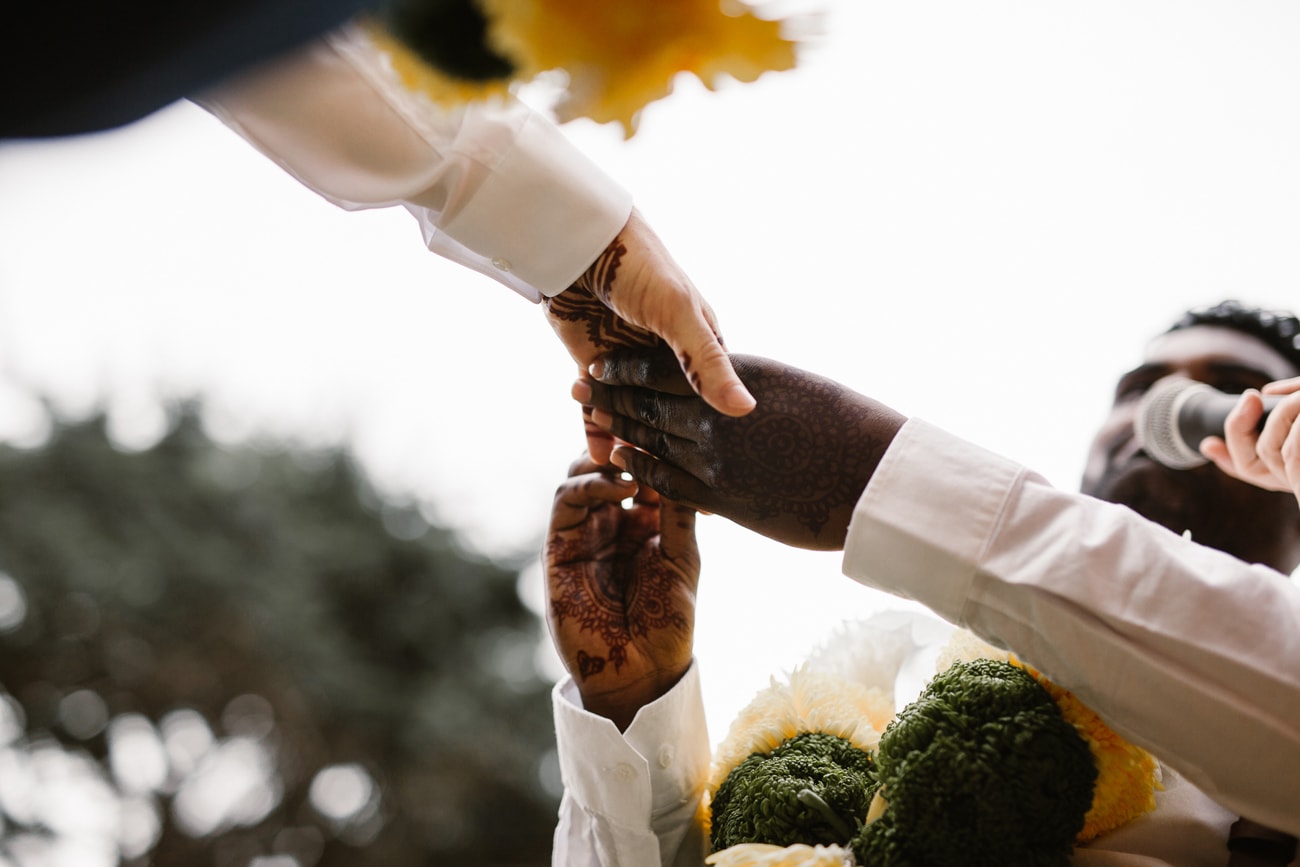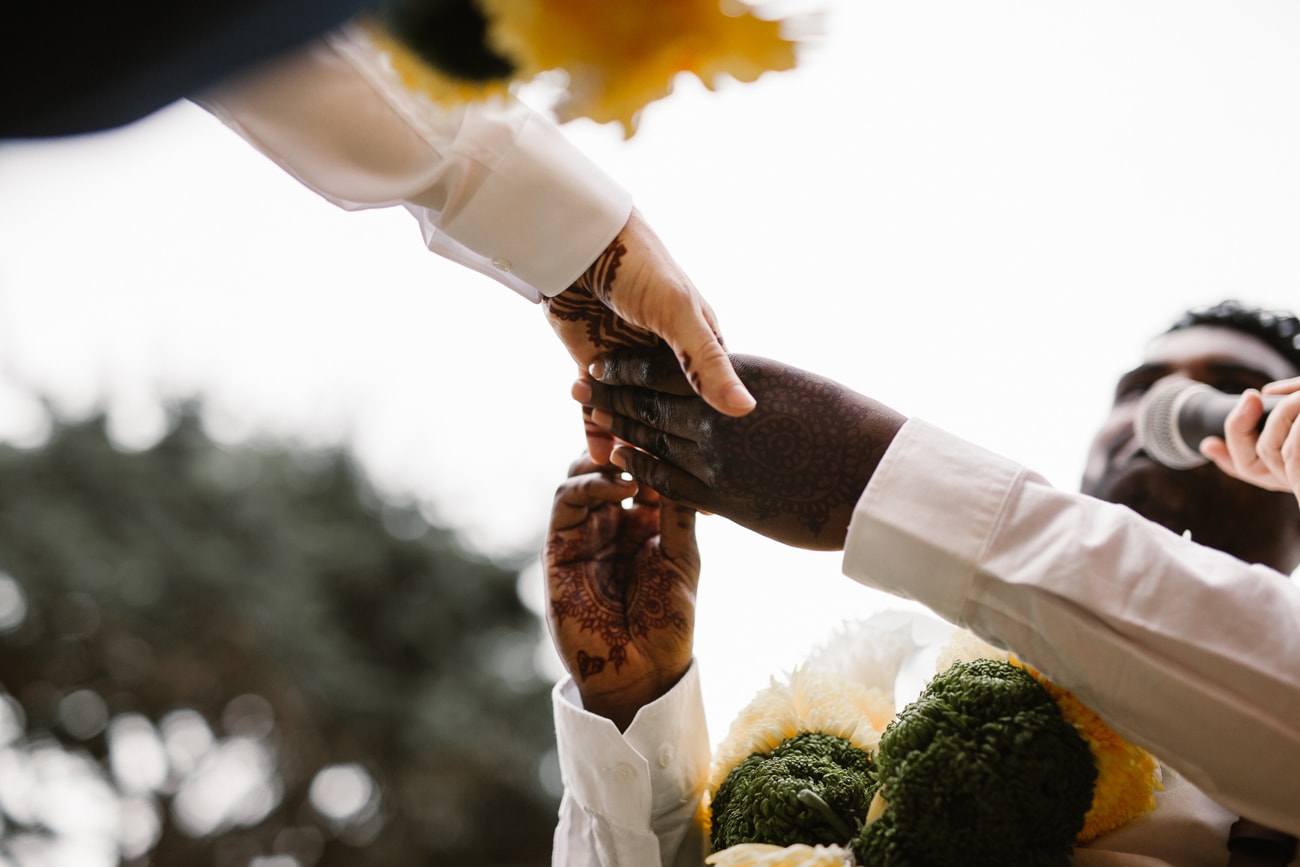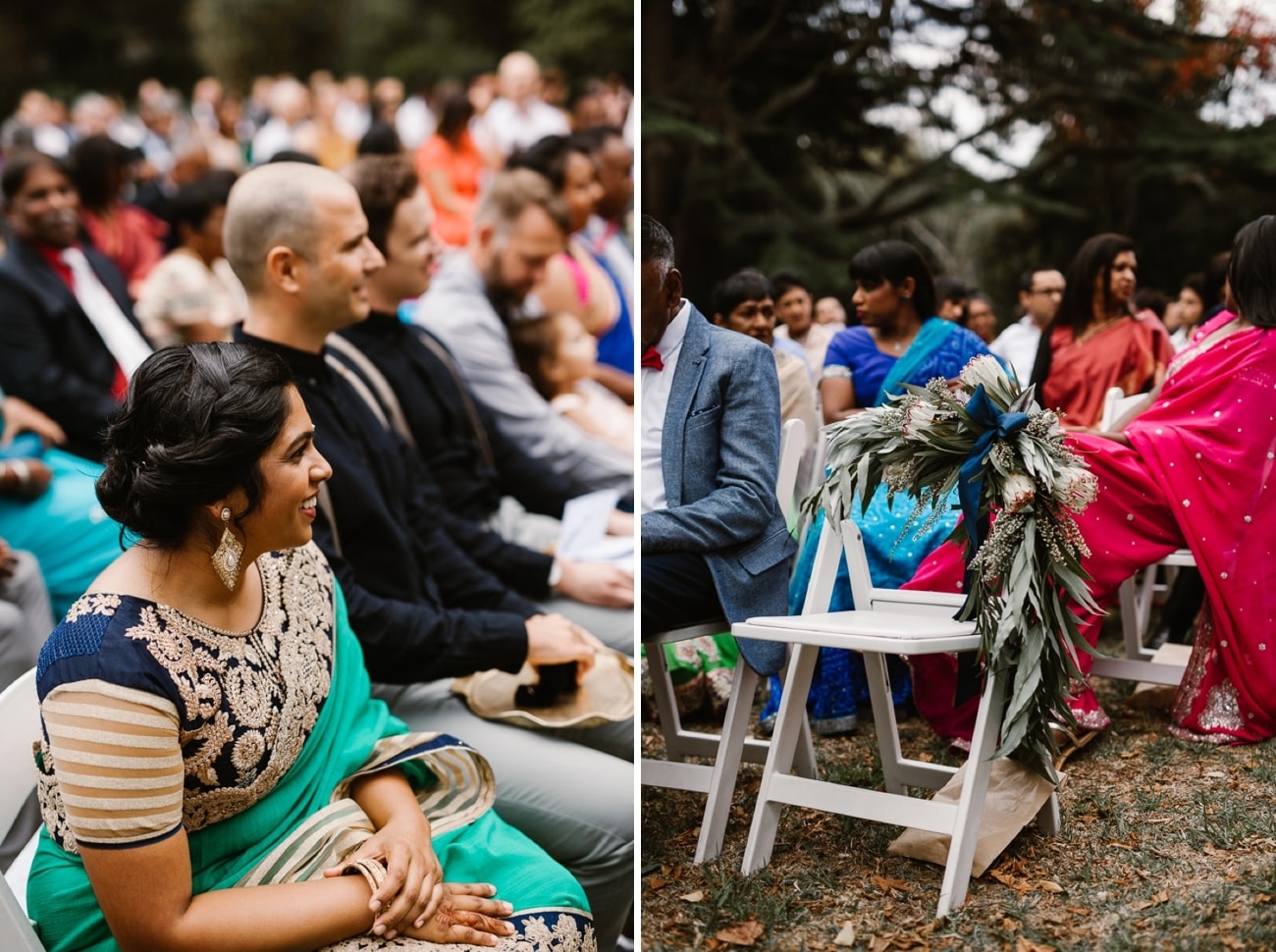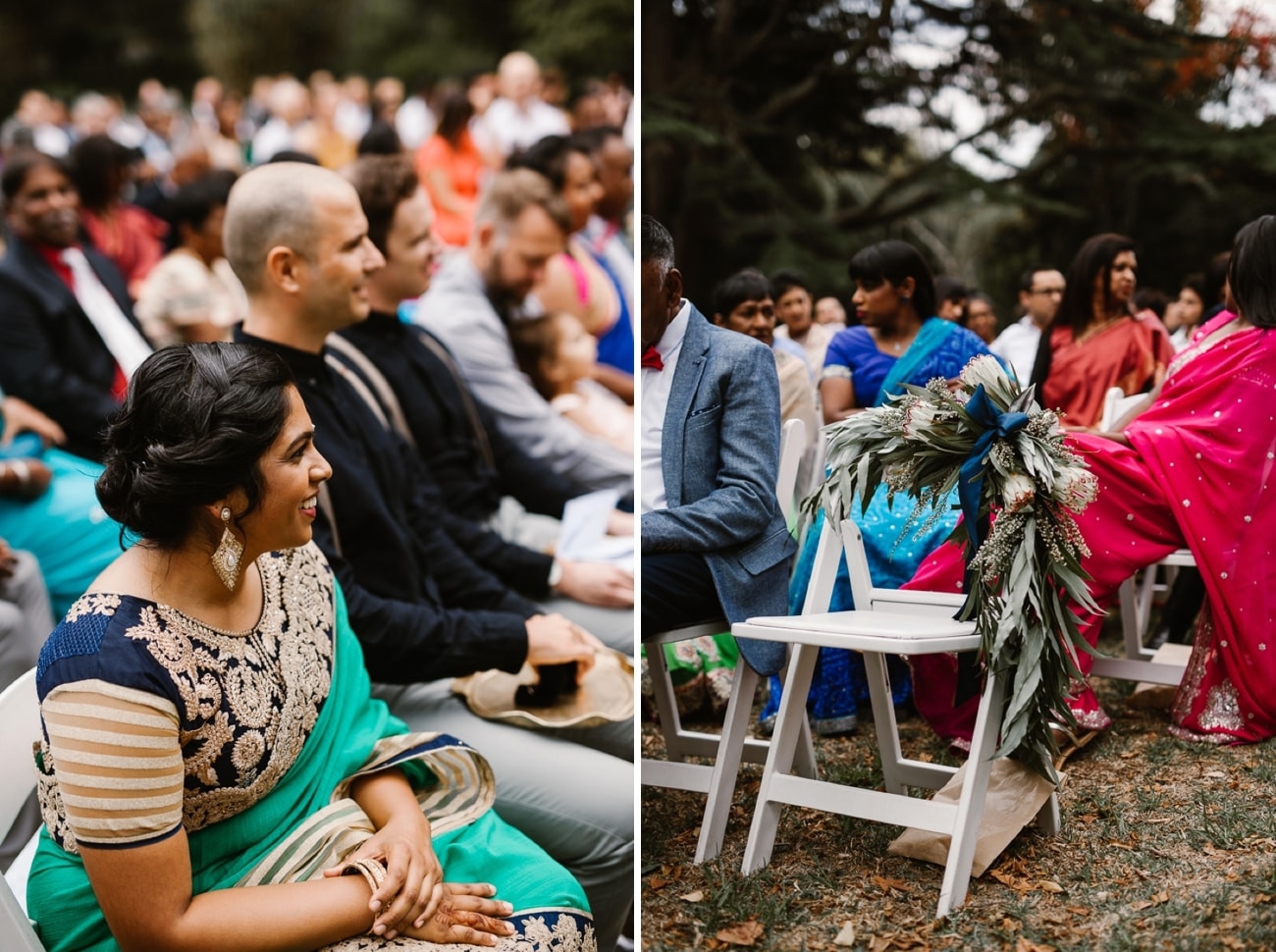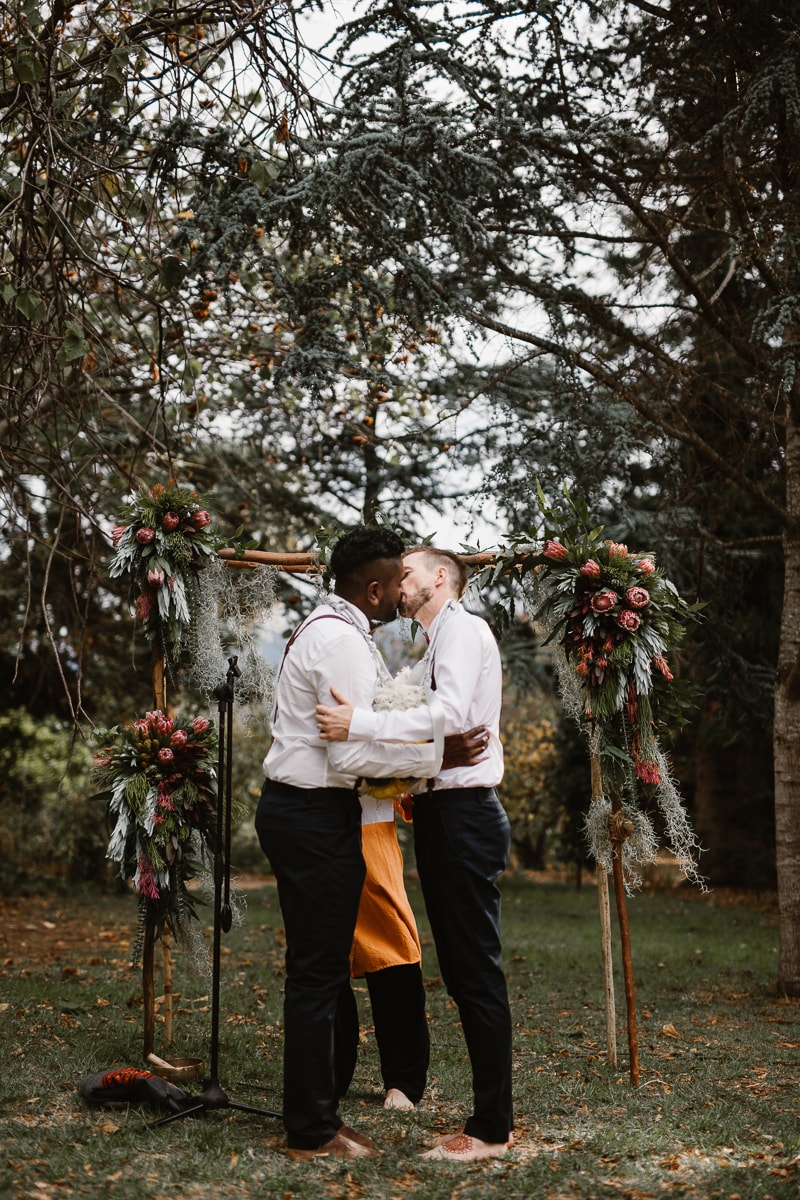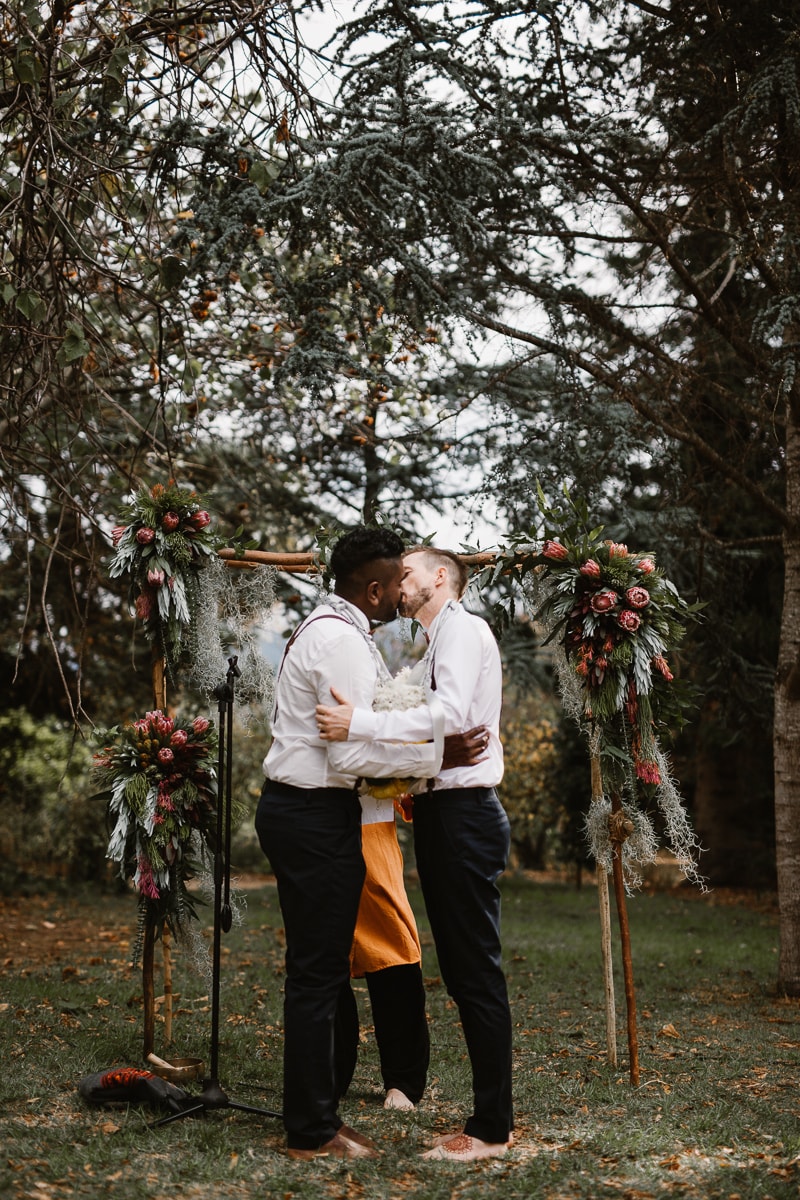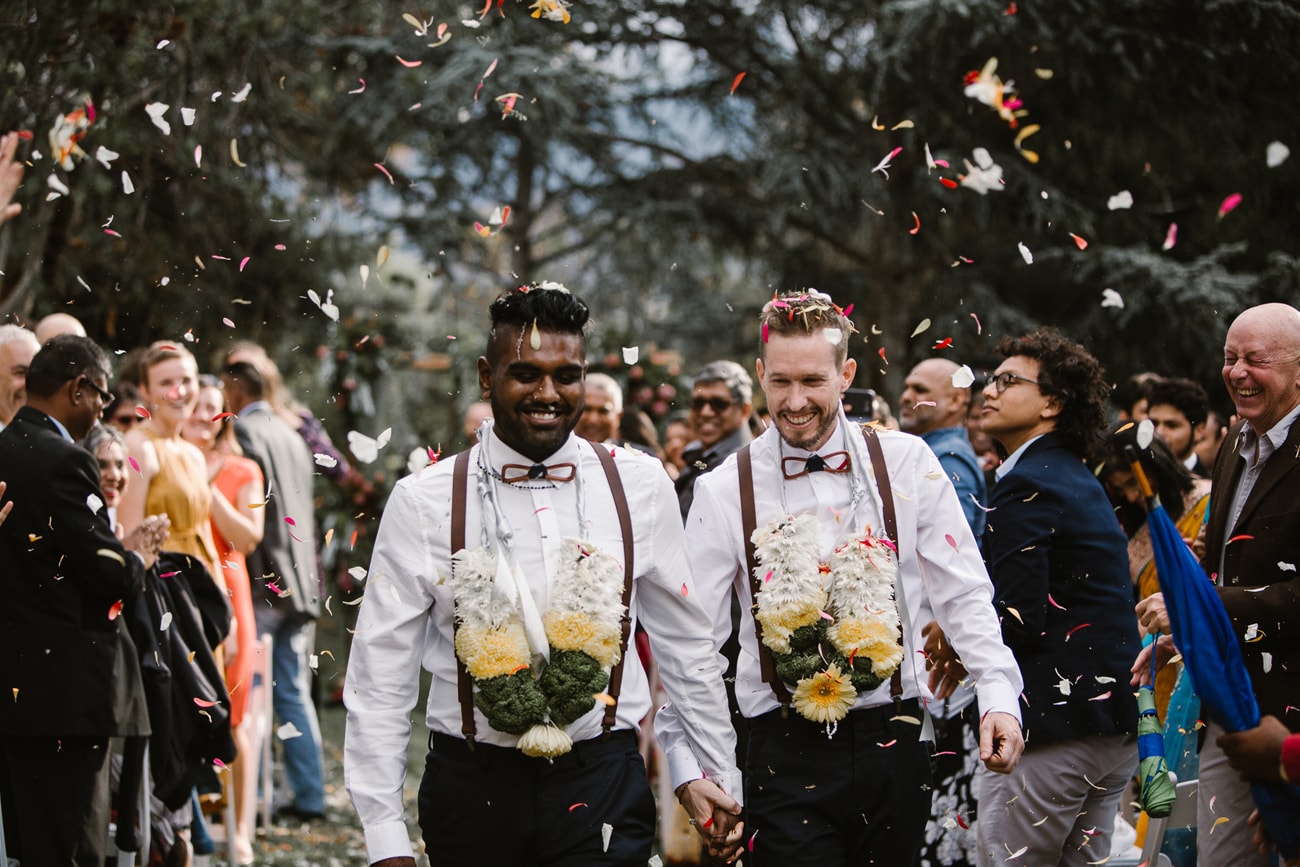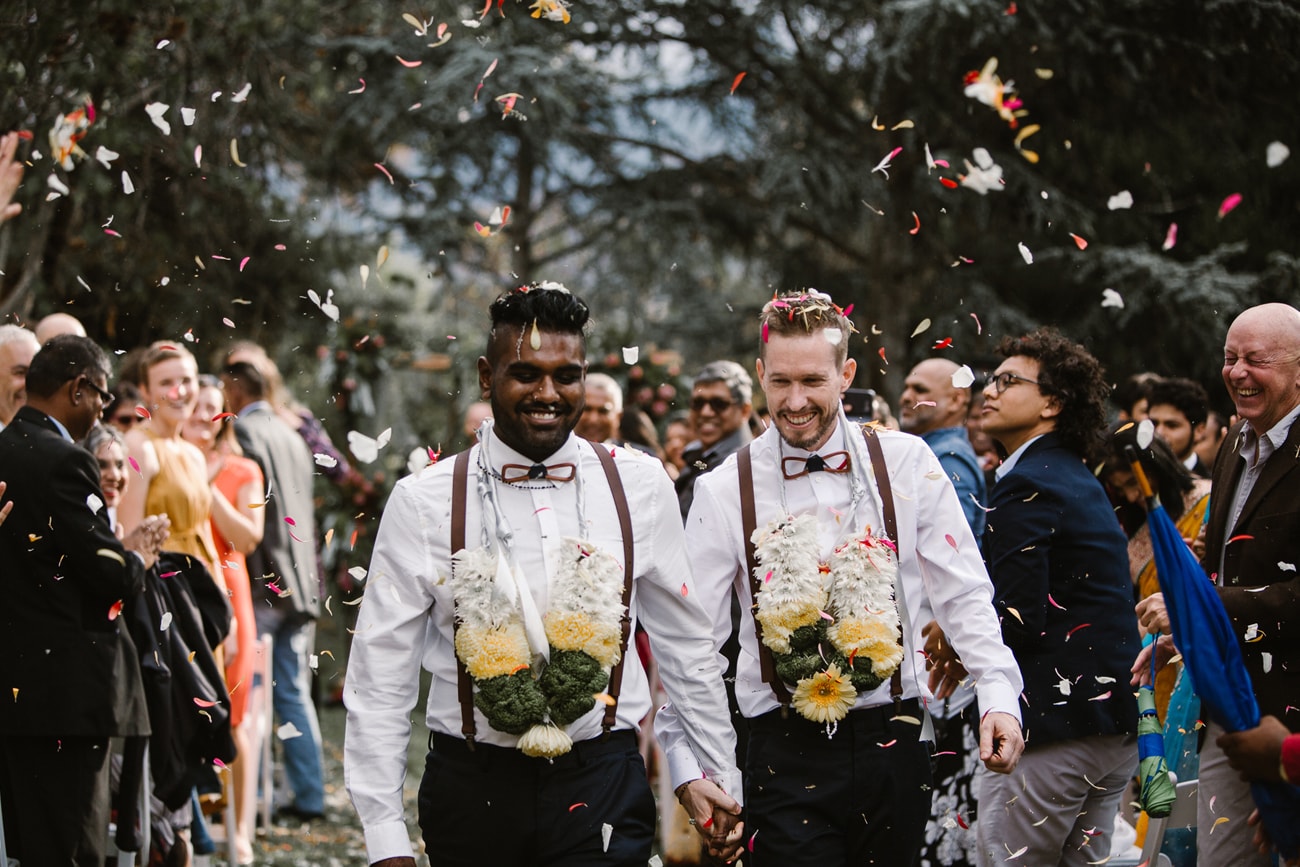 The Venue
Initially we looked at what has sort of become the norm in Cape Town, a wine farm out in Robertson. As we thought about things a bit more we realised that we could do things a little simpler and closer to home. We both really liked the idea of having a garden wedding; this there were no disagreements about. We scouted out a couple of ideal garden venues and then we stumbled upon the Arderne Gardens in Claremont, an institution for many as a wedding photos venue. It was exactly what we were looking for, a beautiful exotic garden where we could hold our wedding ceremony. We crossed our fingers and hoped that it wouldn't rain. For the reception, we were looking for an affordable venue within the Cape Town area that guests wouldn't need to travel too far to after the ceremony. We then came across the Colorbox Studios online. We really wanted a venue with character and charm and we both really loved it when we saw it.
Wedding Style
We really wanted to have fun. That was a huge part of our wedding and especially the reception. That made making decisions about the reception and ceremony really simple. We wanted everything to be elegant, comfortable and authentic. Our color theme was a little loose, we went with forest green, navy blue, white and hints of gold. Our flowers were very rustic, we had many proteas, loads of fynbos, as well as tons of greenery. Our table garlands were only greenery but we had a massive floral heart at the reception venue which kind of served of a floral installation. We had a very clear vision of the energy and mood we wanted to create, and we were very fortunate to have fantastic wedding coordinators who understood what we wanted and were able to achieve it. We found it much easier to work with service providers who understood exactly what we wanted and were completely on board.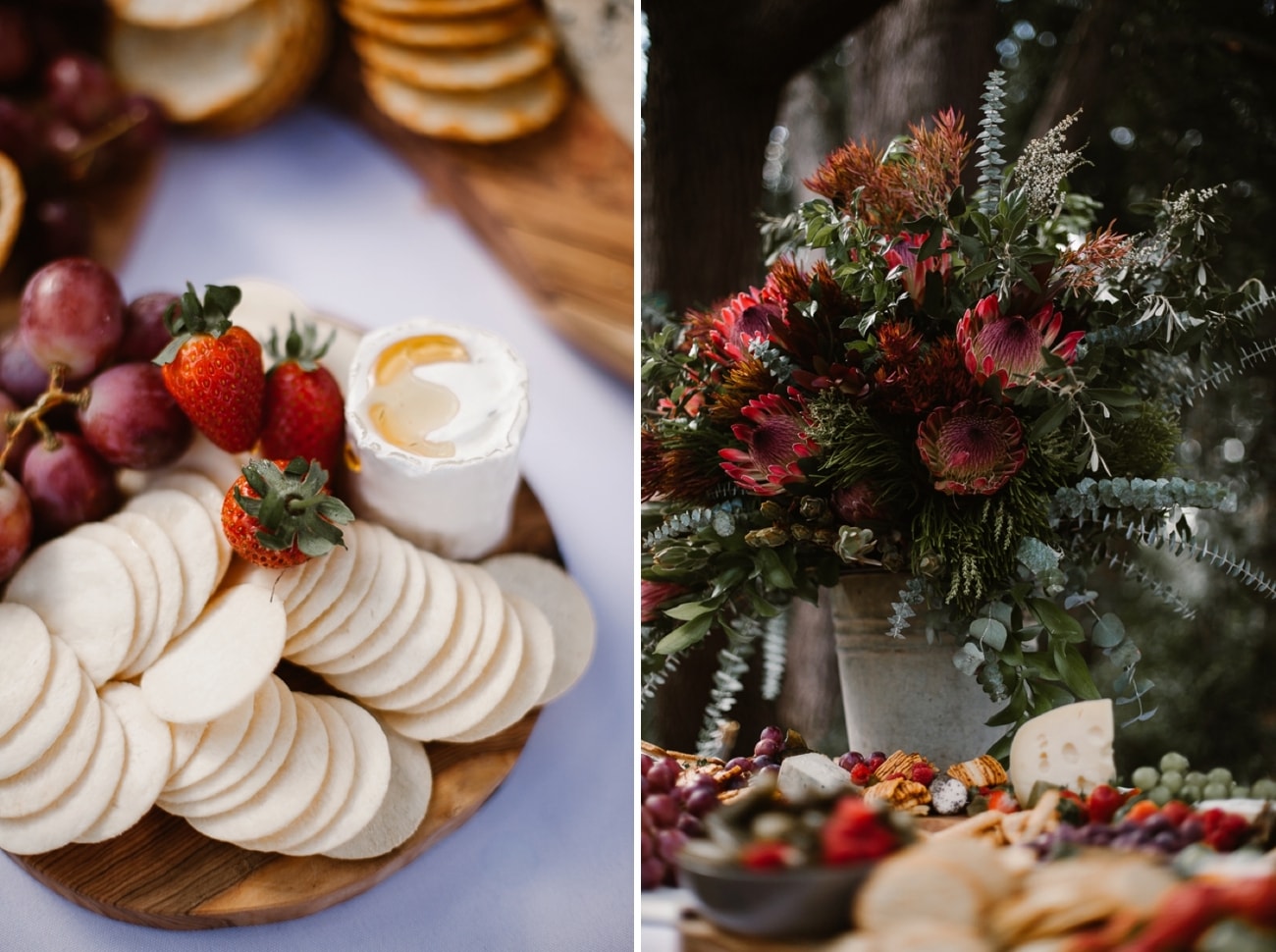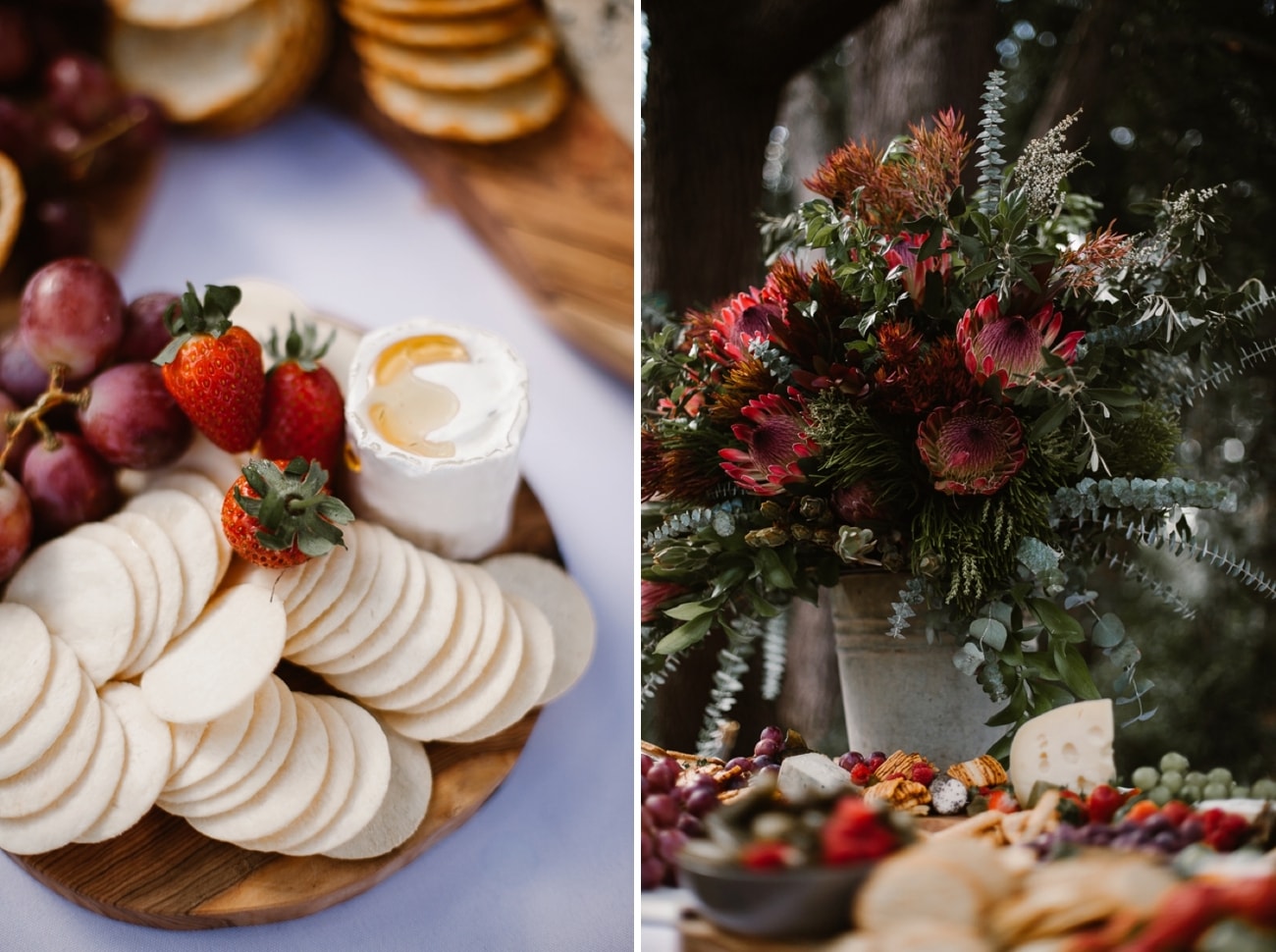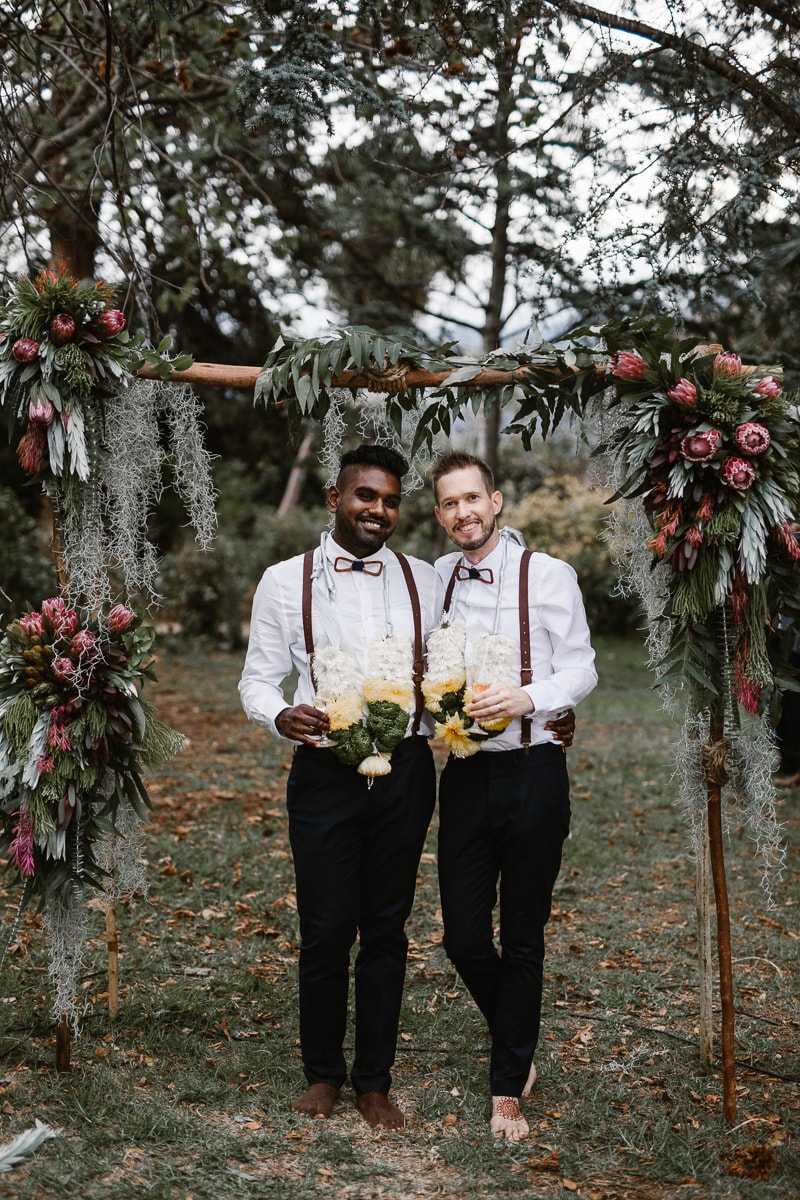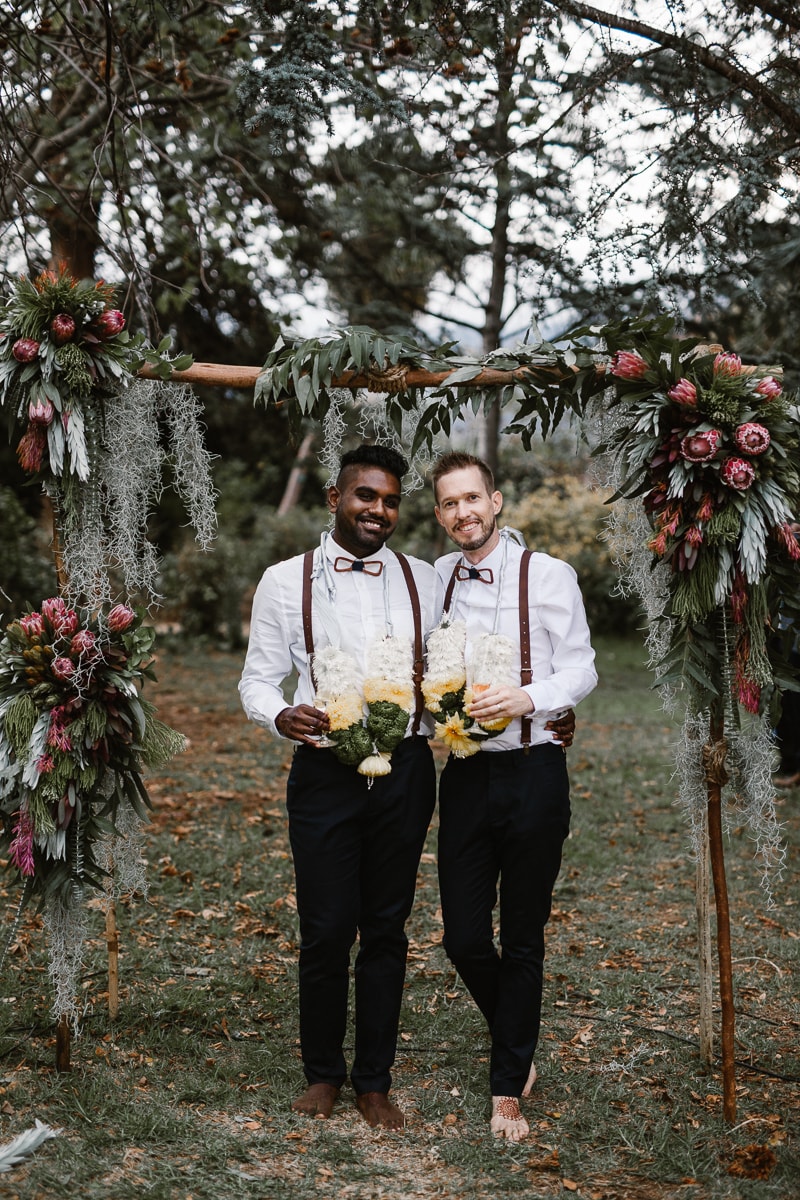 Wedding Details
The night before the wedding we started making our floral garlands, which are traditional part of Indian wedding ceremonies. This was quite a feat and we ended up having to hand the job over to our very supportive family who worked late into the night to finish them for us. Another traditional Indian custom we included in our ceremony was the exchange of gold and black onyx jewelry. Traditionally a man would gift his wife-to-be with this, as a symbol of his protection and the longevity of the marriage. We included it as a way of us honouring culture and customs, however because a same sex couple has the fun of making up their own rules, we exchanged the jewellery with each other. We also had our wedding rings made by a friend of ours – although they are very simple, it was great working with a friend to make them extra special, unique rings for our wedding.
DIY Elements
The arch for our ceremony was made by friends of ours using wooden staves and good old fashioned rope. A simple design element that made a dramatic effect to the set-up and decor in the garden. Our garlands were made by hand the night before the wedding, initially by us, then taken over by friends and family.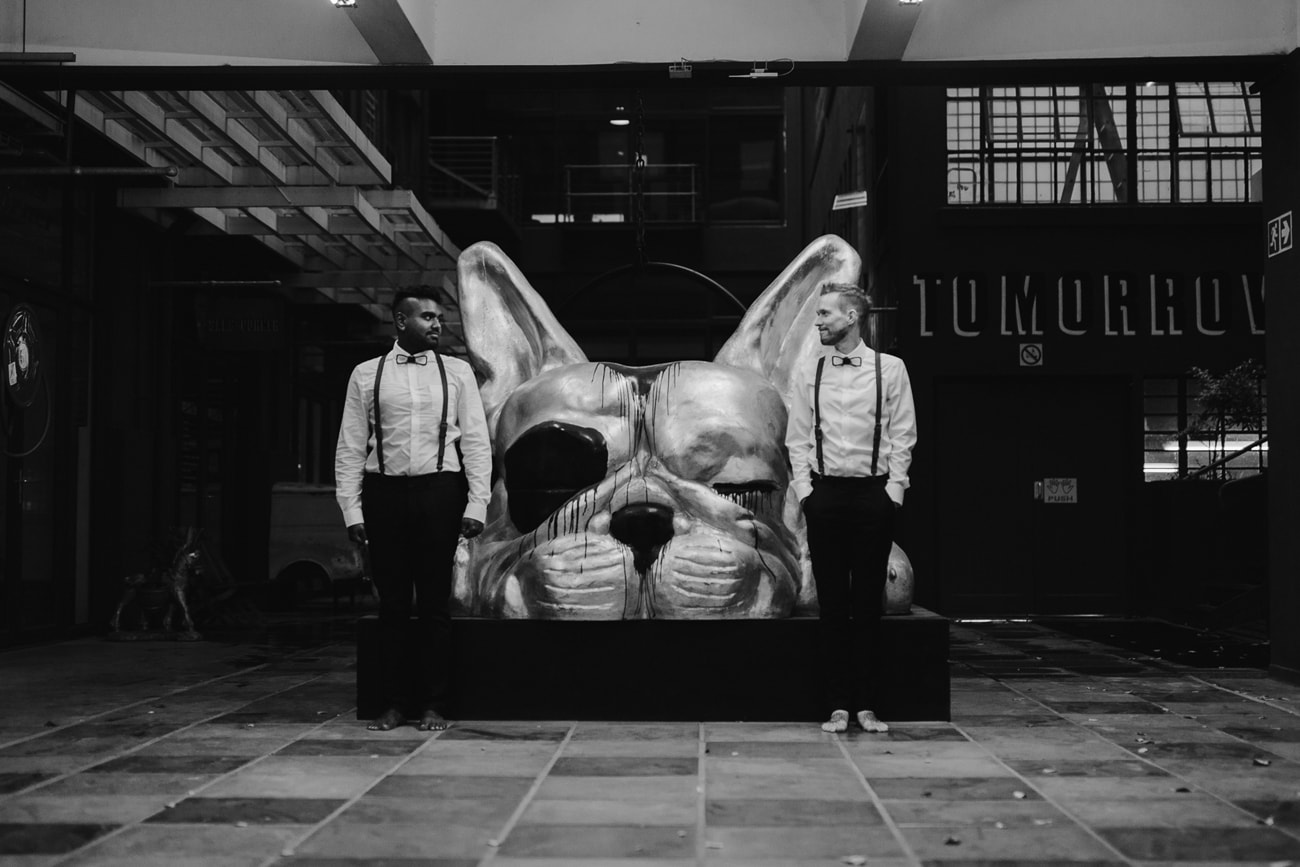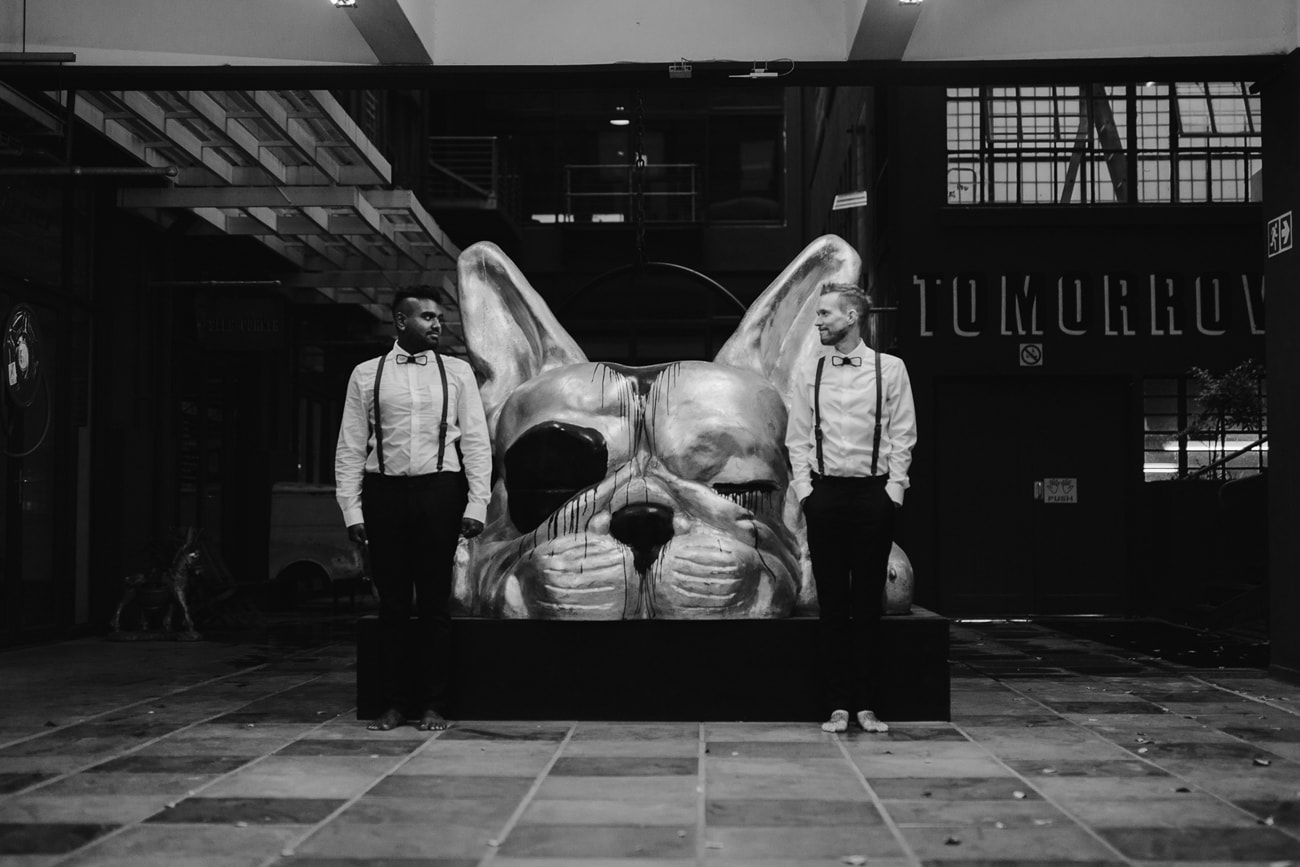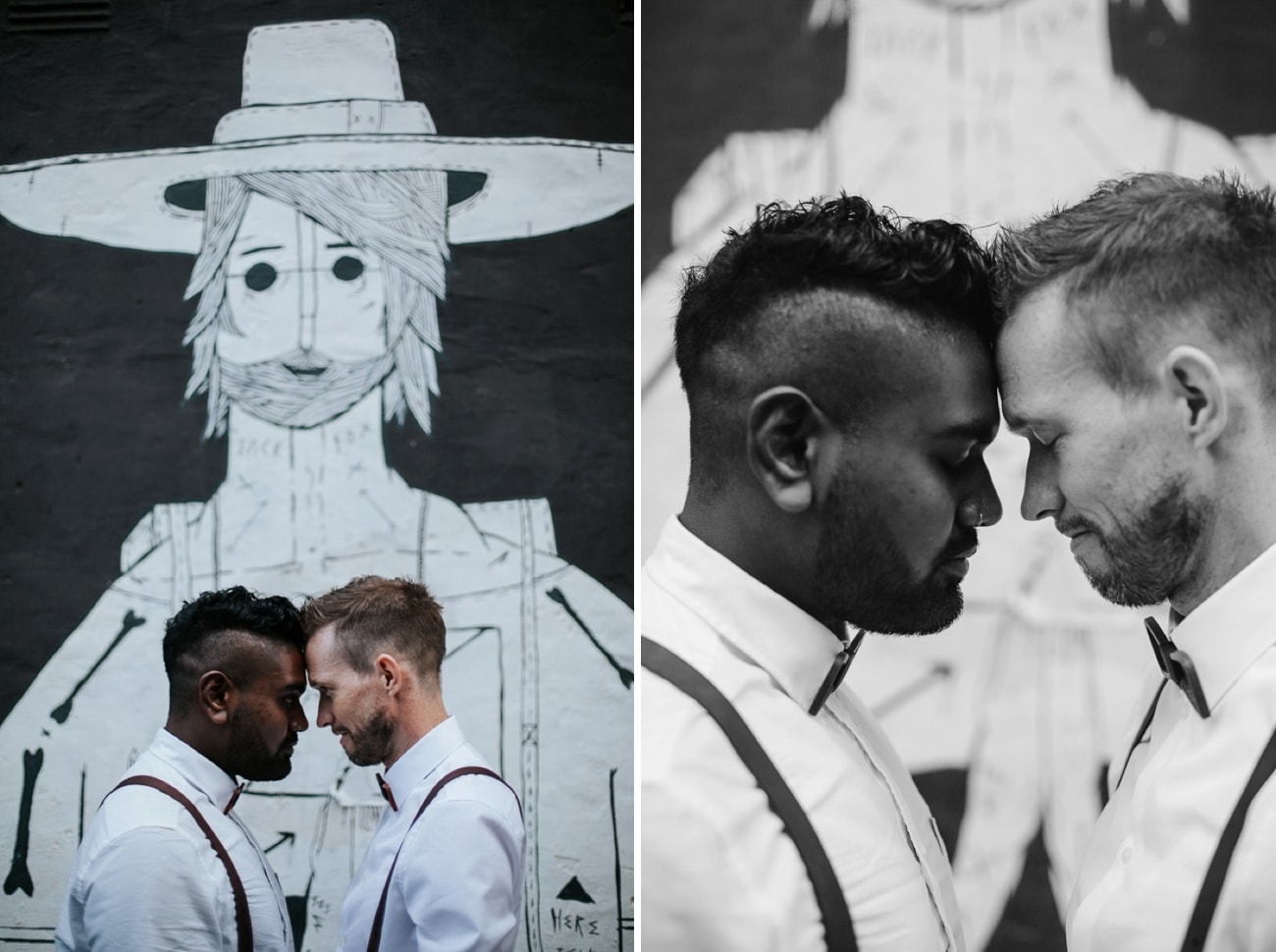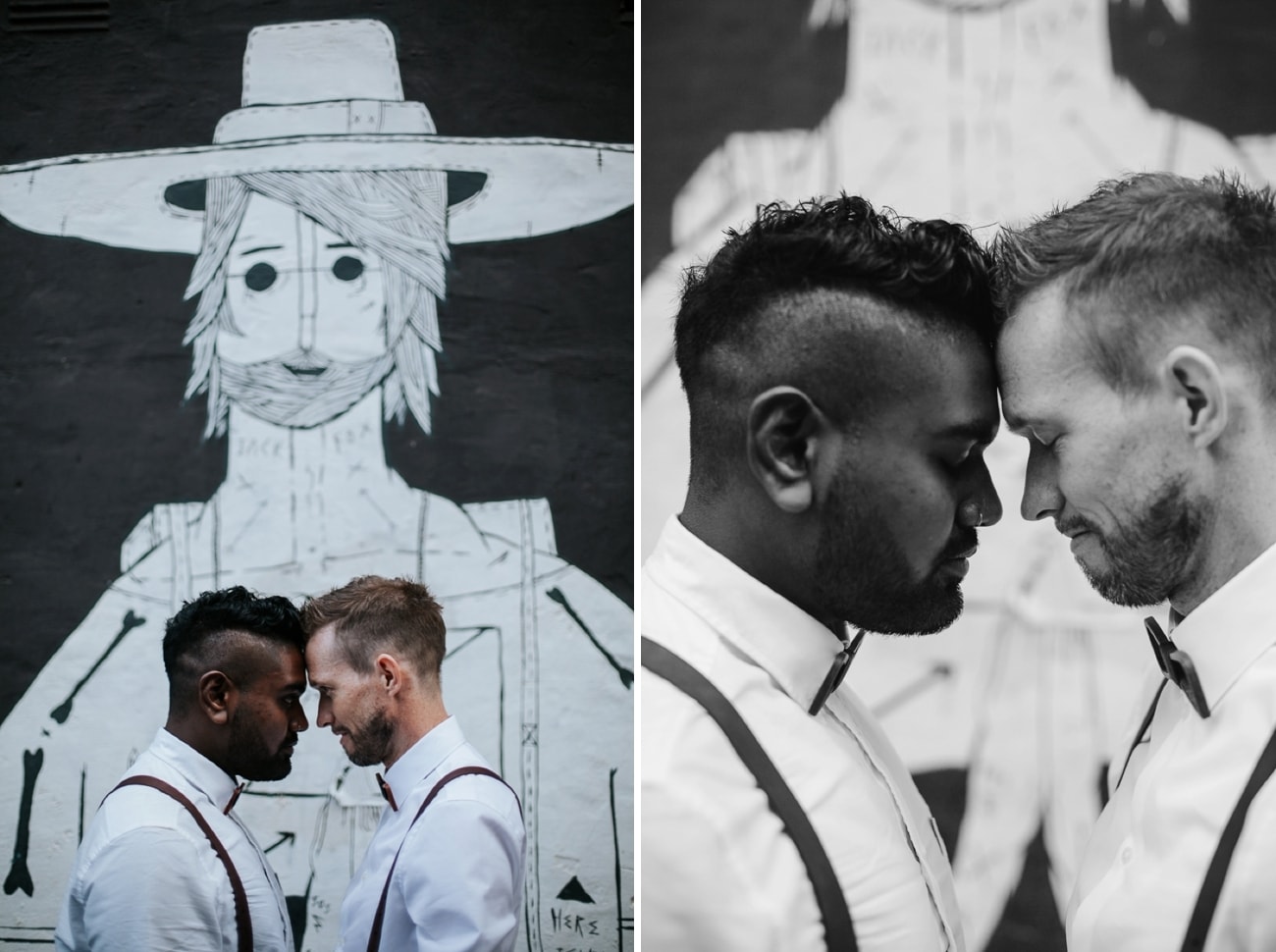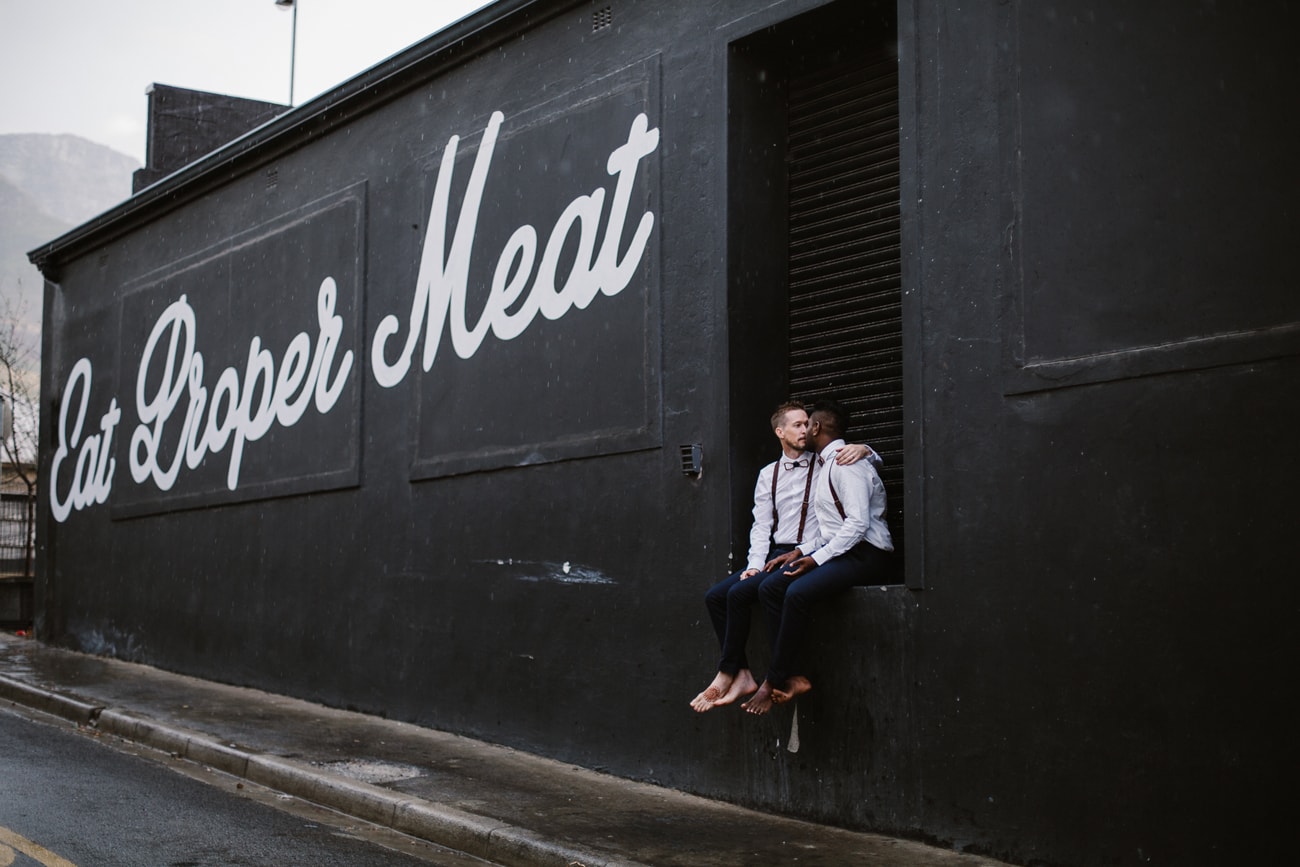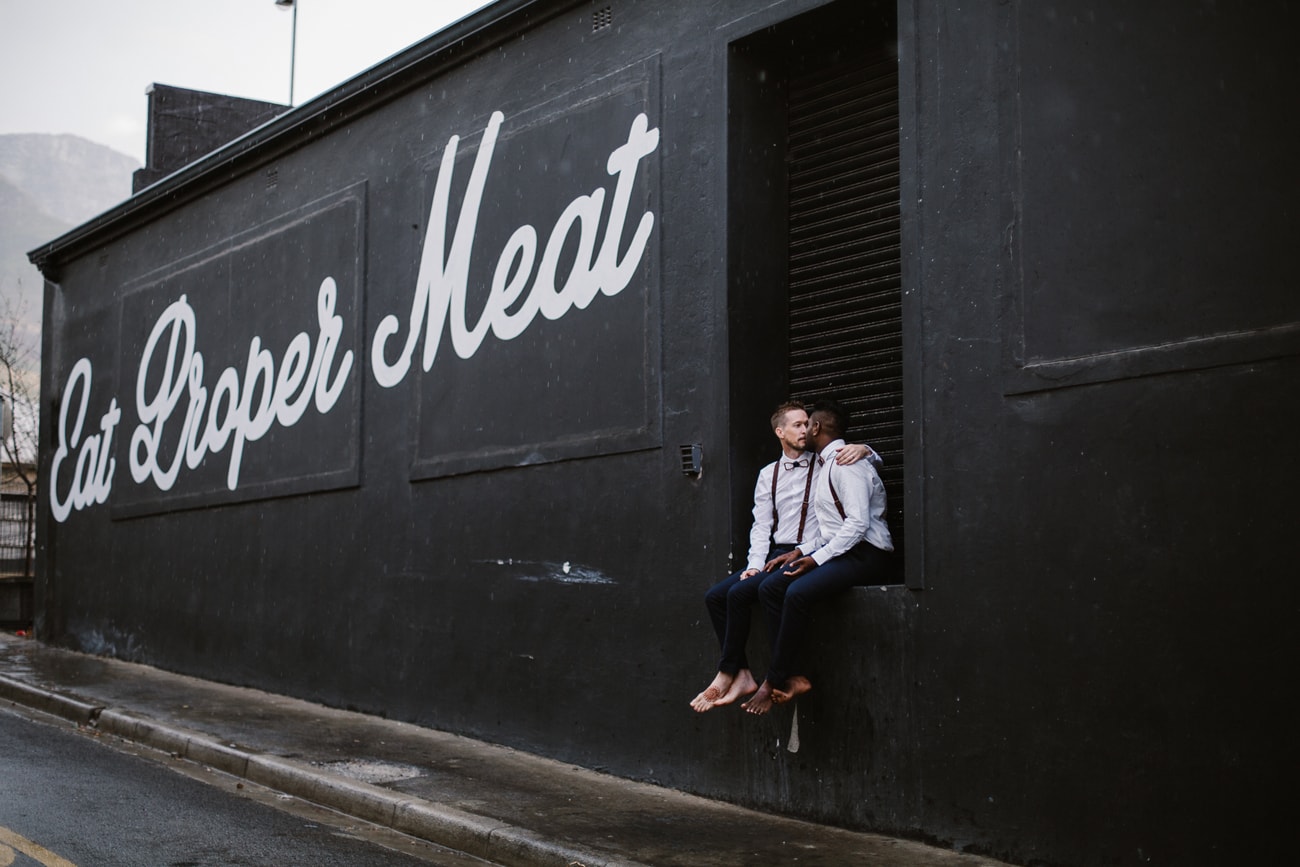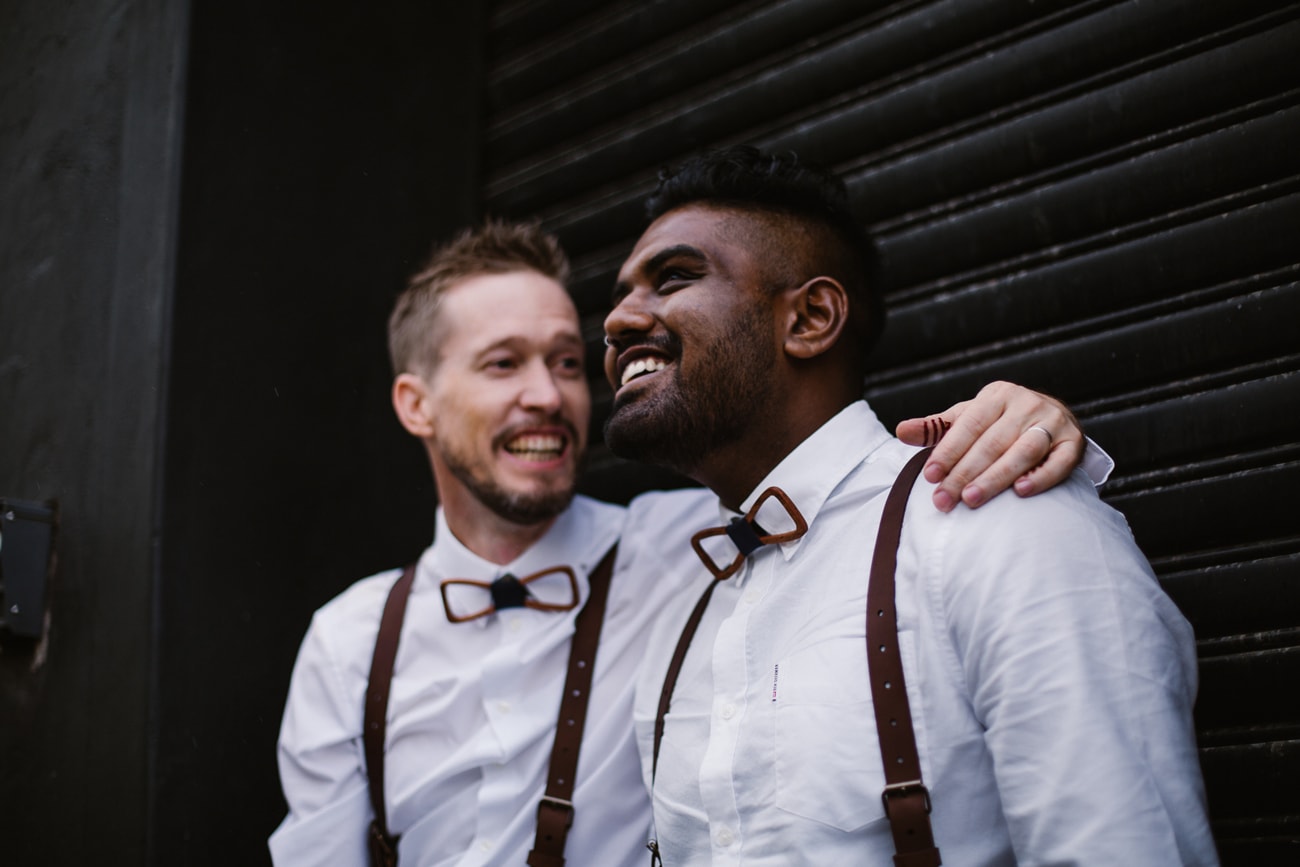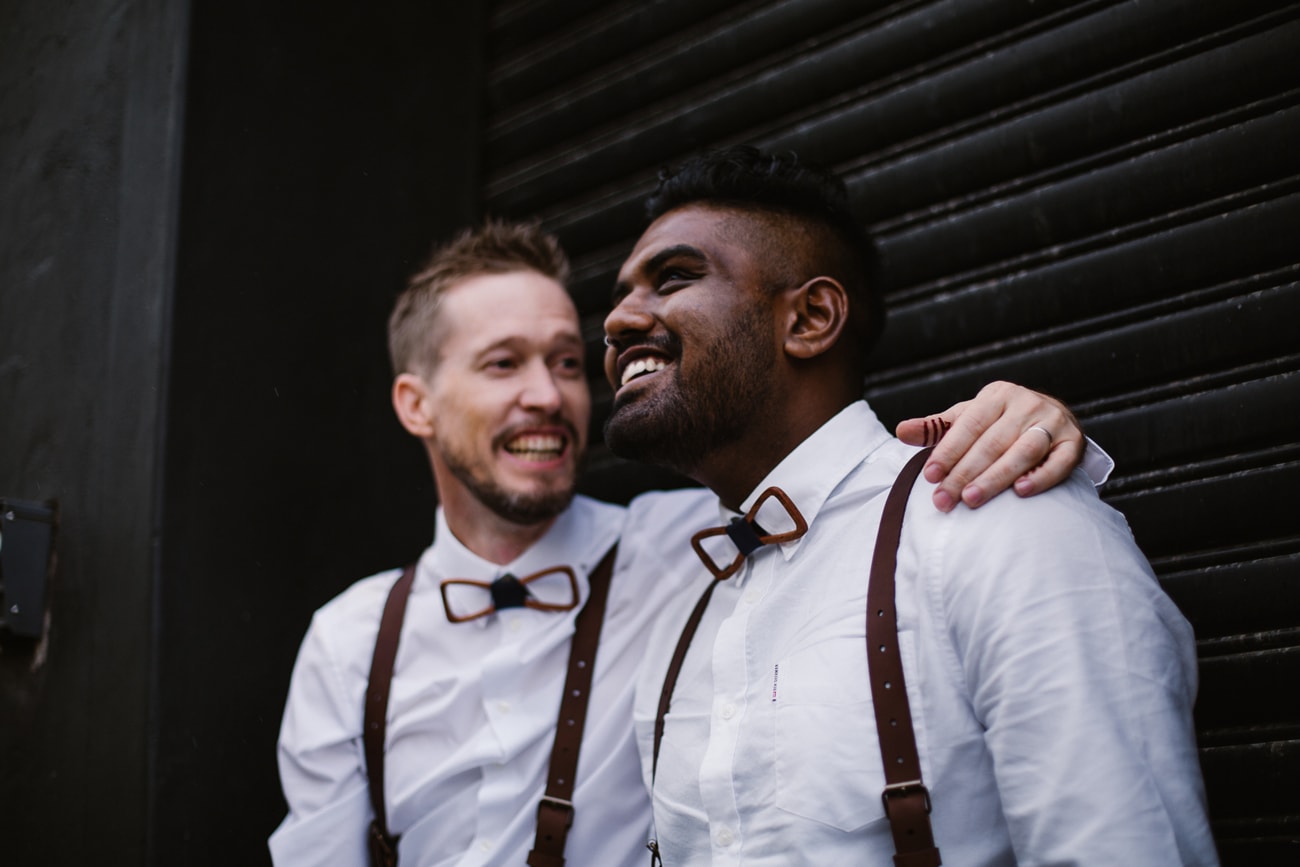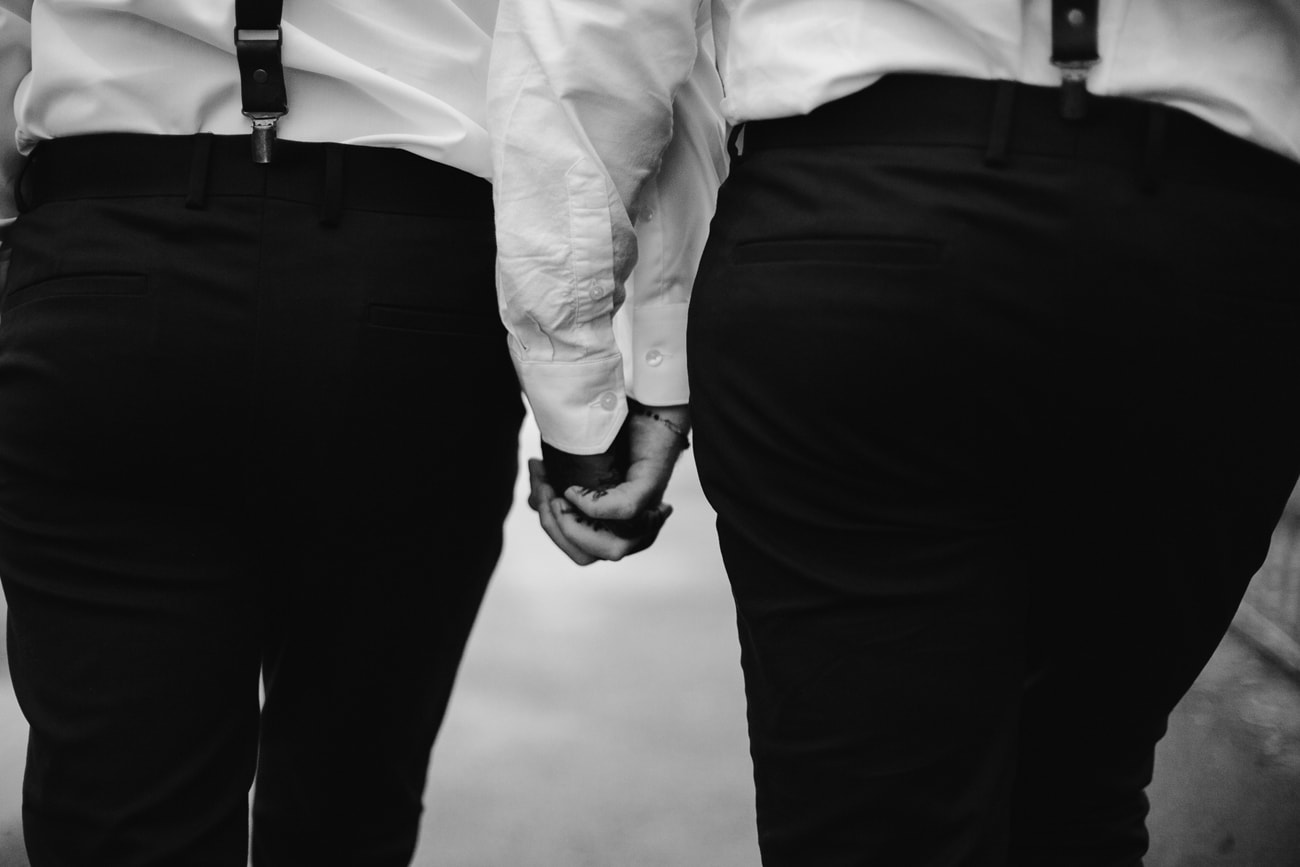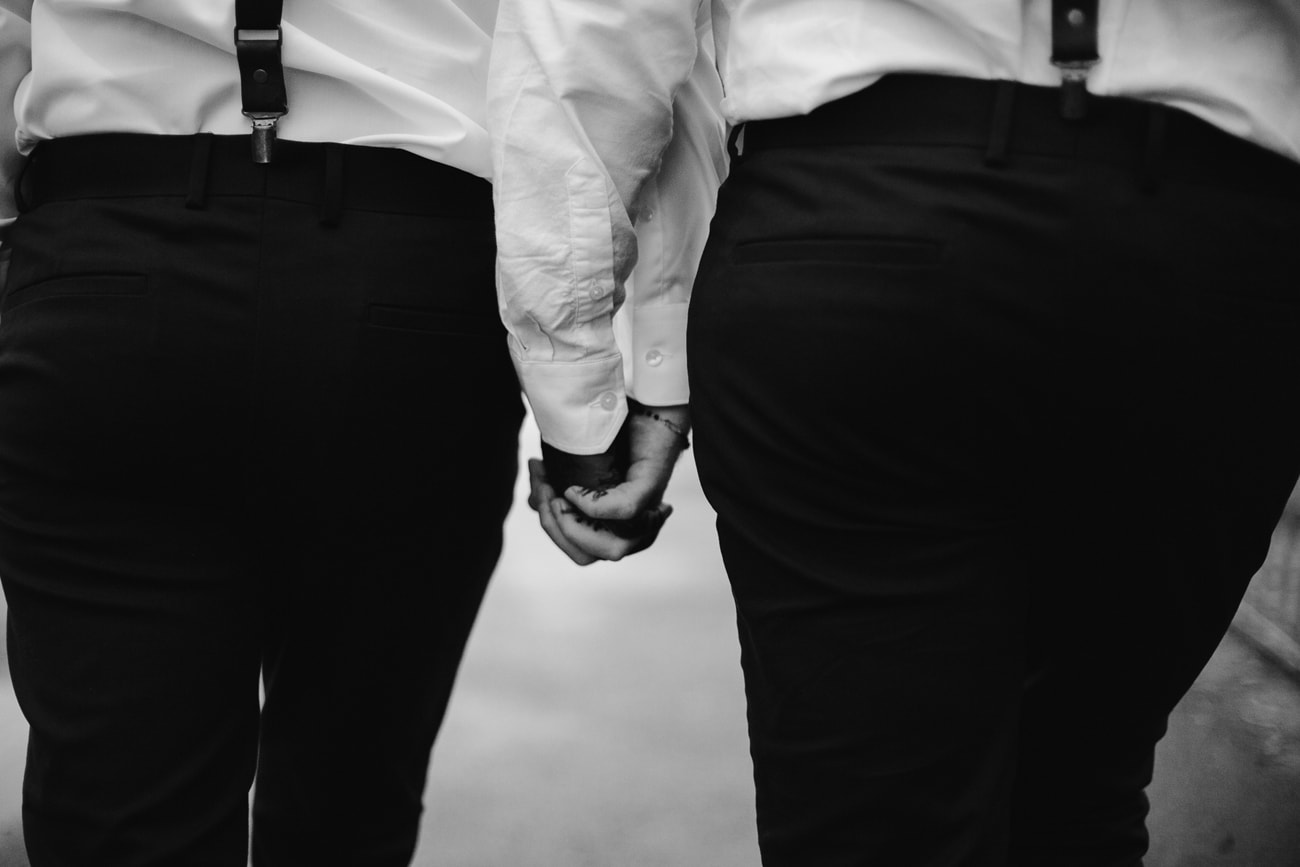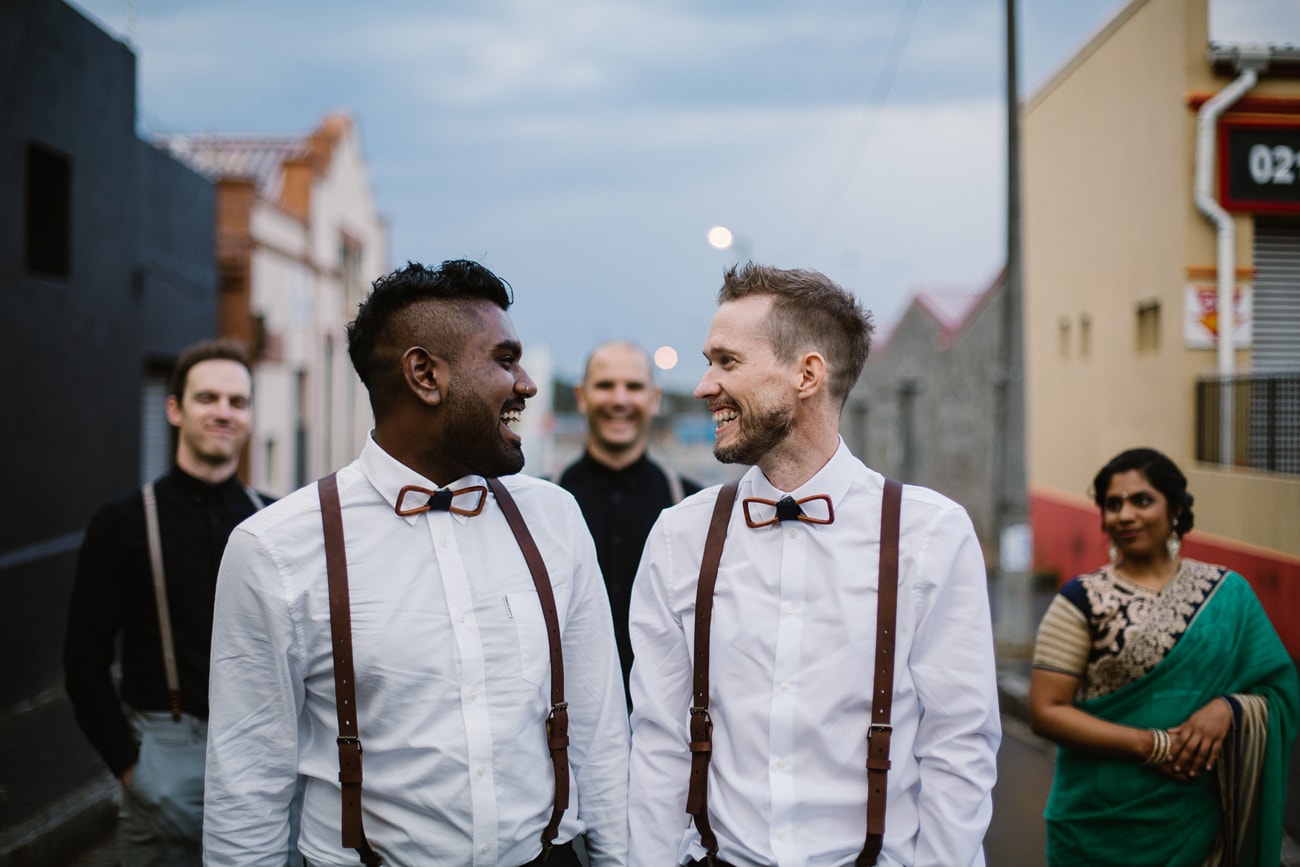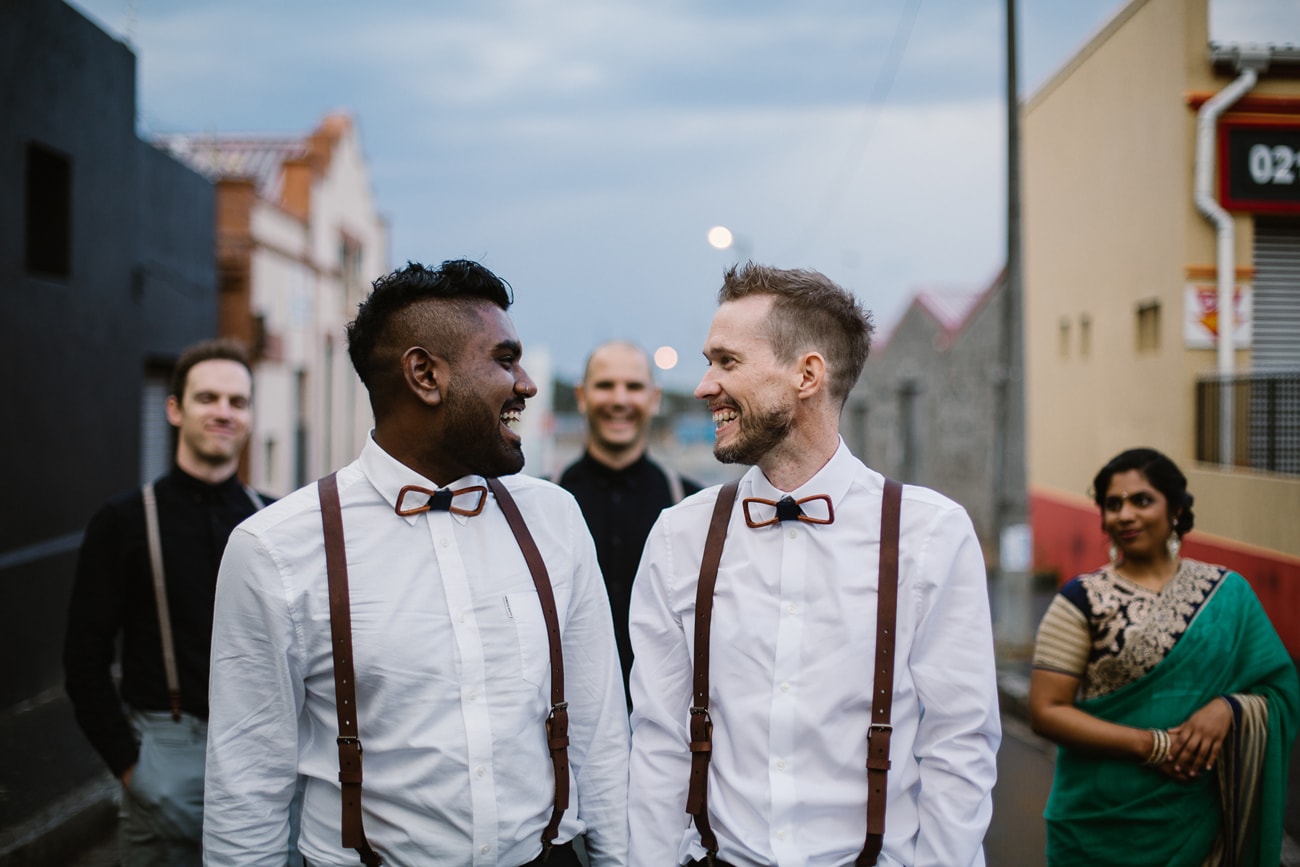 Grooms' Attire
We wanted to dress simply, but still be smart. We really didn't know if we wanted to look the same or different. We knew that we were going to have leather braces and be barefoot. In the end we really liked the outfits we came up with for ourselves, although it was much easier to find clothes for our retinue.
The Retinue
We had a retinue of two groomsmen and one grooms-lady. It was very easy to find an outfit for our grooms-lady; we ordered and paid for her sari online three months before the wedding, although it gave us plenty of trouble and only arrived the day before the ceremony. For the groomsmen, we obviously didn't want them to steal our thunder, but we wanted them to look smart, but not too formal and uptight either. We chose colours that fitted the colour scheme and had a similar style to us: trousers, braces and sneakers (we wore sneakers to the reception in the evening).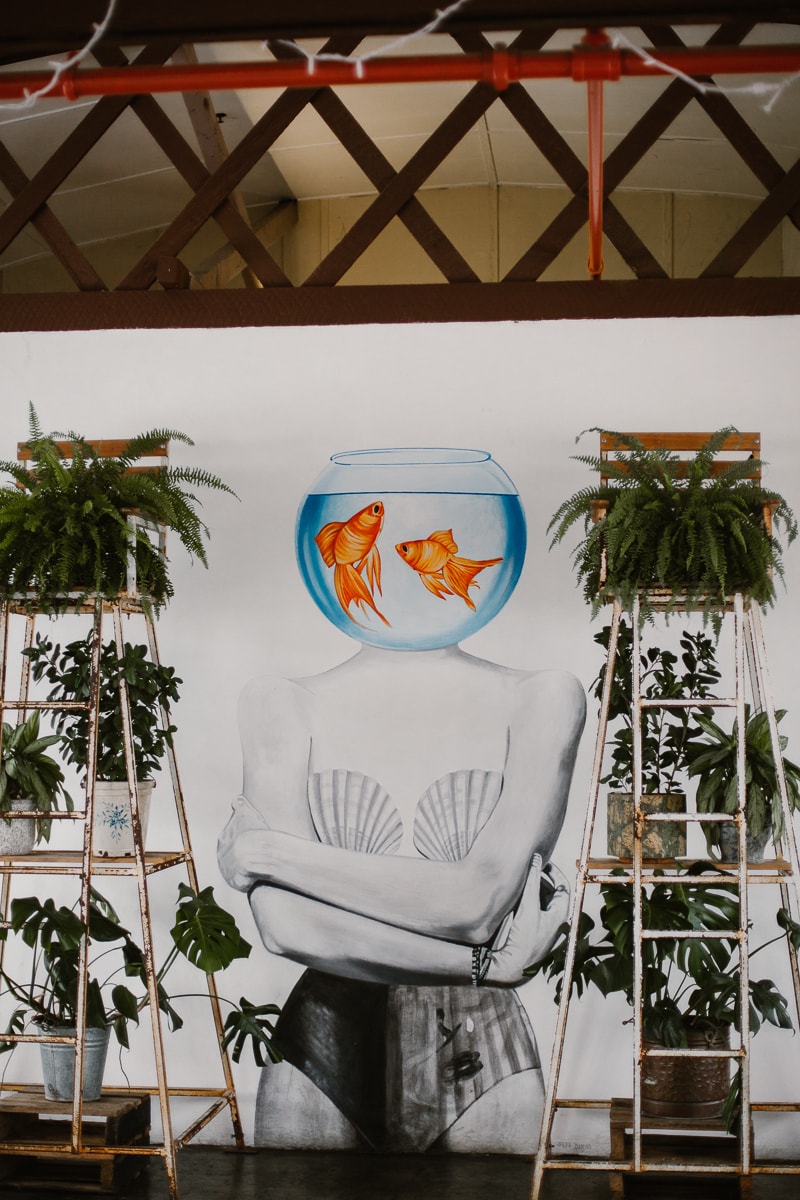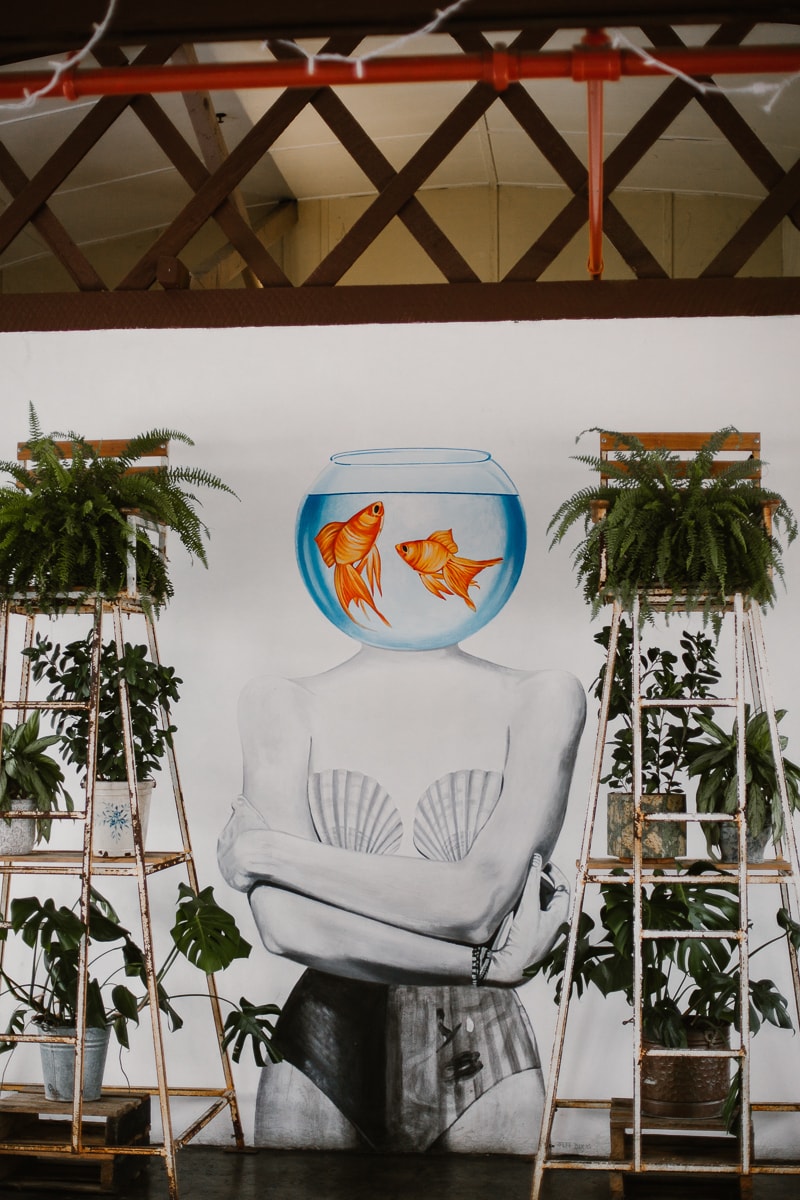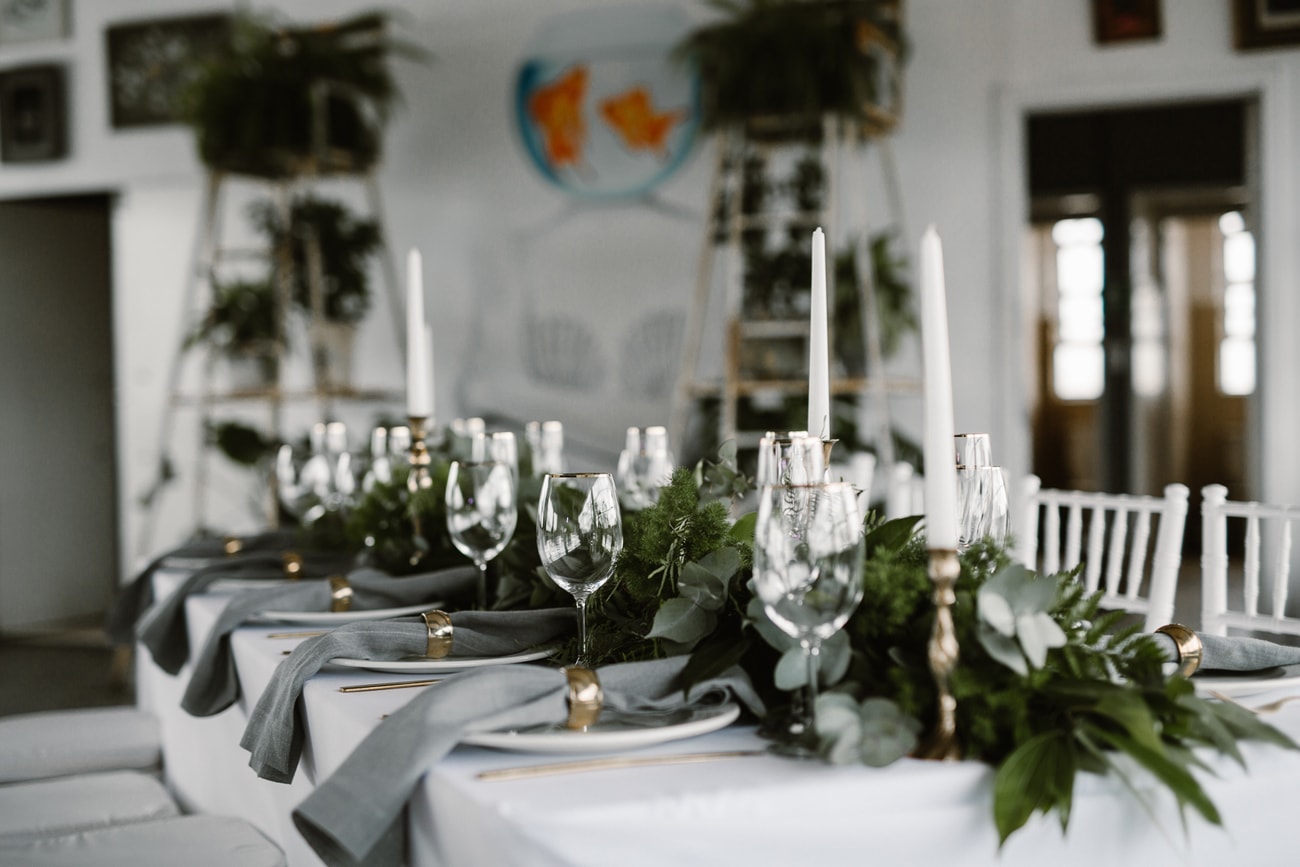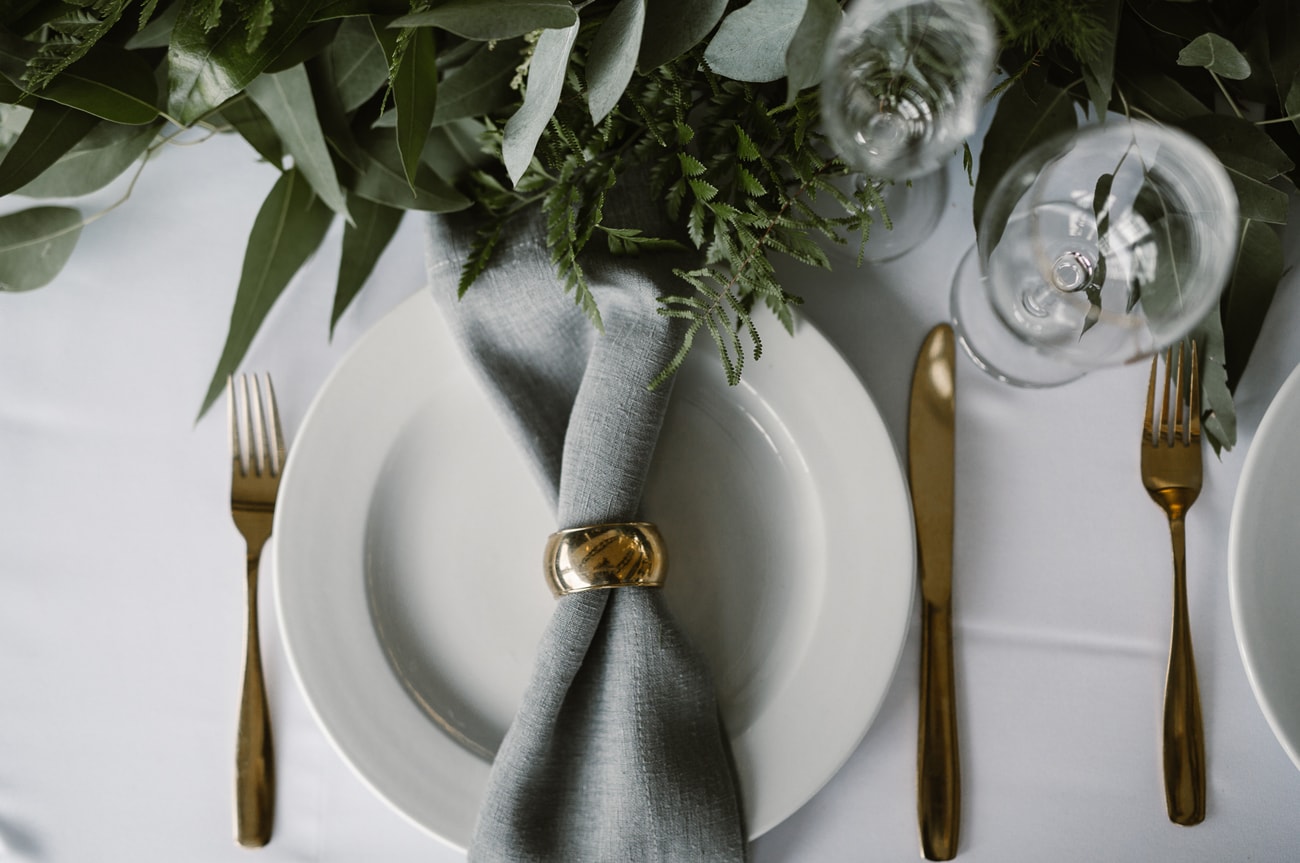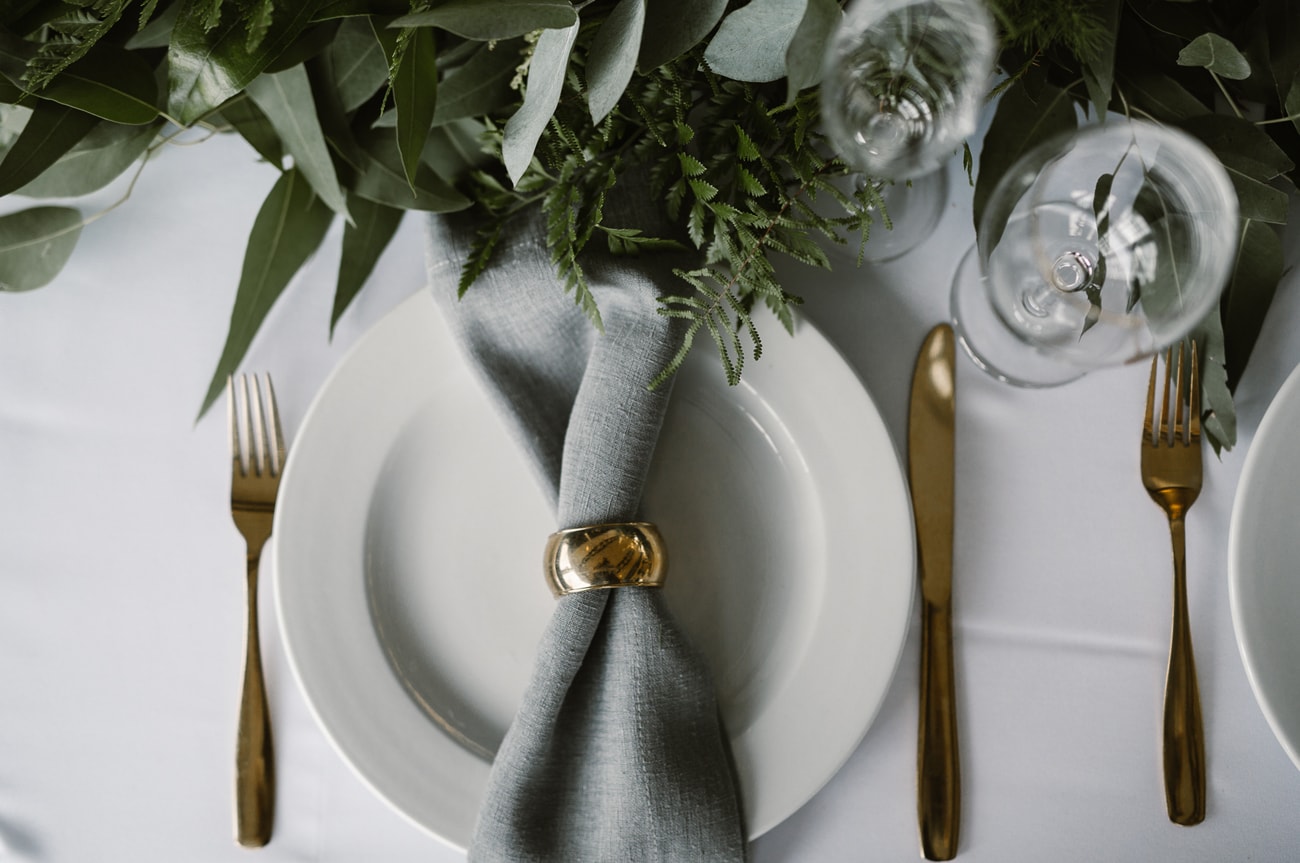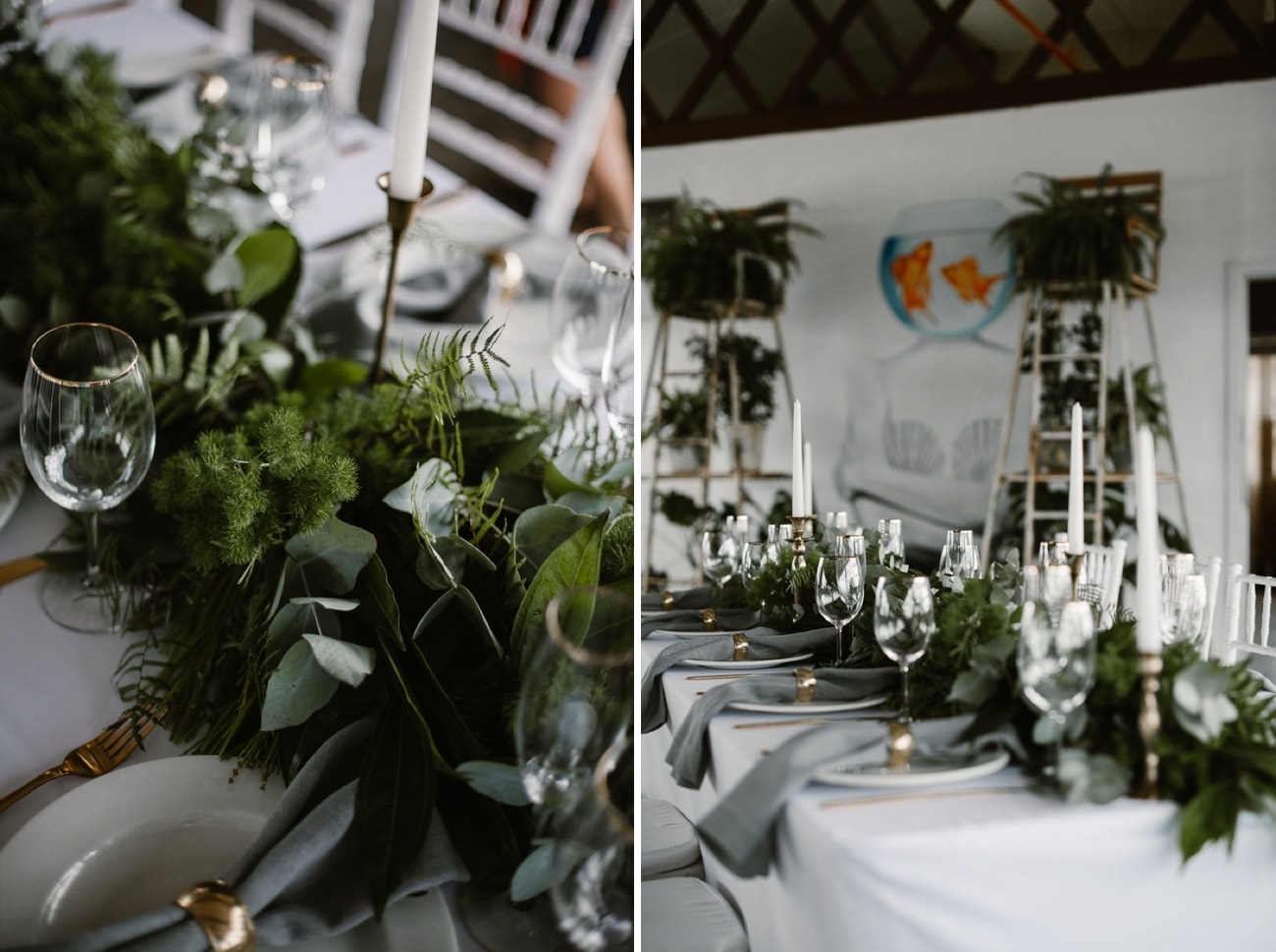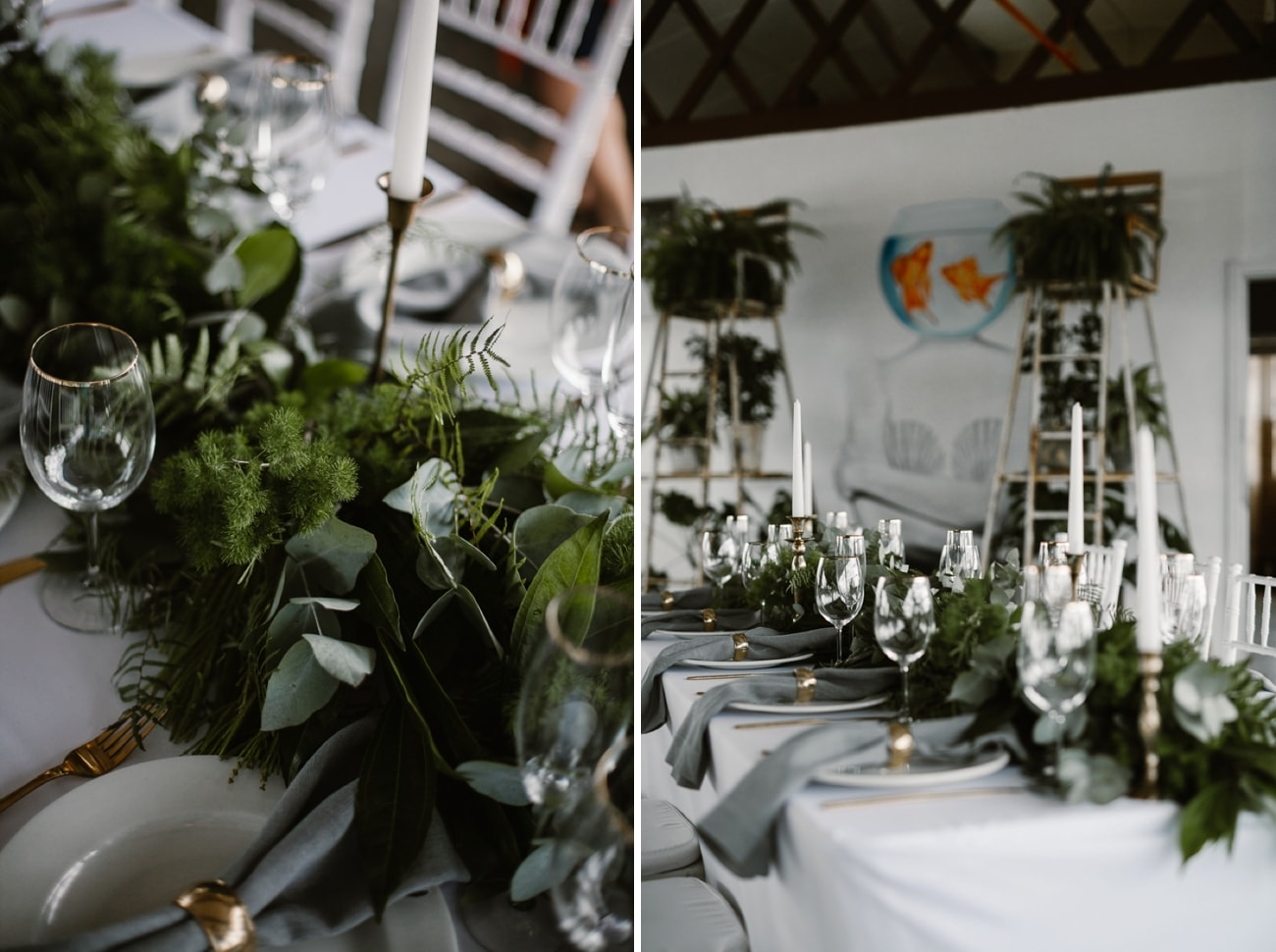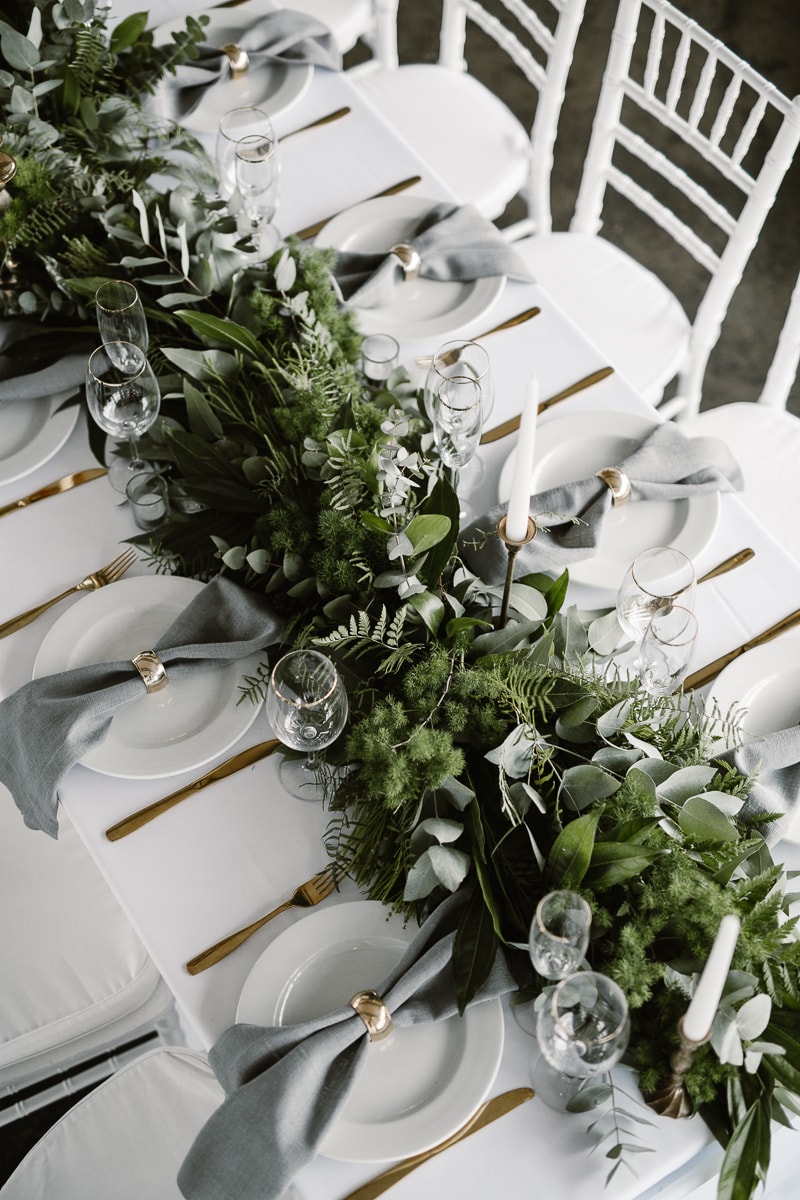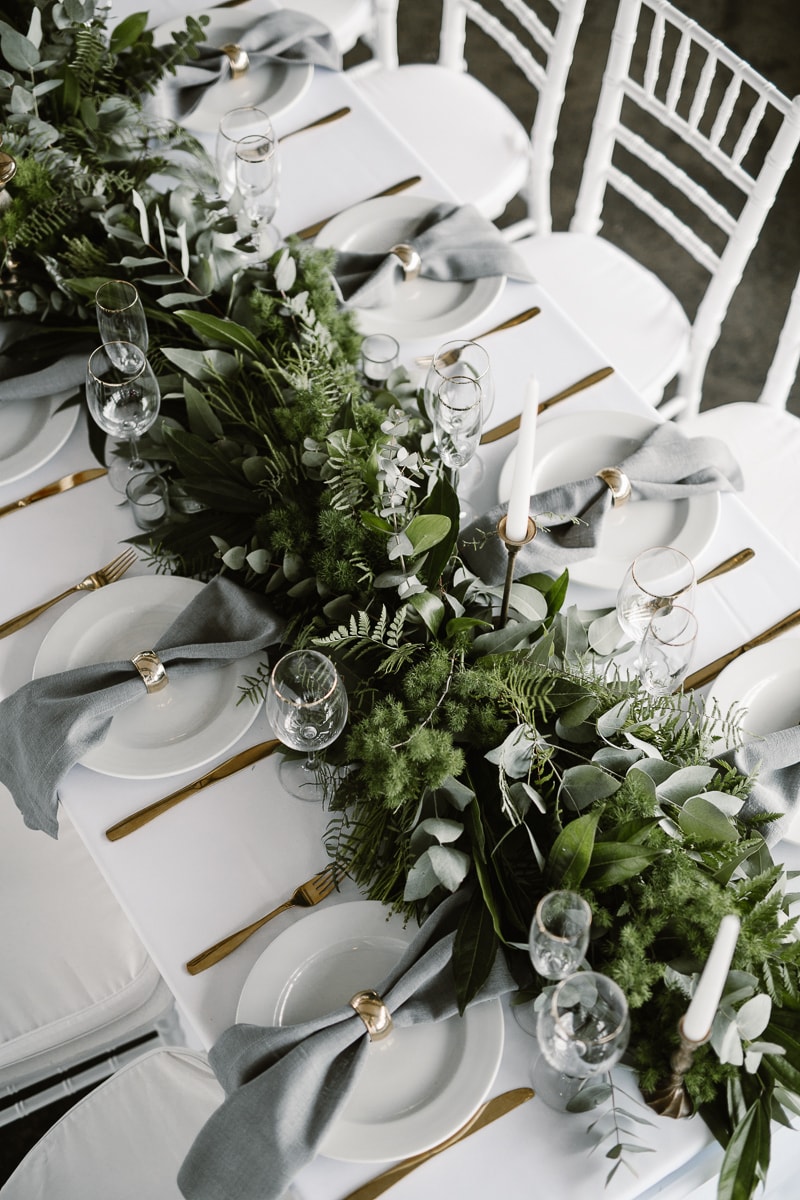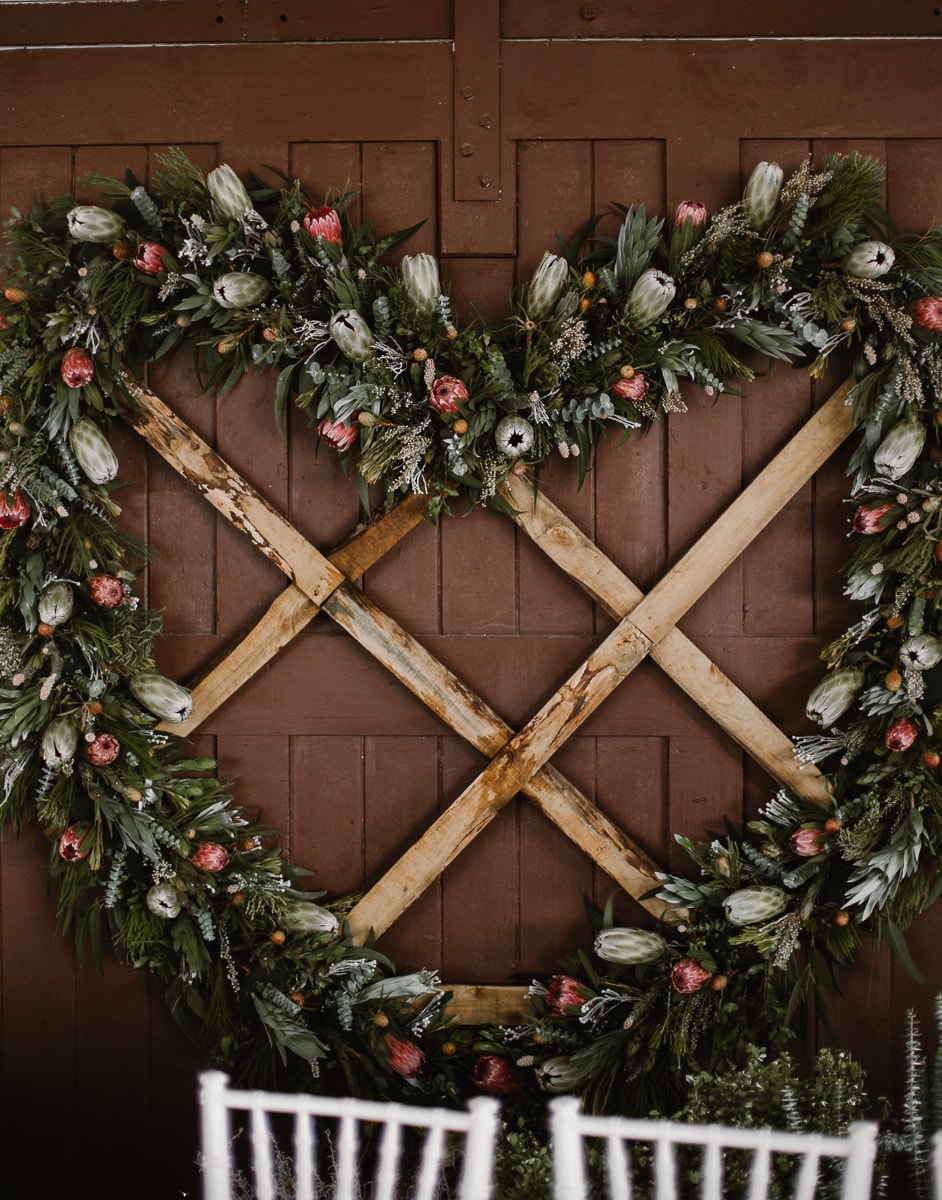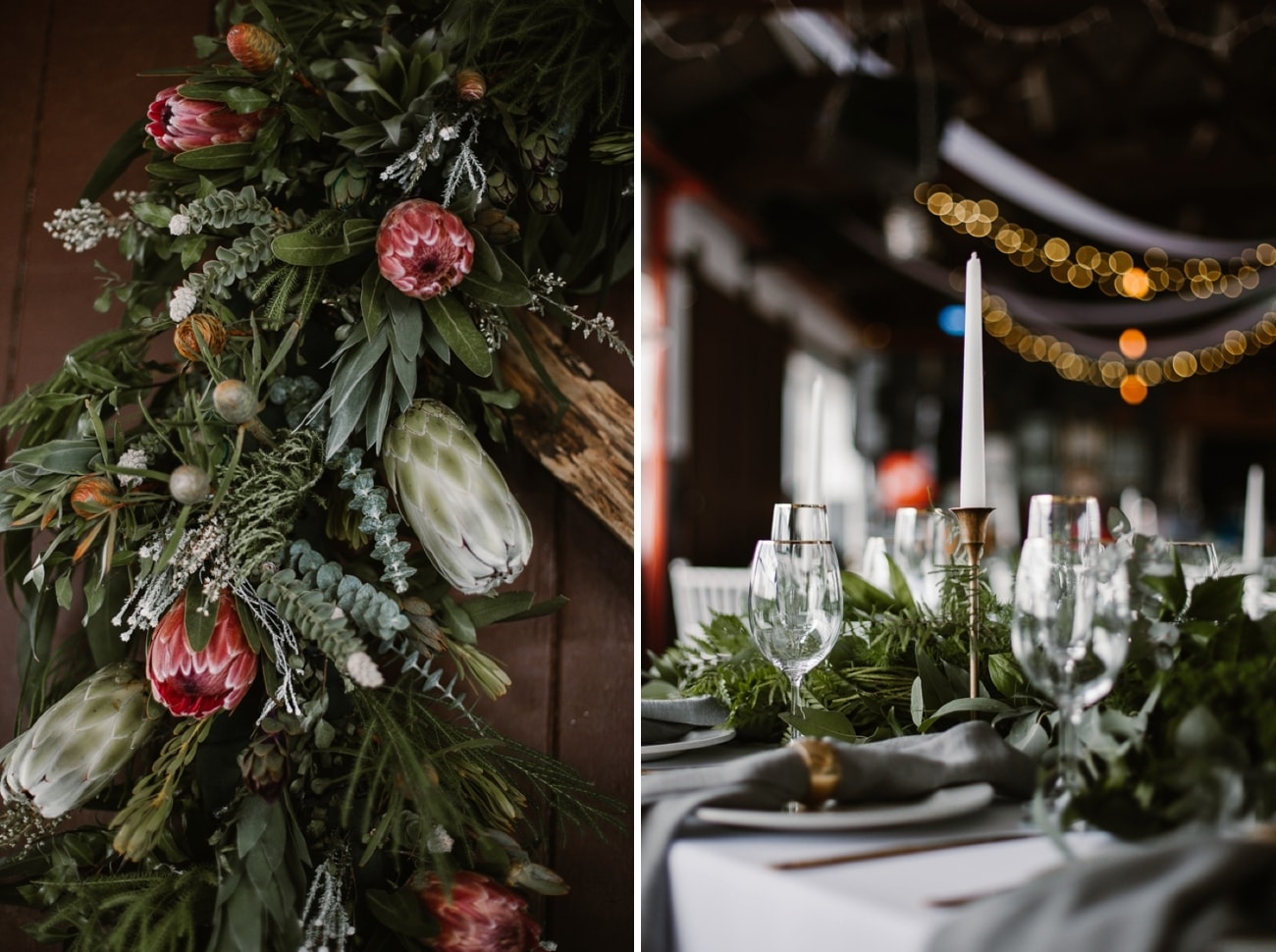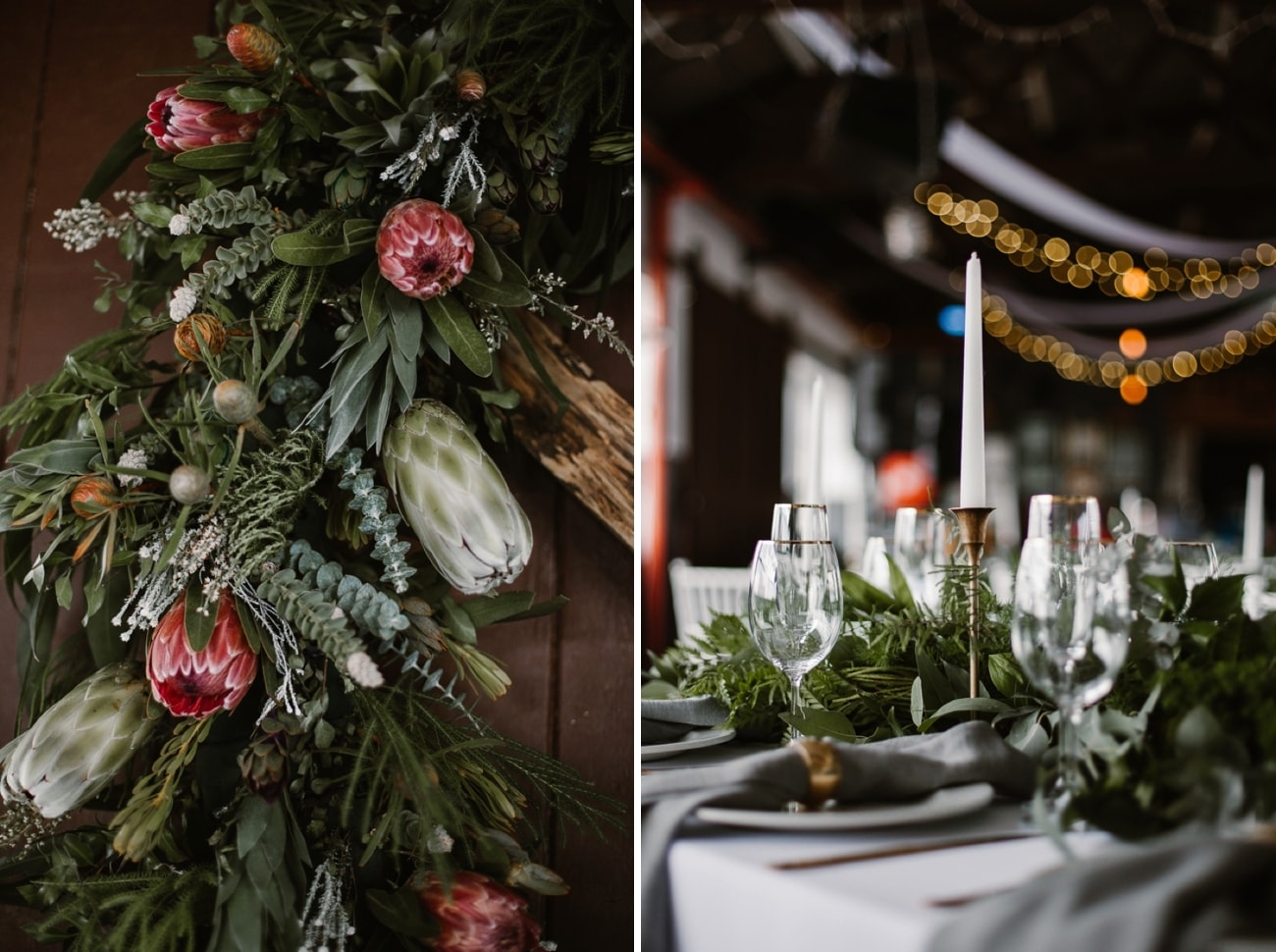 The Flowers
LOTS! We went with more is more; we really used greenery and flowers to our advantage. Flowers can bring so much life to a function. We used a vast mixture of fynbos, proteas, green shrubs and the oh so popular eucalyptus. We used proteas for our major focal points, the arch at the ceremony and the floral heart at the reception, while for the tables and other decor we used a mixture of greenery that came together pretty well!
Behind the Scenes
We had wedding co-ordinators assist with the planning, set-up and running of the day. We were very budget conscious so only gave them specific tasks, but the actual setup and co-ordination on the day could not have been done without them.
Memorable Moments
It's impossible to give a favourite part or most memorable moment of the day. Everything fell into place so wonderfully and we really just flowed from one event to the next. From getting our hair done in the morning and meeting the photographers, through to the ceremony, a photo shoot in Woodstock and finally the reception. It was all exactly how we wanted it and every moment is a wonderful memory.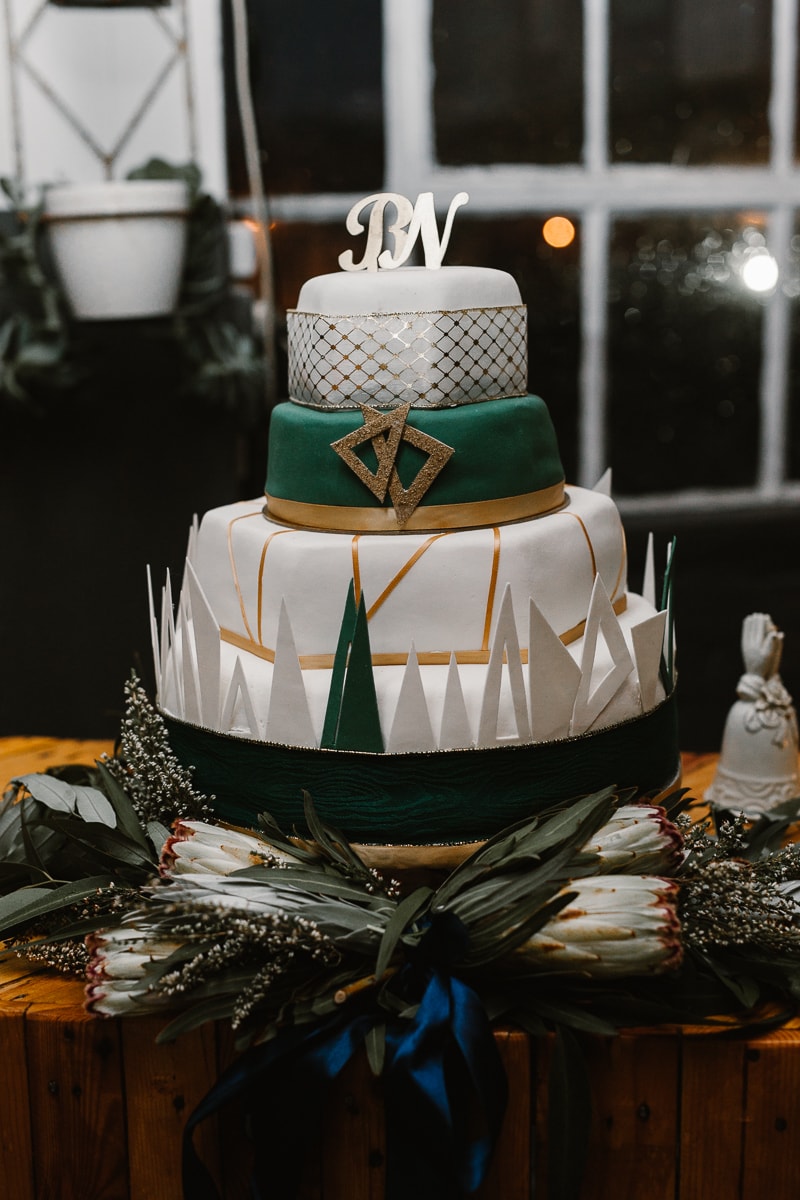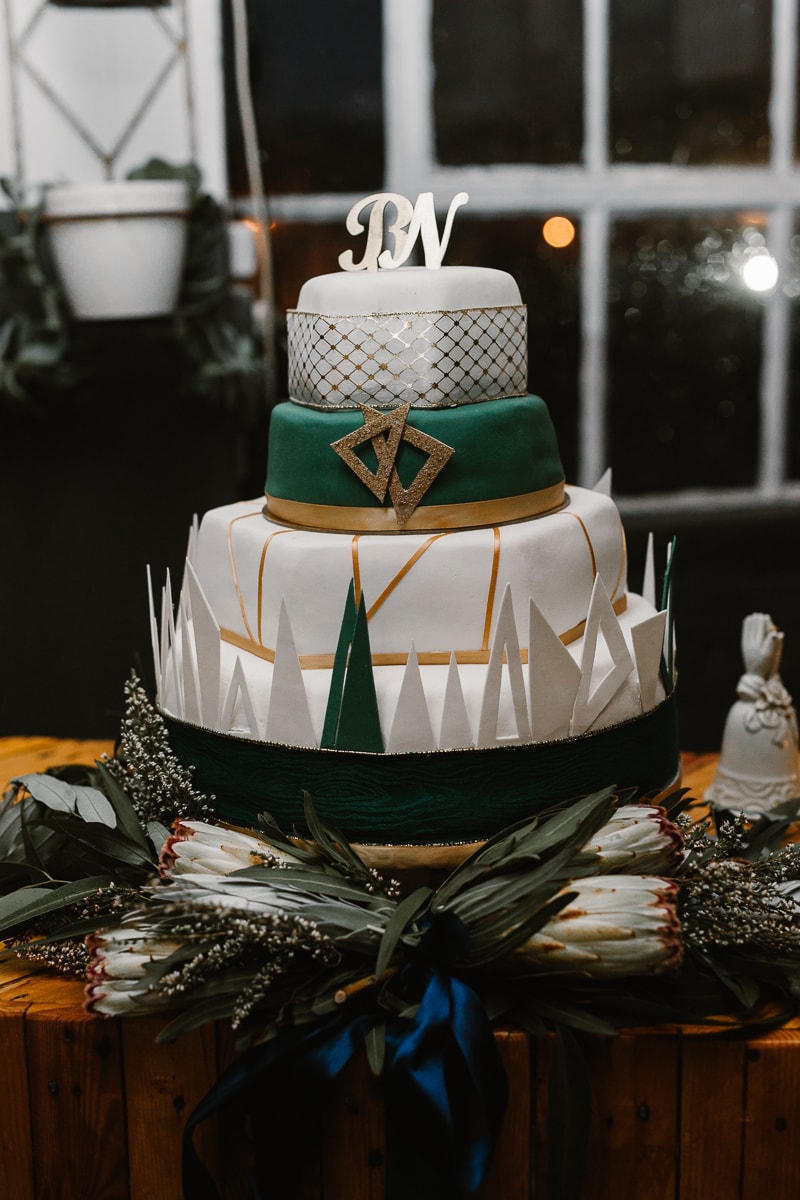 Best Decision
Going ahead with the garden wedding despite the high possibility of rain. It was a big risk and quite a stress but in the end it was perfect. We simply decided that come rain or sunshine we'd wed in the outdoors.
Grooms' Advice
It's really important to be true to yourselves and to make the wedding and reception exactly what you want. Family and friends are there to support you and to enjoy the day with you, but sometimes you need to remind them about what is important to you and the memories that you want to create. The ceremony is a really important aspect of the wedding day and you need it to be sincere and reflective of you both as a couple. If you are not comfortable with some aspects of a traditional ceremony, then take them out and replace them with something more to your style and liking. It's also really important to have a budget and to make your decisions accordingly. People can become very emotional about weddings as it's the 'once in a lifetime' dream and service providers are quick to cash in on that. It may be once in a lifetime but at the same time you need to be realistic about the costs. Look for photographers whose work and style you like. Look at portfolios and find things you like so that you can discuss it with potential photographers. Finally, discuss in detail with your DJ or band the style of music that you want and the atmosphere that you want to create.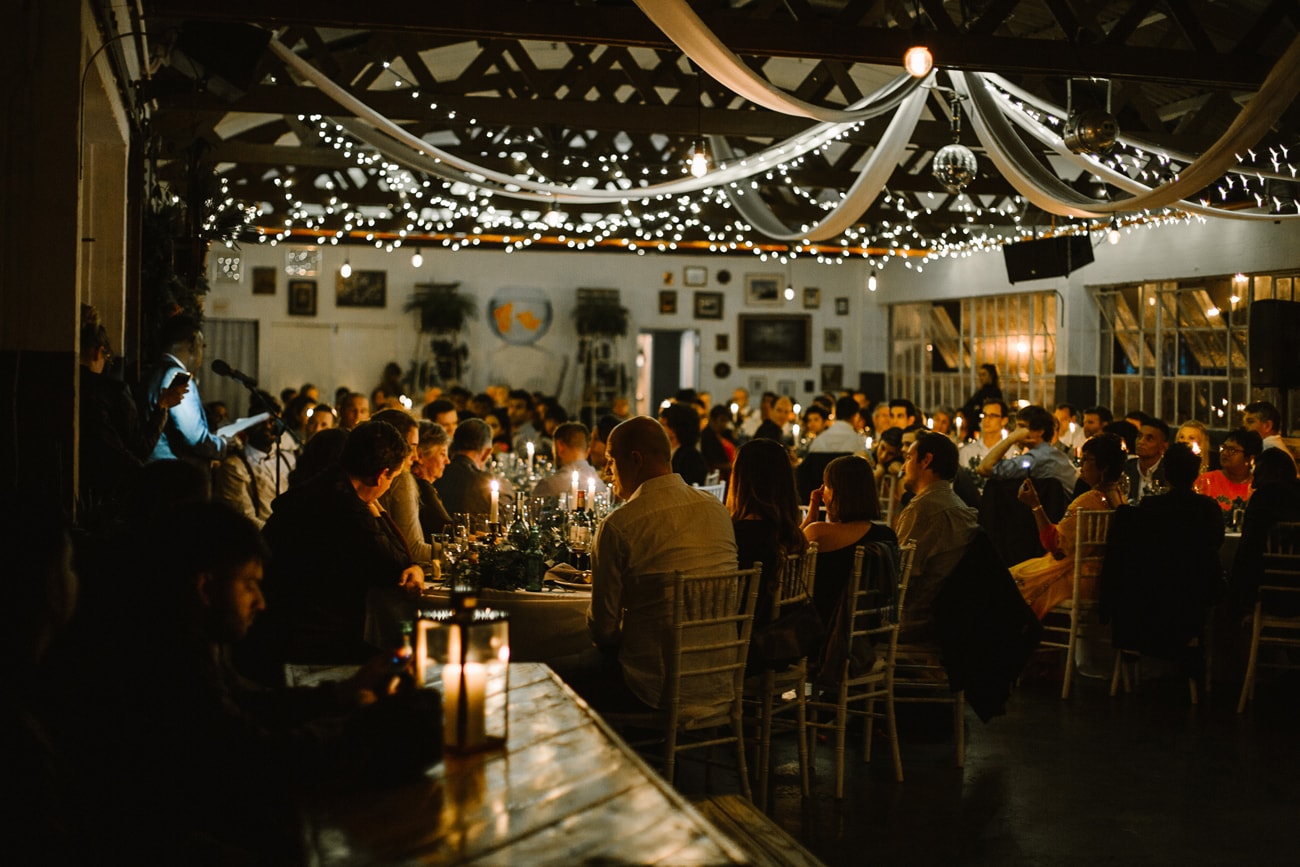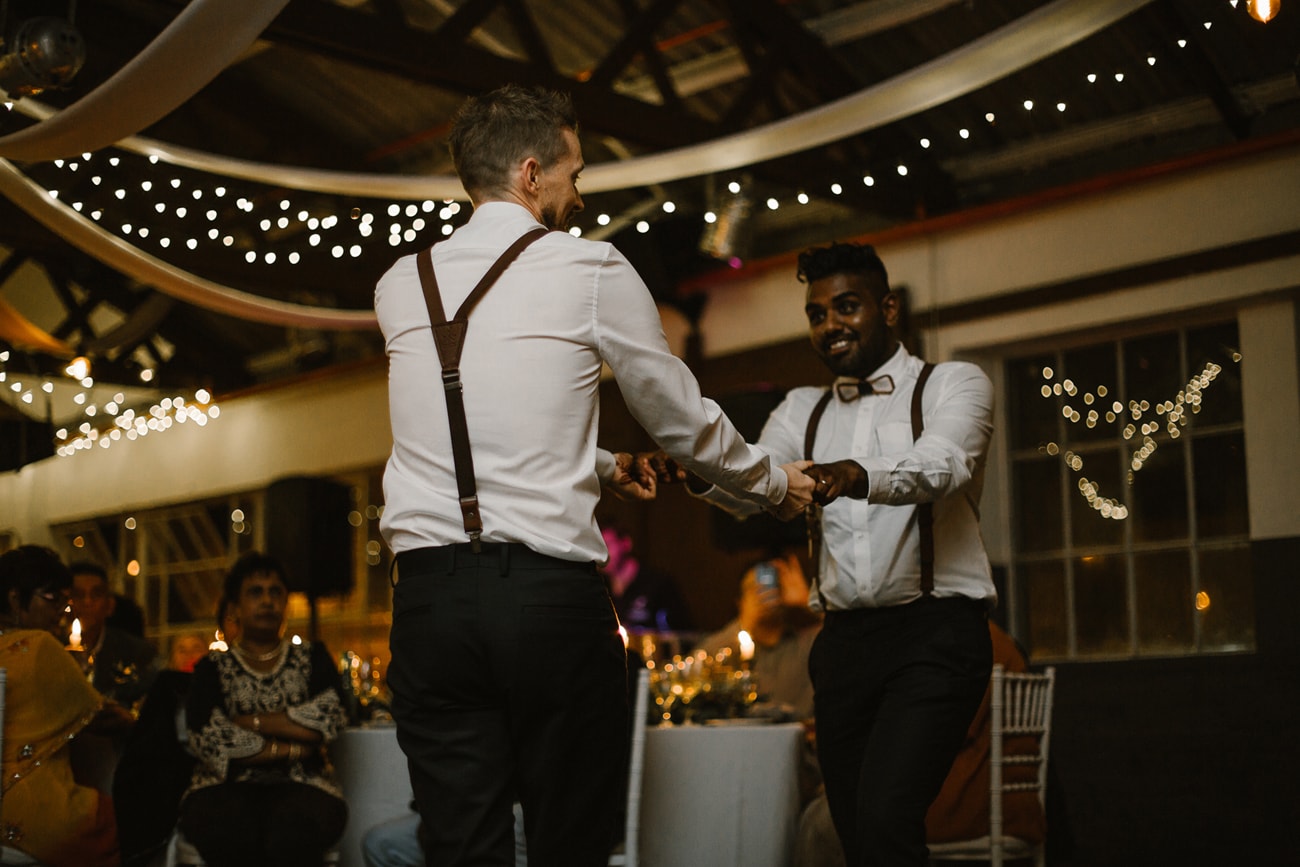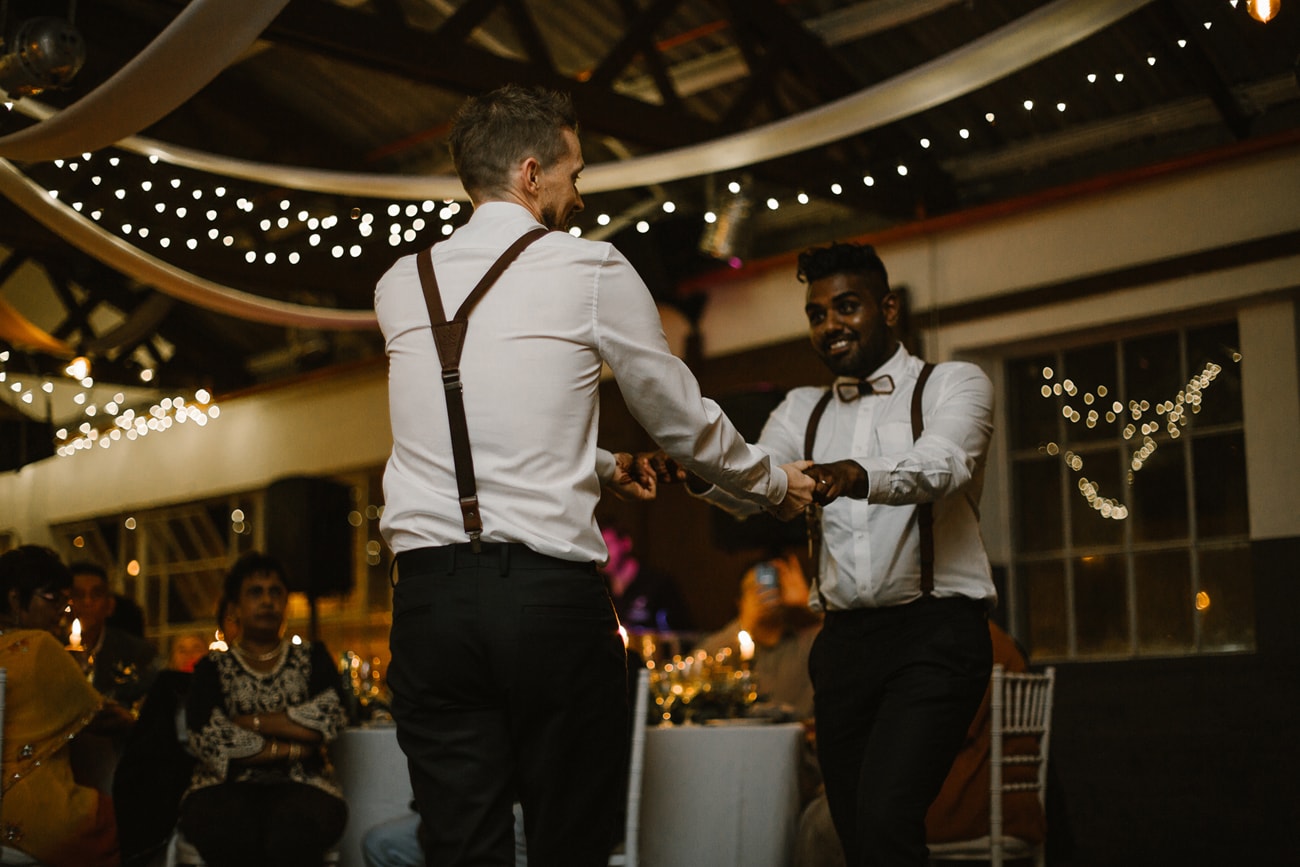 You can see more from this wedding on the Thunder & Love blog.
SERVICE PROVIDERS
Ceremony venue: Arderne Gardens | Reception venue: Colorbox Studios | Photography: Thunder & Love | Co-ordination: Cats Eyes | Stationery: Good Letter Press | Hair: Justus | Grooms' attire: H&M | Grooms' accessories: Major John (bowties) + Vans (shoes) | Hiring: My Pretty Vintage + Goeters + Urban Tonic | DJ: Pie in the Sky