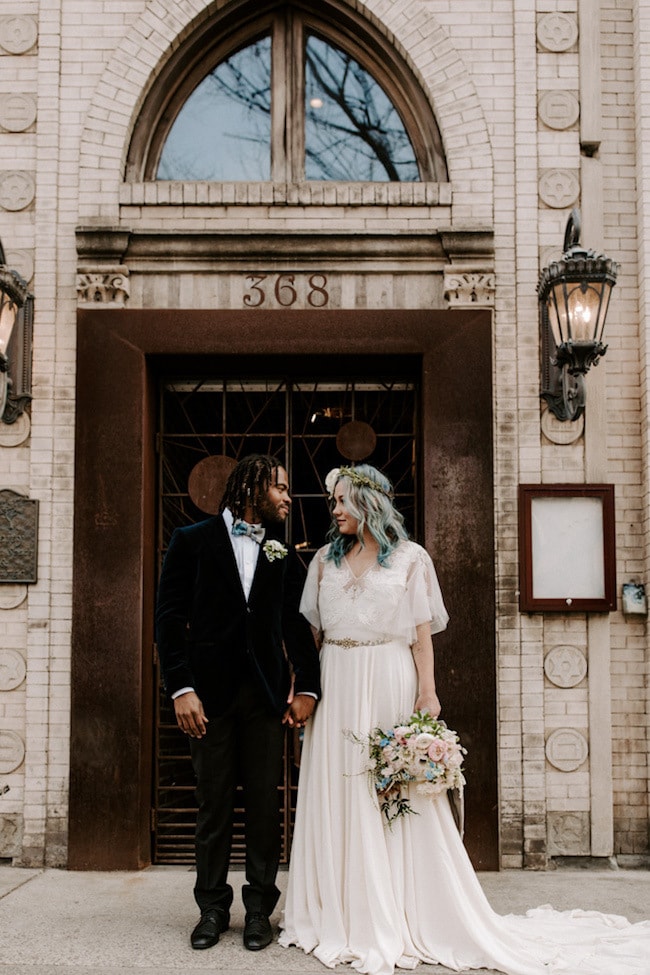 We're kicking off our week with some serious urban bohemian fabulousness! This gorgeously indie styled shoot comes all the way from Brooklyn, via a team of talented US pros, including photographer, Kaleigh Rae Photography, and stylist, Enchanted Allure Events. And this isn't just any styled shoot. It follows a couple from getting ready all through their ceremony to the reception decor, which I love, because it shows how all the ideas could really be used in a real wedding, and not just set up for the cameras. For example, the team incorporated floral hoops throughout – as bridesmaid bouquets, as ceremony decor, and hung on chairs and from the ceiling in the reception space – which shows how decor can be repurposed throughout the day to create consistency in design as well as serve your budget well. Another thing I love is how authentic this shoot is – seriously, it is just a bundle of fun, with genuine laughter all day long, just like a wedding day should be. And let's take a moment to talk about the colour scheme, which is next level pastel pink and blue – right down to the bride's hair! Yes, your hair can match your wedding! I'm super excited to share this with you all today :)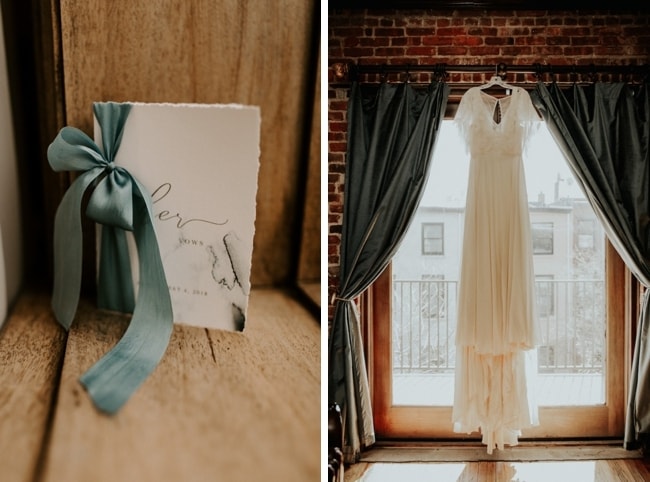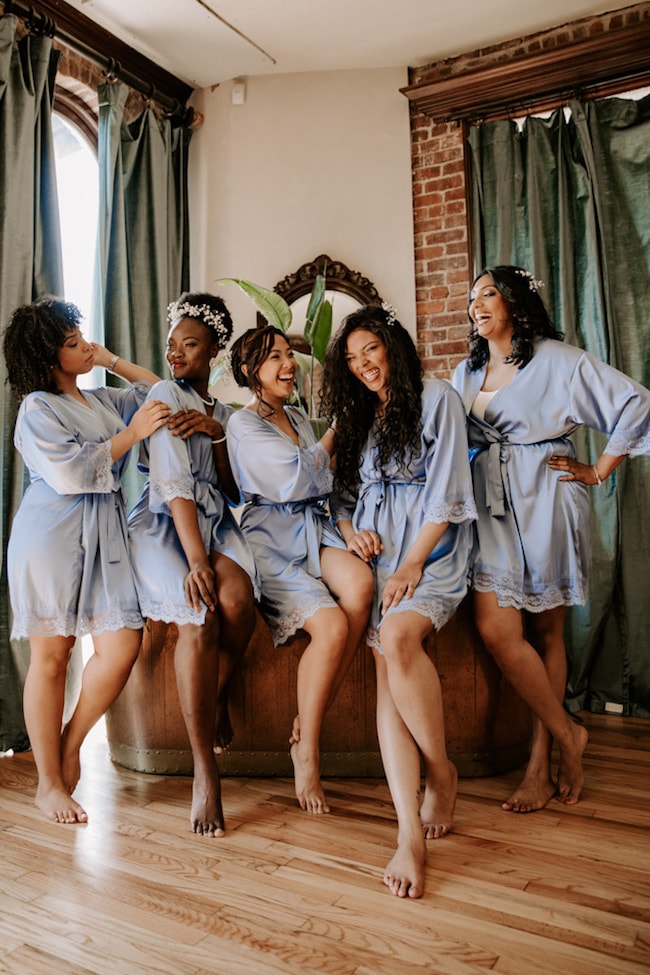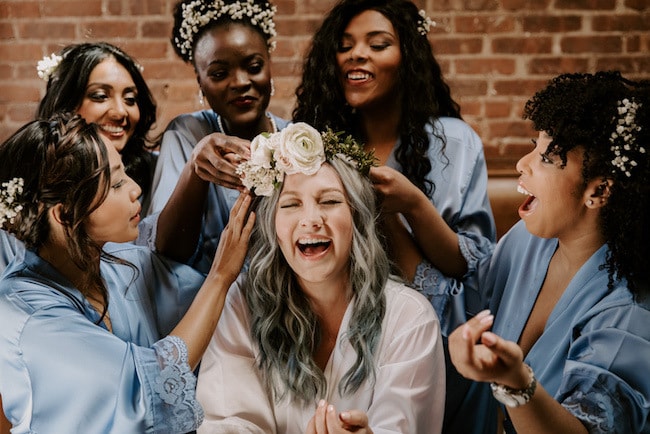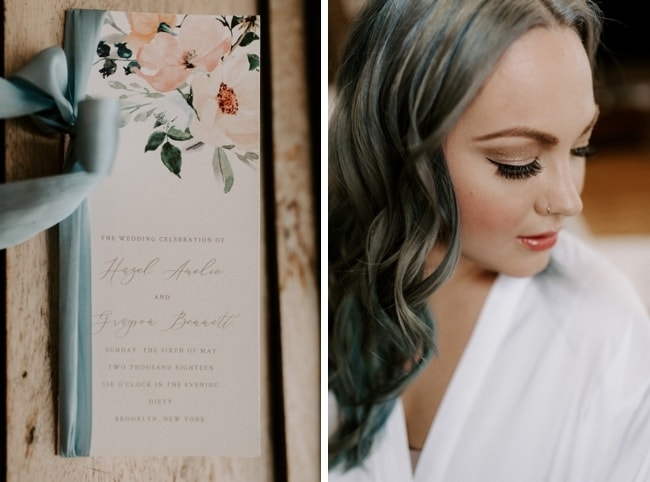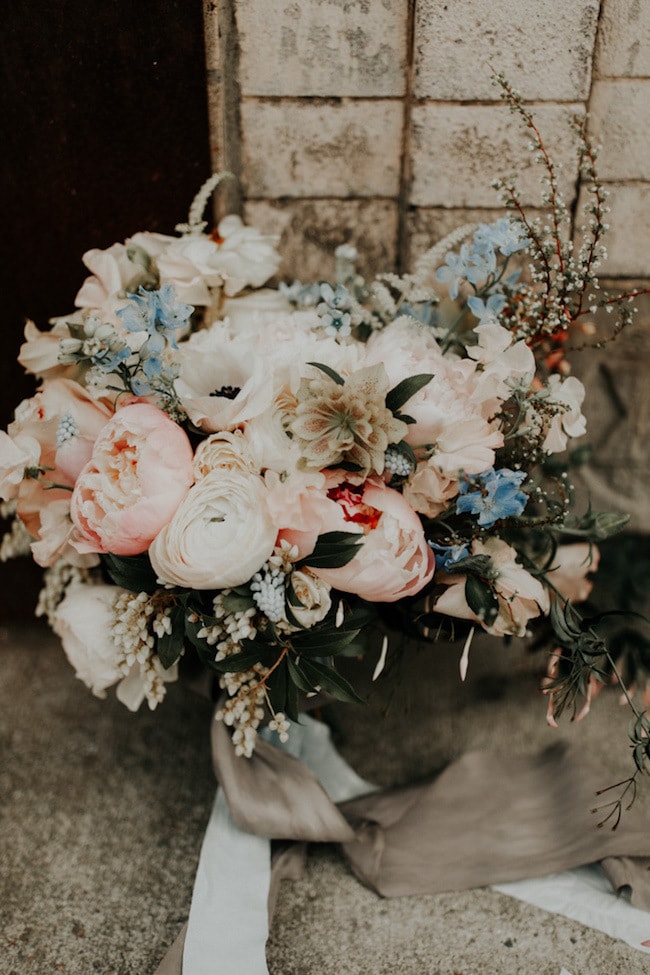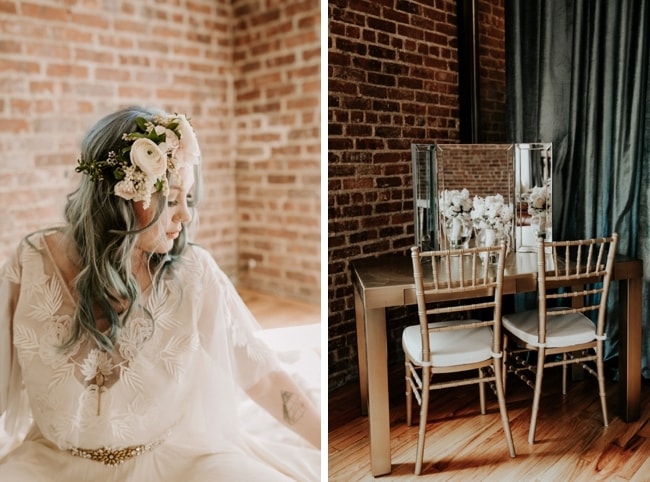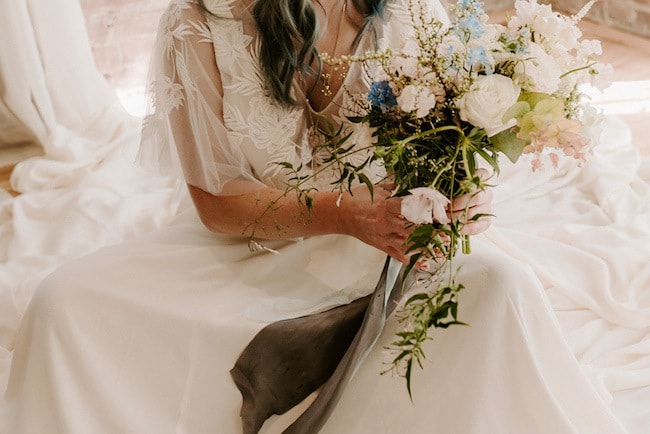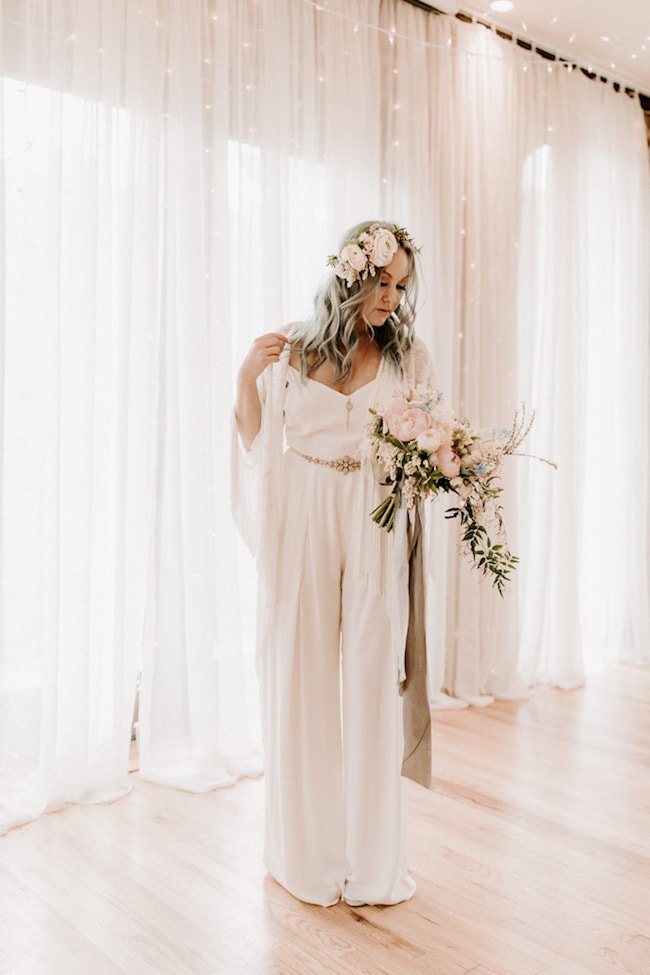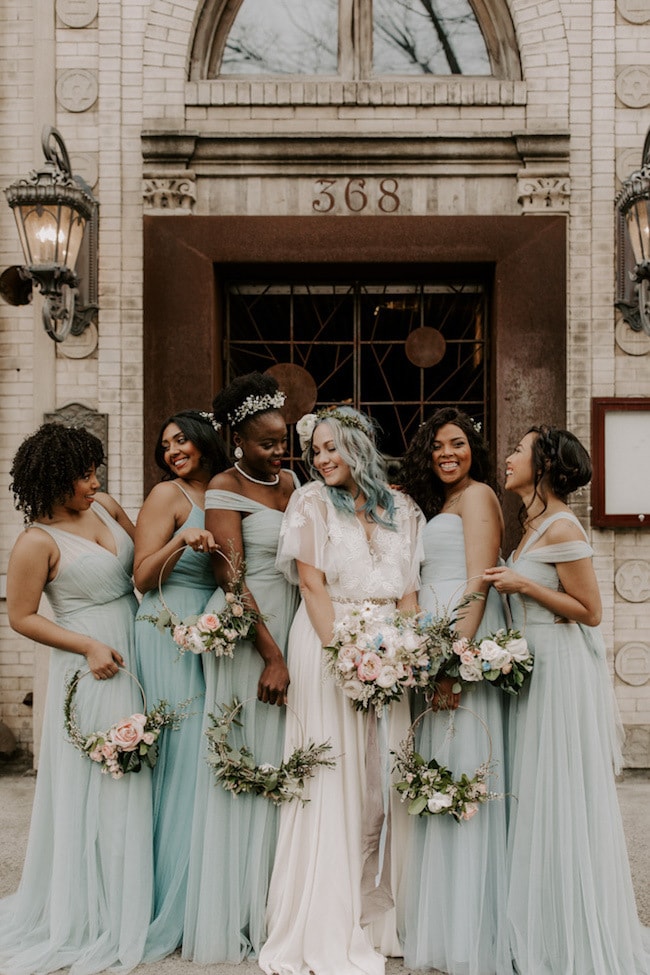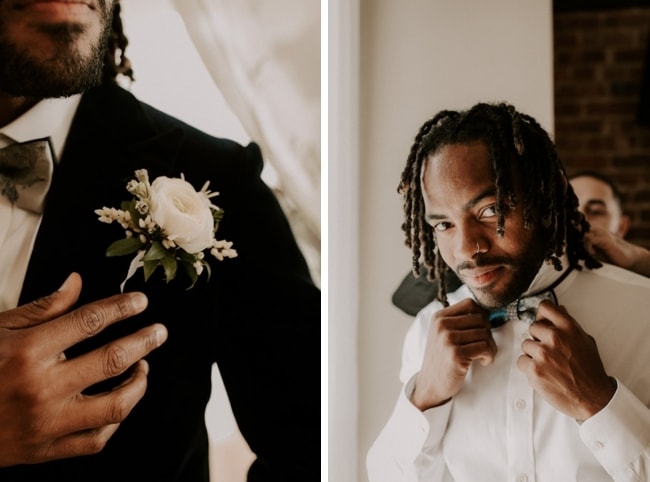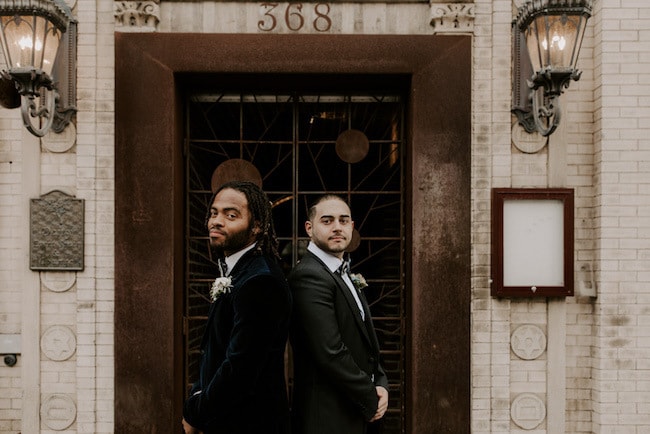 Here's some background from the team:
The inspiration behind the shoot was the thought of a creative, free spirited bride and groom. The bride who wasn't traditional and would have her hair color match the bouquet, and her girls carrying floral hoops instead of bouquets. Inspired by the groom who only wanted to have a best man by his side, who didn't want the classic black tux but wanted a touch of velvet, etc. We also highlighted many handmade items as well as showed ways to use things in multiple ways in your wedding (for example, the floral hoops).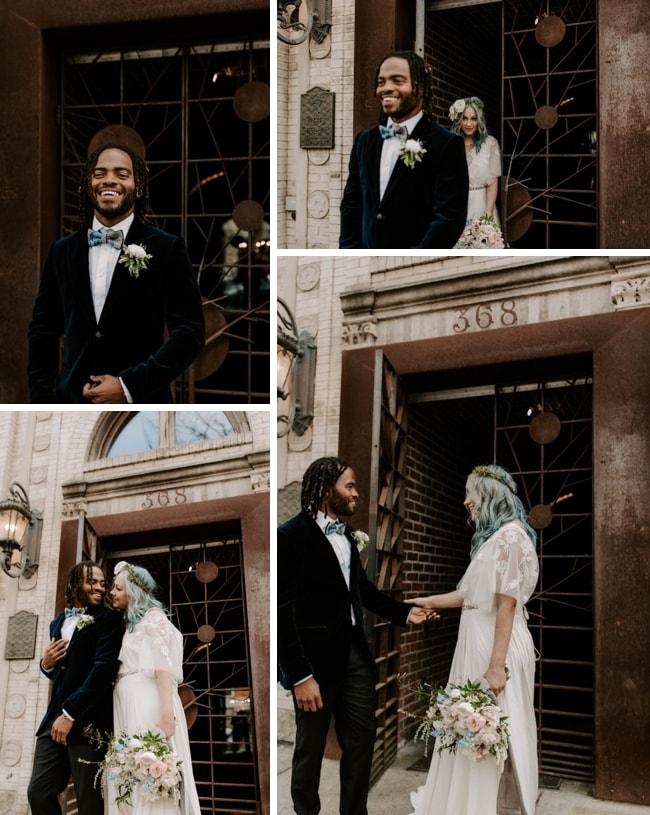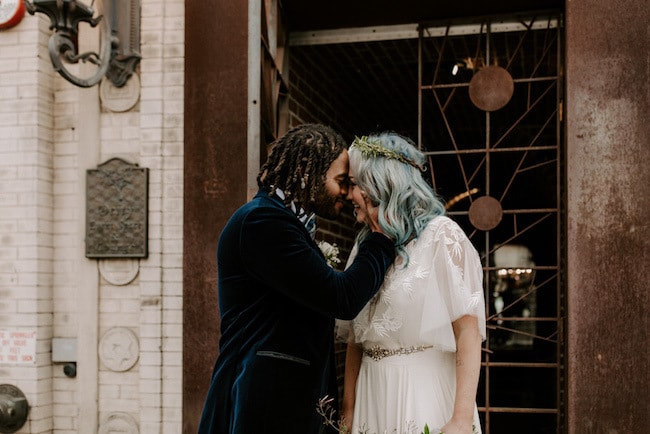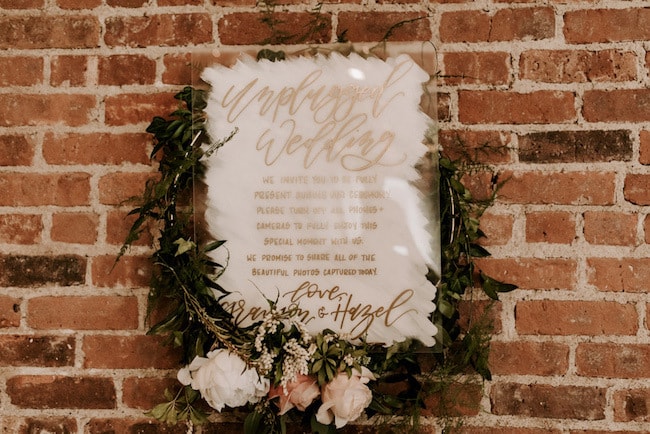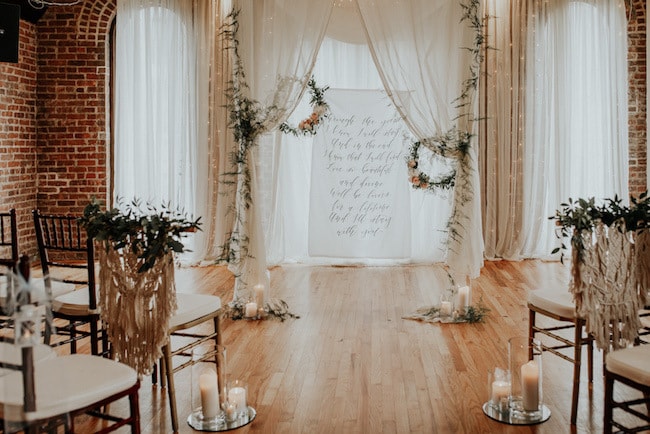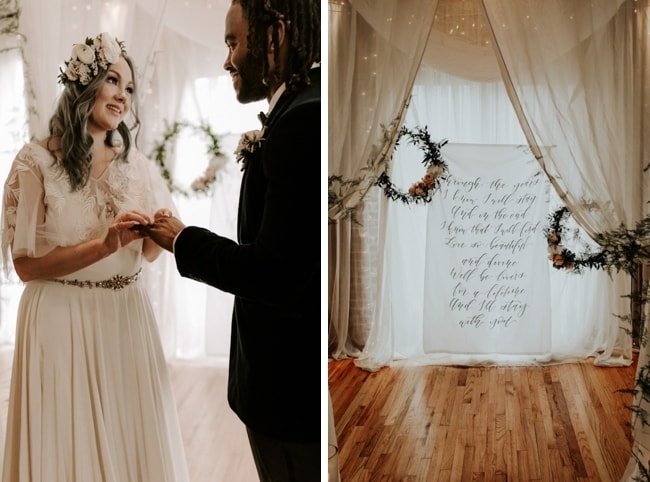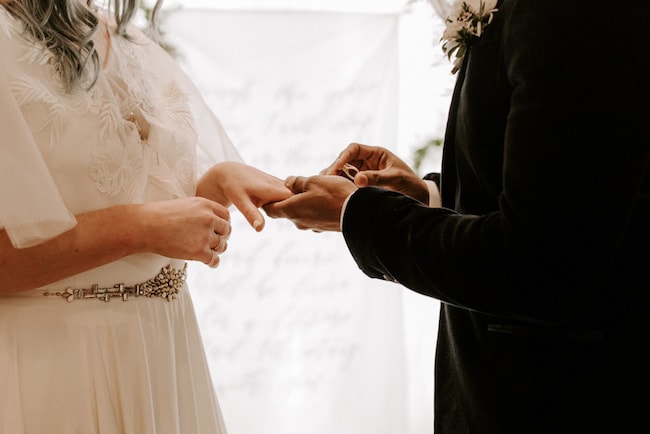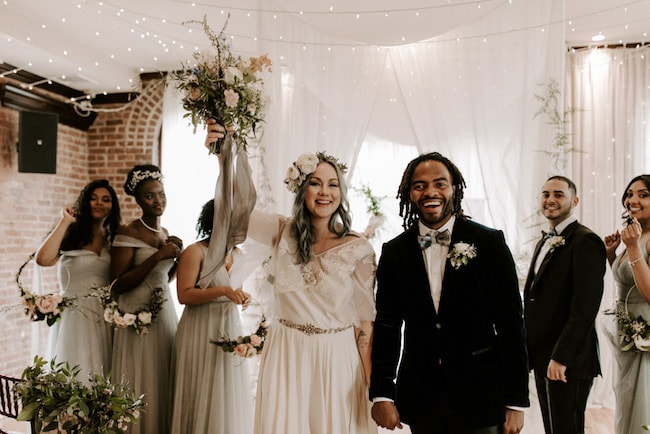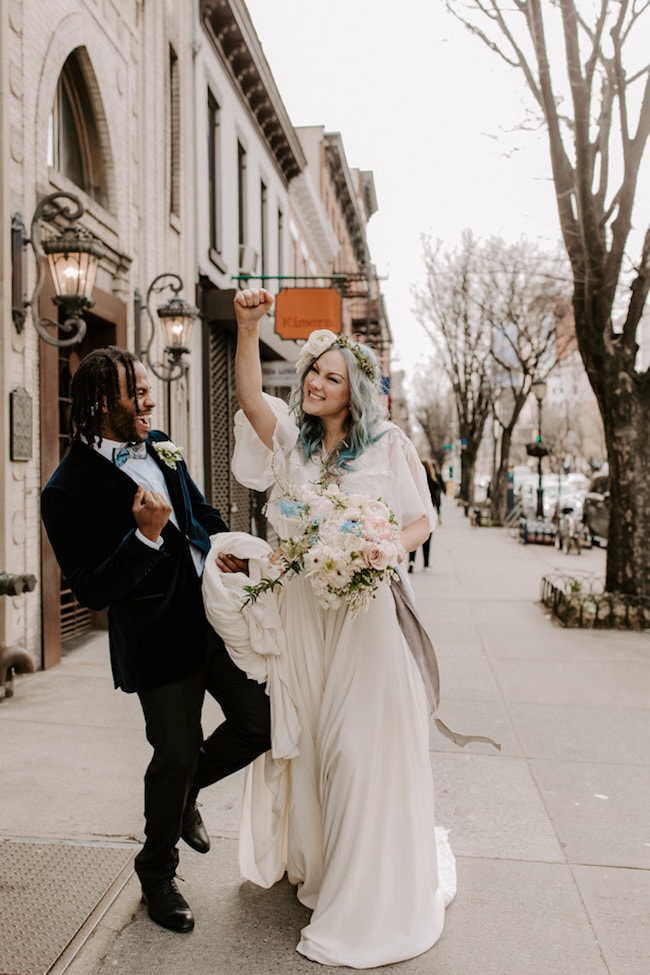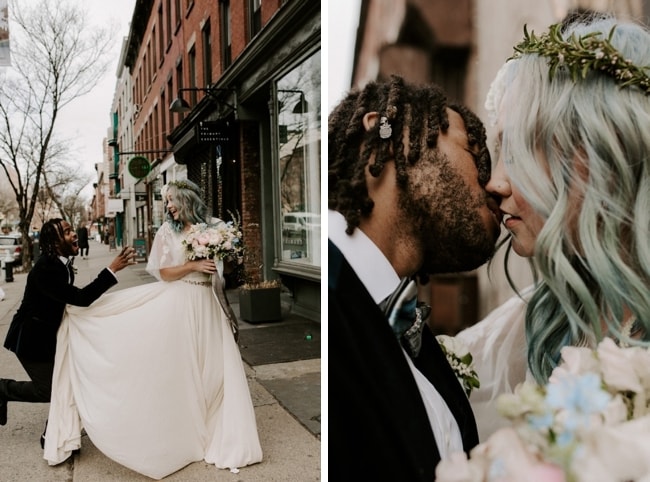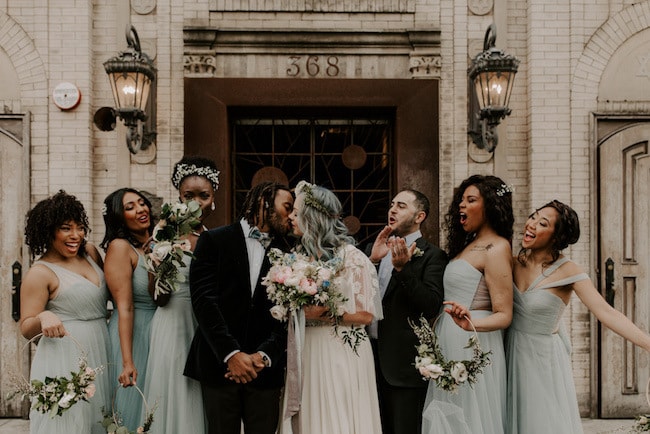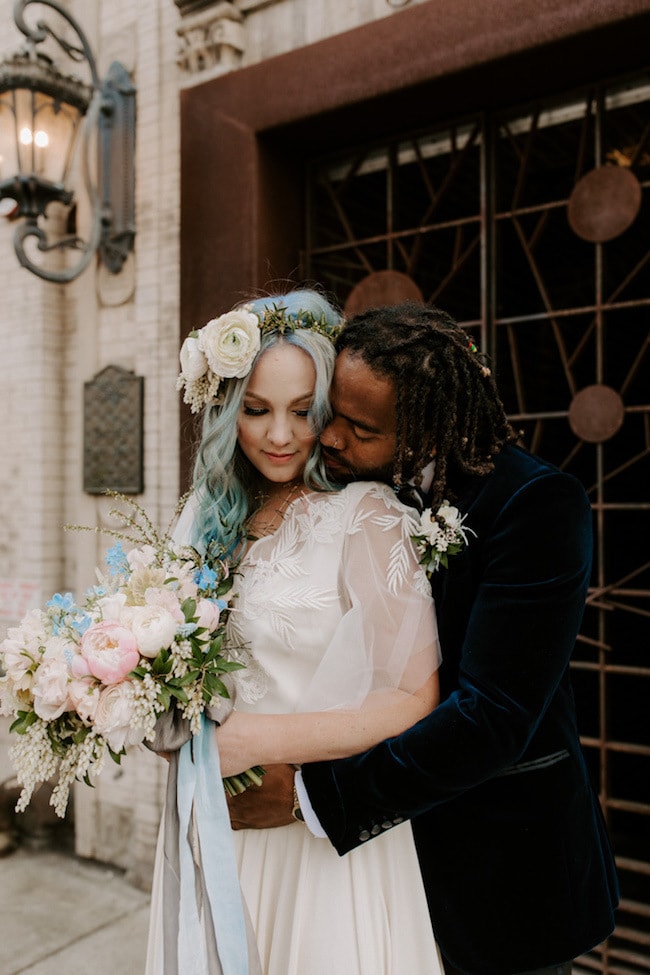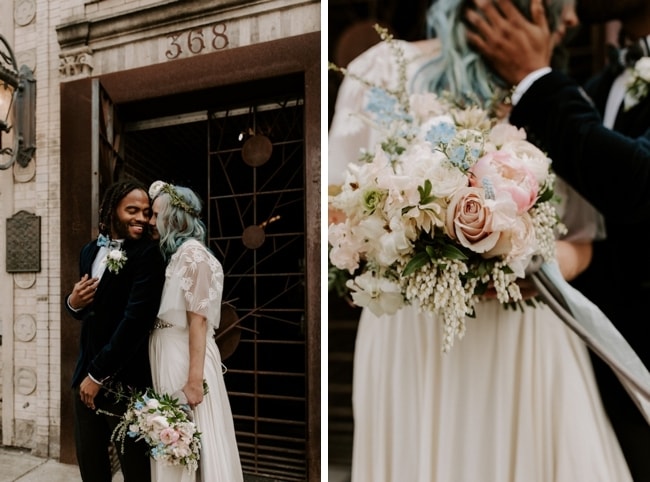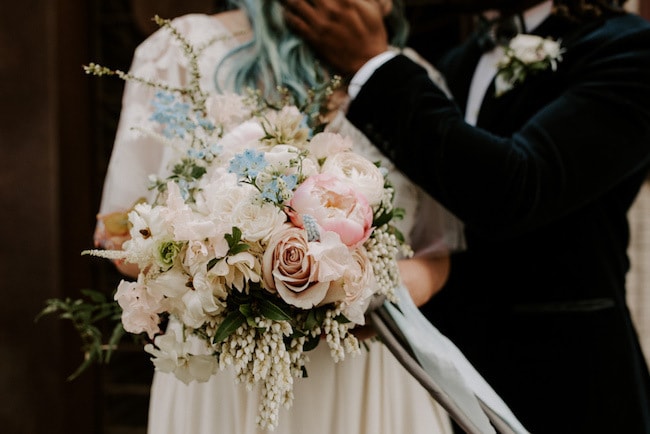 Our colour scheme was an array of blues to play on the spring/summertime. The hues shown range from the soft tulle blue of the bridesmaids' dresses, to the pops of colour in the bouquet, complemented by the deep blue in the groom's custom tuxedo.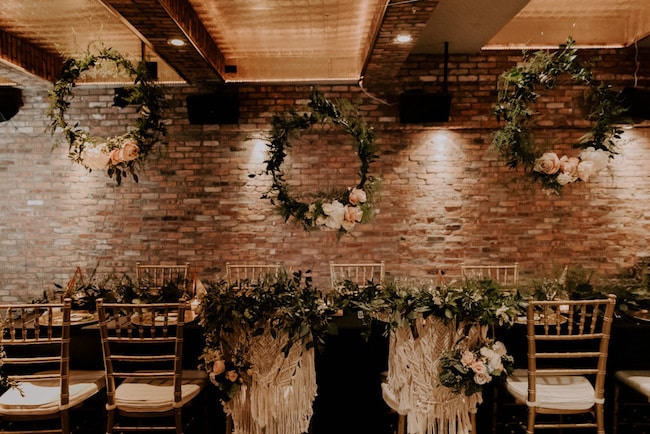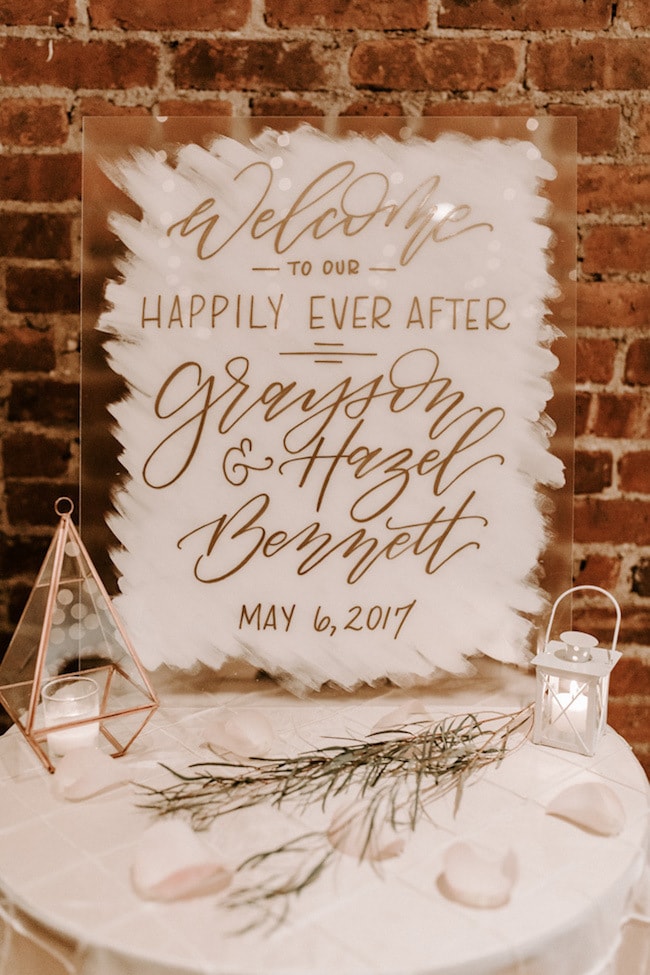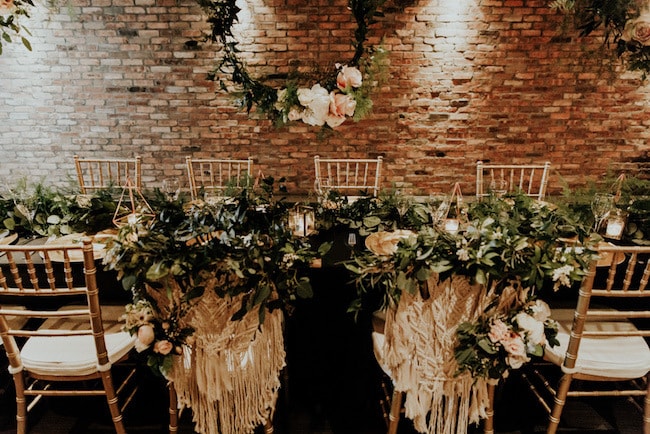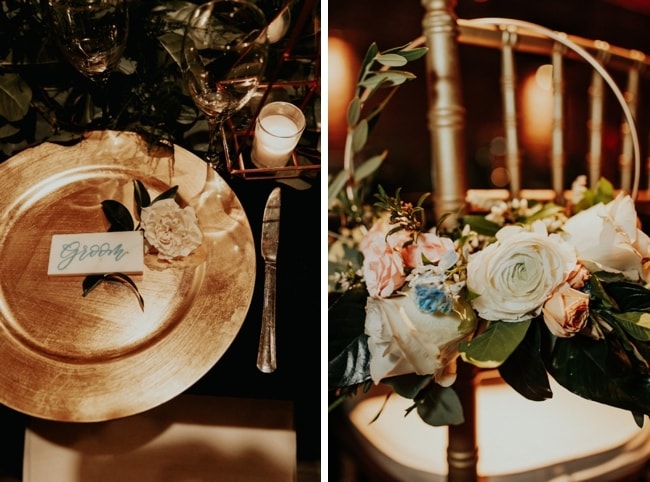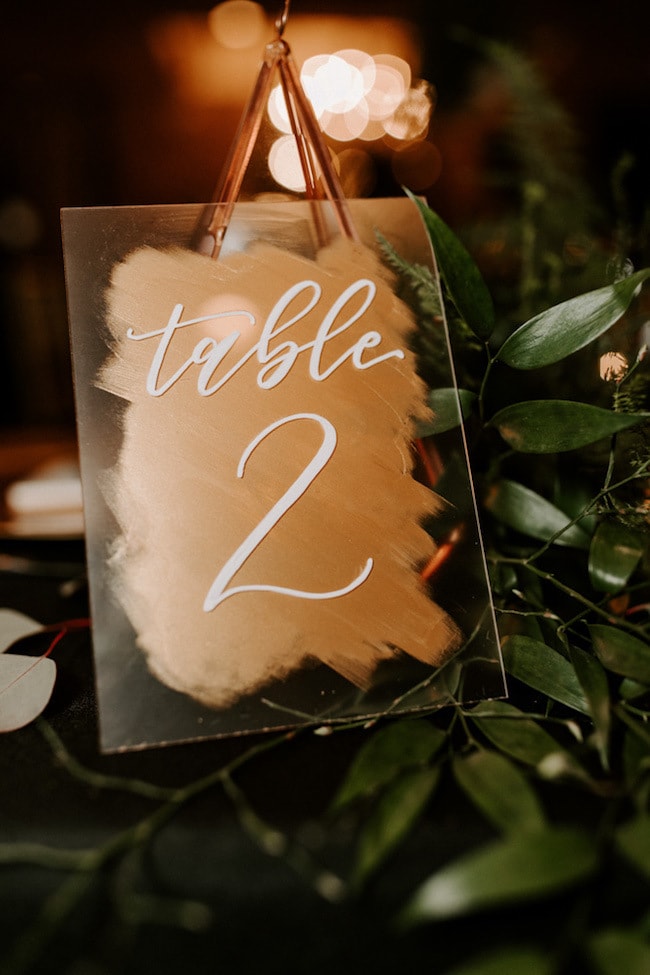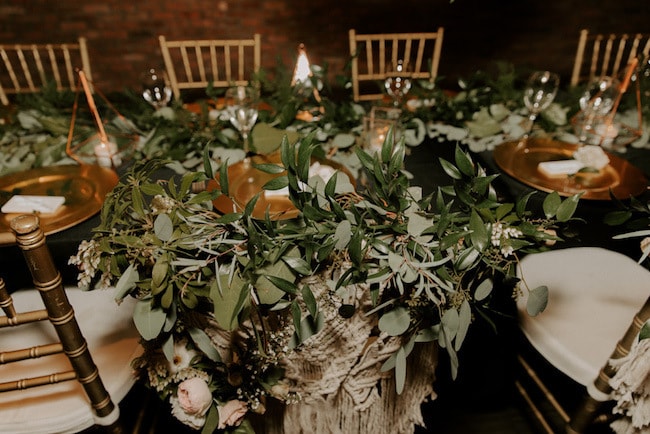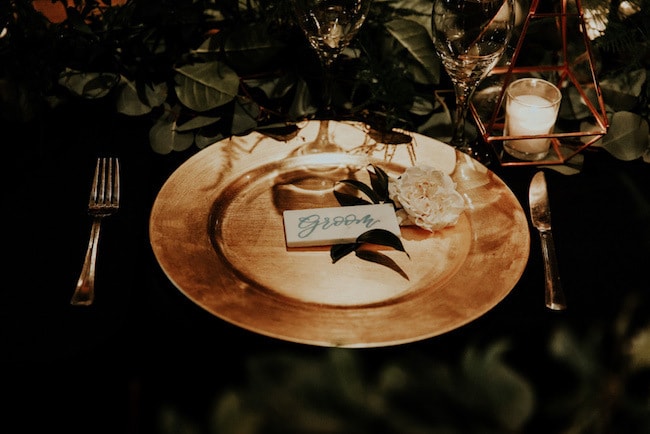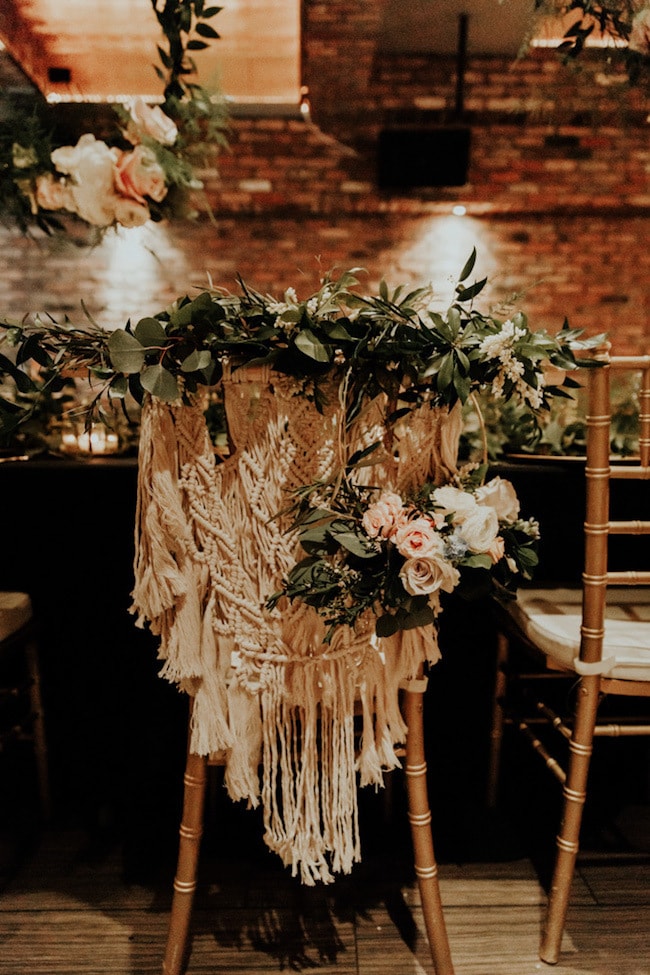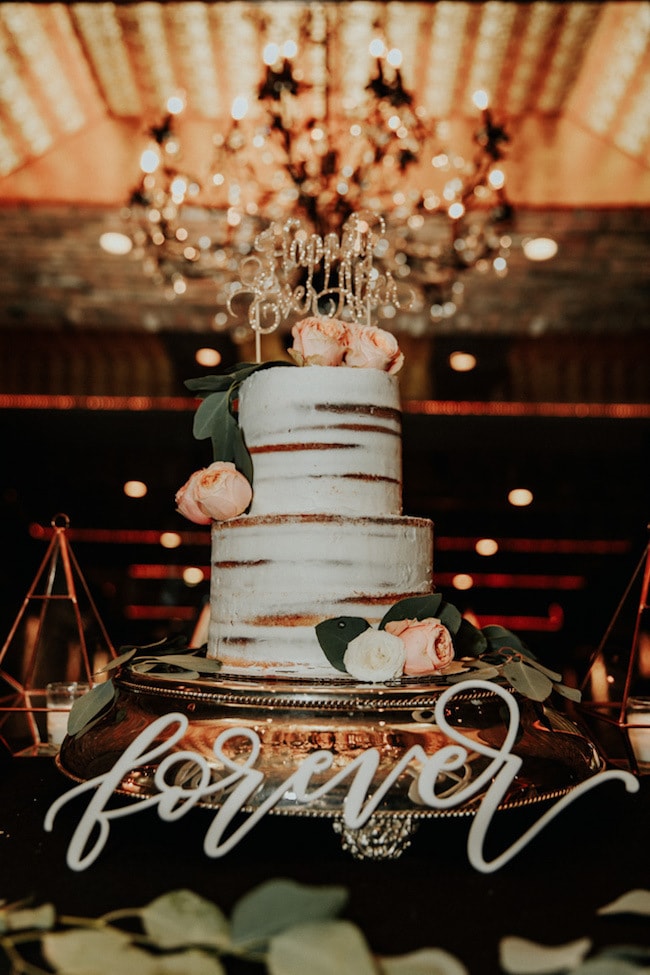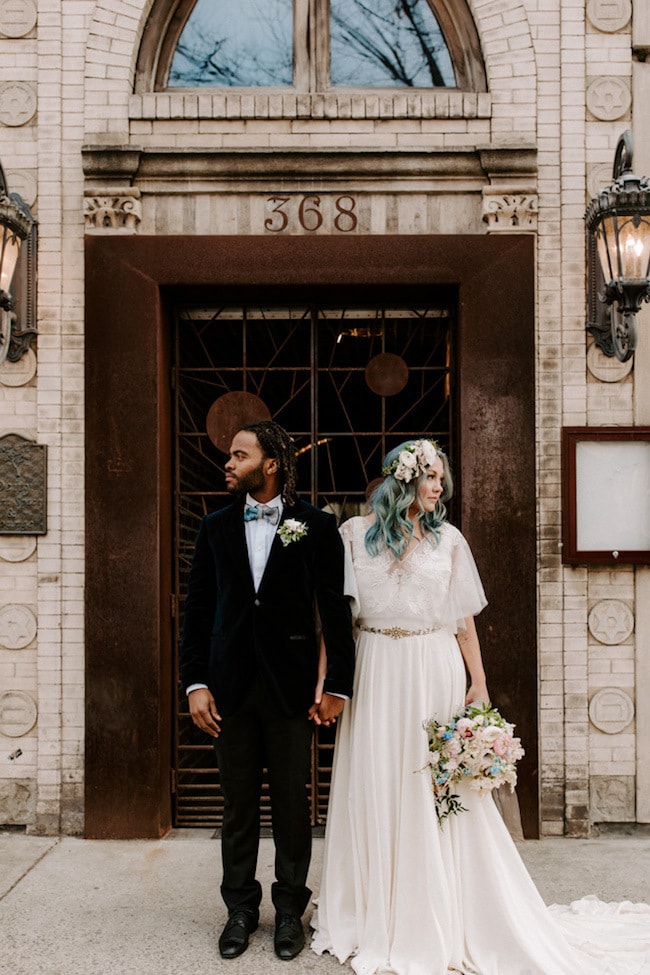 CREDITS
Photography: Kaleigh Rae Photography | Styling & coordination: Enchanted Allure Events | Floral: Gotham Florist | Stationery: Rebecca Green Design | Table numbers & ceremony signage: Write Pretty For Me | Cake: Sweeter Layers | Bridal Dress & Jumpsuit: Schone Bride | Bridesmaid Dresses: Jenny Yoo Collection | Bridesmaids' Robes: The Fancy Pigeon | Bowties: Dleak Bowties | Wedding Rings: L. Priori Jewelry | Hair Stylist: Chelsea | Makeup Artist: Waltaya | Men's Tuxedos: Knot Standard | Video: Perimeter Productions | Wedding Cake Topper: Golden Bully Parties | Photobooth: Luxe NYC | Venue: Deity, Brooklyn