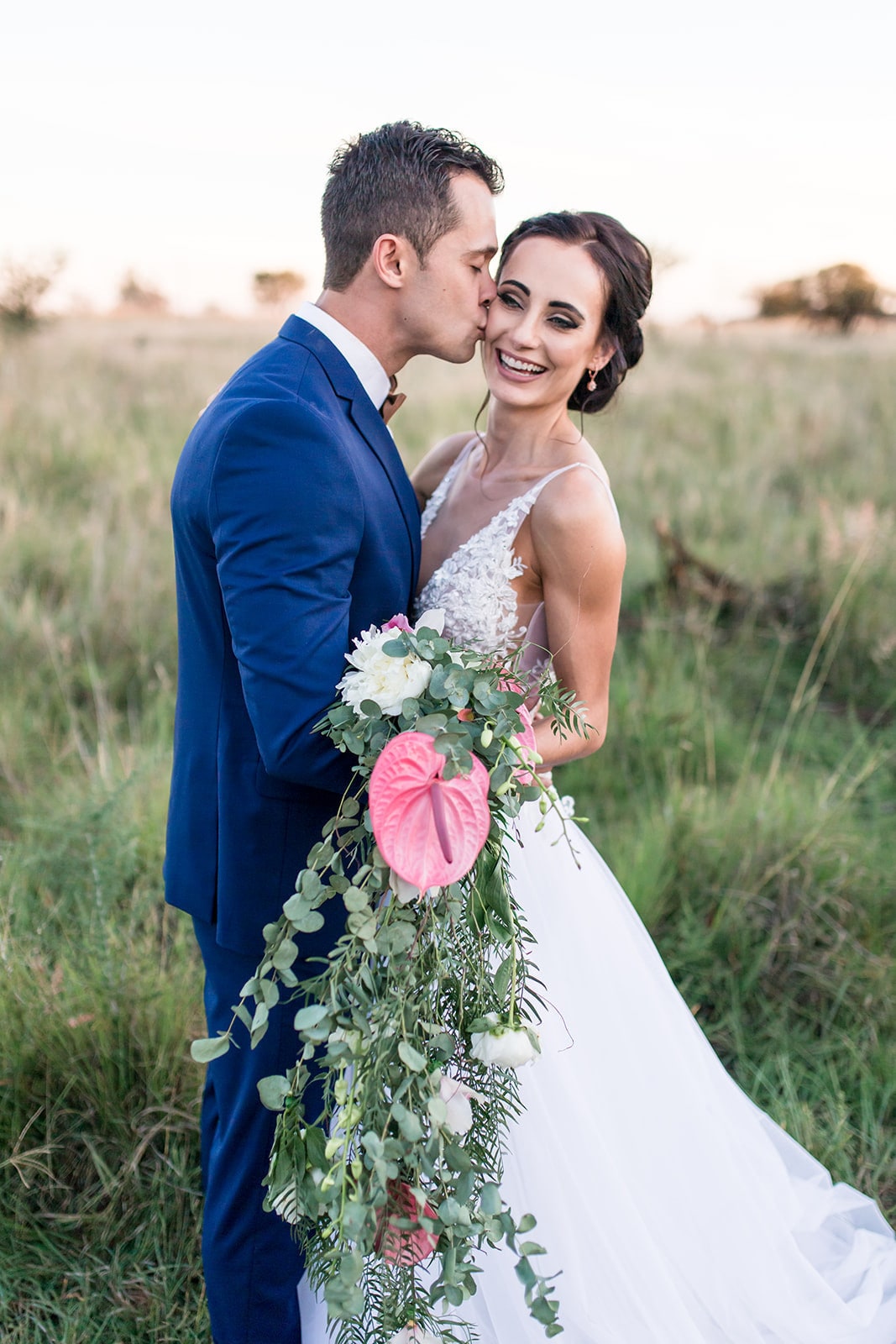 The combination of copper and greenery makes for SUCH a gorgeous wedding palette – Elsje and Pieter's wedding, captured by Werner J Photography, adds little pops of pink and blue and ties it all together perfectly! From the romantic botanical invitations and other stationery elements to the macaron and copper drip detail cake (what a cake!), from the lace and floral bridesmaid dresses to the abundant florals, and from Elsje's stunning gown to her showstopping bouquet, you'll want to pin every dazzling detail!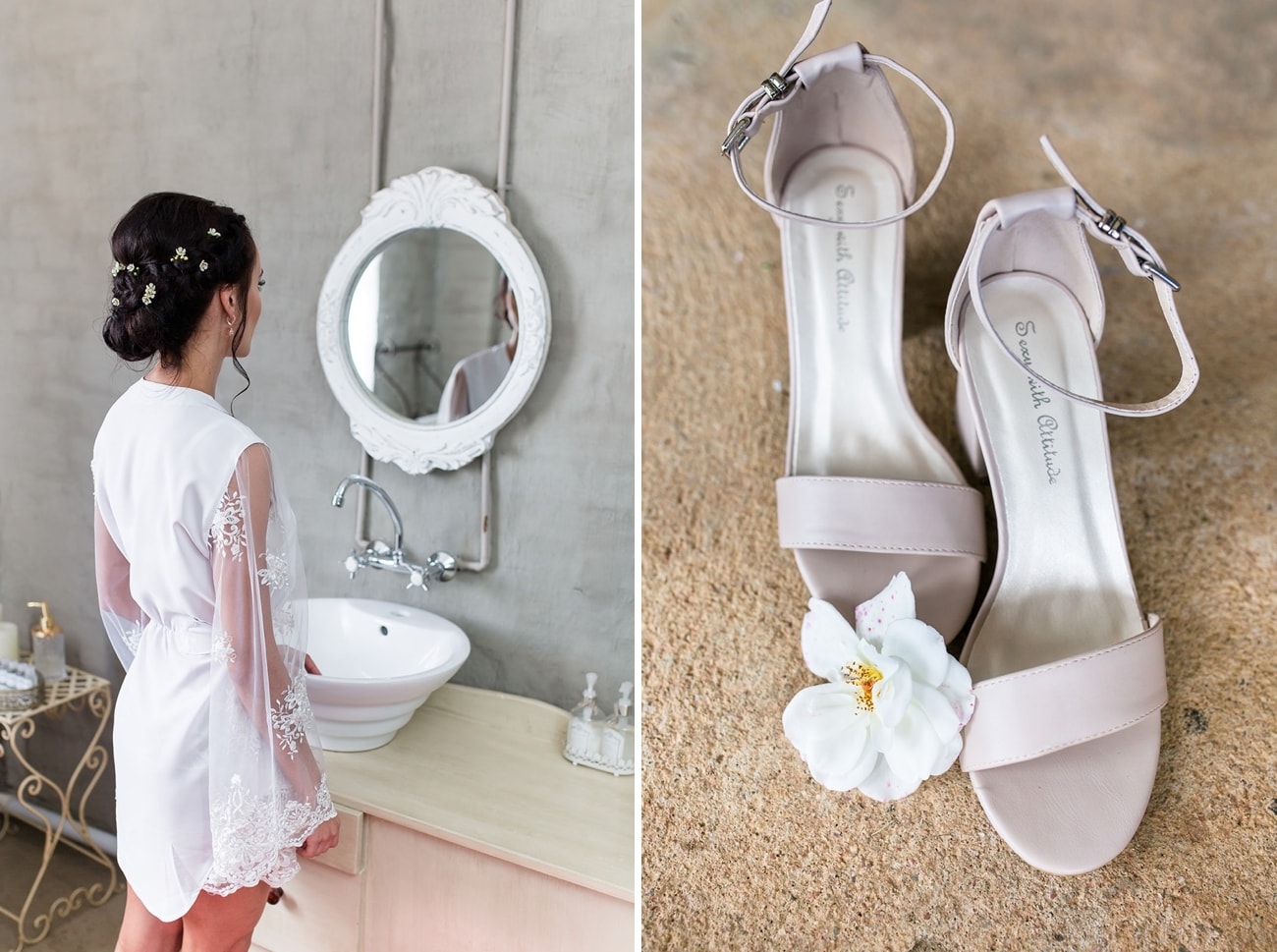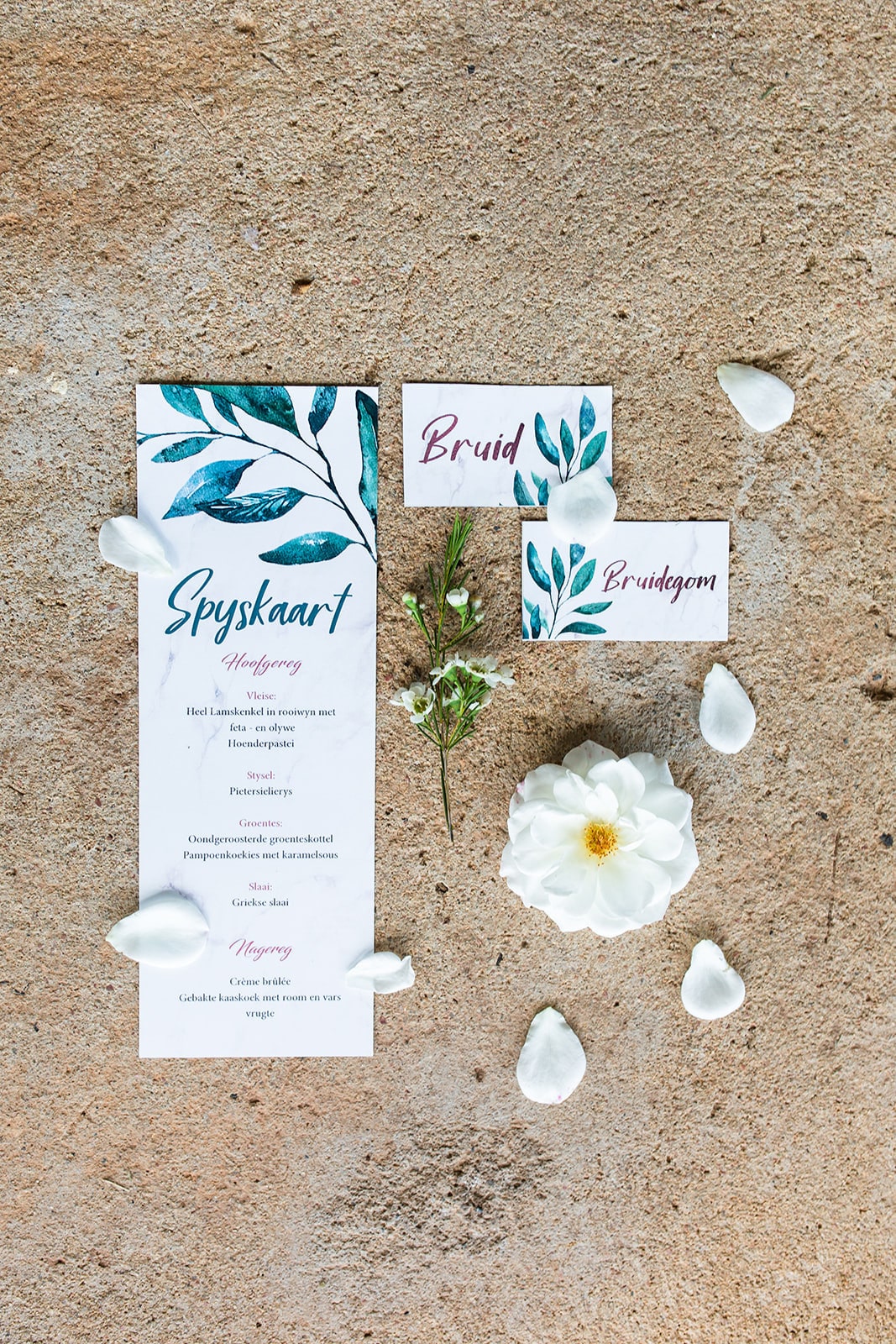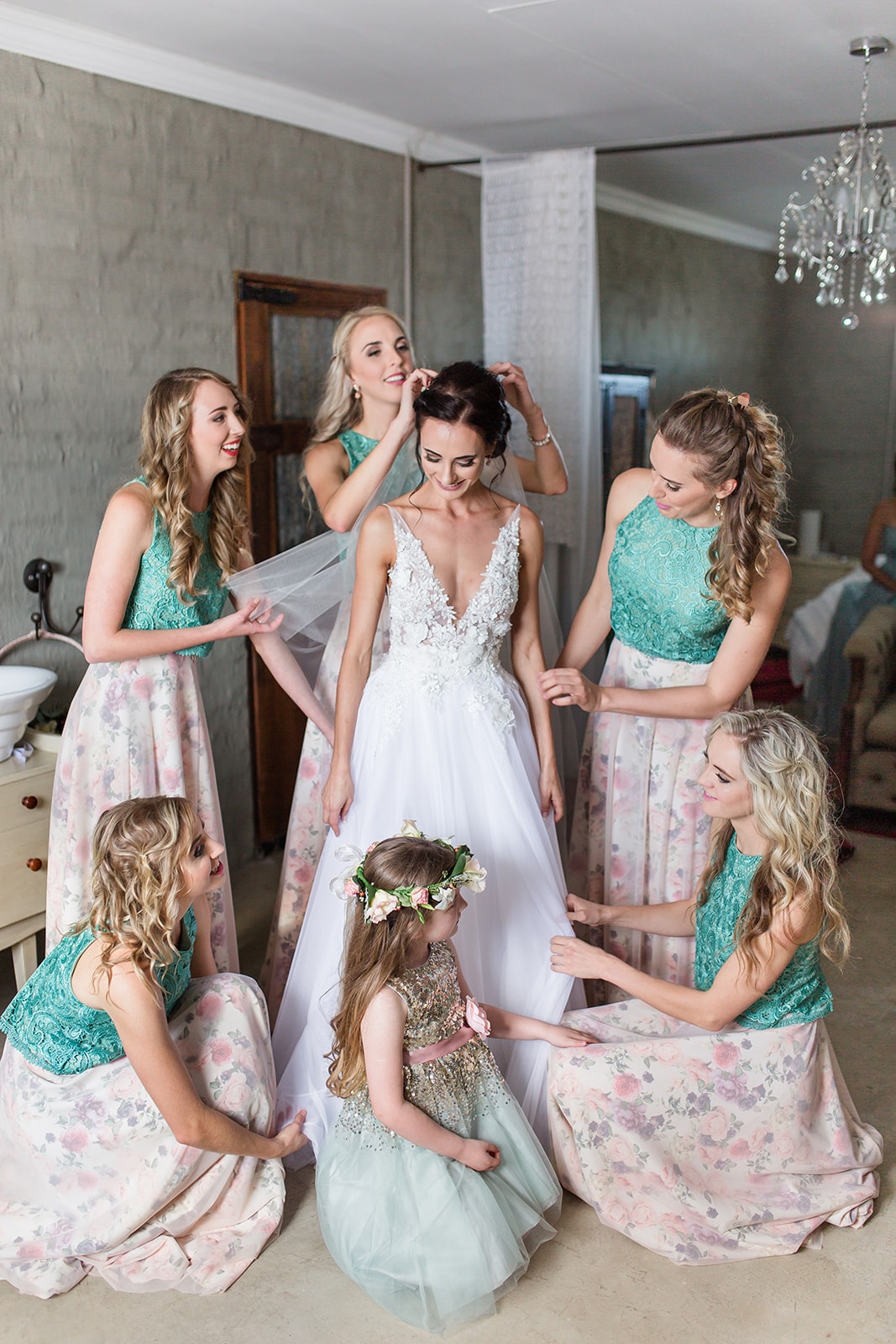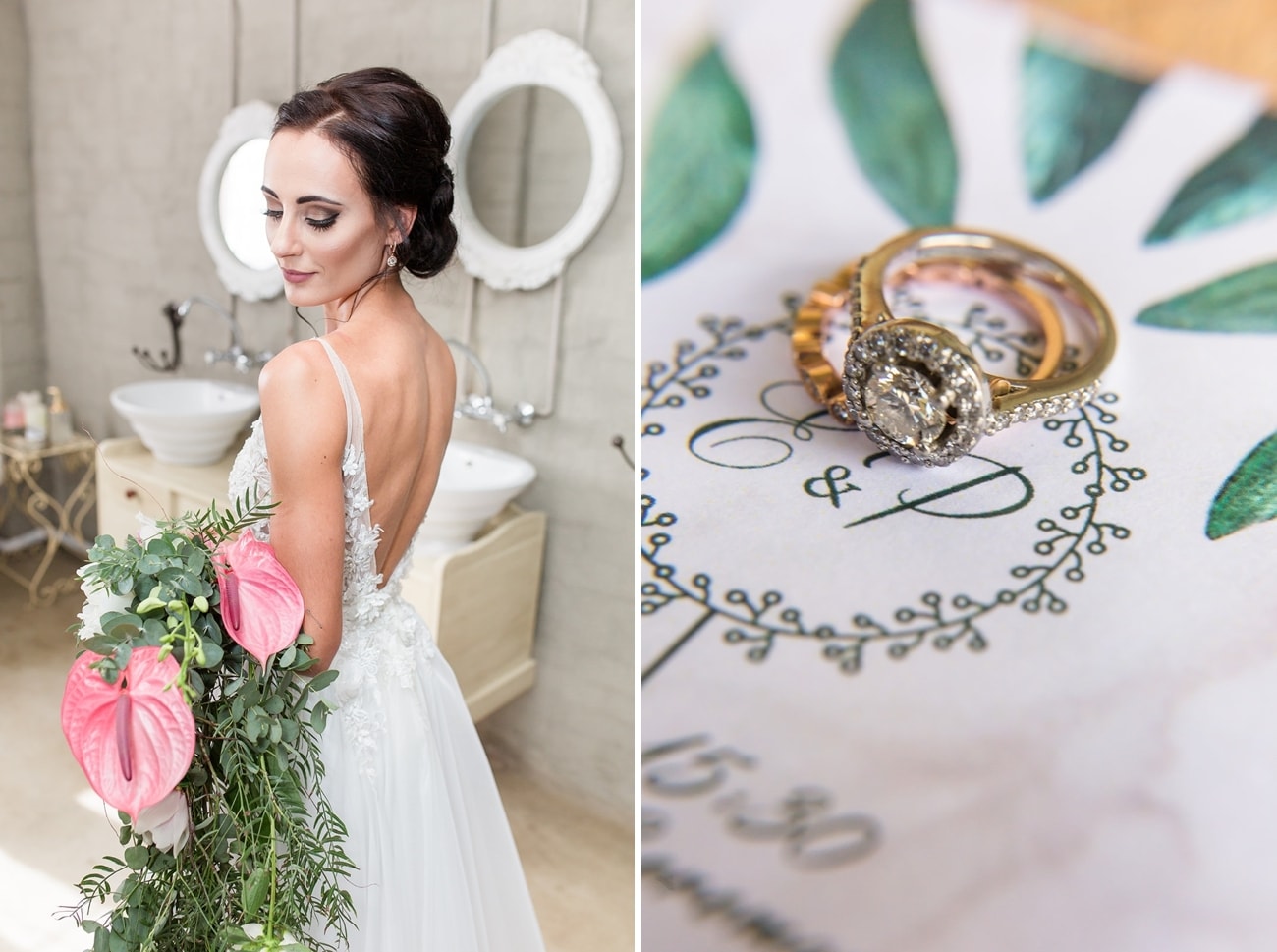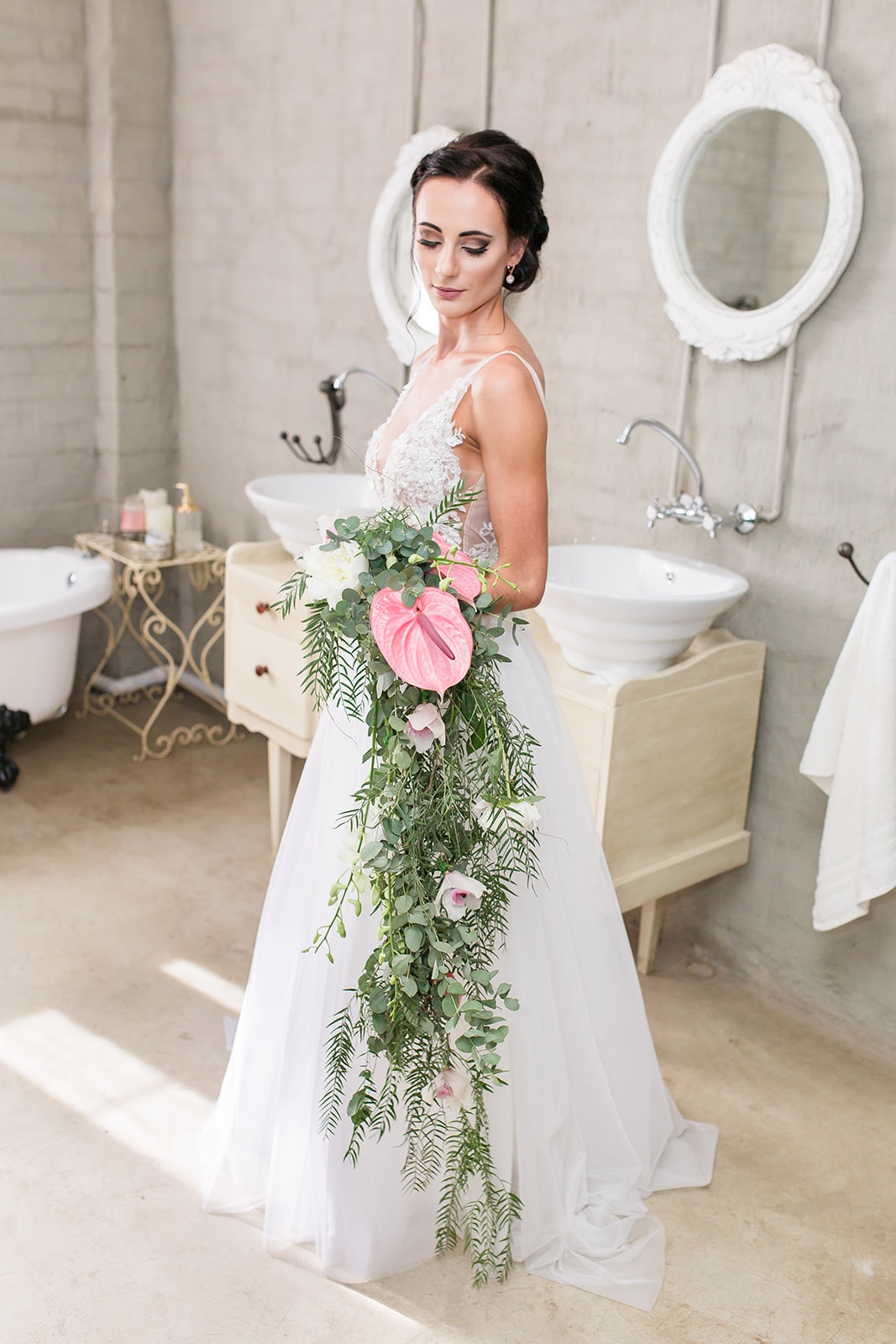 Love Story
Pieter saw me at varsity in Potchefstroom, where we both studied, for the first time. I was still very unaware of him, but he knew from the very first time that I am the one he wanted to marry. After my studies I got my first job and he also worked in the same area where I worked. He saw me in the gym quite a few times after work, and that's where we officially met.We fell deeply in love and decided to get married soon – after eight months he asked me to marry him.
The Proposal
Pieter told me that he had a job interview in Cape Town and that I should go with him, unaware that this was the actual day that he would ask me to marry him. He took me to a private beach in Hout Bay with champagne and some snacks. He made me a small video on his laptop, where his Mom and Dad welcomed me into the family. My parents and siblings also made a small video clip. After he showed me, he went down on one knee and asked me to marry him.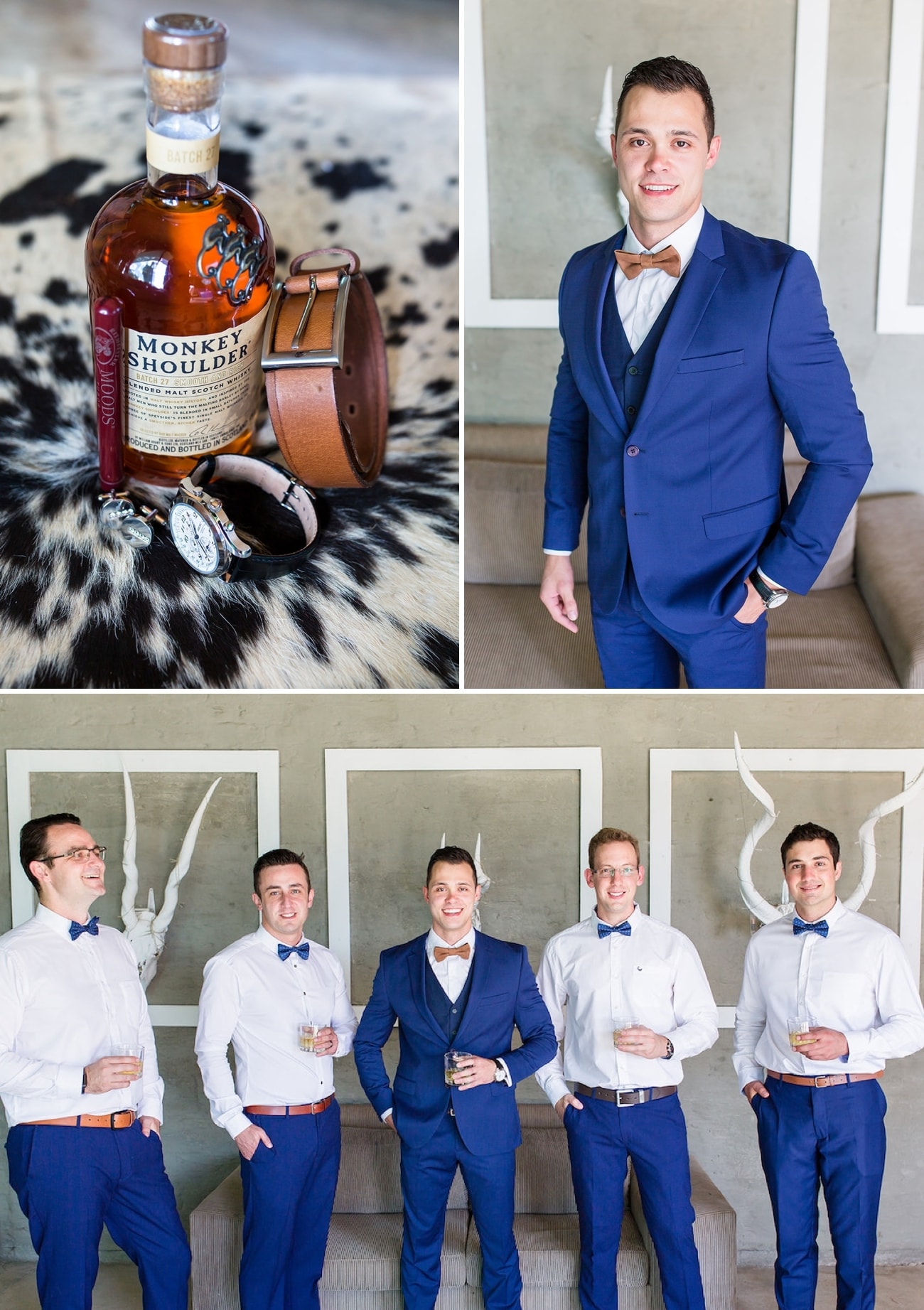 The Venue
We wanted to get married on a farm and Makojalo was just that. Me and Pieter went to so many venues and when we saw Makojalo, we just knew we want to get married there.
Wedding Style
I had always wanted a botanical style for my wedding and that is exactly what we had. Our colour scheme was a lot of greenery, white, and rose gold. There was hint of dusty blue to add some colour.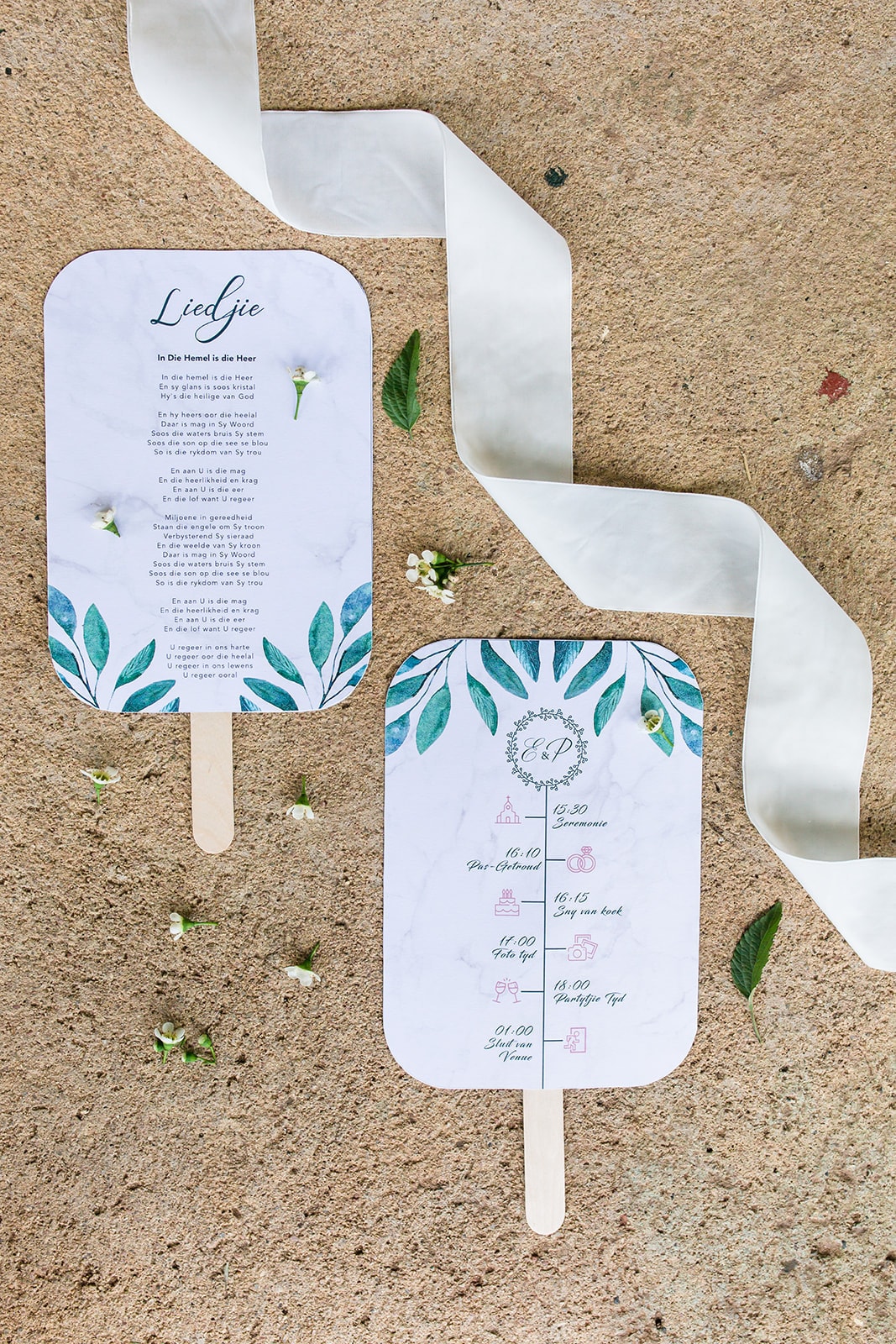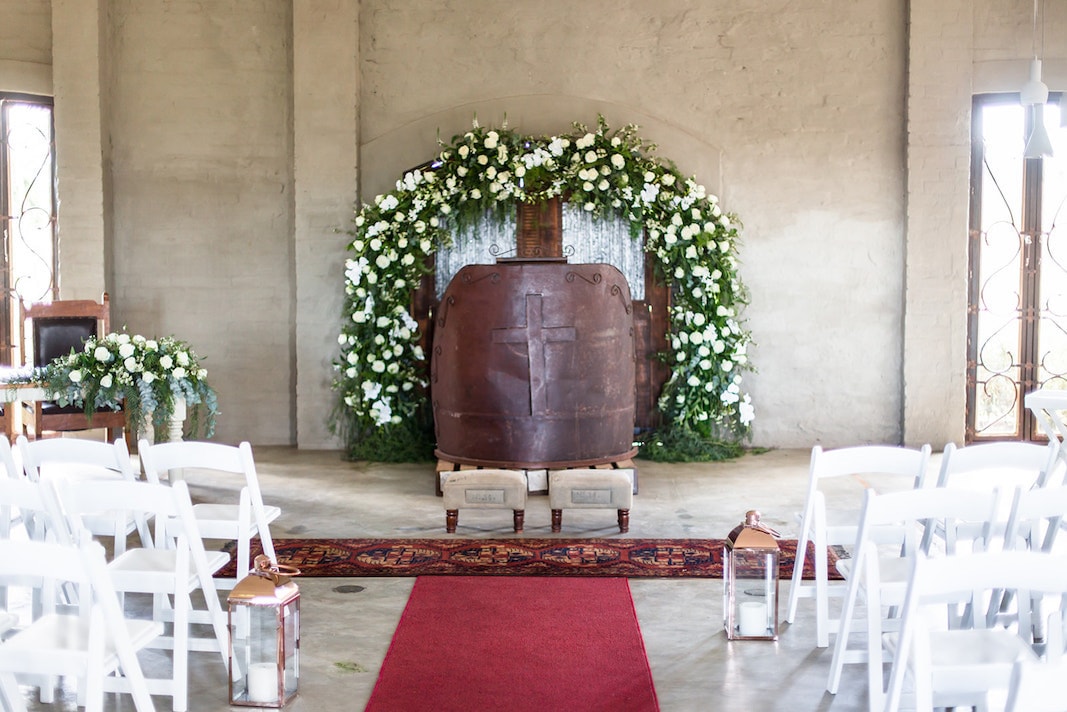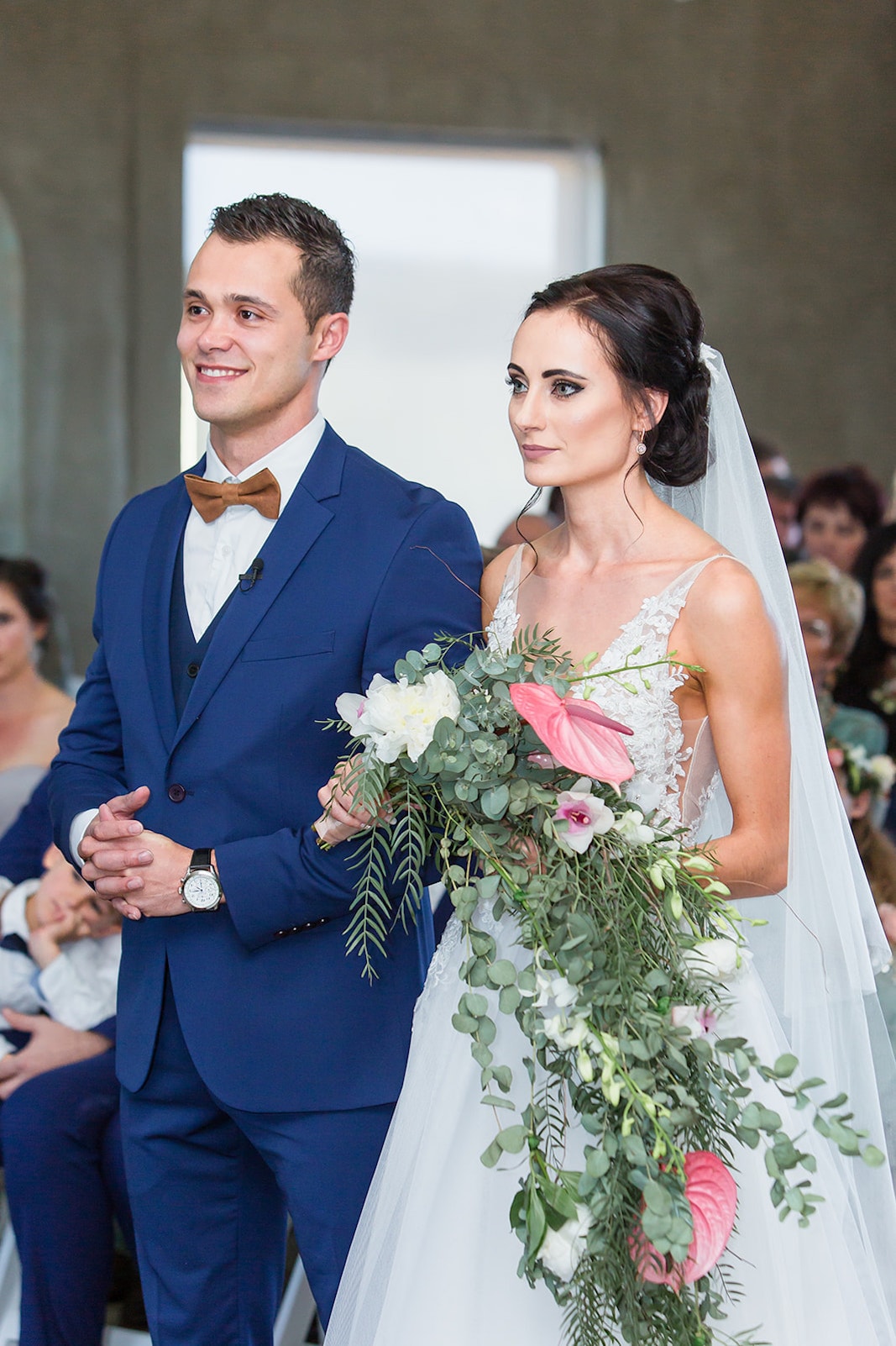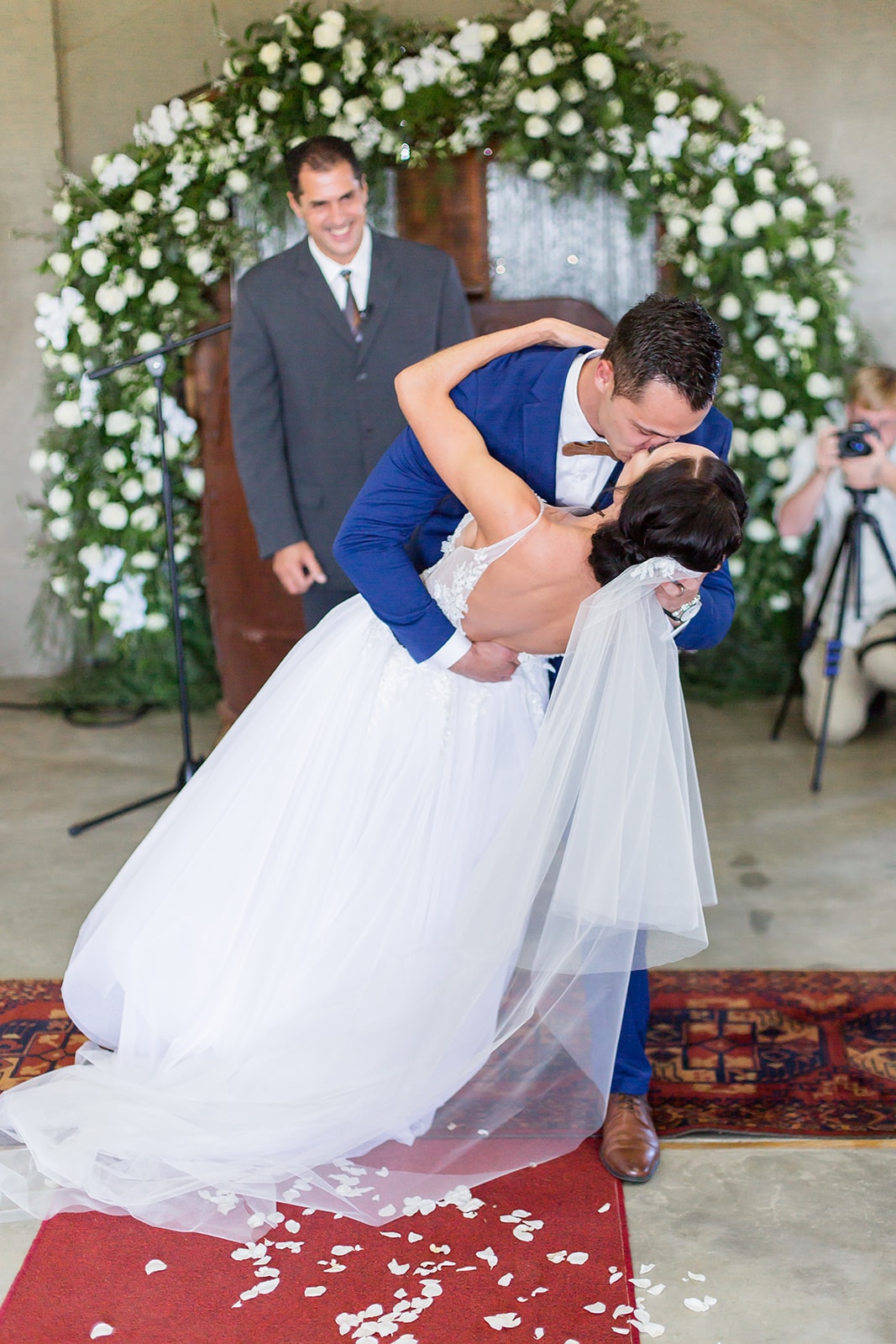 Wedding Details
We had a naked cake with white cream cheese as frosting and rose gold dripping. There were four layers: vanilla, red velvet, chocolate and carrot cake. In between there were macarons as well as real flowers as decoration. For our ladies' favours, we also had macarons, presented in clear perspex boxes with dusty blue velvet ribbons on top. We gave each of the gentlemen a craft beer, as men always love beer!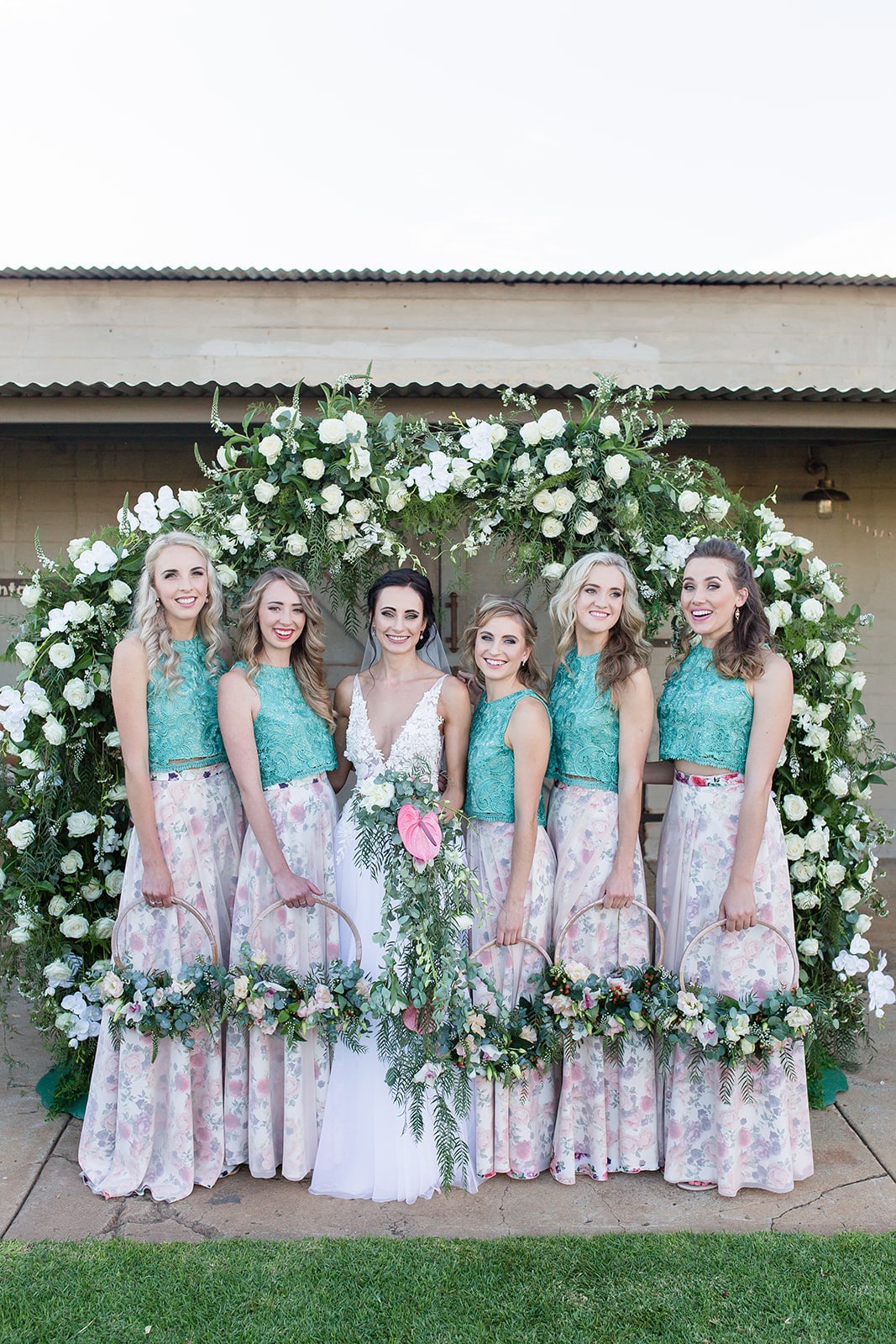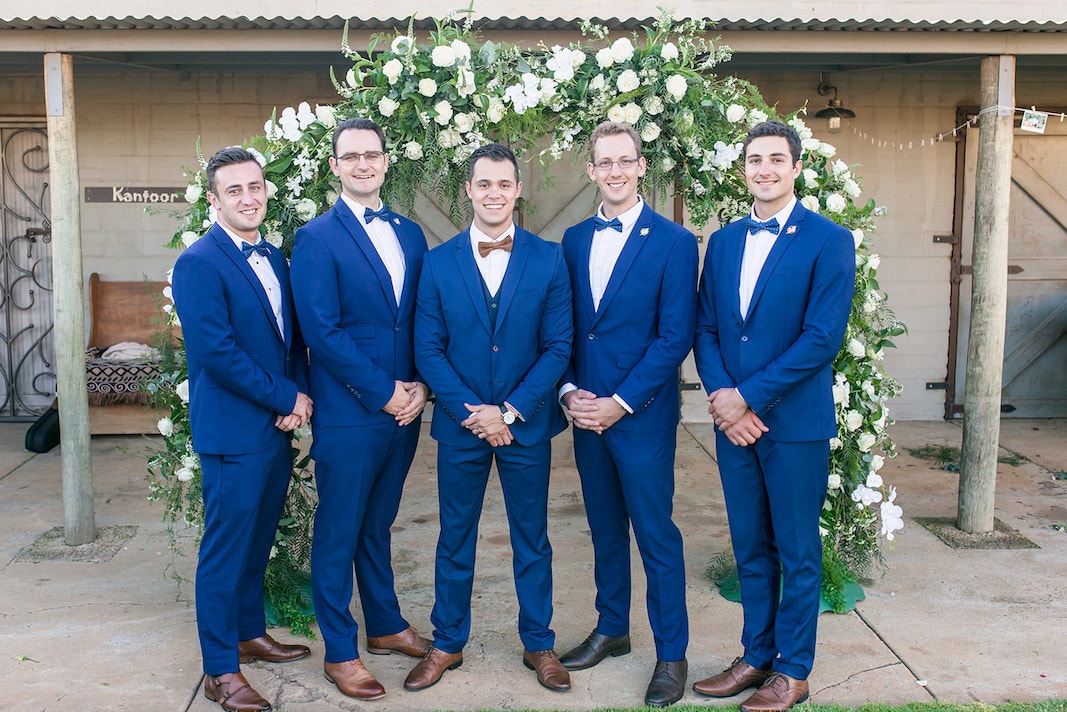 The Dress
I wanted to have an a-line dress with a bit of puffiness at the bottom and a lot of detail at the top. I went to Kobus Rautenbach with my idea and he just knew exactly what to do to get my dream dress. He also added a very old stone on the inside of my dress to remind me of my grandmother (she passed away three years ago and I was very close to her).
The Bridesmaids
My bridesmaid dresses were colourful and dramatic. They wore two-piece sets that were made by Mrs Rose.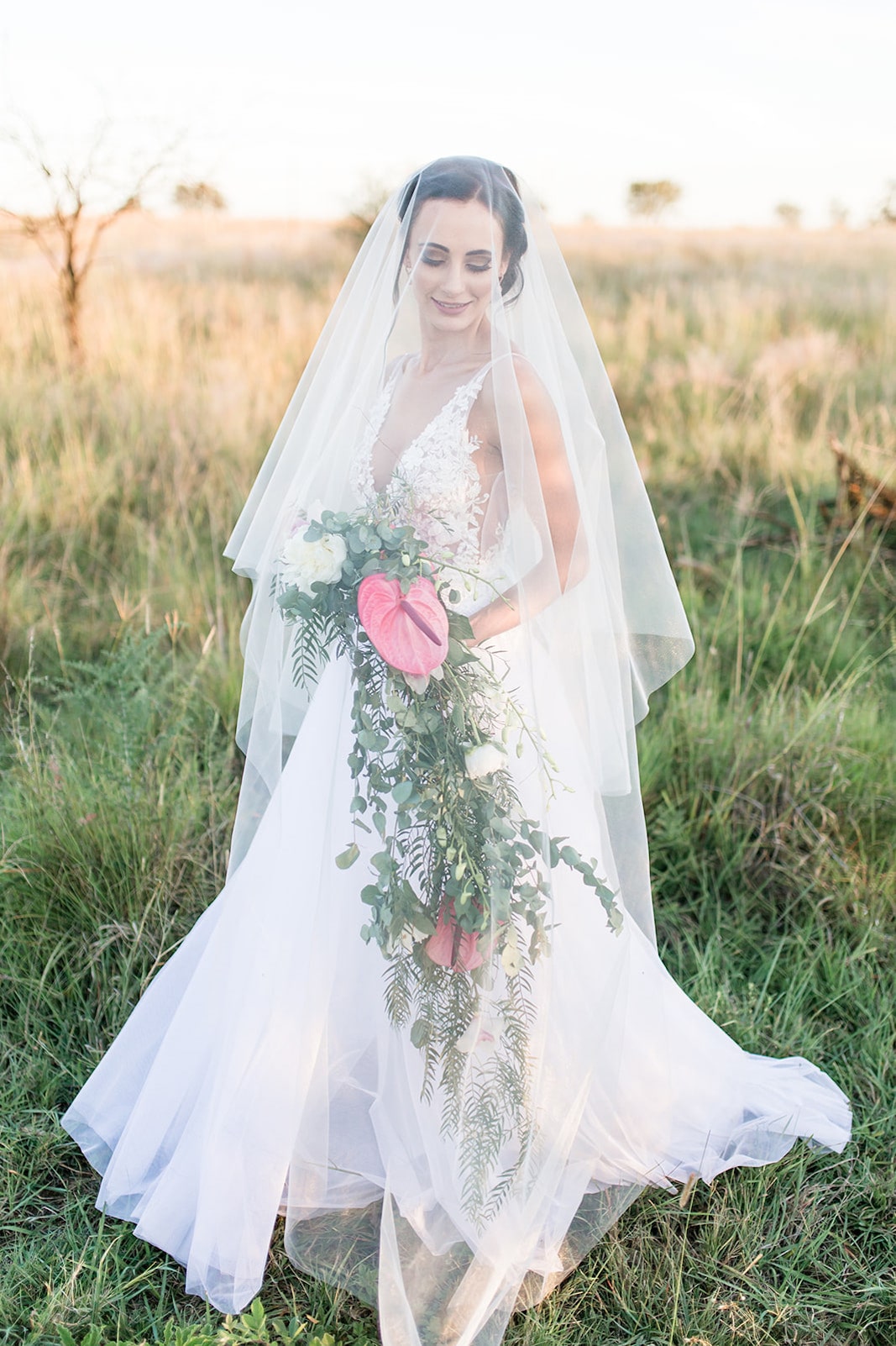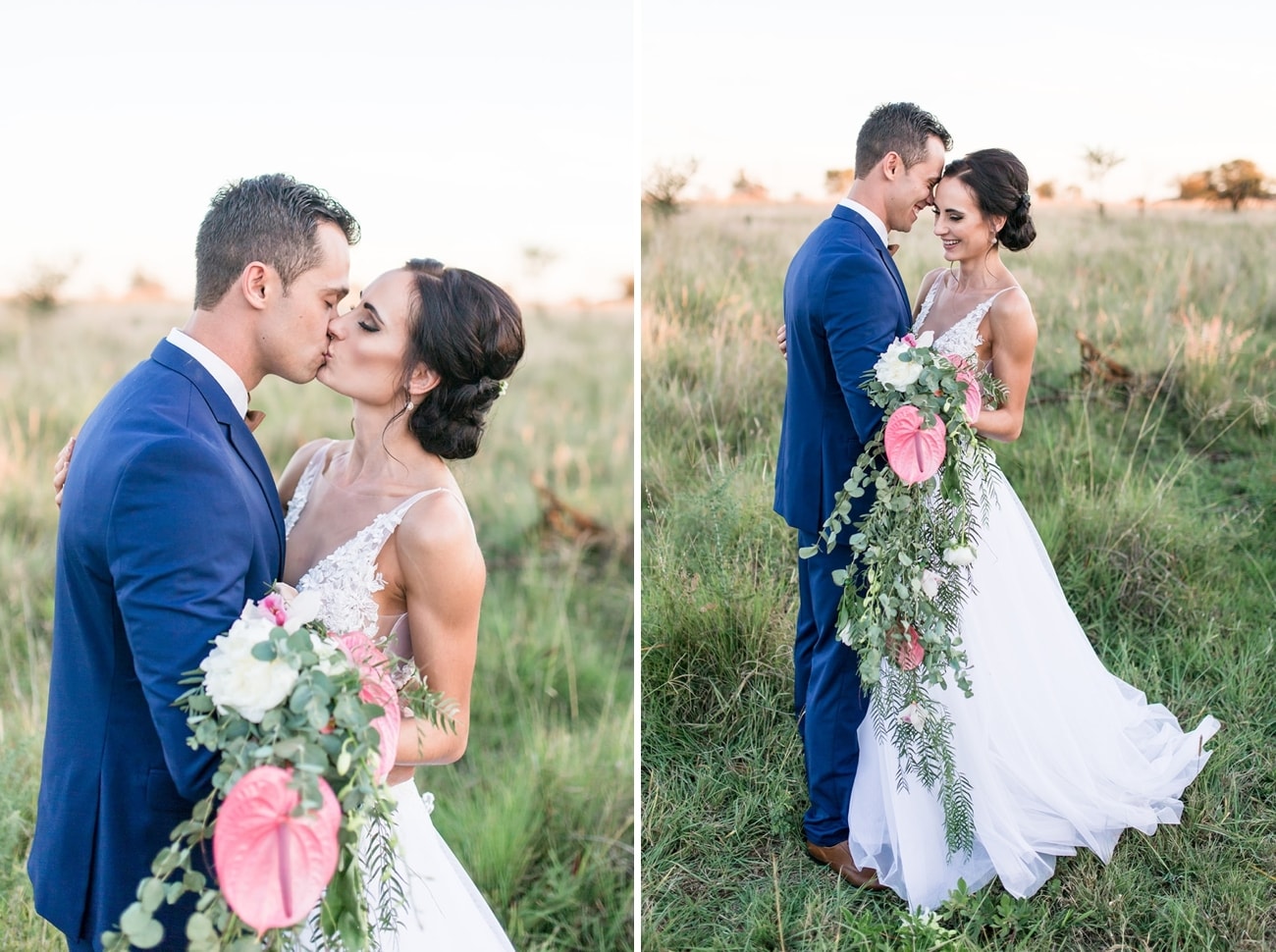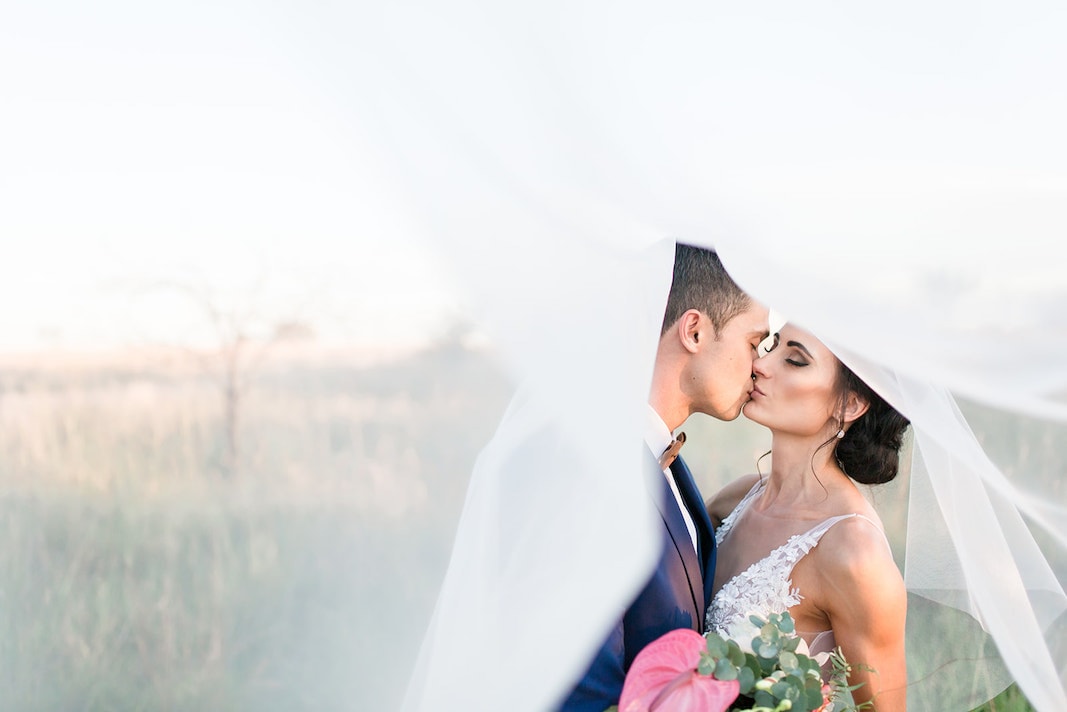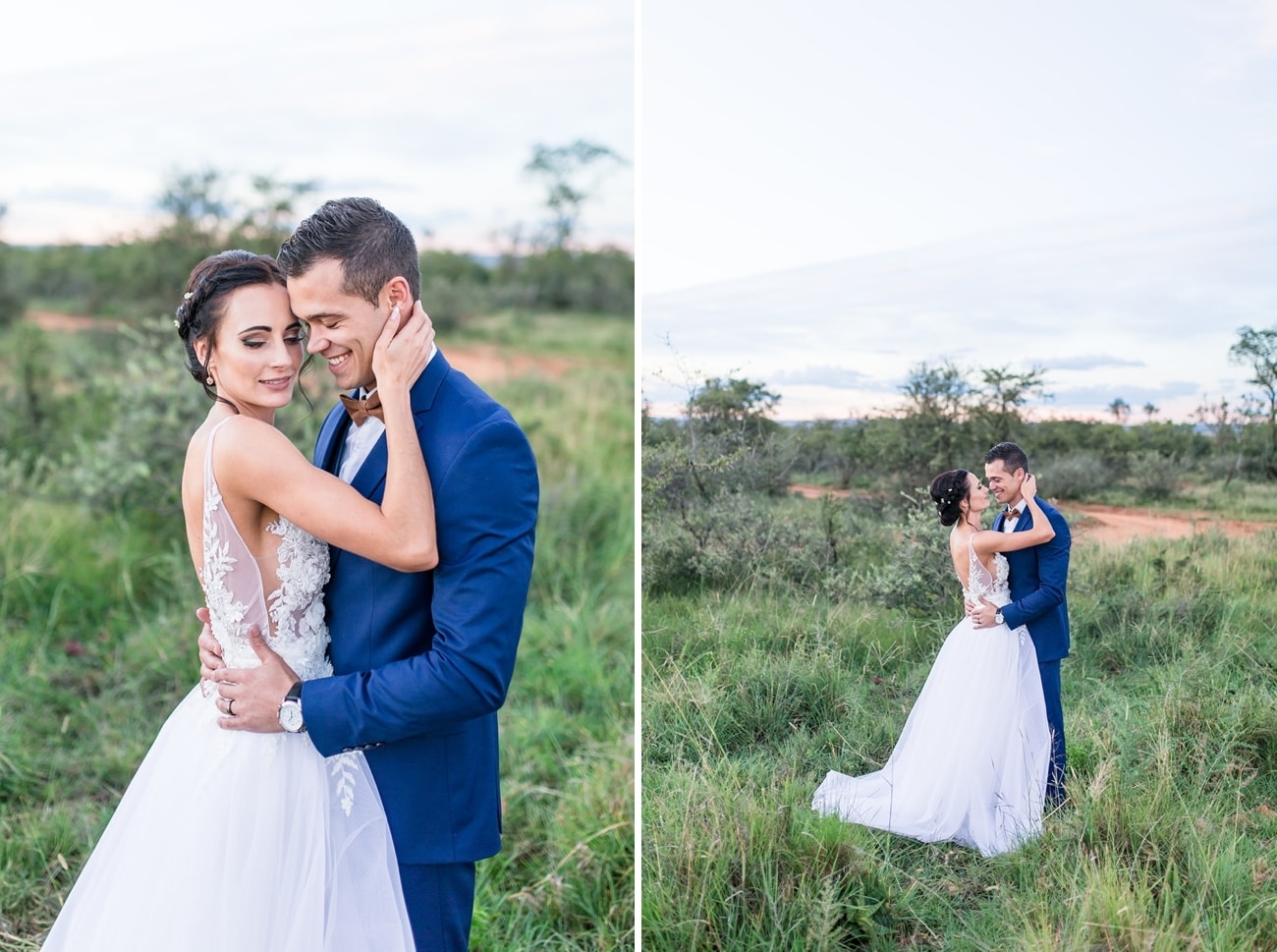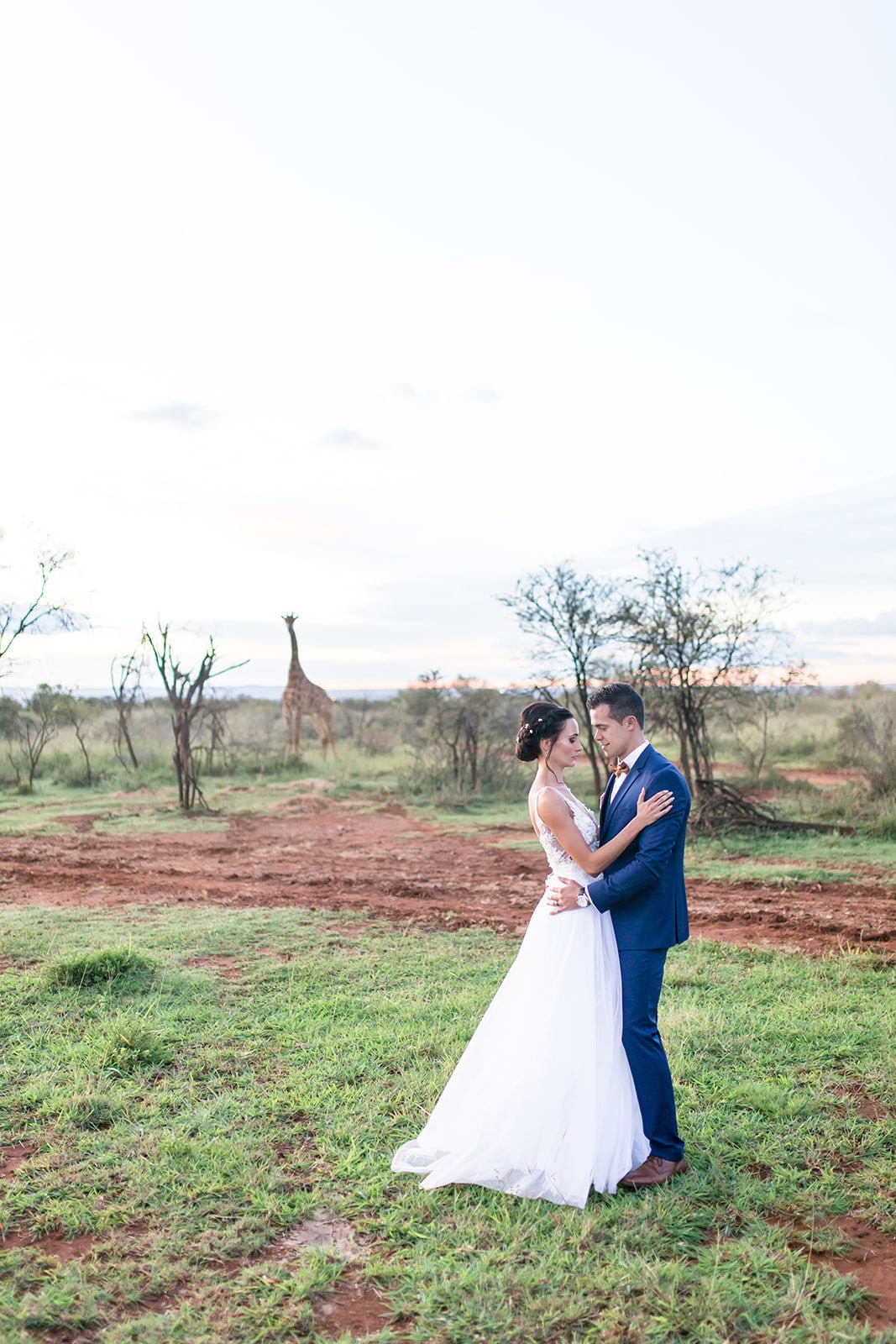 The Flowers
One thing I wanted was pepper tree leaves all over to give that botanical feeling. We had a lot of white roses, snapdragons, orchids and amaranthus on the head table. My Mom and I bought a lot of hula hoops for our florist to use as a framework to hang from the roof. They were filled with leaves and in between there were white orchids as well.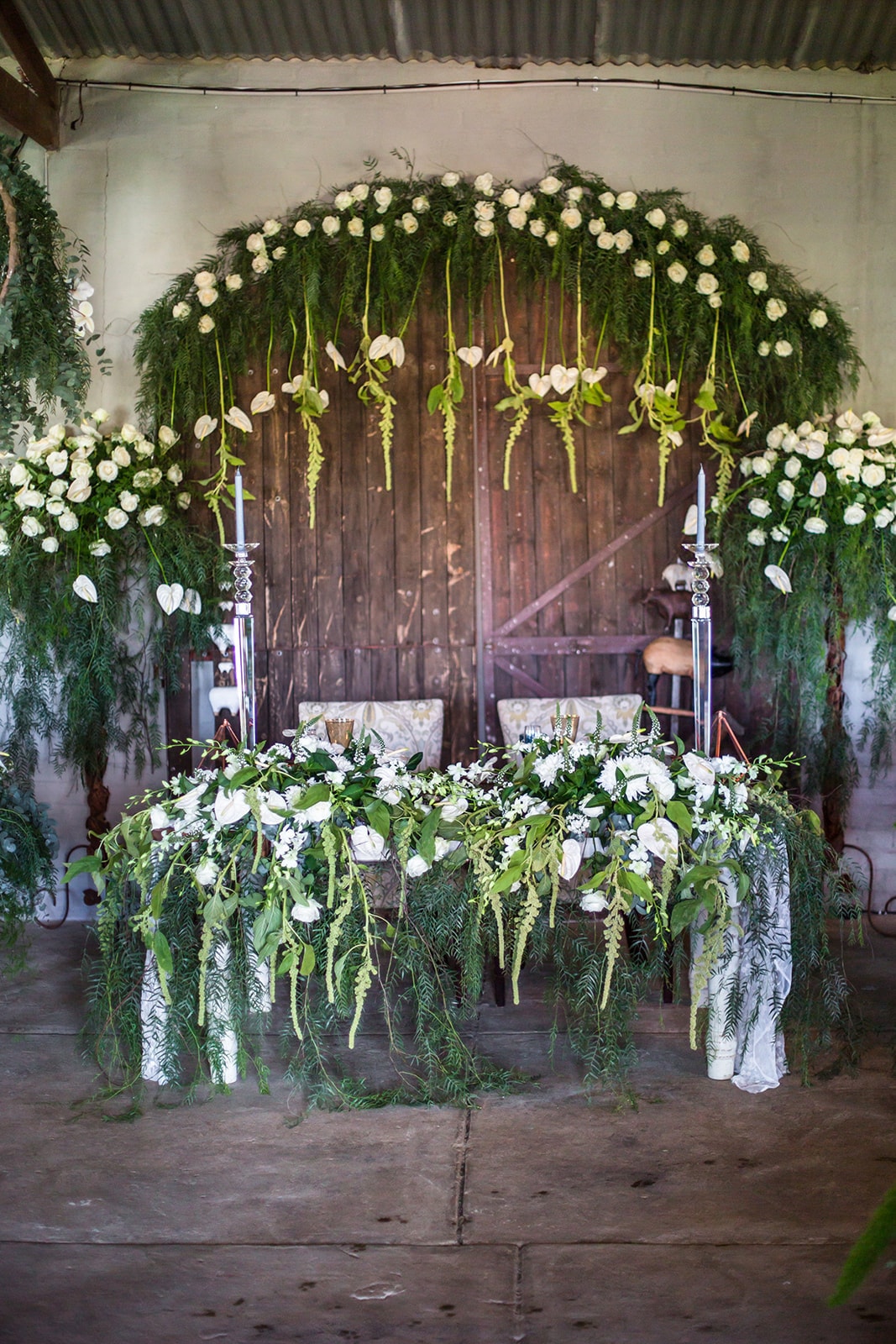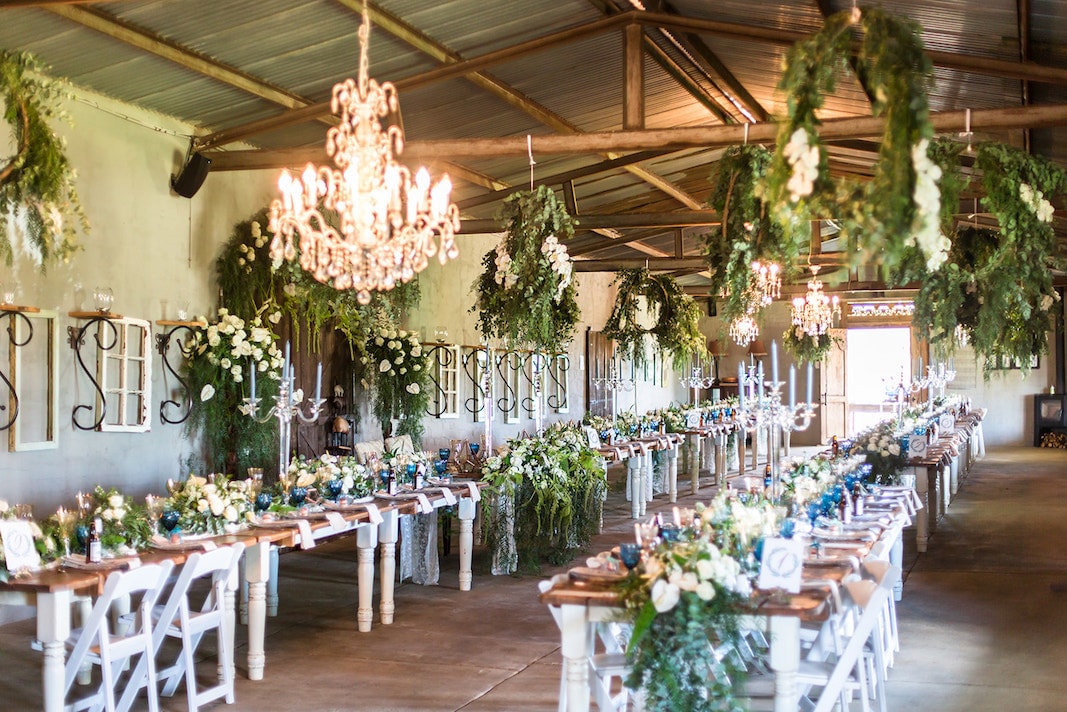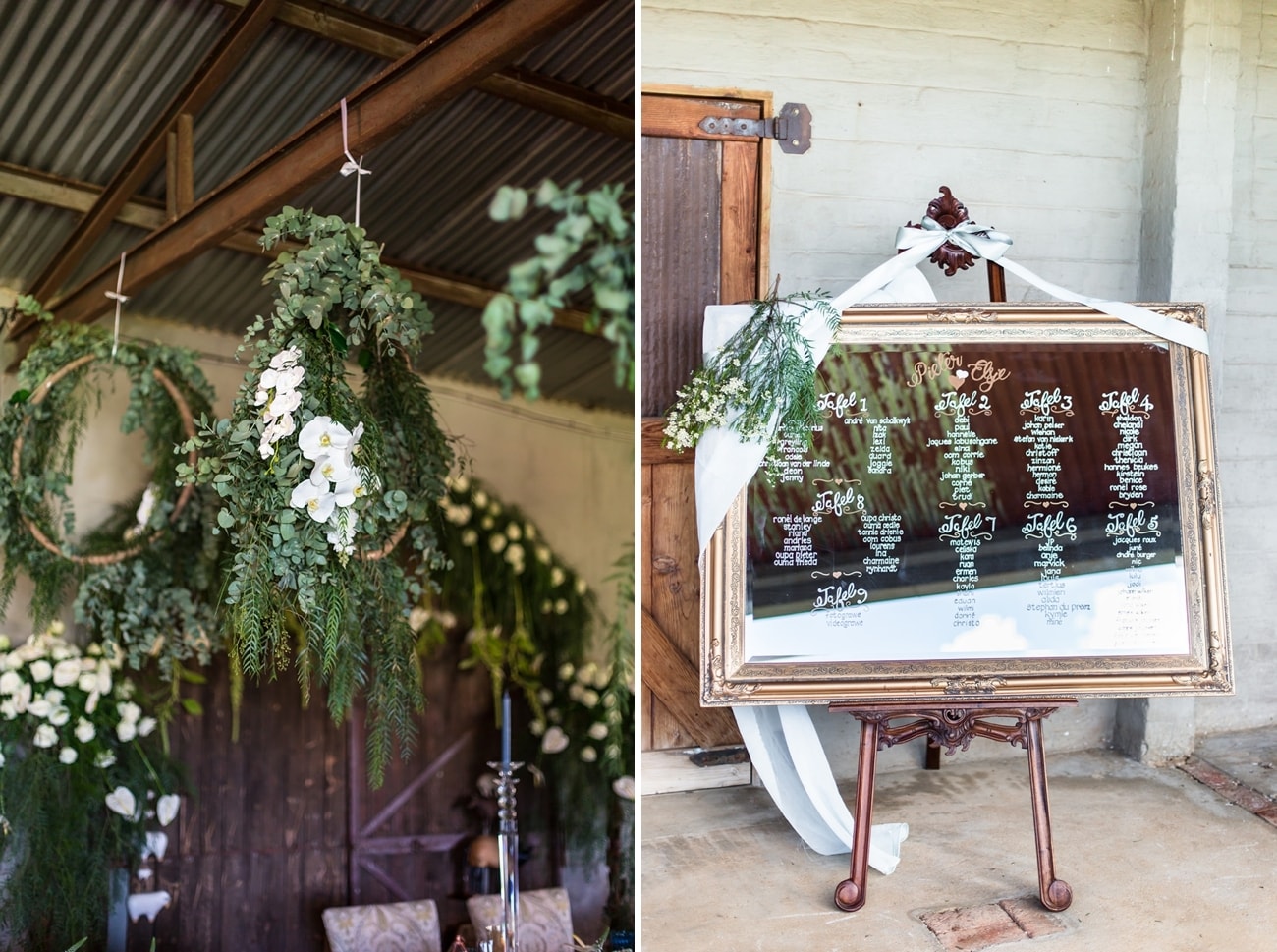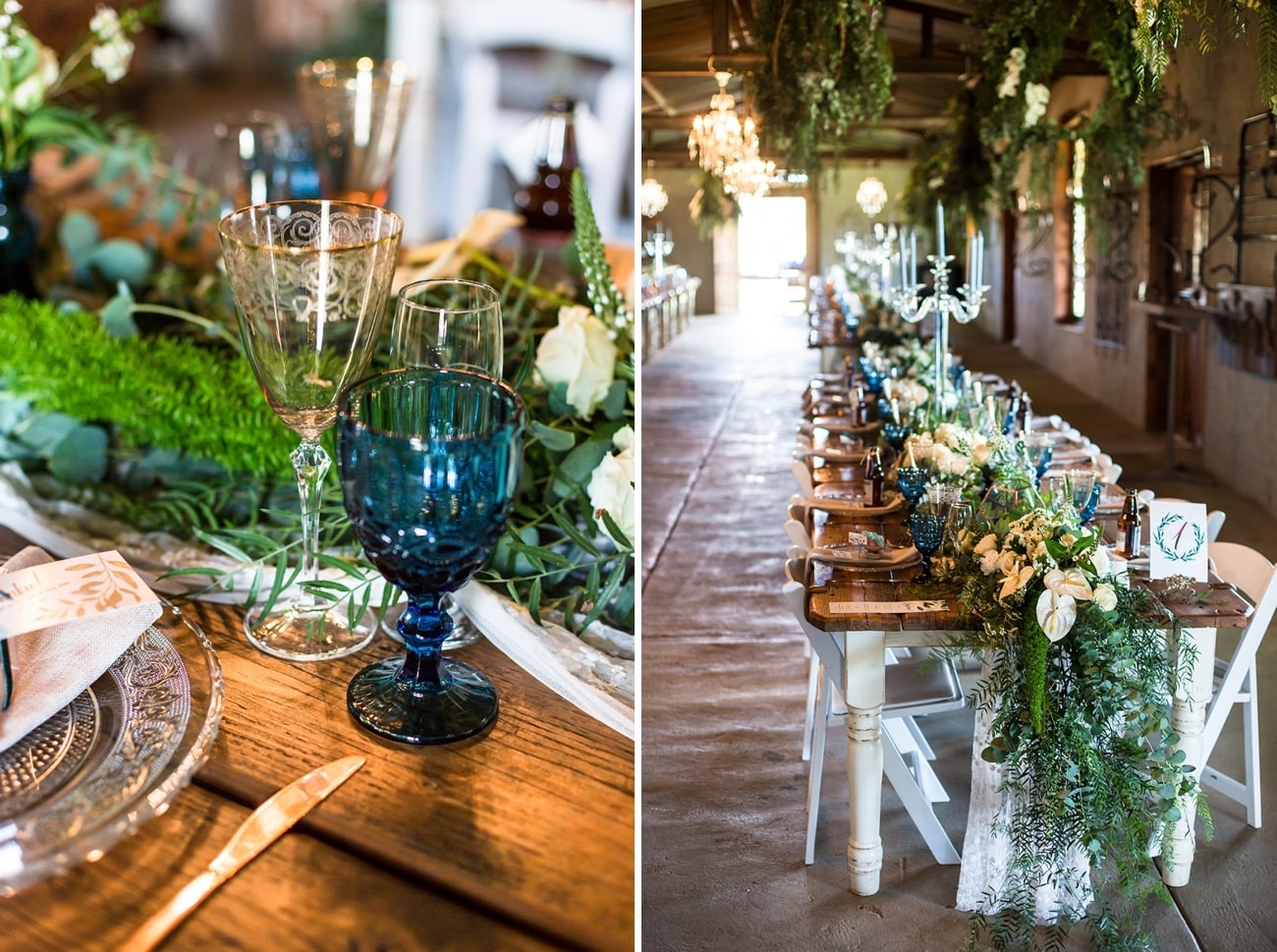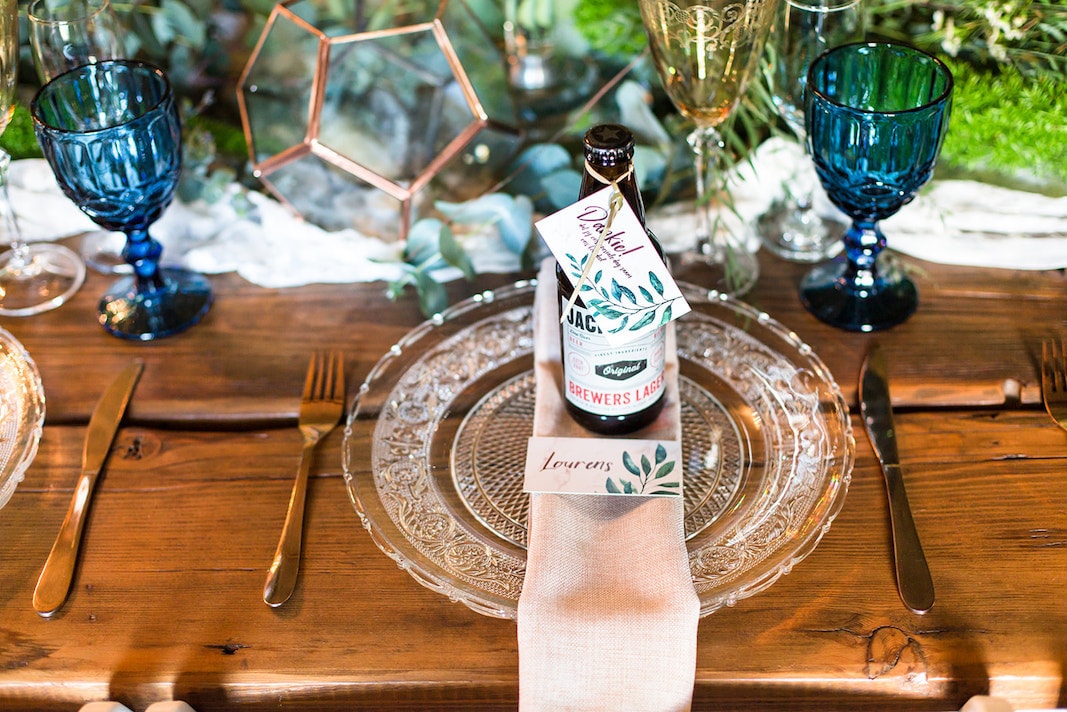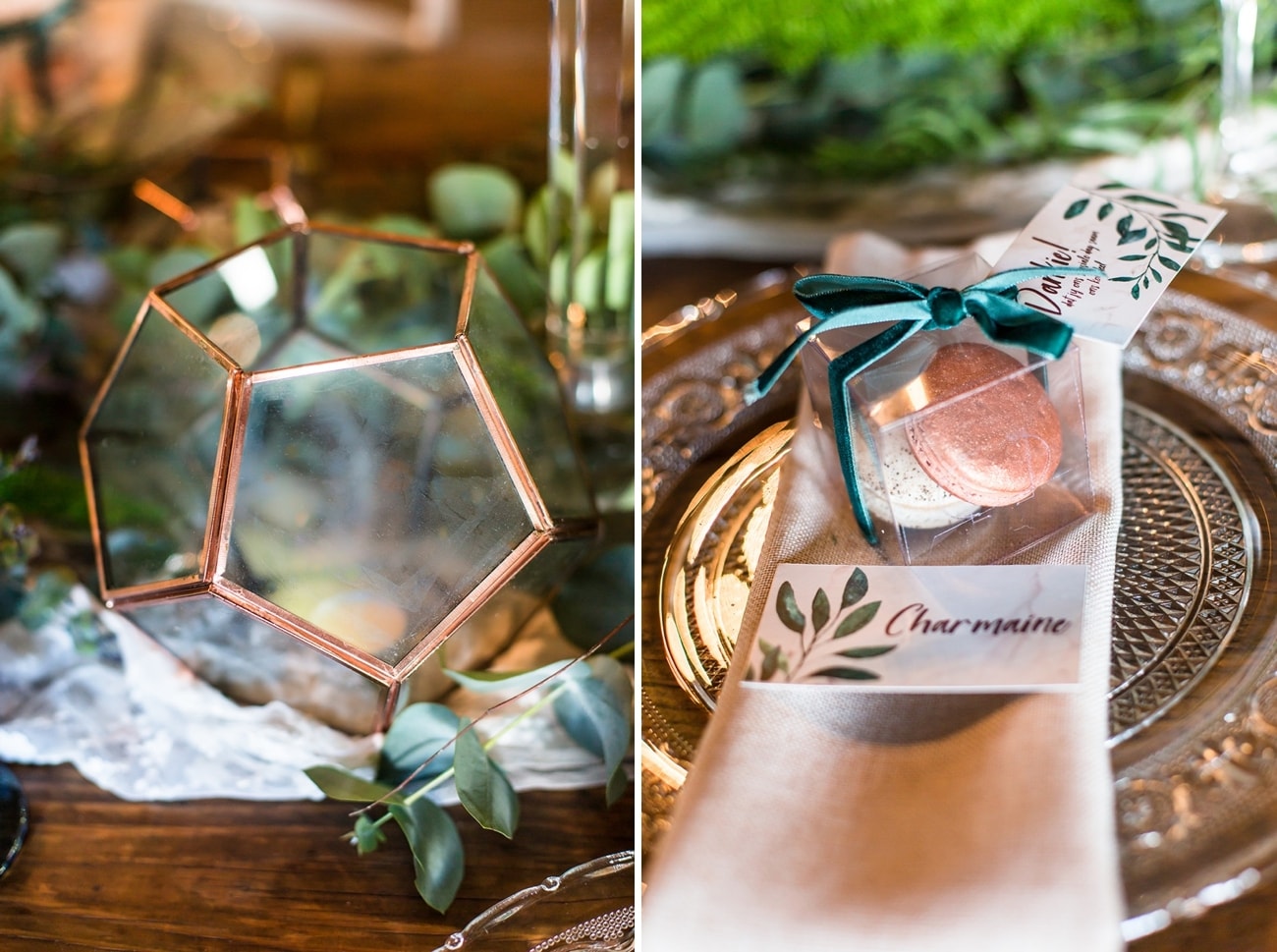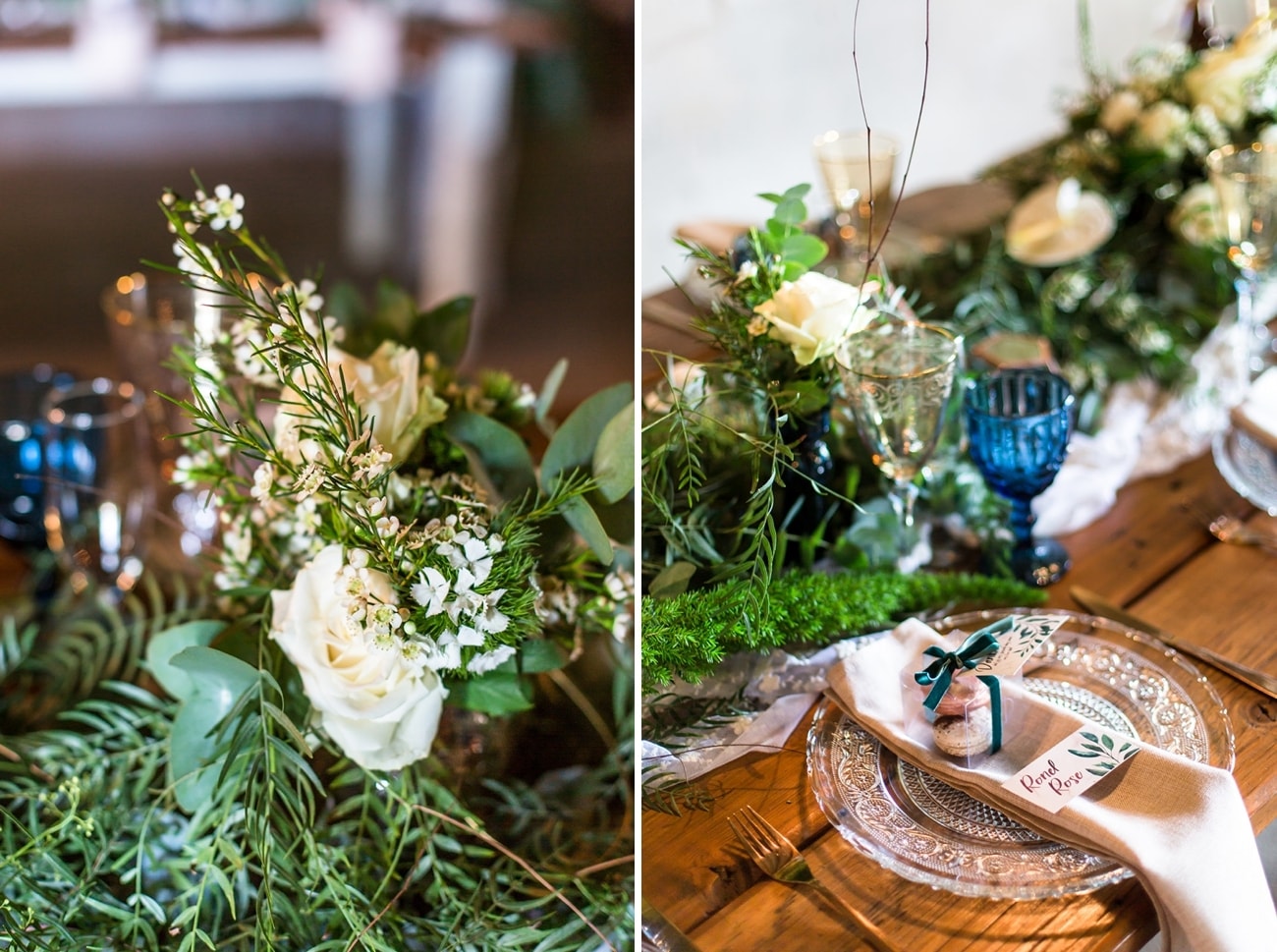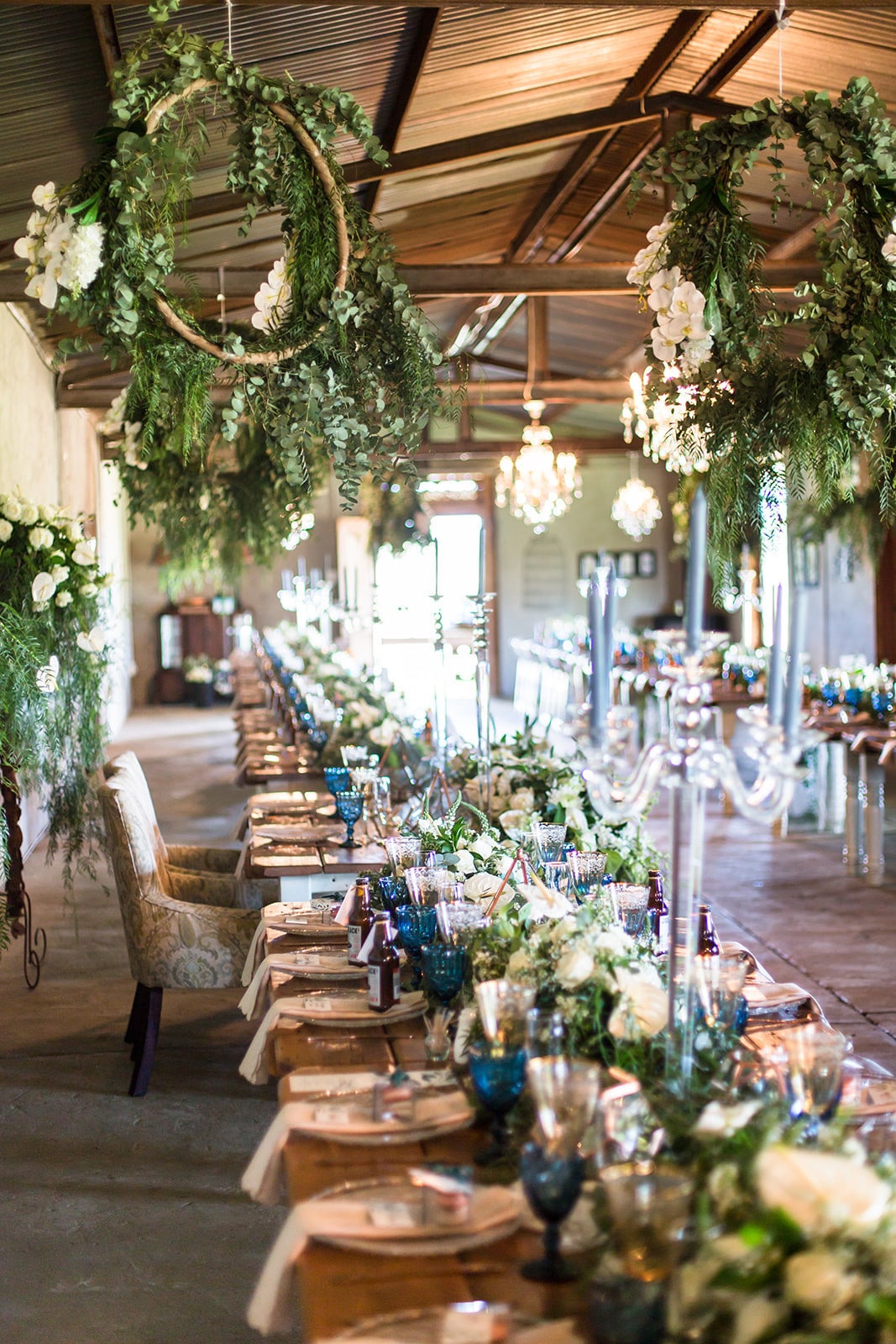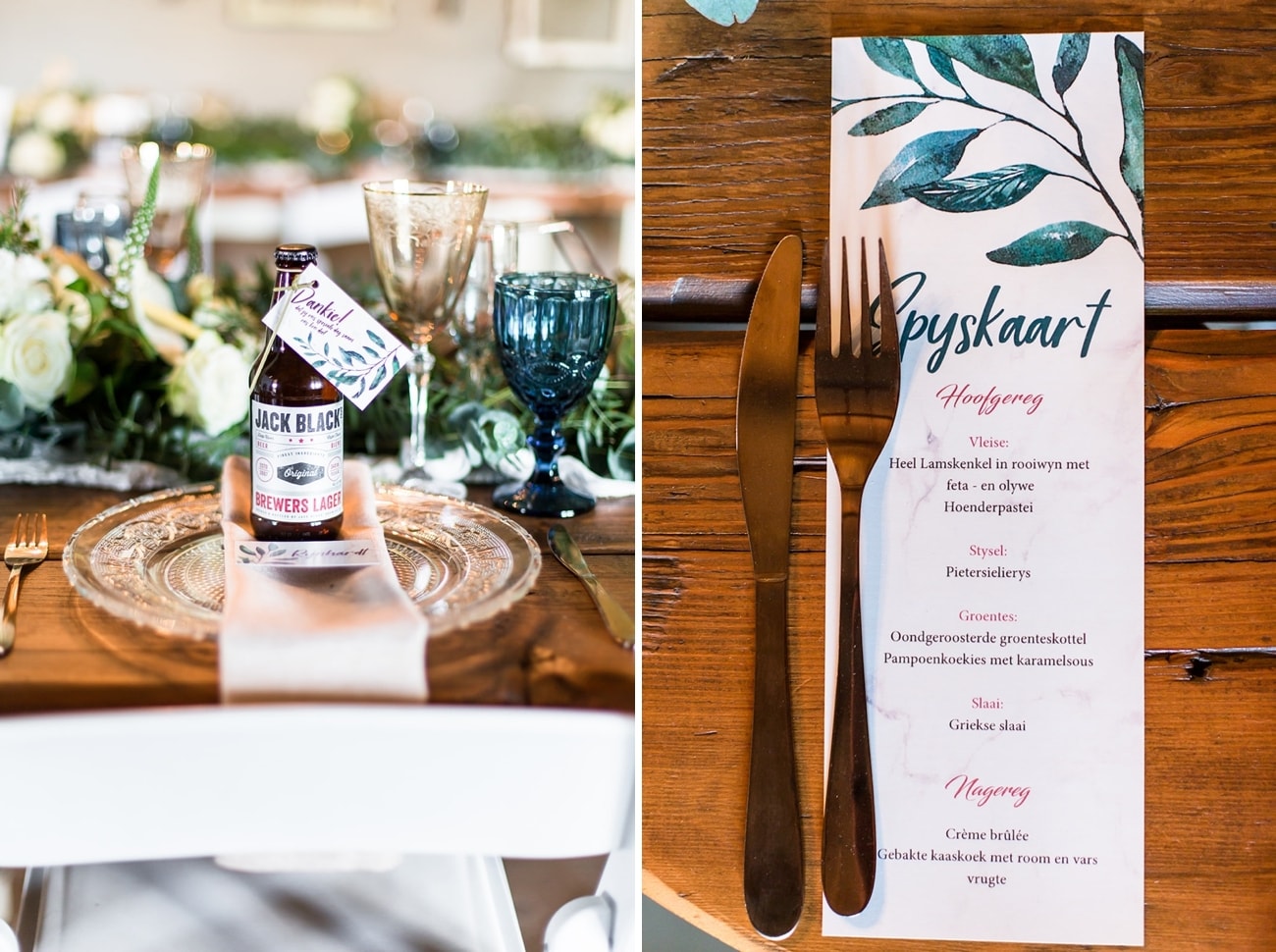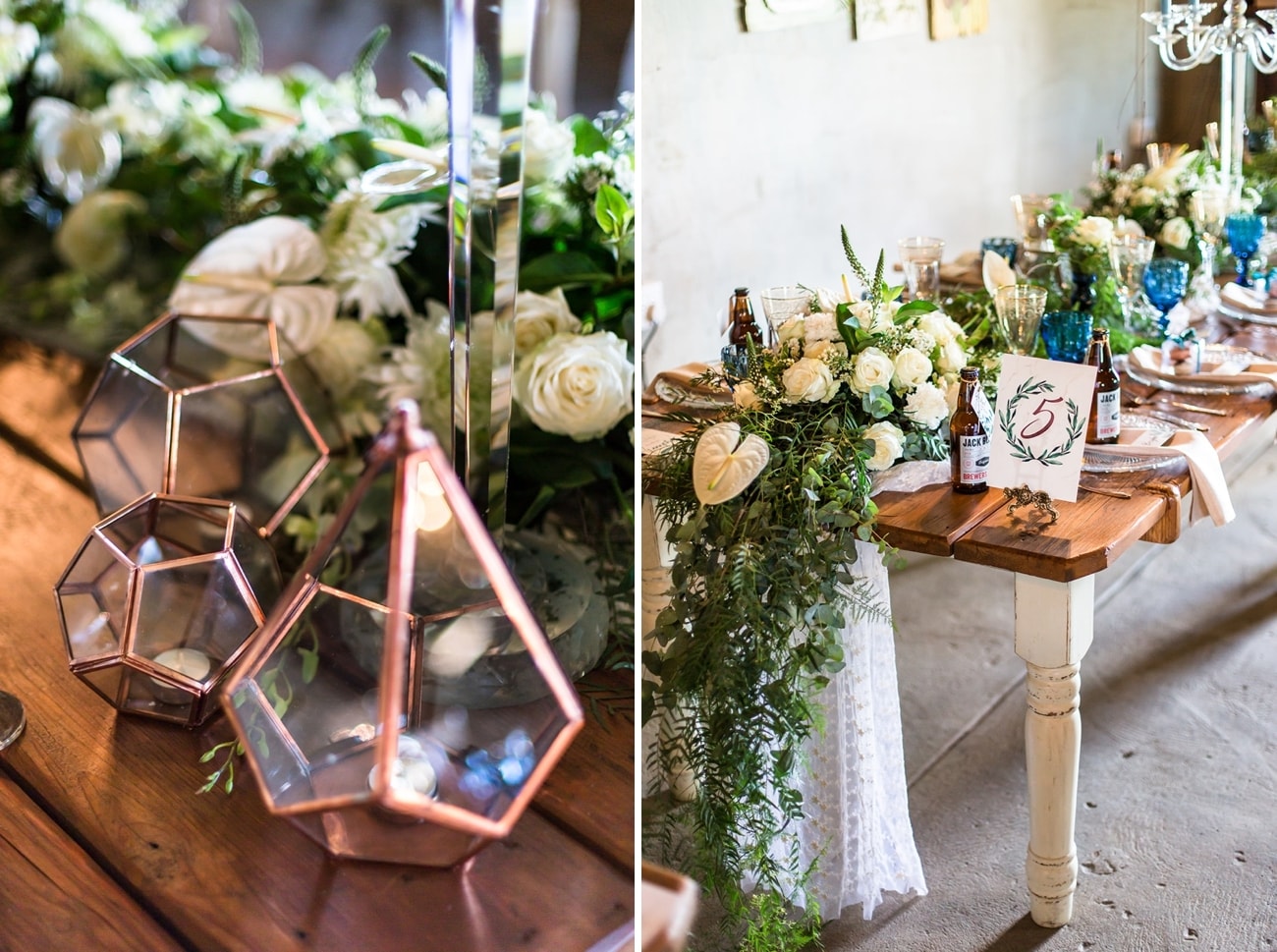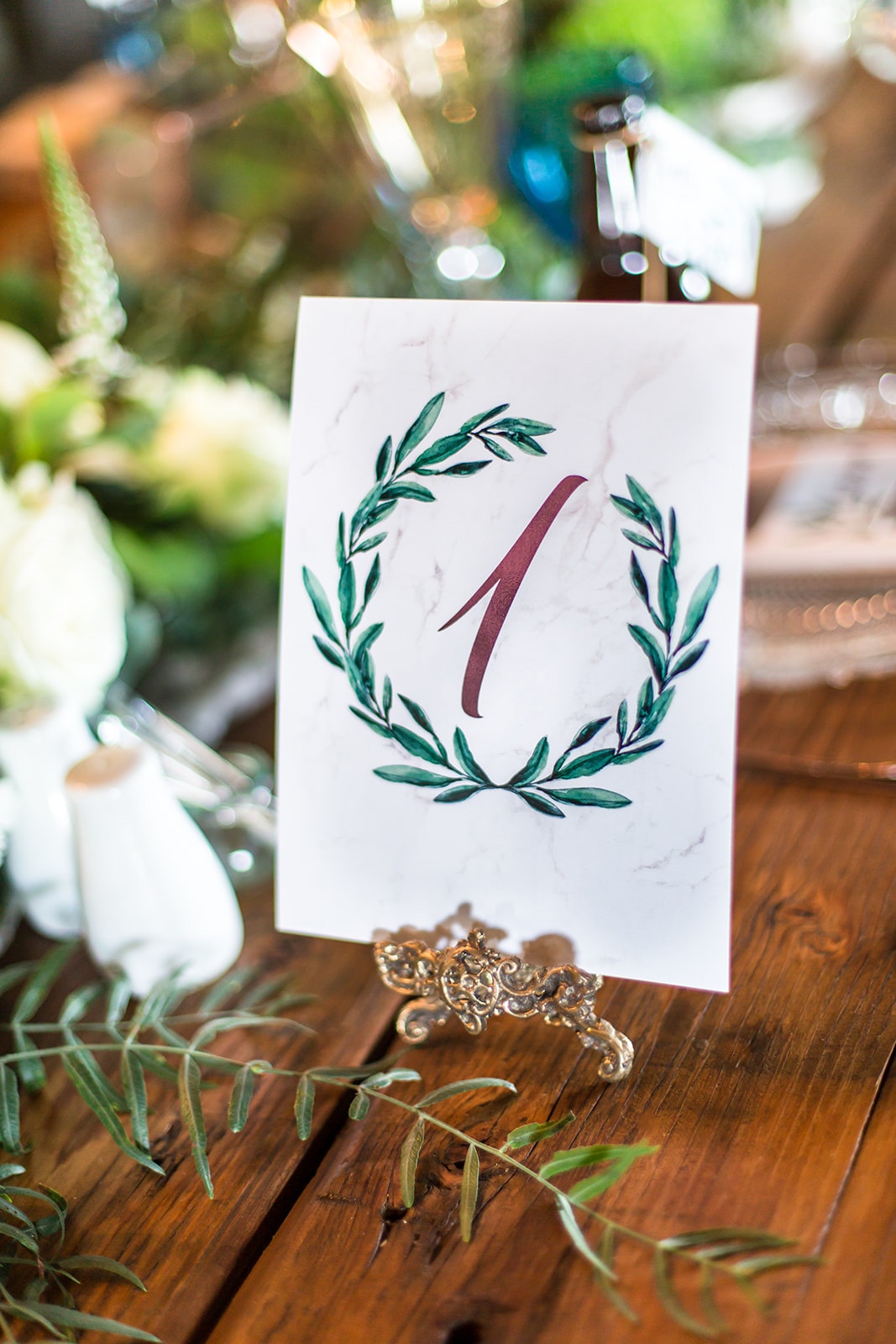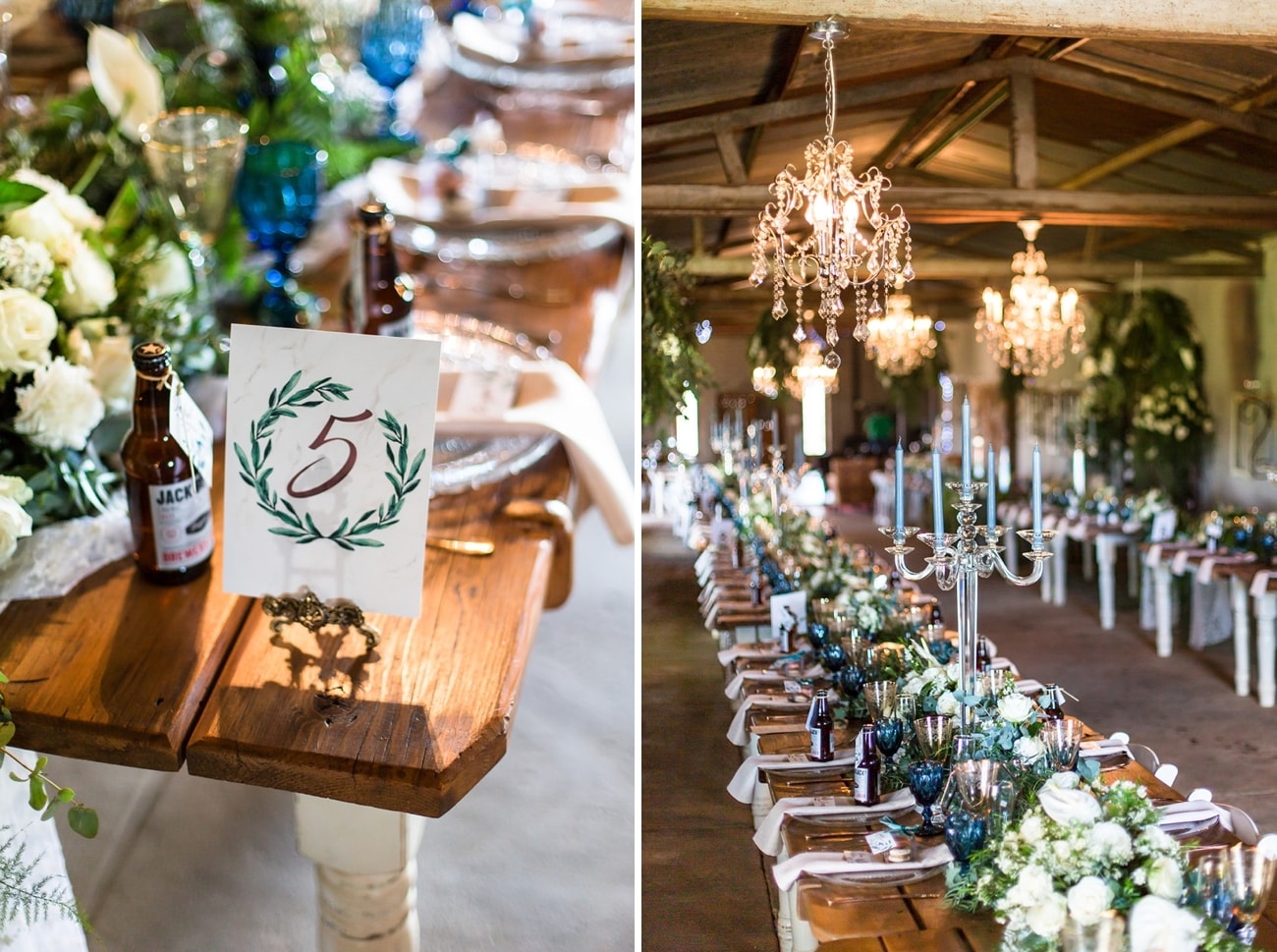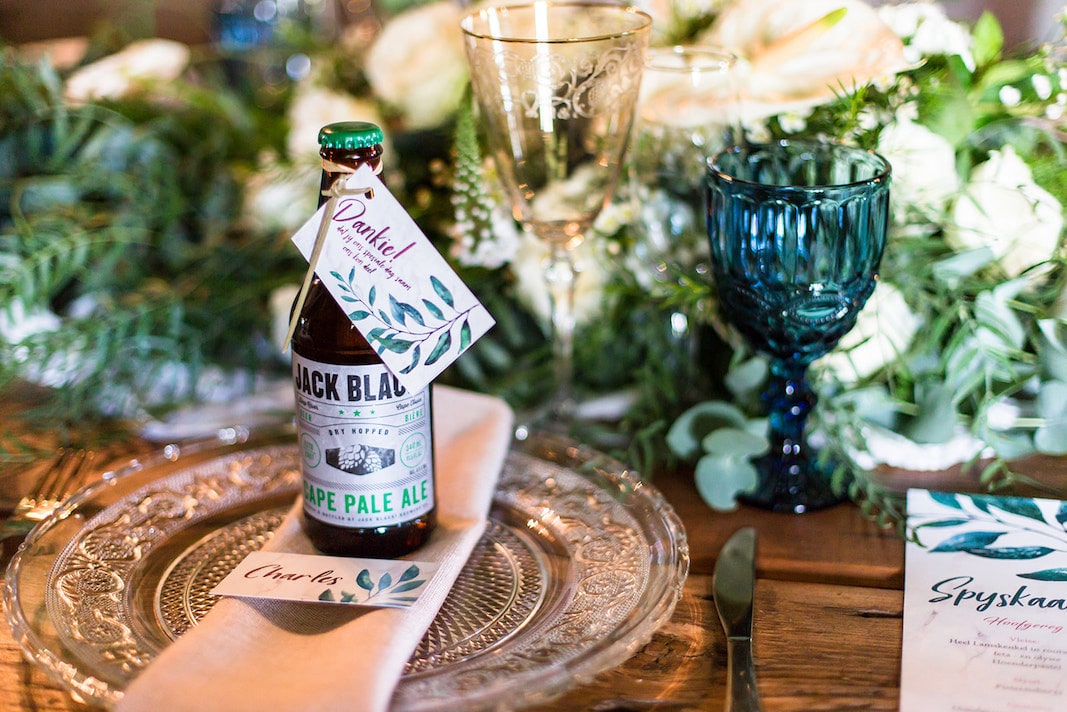 Memorable Moments
Most DEFINITELY when I walked down the aisle and saw Pieter. The moment I saw him standing there I held my breath. Literally, the entire way down! As for our first dance, we went for dancing lessons and did a tango. We wanted to do something different and it was so much fun.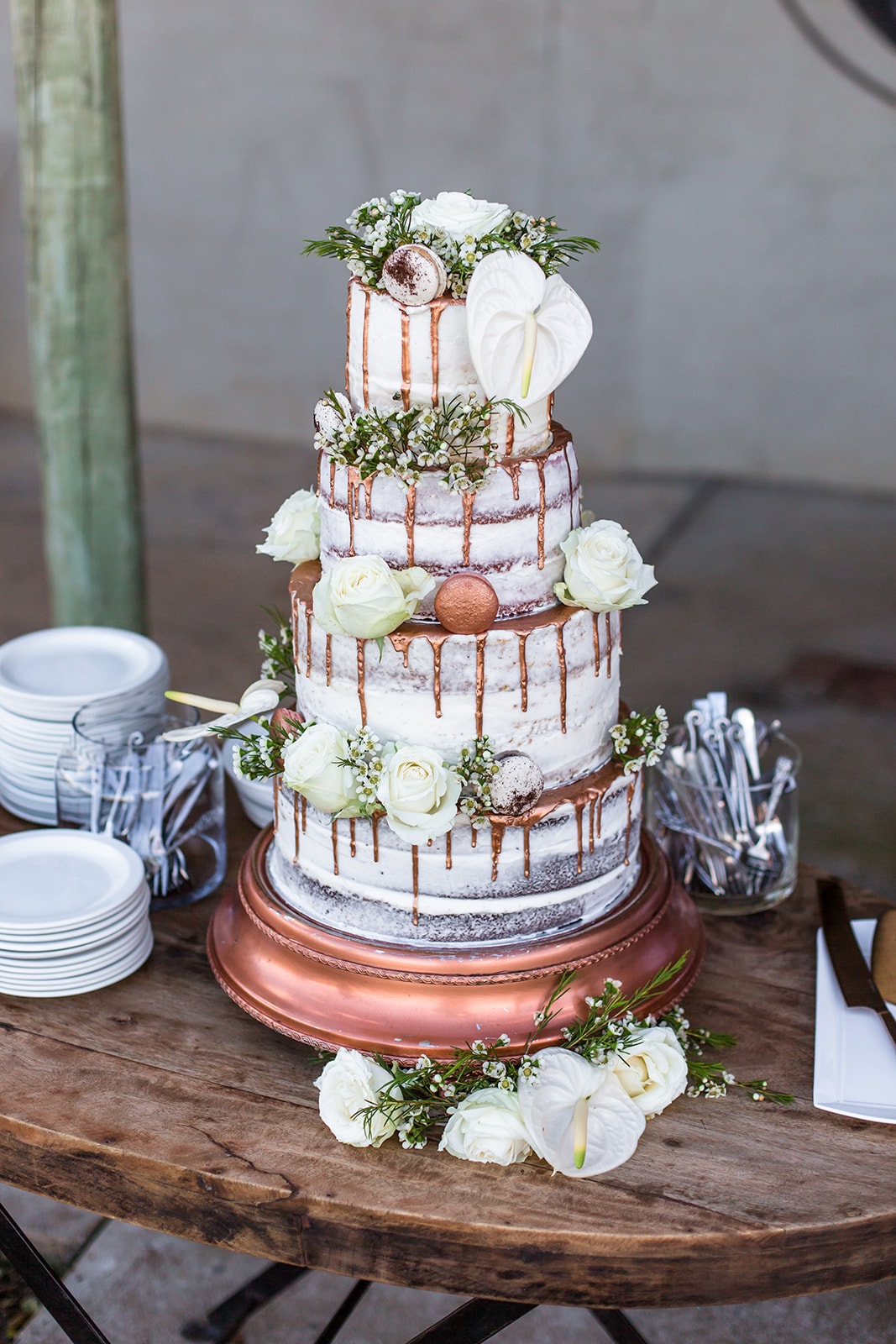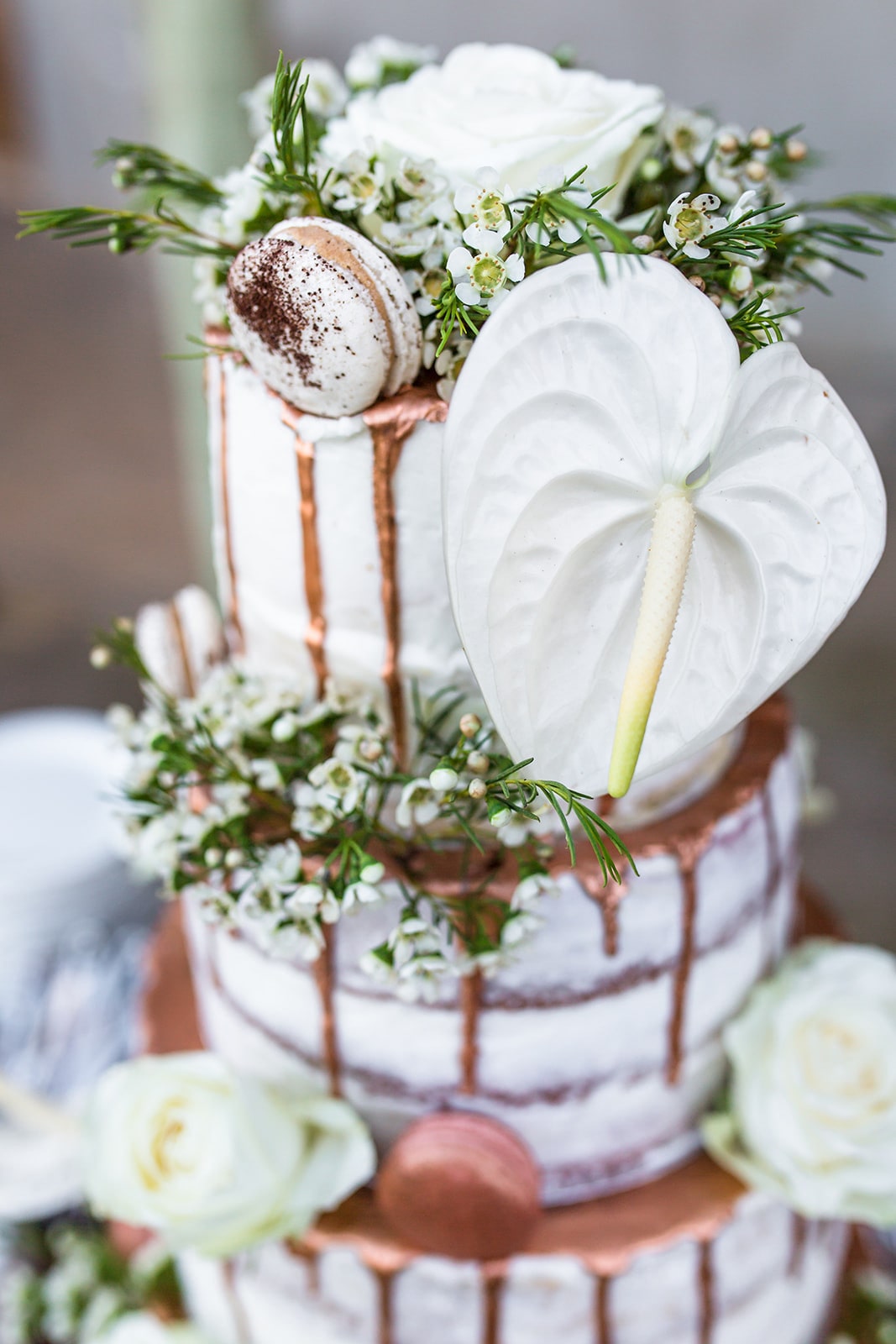 Best Decision
Pieter and I said that our wedding planning should be fun and not a stressful time. I didn't had a wedding planner, because I wanted to plan everything myself. I loved every bit of it!
Advice for Future Brides & Grooms
Just have FUN! It is one of the most important days in your life and you will only have this moment once (hopefully!). Don't focus on what went wrong on your wedding day, because there is always something that you might think you had to do or did not do. At the end of the day, it's only you who knows it and not your guests.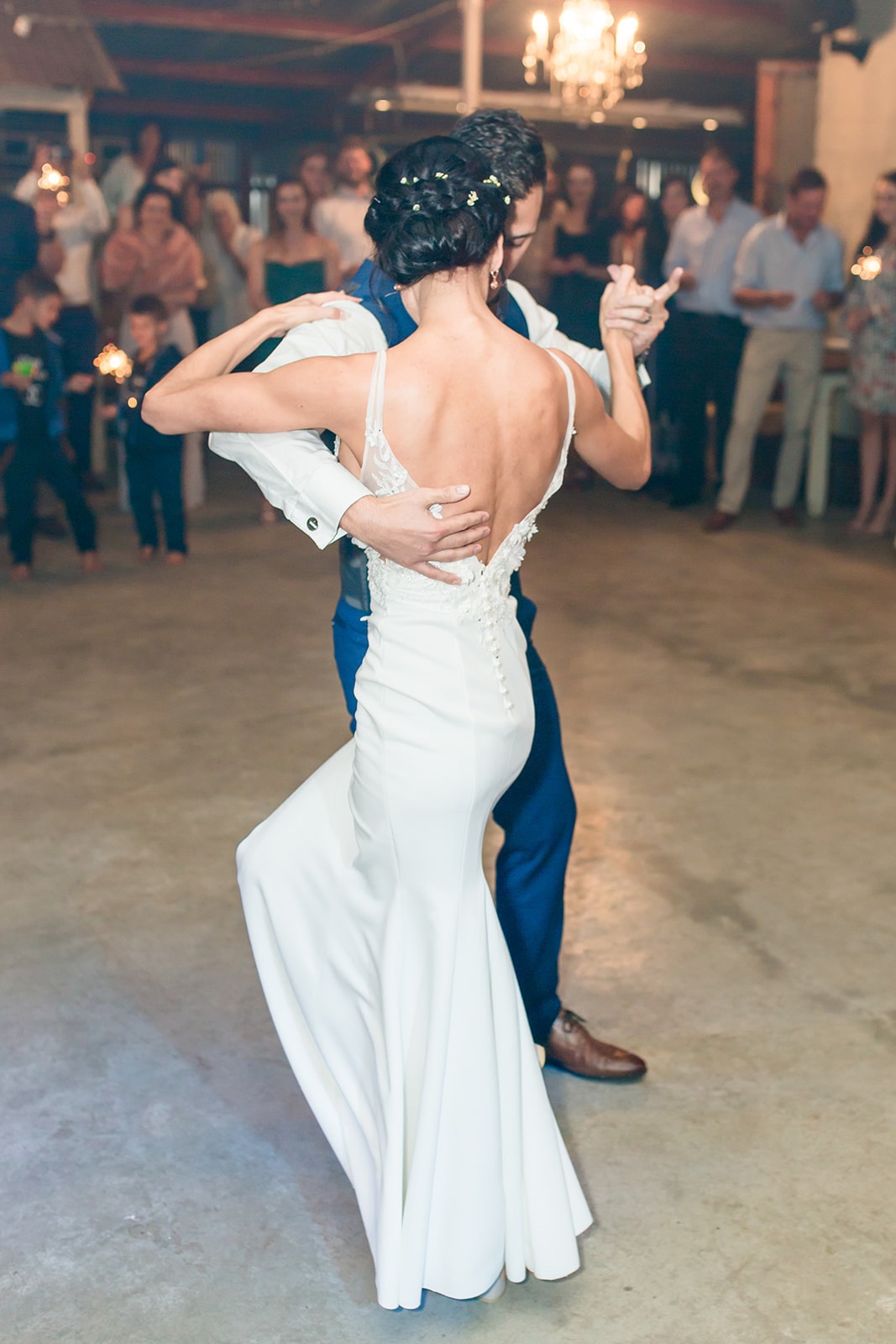 SERVICE PROVIDERS
Photography: Werner J Photography | Venue & Event Planning: Makojalo | Floral: Abrie Coetzee | Stationery: Marthinus Marais | Videography: First Kiss | Hair: Hair Trend (Christien) | Makeup: Suzaan-Louise Make-Up Artistry | Rentals: A & E Wedding and Function Decor | Rentals: You & Me | Wedding Dress: Kobus Rautenbach | Bridesmaid Dresses: Mrs Rose | Bride's Shoes: YDE | Clutch: Forever New | Wedding Cake: Lien Cakes | Submitted via: Matchology