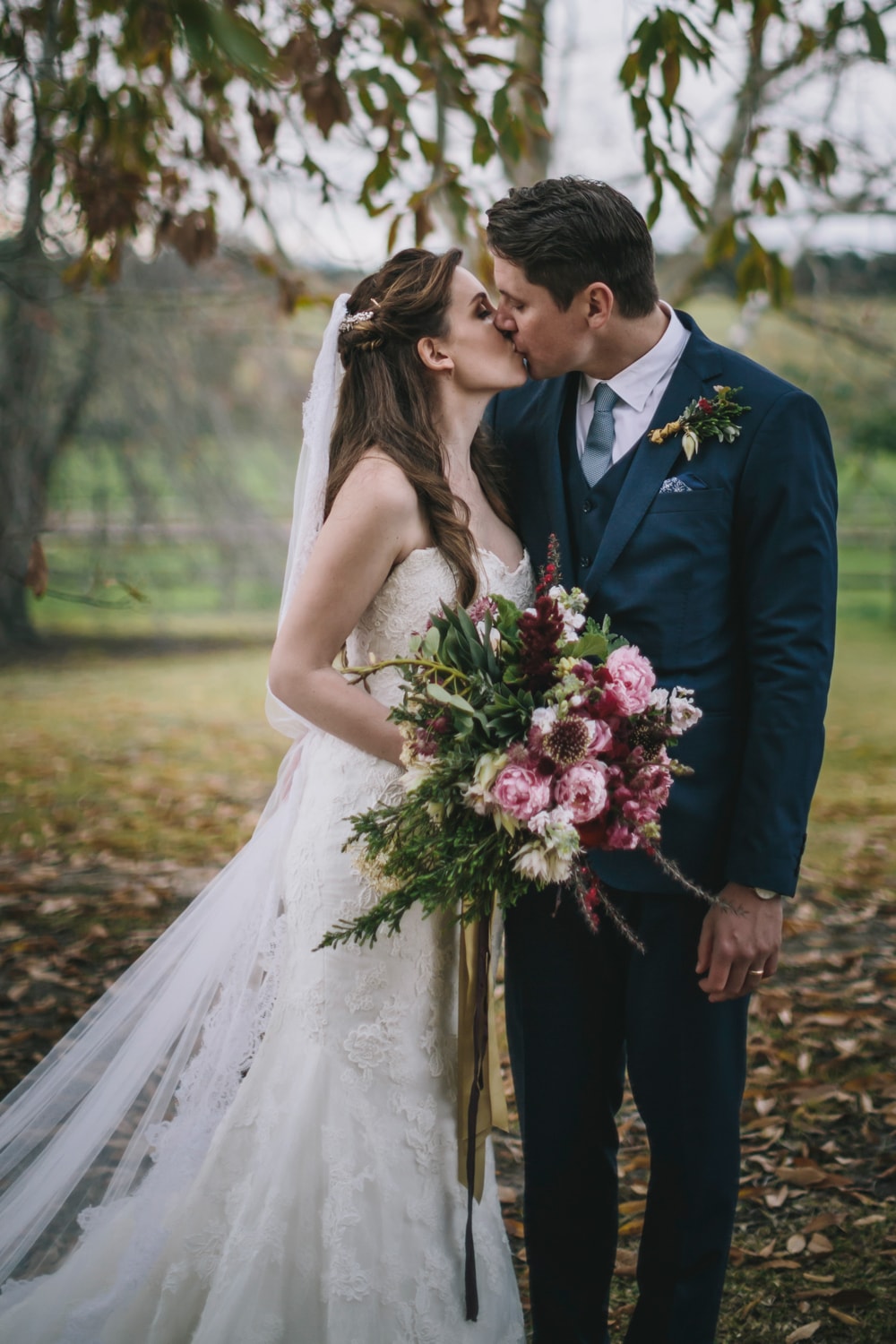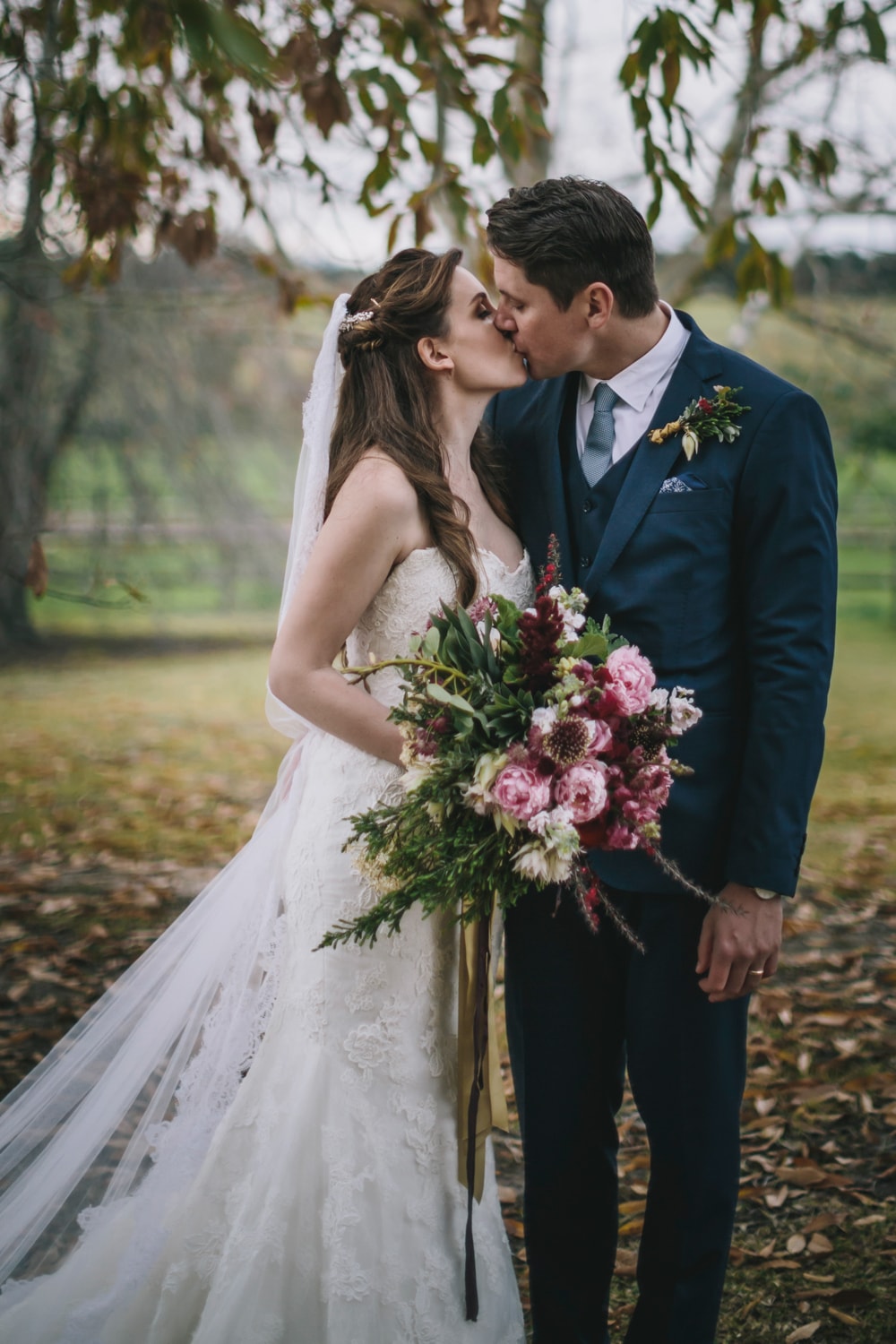 Some winter days I long for the summer again, but on day's like today, I can only revel in everything that the chillier season has to offer. That's because today's wedding, between long-time sweethearts Gerhard and Suzanne, is everything a winter wedding should be and then some. A cozy atmosphere, candles on the tables, the smell of logs crackling in the fireplace. And Suzanne herself looks like a winter princess, dresses in gorgeous full-length lace and carrying a gorgeous jewel tones bouquet (peonies, swoon!). Rounding out that rich colour palette is the groom in his dashing suit and the bridesmaids in their forest green dresses from SBB fave Jacoba. And did I mention the tables? Sumptuous rustic creations covered with flowers and antique brass and gold vases and candleholders, which all looked so perfect in the intimate atmosphere of Kurland in Plett. And best of all, it has the warmest of hearts, as is immediately evident from Adel Ferreira's marvellous pics. So yay for winter! (At least for today ;) )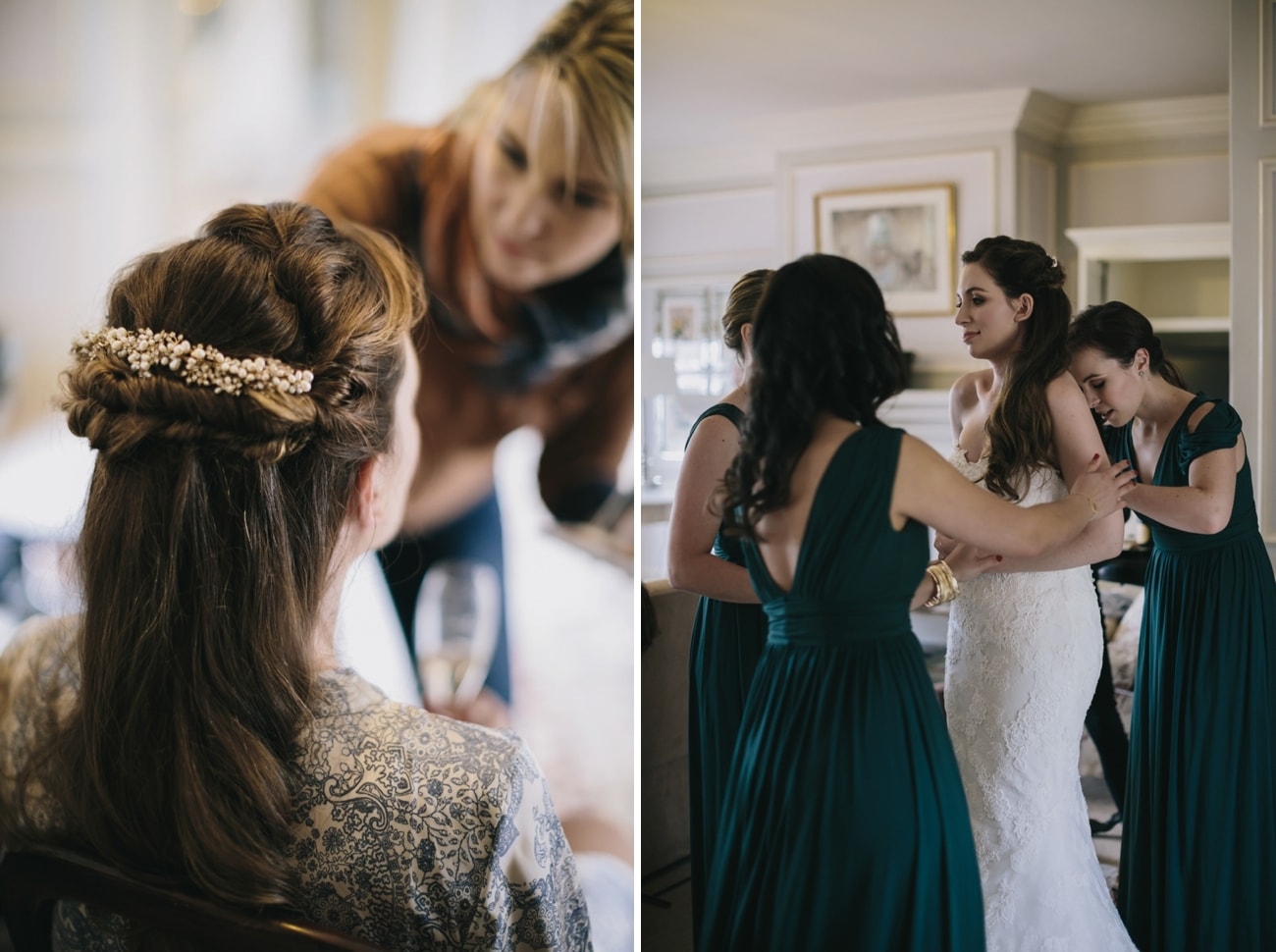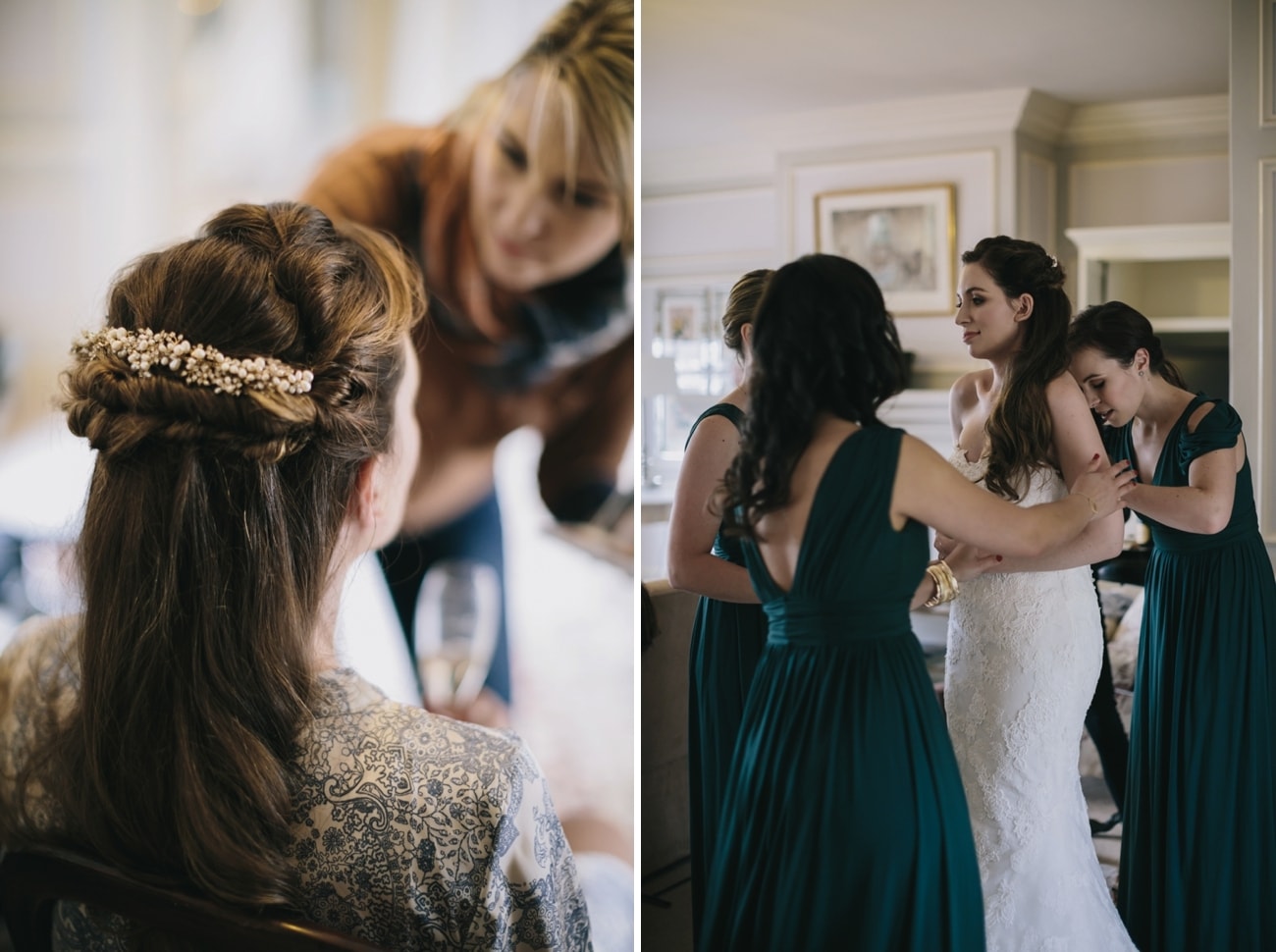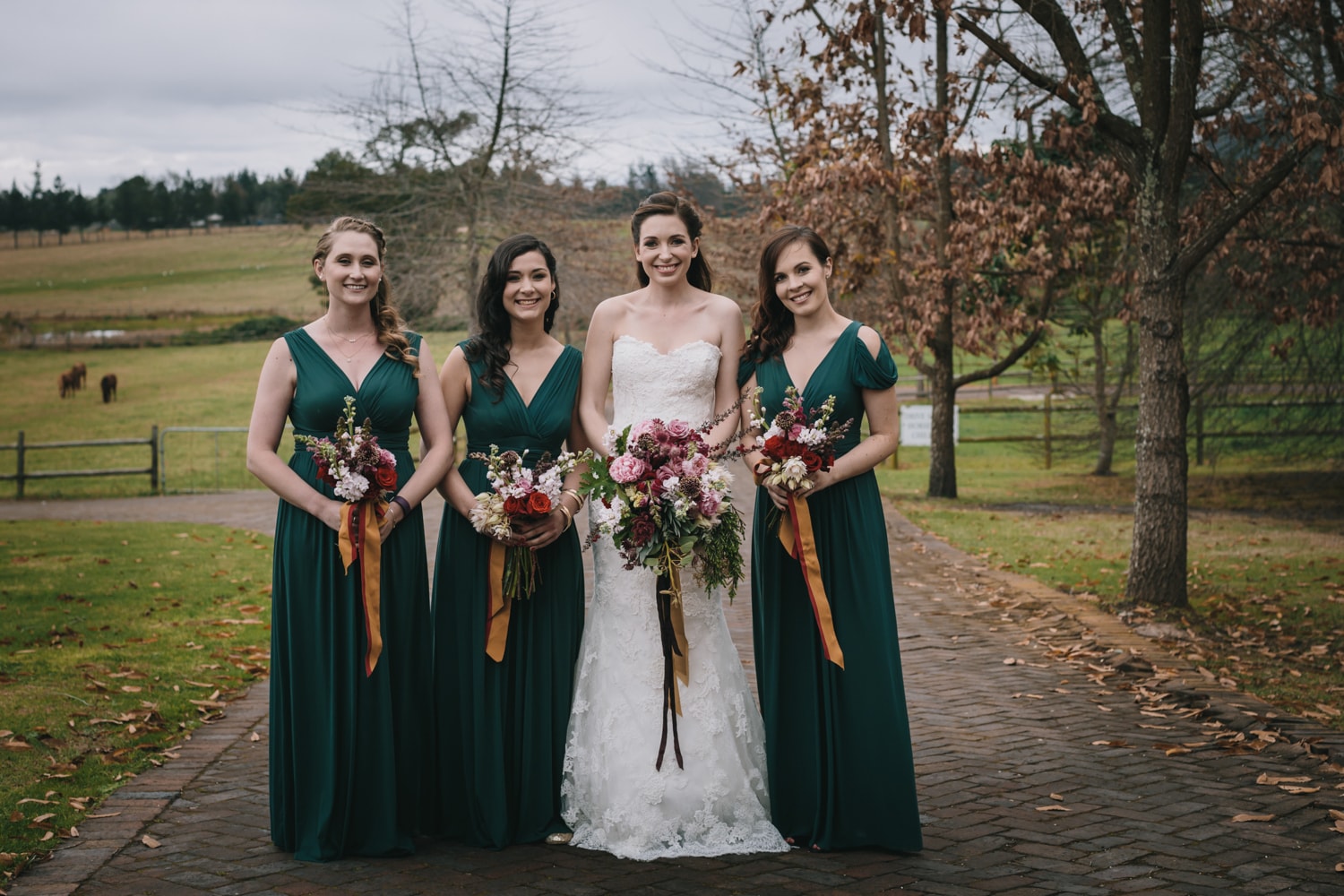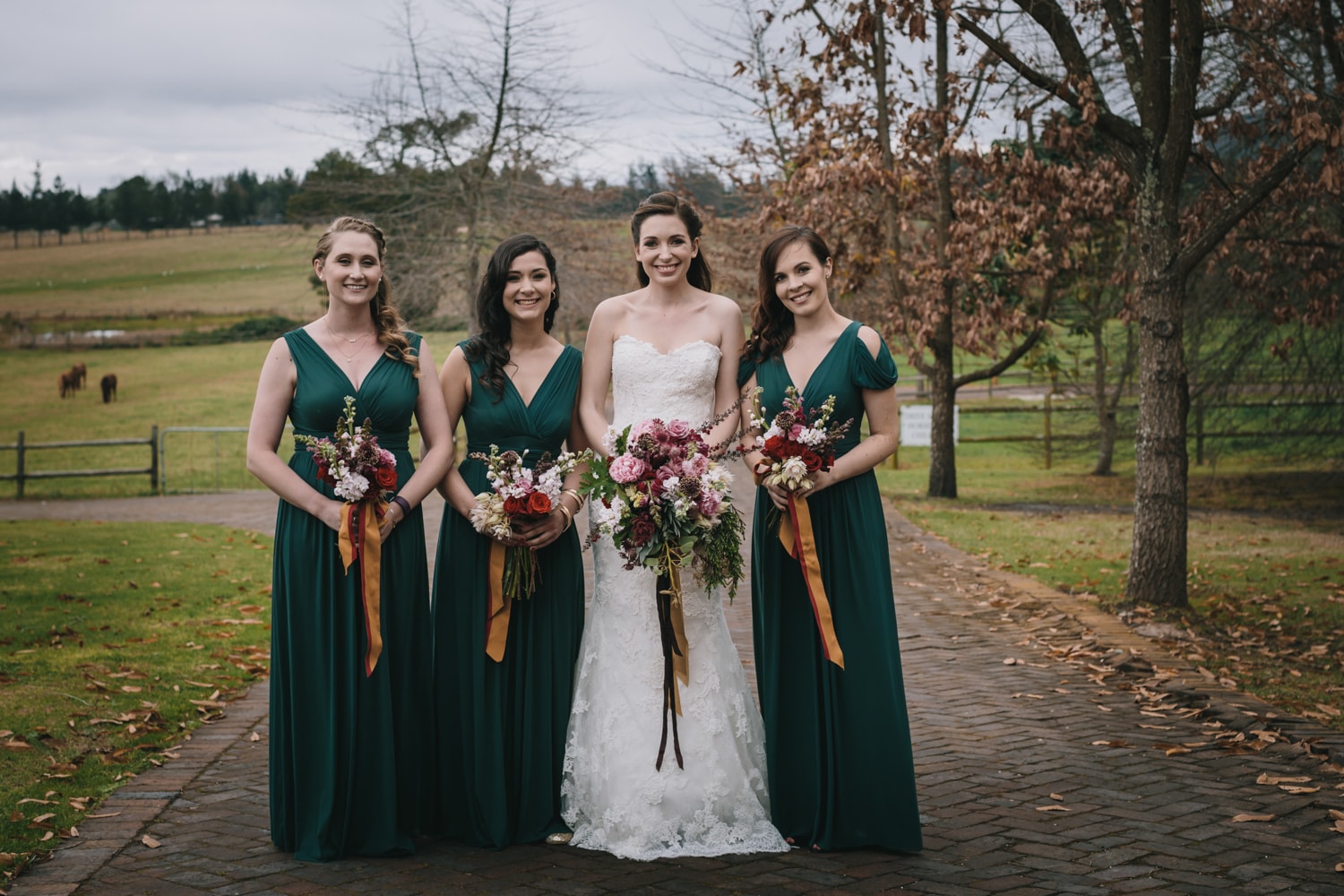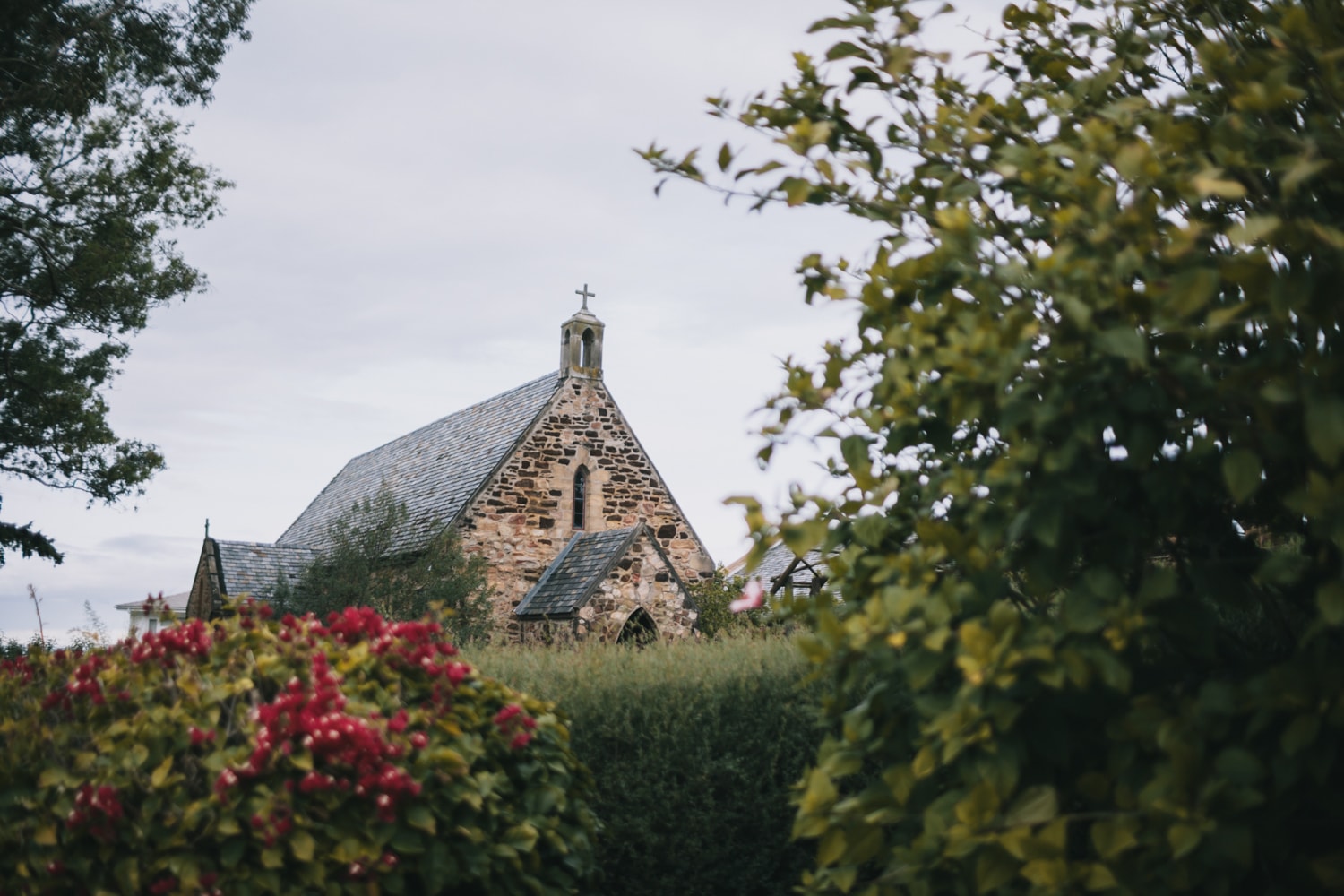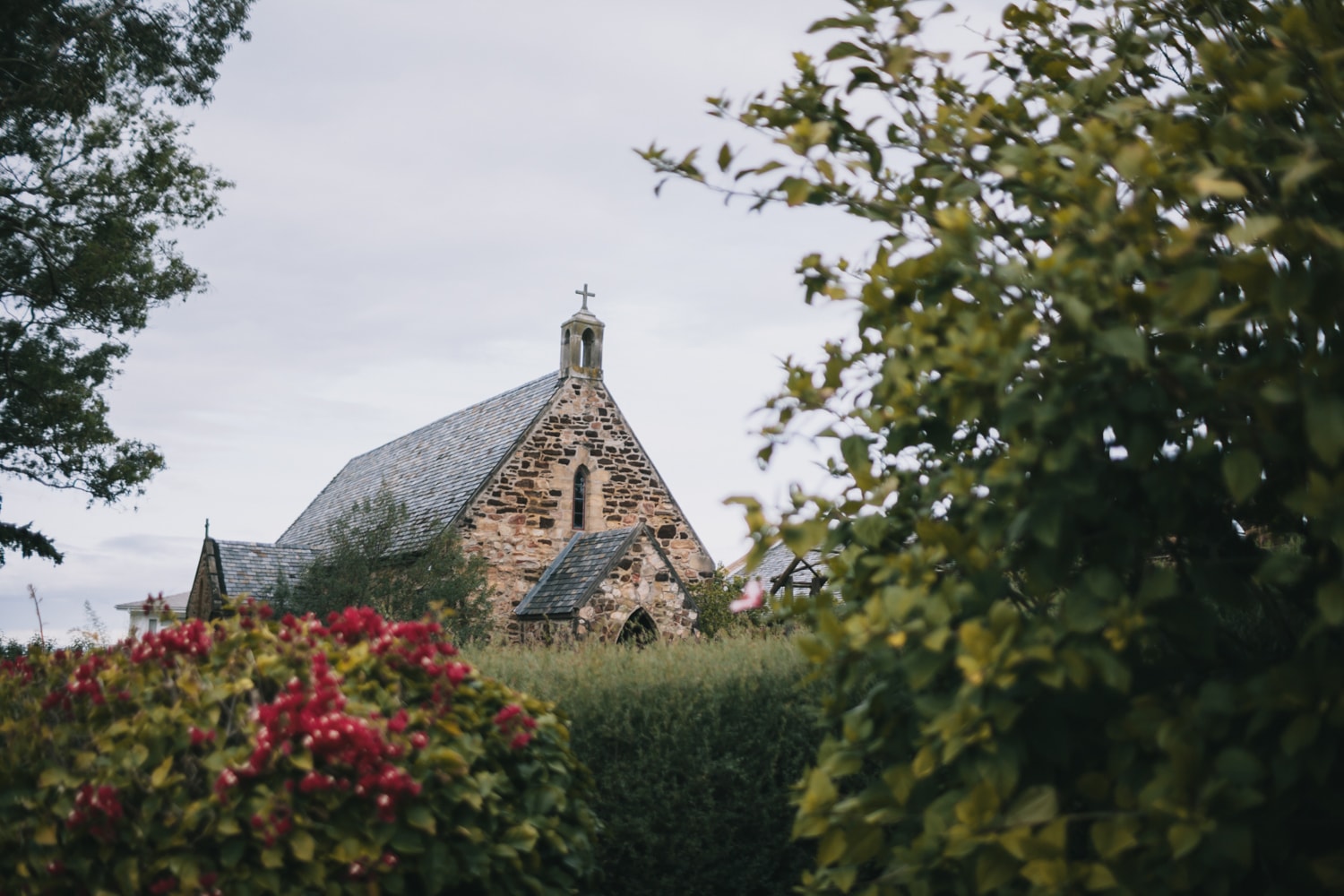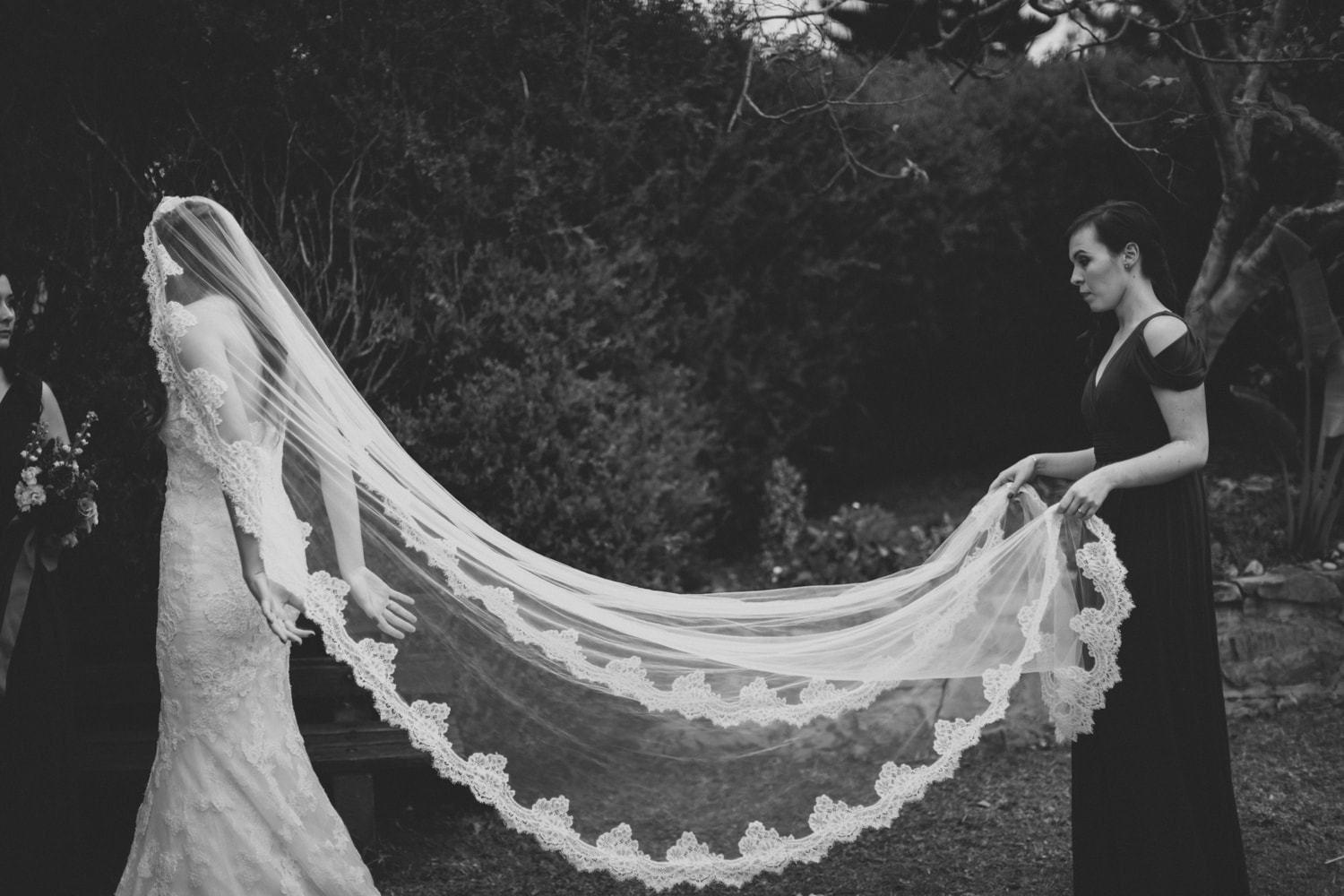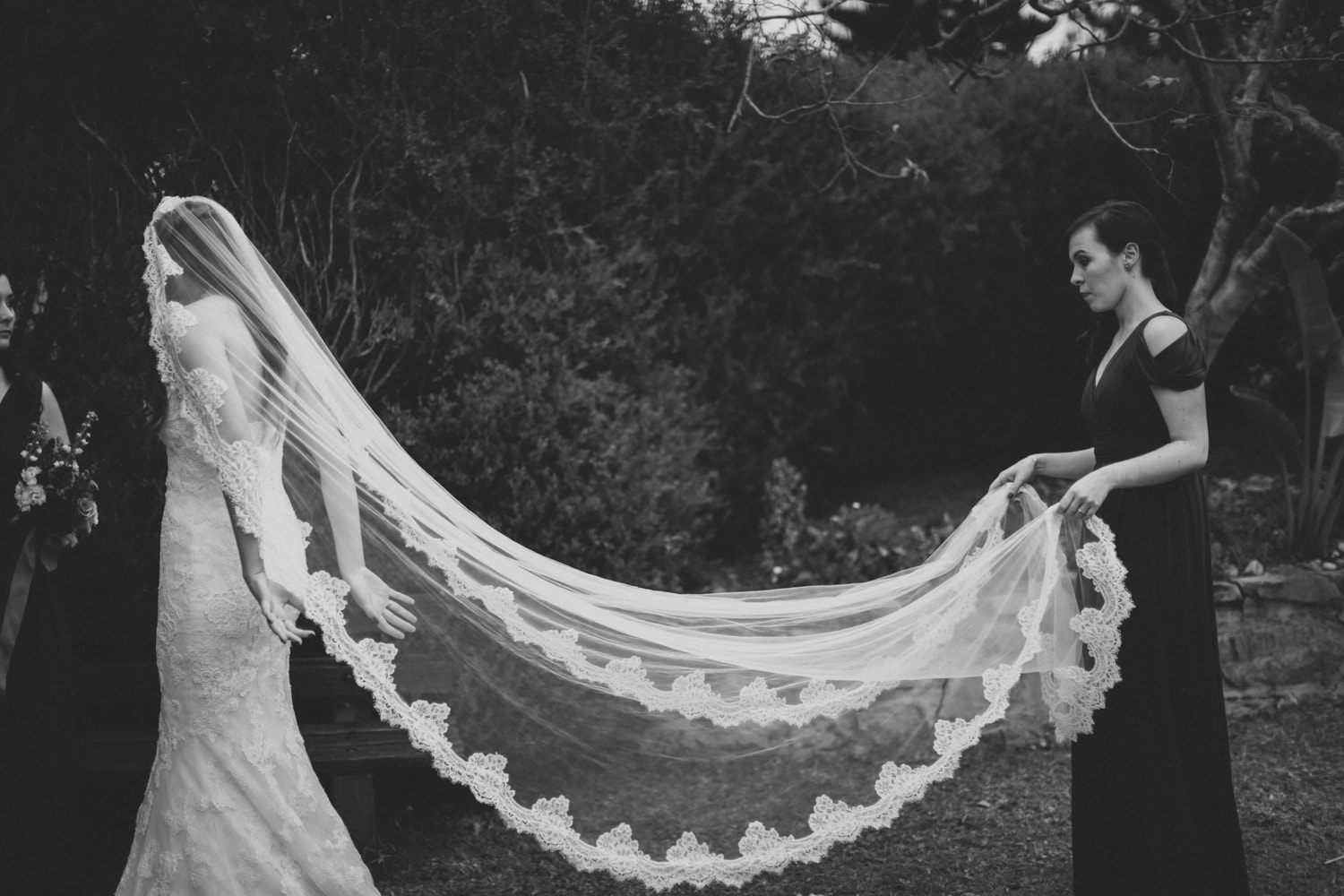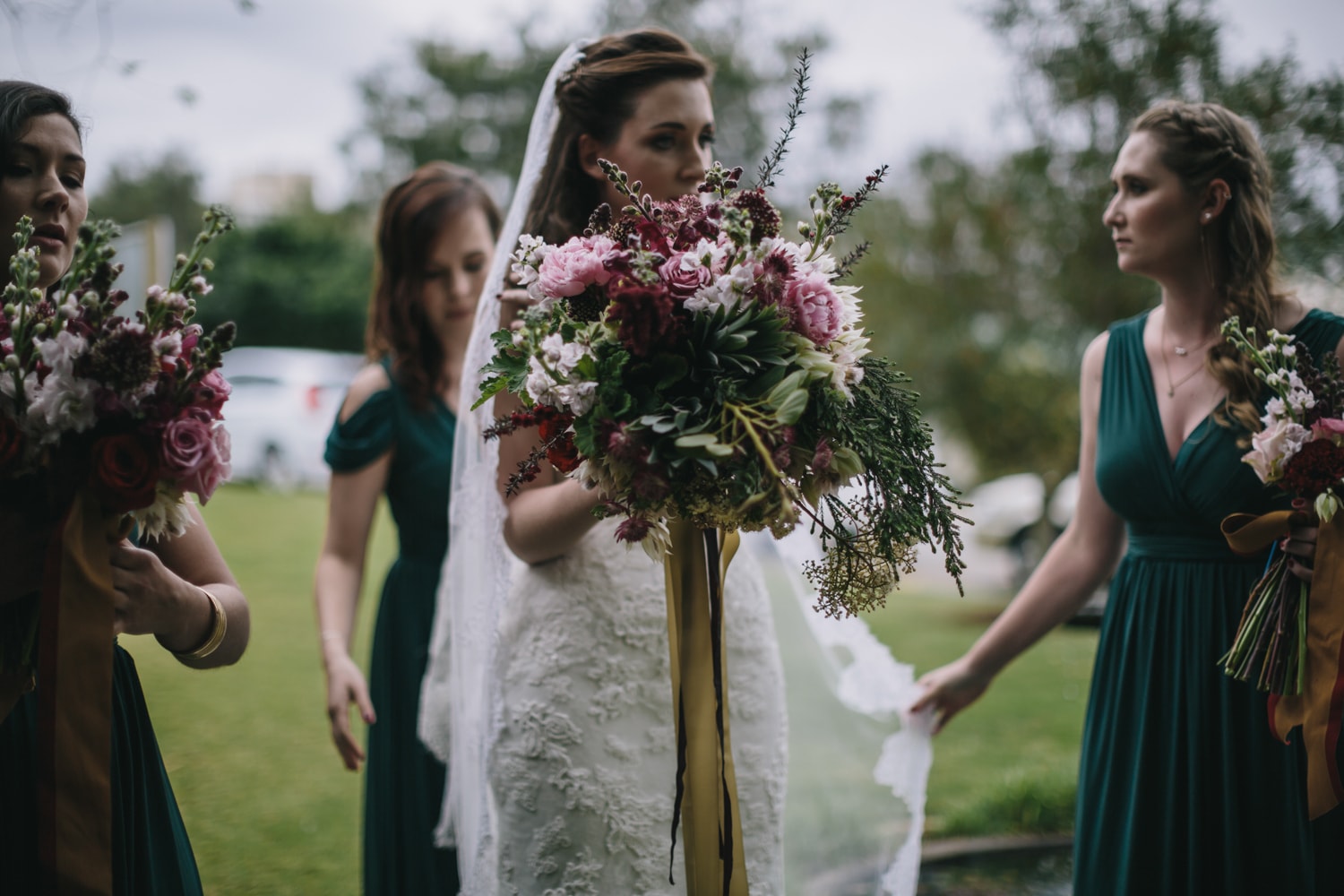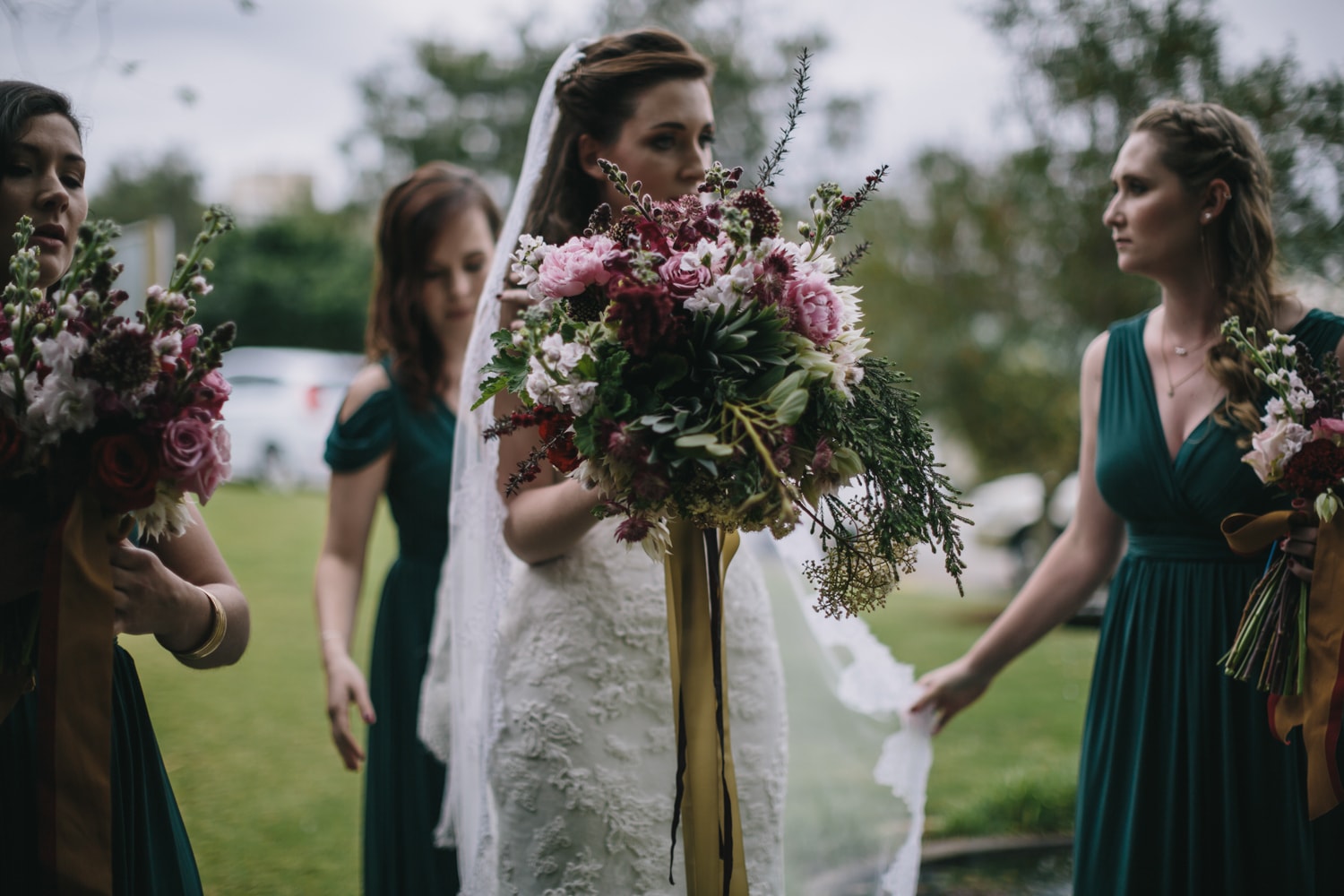 Love Story
We met more than nine years ago, at a friend-of-a-friend-of-a-friend's birthday. We got talking, both used embarrassing pick-up lines, and exchanged numbers. I went in for a kiss, he dodged my attempt… but at least called me the next day… and um, the rest is history!
The Proposal
We have been dating for almost a decade, during which we also had a fiveyear long-distance stint…which wasn't always easy! Now that we are in the same location, which is the amazing Cape Town, we have a date night every Thursday, which I usually take responsibility for planning. On one particular Thursday he organized it. He had secretly packed a picnic and took me to see the sunset against the slopes of Table Mountain. While we were snacking away, and drinking champagne (one of my favourite activities), he popped the question. I didn't expect it at all, and neither did the cyclists or joggers who kept whizzing past. It was an incredible moment!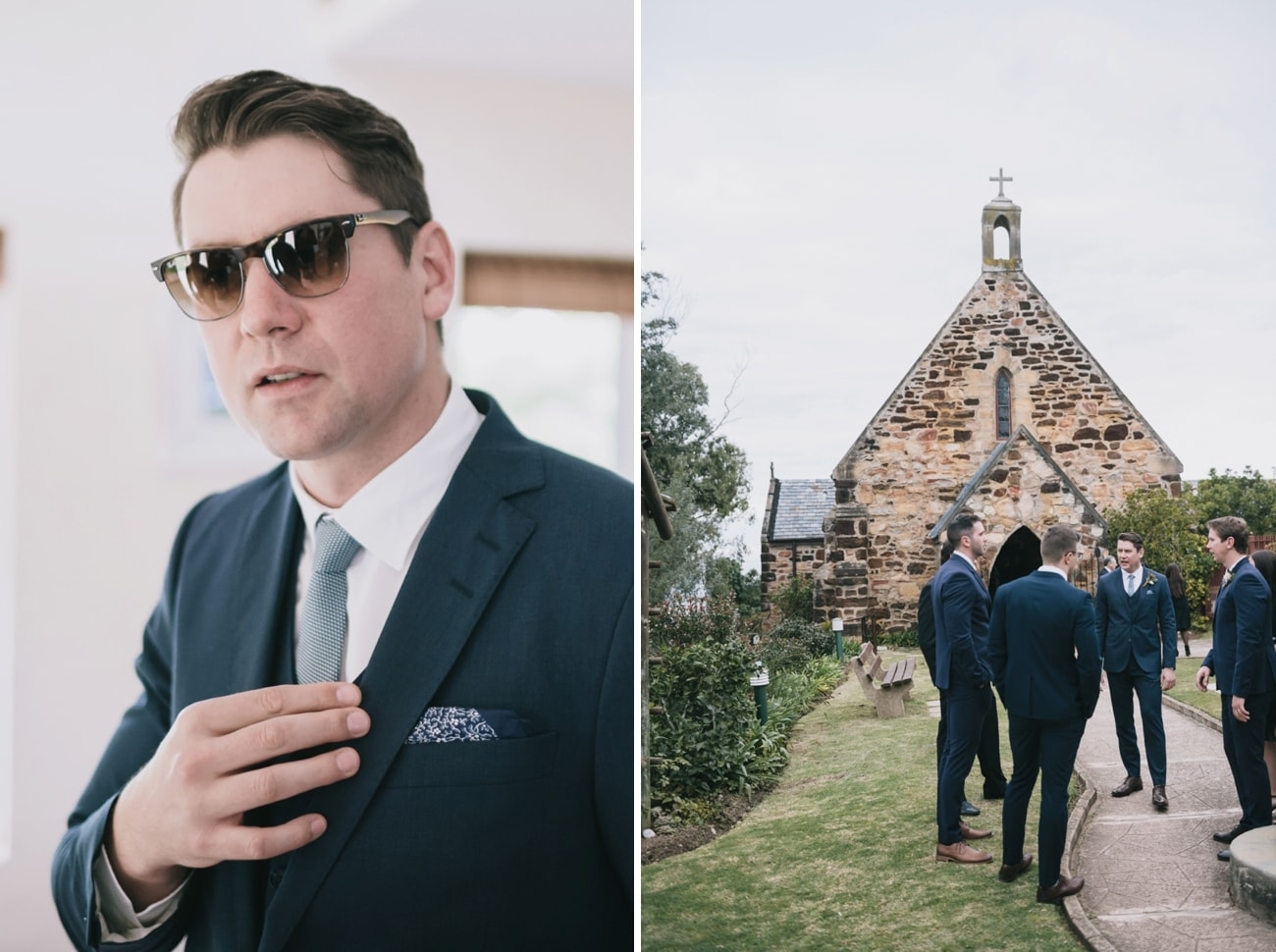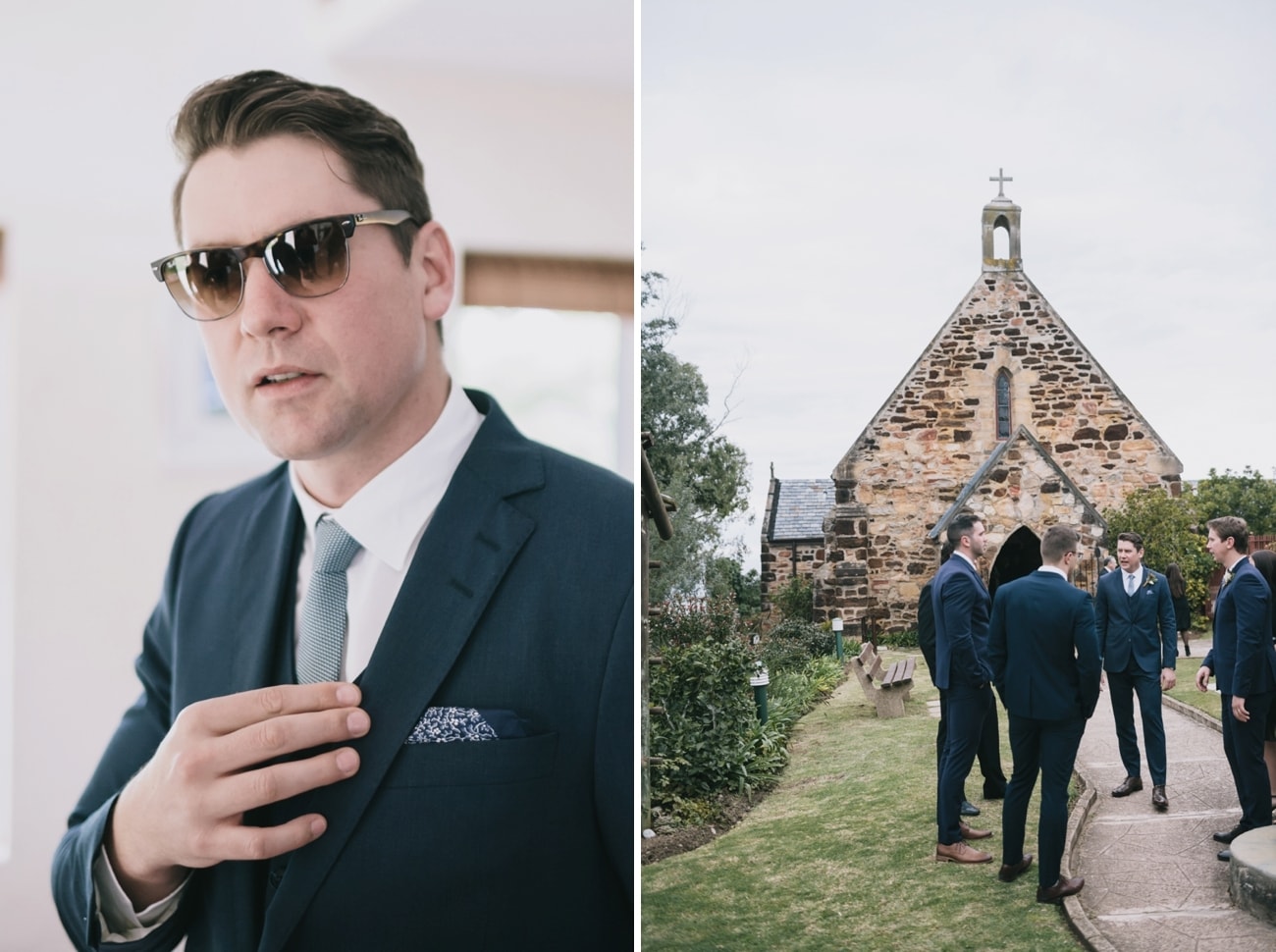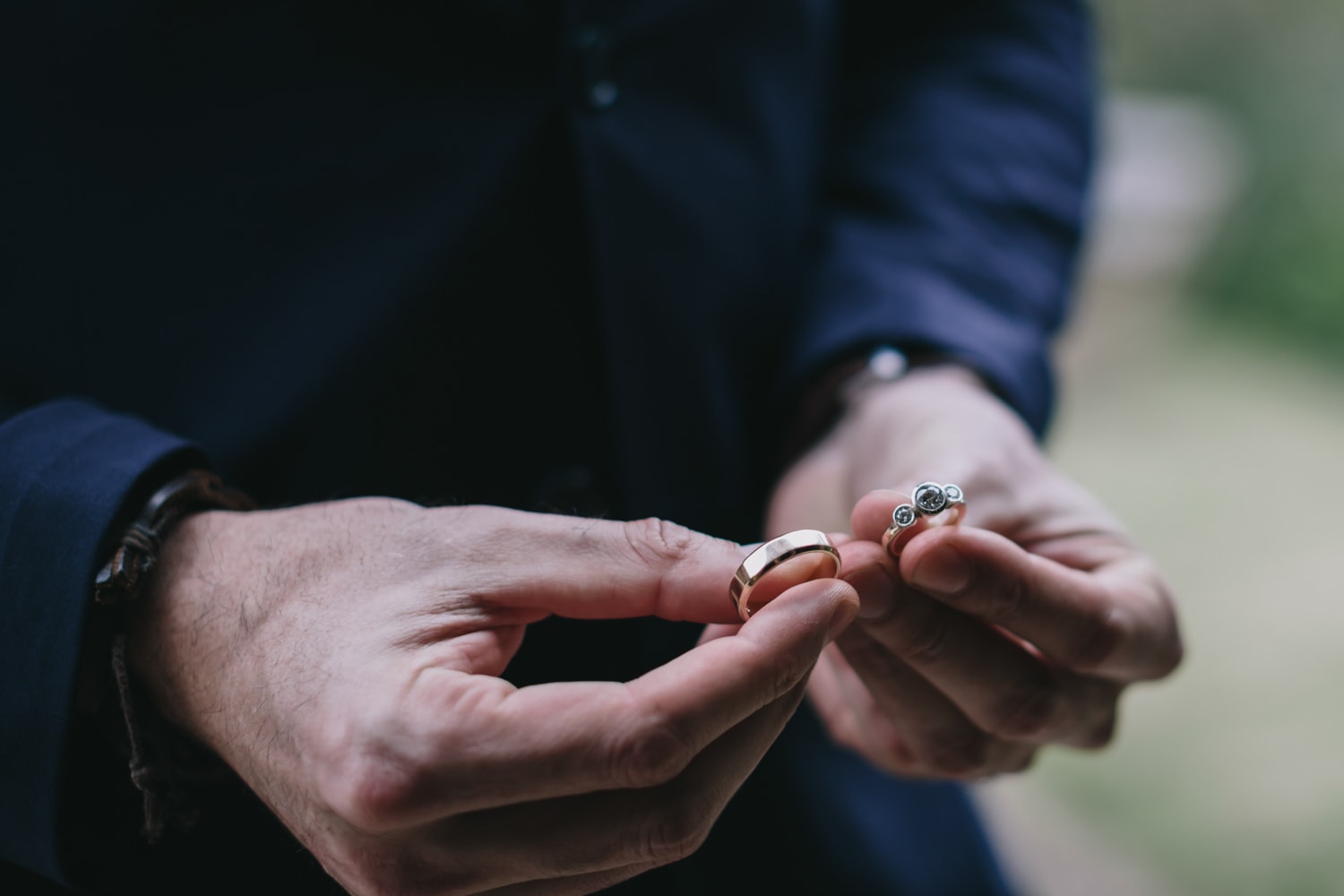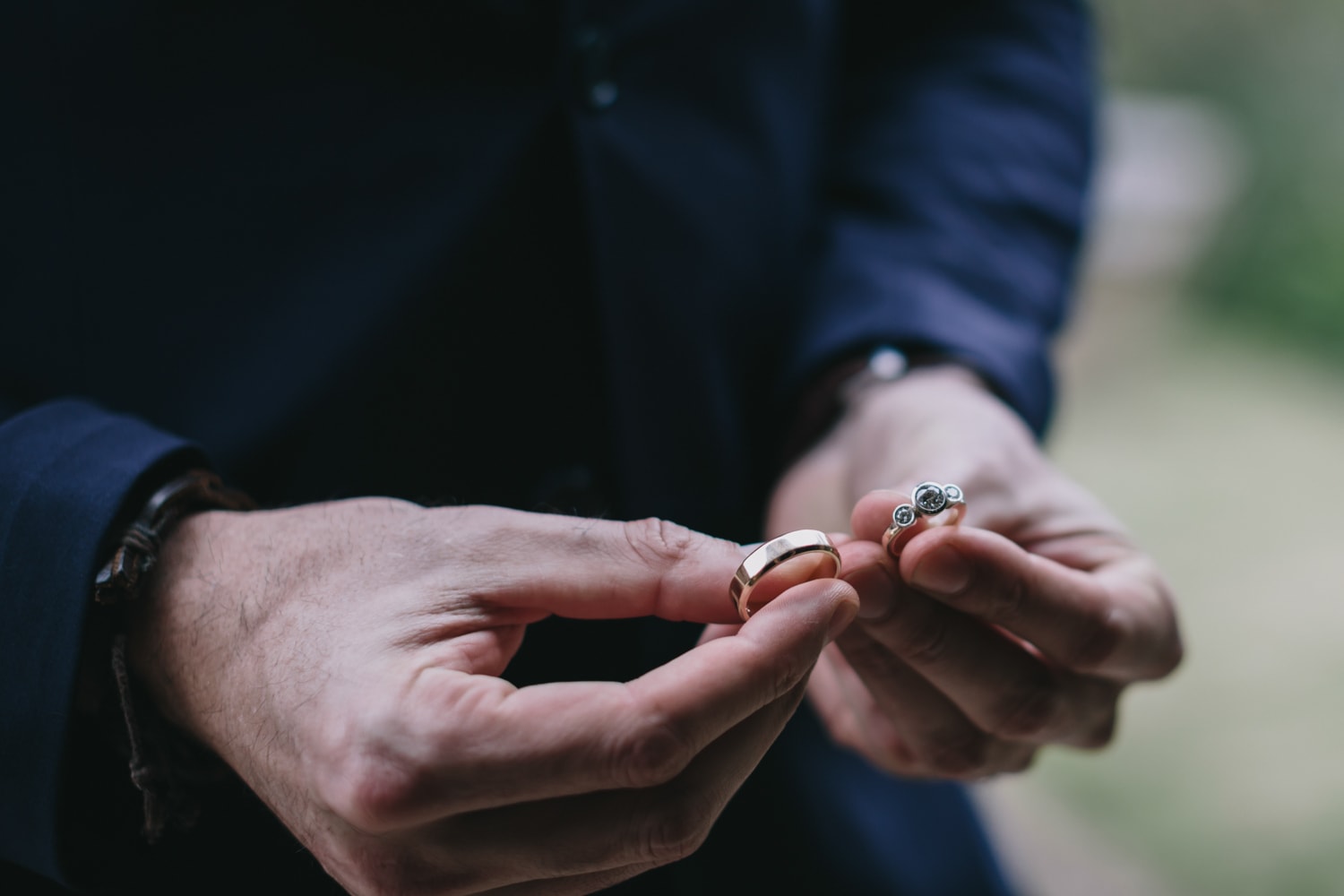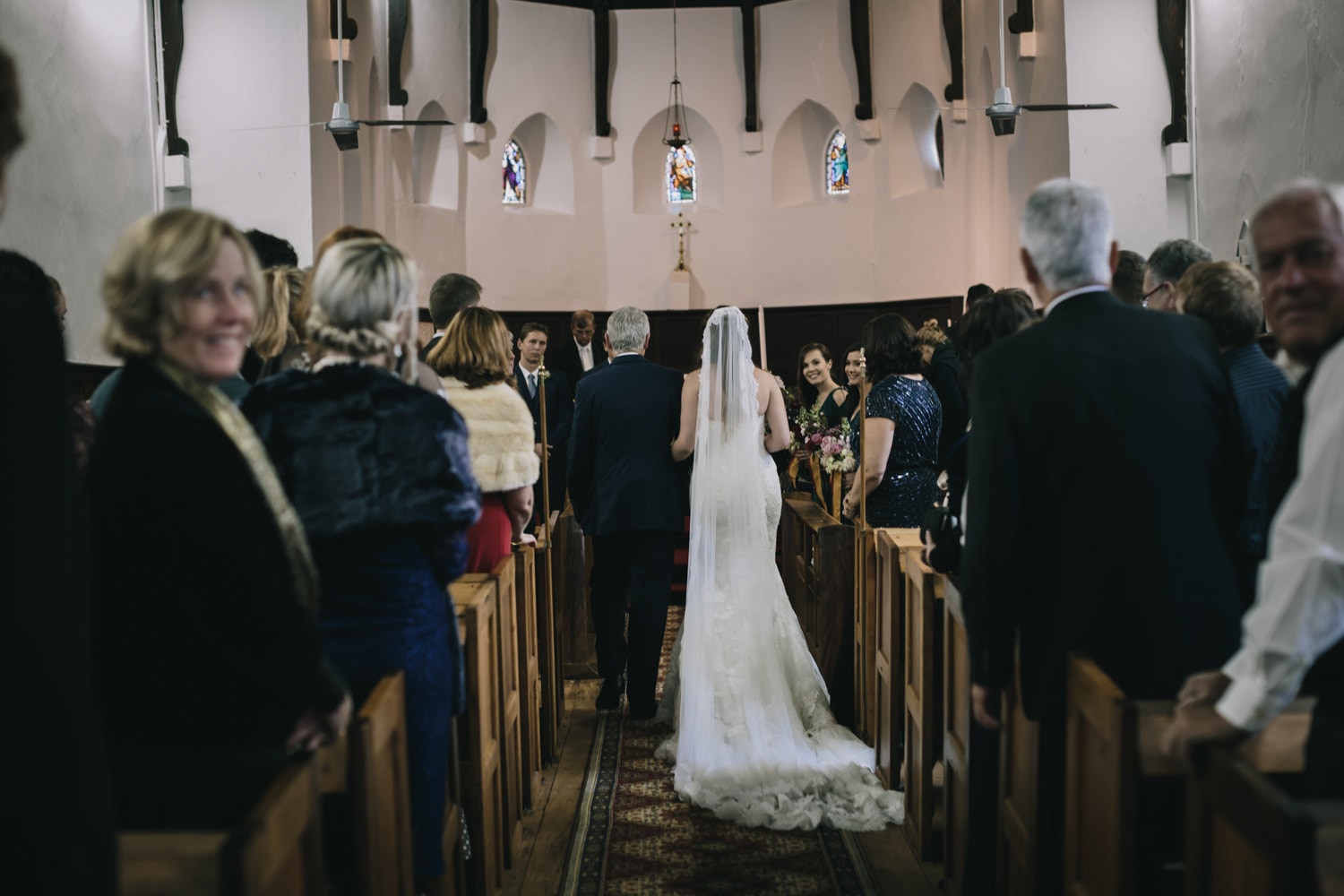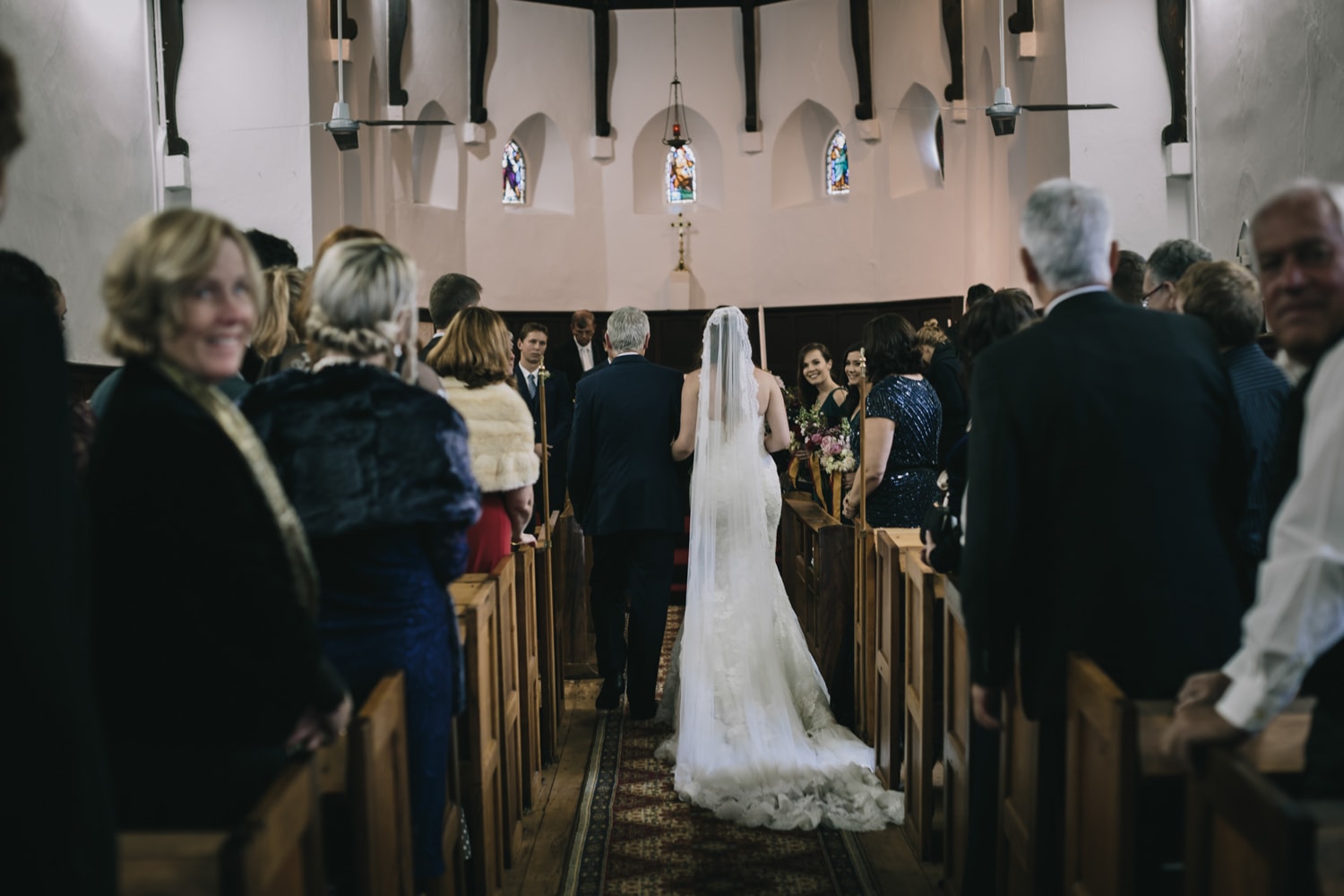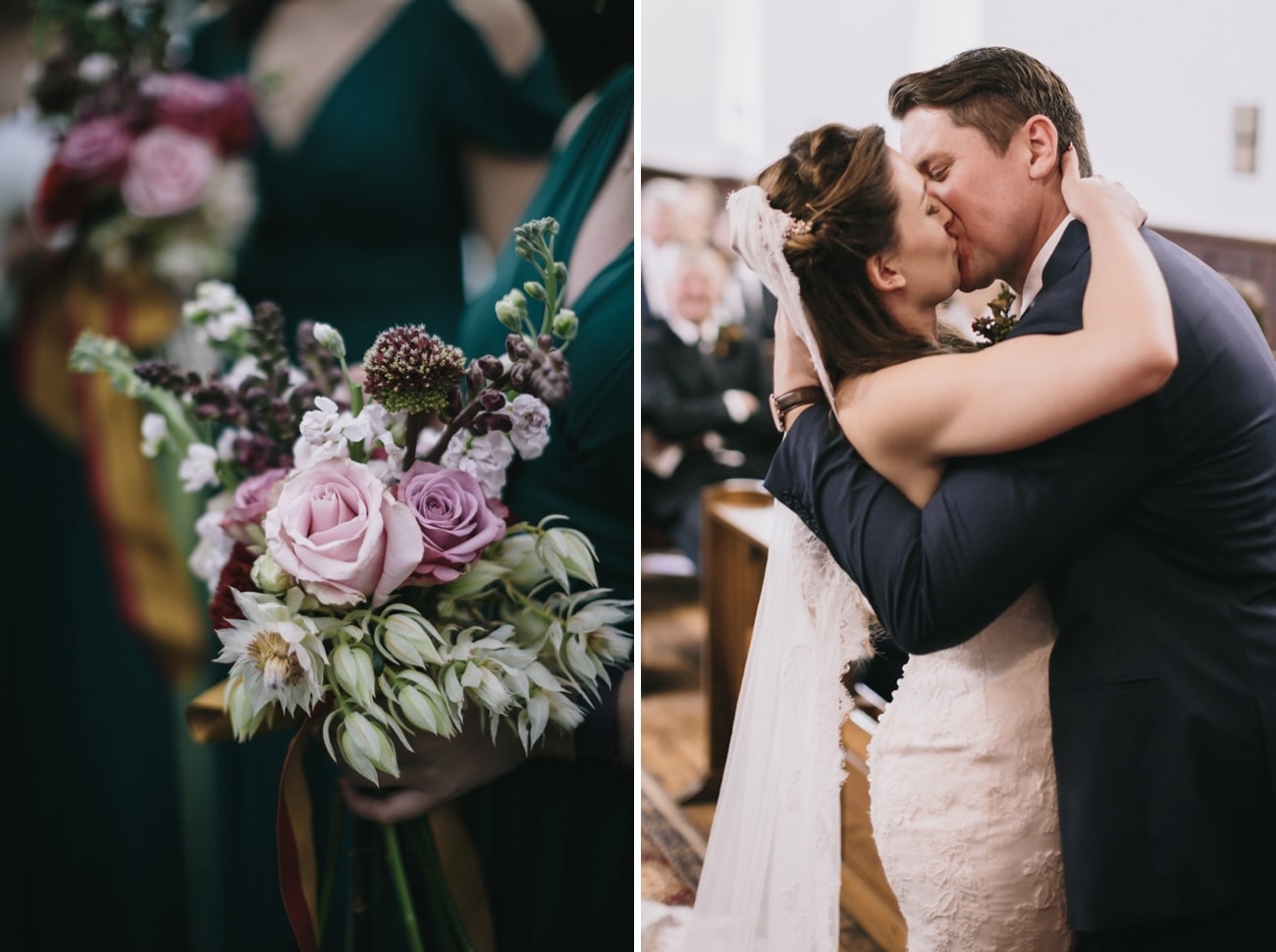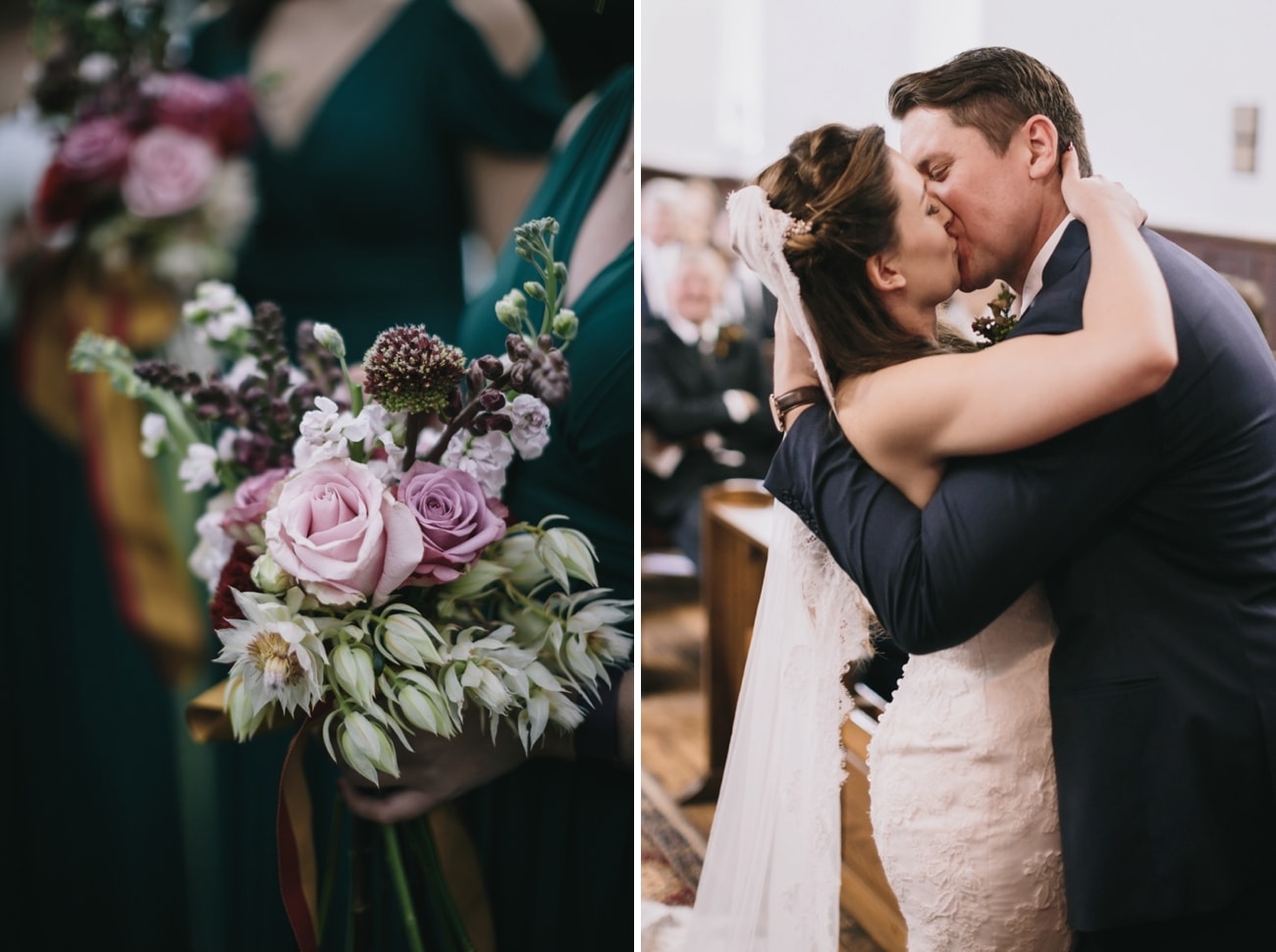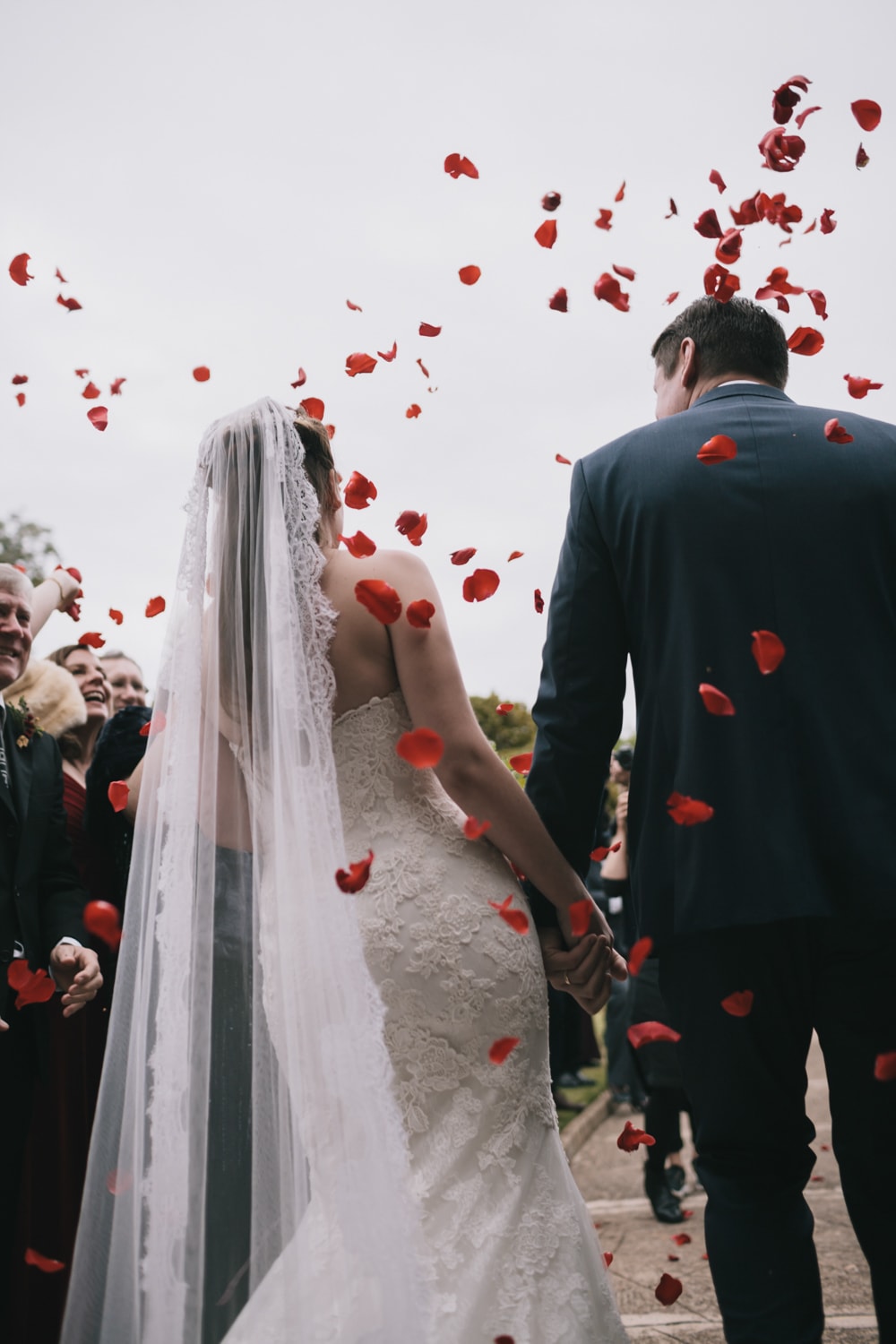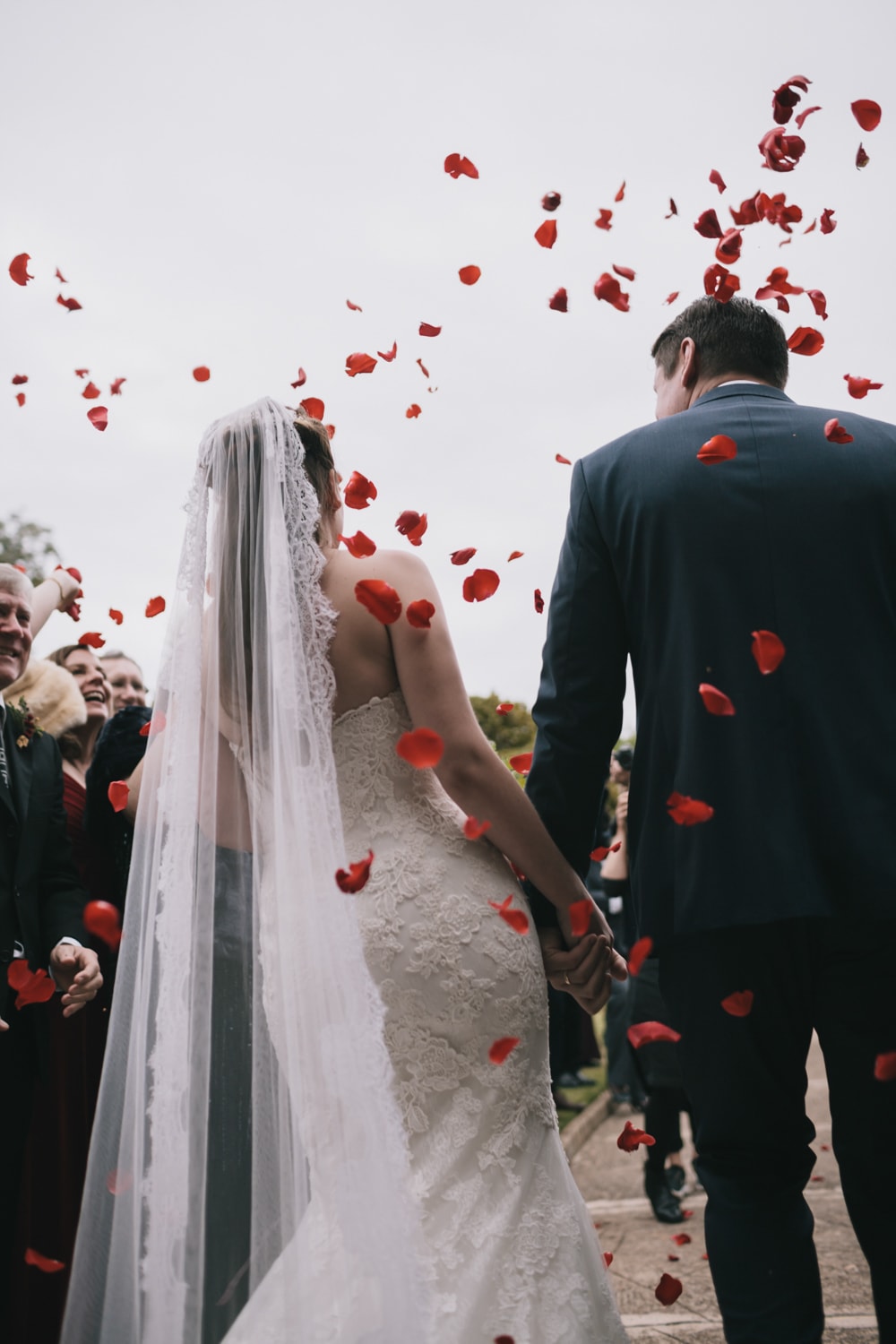 The Venue
We were in a long-distance relationship for five years before we both settled in Cape Town. In that time, we tried to meet up whenever we could and wherever we could – which usually ended up being in Plettenberg Bay where my family holidays, and was not too far from his hometown. It became our spot, and will always be very special to us. There is the most beautiful stone church in Plett (St. Peter's Anglican Church) – we were both very eager to get married there, and we feel so lucky that we could. Plett is really becoming quite the wedding destination, so there were plenty of beautiful wedding venues to choose from, but there was just something special about Kurland. The setting, interior, fireplaces and atmosphere were exactly what we were looking for for our winter wedding.
Wedding Style
Our wedding was a real winter wedding: romantic, warm and cosy. The colours were rich, and we added elements of metallics and fire to add a third dimension to the look. The incredible floral arrangements added a level of opulence to the luxurious country feel of Kurland's Katarina Restaurant.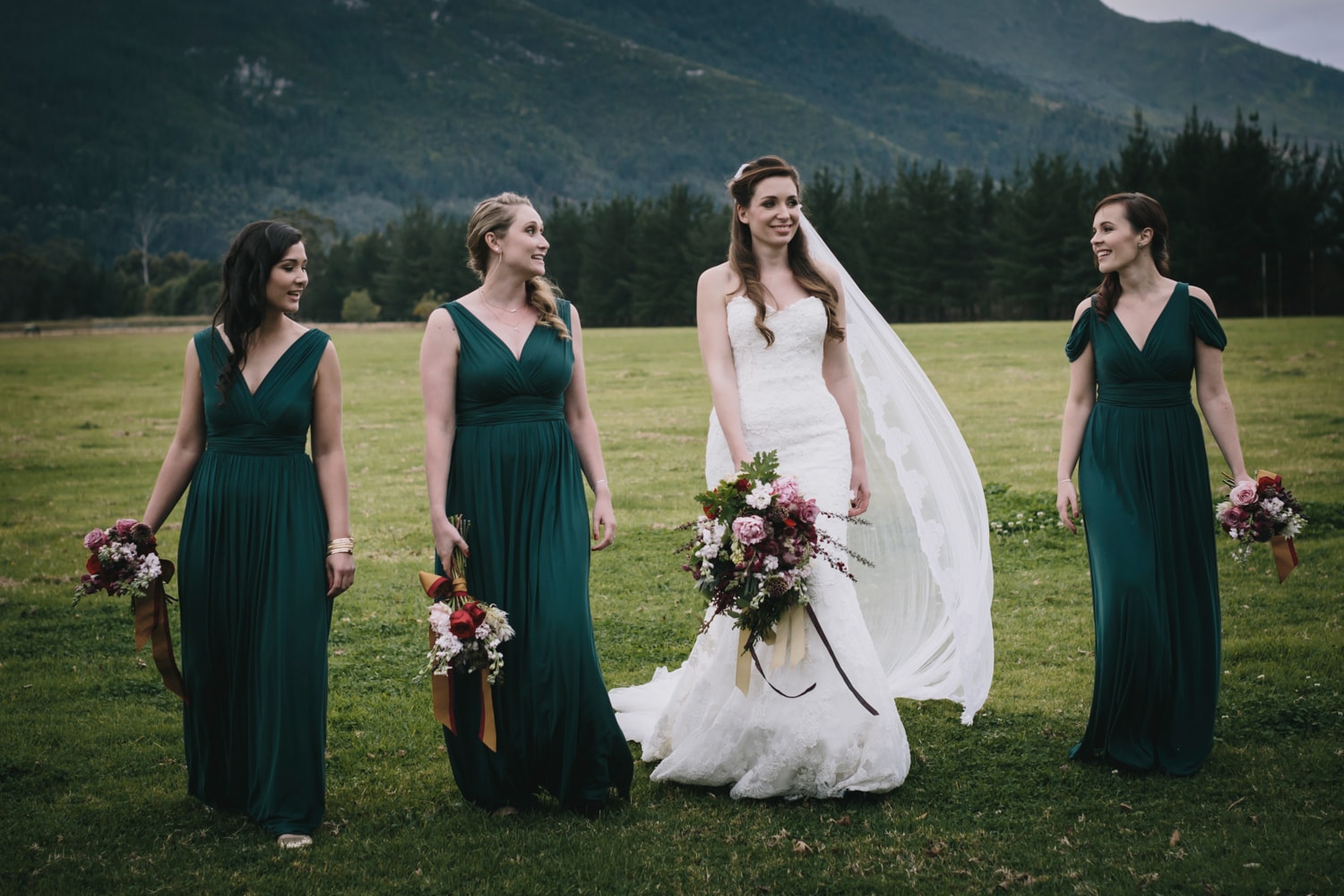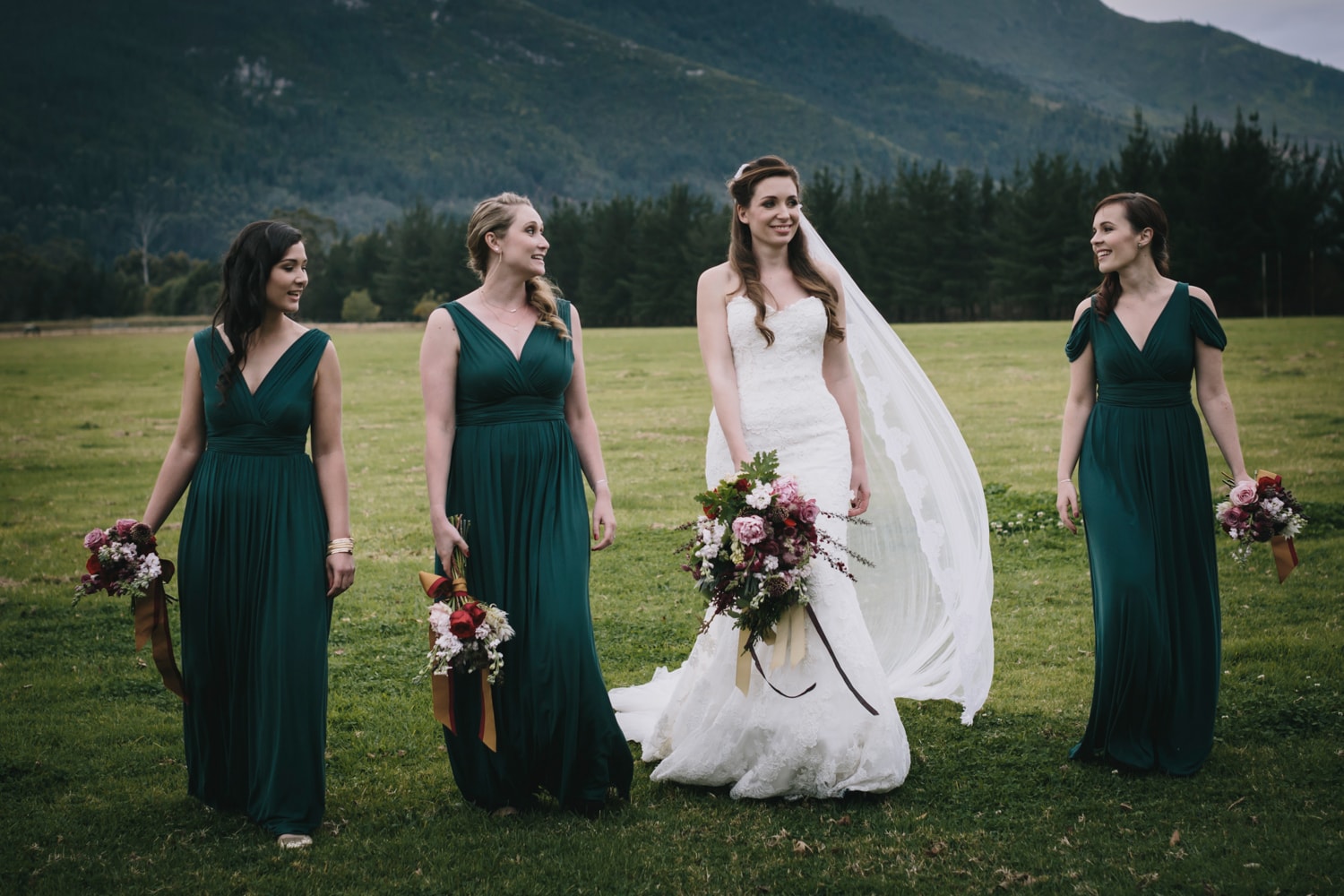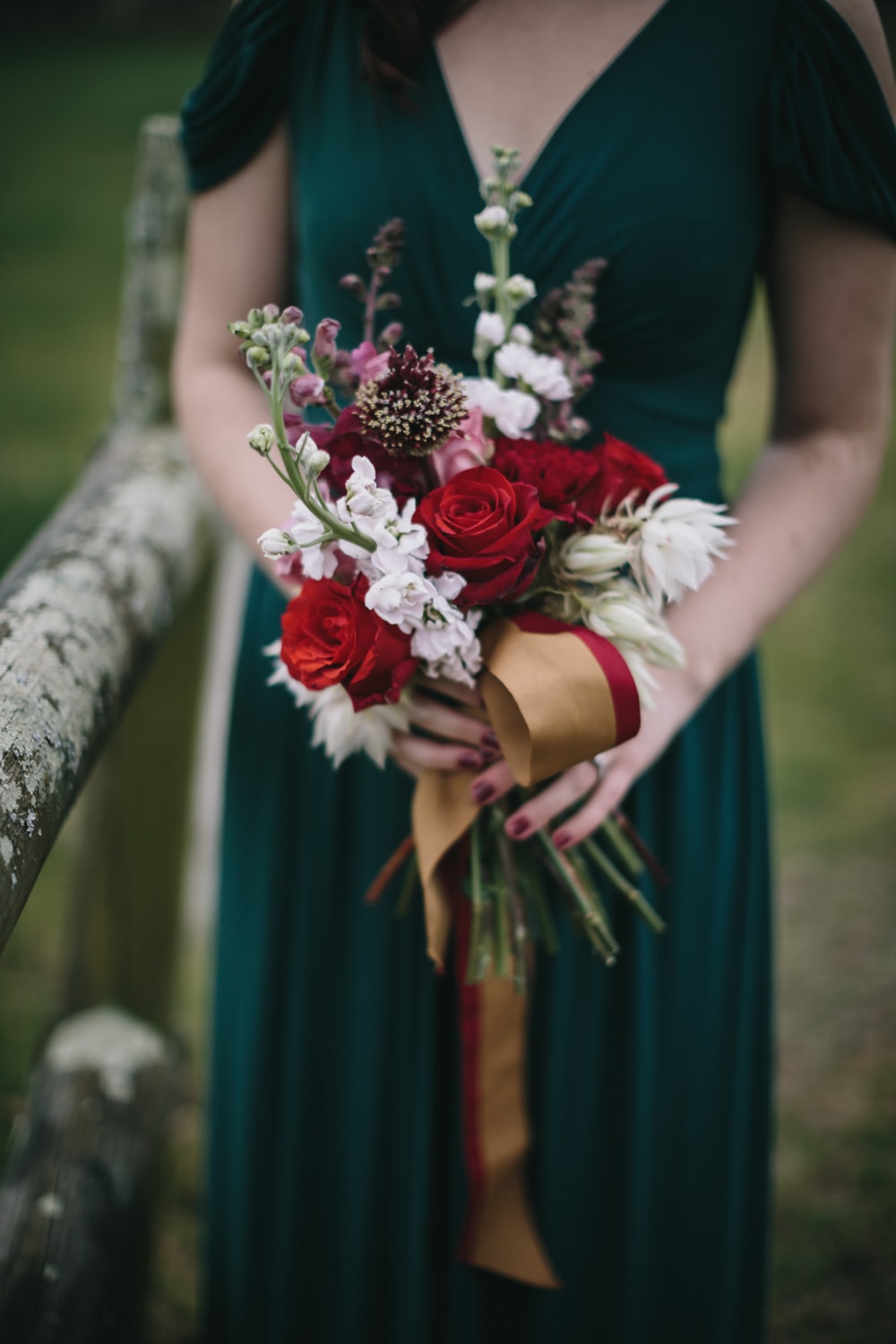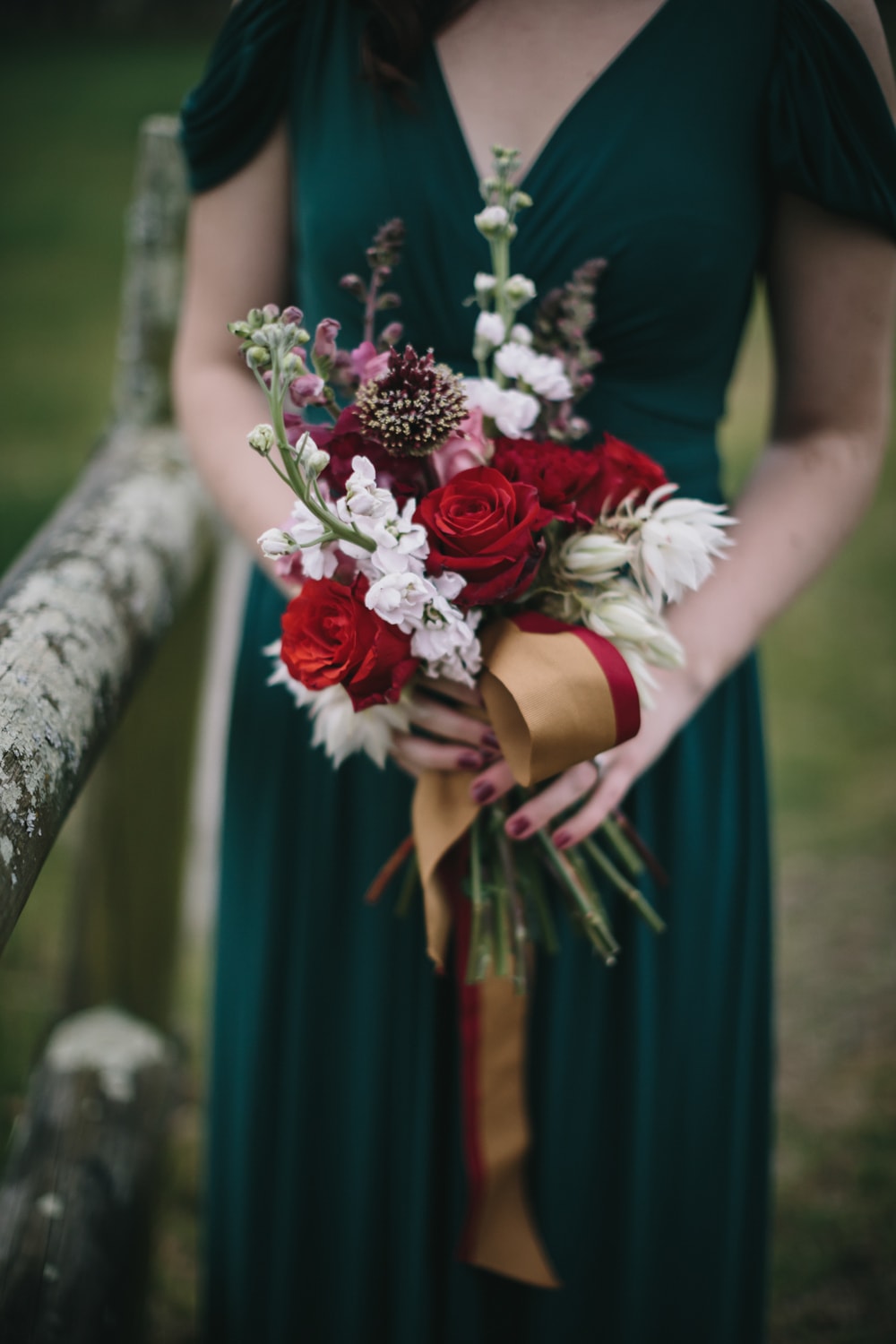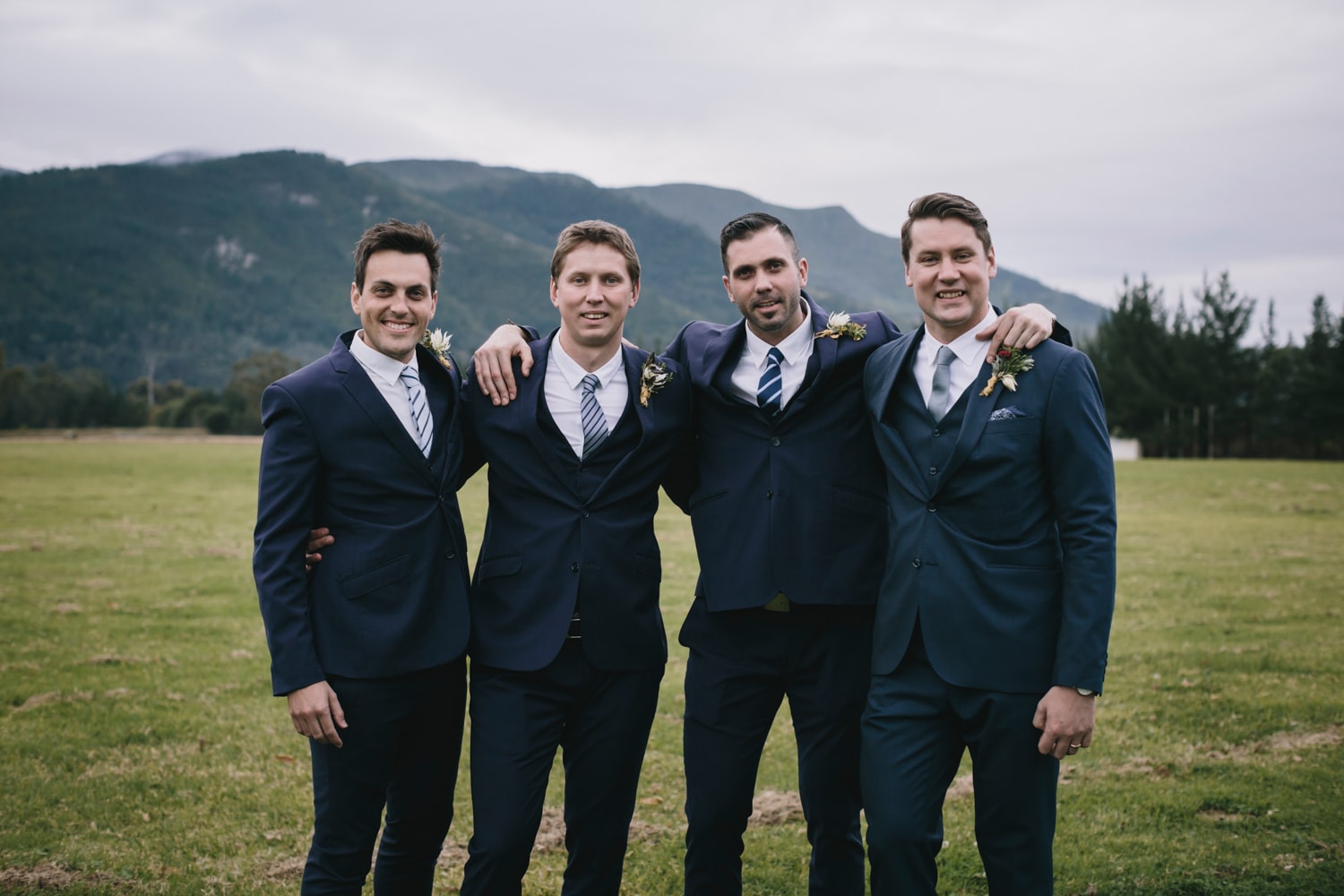 Wedding Details
For my 21st birthday, Gerhard had his best friend (John-Ray), made a fake "Gerhard and Suzanne Forever" tattoo design on a gift voucher for me. Since then, we have used the design on various objects. I couldn't resist having a fake tattoo made of it. We had a "Tattoo Station" at the wedding where these tattoos, as well as some other winners, were made available to the guests!
The Flowers
They were magnificent. My mother and my aunt were very involved with the flower discussions, as Judy is Pretoria-based. I gave Judy a look-and-feel that I liked, and she ran with it. She was incredible. She took all our ideas to the next level. Judy collected some of her vintage vases, made the candles, sourced the most beautiful flowers and drove them all the way down to Plett.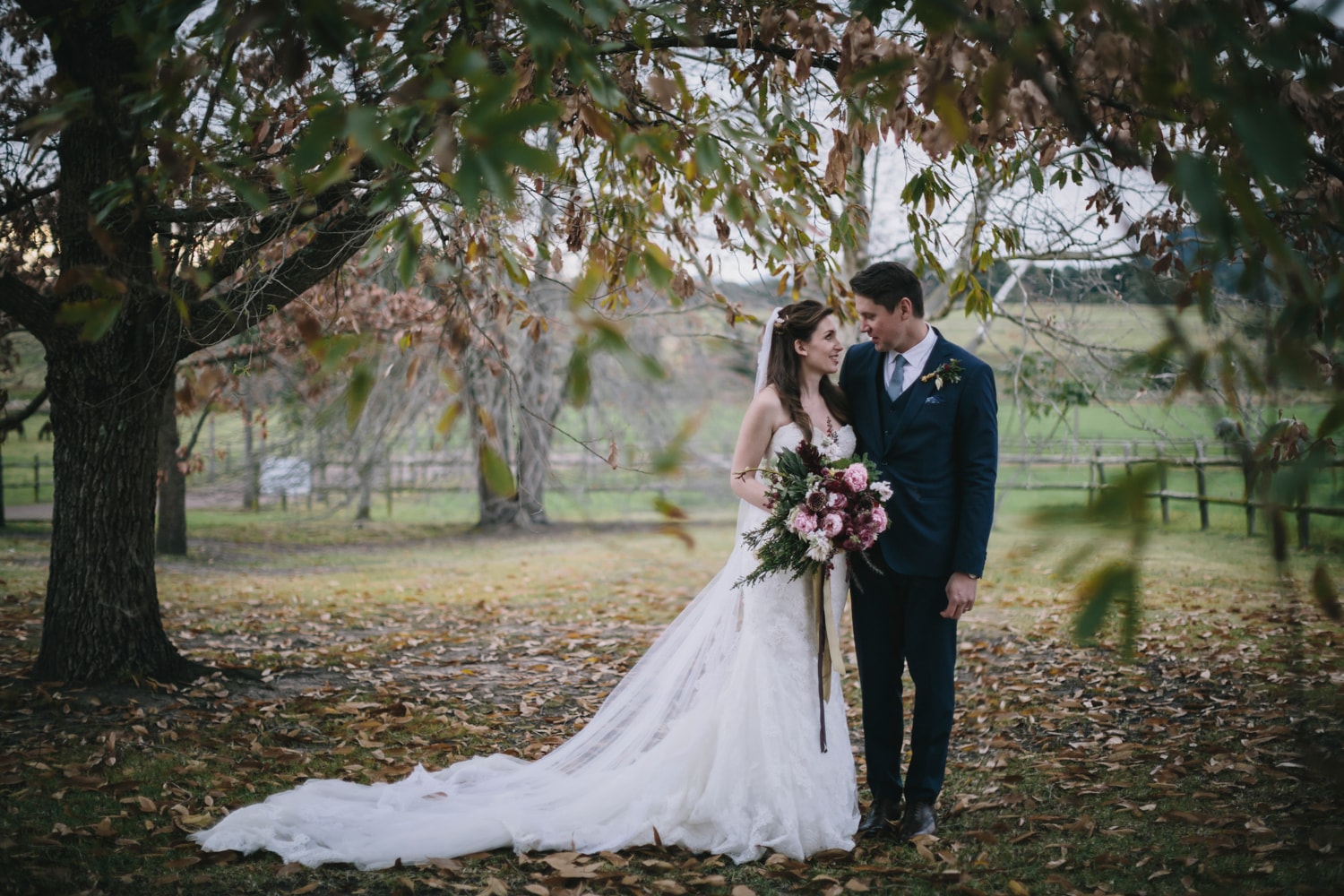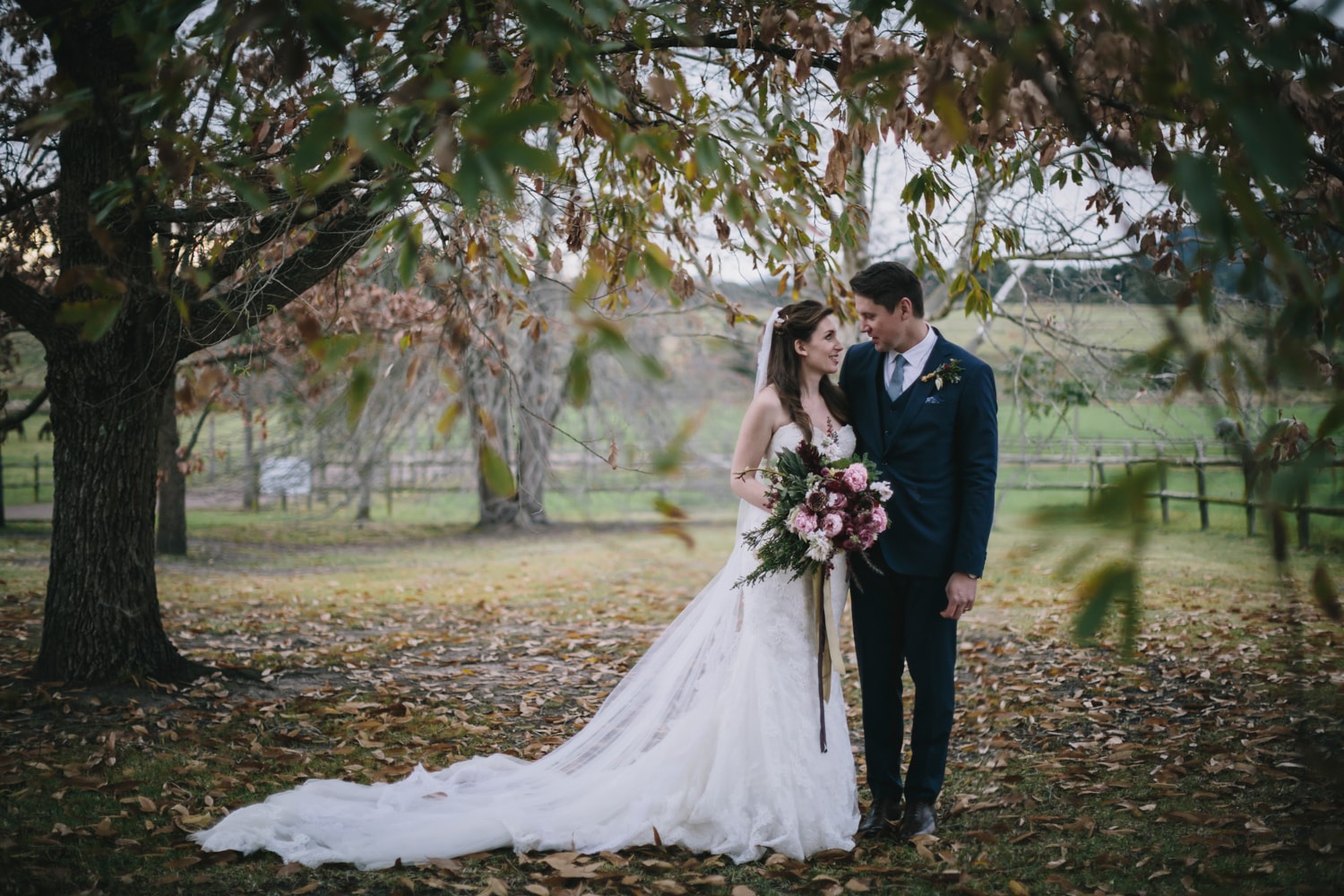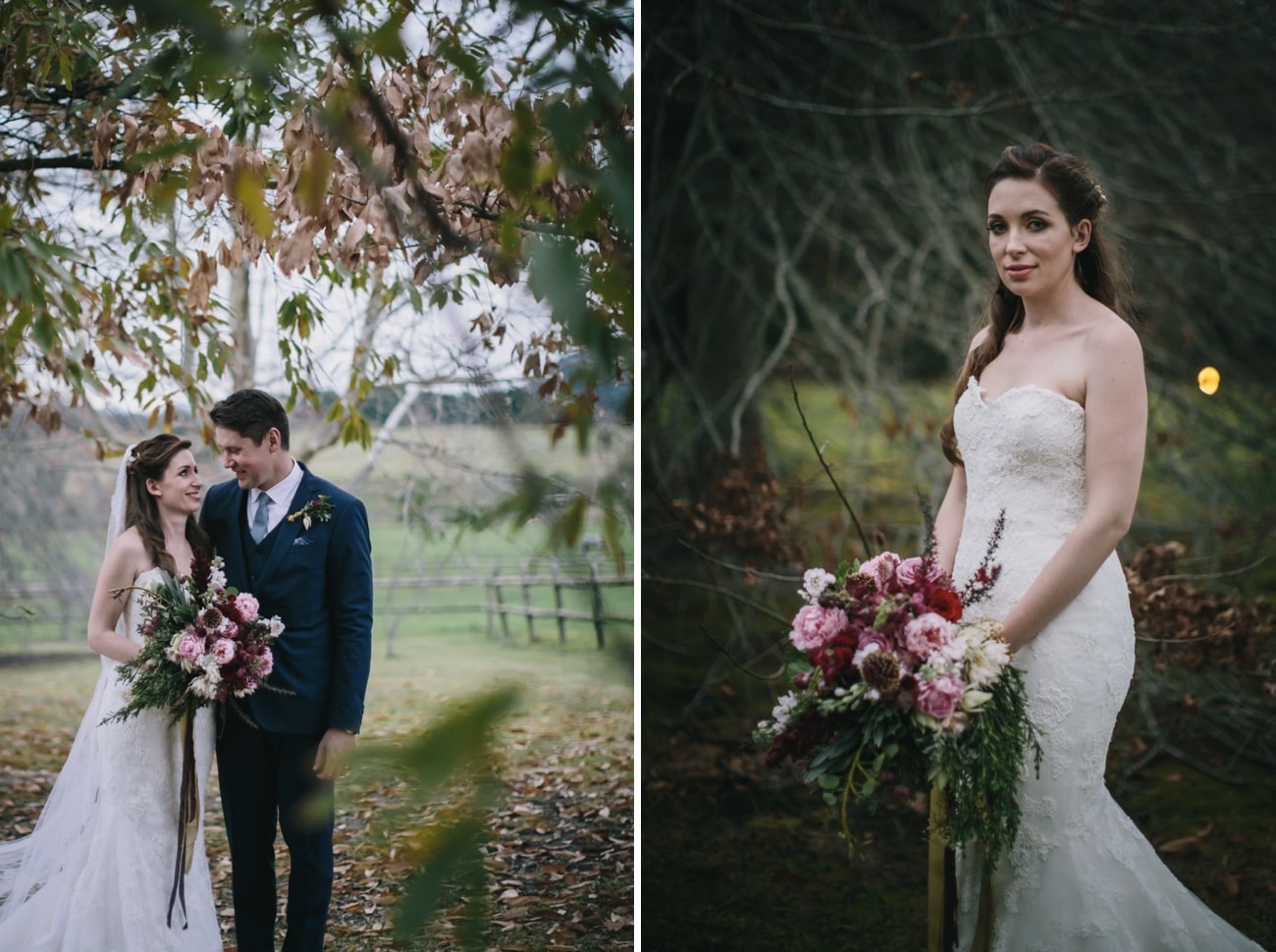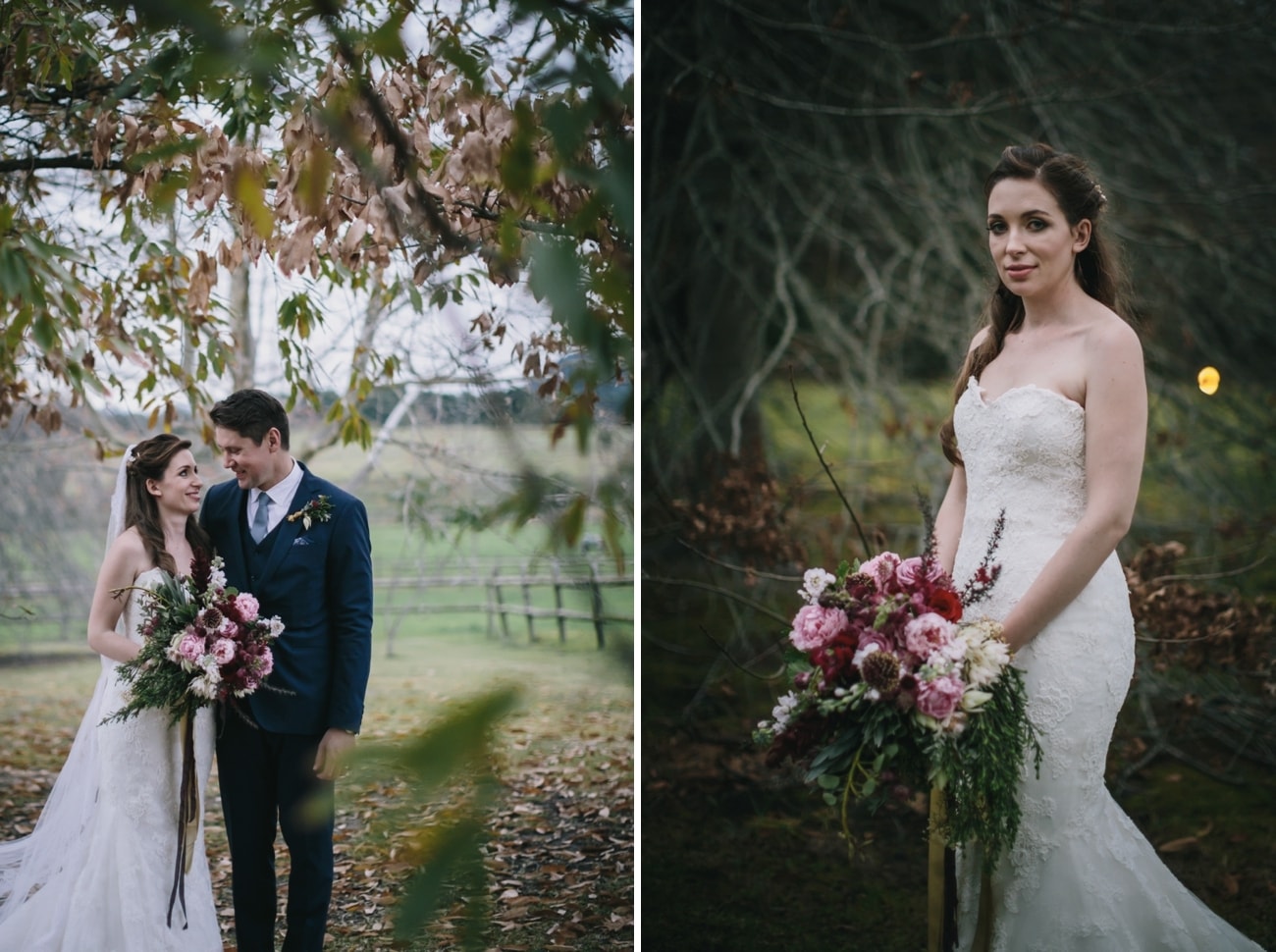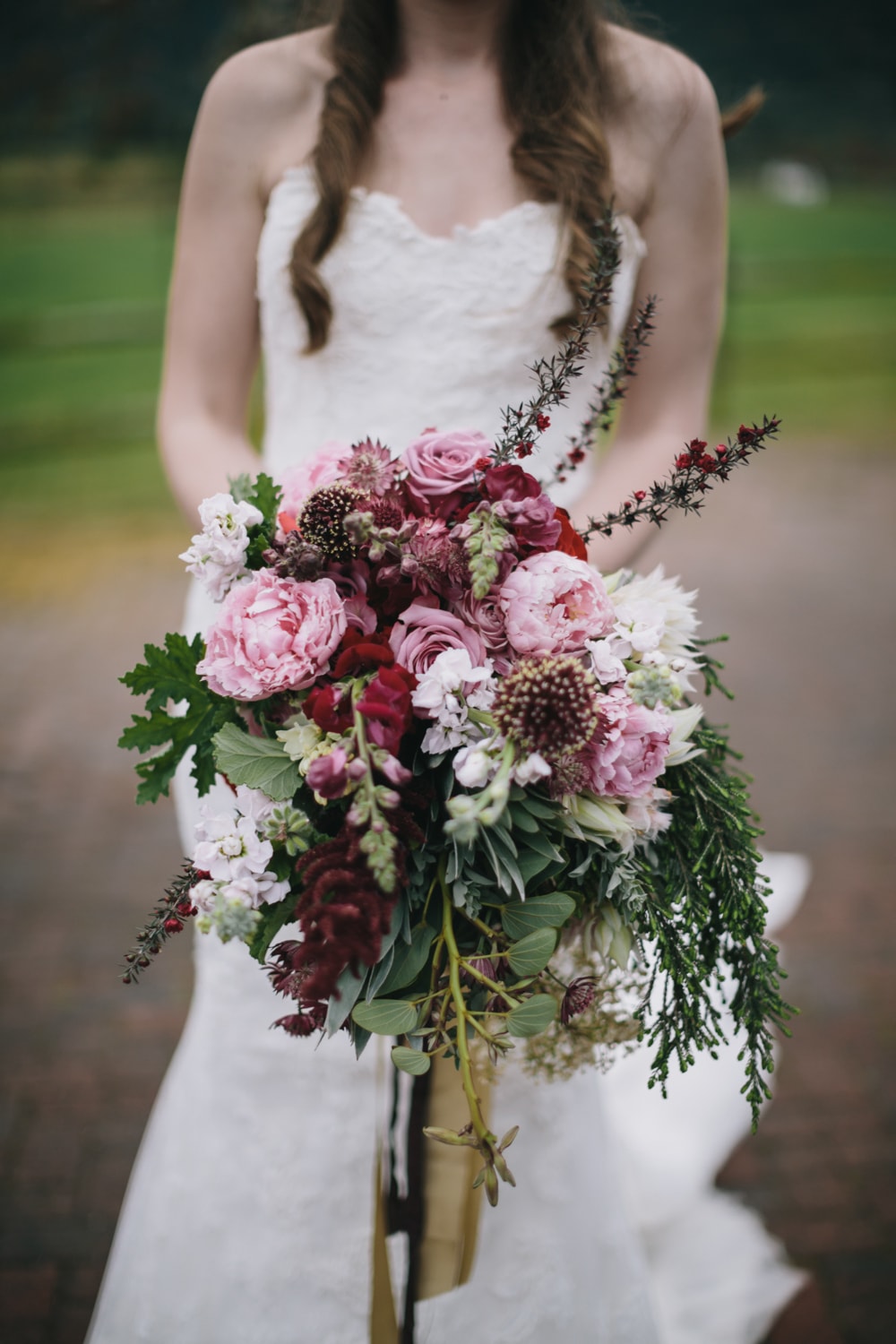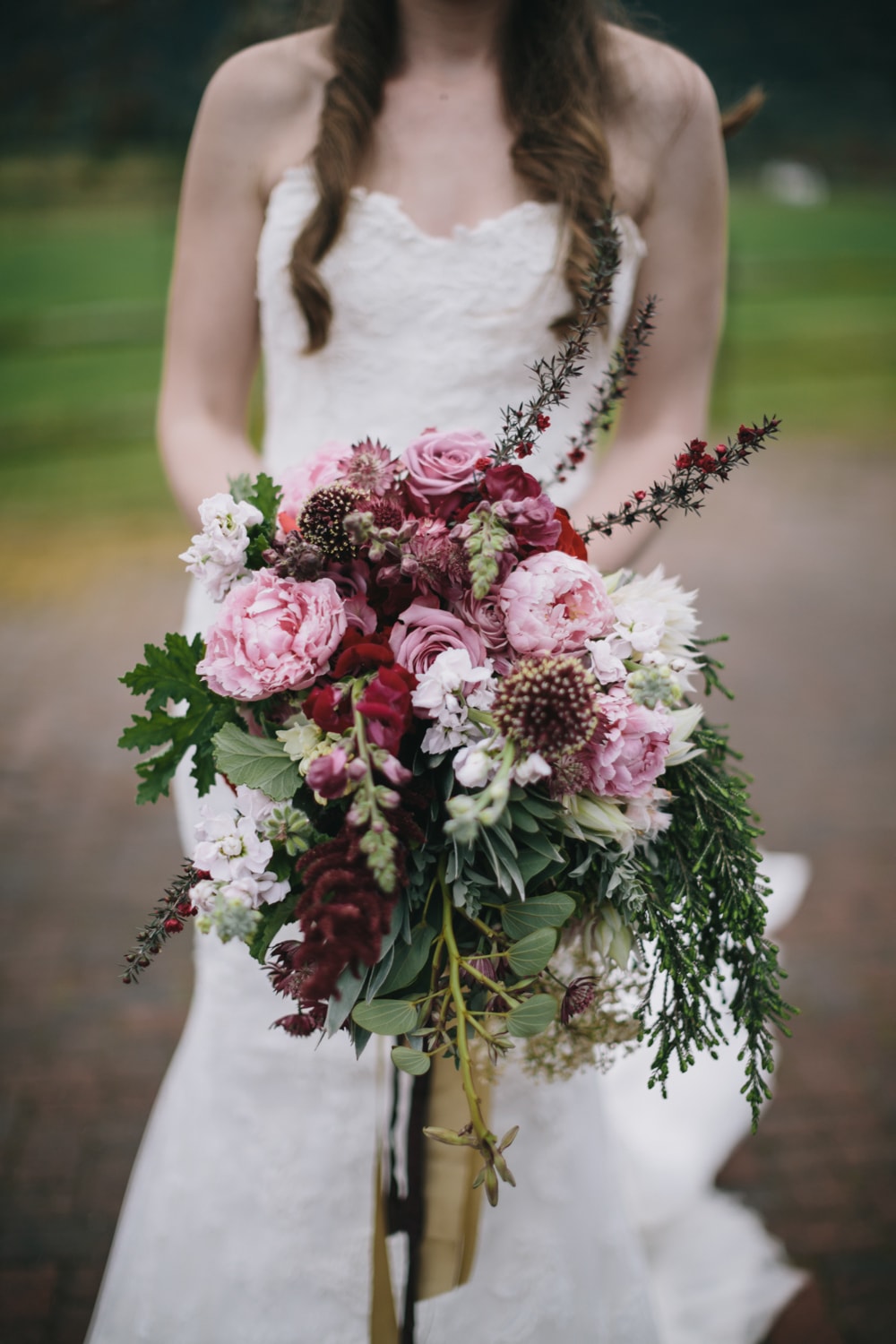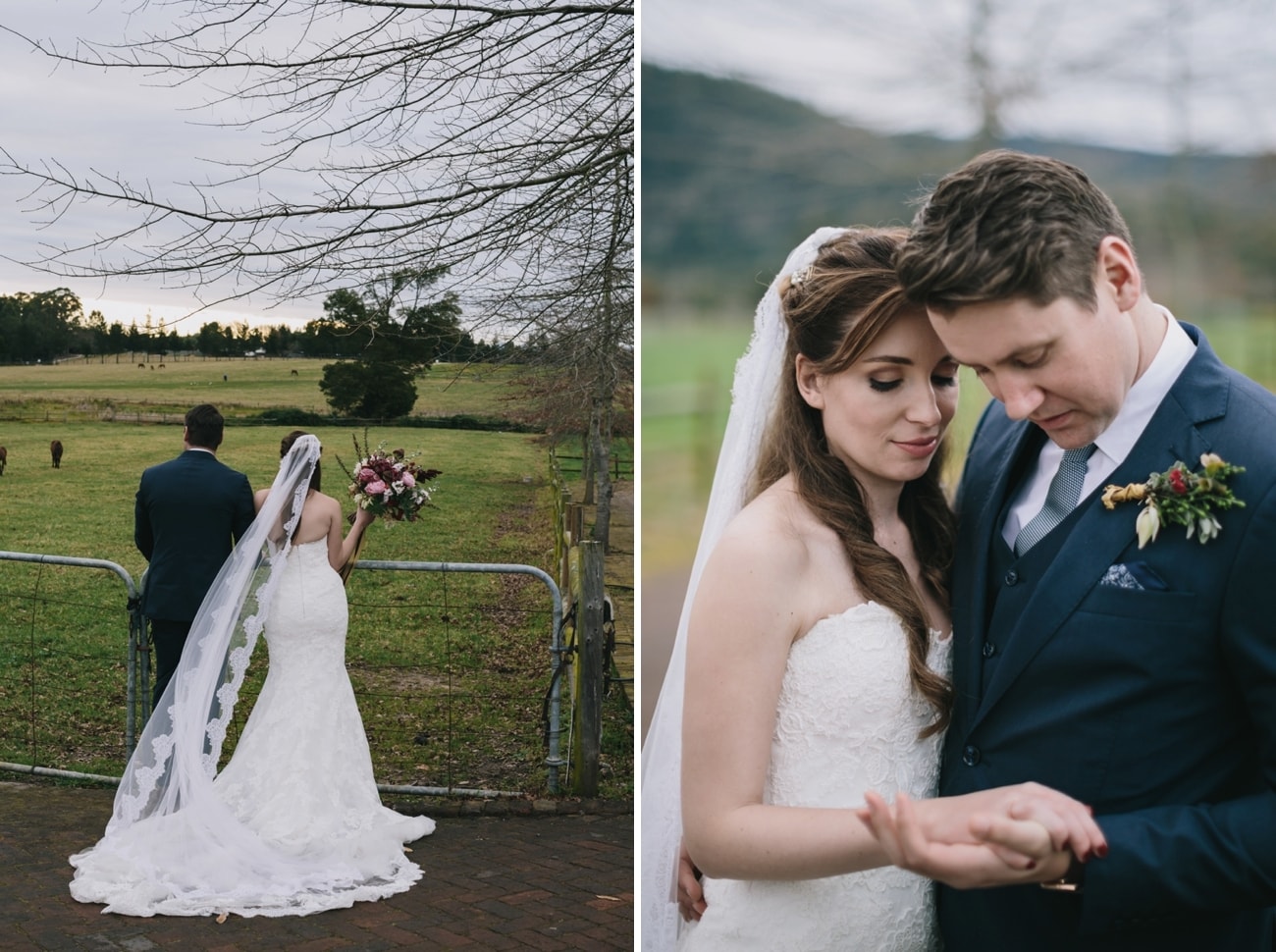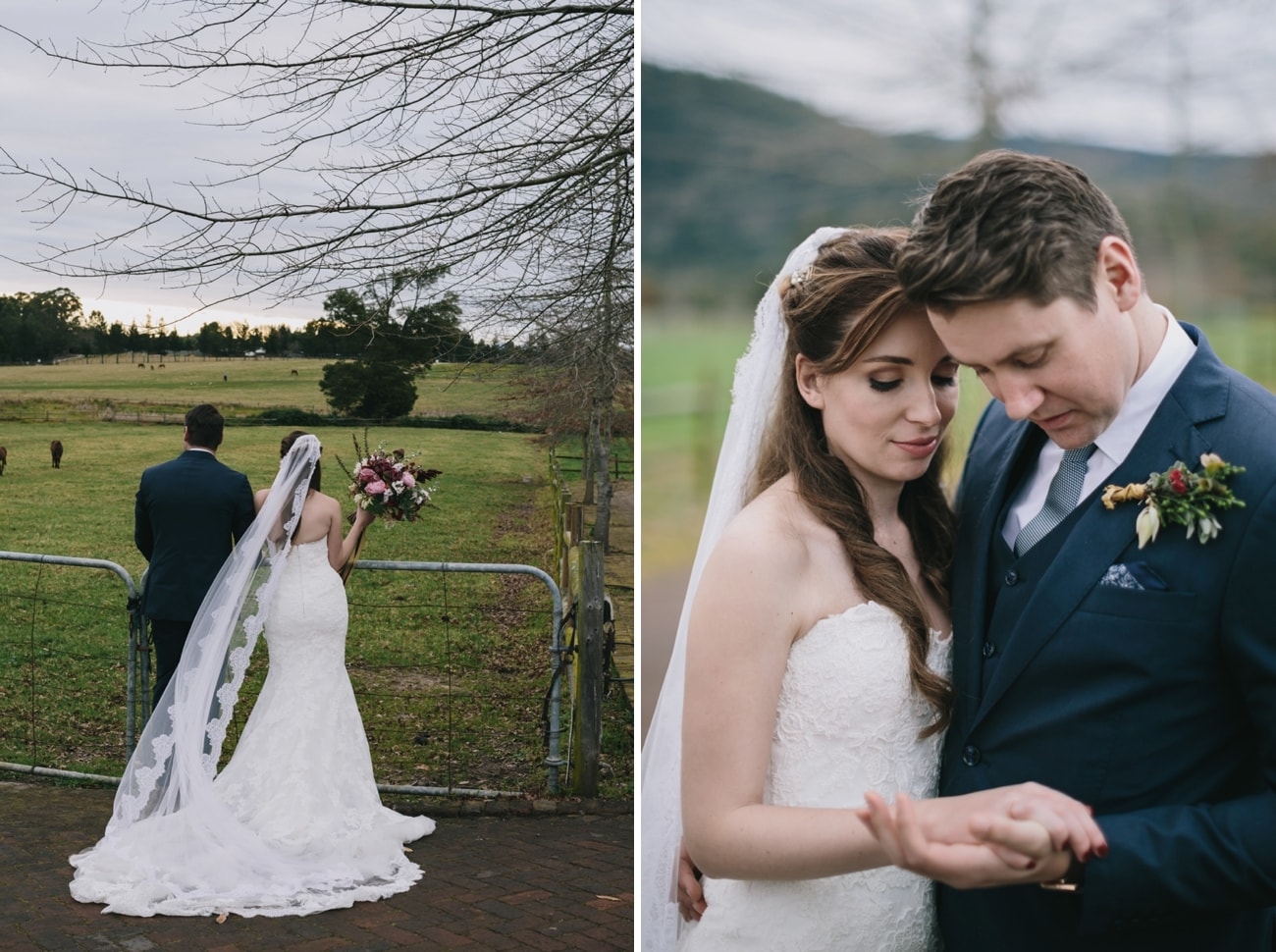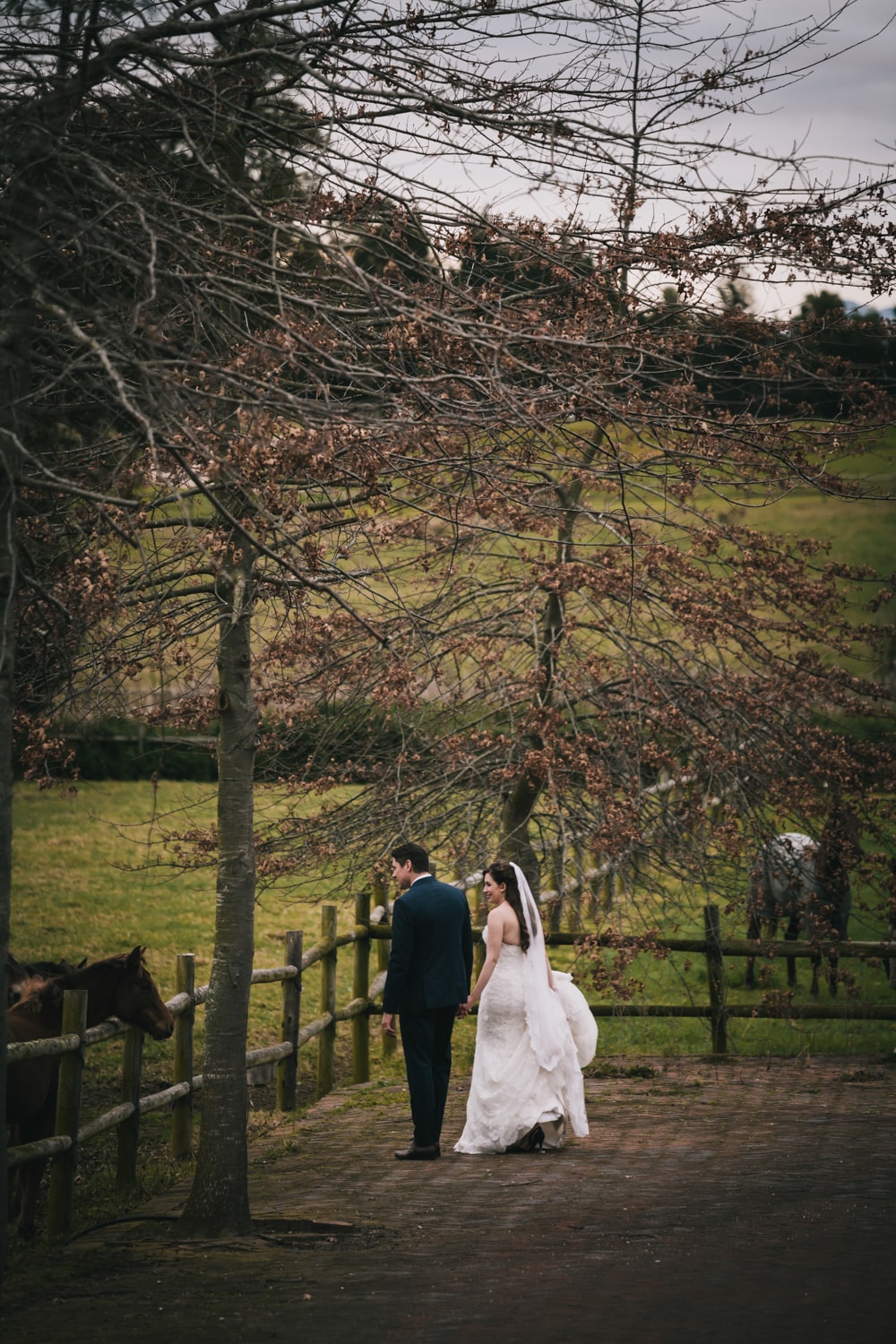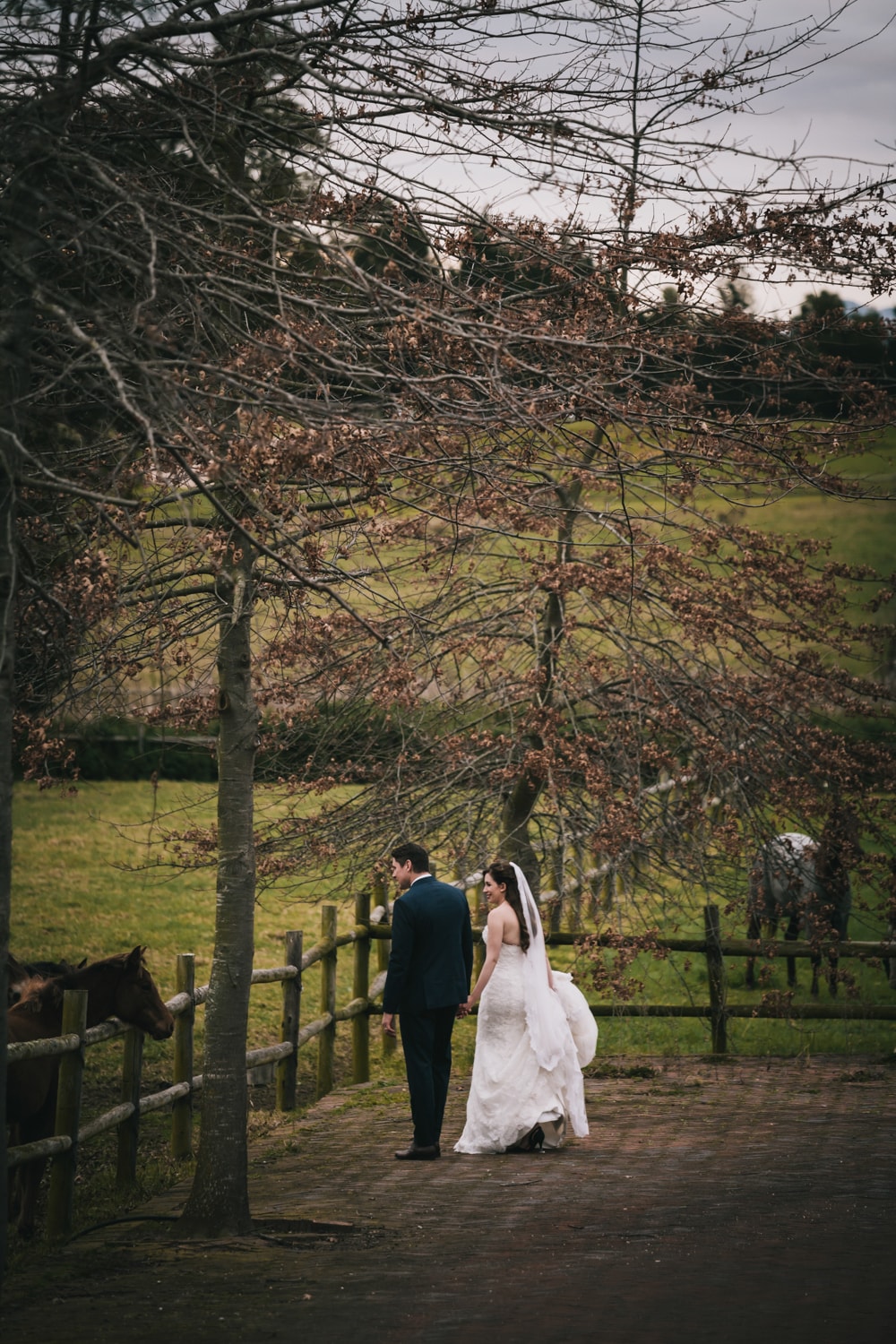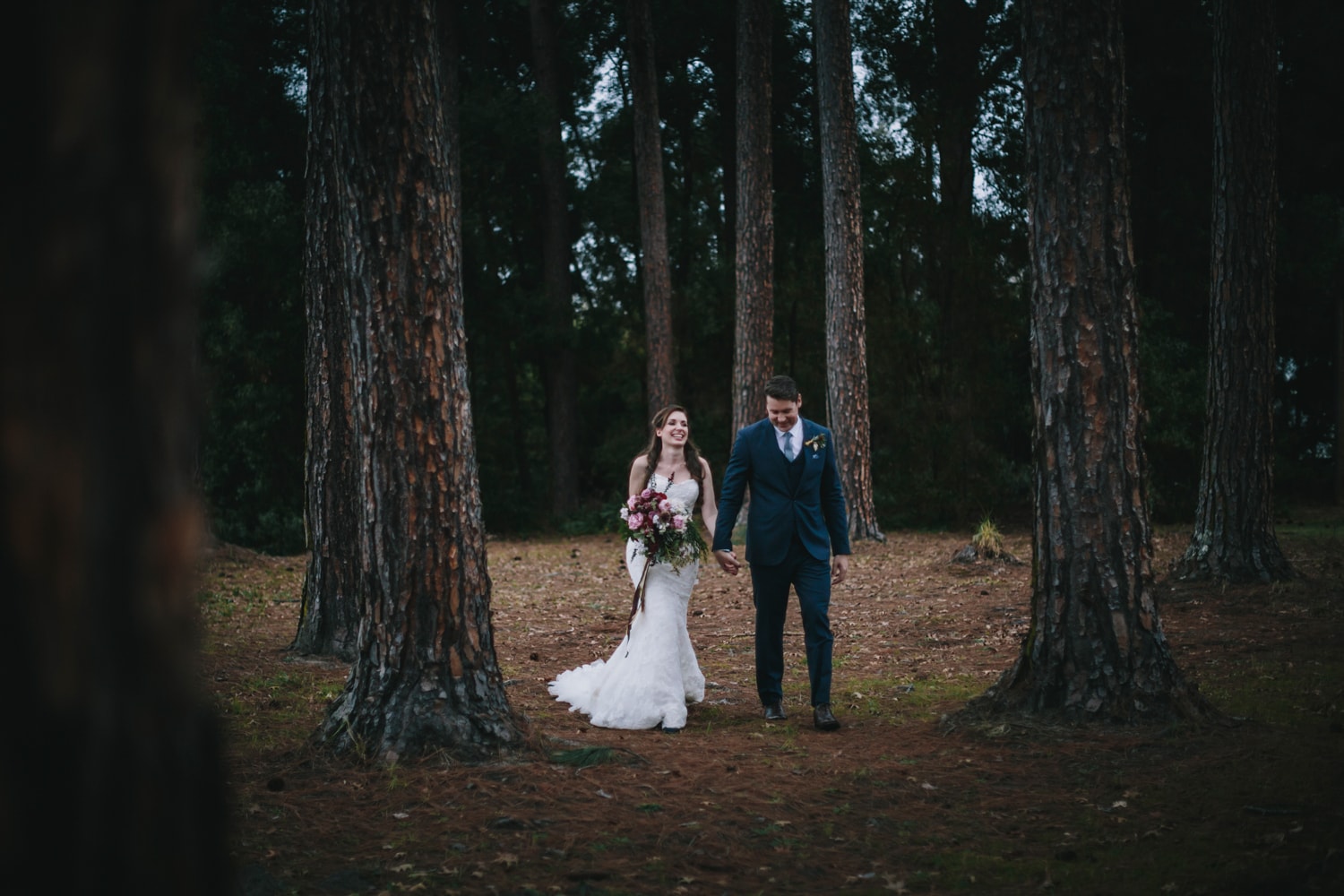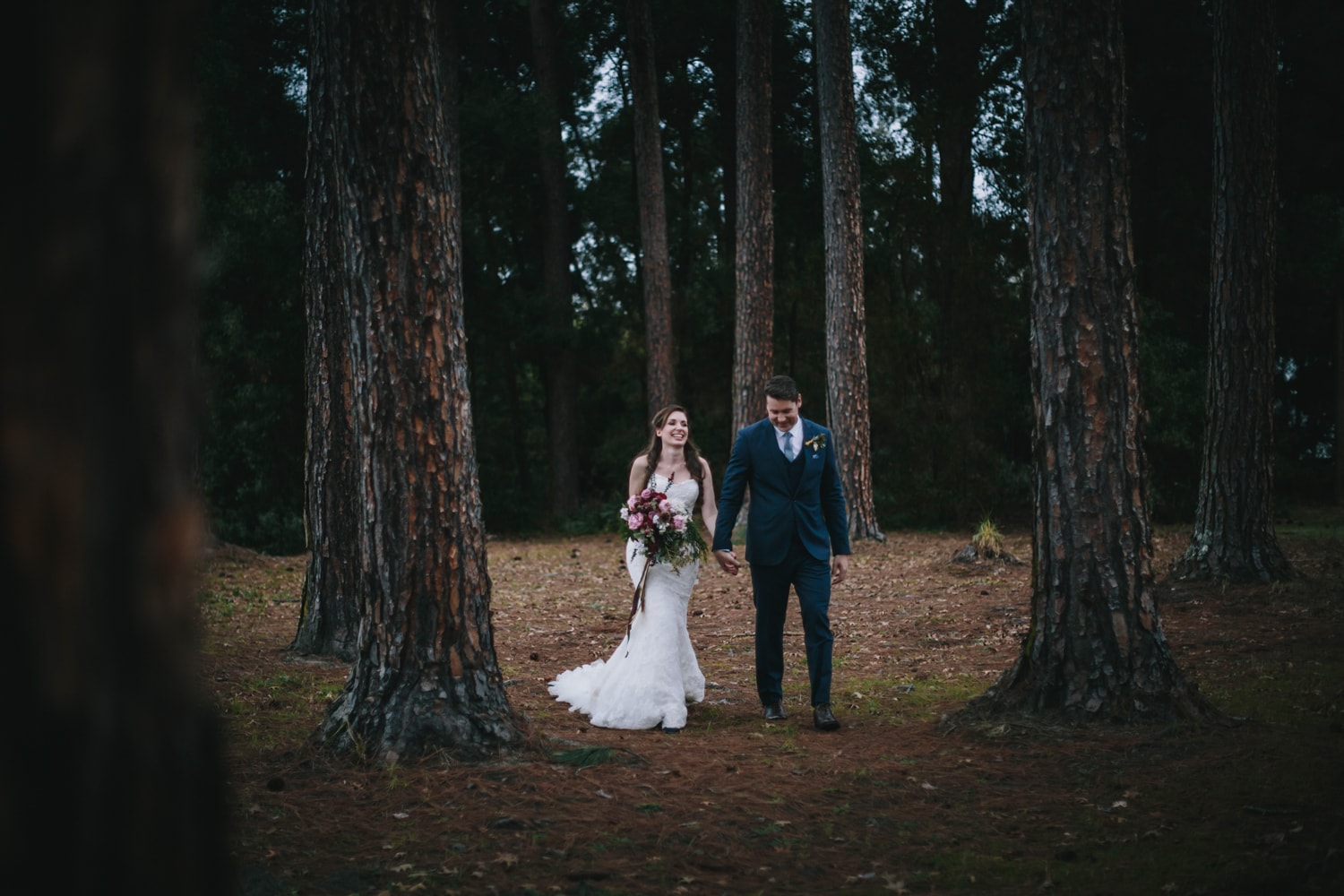 The Dress
I was completely surprised by the dress I chose – it was very different from what I envisioned. But, I guess it's true: when you try on the right dress, you just know. My family lives in Pretoria, and knowing that dress shopping is such a big moment in any girl's life, I knew I had to fly home and share the experience with my family. I had my mother and my aunt with me, and it turned out to be such an incredible day. I was worried about the length of the train on the dress I chose at first, for practical reasons, but would not have had it any other way- the train made it! It was from the Enzoani Couture Range at Bridal Wardrobe in Lynnwood.
The Bridesmaids
I had three (wonderful, beautiful, amazing!) bridesmaids. I knew I wanted a deep forest green colour, but gave them the option to choose their own styles. The dresses were from Jacoba Clothing, and it was such an easy option.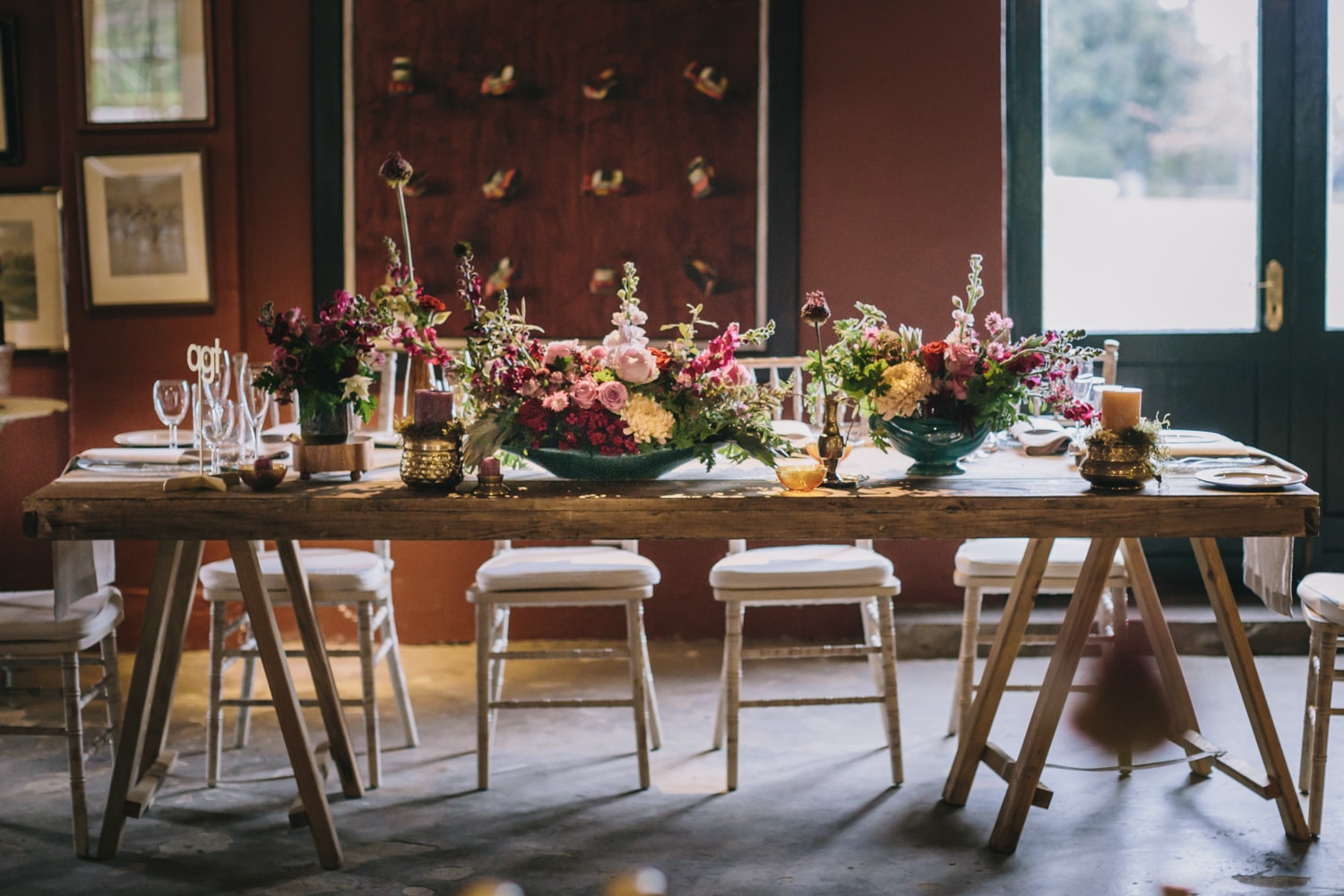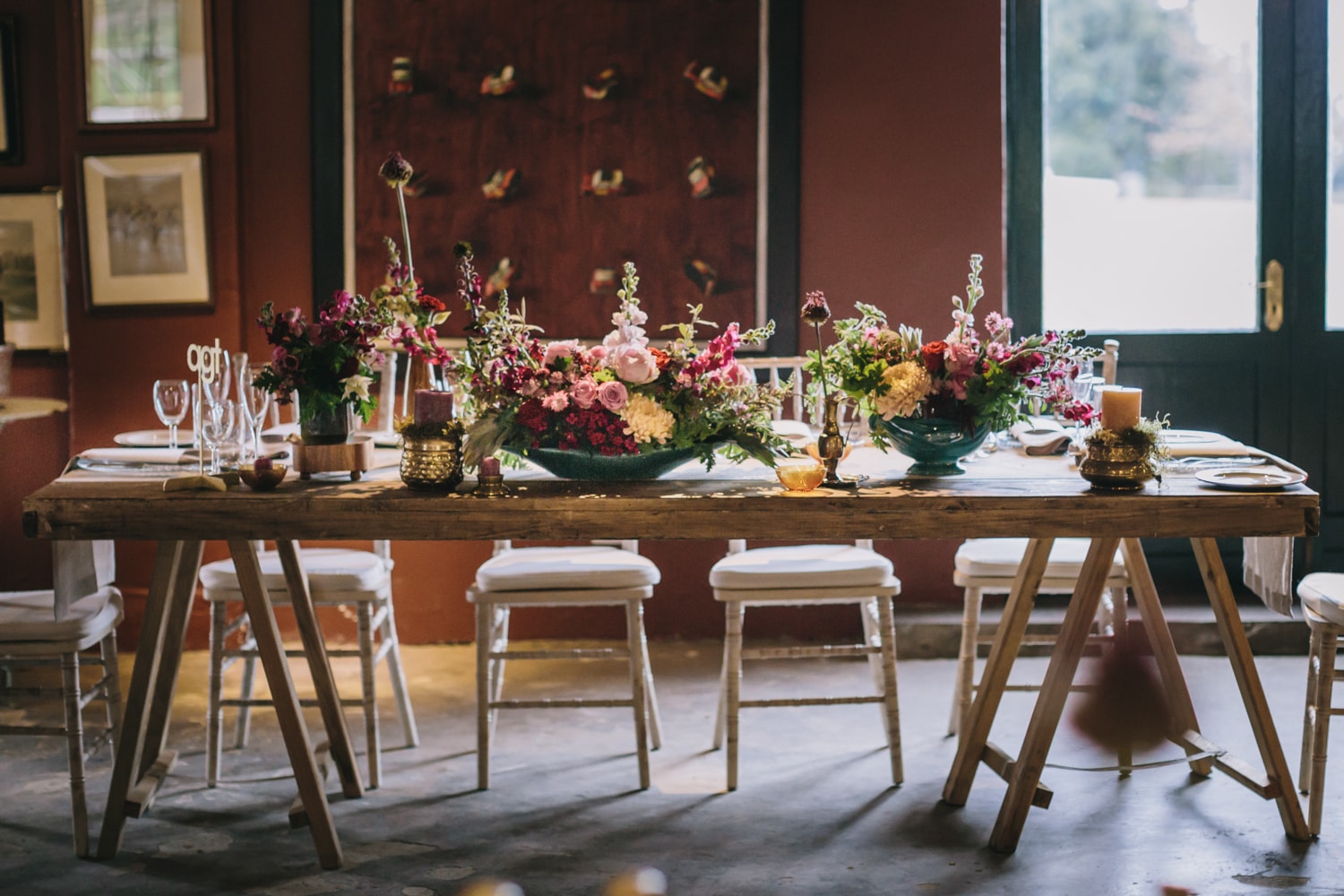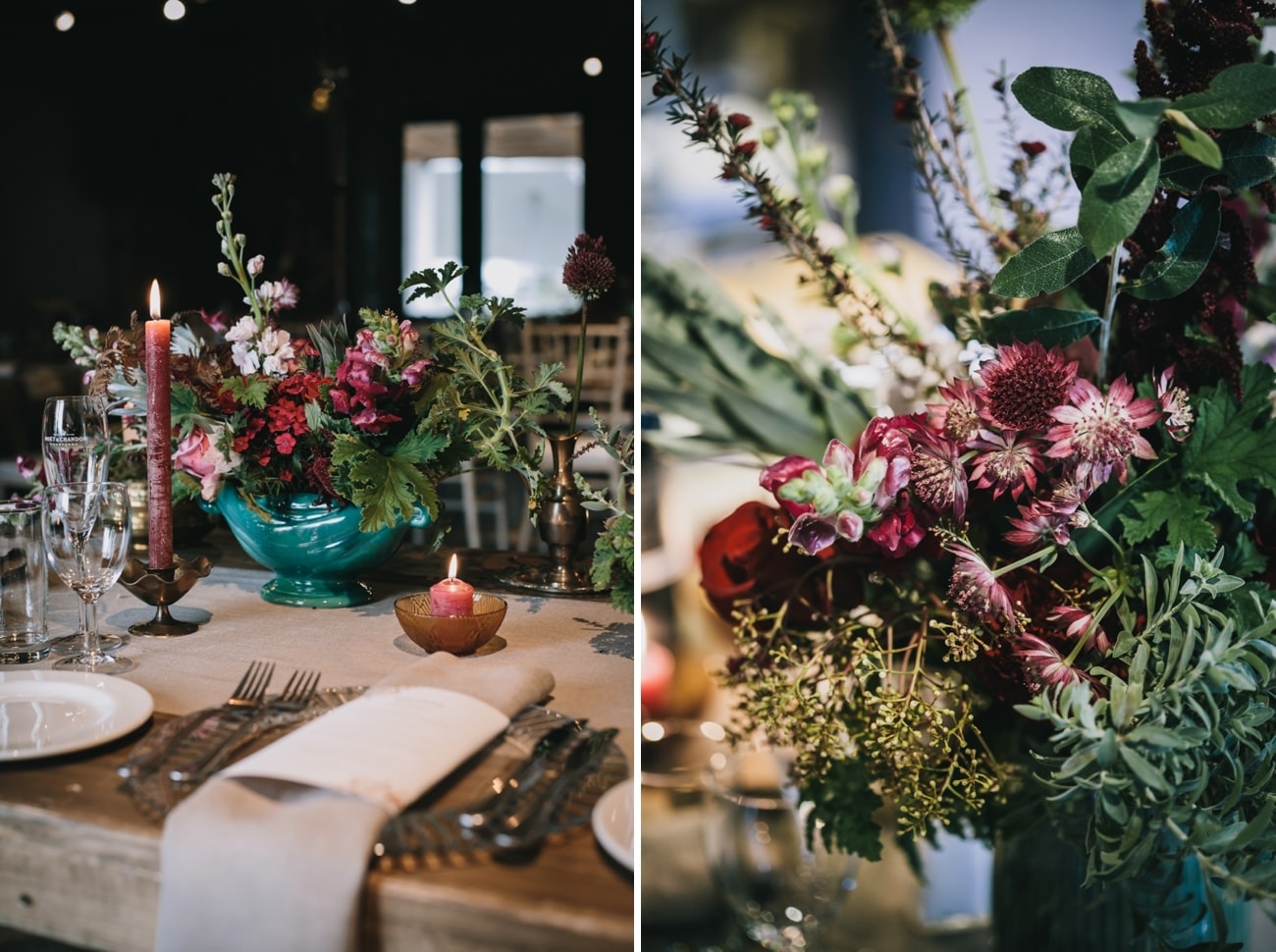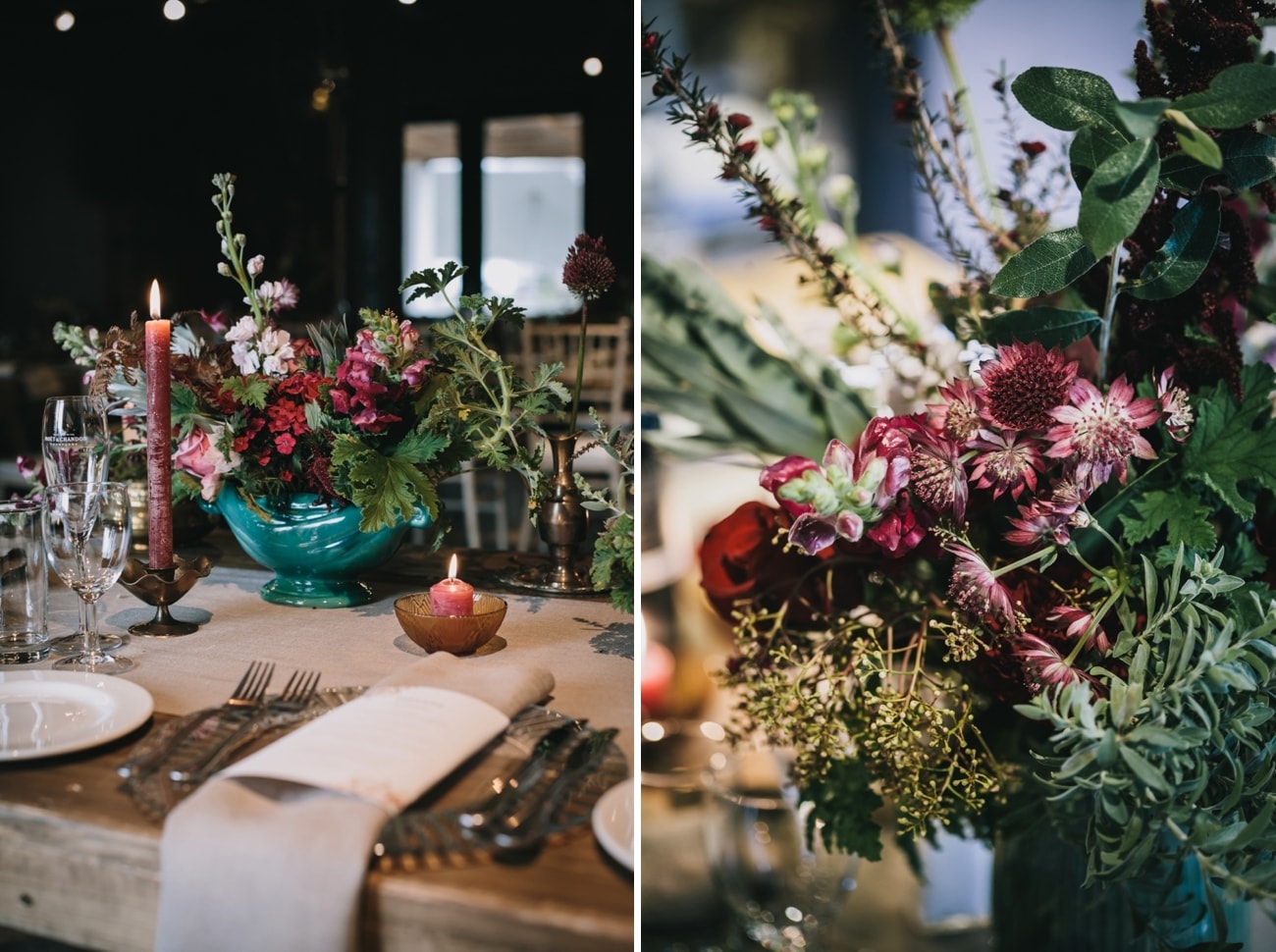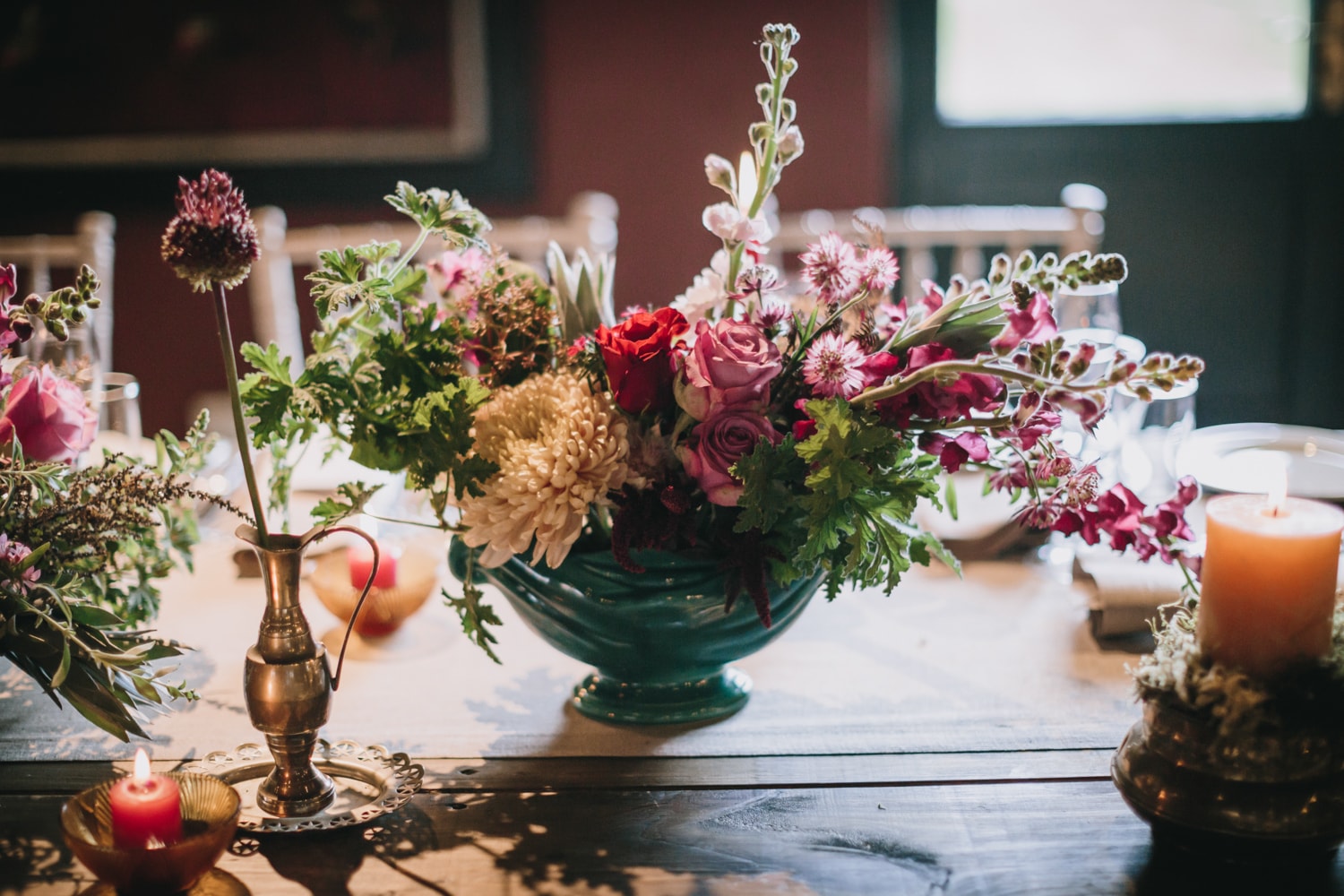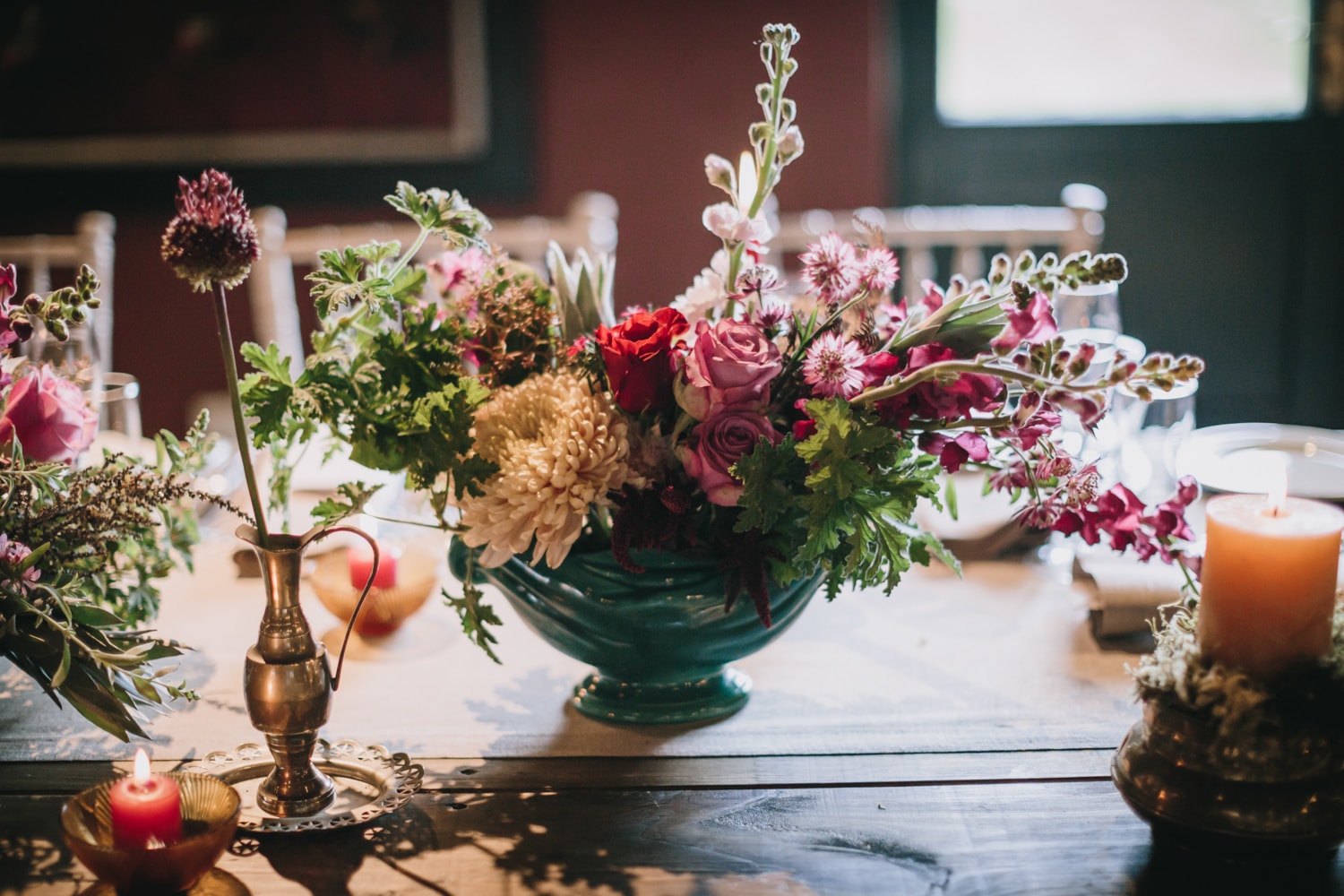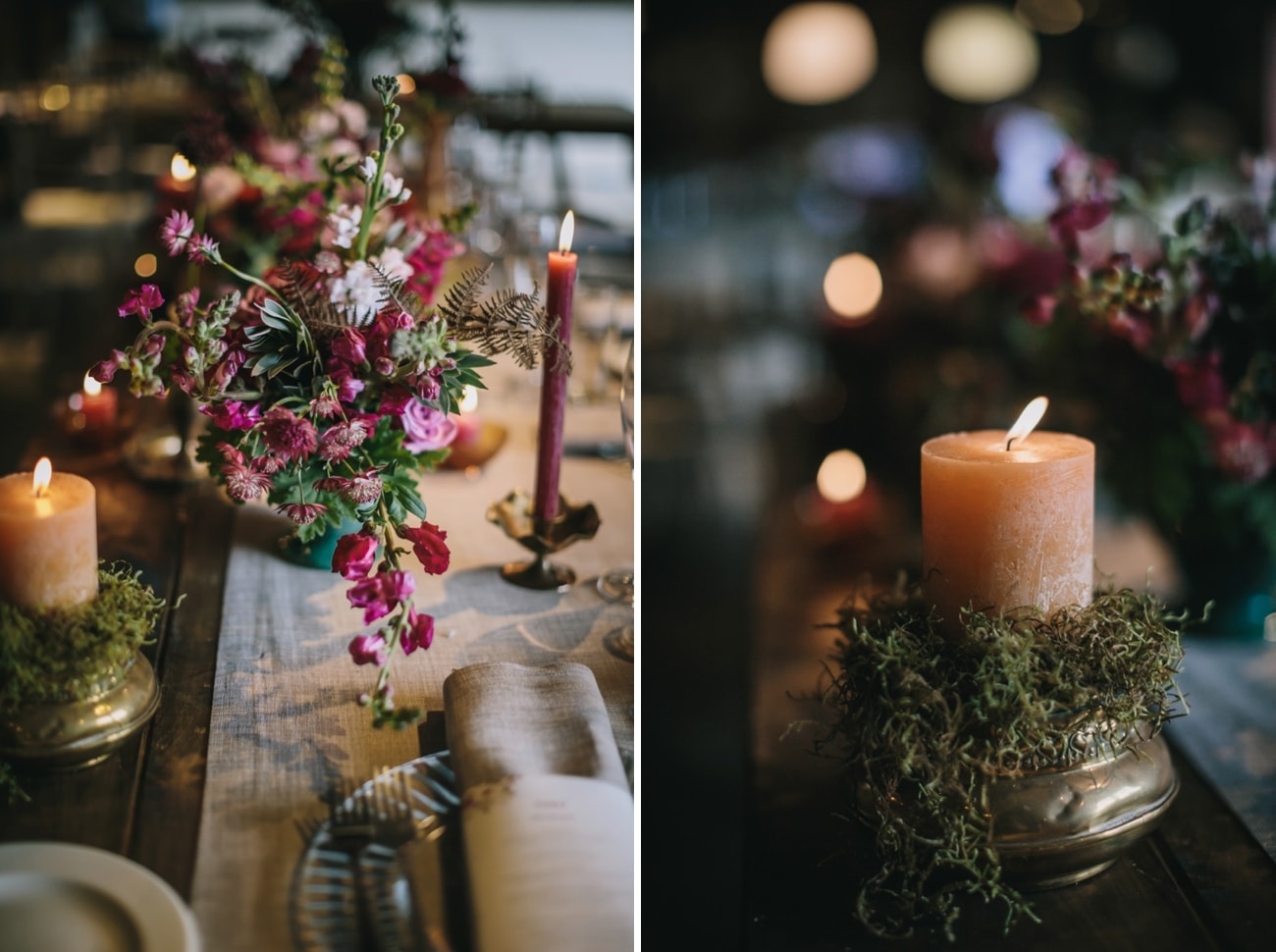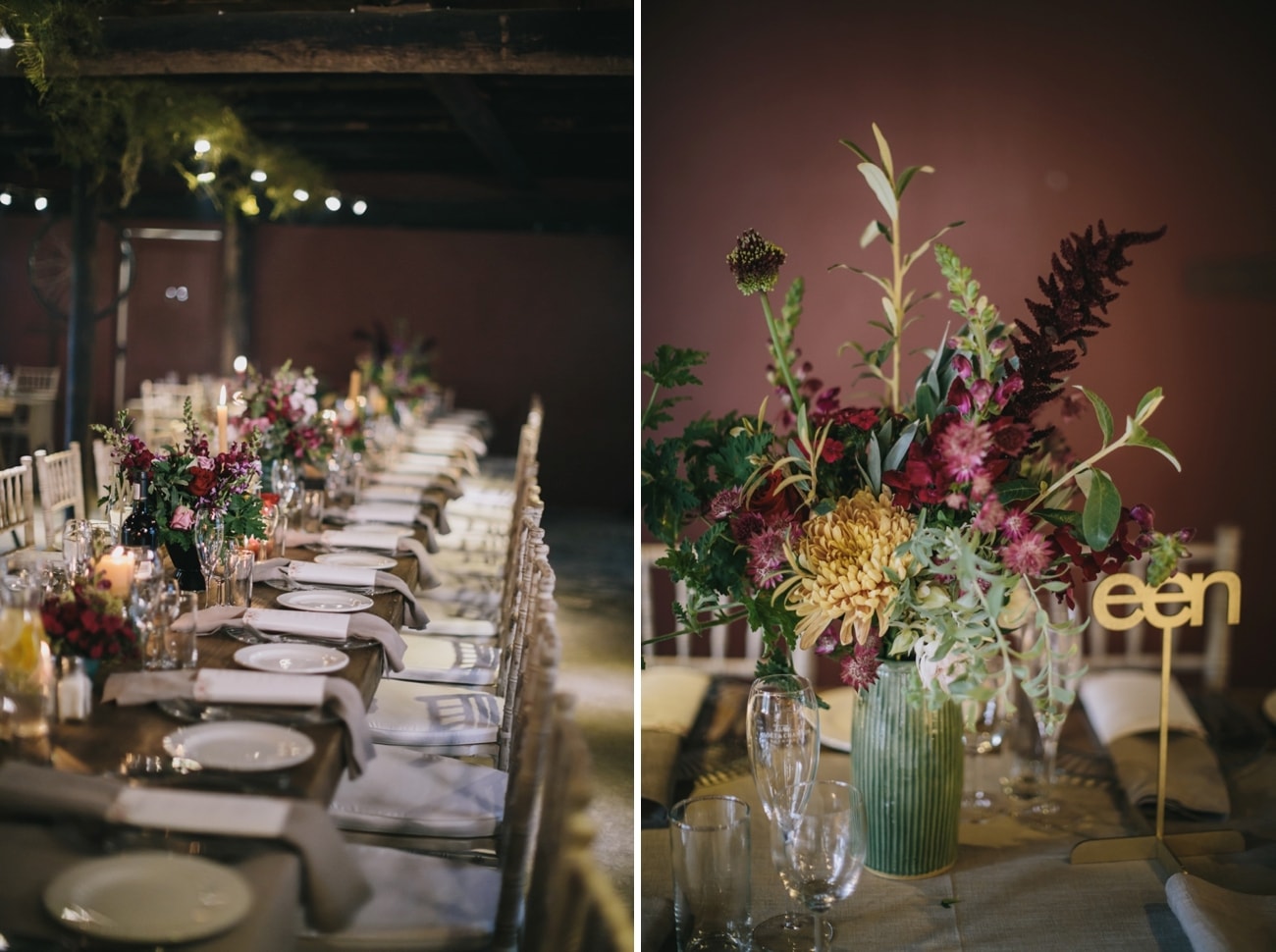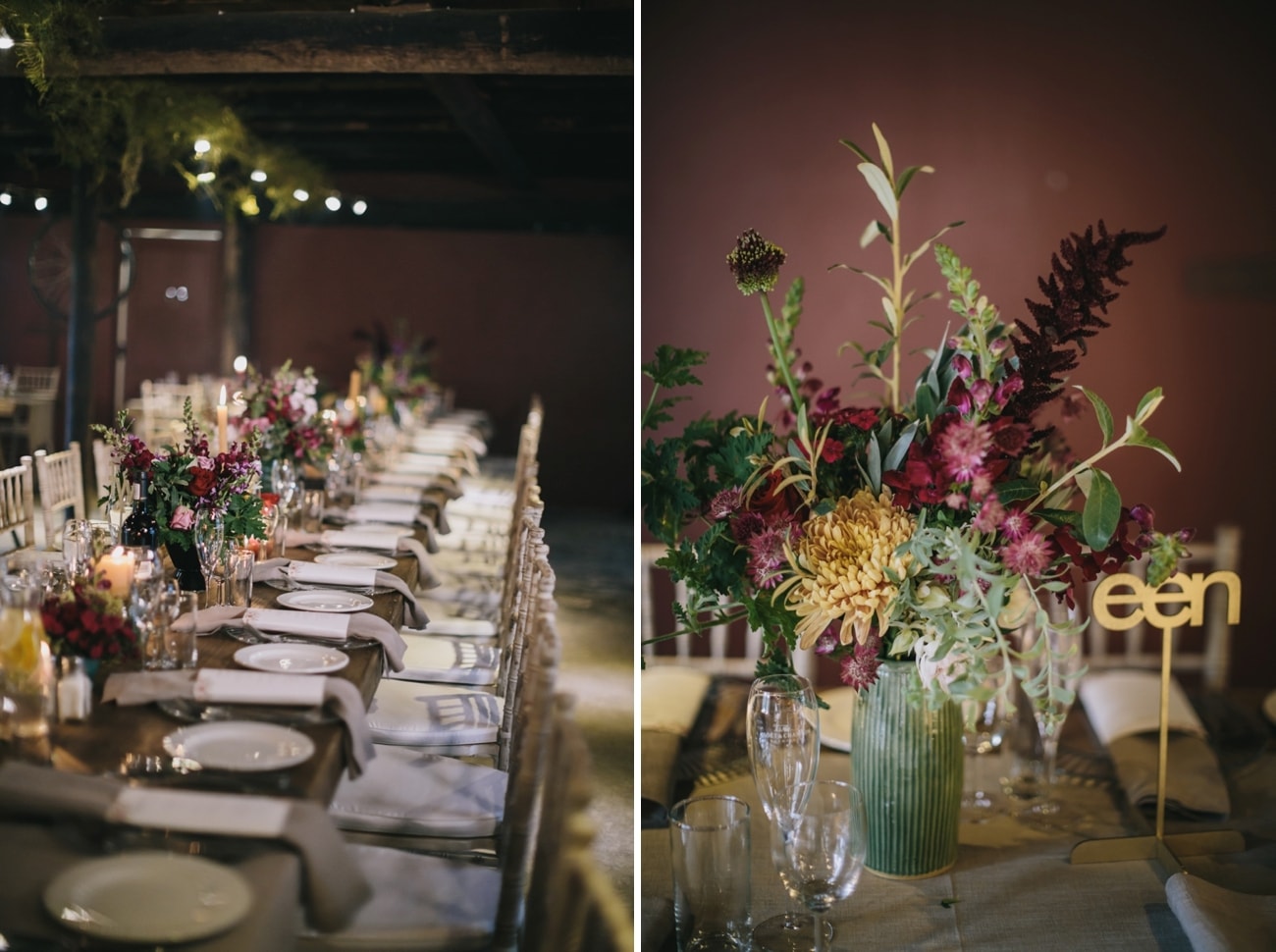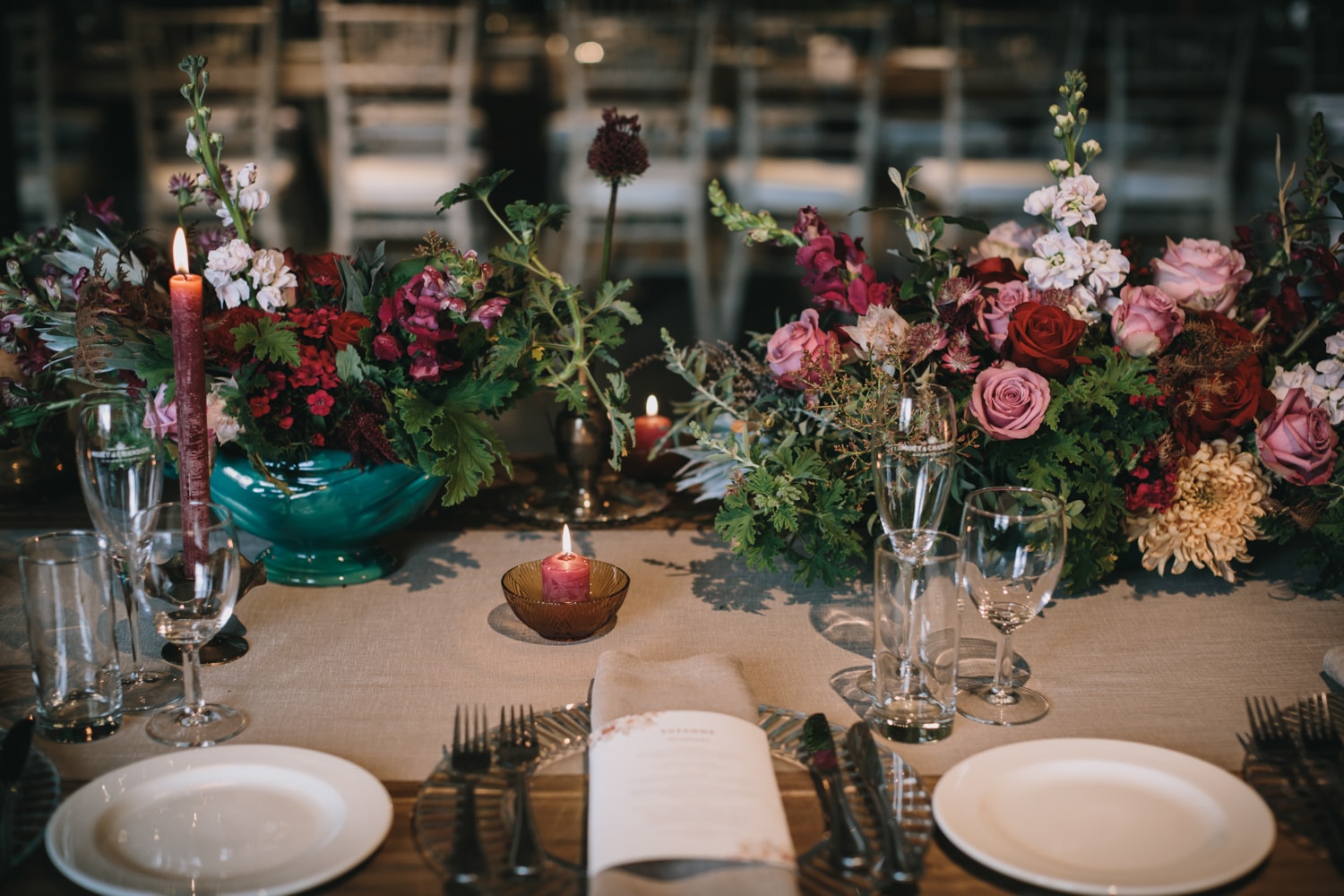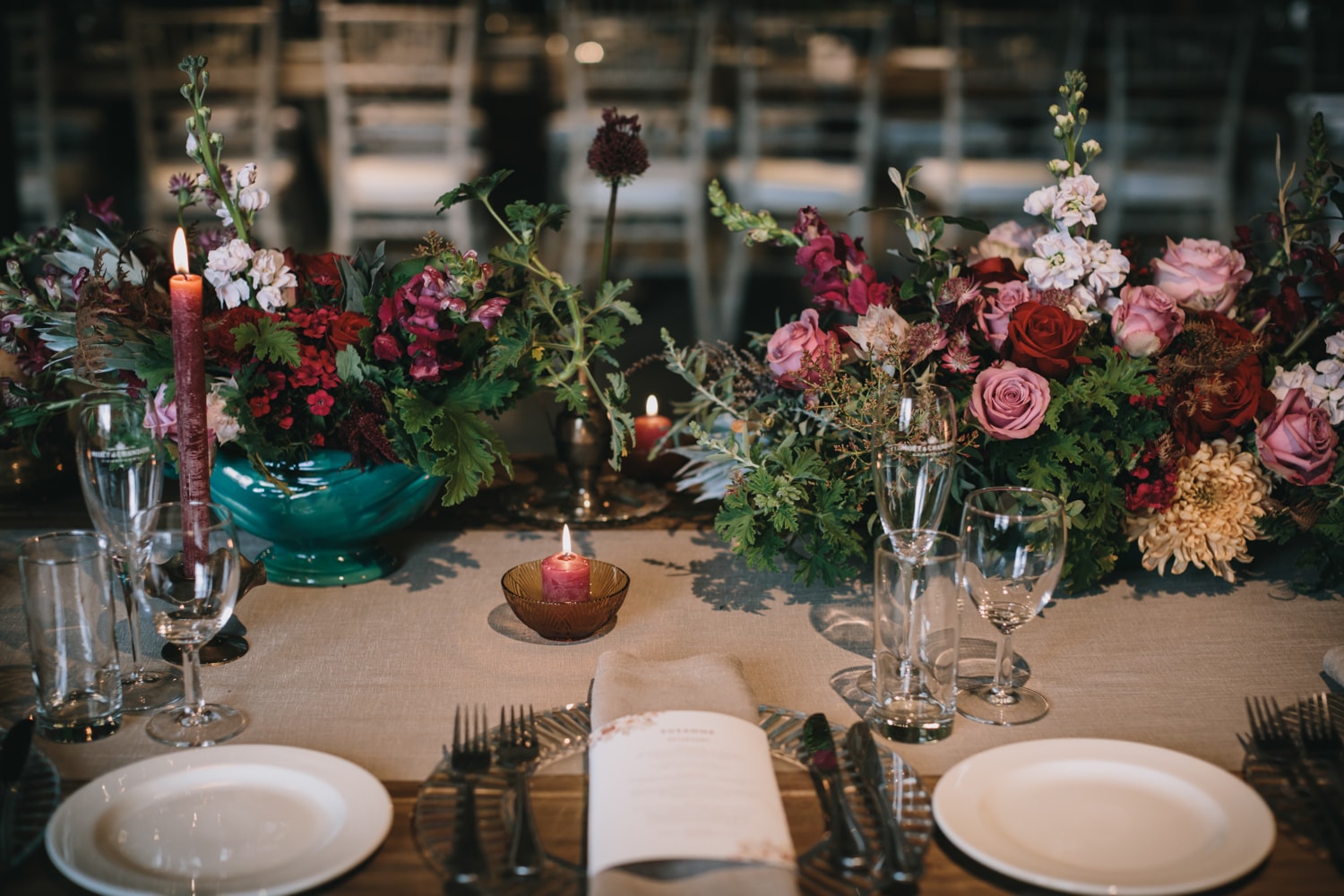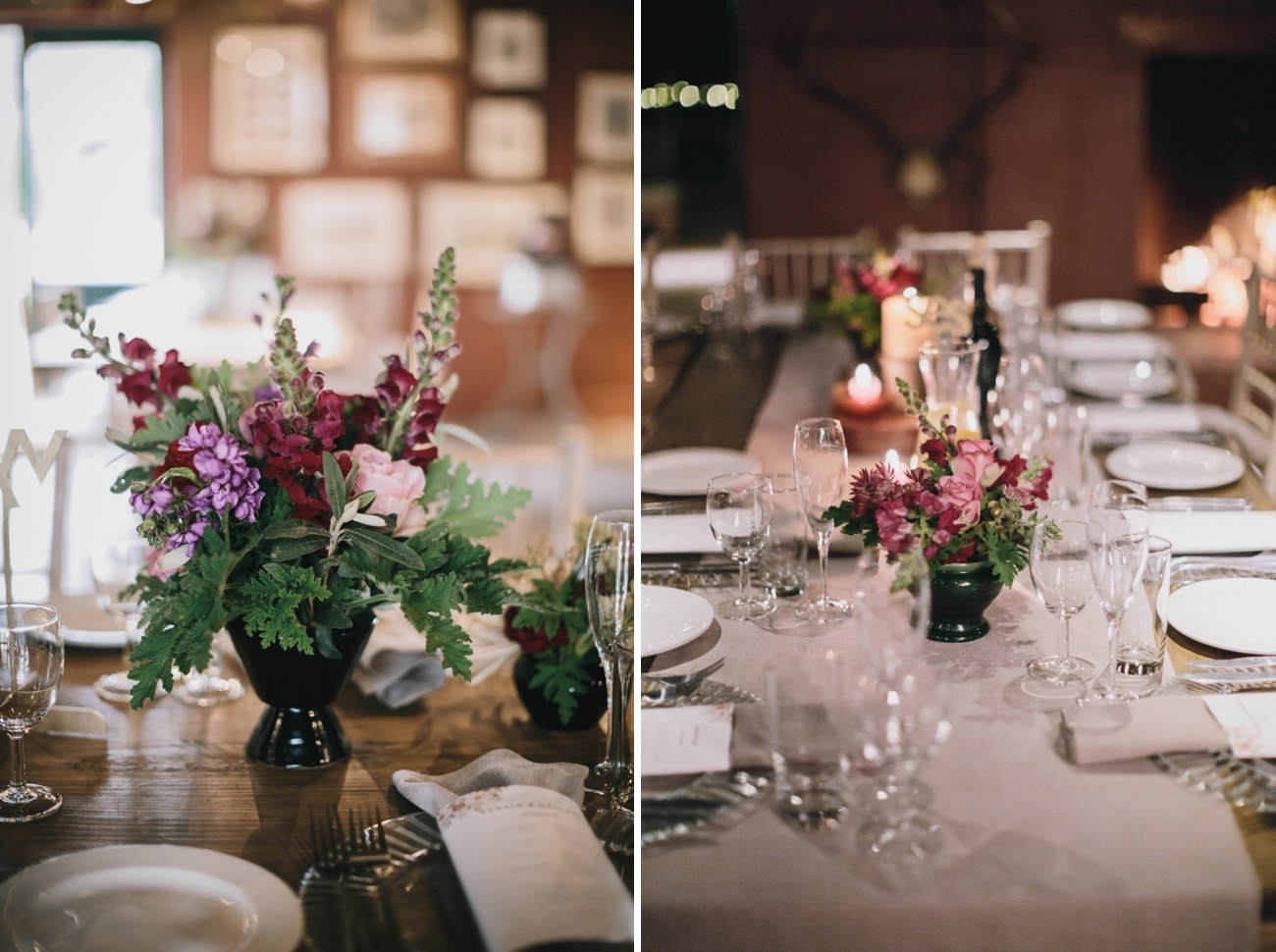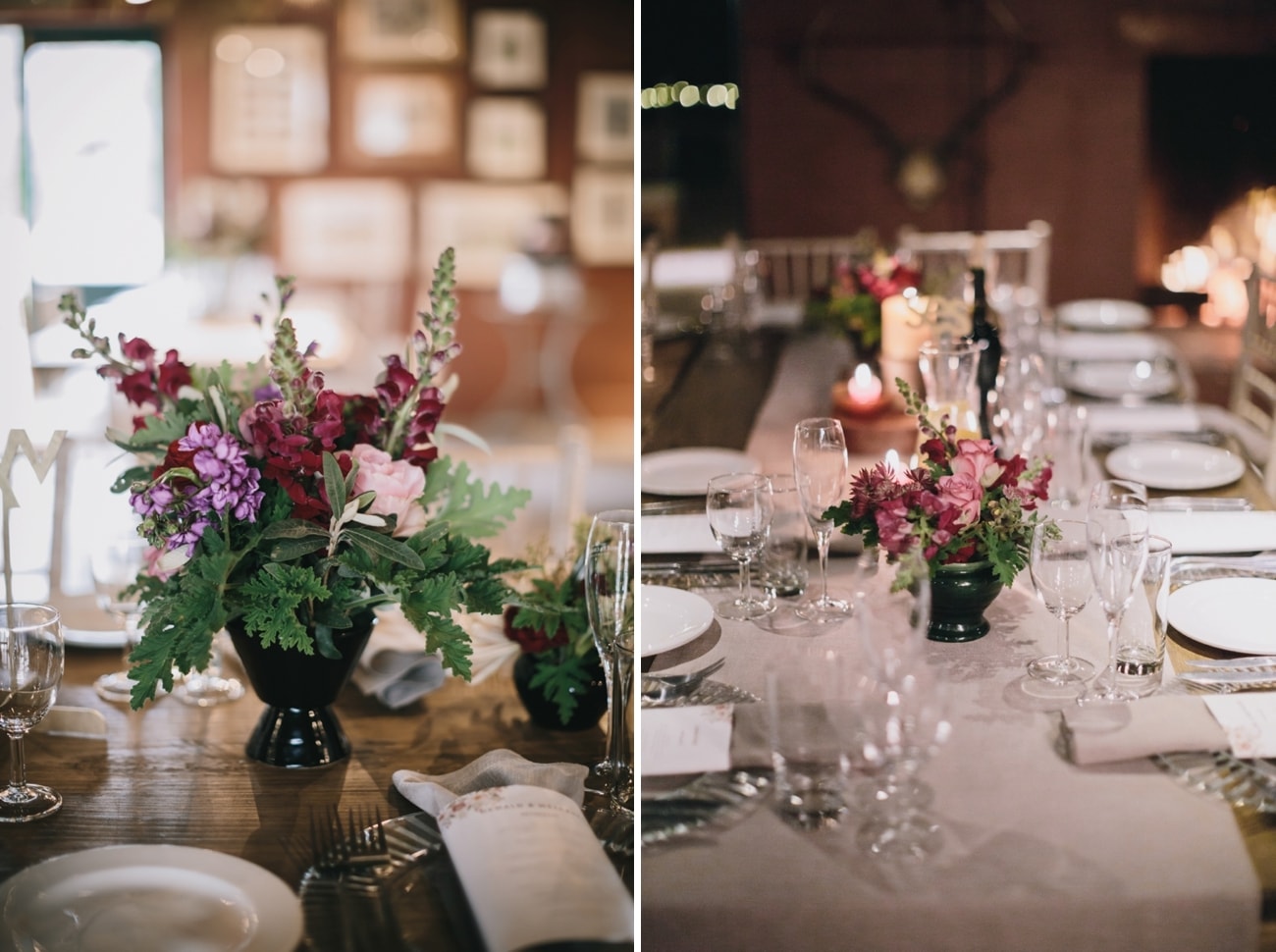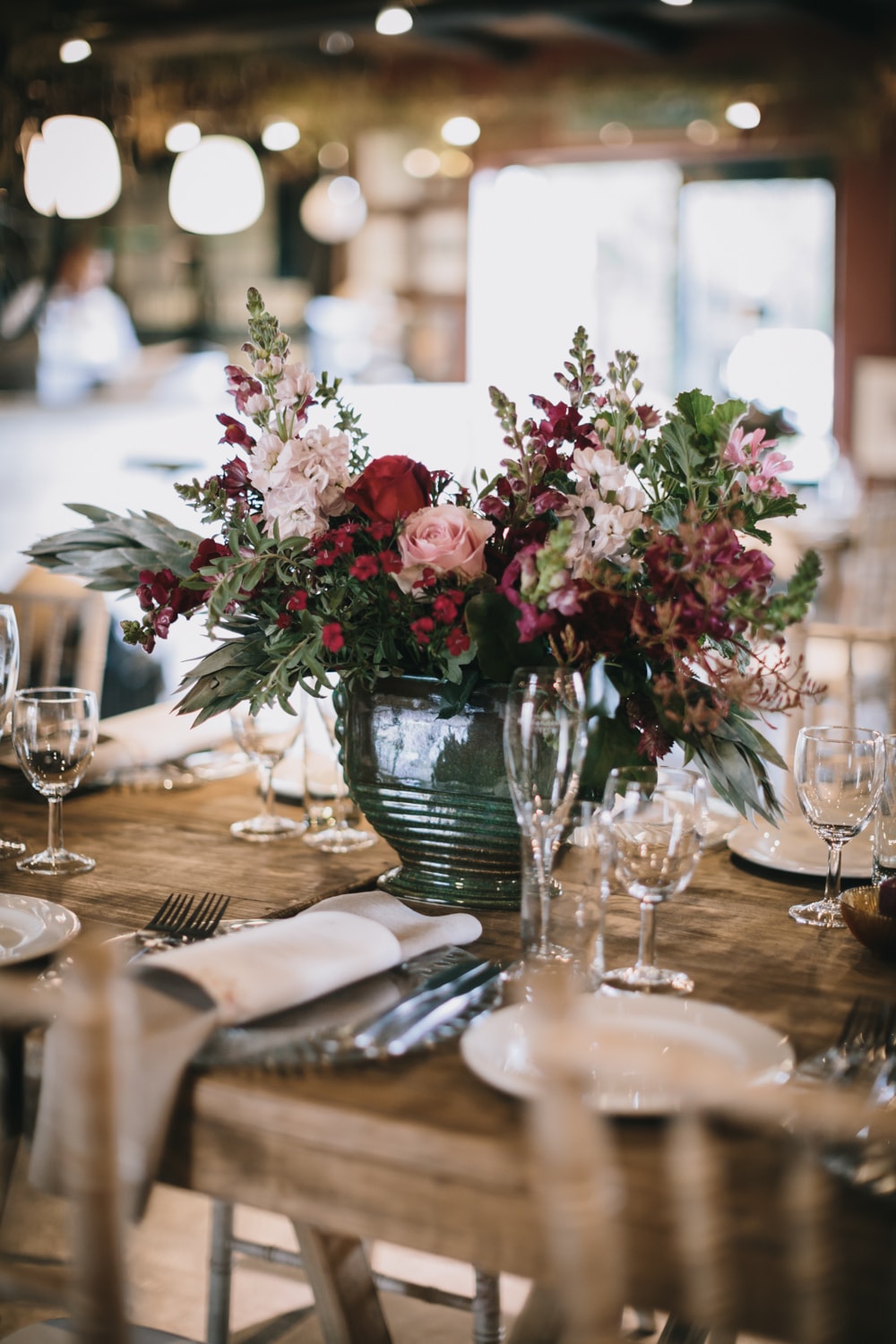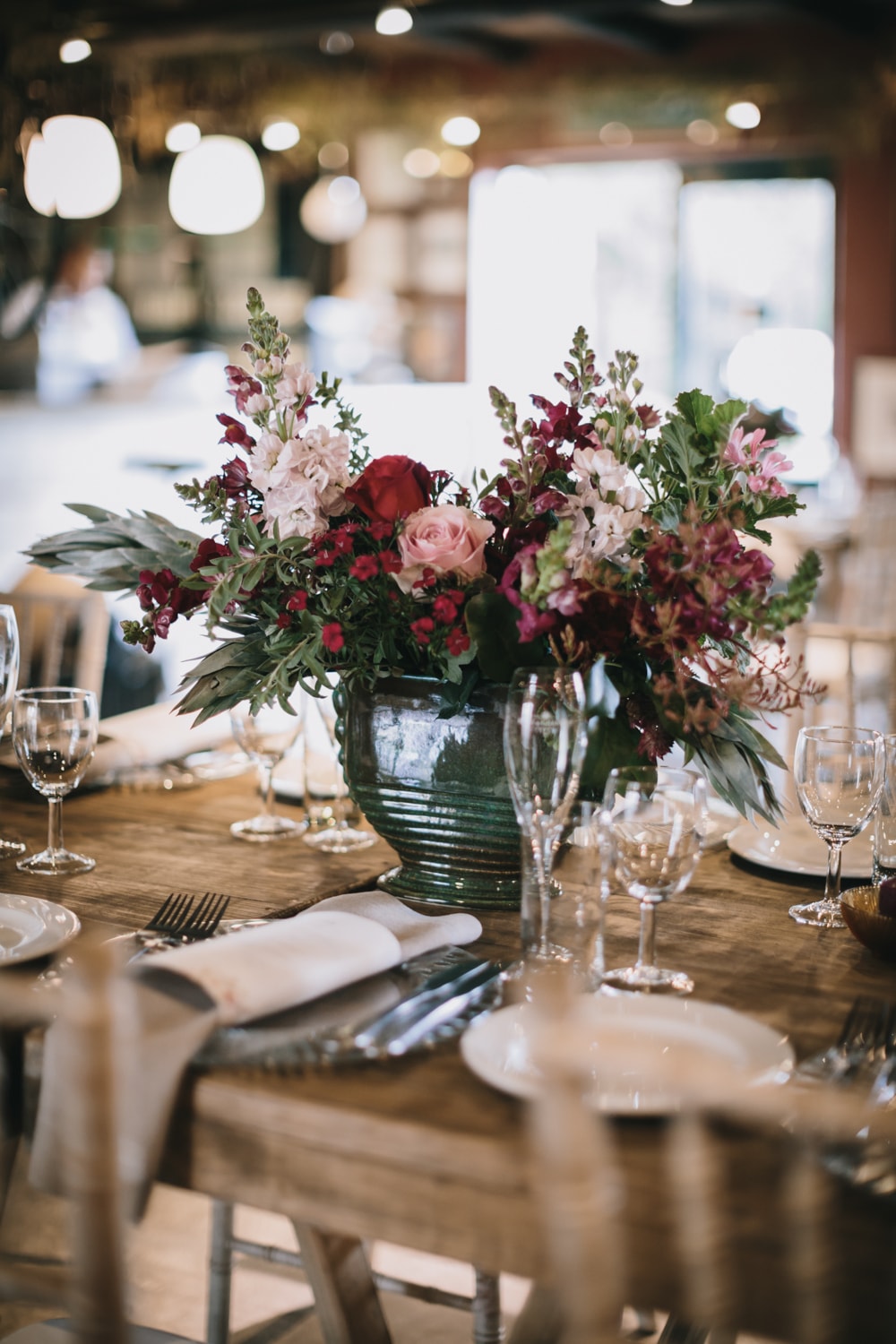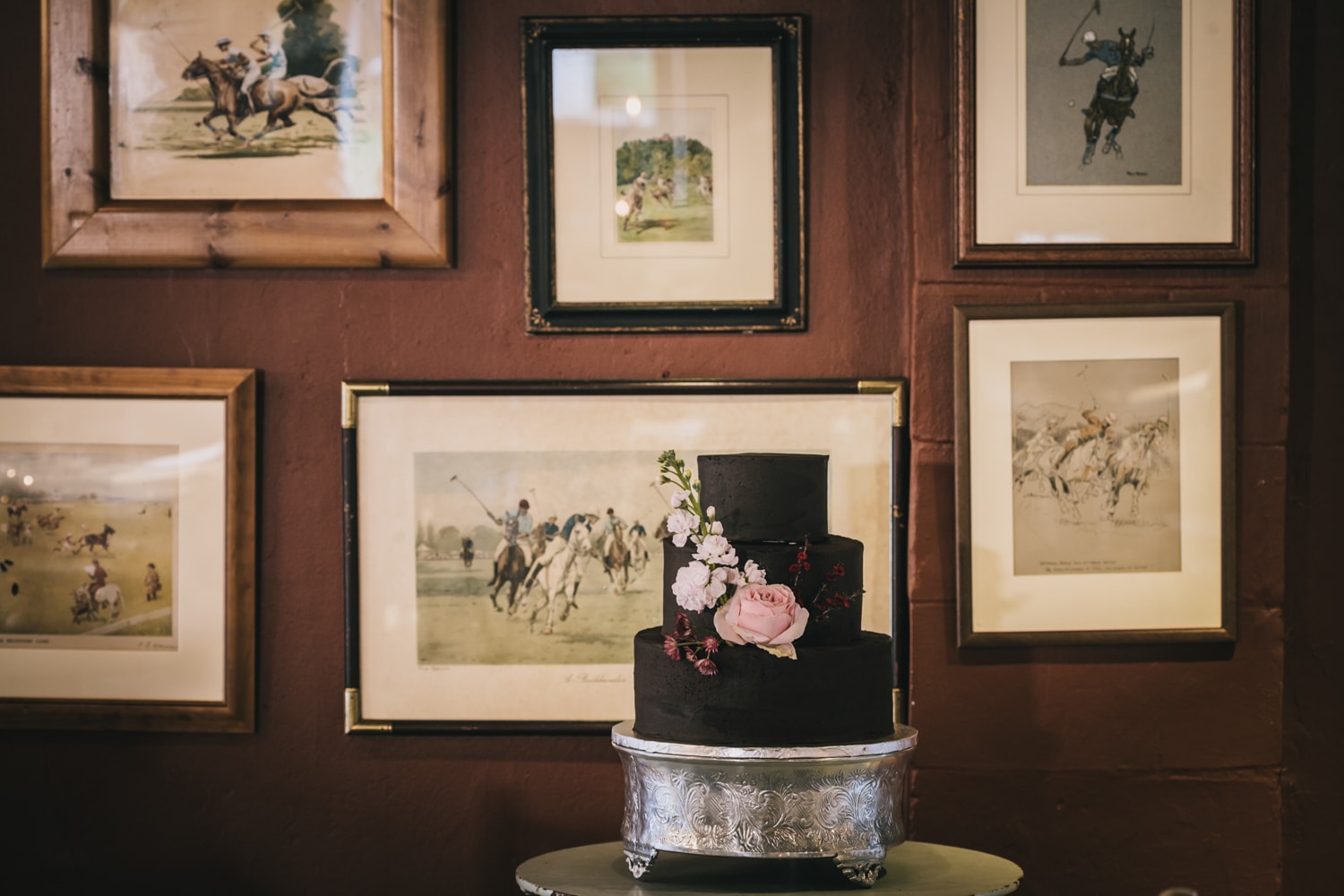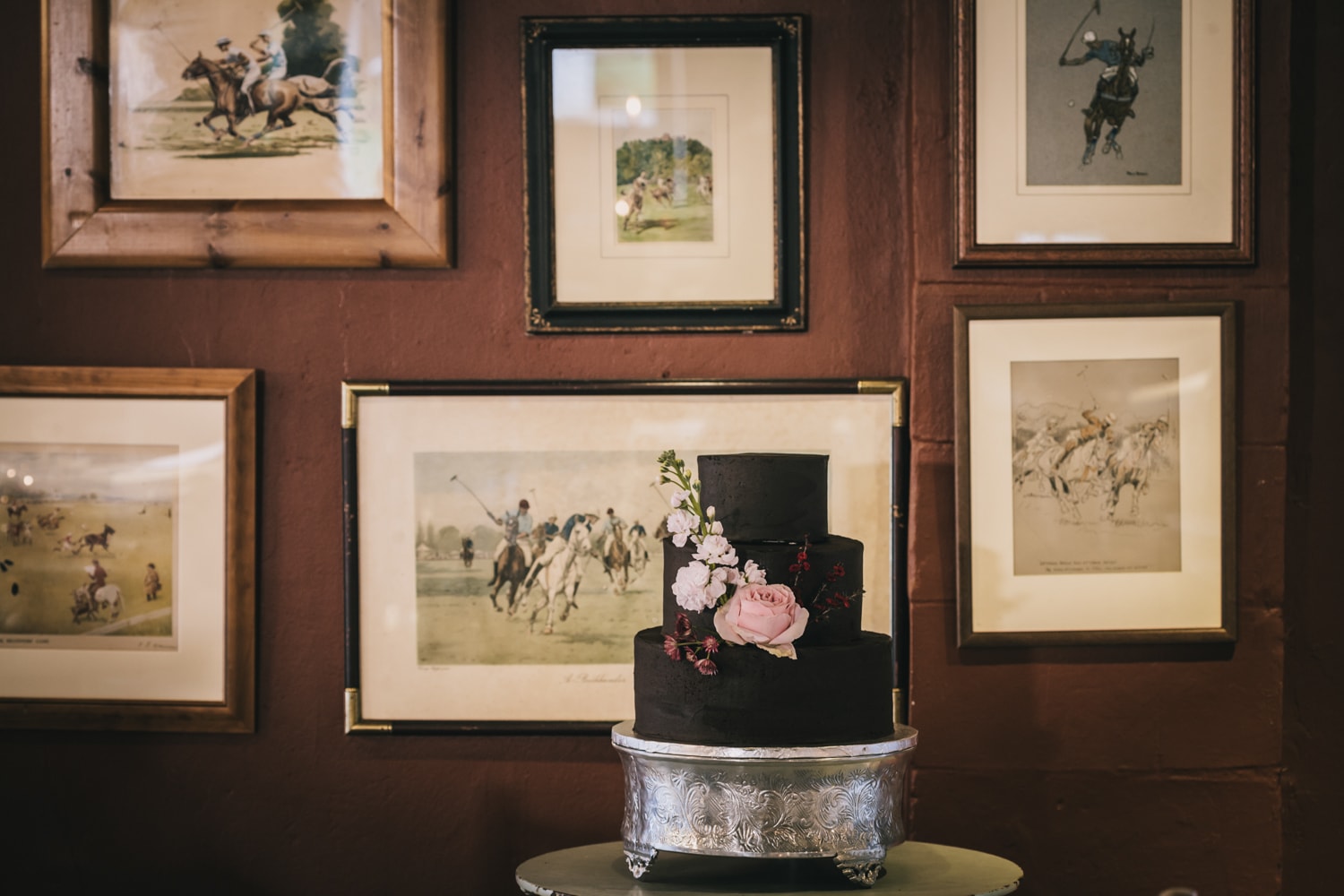 Favourite Moments
The celebration! Having all our friends and family in one room, as we are from different parts of the country (Pretoria and Despatch), currently live in Cape Town and got married in Plett. It was incredibly special for us to share it with all the important people in our lives.
Best Decision
Getting the best service providers possible. And a wedding planner! Also, having two sets of musicians- Werner Denner and The Fezz. They really made the party, and had everyone on the dance floor.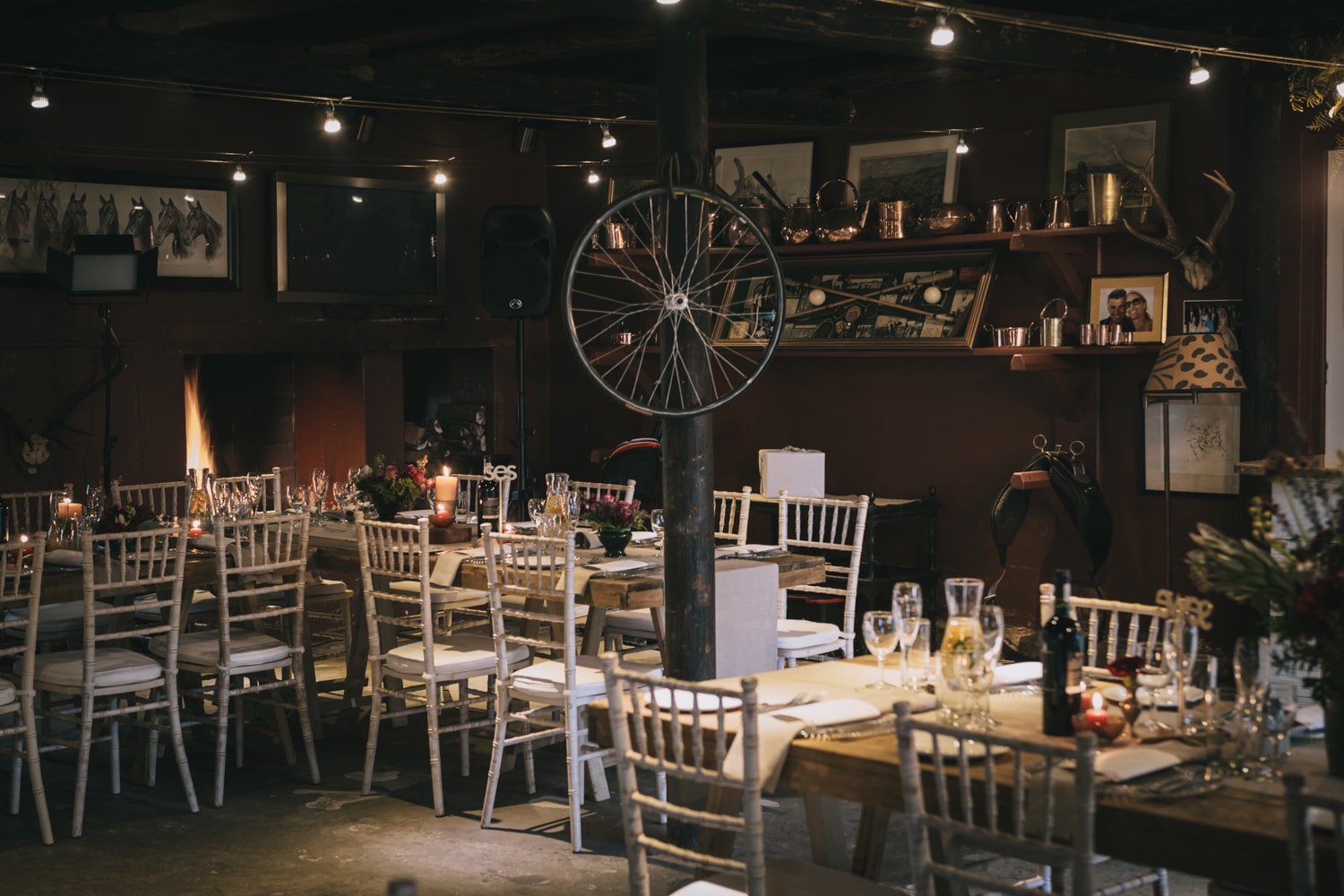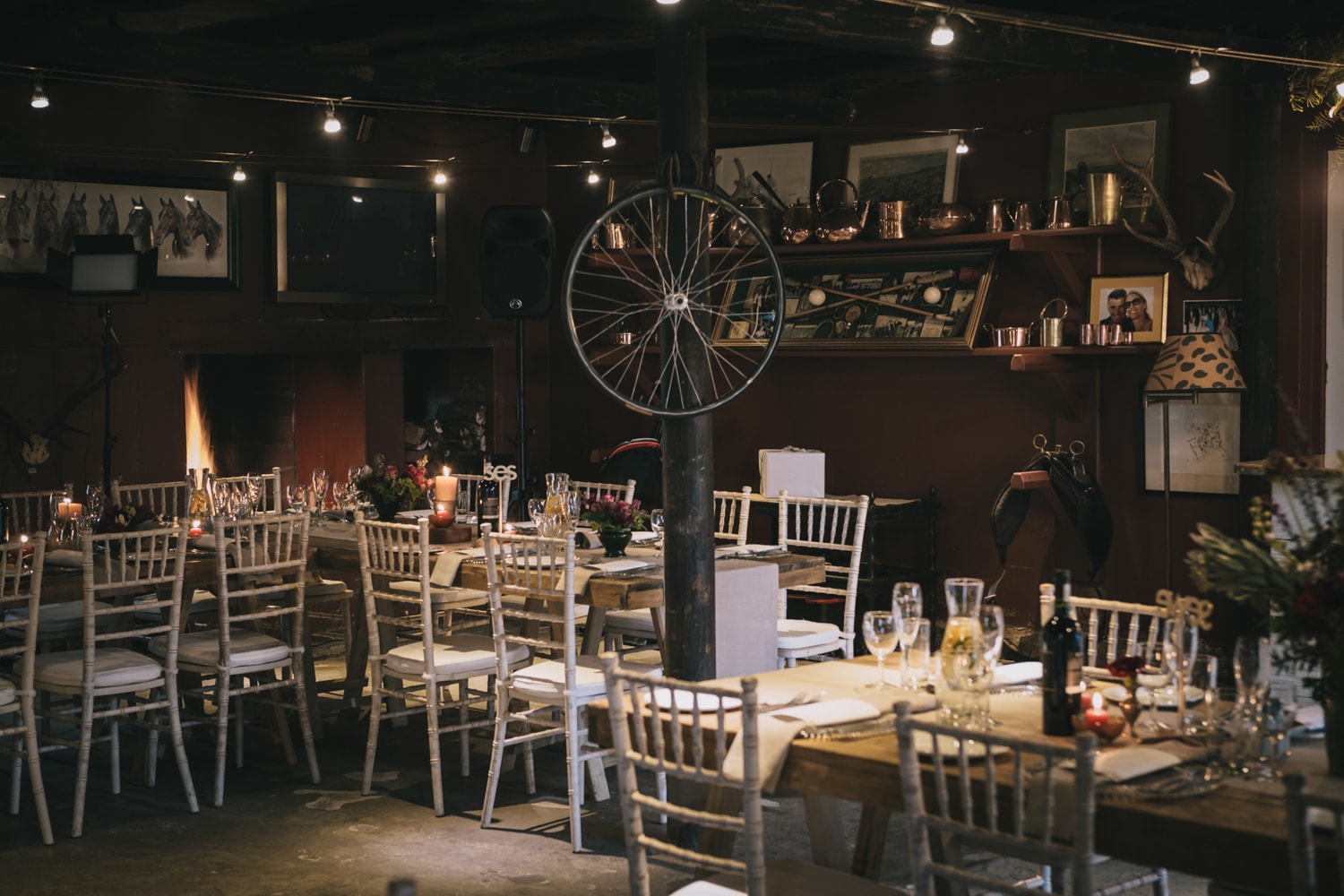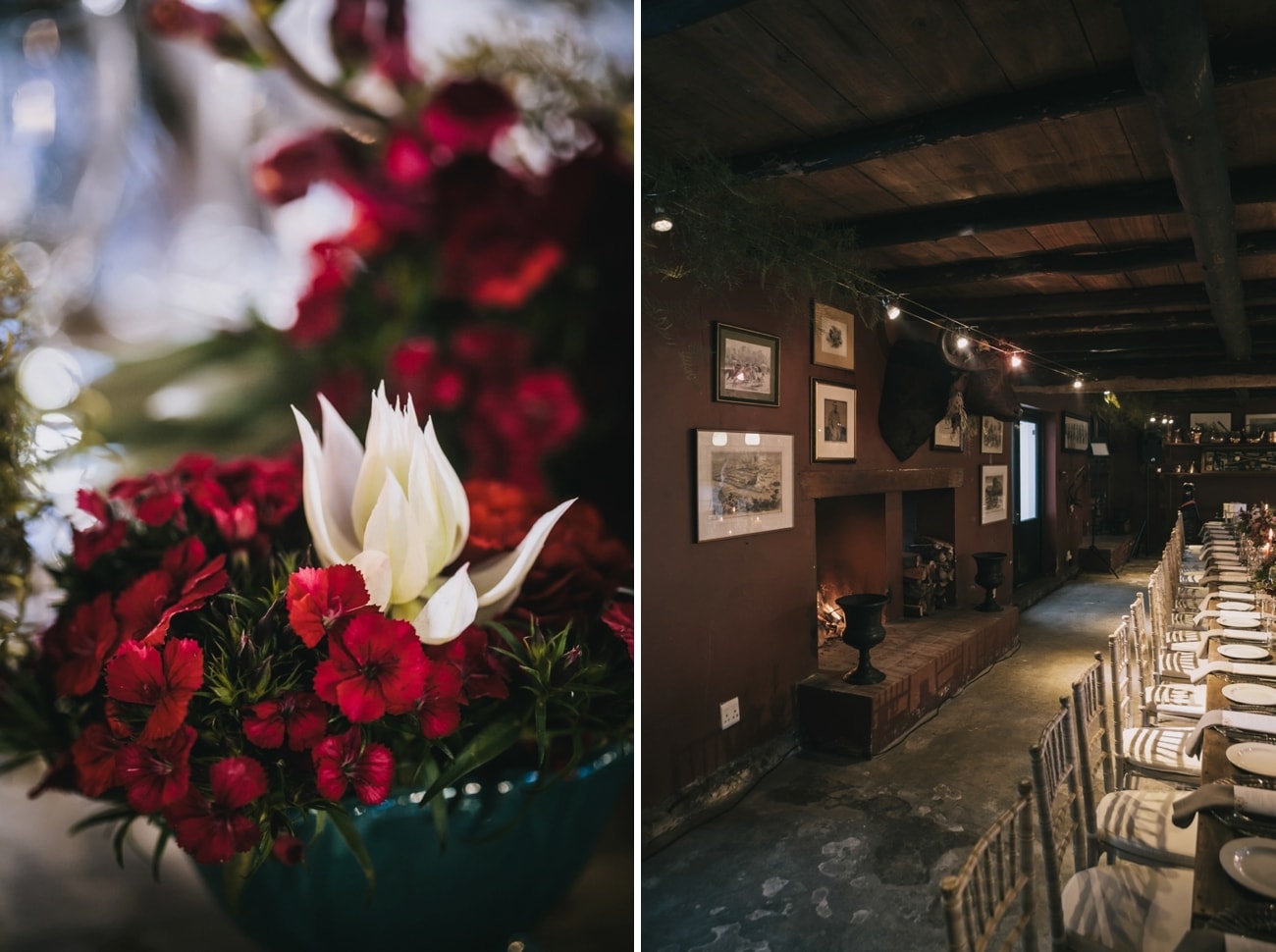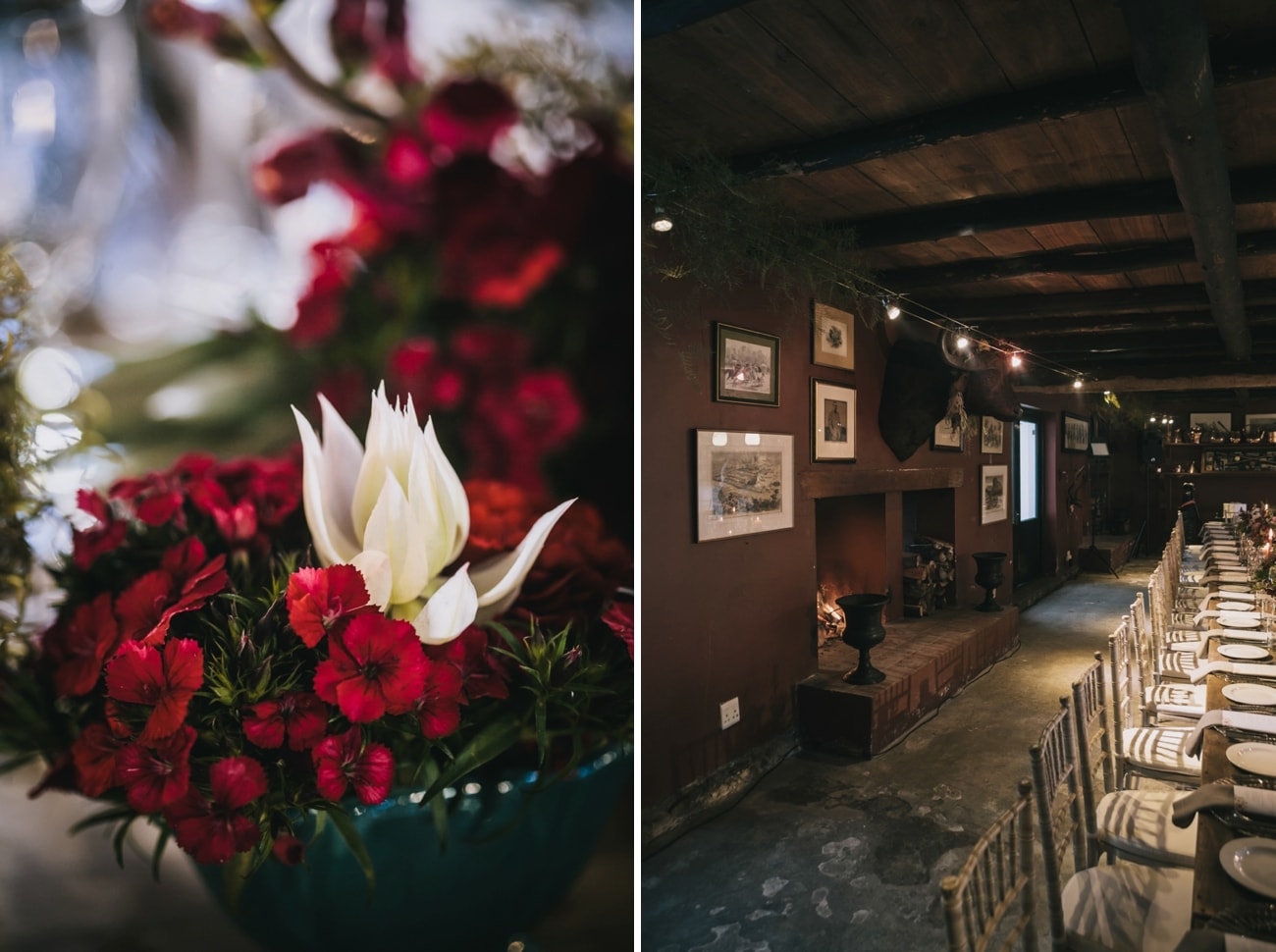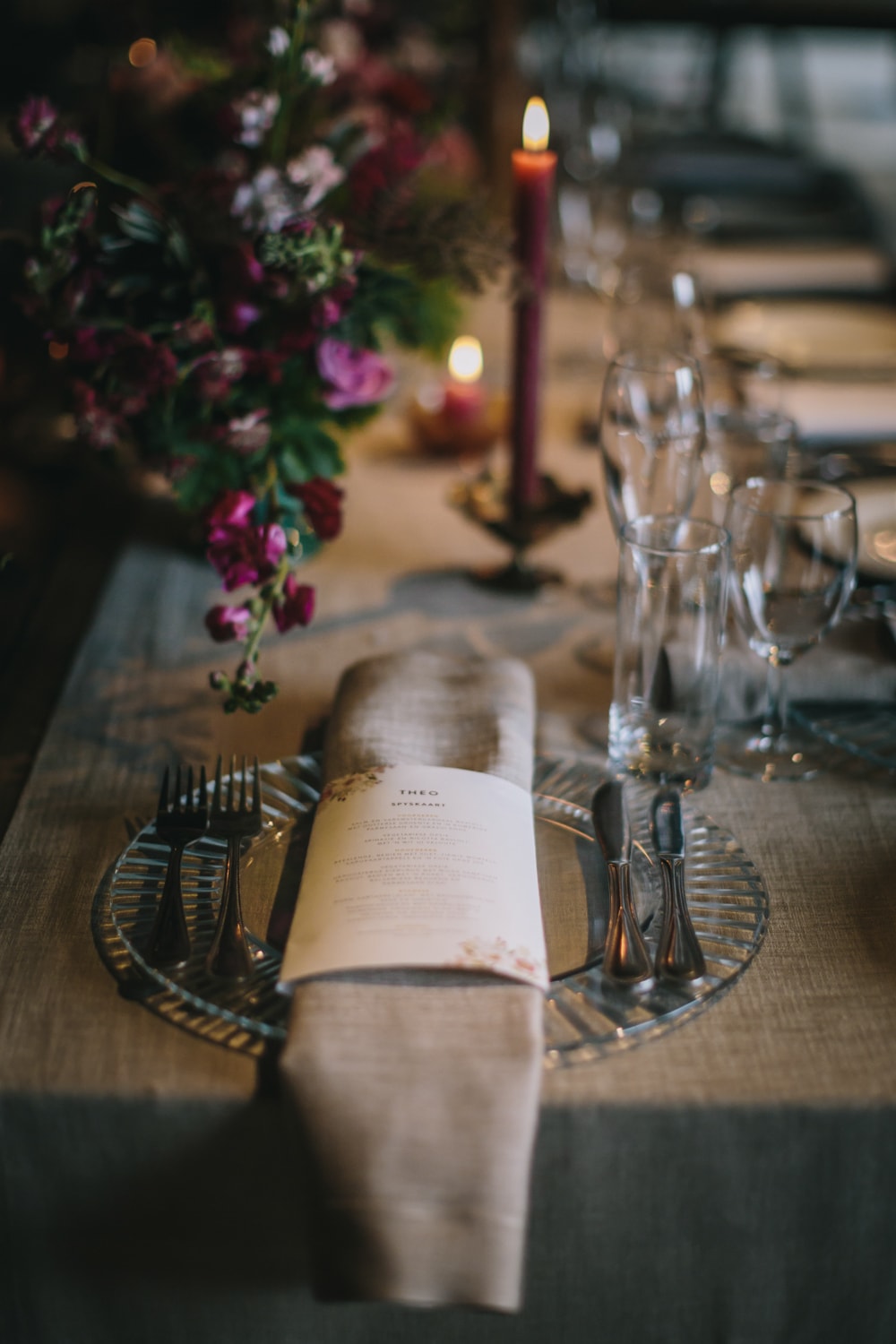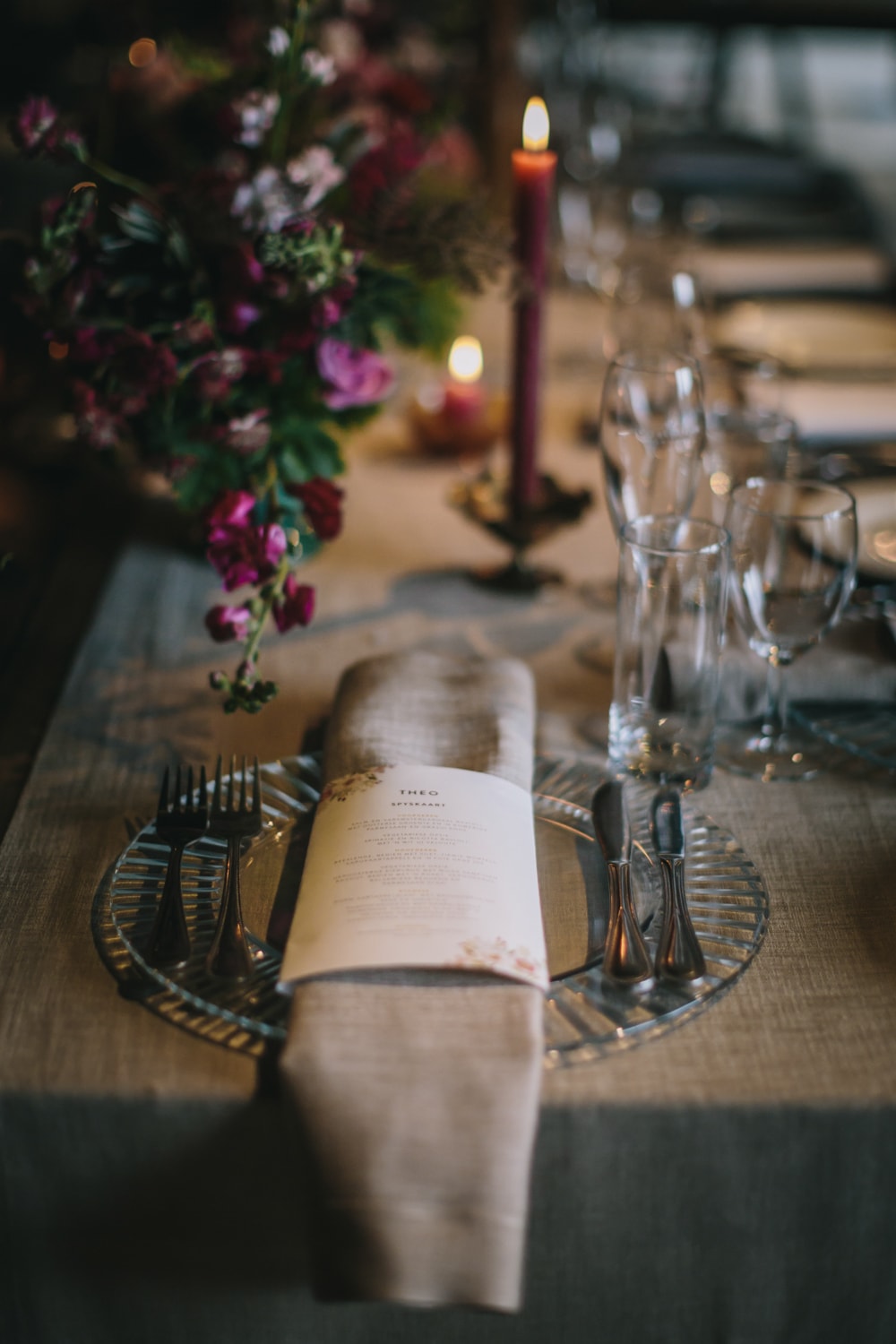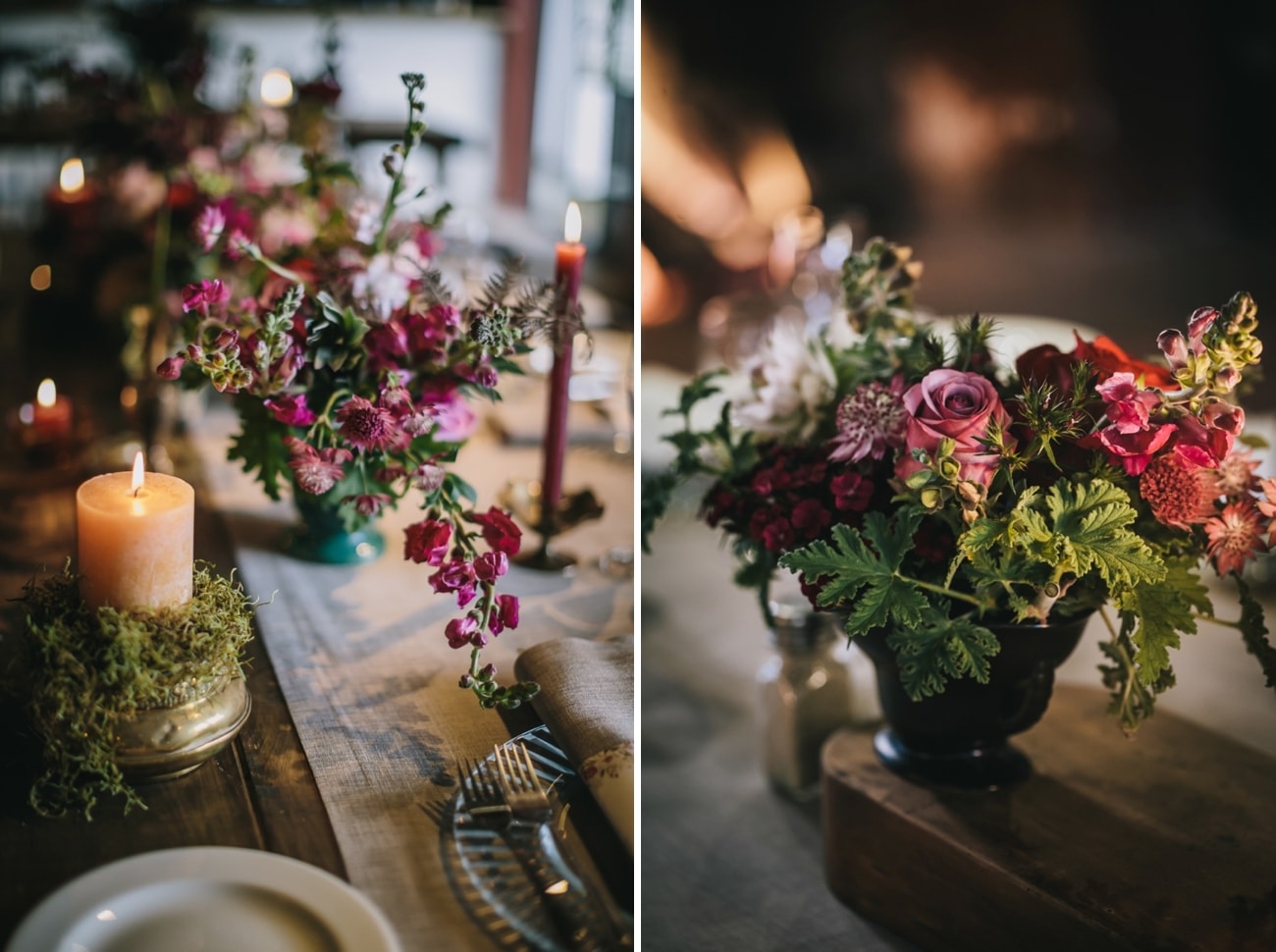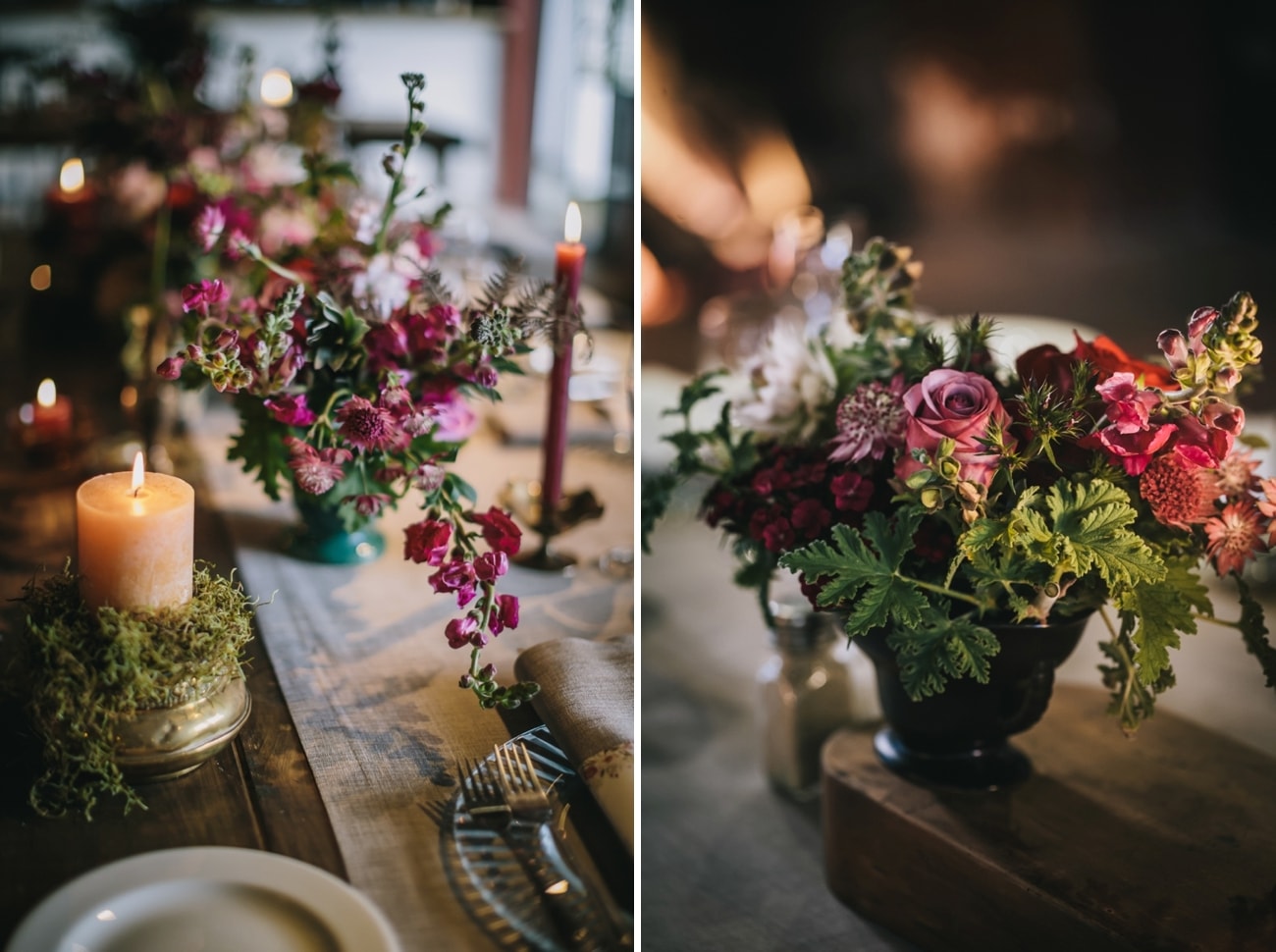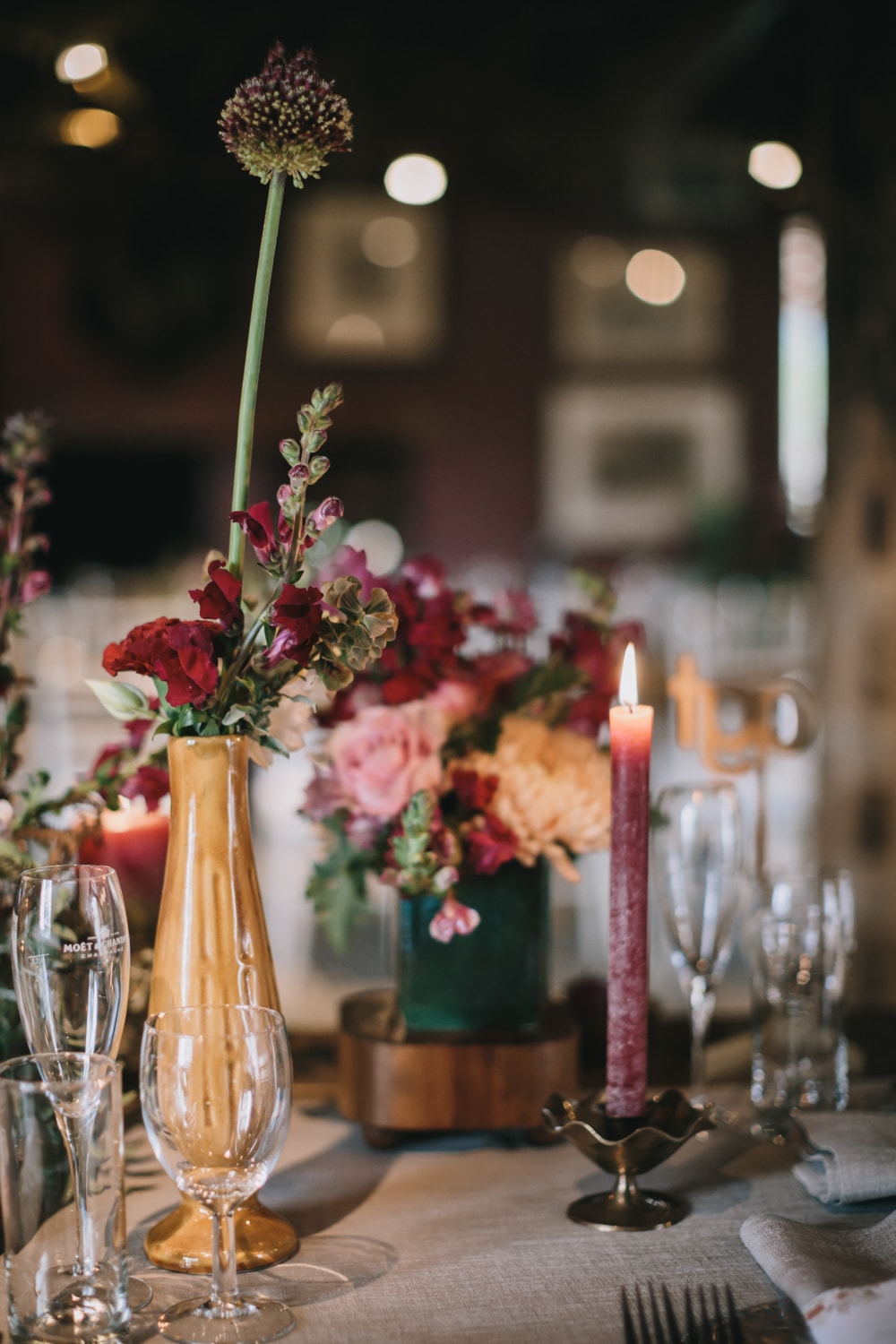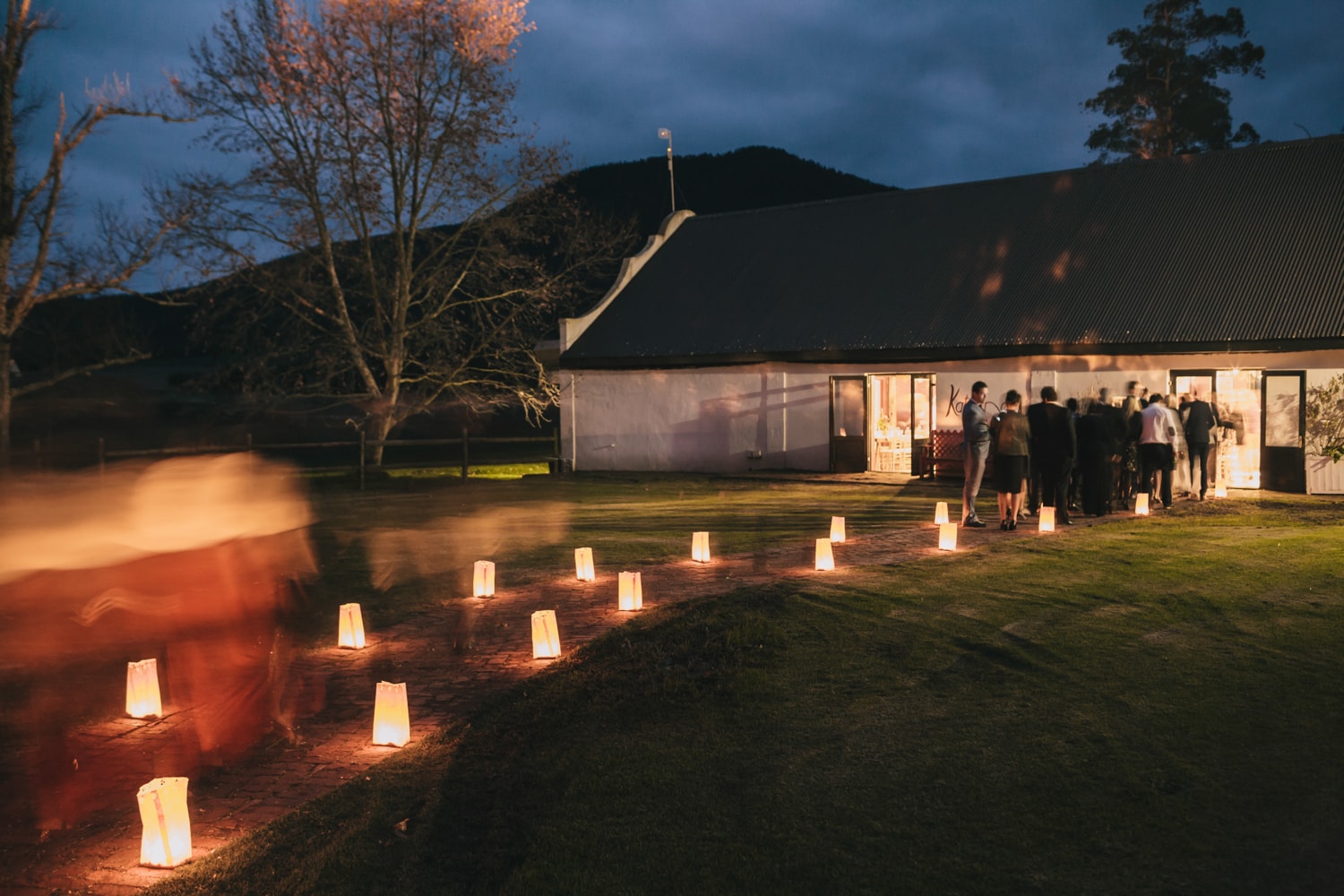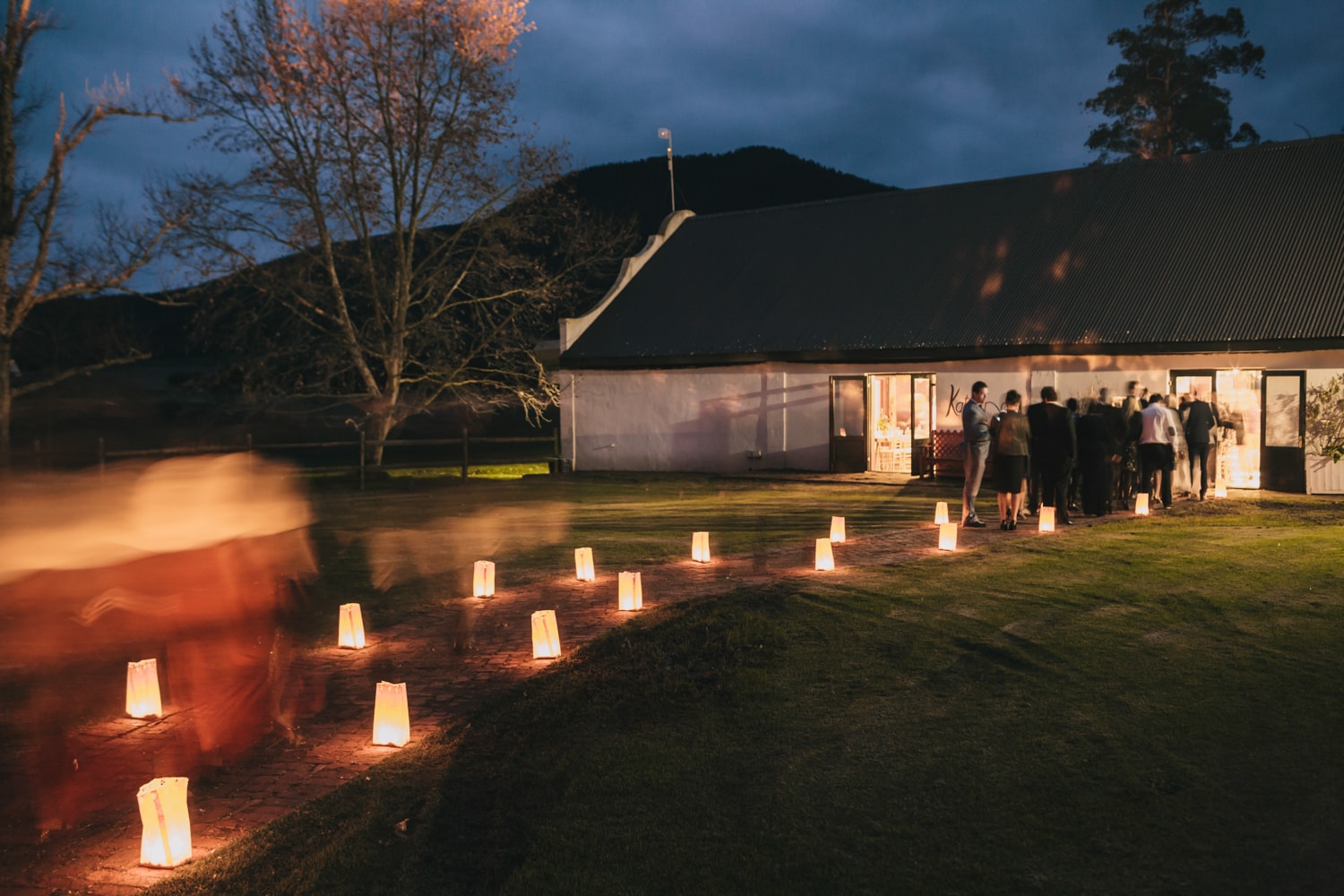 Advice for Future Brides & Grooms
To relax… if you have done your research well when choosing your service providers, you should be able to trust them completely. Focus on the look and feel of the wedding you want, more than obsessing over the finer details. As your service providers are experts in their fields, give them some creative freedom – you will be amazed by the results. Work on a budget before you start figuring out any details – it will eliminate a lot of heartache later. And get a wedding planner – it made all the difference. I enjoyed every second of the day, including the build-up, and Niki (from the Event Planners) was a big part of that!
Suzanne & Gerhard from Ebert Steyn on Vimeo.
SERVICE PROVIDERS
Reception venue & catering: Kurland | Ceremony venue: St.Peter's Anglican Church | Photography: Adel Ferreira | Co-ordination: Niki Steenkamp for The Event Planners | Flowers & décor: Judy Bruwer from The Delicate Nature | Stationery: Secret Diary | Video: Ebert Steyn Films | Cake: Lisa Jerling | Bride's dress: Enzoani Couture at Bridal Wardrobe | Bride's accessories: Errol Arendz Shoes | Hair: Raydeen (079 300 3022) | Makeup: Tatiana Solomon at Expressions of Beauty | Bridesmaids' dresses: Jacoba Clothing | Groom's attire: Tiger of Sweden | Groomsmen's attire: Eurosuit | Hiring: Events and Tents + Tablecloth Hiring + Confeti Events | DJ: Werner Denner from Man with Music + The Fezz