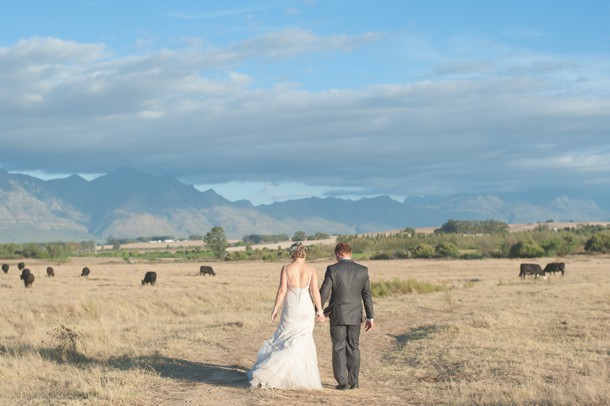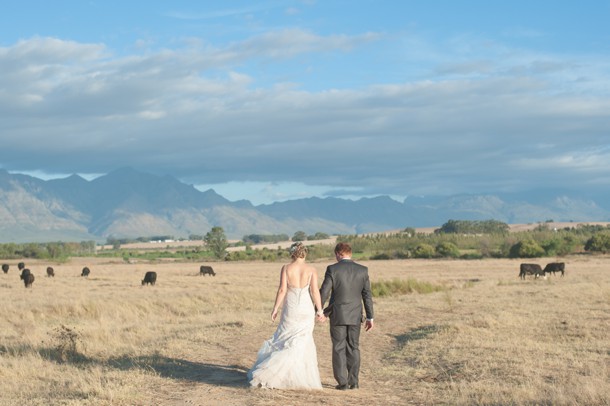 It's been a while since I featured a 'country vintage' style wedding here on SBB, but this has become such a South African classic, that I can't resist it once in a while! Pastels, lace, old books tied into little packages, succulents and beautiful roses – it's the perfect fusion of 'masculine' rustic and pretty 'feminine' style. Which is more than just a style preference with today's bride and groom (who met on the dance floor and have been dancing ever since!), a farmer and a designer whose combination of these elements also perfectly represented the beautiful balance of their relationship. There are some truly South African touches here – LOVE the groomsmen's windmill bouts, reflected in the ribbon used to tie up the napkins, and of course in the gorgeous rural surroundings of Delsma Farm. SBB sponsor, the lovely Nicole Rich, was there to capture every glorious moment!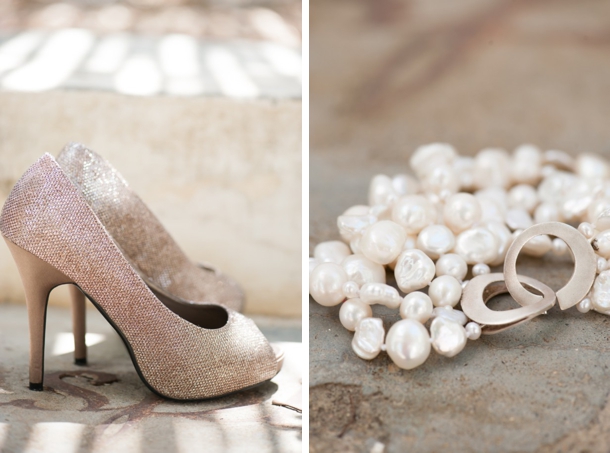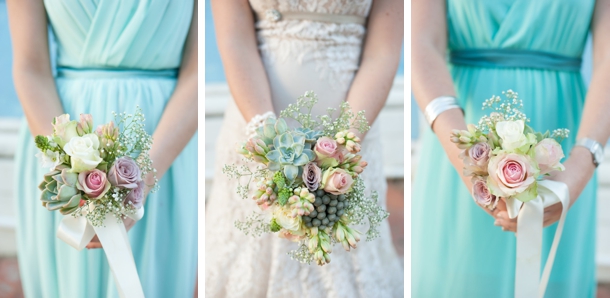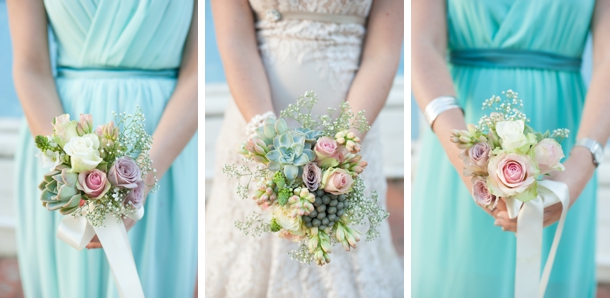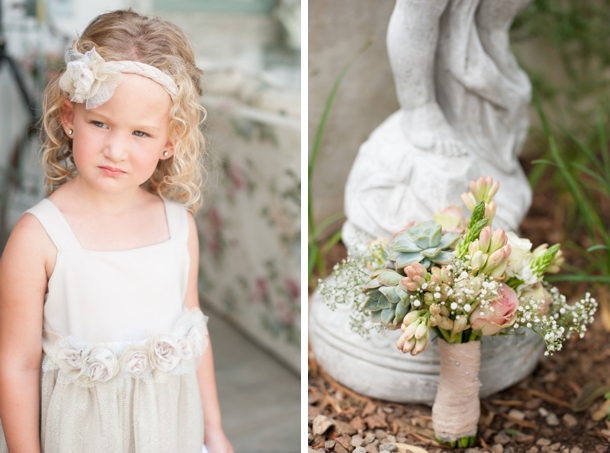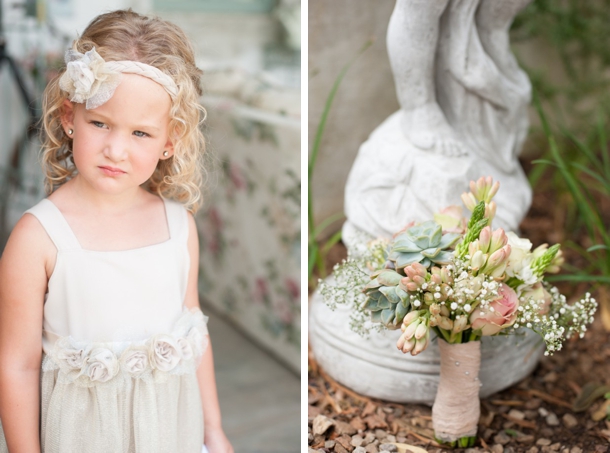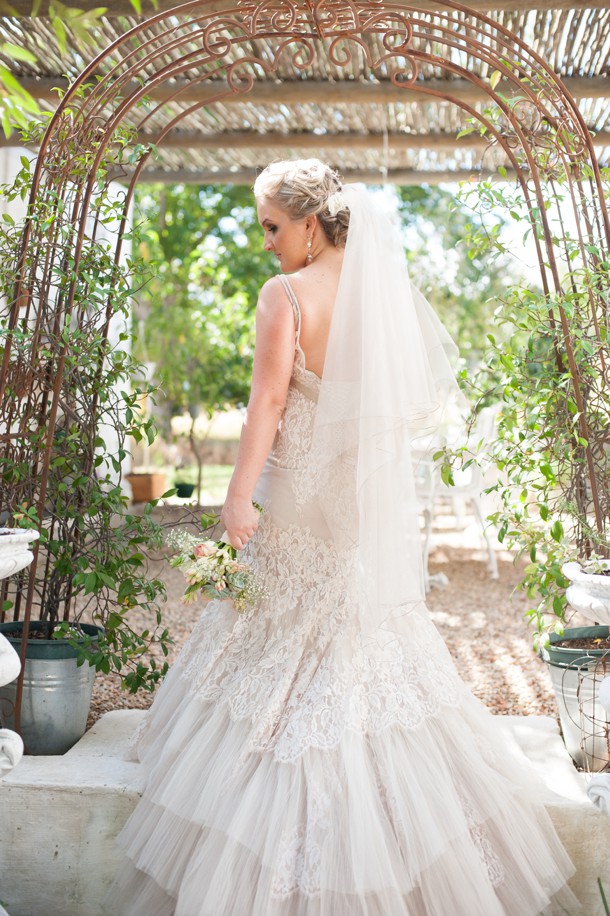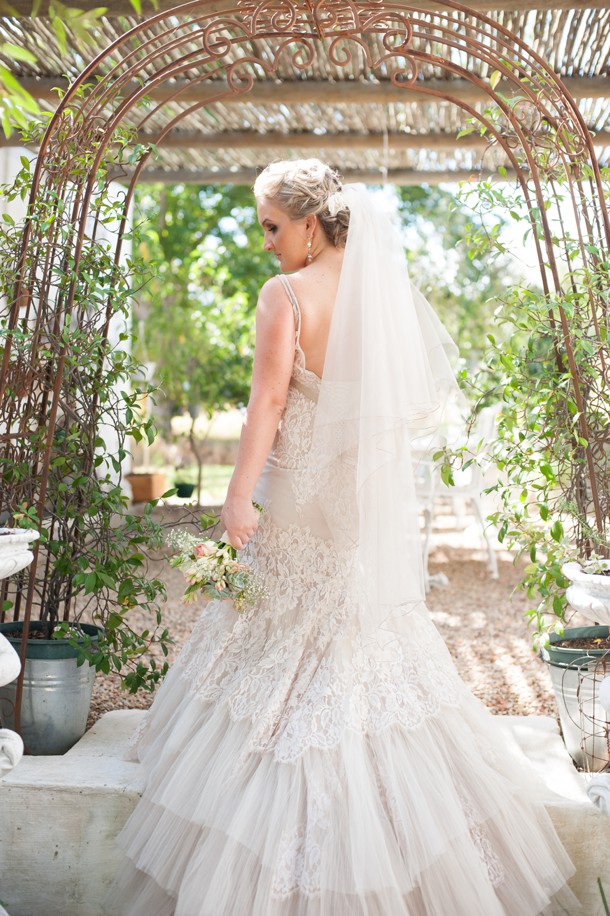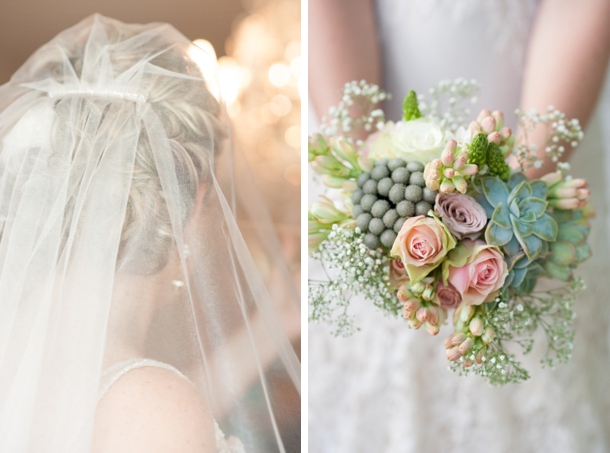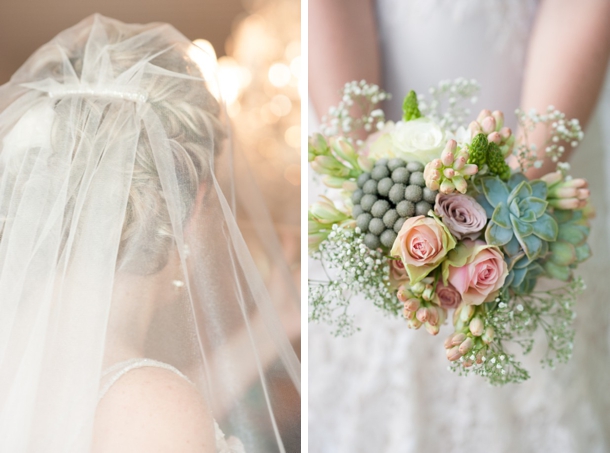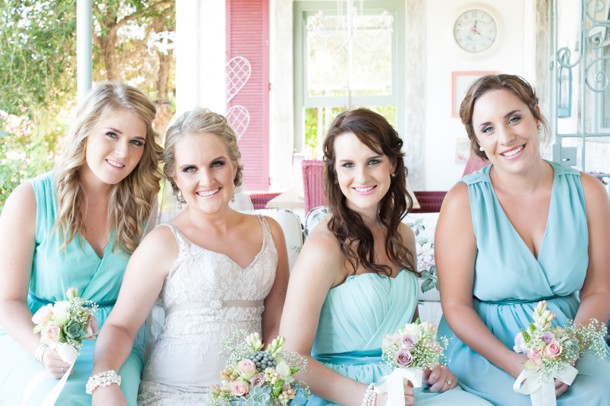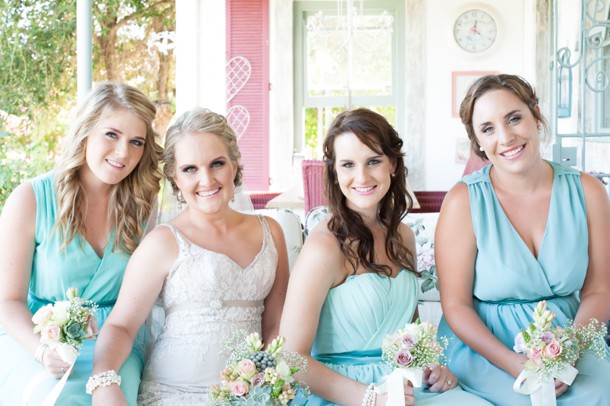 Love Story
We met in 2010 in Stellenbosch at a "langarm" dance place. We both love dancing. I saw Albert dance and immediately thought "I must dance with that guy". One of my friends realised she knew him, and then told Albert to ask me to dance. He did…and he still does! :)
The Proposal
It was a BIG surprise!! Albert totally blew me away. I only expected the proposal to happen a lot later on last year (we got engaged in August). Albert is a farmer and it was a normal weekend that I went to visit him. We were sitting at a restaurant near the farm, and Albert then received a "call" that he had to go and fix something on the farm. I am used to it, so it wasn't a surprise and I didn't question anything. While I was sitting at the restaurant with other friends of ours, Albert and the owner of the restaurant were busy setting up a blanket, cushions, candles and champagne under trees full of fairy lights. He came back and we sat for a little while longer before we decided to leave. While we were walking to my car, he started pulling my arm in the direction of the blanket, I only then realised that it was actually meant for me! Albert then got down on both knees and asked me to marry him. At first I was speechless with a big smile and tears in my eyes! And then I just kissed him. After that we went to the place where we met, and spent the rest of the evening dancing.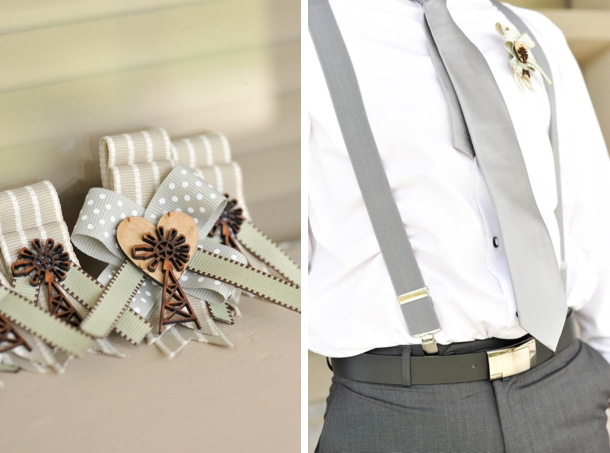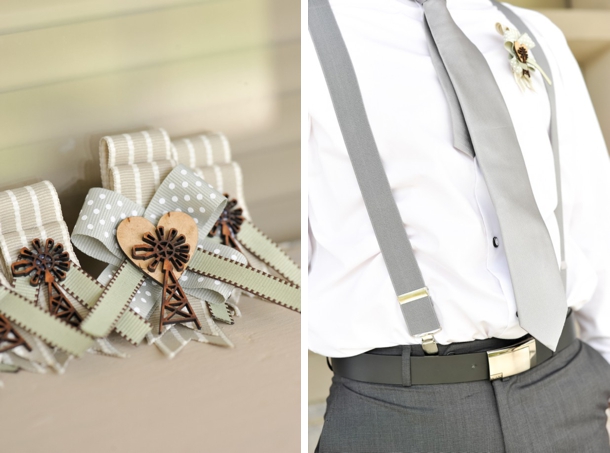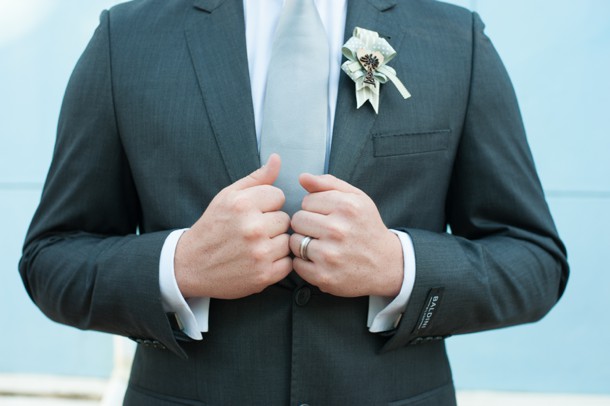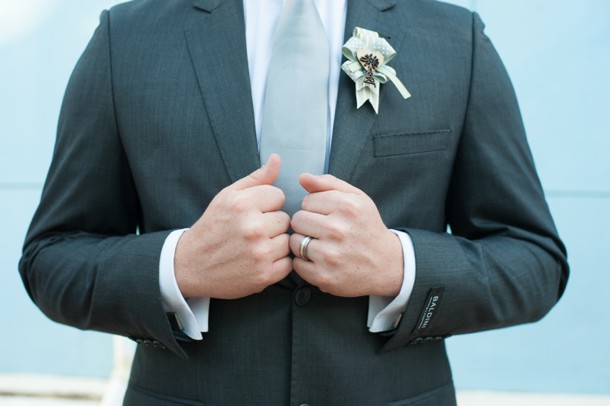 Wedding Style
It was a vintage country wedding. The colour palette consisted of different shades of mint green, beige and purple.
The Venue
We liked the country/farm feeling that you get when you are at Delsma Farm. The venue and the setting is beautiful. It was exactly what we had in mind.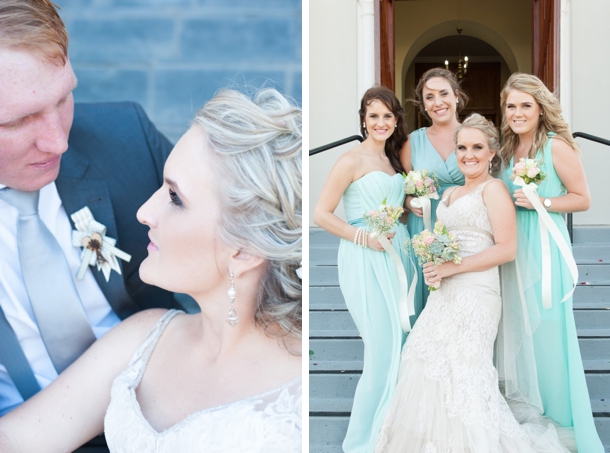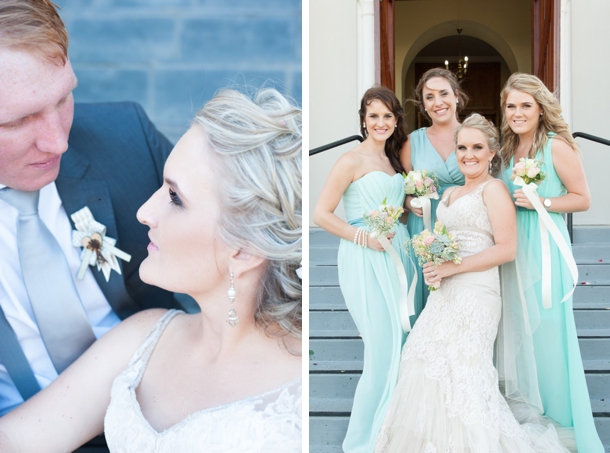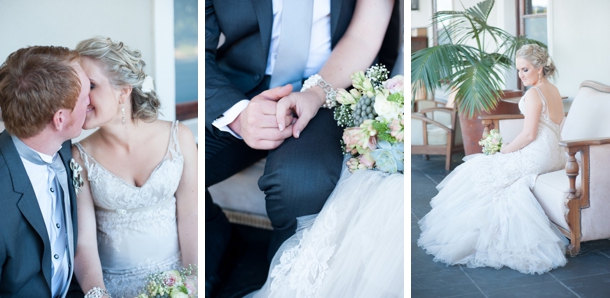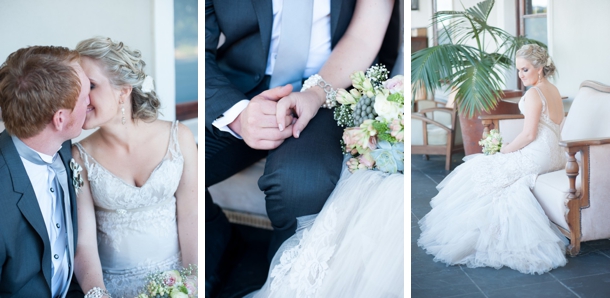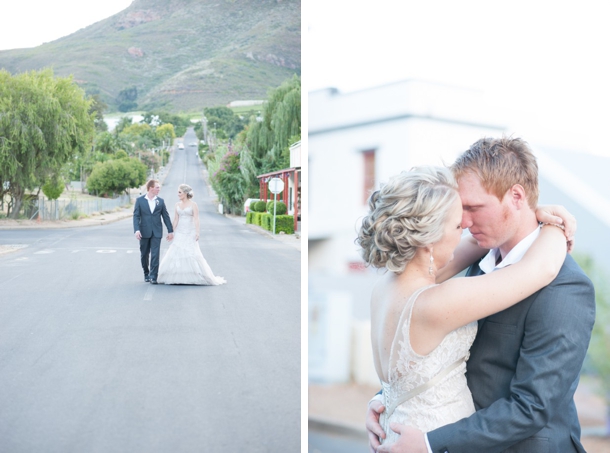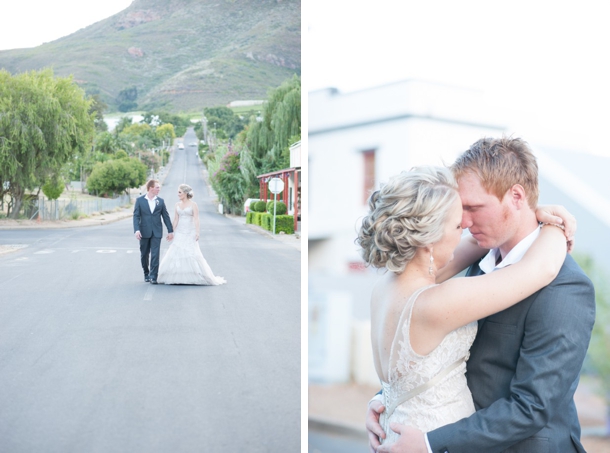 Wedding Details
The country feel to our wedding related 100% to Albert, and the vintage/chic to me. There were a lot of hearts everywhere, I am a heart-person. I love them! I am the creative one – the designer – and Albert is the farmer… I really think all of the décor and flowers captured those two elements. They were exactly what we wanted: vintage/chic/country. It really portrayed both of our personalities.
Albert and his best men got ready at the venue, and me and my bridesmaids at the Vintage Cow, where Albert and I slept on our wedding night. The Vintage Cow is perfect place to get ready at. All of my bridesmaids and both my mother and Albert's mother got their make-up and hair done there with me. This was very special. There were a few things that went wrong, like one best man that packed two left shoes, and the other one only packing a brown belt instead of a black one, and trousers that were too short…but luckily everything was sorted out by the time they needed to be ready. We got married at NG Church Riebeek Kasteel, which is a beautiful historical church. After the ceremony the guests went to the venue for pre-drinks and something to eat. When we arrived at the venue, they were already waiting for us. We walked in to "Pour some sugar on me", a very unusual choice, but what we wanted. The people loved it! We immediately cut the cake and had our first dance. We decided to do it like this because we wanted to start the celebration as quickly as possible. Both of my grandmothers and my one grandfather were able to attend our wedding, it was really special. The food was the best I have ever had at a wedding!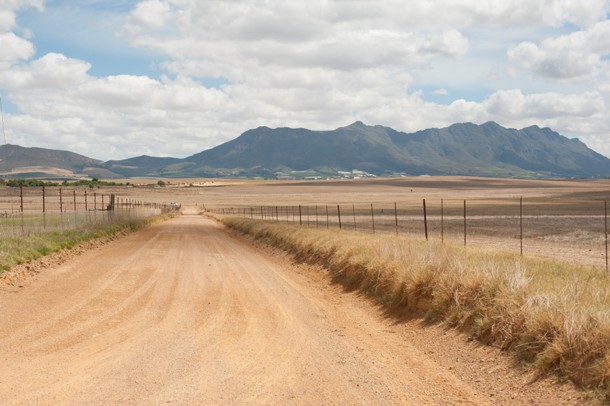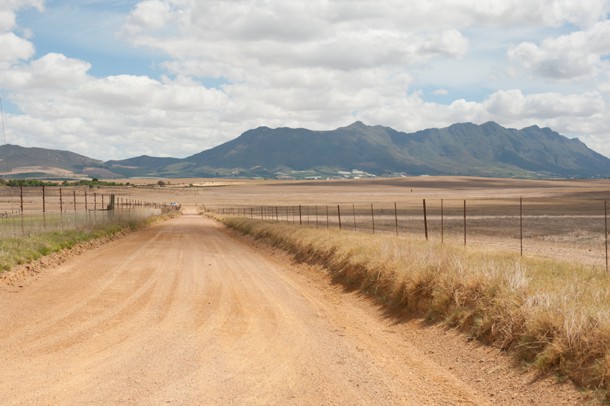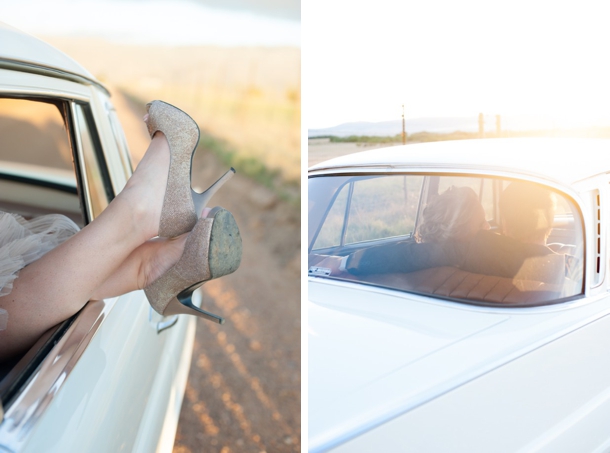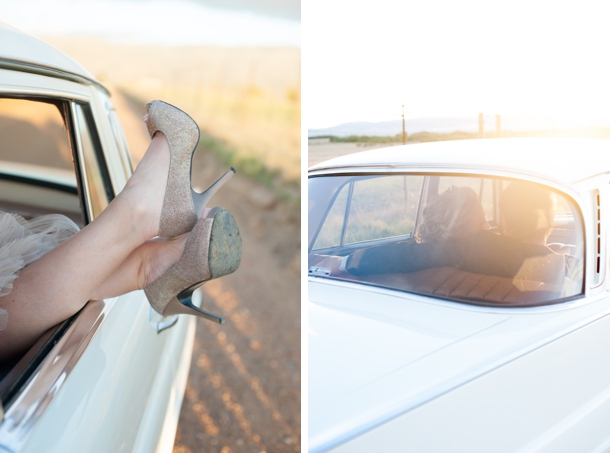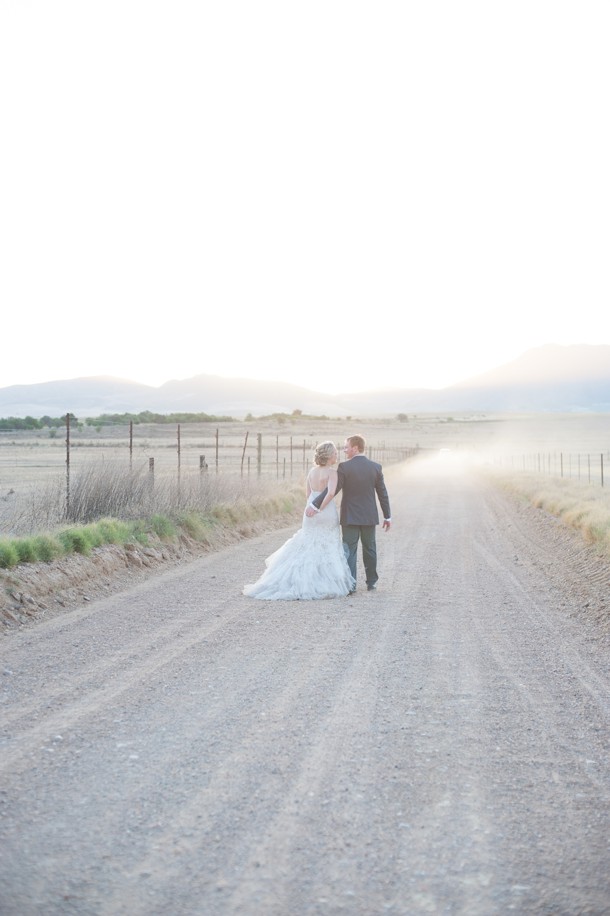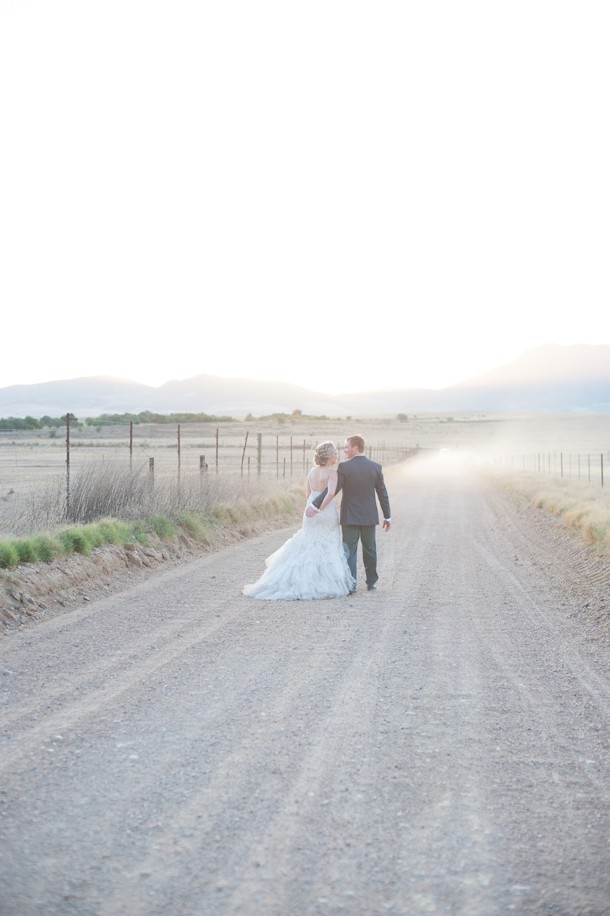 DIY Elements
We did a lot of the décor. With the help of our family members we got the reception hall ready on the Friday before our wedding. We stacked all of the books, and put lace around them. My brother also made some of the wooden boxes that had flowers in them. My mother made the hearts hanging from the roof, and in the church. She made 130 hearts by hand. I am very grateful for that. I made the boutonnieres (we decided to use the ribbons instead of flowers). We also made the wooden signs with our names on them at the entrance of the farm. I also designed all the stationery.
The Flowers
Soft pastel colours, romantic, vintage and totally gorgeous.
The Dress
Before we got engaged I always knew that I liked Elizabeth Stockenstrom's vintage lacy wedding dresses. So when we got engaged, I made an appointment with Elizabeth to try on some dresses. My mother went with me, and when we walked into the fitting room there was a dress that a I saw and immediately showed to my mother. I told her: "I want that one". I didn't try on that dress first, only after a few dresses I tried on that one and I knew I wanted it! It was something unusual, something that I haven't seen anywhere yet and I absolutely fell in love with it. So within an hour I found my perfect dress.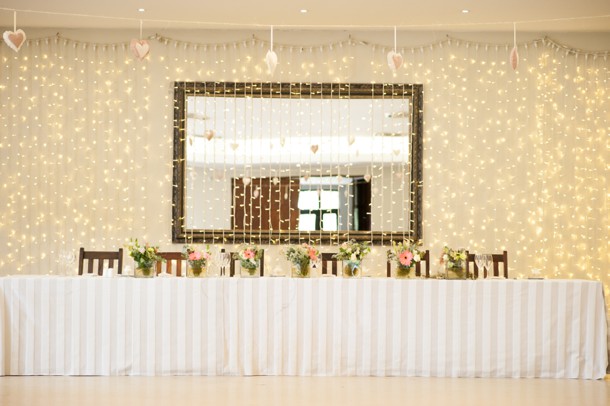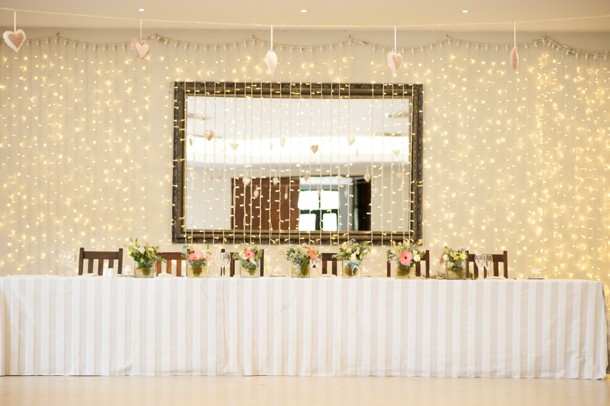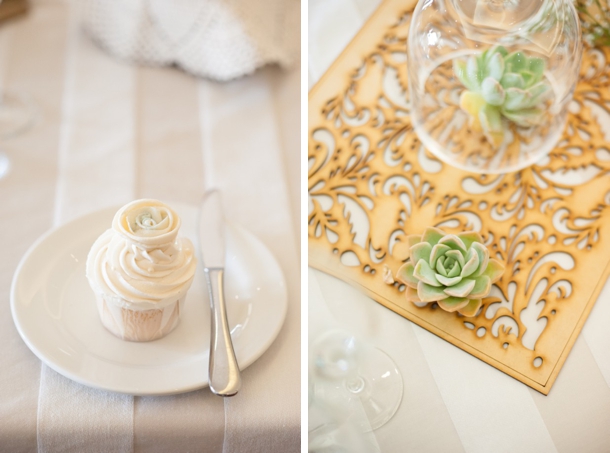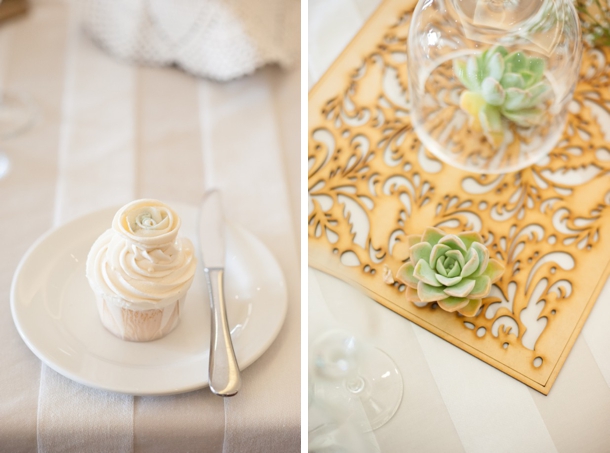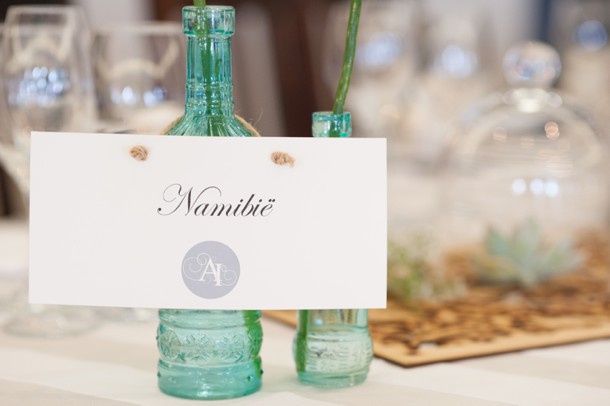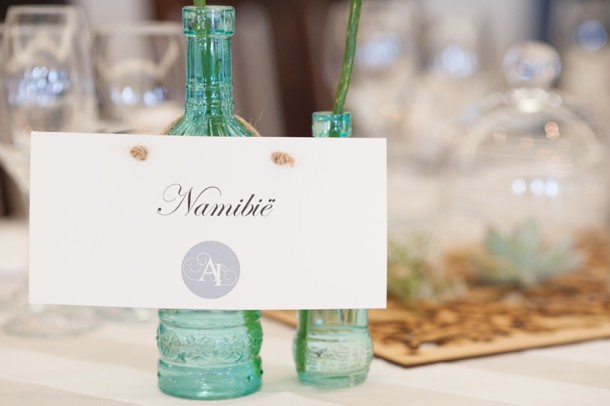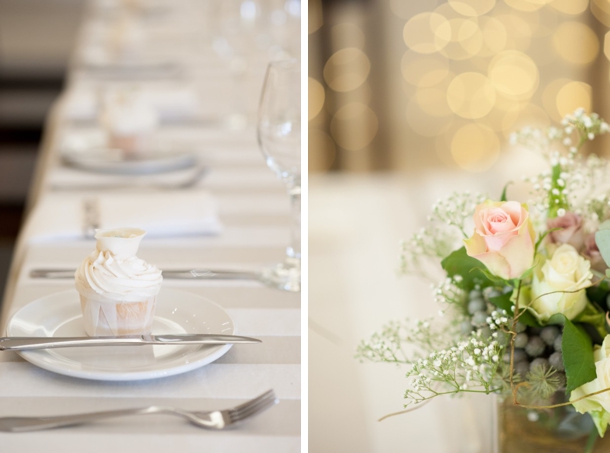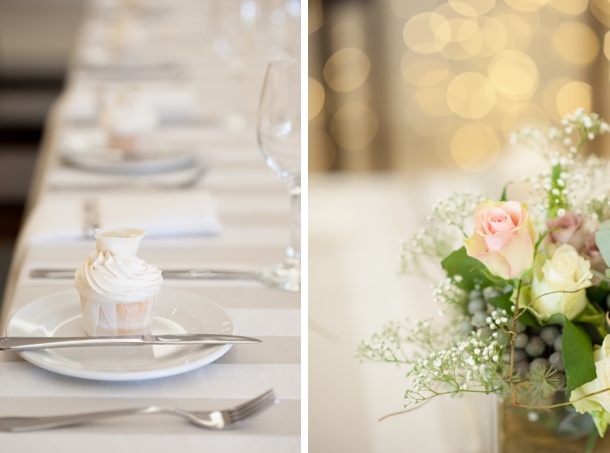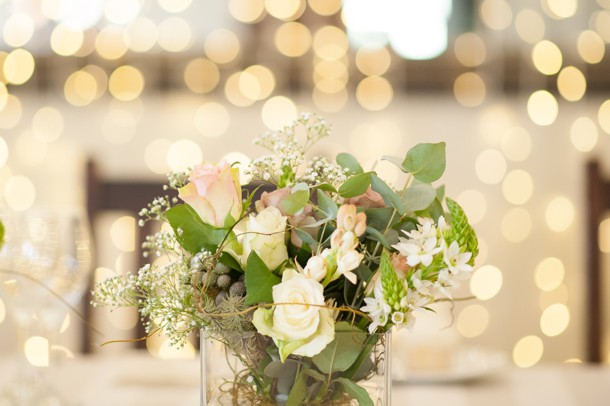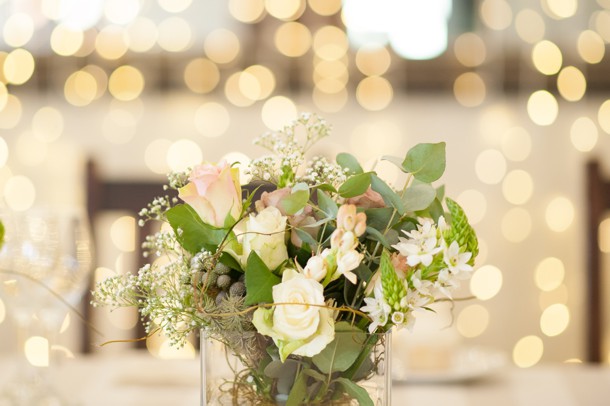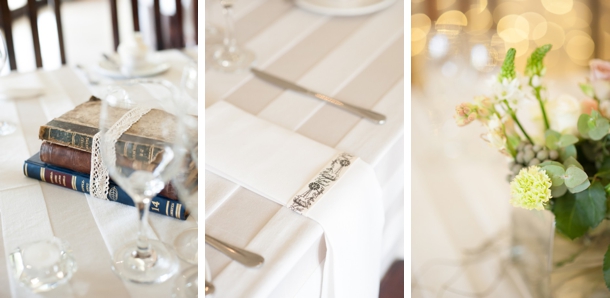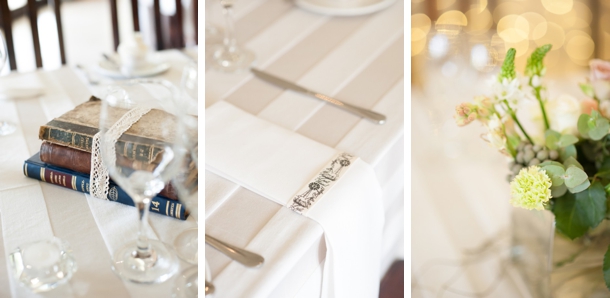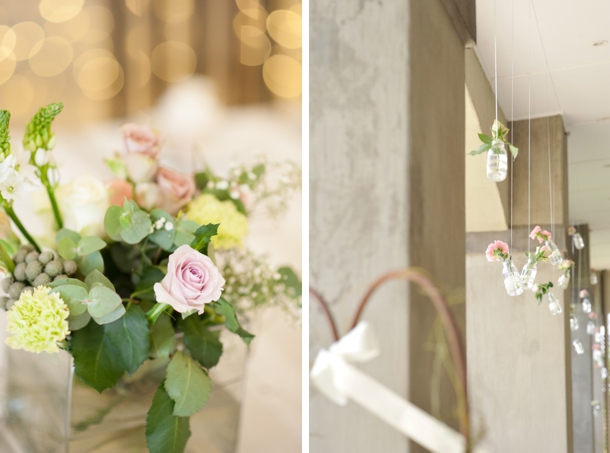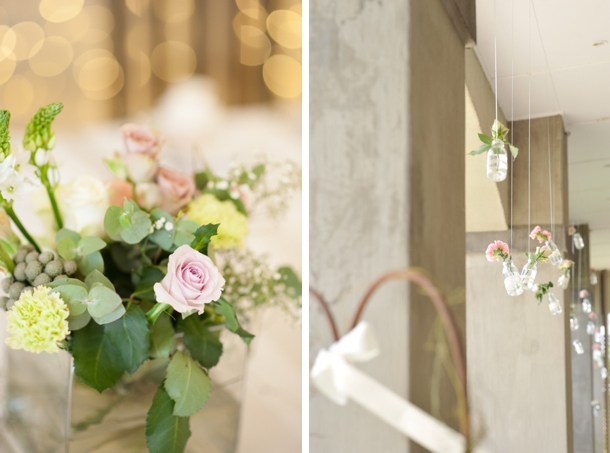 Favourite Detail
The vintage detail (books, lace, cups and saucers)
Memorable Moments
When my brother played the wedding march for me when I walked into the church; when we gave each other the rings; and when we opened the dance floor.
Proudly South African Details
Boeremusiek!! :)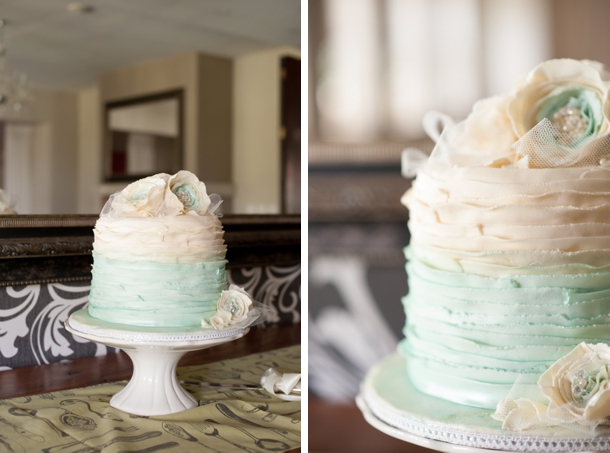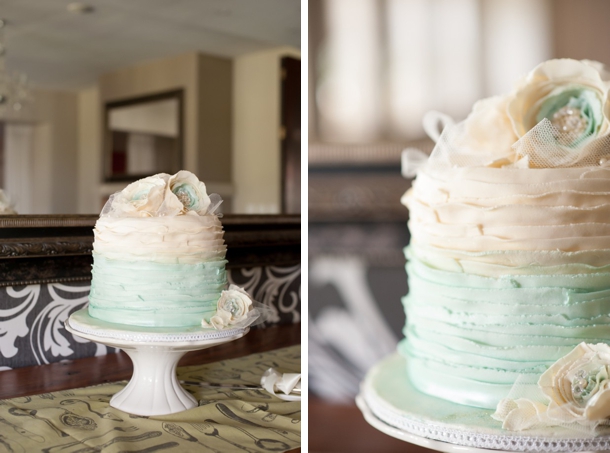 The Honeymoon
Mauritius – it was a big surprise! I only found out where we are going when we arrived at the airport on the Monday morning very early. It was absolutely wonderful, I just want to go back!
Advice for Future Brides & Grooms
Planning a wedding is expensive, but you can make it less expensive by doing things yourself, and by shopping around. It is hard, but so worth it. Plan it like YOU want it to be, and not like others tell you it should be. Invest in a photographer and a videographer, because the day goes by very quickly and the photos and the video are all that you will have left after the wedding day.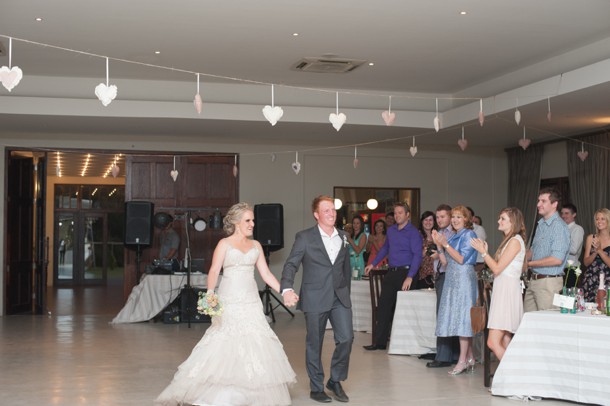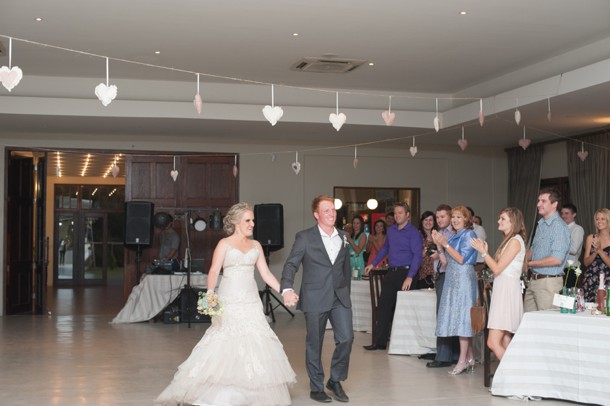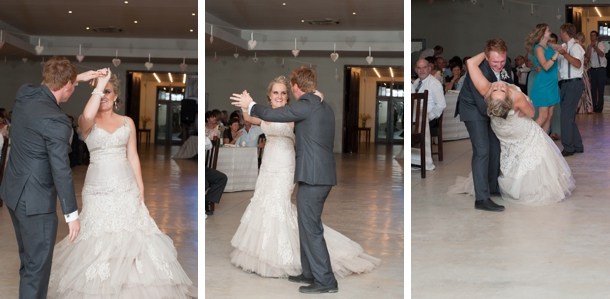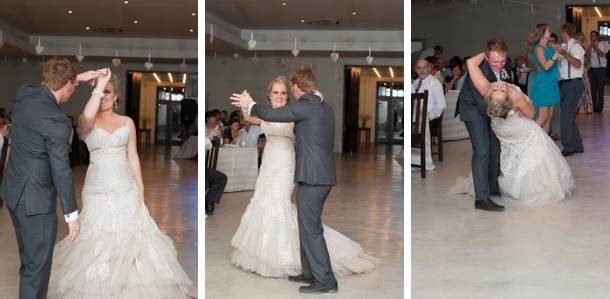 SERVICE PROVIDERS
Venue & catering: Delsma Farm | Photographer: Nicole Rich | Videographer: Boland Weddings | Cake: Sugar Cakes | Flowers & décor: Linda Dowling, Alexa of Cutting Edge (079 486 4310) | Stationery: Ilani (Cadle) Smith | Ceremony venue: NG Church Riebeek Kasteel (022 448-1388) | Bride's dress: Elizabeth Stockenstrom | Bride's accessories: Lovisa, Tygervalley | Hair & makeup: Caren | Bridesmaids' dresses: Elsje Herbert | Groom's attire: Euro Suit Canal Walk | Hiring: Classy Hire;  My Pretty Vintage; Goeters (fairy lights) | DJ: DJ Dirkie | Bride & bridesmaid's tanktops, Groom & groomsmen's underwear : Creative Love