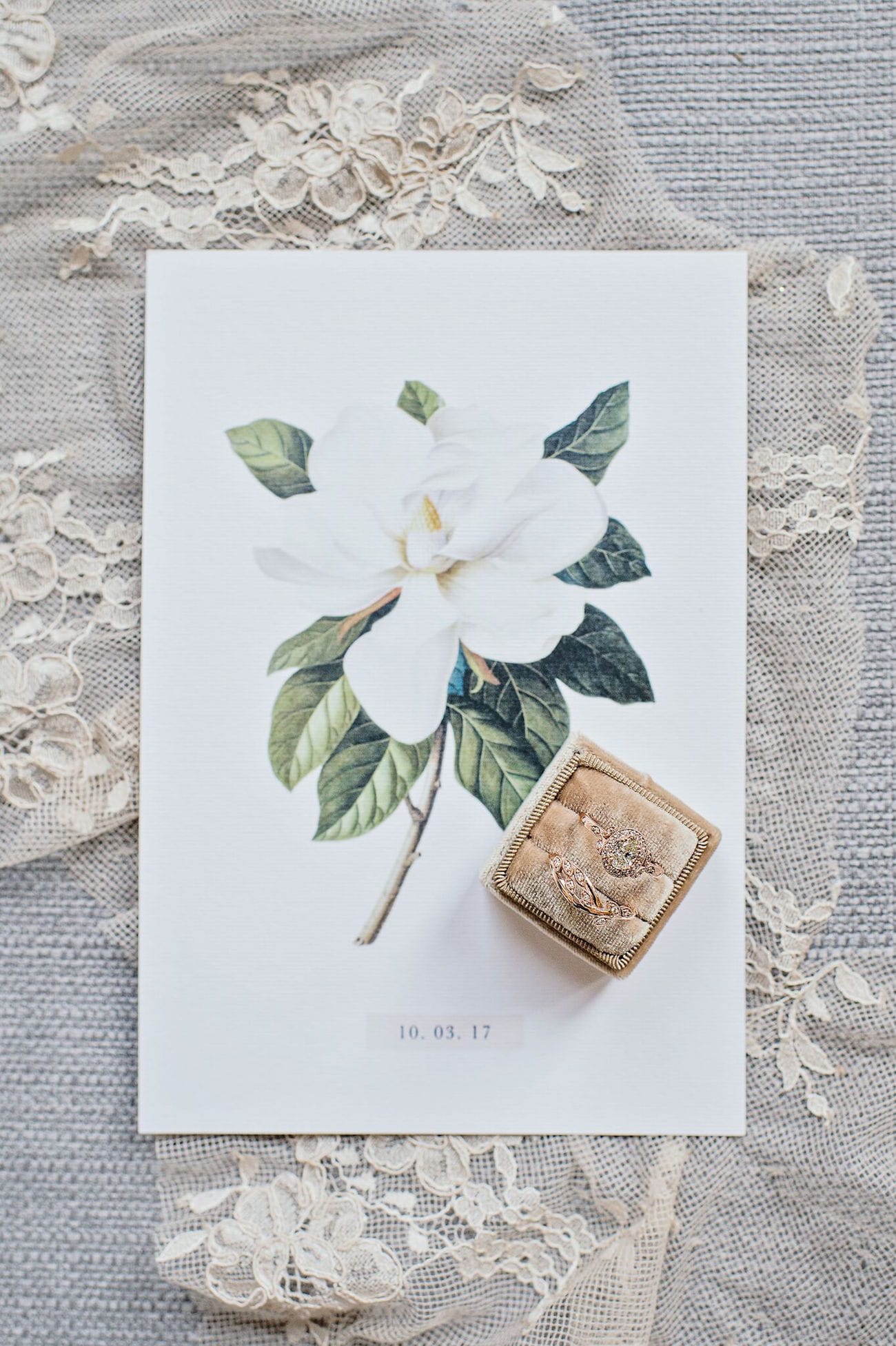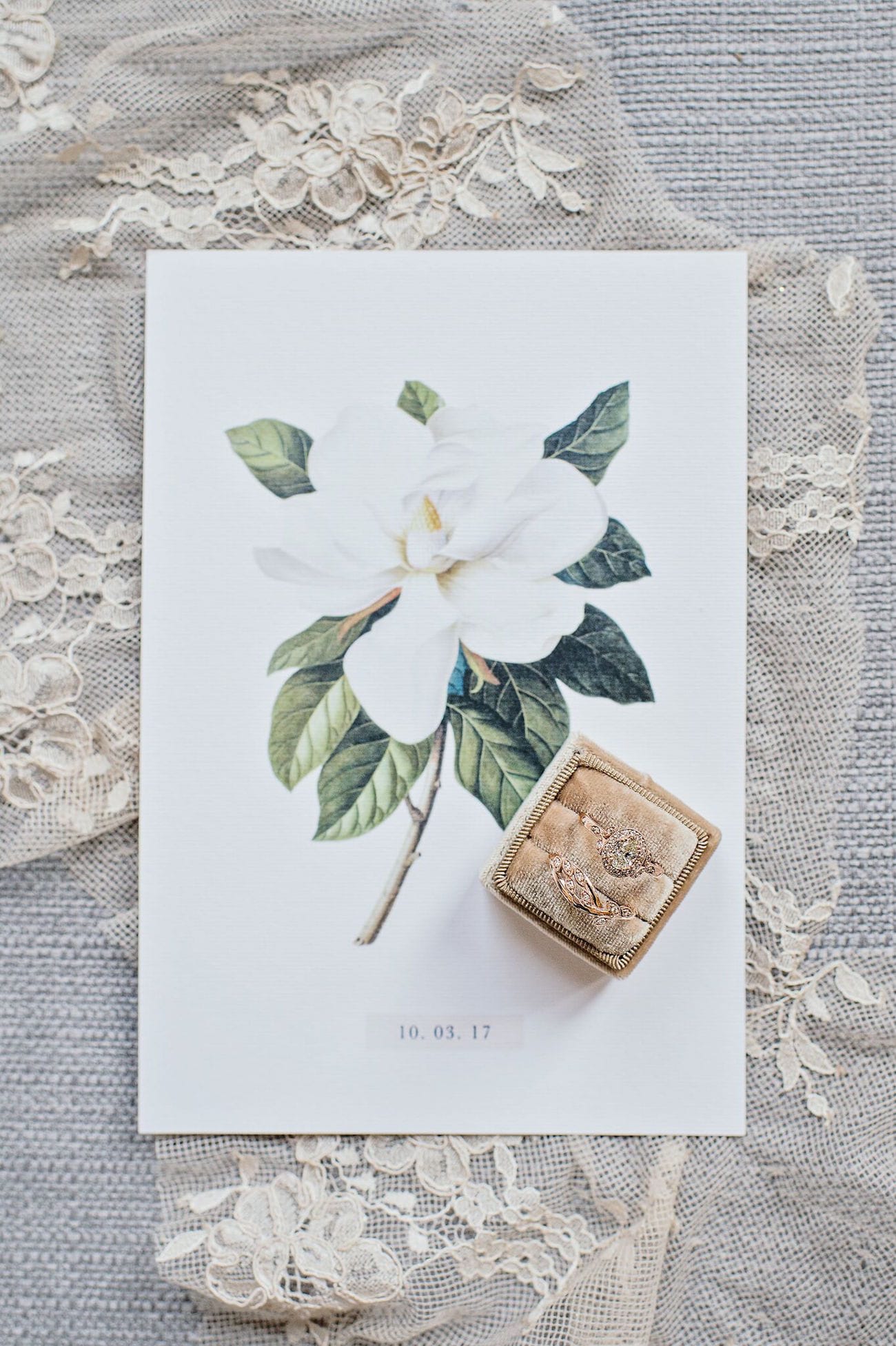 I like to think all the shoots we feature on SBB are special, but today's really is something extra. As well as being oh-so-pretty, it's a personal tribute from stylist Kate Bell of Bells & Whistles Event Styling to her lovely grandmother, who sadly passed away earlier this year. Using flowers that reminded Kate of her grandmother's garden, where she played as a little girl, and a pair of treasured vintage scissors as a prop, Kate drew inspiration from cherished memories of someone who really was "dearly beloved". As well as being an utterly beautiful way of honouring someone, I think this is a lesson for brides and grooms too, because as I always say, a wedding should be a reflection of you and your story. So when you're deciding on your wedding design, be sure to allow your imagination to run wild, dig deep into your most precious memories and keepsakes, and what you create really will be truly you. The wonderful Stella Uys took these gorgeous images!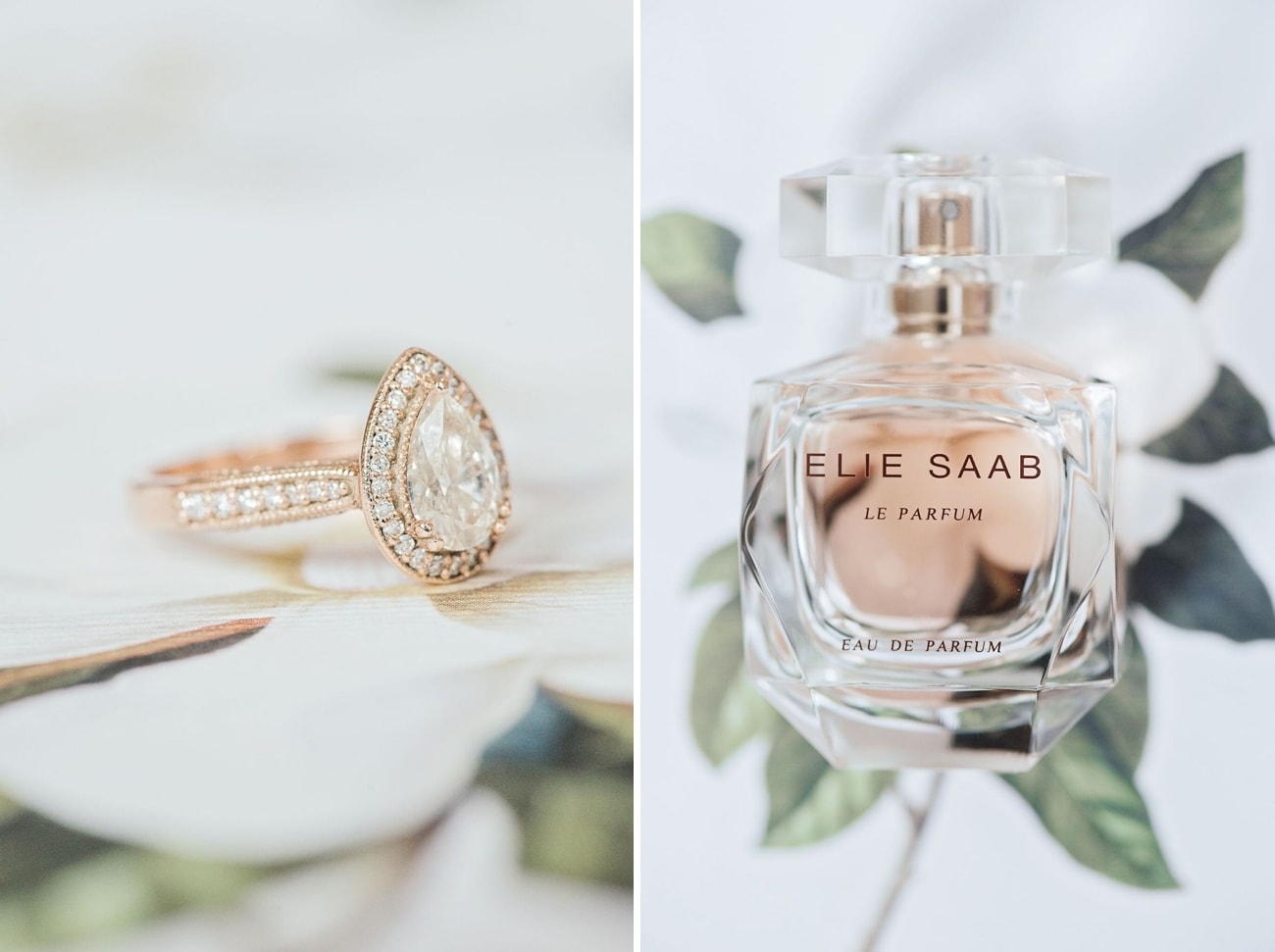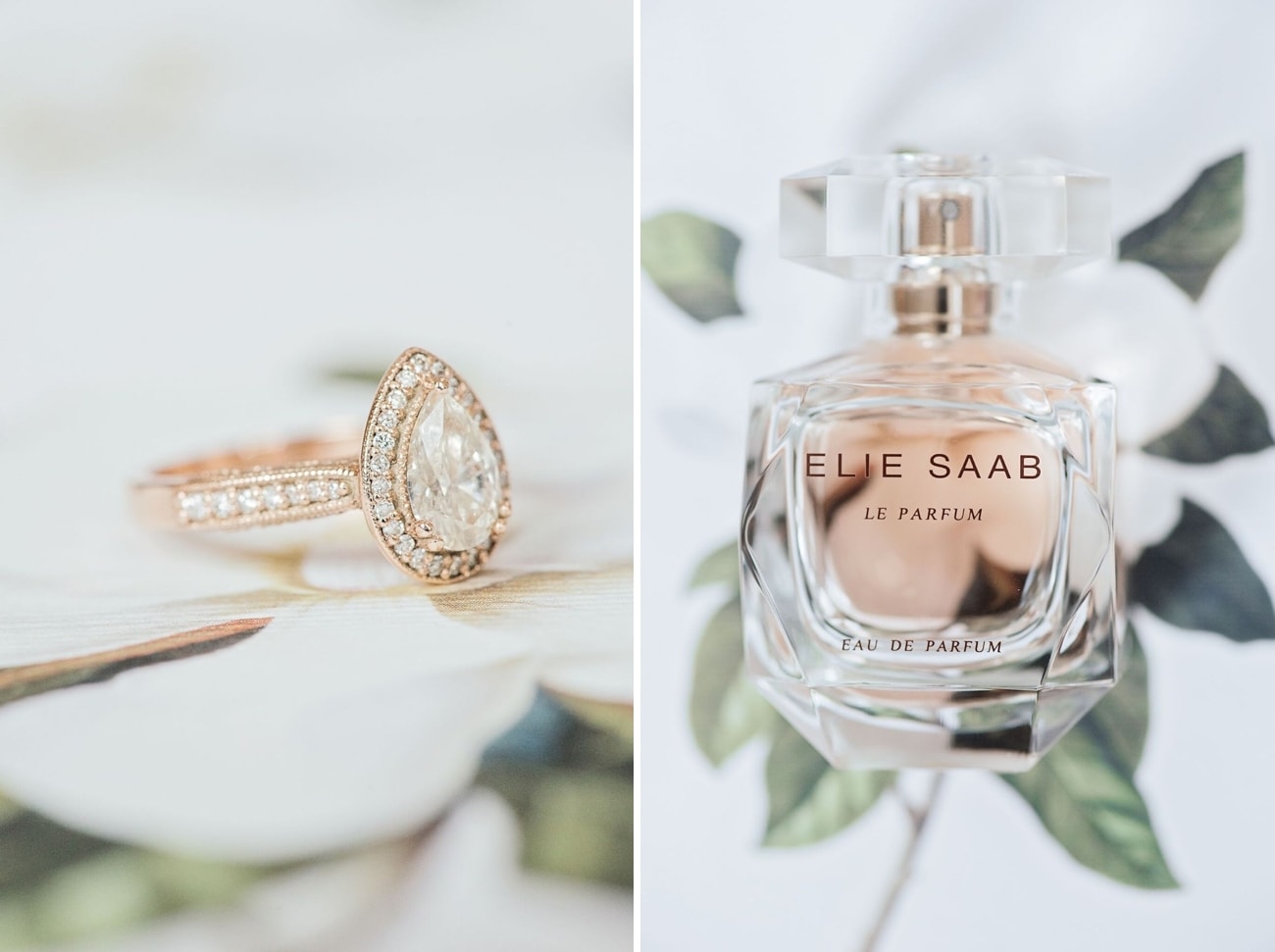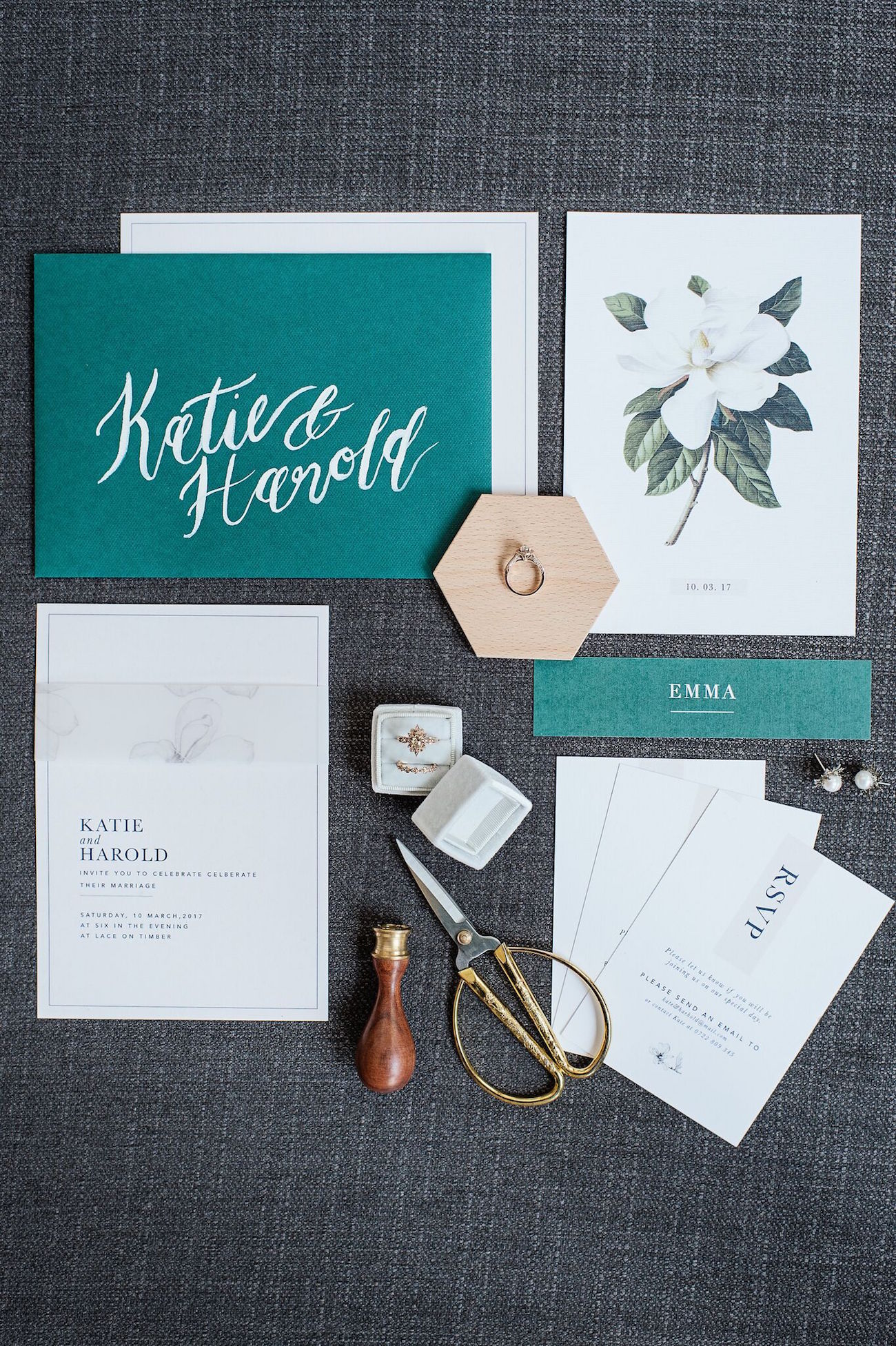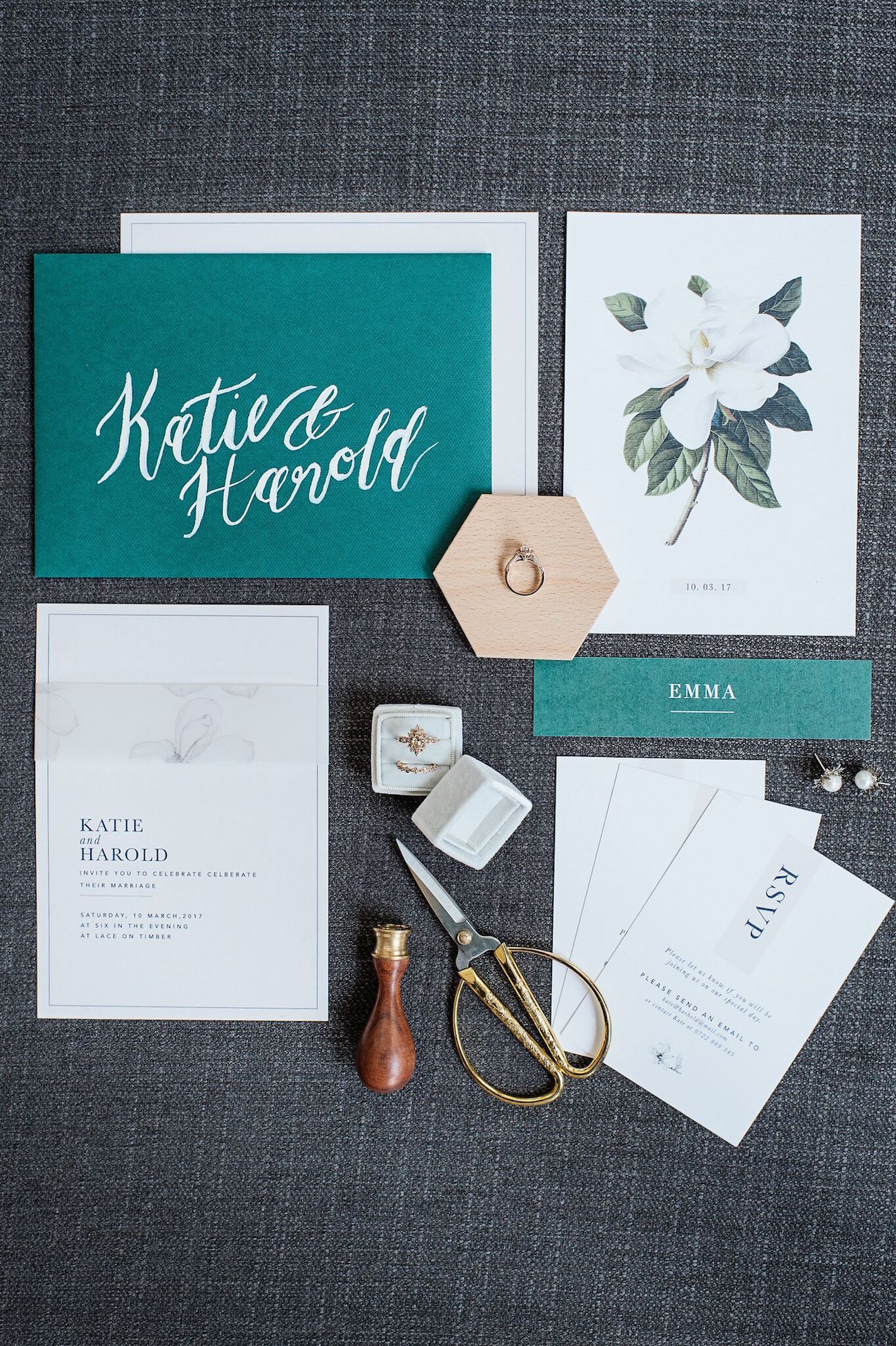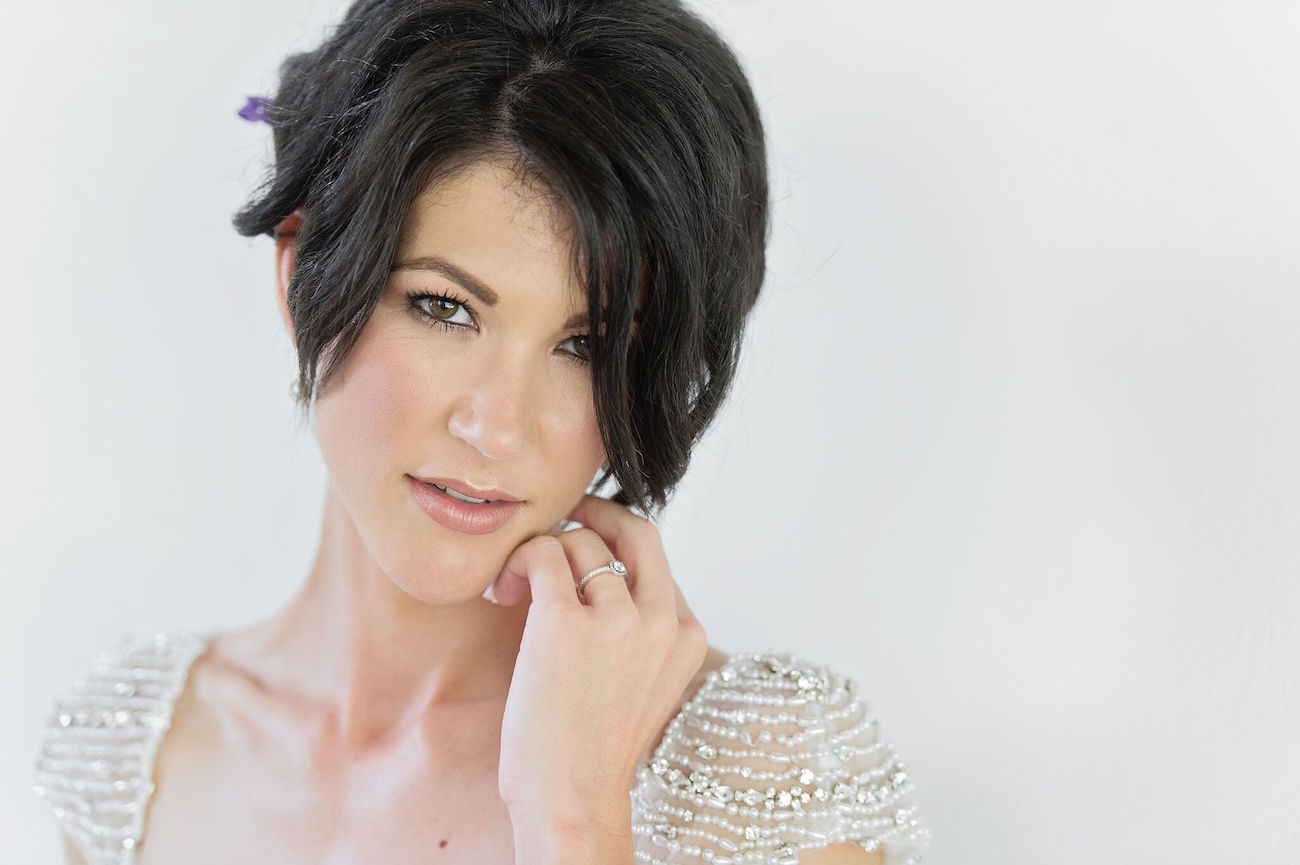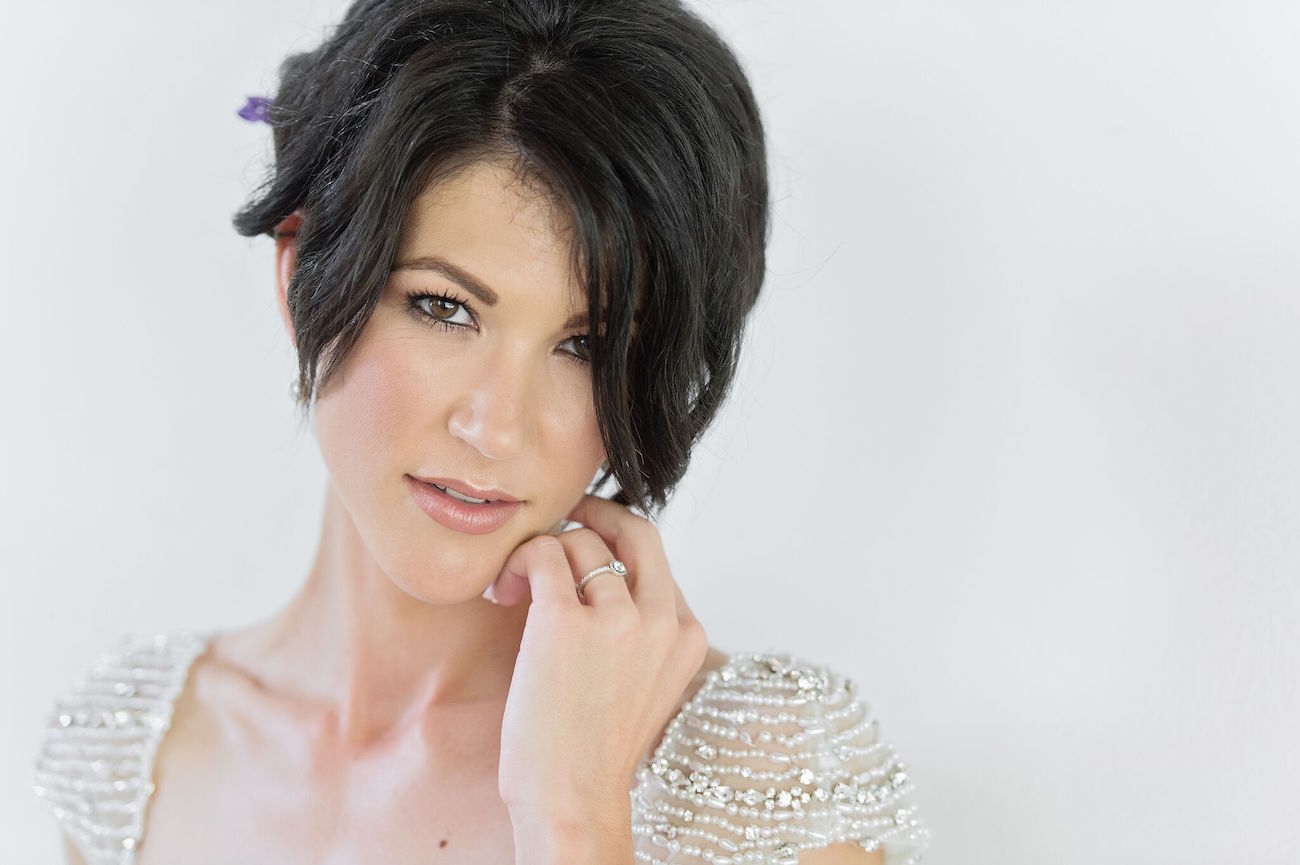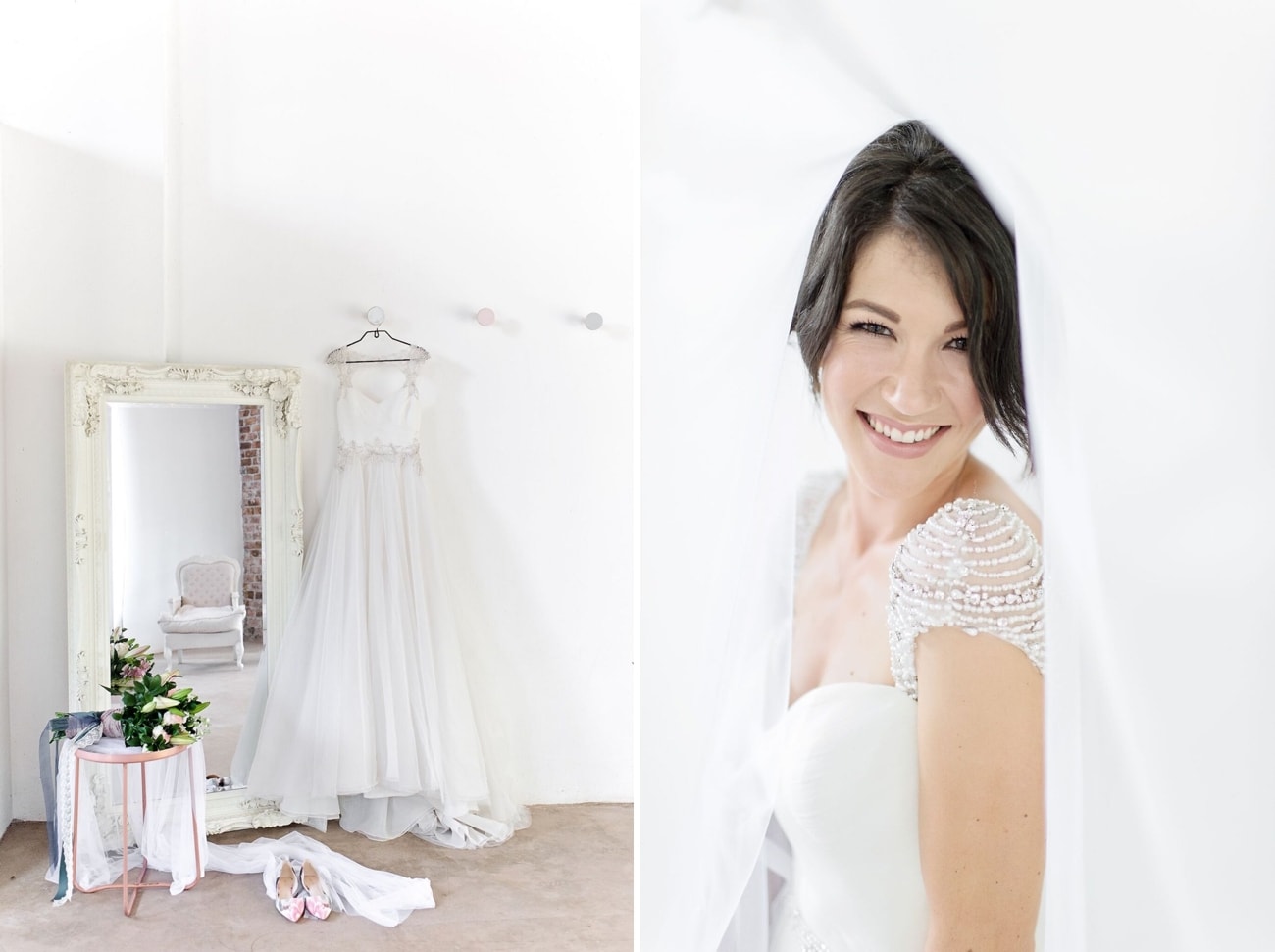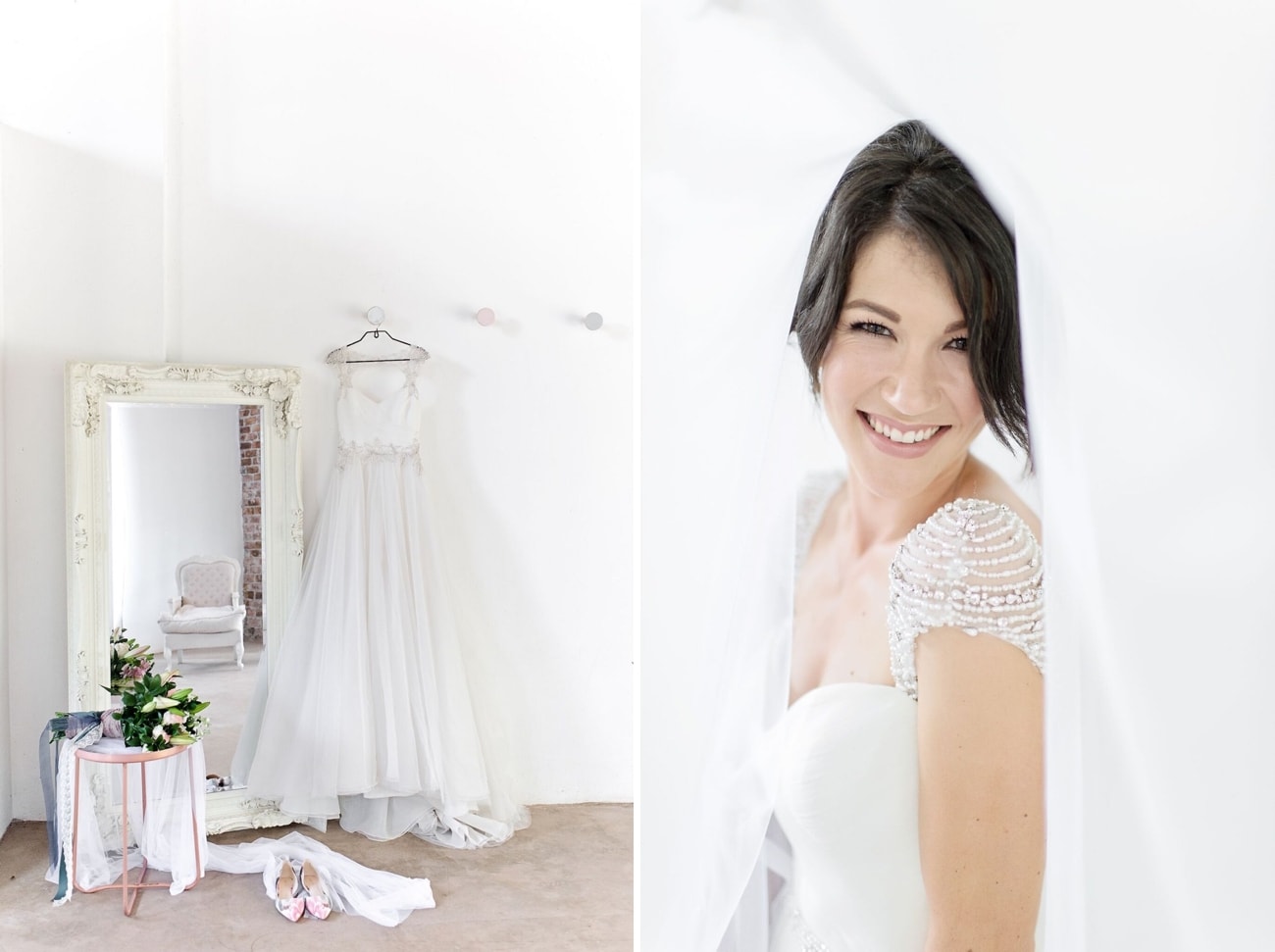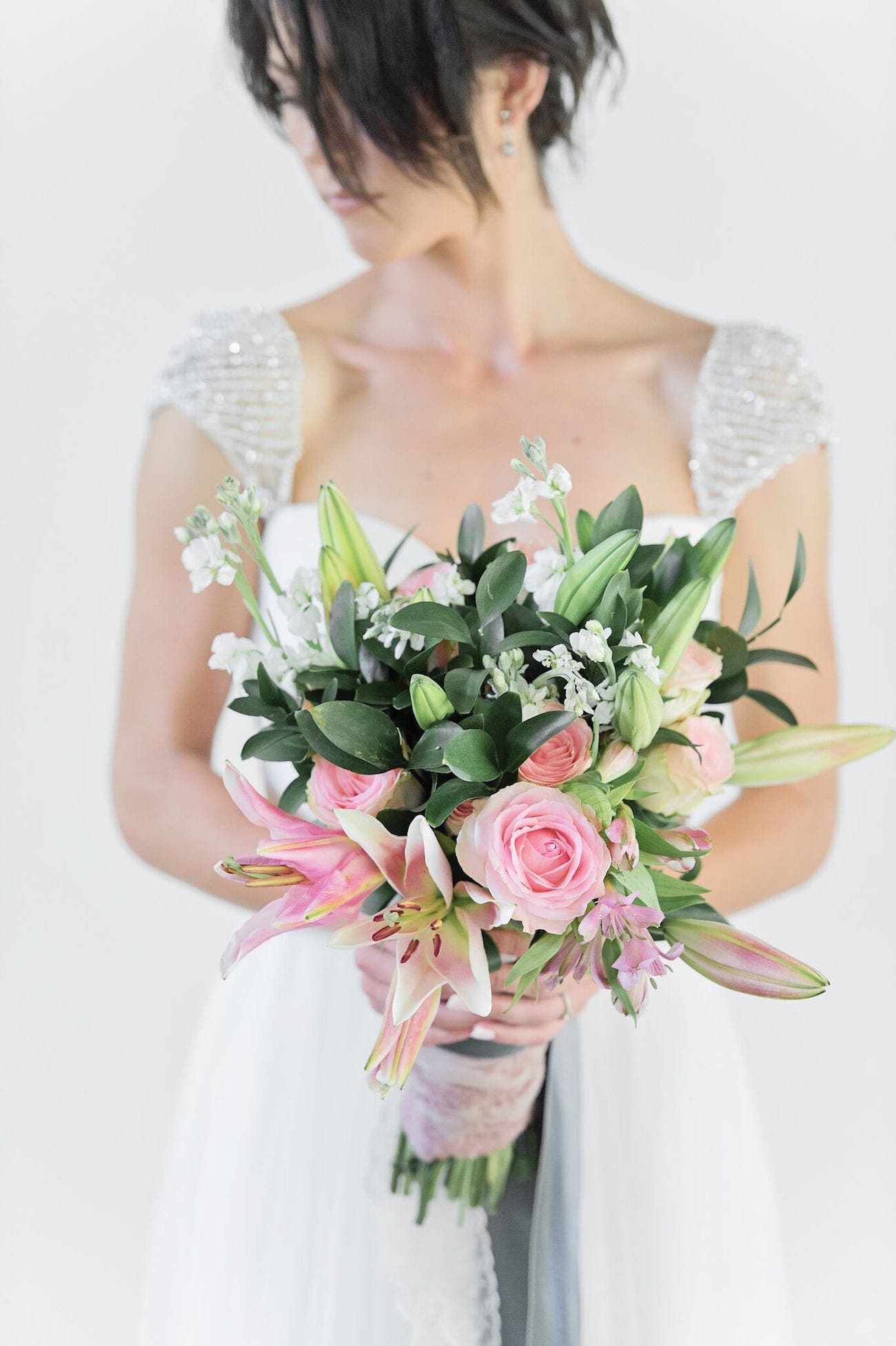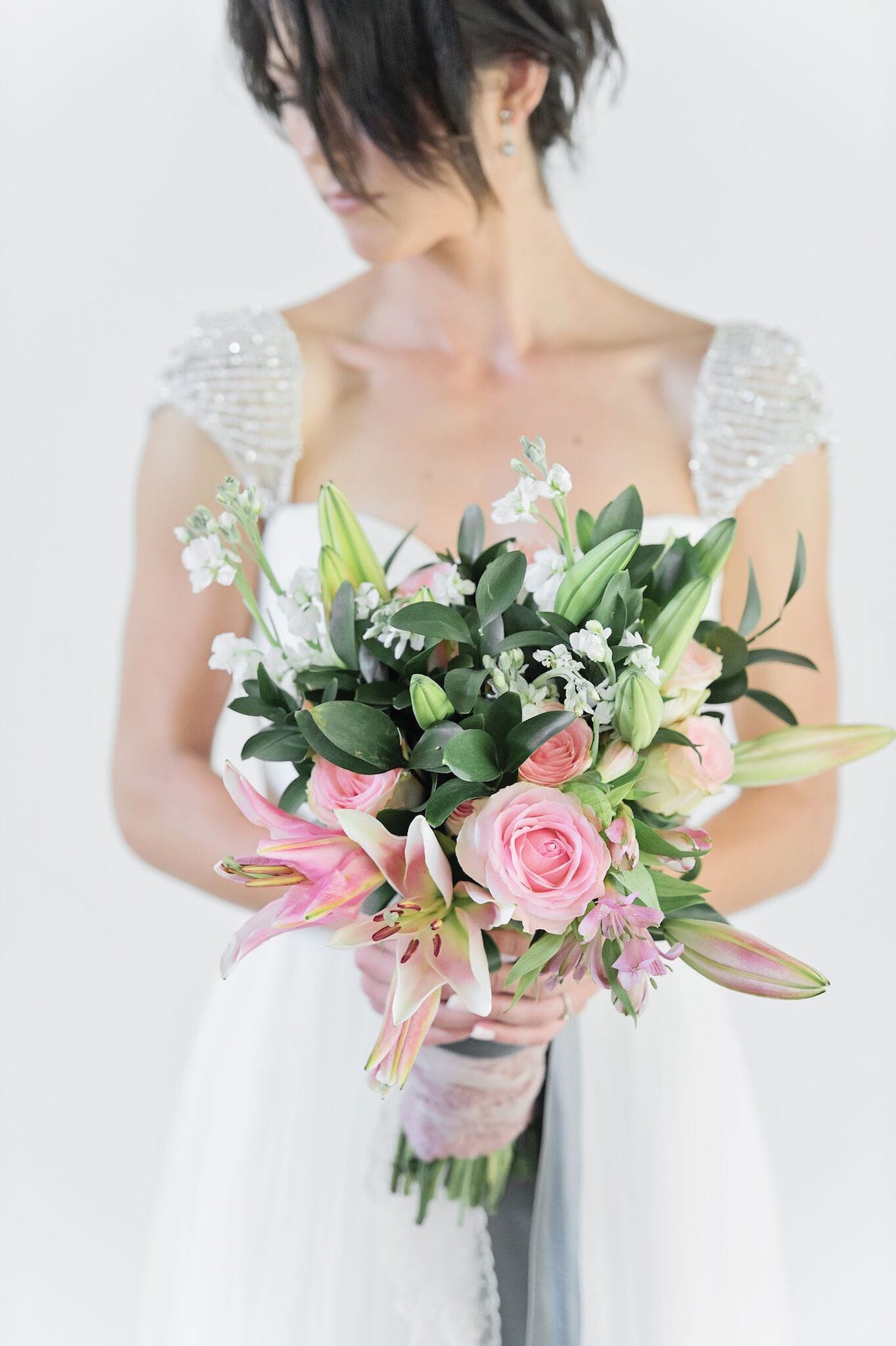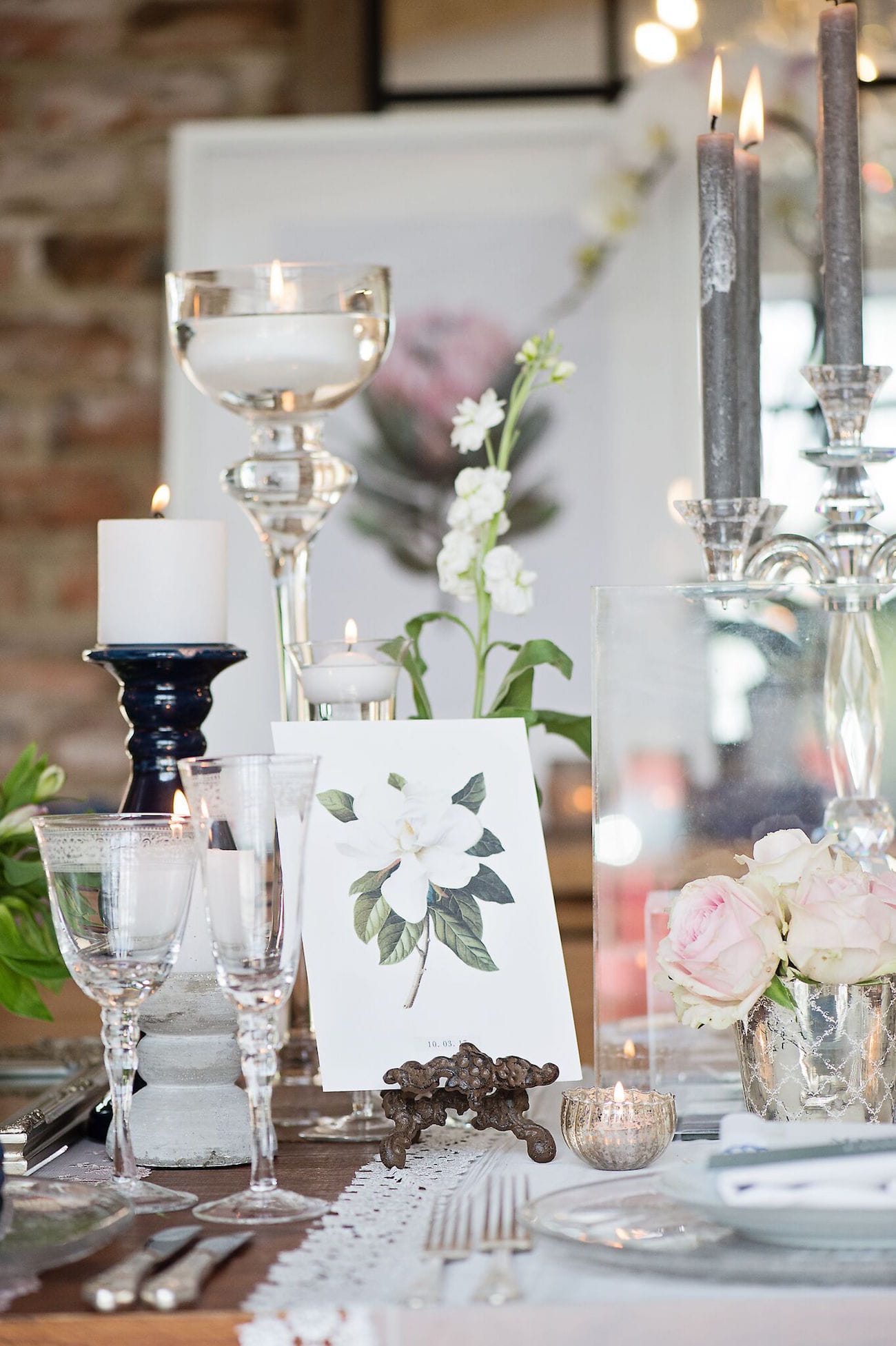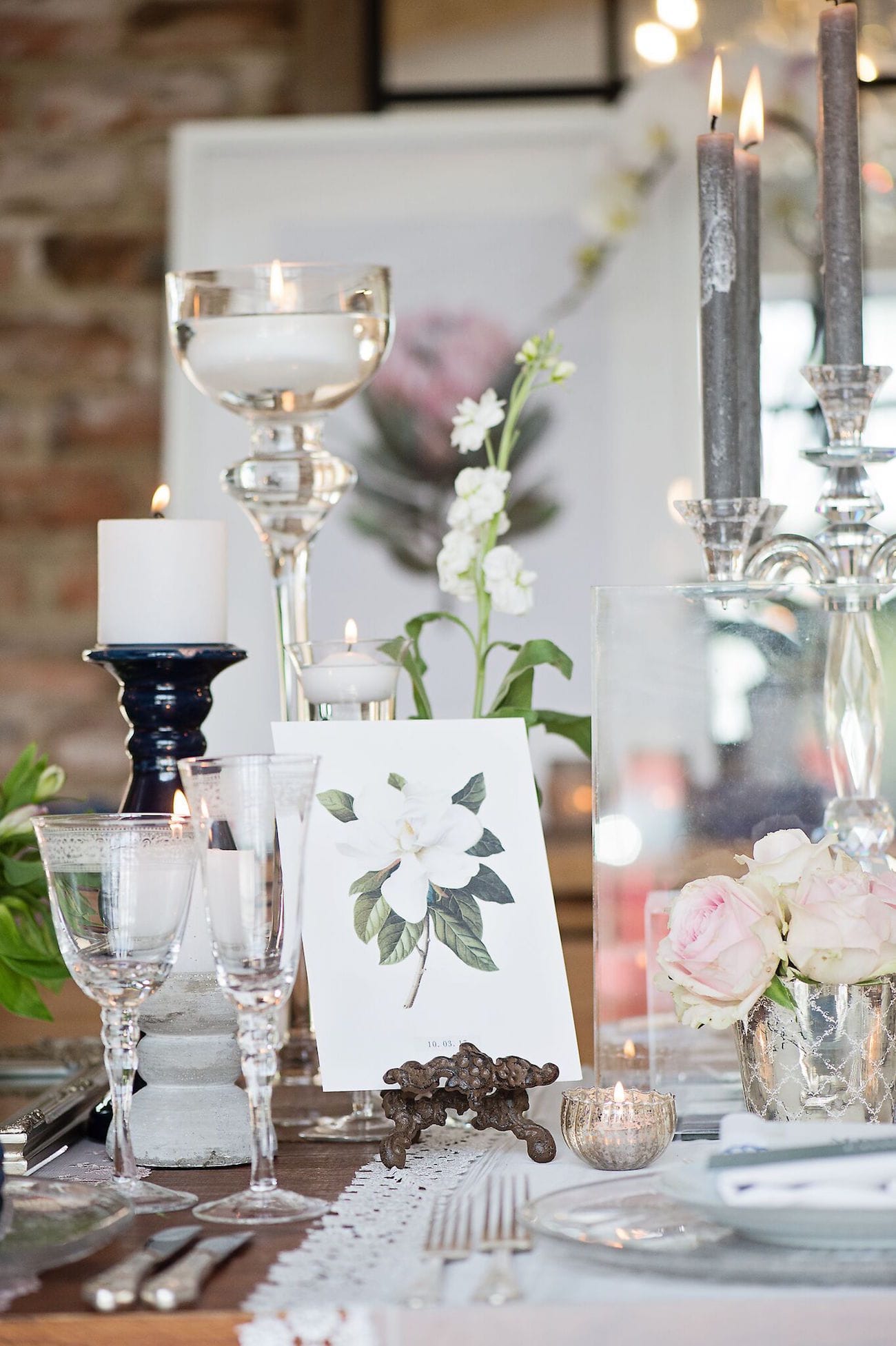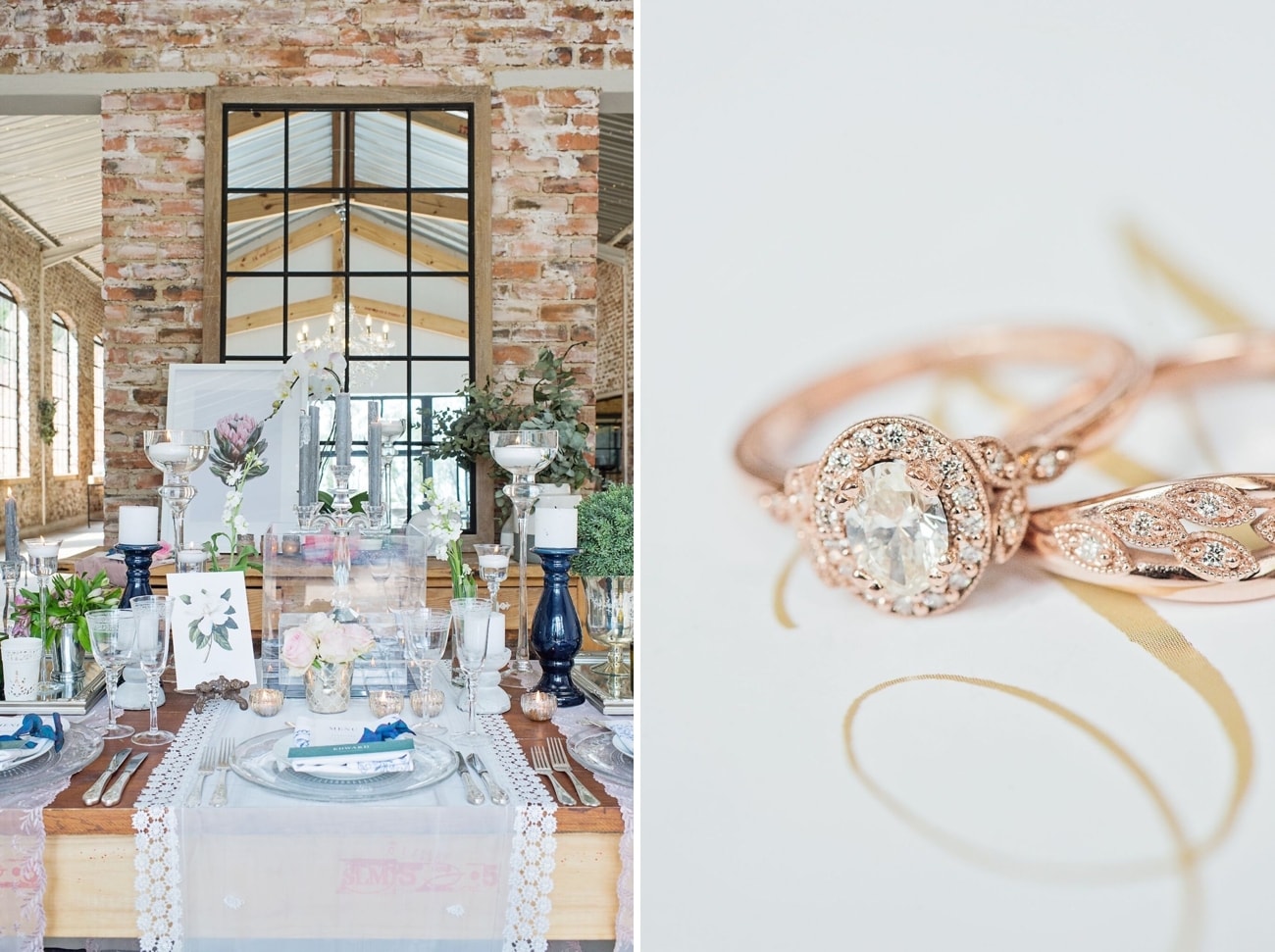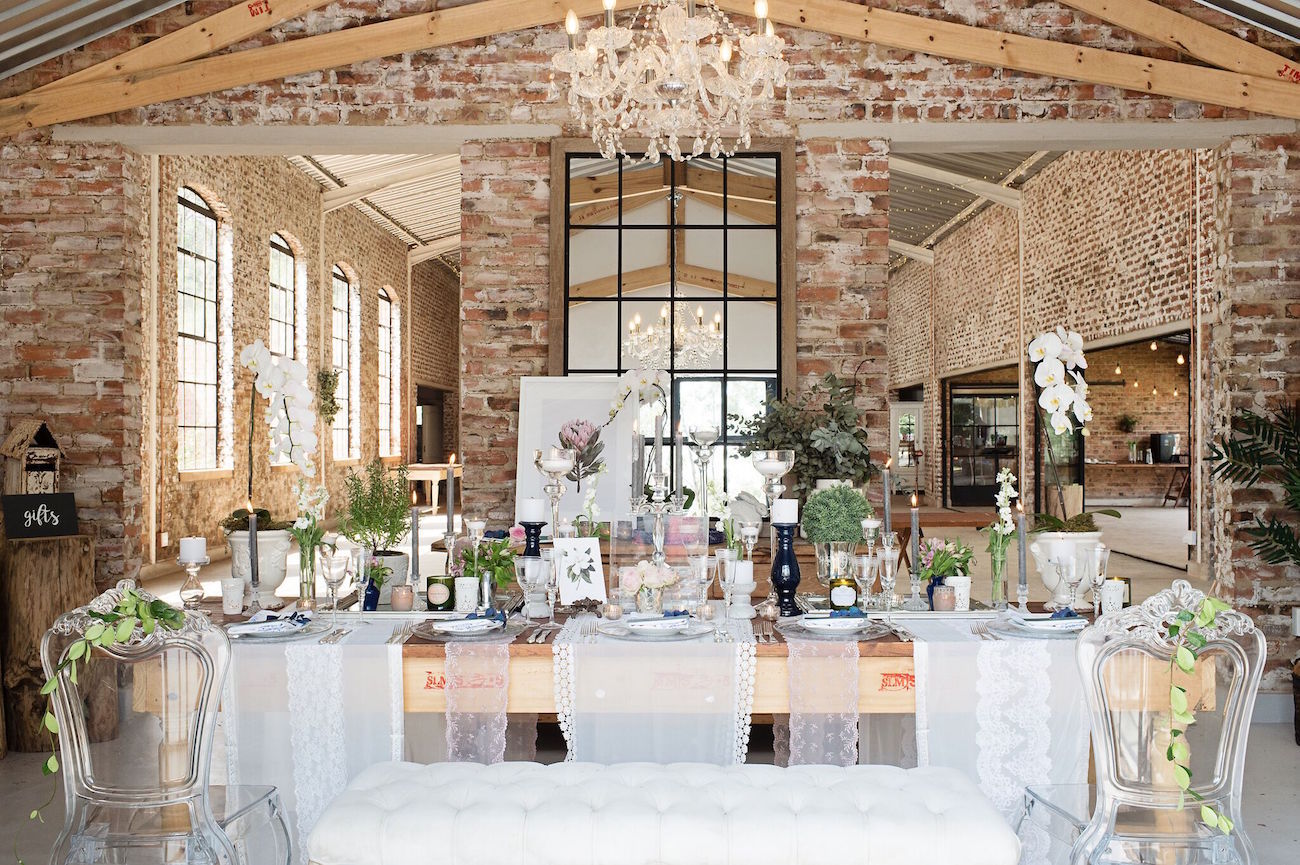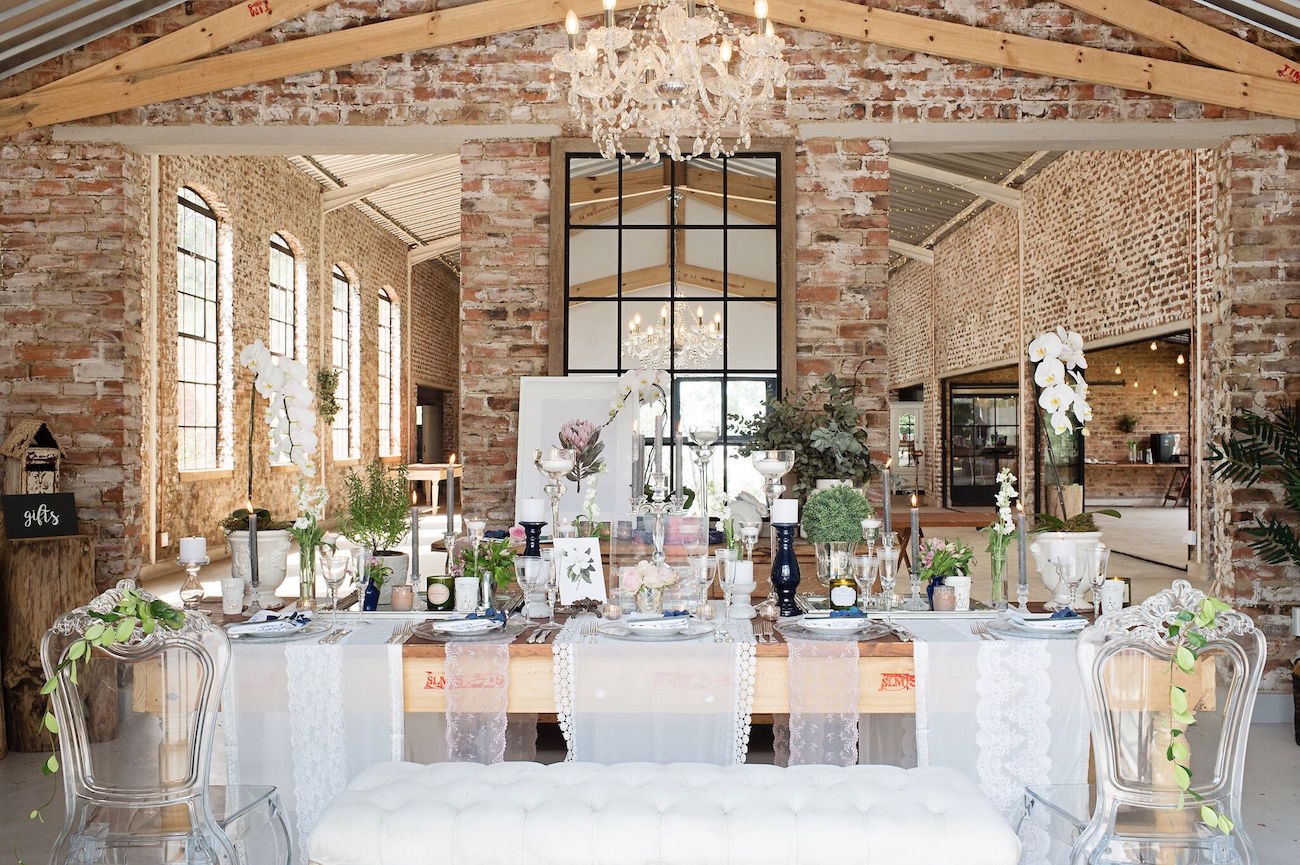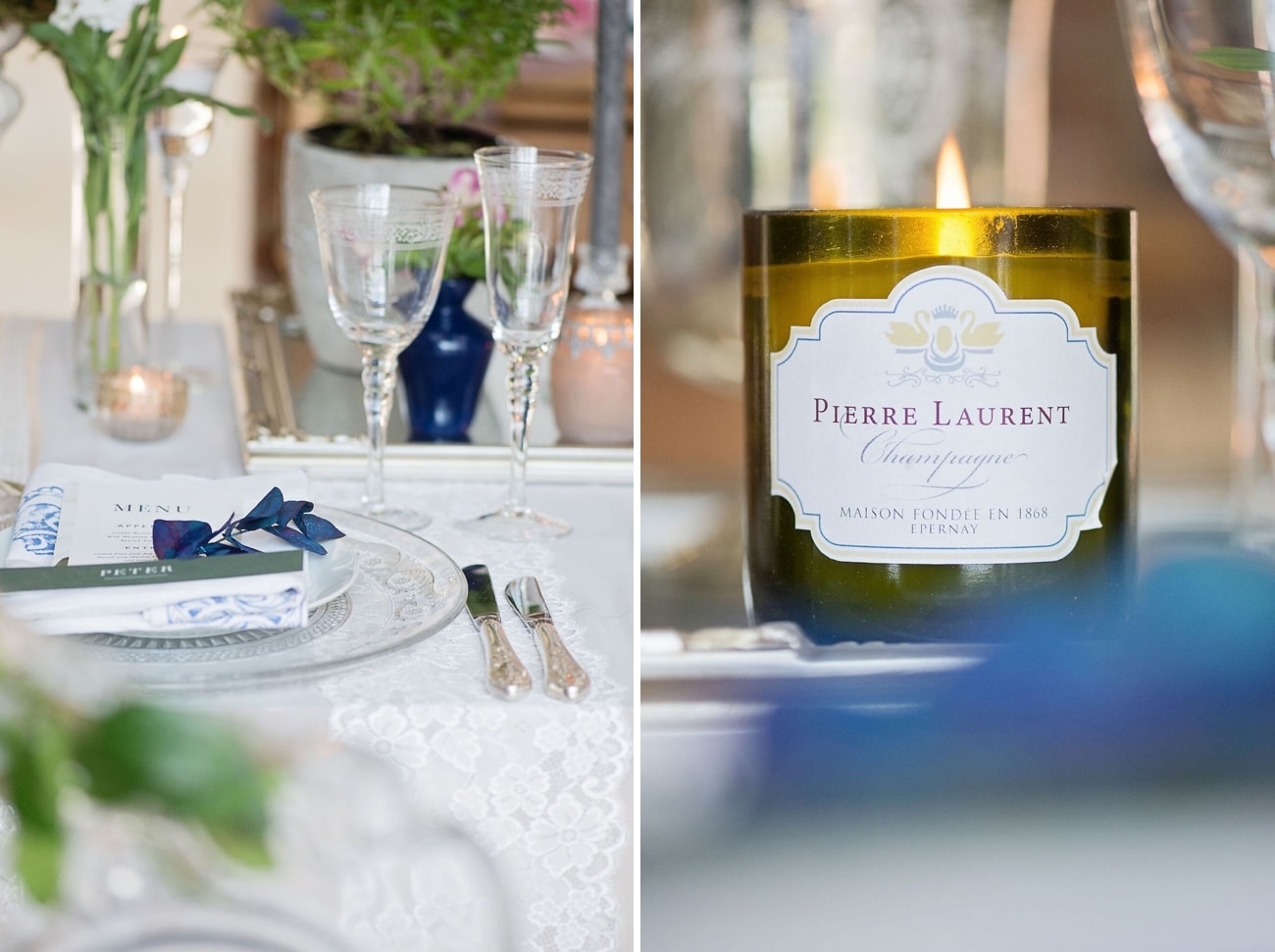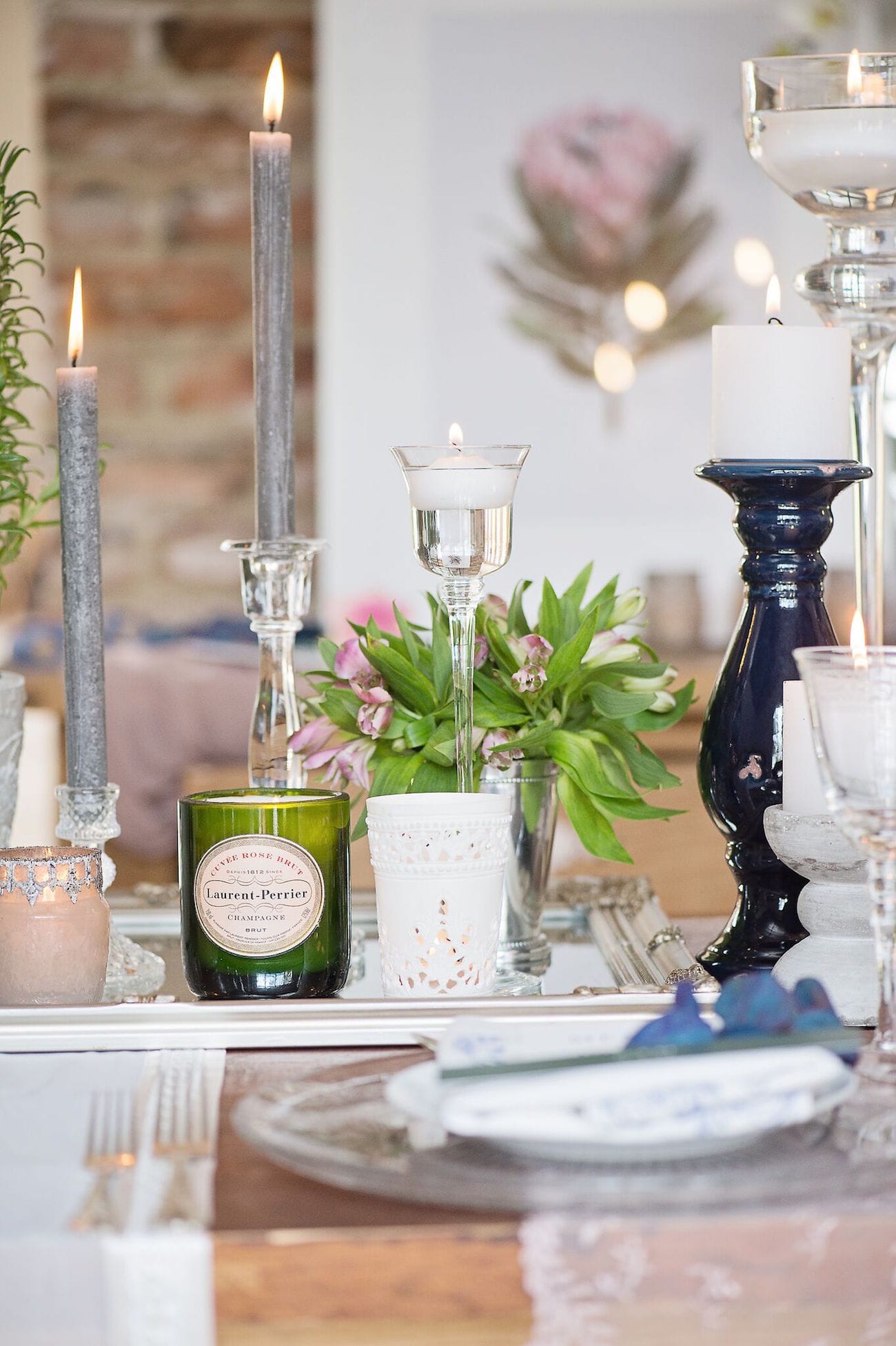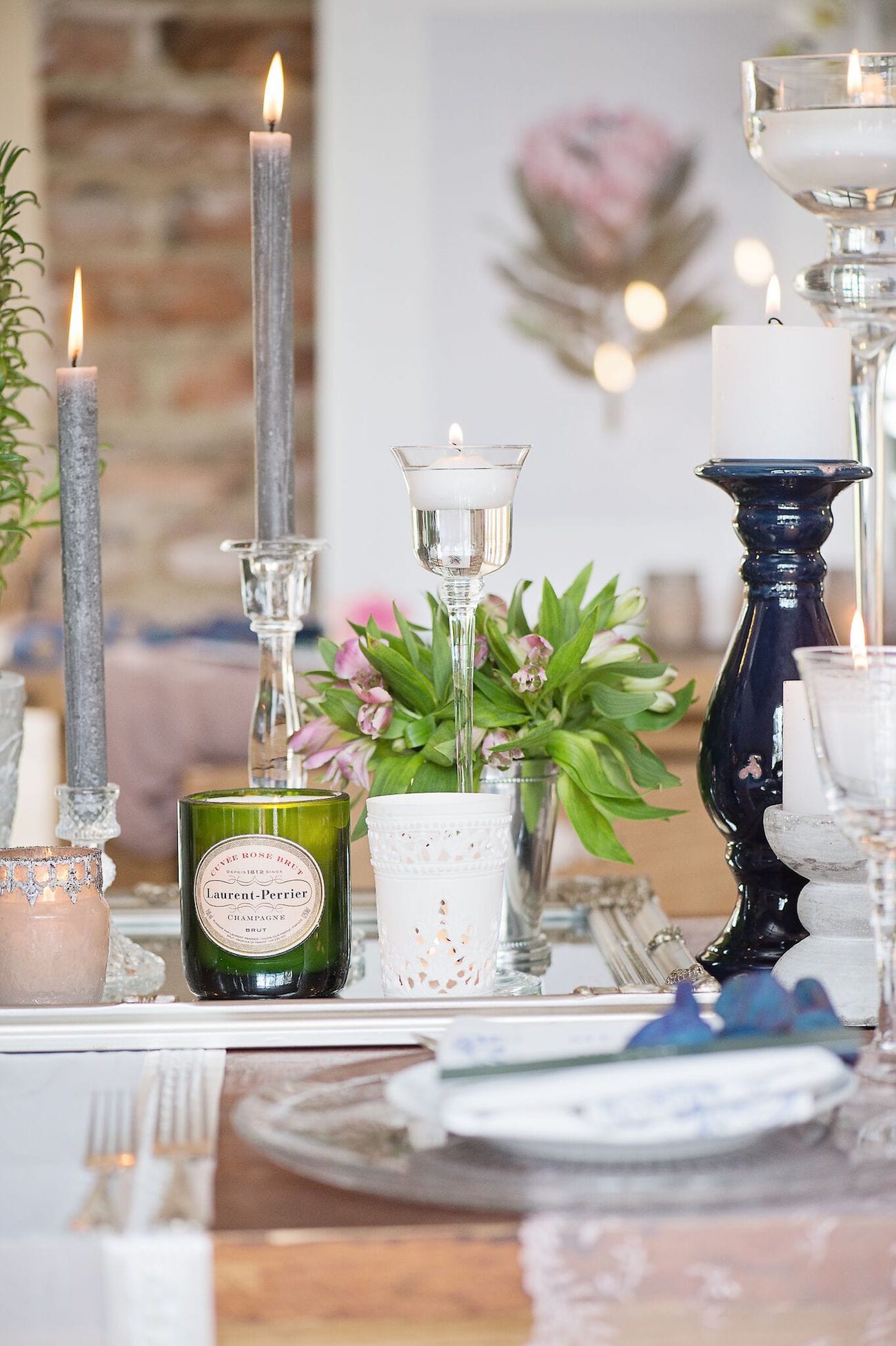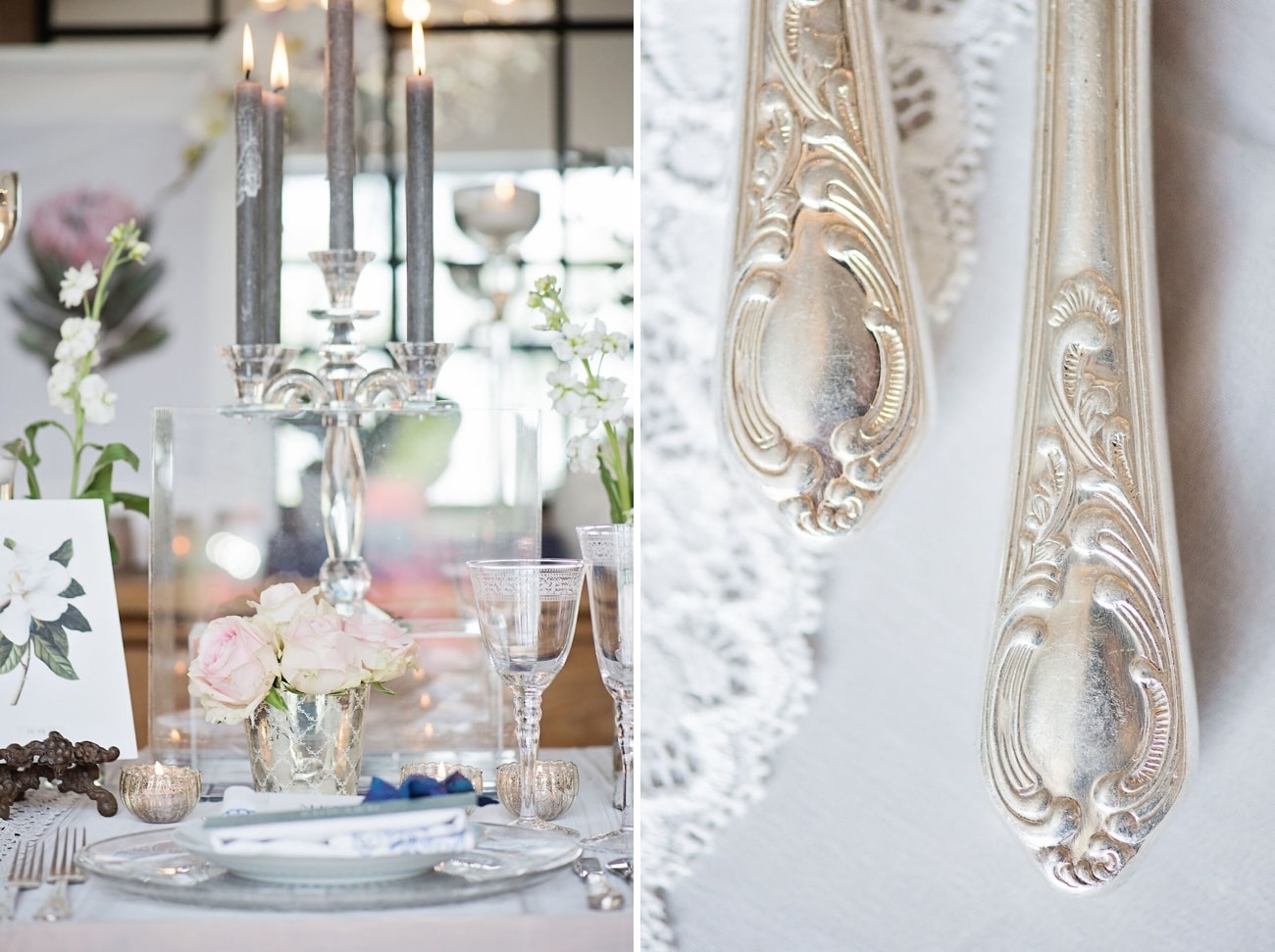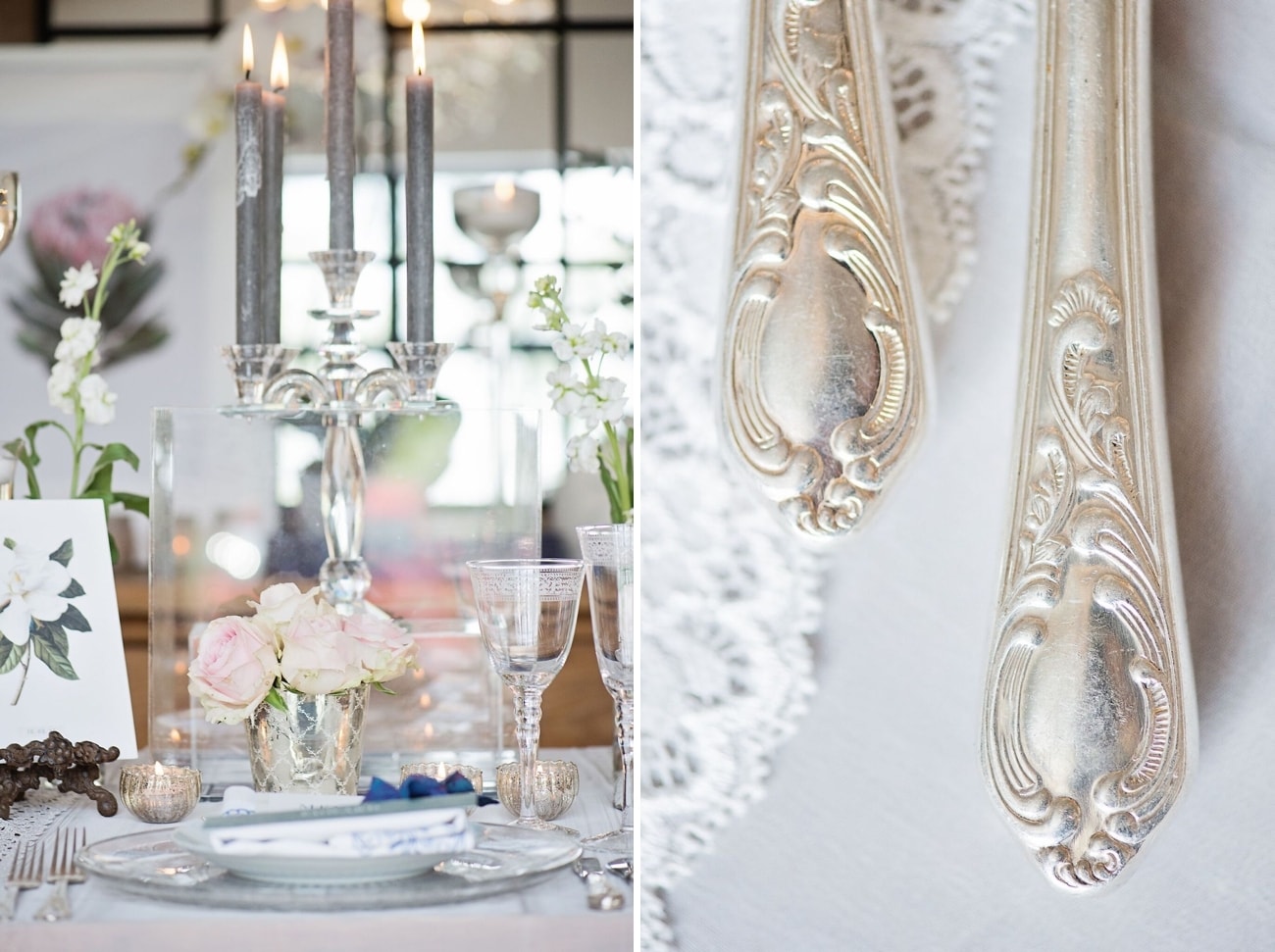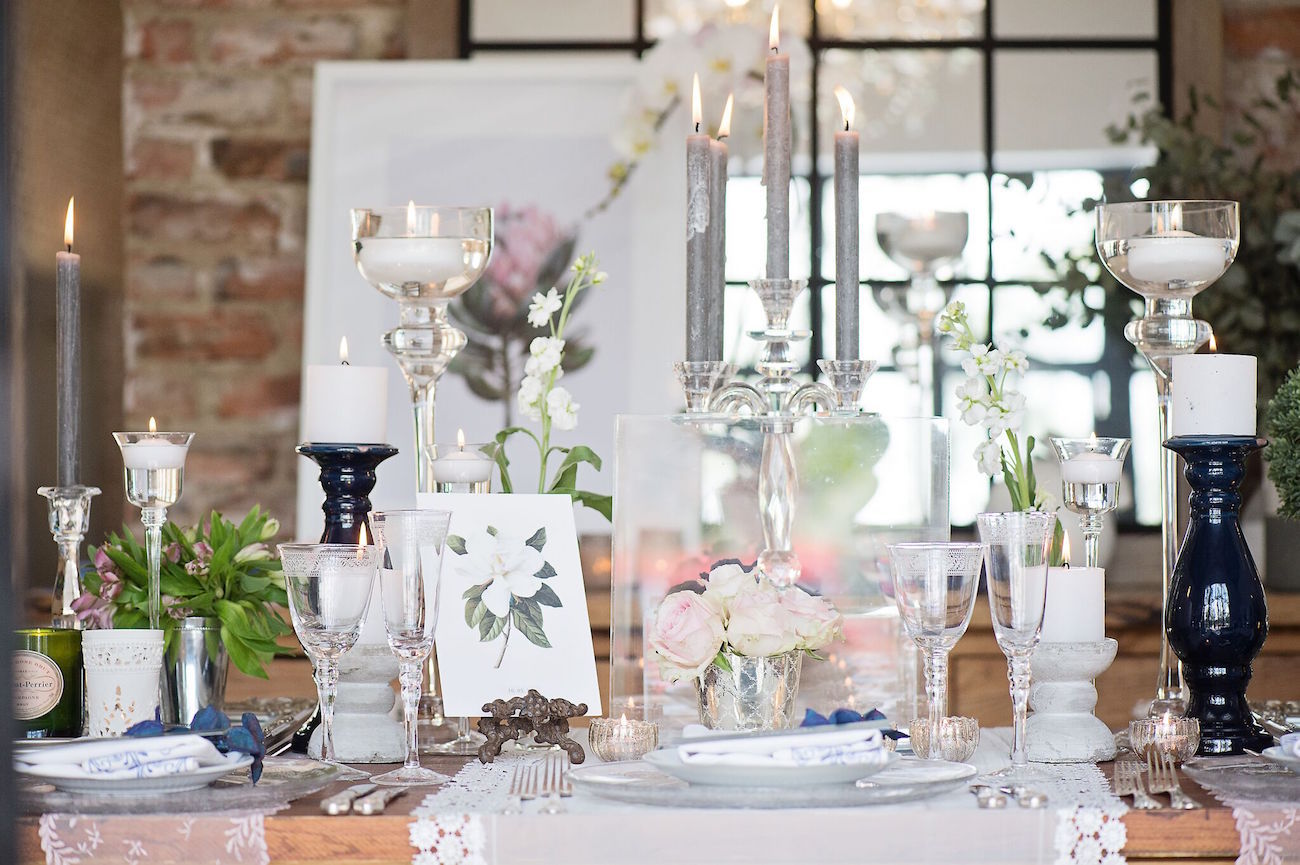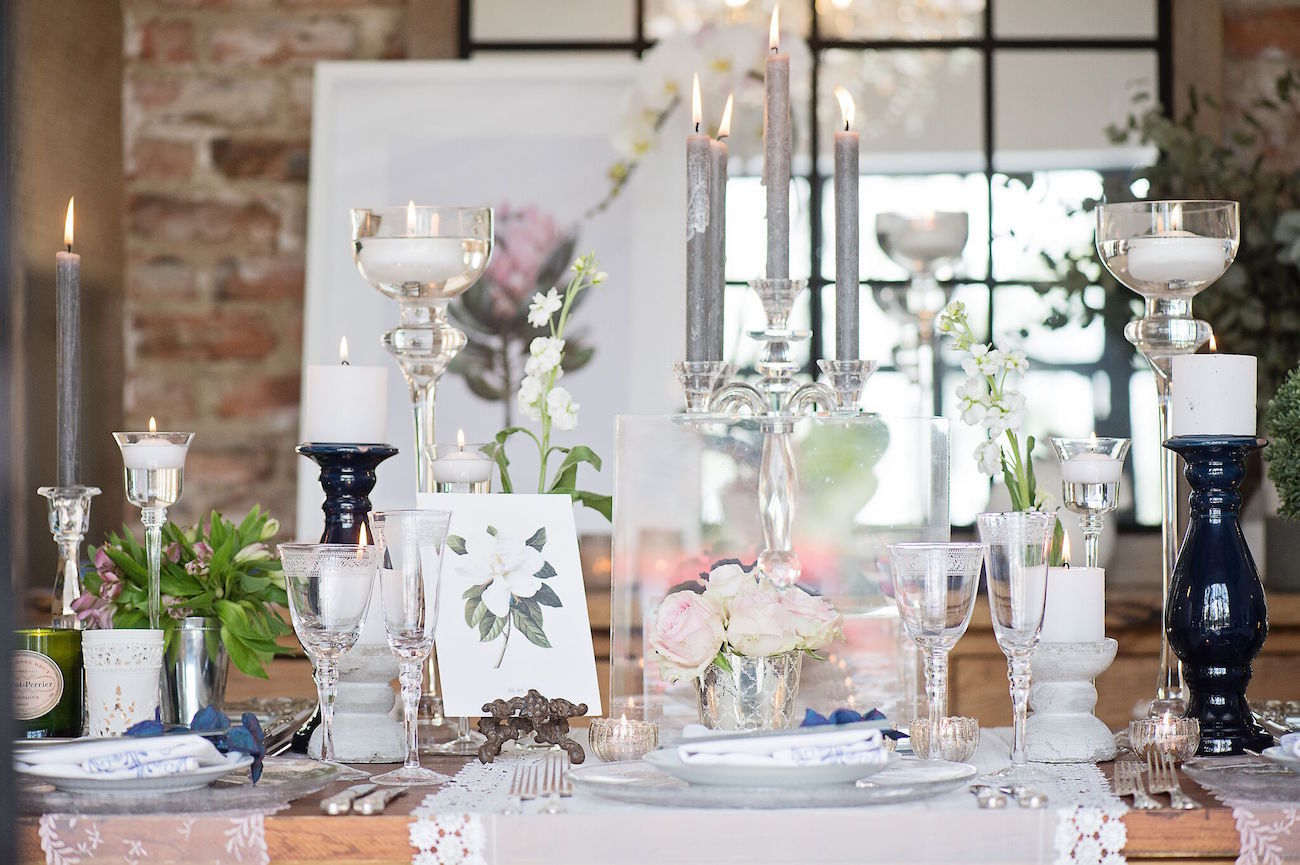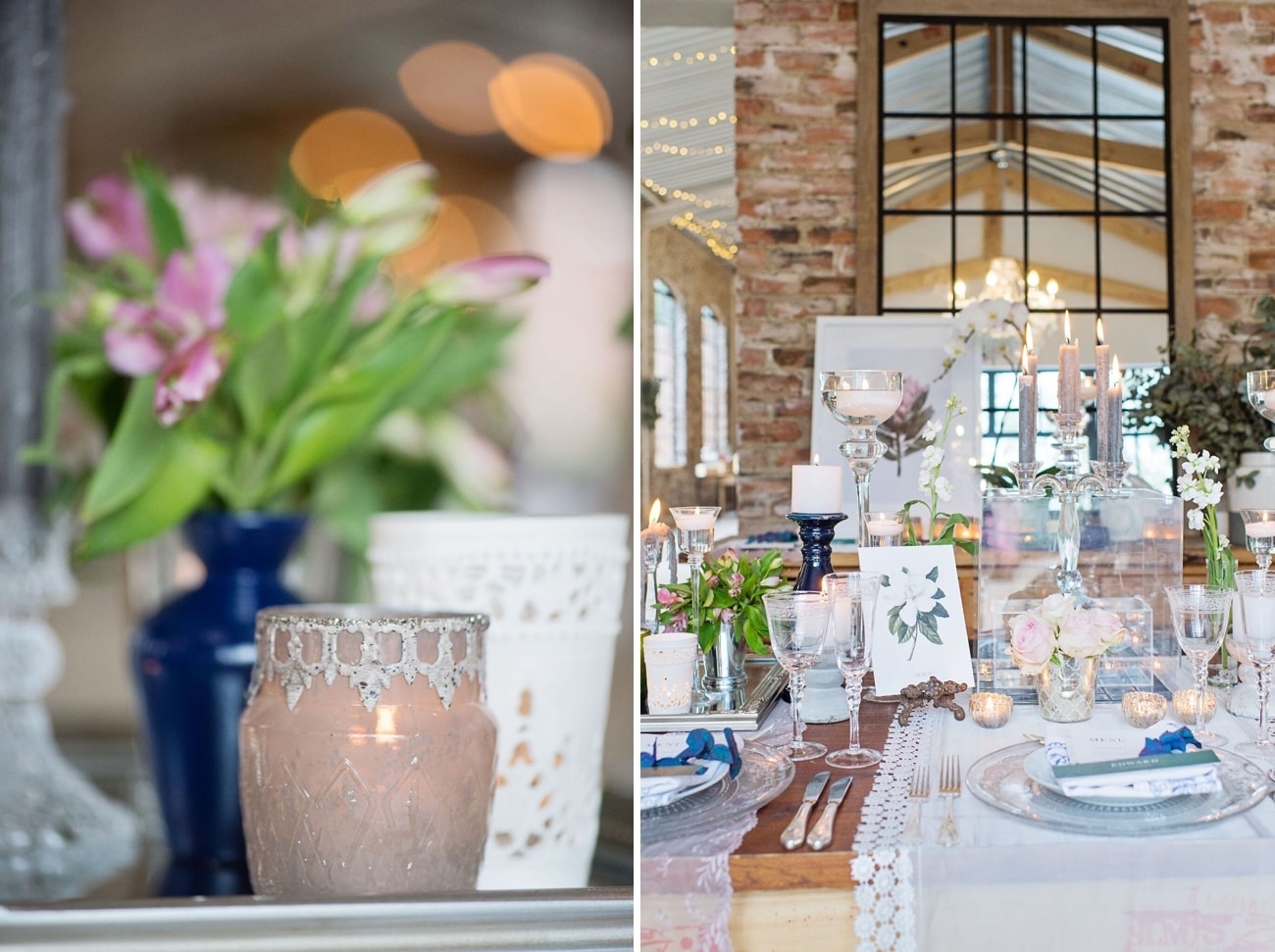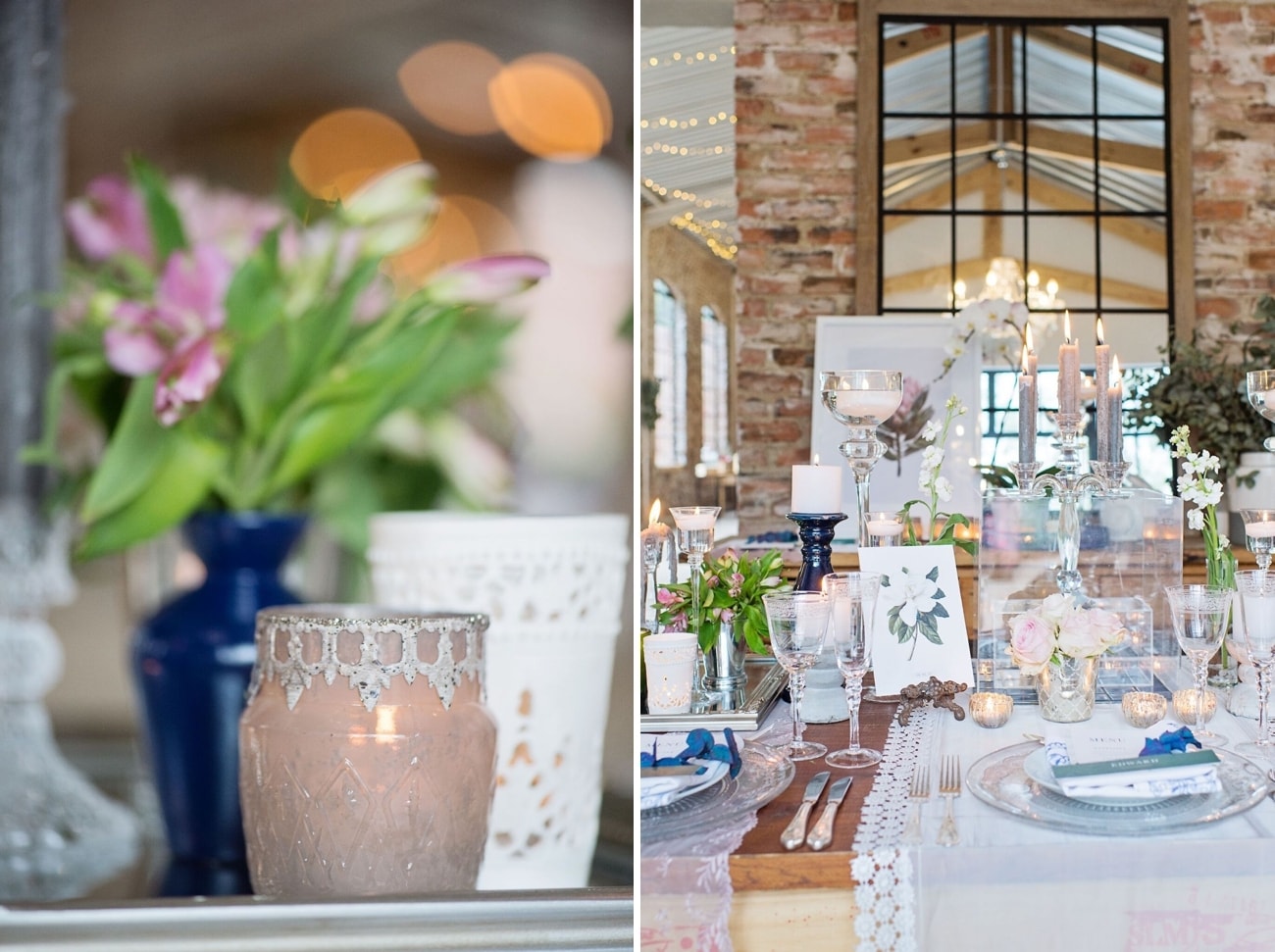 Here's what Kate had to say:
We had found two beautiful navy pillar candle holders in a quirky little store that was closing down, and just HAD to buy them. Soon enough, the request for this shoot came through from Stella Uys, and we knew they would be a perfect fit. We tried to incorporate the current look of featuring loads of greenery in our table design, but without allowing it to dominate. And on a very personal note, the idea of 'nostalgia' came to mind when I lost my grandmother in February, and wanted to dedicate the shoot to her memory and pay homage to her amazing influence in my life and my work.
This shoot was the perfect combination of modern elements paired with more classic pieces to achieve a timeless look that is both elegant and understated, whilst remaining fresh and current. A colour palette of ivory, navy blue and green was warmed up with subtle hues of pink, which culminated in a very soft and gentle look, full of romance and charm. We paired lace runners and vintage silver cutlery with modern silver vases and a hero crystal candelabra. The grey dinner candles were a refreshing update and the use of pink garden roses presented in muted gold vases added the classic feel that this table needed!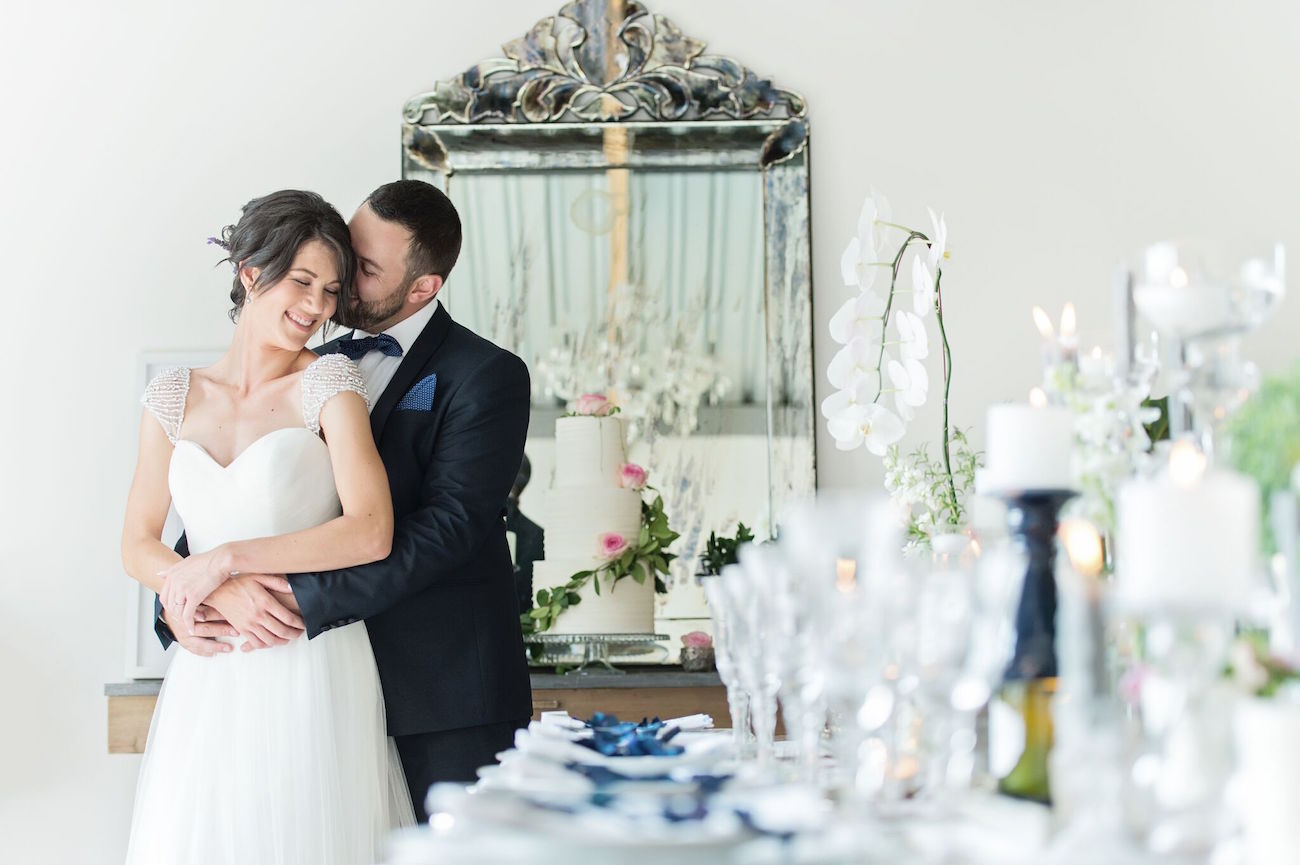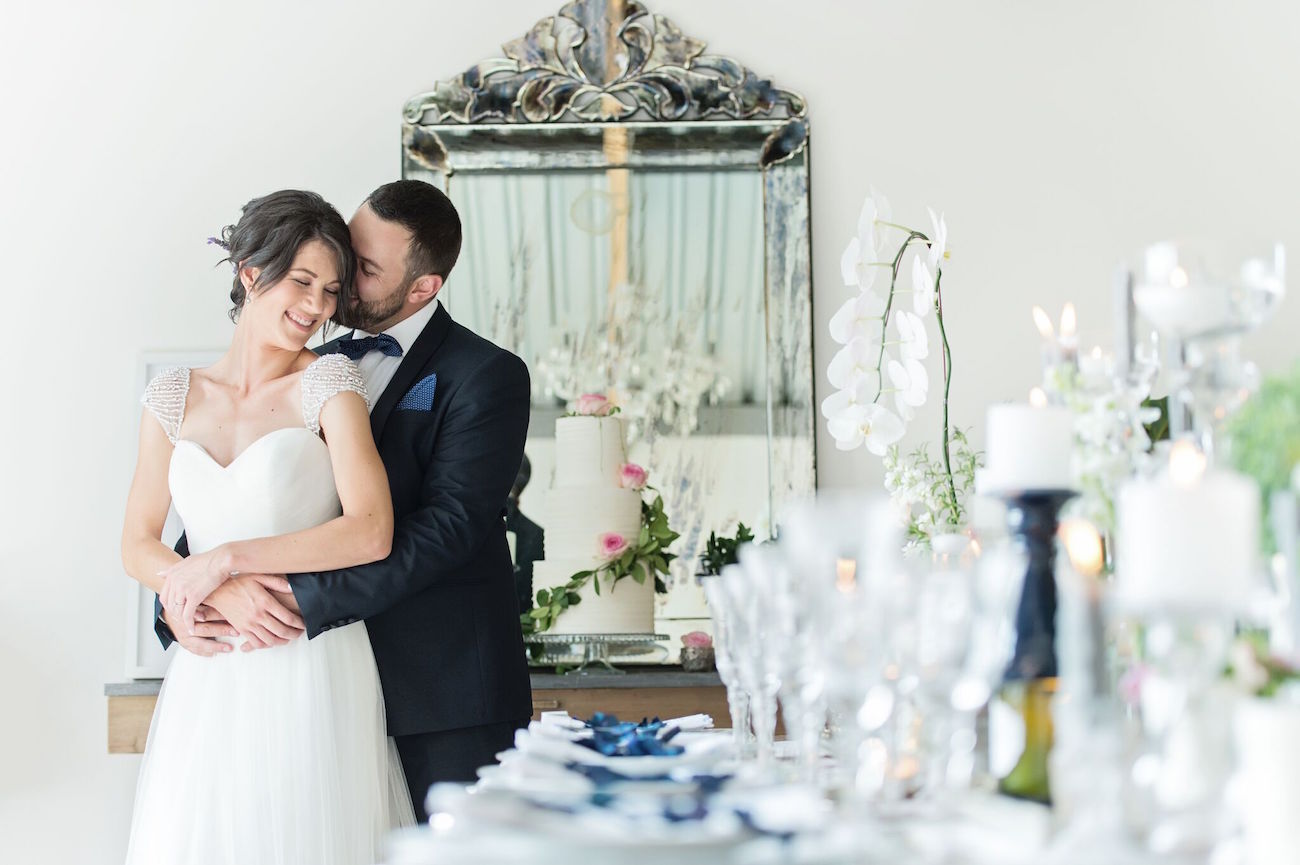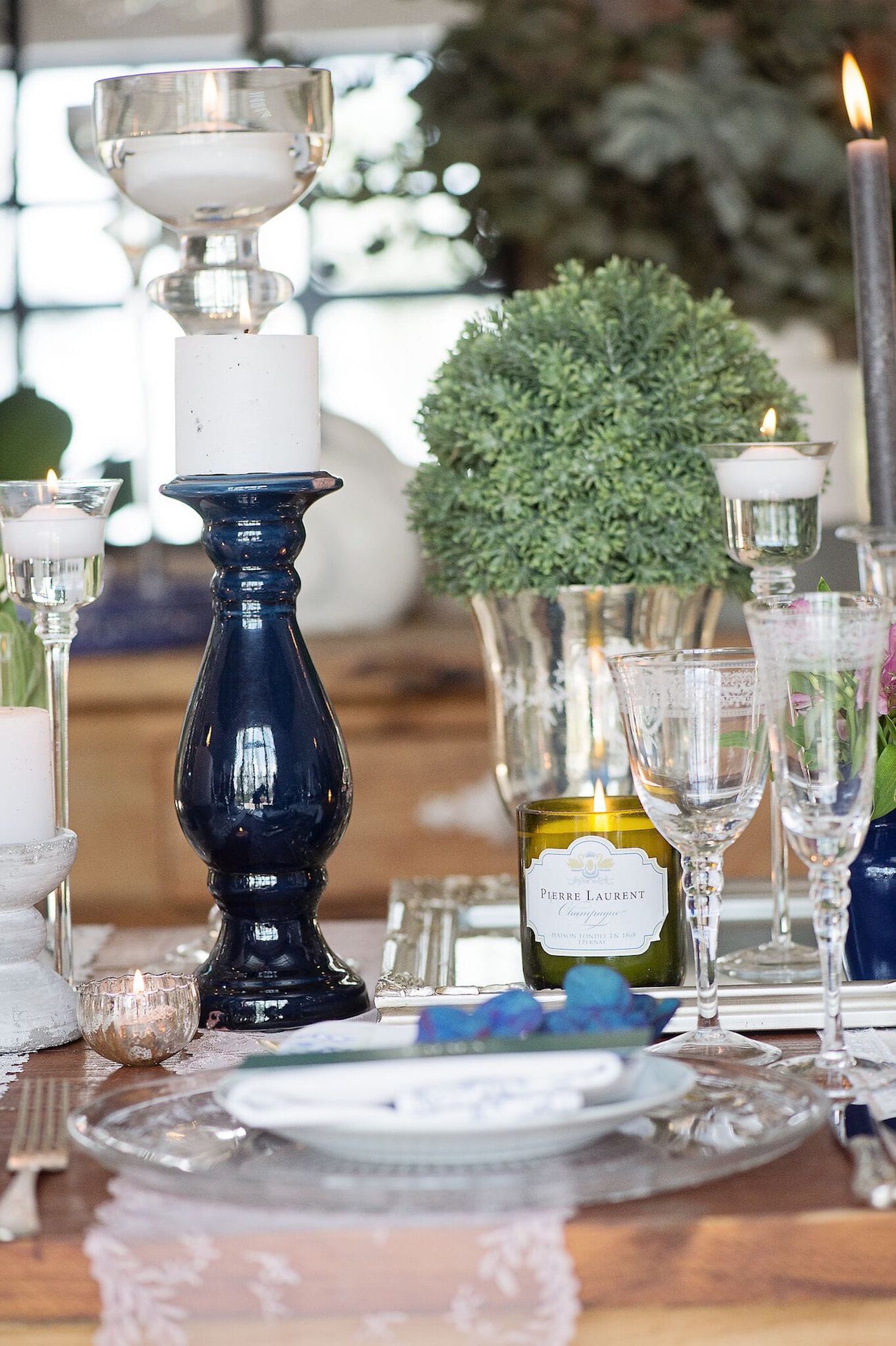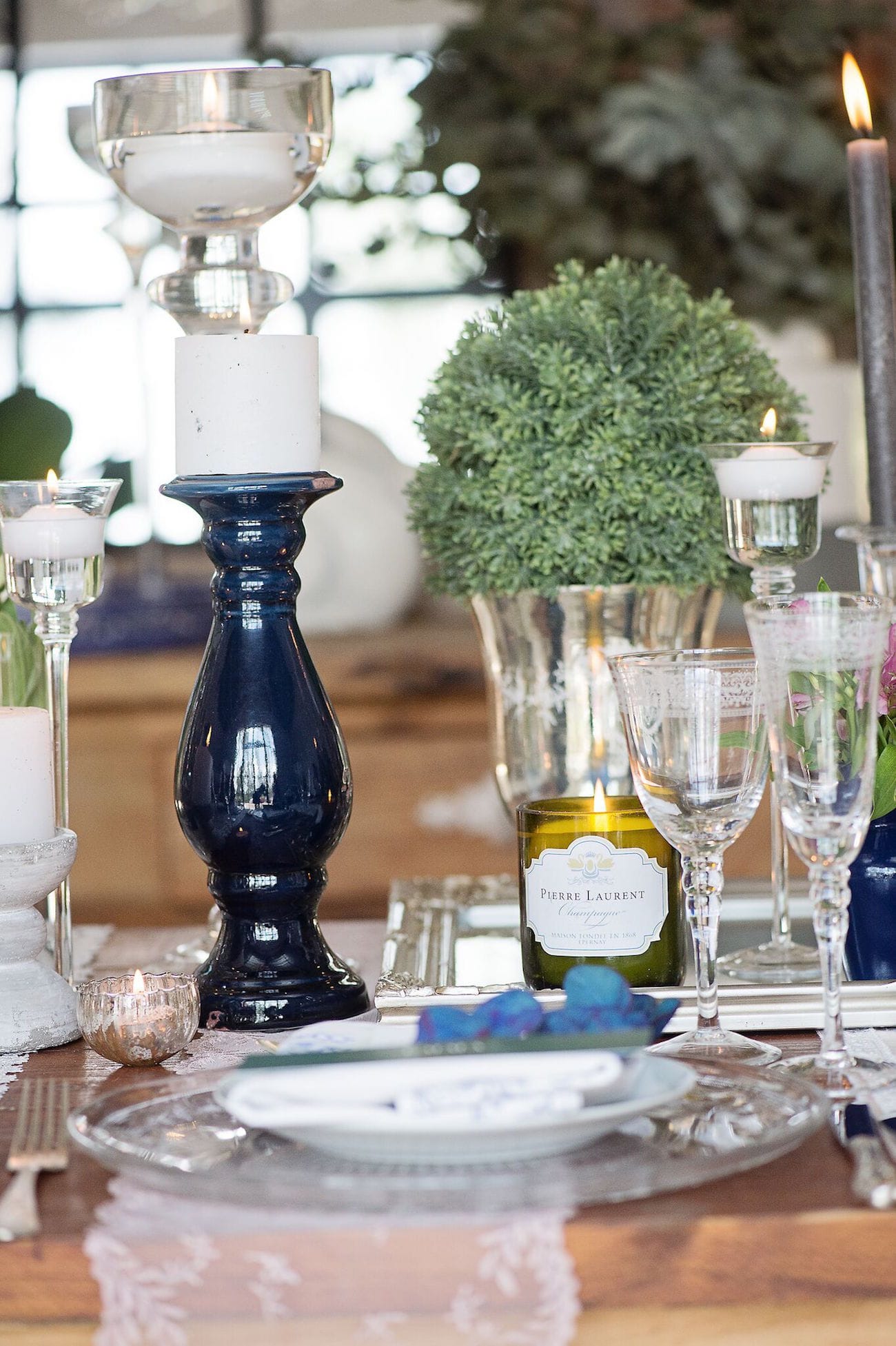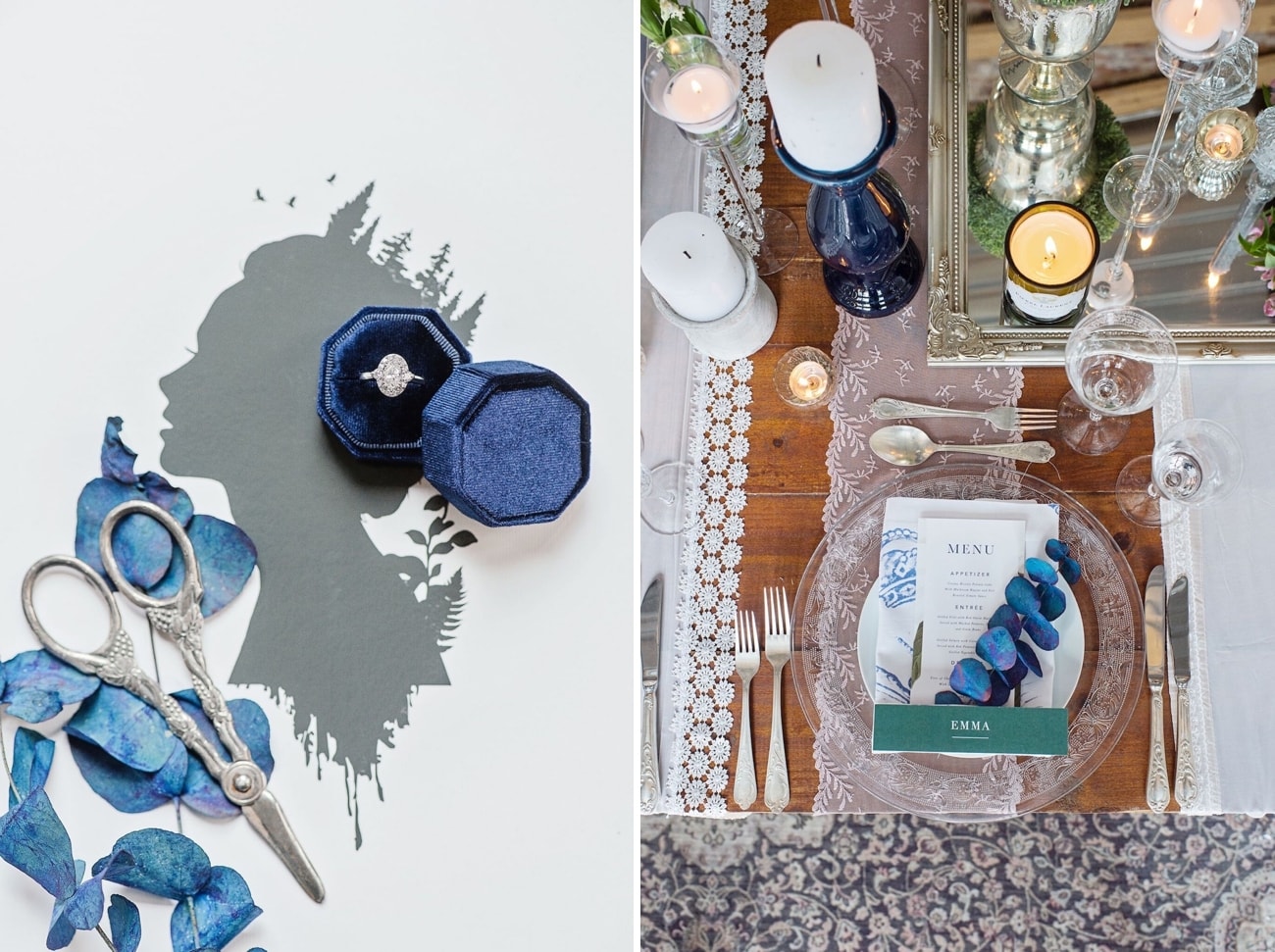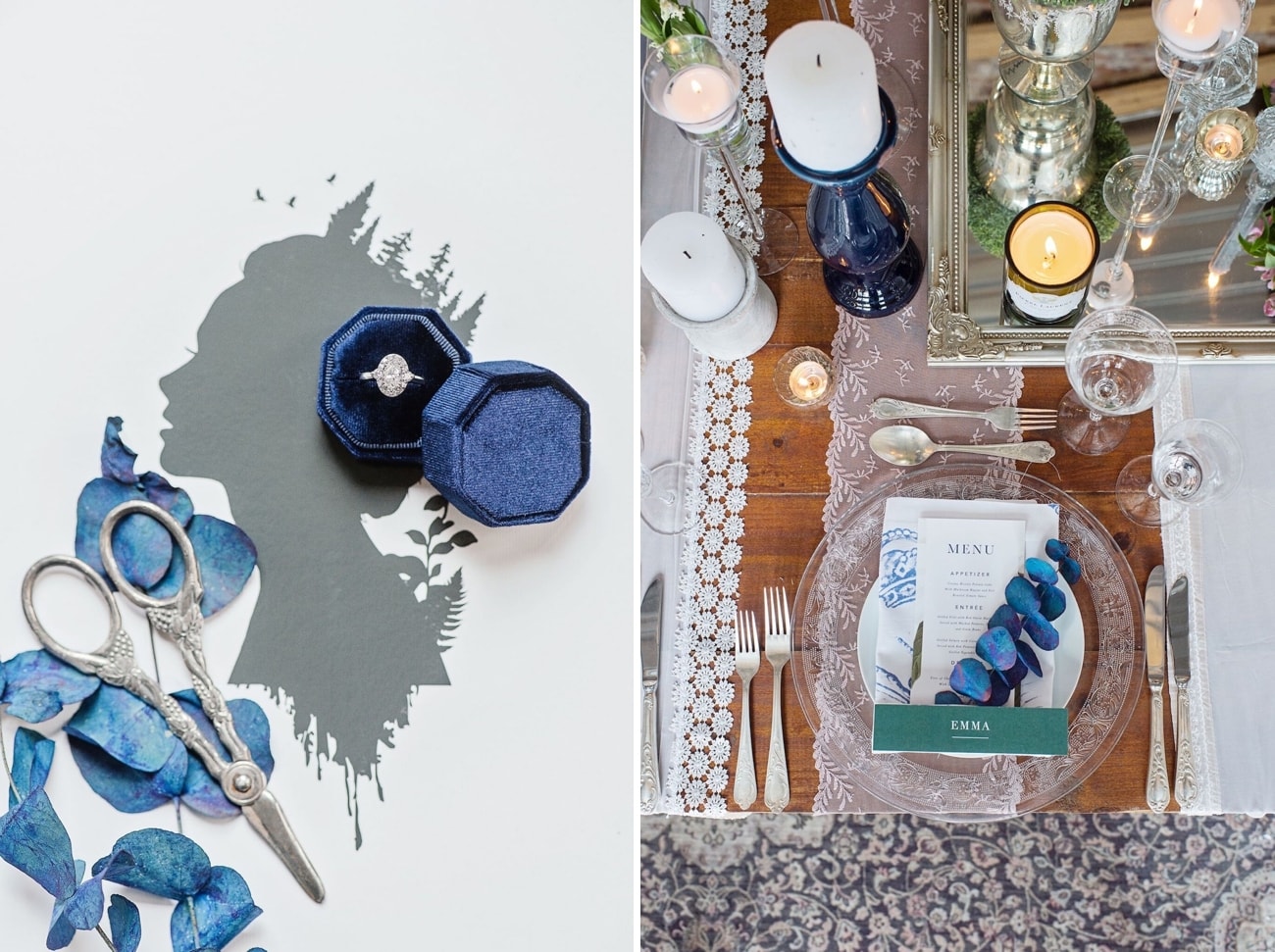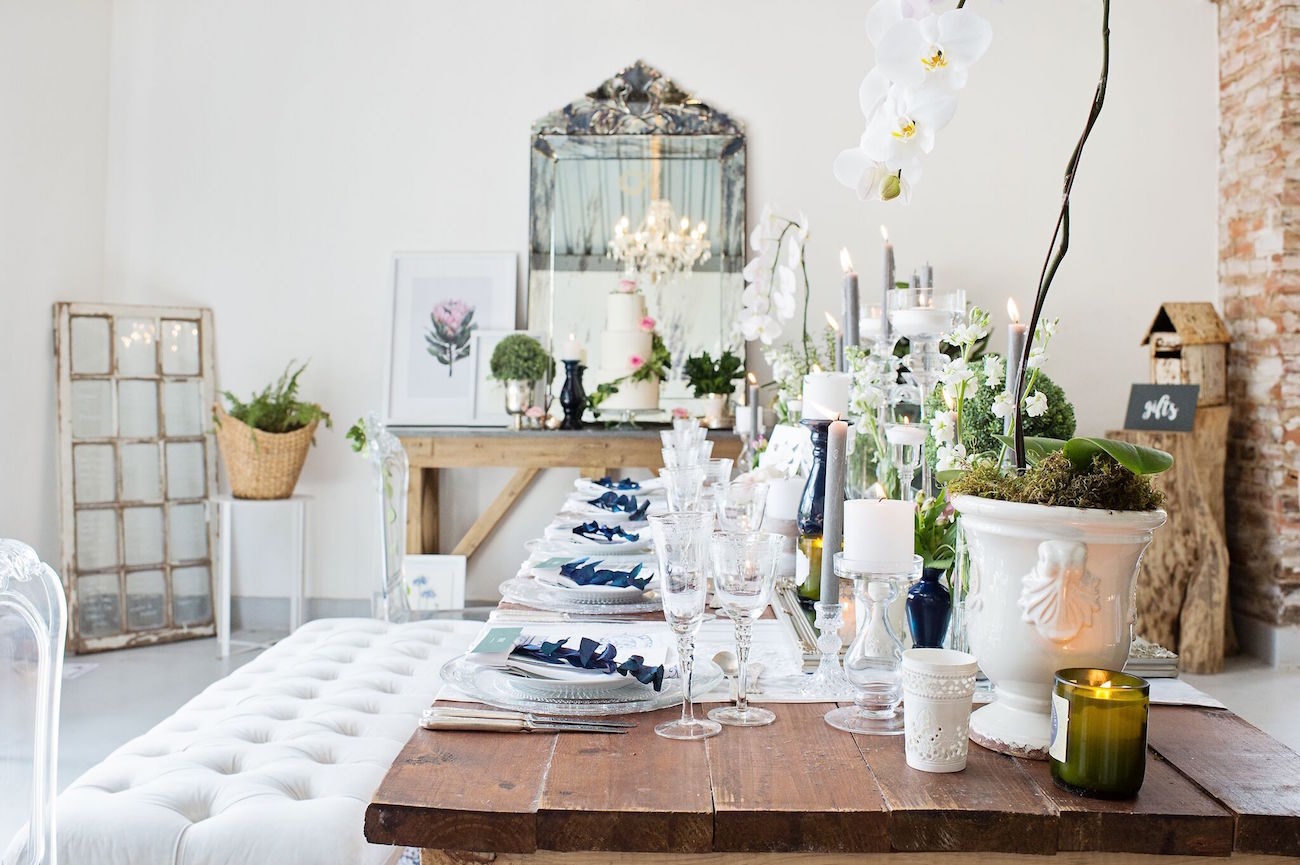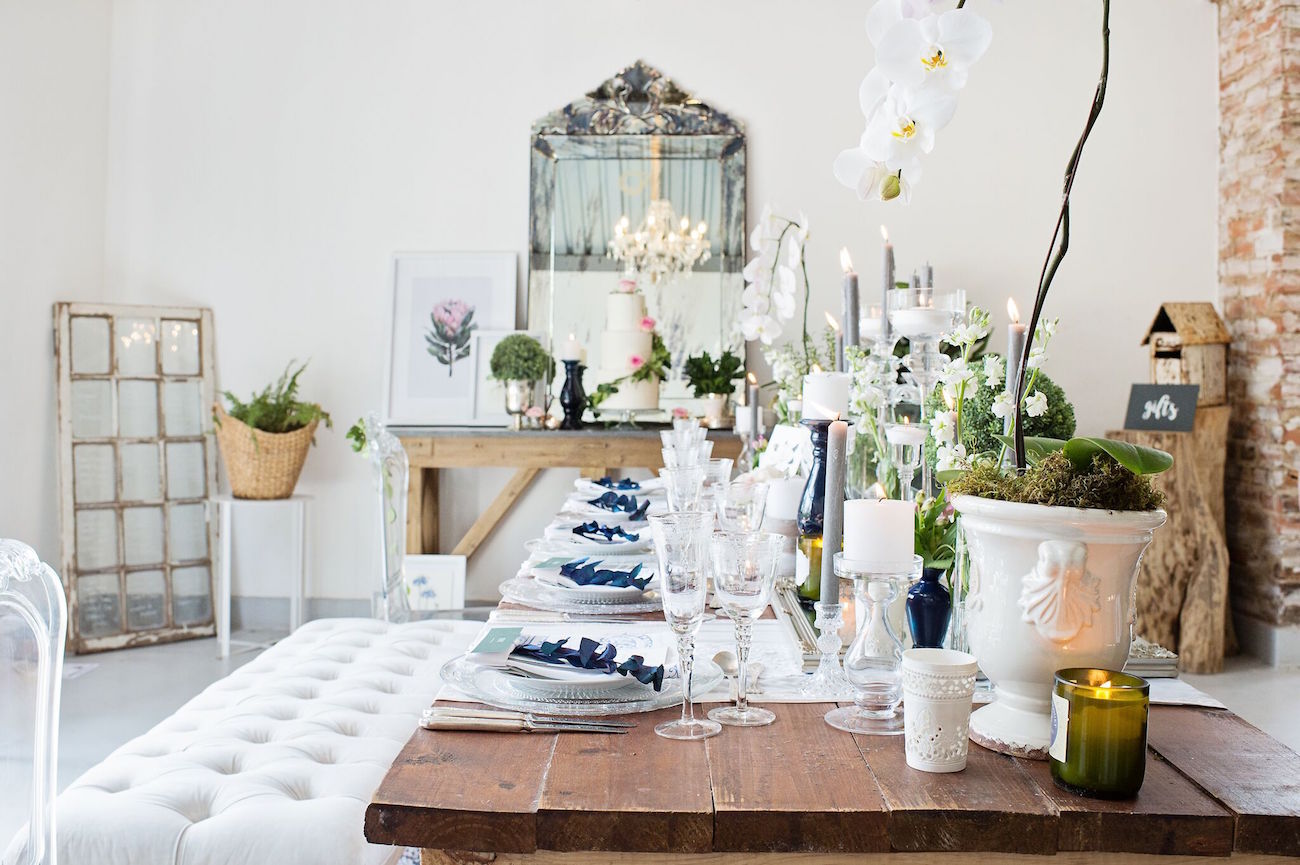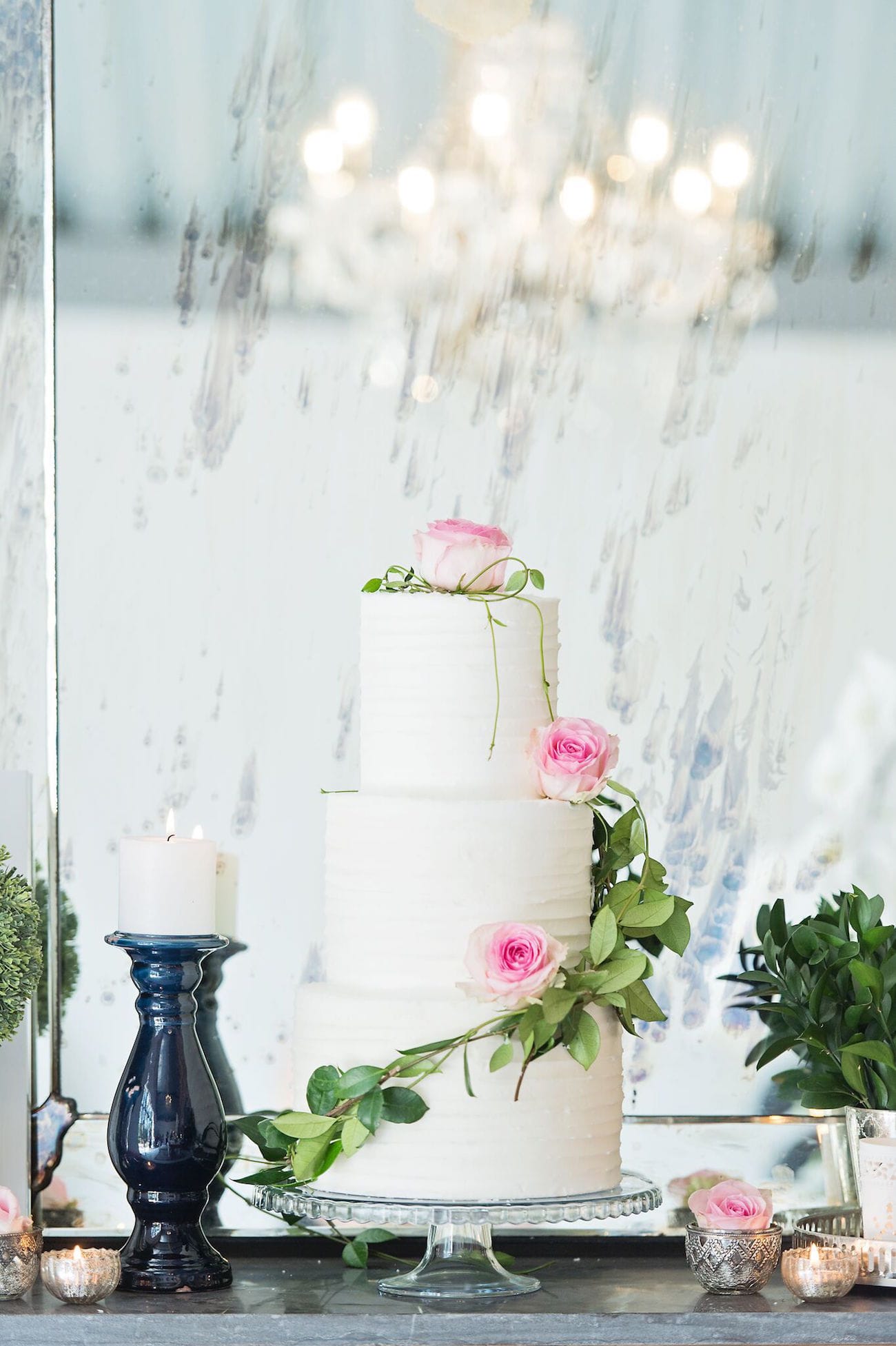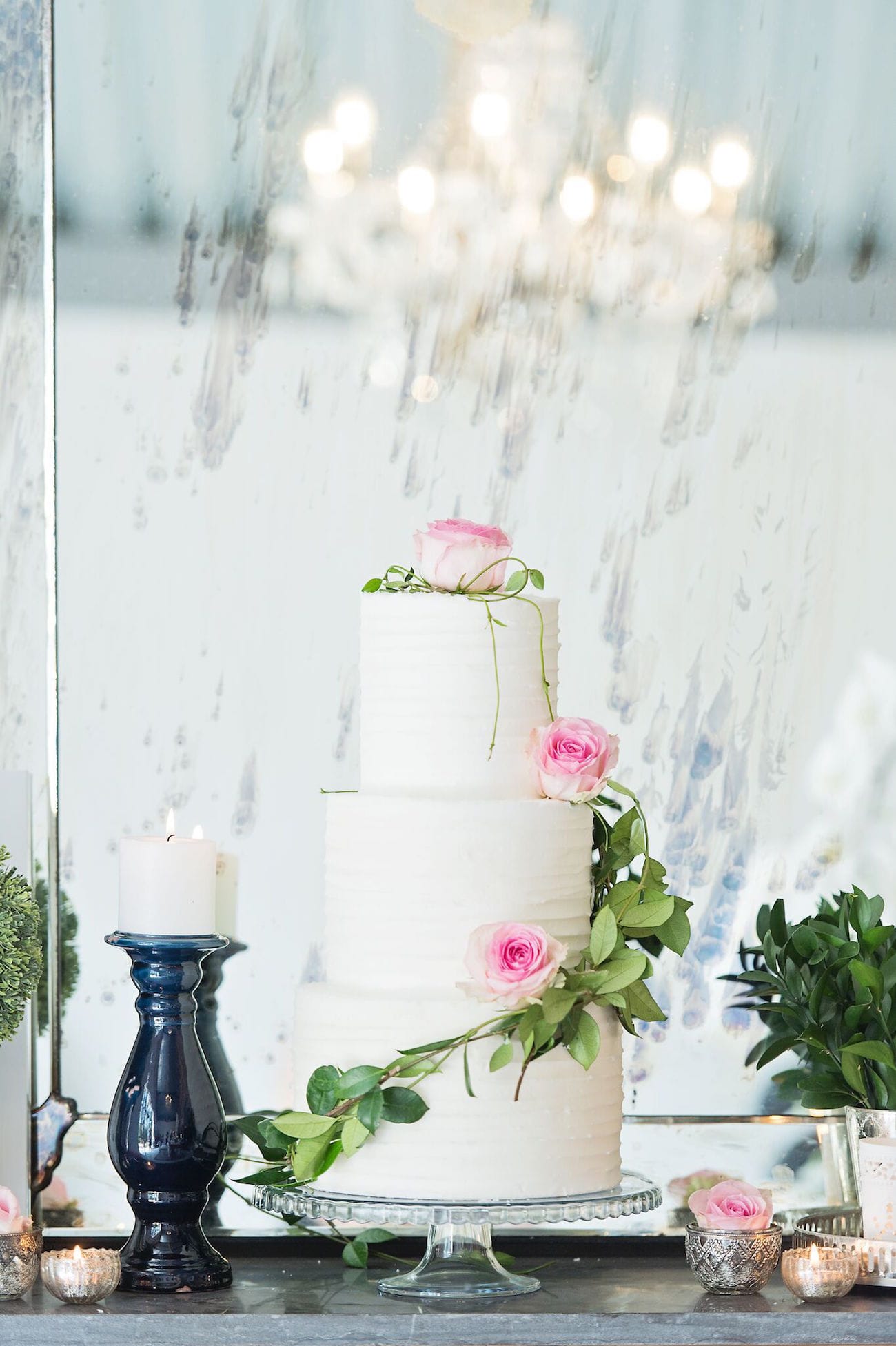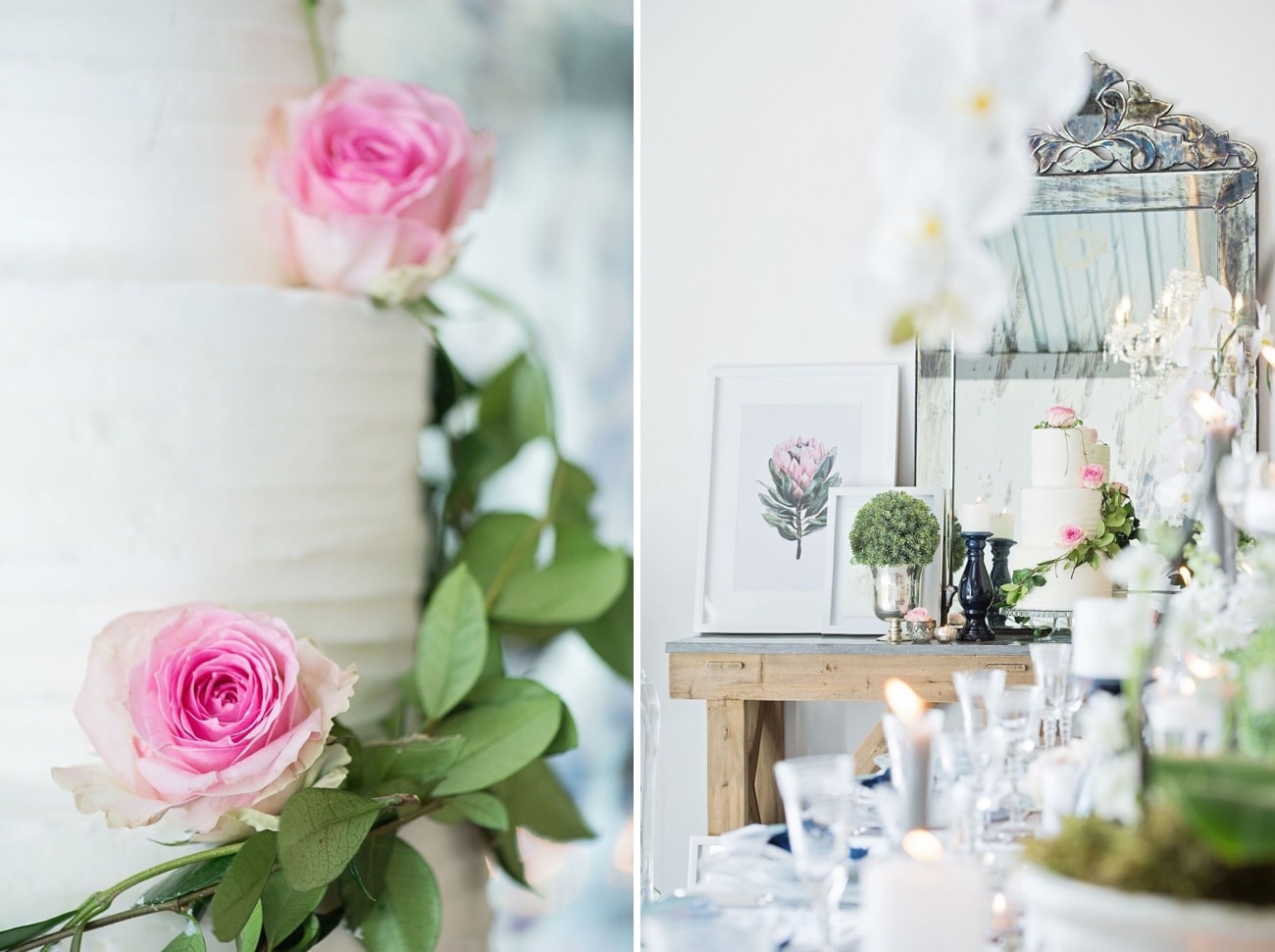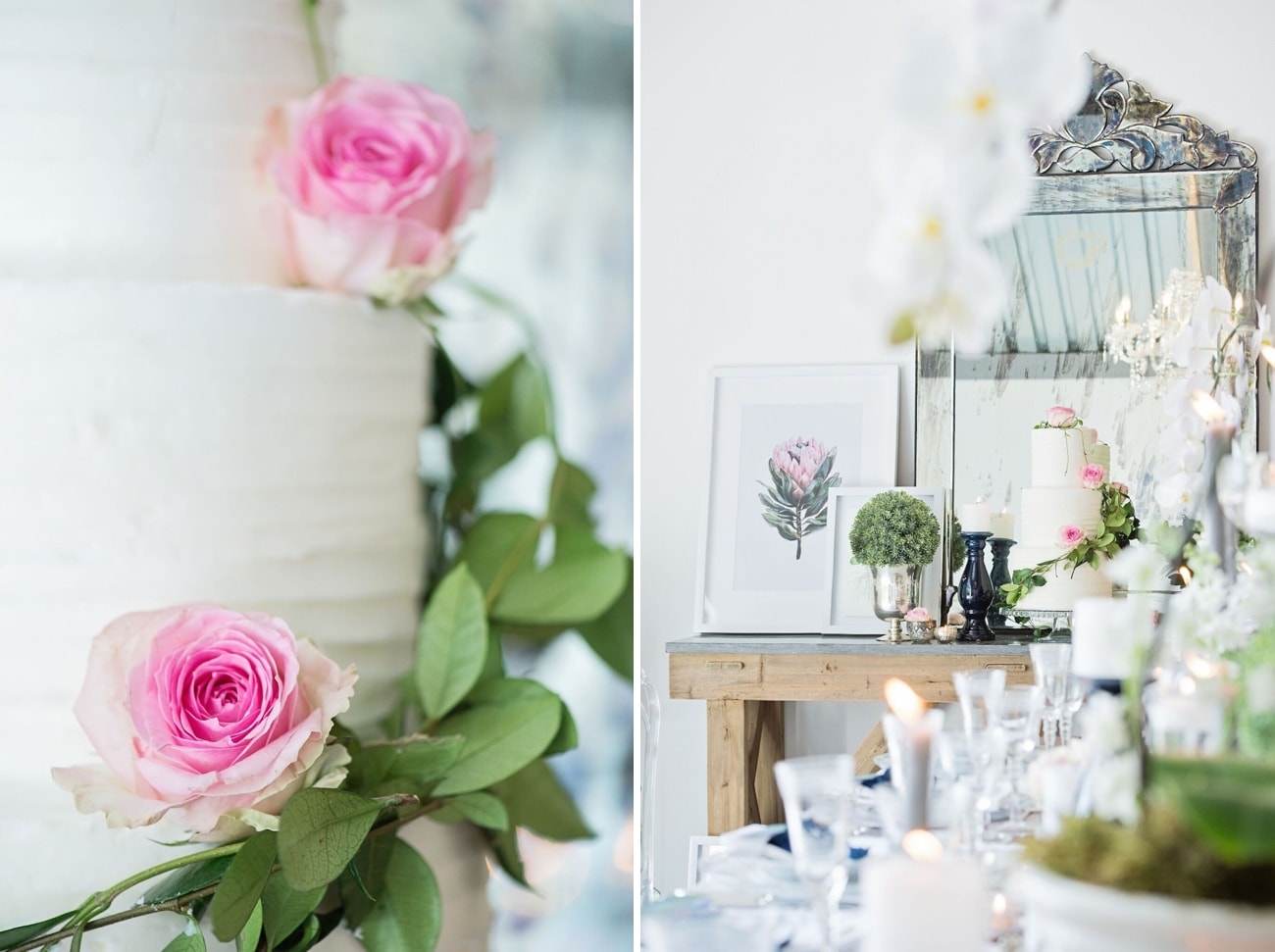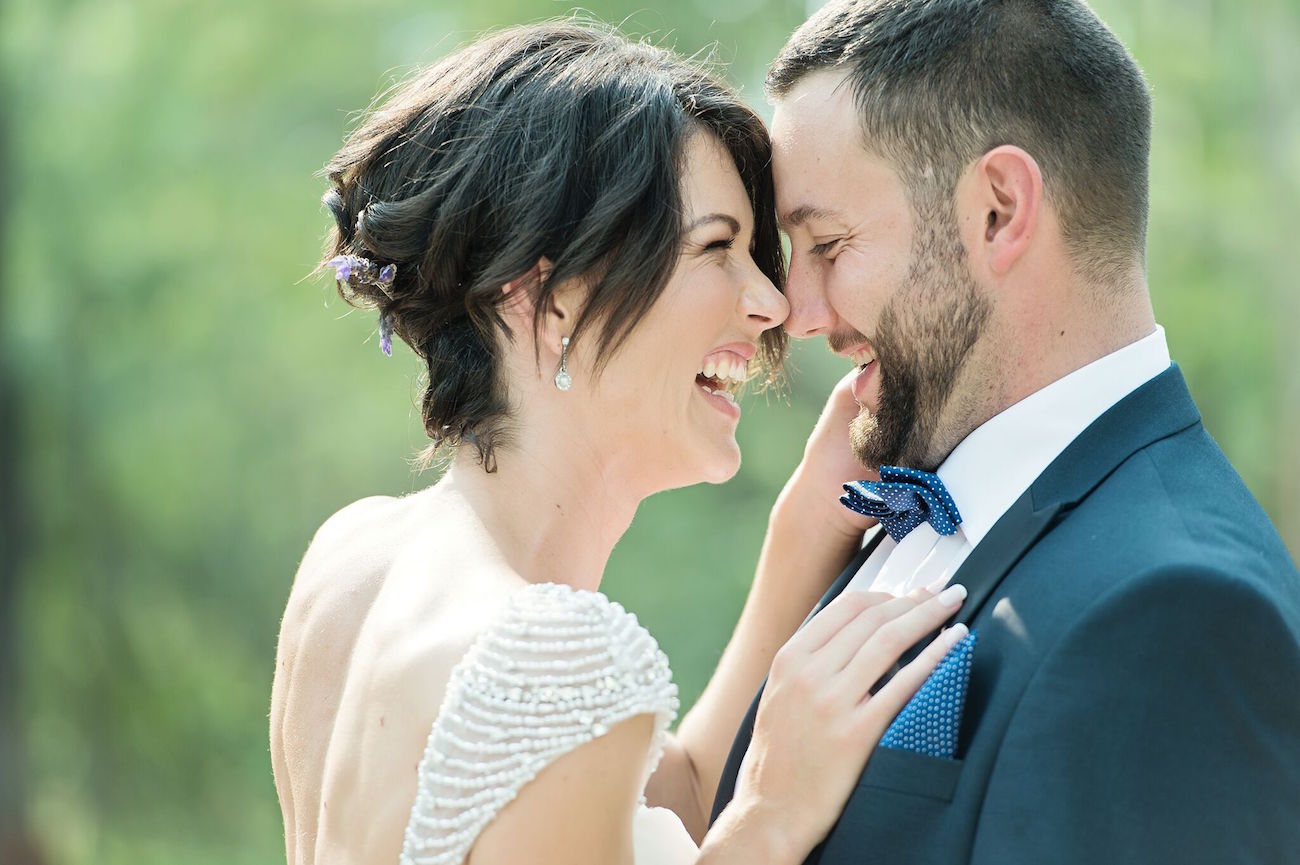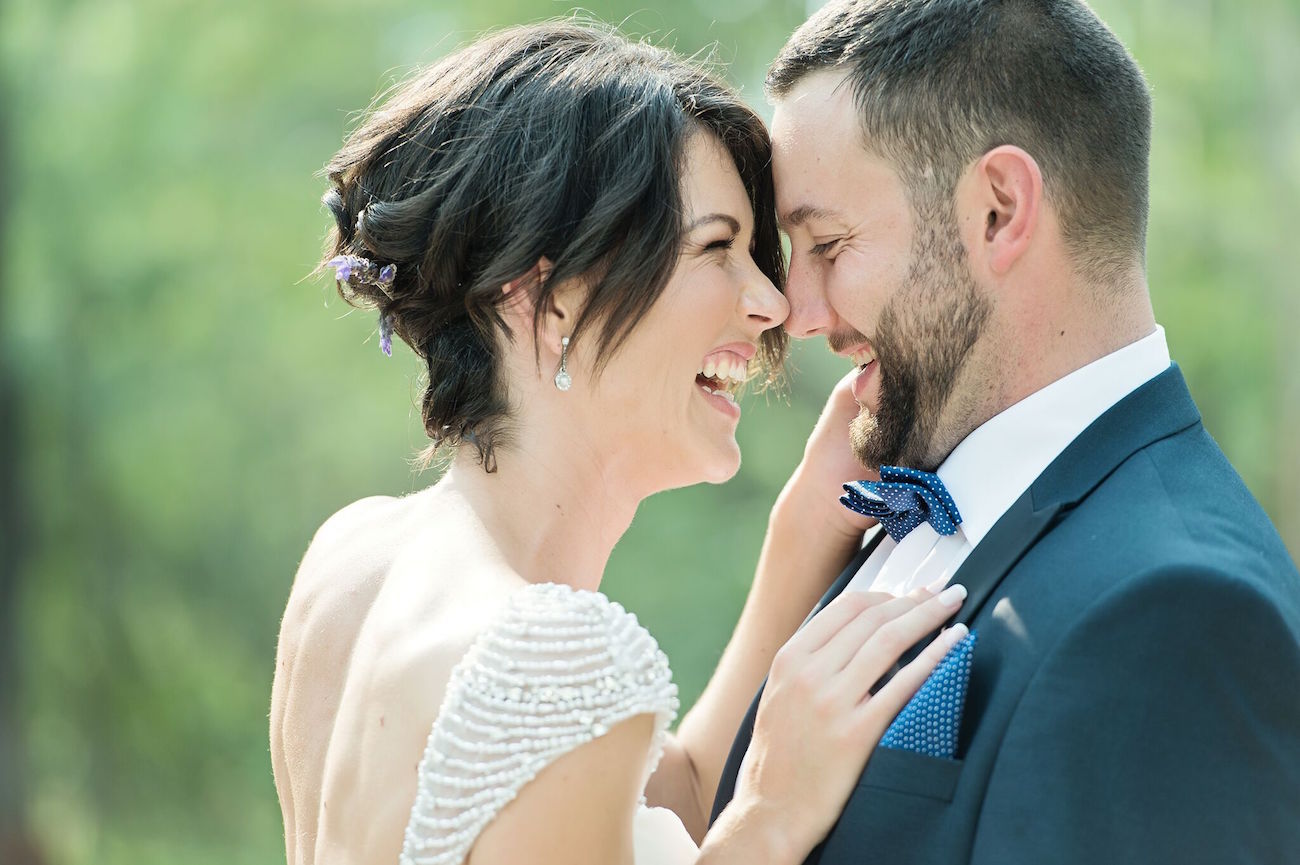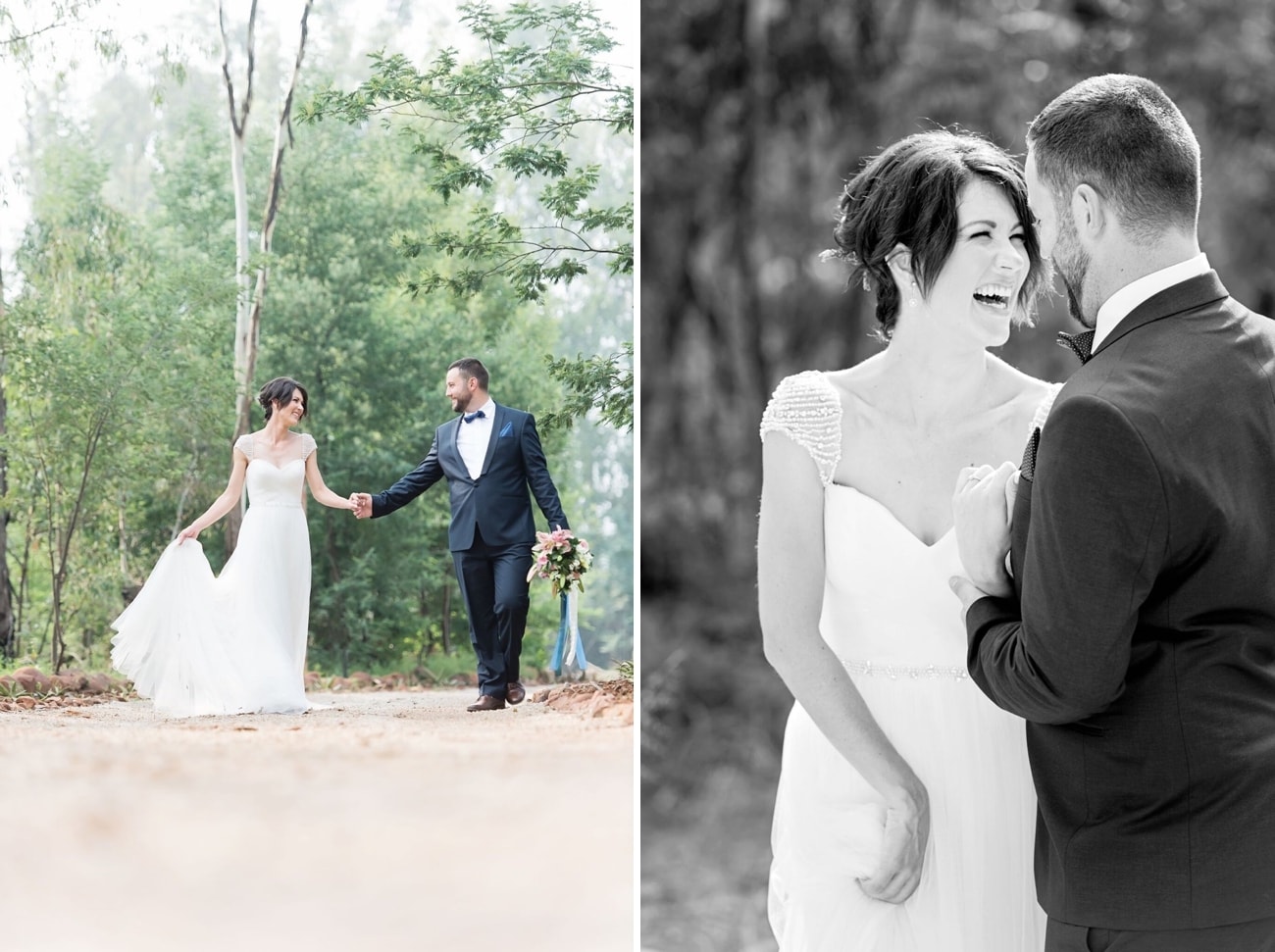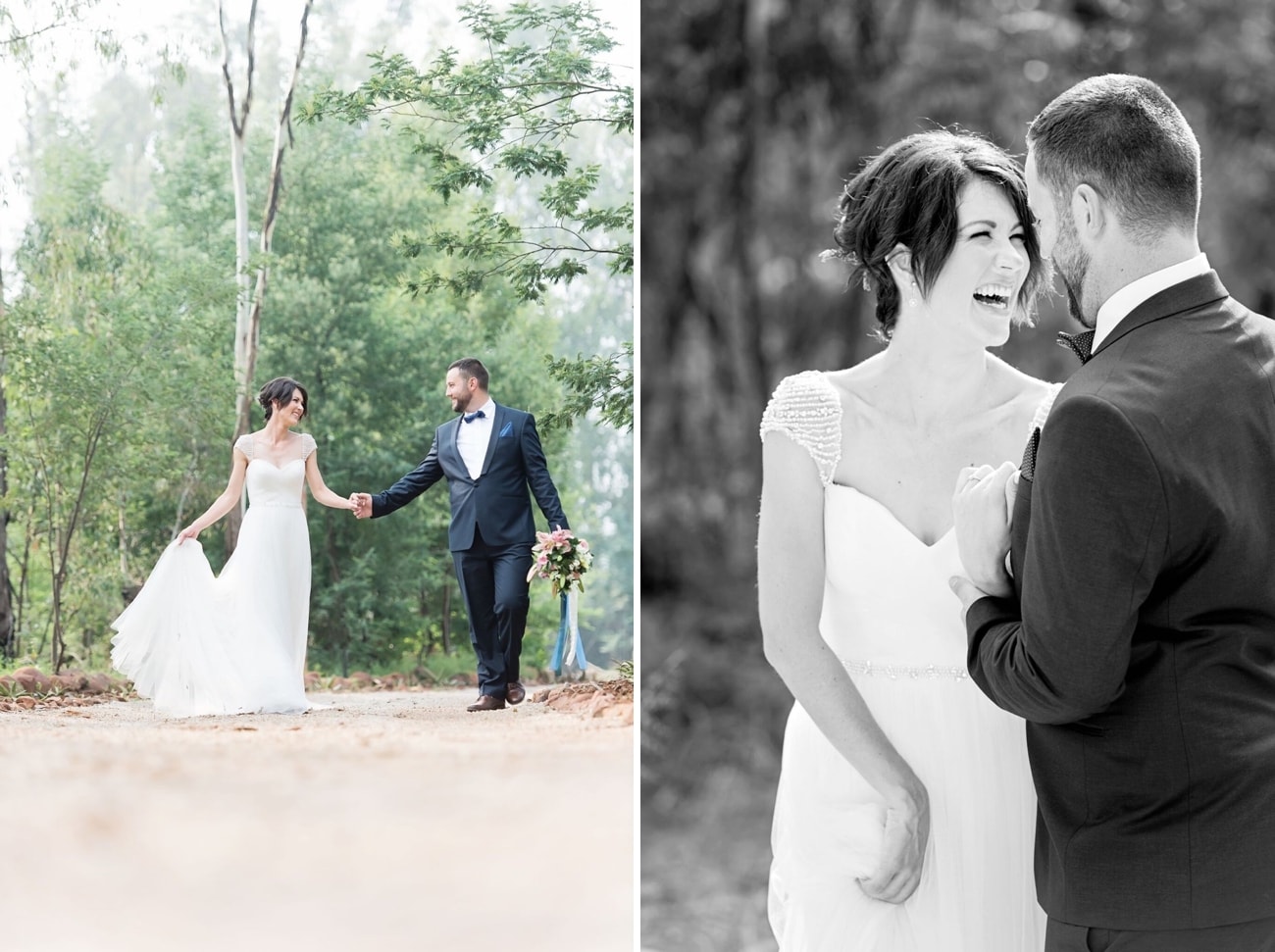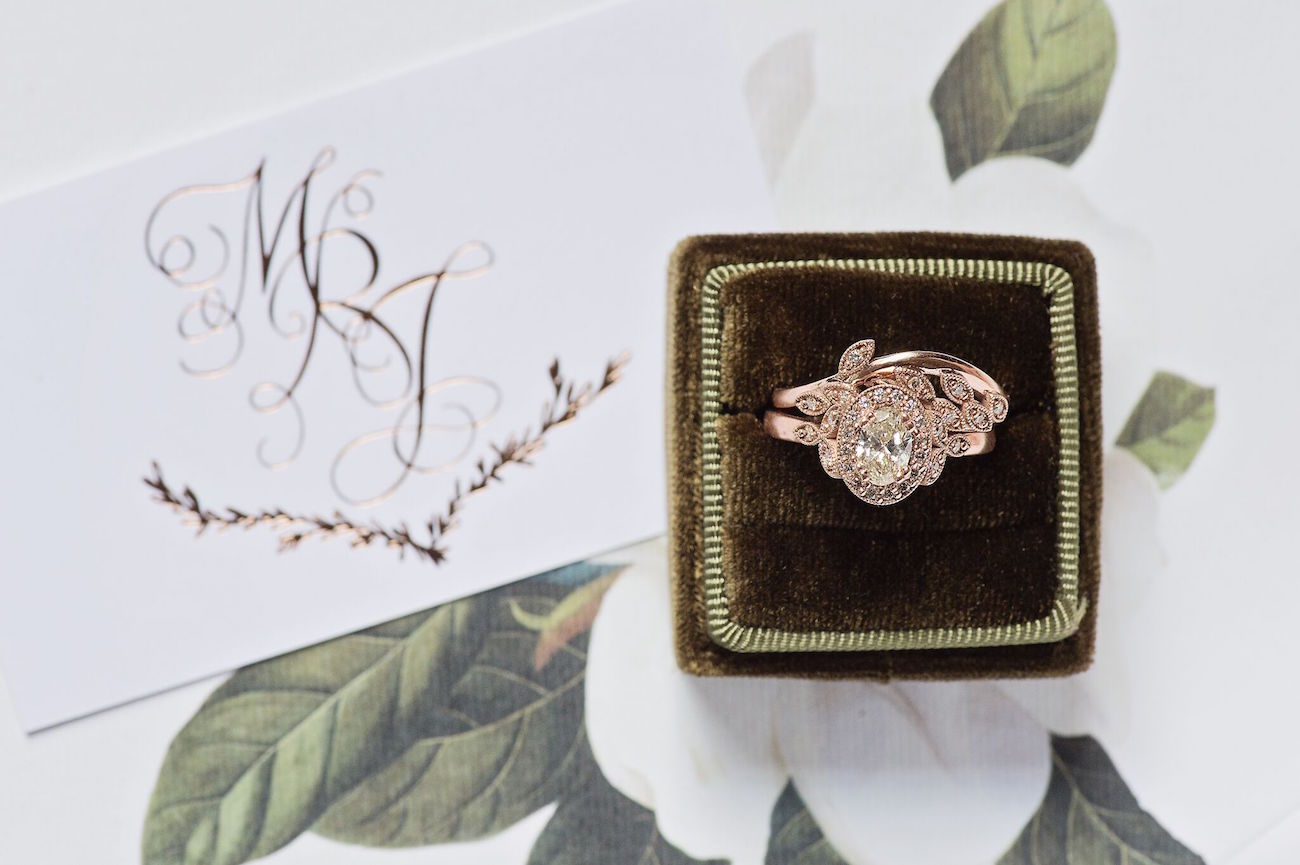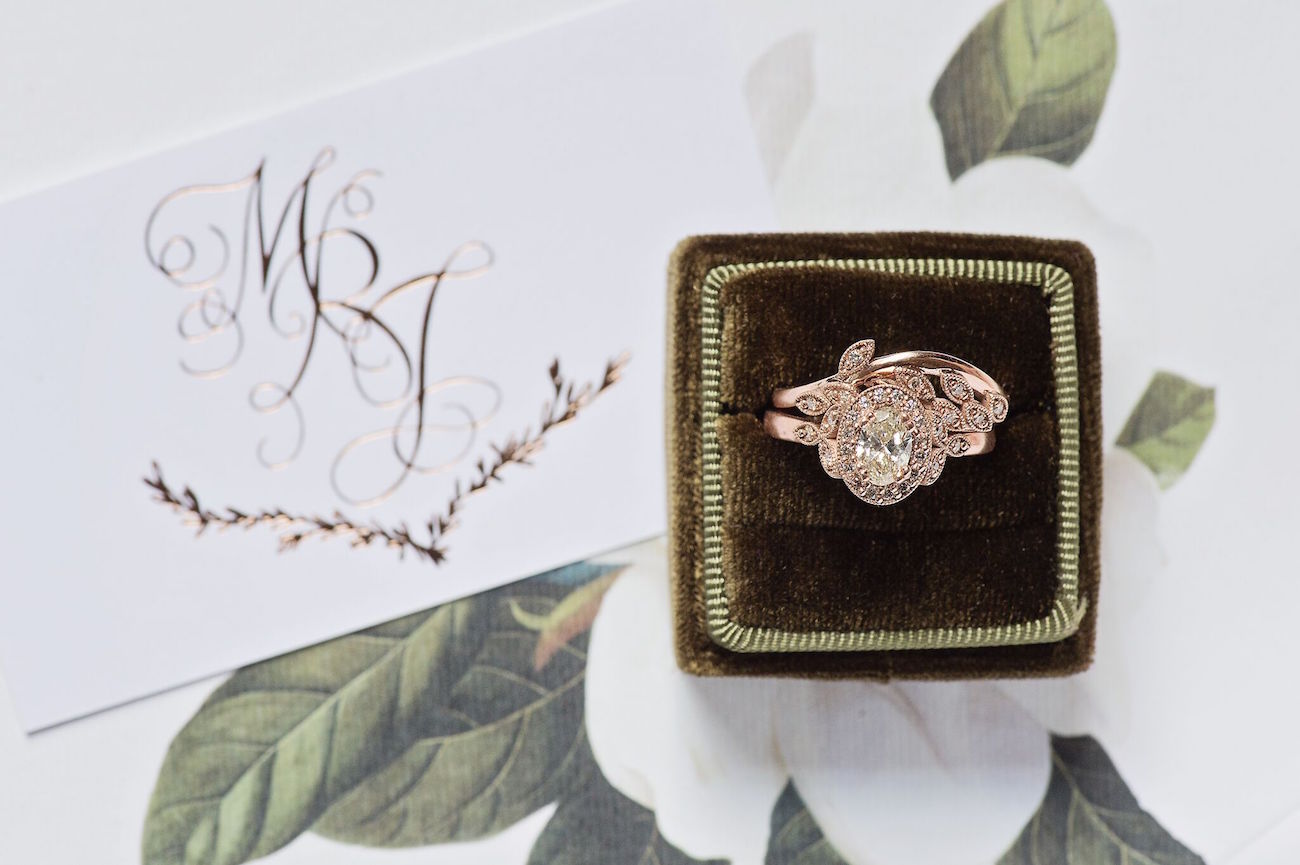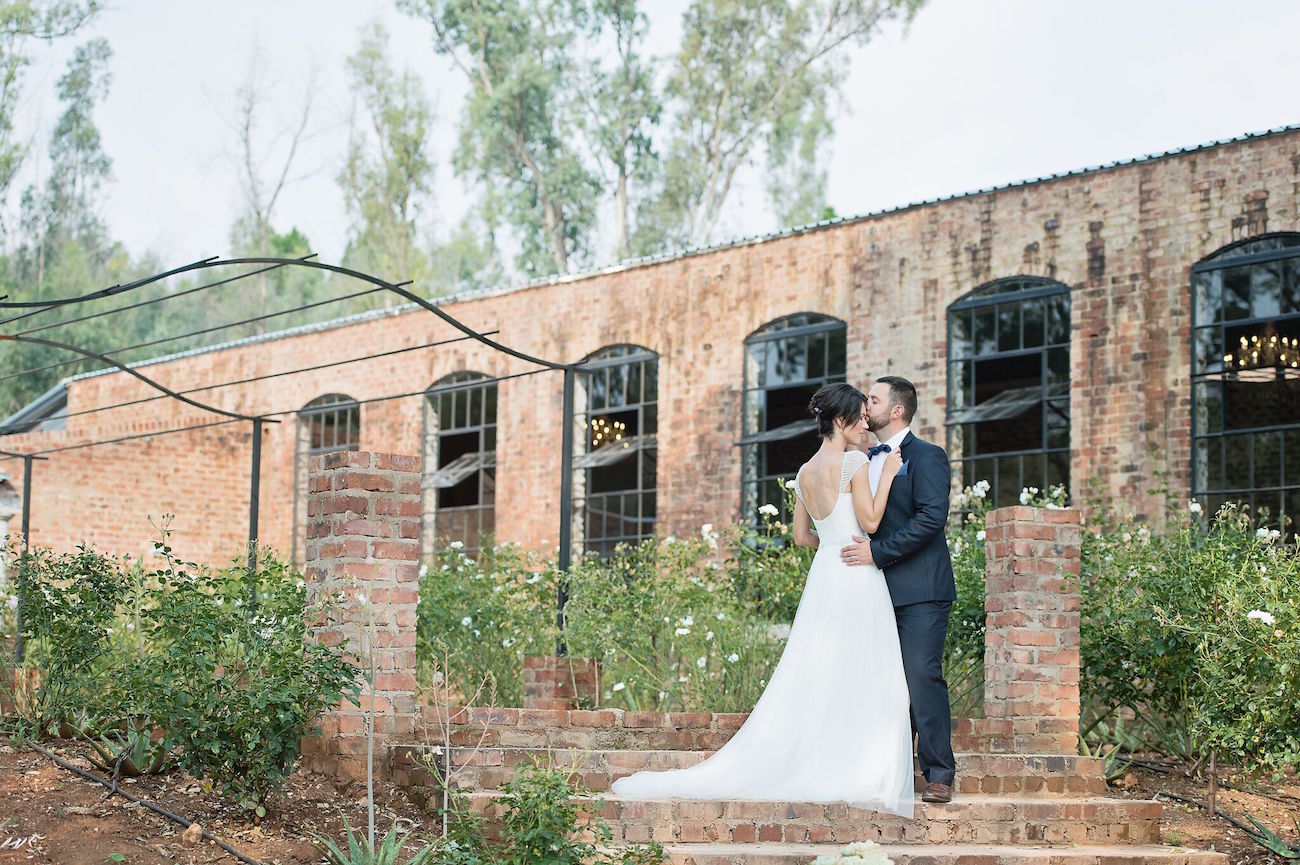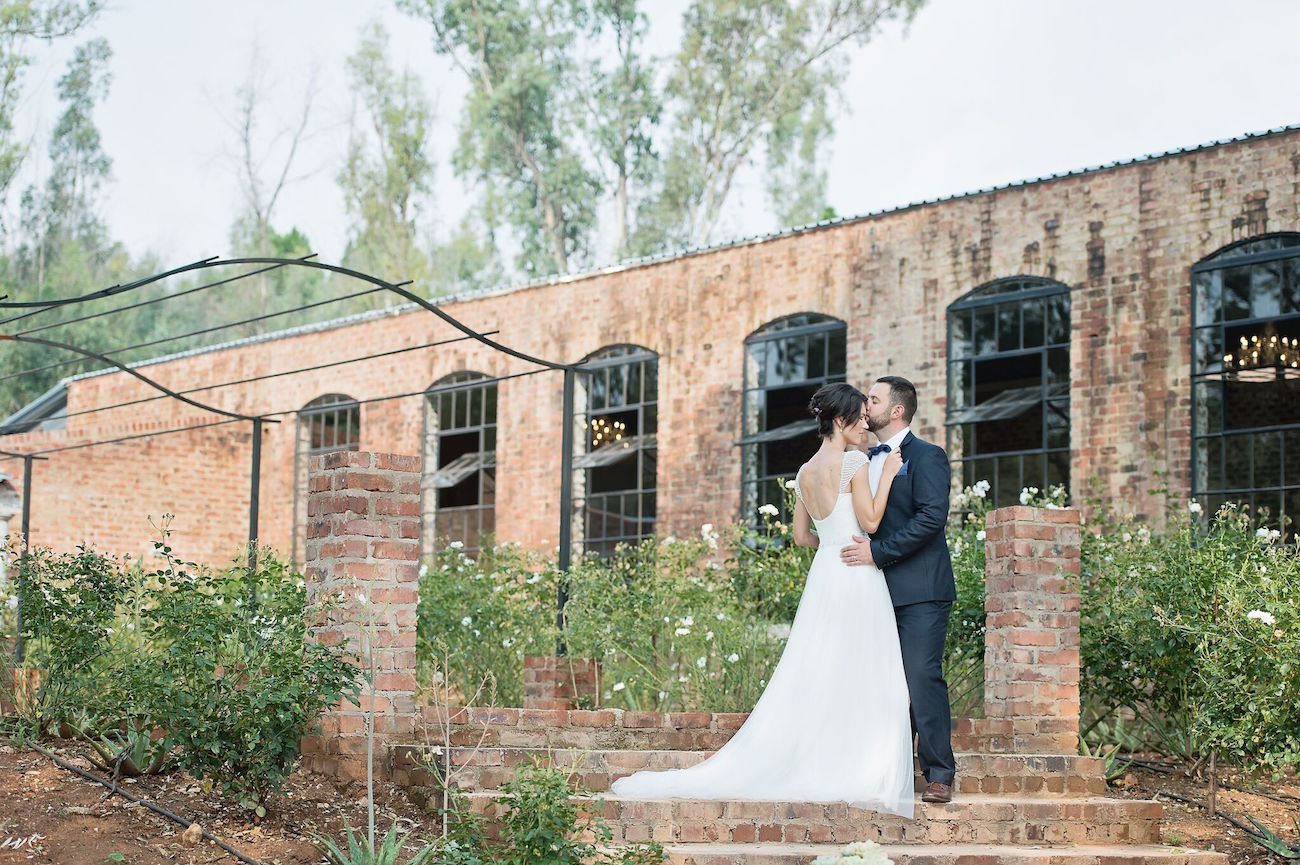 SERVICE PROVIDERS
Photography: Stella Uys Photography | Flowers, styling & decor: Bells & Whistles Event Styling | Venue: Lace on Timber | Cake: Cherry Whisk | Stationery: Chrystalace | Wedding Dress: Enzoani | Jewellery: Marion Rehwinkel Jewellery | Ring Boxes: Ohso boxes from Marion Rehwinkel Jewellery | Make-up & hair: The Refinery Hair & Make-up | Models: Meliska & Andre
Save