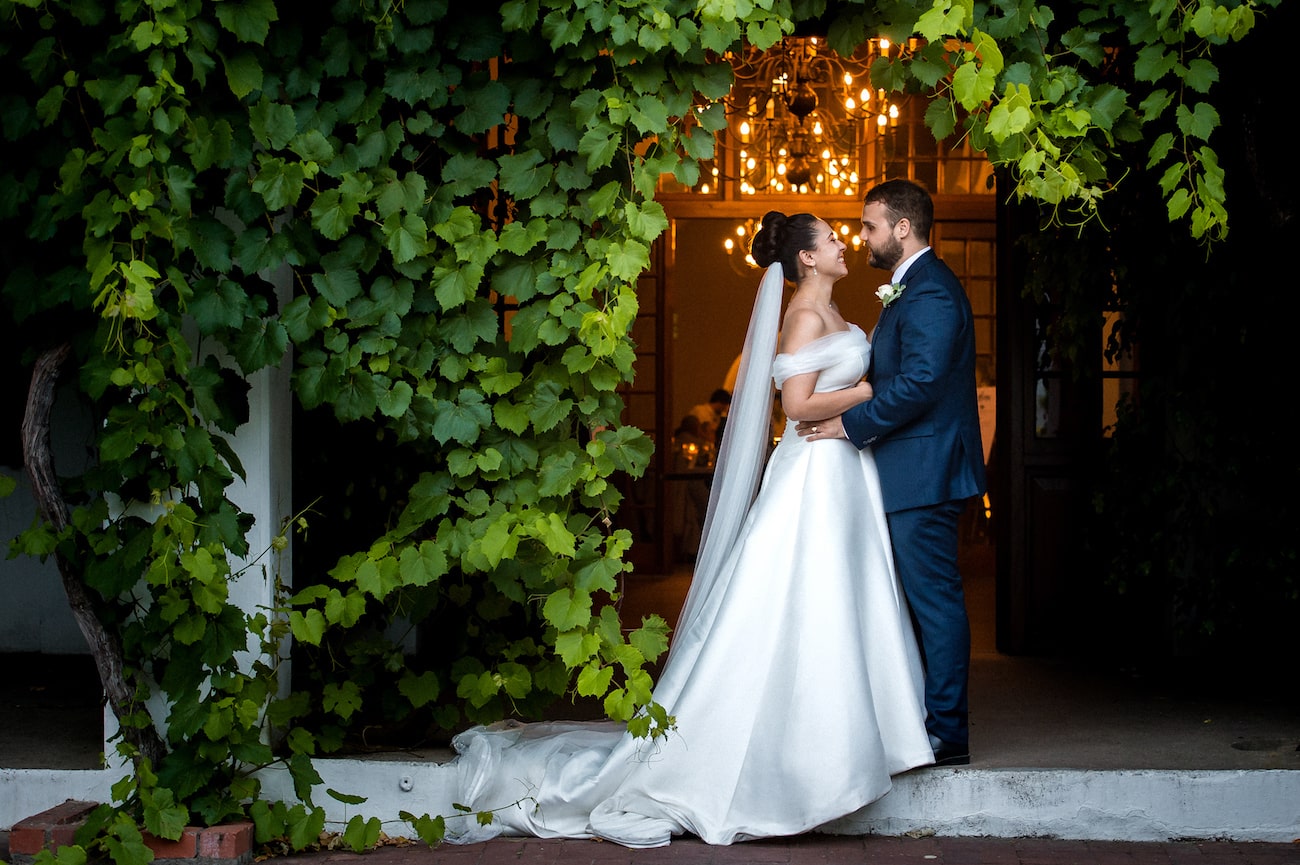 I think one of the reasons that the travel wedding 'theme' has remained such a favourite with my readers year in and year out is that it's one of the few that isn't just about being a trend but is really about telling a couple's story. For Greg and Tina, that story is bound inextricably with travel. Almost as long as they've been a couple, they've been travelling across oceans to be together, and exploring the world as they grown in love. It's so romantic! And so when it came to finding a thread to run through their decor and design, it had to be travel. I absolutely love the ideas Tina executed to pull this off – the cake especially, but also the seating plan, the hand painted table names, the little aeroplanes here and there on the stationery. There were other clever ideas that told the couple's story too though – a G&T bar to honour their monogram, a proudly South African menu to honour the place they met and fell in love, even a cocktail hour pub quiz for their guests (SO fun!). And all of this against the stunning winelands backdrop of Nooitgedacht Estate, which perfectly complemented the bride's elegant vision. There are so many wonderful stories woven through this day, it's definitely worth taking the time to read what Tina had to say about all of it, and sharing in these special moments thanks to the images by Art Photo!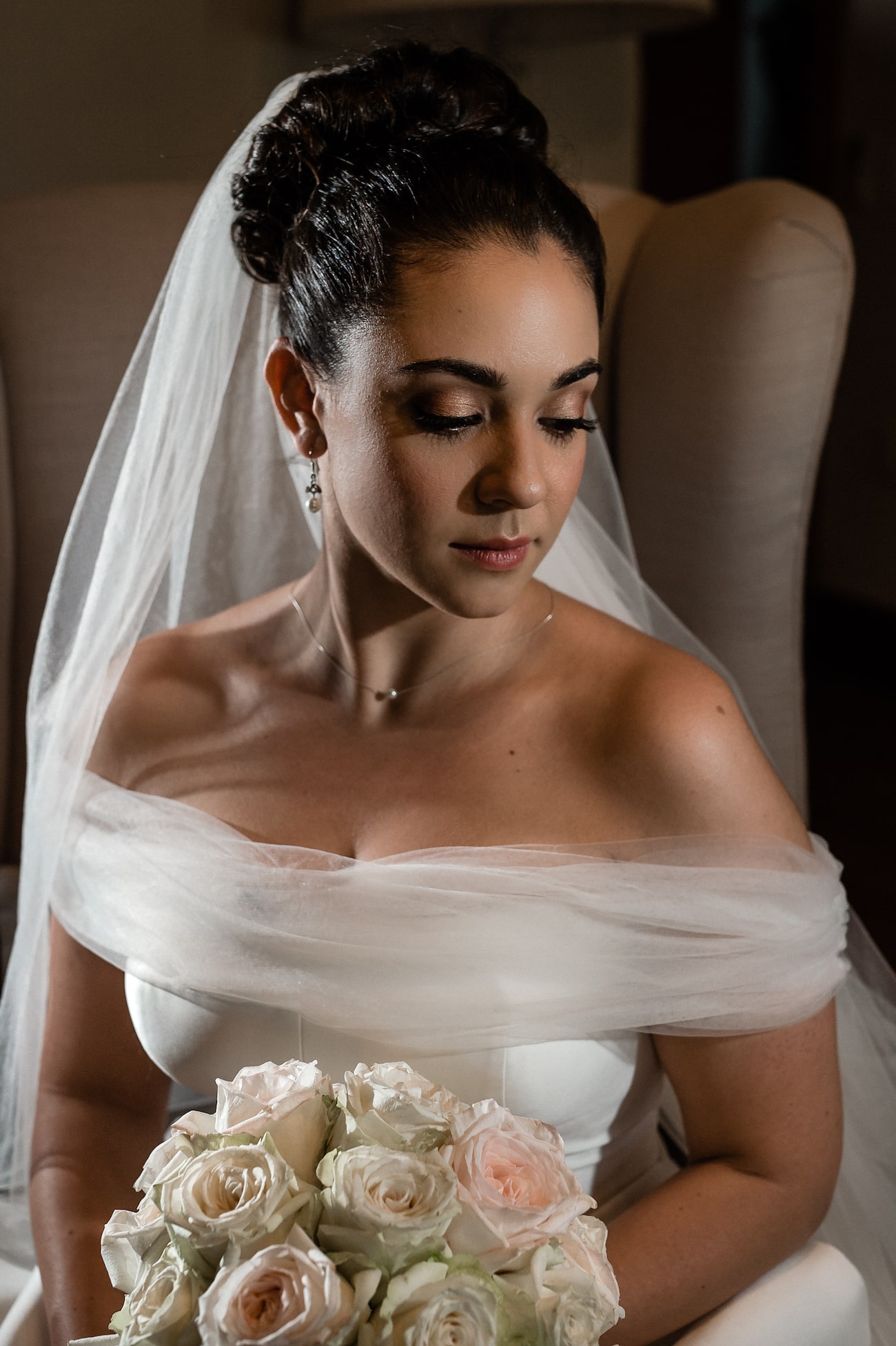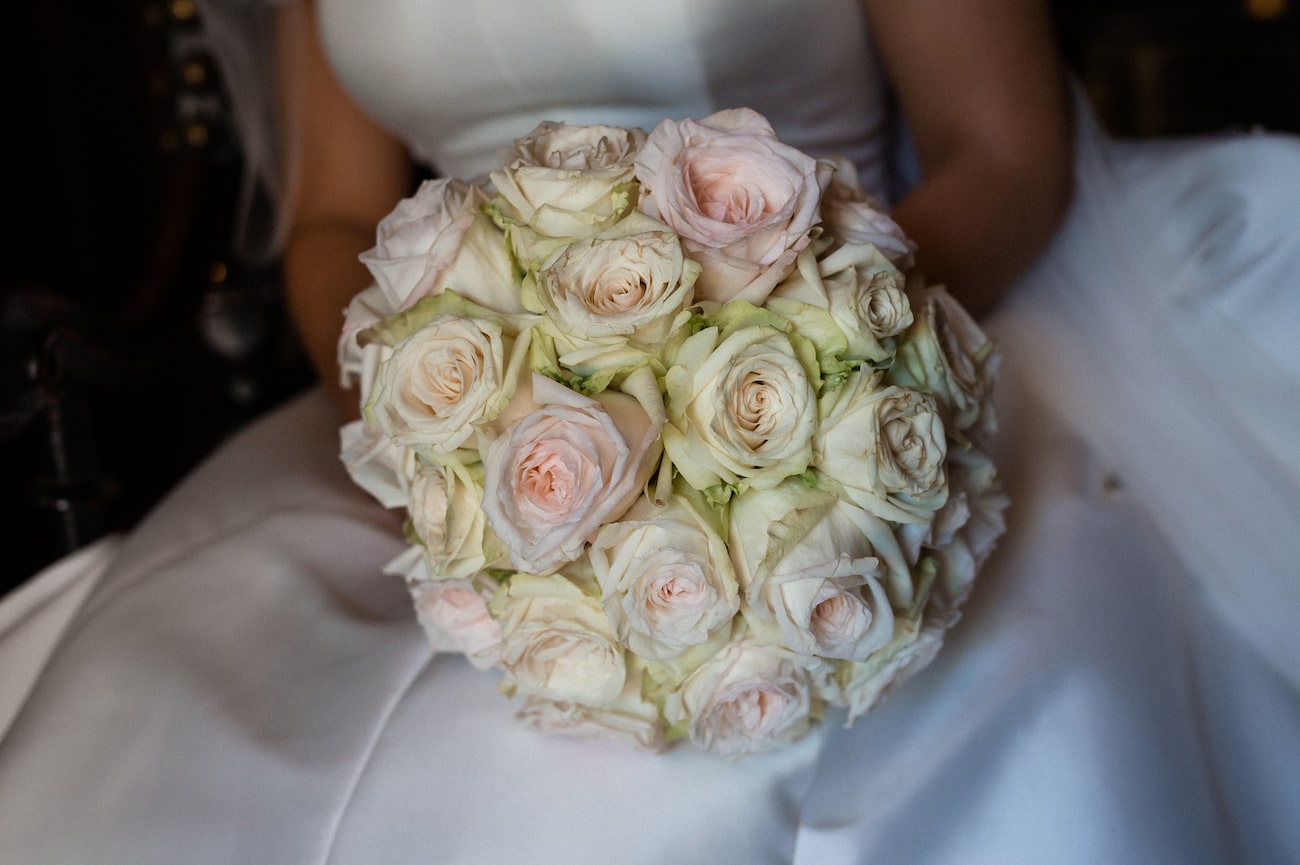 Love Story
The short answer is: "he was the boy next door and he rang my doorbell". But the full story… He is a very outgoing person who loves to have a party and be surrounded by friends. In 2010, he and his housemates invited everyone on the street to a houseparty, which my friend and I went to. Greg was hospitable and gave us a tour around the house – very charming. About a year later, he had a few extra rugby tickets so went up and down the street ringing doorbells and asking if anyone wanted to go with him. I was on my way to work but said he should let me know next time. He did, but I was at work again. Then one night we bumped into one another and he invited me to connect on Facebook so I could attend a 'Summer Blockbuster' he was planning. Again, I wasn't able to go, but he sent me a Facebook message inviting me over for tea and muffins (he even promised to put chocolate chips in them to "lure me across the road"). And so we started hanging out – mostly just watching TV with my flatmates and ordering pizza. Then one night he said he wanted to cook for me at his place and I said I would make dessert at mine. He put on this incredible steak dinner, and then we went to mine, where I made chocolate lava cakes, and while we were standing in the kitchen he leaned in, dipped me, and planted a big kiss on me! That was kind of it. We had so much fun together. I was a pretty serious student and person in general but Greg just bounces along with so much effervescence and just takes life as it comes. I loved being with him – and he was so supportive and thoughtful and crazy romantic. He was leaving to do a journalism degree at Rhodes and I was emigrating to the USA with my family, so we decided just to date through the summer holidays, but we really fell in love. We spoke every day and saw one another whenever we could. It was brutally hard. We had some truly epic fights and definitely considered whether it was all worth it – but we worked through them and kept at it! We have visited each other in Cape Town and New York respectively but have also travelled to and met up in incredible places; the UK, at Disney World, in Atlanta, in Perth among others. When I finished my Masters at Columbia, I went back to Cape Town for a year to be with him, but had to move back to New York. That was where he proposed. Shortly afterwards, he moved to Hanoi to teach English, and that is where we are now. I'll be heading back to the US in early 2019 and hopefully Greg will be able to follow soon after!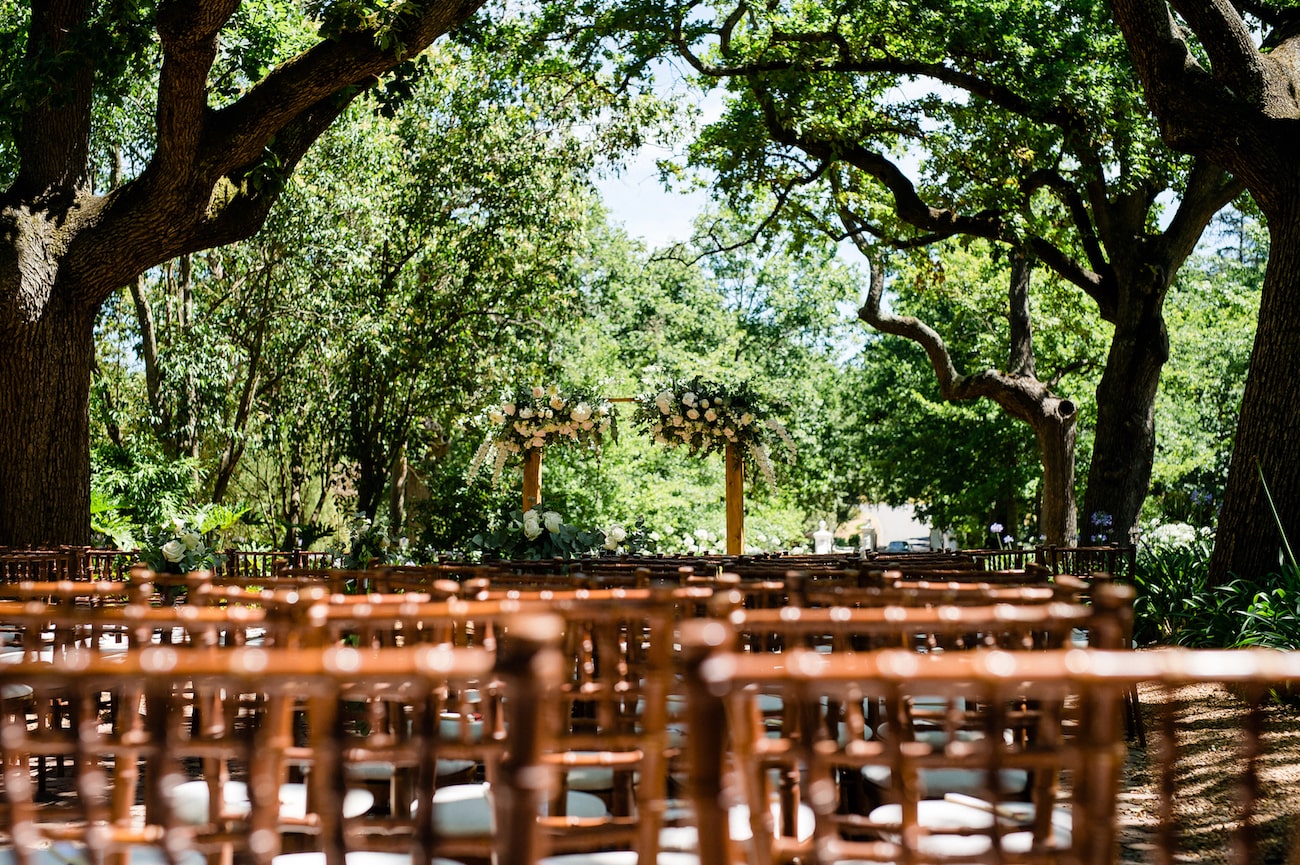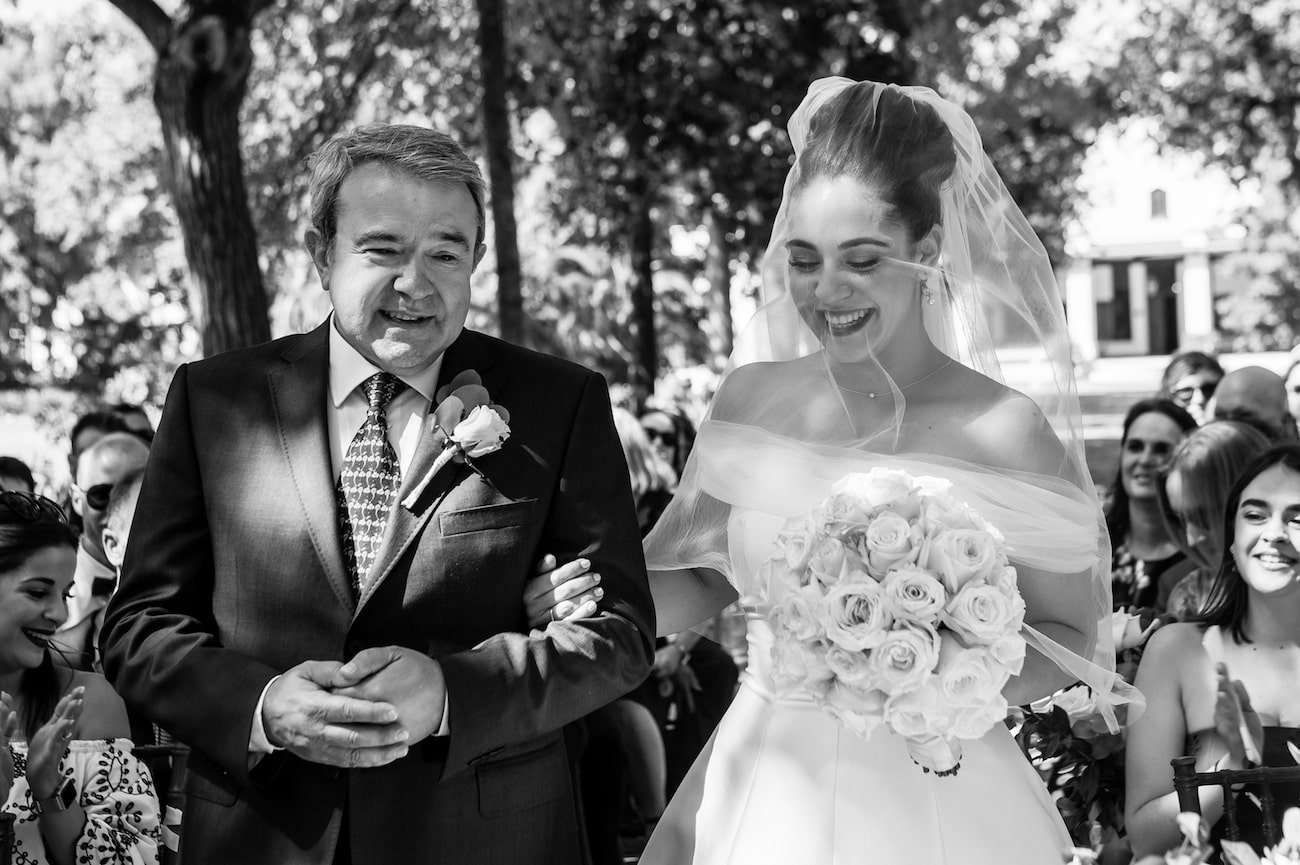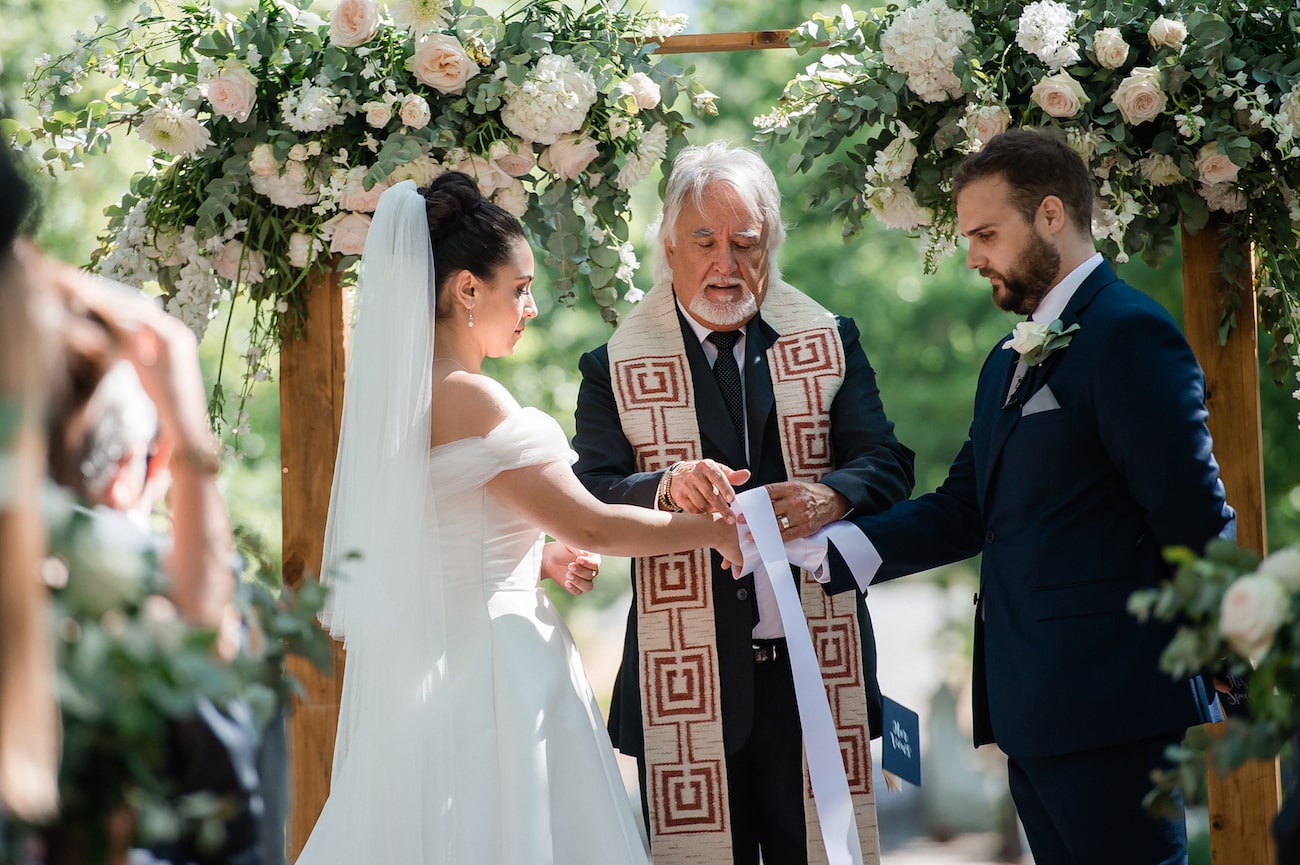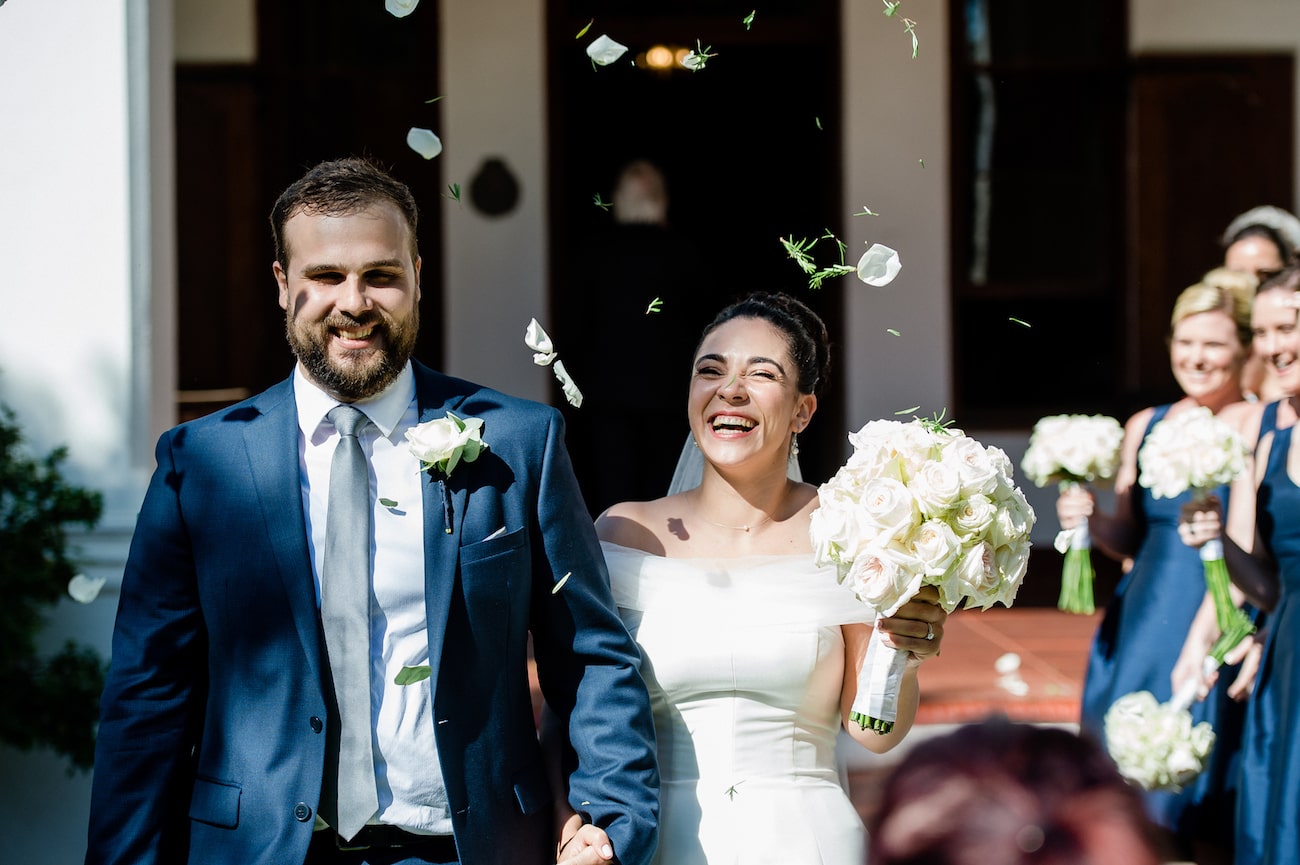 The Proposal
I was living in New York and Greg had just arrived for a visit to celebrate our five year anniversary and my birthday. When I woke up in the morning, he gave me this unbelievable handmade scrapbook of our relationship and I was convinced that at the end of the book there would be THE QUESTION… but there wasn't. After breakfast, he suggested going for ice cream at the Brooklyn Bridge – something we'd done on most of his visits to New York. One year, we even put a lock that he'd had engraved for me on the bridge. Once there, ice cream in hand, he suggested going on to the bridge to find the lock – I said it was nuts, we would never be able to find it again – so we walked along the promenade. We were standing looking over the water when he handed me a set of 'love coupons' I had made him for Valentine's Day a few years earlier. At the time, I had wanted to give him ten but could only think of nine activities, so I left the last one blank for him to fill in. I flipped through the coupons, thinking he might want to cash in 'picnic in Central Park' during this visit or something – and then I got to one where I didn't recognize the handwriting. It was the blank one and he had filled in "Be Your Wife". I looked up and he was on one knee with the ring, and I was completely speechless. It took a few minutes to register, honestly. And then he put it on and complete strangers were applauding. When he told me that he had spoken to my parents to get their permission that morning I started crying. It was just the perfect moment – really thoughtful and intimate, so nostalgic with Brooklyn Bridge being such a special place for us, and with the coupons that I couldn't believe he still had… and thanks to the morning's scrapbook misdirection, I was totally not expecting it.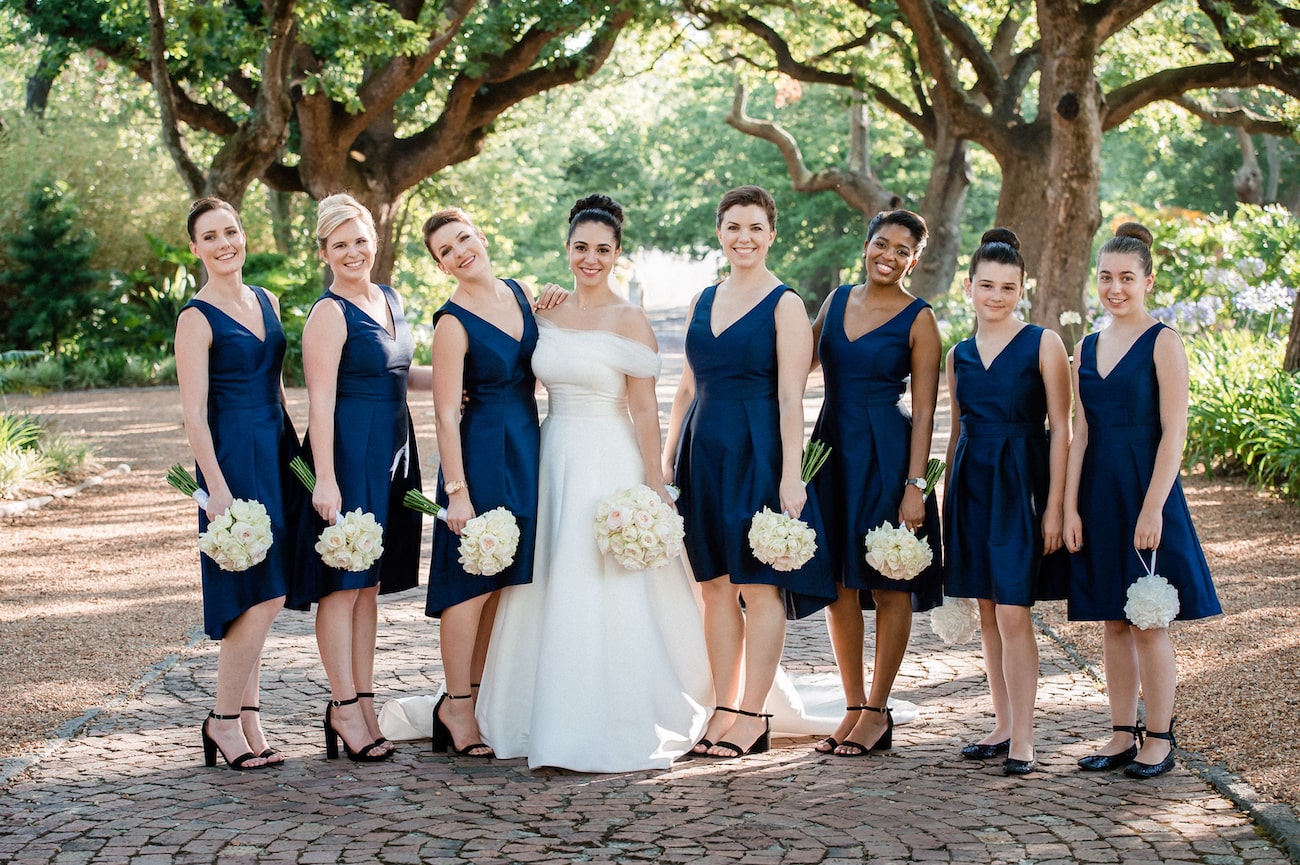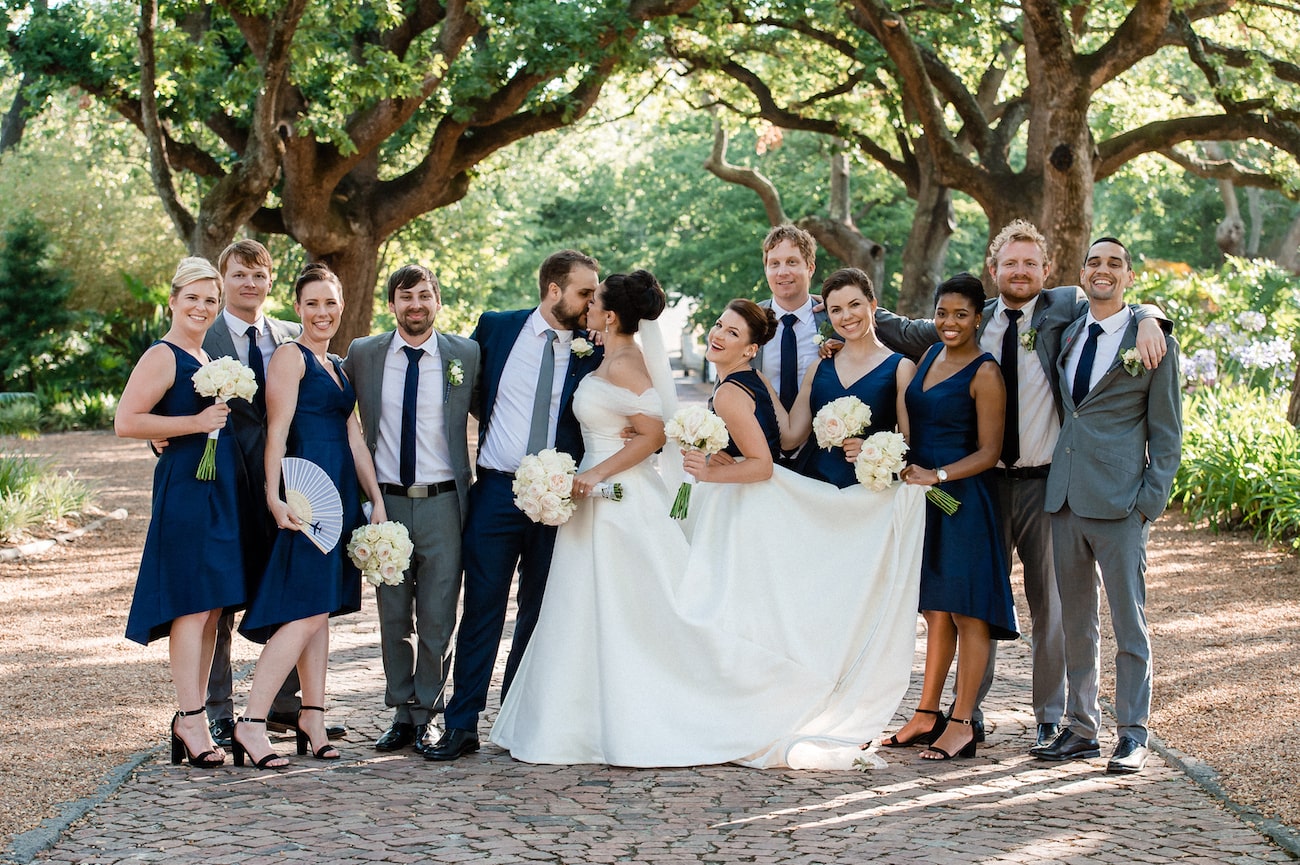 The Venue
We're both South African. Greg grew up in Cape Town and I studied there, and most of our two families live around the world, so we chose Cape Town – a great destination for everyone flying in (about 70% of our guestlist) which felt like home for us both. I knew I wanted a vineyard wedding and we visited ten venues in Stellenbosch across two days with our two moms in tow. Nooitgedacht was my favourite by far – elegant and unfussy, historic but not stuffy. I was especially in love with the idea of an outdoor ceremony and the brick lane under the arch of trees was just staggeringly beautiful. Even before I'd seen it, researching it from the US, I knew it was the one – but you have to do your research! I also loved that the name kind of reflected our story – when we started, I never would have thought we would end up at the altar so it felt like kismet. My favorite photos of us from the day are ones that showcase the natural beauty at the venue.
Wedding Style
"Twinkle, not sparkle" was my mantra – I wanted it to be very romantic, dreamy, natural, classic and elegant. Nothing glitzy or trendy or tacky. I toyed with a lot of ideas – Pinterest is a blessing and a curse. I knew I wanted white flowers and lush greenery, draping and candles… I love Greg in dark blue and I thought all of my bridesmaids would look stunning in it too, and then grey/silver accents would work well. I didn't want a THEME per se but I did want something to tie it all together, and to make our wedding feel personal, and reflect us instead of just being a cookie-cutter wedding, so we let the idea of travel, and all of the travel we've done over the years, influence the stationery and our cake design. Our tables were named after places we had visited together and our seating chart was a big map of the world, I created a 'logo' for our invitations that was a little plane flying around the world towards a heart which we then used on the labels for our wedding favours and tiny tissue boxes. The vision was classic romantic with a personal touch and I think it all came together really beautifully on the day.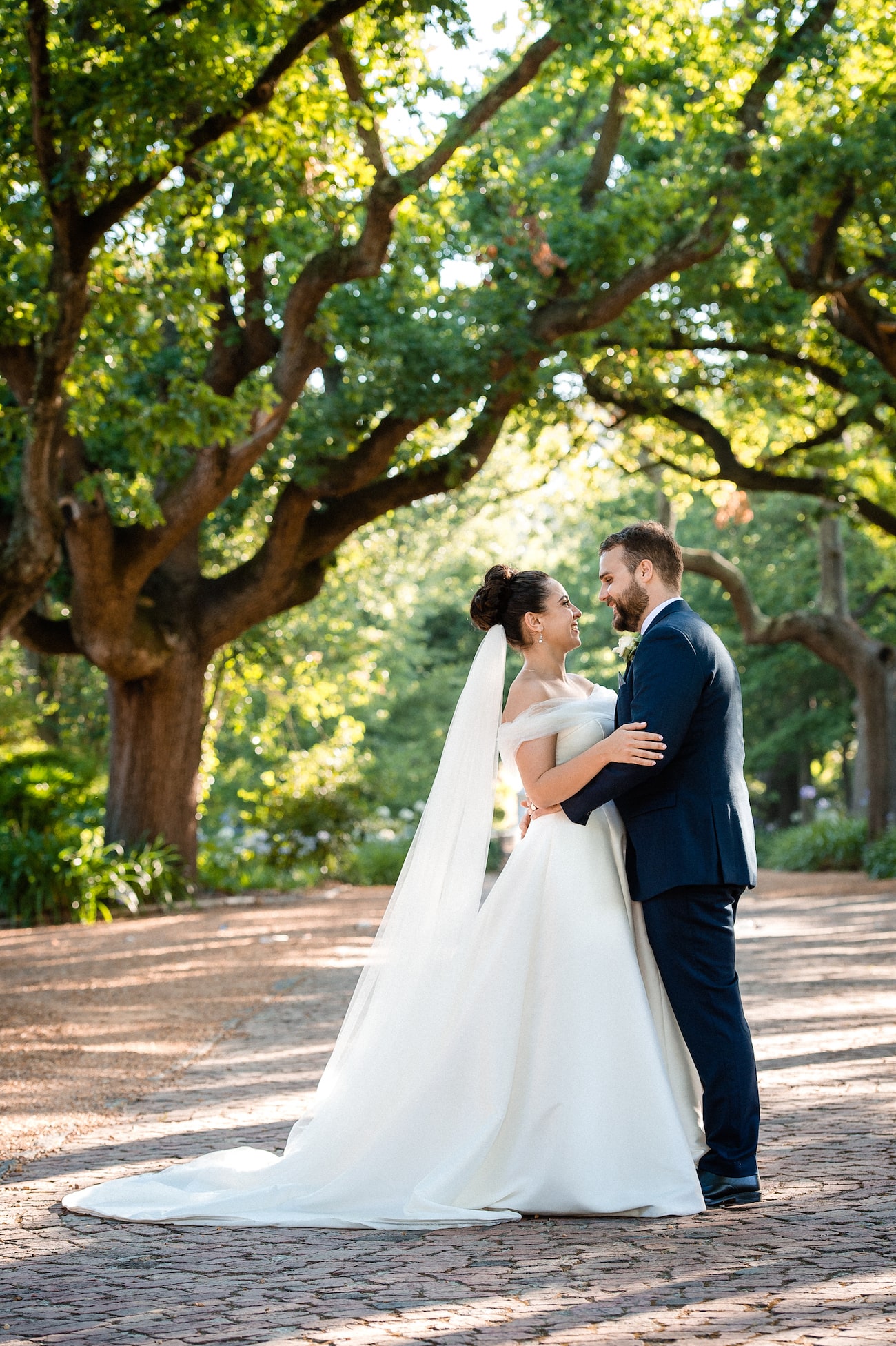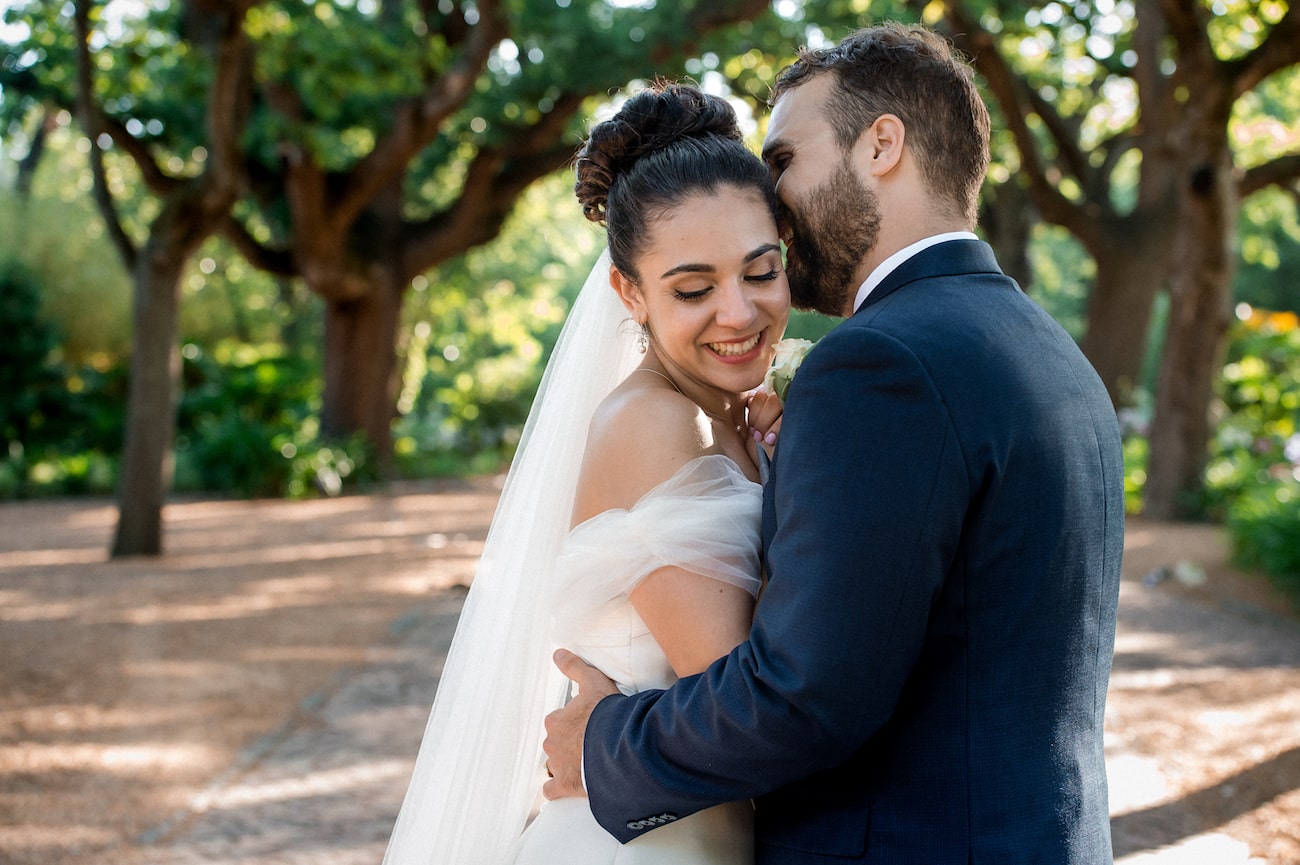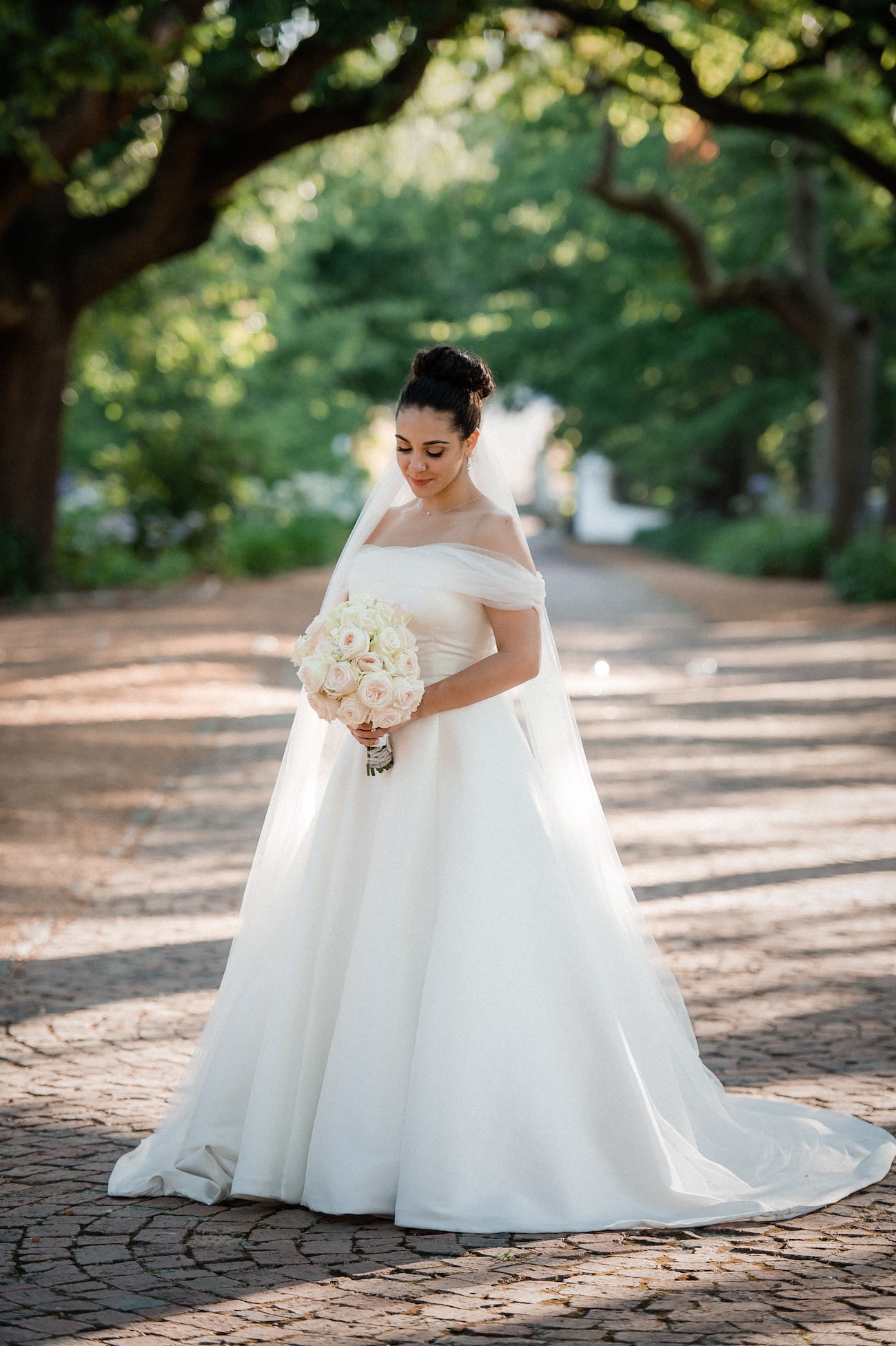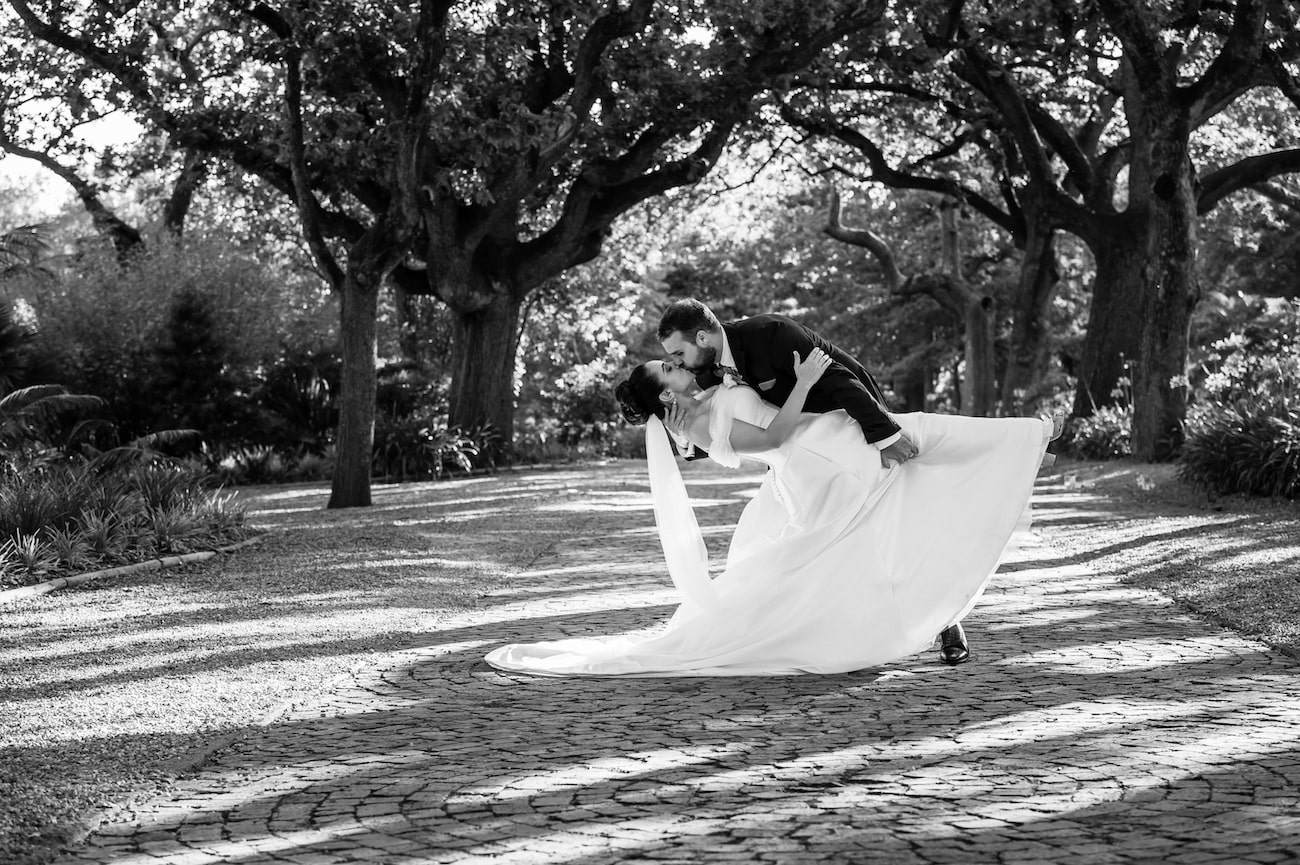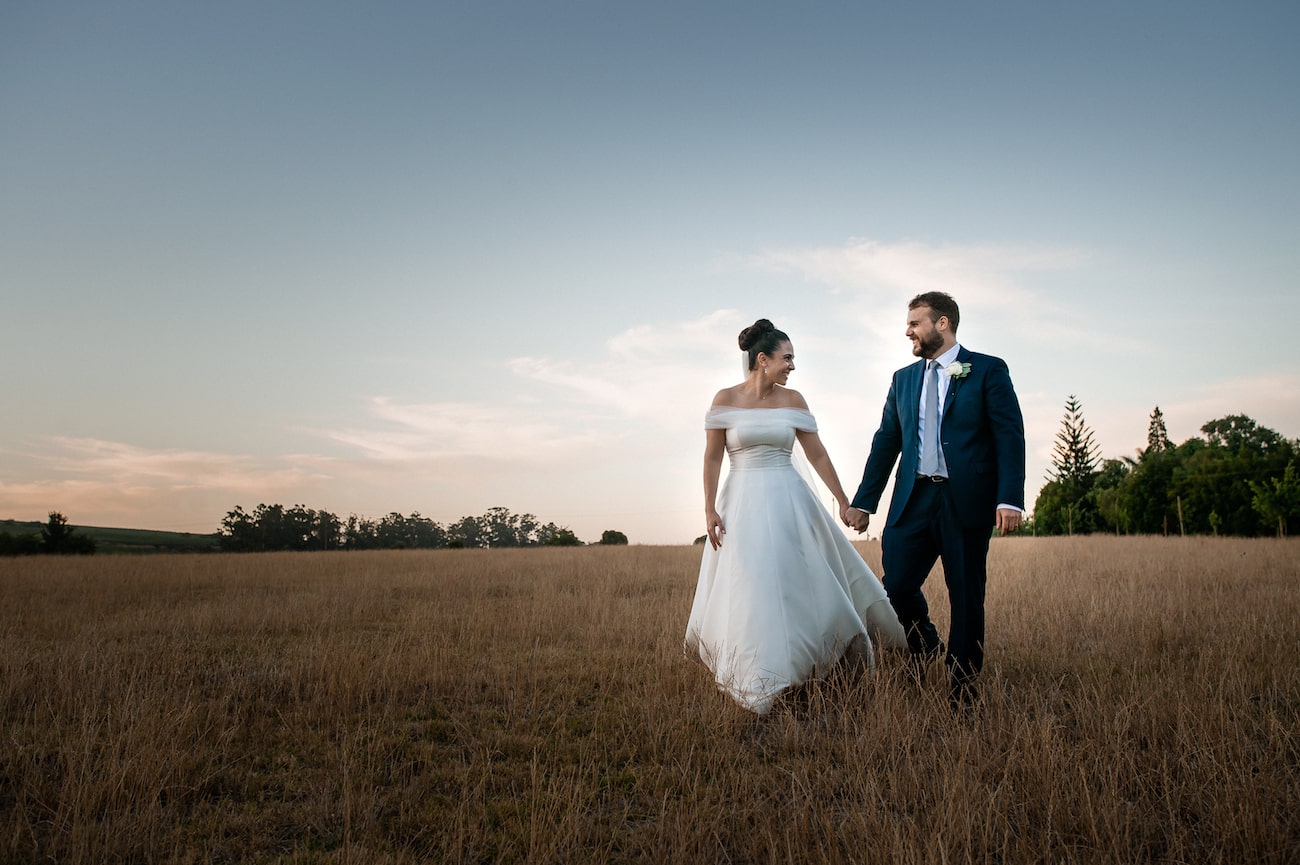 Wedding Details
Our initials are G&T and it is our favorite drink so we had a signature cocktail bar with three recipes using Tanqueray (our go-to) and two South African gins, Inverroche Amber (paired with honey & mint) and Cape Town Classic Dry Gin (paired with cucumber and lime). I loved that our guests were able to socialise over the cocktails and compare favourites. Of course, our travel theme was a lot of fun to play with – finding the little steel pushpins shaped like aeroplanes for the seating chart, and Greg's aeroplane socks. I loved creating our little monogram with the plane and the heart, and trying to find subtle ways to include the motif in our decor. And our cake, of course, featuring our two favourite places – Cape Town and New York – with aeroplane trails and hearts. Our cake topper was a groom dipping a bride, which was an echo of our first kiss.
The other thing that was such fun (and was the first thing I KNEW about our wedding before I made any other plans) was that we had a Pub Quiz to keep guests entertained while we were doing our couple shoot, and to break the ice between them. I have always hated the hour and a half at weddings where the couple is off doing a shoot and you're just sort of milling around, not really knowing the other guests. So, I completely upended tradition and planned out our seating chart so people were not sitting only with other guests that they knew. We created our tables based on guests who were of similar ages or interests or general disposition – and then the table worked as a team for the Pub Quiz. Greg and I love games and trivia so we wanted to share that with our friends. Questions were about us and our relationship, trivia about cities we had visited together, questions where the answer started with either a G or a T, and famous couples through the ages. We told the guests that the quiz was called 'The Hunger Games' and that the team that won would be first in line for the buffet! Our guests absolutely LOVED it. Everyone got quite competitive! And people got to know each other which meant that conversation during dinner was lively and everyone got on the dance floor at the end of the night. There was just such a sense of community and joy, and that was exactly what we wanted.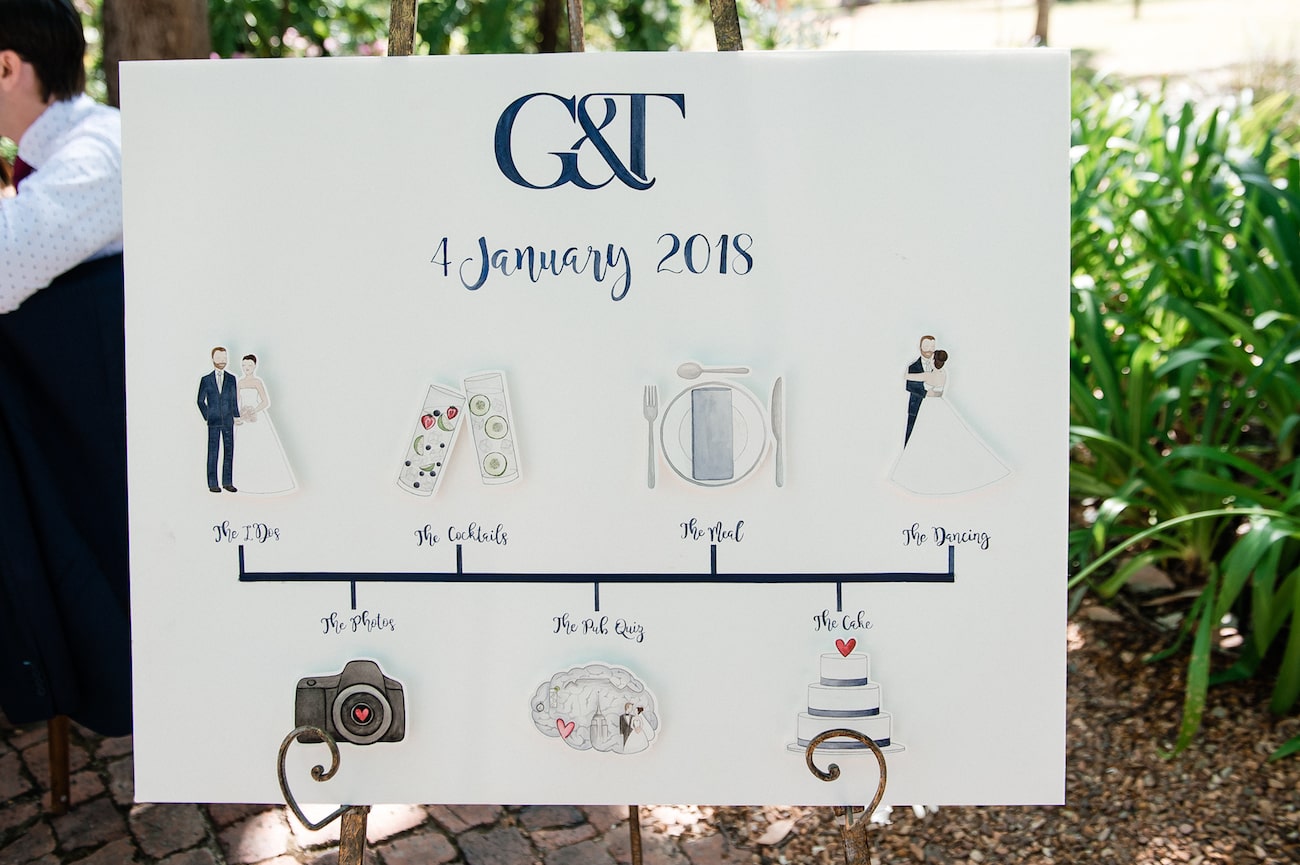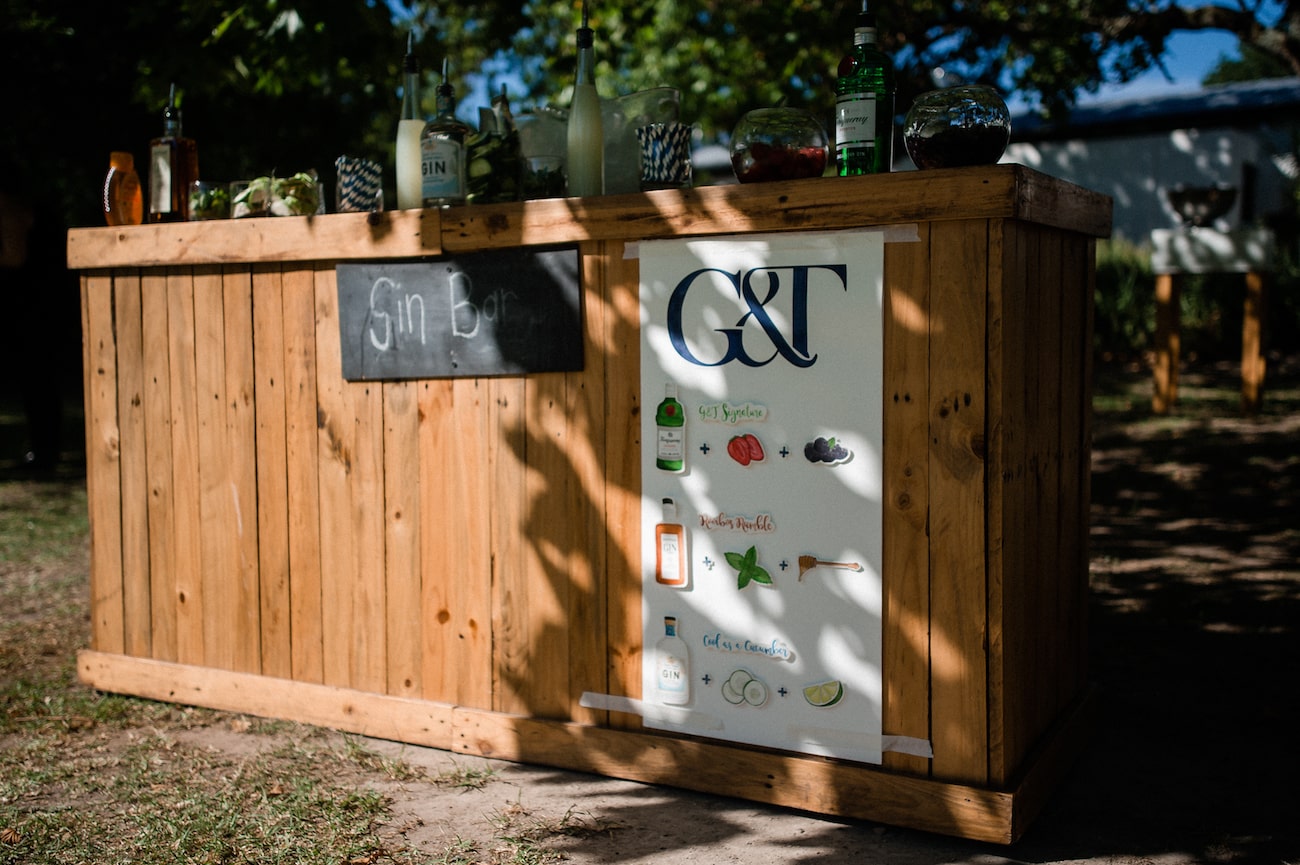 DIY Elements
I'm very hands-on and a bit of a perfectionist so there were a lot of things that I wanted done just right. The biggest undertaking was hand-painting all of our wedding stationery, from the welcome sign and signature cocktail menu to our seating chart and tables names and place cards. I was painting up until the day before the wedding! My mom was incredible helping me to assemble all of the signs – most had 3D elements – where the images had to be stuck on thick double-sided tape to make them stand out, and threading all of the seating chart countries to their table tags! I absolutely loved doing it and it inspired me to start my own Etsy store creating custom art for other brides too! My father and husband dutifully folded, stuffed and labeled 90 'For Happy Tears' tissue boxes, and attached ribbons, hearts and airplanes to over 100 silk fans. I also hand embroidered handkerchiefs for my husband and our parents to use on the day with personal messages from me. In a way, even my dress and veil were DIY – my mum, my gran and my gran's sister (all exceptional seamstresses) handmade my veil and adorned it with hundreds of tiny pearls, and added the soft tulle collar that finished off my wedding dress. Every element was made with love.
The Flowers
My favorite flowers are peonies but the logistics of the drought in Cape Town and the seasons not being right meant I had to find alternatives that were sustainable. I just wanted the same feel – large, round petal flowers in white surrounded by lush greenery runners – especially pennygum. For my bridesmaids and I, I wanted classic, round white rose bouquets – and the junior bridesmaids carried white rose flower balls.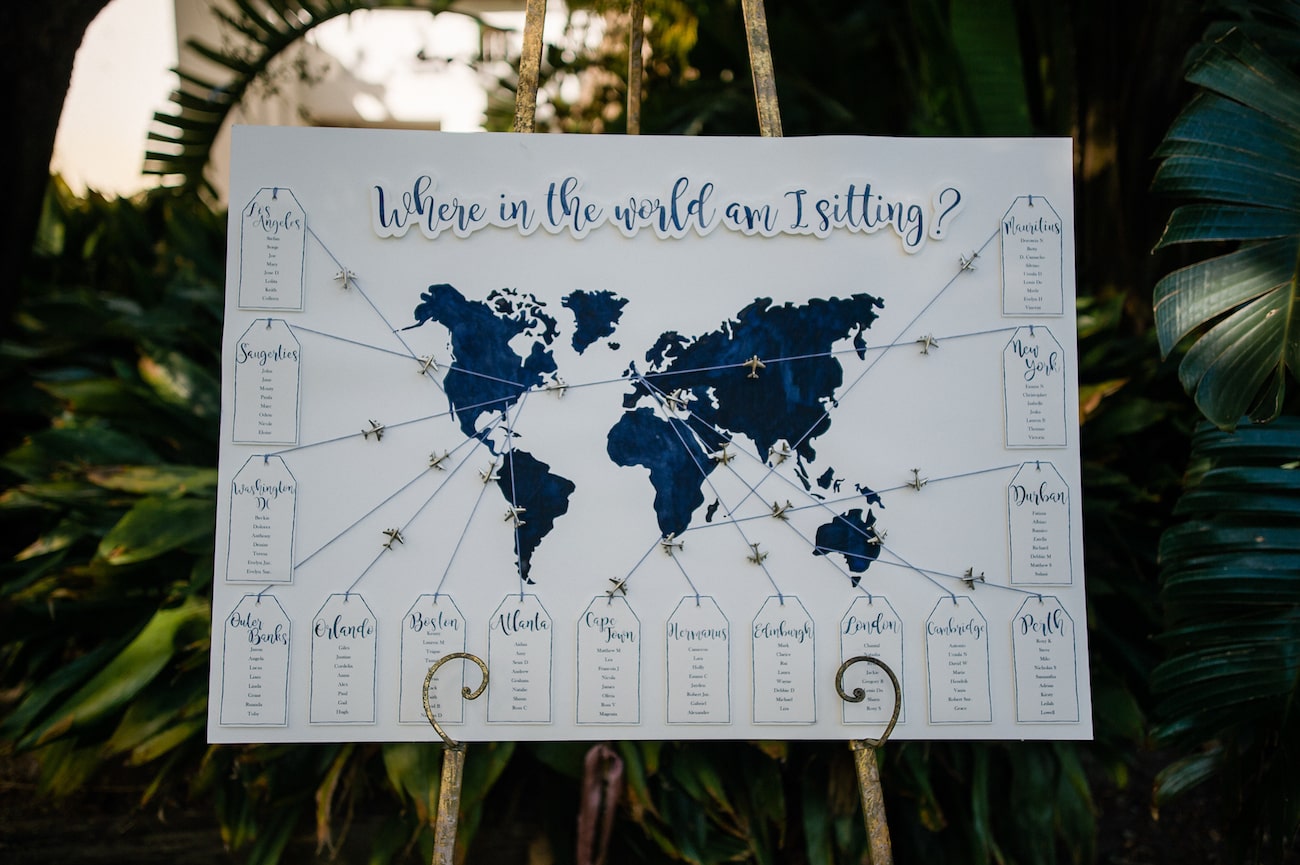 The Dress
My dress was a bit of a dramatic story! The first thing that my mom said when I started dress shopping alone in New York was "ANYTHING but a strapless ballgown". I shopped with friends and tried on twenty versions of the very 'on-trend' floaty tulle, very embellished, lace applique, slightly bohemian romantic gown and while they all looked pretty, nothing felt RIGHT. When my mum arrived, she suggested I try something VERY simple, classic, no embellishments – and it was like a lightning bolt. So much more ME. Eventually it was between two dresses – one of which was my mom's favourite even though it was *gasp* a STRAPLESS BALLGOWN. I gave myself a deadline to decide before we left for a summer holiday to Europe and on the afternoon before my flight to London, returned to the boutique to put the dress on one more time and make the final decision. When I put it on, I just knew that there was no contest, it had to be this dress, the strapless ballgown with the incredible train and the buttons all down the back. I said Yes to the dress! And then, as I was standing on the pedestal, with tears in my eyes, the sales associate came back and said "I'm sorry, we can't order this dress." Long story short, the dress designer, Alfred Angelo, had announced thirty minutes earlier that it would be closing all stores and the following day, the company filed for bankruptcy. I asked them to sell us the sample dress that I was wearing (it was the perfect size) but they wouldn't. So we flew to London that evening and my bridesmaids started a hunt for other stores that had that dress in my size in stock around the world. I tweeted about it and started being contacted by news outlets for interviews – and was ultimately featured in an article or two. Two days later, the sales associate from the bridal store reached out to me on Facebook. She said that the store was going to do a massive sale and get rid of all of the Alfred Angelo dresses but that if I still wanted the dress, she could keep it aside for me – I just had to go and get it the next day. Still in London, I frantically called one of my New York-based bridesmaids who went first thing the next morning and bought the dress! My dad was entrusted with the terrifying task of getting the dress safely from NYC to Cape Town and my mom made all of the tiny tweaks and alterations that made it absolutely perfect – like weighting the train and switching out sparkly buttons for fabric covered ones. I added the tulle collar because I felt like the dress needed a finishing touch – something to soften it a little. Creating it and attaching it and keeping it in place was an engineering marvel by my mom – as was taking the dress in 8cm three days before the wedding because I had lost so much weight! I felt incredible in my dress – it was absolutely perfect – and well worth all of the drama!
The Bridesmaids
I had always wanted bridesmaids but picking just five girls was unbelievably hard. I kinda wish I'd added a sixth. They were scattered across the world – London, Cape Town and New York – so getting everyone together for 'meetings' was a challenge! Fortunately, all of them were so easygoing – they are all such beautiful girls that I knew they would look stunning no matter what. I offered them the option of picking their own dresses to a colour theme, but they were happy for me to pick something for them all. I went with midnight blue because it looks elegant on everyone and felt appropriately formal without being as austere as black would have been. I wanted a style that echoed my dress – something with a nipped-in waist and fuller skirt – that was classic, flattering and comfortable. I didn't want them to look back and hate the photos of themselves in ten years time. I knew I was going to have a big bun updo and I loved the idea of it for them too – although there was some concern as all of them had quite short hair! But our hair and makeup team did an incredible job on the day and they all looked so glamorous and elegant. I gave them each a pair of pearl earrings as part of their Thank You gift so they accessorized with those and black suede shoes. The style also worked really well for my teenage nieces who were our junior bridesmaids. And for our flowergirl I wanted a real princess full-skirted tulle dress with a big bow which my mom made and Cordelia absolutely LOVED.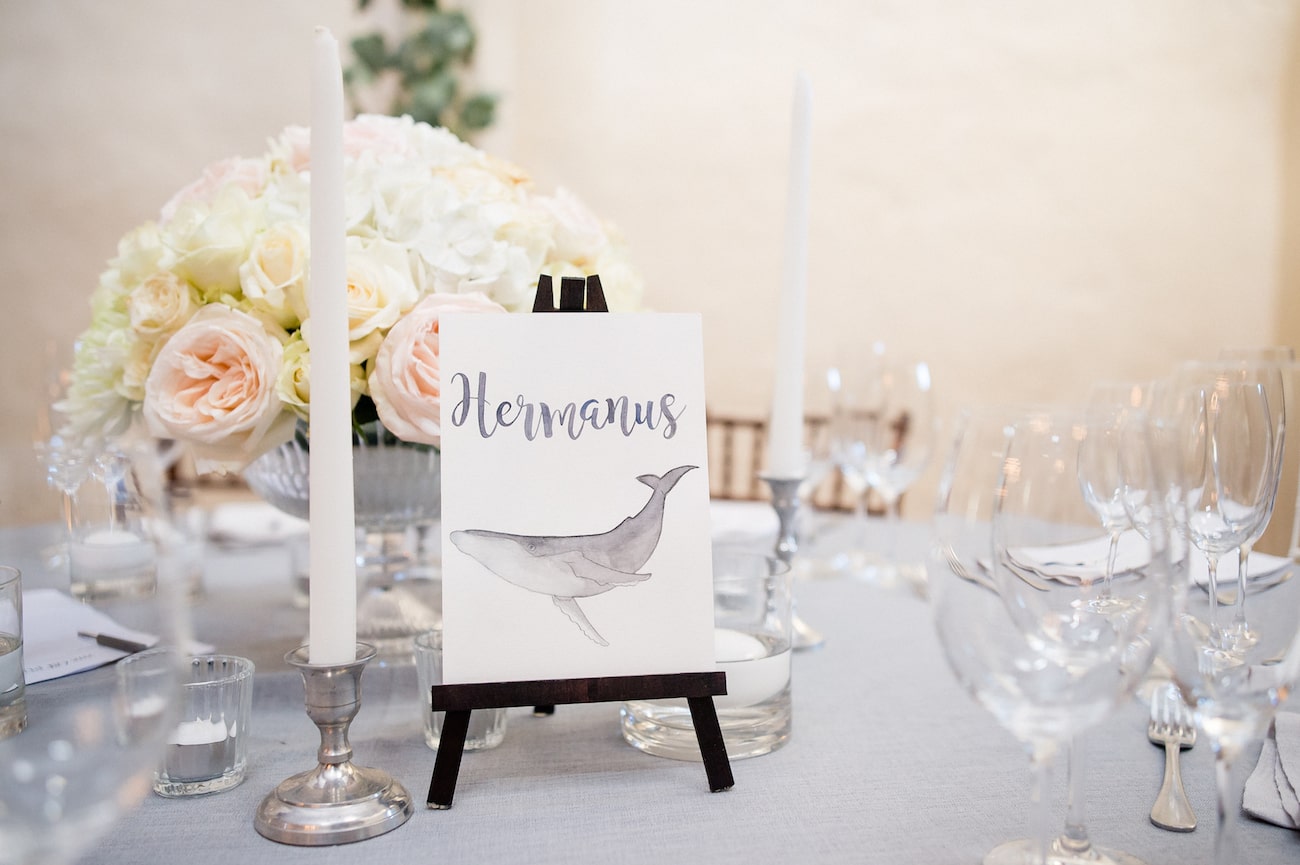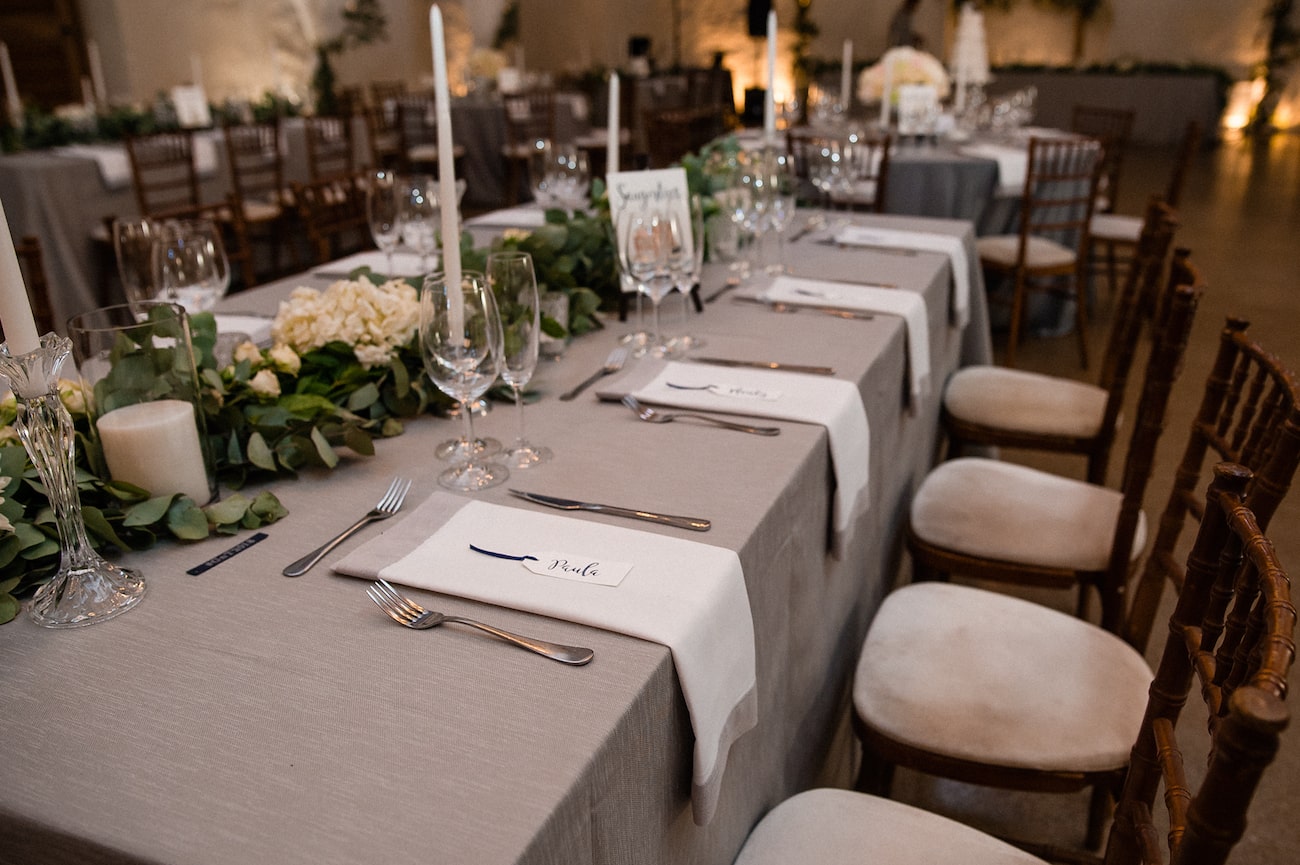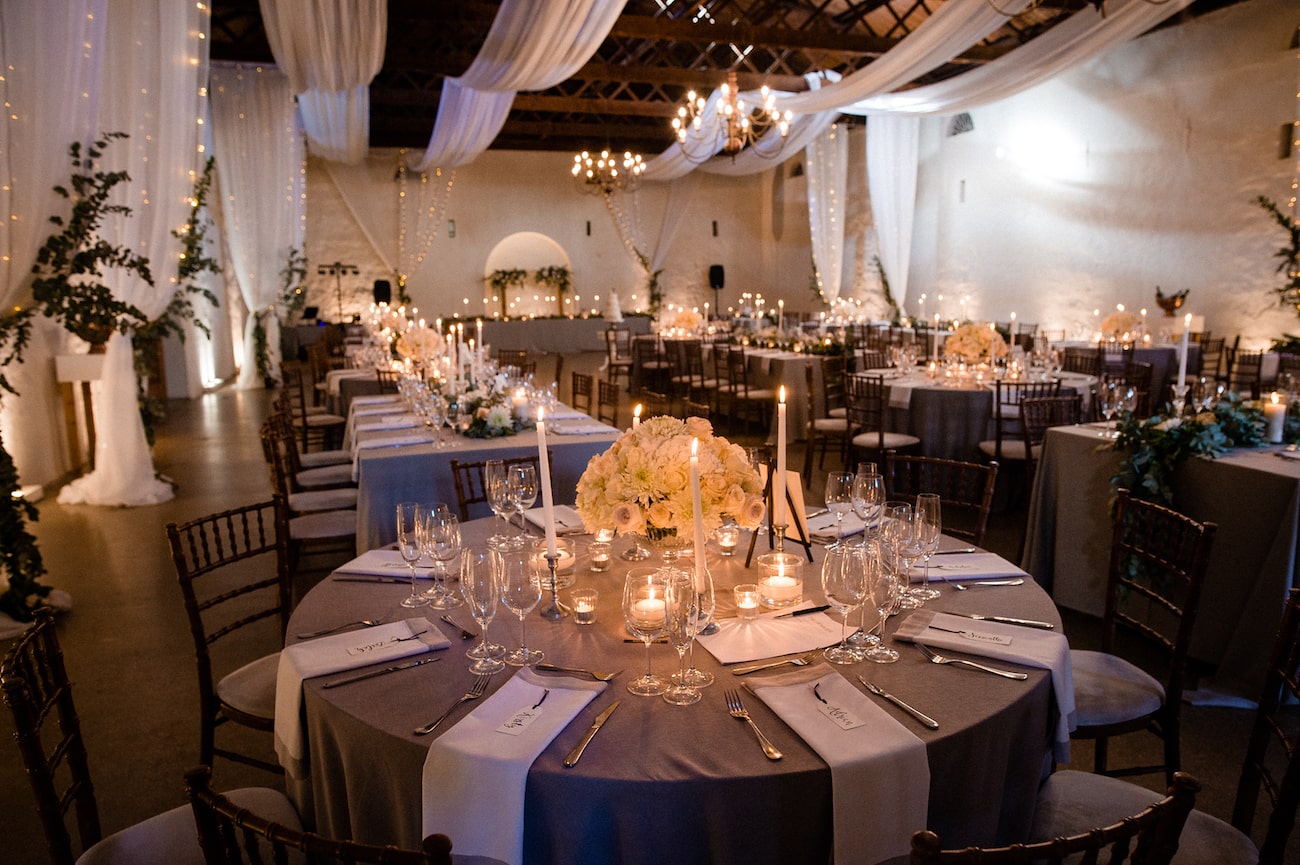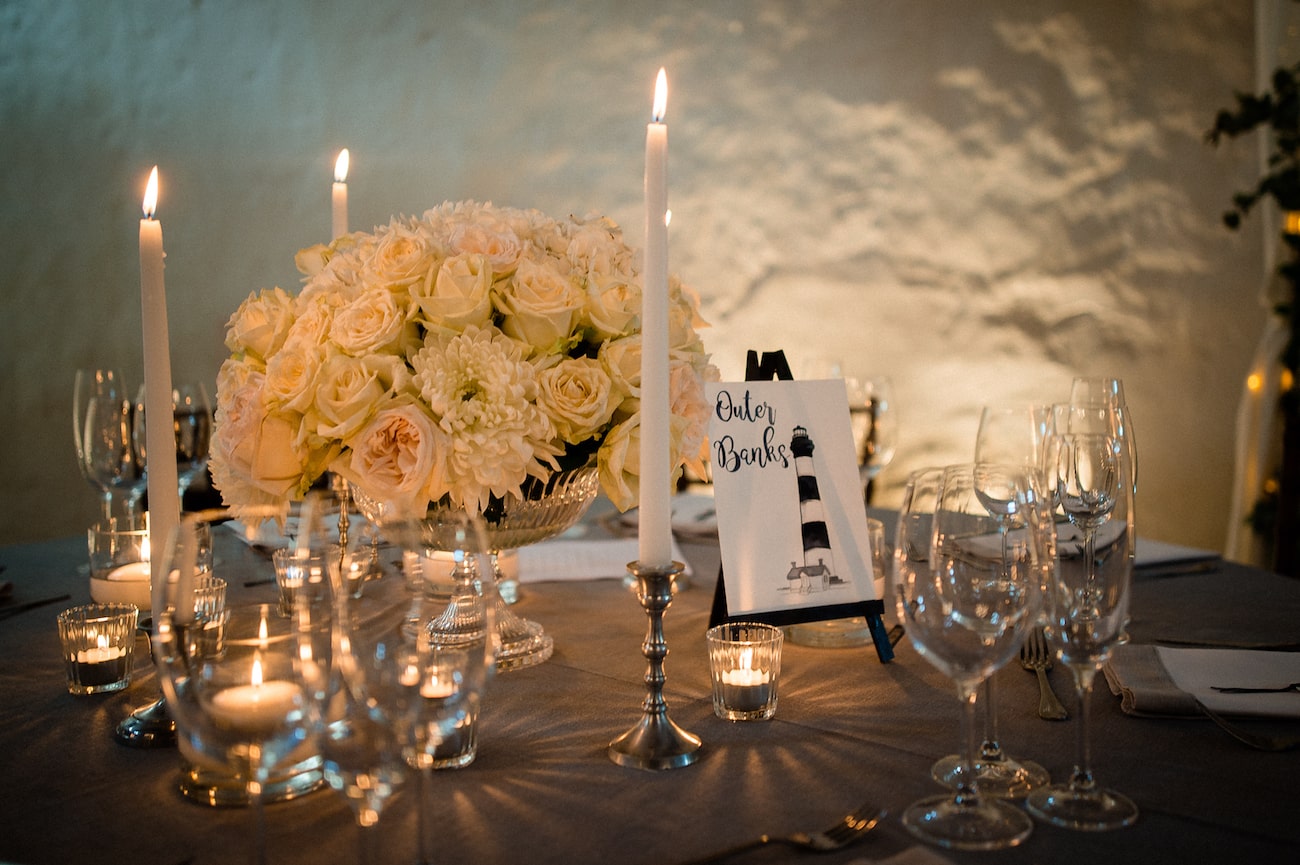 Most Memorable Moments
Just after the ceremony, we were processing back up the aisle towards the manor house where we were going to sign the register. We had passed all of our guests and the photographers had put down their cameras, and it was just Greg and I our bridesmaids and groomsmen walking in a line up the brick lane and Greg said "I just need a second", and he suddenly stopped, bent over and started crying. The maid of honor and best man sort of bumped into him and this domino effect happened with all of the bridesmaids and groomsmen behind them. He'd been so emotional during the ceremony and had been holding it together but he just needed that moment to let out all of that pent up emotion. It was so real and so honest. And then we hugged and laughed about it and carried on. Having my dad 'give me away' was another really powerful moment. He whispered something in my ear – our secret – and it was probably the most emotional I got during our ceremony. I'm very close to my dad so that was really special.
Before the ceremony started, we had a moment of silence to call our beloved departed family and friends to mind. We played a recording of my late grandfather (who was an incredible operatic singer) singing the Panis Angelicus and it was a really peaceful and beautiful moment. We also had a number of guests who weren't able to make it to the wedding because of illness so we set up a YouTube live stream for everyone who wanted to witness the ceremony but couldn't be there. Pretty much every guest who wasn't there in person watched via the live stream and it meant so much to them to still be included even though they couldn't be there. The vows were also very moving – and then our couple shoot funny enough. Our photographers were incredible, and made us feel so relaxed. So we really had fun, got to relax and enjoy ourselves alone for a bit in the midst of the craziness. Oh! And right at the end of the night – our closest friends and bridesmaids stayed with us after the reception was over – we grabbed some champagne and kicked off our shoes and hung out with them for a few hours just reminiscing and enjoying the end of such an amazing day. My brother made a little toast then and it was really special. And then Greg carried me over the threshold into our room while they all cheered and clapped – it was such a fun end to an awesome day.
Proudly South African Details
Being proudly South African definitely influenced our food and drink decisions with the wines and two of our gins being sourced from local producers. Our canapes included South African favorites like Roosterkoek with mustard cream cheese, onion marmalade and biltong, and chargrilled Cape Malay chicken skewers served with a tomato chutney.Our dessert table was 100% South African with mini malva puddings with creme anglaise and peanut brittle, mini peppermint crisp tarts, mini milk tarts, and salted dark chocolate tarts with Amarula cream. We also featured South African favorites heavily in the music: Miriam Makeba, Ladysmith Black Mambazo, Johnny Clegg and Kurt Darren.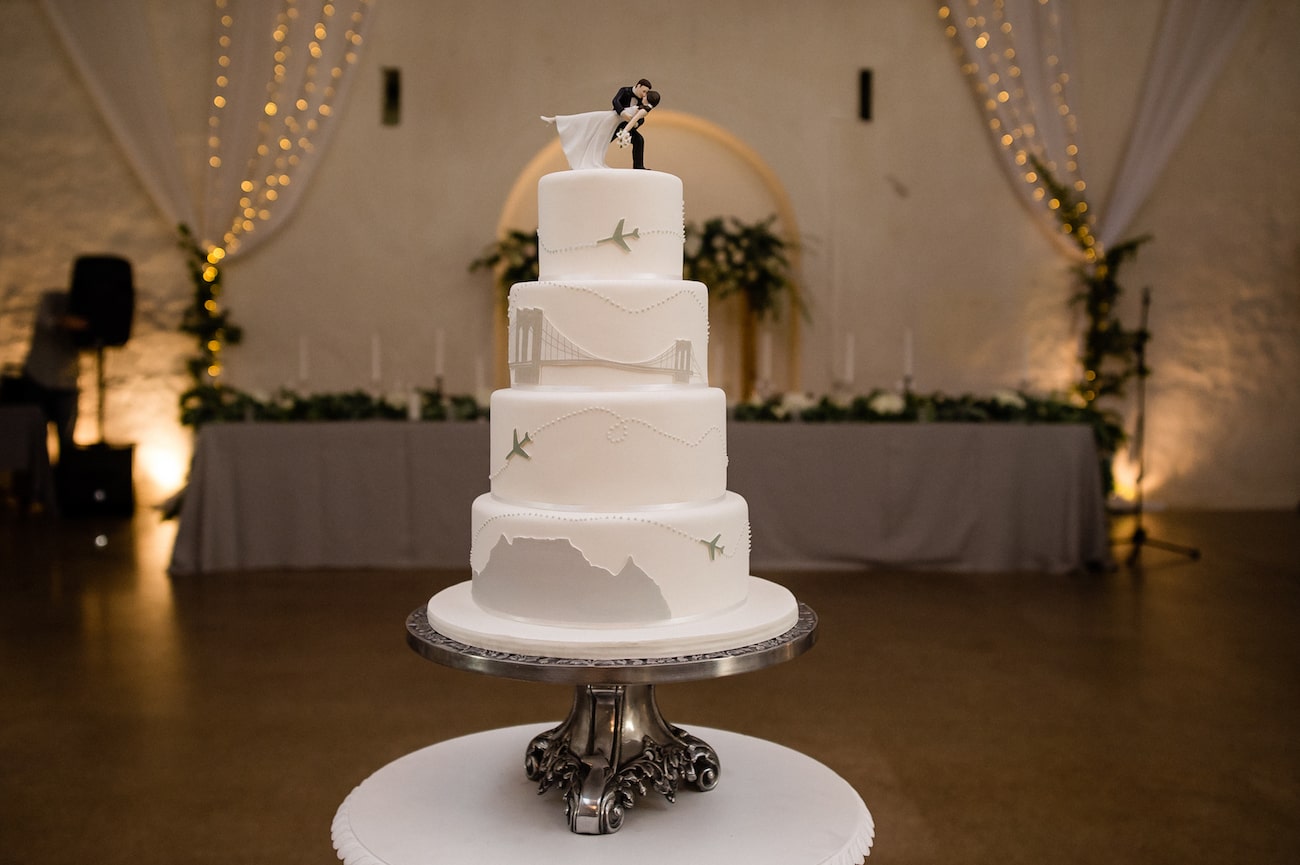 Best Decision
Probably accepting that my husband just wasn't that into it, and would be happy with whatever I wanted! So I found 'planning partners' in my mother and wedding obsessed friends instead. I think you drive yourself crazy wanting to make decisions 'together' when really, he is just worrying about making a speech and trying not to cry when he sees you coming down the aisle. So give him some specific tasks you trust him with (for us it was music playlist, audiovisual needs).
Advice for Future Brides & Grooms
I have SO MUCH.
Practice cutting a cake that is similar to the one you'll have. And if you're doing a dummy cake, make sure the real tier is on the top, not the bottom! Trying to wiggle the cut slice out of the bottom tier was really tough! Especially with everyone watching.
Treat yourself to a gel manicure a month, and then again two weeks before the wedding. This will ensure your nails are long, you are happy with the colour, and everything is tip-top for the wedding day. It is worth it.
Curled tendrils do not hold. No matter how much hairspray they put in it. Seriously, reconsider the tendrils. Just trust me.
Don't worry about the weight. It will dissolve off in the month before the wedding. Promise.
Wear a dress that makes YOU happy. Not your mom, or your sister, or your bridesmaids. Choose something that feels like YOU. If you feel like a million bucks, it will show.
Write your vows and speech a month before the wedding and just tweak it a few days before. You don't want the pressure of writing that the night before the wedding.
Discuss your expectations for the day with your bridesmaids and groom – make sure they know about things that matter to you (having your veil straightened out when it gets tangled, or your train trailing smoothly, or making guests feel welcome and included, or being around you at all times, or sticking with you on the dance floor). If you let them know ahead of time, they will make sure your every wish is satisfied. If they don't know, you can't blame them for not being close by when you have a train malfunction or your favourite song comes on. Especially with your groom – discussing expectations for the day is really important so you're both clear on how you each want the day to go.
On the day, accept that everything is now out of your control and just enjoy every second. I was so zen and happy the whole day – because I just let it all go and stayed in the moment. Everyone kept asking if I was nervous but I just kept saying "Of course not – I get to see Greg soon!"). My bridesmaids admitted afterwards that they expected me to be completely on edge because I had planned everything so meticulously but I just felt totally calm.
Definitely get yourself a day-of coordinator, even if you don't have a wedding planner. BUT, and this is important, make sure that they know everything you want and don't want. Don't assume that they have read the emails or heard you on phone calls – the day before, have a rehearsal and make THEM run through all of the details so you can confirm that they know what they are going to be doing on the day. We didn't do that and it lead to some big mistakes from our planners. (To the point that I would not recommend them to anyone and for a long time I was devastated by how careless they had been.) Ultimately, I look back and focus on everything that was incredible and amazing – and my wonderful husband, of course. But with all of the work and time I put into my day, to have my planners mess up small details was so disappointing. So really make sure they know!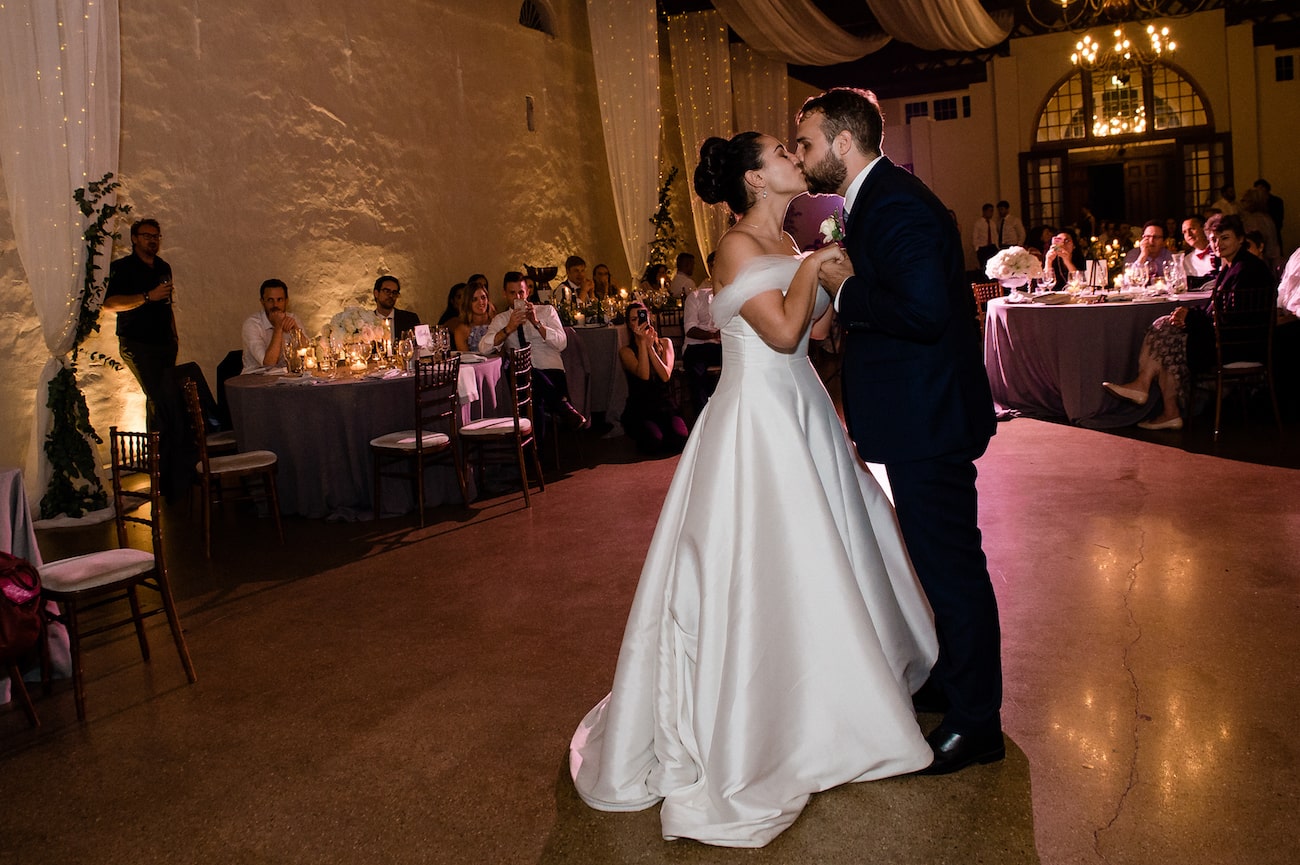 SERVICE PROVIDERS
Venue & catering: Nooitgedacht Estate | Photography: Art Photo | Coordination: Withheld | Flowers & décor: N Concepts & Designs | Stationery: Brazzlebird | Video: White Lines | Cake: Cakes By Wade | Bride's dress: Alfred Angelo | Shoes: Call It Spring | Hair & makeup: Corle Barnard | Bridesmaids' dresses: Alfred Sung at Dessy | Groom's suit: Calvin Klein | Groomsmen's suits: Eurosuit | DJ: DJ Dean