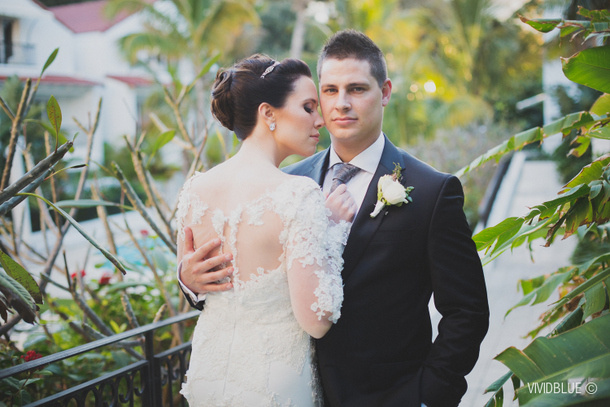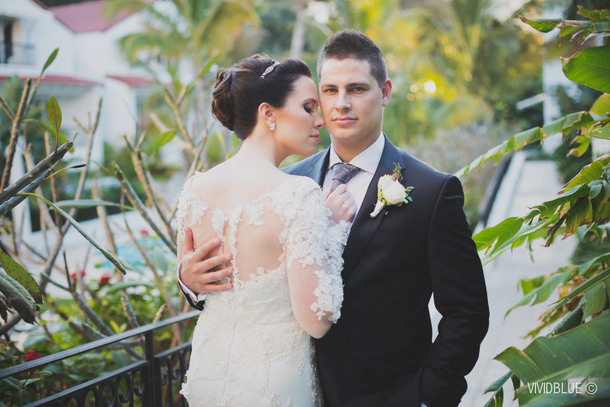 Isn't it an amazing thing how a smell can instantly take you back to a time and place, or remind you of a person or a feeling? Someone just has to spritz Issy Miyake in my direction and I'm instantly 20 again, getting ready for a night out at Stellenbosch (if only I still looked 20, but that's another story!). Today's bride not only filled her elegant reception with enough beautiful flowers that they'd give off the scent of a small garden, but gave each of her female guests perfume to spray, so the whole room was filled with a delicious scent that none of them would ever forget. I love the romance of that, and romance is exactly what Kerry and Marinus' wedding delivered, from Kerry's spectacular lace dress, to the Oyster Box location, to the soft pink lighting that infused the scented reception. And all of it was captured to absolute perfection by SBB fave, Vivid Blue Photography. Oh, and PS – flash mob proposal! Wow. :)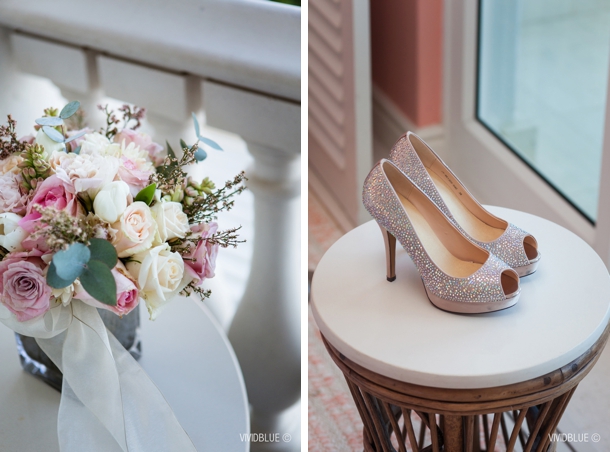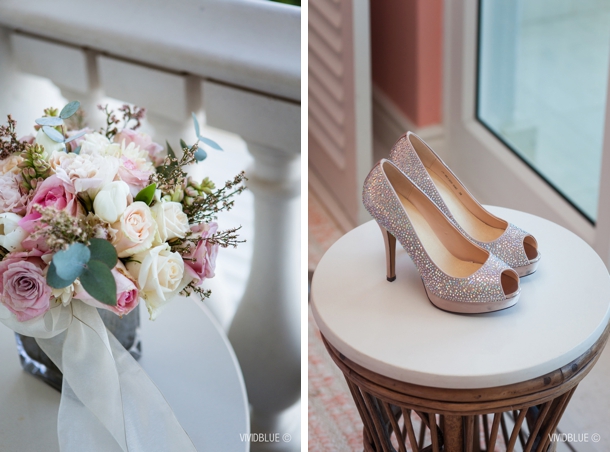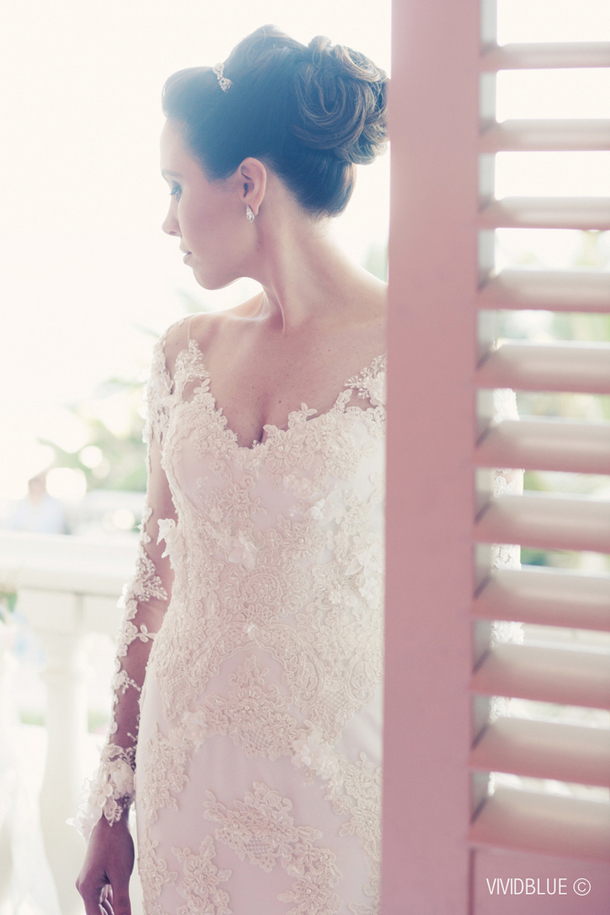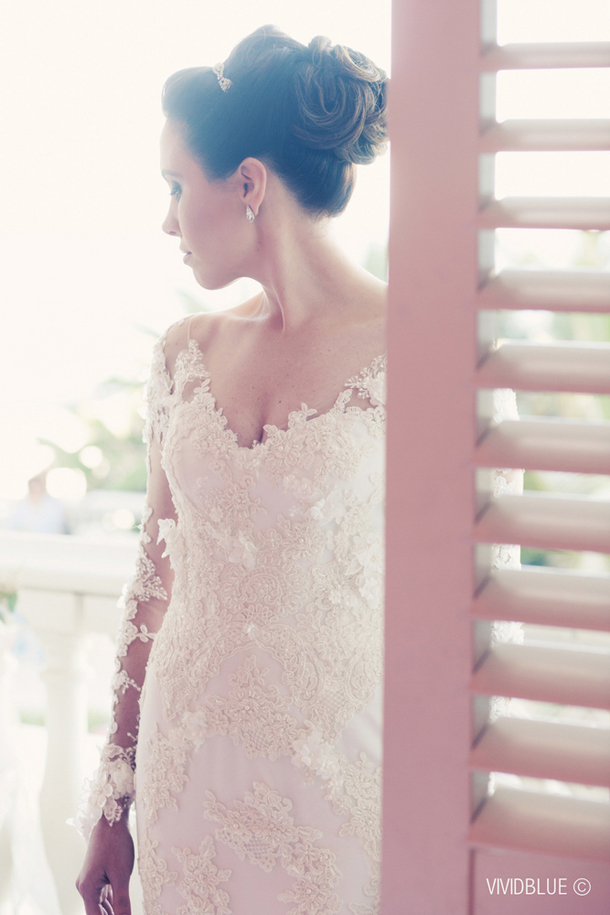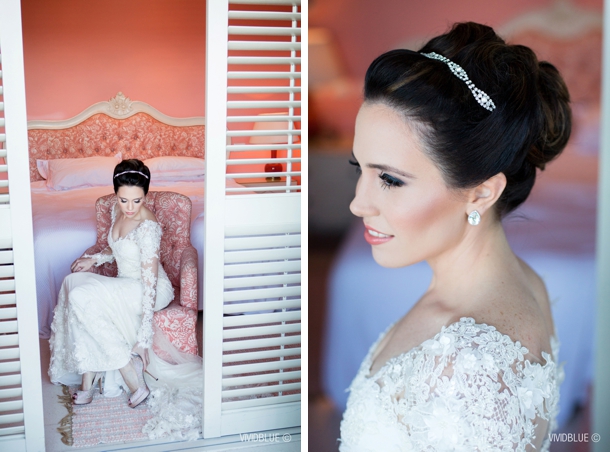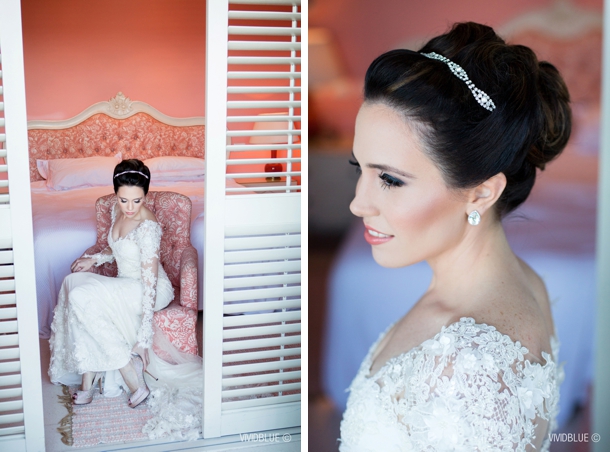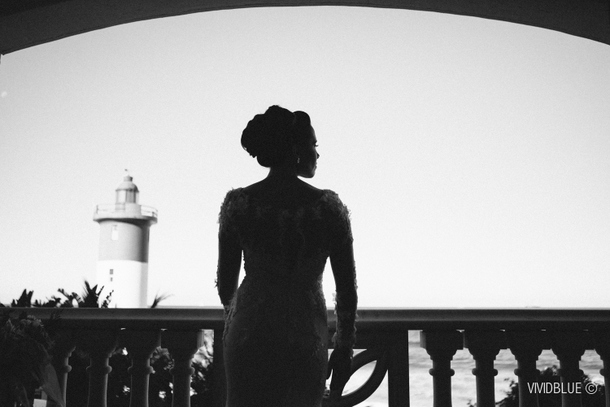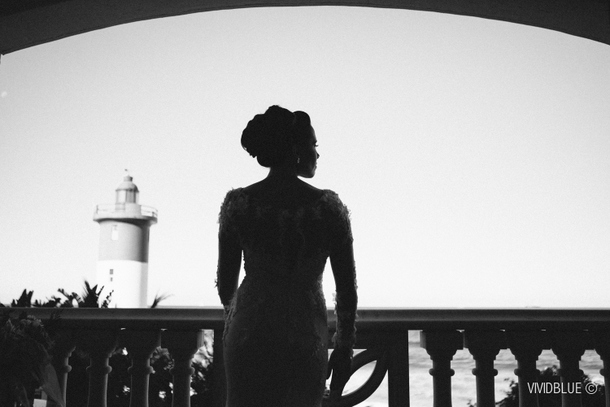 Love Story
I hate to use an old cliché, but for Marinus and I it was literally love at first sight. I was at a bar with friends, so was he. Our eyes met across the crowded room… he came over to talk to me and we talked all night. His energetic personality and his ability to make people laugh drew me in. Imagine my surprise when he told me that he was drawn to me, too. It didn't take long for marriage to enter the realm of our conversation topics. We both knew right away that we had found a soulmate in the other.
The Proposal
My birthday will never be the same, because on this particular birthday, my life would be changed forever! It was a warm summer evening and my romantic, thoughtful fiancé had arranged for a birthday dinner at my favourite restaurant. Just as I was dipping my bread in the Balsamic, the restaurant erupted when 30 dancers, all posing as diners, leapt from their seats and, to the tune of Bruno Mars "Marry Me" – became a Flash Mob! In the midst of this frenzy, there in front of me on one knee, was the man of my dreams with a ring in his hand. Who could say no to that?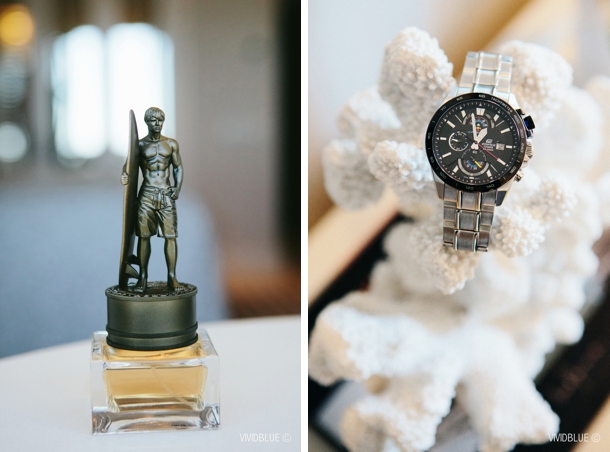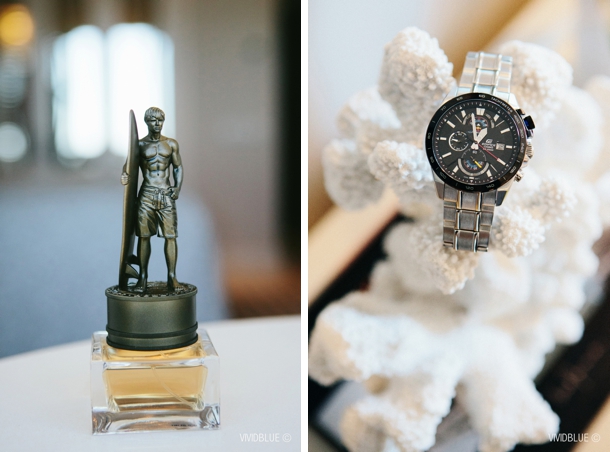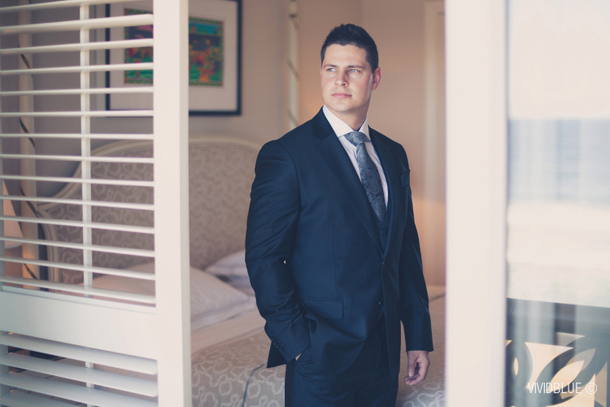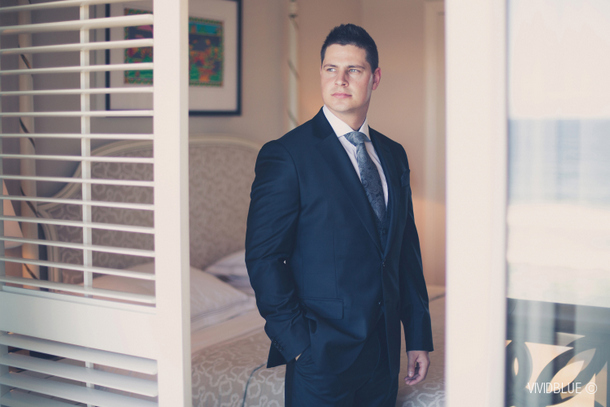 The Venue
The Oyster Box has always been a special place to me. As a child I remember telling my parents that I would one day be married there, so when the time came there was no question. When we told my parents that Marinus and I were getting married, Mom and Dad didn't even have to ask where the reception would be – they just knew!
The St James Church was also a special venue because it was the only Church that would allow my new father-in-law to officiate the ceremony. They also allowed us to release 150 butterflies into the air as we left the church. Such a beautiful sight! We loved the idea of the butterflies symbolising new beginnings, good fortune and joy.
Wedding Style
White is a timeless classic for a wedding. It provides a light and airy feel, but at the same time is elegant and sophisticated. There's an intimate feel and understated elegance to the Pearl Room with its white colour scheme, magnificent ocean view and terrace. I used pink lighting to make the room feel warm and romantic, while the mirrors and sparkling chandeliers provided the elegance. I continued the gold theme by adding subtle touches of gold to key elements, such as the flowers, tablecloths and stationery, creating a royal, indulgent feeling to the room.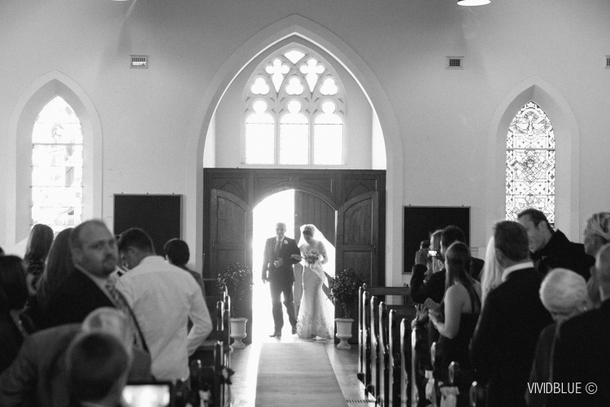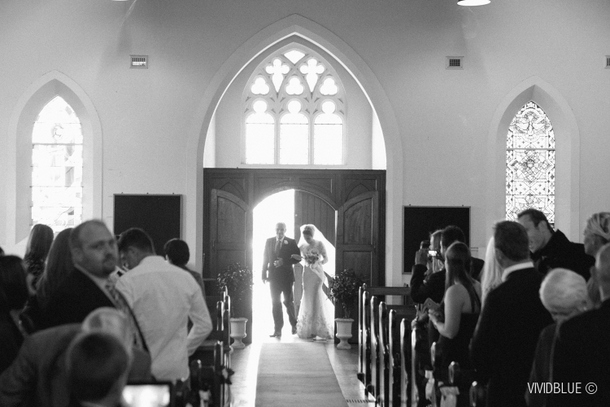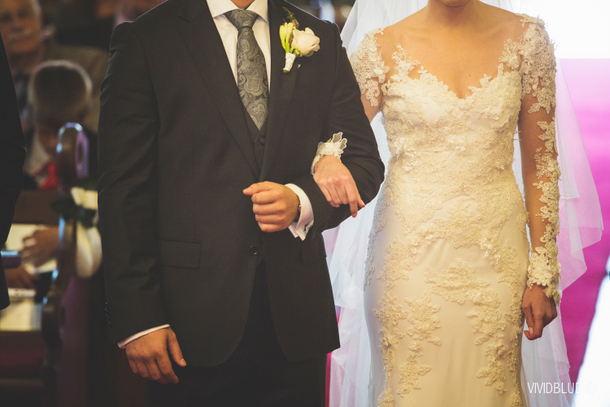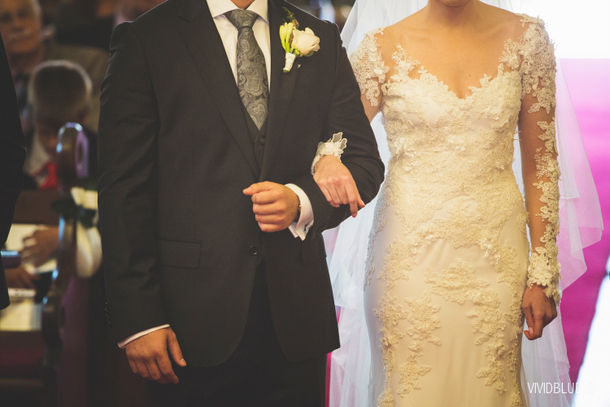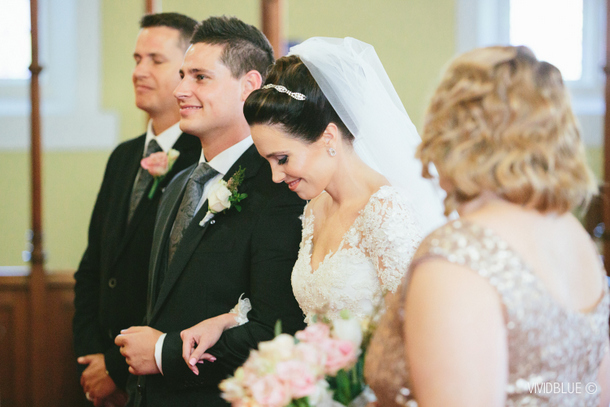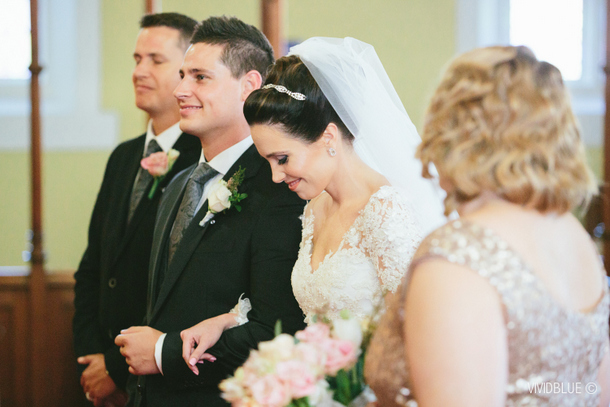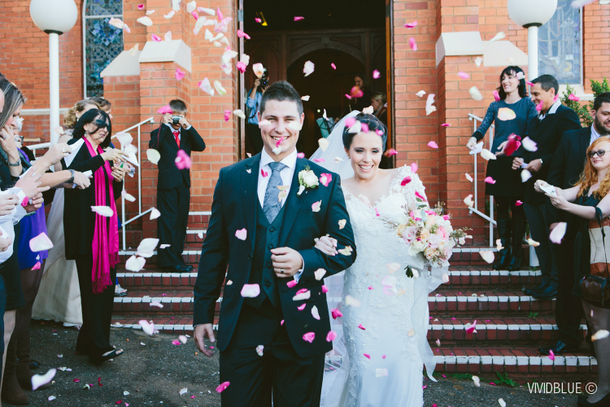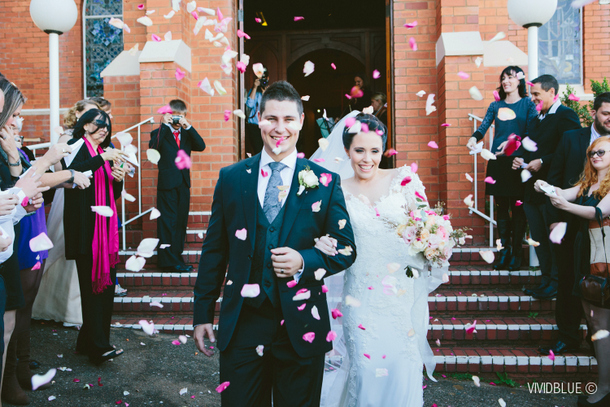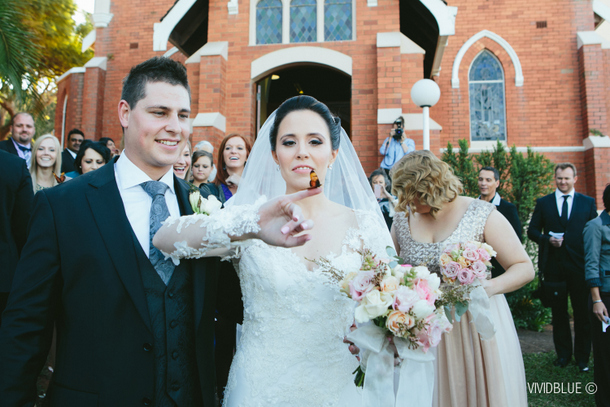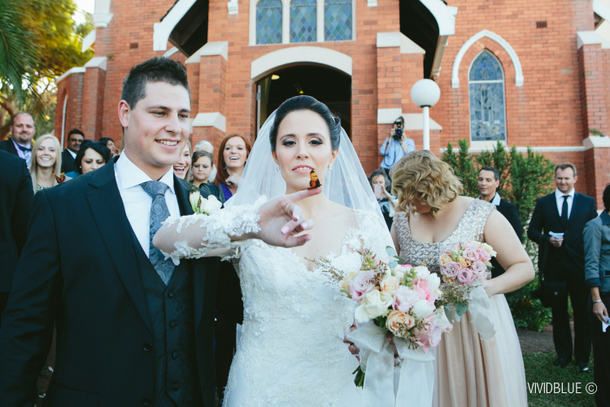 Wedding Details
We wanted our wedding to be a true celebration of our journey. The 65 guests were all close family and friends, all of whom had touched our lives in some way, making the wedding intimate and personal. We wanted an elegant affair with a traditional feel, which wasn't too formal, so that our guests could relax, enjoy the day and celebrate with us.
I'm not sure if this is a South African tradition, but at every wedding I can remember going to as a child, it was traditional to be given pink and white almonds as the wedding favours. The almonds signify health, wealth, longevity, fertility and happiness. My Mom insisted on them, and Marinus' brother sourced the most divine ones from Dubai for us. Instead of turning these into wedding favours, I added them to each table as part of the décor. Such a pretty nod to tradition!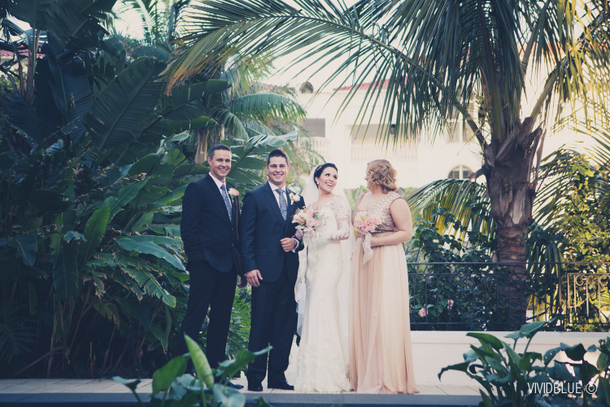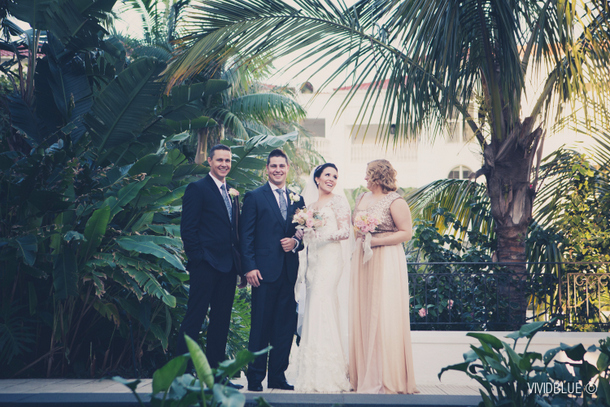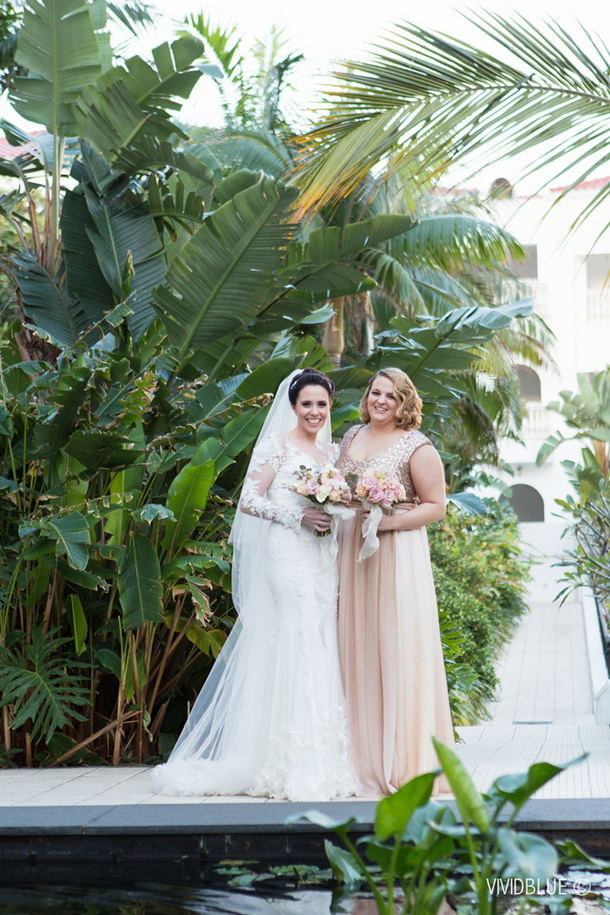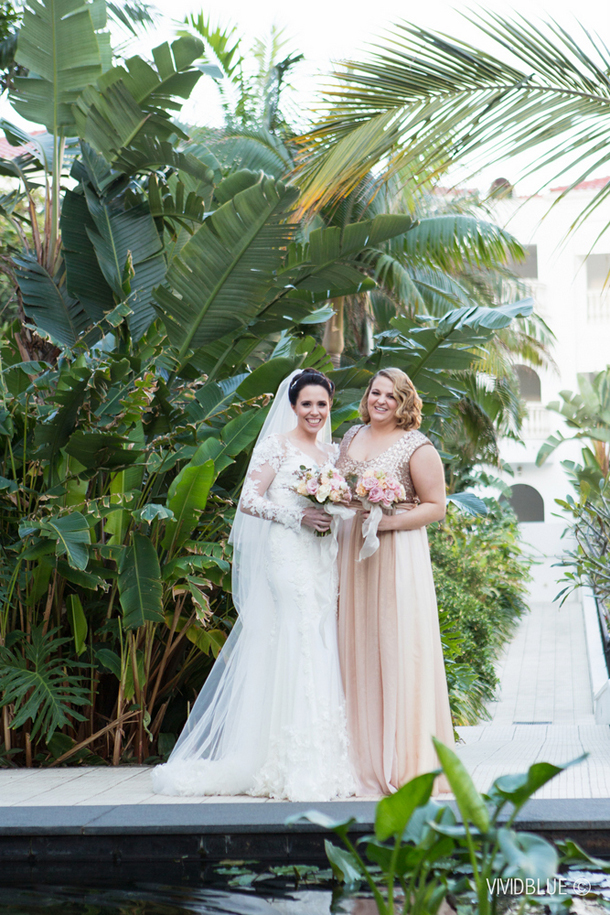 The Flowers
As with any wedding, flowers were one of my most important considerations. My bouquet and tables were all gorgeous arrangements of some of my favourites: roses, carnations, peonies, tulips and arum lilies. Every arrangement was unique, even down to the antique vases holding each one. Not only did I want the colours to enhance the day, but also the perfumes of the flowers needed to fill The Pearl Room with their scent, adding to the ambience. Lee Murch and her team attended to every detail perfectly. I also added a personalised bottle of Marc Jacobs perfume for each lady guest, with a little note that said "please spray for serenity and love". I wanted the scents in the room to add to the ambience, creating a beautiful memory for each of my guests that would linger for years to come.
The Dress
I approached a Durban designer, Francois Vedemme, with a request that he create a dress that made me feel regal, like a fairy queen; it had to be unique, classic and literally flow over my body. Oh, and it had to be lace! With endless fittings, insight and patience, Francois and his team handmade every stitch of the magnificent gown. Right down to the intricate flowers that embellished the dress. I can't thank them enough!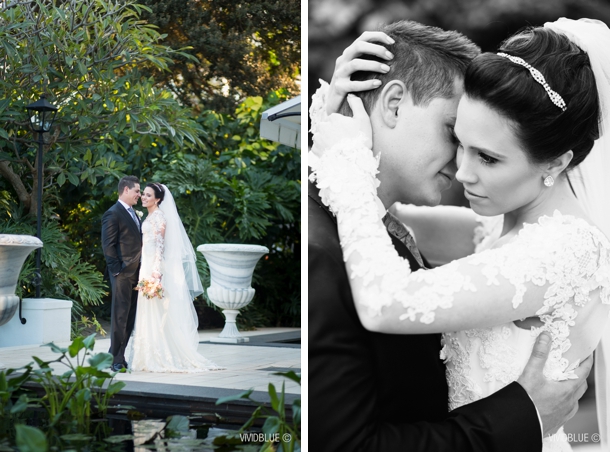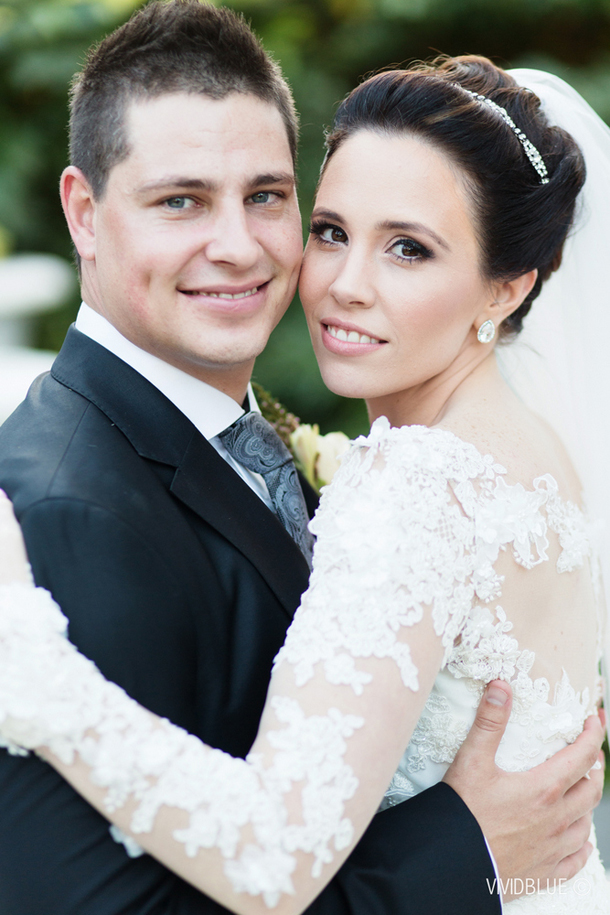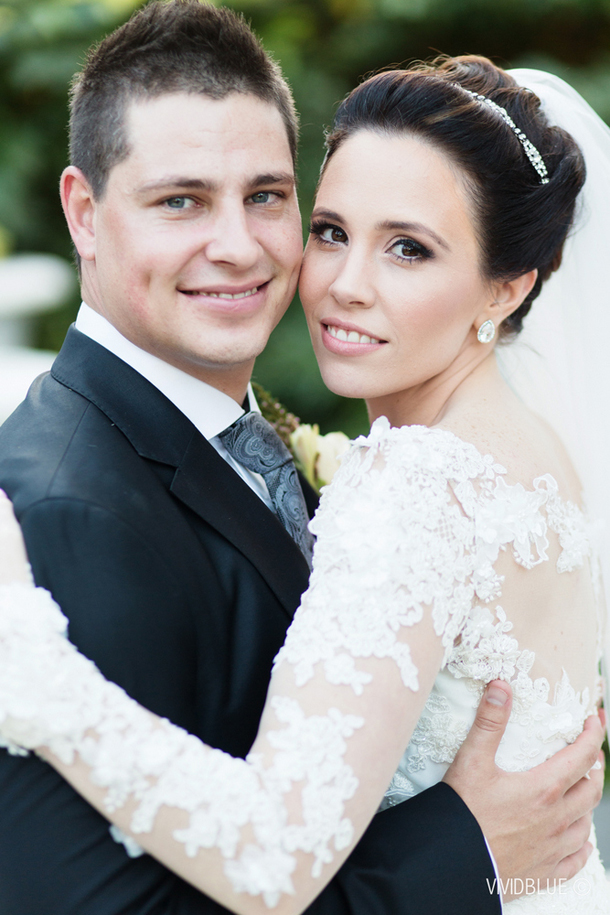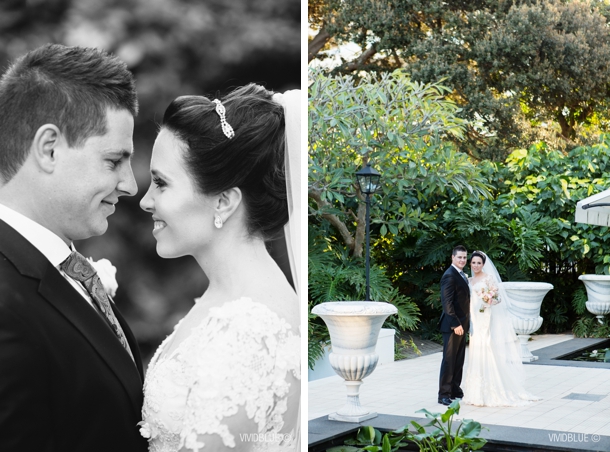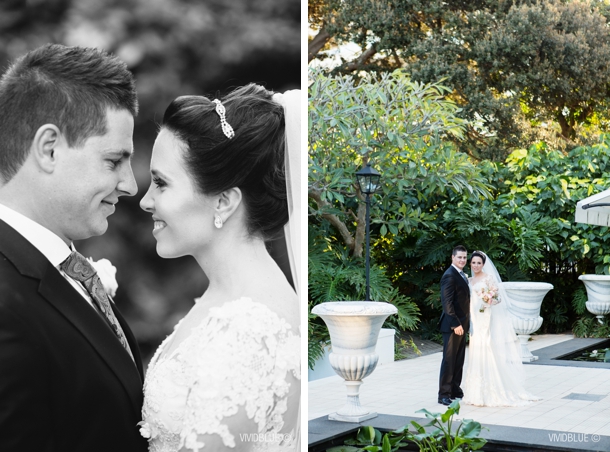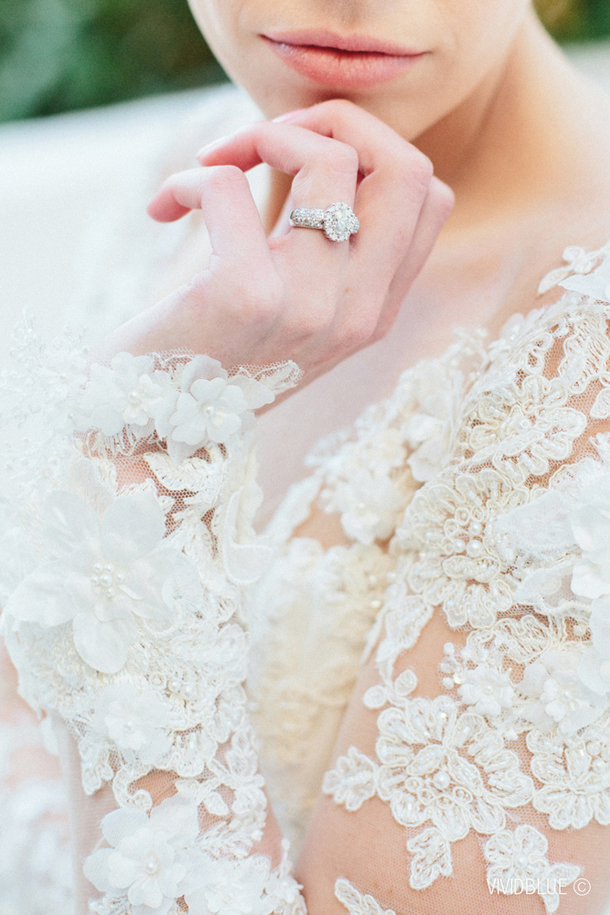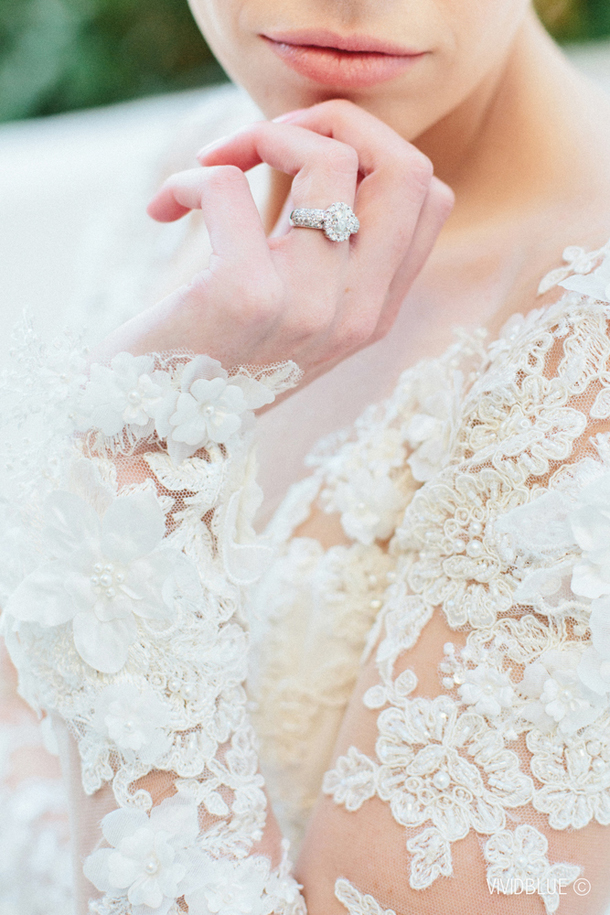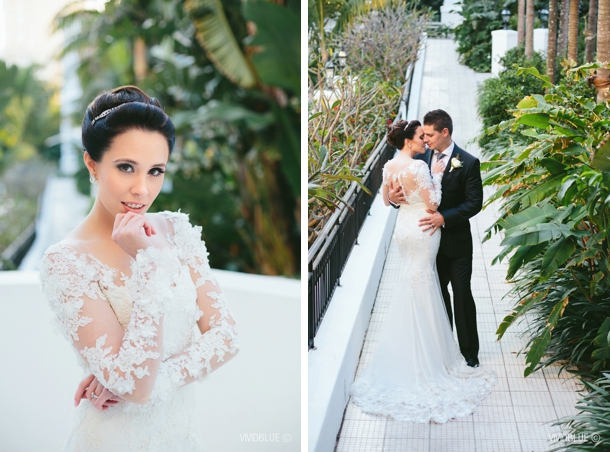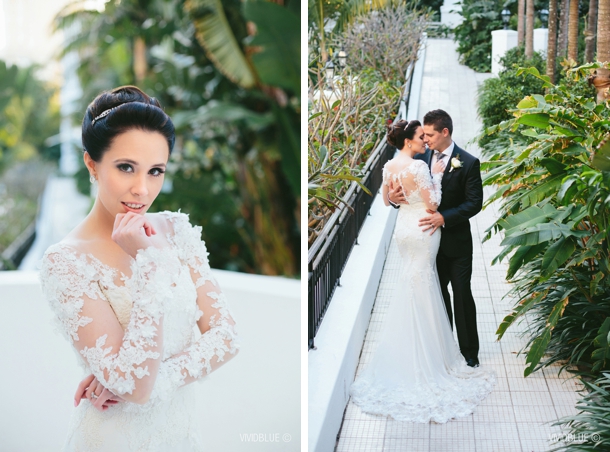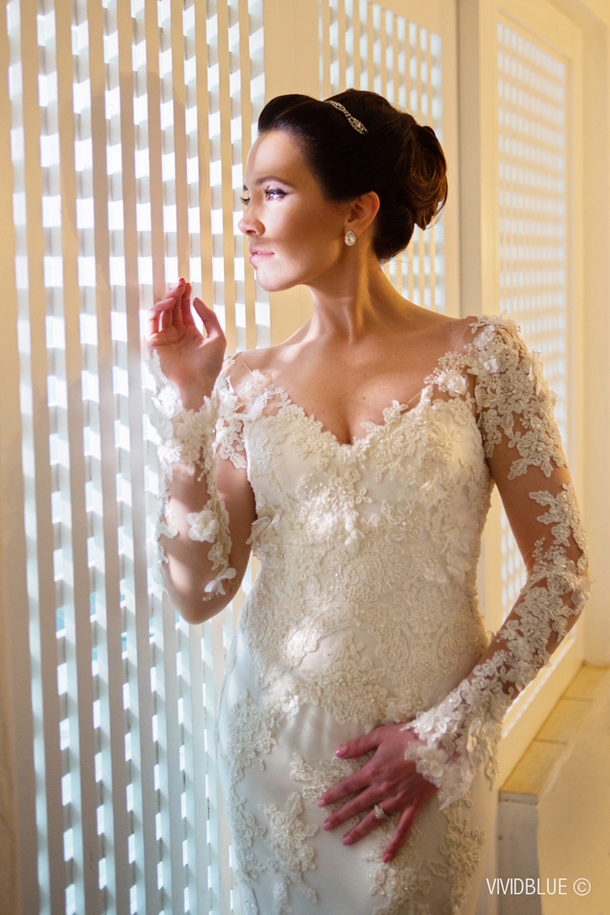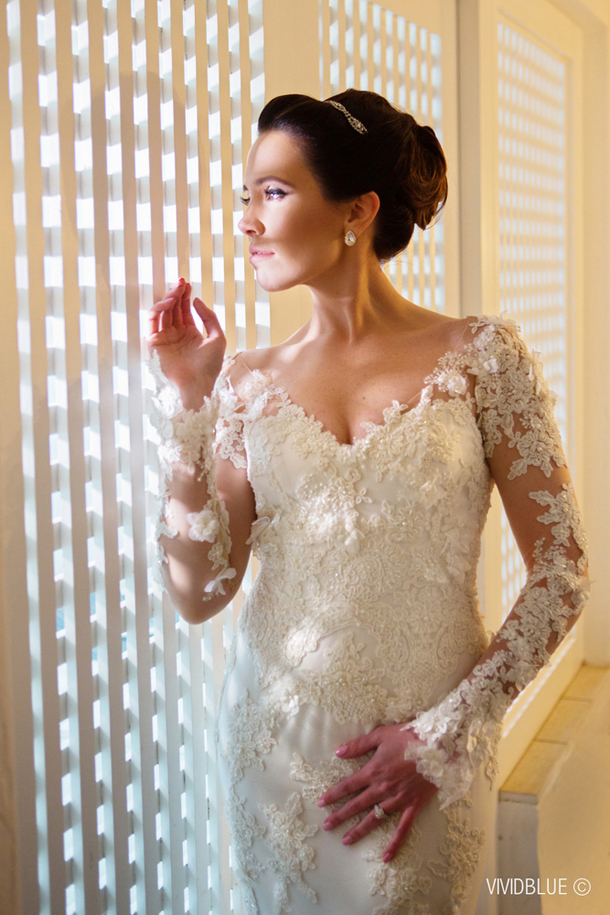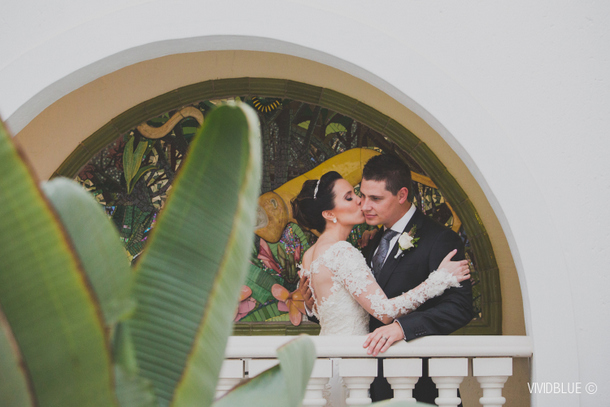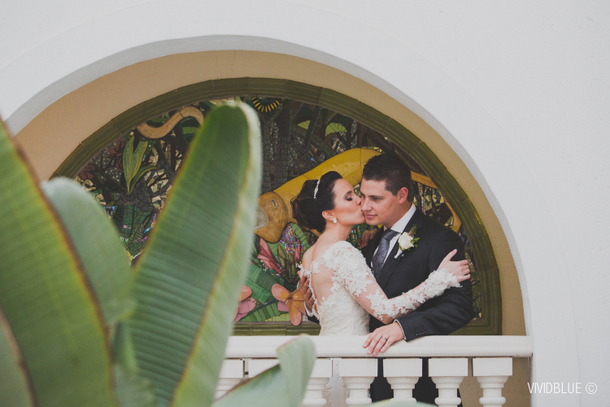 Memorable Moment
Definitely one of my most memorable moments was my first dance as husband and wife. With butterflies in my tummy we took to the dance floor, and the instant that I looked into his eyes I could see my past, present and future in them. I'd never been more sure of anything else in my life as I was in that moment.
The Honeymoon
We planned our honeymoon to romantic Mauritius to be a week of excitement, adventure, romance and pampering. Every day was filled with food, love and laughter. We wanted to come home as husband and wife having shared beautiful memories that we could keep for the rest of our lives.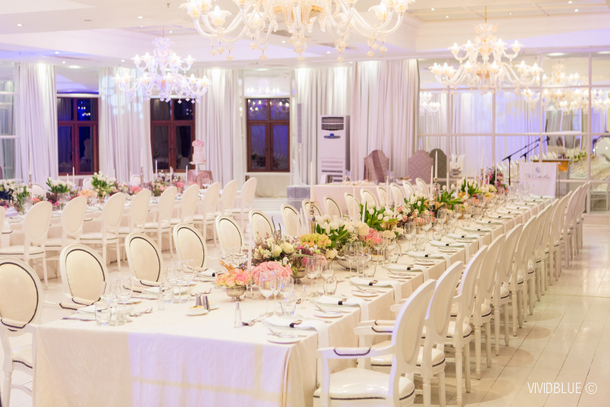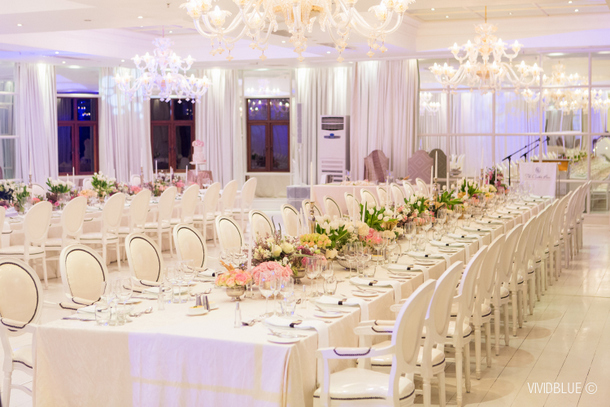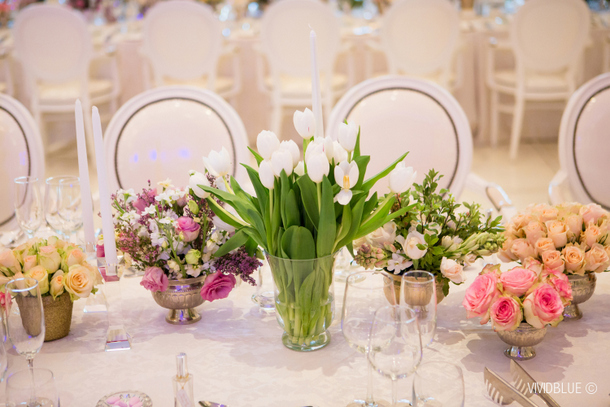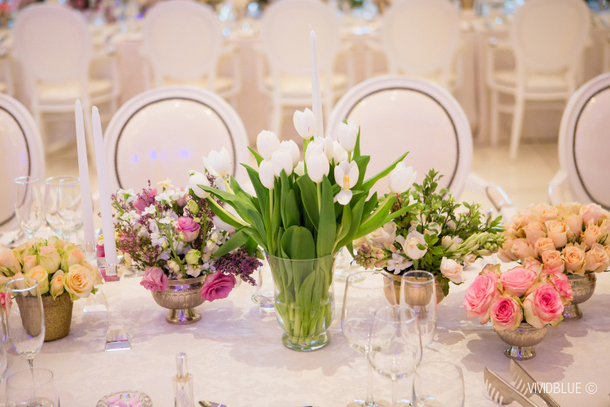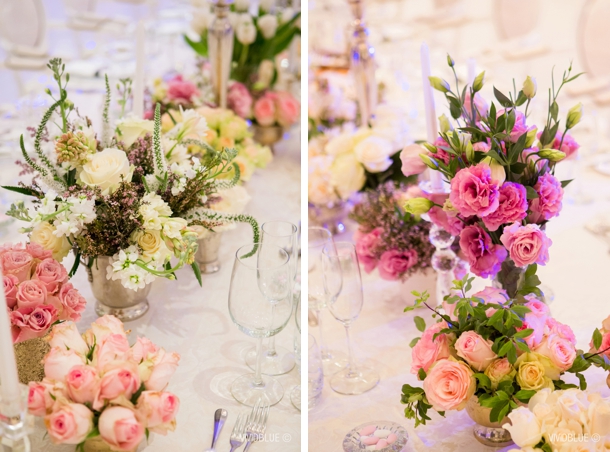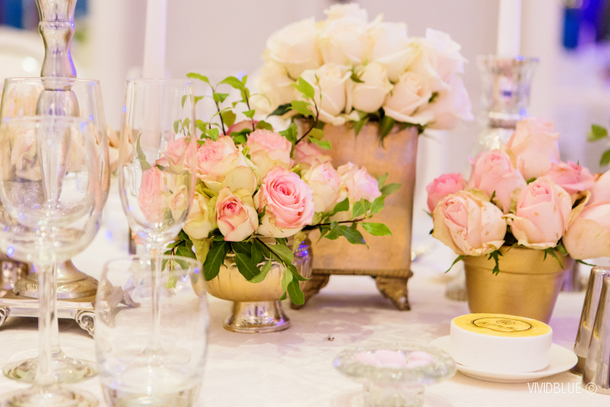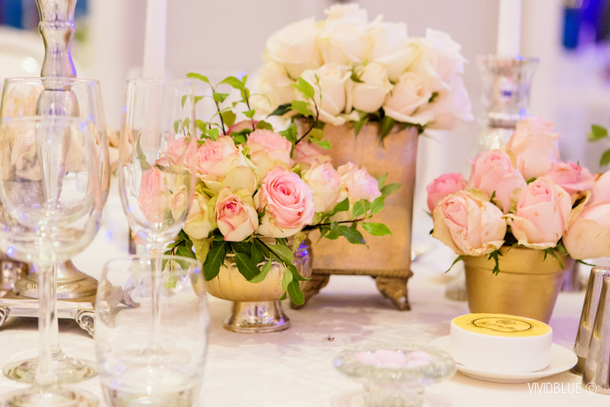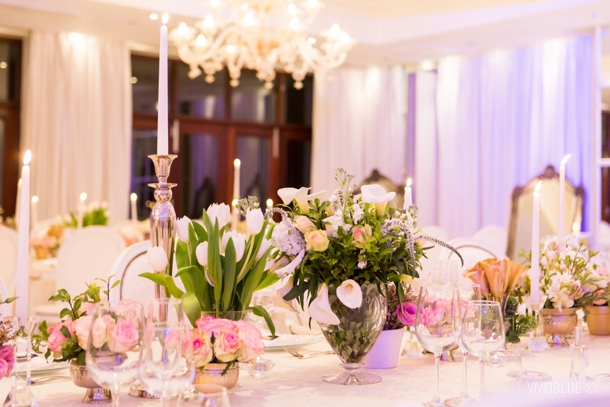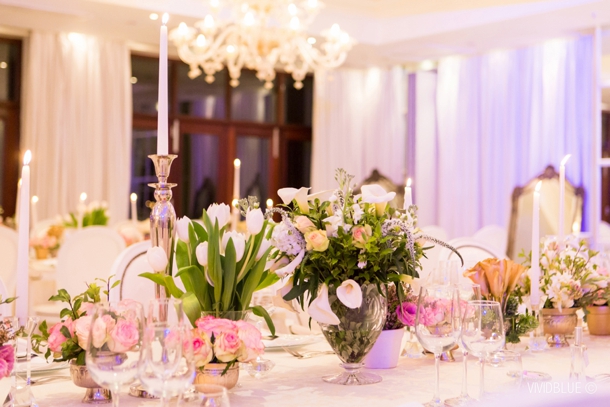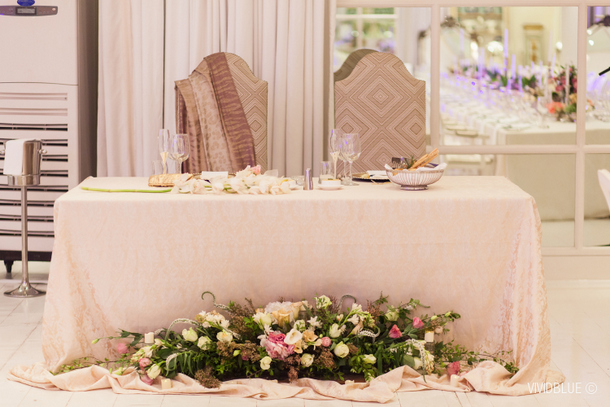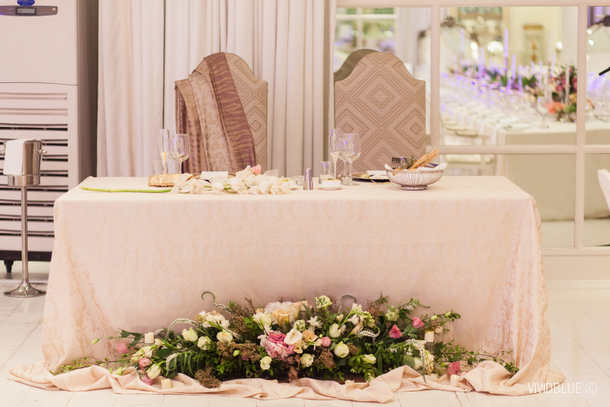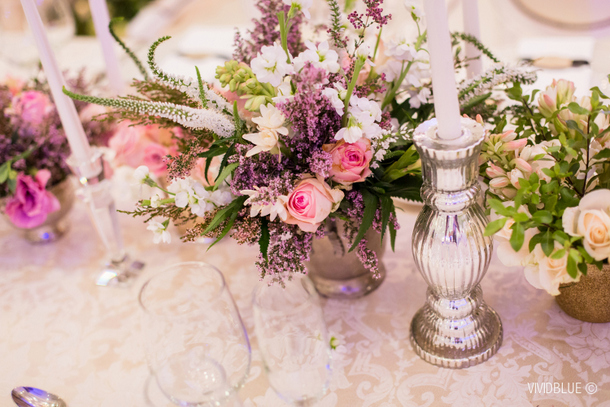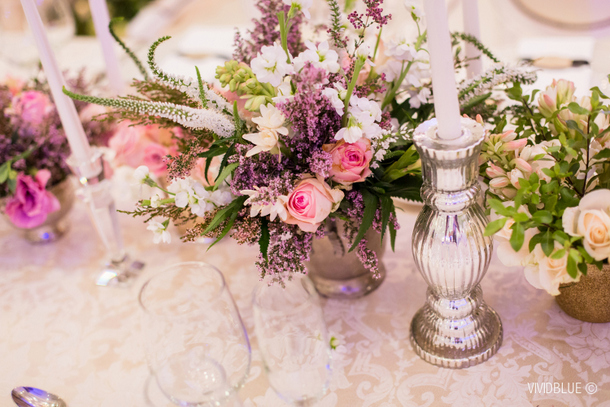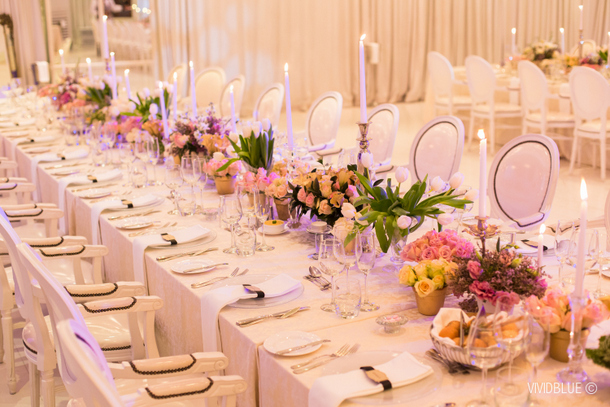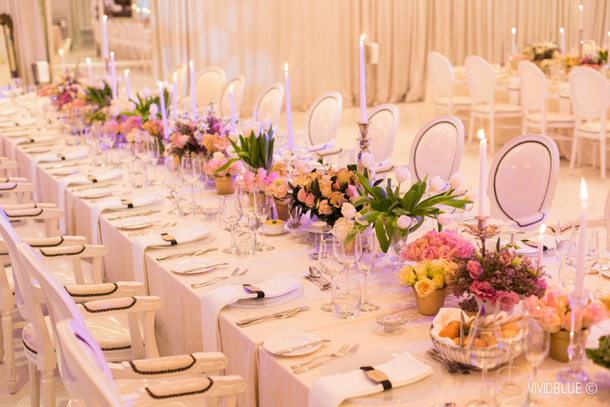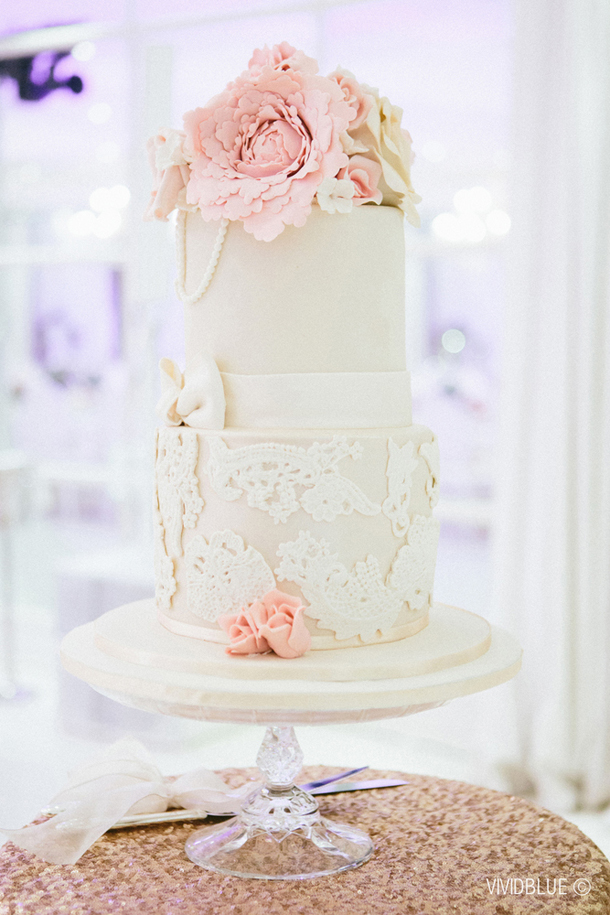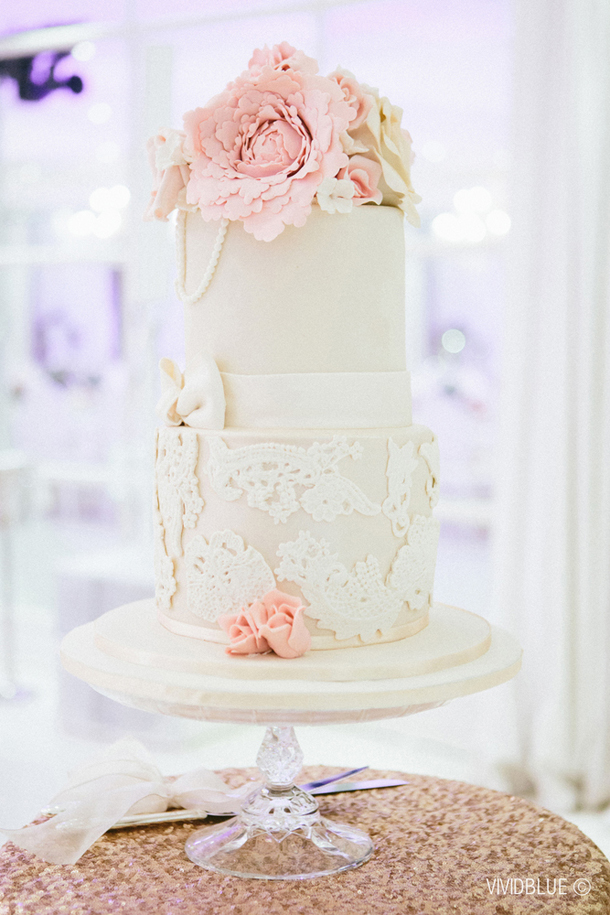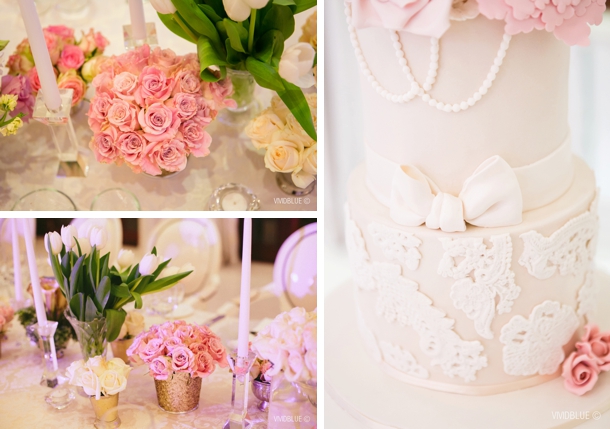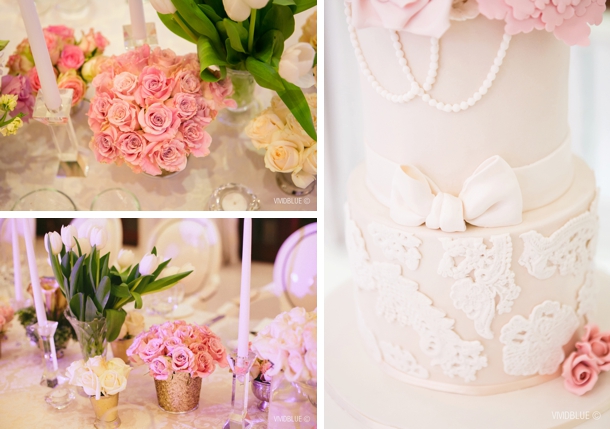 Advice for Future Brides & Grooms
My advice to anyone planning a wedding? Sometimes a broad vision or colour palette gives you more room to be creative and can be easier to execute. That being said, keep in mind that throughout the process you'll be tempted to change your mind constantly due to new ideas, suggestions and trends. Don't – trust your intuition and vision and stick with it. Give yourself enough time to get everything done. Remember to enjoy the process, and relax! It's so easy to get absorbed into the stress of planning, that you can lose sight of what you wanted in the first place. In the end, you can't please everyone, and that's OK!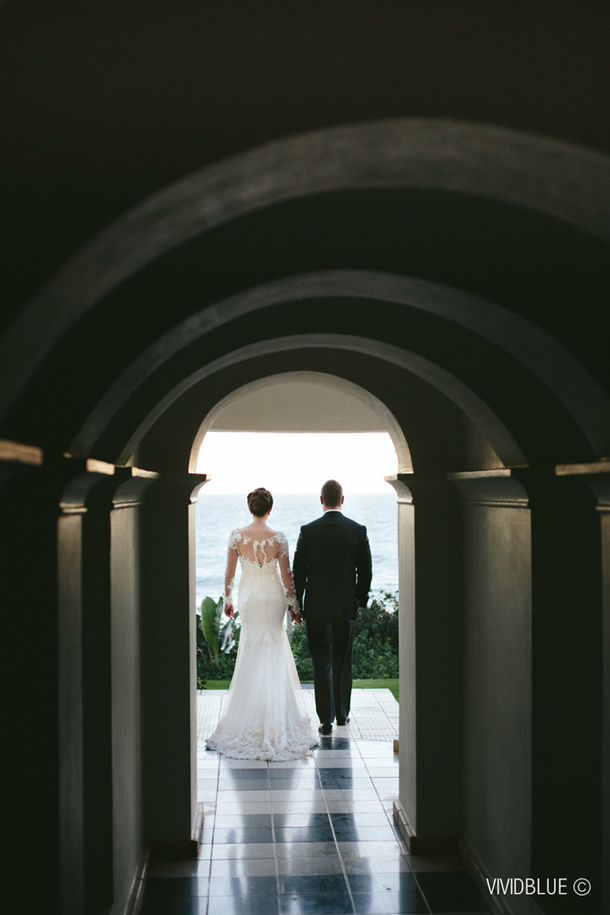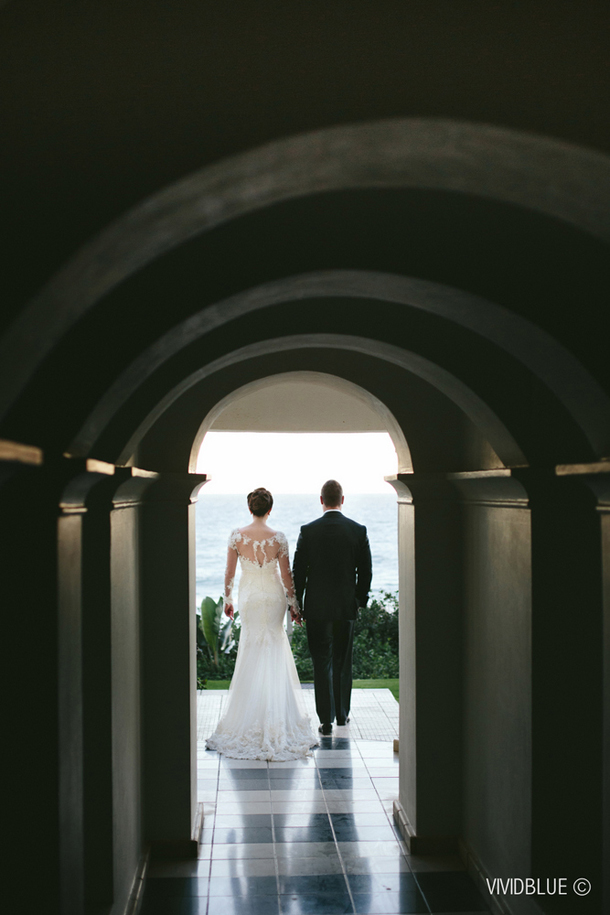 You can see more from this wedding on the Vivid Blue blog.
SERVICE PROVIDERS
Venue & catering: The Oyster Box Hotel | Photography: Vivid Blue Photography | Co-ordination: Ginny Eslick at The Oyster Box Hotel | Cake: Cupcake D'lights | Flowers & décor: http://www.weddingsbylee.co.za" target="_blank">Lee Murch | Stationery: Crystal Print | Ceremony venue: St. James Church | Bride's dress: Francois Vedemme |Hair: Drew Christie | Make-up: Charelle McAllister | Groom's attire: Bagozza | DJ: Vivien Westergreen