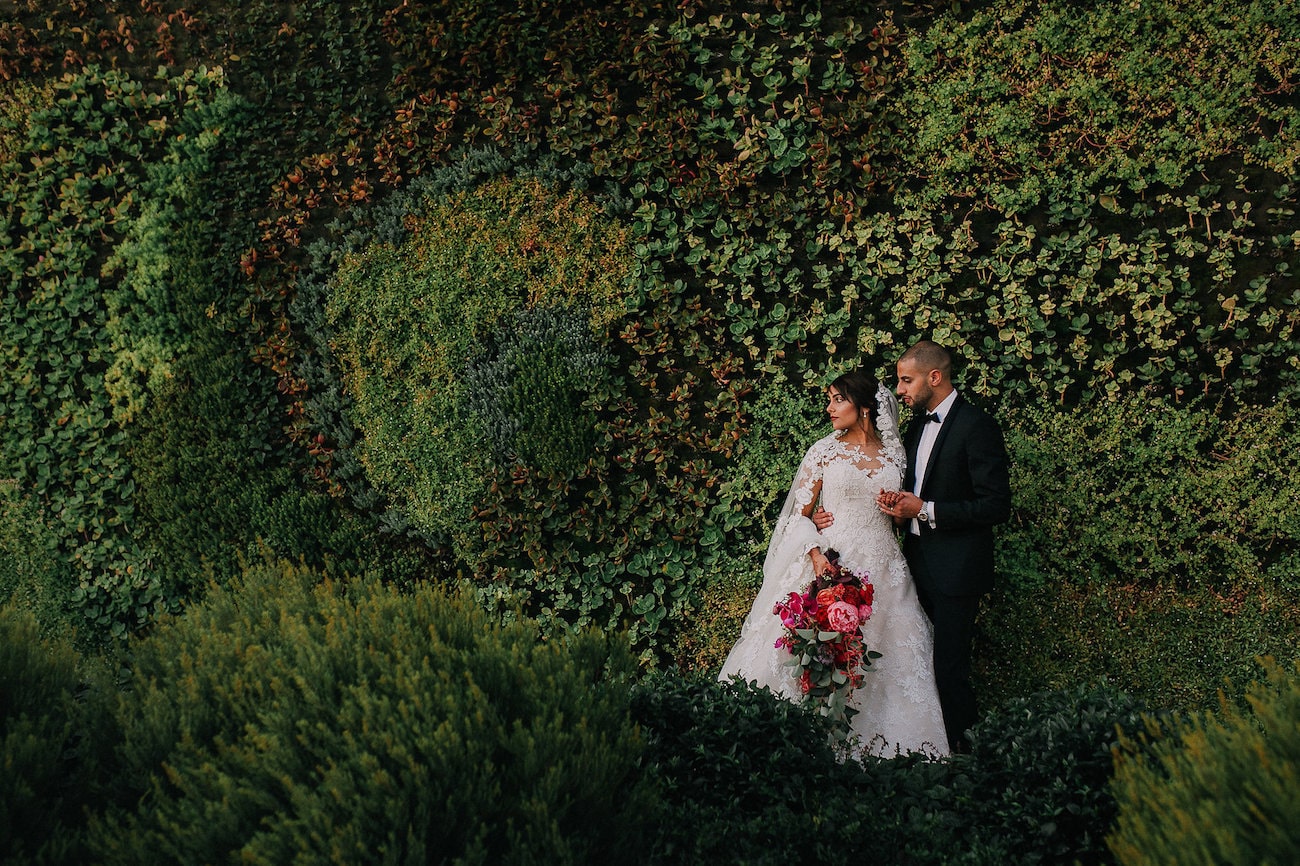 Get ready to be WOWed, because Farah and Adnan's wedding is incredible. Lavish, luxe, colourful, dripping with the most beautiful flowers (oh Fleur le Cordeur, you've done it again!), filled with family and tradition from the couple's rich mixed heritage, and heartfelt to its very core. Seriously, you just need to see the gorgeous images Michelle du Toit took of this pair during their couple session to see they're crazy in love (and also, they look like a pair of movie stars!) With a festival of multiple celebrations across five days, a gorgeous location in the winelands, and a jaw dropping reception for 400 coordinated by [kraak] that still manages to be intimate and elegant despite its size, this wedding is a joy from beginning to end, not least thanks to Michelle's beautiful images. Get ready to pick your jaw up off the floor!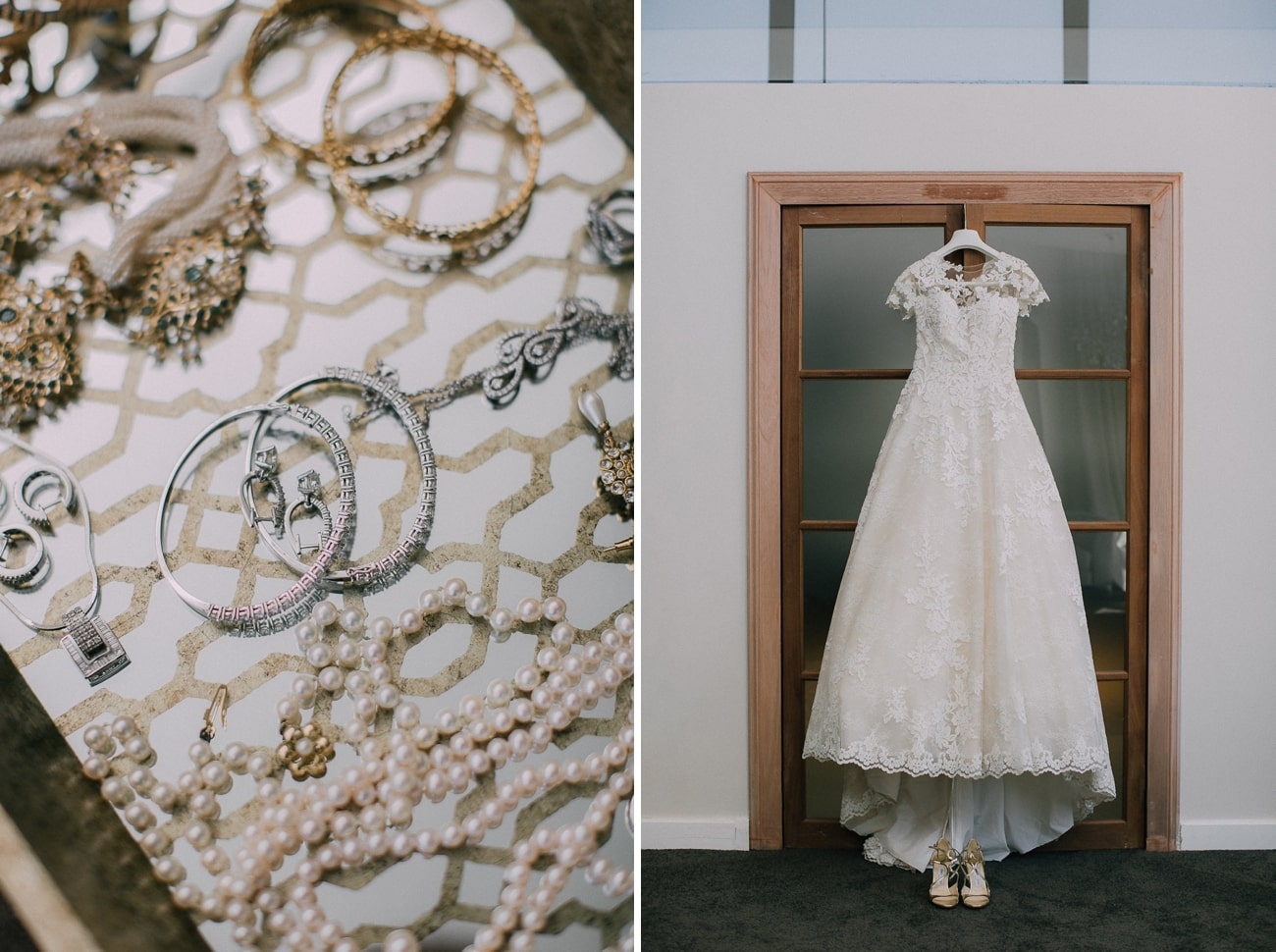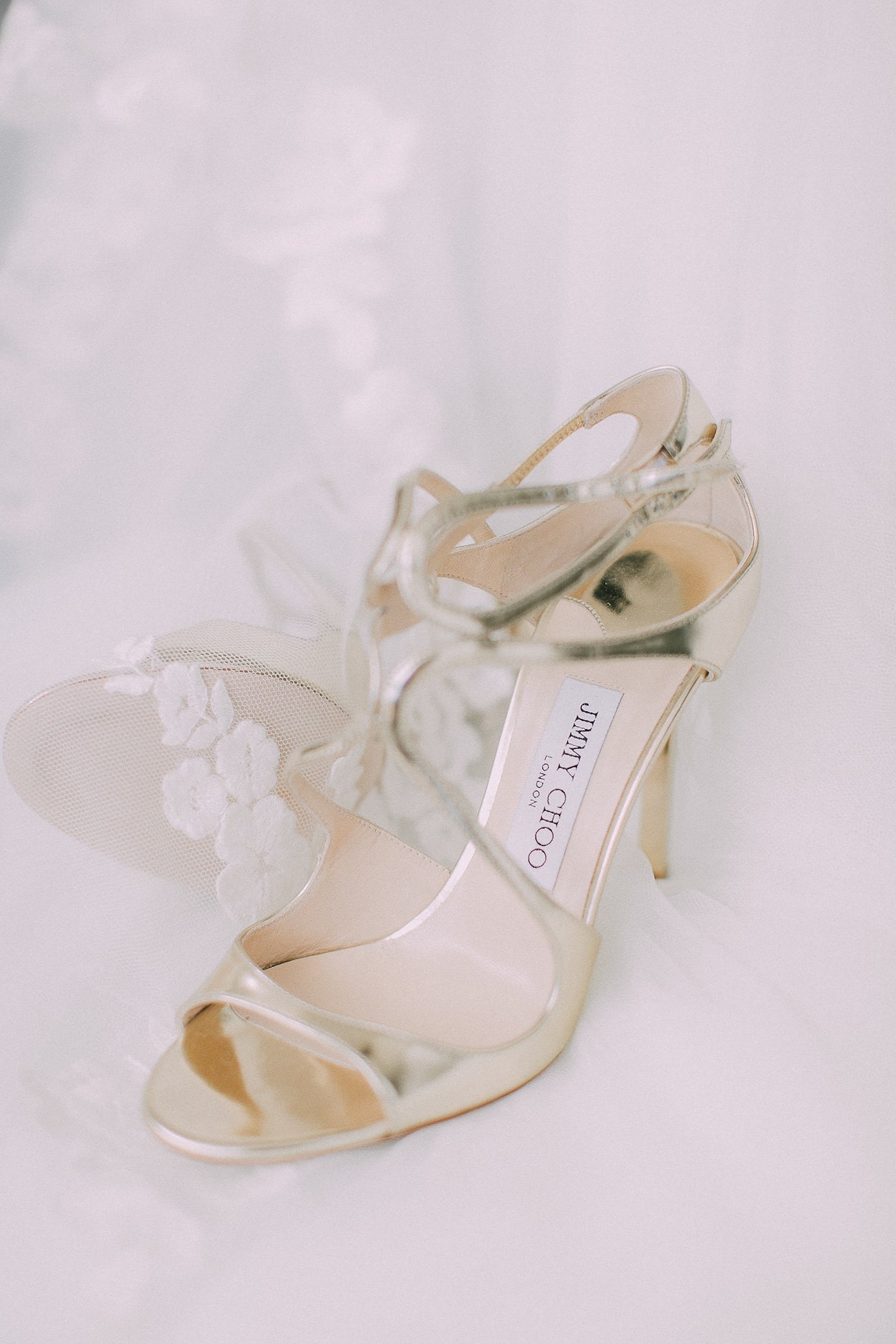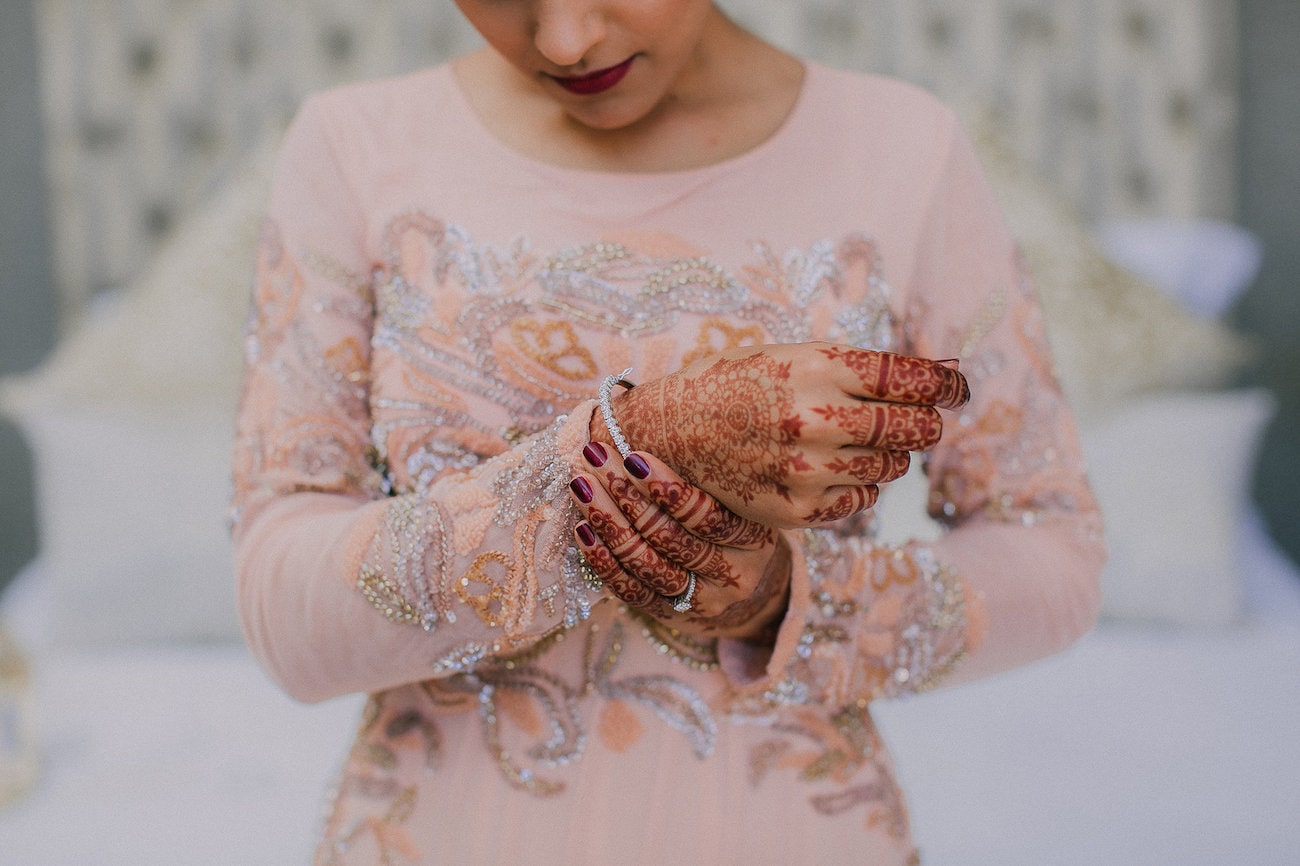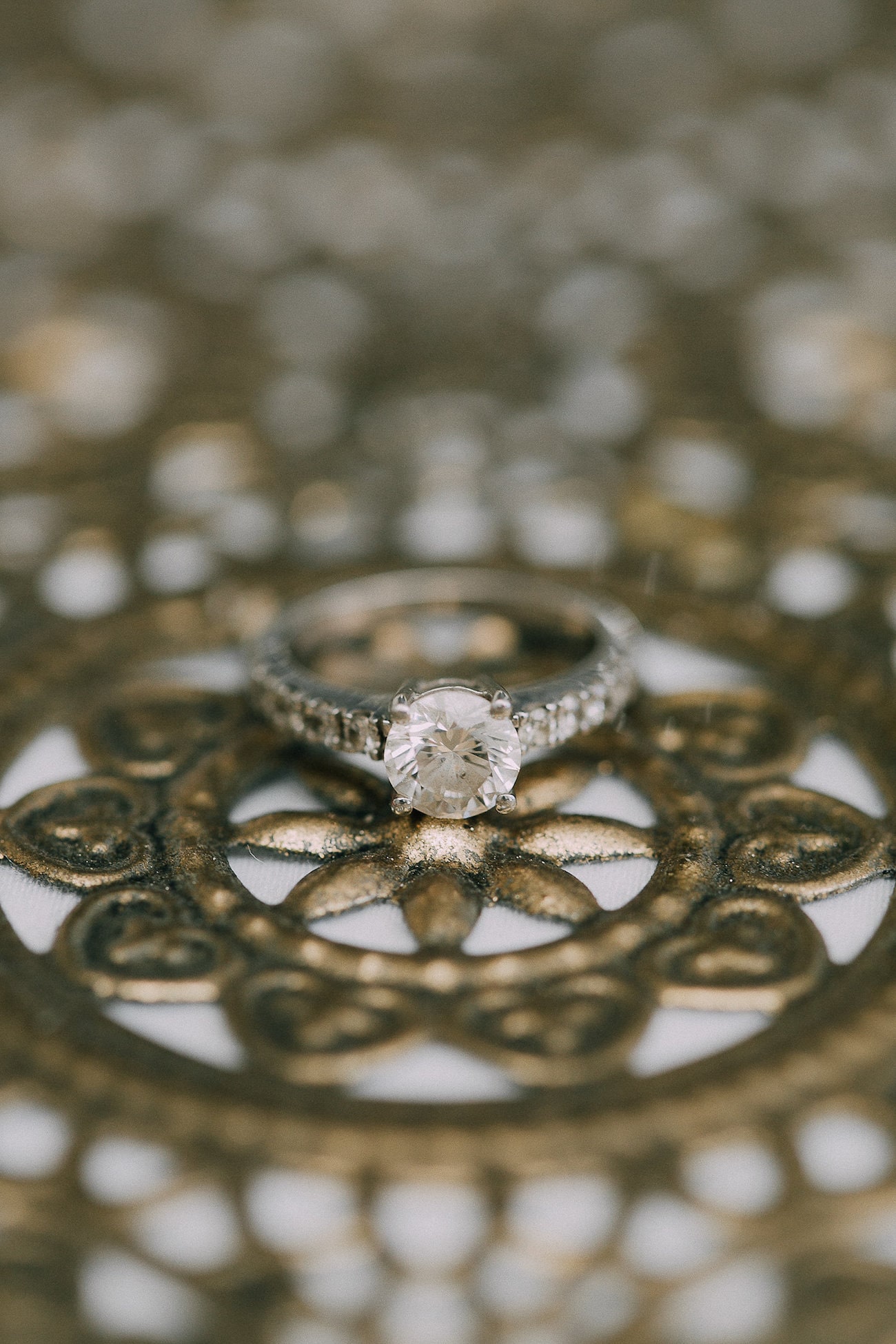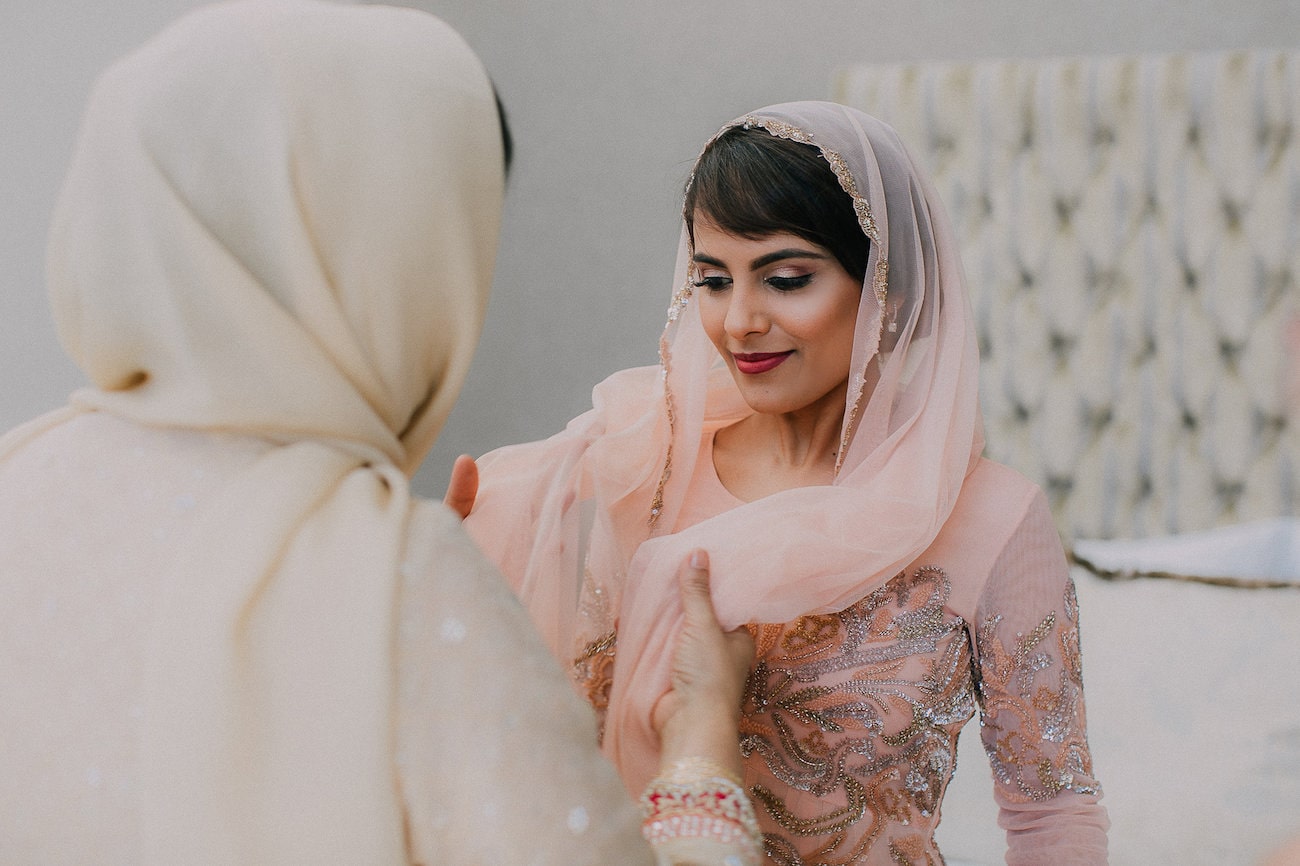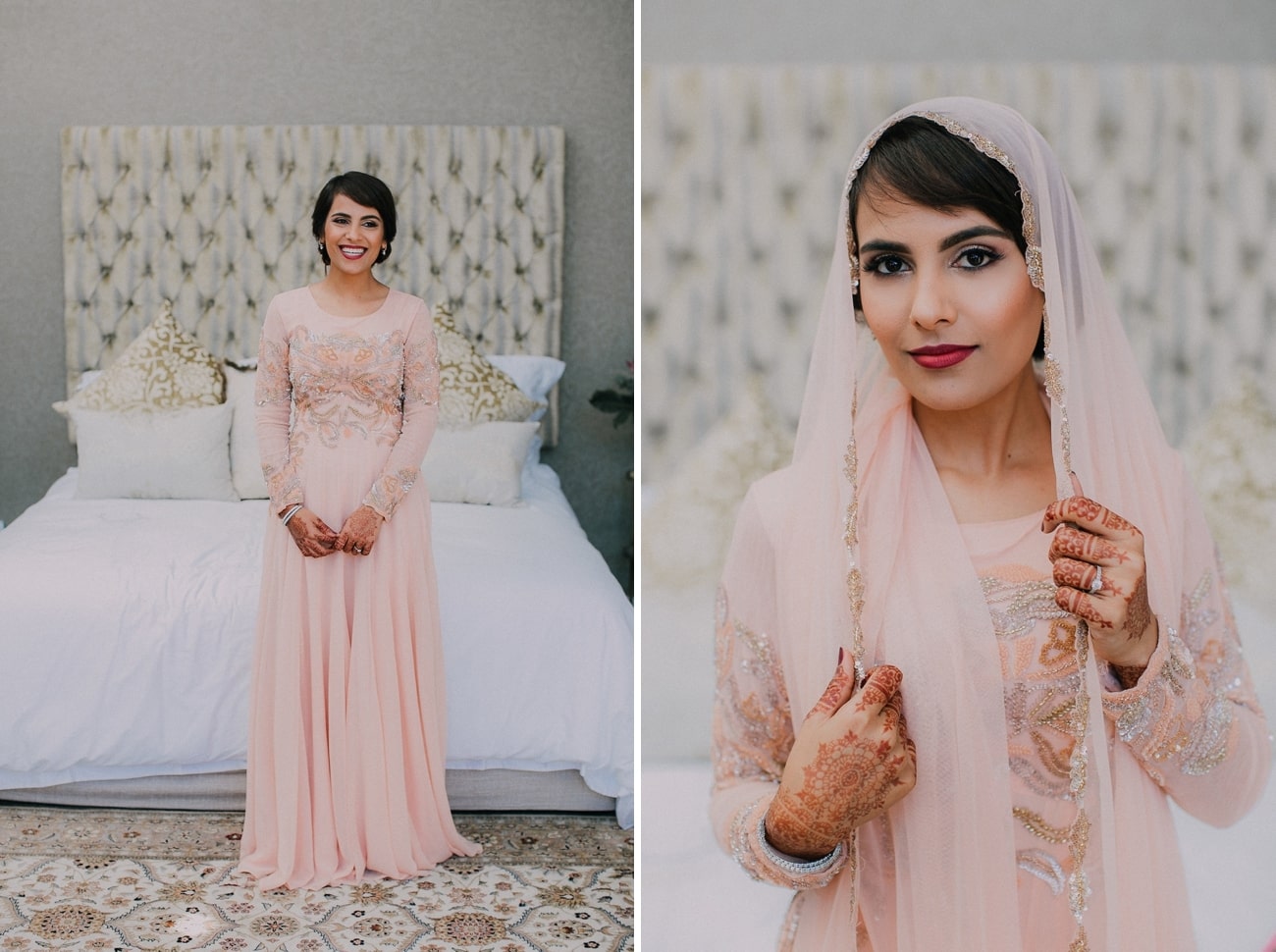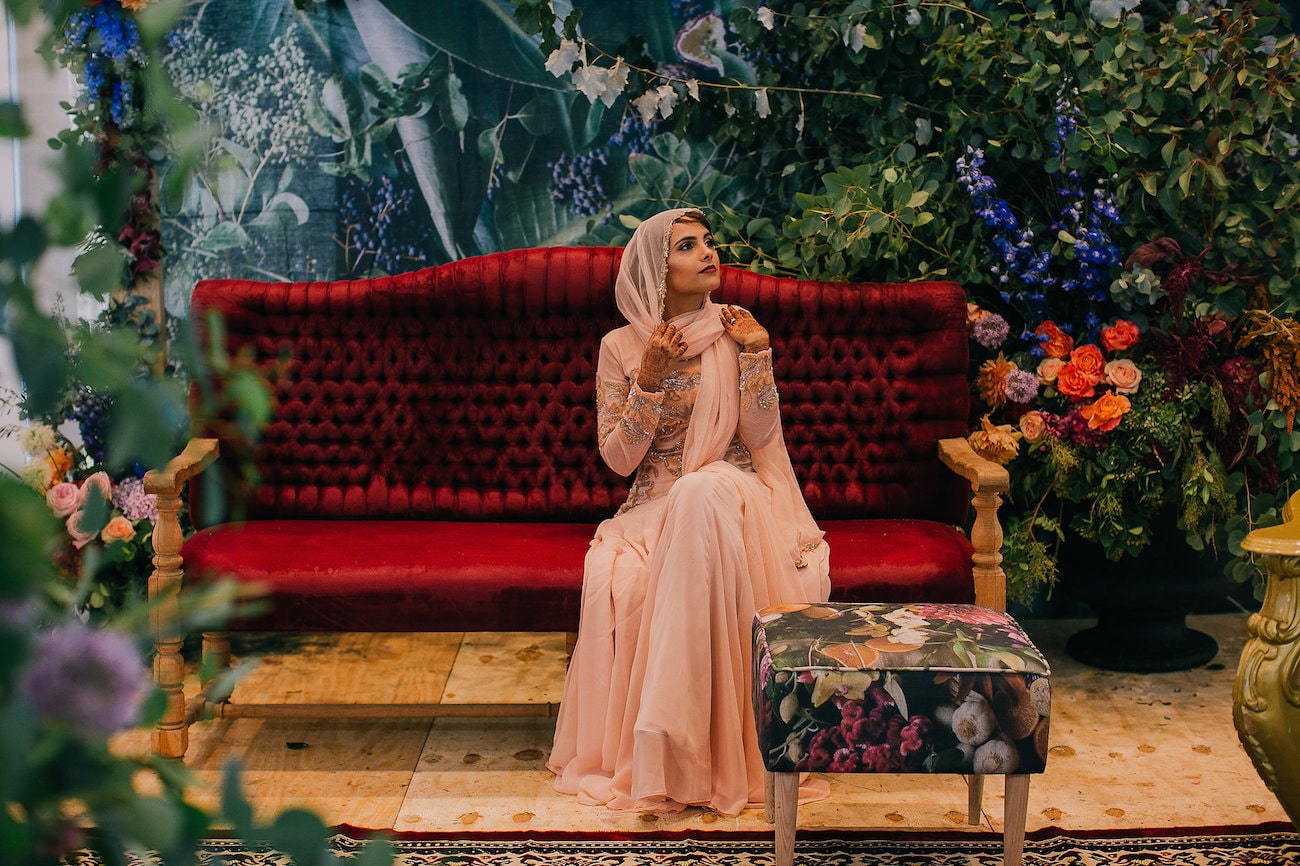 Love Story
We met at the university of Manchester. His family is from Seychelles and it was the closest relatable thing to Africa so we really got along! I don't think we were ready then or knew what we wanted and inevitably things did not work out. We went our separate ways for a few years and perhaps found our own identities, learnt a few lessons and then somehow crossed paths again. This time we never let each other go.
The Proposal
Their house in Seychelles is situated on the beach with large boulders to perch on and a view of the surrounding islands and sunset. He had surprised me before a date night and decorated the driveway and viewpoint with hibiscus and candles. We watched the sun setting over the ocean. It sounds very romantic, which it was, but it was also very funny as I never realised he was proposing and he was so nervous! The candles kept on going out so he kept running around trying to relight them all… every time he started his speech I would crack a joke, not realising what it was leading up to – and when he stood up and asked me to stand up I dusted myself off and started walking off, not realising he was kneeling to propose, sweat, shakes, tears and all!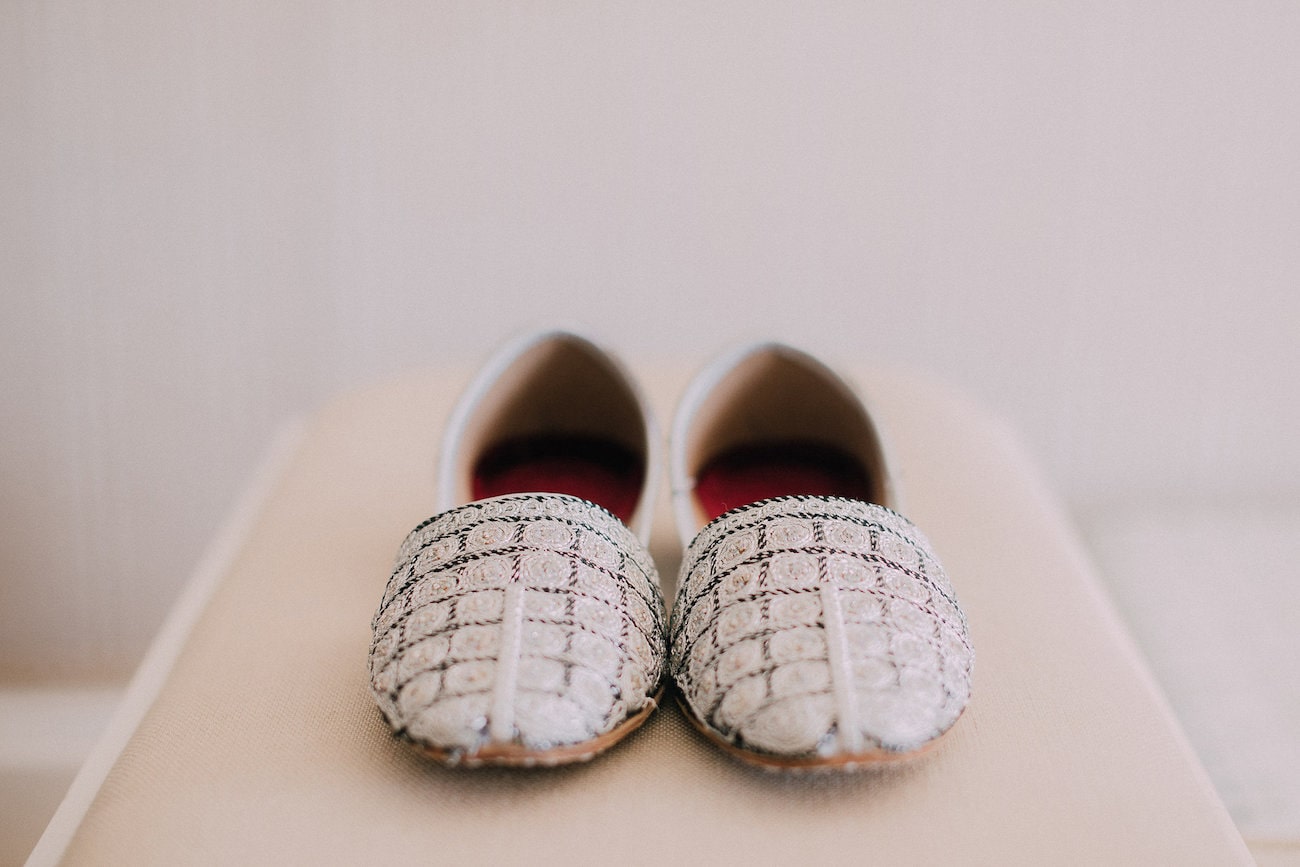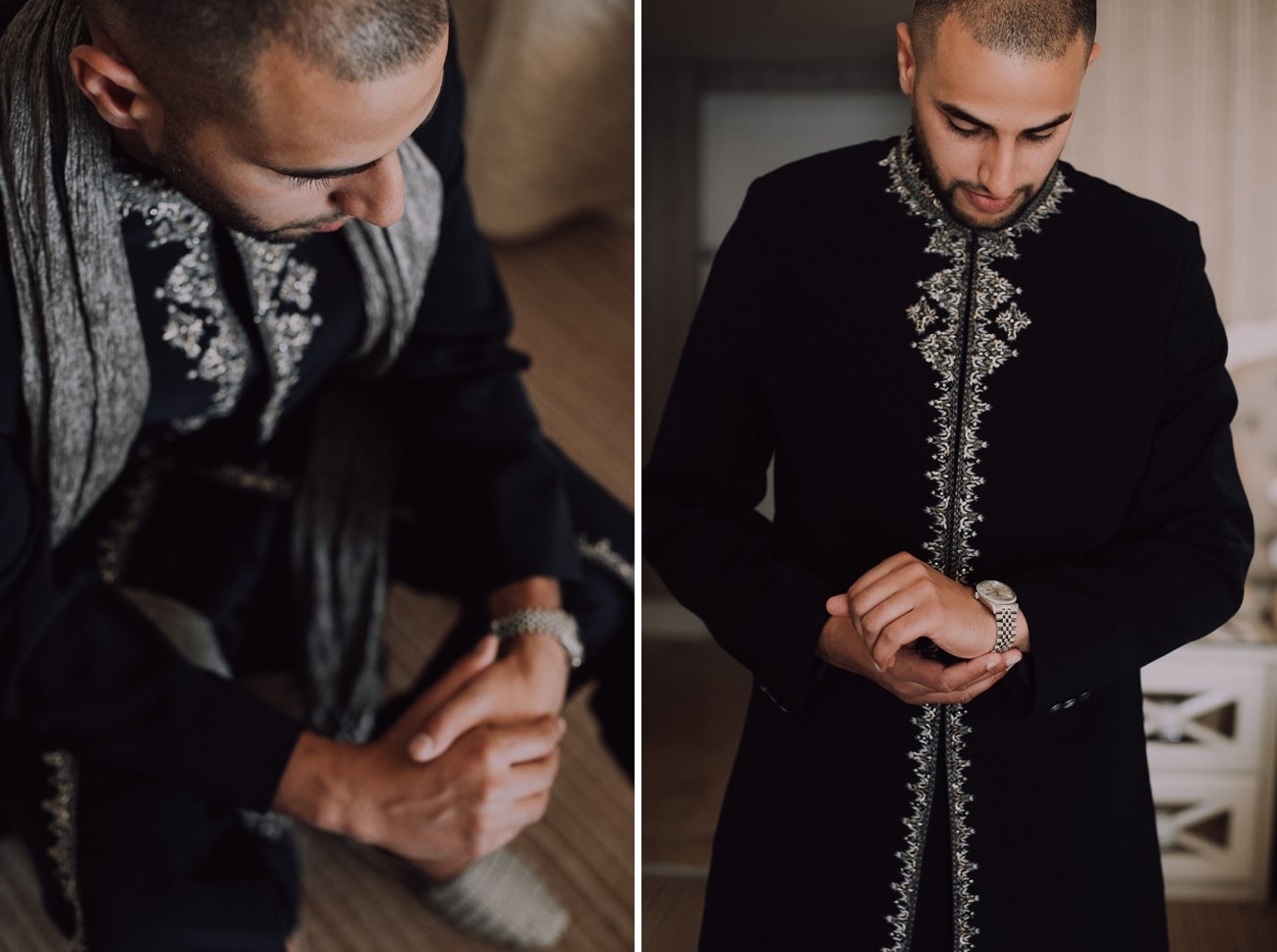 The Venue
I initially wanted a wedding in the forest or outdoors at the base of the mountains in Stellenbosch or Franschoek, but due to my numbers (400) it was not possible. Cavalli was the best alternative as it boasts an amazing view, could house the amount of people we invited, as well as having a minimalist setting, allowing one to create just about any theme.
Wedding Style
Before getting married and moving to the UK, I used to work for SAOTA architects. Being in the design field meant I had a very distinct idea of how to realise the design of our wedding. Firstly, don't skimp on professionals – if something is important, that's where you should spend the bulk. For me, I didn't want a lot of elements. I just wanted amazing fresh flowers and candles, and everything else would be secondary. Secondly, allow those professionals the space to show their flare as that's what you are paying them for. In my case I had Heike from Fleur la Cordeur doing my flowers and Hannes from kraak events as my wedding coordinator. I allowed these two to just bounce ideas off each other with Heike being the origin of inspiration – she is not a florist, she's an artist! And Hannes is a magician, as he just makes all dreams become reality. I had Michelle du Toit as my photographer and White Motion doing videography, and again, I allowed them to just do what they thought was best. I couldn't be happier with the results from everything at our wedding. Each professional put their heart and soul into their work and we are so grateful to them all!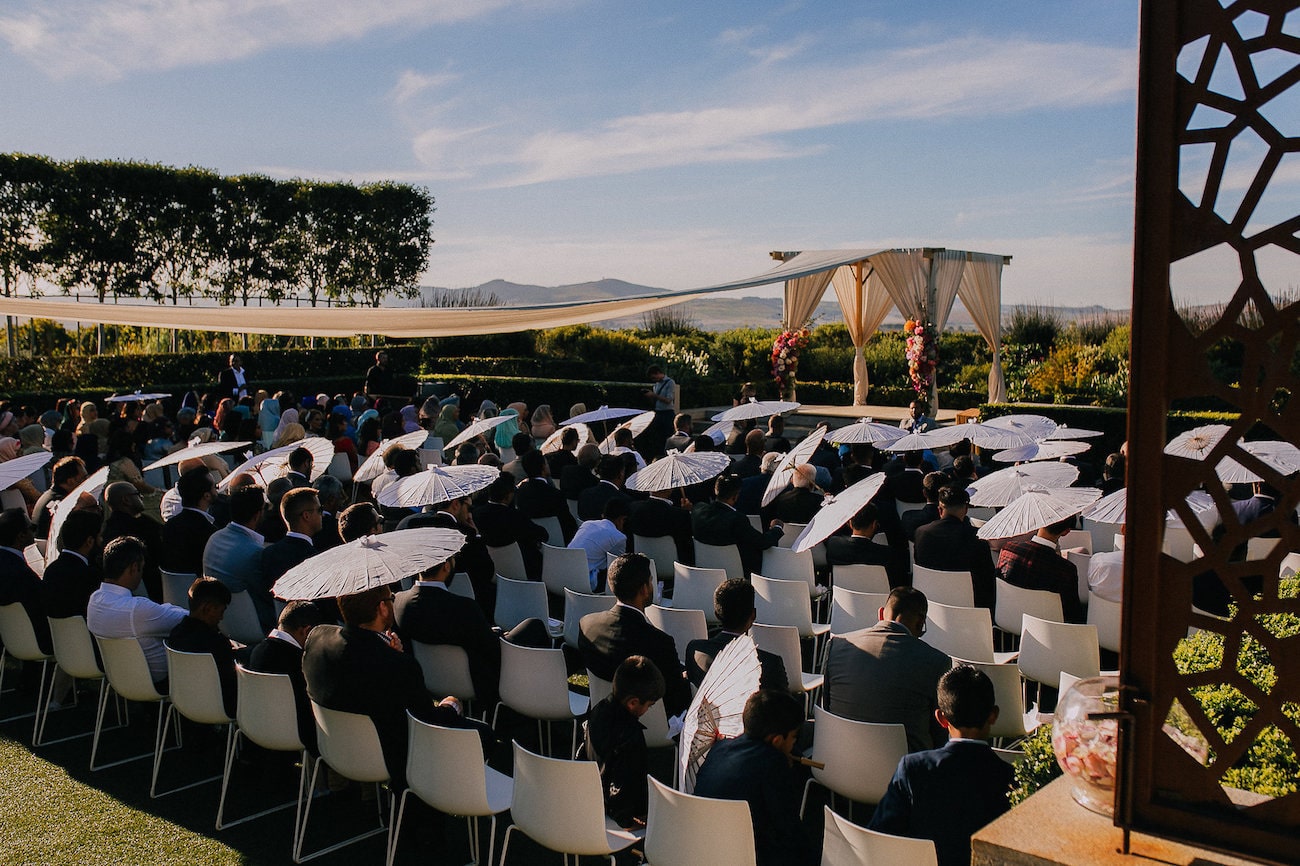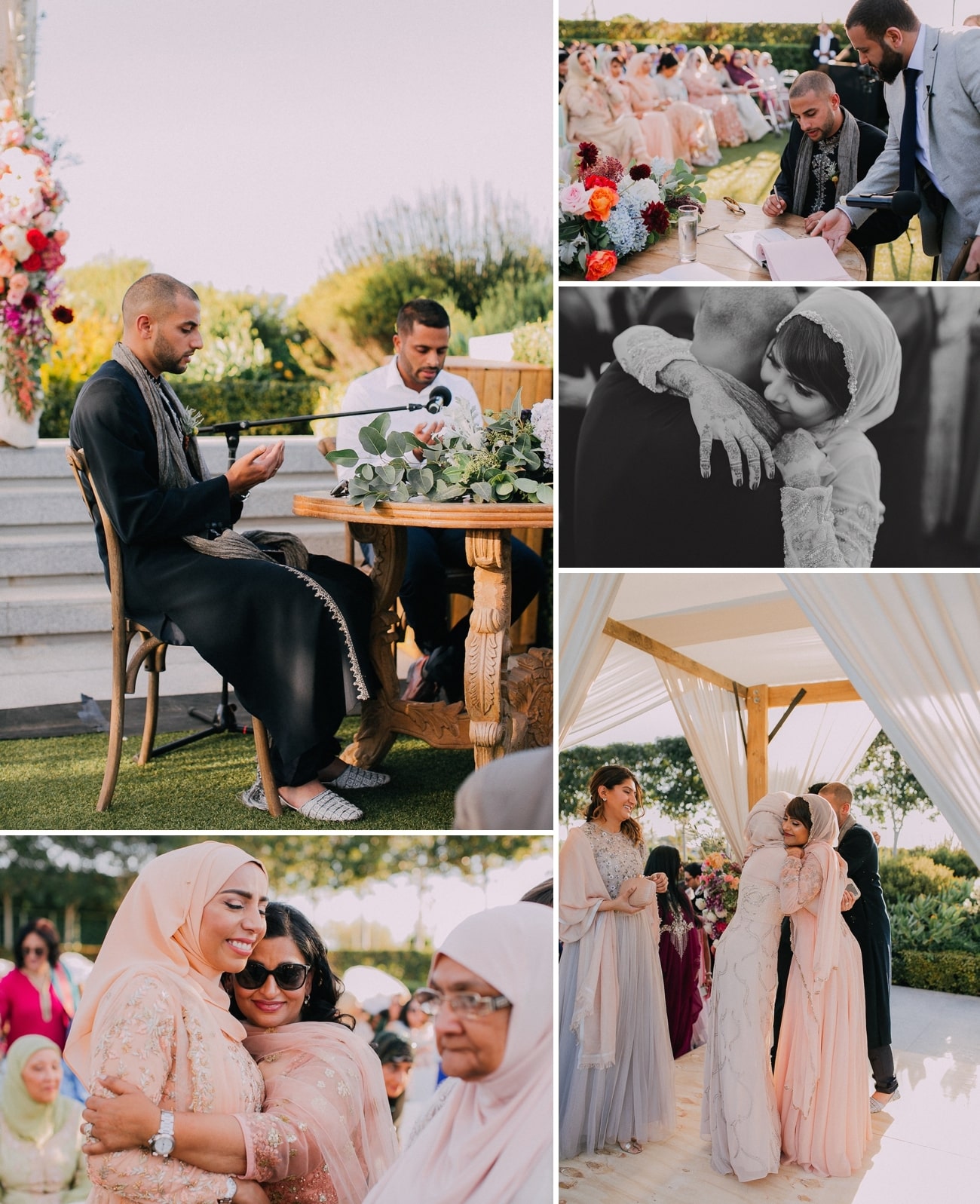 Wedding Details
Our wedding was a five day celebration with different events, such as the Mehndi Night on the first night filled with dancing and food and lights and colours and henna. This is our time to dance and have fun. My friends put together a mostly Bollywood skit about our story, and my husband's family did a mash-up of dances too. Thereafter everyone joined in. This mix of Indian, African, British, and Seychellois cultures through dance was a great way to start the celebrations! The Muslim ceremony area on the wedding day with the overhead drape and flowered canopy/chuppa and the ceremony itself was beautifully constructed and performed – it was also sentimental, as I had my cousin perform the ceremony, and a good friend perform the prayer. It was concluded with one of the best sunsets I have ever seen. This in essence is the simplest but most important part of a wedding and ours couldn't have been any more perfect. The wedding 'stage' was just a picture frame of fresh, luxurious, colourful flowers – I just wanted to sit in it forever, it was so beautiful! It was a custom made four poster stage that Hannes from kraak events created, coordinating with his respective suppliers. It had to be bigger than usual, as our families are very big and a large space was needed for all the family photos. I also wanted the wedding to feel like it was within a magical forest, so having this as the central focal point was the perfect idea. Everything we chose from all the professionals, as well as family members and friends we asked to do tasks and speeches, was carefully thought of and personal to one of us in one way or another. The colourful flowers were reflective of the island life of Adnan and his family – however we chose more elegant mixes and steered away from the tropical, to fuse the two of our backgrounds. My grandmother who passed away two years ago would always take me for walks amongst the flower beds – she would've loved all the flowers, and for this reason we donated them to an old age home after the wedding.
DIY Elements
My mother and our family made a lot of the canapés , the pickles and other elements. They are very fussy and proud about their food! We also used our own Persian rugs as part of the decor.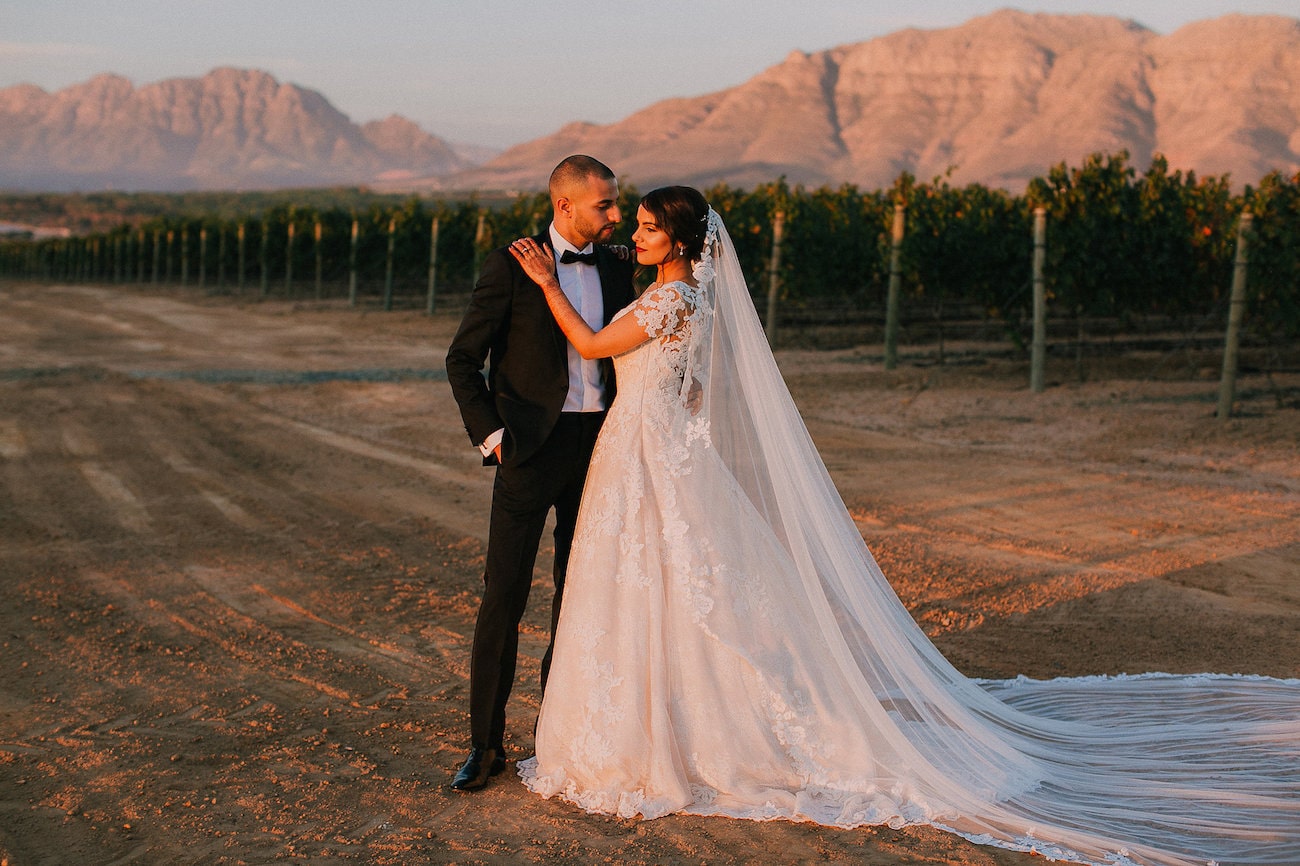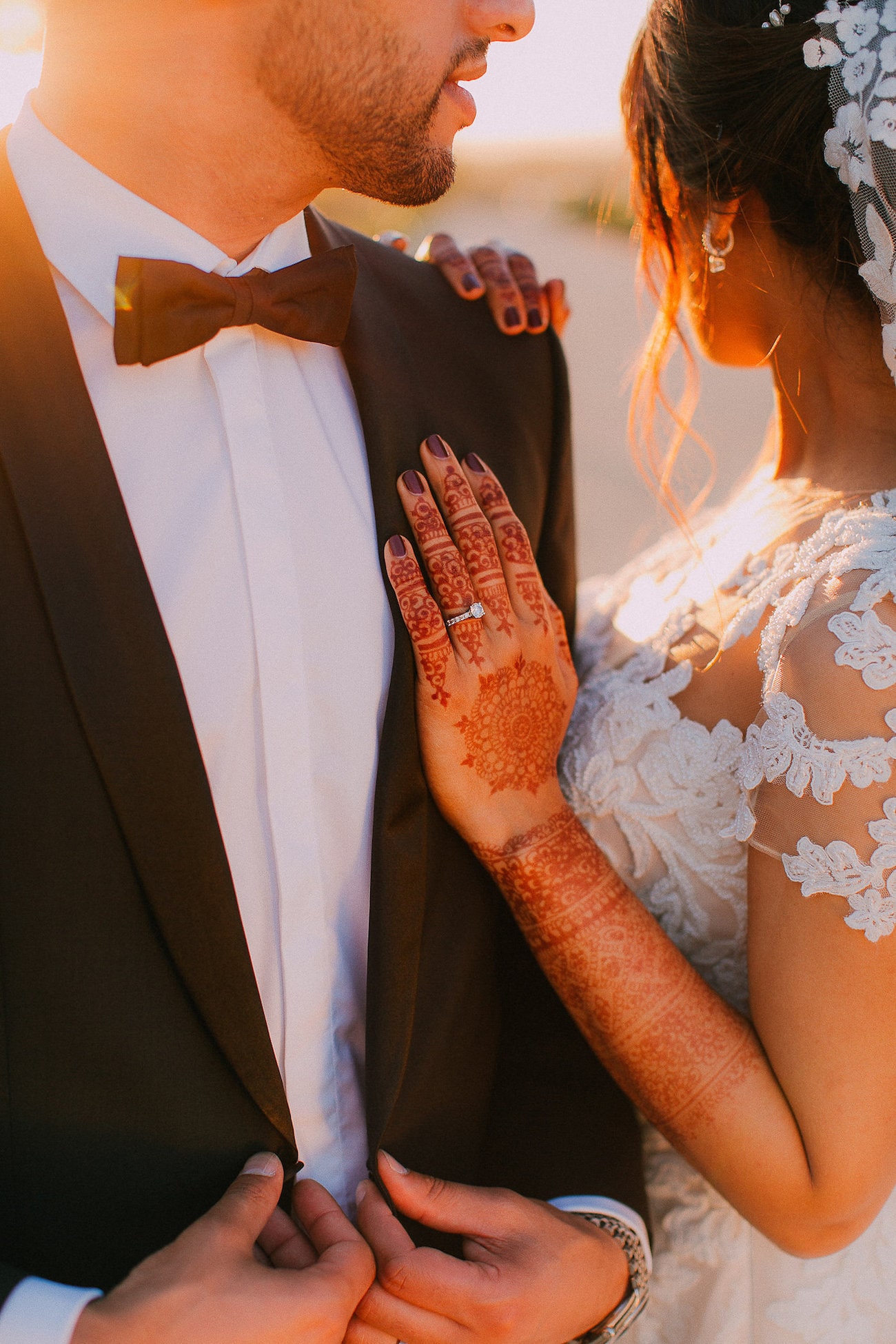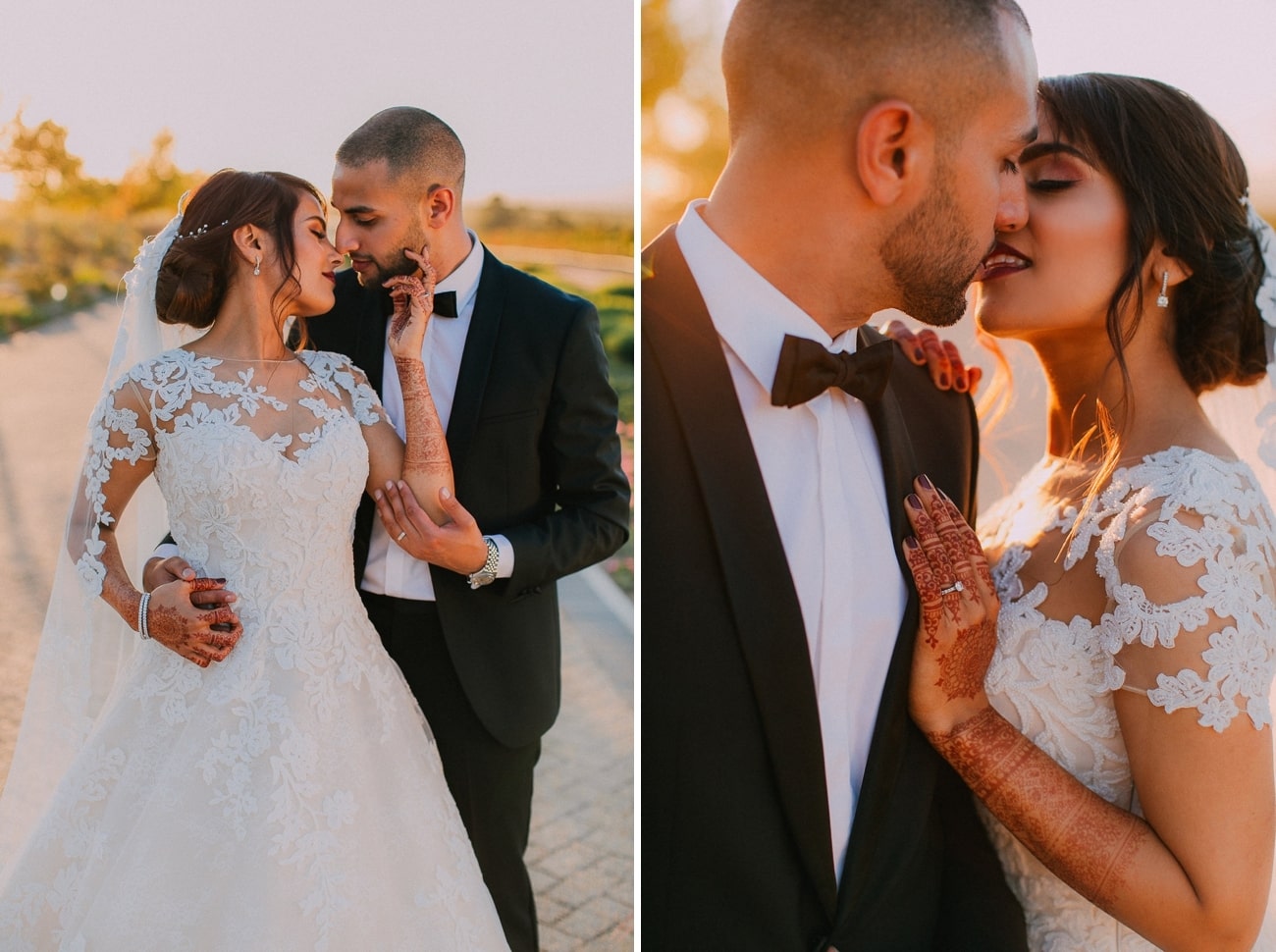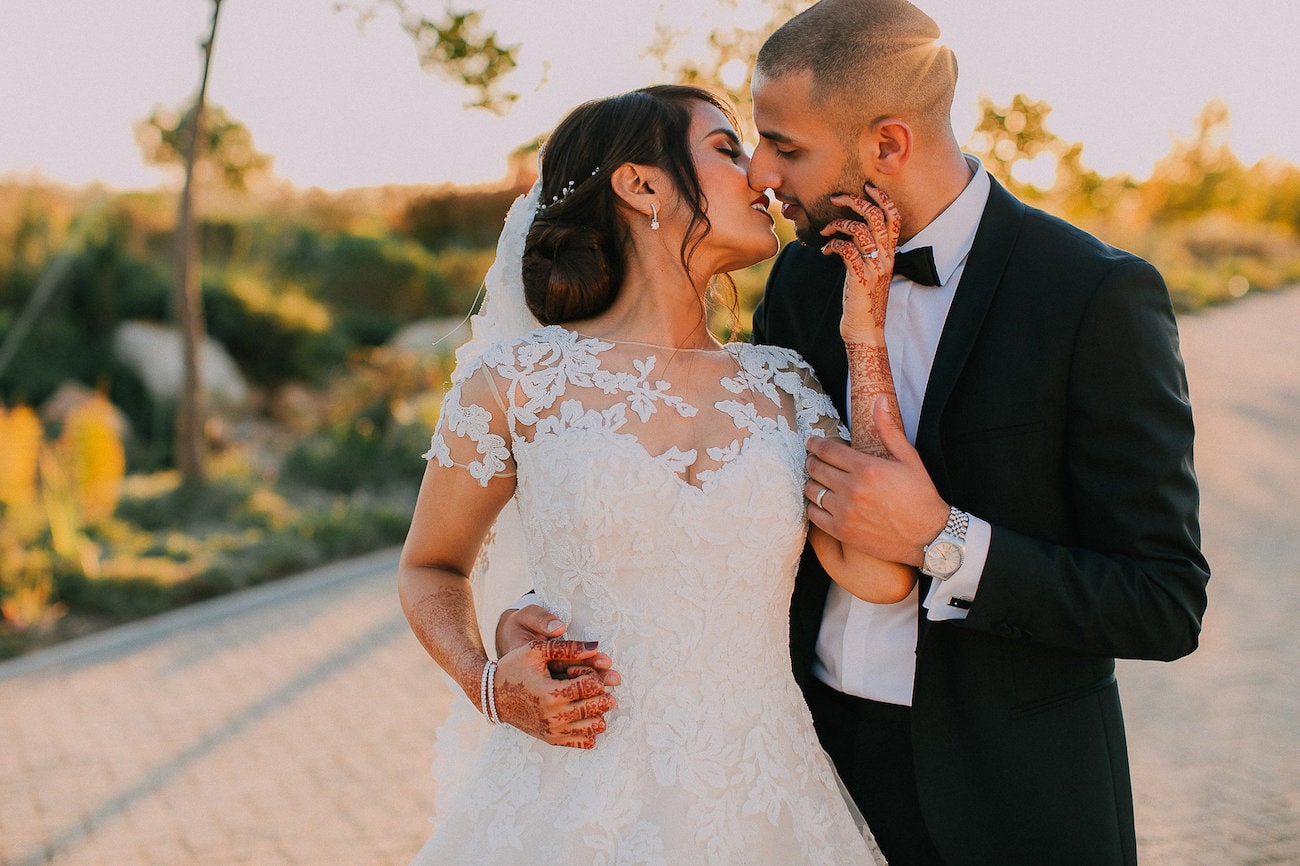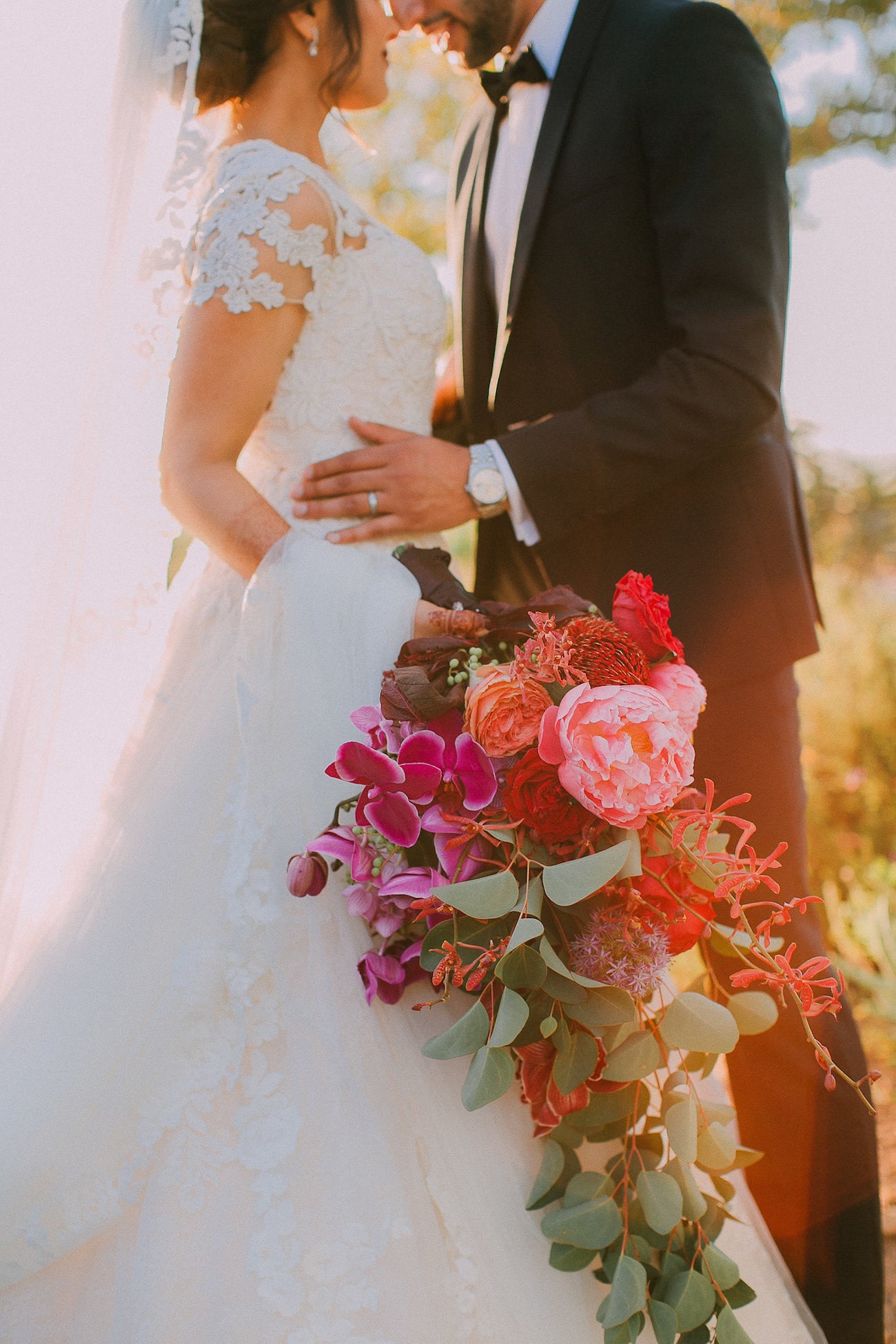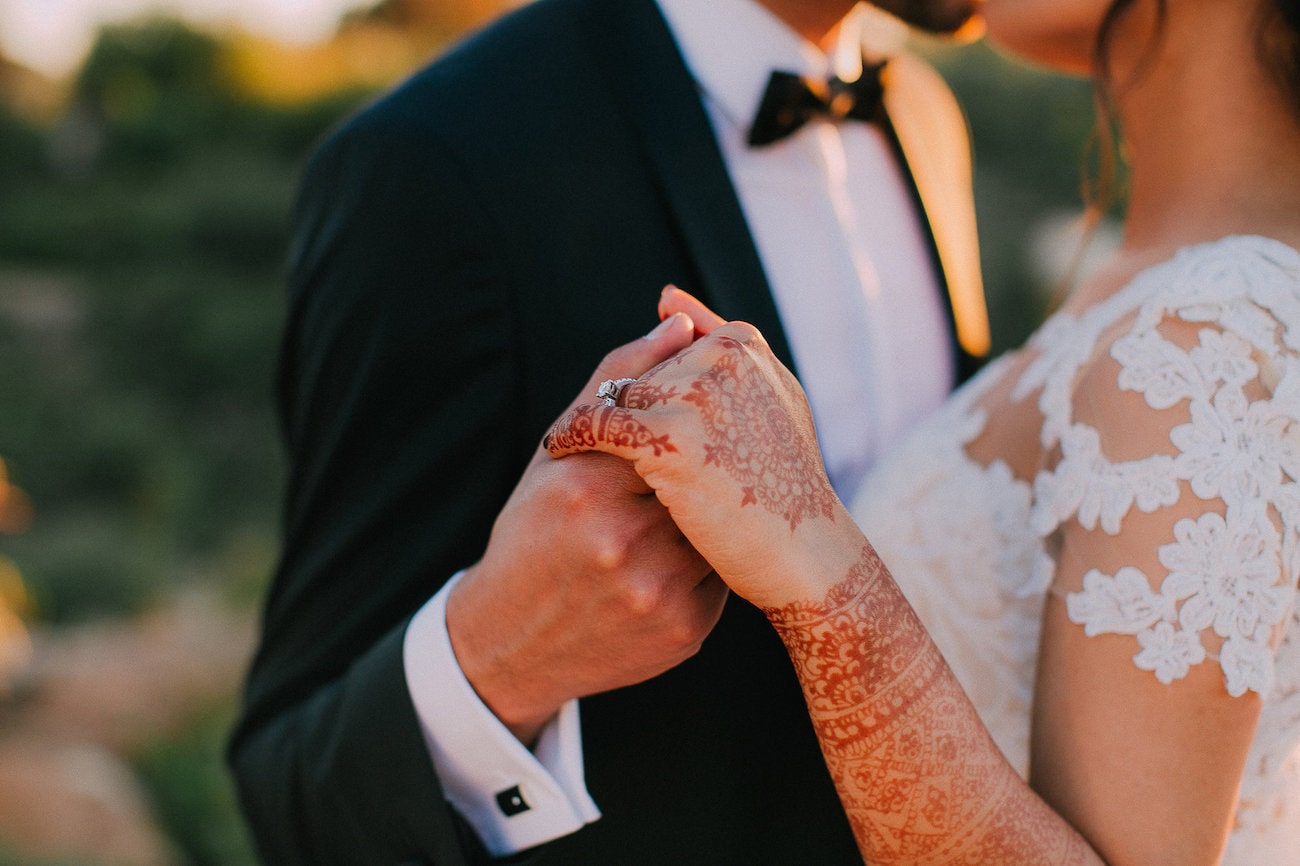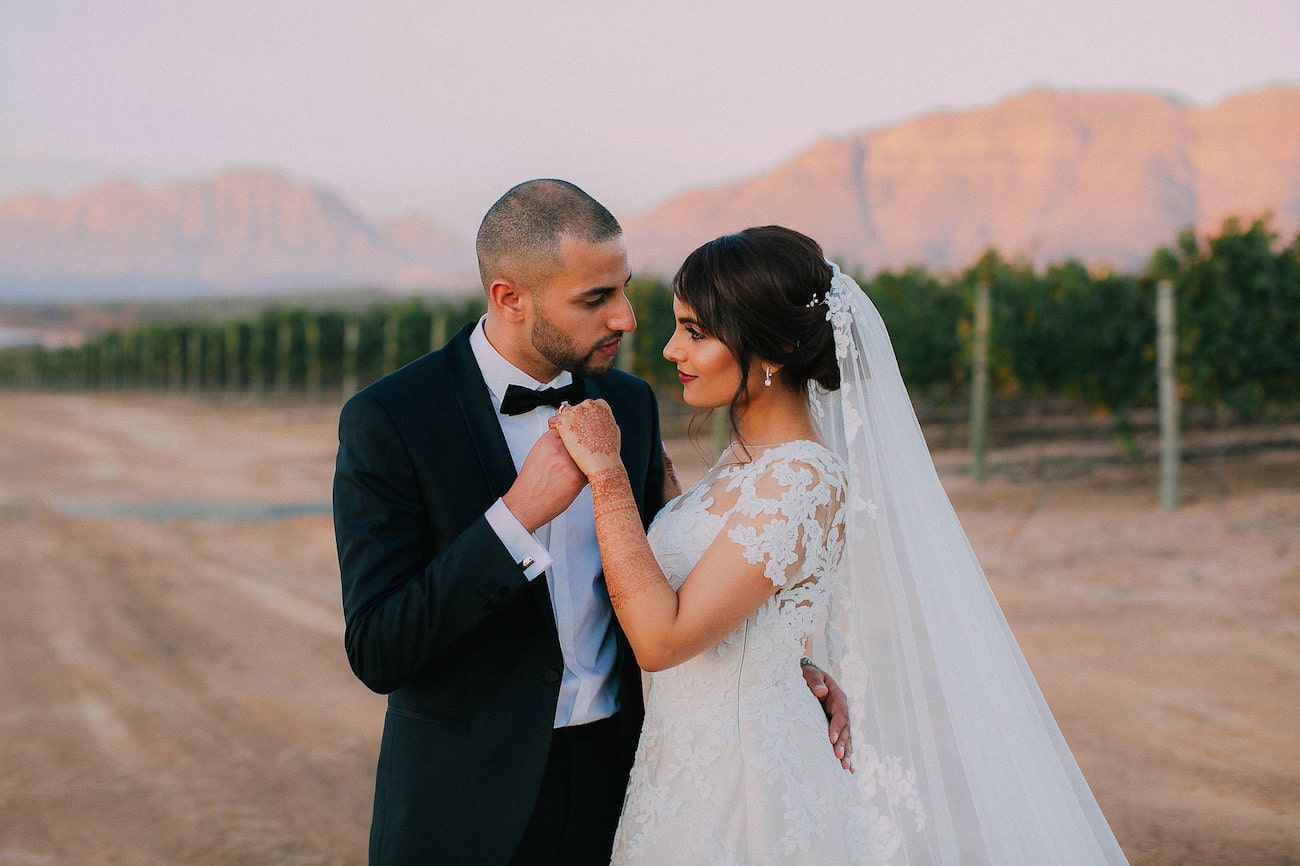 The Dress
I was a tomboy growing up, so I never had a dream wedding or wedding dress in mind, and was rather clueless on it all. My initial dress was supposed to be an Ellie Saab design, but after visiting the boutique I was notified that the online collections were only released much later, so due to time constraints it would not be possible to have the gown I wanted. I then walked into Pronovias and tried on a gown from their exclusive range – it was not the style I had envisioned or the dress I expected but I loved it more than the one I initially wanted! So that worked out well! I sorted out what I wanted and got my wedding outfit in a day!
The Flowers
Colourful in an original palette, exuding elegance and luxury, yet also fresh and warm.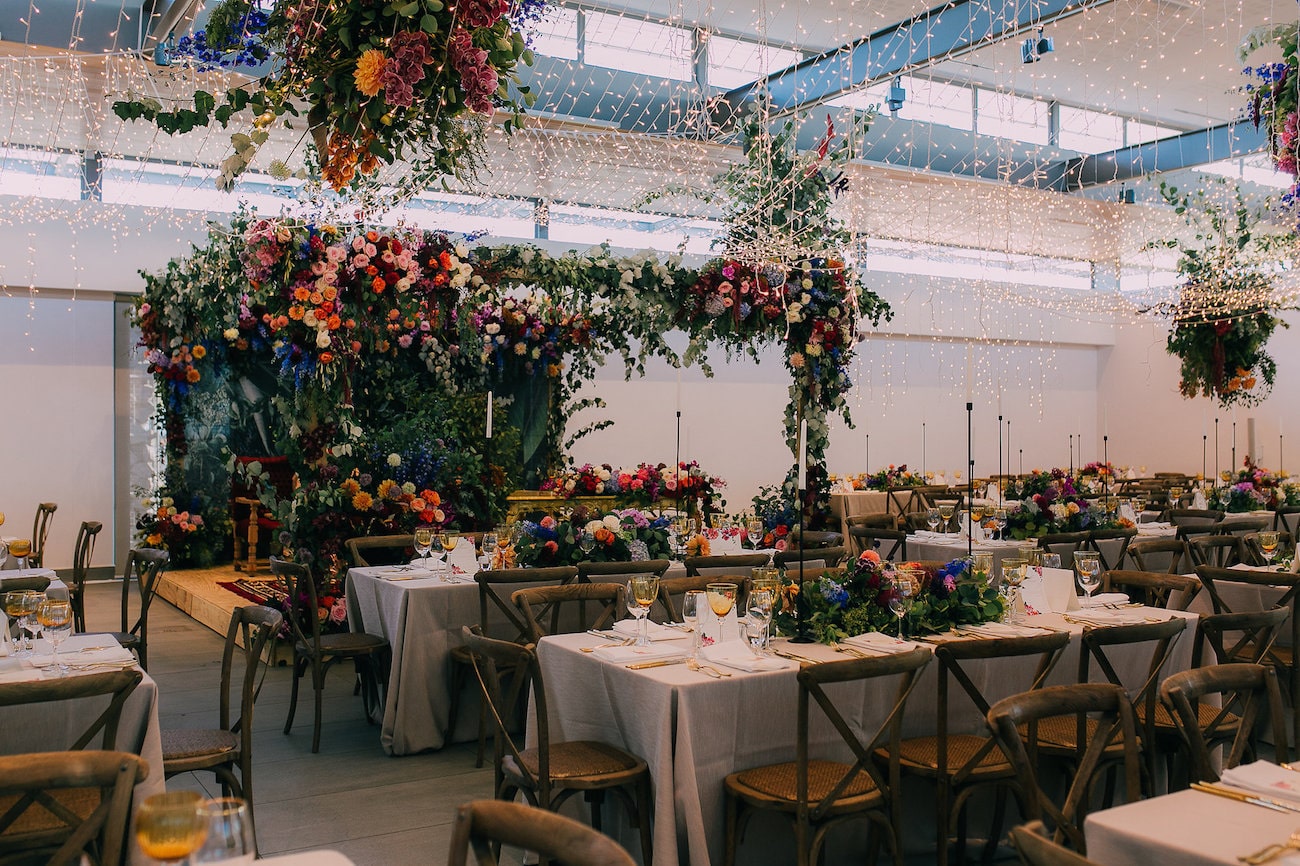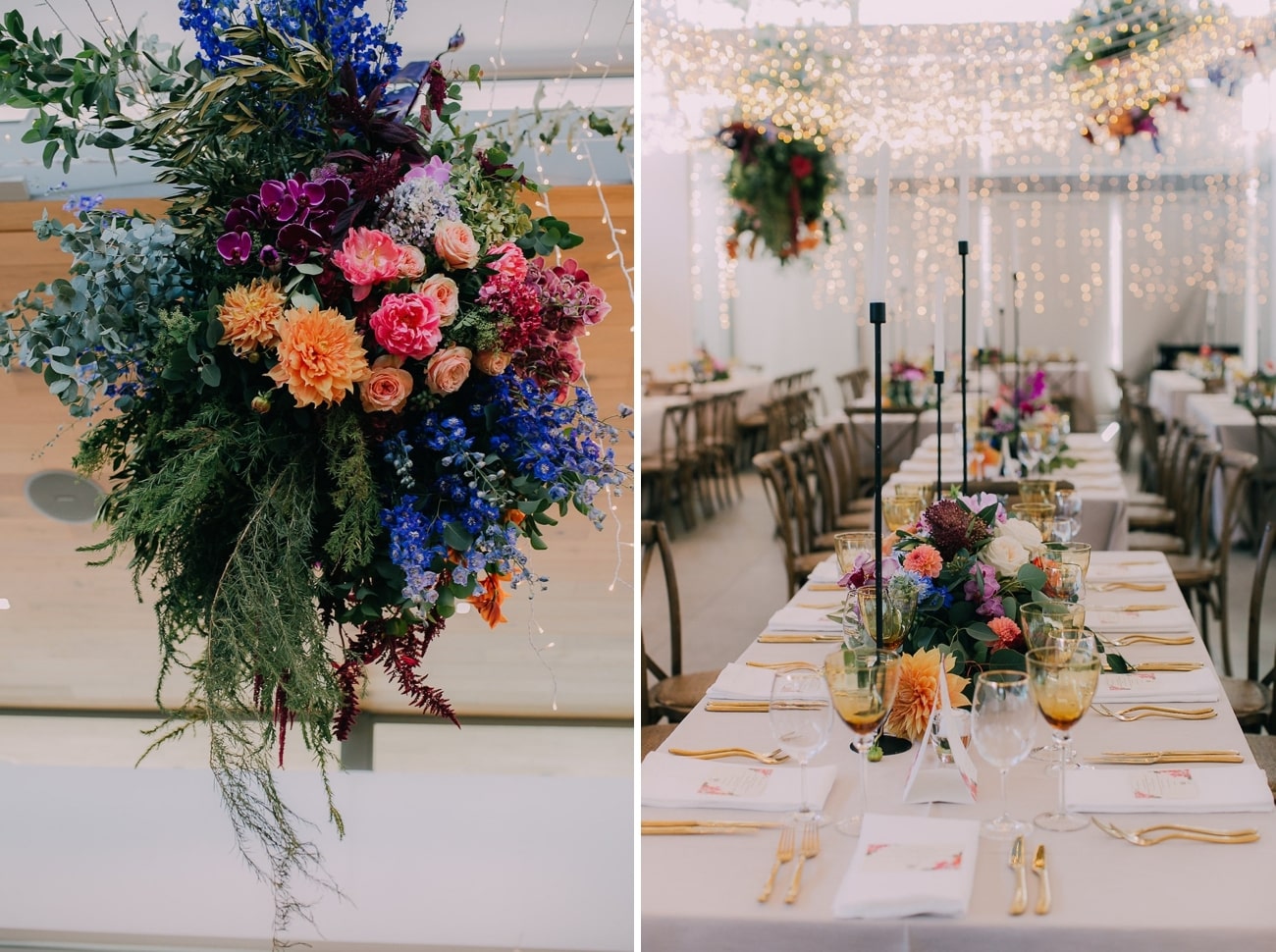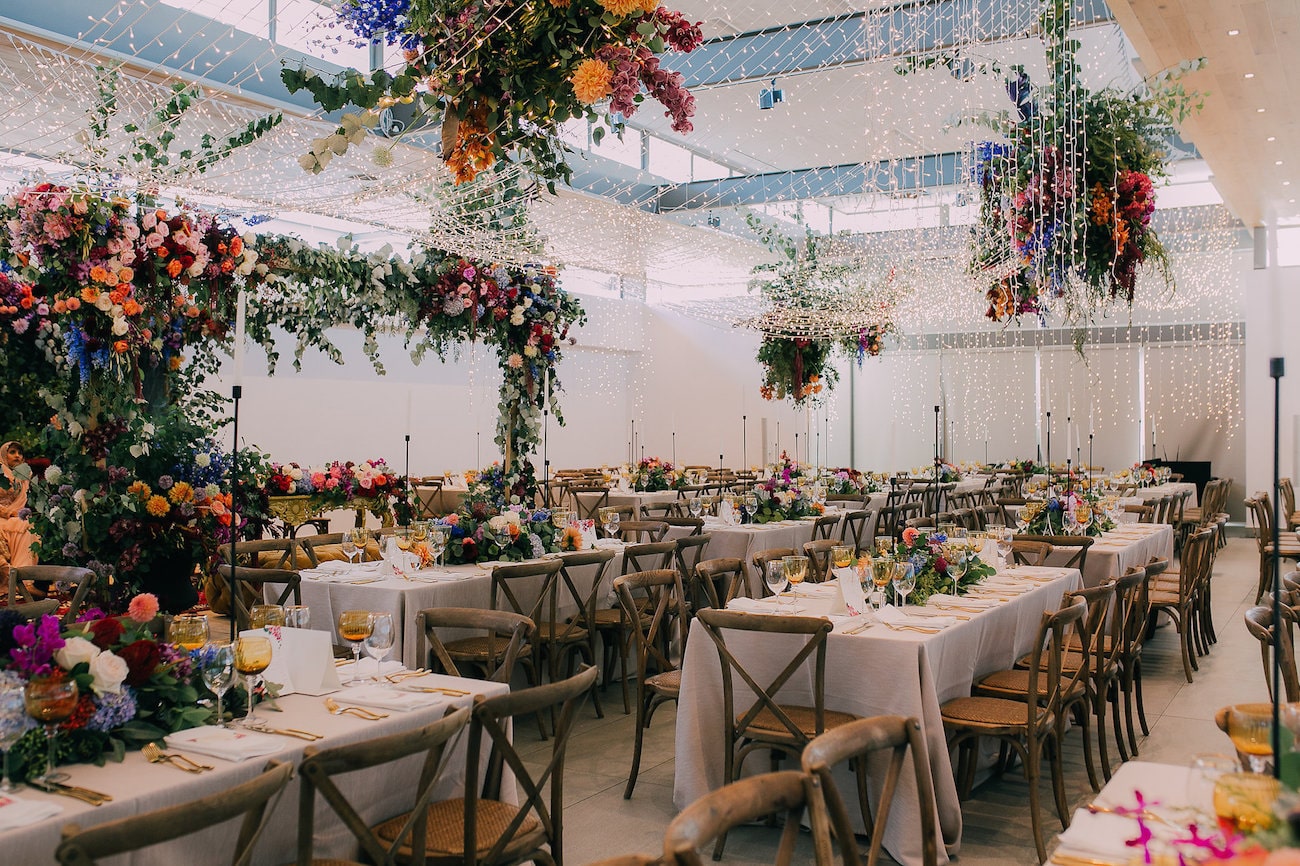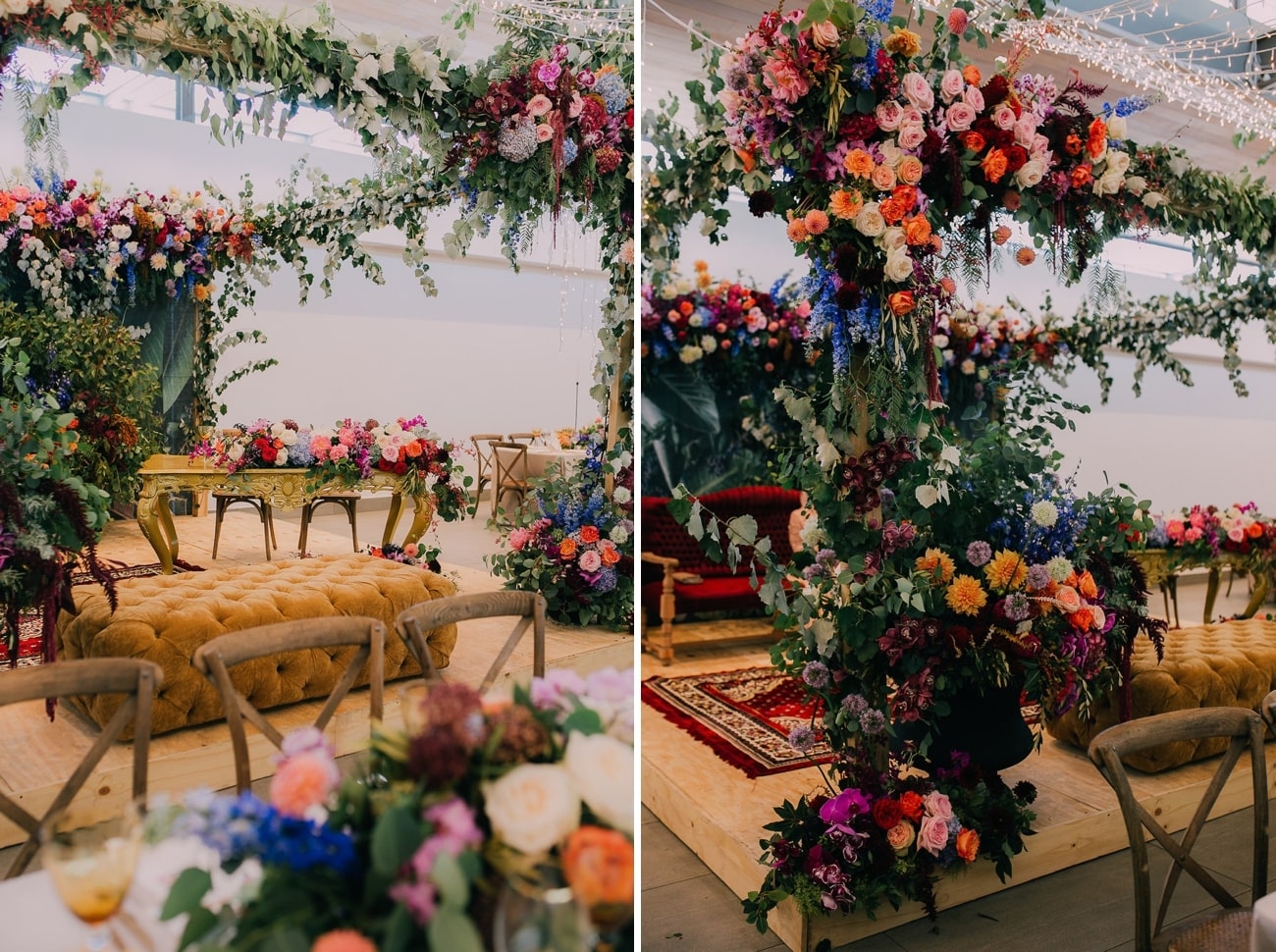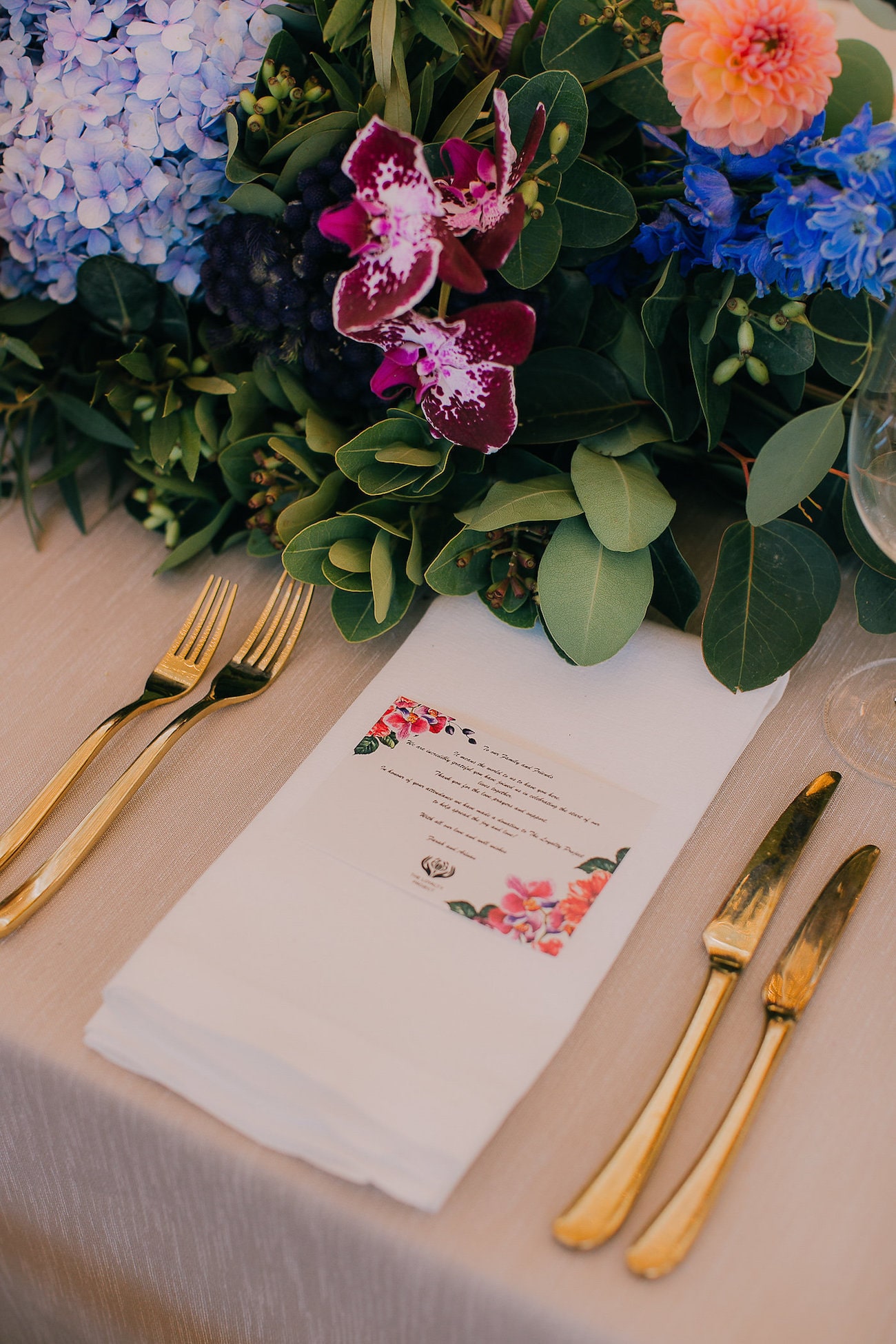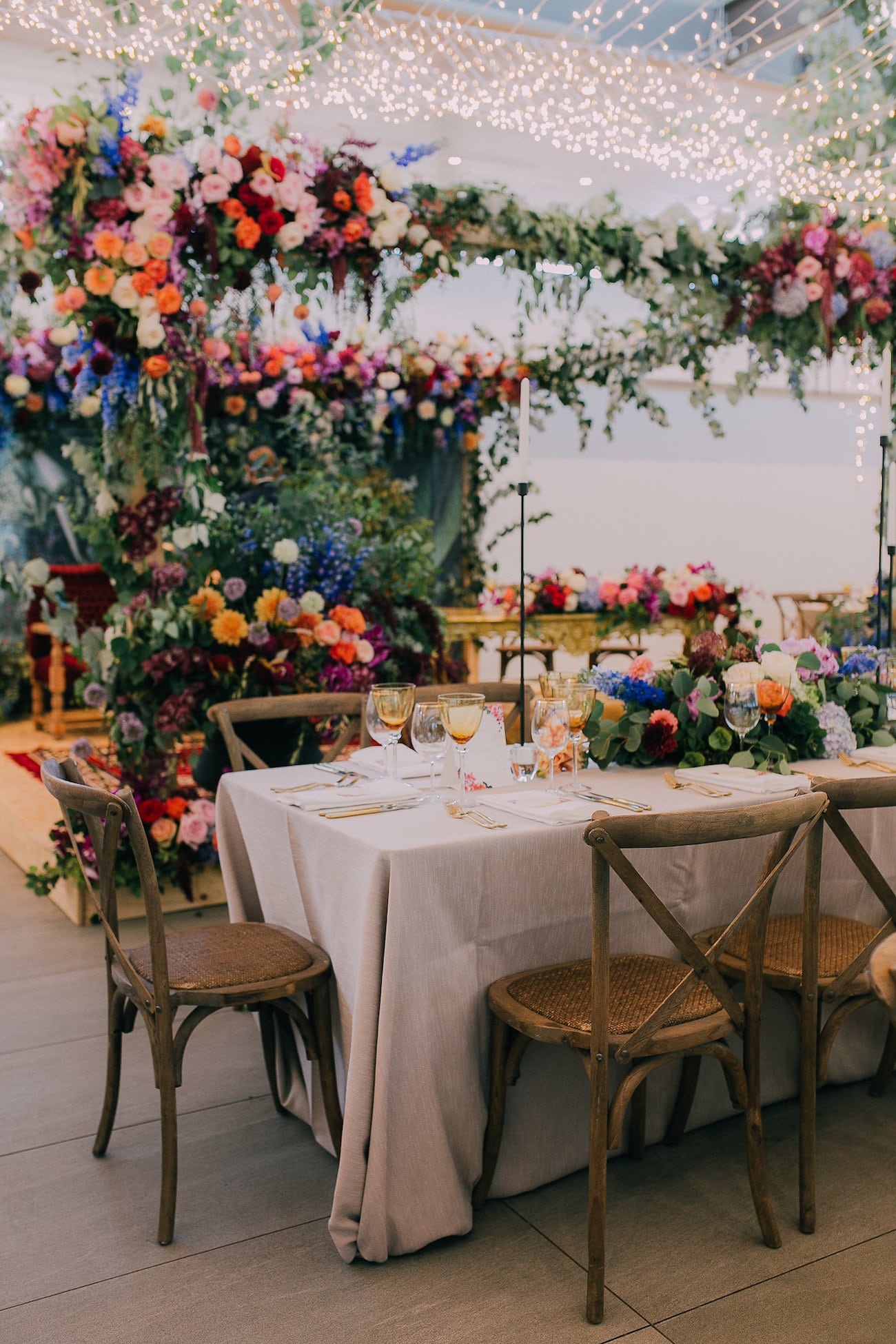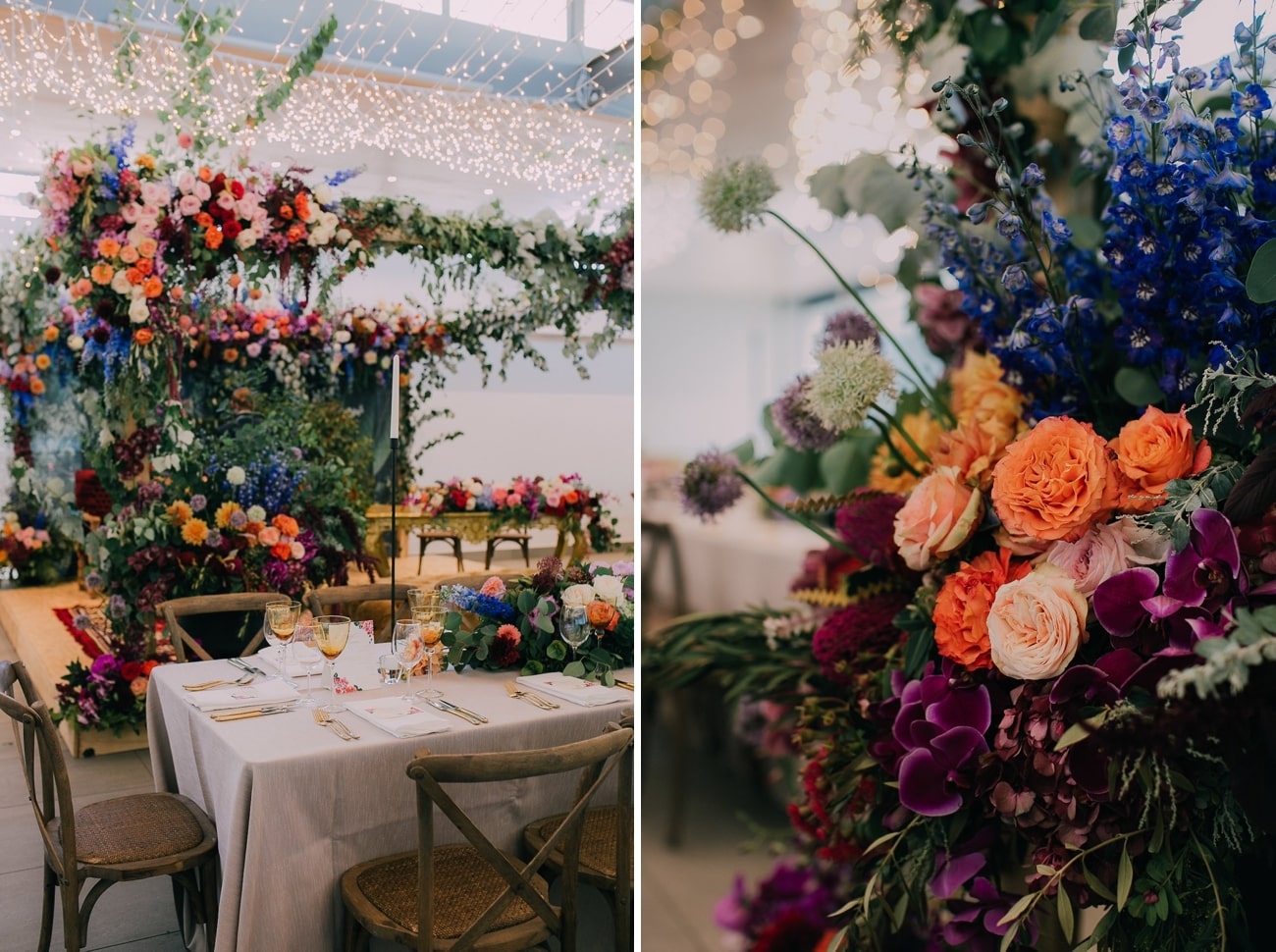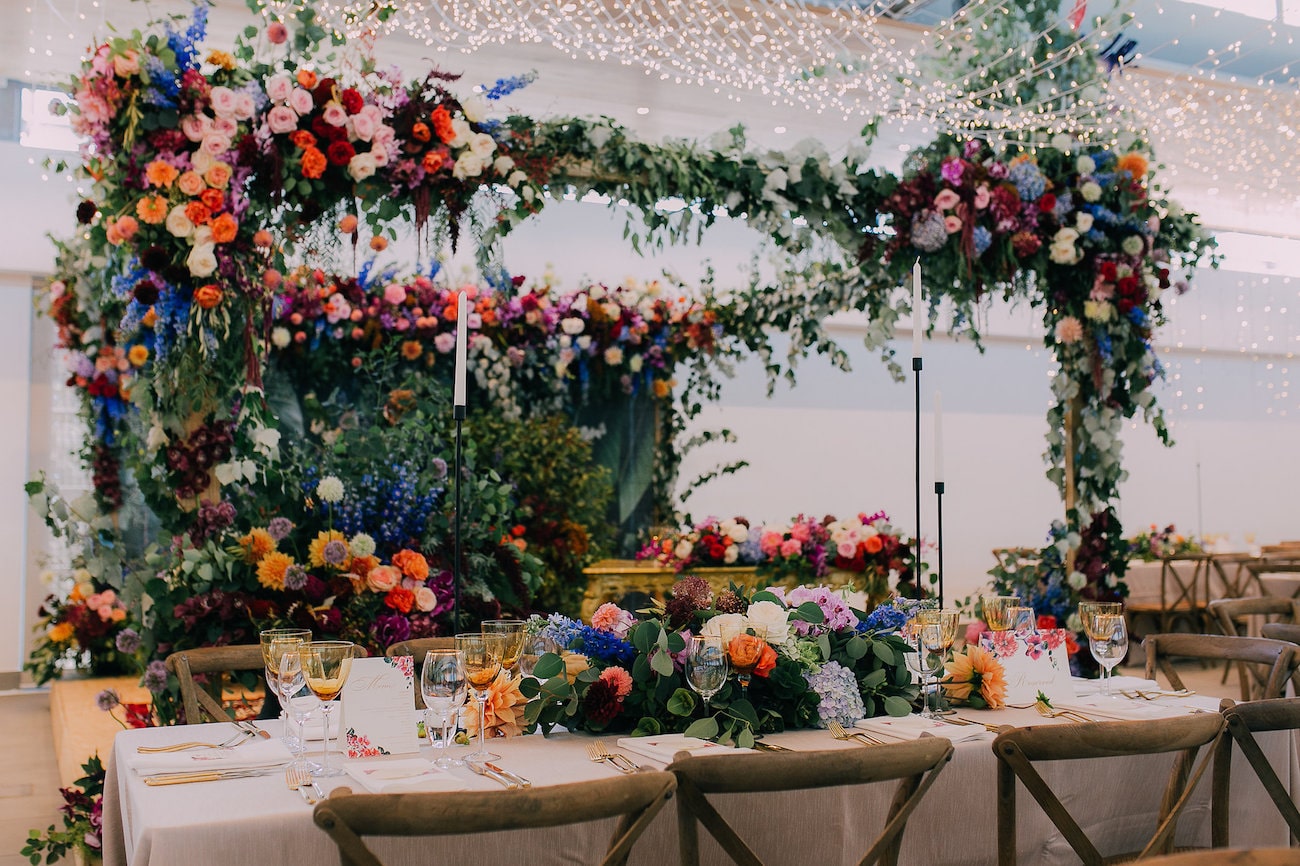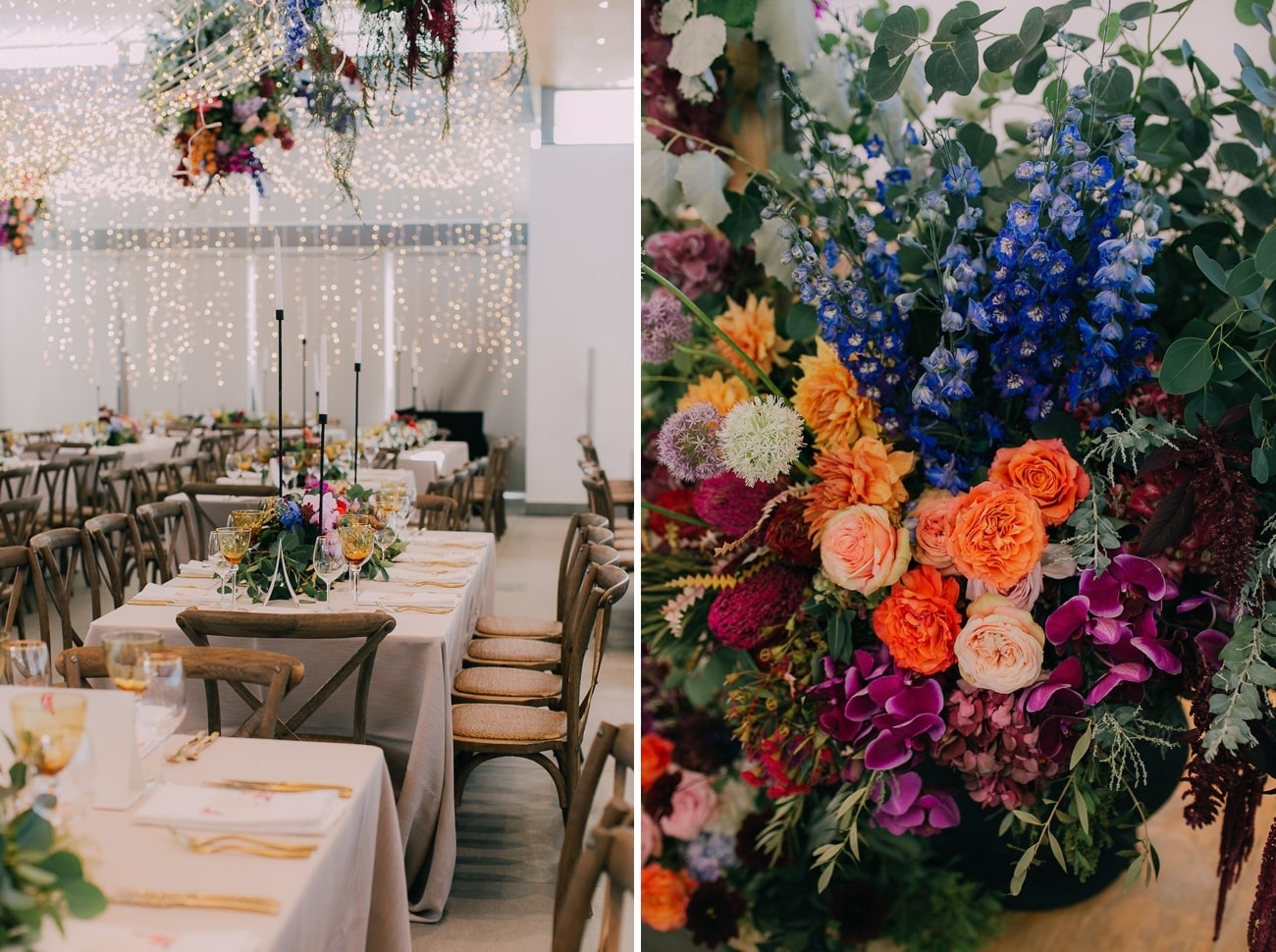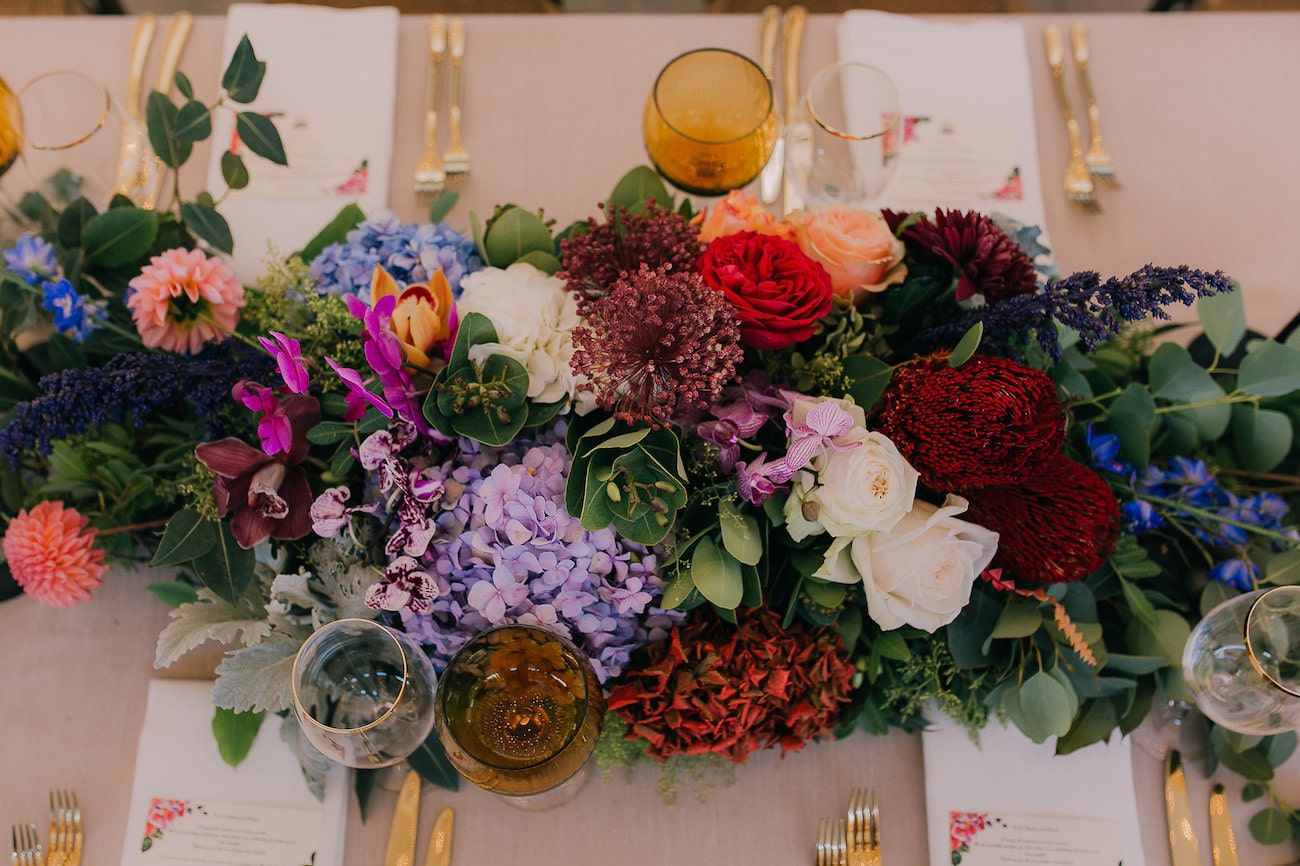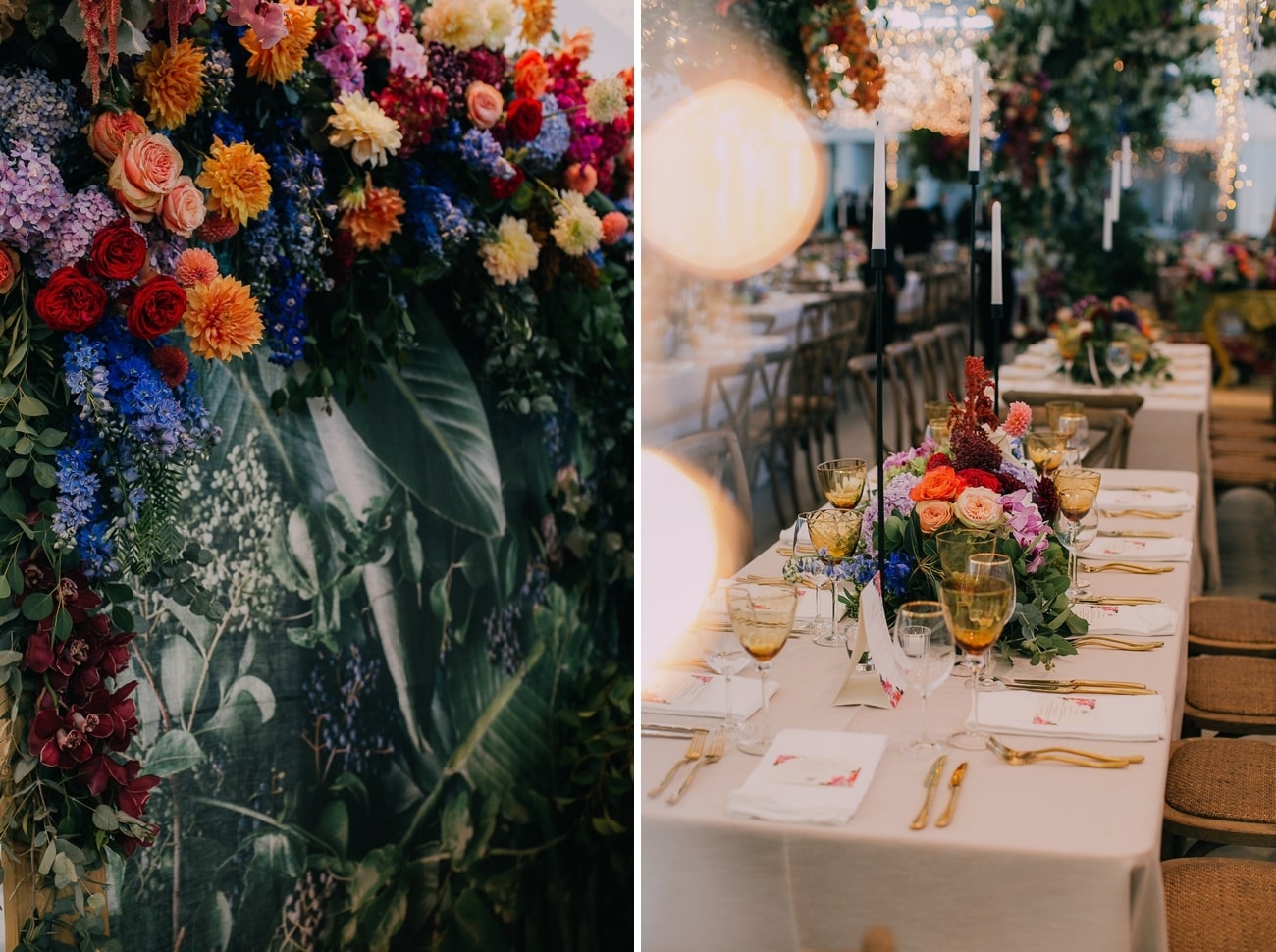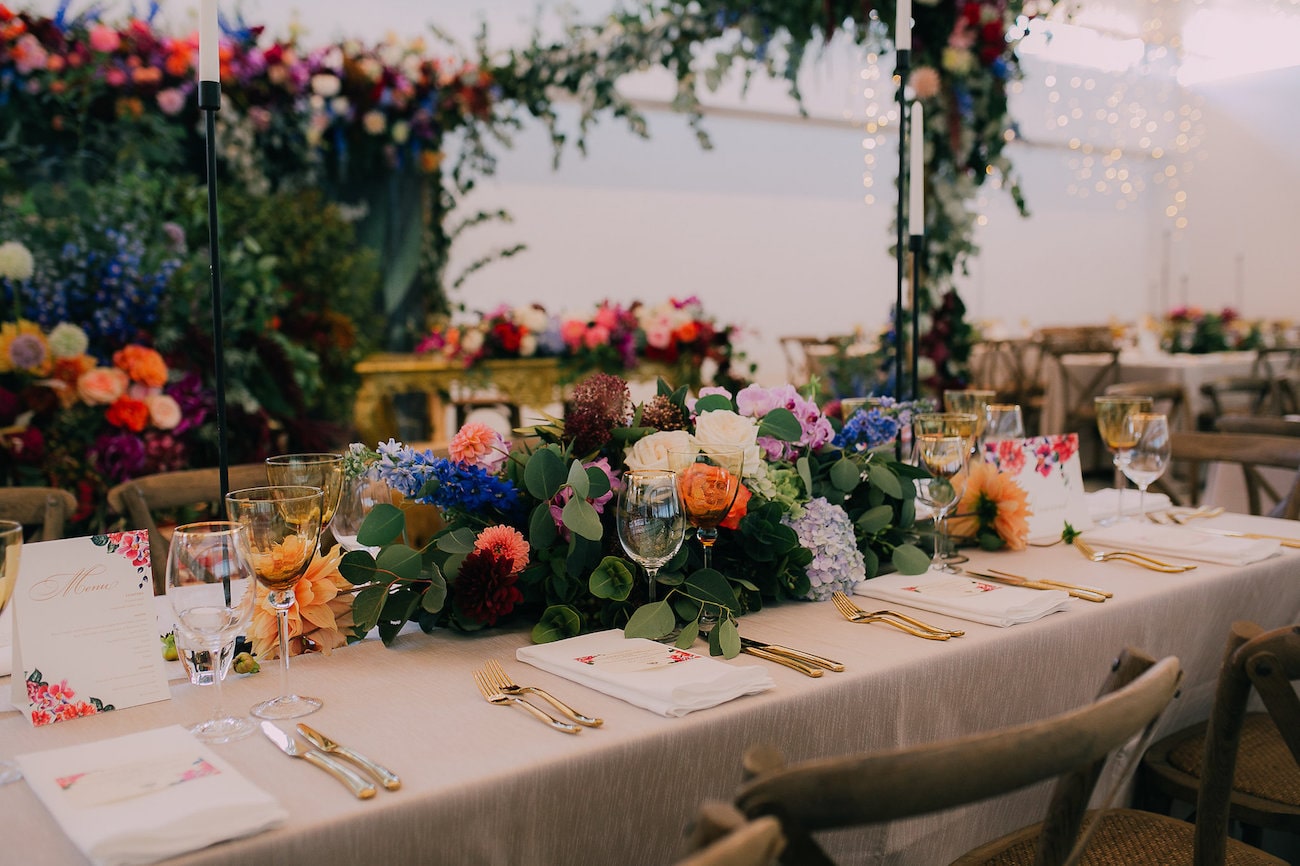 Memorable Moments
All the events were very sentimental, but my favourite was when the religious ceremony concluded and my husband embraced me for the first time and cried.
Best Decision
Choosing the professionals I chose and letting them do what they do best!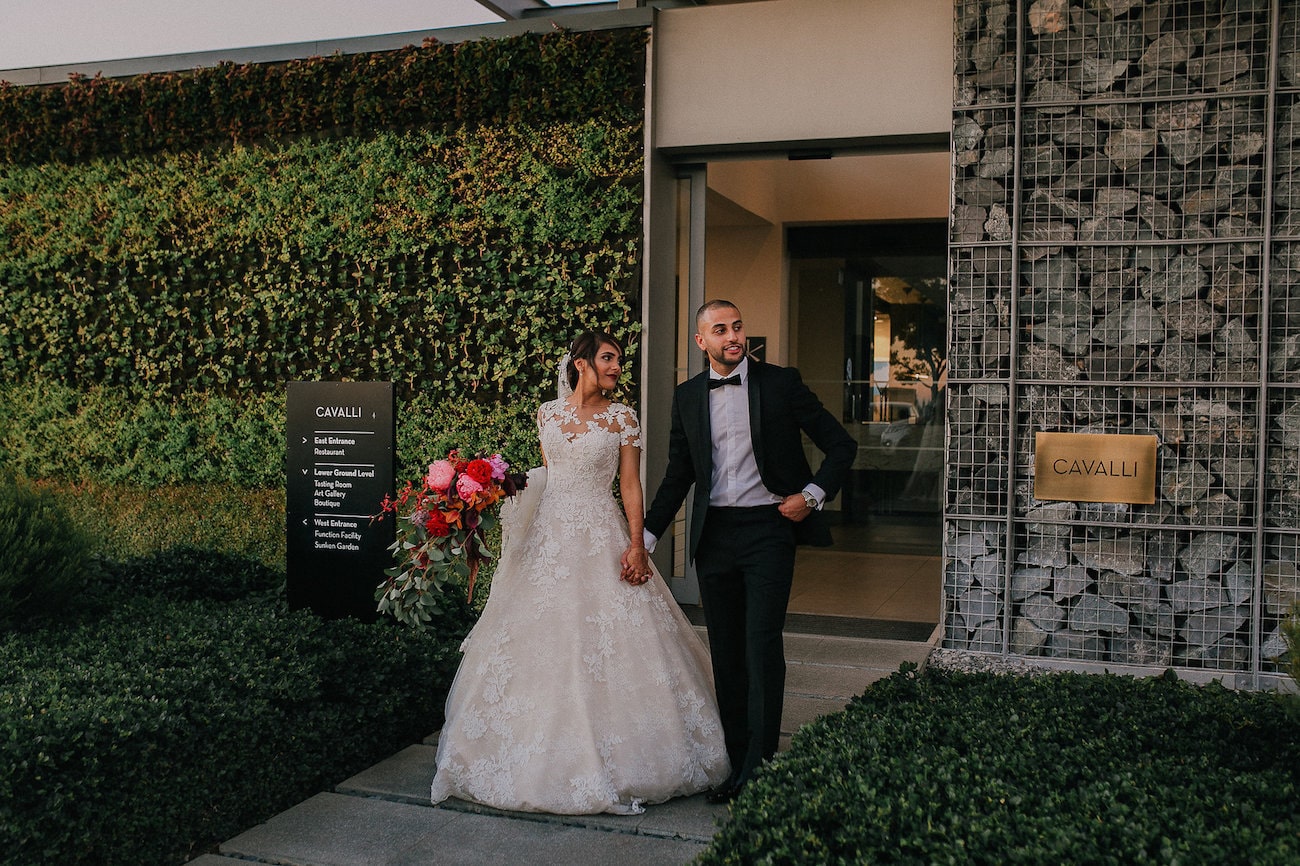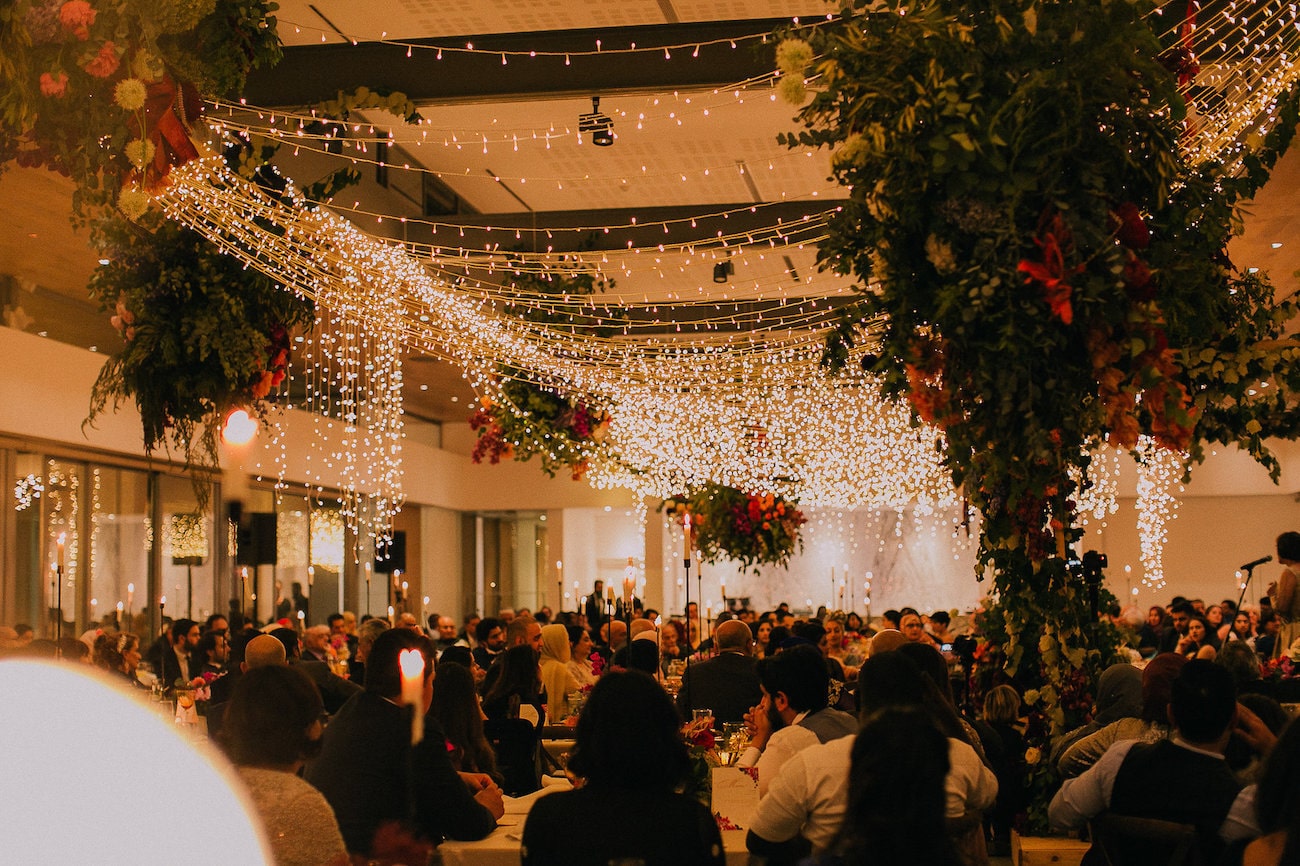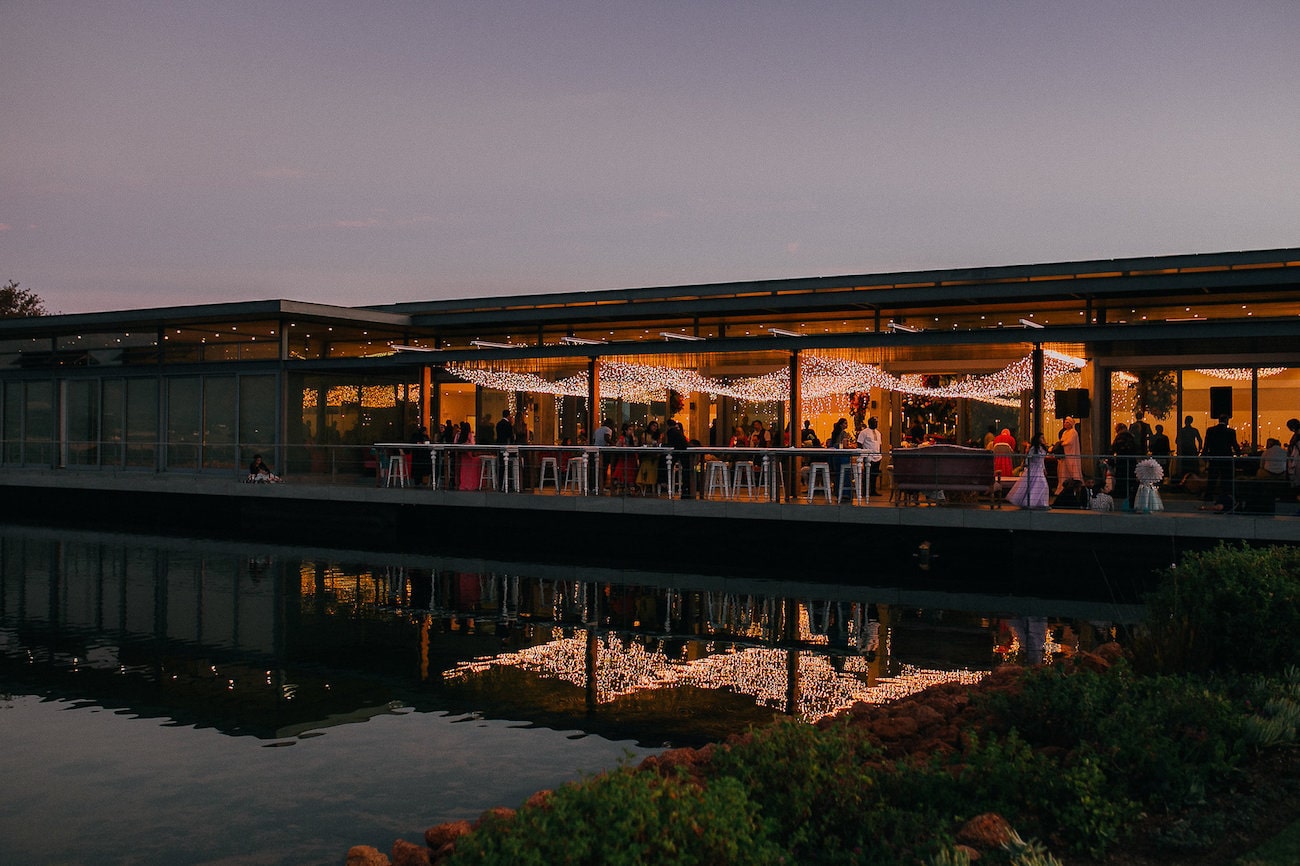 Advice for Future Brides & Grooms
Not everything goes your way and sometimes it turns out better than you imagined, so just enjoy the special moments – appreciate the love, time and effort that people have given to celebrate your union, feel blessed because love is THE great blessing and all your guests are there because of the love they have for you and the love between the two of you. It is truly the most powerful force in the universe.
You can see more from this wedding on Michelle du Toit's blog.
SERVICE PROVIDERS
Venue & catering: Cavalli | Catering: La Elegante Catering | Photography: Michelle du Toit | Co-ordination: [kraak] – wedding & event coordination | Flowers & décor: Fleur le Cordeur | Stationery: Secret Diary | Video: White Motion Films | Cake: Just Baked | Bride's dress: Pronovias | Hair: Vogue Hair Design | Makeup: Lindy Lin | Groom's attire: Hugo Boss | Entertainment: Shout MC