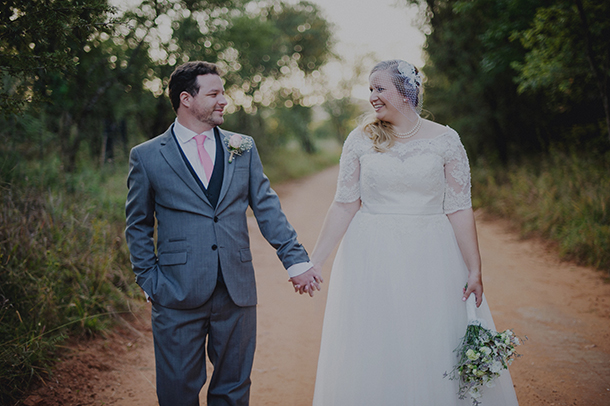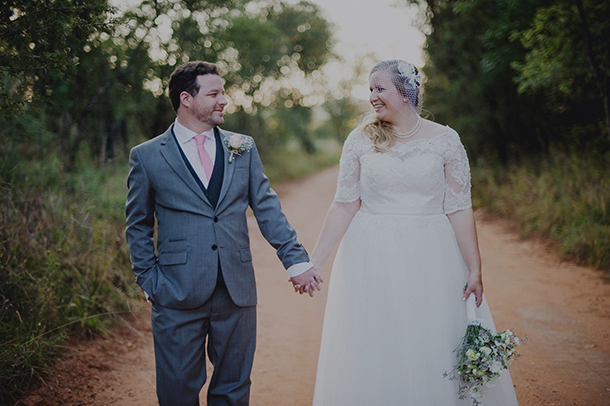 When an email landed in my inbox from bride Ines titled 'DIY Feminist Wedding', I was intrigued. As you know, I'm a huge fan of making your wedding a reflection of you as a couple, and I'm a feminist myself, so I wondered how Fergus and Ines had incorporated their values into their big day (I'll admit, there was a part of me imagining bridesmaids dressed as Rosie the Riveter!) What I found was the kind of sweet, handmade celebration where the couple had really thought about the details of how and when and who – especially at the ceremony. Things like wording can often be overlooked, but after all, the vows you make and the words said are the cornerstone of your new marriage, and I loved that this special couple took the time to craft a day that was completely their own in look and philosophy. Hopefully it'll inspire more of you for your own wedding days. I know you'll be inspired by the gorgeous pics by GingerAle Photography, who captured every lovely vintagey detail, and every happy moment!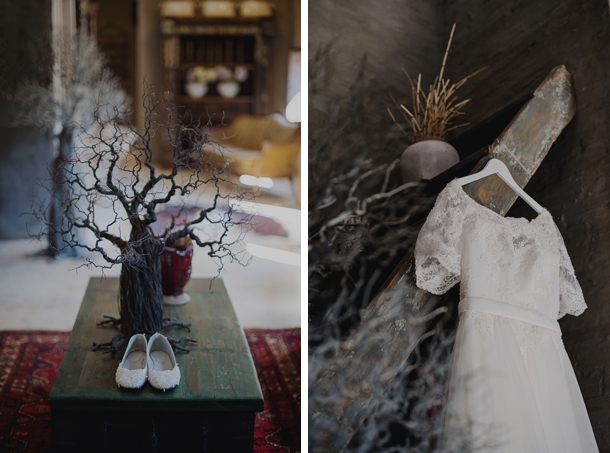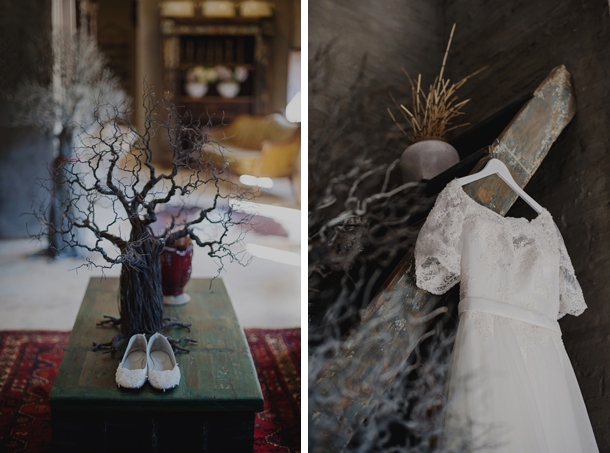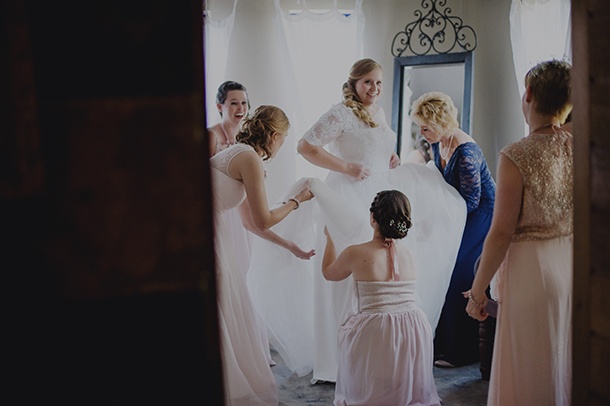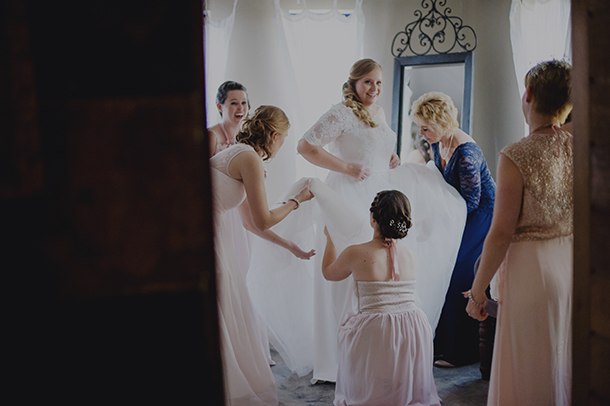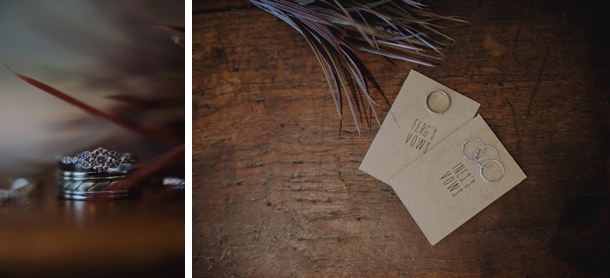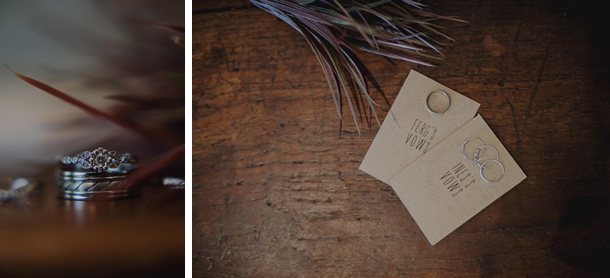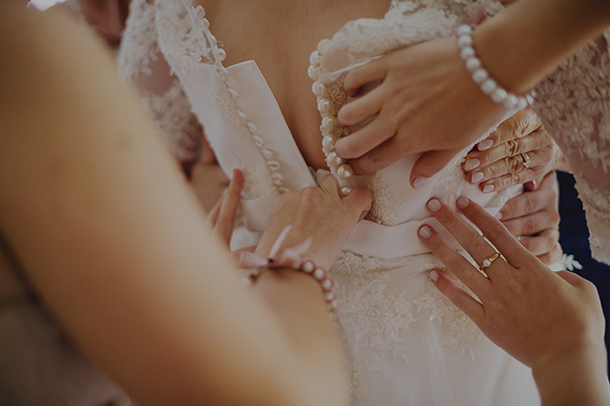 Love Story
Our love story starts like any good love story should: with a glass of champagne. Fergus and I both found ourselves at a 21st for a mutual friend. A good-natured shove from one of Fergus's best friends was all it took for him to walk over and introduce himself. After finishing said bottle of champagne, the sparks were flying and it didn't take long before we found ourselves on our first official date.
The Proposal
It sounds incredibly lame, but we knew right from the beginning of our relationship that this was going to be for life. The engagement happened about four years into our relationship. We had just bought a house together and the moment felt right. I knew that the proposal was coming, but I didn't know the details. We drove out to Magaliesberg and Fergus took me to a cheese farm where he'd ordered a picnic. We found a secluded spot and he got down on one knee almost immediately. We were both incredibly giggly and excited, and surprised our family and friends with the news the following day at a(nother) picnic.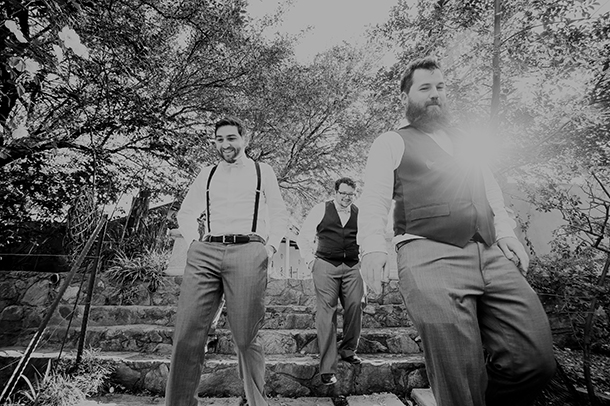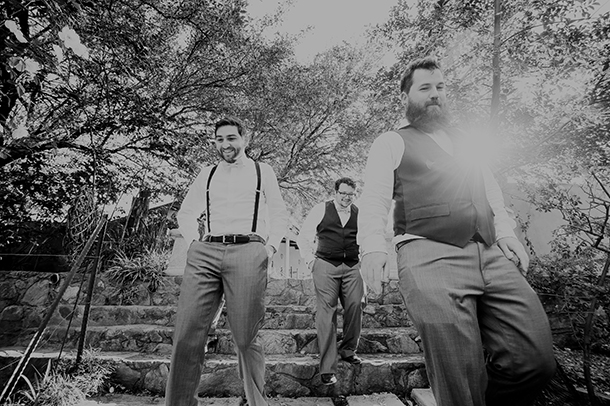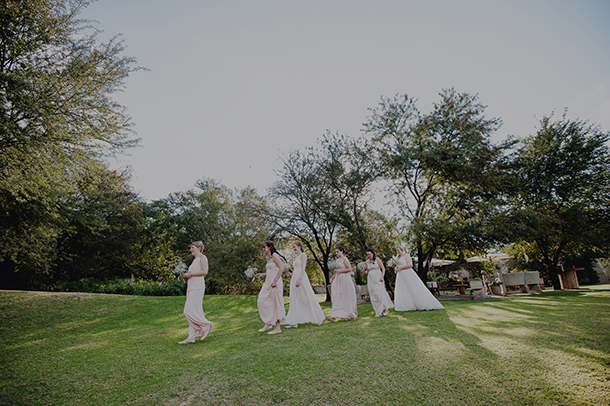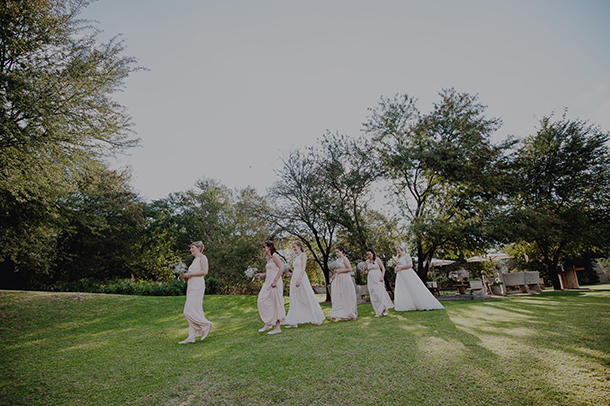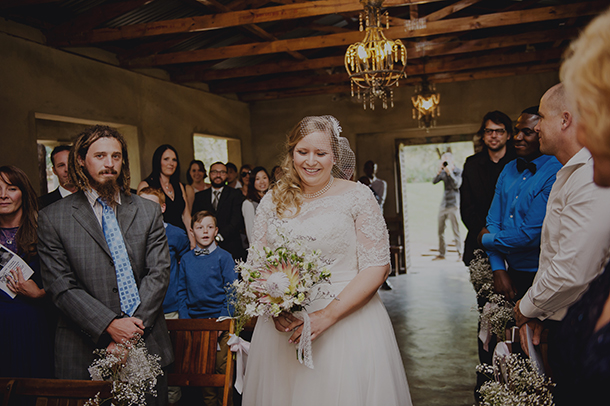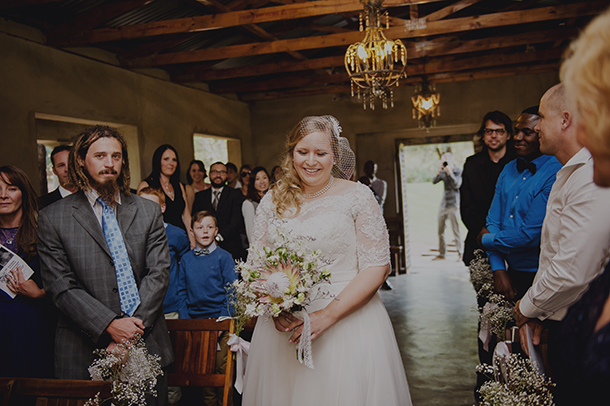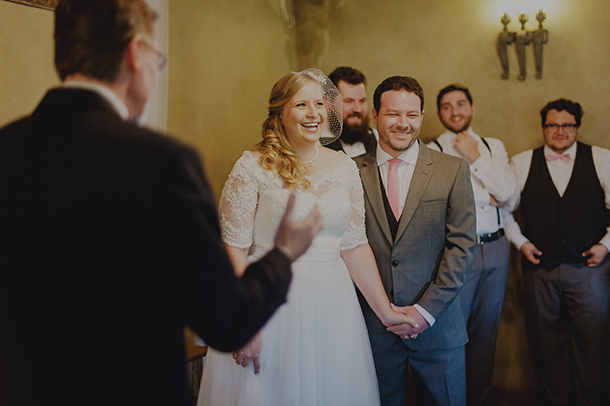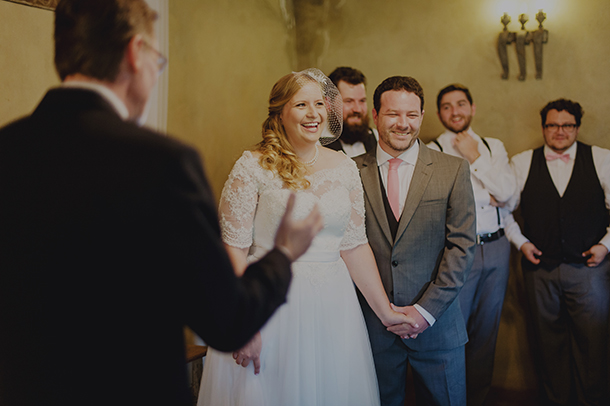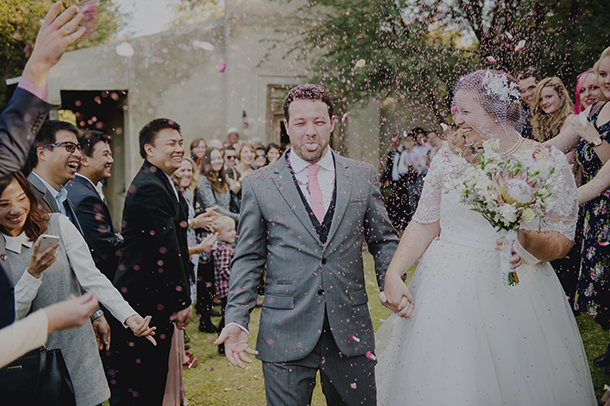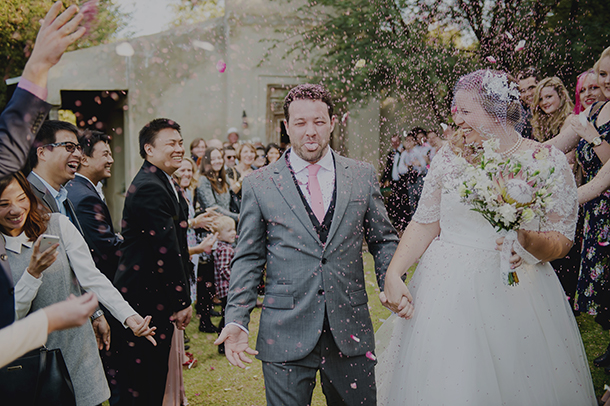 The Venue
We had a lot of family coming in from Ireland and Germany, so we knew that we wanted to have an extended weekend wedding with a welcome dinner on Friday night, the wedding on Saturday, followed by a hangover breakfast the following morning. To make it easier for planning purposes, the wedding needed to be relatively close to Johannesburg. Parys is just an hour's drive away and The Nutcracker is a beautiful, natural venue right on the banks of the Vaal River. The moment we arrived we fell in love with it. The venue really went above and beyond for us, it was incredible. 
Wedding Style
I am a total Pinterest fanatic and had been pinning for at least a year before the actual proposal. Oh gosh, that makes me sound like a crazy bride, but I'll own it. Once I actually got engaged, I looked at my hundreds of pins and felt completely overwhelmed. But going through them, I started seeing a theme. Vintage, DIY, whimsical, soft pinks, wood, romantic. Most of all, we tried to keep everything relaxed.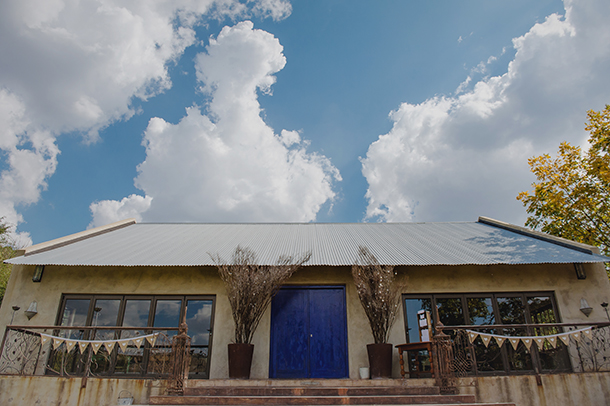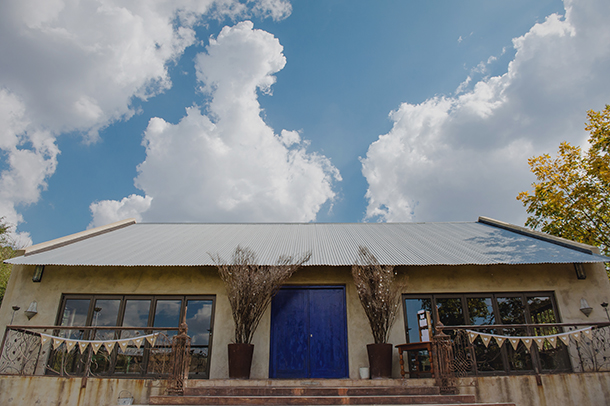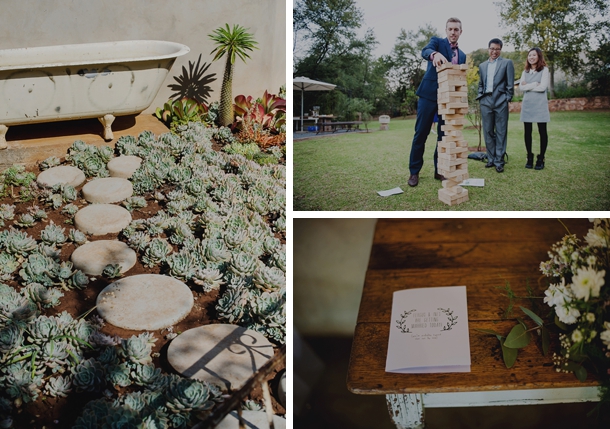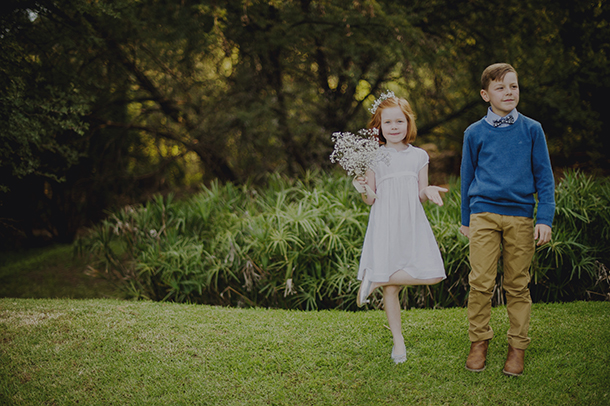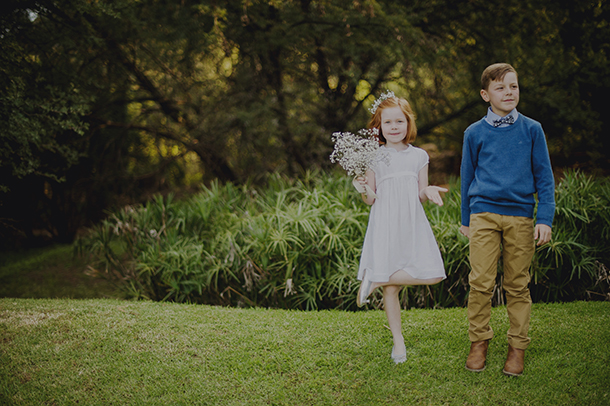 Wedding Details
Above all, we tried to have a feminist wedding. Nothing is perfect and it could be argued that weddings are in and of themselves patriarchal. But I believe that weddings should reflect a couple and this one reflected us and our values. One of the things we did to make it feminist was for me to walk myself down the aisle – something that didn't go down well with my dad! When I got to the front of the aisle, Fergus and I both hugged our families, to symbolise the joining of the two. Our officiant made sure to say that we gave ourselves to each other with our families' blessing. He also put a spin on an old line and made it more equal, "You may now kiss each other!" We had an equal number of male and female voices in the ceremony and speeches, and we both gave a thank you speech together – even though we both hate public speaking! The throwing of the bouquet and the garter was done to single, married, male and female – whoever wanted a shot! Also, we were announced as Ms (not Mrs) Ines Schumacher and Mr Fergus Brogan when we entered the reception venue. It's still surprising to me how some people react so instinctively and thoughtlessly when they hear that I didn't change my surname. "Does your husband know?" is probably the most careless one I've heard.
We're both not religious. Fergus is agnostic and I'm atheist. It was really important to us to have a ceremony that reflected this and we found a great officiant to do just that. His words really spoke to us and our lives together and it was incredibly special.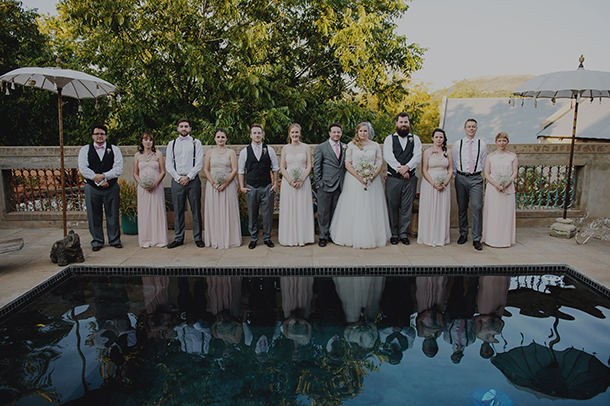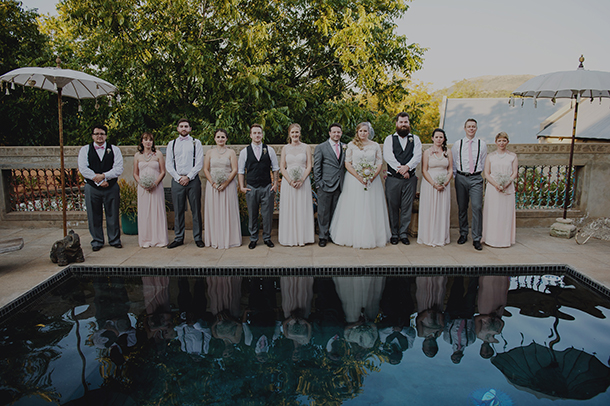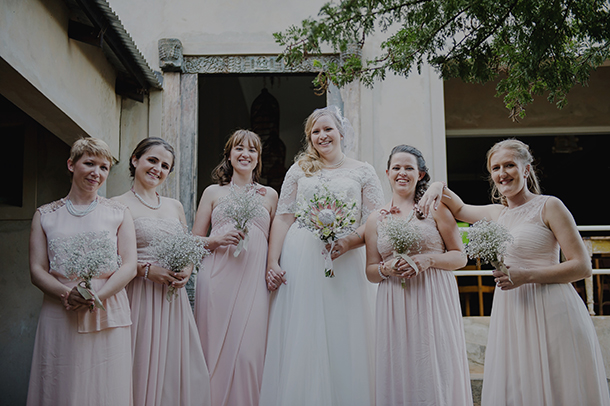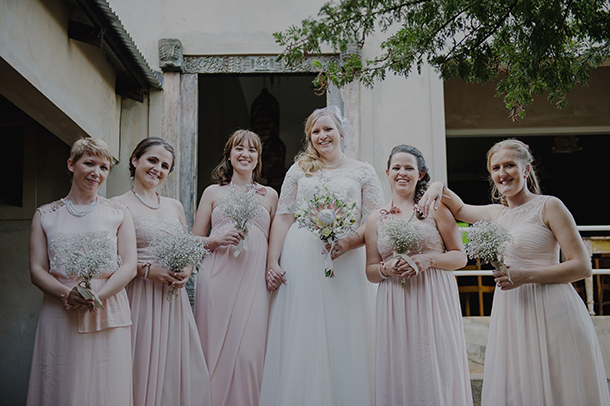 DIY Elements
Everyone thought I was a little nuts, but I had such a great time making all the elements. It helps that I used to be a designer, so everything printed was made by us. We made our own invitations – including cutting out pocketfolds, sticking in our invitation and tying it all up with lace and string. One of the favourite elements I made was the nail art – the heart that hung at the front of the chapel, plus the table numbers. It was great fun. We spent a Saturday staining the wood, and Fergus nailing the pattern (because I'm about the clumsiest person you've ever met) and me looping the string. We also spent a day thrifting and found an old gold frame we repurposed into a chalkboard thanking our family and friends, plus two old crates that we sanded down, varnished and nailed together as our seating chart. Other elements include some embroidery hoop and ribbon dreamcatchers we hung in the trees outside, the jewellery the bridesmaids wore and about 200 or so origami cranes that my maid of honour, my mom and I folded and strung up in the venue. All totally worth it! 
The Flowers
We had a really vague idea of what we wanted in our wedding flowers. One meeting with our supplier Samantha was all it took, and she had nailed down all the details and made some great suggestions. We had a lot of baby's breath, succulents and proteas at our wedding, she really tied it all together nicely. The one thing I really wanted was a King Protea in my wedding bouquet. Samantha warned me in advance that it may not be possible because of the time of year. But lo and behold, there was one on the day of the wedding. She had ordered it for me far in advance and then kicked up a fuss when it was really unimpressive on pick-up until she got a better one from her supplier. What a star.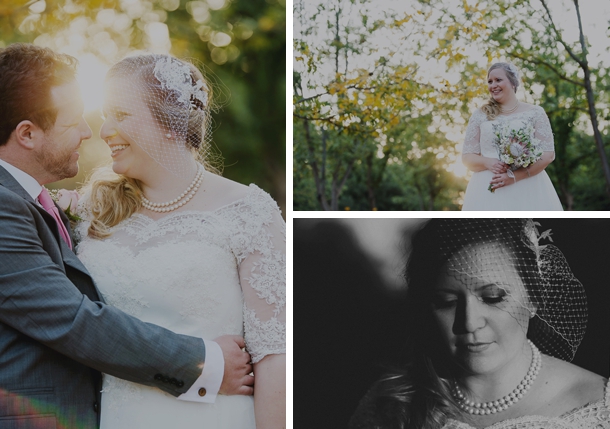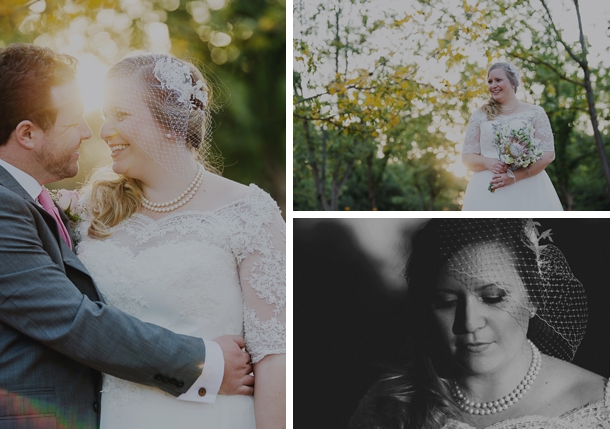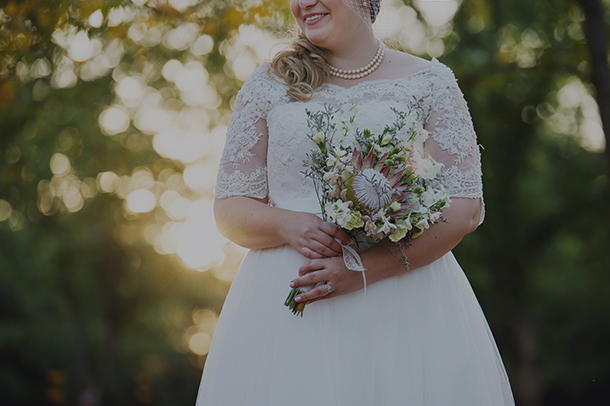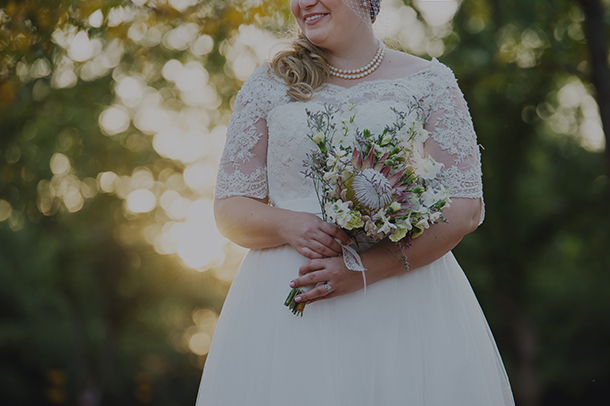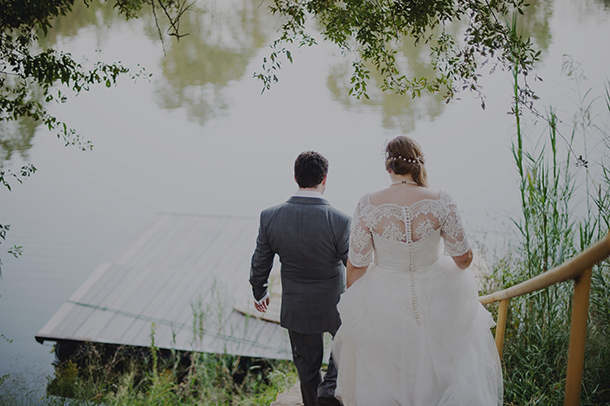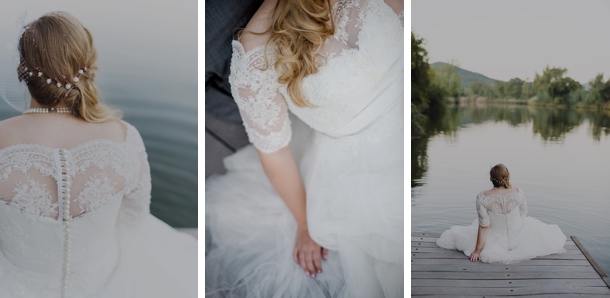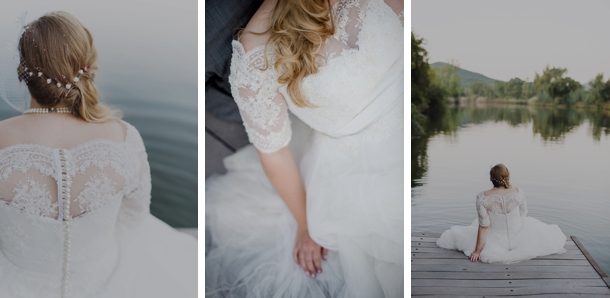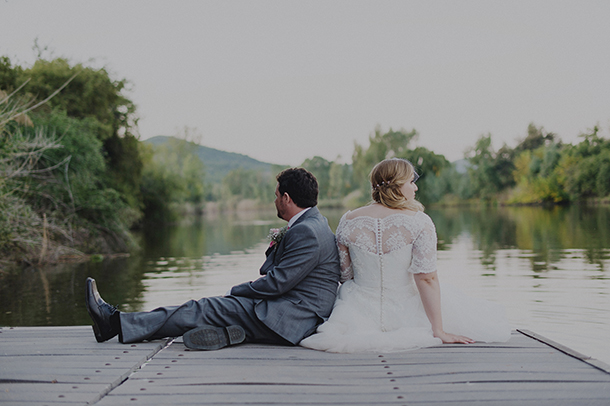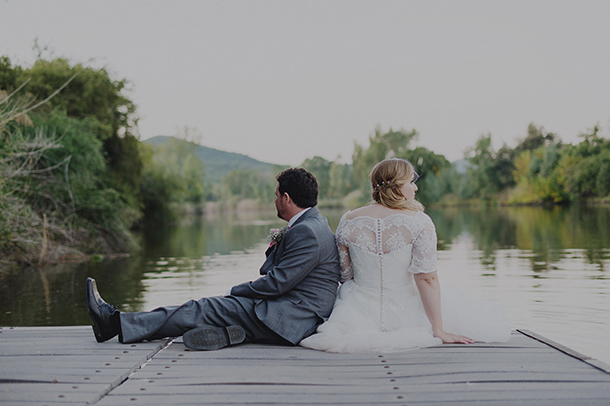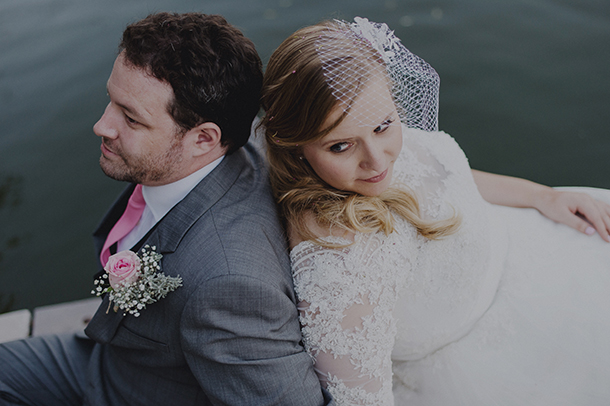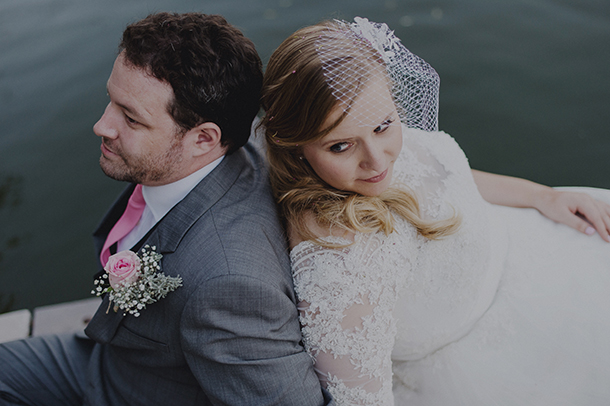 The Dress
My mom and I went to a few wedding dress shops, eager to find the perfect dress. Wherever we went, I was told that they didn't have any gowns in my size. They squeezed me into tiny sizes, wanting me to imagine what it would be like once they ordered the correct size for me. I was really disheartened with the process. Then, I came across White Lilly Bridal – I drove past it every day on my way to work. From the very first appointment, I felt incredibly comfortable with Jacelyn. After sending her a few inspiration pics, she designed the perfect dress for me. The whole process was just a dream. She made me feel sexy and confident. I don't know what I would have done without her. She also designed my shoes and a cute sequin jacket for me. Plus, when I realised in a panic just a few days before the wedding that I didn't have a veil, she made the beautiful birdcage for me.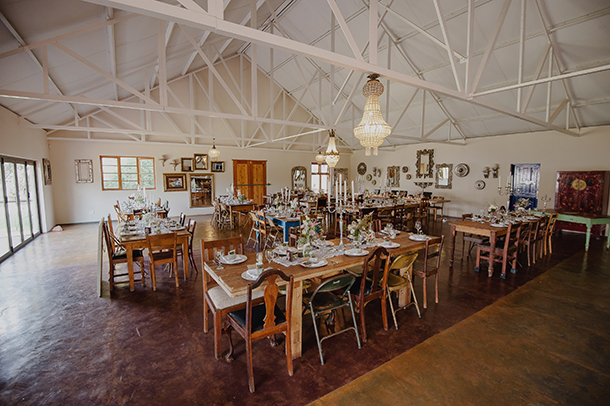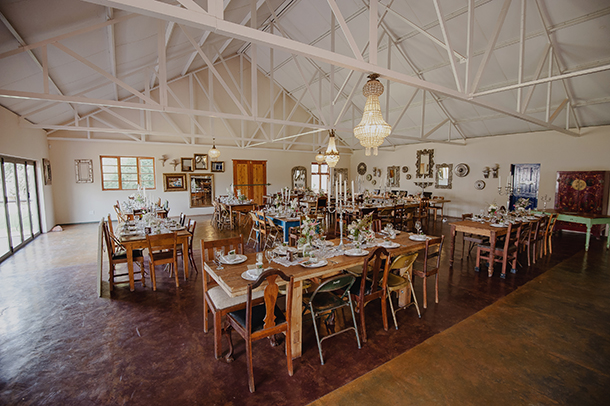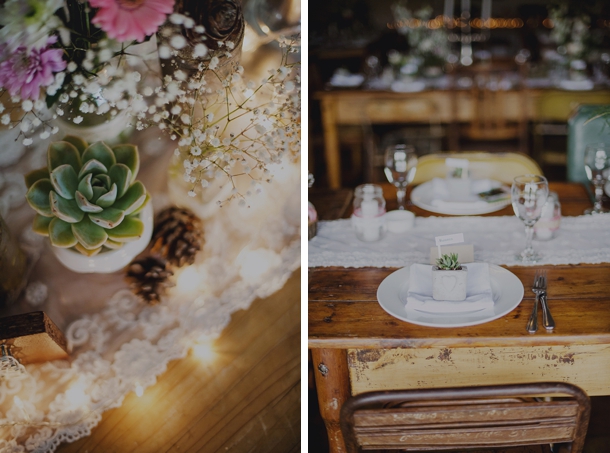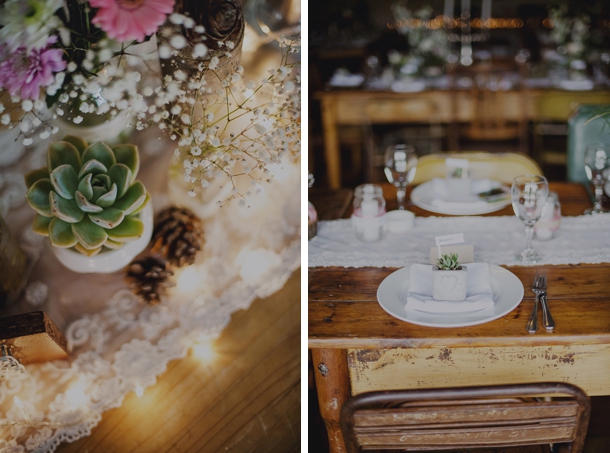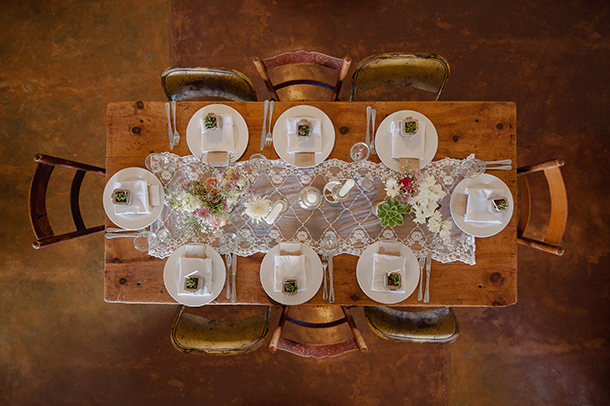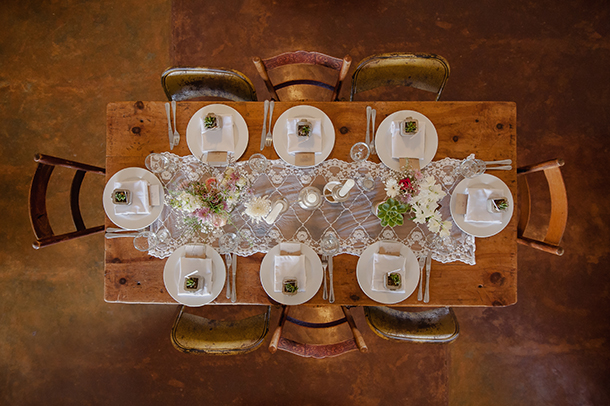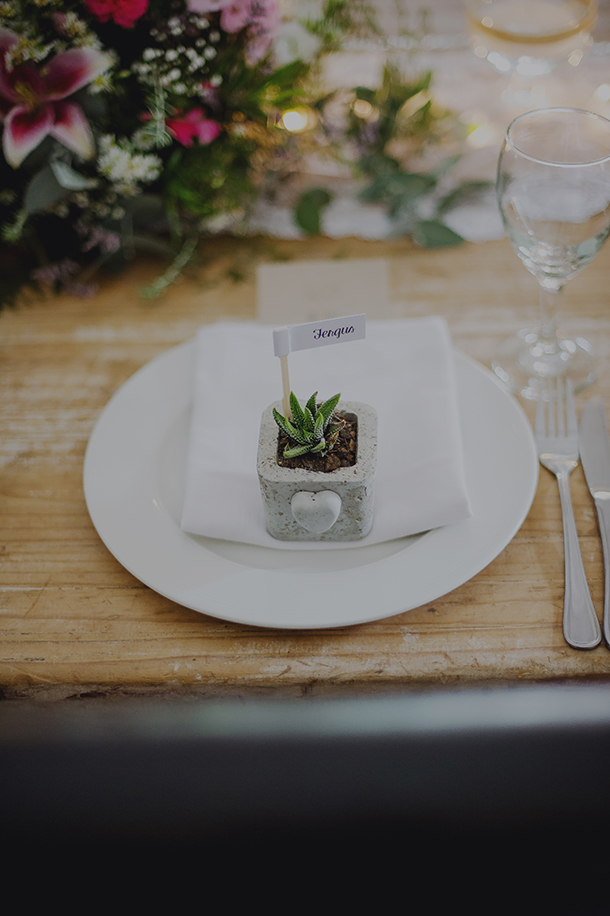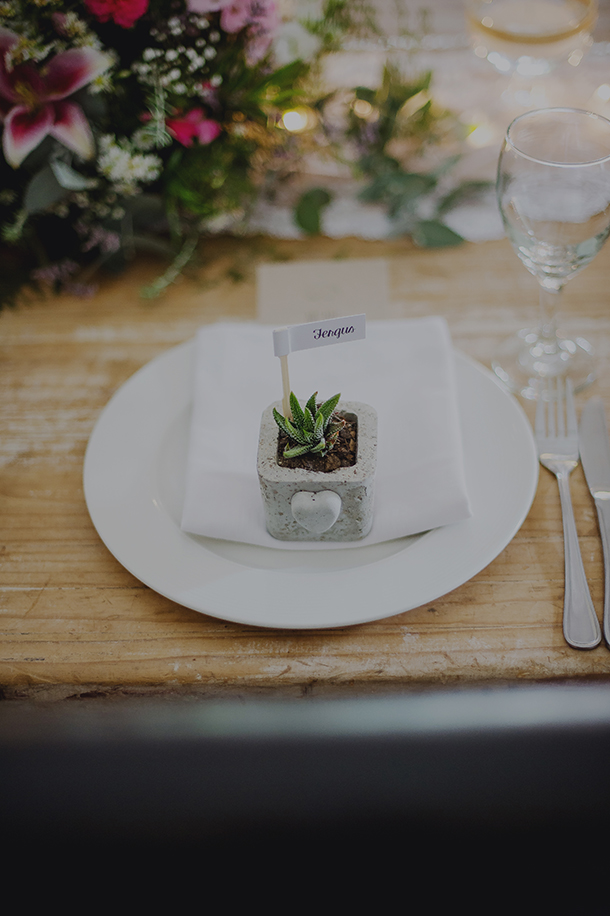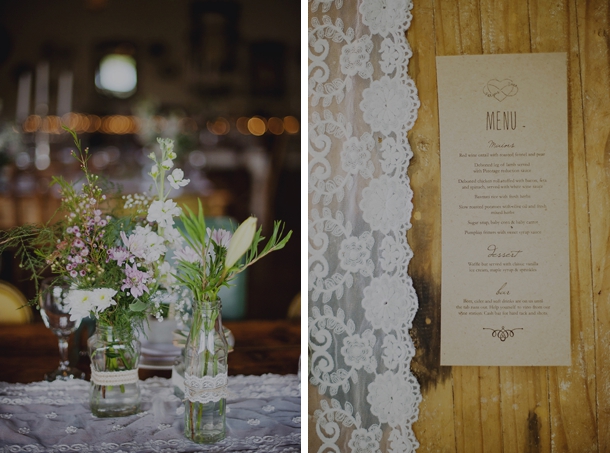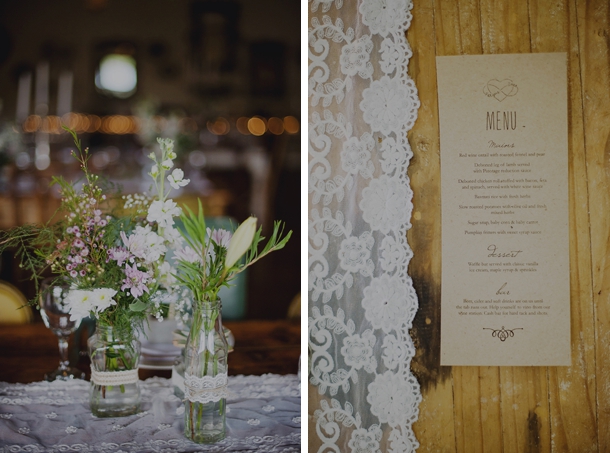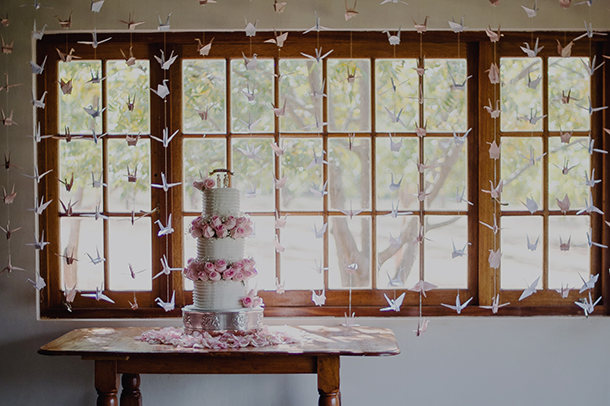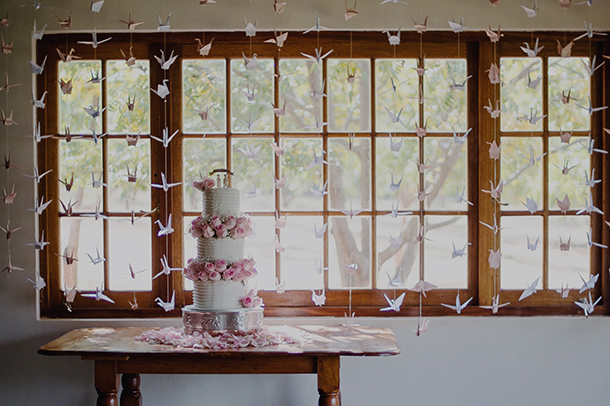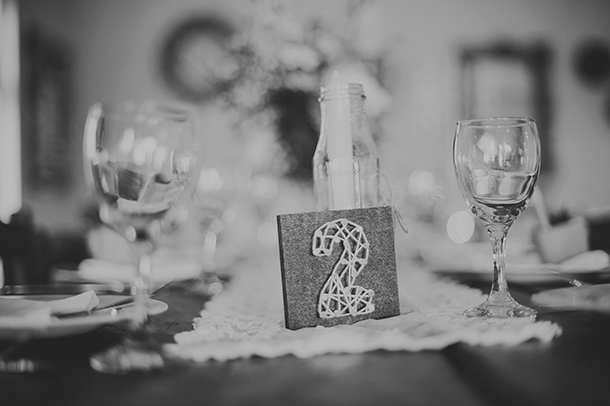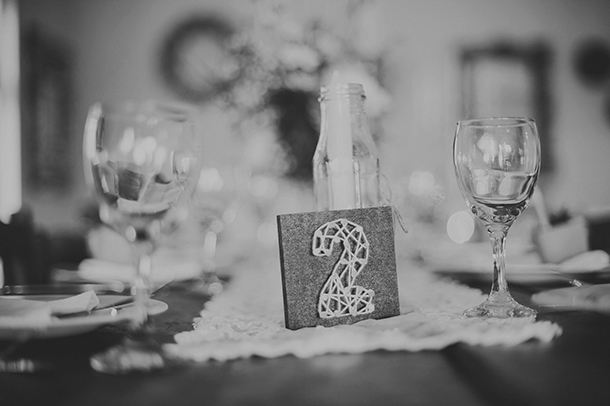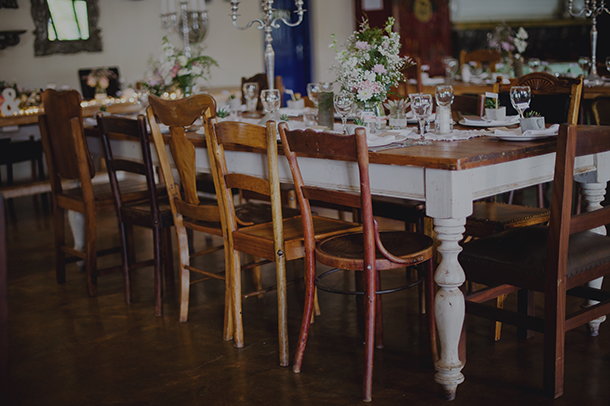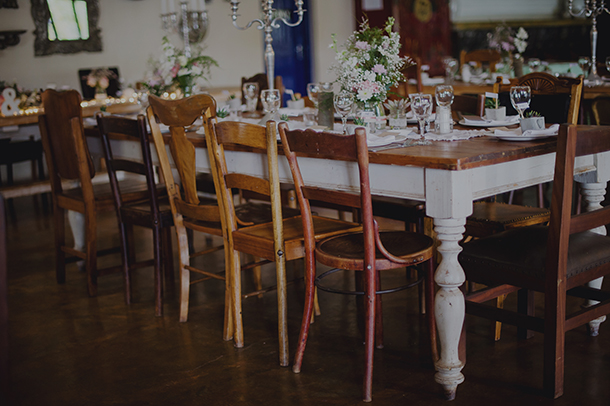 Memorable Moments
I think two things really stick out for me. First, one of my bridesmaids and her boyfriend put on a really amazing fire show for us and our guests. Everyone loved it and it was a highlight of our day! Secondly, at about 9pm I took Fergus by the hand and we slipped away to a quiet bench away from everyone, for just five minutes. We sat and soaked in everything that had happened that day. We told each other little stories, laughed and kissed, before going back to the action. A really special moment we won't ever forget. 
Proudly South African Details
We found some awesome fynbos confetti that we mixed with some petals. It went everywhere (including into my dress!) and stayed in my hair for the whole day, which made for some beautiful photos. We also had little succulents as favours for our guests. We really wanted to give them something they could keep forever and was environmentally friendly. Everyone loved them! Probably the most South African part of our day was the load shedding that happened during our speeches! The electricity went out for about 30 seconds before the generator kicked in. The venue was beautifully lit with lots of candlelight and it was a really romantic moment. Thanks, Eskom!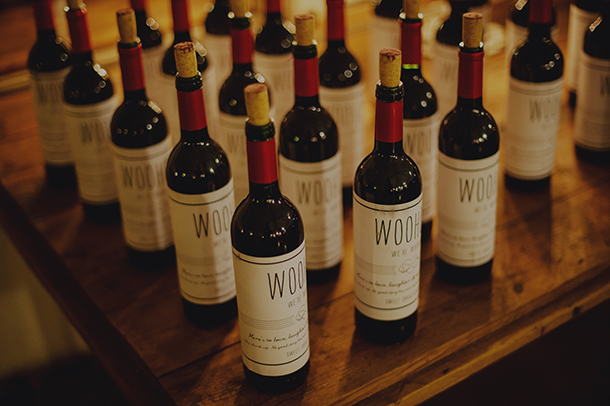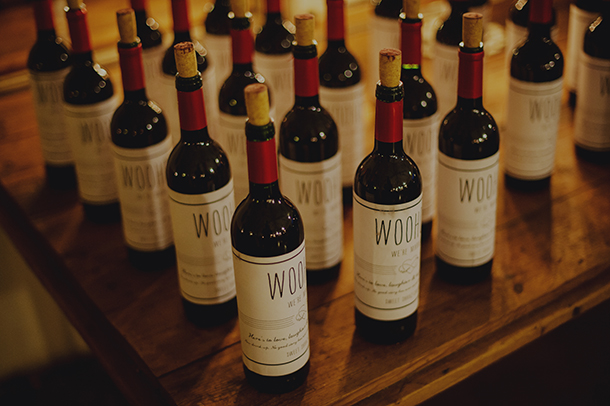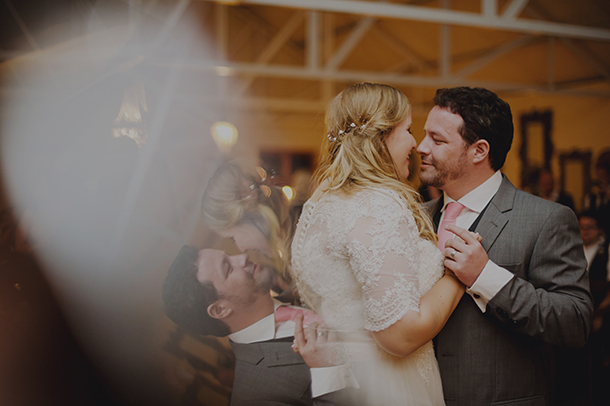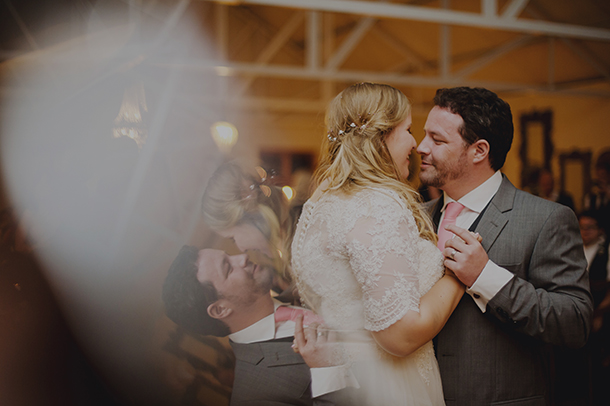 The Honeymoon
We were incredibly lucky. As a wedding gift, my parents paid for us to go on a 12-day Mediterranean cruise, starting in Barcelona and ending in Venice. On the way, we saw Florence, Rome, Istanbul and Athens among a few other cities. Absolutely incredible! We set up a Honeyfund registry to allow for our guests to contribute to the trip, since Europe is super expensive and we already had a household set up. We even managed to squeeze in two days in Paris! A cruise is really the way to honeymoon, we hugely recommend it. You don't need to worry about travelling logistics or accommodation – just get up in the morning and you're in a new city! 
Advice for Future Brides & Grooms
Don't make it about the wedding, make it about your marriage. Be kind to each other. Don't plan the wedding for your family, plan it for yourselves. Most of all, take a marriage preparation course! We took a short course through Famsa, who ask for a small donation in return, and it was life changing and made us appreciate each other all over again. Remember, it's about you at the end of the day and your lives together. Never lose sight of that.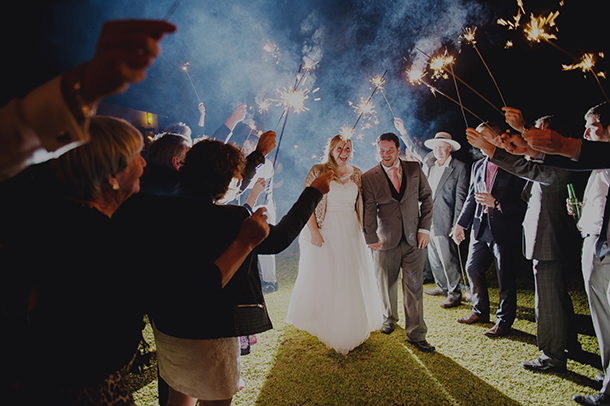 You can see more from this wedding on the GingerAle Photography blog.
SERVICE PROVIDERS
Venue & catering: The Nutcracker Country Retreat | Photography: GingerAle Photography | Cake: Kelly Jayne's Cake Boutique | Flowers & décor: Wedding Flowers and Décor | Bride's dress & accessories: White Lilly Bridal | Hair & makeup: Tris Alves | Groom's attire: Eurosuit | Lawn games: Planning to Perfection | DJ: MSM Productions | Wedding officiant: Nigel Levings | Favours: Succulent Oasis | Fynbos confetti: Scatterlings | Marriage preparation: Angela Frankel for Famsa