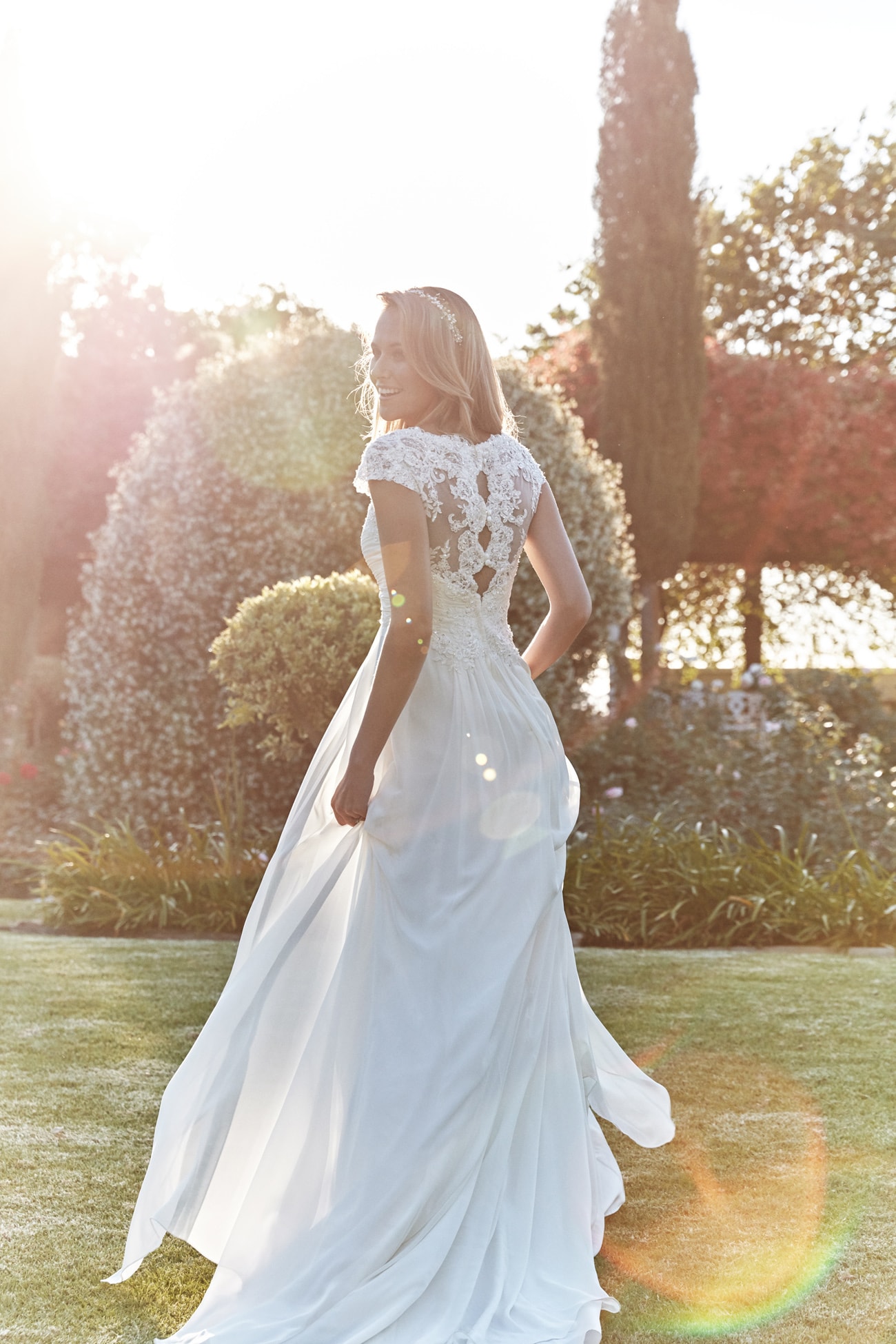 If you're looking for a wow-worthy dress this season, then pull up a chair and get comfortable, because I'm about to sweep you off your feet! Bride&co, South Africa's most beloved wedding and eveningwear store, have just celebrated their ten year anniversary by launching their 2018 Collection and I have a feeling you are going to love it! It's not just wedding dresses either, but breathtaking occasionwear for the ladies (matric dance dress, ball, whatever you need), and suits for the boys too. And the wedding gowns… oh my. I've long been a fan of the Oleg Cassini and Viola Chan brands, and to see them available in SA (alongside the Bride&co in-house label) is amazing – I can't wait to feature brides walking down the aisle in these beauties! Last month I was treated to a showcase of all this gorgeousness in Johannesburg and I couldn't stop snapping away on my phone – each piece in the full 2018 Collection is more spectacular than the last! Whatever your bridal style or body shape, there's something here for you, from dreamy princess ballgowns to sophisticated, slinky numbers. And as I mentioned, I LOVE that Bride&co is not just for brides anymore (er, someone invite me to a red carpet event now please!) With ten stores nationwide and a wide variety of suits, suit separates and dresses on offer, the Bride&co and Eurosuit team are able to help customers style their perfect look, whatever the occasion. Let's take a look, shall we? Expect to be wowed.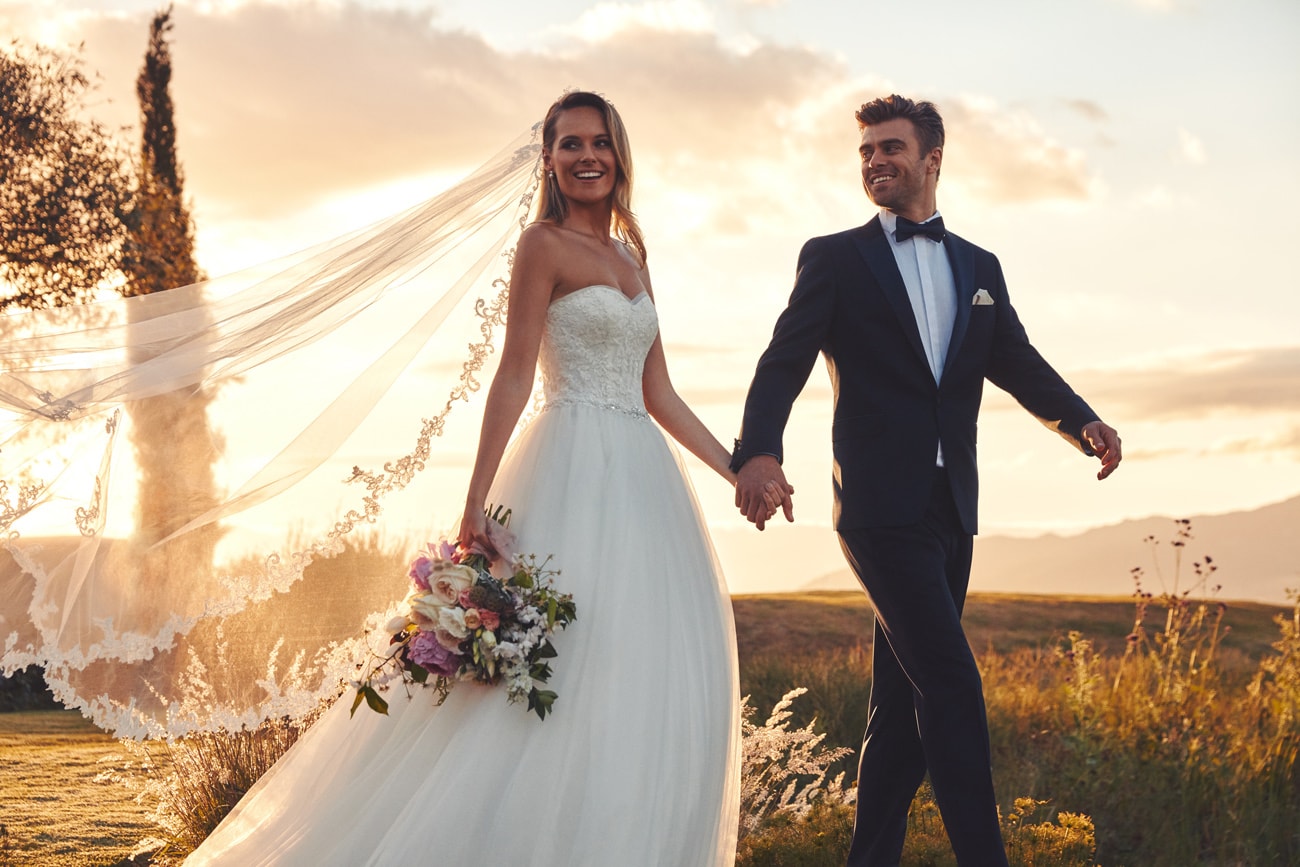 Bride&co Collection
Bride&co bridalwear caters for the bride who is effortlessly whimsical, she is always happy and has a soft and gentle nature. She is completely drunk on love and is excited to be marrying the man of her dreams. She has dreamed of this moment since she was a little girl. She is a true romantic who walks around with her head in the clouds as she walks on air. This season the new collection boasts on-trend styles, including a signature, beautiful and soft halter bridal gown.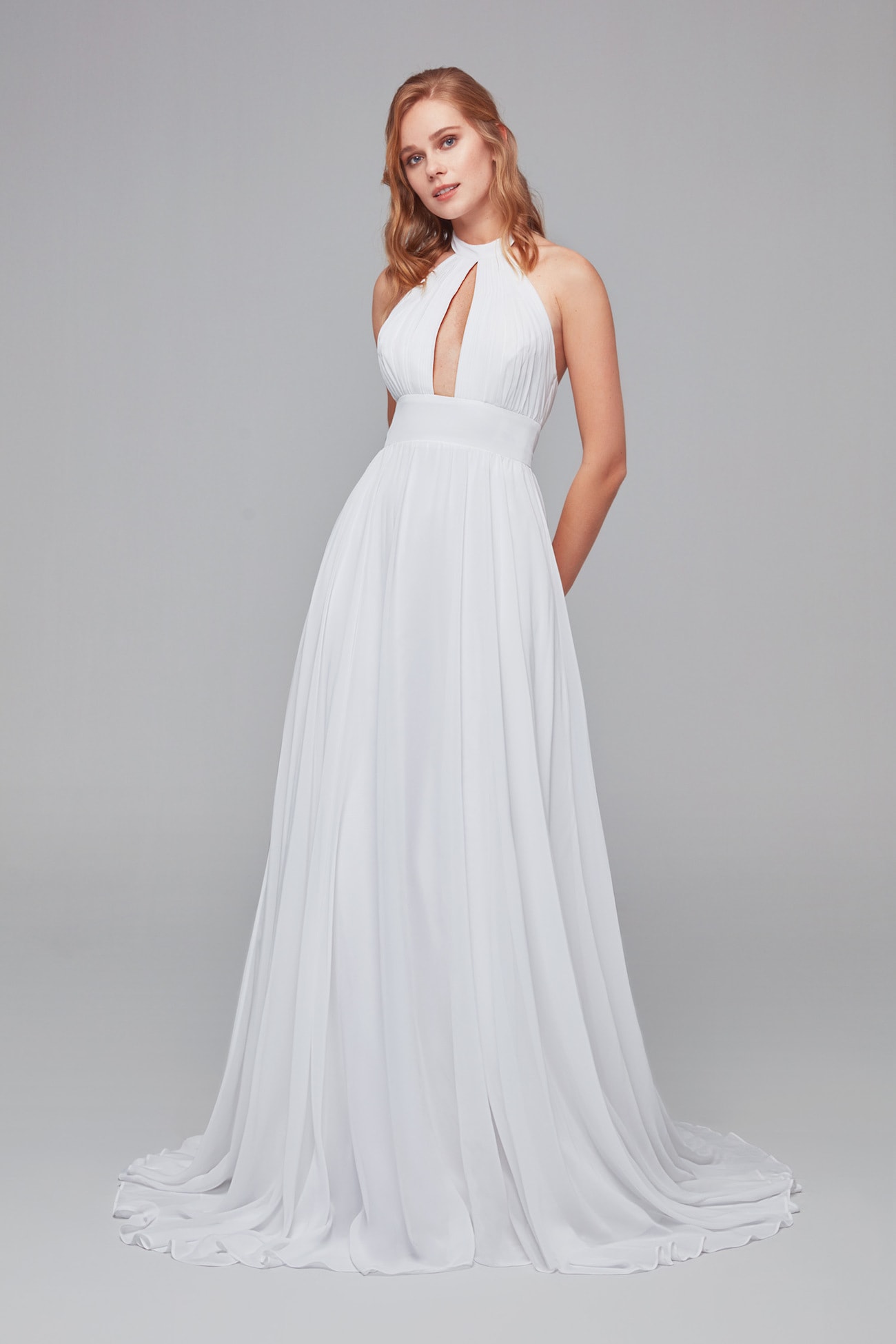 Oleg Cassini Collection
Oleg Cassini bridalwear offers brides a romantic and elegant look. The Oleg Cassini bride embodies a classic, timeless and sophisticated demeanor as she remains perfectly poised. She conjures up memories of the vintage brides of yesteryear, with her soft but glamorous image. She is refinement personified. Oleg Cassini was himself a style icon, known for creating some of the most memorable fashion moments of our time as the designer for both Grace Kelly and First Lady Jacqueline Kennedy. Cassini's unique designs ushered in a new era of timeless simplicity, based on clean lines and crisp forms with opulent and luxurious fabrics.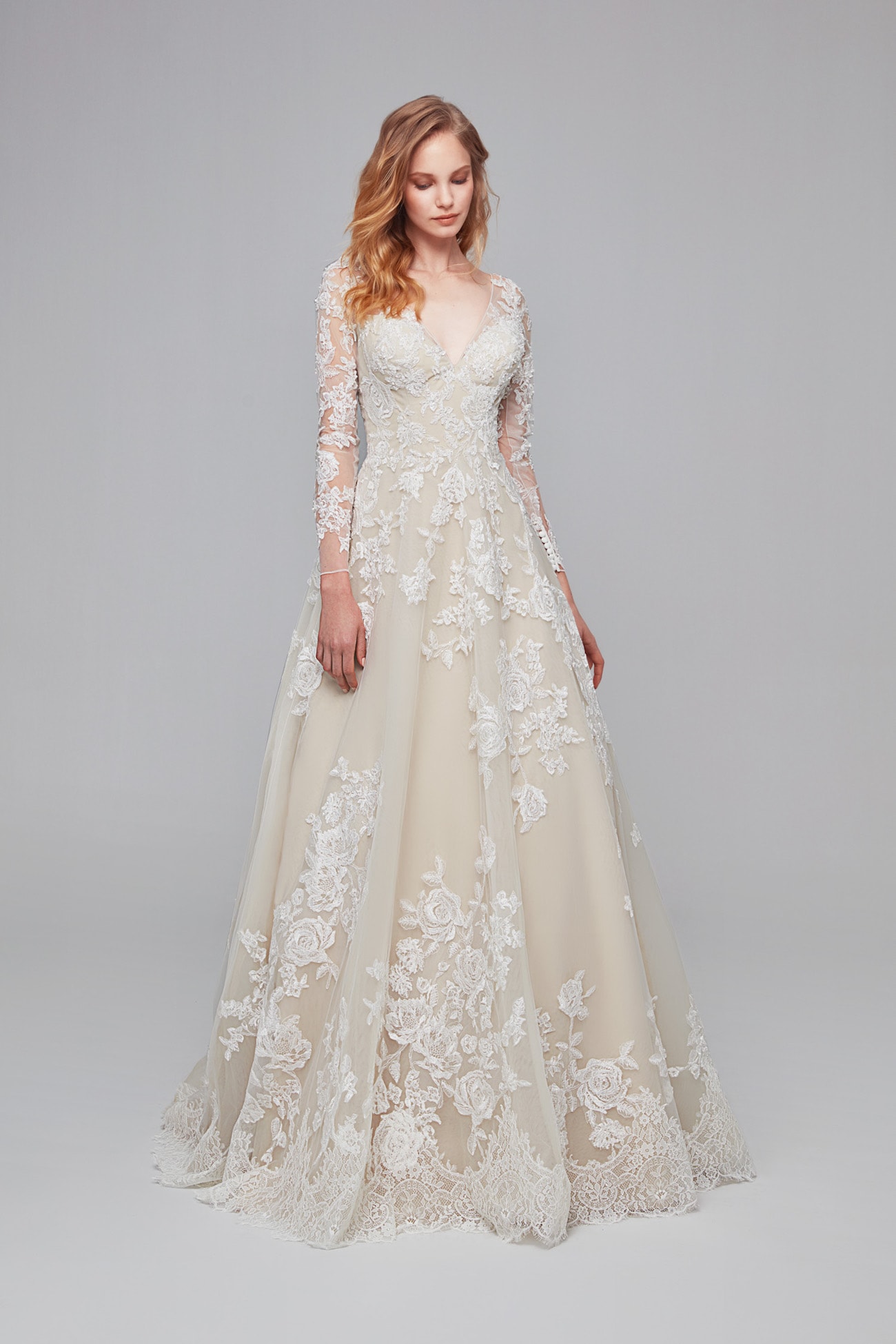 Viola Chan Collection
Words such as fashion-forward and trendy come to mind when thinking Viola Chan. The Viola Chan bride is confident, independent and edgy. She oozes sexiness, but at the same time keeps it classy and elegant. She is sultry and can be dramatic with an air of mystery that makes her irresistibly gorgeous, chic and always fabulous. Viola has said "The bridal gown is one of the most important dresses in a woman's life. It represents love, trust and faith and I love creating a gown that will put a beautiful smile on her face when she finds 'the one.' Her gown is a reflection of her style so it is essential that every last detail is thought through, down to the tiniest bead or button. It is these intricate details that are going to give her a unique wedding day look and make her feel special when wearing the dress."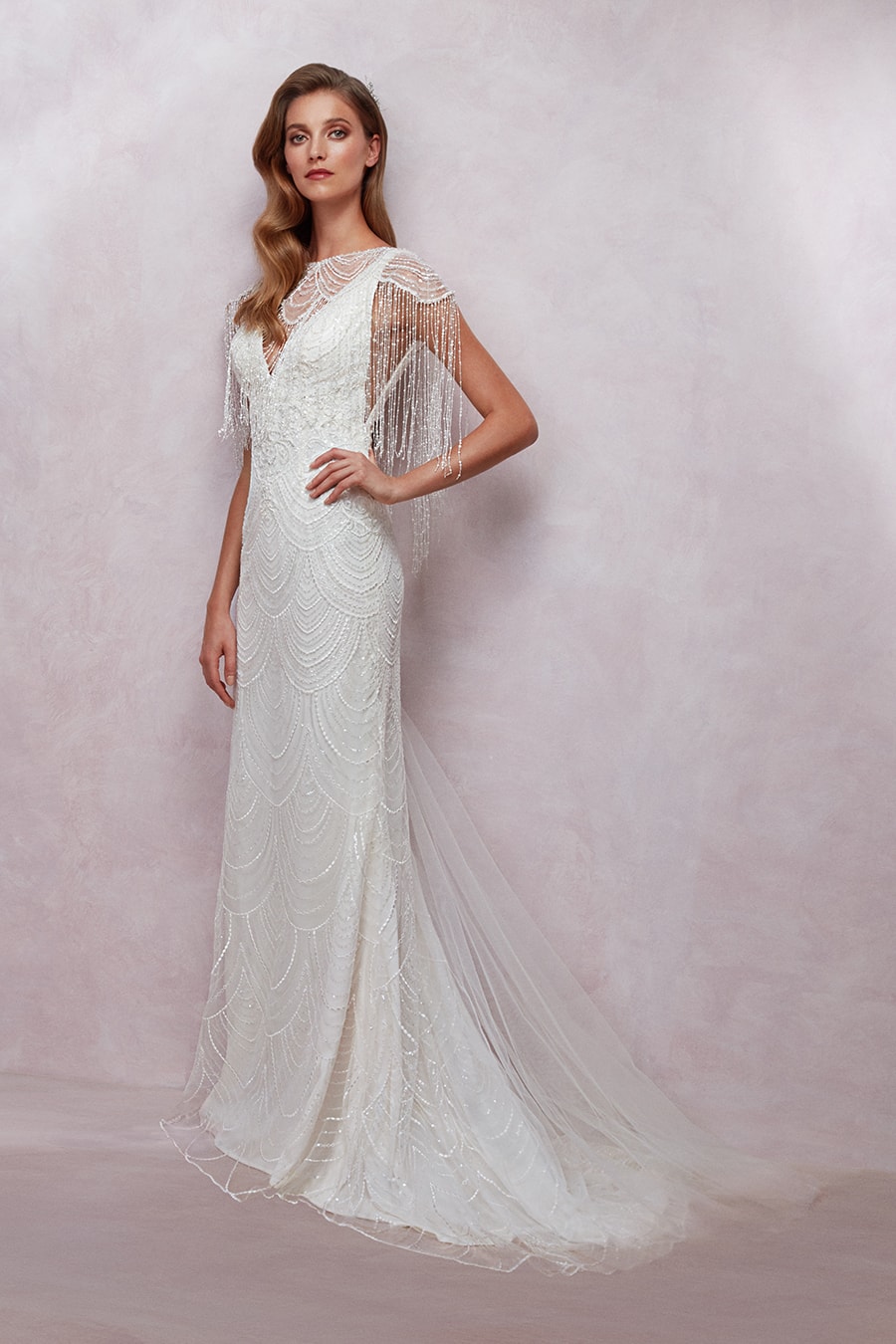 2018 Eveningwear Collection
The 2018 Collection also sees the launch of all-new eveningwear styles from these three brands as part of their social occasions offering, including on-trend styles which boast cut out detail, tribal prints and figure hugging silhouettes. Whether customers are looking for the perfect matric dance dress or simply need a showstopper for a night out on the town, these brands offer the most glamorous looks.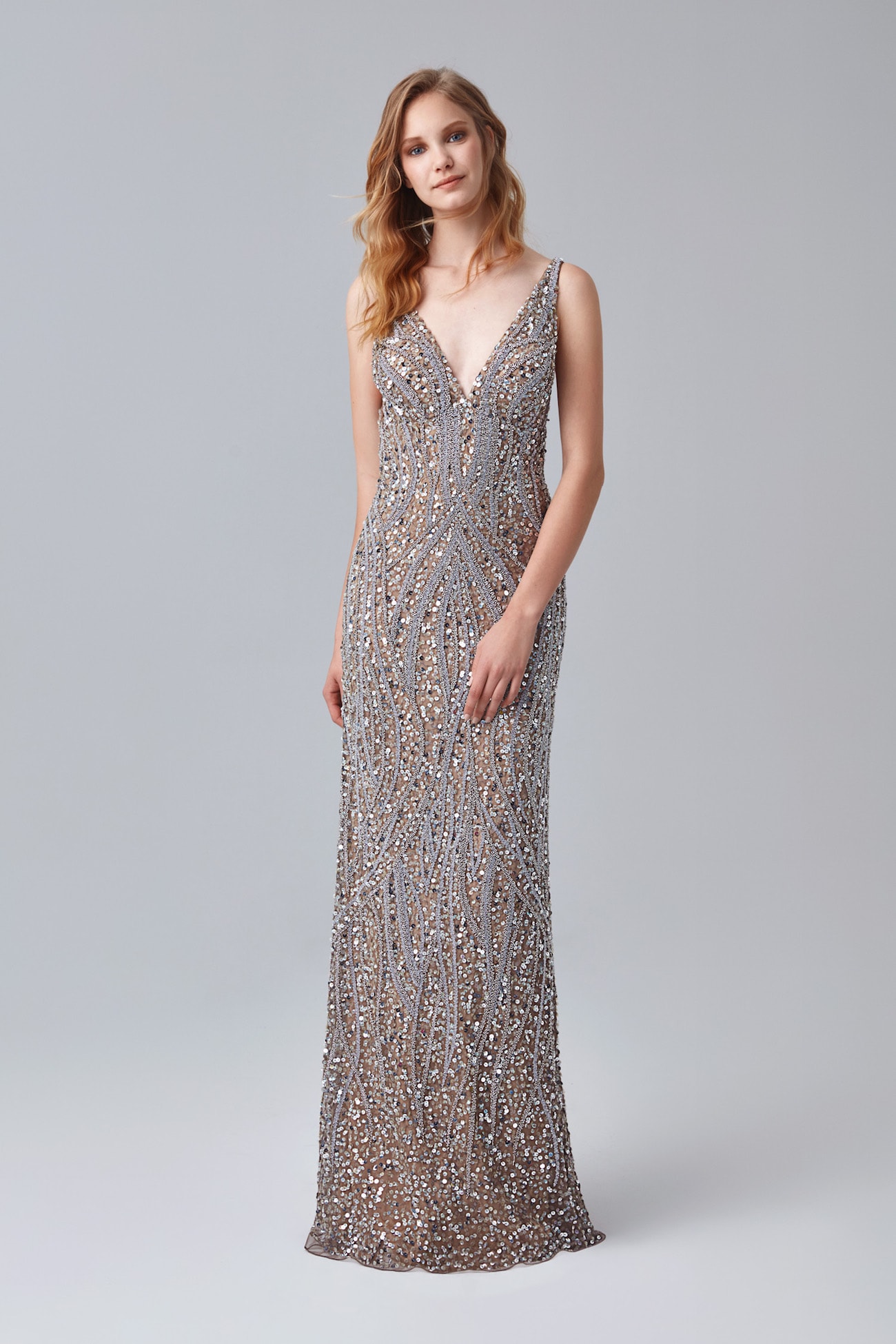 Eurosuit
Eurosuit has the men covered with suits to buy or hire. Whether looking for suitable corporate wear or work attire, attending a red-carpet event, a special occassion, for a groomsman or for the groom himself, Eurosuit has a selection for men of all styles. From trendy cream tuxedo jackets to checkered suits and now finally an exciting launch of suit separates that allows the guys to mix and match.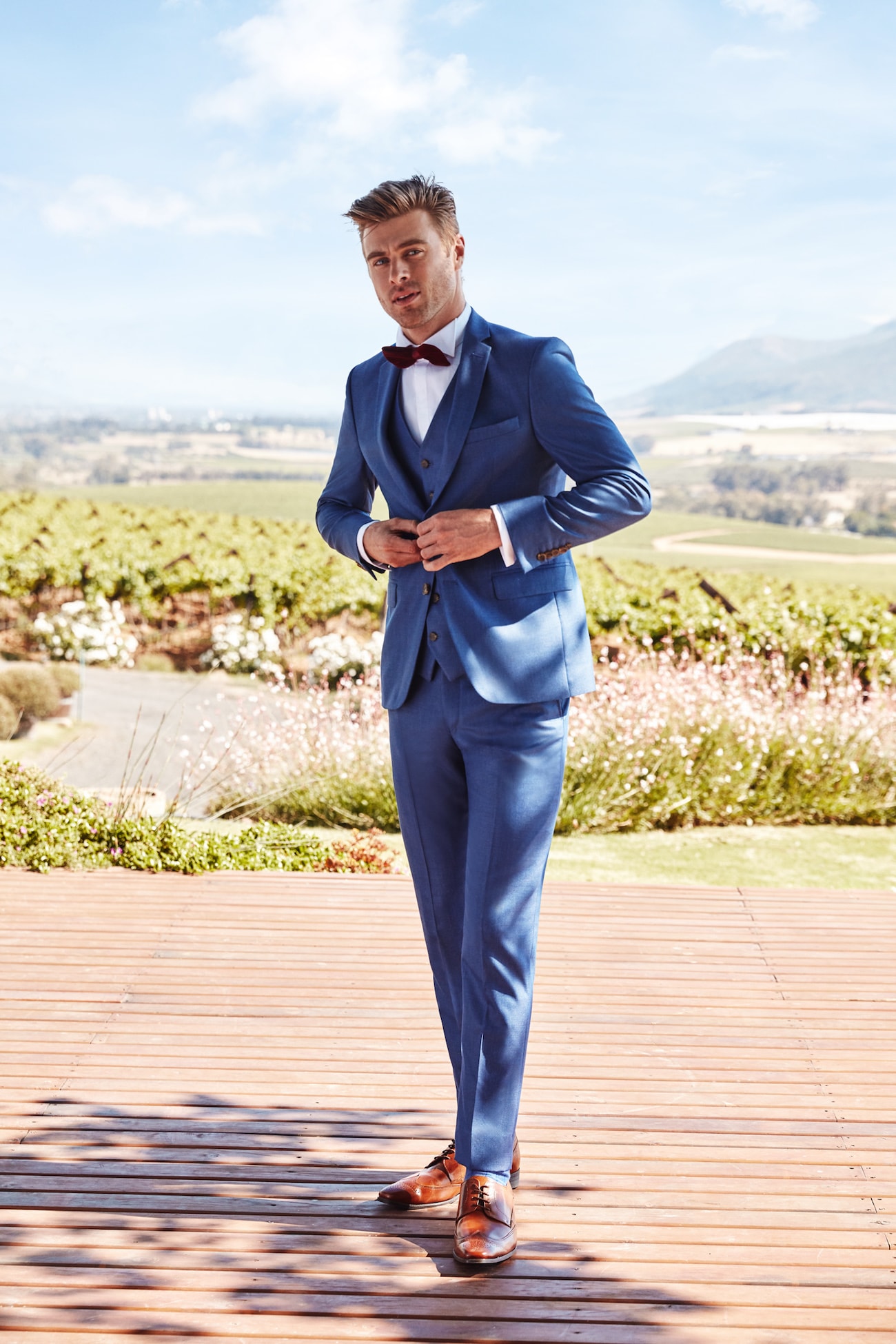 For more information on Bride&co, and to find your local store, visit their website.
*This post was sponsored by Bride&co, but all opinions are our own. Thanks to all our sponsors for making it possible for us to share daily inspiration on SBB!*