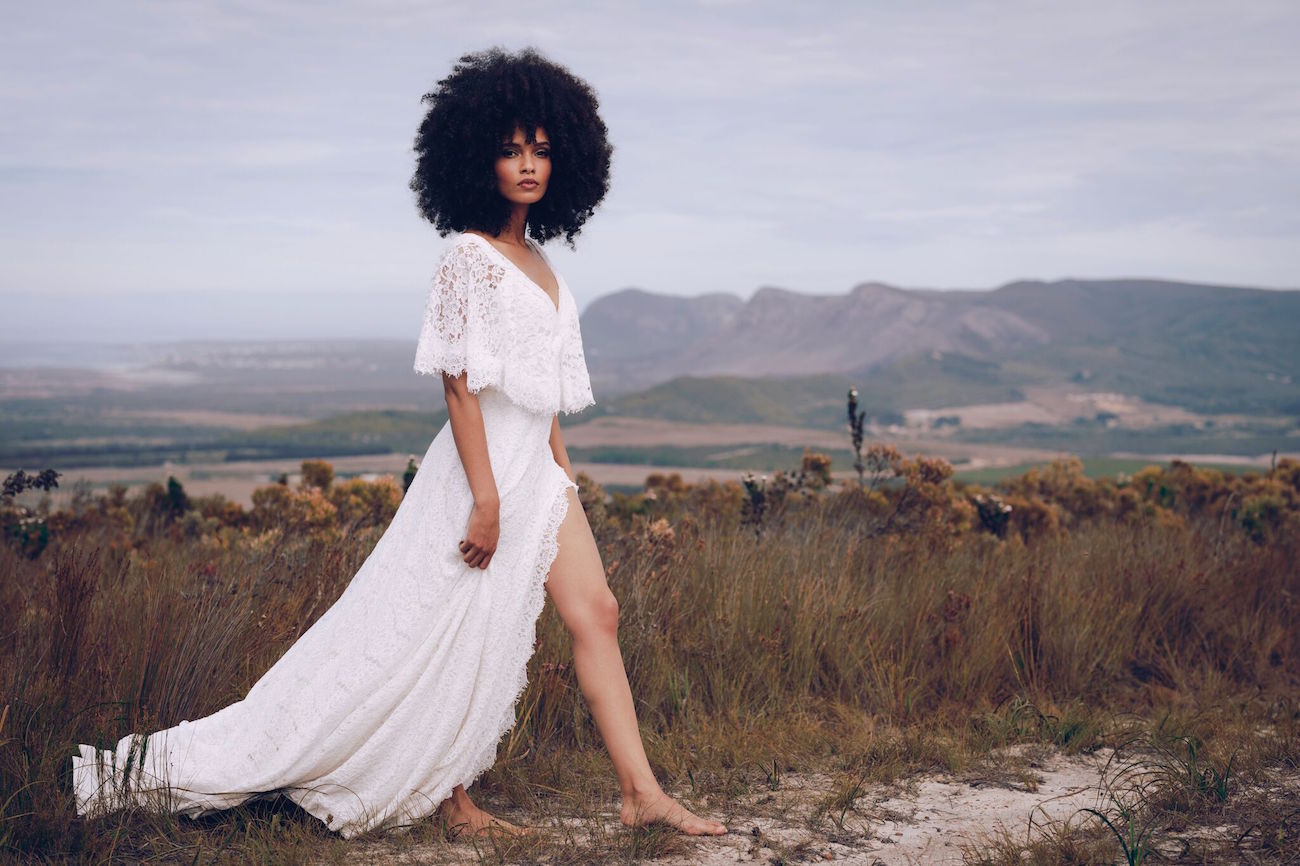 We're closing out our week with some seriously amazing, truly South African bridal inspiration, set amongst the Overberg fynbos. Not only are the gowns just perfect for a free-spirited boho bride and the models all absolutely stunning, but the images and styling are so on point – I have to tell you guys, I'm a little obsessed with these pics. They make me want to jump in a Landie and head for the hills, to soak up some of the wild beauty that is our beloved corner of the planet. Gorgeous work by the team, which included photographers Nina Zimolong and Zach Louw, and MUAH artist Taryn Vogl!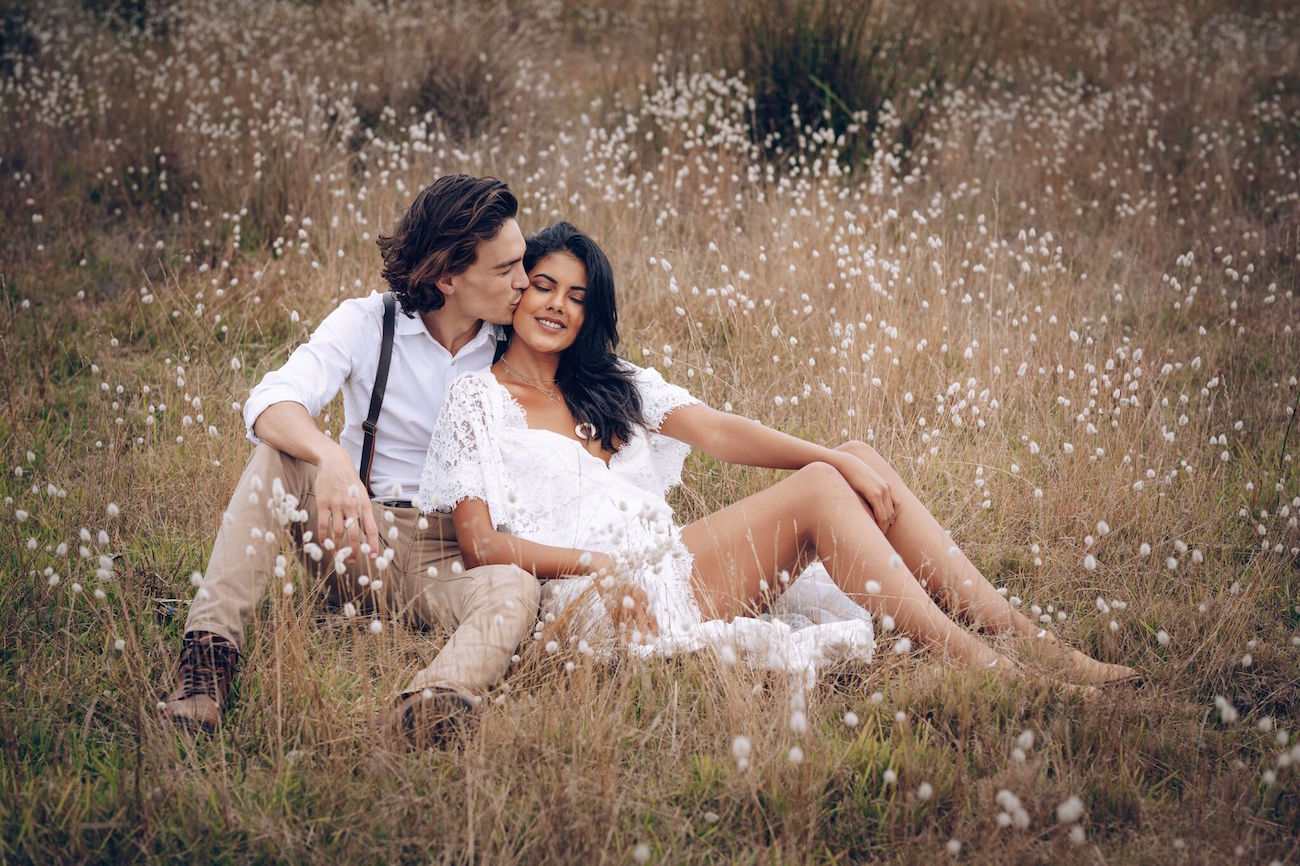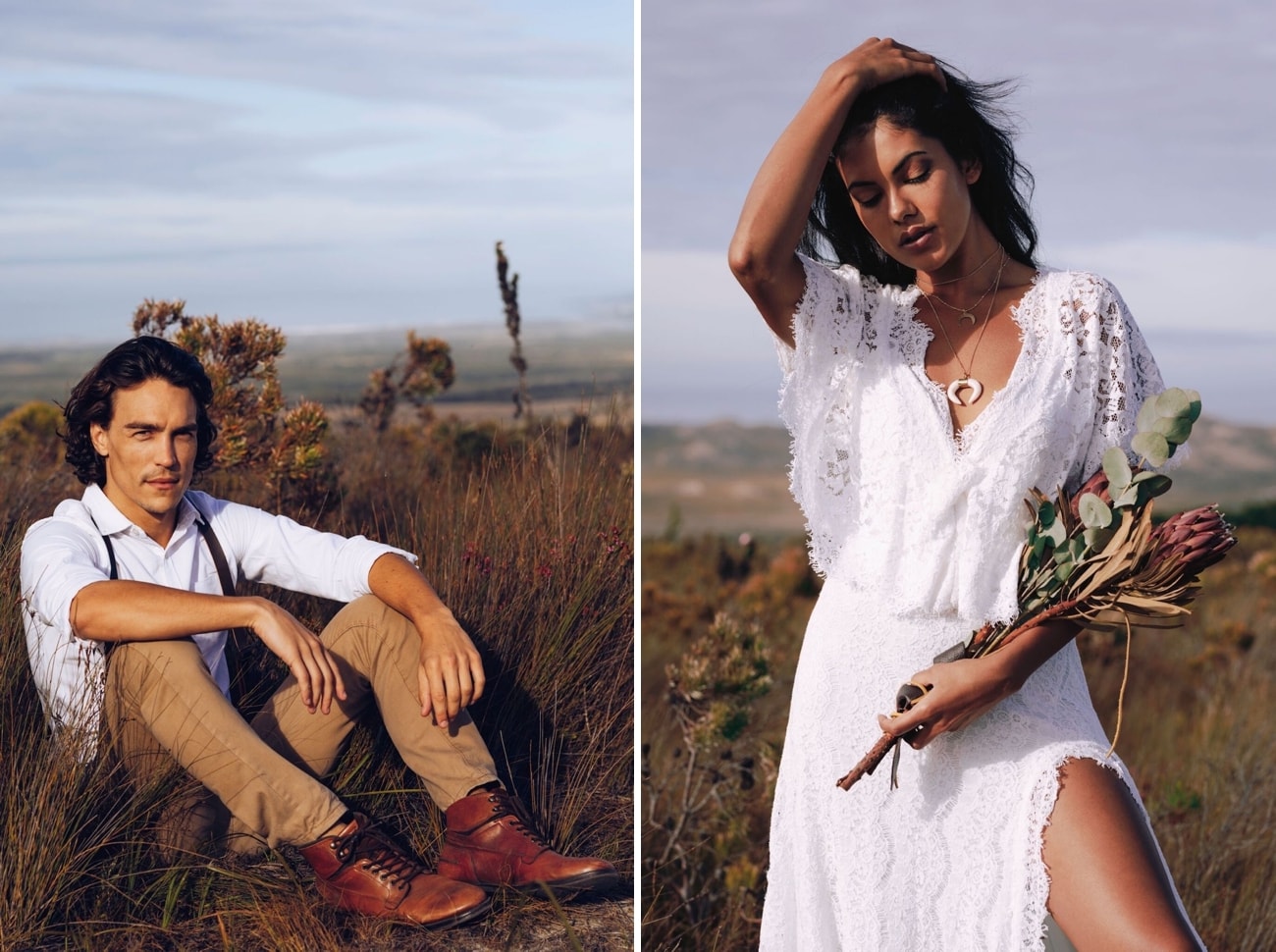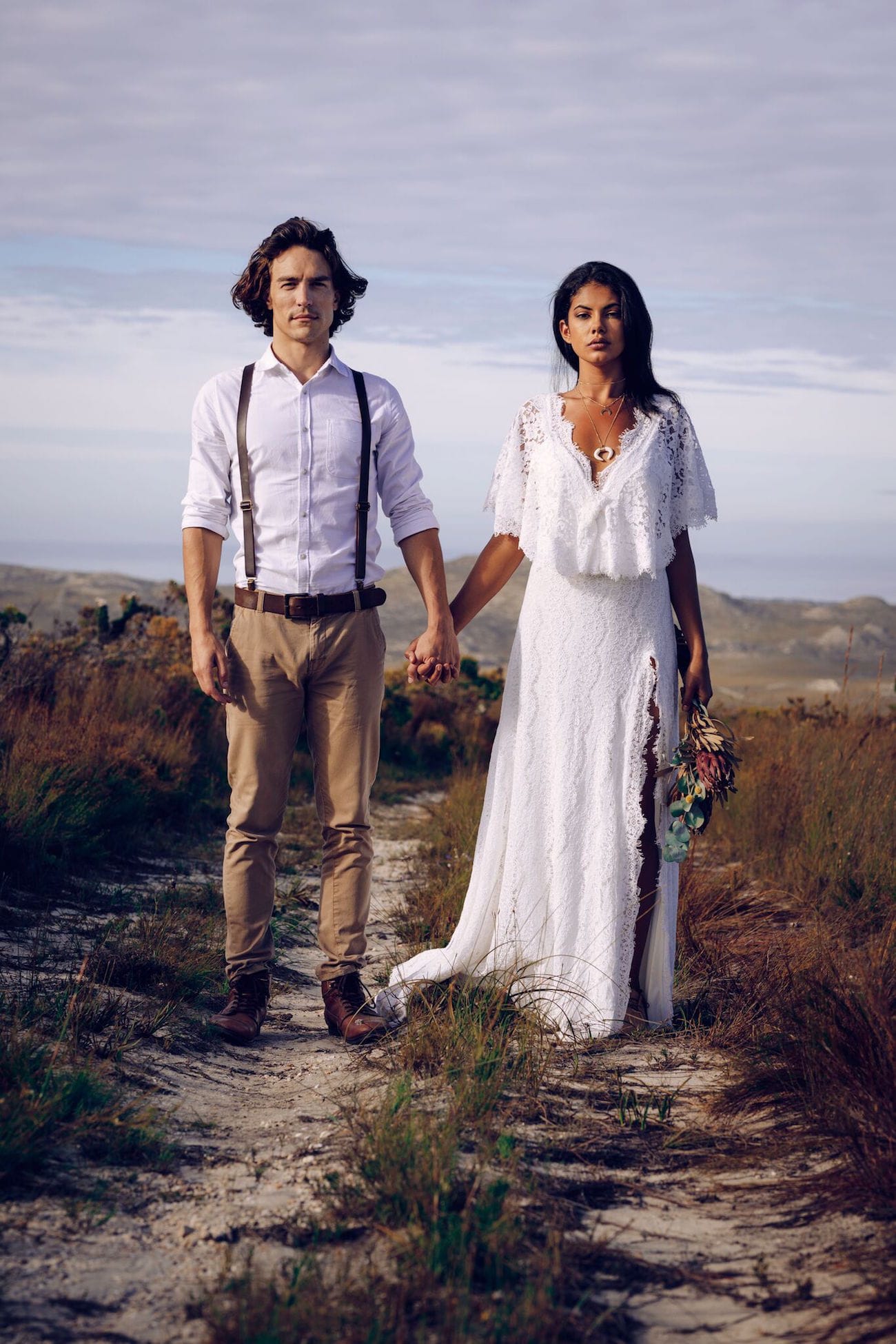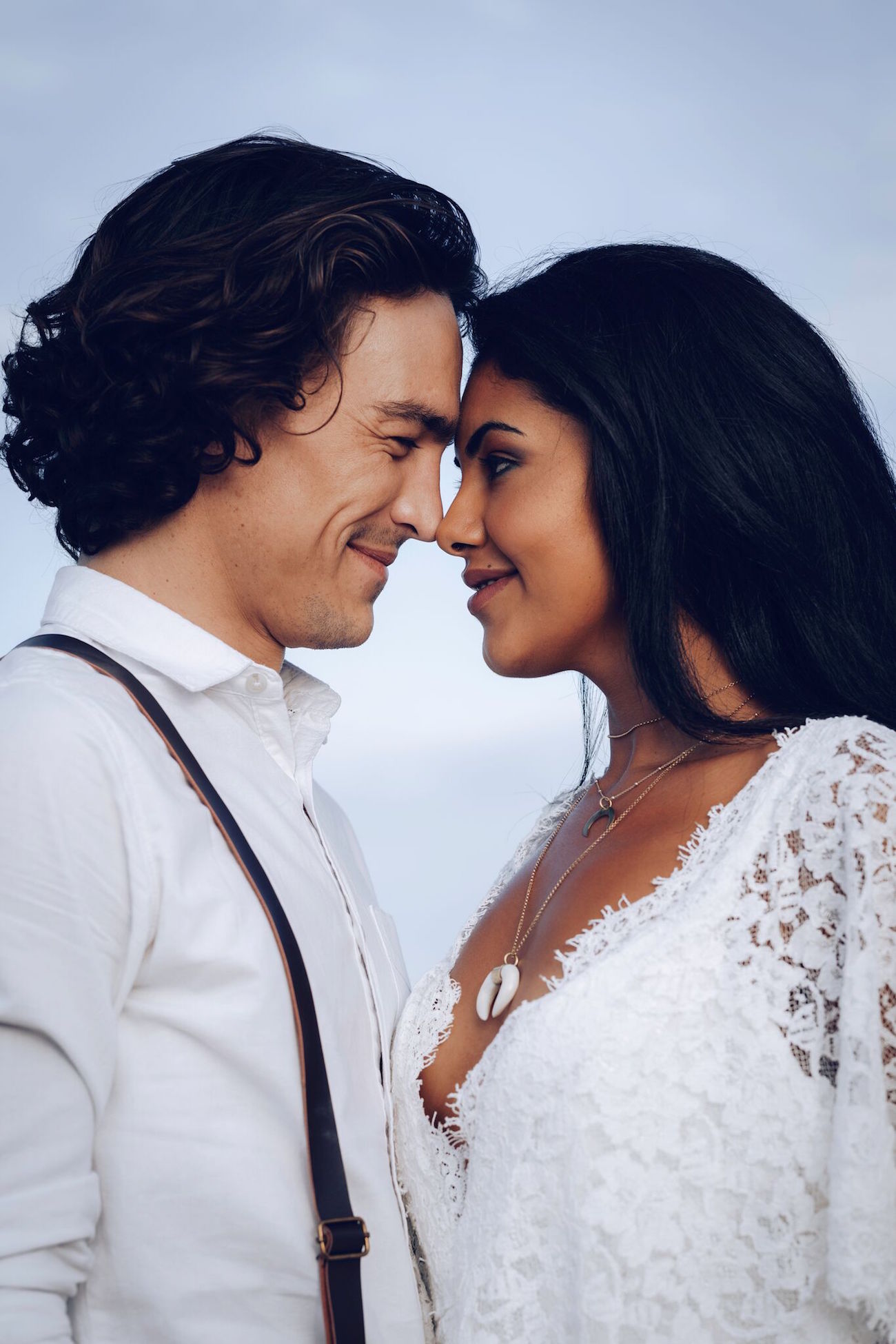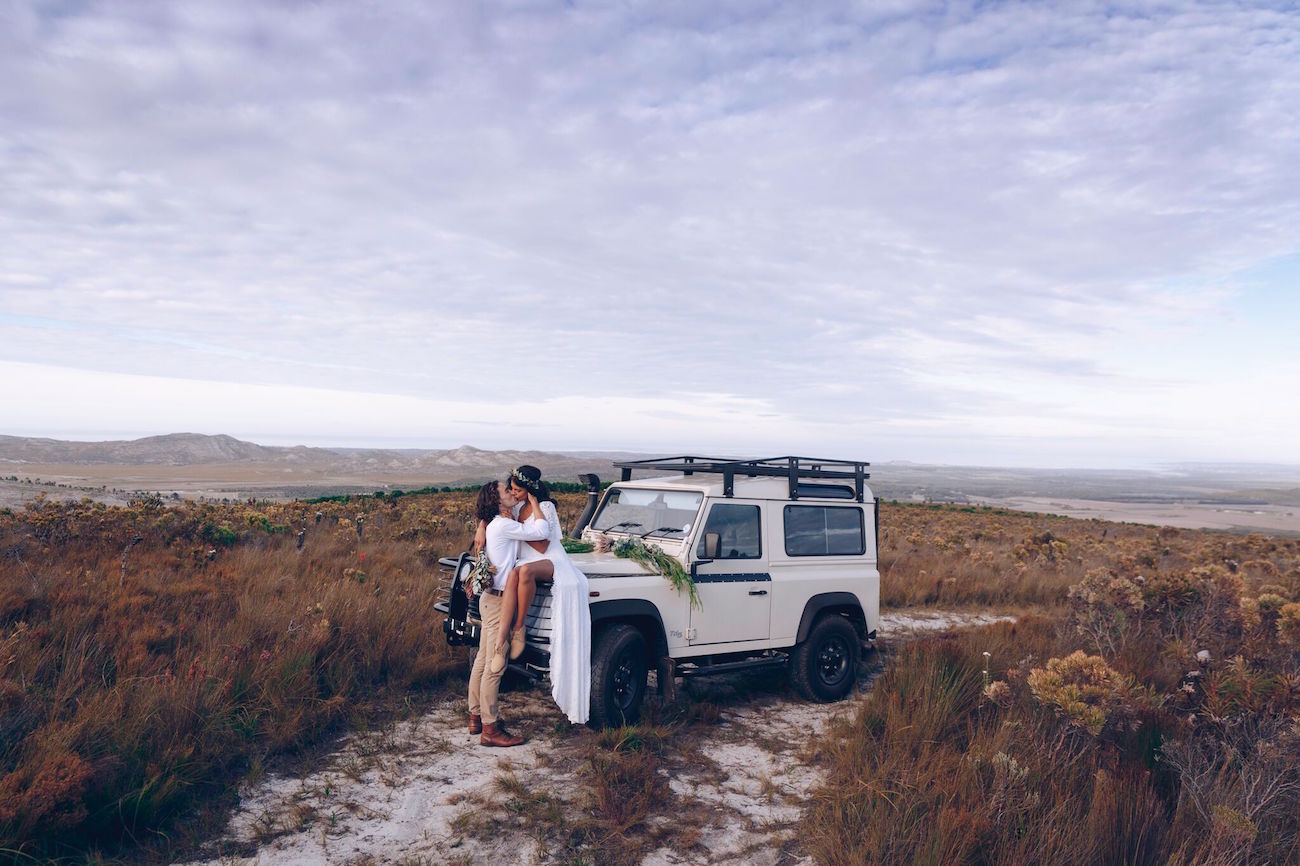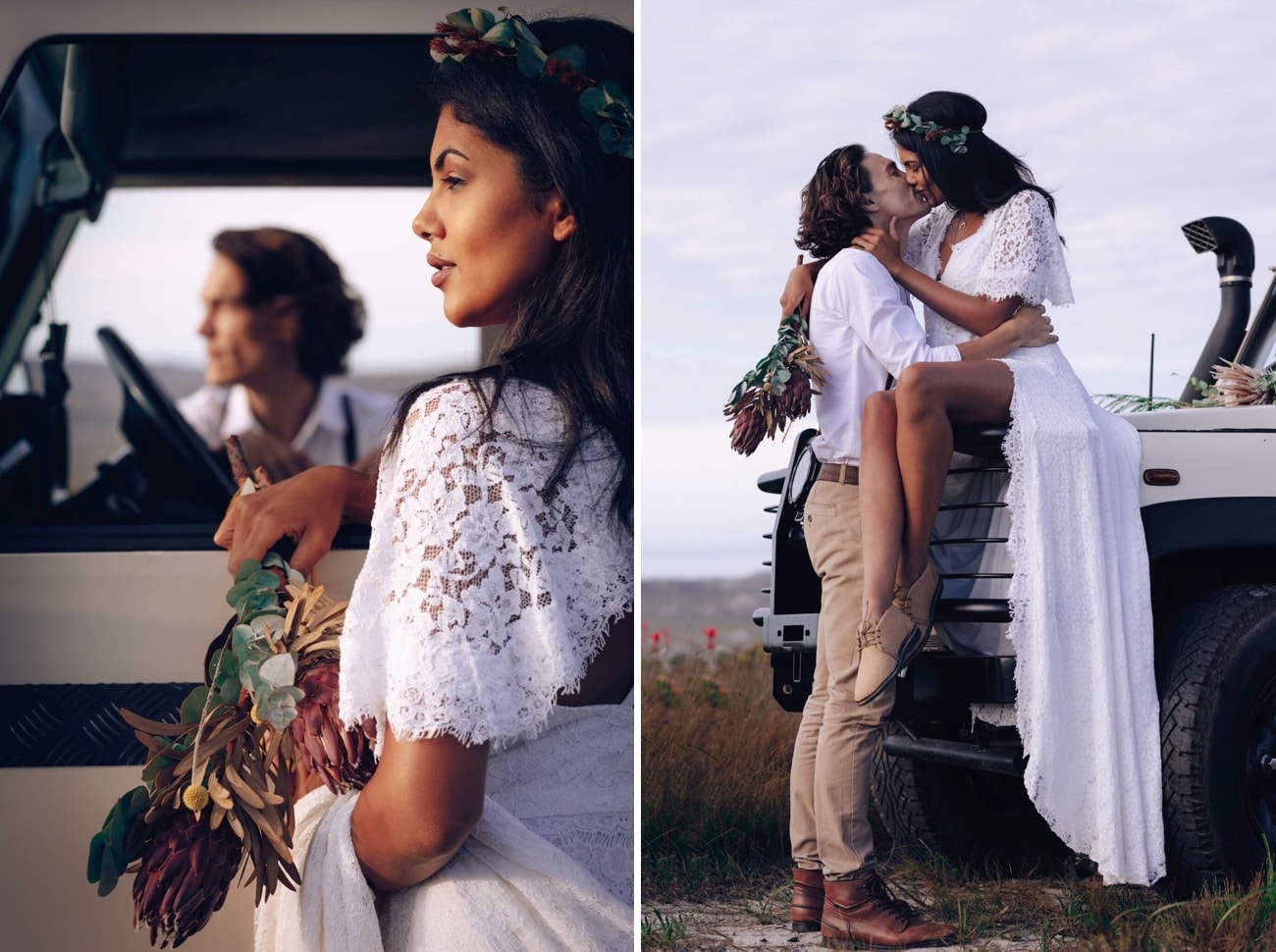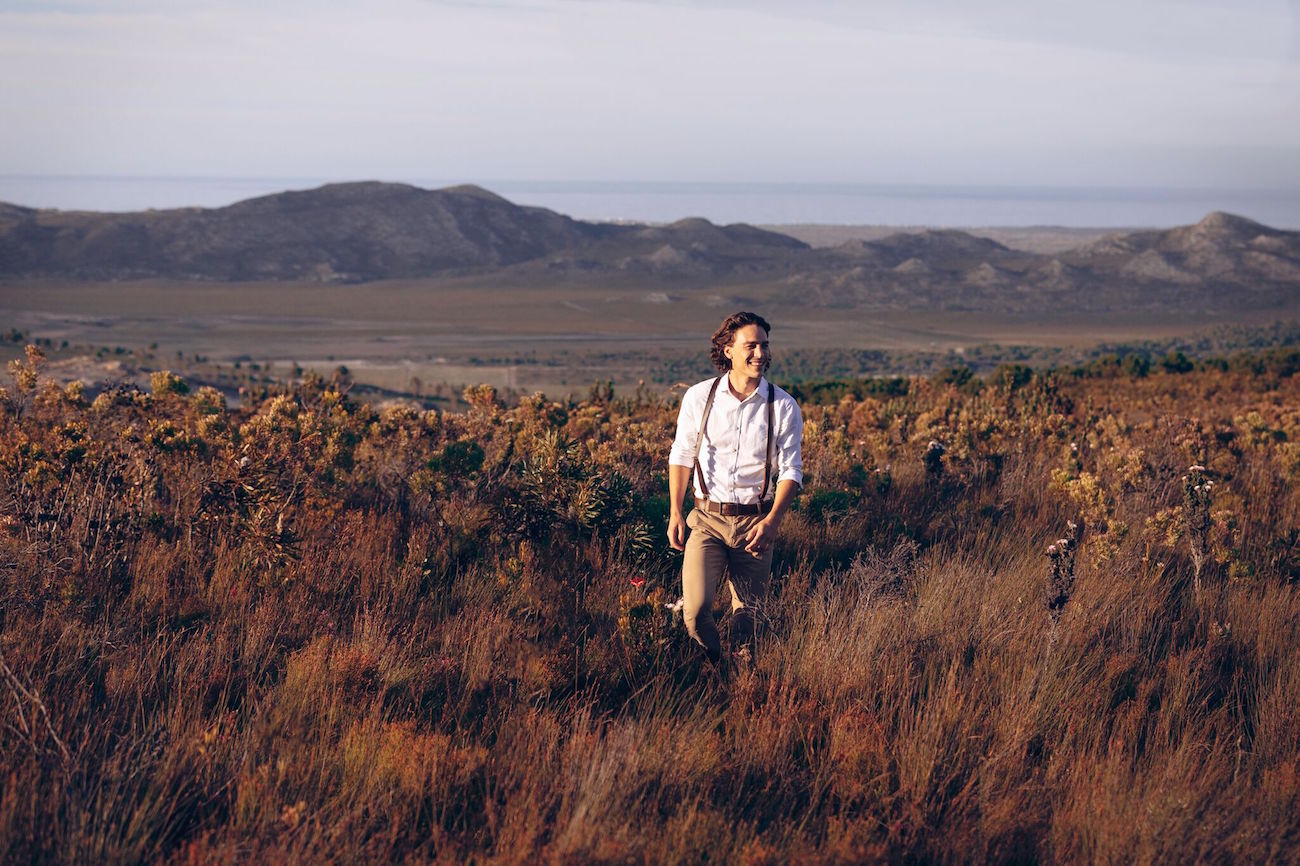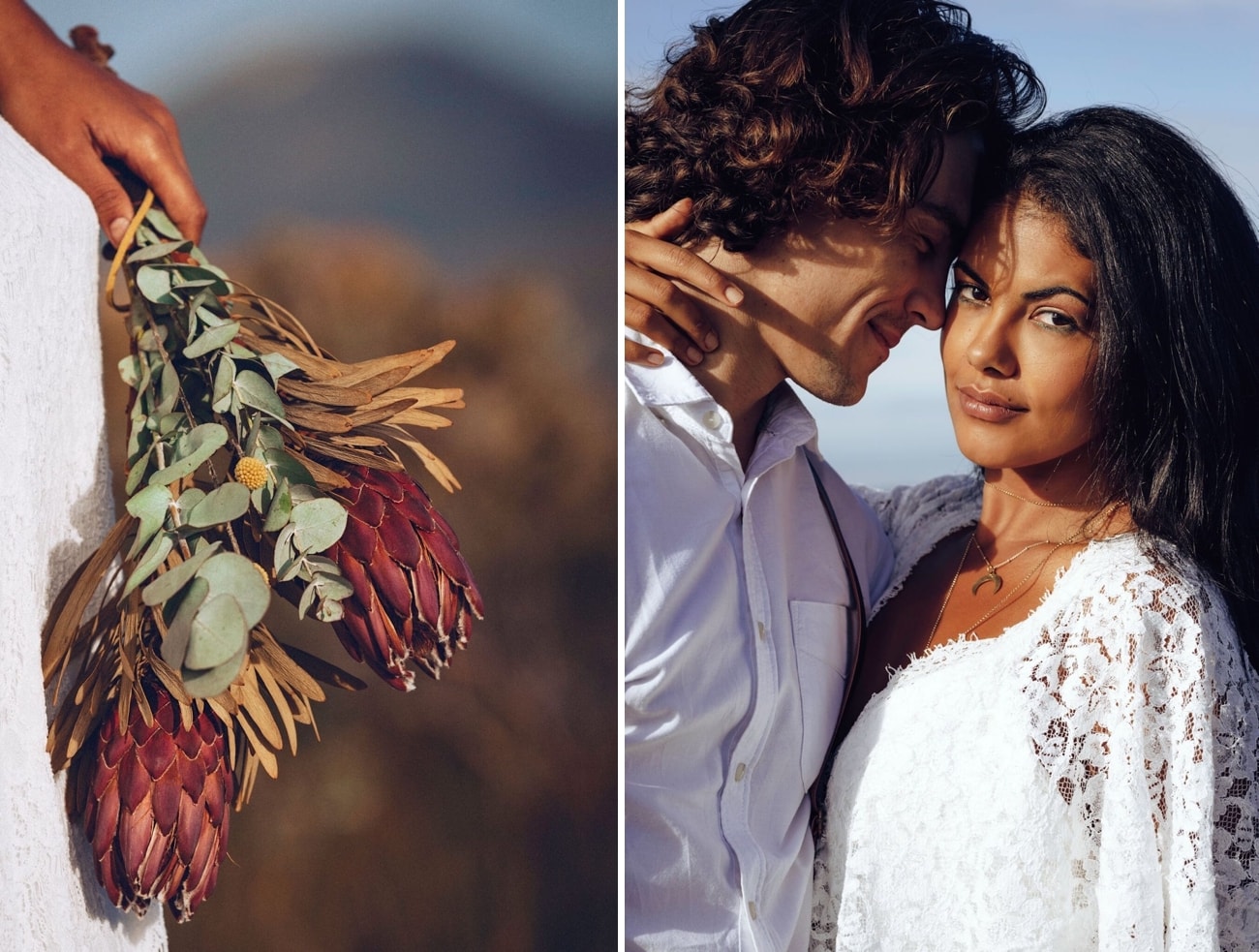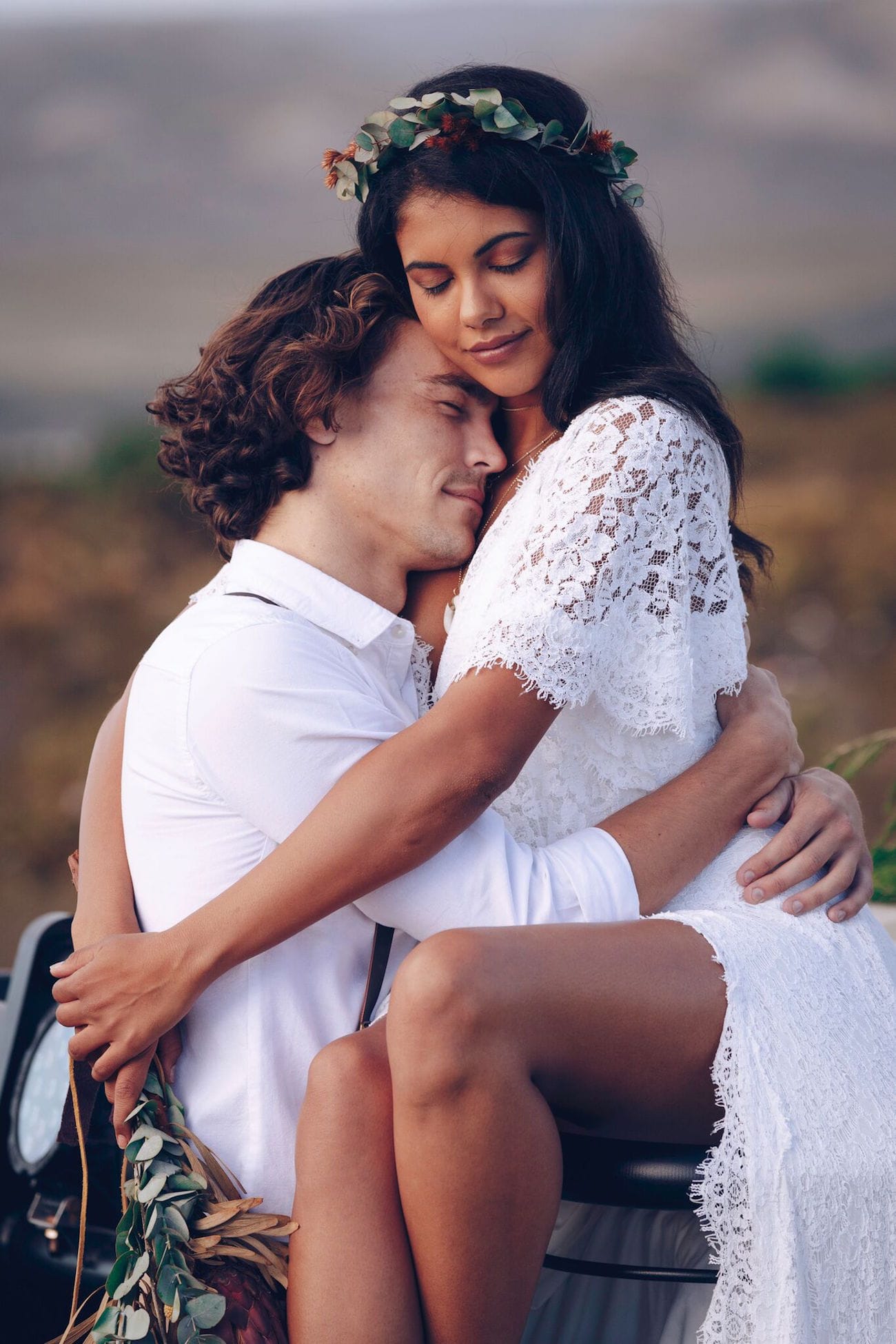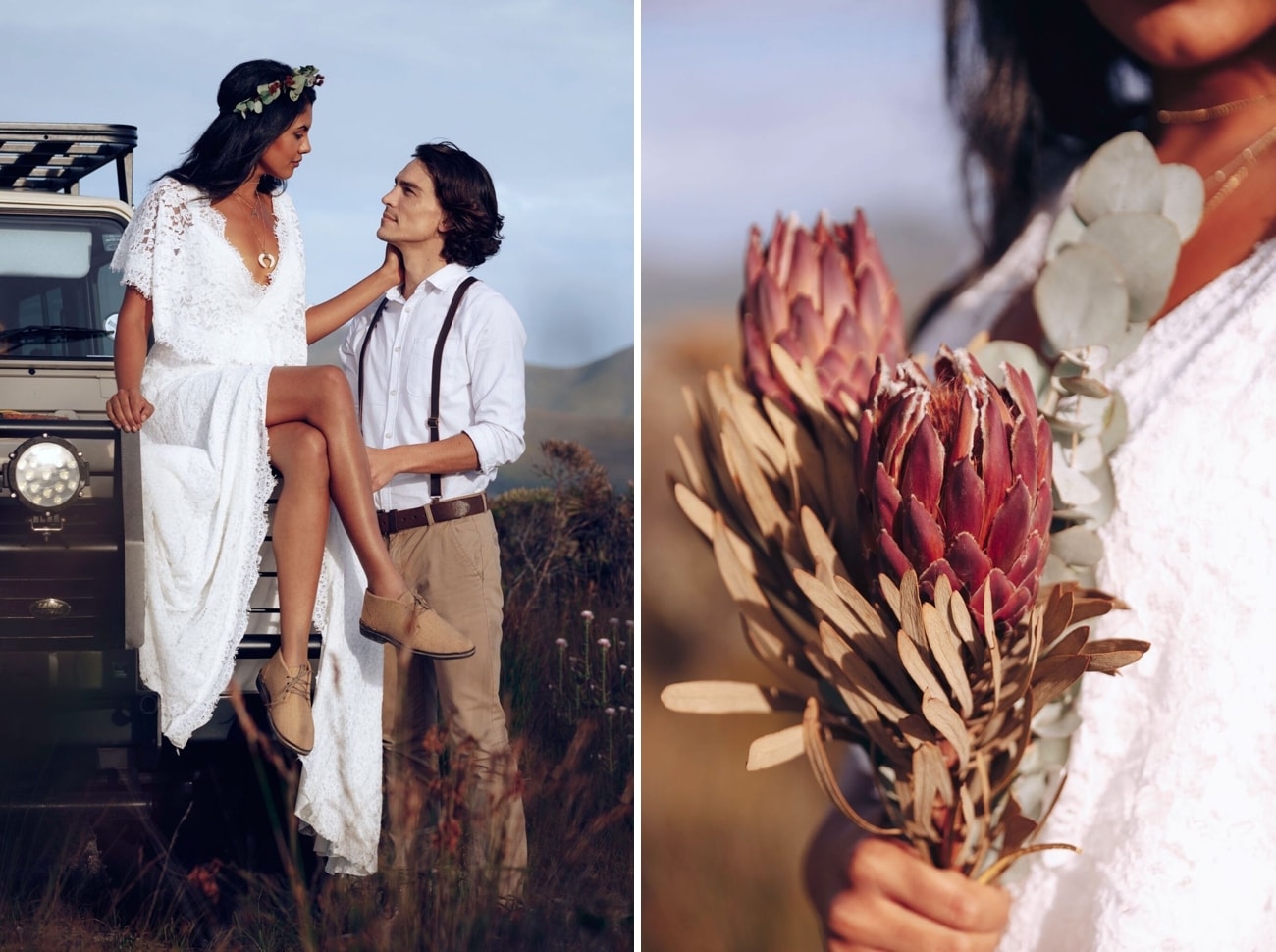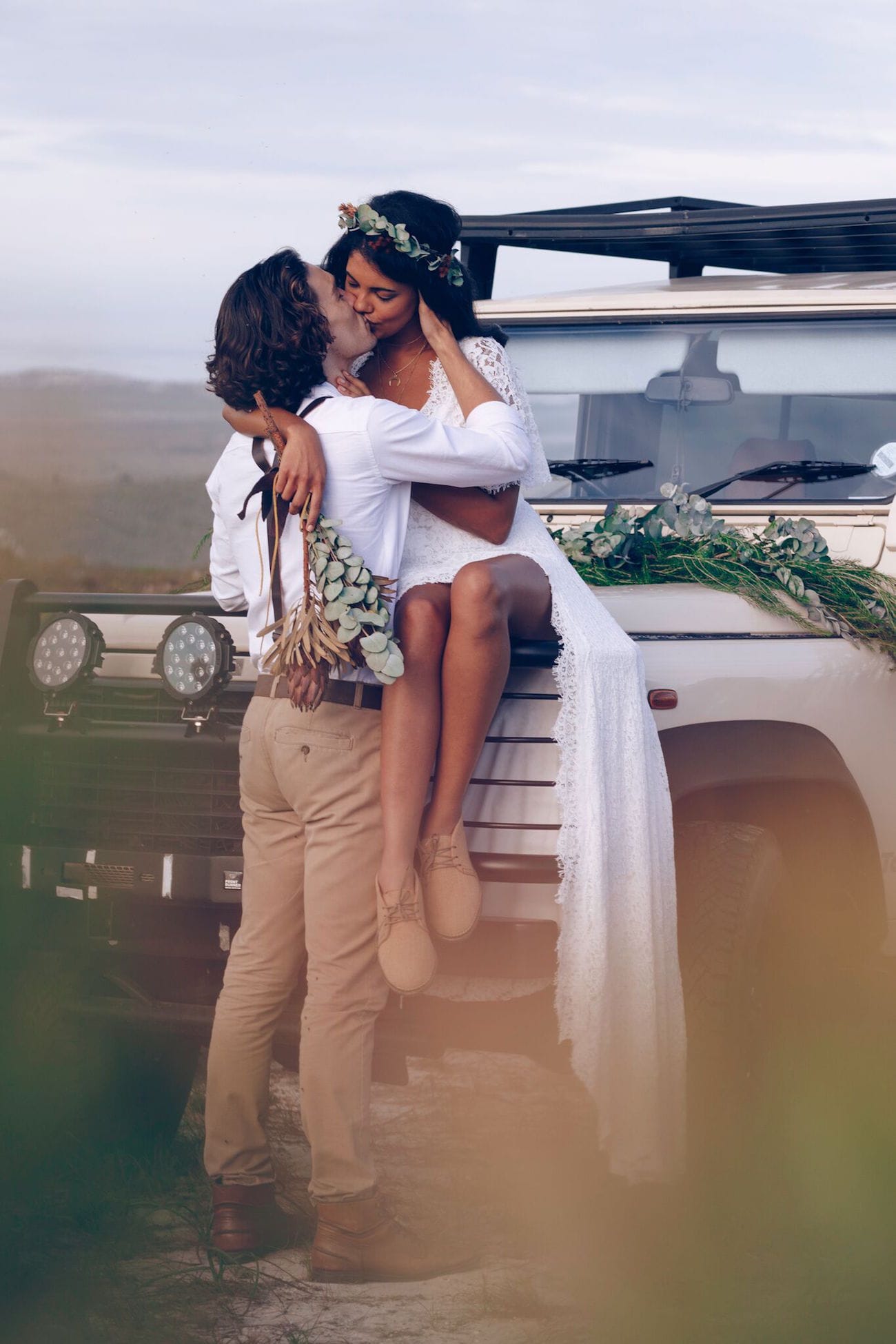 Here's some behind the scenes info about this shoot from the lovely Taryn Vogl:
My family owns a beautiful piece of land in a small farming town called Baardscheedersbos that sits in the heart of the Overberg. The location is unlike anything I've seen before, filled with rolling hills of greenery and fynbos. I was inspired by one of my all time favourite movies, Out of Africa, to create a bridal shoot that depicted two travellers eloping in this small little piece of heaven in the Overberg. The style was rustic and sometimes leaned towards a colonial era feel. Our colour scheme stayed true to the surrounding nature. We used brown, burnt red and green tones with the floral designs, and utilised old Persian carpets and leather poufs for the other styling elements. The old Land Rover was our ultimate "prop" and much of the shoot revolved around the car and what it represents (a traveller lifestyle). The dresses all had a bohemian style, some even leaned towards a vintage style with conservative necklines and a lot of lace accents. The jewellery also played a pivotal role as it was carefully selected from Soul Design Jewellery, a small business that sources its unique jewellery from Kenya.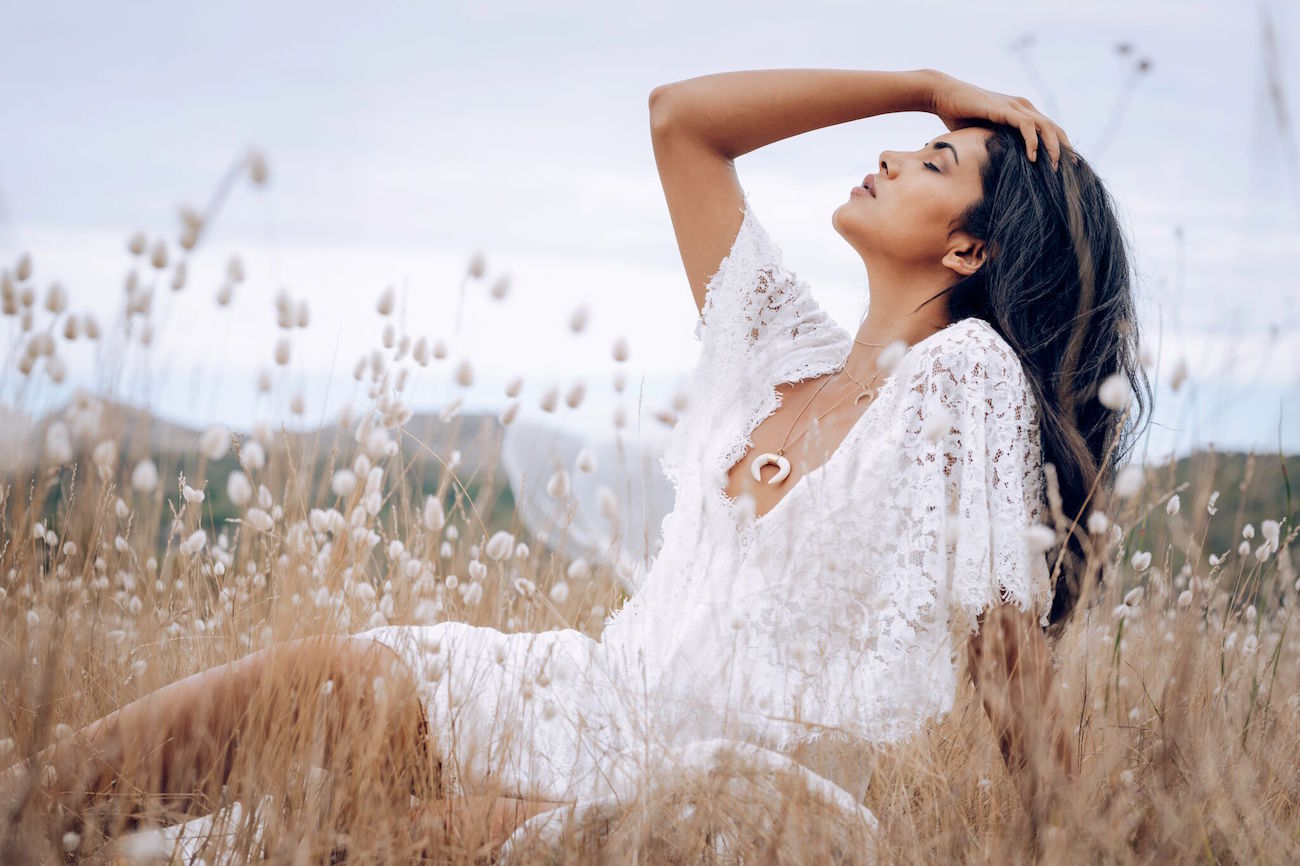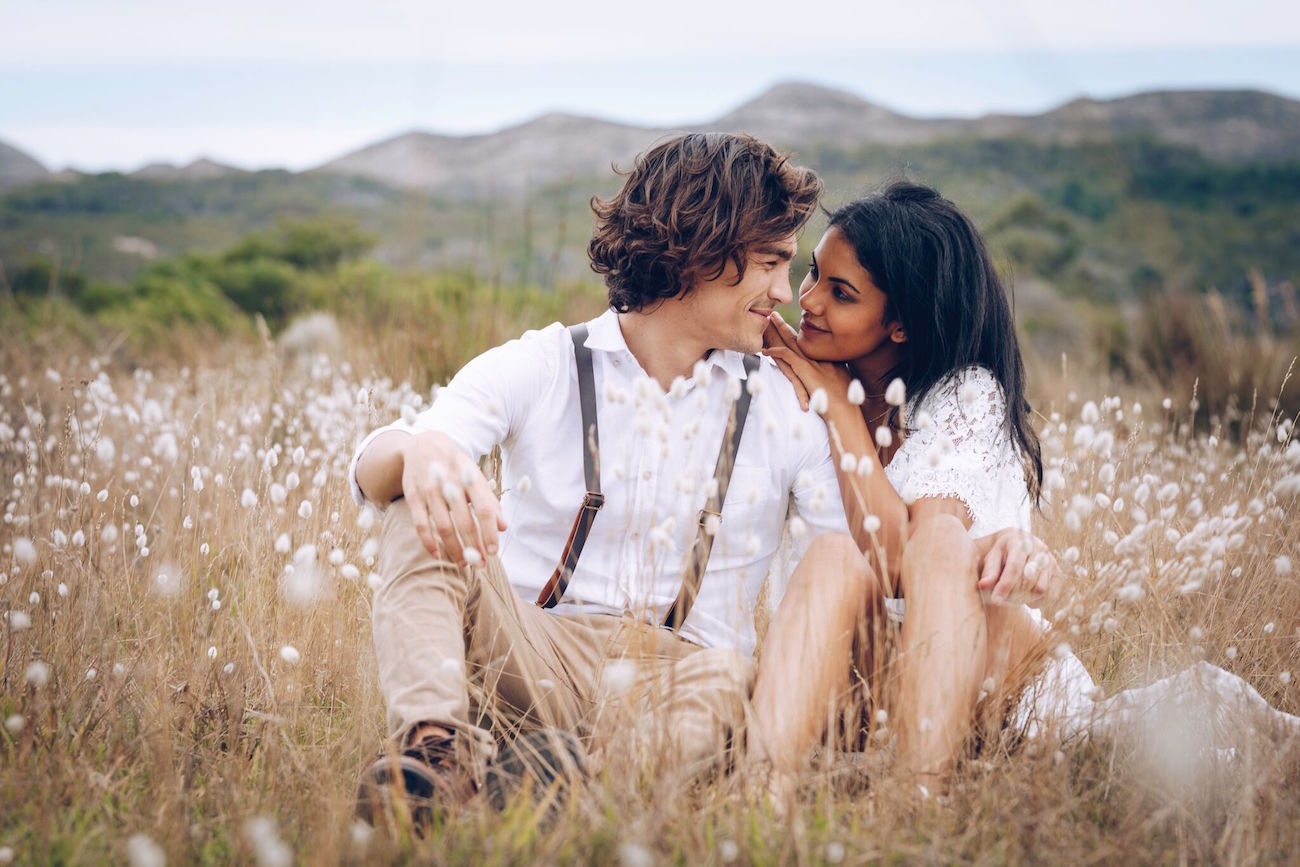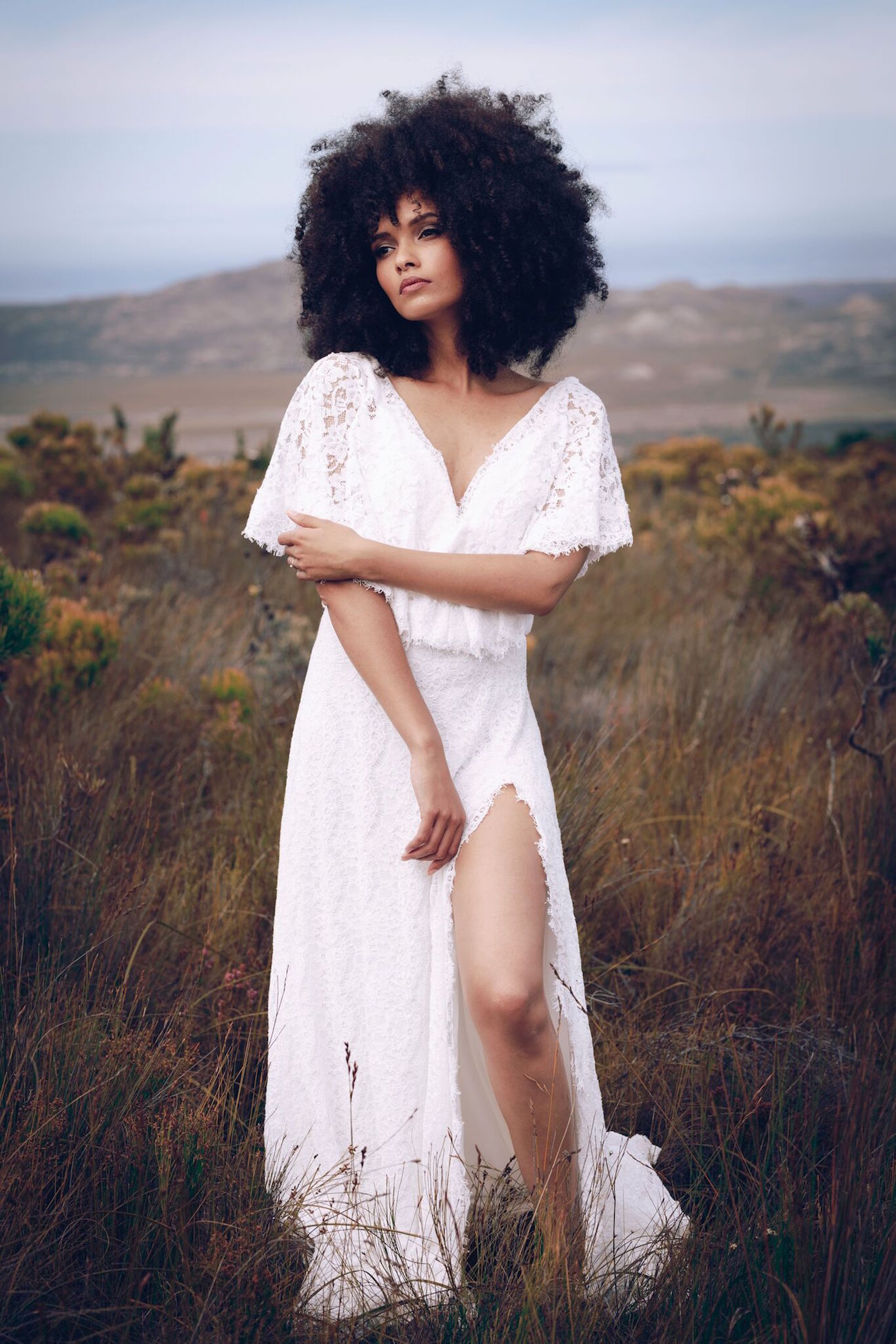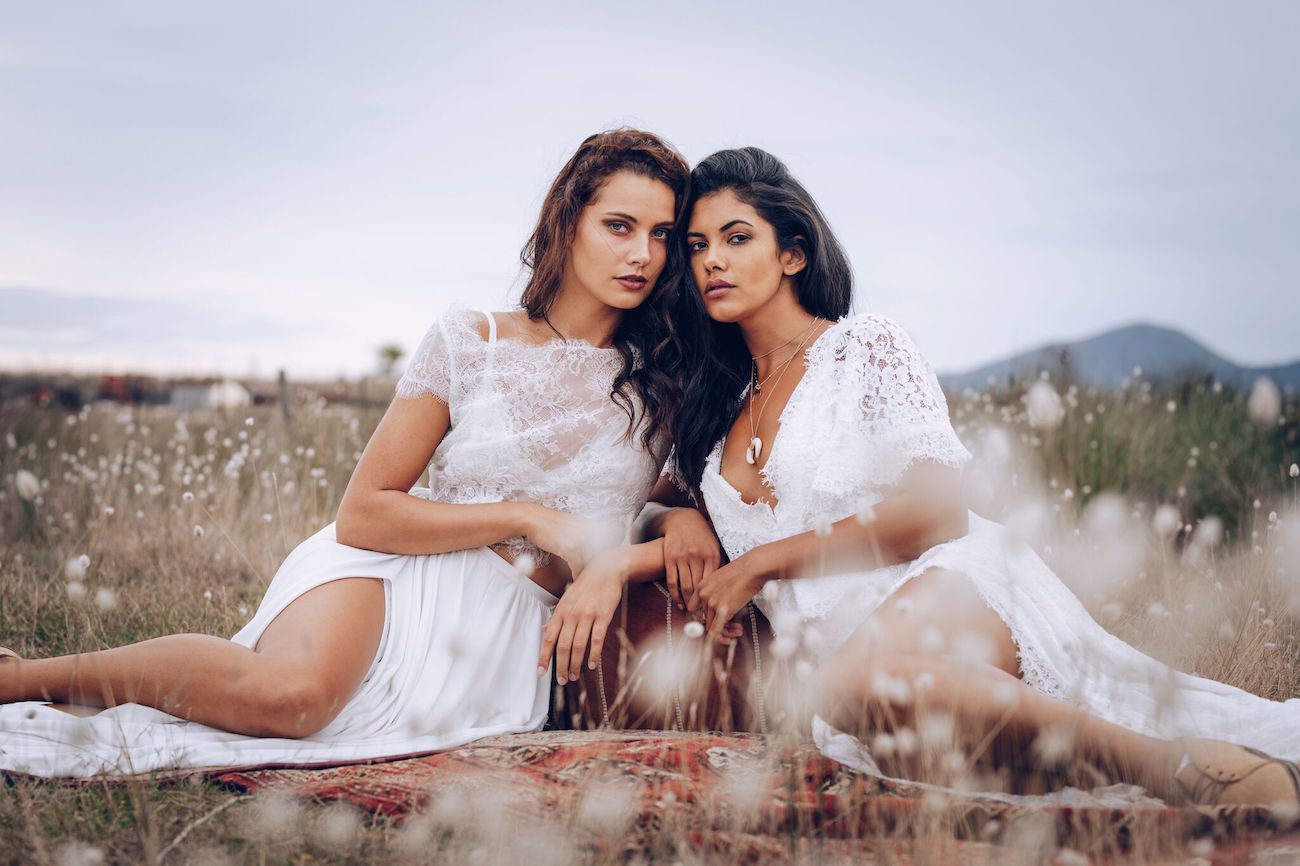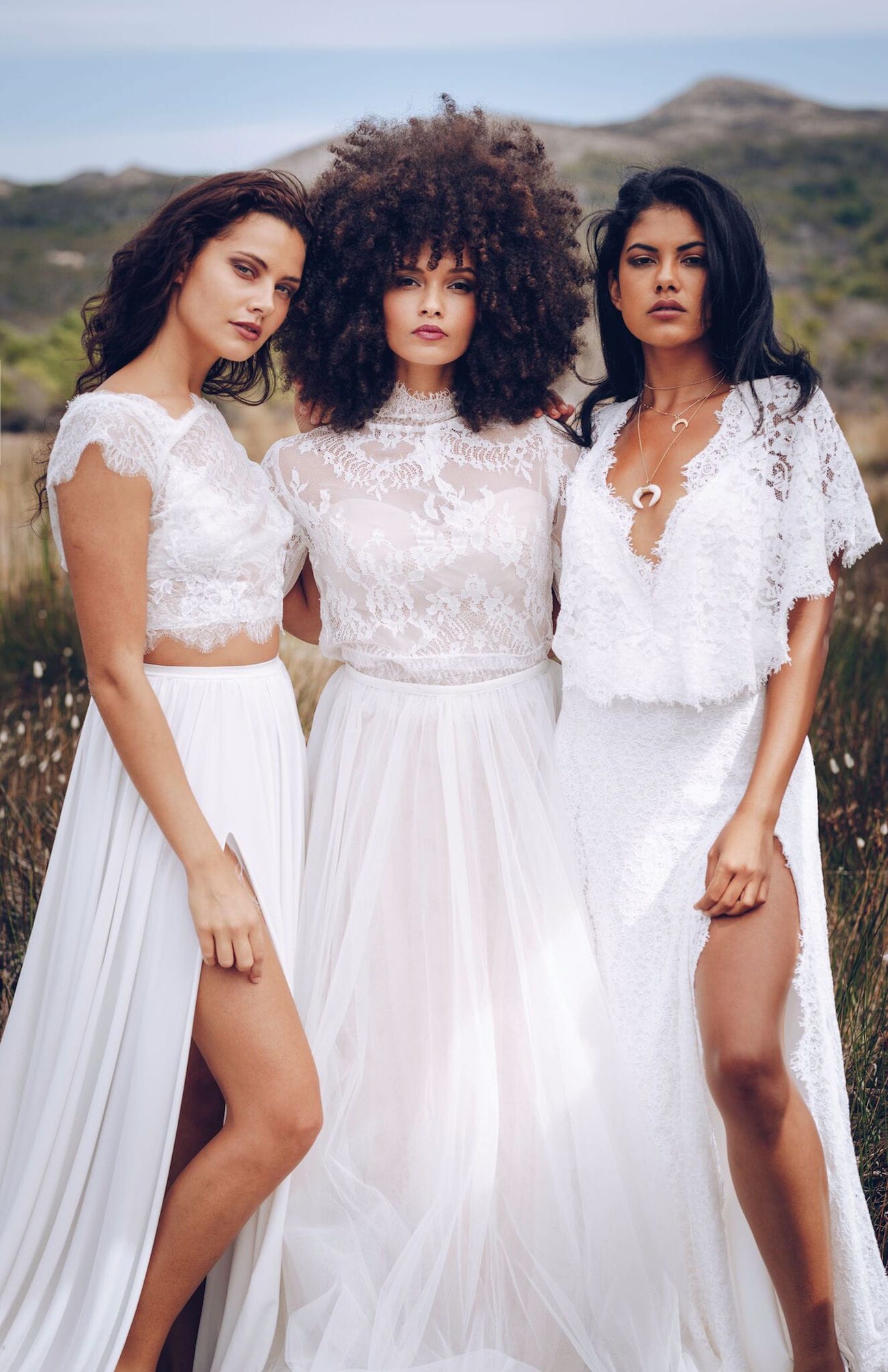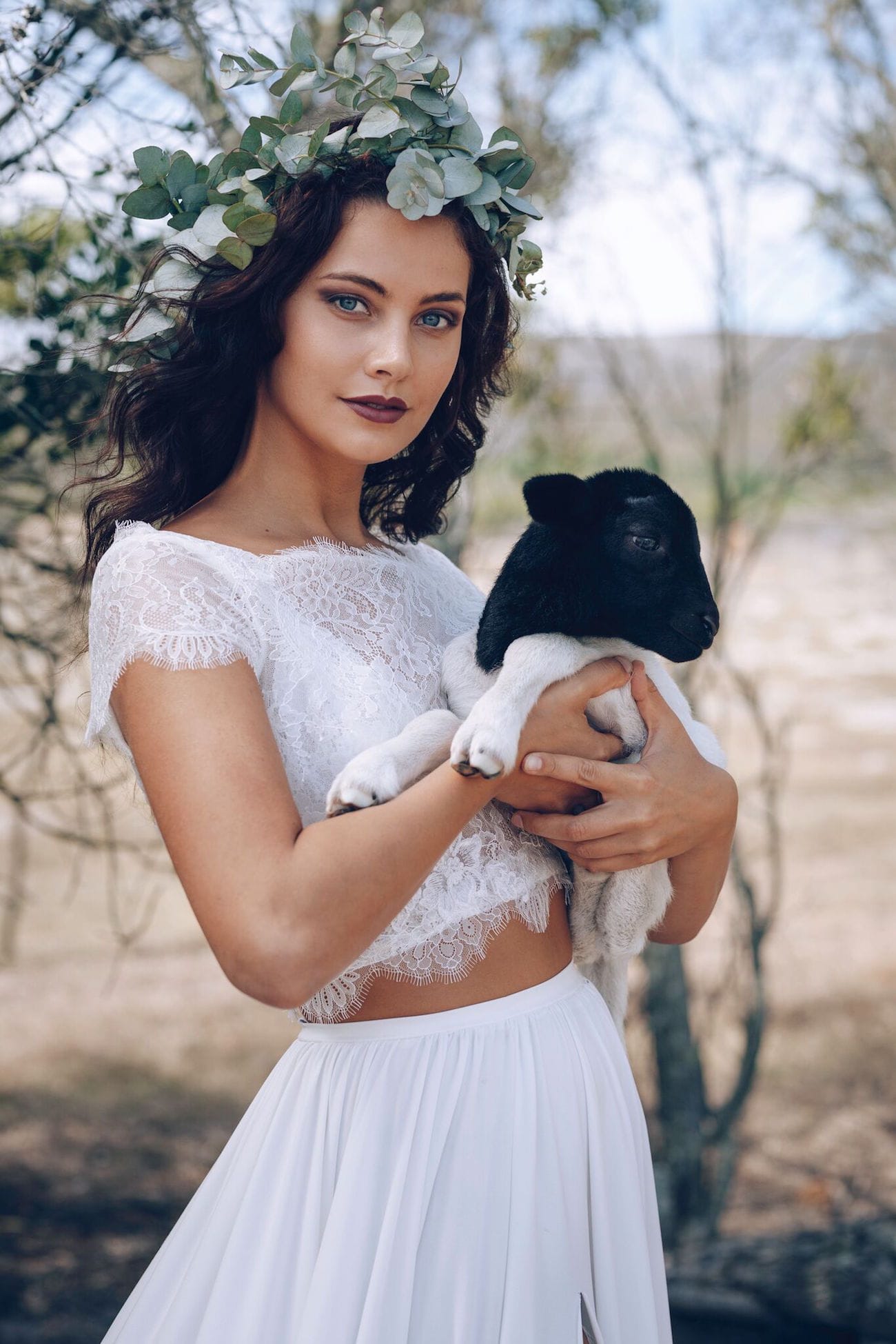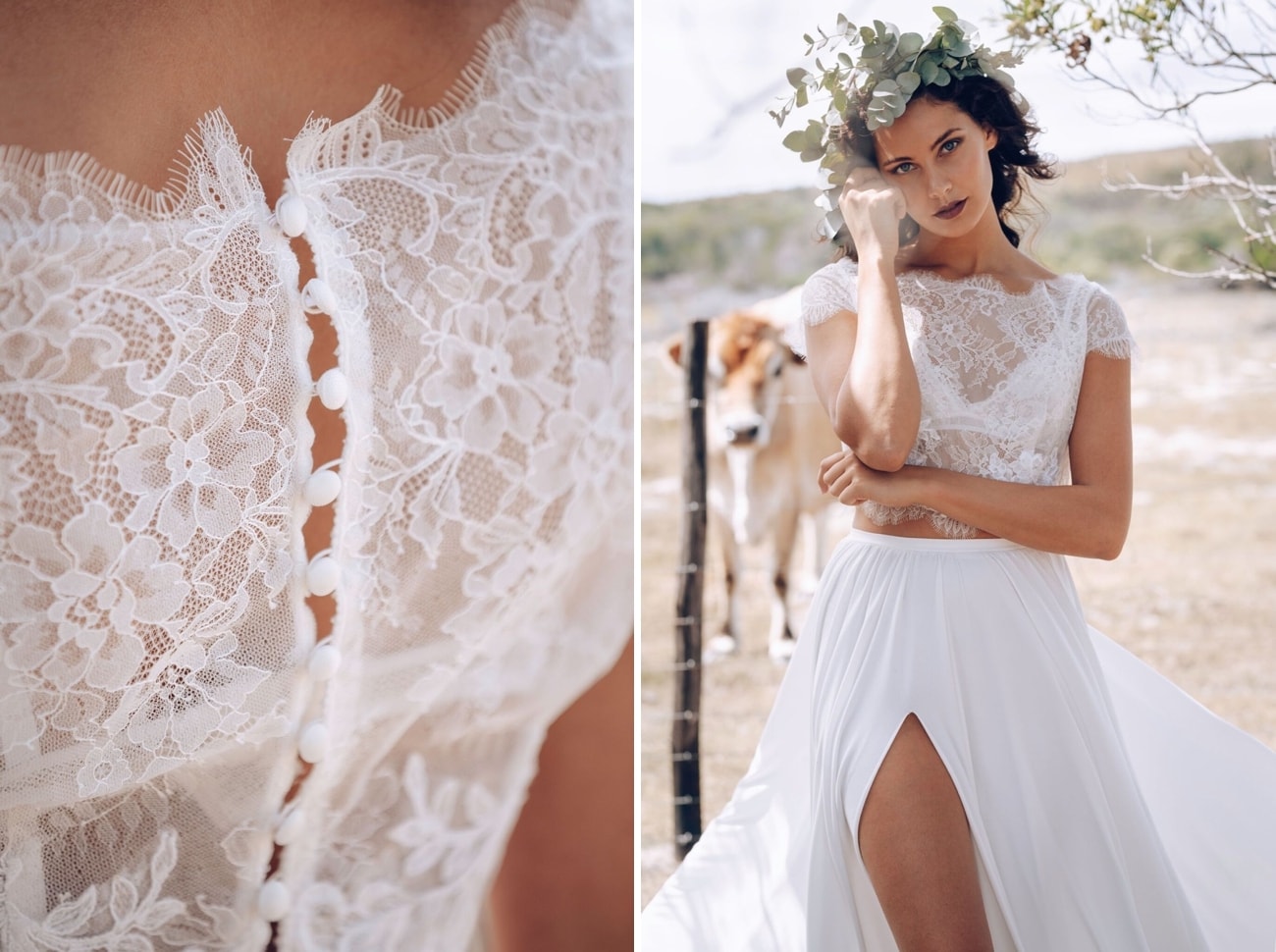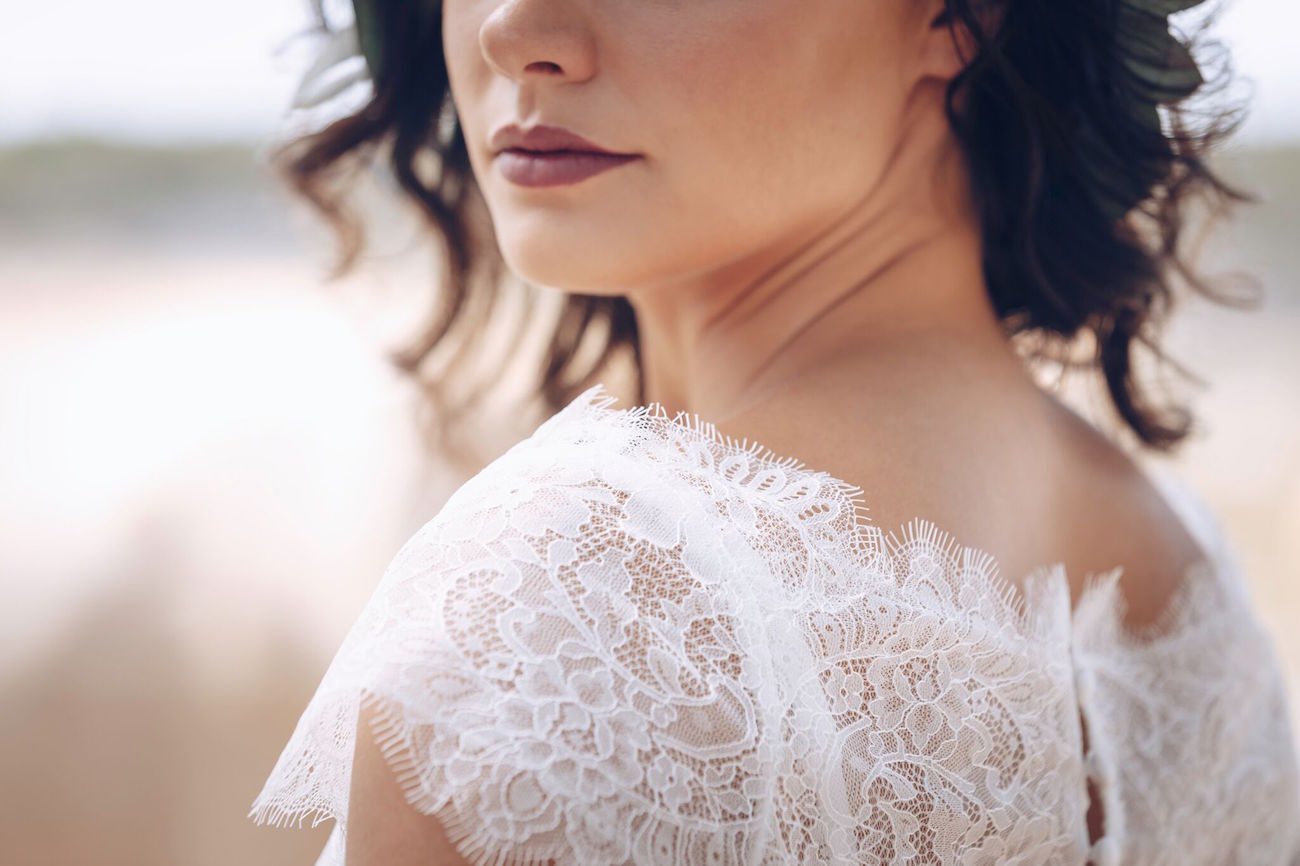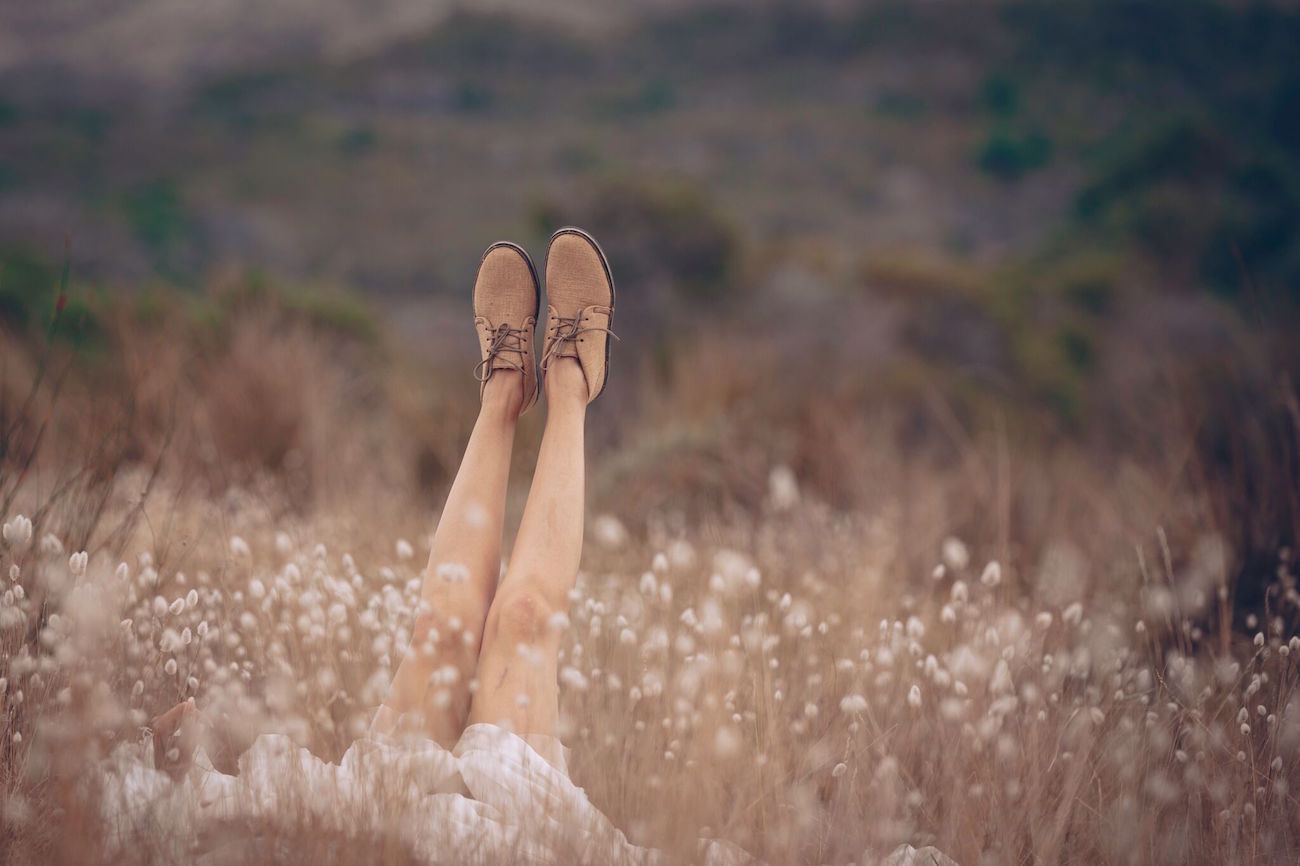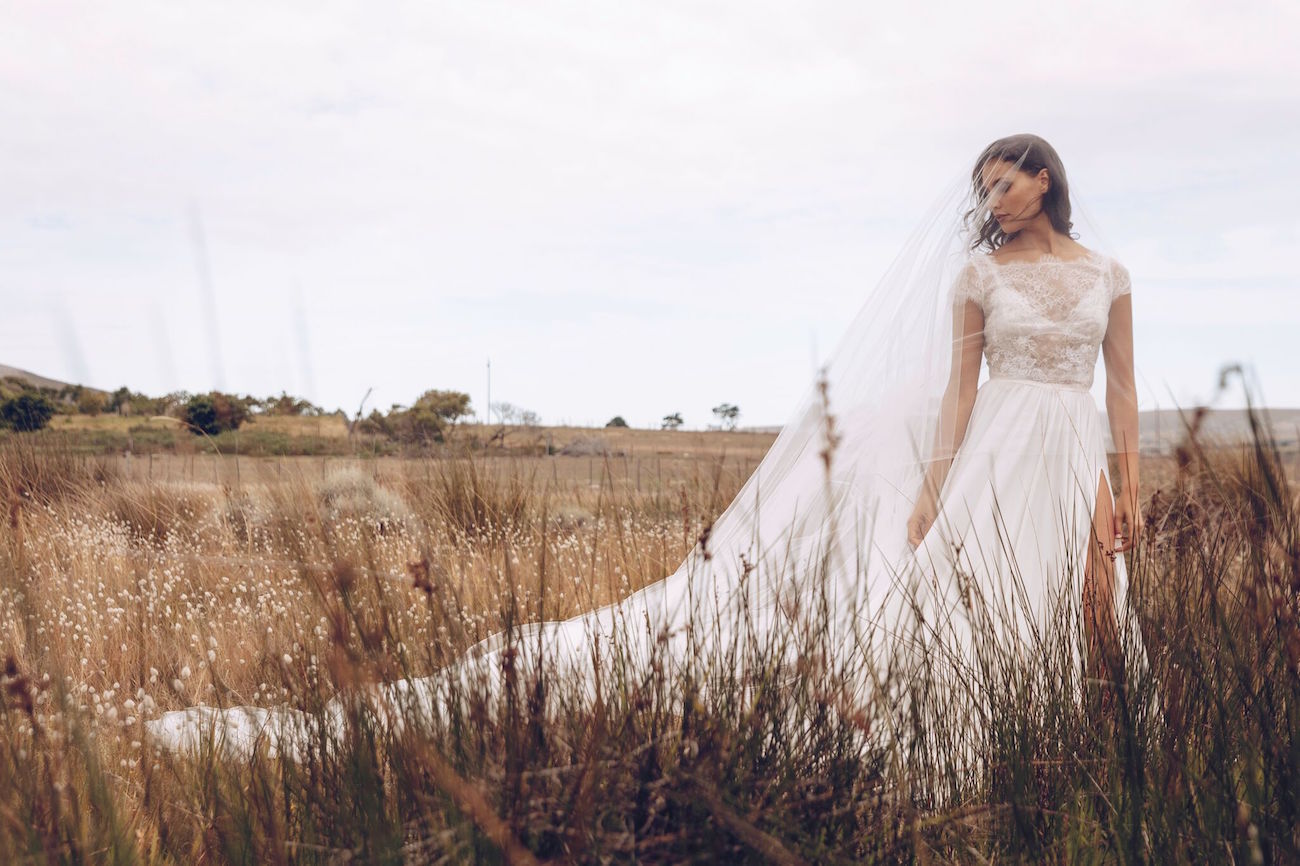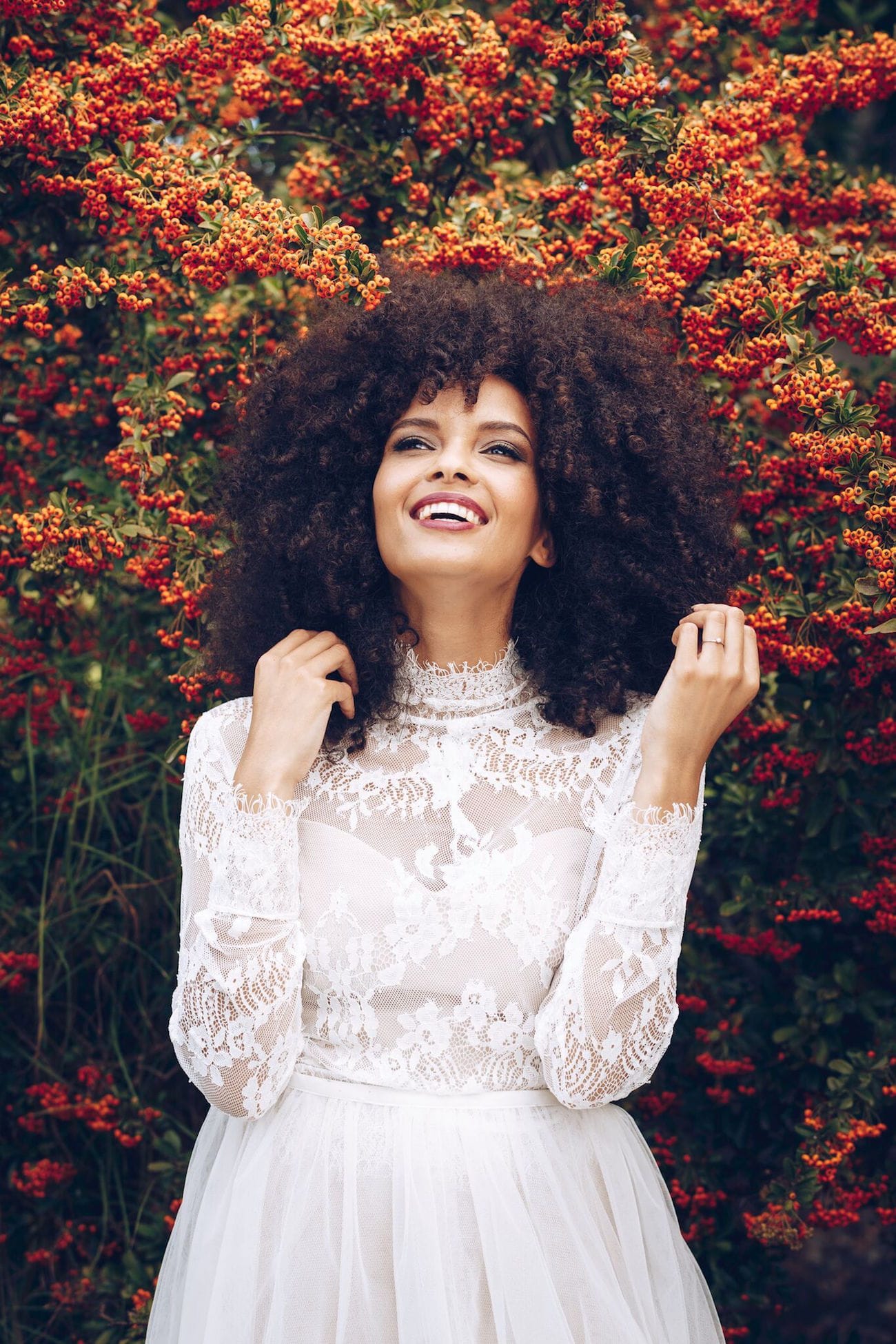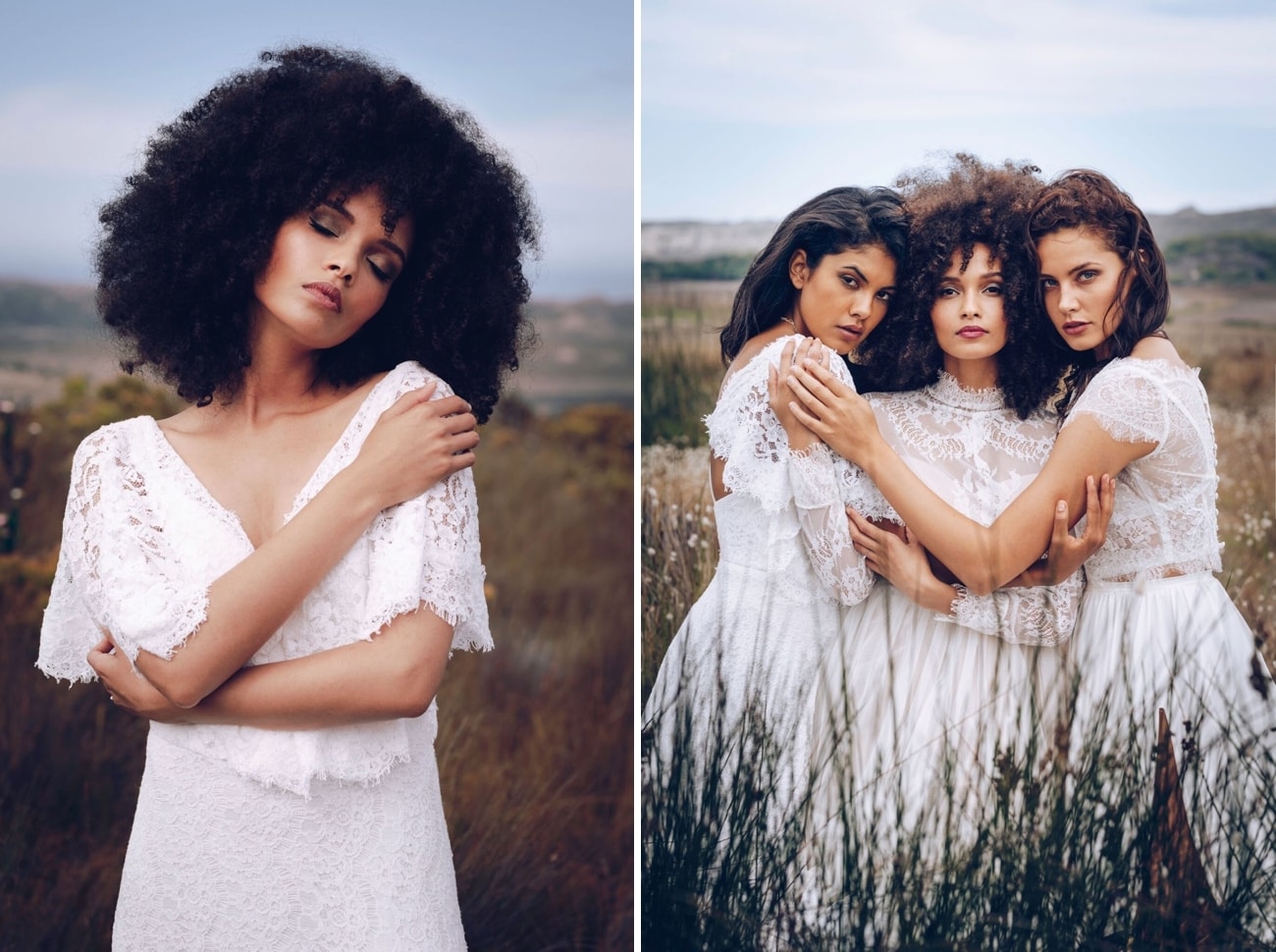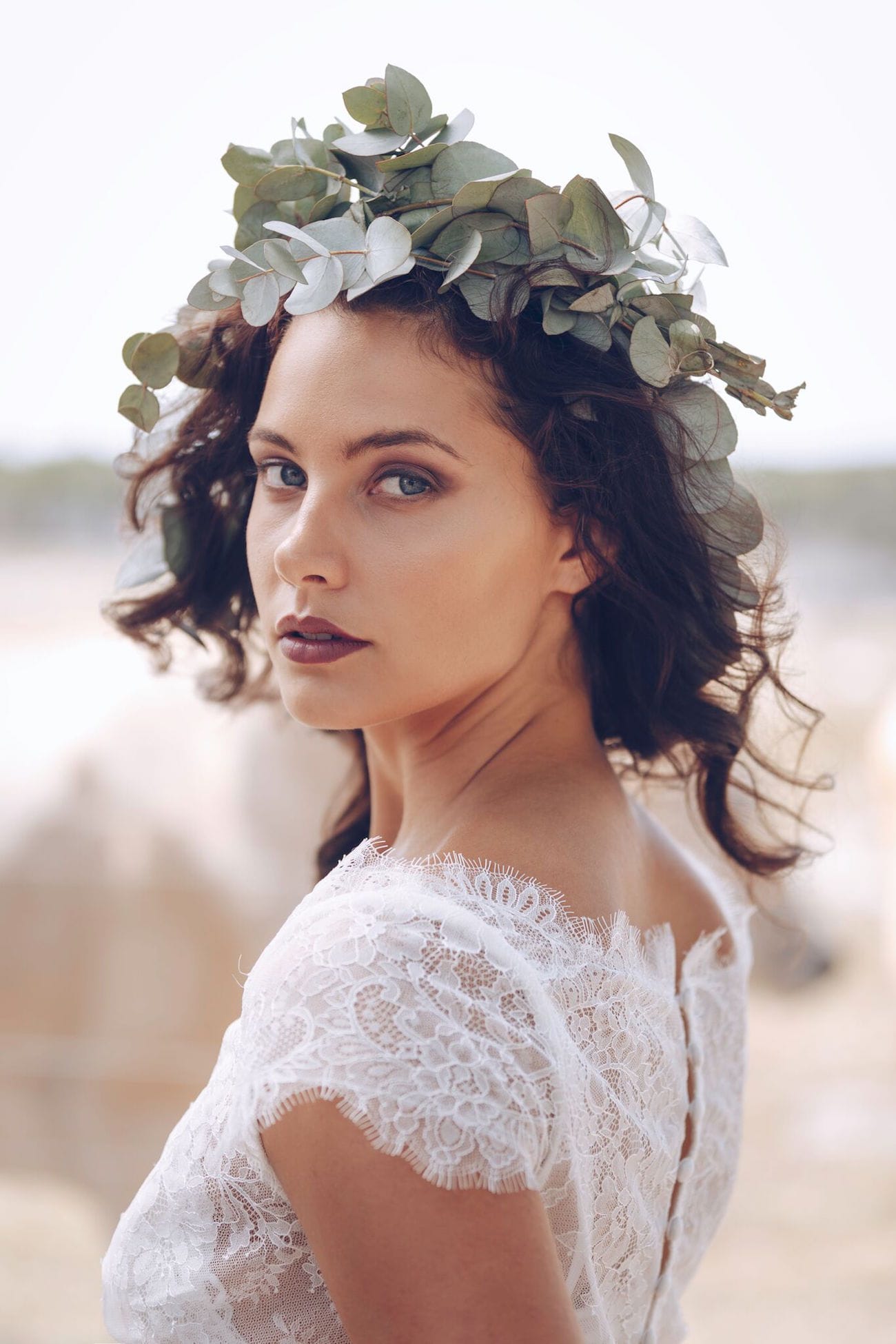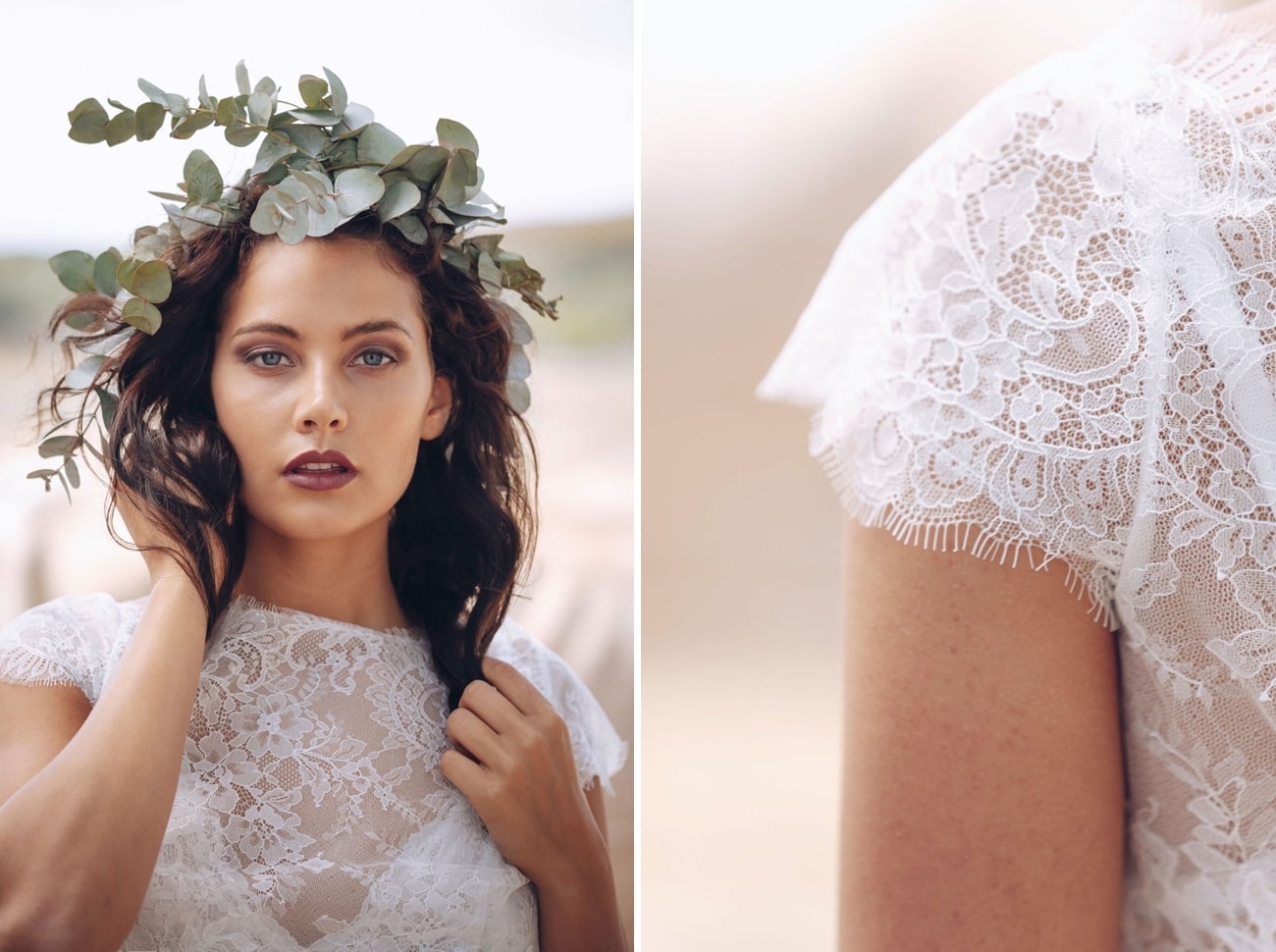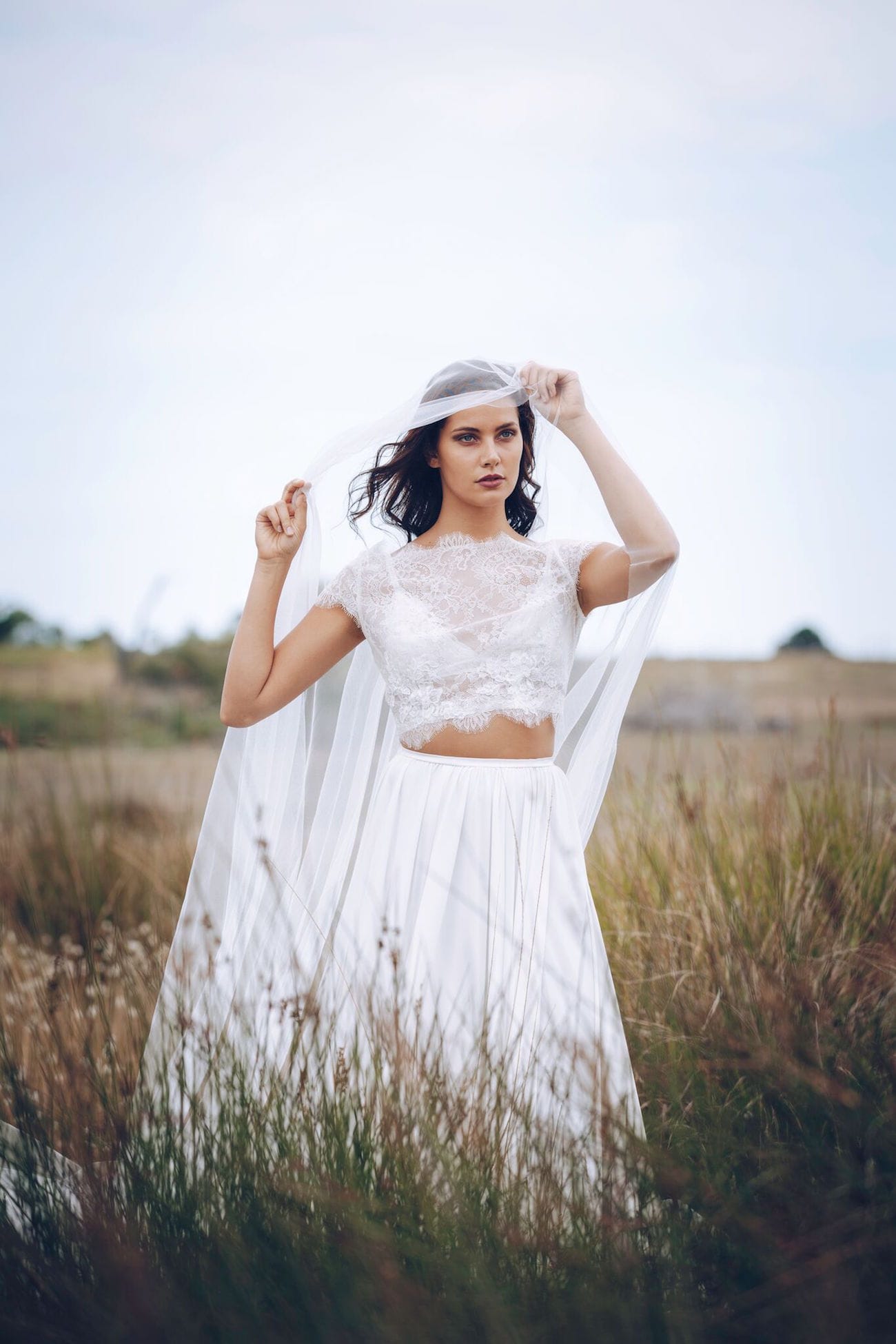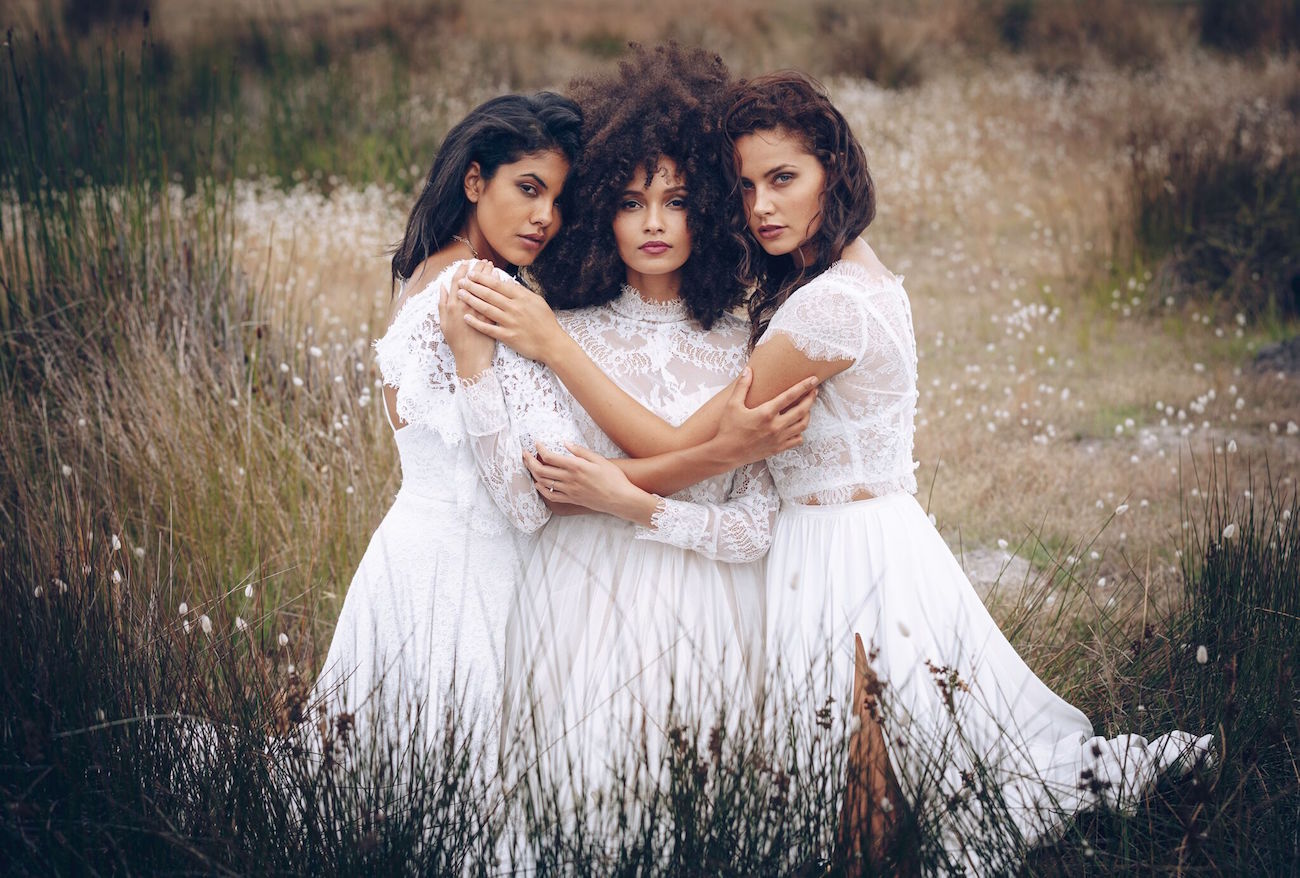 CREDITS
Photography: Nina Zimolong + Zach Louw | Styling: Nina Zimolong + Taryn Vogl | Co-ordination: Nina Zimolong | Floral: The Flower Girl | Decor: The Souk Events | Dresses: Valencia Harrison Designs | Accessories: Soul Design Jewellery + Sapmok (vegan vellies) | Hair & makeup: Anchor and Rose Makeup Artistry and Hair Styling + Sophie Jean Make-up and Hair | Venue: Farm 215 and Rusthof Farm | Models: Lauren Fortuin + Rosa Linde + Suraya-Rose Santos + Steven John Ward