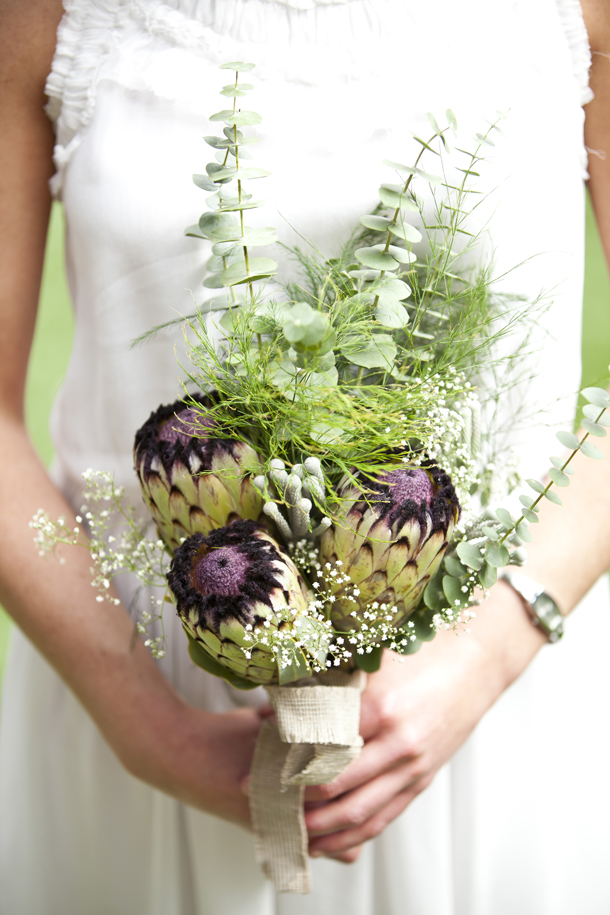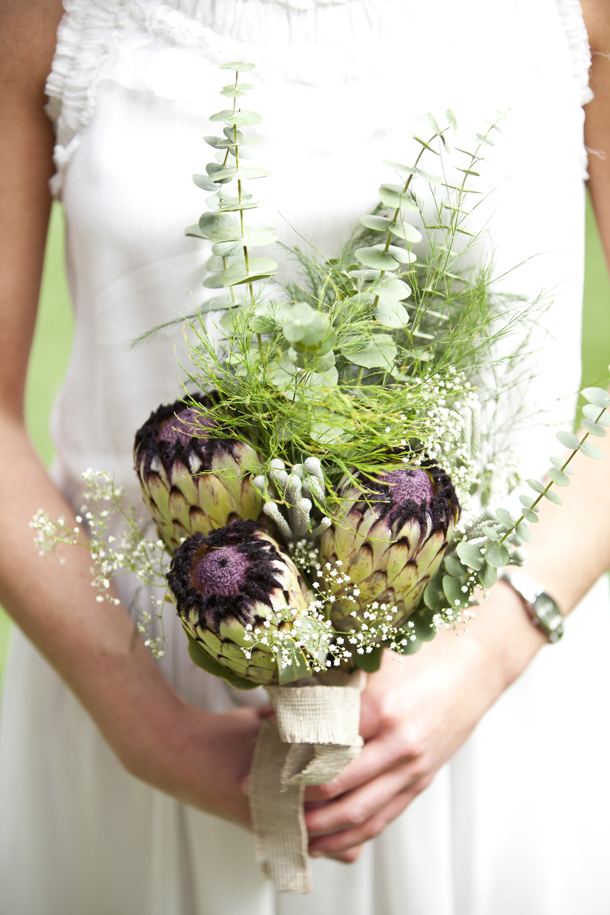 You probably don't need me to tell you by now that proteas are my weakness – forget red roses, any man who really wants to impress me just needs to bring me a single fynbos bloom. The thing is, just when I think I've seen every variety I'm going to love, I come across another, and my current crush is the elegant Niobe protea, with its downy black-tipped petals. So when I saw Inghe & Christiaan's relaxed rustic wedding style (photographed by the fab Tertius Gous), which was inspired by natural colours and textures, and the Niobes that are plentiful throughout, I couldn't wait to share it with you all. Everything about this wedding is soft and unfussy, from a bride in boots to the hangover kit favours. So kick up your own heels, get your protea-loving Pinning fingers at the ready, and let's go!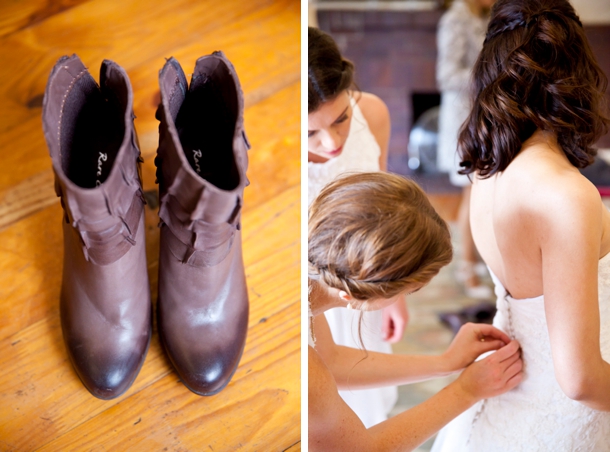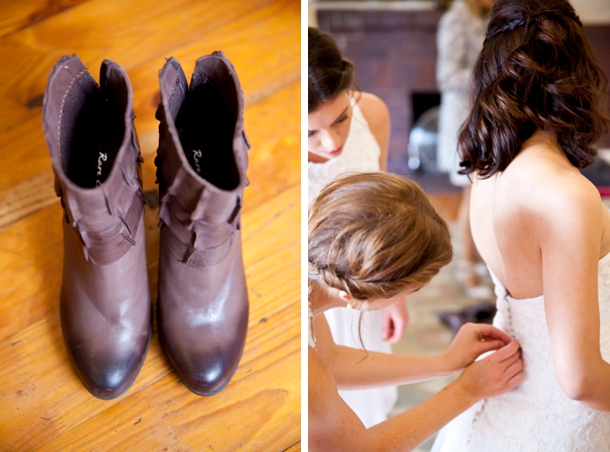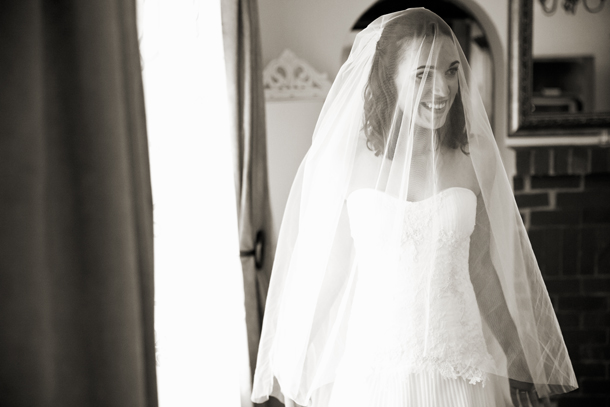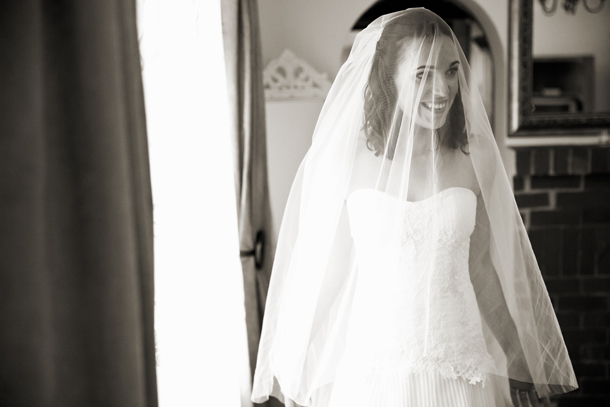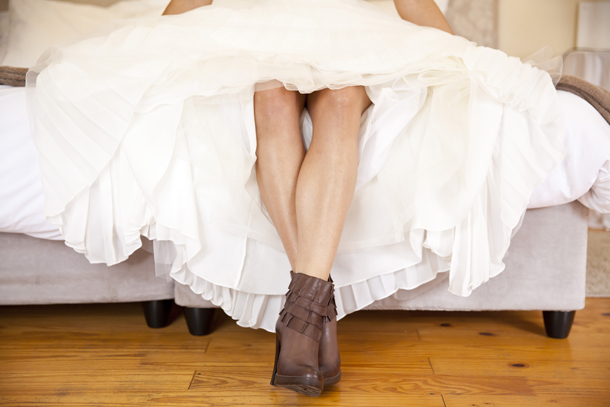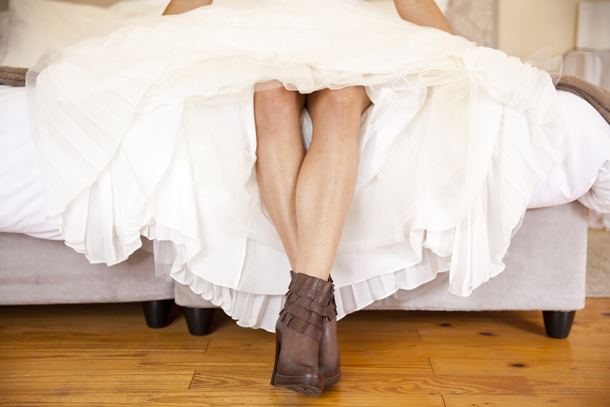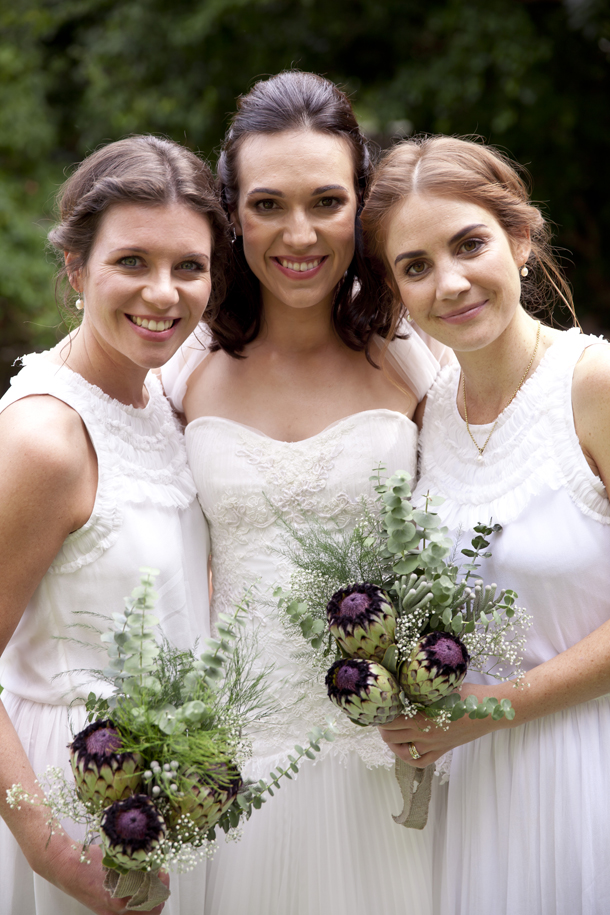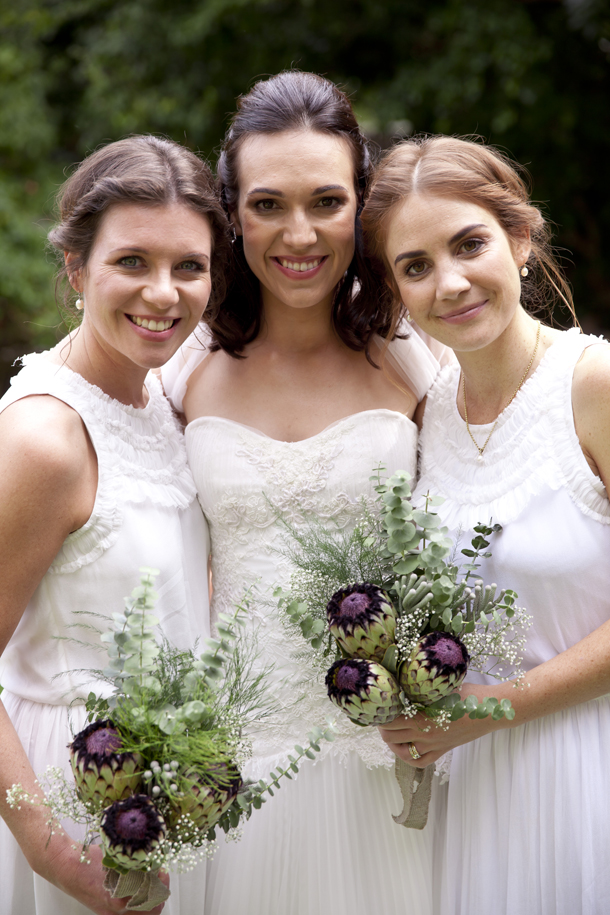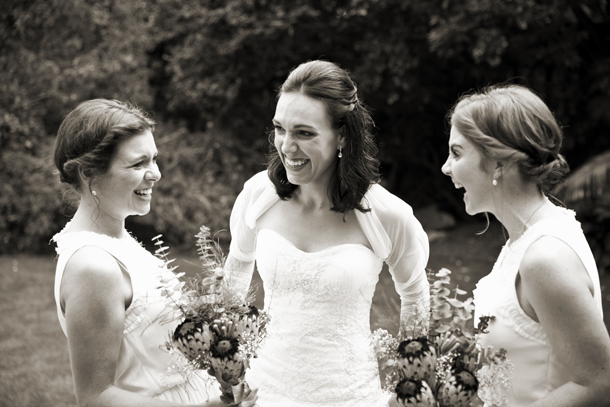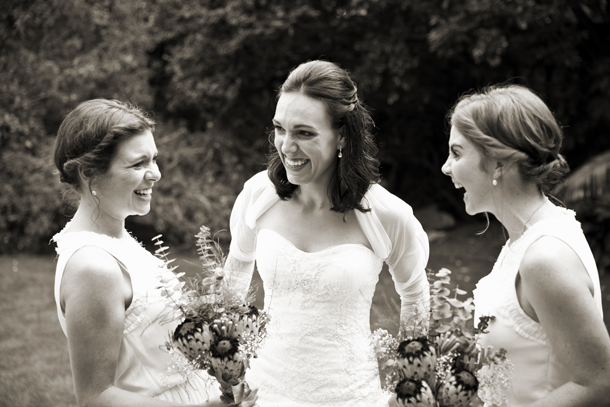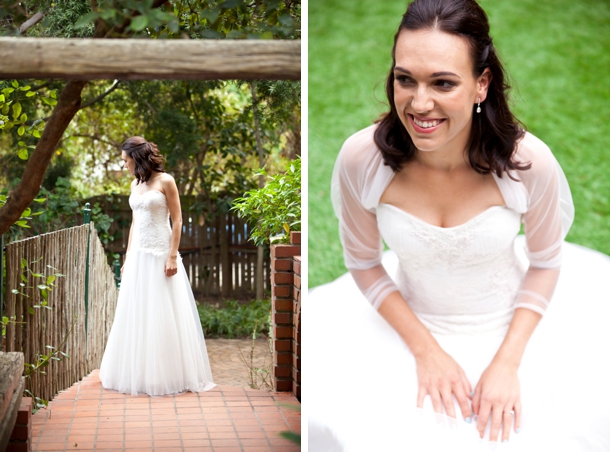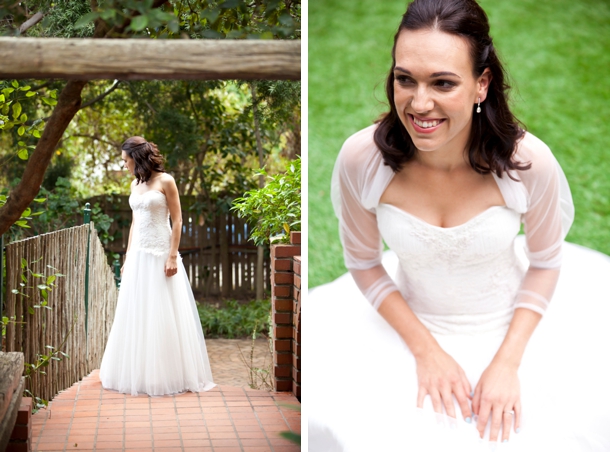 Love Story
We met during 2010 in New York while we were both working there. Christiaan had been living there for four years and I went over for a four month internship at the company where he was working at that stage. We clicked from the start and kept contact after I returned to South Africa, until one year later when Christiaan also returned and we started dating.
The Proposal
It was completely unexpected (in spite of me being the MOST curious person on earth). He proposed on a weekend away at my favourite spot in Franskraal, where we have holidayed since I was small.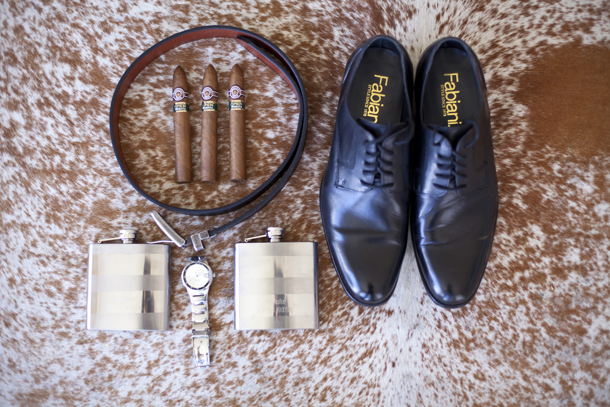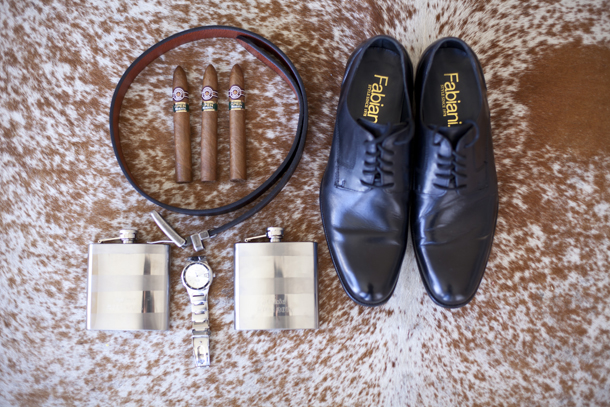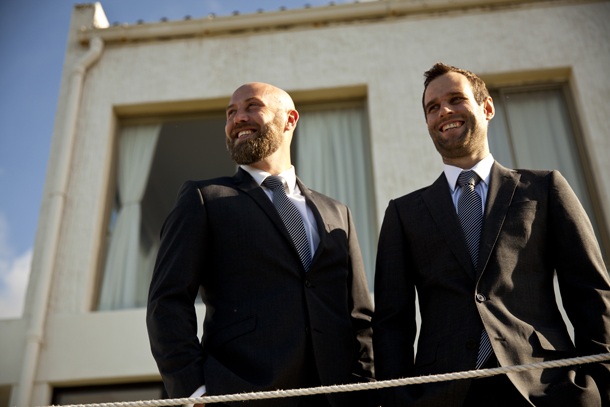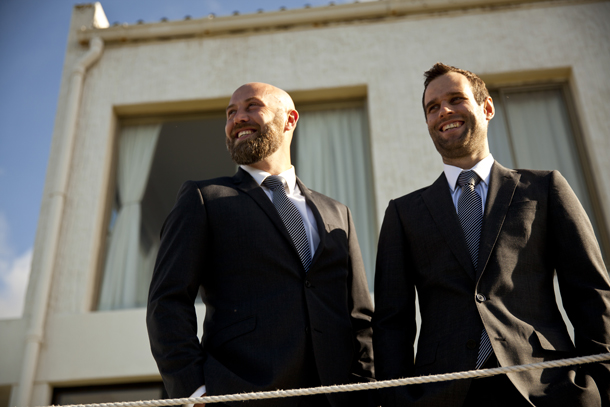 The Venue
We didn't want another wine estate wedding. I found Blue Horizon by accident, and was sold when I saw the view.
Wedding Style
The venue is very rustic and natural, with beautiful views, so I wanted the theme and décor not to overshadow the venue itself and also not be too modern. As the venue is also on the mountain, surrounded by fynbos, I picked fynbos as my wedding flowers and opted for cement pots rather than glass, to keep things natural. For colour, I then stuck to shades of green (specifically sage green) and brown, and brightened things with crisp white tablecloths. The overall idea was "less is more".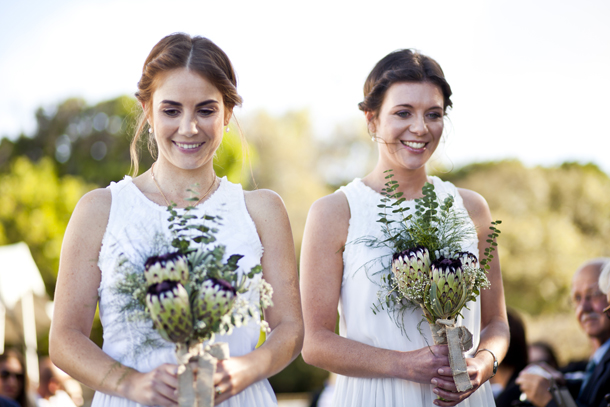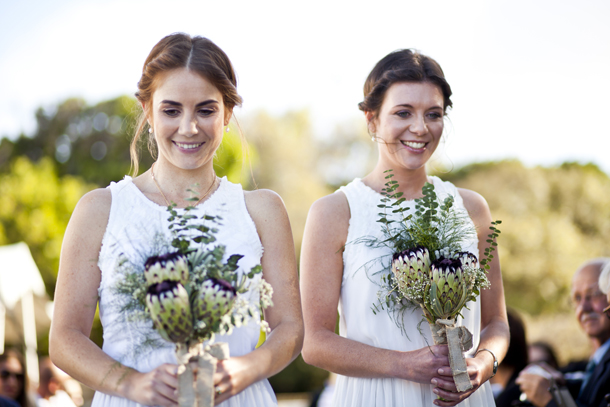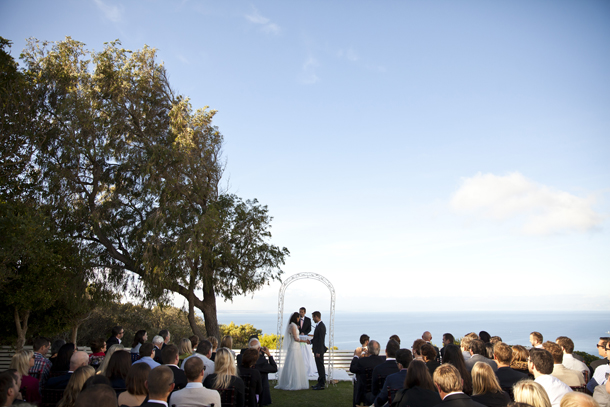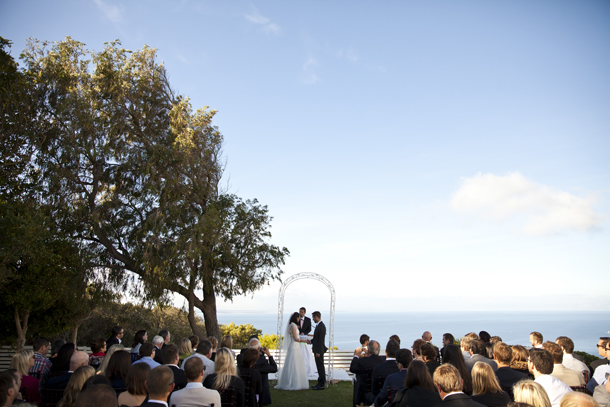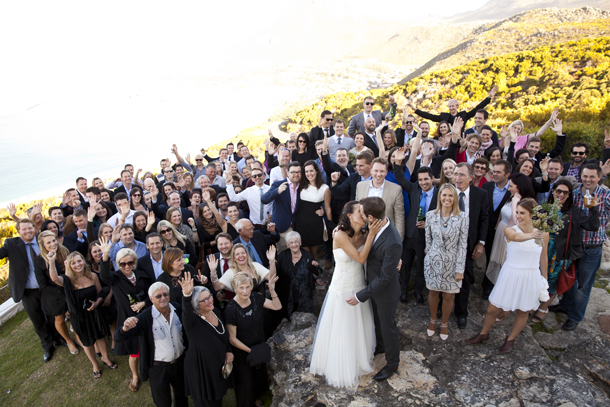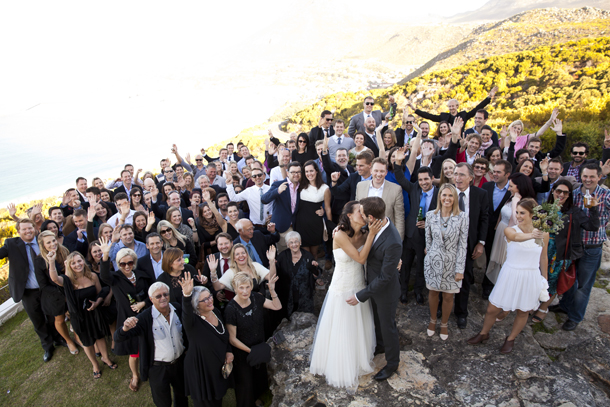 Wedding Details
We are very laid back, and I think the entire wedding was very laid back without too many rules/scheduling/dos and don'ts, to reflect our personalities.
DIY Elements
We DIYed almost everything. We made the runners ourselves (burlap with numbers spray-painted in stencil form), the flowers, the gifts (preserved olives), hangover kits, bouquets for the flower girls…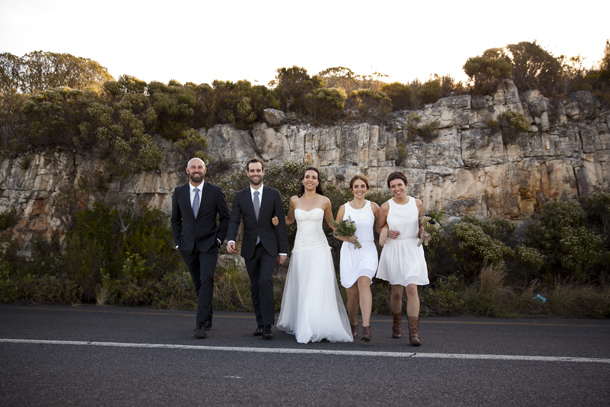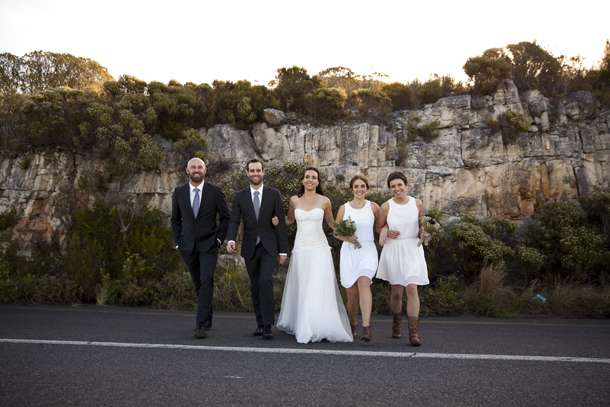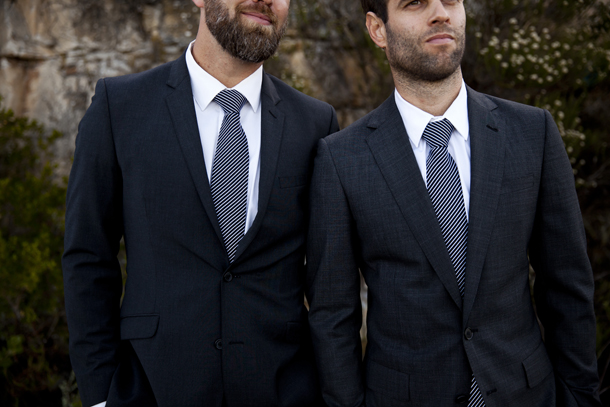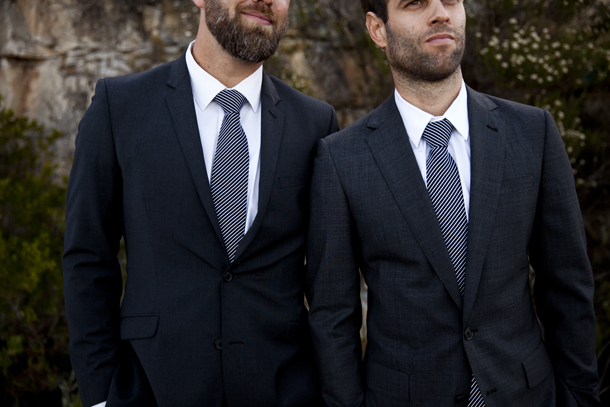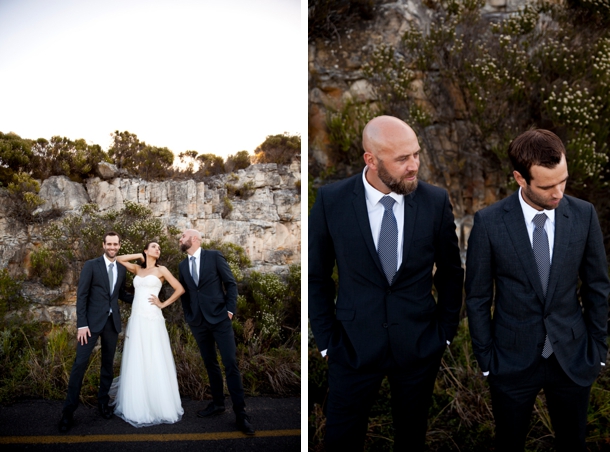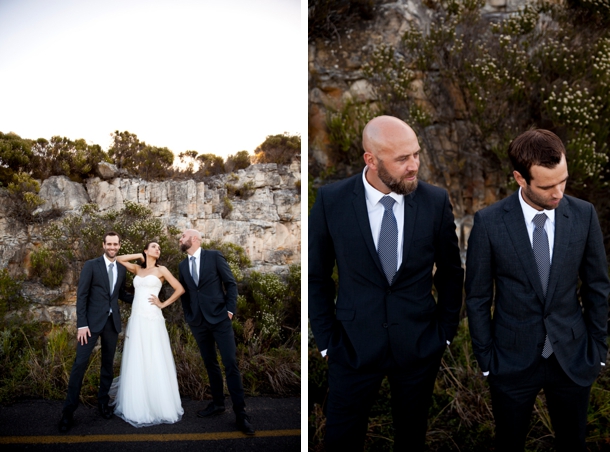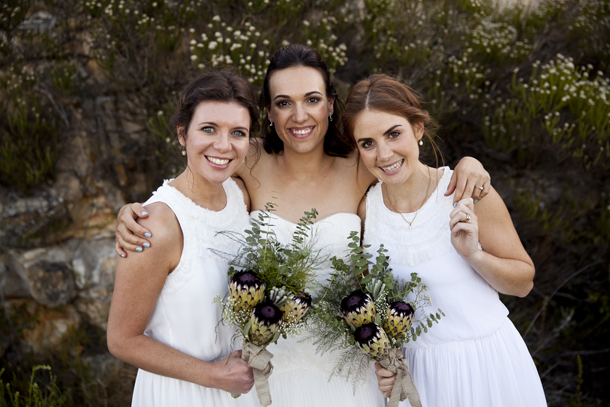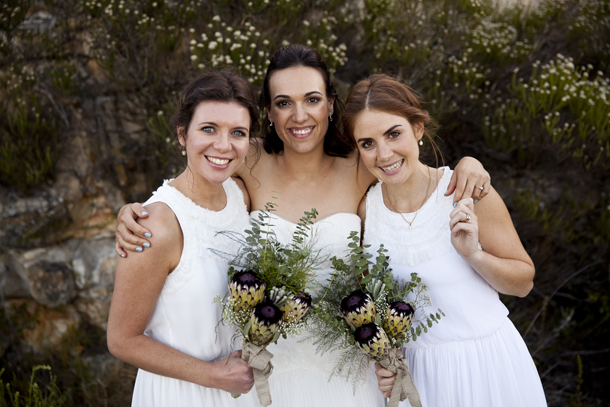 The Flowers
Our flowers were very down to earth and natural. We used Fynbos in shades of mostly green and sage. I fell in love with a green and brown protea and built everything around that.
The Dress
Haha – I found my dress inspiration on Pinterest! I had a few ideas about what I wanted and always thought I would like to have it made. A few of my friends have used Gelieft before and after seeing how well their dresses suited them, I met up with Teresa and started planning my perfect dress with her.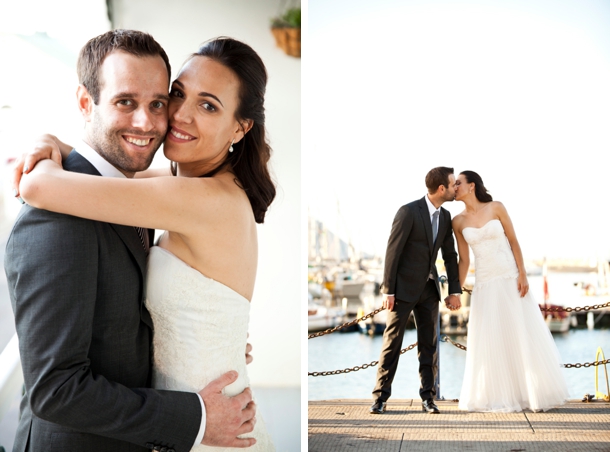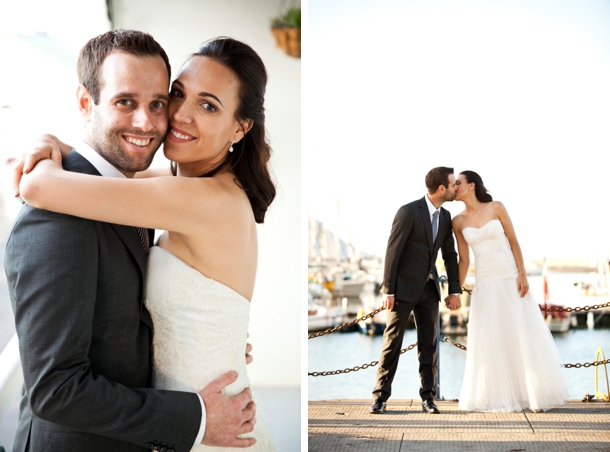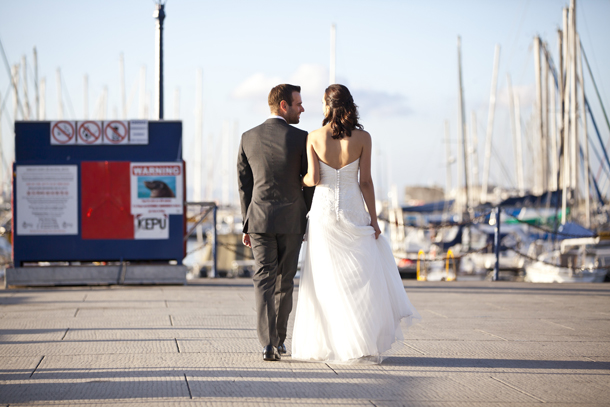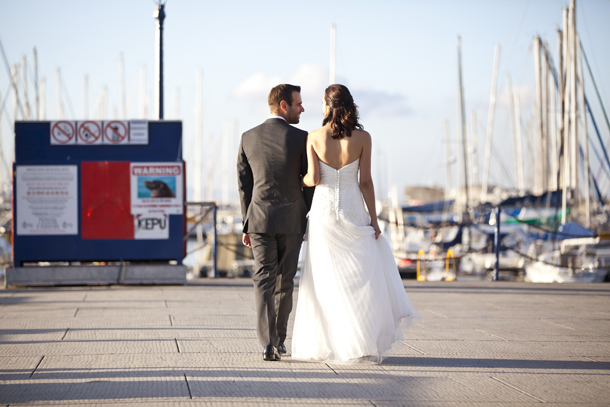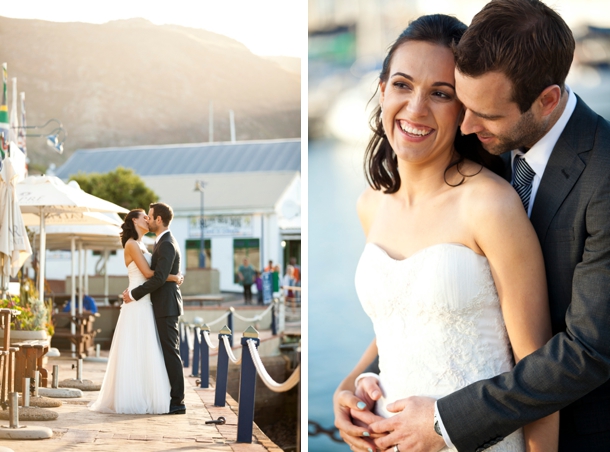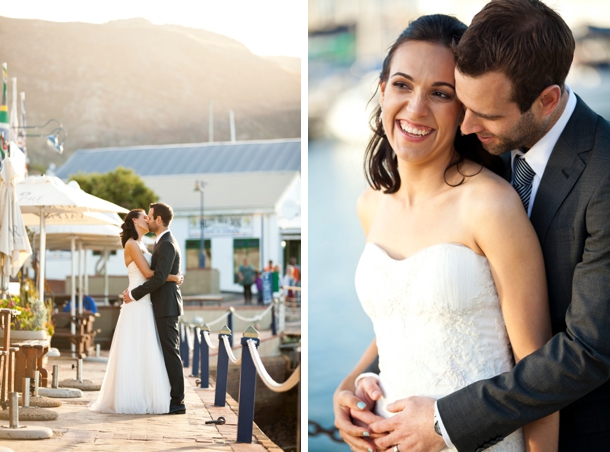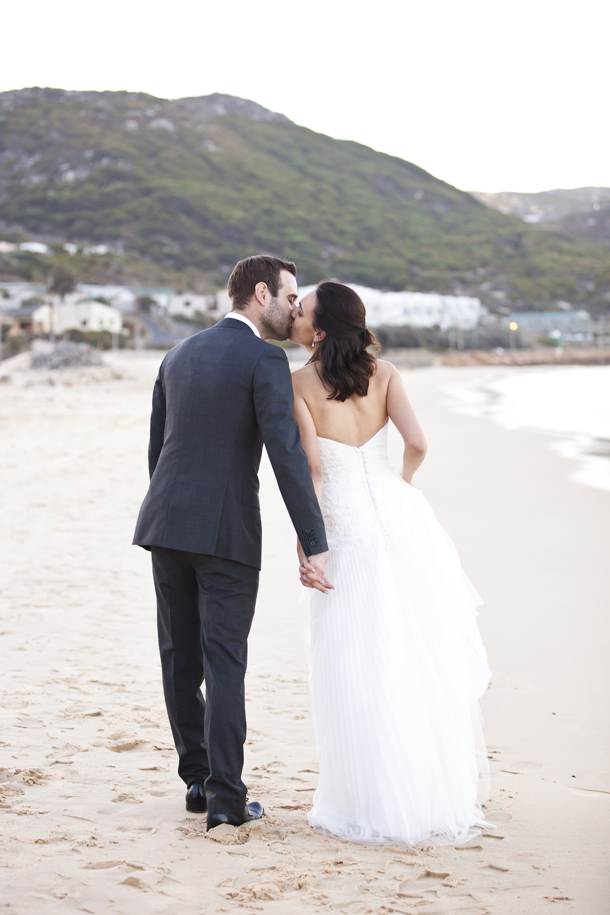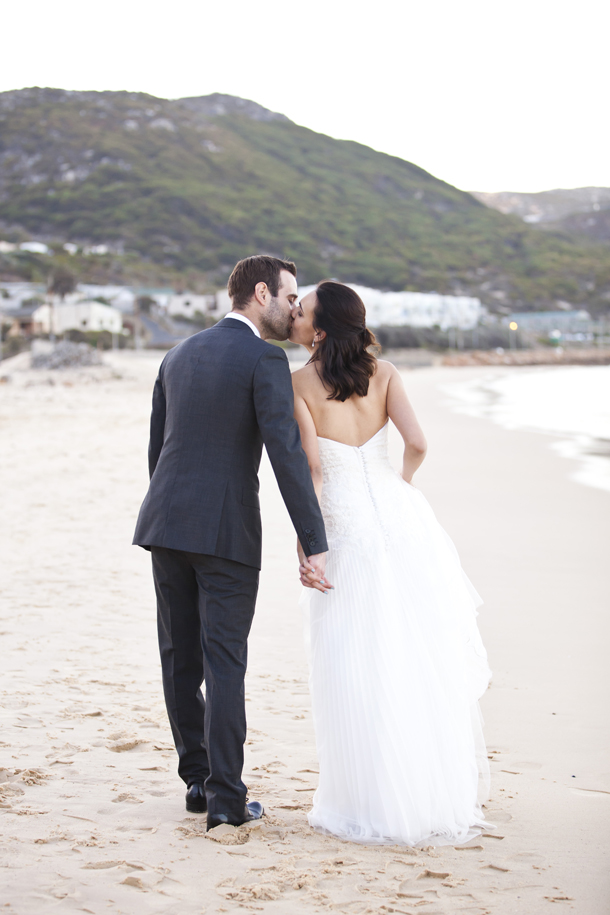 Memorable Moments
I can seriously not pick one moment. In general, we loved that it was a huge party and that the dance floor was not empty for a second!
Proudly South African Details
We had Cream Soda as part of the hangover kits! ;)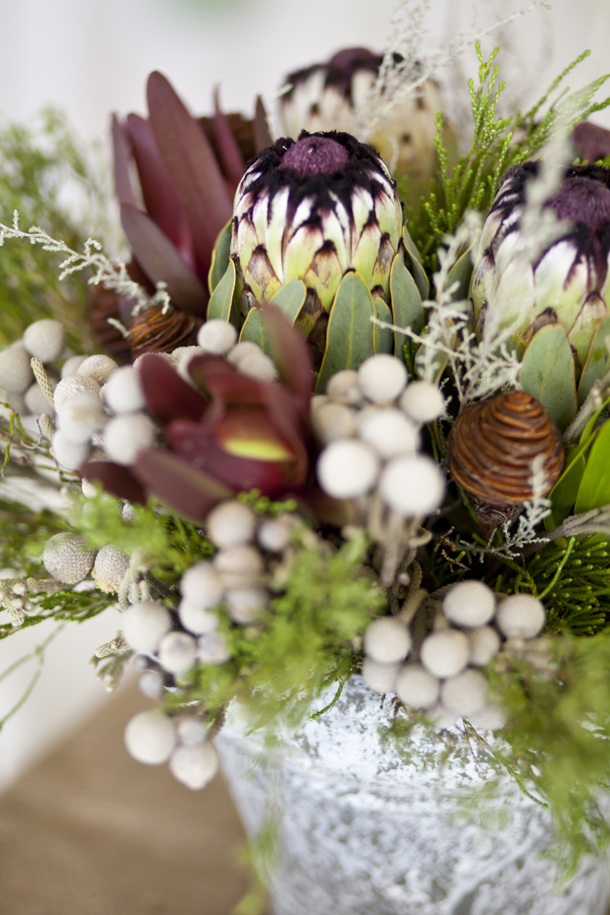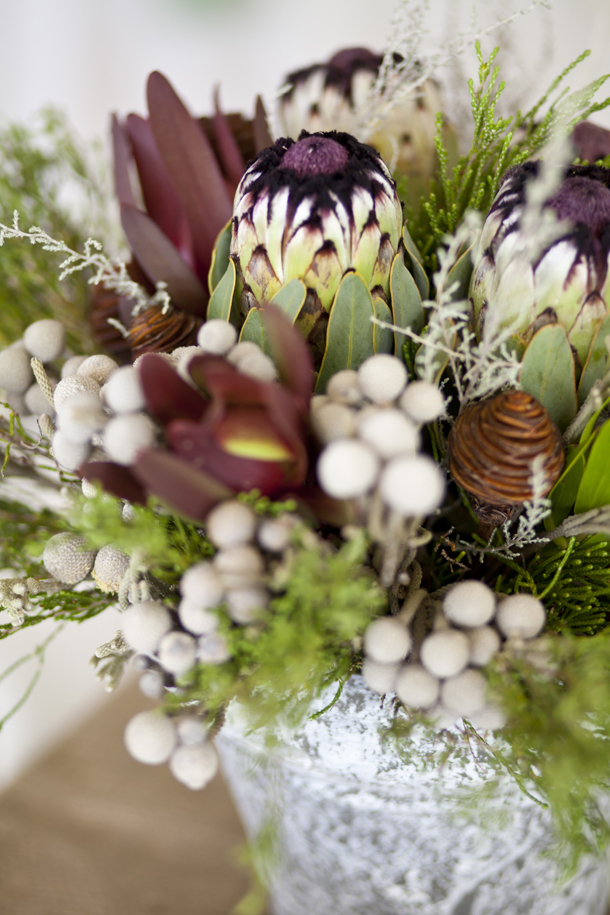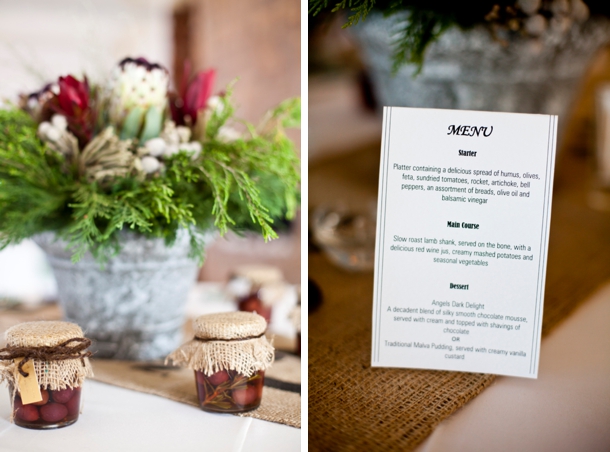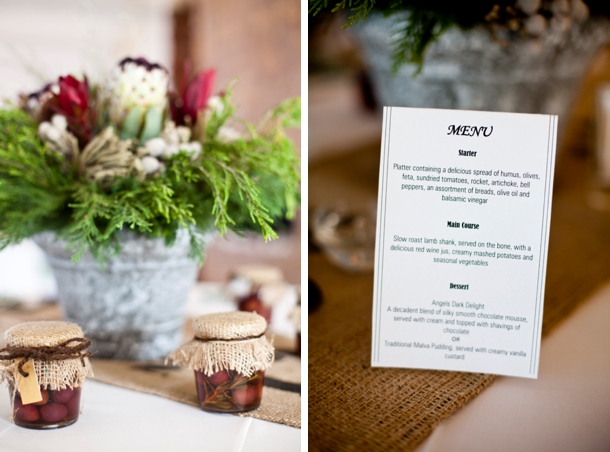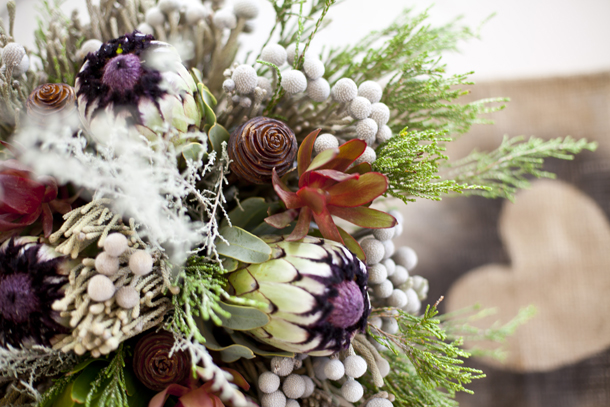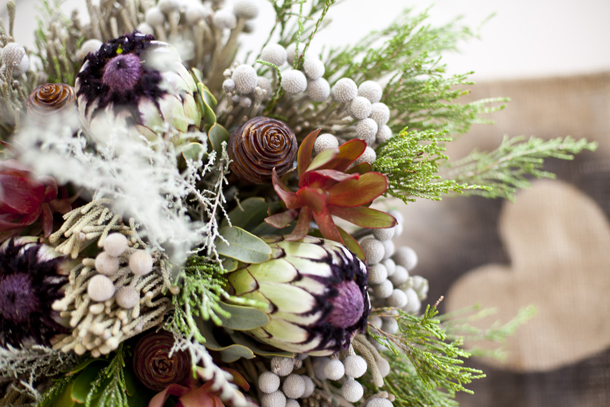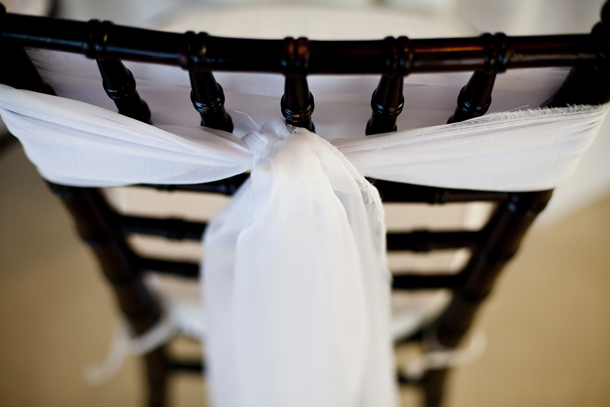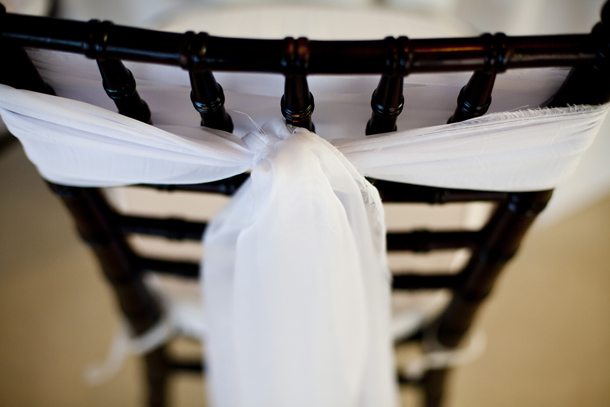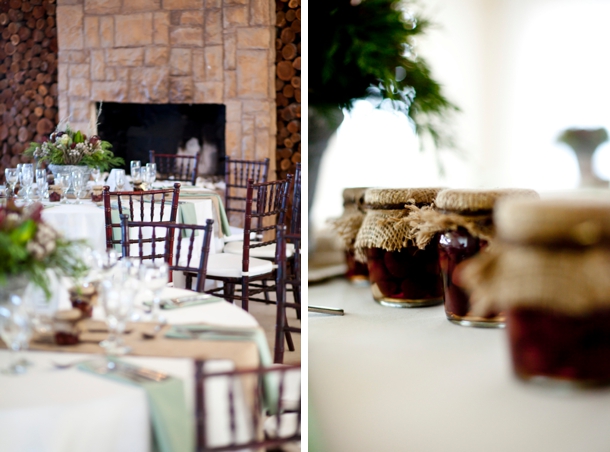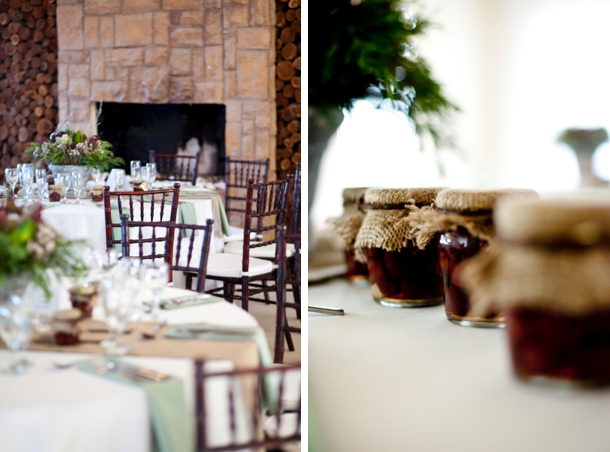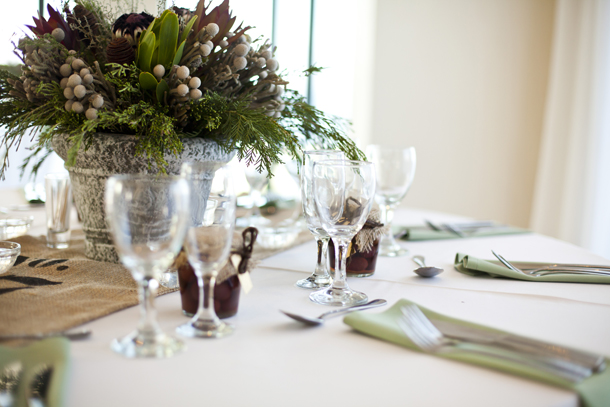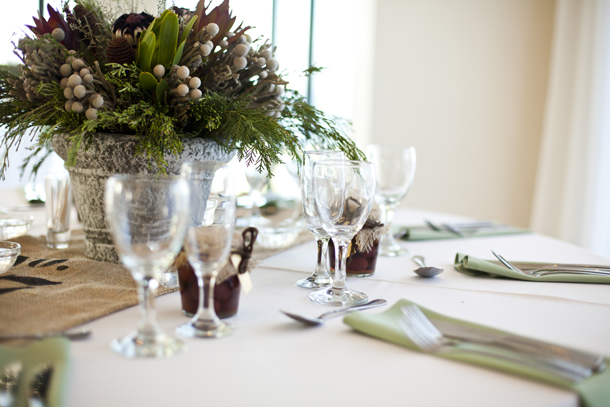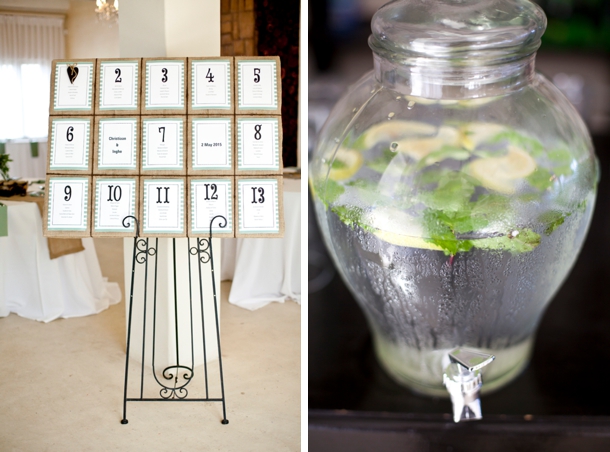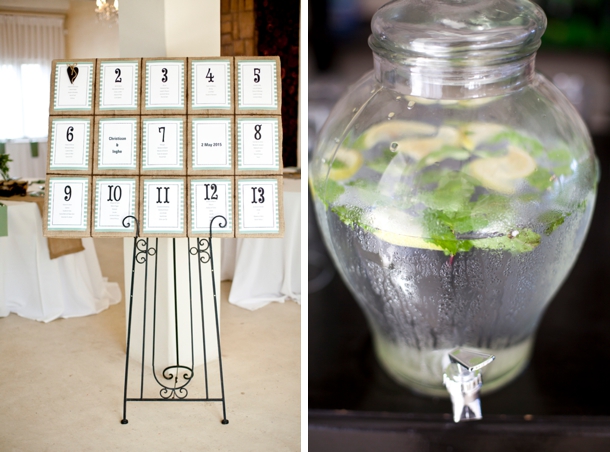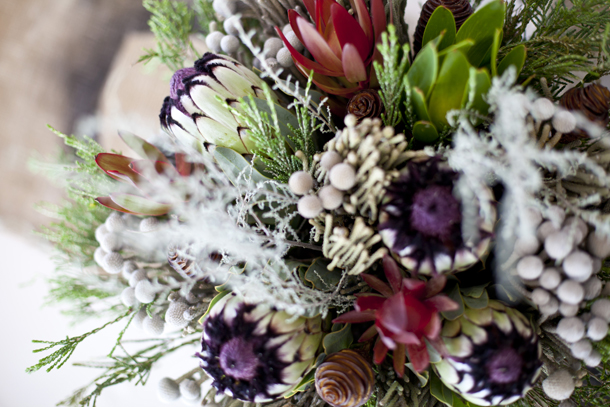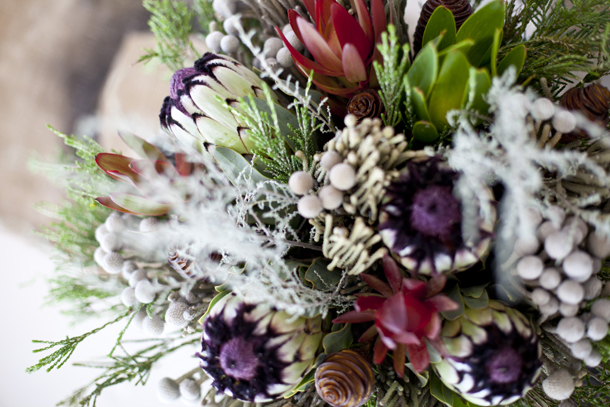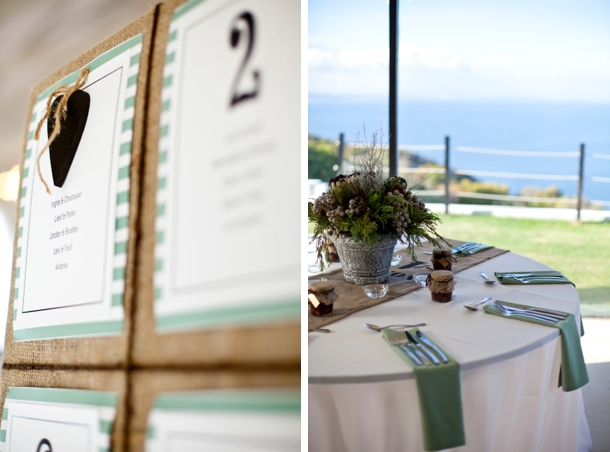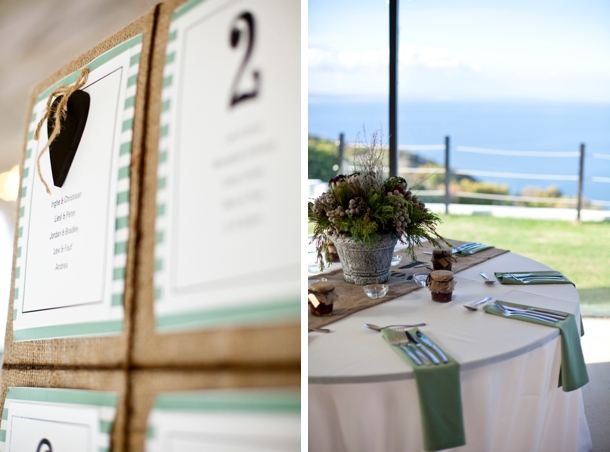 The Honeymoon
Paris and Italy.
Advice for Future Brides & Grooms
Try not to follow tradition for the sake of following tradition and to try to not listen TOO much to all the opinions that will be freely shared with you. It is YOUR wedding, and YOU must be comfortable with everything you are including in the day, nobody else (unless of course somebody else is funding the wedding…) You don't HAVE to have a wedding cake if you don't like cake…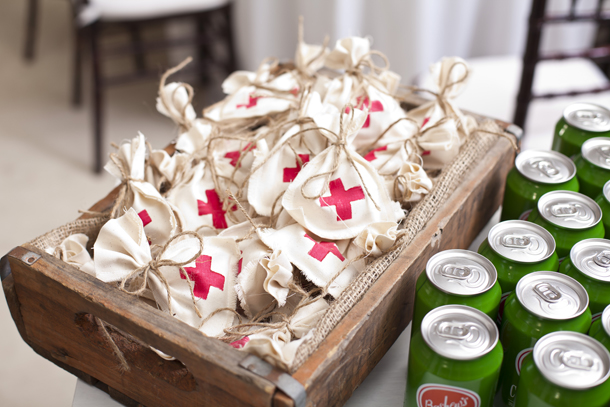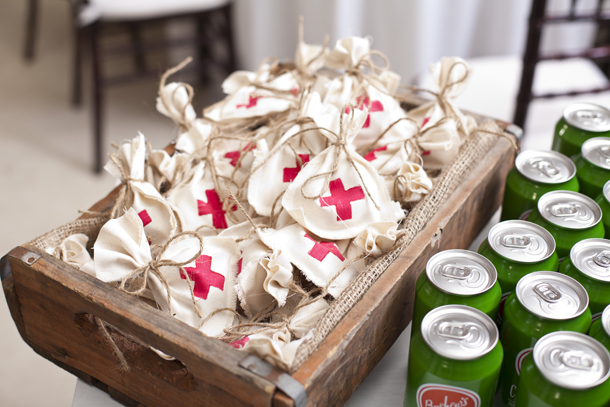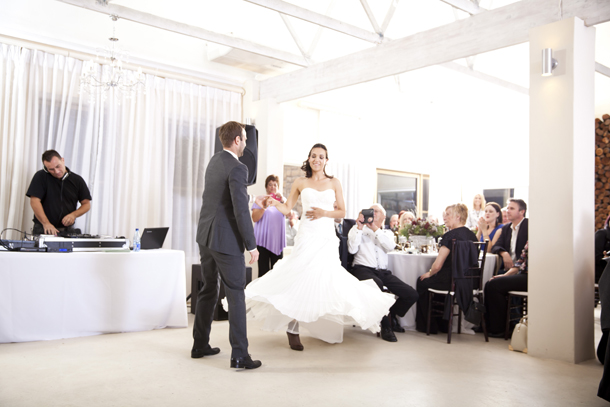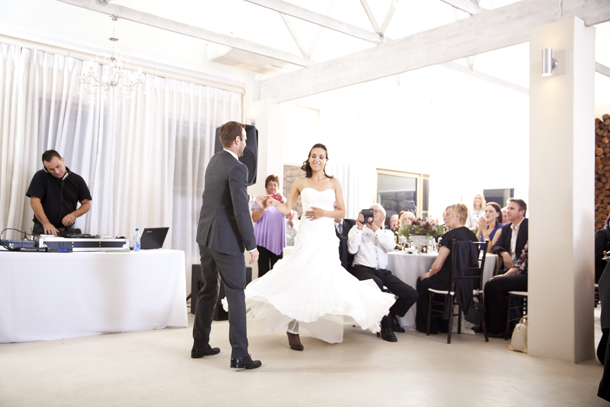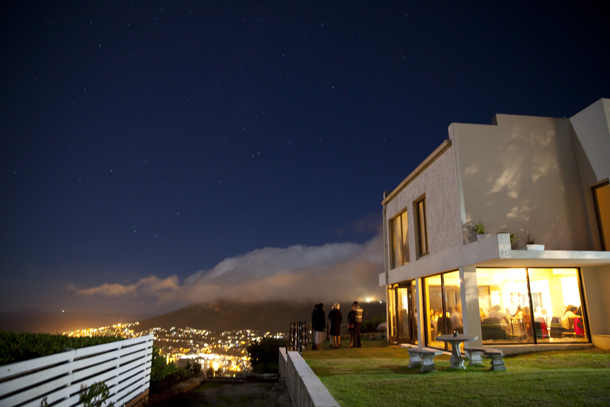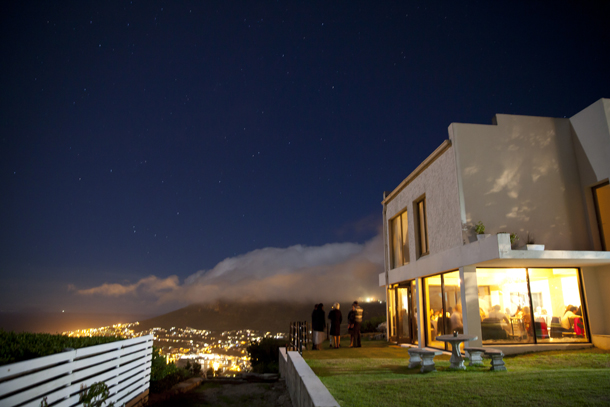 You can see more from this wedding on Tertius Gous' blog.
SERVICE PROVIDERS
Venue & catering: Blue Horizon Estate | Photography: Tertius Gous | Bride's dress: Gelieft | Hair & makeup: Tremayne West | Bridesmaids' dresses: Zara | Groom's attire: Country Road, Fabiani | DJ: Music 2 the Max