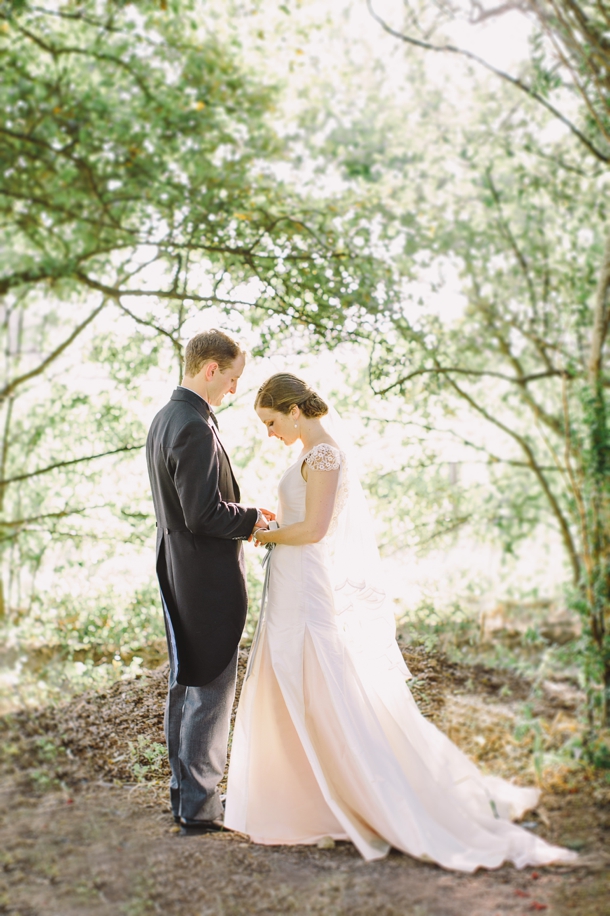 When I was trying to come up with a few words to describe this lovely wedding from SBB fave Charlene Schreuder, the one that immediately came to mind was 'luminous', because there's a special light that seems to shine from the portraits of Julie and Charles' beautiful day. Maybe it's the lush peach and mint florals popping against a crisp white reception space, or the soft afternoon light playing against silk and satin and lace. Then again, maybe it's the bright smiles Julie and Charles share with each other, with their bridal party, and even with their dogs (love that!) as they bask in the glow of having promised their futures to their best friend. Whatever it is, it's fantastic – what a joy to share it with you today :)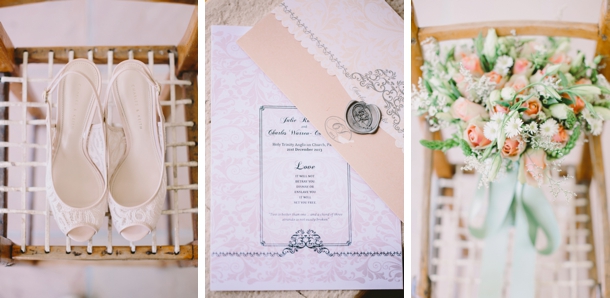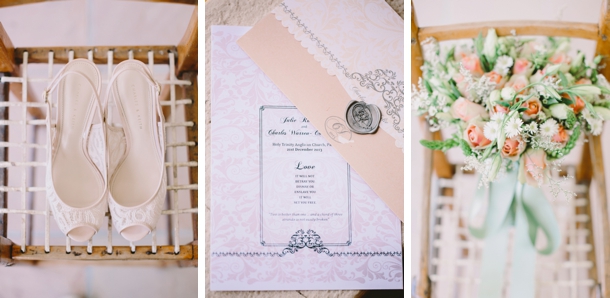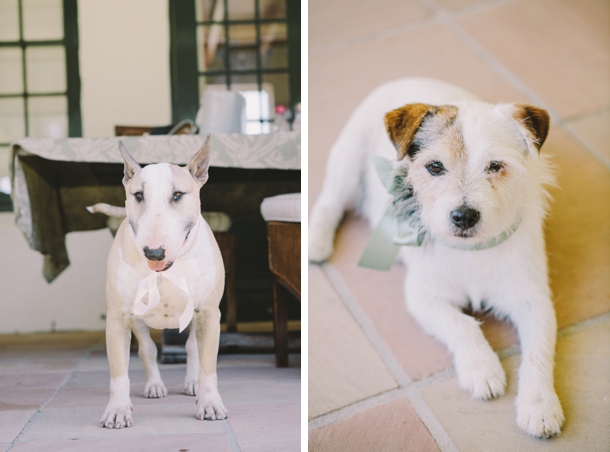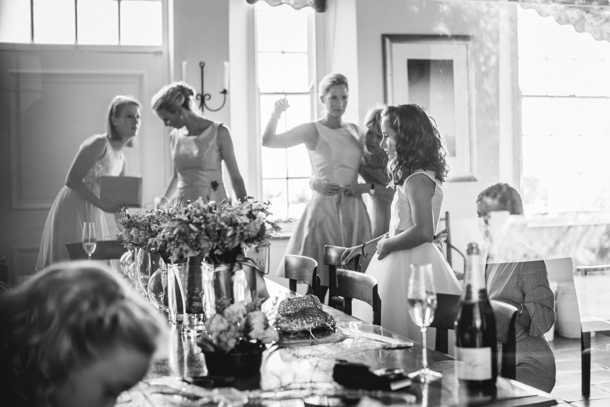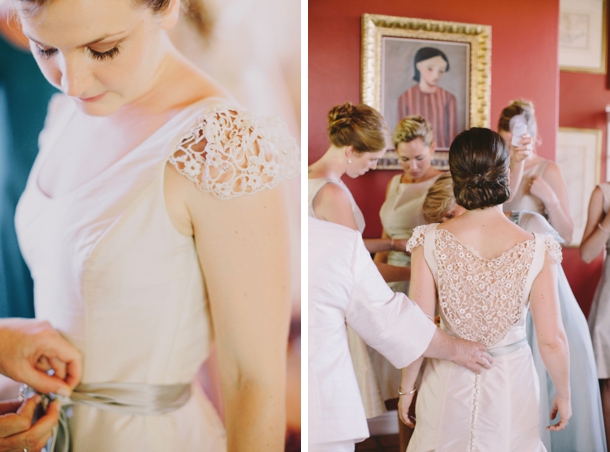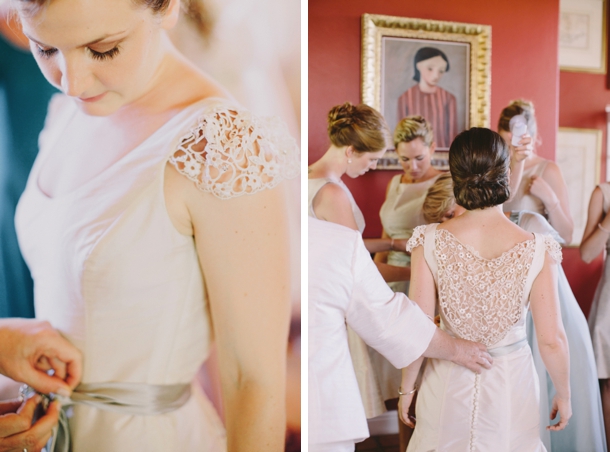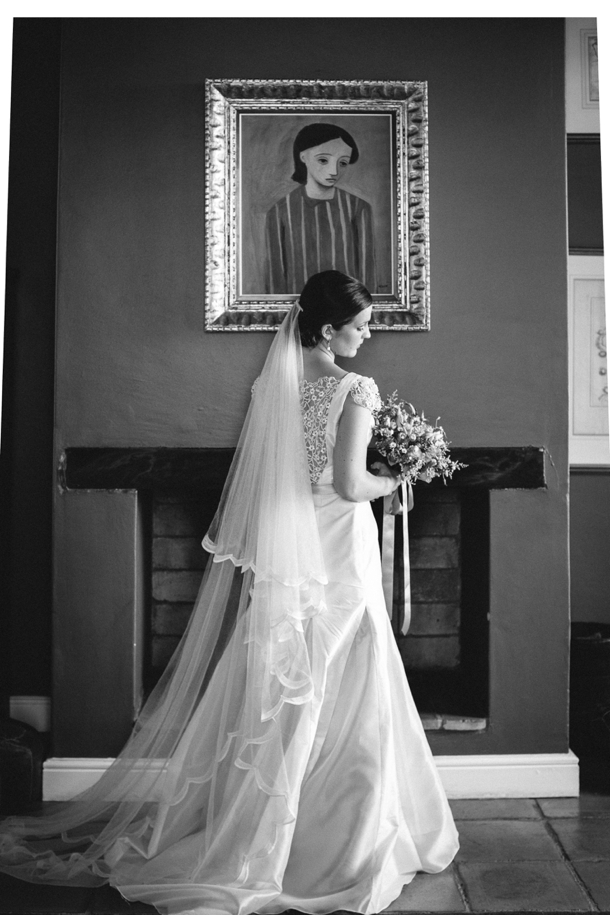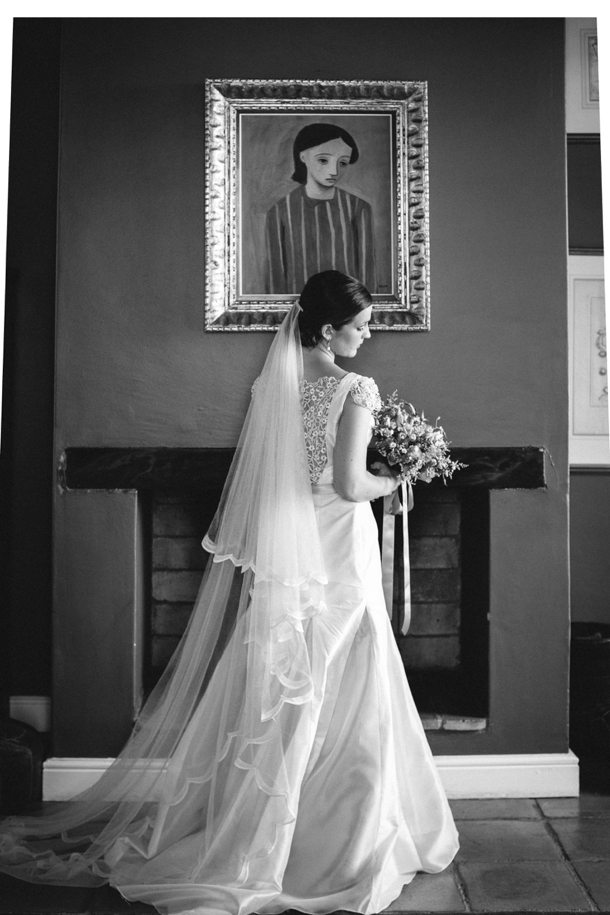 Love Story
We met at UCT on a rowing camp in our first year of varsity. The rest is all history.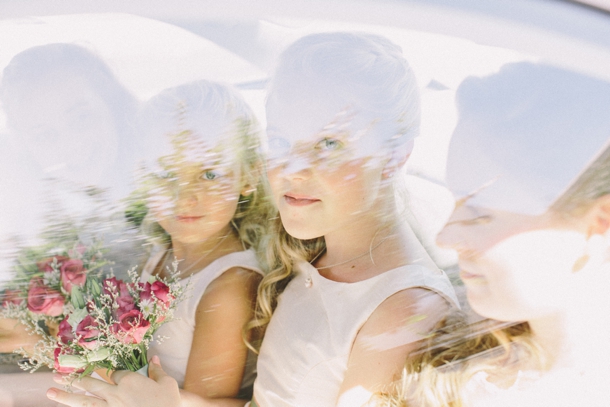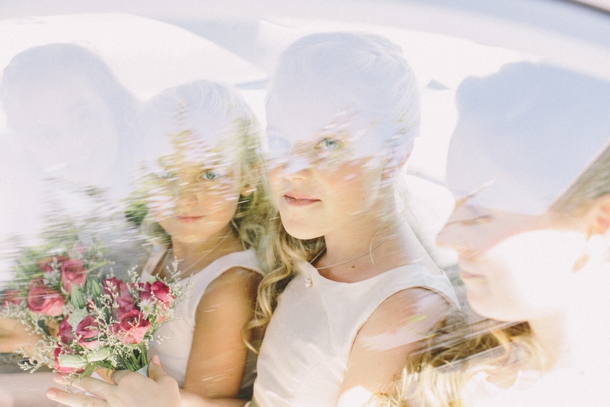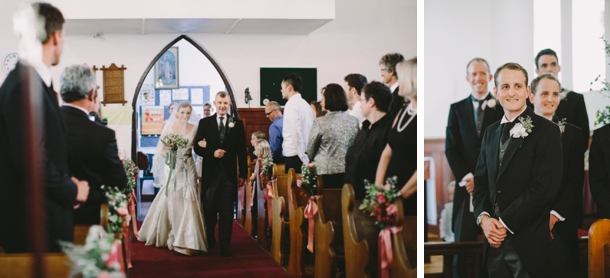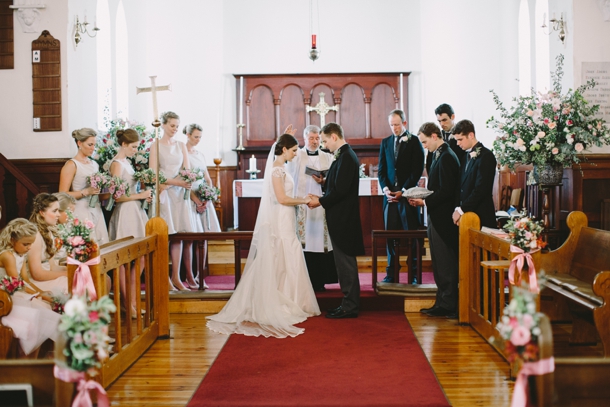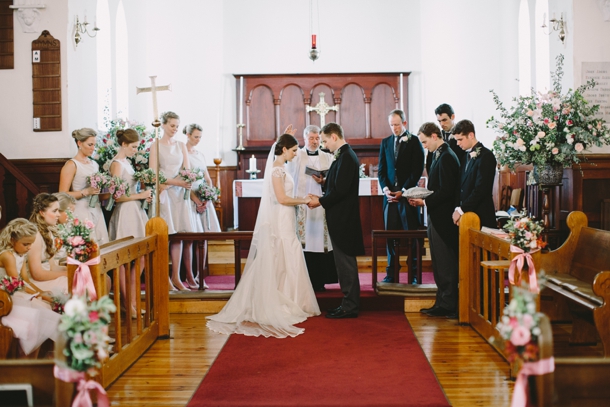 The Wedding in 3 Words
Love, sweltering and family.
Wedding Style
I love the vintage roses with the pink middles and green edges. So that kind of dictated the whole colour palette.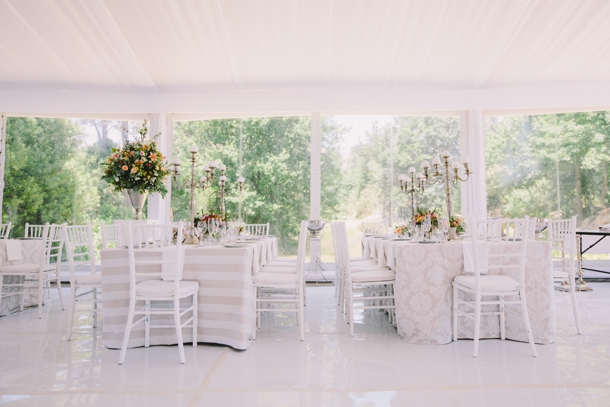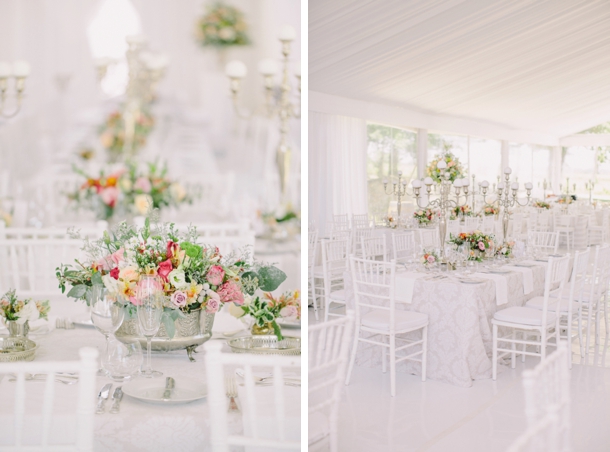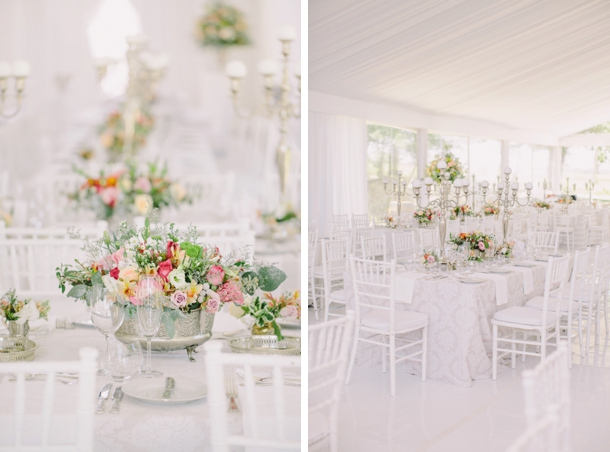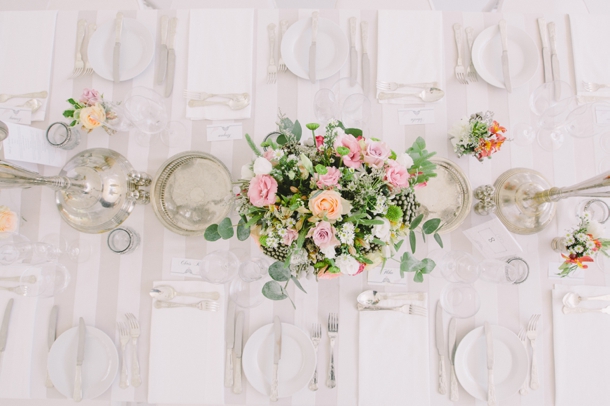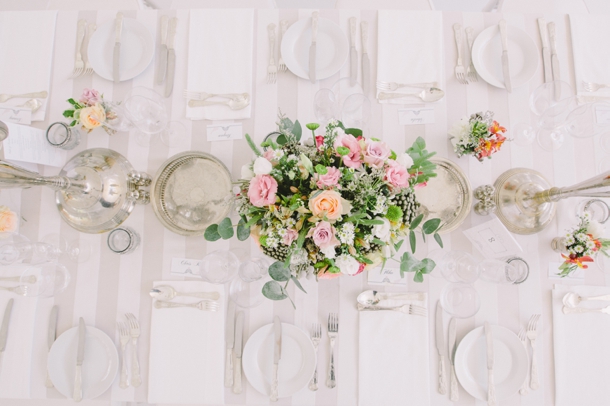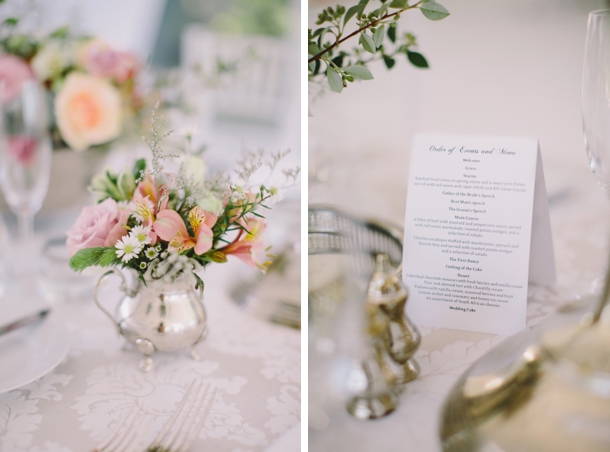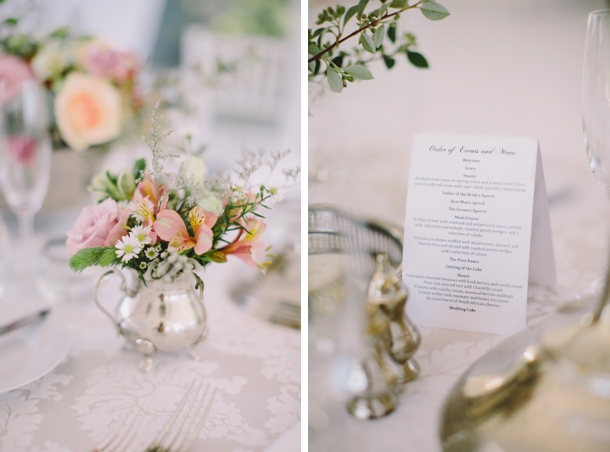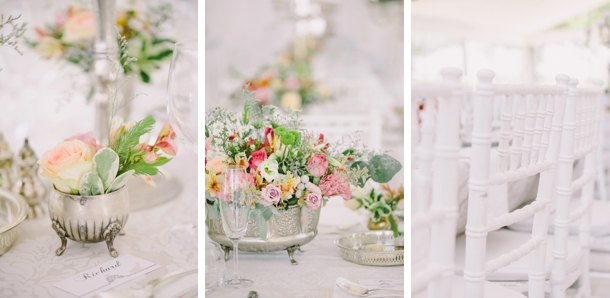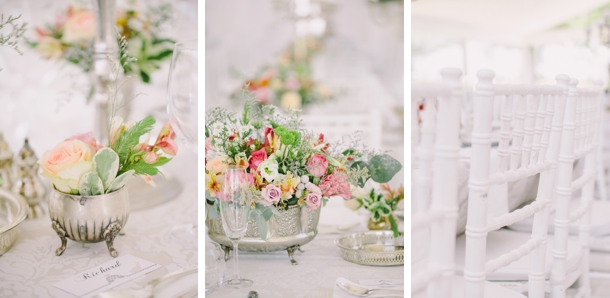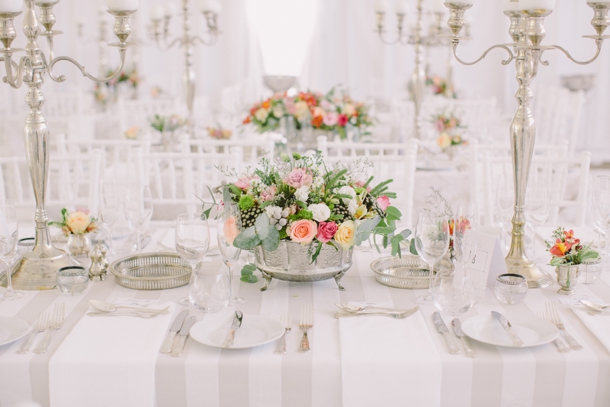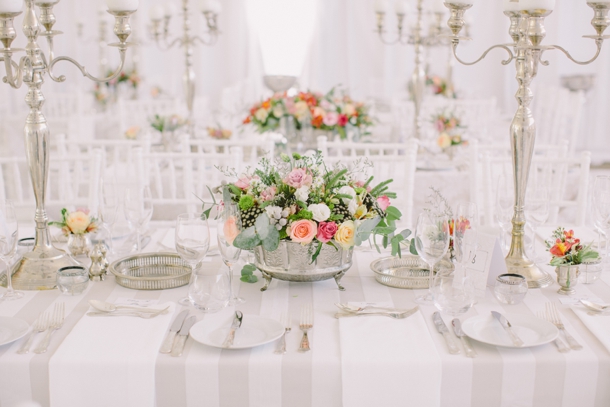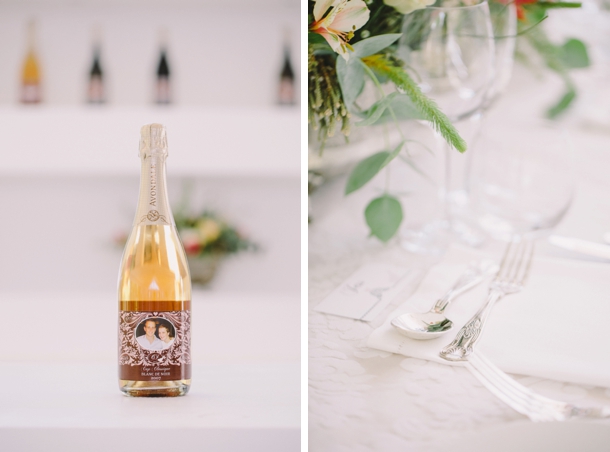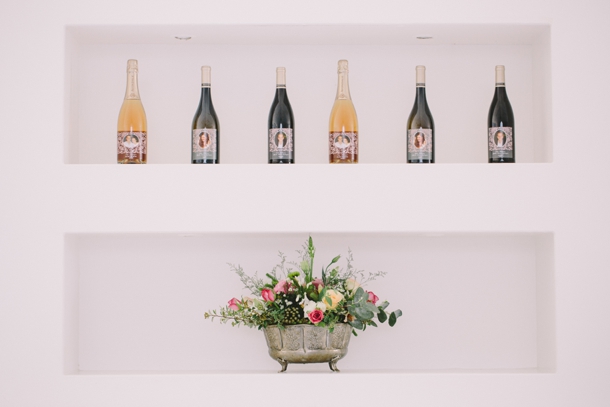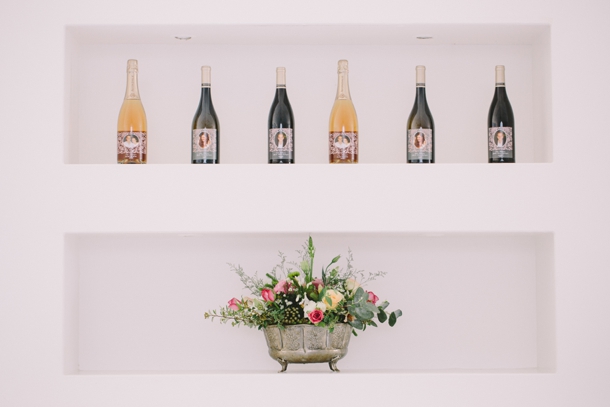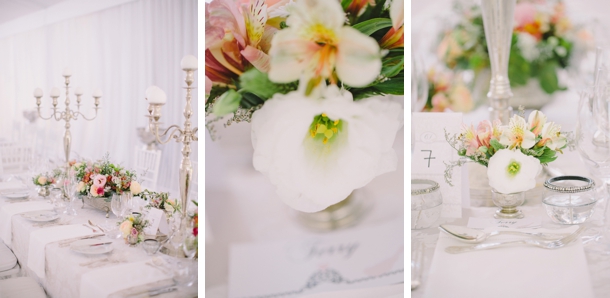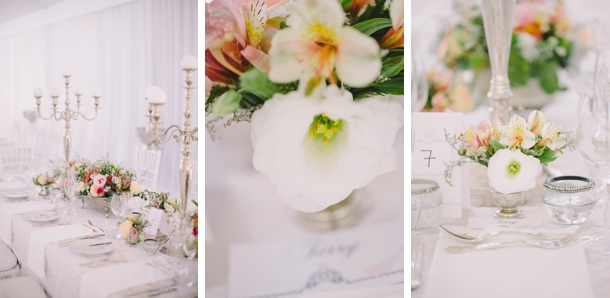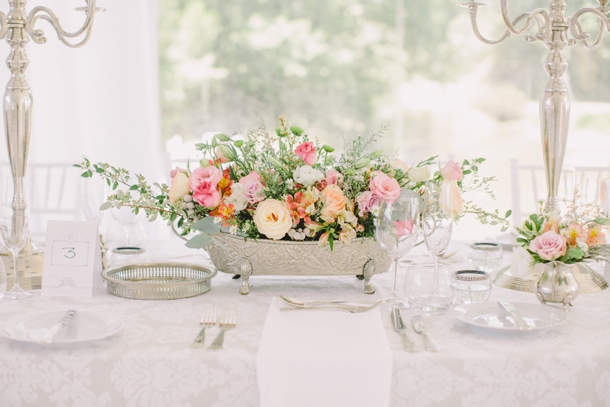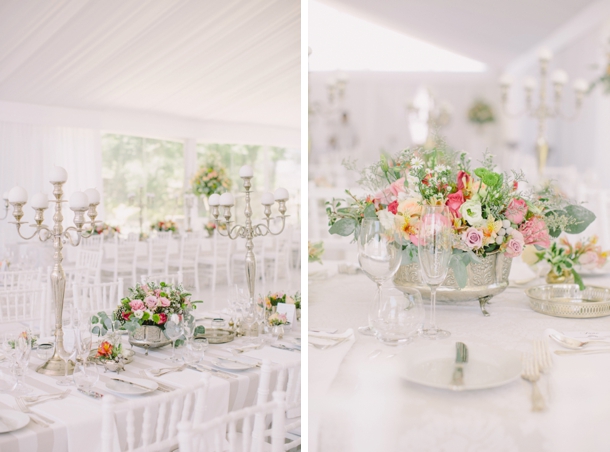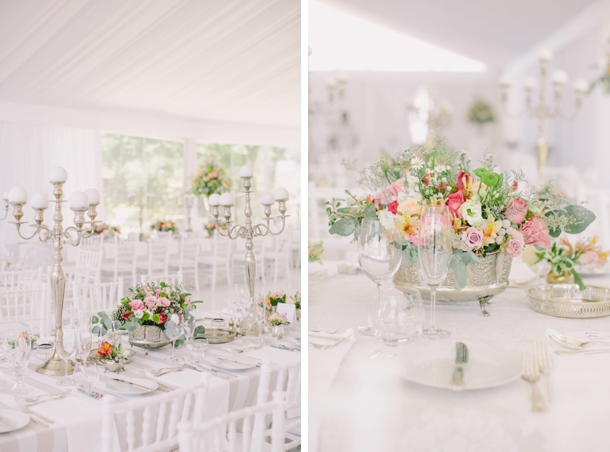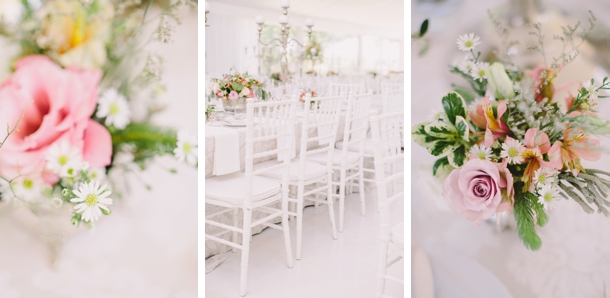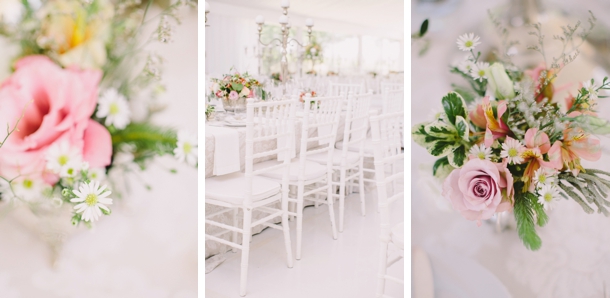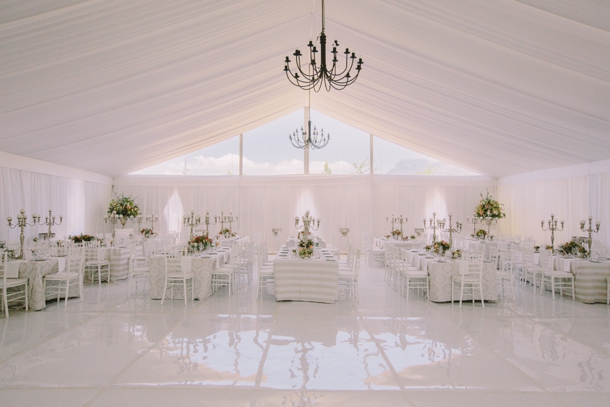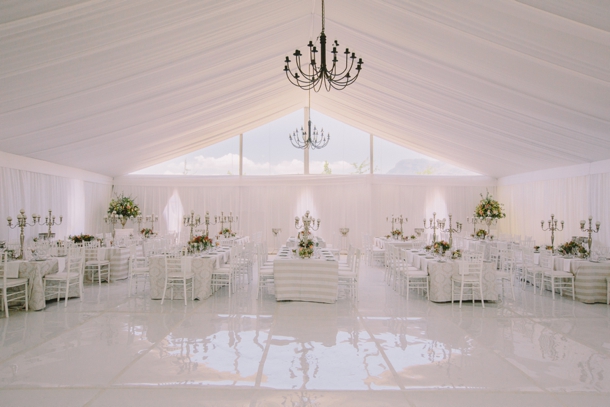 The Venue
I grew up on Avondale Wine Estate so it seemed fitting to have the wedding celebrations on the farm. Also, it has to be one of the most beautiful places under the sun – so who wouldn't want to get married there?
Wedding Details
We are very old school in the sense that we wanted a proper, traditional wedding. In our minds that was a service in a Church, all of our family involved, lots of flowers, lots of wine, a big party, beautiful speeches and everyone important to us present. We did everything ourselves. (By ourselves I mean our family and family friends.) So every detail was crafted with care and loving attention by someone whom we care about.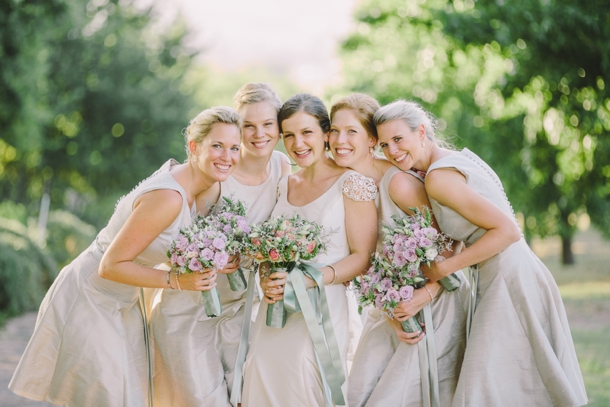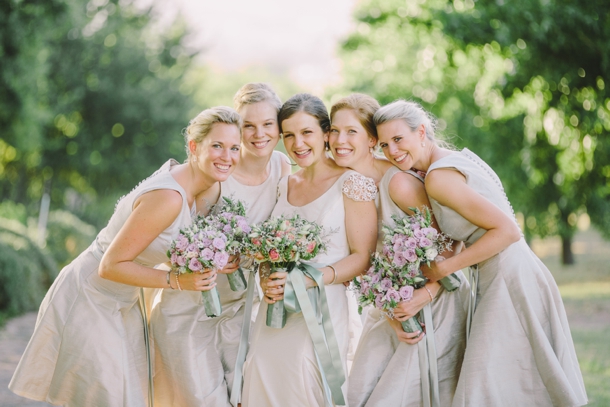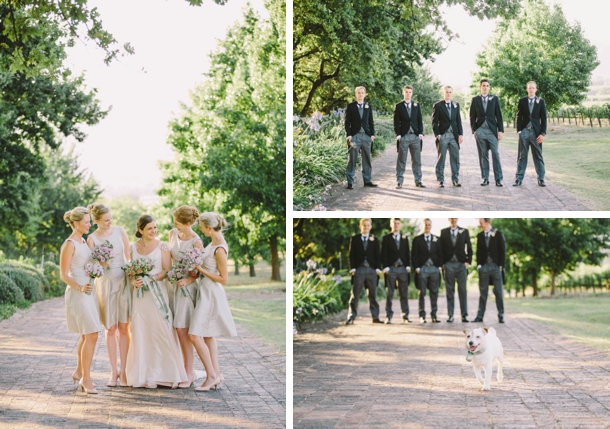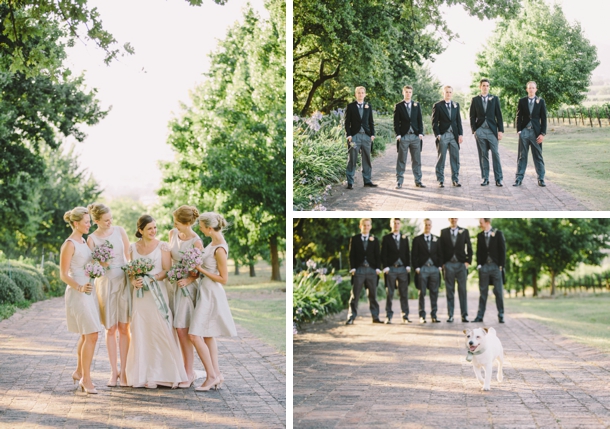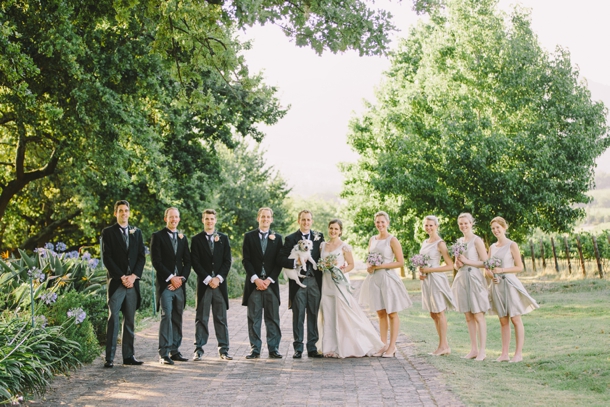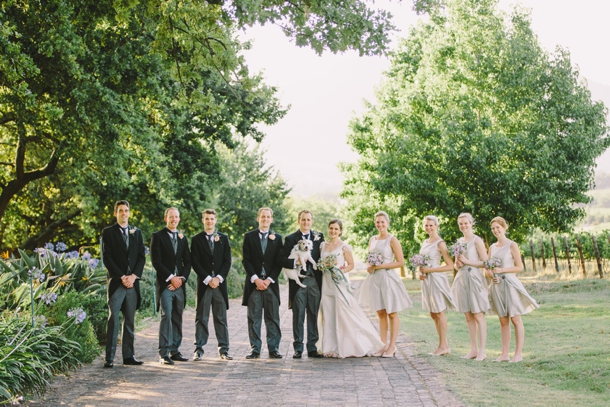 The Flowers
Lots of the most beautiful flowers imaginable! My colour palette was based on the pink and green roses, so there were a lot of those, as well as a lot of pale pink blooms. We got assistance from a family friend who is a flower arrangement expert.
The Dress
My mom and I met a family friend of ours who is very involved in the fashion industry and she suggested we meet with two Cape Town designers who have just started their own label called Fashion Collective. They were able to collate all my ideas into one.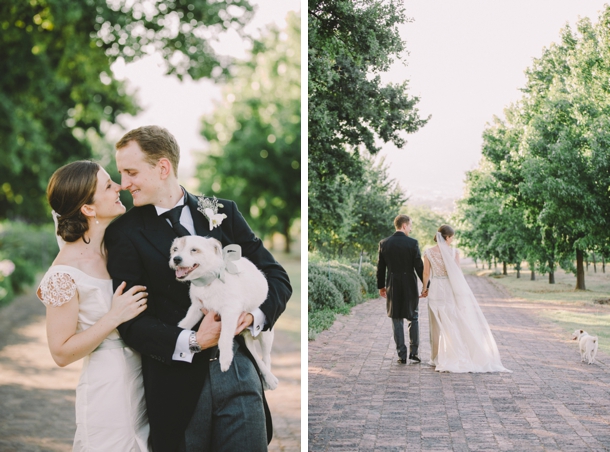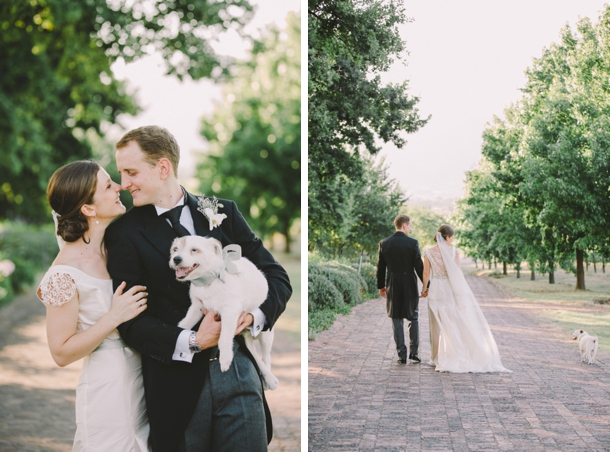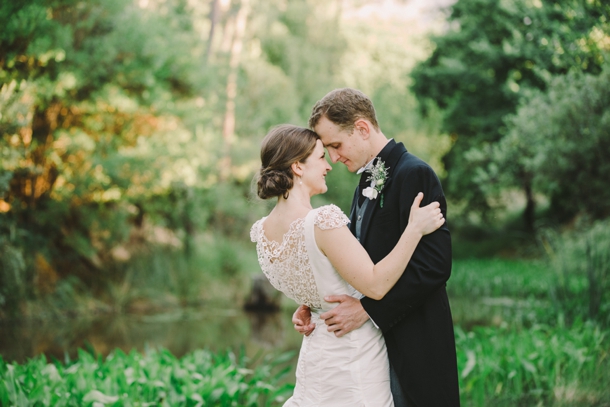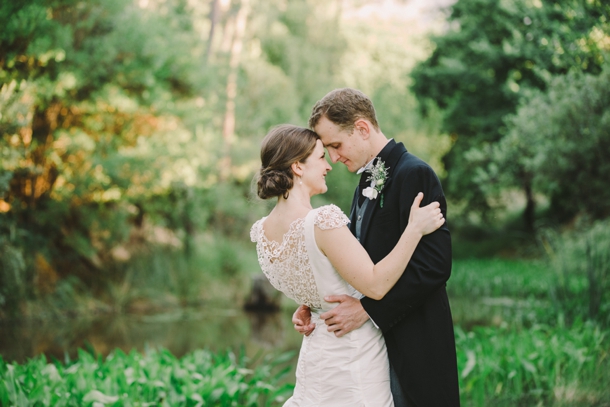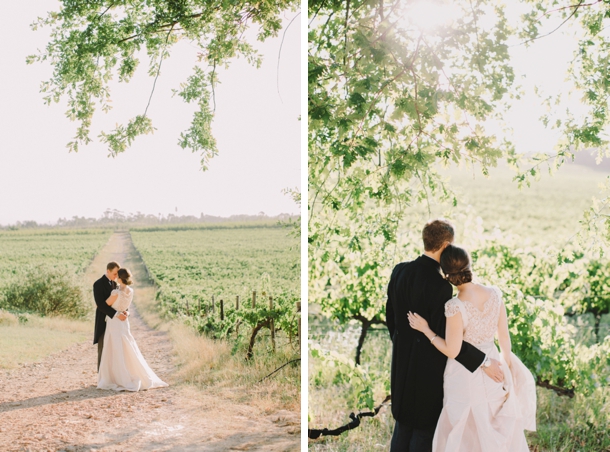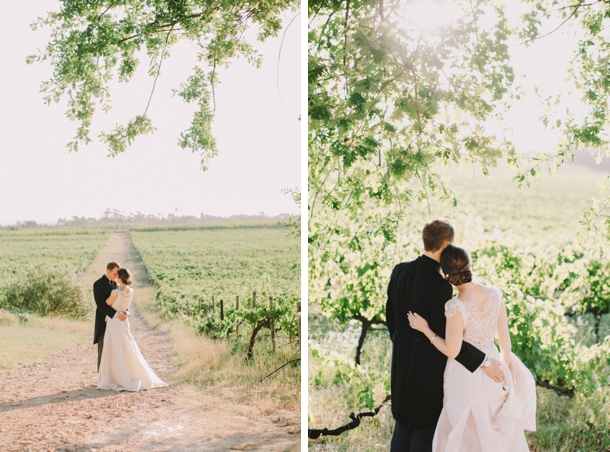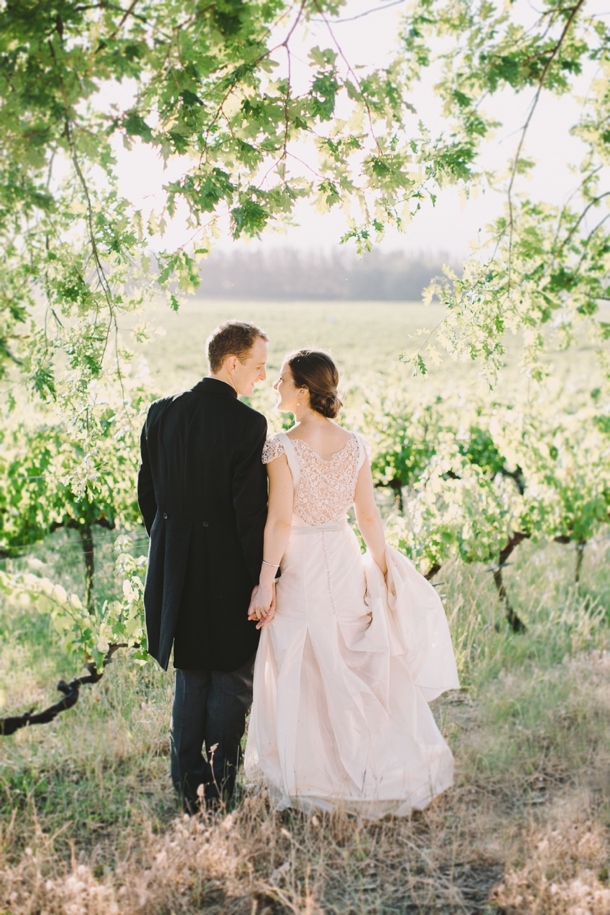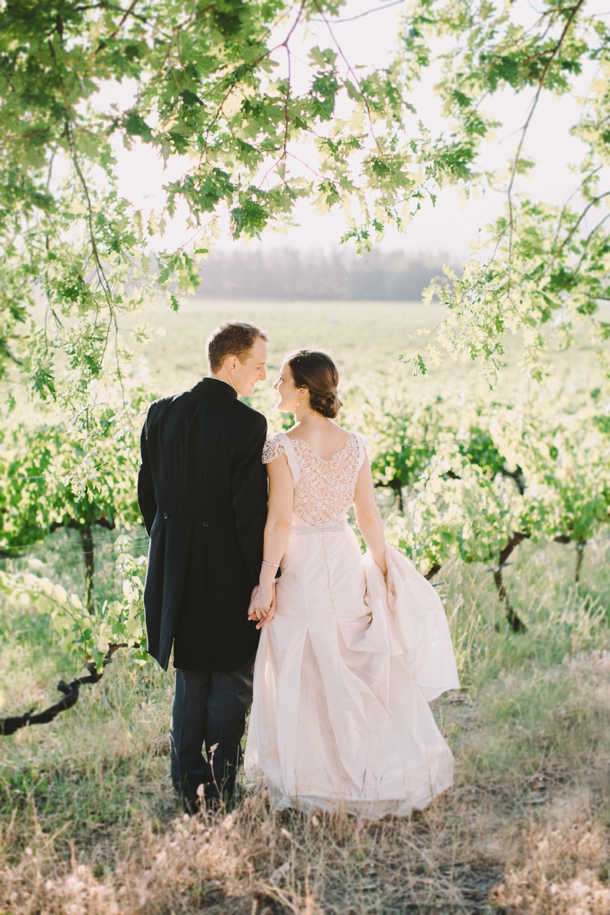 Most Memorable Moment
Saying I do to my best friend.
The Honeymoon
We went on a gorgeous tour of the winelands, starting at one of my favourite hotels, La Quartier Francais in Franschhoek. It was a delightful surprise for me.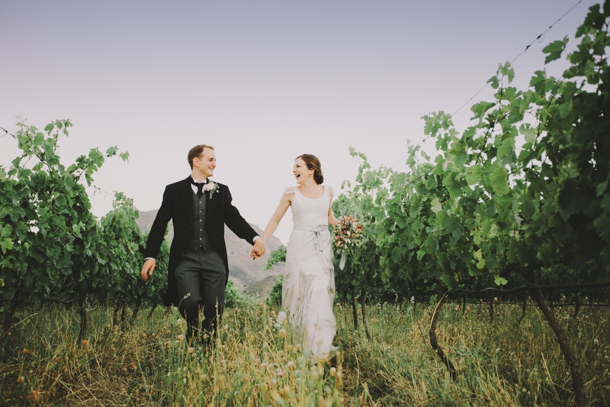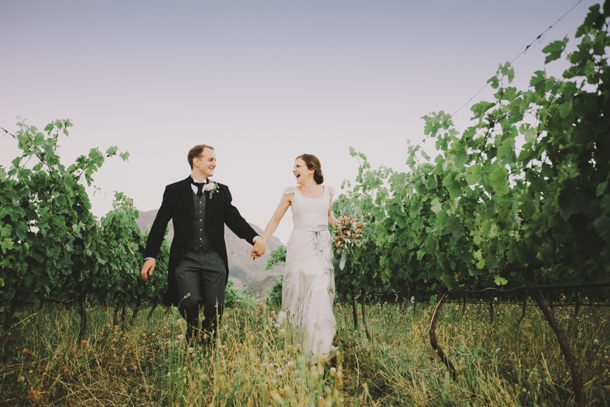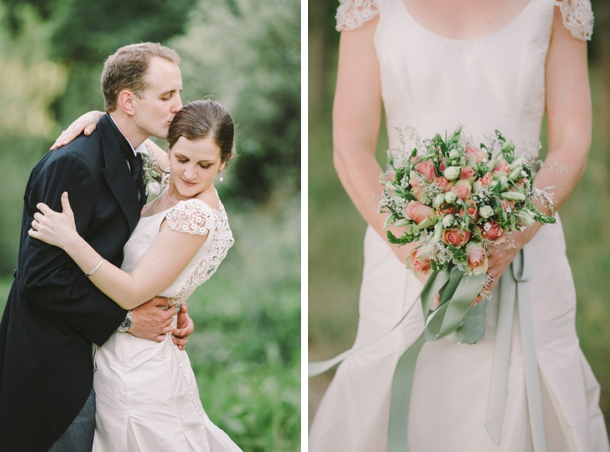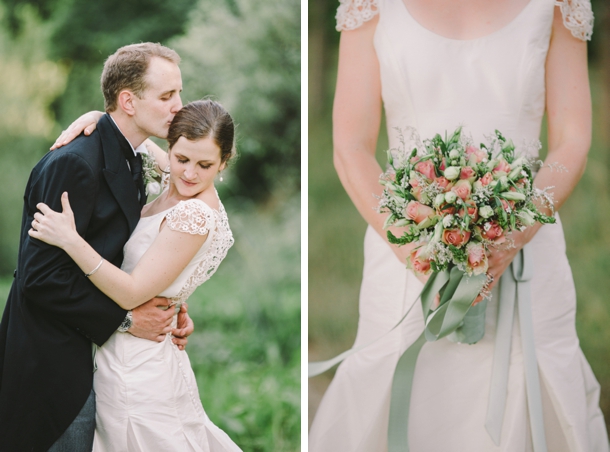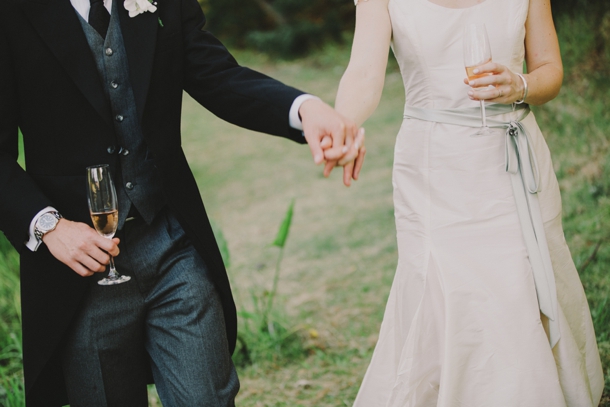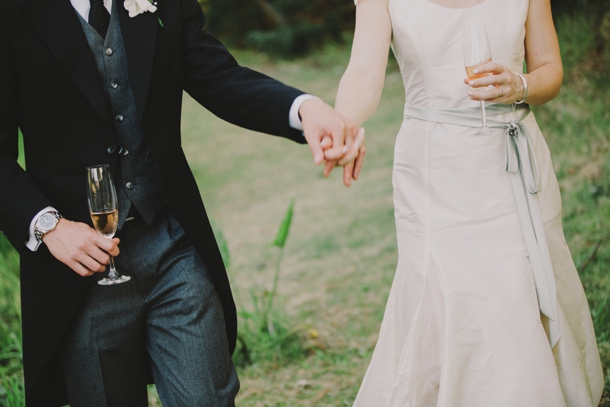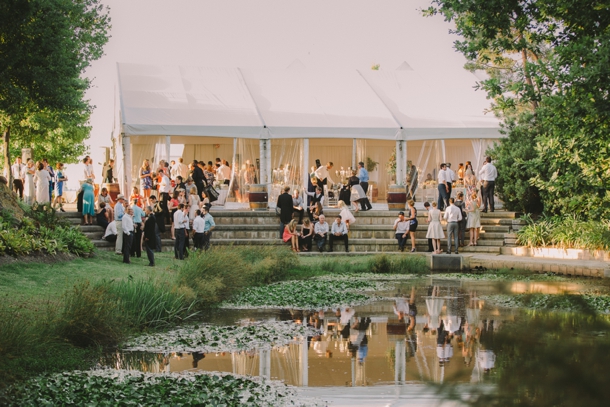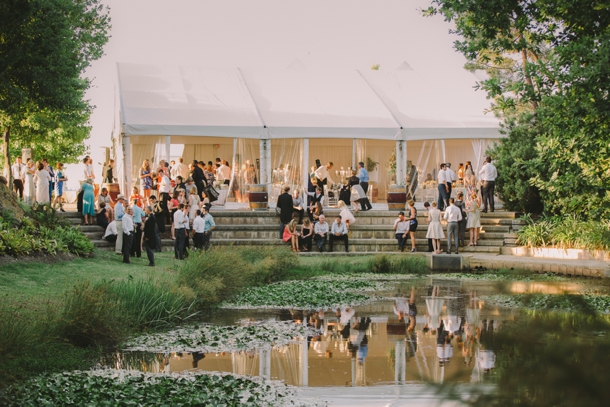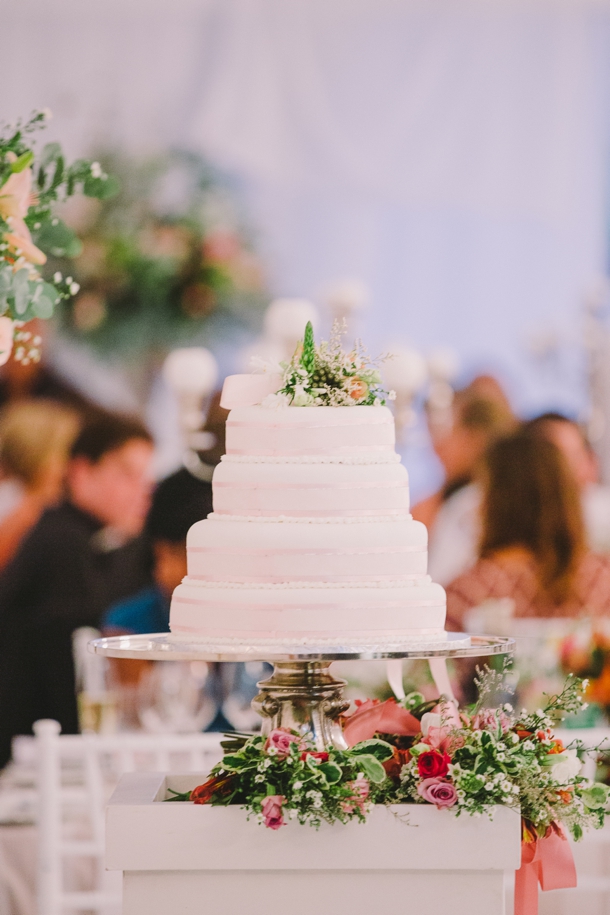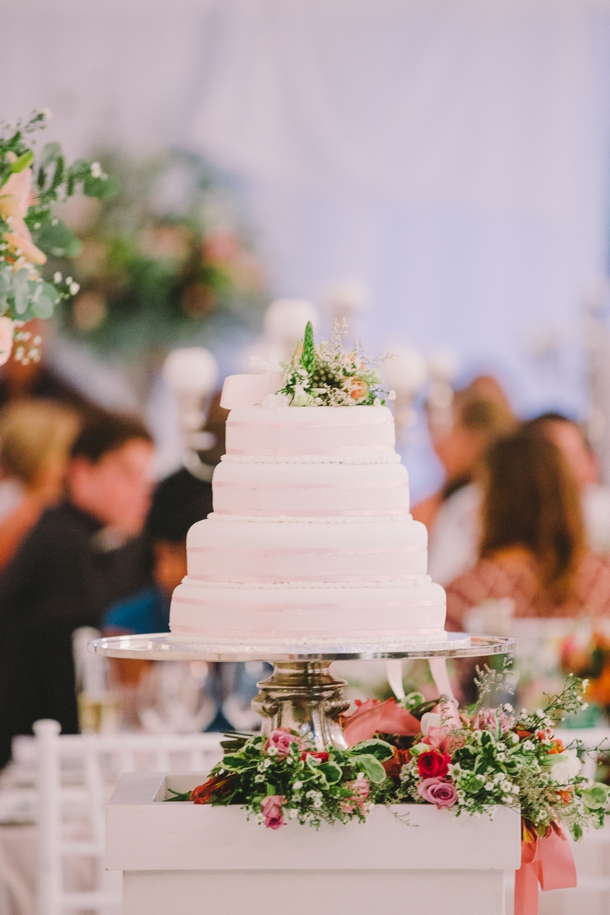 Advice for Future Brides & Grooms
Don't get caught up on the small details – they don't matter. Include your family – they want to help and they all have some skills or other. Don't be engaged forever – you will get too caught up on the details and forget the point of the day.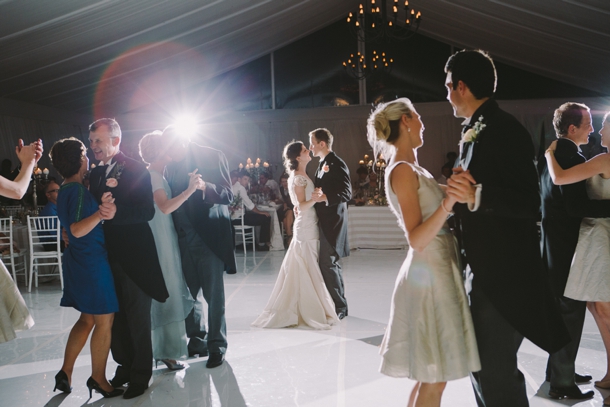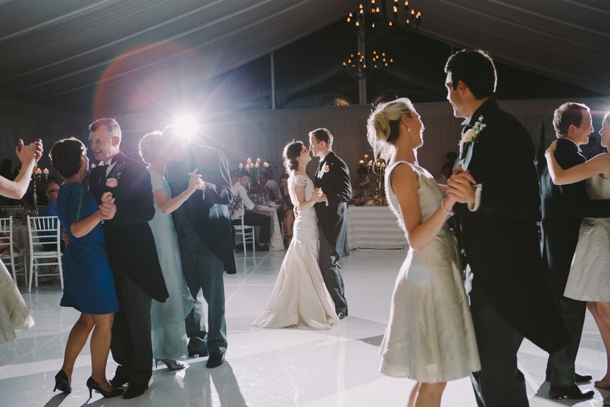 You can see more from this wedding on Charlene Schreuder's blog.
SERVICE PROVIDERS
Venue: Avondale Wine Estate | Catering: Laura Truter Catering | Photography: Charlene Schreuder | Cake: Janet Welham (bride's aunt) | Flowers & décor: Many of the ladies in my family most especially my mother and mother in law. All co-ordinated by my gran and expertly supervised by a family friend Suzanne Kilpin | Stationery: H' Art Design (083 2616 875) | Bride's dress: Fashion Collective  | Bride's accessories: Penchant Design  | Hair & makeup: Chanel Bettison | Bridesmaids' dresses: Fashion Collective | Groom's attire: Various