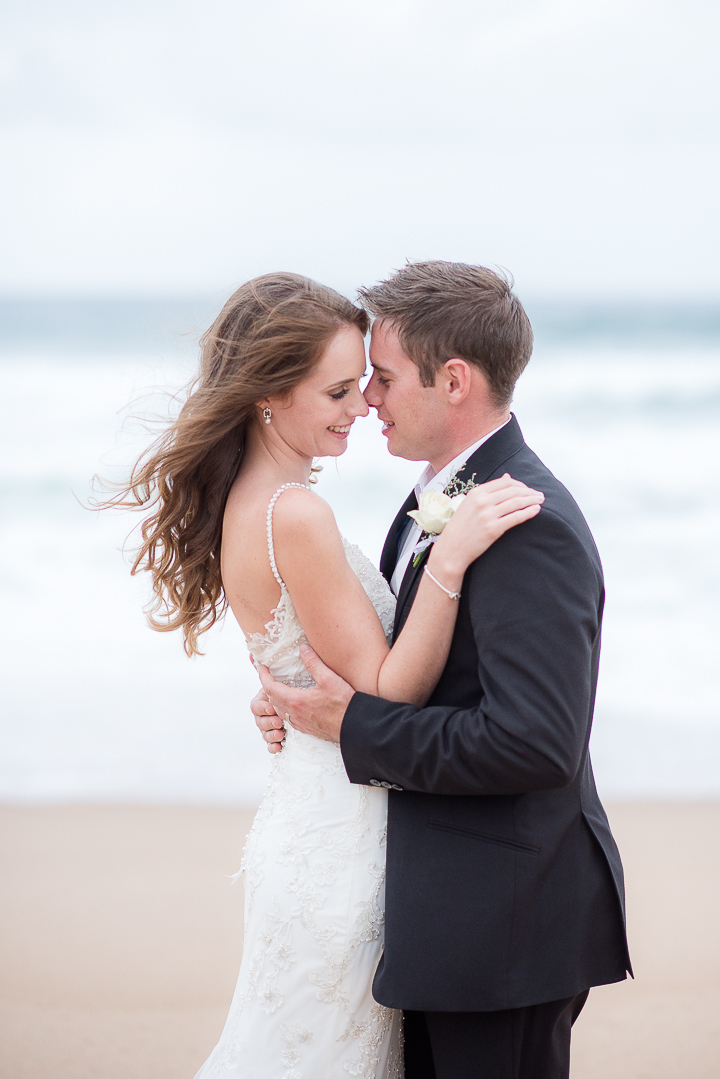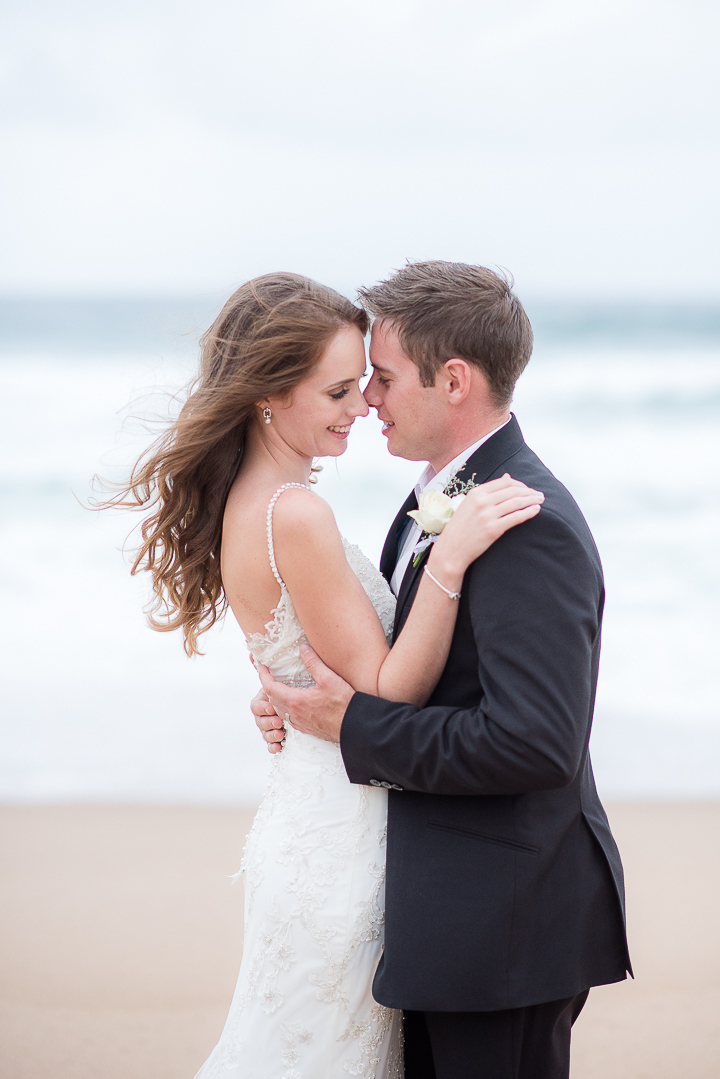 Can you smell the salt air? A breezy colour palette of sea blues and greens makes for a soiree guaranteed to evoke the ocean, even if you're not throwing a toes-in-the-sand beach bash. When you add in elegant florals, a to-die-for lace gown, and bridesmaids in gorgeous Gelique gowns for that extra touch of mismatched blue, and the whole wedding becomes that much more beautiful – a fusion of coastal and chic that we adore. Lightburst Photography was there to snap these dreamy pictures that make Sam and Darryn's happy day come alive, including the most romantic, windswept beach portraits you can imagine.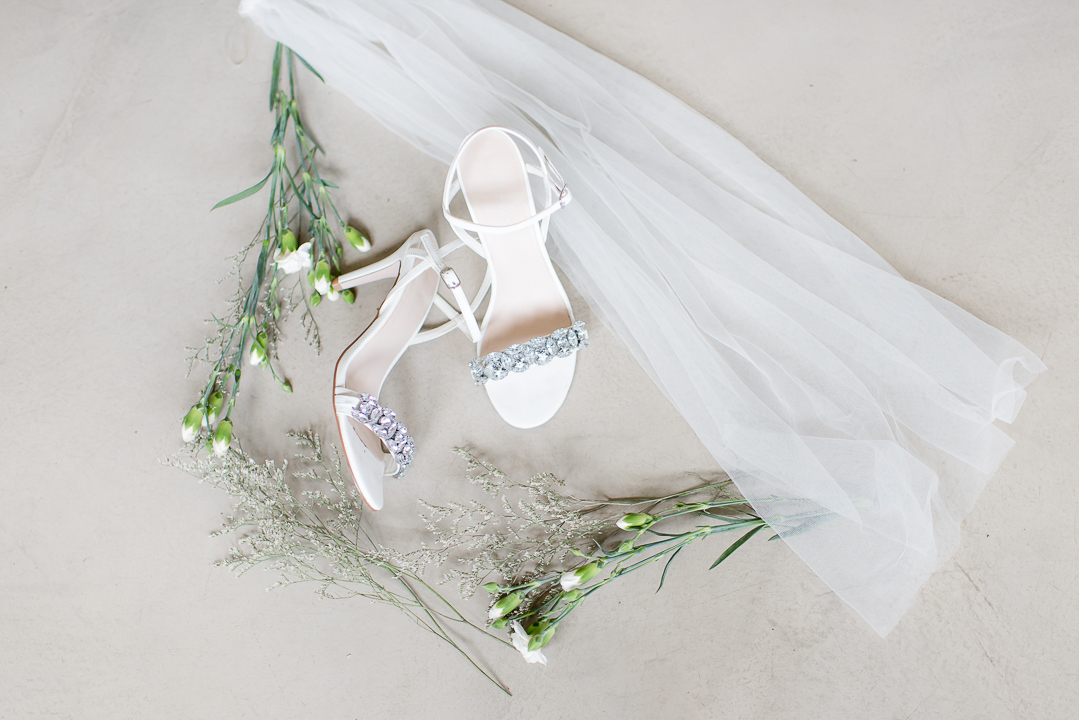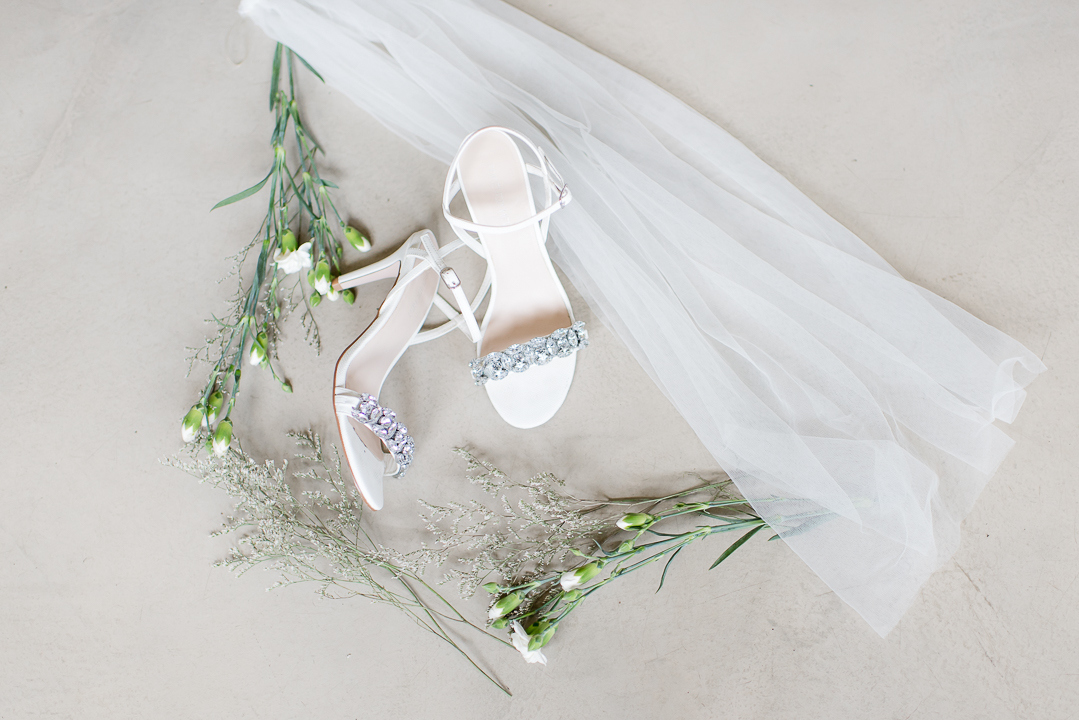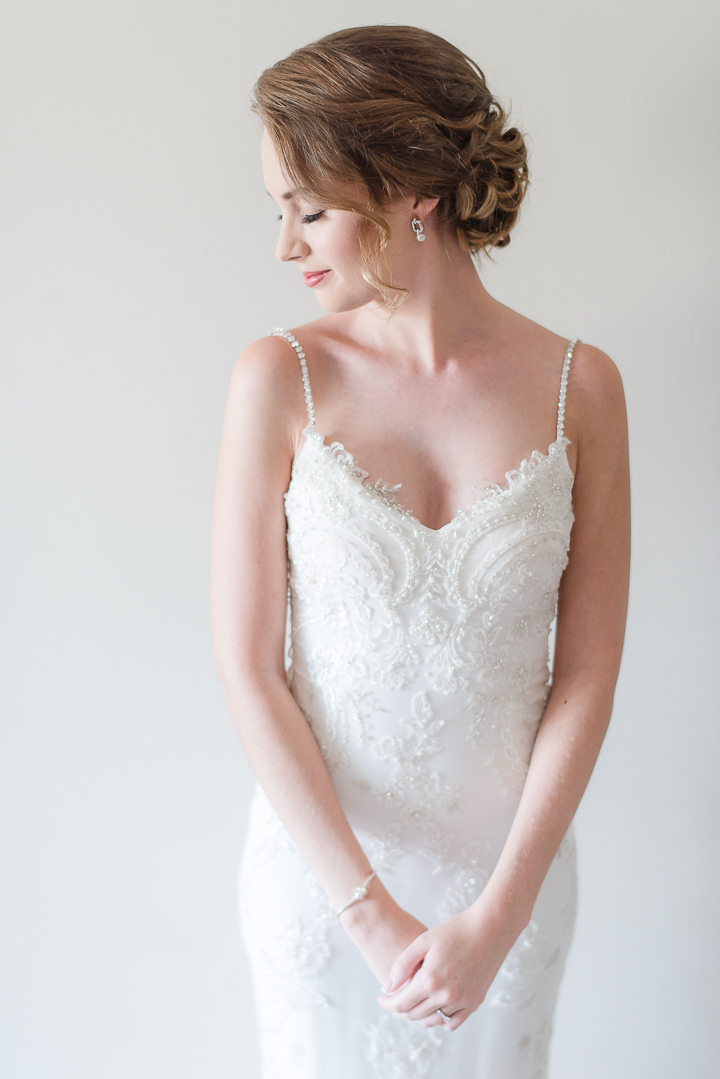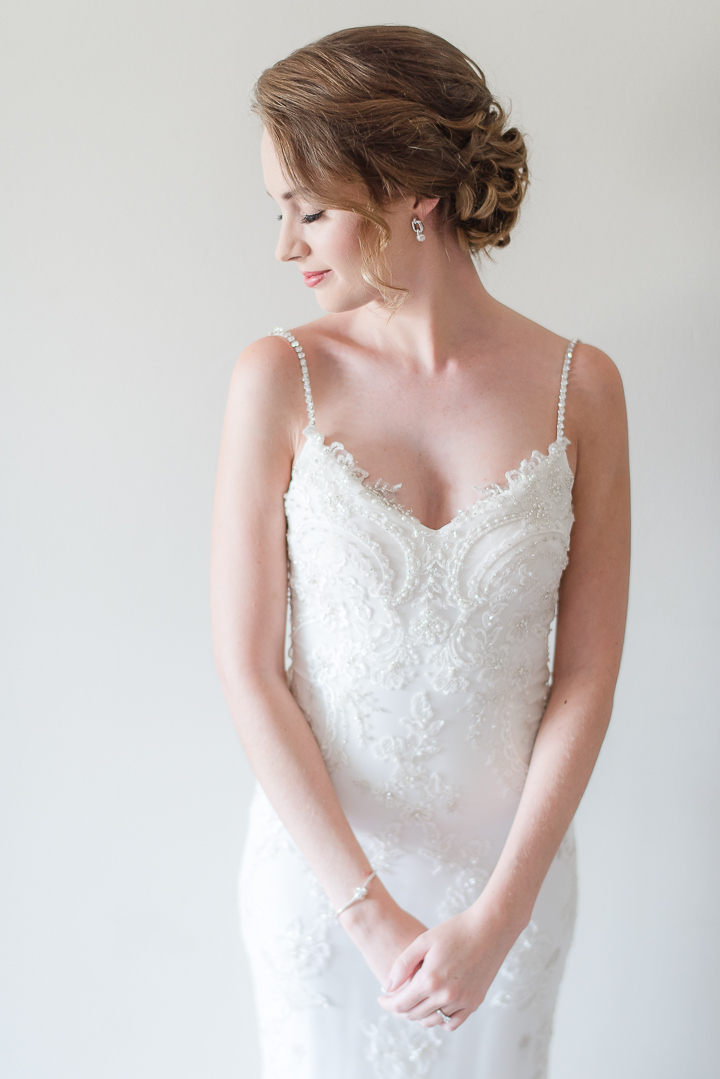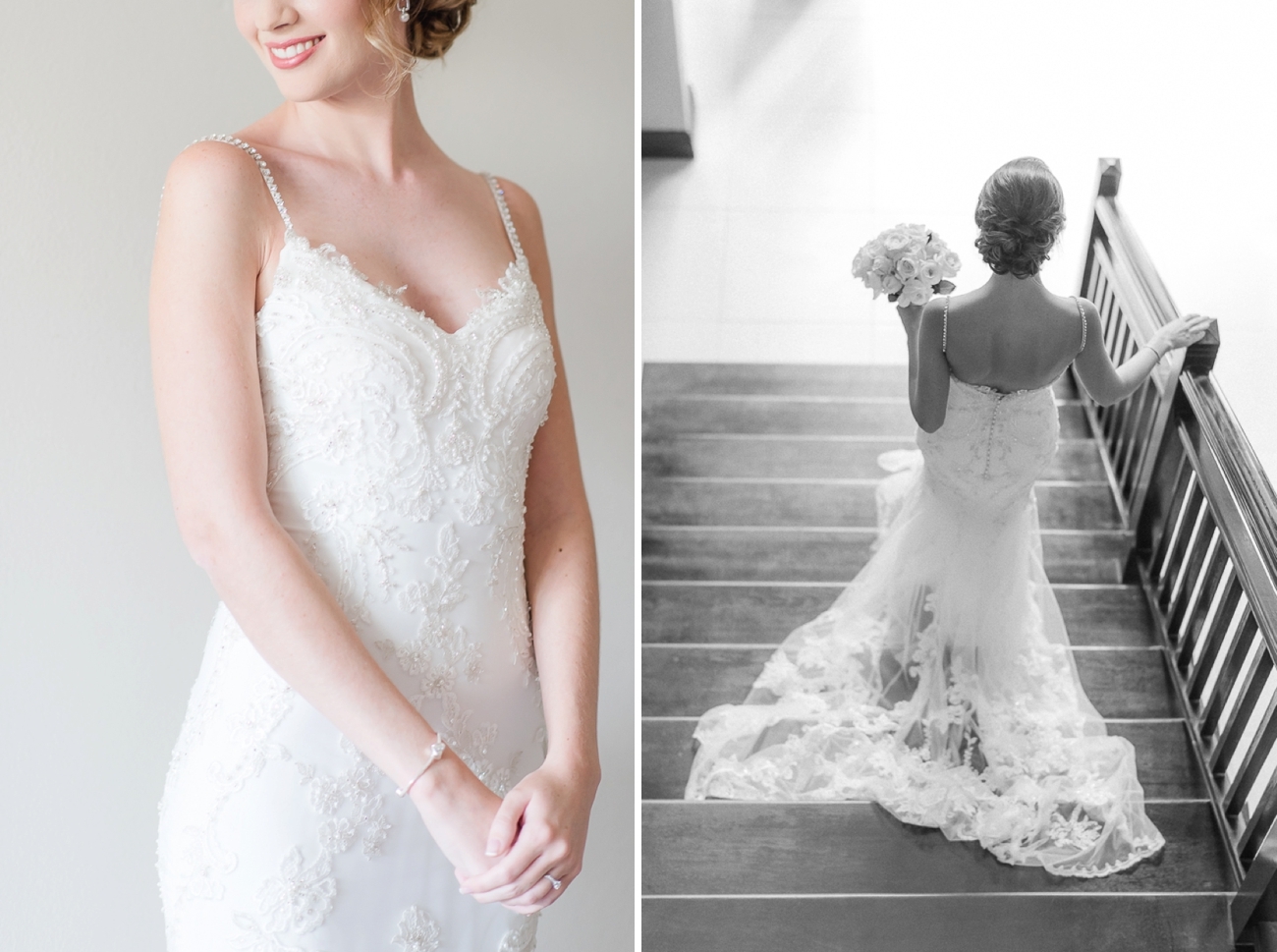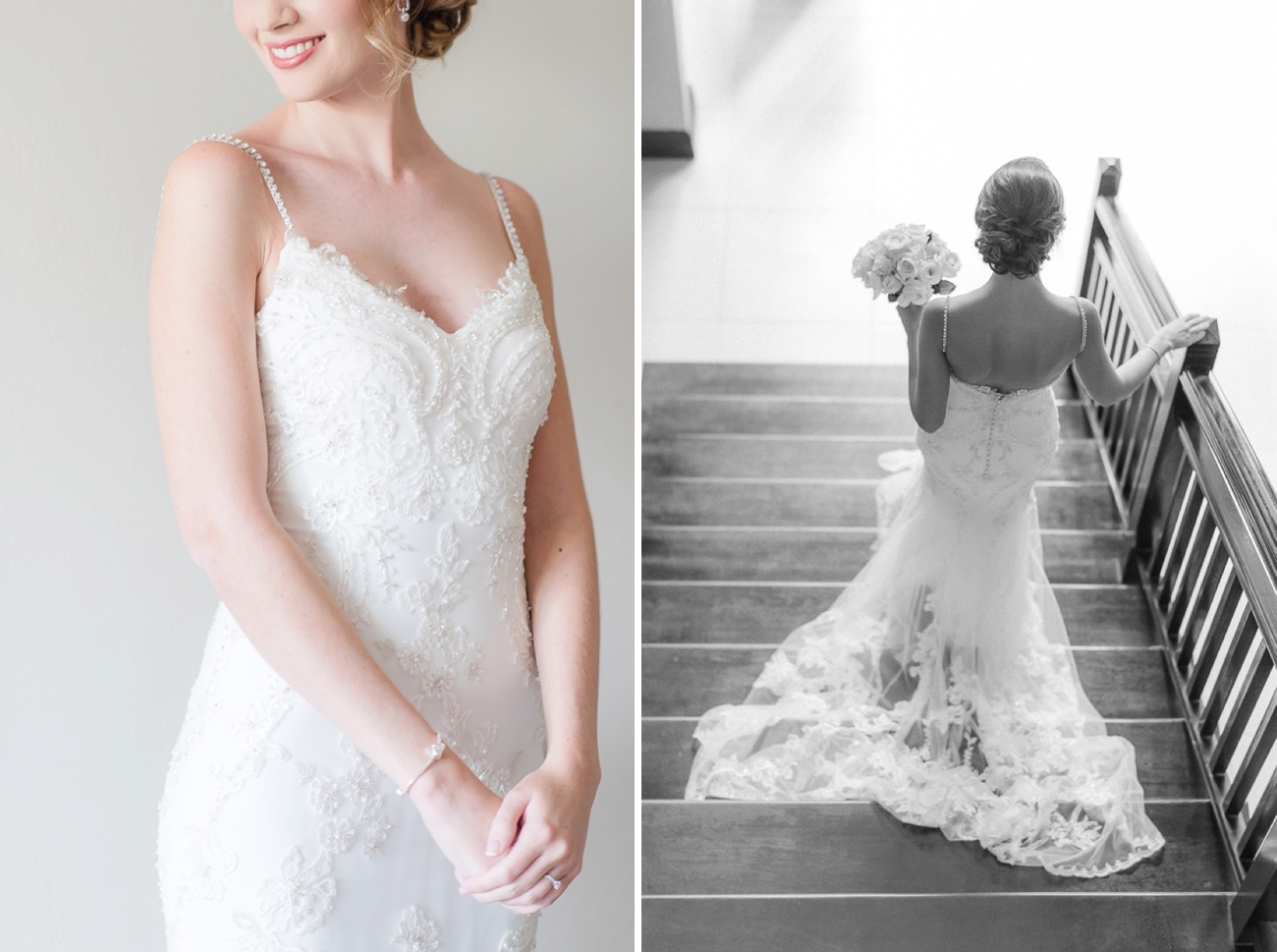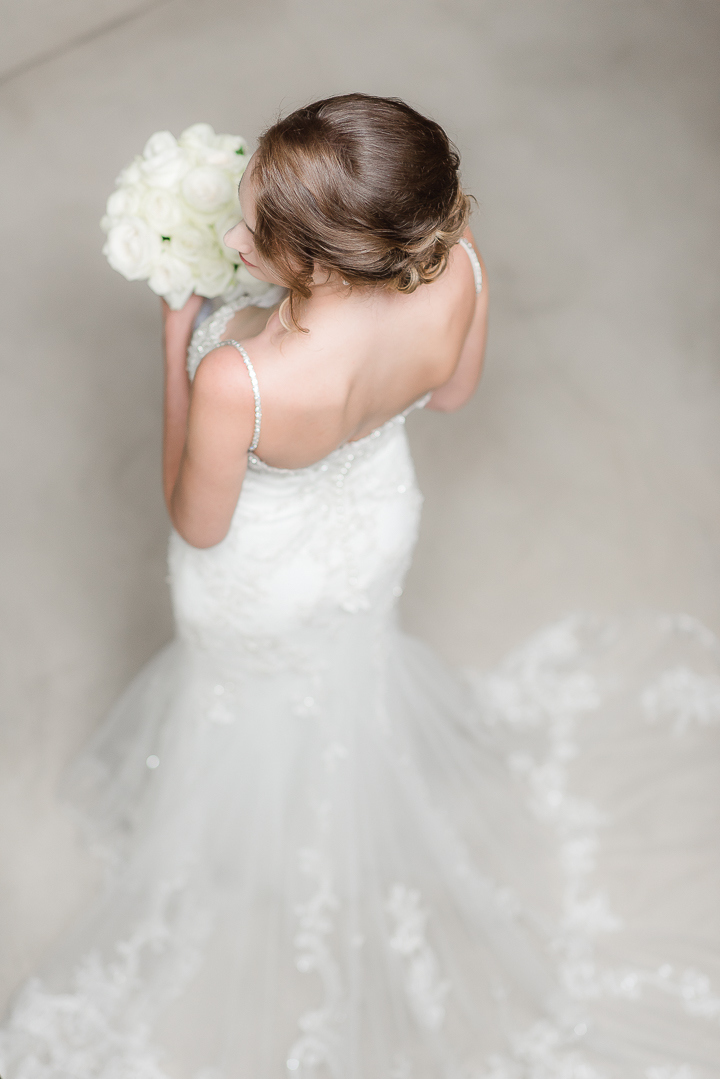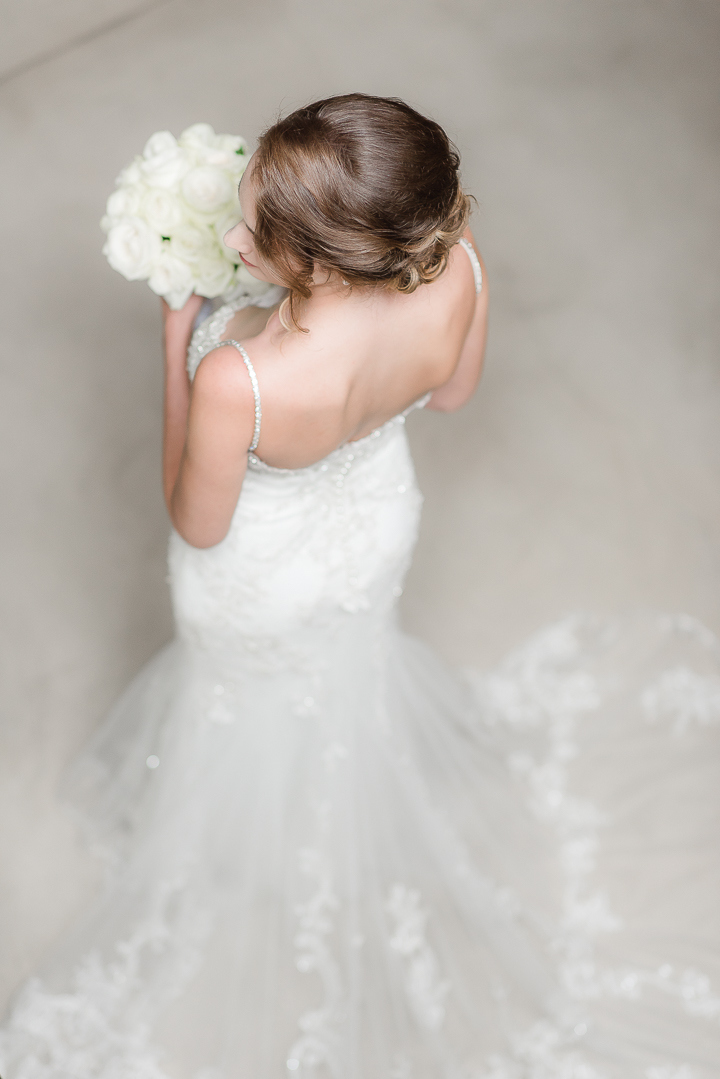 Love Story
Our love story is a quite typical. Boy meets girl, boy falls head over heels for girl, girl has no idea. After many months of 'çourting', me Daz won me over and we have been best friends ever since.
The Proposal
We were in Zanzibar and I booked for us to go horse riding on the beach (thinking it was my idea) but he had already planned the whole thing. After a ride on the beach he asked if we can stop at sunset (I just thought he was tired or something). We walked to the water's edge and he went down on one knee… It was the best surprise and I was so carried away I didn't even hear what he said.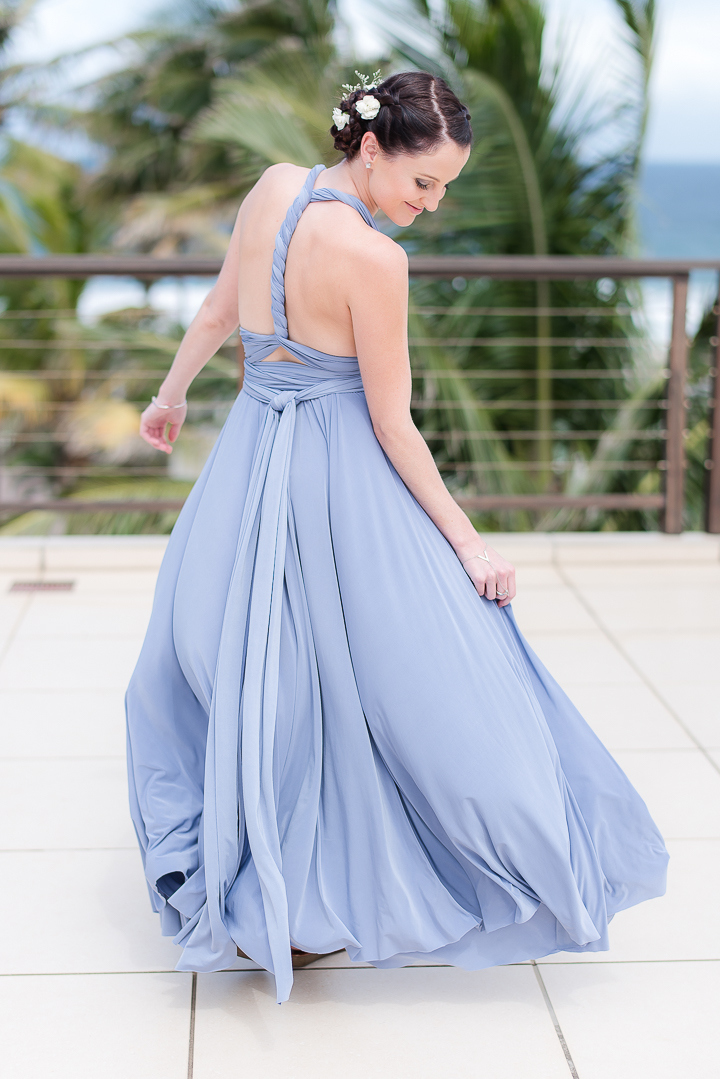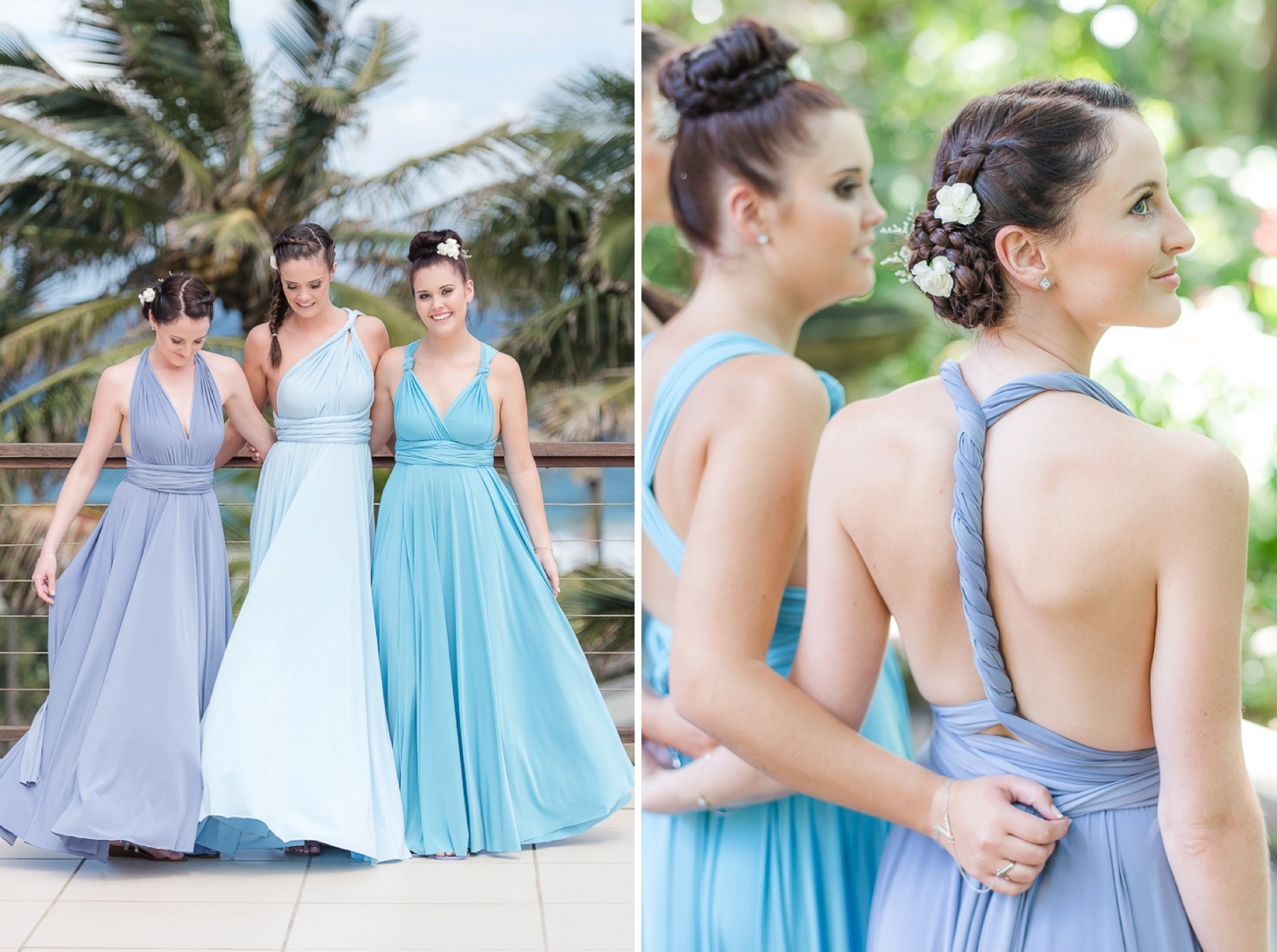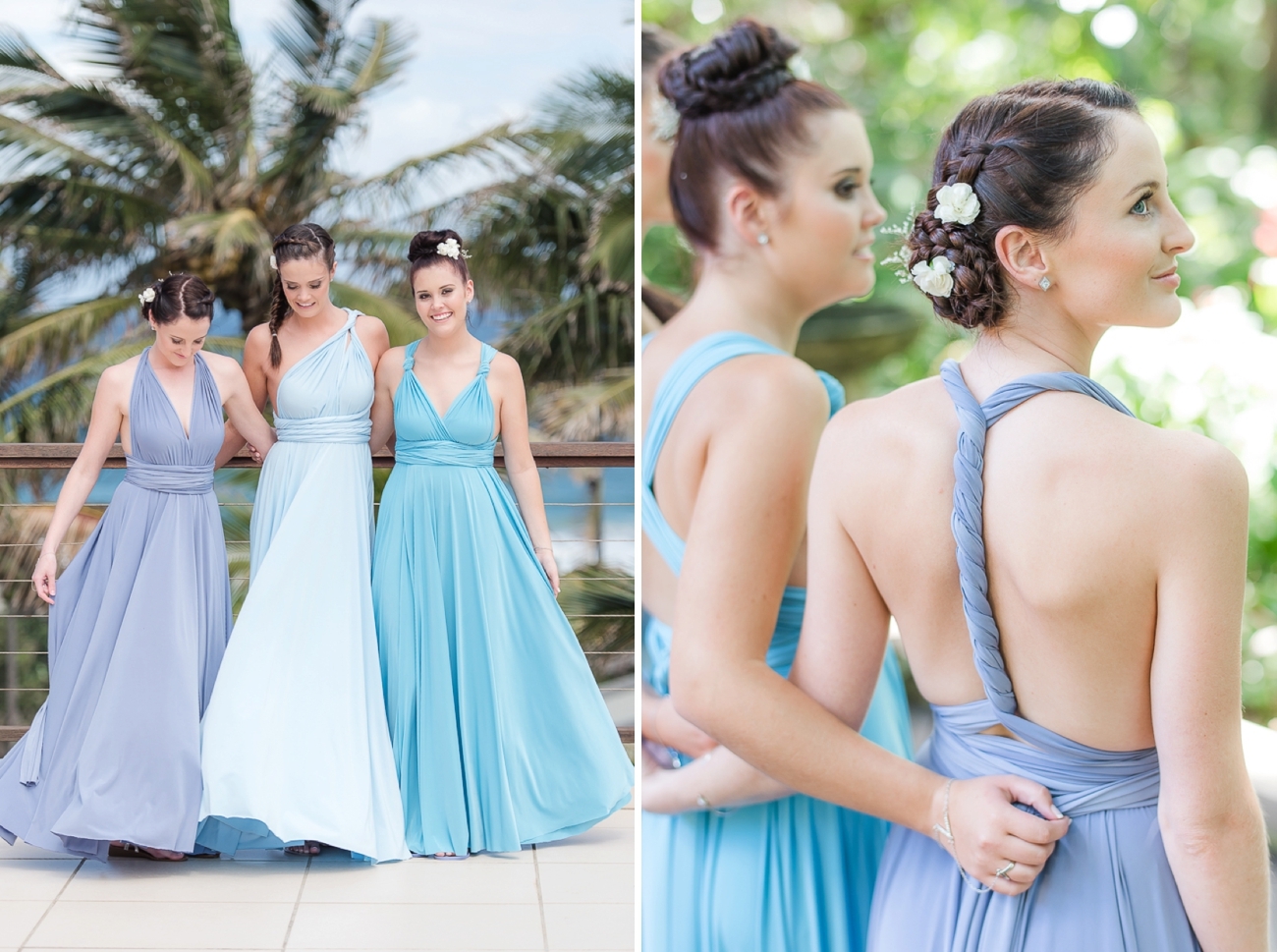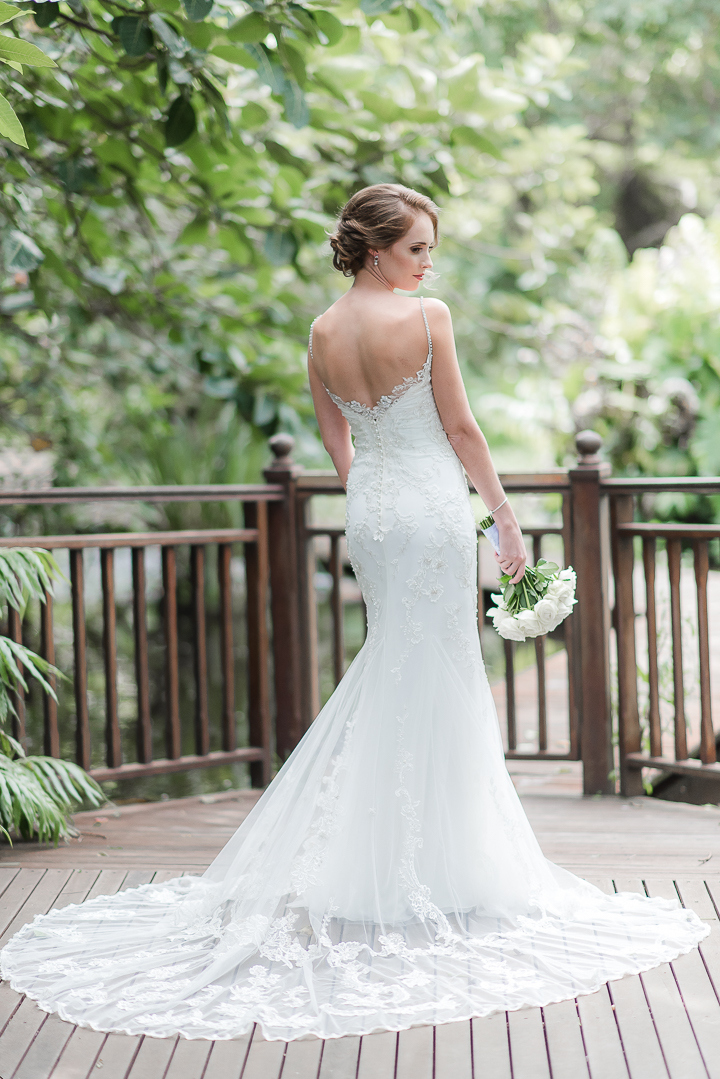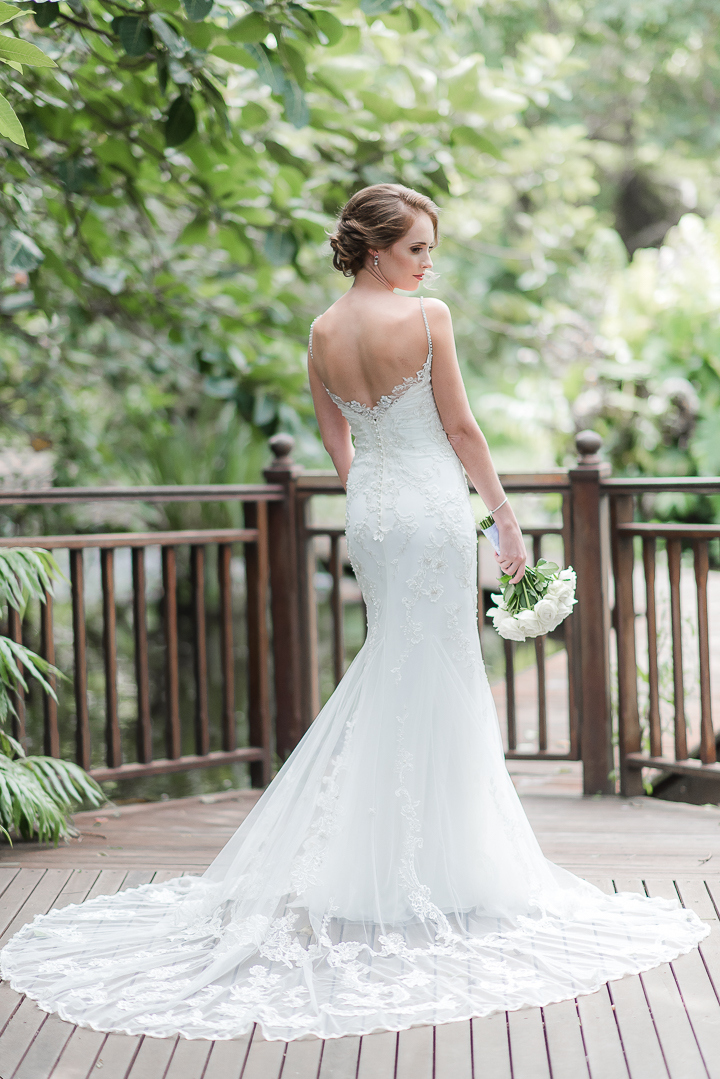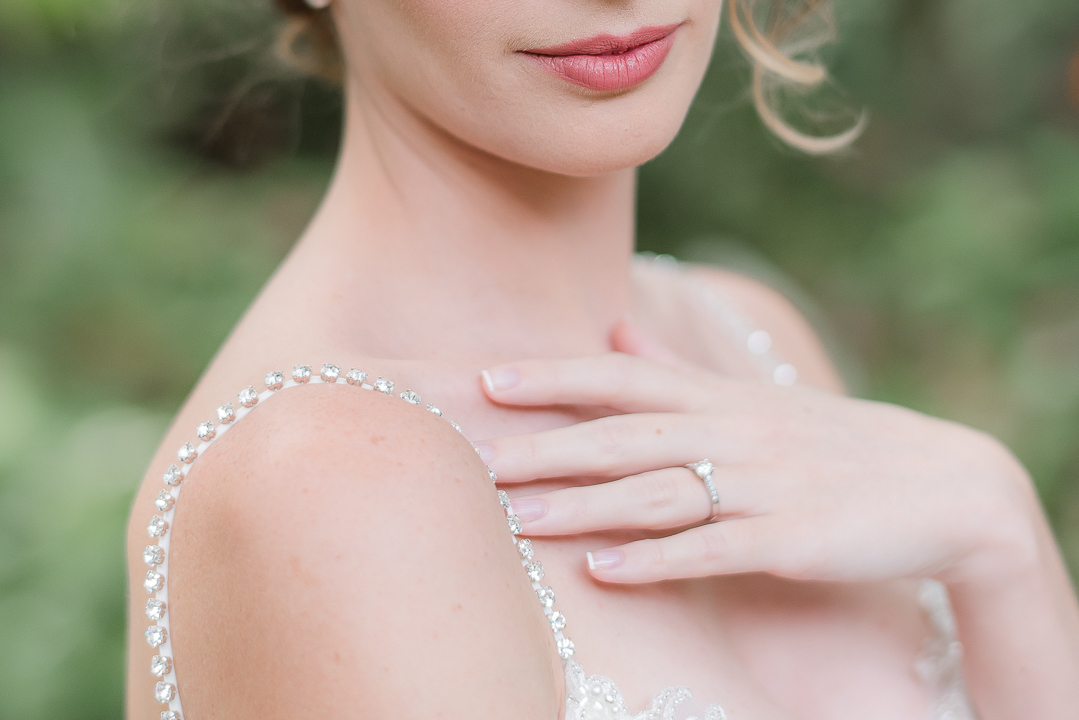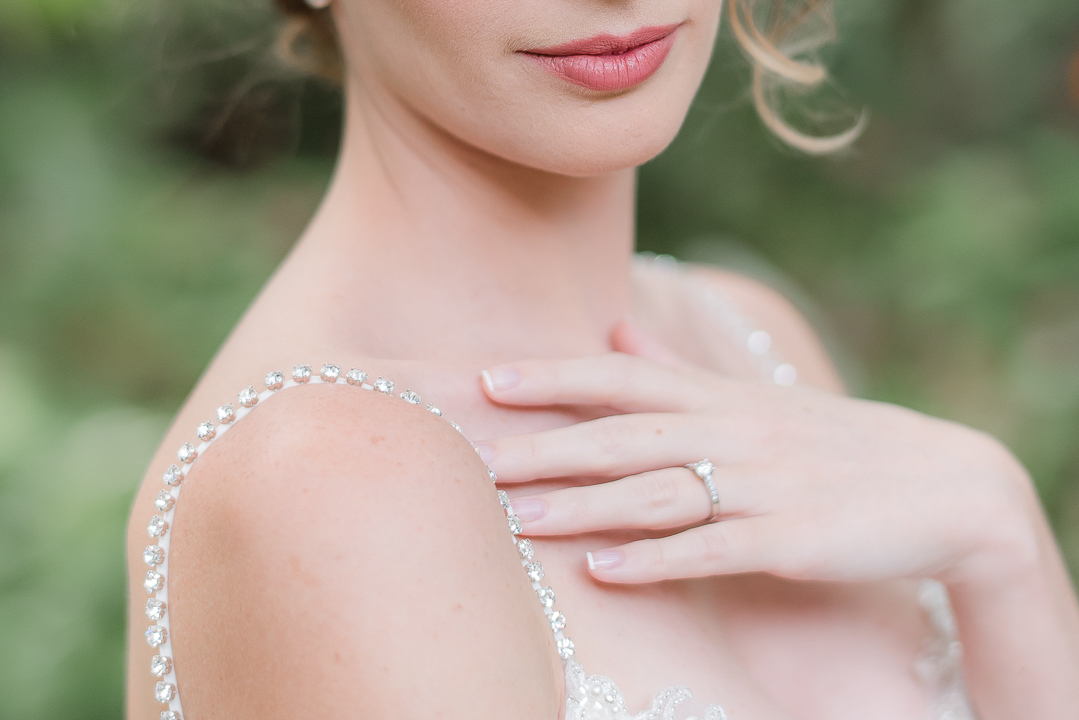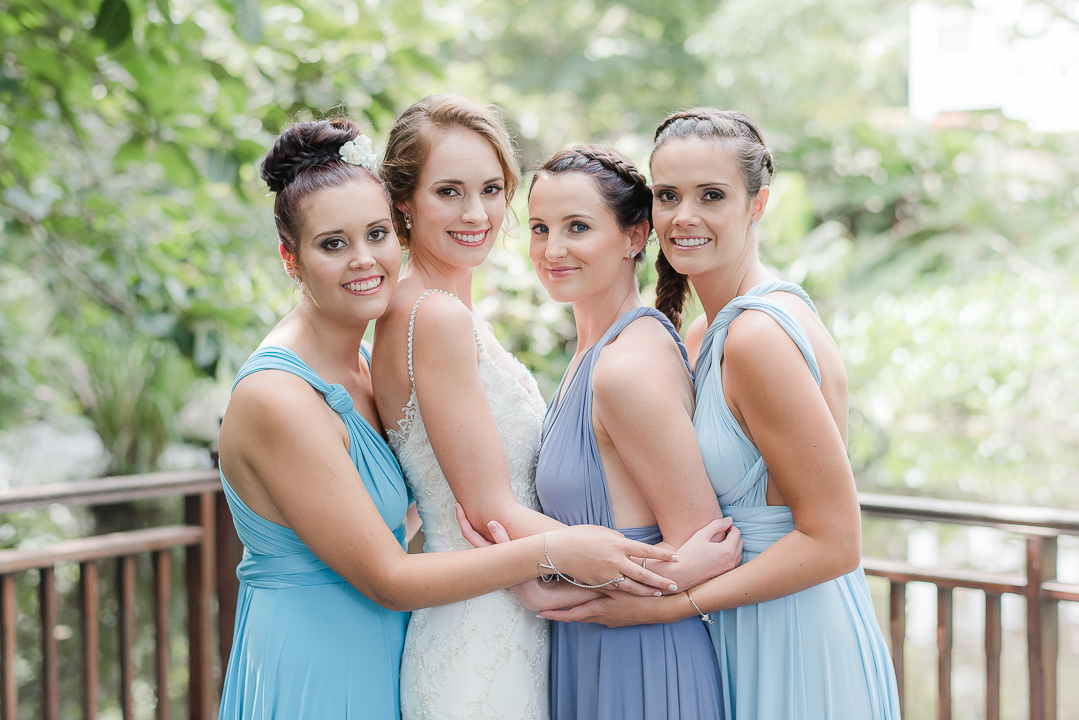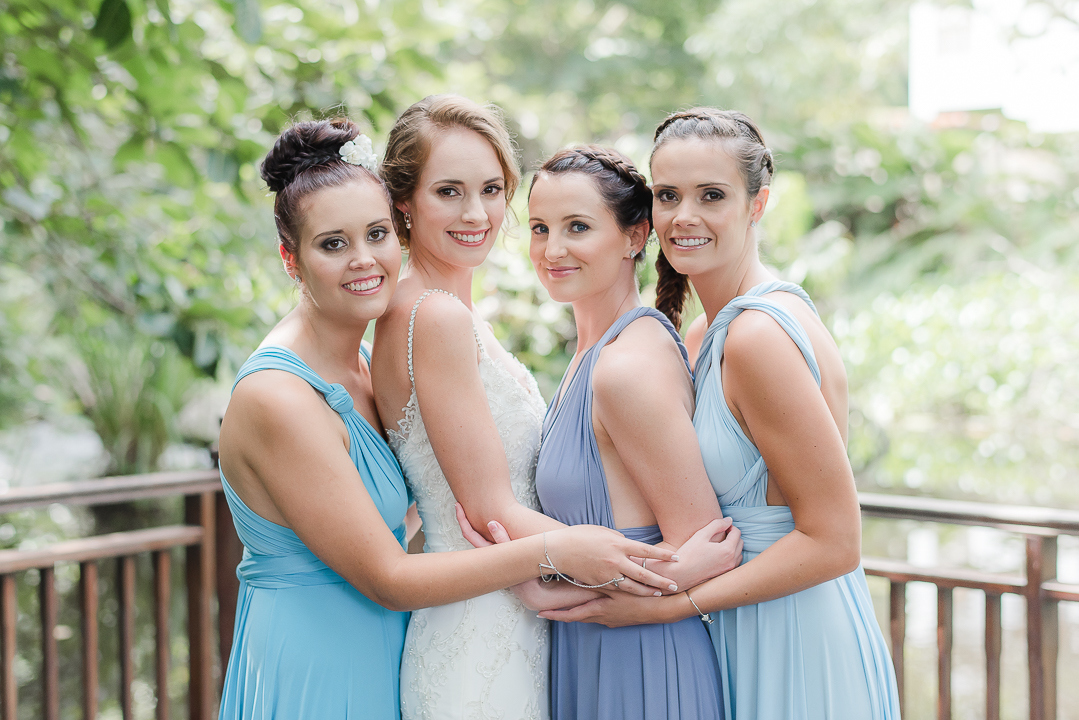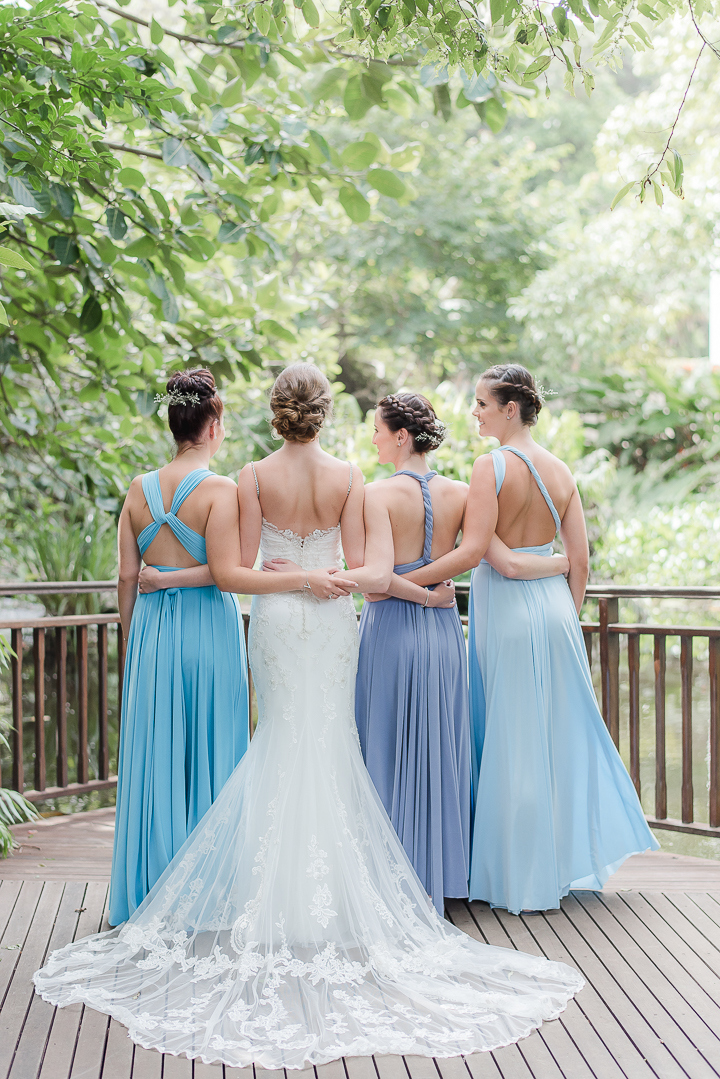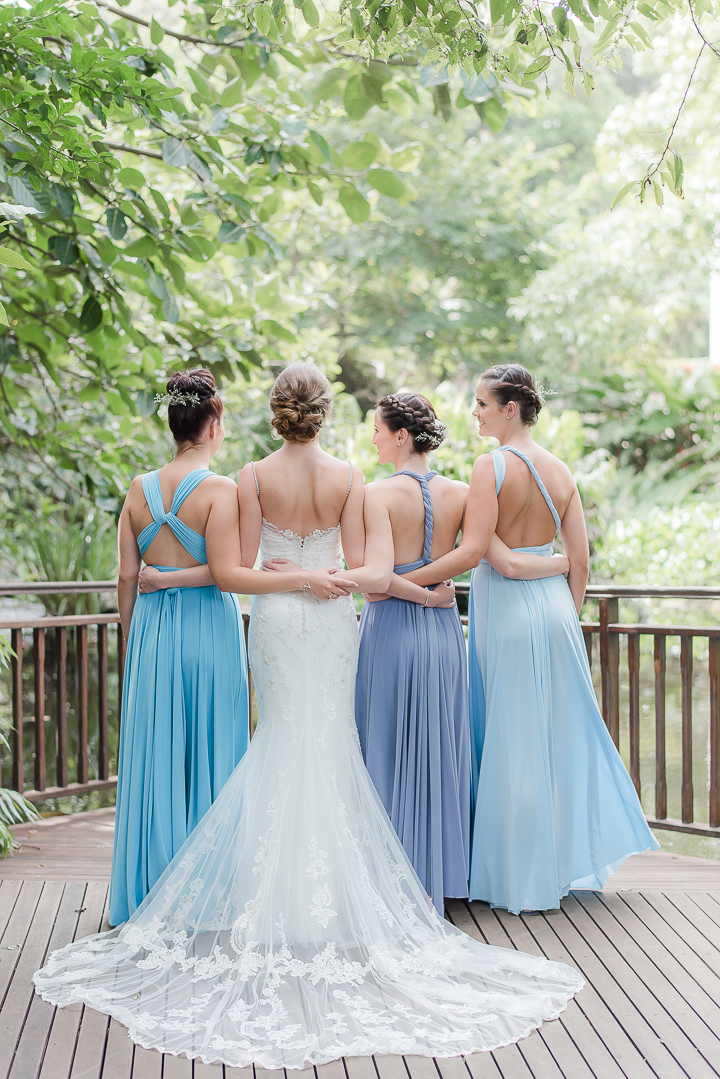 The Venue
This was our easiest decision! We both asked each other where we wanted to get married on the plane home from Zanzibar and both replied: Ballito KZN. We have both spent almost every summer there since we were young and that's where our summer romance first began so it was a place that was sentimental and had many great memories for both of us. We also liked the idea of a 'destination' wedding, but only six hours away. We had planned a weekend to the coast to look at wedding venues and Maroupi was our first stop. As soon as we drove up we fell in love. All the beautiful trees, surrounding green sugar canes, exposed wooden trusses, white washed wooden floors, lots of glass and natural light – the place is everything we love, and we loved that the reception hall, bar and dance floor were all in one place (the perfect party place!)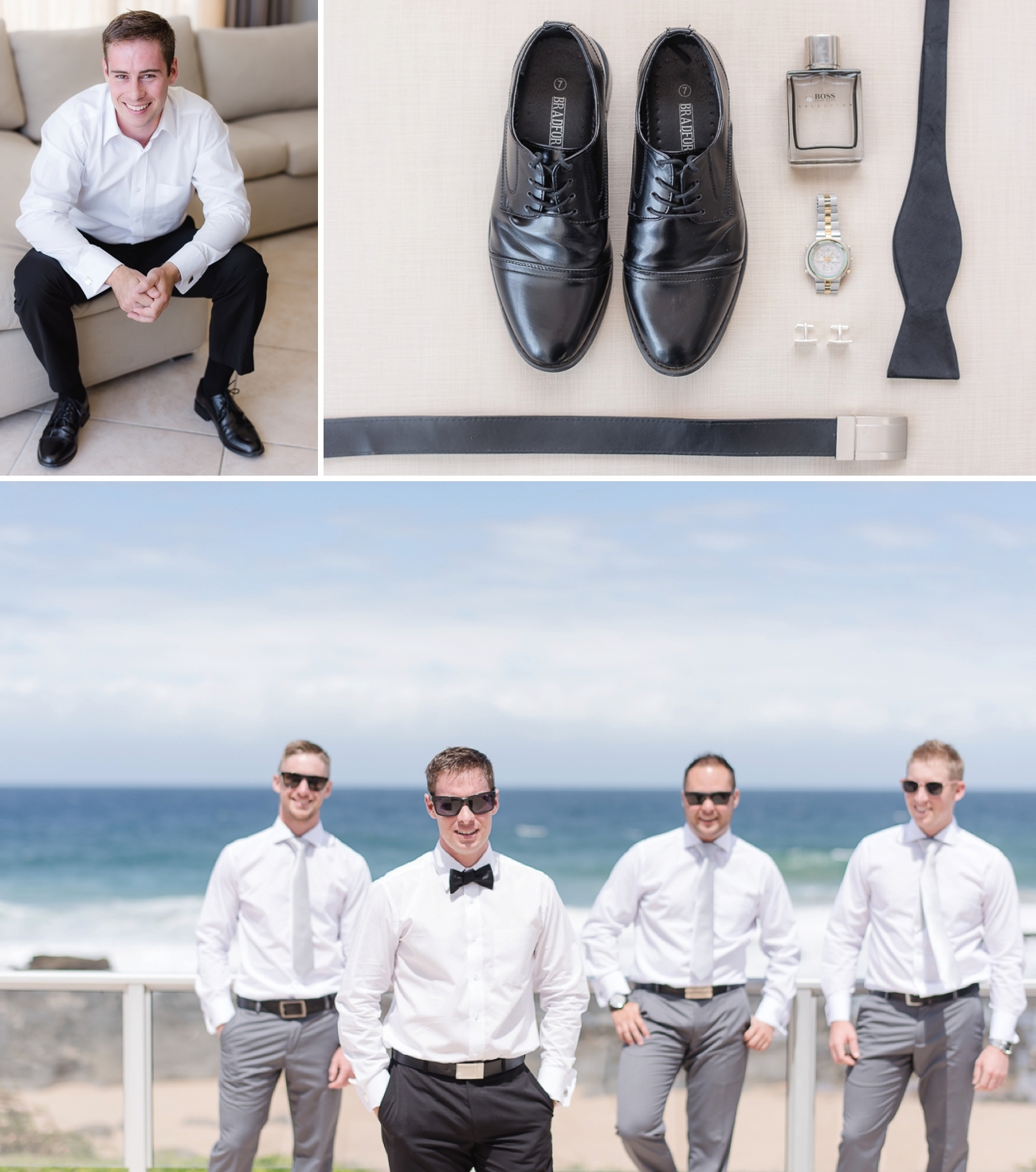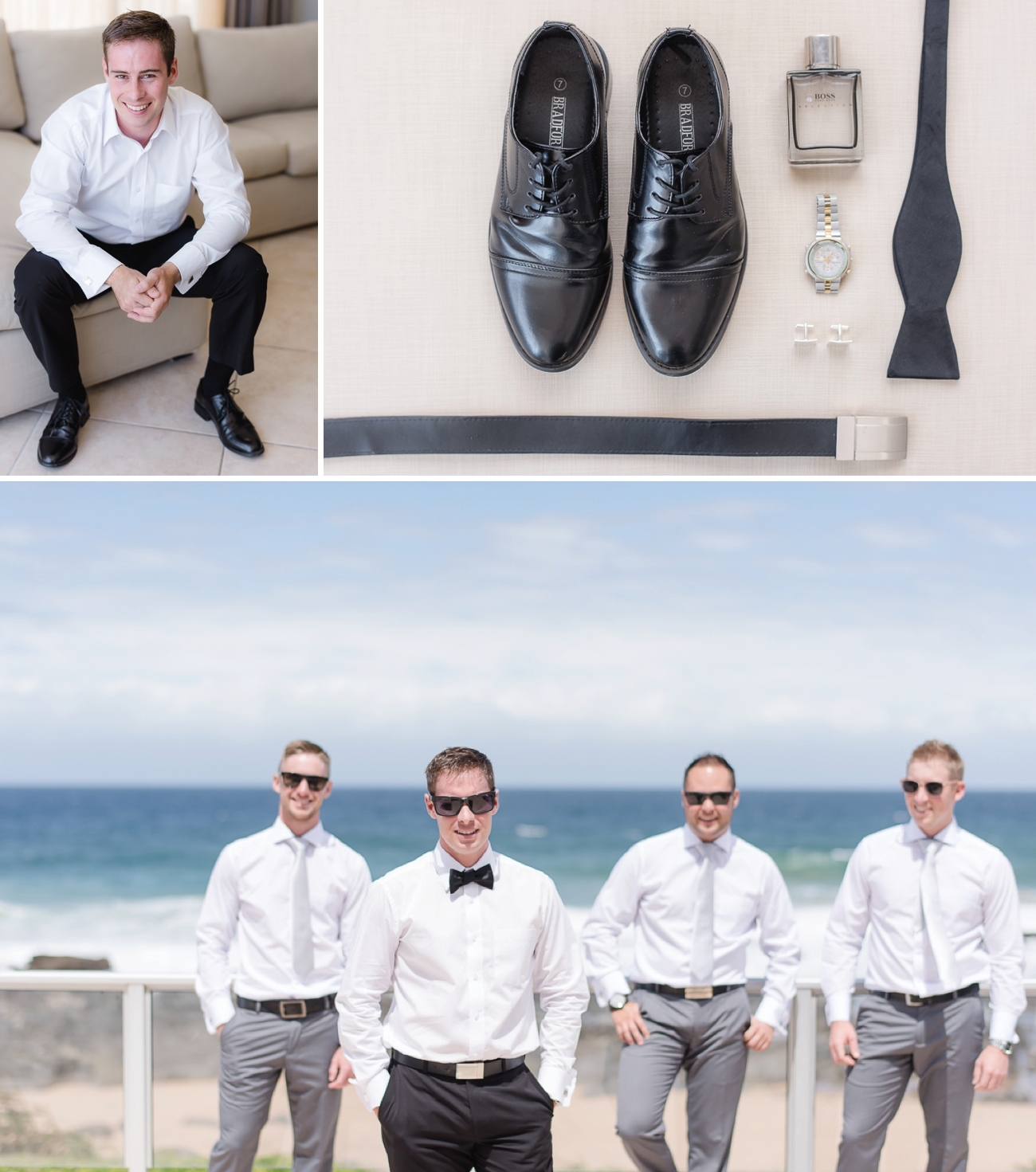 Wedding Style
I had never thought about my wedding until we got engaged. And once I had spent many (and more) hours on Pinterest for inspiration I had a very clear idea of what I wanted. I wanted a very classic elegant look with lots of white and natural light. I wanted something that would be timeless. I also wanted a touch of blue to bring in the 'something blue' as well as a bit of a sea theme. It was my way of tying in having a beach wedding but not at the beach.
The Flowers
My flowers were very simple: white roses, lilies and blue hydrangeas. I had a lot of glass vases at different heights to create different levels on the tables. I loved all the draped ivy in the chapel.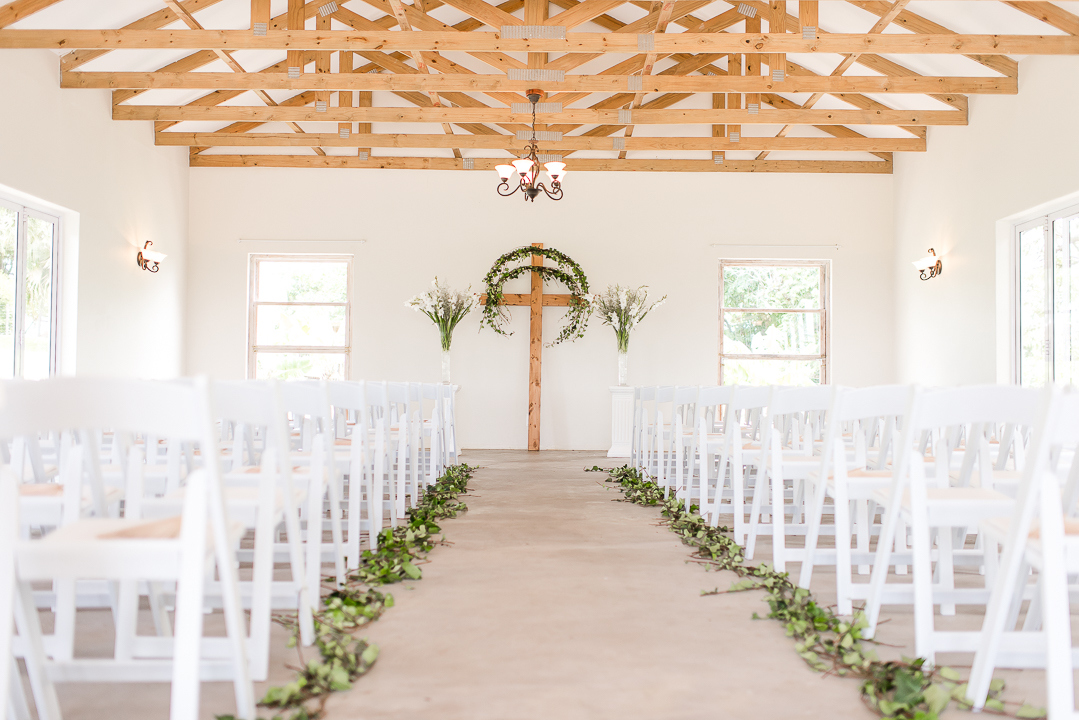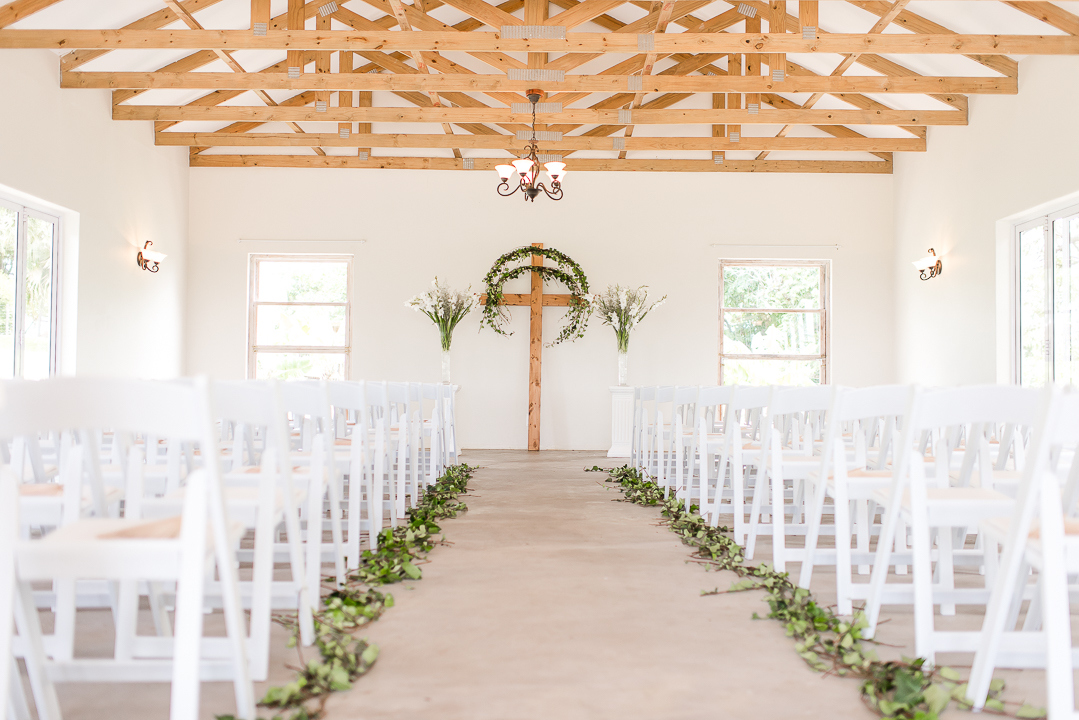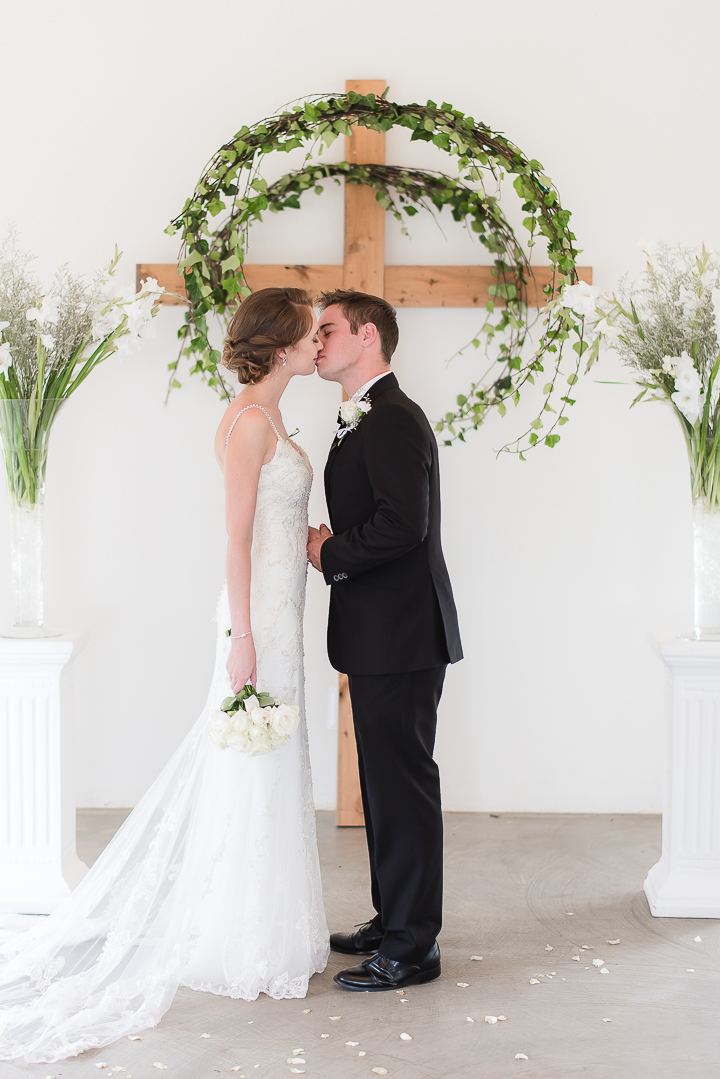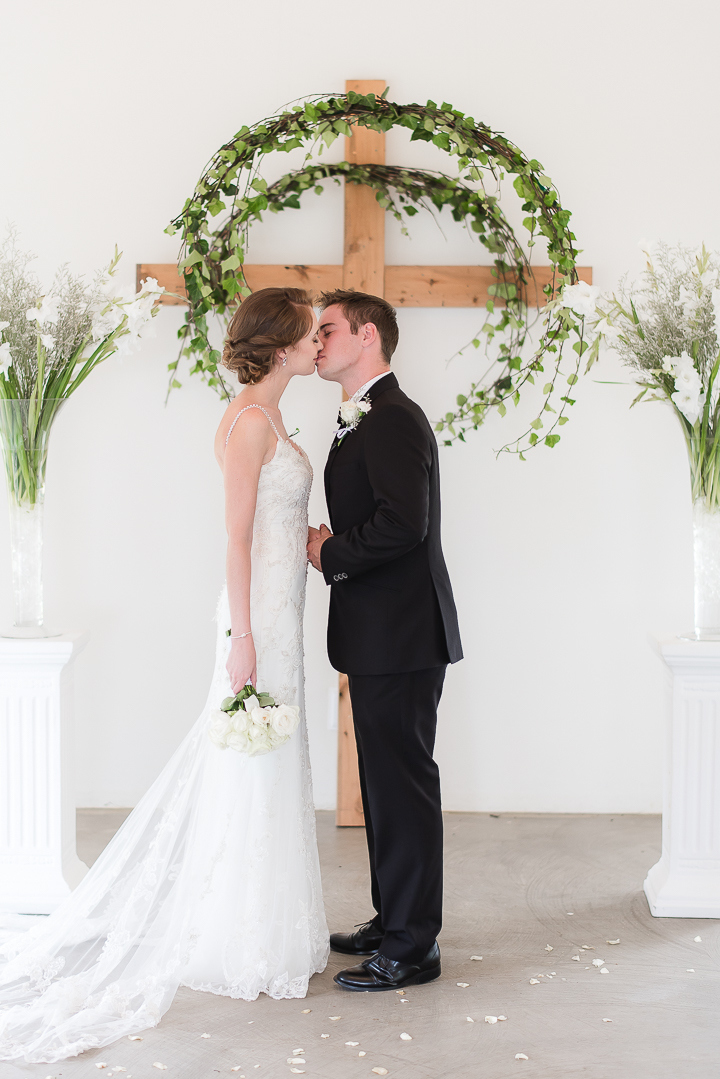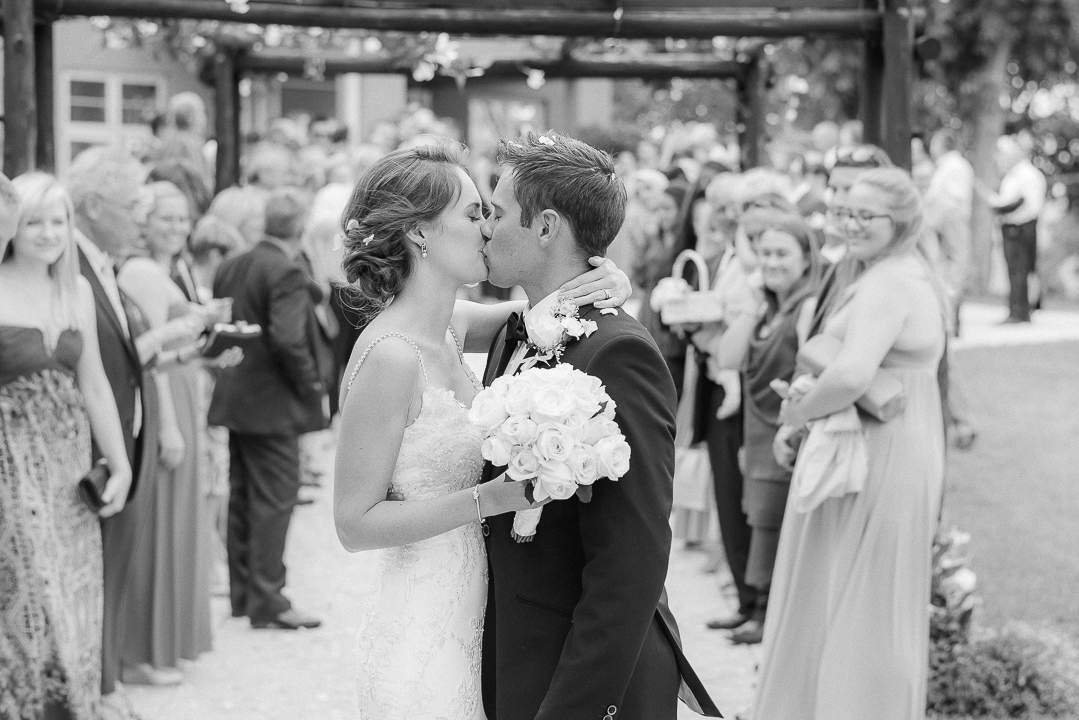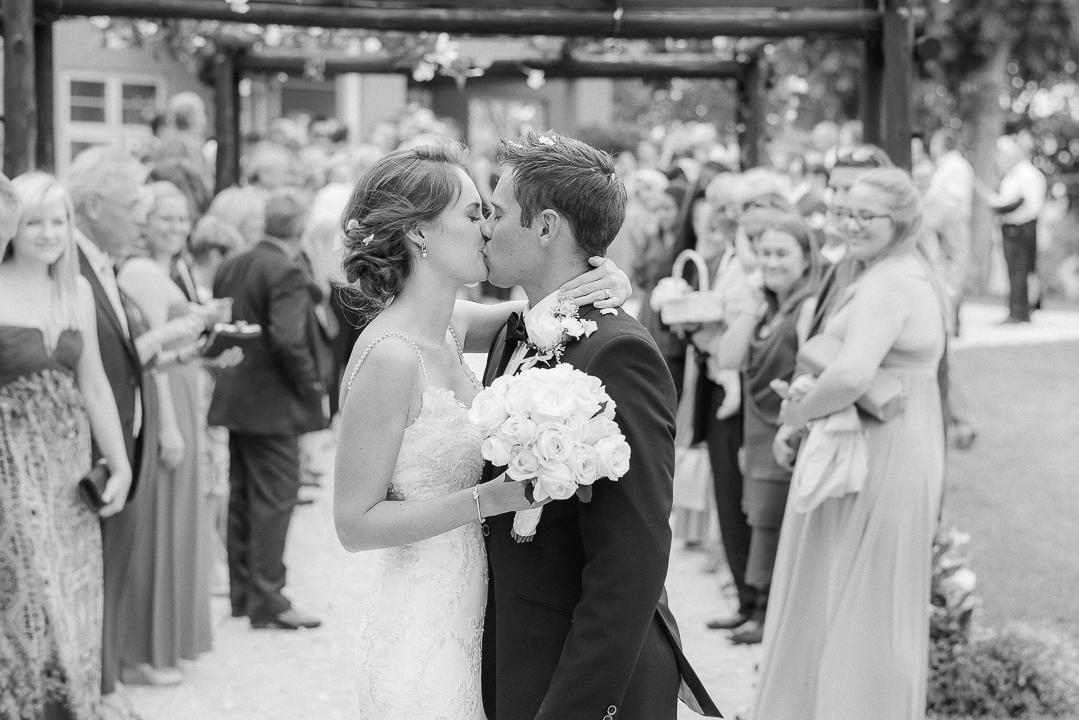 Wedding Details
We decided to have a family tree with pictures of our parents and grandparents at their wedding days. My grans recently passed away and that was my way of having them there on the day. Also, both our parents and grandparents have never separated so we thought that would be a good luck charm in a way. Daz and I dream about travelling and we came up with the idea to have our guests create us a bucketlist – we had a map that they could pin their choices and we got some awesome ideas to go to! We decided to write our own vows and it was the most special, intimate moment to date – for us as well as our guests.
DIY Elements
We printed our own stationery – menu, table numbers and place cards. My mom – in – law had a 'Mr and Mrs Frerichs' wooden sign made for our main table which was very special with the intention to pass down to future Frerichs weddings. She also made the adorable dress for my flower girl. Daz and his brother made all our wedding signs.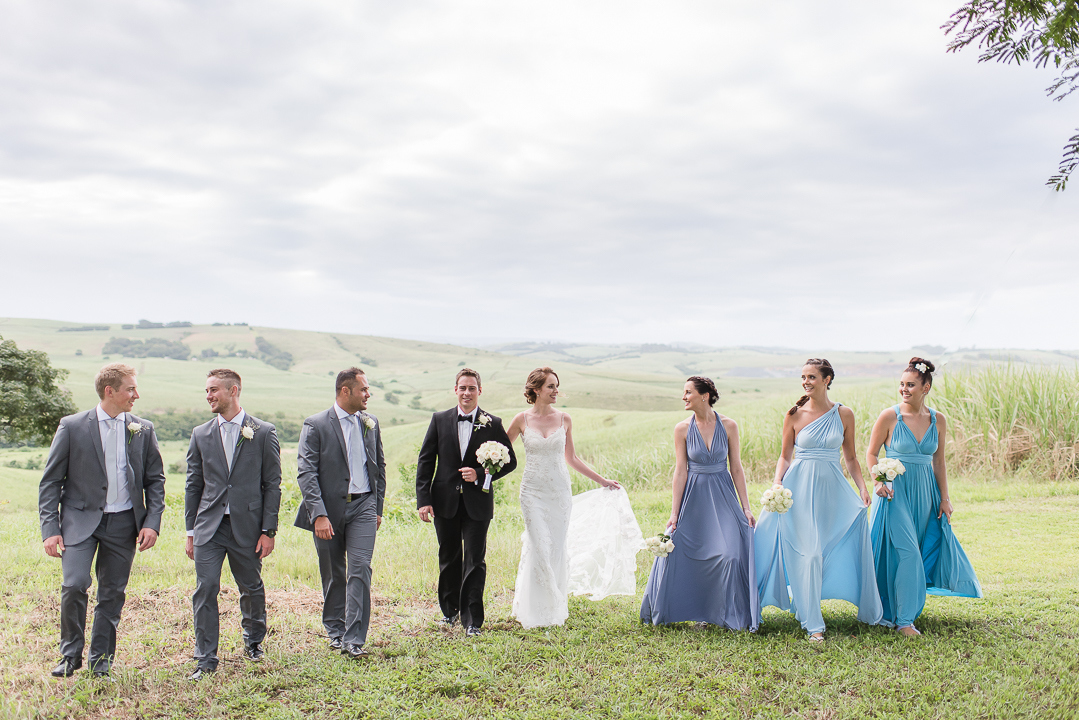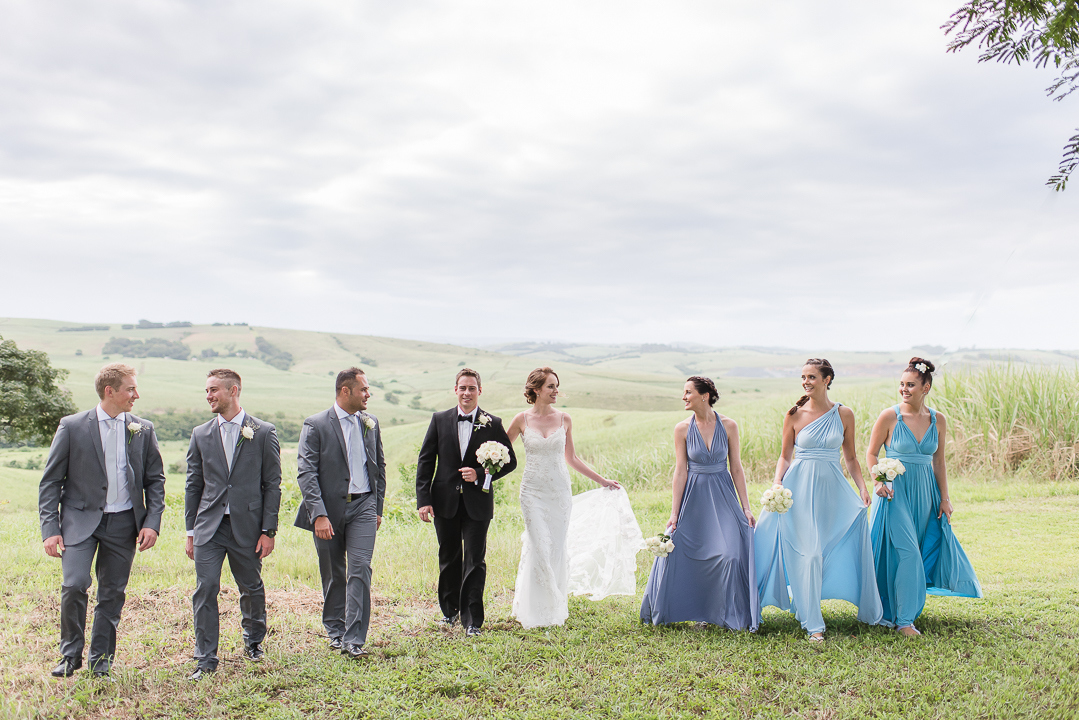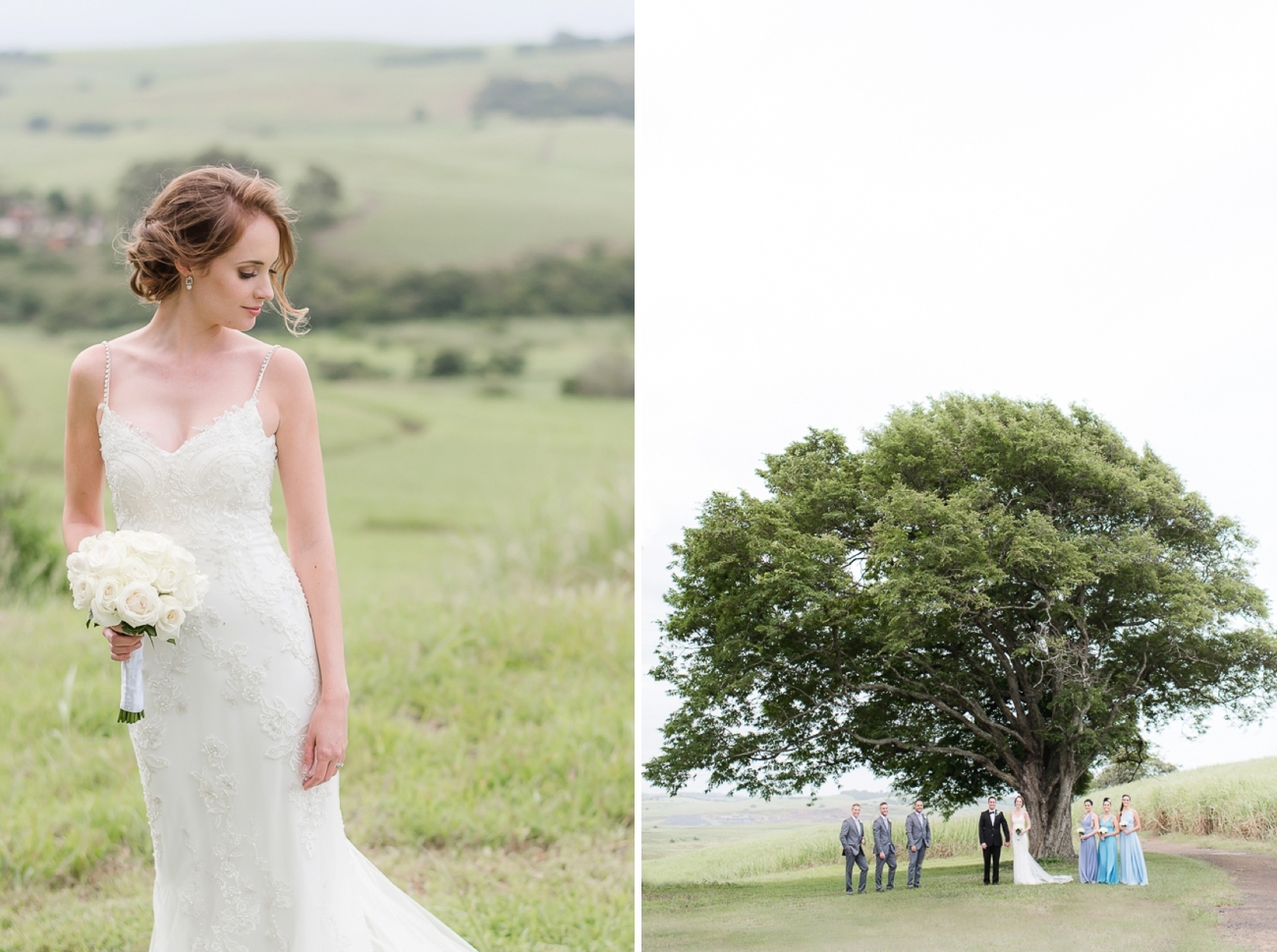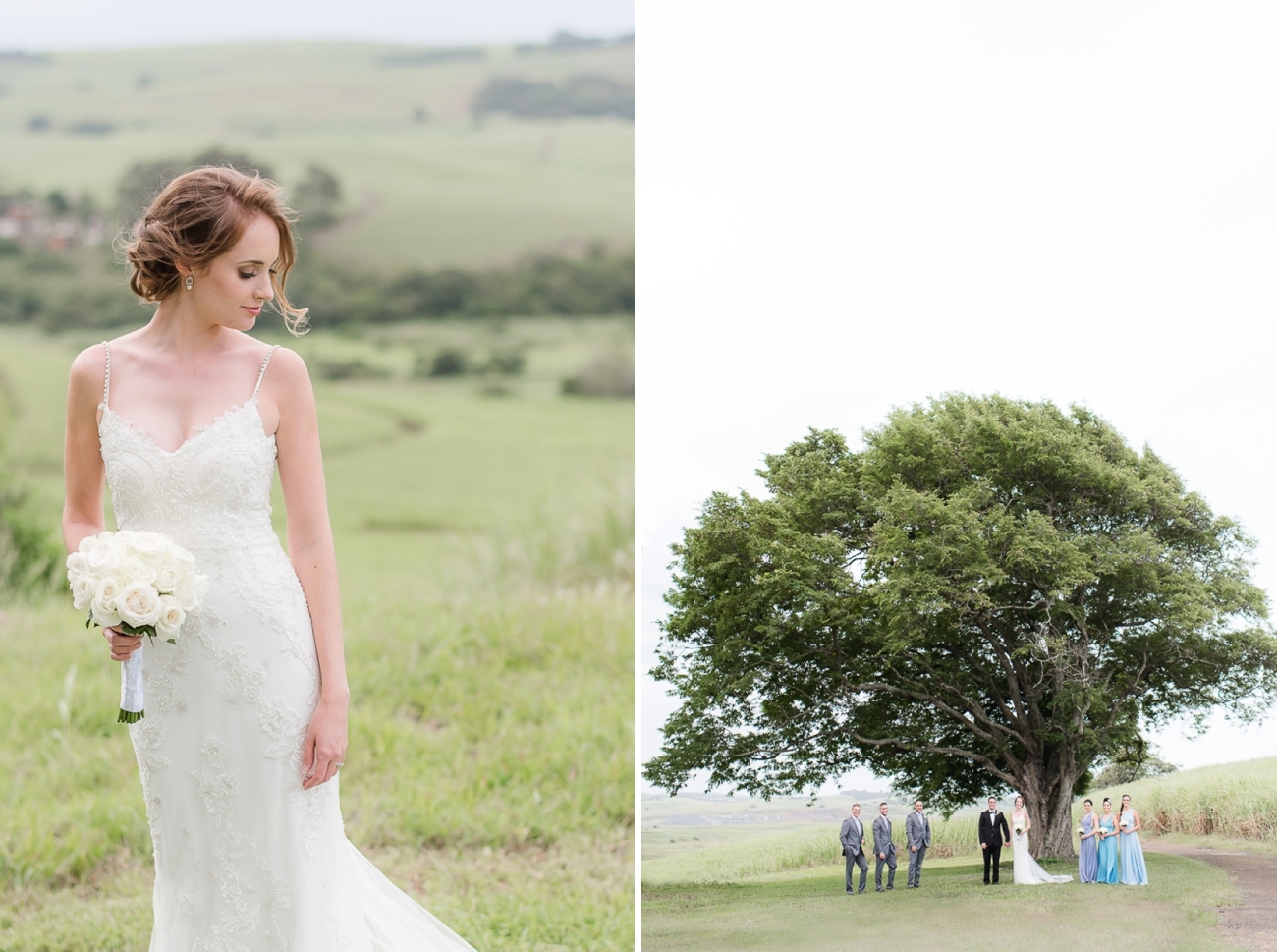 The Dress
Aaah my Henley! I am still so in love with my dress! My dress wasn't an easy find, but I don't mind because I had sooo much fun trying on dresses with my entourage of moms and bridesmaids in tow. I must have tried on about 50 dresses. The vision I had for myself was something slim fitting but not revealing with lots of beautiful detailed lace, a kinda vogue effect. And hence Henley!
The Bridesmaids
I asked my sisters and my good friend to be my bridesmaids. I wanted them to be comfortable and I like the mismatched trend, so they wore infinity dresses worn in different styles and different shades of blue.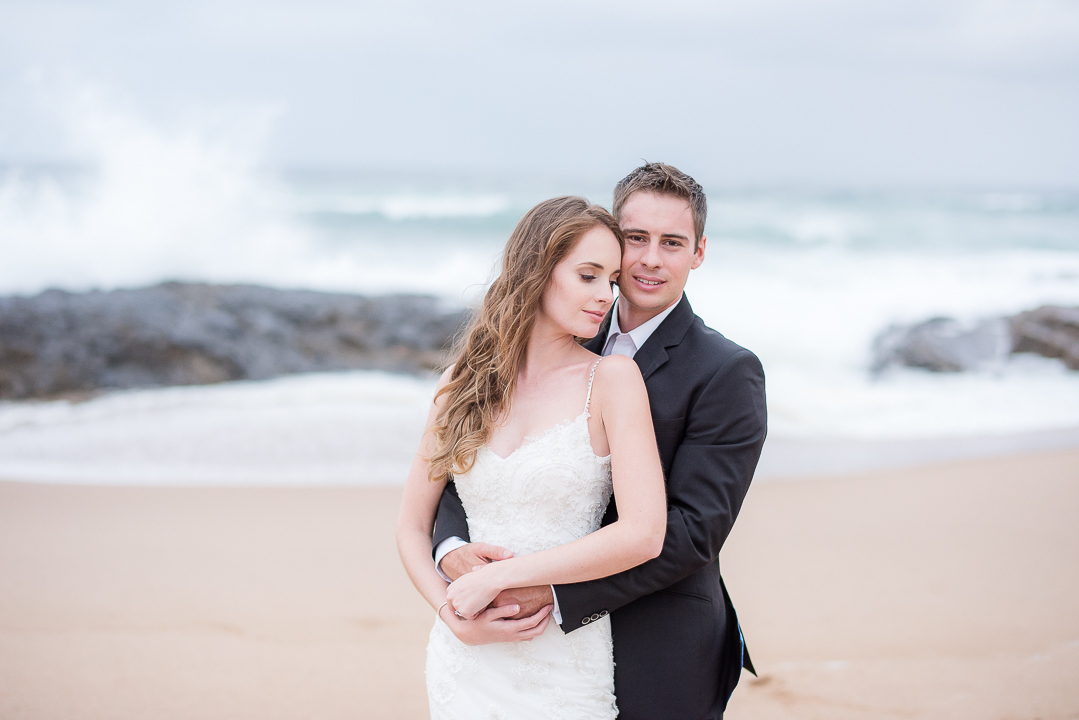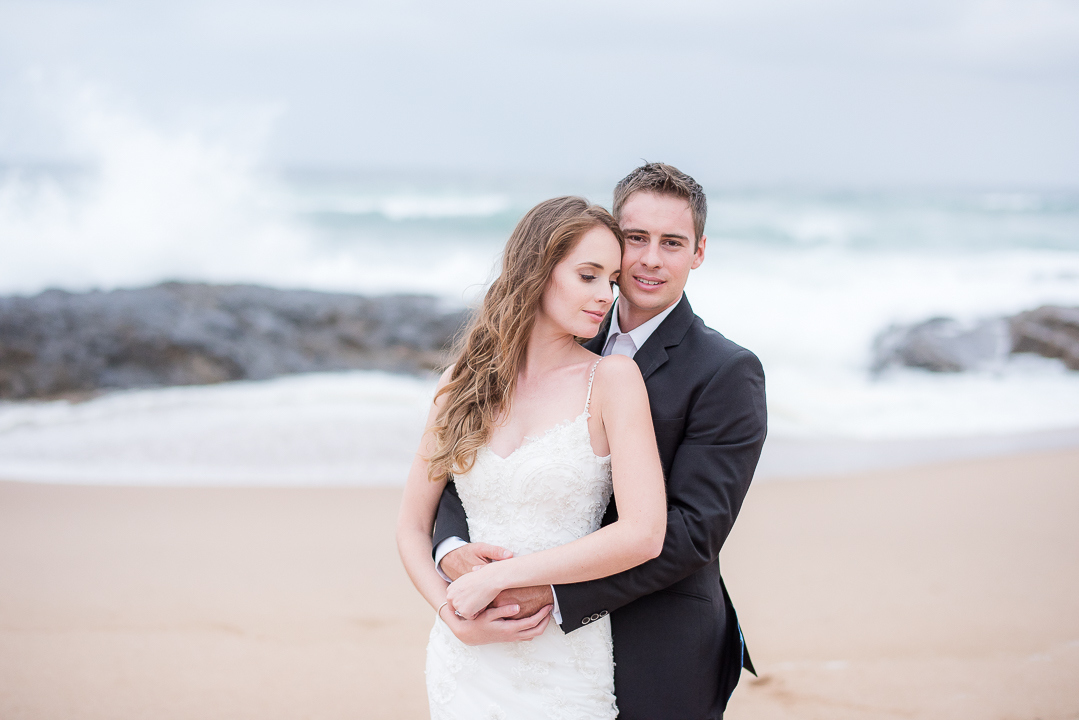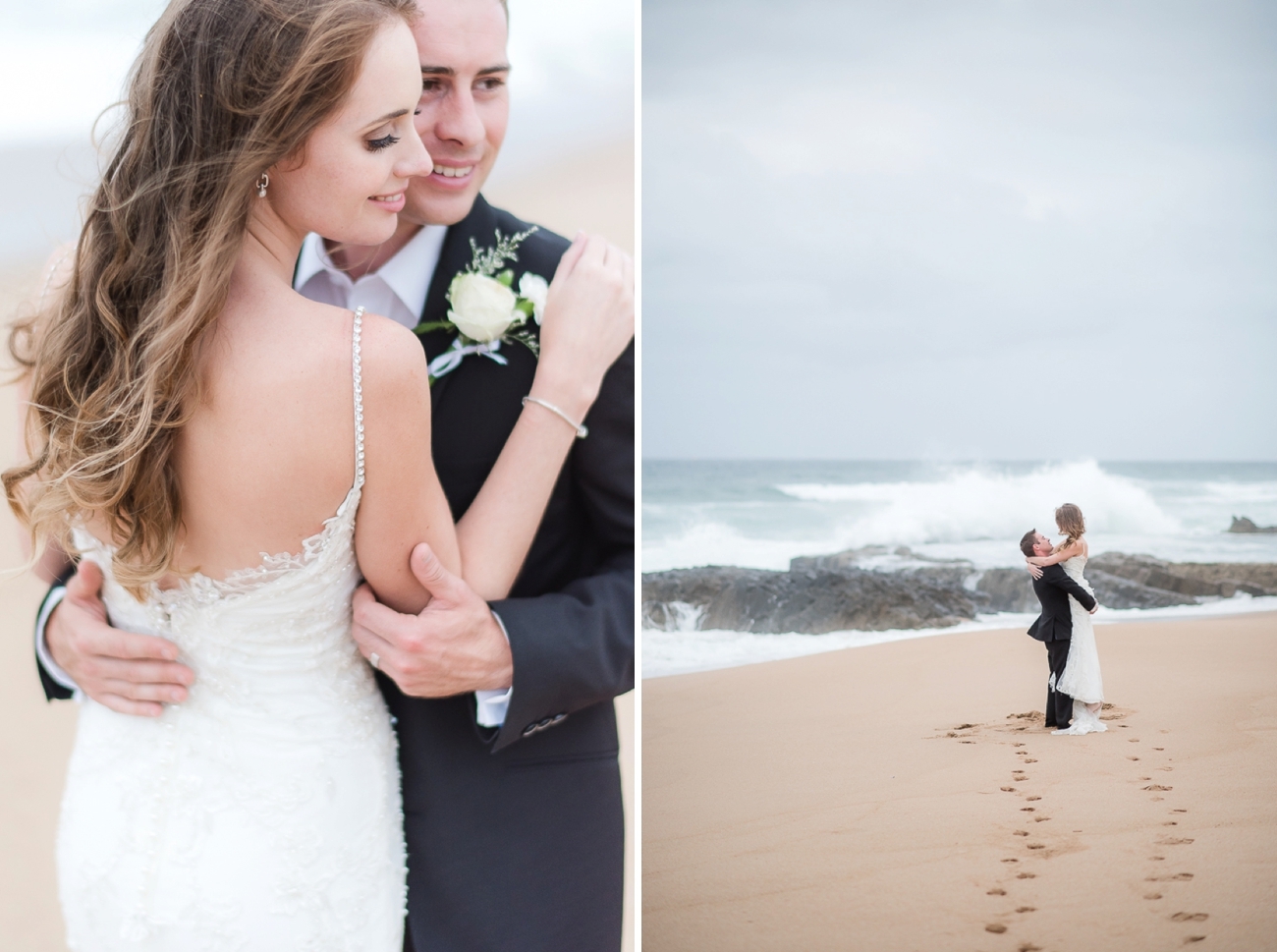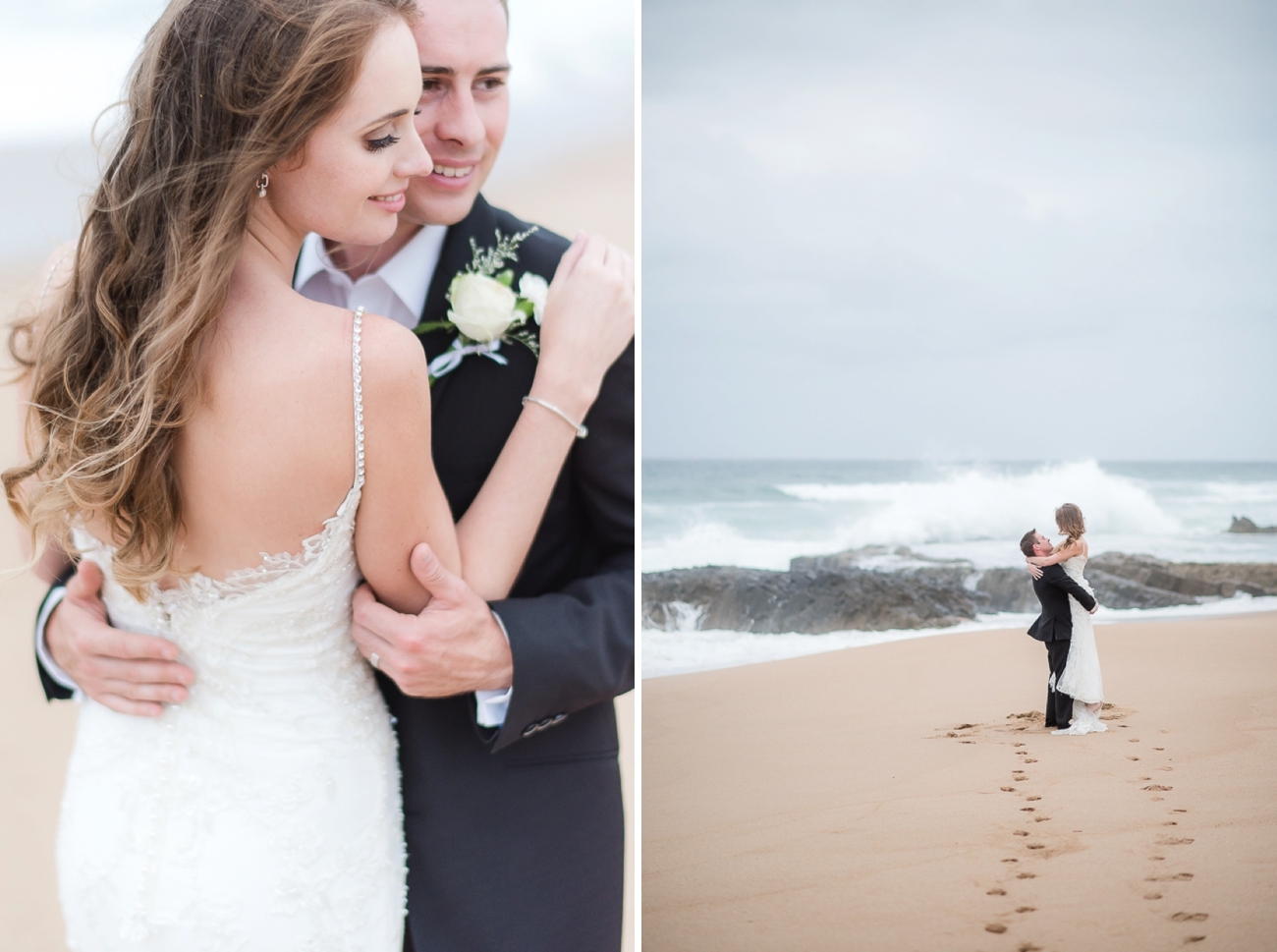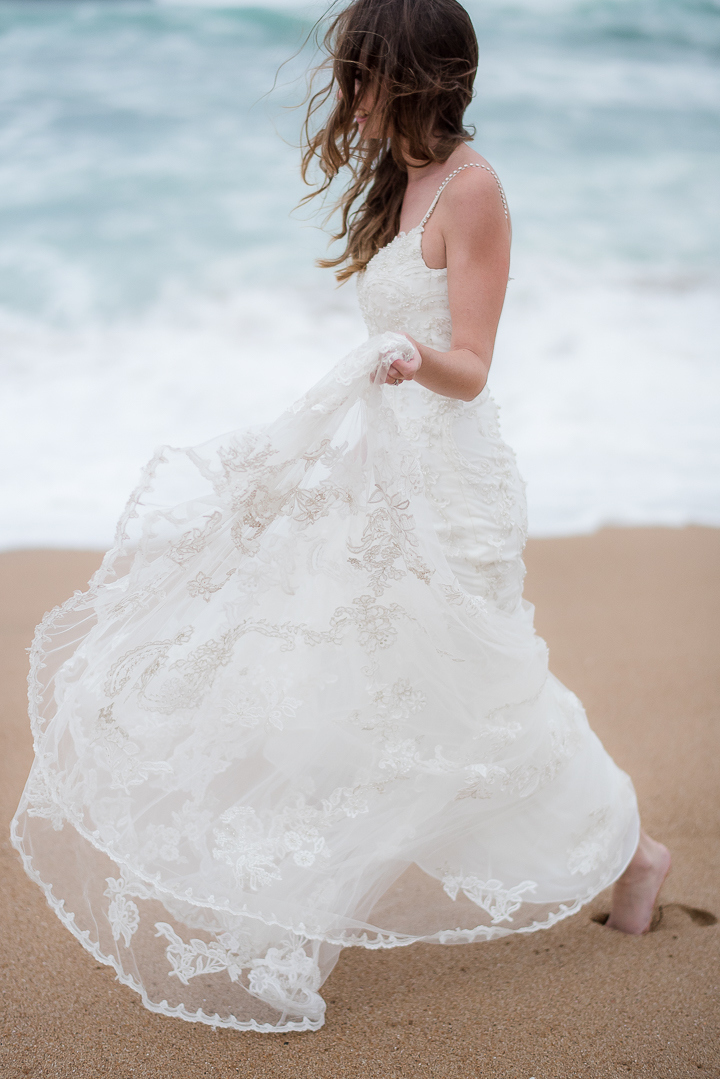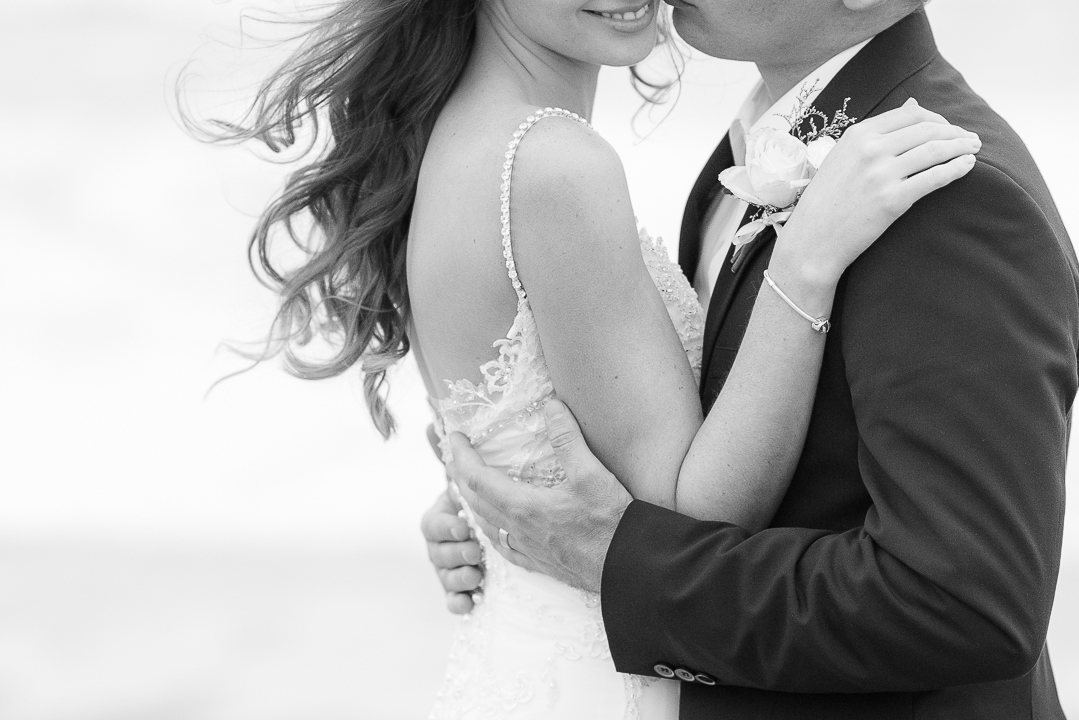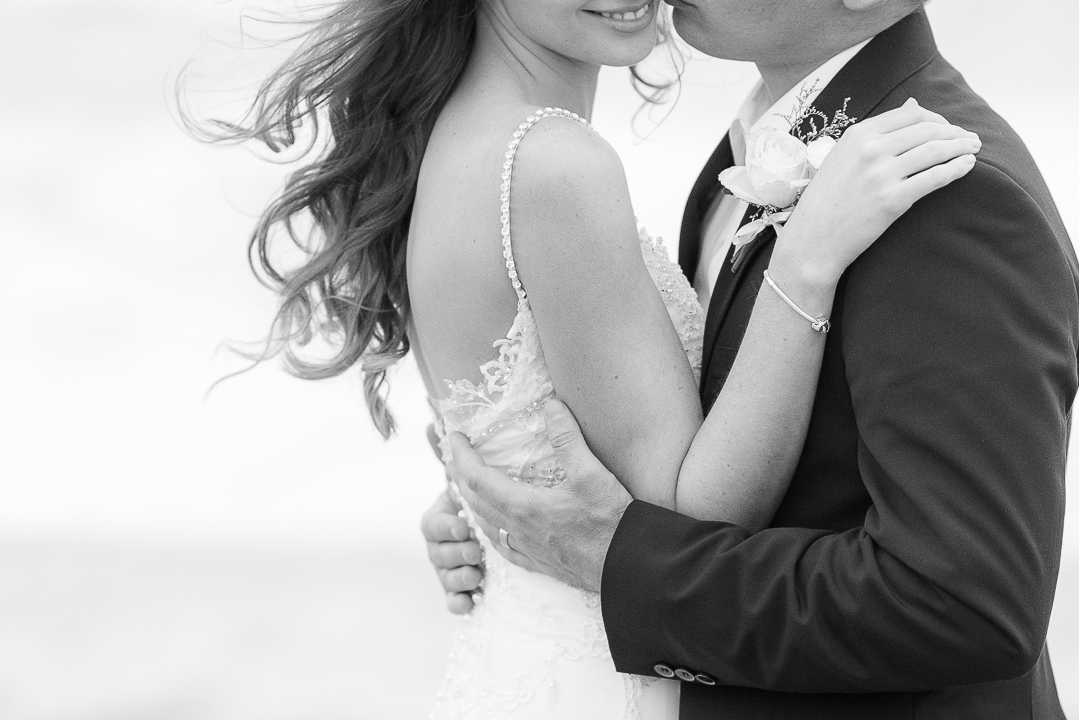 Memorable Moments
Walking down the aisle hands down! That moment was the only reason we didn't get married at court. And it was absolutely more than anything I could have imagined. My father/daughter dance was also incredibly special – both of them, including the quick rehearsal when my dad and I snuck out the kitchen entrance and then the real deal. We also loved going to the beach for our pics. Away from the crowd and hype we were two overdressed people just going for a walk on the beach. We really just enjoyed the moments we got to have to ourselves.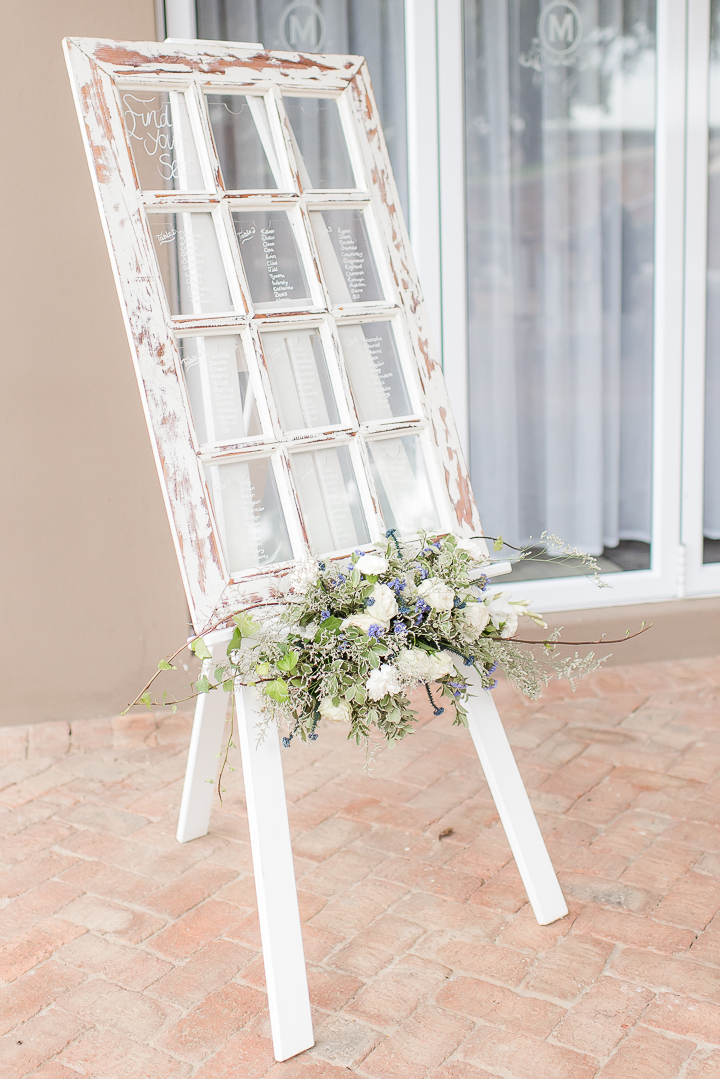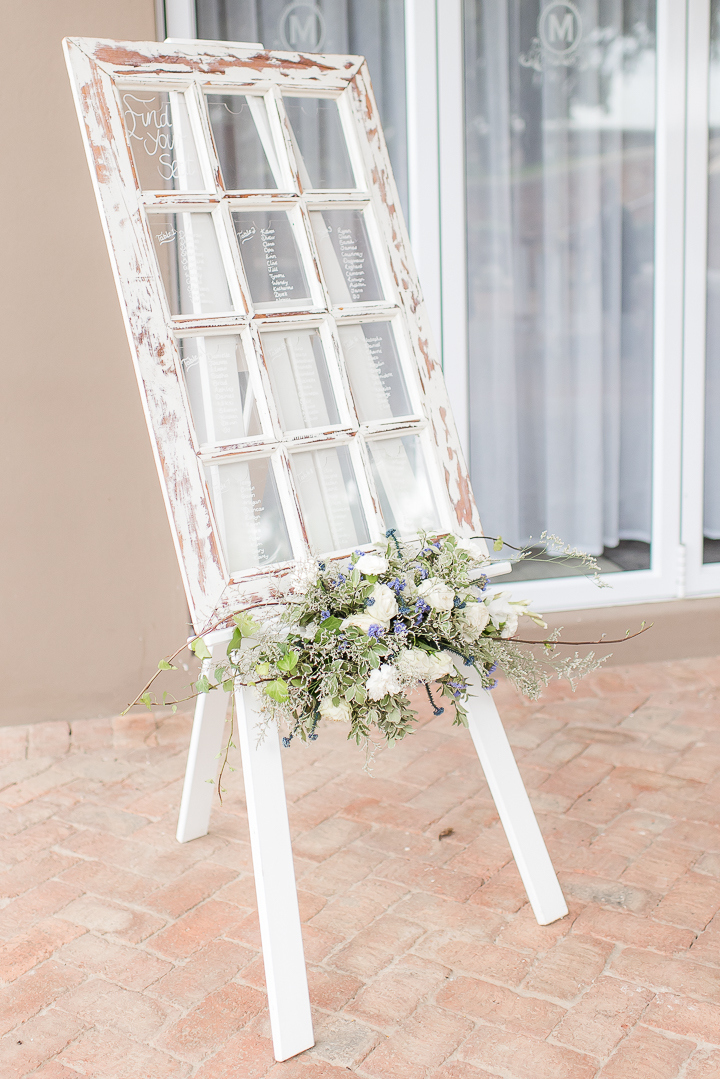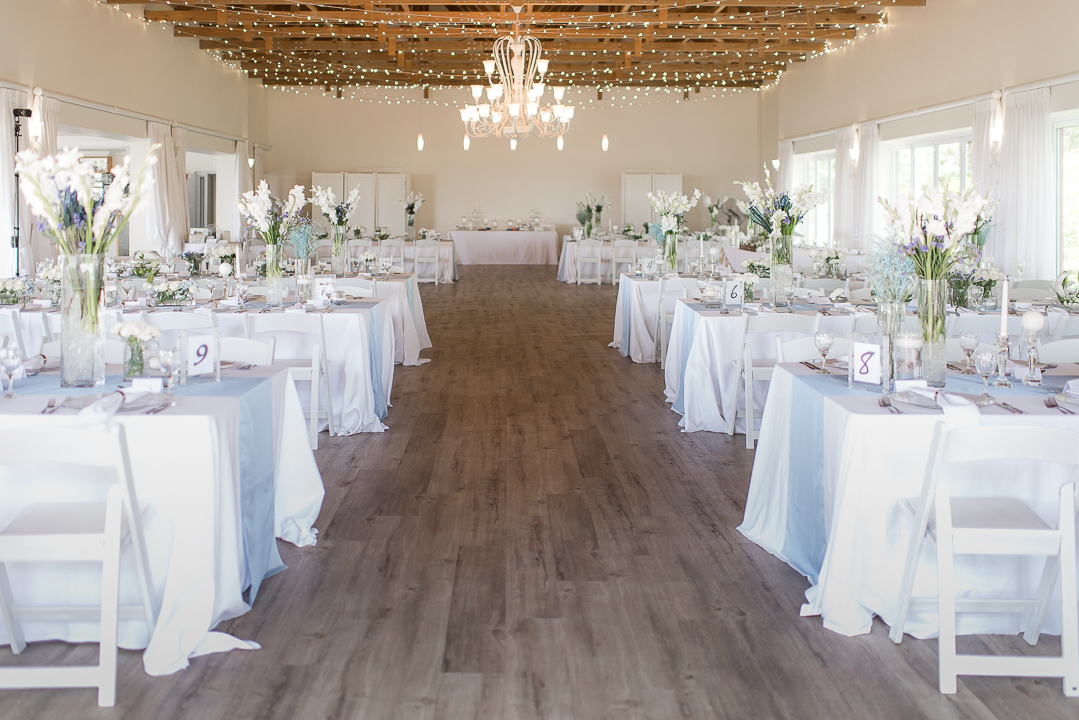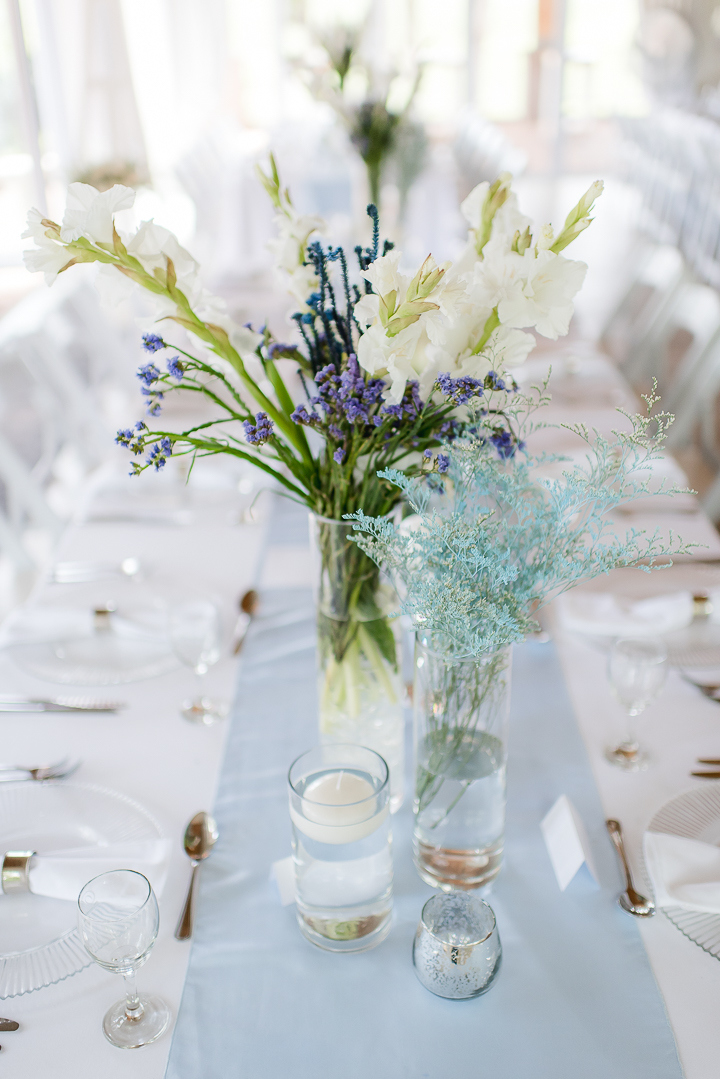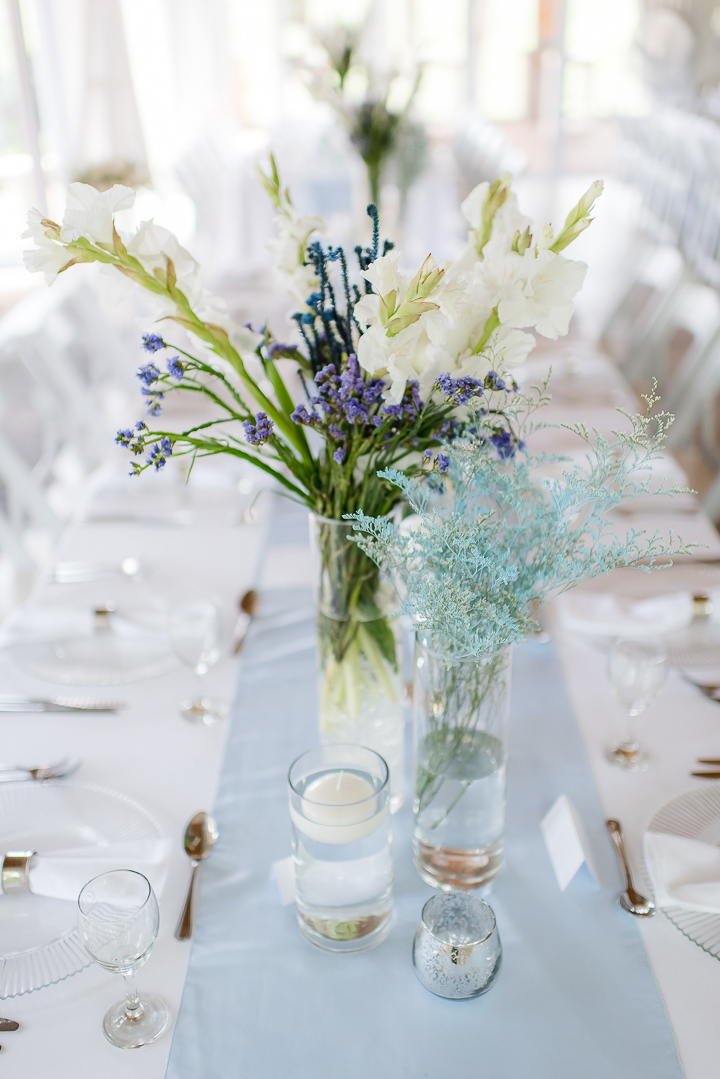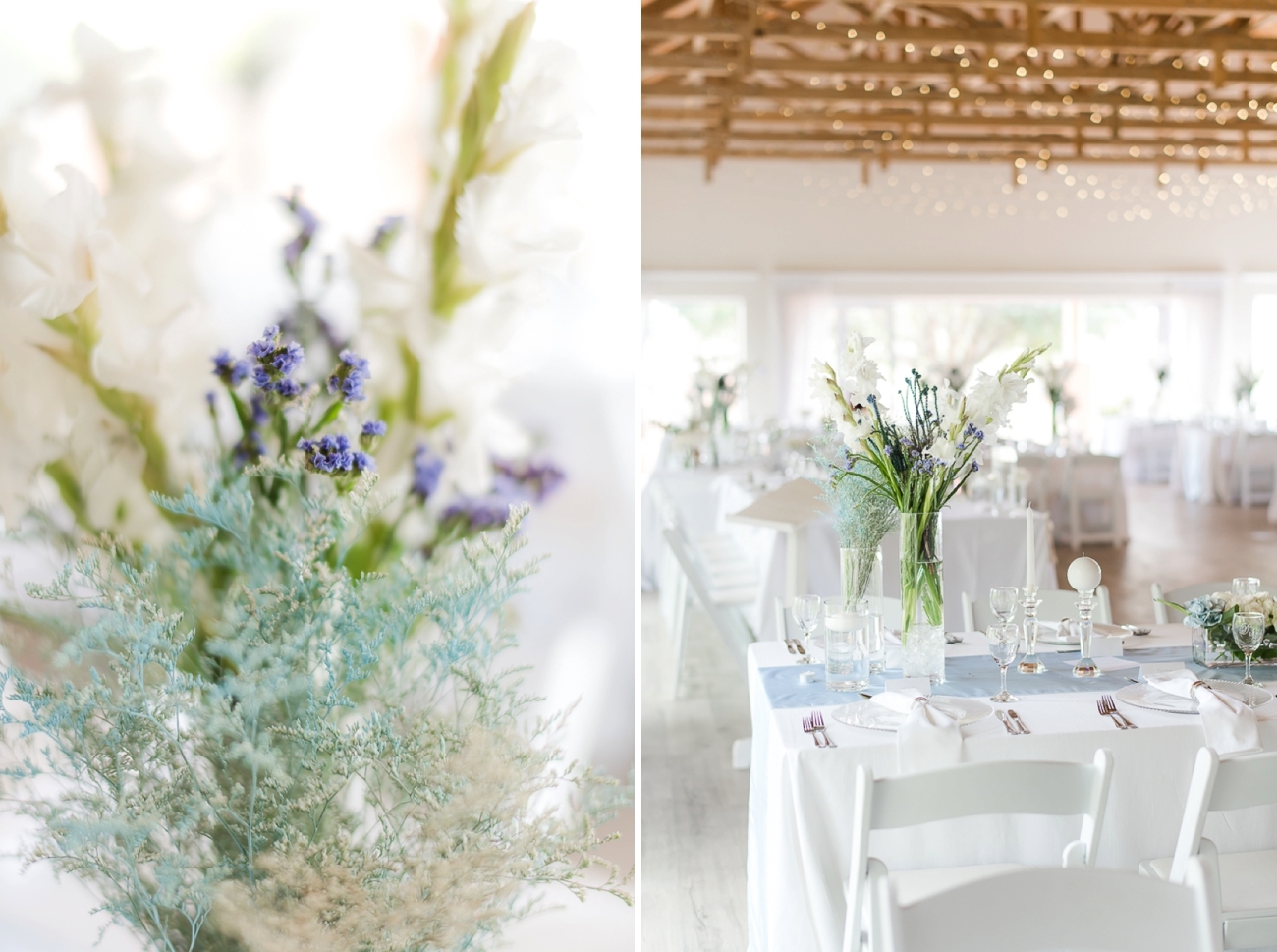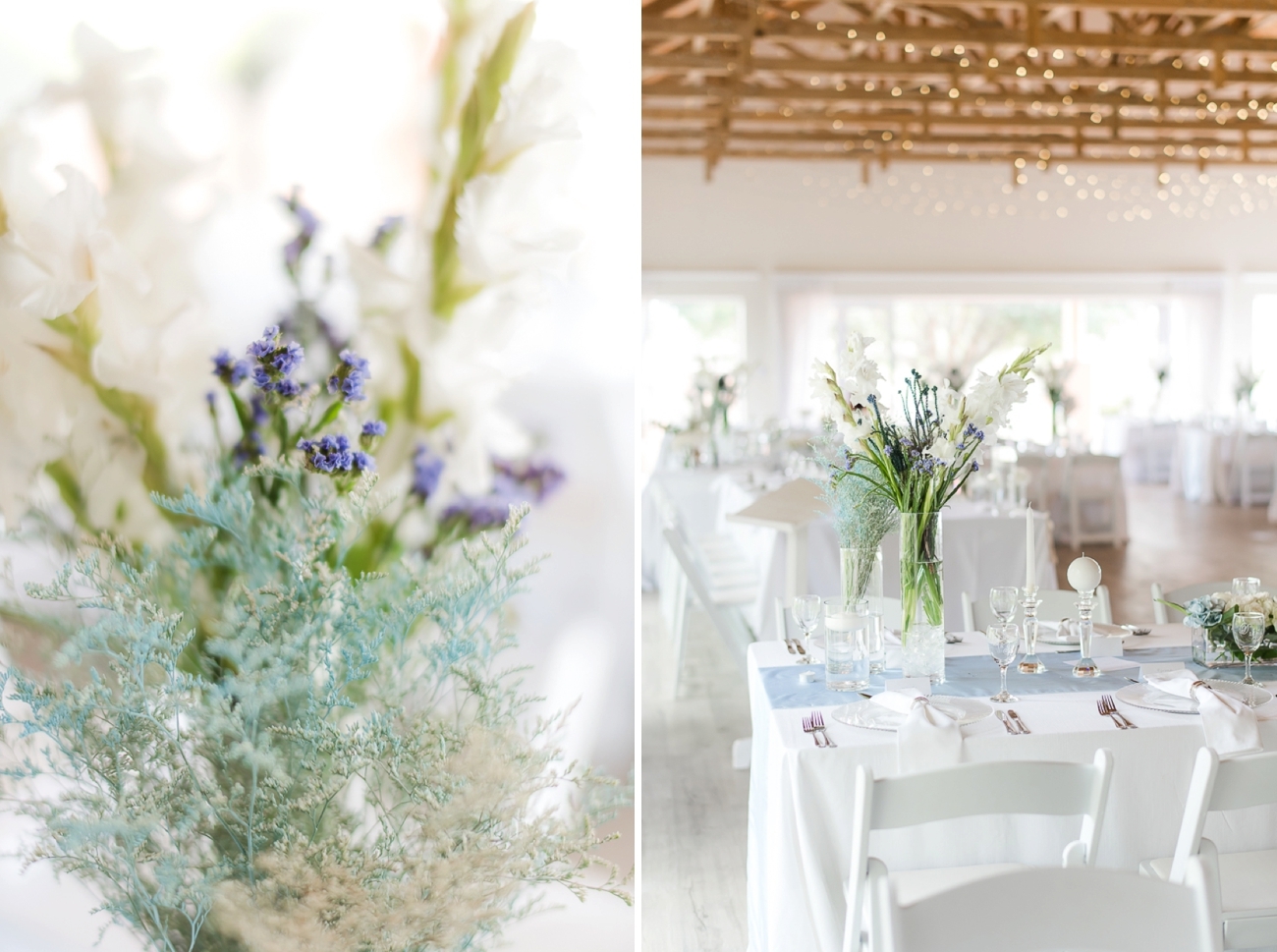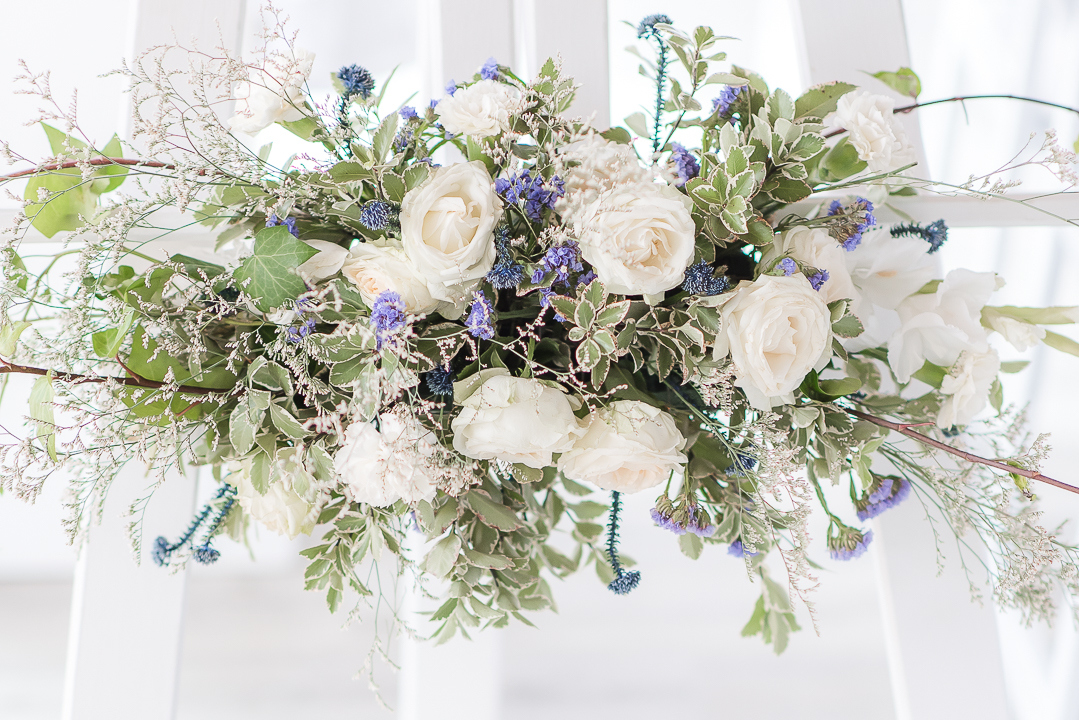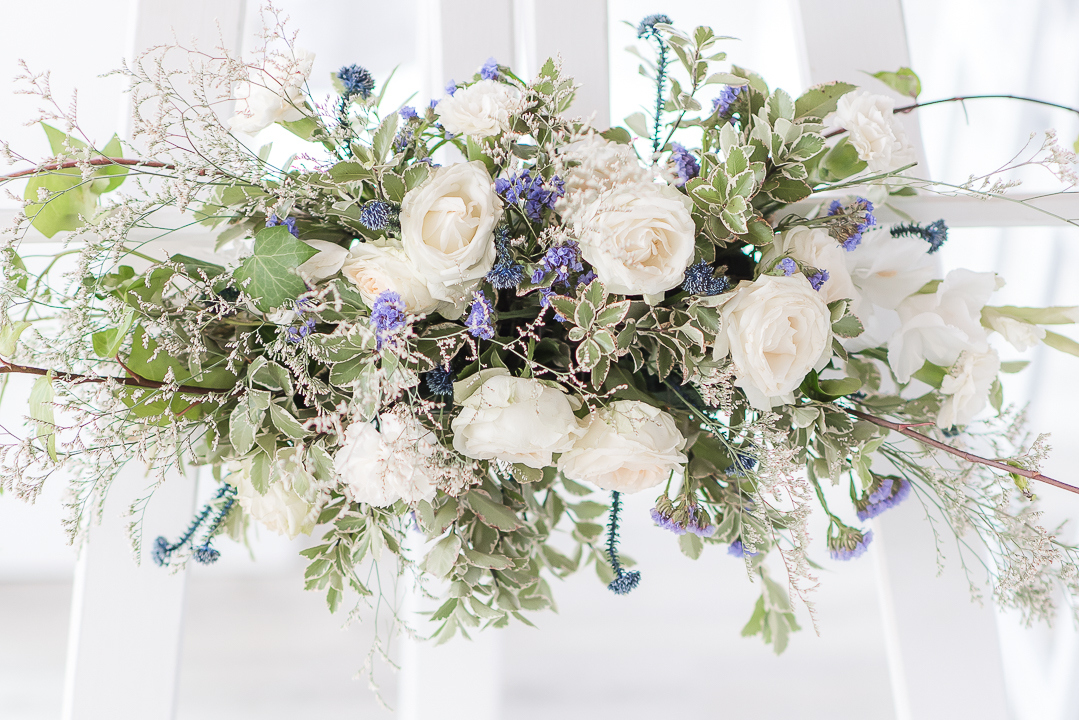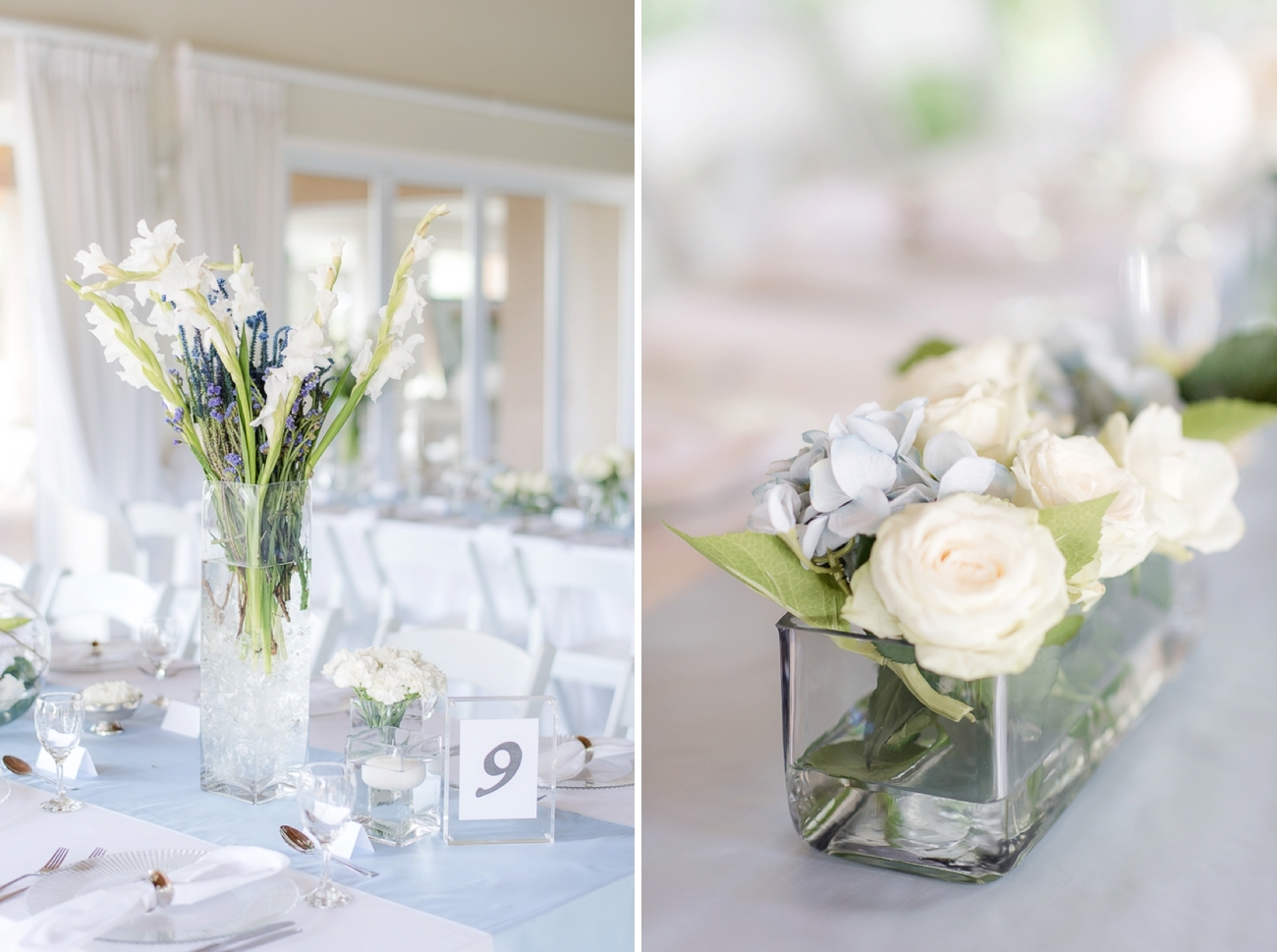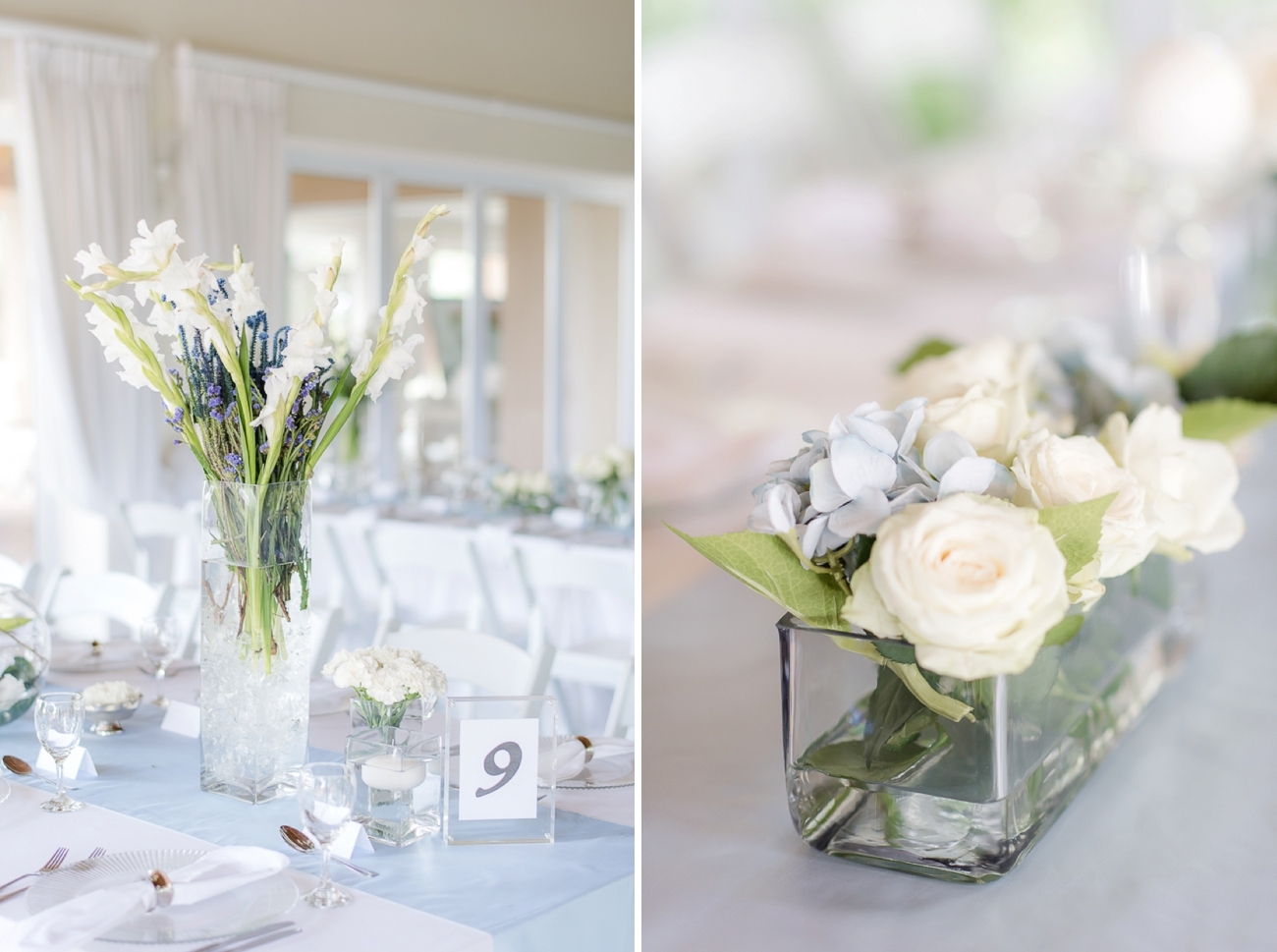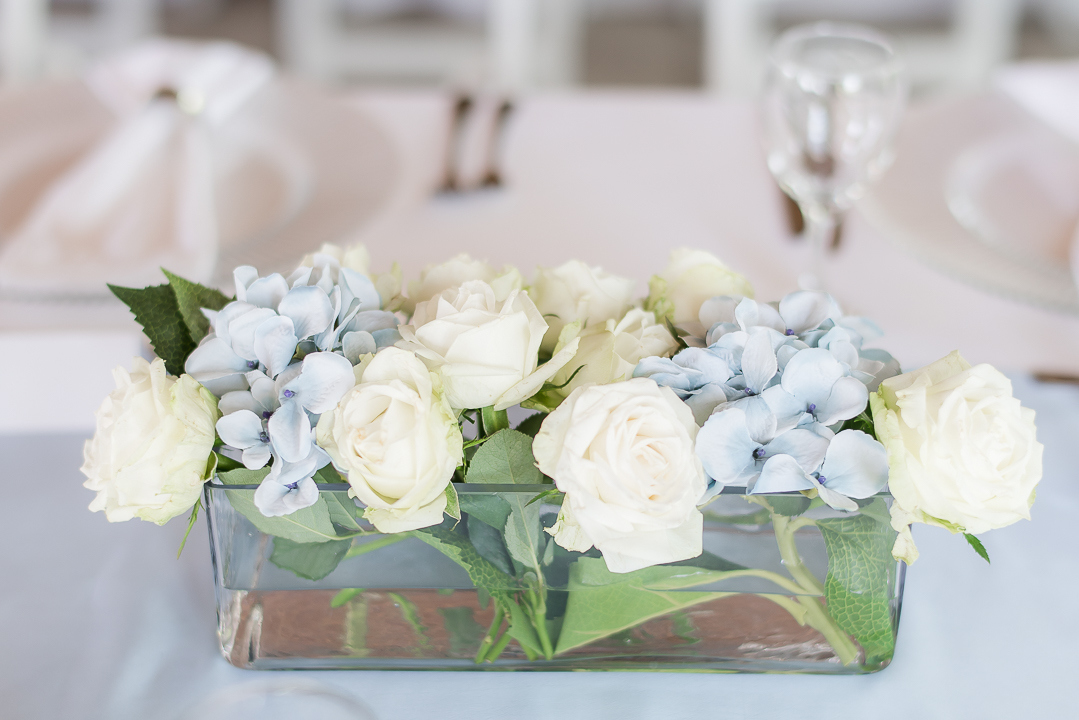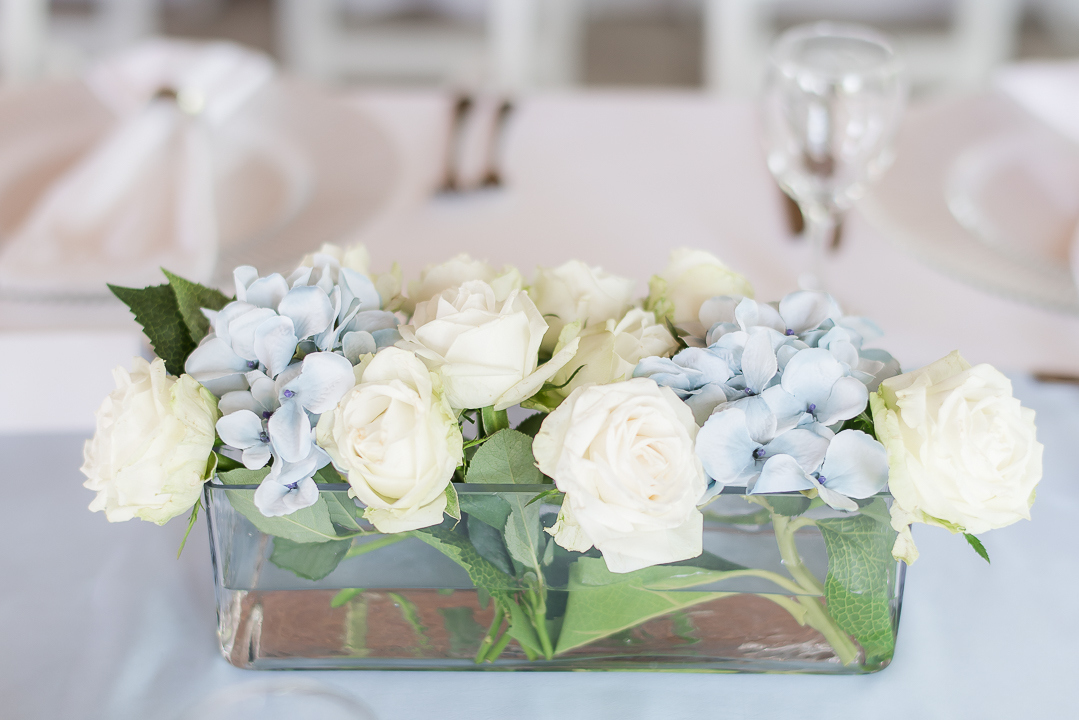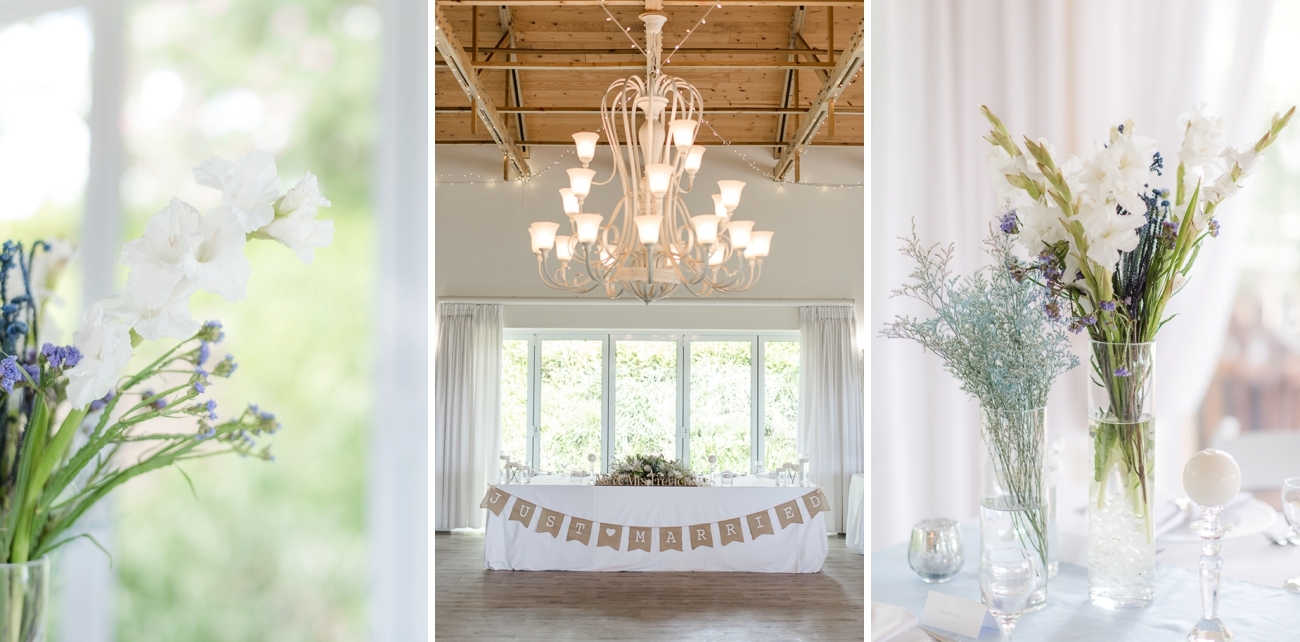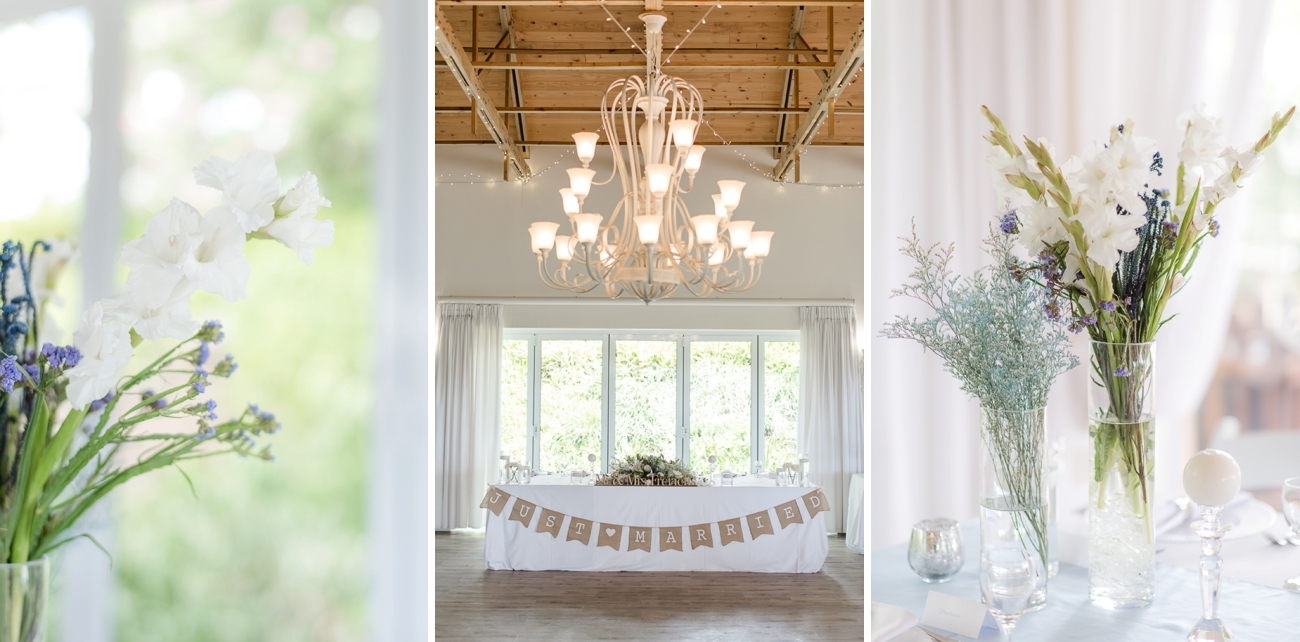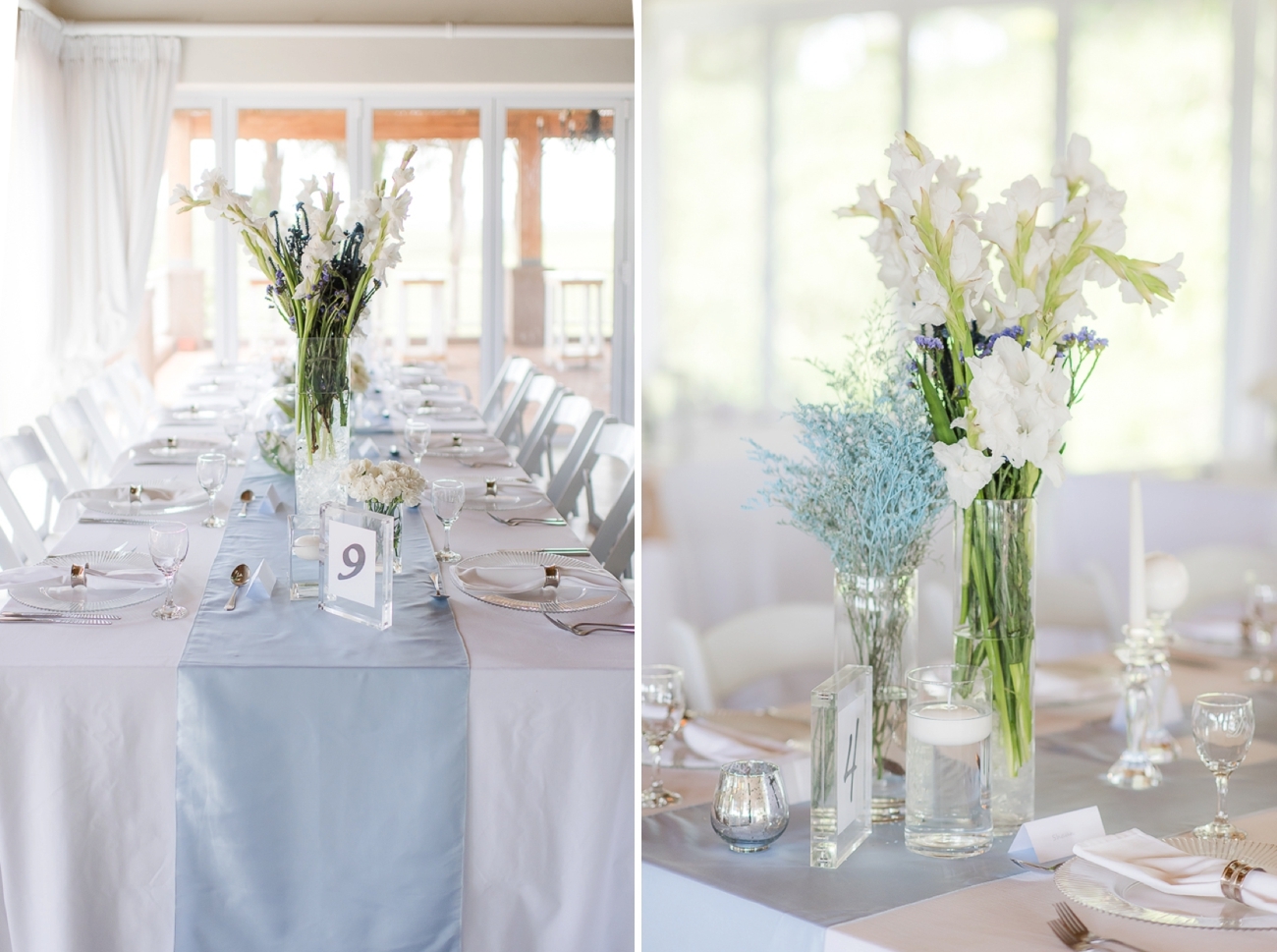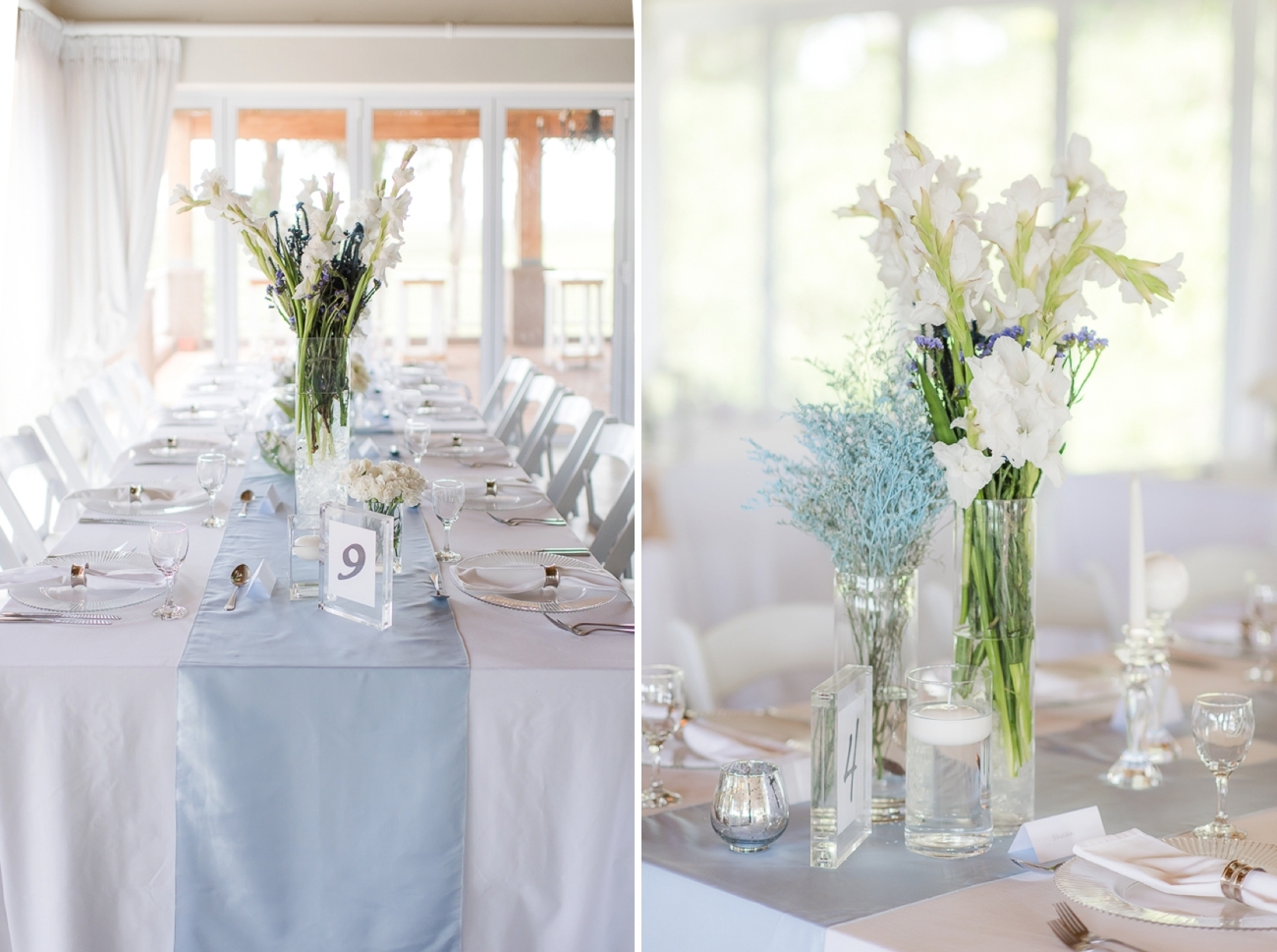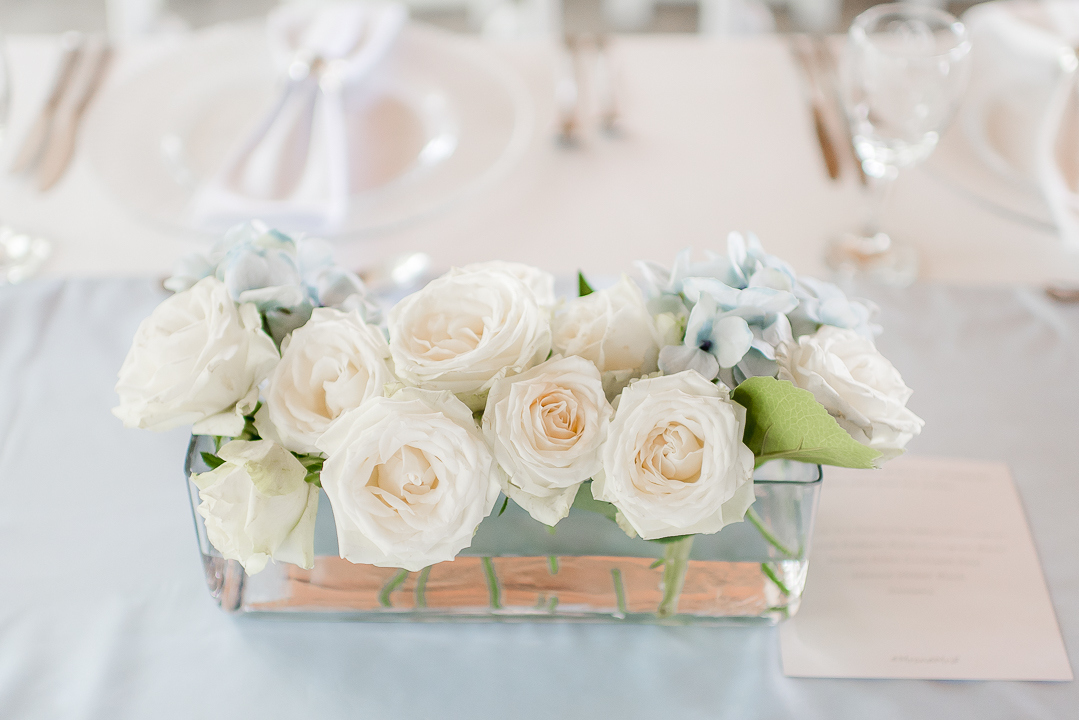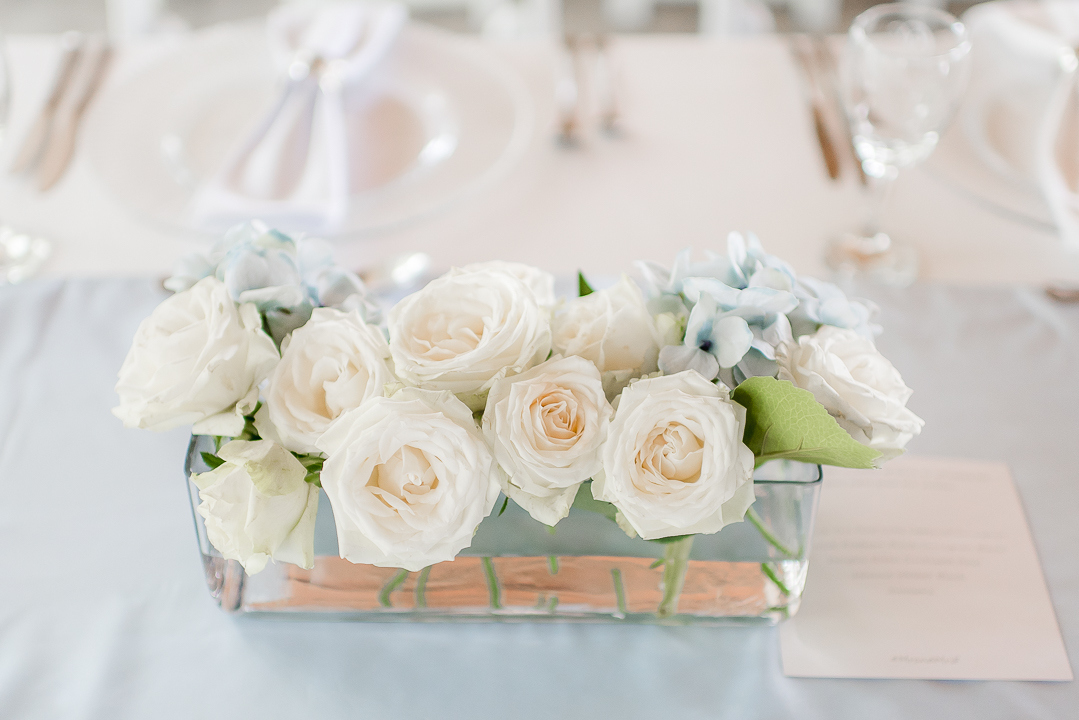 Proudly South African Details
Lots of jagermeister and sokkie sokkie!
Dancefloor Surprise
My bridesmaids had planned a cowboy themed bachelorettes for me and all the ladies learned a line dance which we danced at the wedding – all the men had no idea what was going on!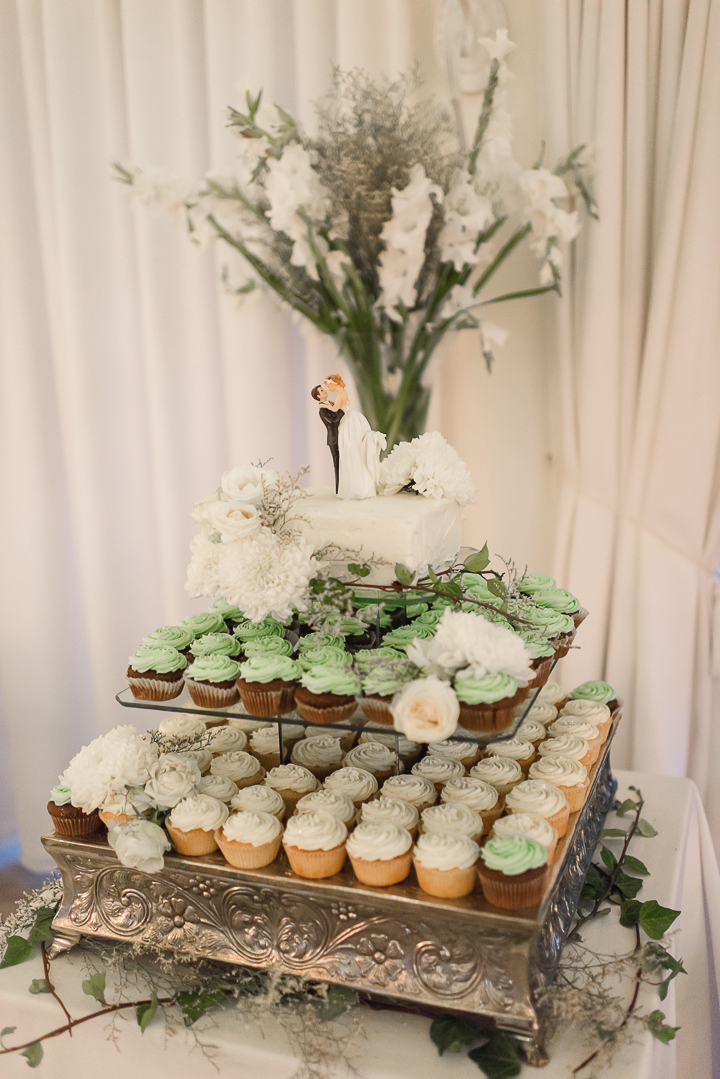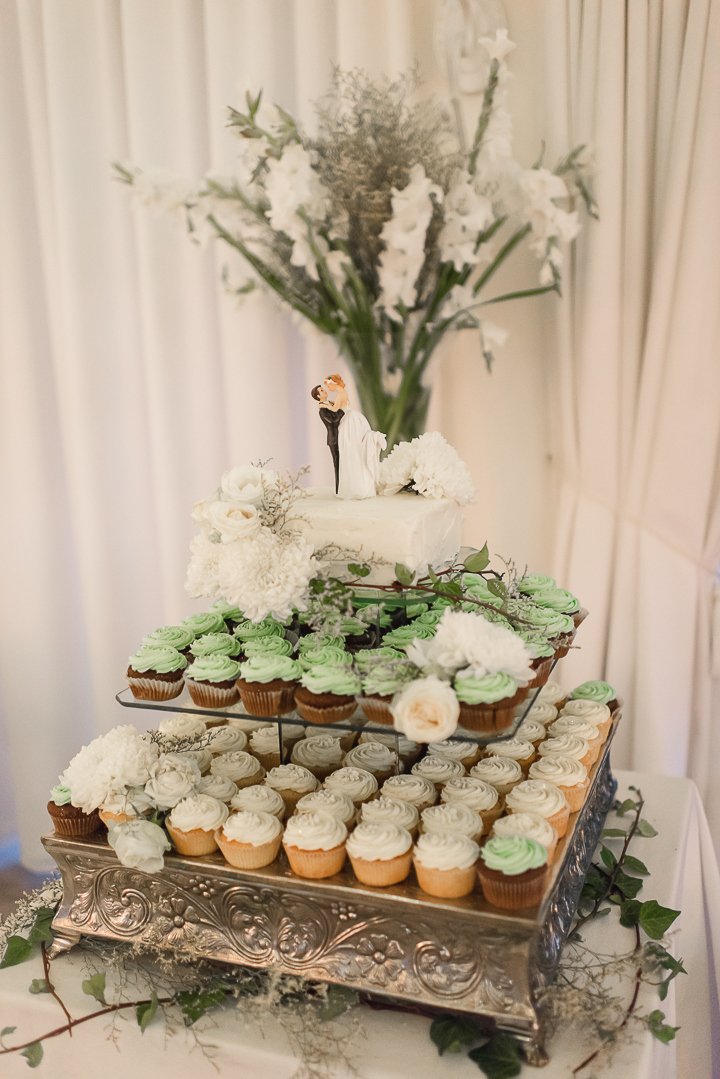 Advice for Future Brides & Grooms
Choose the most important things to you and spend your money there. Don't be afraid to cut costs everywhere else. Your wedding will still be the most beautiful day no matter what you spend and then there's more for the honeymoon. Also I would say plan everything exactly how YOU want it (even if it seems you are being a bit bridezilla) – it's your special day and should be exactly how you want it. Lastly, enjoy every single moment from when you get engaged until you come back from your honeymoon – it goes too quickly and afterwards I swear you get post-wedding depression haha!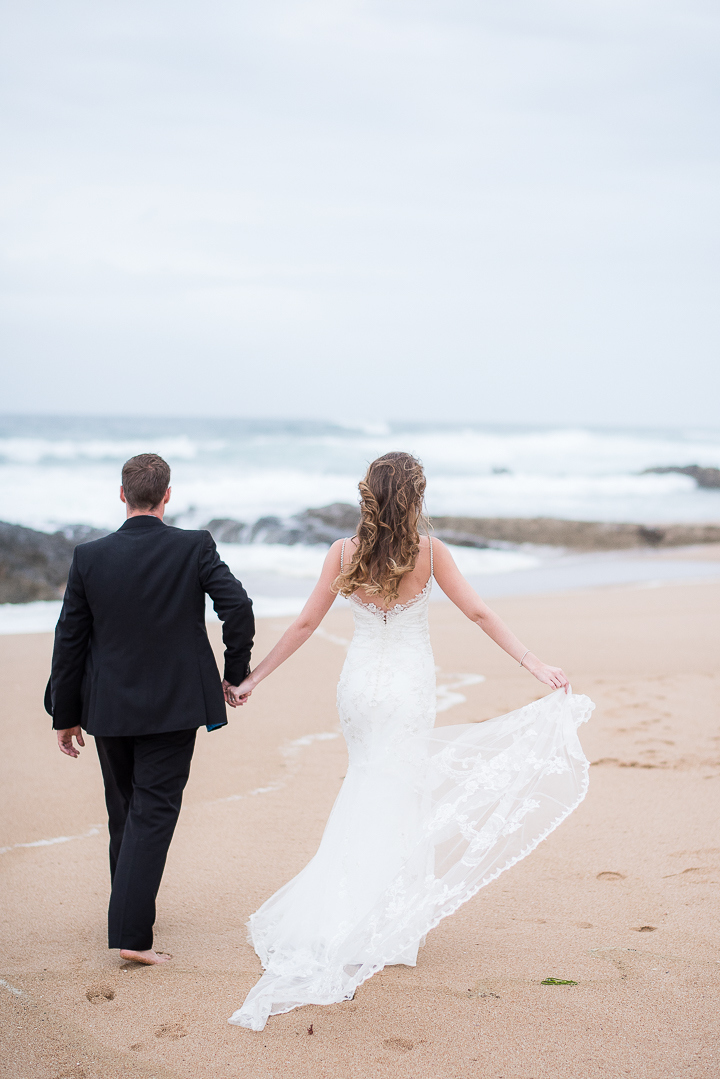 You can see more from this wedding on the Lightburst Photography blog.
SERVICE PROVIDERS
Venue: Maroupi | Catering & cake: Food Matters | Photography: Lightburst Photography | Flowers & décor: Ballito Country Flowers; Hire Standards | Video: Beyond Measure | Bride's dress: Enzoani at Bridal Wardrobe | Bride's shoes: Forever New | Hair & makeup: Nixon Makeup | Bridesmaids' dresses: Gelique | DJ: KZN Wedding DJ