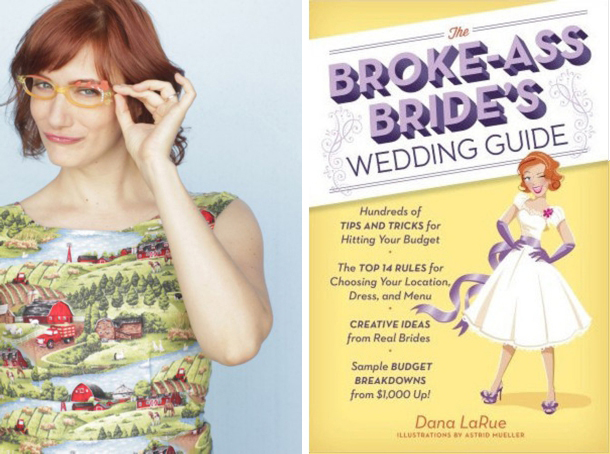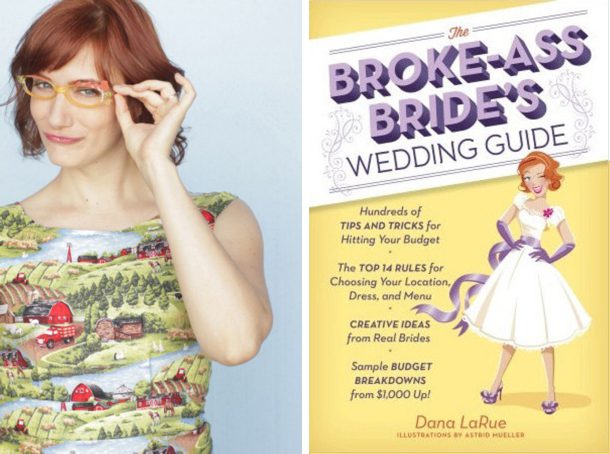 I promised that I would be back today to chat with Dana LaRue, the original Broke-Ass Bride, and author of The Broke-Ass Bride's Wedding Guide. Which, by the way, is an awesome little book (and nobody paid me to say that). If you read her blog, you'll already know all about Dana's witty and chilled-out take on wedding planning, which takes a lot of the stress out of planning according to a budget. Earlier I shared an extract from The Broke-Ass Bride's Wedding Guide, and this afternoon I have an exclusive behind-the-scenes Q&A with the author herself.
Hi Dana, thanks so much for chatting to SouthBound Bride today! For readers who may not yet know you and thebrokeassbride.com, how did you get started as a wedding blogger?
I was newly engaged to my first husband, and reading a lot of blogs for inspiration. However, none of them really spoke to my situation, specifically. Most budget advice was limiting, rather than empowering: invite less guests, or just serve a buffet, etcetera. I have a huge family and really wanted to do it my way. So I started writing the blog, partly as a creative outlet, partly as a place to sort of record my journey for my own posterity, and partly in case it might help another bride like me. But I never dreamed it would blossom into something so big, or the opportunity to write a book! That was all just a very happy accident, for which I'm grateful every day!
What made you decide to write your book?
Kind of the same reason I started the blog. There were no books on the shelf with the kind of creative, outside-the-box, empowering advice that my blog specializes in. Most of the budget books out there felt like a big compromise. And once the blog picked up steam, that was naturally the question on everyone's lips: will you write a book next? I've always loved writing, and am a creative artist at heart, so the chance to write a book was such a wonderful experience!
I love that your advice is more about an attitude than the same old budget-saving tips. What are the top tools a broke-ass bride should have in her arsenal?
Absolutely, the concept of being a "broke-ass bride" is about using the tools and resources you have to make smart investments where you spend money, and smart savings wherever possible – all while crafting a wedding that's a reflection of your personal story. Negotiation is the number one tool I recommend working with. You can use it in so many ways: to save money is the obvious end result you'd hope for… but it's not just about asking for a discount or a freebie. It's about being savvy and presenting your needs and wants in a way that allows people to approach pricing with an open mind. And bartering is a great way to start. Offering something in exchange for a discounted service – anything from trade services like dentistry or massage therapy, to hands-on skills like web design, photography, administrative support or even cleaning their offices, can be used as leverage to make sure the negotiation gives everyone something in return.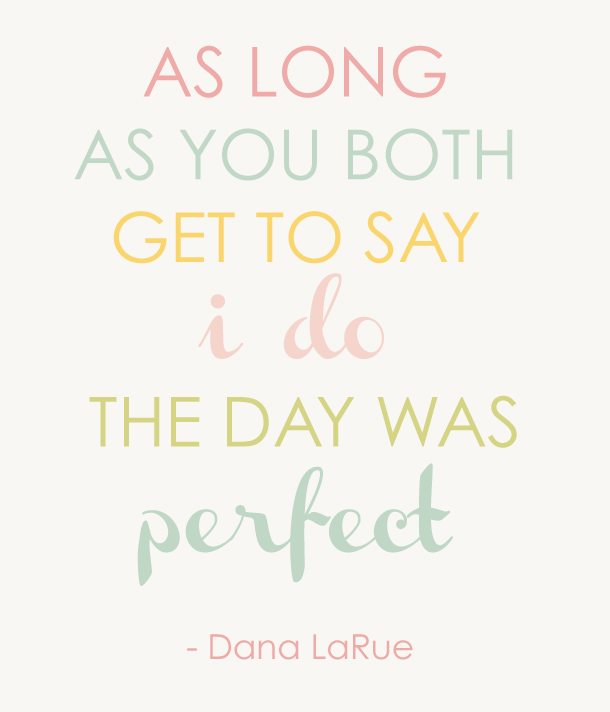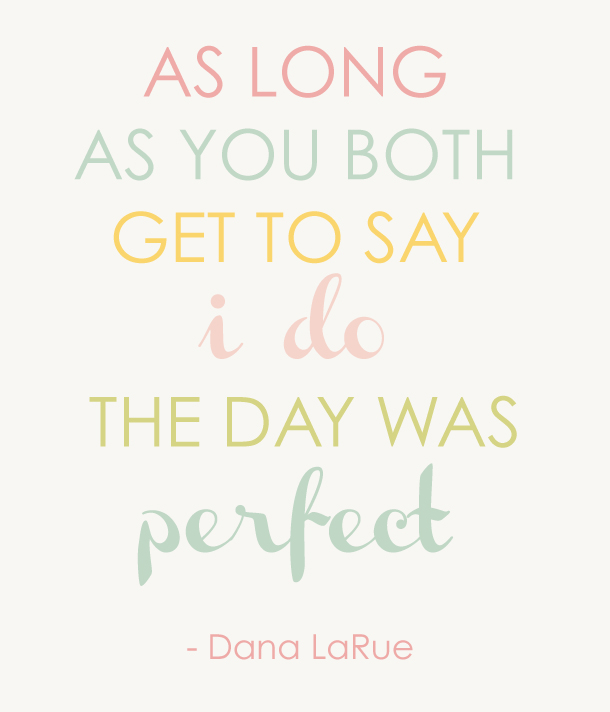 I'm a huge fan of your 'Can't afford it/Get over it' series (where Dana and her team suggest MUCH cheaper alternatives to our favourite designer gowns) – where should a bride start her own CAI/GOI search?
Google Images is a great resource. You can upload an image of a dress you love, and it will come back with similar images from the web. Or, to get more specific, you can search for details (ie: short wedding dress cap sleeves lace) to find lots of options with similar silhouettes or styles. Etsy is a treasure trove of indie designers who can create even custom designs for you, at a fraction of the price of store-bought dresses. And renting or buying gently used is a great way to make something "old" your something "new" – without sacrificing style!
Finally, what is the number one sanity-inducing piece of advice you'd give a new bride-to-be?
Remember: it's only a party. The most important part of your wedding day is coming away from it as a married couple. As long as you both get to say "I do" – the day was perfect :) The rest is just icing on the cake!
The Broke-Ass Bride's Wedding Guide by Dana LaRue is published by Potter Style, an imprint of Penguin Random House (ISBN: 9780385345101) – order your copy or download as an eBook from Amazon.com.