Hello friends! Time for some more awesome supplier inspiration – today we're meeting the fantastic Christine Watters of Christine W. Photography in Cape Town and hearing a bit more about what inspires her, and her thoughts on SA weddings. For those of you who still want some lovely inspiration next week, SBB will be right here with the very best of 2012 ahead of the new year, including style guides to our favourite weddings that I know you'll love. This weekend is all about inspiration boards, so be sure to pop in for those as well. But for those of you going off the grid from today, here's wishing you an amazing Christmas (or whatever you'll be celebrating) and I look forward to catching you right back here next year. ANYWAY, back to the lovely Christine. ;)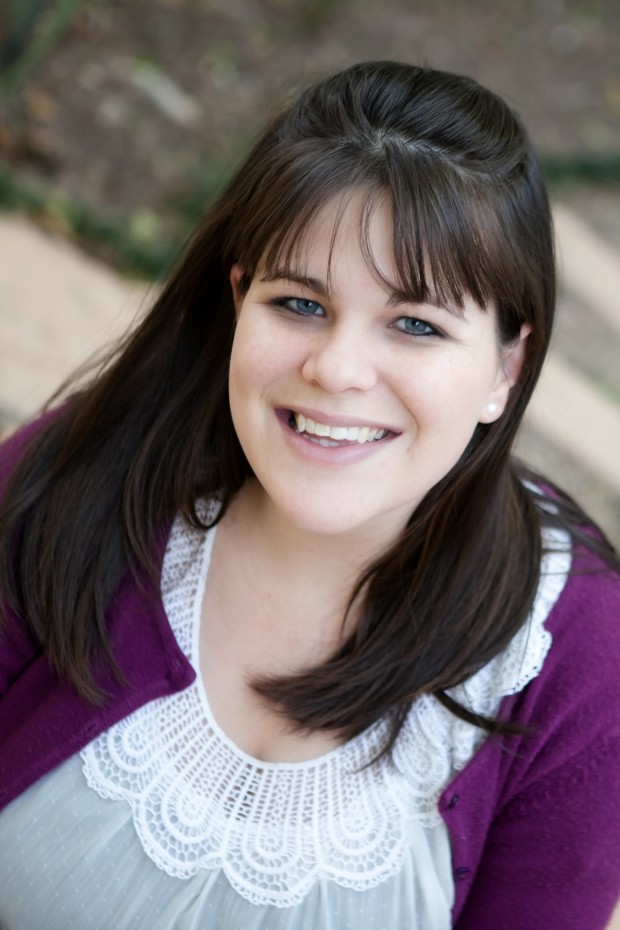 Hello Christine! Thanks so much for taking the time to chat to us today. How did you get started as a photographer?
It all started in a sort of, "I have to do it," moment. I had studied media and communications, with a specific focus on feature writing and then photojournalism. While working in a photography studio for a while, I spent every free moment scouring the web, always ending up on the latest wedding blog or pouring over images on wedding photographers sites. I then reached a "now or never" point at the beginning of 2011, took the leap and started my business.
How would you define your style?
I like to describe my style as a mixture of feeling and knowledge. I love it when I feel like I can almost breathe in the feeling of an image. Soft, light images, that take a small moment of emotion and pause it… forever. I'm always trying to tell a story of events, while focusing on the finer details of love, laughter and everything in between. I love creating romantic and unique photographs that reflect a couple's individual style but that also make my stomach flip with excitement.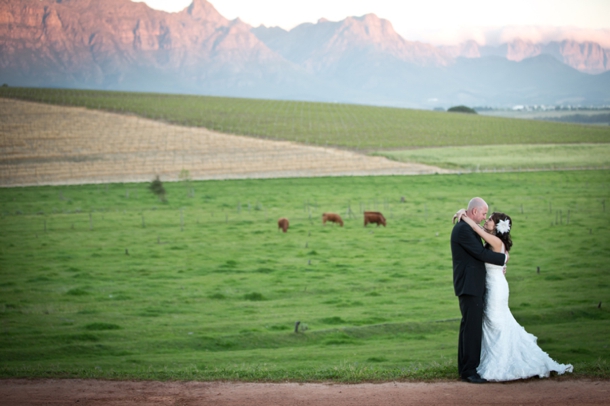 Do you have any favourite photographers or major influences?
Back when I was scouring the net for hours at a time, I found Jules Morgan's website and my heart skipped a beat. She still inspires me immensely. We have a wealth of South African photographers who I follow and admire but when I took the business leap I also drew a lot of inspiration from Jasmine Star and now I follow over 50 of my favourite photographers locally & internationally. I'm a huge "people watcher" so the way people interact influences my work. I also have Henry David Thoreau's quote, "It's not what you look at that matters, it's what you see," up in my office to remind me to stick to my own style and vision.
Which part of a wedding do you love shooting the most?
Oh boy, there are millions of moments I love shooting. The moment a bride's dress is zipped up and she takes the happiest, deepest breath. Dad's eyes welling up with tears when he first sees his little girl. That moment that the groom looks up and beams from ear to ear at his beautiful wife. At every wedding I just fall more and more in love with each moment. But if I had to pick a favourite, it's the first shot I take at the couple session. I let the couple walk off a bit to enjoy a few minutes alone on their wedding day. I ask them to face each other, breathe in the day and do what ever comes naturally to them. This blissful moment is probably my favourite.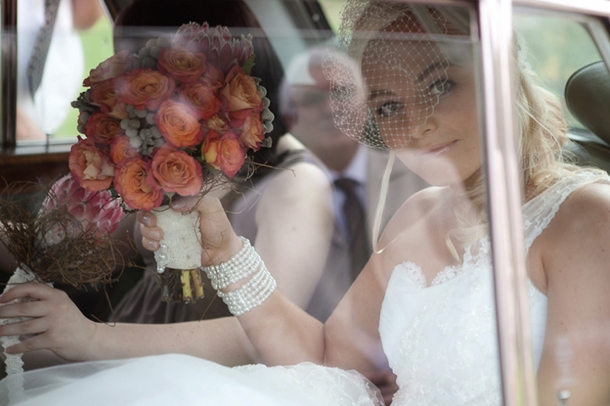 Why do you think it's important to have a professional photographer?
I could list 100 reasons why I think it's important and go on about all the reasons you have seen on many a wedding blog across the globe. Quite simply… hire someone who knows what they are doing for one of the most important days of your life. Your flowers fade, your cake gets eaten and your invites are stored away. What matters are the people by your side and the lasting memories you make together. Get a professional to make sure those memories last forever.
When you're not behind the camera, how do you spend your time?
Behind a computer! No I'm kidding! I spend far too much time on blogs and not enough at the gym. I eat too much chocolate for my own good and I love to read a few books at a time. I love to end off a week with my toes in sand and I'm a sucker for nurseries even though I don't garden. On a day off, I'm either adventuring around the beautiful city I get to call home or I'm plastered to the couch indulging in afternoon naps.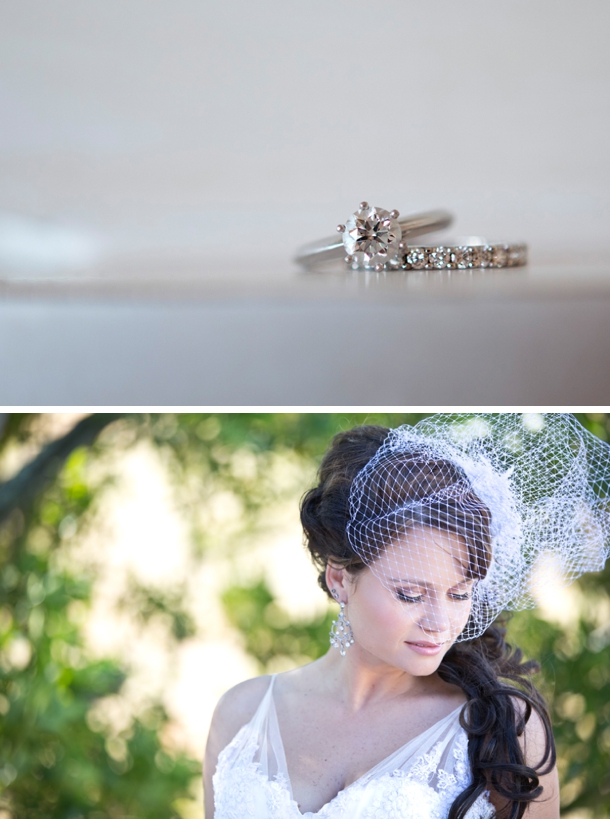 What do you think makes South African weddings special?
Oh, definitely our people. We have undeniably some of the most beautiful backdrops to shoot against but combine them with the most unique, vibey people and you have the perfect recipe for a truly awesome celebration of love.
Do you have any favourite venues?
It's so difficult to pick a favourite, each is so great in it's own way. But I'm obsessed with shooting in the Robertson and Tulbagh areas.

Any advice for couples planning their wedding right now?
Keep it simple and true. Try to incorporate details that reflect who you are as a couple rather than latest trends. A bit of advice I've picked up this season would be to try have your wedding in one place if possible. Eliminating travelling between venues for prep, ceremony, reception, etc. saves time and decreases the possibility of things running late. Always ask your photographer for input on your timeline. This day only happens once and it truly flies. If you have enough time allocated to each section, your photographer will be able to document every detail, every tear and all the laughter in between. But mostly, breathe it all in. At the end of the day, you are saying yes to forever and that's the most important thing above all else.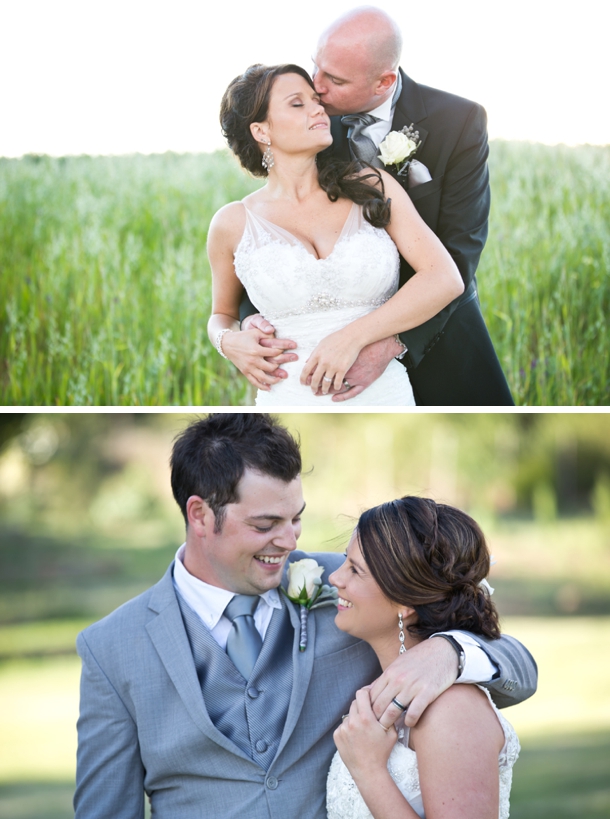 I'm passionate about… love… in every shape and form
If I won the lottery… I would send my parents to their "bucket list" holiday destinations, buy a holiday home in the Drakensburg, make anonymous donations and buy more lotto tickets ;)
South Africa is… it's own kind of magical
Contact Christine W. Photography:
Email: [email protected]
Website: www.christinewphotography.com