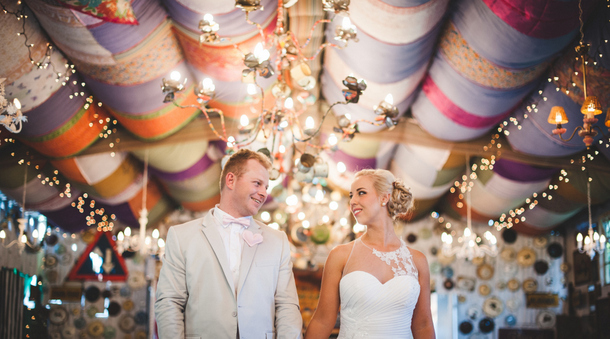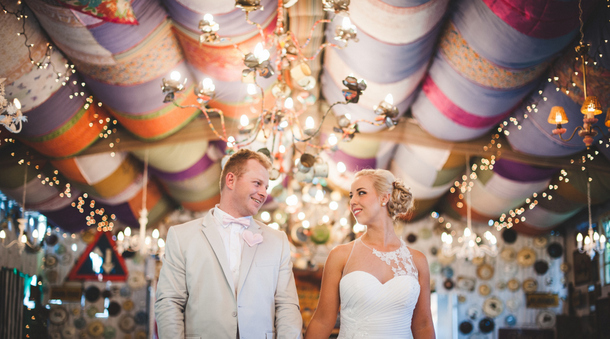 I've said it before, but some venues really speak for themselves, and a wise bride and groom will let them do just that by keeping decor and details to a minimum and letting their choice of location shine through. Sometimes that's through amazing nature or grand architectural style, but with today's wedding, we have a thoroughly unique, quirky and all-round amazing venue in the form of Cullinan's Jan Harmsgat. Bennie and Lizahn really wanted something unusual for their big day, so this spot was a perfect reflection of their laid-back, happy personalities, and I was blown away by the cool little touches: hanging tins and plates, enamelware embedded in the walls (seriously, there's even a tin cup arch!), rich, eclectic fabrics, vintage signs. I'm also really excited to introduce you to new directory members Stroopsoet Photography, who took these lovely pictures – be sure to click through and have a look at their listing!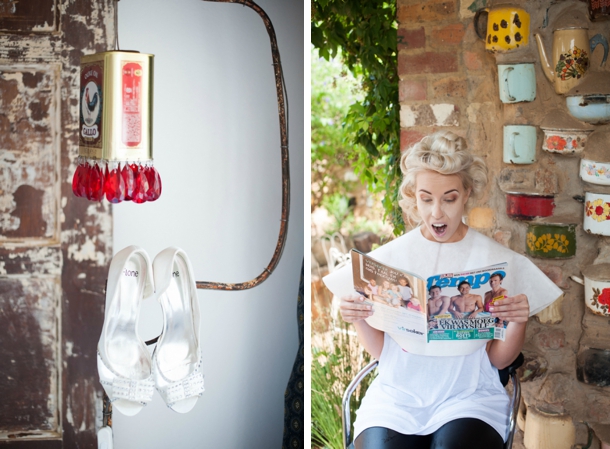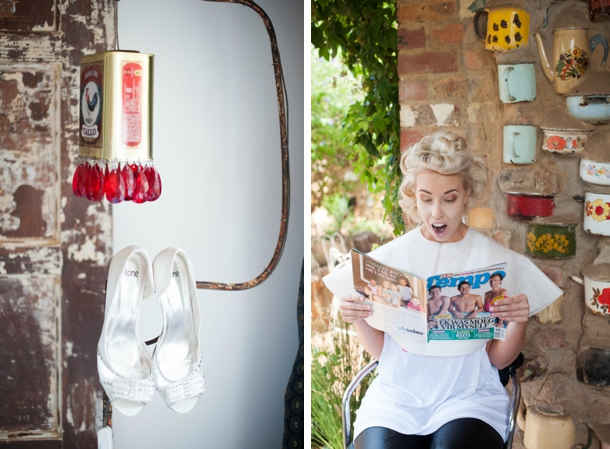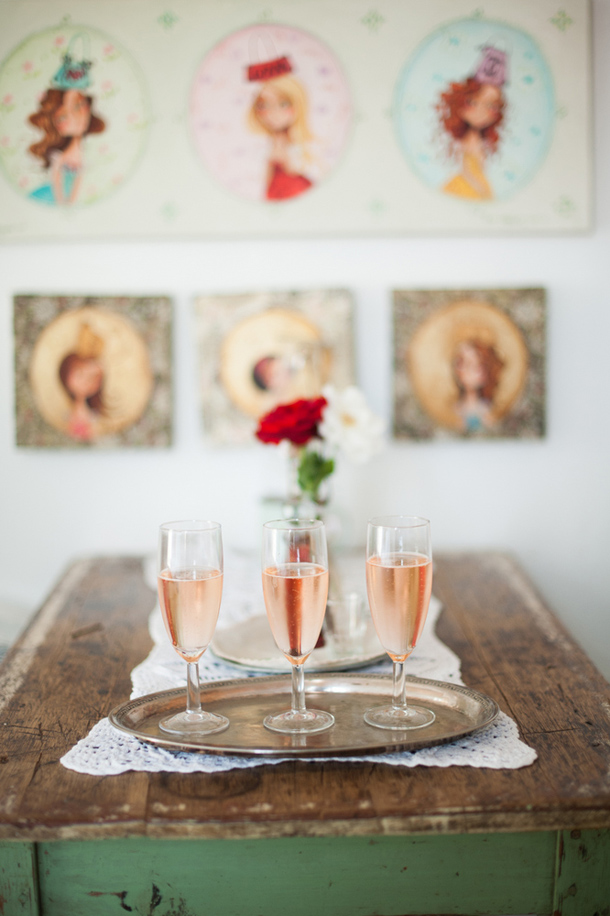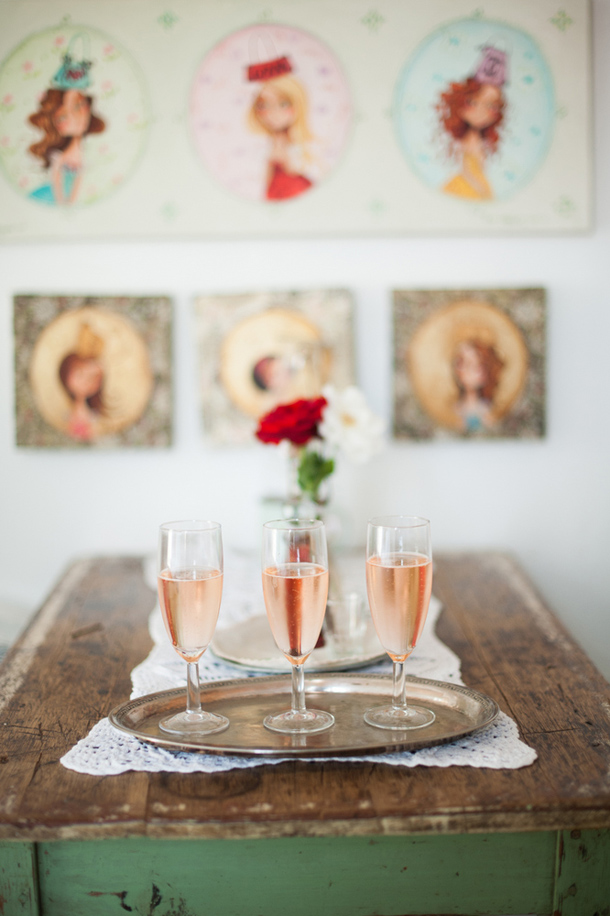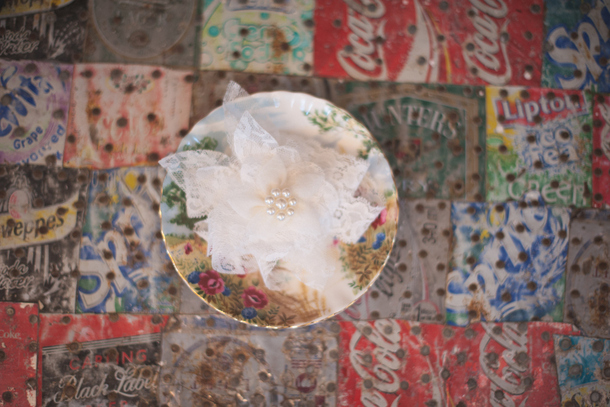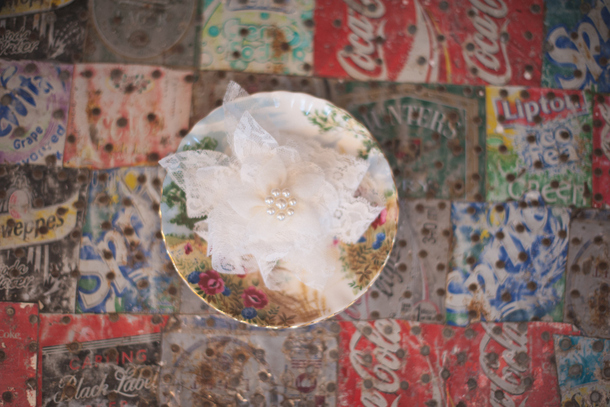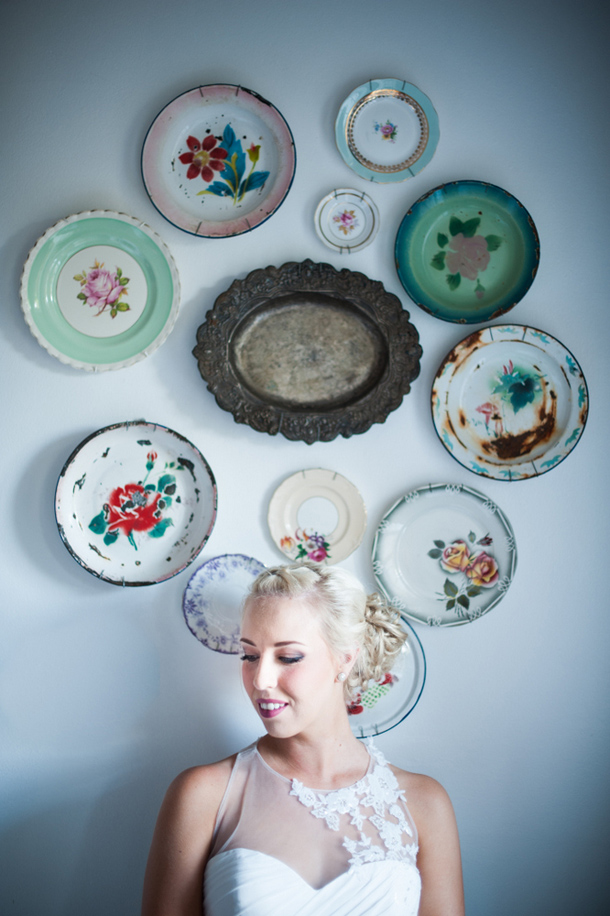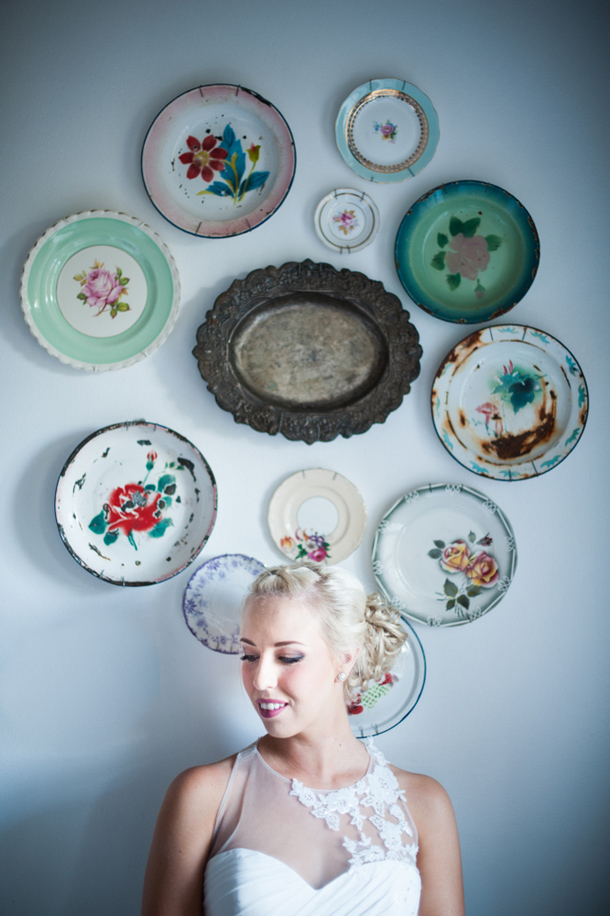 Love Story
We got introduced to each other at a little place in Tzaneen called Bosveld Lapa. The first time I saw him I knew he was the one and fell in love at first sight! Bennie was playing rugby in Ireland and I was busy studying drama in Pretoria. He was only visiting and after Christmas went back to Ireland, but our love for each other grew stronger and he decided to come back to South Africa. Five years later he asked the big question!
The Proposal
Bennie's mom has a crèche. The day after my sister's wedding he decided that it was time. So when I arrived at his mom's house, the floor was full of rose petals leading into the baby room. He was there, down on one knee with the ring in his one hand, and said: "Do you see all these cots? My mom wants them full by Christmas!" And OF COURSE my answer was YES!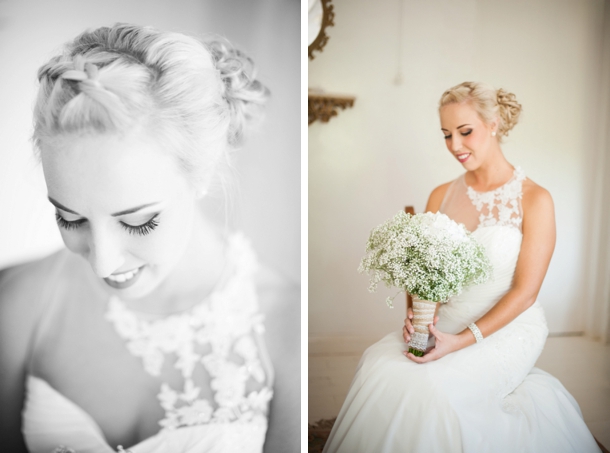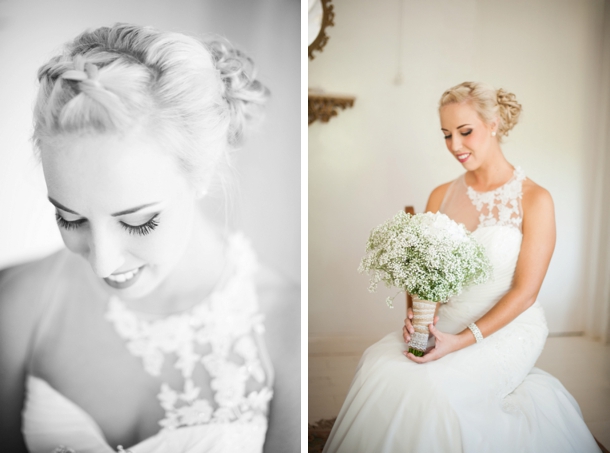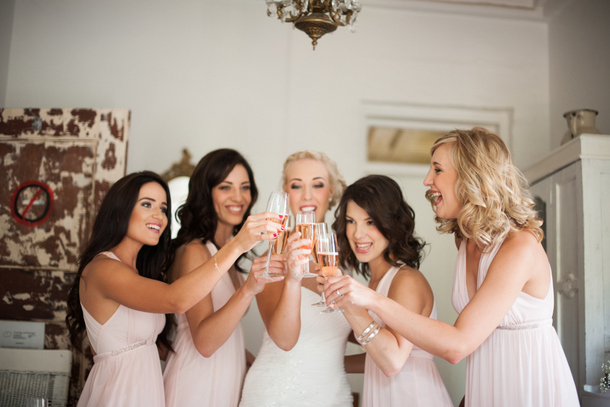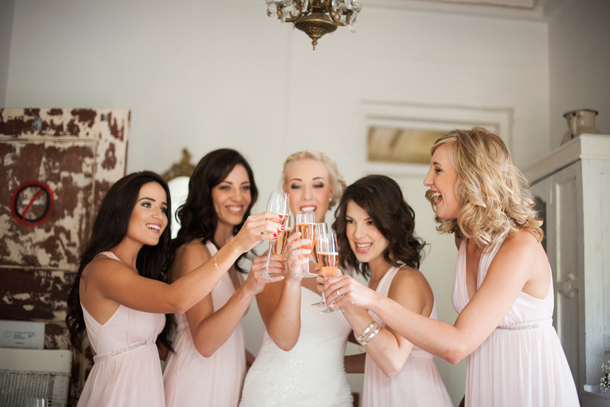 The Venue
We wanted something different and unique, and when we found Jan Harmsgat se Agterplaas, we instantly knew that this venue would make our wedding special! We didn't want the 'typical' wedding with a buffet and the formality with all the speeches either. The Jan Harmsgat menu is different, with picnic baskets on each table, so the guests can eat what and when they want to – it was relaxing!
Wedding Style
We chose light pink for the wedding colour. We didn't really go with a theme! At first we wanted the theme to be vintage, but it ended up with a lot of different styles put together. We wanted something different and it was possible with the venue that we chose.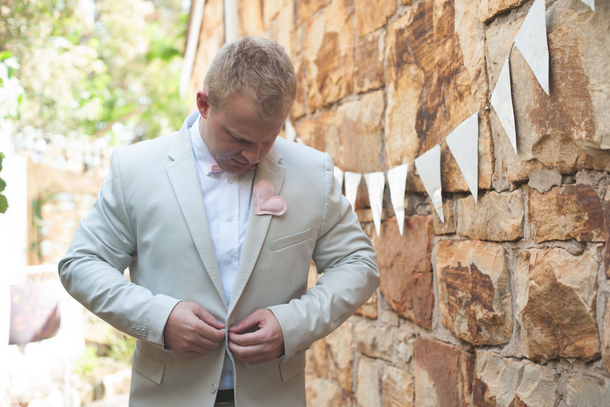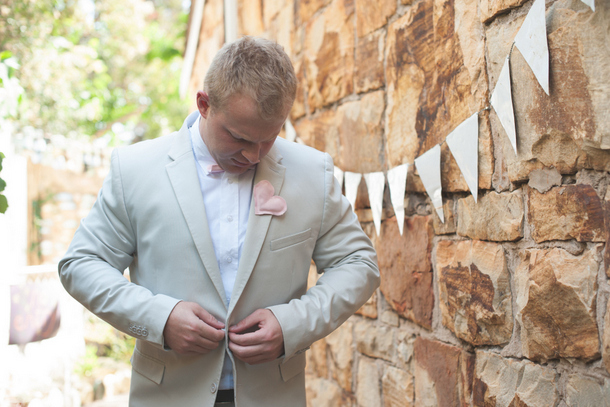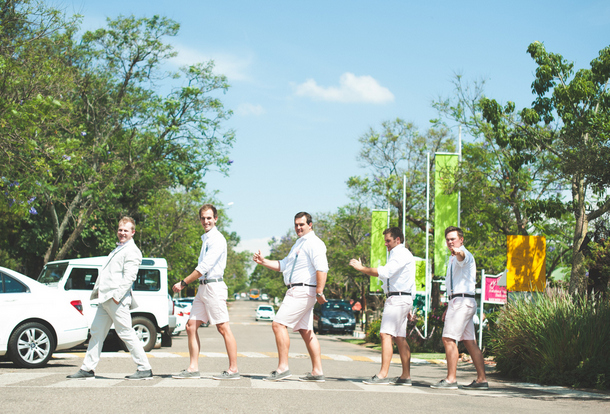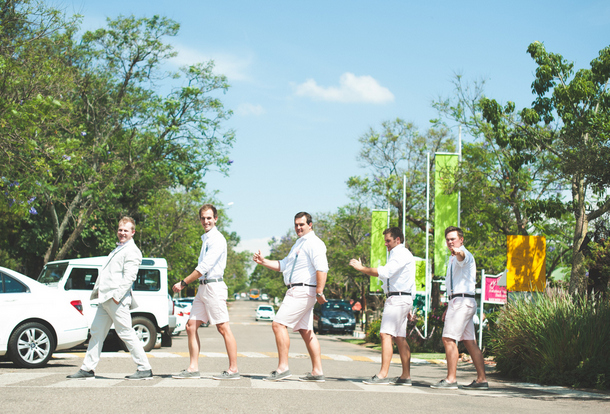 Wedding Details
Our wedding was very relaxing and cozy and represented our personalities! Very informal and we all just had a "lekker kuier"! Also one unusual thing was the groomsmen had short pink trousers which looked fun and also added to the uniqueness of our wedding.
DIY Elements
Bennie's dad restored a Silverstar Pram from the '60s, and our goddaughter was pushed into the church by her sister. It looked so cute! Bennie made a ladder which we used to hang the table placements. And his dad made our cake stand from an old chandelier which we painted.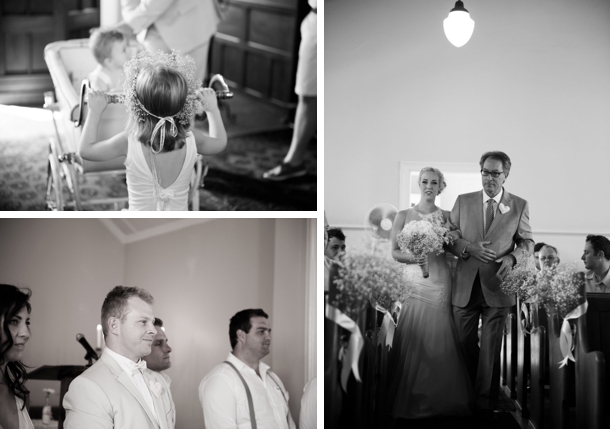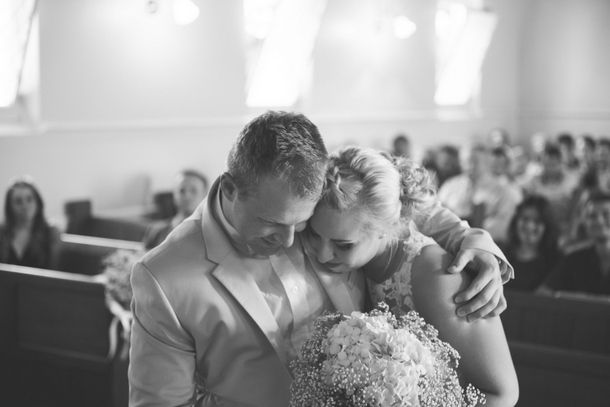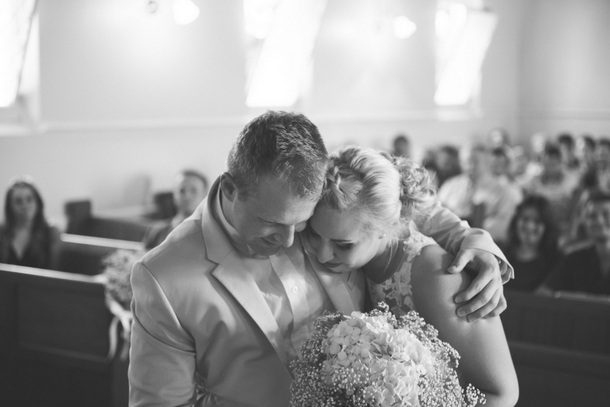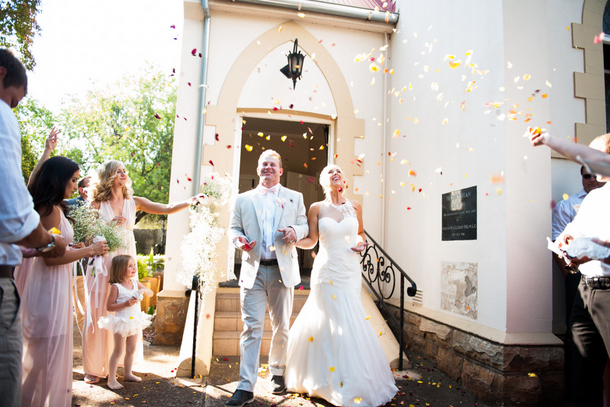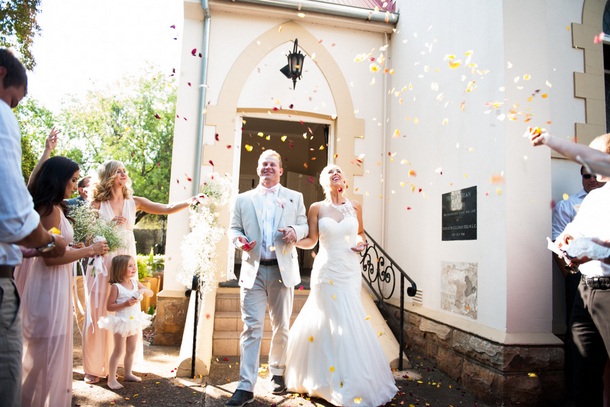 The Flowers
It was soooo difficult to get hold of the flowers that I wanted. Hydrangeas! We went to the flower market in JHB but there was no luck there, so Janharm himself and friends offered me hydrangeas from their gardens and they looked beautiful! As I child I liked hydrangeas and also the colours of the flowers matched well with the wedding colours. I think that is also one of the reasons why we chose Jan Harmsgat's venue – there is NO need for décor, the place itself is breathtaking!
The Dress
I always wanted an interesting back – something different – and had the opportunity to get a dress and just change some of it the way I wanted it to be. Unfortunately I had a bad incident with the bridal company so I had to choose a new wedding dress three weeks before the wedding. (It was a disaster!) My sister and bridesmaids tried to keep me positive and so we found a beautiful dress that luckily suited me just perfectly! In the end you laugh about everything and it makes memories.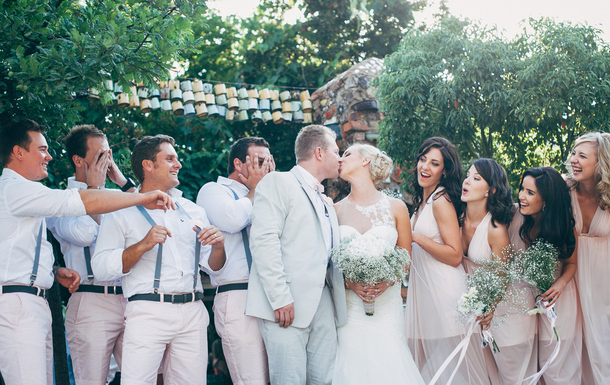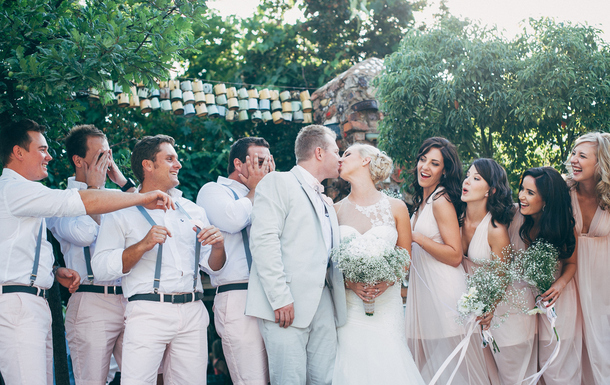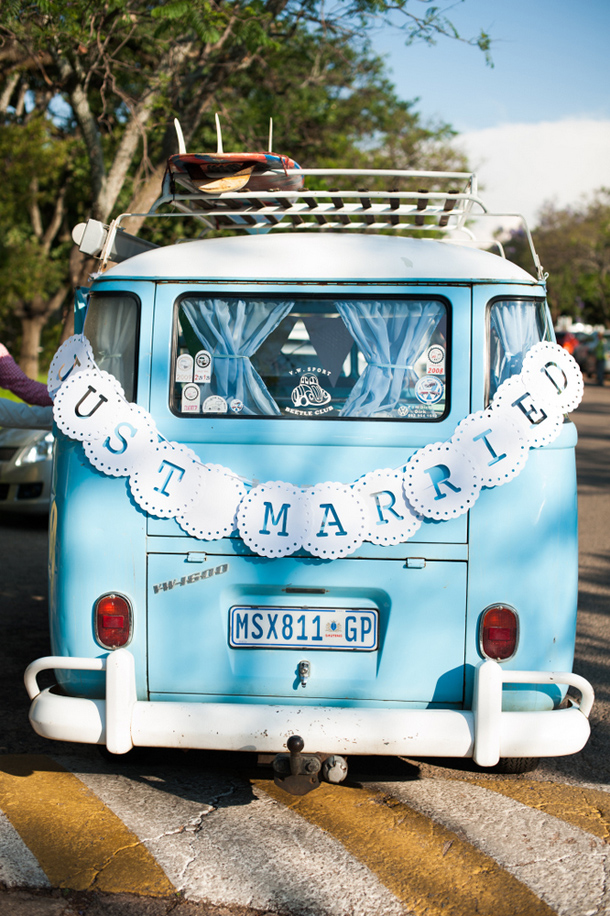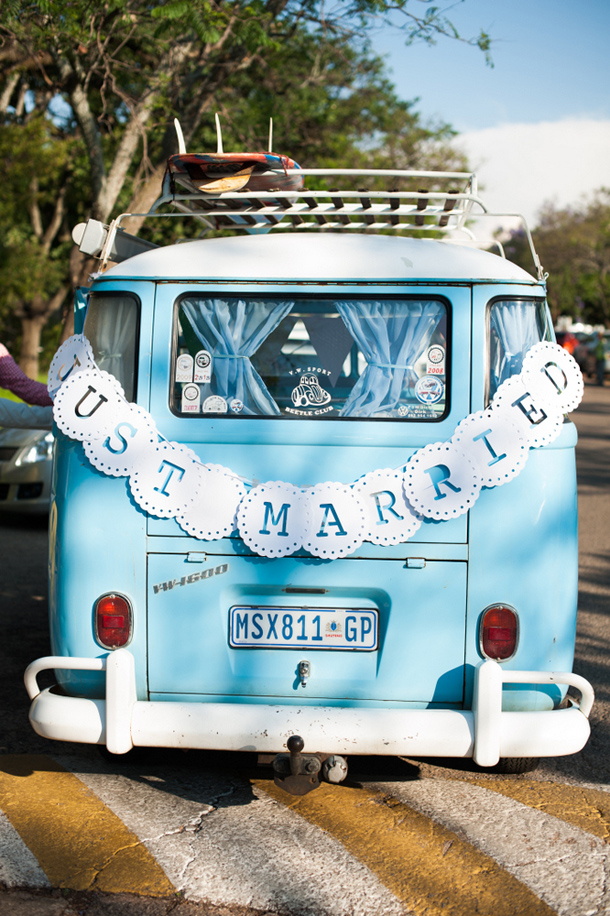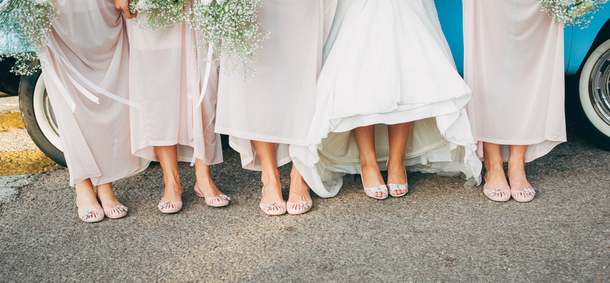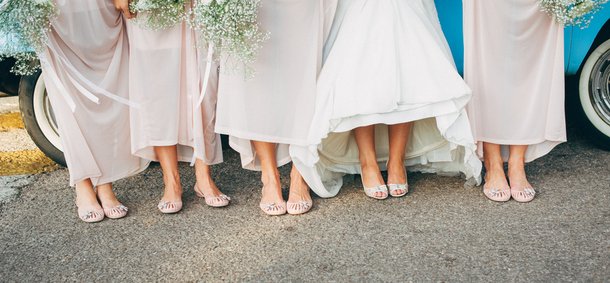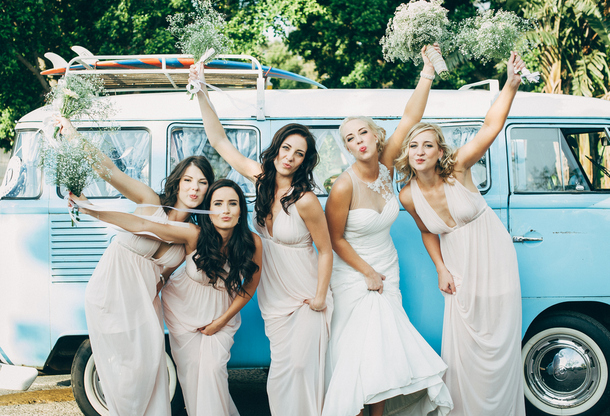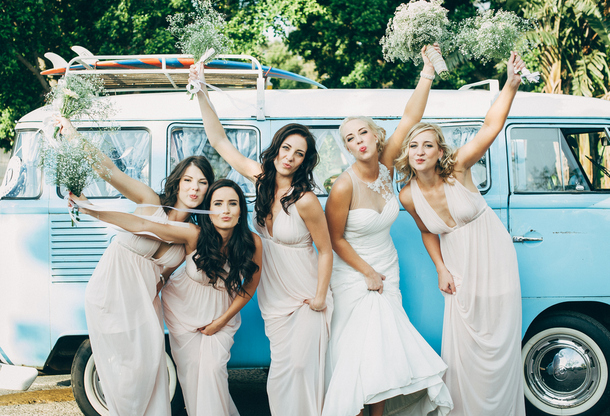 Memorable Moment
We decided not to see each other for a week before the wedding, so for Bennie it was most special when I walked down the aisle – he said it was warm and sweaty but we all knew he was crying. We will never forget our first kiss as husband and wife as he almost dropped me trying to pull off a sexy move! Our ceremony was very special to us as my dad married us and her mom played the piano. With all the laughter we had standing in front of the church, people might be inspired to get married themselves! Our wedding car was a 1962 VW Combi which also ended up as a photobooth for the guests – thanks to our lovely photographers from Stroopsoet Fotografie. And then last but not least one thing we will never forget is how the guests enjoyed themselves.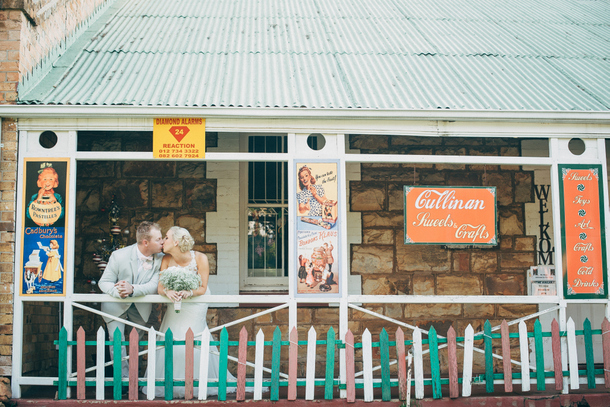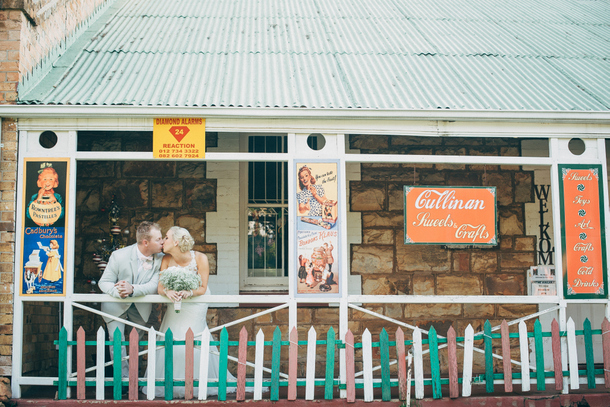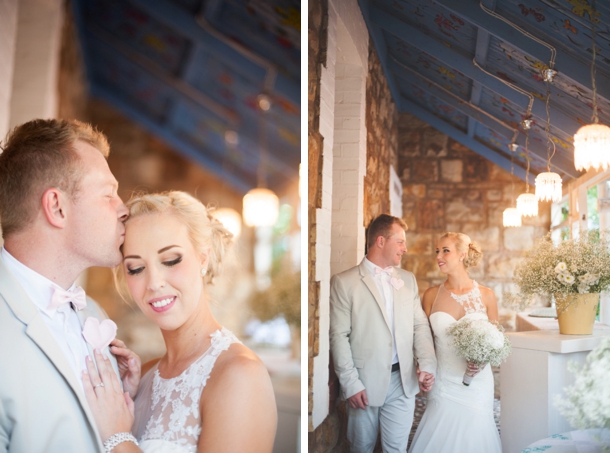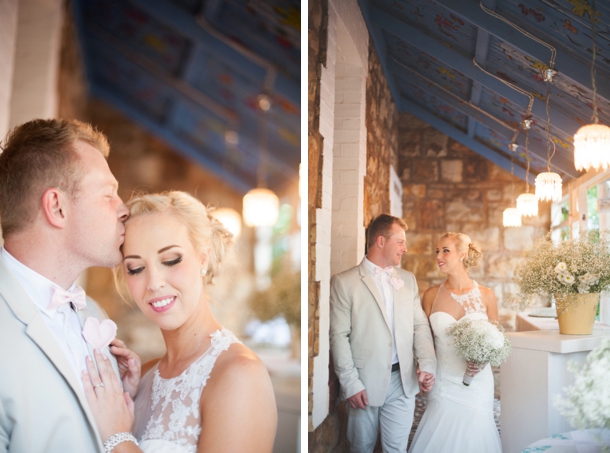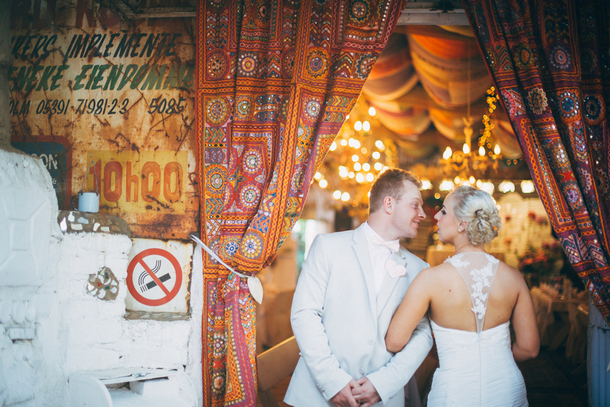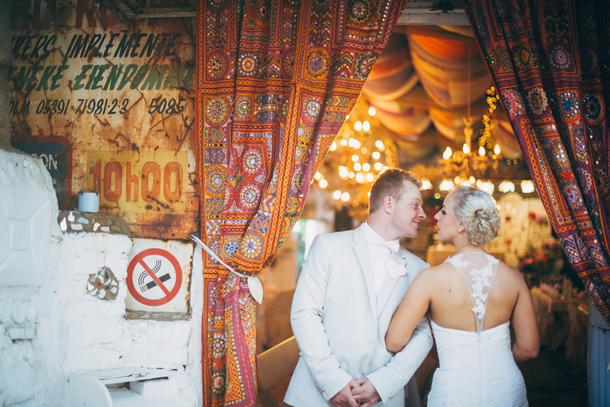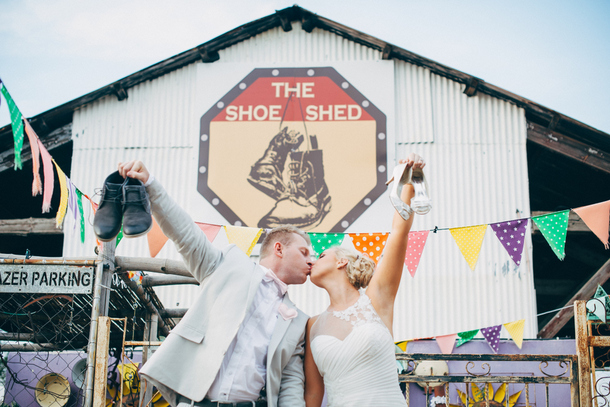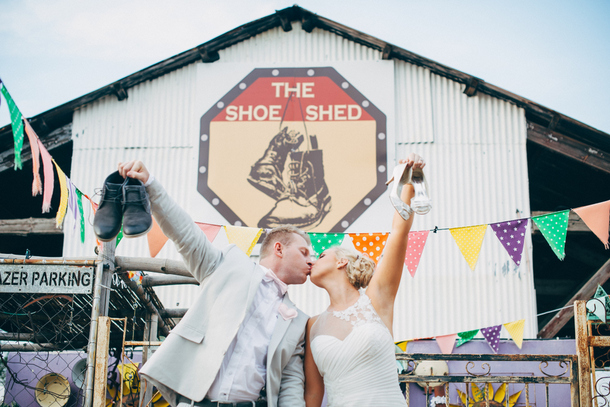 Proudly South African Details
Koeksisters, Melktert, Biltong, Brandy!
The Honeymoon
Mauritius! He tried to keep it a surprise and told me that we were going to Zanzibar and therefore I need a yellow fever injection. He tried to organize with the doctor to give me a B12 injections and not a yellow fever, but unfortunately they were not allowed to do that so therefore he had to tell me! But it still was a big surprise!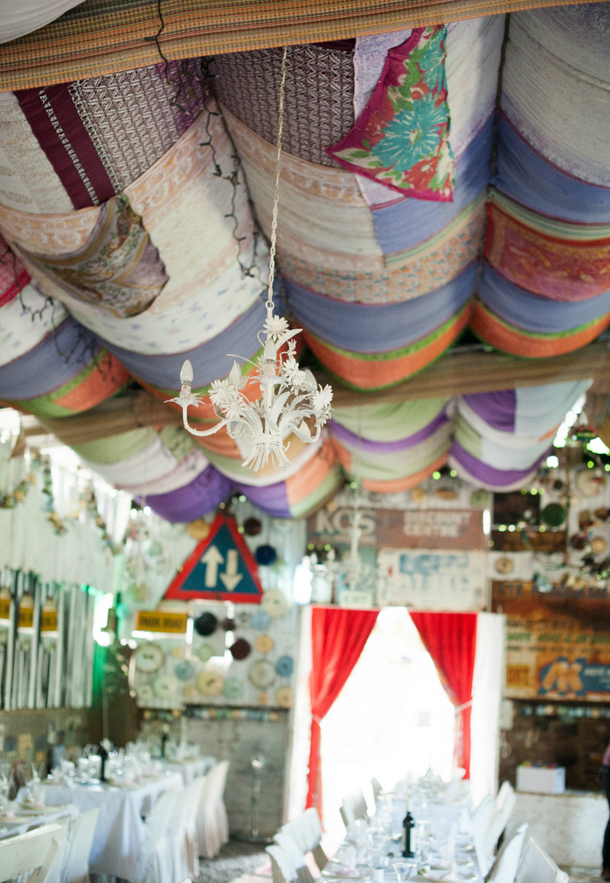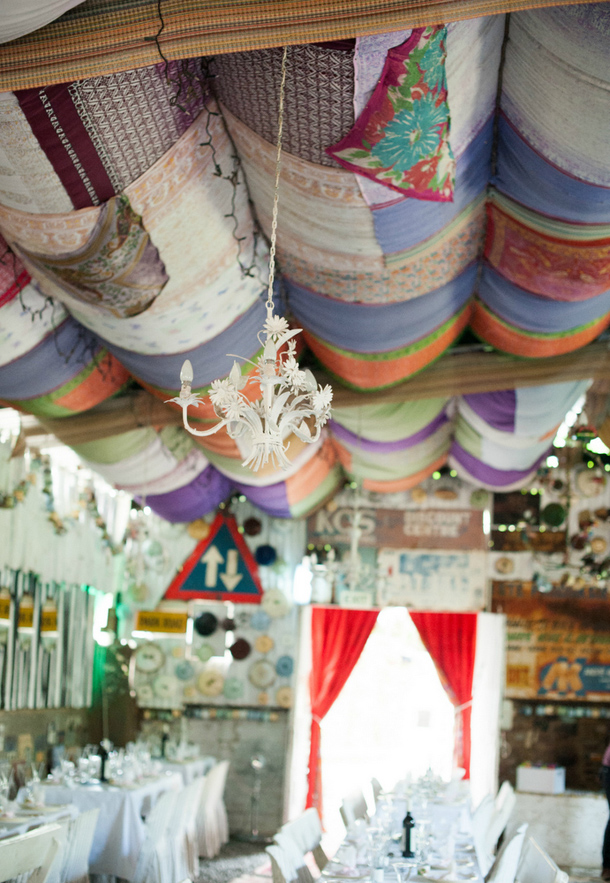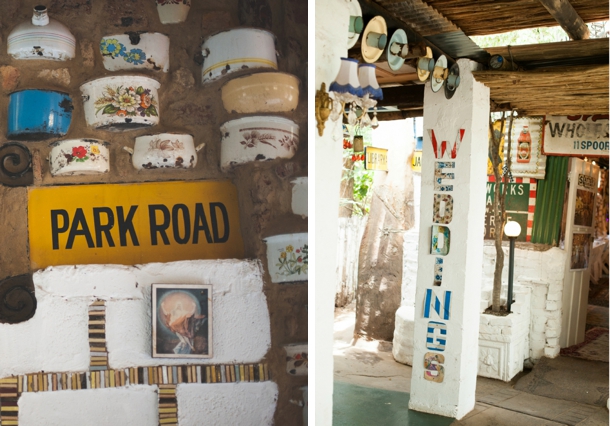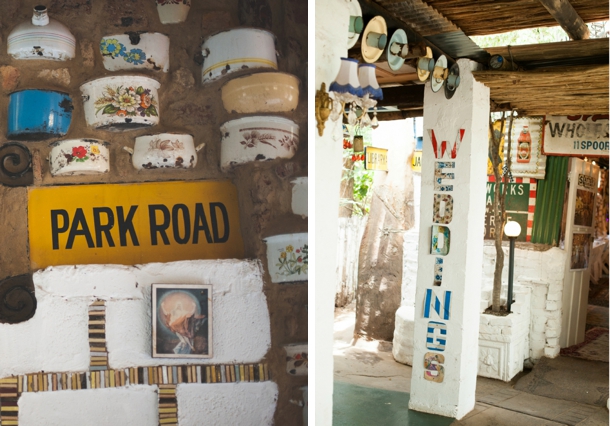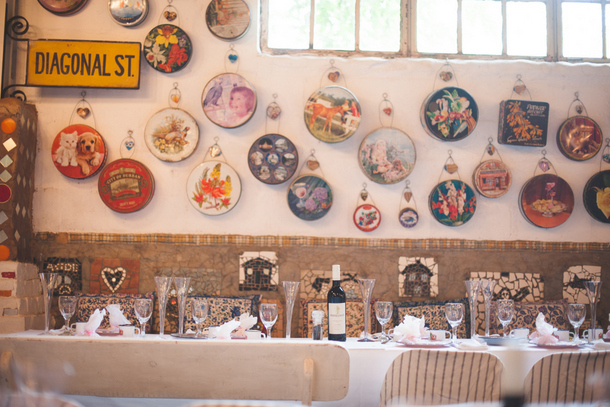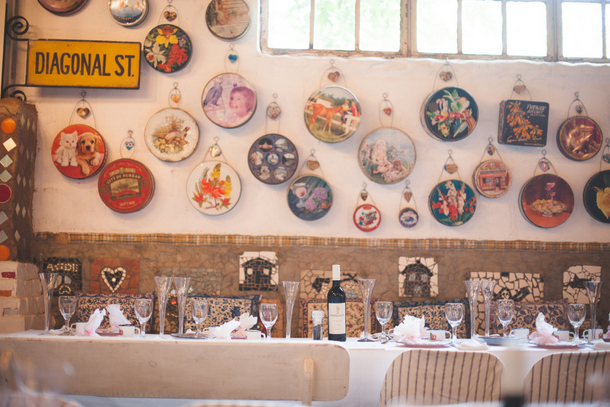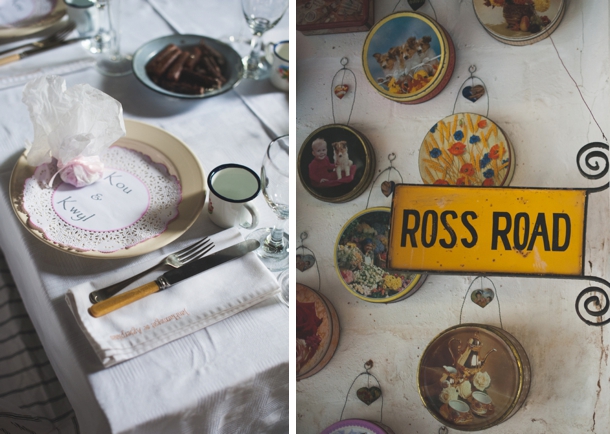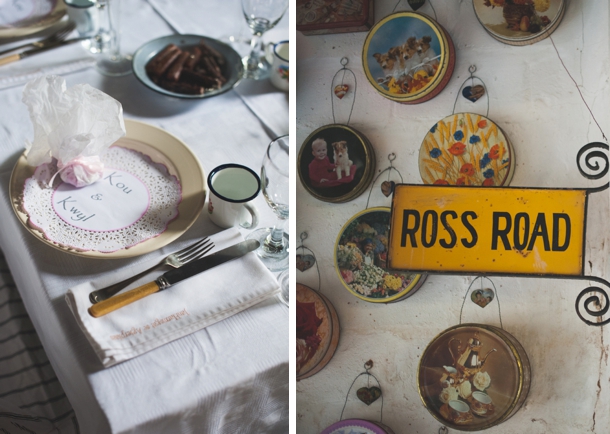 Advice for Future Brides & Grooms
Try to enjoy every moment (sometimes it feels that it is just too much and you want to give up)! But hang in there – it is definitely worth all the tears!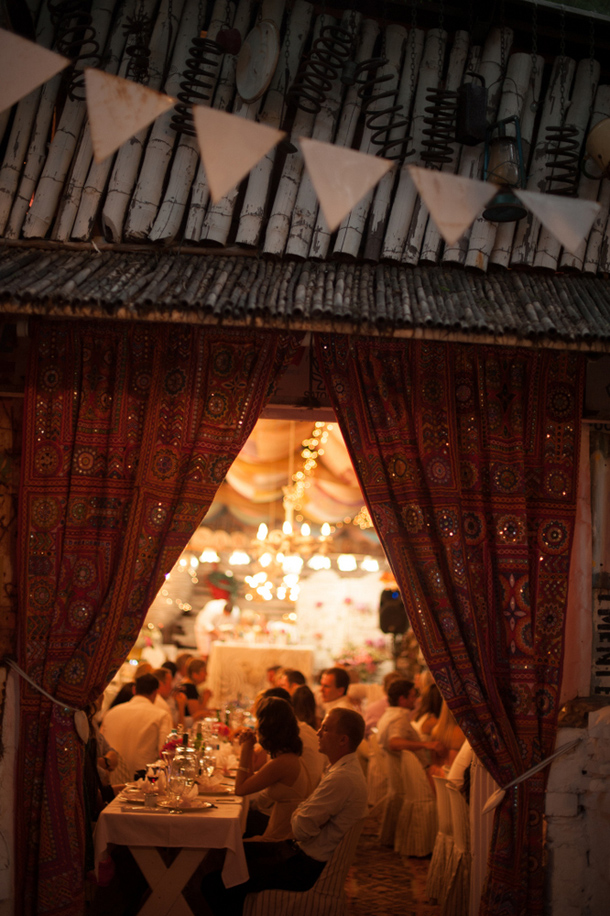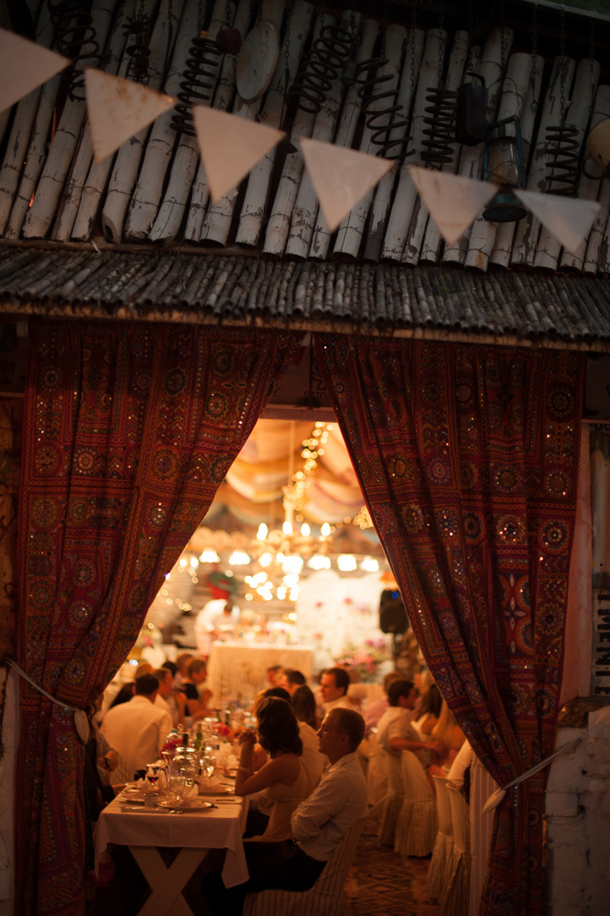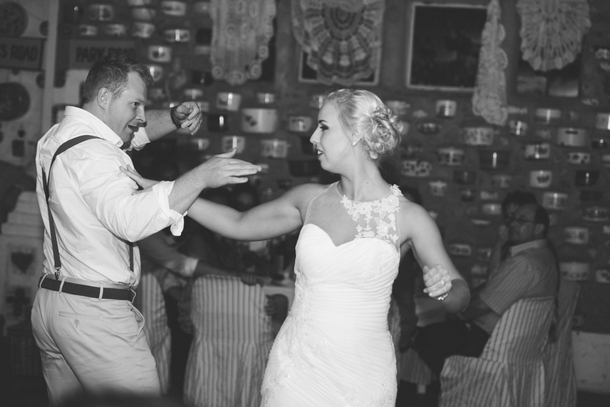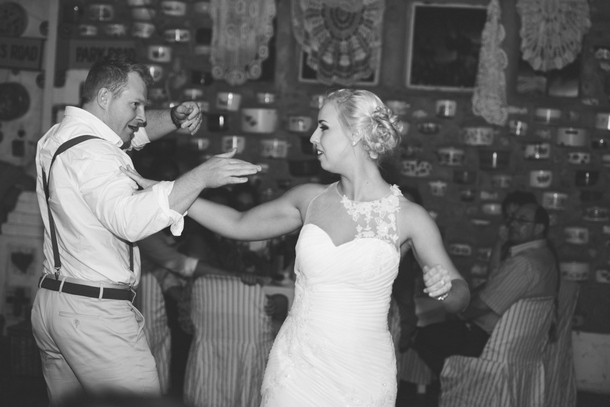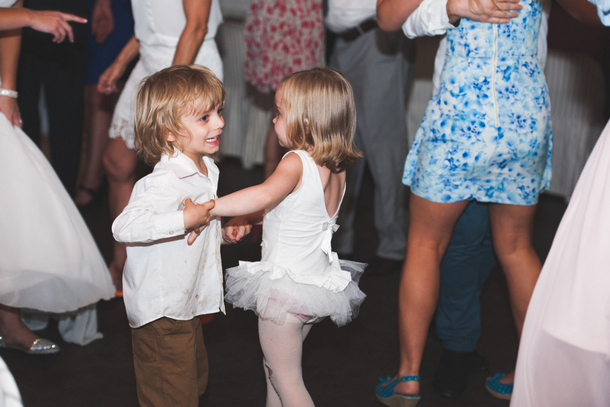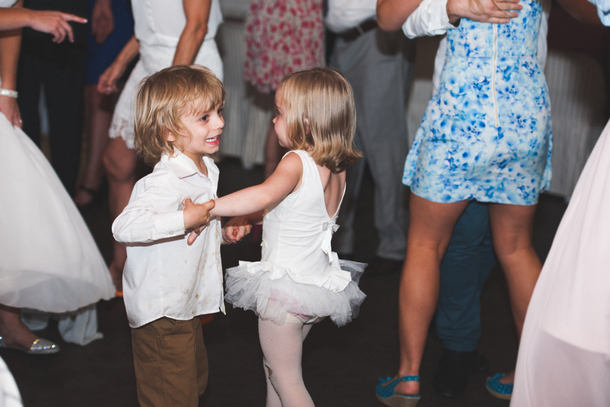 You can see more from this wedding on the Stroopsoet Photography blog.
SERVICE PROVIDERS
Venue & catering: Jan Harmsgat | Photography & videography: Stroopsoet Photography | Bride's dress: Bridal Wardrobe | Bride's accessories: Accessorize | Hair: Hair Awards | Makeup: Lara's Beauty Spot | Bridesmaids' dresses: YDE | Groom's attire: Hilton Weiner | DJ: Audiotorch