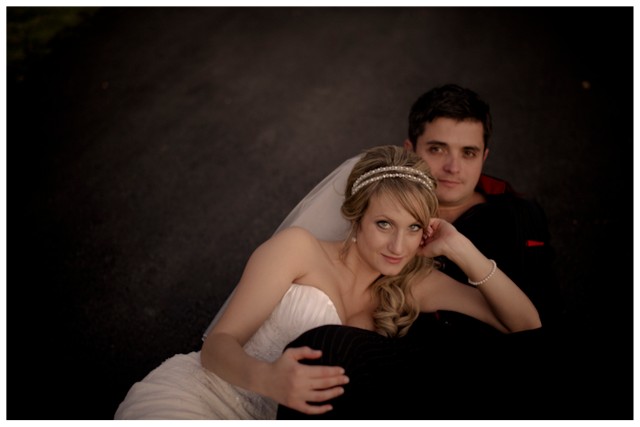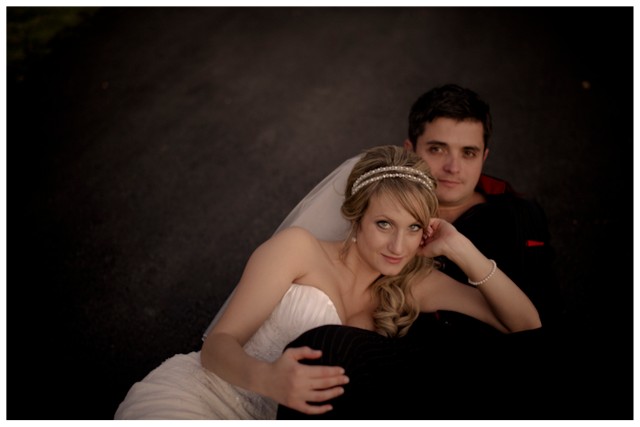 Good morning! If you guys loved the autumn inspiration on the blog yesterday (and you did), you are going to die when you see what I have for you today. Zoe and Grant have been massively patient with me – I have been waiting to share this wedding at Dieu Donné for months, but I knew it was the one I wanted to kick off the new SouthBound Bride. It's so unusual, with its autumn theme (a season South African brides are only just starting to discover, I think) and the details are so thoughtful, quirky and personal. Like pretty leaves instead of confetti, or the paper birds and cats hanging in the trees along the aisle. In fact, don't get me started on that aisle – I LOVE IT. And I especially love how it became a feature with the addition of fairy lights in the evening. So clever. In fact, the whole thing's clever and beautiful and atmospheric, and the amazing Jules Morgan has captured it perfectly through her lens. Zoe and Grant – thank you SO much, and I hope it was worth the wait!
From Zoe:
Grant and I are both in the film industry and met at work. We were friends for four years before we started dating. He took me to Thailand to propose and the whole holiday was us celebrating our engagement together before returning home to celebrate with friends and family. We have an incredibly close relationship and are always laughing. In a lot of ways we are complete opposites but that works in keeping our relationship very dynamic. I am the systematic planner and he is the free spirit, but we both have similar life views and are very family orientated.
Our wedding theme was 'an autumn wonderland', with colours of burnt orange, wine red, aubergine, maroon, crimson, lemon yellow and especially gold. We didn't want to get married in the heat of summer (sweaty makeup and hair), which made having an outdoor wedding very risky due to the unpredictable Cape Town weather, but we still wanted to be close to nature. We were thrilled when we found Dieu Donné in Franschhoek, as the restaurant has big glass windows which overlook the vineyard and mountains, allowing us to stay warm indoors and yet still feel like we were outdoors.
Entertainment, lighting and atmosphere were extremely important to us and we used art directors from the film industry to help in creating our decor. The venue interior, with its red brick walls, arched ceilings and fireplaces, lent itself perfectly to our theme and decor, which included lots of fairy lights, candles, trees, branches, leaves, bird cages, crystal candelabras and ambient lighting. We didn't want our wedding to be typical, so opted for different elements like a decoupage tree-shaped cake and extended entertainment. We had two bands and two DJs, and the atmosphere was incredible! The one band is one of our favourite bands – RJ Benjamin – and I was very honoured that they played at our wedding as well as provided us with a dinner music show. We also spent a lot of time and effort working on the details – the stationery, bridesmaids dresses, etc. Grant and I are obsessed with our kittens, so we worked some cat details into our invite and decor as a personal touch. Menus, name tags and seating arrangements were designed by myself and my maid of honour, Jenine Skinner. My cousin, Rachelle Franco, made my favourite Sephardic marzipan which was a wonderful touch.
Grant and I decided not to see or speak to one another for a week before the wedding, so looking forward to seeing each other was very special. We felt so loved by all my friends and family (especially in the speeches – we were very touched by all the caring and wonderful words spoken) and seeing all the effort that went into making our day so special from all of them was incredible.
We had a very big retinue – seven bridesmaids (including two maids of honour and a flower girl), ten best men, and four pole holders. Rather have too many bridesmaids than leave out people who are special to you (I almost went the route of only including family and am so happy I changed my mind. Sharing the planning experience with your best friends makes it so much more special and they really are such a huge help! The more the merrier!) The bridesmaids' dresses were made by my wonderful sewing teacher, Rosy Benetar, who went out of her way to accommodate so many bridesmaids and make the dresses perfect. The colours (which were surprisingly difficult to match together) were chosen by myself and my second maid of honour, Roxy Kawitzky.
My advice to future brides:
Don't stress out over decor – no-one remembers everything. And don't spend so much money on it!
Spend extra on choosing the right photographer – it's so important having pictures you love.
Don't order a huge wedding cake if you have dessert as well – you end up eating boxes full of it after the wedding.
Makeup and hair trials are sooooo important! I had six makeup trials before I was happy and it was worth it to find my perfect makeup artist. If you are looking for incredible hair and makeup artists please see my service provider list below.
Don't leave finding shoes to the last minute (it took me two and a half months of solid searching every weekend and every shopping centre to find a pair) and remember to wear them in before the day.
Always budget a bit extra – there are lots of extra costs that creep in like breakages and extra guests.
Having an extra person speak at your wedding is better than leaving someone important out.
Huge thank you to Zoe and Grant, and of course to the lovely Jules. You can also see more from this wedding over on Jules' blog.
SERVICE PROVIDERS
Photographer: Jules Morgan | Venue & catering: Dieu Donne | Table setting & decor elements: Evention | Cake: The Chocolate Moose | Stationery: Link Creations | Bride's dress: Lady Marmalaide | Bridesmaids' dresses: Rosy Benetar | Hair: Zelma: 084 7533 511 | Makeup: Bianca from MAC | Entertainment: RJ Benjamin | Entertainment: Buddy Wells (featuring Shen) | DJ: Shaun Duvet | DJ: DJ Atlas | Sound & equipment: AV Direct
SBB ♥ Jules Morgan Photography, a featured member of our Directory