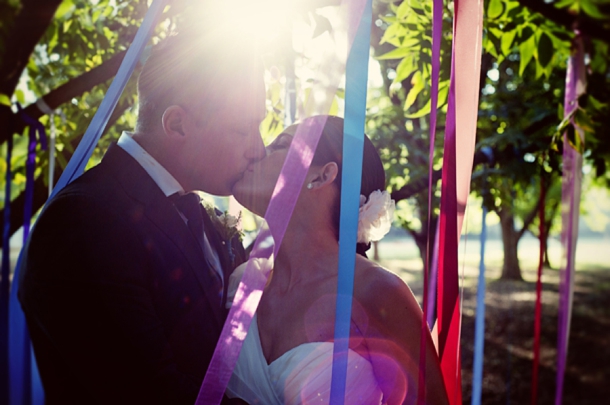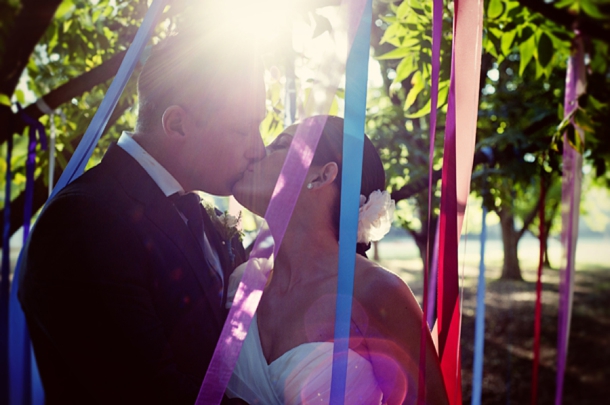 One of the things I love most about wedding planning is that inspiration can strike at any time. Some brides have everything planned down to the last napkin fold, with Pinterest folders and a DIY schedule, and no surprises to deal with. For many, final decisions can be made even days leading up to the wedding. My favourite was my friend Abbie who didn't want a garter, so after we joked in the car on our pre-wedding errands that her surfer husband-to-be would probably prefer a surf leash, that's what we ended up buying! We put it on under her dress at the last minute and Phil had no idea – it was so fun. And I've never seen so many men try to catch a 'garter'! So I wasn't completely surprised when reading today's story from Ian and Andrea, how the idea of a ribbon ceremony backdrop was a last minute decision. Well, I'm sure you'll agree, it was an awesome one! I really love a focal point to an outdoor ceremony, and hanging ribbons are just SO pretty (and easy)! Plus, I love how photographer Wesley Poon went ahead and used the ribbons for the couple shoot as well, resulting in some spectacular pictures! The decor for this wedding is awesome – shabby chic with pops of jewel tones. I love love love the blue glass, the hanging bottles, the birds. And of course that ribbon, reflected again in the pretty long ties for the bridesmaids' bouquets (nice twist on the ice cream pastels trend, no?). So much loveliness, and the moral of the story is, don't be afraid to indulge one of your last minute whims – it may land up being your best idea!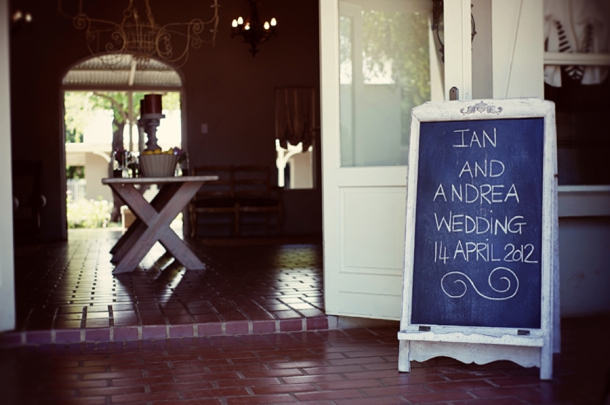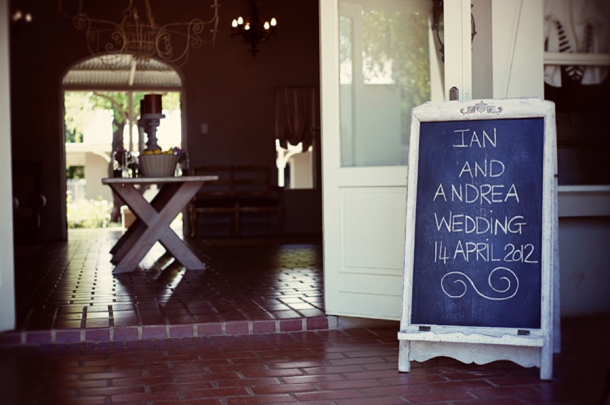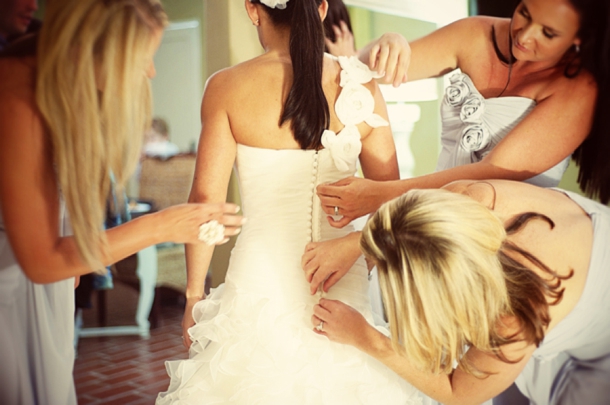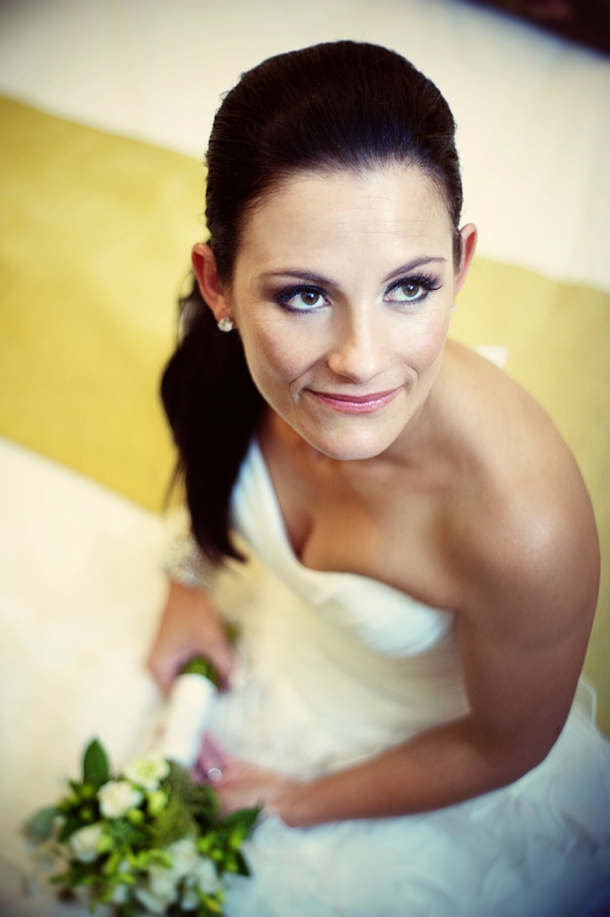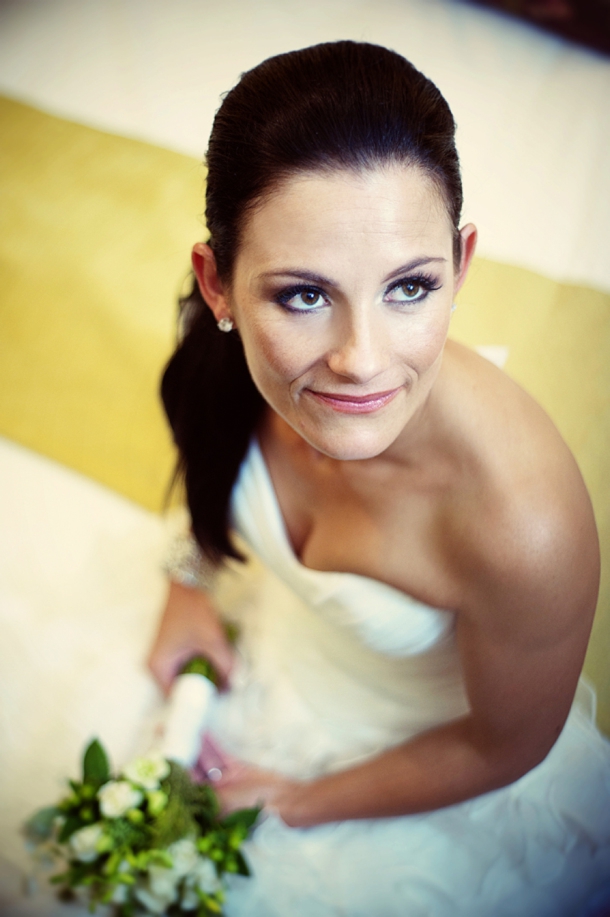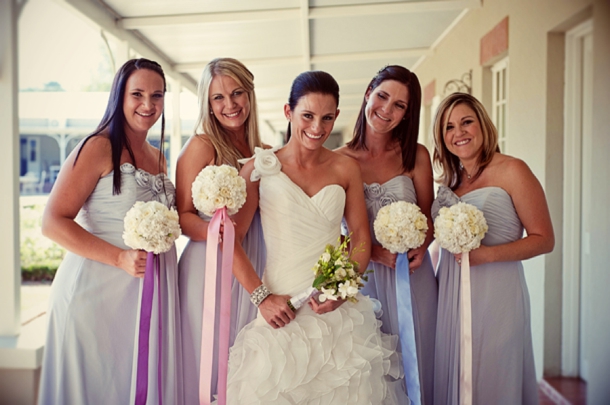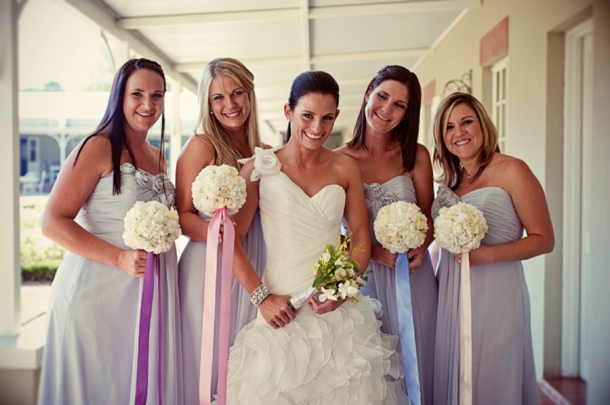 From the lovely bride, Andrea:
We met seven years ago when were both working at Red Bull. We always had our eyes on each other but there were rules of staff dating. The moment Ian found another job, we got together and the rest was history.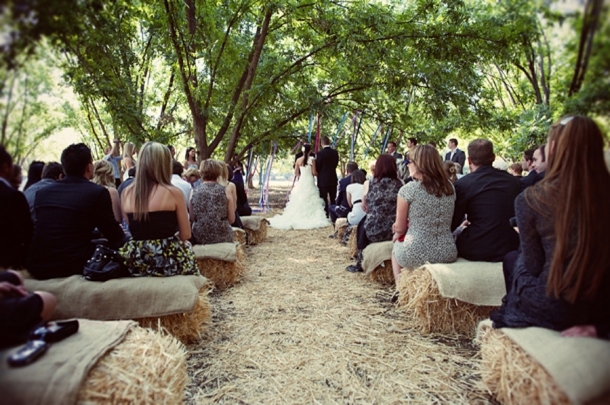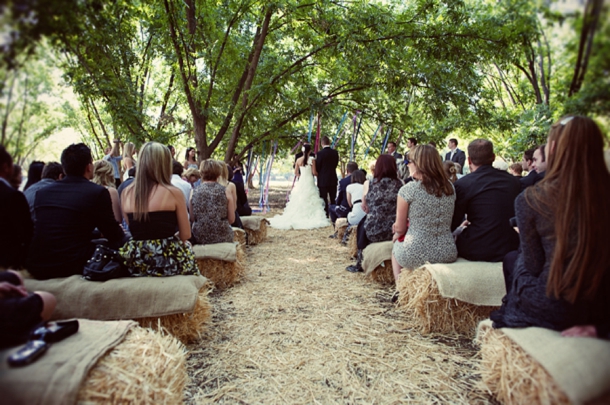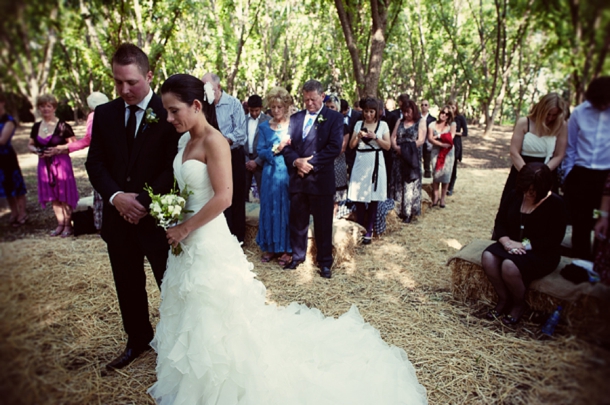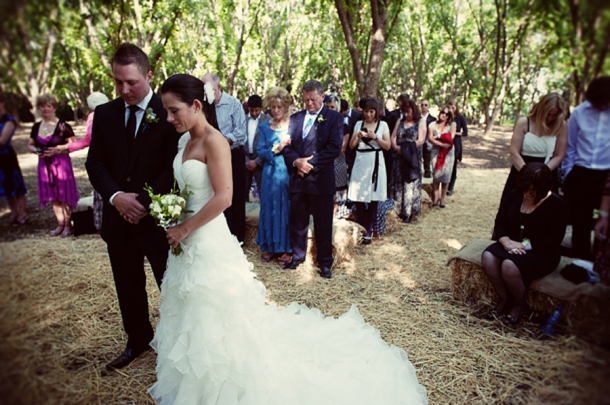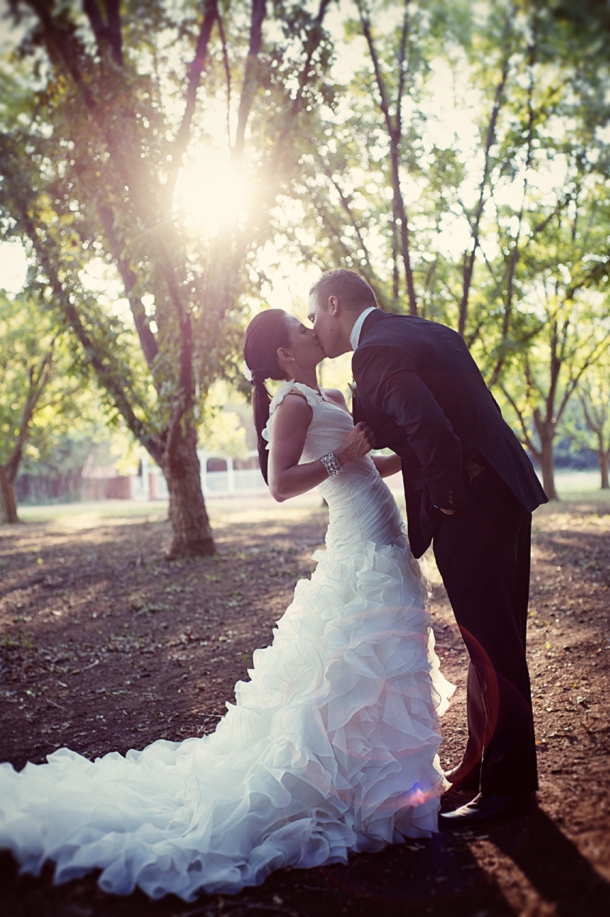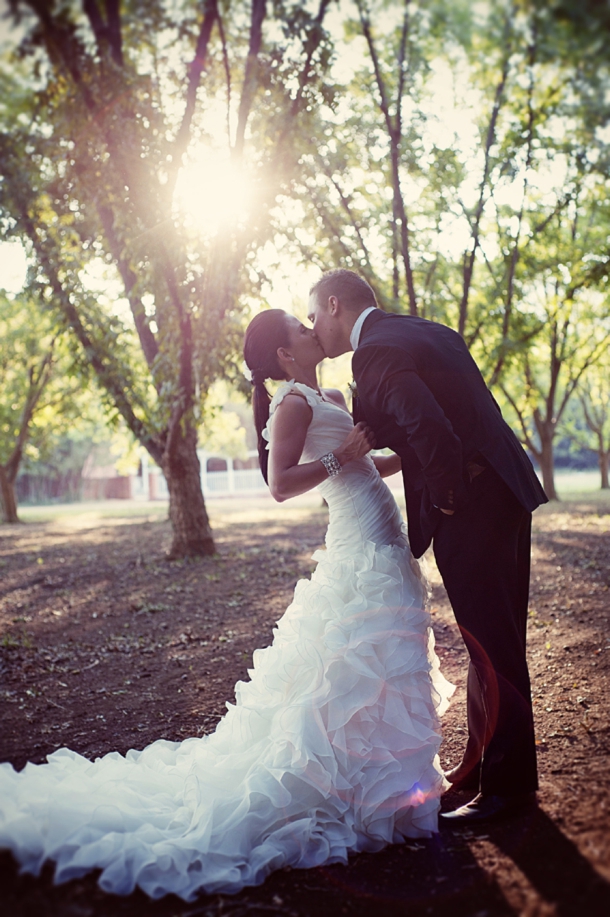 Initially we wanted to go with a 'green' wedding, but after searching on the internet we found what sort of vibe we wanted. We had wanted our colours to be green and brown, but I'm very pleased we went with white, grey and a touch of turquoise. We wanted something simple, fresh – yet different. It kind of had a French, rustic theme. The venue was perfect with the look we were going for.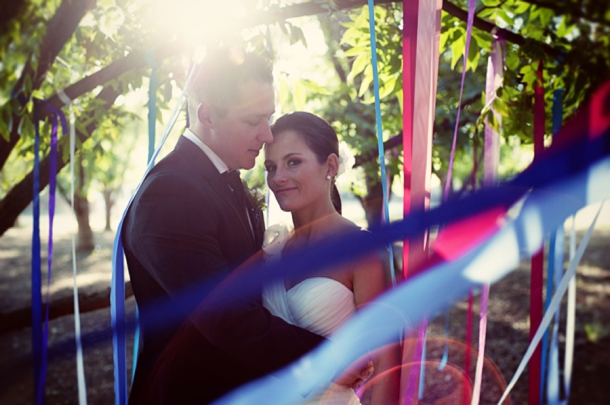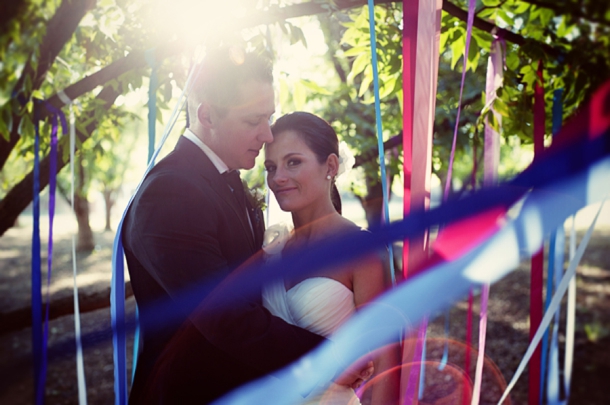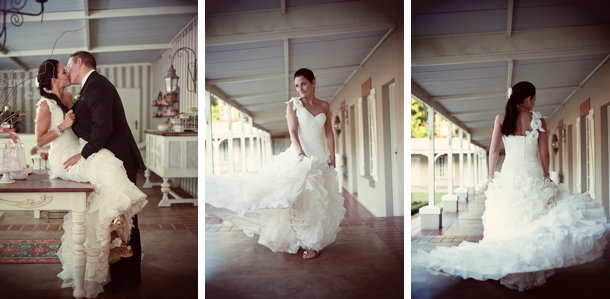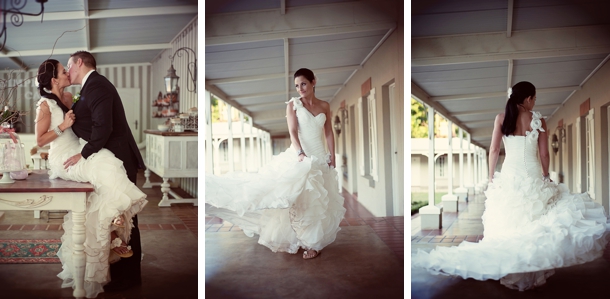 We had always talked about getting married outdoors and when we saw our venue we fell in love. We were able to have our ceremony outside in the forest – it was beautiful. Just two days before the ceremony, we decided to have ribbons at the altar and I'm so pleased we did! We also had balloons on the grass where the guests were waiting for us, bottles hanging from the ceiling with flowers and ribbons and then place names made of wood for our guests. These were a real hit – there are so many pictures with our guests holding and doing silly things with their names! The photobooth was also a hit.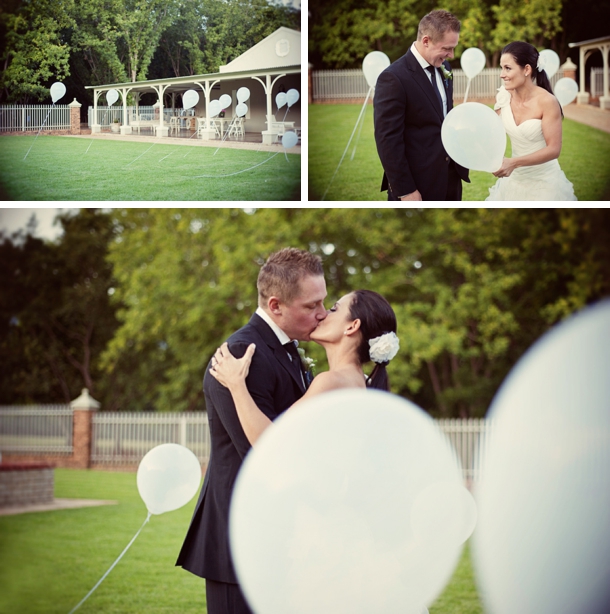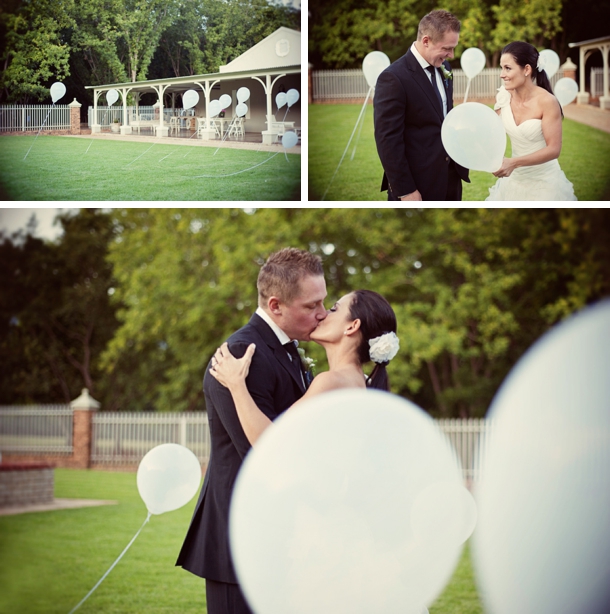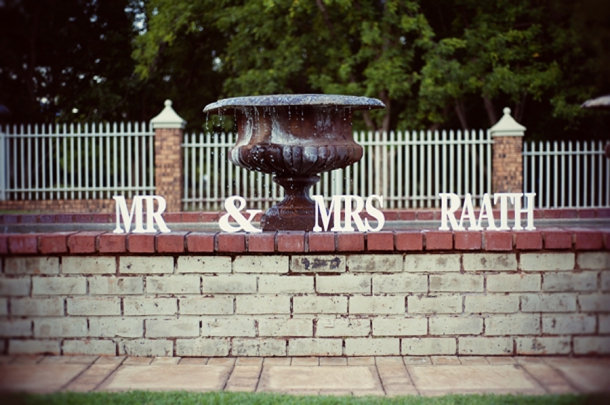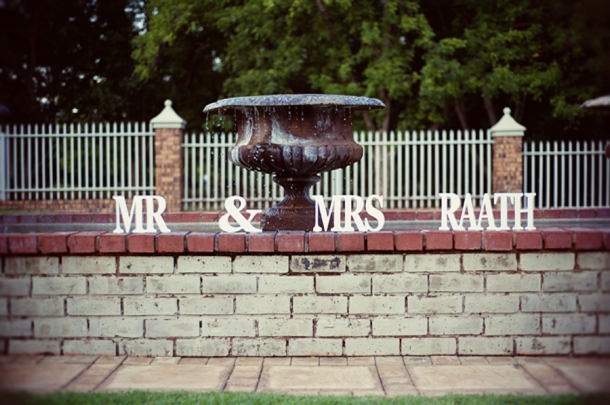 Our thank you gifts were personalised M&Ms in our theme colours – one saying Ian & Andrea, and the other 'thank you'. We also loved our cake, which was three tiers with five different layered shades of turquoise.
There were so many highlights. But most important, was being surrounded by all our special people at once – nothing beats that! :)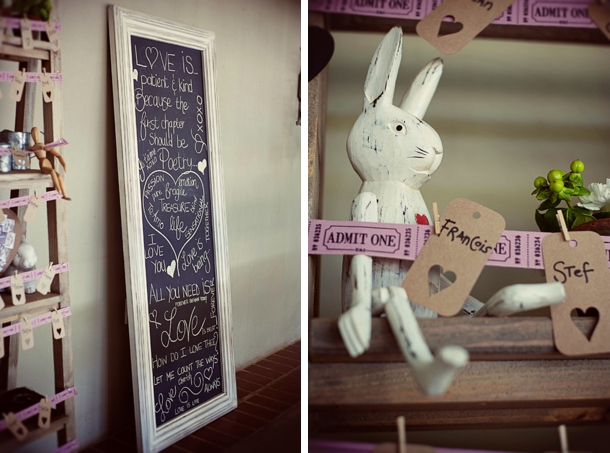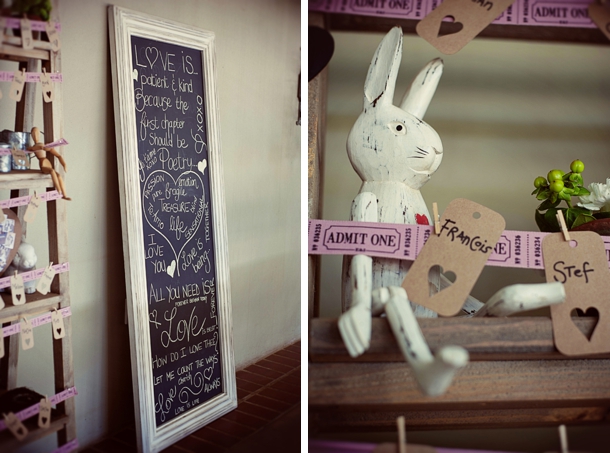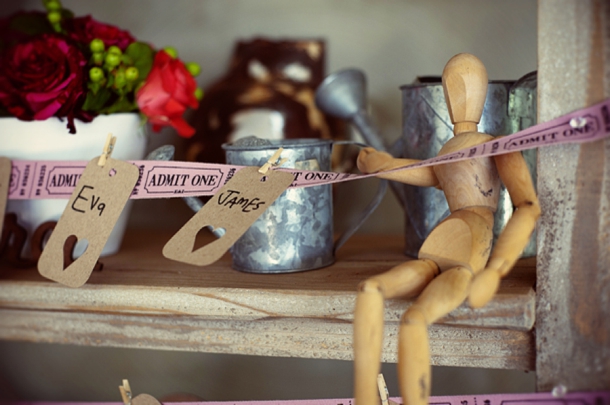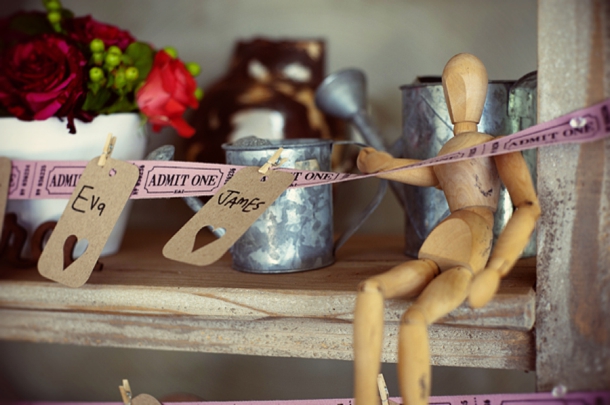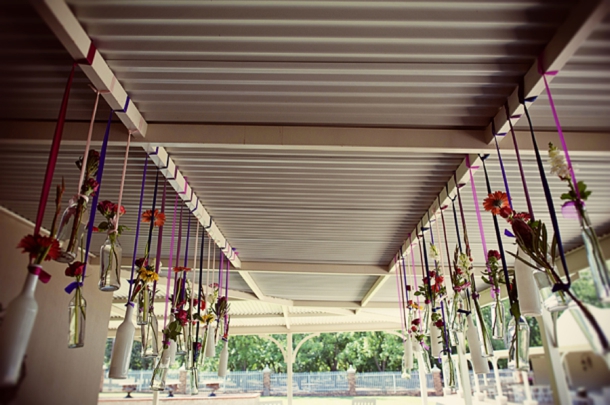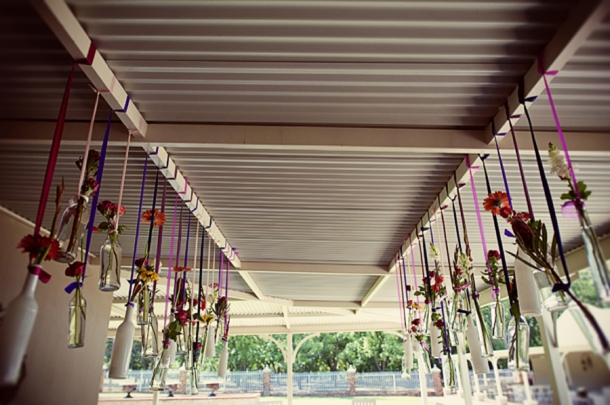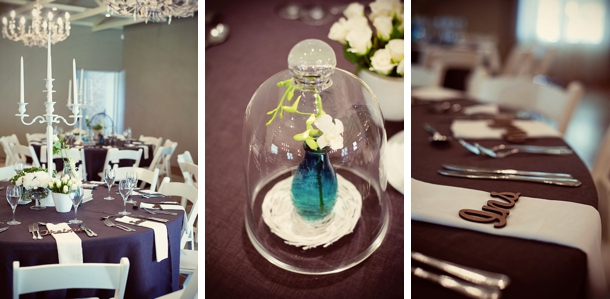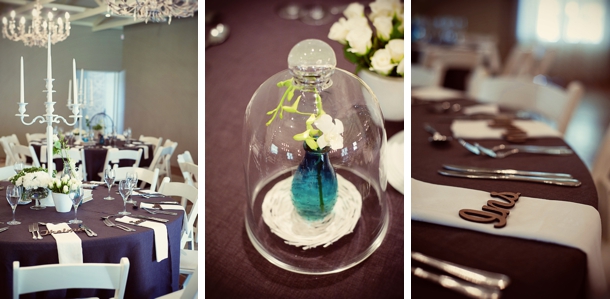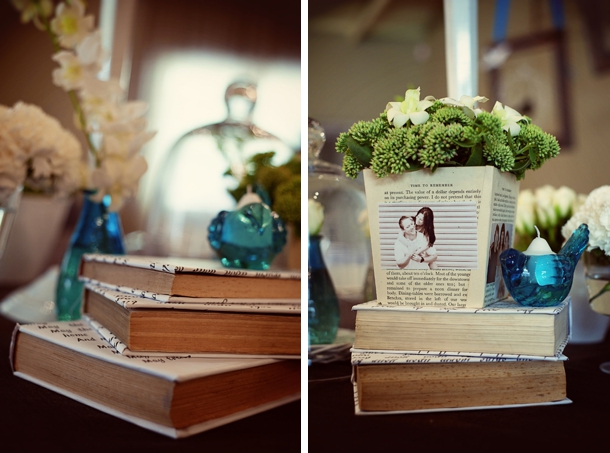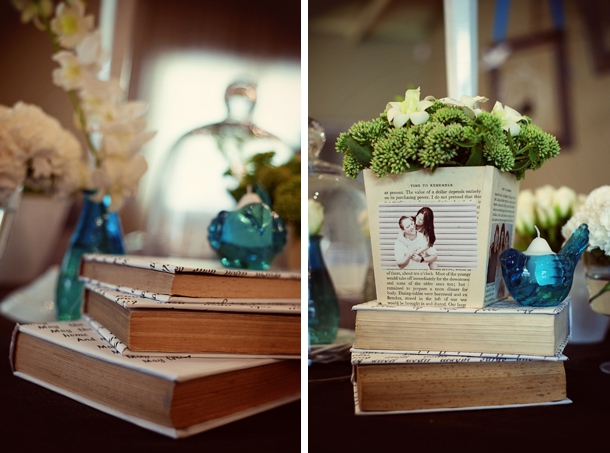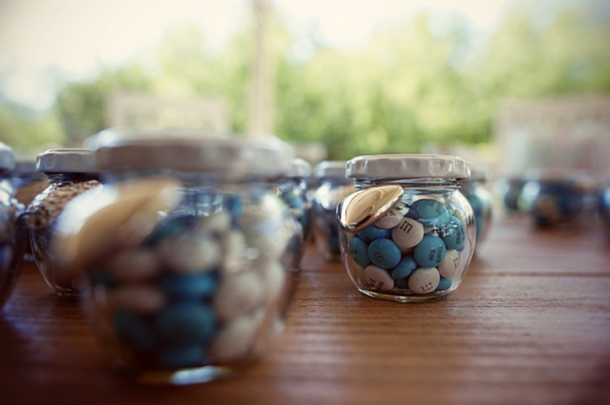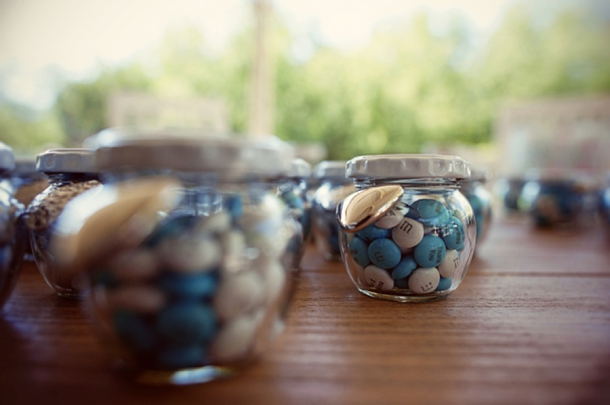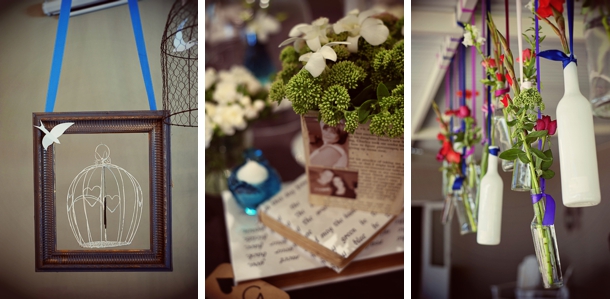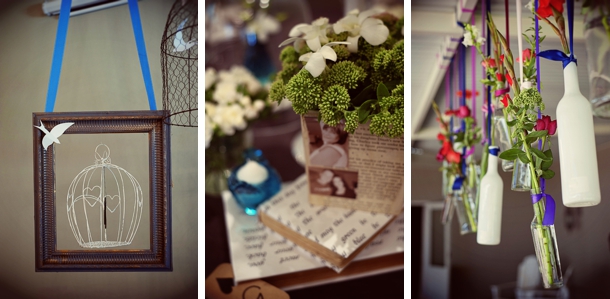 I Googled ideas for hours on end, and found so many good ideas on the web – but you can't have everything – so my advice to future brides is to keep it simple. Enjoy the planning – it was one of the best times of my life; stressful, but a very awesome experience. Keep a realistic budget and stick to it! And do what makes you happy!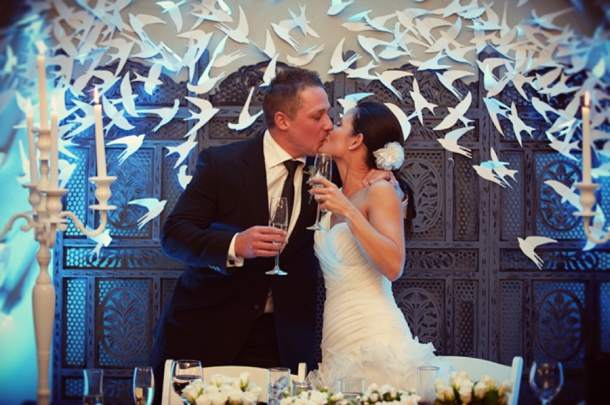 Thanks you Ian and Andrea – sorry for the wait! And thanks so much for sharing the pics, Wesley. You can find more on Wesley's blog right here.
SERVICE PROVIDERS
Venue & catering: Pecan Manor | Photography: Wesley Poon | Flowers & decor: Pollination | Cake: Tarts and Cakes | Stationery: Neon Creative | Bride's dress: De La Vida Bridal Couture | Bridesmaids' dresses: Bride & Co. | Hair: Boyde for Carlton Hair | Makeup: Genevieve Jevon | DJ: Blast
Wesley Poon is a member of the SBB Directory