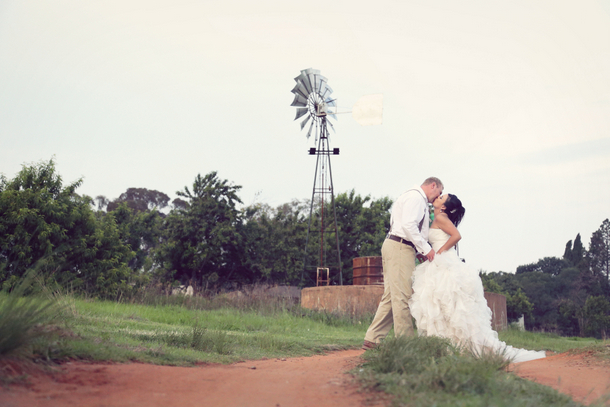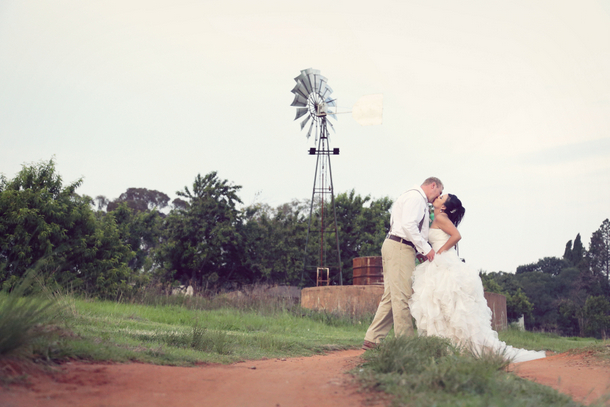 Today's bride and groom were all about the farm wedding – love that. Nadine grew up on a farm and she wanted to bring this treasured part of her childhood into her wedding to the love of her life. With a down-home rustic venue, handmade vintagey details, and fynbos, the couple really brought the sweet simplicity of country life to their big day, along with a happy, relaxed vibe that made everyone warm and welcome. It's this sort of personal approach to a wedding that makes it a huge, wonderful celebration for a couple and heir nearest and dearest, a part of themselves that they share with those they love. And that's what this wedding business is all about, right? Hello Love Photography were on the scene to capture every fun and heartfelt moment.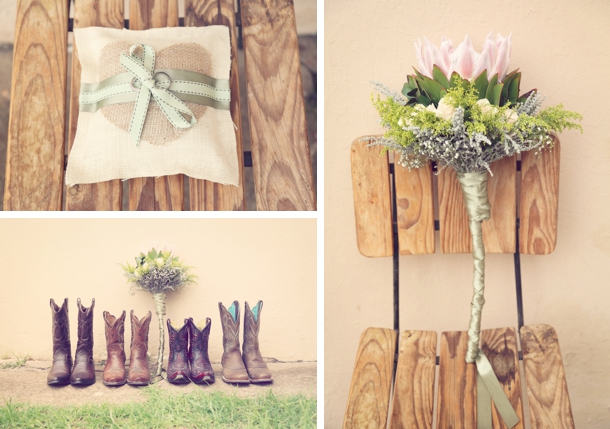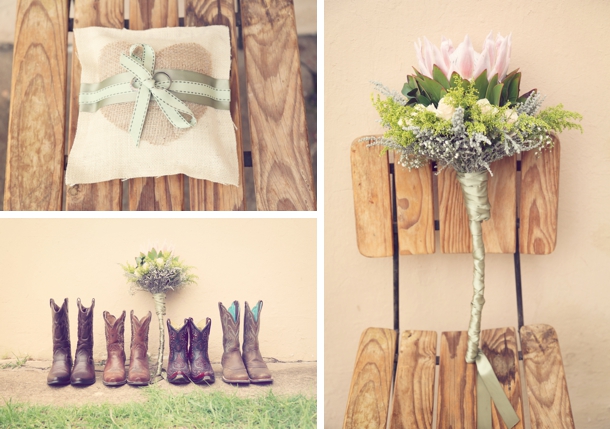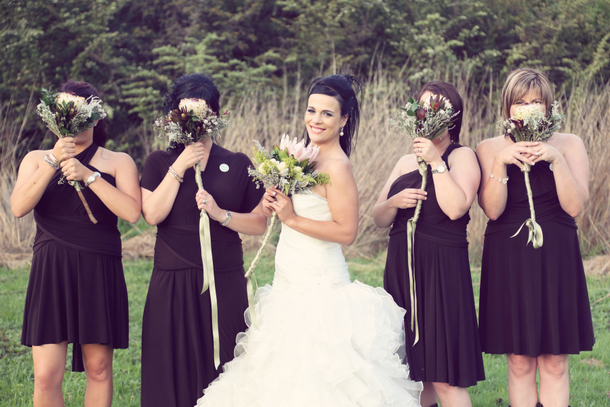 Love Story
We have been friends for thirteen years. We realised that we had feelings for each other about three years ago and that was that.
The Proposal
My father is buried on our farm and I hadn't been there in eight years because my mother sold the farm after my father passed away. Joe organised everything so that we could go and visit his grave. As I was standing at the grave, I turned around and he was on one knee. He said that my father was not here so that he could ask him in person, but that he was asking my hand in marriage in front of him. That was super special.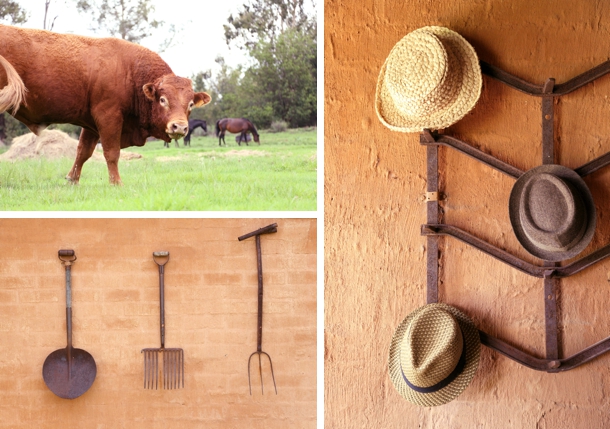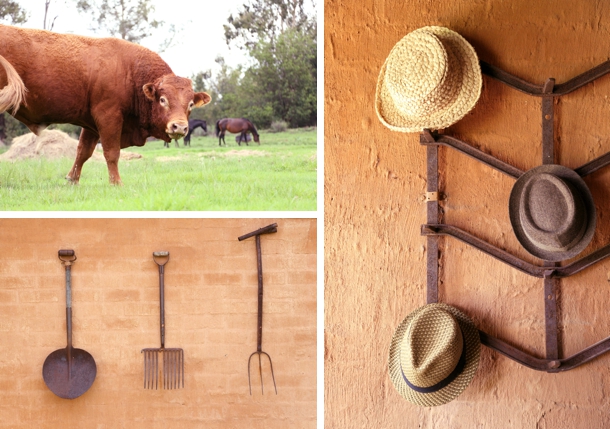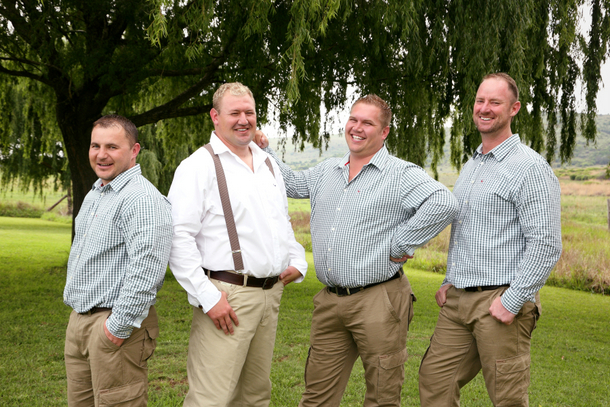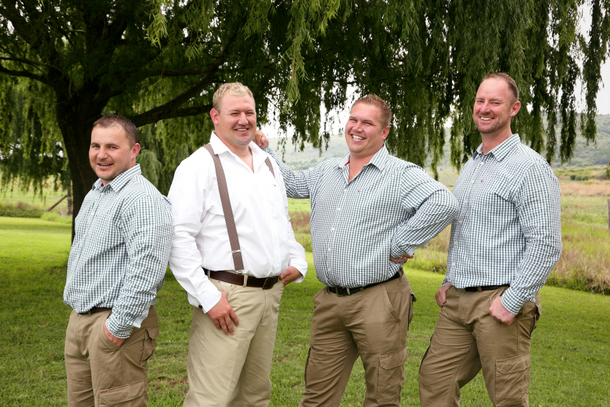 Wedding Style
I grew up on a farm and that was my inspiration for my style with a little bit of vintage. My colours were olive green, beige, brown and white (and a little bit of red).
The Venue
Klipskuur was the first venue that we went to and we fell in love with everything immediately. We spent the entire day at the venue and when we left, we cancelled all our other venue bookings because we just knew that this was the right place.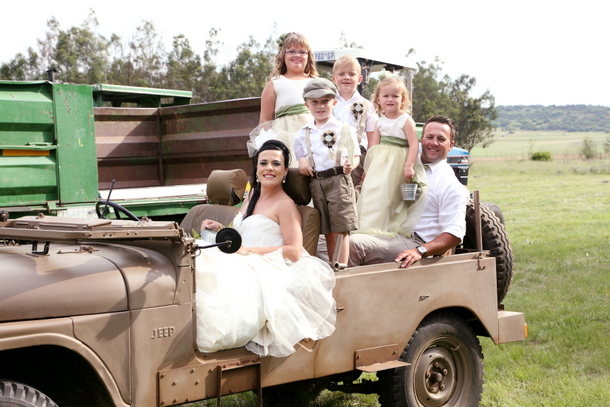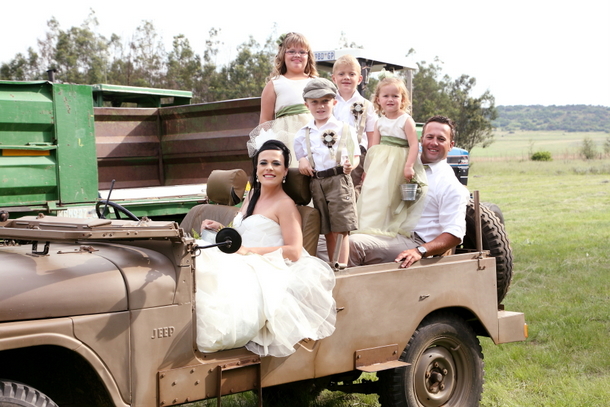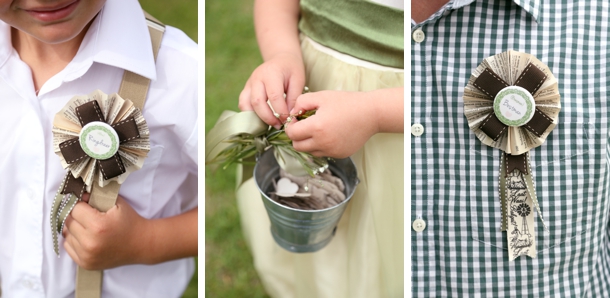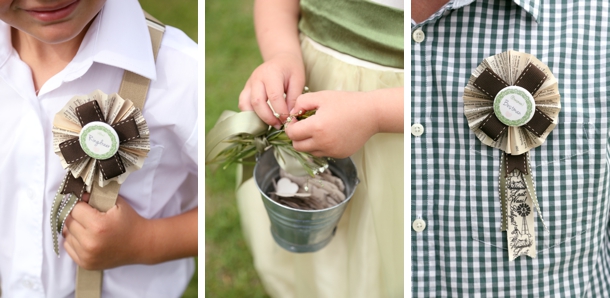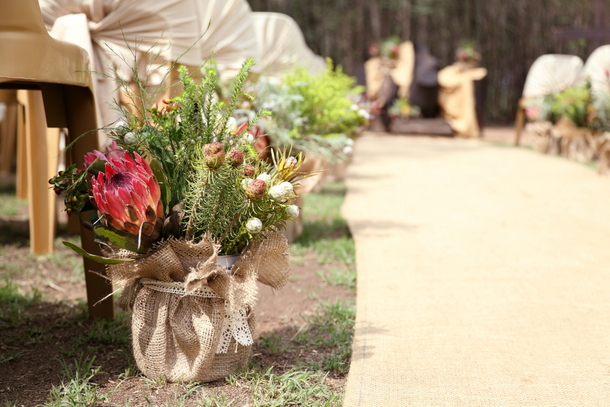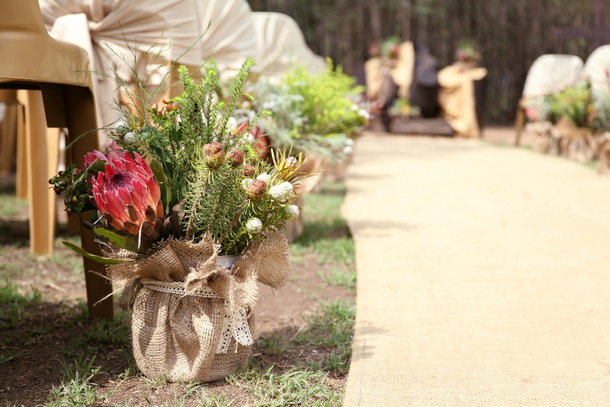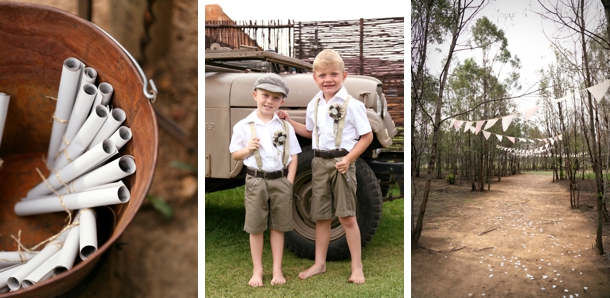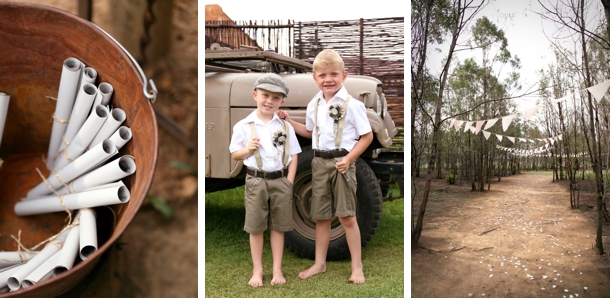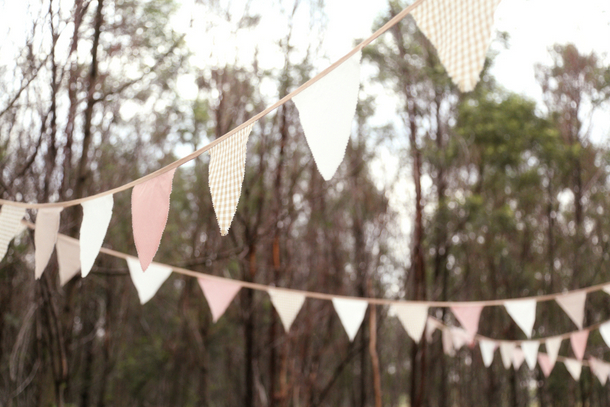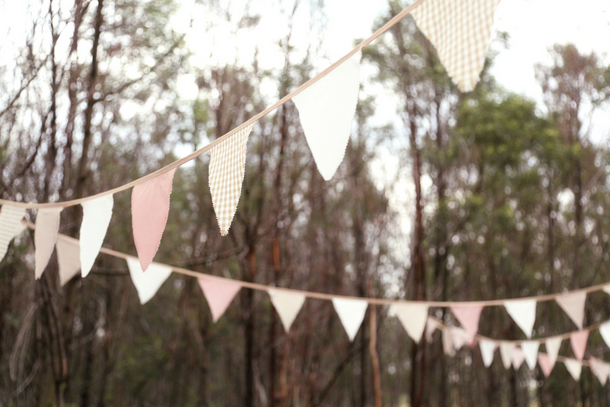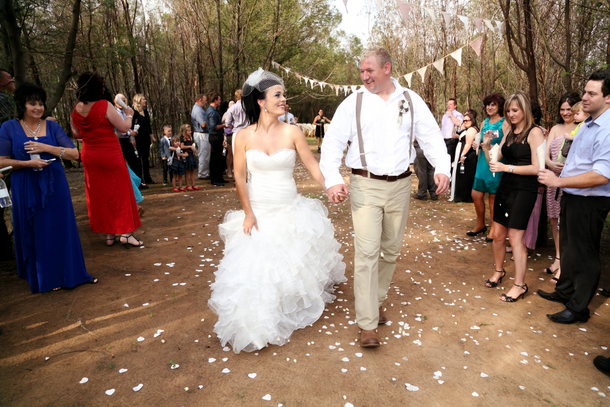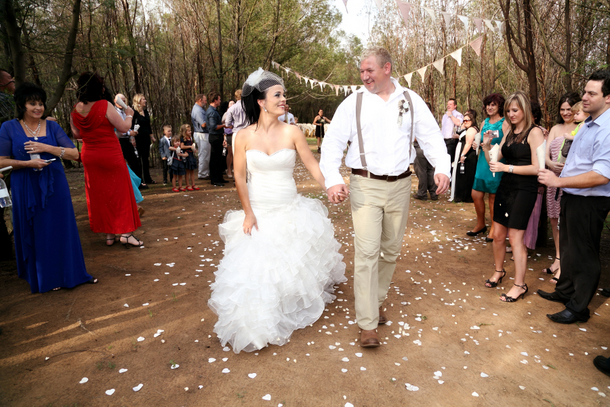 Wedding Details
We are very down to earth people and like things to be very plain and fun. So the venue was perfect because we both grew up on farms and everything was so casual and fun that everyone enjoyed the wedding. Nothing was uptight. We didn't work according to a tight schedule, we planned ahead but there were a lot of changes through the night.
DIY Elements
We tried to do everything as cheaply as possible. You can see that there's a lot of paper that I stained with coffee and folded myself – over 2000 pages!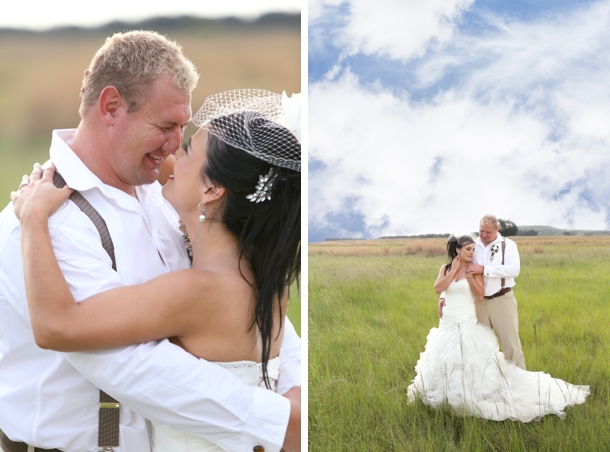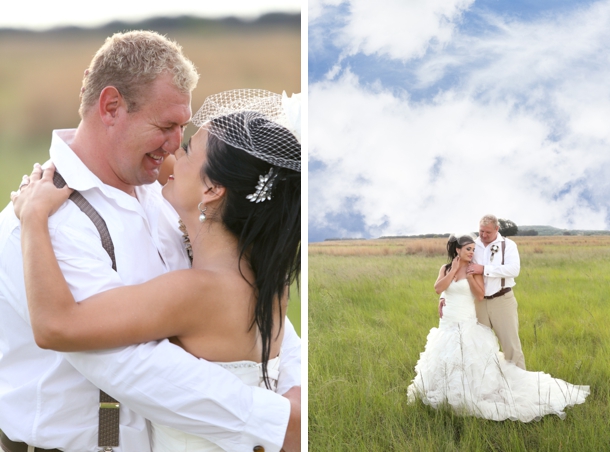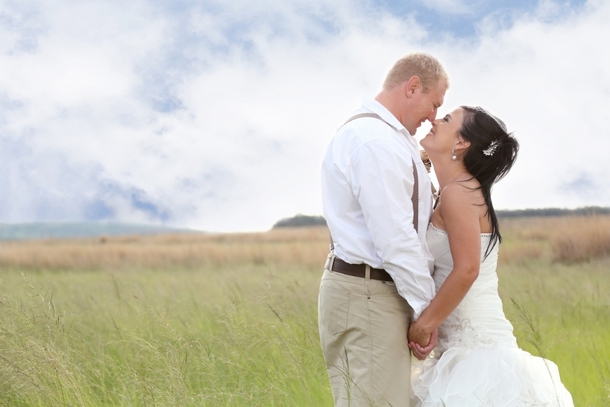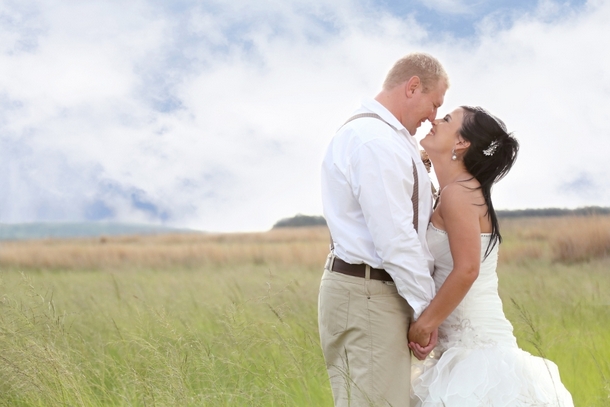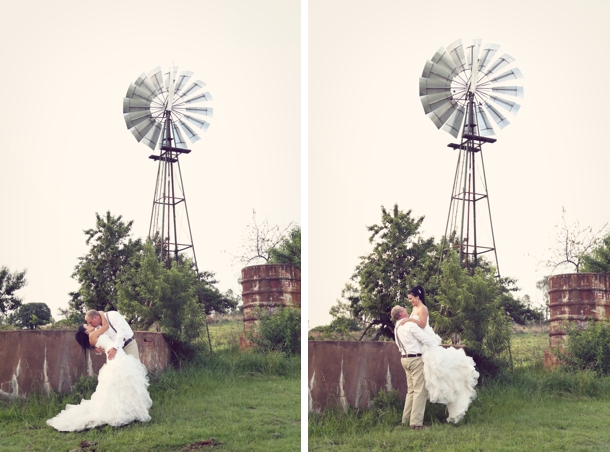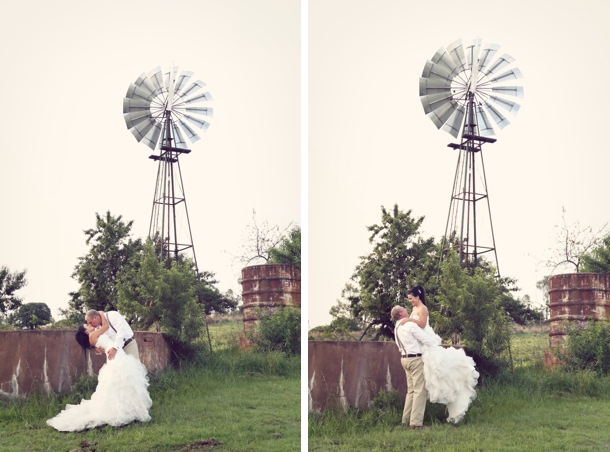 The Flowers
I absolutely adore proteas, so I used a lot of different types. We used all kinds of bushes that we picked from the field around the venue and a few roses. It had to look rustic.
The Dress
I went for a lot of fittings at different places. Then I went to Over the Moon and they made my dress exactly how I wanted it. I showed them a picture and they made the dress for me.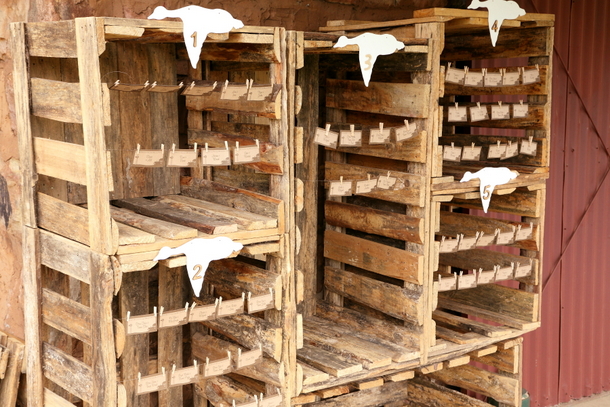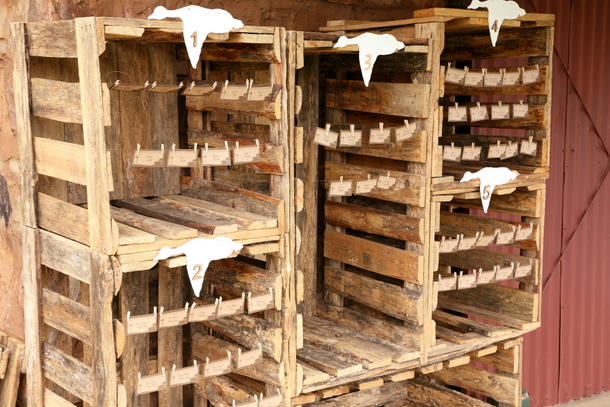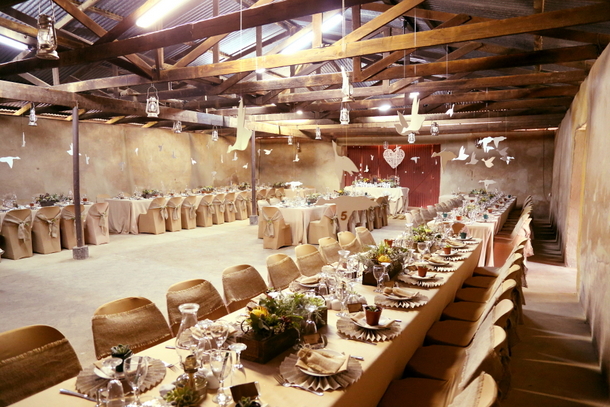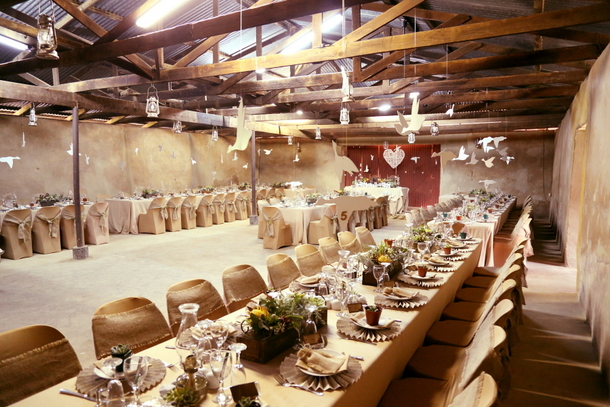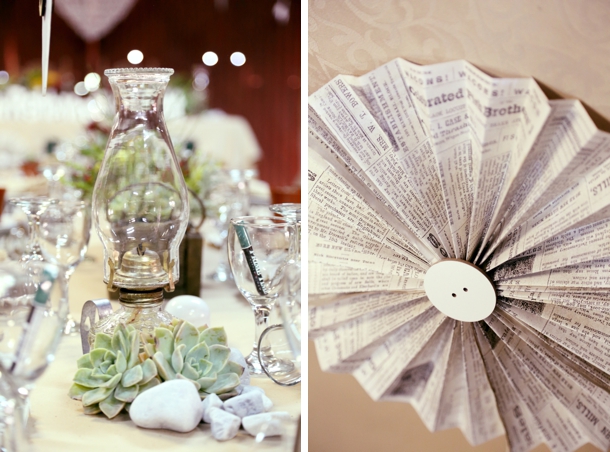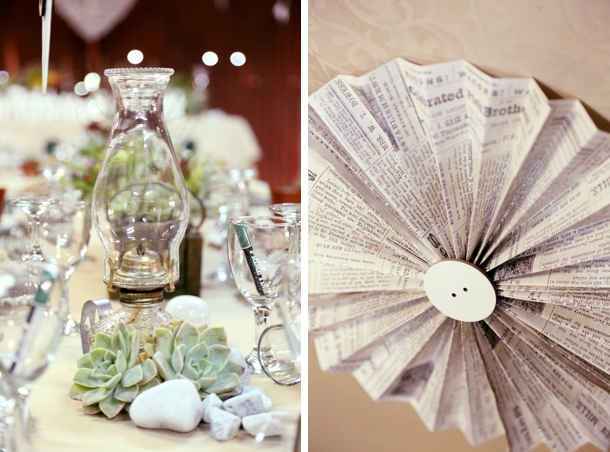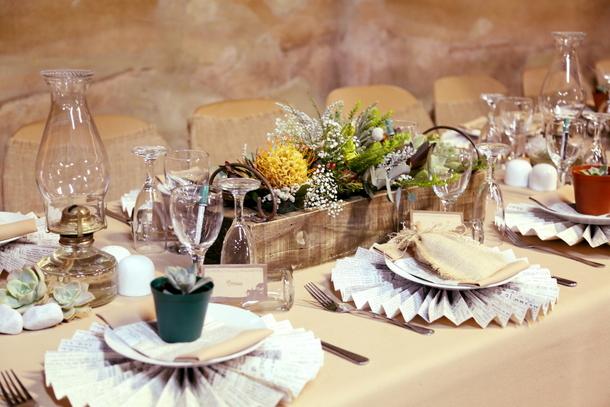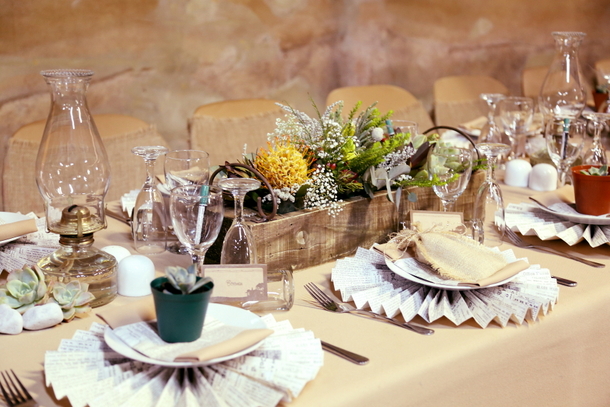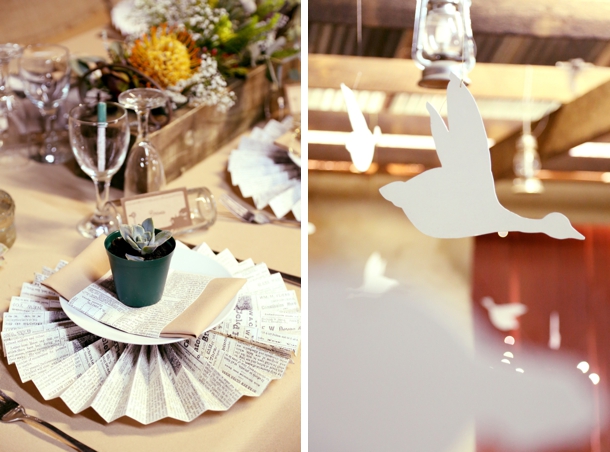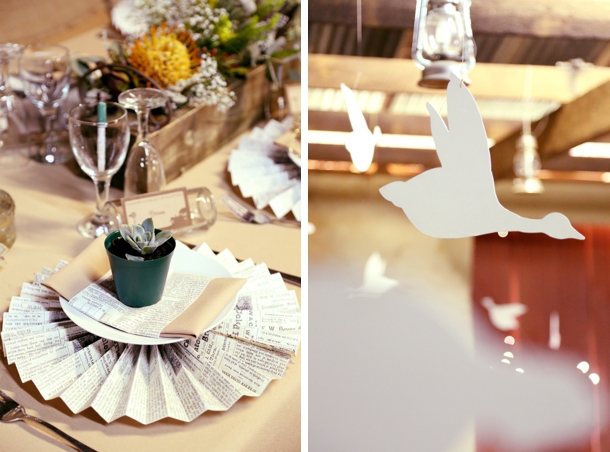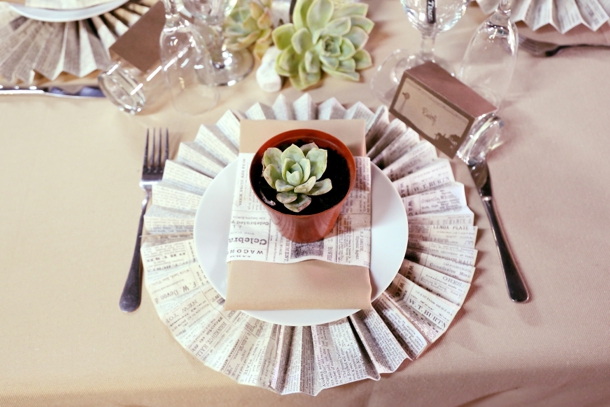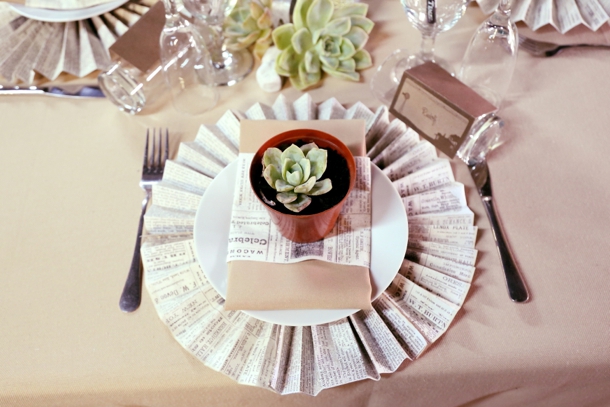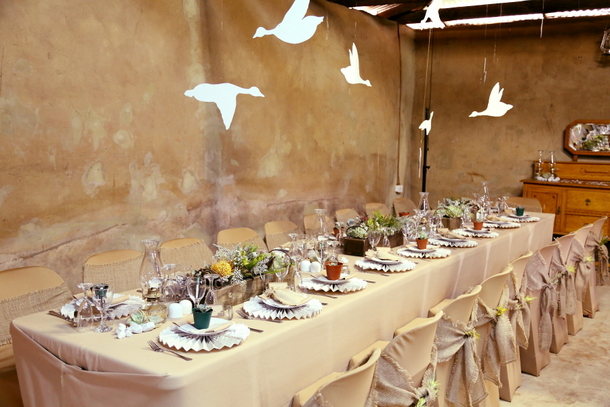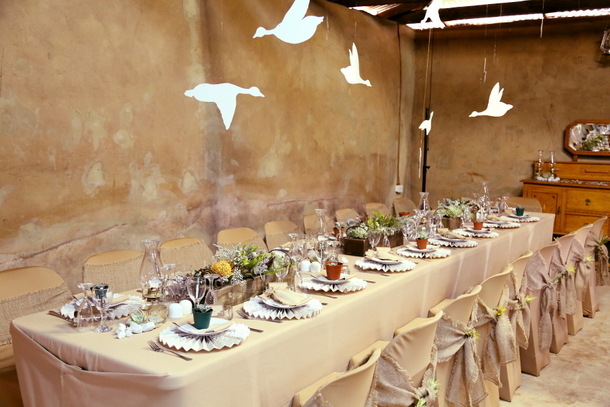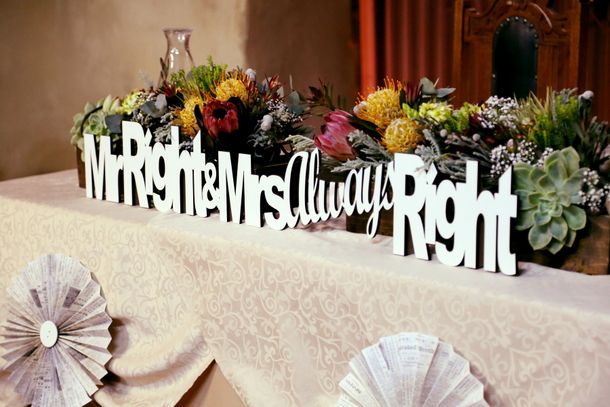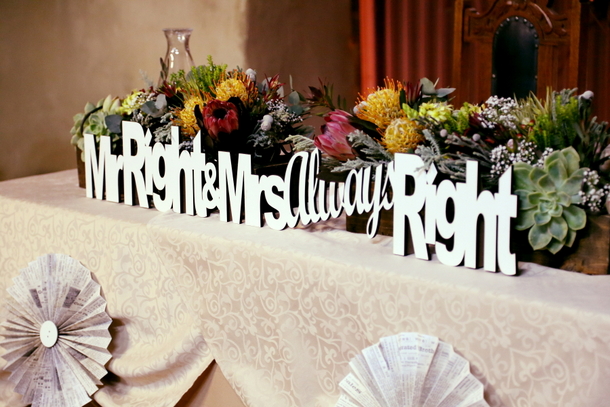 Memorable Moment
When we walked into the hall with the music and everybody standing and clapping hands. My husband surprised me with a few dance moves – he shocked everybody. That was the moment when I realised that we were husband and wife.
The Honeymoon
We went to Bara-Bara in Mozambique. We both love Mozambique, so we enjoyed it a lot.
Advice for Future Brides & Grooms
Try to treasure each and every second – it goes by so quickly. Don't spend a lot of money on your wedding, rather save money for the honeymoon because it lasts longer than the wedding (and is a once in a life time romantic holiday!)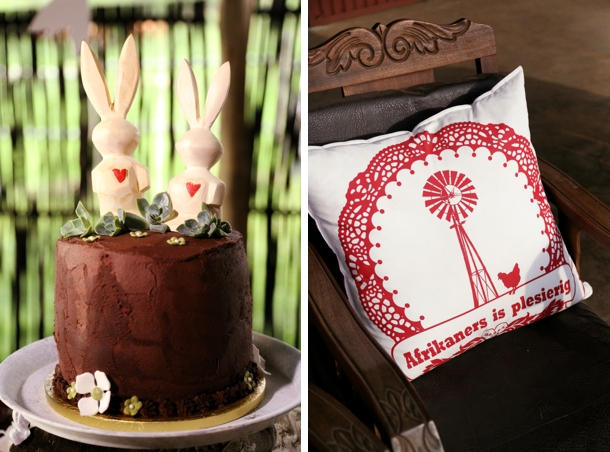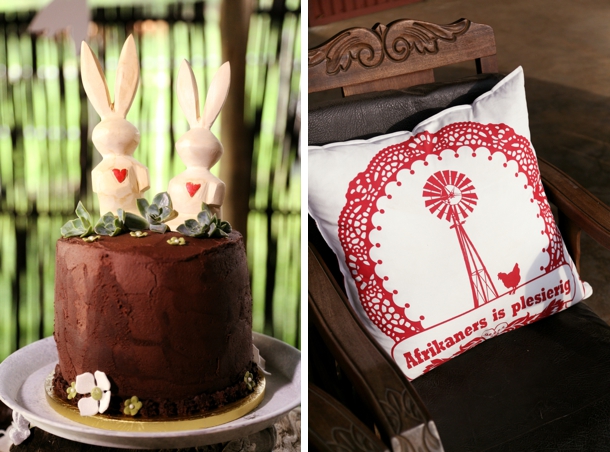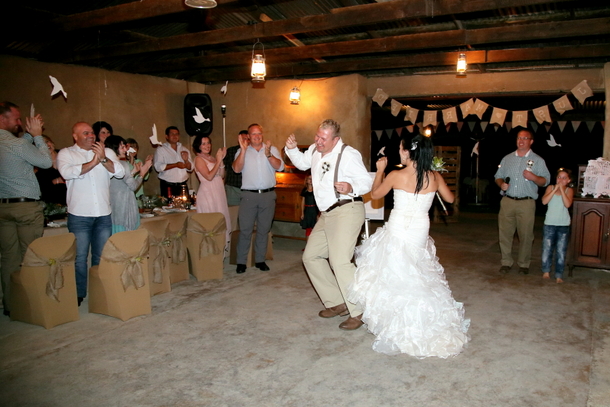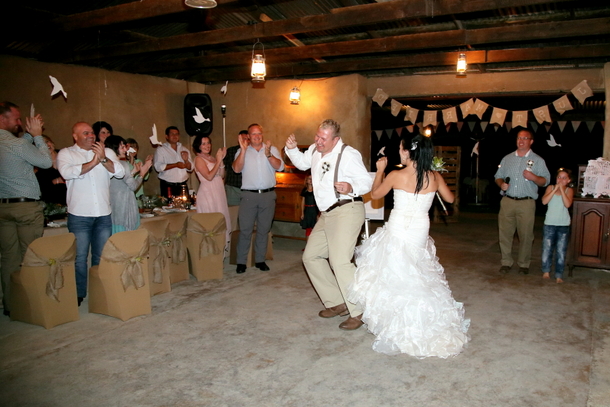 You can see more from this wedding on the Hello Love Photography blog.
SERVICE PROVIDERS
Venue & catering: Klipskuur Heidelberg | Photography: Hello Love Photography | Bride & bridesmaids' dresses & accessories: Over the moon | Groom's attire: Fraai Meraai | Hiring & DJ: Klipskuur
SBB ♥ Hello Love Photography, a featured member of our Directory