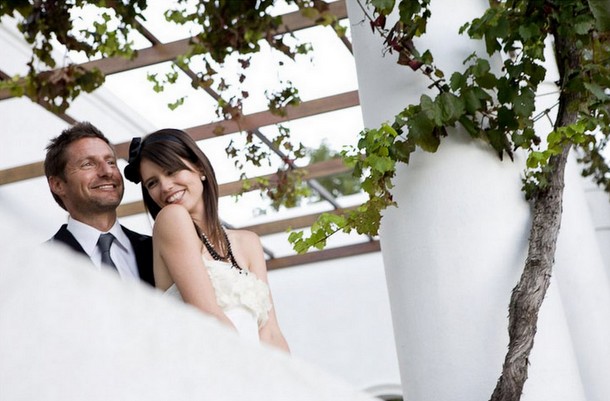 So the other day, there I was sitting at a table with a group of awesome ladies from the wedding industry, and we were discussing wedding size. General consensus? Small weddings rock. And I'll admit, a lot of that comes from us all being design and detail oriented, but the fact is, especially during a recession, you can just get much more for your money with fewer guests. A wedding that, as my friend Louise of Bijoux Bride (who specialises in this kind of thing) would say, is small but perfectly formed. And I'll tell you another secret reason I have for loving intimate weddings – somehow, they seem to make brides and grooms feel free to make bolder, less traditional choices. Take today's wedding, which stopped me in my tracks as soon as I saw it over on photographer Allan McCreadie's blog. Not only is it at an unconventional location (a favourite Cape Town restaurant), but you guys, HOW MUCH are we loving Catherine's styling? I adore her Vivenne Tam dress and seriously gorgeous accessories. Every photo of her looks like it's a fashion shoot (although we shouldn't be surprised – her day job is as a design manager for a bag company in China). The whole day just looks like so much fun, and has such an intimate atmosphere with family and friends. So if you're considering a smaller celebration, let Catherine and Mark's wedding style inspire you.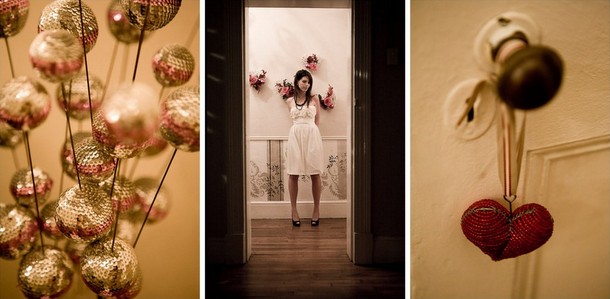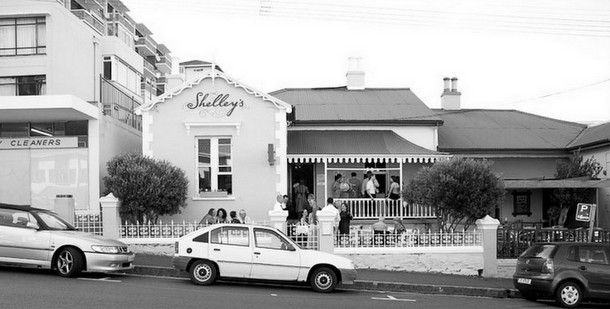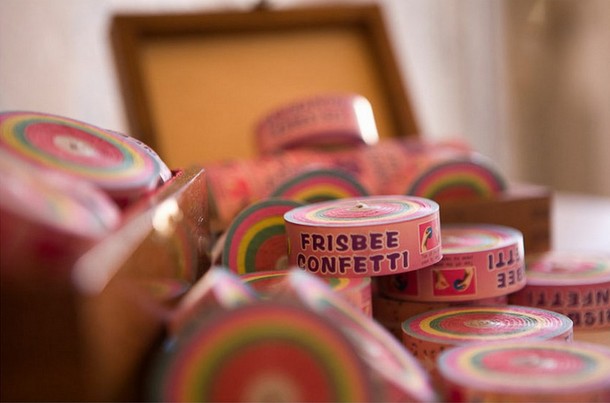 From Catherine:
Mark and I moved to China in 2008 for Mark's business (he owns a fiber racing bike brand, Swift Carbon). Mark – owns a Carbon fiber racing bike brand, called Swift Carbon. We were married at the Tsim Sha Tsui marriage registry in Hong Kong in December 2009. Two weeks later, we threw a small celebration for family and friends in Cape Town.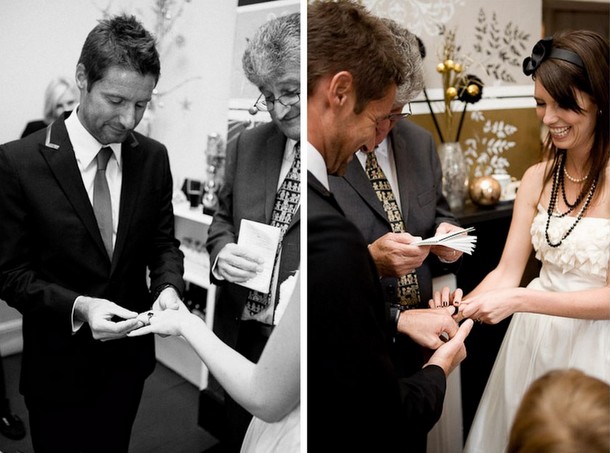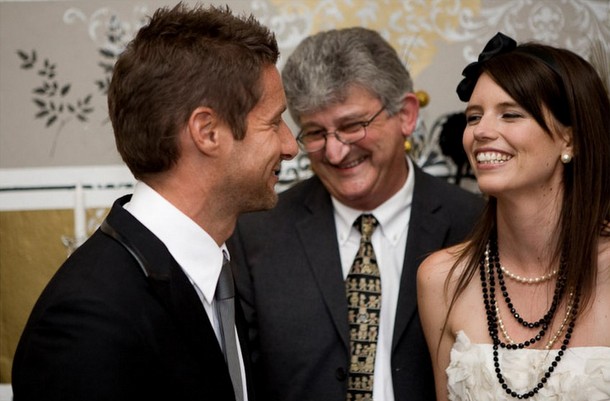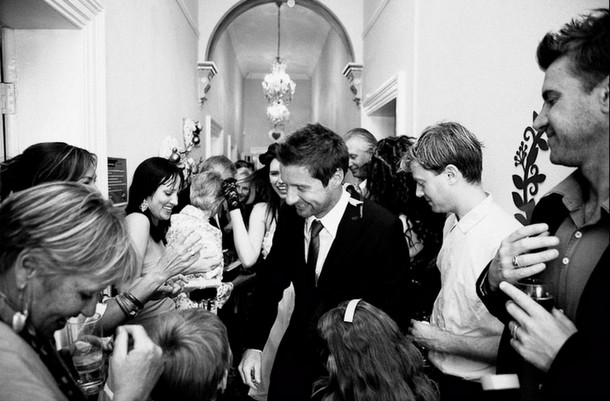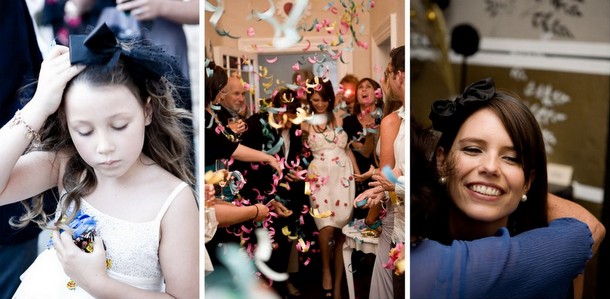 We wanted our wedding to be simple and intimate, and chose black and cream as our colours for the bride and groom, flower girls and page boys. We chose our venue on a trip out to Cape Town and had to make the decision really quickly before returning to China; we'd only be returning 15 days before the wedding! The venue had to be somewhere that already had decor that we liked, atmosphere and good food, as we were doing the planning from China. I had eaten at Shelley's twice with my mother, and really enjoyed the food and the feeling inside the old house. It's not a wedding venue, but because we were only having 50 guests, we were able to use the restaurant.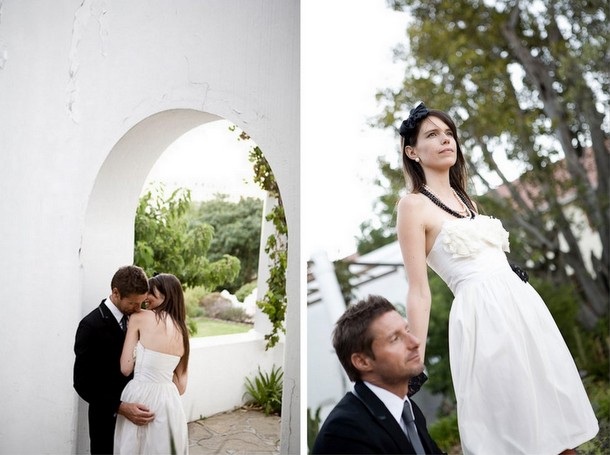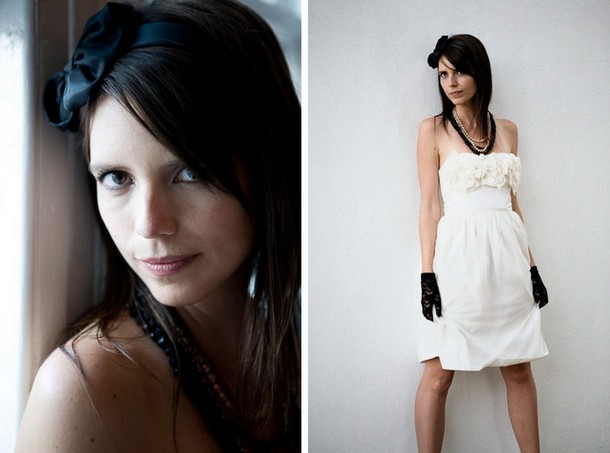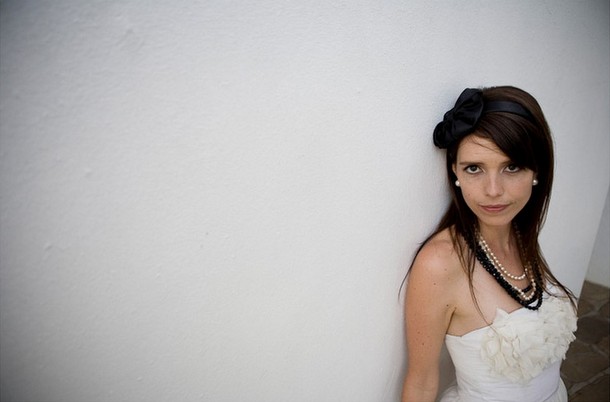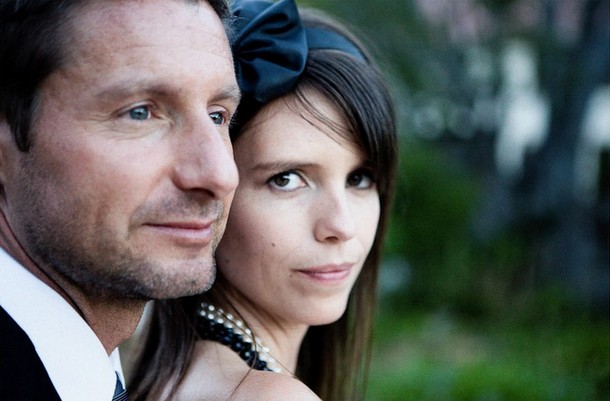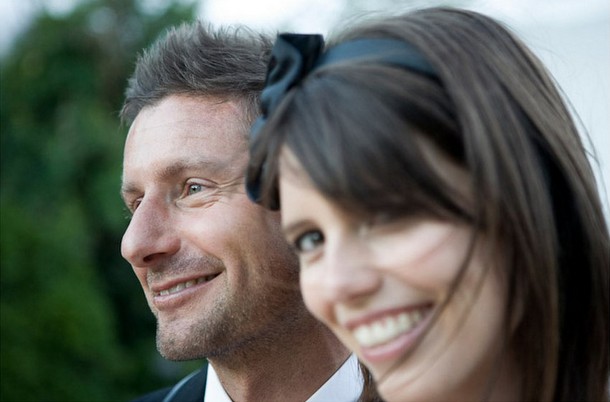 On the day we were really lucky with the weather – it was a beautiful summer day and evening. I loved wearing my dress – Mark and I had chosen it together from a Vivienne Tam outlet store in Hong Kong and had it altered (it was two sizes too big). Family and friends were really involved. My godfather performed the short ceremony and acted as MC and afterwards Mark's son Thomas was given the job of breaking the big, colourful fish pinata that my mother's close friend Libby Hutton had made for us. My mother looked beautiful in her mother of the bride outfit, which my close friend Dominique had helped her shop for – this meant a lot to me as I was unable to do this while in China. The speeches were another highlight – Mark, my youngest brother and my dads all spoke. Mark's sister Jane did my makeup and our good friend David was the DJ. My brother and his friend even acted as barmen!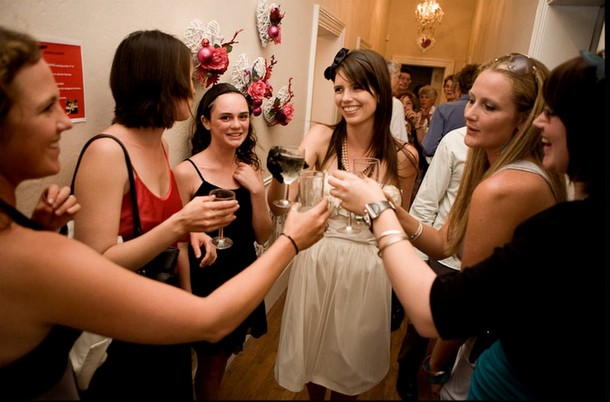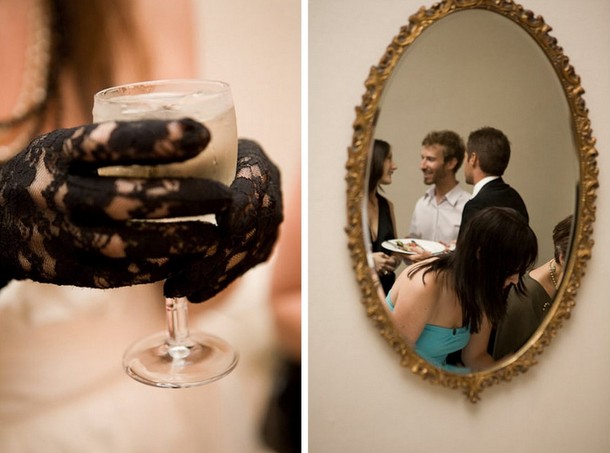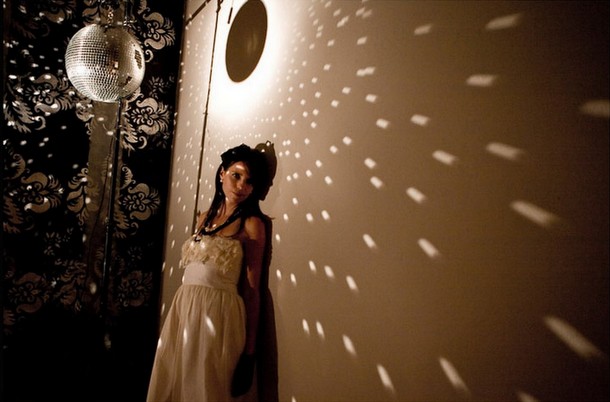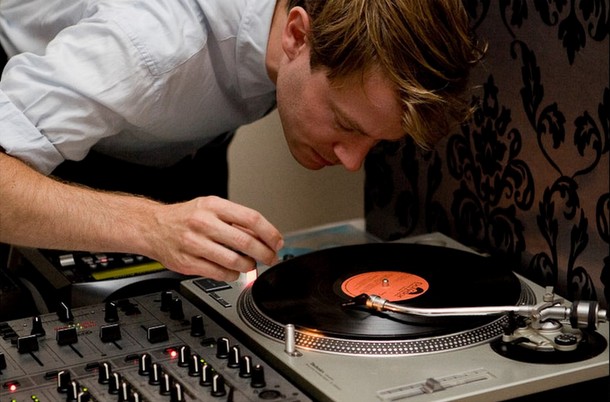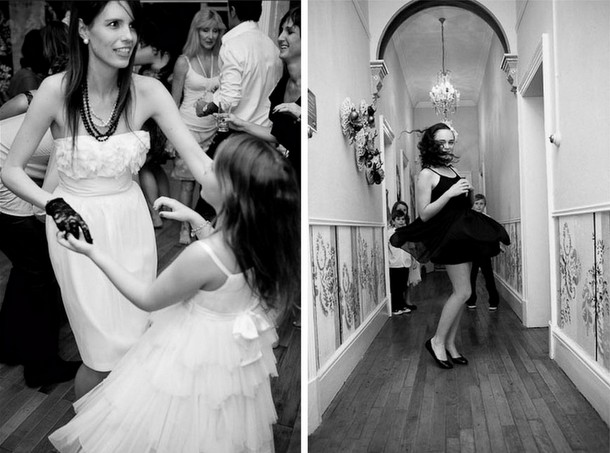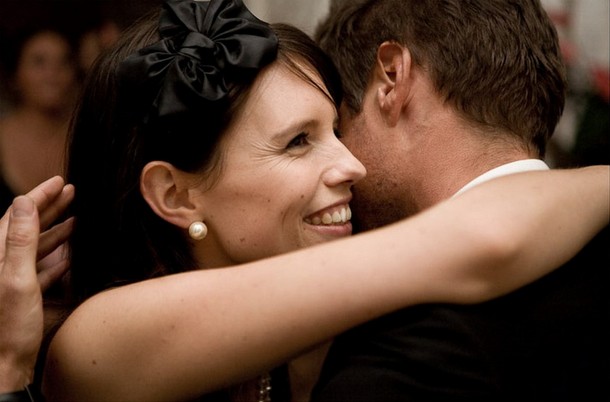 Thank you Catherine and Mark! Hope you're enjoying married life :) And another big thanks to Allan McCreadie for sharing his lovely pictures! You can see more on his blog here.
SERVICE PROVIDERS
Venue & catering: Shelley's Gourmet Cafe, Kloof Street | Photography: Allan McCreadie | Bride's dress: Vivienne Tam | Flower girl's dresses: H&M, Monsoon | Page boy's outfit: Monsoon