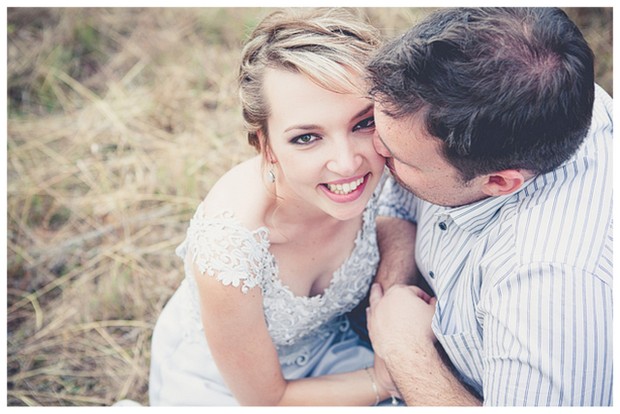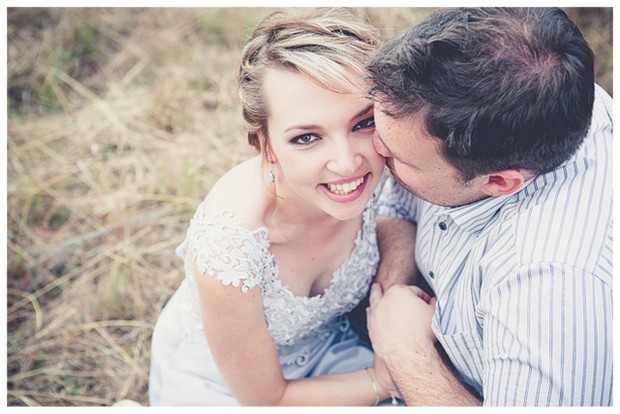 You know, there's a story behind why origami cranes are considered lucky for weddings. Supposedly, the qualities you need to fold 1,000 cranes (patience, good communication, perseverance, and so on) are the same ones that you'll need to have a successful marriage. But the origami cranes in today's wedding teach something different. These were folded by a friend of the bride, and this detail, as well as the many other handmade touches from friends and family, reminded the bride and groom of the support they have in their marriage. Isn't that just so lovely? Of course, the loveliness doesn't stop there. The first thing I fell in love with from Roslynde and Louis' wedding (apart from her pretty name!) was the wooden proteas carried by her bridesmaids – aren't they just the coolness? Followed very closely by her dove grey dress, with the prettiest lace detailing. Not to mention some brilliant rustic details – plantable bird thank-you cards, hanging succulents in little bottles, a feast of ribbons (I think I even spied some measuring tape on one of the succulent tins – another great DIY-able detail). Oh, what the heck, I love it all. Melanie Wessels (welcome Melanie!) did the photographic honours.
From the lovely Roslynde:
Louis and I both studied engineering at the University of Pretoria. We've known each other since our first year, but it was only somewhere in the final year that the sparks began to fly!
After four years of dating, he planned a holiday to the USA. We travelled to Seattle and then to Portland, where he got down on one knee in the forests of Washington Park. I was so surprised, I almost forgot to say yes!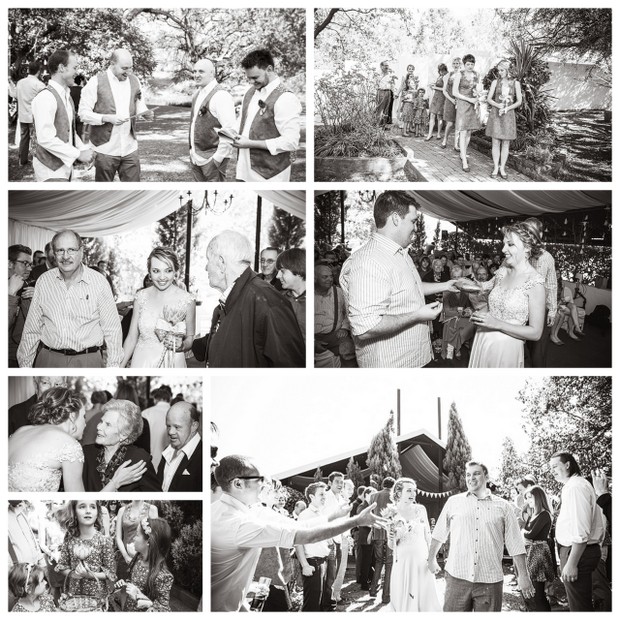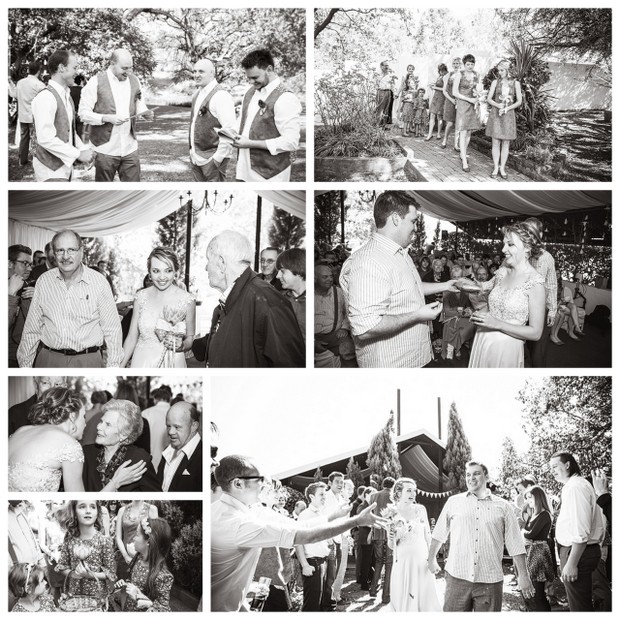 We wanted to do something a little different – more relaxed and playful – so we decided on something of an outdoor garden party. After multiple venue searches on Google, we discovered The Bridge, located in Muldersdrift in Gauteng, which provided the perfect setting of large, beautiful gardens next to a river.
We wanted the wedding to have an organic, natural (earthy) and South African feel and proteas became the central theme of the wedding, inspiring the colours, the flowers and the décor.
So many details were handmade labours of love. My friend Suz folded 250 origami birds; my mom, her friends, my bridesmaids and I decorated and planted almost 80 tins of succulents for the tables; Louis and his dad salvaged wood from their garden for the centrepieces. All our friends rallied around early before the wedding helping us to hang birds in trees and whatever else my mom got them to do! I think all those details were such good reminders of how supported we were throughout the process of planning our wedding. People love weddings, and they want to help – trust in the goodness of others and let them!
Having children at the wedding brought a beautiful atmosphere of laughter and fun – they really do get so excited about weddings! My nine-year-old neice even sang for us, which was very special. We were also surprised with spontaneous dancing – because it was a daytime wedding, we didn't quite expect that people would dance, but they did and we had a blast doing the locomotive around the trees!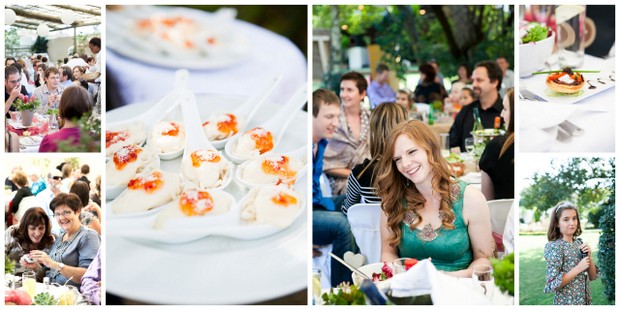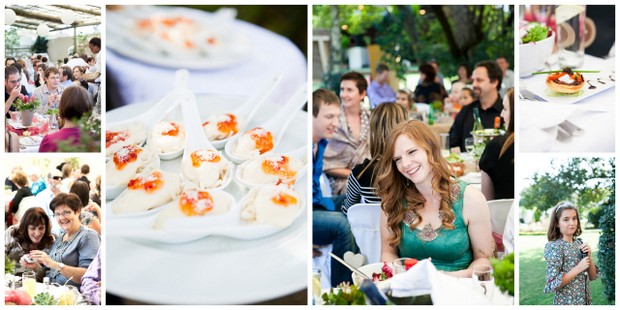 My advice to future brides is to stay true to your vision. Louis and I wanted an outdoor wedding, and while May might not have seemed like the ideal time, we stuck with it despite the scepticism, and it worked out in the end. We were blessed with a warm, sunny day, and it turned out to be the wedding we hoped it would be. Also, try not to get sucked into the mania of it all. Allow yourself moments to step back and remember what it's all about.
Thanks so much, Roslynde and Louis! It's such a pleasure to share your day. My many thanks also to Melanie, for sharing her lovely pics! You can see more on her blog.
SERVICE PROVIDERS
Venue & catering: The Bridge | Photography: Melanie Wessels | Co-ordination: Nadine Minnaar | Flowers & decor: Country Flowers | Cake: Marilyn van den Berg (011 235 0242) | Stationery: Liezl KrÖs ([email protected]) | Bride and bridesmaids' dresses: Sagie Reddy ([email protected]) | Hair & makeup: Heidi at Fusion Living (012 991 5307) | Hessian runners: Linen Hire Solutions | DJ: Andrew Sims (from The Bridge)