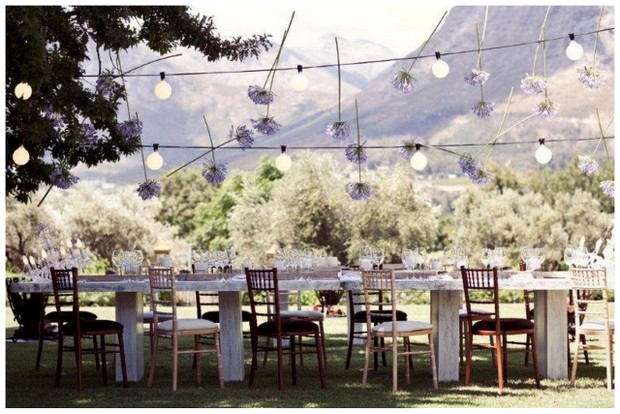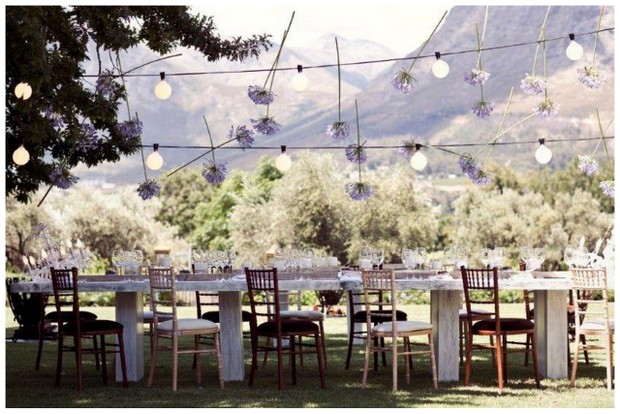 Good afternoon, lovelies – hope today has been treating you well? I'm stoked to be bringing you another in our 'Behind the Menu' series, where we celebrate weddings where food is at the centre of proceedings. Being a bit of a foodie myself, I love looking at how a great menu is customised for each couple, although by the end of working with these pics I am dying to eat the food! Never more than today, in fact, because this lucky Dutch bride and groom had several incredible courses including a fresh crayfish entree. One of my all-time favourites! It really makes me miss home, and especially remember my last meal before going off to university, when we spent the day at Betty's Bay with my cousins and feasted on crayfish they'd brought in fresh from the sea that morning. Wow. Food flashback! Anyway, I love that the executive chef at Stir Food, Gustaav Boshoff, included it here, alongside a menu that really shows off the best of South African cuisine. Oh, and PS, how much do I love the hanging floral decor? Just gorgeous. Perfect execution from The Aleit Group, as always!
Catering: Stir Food | Venue: Burgundy Bourgogne | Event Design & Co-ordination: The Aleit Group | Photography: Cari Photography
**************************************************************


From Gustaav:
It's not often we get to work with such a small guest list and we loved creating this bespoke menu for the intimate crowd at such a stunning venue such as Franschhoek. The idea behind this menu was to introduce and present all that is proudly South African as uniquely and creatively as we knew how. We started by showcasing our love for the open fire with our live braai station (barbeque) where the spices and flavour combinations reflected true rainbow nation flair.
After eating lobster and crayfish all over the world I've come to the conclusion that SA west coast rock lobster is one of the tastiest crustaceans one can find. This beautiful product is best left in its most natural state and guests got stuck in with their hands, creating a relaxed dining experience.
Yellowtail being one of our most delicious game fishes, we used sweet apricots as a truly Capetonian combination.
No authentic SA menu would be complete without a taste of venison, such as kudu and springbok, intentionally paired with beetroot to bring out earthy flavours. This balanced by the juniper jus making the perfect pairing to Shiraz, a cultivar quickly becoming SA's most favoured.
After a protein rich feast such as this the best way to introduce sweet would be in a refreshing manner boasting several lemon-infused elements which not only looked wonderful but tingled everyone's taste buds. With the French Huguenot influence being so prominent we couldn't think of a better way to end this banquet than by presenting a mélange of cheeses accompanied by preserves and home-made walnut bread.
From the couple:
"The food was wonderful. Dinner was an important part of our wedding day and it totally lived up to our expectations. Surrounded by the beautiful mountains of Franschhoek we enjoyed a lovely South African dinner. And Gustaaf's crayfish was an instant hit! Thank you Gustaaf and team for great food which made our wedding day just the way we wanted."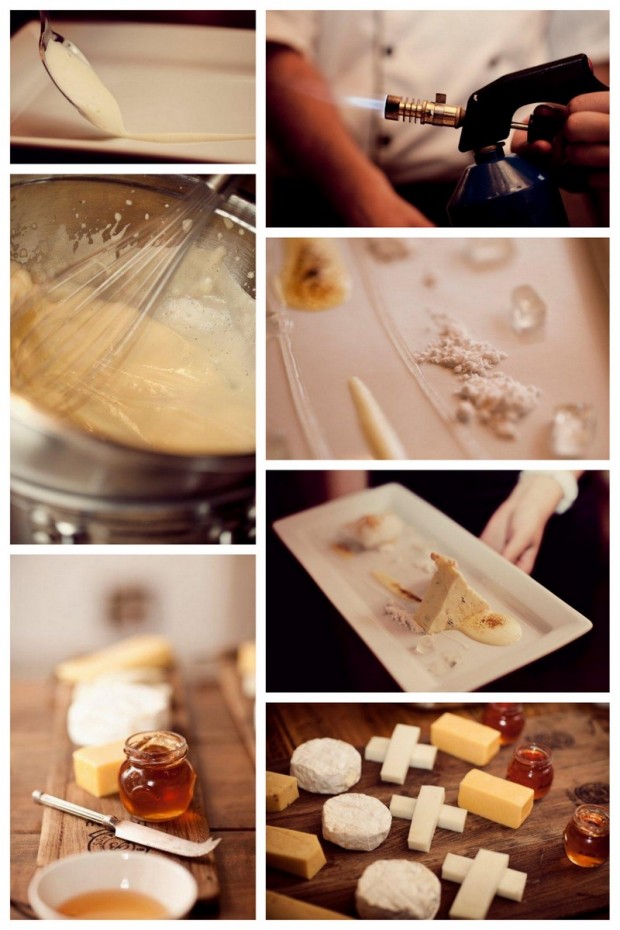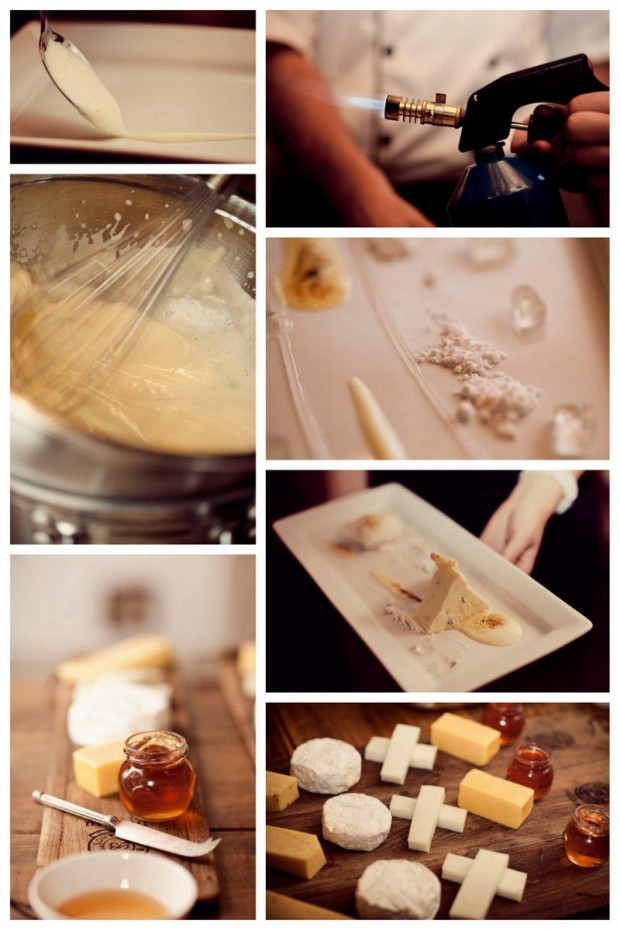 The menu:
live braai station
lightly spiced ostrich kofta's served on flatbread with minted yoghurt, sumac & toasted cumin tiger prawns "lorenzo marques" served avocado salsa on katchumbari salad harissa spiced karoo lamb lollipops served with chermoula
namibian free-range sirloin "plankievleis" served with salsa verde, dijonaisse & braaisauce summer vegetable terrine served with pistau
bread
"potbrood" served with farm-churned butter, snoek pâté, "korrelkonfyt" & brandy spiked biltong pâté
entree
whole steamed crayfish served with aioli & fresh lemon on wooden planks
overture
seared yellowtail served on green vegetables with apricot purée, beurre blanc & pea shoots
symphony
seared fillet of kudu, served with beetroot puree, parsnip chips, wilted watercress & slow roasted springbok shin enhanced with a juniper jus
encore
asiette au citron – lemon sorbet served with lemon jelly, lemon sabayon with pistachio biscotti, lemon & thyme parfait, lemon gel
cheese
a selection of perfectly ripened local cheeses served with baby leaves dressed in hazelnut oil, quince preserve & walnut bread