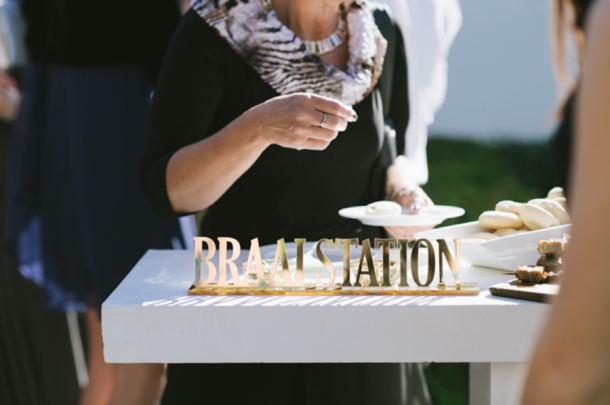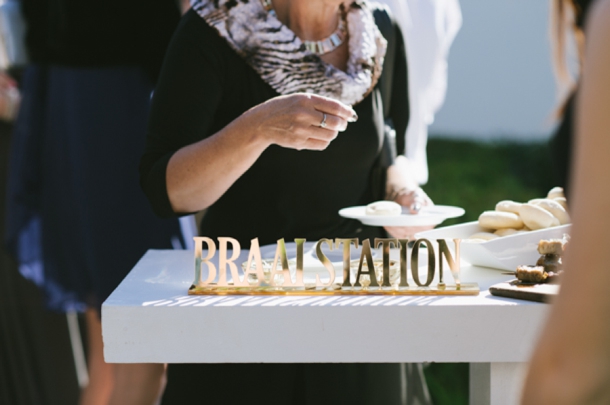 Source: Yolande Marx on SBB
Hello friends! It's a public holiday in SA so I'm taking some time off, but as it's heritage day, aka National Braai Day (that's BBQ for my overseas readers), I just had to bring you a special on how to create a braai wedding. "Really?", you think. But it can be done, by combining the informality and the good humour (and the food, of course!) of our national pastime with some wedding prettiness. Here's why you might want to have a SouthBound Braai… (ho ho)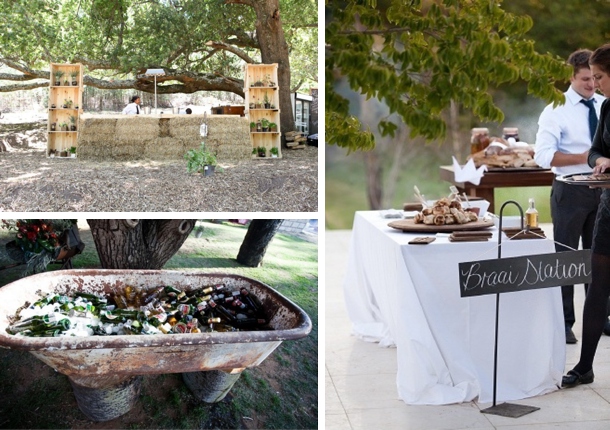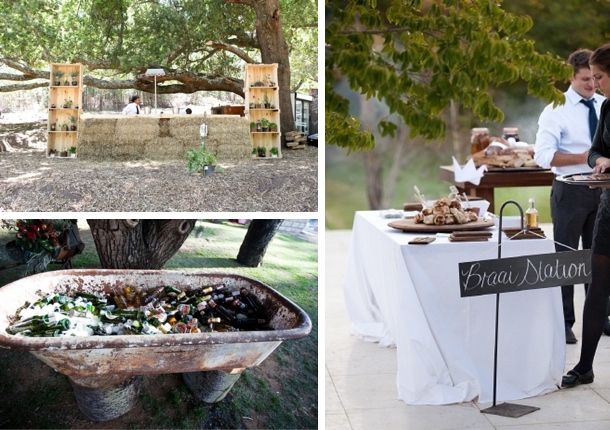 Sources: Jenni Elizabeth/Lee-Anne Farrel via The Pretty Blog (top left); Kiekie Photography on SBB (bottom left); Catherine Mac Photography/Stir Food via The Pretty Blog (right)
First off, it's a great way to add personality to your event – maybe it's part of your story (did you meet at a braai? are you known for hosting them?) or, for couples who are fusing cultures, it's the perfect South African element. Of course, an outdoor venue is a must – be sure to check with those you visit what their braai policy is from the get-go, as not all will be happy to host this kind of wedding.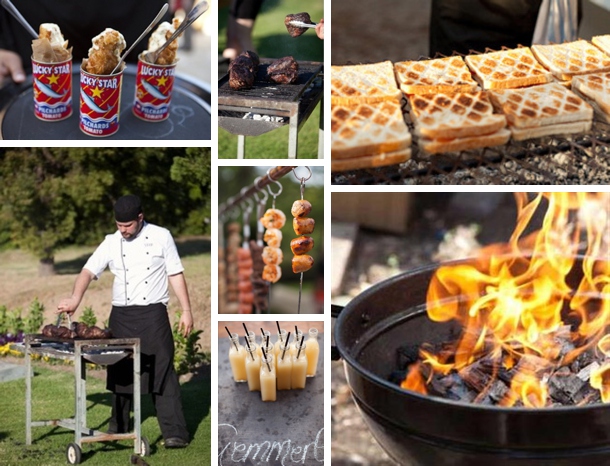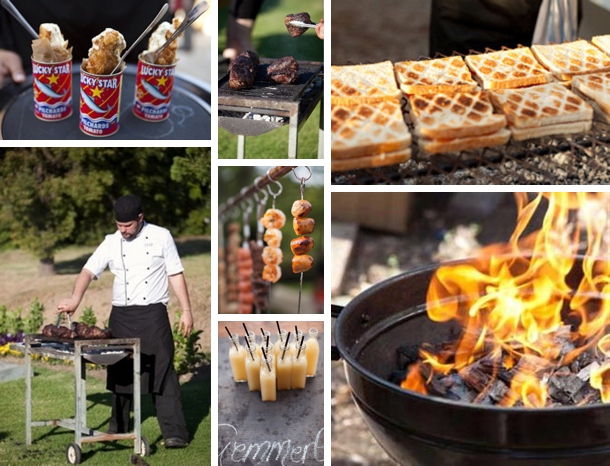 Sources: Lizelle Lotter (top left); Zarazoo (bottom left & top centre); Jonathan Young Weddings via The Knot (middle centre); Lizelle Lotter via The Pretty Blog (bottom centre & top right); via Food24 (bottom right)
You don't have to go overboard – I LOVE the idea of having a braai station serving mini braai food instead of canapes, and so will your guests. Or it could be one of several food stations, as at this gorgeous wedding. Be sure to include all the South African favourites – steak, roosterbrood, sosaties, and of course boerewors. You may want to have a spit to ensure that all your guests are fed. Serve lemonade or ginger beer in pretty bottles and beers in a vintage bathtub for guests to wash it all down with. Some of SA's top catering companies can create a gourmet braai experience, so you won't be compromising on quality, but you'll get that backyard braai ambience.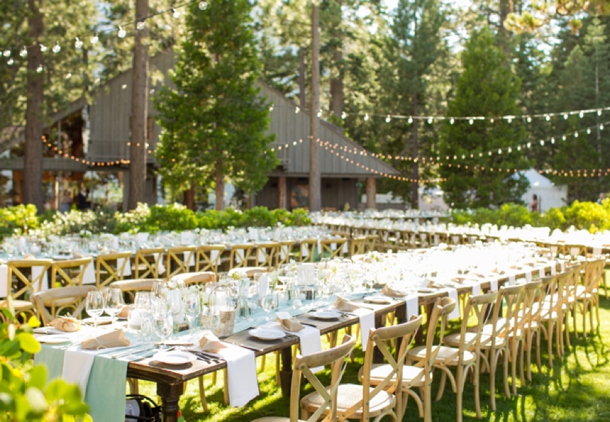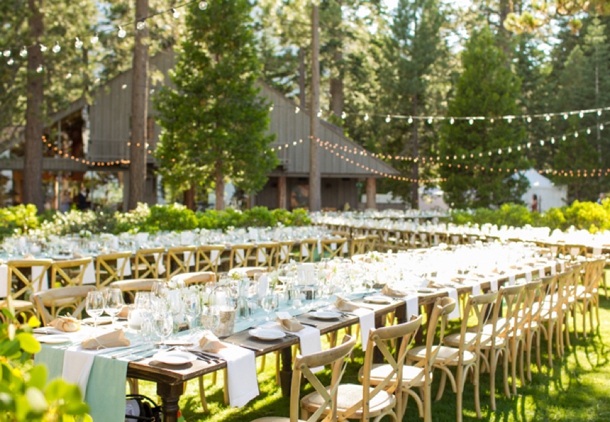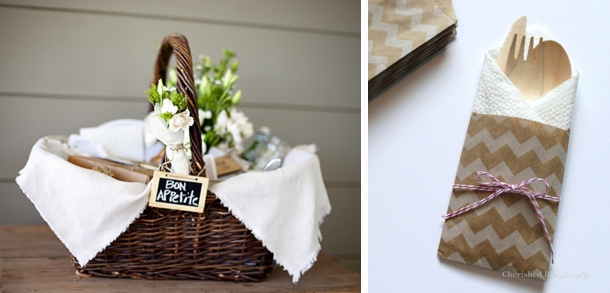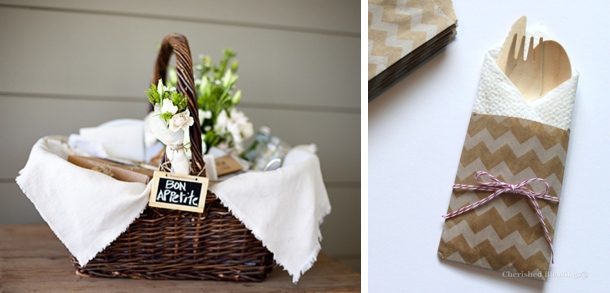 Sources: Mike Larson Photography/One Fine Day Events via The Knot (top); Georgina Brandt & Co. via Simplesong (bottom left); Cherished Blessings on Etsy (bottom right)
If you're working with a low budget, a braai buffet is a great option. You could even make up picnic baskets for your guests and allow them to cook their own dinner (fun!). Or, if you're working with a REALLY low budget, you could host a super informal 'bring and braai' reception – make sure you then provide a gorgeous selection of salads, potato bakes, veggies and extras.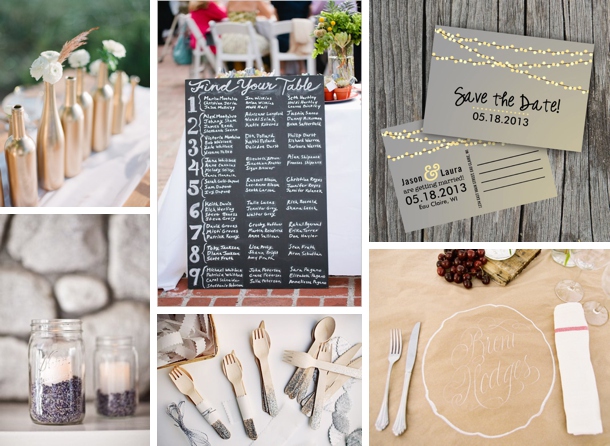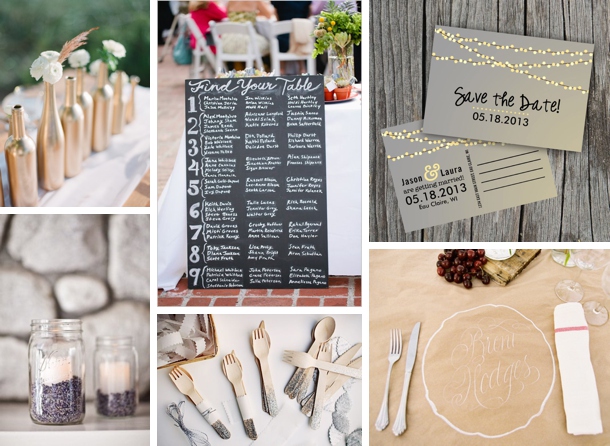 Sources: Jessica Lorren Organic Photography/Every Last Detail & Glamour and Grace via Glamour & Grace (top left); Mi Belle Photography/Amber Events via Wedding Chicks (bottom left); Mirelle Carmichael Photography via Wedding Chicks (top centre); Oh Happy Day (bottom centre); The Munch on Etsy (top right); jose villa/duet weddings via Design Sponge (bottom right)
Of course, you could choose to go for a very South African style of decor, maybe with a bit of a kitschy retro vibe. But if I were styling a braai wedding, this is how I'd do it (above) – the perfect mix of romantic and informal. Kraft paper place settings with glitter dipped wooden flatware, chalkboard details, gold spraypainted mason jars and wine bottles, and candles in jars full of lavender (just imagine how gorgeous that would smell). I adore these invites, that allude to hanging lights, so of course you'd have to have tons of 'em!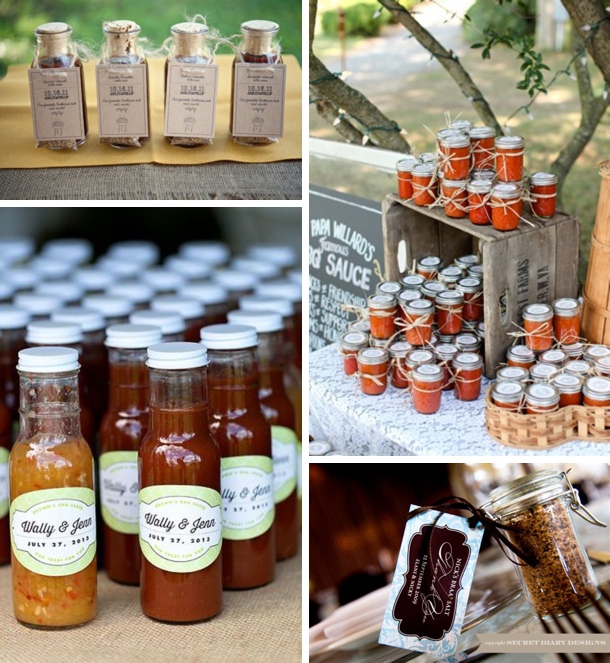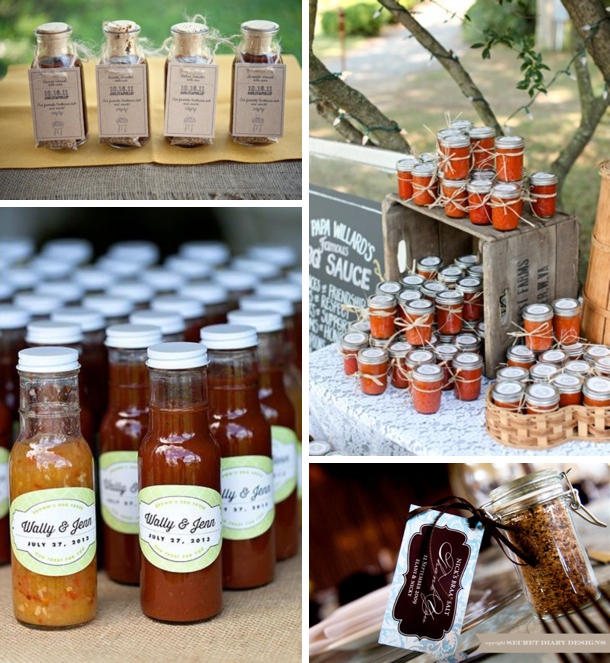 Sources: via Southern Weddings (top left); Kate Crabtree Photography via Maine Wedding Guide (bottom left); Carley Rehberg Photography/Wolfcrest Media via Bayside Bride (top right); via Secret Diary (bottom right)
The obvious favours for this kind of wedding are braai-related, and this is a good way to get the hubby or family members involved. If someone has a special marinade or sauce or herb rub, get them to make up a huge batch for you and divide it into pretty bottles with custom labels, or jars wrapped in twine. It's one favour that your guests will be sure to appreciate, and they'll think of you at their next braai.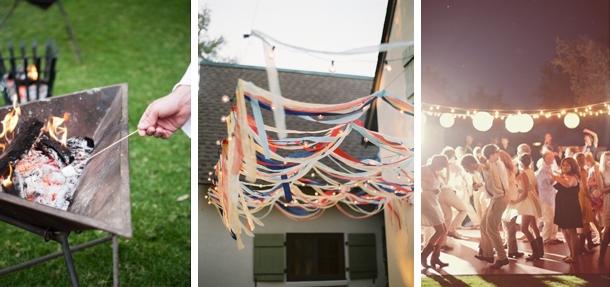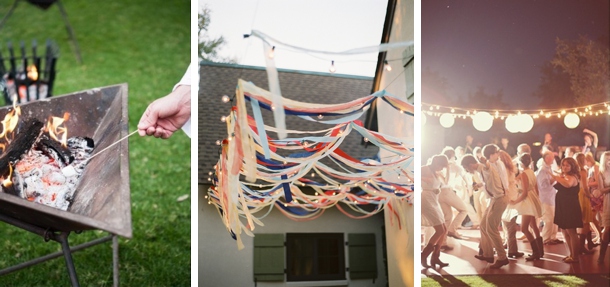 Sources: Melanie Wessels on SBB (left); Virgil Bunao via Style Me Pretty (centre); Brandon Kidd via Once Wed (right)
If you like the idea of a braai element but want a more formal meal, why not have a 'sweetie braai' for dessert? Give guests marshmallows to toast, or the ingredients for American-style s'mores (yum).
You can find more inspiration for braai elements at weddings on our SouthBound Braai board on Pinterest. Have a great holiday, friends!