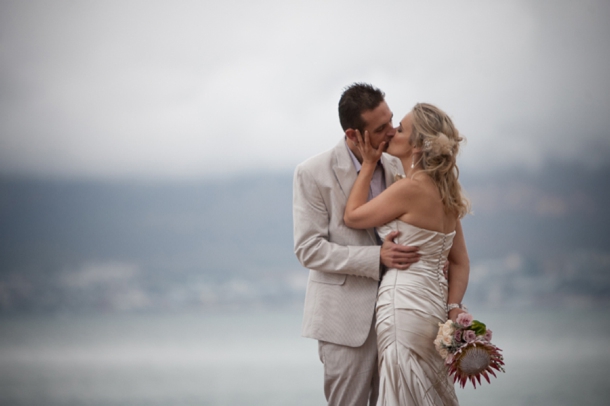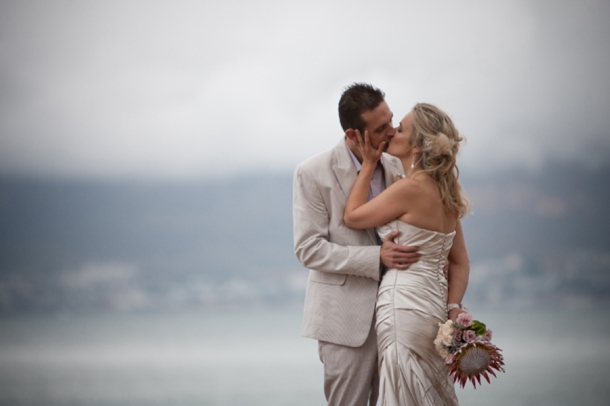 Time for our first real wedding of the week, and this is a real treat. As much as big weddings can be super fun, I'm also a huge fan of the small wedding – a really intimate celebration where you get to bring out fantastic details on a lesser scale (perfect for a budget, and for destination brides and grooms). The Cape is an ideal location – not just for our wonderful weather, but because we have a wealth of stylish venues perfect for this kind of wedding. So that's one reason I love Charlene and Andre's wedding, which was held at the picturesque Villa St. James in False Bay, a former home of Jan Smuts with an incredible sea view. The other is that the wedding brings together two SBB favourite service providers for decor and photography in My Pretty Vintage and Joe Dreyer. Angie of MPV has put together such a charming, country vintage look (how cute is that whimsical 'altar'?) and Joe has captured not just these lovely details, but the grandeur of the setting as only he can. It's the perfect way to kick off your Tuesday!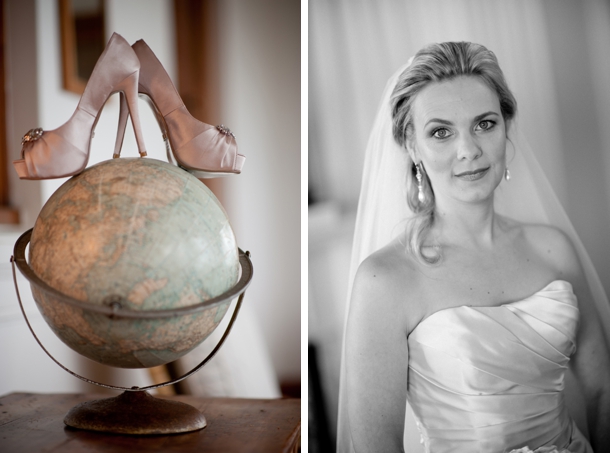 Over to the lovely bride, Charlene:
I am a passionate teacher who enjoys life more than anything. My husband is an account executive (he keeps everything real!). We love spending a lot of time together – and I mean a lot! We are best friends. We love playing board games, walking on the beach, exploring new towns and wine farms. We both love travelling and enjoy going to the movies at 09:00 on Saturday mornings. Popcorn for breakfast! Just as much as we love having fun, going to the theatre, and restaurants, we are both workaholics – sad, I know, but we are super ambitious. I cannot stop studying and Andre always tries to better his work style. We love and adore each other. We are each others' swans!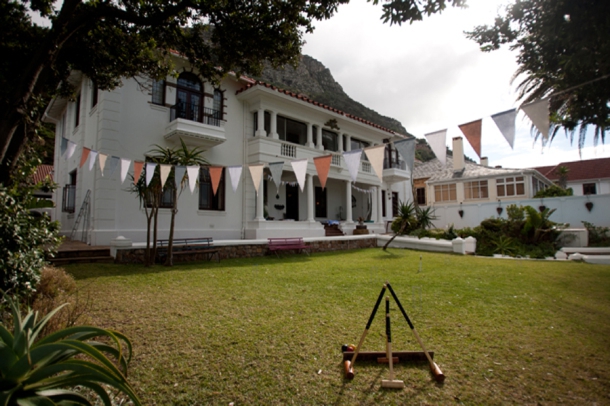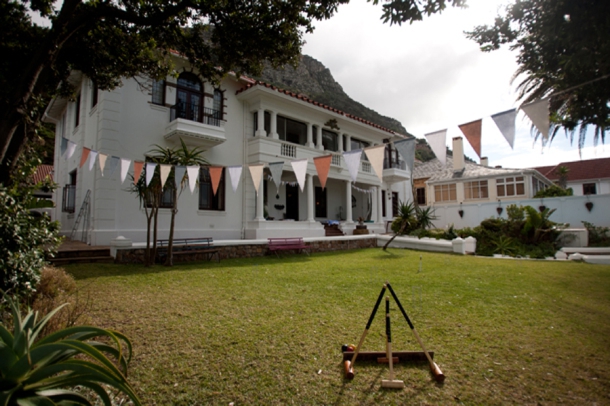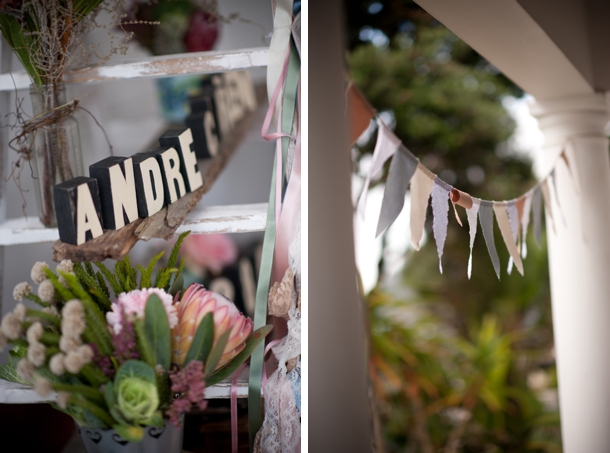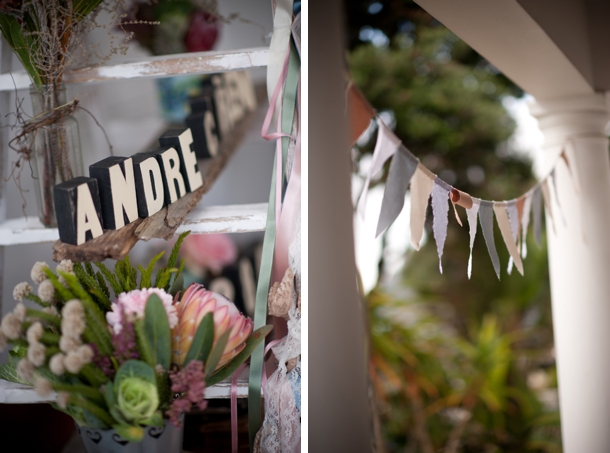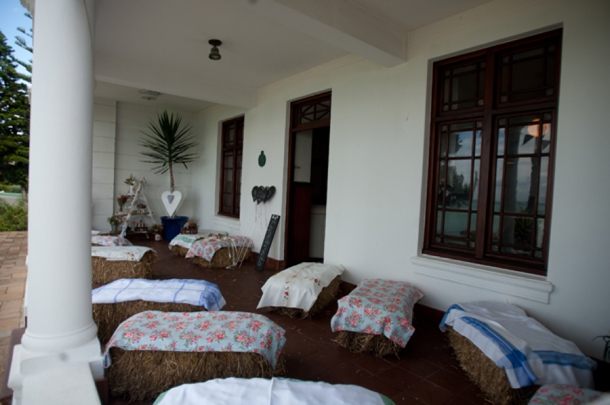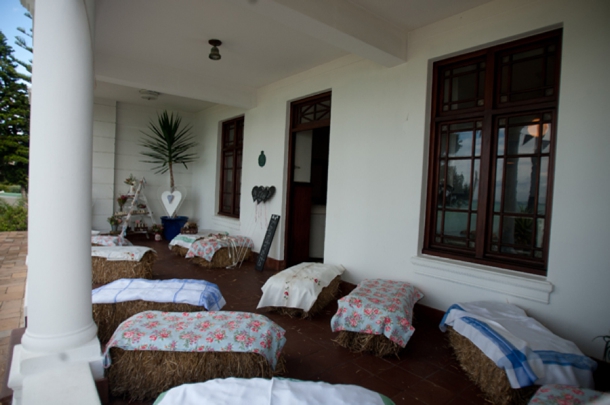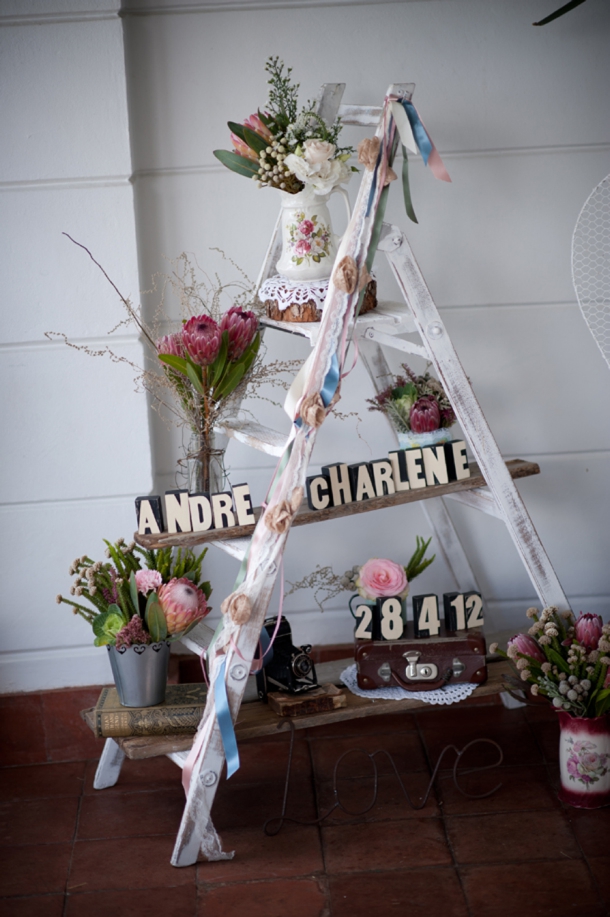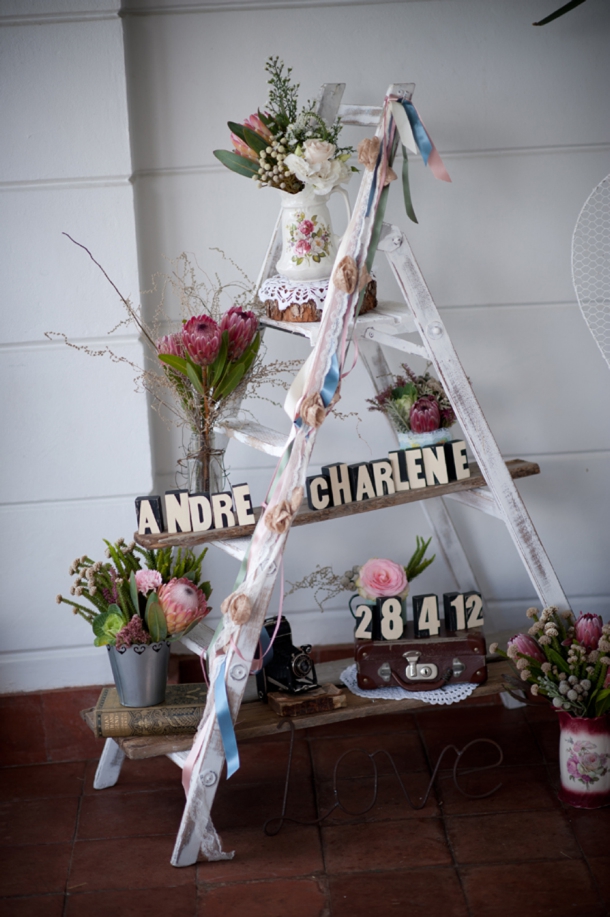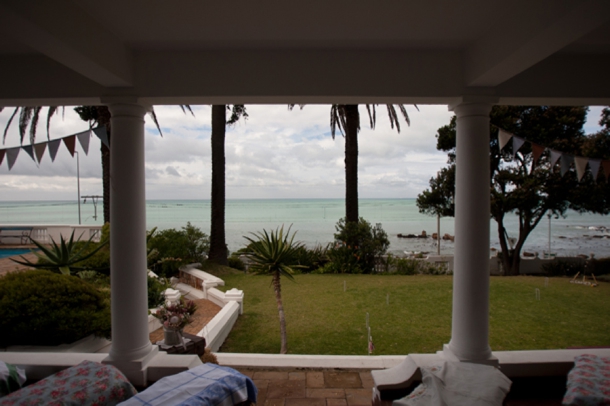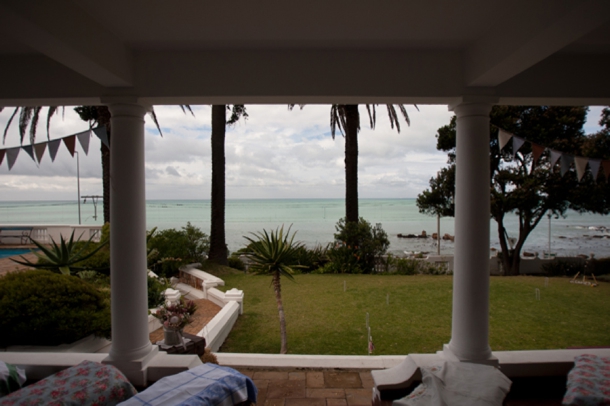 We created a rustic French country feel with pastel colours. We chose our intimate venue between the mountains and the ocean because it is a beautiful old house and was ours for the weekend. All our family slept over for the weekend and it was just us – it was super special! The dining room had beautiful chandeliers and gorgeous view of mountains and the ocean. The fireplaces added a cosy feel. Our 25 guests were our best friends and family, which made it so much more intimate – seeing the joy in their eyes was one of the highlights for me. The day was also filled with memorabilia from our home and photos of us, and we played our favourite music and had fun lawn games.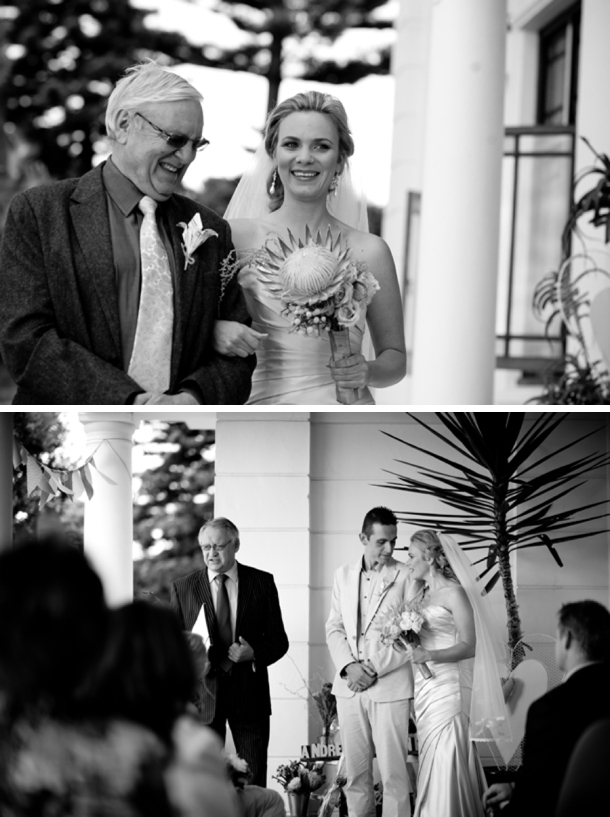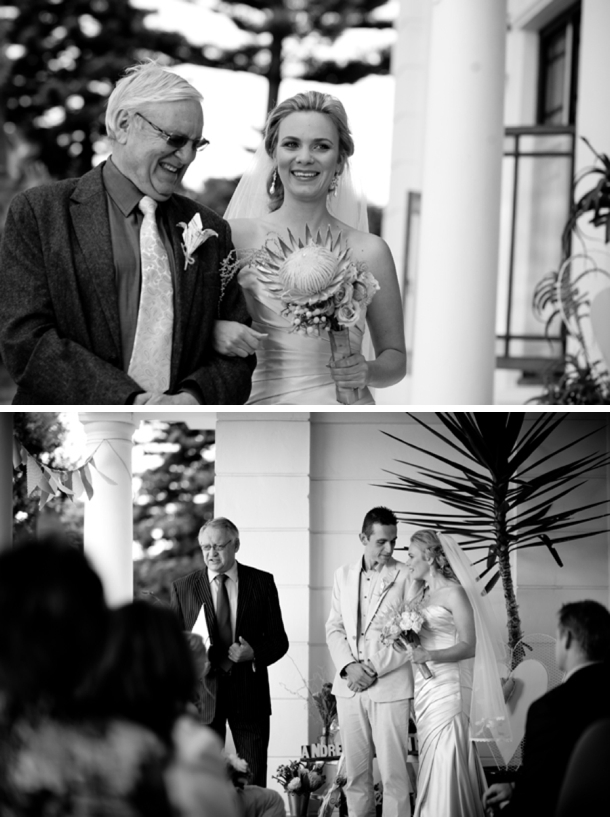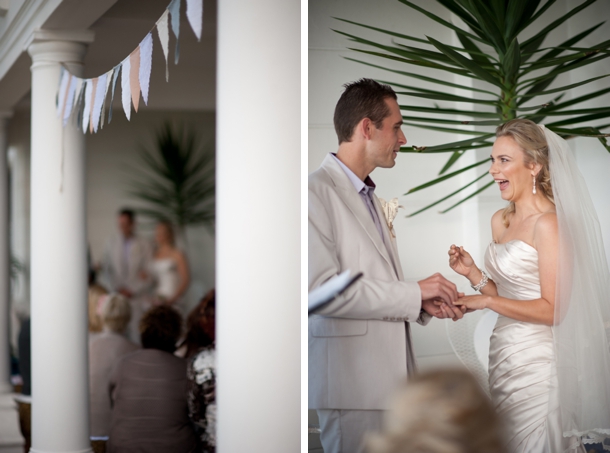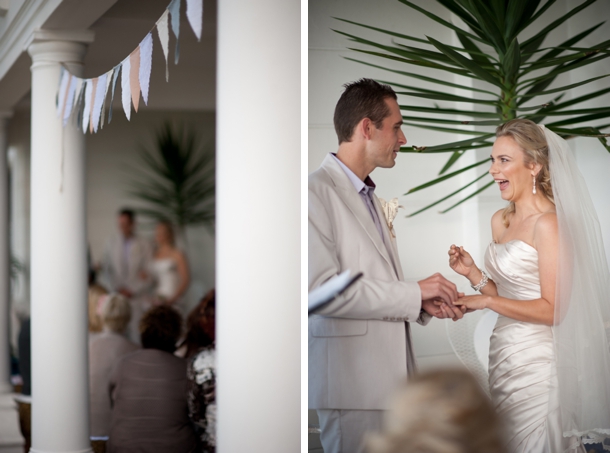 My family and I created all the material hearts and bunting for the wedding. It felt like the wedding started way before the big day! While the ladies were busy making the hearts, the boys made little wooden easels we gave to our guests with photos of us, and we had a great braai afterwards. It was super special seeing our handiwork on the day.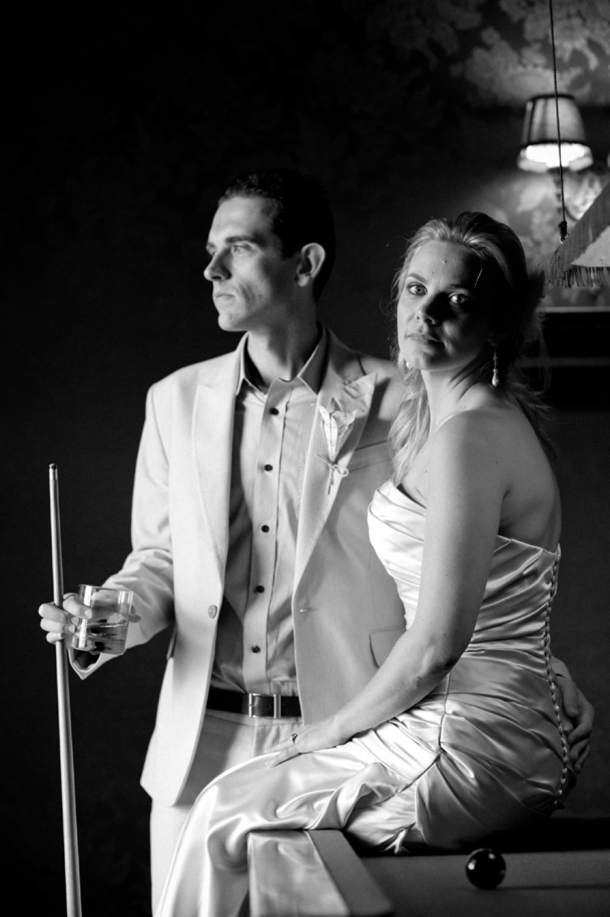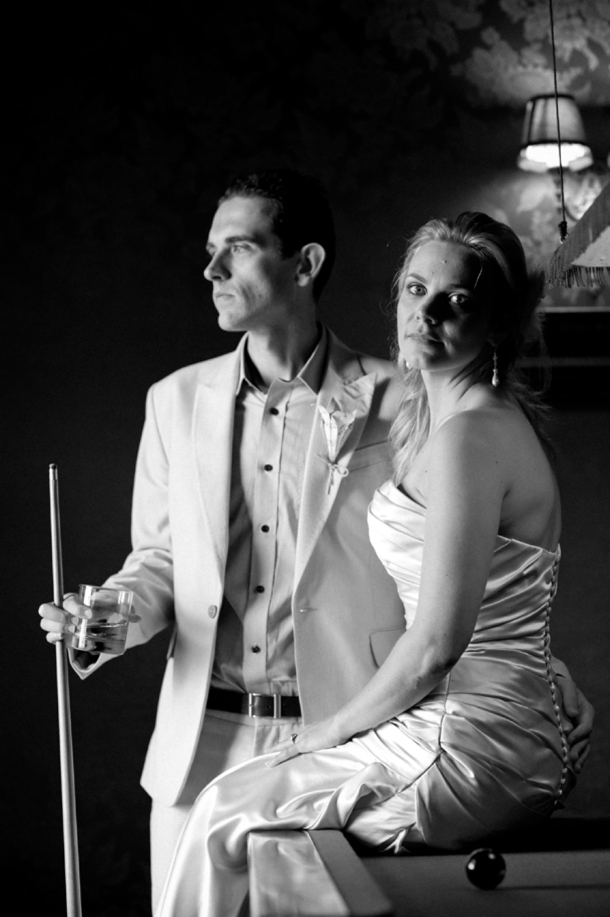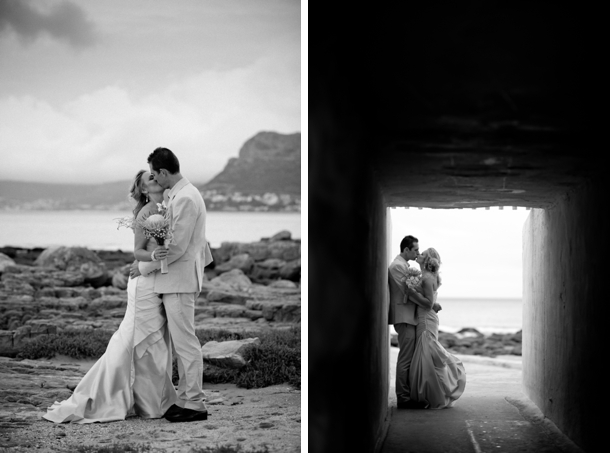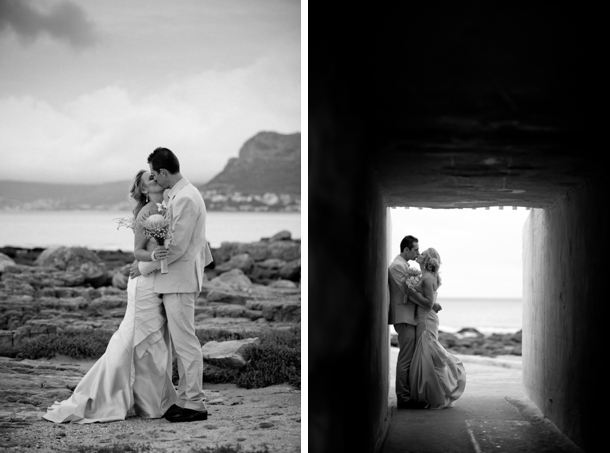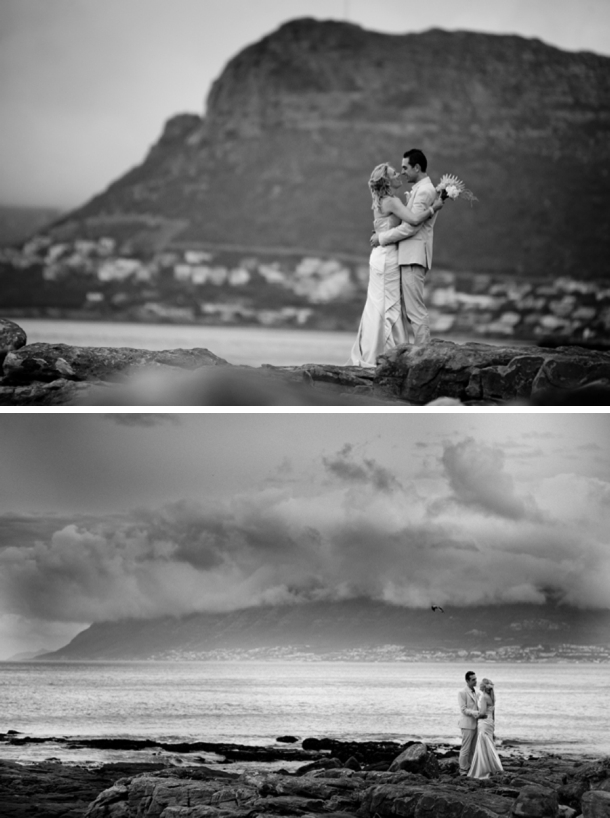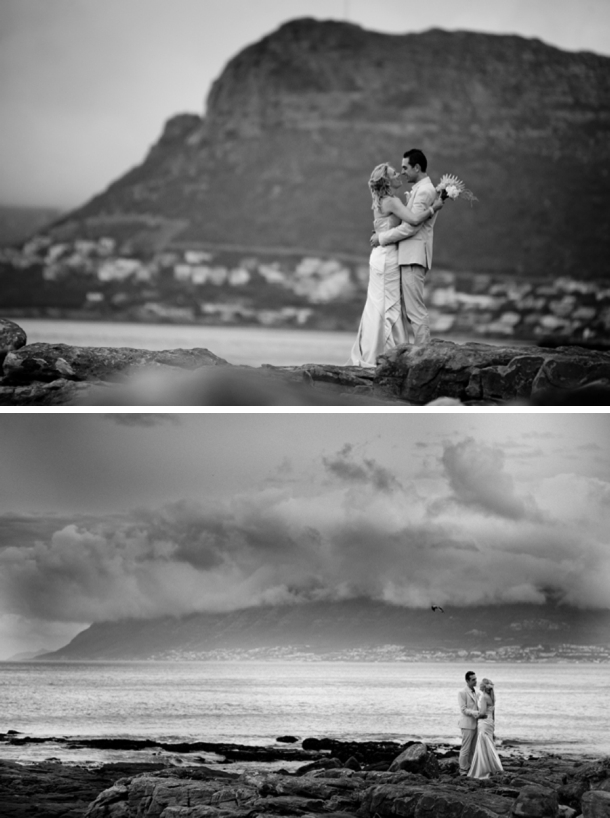 On the day of the wedding, we had to change our picnic plans due to rain. I got pampered that morning, while my husband arranged everything. Every little detail was a massive surprise for me!
We wrote our own vows and gave each other proteas to show our love for each other. This will be repeated every year we are together. I also saw my wedding ring for the first time on our wedding day – I was ecstatic, it is perfect!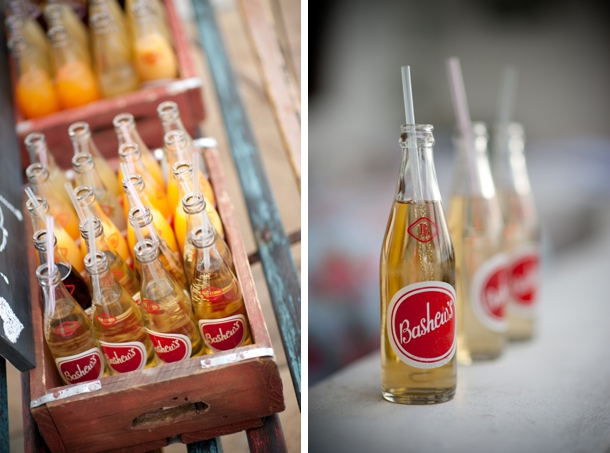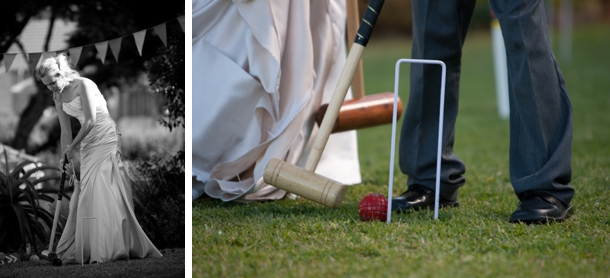 A three-day wedding was the best decision ever, but it still ended too soon – I want to replay that weekend over and over, every weekend!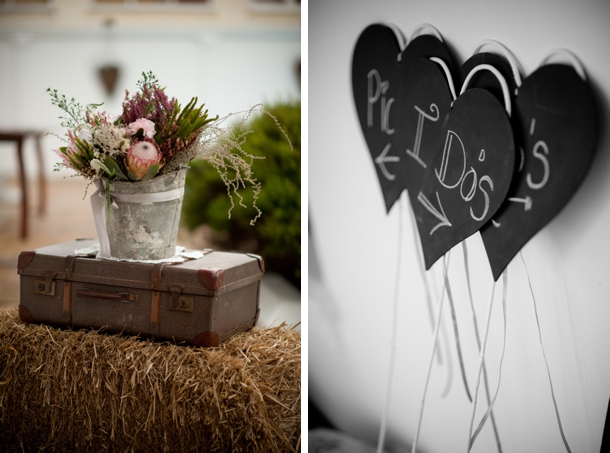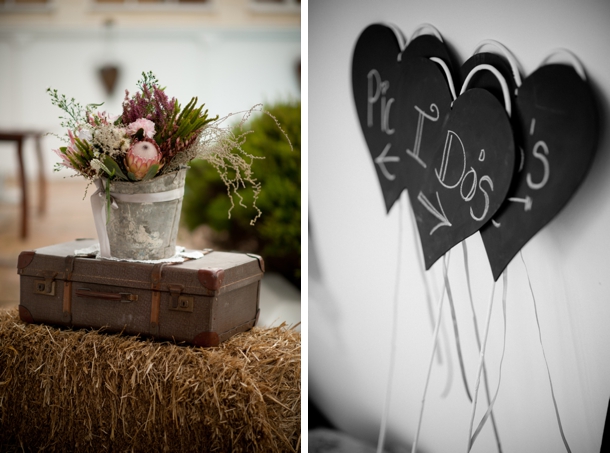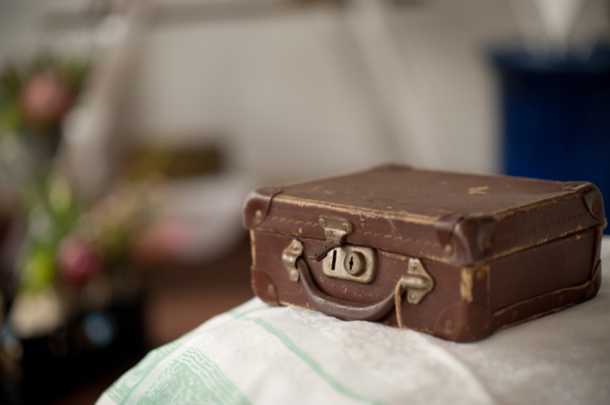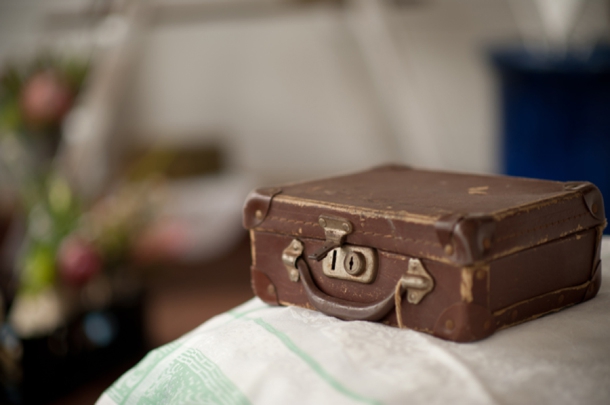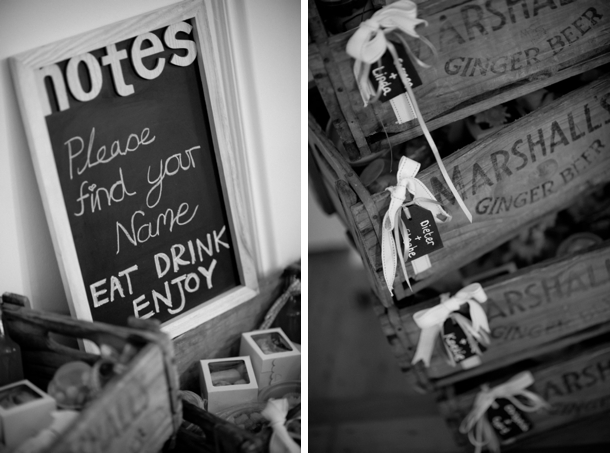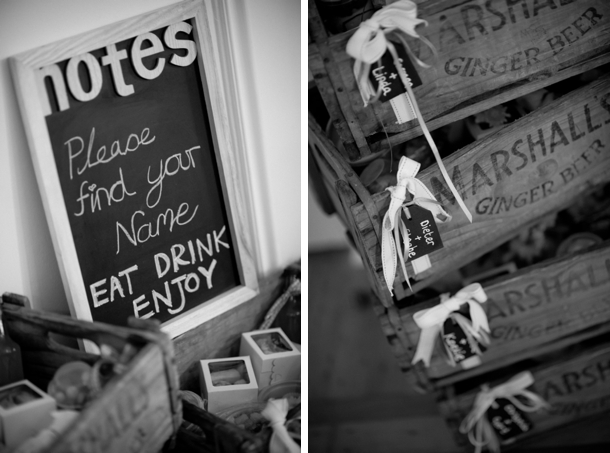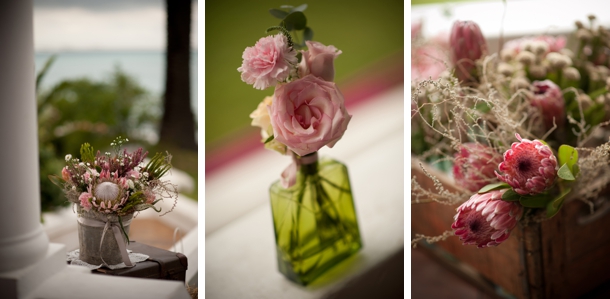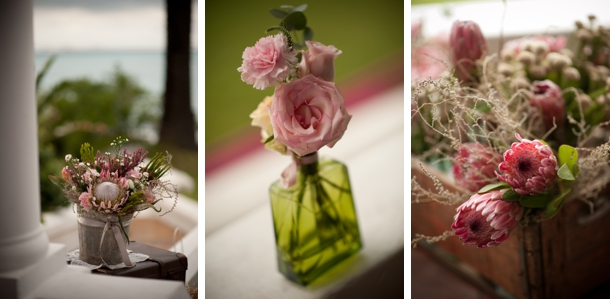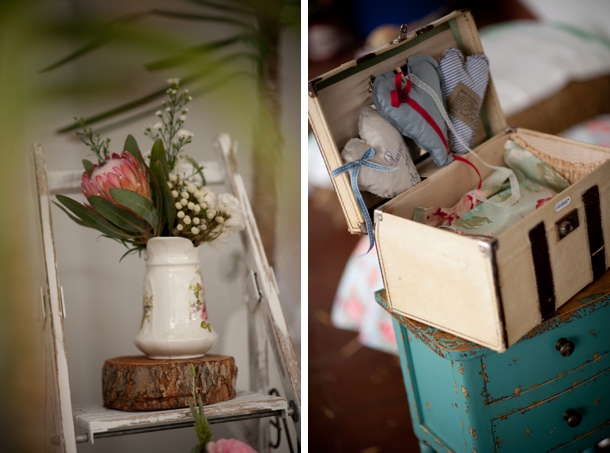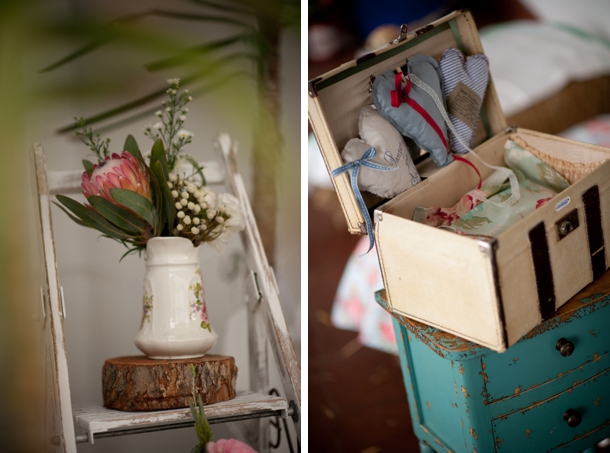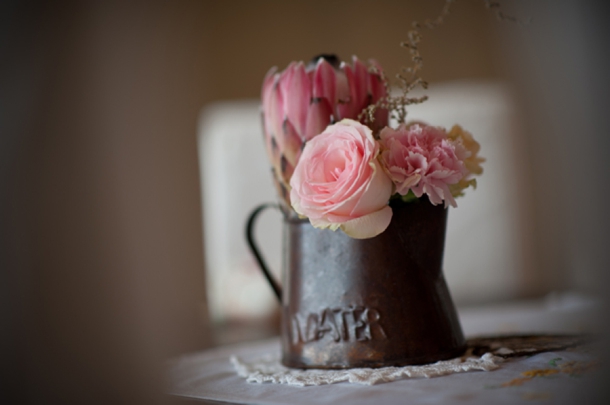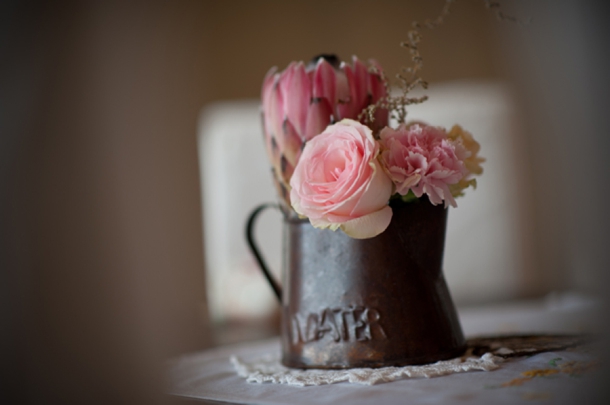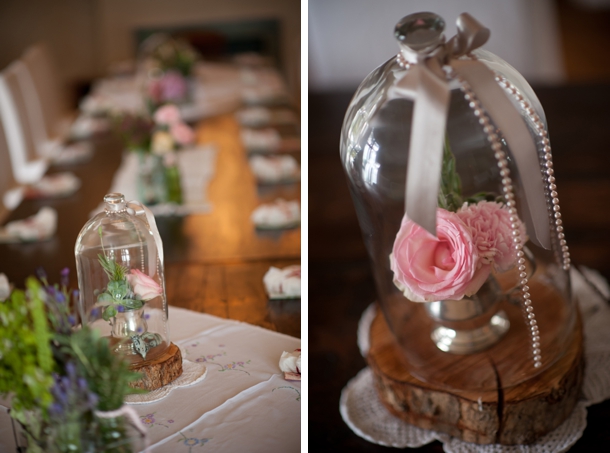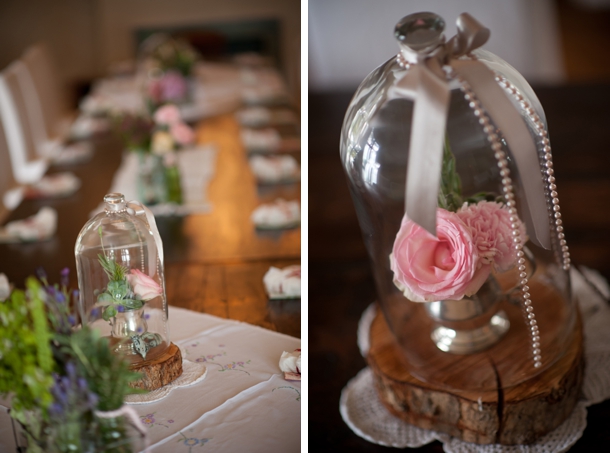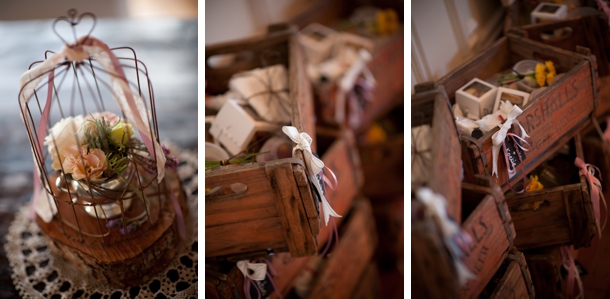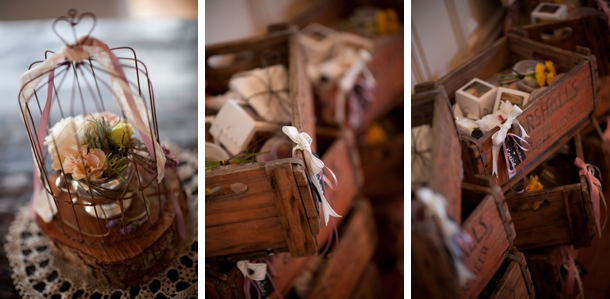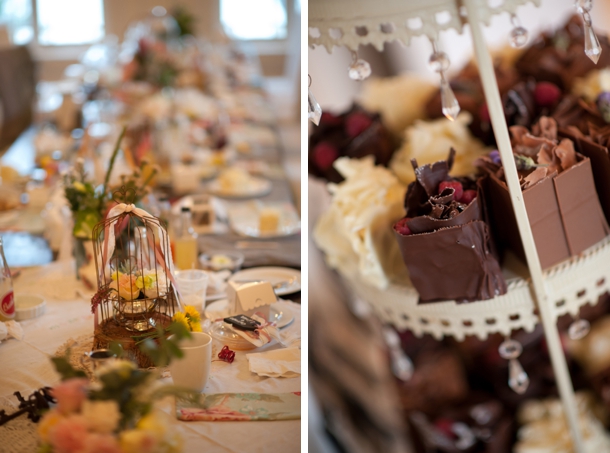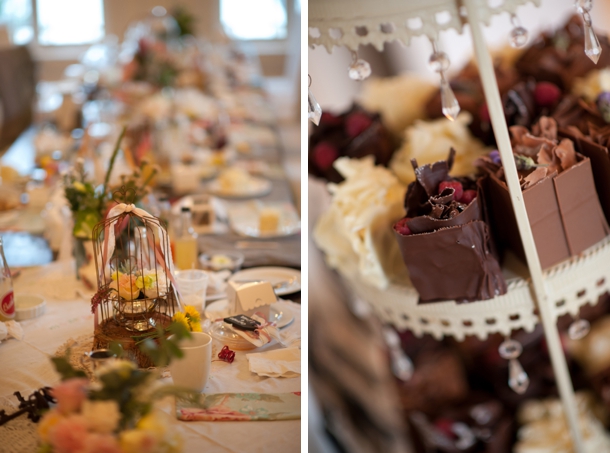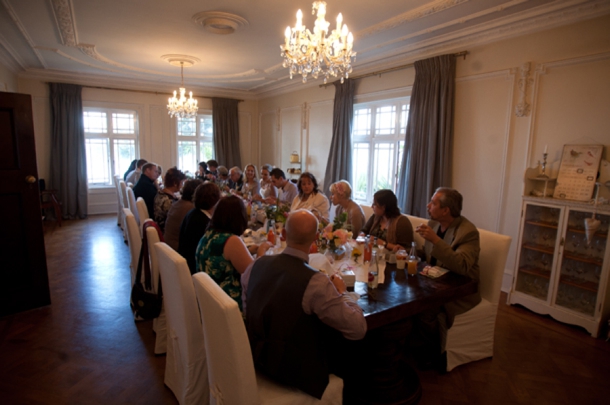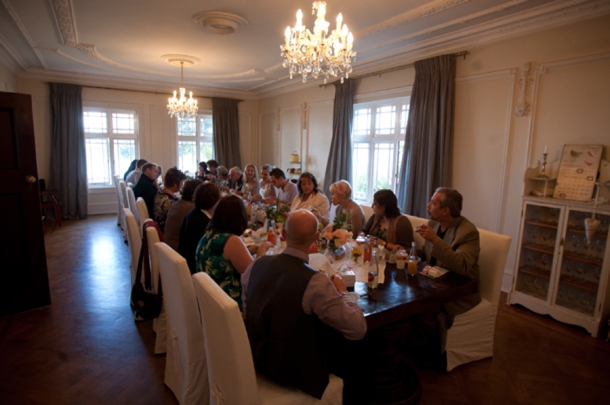 My advice to future brides is to enjoy every step of the preparation; it is part of the process and adds to prolonging your wedding! Try to create some of your own decor or use decor you already have – it adds a gentle touch and personalizes your day. Spend all your money on a great photographer, this is all you will have afterwards – the day goes so fast, the photos will remind you of those special little moments. A videographer is even better, but book early as the really good ones (that are not in your face the entire time) book out very quickly. I lost a few kilos in my last week, so make that dress super tight , try your dress on at least every day the week before your wedding to check it fits like a glove -and to enjoy it more and more! Visit plenty of venues, but when you have 'that feeling' about one, book it immediately.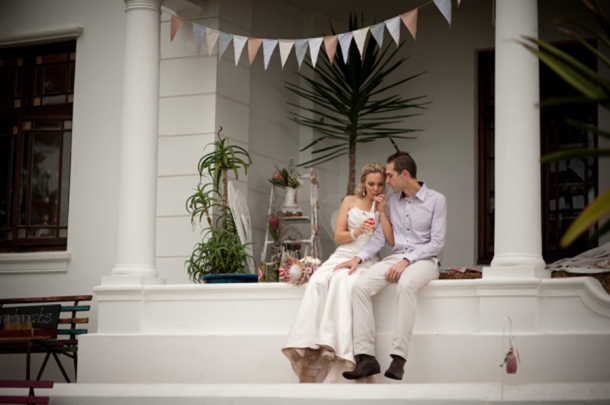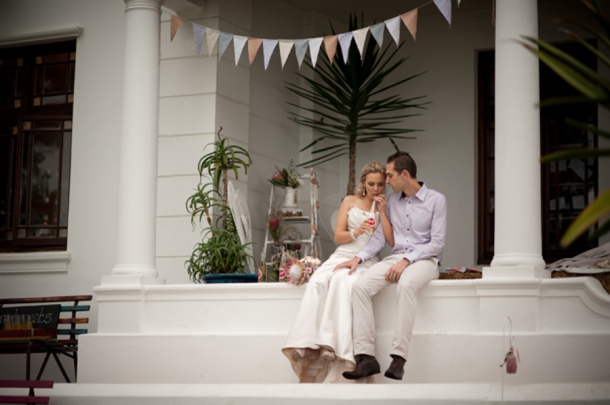 Thanks so much, Charlene and Andre, and thank you to Joe and My Pretty Vintage for sharing this lovely wedding with us. :)
SERVICE PROVIDERS
Venue: Villa St. James | Catering: Chardonnay Chefs | Photography: Joe Dreyer | Decor & hiring: My Pretty Vintage | Cake: Kanya Hunt | Bride's dress: Ever After Bridal Wear