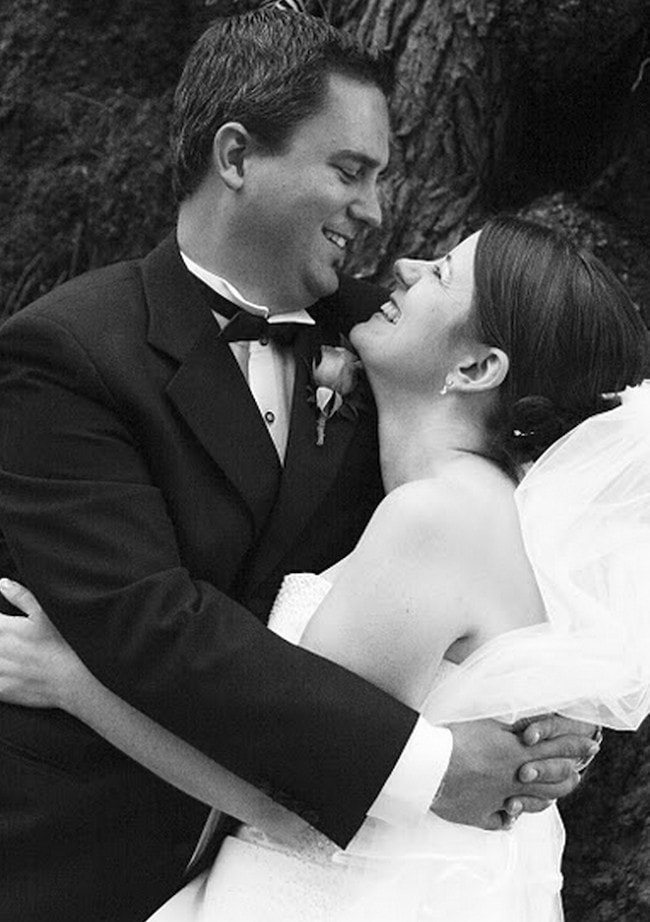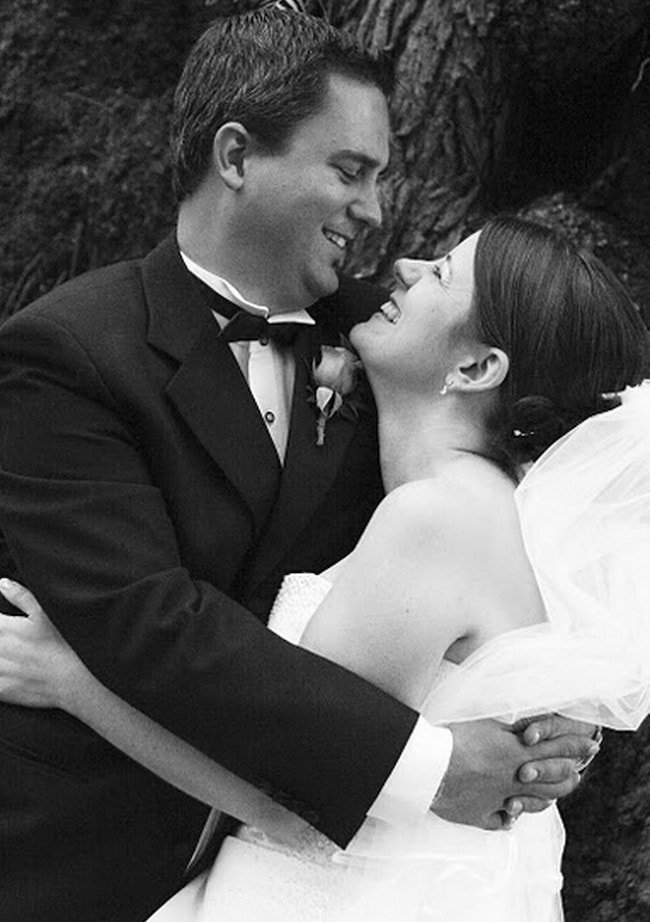 Lenore and Adrian met fresh out of high school when he was the DJ at her sister's 21st birthday. Eleven years later, surrounded by those closest to them, they tied the knot in a wedding that was as heartfelt and personal as it was elegant and fun. I just love how involved the couple was in each detail, and how their family and friends lent their talents to make the day wonderful, including Stellenbosch-based fashion photographer Theunis Stofberg, who captured the images below.
Our main aim was to have a huge celebration with our friends and family. We wanted good food, enough to drink and a good DJ to ensure our guests would dance the night away. We eventually found Bontevlei by word of mouth, and we loved the setting. The owner was also incredibly helpful and flexible, which made it so much easier for us.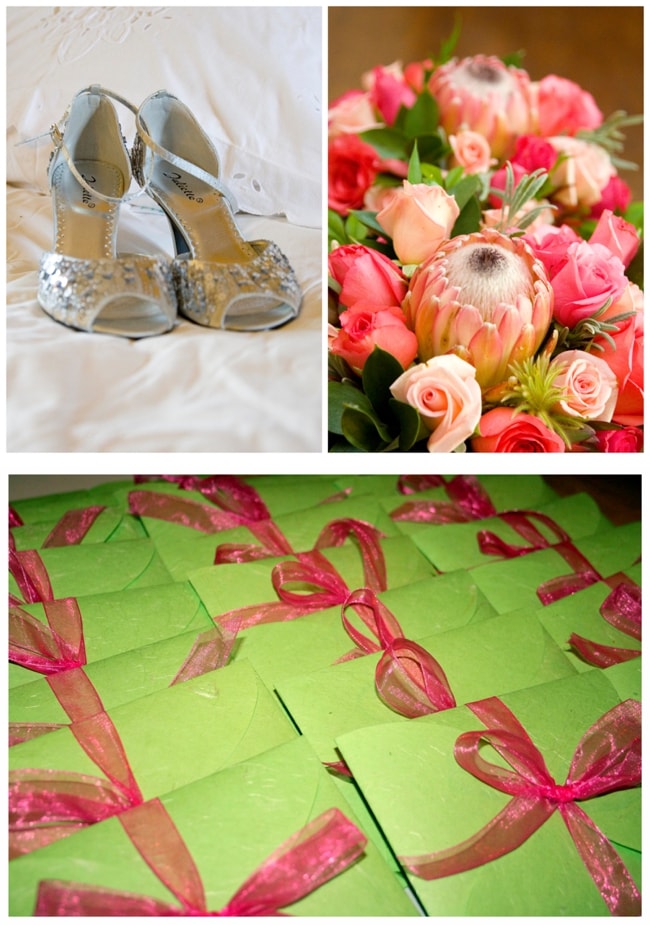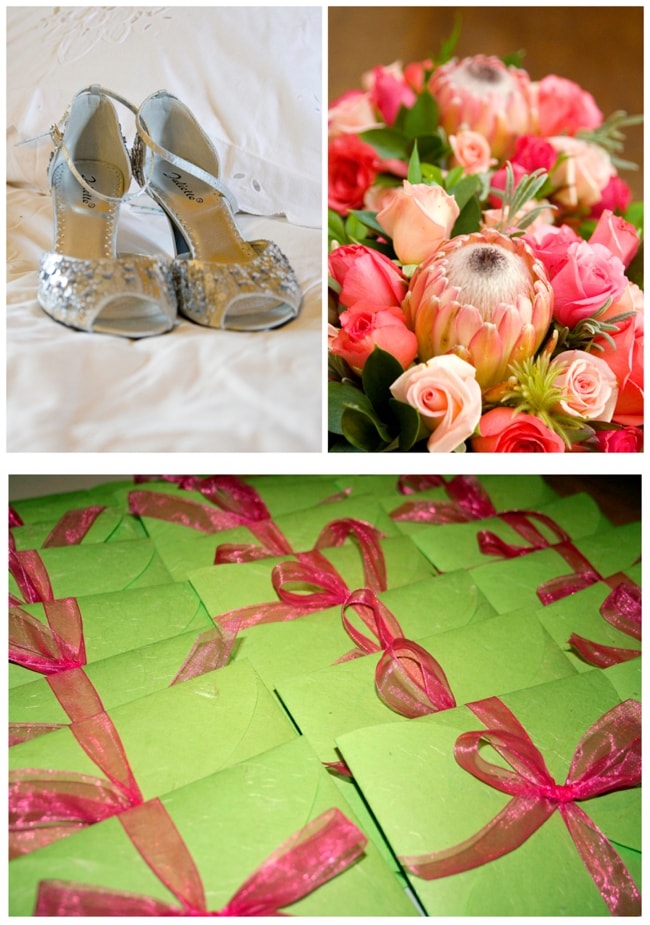 I loved pink and green together, and that made the invitations and decor come together. We wanted bright and funky colours, but also wanted to keep things very personalised – so I made the invitations myself (a lot of work). We spent a weekend wine tasting in Robertson and bought cases of red and white wine, and champagne for the wedding – I'd definitely recommend it if you have time. The bridesmaids (my two sisters) wore black silk dresses made by my mother-in-law – I love wearing black and so if I wasn't going to, I wanted them to! It also contrasted beautifully with the flowers.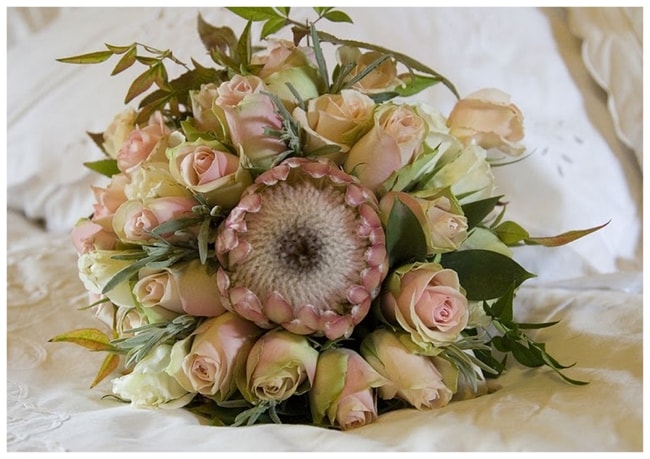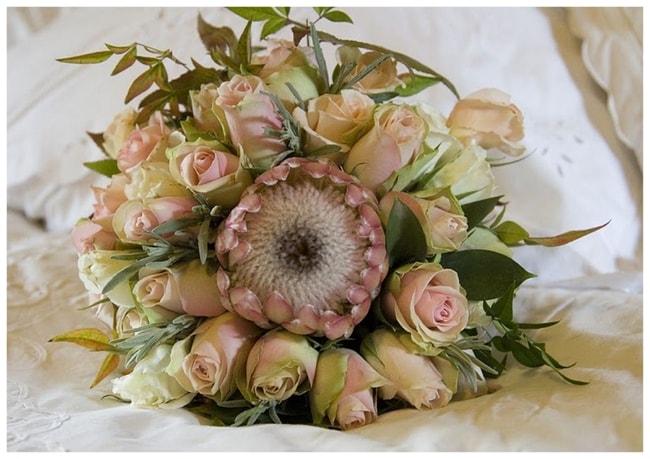 Ah, the flowers! I insisted on using fynbos and roses in the table arrangements and bouquets for a few reasons. My gran, who I was close to, had died a year before our wedding and she loved proteas and fynbos so it was in part to honour her memory. We also wanted to include a very South African feel, as we had lived overseas for a few years and were very happy to be home and living in the Western Cape. My friend Susan made our wedding cake (traditional fruit cake) and decorated it with roses and some fynbos as well.


Adrian and I have traveled a lot and everywhere we go we take a photo of ourselves, so our table seating chart had a few photos of us in various places and each table was named after one of the places. The main table was Cape Town. The other tables included cities from Taiwan, Europe and the US.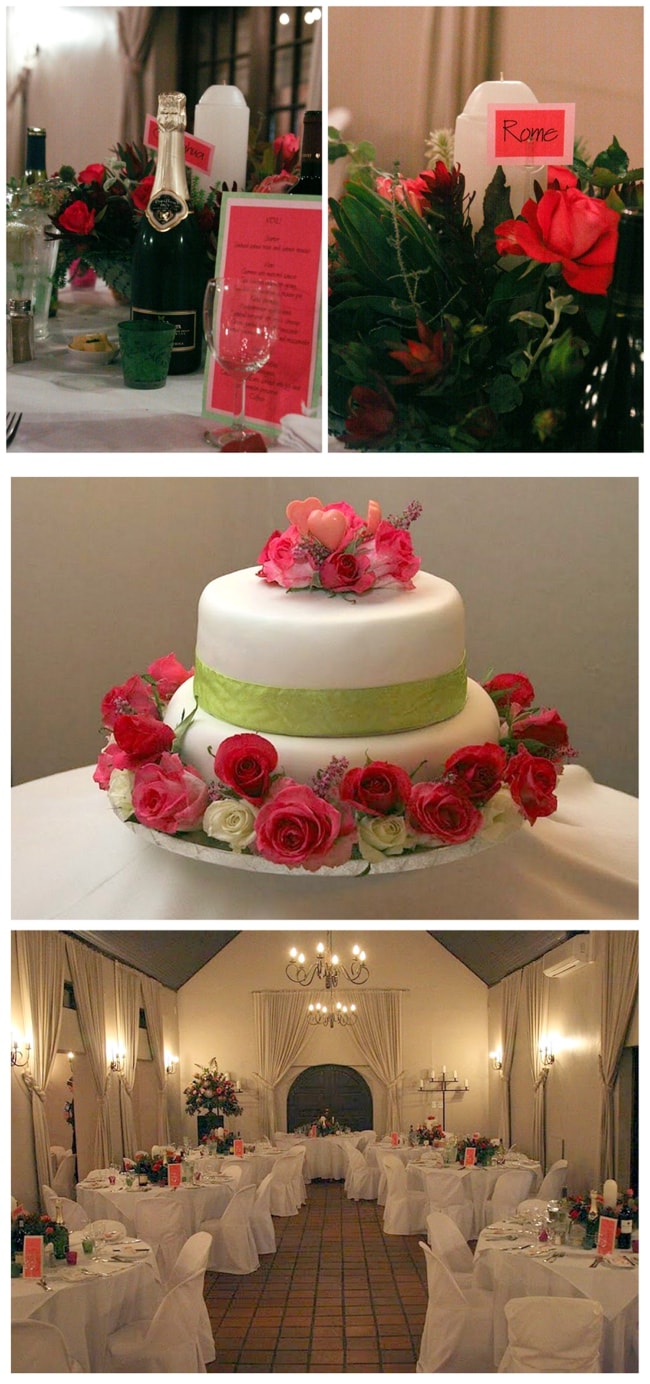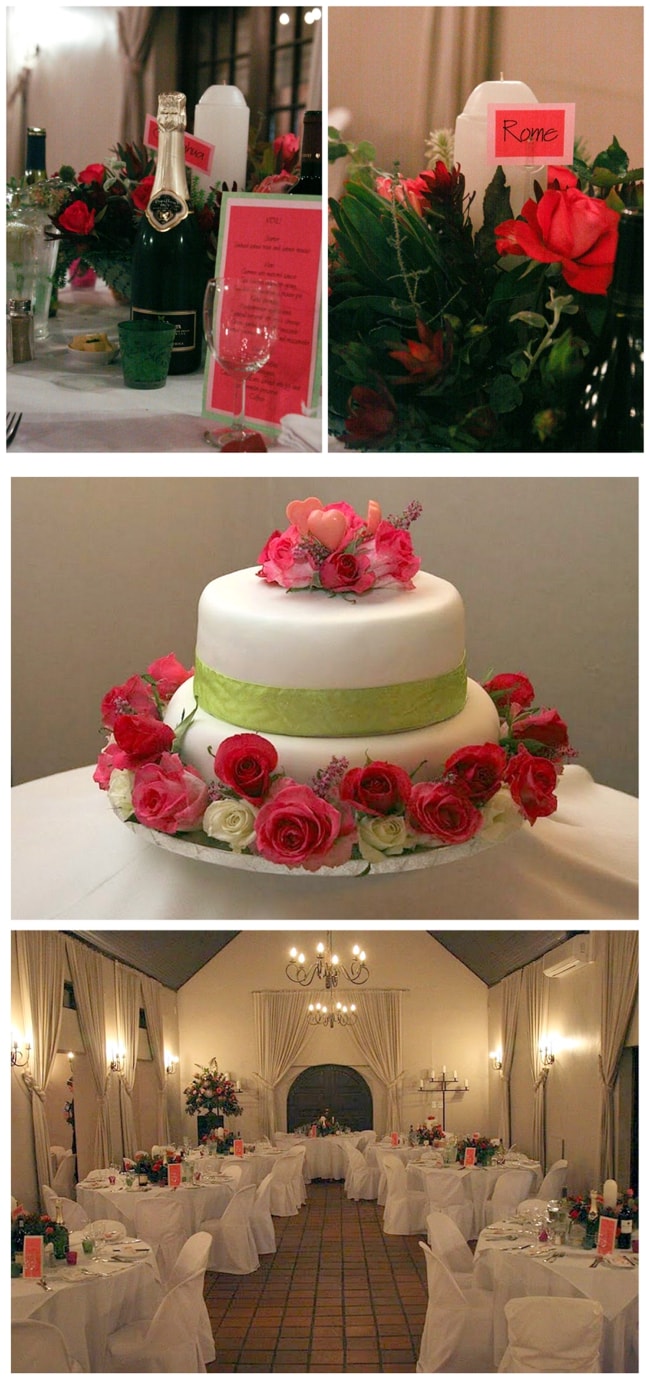 Our first dance was to Jack Johnson's Better Together – a nod to Adrian's love of surfing. After we opened the dancefloor everyone joined us, and the dancing was one of my favourite things about the wedding. Other highlights were the speeches and just feeling so special, loved and celebrated by our family and friends, some of whom had come from overseas to be there.


Some advice – if you're including your family in the planning, give each person a task. Be organised to avoid any last minute running around and anything going wrong. Don't worry about the weather – there isn't anything you can do about it, so make sure your wedding venue can cater for your wedding in all conditions. Oh, and make sure the place you get dressed is somewhere calm. Bridesmaids are also very important, so choose wisely. My sisters were brilliant, they helped me get dressed and they supplied us with little bottles of iced water to drink while we were having photos taken – you're parched after the ceremony. They brought us champagne and generally took care of all the little things on the day so that I could focus on being a bride.
SERVICE PROVIDERS
Ceremony: Stellenbosch United Church | Reception: Bontevlei (Elana Louw – 021 881 3631) | Photographer: Theunis Stofberg | Catering & flowers: Arranged through Bontevlei | Dress: The Wedding Box | DJ: Deejays Music | Cake: Susan Cooley-Maree