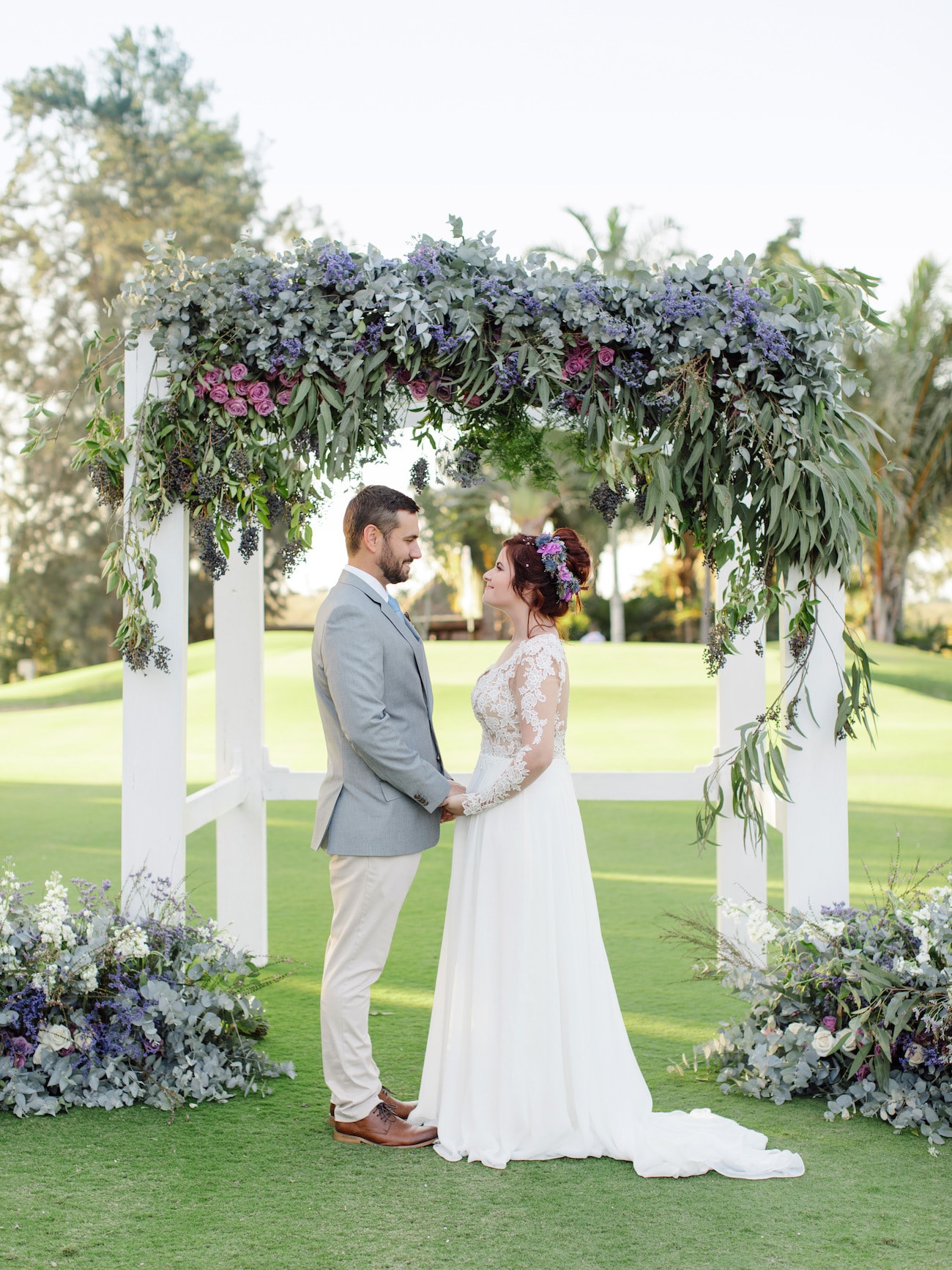 We're starting out our week with a wedding that is pure, dreamy, pastel romance! Zelmarie and Riaan were married on the bride's family farm, with a ceremony on the golf course, and a marquee reception that combined lush blooms in lilac and dusty blue with modern transparent elements like acrylic signage, glass chargers, and hanging bulb tealights. SO pretty! The bridesmaids wore floral print gowns and the bride a lace-sleeved beauty of a gown. And with gorgeous stationery, hanging greenery, and a stunning floral arch, every frame of Rensche Mari's breathtaking pictures is sheer delight!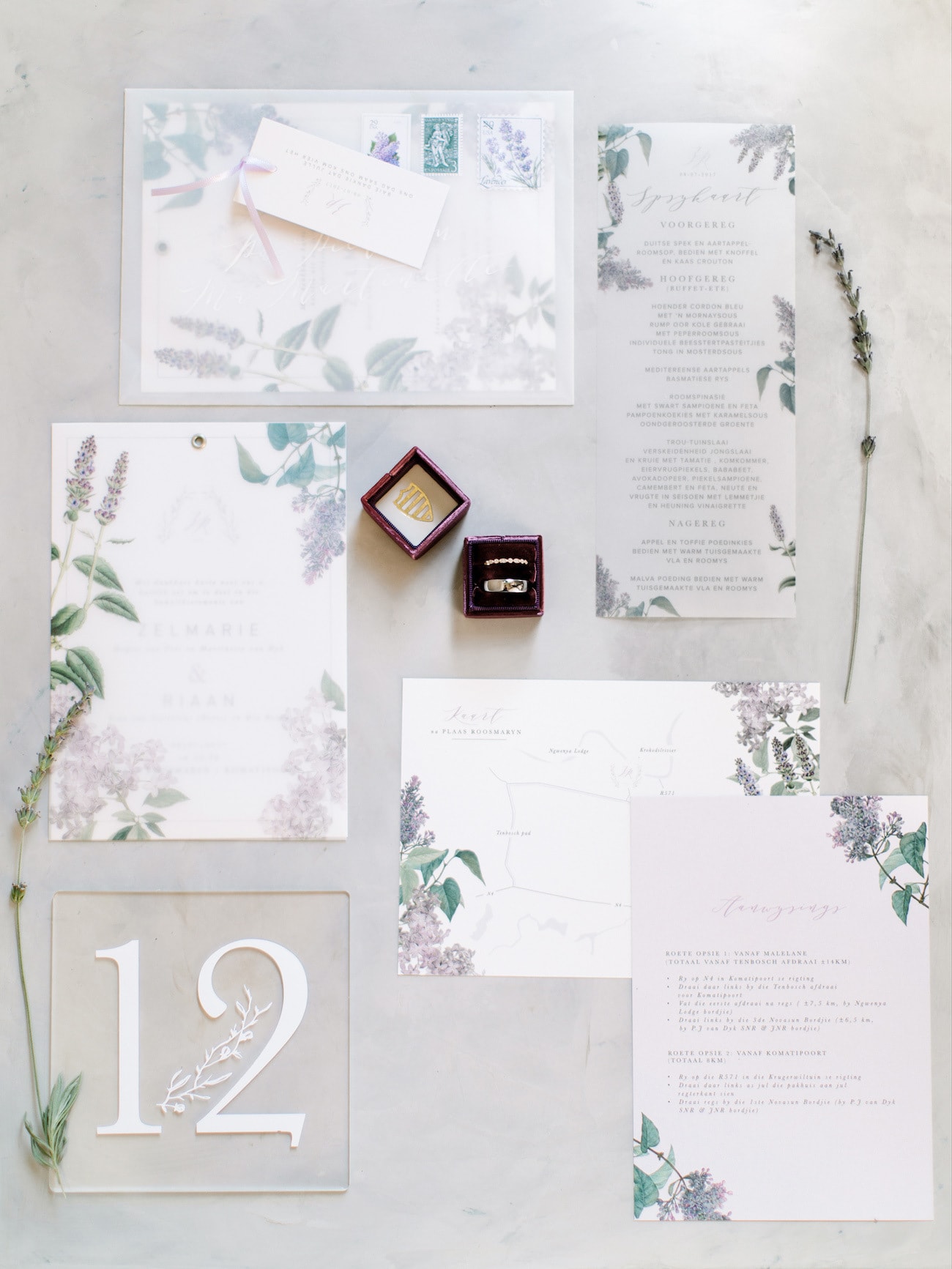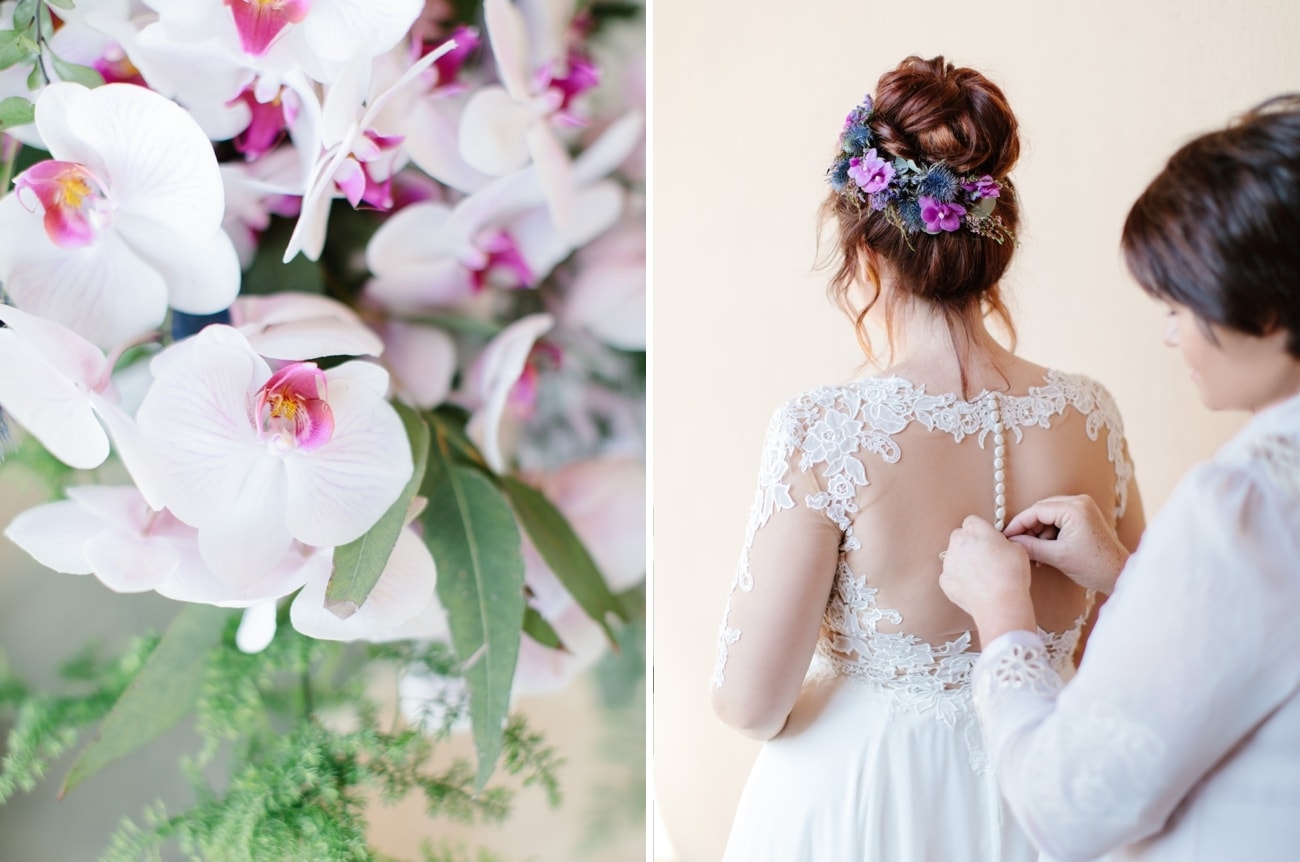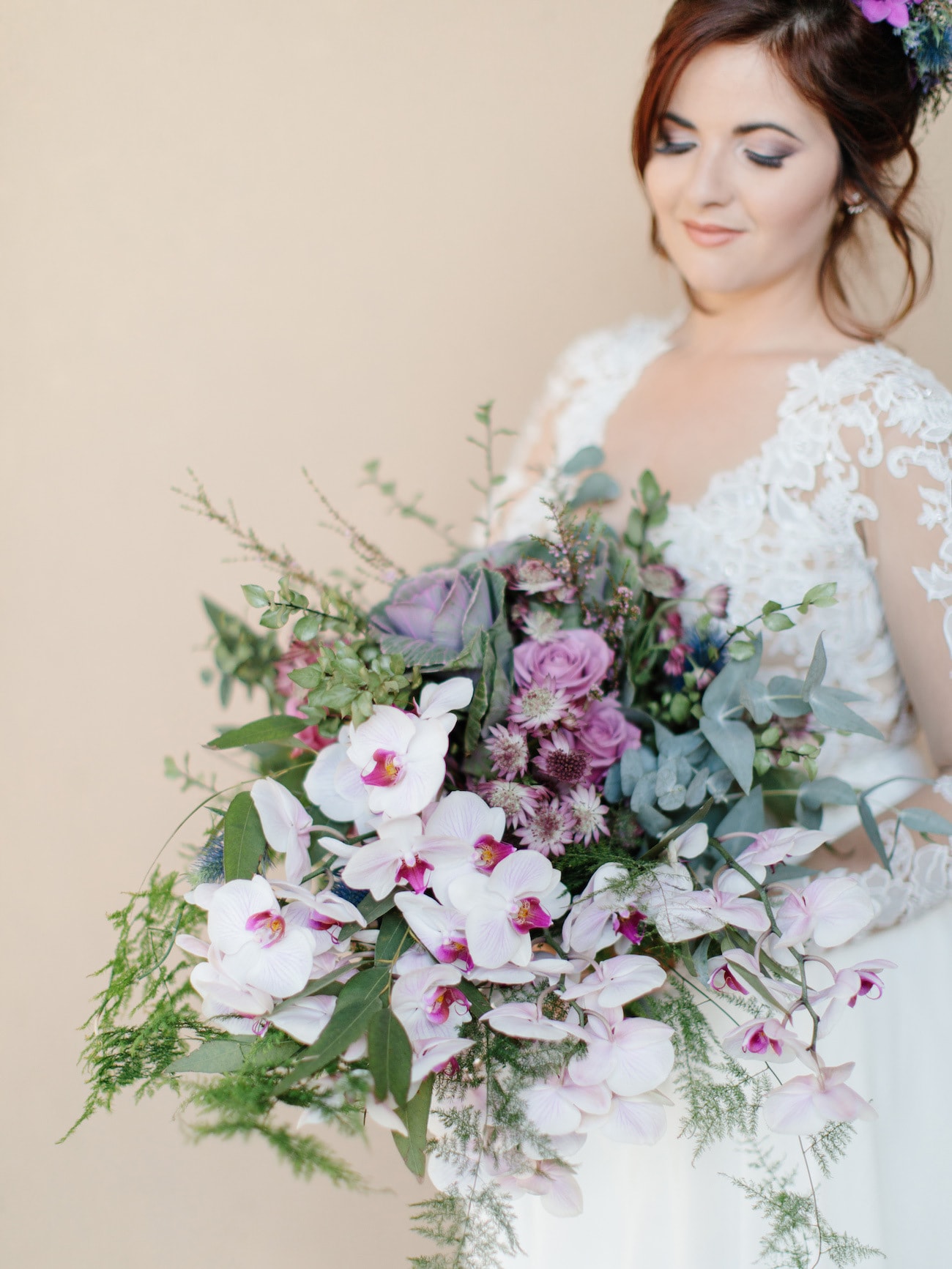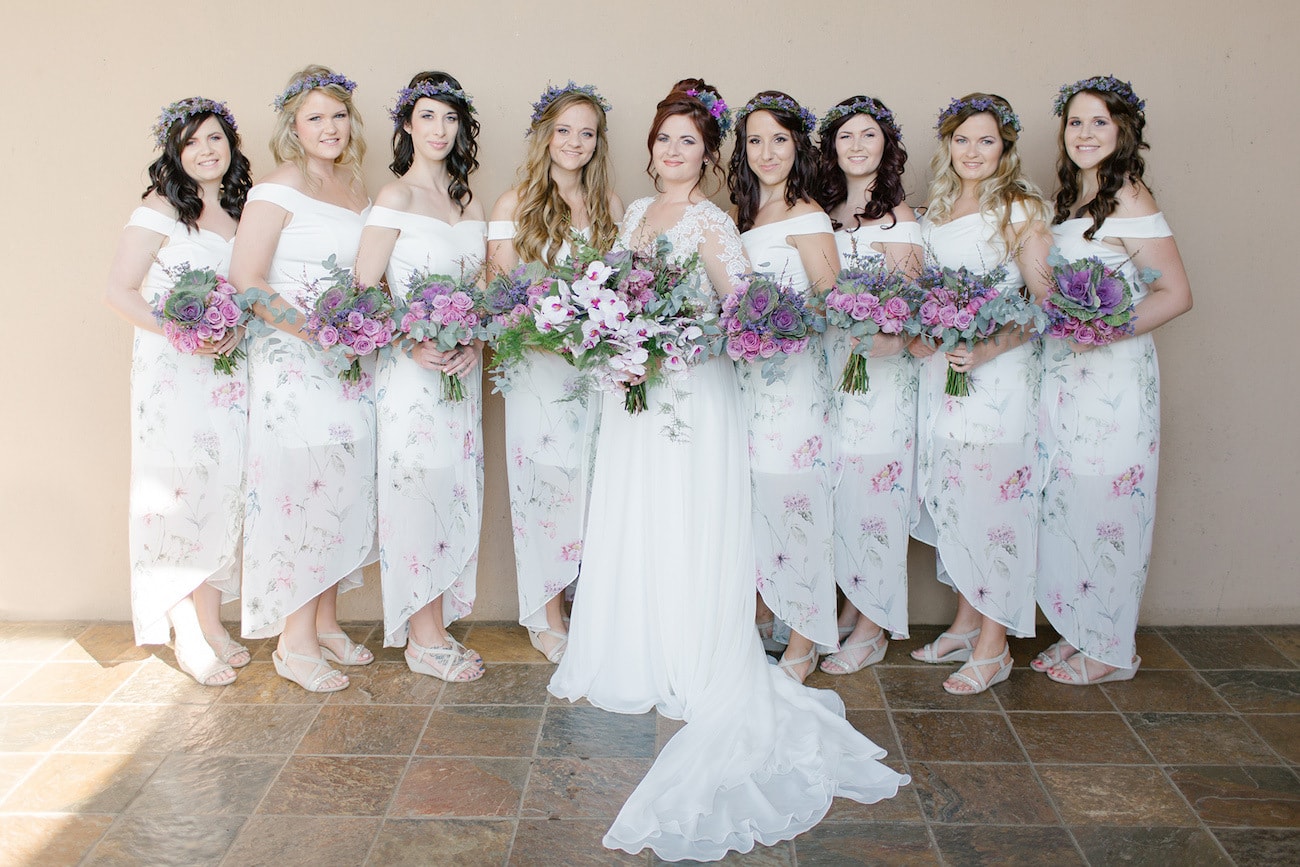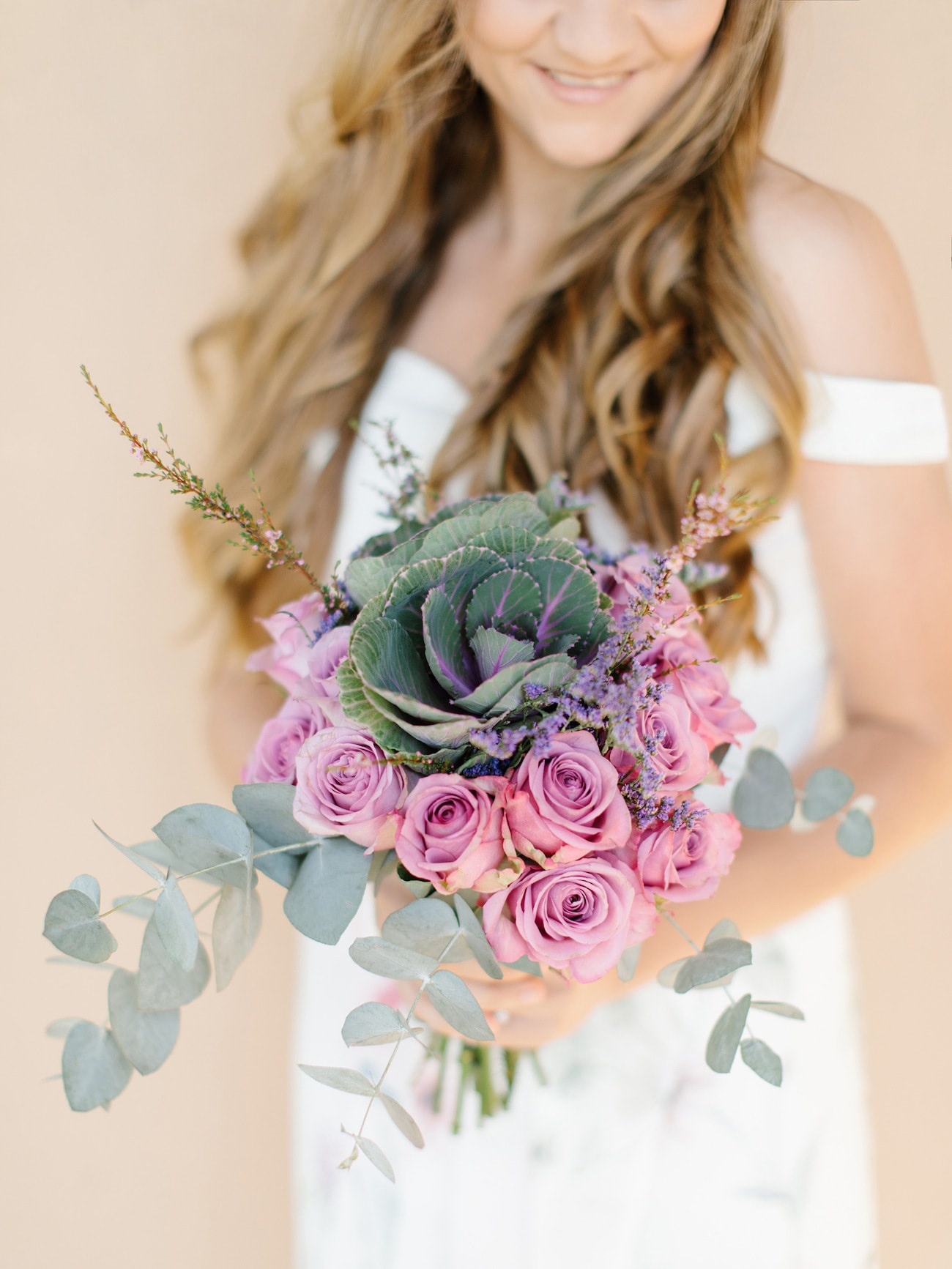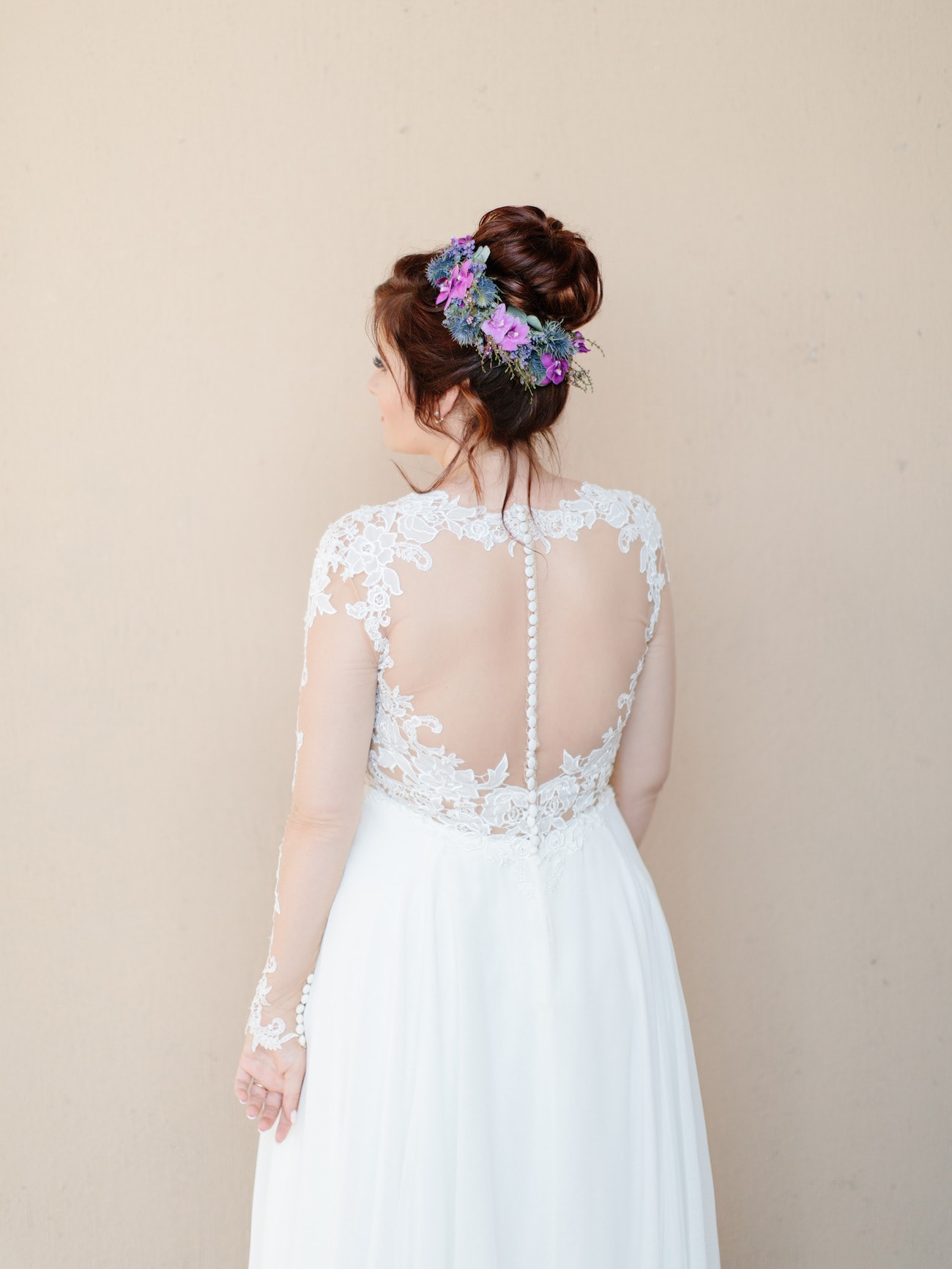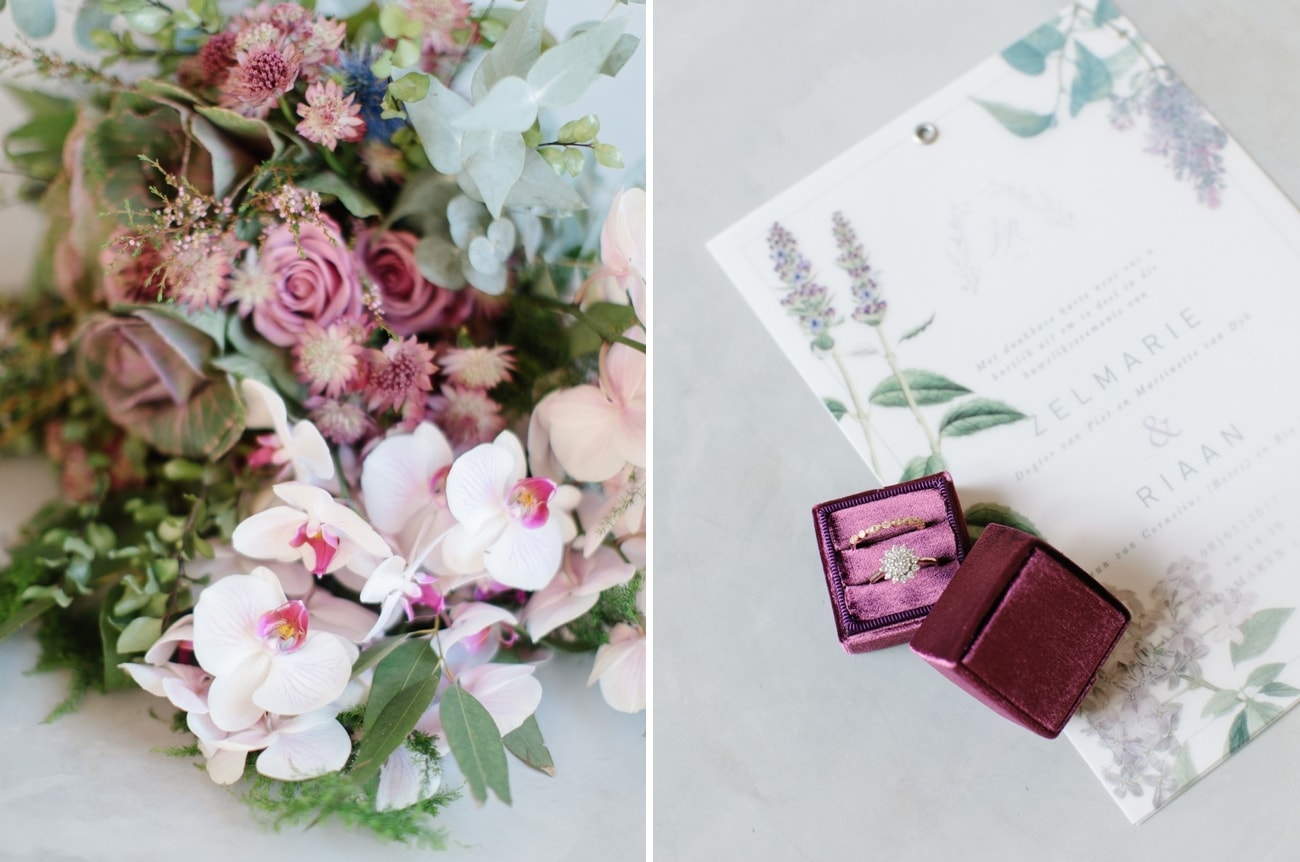 Love Story
We met through a mutual friend, who thought that we would be the perfect match. Who knew he would be right!
The Proposal
We got engaged at Mkuze Falls. We were on a game drive when the ranger stopped. We got off and there was a path built with candles leading to a picnic set up under a tree; there was champagne, platters, fairy lights in the tree and hearts hanging from the branches – very romantic! He got on one knee, his eyes filled with tears, and he asked me if I would make him the happiest man alive and marry him. I will never forget that precious moment.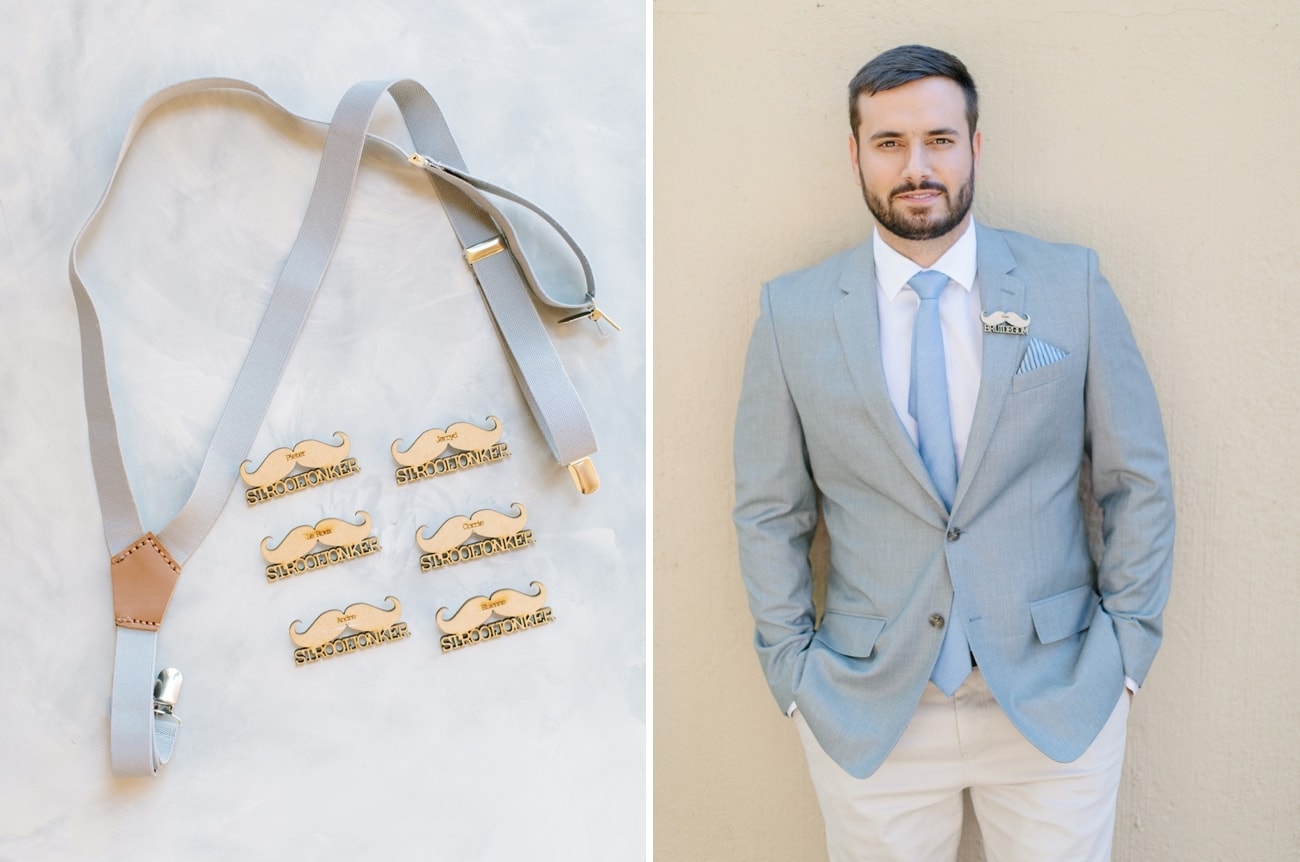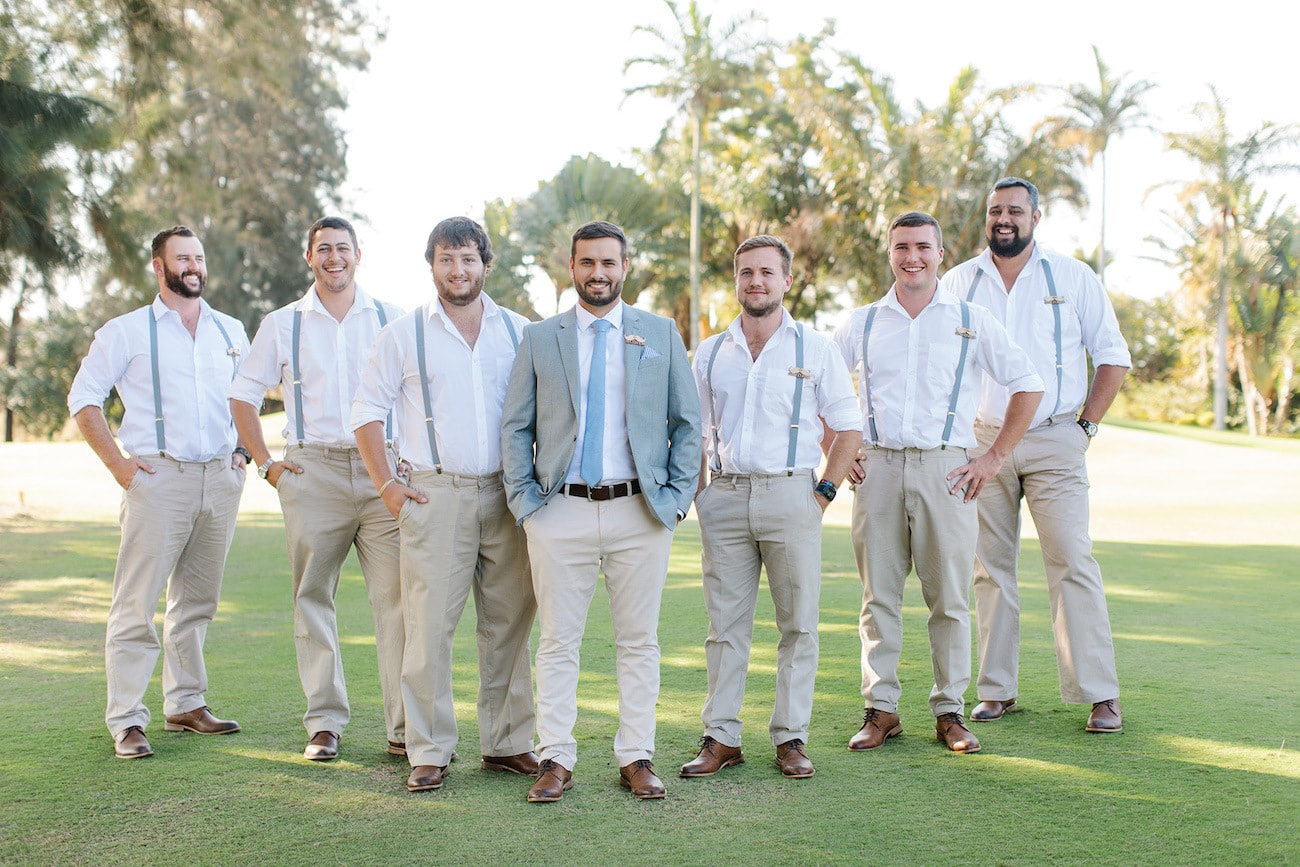 The Venue
We got married on our family farm that is situated on the banks of the Crocodile River, overlooking the beautiful Kruger National Park. I chose this venue because it's where I grew up and both my older sisters also had their weddings at the location, so it is quite sentimental.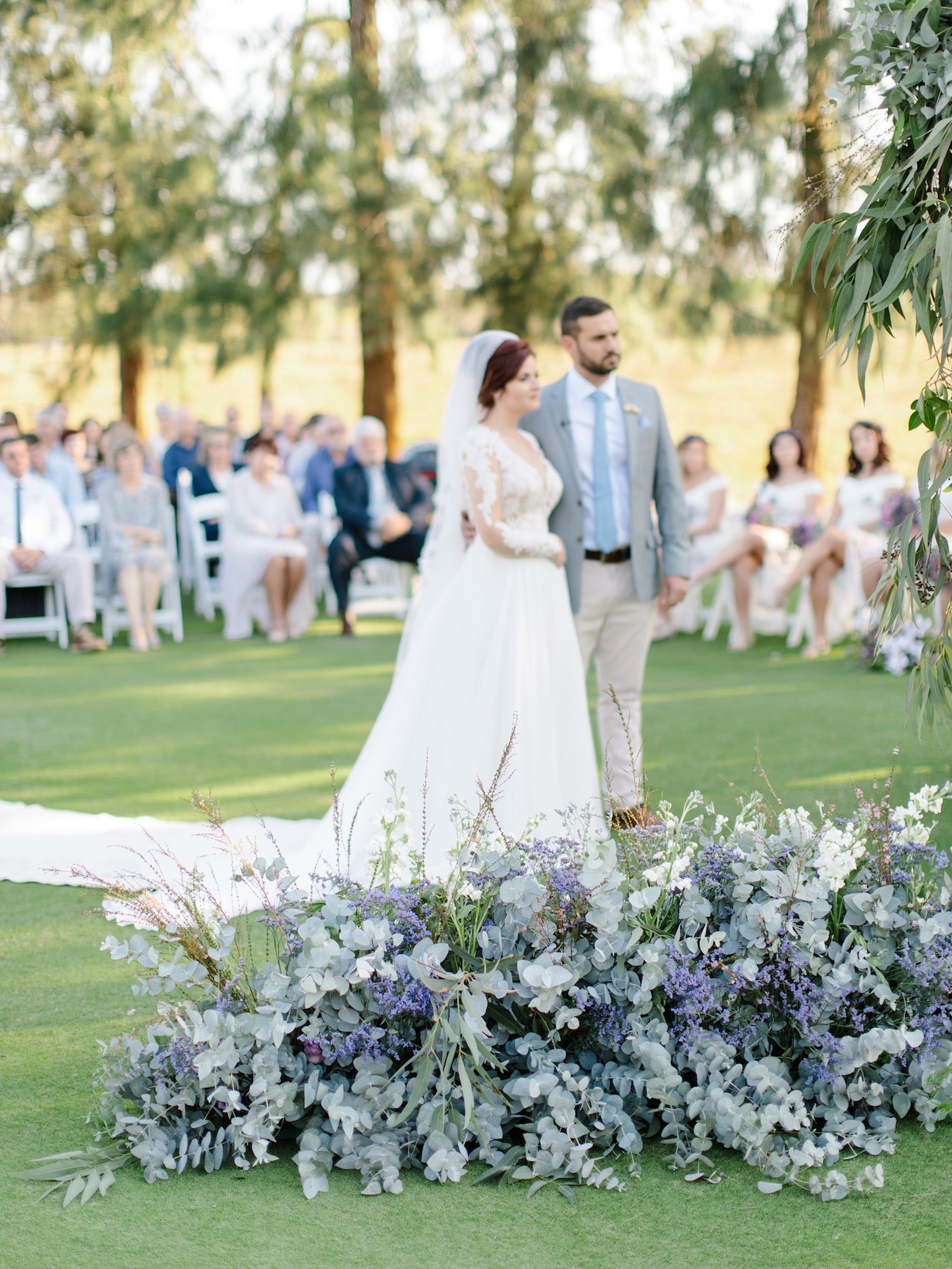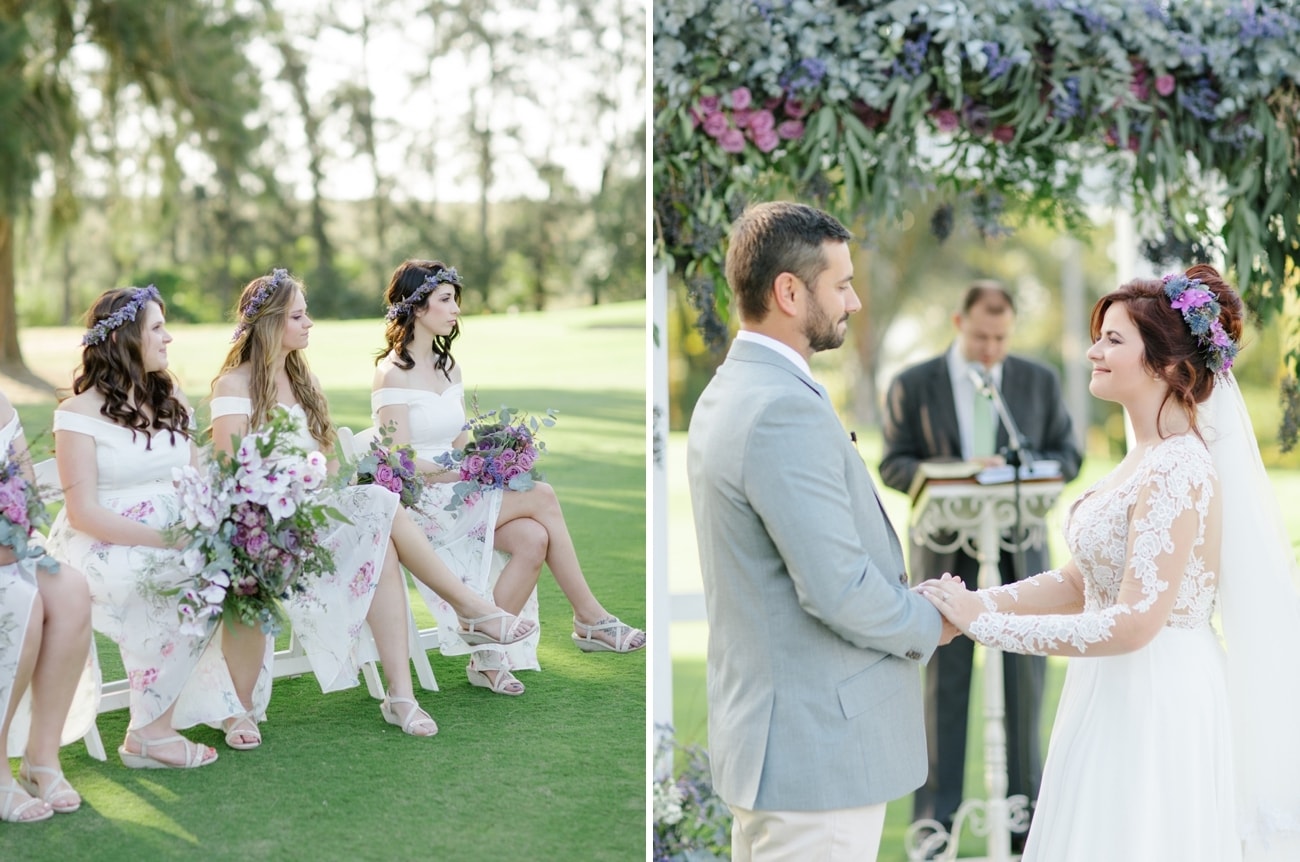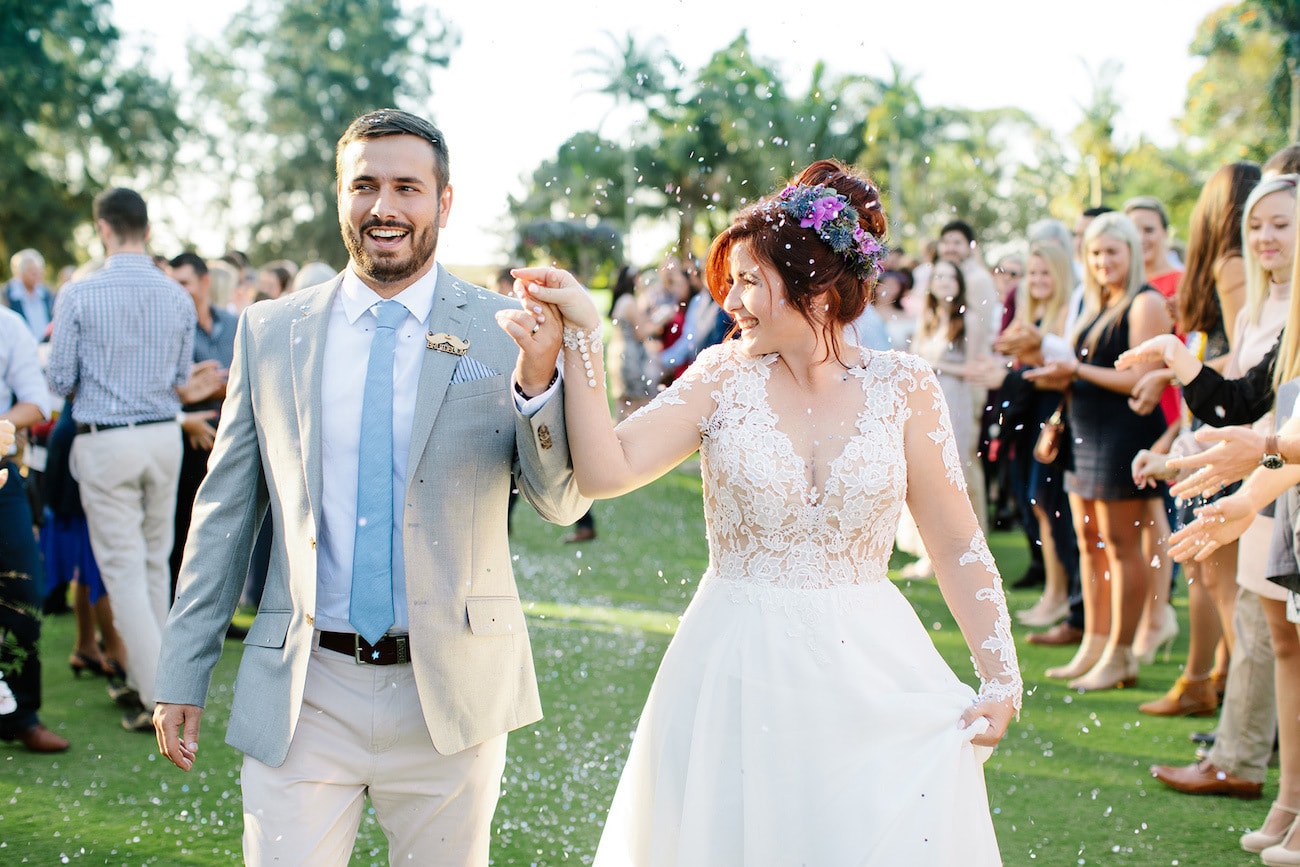 The Dress
My wedding gown is from Bridal Manor in Pretoria, and the dress is designed by Lillian West. I picked out the dress beforehand, and went to the fitting. Once I had her on, I knew this was my dress. She is absolutely breathtaking. Another tradition I shared with my sisters was my veil – my two older sisters and I all got married in the same veil, and my younger sister will as well.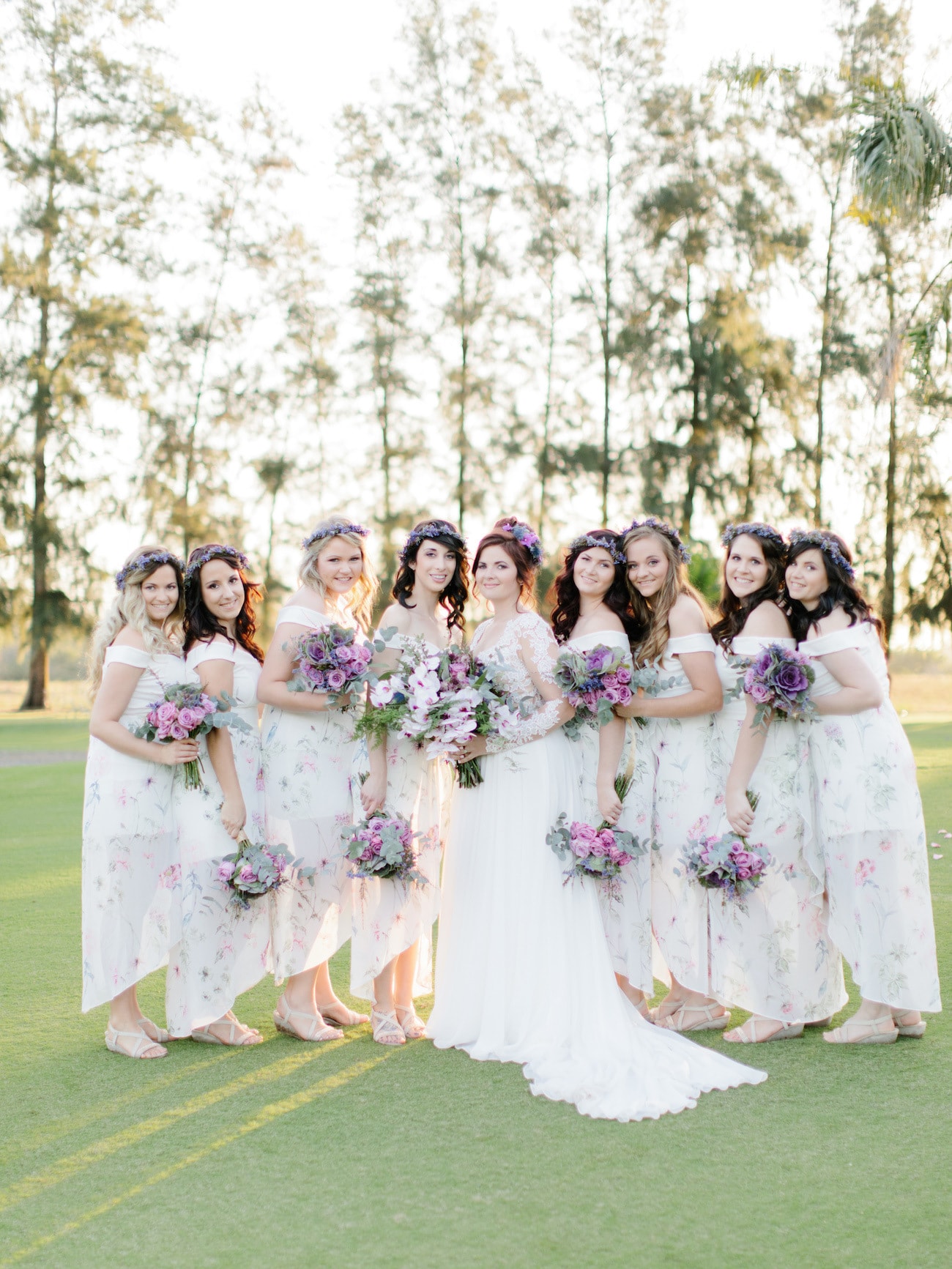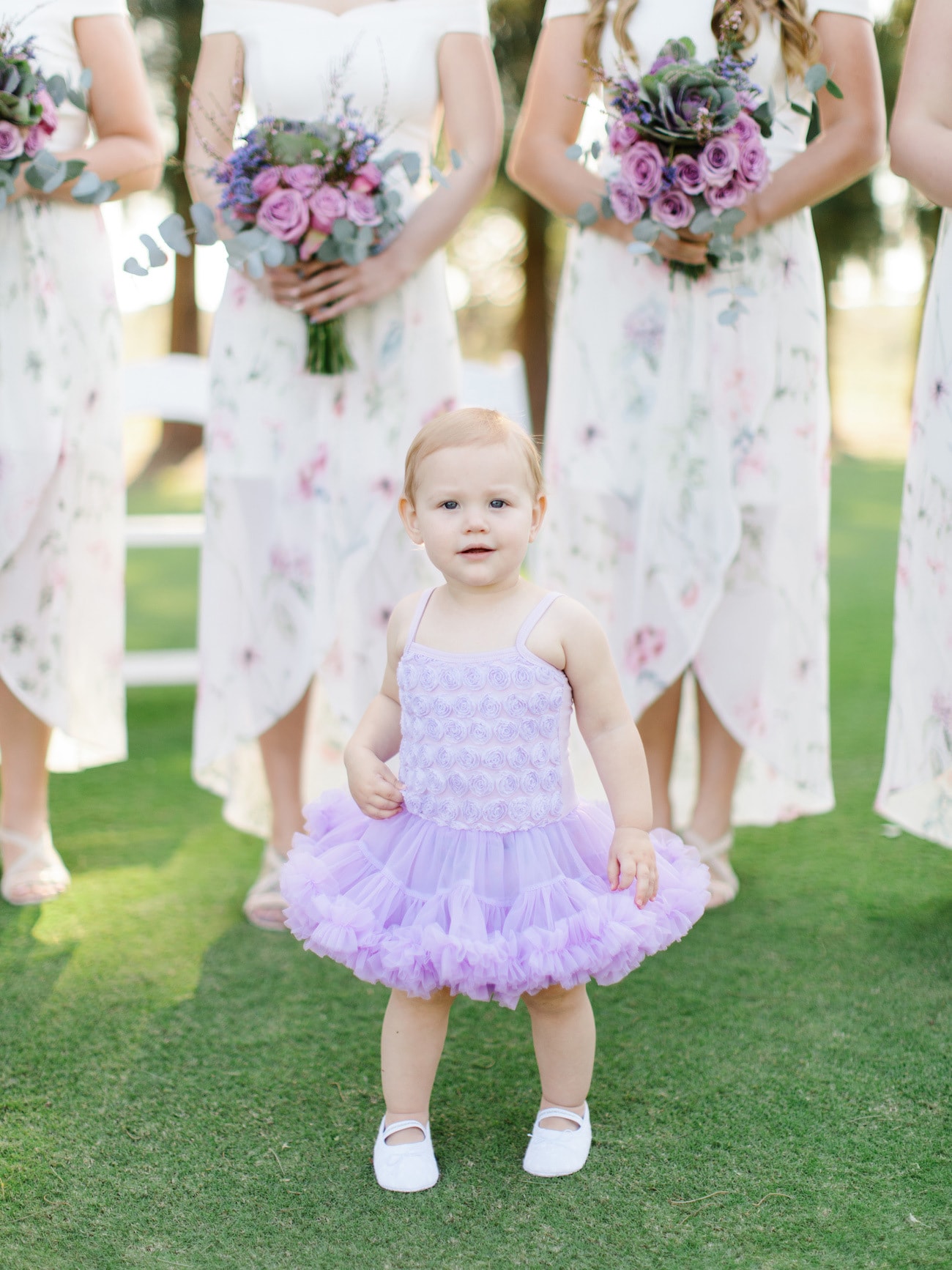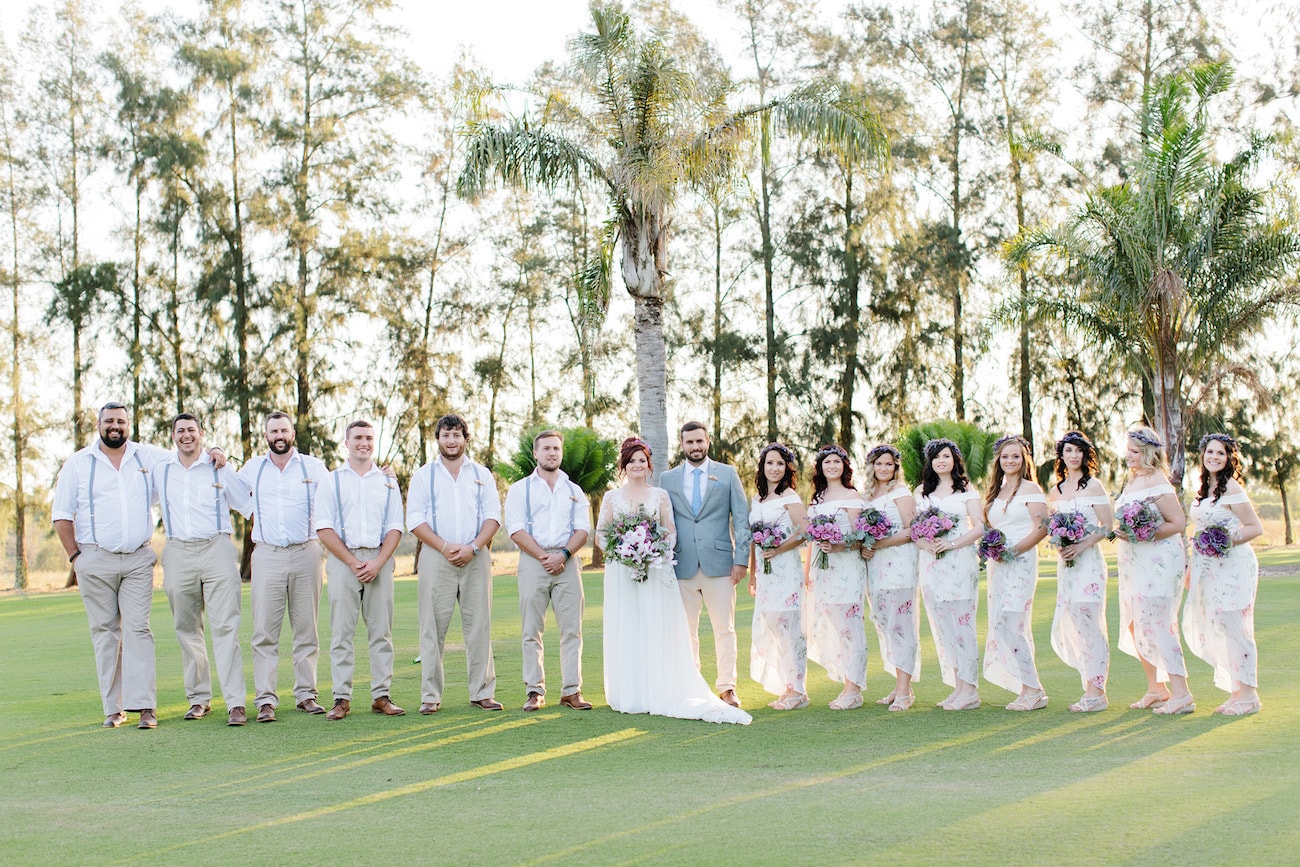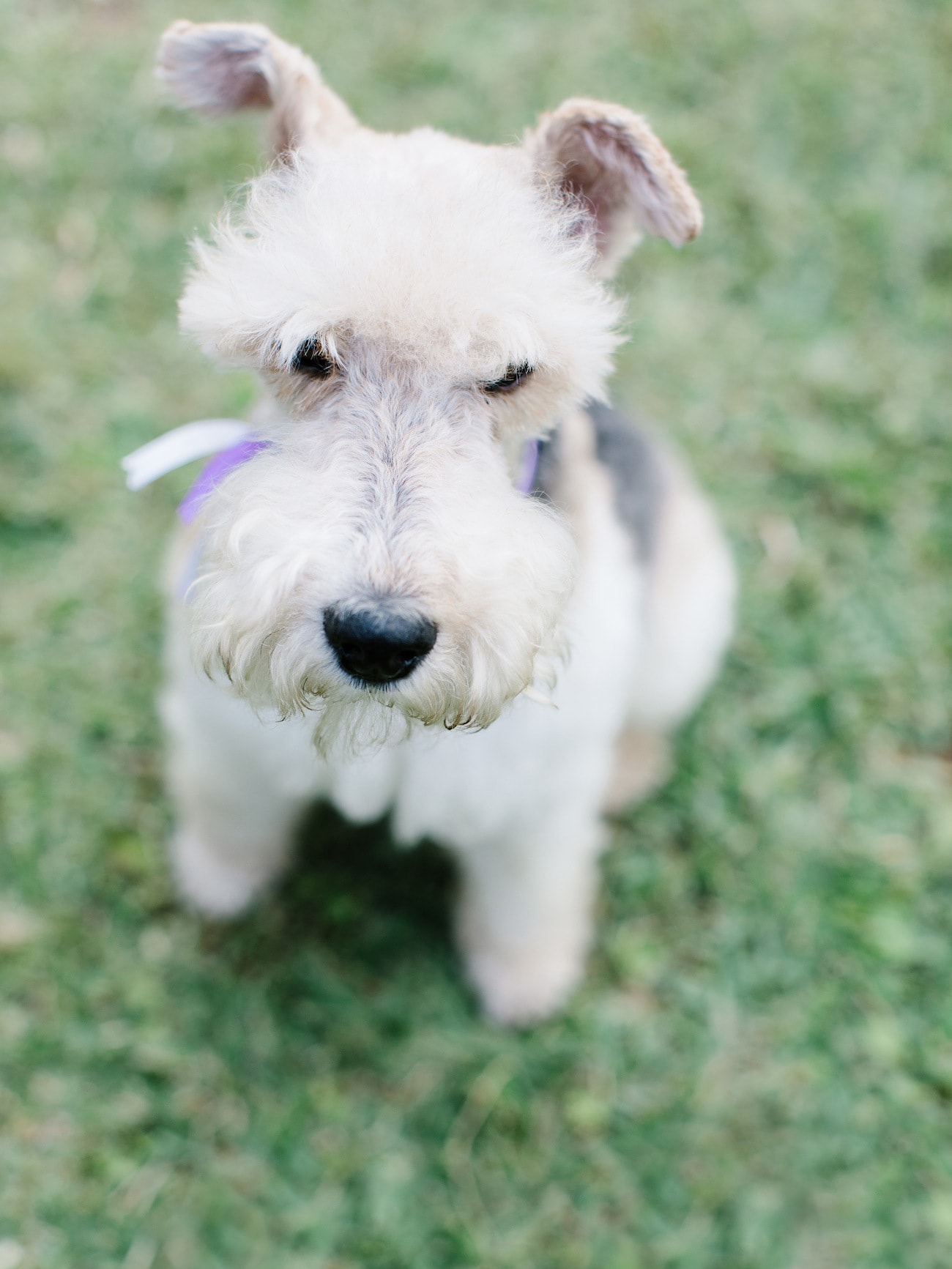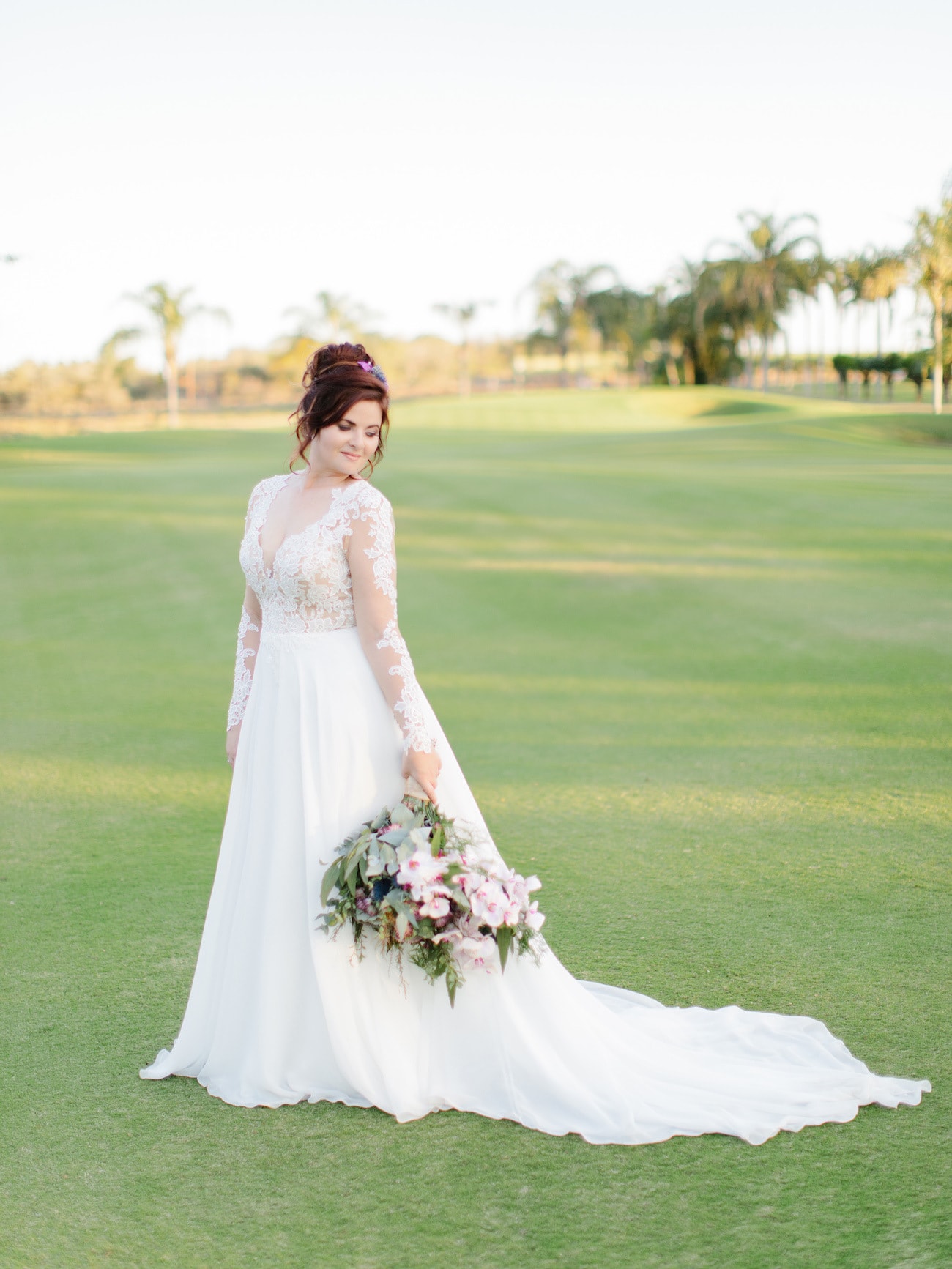 The Bridesmaids
I had eight bridesmaids. Three were my sisters, one was my sister-in-law, and then four dear friends. I chose a soft floral dress for them, which suited my wedding theme completely. I bought the dresses from Forever New.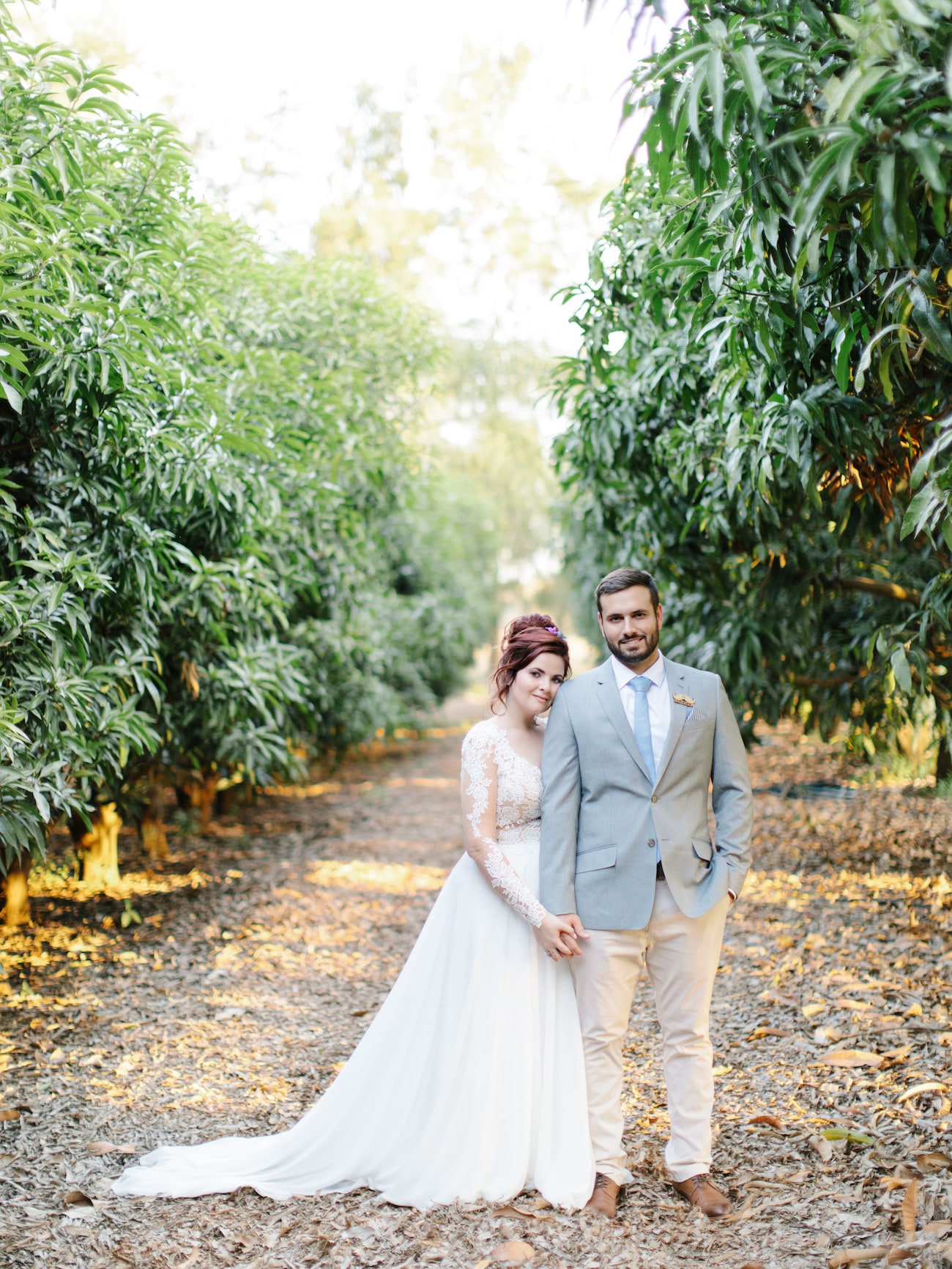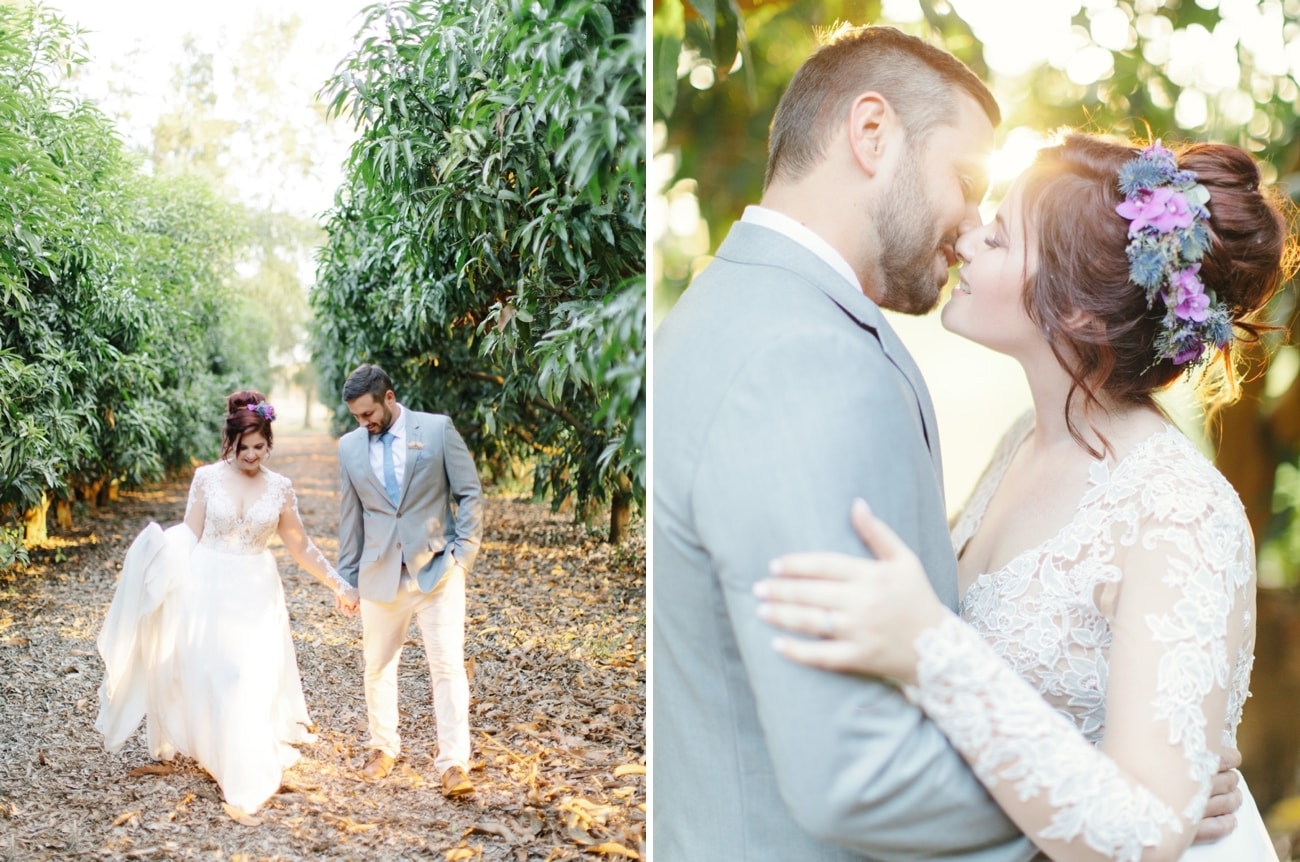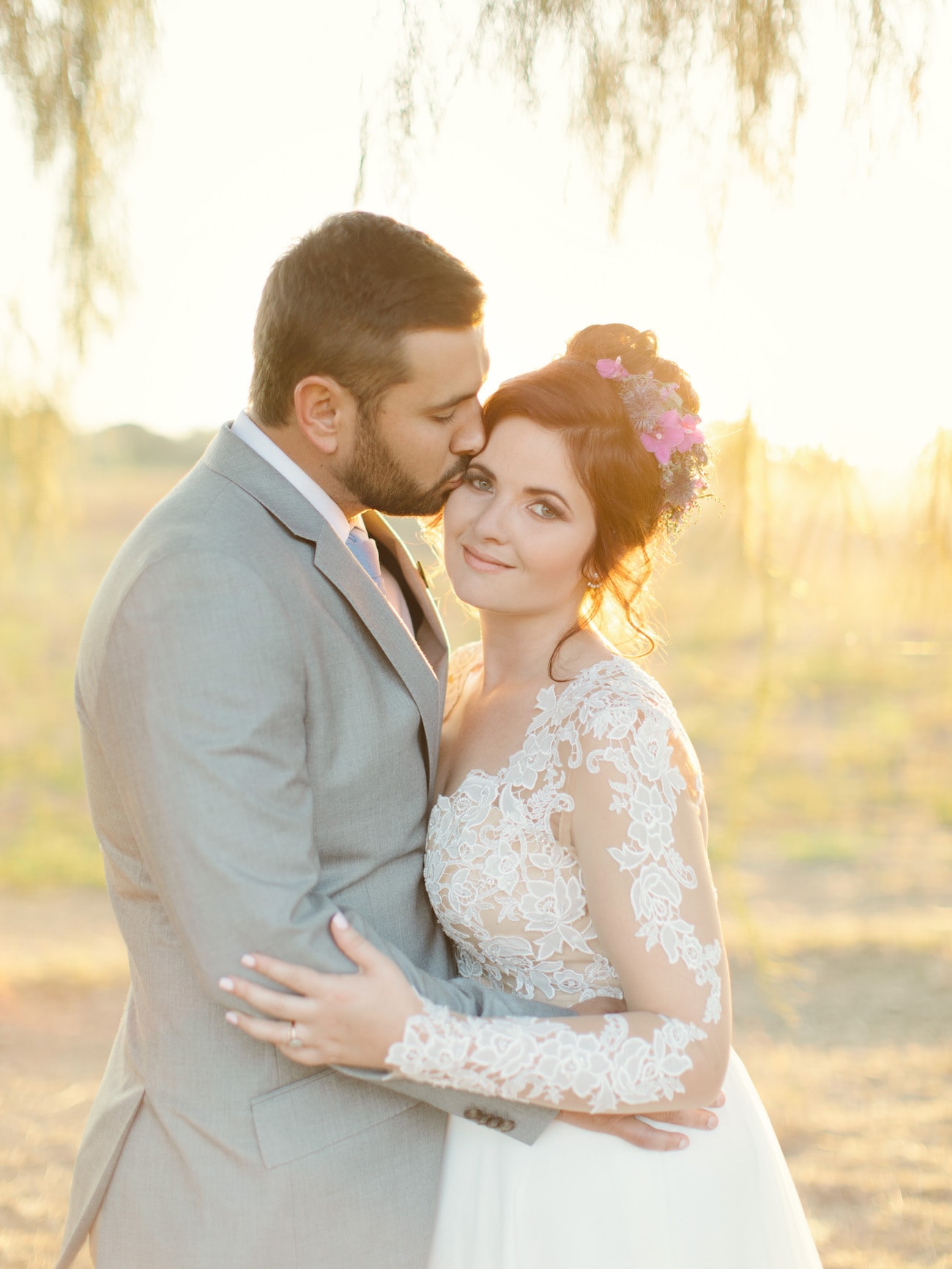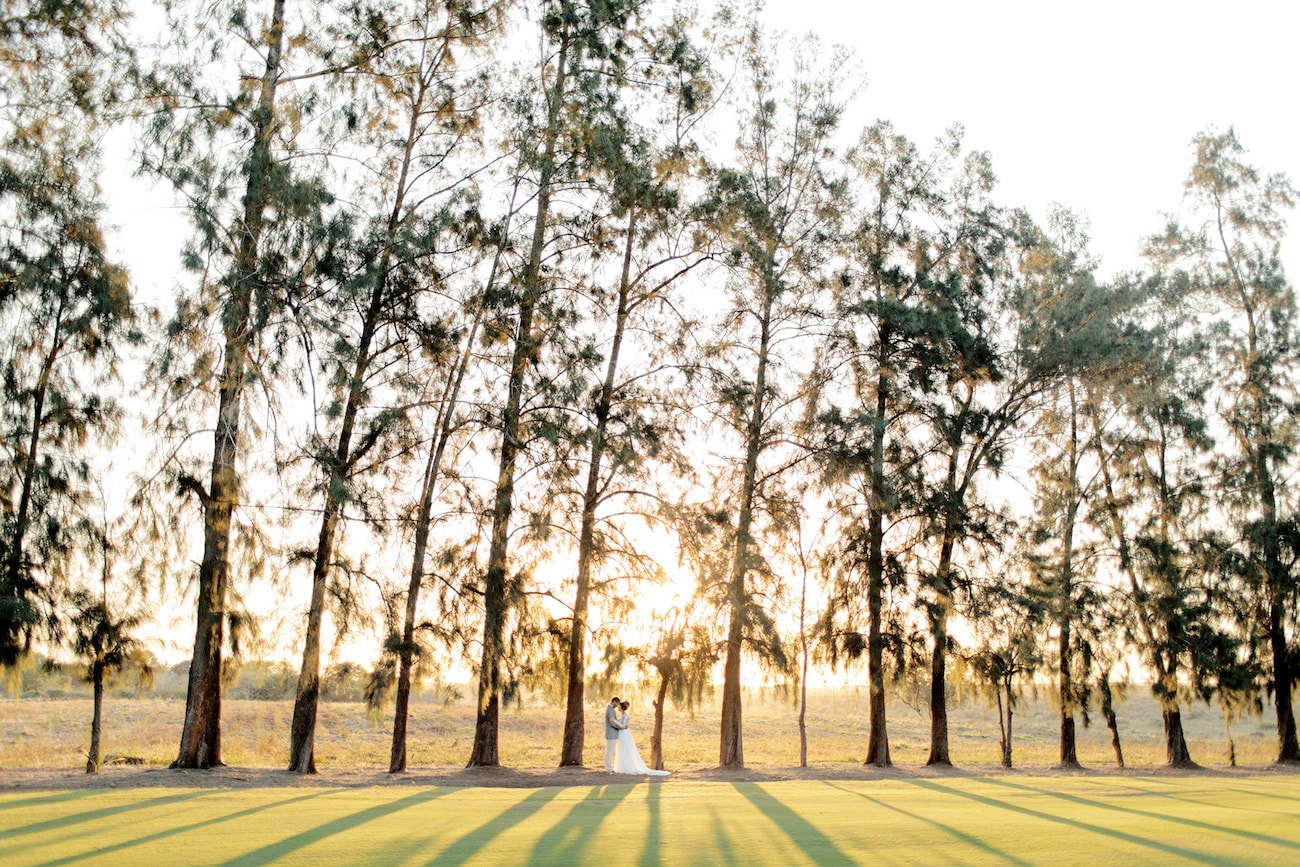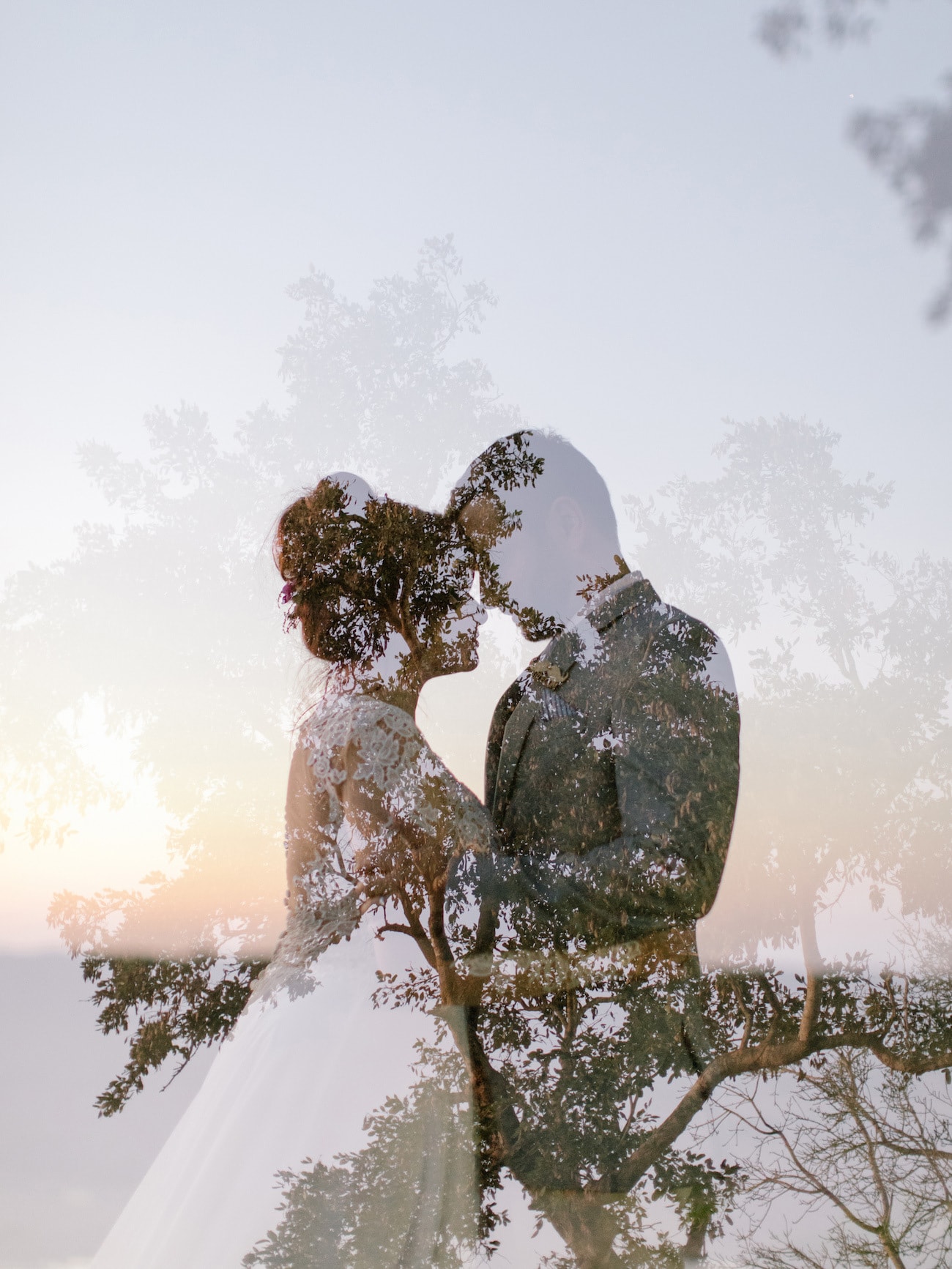 The Flowers
Our colour scheme was shades of purple with pops of dusty blue. We opted for greenery with a grey undertone, ornamental kale, roses and delphiniums. The greenery hanging installation above every table was finished off with glass baubles with tealight candles which created the most magical atmosphere. I had dainty floral crowns made for all my bridesmaids and a statement floral hairpiece for myself. Sarah-Marie from Lush Signature floral styling created the most gorgeous cascading bouquet for me with beautiful dancing phalaenopsis orchids.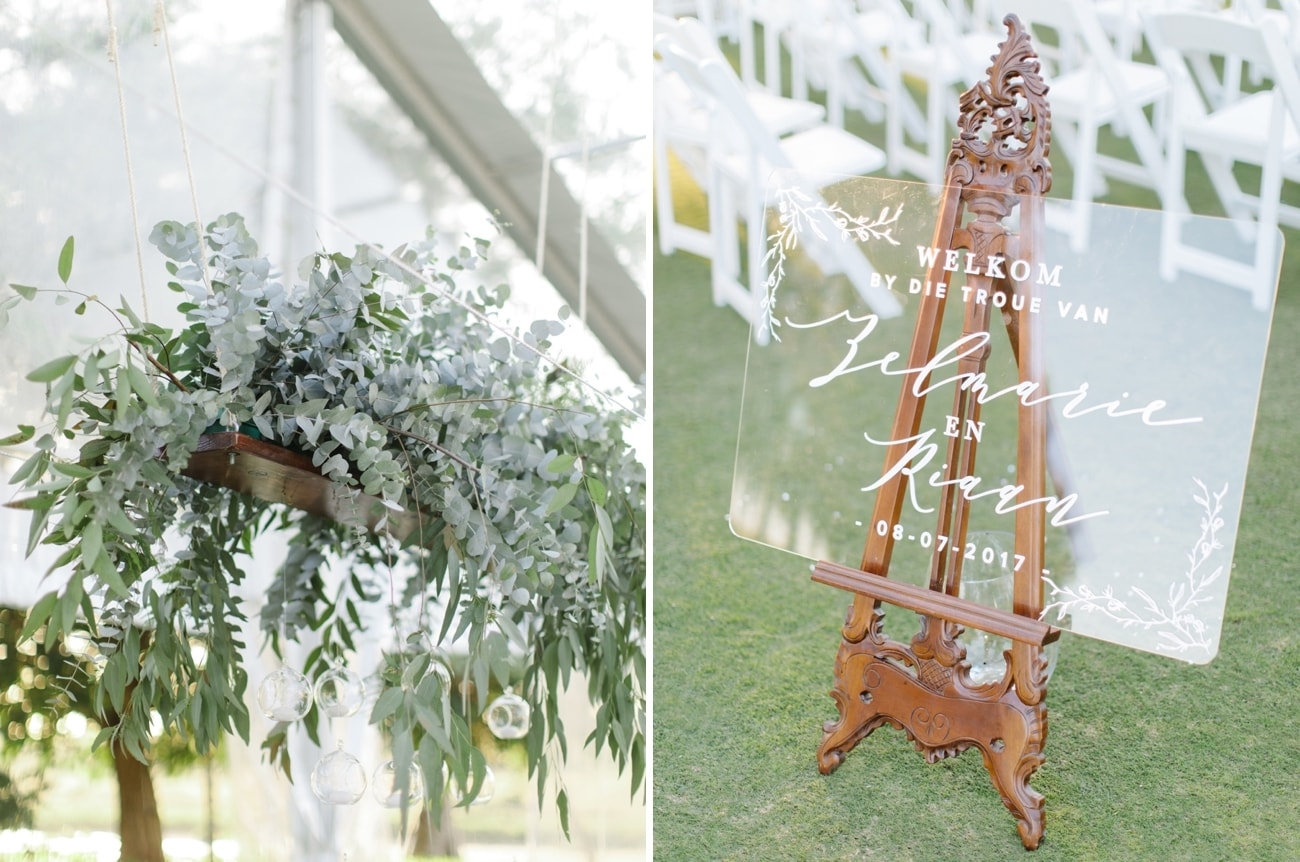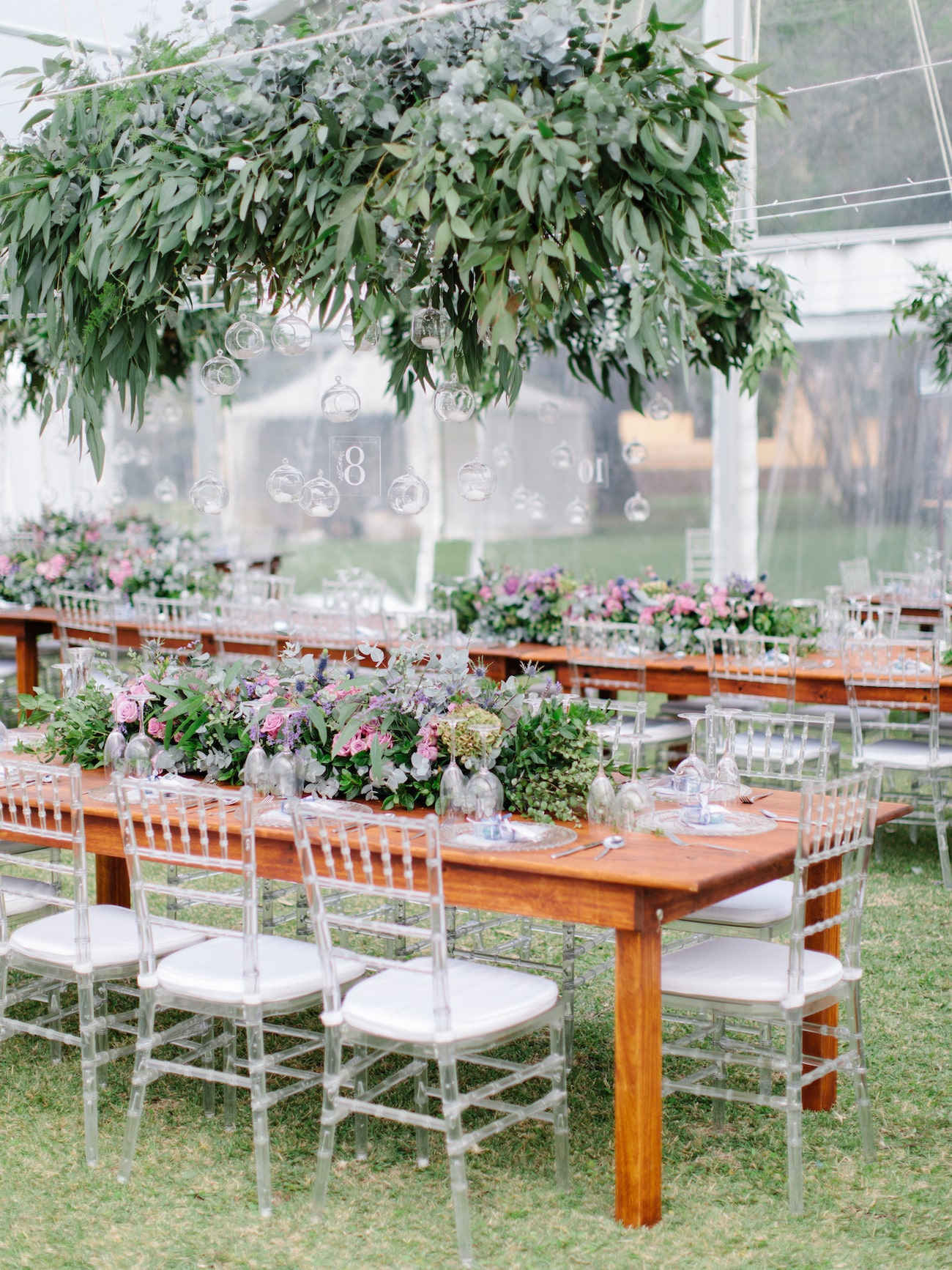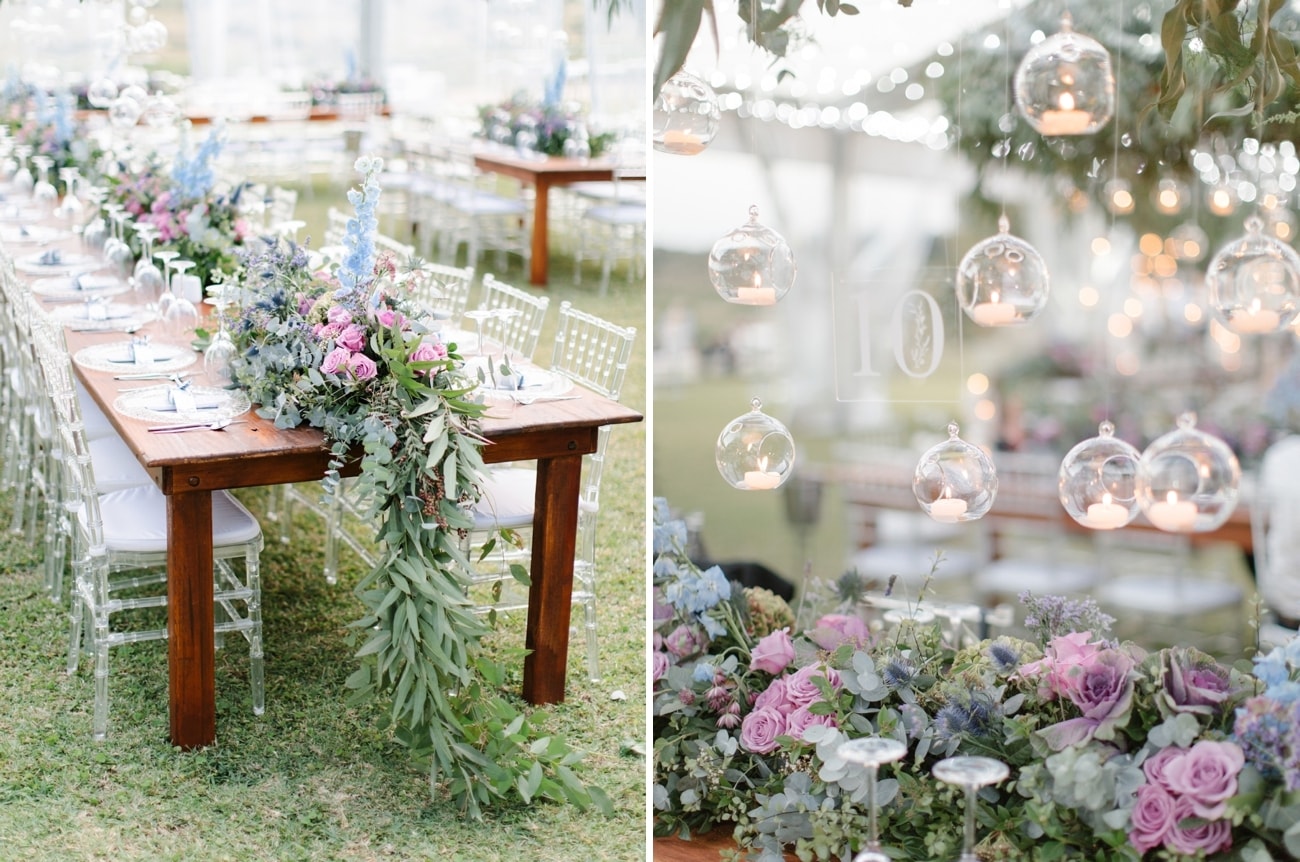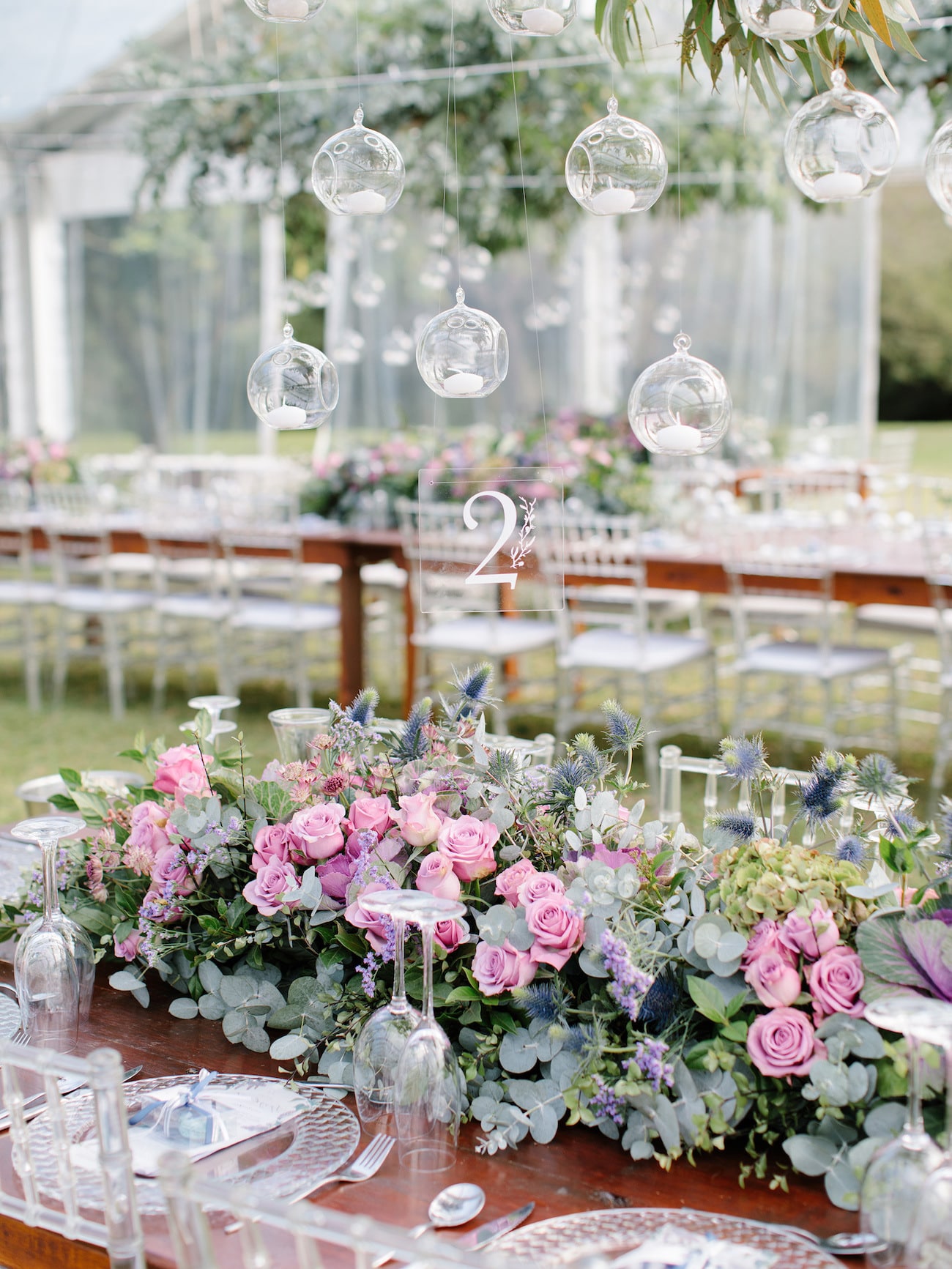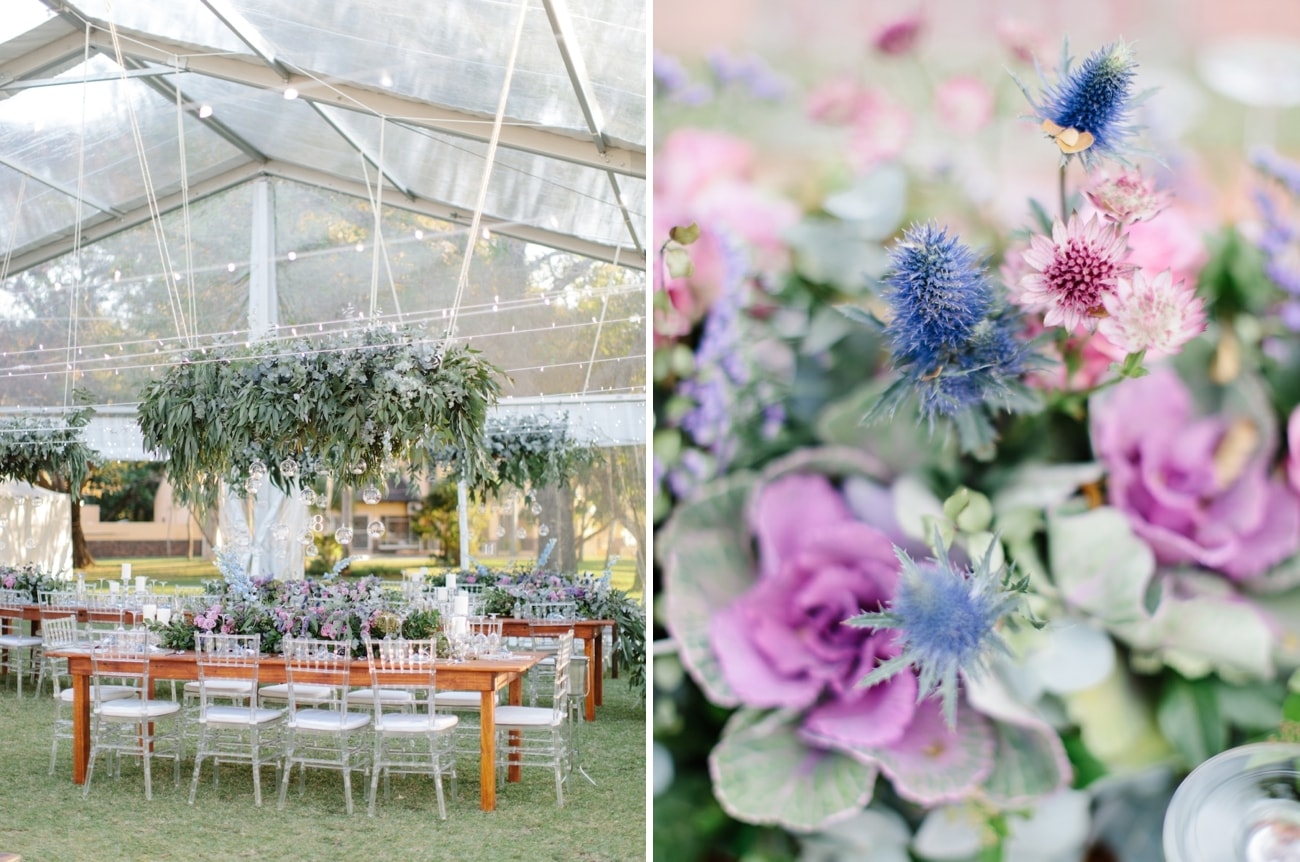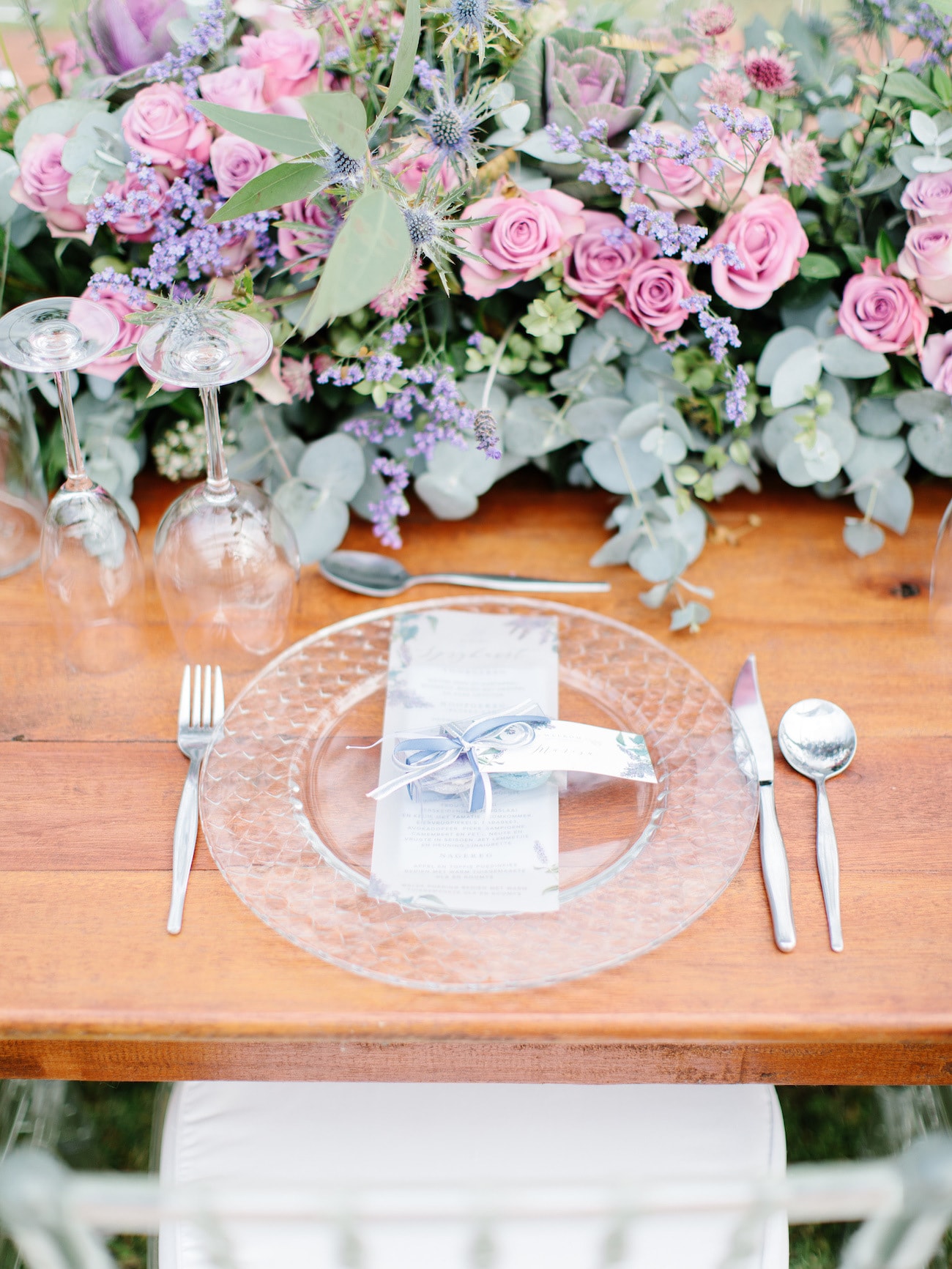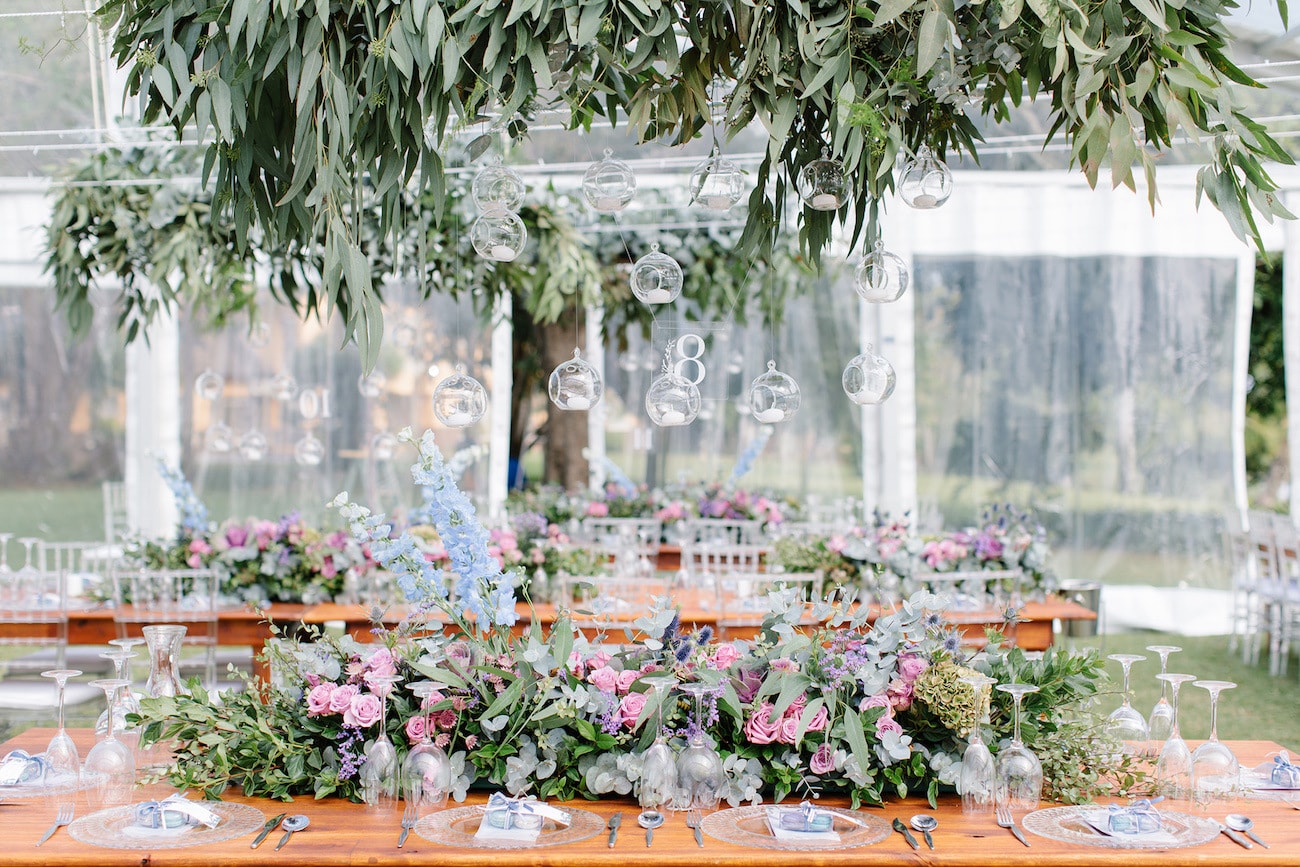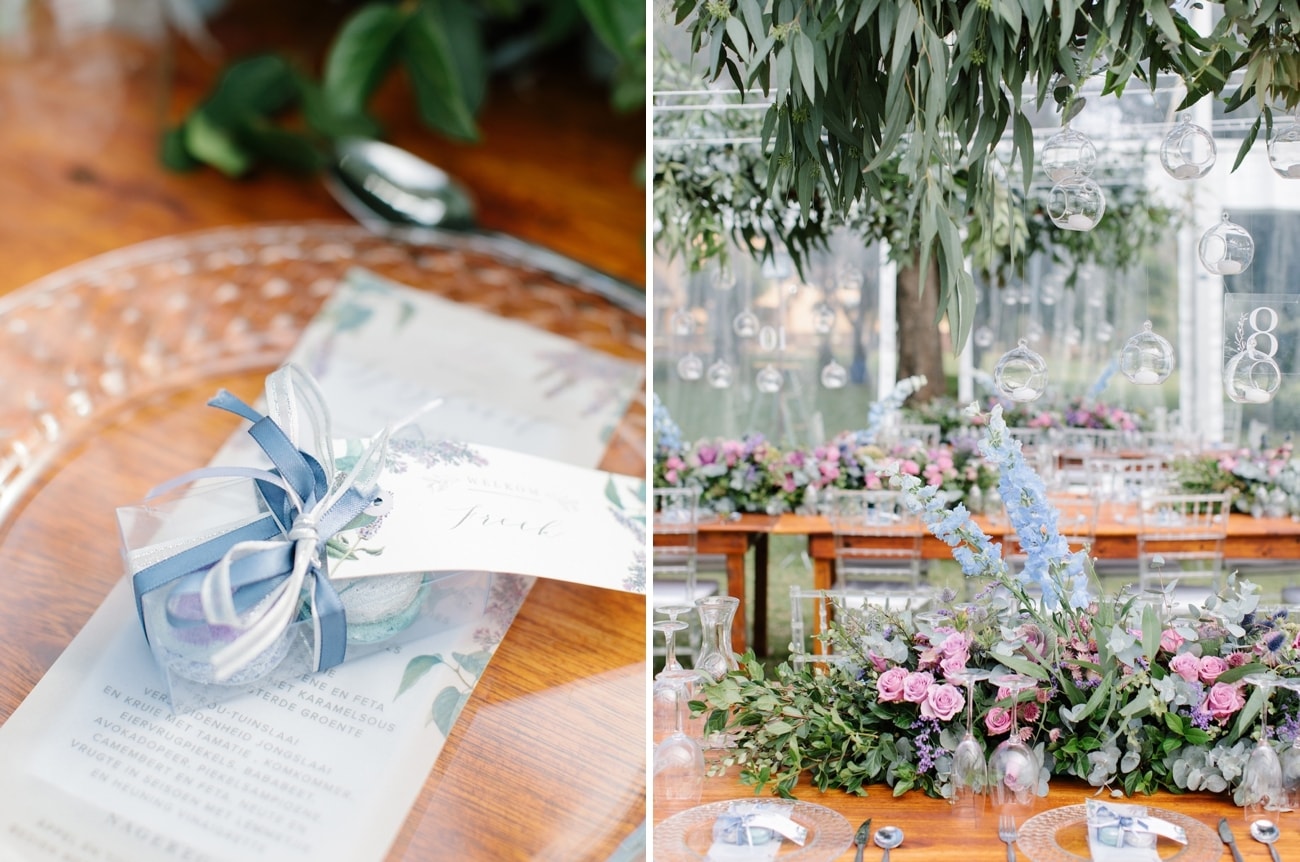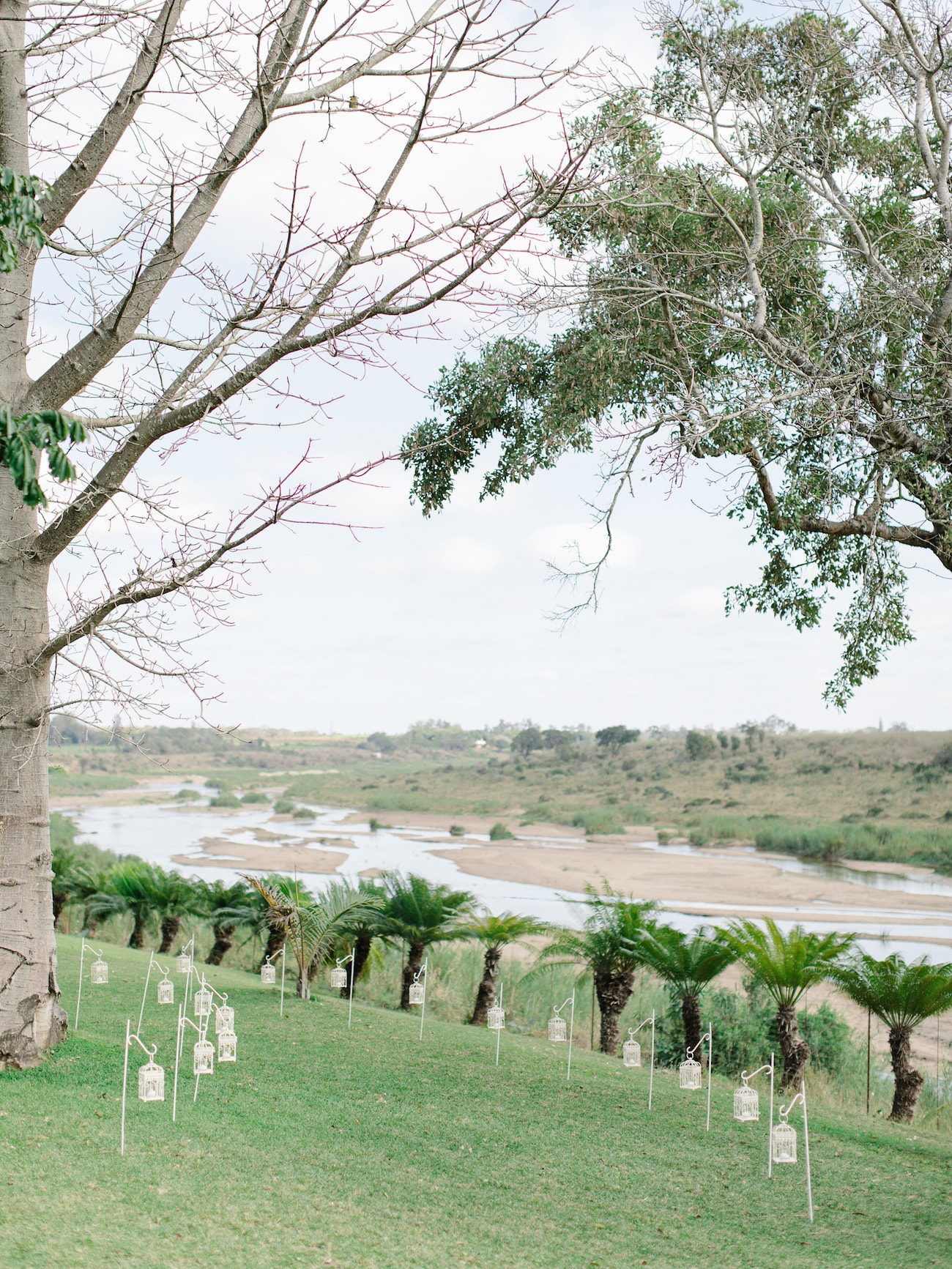 Memorable Moment
Walking down the aisle I remember feeling all kind of emotions but the moment my eyes locked with my husband's (and may I just add he looked drop dead gorgeous!) I immediately felt calm, beautiful and loved in a way I can't explain. To stand before our nearest and dearest and commit my life to this man whom I love so unconditionally was one of the greatest gifts for me.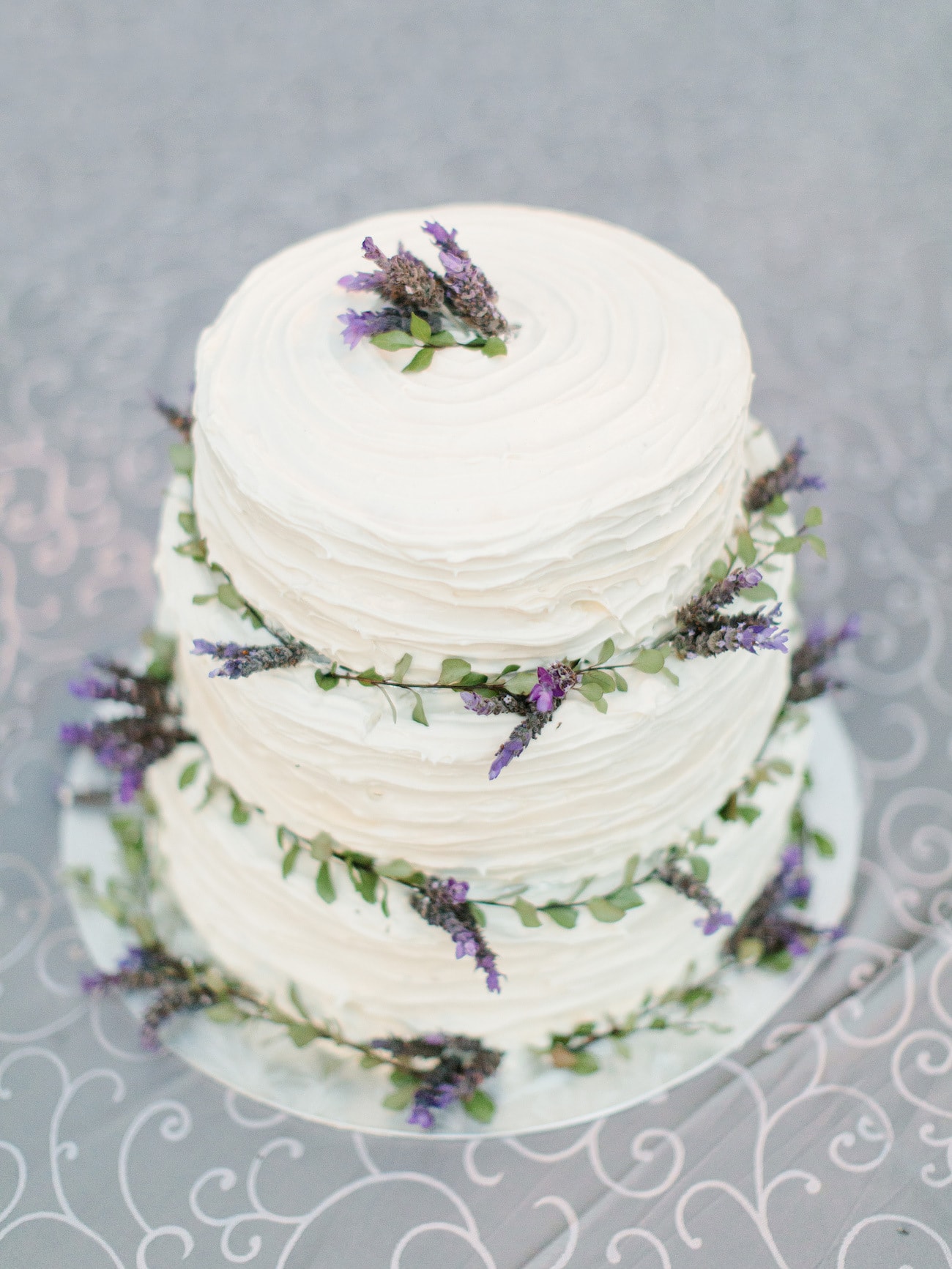 Best Decision
The best decision I made was planning my wedding with my mother. Weddings aren't just about brides and grooms but they are also about mothers and daughters. We have an unbreakable and unforgettable bond. She was my right hand through everything. I am so glad I had the privilege to share this memorable and special time with her every step of the way.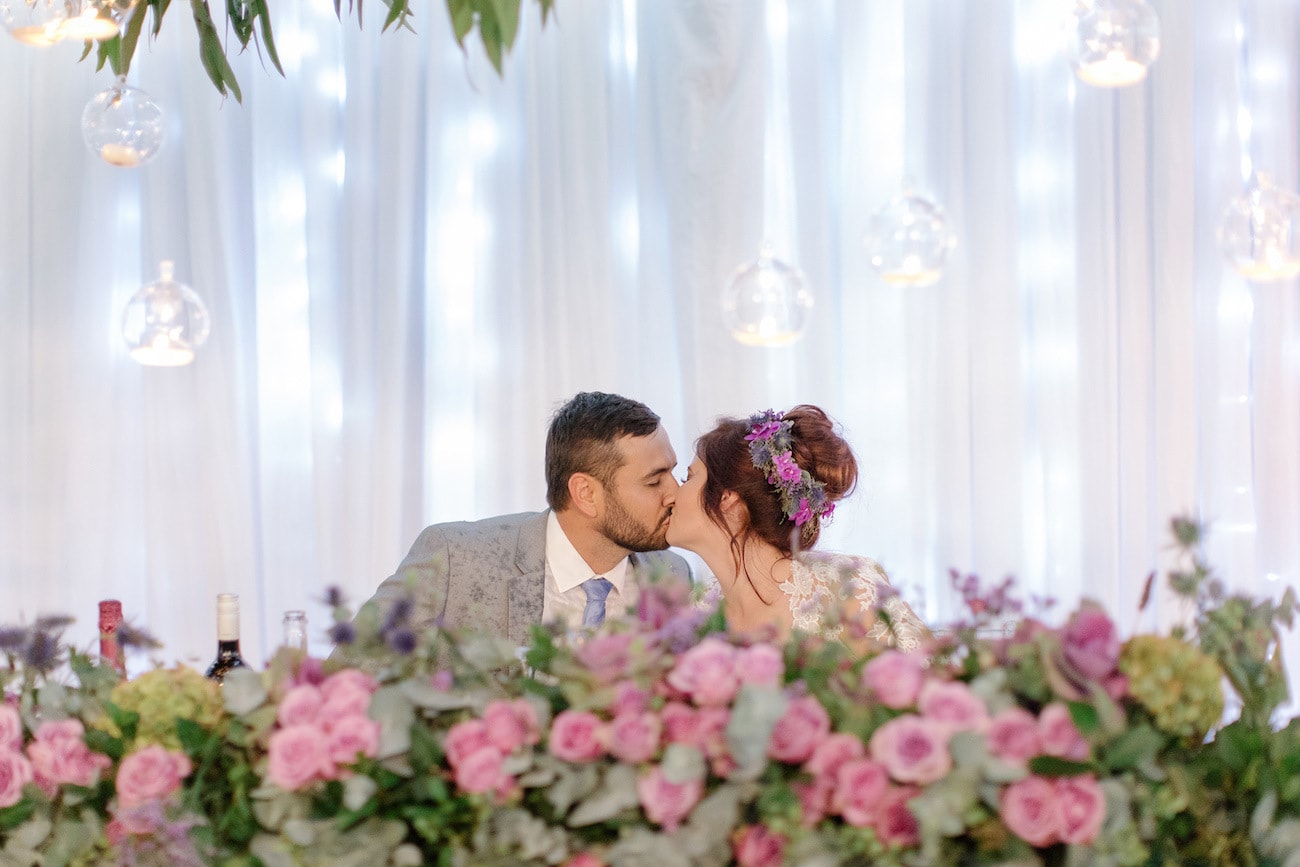 Advice for Future Brides & Grooms
Do your best to stress as little as possible. Enjoy everything from the planning leading up to your wedding day. It goes by too fast. Take a moment during the wedding with your husband to look around the reception and take in all the love your loved ones and close friends share with you, and the fact that they are all there for you and your hubby.
SERVICE PROVIDERS
Venue: Roosmaryn Farm | Catering: M & E Catering/Spyseniers | Photography: Rensche Mari Photography | Flowers & décor: Lush Signature Styling | Stationery: Crystalace | Video: Mighty Fine Productions | Cake: Piece of Cake | Bride's dress: Bridal Manor, Pretoria | Bridal Robe: Nixi Gowns | Hair: Sone Roos & Paintbrush Beauty | Makeup: Paintbrush Beauty & Nadie du Toit | Bridesmaids' dresses: Forever New | Hiring: Easy Hire | DJ: Ewald Jansen van Rensburg