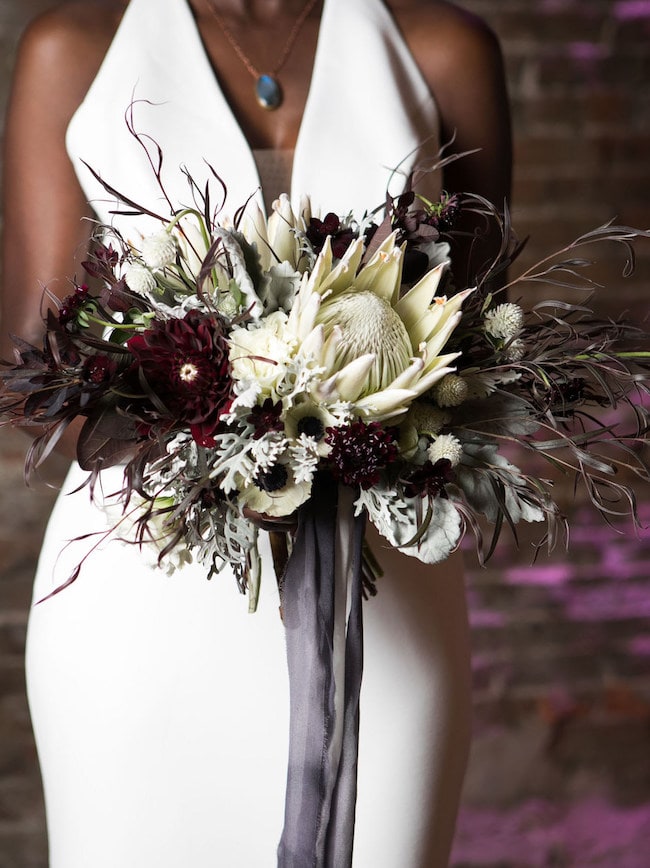 Everything's coming up dark and moody these days – in a good way of course! The gothic-ey jewel tone palette, incorporating lots of deep reds and purples, pops of fuschia, emerald greens, and glossy black have really been embraced by the modern bride and groom, who want something elegant, grown up, and dramatic all at once. My absolute favourite way to make the dark and moody theme come alive is via lush florals, dripping from the ceilings, covering the tables, and of course, making the biggest statement of all in the bride's bouquet. I've rounded up 20 absolutely breathtaking moody bouquets to inspire you!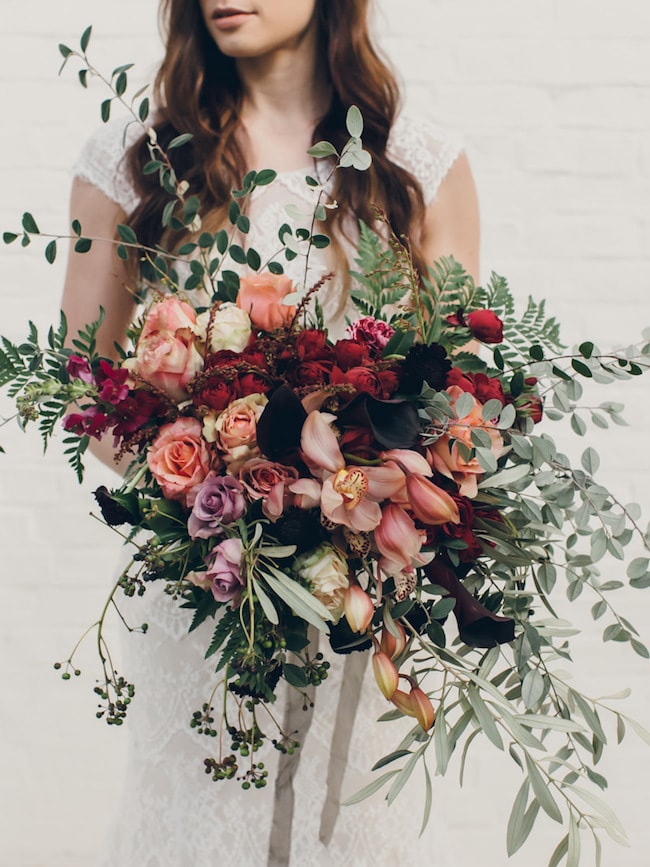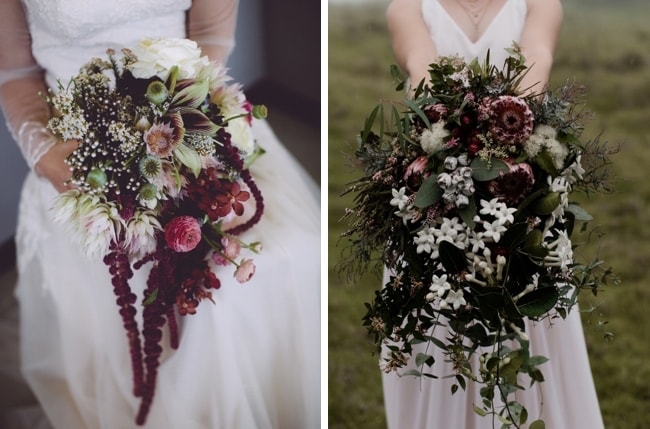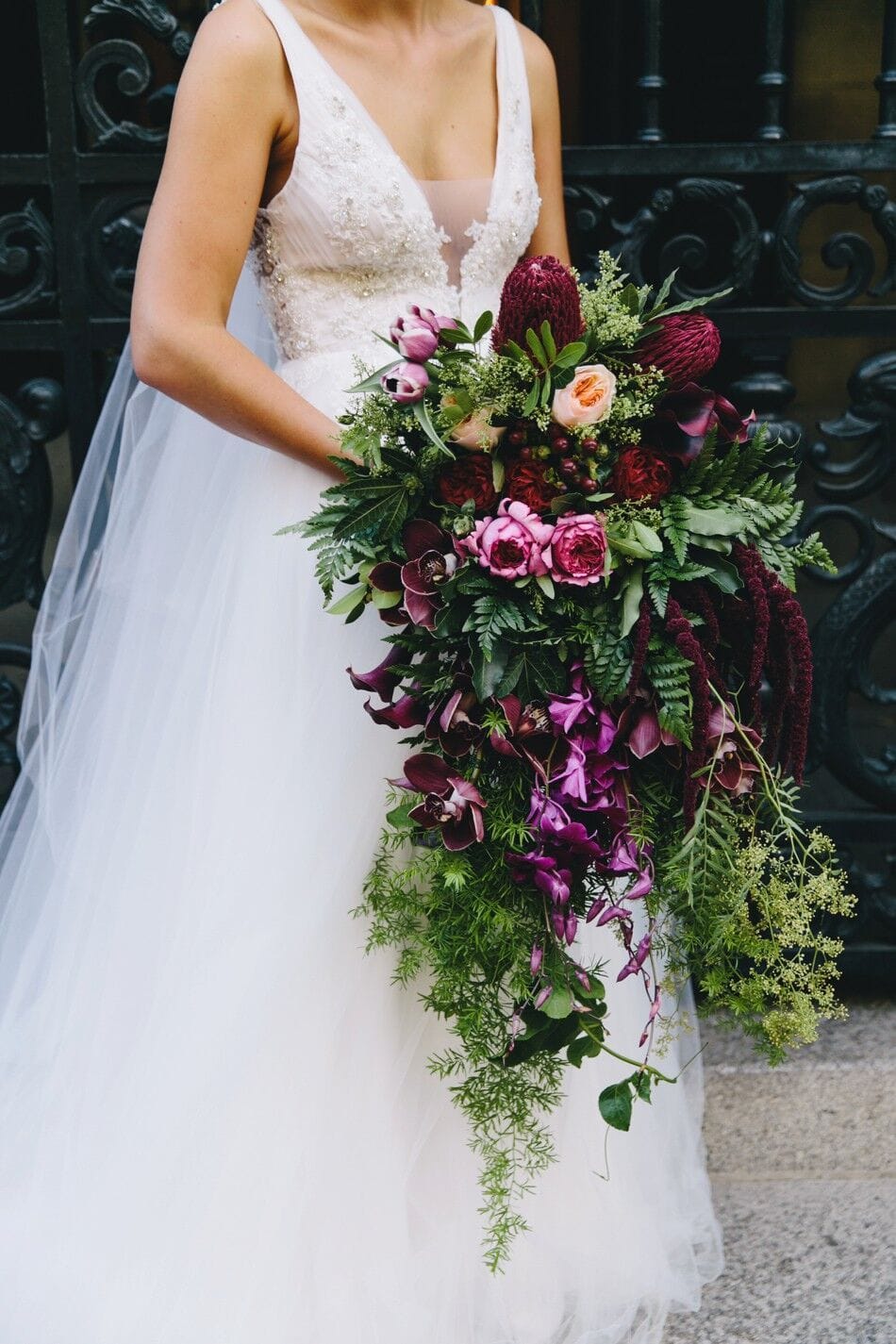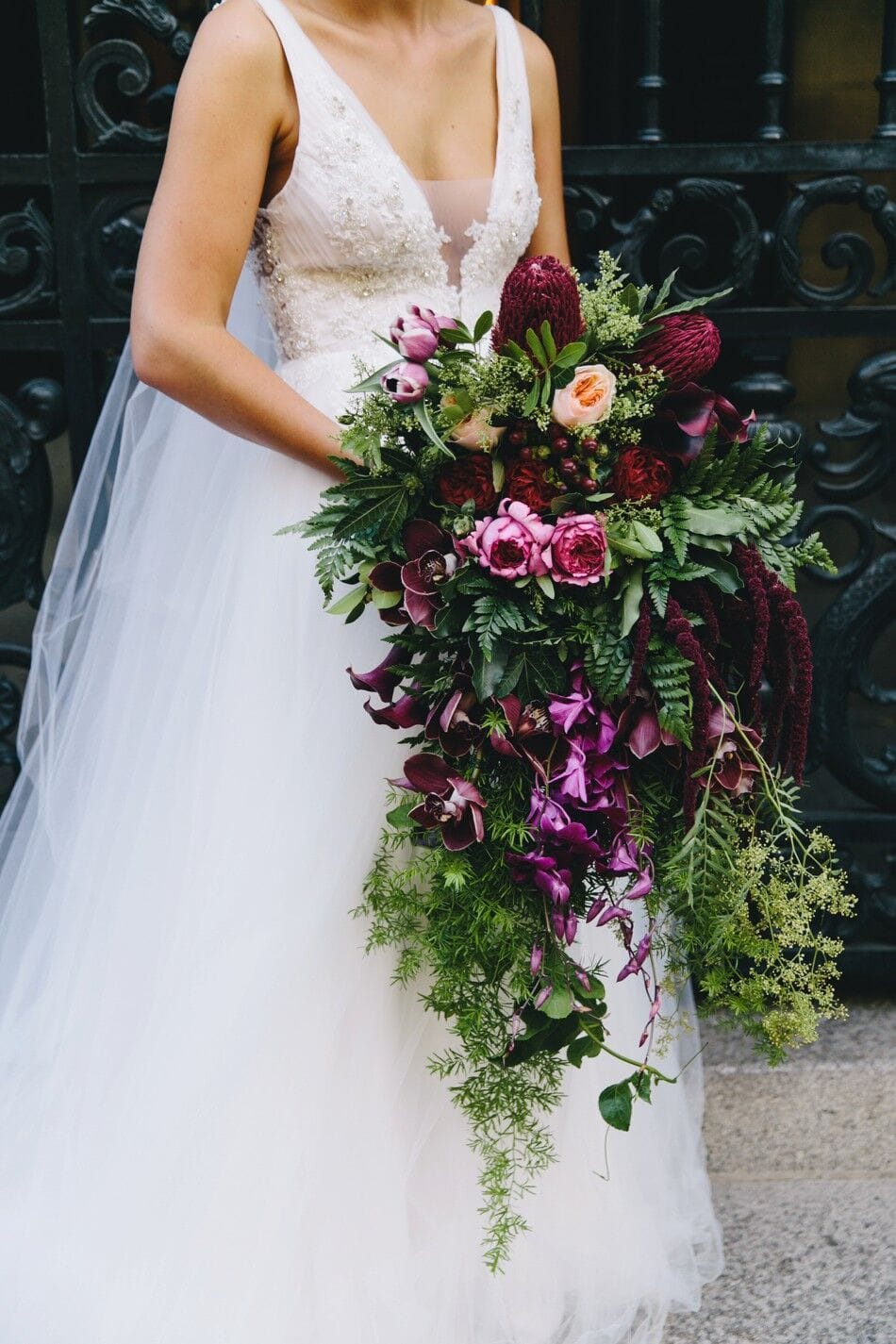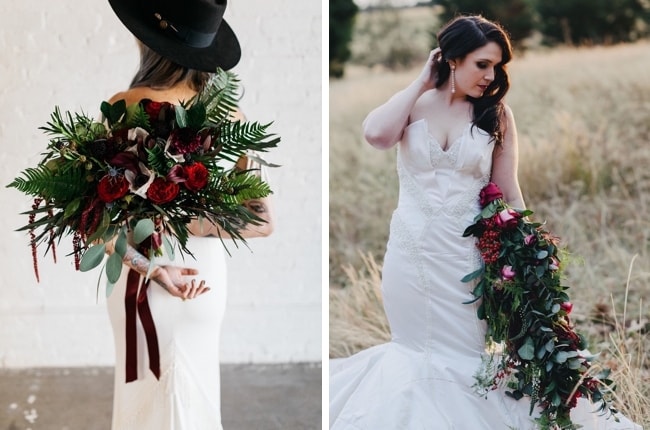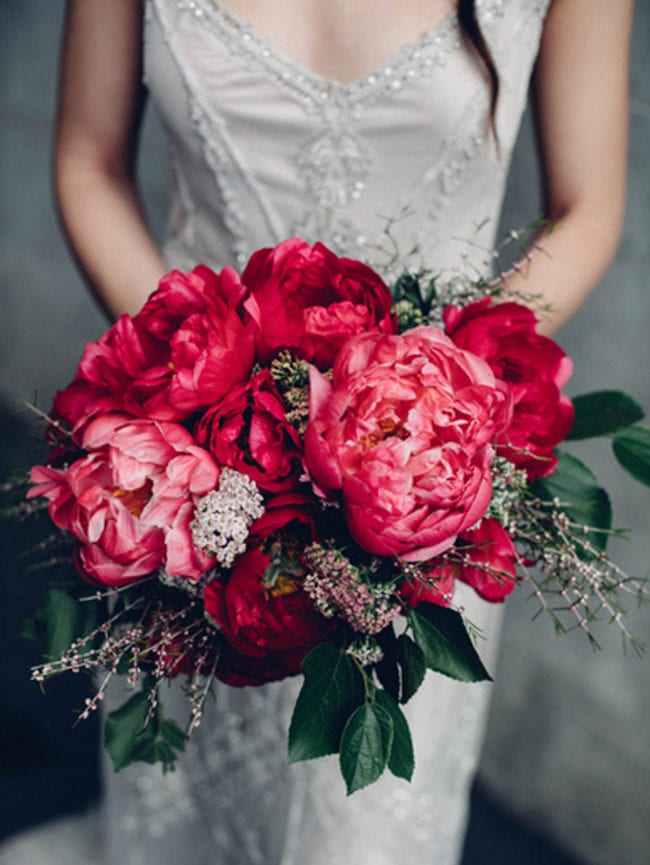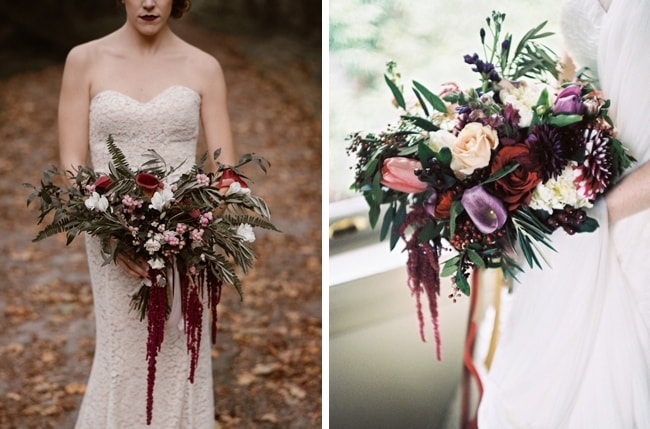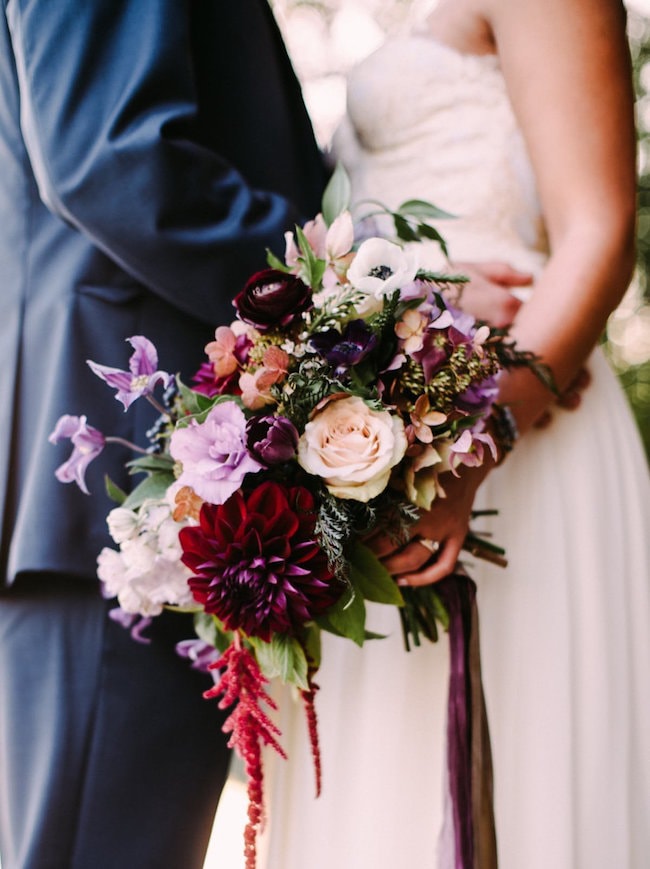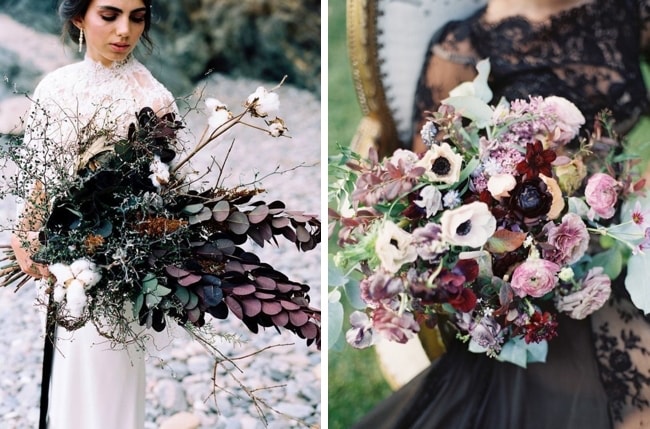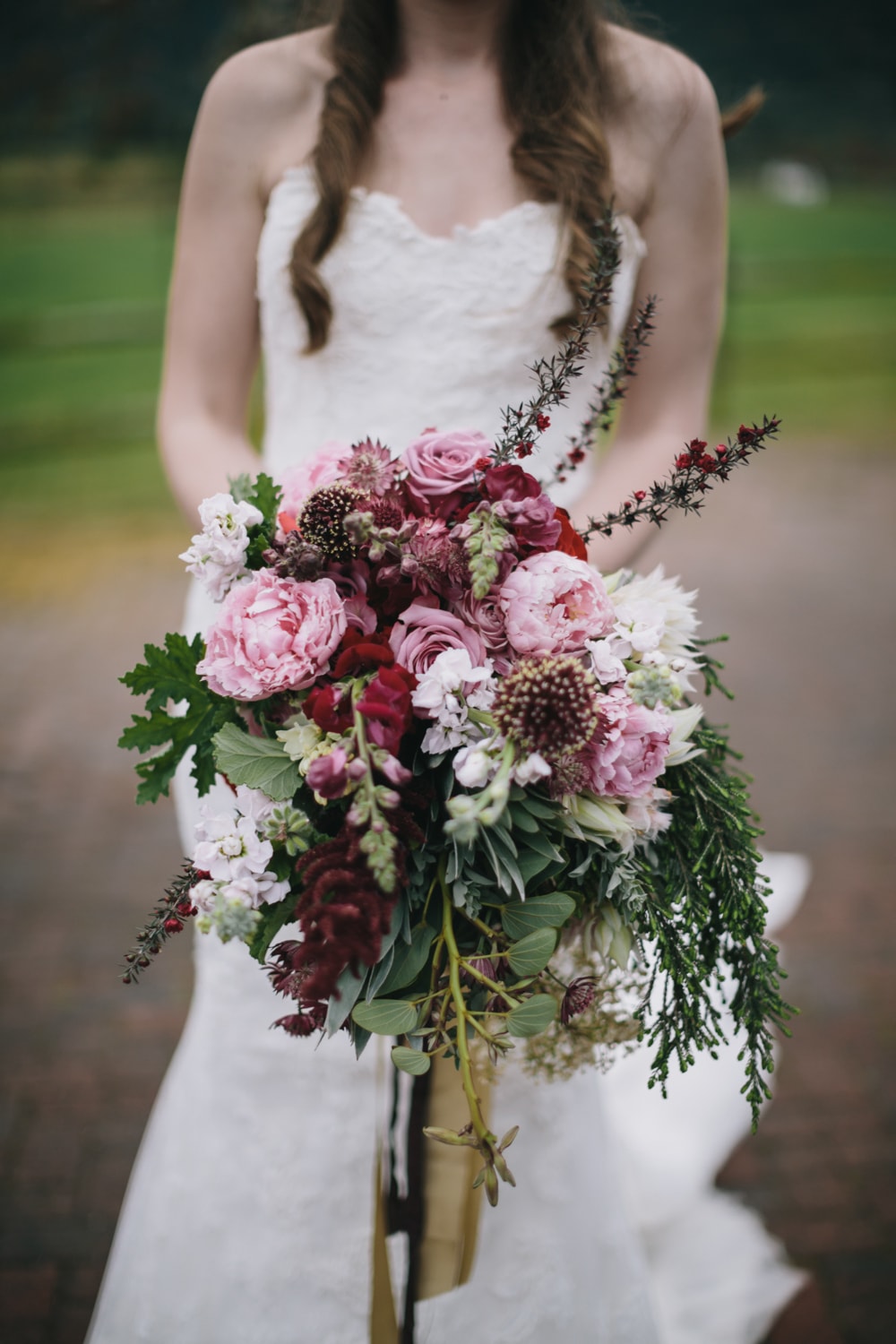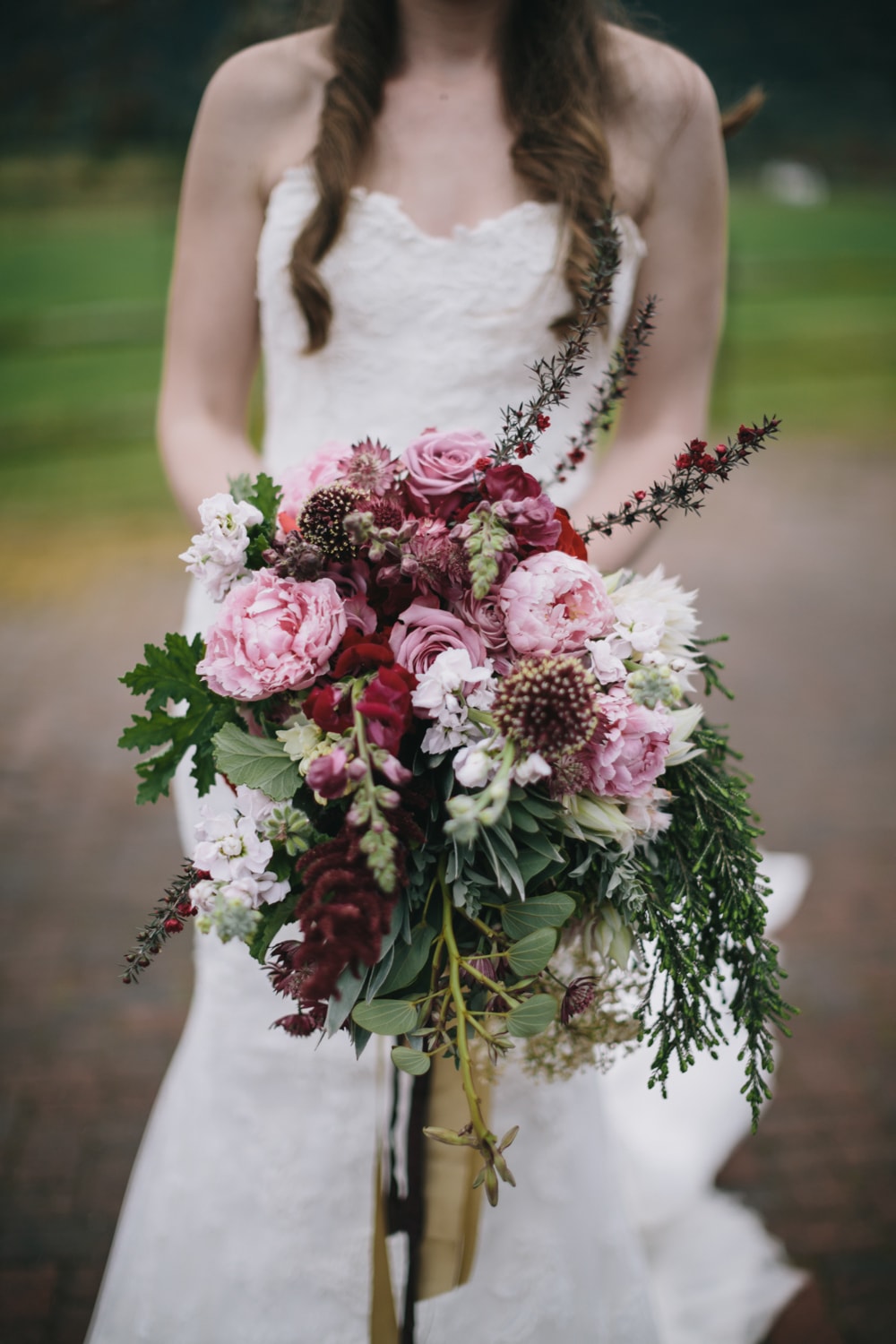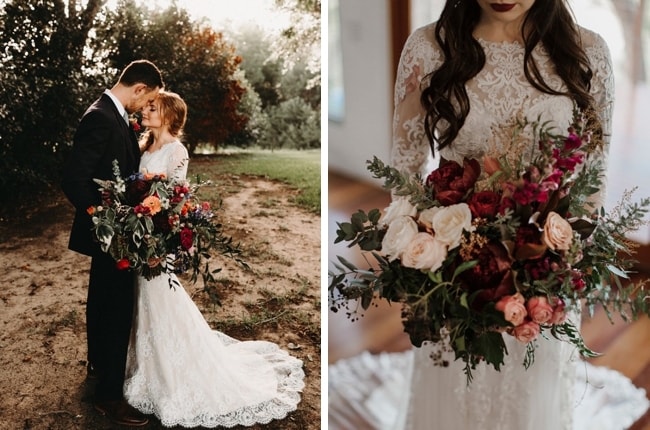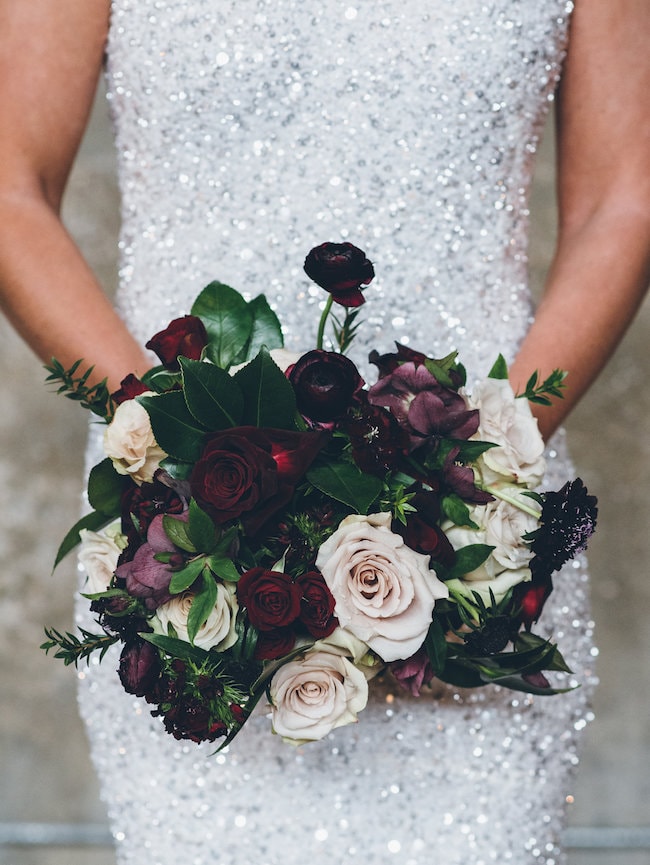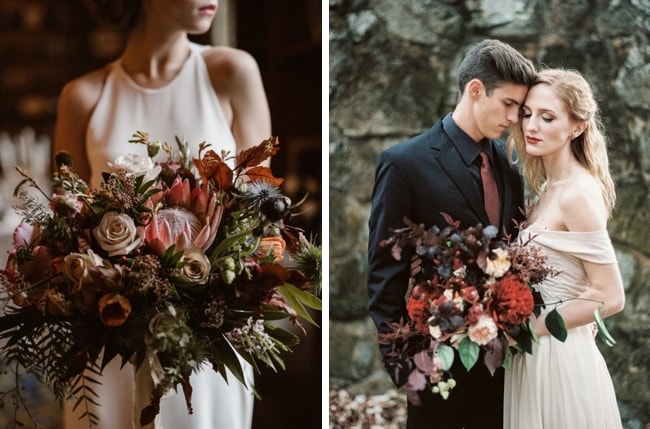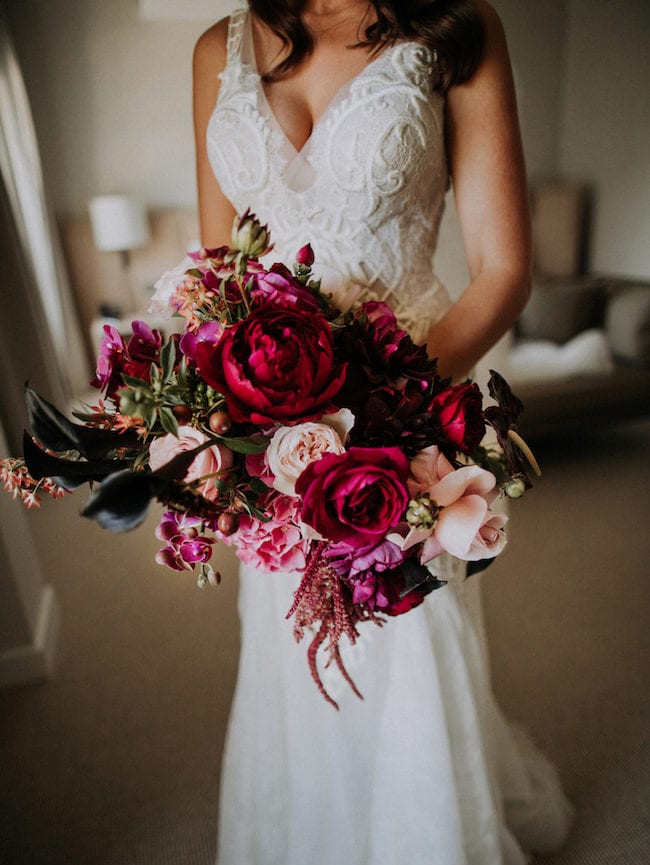 Credits (top to bottom, left to right): 1- Morgan Miller Photography/Hitched Planning + Floral via Green Wedding Shoes; 2- The Bower Co/Yellow Lane Wedding & Event Designs/Scooter Flowers via Polka Dot Bride; 3- Heather Steyn Photography/Studio Bloem on SouthBound Bride; 4- Aaron Shum/Veronica Jo Flowers via Nouba; 5- Tiffany B Photography/Paramithi Floral Design on SouthBound Bride; 6- Anna Boardman/Wedfuly- Kaylee/Little Shop of Floral via Wedding Chicks; 7- Vanilla Photography/Oh Happy Day/Adore Weddings on SouthBound Bride; 8- White Ash Photography/Juliette's Keeper Florals via Nouba; 9- Erin Morrison Photography/Melissa Timm Designs via Glamour & Grace; 10- Jonathon Kohn/Stems & Styles via Burnett's Boards; 11- Cambria Grace Photography/Wild Folk Studio via Style Me Pretty; 12- Bentinmarcs Photography/Austin Bloom via Hampton Event Hire Blog; 13- Michael Radford Photography/Joy Proctor/Tinge Floral via Belle the Magazine; 14- Adel Ferreira/The Event Planners/The Delicate Nature via SouthBound Bride; 15- Kerlyn Van Gelder/Fox Glove & Grace via Chic Vintage Brides; 16- Aaron Shum Photography/Ginger Lily & Rose via Hello May; 17- Ed & Aileen Photography/A Fresh Event/May Floral via Ruffled; 18- Lindsay Hackney/Apotheca Flower Shoppe via Chic Vintage Brides; 19- Taralynn Lawton Photography/The Bloomery Co via Hey Wedding Lady; 20- Natasja Kremers/Natural Art Flowers via Nouba


Love the dark and moody floral look? Why not reflect this aesthetic in your wedding stationery? Here are 10 gorgeous moody floral wedding invitations from Etsy – and they're all printable! *Links in bold denote affiliate links. The cost to you remains the same, but SBB may receive a commission for any sales made.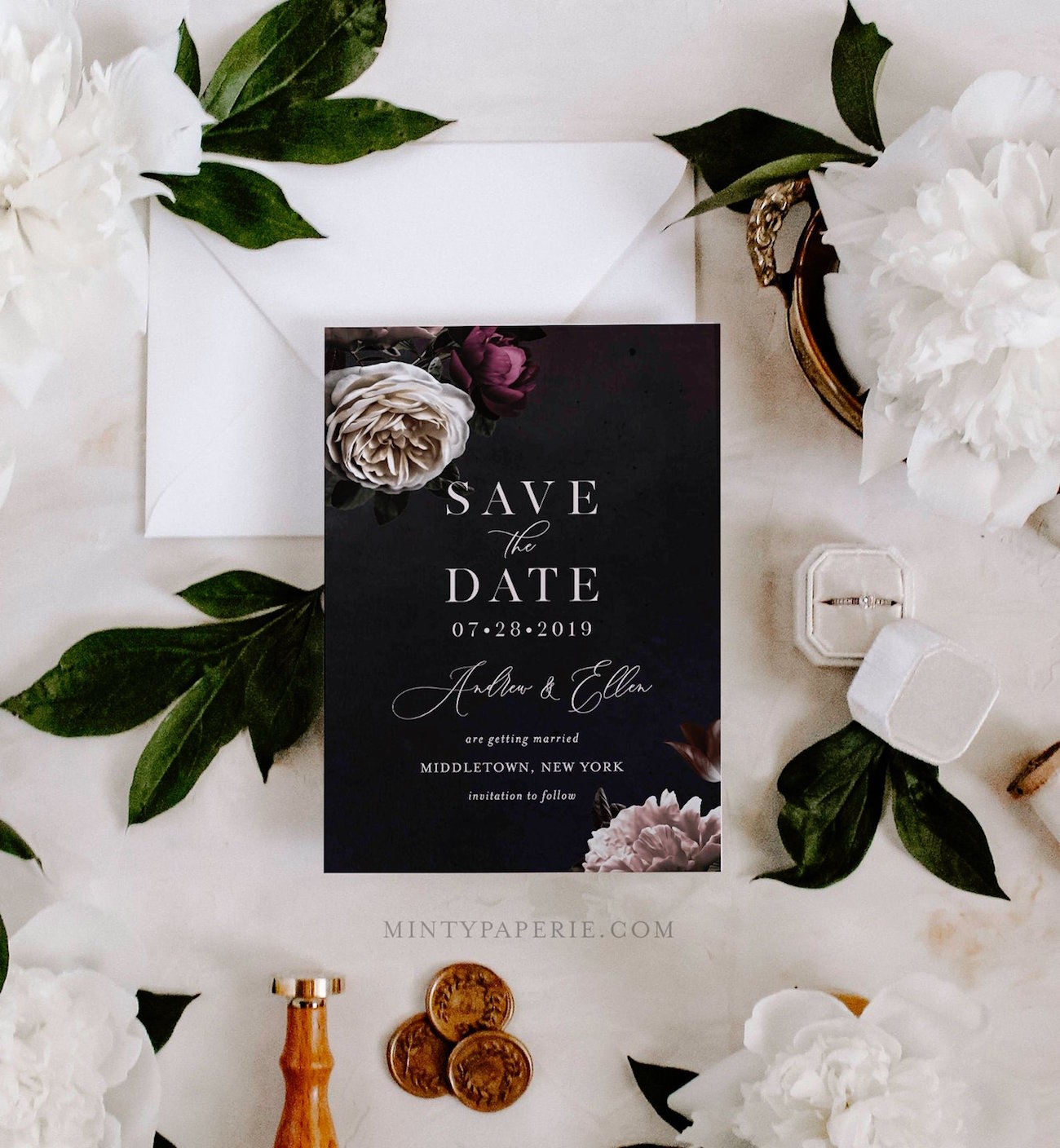 Moody Purple & Cream Floral Save the Date Template by Minty Paperie Shop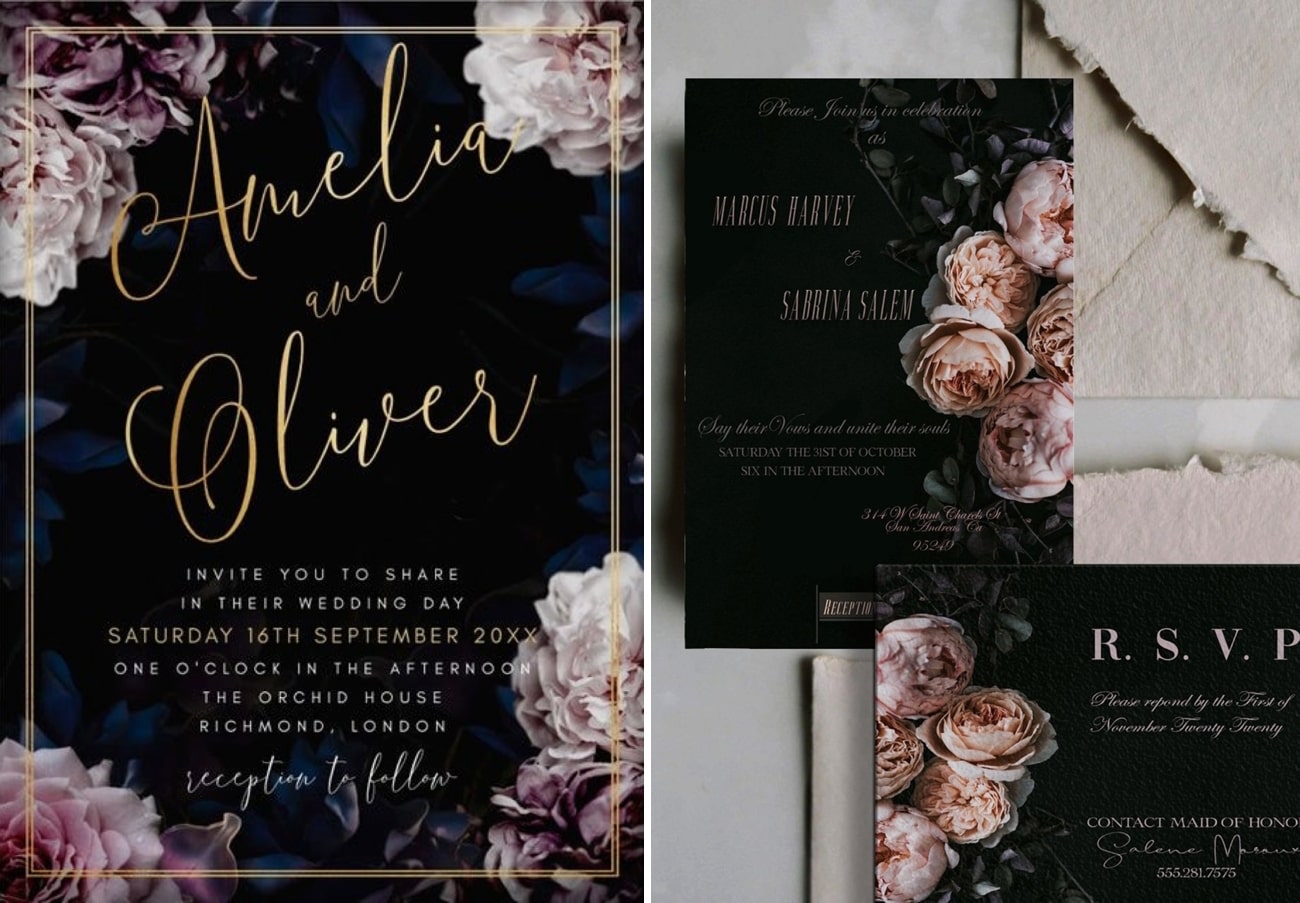 Enchanted Gold Wedding Invitation by Inkbelle (left) | Romantic Peony Dark and Moody Wedding Invitation by Fox in the Forest Design (right)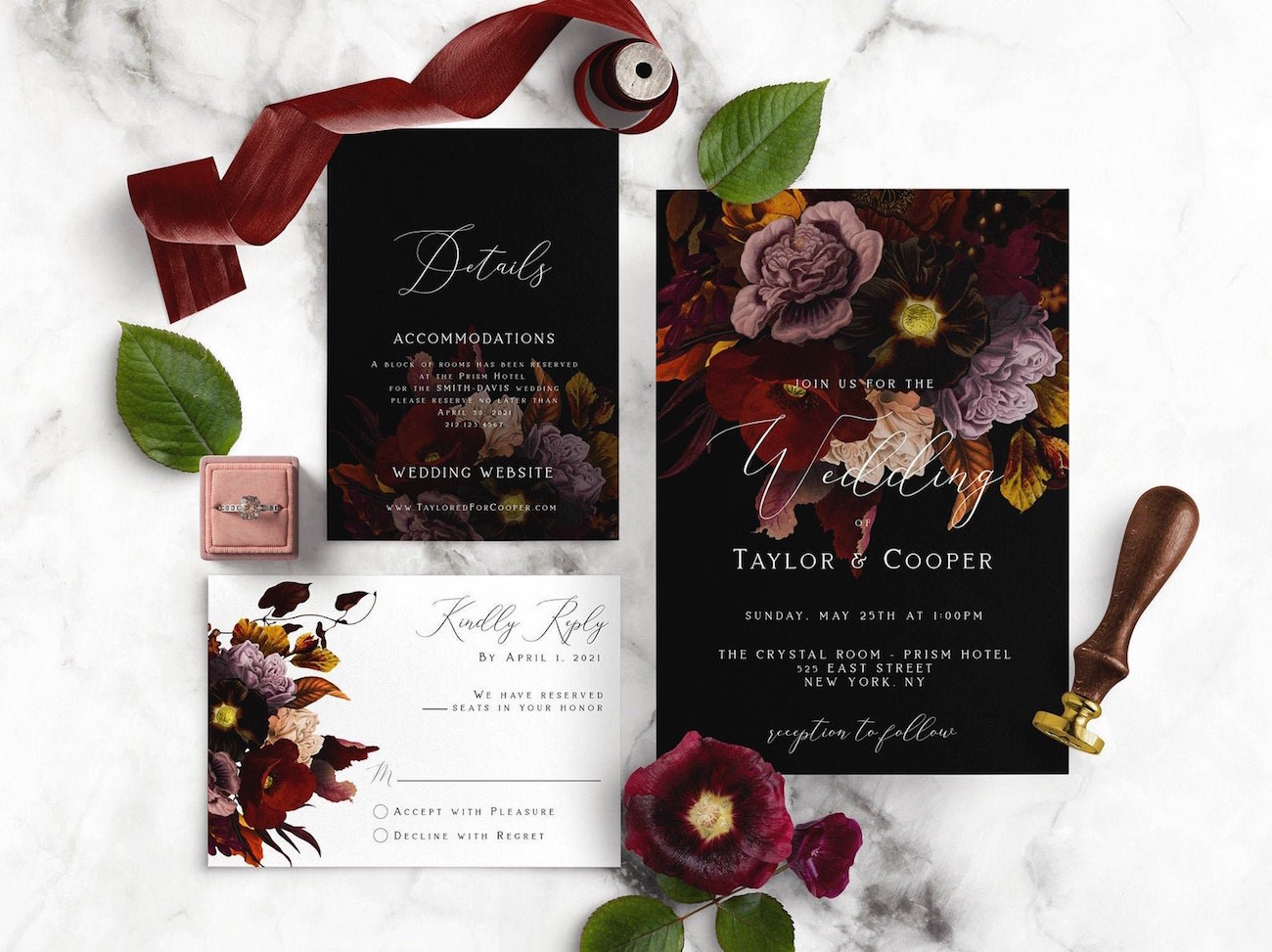 Black Mauve Wine Moody Floral Wedding Invitation Suite by bonhomie DESIGN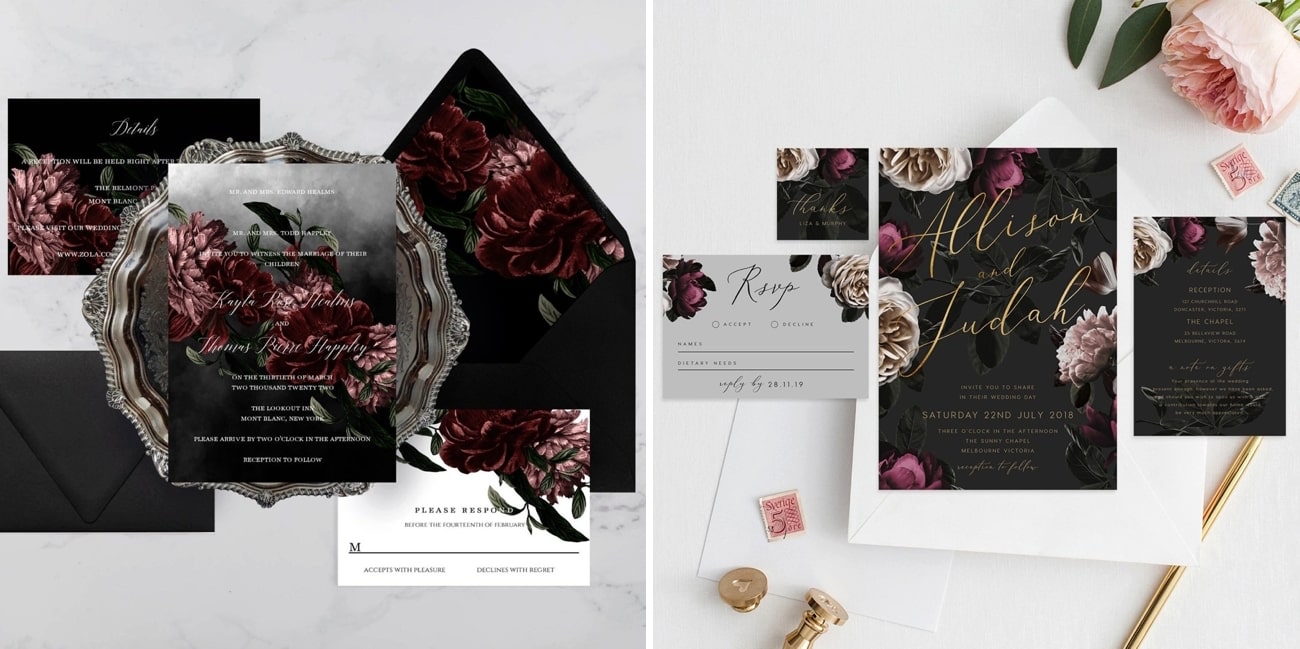 Ava Printable Dark Moody Floral Wedding Invitations by The Painted Papier (left) | Moody Wedding Invitation by Hey Lovely Co (right)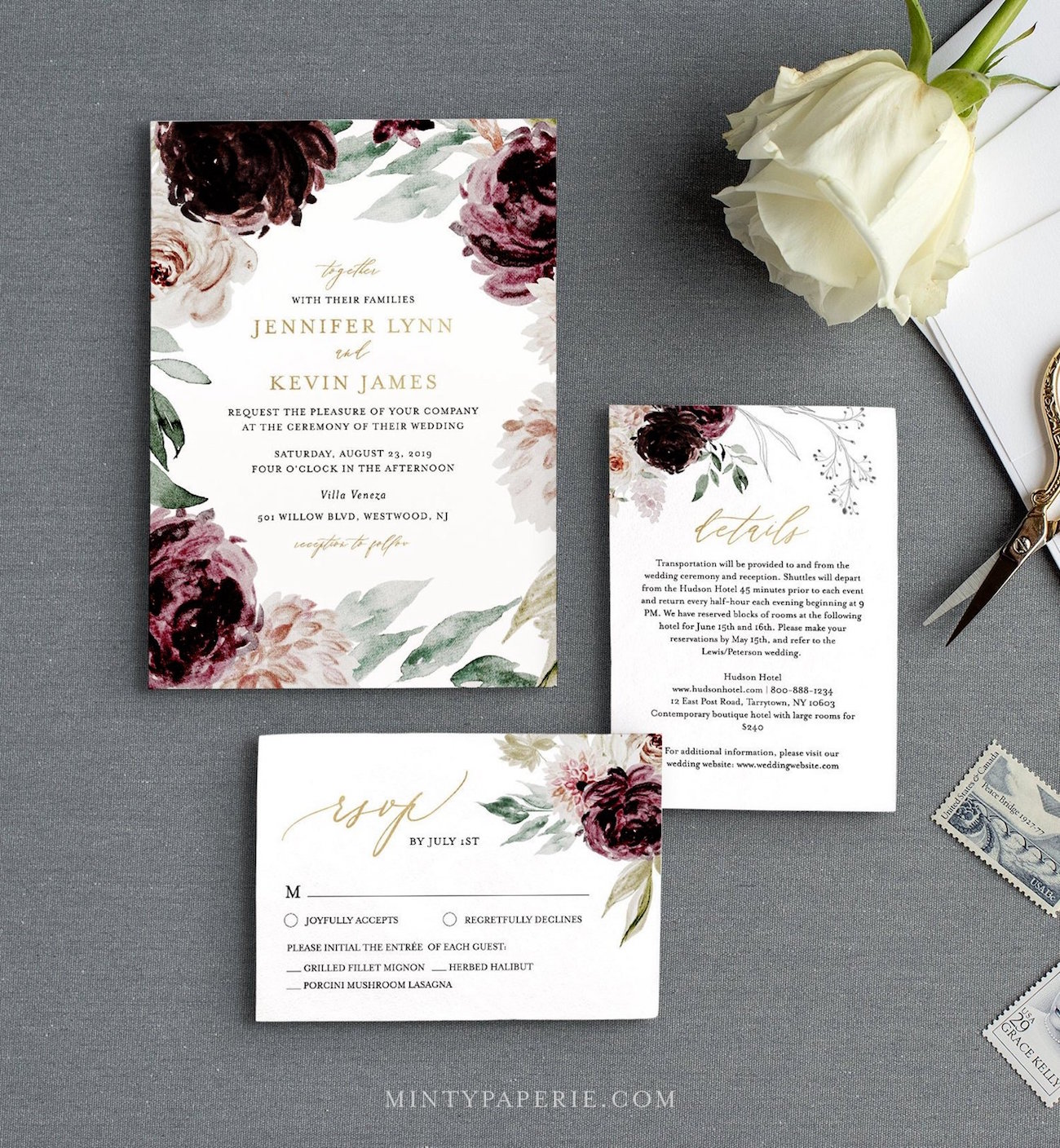 Moody Florals Wedding Invitation Suite by Minty Paperie Shop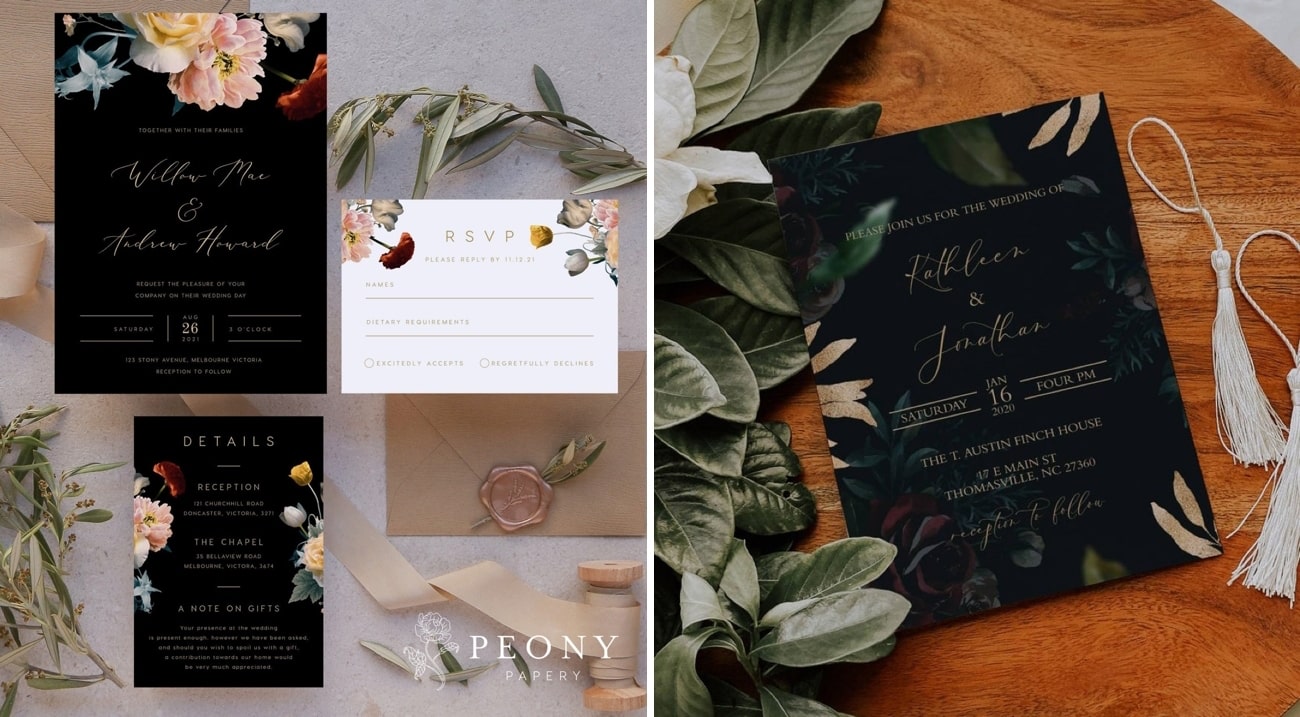 Moody Floral Wedding Invitation Set by Peony Papery (left) | Dark and Moody Wedding Invitation by Brooklyn Paperie Co (right)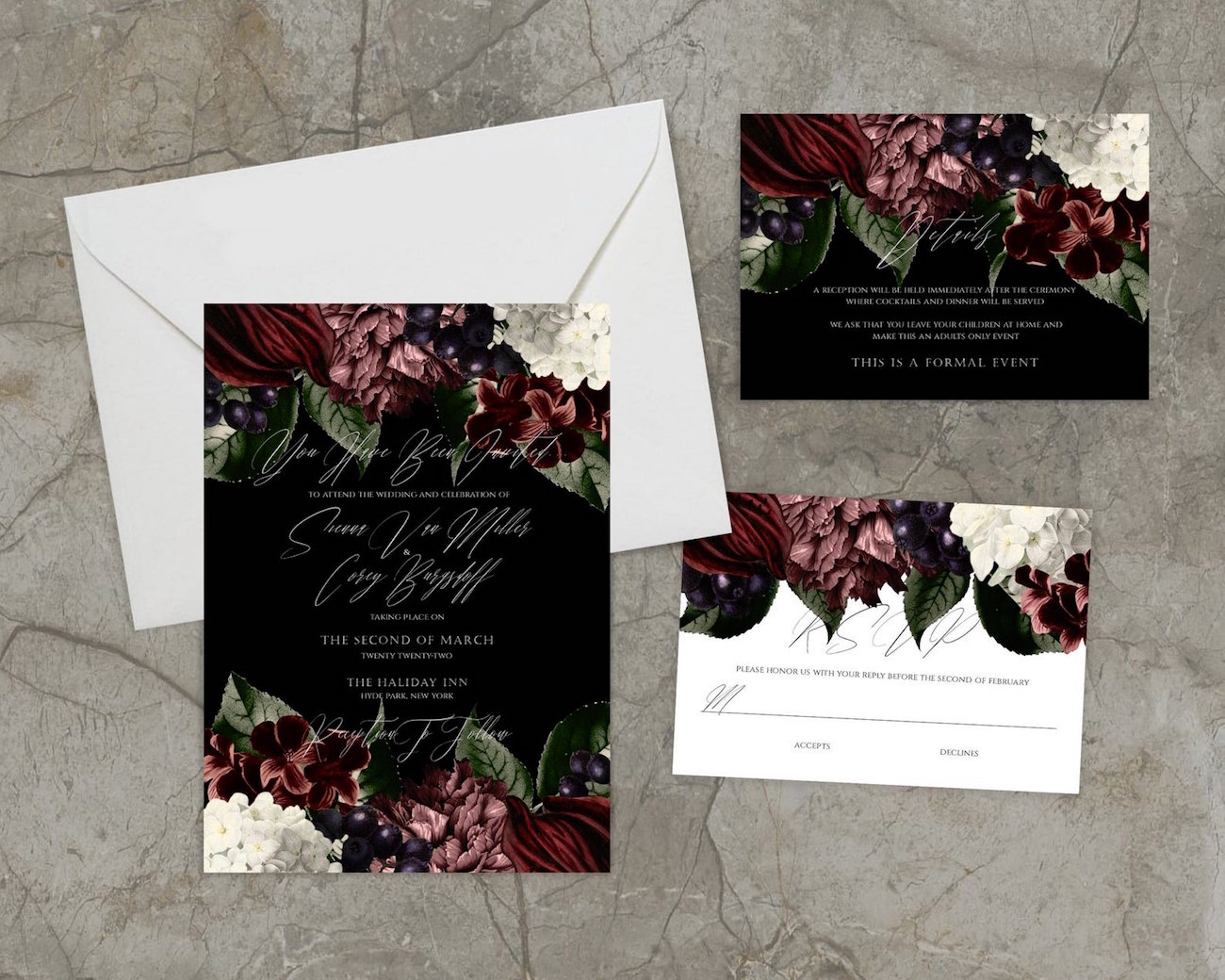 Kris Dark Moody Floral Wedding Invitation Template by The Painted Papier