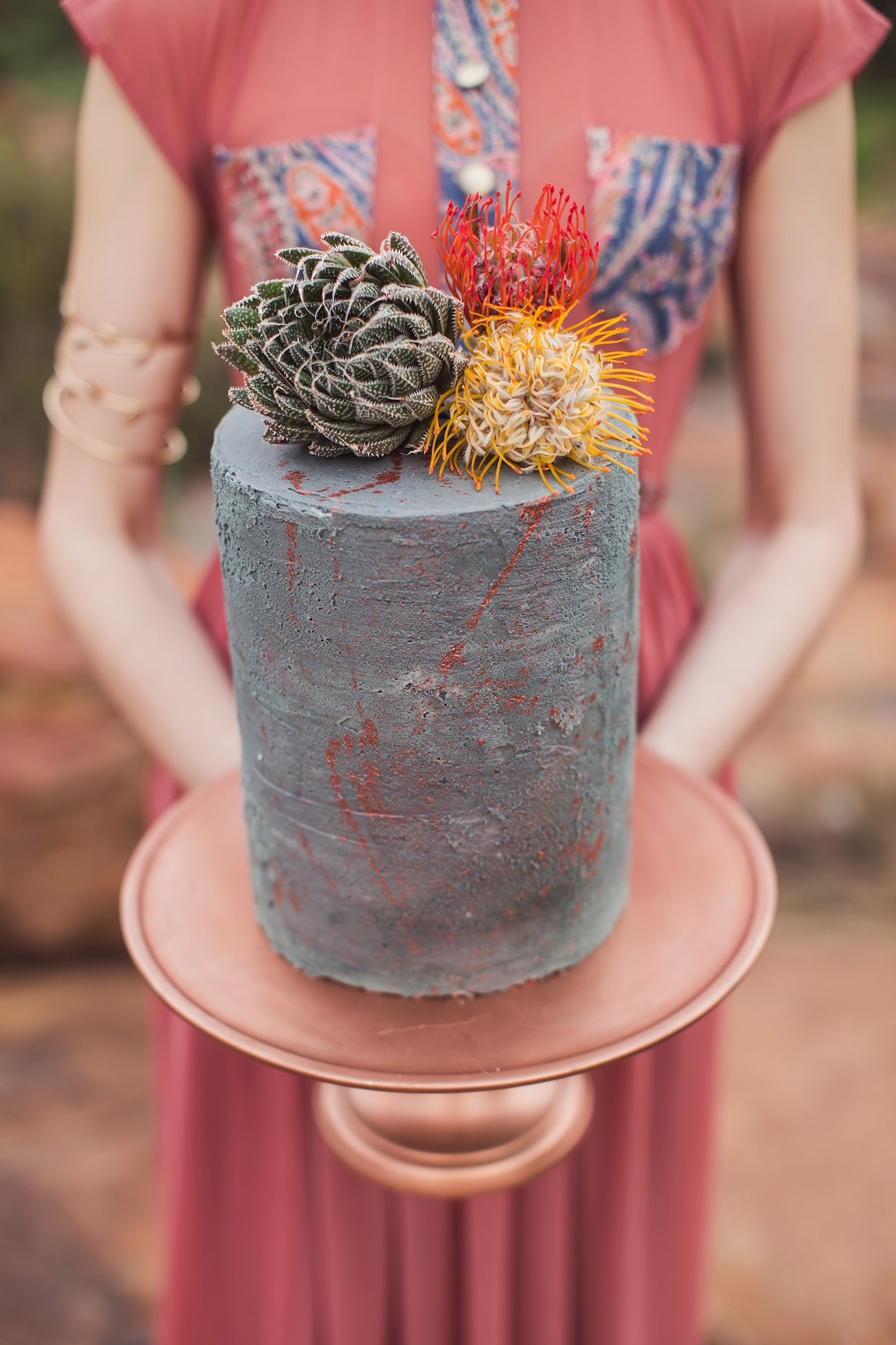 You all know I am a FOOL for editorials that take their inspiration from our beautiful, unique country, South Africa. So you can imagine how excited I have been to share this bold, earthy shoot from a local creative team headed up by Elri Pollard of Because Life Photography, and Impressionant Events. The palette is all burnt sienna and concrete, copper, aloe and bright strelizia orange. And the details are wild and fashion forward, but at the same time super rustic and grounded. I especially love the use of texture – leather, concrete, wood, and sand – as well as the incorporation of some very South African menu items!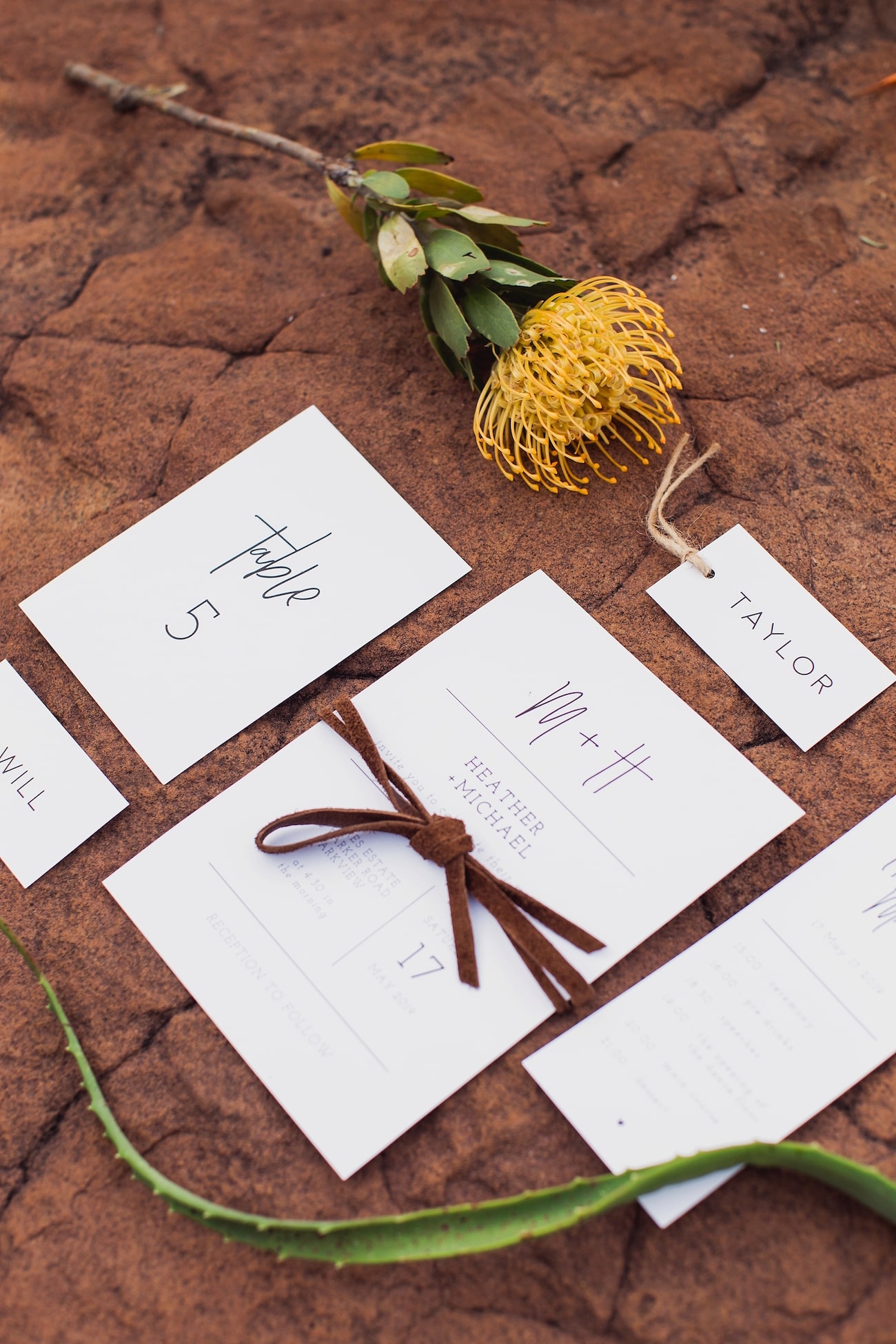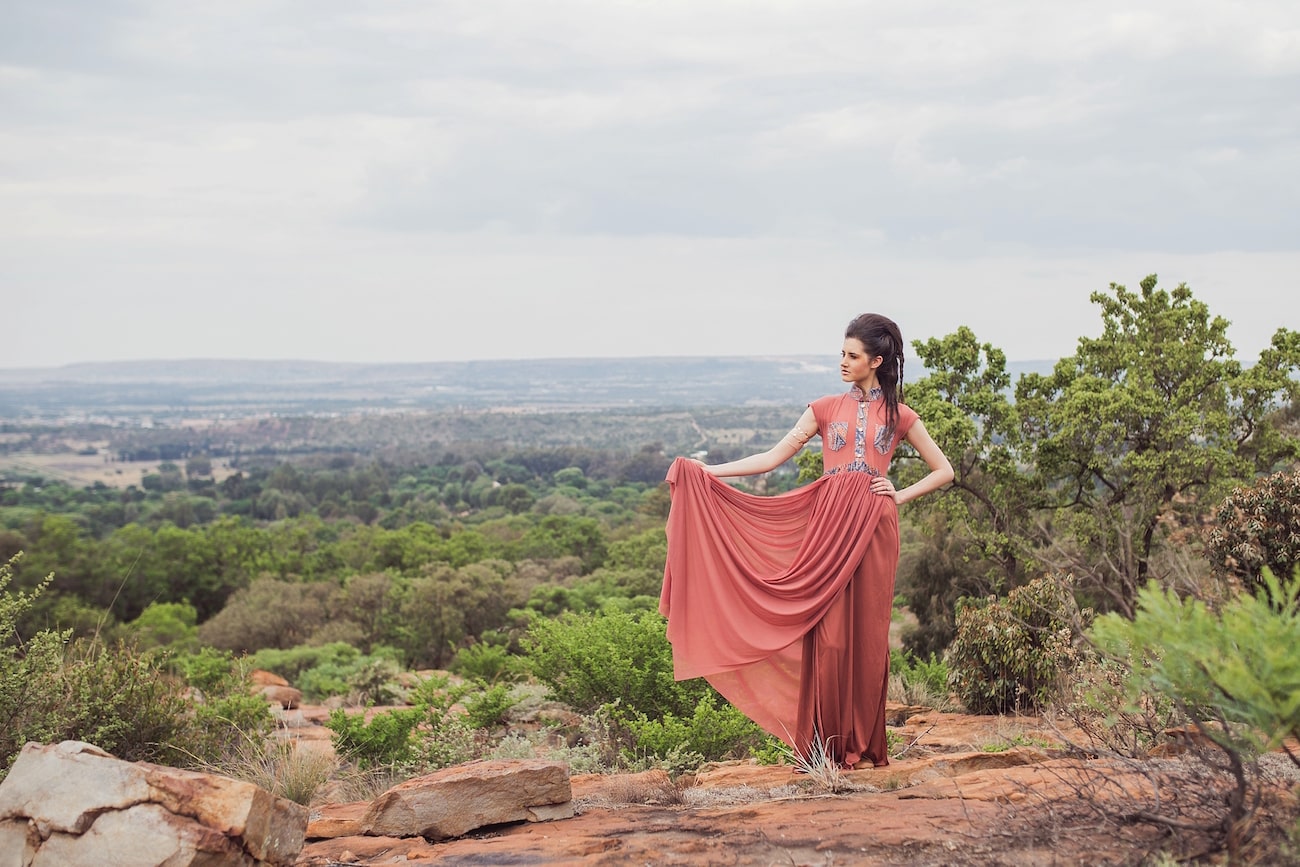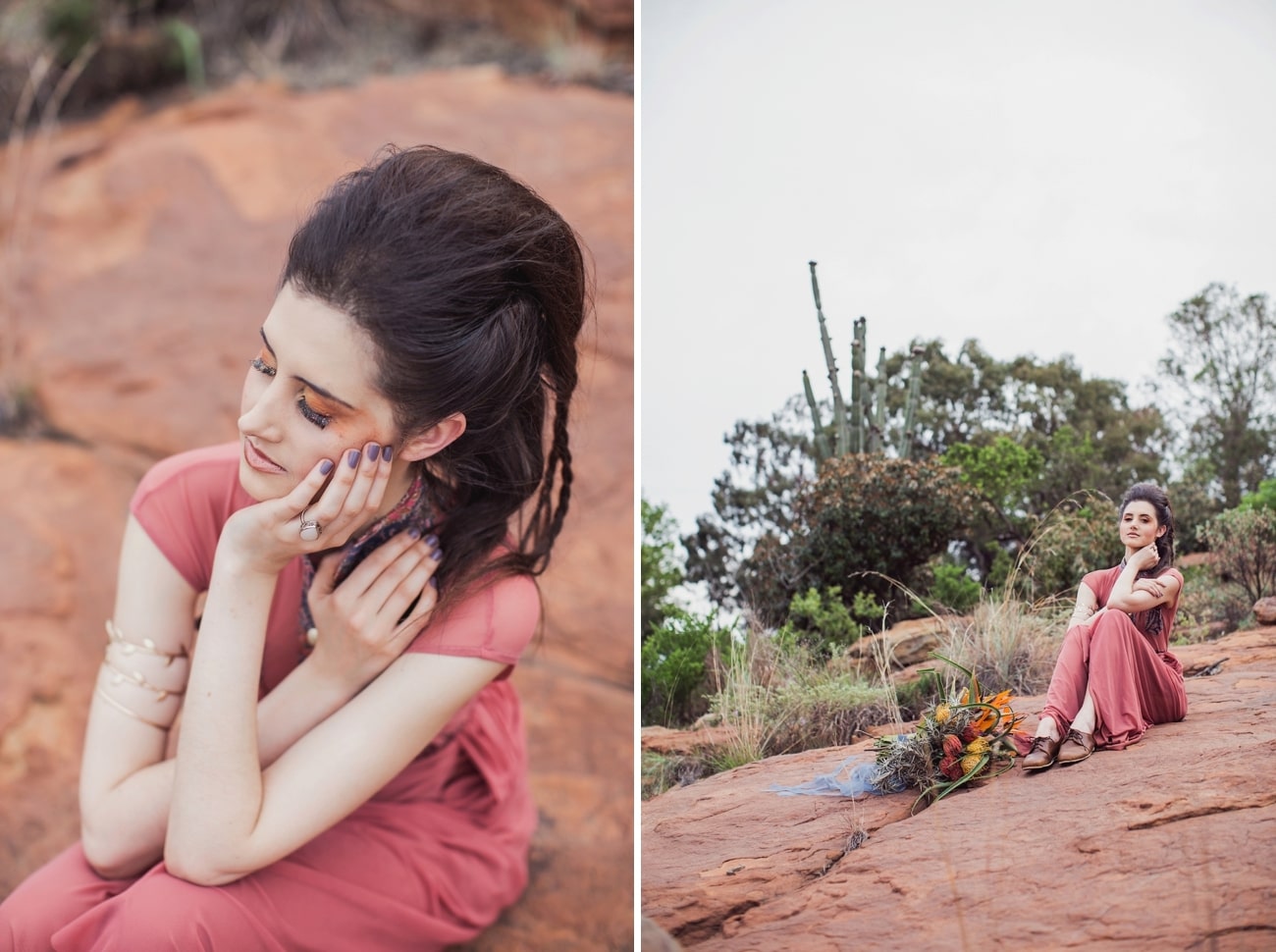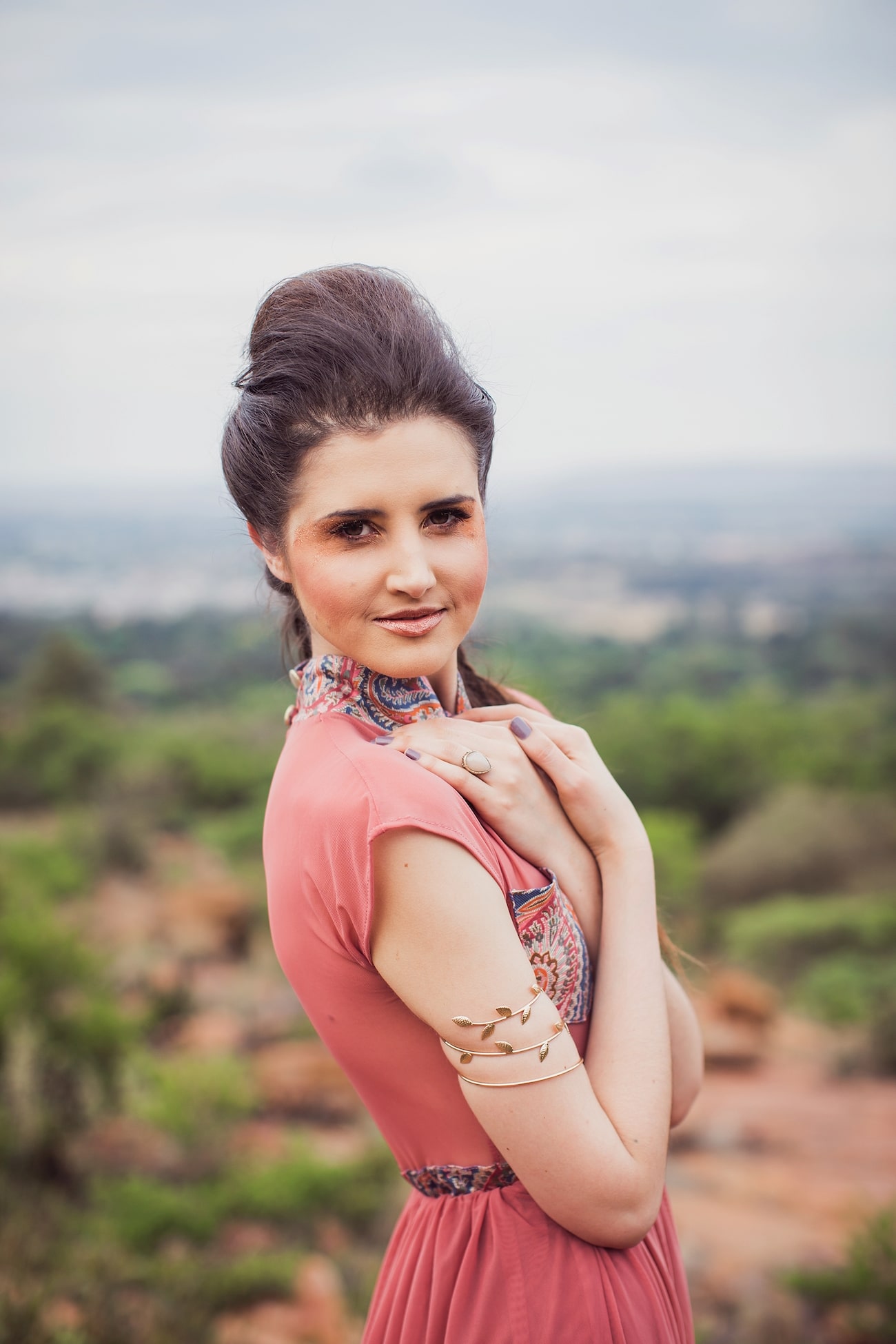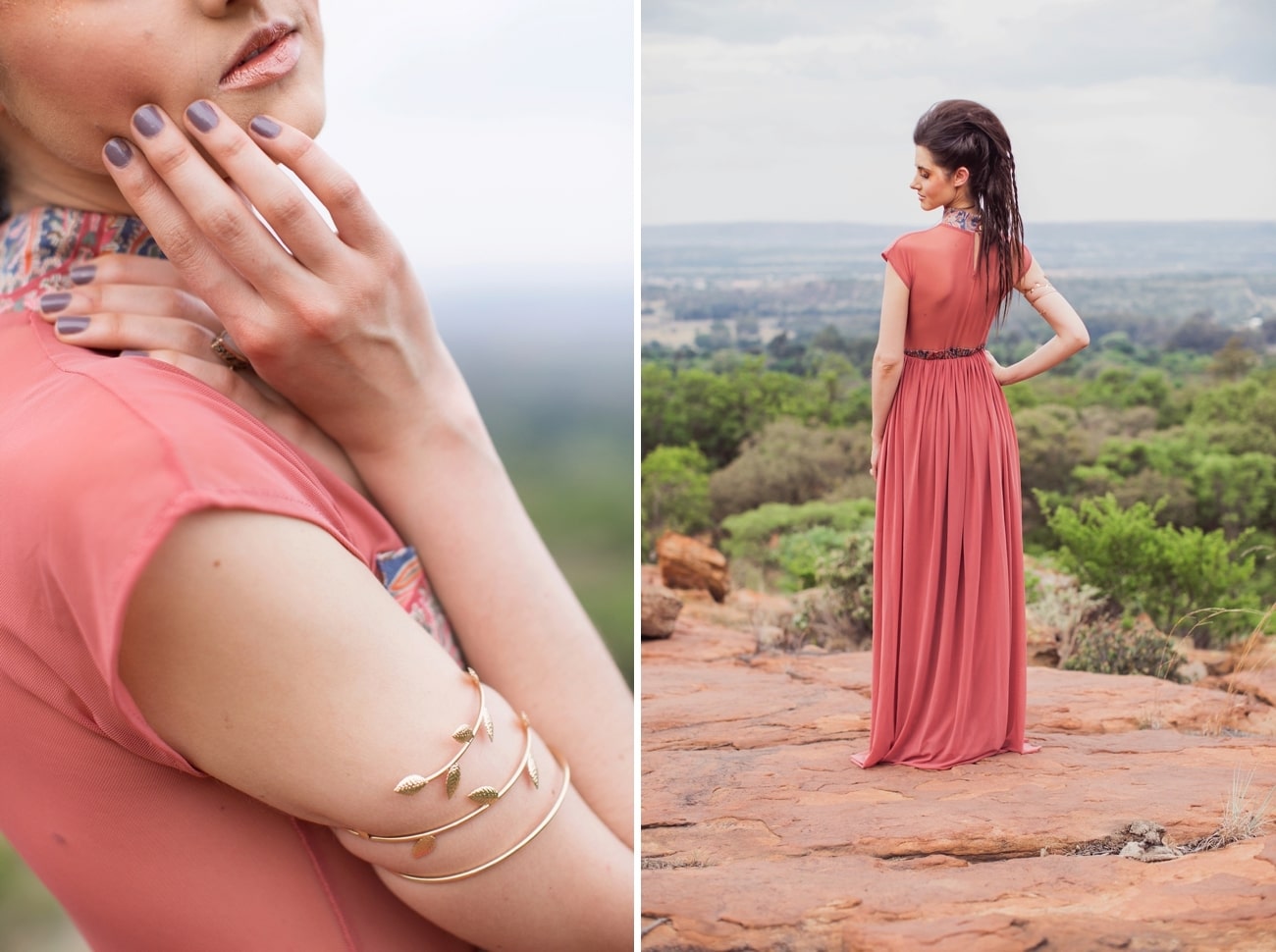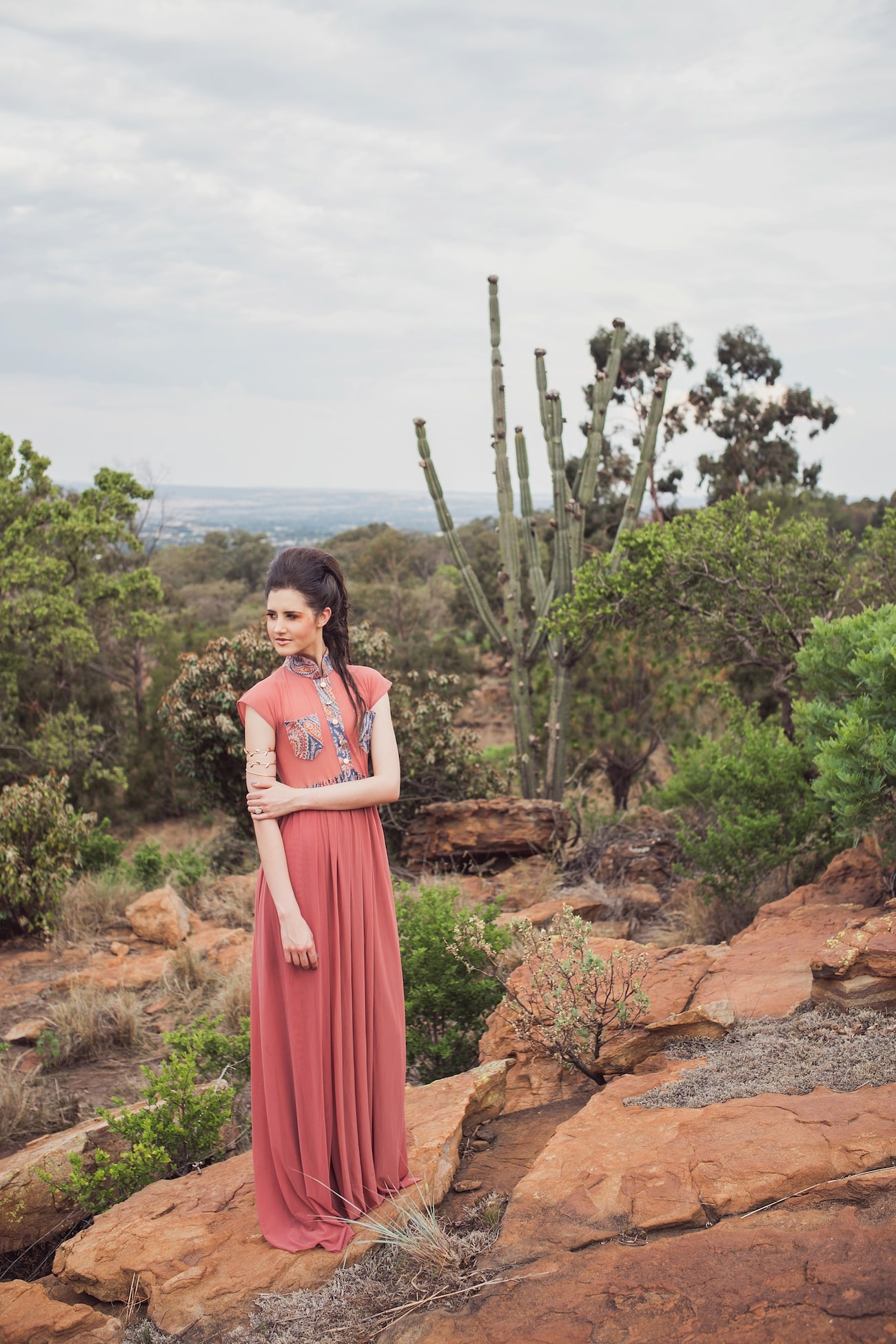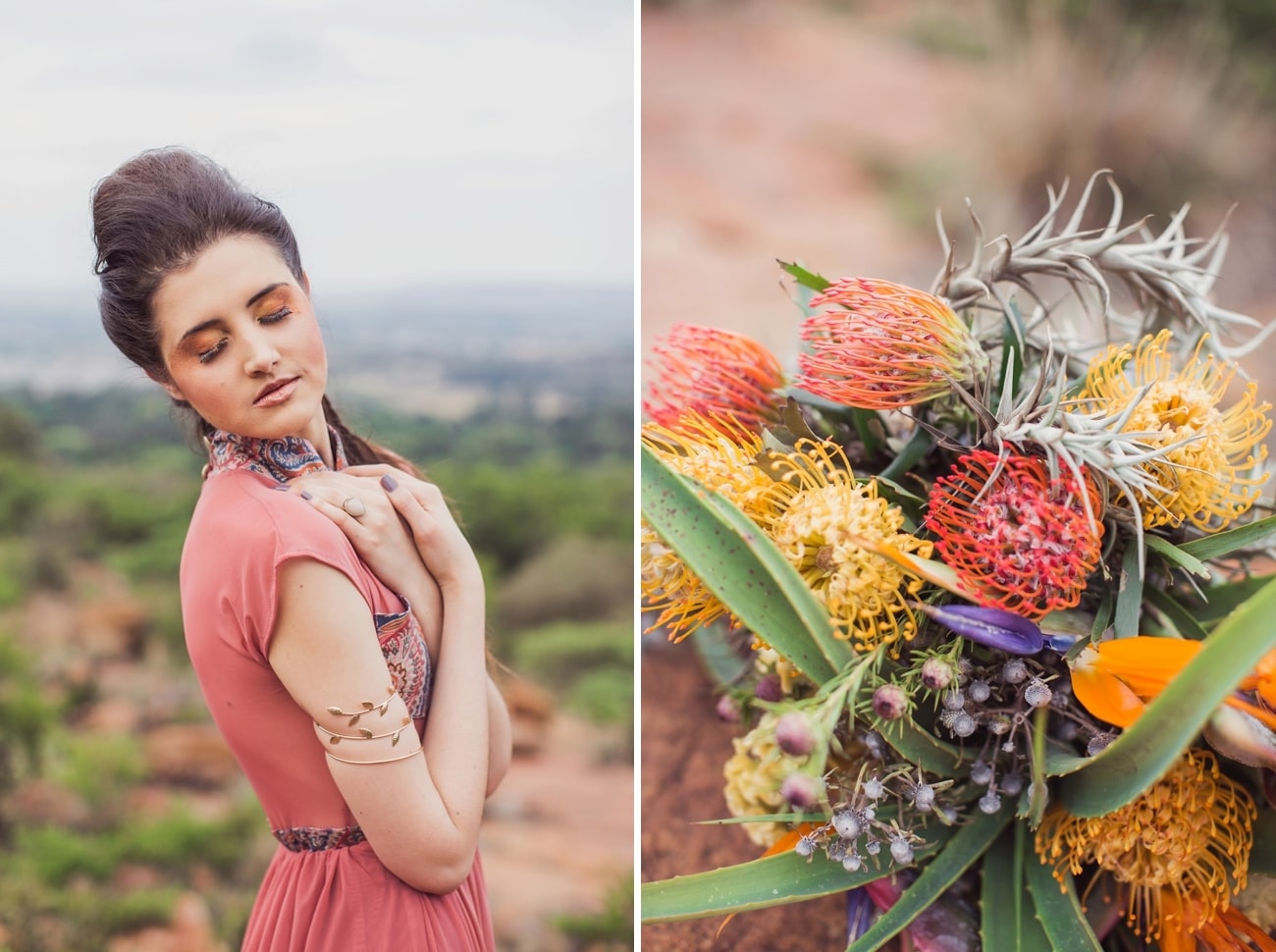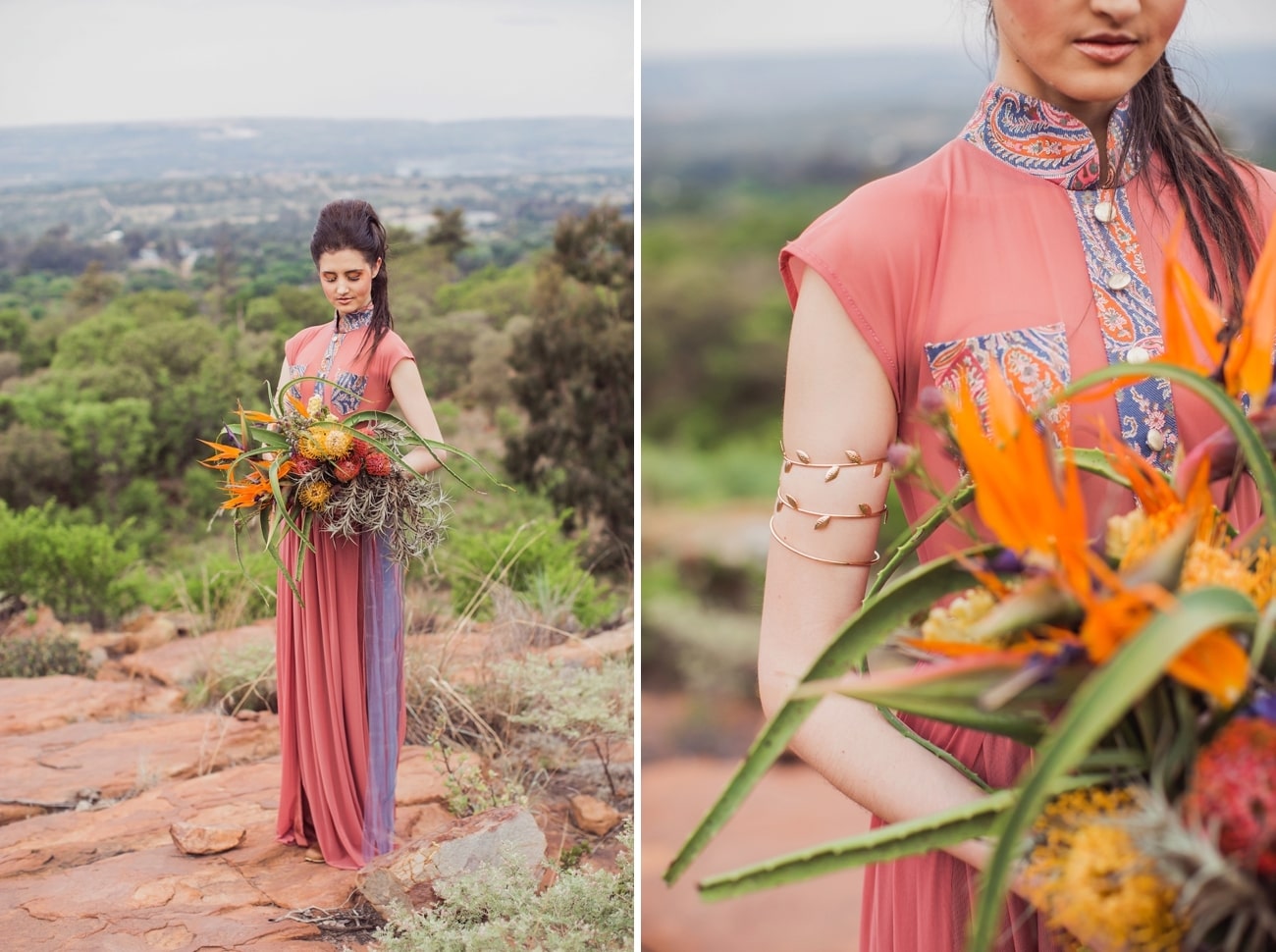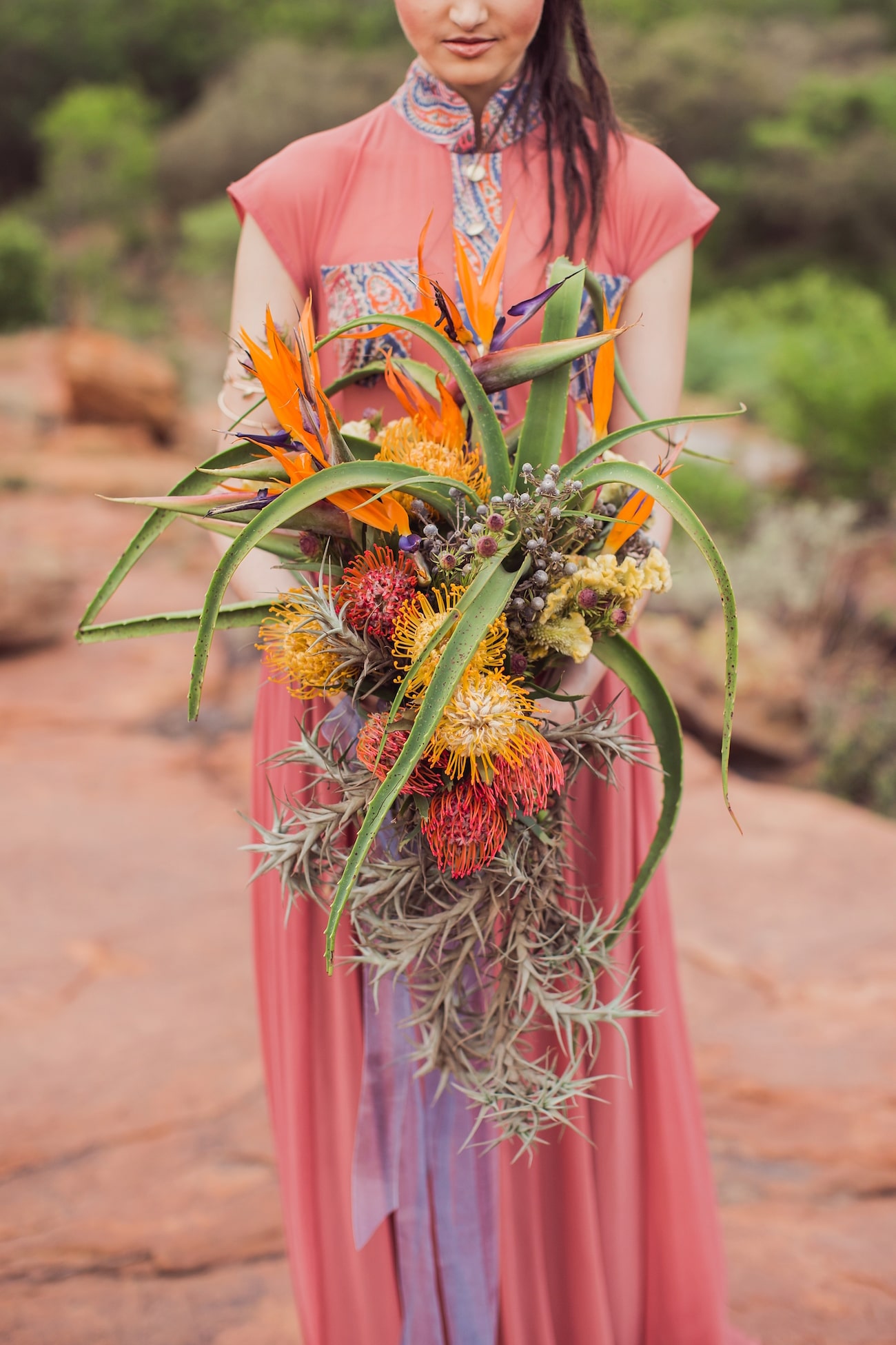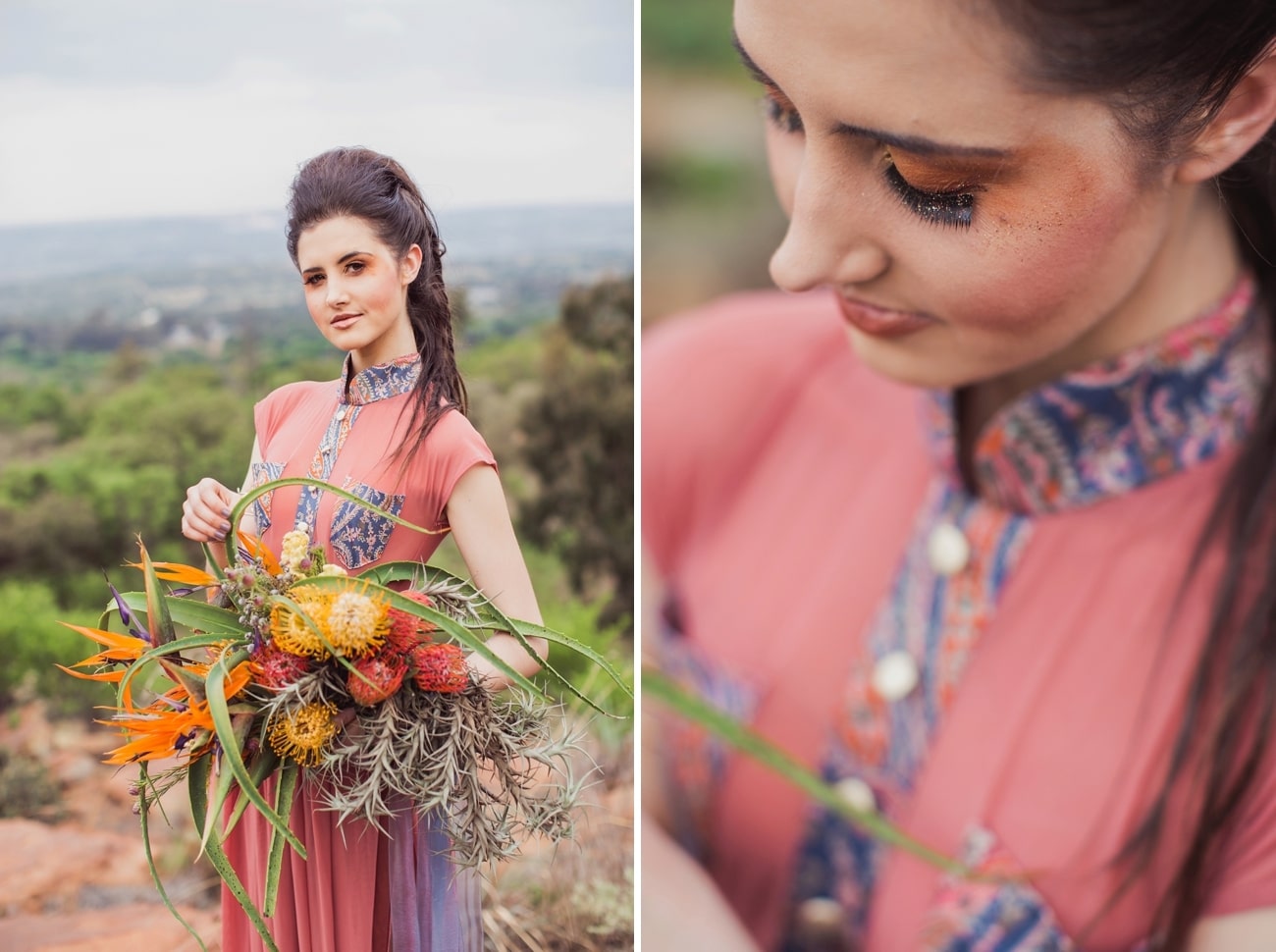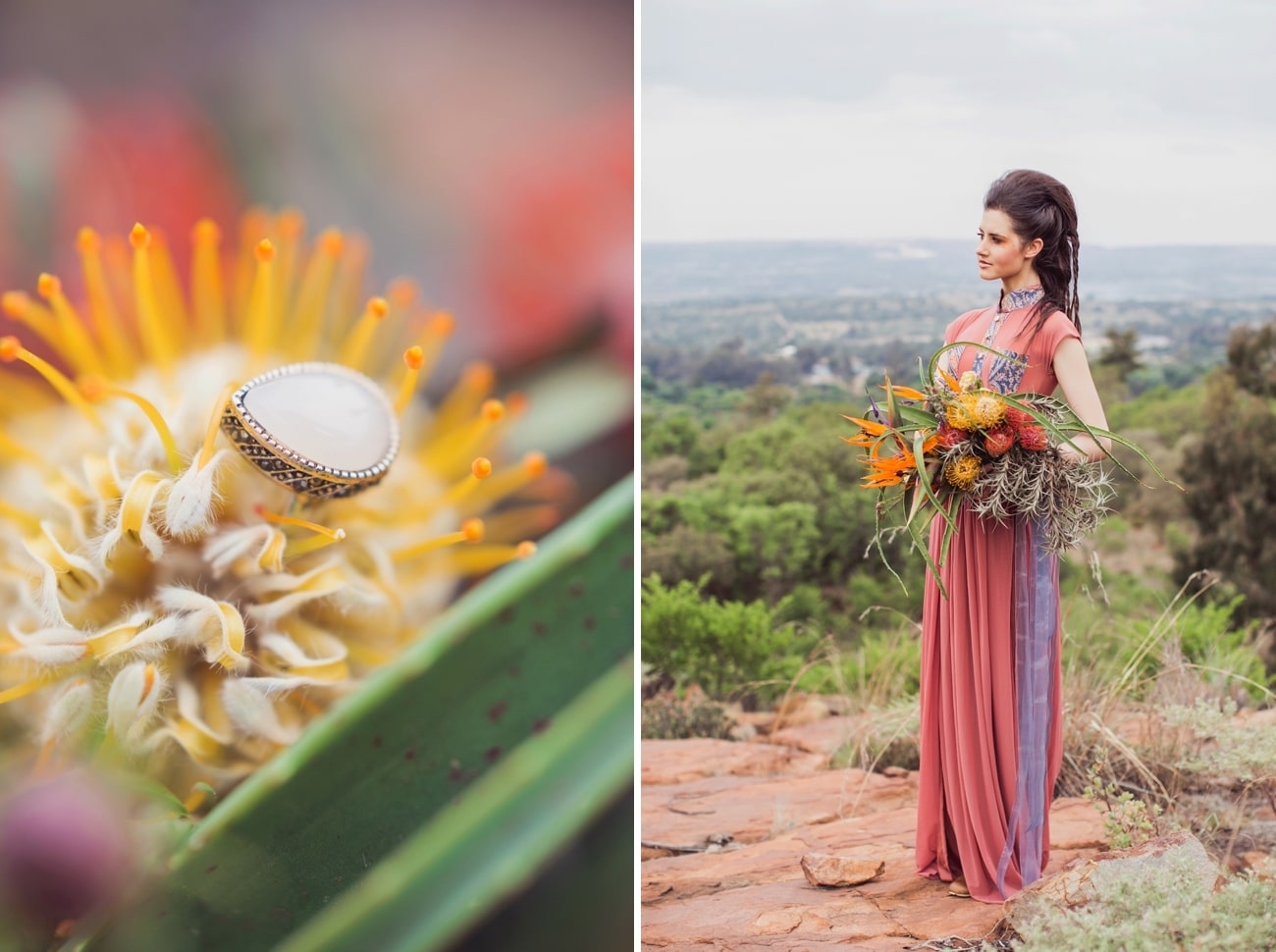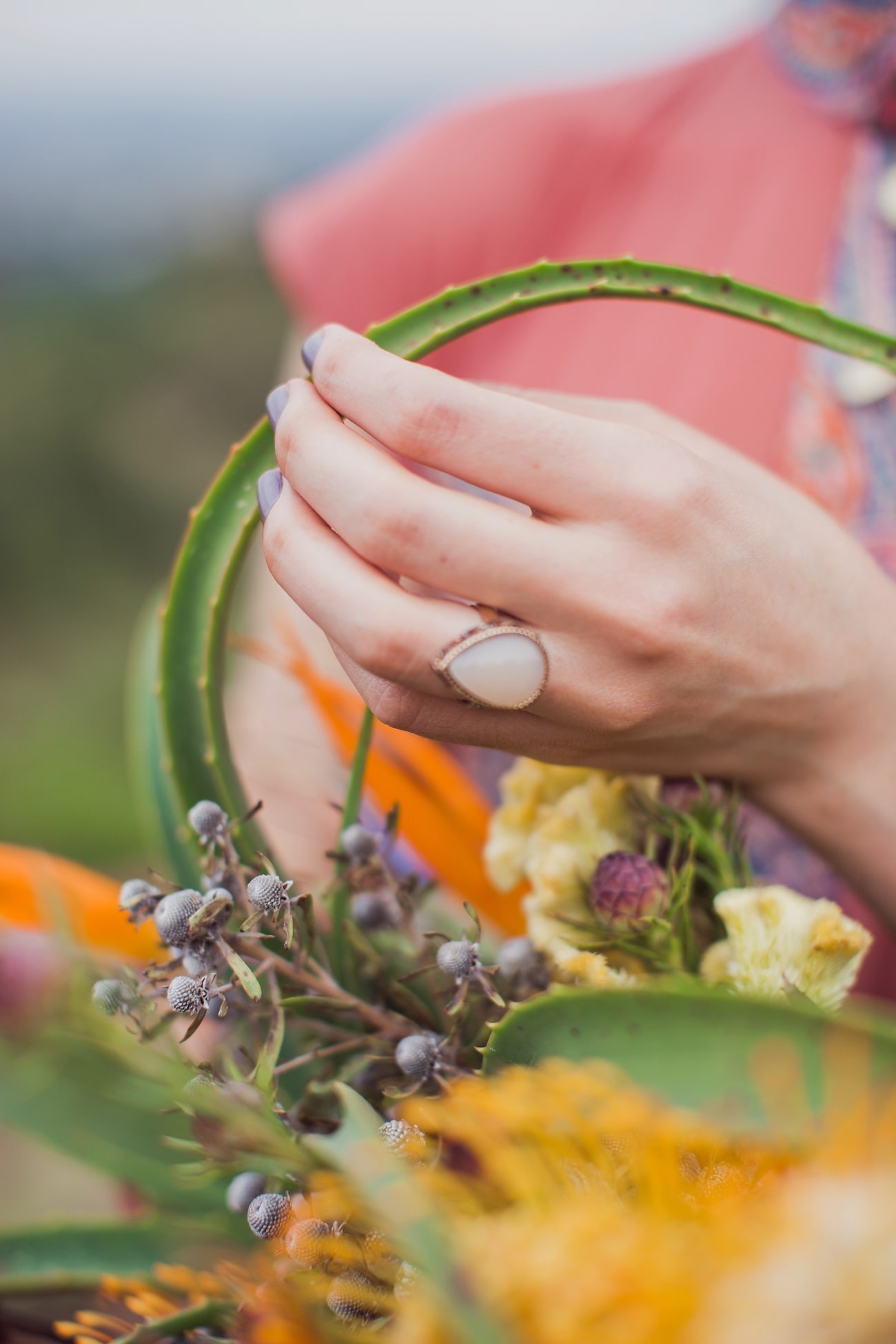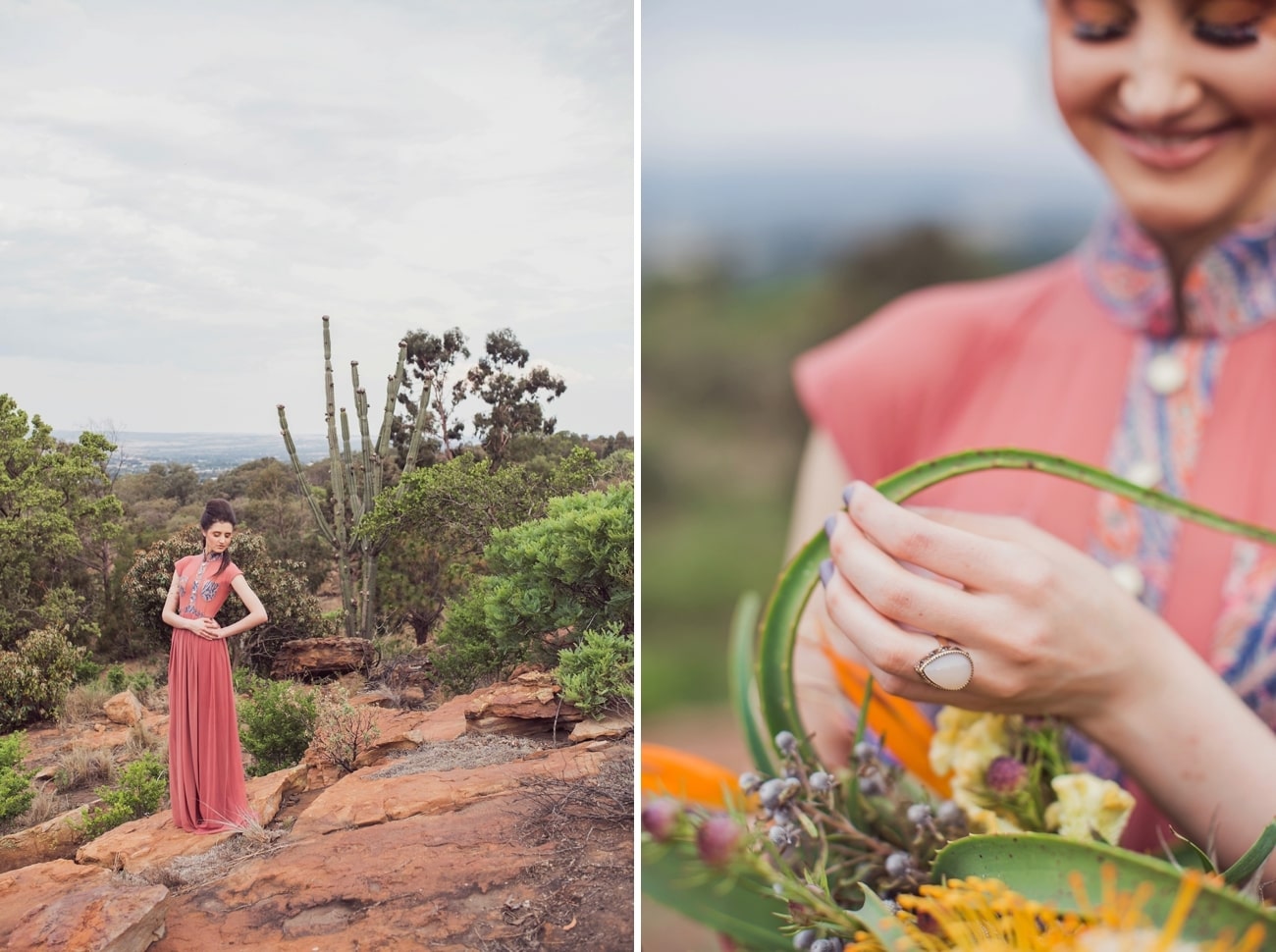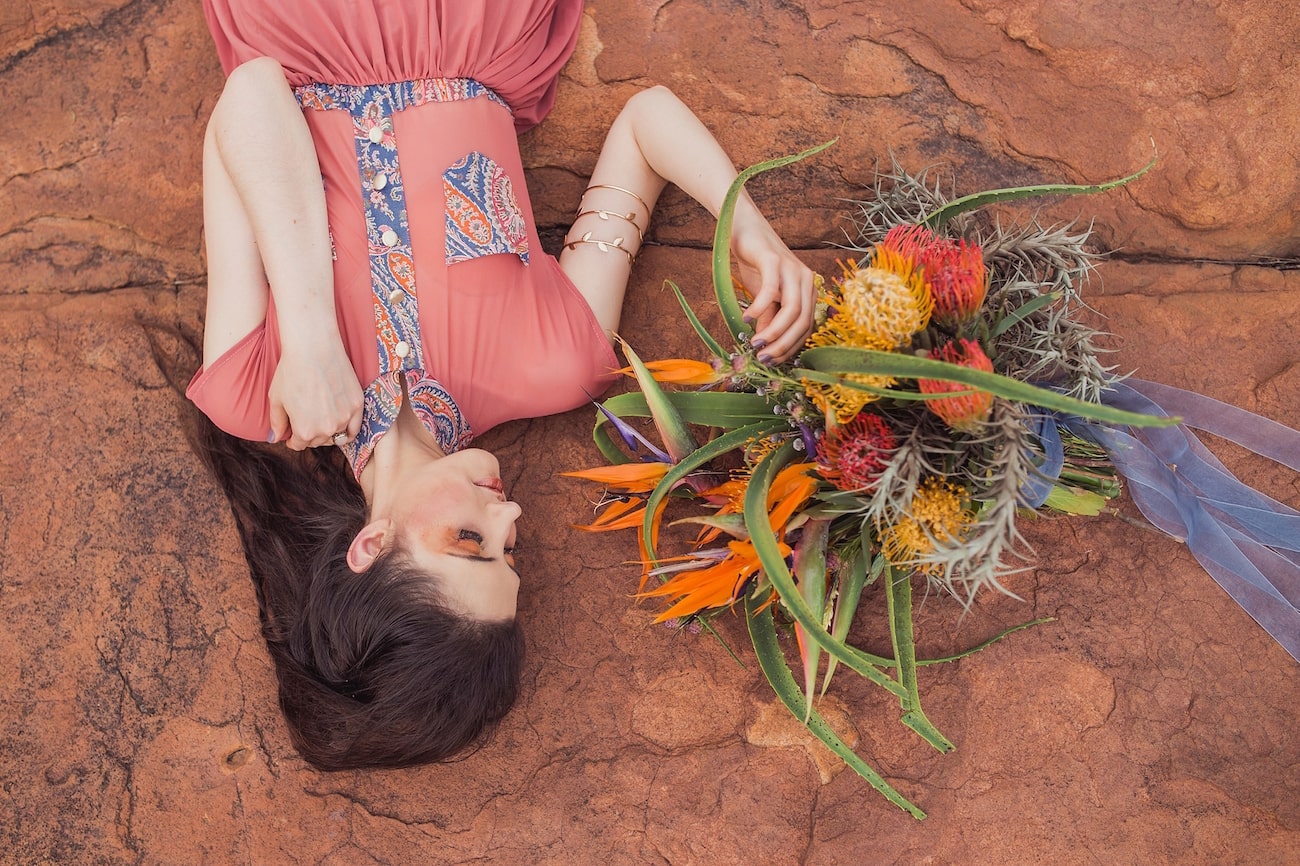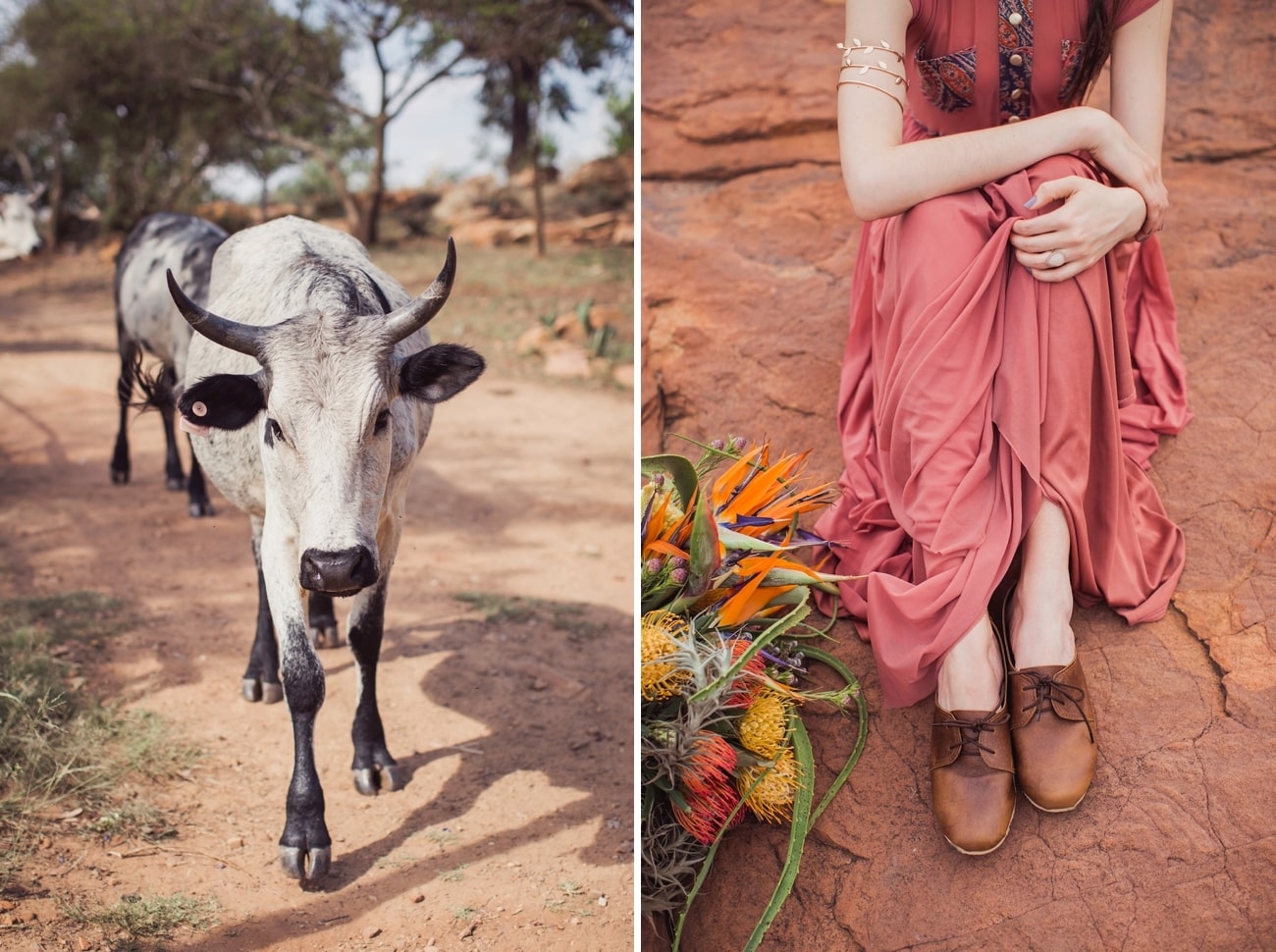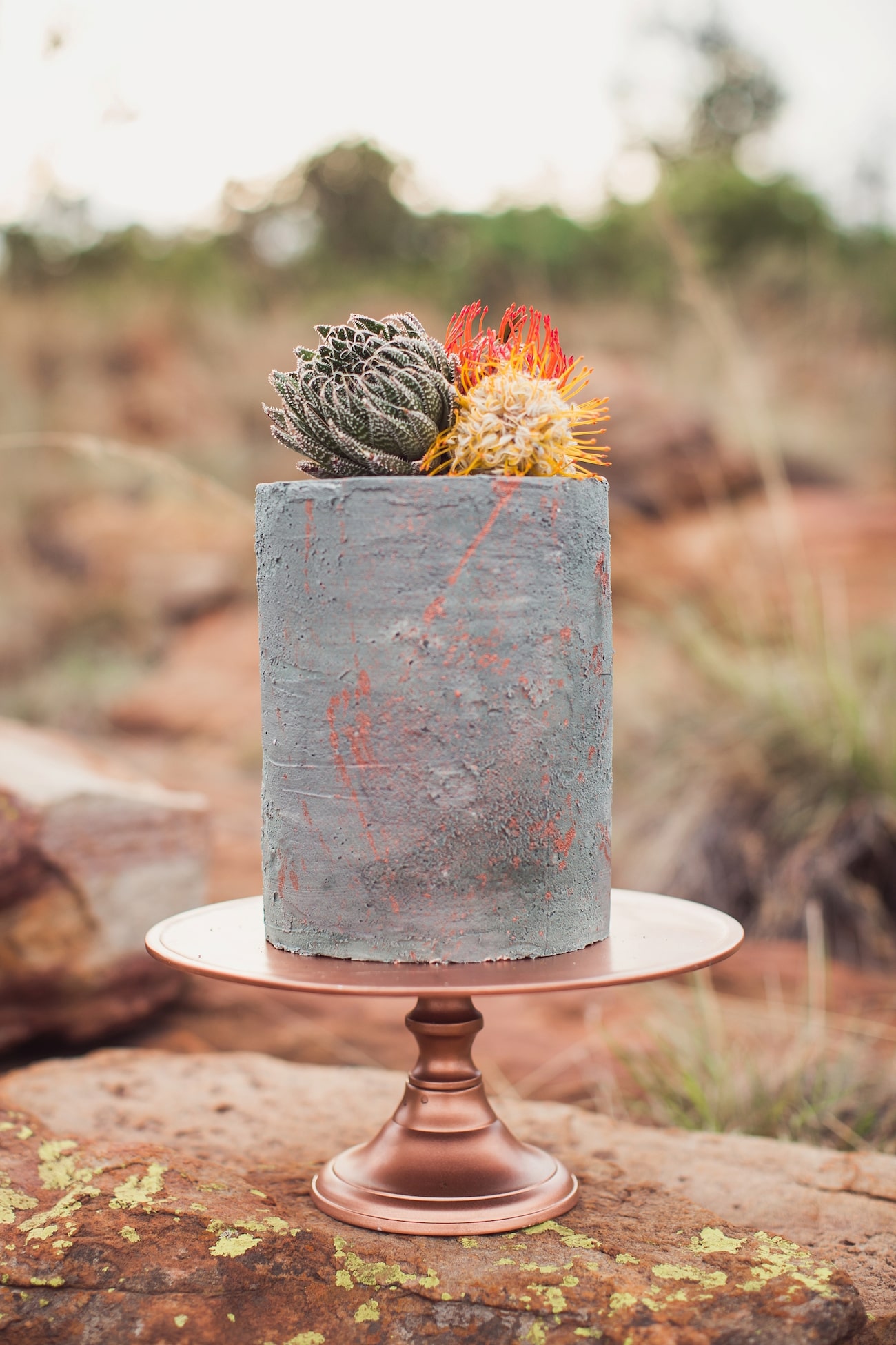 Here's some background on the shoot from Elri:
I saw the dress used in the shoot over a year ago, immediately fell in love with it and just knew that I had to create a styled shoot with it! When looking at the dress, the words 'authentic and intimate' came to mind, and that's exactly what I wanted to create. This is also the reason why this is an elopement styled shoot. I made the connection between how unique the dress is, and how unique South Africa is. It is a raw, diverse and one-of-a-kind country. I wanted to create inspiration for brides who want to go a little bit of a different route – not your traditional, big white-wedding, but something more earthy and grounded. The hair, make-up, shoes and accessories also all tie into this idea.
I wanted to create something that is authentic, raw and intimate. We used textures and materials like concrete, leather, indigenous plants, copper and wood. We even had some proudly South African food like bunny chows and ginger beer. The setting is outside on top of a 'koppie', with a view to die for and lots of natural rocks and vegetation. Our colour scheme was burnt orange, grey (concrete), copper, green, and a little bit of white.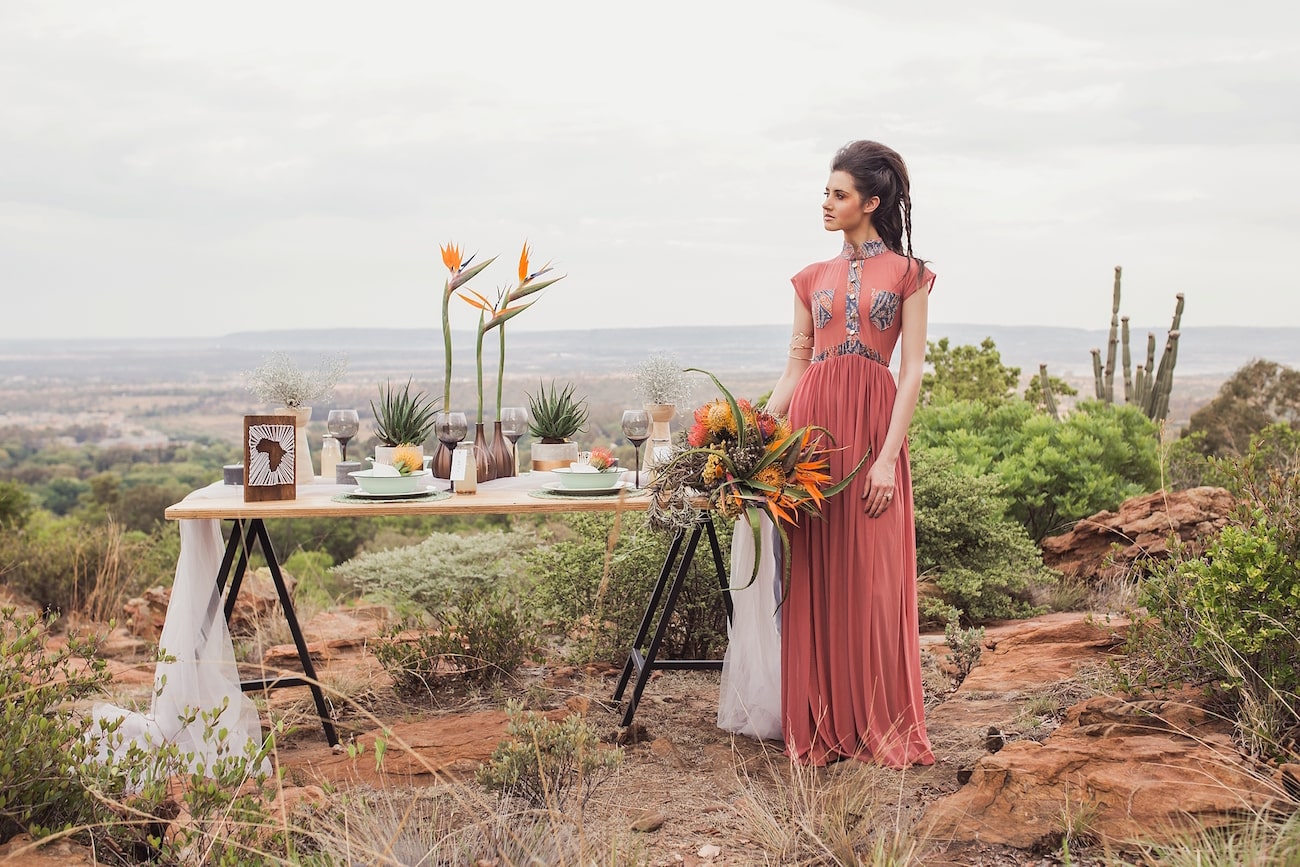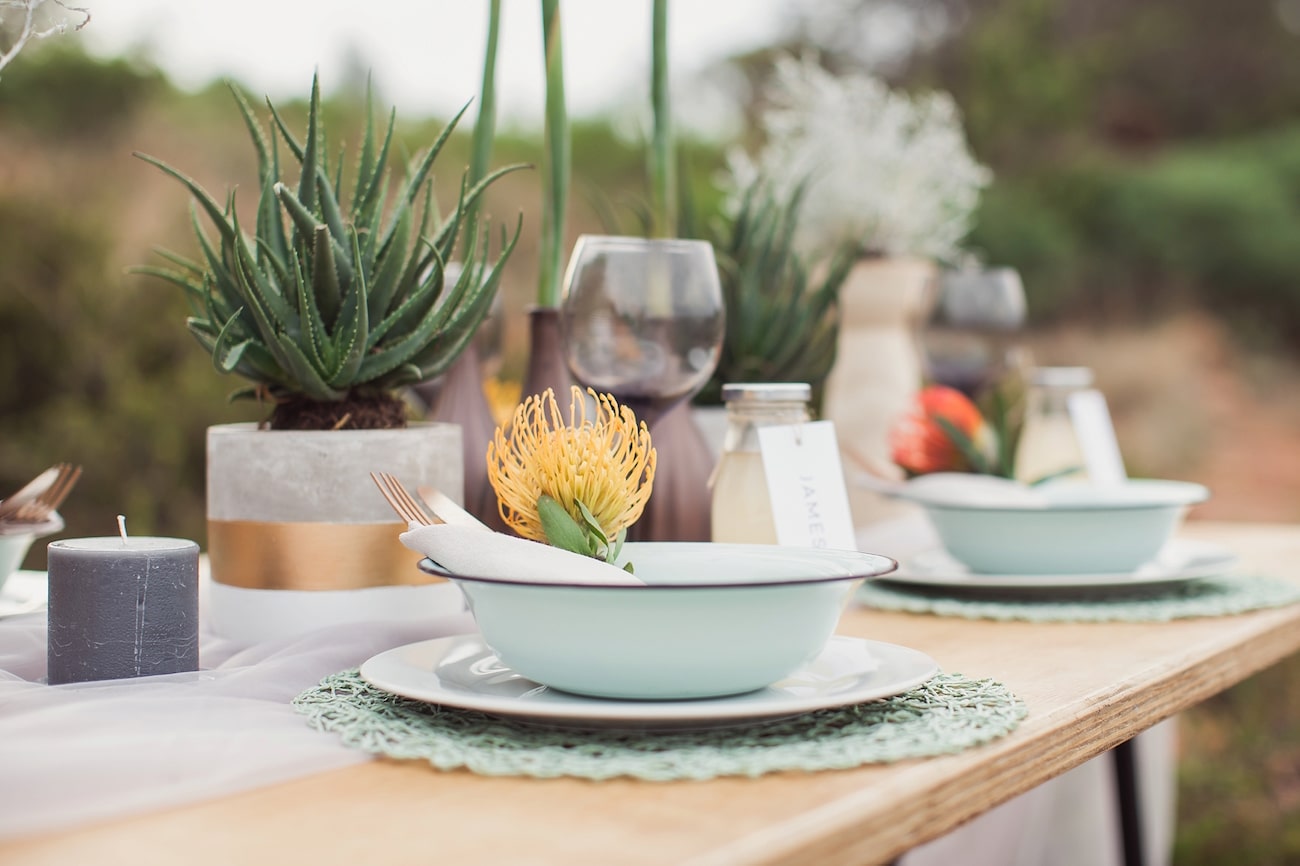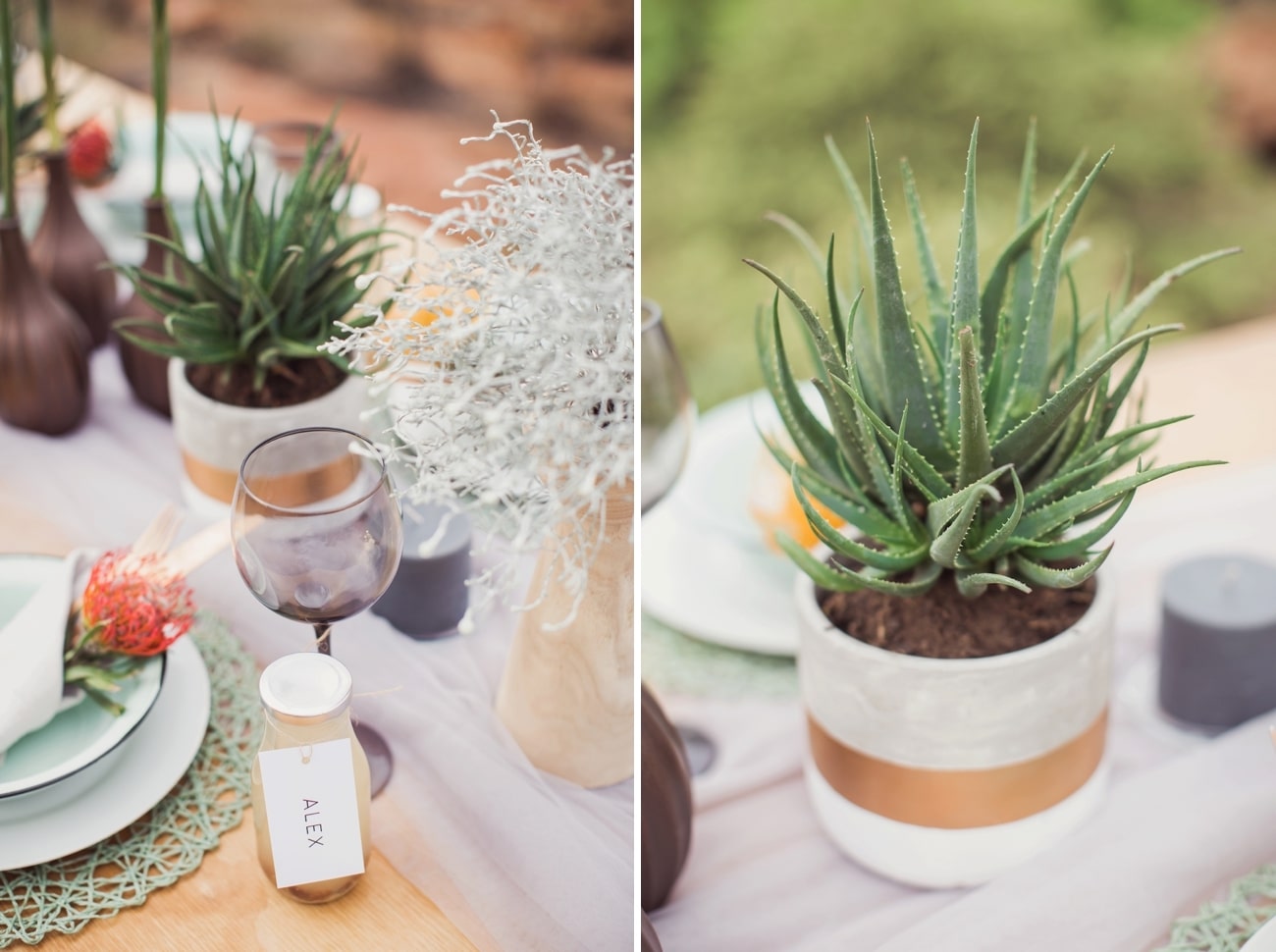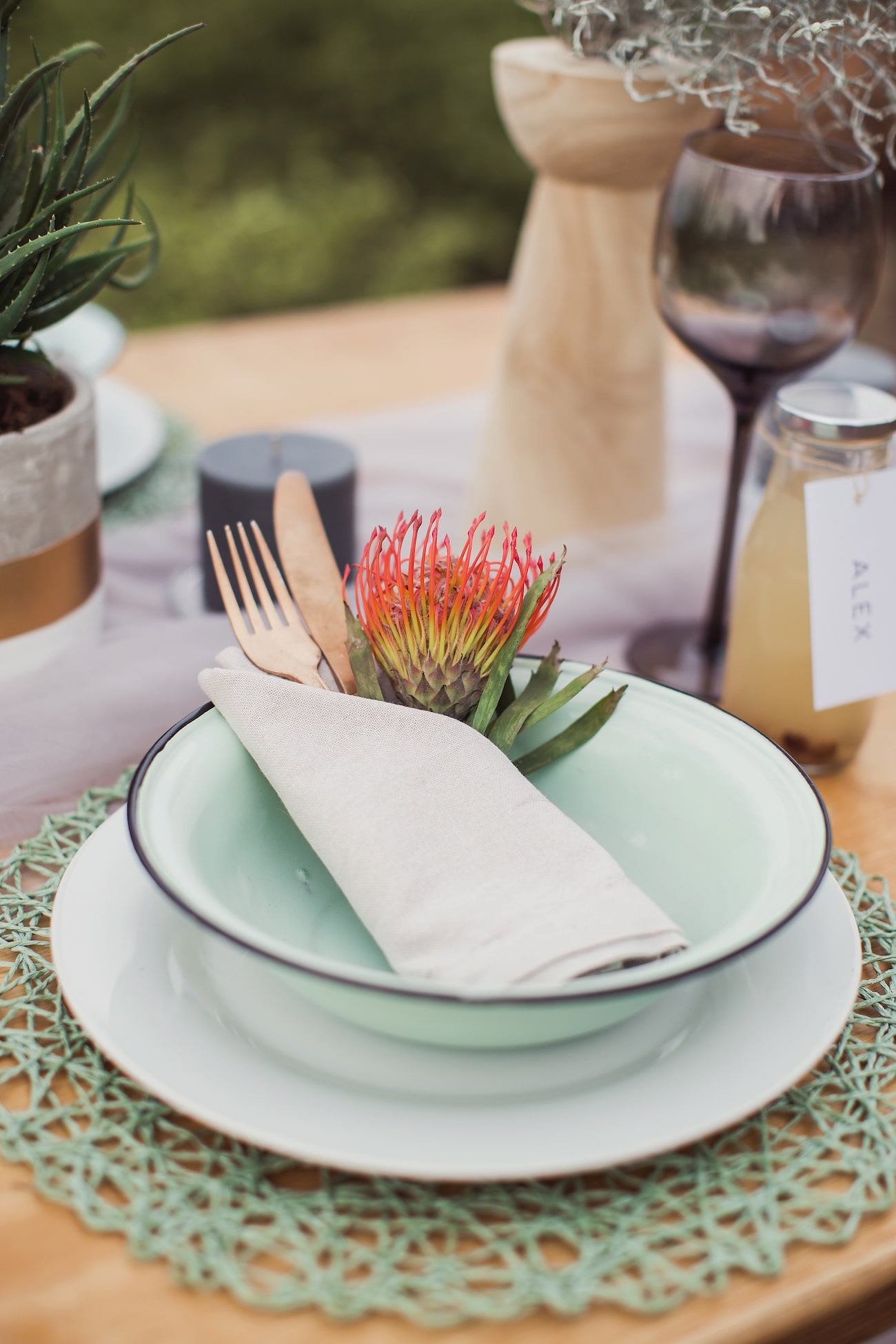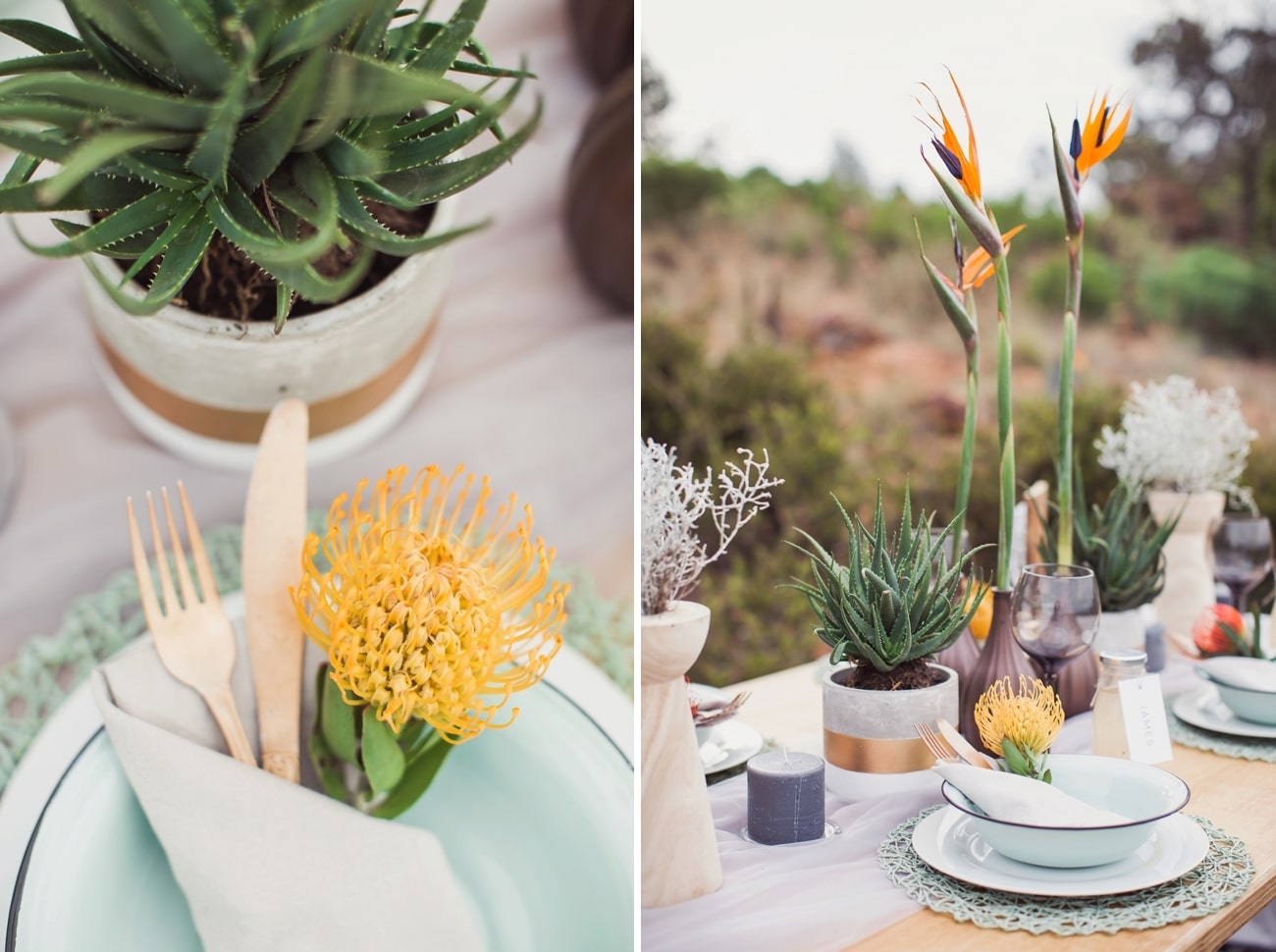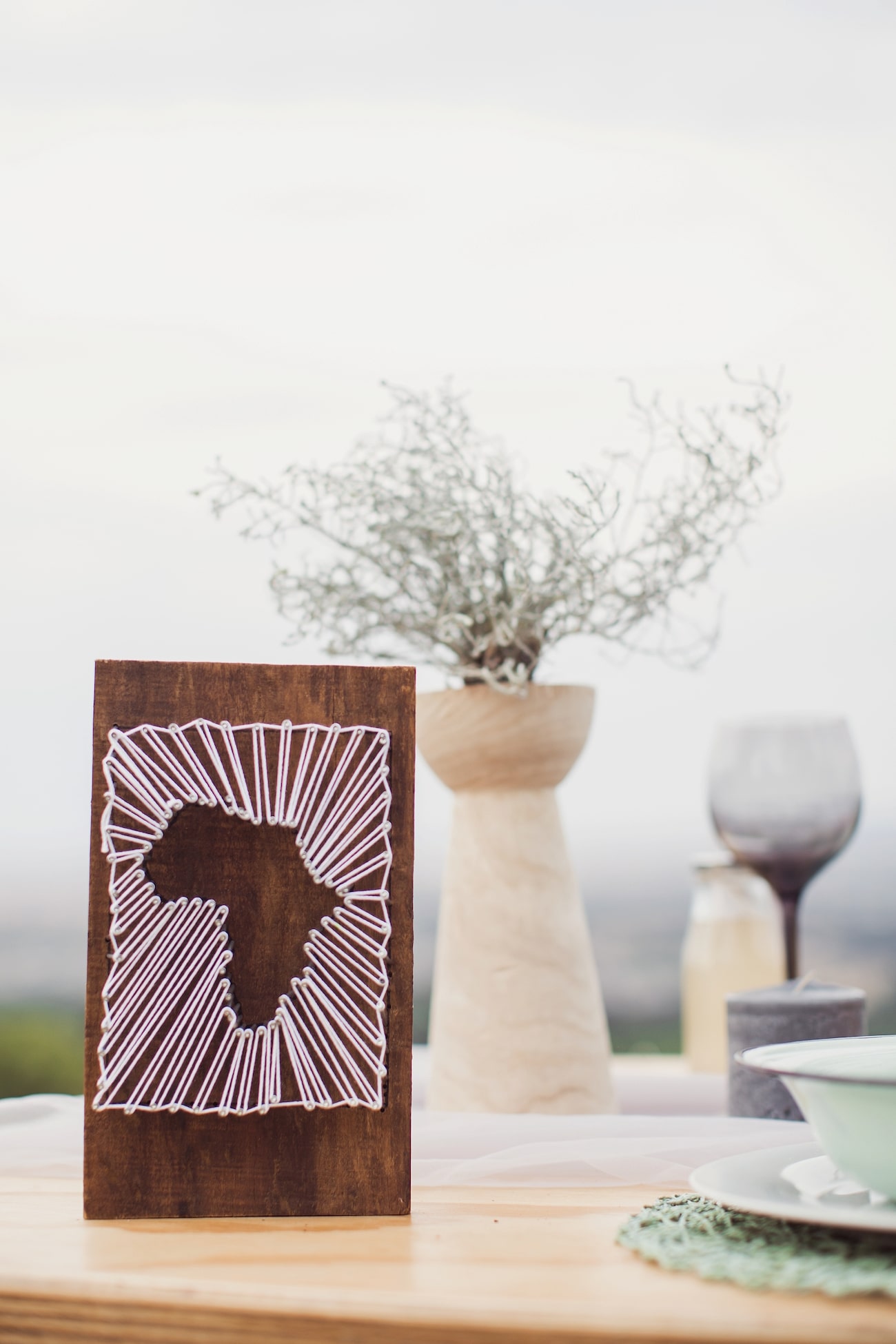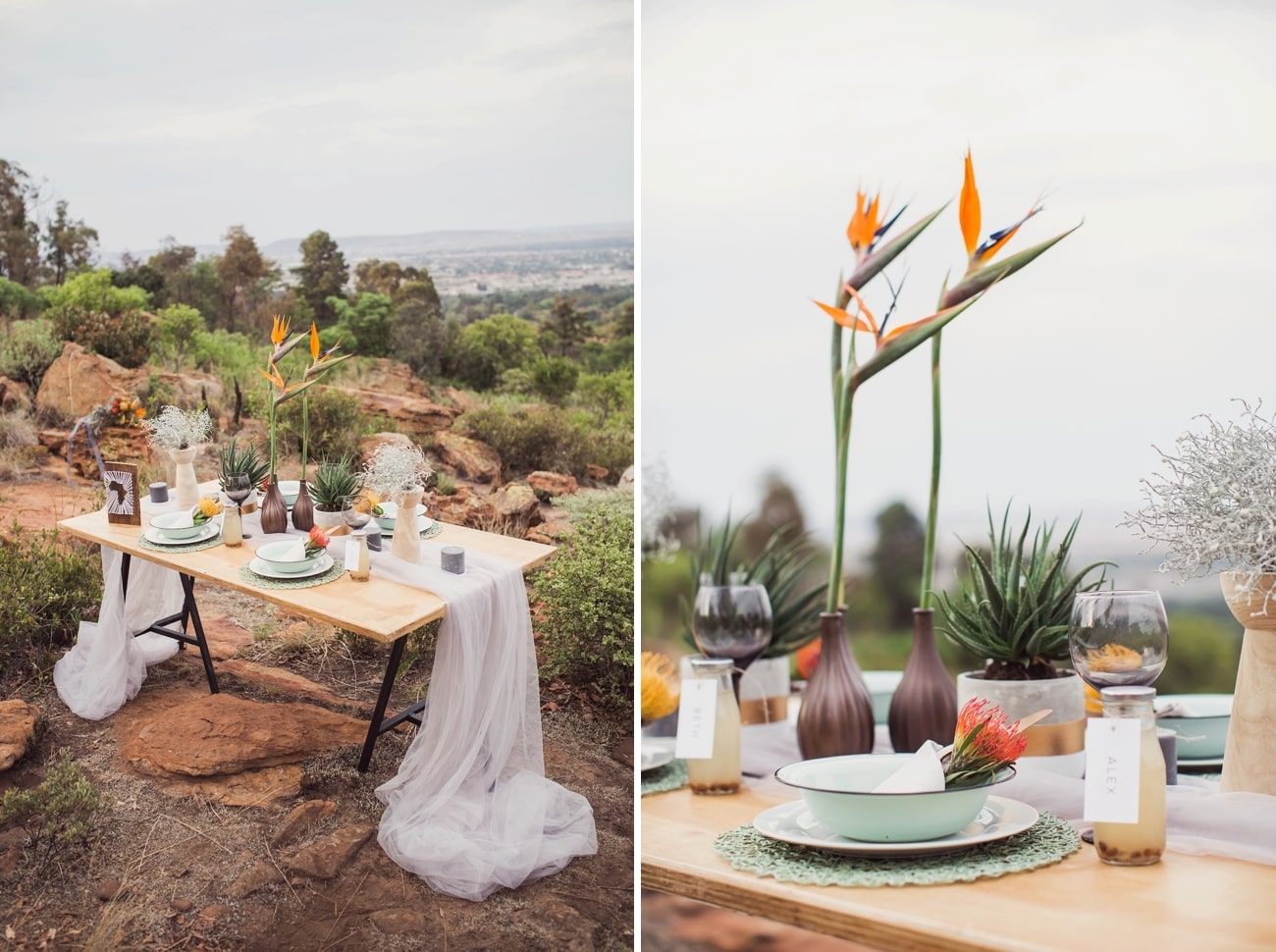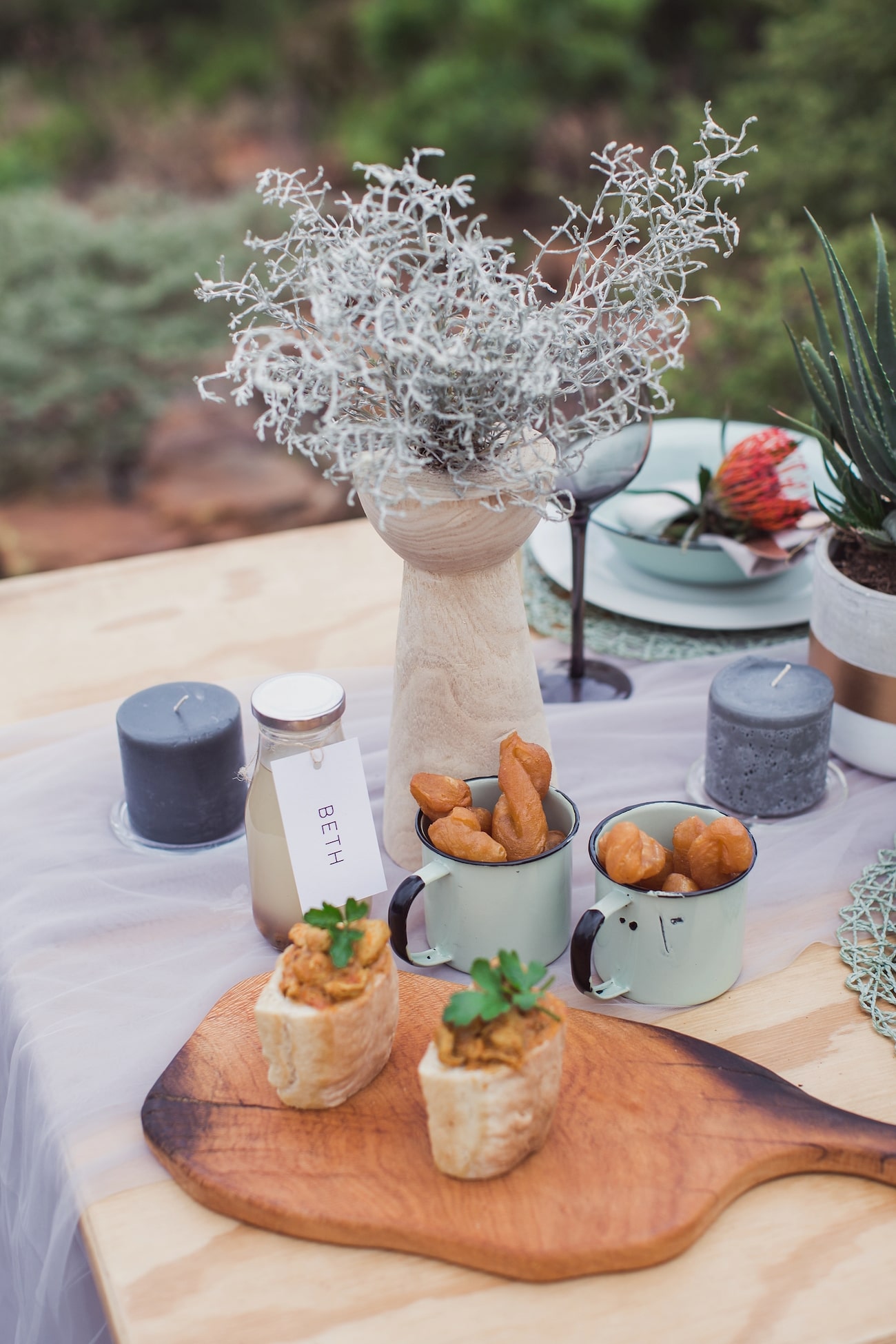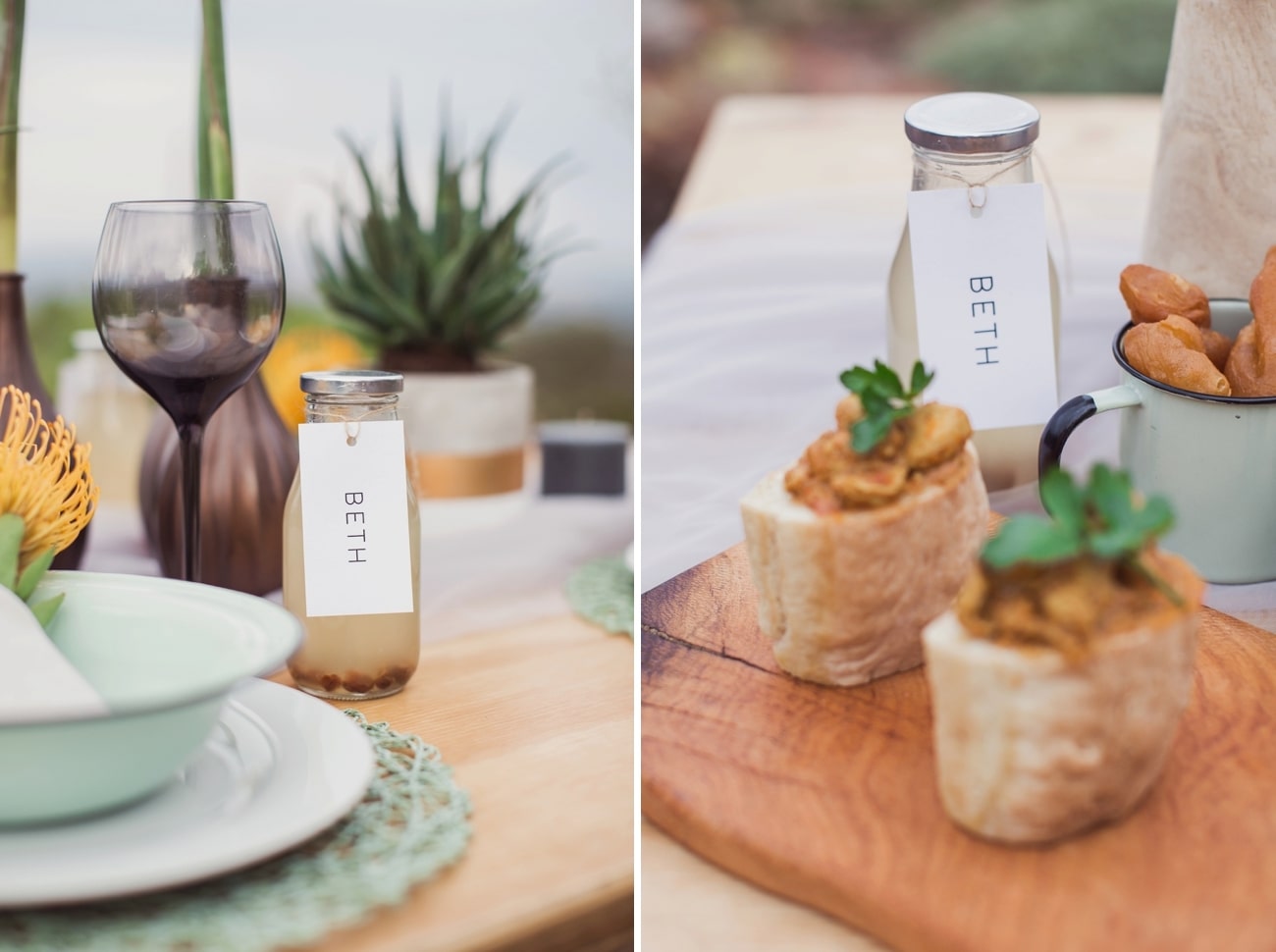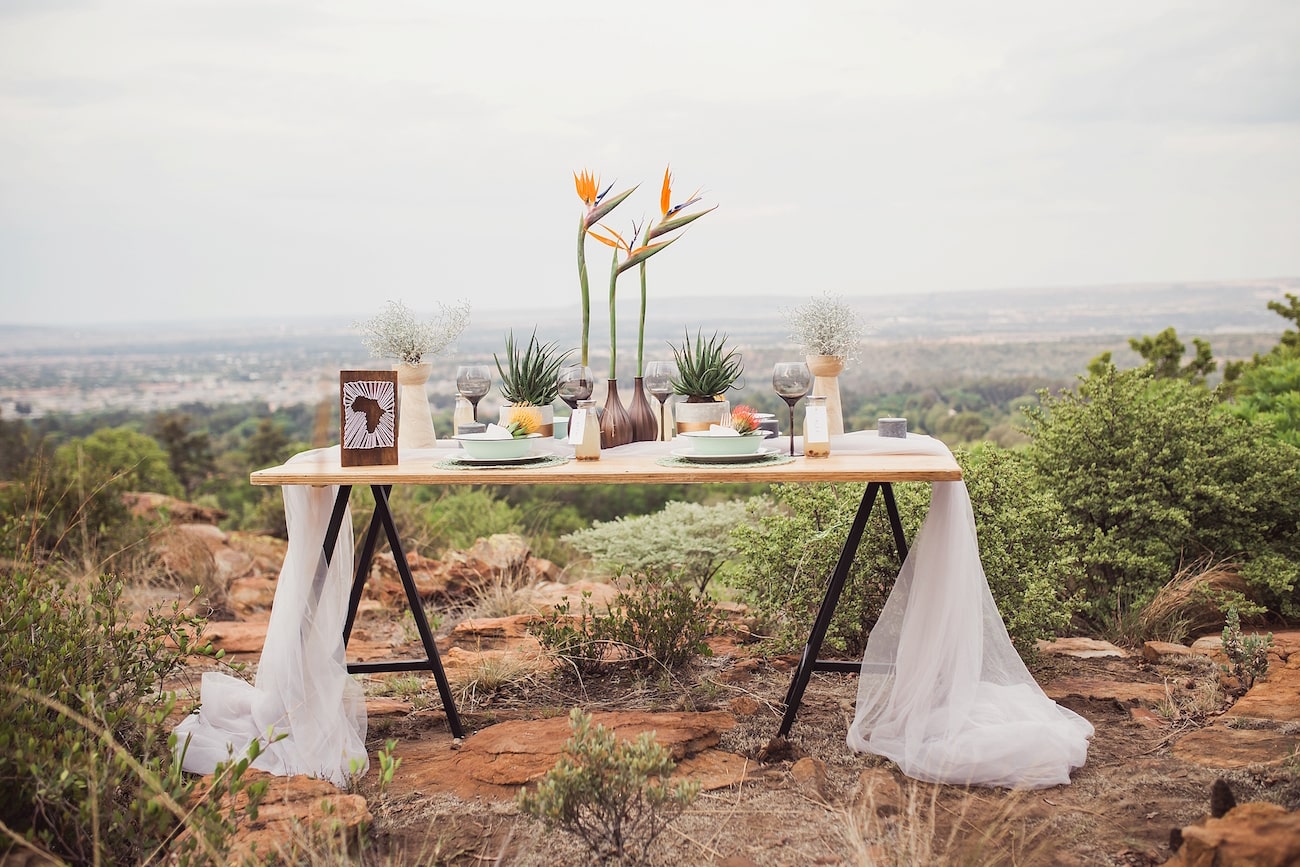 CREDITS
Photography: Because Life Photography | Styling & floral: Impressionant Events | Stationery: m.studio | Cake: Sweetly Detailed | Dress: Sober Design House from Spree | Accessories: Lovisa (arm cuff & ring) + Wanderlust Leather Co. (leather vellies) | Hair & makeup: Leanne Cursons Hairstylist | Model: Listelle Visser