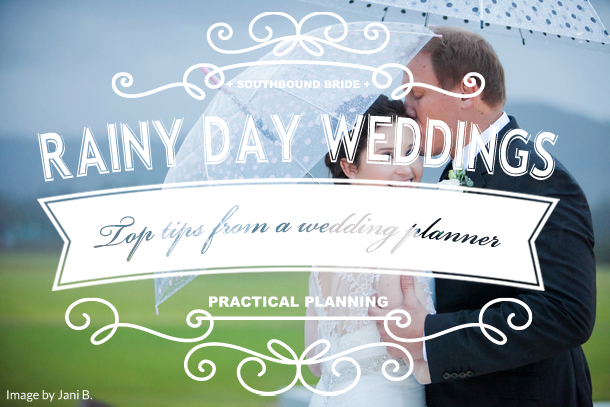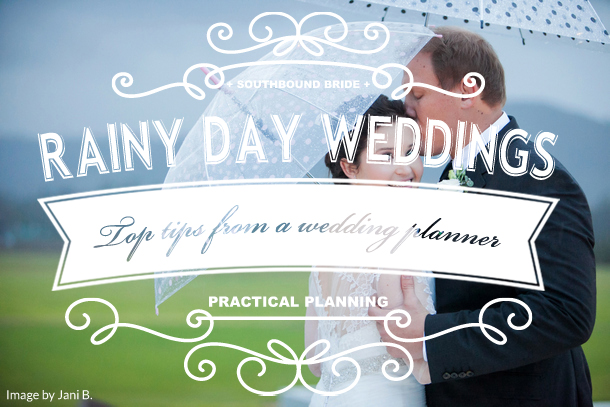 Looking out at the sunshine in Durbs today, it's hard to imagine a wedding ever gets rained out in this country but as you all know, that is not even close to being the case. In fact, of the five weddings I've been to in South Africa in the last two years, three had some kind of rain to deal with. And okes, one of them was in Phalaborwa. Chances? Anyway, the point is this: we hope for sunny skies (and we usually get them) but rain is something that you need to plan for. So I asked fab SBB sponsor Lizl Pieterse of Flamboijant to share her top tips as a planner for avoiding those rainy day blues, and she's here with some really fantastic advice. Not just that, but I've rounded up some beautiful pictures from our photographer friends, which just goes to prove – you can still get the most gorgeous images of your day, come rain or come shine! Over to you, Lizl… ;)
********************************************************
There's an old superstition that rain on our wedding day is a bad omen, but it's actually considered good luck according to Hindu traditions, and the Italians are fond of saying: "Sposa Bagnata, Sposa Fortunata", which means "Wet Bride, Lucky Bride." No bride hopes for rain on her wedding day, but the truth is, the possibility is there. When it comes to weather, positive affirmations (repeat after me: it won't rain on my wedding day, it won't rain on my wedding day) will only take you so far.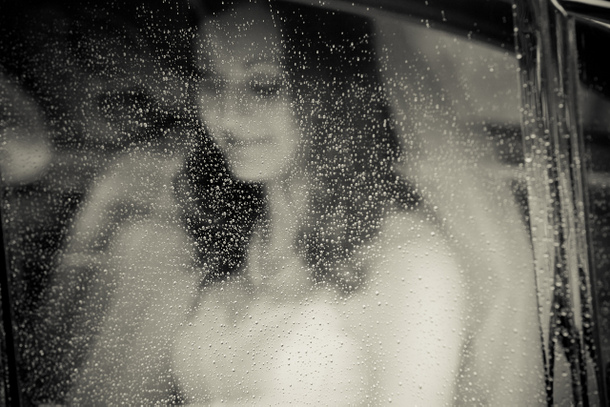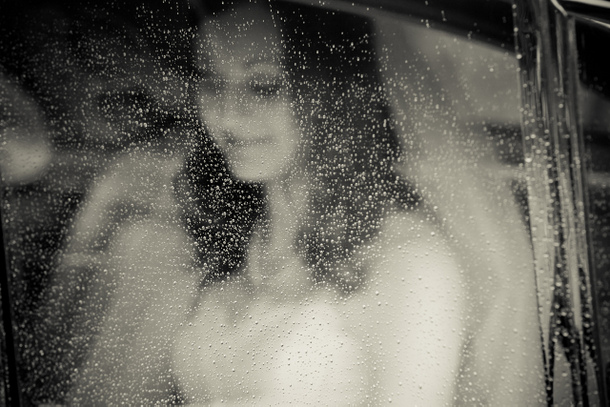 Abigail K. Photography
Cape Town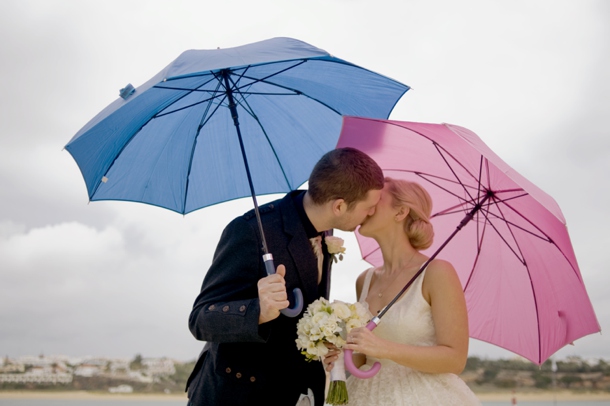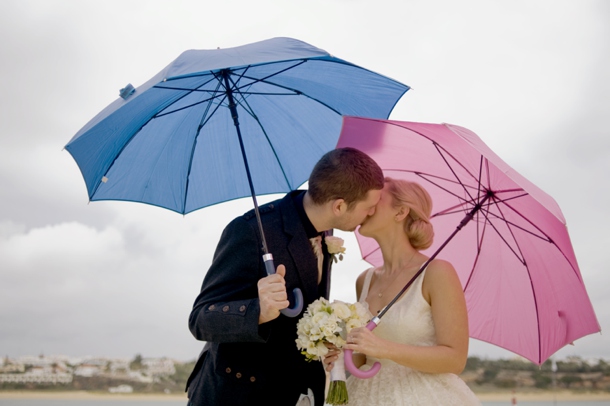 Piteira Photography
Cape Town & International
The first step towards preparing for a rainy day is to accept the fact that it could potentially happen. The good news is that rain provides new opportunities to make the day even more special.
The second step? Be prepared, always have a Plan B (save it for a rainy day!). Even if your ceremony or reception is not planned outdoors, at some stage every bride and groom will be walking outside. Not having a Plan B in place can lead to unplanned expenses and disasters.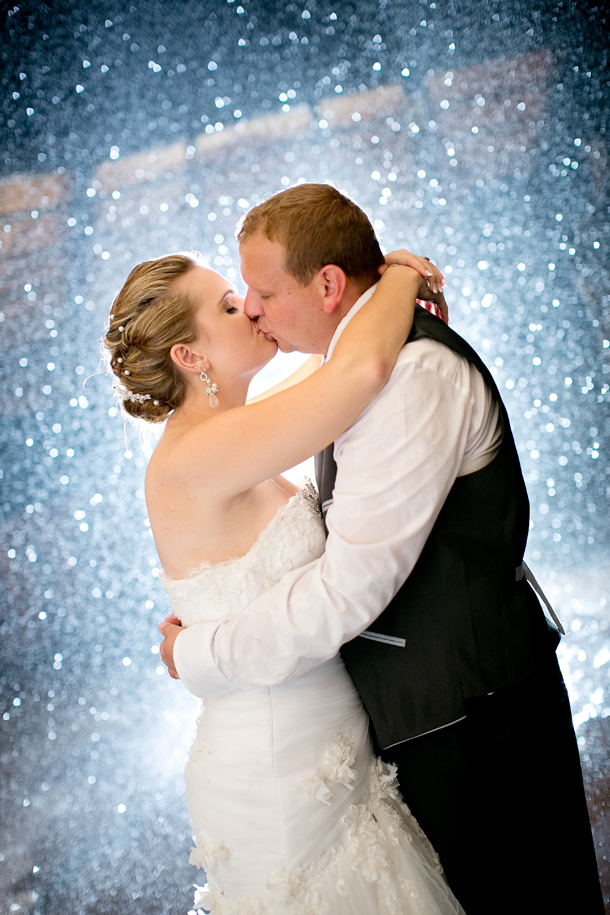 Laura Jane Photography
Gauteng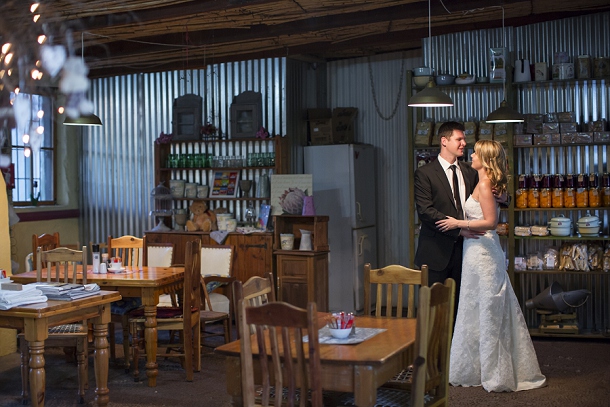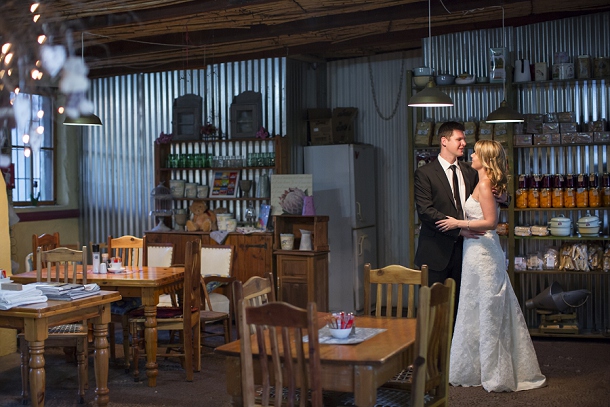 Real Simple Photography
South Africa & UK
Step Three: Be decisive! If rain is forecast for your wedding day, make decisions two days before and stick to it. When plans change frequently, is when mistakes creep in and brides get stressed out.
Step Four is to trust your vendors, this won't be the first time they have dealt with rain on a wedding day. They are professionals and know what to do.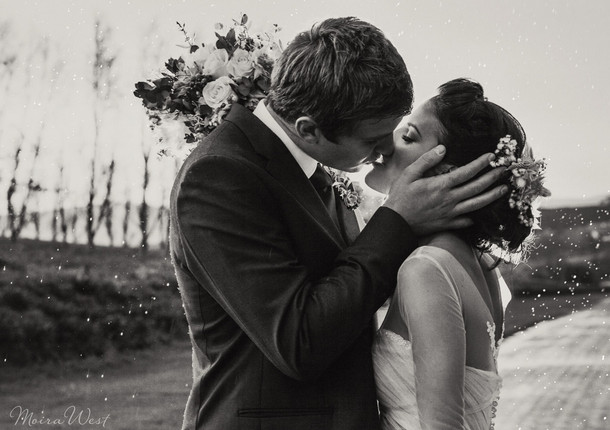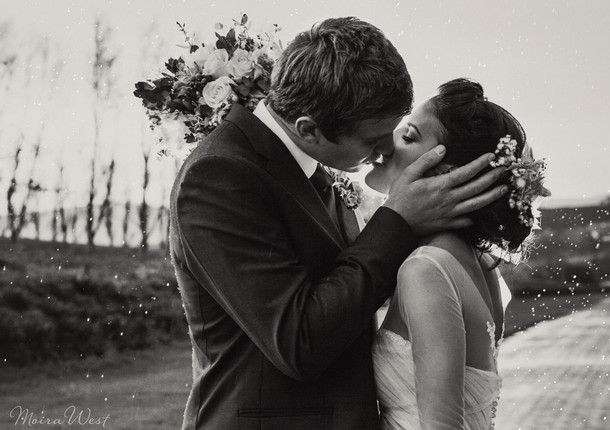 Moira West
Cape Town
So… how do we prepare for rain?
Umbrellas
Big ones, small ones or colourful ones, have loads of umbrellas ready for when Mother Nature turns on you. Ideally large golf umbrellas work best. Make sure you have them in your Plan B – borrow from family and friends, if necessary. Make sure you have someone that can hold your umbrella for you at all times, so that you don't get stressed out about holding your dress up and managing an umbrella at the same time. Make sure it's a male, as they are often stronger in their arms, and your bridesmaids can focus more on you, than on holding the umbrella in place!
Umbrellas also make for great pictures, so set money aside in your budget for a pretty one! Choose one you love in white or your colour scheme, and have fun with it in the photoshoot – treat it as an accessory to your dress.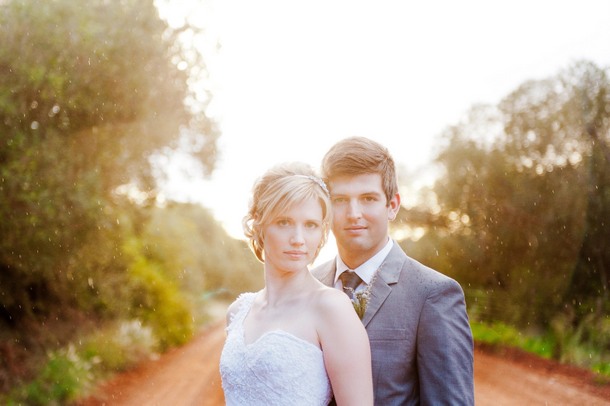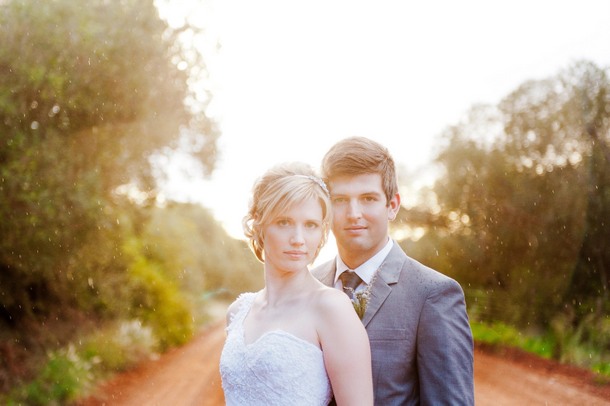 Cheryl McEwan
Cape Town & International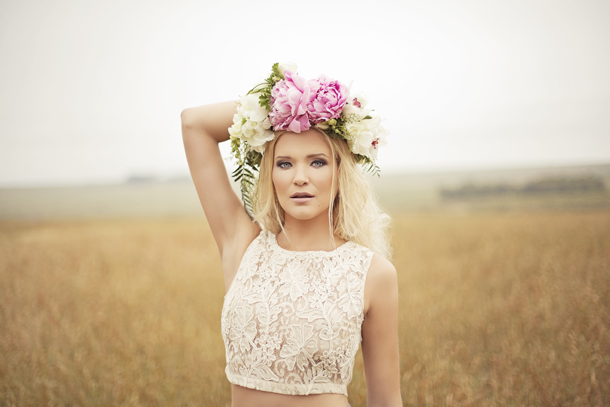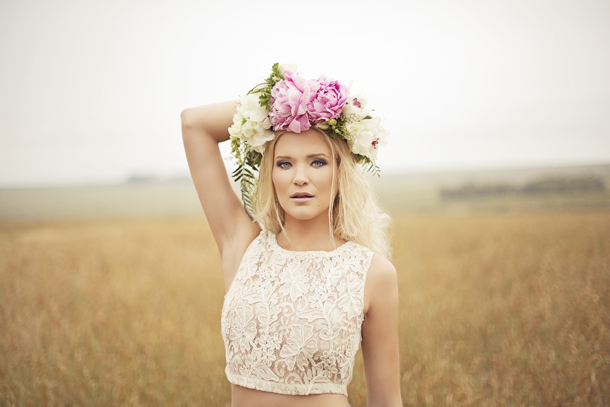 Abby Anderson
Cape Town
Gumboots/Wellies
These days gumboots are available in any colour under the sun! They are colourful and bright and will definitely keep your feet dry. Buy a pair of gumboots in your wedding colour and store them in a suitcase marked Plan B. It doesn't matter if the sun shines or if it's pouring buckets on your wedding day, these are always handy around the garden or when you go camping, so it won't be a waste buying them.
Even better than gumboots, and something that you can use more in the future, is leather boots. These always have a heel that will make you feel more elegant. And they make great photos!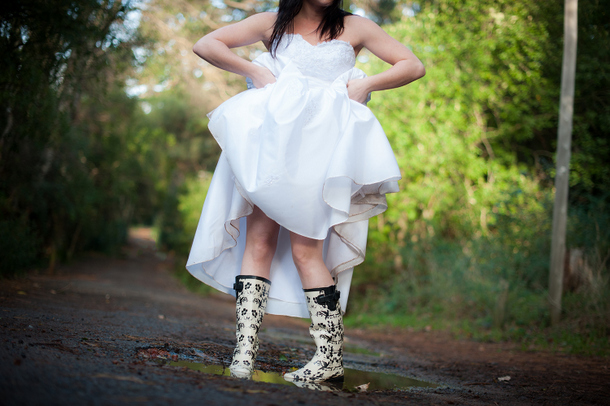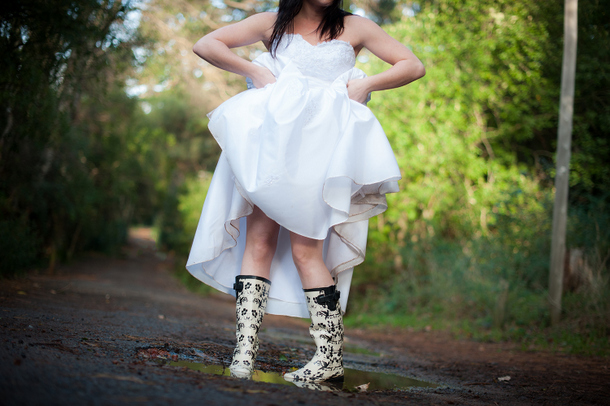 Carmen Visser
Cape Town
Hay
Hay prevents mud from forming and absorbs water, so is thus ideal for outside ceremonies or tented reception venues. It's something to consider days before your wedding as logistically it may take some time to organize.
Alternative Areas for Wedding Photos
If a storm hits and you can't do the pictures you've planned, you'll need to think about alternatives. Inside the wedding car, on patios, inside the church, lounges and even coffee shops make ideal backgrounds for hiding from the rain while taking your couple photos. Drive around your wedding venue or reception area before your wedding day and look for nice patios, coffee shops or décor shops to take your couple photos in, just in case. Ask the owner if she or he will allow it – often they will be honoured that you have asked them for their space and happy to help.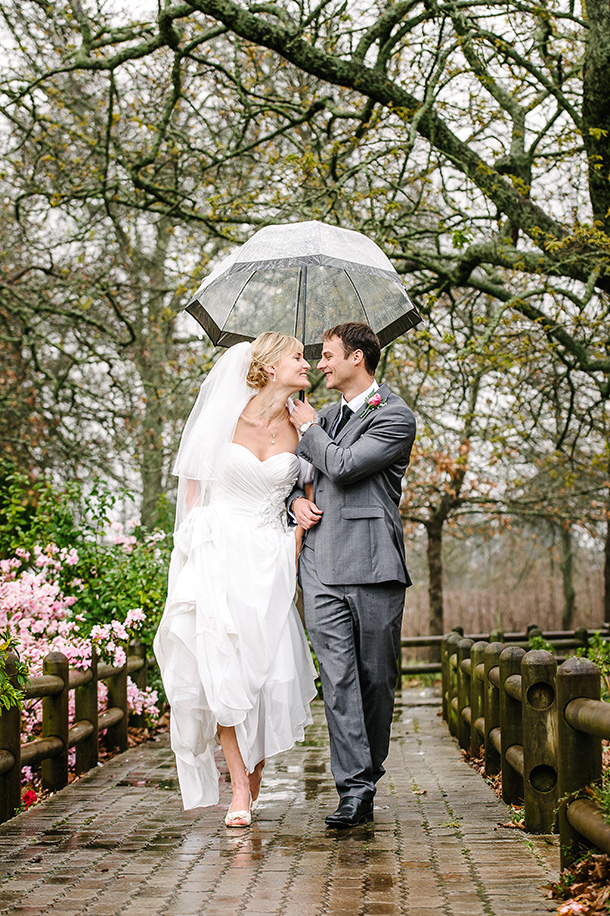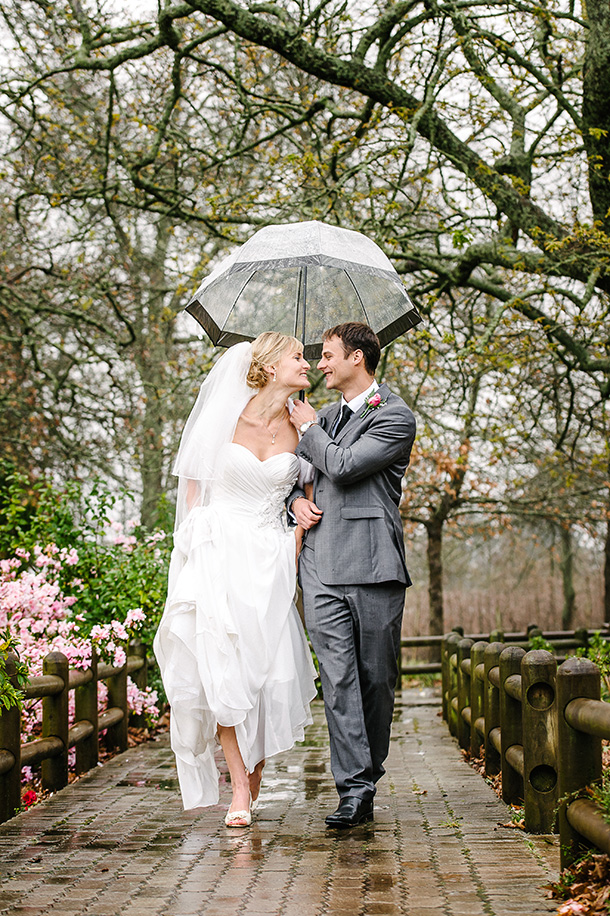 Art Photo
Cape Town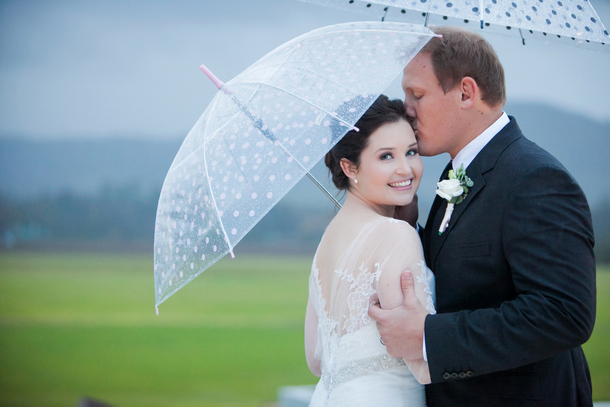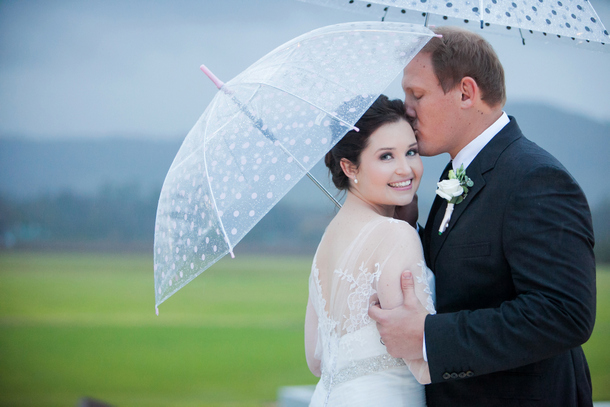 Jani B.Cape Town
Food and Beverage Preparations
Discuss food and beverage options with your venue or supplier on consultation, and their flexibility for when it rains. Have warm alternative canapés like soup served in enamel cups or espresso cups, or have a coffee or hot chocolate station open for pre-drinks as an alternative.
Towels or Blankets
Have as many towels and blankets nearby as possible for you and your guests. Roll them up nicely and place in a wooden box or basket with a sign saying: "Keep yourself warm, but please return". Inexpensive throws can be bought at Pep, Pick 'n Pay Clothing or Sheet Street. They will always come in handy after the wedding day in your house, for the dogs or the future babies.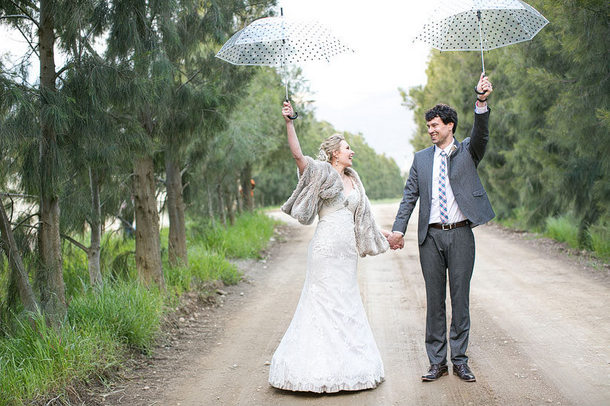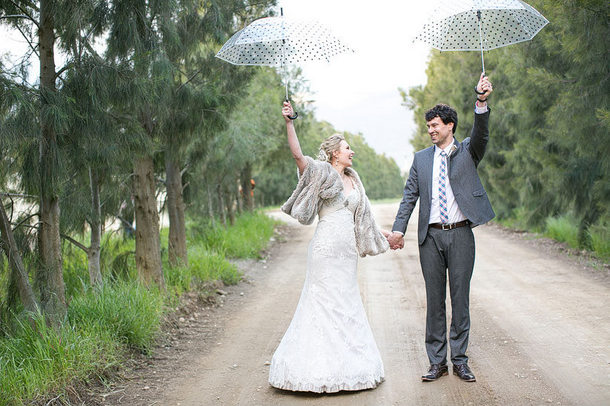 Adene Photography
Cape Town
So whatever the weather, there's ways to stay dry and warm on a rainy wedding day! Plan ahead and you'll be able to take stormy weather in your stride.