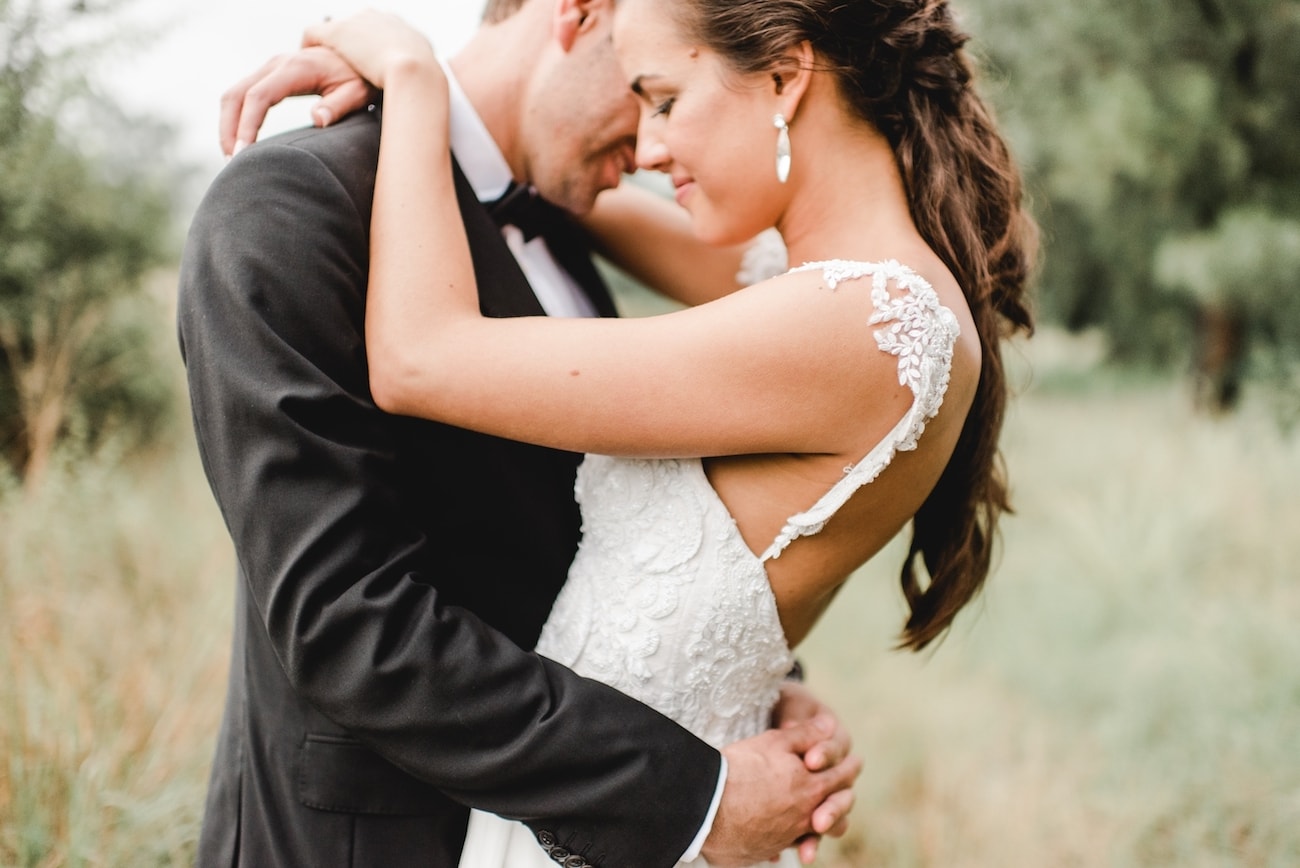 What do you get when you pair simple, modern style with a touch of classic wedding formality and a dabble of rustic charm? Talia and Tiaan's big day, that's what! These sweethearts tied the knot at White Light, one of our fave venues, and really brought their shared love of 'less is more' into their wedding style, which was no-fuss without being boring and low-key while still being romantic and grand. Not an easy line to walk, but these two did it perfectly. Talia wore a spectacular Jeannelle l'Amour gown, and Tiaan and dashing Hugo Boss suit, and the awesome Carla Adel captured every second of the day from behind the lens. Read on! *Shopping sources in this post use affiliate links. This means SBB may earn a commission if you make a purchase from our links.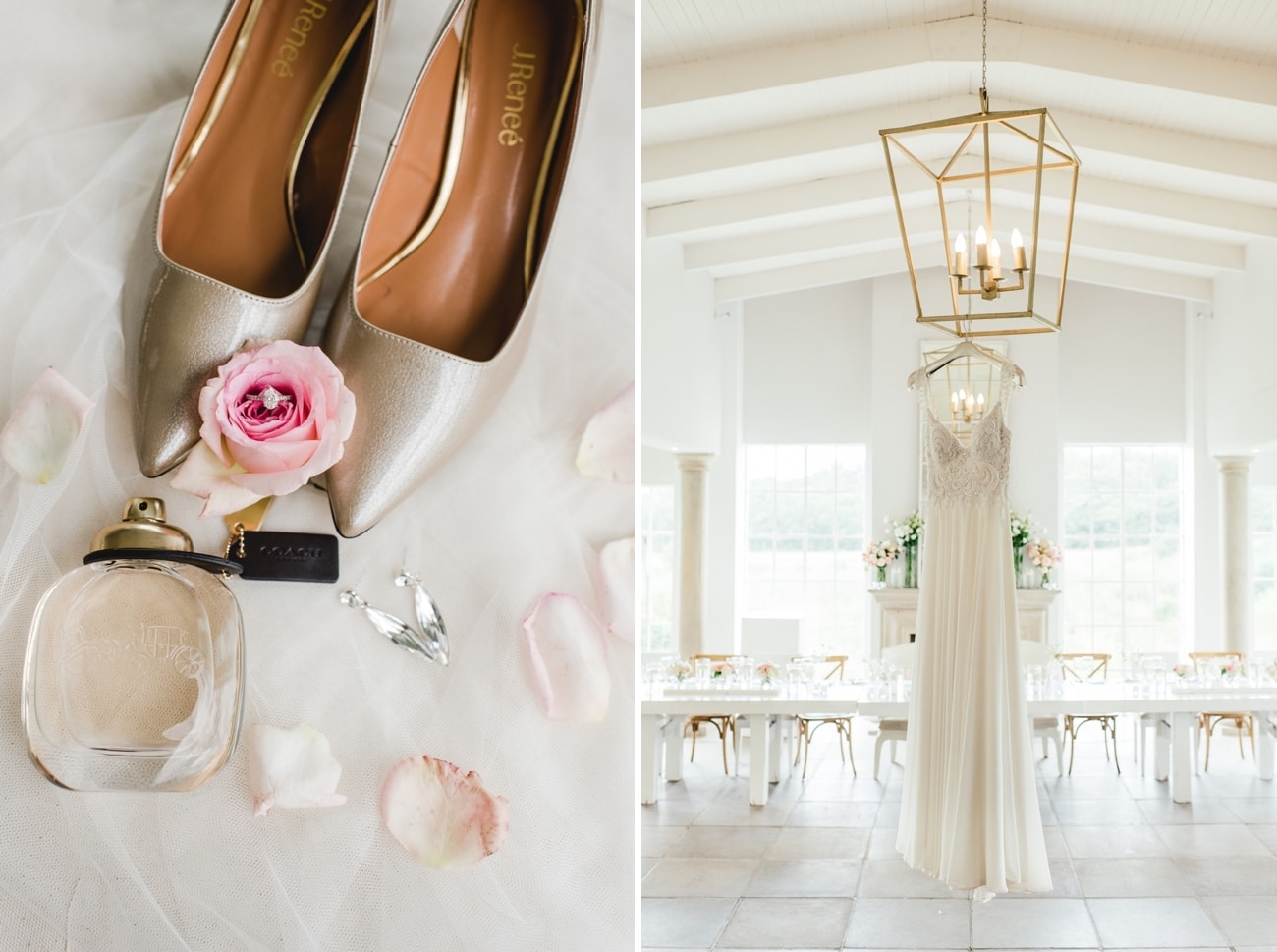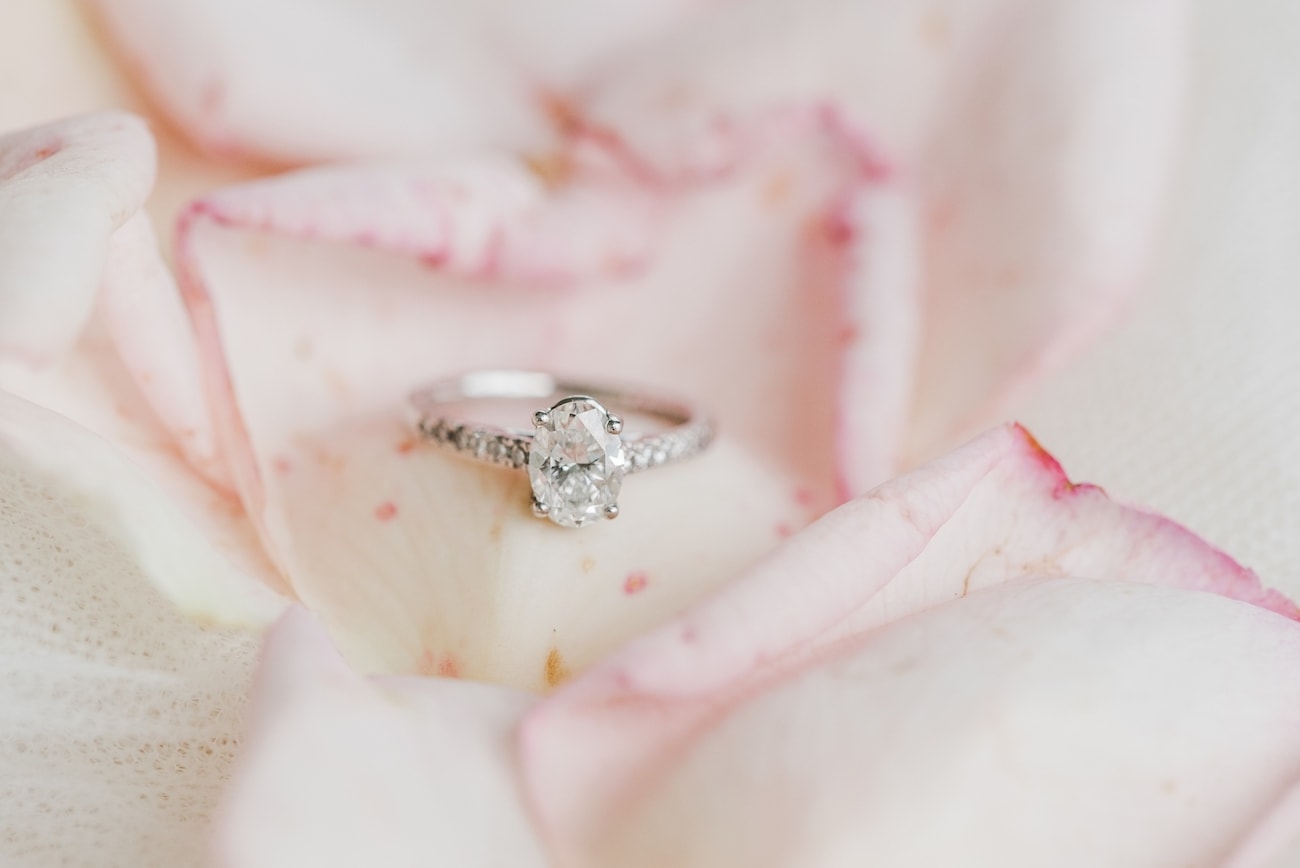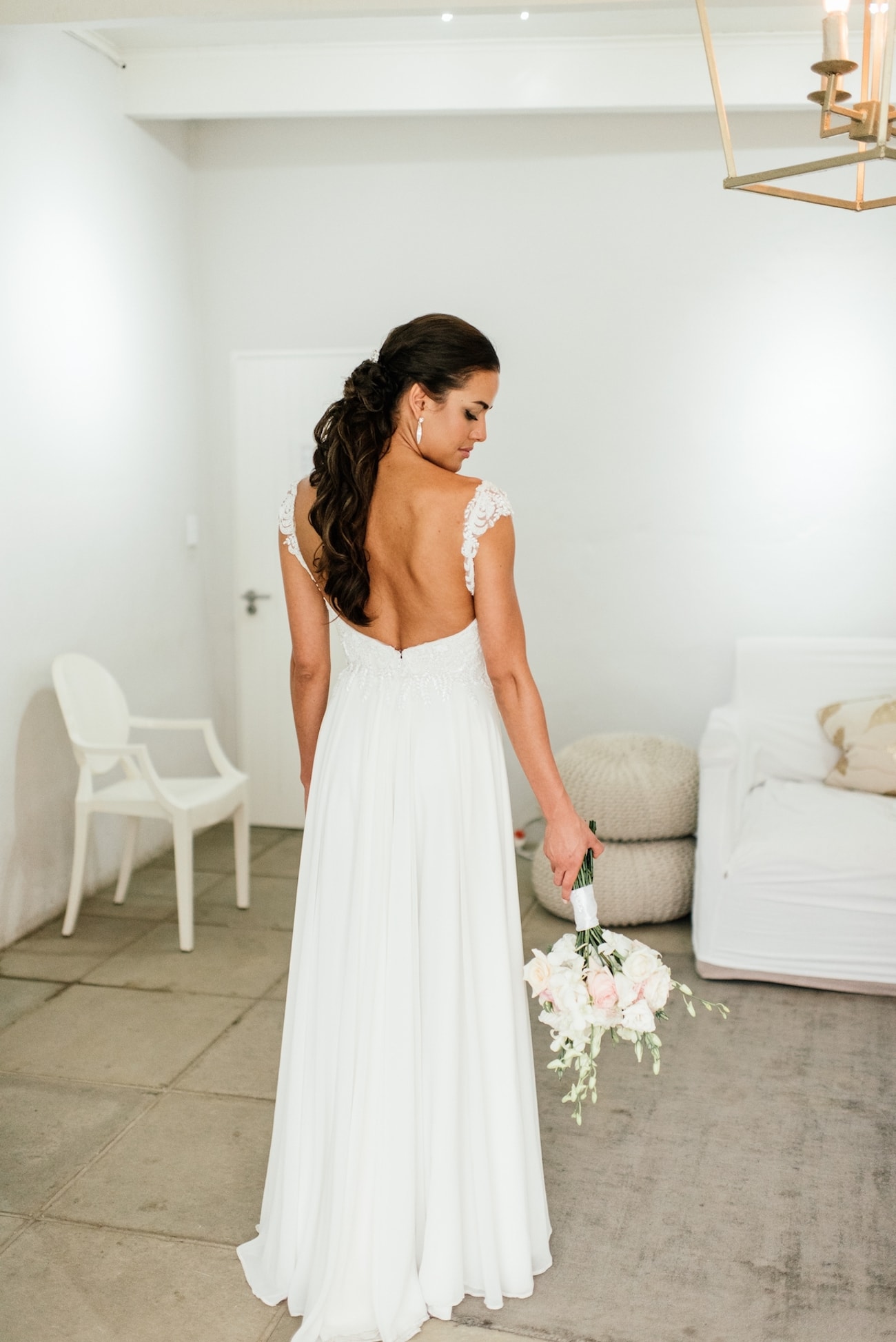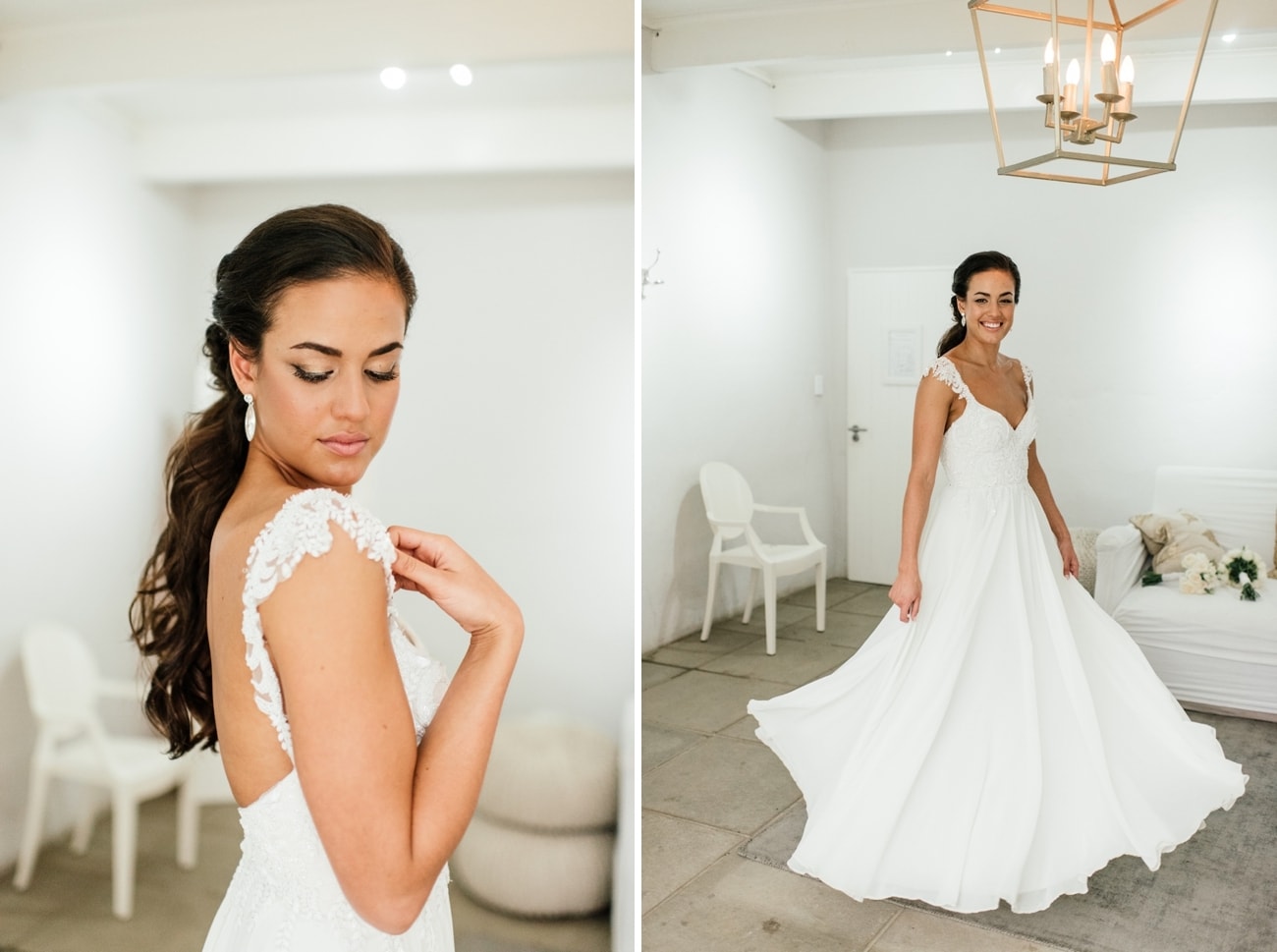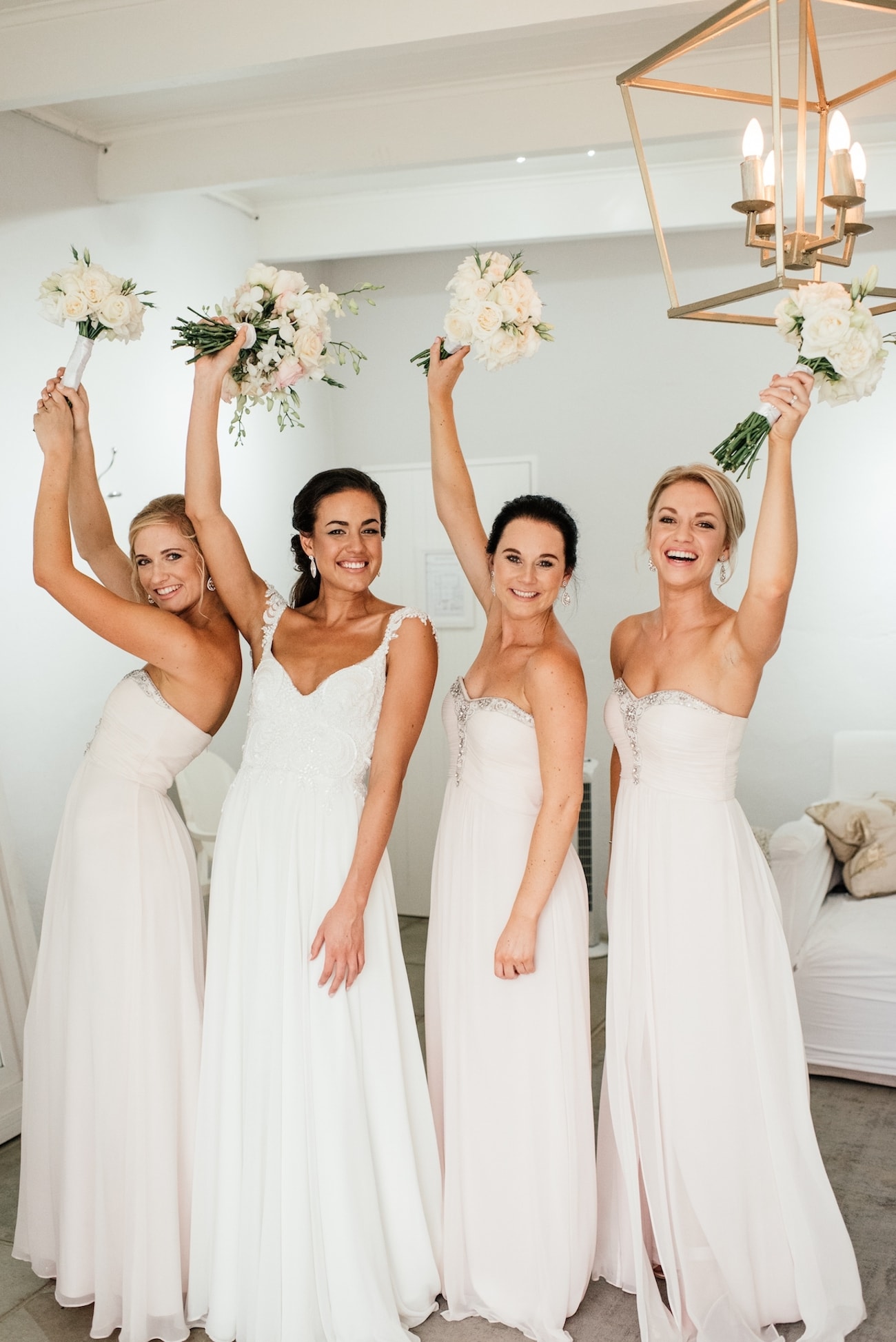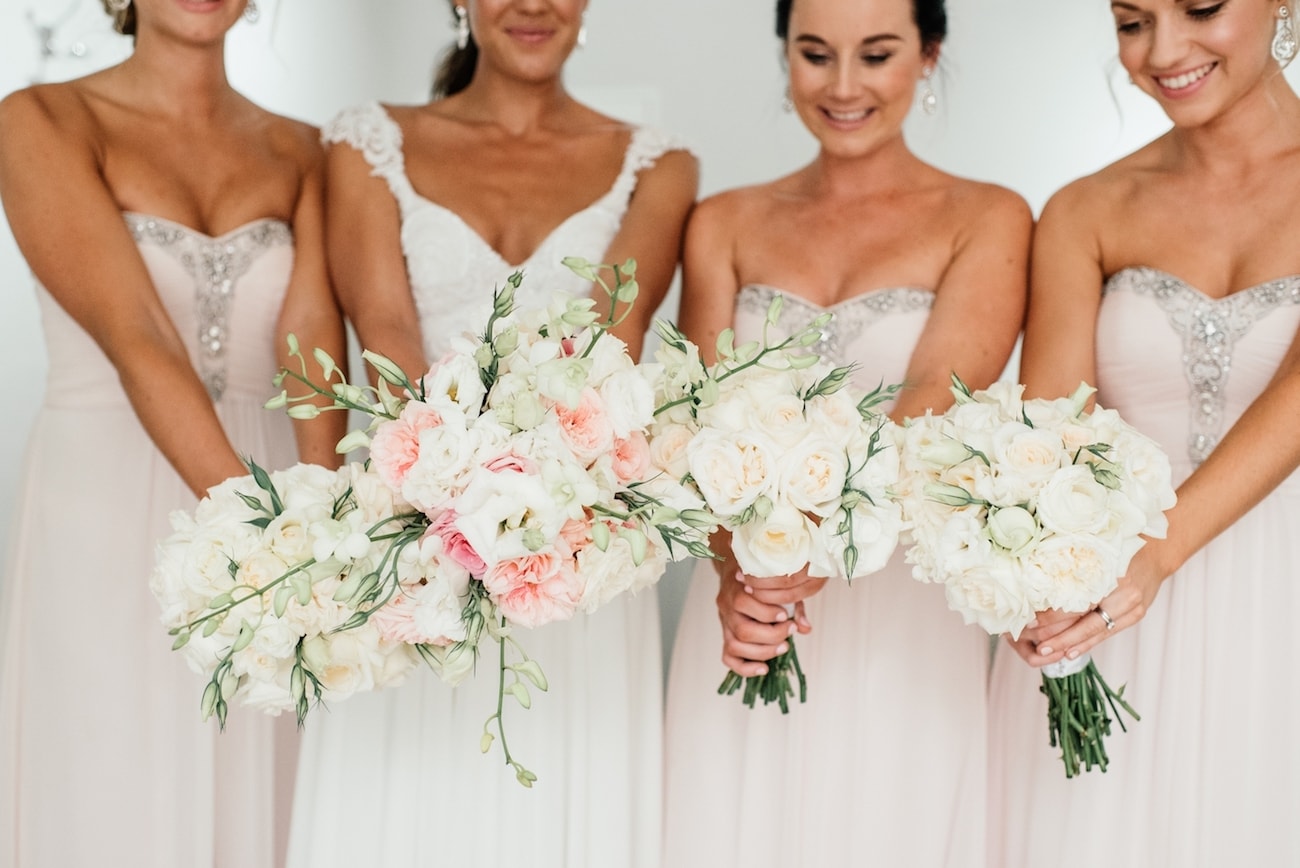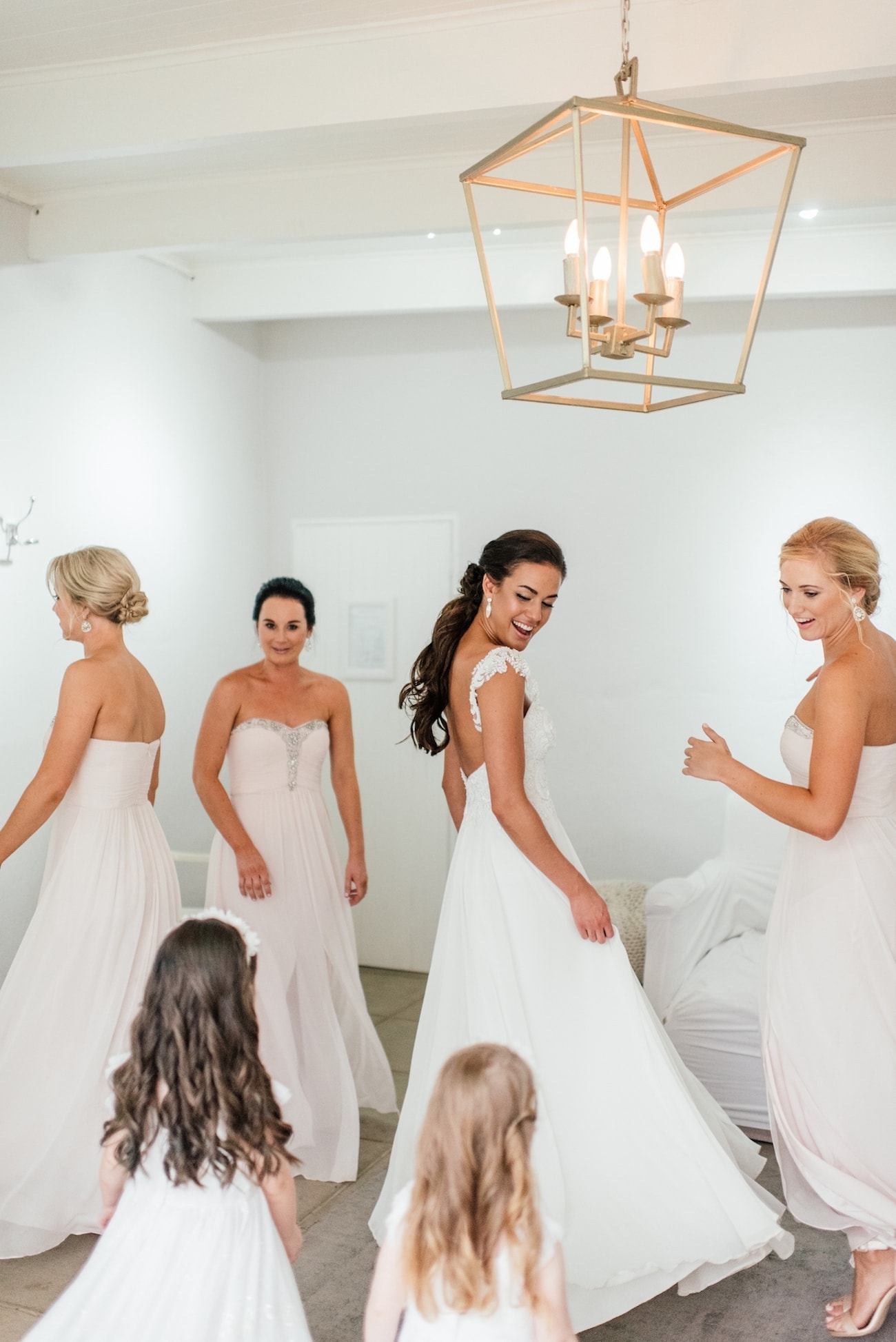 Love Story
We met about two years ago, while working together. We were both completing our auditing articles – he was the senior on the job :). After a few weeks of working together and long conversations (work- and non-work related), we soon realised that we shared the same interests, dreams, values and ultimately feelings for one another.
The Proposal
It was the weekend of his father's birthday and our anniversary, and the plan was to visit his family in Parys. We left Johannesburg early on the Saturday morning to meet the rest of his family for breakfast at a restaurant by the Vaal River. However, when we arrived, no one was there – only a picnic blanket next to the river, surrounded with pillows, champagne and breakfast snacks for two. Tiaan saw the surprised reaction on my face, and told me that he wanted to spoil me for our anniversary. After half an hour of eating and drinking champagne, he told me he also bought me a gift, and that I had to close my eyes. I did, and when I opened them, Tiaan was holding a ring box in his hands and asked me to marry him. In total awe, excitement and tears – I said yes!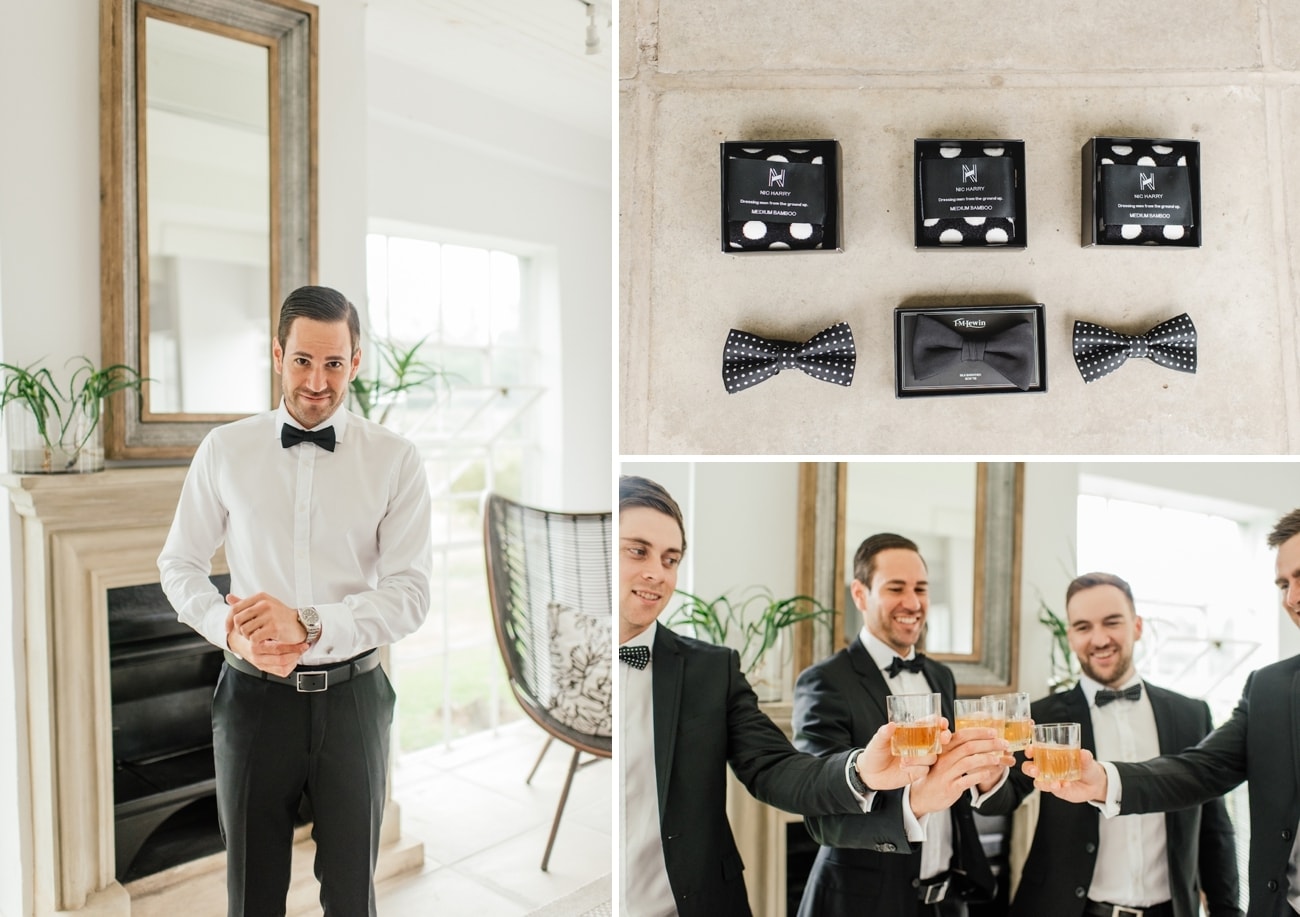 The Venue
We both have a simple style and we strongly believe in "less is more". We also wanted an outdoor style venue, preferably close to Johannesburg. We therefore looked for a modern venue, which could be an open canvas for our ideas. White Light was the perfect combination. Situated in the valleys of the Cradle, with a clean, modern and elegant style, it was a white open canvas, with both an outside chapel and indoor reception area. During the summer, the trees and flowers were in full bloom, which made the venue even more perfect.
Wedding Style
Our vision was to have everything in white, except for the flowers. The venue was already beautiful, so there was no need for an overload of flowers and table decorations. Our inspiration was always to go with a light blush colour and keep everything else clean and simple. We therefore decided to only include glass vases and candle holders with different shapes of white candles and a mixture of white and blush pink roses and orchids as our table decorations.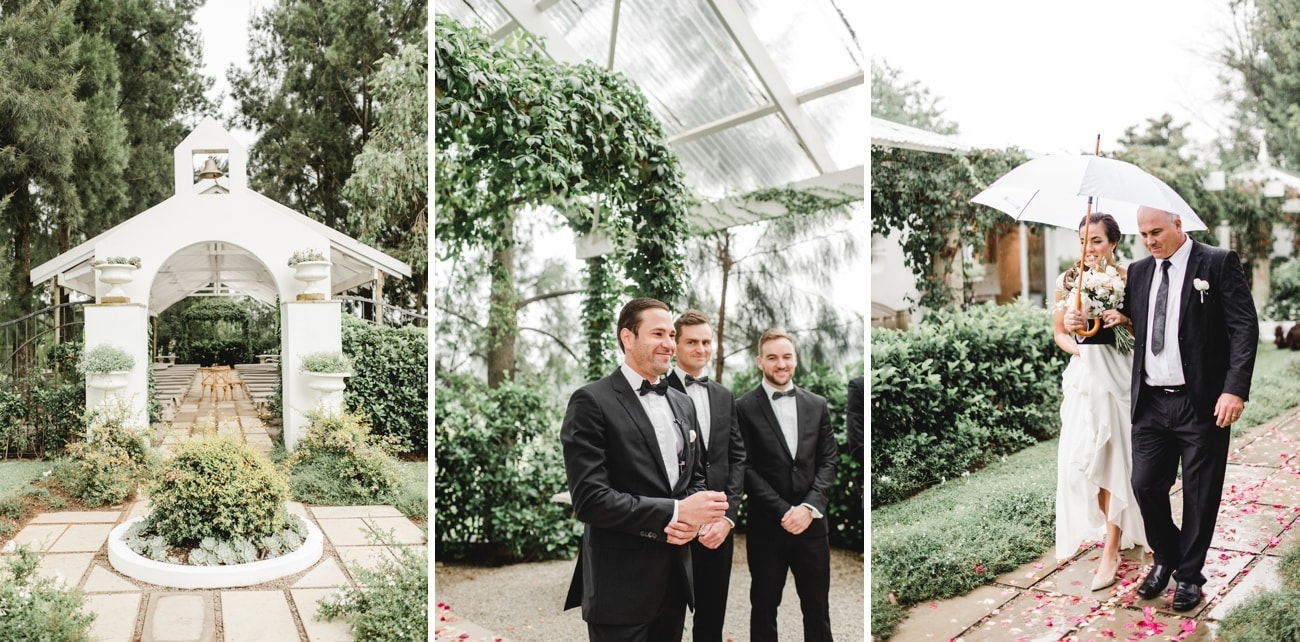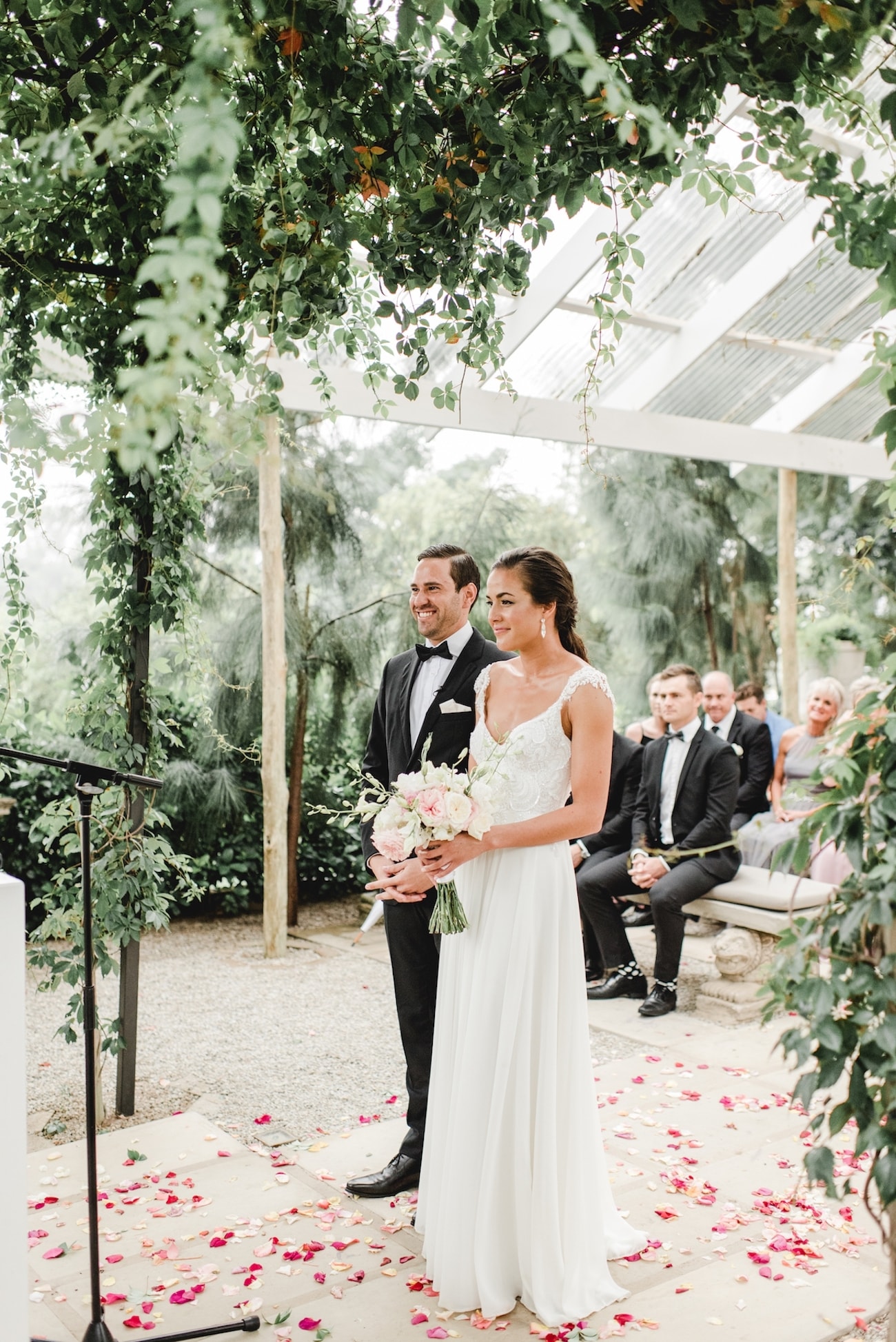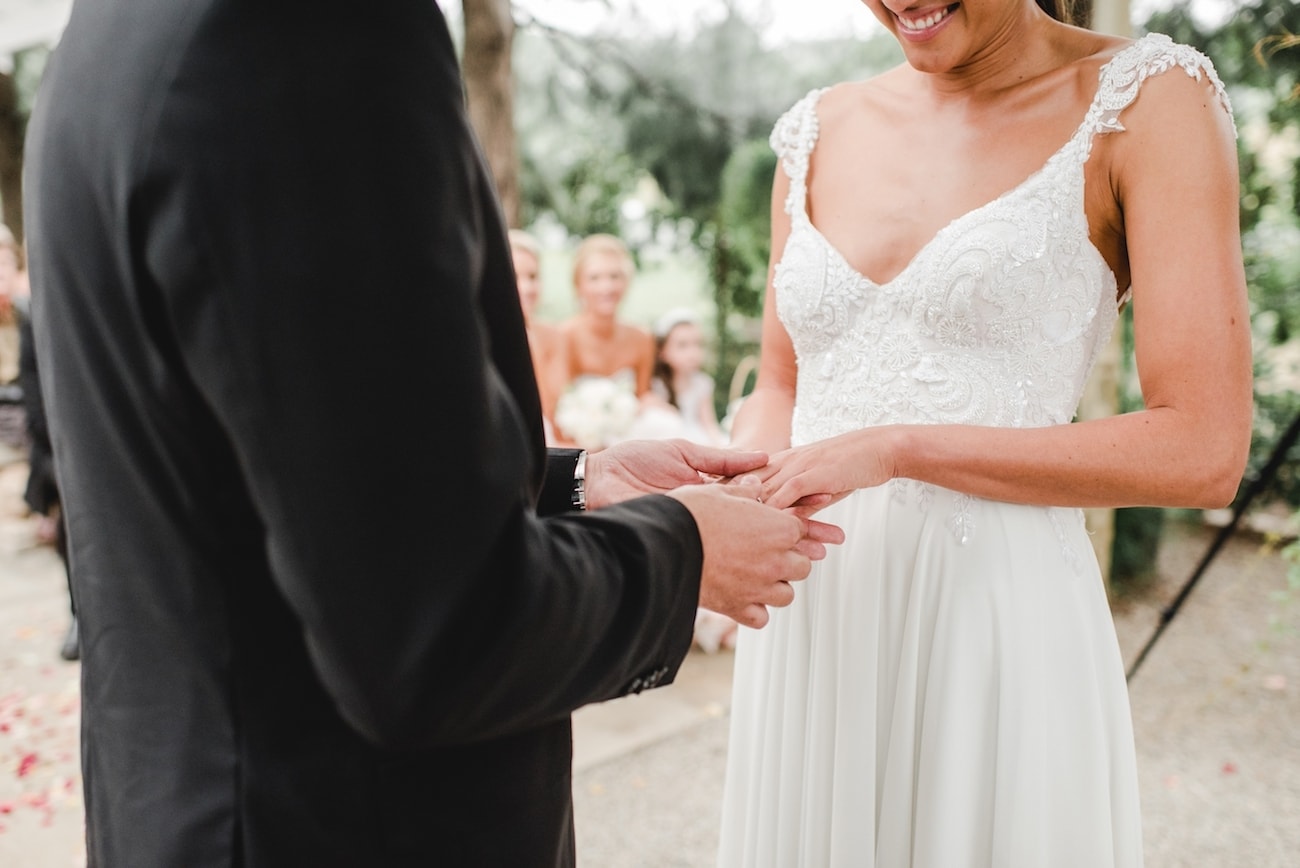 Wedding Details
Tiaan always surprises me with white roses, so we included a range of white and blush pink roses in our wedding flowers. For table seating arrangements, we printed the name of each guest on their own menu, which made it more personal for our guests. We also arranged a string orchestra to play during the ceremony and canape hour. They played our song (Photograph by Ed Sheeran), when I walked down the aisle. We always wanted the ceremony to be special and not rushed, so this definitely contributed to that.
DIY Elements
We designed our own logo, T&T, and had it printed on the table menus, wedding programmes and guest favours. In fact, Tiaan and I decided to design and print all the wedding stationery for the day. Our wedding favours were two macarons, one white and one blush pink, in plastic boxes, with the T&T logo pasted on the top. My bridesmaids and I packed and folded the boxes two days before the wedding, which will always be very memorable.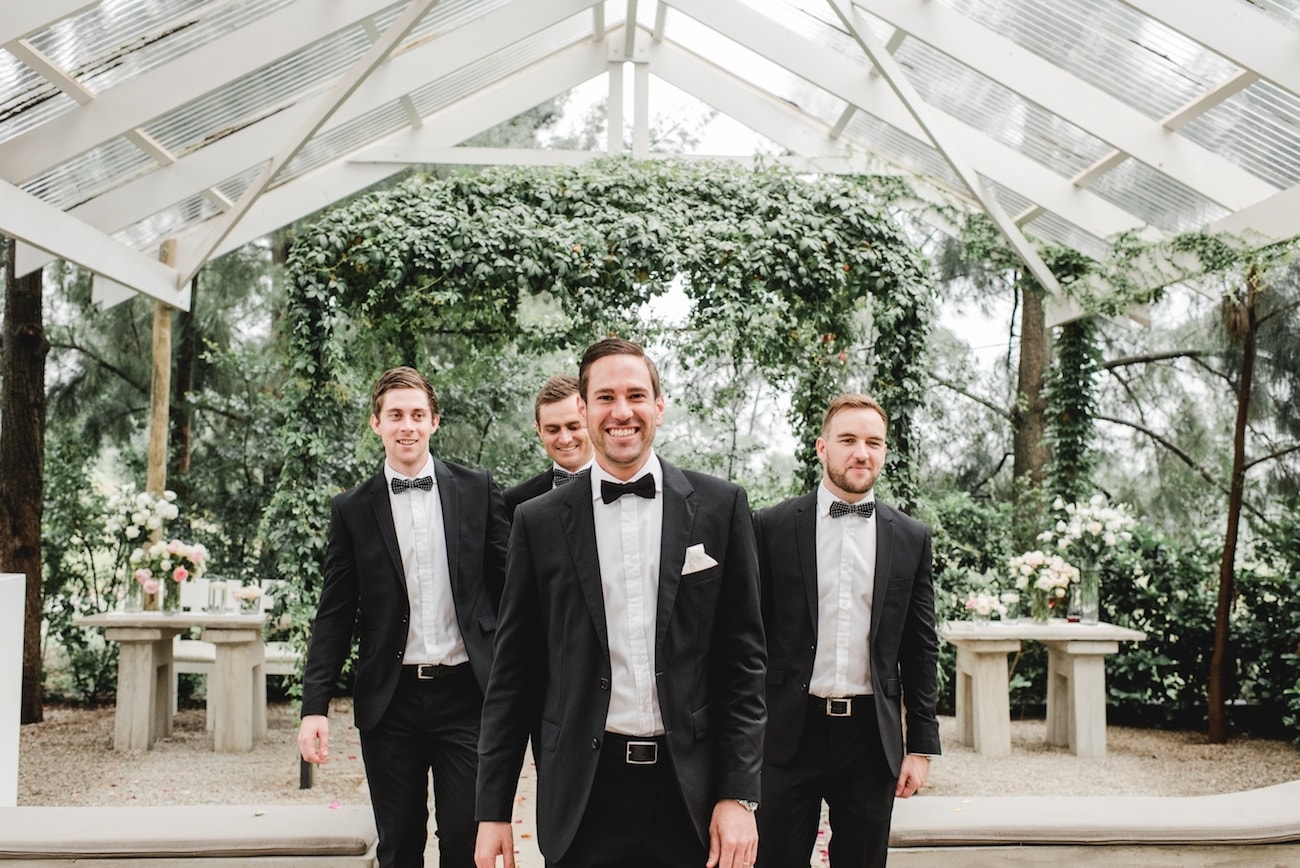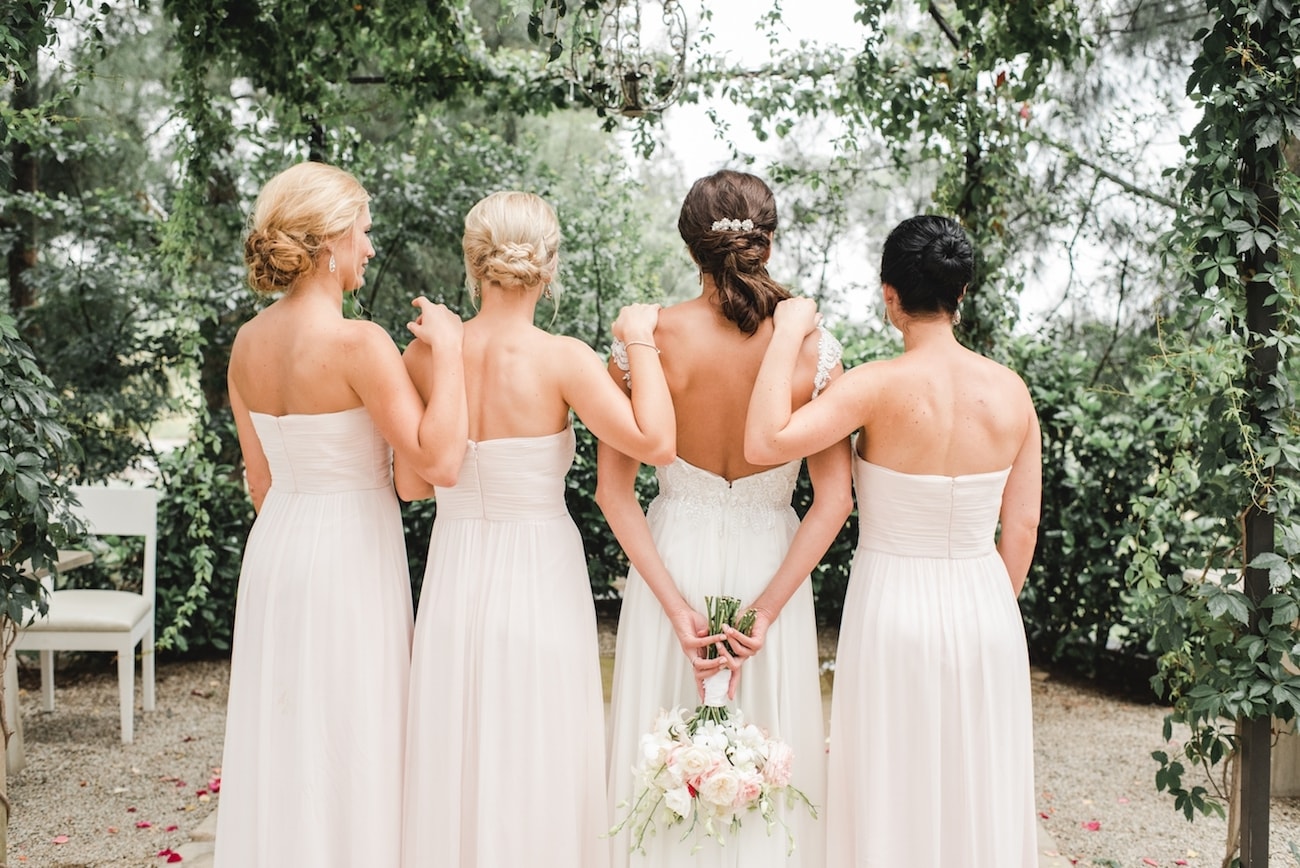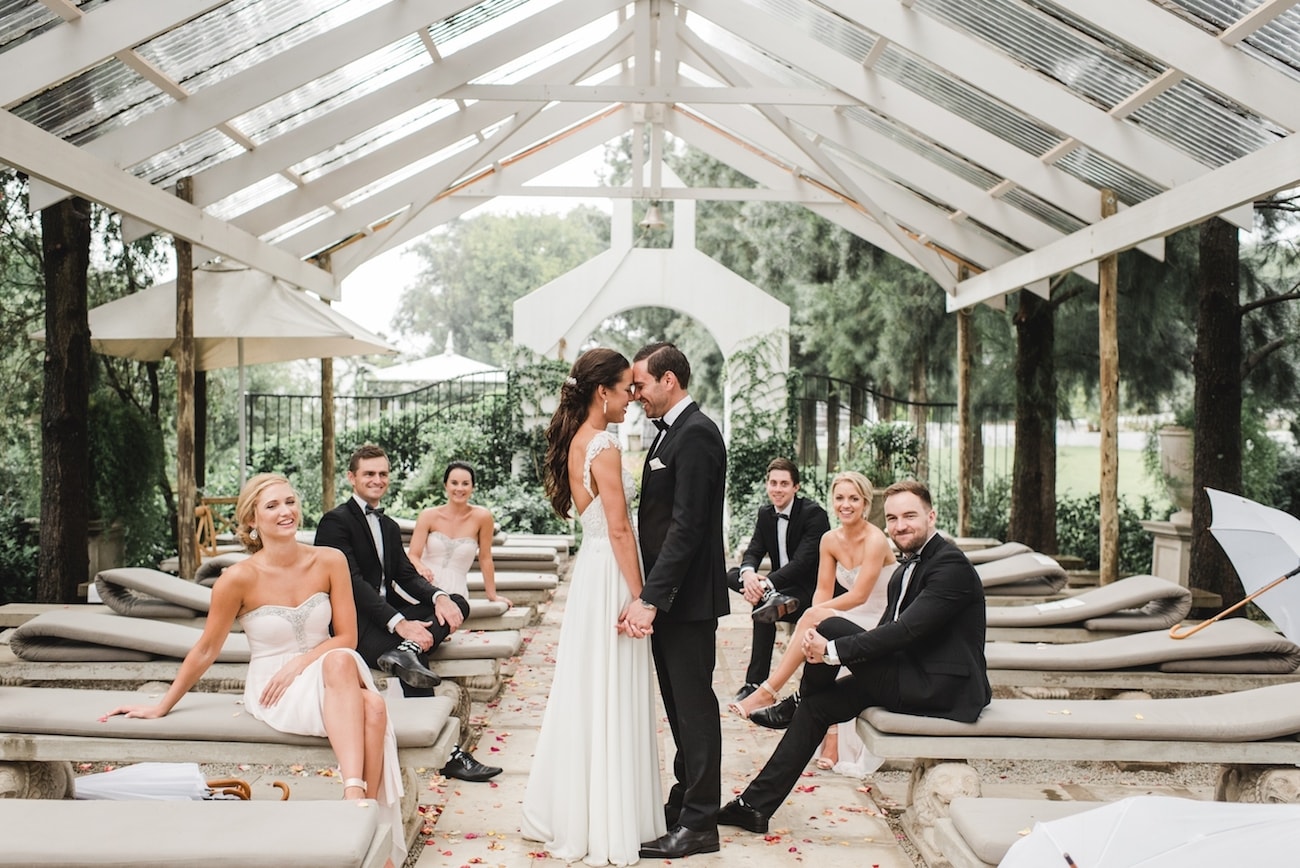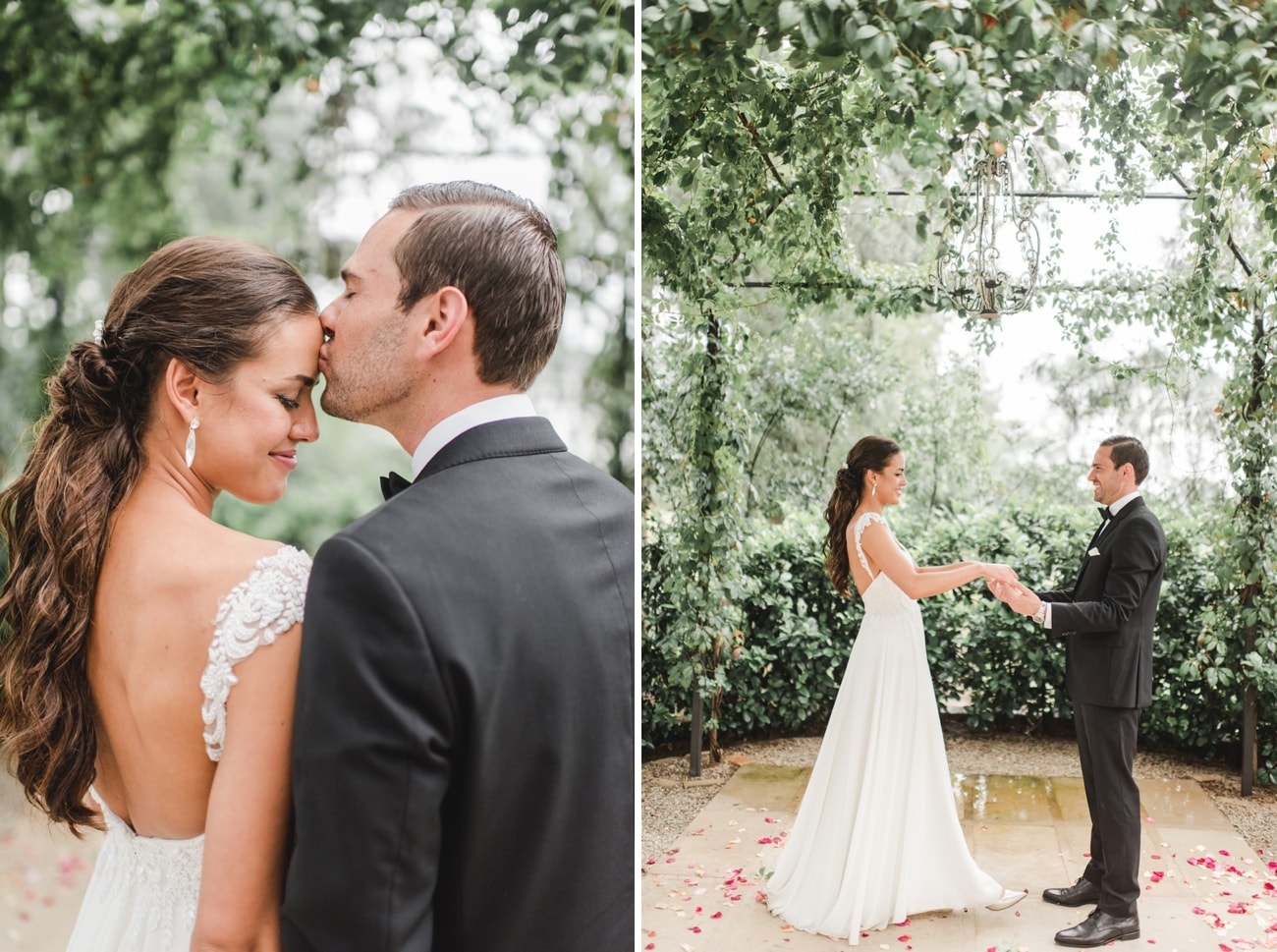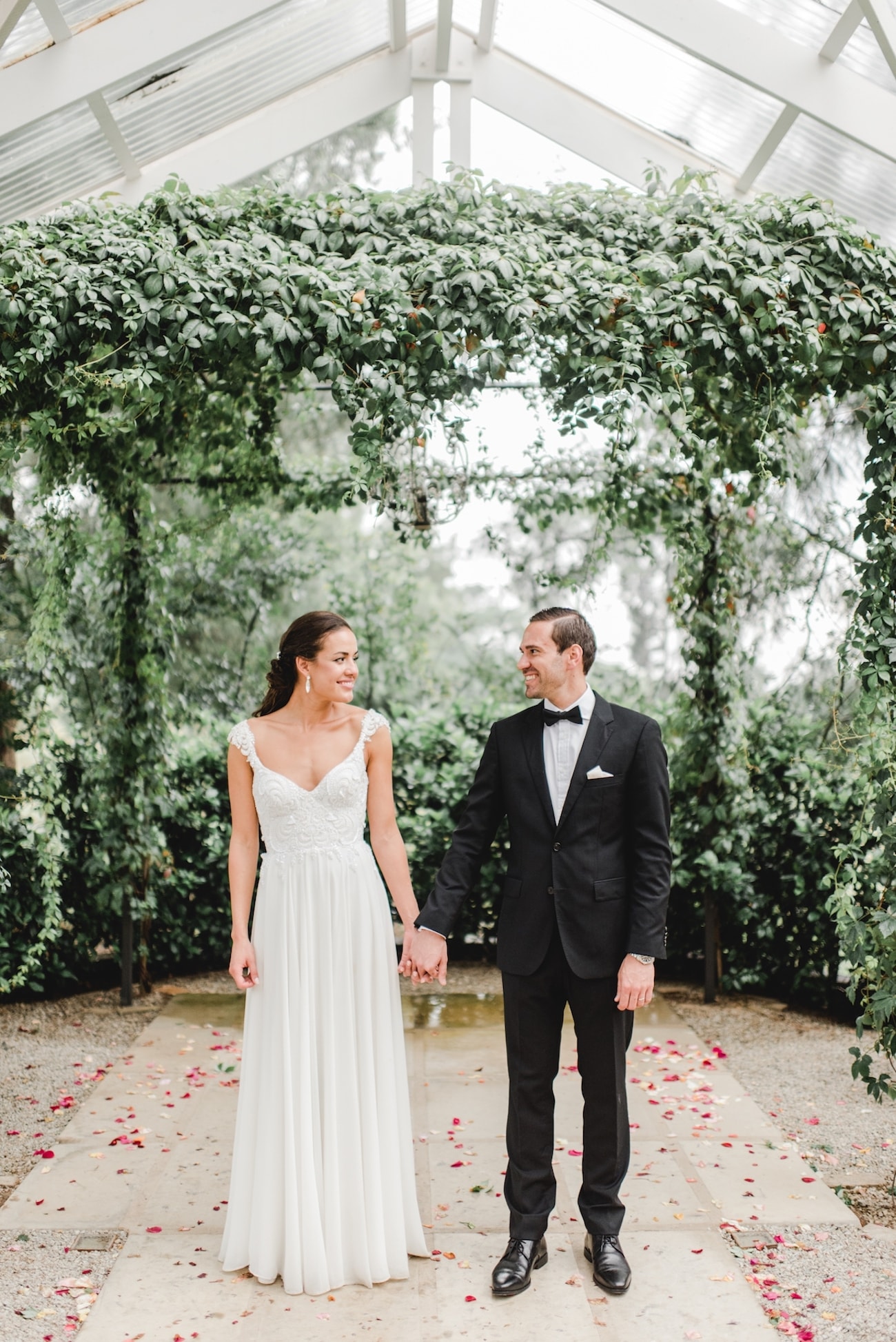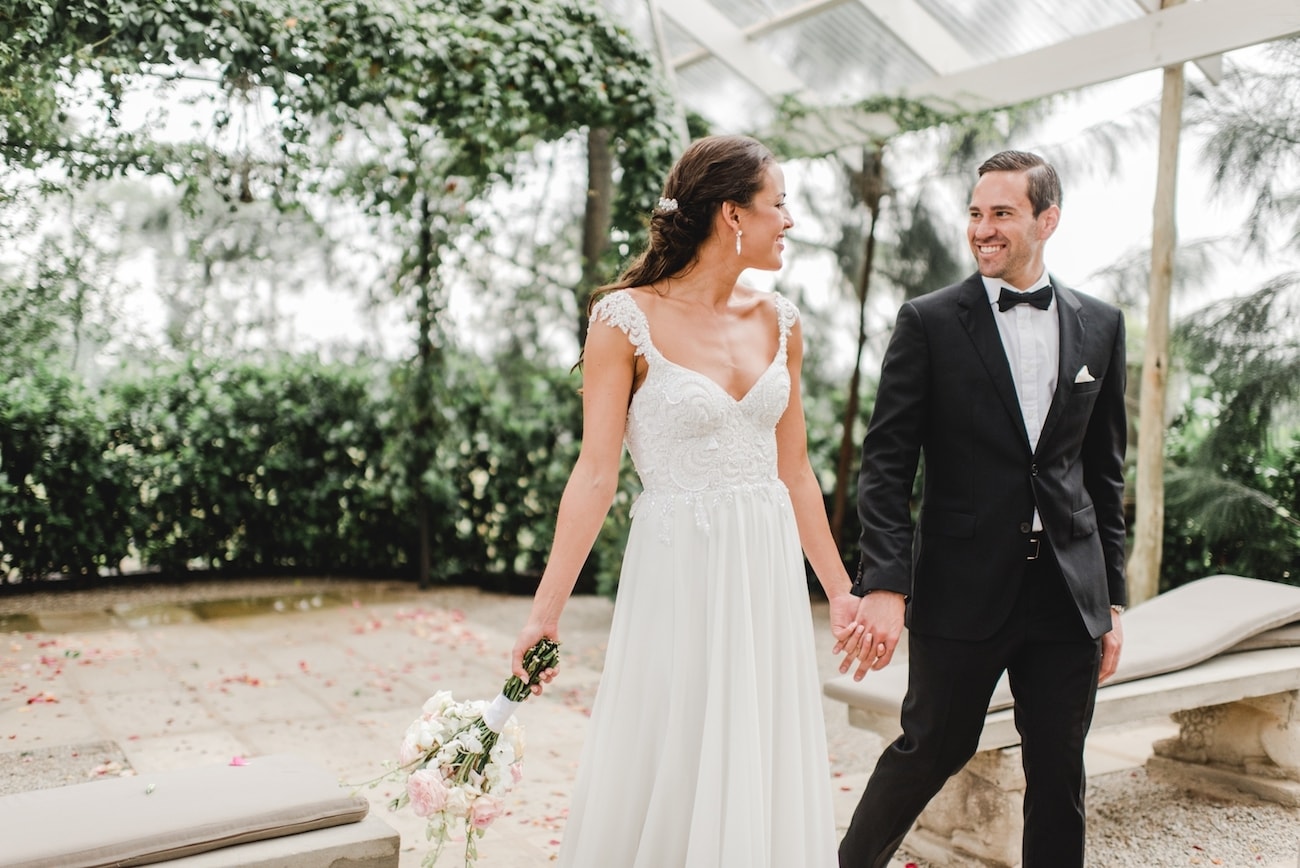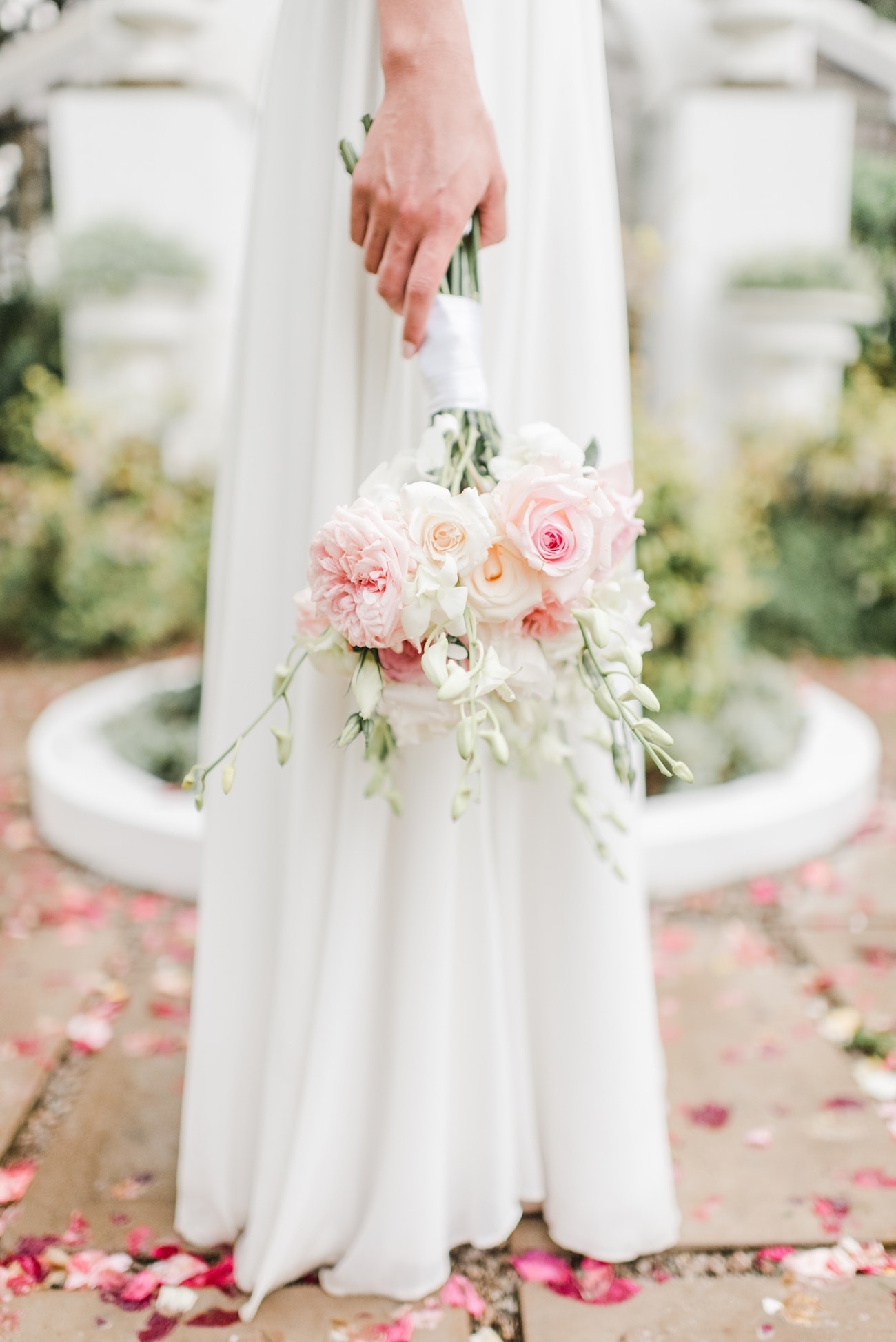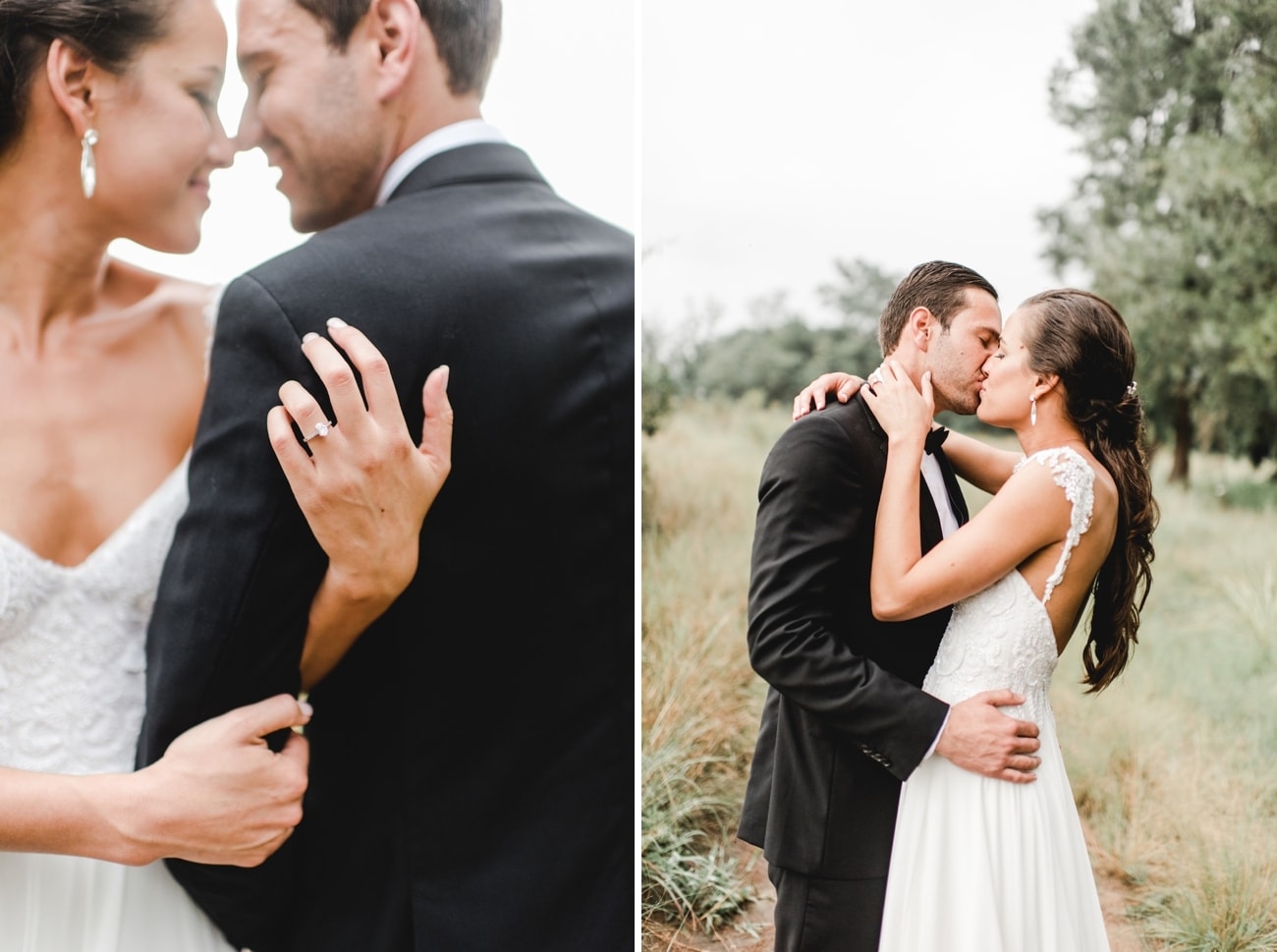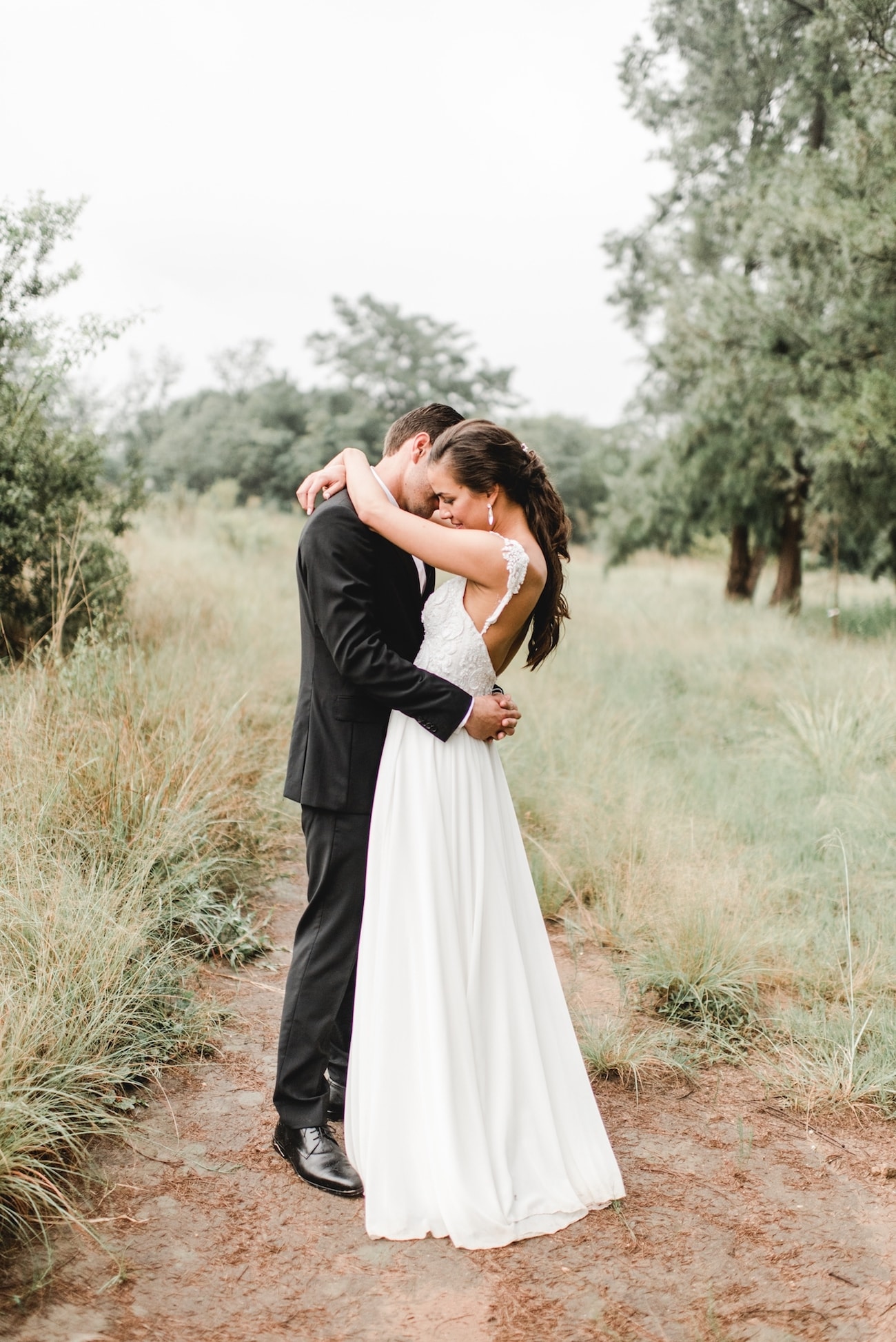 The Dress
My mom, future mother-in-law, and I went to go dress shopping one weekend. I had always wanted a more modern wedding gown with detail at the top and a plain skirt. After following multiple Instagram accounts and adding countless pins to my Pinterest board, I finally found a designer that ticked all the boxes: Casey Jeanne. I was in love with her Jeannelle La Amour range. I went for a dress fitting at a small boutique in Durban, which sold one of her dresses. It was a perfect fit and I decided to buy rather than make from scratch.
The Bridesmaids
I had three bridesmaids.My style for them was similar to the colour scheme. They wore light pink/blush-coloured silk chiffon dresses with nude shoes. Their hair was styled in a low bun and their makeup was very natural with a light pink lip colour.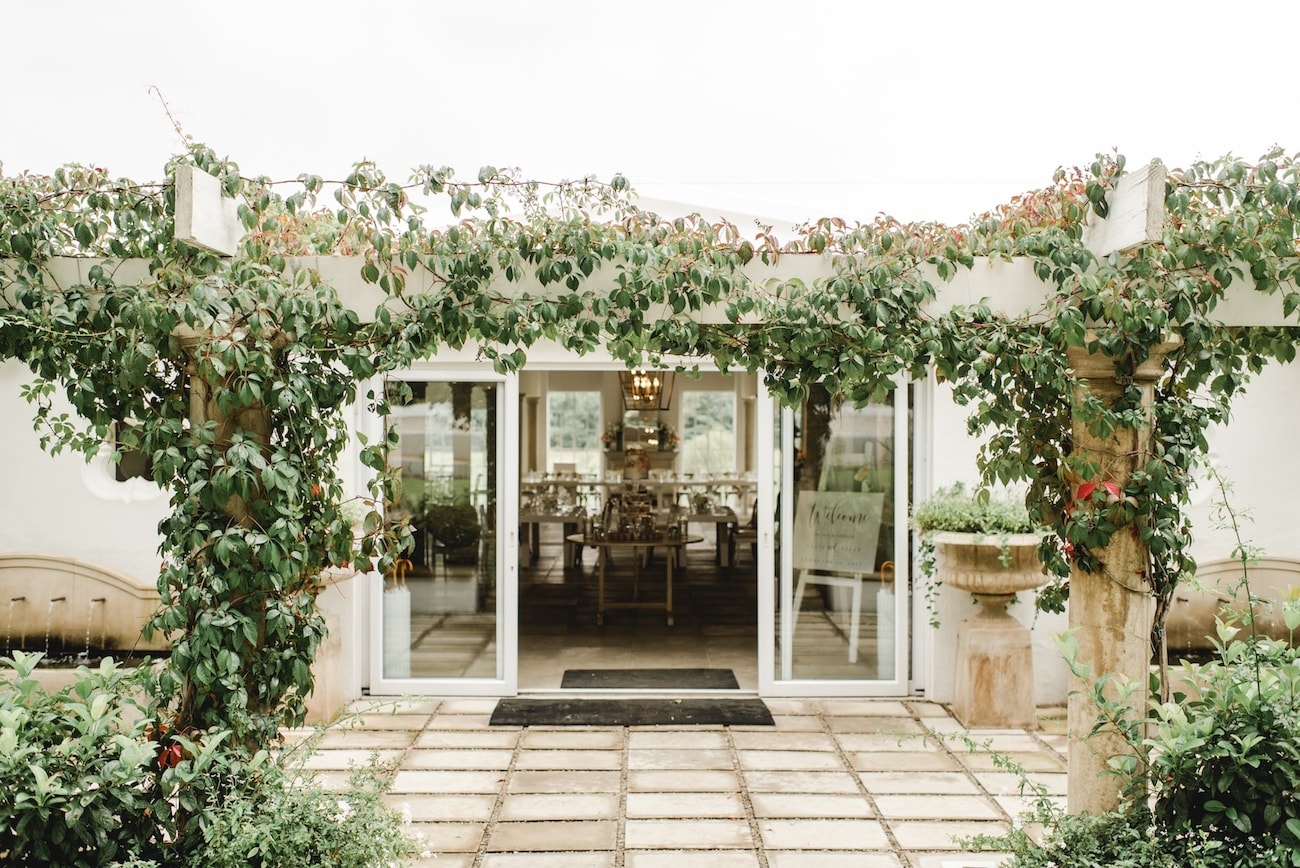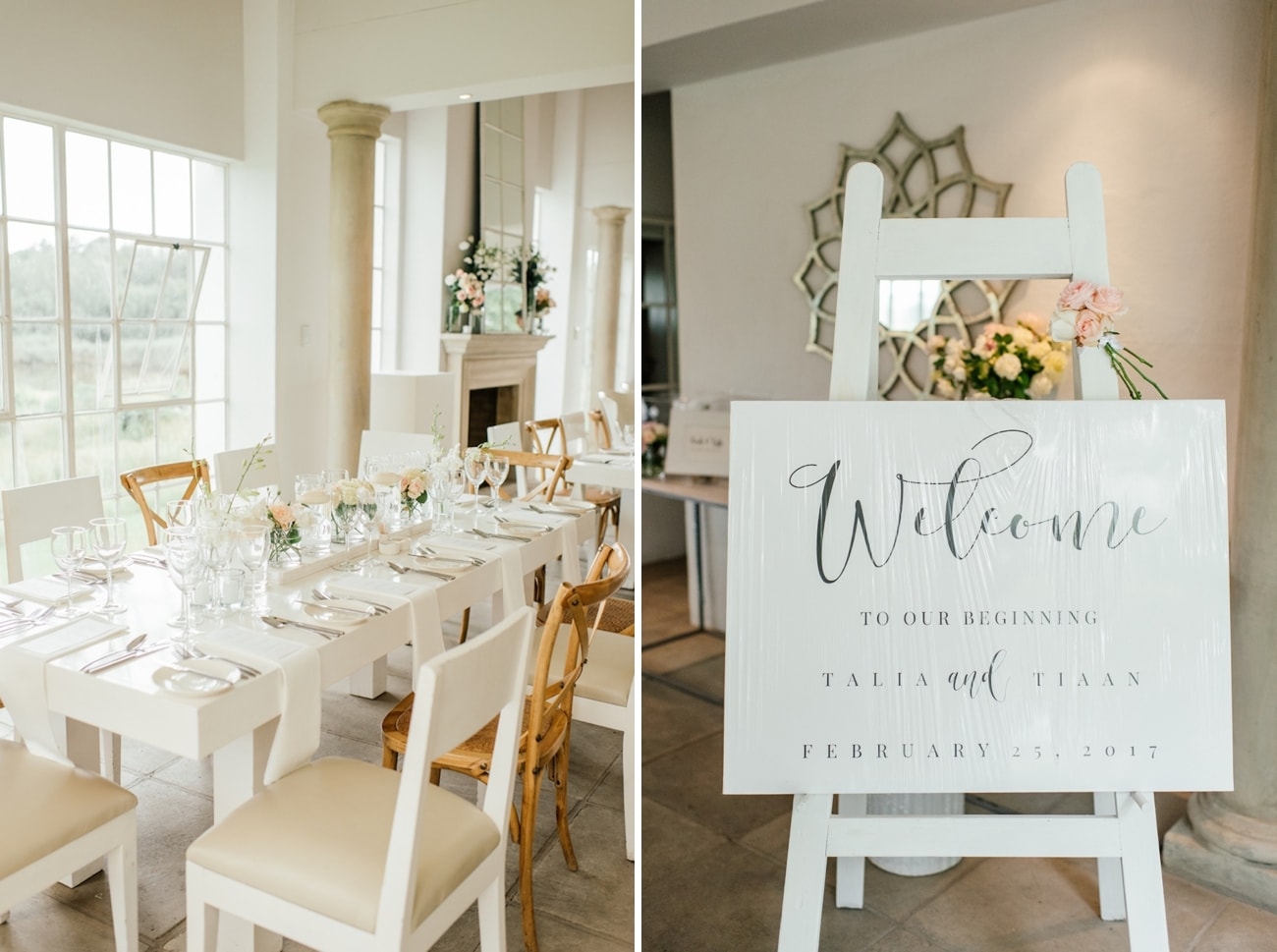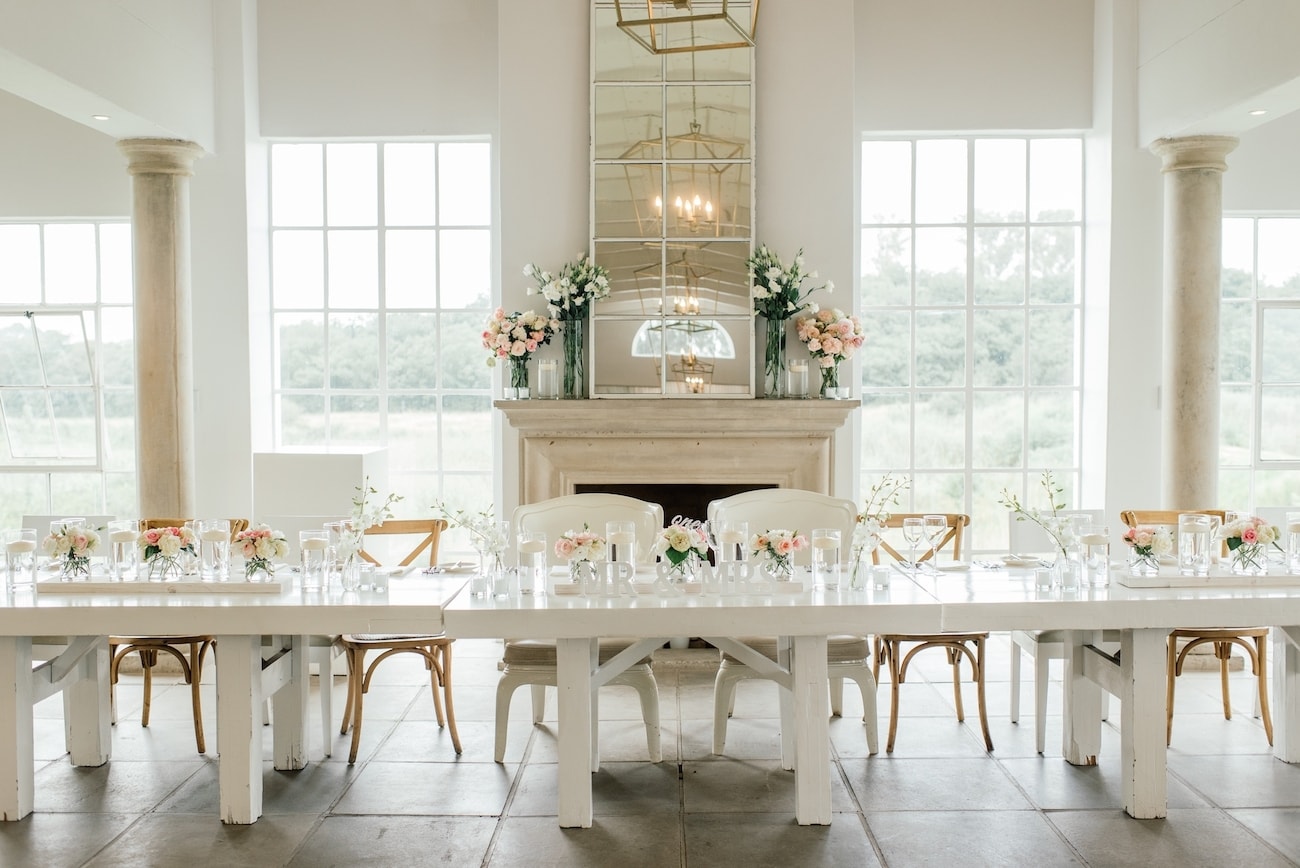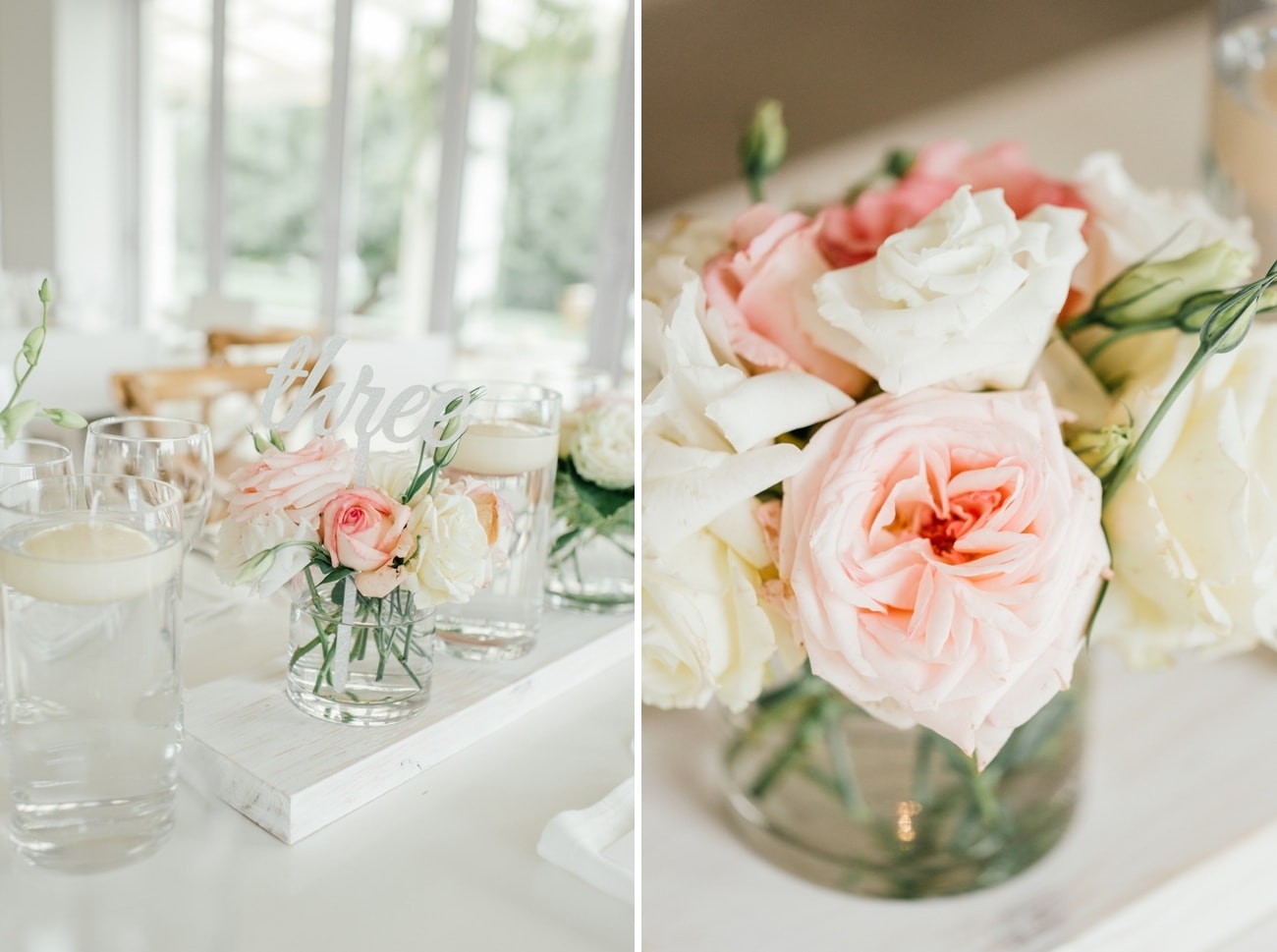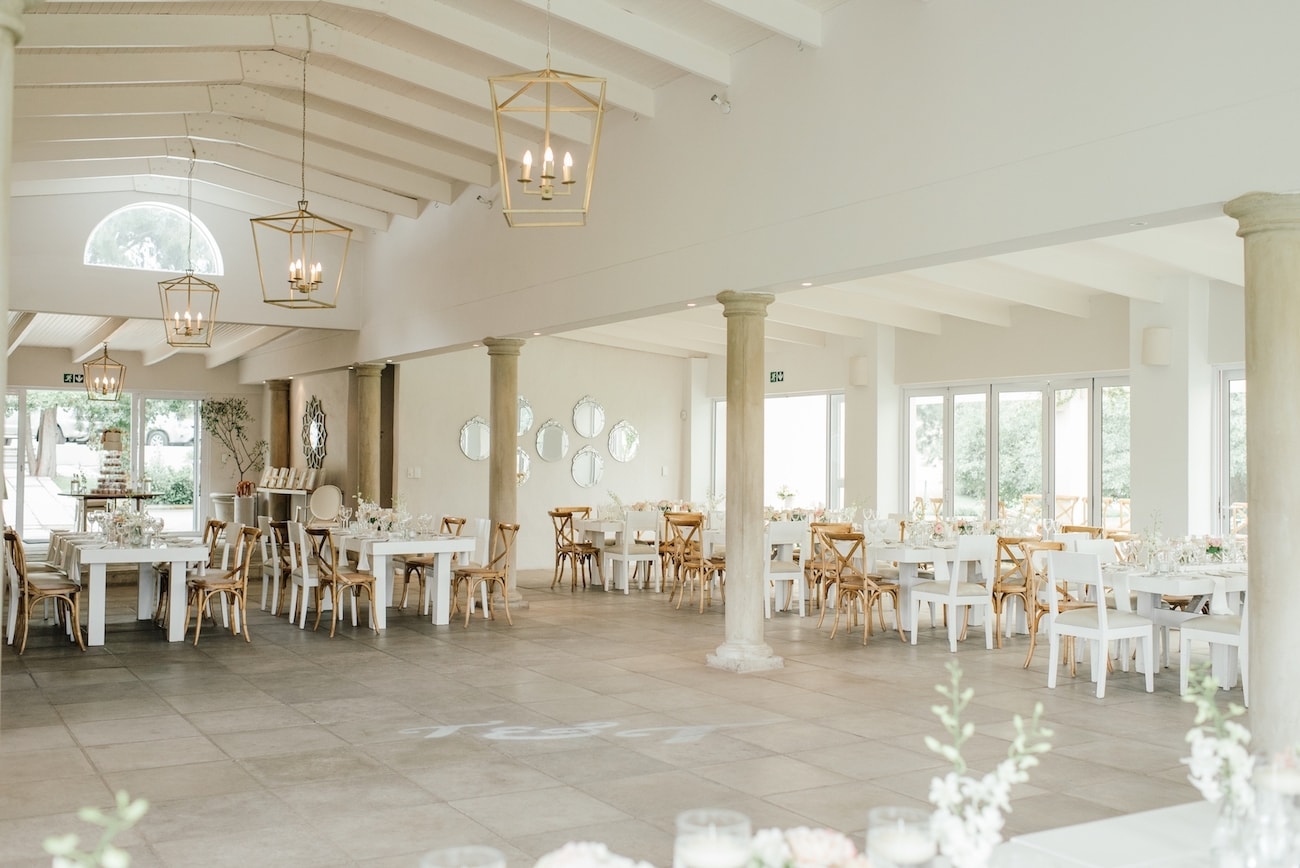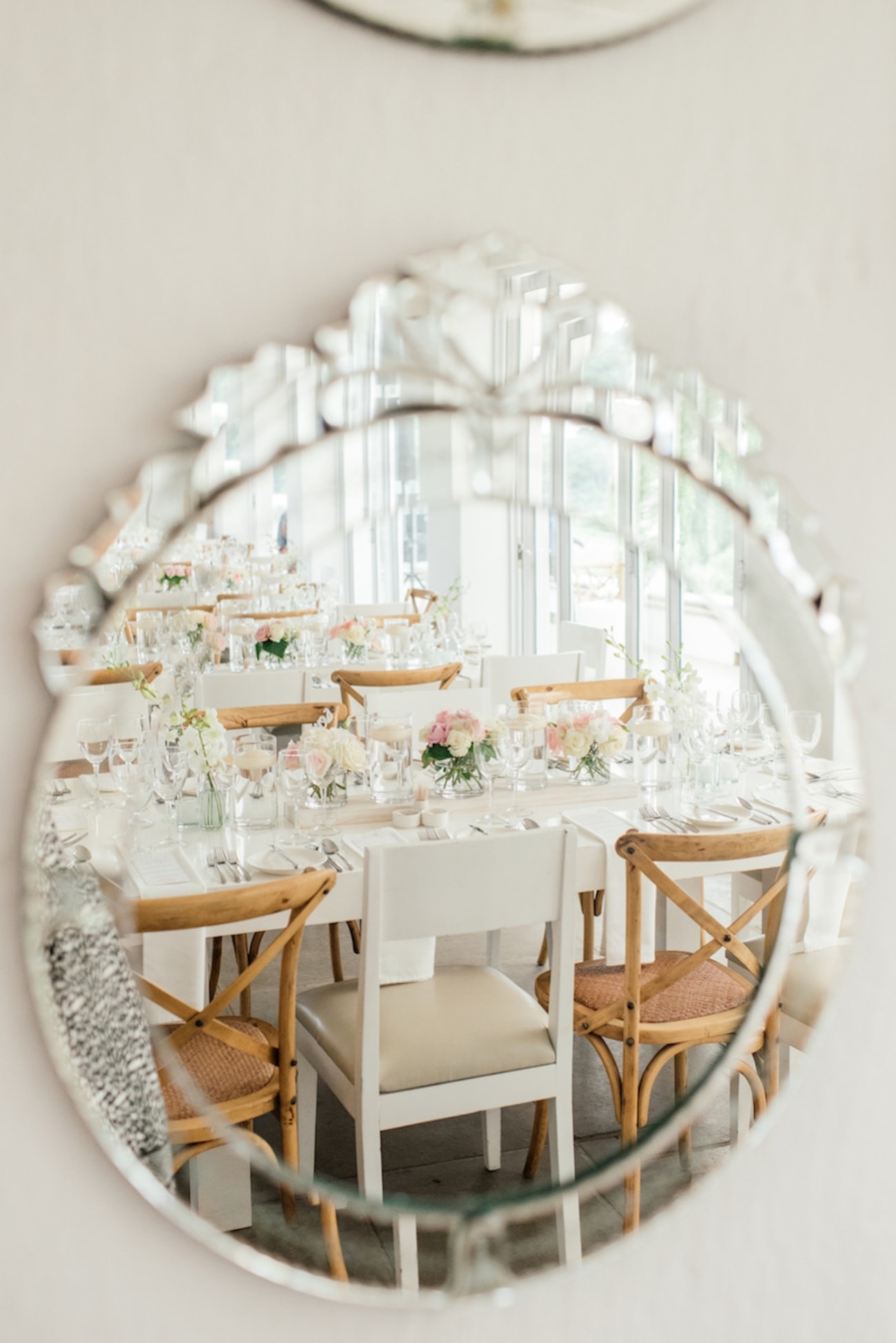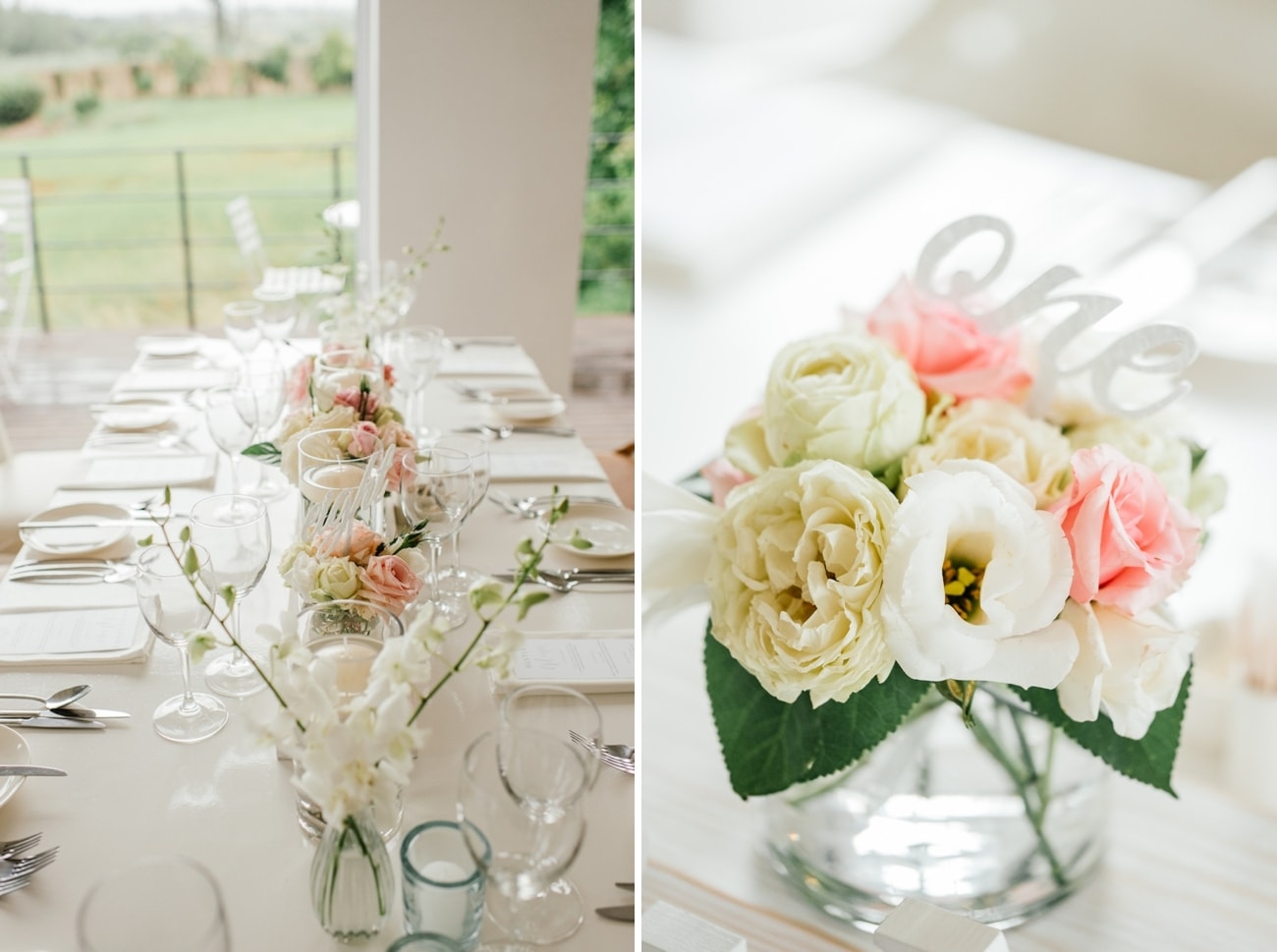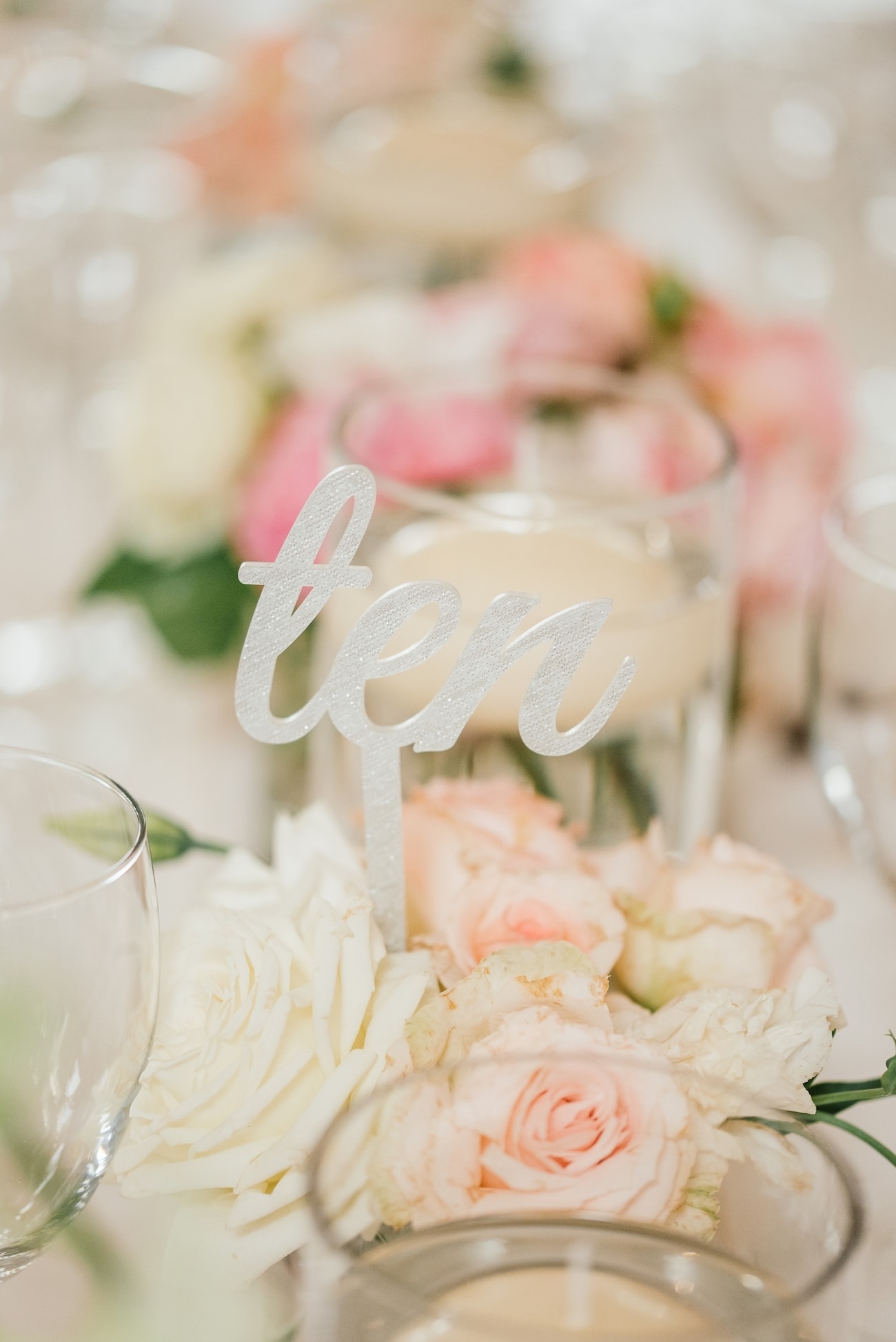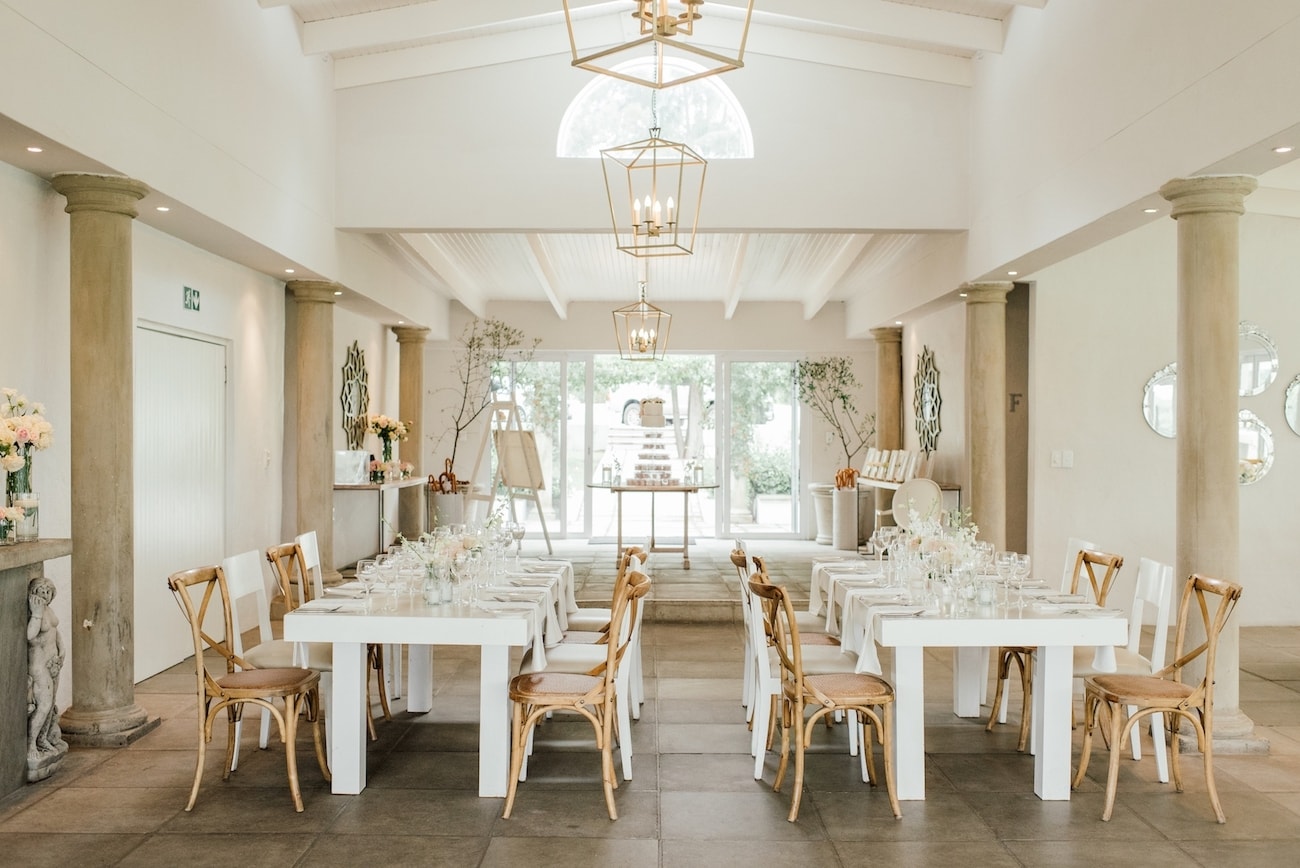 The Flowers
A combination of white and light pink Brumilda van Rensburg and Amazing Grace garden roses, mixed with white Dendrobium orchid stems. These were also used for my bouquet.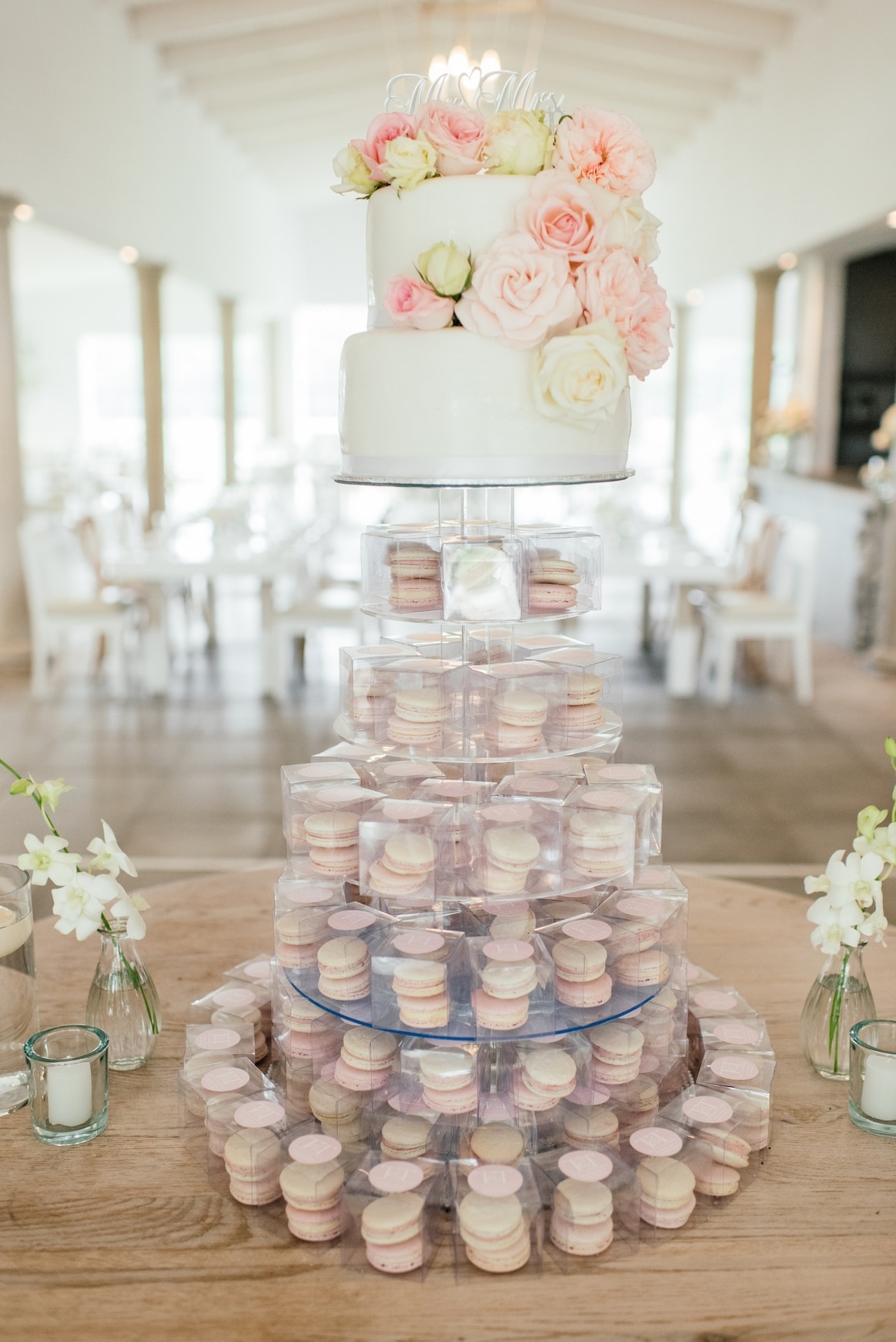 Memorable Moment
Walking down the aisle – the combination of the summer rain pouring down, with the string orchestra playing our favourite song and seeing Tiaan's face filled with excitement, joy and love. Words cannot describe that moment.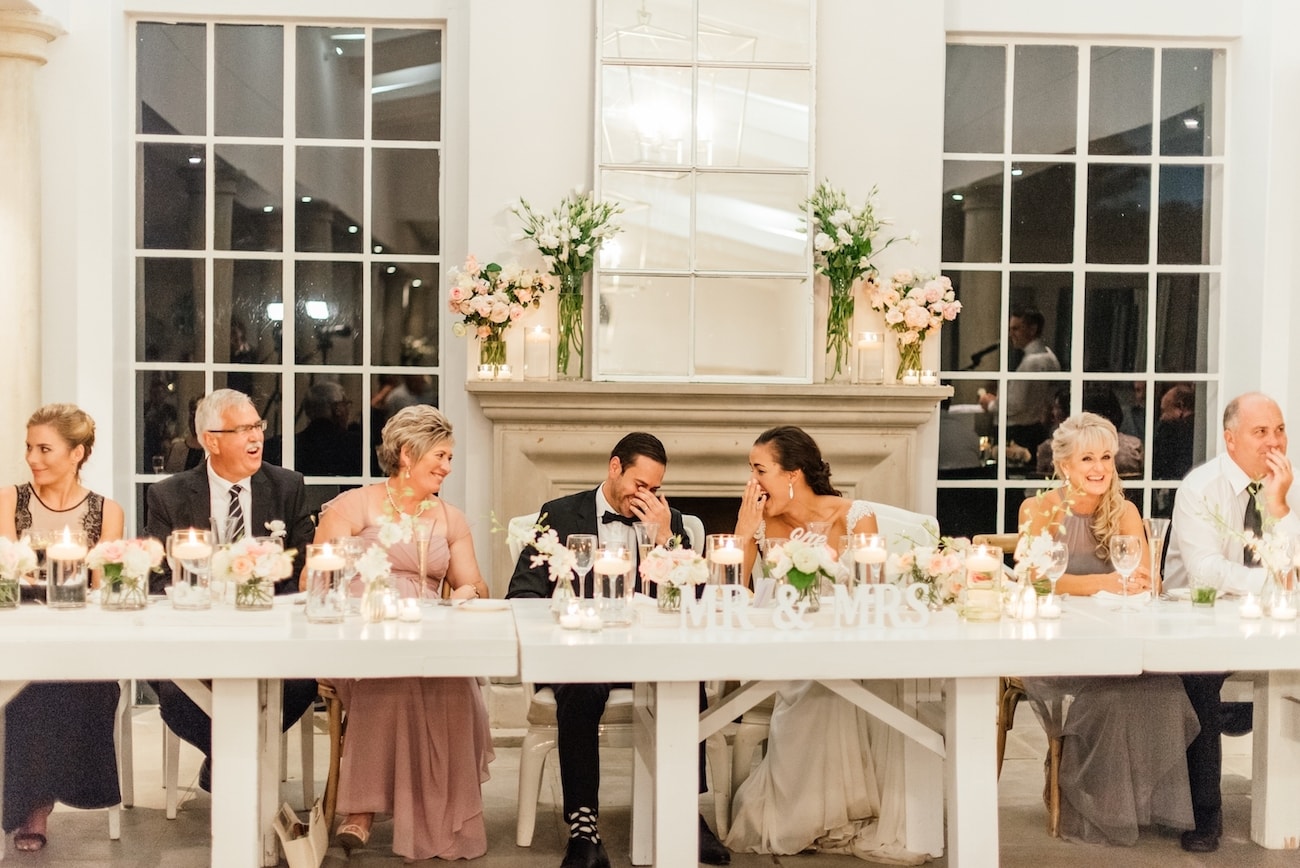 Best Decision
Having some DIY tasks in between. I had so many special memories with Tiaan and my bridesmaids, around our dining table in our first home. I will never forget those memorable moments.
Advice for Future Brides & Grooms
Keep it simple and never forget the purpose of the day you are planning. It is easy (especially for the bride) to get caught up in all the wedding admin. Just enjoy every moment and remember that no matter what goes wrong on the day, nothing can change the fact that you had your fairytale wedding with your ultimate Prince.
You can see more from this wedding on Carla Adel's blog.
SERVICE PROVIDERS
Venue & catering: White Light Wedding Venue – The Forum | Photography: Carla Adel Photography | Co-ordination: Liezl Maynier for The Forum Company | Flowers & décor: Stephanie De Vos for The Forum Company | Video: White Motion Films | Cake: Rikaluz Bakery | Bride's dress: Jeannelle l'Amour by Casey Jeanne | Bride's accessories: Swarovski (earrings) + Browns (rings) + Spitz (shoes) | Hair: Chanri Marx | Makeup: Tanya Deysel | Bridesmaids' dresses: Forever New | Groom's attire: Hugo Boss (suit) + TM Lewin (shirt & bow tie) + Pierre Cardin (shoes) + Rolex (watch) | Groomsmen's attire: Woolworths (suit, shirt & bow tie) + Nic Harry Style (socks) | DJ: Epic Sound | Entertainment: Grace Note