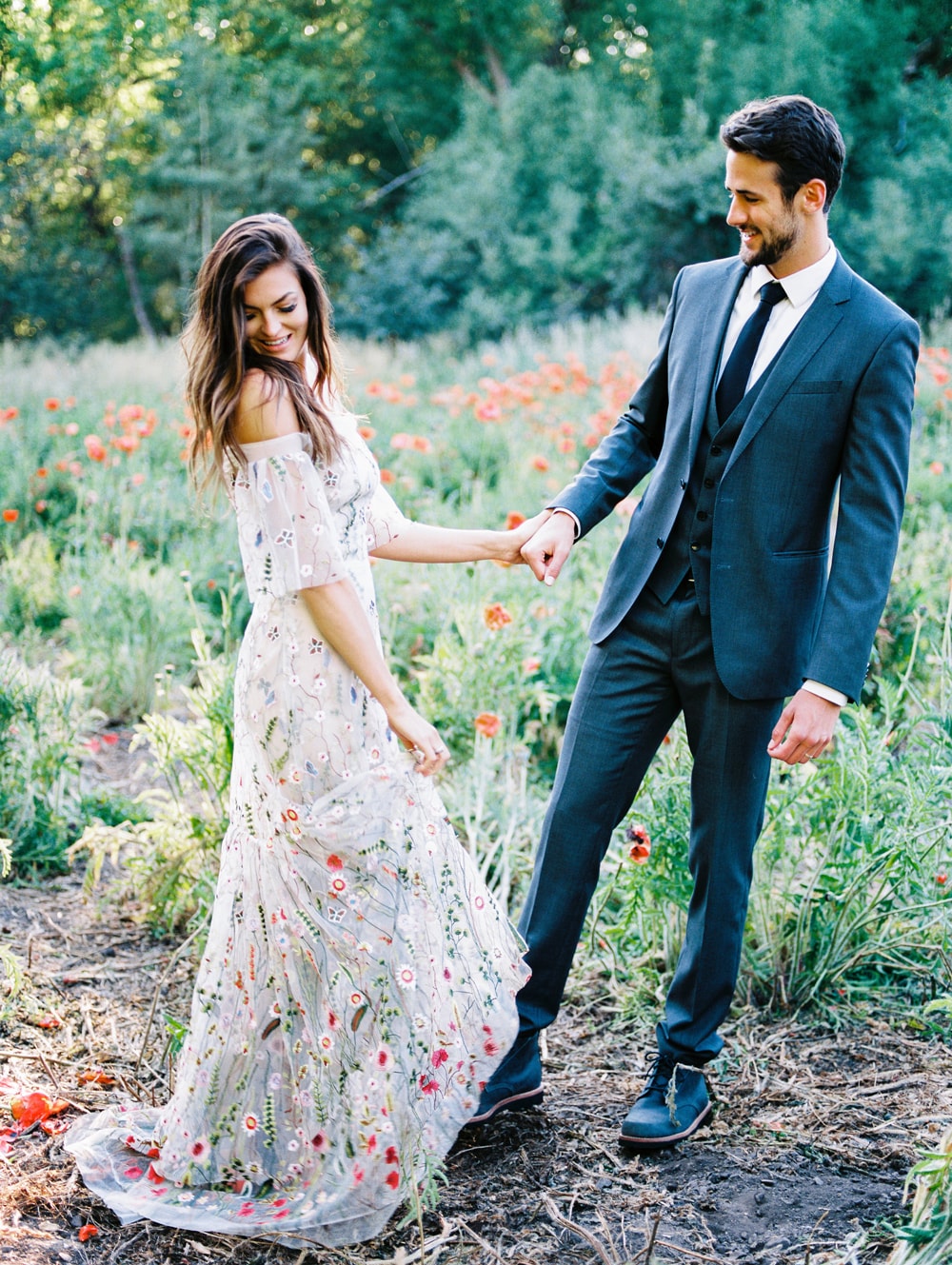 Wildflower Gown by Natalie Wynn Bridal

It's official, embroidered wedding dresses are officially a thing! The runways at NY Bridal Week were full of them, with an especial leaning towards embroidered floral dresses. And I have to say, I personally love this look. It adds a special handmade element to any gown, as well as a touch of colour, and something unique. Perfect for a bold bride who wants something a little different, or a boho bride who loves a bit of a folksy feel. Etsy has also reported a surge in search for the term 'embroidered bridalwear' too, and in researching this trend, I found it was one of the best places to source gorgeous embroidered dresses. So of course I had to round up my faves, from Etsy and beyond (including a couple of designer formal dresses that could easily double as alternative bridalwear). And if you love the look but want something more traditional for yourself, I've included a roundup for embroidered bridesmaid dresses at the end too!
Links in bold denote affiliate links. The cost to you remains the same, but SBB may receive a commission for any sales made.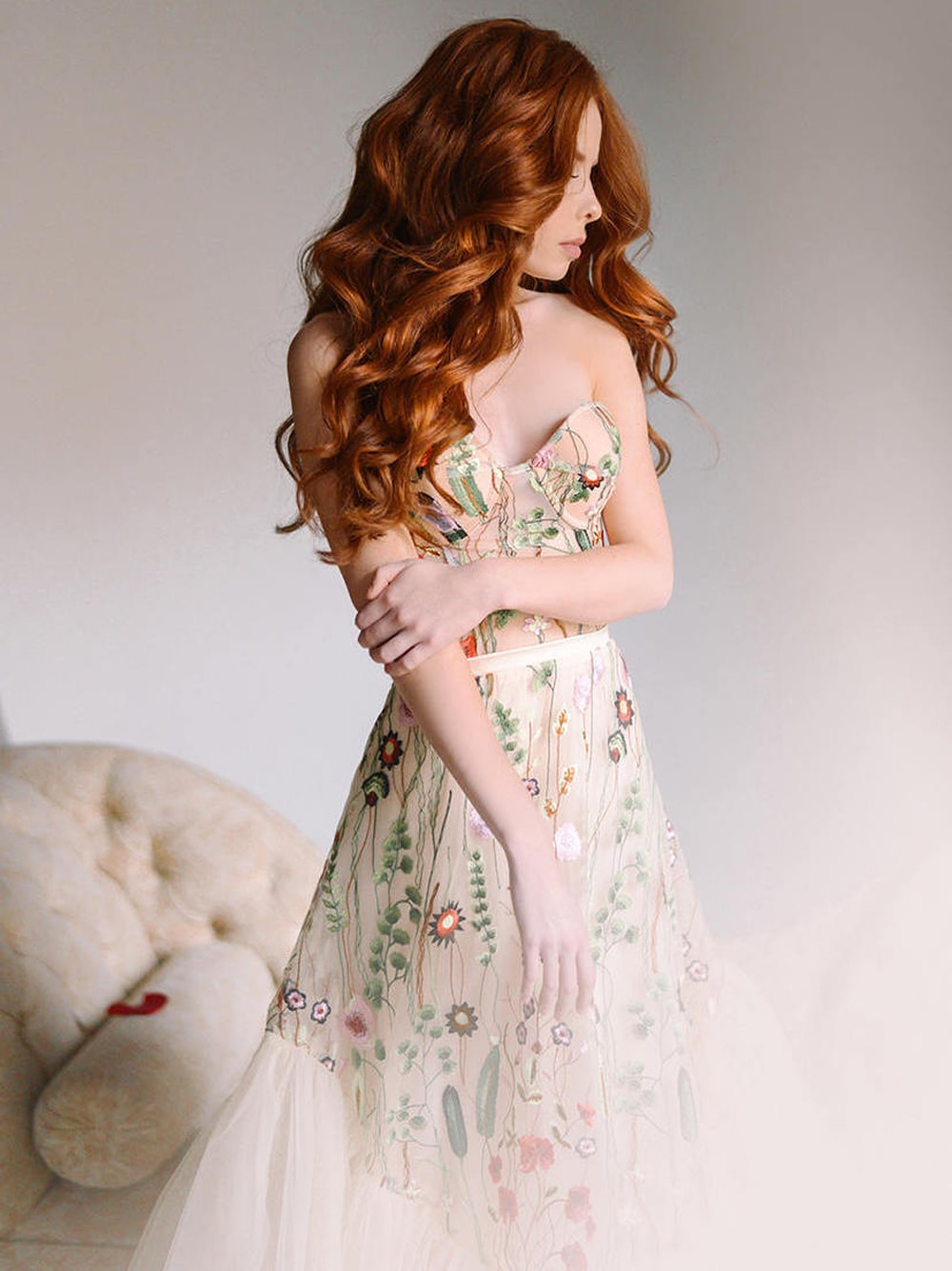 Flower Nude Wedding Dress by Wow Bridal Dress

Trailing Tiered Gown by Needle & Thread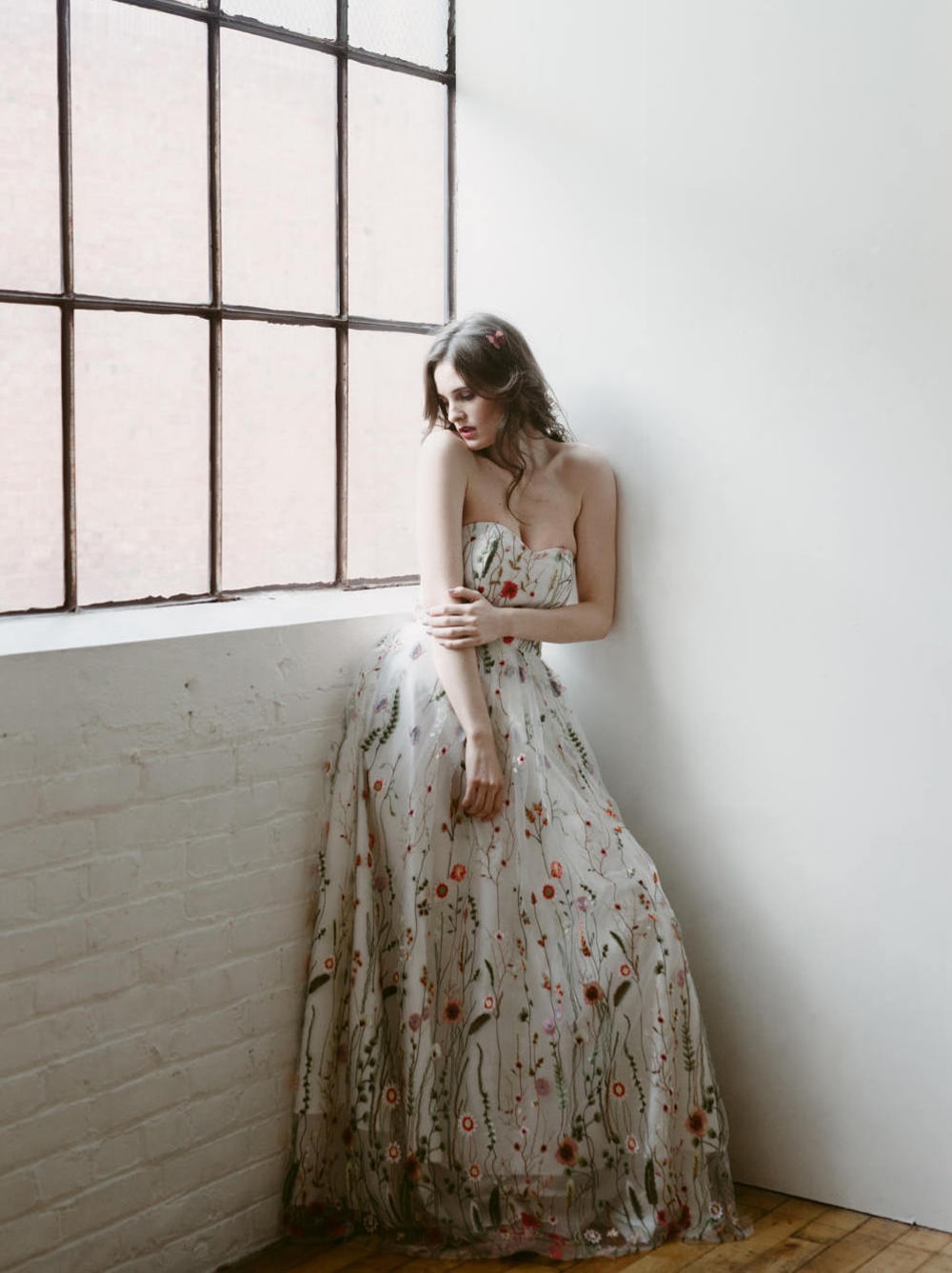 Amalthea Embroidered Gown by Jordan de Ruiter (Image: Scarlet O'Neil)
Embroidered Formal Dress by Alexander McQueen
Embroidered Tulle Dress by MANIQA
Floral-Embroidered Long-Sleeve Illusion A-Line Evening Gown by Monique Lhuillier

LAZY DAISY GOWN by Needle & Thread

Embroidered Embellished Tulle Gown by Marchesa Notte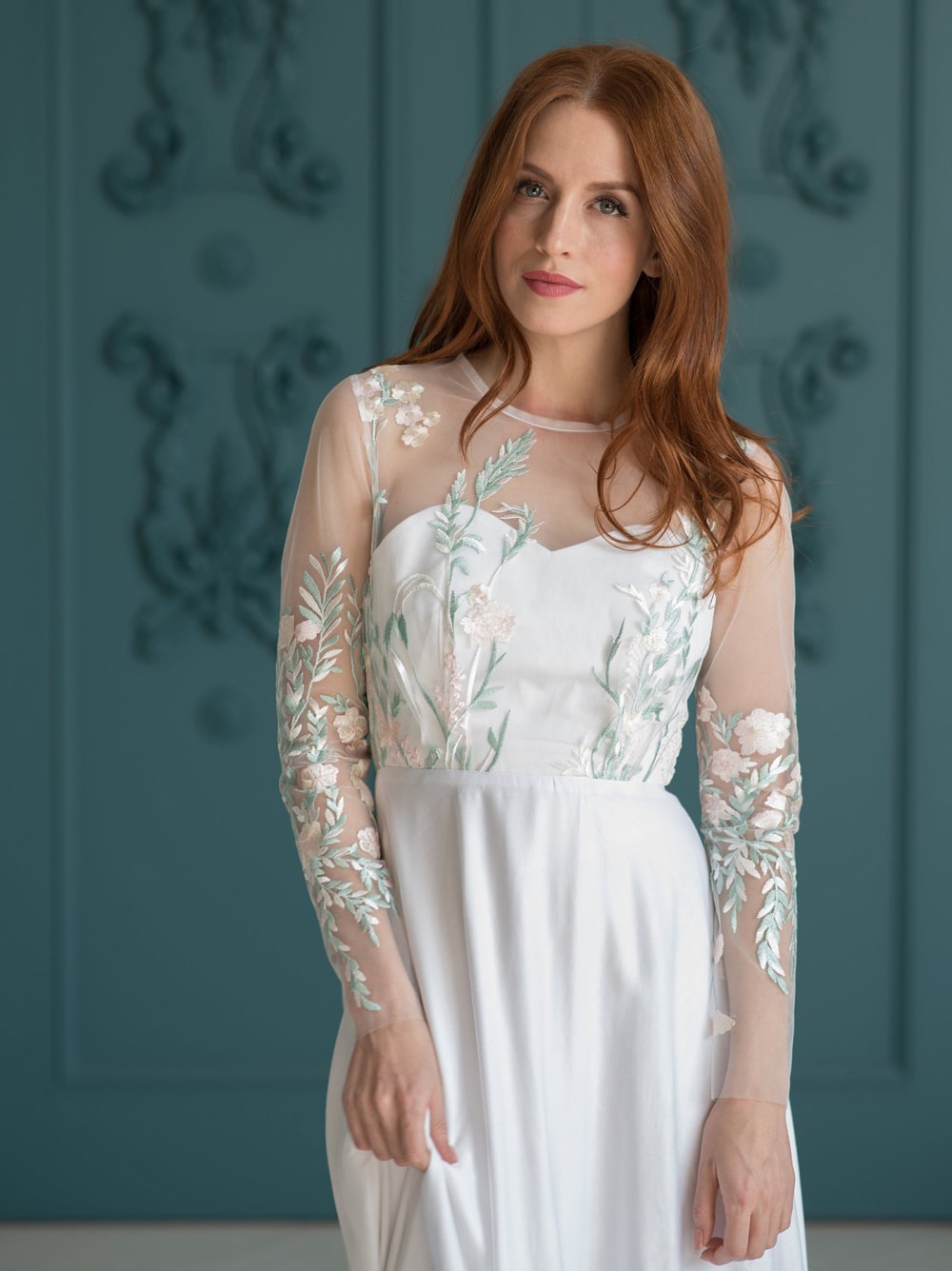 'The Secret Garden' Embroidered Wedding Dress by Jordan de Ruiter (Image: Sounds like Yellow Photography)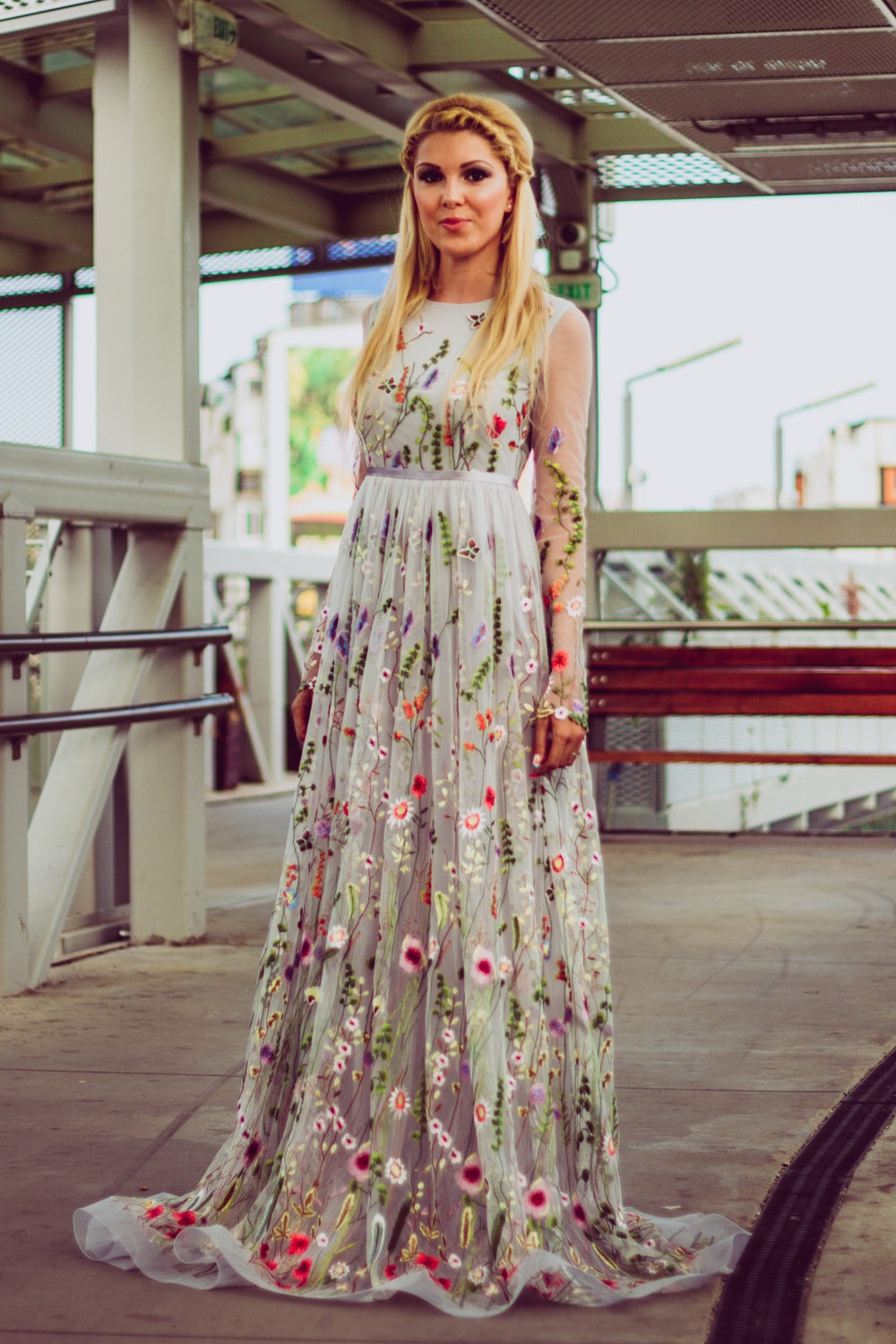 Flower Wedding Dress in Gray by Tonena
Julianna Embroidered Gown by Jenny Yoo

DOREN Golden Embroidered Blush Wedding Dress by Alex Veil Bridal
ROSETTE GOWN by Needle & Thread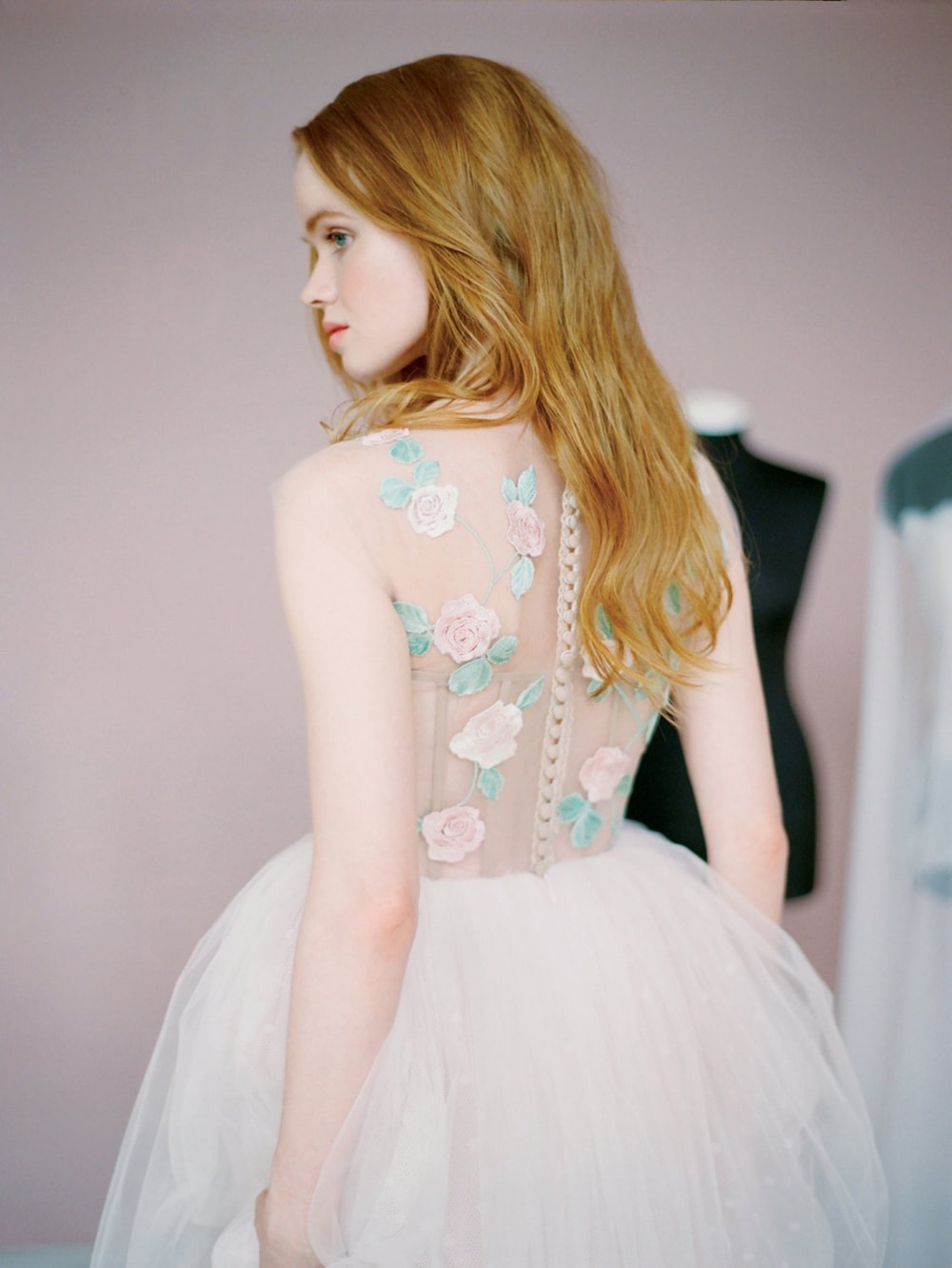 Dolores Embroidered Wedding Dress by Milamira Bridal (Image: Ksenia Milushkina)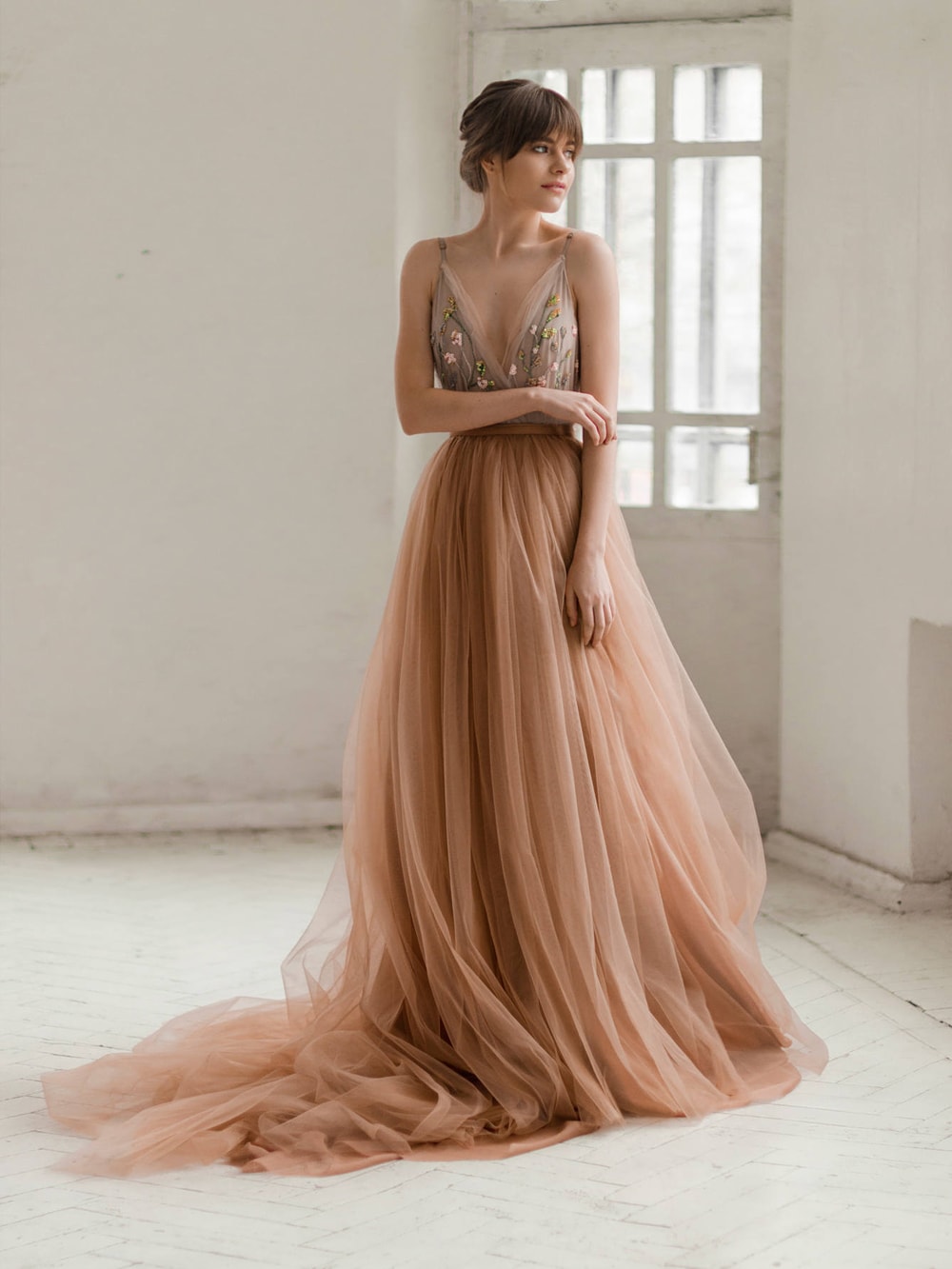 Hand Embroidered Wedding Gown by Sumarokova Atelier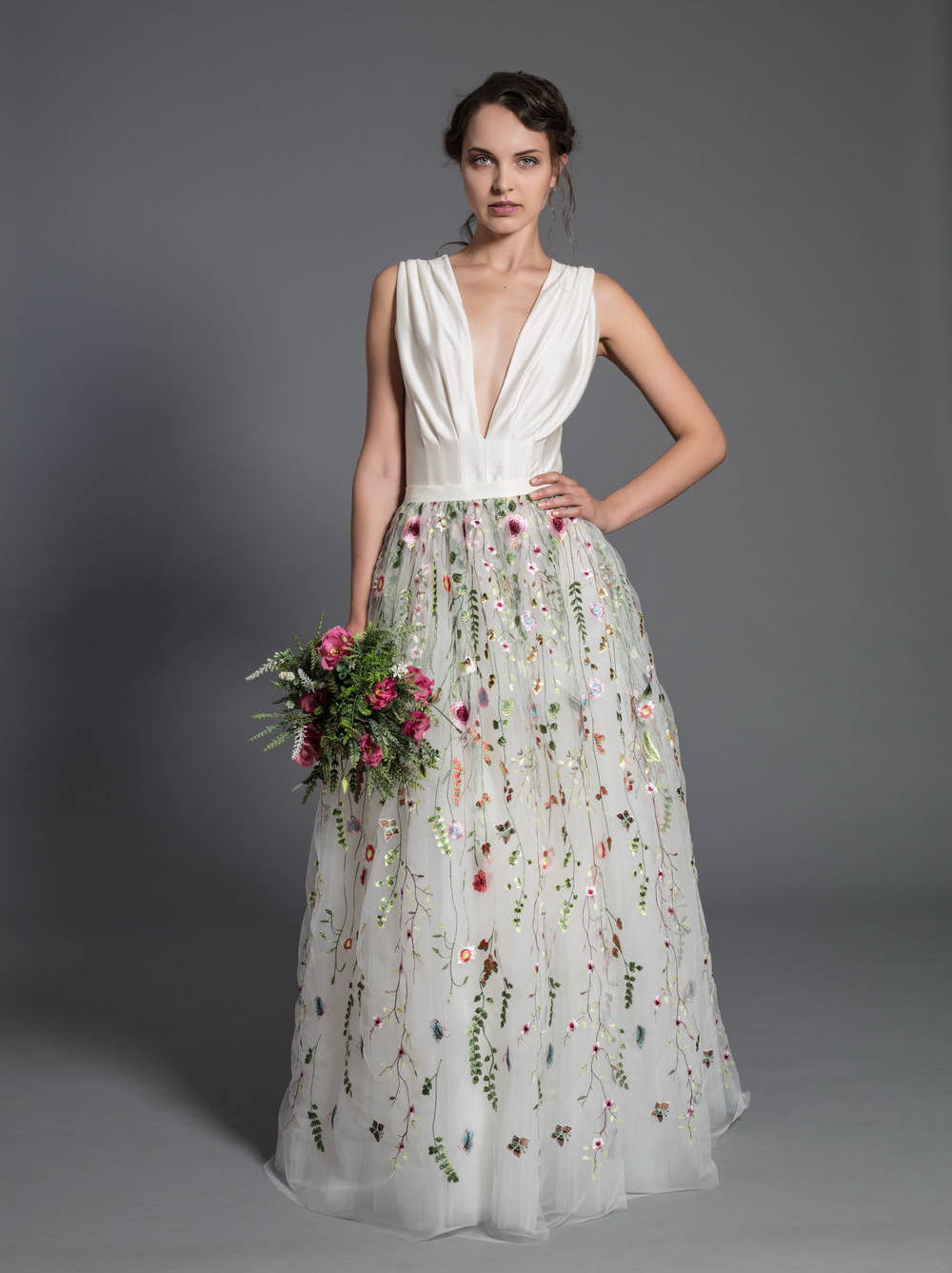 Floral Wedding Dress with Tutu Tulle Skirt by Fanfaronada
Faye Dress from BHLDN

Embroidered Flutter-Sleeve Gown by David Meister
Hearst Gown Silver from BHLDN
Embroidered Bridesmaid Dresses
And for those of you who want to steal this look for your squad, here's our pick of the many gorgeous embroidered dresses perfect for your bridesmaids!