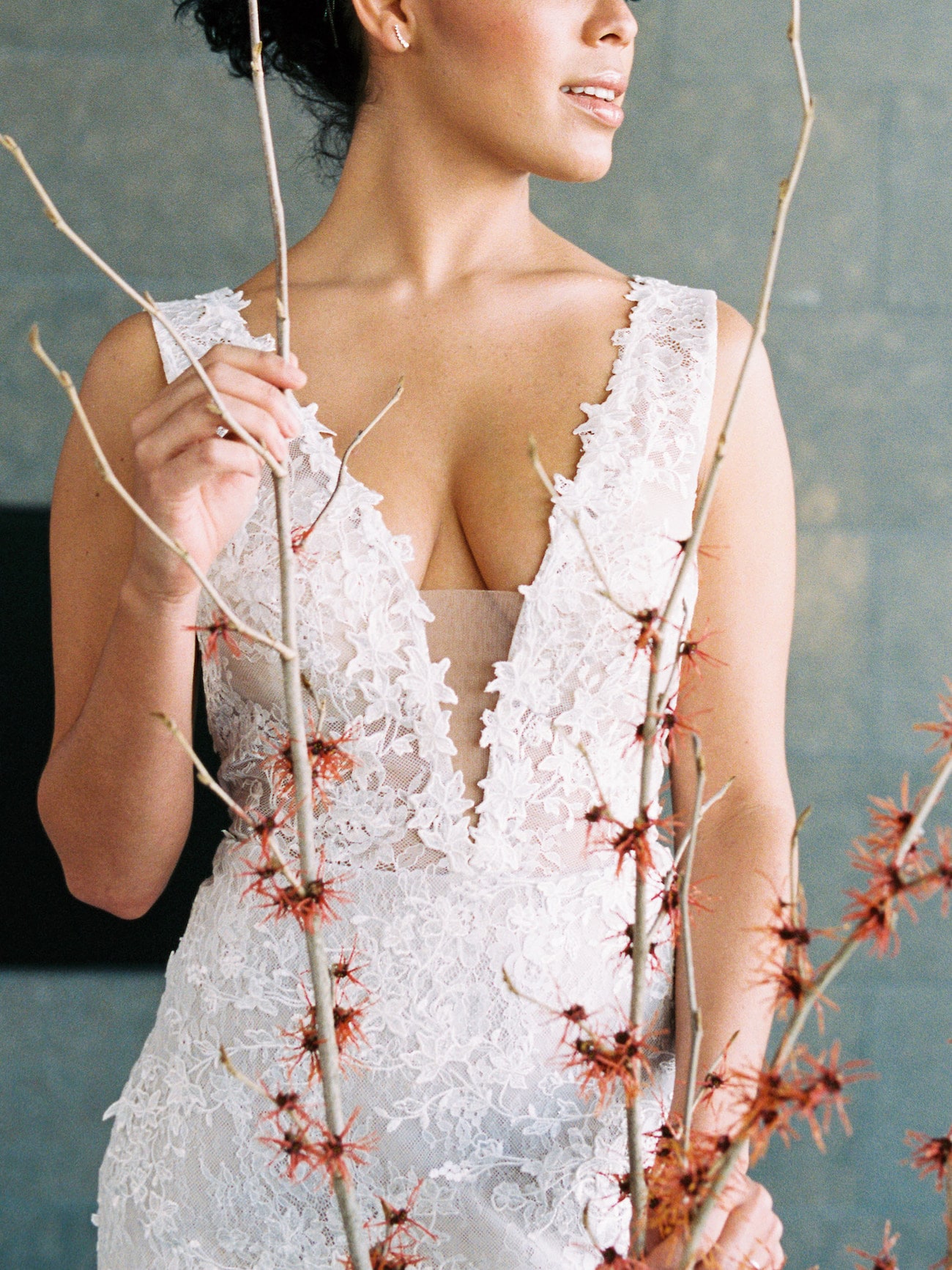 Minimalist brides get ready, because I'm about to blow your socks off with this gorgeously modern, elegant shoot from Kristen Kay Photography! Showing off a carefully curated collection of gowns from Grey Pearl Bridal Gallery by North American designers against the expansive backdrop of a stunning multi-million dollar mansion, this is all about pushing the boundaries while at the same time maintaining a sense of form and harmony. As Kristen says: "I wanted to push myself with shooting film and pushing the film in harsh lighting." The result is breathtaking!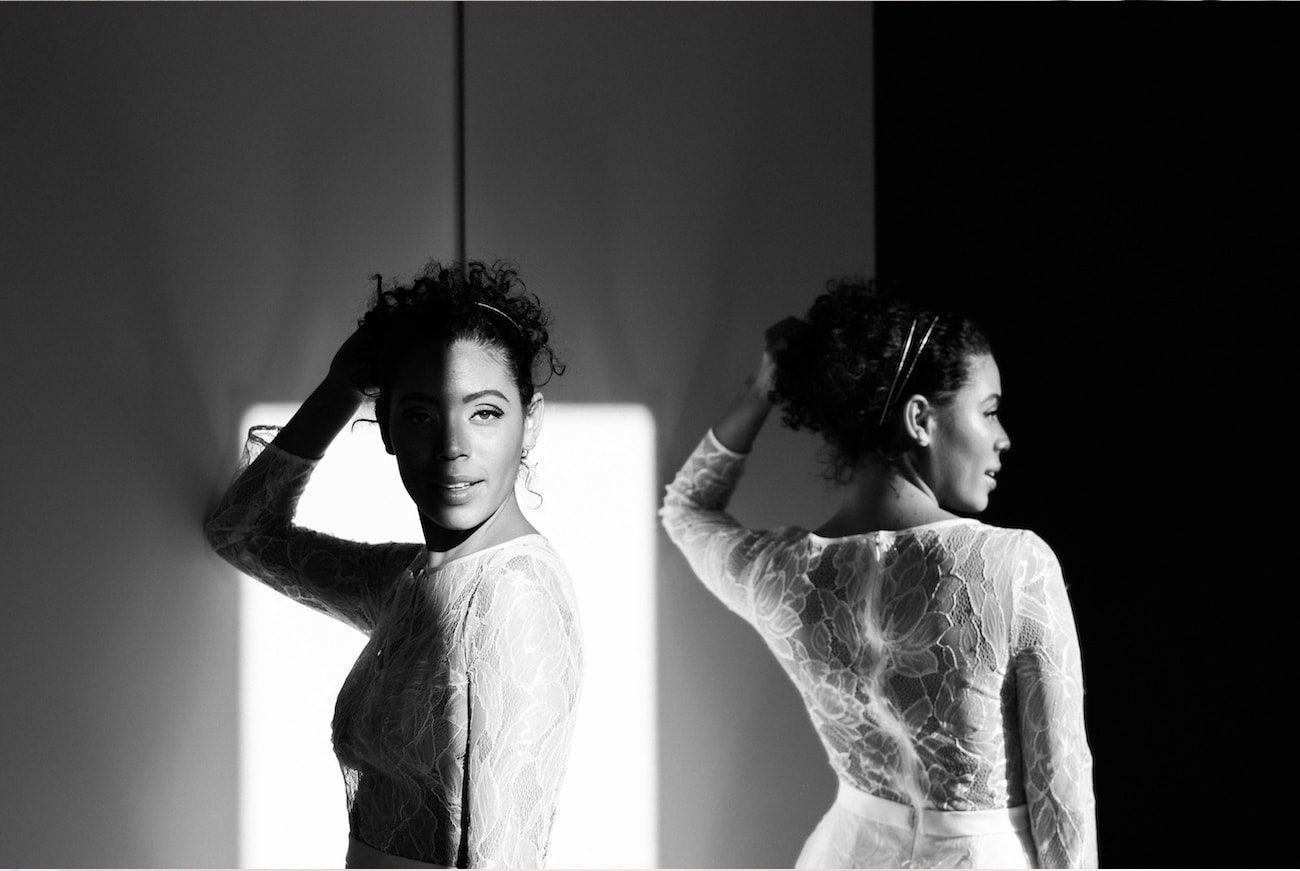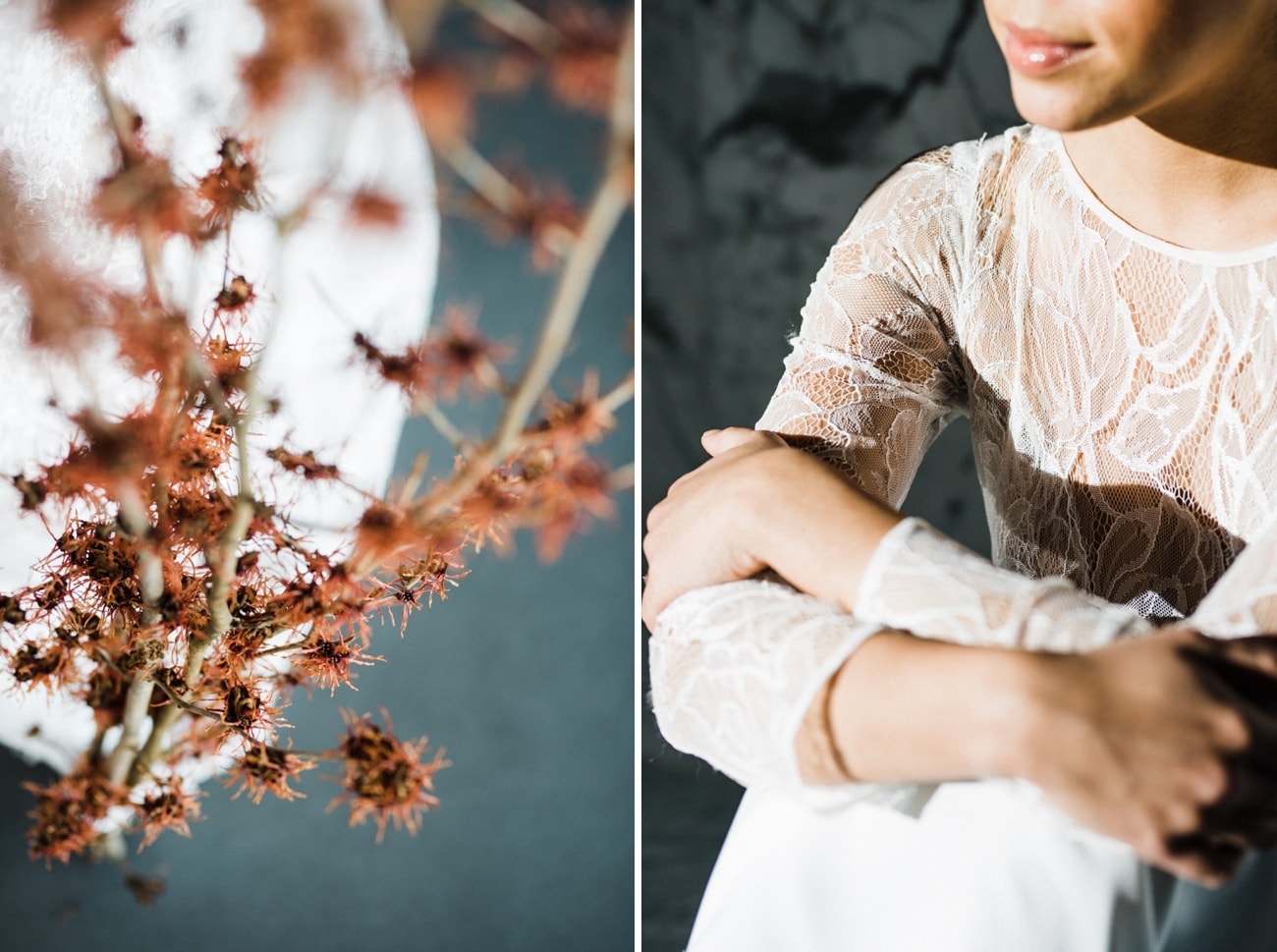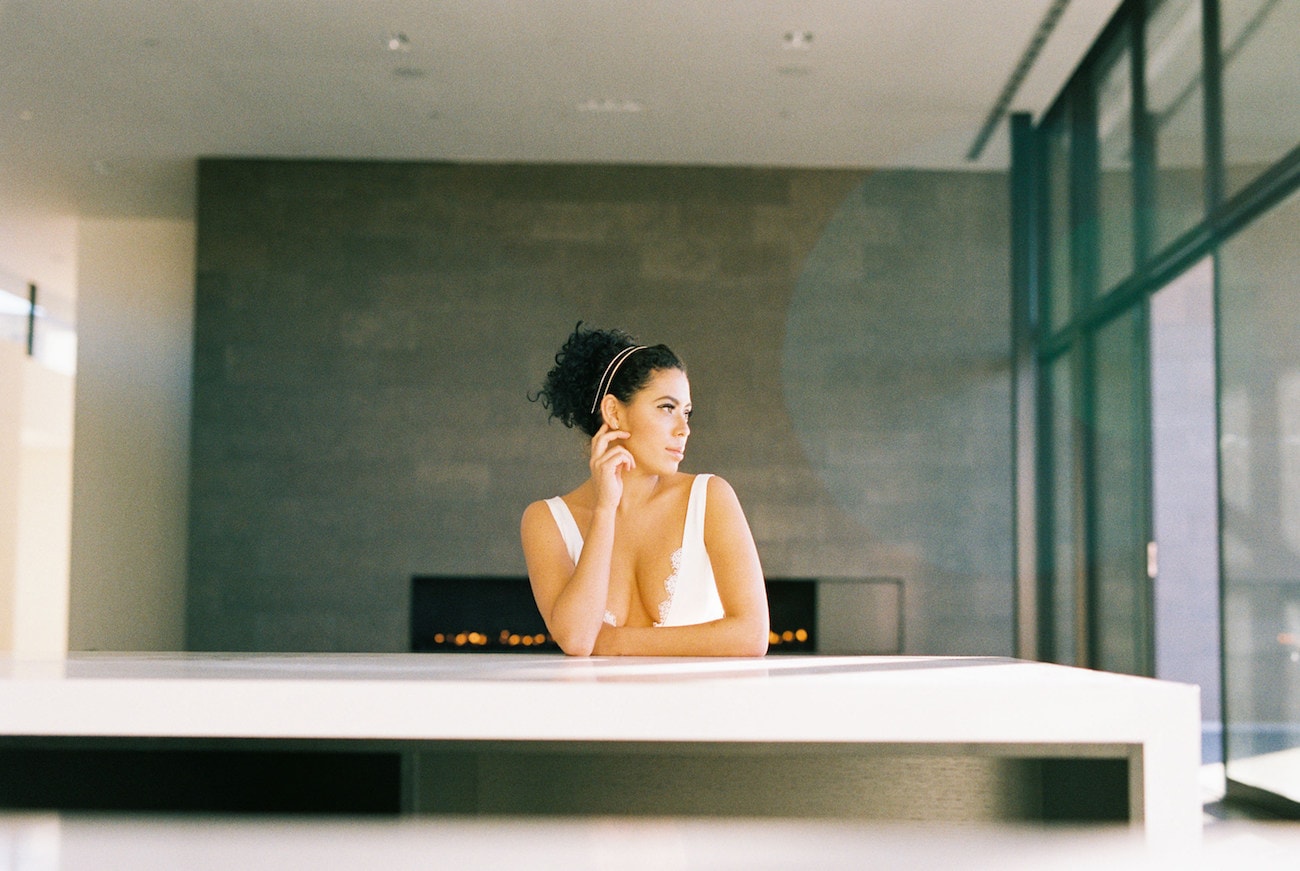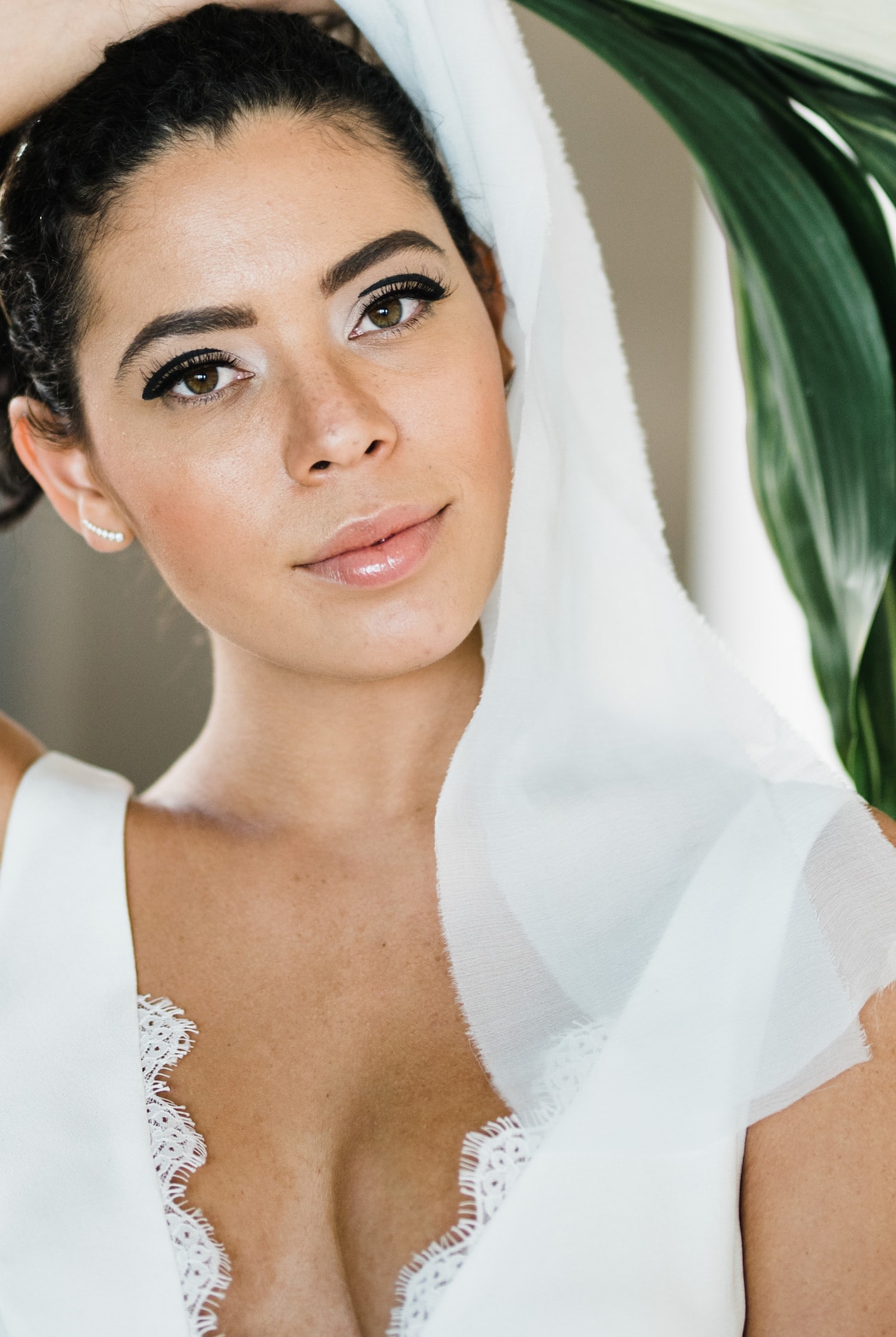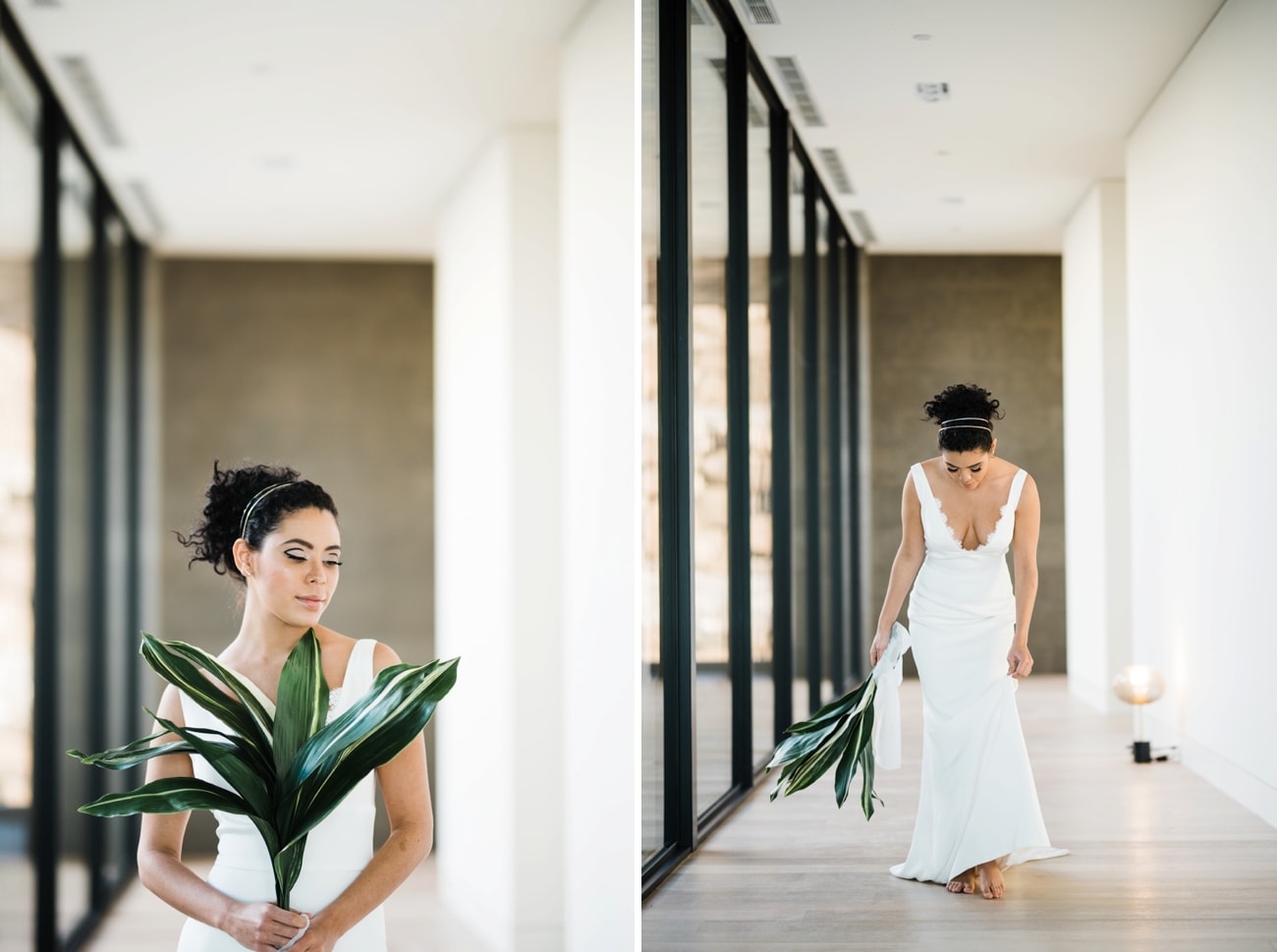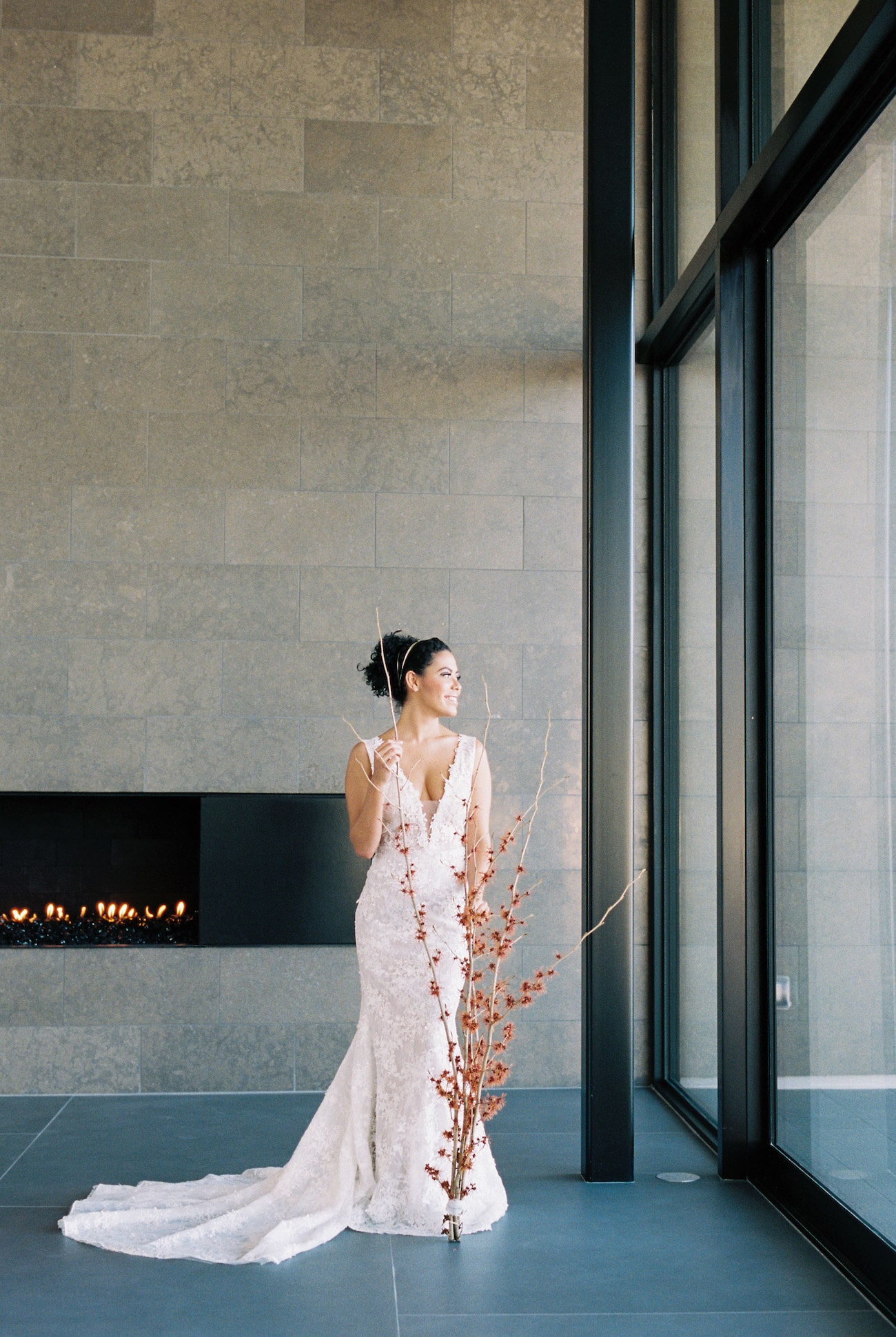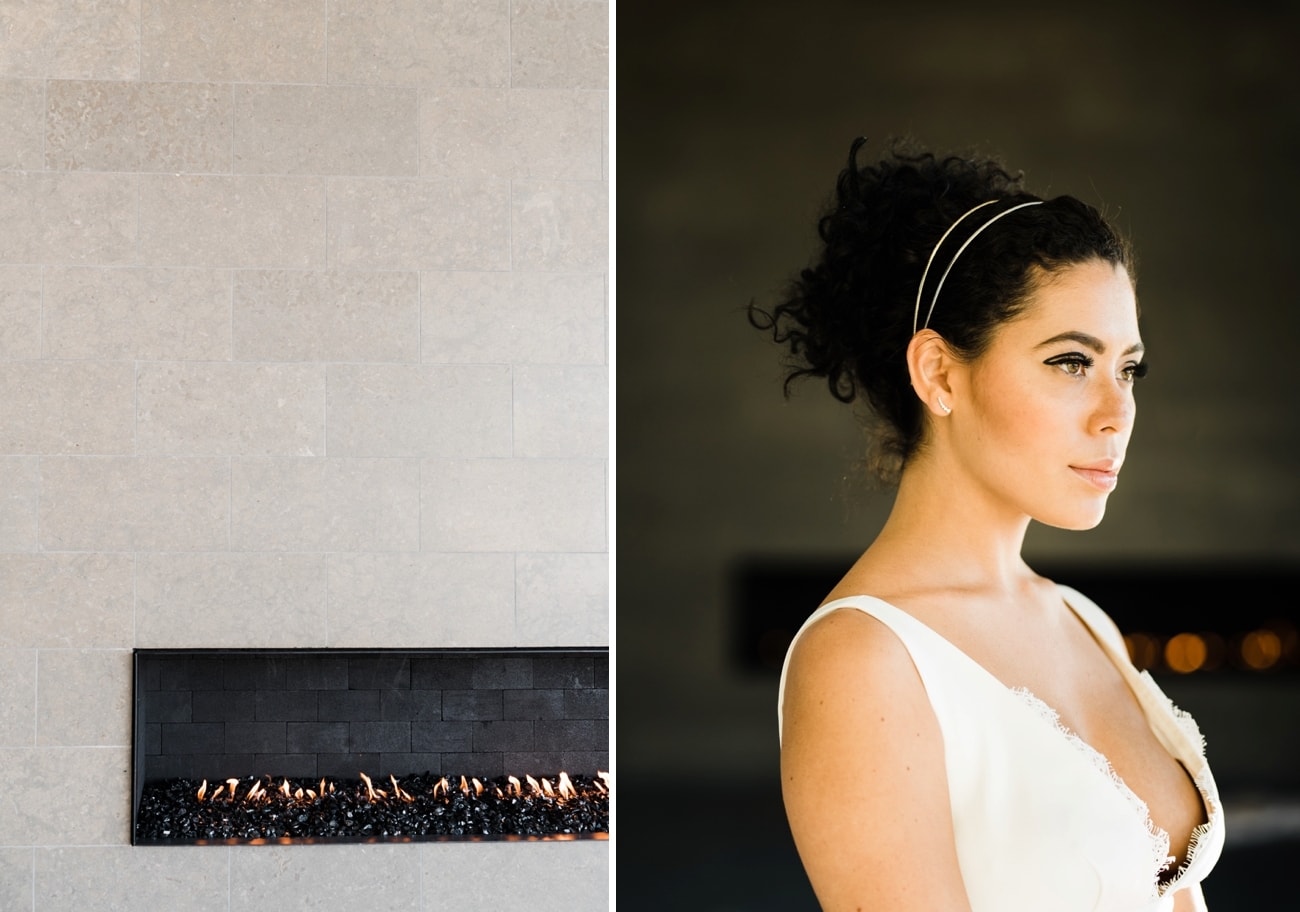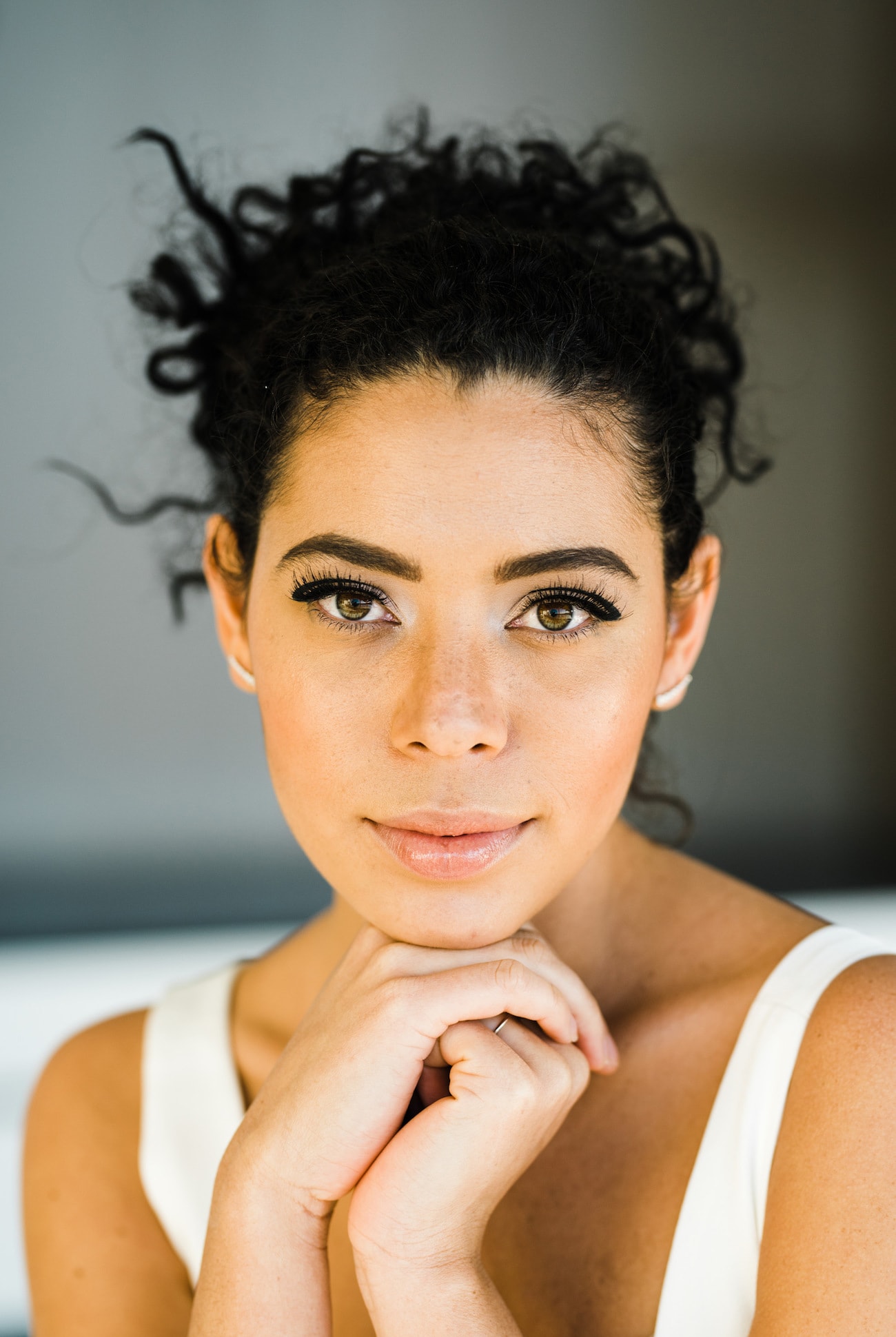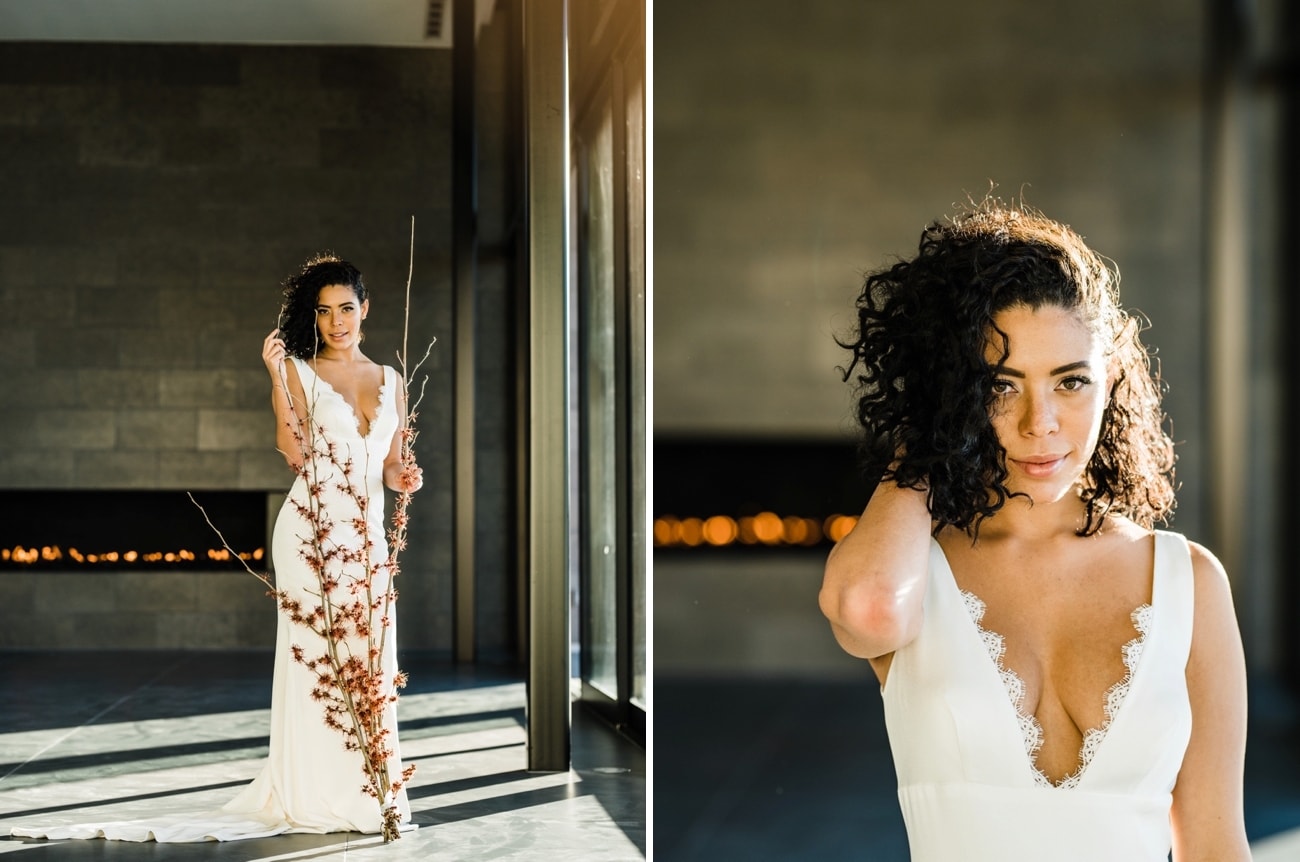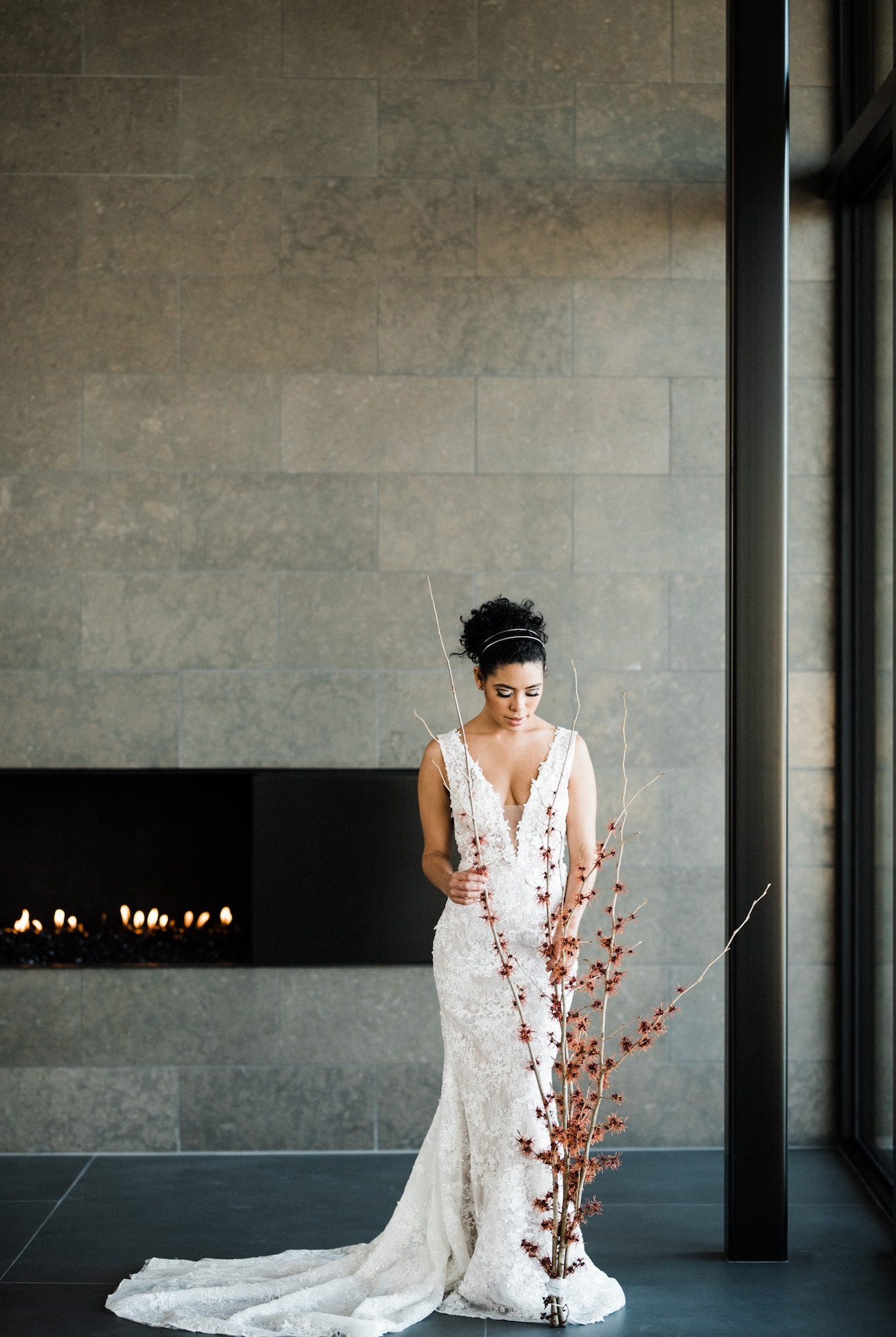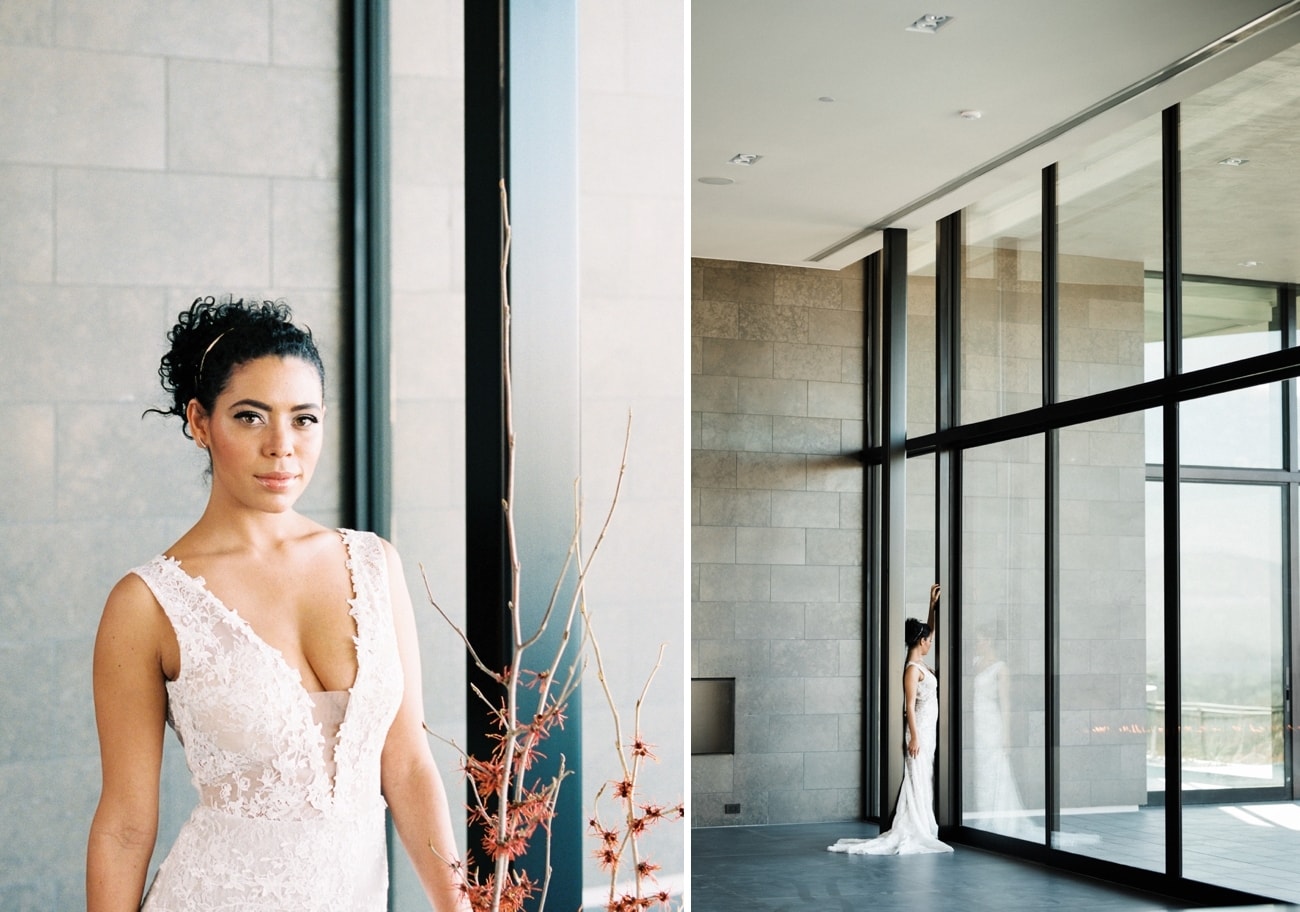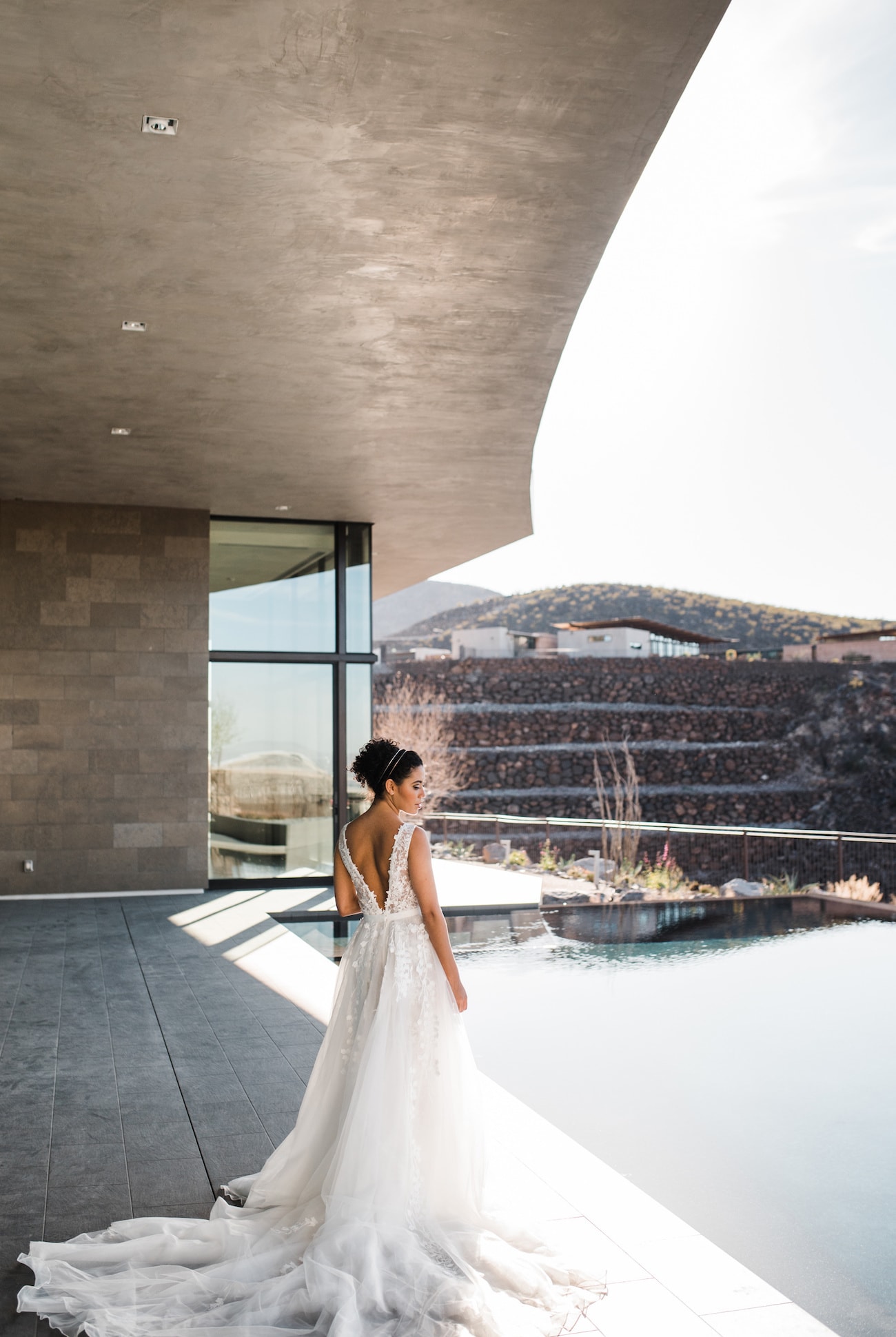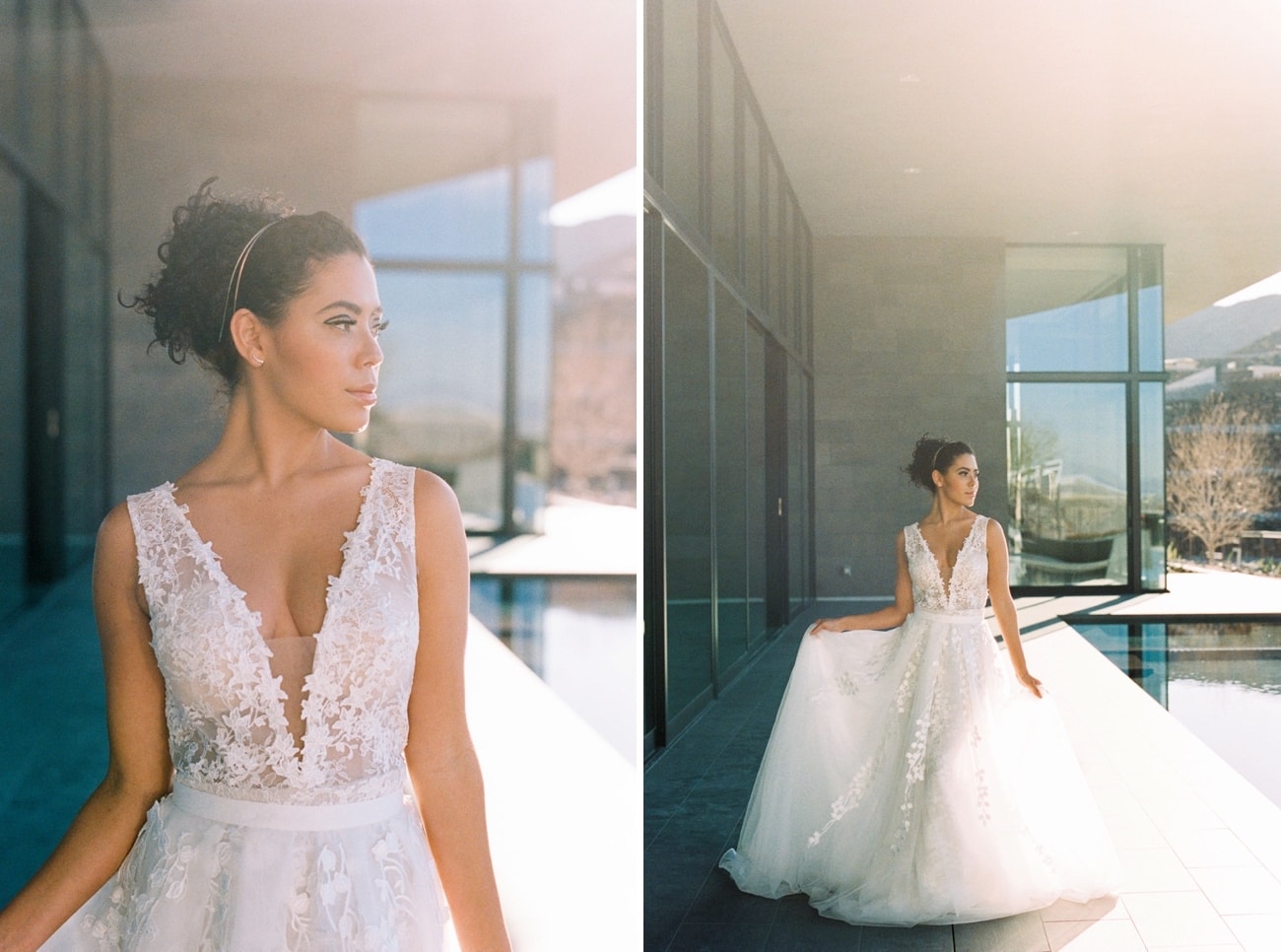 Here's a bit of behind the scenes info from photographer, Kristen Kay:
We wanted to tell a narrative through imagery: A soon-to-be bride in her brand new multi-million dollar mansion, and she looks great in every gown she tries on. So she hired a team to do an editorial style photo shoot capturing the different gowns in the comfort of her own home. From a photography standpoint: I wanted to play up the high contrast and harsh light. I wanted to showcase the high ceilings, the walls of windows and the very minimal, industrial design of the home, which was designed by architect Daniel Chenin. I wanted the house to influence the way I captured Teesha in the gowns and I feel it did just that, using the light to my advantage, showing off the high ceilings and keeping everything very minimal and simple in the posing and compositions. For the gowns, we chose dresses by designers Tara Lauren, Chantel Lauren, and Christopher Paunil. All North American designers and North American made gowns. We chose high-end gowns, gowns with form and lace as well as a stunning red formal gown by Christopher.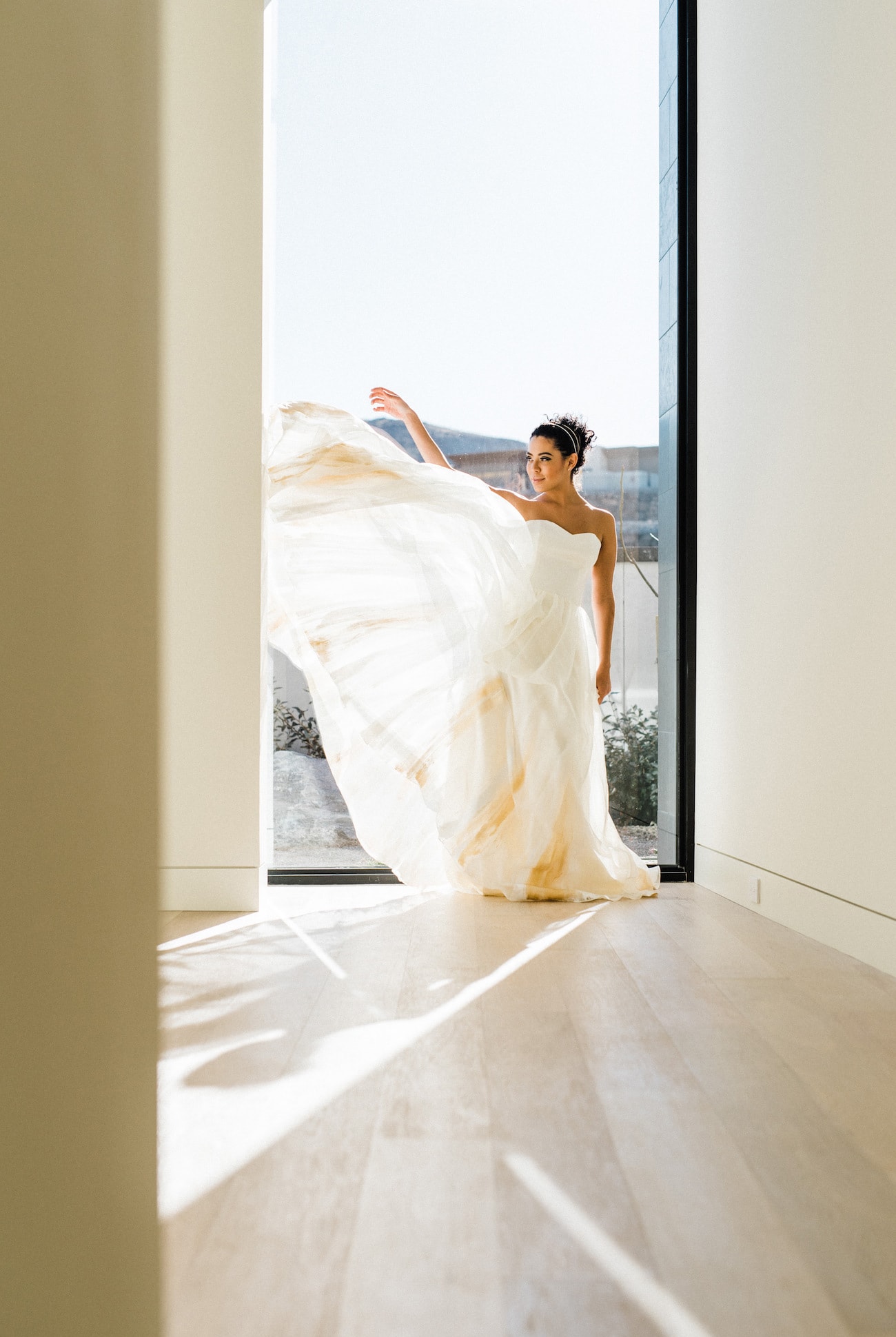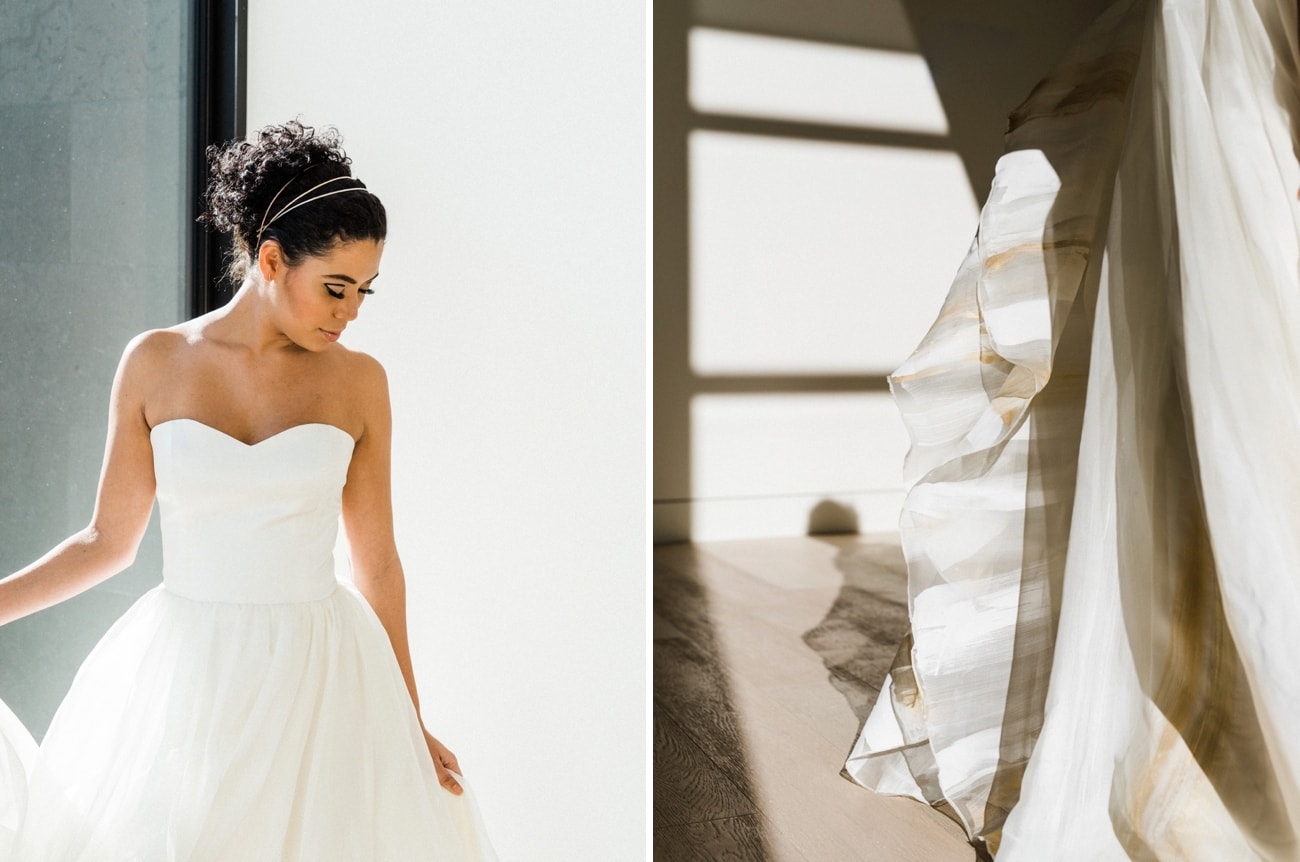 Sara, with Cultivate Goods, went minimal and modern and unique with the two bouquets she created. The first bouquet is a grouping of leaves with a simple ribbon around the bottom. And the other is a large blooming branch with pops of red and lots of texture. Sara pushed the boundaries of what a bouquet is and can be. They were both perfect for the minimal yet high-end feel of this editorial.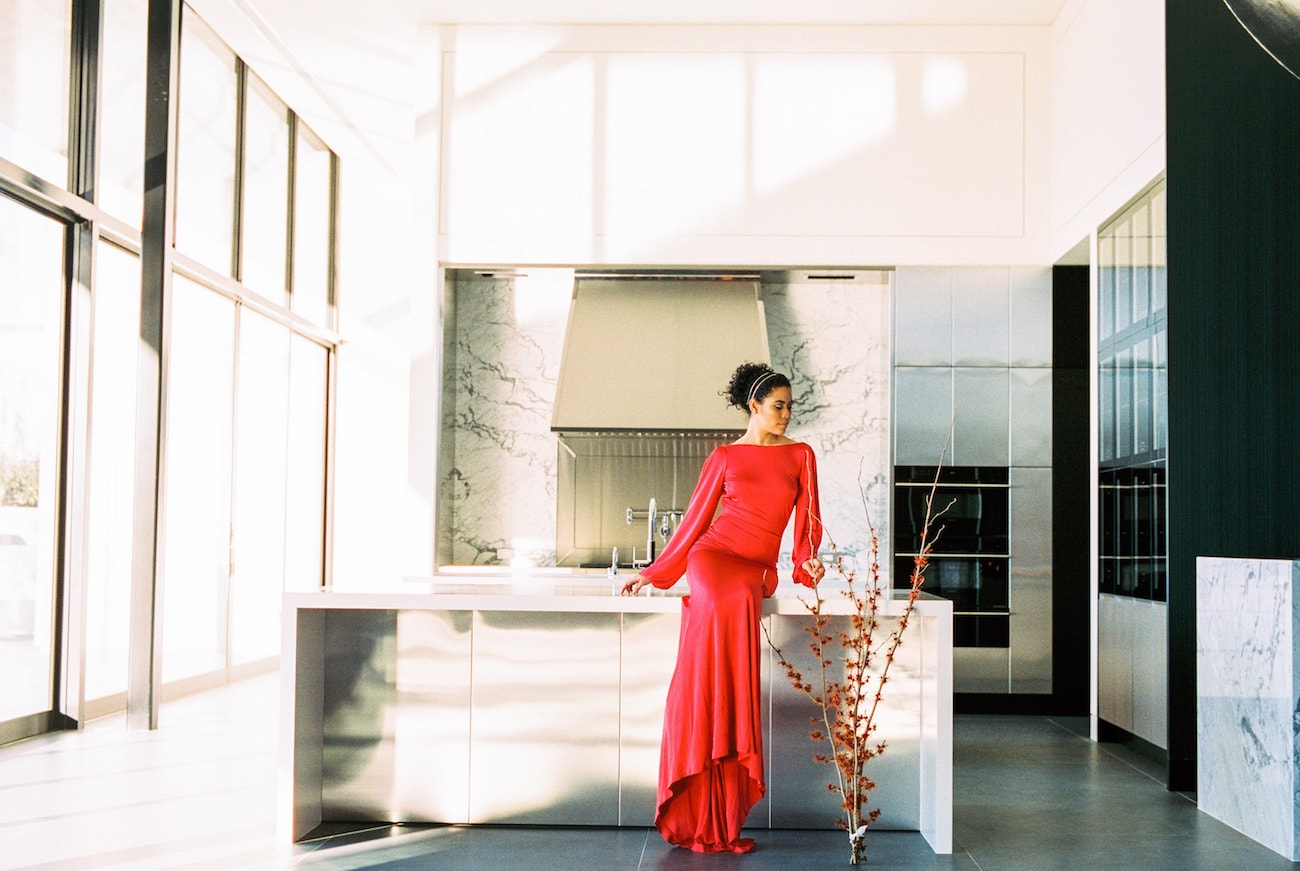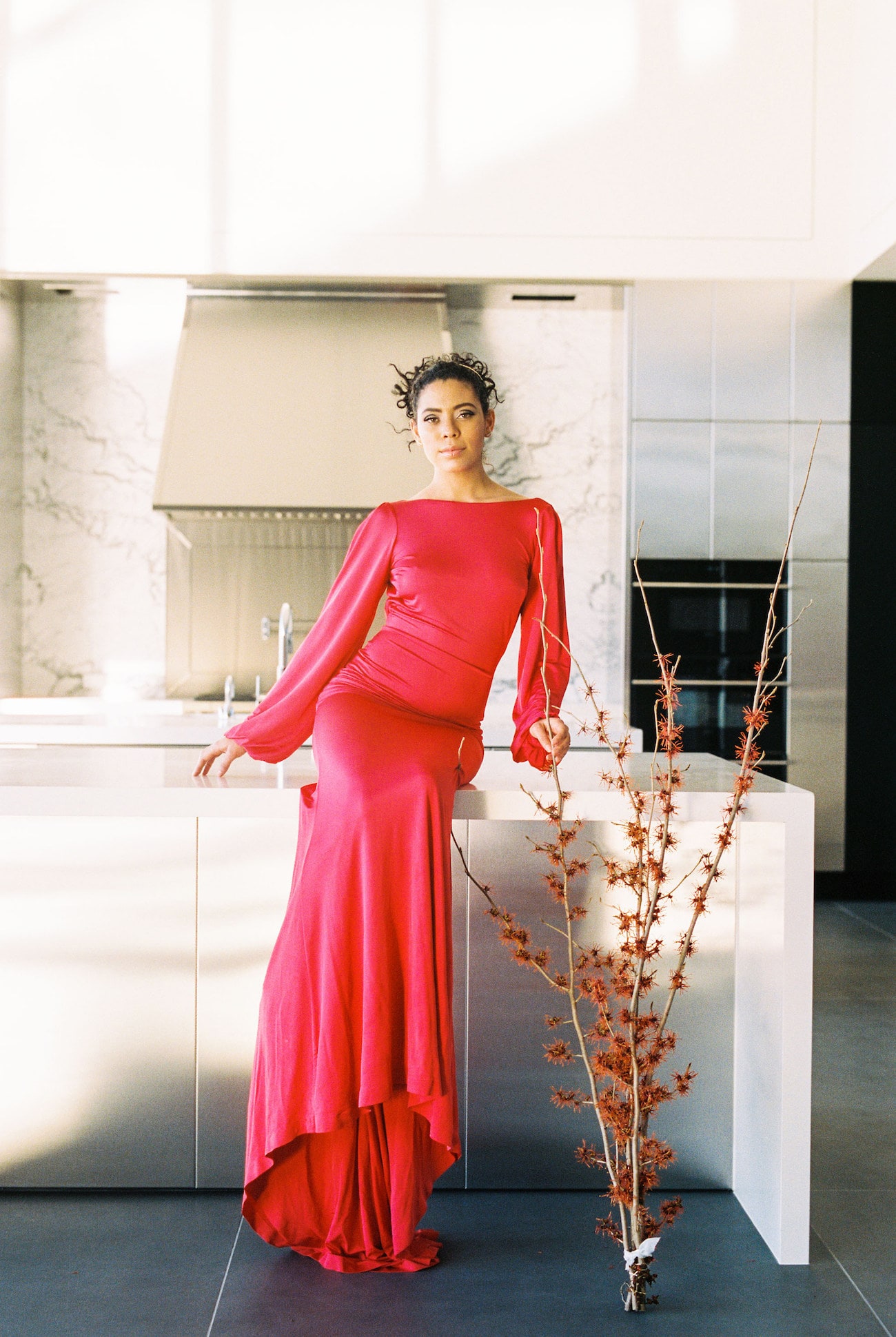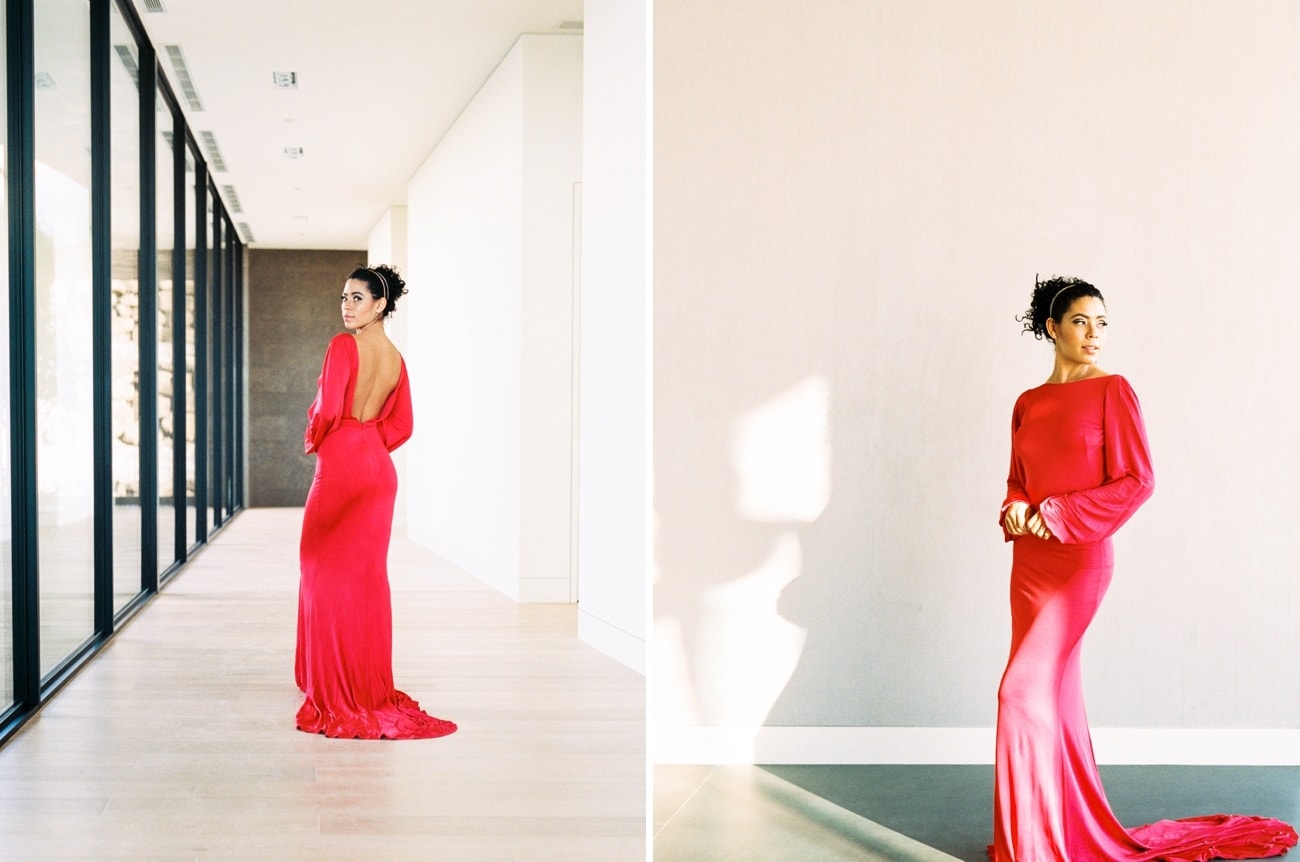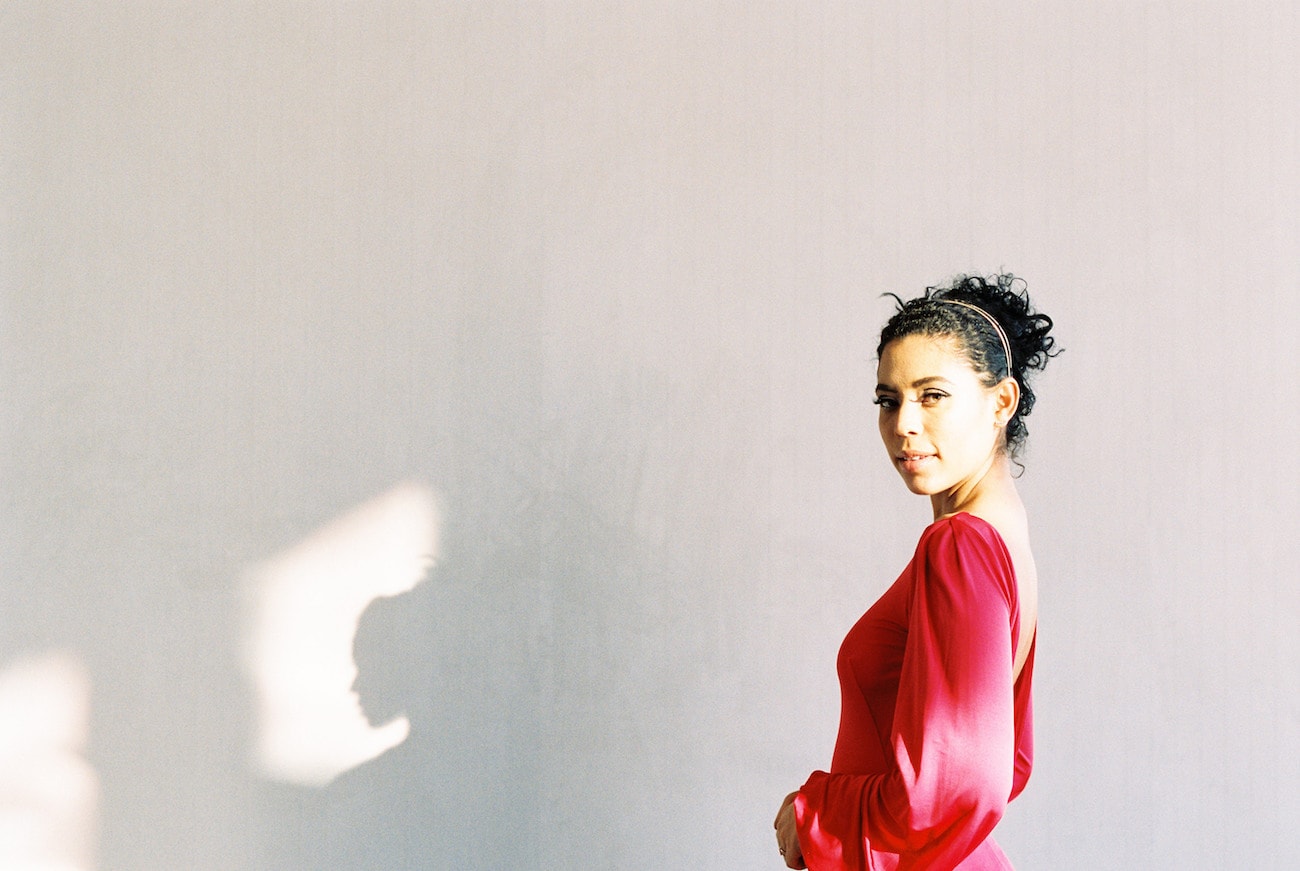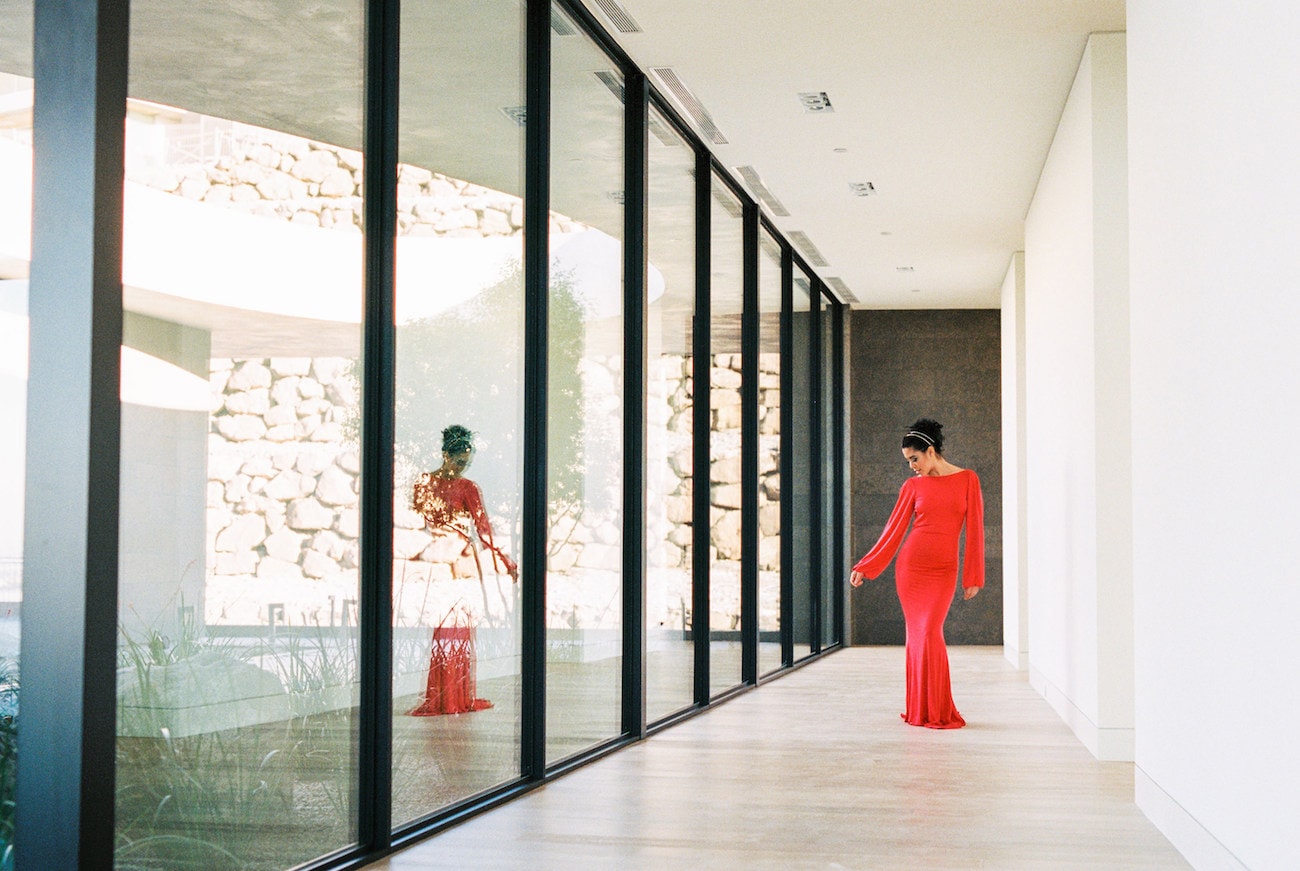 CREDITS
Photography: Kristen Kay Photography | Floral: Cultivate Goods | Hair: Ruby Finch Salon | Makeup: Ruby Finch Salon | Event Planning: Grey Pearl Bridal Gallery | Film Lab: The FIND Lab | Wedding Dress: Grey Pearl Bridal Gallery | Wedding Dress: Tara Lauren | Wedding Dress: Christopher Paunil | Wedding Dress: Chantel Lauren | Jewelry: TAI Jewelry | Model: Teesha Green | Submitted via: Matchology