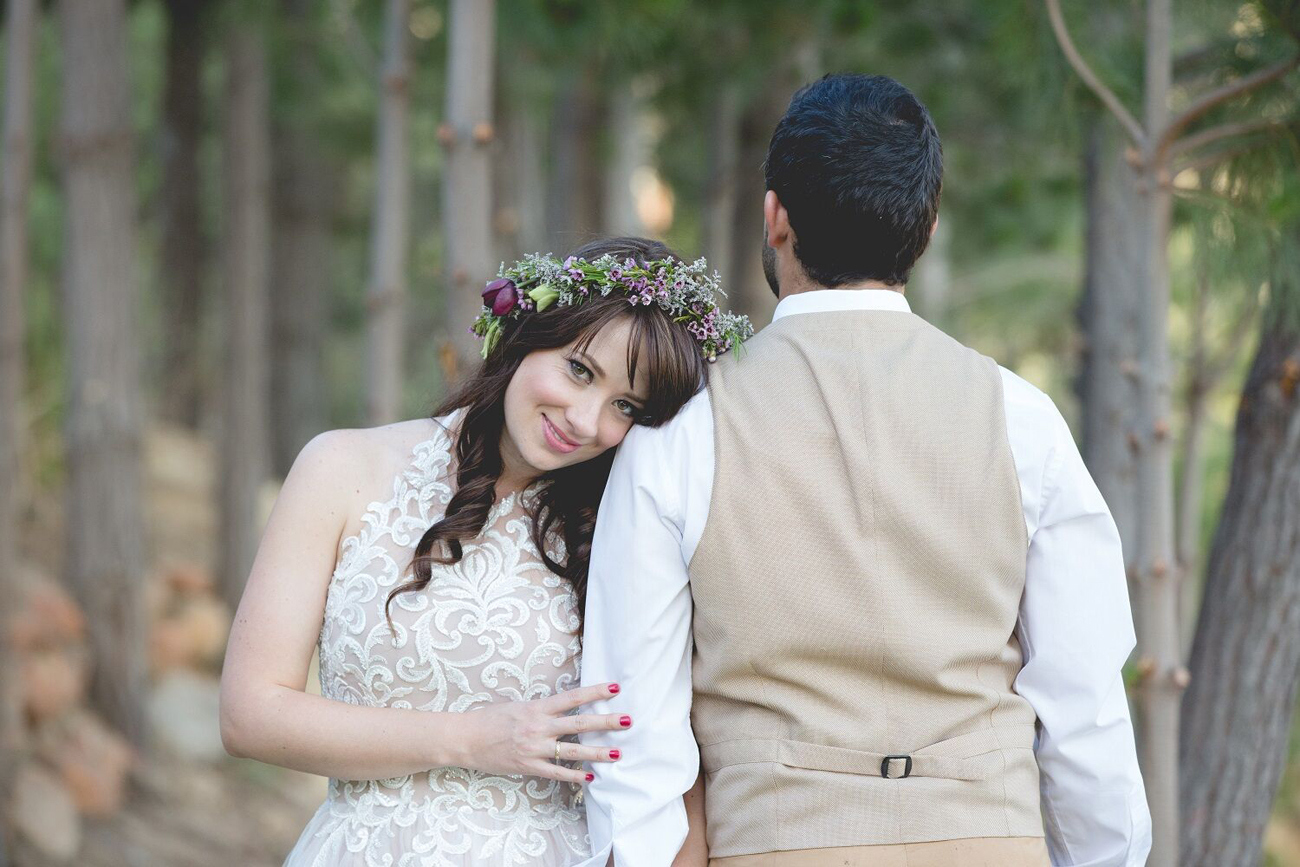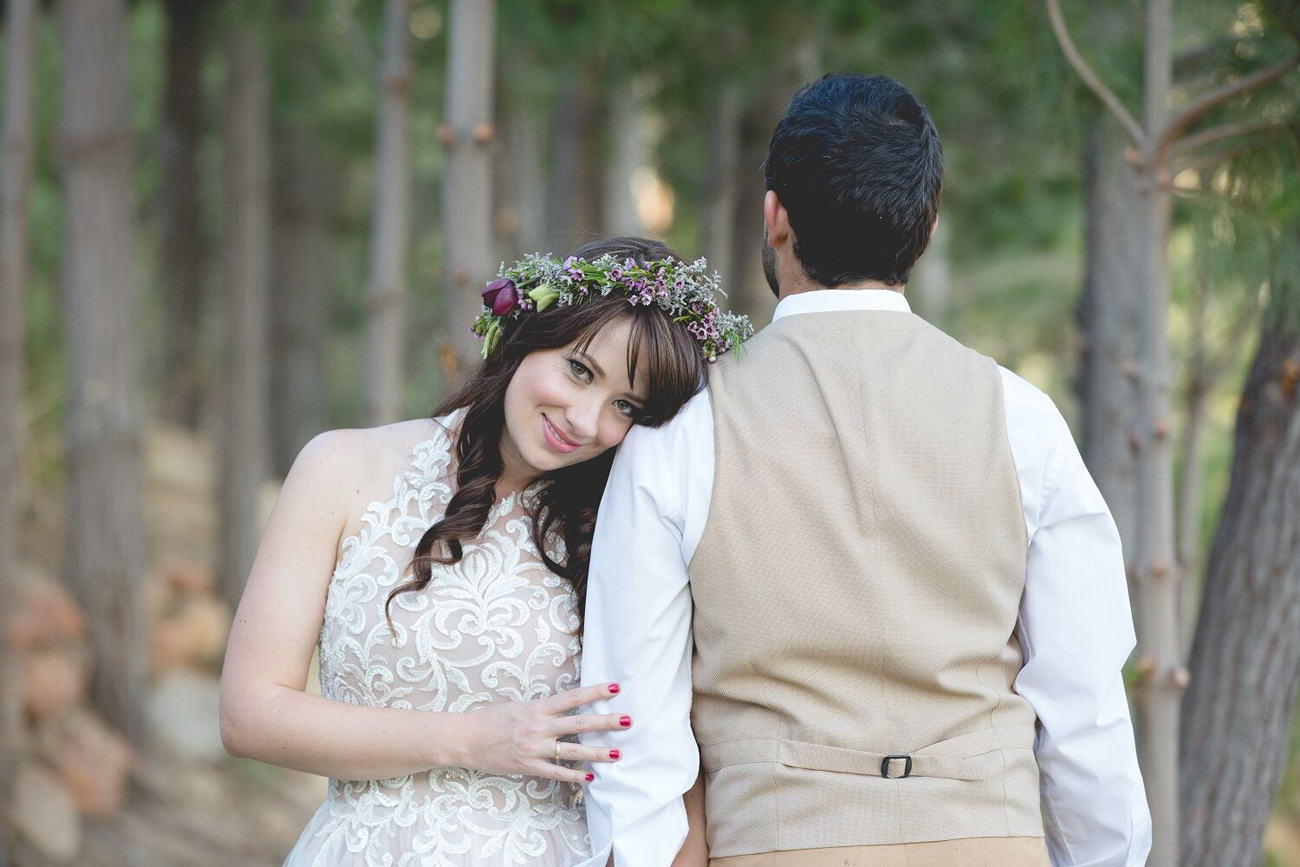 Today's real wedding is one of those magic celebrations that, beyond being pretty (and with wreaths and flower crowns and pops of aubergine it certainly is that!) has a bunch of personality, and just looks like the kind of event you'd love to attend as a guest. And for me, that usually goes back to the bride and groom, and their personalities. So much of the lovely Alte-Maré and Jéan's happy courtship was spent on the dancefloor, so it was no wonder that not only did music play a big role in their wedding day (with carefully selected, non-traditional choices for those big moments like the bride's entrance) but that the whole day was relaxed and fun – a feast of family and food and of course, dancing. MVZ Photography captured these special moments.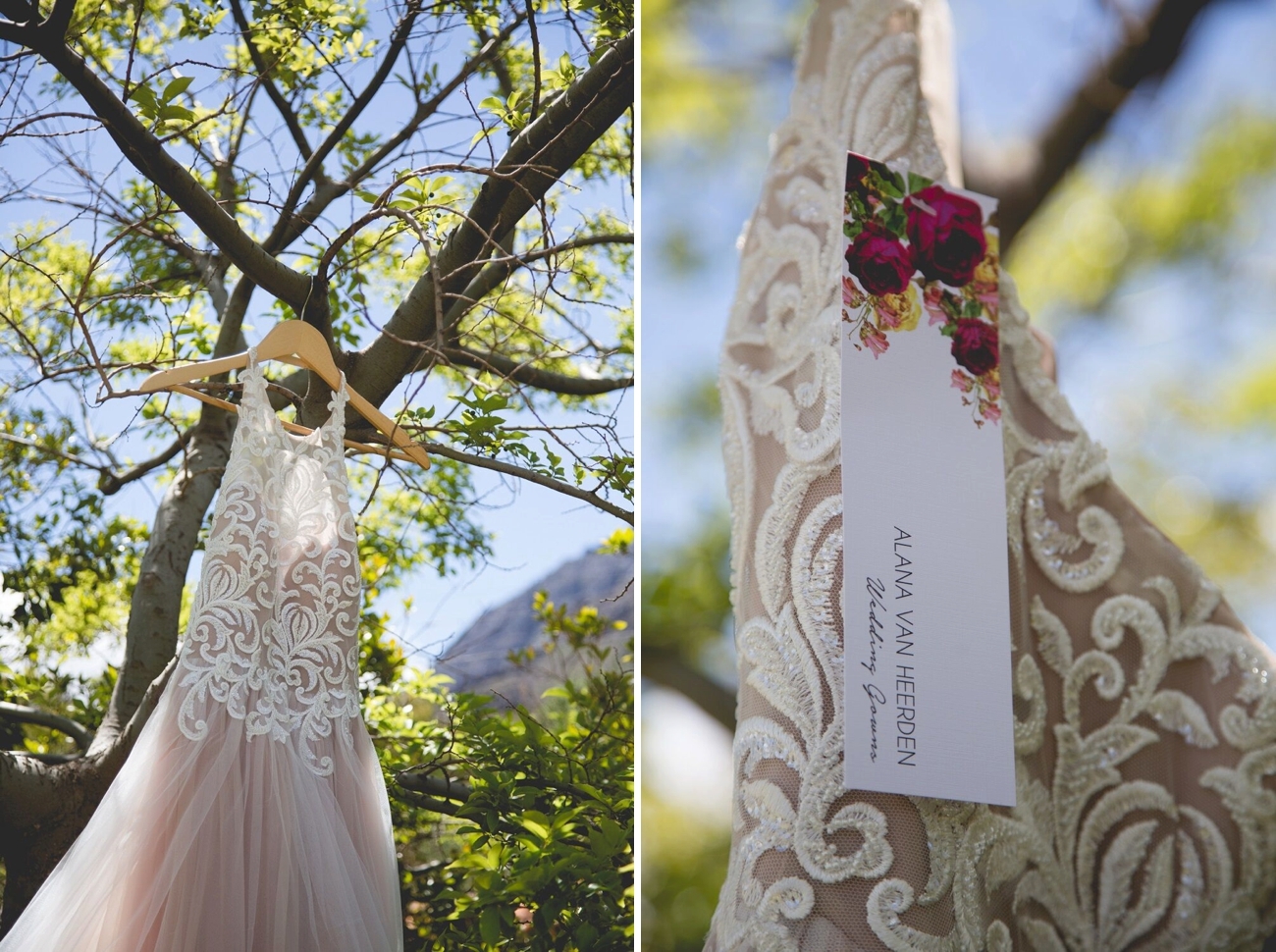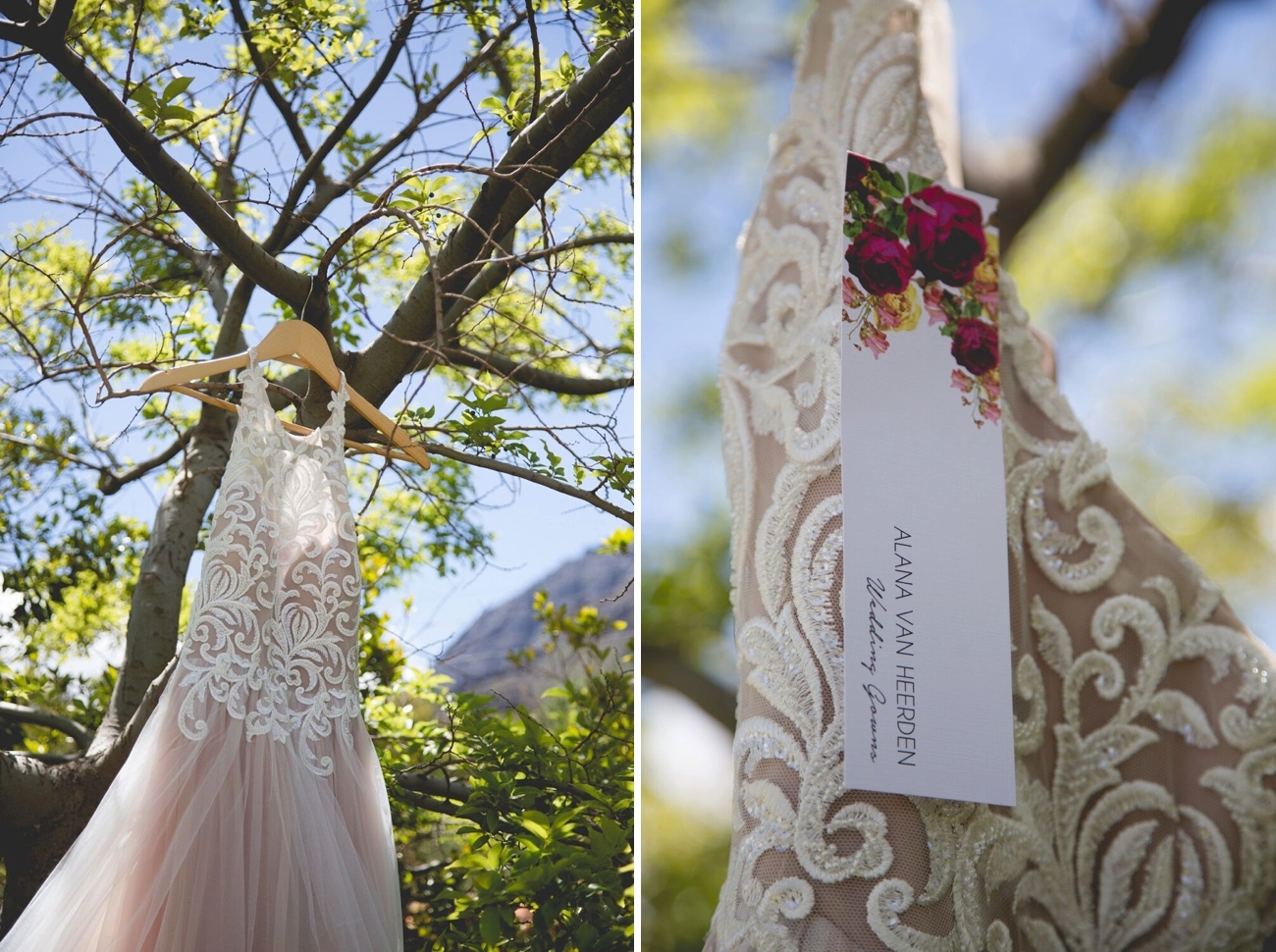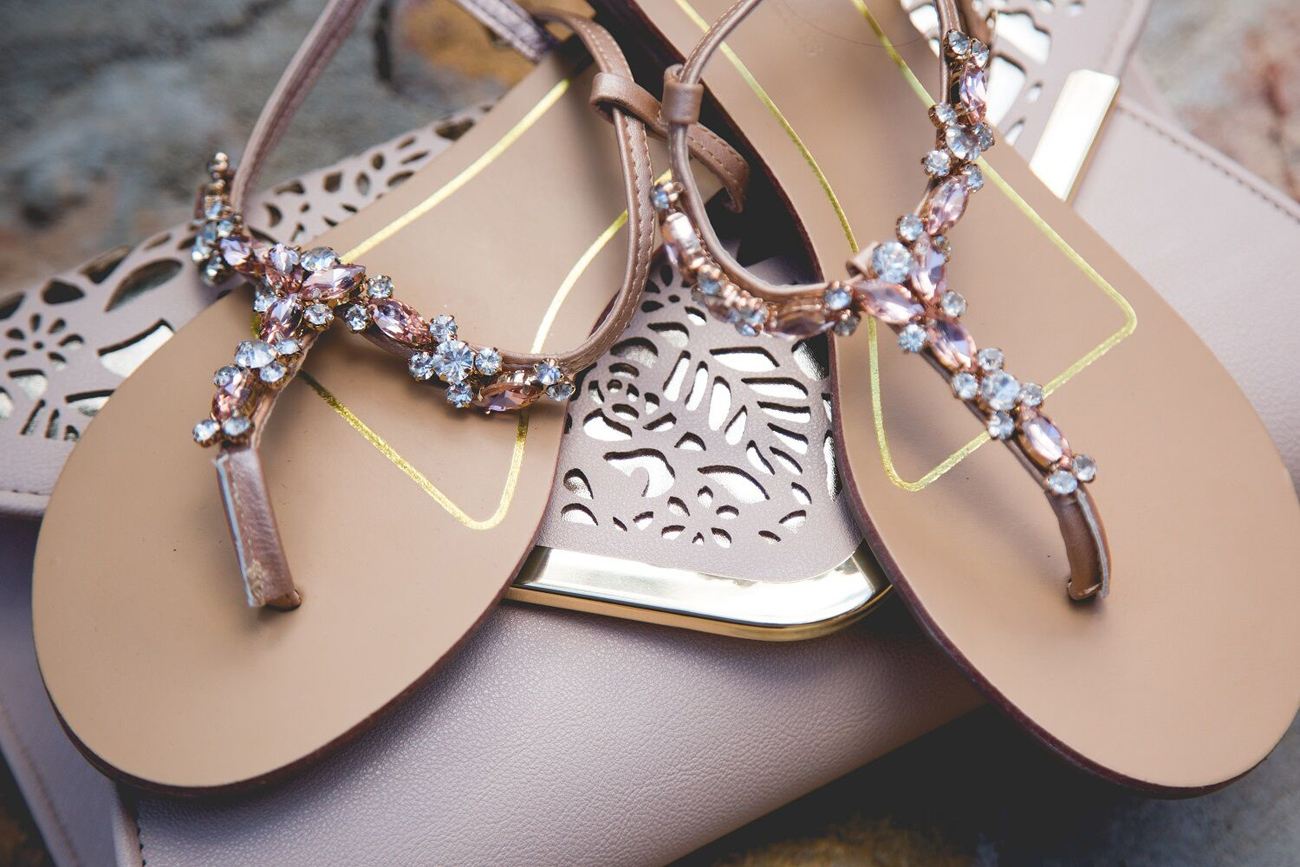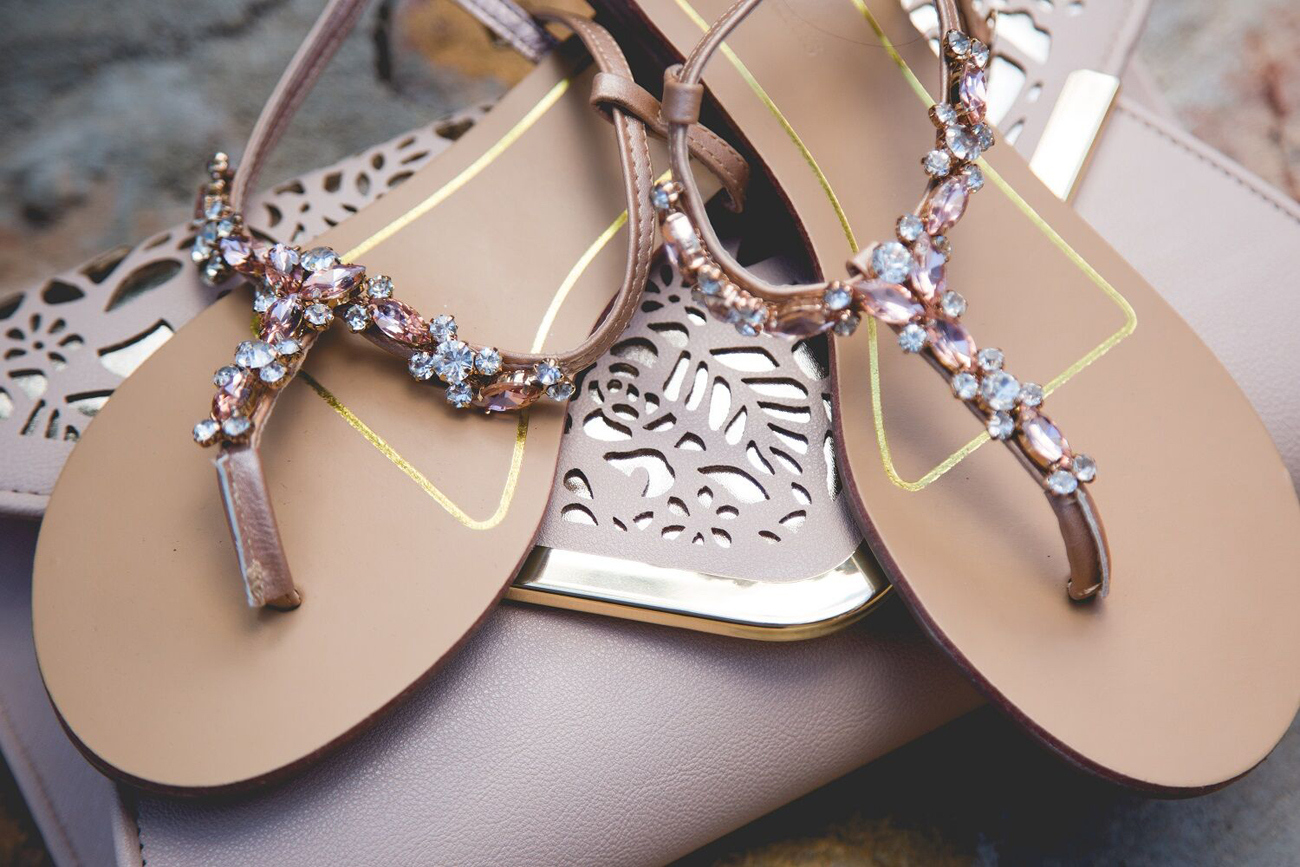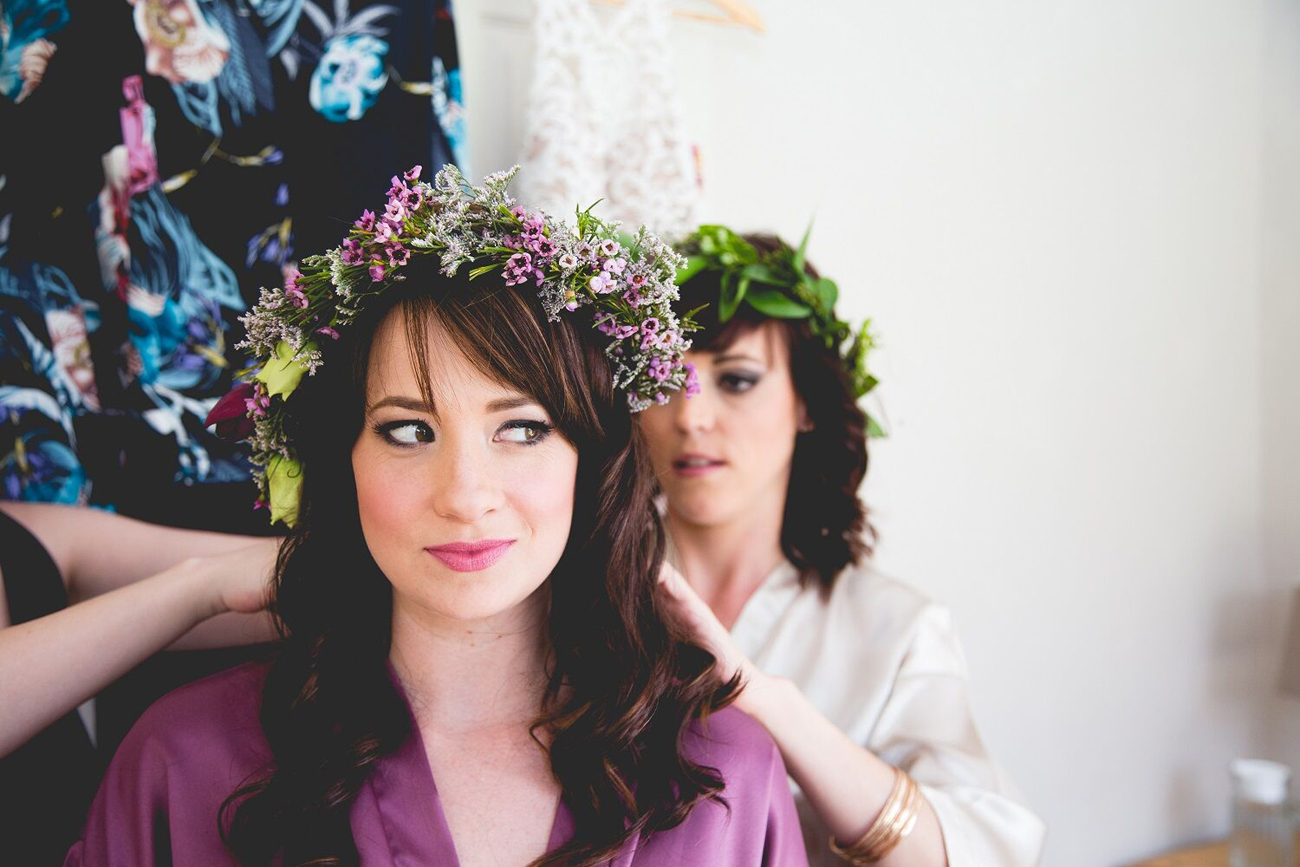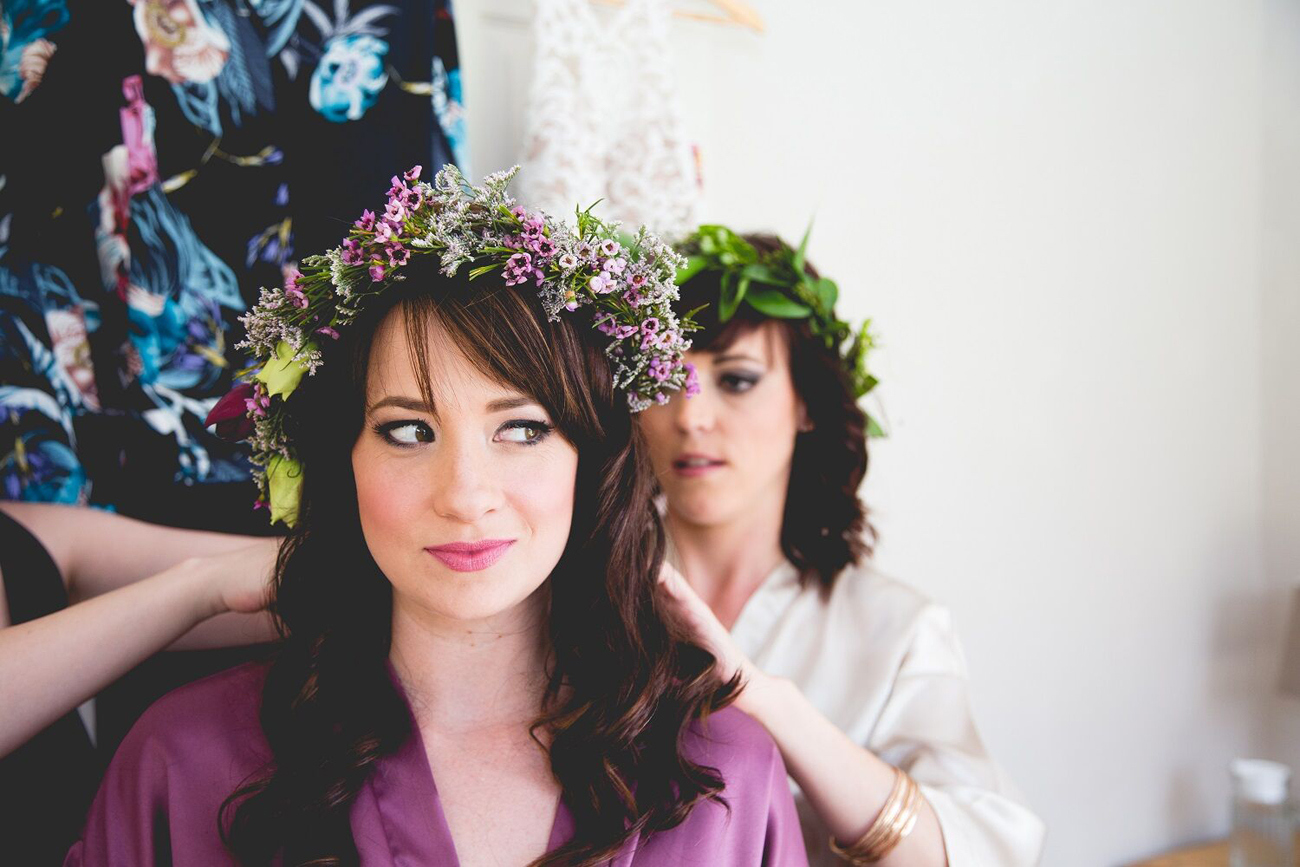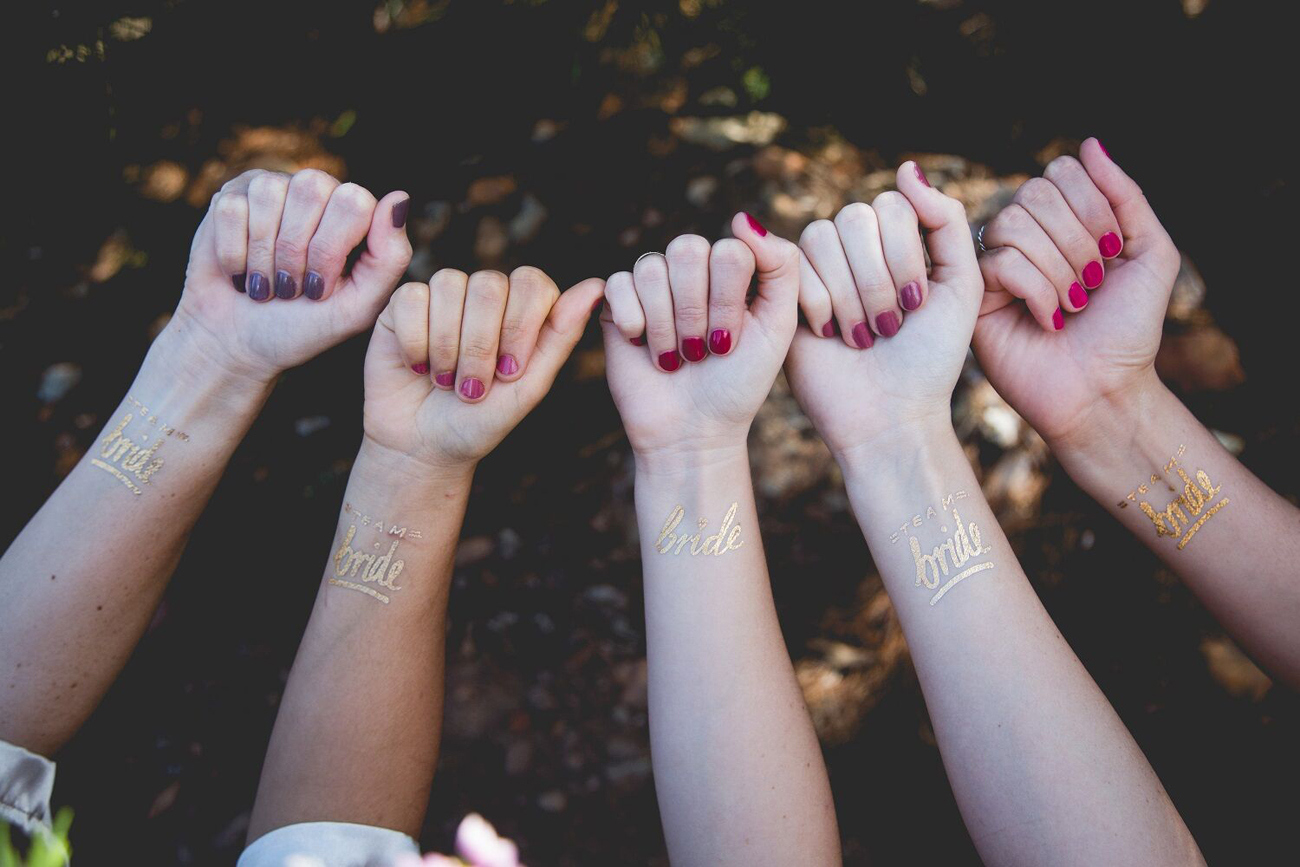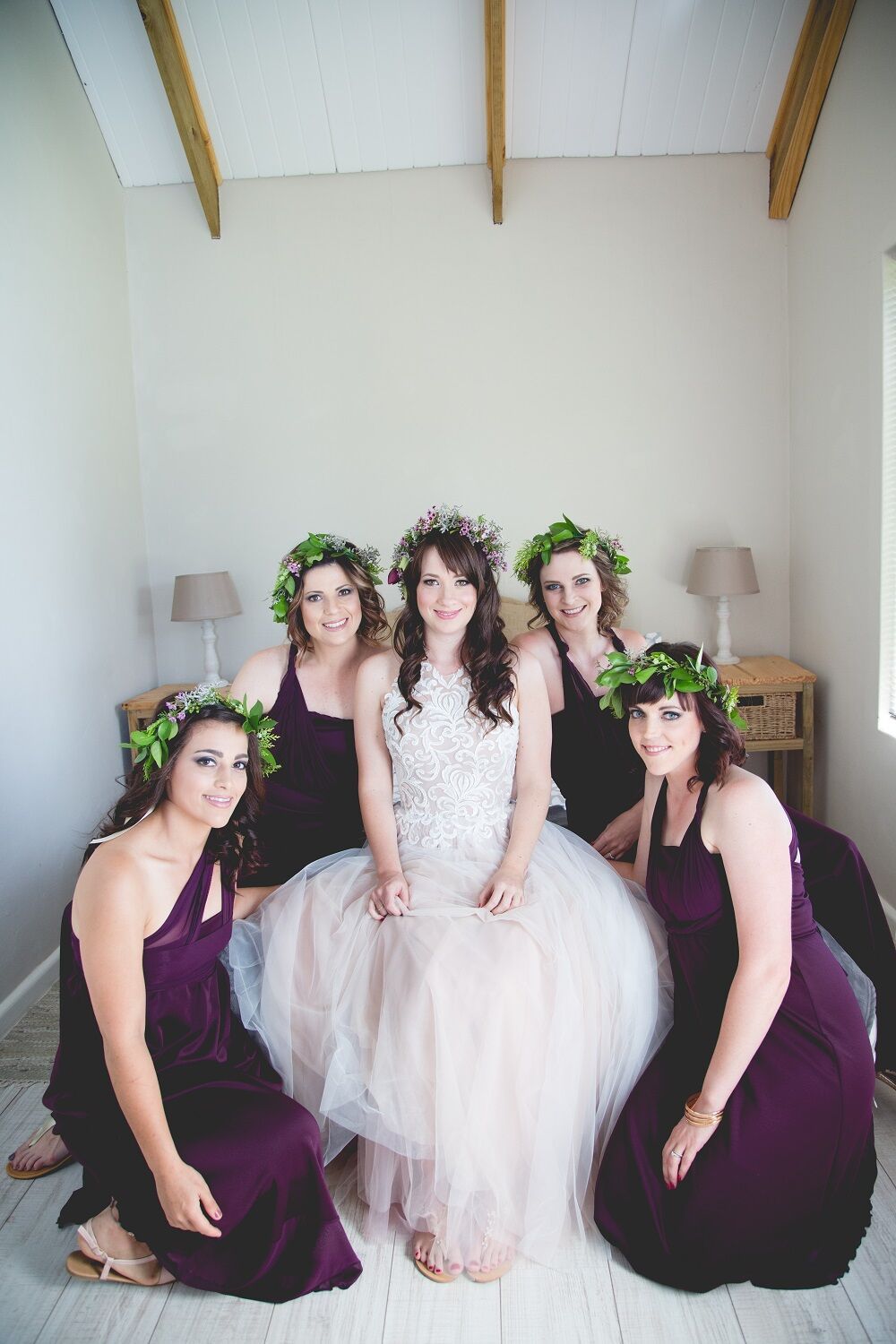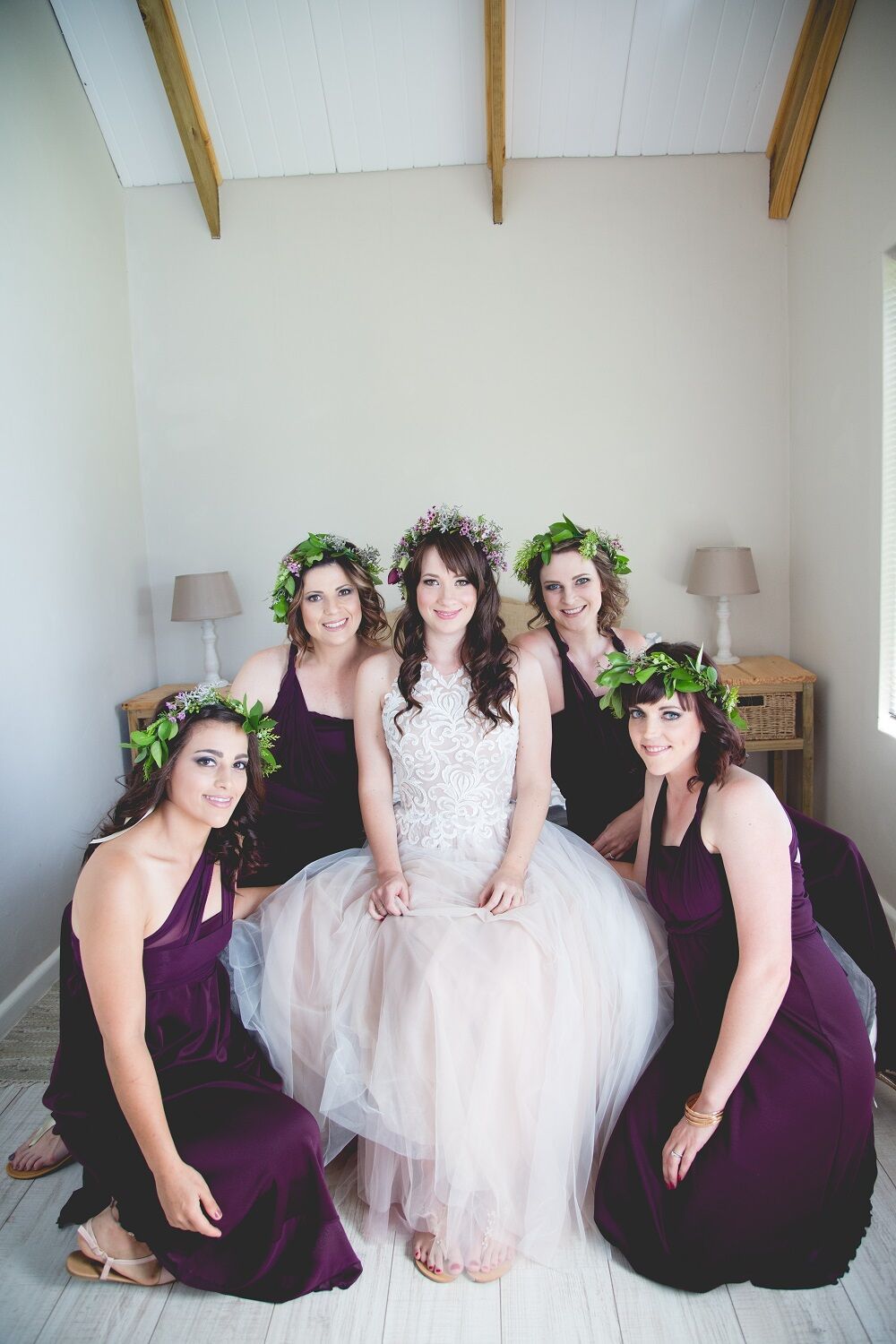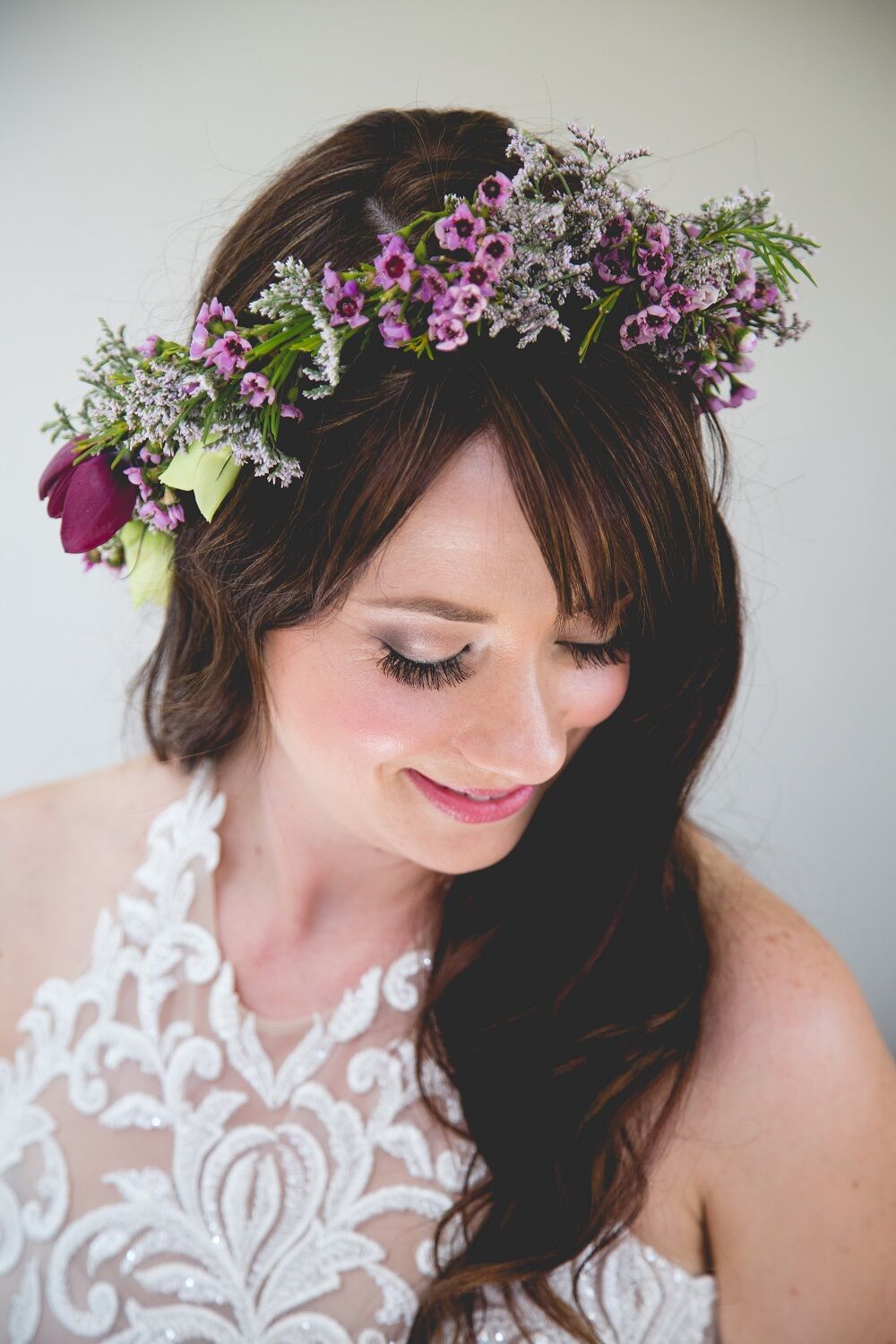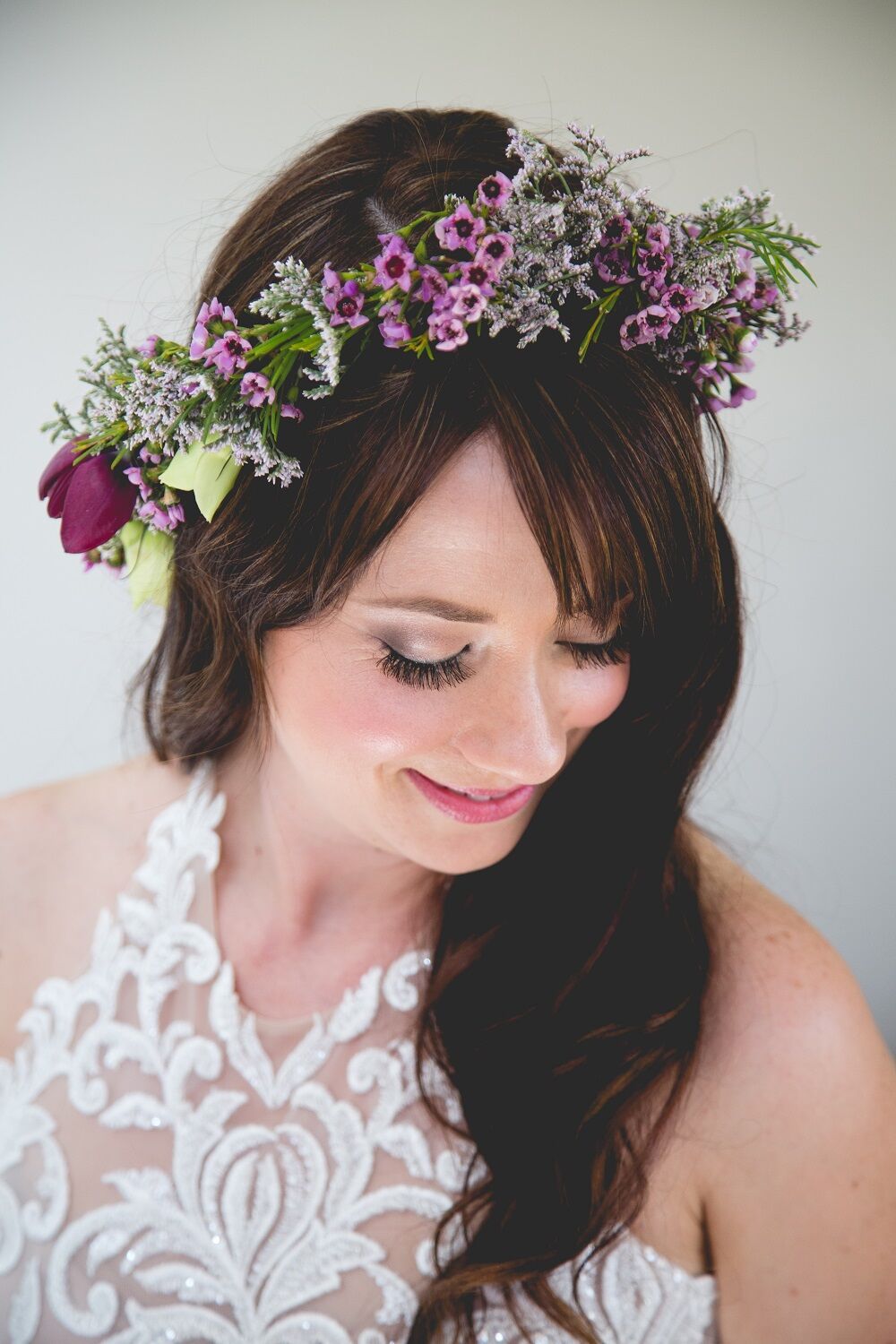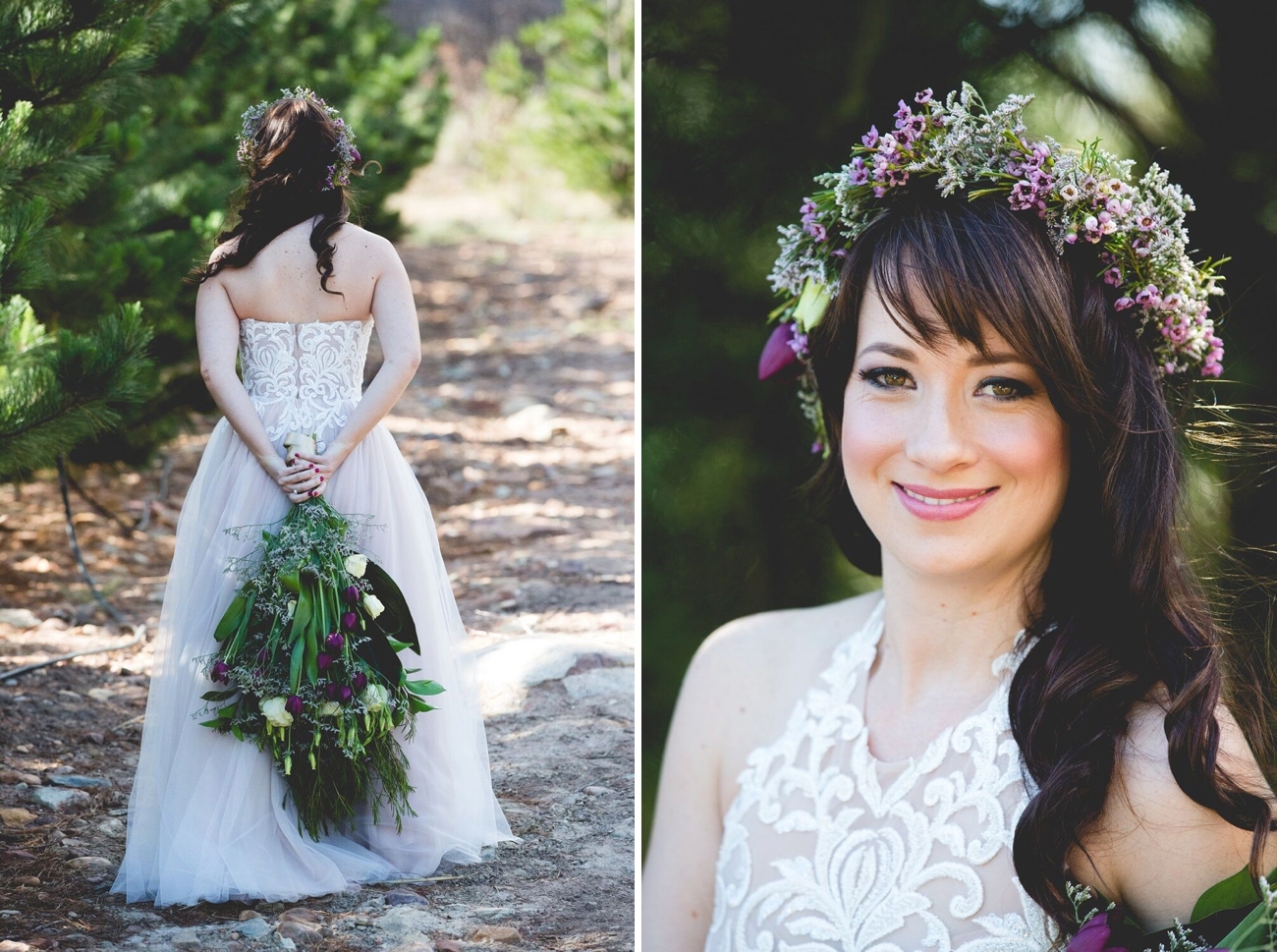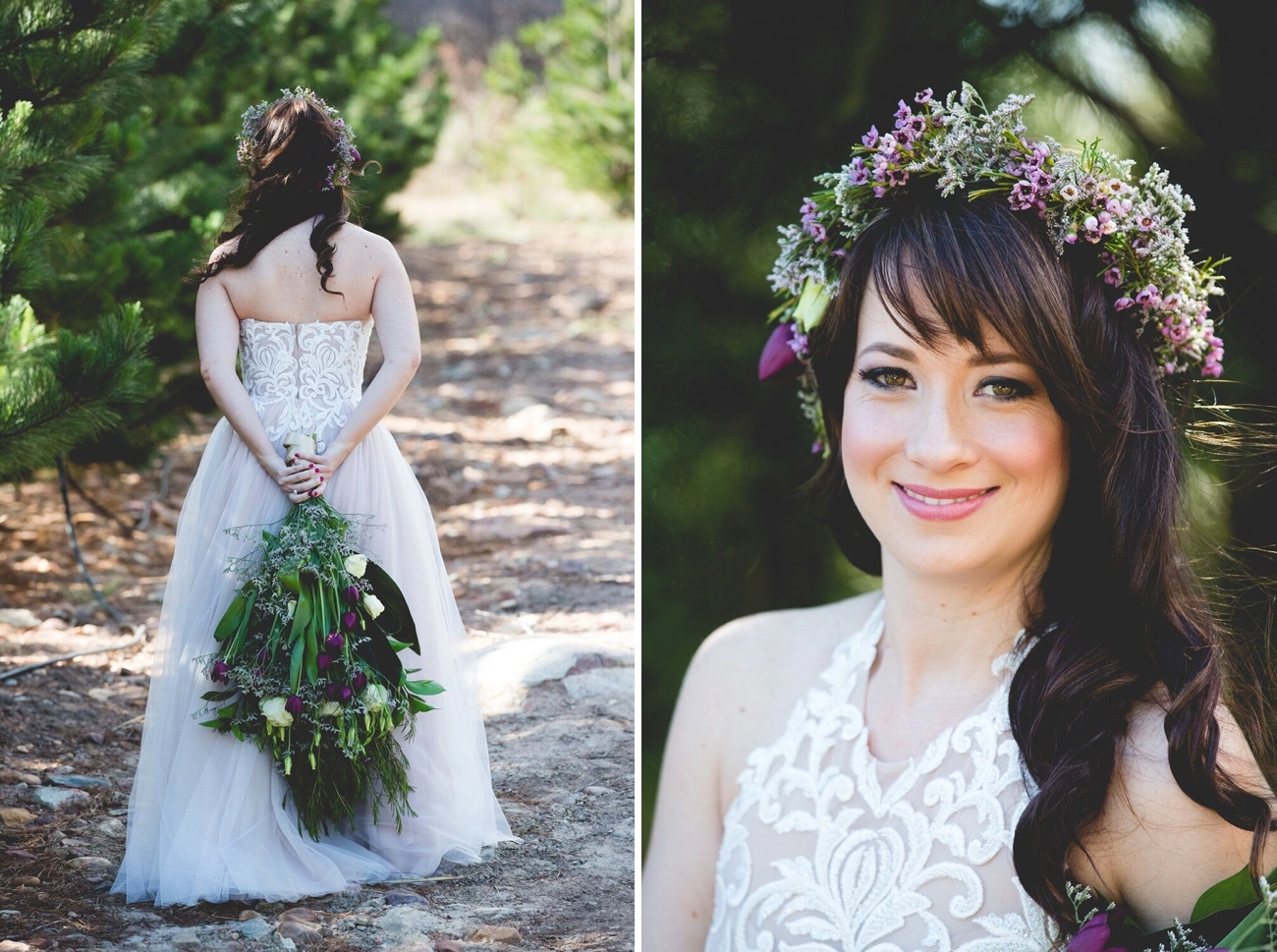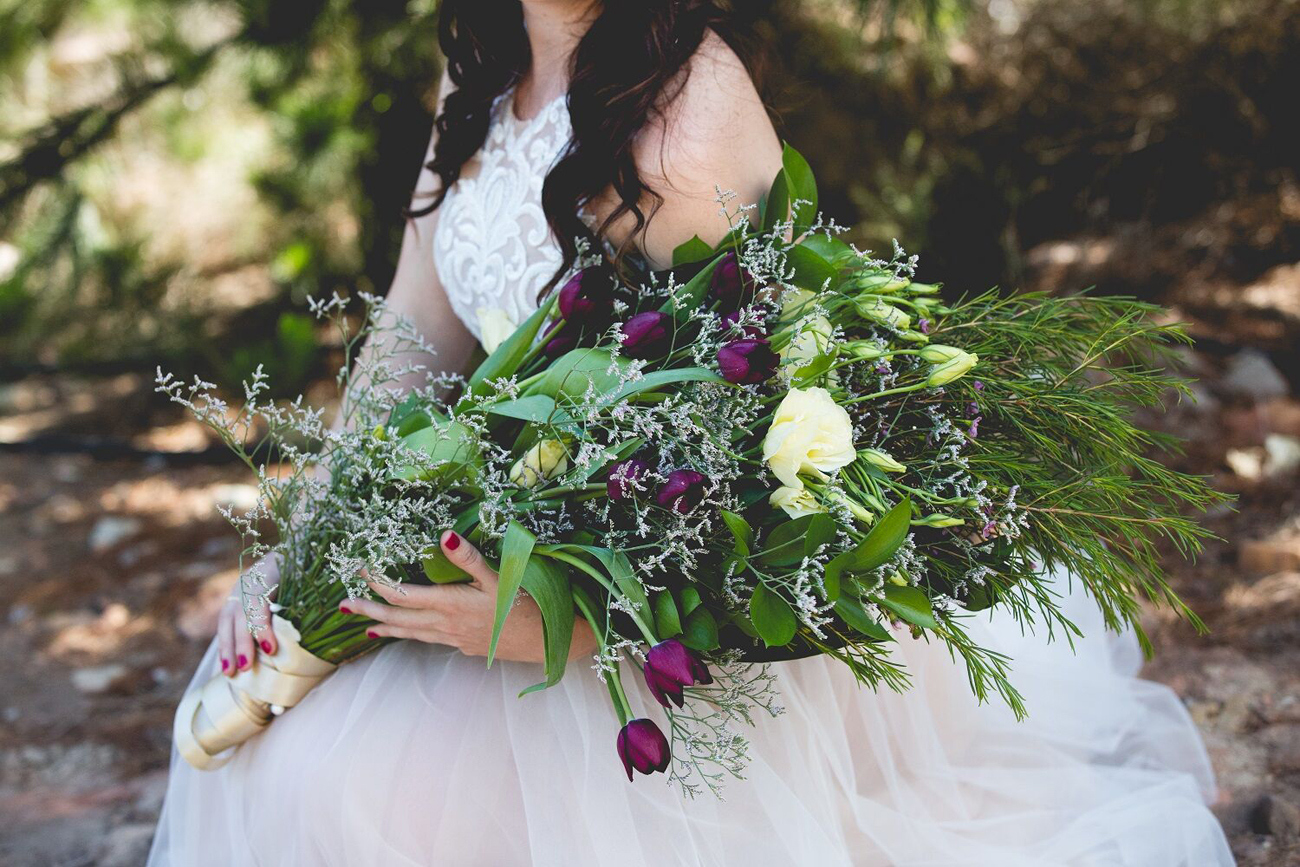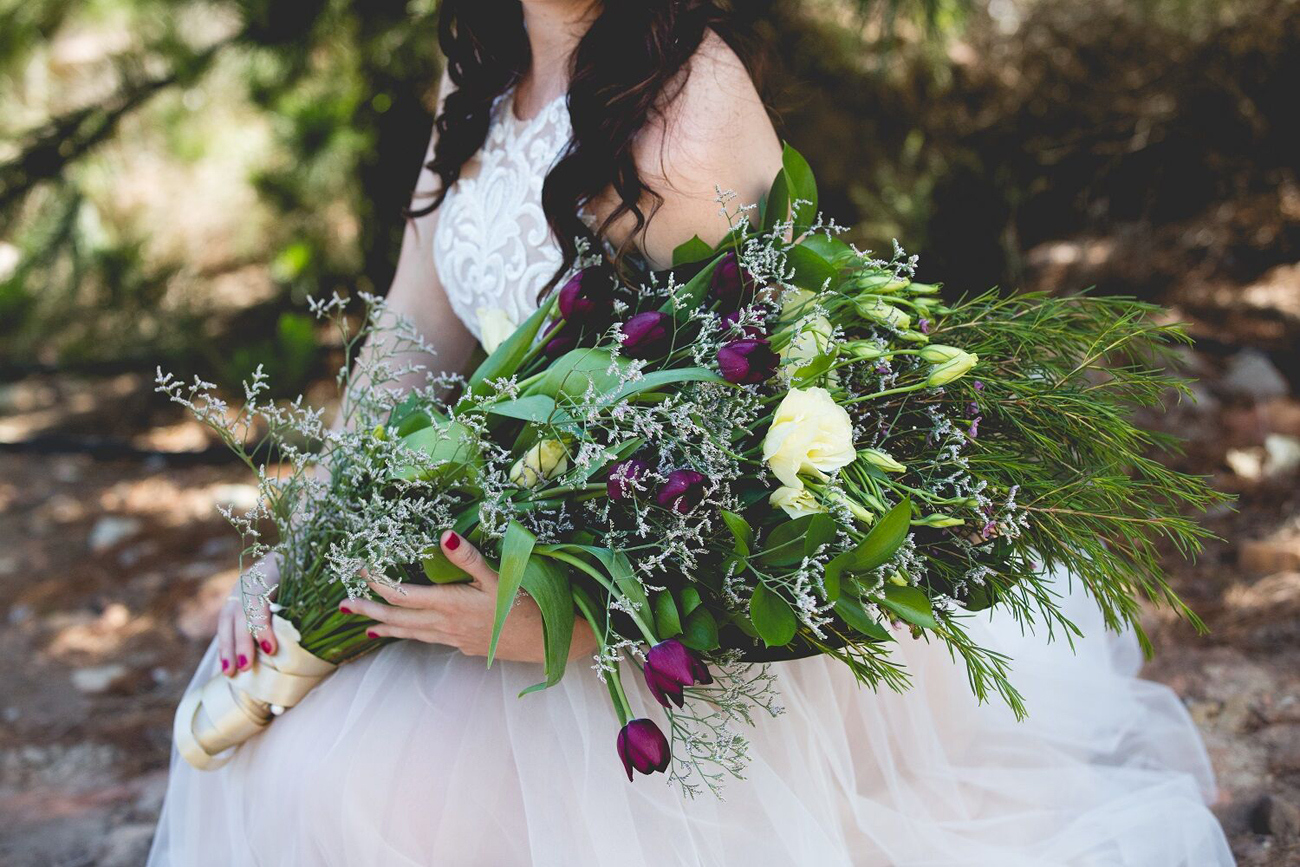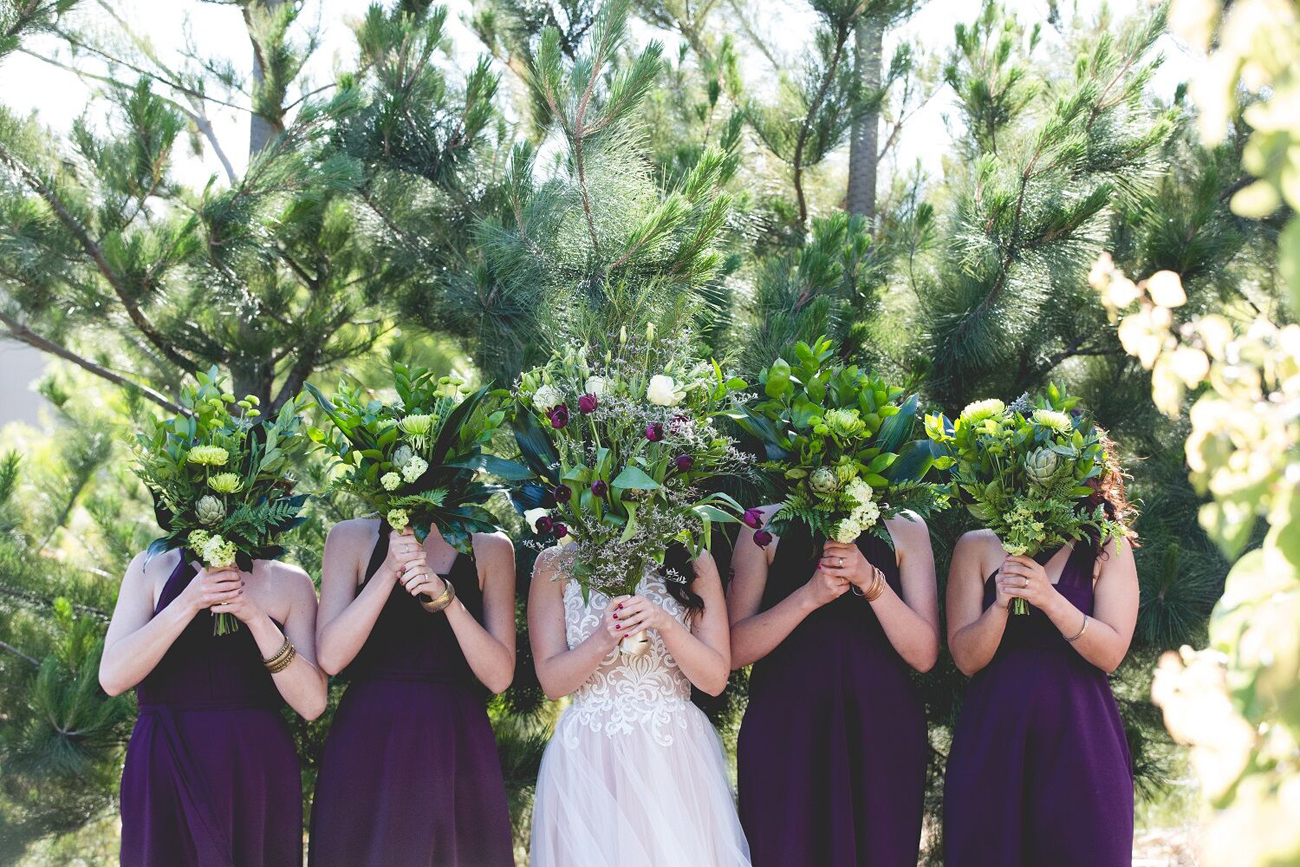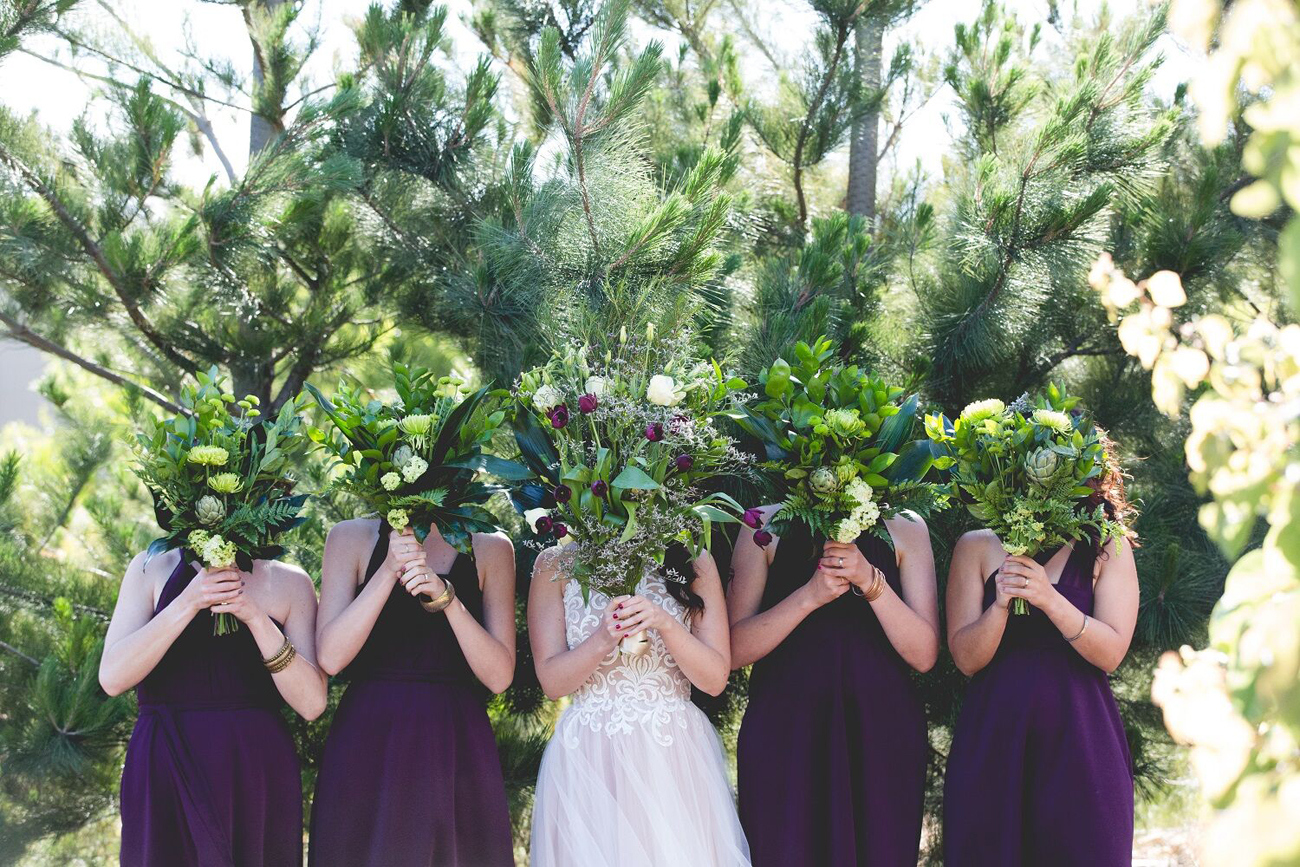 Love Story
Wow where do I begin. I first saw Jéan at a wedding when I was seventeen years old. I noticed him because of the way he danced. We officially met two years later when we studied at Stellenbosch. On the dance floor we had our first kiss. (You will pick up that dancing is a big part of our journey!) He went to work in Australia and I worked in South Africa and later on the cruise ships. Always thinking about him and looking at his Facebook profile. Later on I found out Jéan was doing the same thing. Jéan returned from Australia in 2011 and so did I. We bumped into each other in December 2011 while we were on holiday. I saw him and I had the biggest smile on my face. Jéan on the other hand didn't know who I was at all! (The last time he saw me I had a black mohawk) I still had his number and sent him an sms. It didn't work because it was an old number. So sad! In February my friends and I went to Stellenbosch, walked into a restaurant and there he was! Wow, it was meant to be. We spent the whole time talking, with his friends poking my face to see if I was real because they hadn't seen him with a girl and later on we danced the night away!
The Proposal
Jéan's family have a beach house in Pearly Beach, and we went there for a holiday. That morning, he called and asked me to pick him up at the golf course, and then told me we had to go to the spot where we have sundowners a little bit later. We went to the shop and he told me to buy three of his favourite things while he chose mine. Not knowing what he was up to, I picked the weirdest and funniest things, from pickled onions to pickled fish! We went to a little spot near the beach, waiting for the sun to set. We blindfolded each other and started the tastings. His reaction was not that good, but only later I found out why he was so upset – the food I picked wasn't romantic at all! With the last tasting he told me to close my eyes because he'd picked something else for me. When I opened my eyes he was down on on knee – he even had a bottle of champagne open that he'd hidden away! I didn't expect this at all! When I saw the ring it was and still is the most beautiful and special ring ever.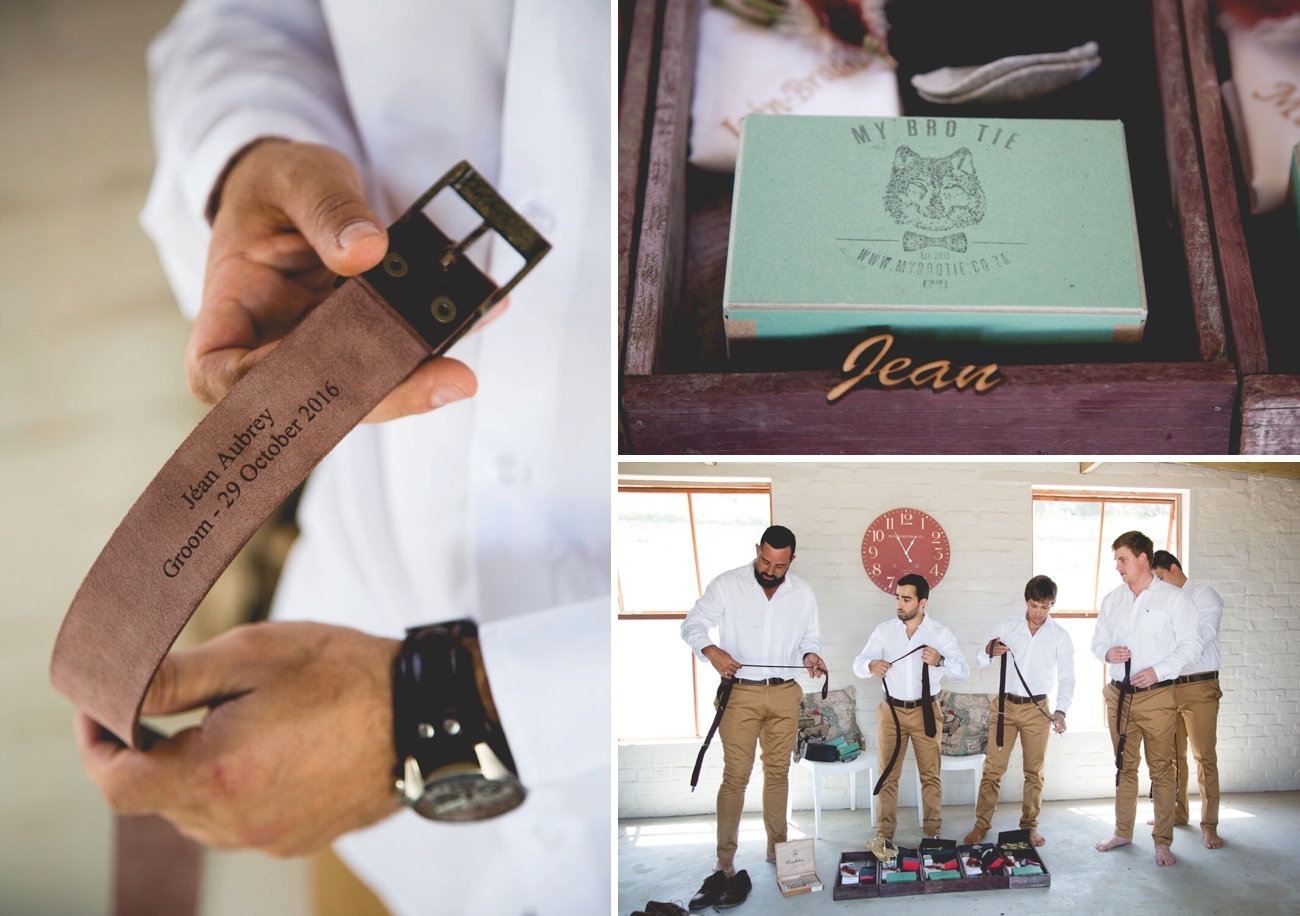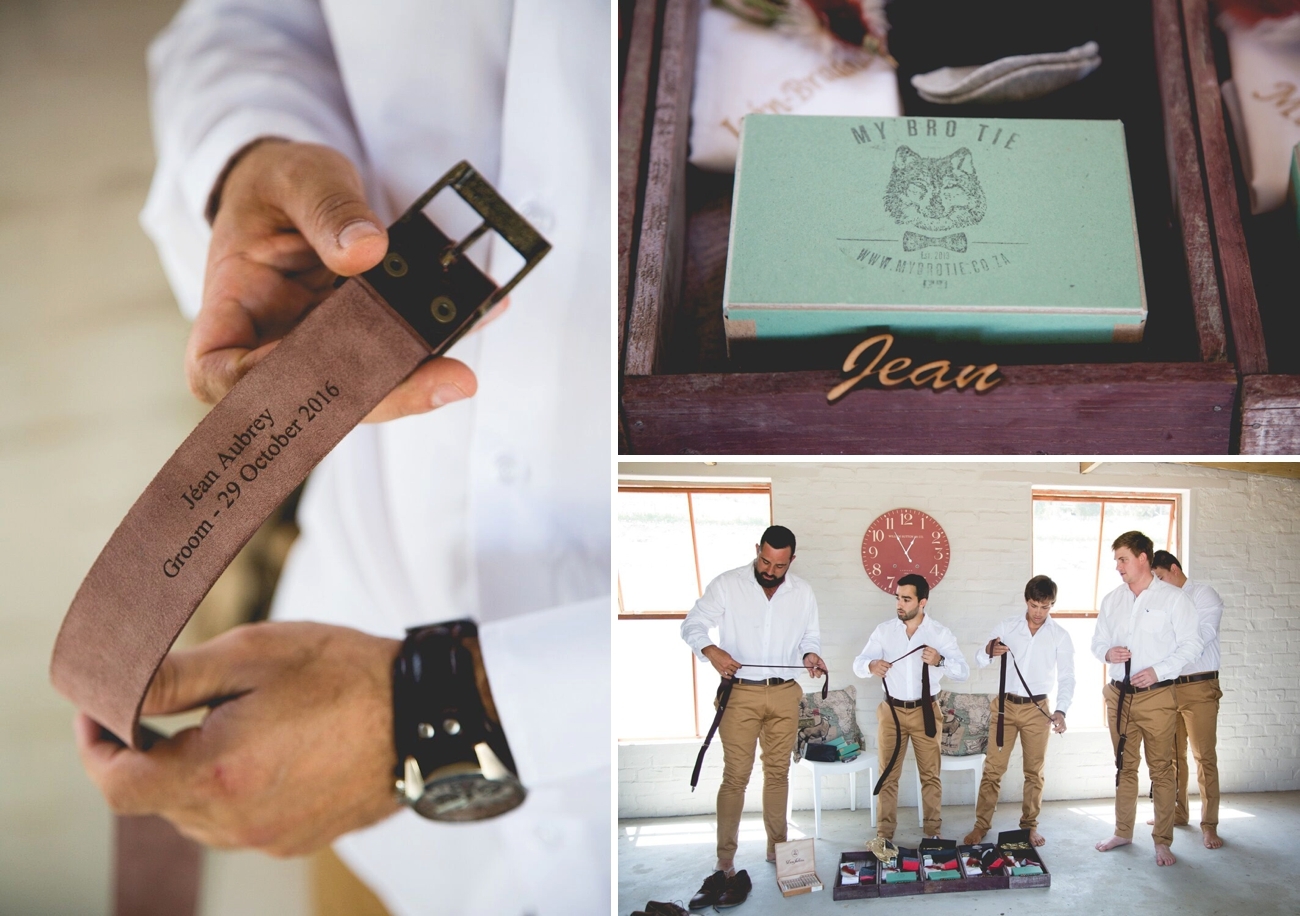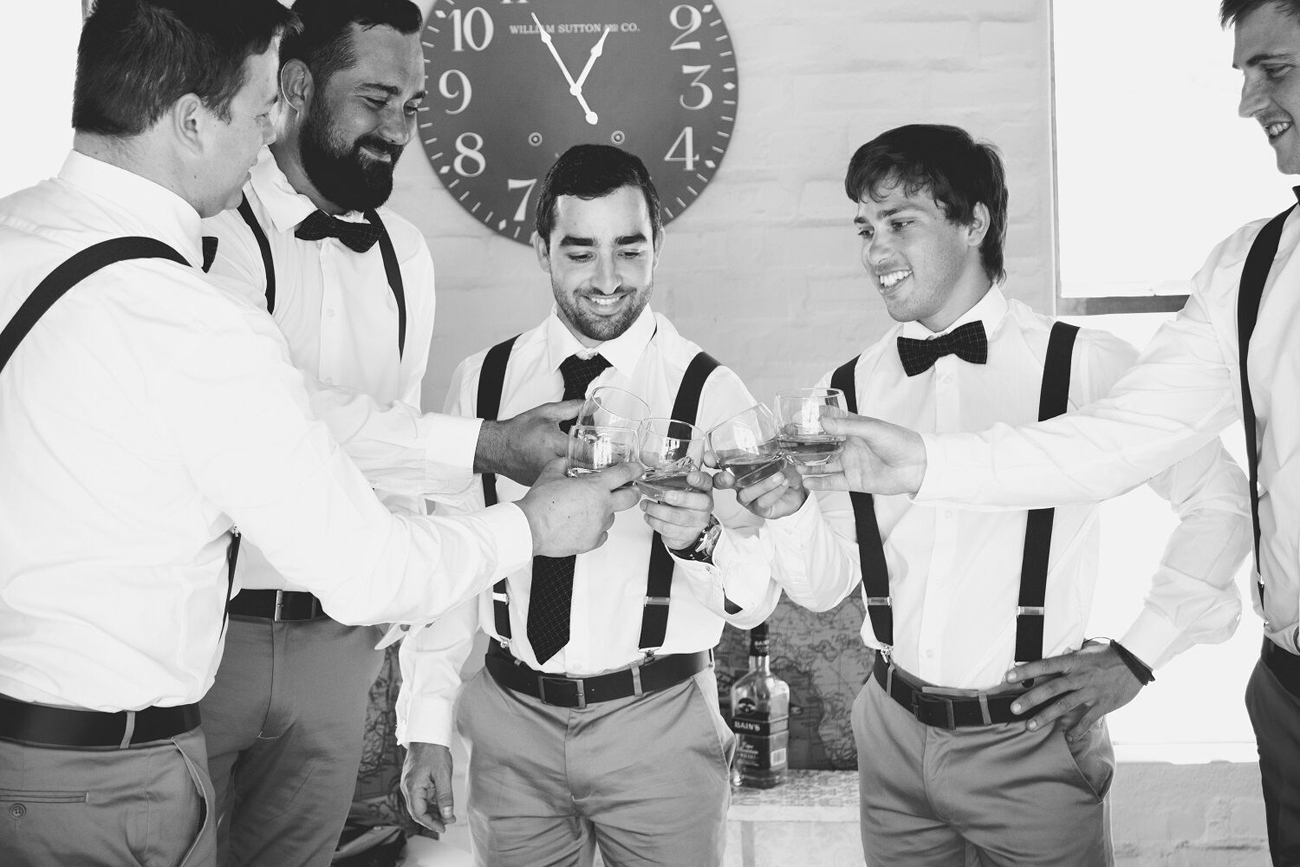 The Venue
I am an only child, so is my mother and his mother and father. So the family is small but the friends are many. We picked Bergland Venue for its beautiful setting. It had the most beautiful views overlooking the valley with green grass all round for the outdoor feeling we wanted.
Wedding Style
We wanted it to feel like a celebration because that is what a wedding is to us. People coming together, smiling and just dancing the night away. I didn't walk in to the traditional wedding march but rather played Ray Lamontagne's 'You are the best thing'! Every time we hear it, it gives us goosebumps. Booking the best DJ ever early in advance to be part of our special day from ceremony to the early hours of the morning was one of the best decisions we made. We had help from all our friends and family and without them our special day wouldn't have been possible. Having my sister-in-law and her husband make all the canapes, wedding cake and desserts was also just so special and we will always be thankful for what they did. The food was to die for and our guests still talk about it. We had everything from lobster tail for starters, pork, chicken pie, etc. for main and a variety of small desserts. Even my mom's chocolate brownies had a special jar at the dessert table.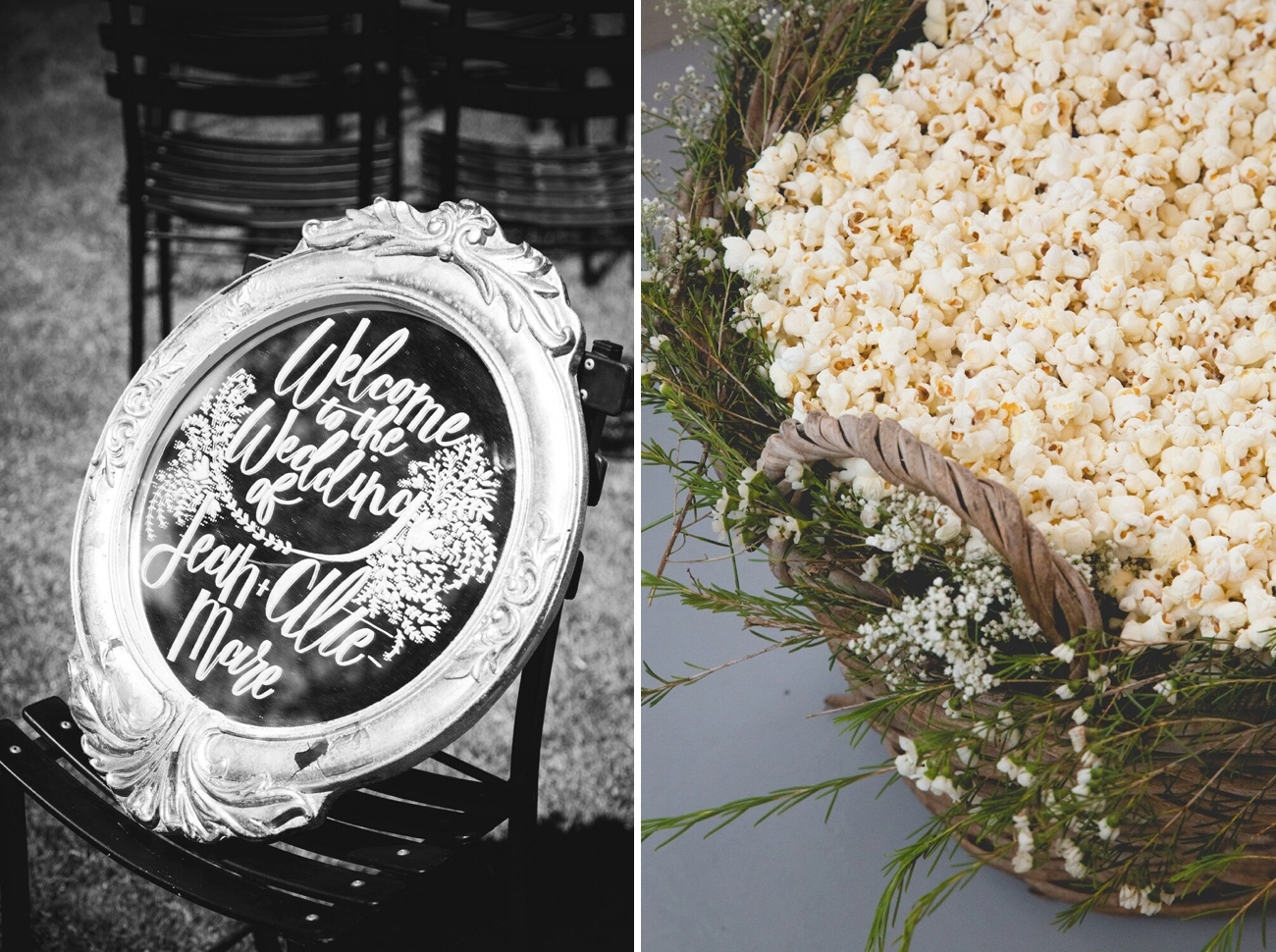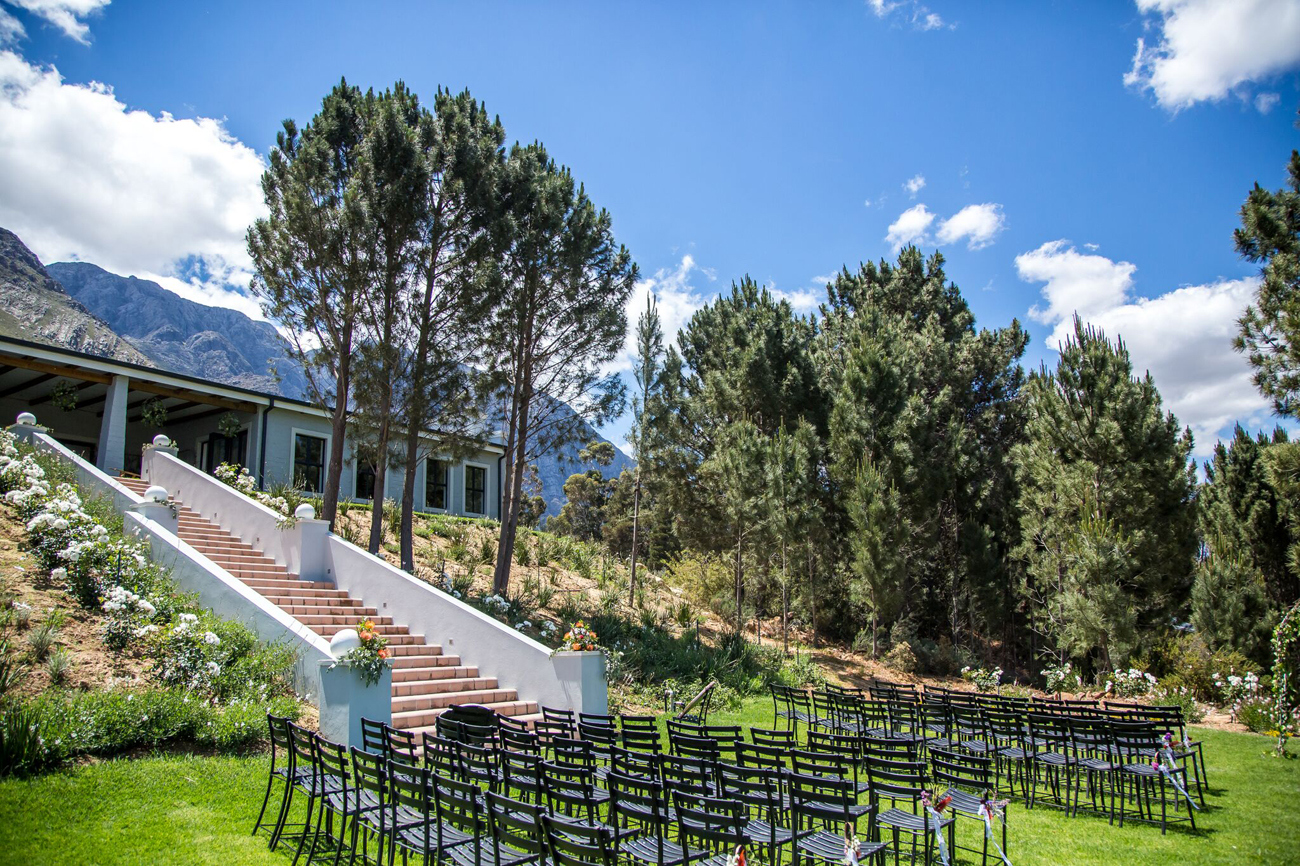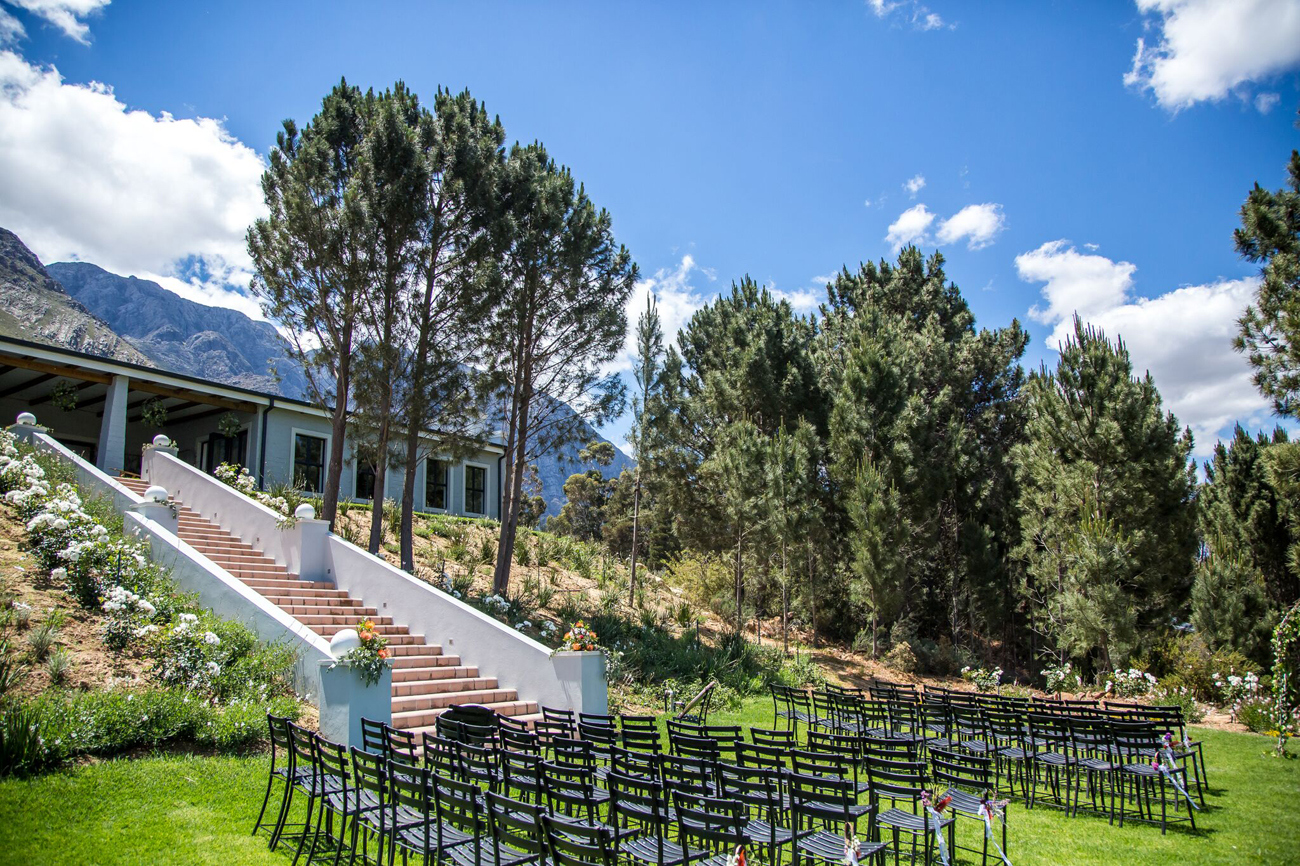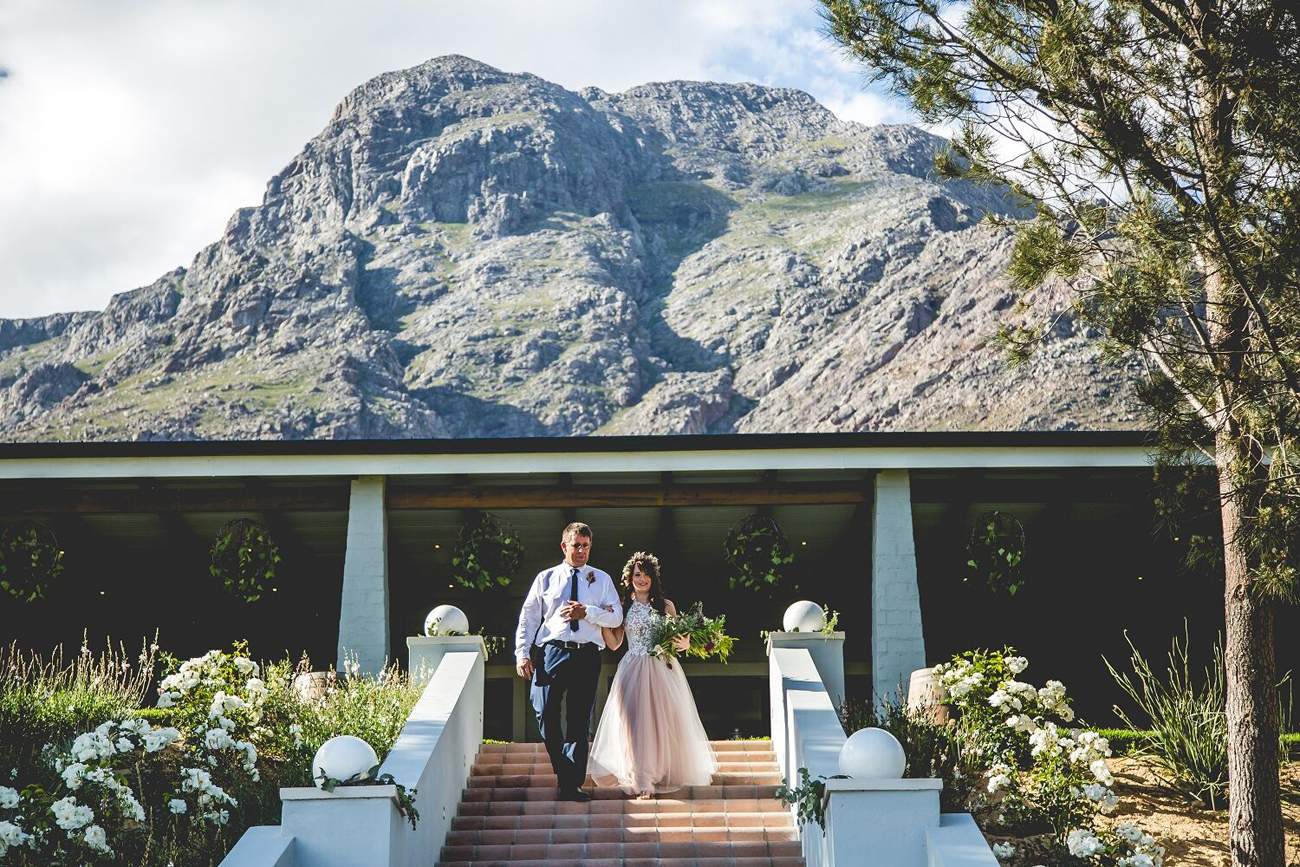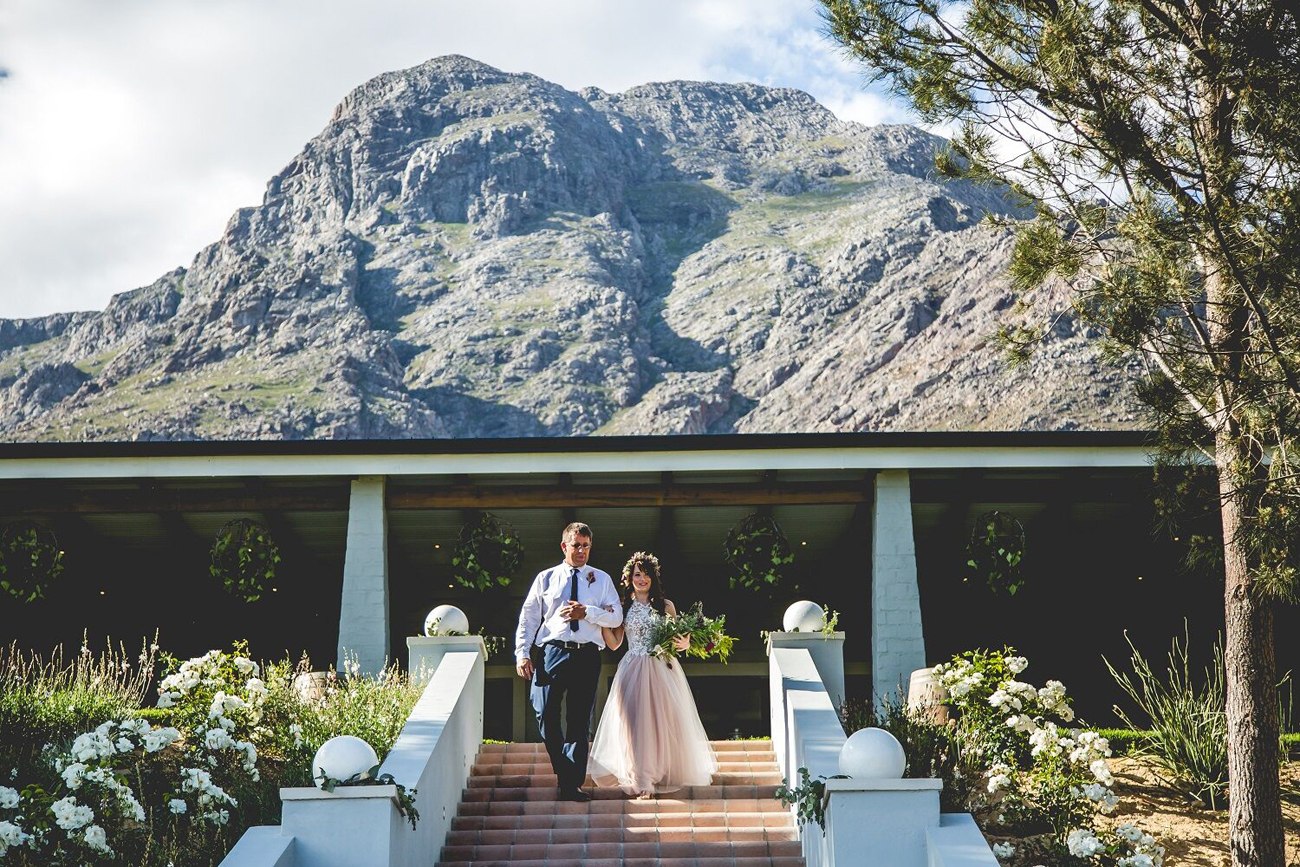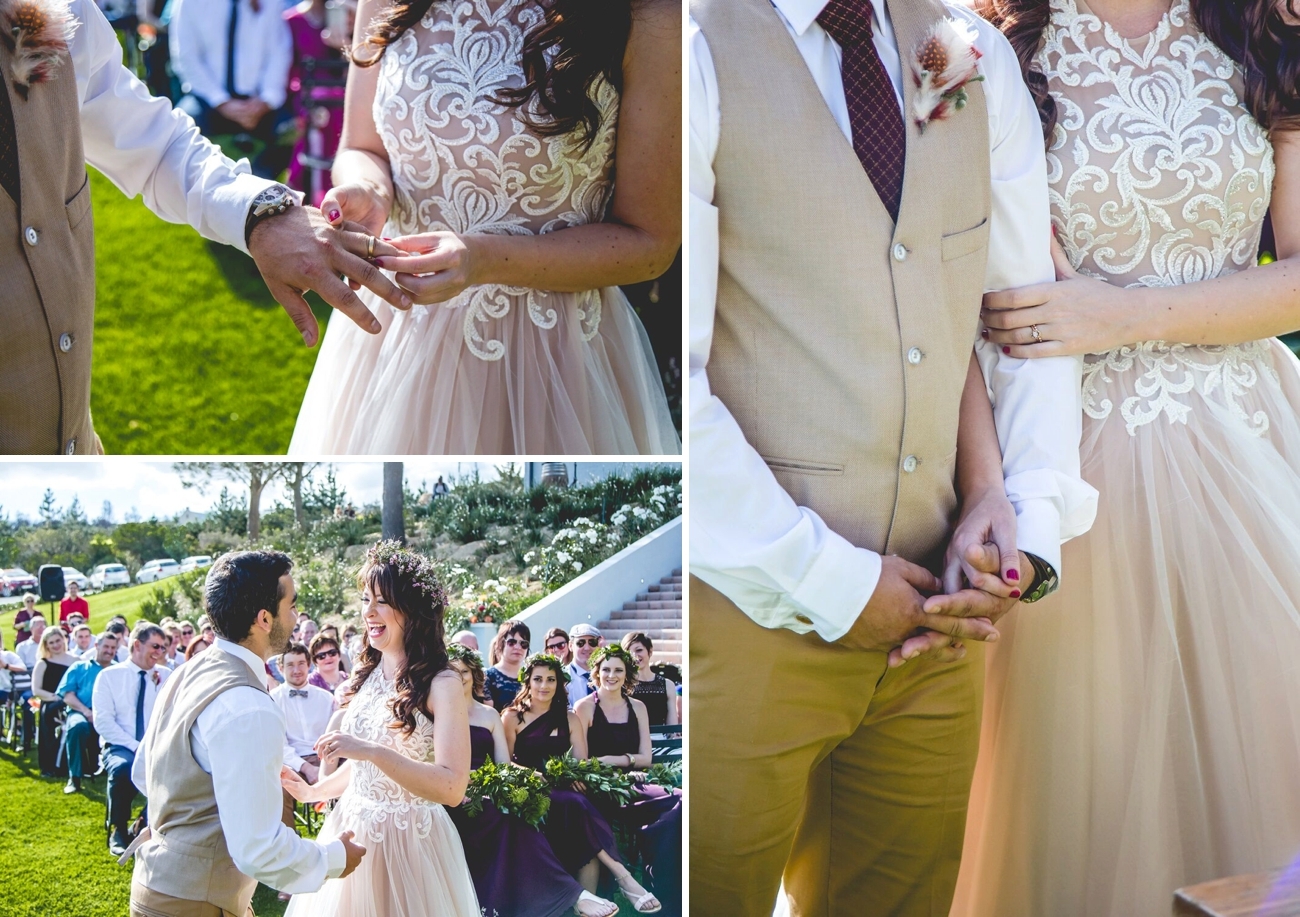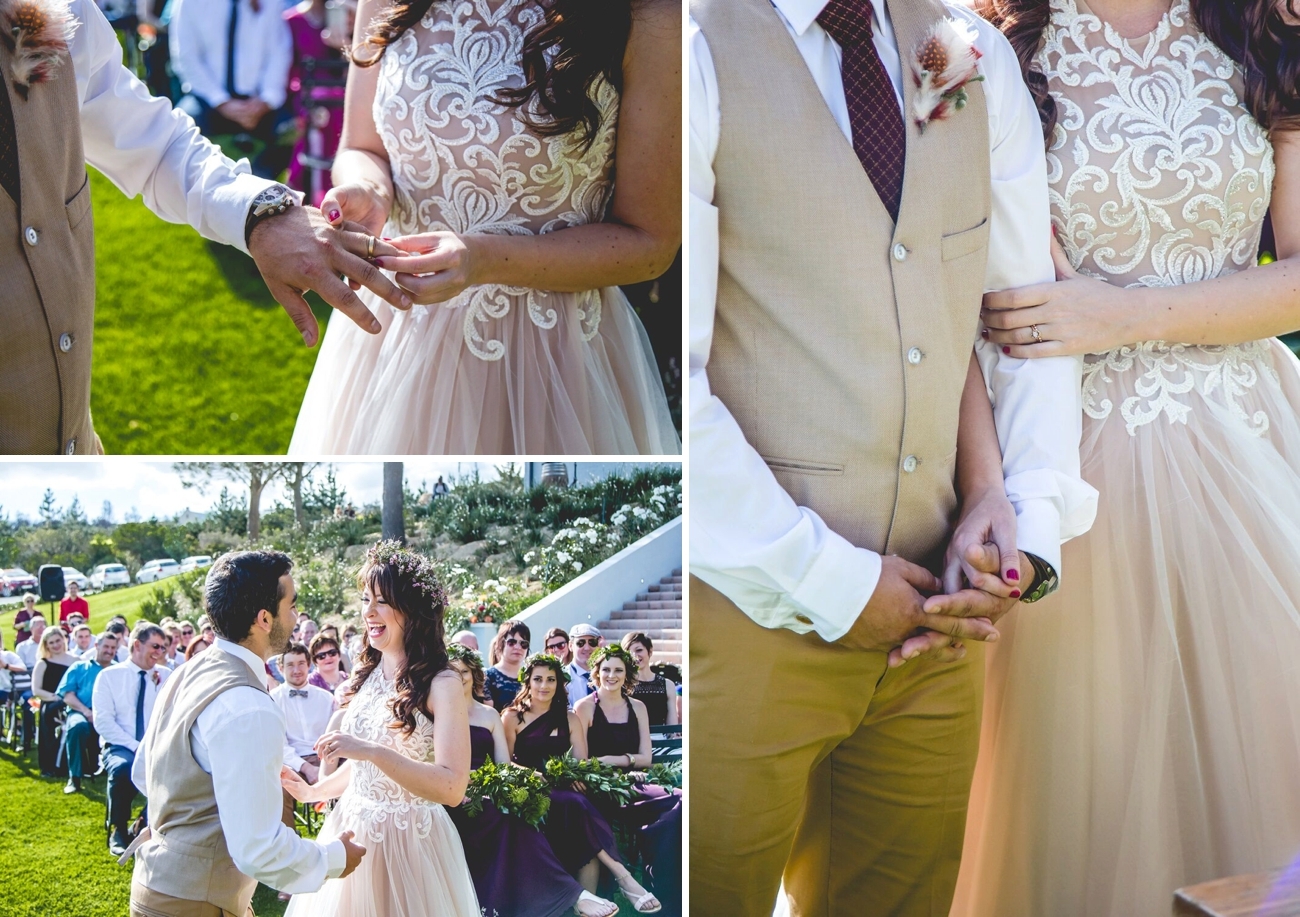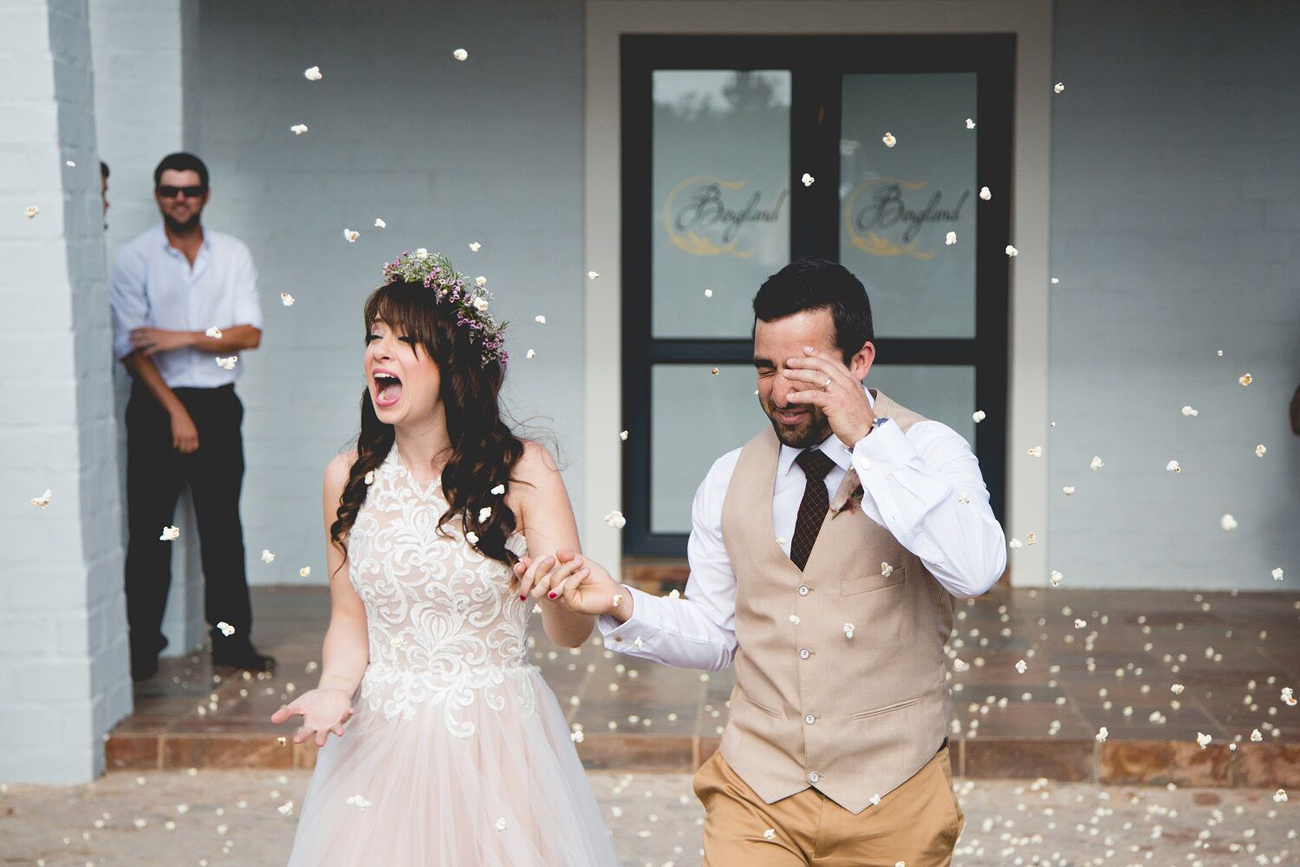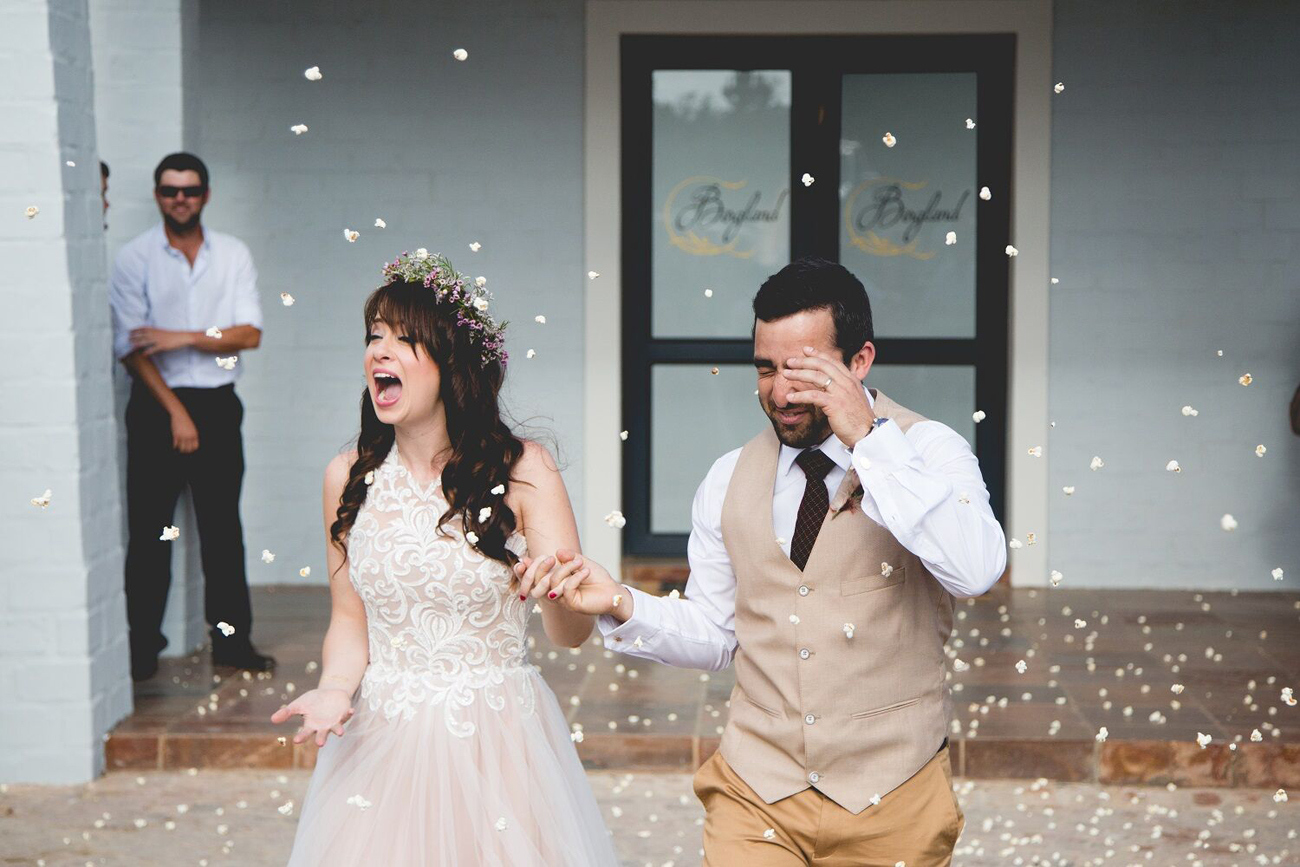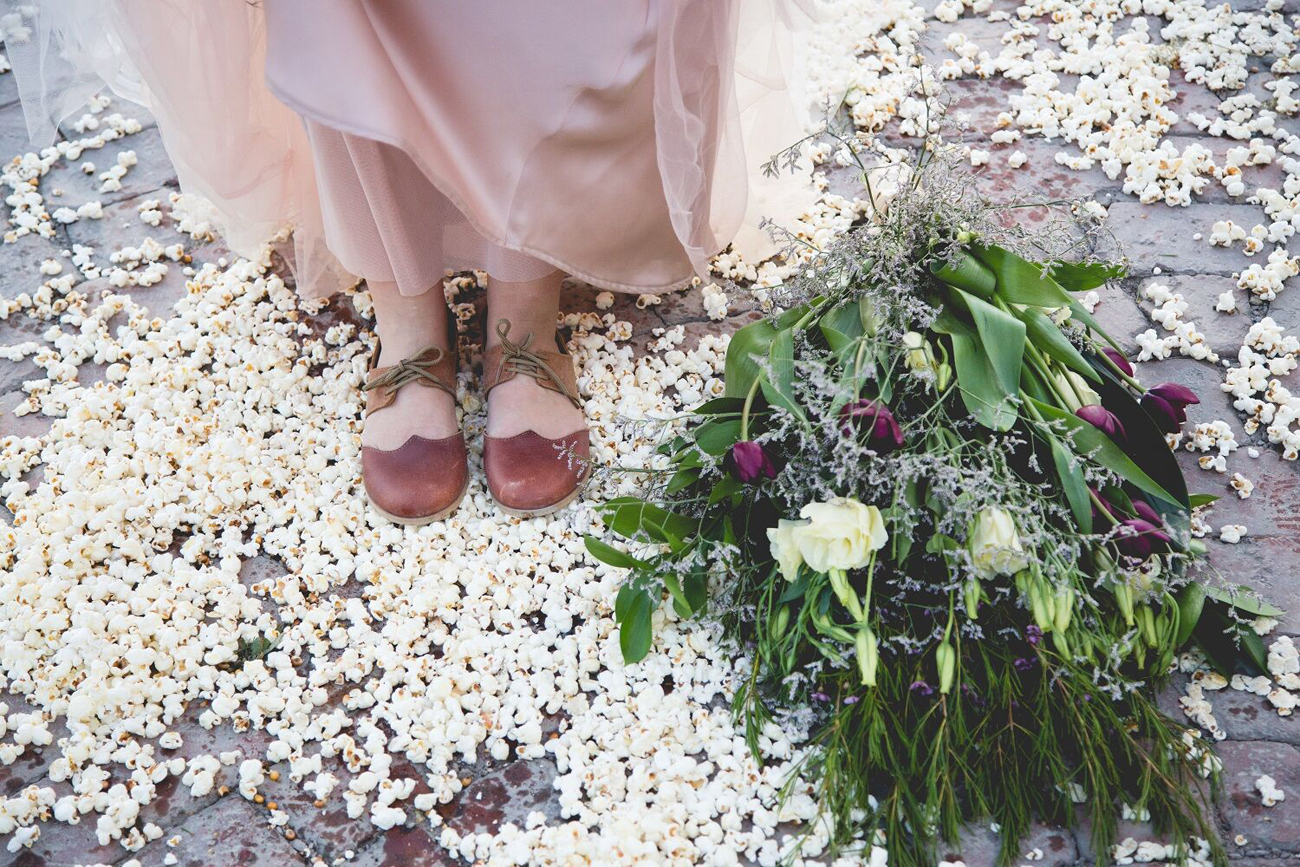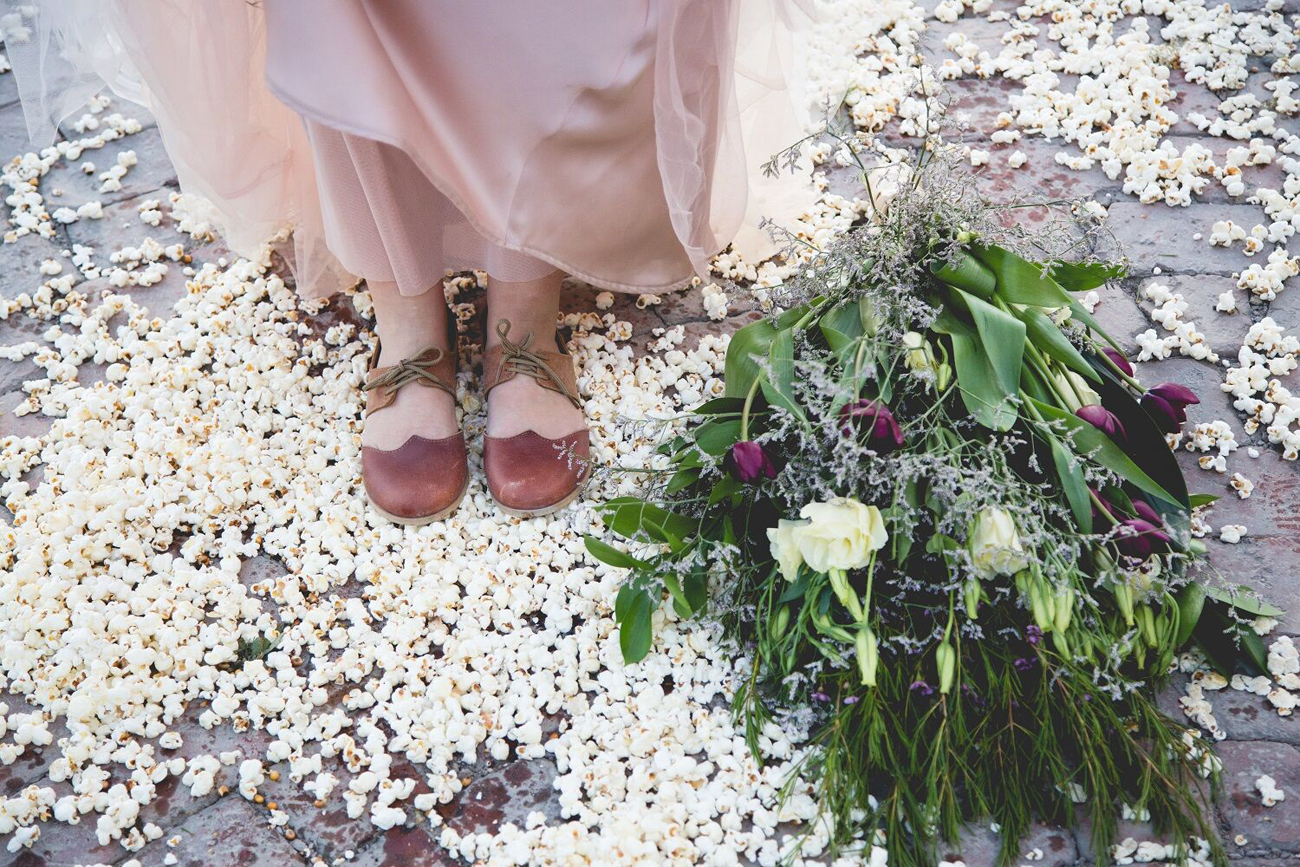 DIY Elements
We had a lot of DIY projects. Hula hoops we decorated with flowers to be part of the backdrop behind the bridal table. My husband made limoncello as wedding favours for the men which also had a name tag on them. My sister-in-law made beetroot and butternut smoked salt which we used as wedding favours for the females at the wedding which also had their names on them. My father-in-law made the coolest feather boutonnieres. All the decor elements were done by family, while friends helped me with the wedding stationery. And a lot more!
The Flowers
Whimsical with a lot of love. My mother-in-law, stepmother and mother made it all happen! Don't know what I would have done with out them. We used AlsMoi for the floral crowns and bouquets. Theronda is just the best and nicest lady ever and understood my vision perfectly.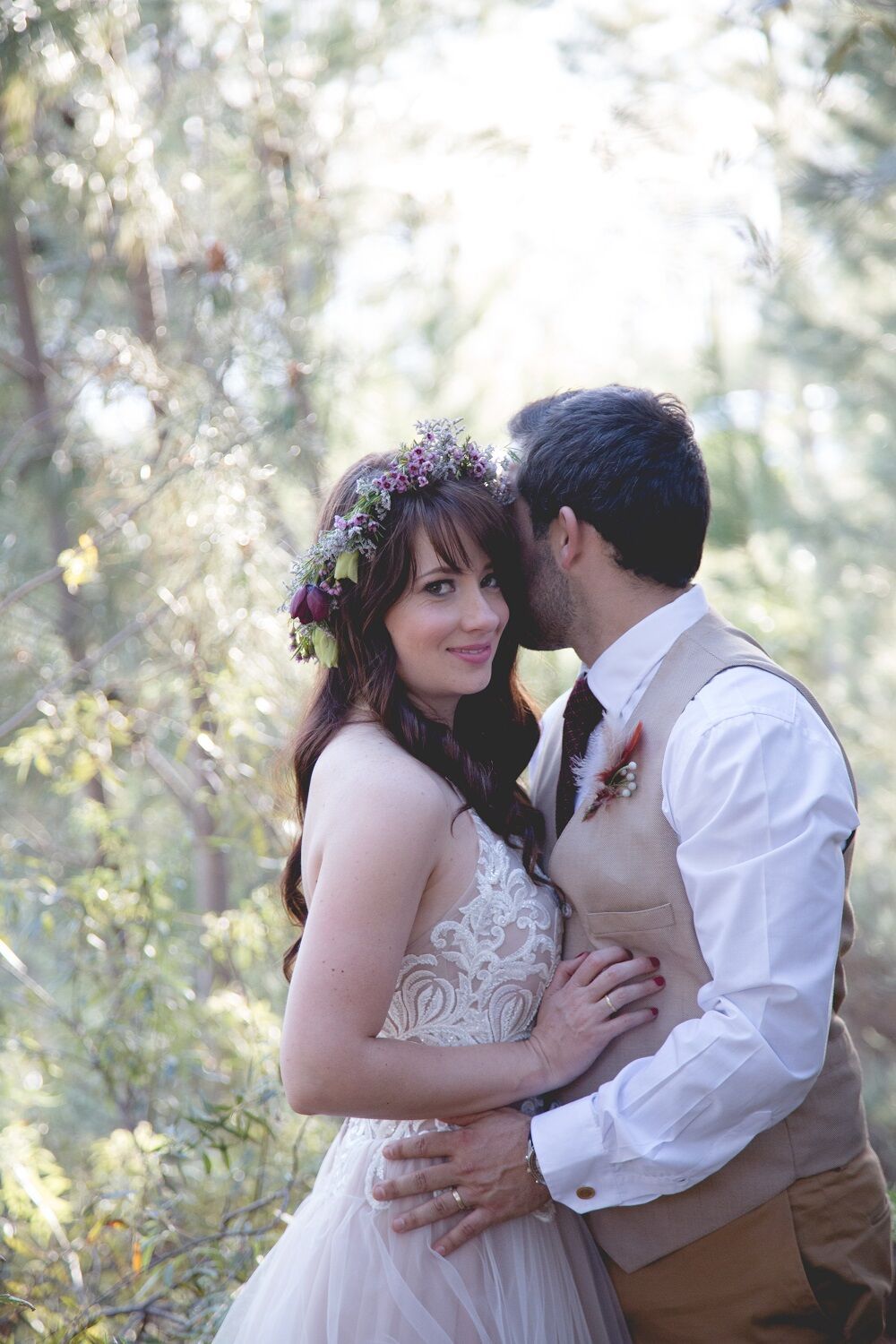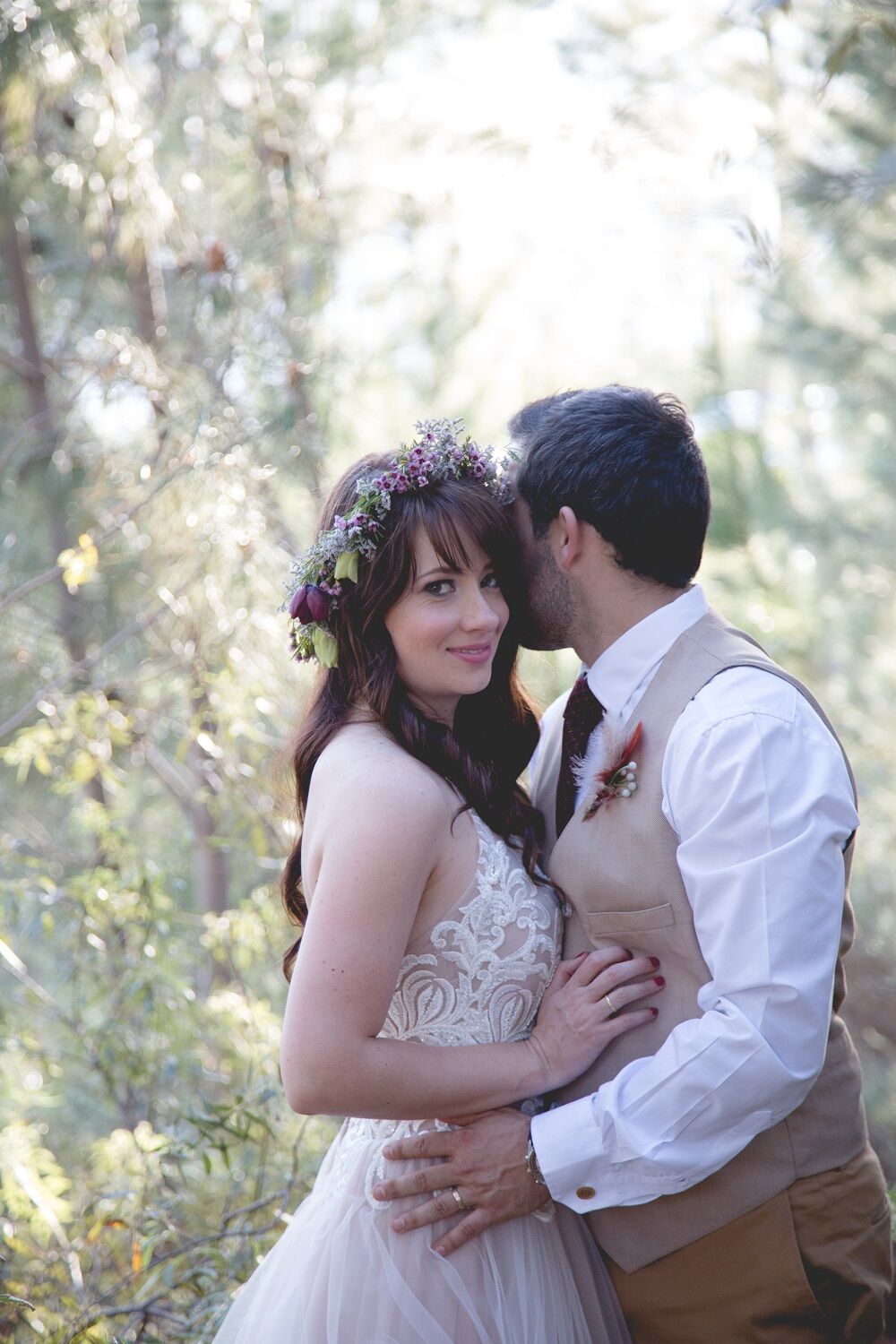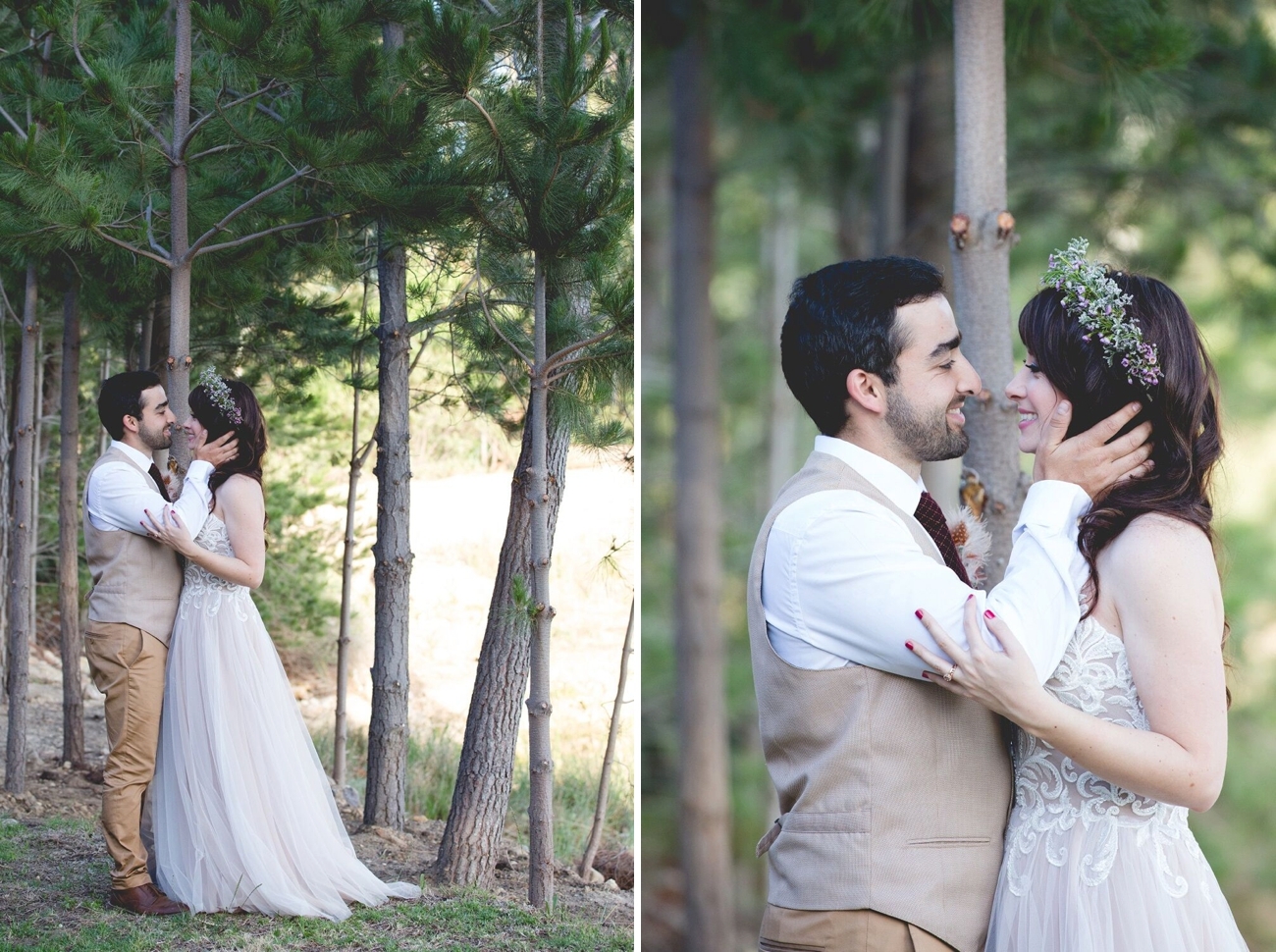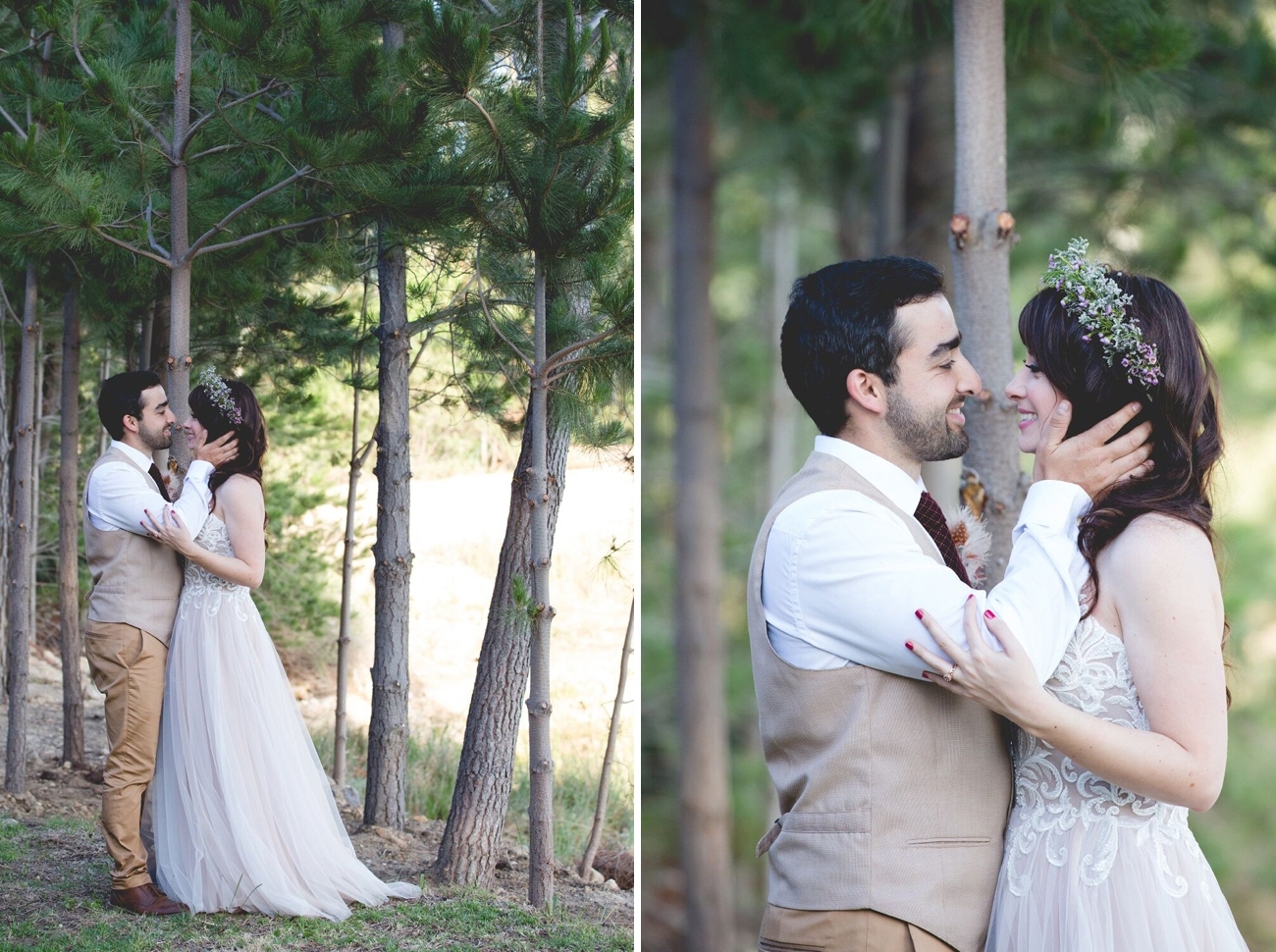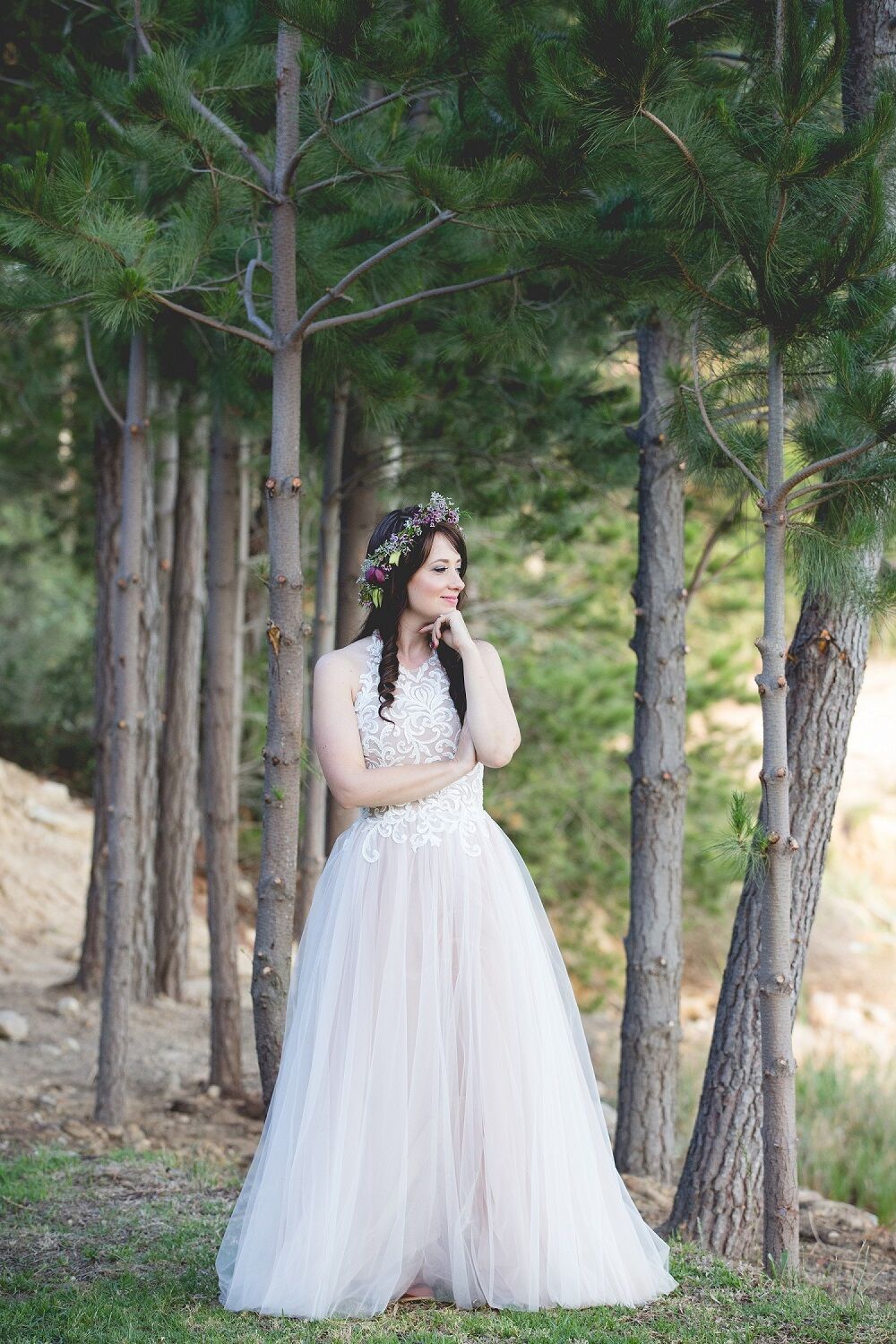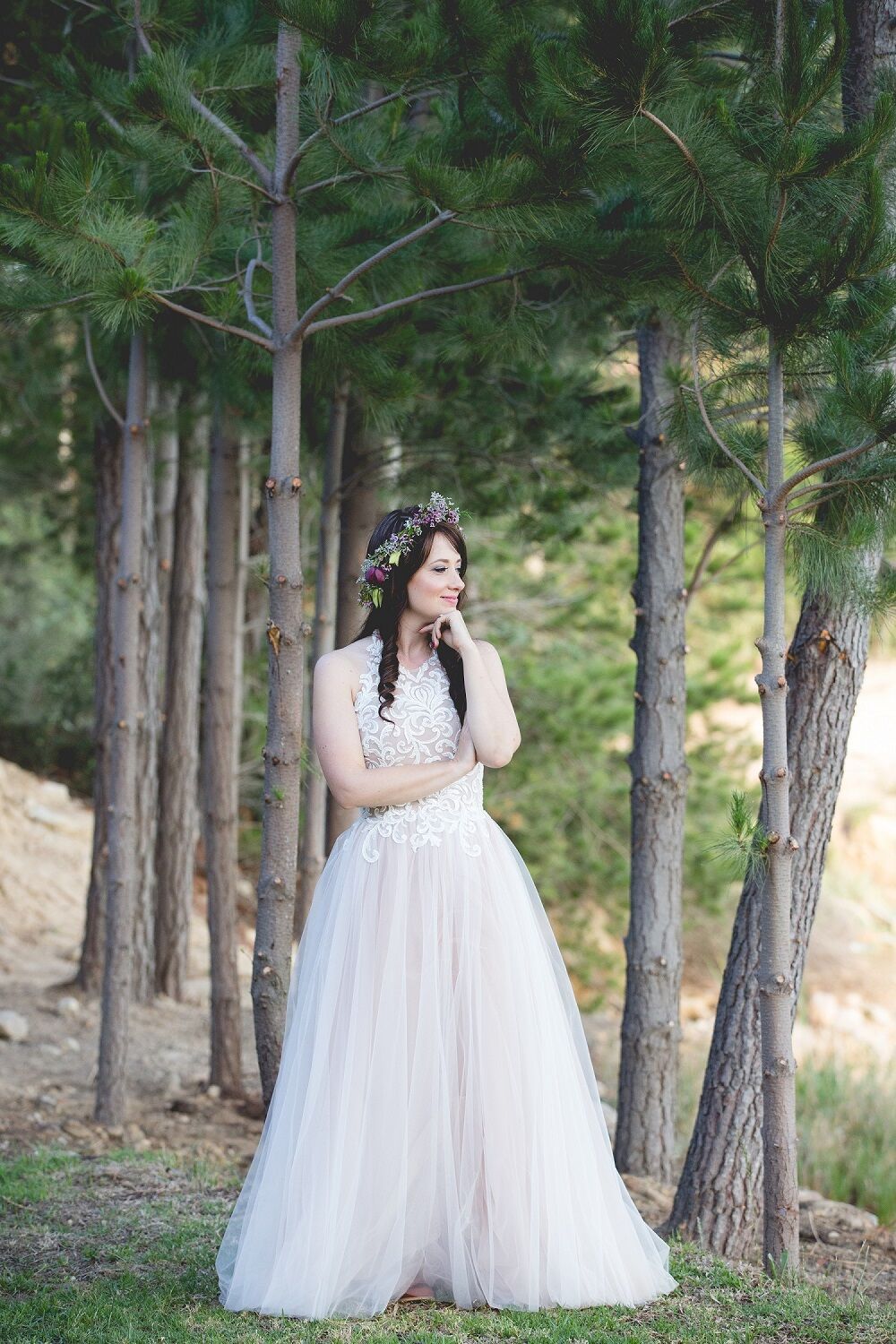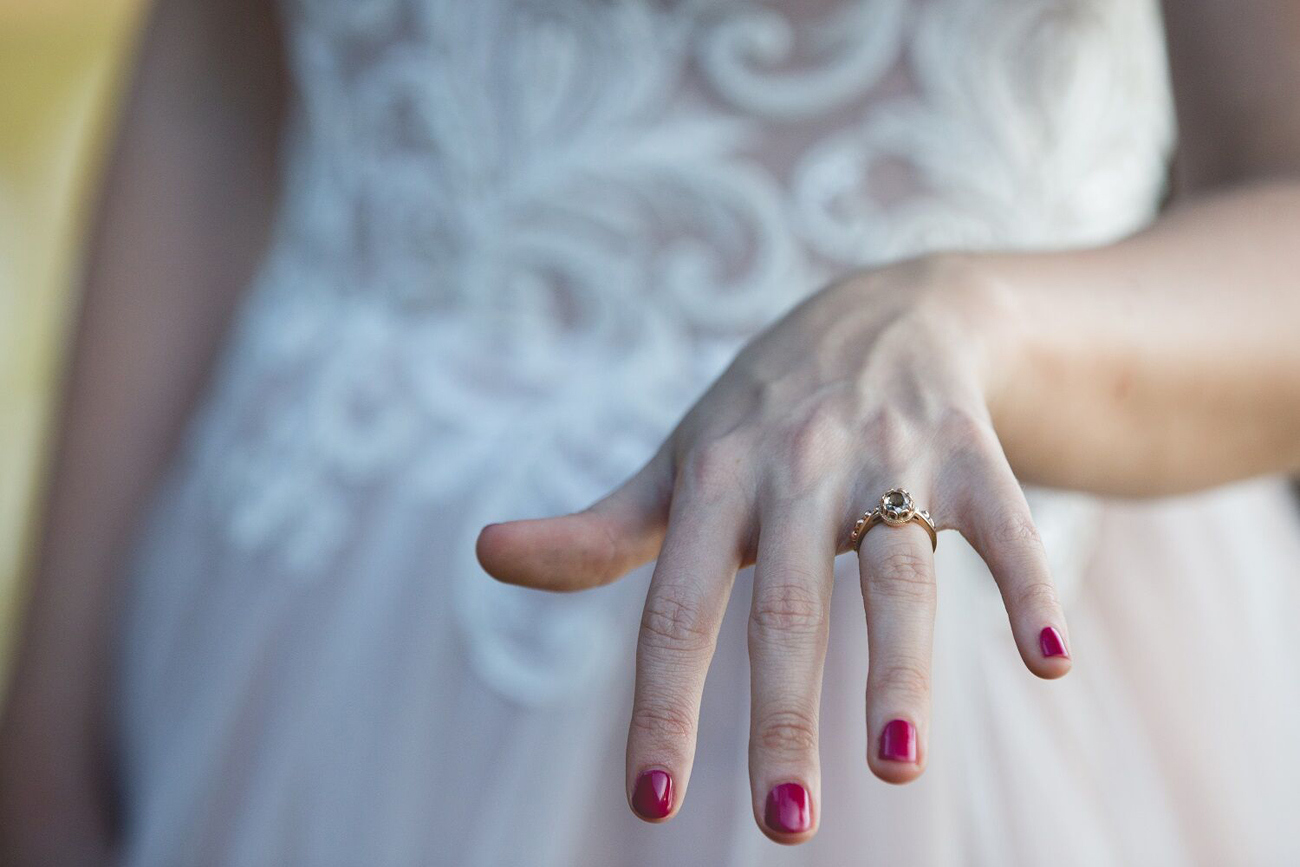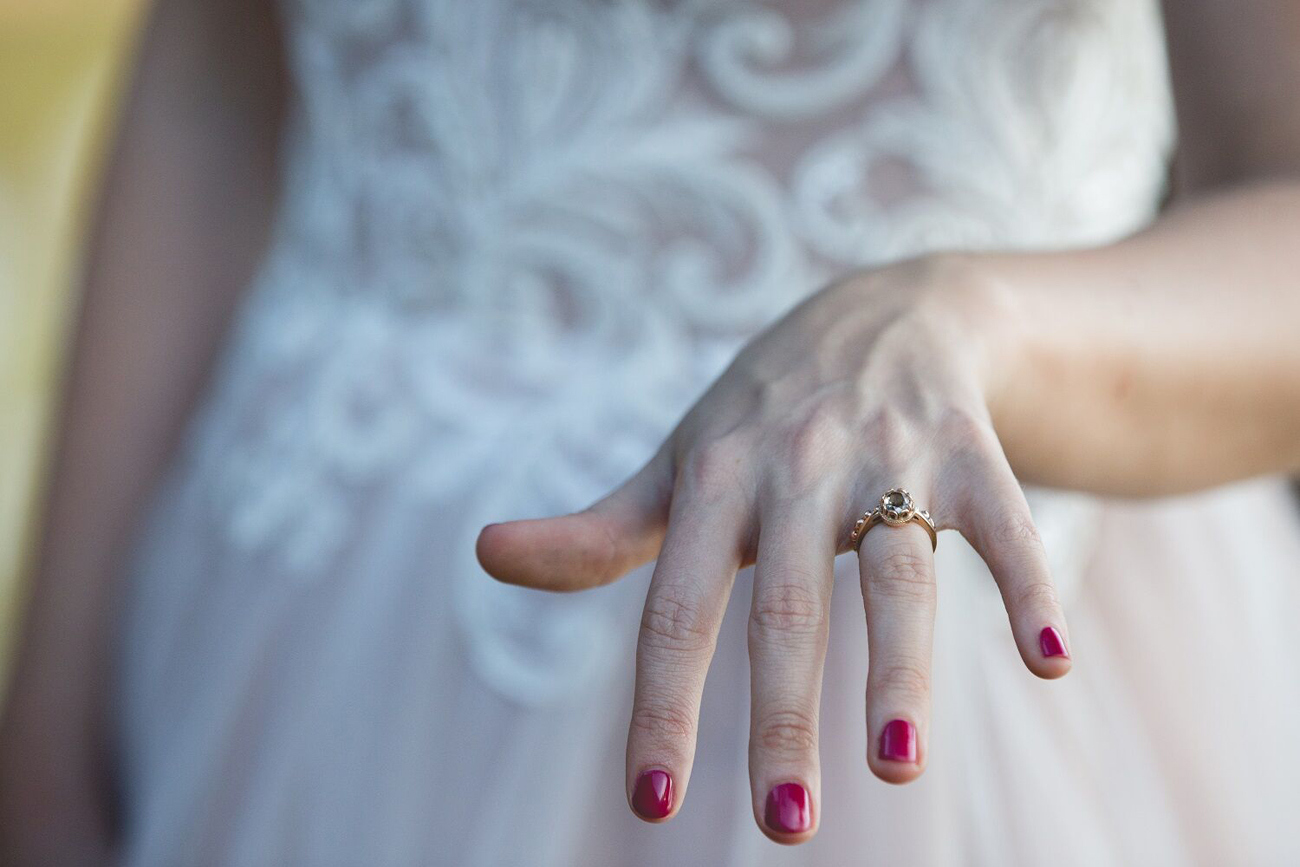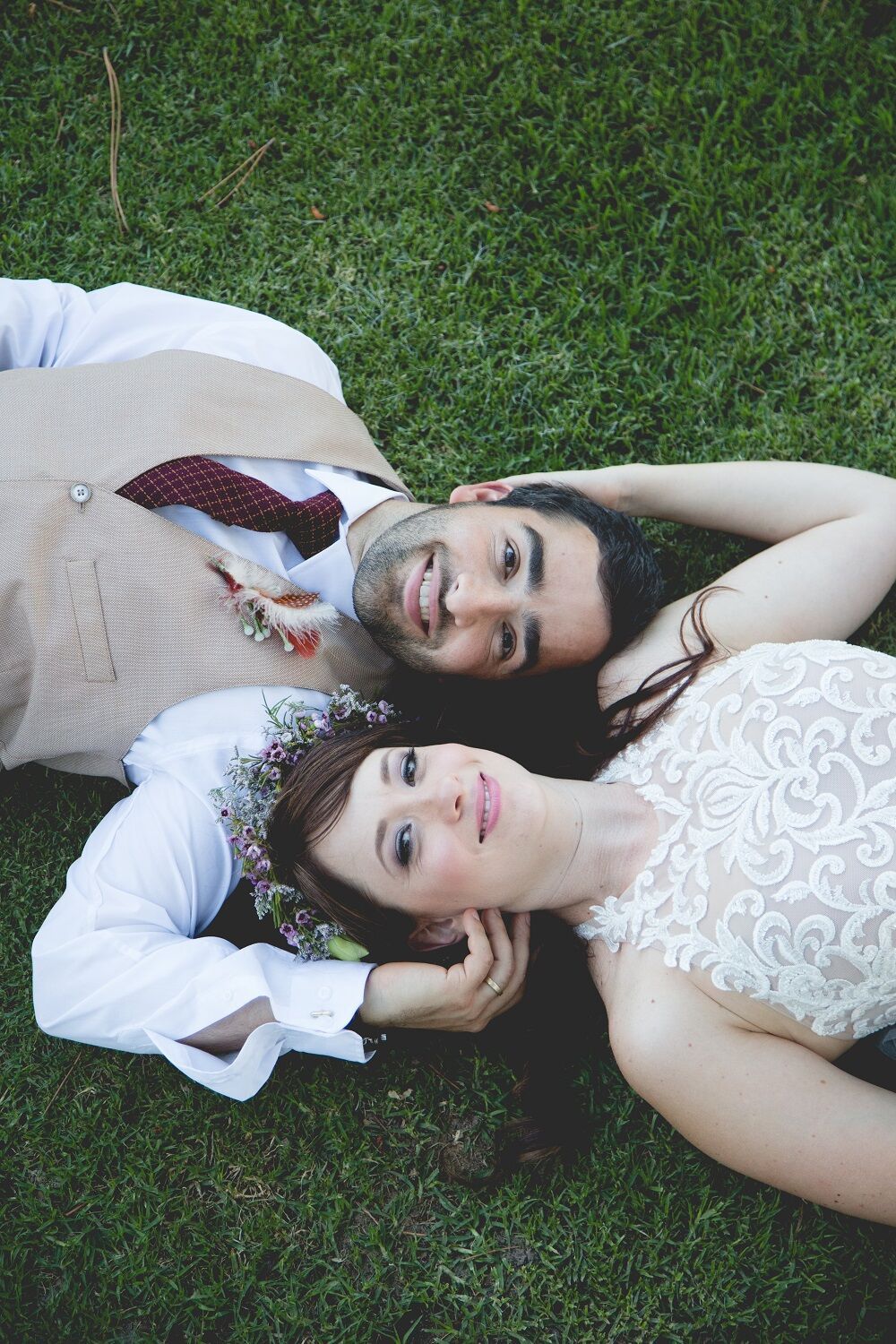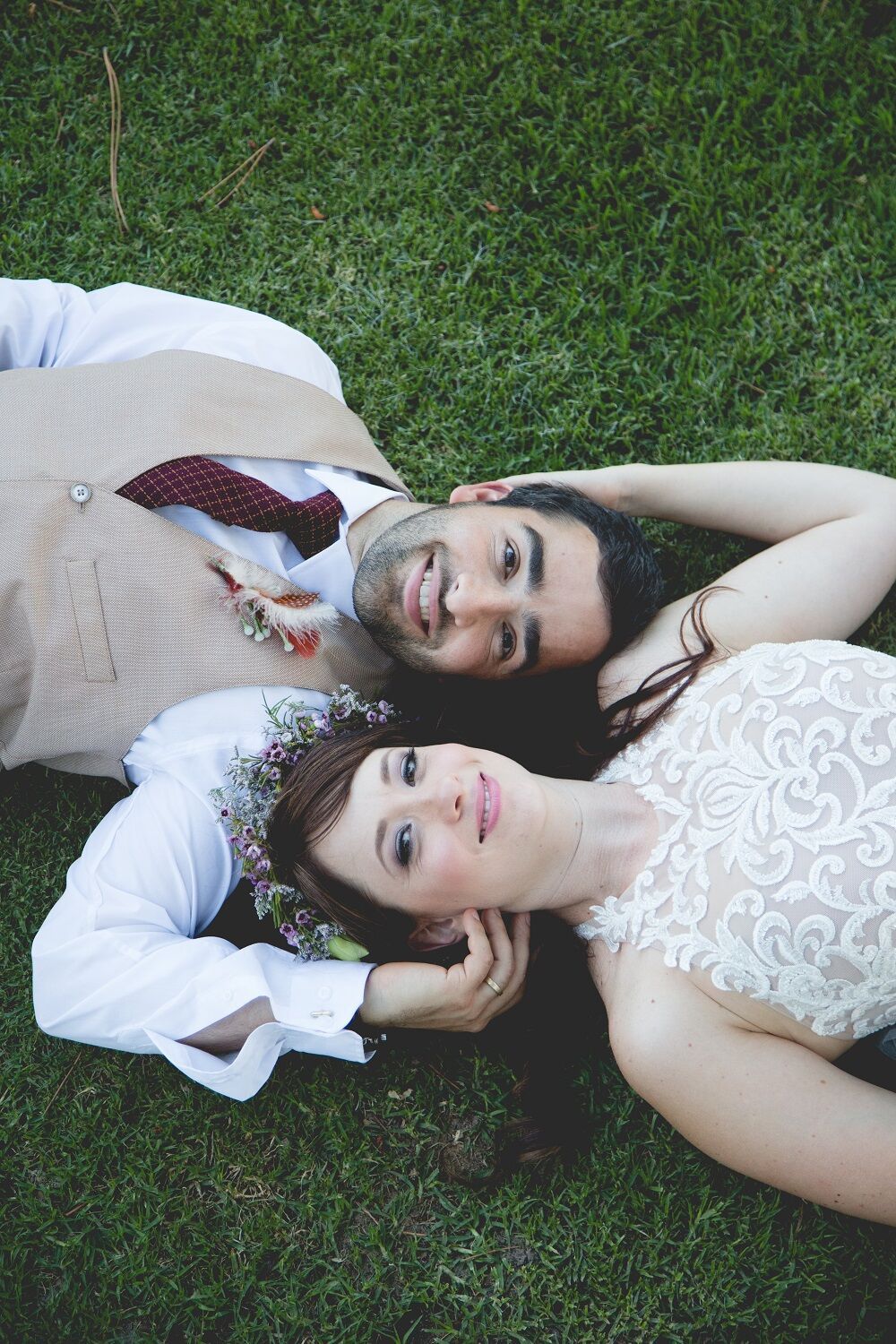 The Dress
I just love my dress. I always struggle to find a dress which fits and suits my personality and Alana van Heerden made my dreams come true. Every fitting was so much fun because of Alana's vibrant personality. I have never been so happy in a dress!
The Bridesmaids
I had four bridesmaids. All of them have a special part in my life and in our relationship. My mother-in-law made the infinity dresses in a deep plum colour. We had floral crowns made for them in green and it looked stunning with the dresses!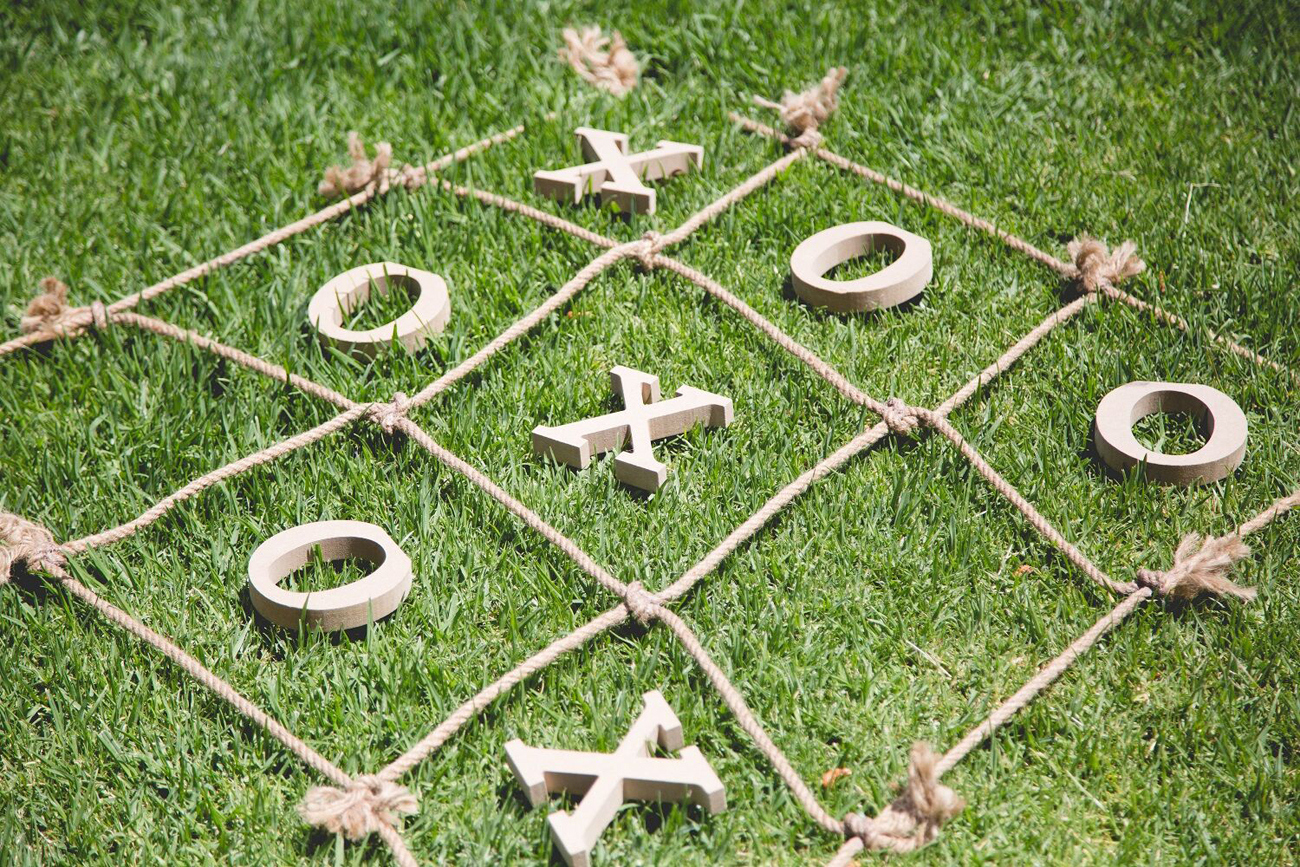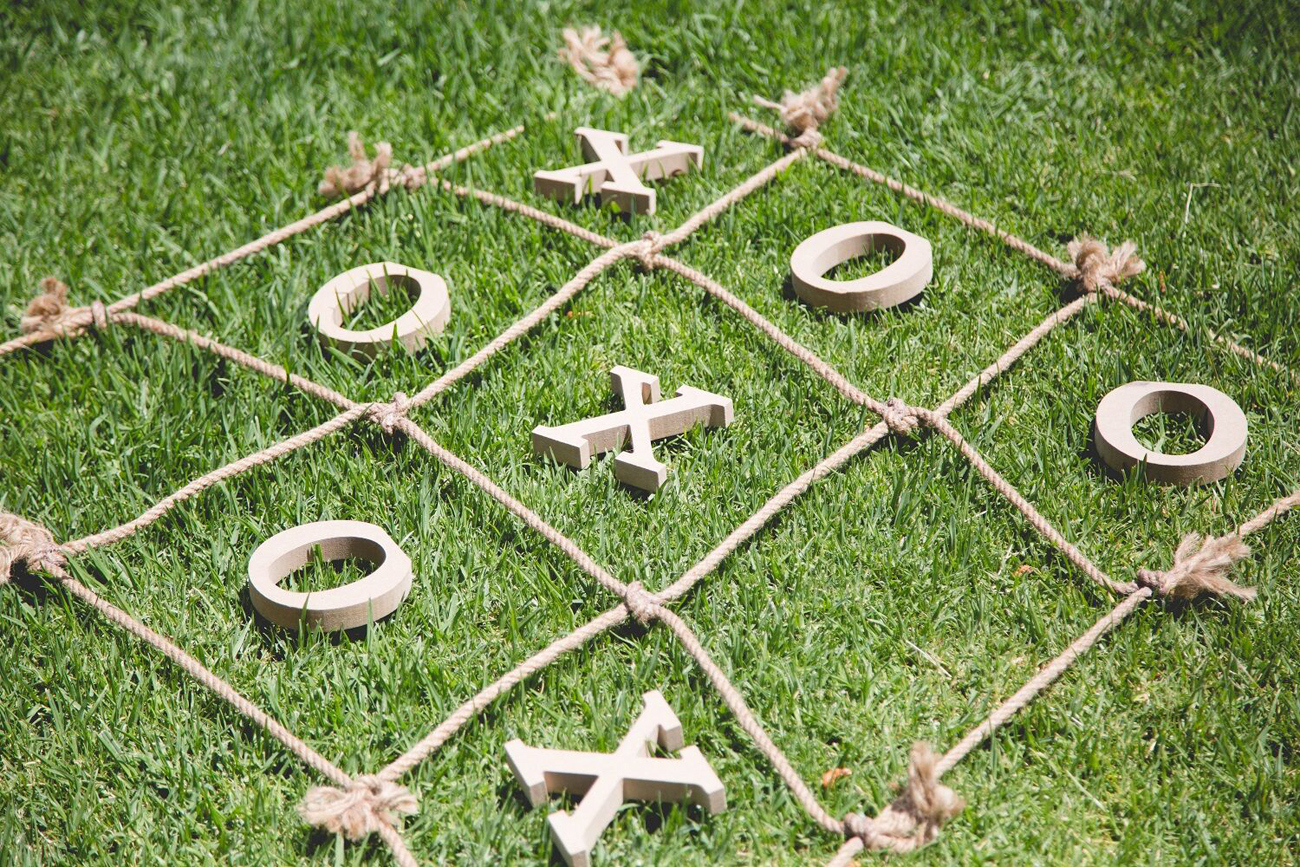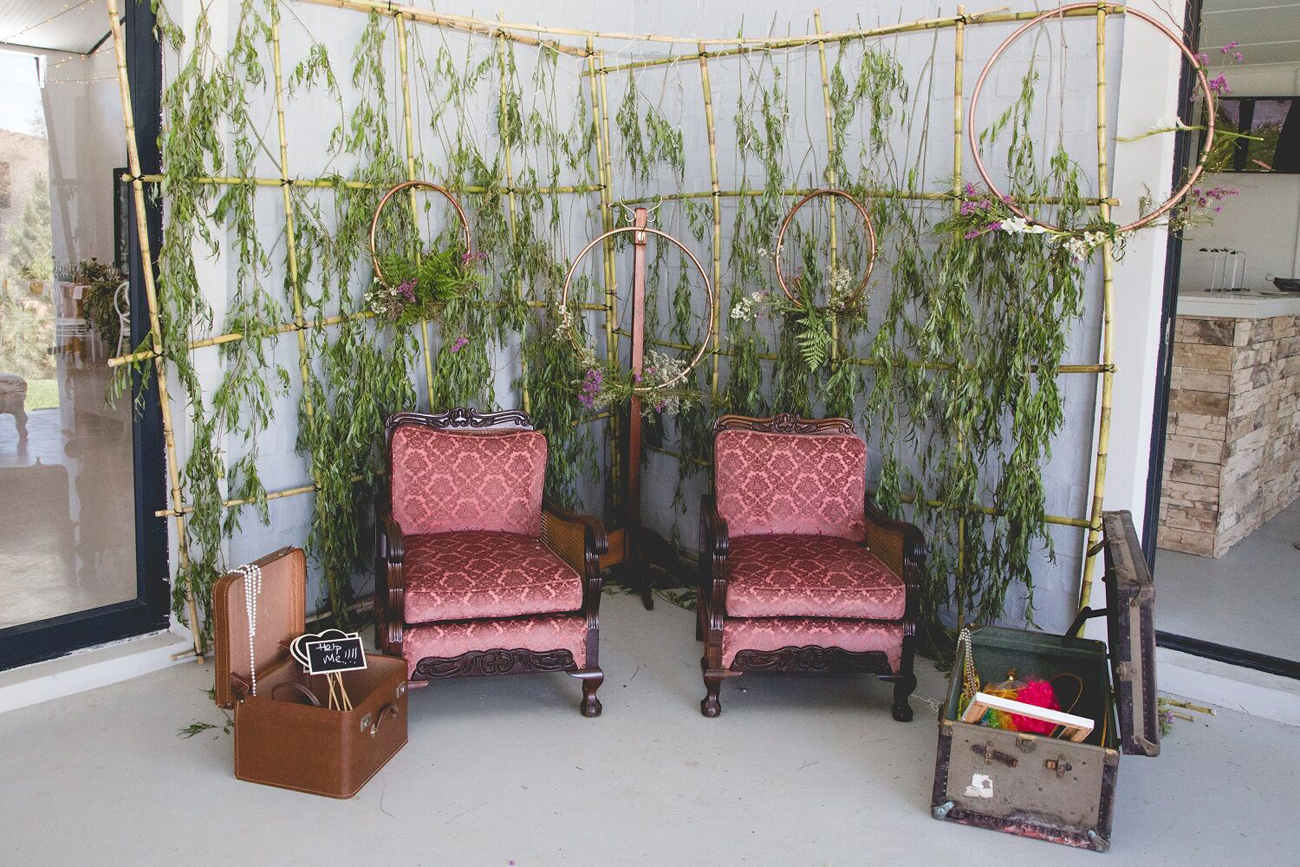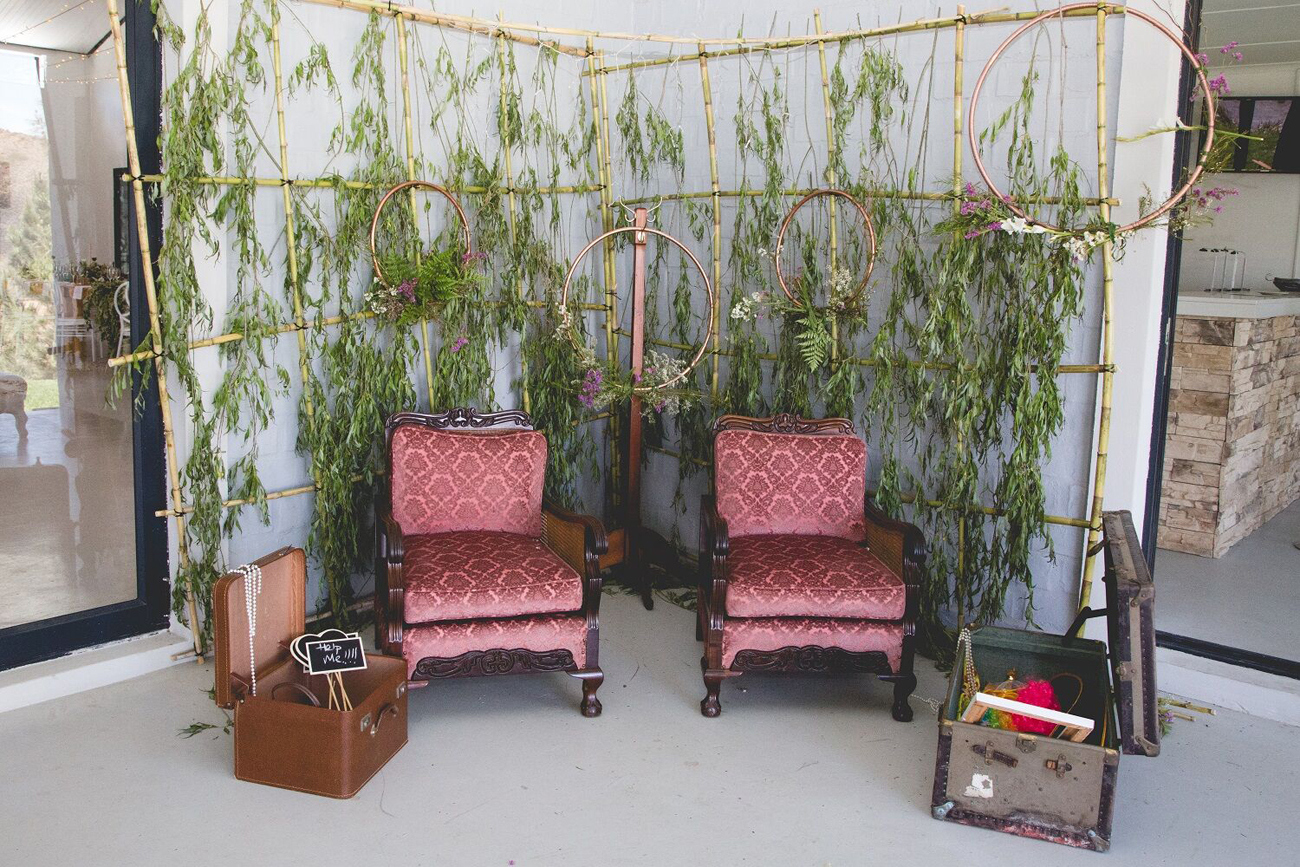 Memorable Moment
Our most favourite part of the day was our first dance! We did something different and totally true to our love story because dancing is such a big part of it! Being so happy in that moment and seeing everybody around us with such big smiles.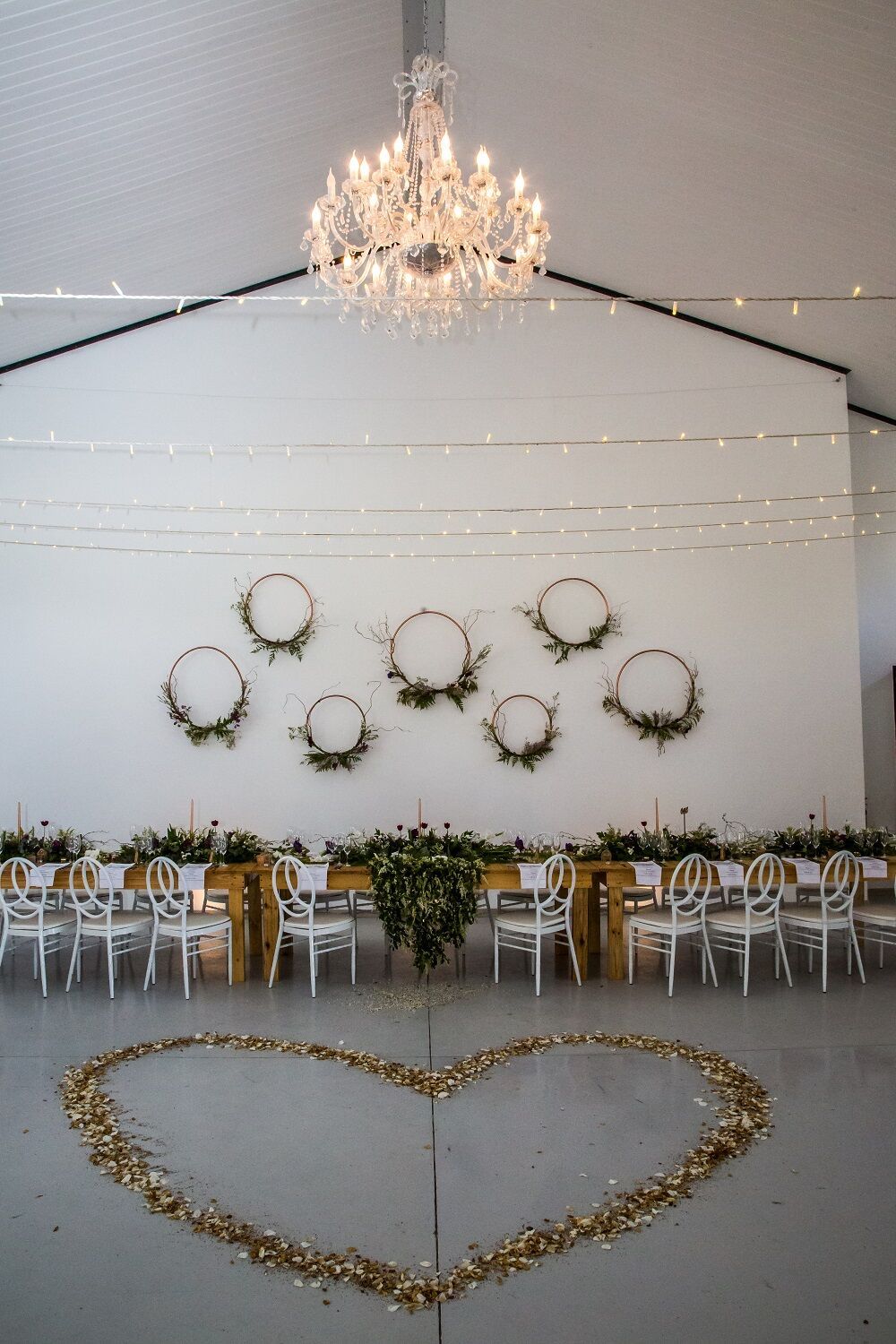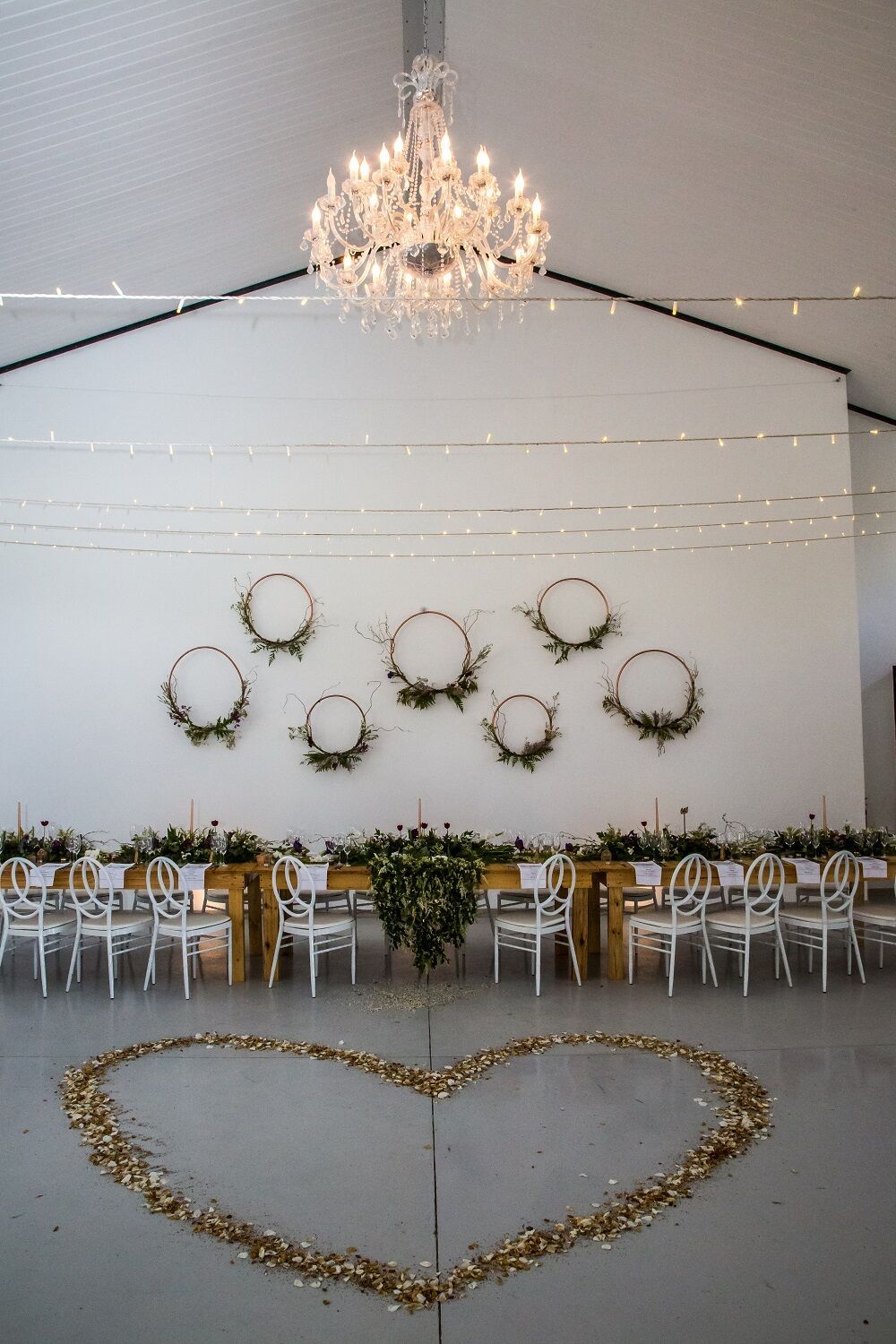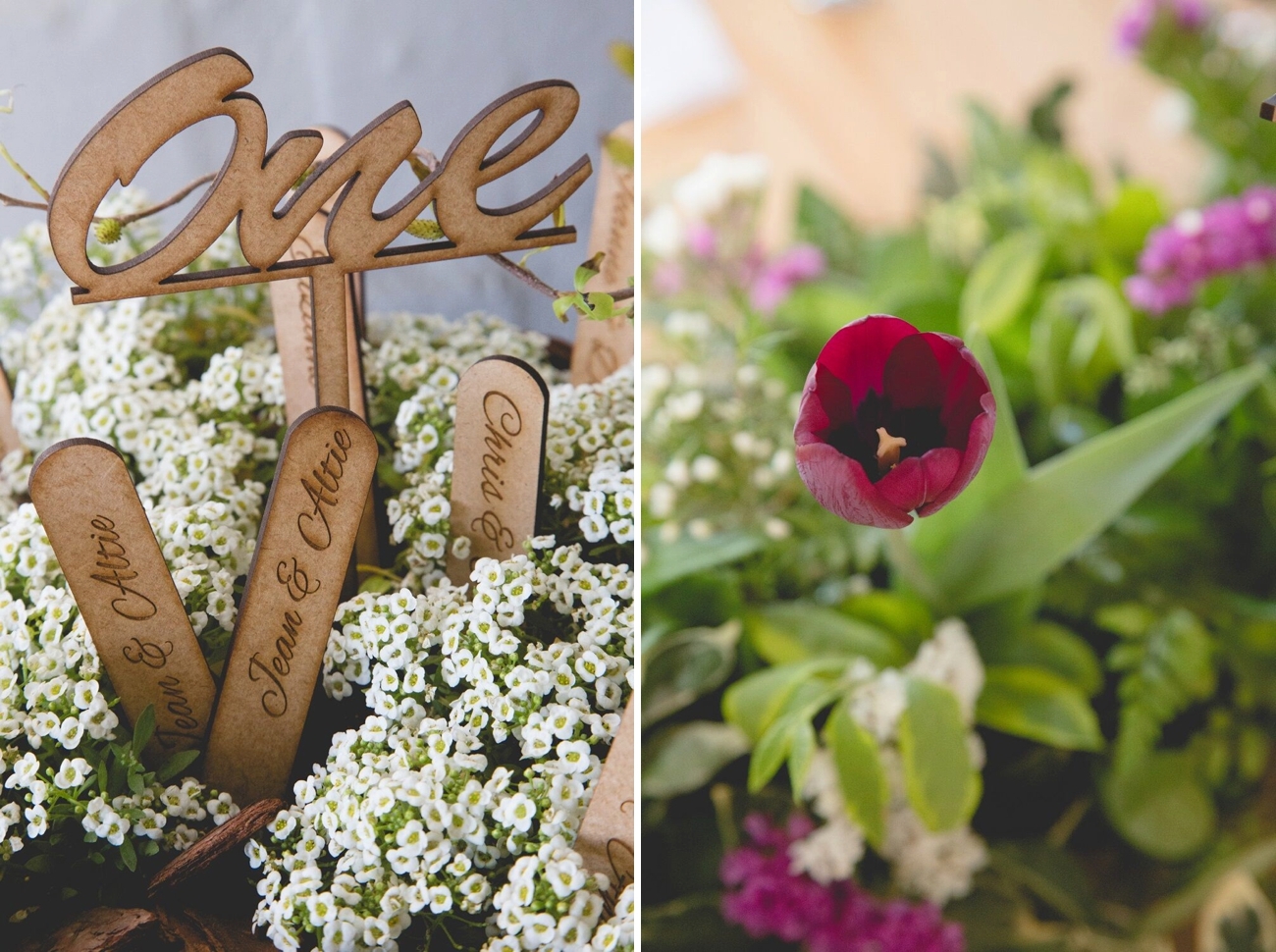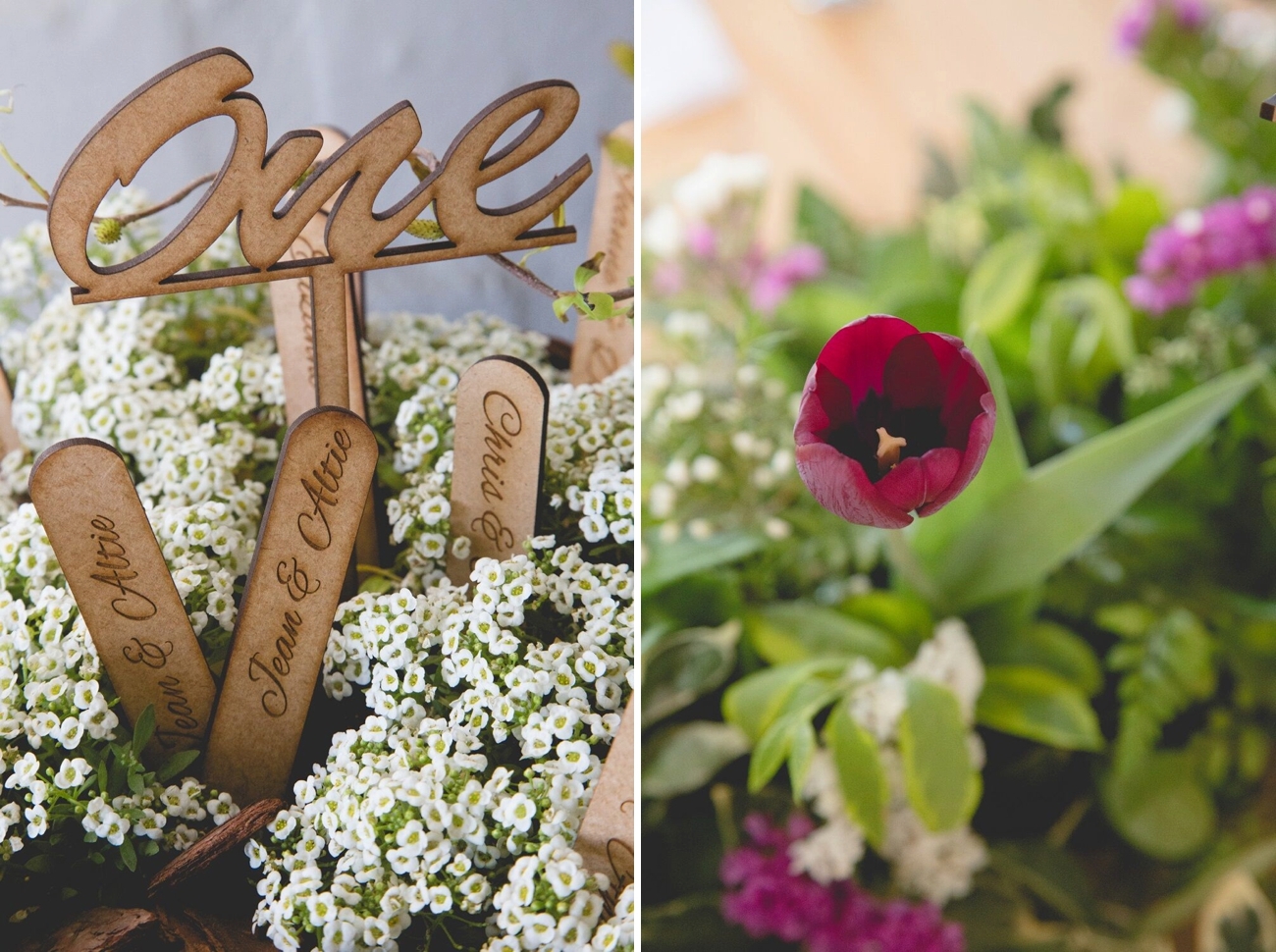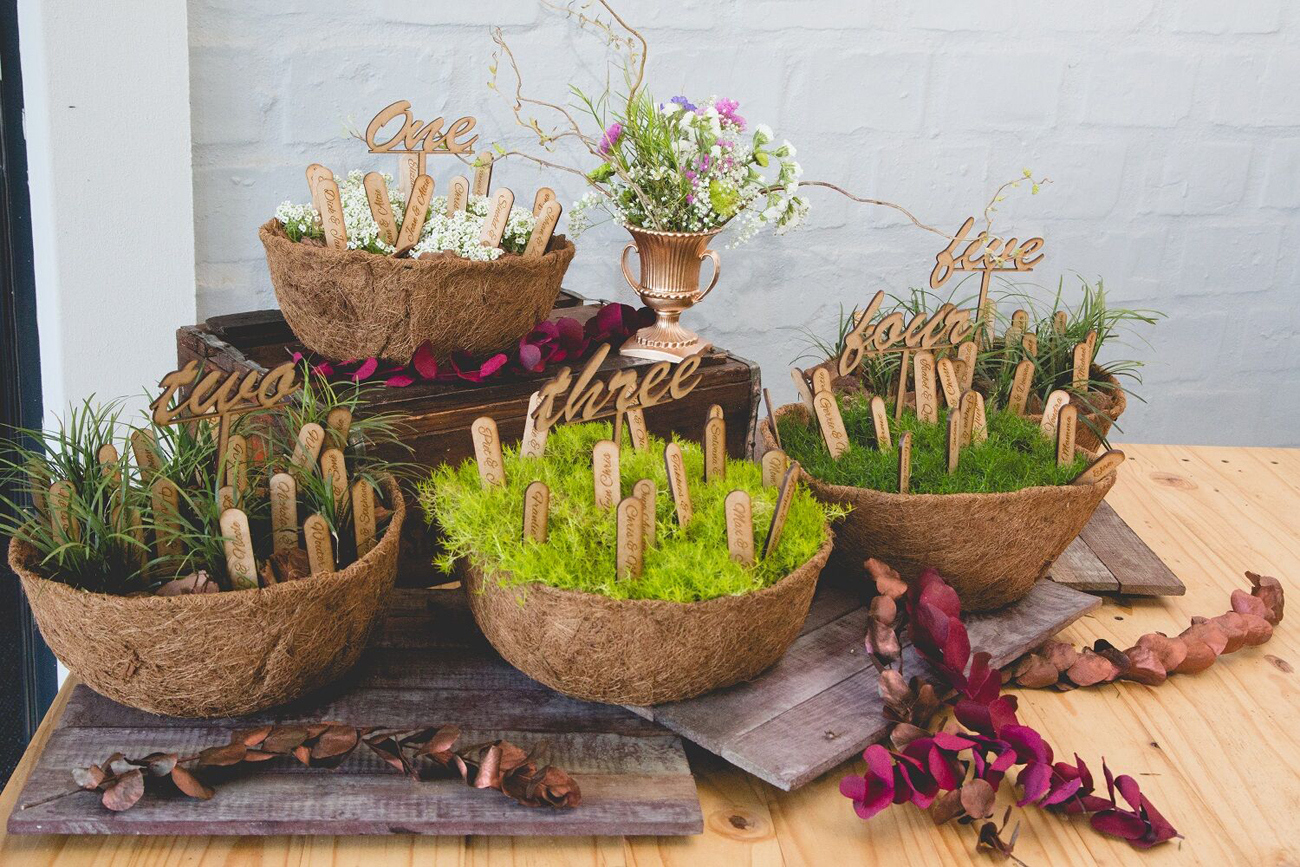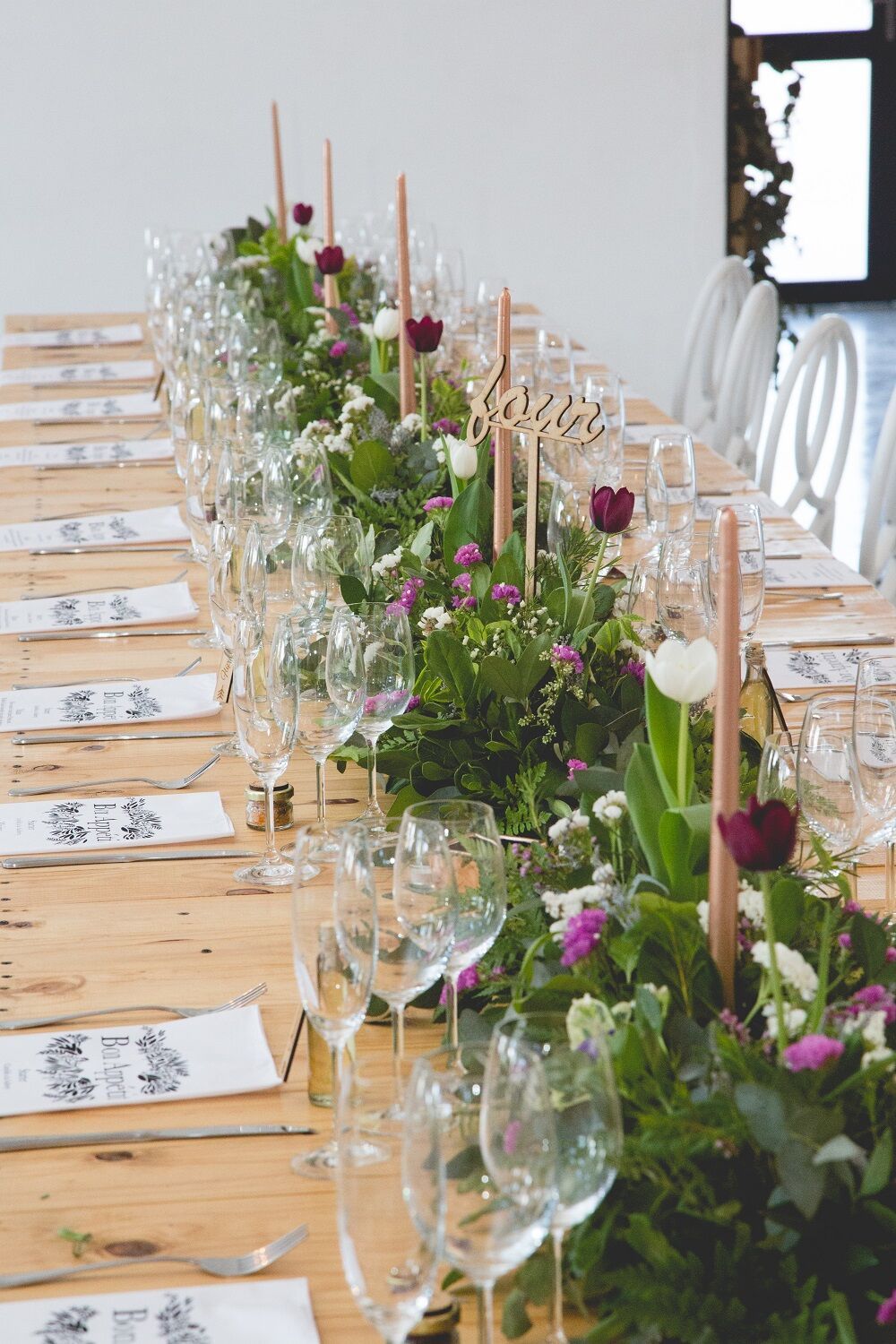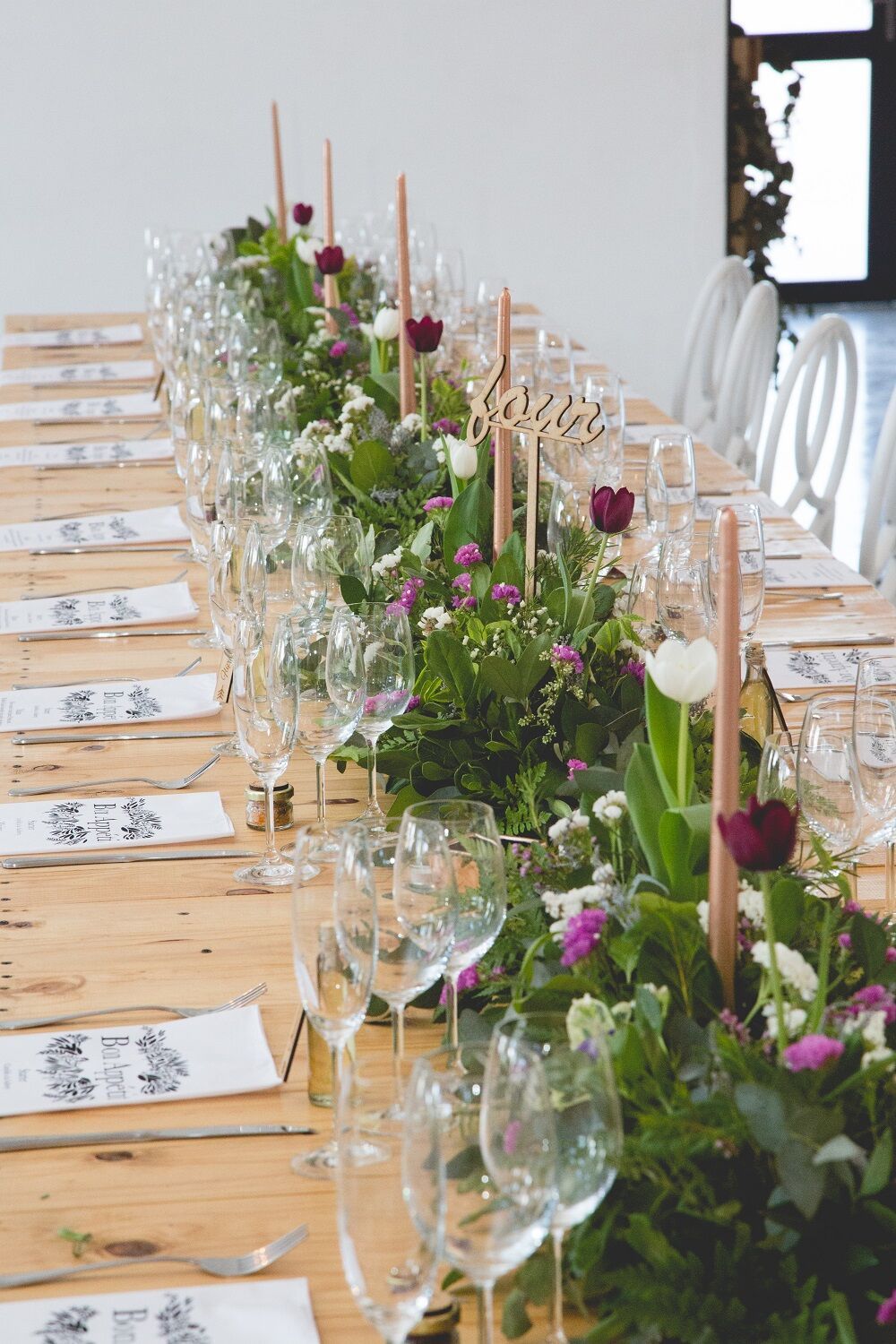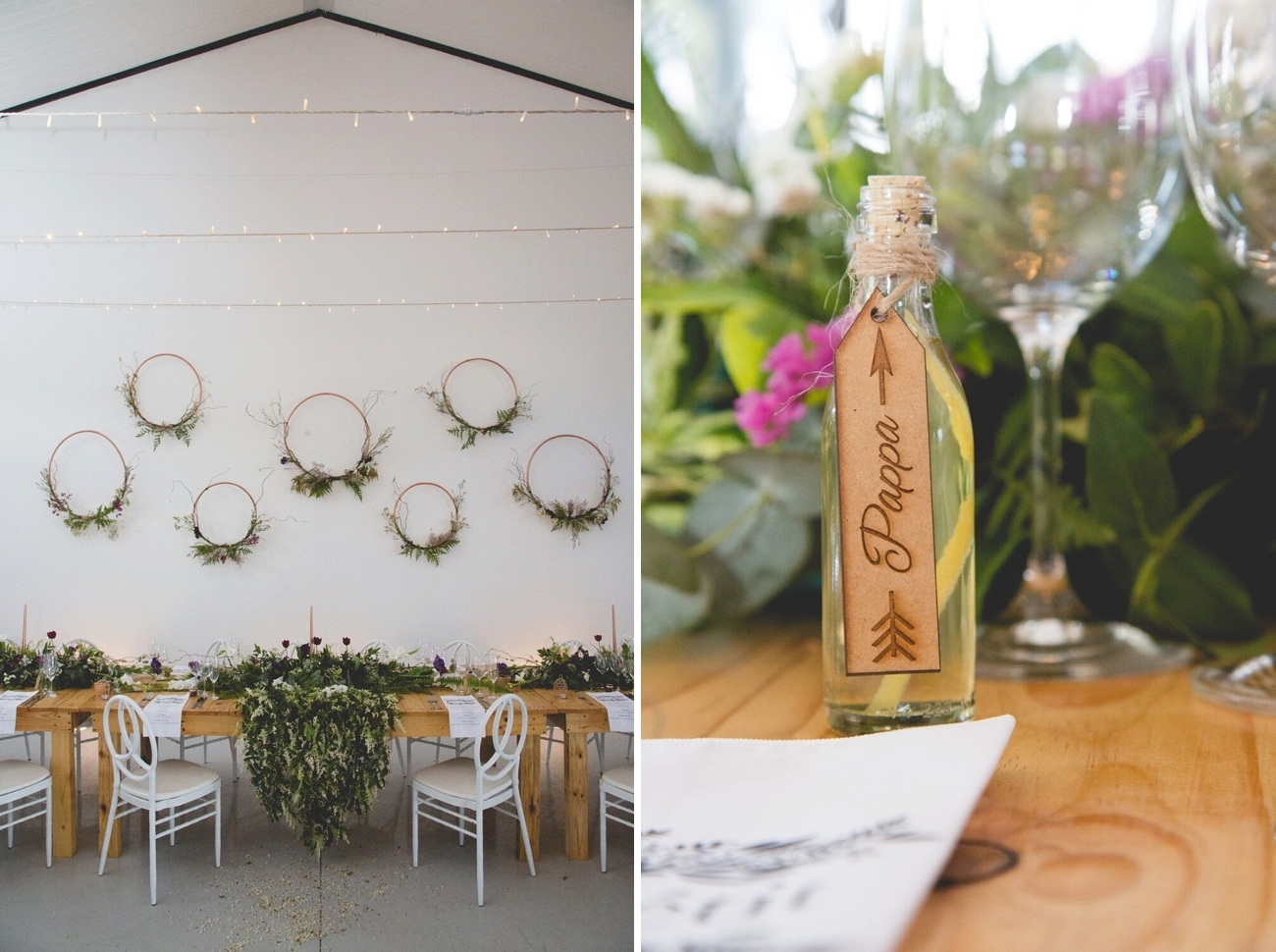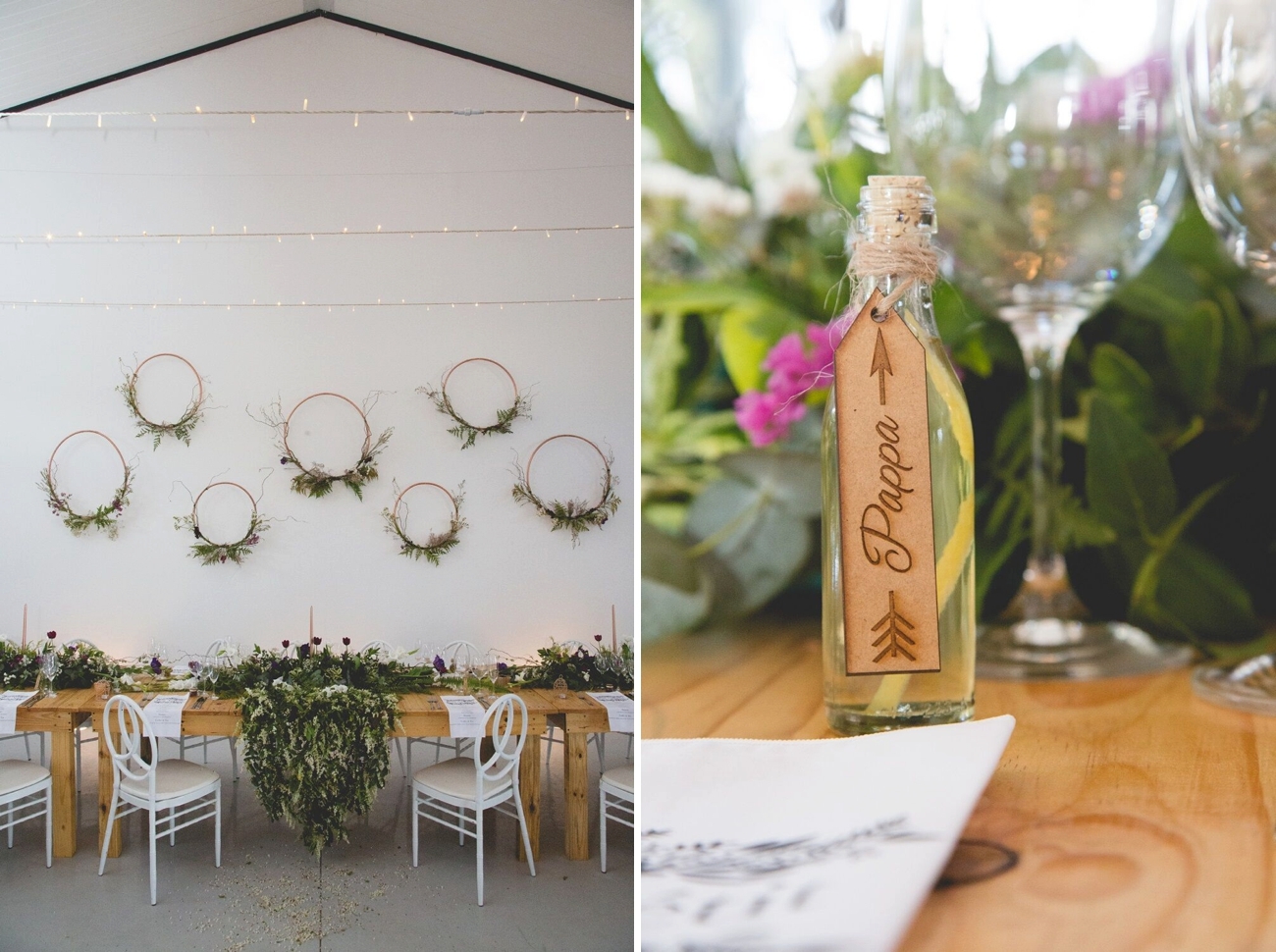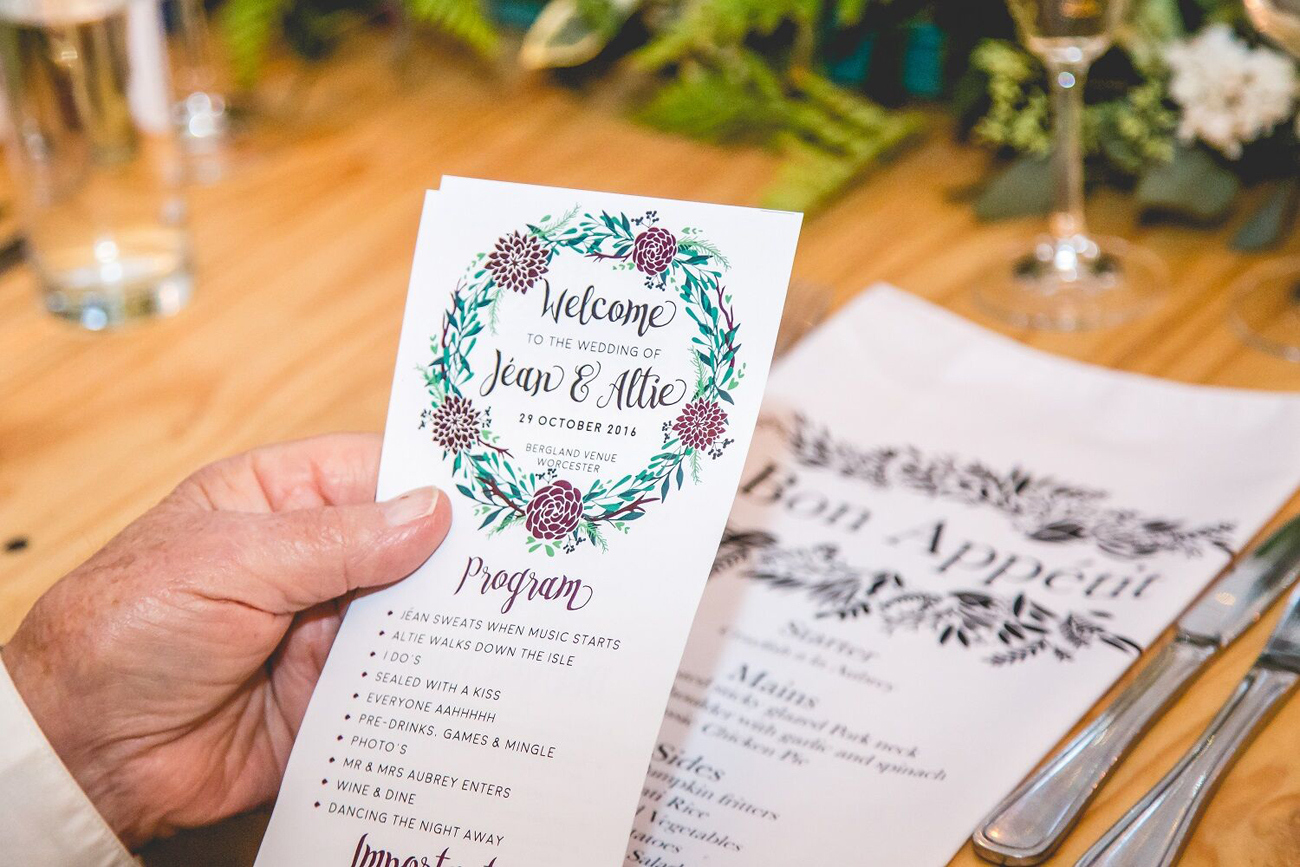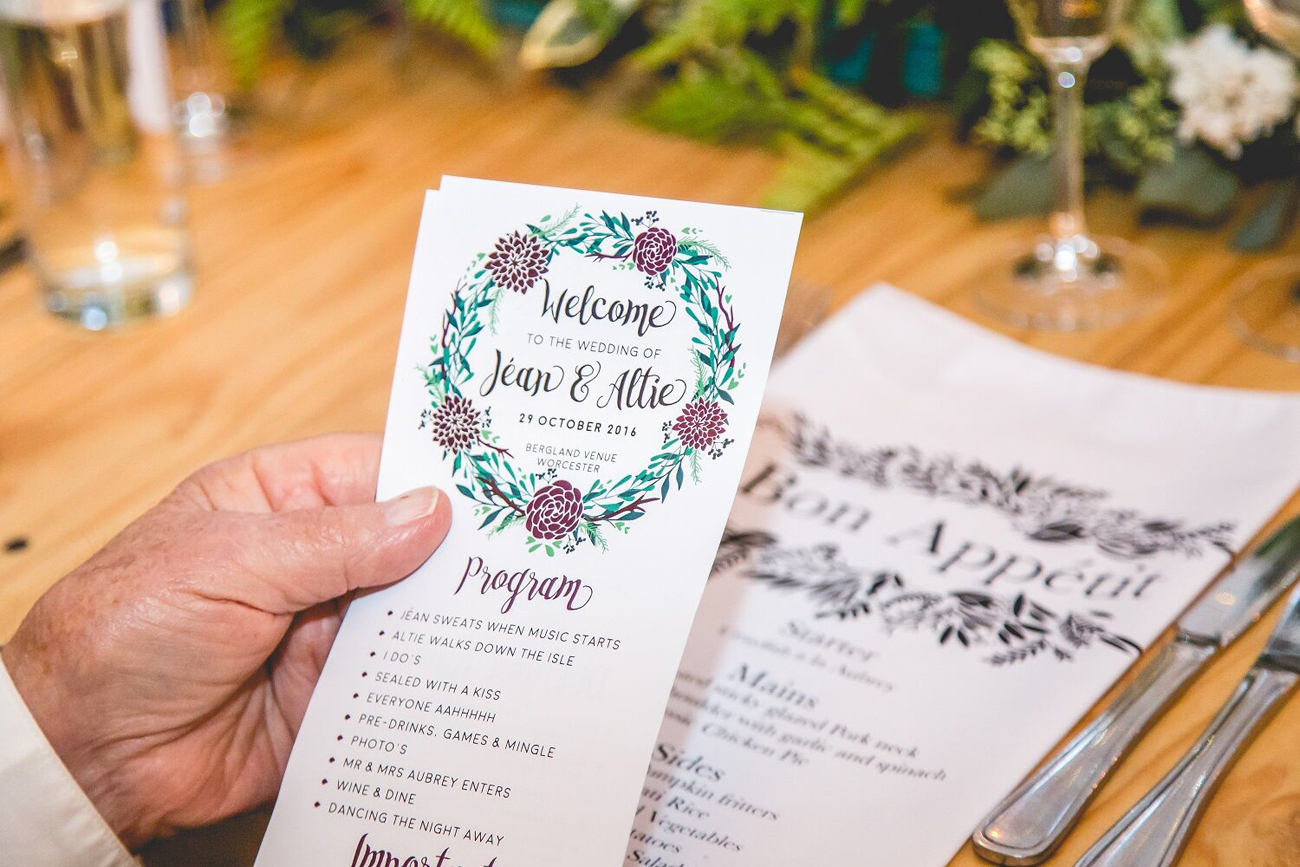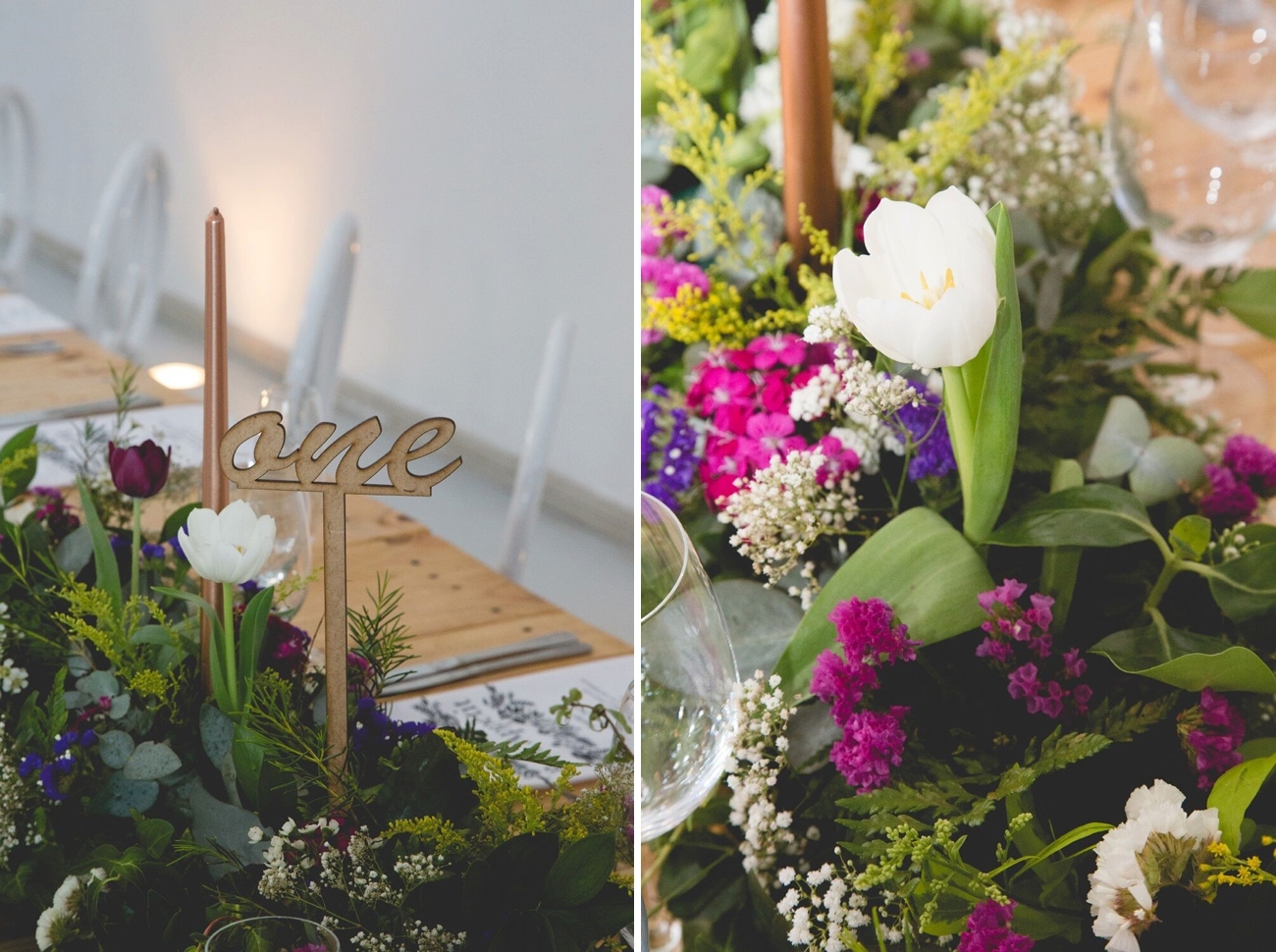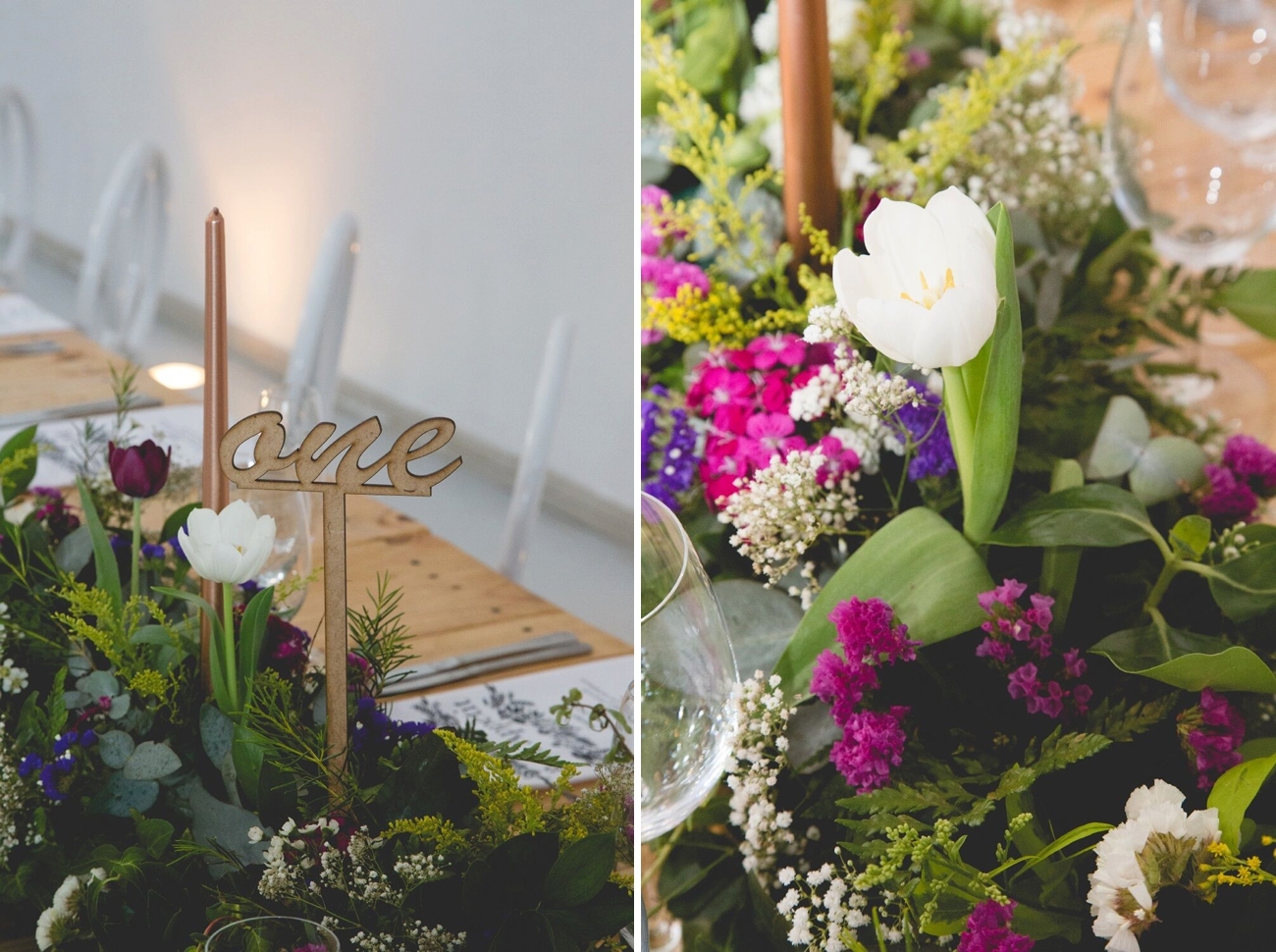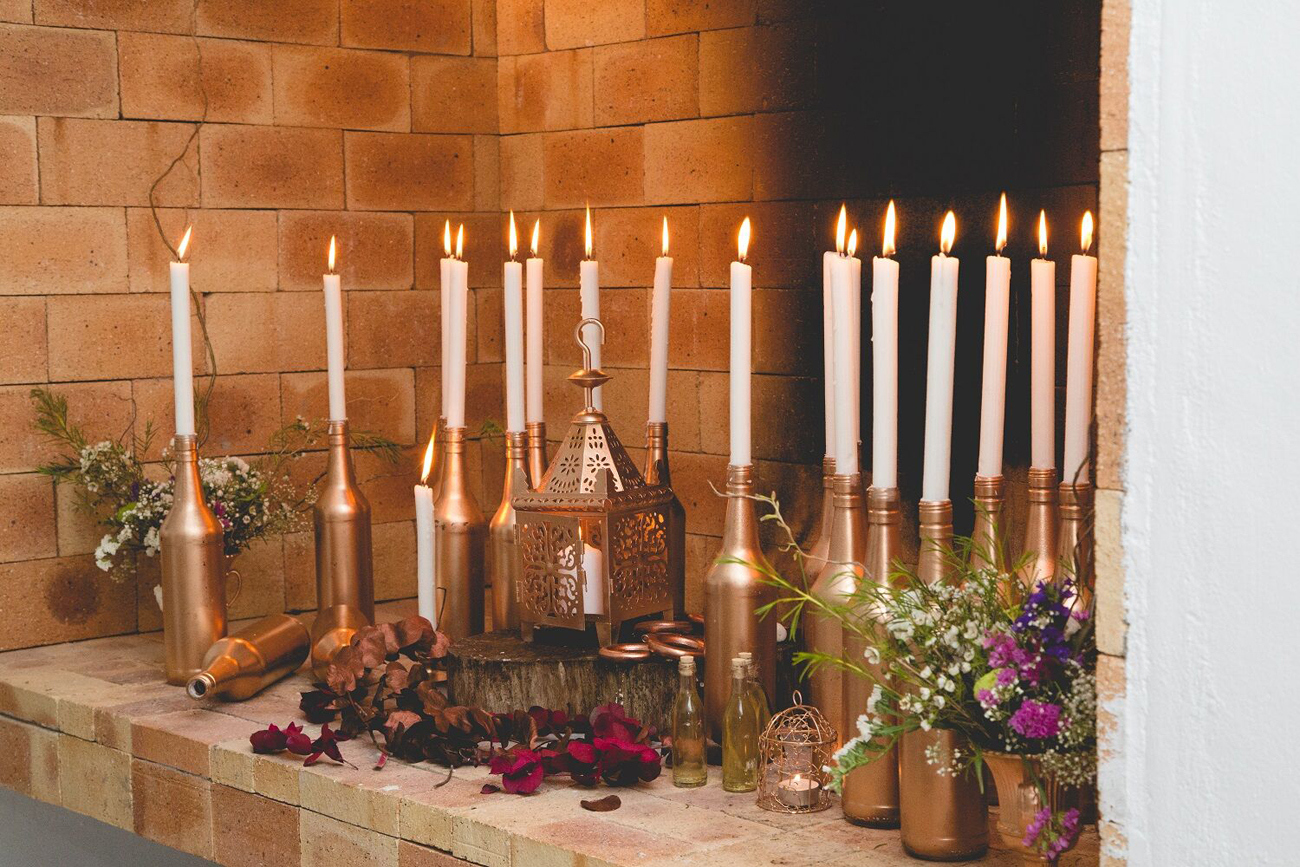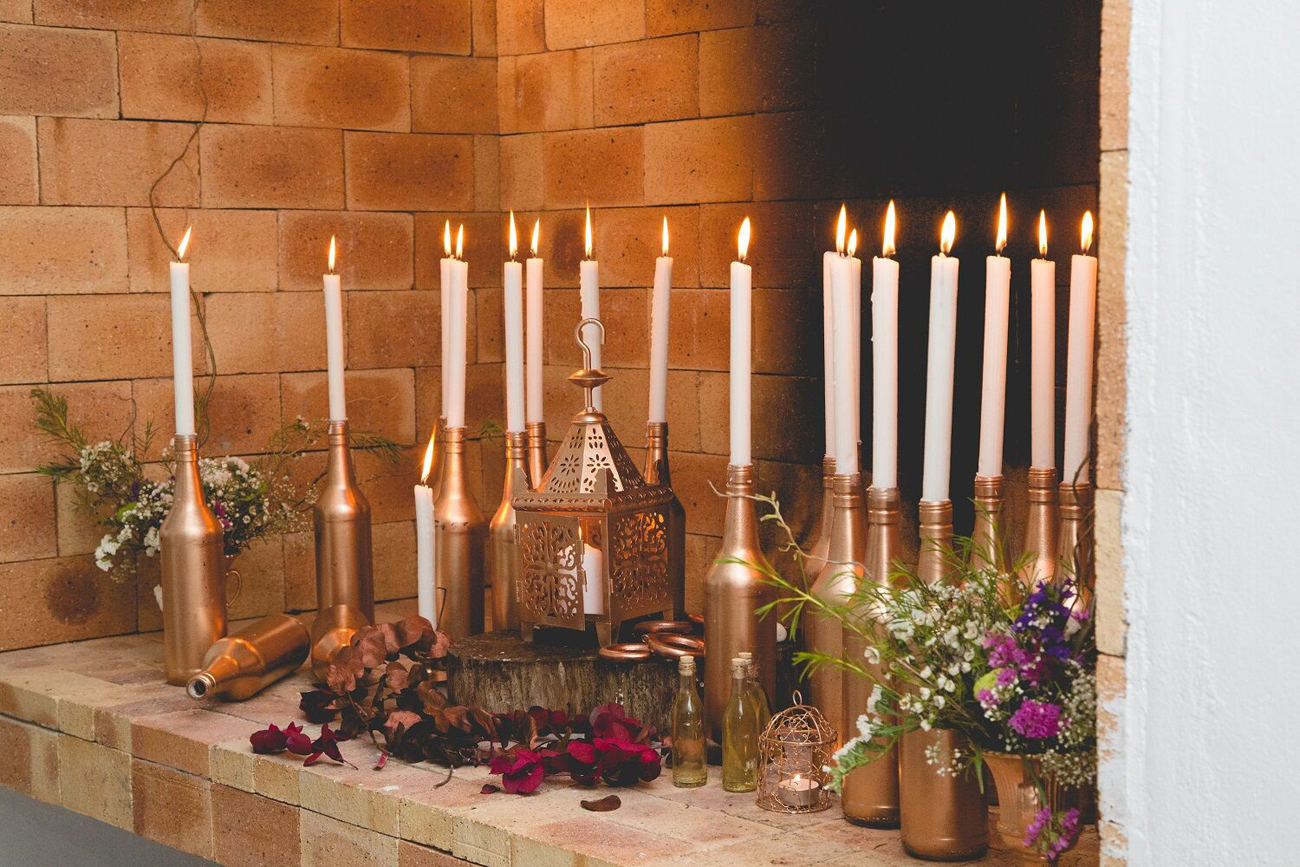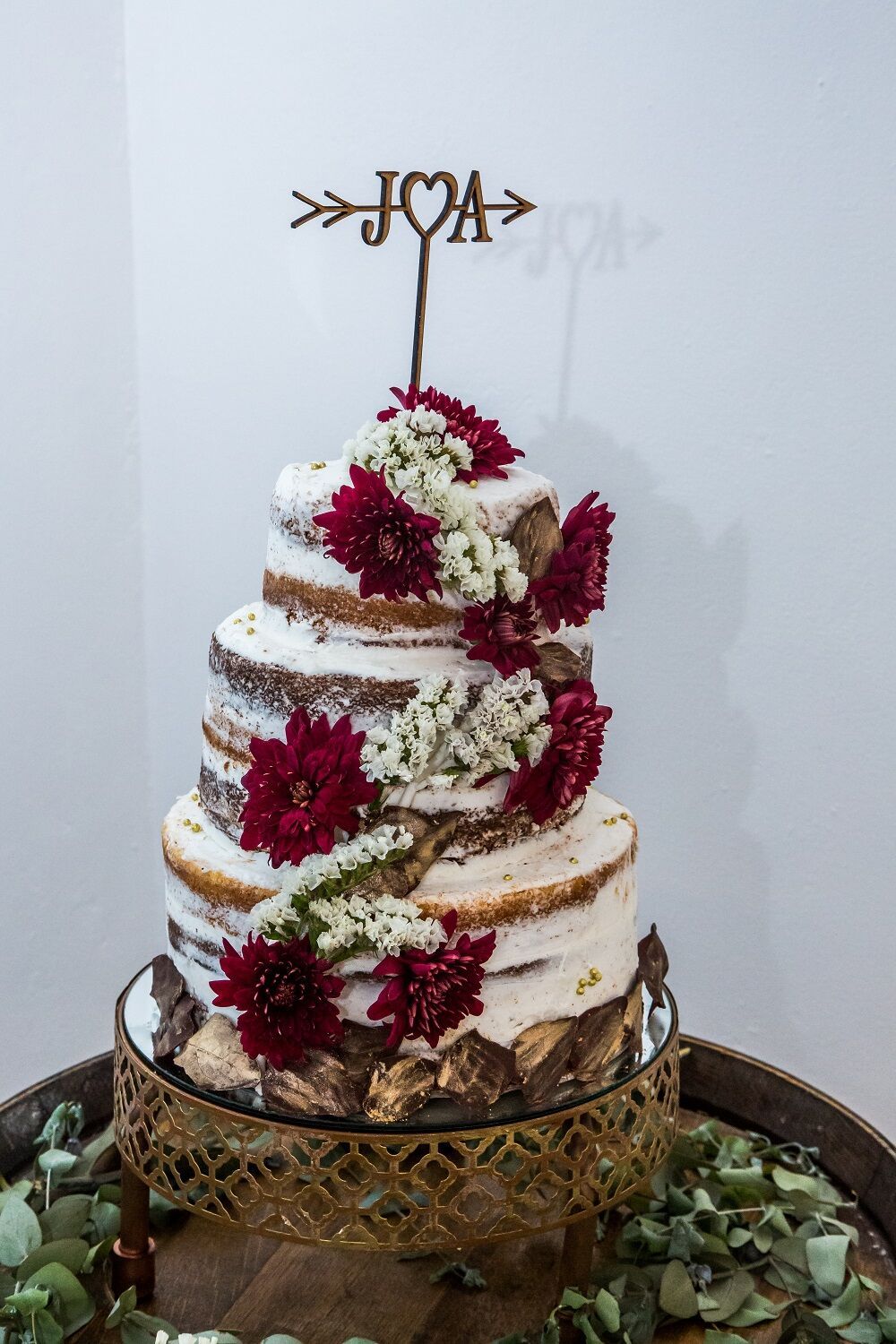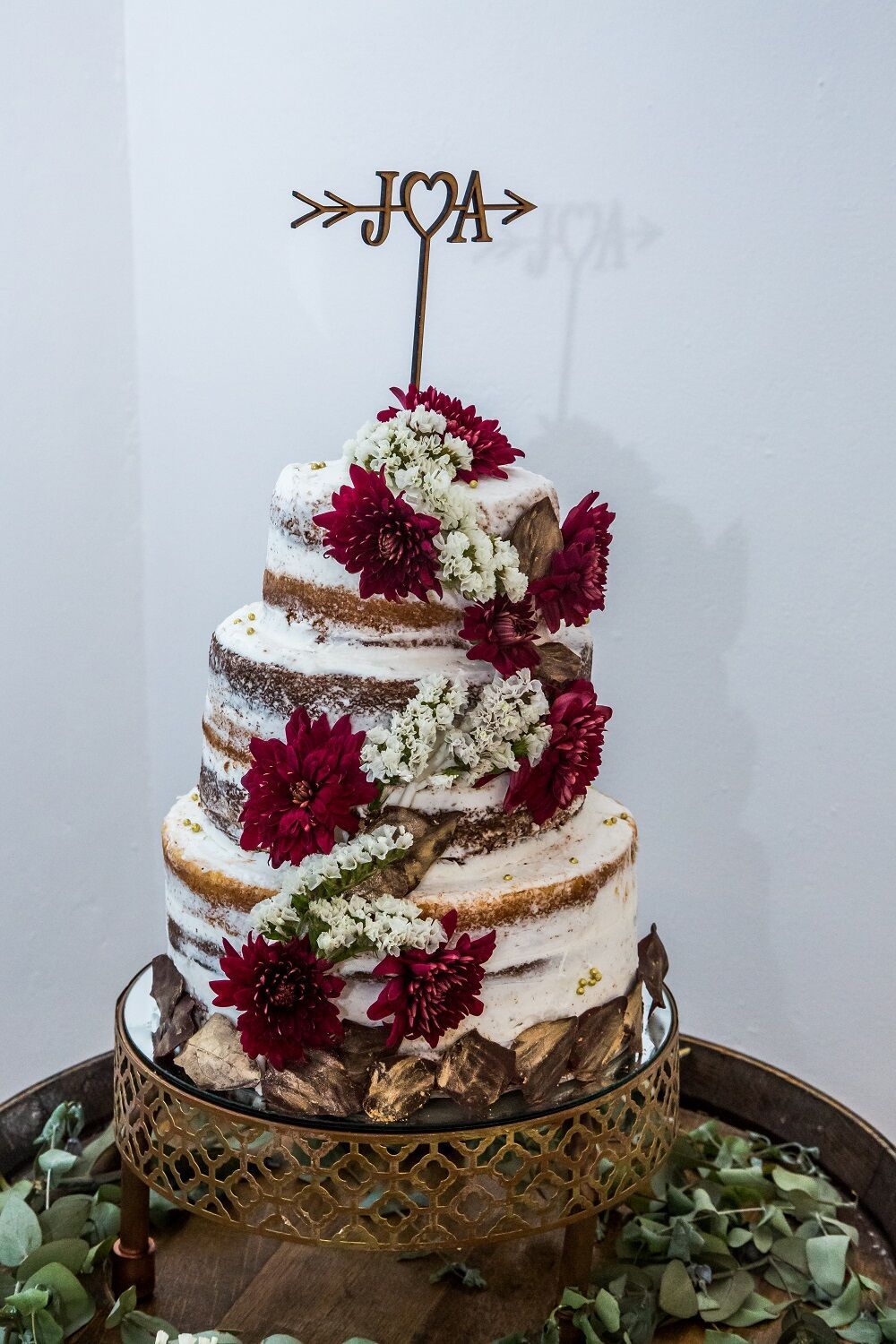 Best Decision
Keeping it fun, personal and doing what was the best for us by not going the traditional way.
Advice for Future Brides & Grooms
Don't be afraid to ask for help. Do what makes you happy! Don't be too hard on your husband! Don't worry about the small stuff. In the end it will all work out. And just have fun.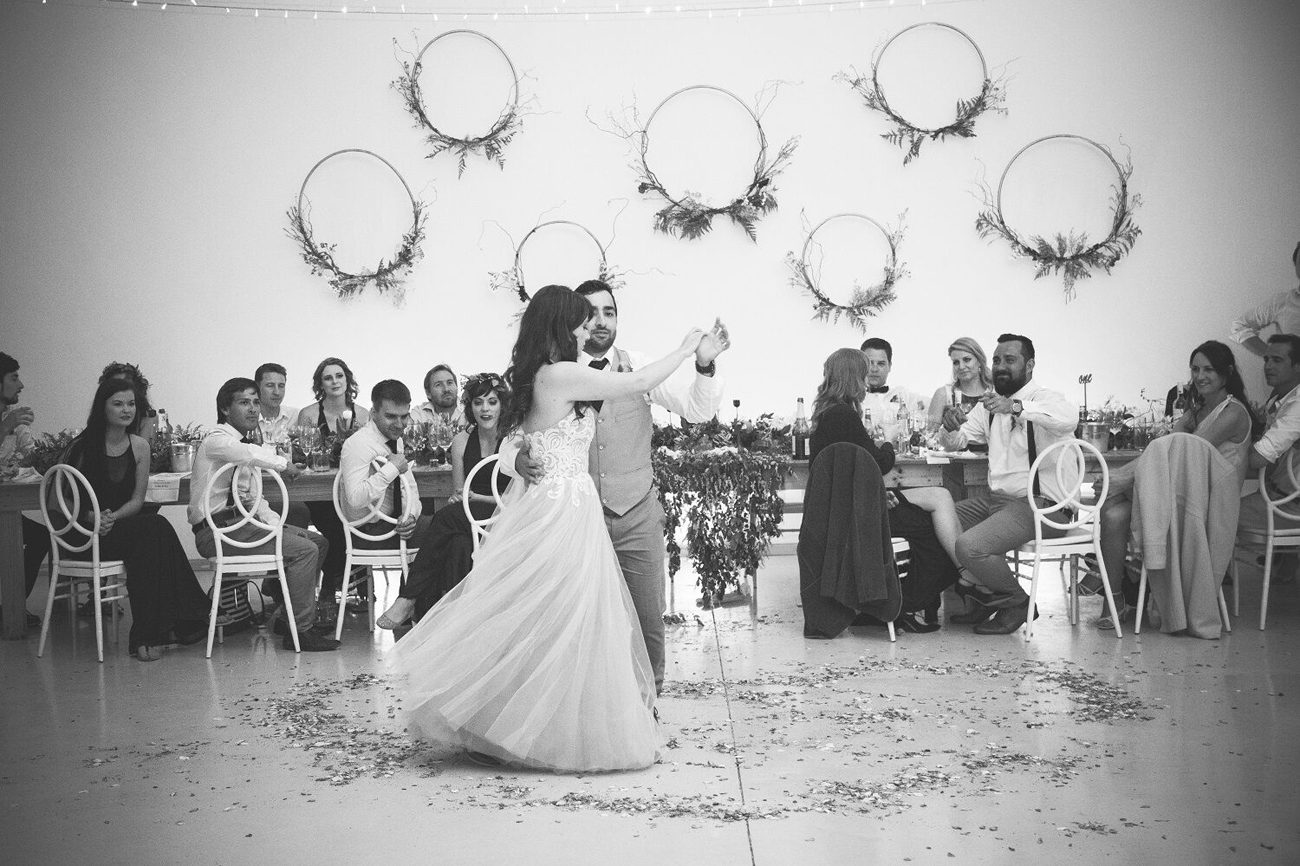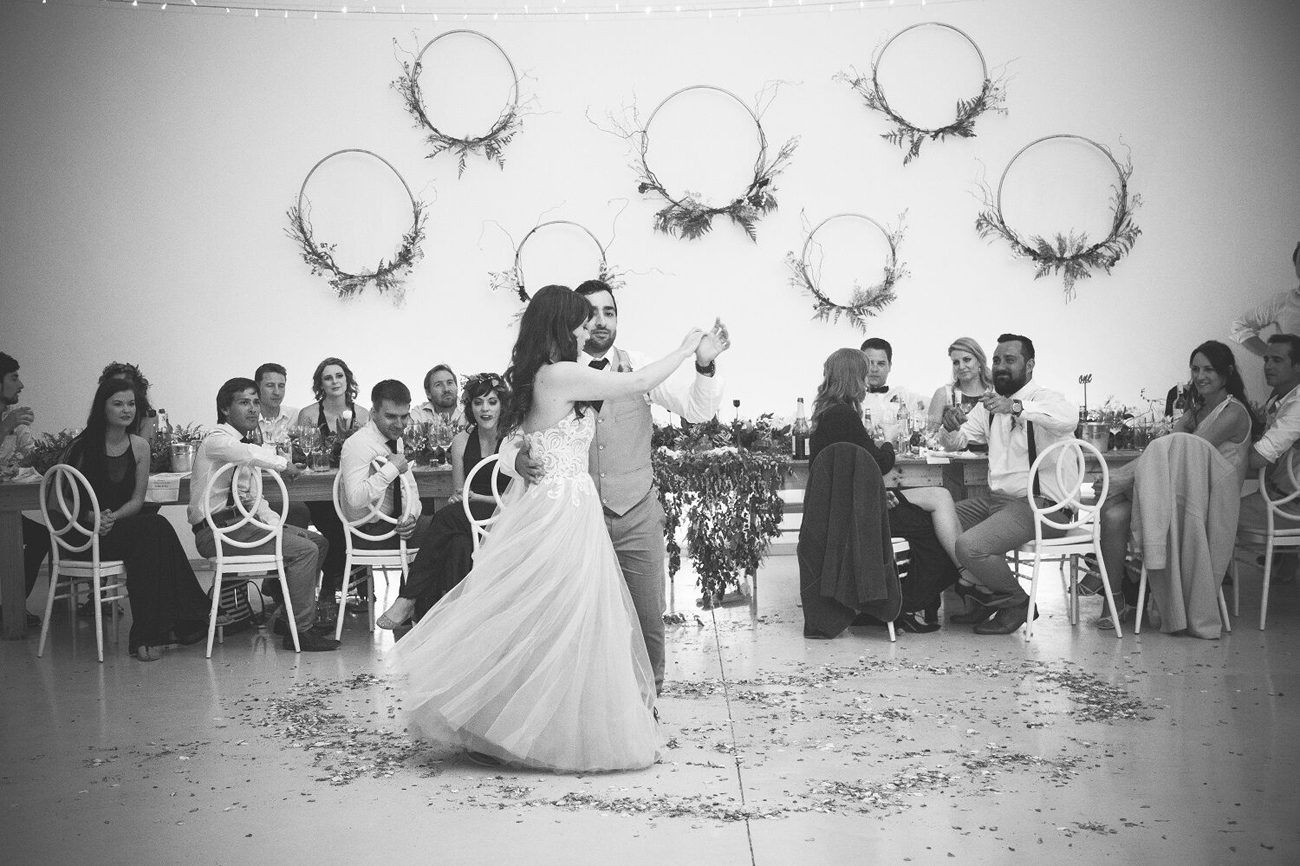 SERVICE PROVIDERS
Venue: Bergland Venue | Catering: Monica Cloete | Photography: MVZ Photography | Flowers & décor: AlsMoi | Stationery: Zanike of Oh Mine Design + Christelle of Dandy & Lion | Bride's dress: Alana van Heerden | Bride's accessories: Blu Betty Shoes | Hair & makeup: Anne-Mart Hair and Makeup | Groom & groomsmen's attire: Markhams and My Brotie | DJ: DJ Chopper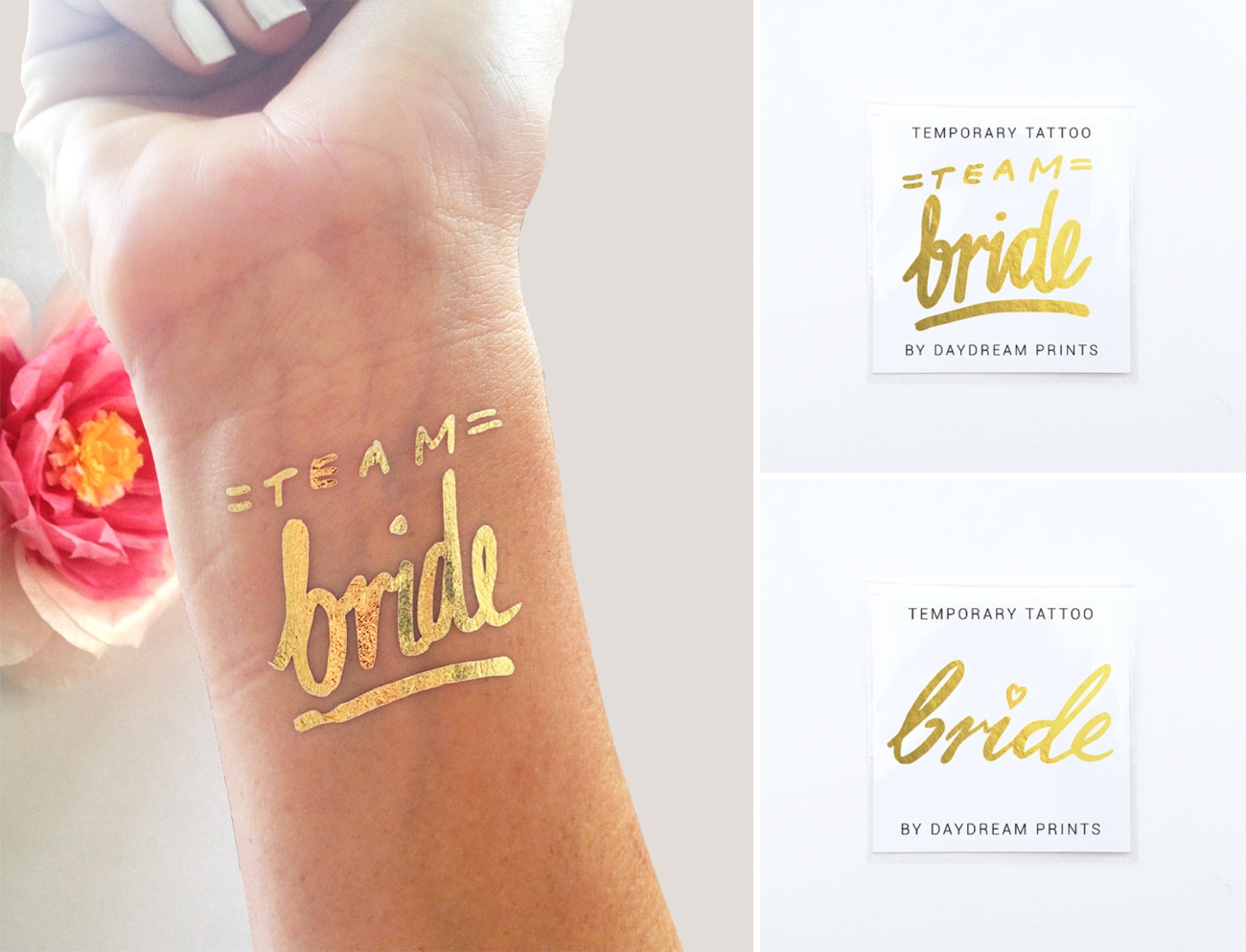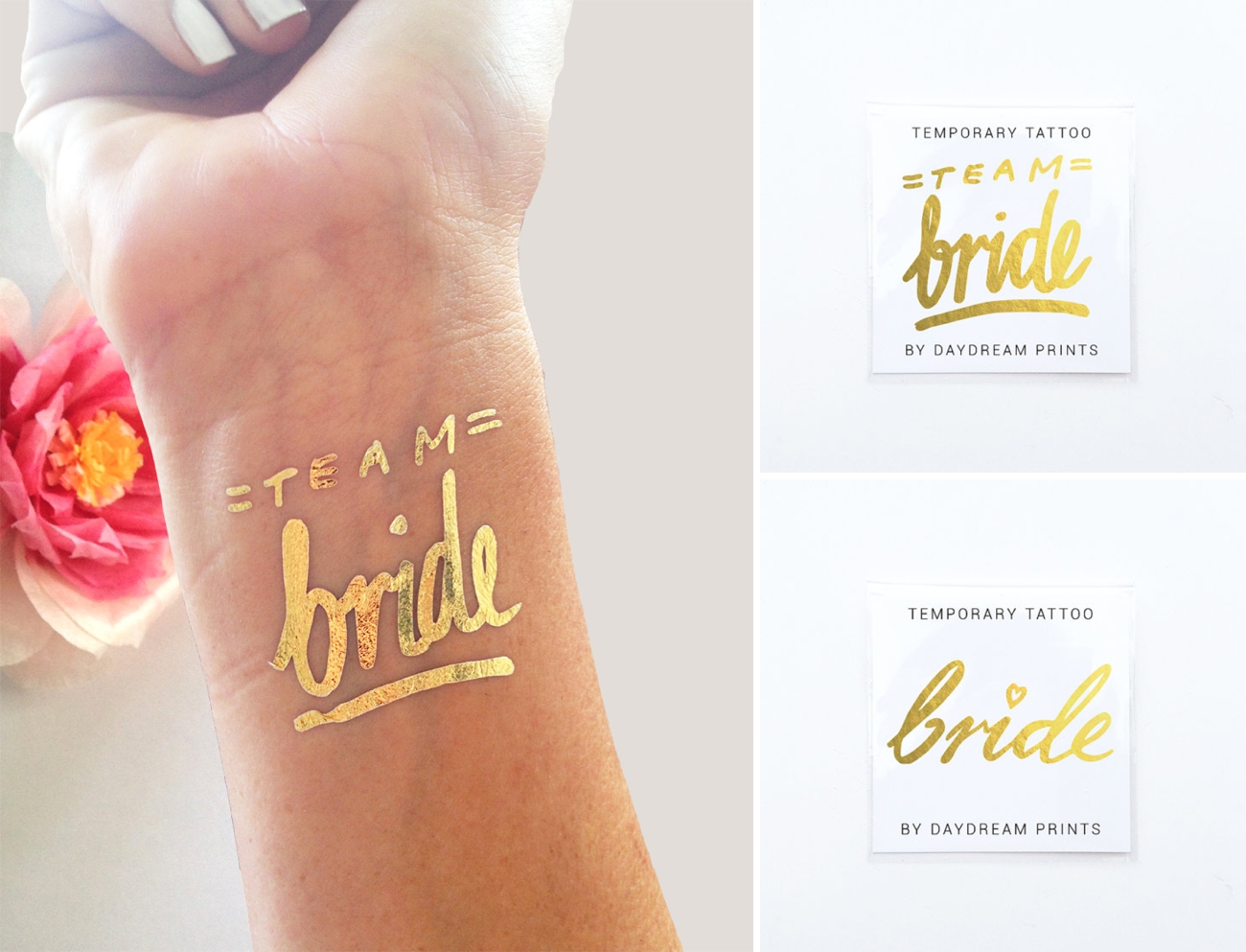 Save