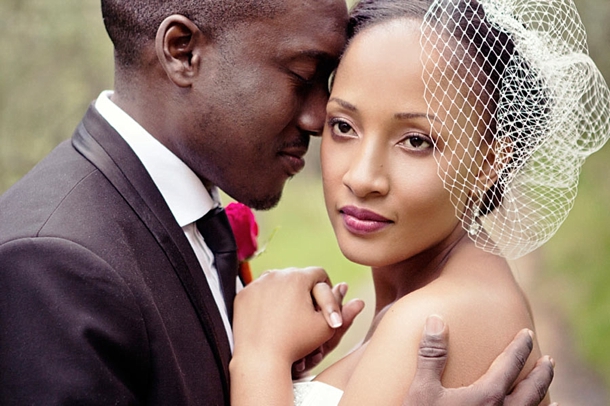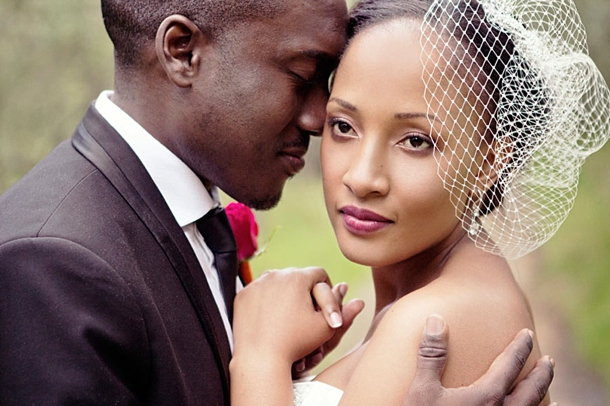 Recently I've been featuring a number of fabulous alternative or more intimate venues, and today I have another. Cascade Manor is situated in lovely Paarl, and as well as having 900 olive trees on the property, features a beautiful waterfall – what a setting! Today's bride and groom came from Tanzania for their big day, and together with planner Barry Geyer, created a look that was sumptuous and elegant, but still had bright pops of colour to keep up the visual interest. Moira West took the absolutely gorgeous photos, and didn't Emma and Steve rock every one of them? With him in his slick suit and she in her romantic dress and hot pink shoes, it was difficult to narrow them down. But narrow I did, and here they are for your viewing pleasure!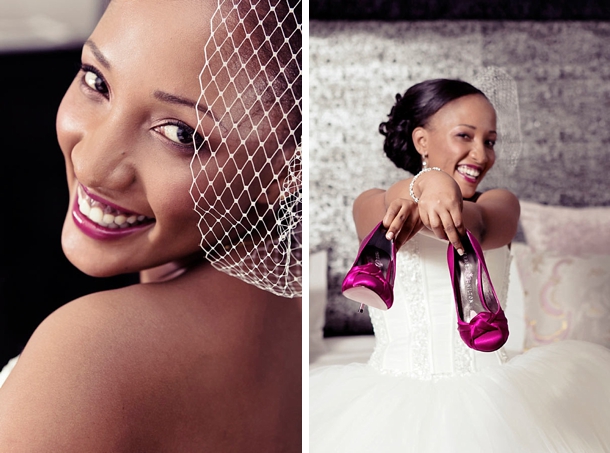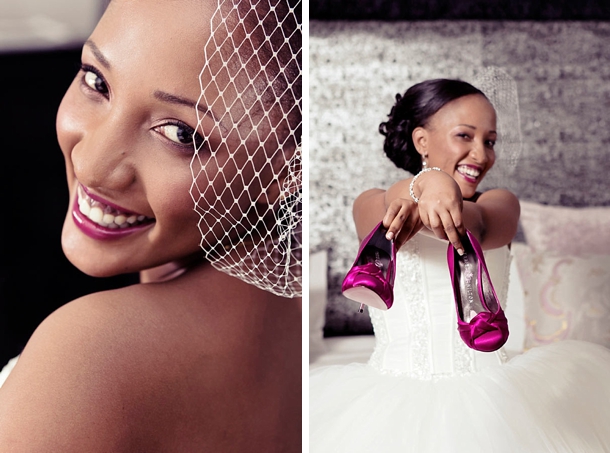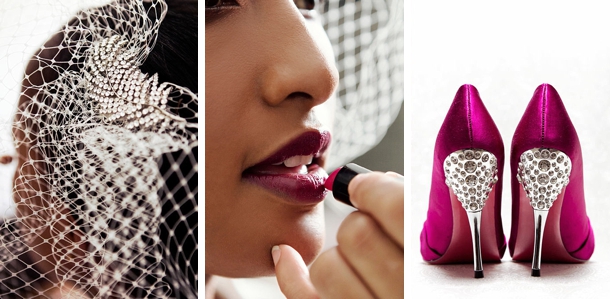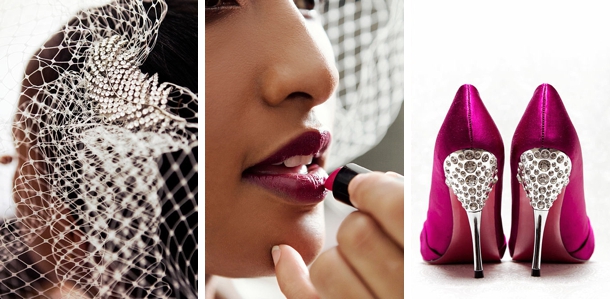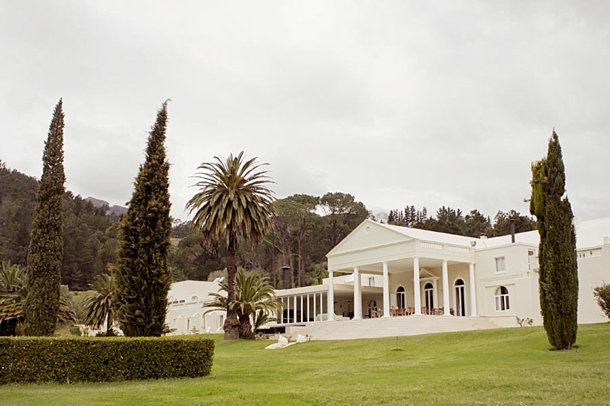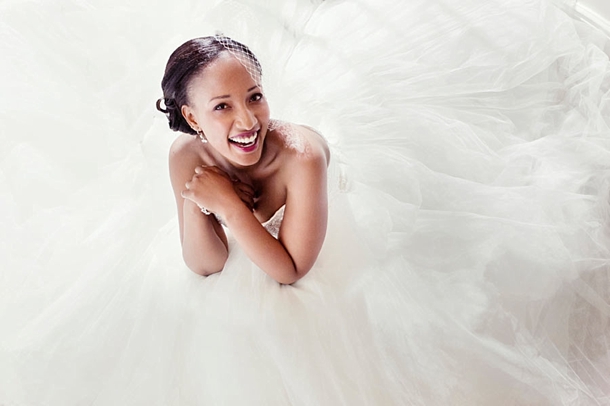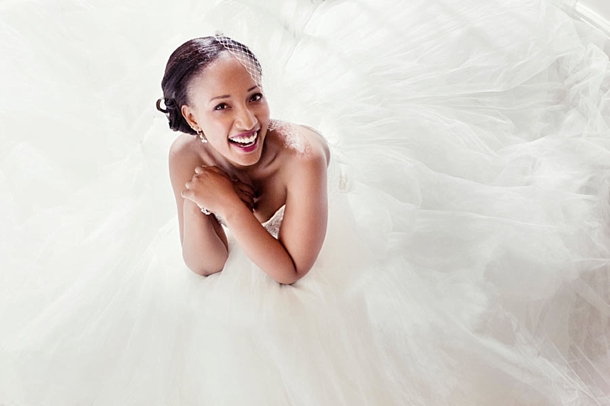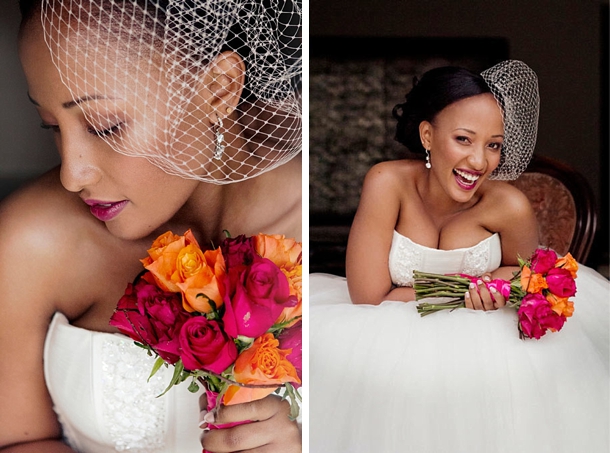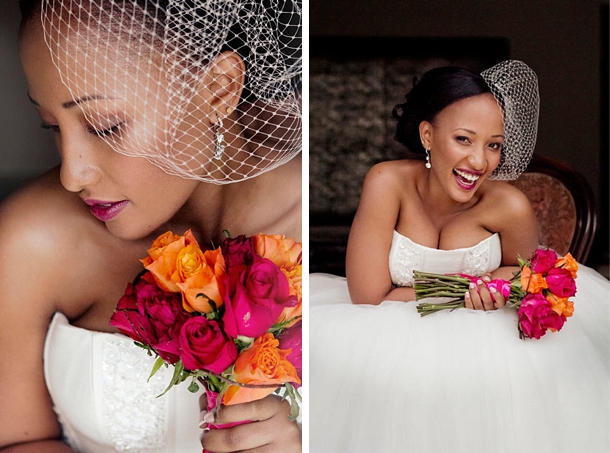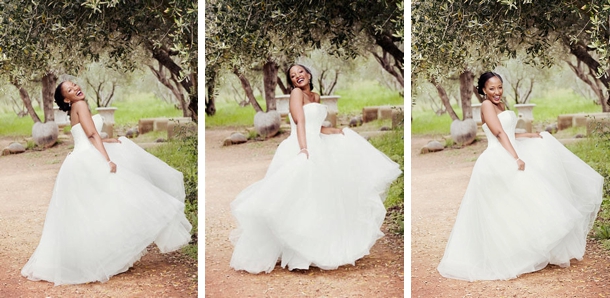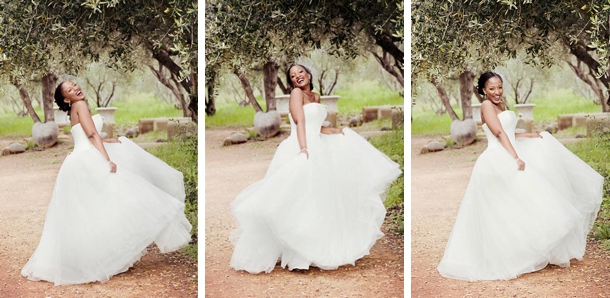 From the happy couple:
We met through work – we both live in Tanzania, where Emma work for a telecoms company and Steve works for a mining company. We are each other's best friends, and knew each other for three years before the proposal.
We got engaged in March 2012 in Hong Kong. We took a holiday and were out shopping when we came to a jewellery store. Emma liked a number of rings in the store and, being the adventurous pair we are, decided to get engaged right then and there!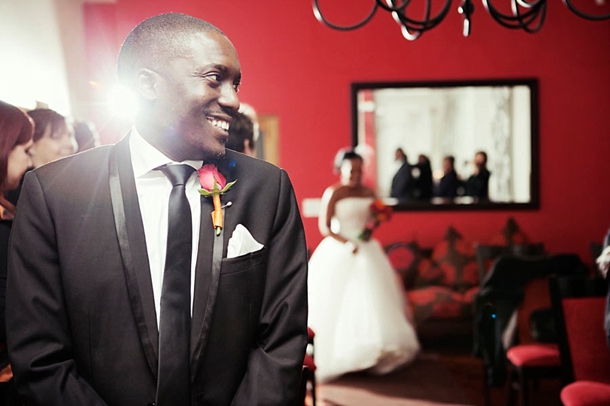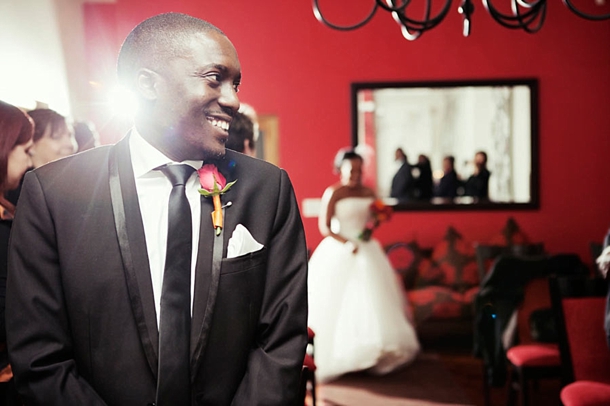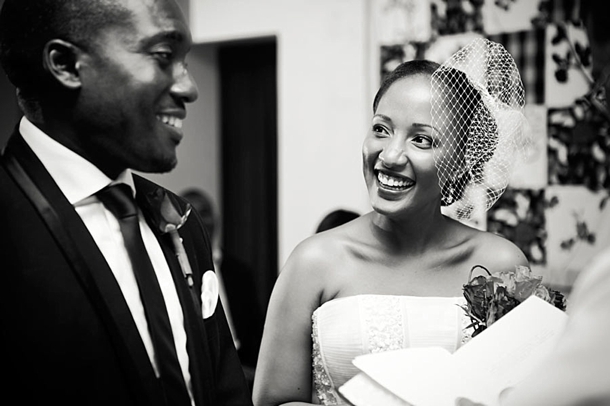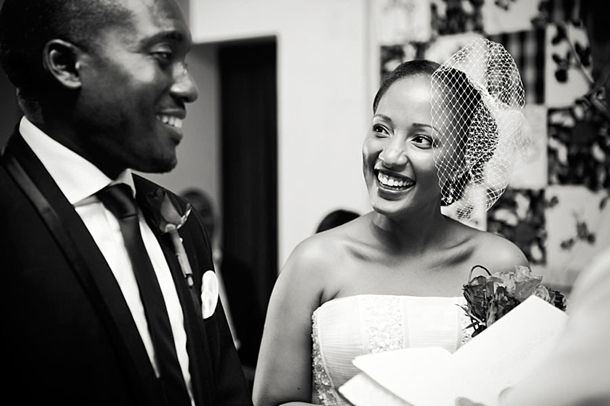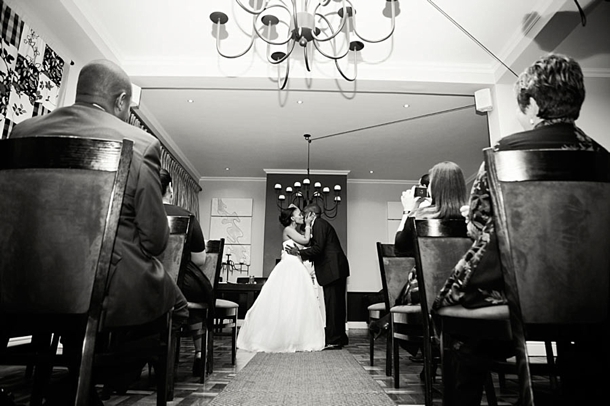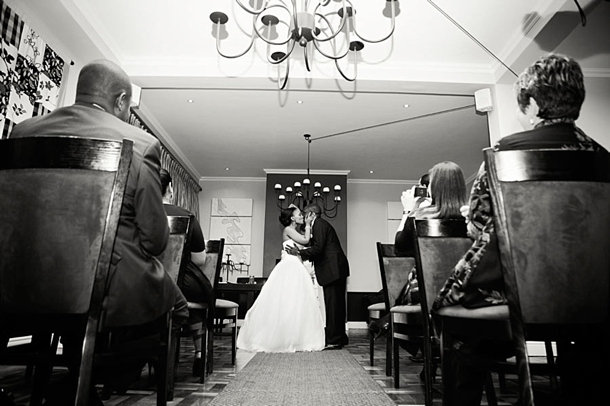 We went back and forth about venues and searched online for hotels that could accommodate the wedding. We sent out requests and Cascade Manor came back reasonably priced with availability on our proposed date. Better still, they had an in-house coordinator (Barry of Event & Design, who was excellent!) and the idea of a wedding at a waterfall was very inviting for us.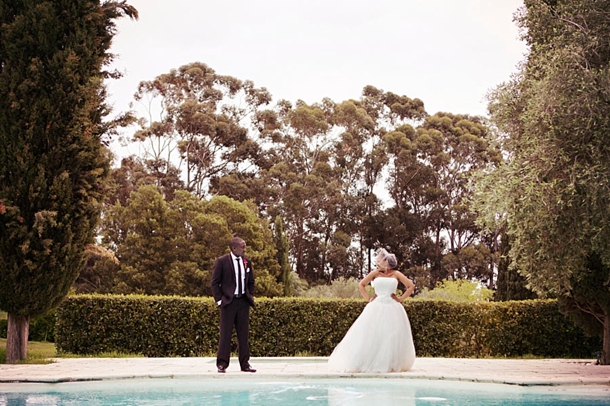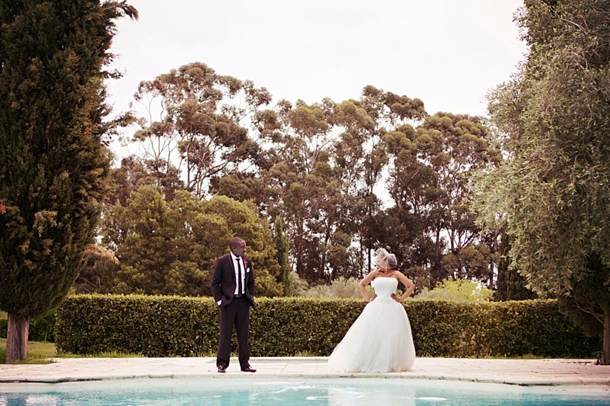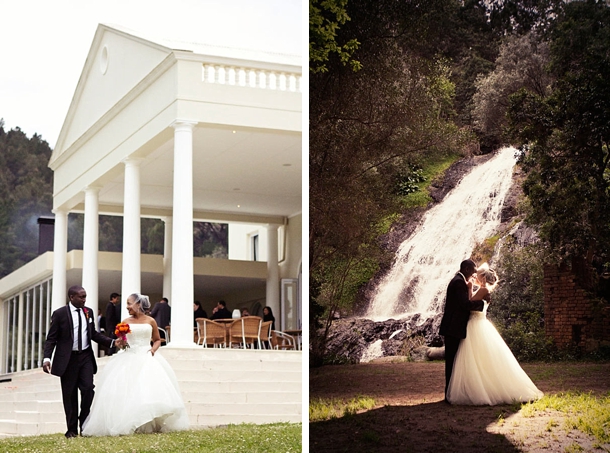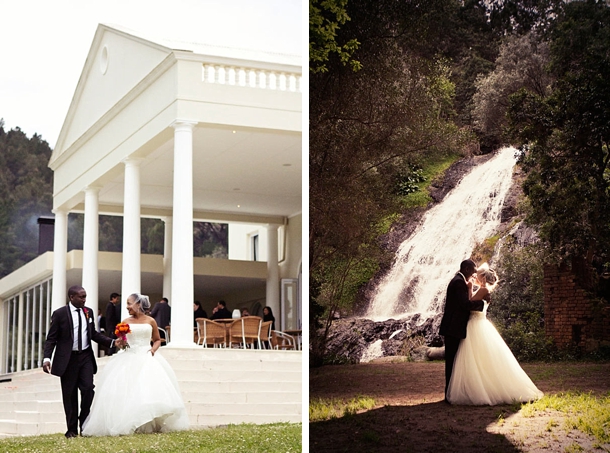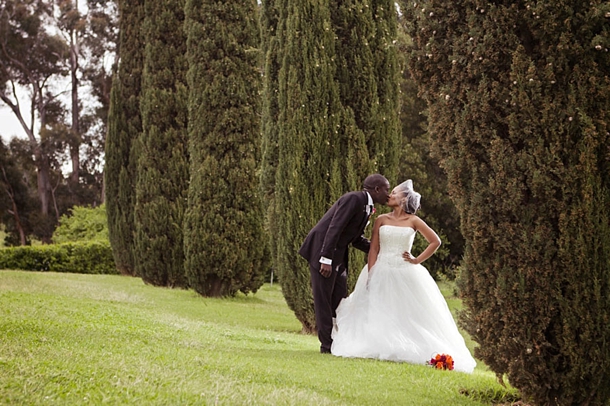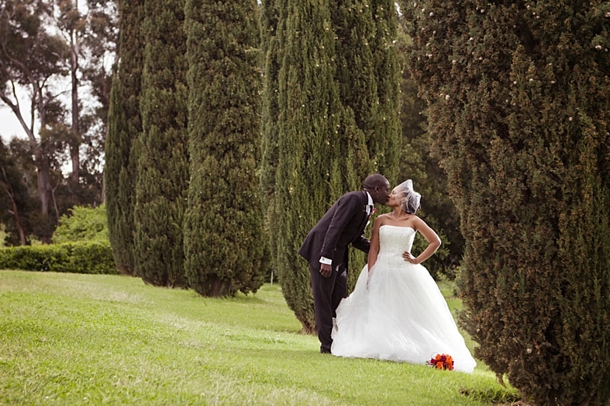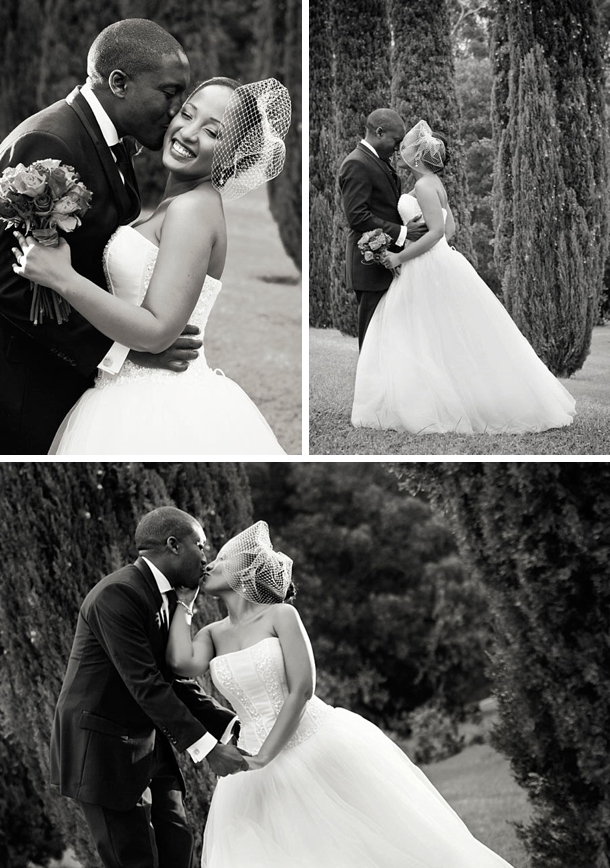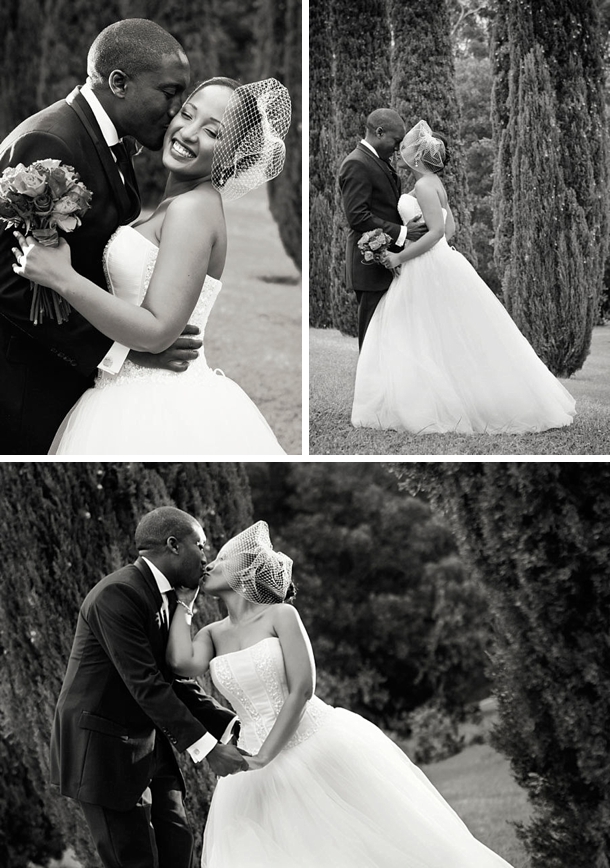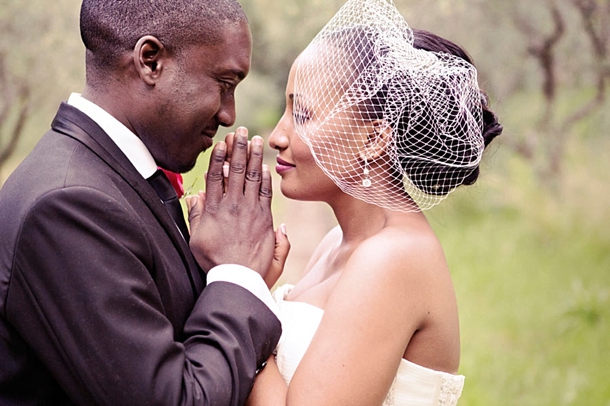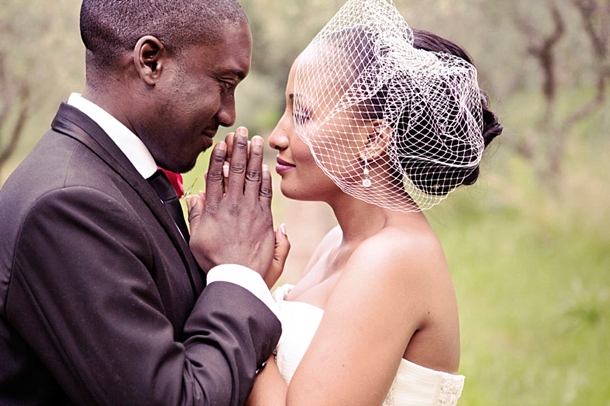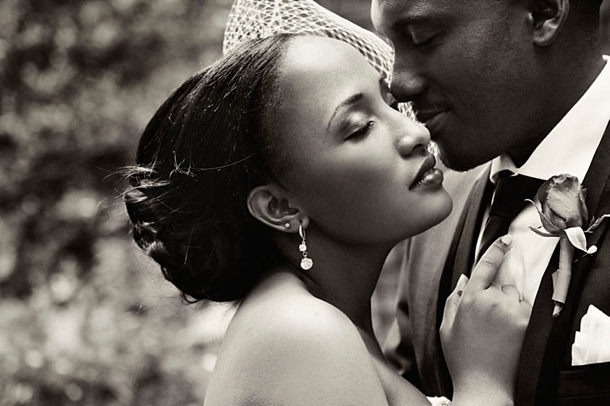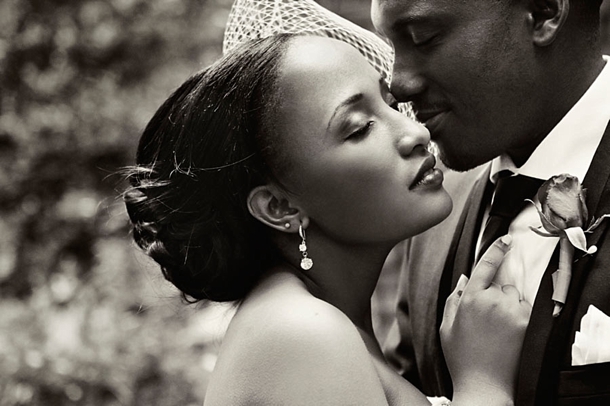 We ended up having almost a three day wedding. On the Friday, we added final touches, had a quick rehearsal and a braai with our friends. On the wedding morning, the groom and wedding party went for a KWV cellar tour and wine and brandy tasting. Great fun and showed how much talent some friends had in brandy drinking (and not tasting)! The wedding ceremony began at exactly 4pm. Due to dodgy weather, we opted for an in-house wedding officiated by our close friend Fr. Laurencoius, who was excellent. One of the shortest church services we have attended and very cool. The most hilarious part was when the priest dropped one of the rings and we had to pause for a bit to find it!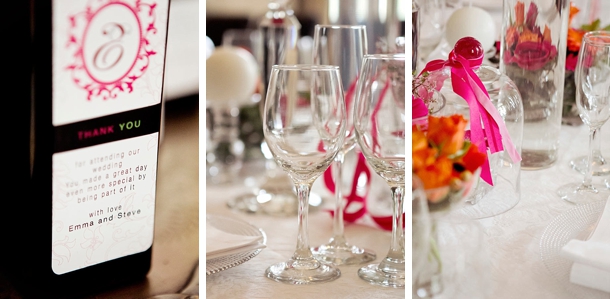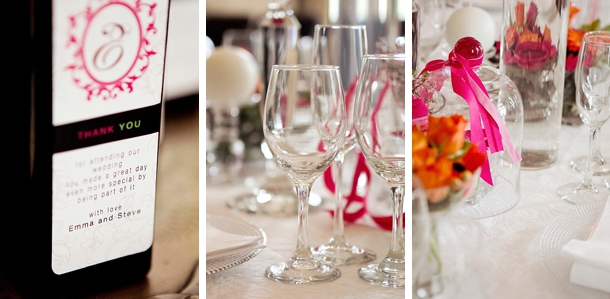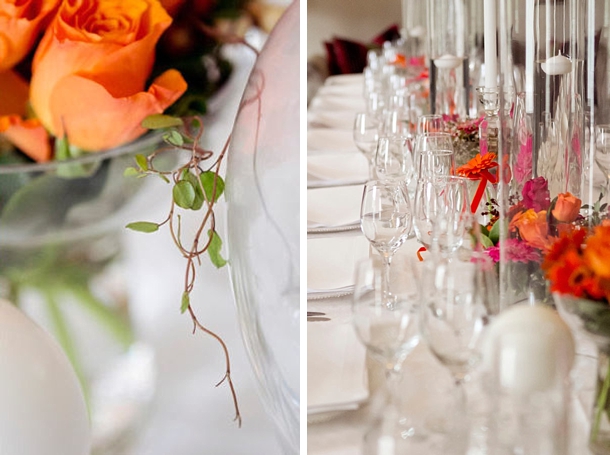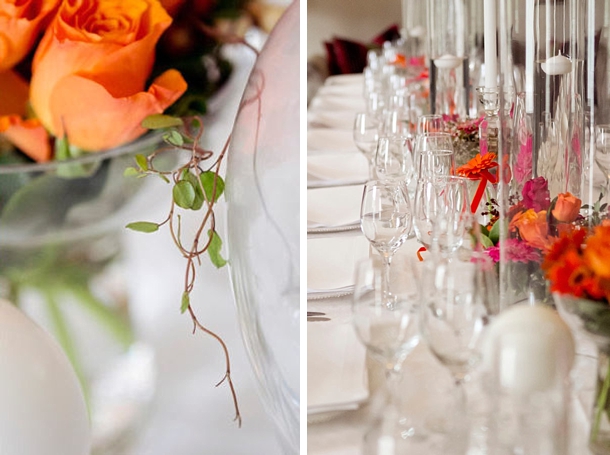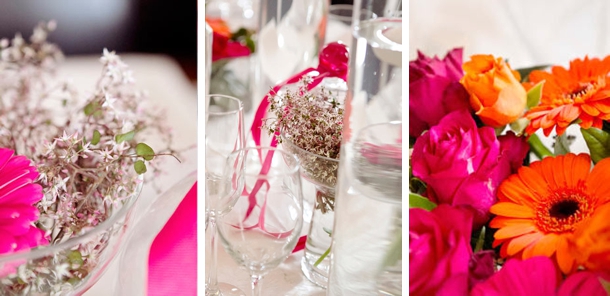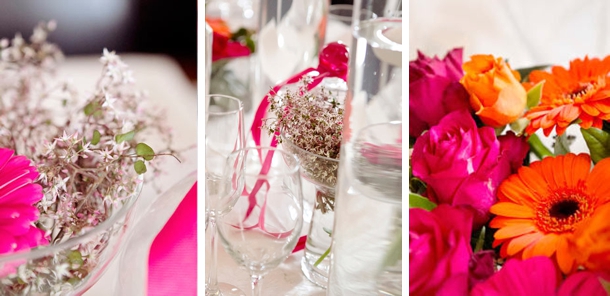 We had a live duet play in the church and pre-reception and they did a fantastic job. The reception was perfect: decor, food and service by the Cascade Manor all flowed well. We then had an after party and DJ Andy from Cape DJs rocked the house. We lit cigars and did triple shots (for the number of years we have known each other). At midnight, the bridal party moved on to the Funky Buddha club in Paarl.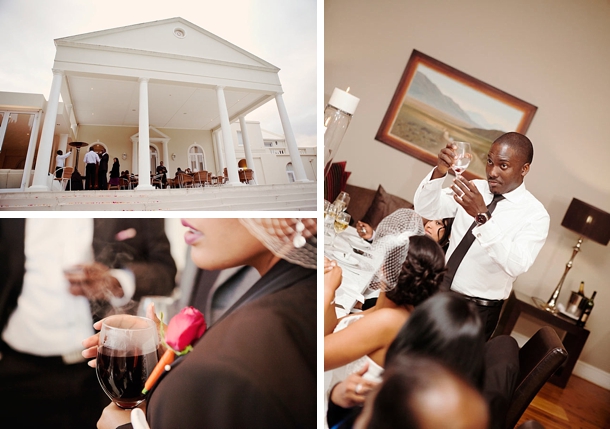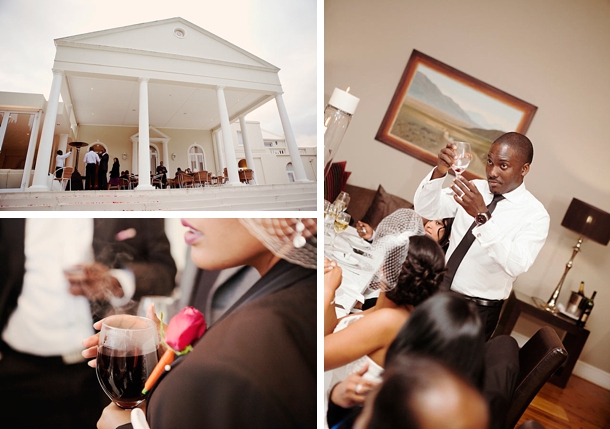 My advice to other couples is to keep it simple and always choose what you want. It's your day after all!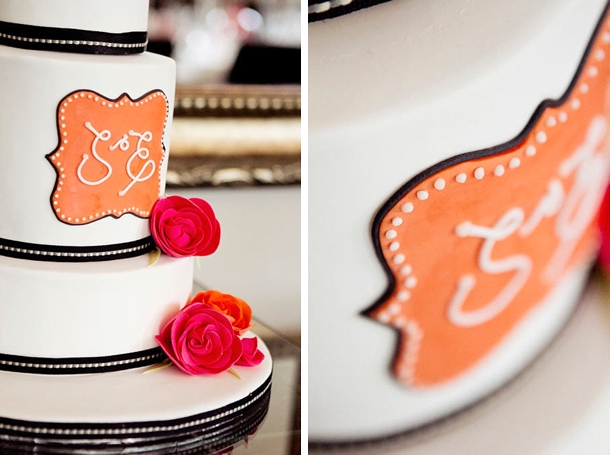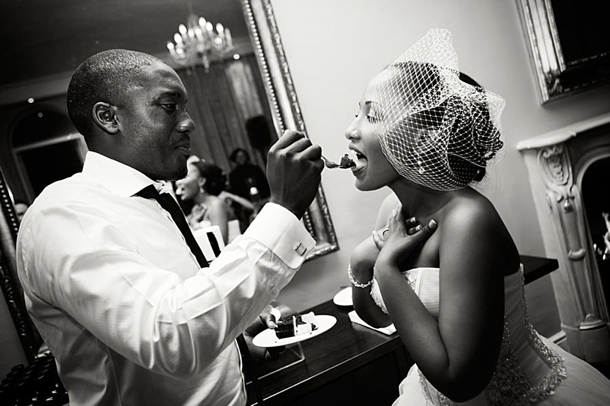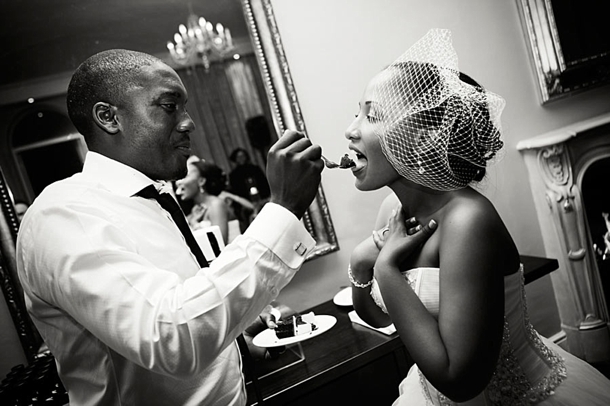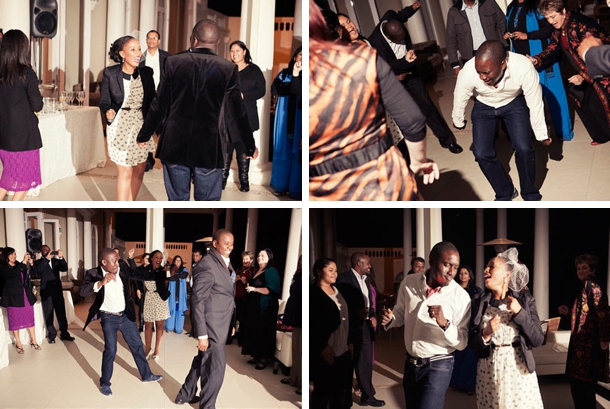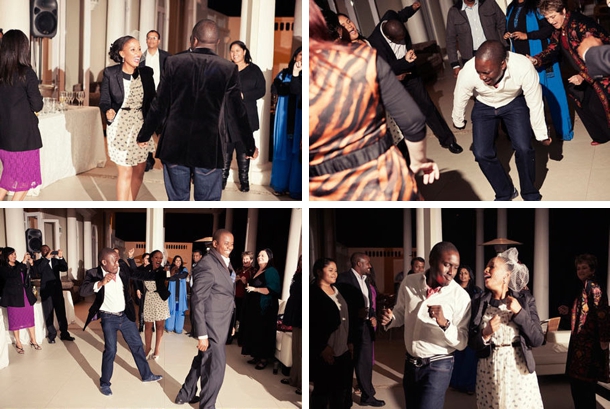 Big thanks to Emma and Steve for sharing, and to both Barry the planning supremo and Moira the photography genius. You can, as always, catch more over on Moira's blog.
SERVICE PROVIDERS
Venue & catering: Cascade Country Manor | Photography: Moira West | Co-ordination: Barry Geyer for Event & Design | Flowers & decor: Die Gieter | Stationery: Event & Design | Cake: Eat Cake Party | Bride's dress: Elegant Flair | Bride's shoes: Paris Hilton Collection | Entertainment: Gary Deacon & Sound Image | DJ: Andy of Cape DJs