*UPDATED FOR 2018* It's time for another installment in our series looking at wedding dresses ideal for your body shape. Brides come in all shapes and sizes – it isn't about looking like some perfect perfume-advert style bride or fitting into the smallest dress in the shop, it's all about celebrating your own beauty and style. After all, that's what your groom fell in love with, right? Choosing a wedding dress that highlights your best features is the best way to feel amazing, so try to let go of any hard and fast ideas you may have about the silhouette you want to cut, try lots on, and take the advice of your seamstress or gown salespeople, who really know what they're talking about. Today we're focusing on inverted triangle/strawberry shape brides, and sharing some exquisite dresses from Etsy to inspire and illustrate. *Links in bold denote affiliate links. The cost to you remains the same, but SBB may receive a commission for any sales made.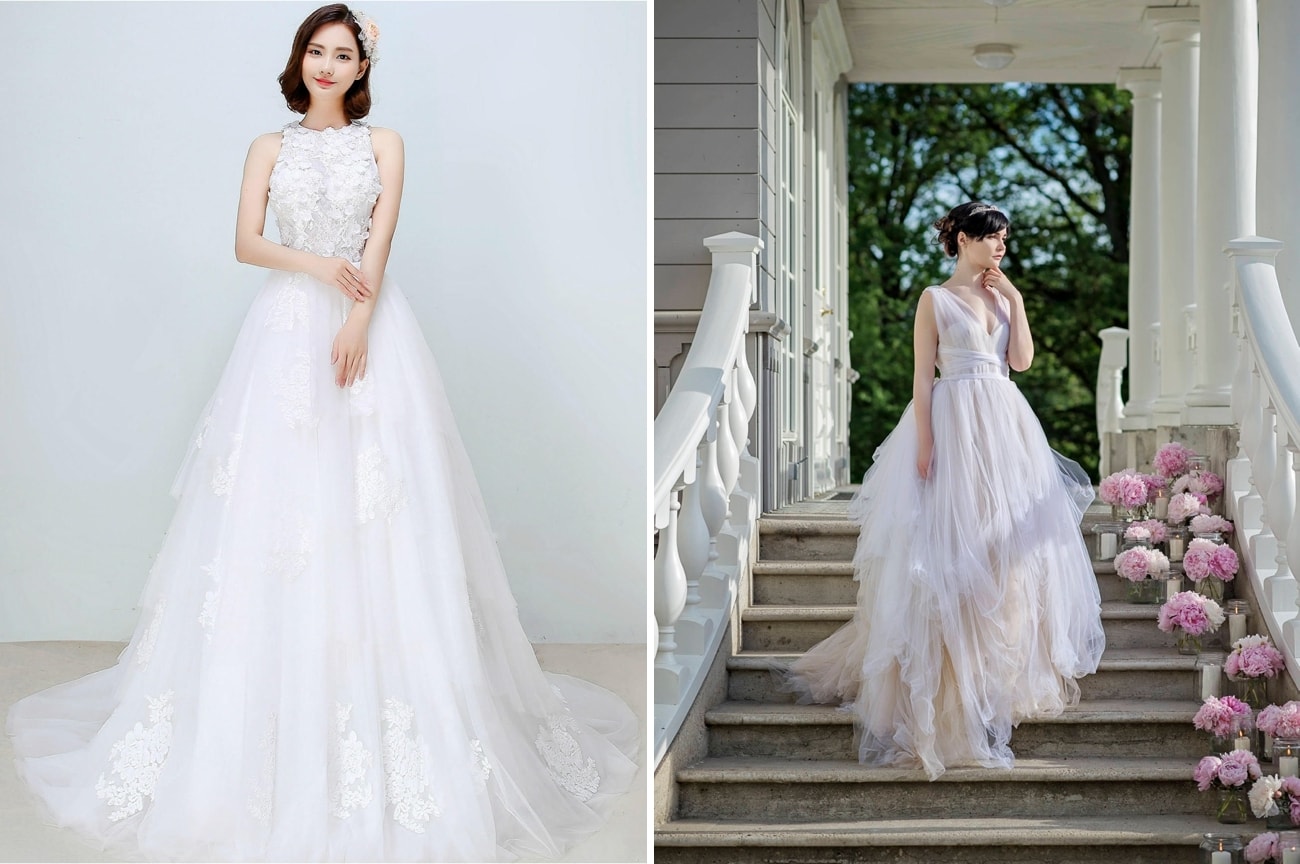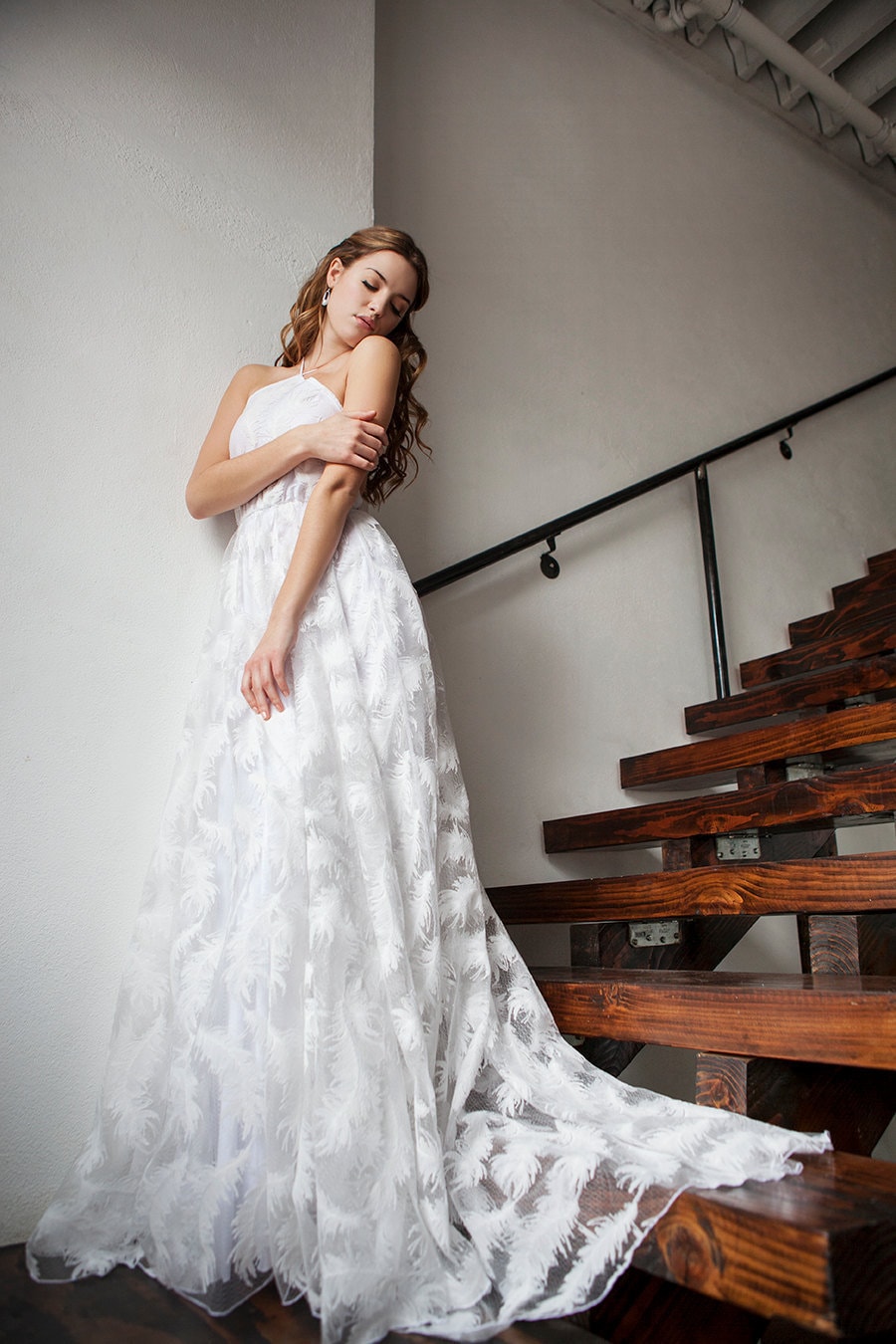 Row 1: Asteria Lace Wedding Dress by Mywony Bridal | Row 2: Lydia Illusion Lace Tank Layered Tulle Ball Gown by Selena Huan Bridal (left); Gala Wedding Gown by Ariadne Bridal (right) | Row 3: La Paz Dress by WearYourLoveXO

Inverted triangle shapes have wider tops than bottoms, due to a combination of narrow hips plus either strong, athletic shoulders or a large bust. It's what I've heard called a swimmer's build, and is the opposite in terms of body shape to the pear or triangle. Lots of models have this body type, and the reason is that it allows a 'clothes hanger' effect, which really shows off a number of looks to their best, so strawberries are really blessed when it comes to couture and high fashion! To balance out the silhouette, you'll want to add volume on the bottom, drawing the eye to your slender hips with detailing and sparkle, and keeping things simple and structured up top.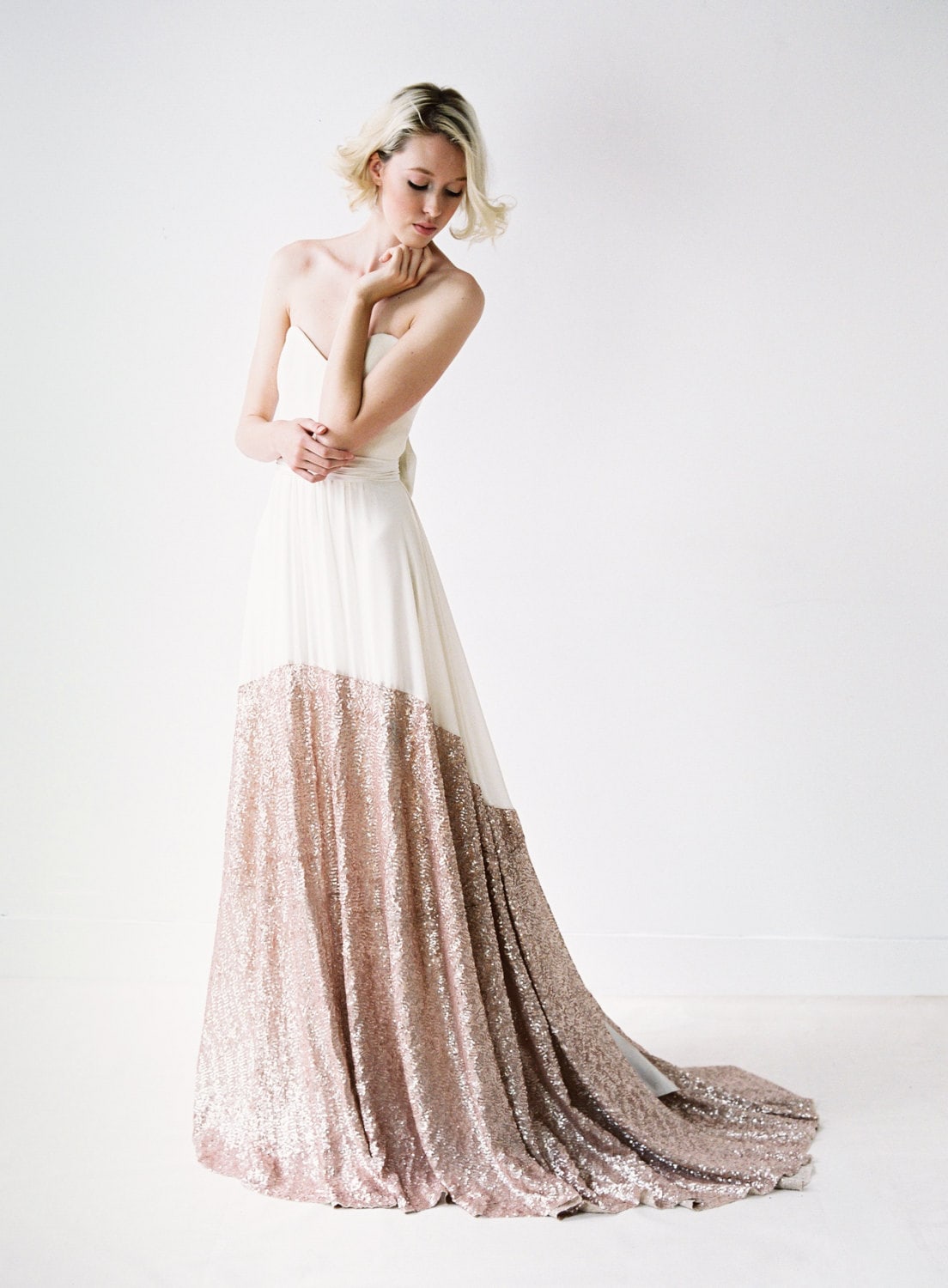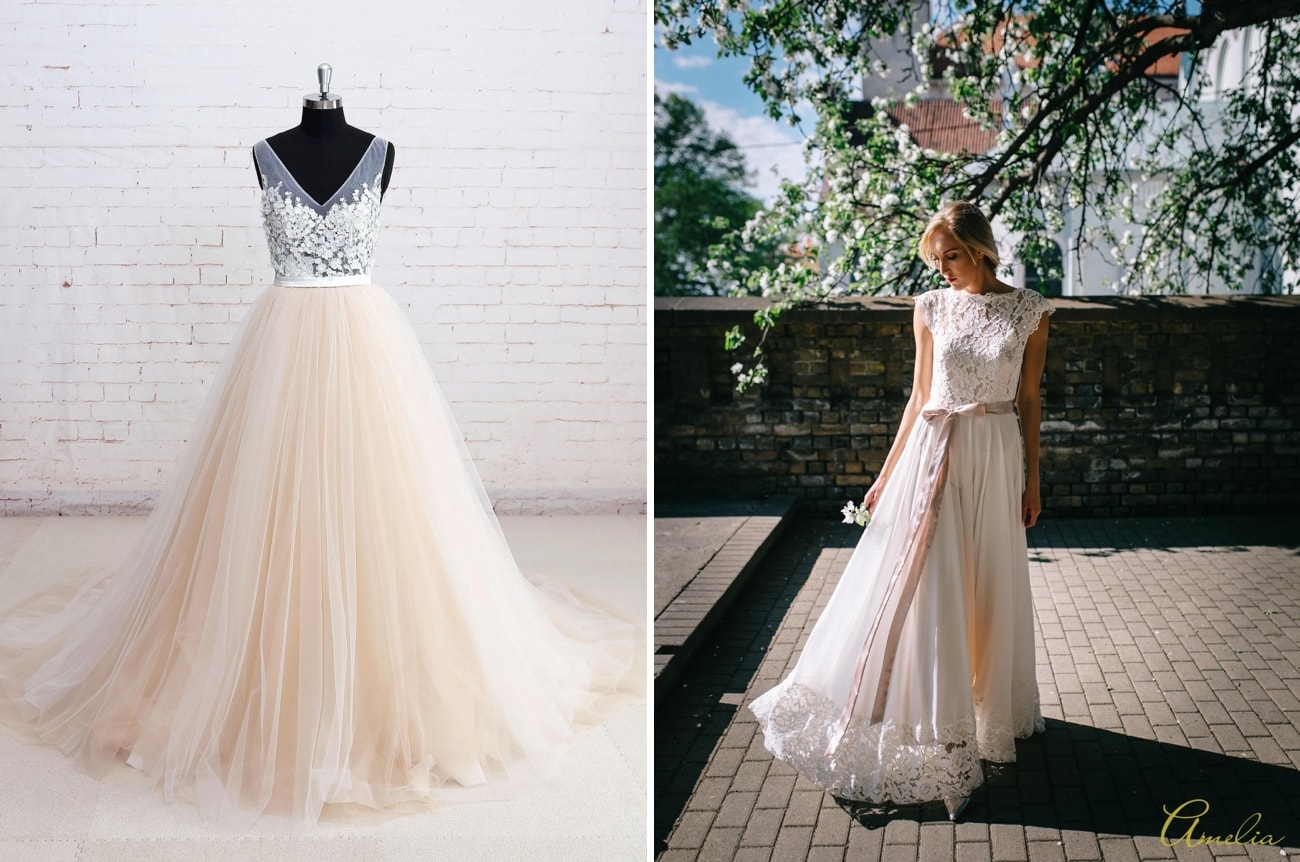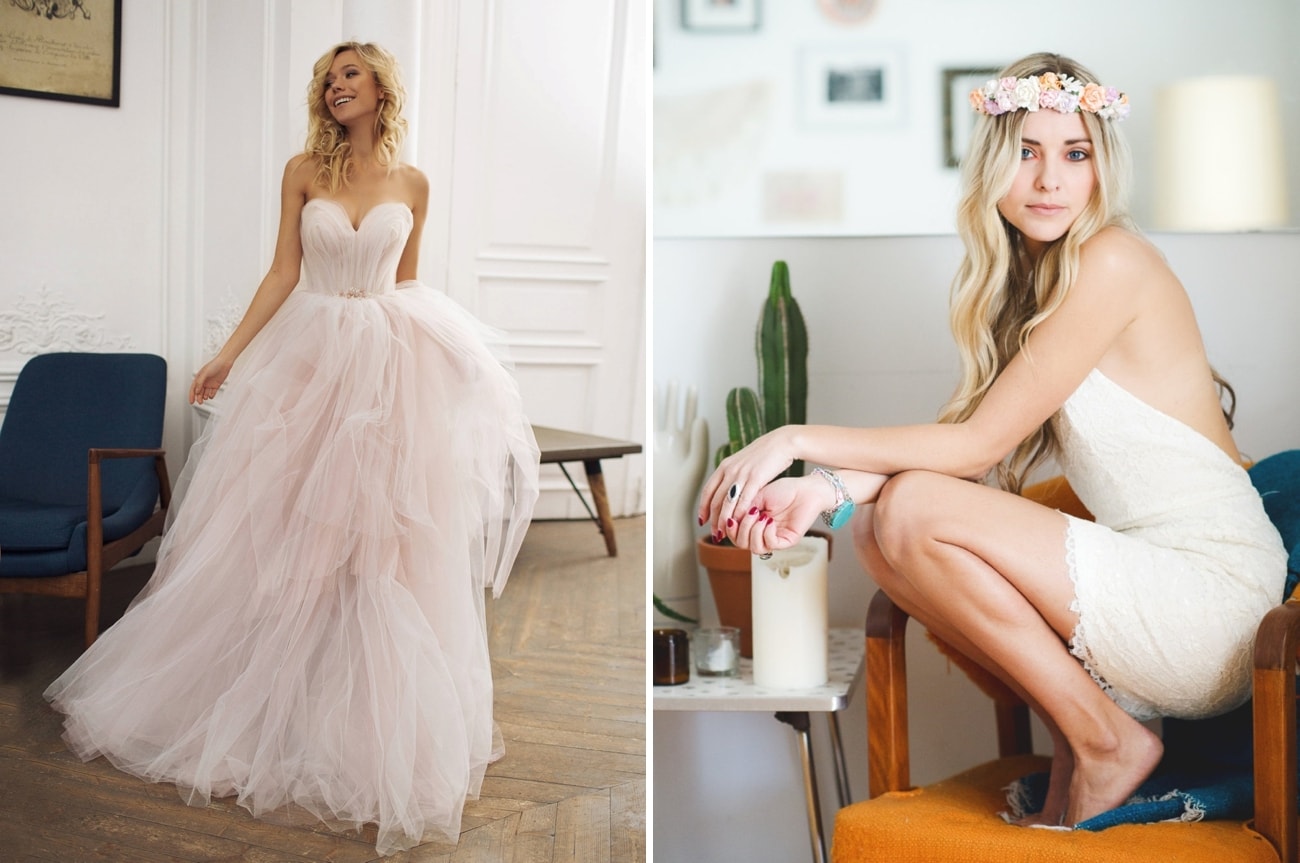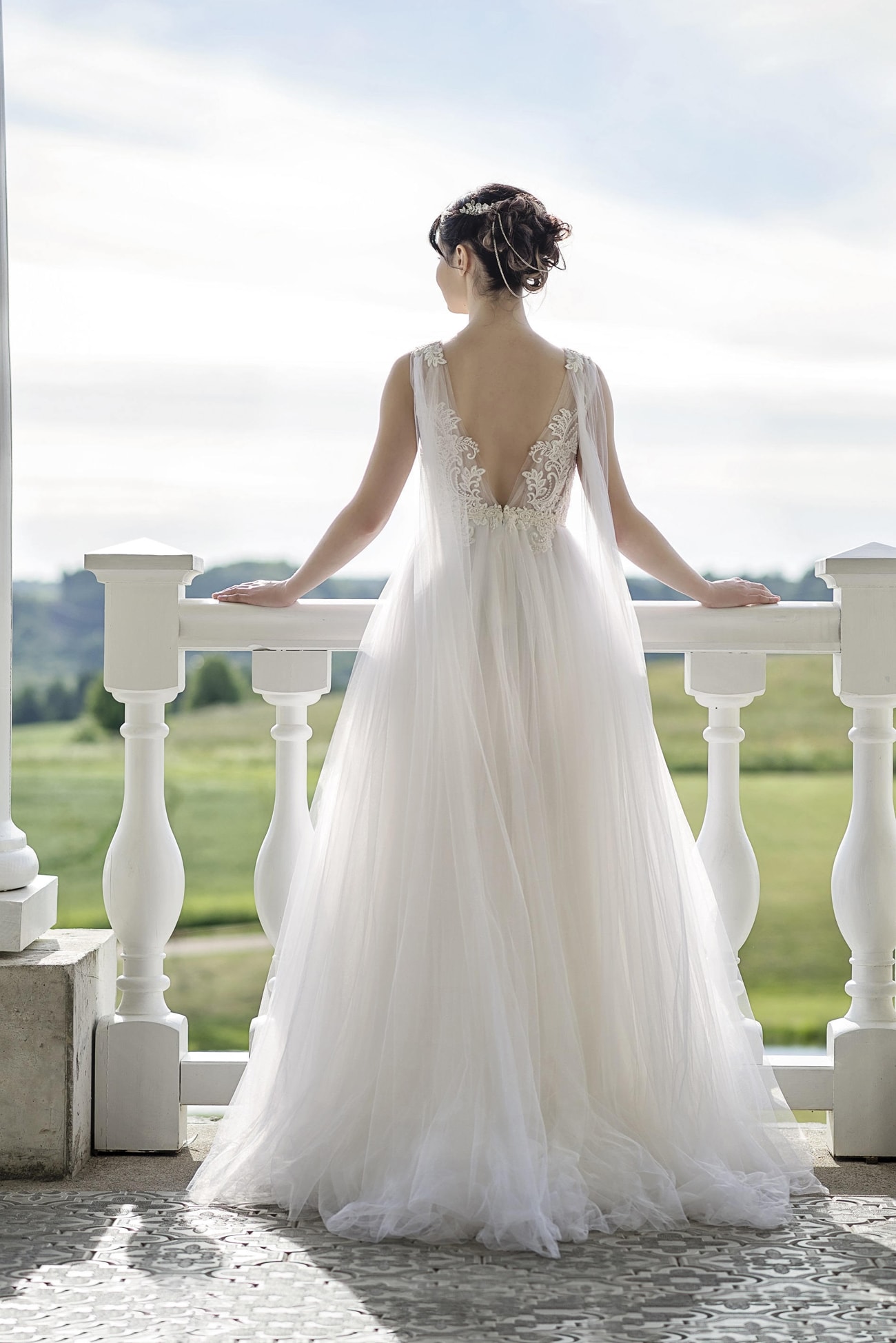 Row 1: Sierra Gown by Truvelle | Row 2: Elegant Lace Wedding Dress by Lace Bridal (left); Ivory Wedding Gown by Amelia Wedding Designs (right) | Row 3: Augusta Tulle Wedding Dress by Mila Bridal (left); Fleur Lace Halter Mini Dress by Jordan de Ruiter (right) | Row 4: Persephone Wedding Dress by Ariadne Bridal

You can show off those gorgeous shoulders with strapless, halter or high neck gowns – just make sure that the straps are wide enough and set at a flattering angle (avoid spaghetti straps at all costs!). Or you can keep things softer with sheer fabrics that soften your upper half. A-line dresses as always are a good bet, but so are empire line and ballgown dresses. Or why not show off your pretty pins (lovely legs are often a feature for this body type) with a short dress?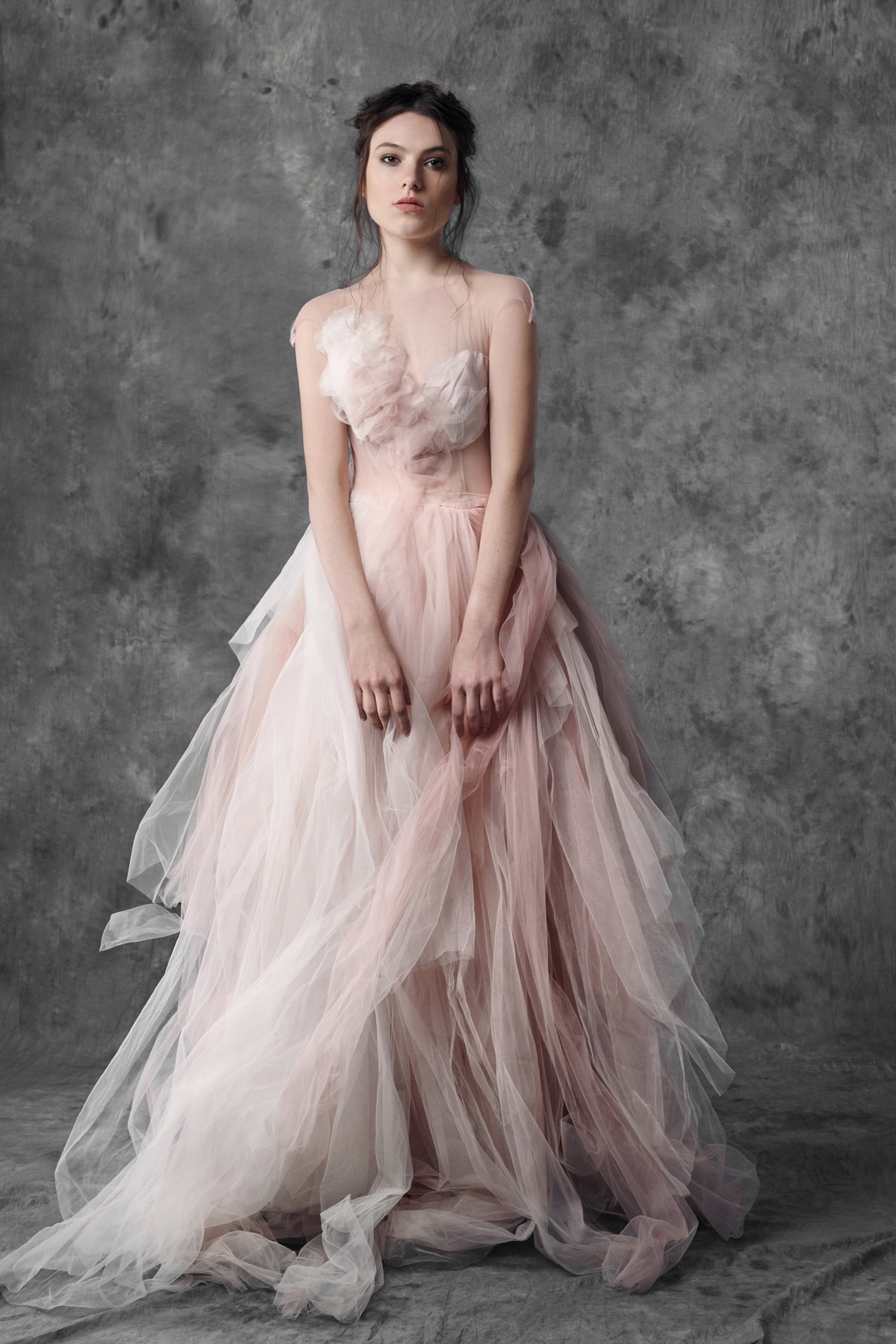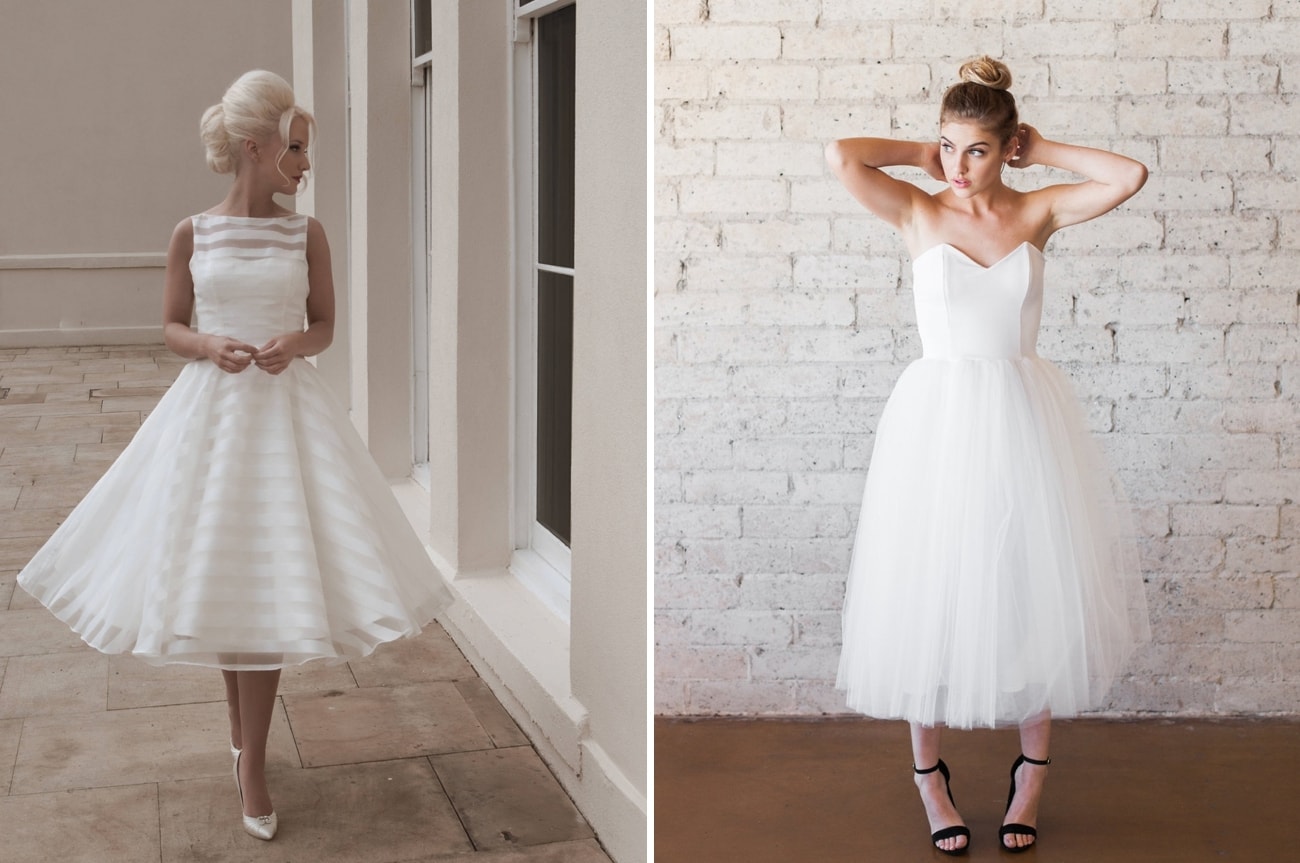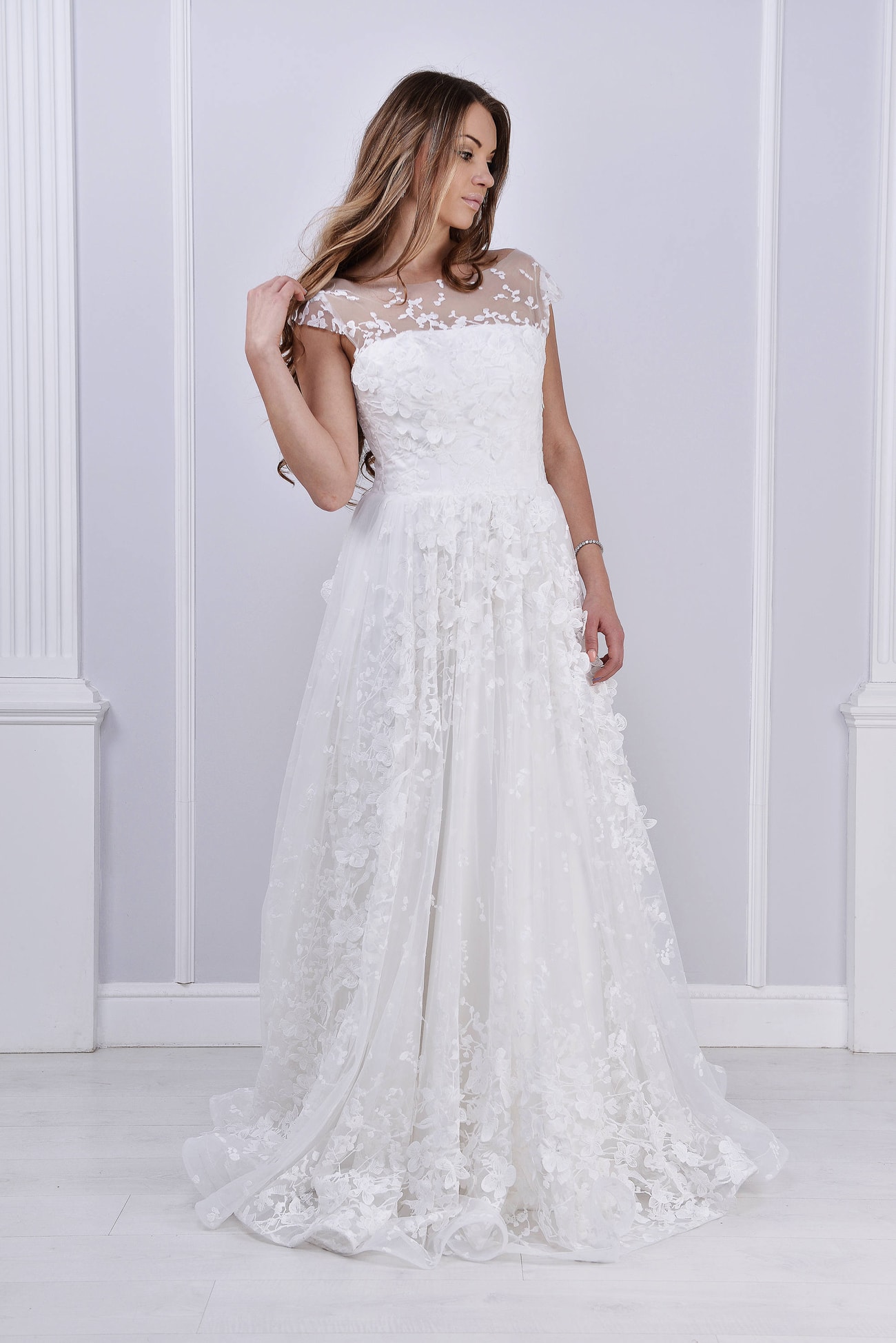 Row 1: OMBRE Wedding Dress by Leo Kate Studio | Row 2: Holly Vintage Organza Wedding Dress by Victoria Grace Wedding (left); Tulle Sweetheart Strapless Tea Length Dress by Cleo and Clementine (right) | Row 3: White 3D Wedding Dress by Amelia Wedding Designs

CELEBRITY STRAWBERRY SHAPED BRIDES: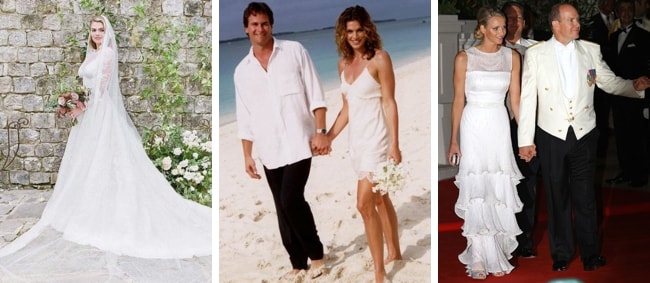 Stylish celeb inverted triangles show exactly how it's done! As a former pro swimmer, Princess Charlene of Monaco is a classic strawberry, and she worked the look for her wedding to Prince Albert. I especially loved her evening gown, which is the perfect combination of strong shoulders with sheer, softening neckline and detail on the lower half drawing the eye down. Cindy Crawford went for the short option, in a simple beach-ready dress, and even a number of years later, it still looks amazing! More recently, Kate Upton showed how a busty strawberry should dress, with an A-line gown that shows off her best assets while also balancing them out. Three very different celeb looks, but spot on for this shape!
Here's a neat little summary of everything you need to know about choosing the best wedding dress for your strawberry-shape figure: