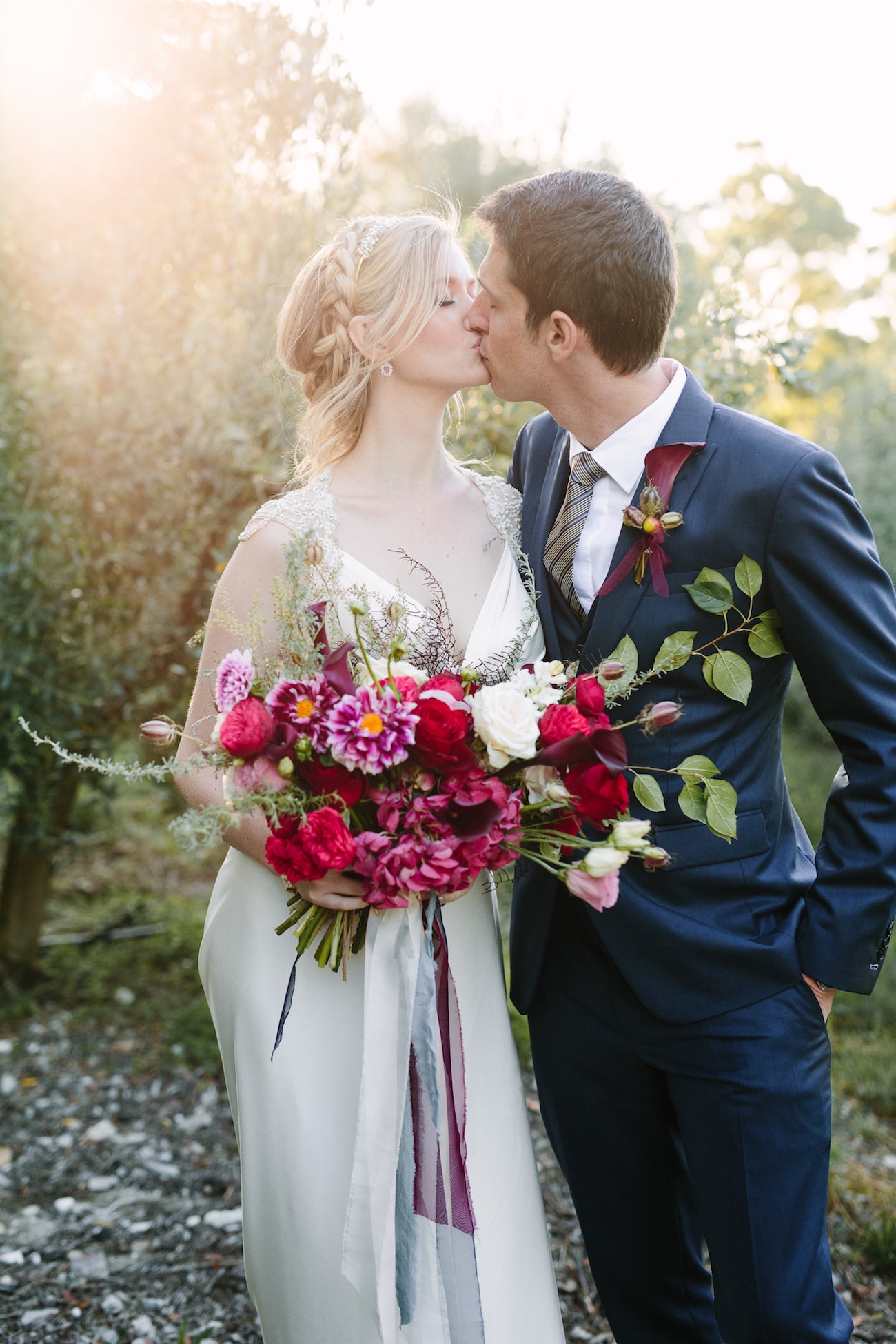 A super chic backless satin Gwendolynne gown with the prettiest lace sleeves. A spectacular bouquet that's making me rethink my general aversion to pairing red and blue. A reception decked out in hundreds of fairy lights and flowers and bulbs all cascading from the ceiling. Yep, I'm pretty sure you could say that Katie & Charles-Eric's wedding style game is strong! This Aussie-based couple put their trust in the extremely capable hands of Theresa Lazarevic of Creation Events, a long time friend of SBB, who brought their whimsical rustic vision to life and left them to have the day of their dreams from first look to last dance (the latter thanks to the fabulous DJ West of The Wedding DJ's. Tasha Seccombe took these gorgeous photos – needless to say, I'm crushing on every one!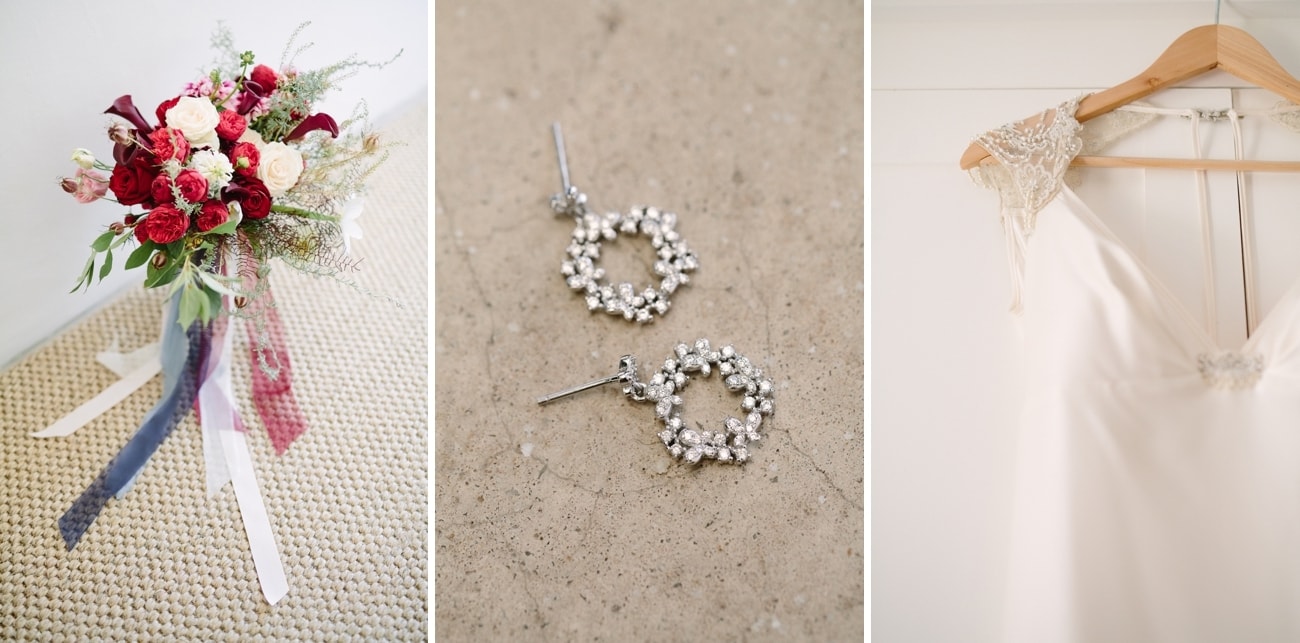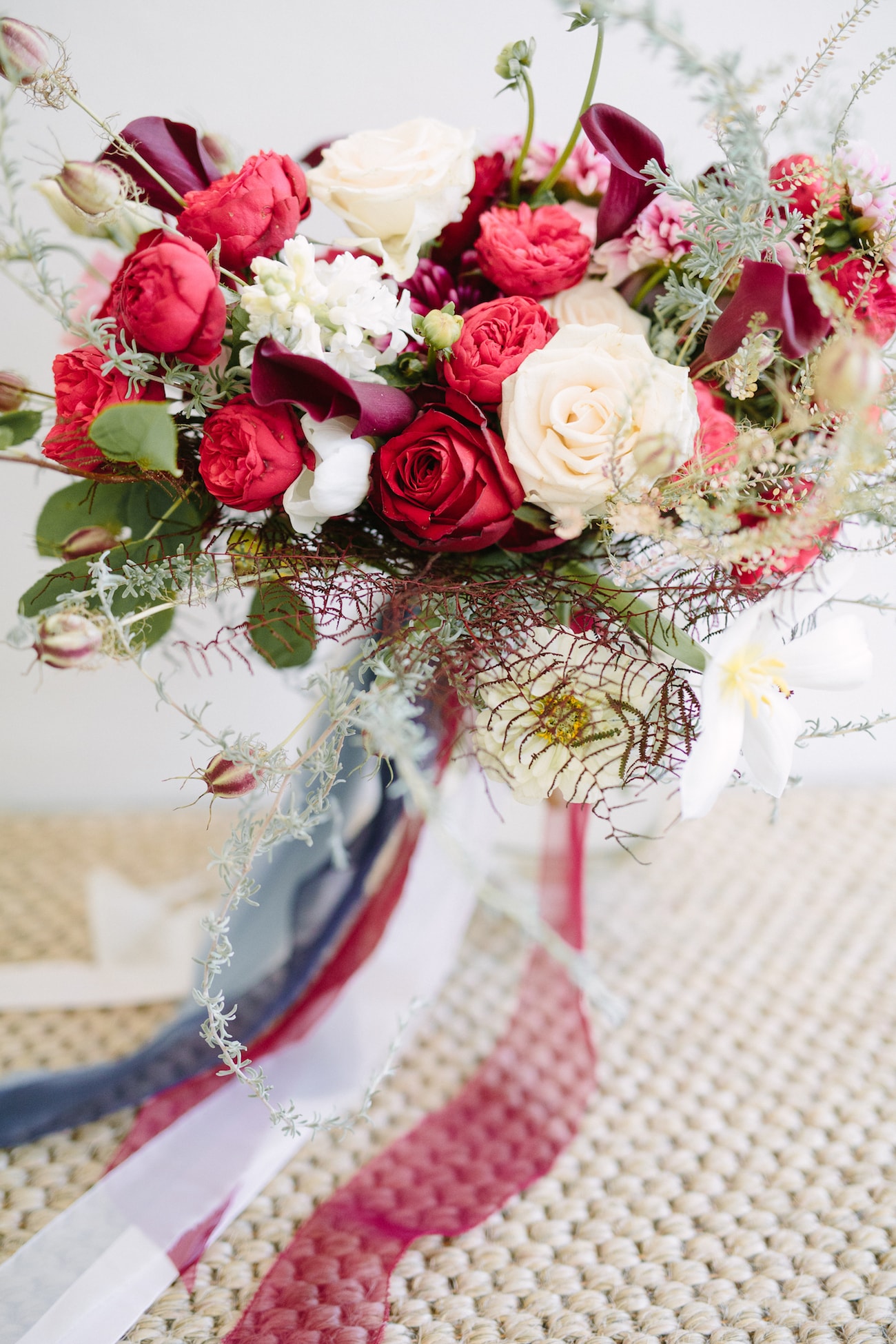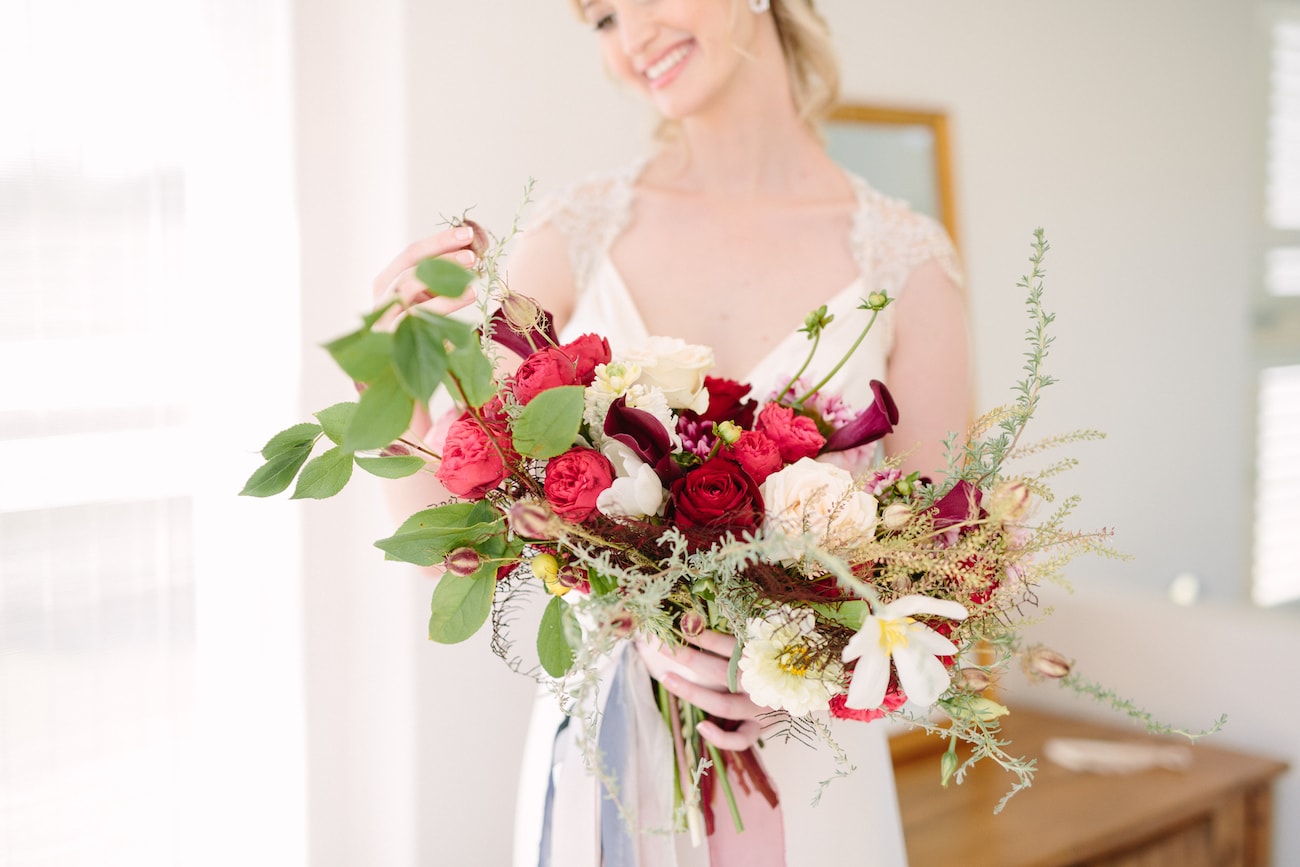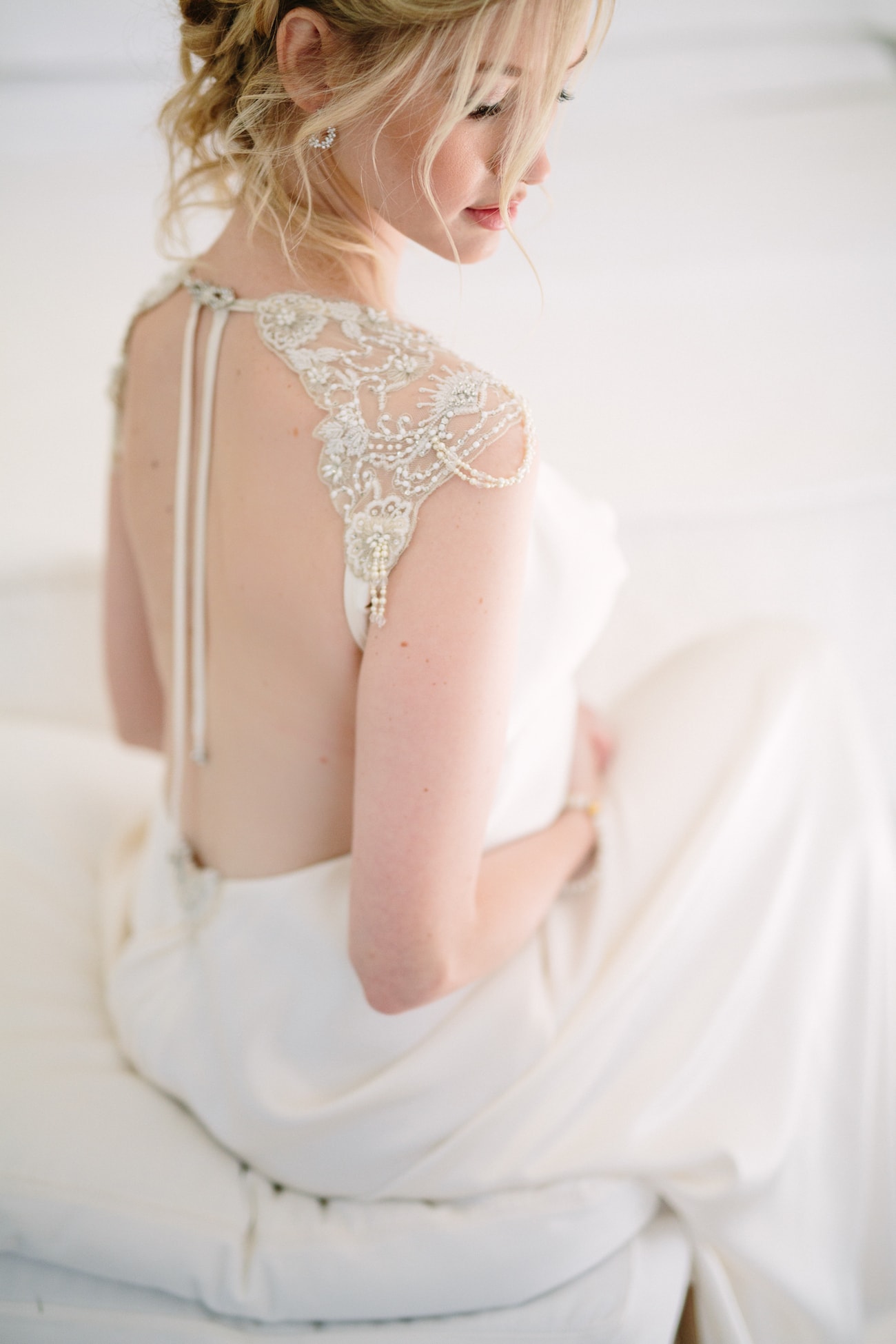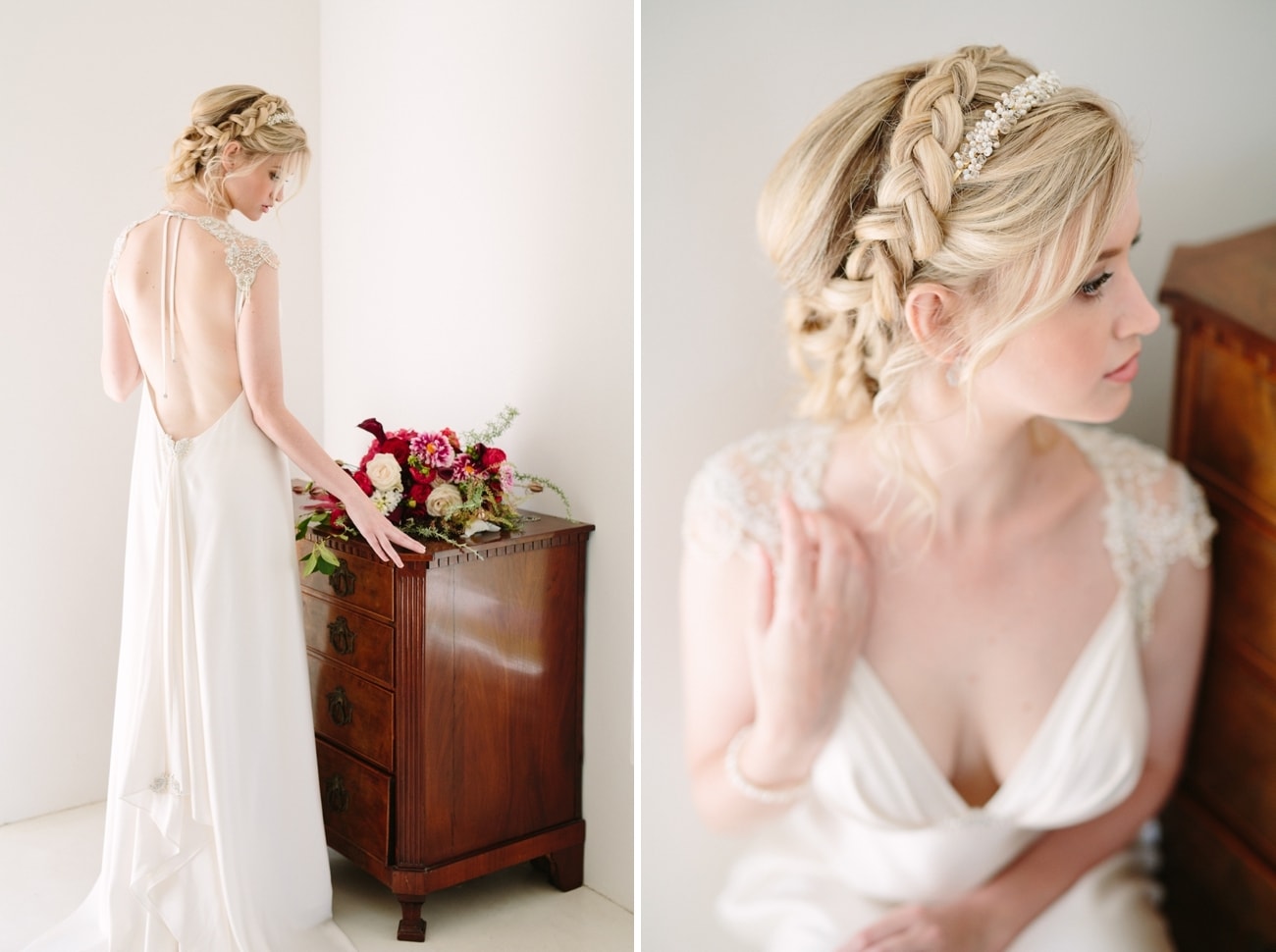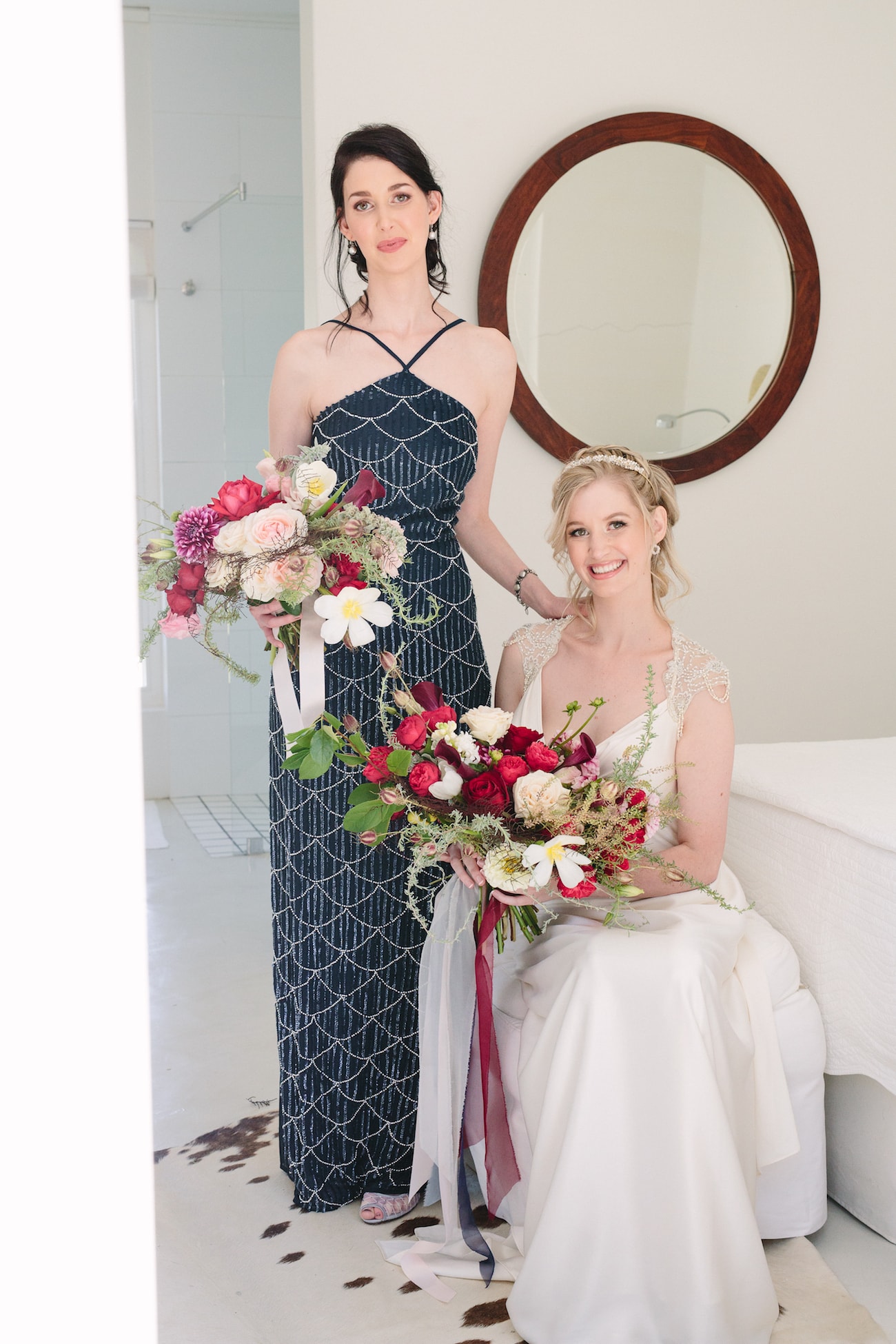 Love Story
Both of us would have been best described as skeptical at the idea of love at first sight before we met, but that's exactly what happened… Charlie, a Frenchman who works as a management consultant in Australia, was in South Africa for a six month project and one of his colleagues is a friend of mine from business school. Late one Friday night, my friend called, asking if she and her colleagues could join me and my friends at a club; Charlie and I ended up chatting for the largest part of the night and the rest is history…
The Proposal
It was quite a surprise as it came only six months after we'd met. It was the end of the project and Charlie had flown back to Australia by then, but had arranged for me to come visit while I was in the final stages of getting a job in Sydney. The real purpose of the trip was actually for him to propose after he'd received the green light from my Dad over Skype. He took us on a sailing cruise in the Whitsundays before proposing on the most beautiful beach in Whitehaven, with a candy Ring Pop. He had bought an amazing diamond but wanted us to design the ring together with a jeweller back in Sydney. It was a truly special experience and I am totally in love with the ring!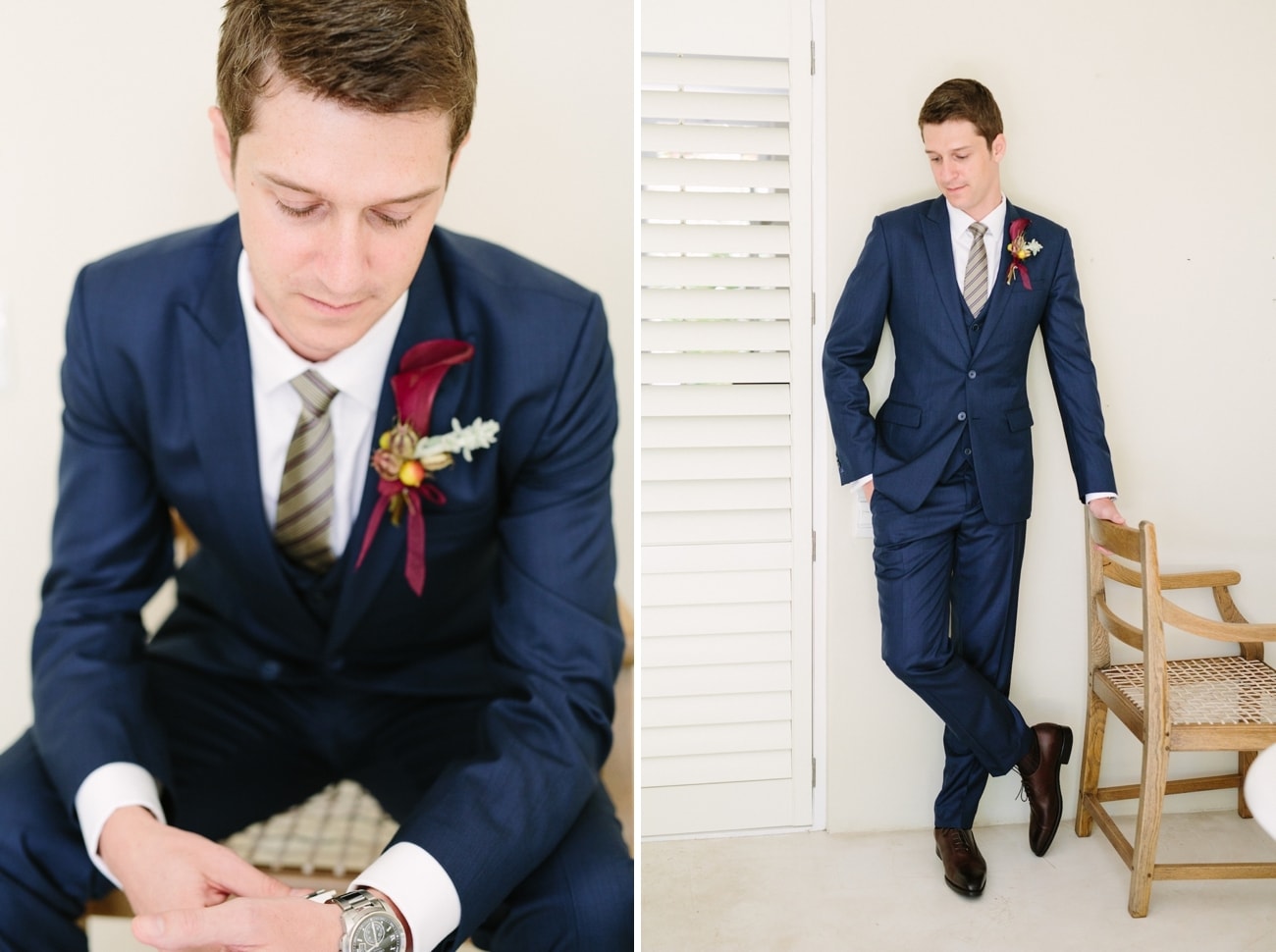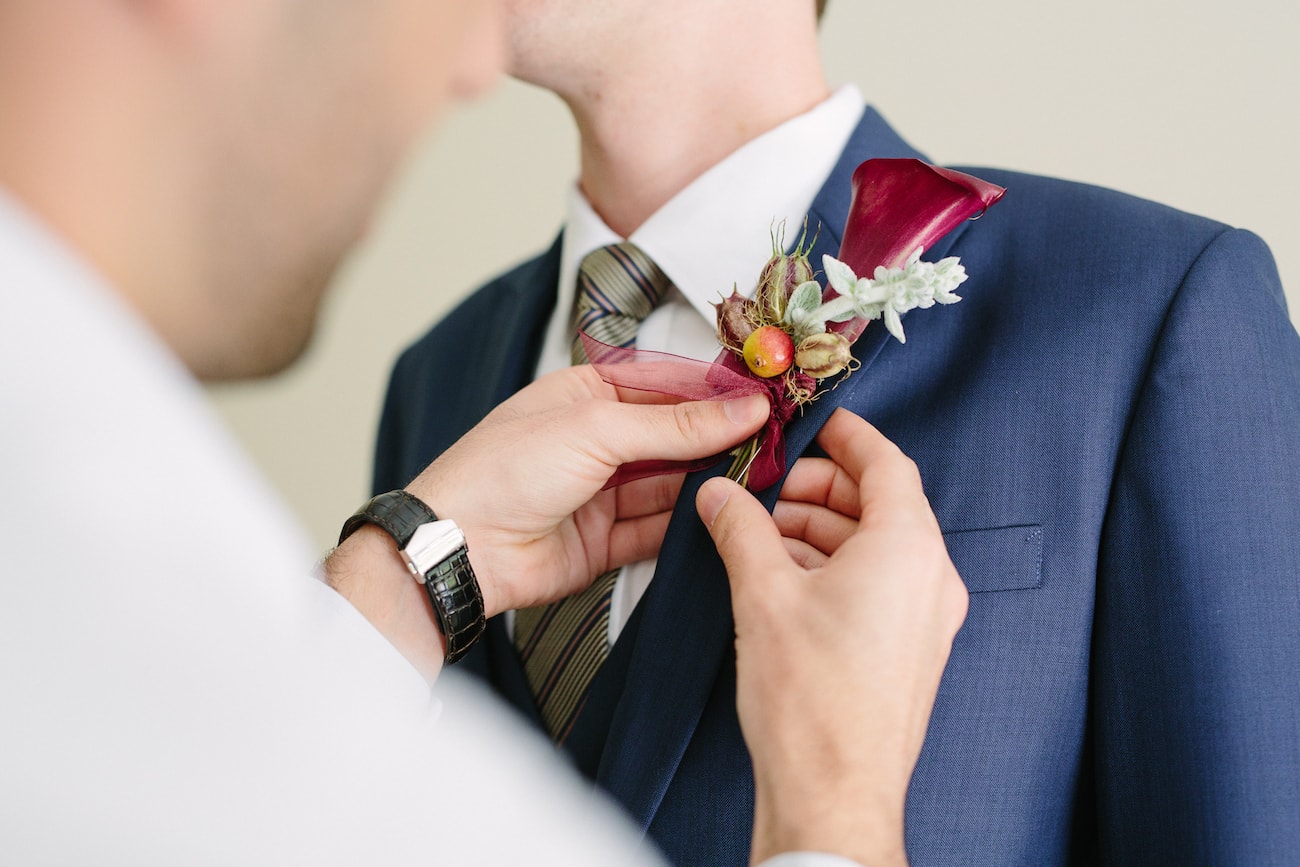 The Venue
Since I am from Joburg and he is from France, but both of us live in Sydney, South Africa seemed like the best option as it's sort of in the middle. As for Cape Town – well, we both love the region and have had some really amazing times together there and wanted to share this with friends and family who hadn't been before. We initially looked at a number of venues in Stellenbosch and Franschoek for something quite authentic, before stumbling across Rockhaven in a wedding blog… We immediately loved the combinations offered by the boathouse, the grass area by the lake and the barn. It was at the top of our shortlist when we visited the Christmas before, and after meeting the wonderful owners Michael and Liz, we booked right away and didn't look back!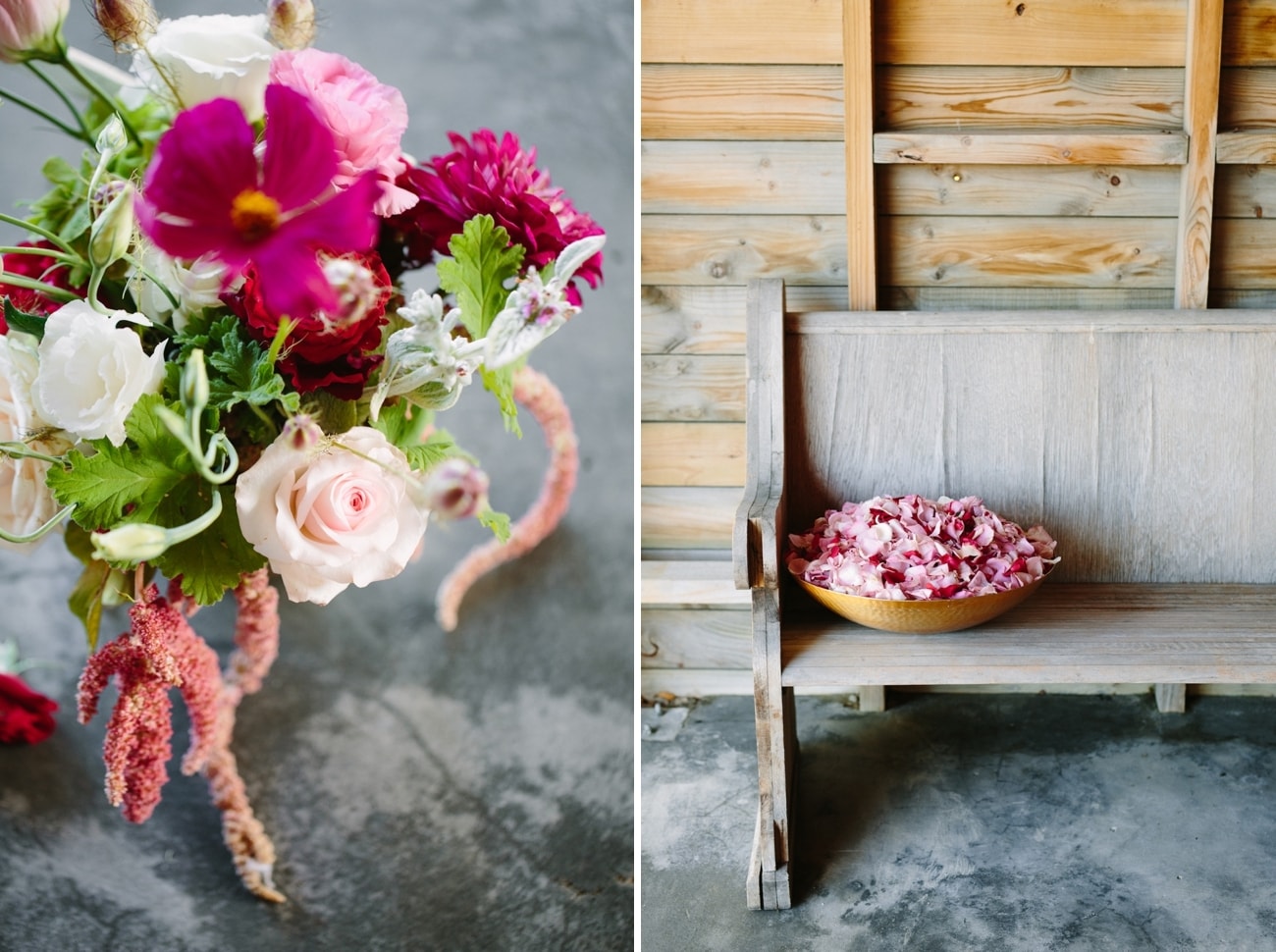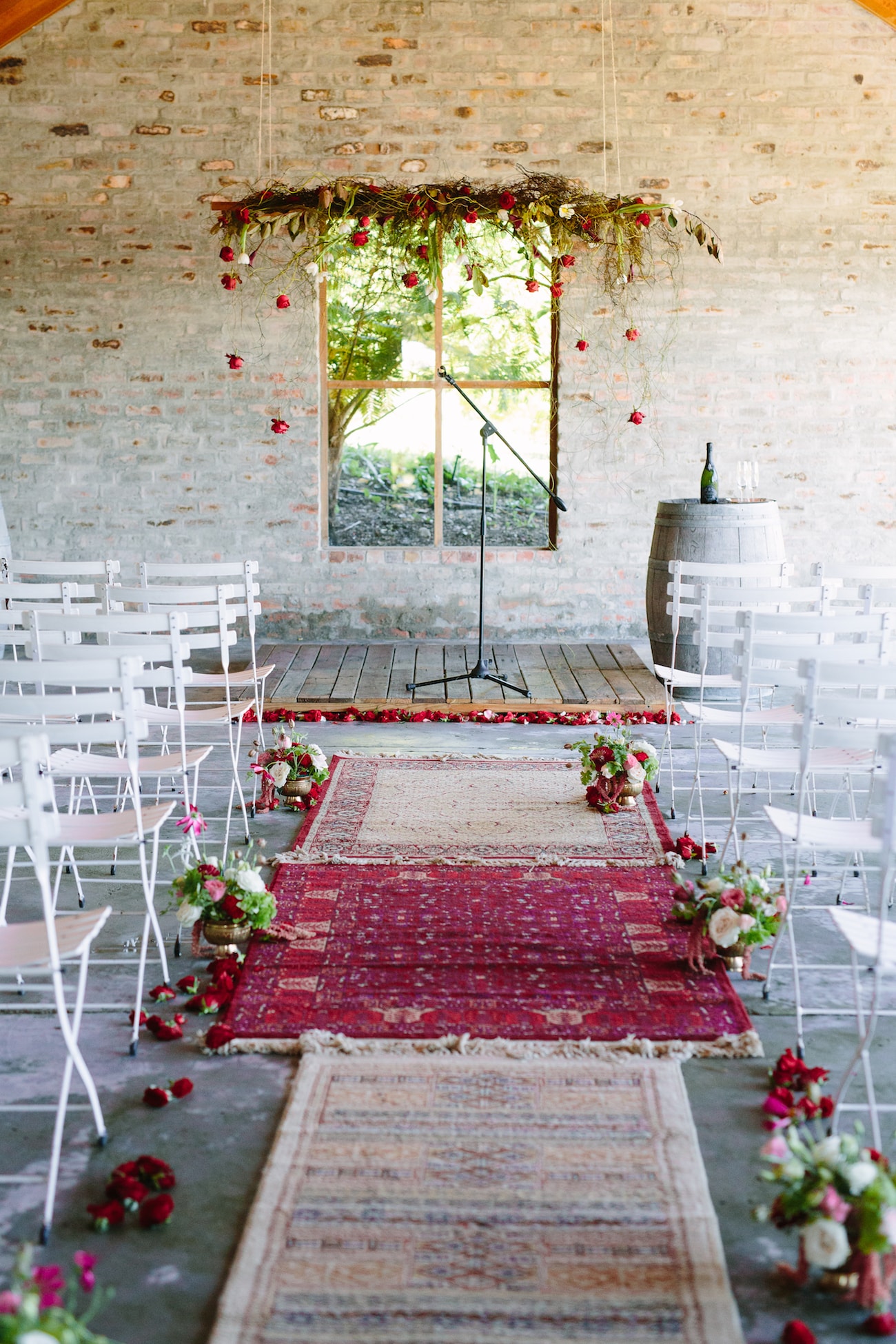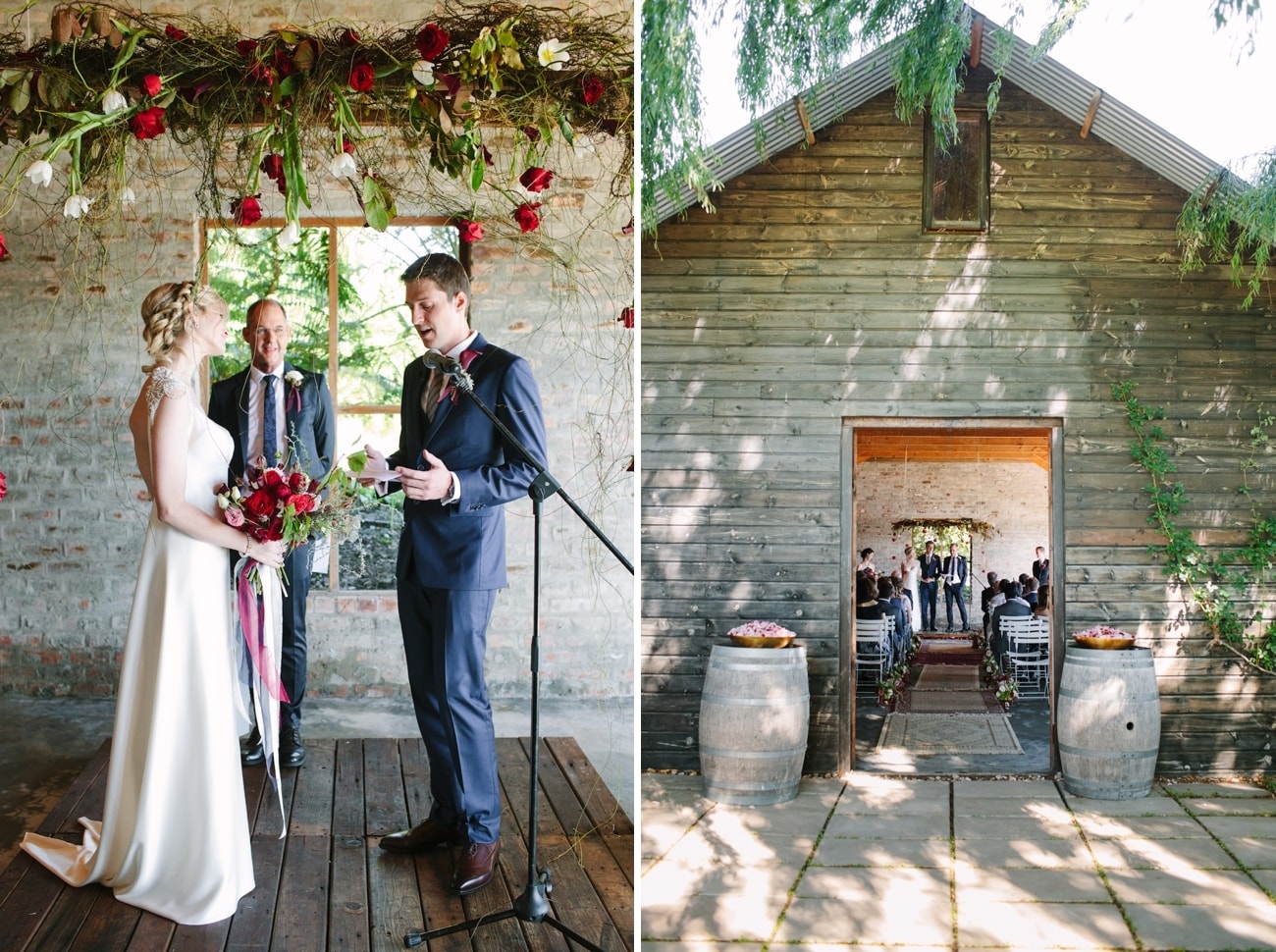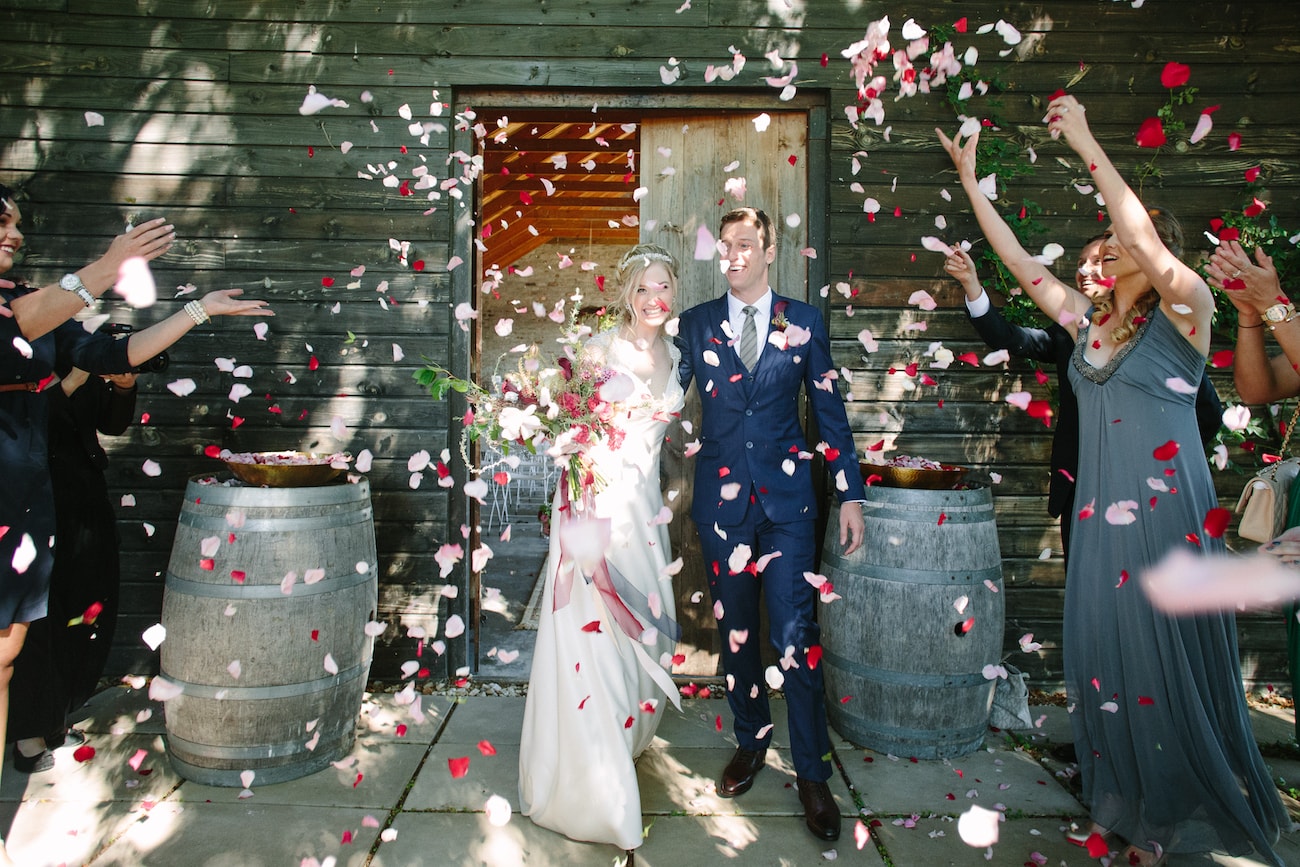 Wedding Style
All I knew is that I wanted bold flowers! So I came up with a moodboard of bright pinks to burgundy for flowers and worked in antique gold for accessories and navy for suits/bridesmaid dresses. We also wanted the evening to have a whimsical feel, so we had plenty of hanging flowers and beautiful fairy lights – truly magical!
Wedding Details
I love cats, but since we live in an an apartment in the middle of Sydney, we don't really have much space to own any. Charlie ordered the the cutest cat wedding cake toppers that went perfectly with the theme!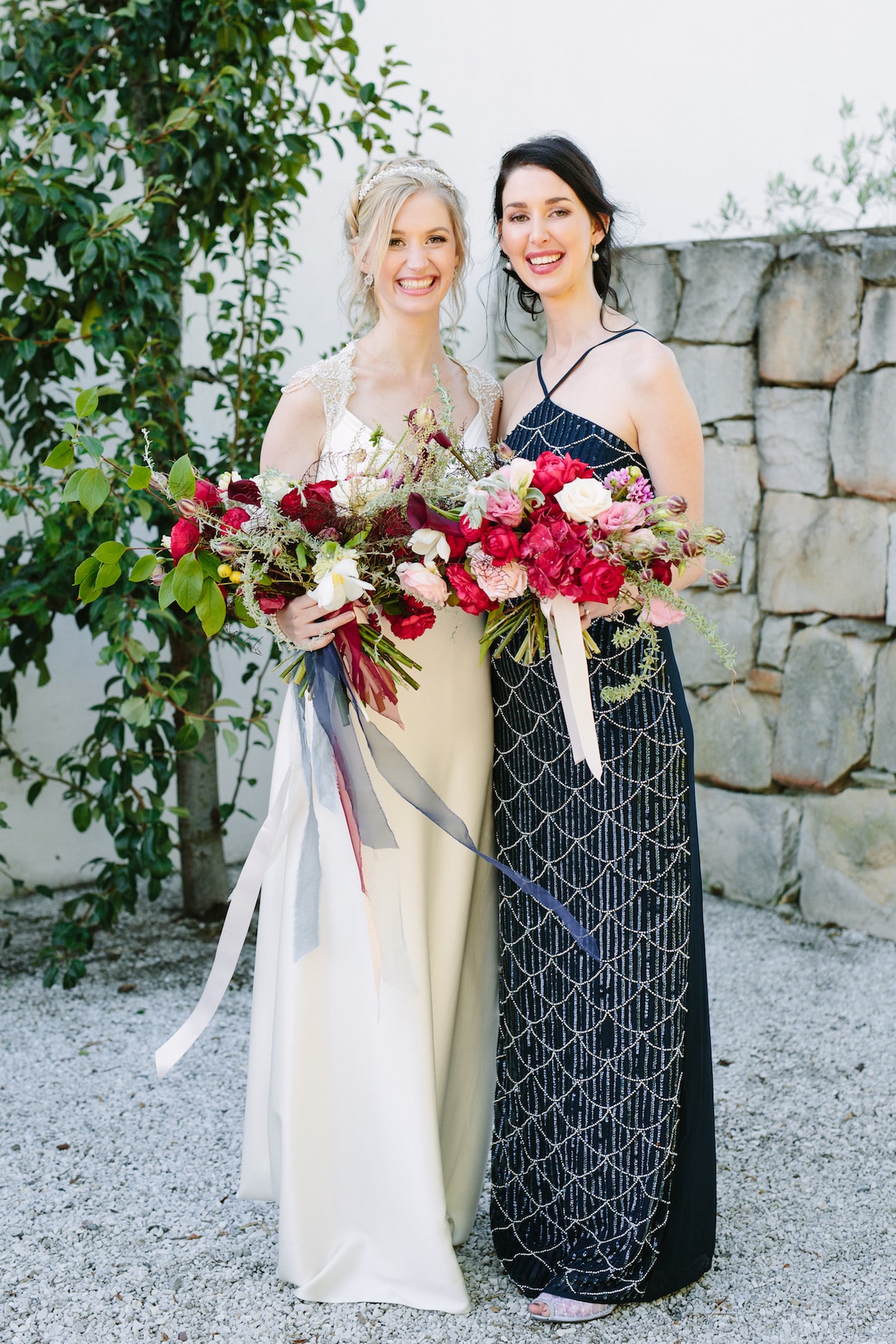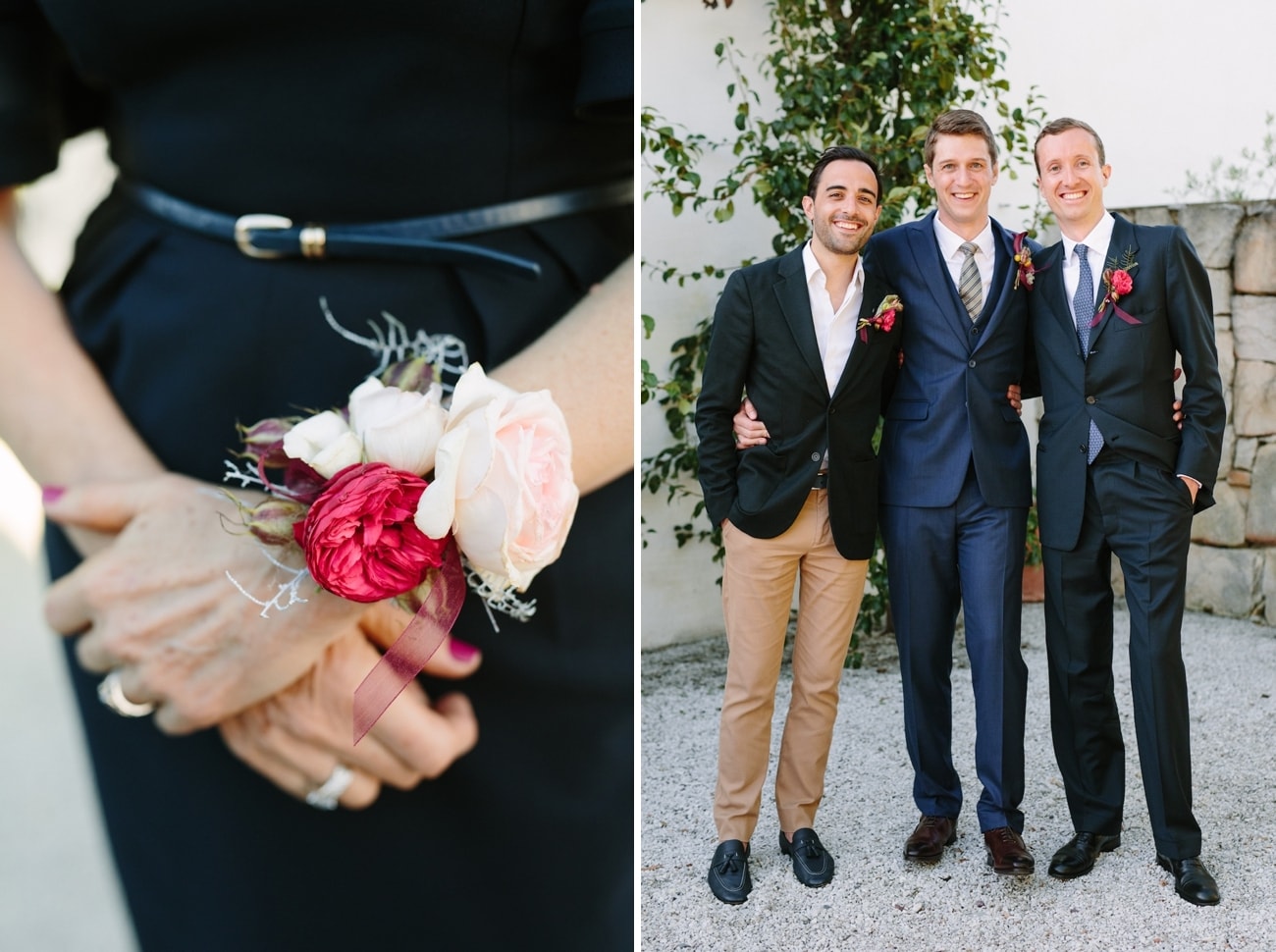 The Dress
Just like with Charlie, it was the first and only one I tried… I spent a lot of time looking at dresses online and since I didn't have my sister with me, I eventually asked Charlie to come with me to a cool designer sample sale. There was a tiny bit of a queue, but I found a dress I liked, tried it on and bought it right away. It was an incredibly simple satin backless gown, and for a while I did think that I might have jumped the gun a bit too quickly…. So a few weeks later I went to go try on something a tad more, shall we say, 'intricate'. Not my style at all. Just goes to show – always go with your gut! (Designer: Gwendolynne, dress: Belinda)
The Bridesmaids
I am very close to my sister and being so far away from her is difficult for both of us. Of course I was so excited to ask her to be my Maid of Honour! I found a beautiful sequin halter neck full length dress for her. I also had a "bride's man" – my best friend Graeme! He wore a navy blue suit to match the rest of the groomsmen, but with a slightly more prominent boutonniere.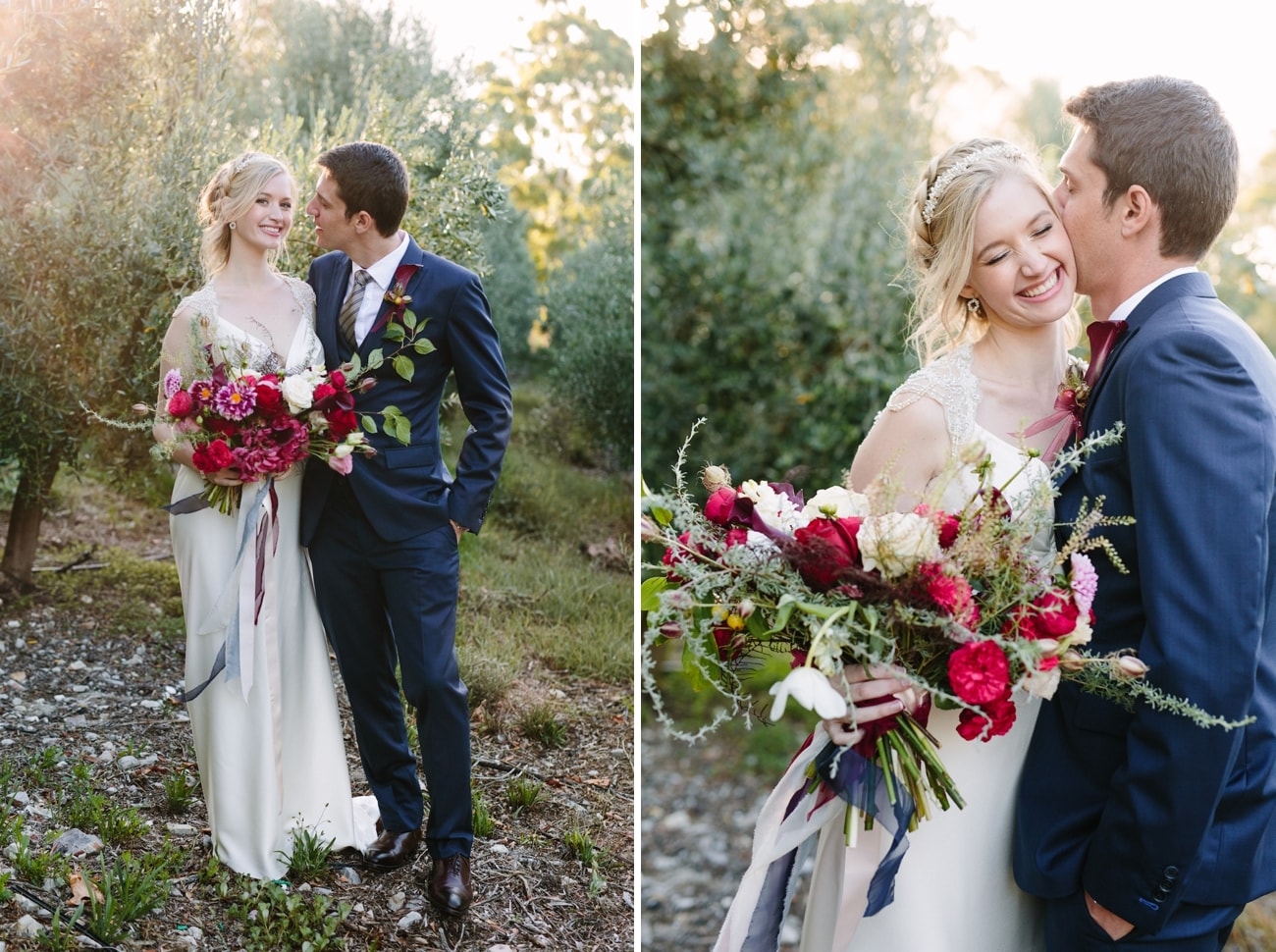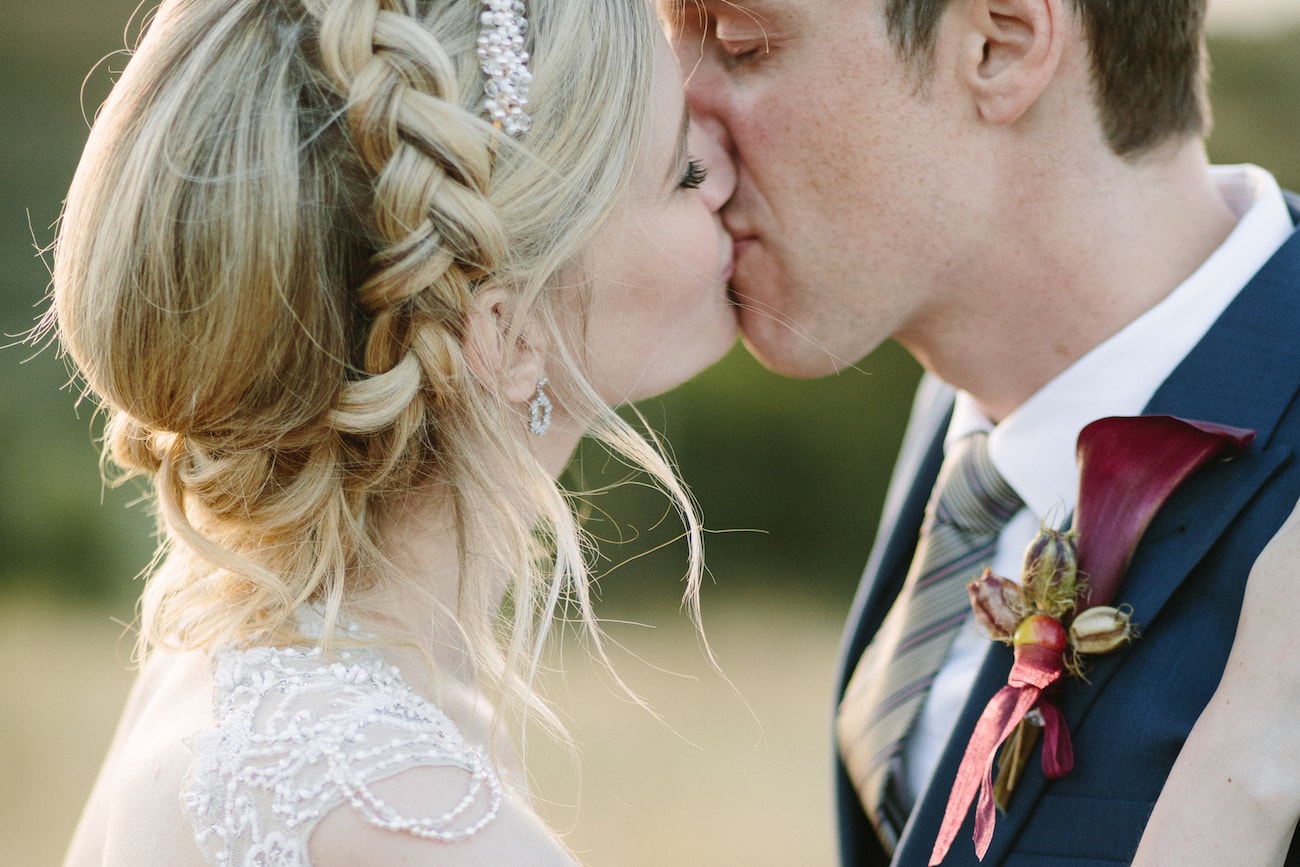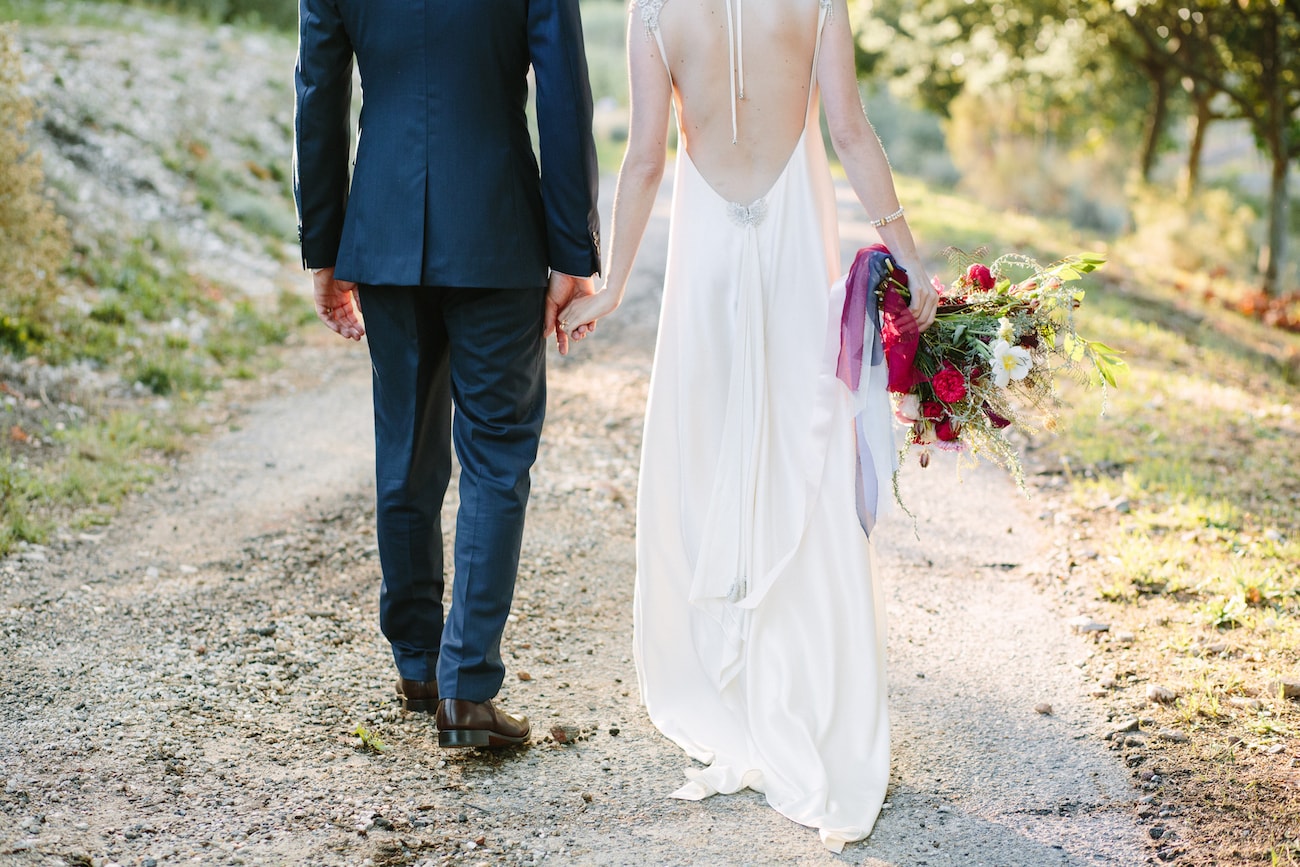 Memorable Moments
The whole day went by in such a blur – but I think the two main highlights for me are the moment when we walked out of the boathouse and all our guests threw rose petals at us – it was really wonderful to see all our closest friends and family so happy! The next moment that comes to mind is walking into the barn after we finished our couple's photoshoot. It was incredible to see the way the venue was set up – it look like something out of a fairytale. Looking back I still can't believe how perfect it all was.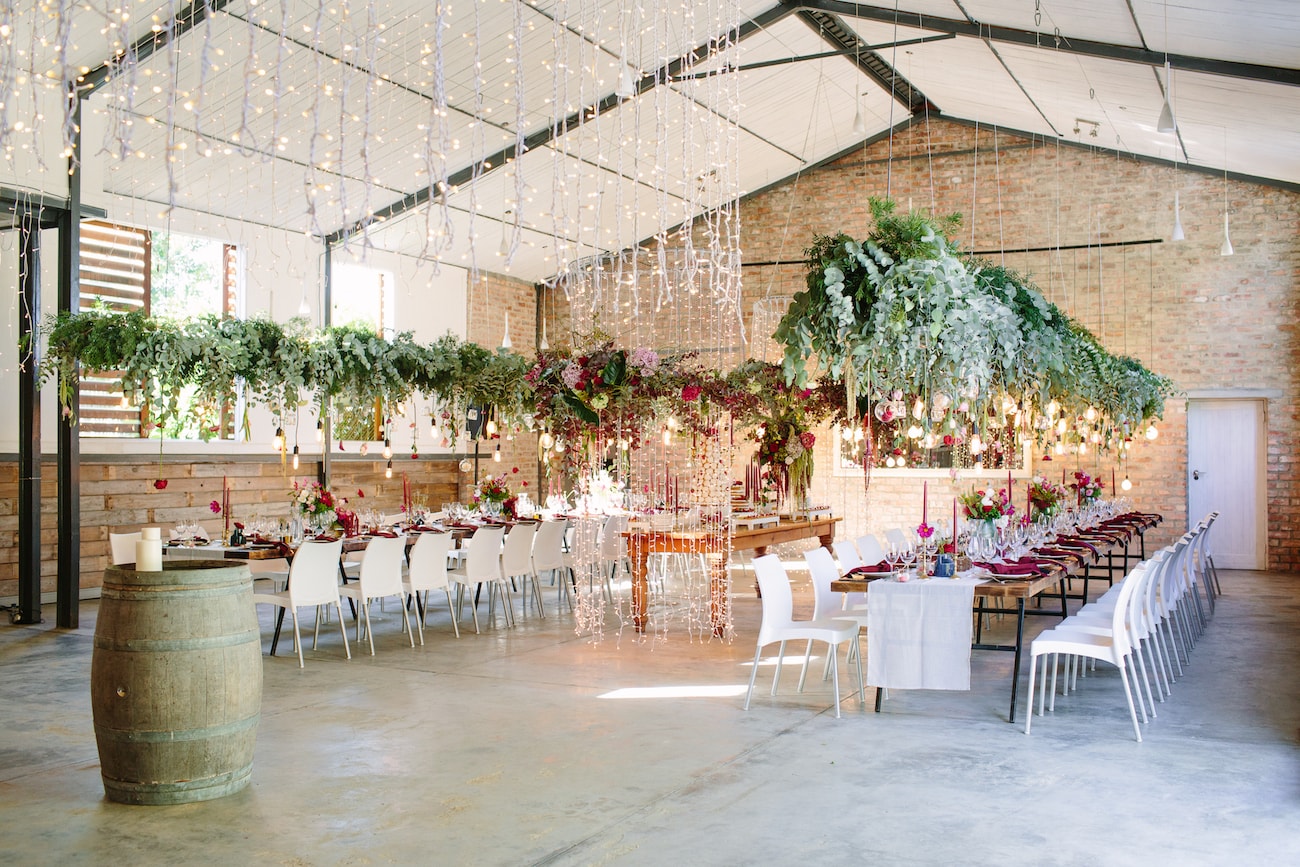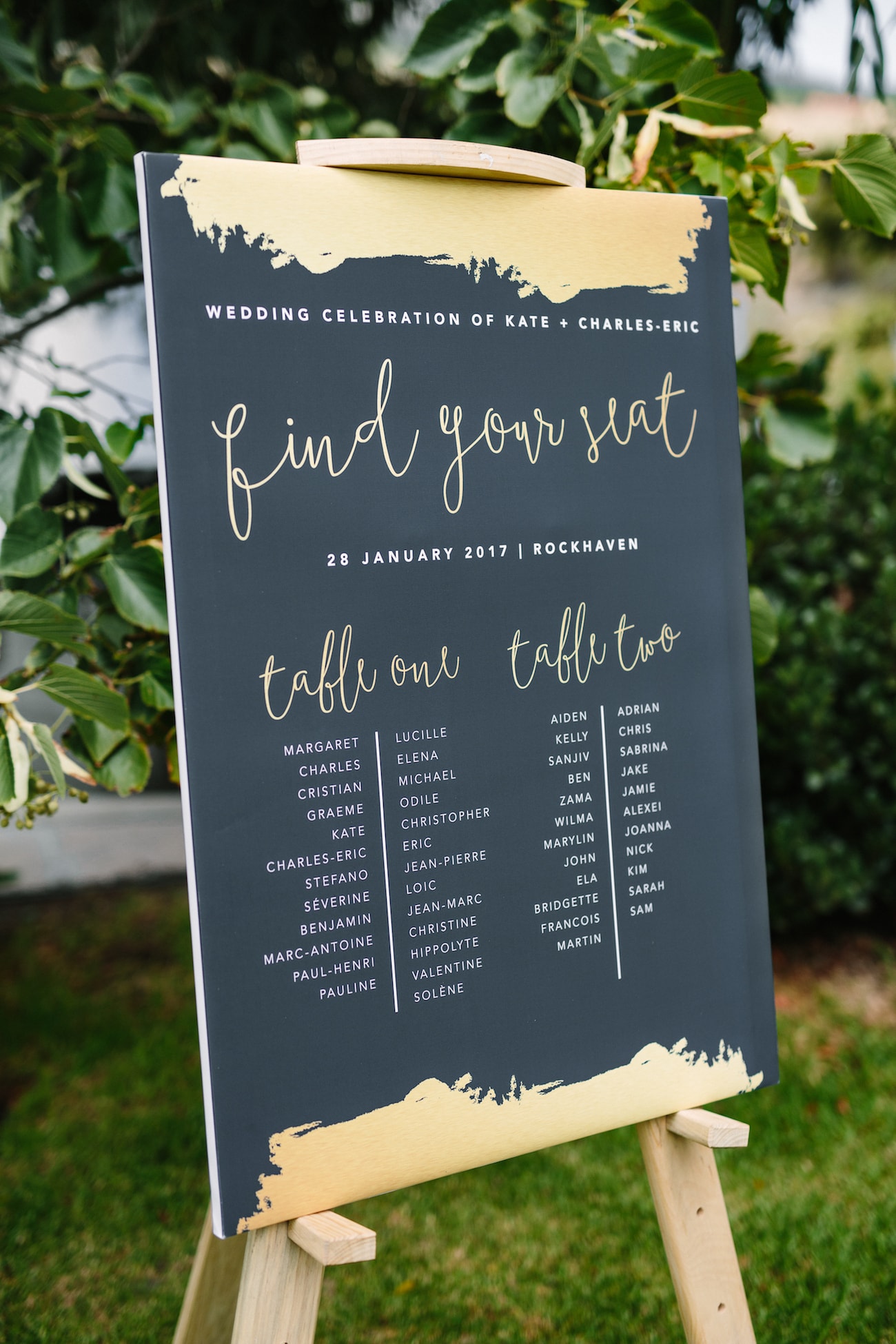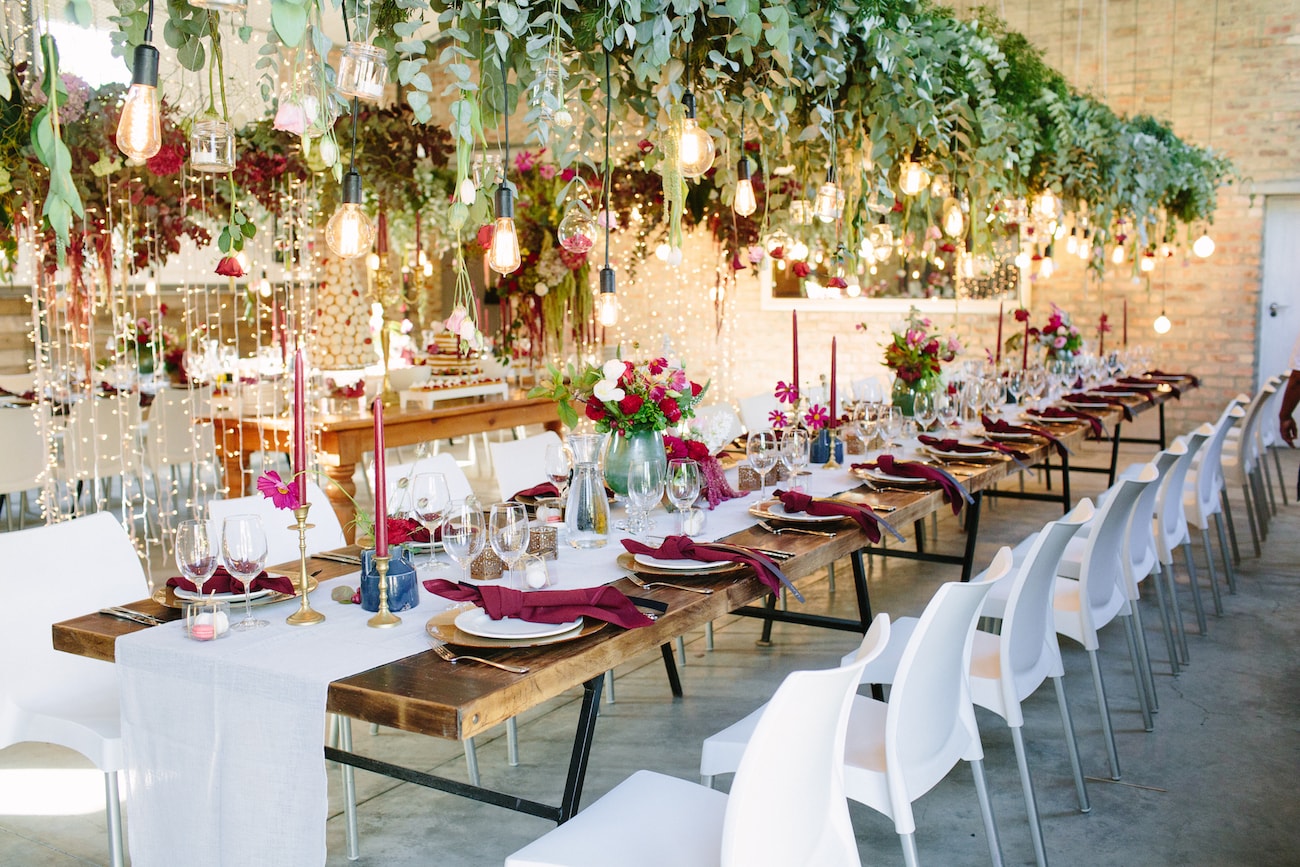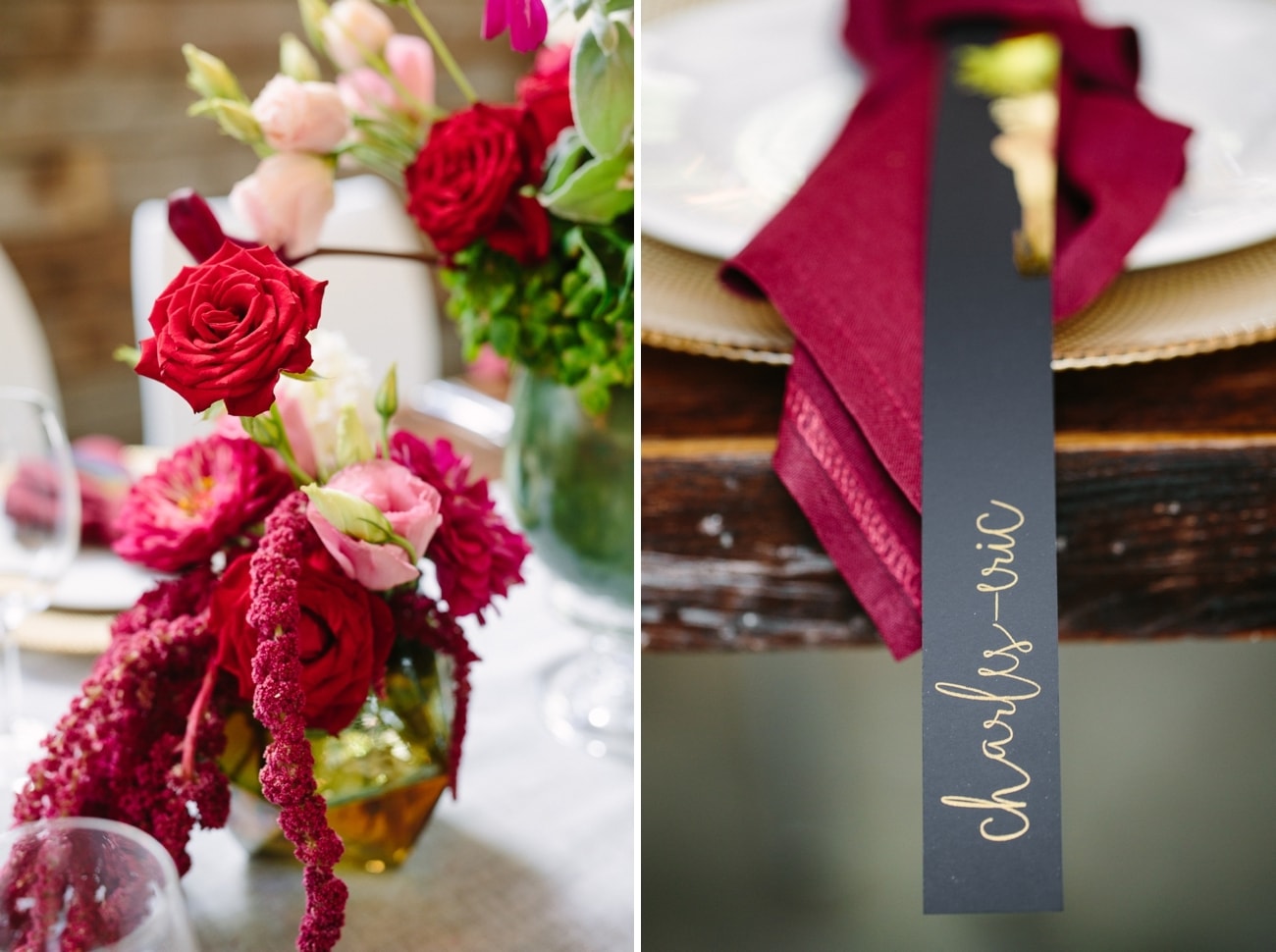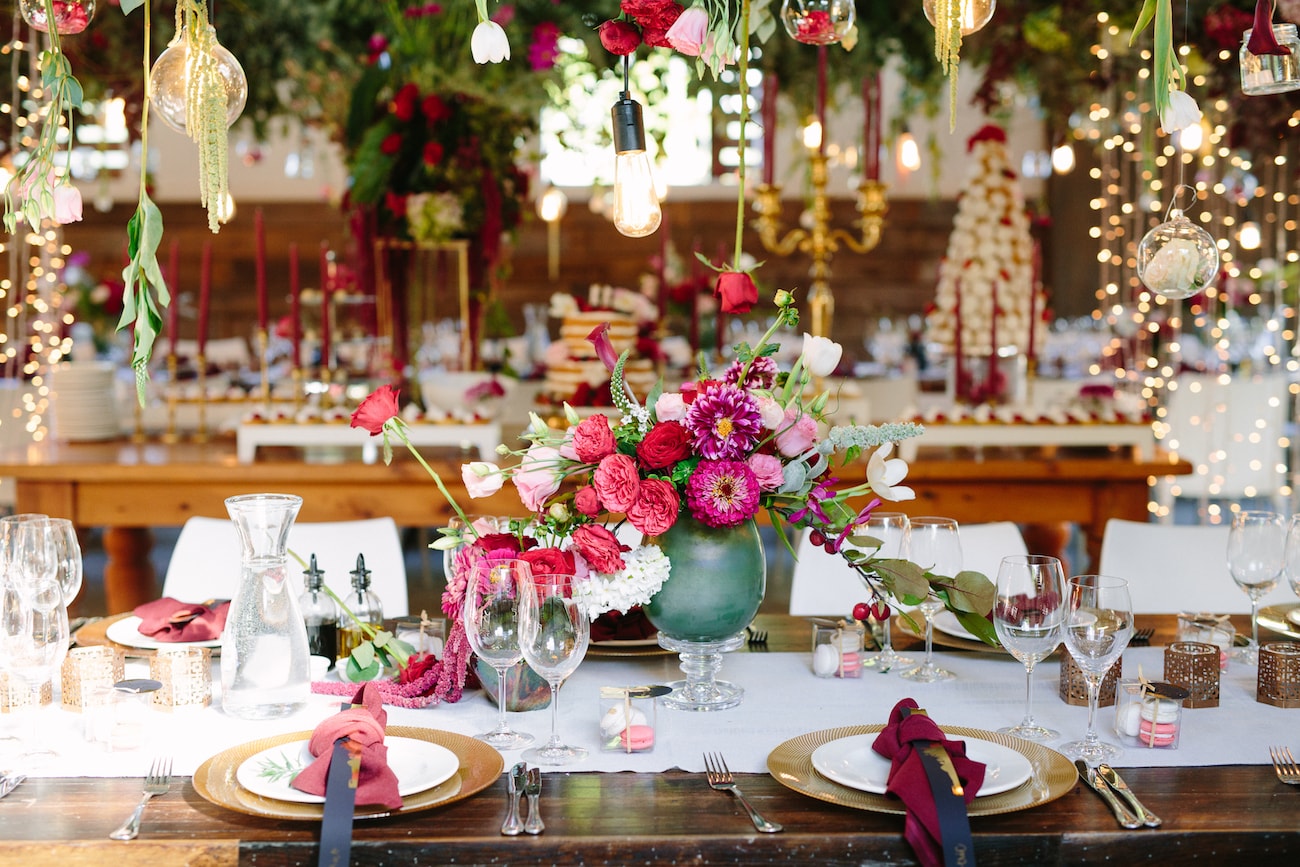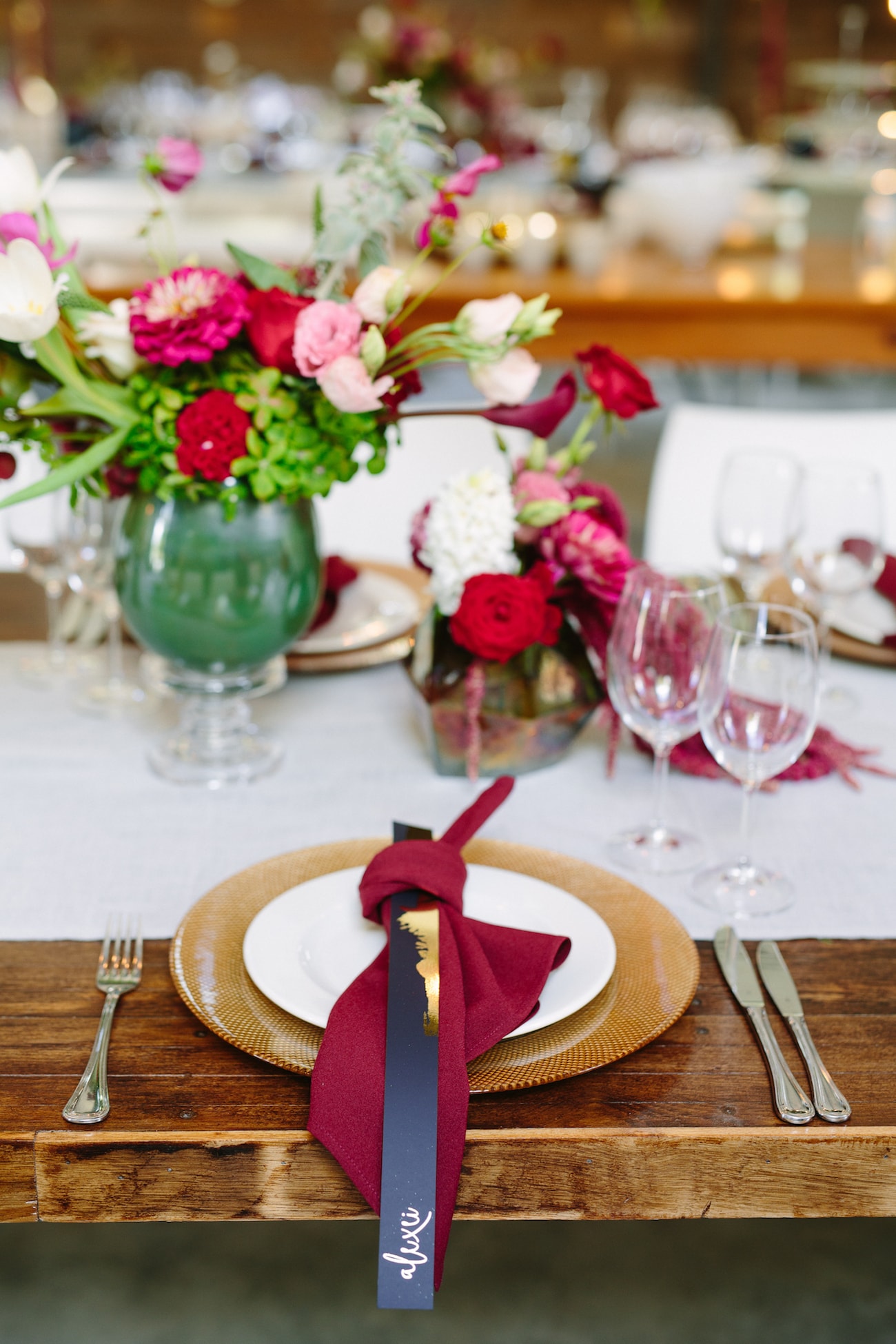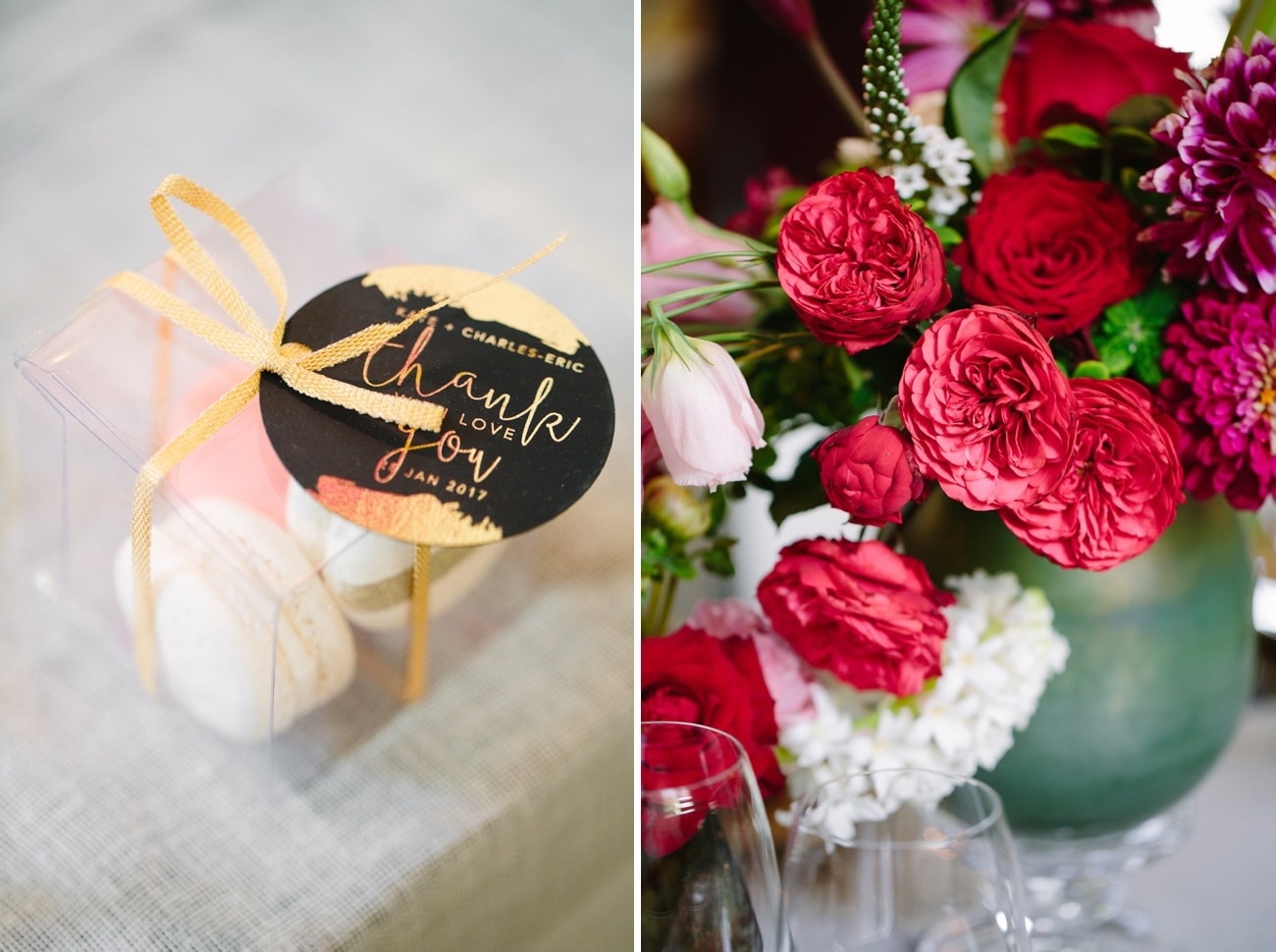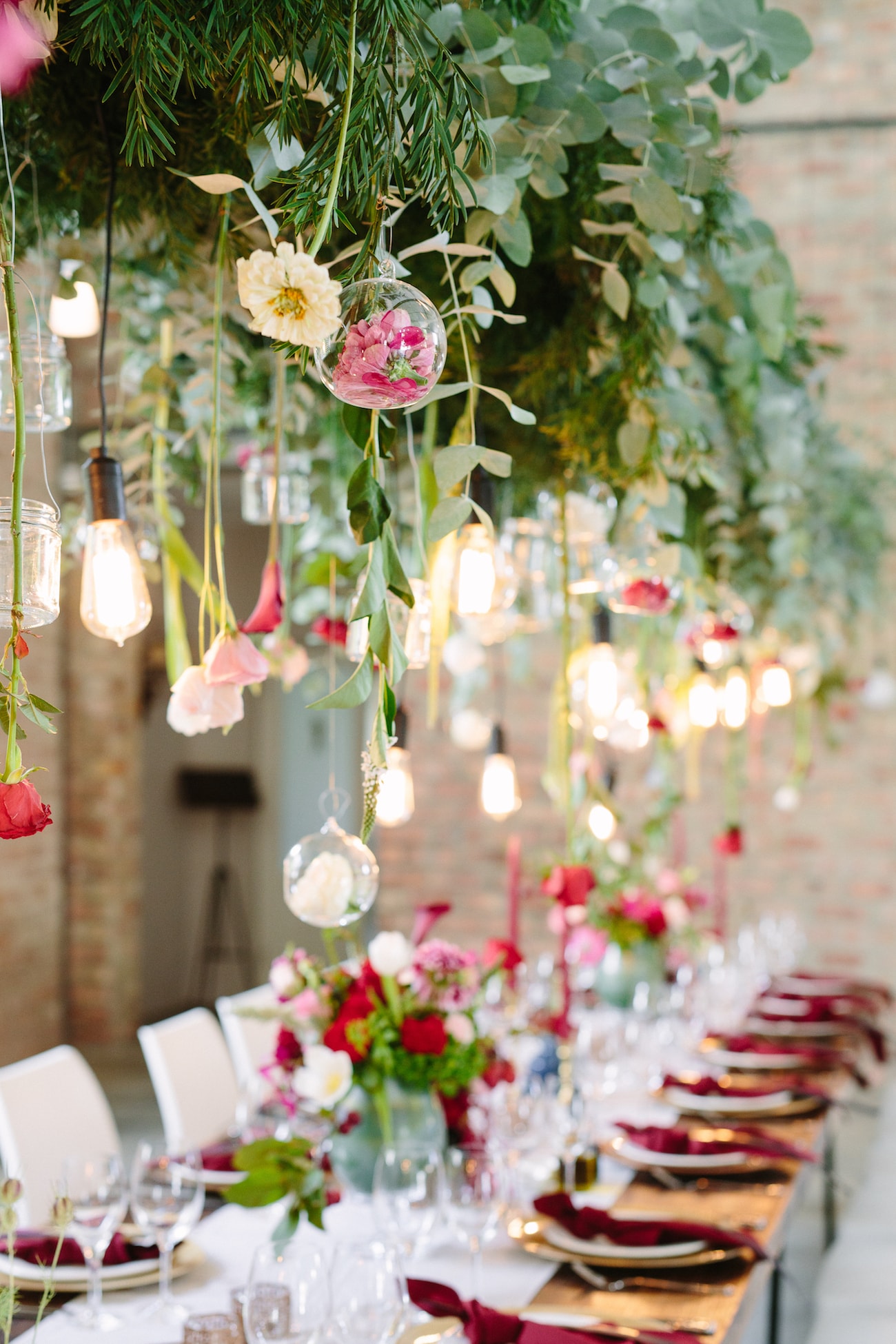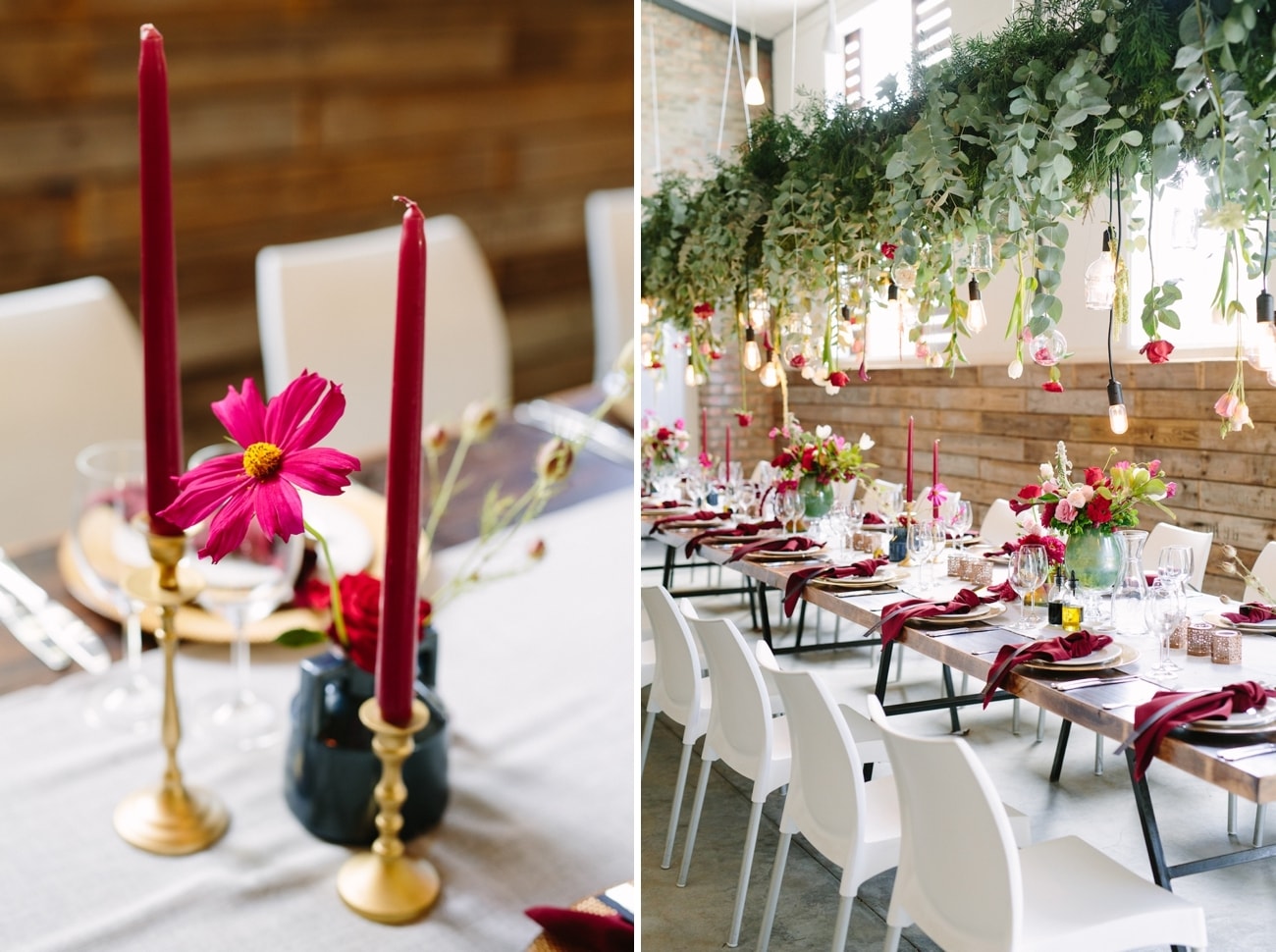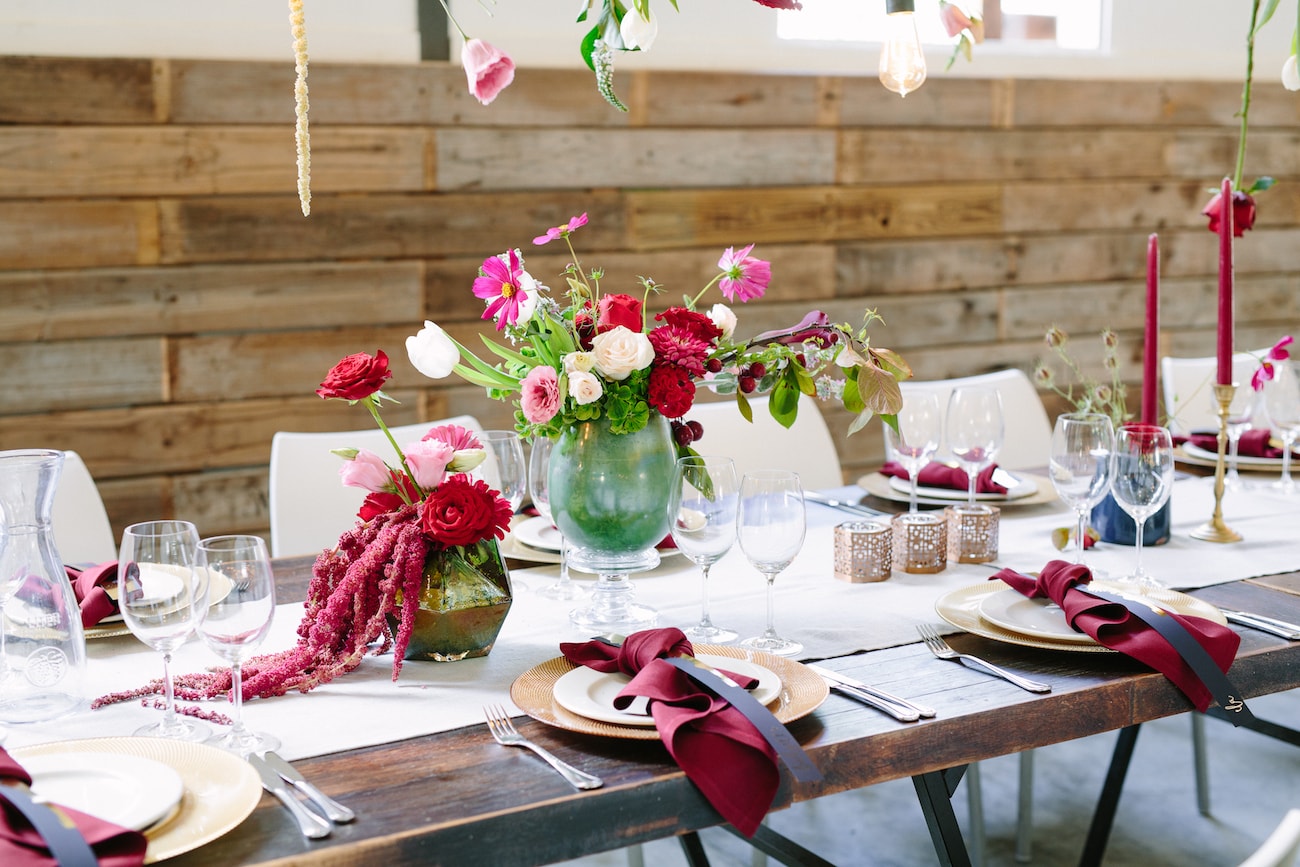 Proudly South African Details
We really love South African wine, and seeing as we had guest from New York to Singapore, we took the wedding as an opportunity to showcase the best of Elgin. We had Fountain of Youth for a white and Moya meeker for red. Everyone loved it and by the end of the night we had run out! For MCC we chose Simonsig Kaapse Vonkle, both the brut and the brut rose.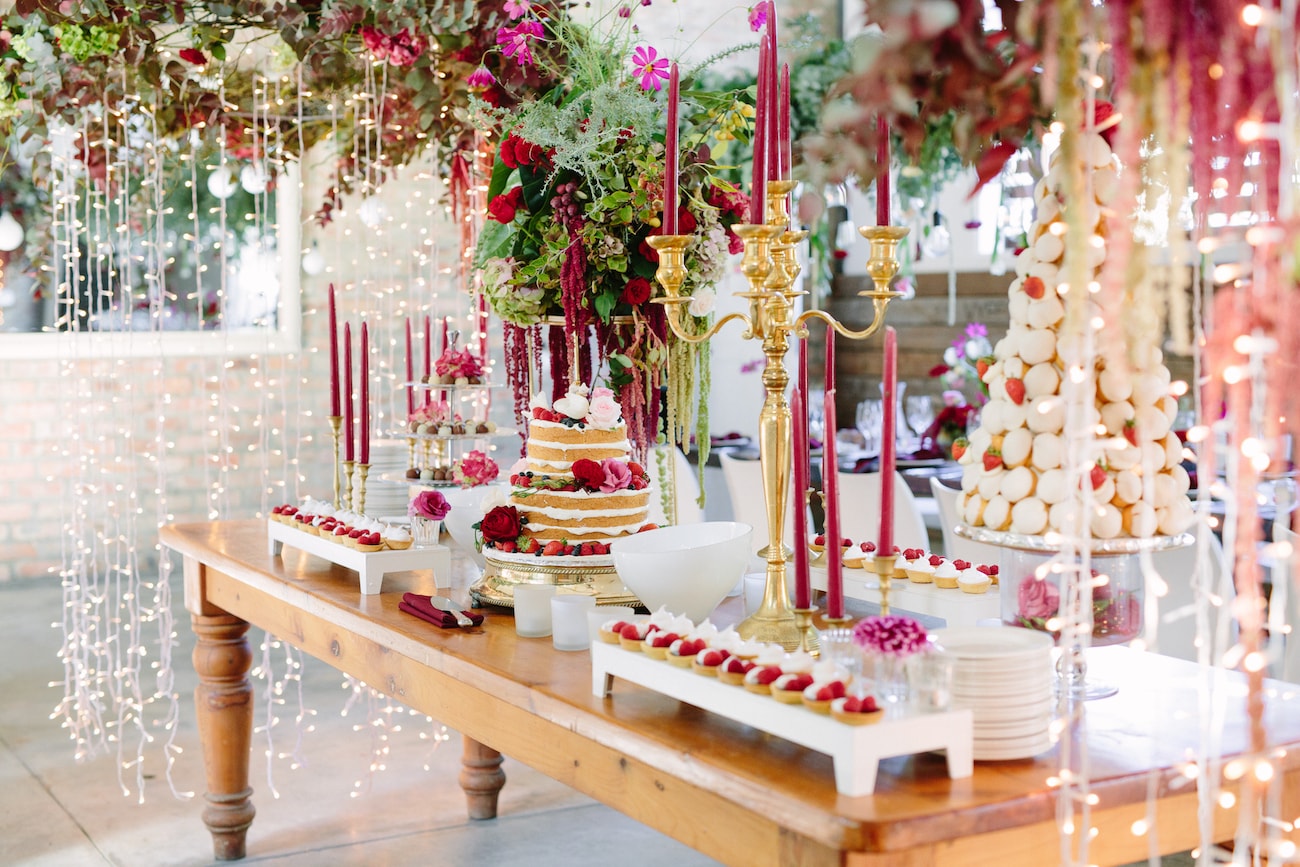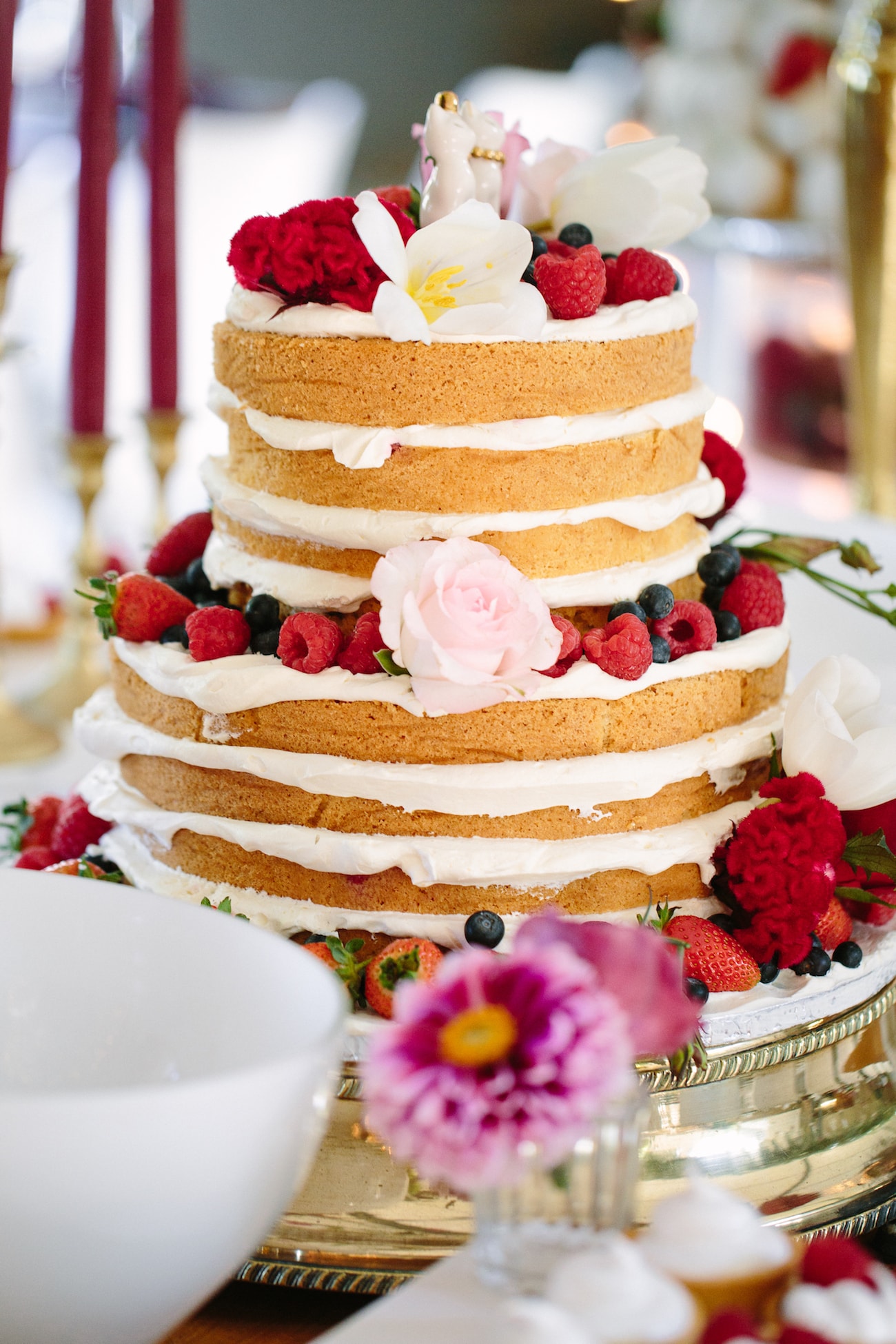 Best Decision
Keep the menu as simple as possible. We actually gave guests the menu options beforehand and asked them to select their mains when they RSVPd. It made life a lot easier for Liz and the Rockhaven staff to prepare and everyone got what they wanted!
Advice for Future Brides & Grooms
You hear it time and time again – keep the guest list small! We had just over 50 people at our wedding and that was more than enough. Skip the starter and opt for cocktails and canapes. Rockhaven has the most beautiful lake and boathouse, so it would have been an absolute shame not to use it on a beautiful summer day. It's also a great way for the bride and groom to mingle with guests. Wedding planner! Theresa was an absolute lifesaver. She knows the world of weddings in and around Cape Town like no other. Ask her and it shall be done. Professional photographer. Tasha is one of the most incredibly talented people I have ever met – she perfectly captures the moment without anyone even noticing that she is even there.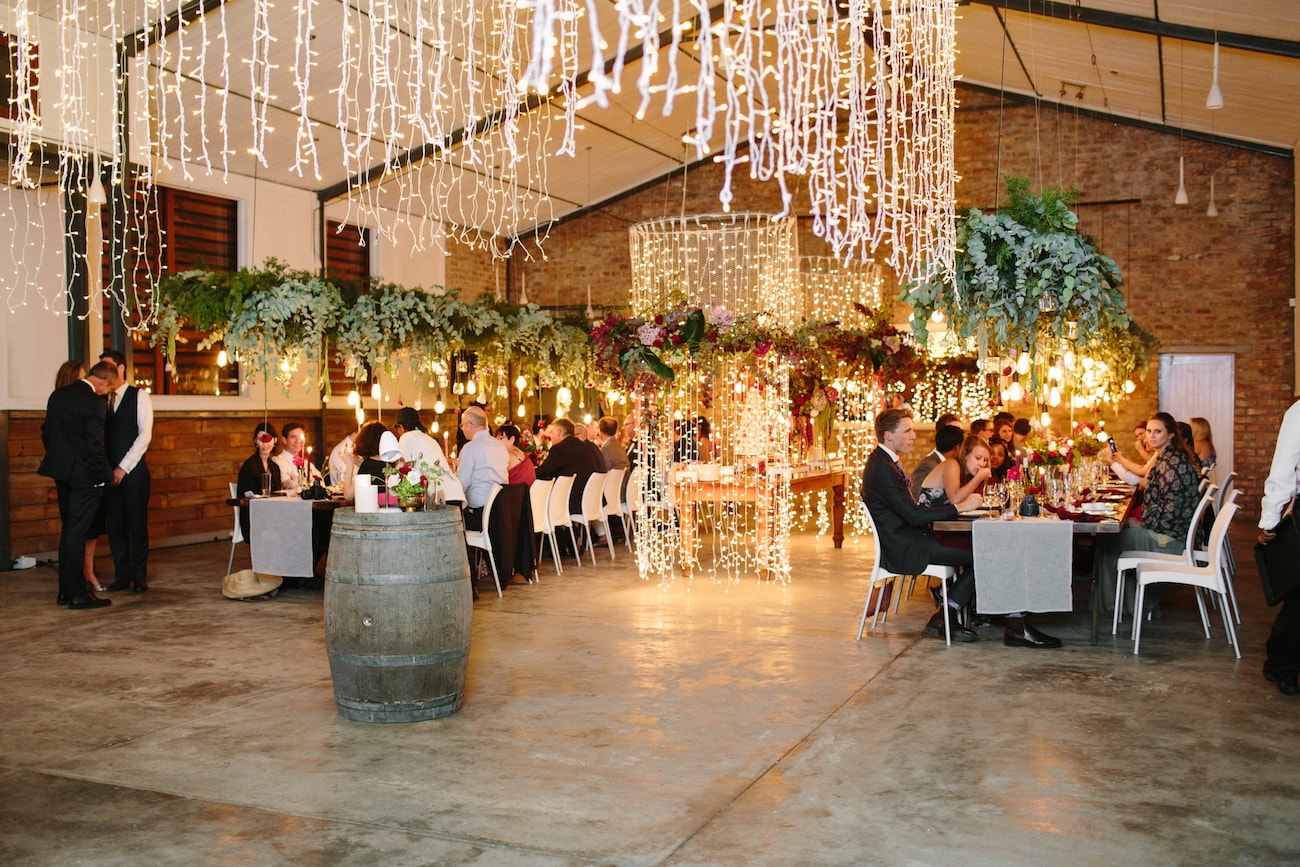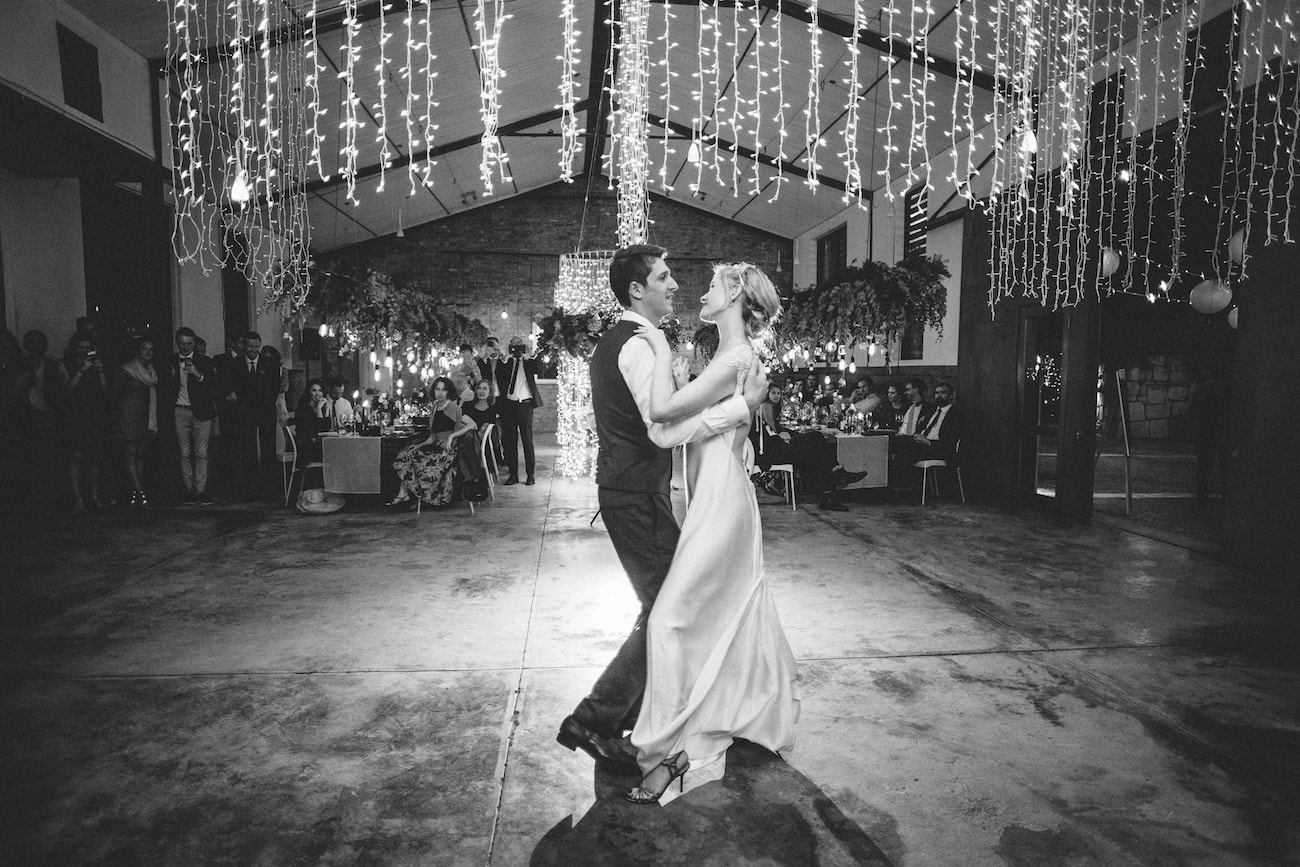 You can see more from this wedding on Tasha Seccombe's blog.
SERVICE PROVIDERS
Venue & catering: Rockhaven | Photography: Tasha Seccombe | Co-ordination: Theresa Lazarevic for Creation Events | Flowers, décor & stationery: 4everyevent | Video: 25 Weddings | Cake: Cakes by Wade | Bride's dress: Belinda by Gwendolynne | Hair & makeup: Candice Leigh | DJ: DJ West for The Wedding DJ's | Entertainment: Acoustic Element