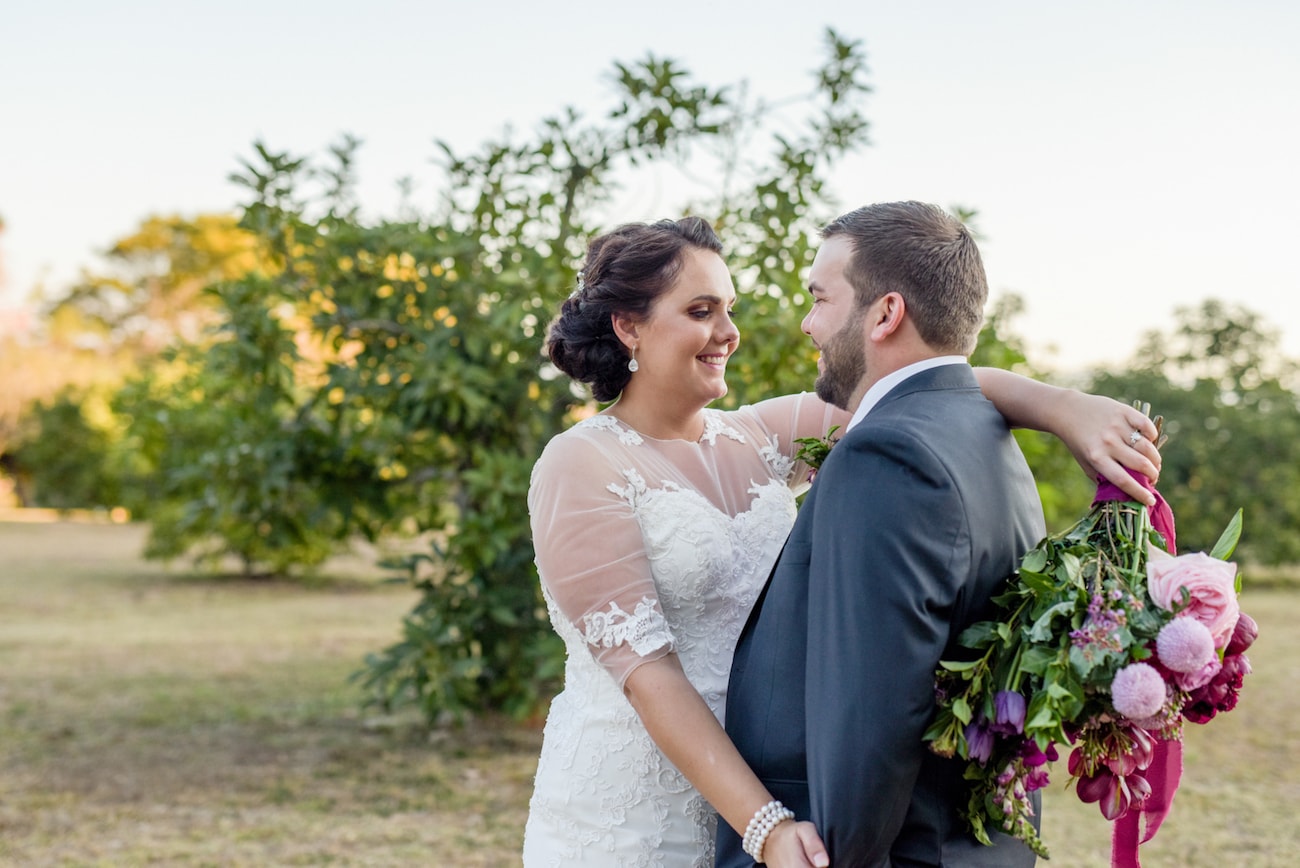 Jessica and Kyle are a bubbly, happy-go-lucky couple, so a vanilla wedding was never going to be for them. Out with beige and blush, and in with bright, vibrant florals in berry and jewel tones, a forest of lush greenery hanging from the ceiling (making the reception space feel intimate and cosy) and more punches of colour in everything from the confetti to Kyle's tie. Fun, right? You'd never believe it was a winter wedding, with all those warm colours, as well as the Persian carpets that were placed throughout both ceremony and reception, the bridesmaids' beautiful separates, and the reflection of candlelight and Edison bulbs on the touches of gold on the tables. Way to glow! And talking of glowing, doesn't the happy couple do just that in these pretty pictures from Inecke Photography?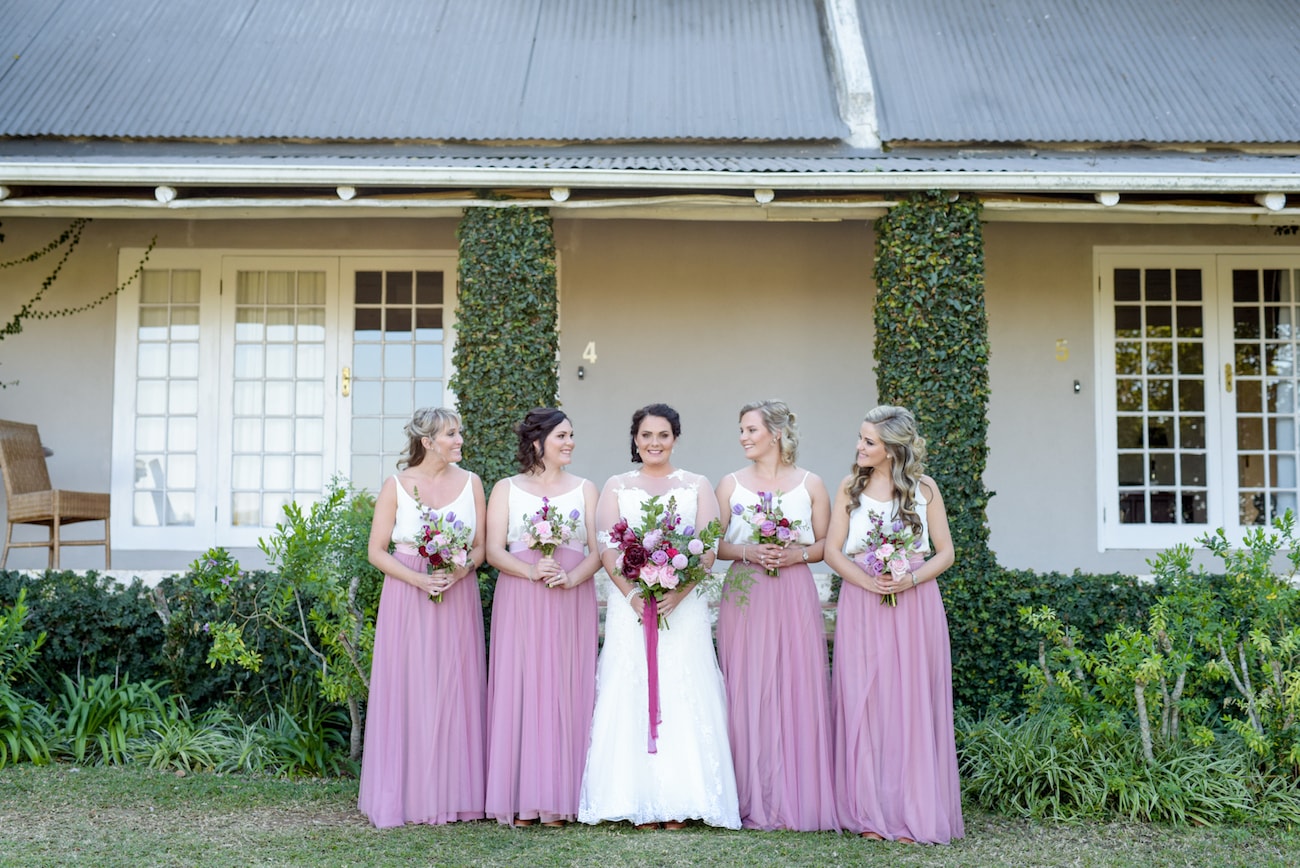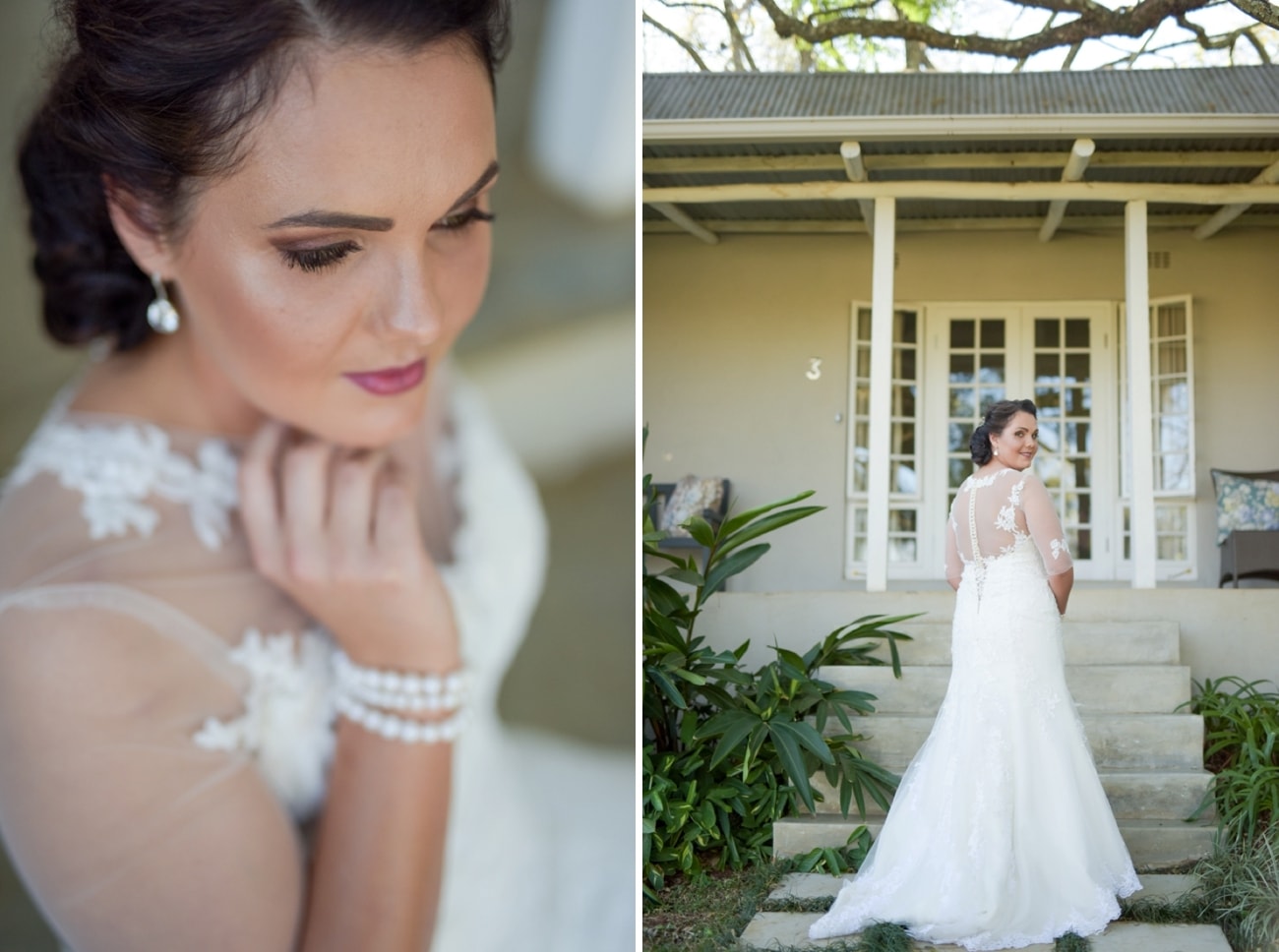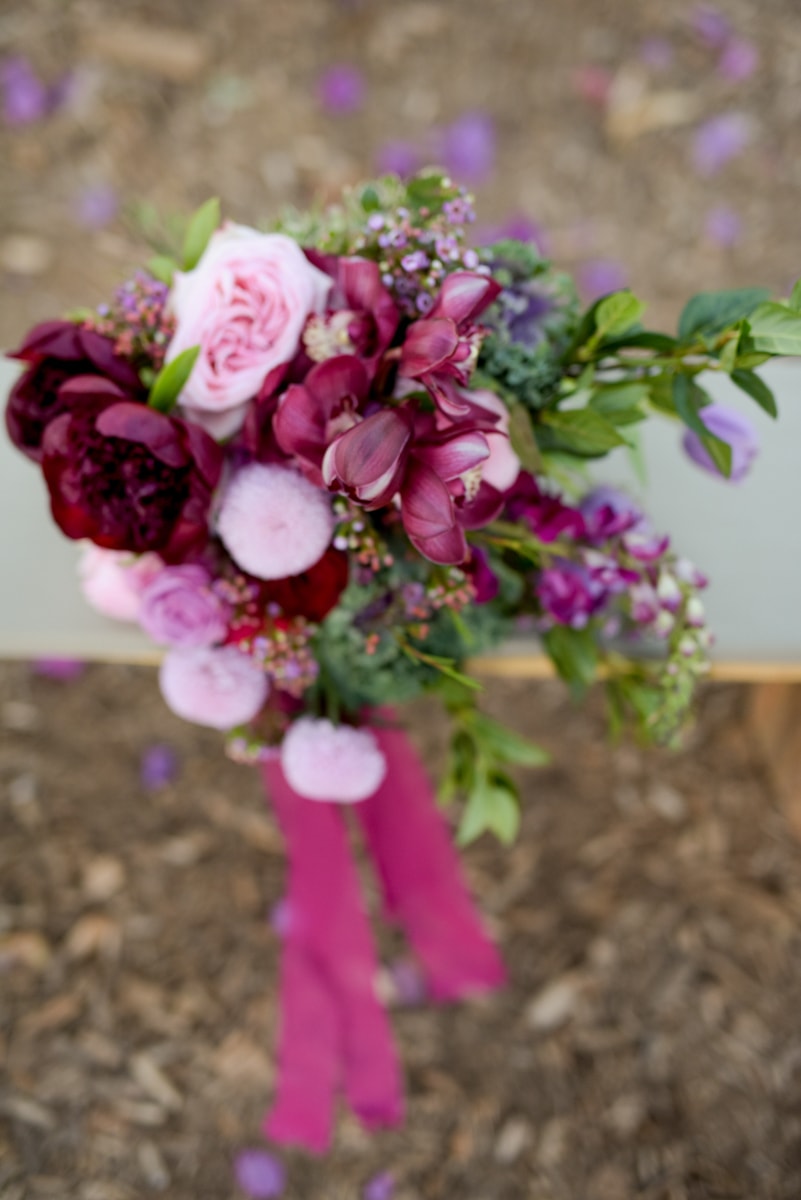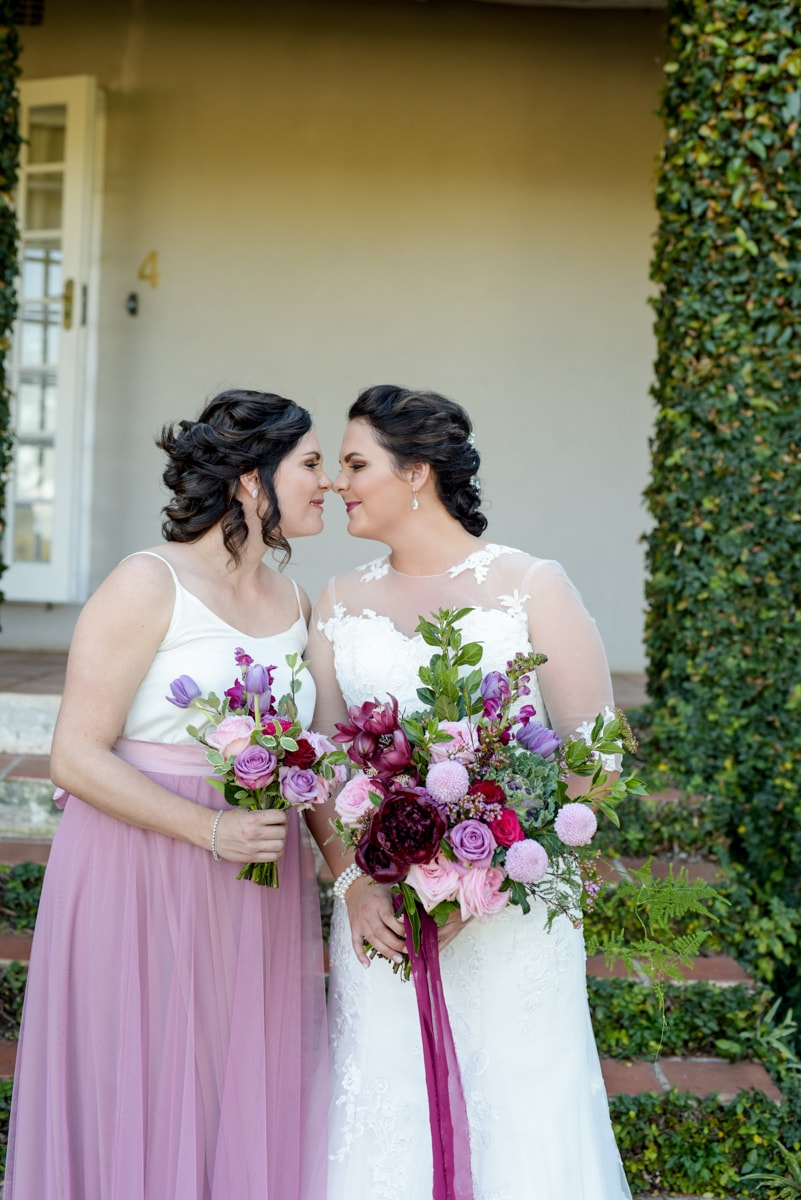 Love Story
Kyle and I met through a mutual friend eleven years ago. We remained best friends for about five years when things started to change. We both soon realized that the friendship had become something more. For the first year of our relationship, Kyle was still busy with studies in Umhlanga and I was living in Nelspruit. Soon after, he also moved to Nelspruit.
The Proposal
In December 2016, we visited Kyle's parents on the farm they live on. We spent New Year's Eve at their house, just the four of us, laughing, playing games, and just enjoying life. Just before midnight, Kyle came outside with champagne and four glasses – I didn't think anything of it, as it was New Year's Eve. As the clock struck midnight, he was standing in the doorway saying Happy New Year to his parents, and as he locked eyes with me I knew something had happened or was about to, as he had a look on his face that actually scared me to death. I immediately asked him what was going on, but he didn't reply, just took me to the side, and right there and then he went down on one knee. I started bawlingmy eyes out asking him if he had asked my parents, and he said yes, so after that I said YES!!This was so special to me as I had no idea.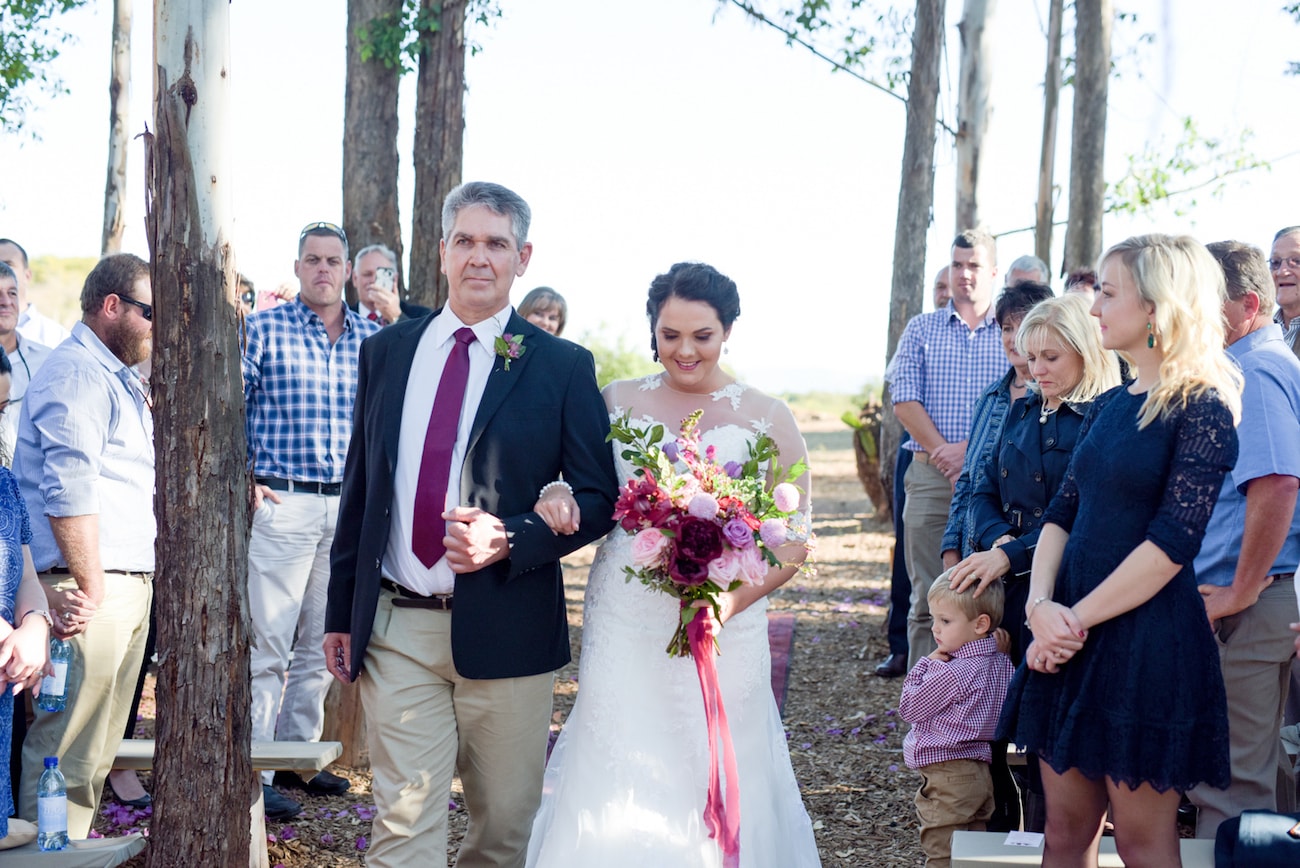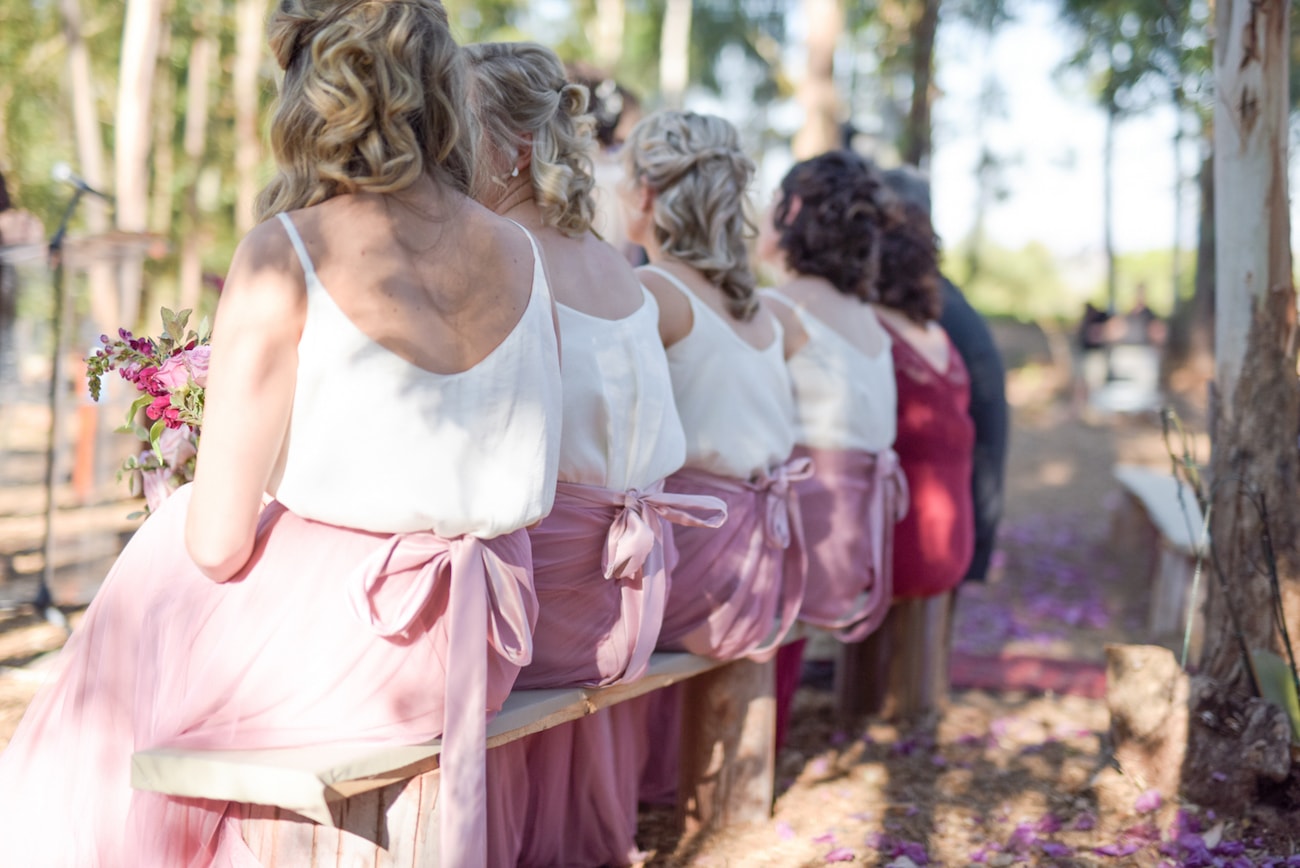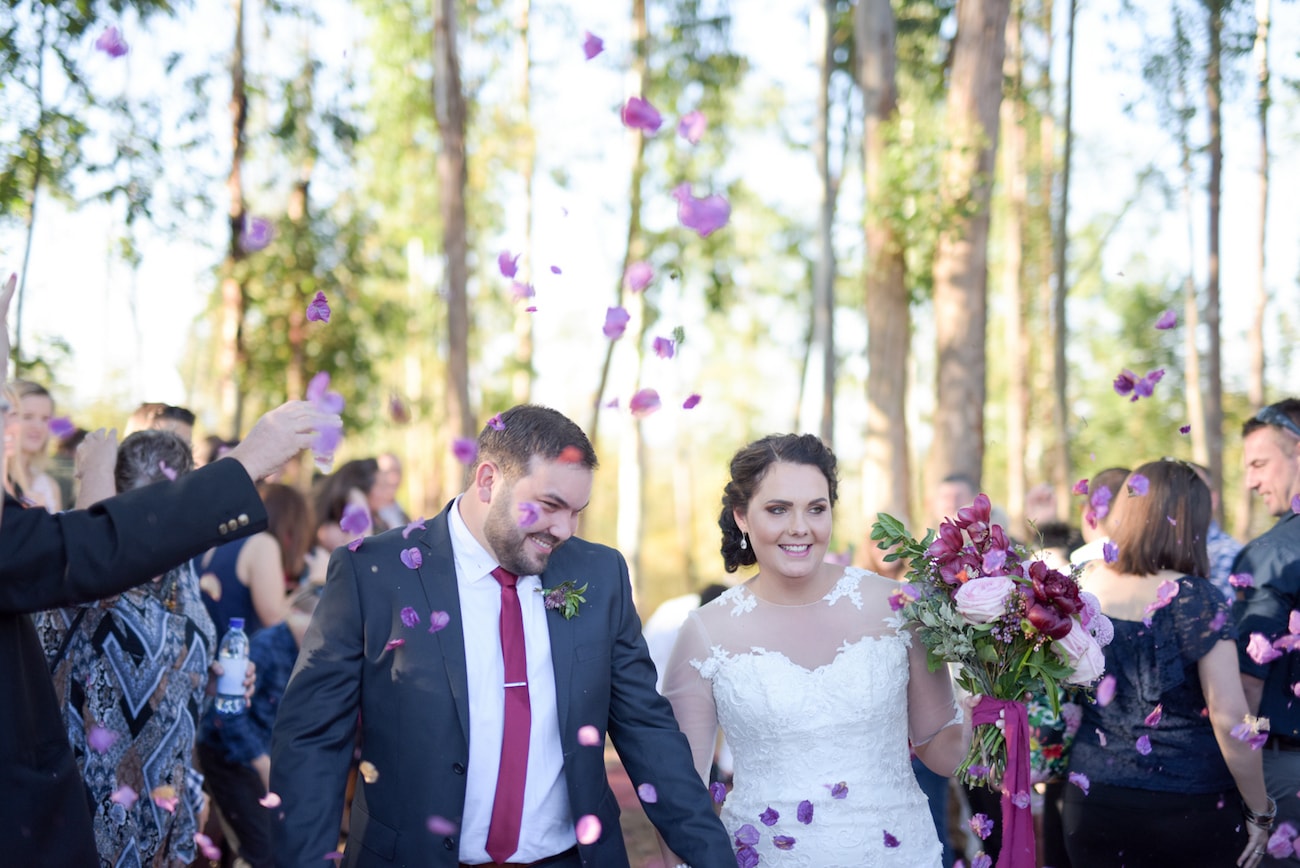 The Venue
Our wedding was held at The Venue at Kavinga just outside Nelspruit. We chose the venue a few days after the engagement. It is the perfect venue, as the reception area is just one big open space with a lot of natural light, a fireplace with naked bulbs hanging from the ceiling. There is also beautiful grass around the venue and a intimate bush area for your ceremony.
Wedding Style
We are a fun loving, happy-go-lucky couple and we wanted our flowers and decor to suit our personalities. We decided on a berry colour scheme with touches of Marsala and hints of purple. We chose vendors whose style we admired and gave them creative freedom.
Wedding Details
We had Persian carpets everywhere, which we borrowed from Kyle's parents, and the colour was just so warm. We had a July winter wedding and we wanted a cozy and warm feeling. We had the about four acting as our aisle runners; we had them under our serving tables, on the dance floor, and under our main table. We just loved the warm feeling they bring.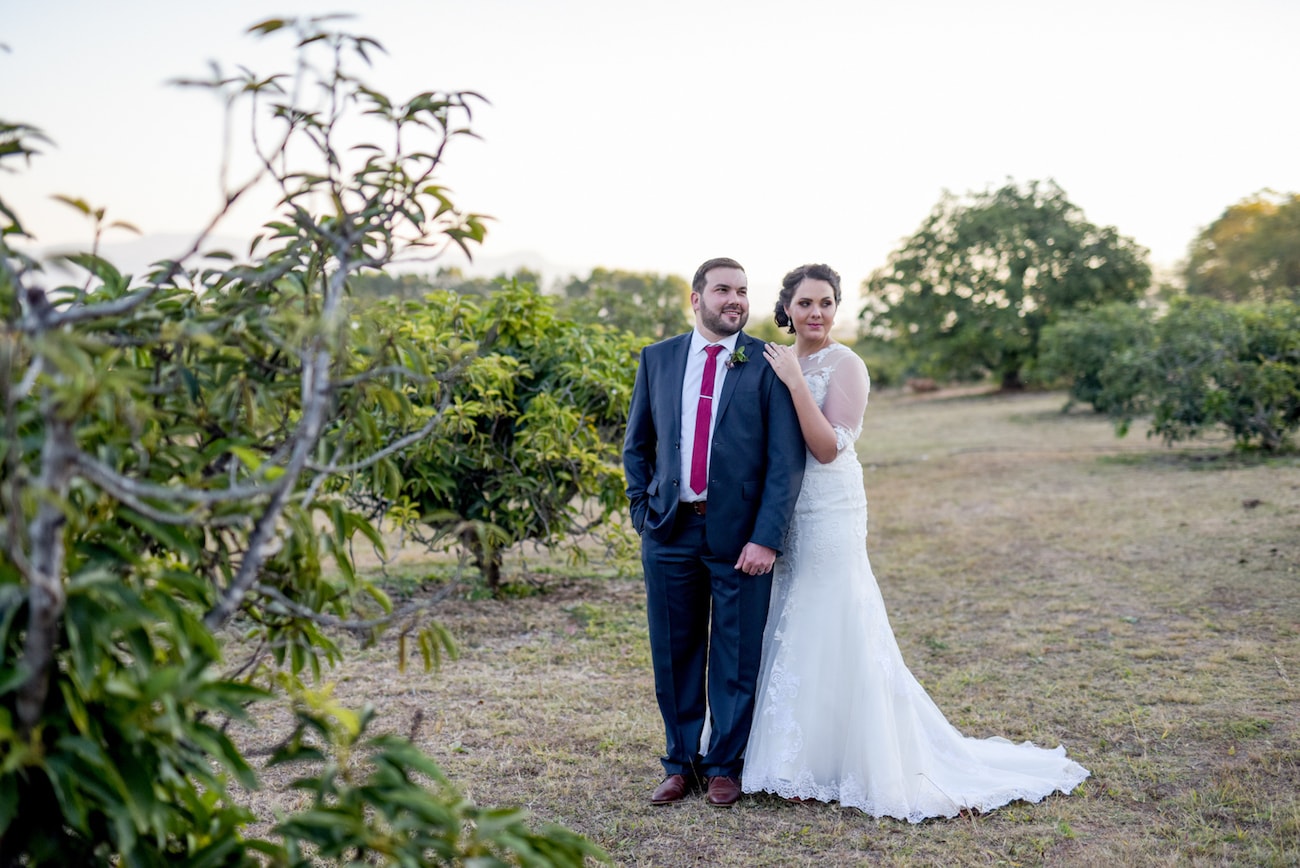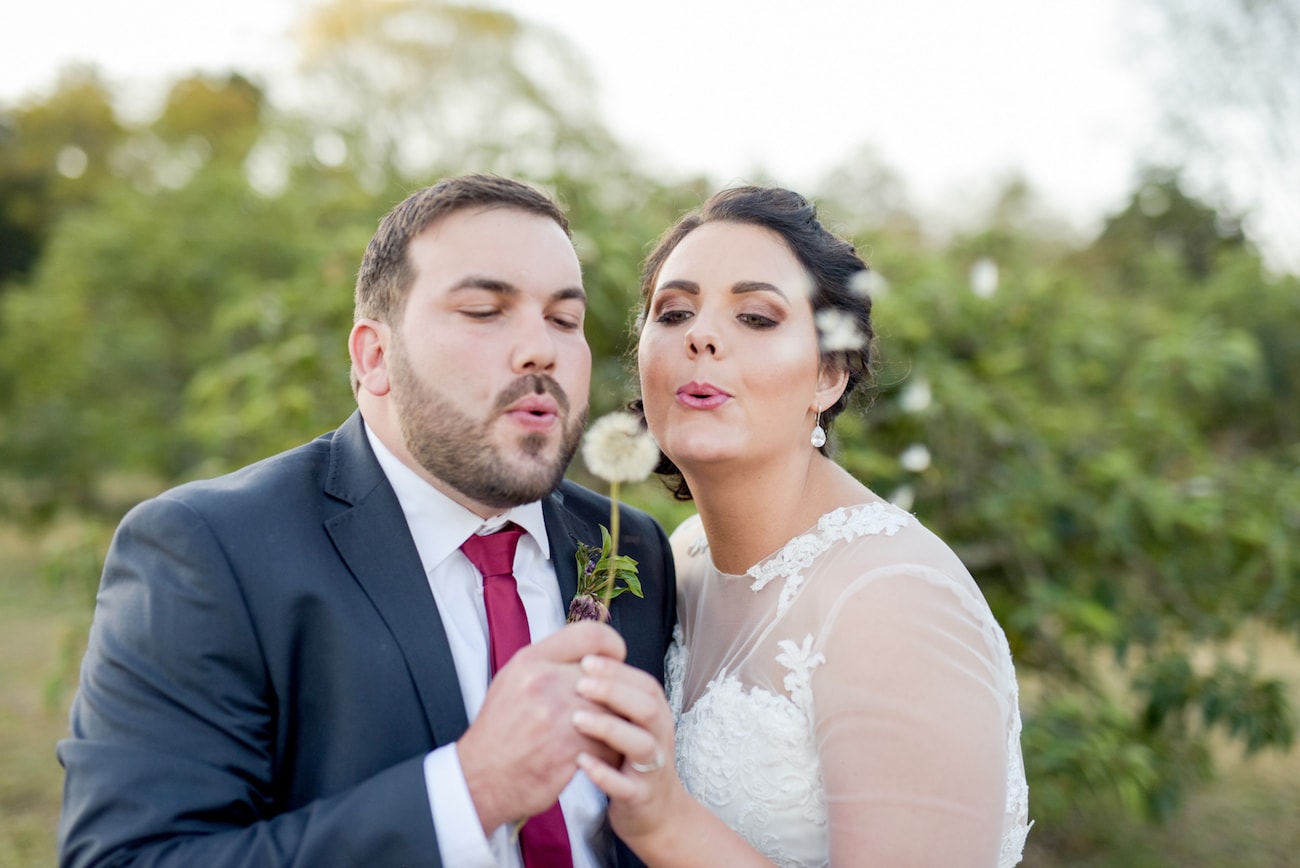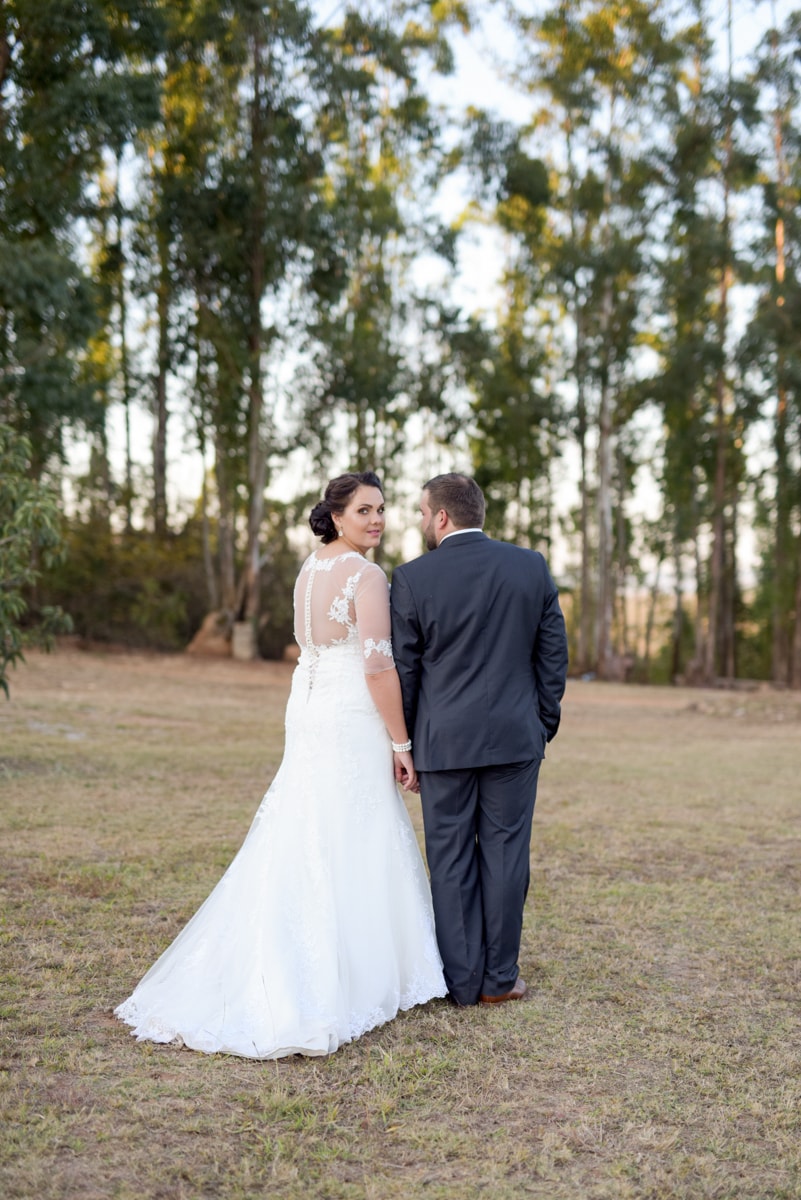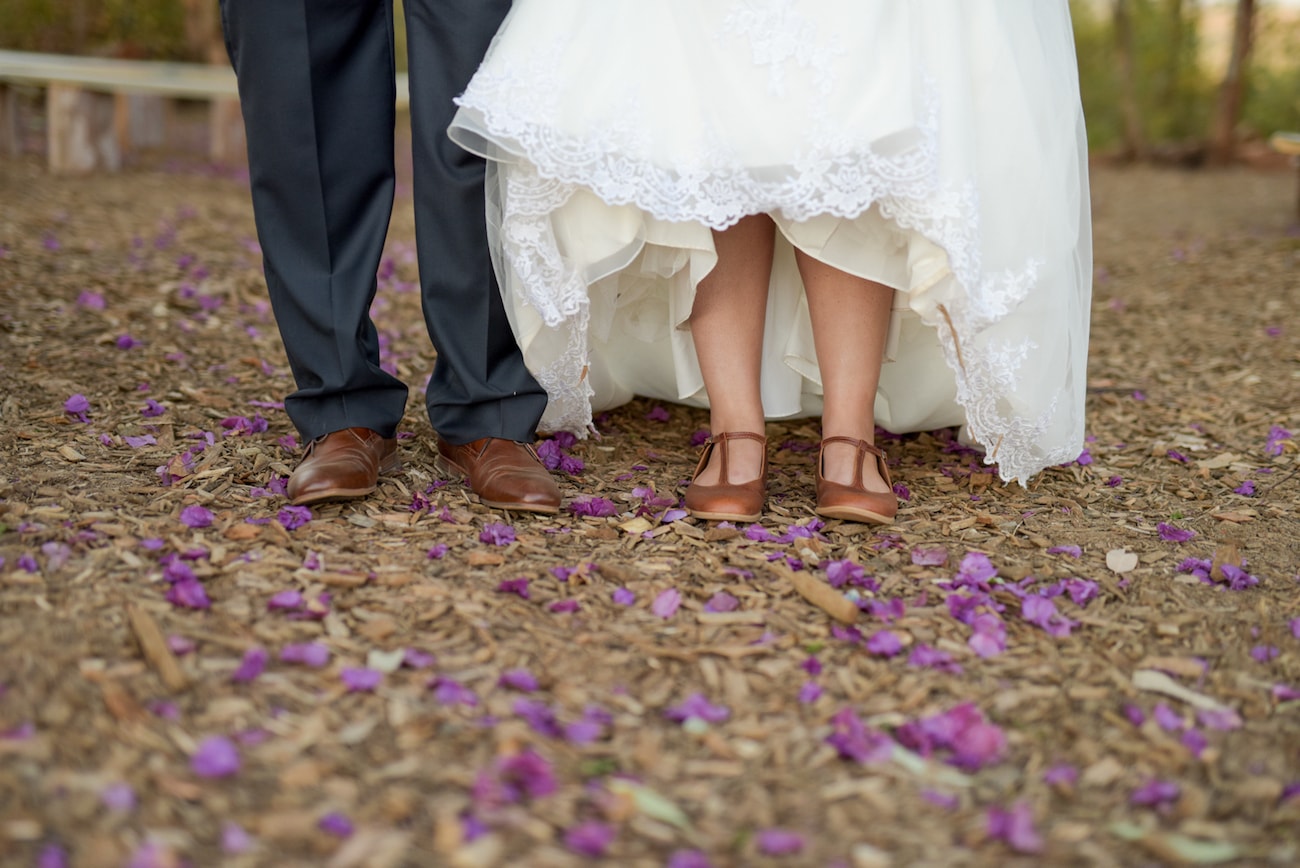 DIY Elements
We made the thank you gifts. We infused olive oil with rosemary and made it up in bottles for our guests to take home.
The Dress
I went to a store a tried on a few dresses. After being convinced that I had found 'the one', i went to Studio Brides in Nelspruit, and explained what I had in mind. The first dress I tried on there, I just knew was my dress. I made a few changes to the top, converting it into a round neck from a V neck. My dress was by Cosmobella.
The Bridesmaids
I had four bridesmaids. I showed them a picture of what I wanted, and they loved it. We did not look any further and we had them made by Verlief; they had a flowy blush skirt and a off-white top, with Blubetty leather shoes. I also gifted them with a cardigan for the cold night ahead.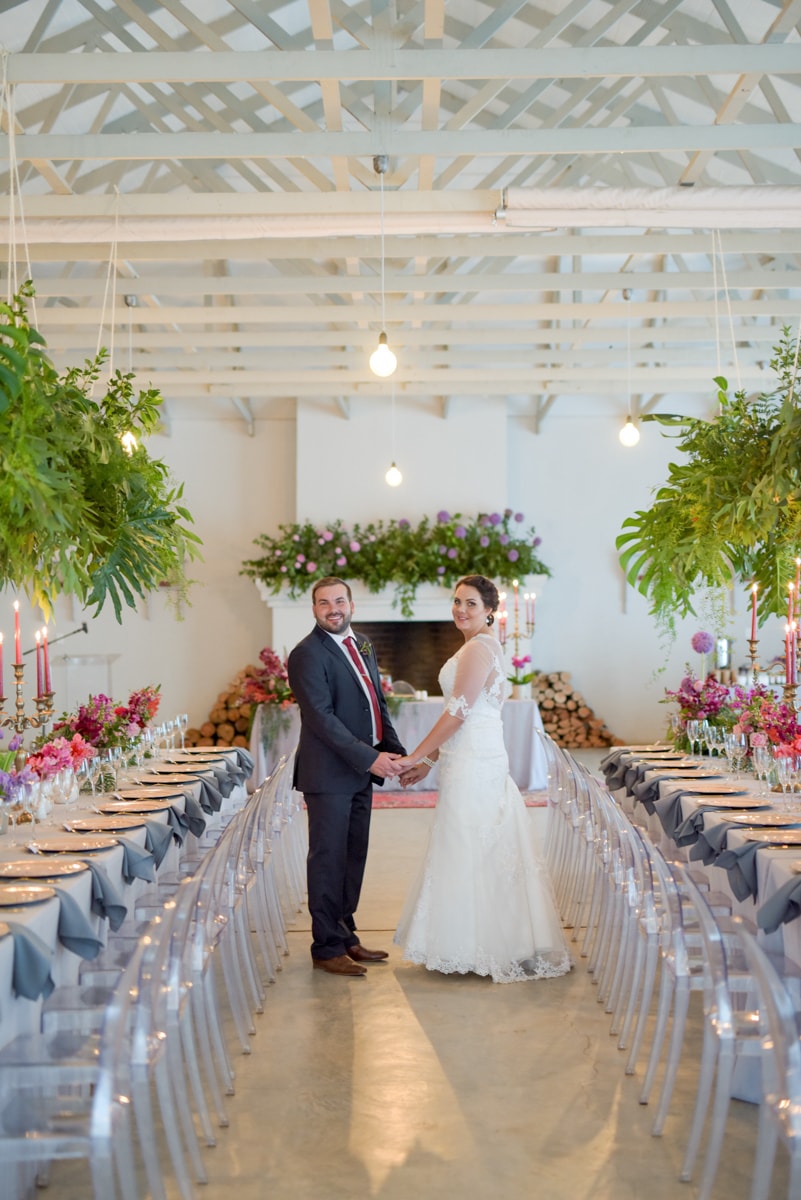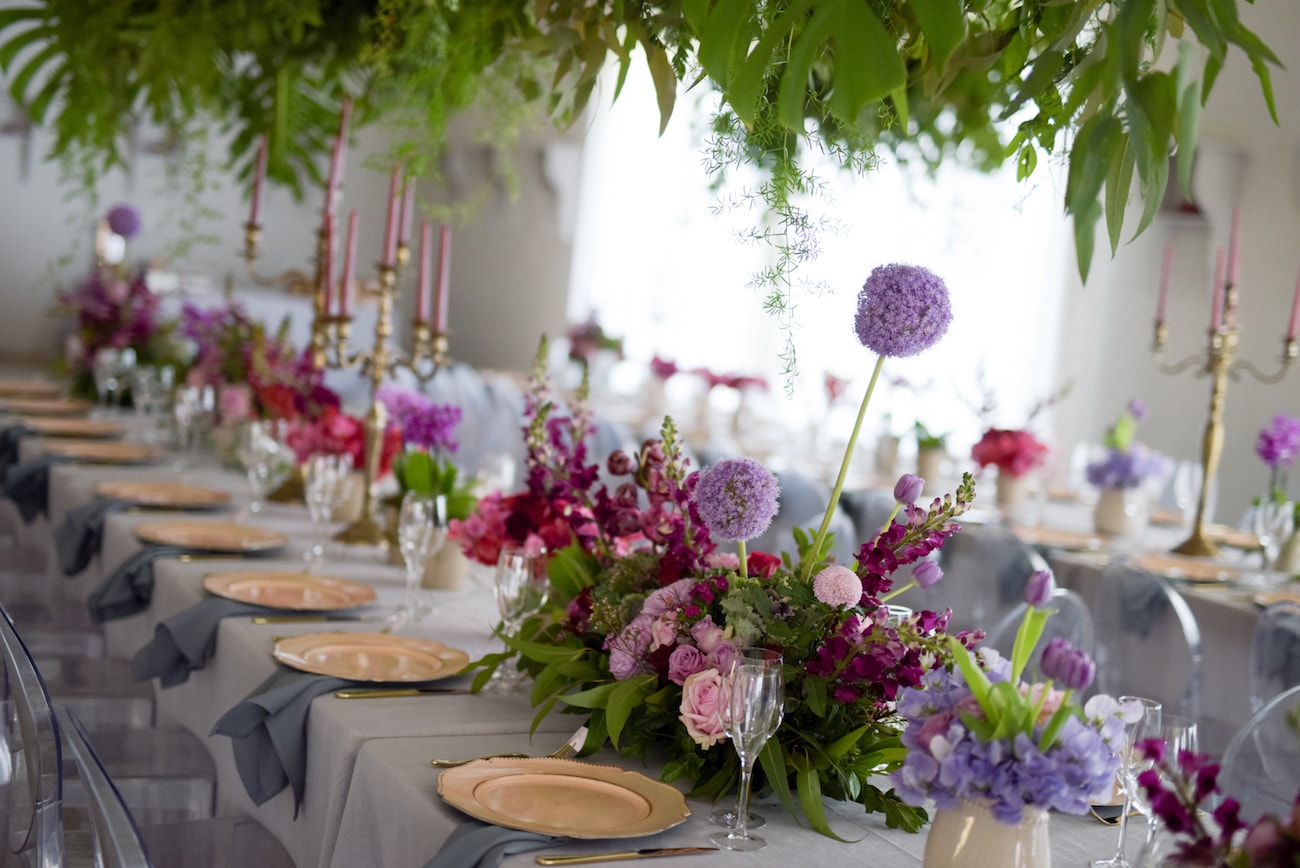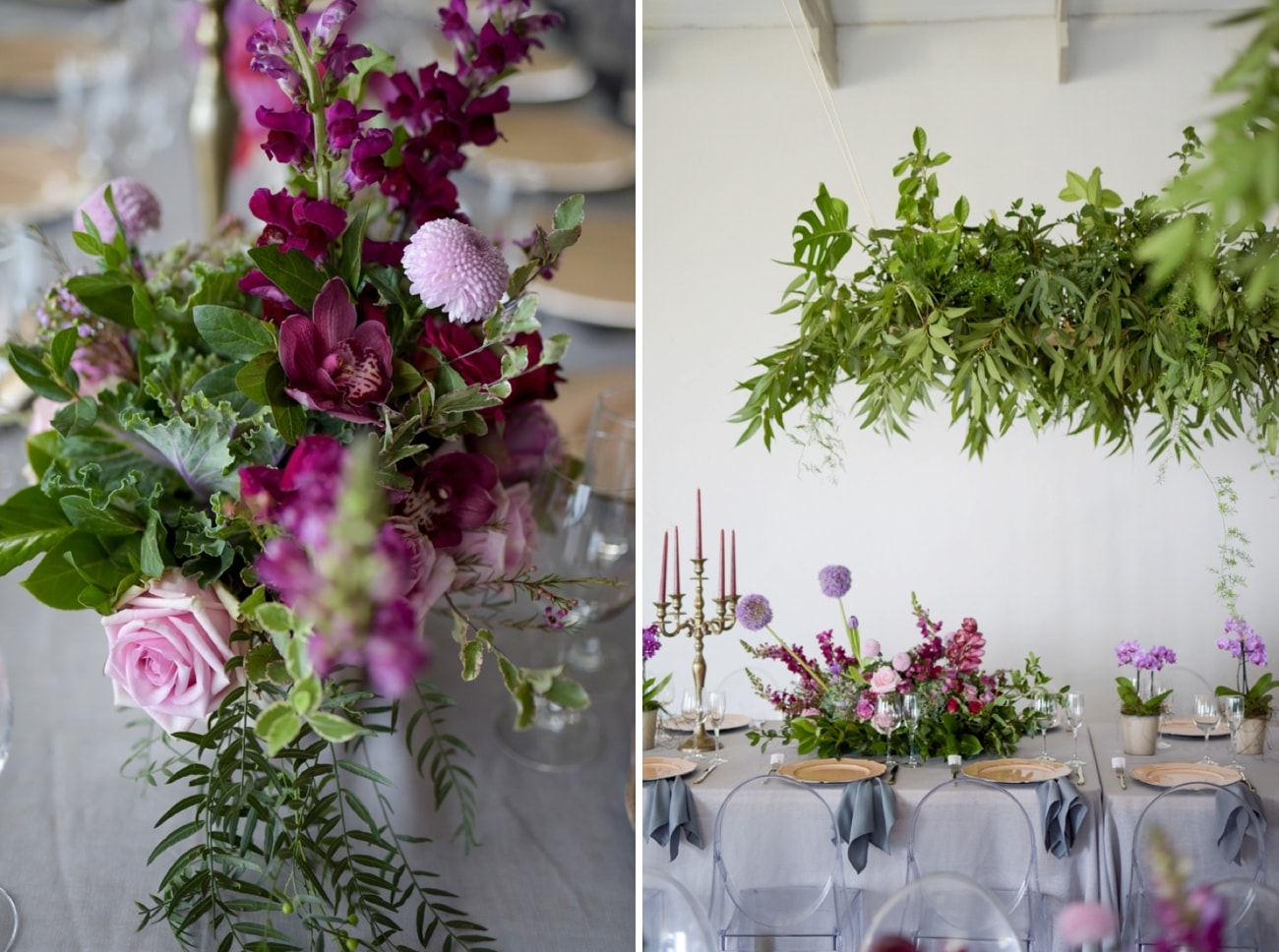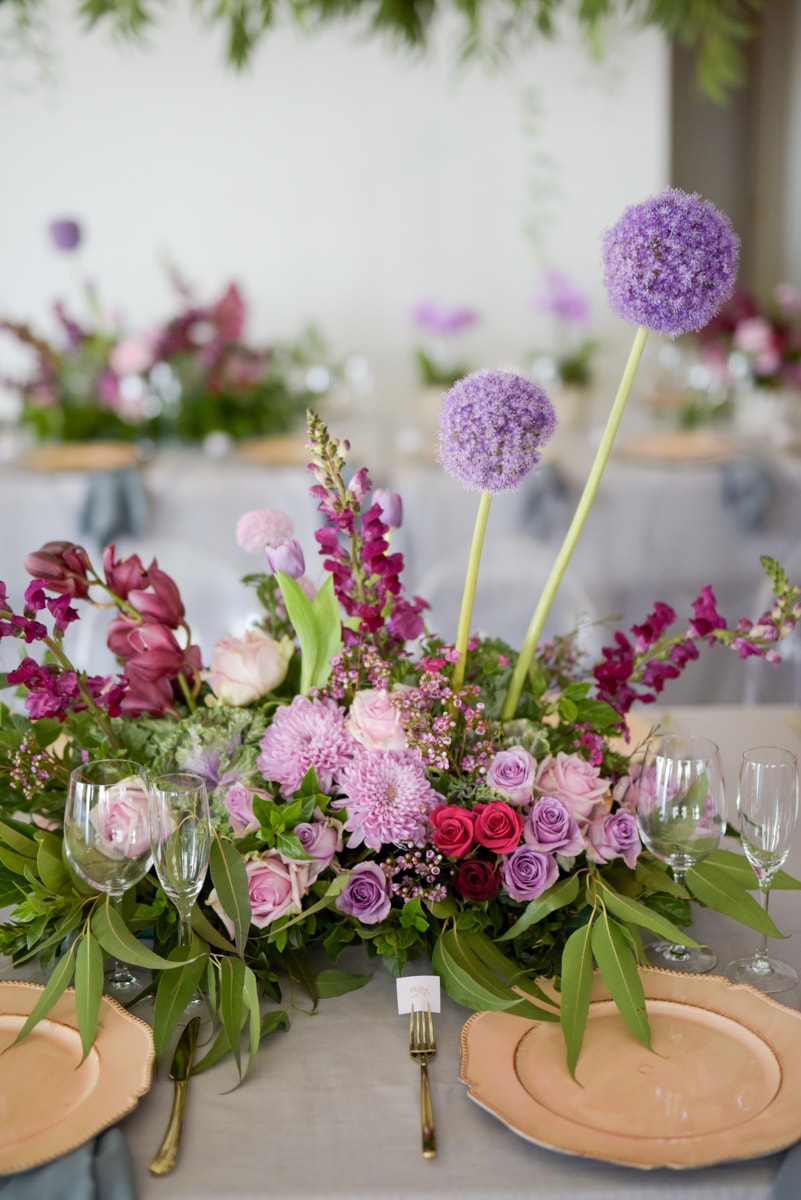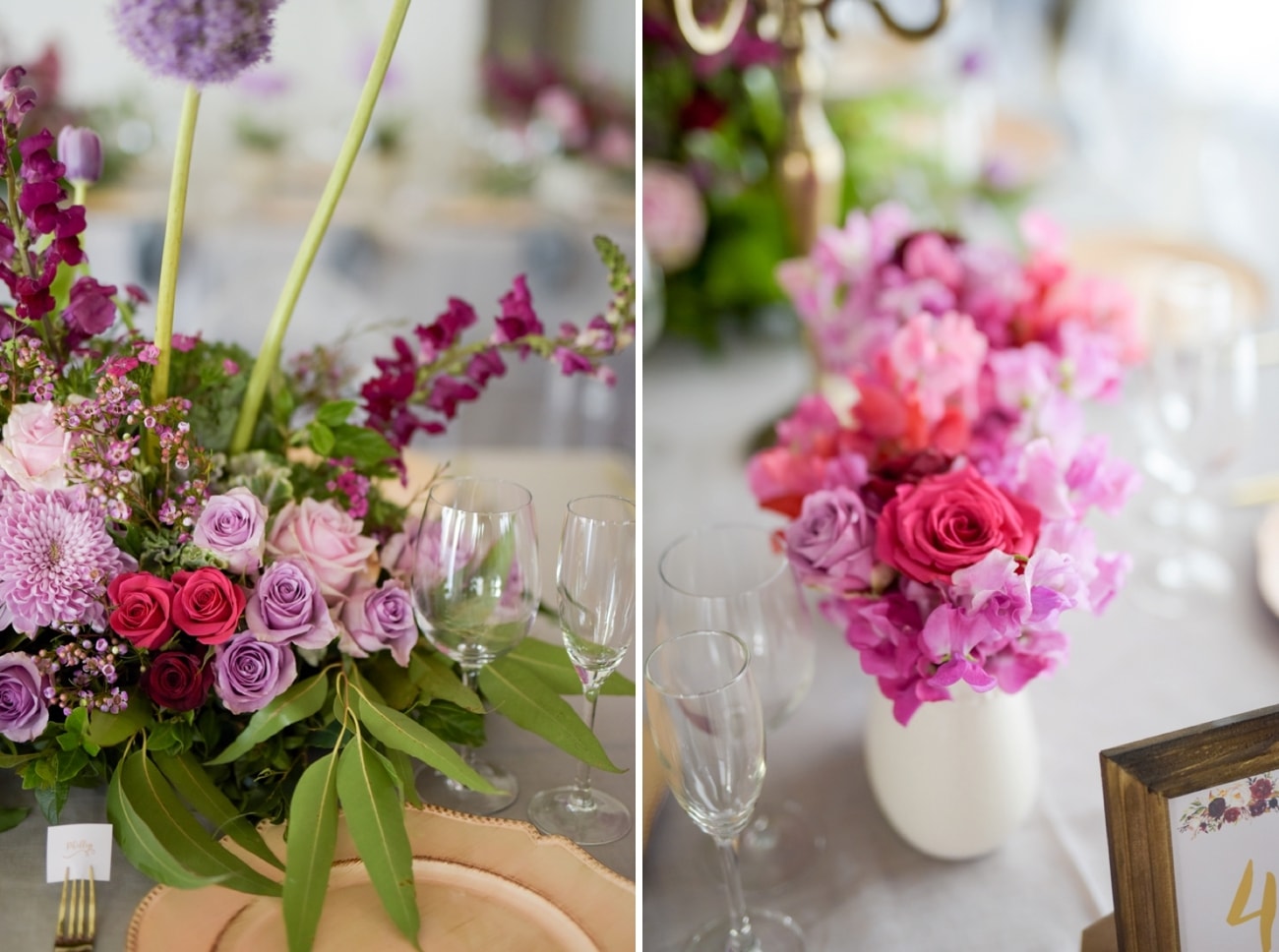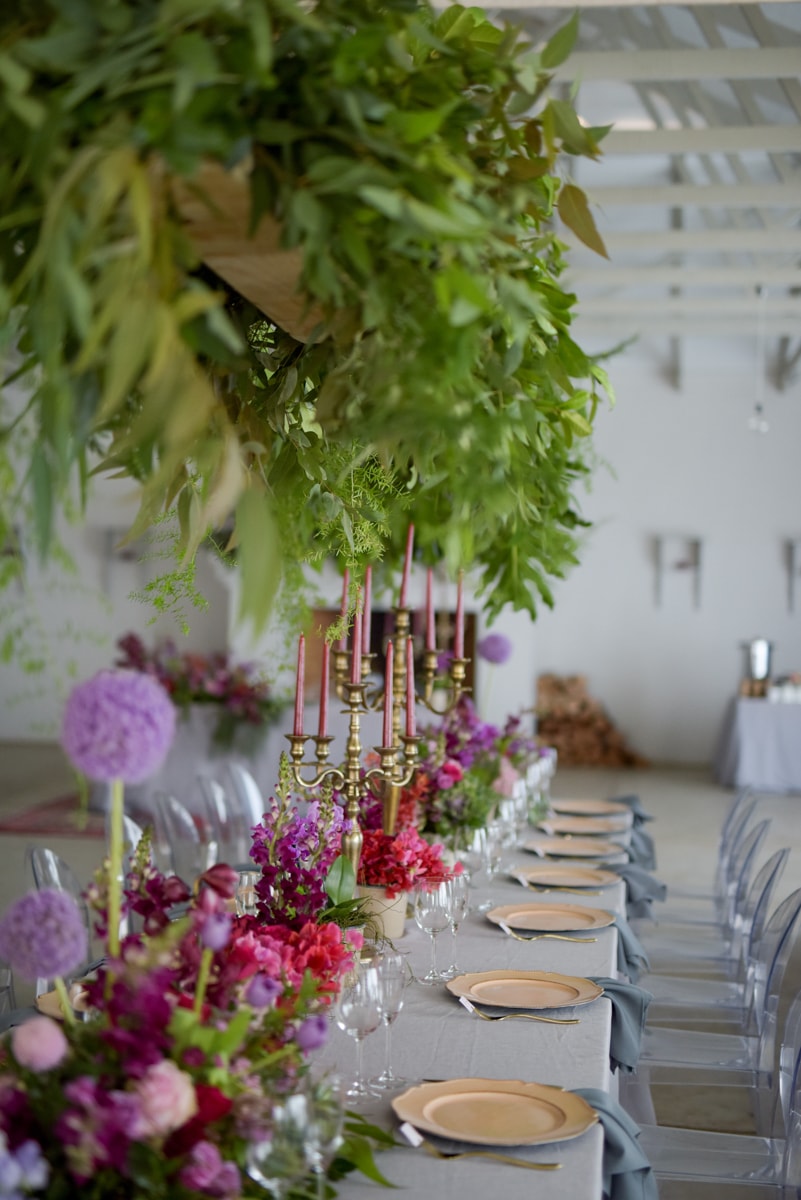 The Flowers
We had a colour scheme in mind but we weren't too phased about which specific flowers we wanted. In the end all of our tables had their own combination of arrangements. From bright mini purple orchids, playful Pom-pom alliums, the sweetest smelling sweetpeas… our flowers were a feast for the eyes! We also had bright green hanging installations to lower the ceiling a bit which made the hall cozier. We finished off our look with gold candelabras and added some Marsala candles for a touch of drama. (Oh and of course we had the best florist in the universe!) We also gave all the flowers to the old age home the next day to brighten up their hall for a few days.
Memorable Moment
My most memorable moment was walking down the aisle; this was the happiest feeling I have ever had in my life, seeing Kyle get tears in his eyes was the most special thing for me, even my father got all choked up by his reaction. Later in the evening, Kyle took my hand and we walked outside, going around to the side of the venue looking back through the glass doors at our guest dancing and having fun. Just taking it in and enjoying the special moment with my husband was really one of my favorite things.
I wanted a father and daughter dance but with a twist. Kyle and I surprised my dad and his mom the afternoon before the wedding and told them that we wanted to dance with them first. So when our MC announced that we would be opening the dance floor now, the song started playing we walked over to them, took their hands and we had a dance with them. The expression on everyone's faces was priceless. I had my father and daughter dance, Kyle had a mother and son dance, and after that we had our first dance. Our families are really important to us, and we felt doing something special like this was a way of thanking them and showing our gratitude towards them.

Proudly South African Details
I decided ahead of time I wanted something different and not everything like you always see it. We chose our food which include Beesstert, Porkbelly, Small chicken pies, and Sally William nougat sweet potatoes, just to mention a few.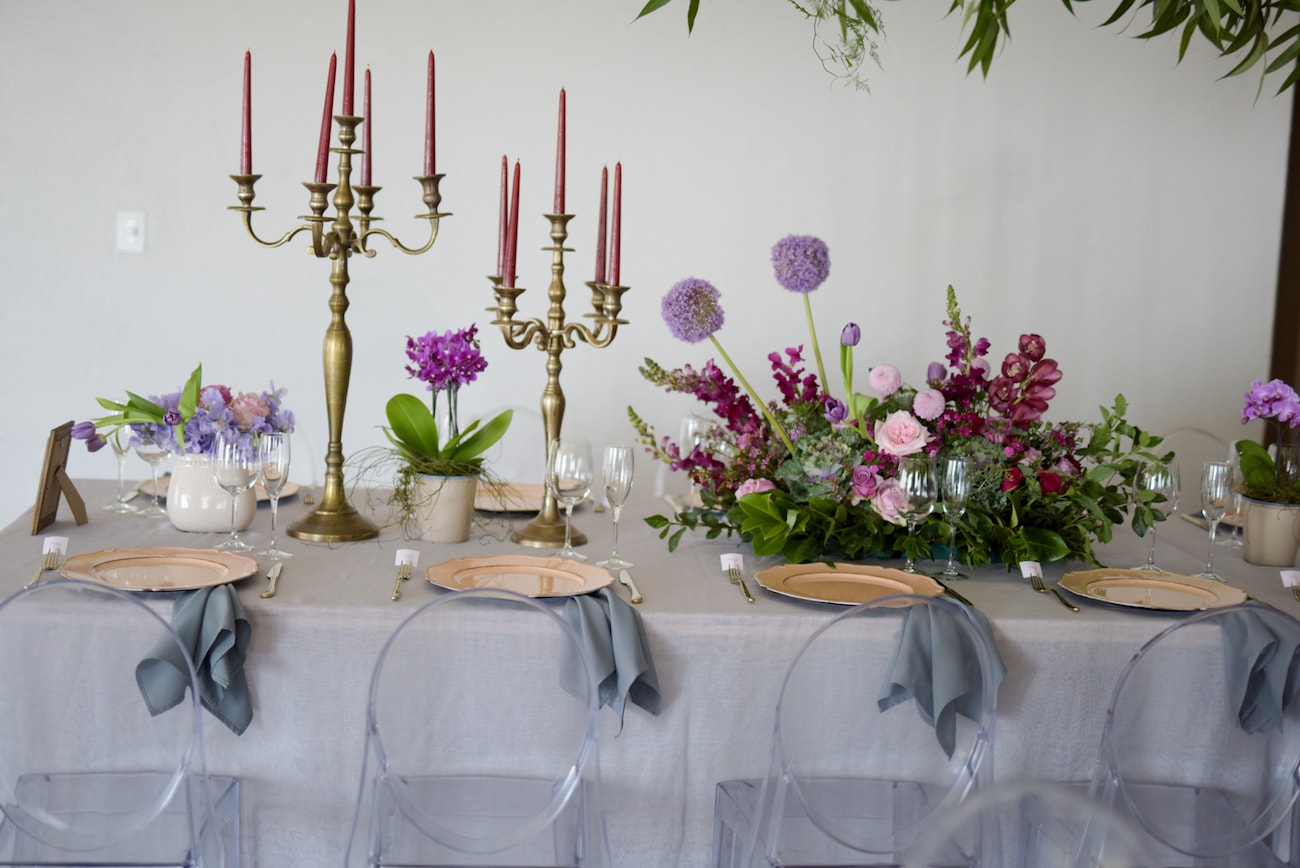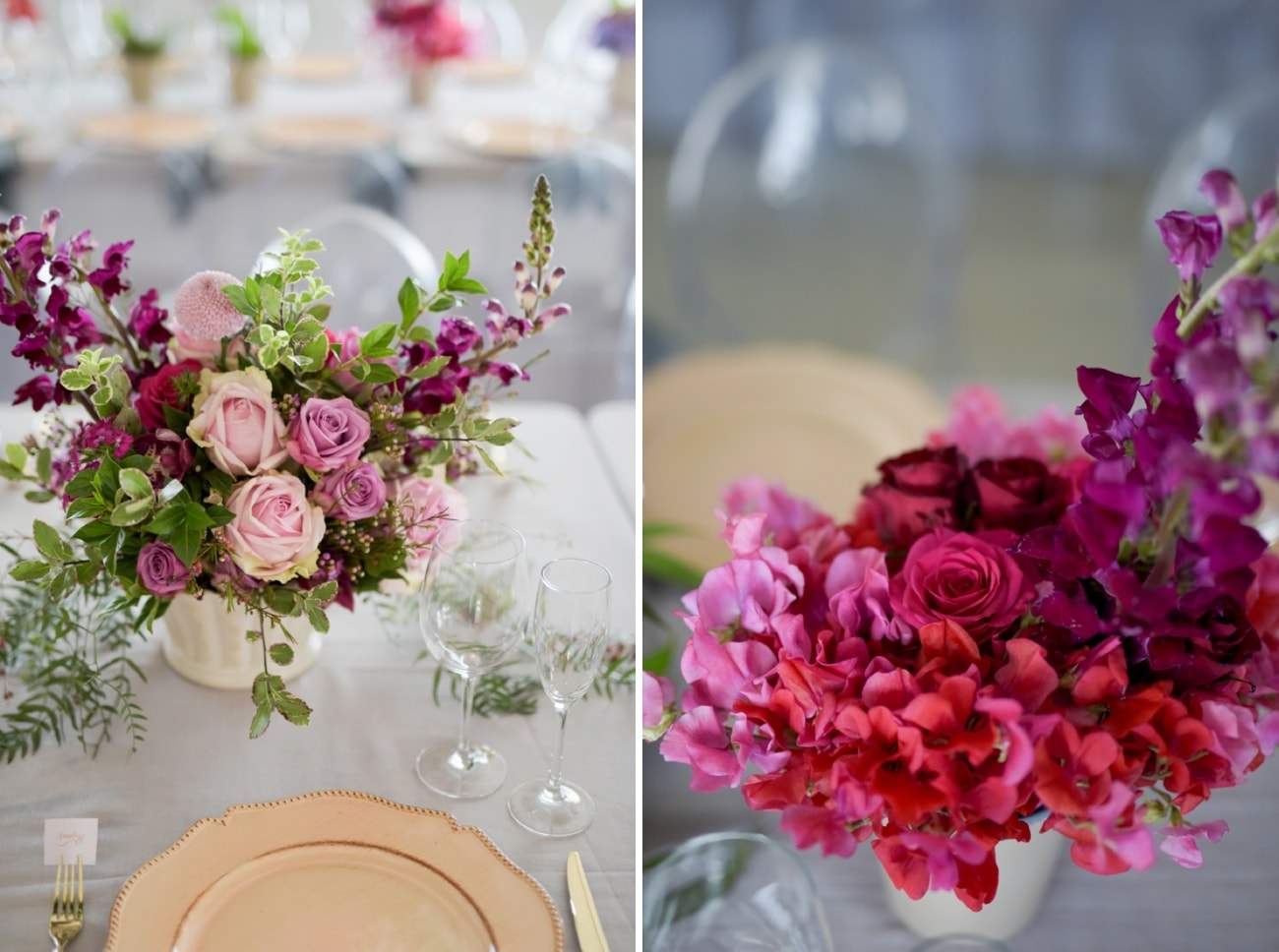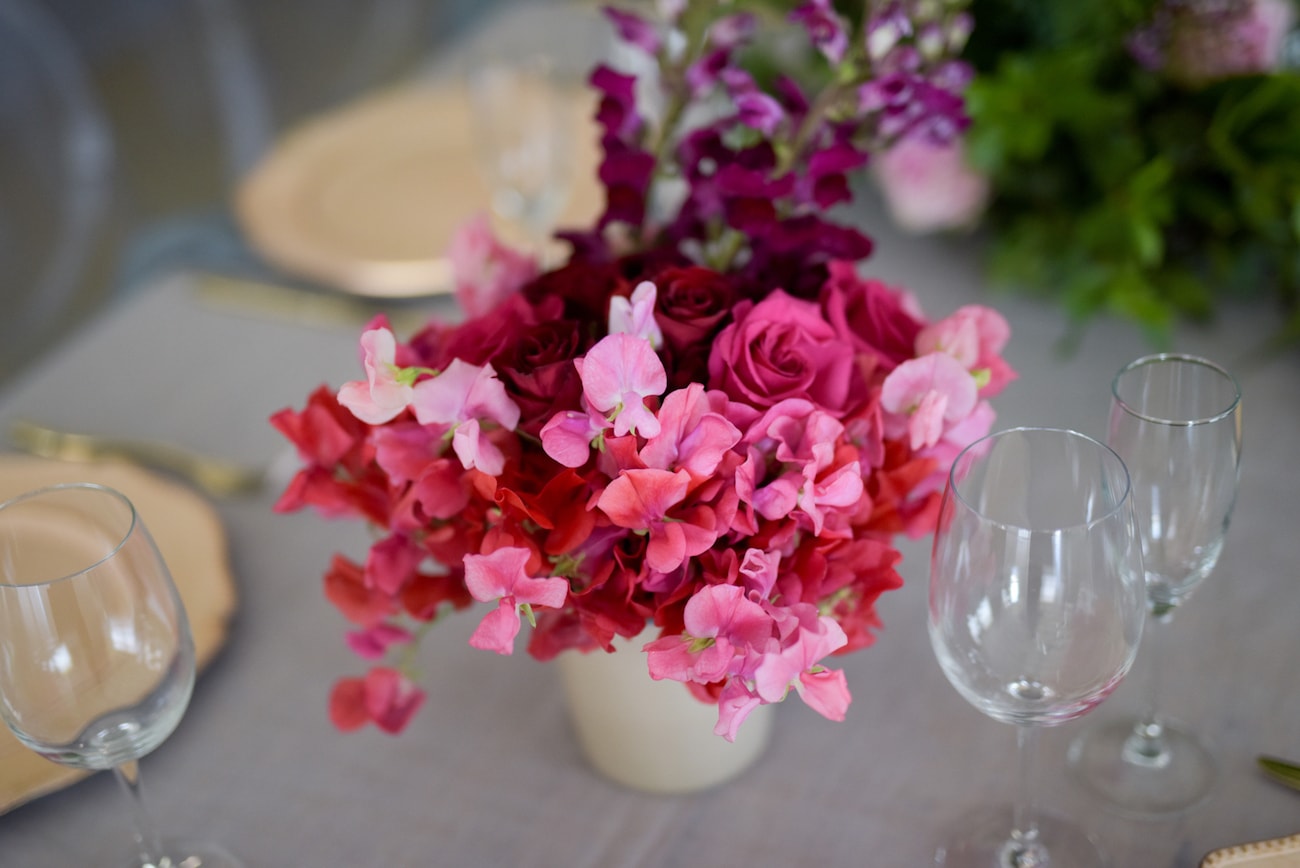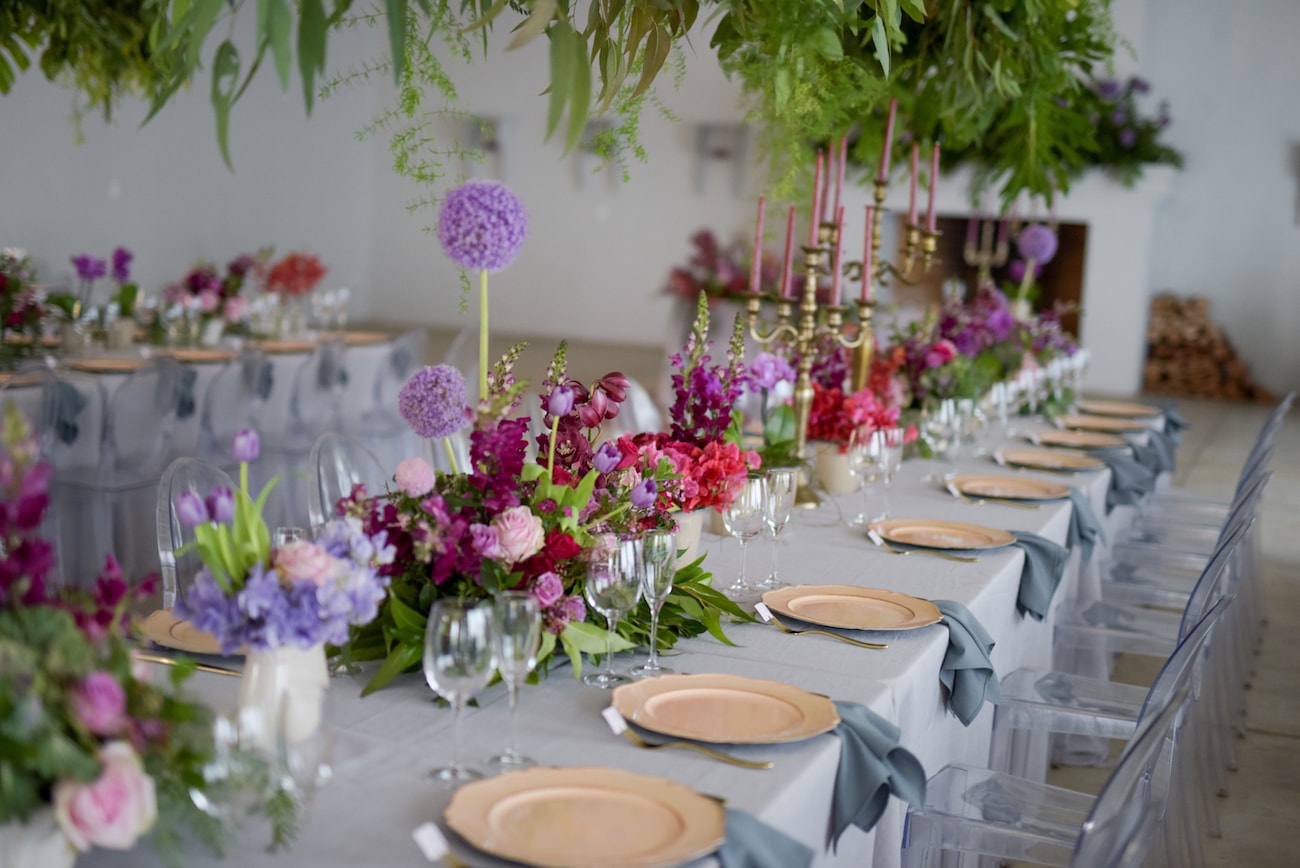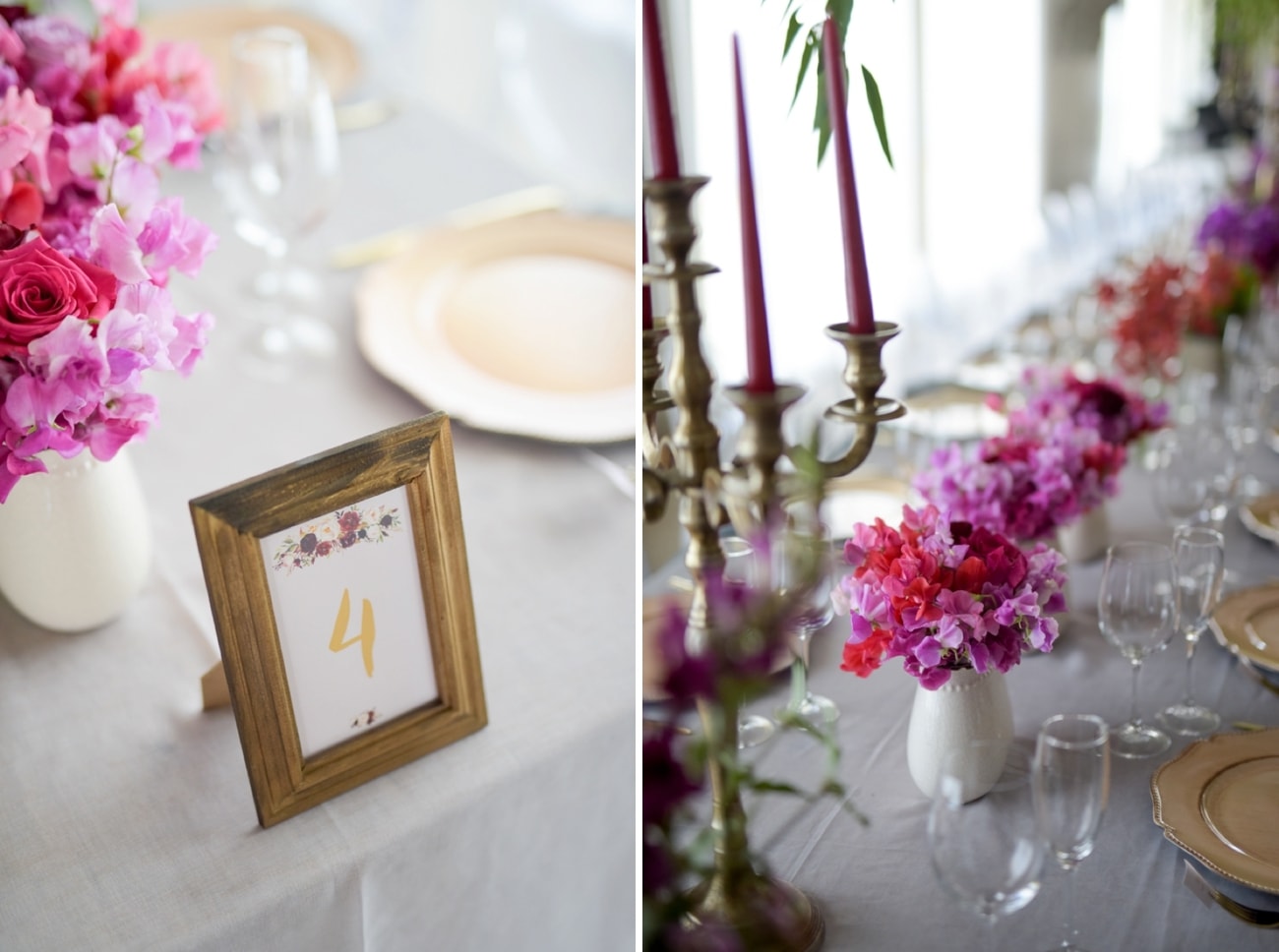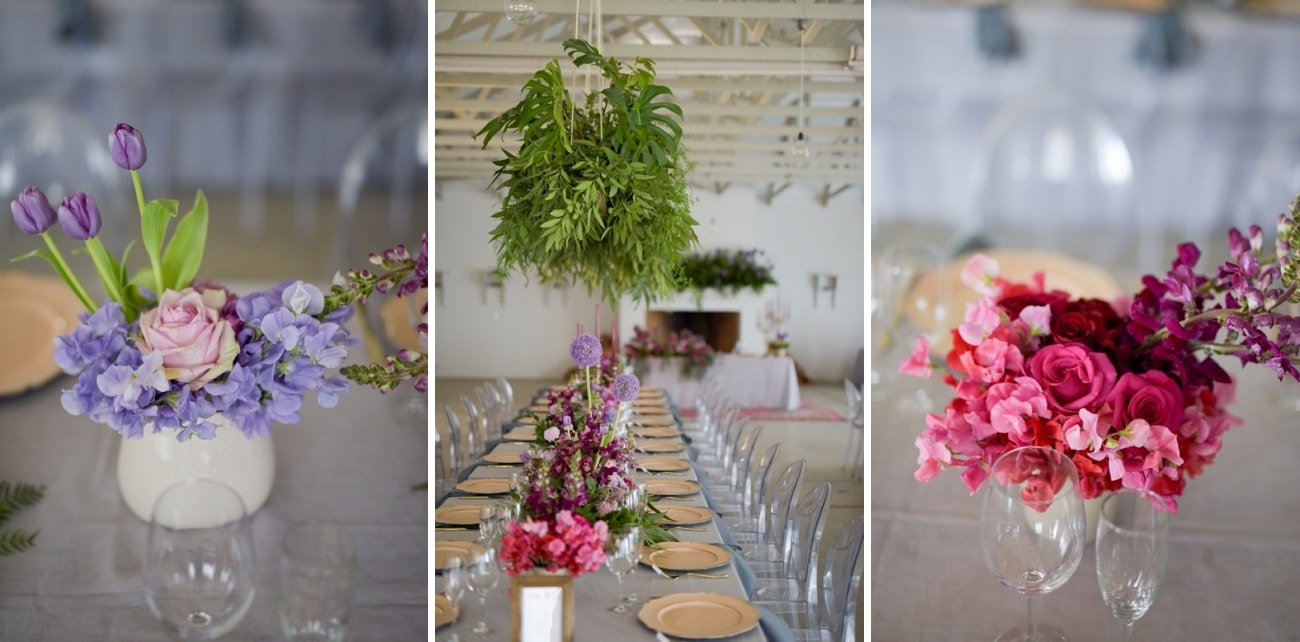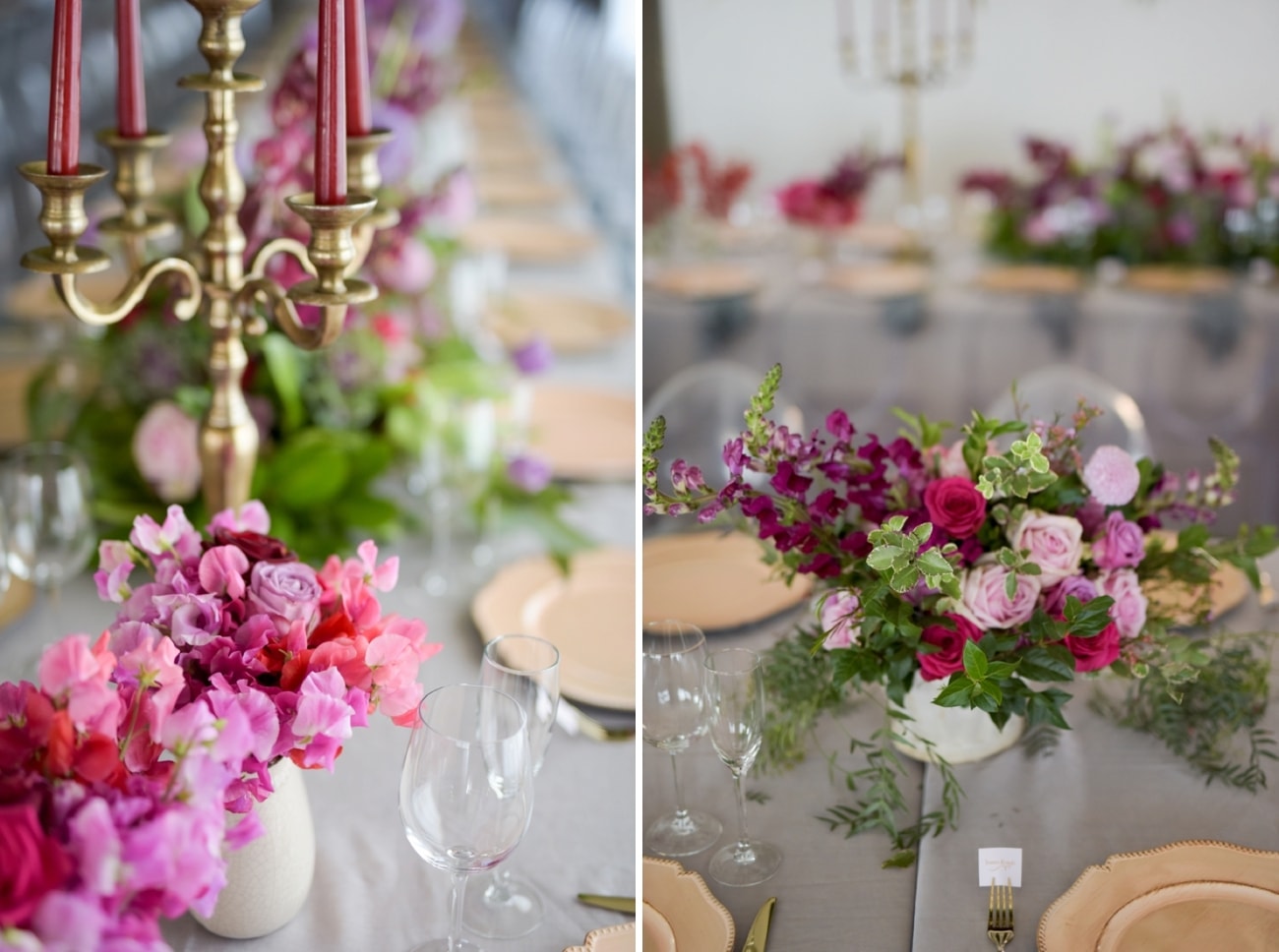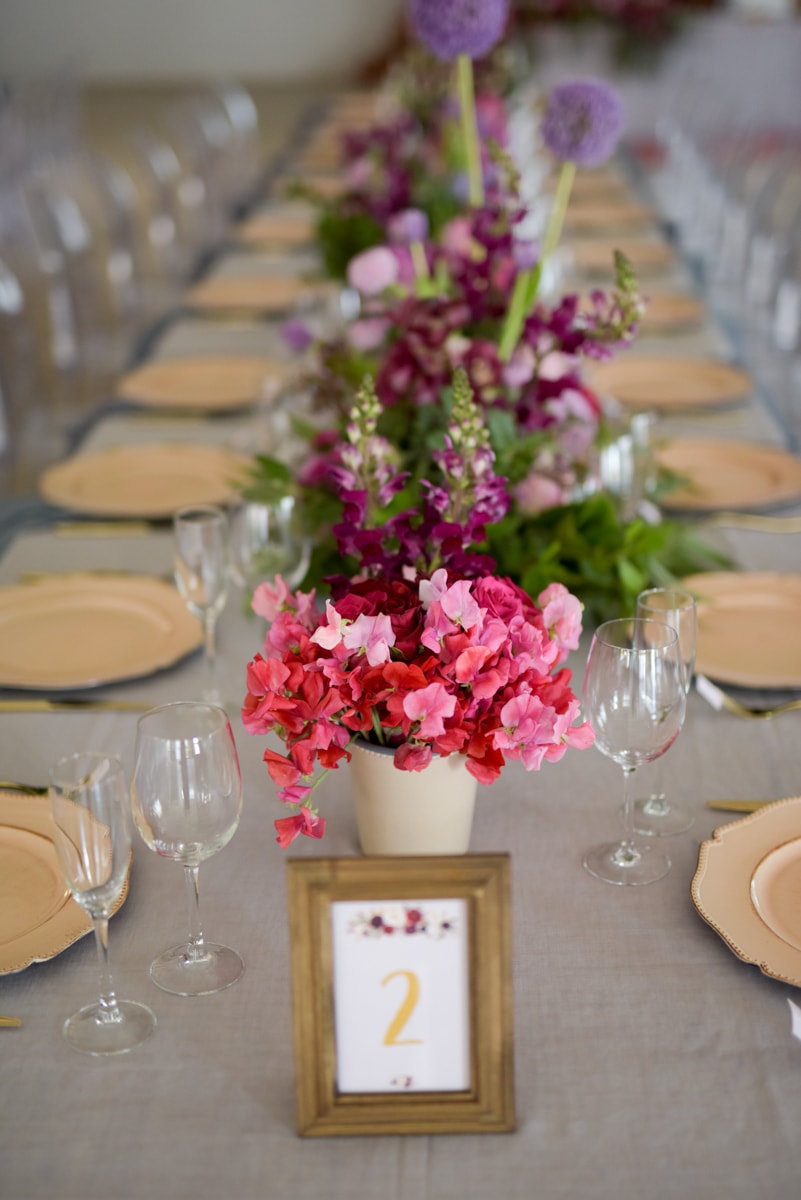 Best Decision
I must say, knowing what I wanted but not having the creativity to express it, the best decision was hiring a wedding coordinator. She made everything so stress free, they came and they did everything. And of course hiring a great florist – together they had the freedom to do what they wanted. These ladies made our day perfect, stress free, and everything went according to plan.
Advice for Future Brides & Grooms
I think when it comes to the planning, just enjoy every moment of it, as it goes past extremely fast. Don't fuss about the small things, people don't notice it. Do what makes you happy, get what makes you happy. The day is about you and your husband, so remember that it's not about impressing people.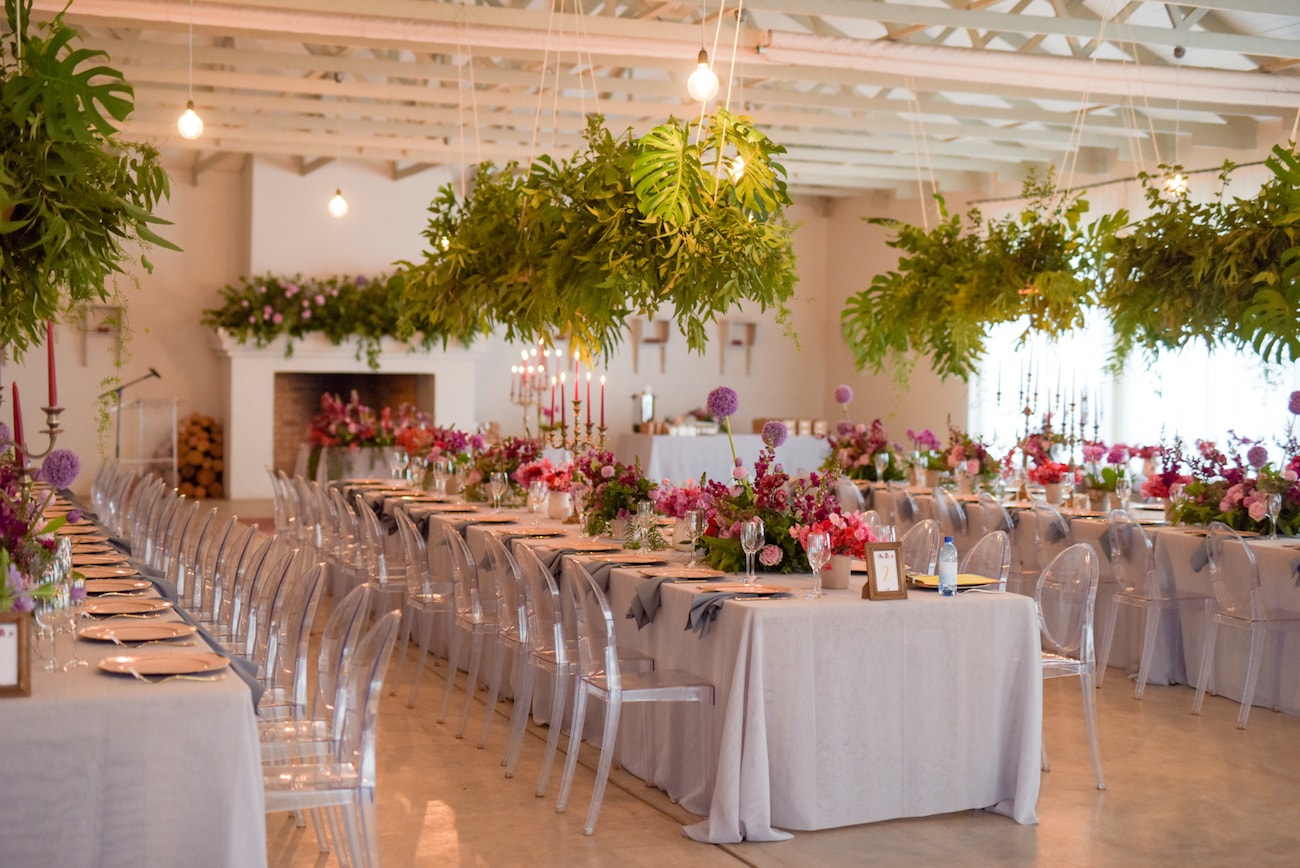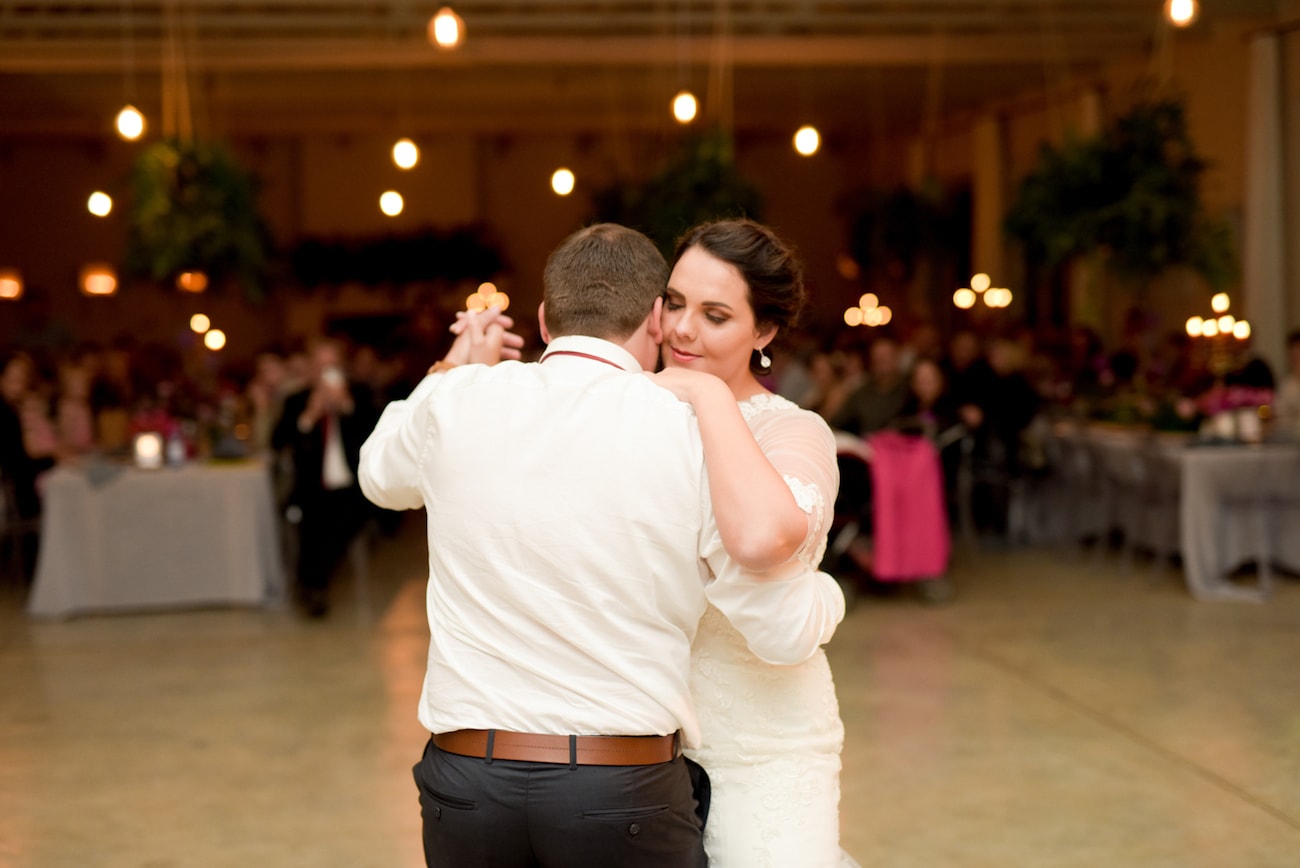 You can see more from this wedding on the Inecke Photography blog.
SERVICE PROVIDERS
Venue: The Venue at Kavinga | Catering: M & E Catering/spyseniers  | Photography: Inecke Photography | Co-ordination: Vanilla Pod Design | Flowers & décor: Lush Signature Floral Styling | Stationery: Megan-Lee Barnard | Bride's dress: Studio Brides Nelspruit | Bride's accessories: Blu Betty (shoes) + Erika Cronje Jewellery (jewellery) + Anna Louise Sleepwear (getting ready gown) | Hair: Belissima Hair Salon | Makeup: Queen B | Bridesmaids' dresses: Verlief | Groom's attire: Pierre Cardin from Nevilles (suit) + Call it Spring (shoes) + Erika Cronje Jewellery (ring) | Groomsmen's attire: Old Khaki | Bowties: JcClick shop | DJ: AJR Audio