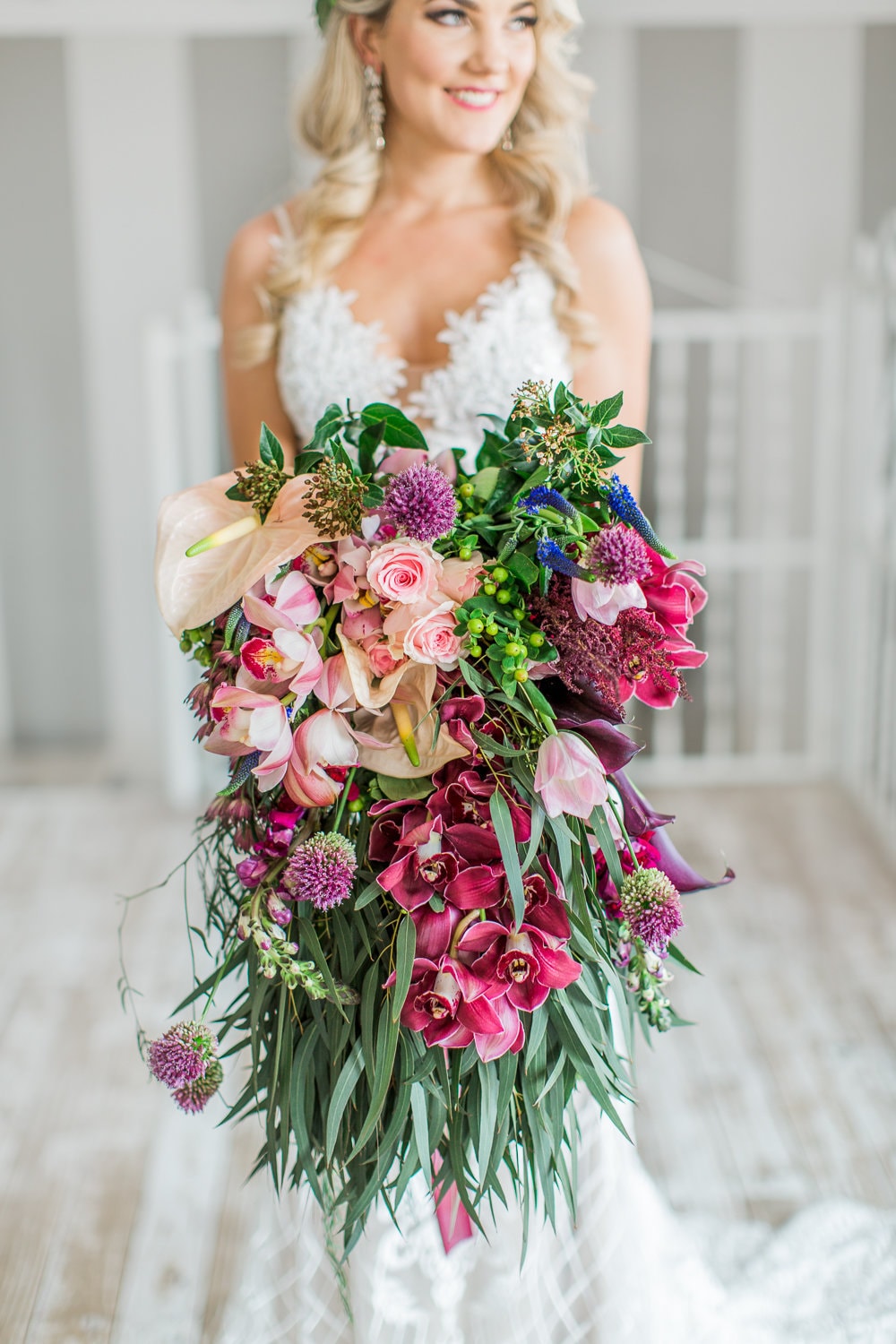 Take note, SouthBound brideys, because this is what trendsetting is all about! Jewel tone florals are the look of the moment, but Ronel and Bryden's wedding takes them to a whole new level, setting the colourful botanicals against a moody black backdrop that really makes them pop! Tables overflowing with blooms, a jawdropping bouquet, hanging greenery chandeliers, an INSANELY gorgeous Casey Jeanne dress from the fab Calegra Bridal House, and let's not forget the stunning rustic backdrop and the forest ceremony! Oh so very chic. You guys are going to love every single detail, and all of it so very beautifully pictured by the super talented Grace Studios, whose work I absolutely love!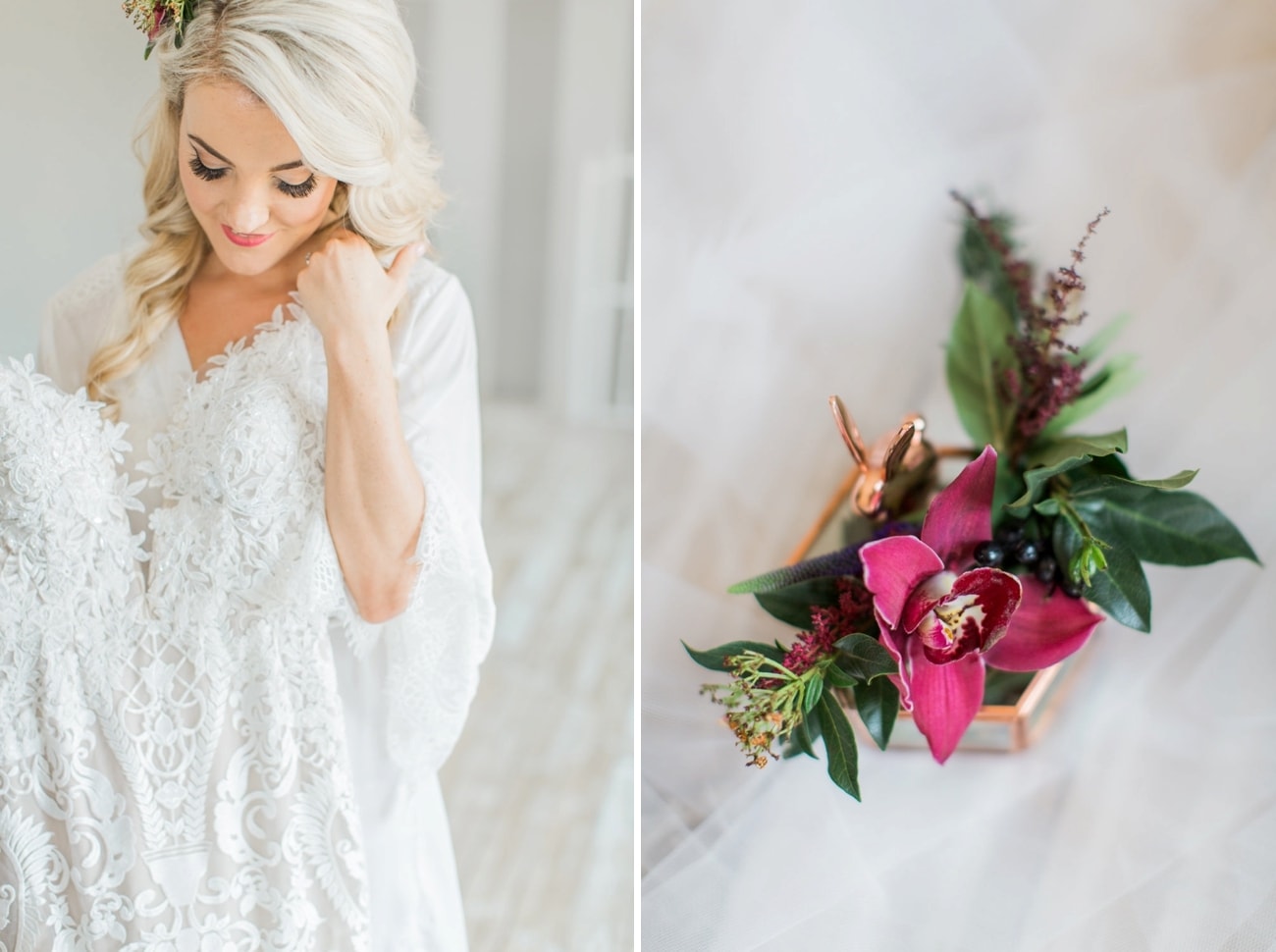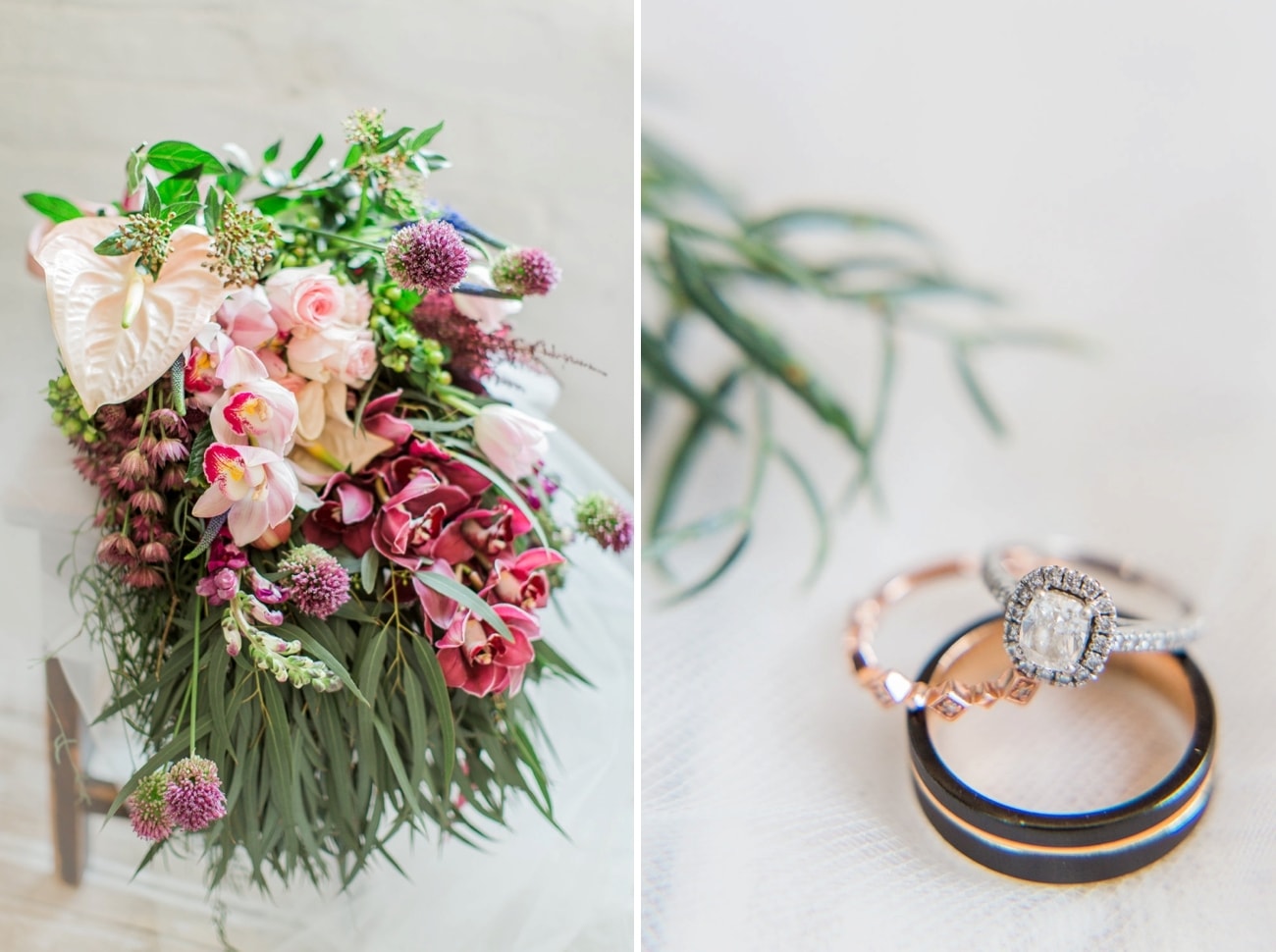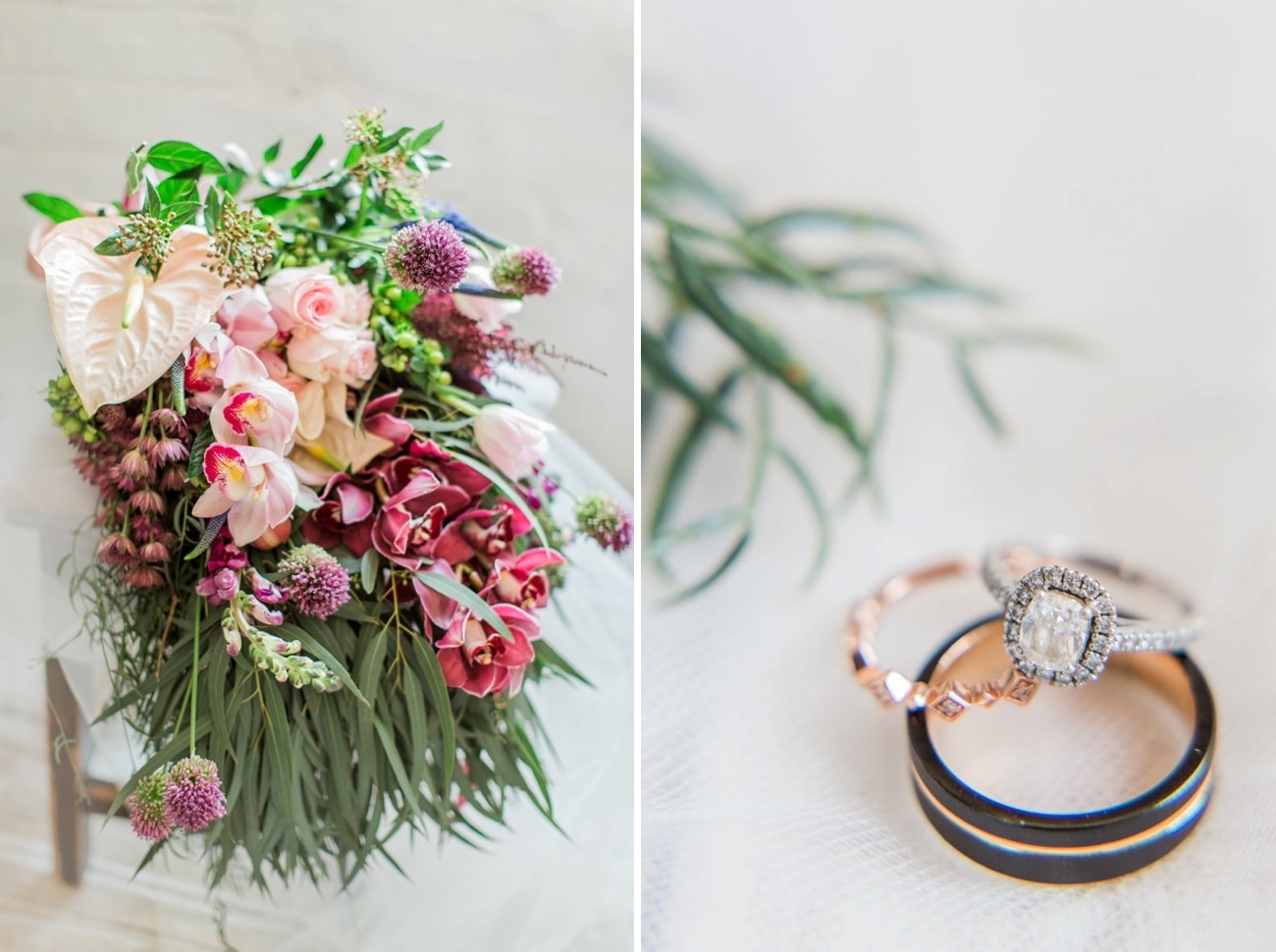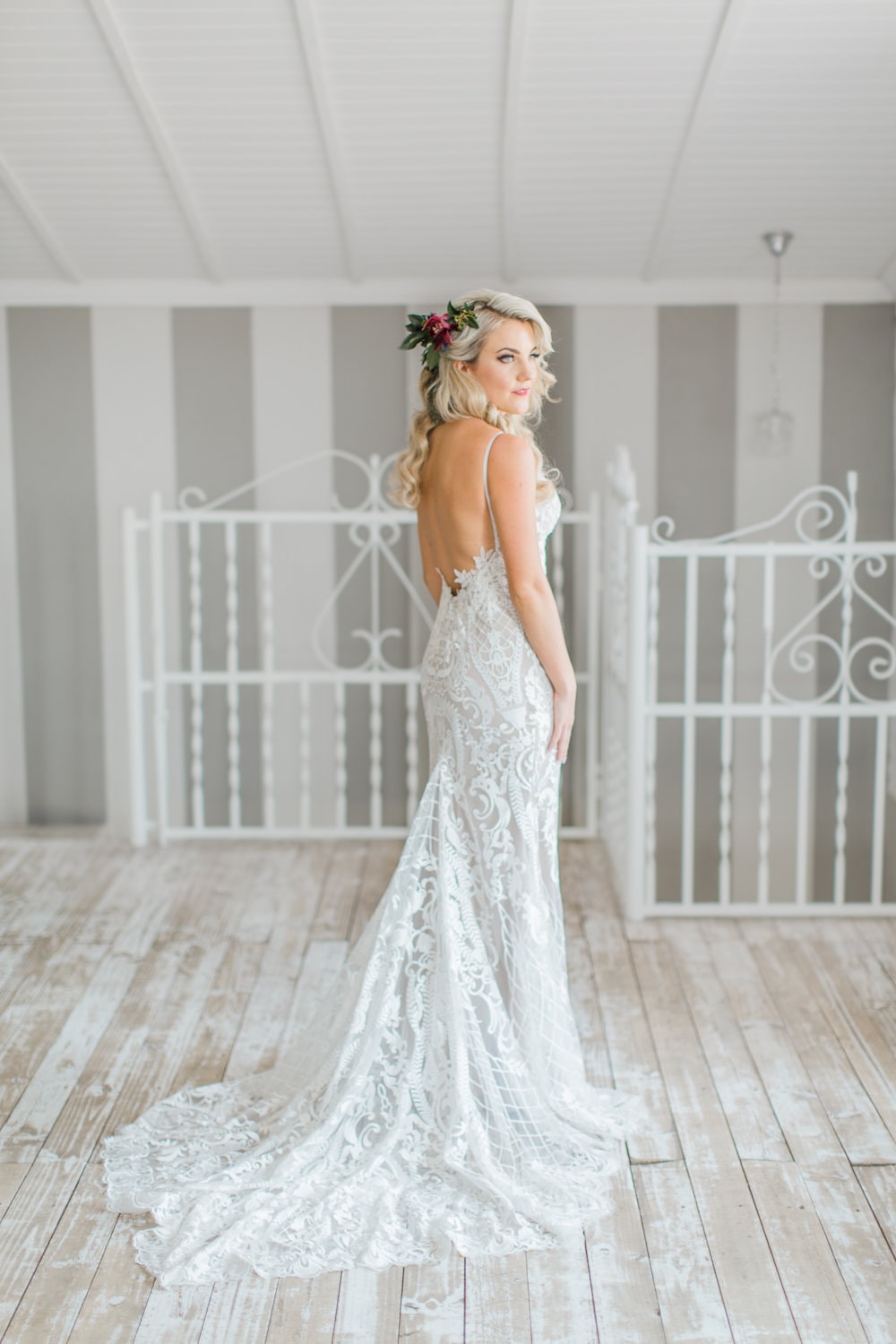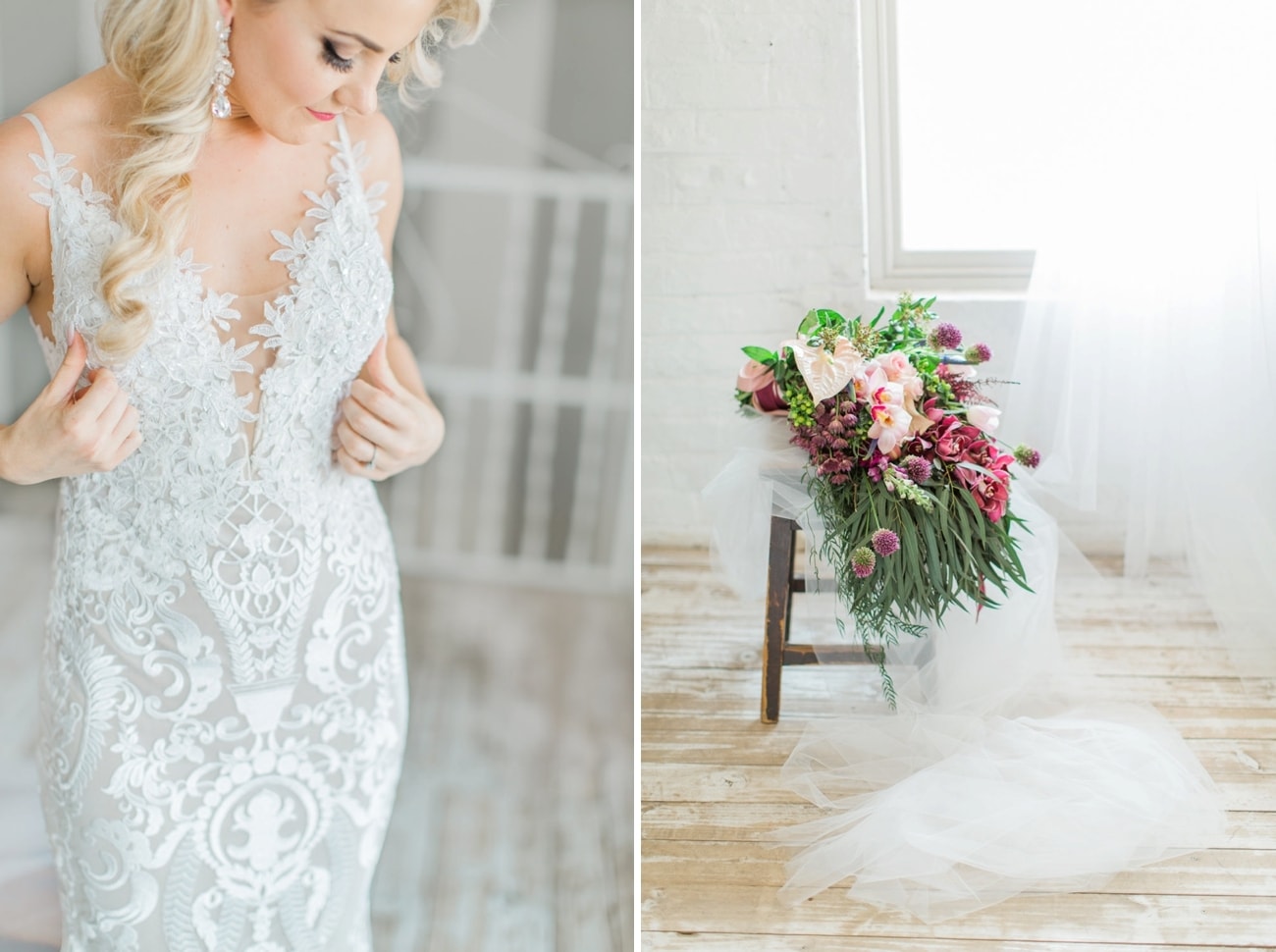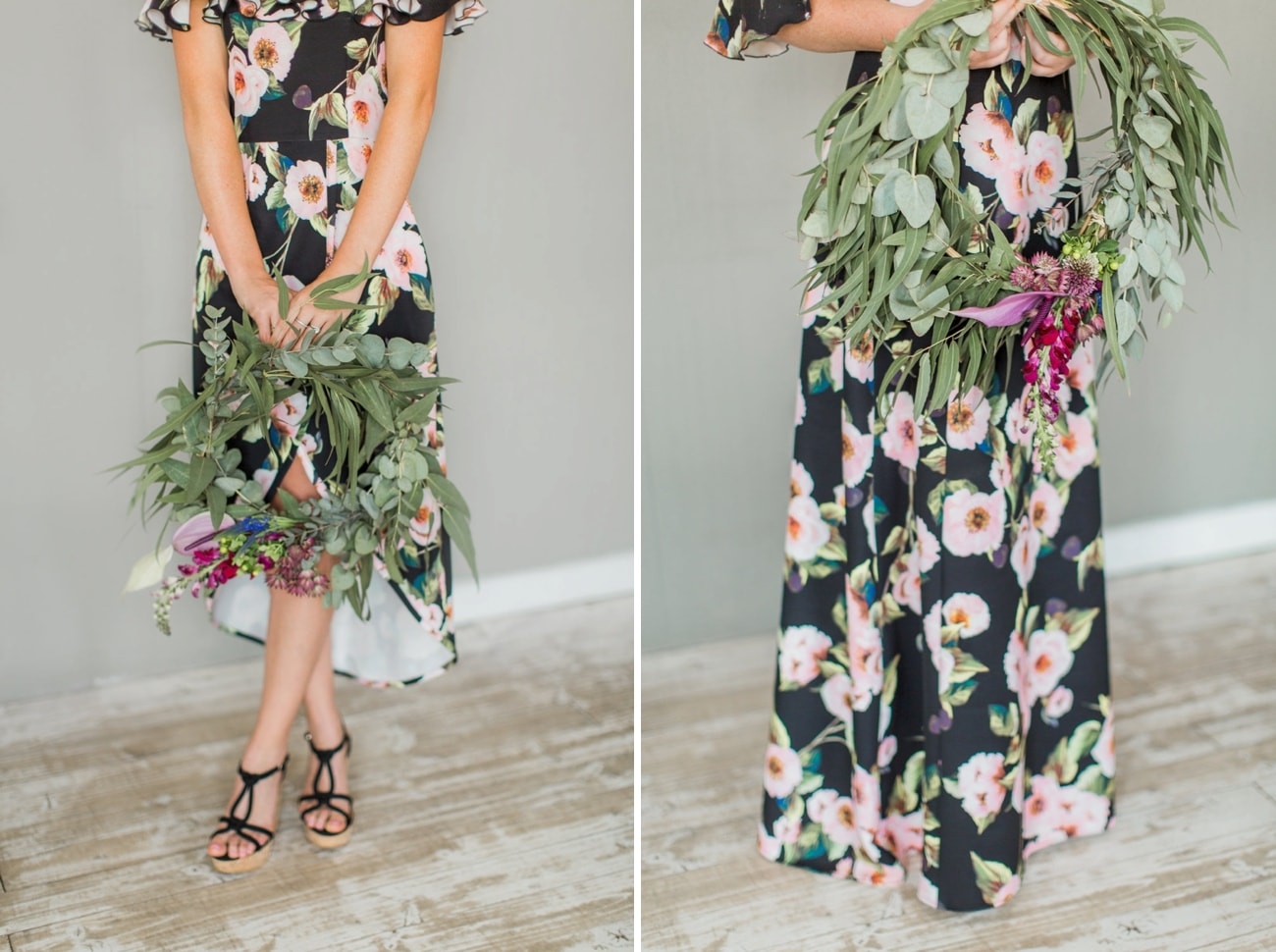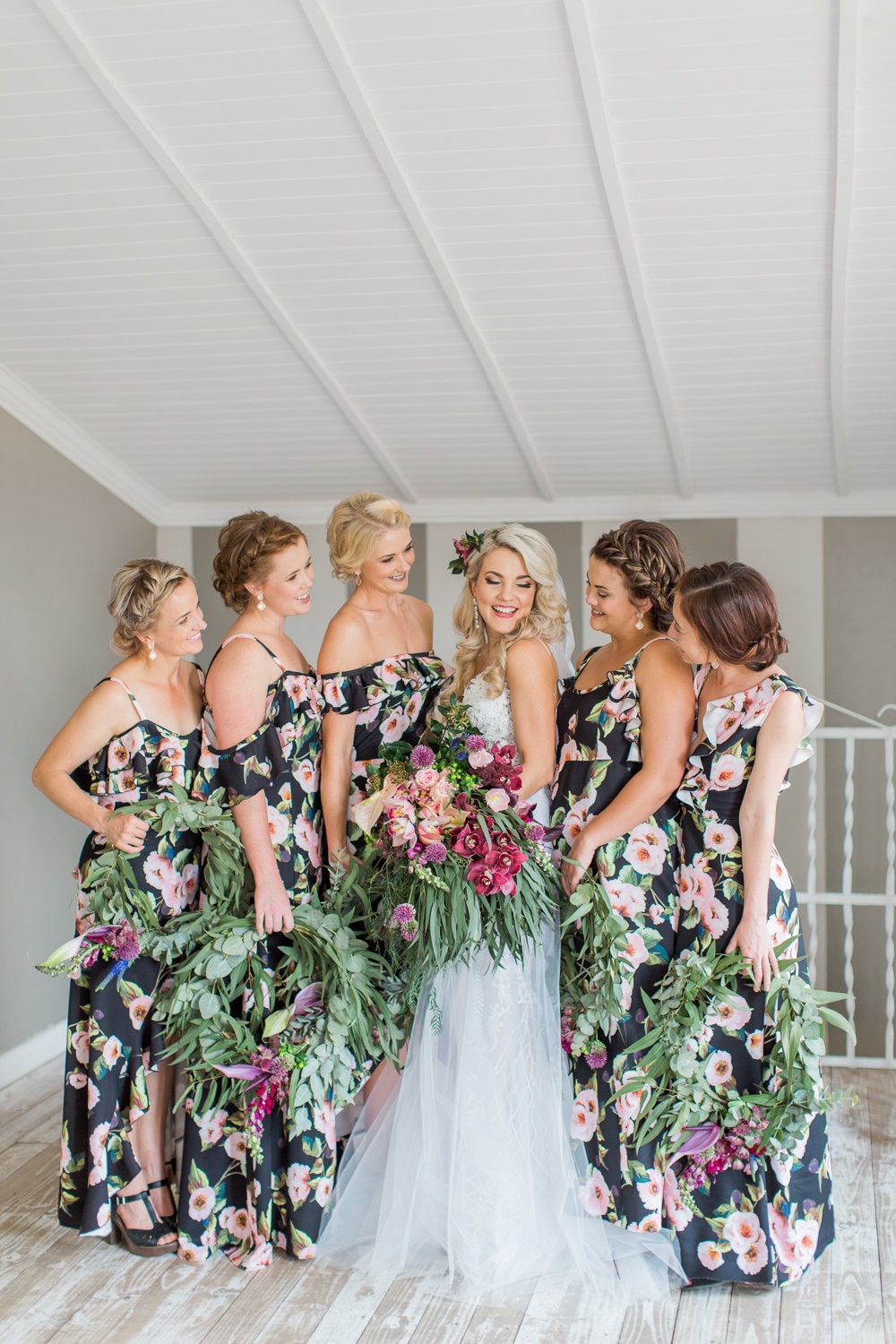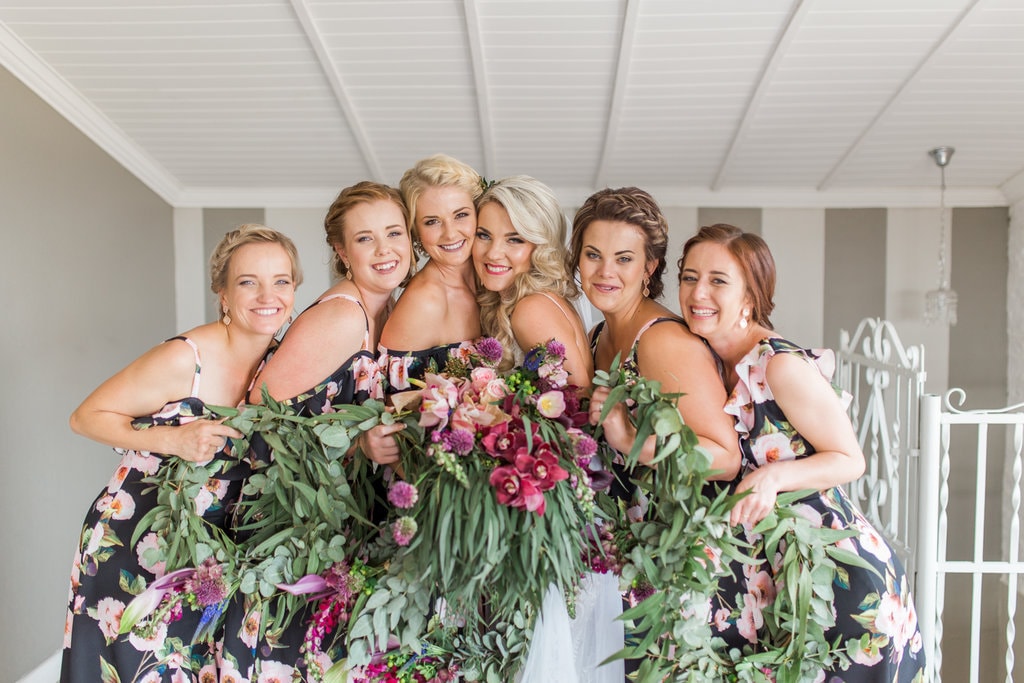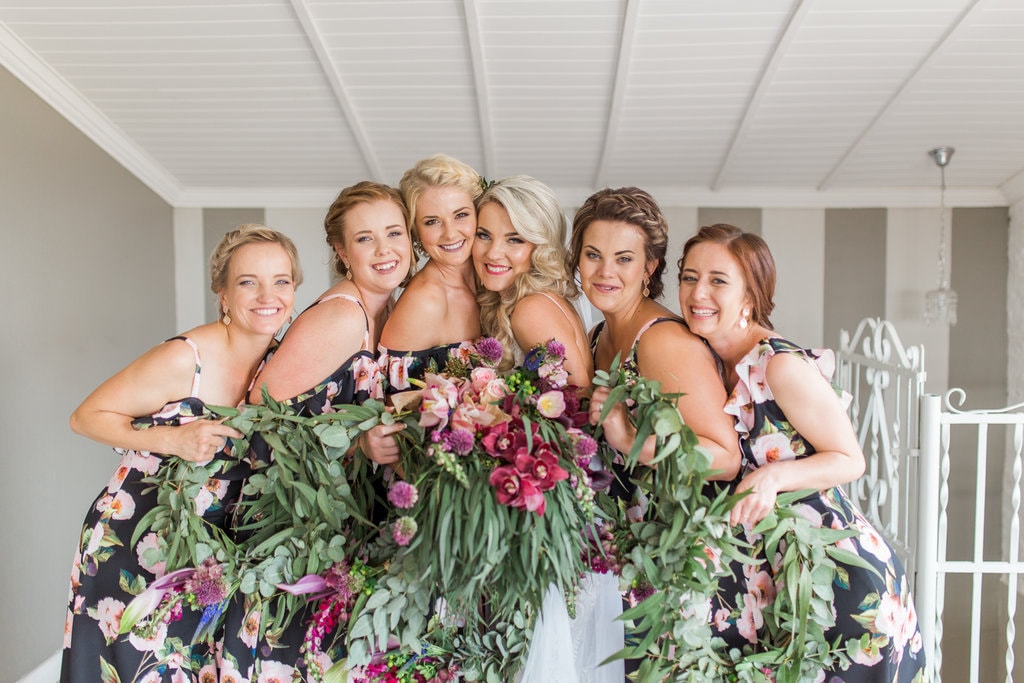 Love Story
I met Bryden through friends at his commune in Pretoria in my first year and his third year of studies. We were friends at first but then Bryden asked me on a date and we've been together and in love ever since. At first my parents were a bit skeptical when they heard I was dating an "engels man" but after they met him, they loved him. We have always loved that we are an "Englikaans" couple and continuously get to laugh about the new funny words we make up.
The Proposal
Bryden had to work in Cape Town so he asked me to fly down so we could spend the weekend together. I had never actually visited the beautiful city so I was excited to explore. At that point I never really expected the proposal, as we had discussed it and having just bought a house together didn't think it was financially feasible for us. To my surprise he had actually had the ring made up four months prior to our visit. We hiked Table Mountain and had a picnic at the top of the mountain. He took a few photos of me standing on a rock overlooking the ocean but it was too misty to see. I turned around and all of a sudden the clouds had opened up; it was this amazing, beautiful moment. As I turned around, there he was, on his knees and declaring his love to me. We know that moment was blessed by God's presence.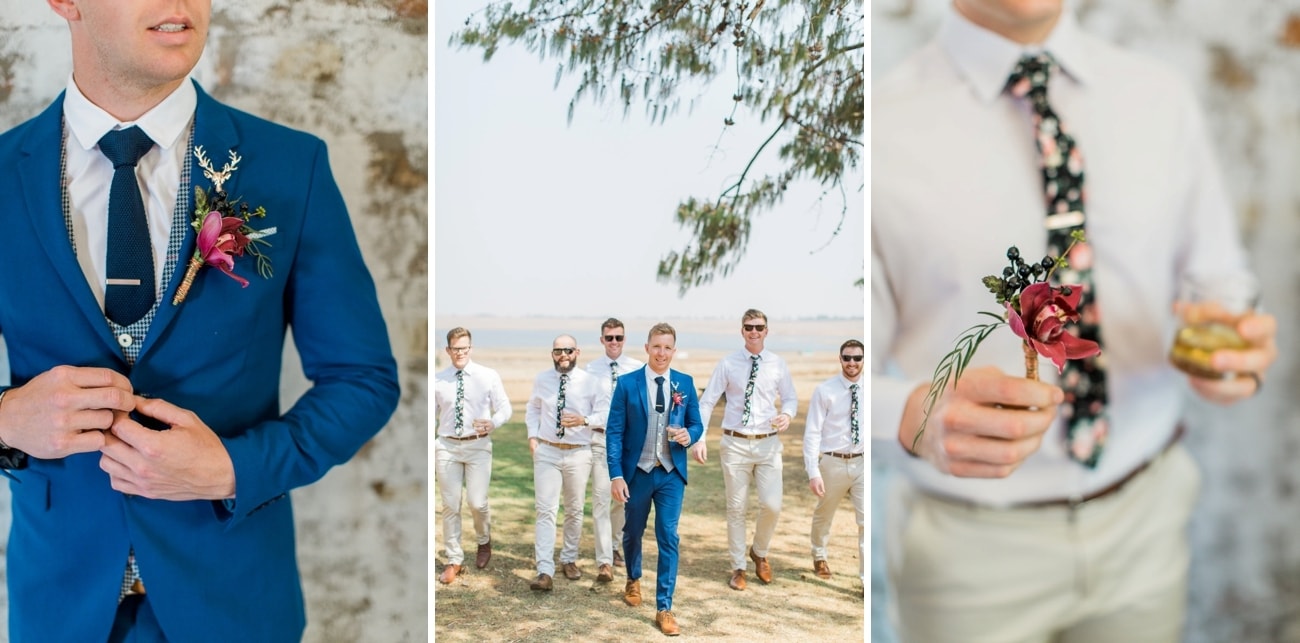 The Venue
We looked at many venues online but when we saw Florence Guest Farm it was our favourite. (A great place to find beautiful venues is on the TopVendor Award Facebook page or other wedding websites). It was the first wedding venue we went to see and we fell in love with how beautiful it is, and we just knew it was our venue. On our wedding day nothing went wrong, it was perfect and it's all thanks to the hard work of Florence Guest Farm and our amazing family and friends. We can't imagine our day anywhere else! We got married in the Boskerk which was in the forest. Bryden really wanted to get married outside and when we went to view the venue and walked into the Boskerk it was just so incredibly beautiful. Everything about it was remarkable: the smell, atmosphere and the beauty is just surreal. There is nothing that can describe how authentic and extraordinary it was.
Wedding Style
Our theme could be described as Dark Botanical or Opulent Floral, with that contrast in colours and a dramatic feel. We wanted the dark and moody florals to give the ladylike pinks and burgundy a dash of drama. The reception had black chiffon runners draped on the tables, and colour was featured through the rose gold décor and the flowers.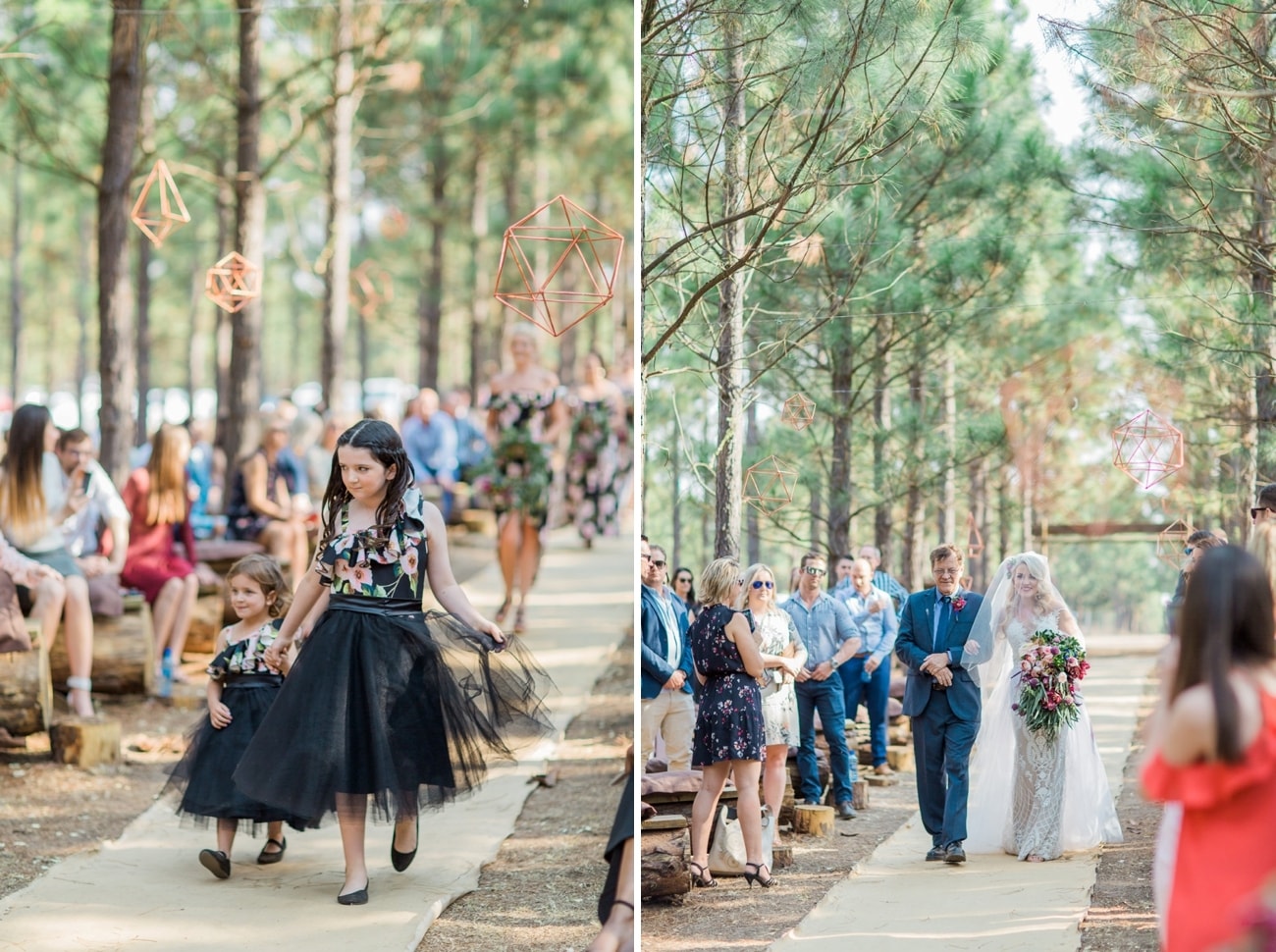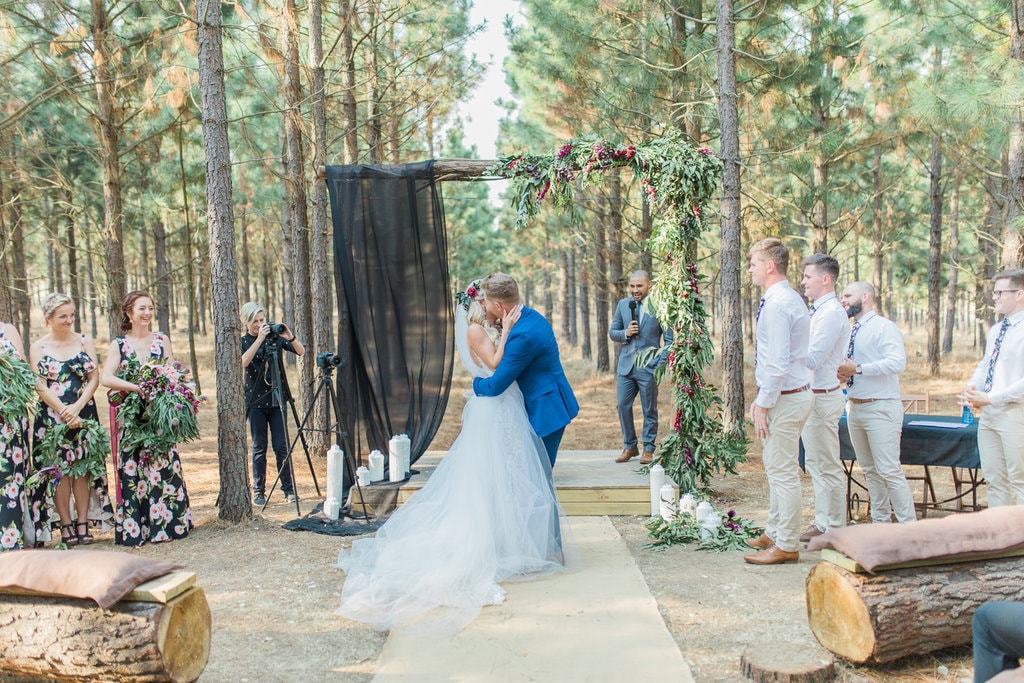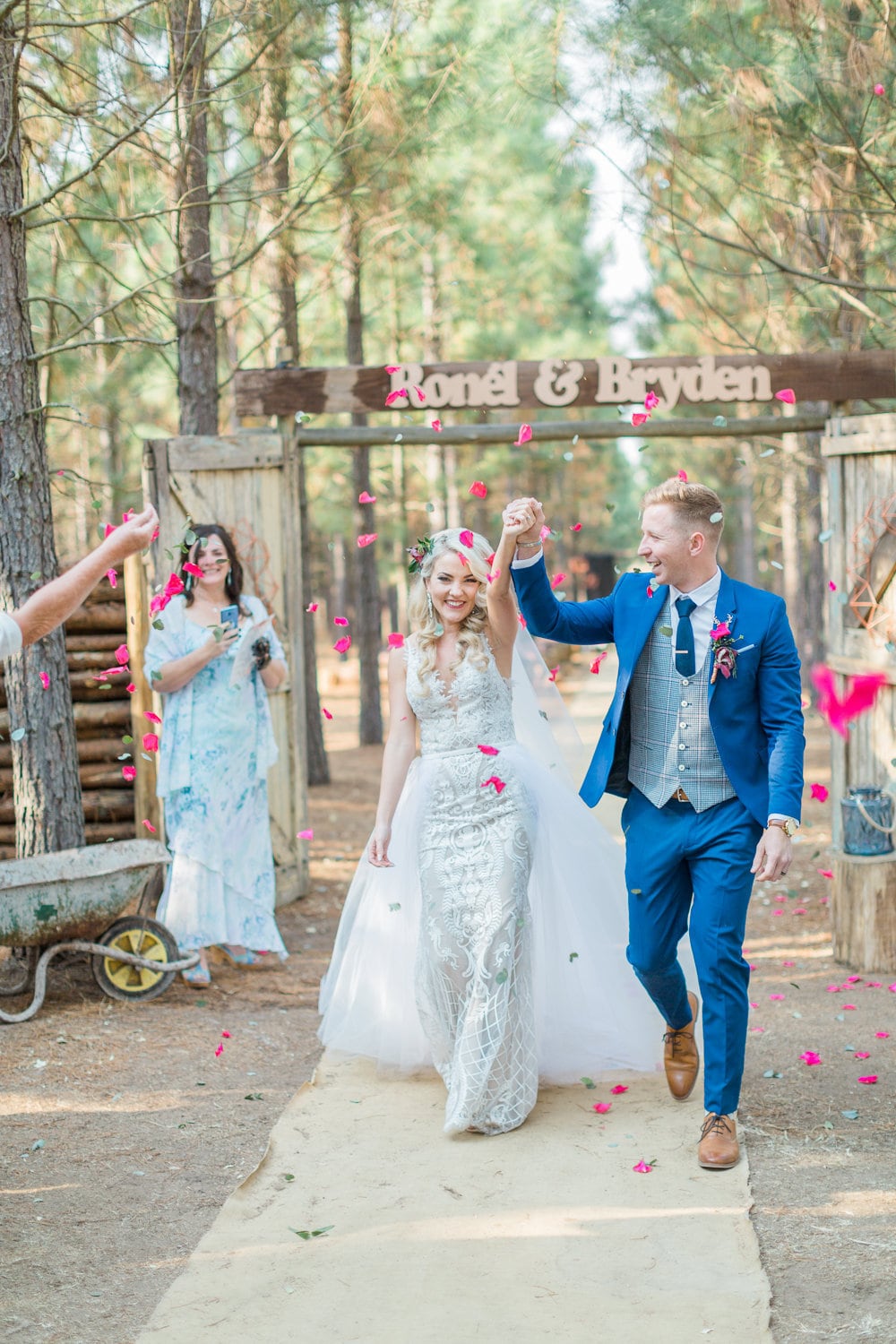 Wedding Details
Each person got a name tag at their table setting with the meaning of their name on it, because the meanings of our names mean so much to us and our names link together so well. Bryden's name means "strength or strong" and mine means "the joy of the Lord". Which together it makes Nehemiah 8:10 – "The Joy of the Lord is my strength".
DIY Elements
The bridesmaids' dresses were made by myself, my mom and one of my bridesmaids. I designed each dress and we made the patterns ourselves, I talk more about this than any other question! I also made my own garters. My mom made large candles for the ceremony as well as copper pipe stands with signs and an arch for the photo booth. It really helps when you have such a talented, handy mom! As the favours, we had handmade truffles by my mother-in-law in perspex boxes. Edible favours are always great; people love to eat!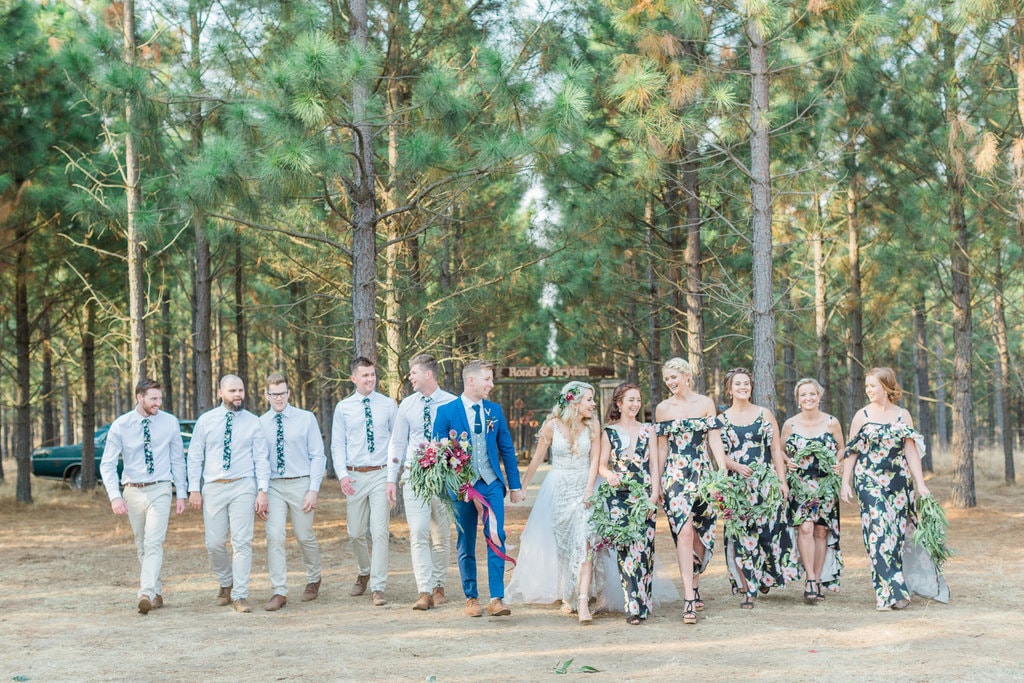 The Dress
I had a very specific picture in my head for my wedding dress, I even had storyboards with my inspiration on it and took it with me to every shop I went to. I really struggled to find what I was looking for, but when I went to Calegra they told me about Casey Jeanne's new range and that there was a dress almost exactly like what I wanted. I was on the waiting list to see this new range and they managed to squeeze me in. I really wanted a detailed laser cut lace dress with a tulle skirt over it that you could take off later, which creates two looks. I loved the plunging low neckline, the flower hand-embroidery appliqué and that the seam was finished with a scalloped edge.
The Bridesmaids
I had five bridesmaids and four flower girls. I was fortunate enough to make the dresses with the help of my mom and friend. I designed a dress for each bridesmaid according to their personality and each of them had different silhouettes to complement their figure. The dresses were black florals, I really wanted the dresses to add to the drama and the richness of the theme of our wedding. The dresses were all inspired by Flamenco frills and ruffled silhouettes.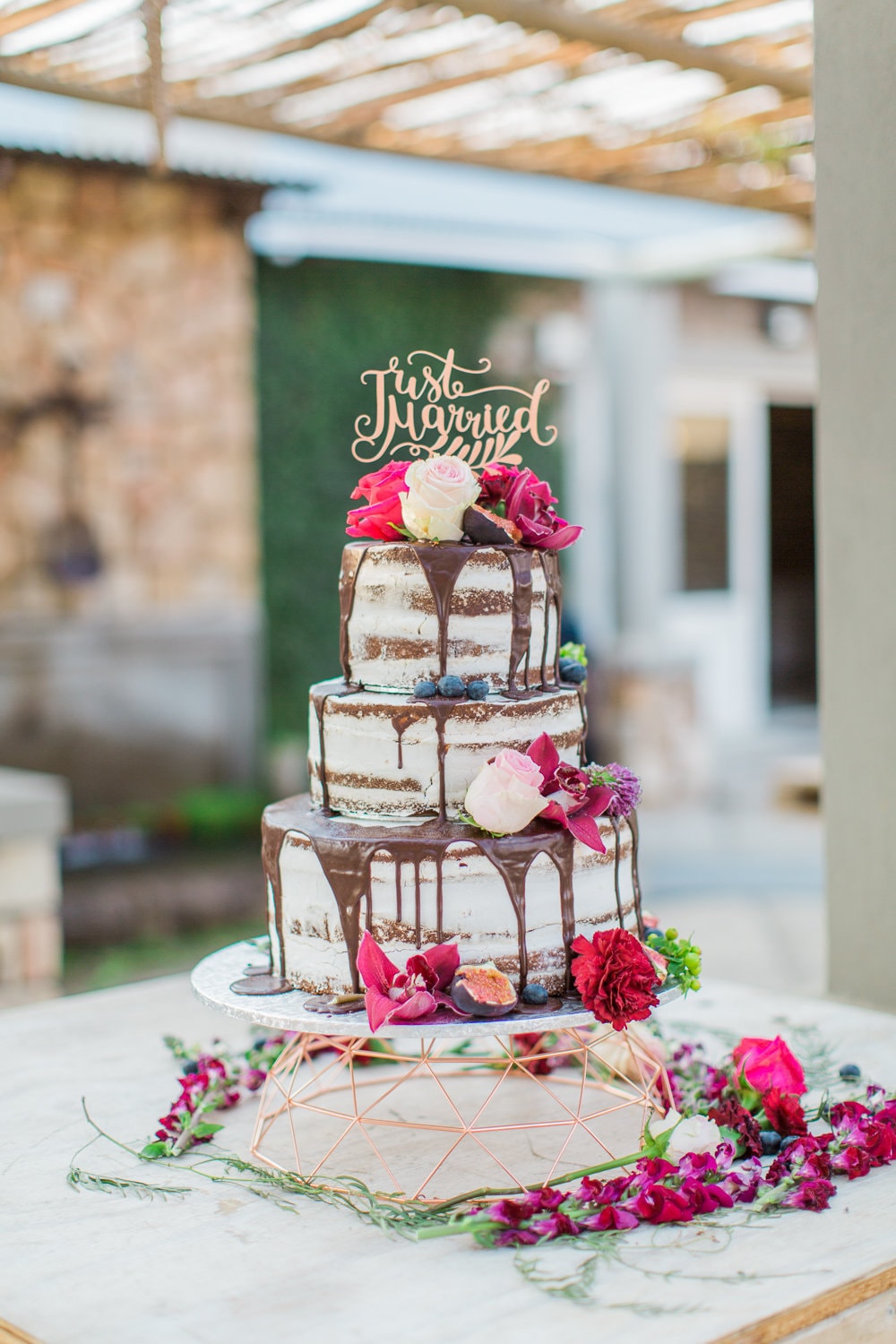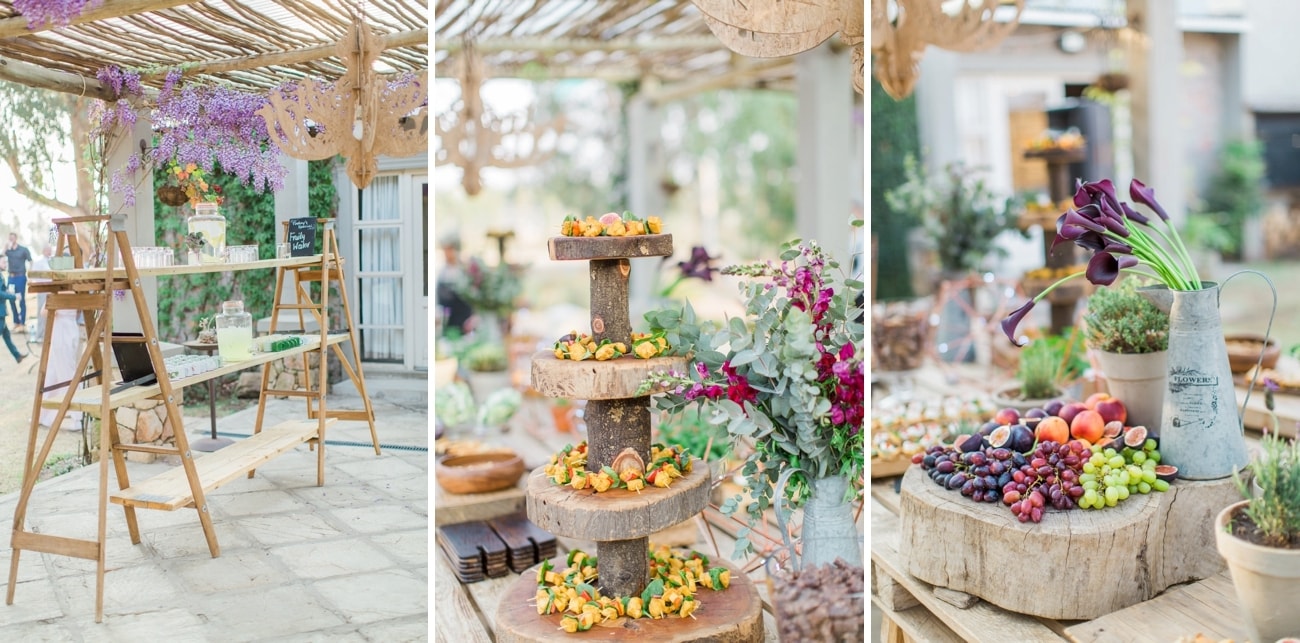 The Flowers
I really wanted something different and something that would reflect our personalities. Greenery and flower runners have been a big trend. What we did to make it fresher was to shorten the runner and only have it on the edges of the tables, then the rest of the table had décor and pots with flowers in them. I also did not want the typical eucalyptus greenery and we added pepper tree leaves for a more interesting texture. I really love Cymbidium Orchids which featured in my dramatic bouquet. The bouquet was really important to me; it is in most of your photographs and I felt like the large cascade bouquet complemented my dress and personality well.
A New Venture
I really struggled to find a lot of things for our wedding while I was planning it. And if I did find it, it would not be new or the style I was looking for. I have now started my own wedding business called Mrs Rose, where brides can find items they are struggling to find. Mrs Rose will also help brides feel their most beautiful during their wedding season. With this business I will also concentrate on bridesmaids' dresses, bridal robes, kitchen tea outfits, bachelorette outfits and many more. We have sourced and exclusively designed ranges.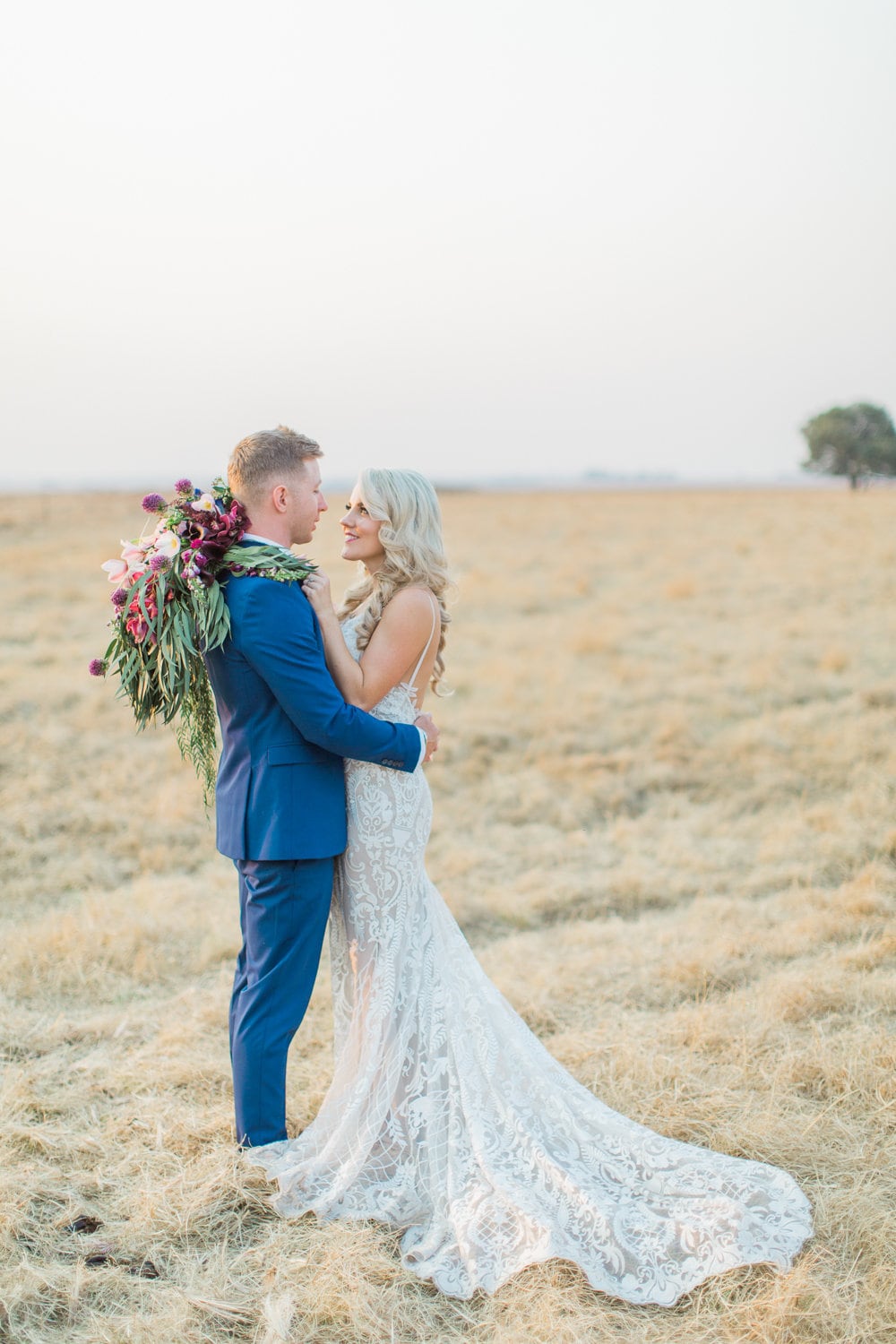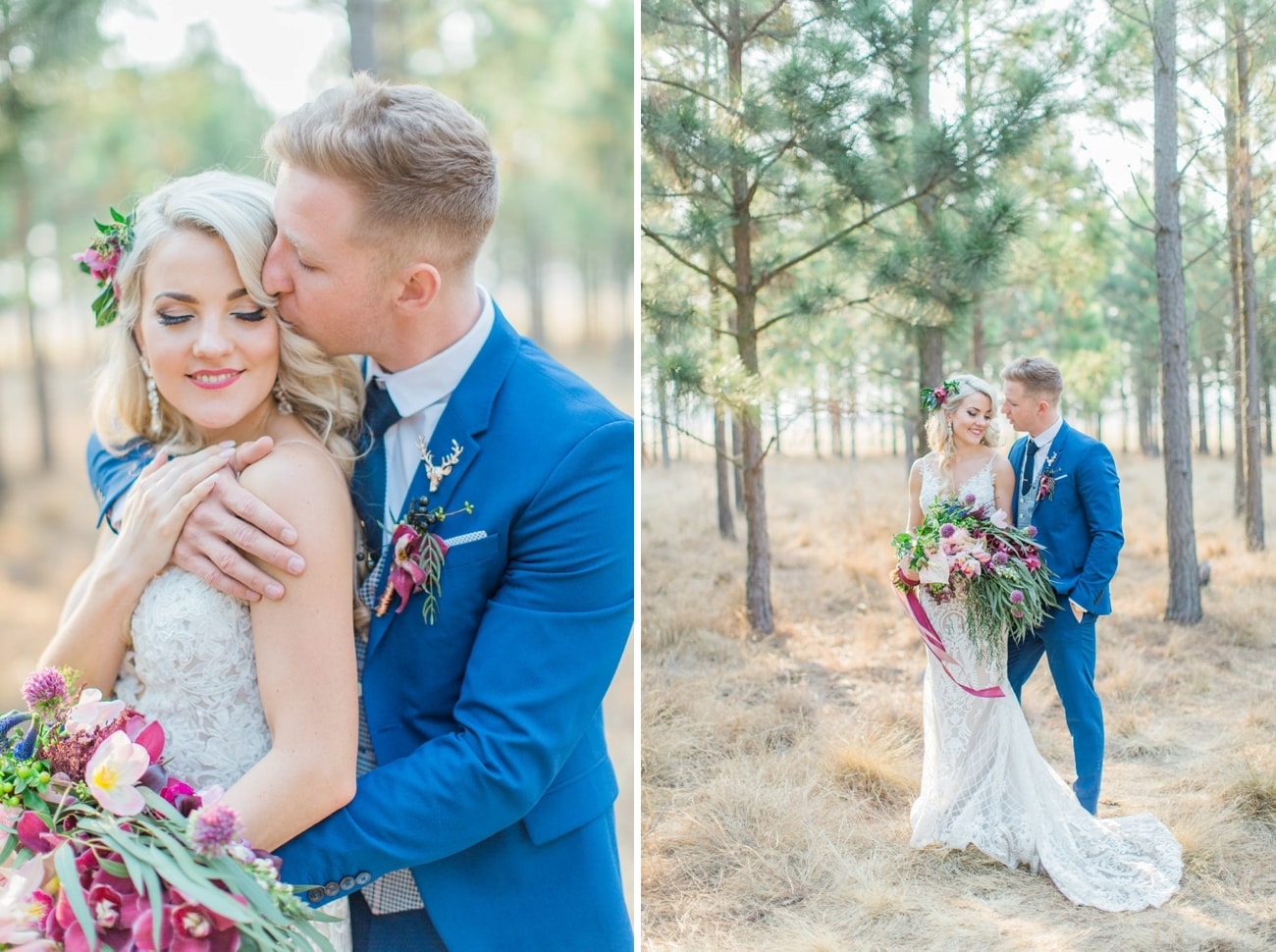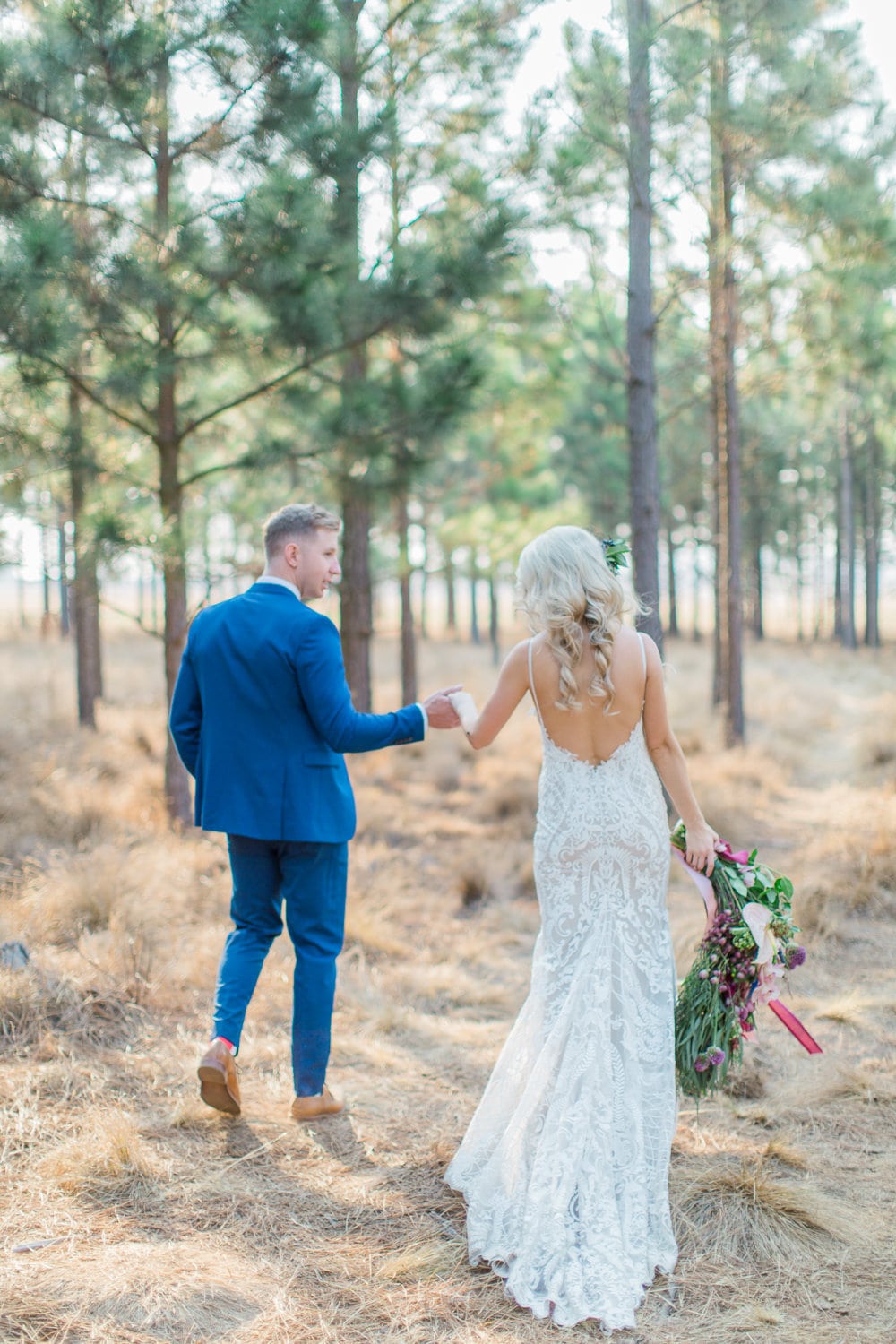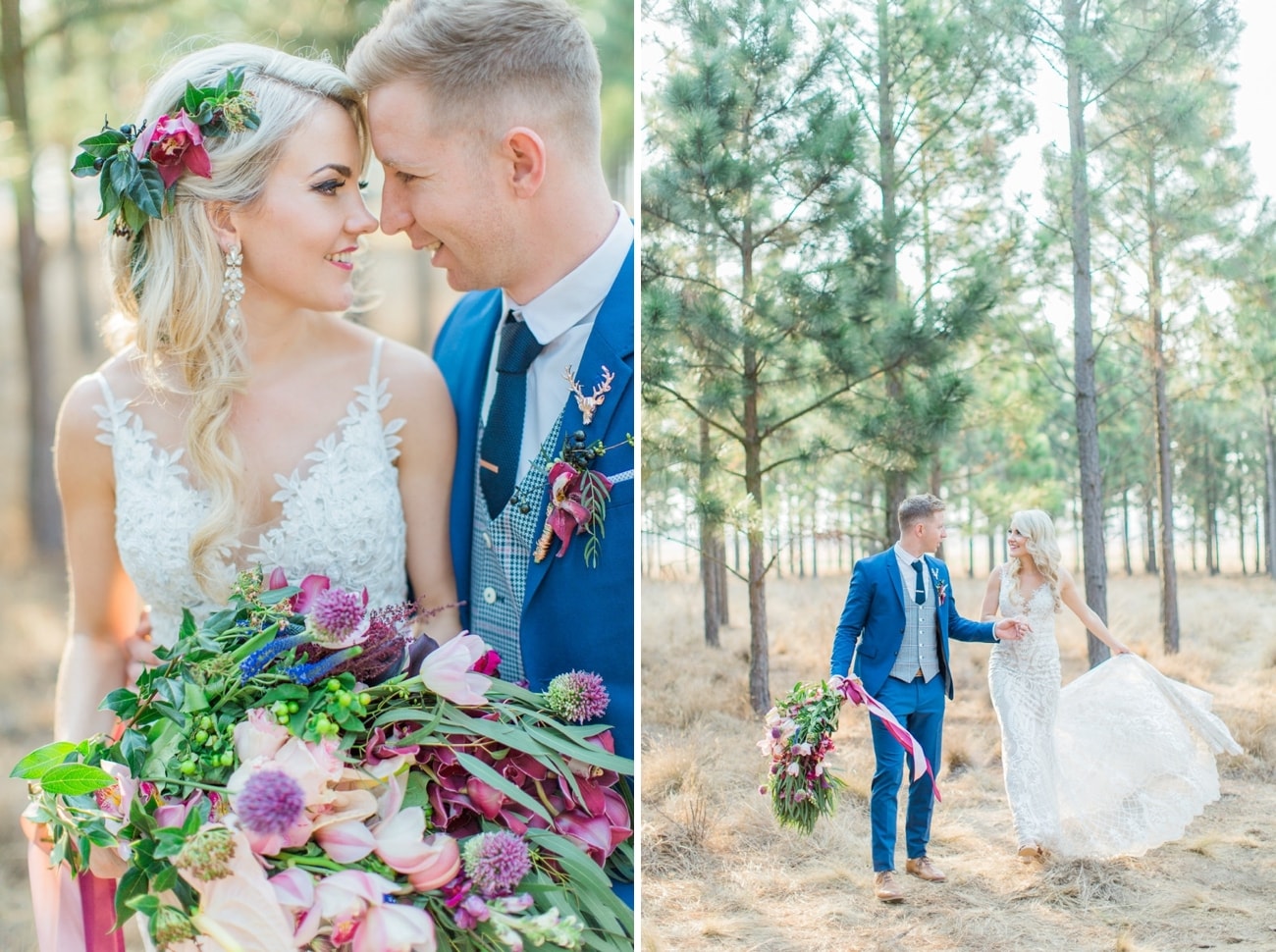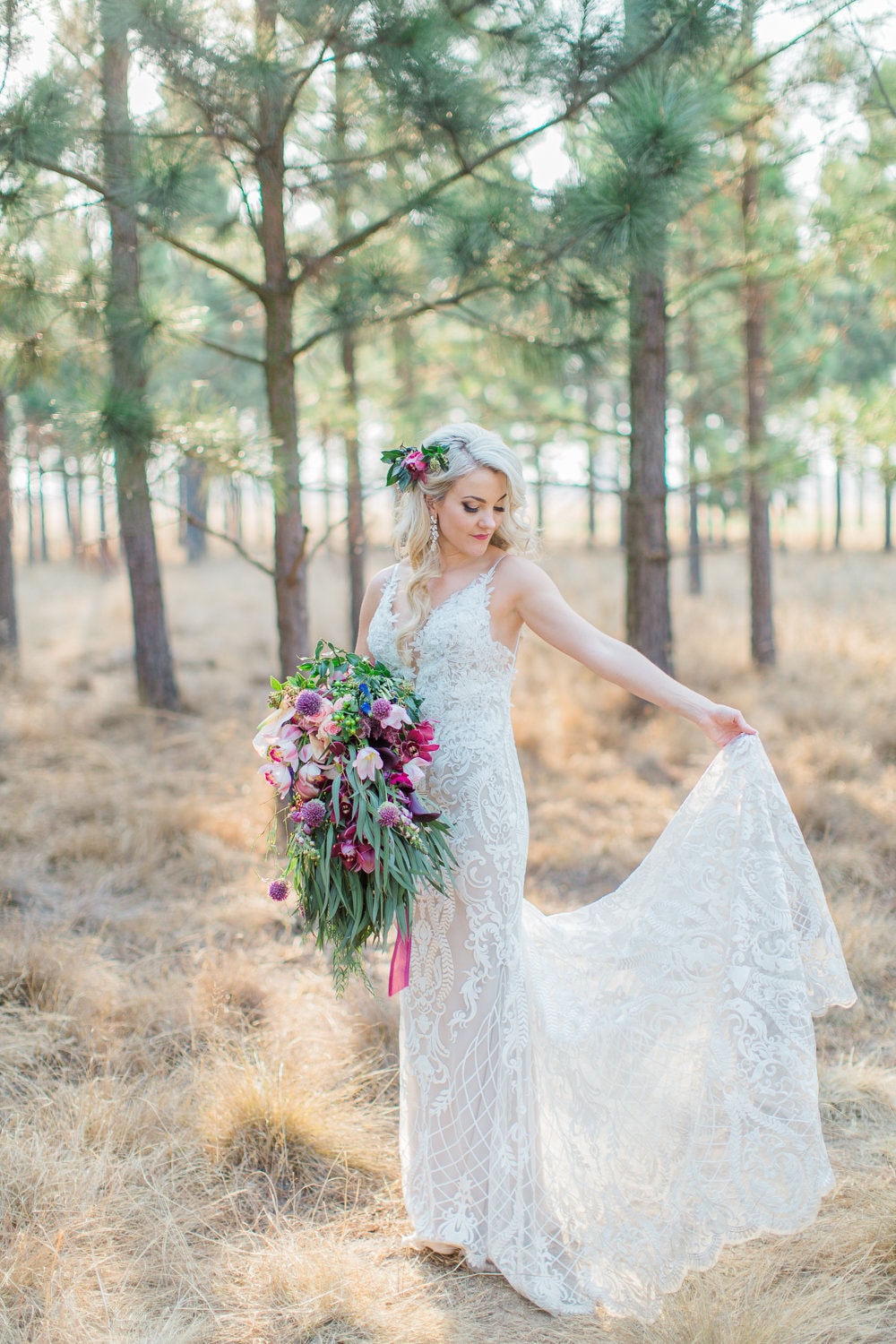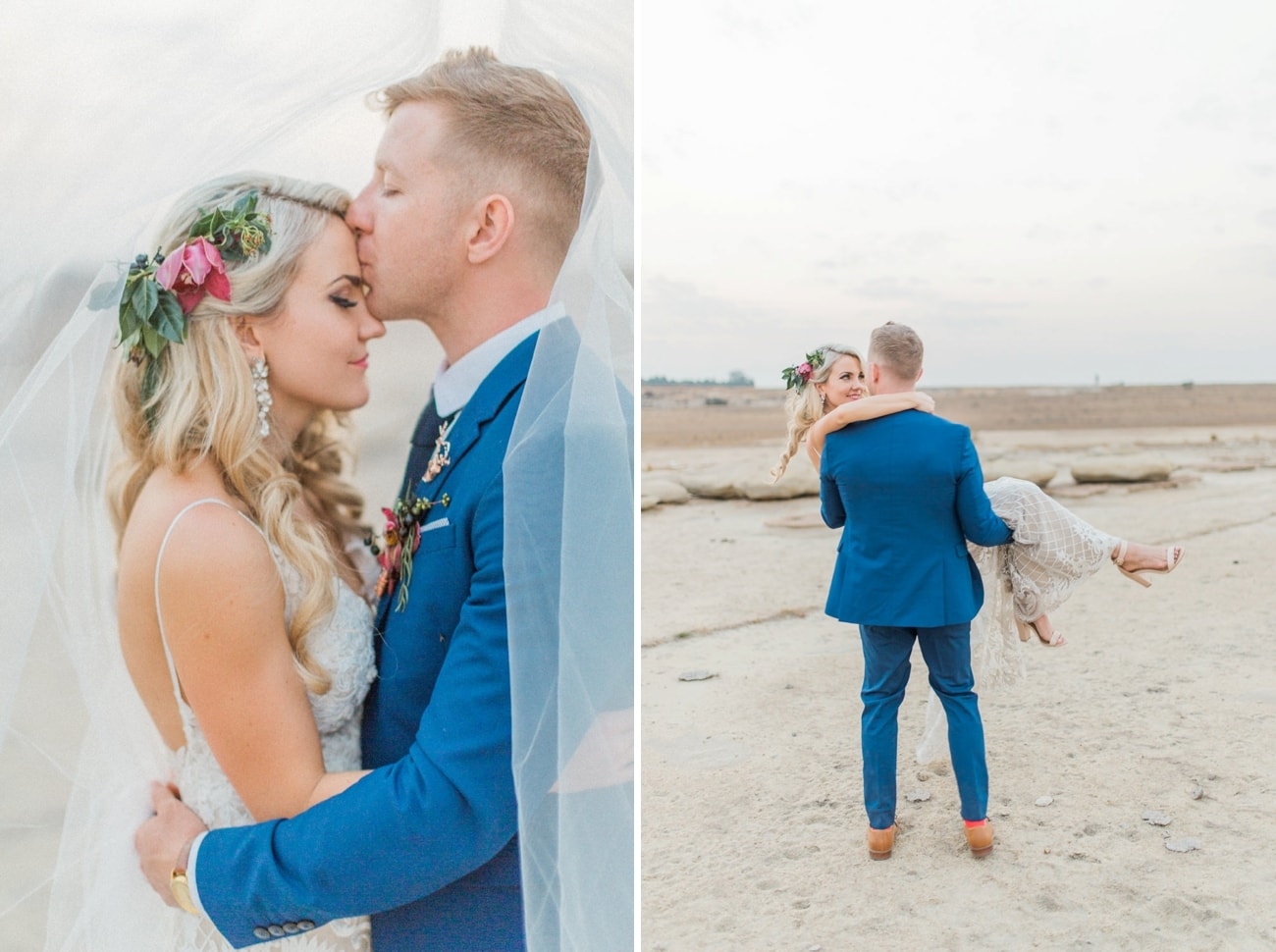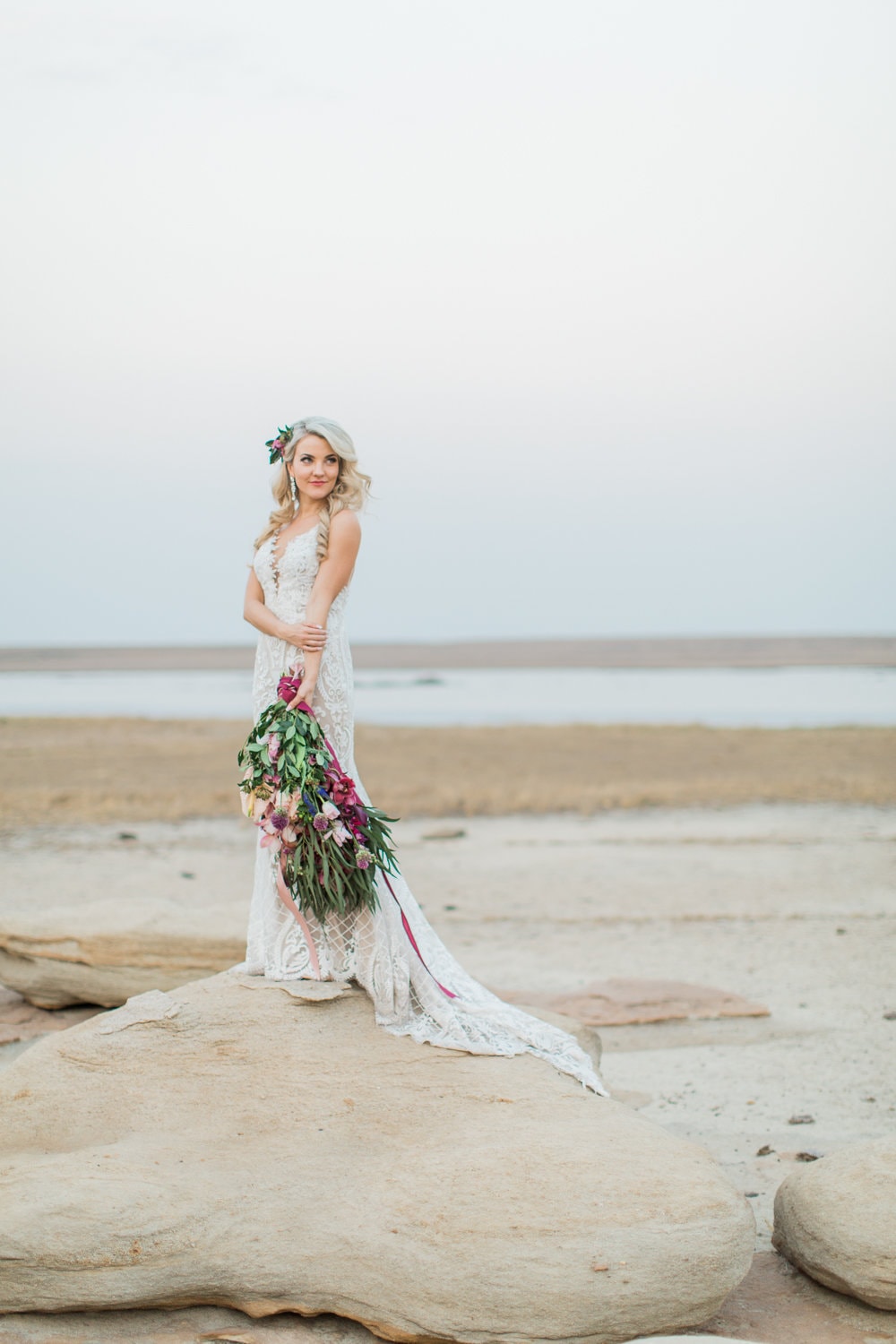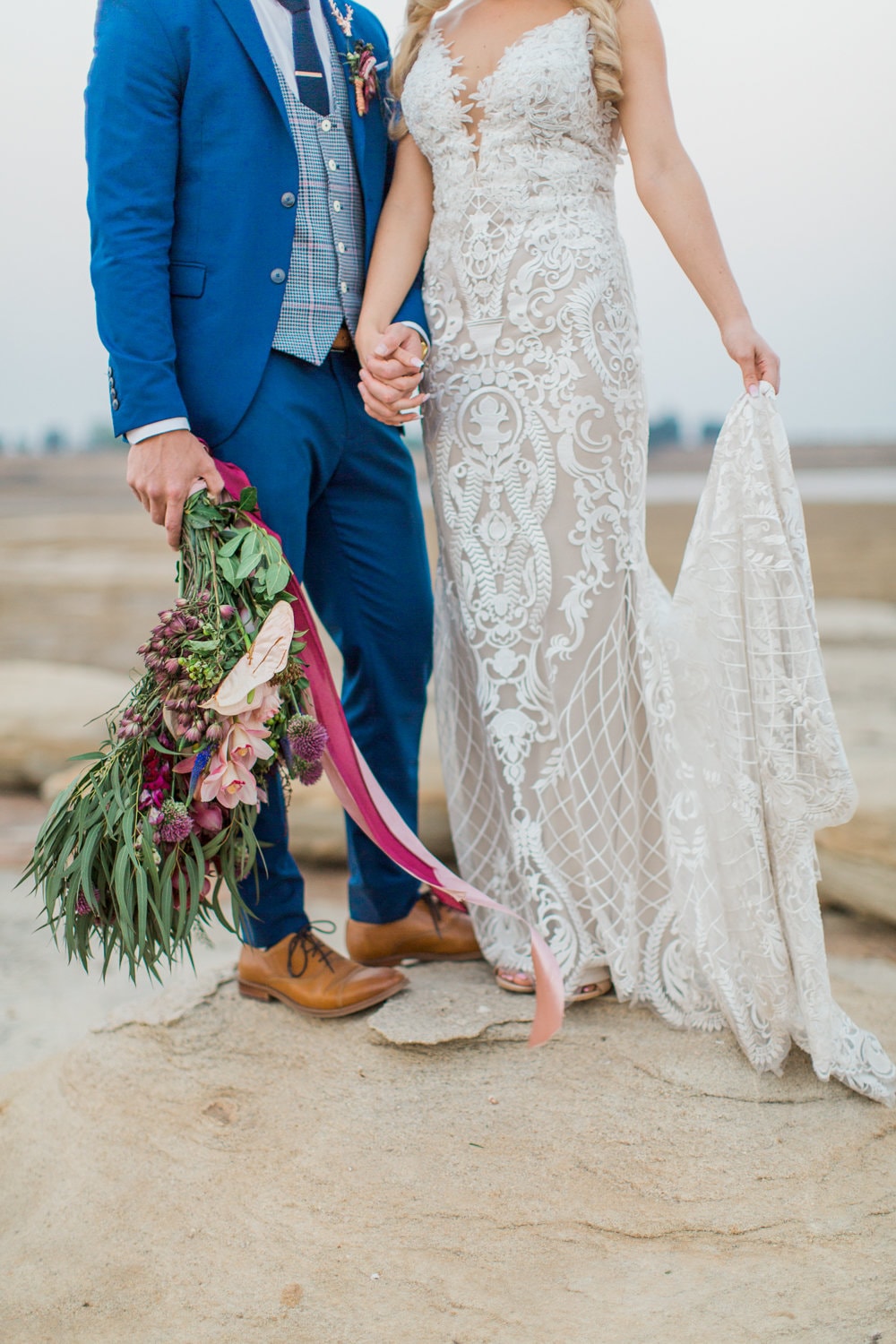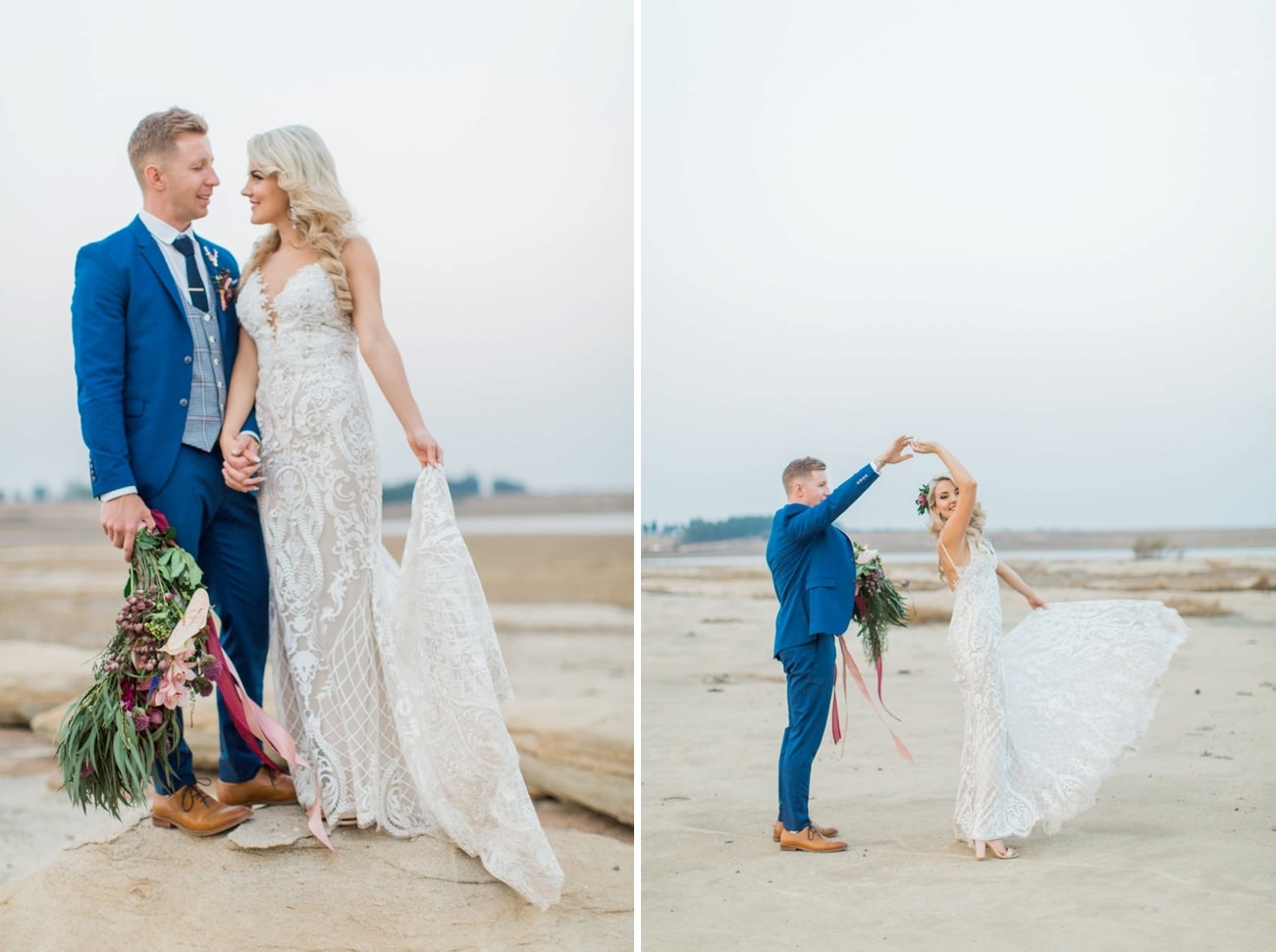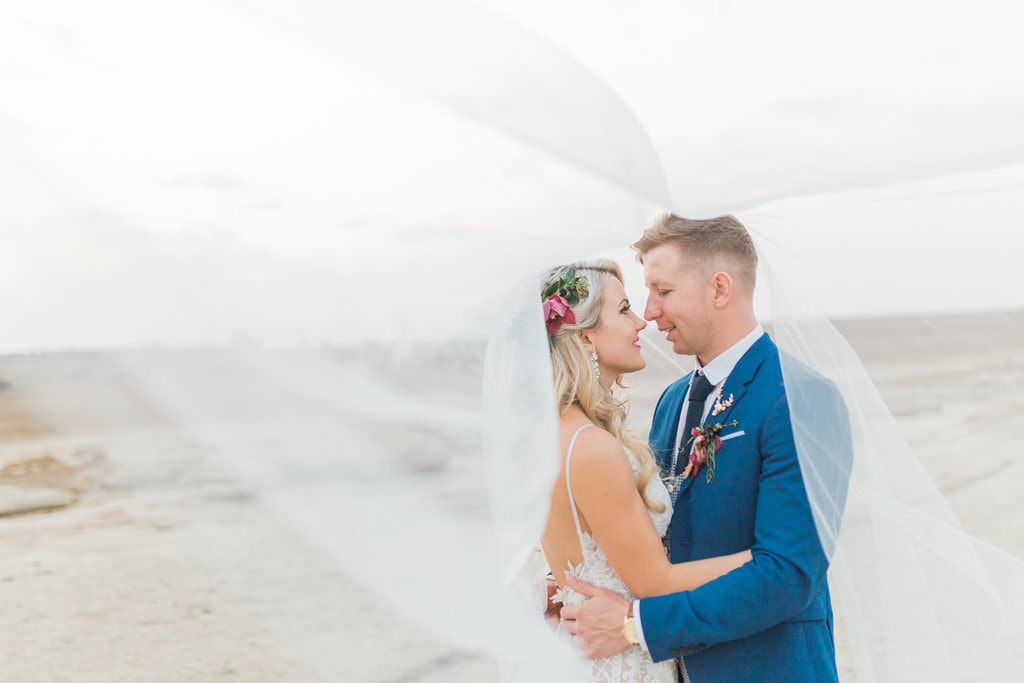 Memorable Moment
Definitely walking down the aisle. I just felt such peace when I stared into Bryden's eyes. The song I walked into the Boskerk to was a very special, emotional song for us (Hillsong Y&F's 'This Is Living Acoustic') and I really thought I was going to cry as I walked in but God just gave me this joy and peace. Bryden and I also took a few minutes to just take it all in when we went outside during the reception. We just appreciated the day, looked up at the stars and spent time together.
Proudly South African Details
As part of our yard games during the canapes we had a proudly South African twist to it and had a kettie skiet station. Our MCs also had a lot of "Engliskaanse" jokes and sayings as part of their speeches.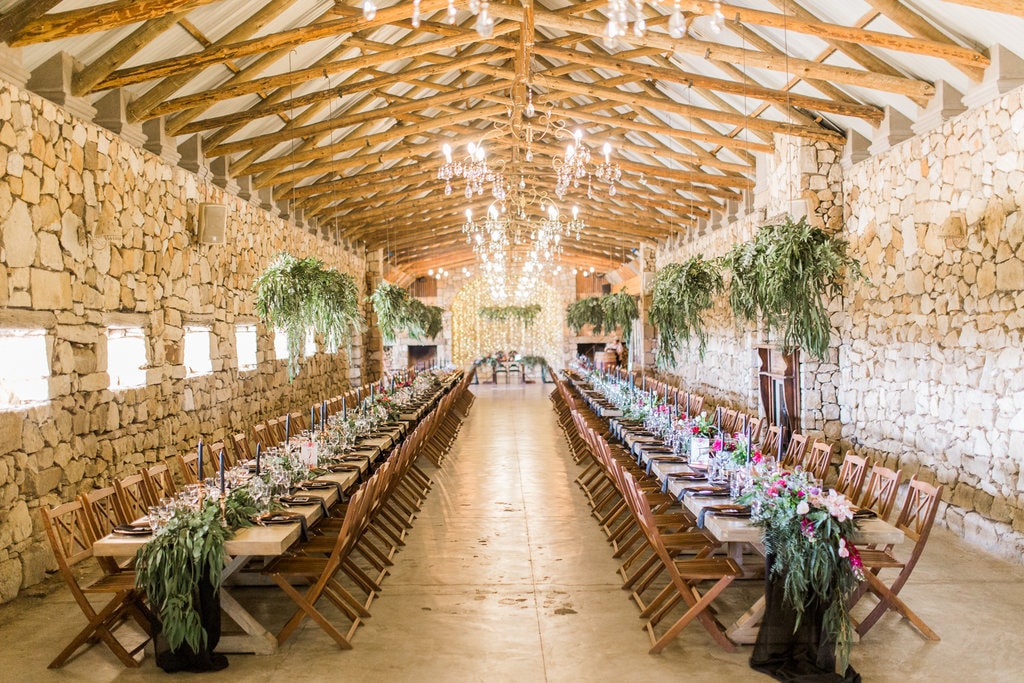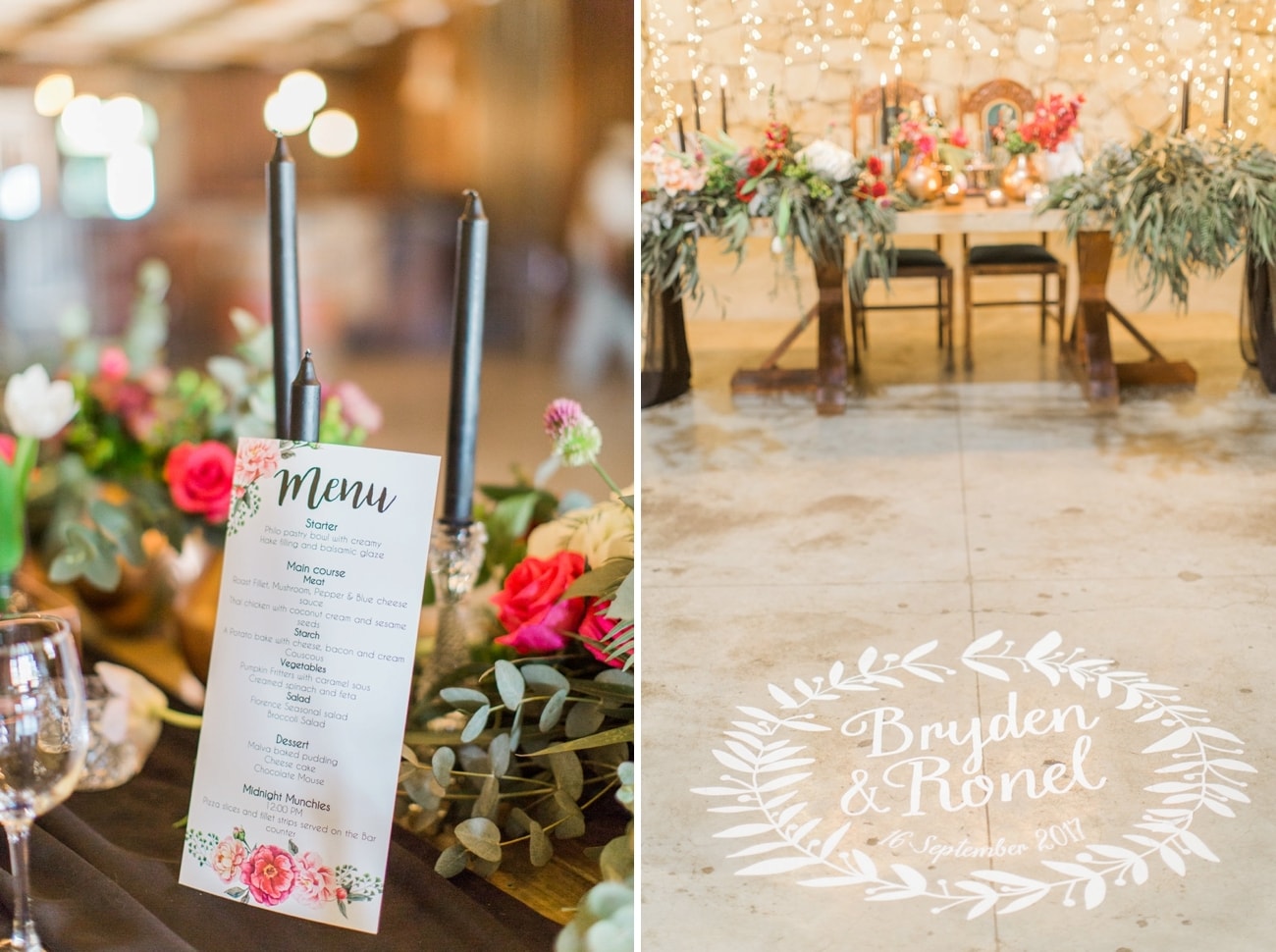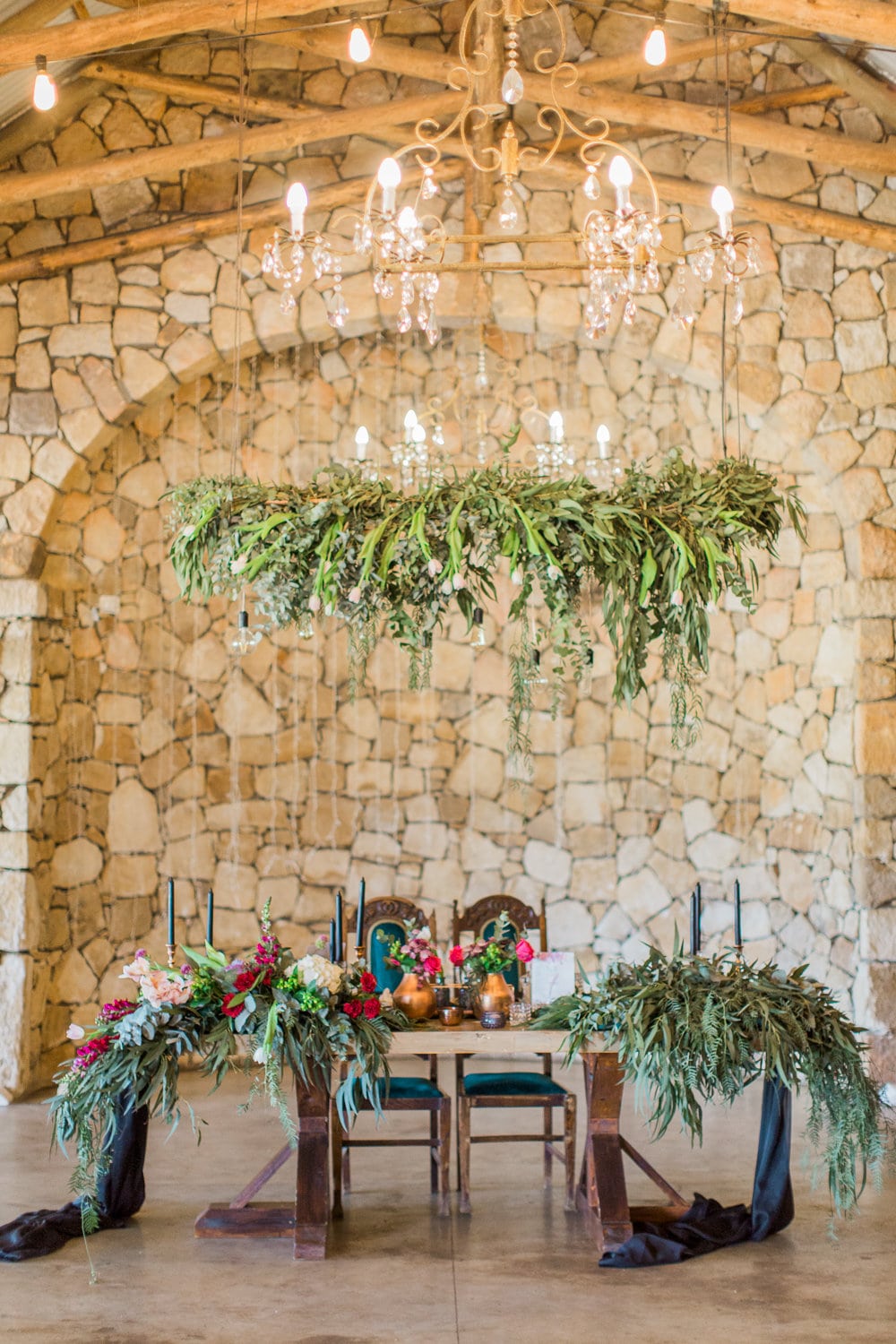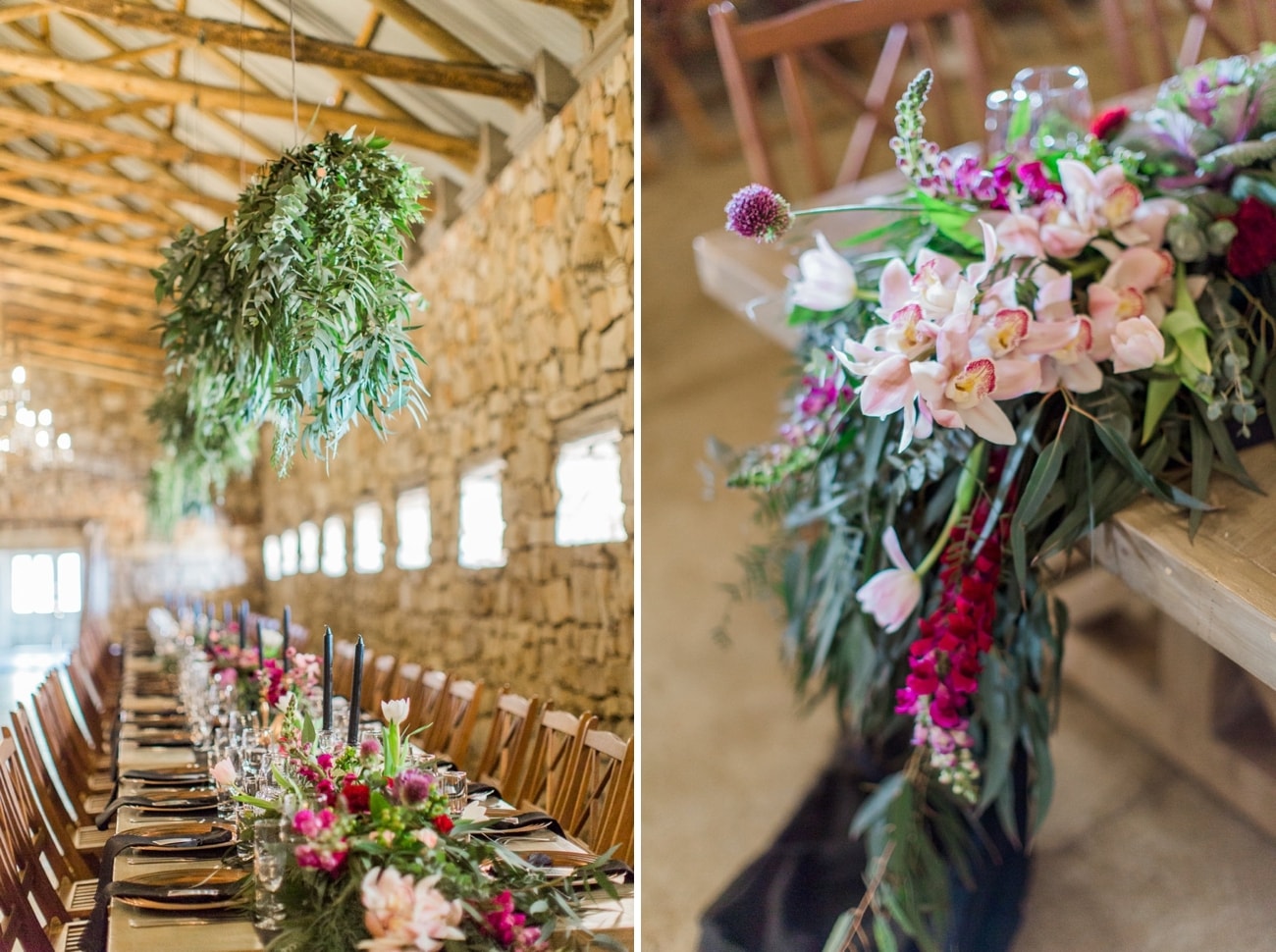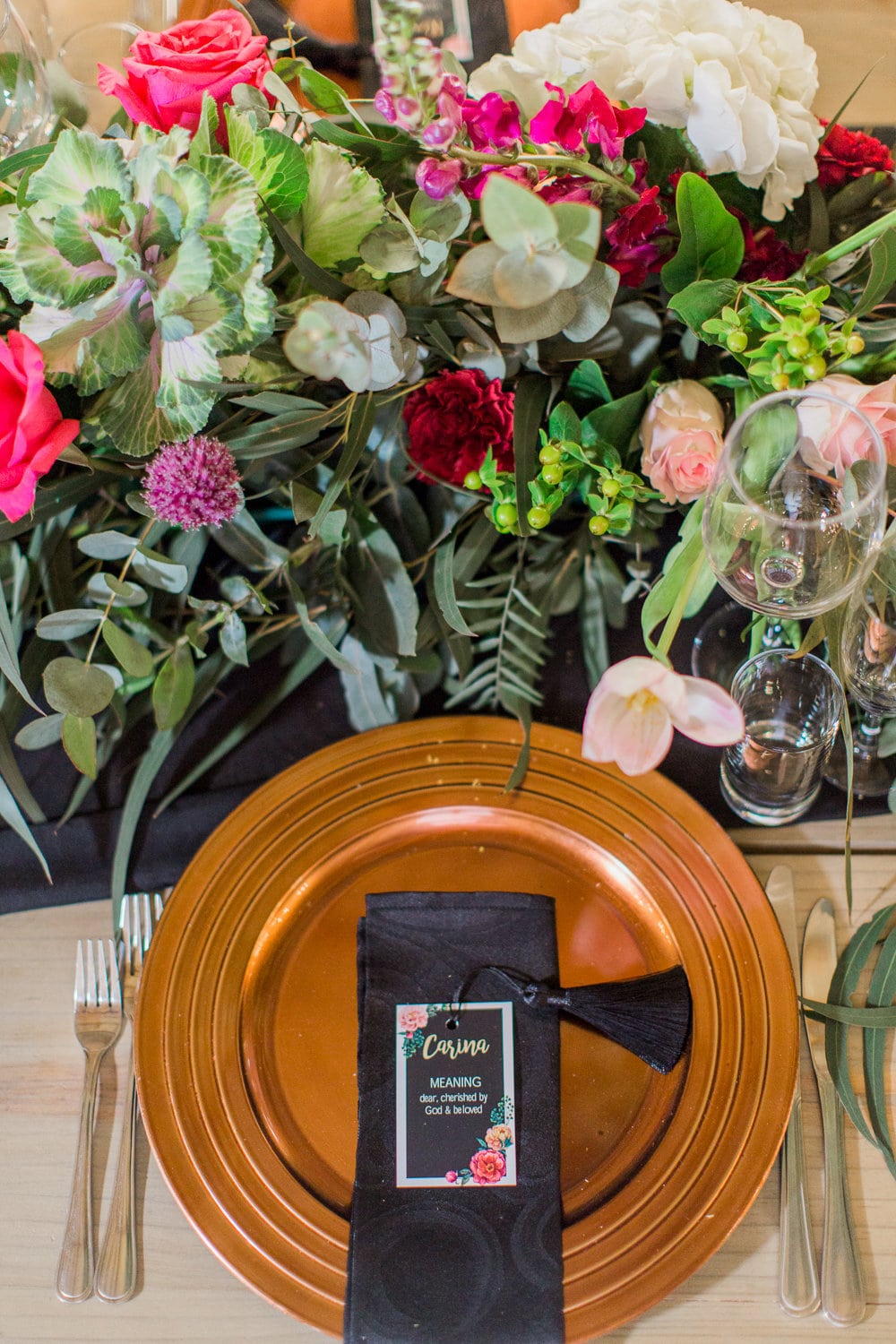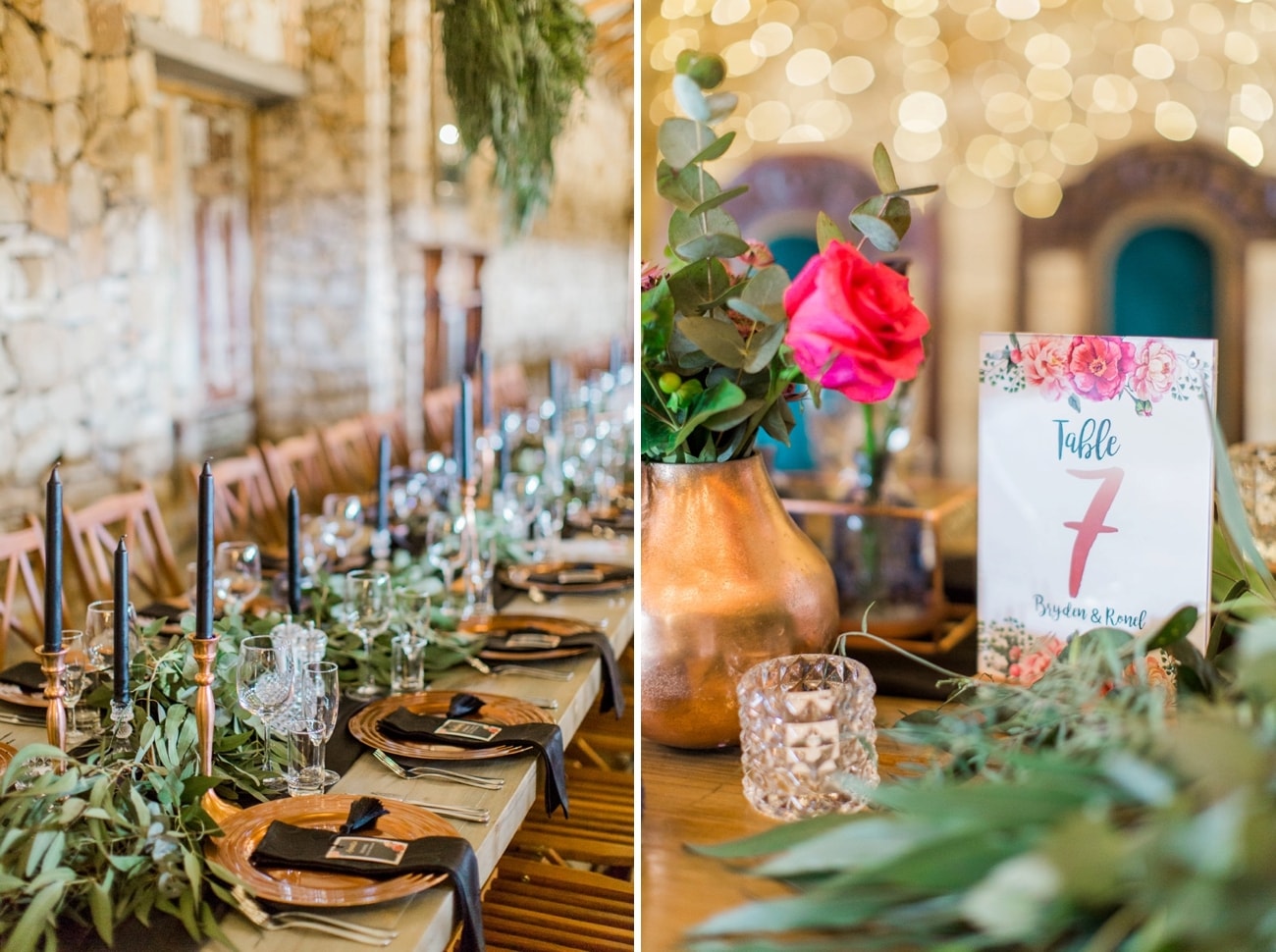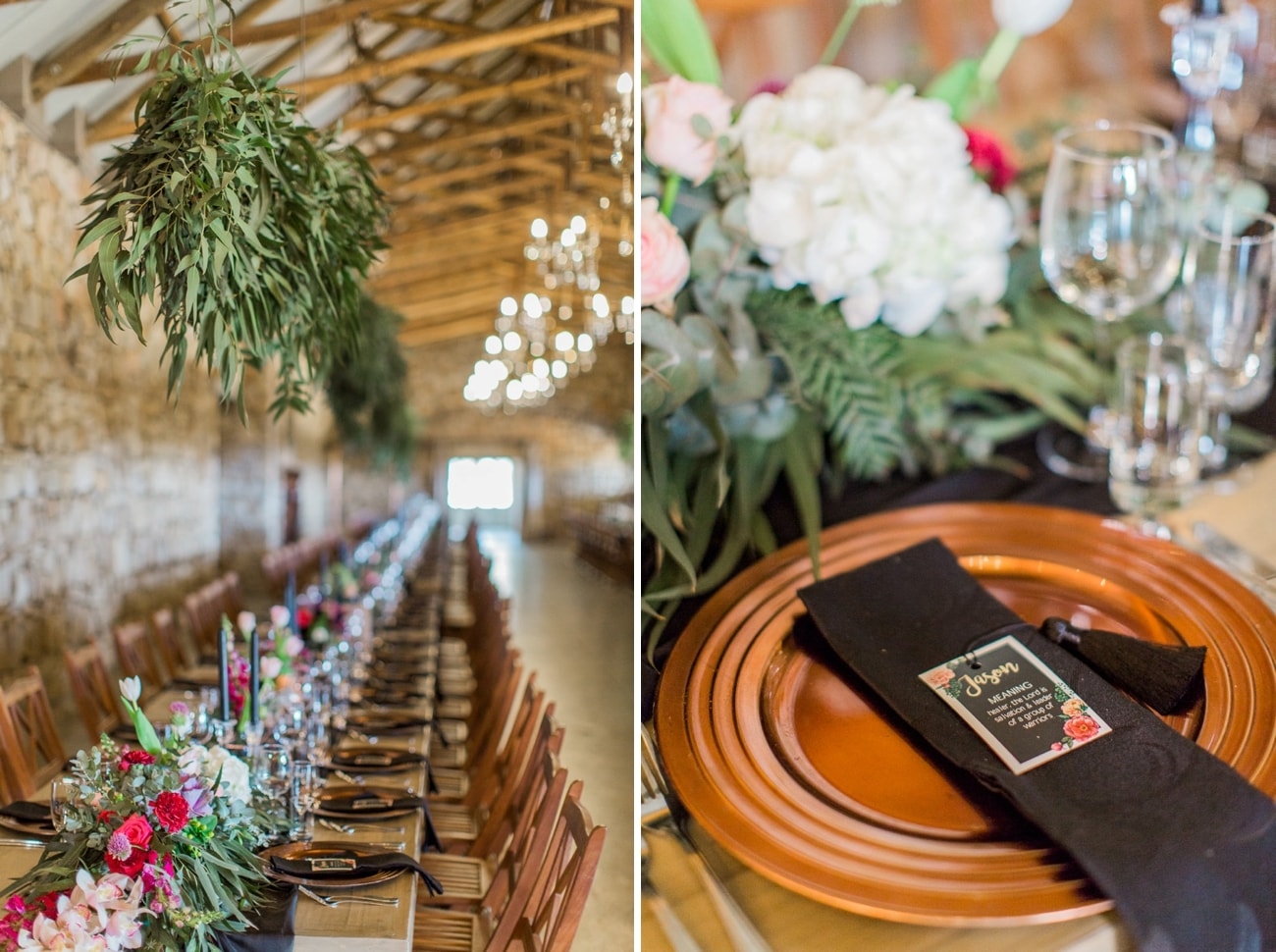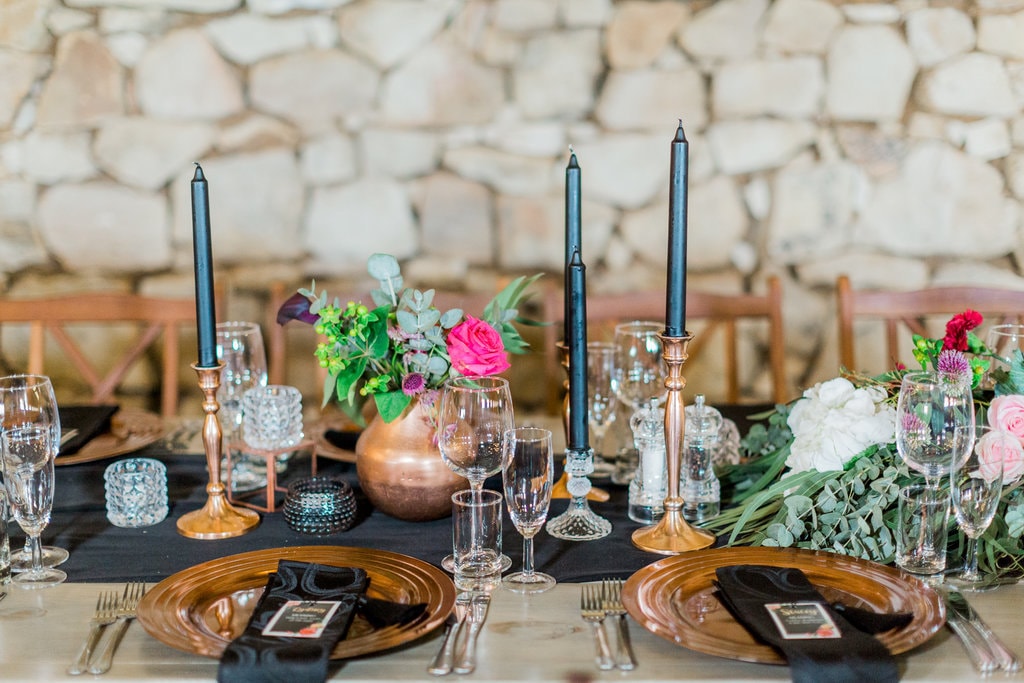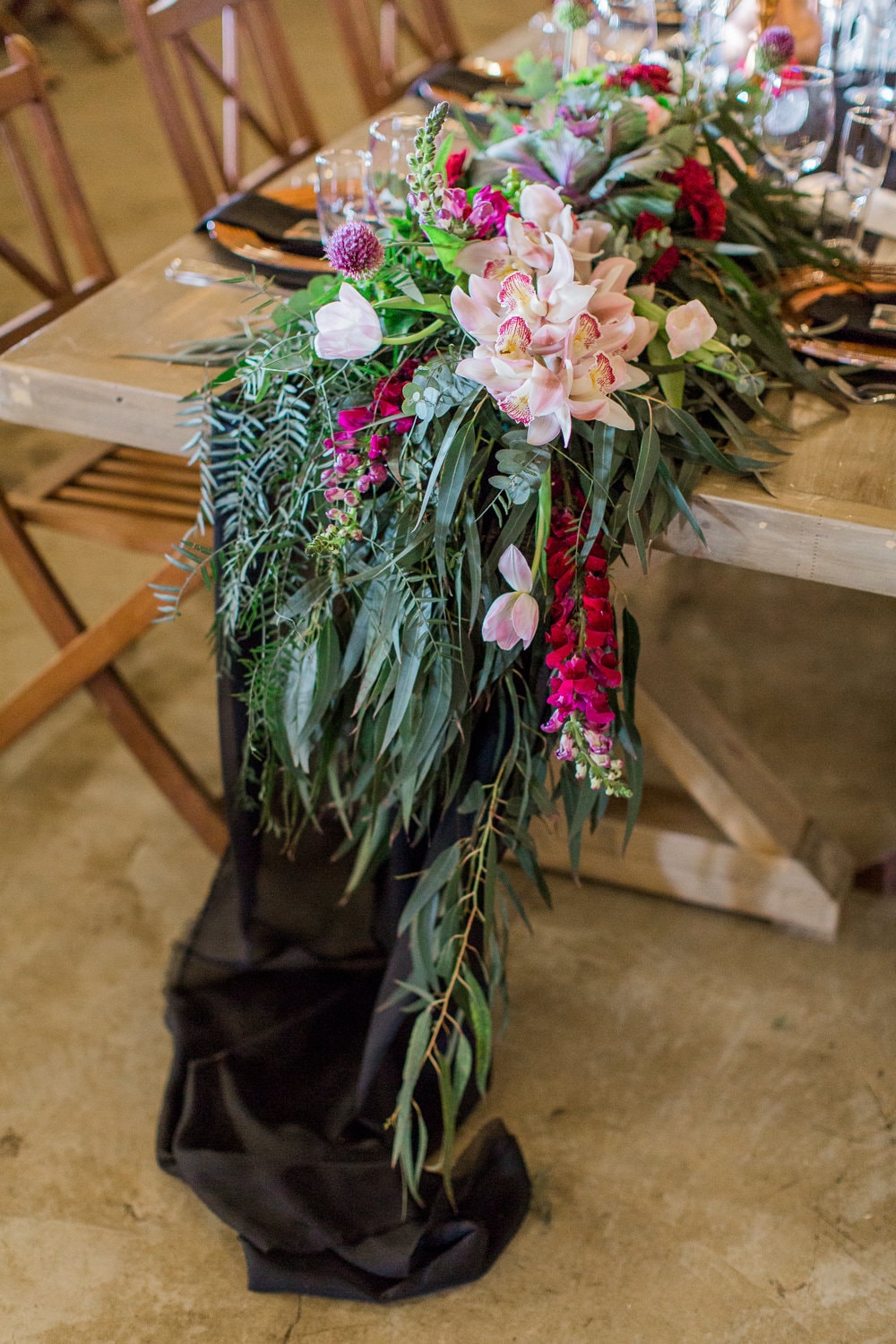 Best Decision
Obviously getting married to Bryden and making God a part of it all. My main focus was to get married to Bryden and to glorify God on the day and it was so incredible. God's presence was so real and powerful. Another two great choices were our photographer Grace Studios, who made taking photos fun and made us feel so comfortable. And now we have the most amazing photos to keep for the rest of our lives! And then the venue, who made sure everything went smoothly on the day and we got treated like royalty.
Advice for Future Brides & Grooms
Enjoy every moment; this is such an amazing time of your life. Especially on the day, make sure you don't do anything but spend time with your special people getting ready, laugh and just take it all in. Premarital counselling is such an amazing platform before marriage; we really loved it and although we have dated for quite some time we actually learned so much about each other and how beautiful marriage really is. The wedding is just one day in your life whereas marriage is for the rest of your life. Lastly, include your fiancé in the choices you make and compare cost and quality before you chose your vendors. Also have some extra in your budget for those unforeseen things.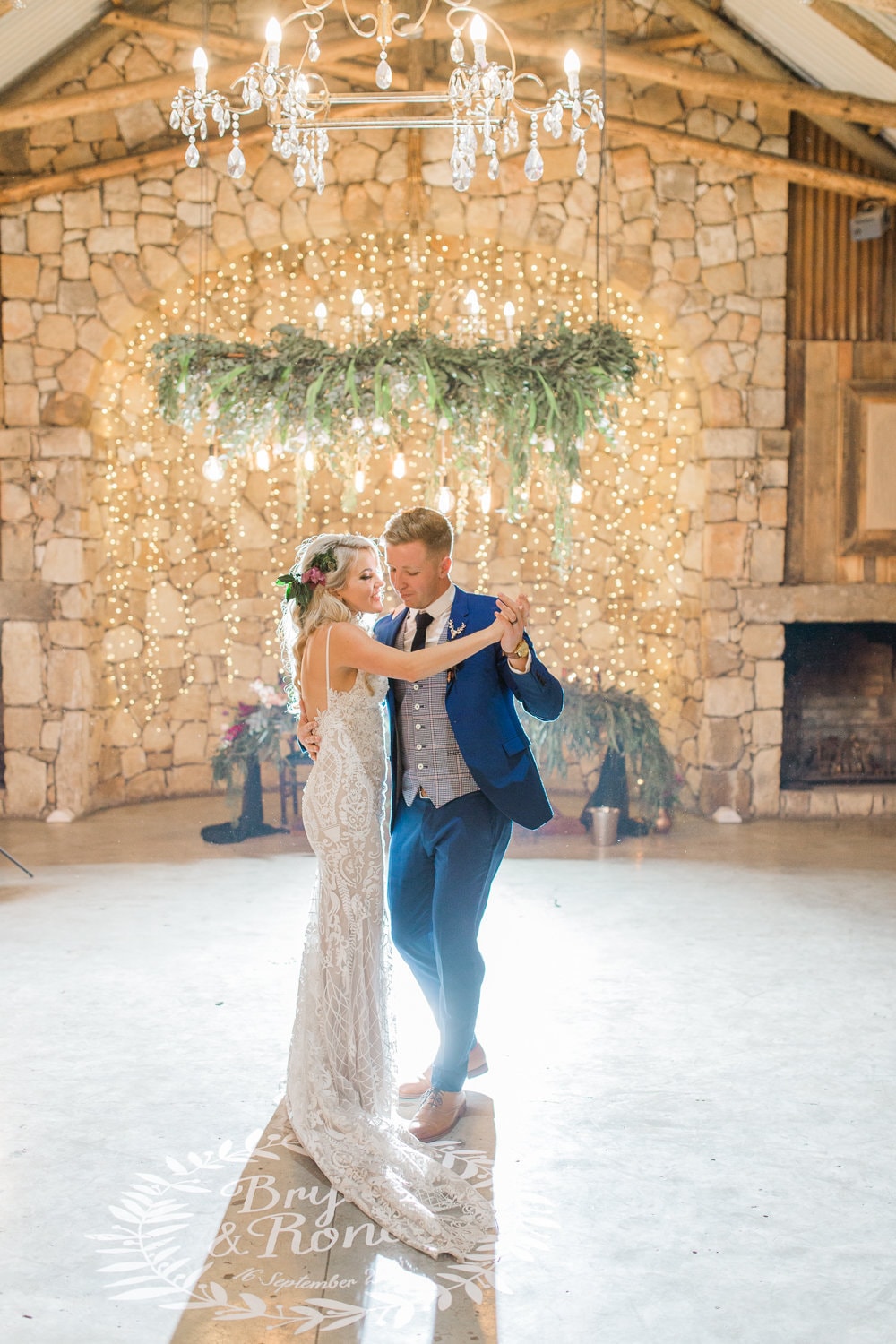 You can see more from this wedding on the Grace Studios blog.
SERVICE PROVIDERS
Venue & catering: Florence Guest Farm & Wedding Venue | Photography: Grace Studios | Flowers & décor: A Seed to Sow | Stationery: Cara Faye Stationery | Video: Ambient Films | Cake: Jacqualene from Tuiskoop, Ermelo | Bride's dress: Casey Jeanne Jeannelle l'amor from Calegra Bridal House | Bride's accessories: Mrs Rose (garter) + Forever New (earrings) | Hair & makeup: Angelique Nel Make-Up Artist & Hair Stylist | Bridesmaids' dresses: Mrs Rose | Groom's attire: Zara | Hiring: You & Me | DJ: Raytrice | Entertainment: Dynisty Music