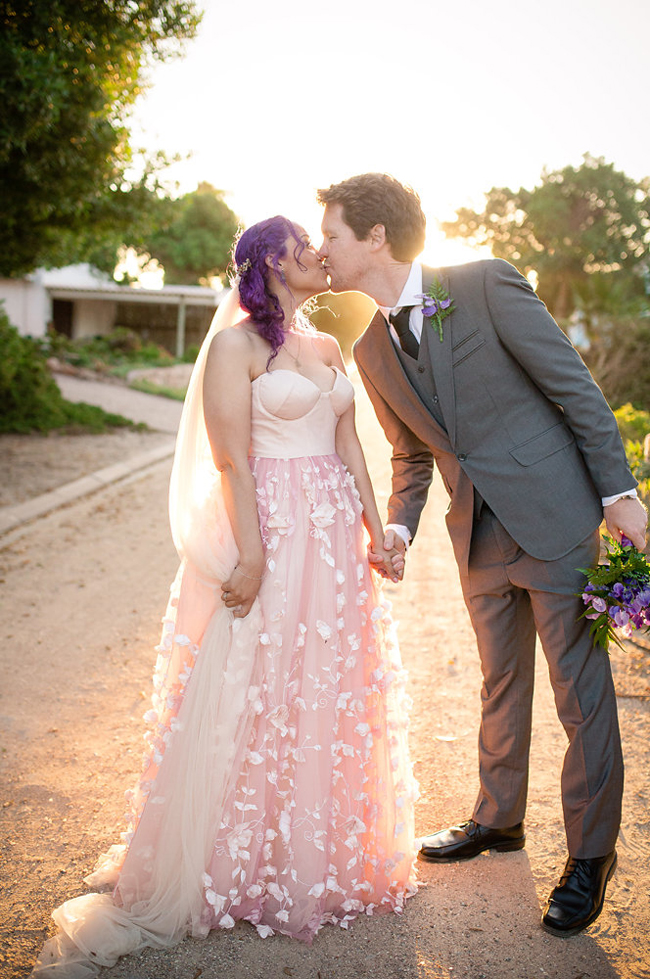 And now, as the Monty Python boys say, for something completely different… ;) As you all already know by now, we love love LOVE a couple whose wedding reflects themselves, and you just have to look at beautiful purple-haired, pink dress bride Amy to know she's someone who'll do just that. I absolutely ADORE her candy coloured, flower-embroidered gown by SBB fave Janita Toerien, especially the way it looks in the golden light before sunset, where Amy and Matt shared kisses and smiles and looks of pure love. But the fairytale didn't end there. The couple, who were married right on the water at the wonderful Blue Bay Lodge, combined their coastal setting with magical Midsummer Night's Dream-inspired decor, from moss and woodcuts, to paper butterflies perched on every glass, to rose gold apples strewn along the tables. It's a fete worthy of a real life Disney princess, and beautifully photographed by up-and-coming photographer Kusjka Du Plessis, who we're delighted to welcome to SBB for the first time.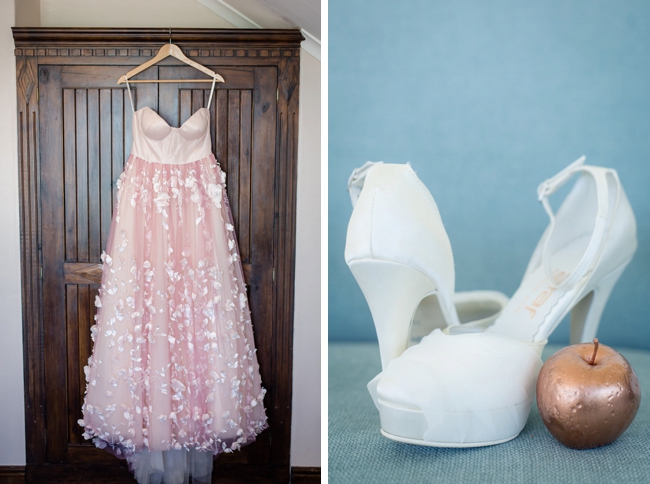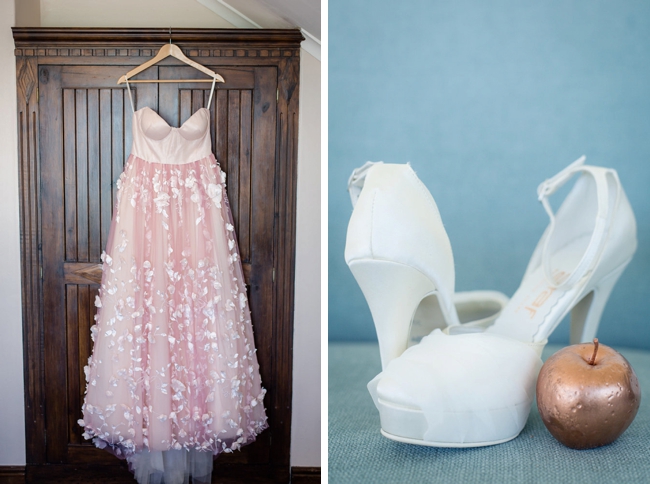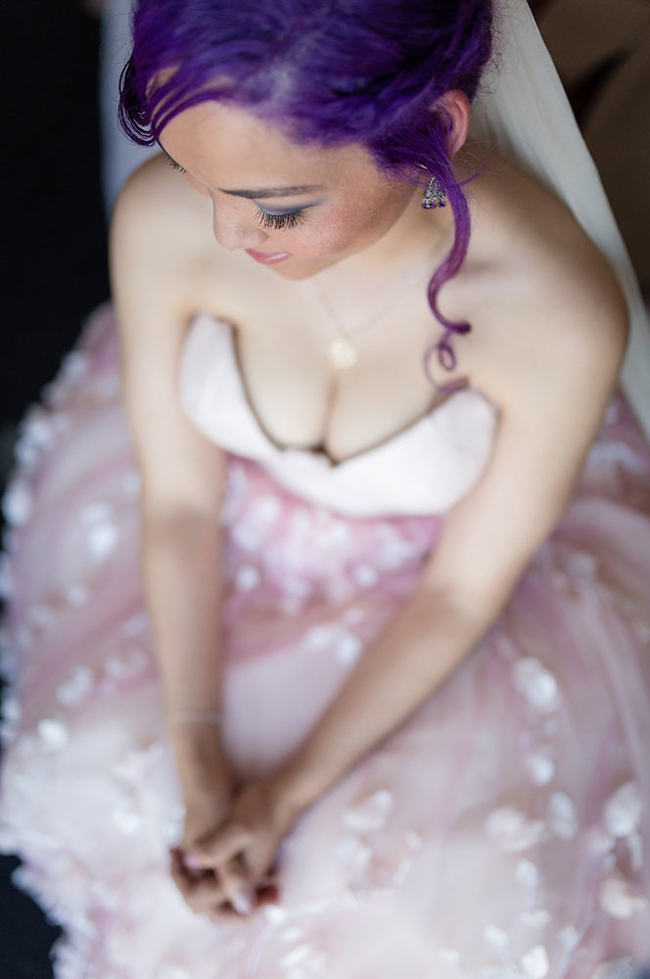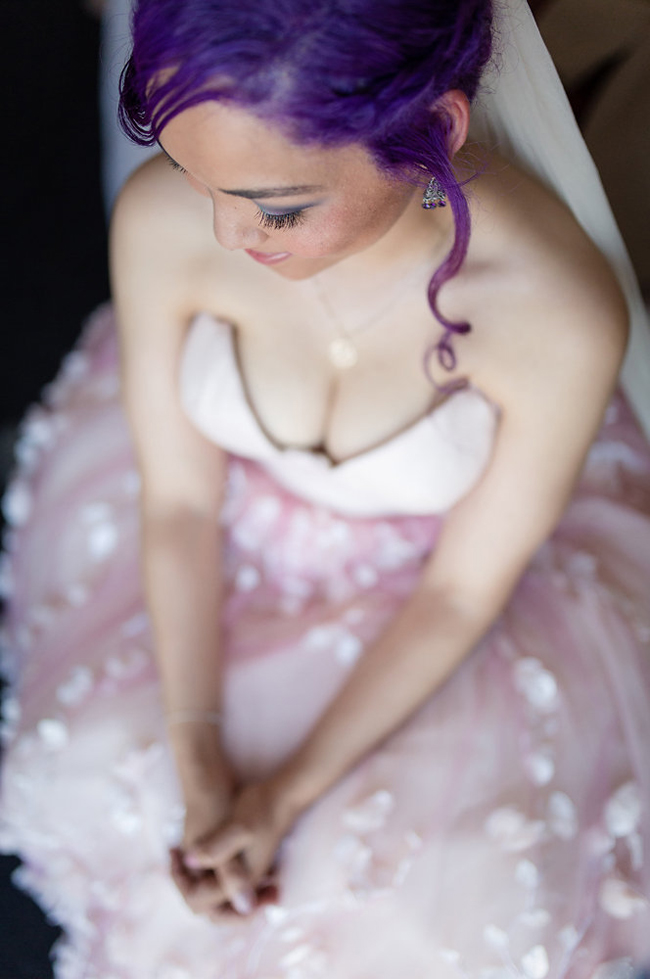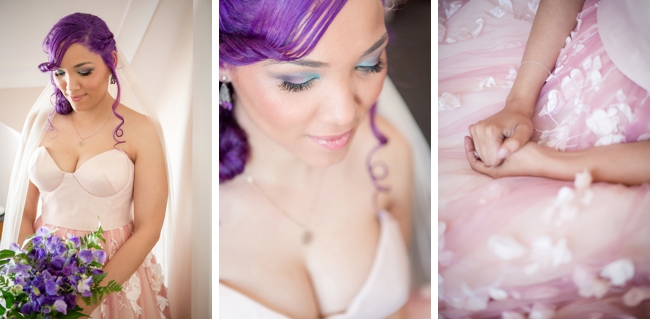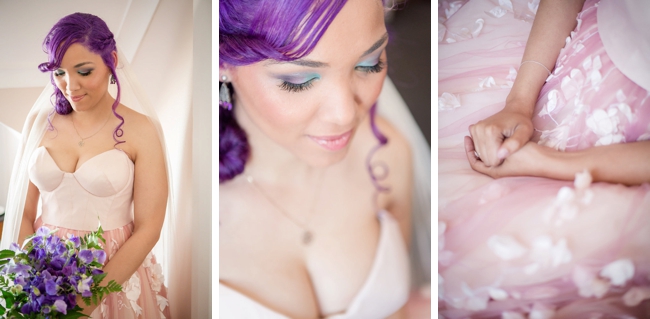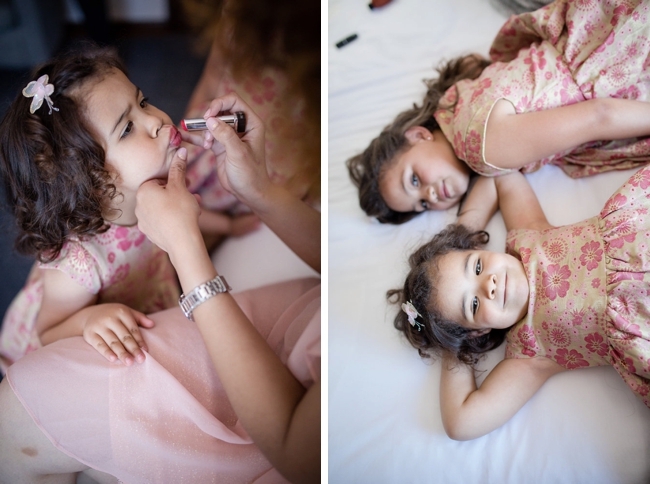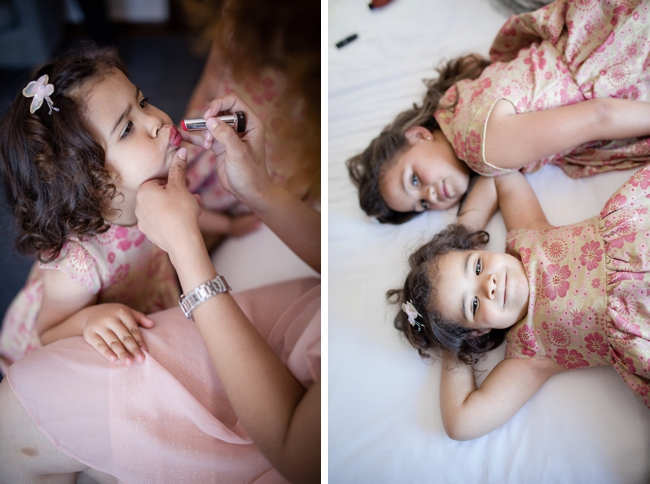 Love Story
Matt: How did we meet? Divine intervention, a misrepresented dating website and a trip to the Vaal triangle.
Amy: After months of chatting we decided to meet in December 2010 (my sister was the chaperon). I left for Abu Dhabi three days later; at the airport he gave me his ring and said "I'll come to get it…" and so he did just after my birthday. The following April, he asked if we could date.
The Proposal
Matt: From early on in the relationship, Amy told me of the ring she always wanted for herself, a full eternity ring with baguette cut diamonds all the way round, from Charles & Greig.. I told her that I couldn't get her that one and I needed pics of alternative rings from her… which was a fib :) I found a ring maker who worked for Charles & Greig (through my cousin Annie) and got him to make it for me. At the end of August it was proposal day… drum roll please… I took her to Fairview wine farm in Stellenbosch, we had brunch there and all the while I was summoning up all the courage I had :) But I needed more! So we went up Table Mountain via cable car. She'll tell you that I made her walk around for two hours up there, hehe. Still not enough courage… Then I decided to take her to our beach in Langebaan, the beach where we first swam together. It was late and dark already and she was wondering why I was acting so strange and couldn't eat the whole day (she had NO idea). Then I found that extra little bit of guts and got down on one knee and she said 'Yes' :) :) :)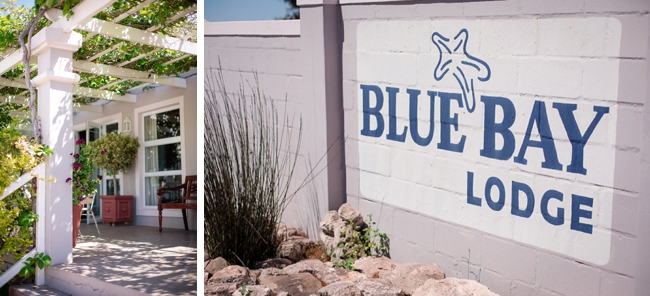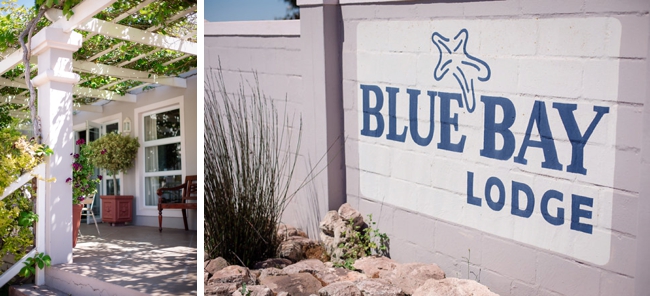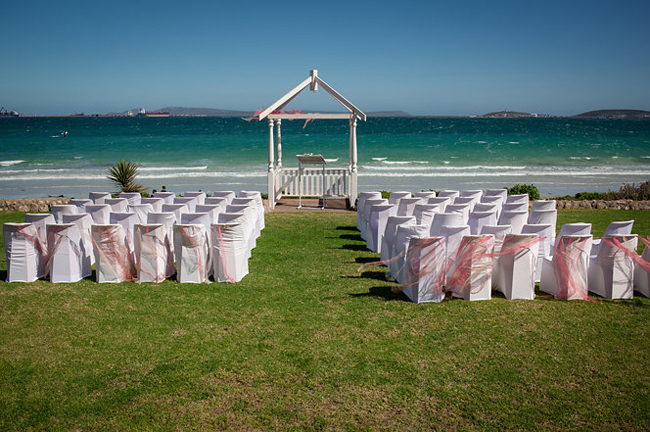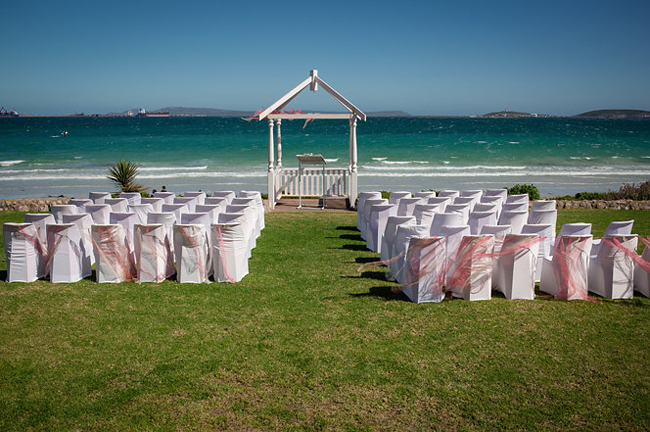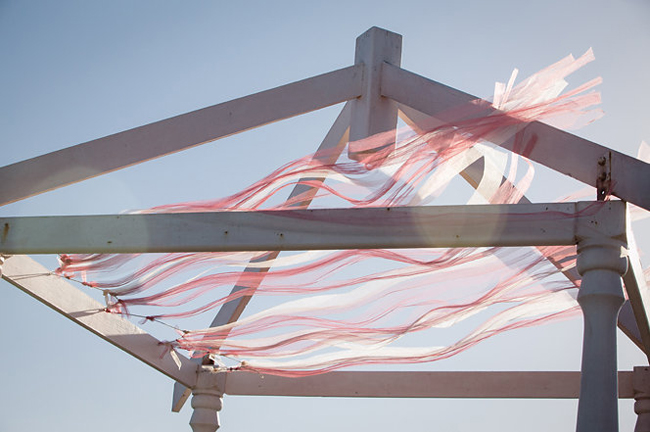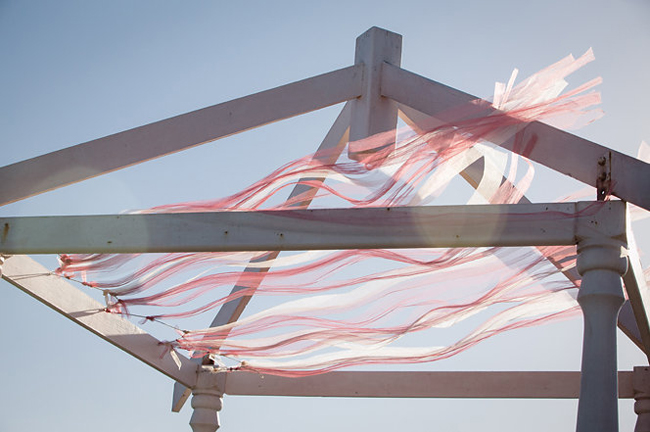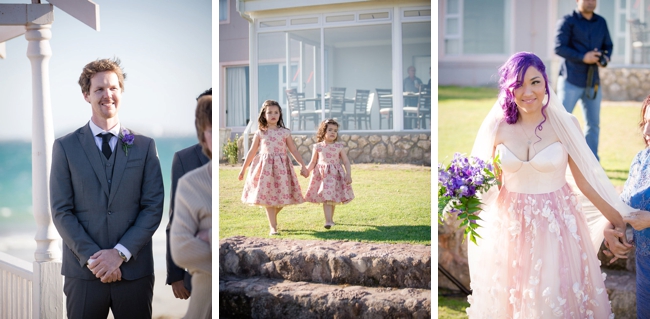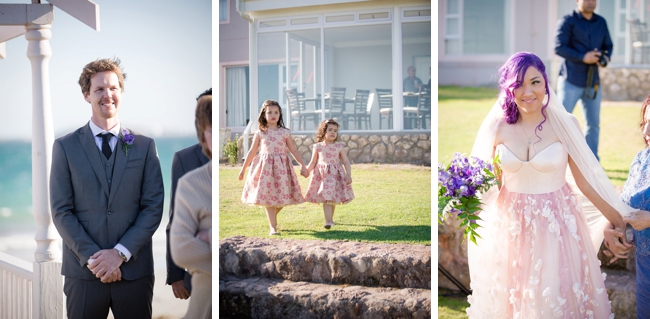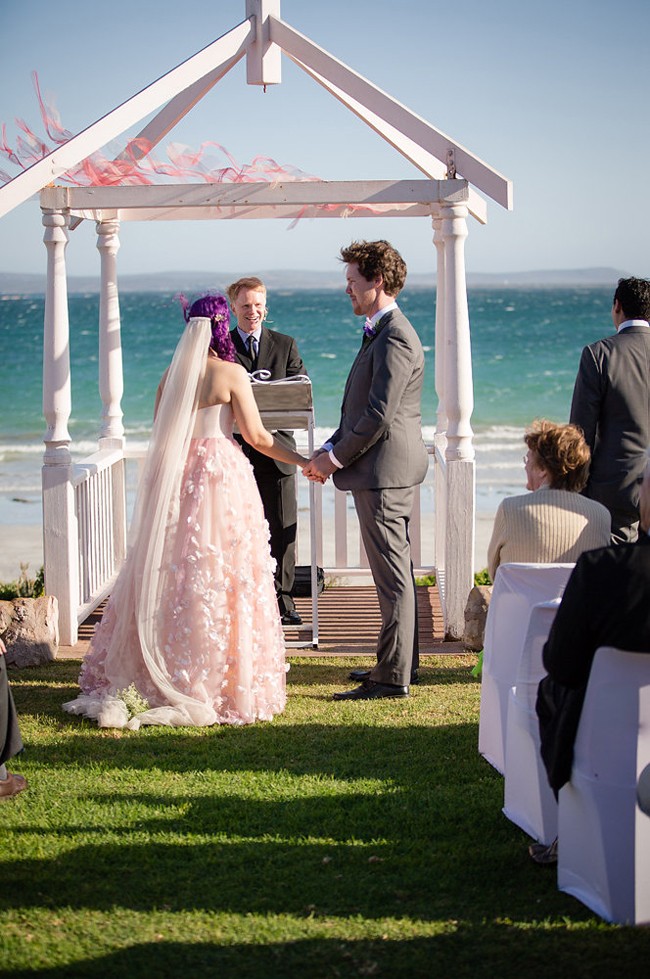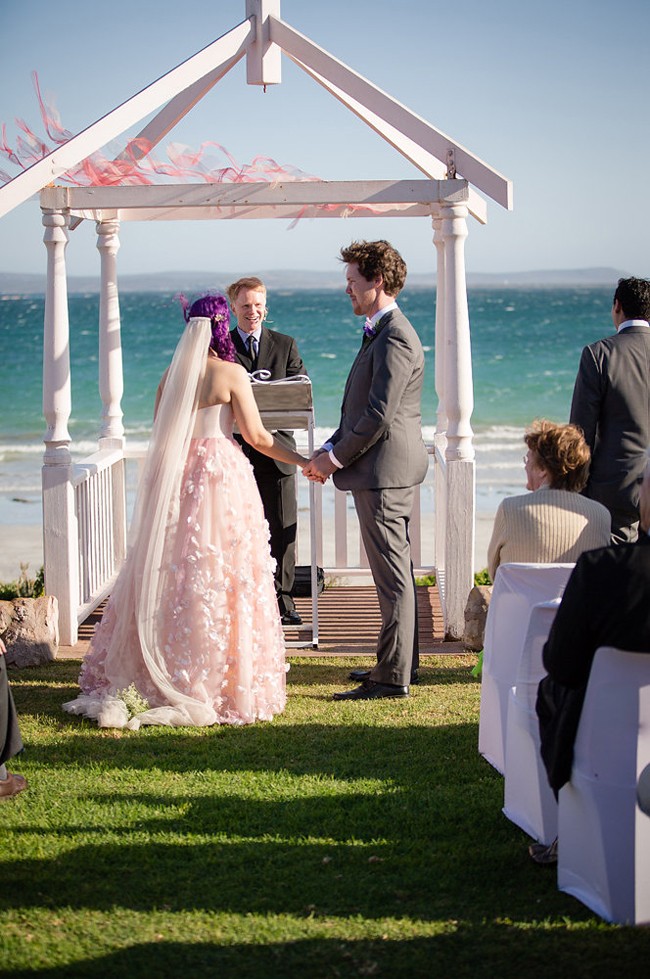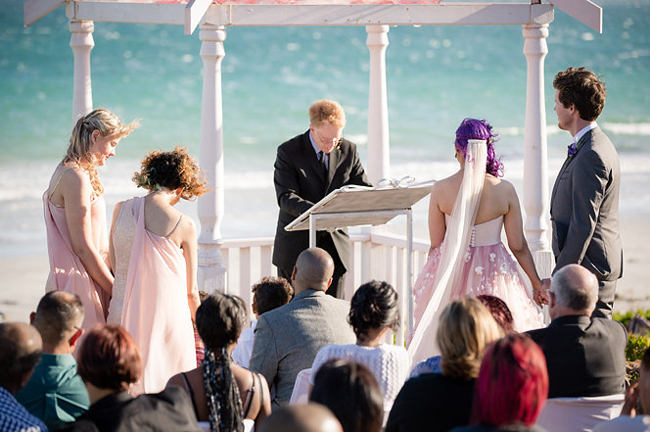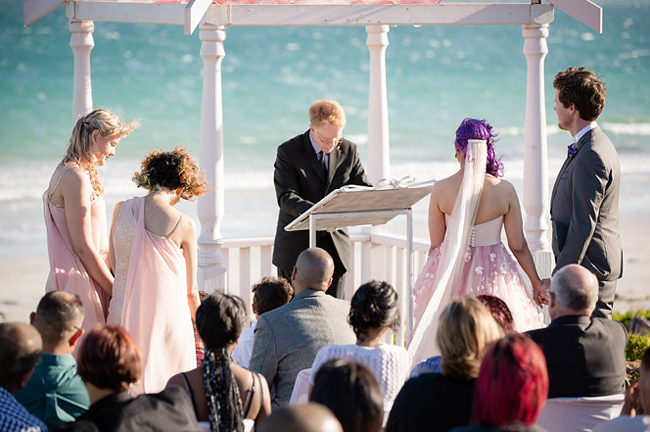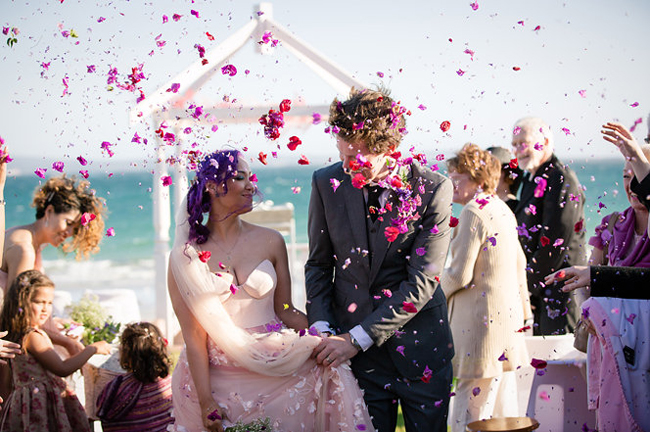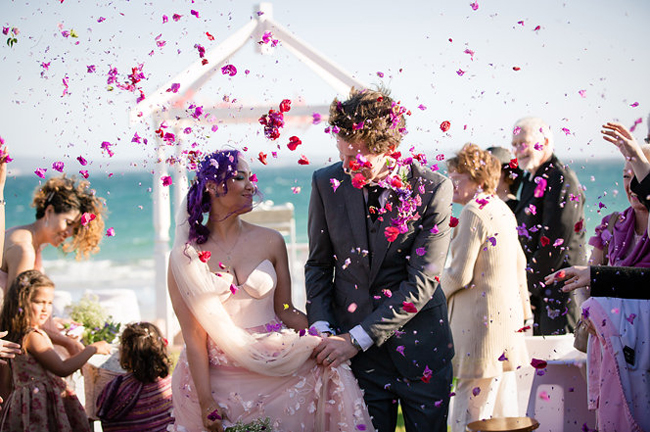 The Venue
Blue Bay Lodge is an 'all in one' venue where the wedding venue (right next to the beach), the reception area and accommodation for our guests was in one place. It had a beautiful panoramic ocean view and and the food was excellent!
Wedding Style
Our vision was Midsummer Night's Dream Meets Vintage, so all the colours were soft blushes with a rose gold accent. We used baby's breath, which has an antique but fresh look to it. We had help from our wedding planner at Blue Bay Lodge.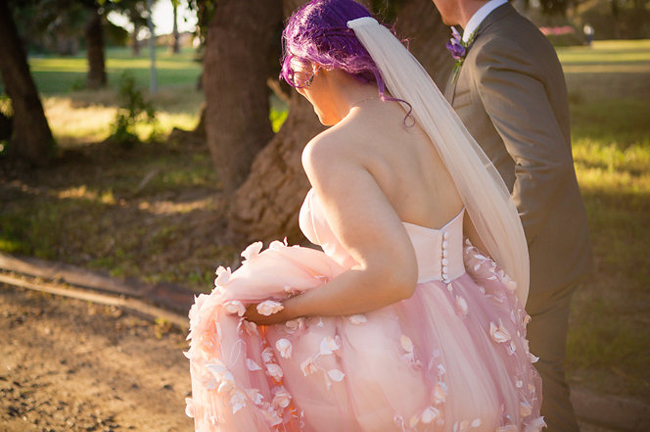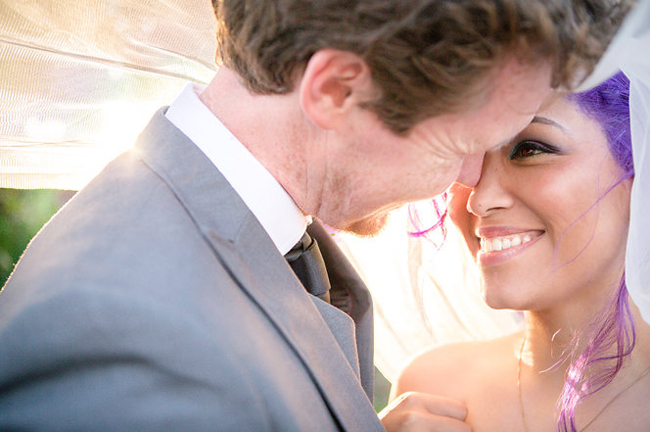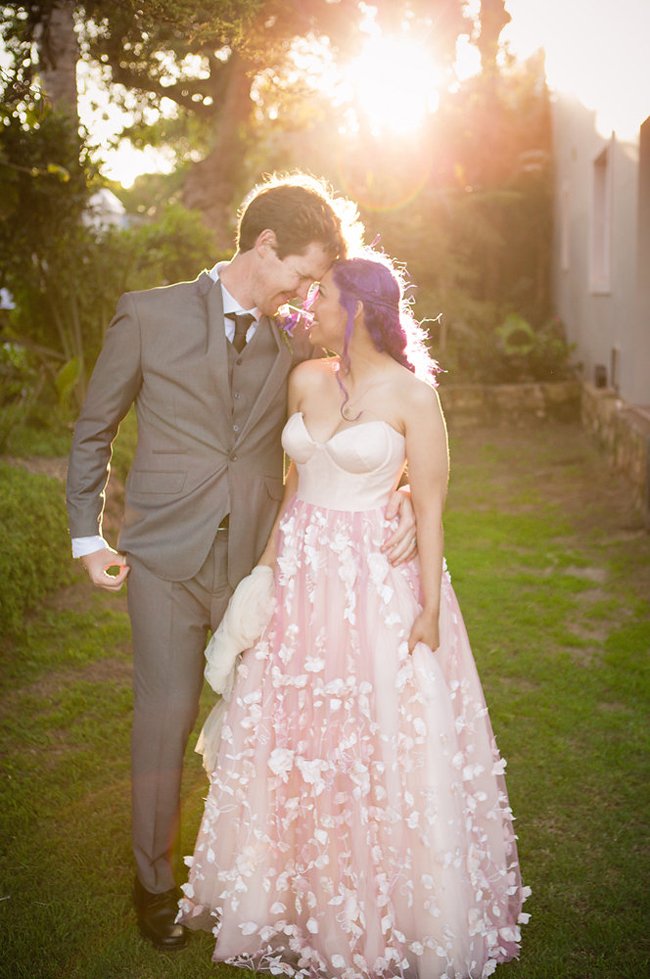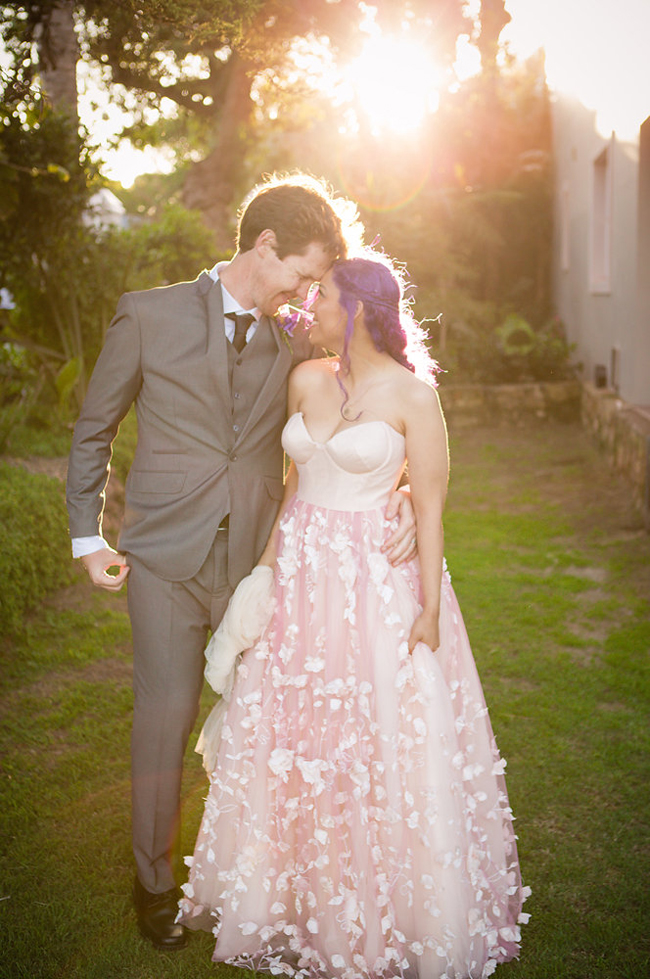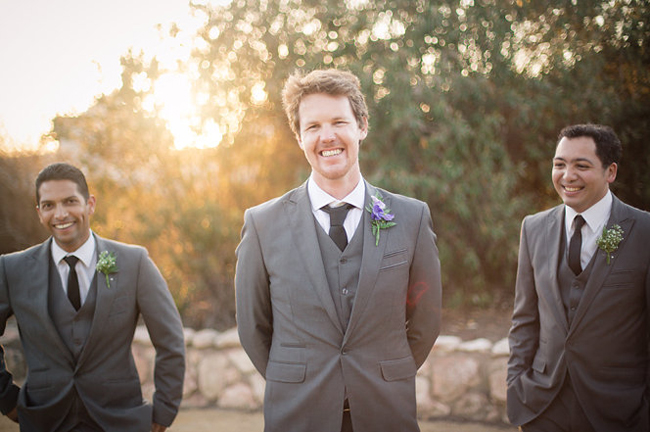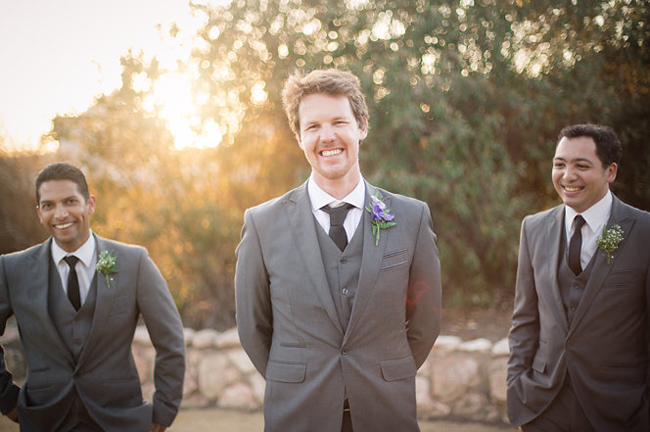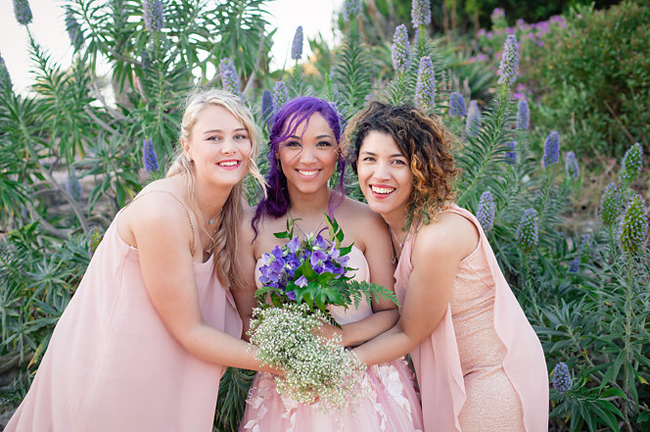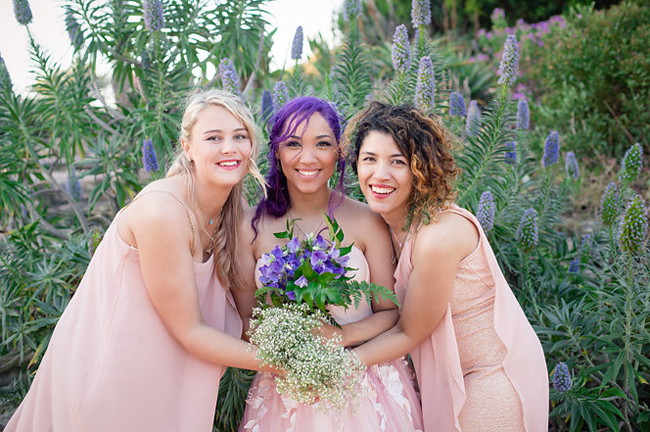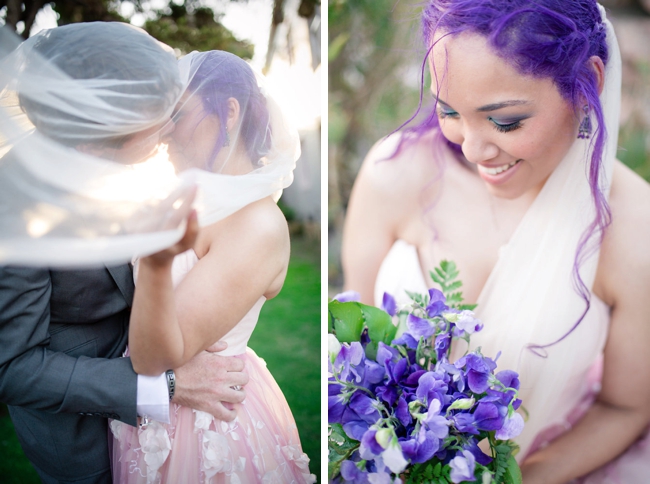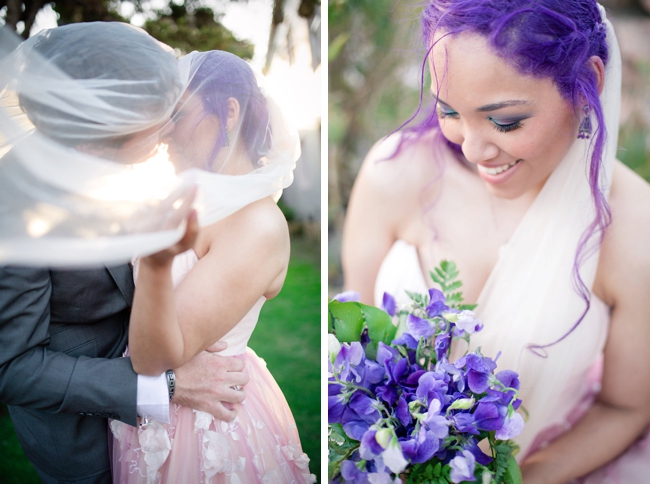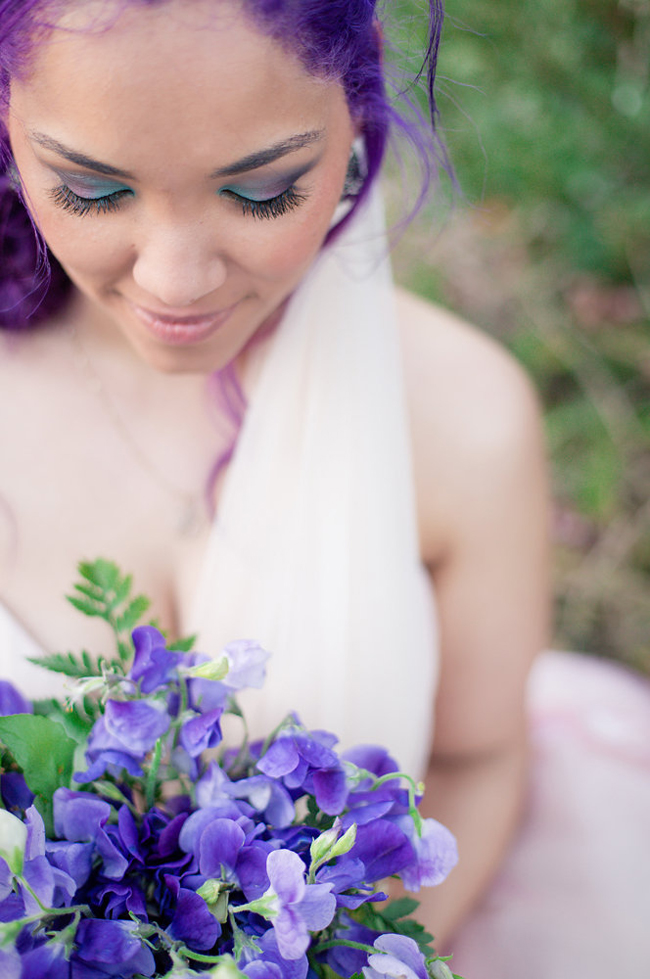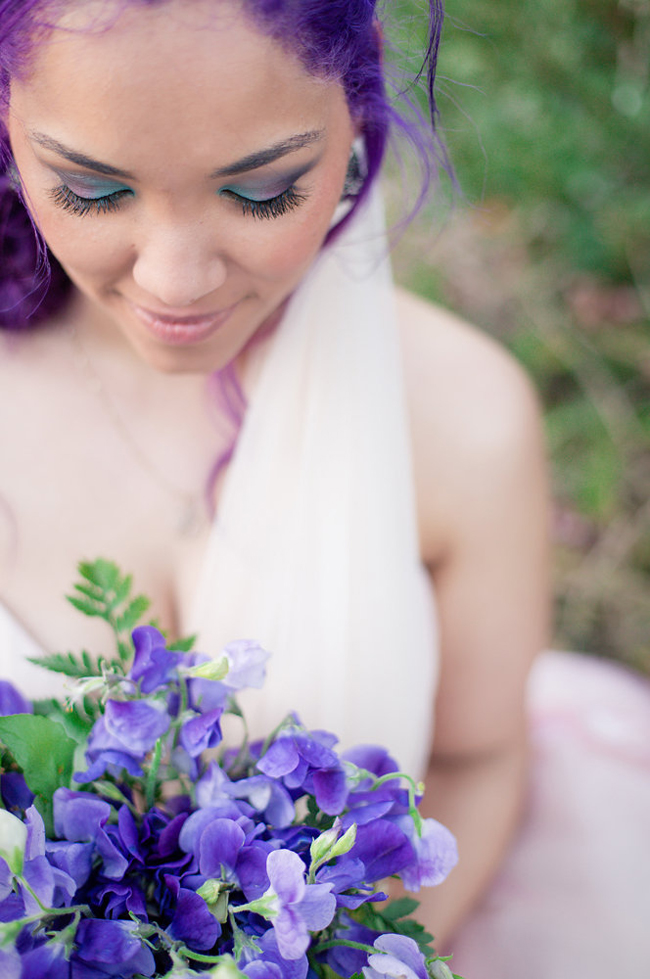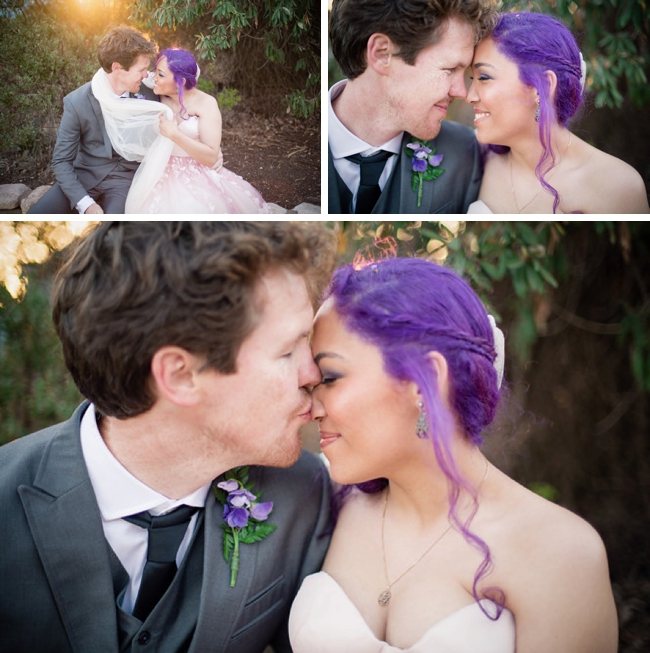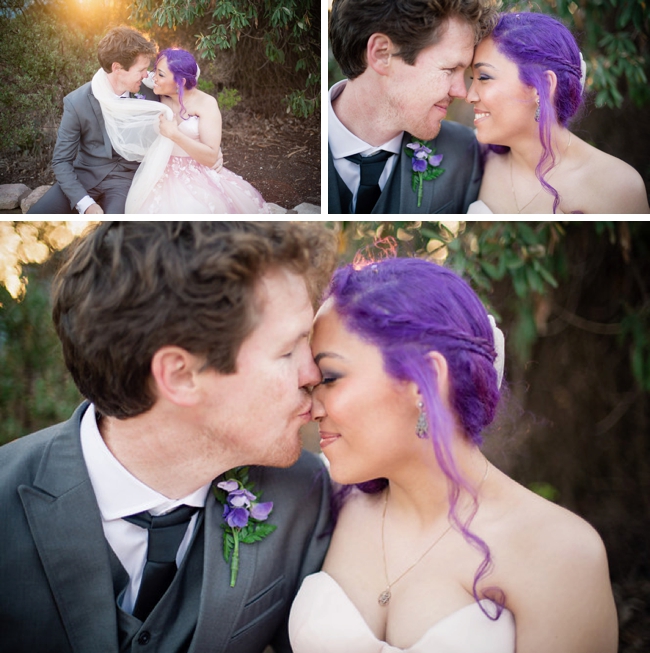 Wedding Details
We loved the apples which were spray-painted rose gold (it was the bride's sister Laura's idea). For the bouquet toss the song from Mortal Combat was played… and it was awesome :)

DIY Elements
We worked on the decorations together while watching 'Say yes to the dress' and '90 days to wed' on TLC! Our DIYs included the apples, the butterflies on the glasses, the placecards (the bride's brother, Solomon, made these) and the vases with the lace. Some were also spray painted with rose gold.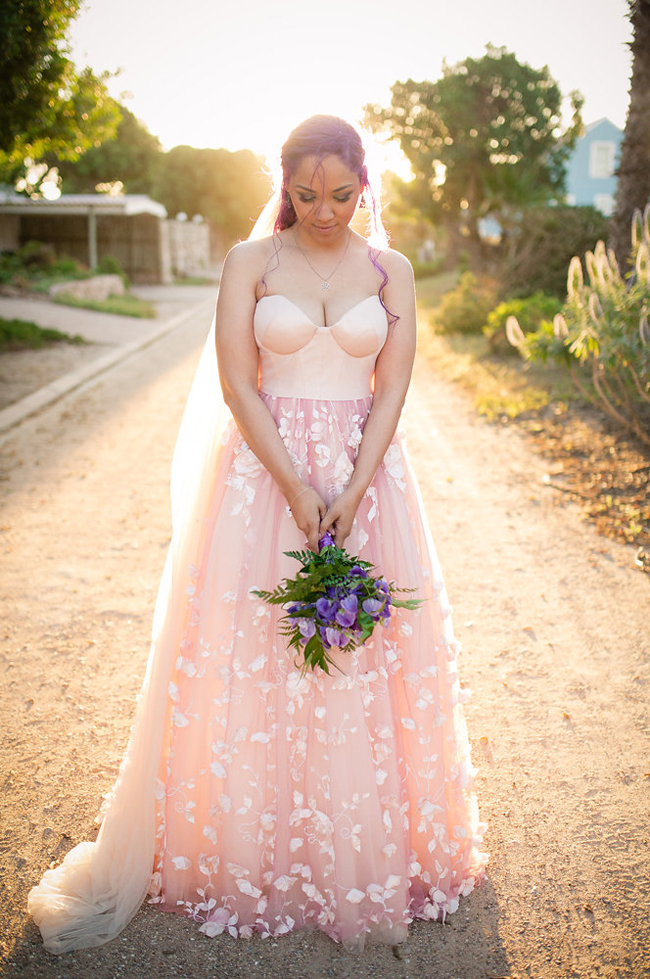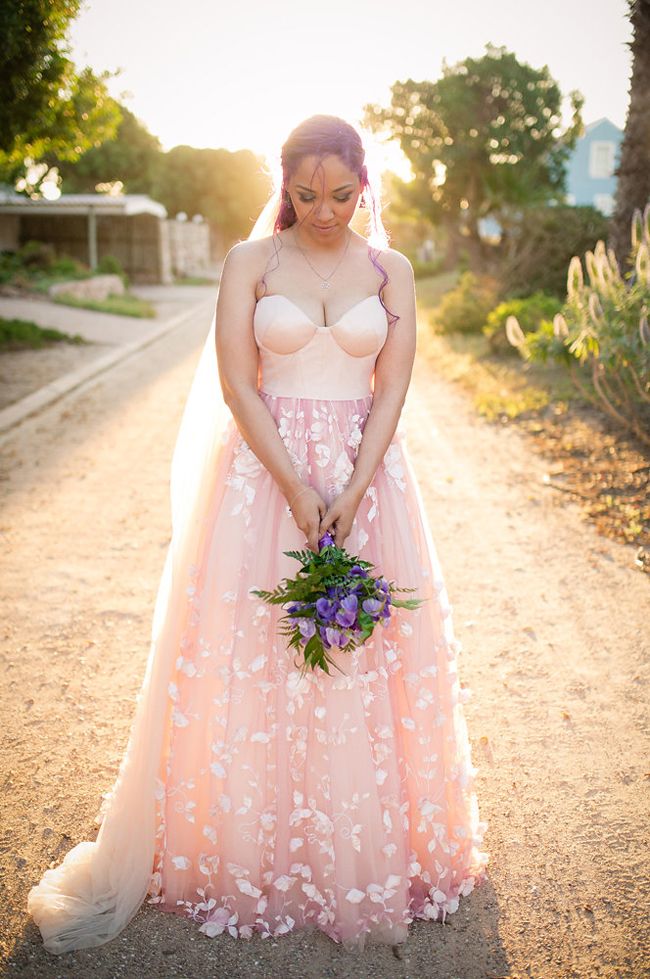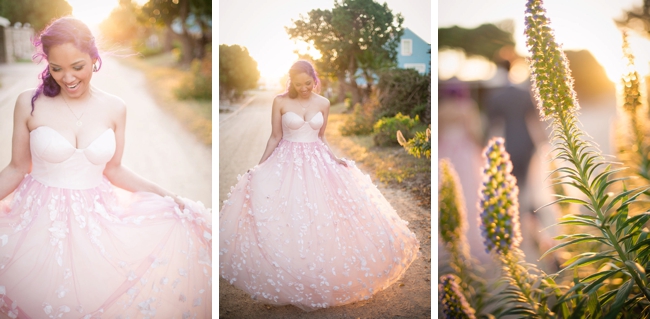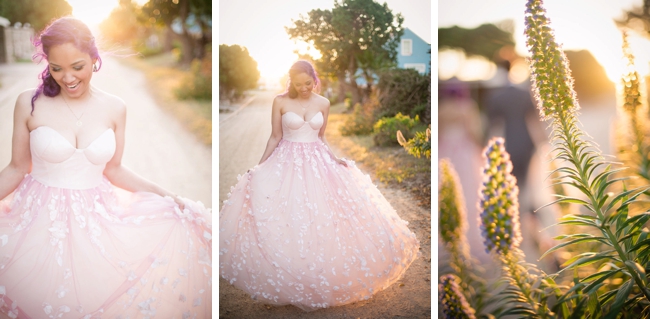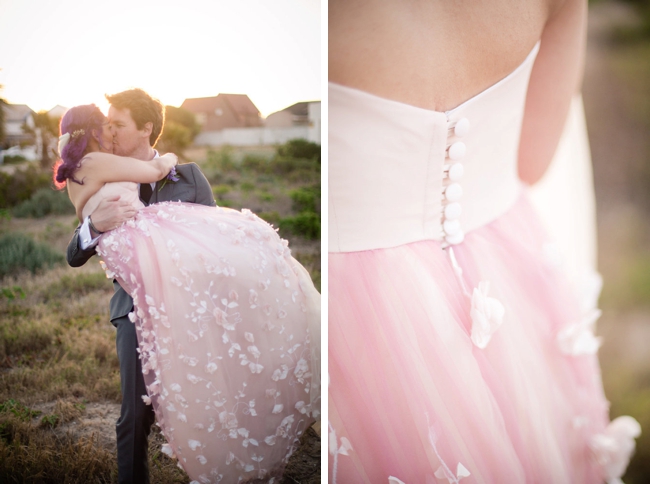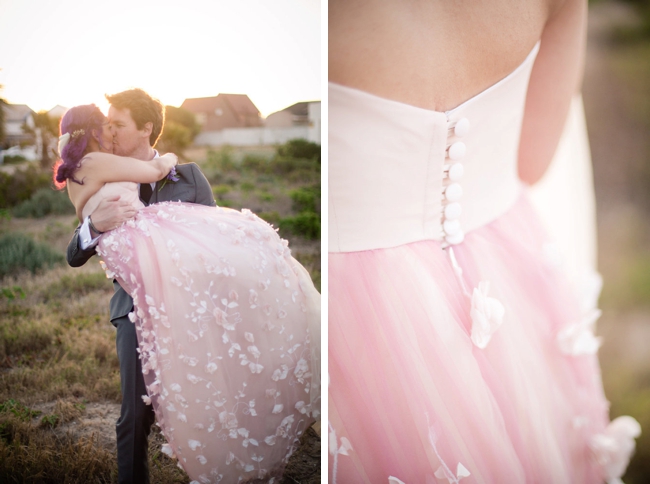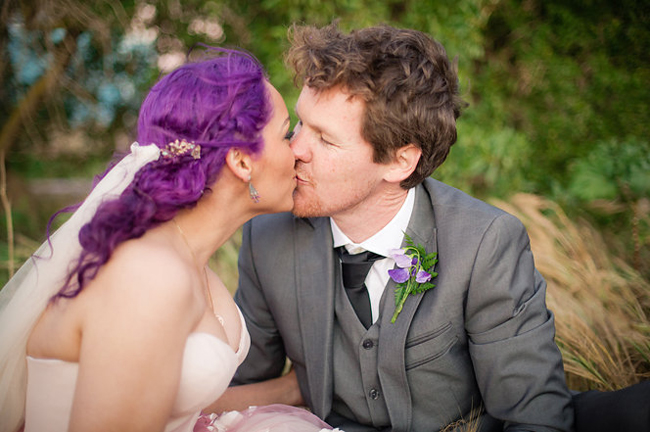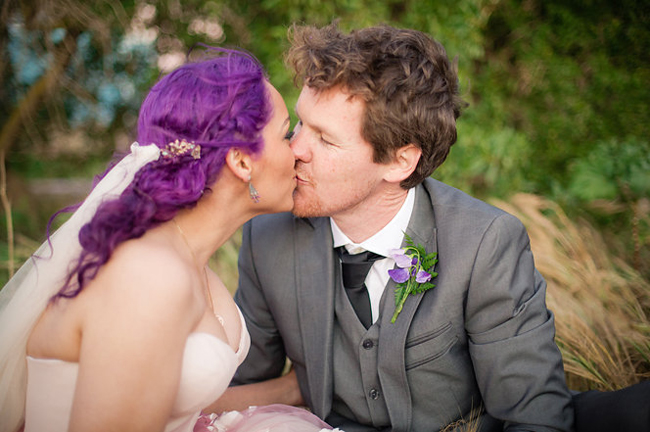 The Dress
I went to many places searching for 'The Dress', but couldn't find anything I liked. I then saw an article about Calegra (in Stellenbosch), got the contact details and made an appointment. Susan from Calegra, was very helpful and after seeing one of her dresses, she gave me Janita Toerien's business card. And the rest is history :)
The Bridesmaids
My sister Laura was the MOH and sister-in-law Verusca was my bridesmaid. I wanted them to look like flowy fairies. There were also two flower girls, Shira and Maurelle, who wore vintage-inspired dresses.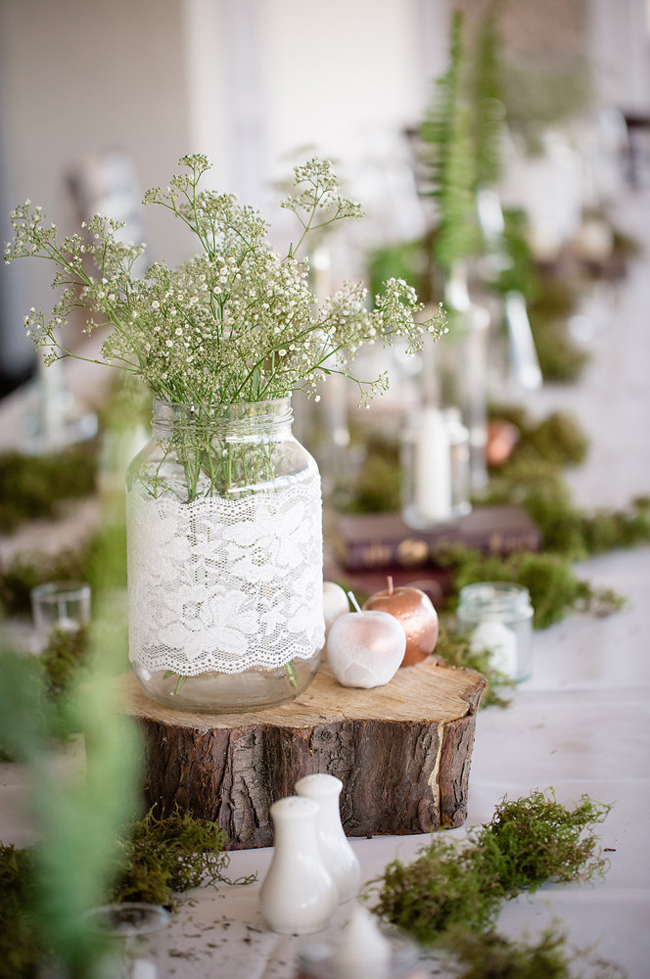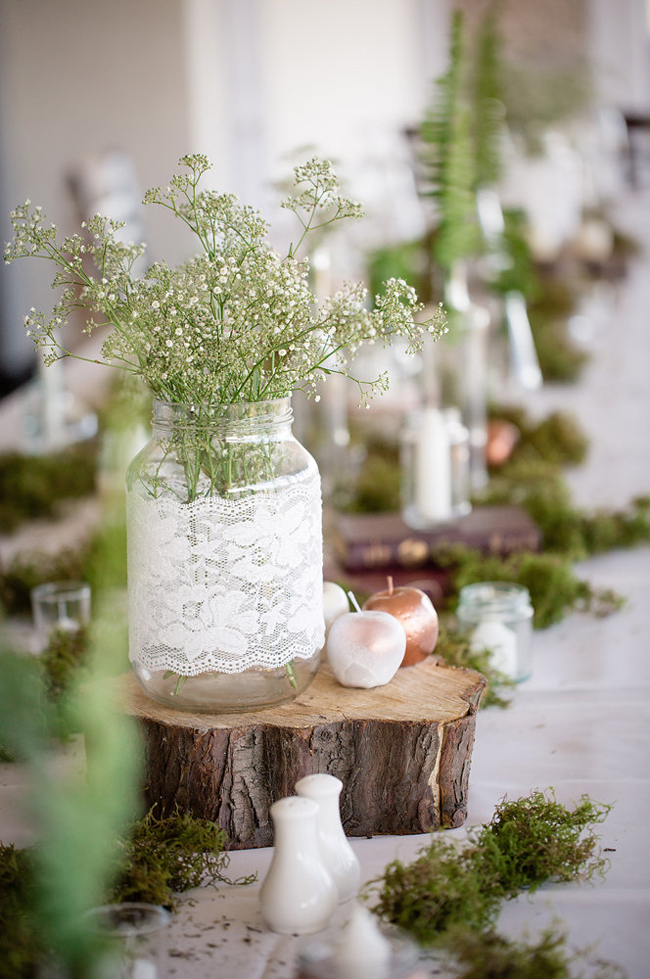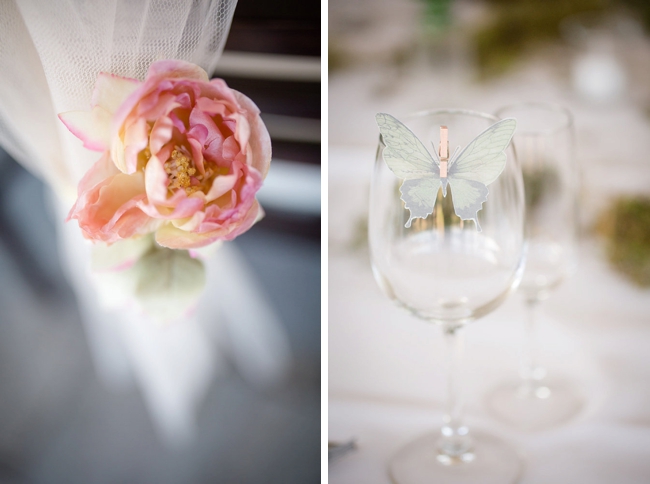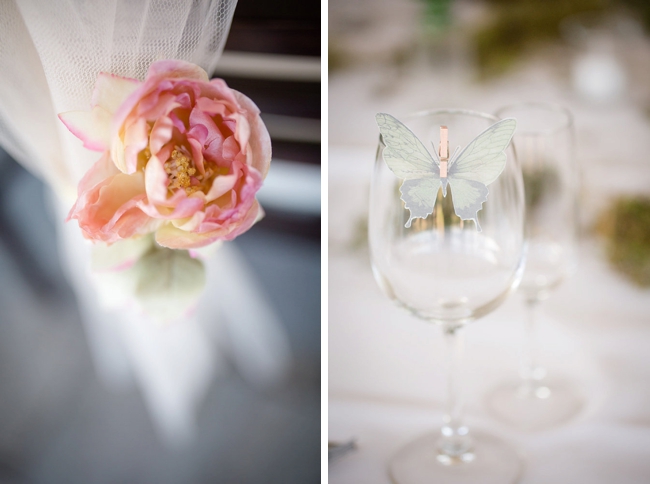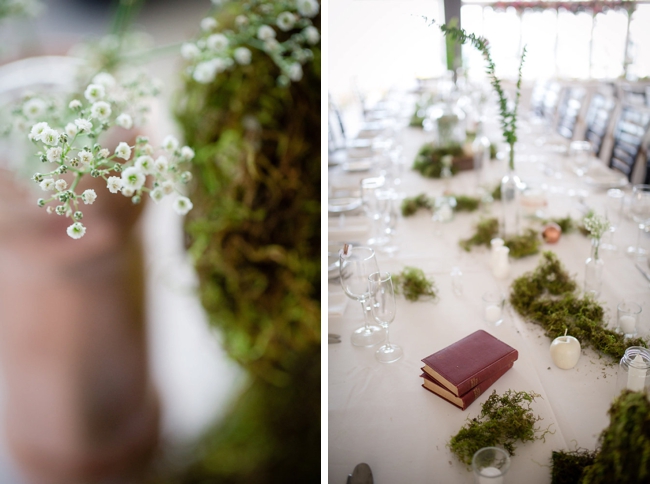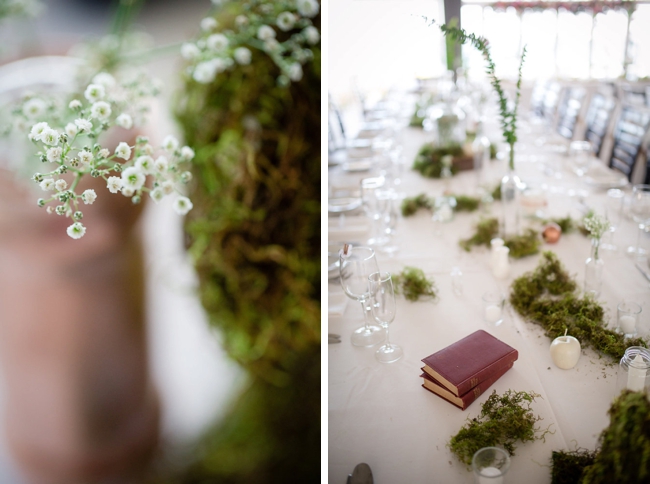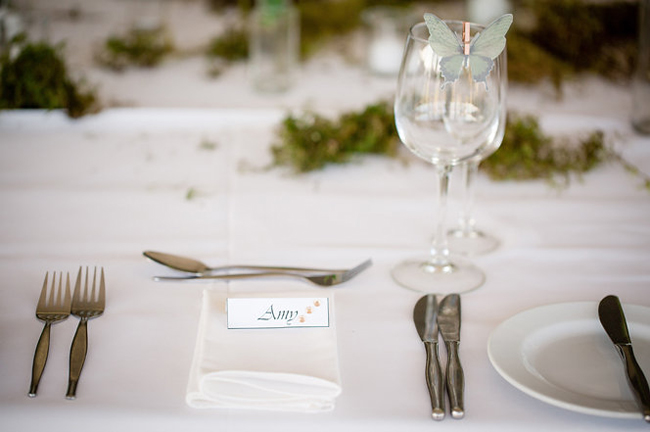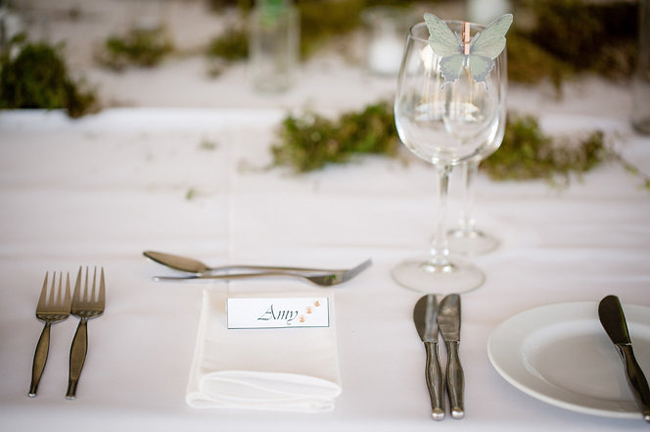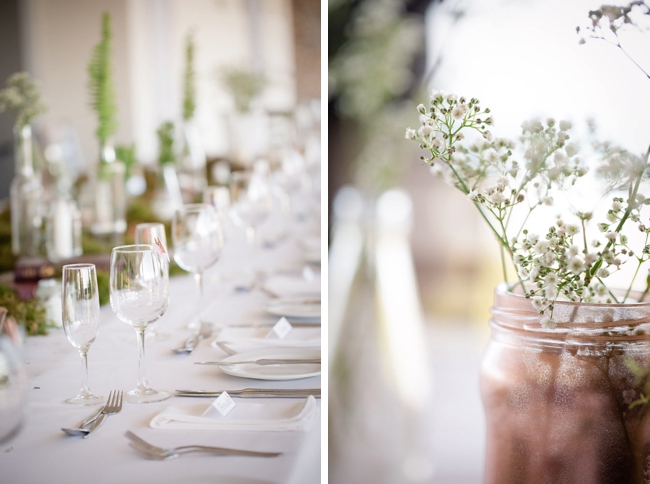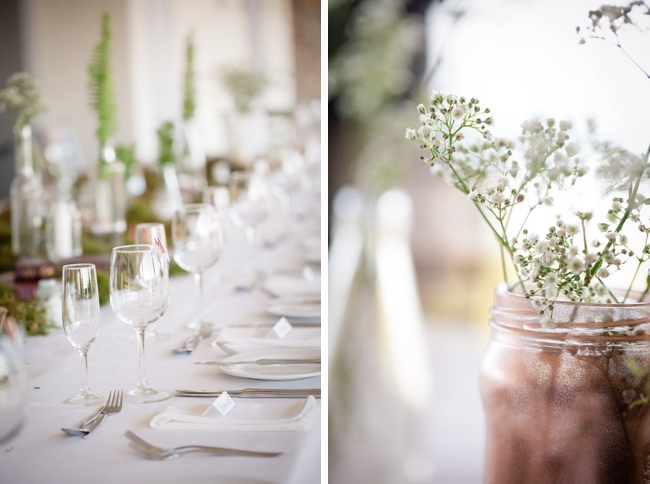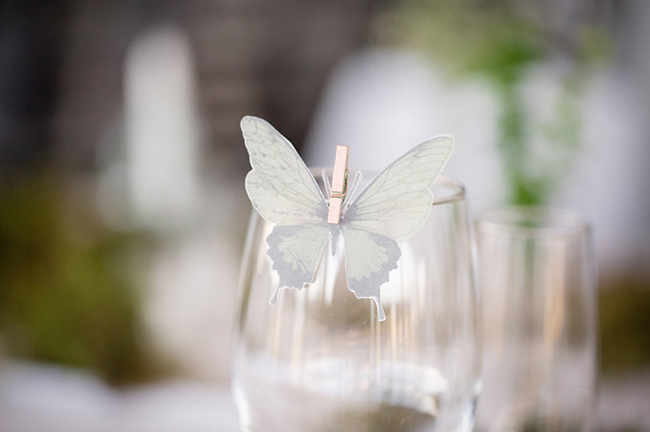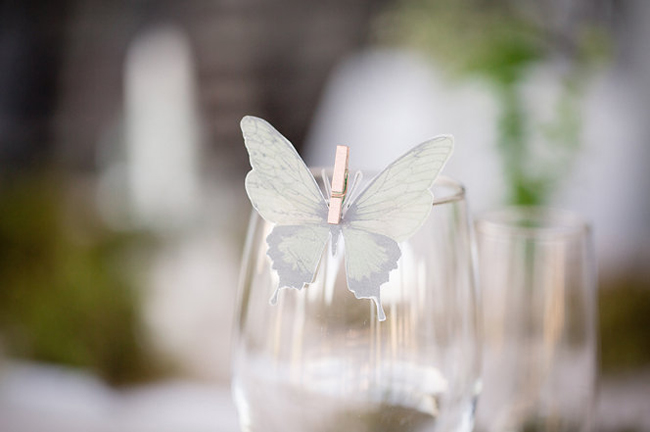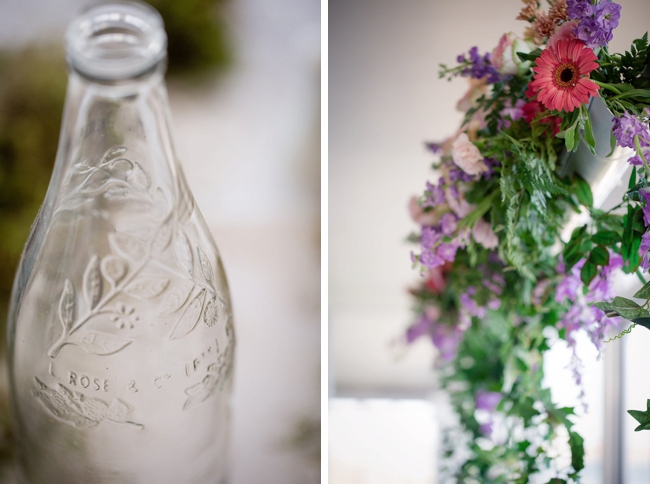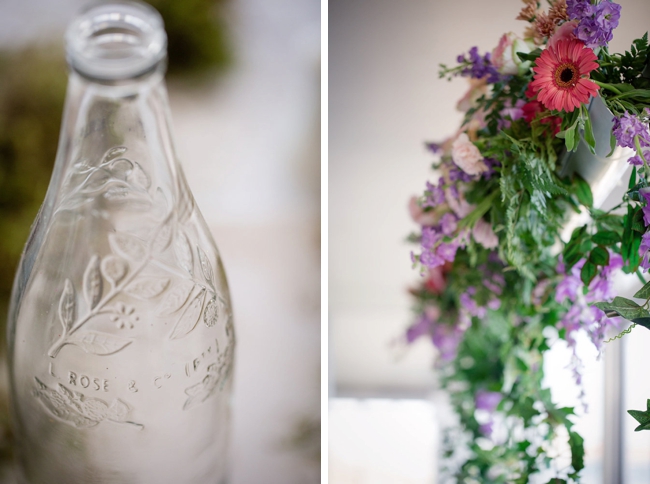 The Flowers
I wanted peonies for my bouquet but it was still too early for the season, so the wedding planner got purple sweet peas (which I coincidentally had wanted as wedding flowers since I was very young). They smell lovely and look soft and gentle (like a bride). For table flowers we used gypsum (baby's breath), different ferns and moss, and had a floral backdrop with ivy. We had a beautiful flower backdrop made with daisies, lilies, baby's breath, etc.

Memorable Moments
Amy: Seeing Matty waiting with his hair all ruffled from the wind. Cutting the cake and dancing with Matt.
Matt: Seeing Amy walking down the aisle, being introduced as Mr and Mrs, our first dance as a married couple, and driving away to the airport for our honeymoon.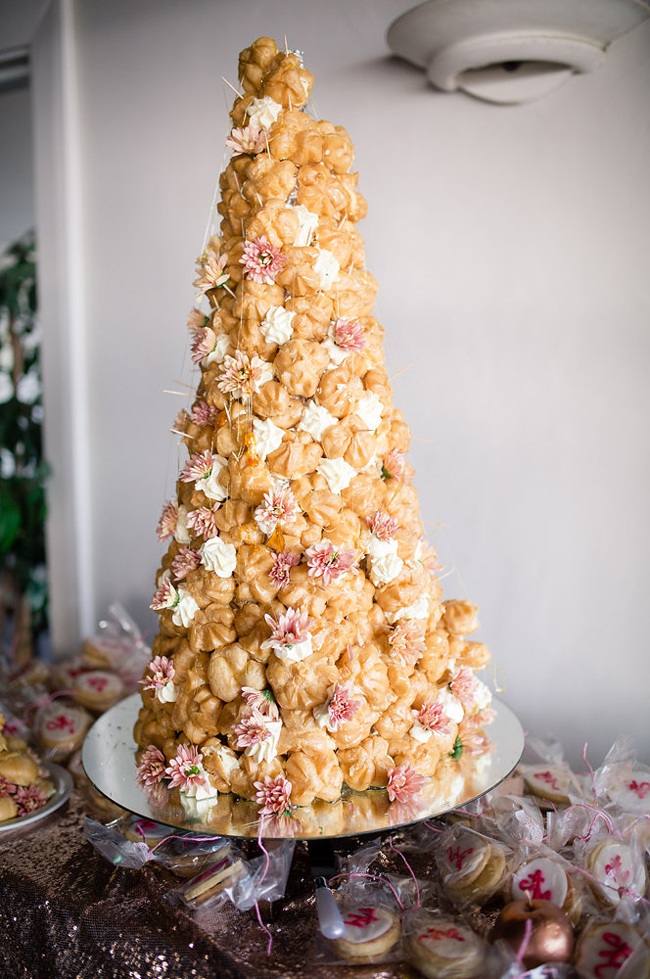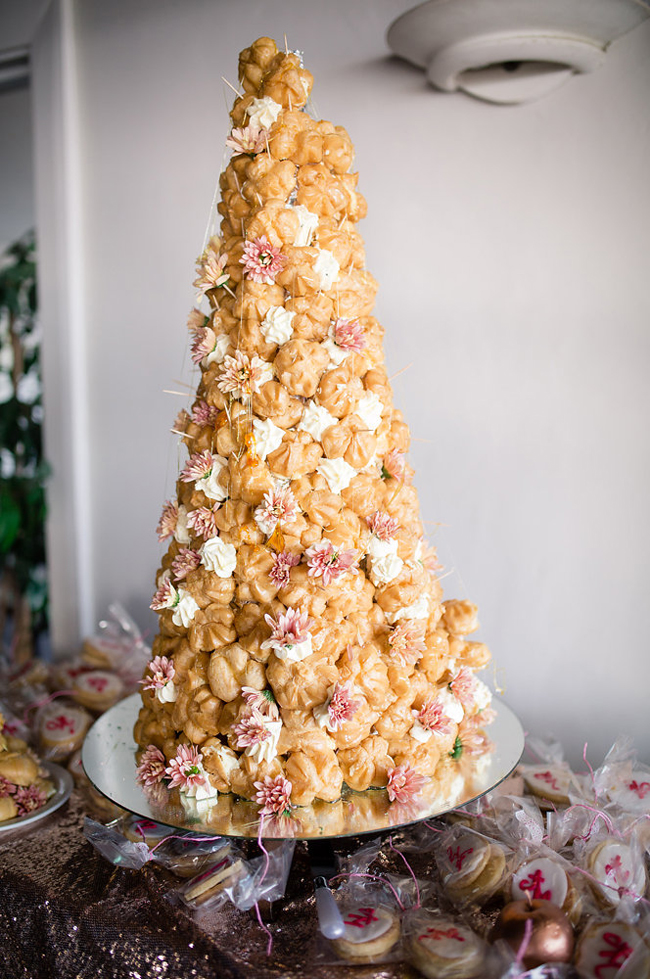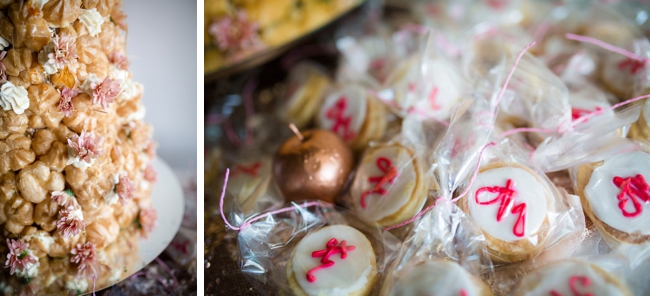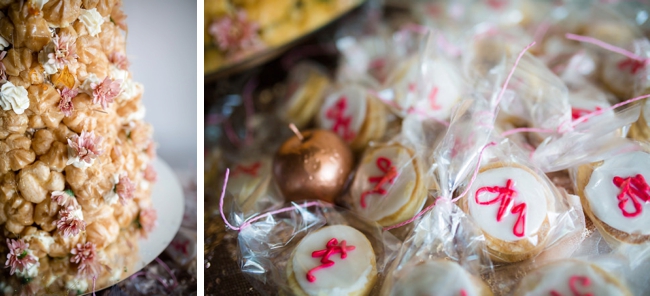 Best Decisions
To employ a wedding planner and to have our friend Kusjka Du Plessis as our photographer.
Advice for Future Brides & Grooms
Matt: While it's all happening. try to relax and just savour the moment; having a good support group will help you to get everything done in time too.
Amy: Choose the right bridal party to support you and help you plan everything (I would not have been able to do it without my bridal party). You can't control the day so just relax and have fun (even if the cake is a mess) :)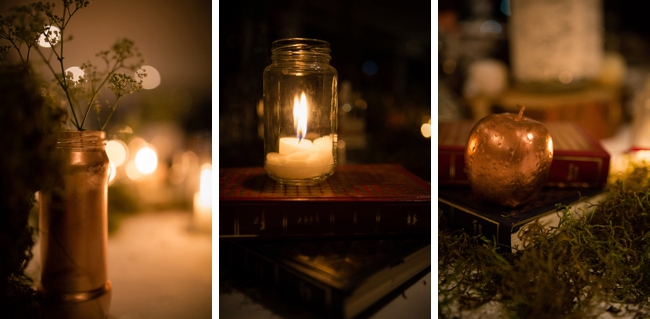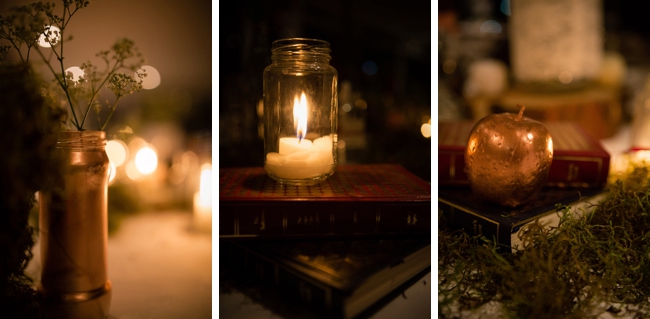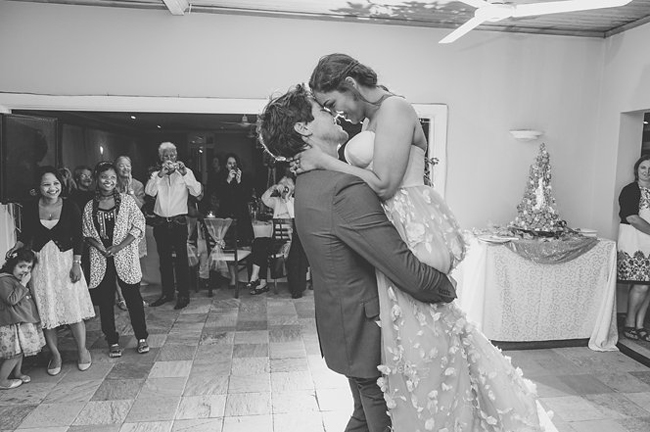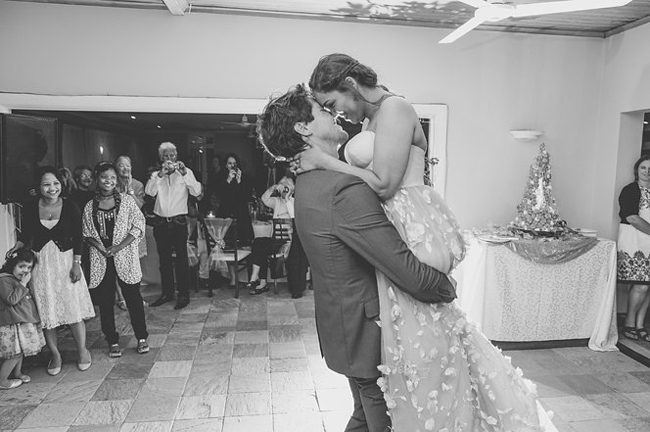 You can see more from this wedding on Kusjka Du Plessis' blog.
SERVICE PROVIDERS
Venue & catering: Blue Bay Lodge | Photography: Kusjka Du Plessis | Bride's dress: Janita Toerien | Bride's accessories: Bridal Allure (shoes); Poetry (bracelet); Accessorize (hairclip); vintage family jewellery (earrings, necklace) | Hair: Bride's sister | Makeup: Anette Olwagen | Bridesmaids' dresses: Forever New | Groom's attire: Top Hat Suit Company | DJ: SKS Entertainment