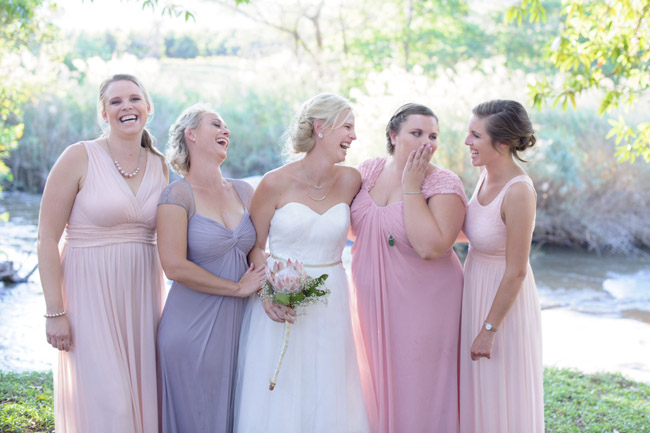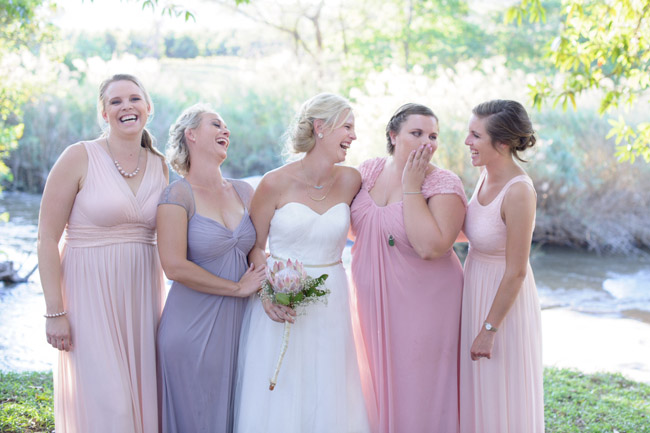 I always ask my brides and grooms if there were any details of their weddings that were proudly South African (after all, SBB is all about bringing you the latest inspiration with an African twist!) but when it came to Brenna & Tom, the feeling of being out in the African bushveld was such an integral part of their big day that it couldn't be boiled down to a few details (although they had those too, from proteas to enamel mugs and braai canapes, even Amarula ice cream for dessert!) They were married on the banks of a river on a Lowveld farm, with crocs and hippos in close attendance, and their guests enjoyed traditional G&T sundowners before the reception, taking in the glorious scenery before dancing the night away under the stars. It was a fitting celebration for a down to earth couple, and they decorated it simply but beautifully, with pretty rustic touches and the most gorgeous (and delectable-looking) naked cake. Kim Tracey was on the scene, and took these absolutely lovely pics!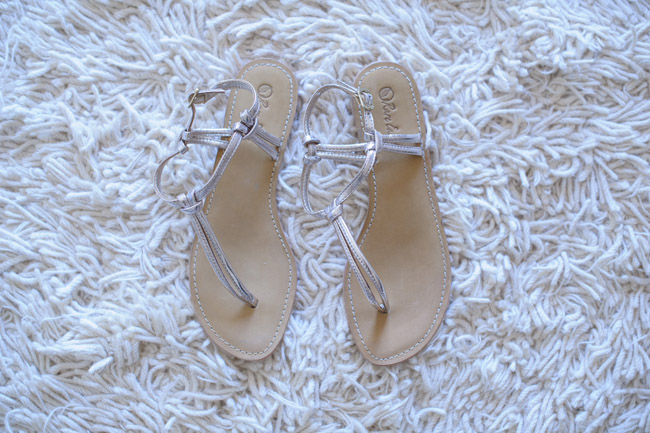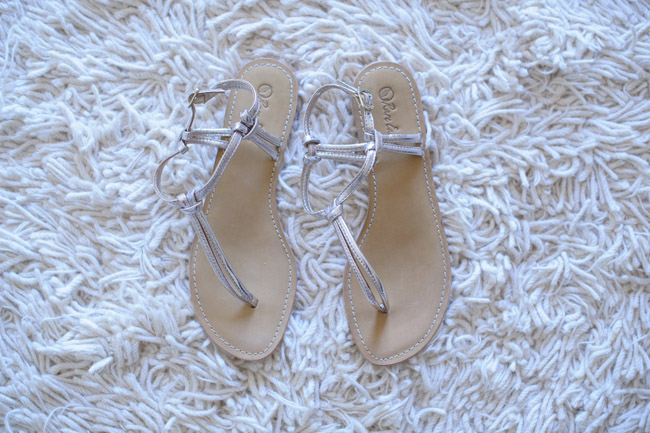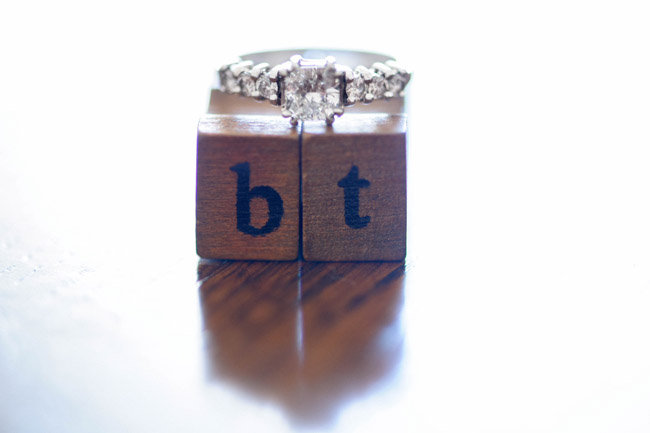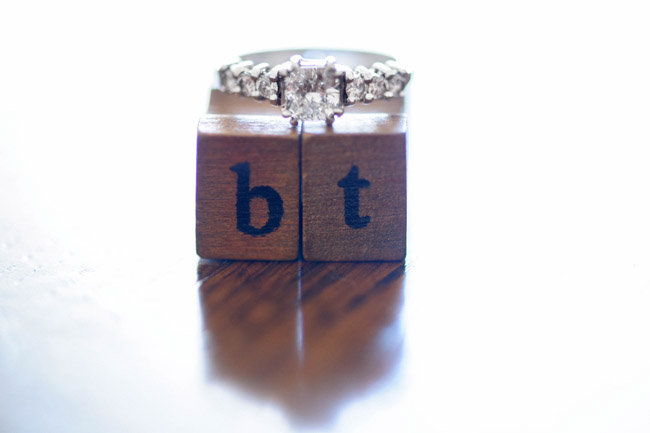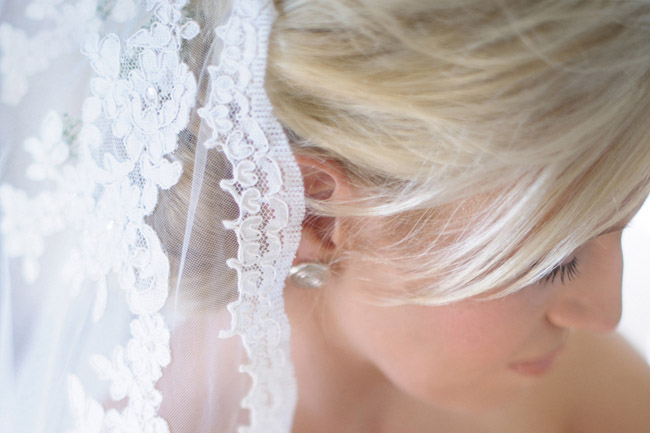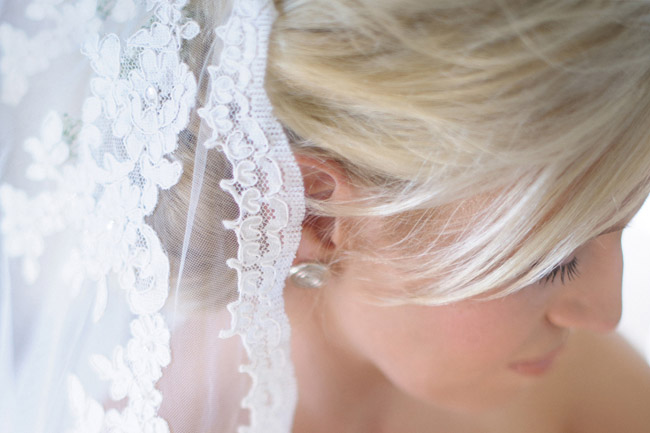 Love Story
We had both studied in Cape Town previously and knew quite a lot of the same people, but strangely enough we never ever met until much later on… This only came out after we started dating, when I was going through some old photos from my varsity days and found a photo from a party, where Tom is standing in the background right behind me facing the camera! It's always amazed me that we didn't meet then, but the universe would eventually bring us together. I first got introduced to Tom at a friend's braai in Cape Town one fateful night years later. We hardly spoke that night, but when we were introduced, he made a lasting impression on me. Months went by and we bumped into each other quite often and each time, I felt butterflies building in my tummy. Finally after some spontaneous encounters and a few summer adventures, we kissed and the rest is history! As it turned out, he had a hand in orchestrating some of our encounters and was as keen on me as I was on him! It was a Cape Town summer that I will never forget and I had found my person and it was the start of my greatest adventure.
The Proposal
We were living on the coast in Central Mozambique in a Town called Beira. We'd been living together for nearly two years and had casually discussed the marriage thing. One public holiday we decided to pack a cooler box and braai and head out to our favourite spot with the dogs for a day of beach, sun and fishing. It was a clean and quiet stretch of beach a way out of town where we spent the day, just the two of us. We were sat on the sand, rods in the water, beers in hand when Tom challenged me to catch a fish. "If you catch a fish – I'll ask you to marry me," he said. I laughed, knowing full well he was probably joking around, but, at the same time though, my heart pounded in my chest as I thought, "What if he is being serious?!" Needless to say we sat and sat and the only bite I did get, I yanked at so hard, the fish hardly had a chance to close its mouth on the hook and I landed up empty handed. The sun began to set and we packed up and drove over the dune as the tide came in right behind us. With the idea of a proposal now a faded anticipation, in a sneaky moment of unexpected surprise, Tom stopped the car and jumped out… Unaware of his plan but intrigued, I casually opened my door and got out. He came around to my side and then he got down on one knee in the sand, the sun setting behind him, and he presented me with a looped ring made of fishing line and asked me to marry him. I couldn't believe it! He did well and played out of his boots I must say!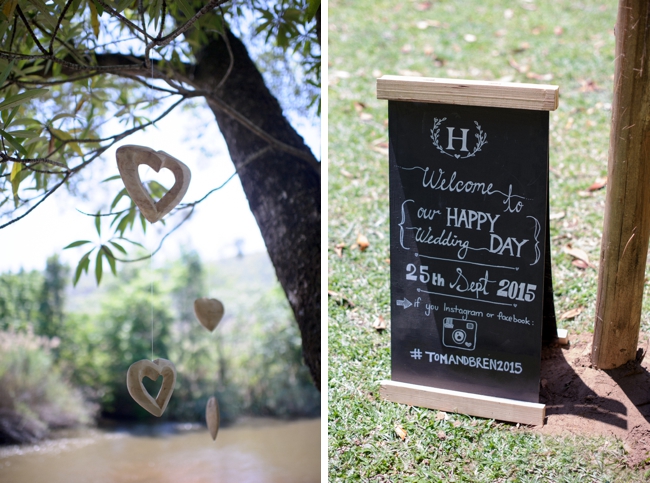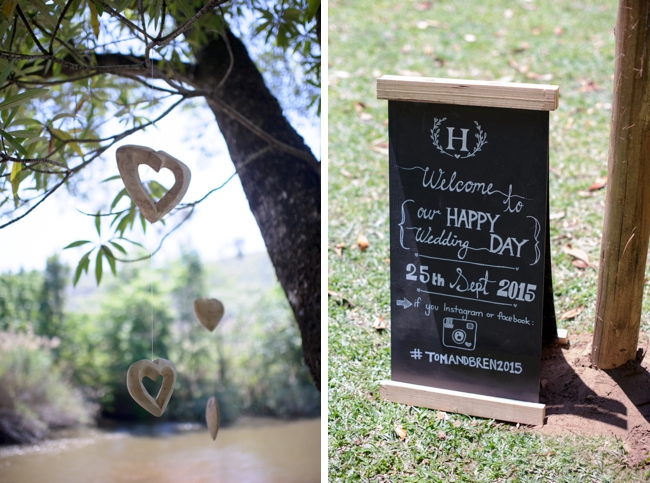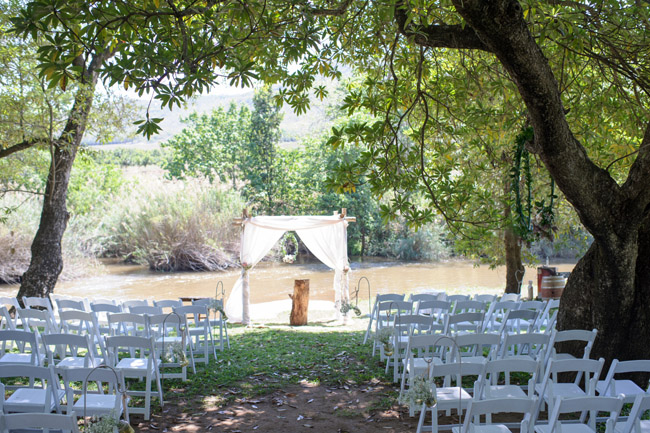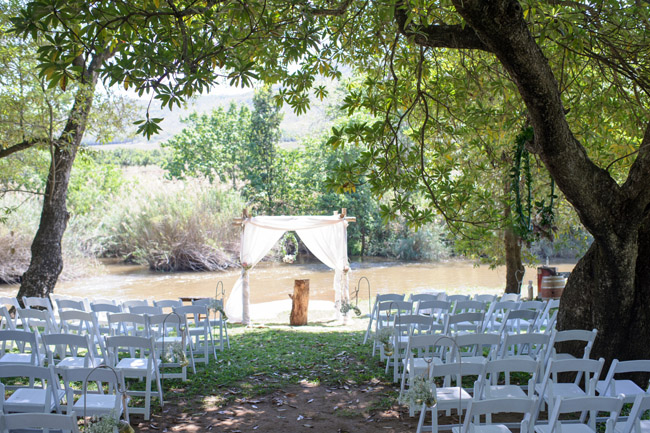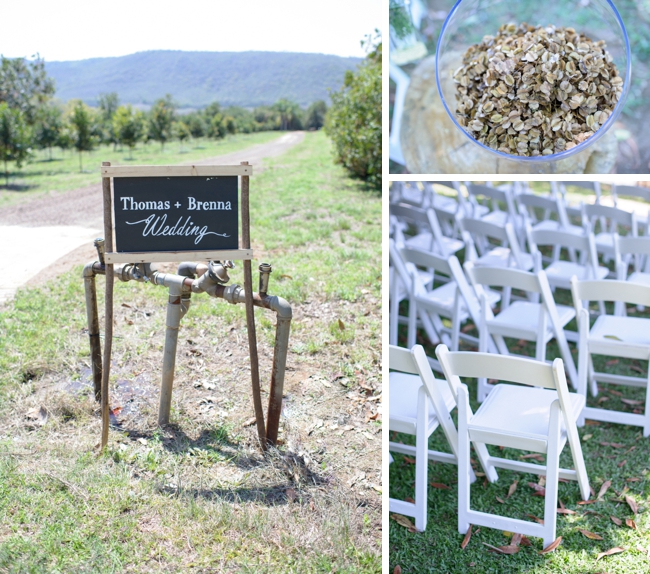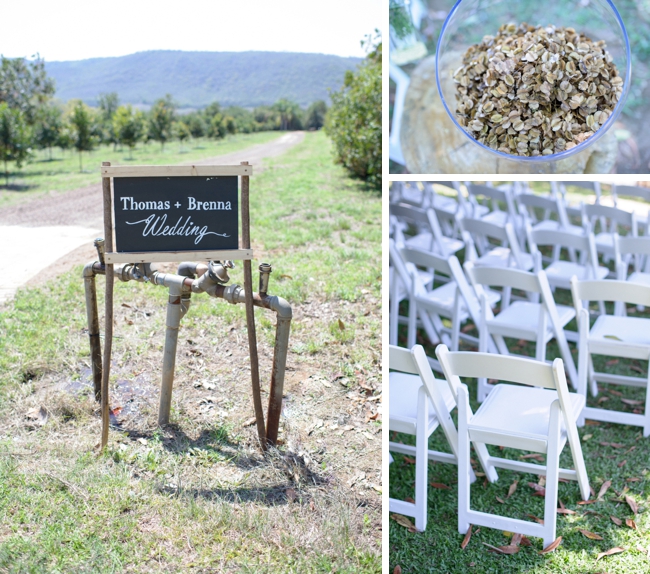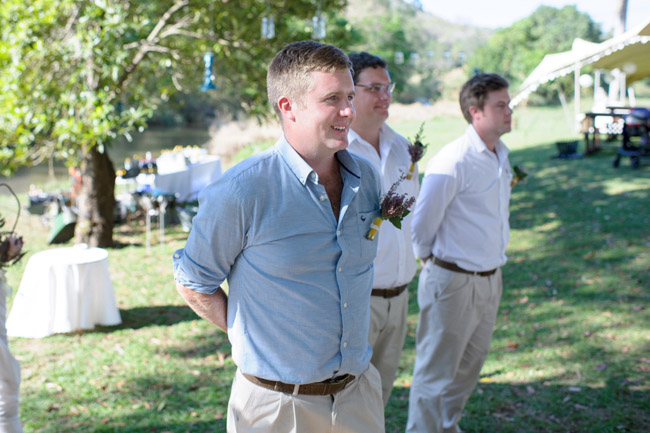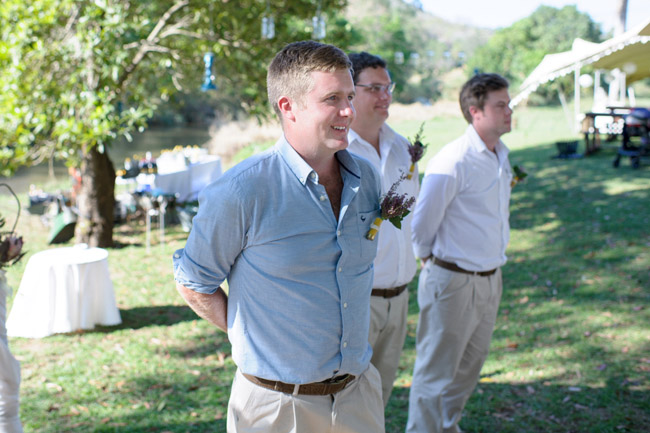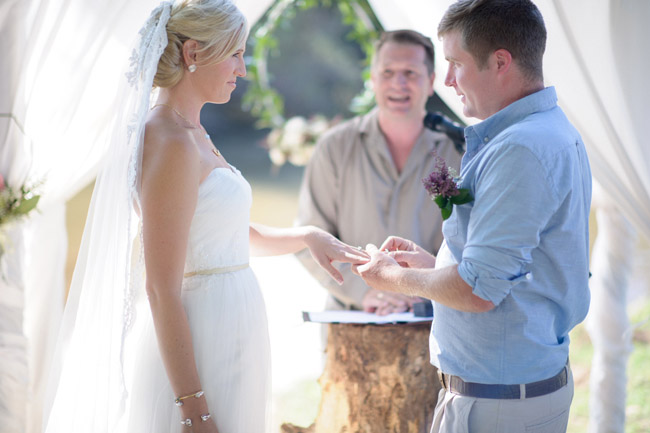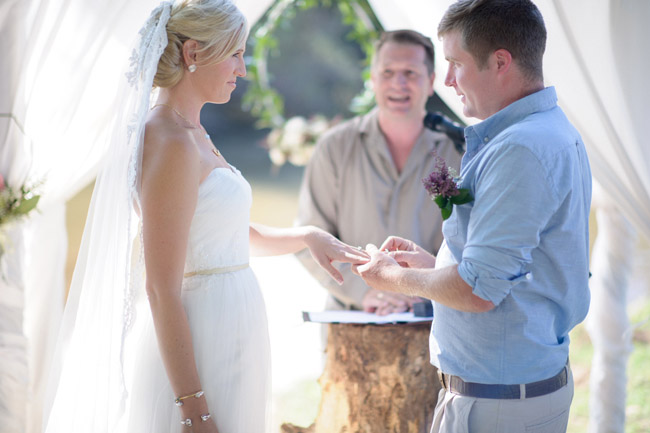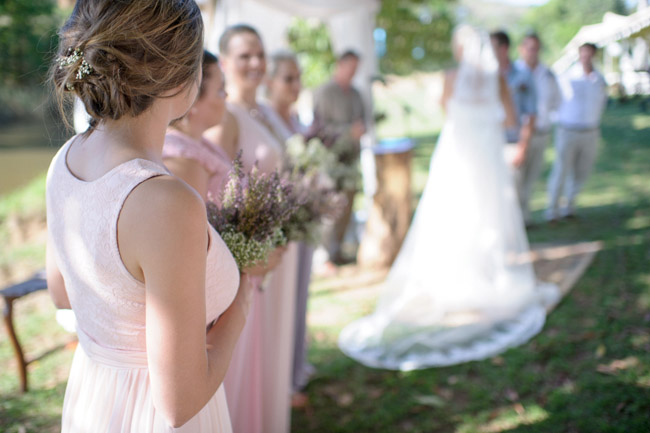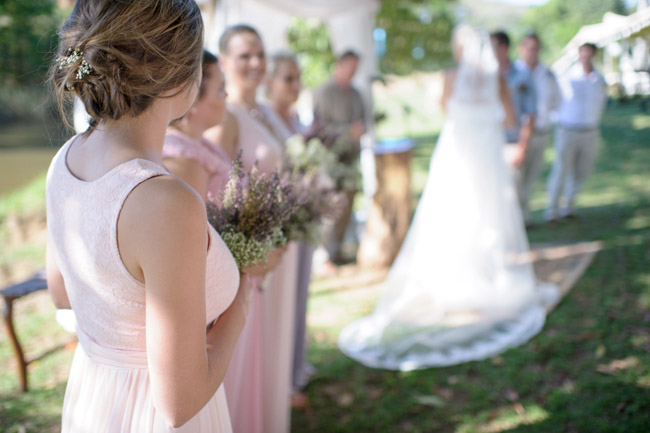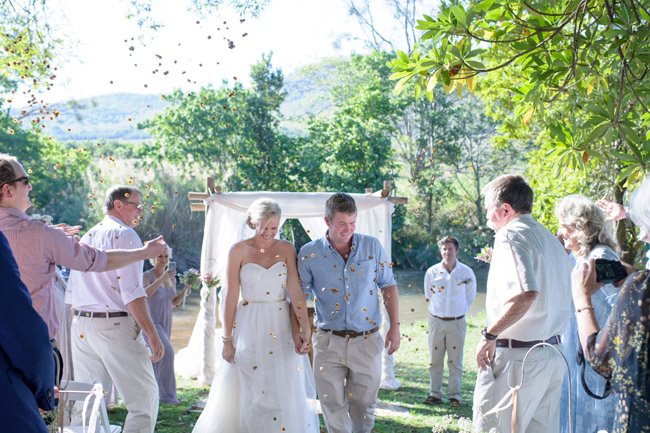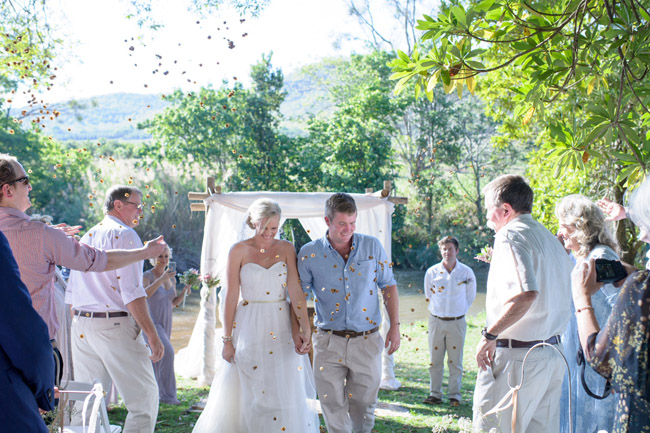 The Venue
When we first started planning our wedding we were still living in Mozambique. We entertained the idea of a remote and rustic beach wedding but soon came to realise the logistics and cost of getting people there was going to be a massive challenge. Also at the time there had been some political unrest on the main highway through the country, so we felt it best to get married close to my parents' farm, as they would also be able to help us with long distance planning. Tom and I had been down to this spot on some of our visits home, the farm belonged to a friend of my parents and we figured a farm with a river running through it would be the ultimate venue to say our vows and begin the rest of our lives together. It's our dream to end up farming for ourselves one day – so really the venue was quite fitting. Neither of us wanted an indoor wedding and so we took a gamble with the weather and got married under a canopy of trees and blanket of stars. We did set up a Bedouin tent for our reception, just in case the heavens decided to open and also, being in the valley and near a river it can get quite chilly in spring still. The river, the trees, the lawn, the birds and the open space and the hollering of hippos downriver created the wedding of our dreams.
Wedding Style
Our wedding style was very much Lowveld inspired and our colour palette consisted of soft pink, beige and gold tones, with an undertone of blues to add a touch of elegance. We had a whole bunch of natural elements coming through and that was a big part of our décor plan too. Being a riverside and farm setting, the style was very much influenced by our surroundings. We wanted to incorporate the springtime feel but also  keeping with the rustic kind of bushveld vibe as that is true to our personalities and taste. Our wedding was strategically set for the day after Braai Day and that also played into our theme, with the sweet smell of roasting meat on the spit and biltong as part of our canapés, South African brewed beers on ice and on-tap and G&Ts and Pimms on demand. All in all, the style was very natural, African-inspired and laid back to suite our personalities and love of all things African and bushveld.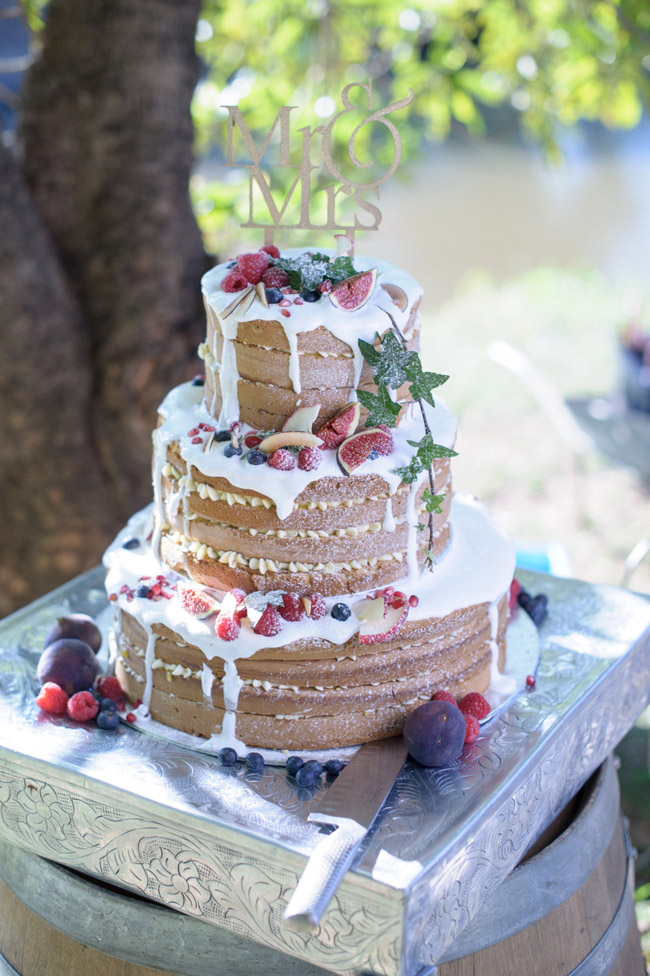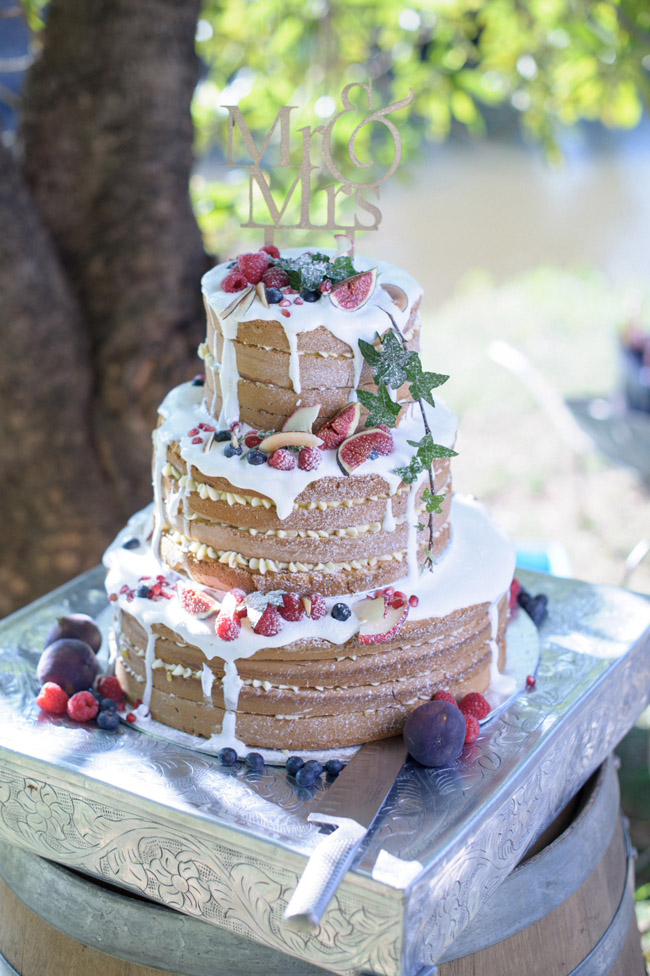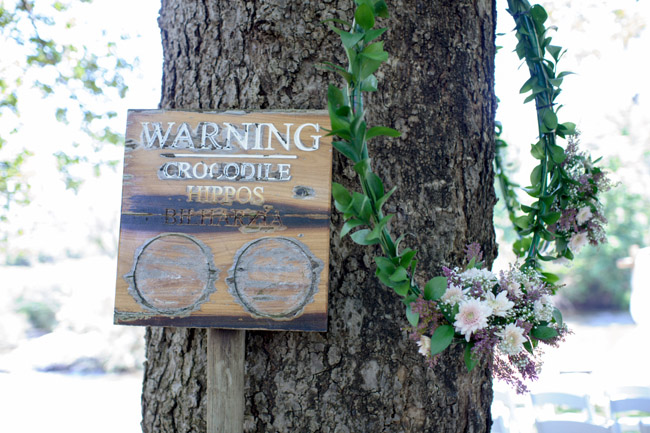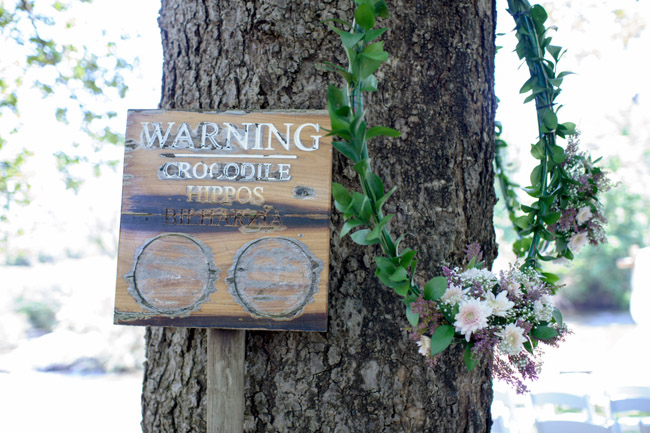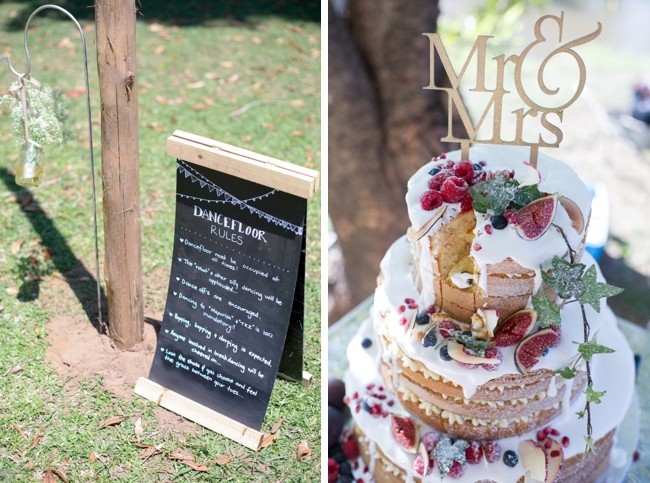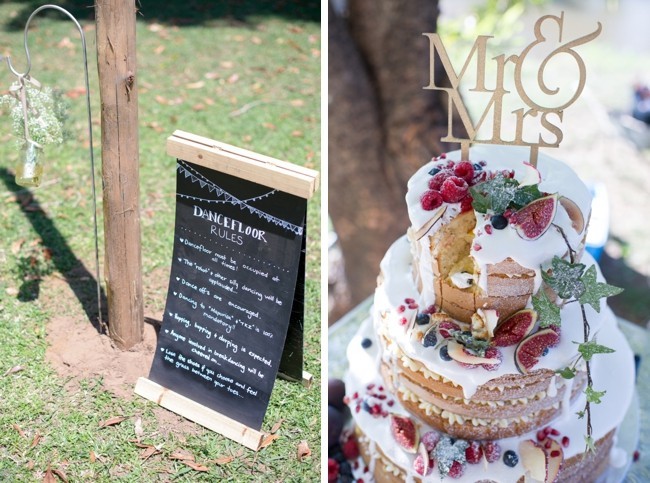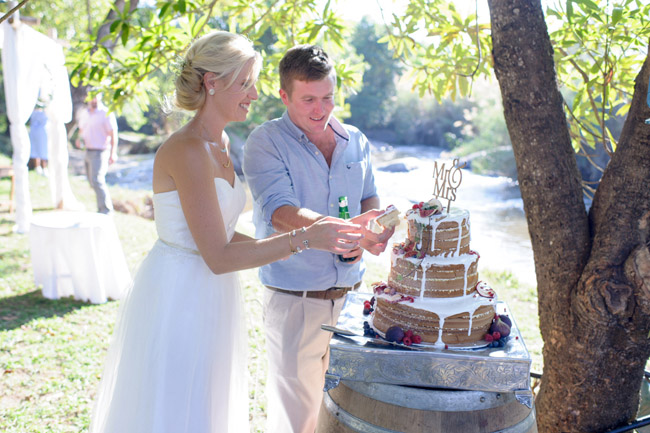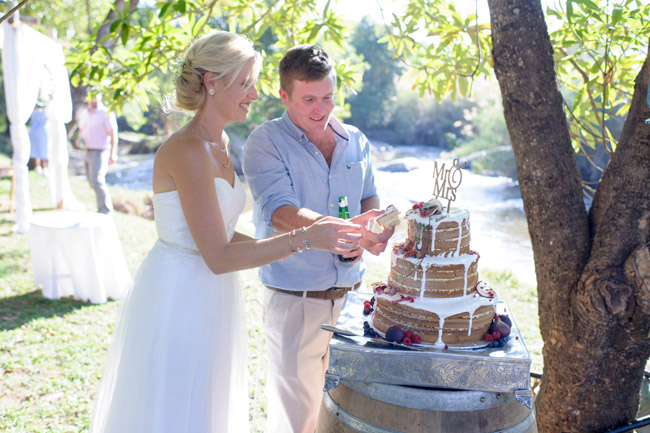 Wedding Details
I grew up in Zimbabwe and Tom grew up in Malawi. We have both enjoyed and embraced our fair share of wild African bush, camping and travel through Africa – I think that's where our love and desire for authentic African elements and style came in. This component was evident in much of our décor and in our wedding favours. It resonated in our choice of décor with lanterns, grass baskets, wooden carved hearts, tree trunk side tables, indigenous combretum tree seeds as confetti and enamel tin cups as wedding favours, even through to our choice of drink, music and food with Gin and Tonics, biltong as part of our canapés and warthog on the spit as part of our mains. Also, we enjoy a good party and so it was only obvious that our wedding favours also had a shot of Jagermeister included!
DIY Elements
There were actually a lot of DIY elements incorporated, from making our bunting and signage, to our wedding favours and wedding stationary (seating list, thank you tags and hurray wands), which luckily, as a graphic designer, I managed to design myself and this also saved me on the budget. Also as it turned out we moved back to SA and I had nothing but time on my hands for a few months before our wedding which helped – because don't kid yourself, the DIY takes a lot of time!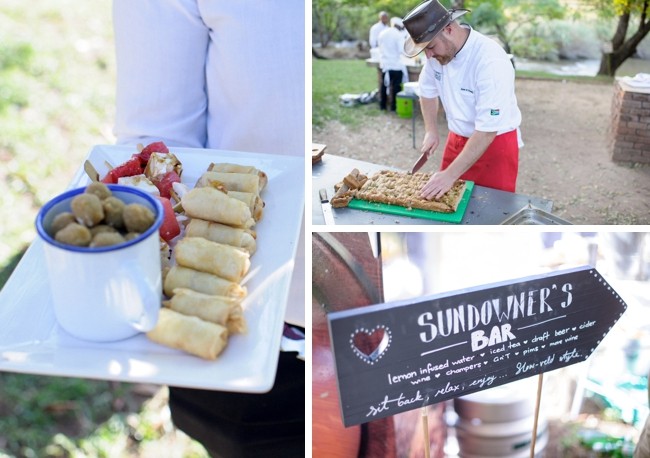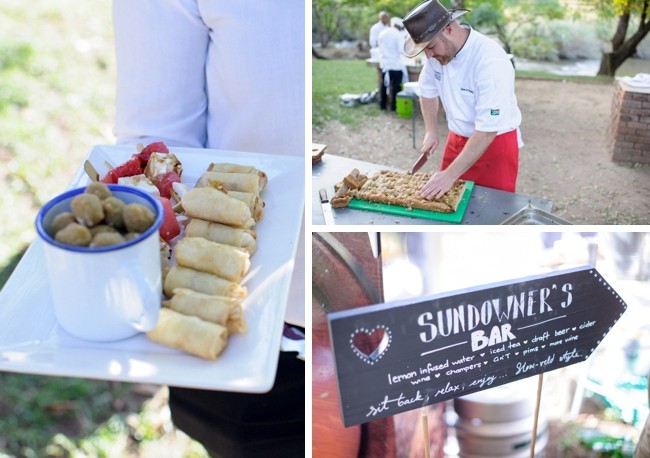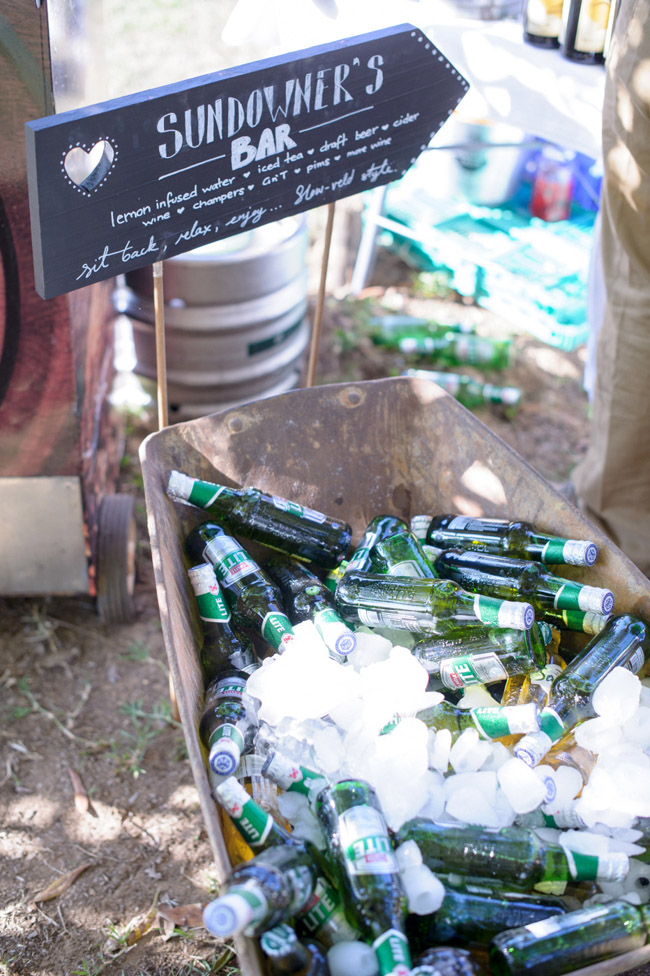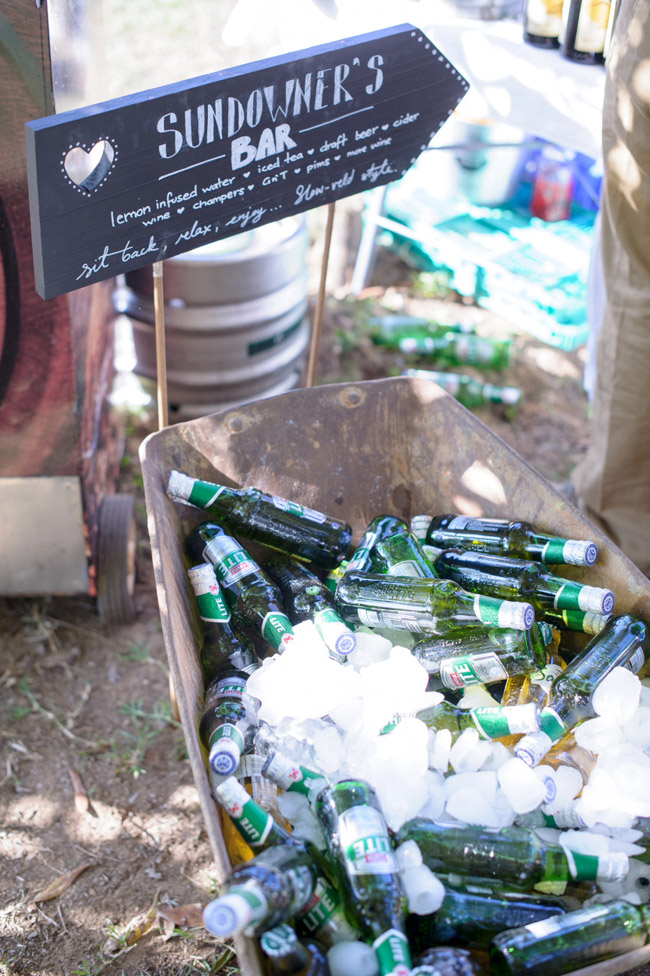 The Dress
My dress was very soft flowing and elegant, yet simple and fairly plain. It fitted me like a glove and was so light! At the time of our engagement we were living in Mozambique, so on a trip out to Durban to meet my sister's newborn baby shortly after our engagement, I decided it would be a good idea to try on dresses as I'd likely only be back in SA another two times in the next year before our wedding! I went to a few shops and was horrified by the excessive amounts of bling on most of the dresses and the layers and weight of some of the dresses just weren't my style. Just as I was beginning to lose faith and coming to realise this dress hunt thing isn't for sissies, I popped into a tiny little boutique store called Wedding Bells in Umhlanga and it was the first dress I tried on. Everyone told me I would cry when I found my dress, but I experienced quite the opposite. I giggled out loud and proceeded to prance and twirl like a three year old in a princess dress. The hunt stopped there – nearly a whole year before our wedding date!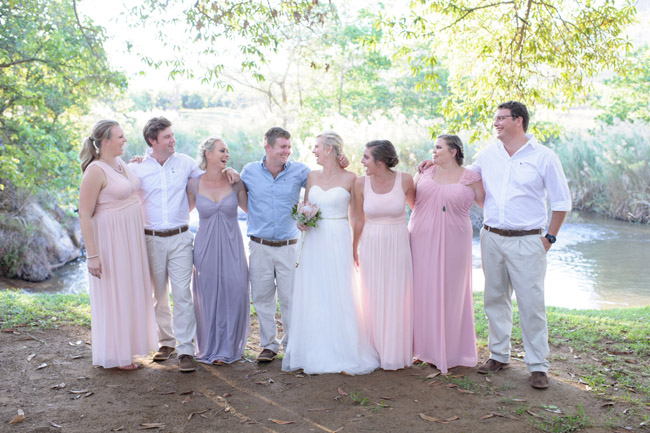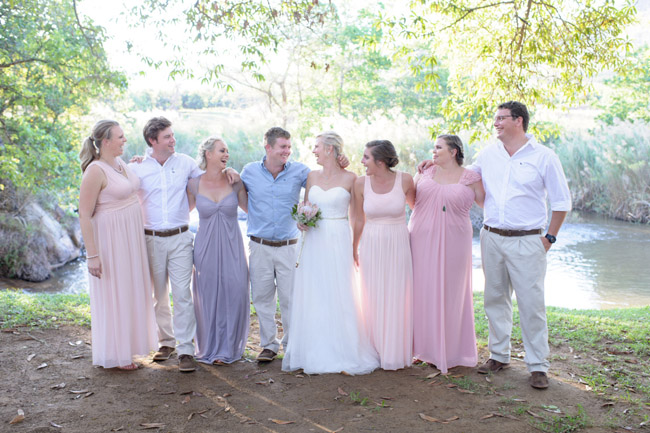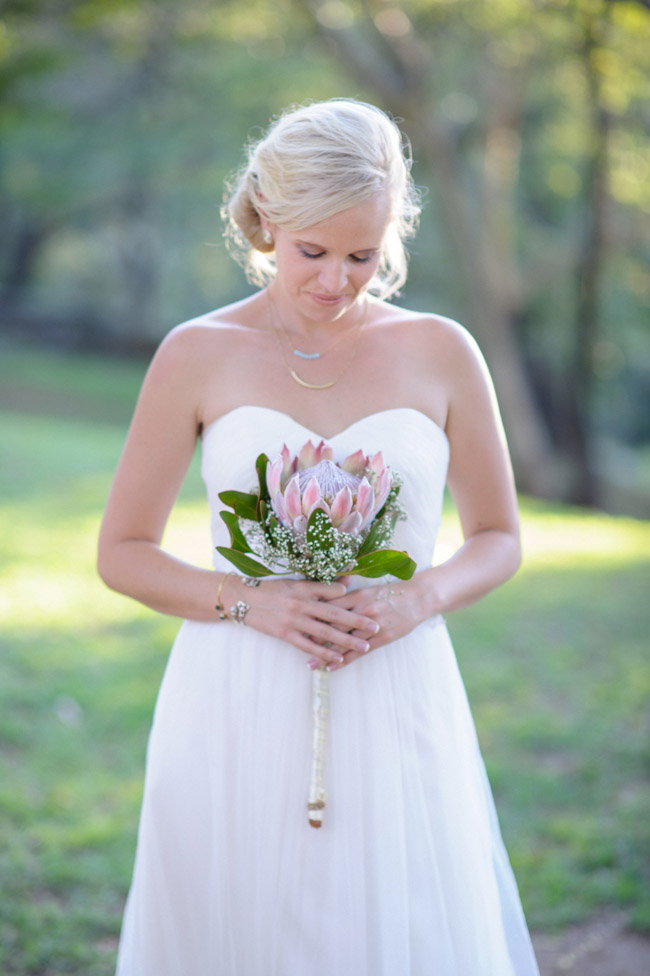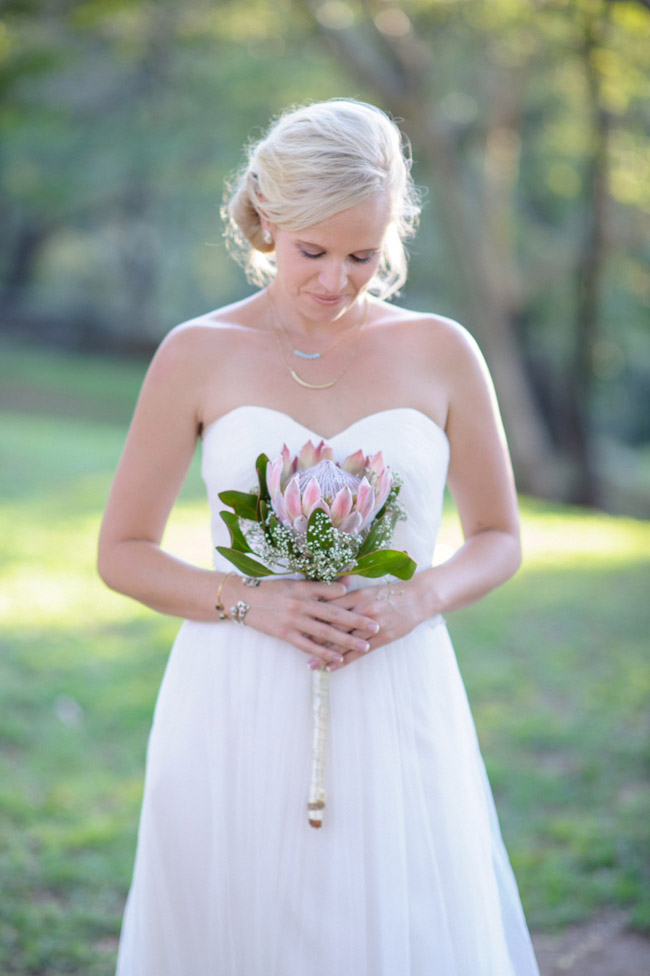 The Flowers
Our main wedding flowers were my favourite, Proteas. I know it's so done, but it's what I like and so to add a little bit of authentic flair I decided to have them paired with heather and baby's breath, just to bring in a bit of white. It looked stunning. I loved it! To add a little more softness and to celebrate spring we had flower loops done up with green vines and a few smaller flower varieties but all in the same colour tones to keep with the colour pallet.
The Cake
Oh my gosh it was GOOOD! We strayed yet again from tradition here and decided to cut the cake and serve it with champagne straight after our ceremony. I LOVE cake and it's something I always seem to miss at weddings because I'm too busy dancing and enjoying the party by the time it comes around. Since we had cut the cake earlier, for our dessert we decided it was a good idea to have gourmet ice cream served to our guests on the dancefloor so that no one missed out on it. This was a huge hit and everyone loved it!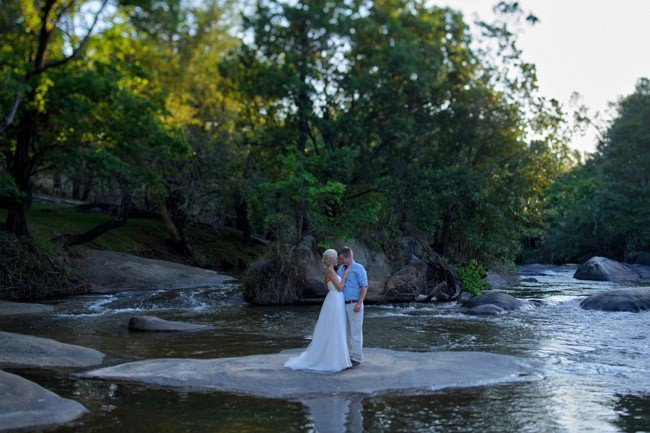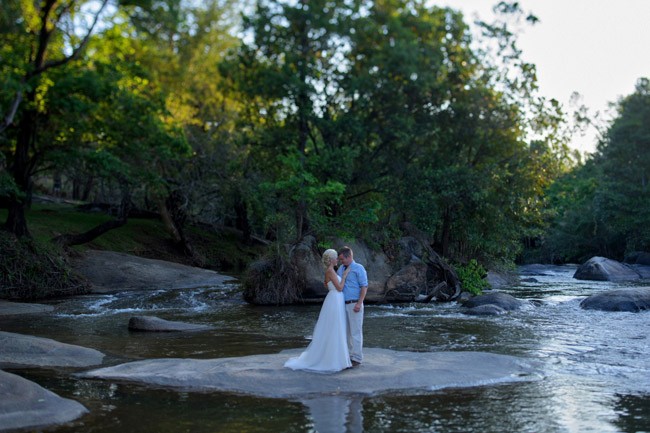 Memorable Moment
It's so hard to pin out one particular moment or detail – It came together so nicely and went by way too fast! One of my favourite moments was walking back up the aisle with my husband in hand! Seeing everyone so happy and having combretum seeds floating gently down.
Best Decision
The best segment of our wedding was probably sundowners. Tom and I had friends from all over the globe who came out just for our wedding and it meant so much to us to have them all with us, as we don't get to see them all that often. We wanted to make the most of this time and so we decided to not go off for bridal portraits and photo shoot but rather stay and mingle with our guests and enjoy with them and rather have our photographer capture the day and moments as they happened. Although we don't have hundreds of photos of us up close, staring longingly into each others eyes, we do have the priceless memories of the humour and extra time we got to spend with our favourite people. I would really urge every bridal couple to carefully consider this (or perhaps have bridal photos a day later), because it was truly priceless for us.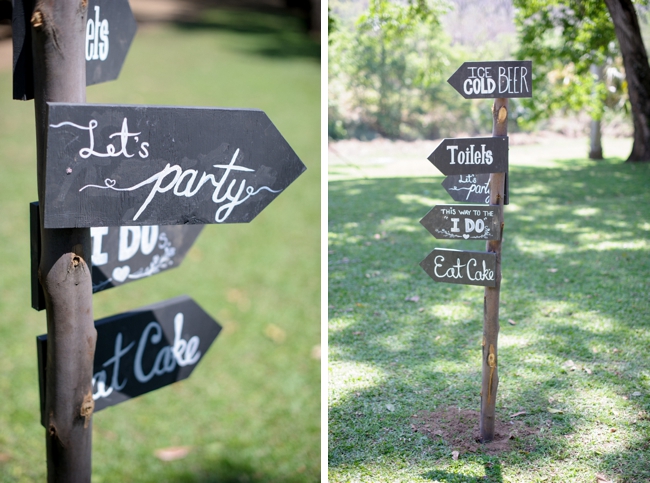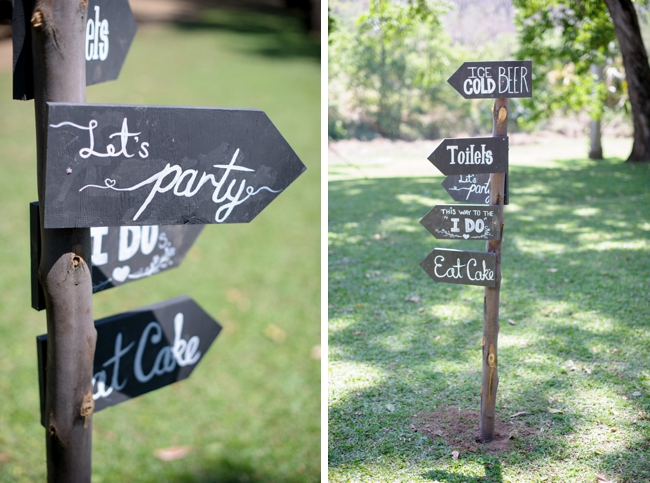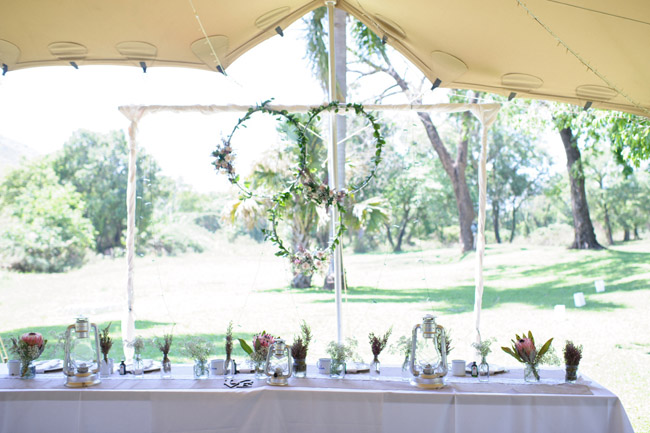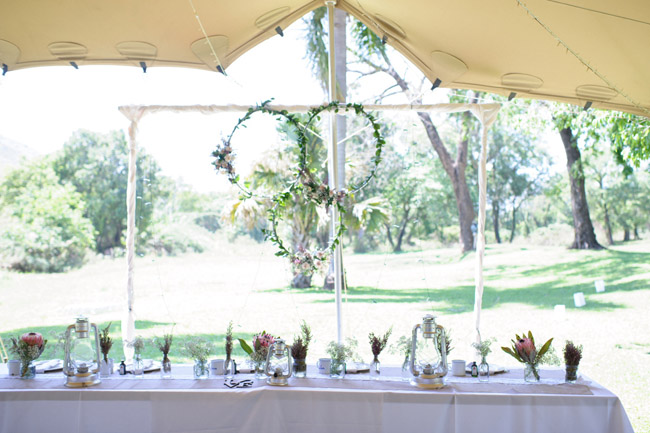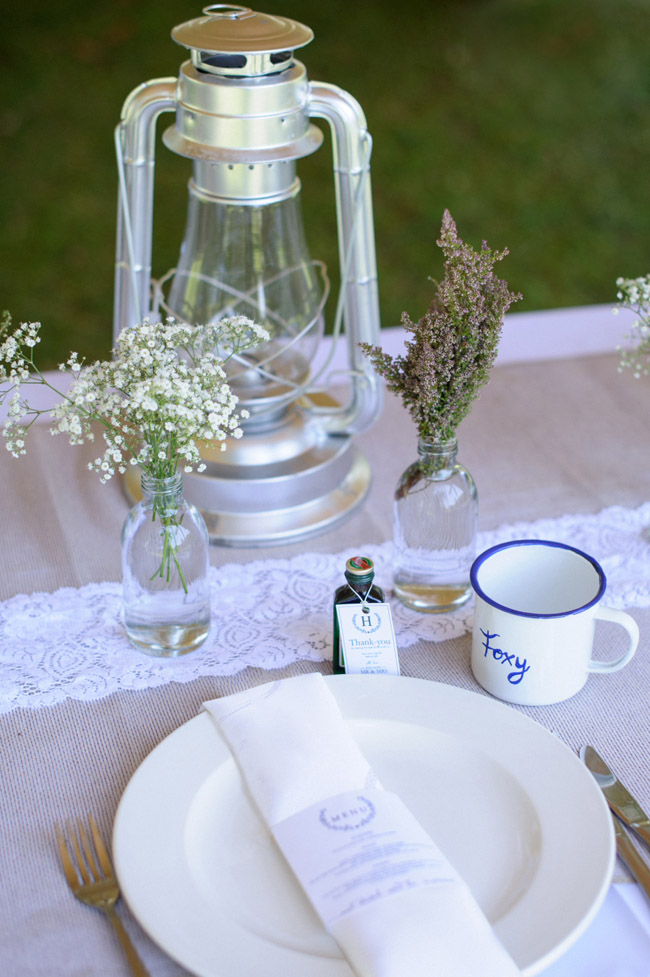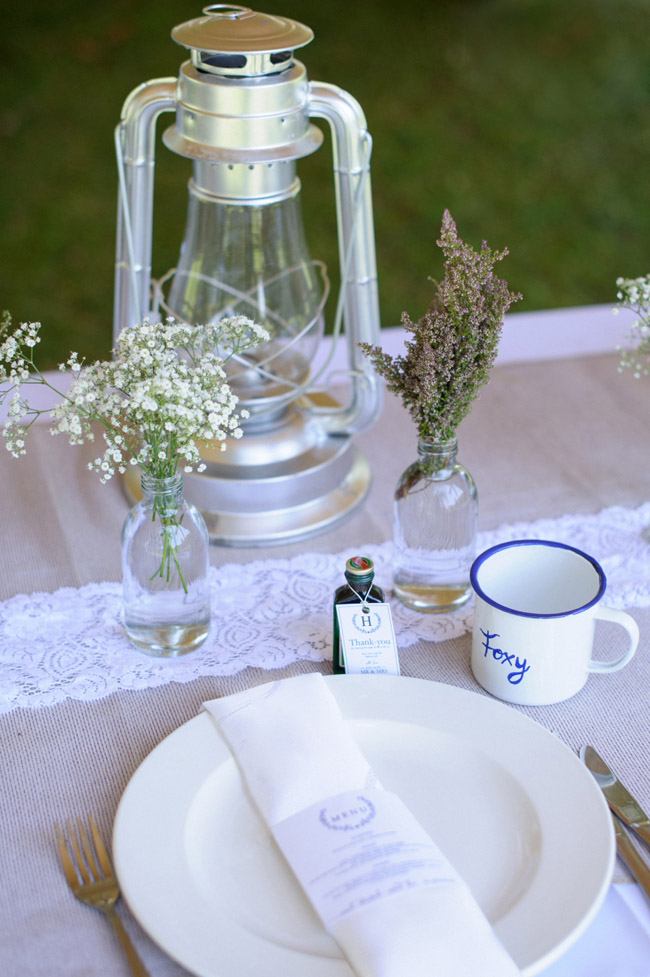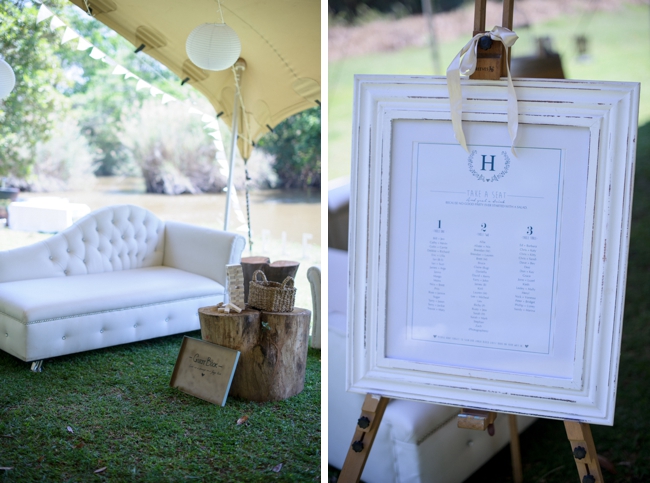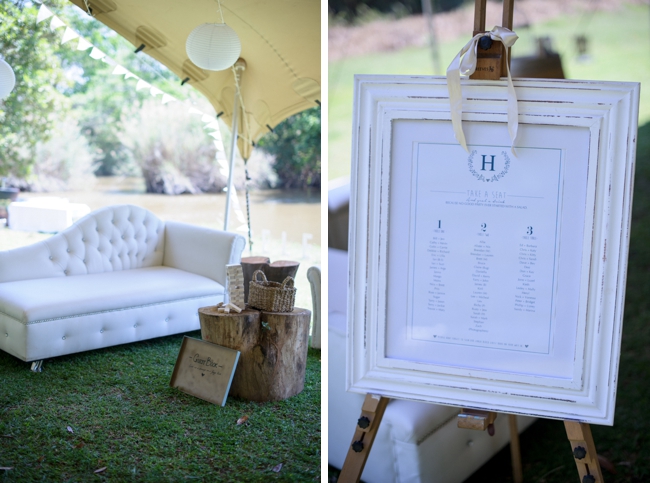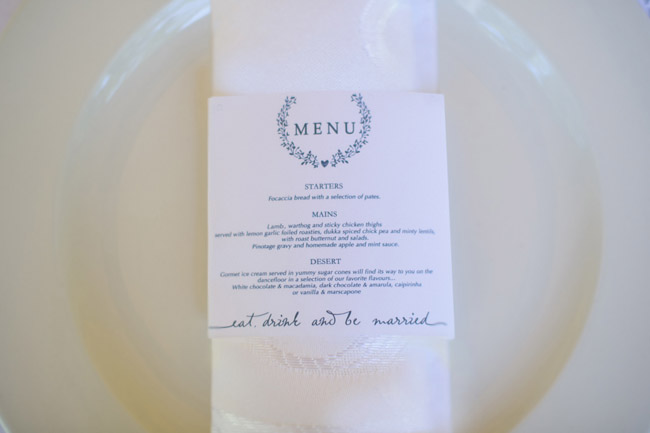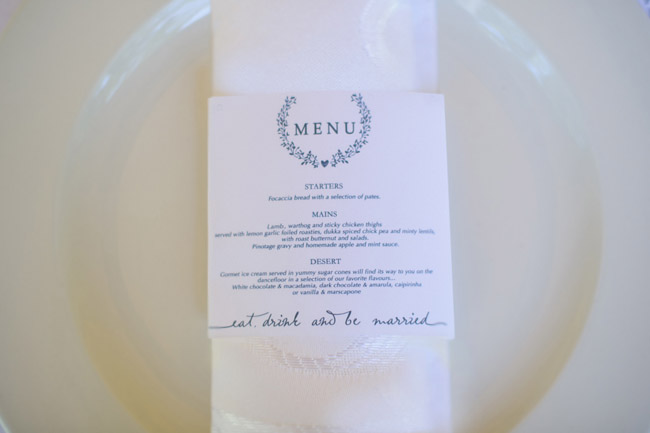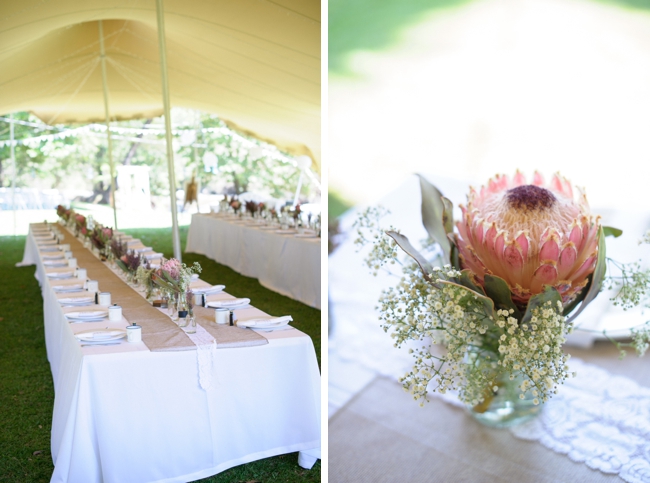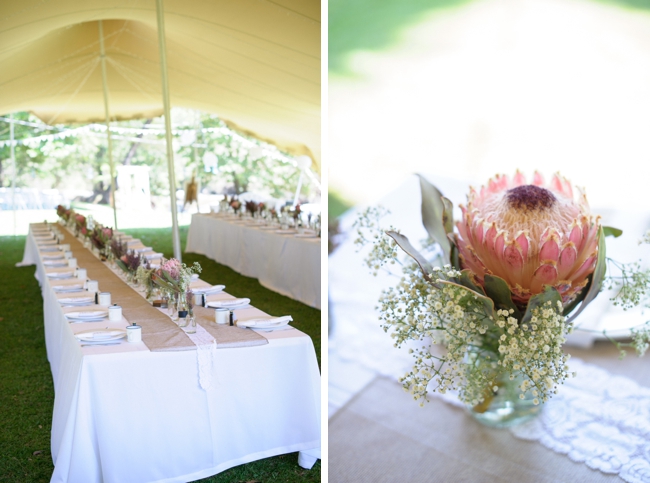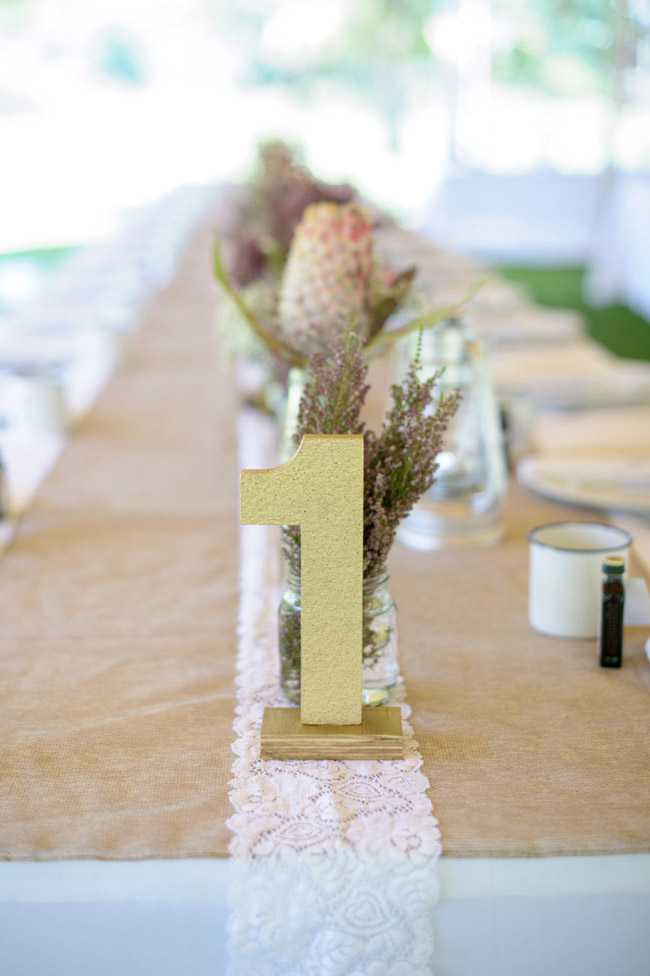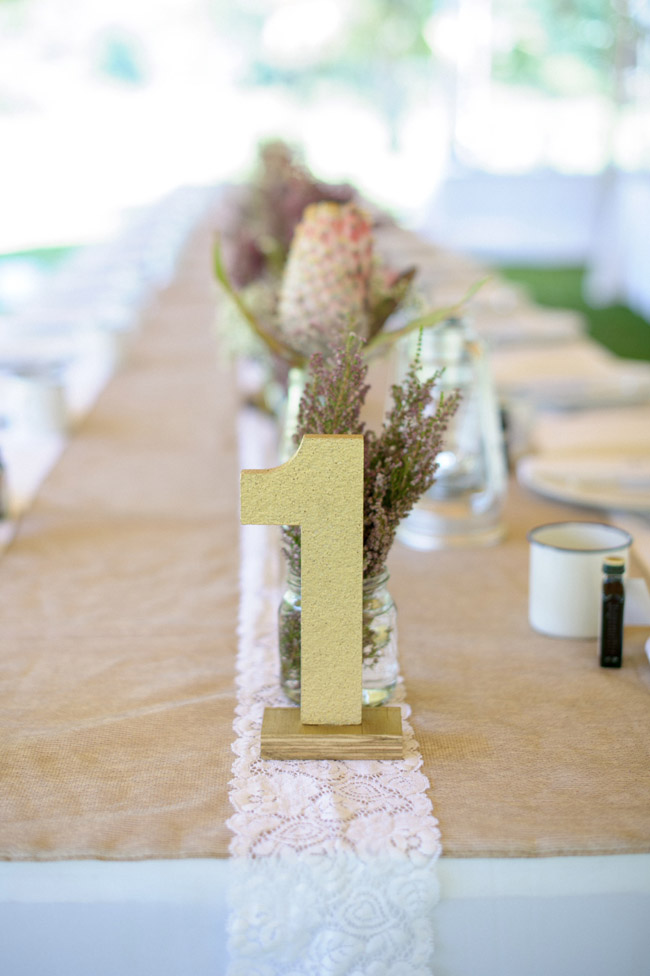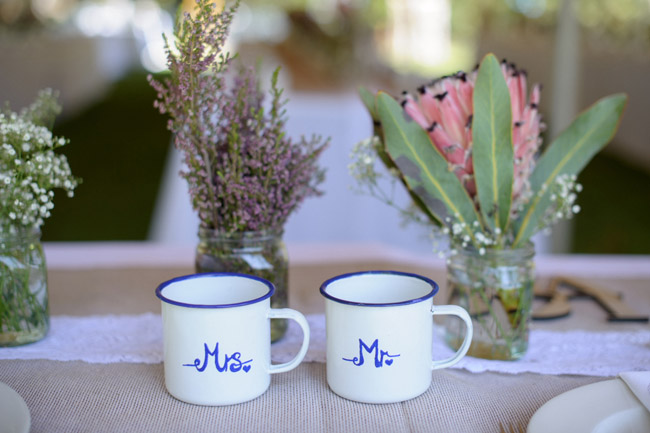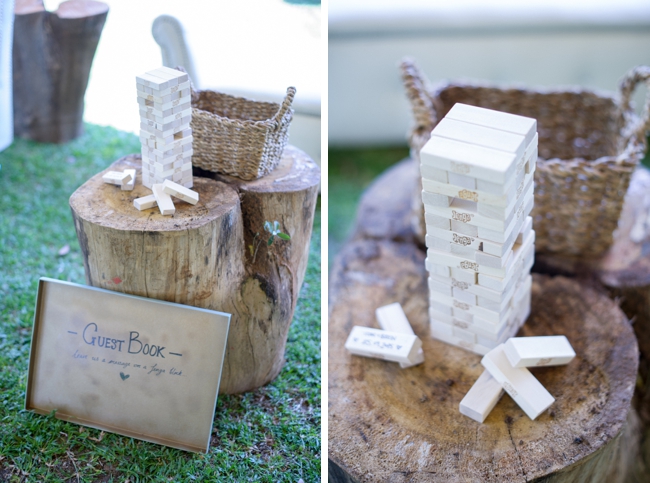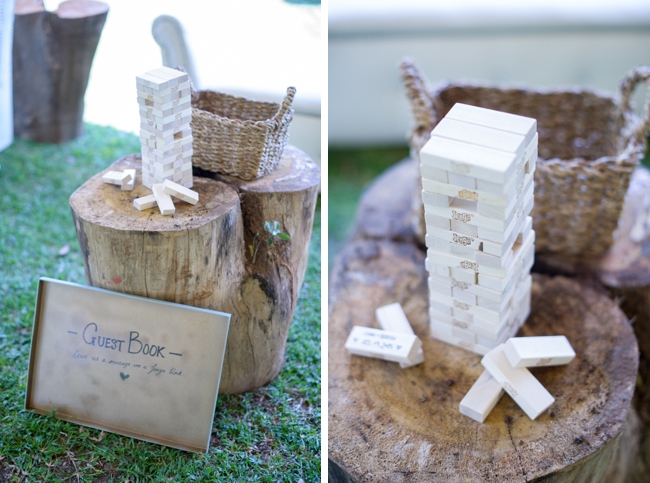 Advice for Future Brides & Grooms
This is the most valuable piece of advice I can give (the thing that kept me cool and collected): Keep it simple if simple is your style or go all out if that's what you enjoy – as long as everything you do suits you. No one can see the exact vision you have in your head and none of your guests will notice what's missing or what wasn't set up the exact way you wanted it, so let it go and just enjoy. Everyone says it, but it's so true – before you know it your big day has come and gone!
I think the other advice I would give is spend time with your friends and family and with your partner in the days leading up to your wedding – don't get caught up in admin or wedding stuff. Try to make a week long wedding and have a few gatherings leading up to your wedding day and even have a gathering the day after, at least that way you get to spend time with everyone instead of rushing around on your wedding day trying to do your rounds and hardly having a moment to just enjoy and let your hair down with your new husband. I have seen how some people tend to get so caught up in the running and process of things in the few days leading up to the wedding – it should be a fun time, so make sure you enjoy it. At the end of it all – if you arrive at your wedding and the person of your dreams is there to marry you, you will have the best day of your life and that's what really matters.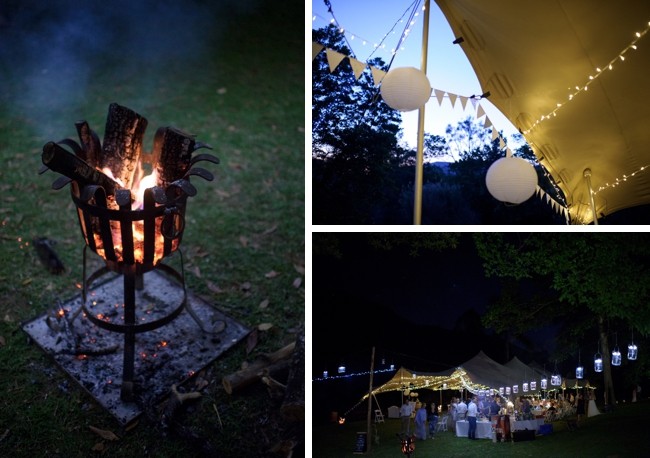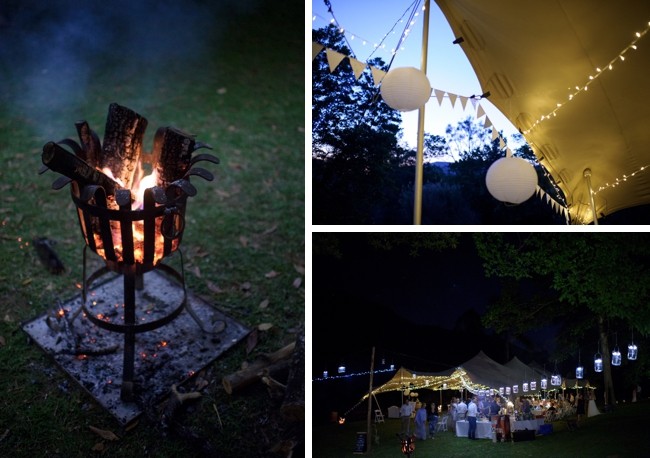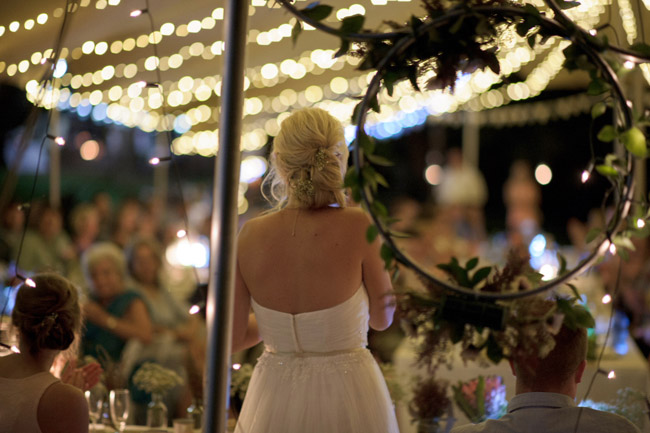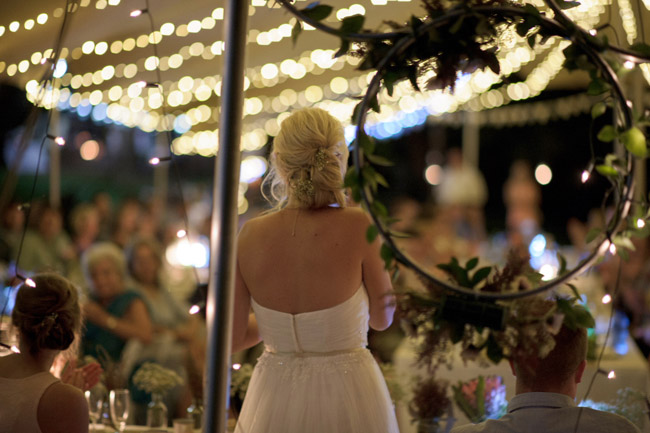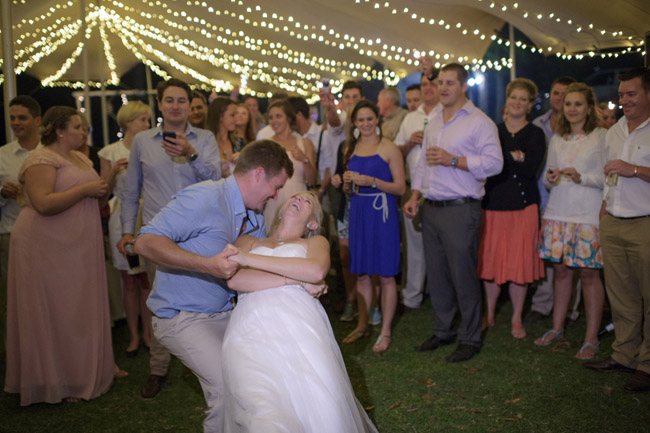 You can see more from this wedding on Kim Tracey's blog.
SERVICE PROVIDERS
Venue: Private farm | Catering: Jason from The Food Fundi | Photography: Kim Tracey | Stationery: BrennaBales Photography & Design | Cake: Natalie from Gourmet Gurus | Bride's dress: Wedding Bells (Umhlanga) | Bride's accessories: Patrick Mavros | Hair & makeup: Marina & Heather from Hairtech | Bridesmaids' dresses: Jacoba Clothing, Bride & Co | Bridesmaids' accessories: Dear Rae | Groom's attire: Old Khaki, Rogue | Hiring: Umbali Events | Marriage officer: Johan Van Rensburg