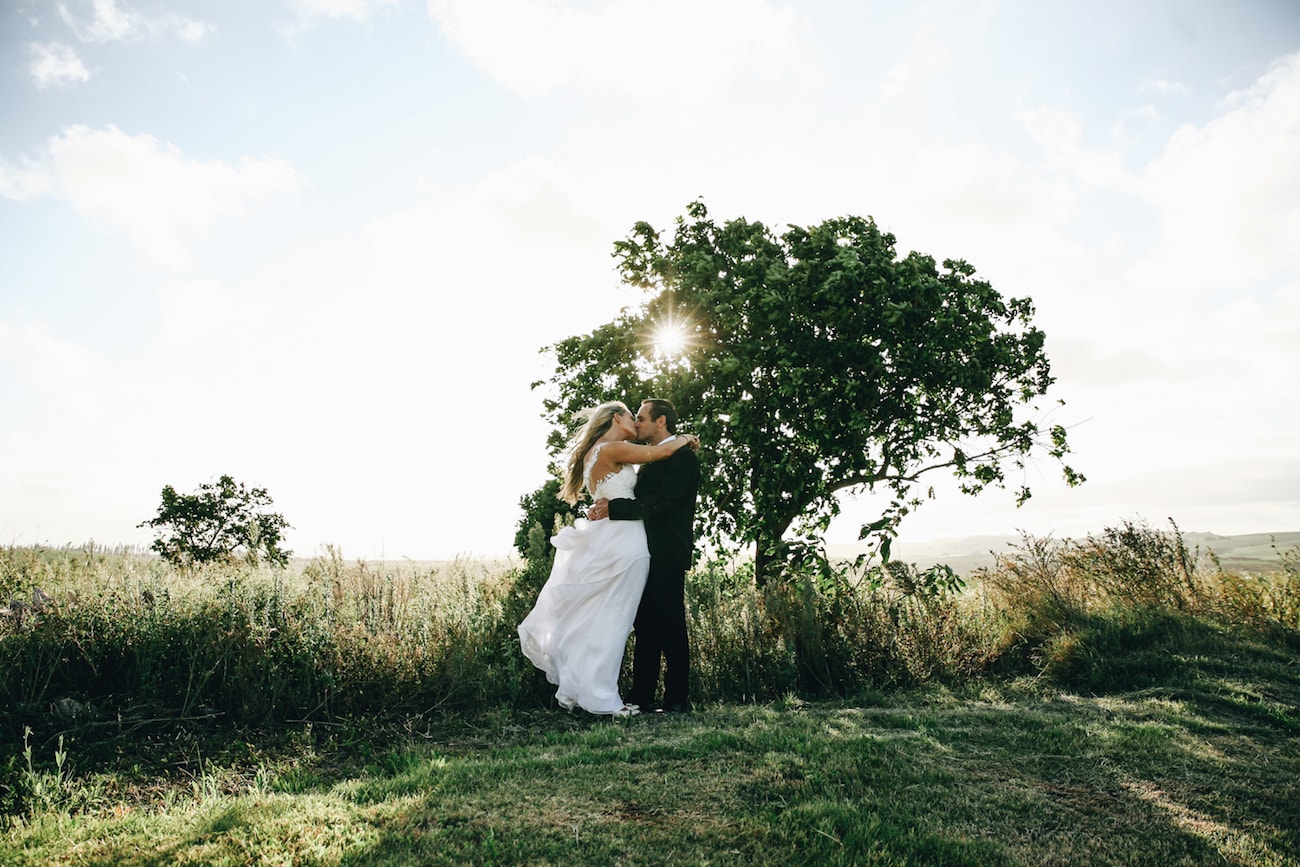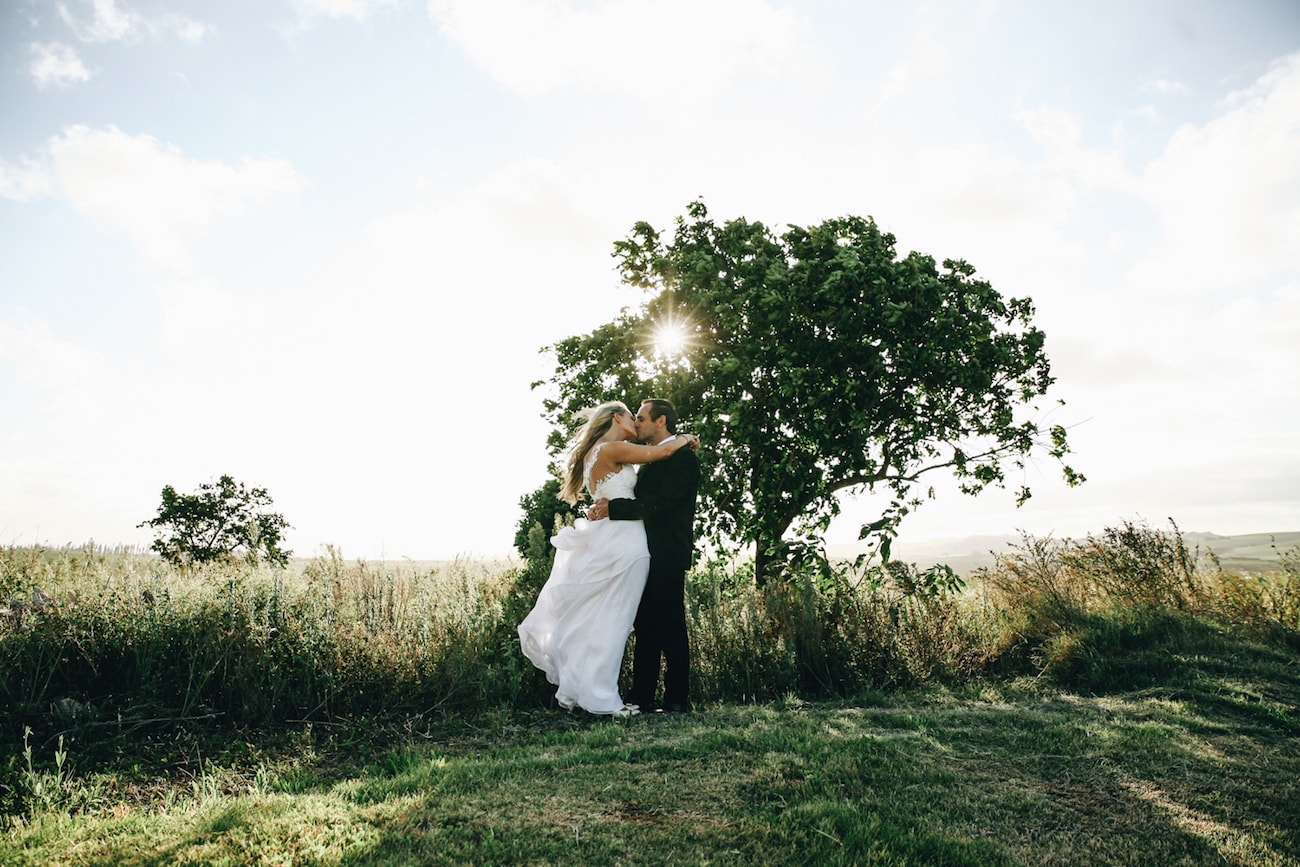 Y'all probably already know how much I'm in love with greenery and botanical style weddings in general. But being a Durban girl now, that love is even stronger when you combine more subtle greenery (your ferns and eucalyptus for example) with bold tropical foliage. I mean, seriously. So when I caught a glimpse of Lucy and Mike's New Year's Eve wedding decked out in all kinds of botanical beauty from the amazing floral chandeliers to mini topiaries to lush palm leaves, I was in LOVE. Mind you, that wasn't even the first thing I fell in love with when I saw Sasha Campbell's lovely pics – that honour goes to the incredible Hanrie Lues gown worn by the bride with its whimsical illusion lace back and flowing skirt. This celebration perfectly marries (ha!) subtle sophistication with botanical boldness, and it was held on New Year's Eve, so it had that extra dash of magic. Settle in and check it all out!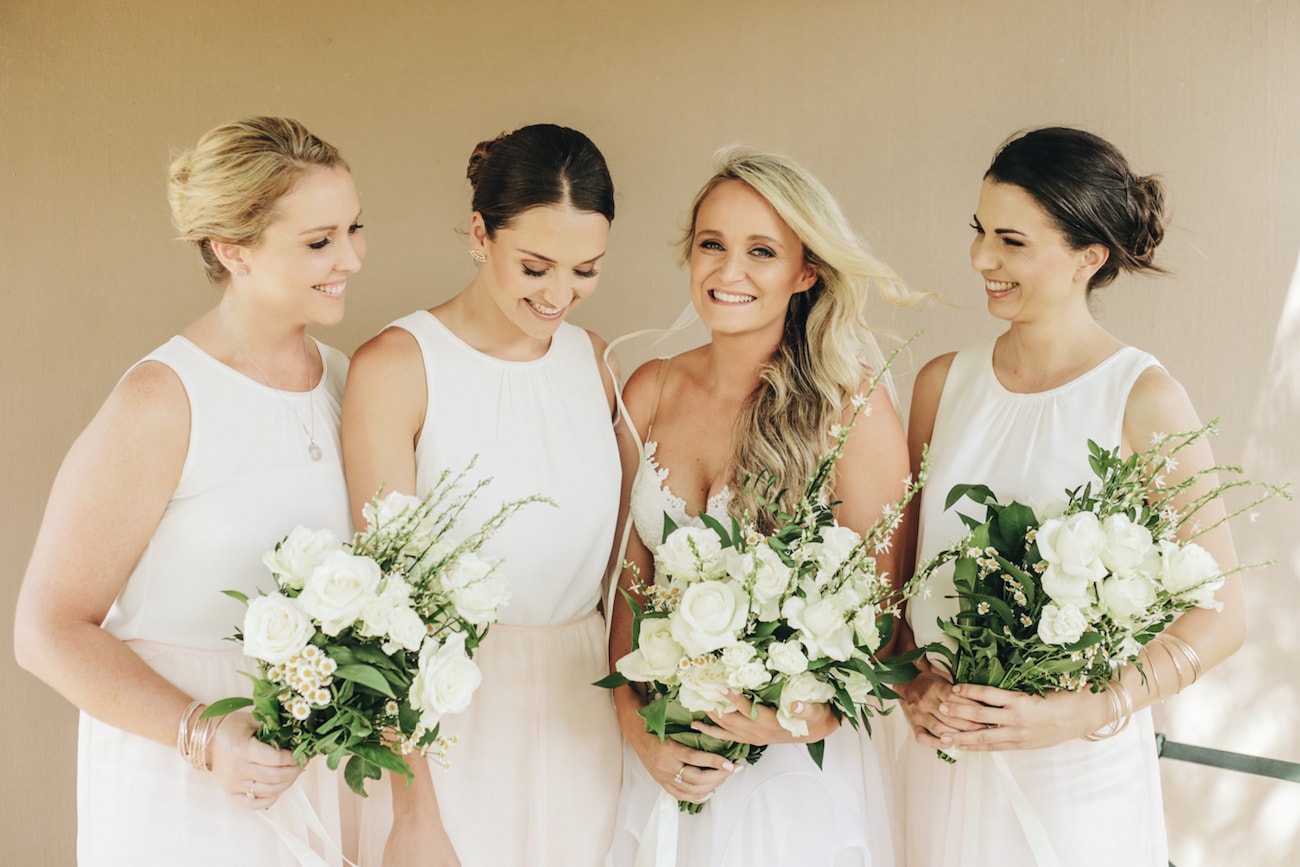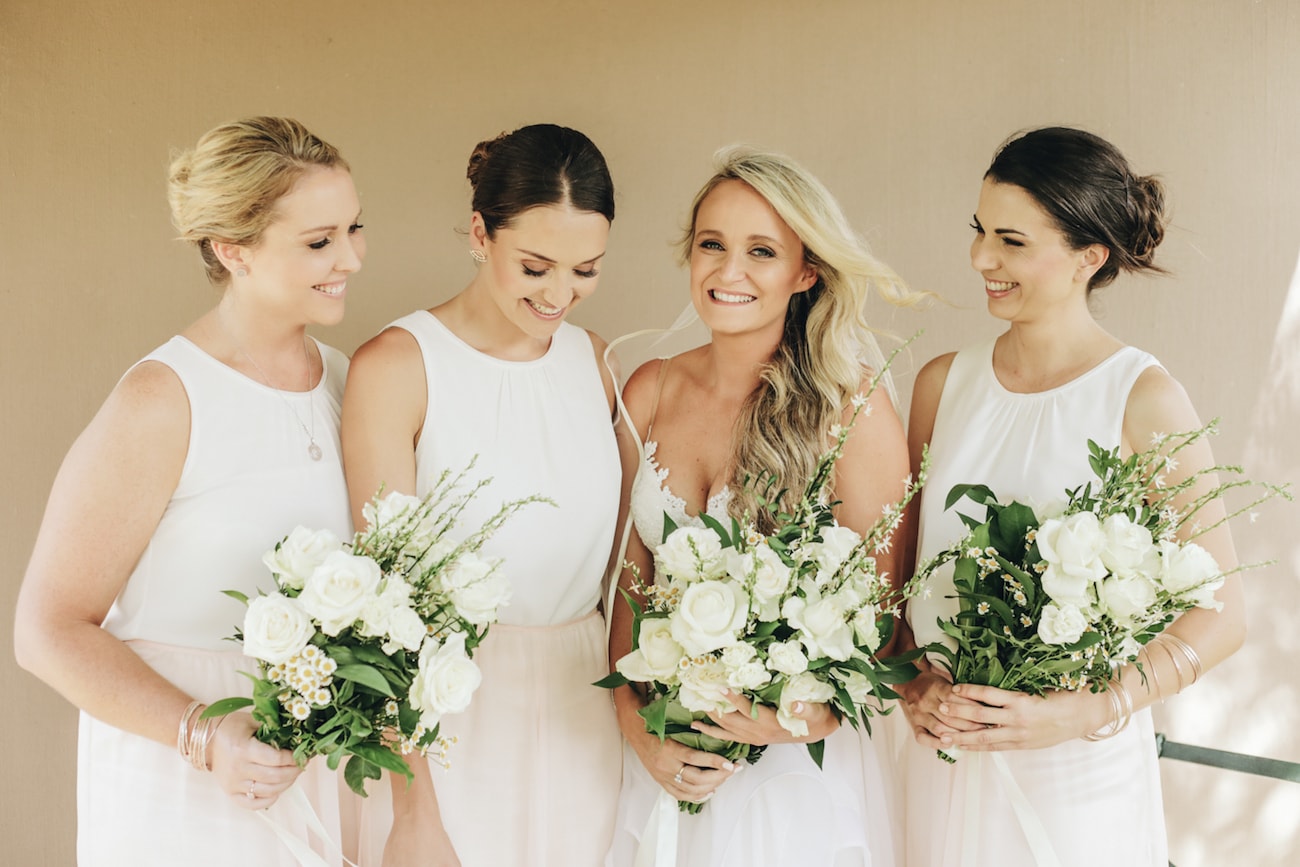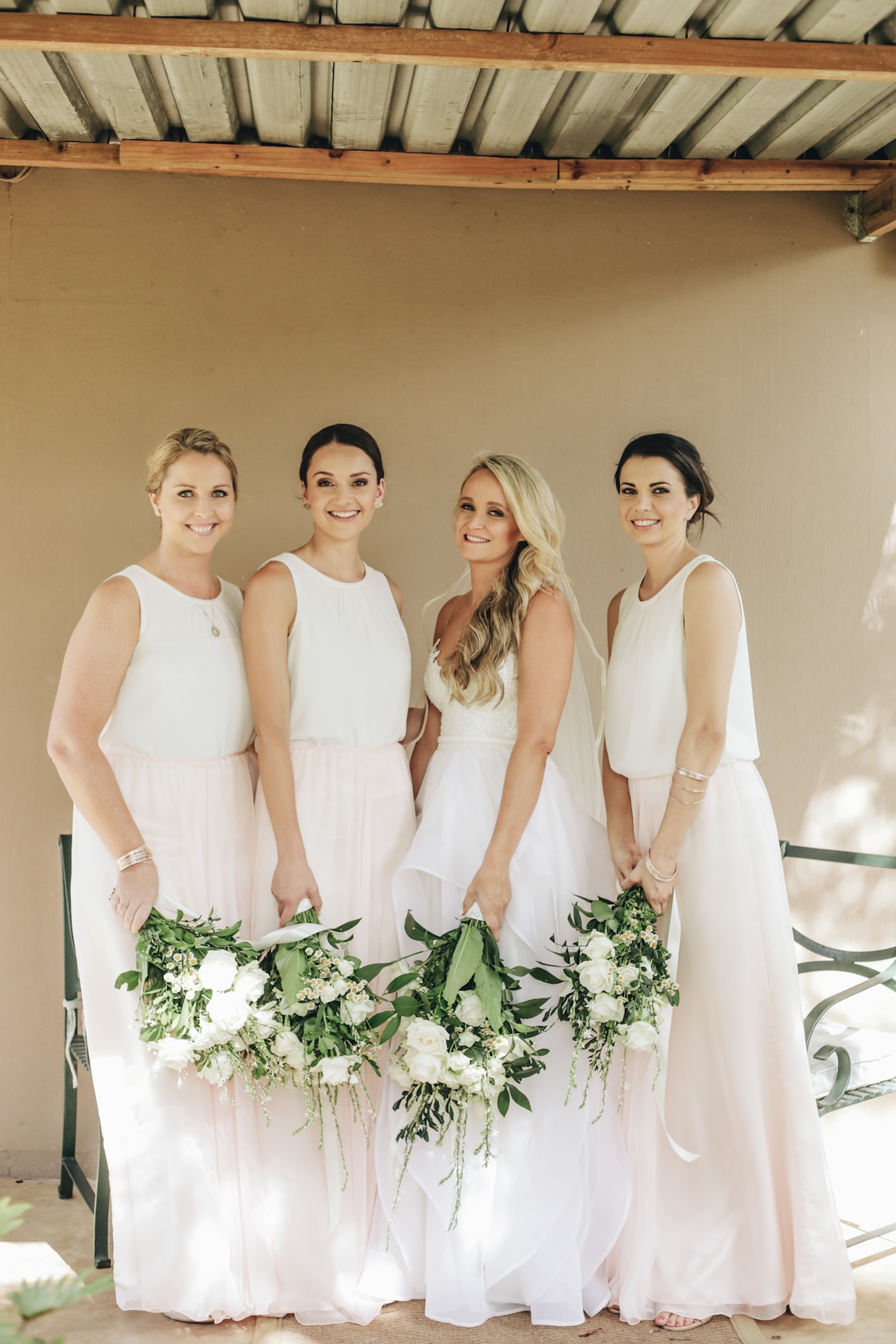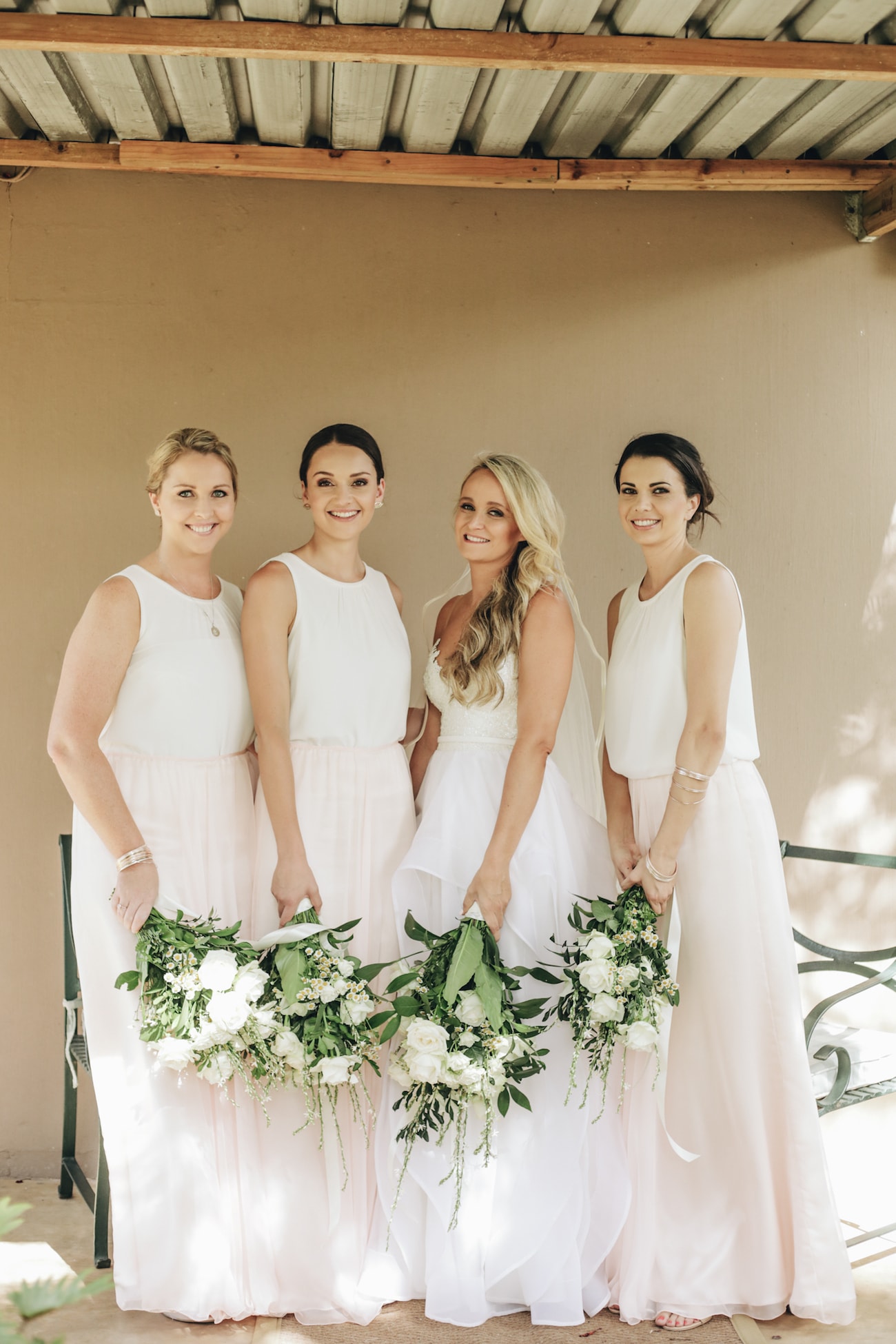 Love Story
I was hosting a dinner party for a few people when a friend of mine, Tim, asked if he could bring two of his friends. It really wasn't a problem as our dinner parties were hardly formal and always ended off as a good party. Tim introduced his two friends, one of whom would turn out to be my future husband. Obviously, I did not know this at the time and after a few weeks Mike plucked up the courage to ask me out and that is how our love story began.
The Proposal
Mike had just got back from a trip to Japan and took me away on a surprise weekend to Nambithi Game Reserve. We went out on the Friday night game drive and returned to our suite after seeing plenty of game to find dinner laid out, especially for two, with a hot bubble bath and candles to add to the ambience. After dinner and out of nowhere Mike got on one knee and popped the big question. I couldn't have asked for more of a romantic setting, especially when he gave me the diamonds and told me I could design my own dream ring. He knows me too well, with my love for jewellery design.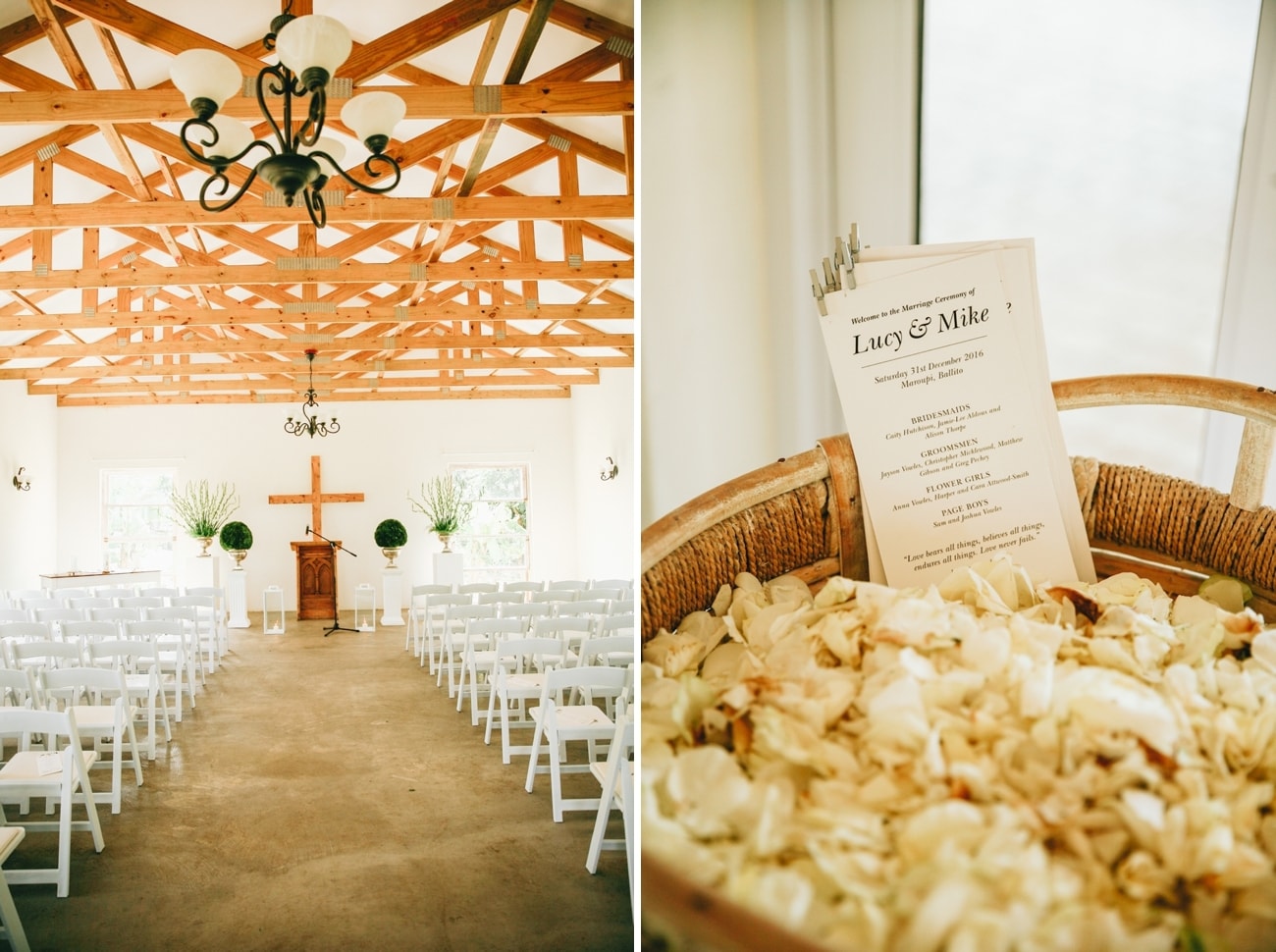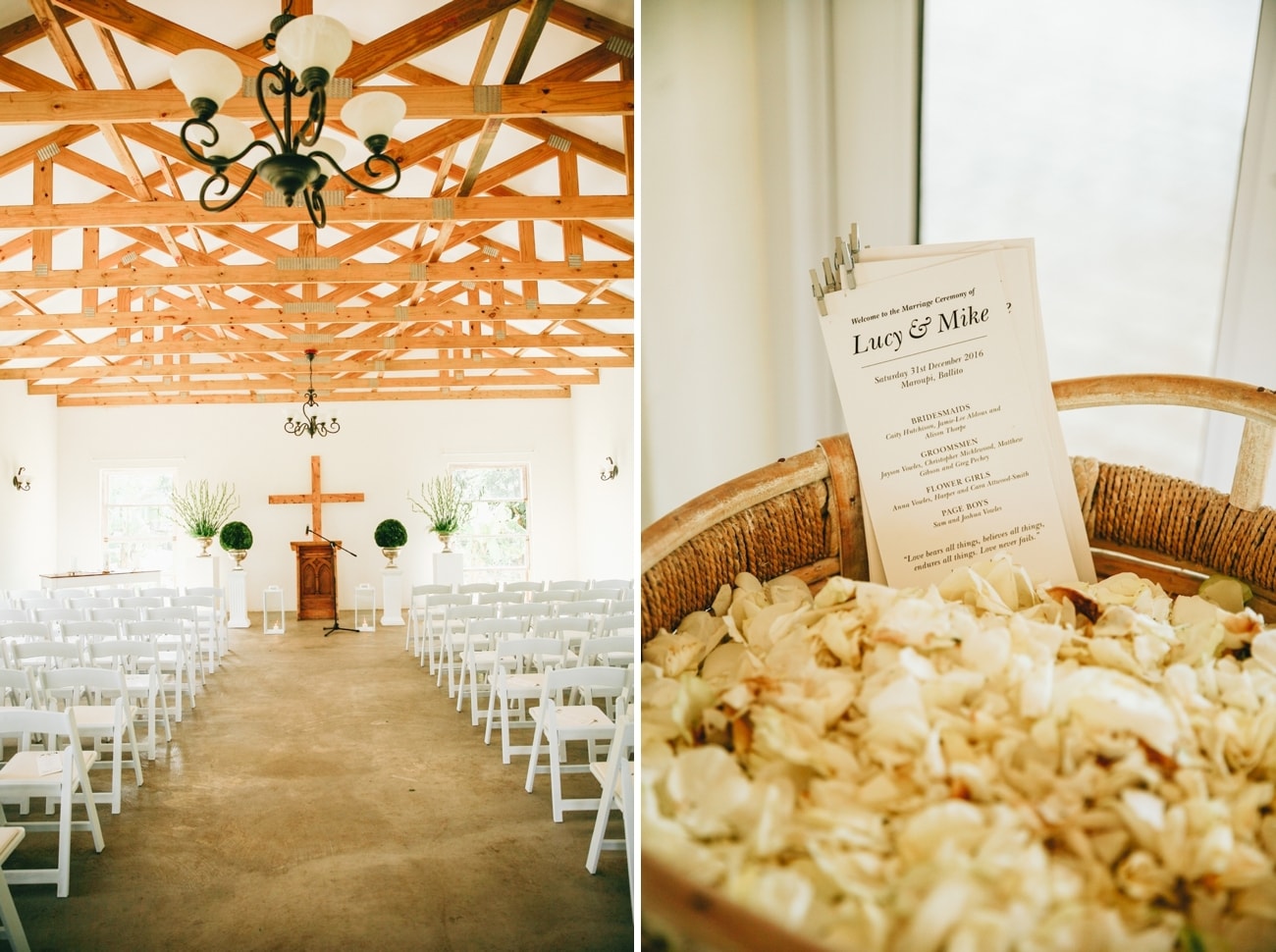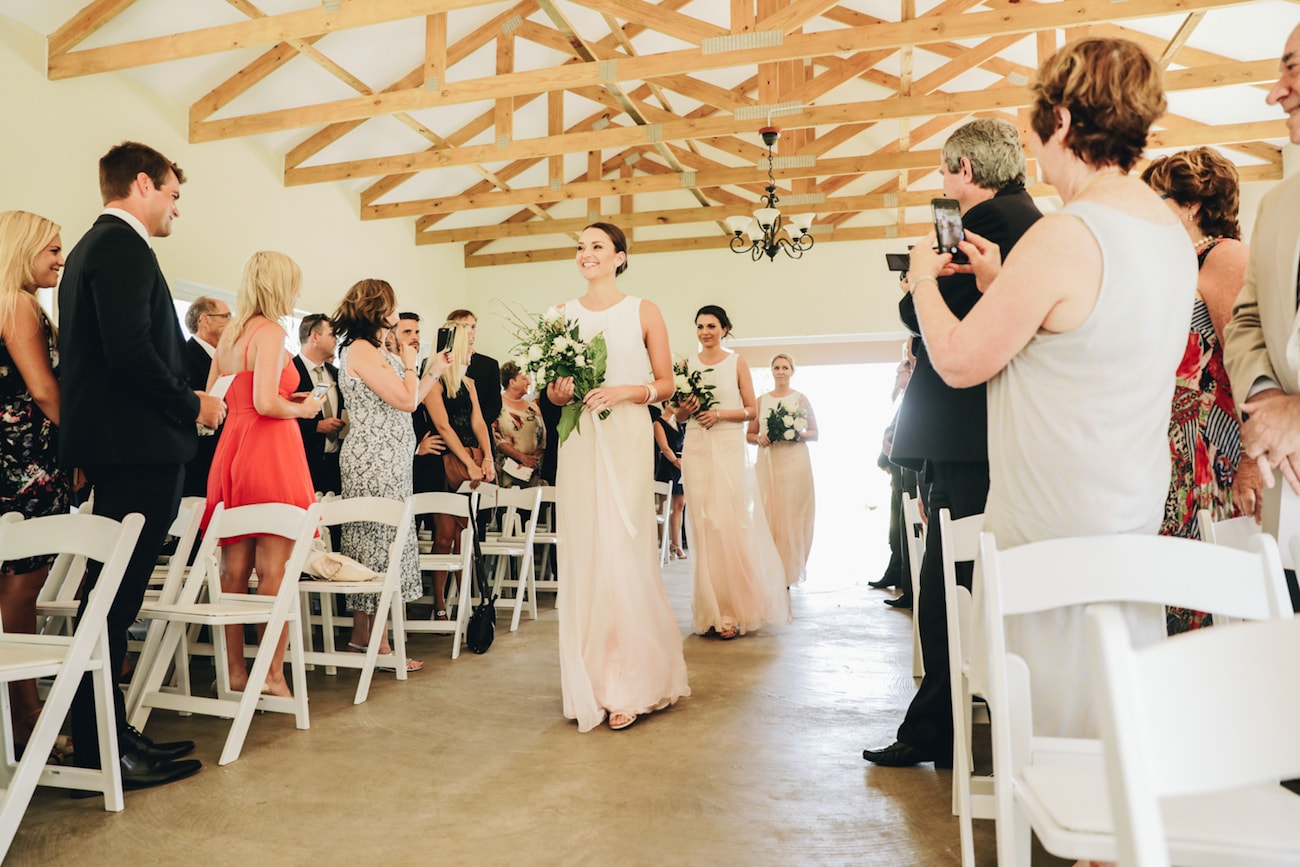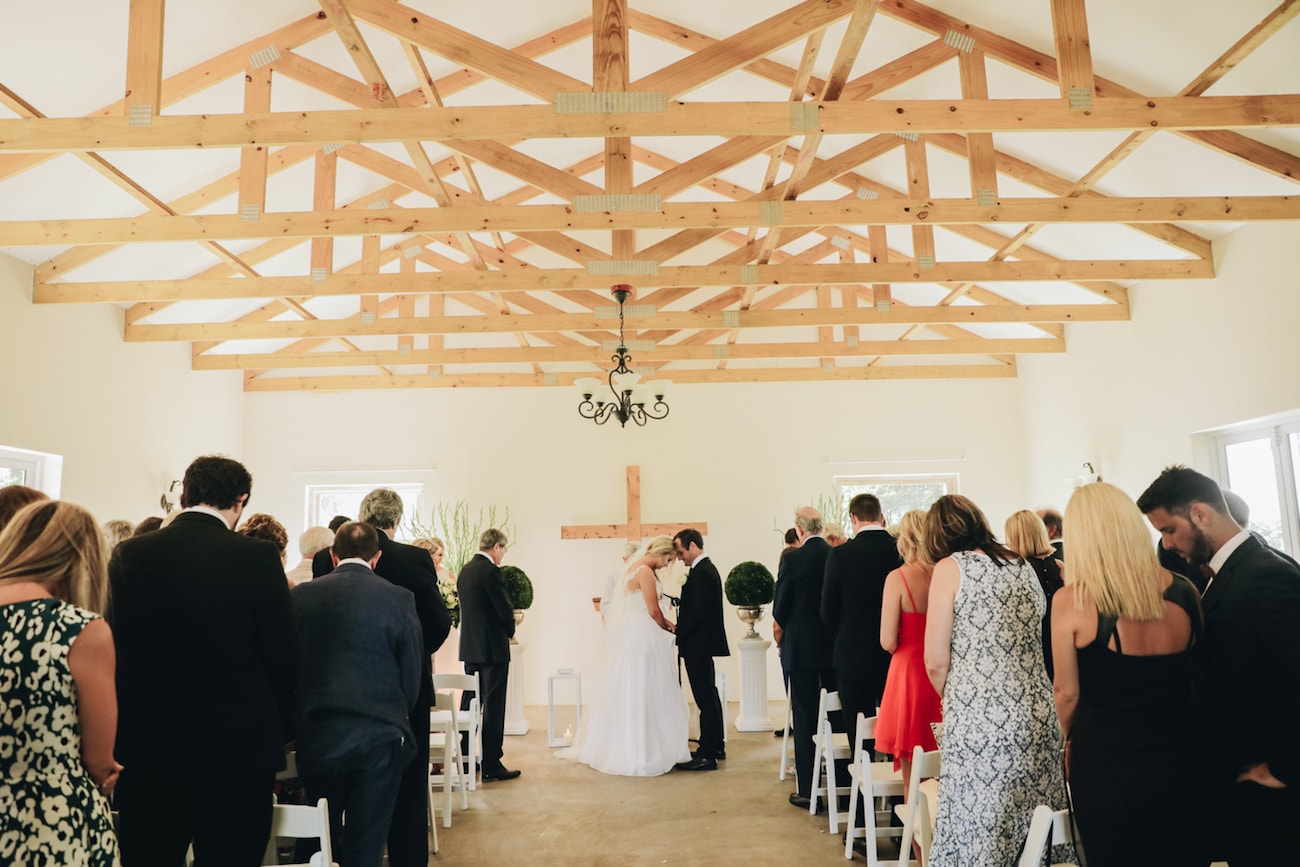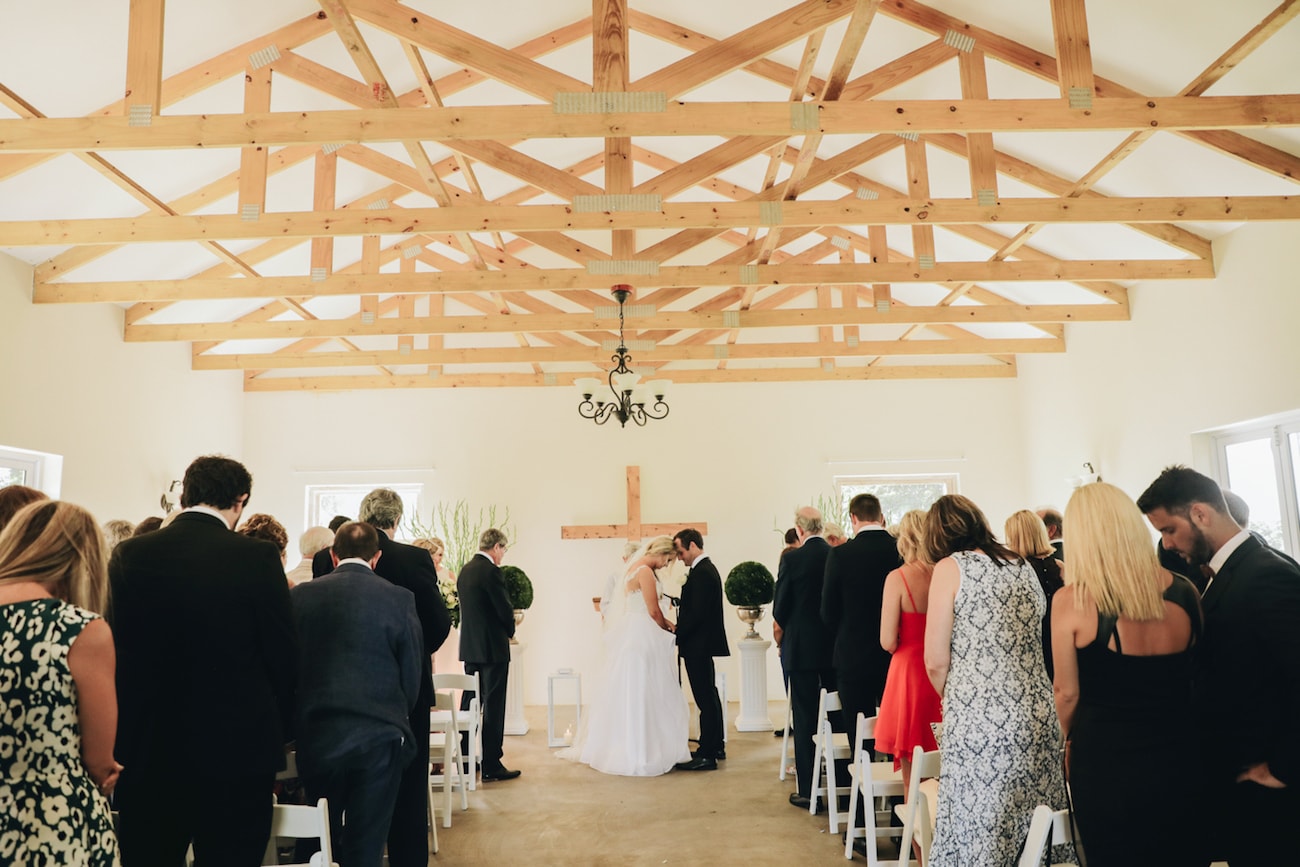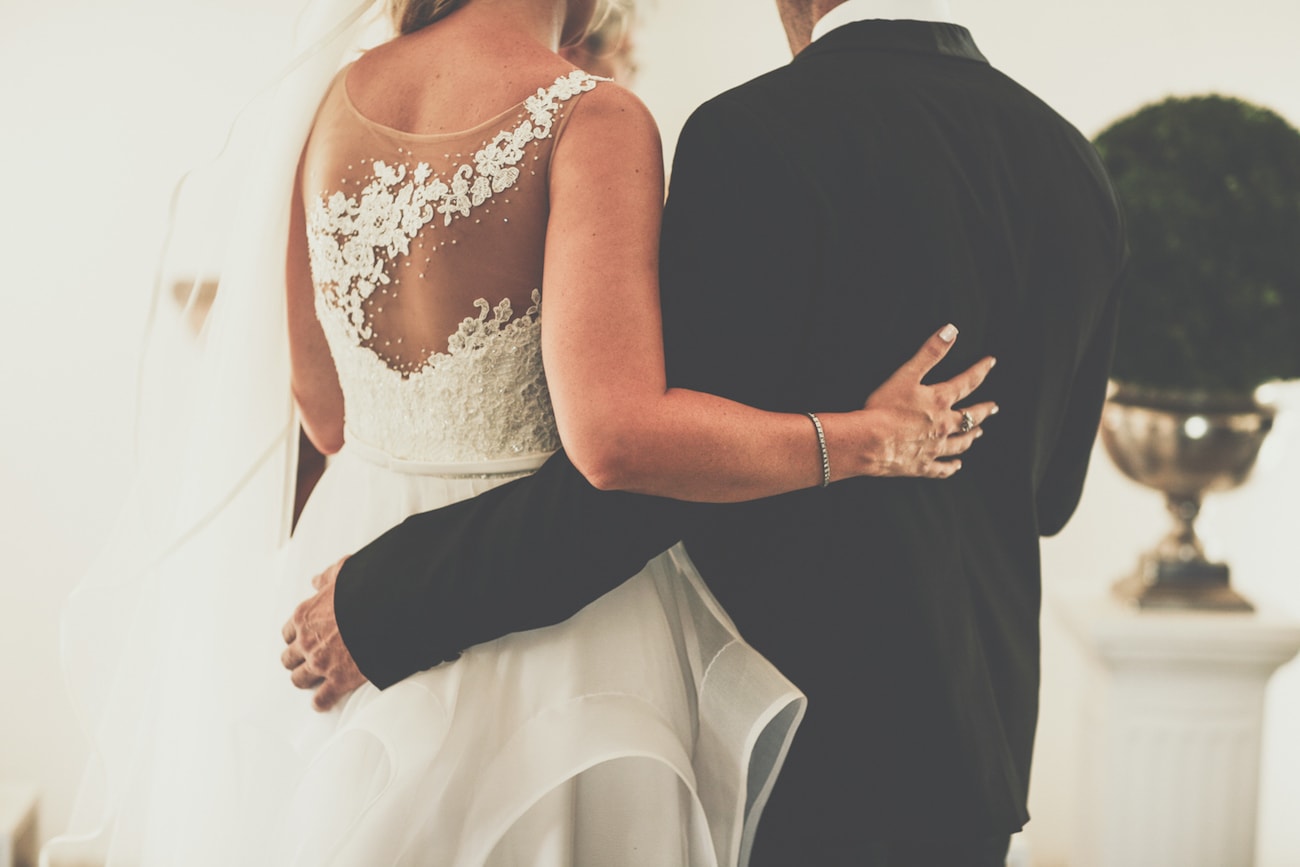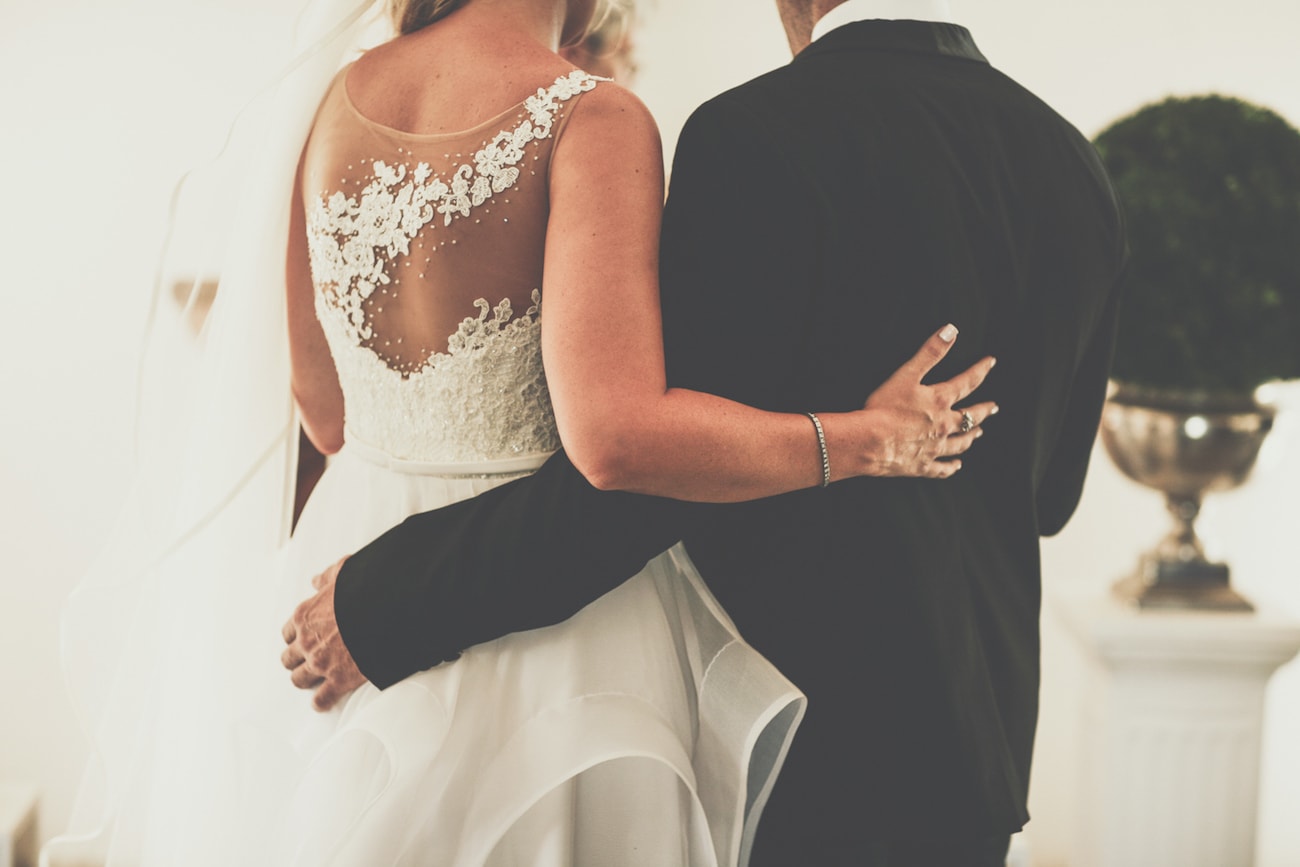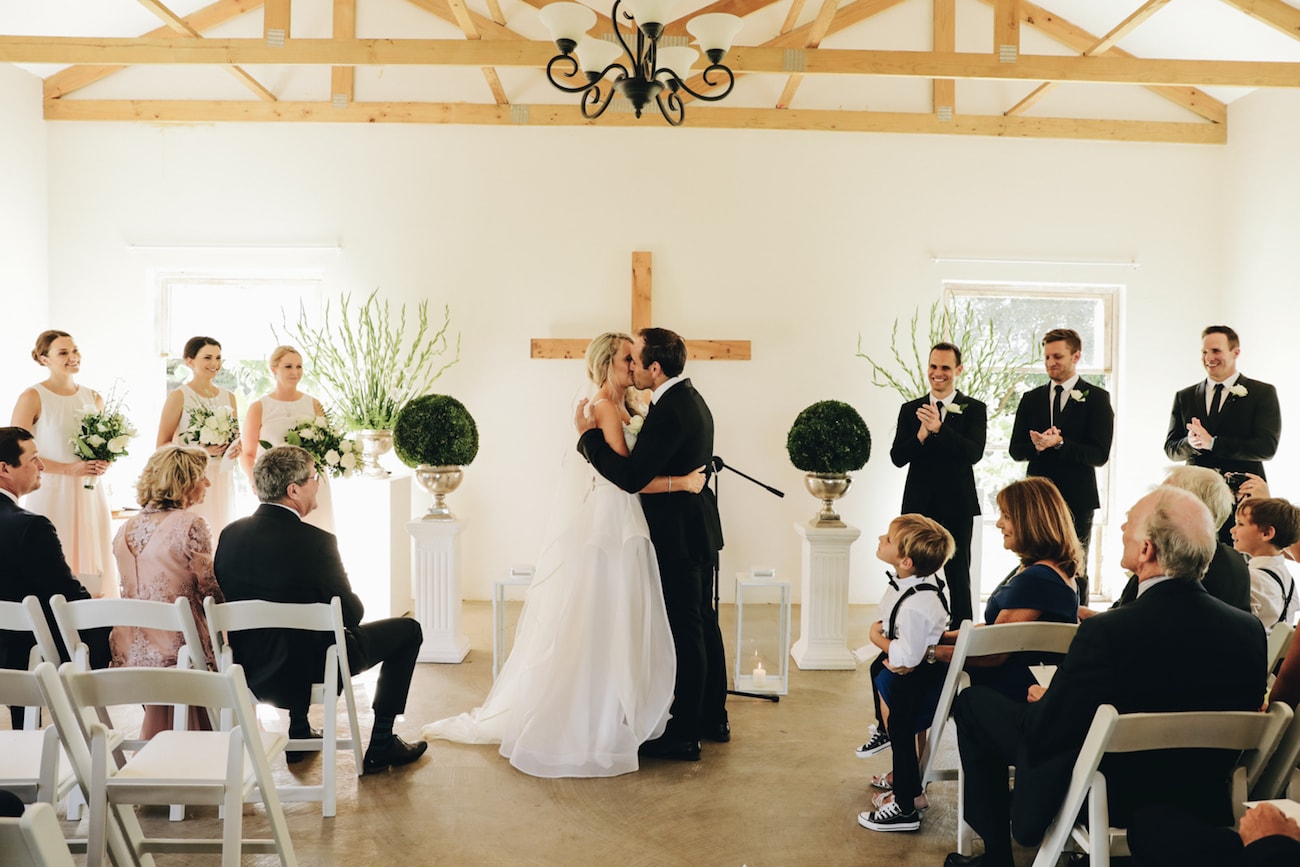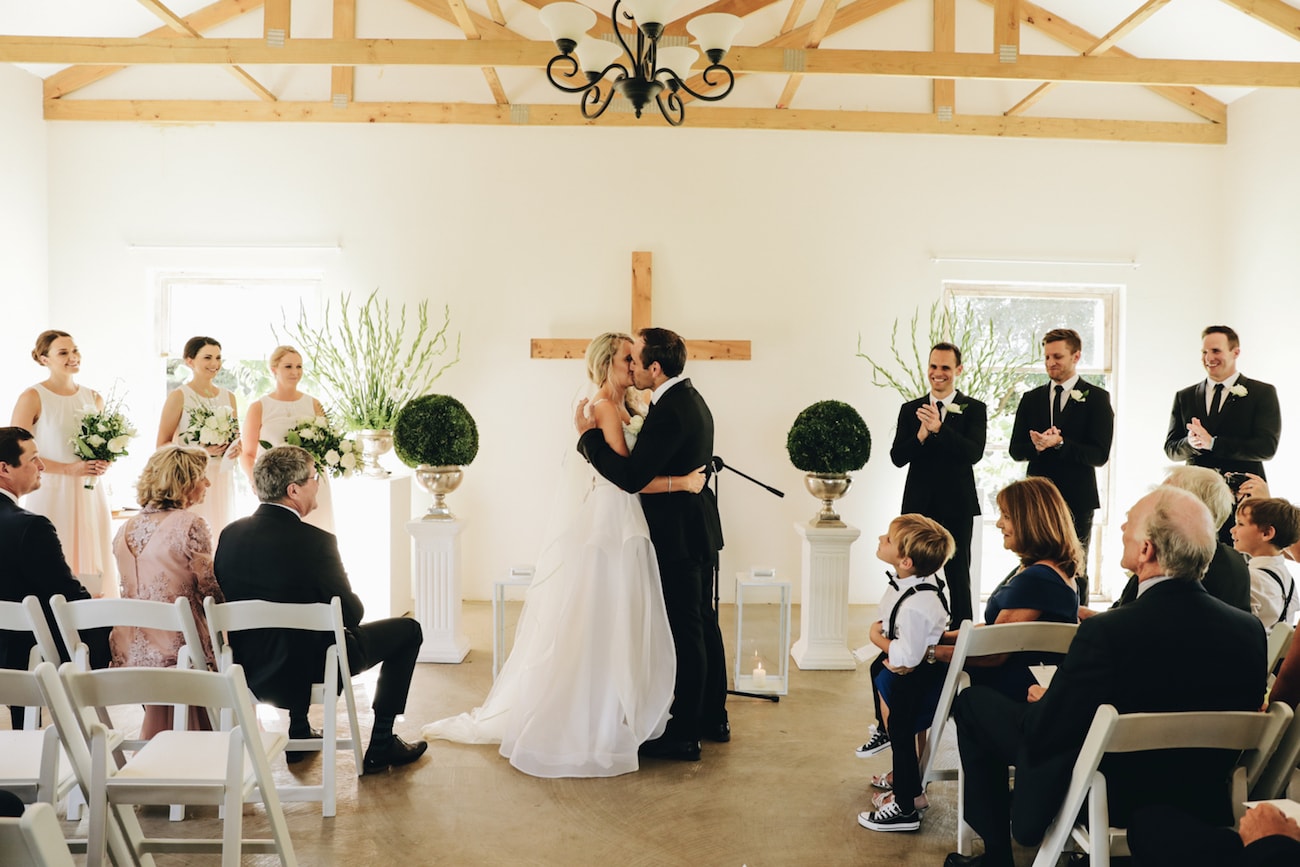 The Venue
We had looked at several venues but as we drove into Maroupi Wedding Venue in Ballito, we knew that it was perfect for us. Having a New Year's Eve wedding meant we wanted to stay close enough to Durban that people could drive or catch taxis home. The venue had the most beautiful garden setting and outside areas. After we had seen the venue and fallen in love we were then shown the beautiful chapel which sealed the deal for us.
Wedding Style
Mike and I decided to have a natural-themed wedding and met with the most amazing wedding planner, Joni K. She listened to every word and brought our dream wedding day to life; we could have never have done it without her.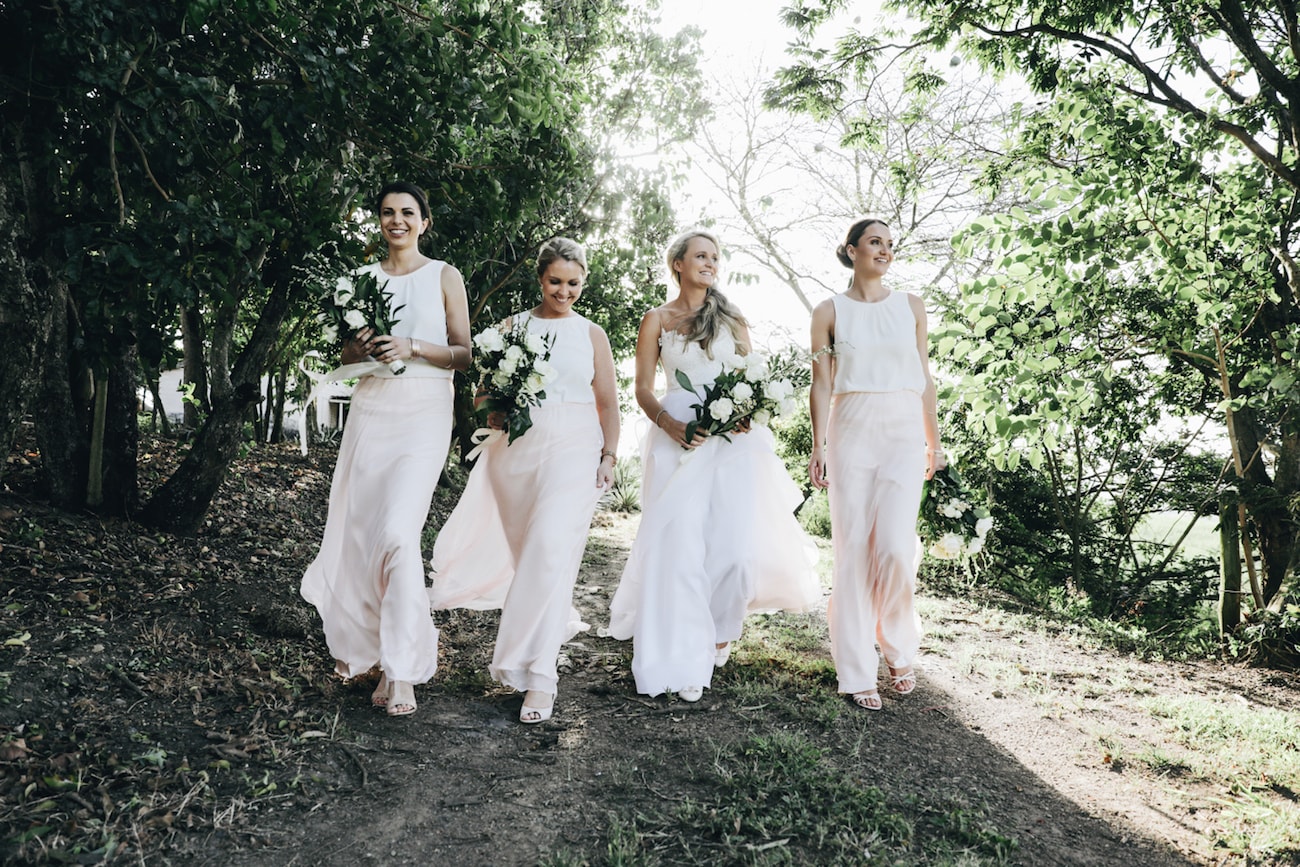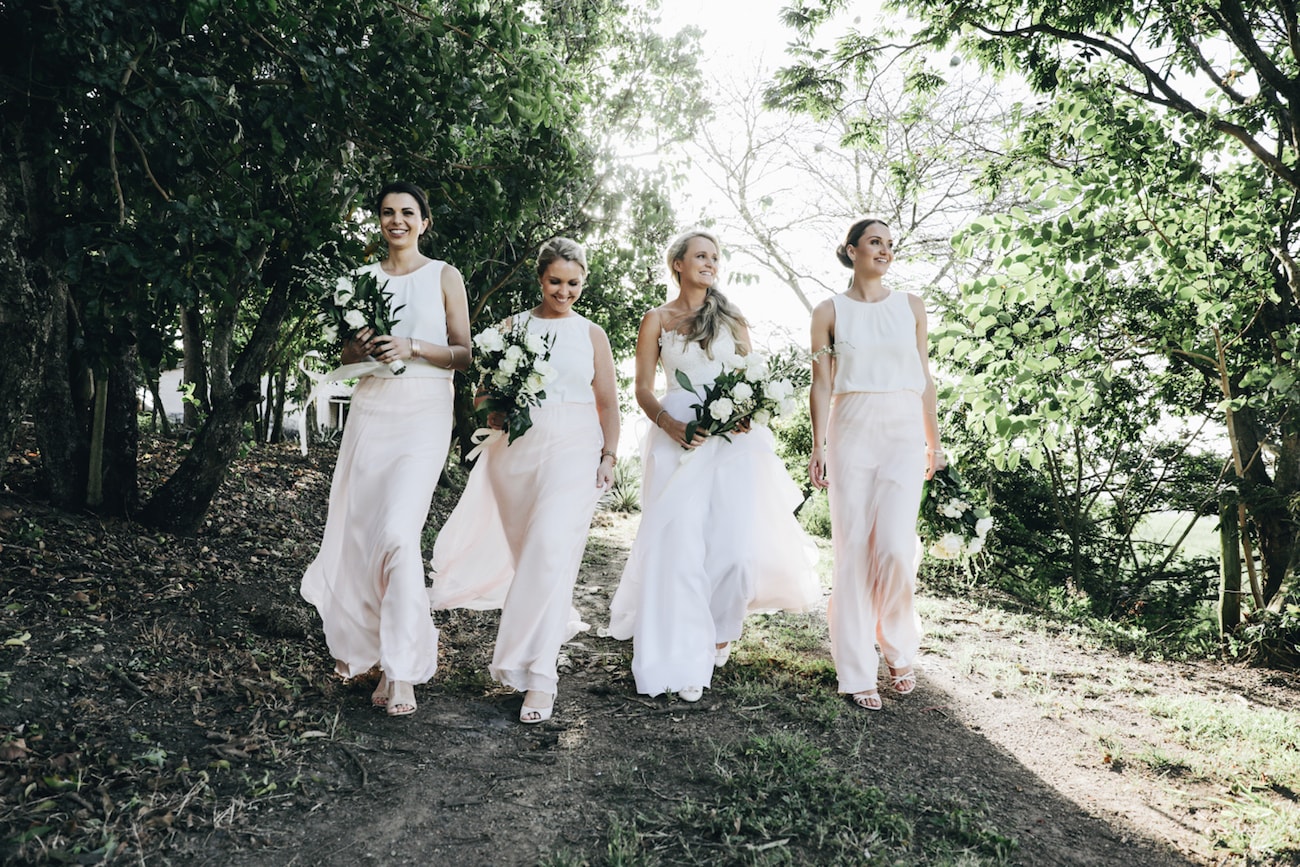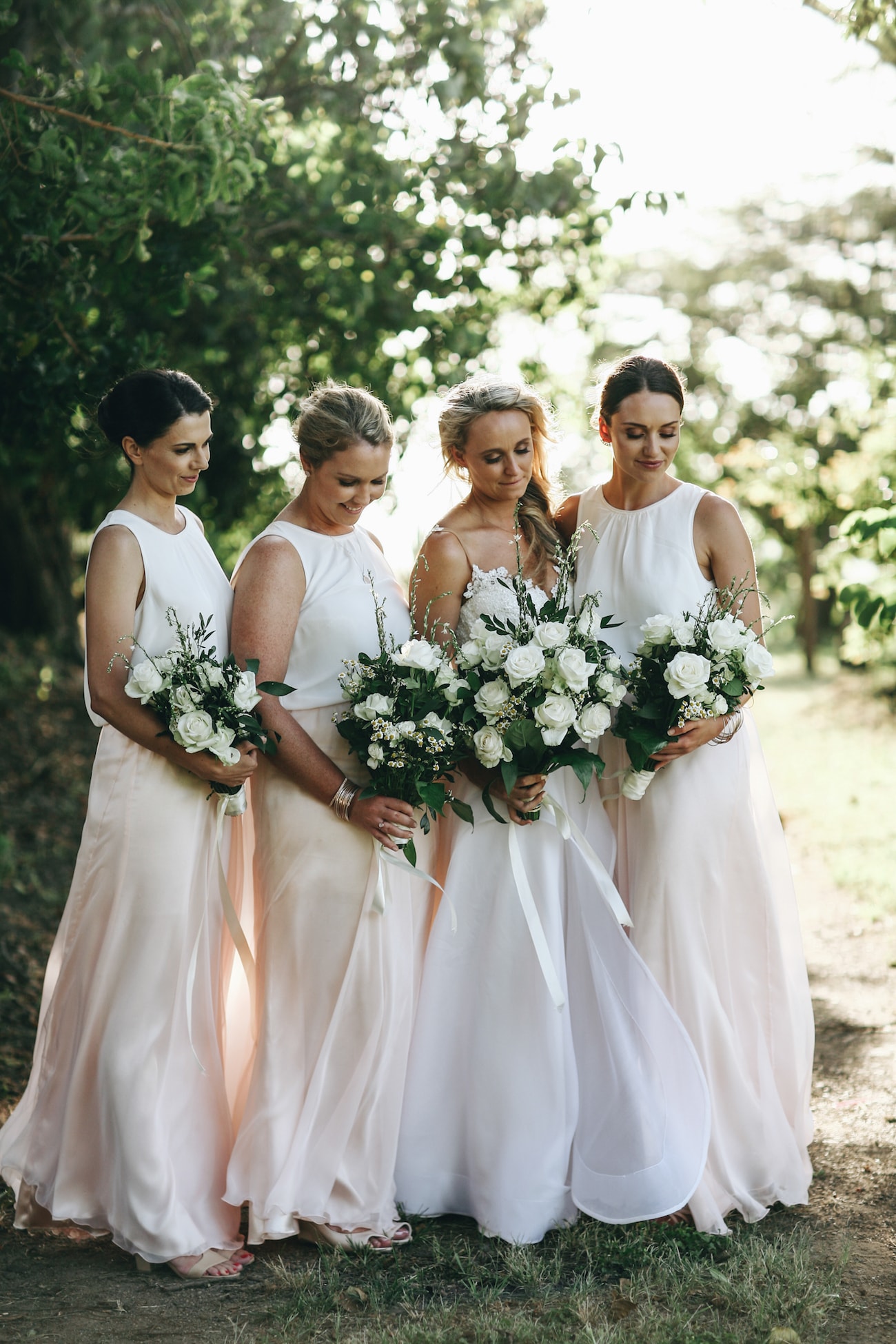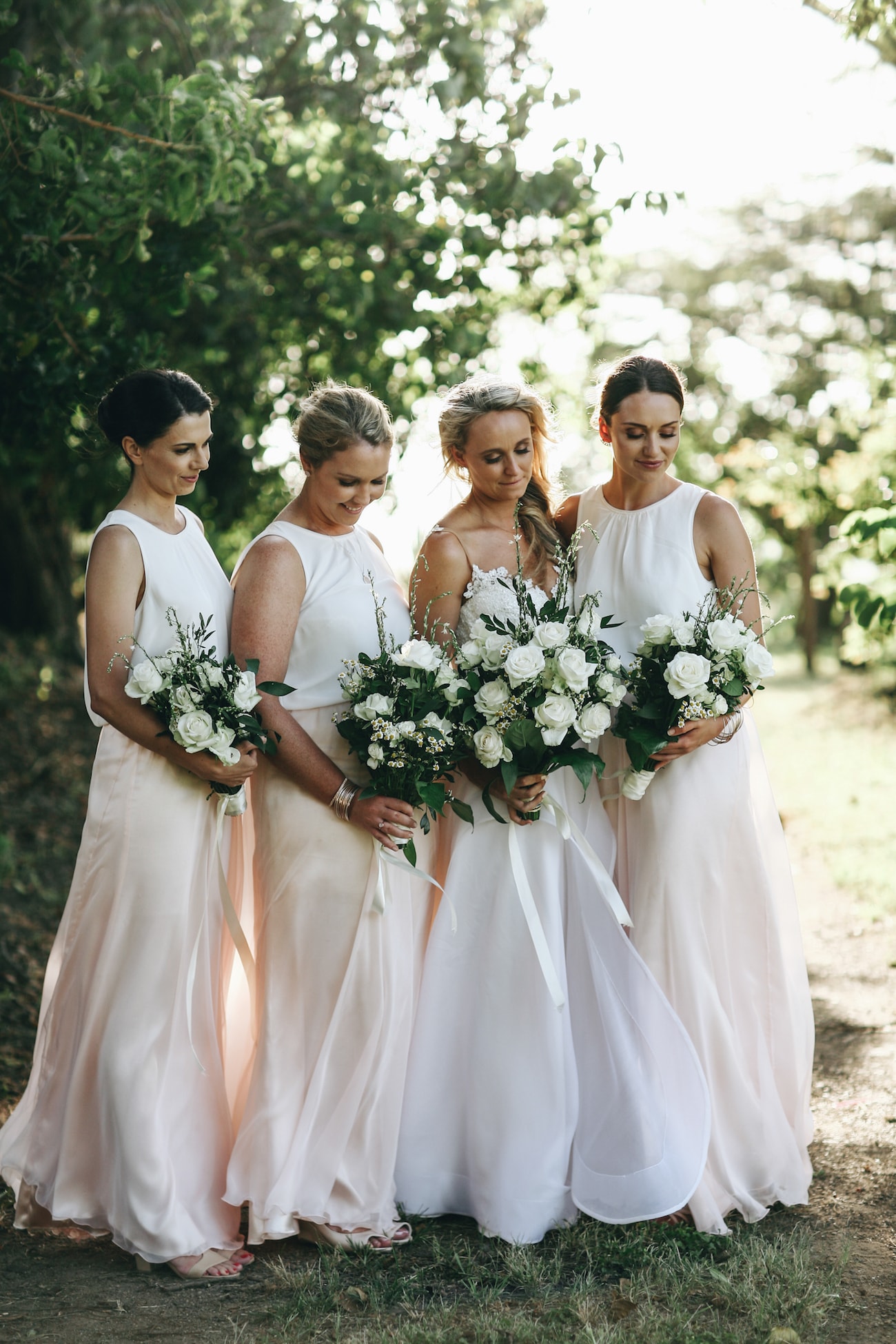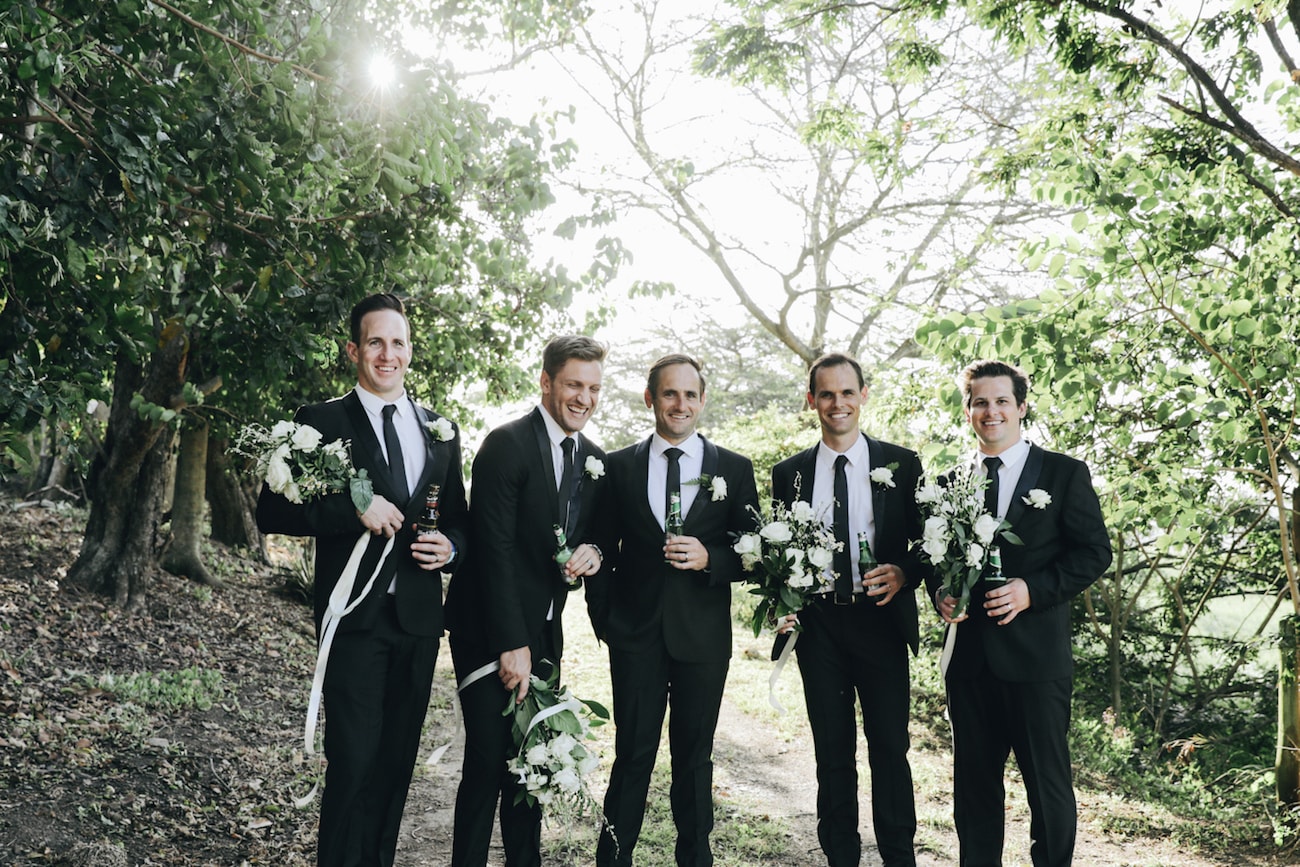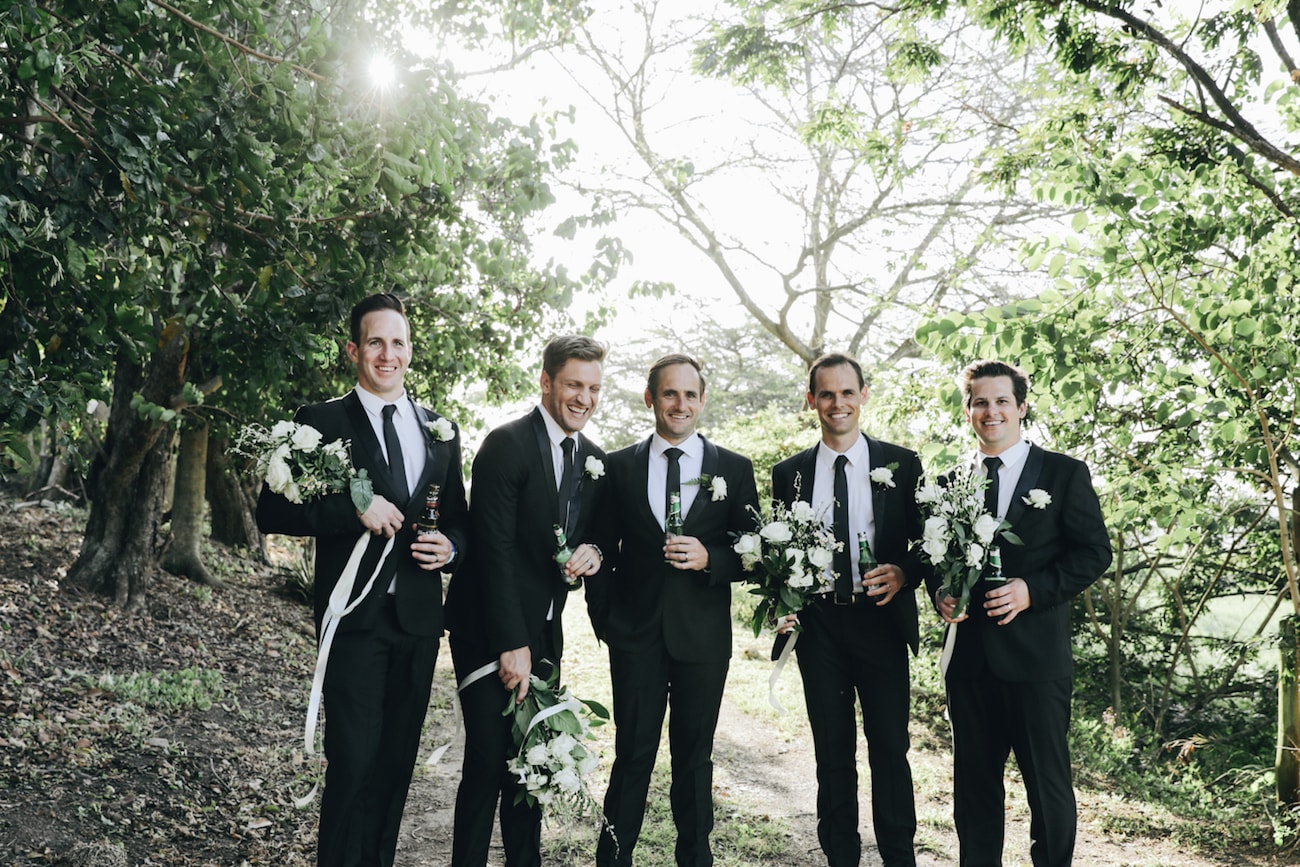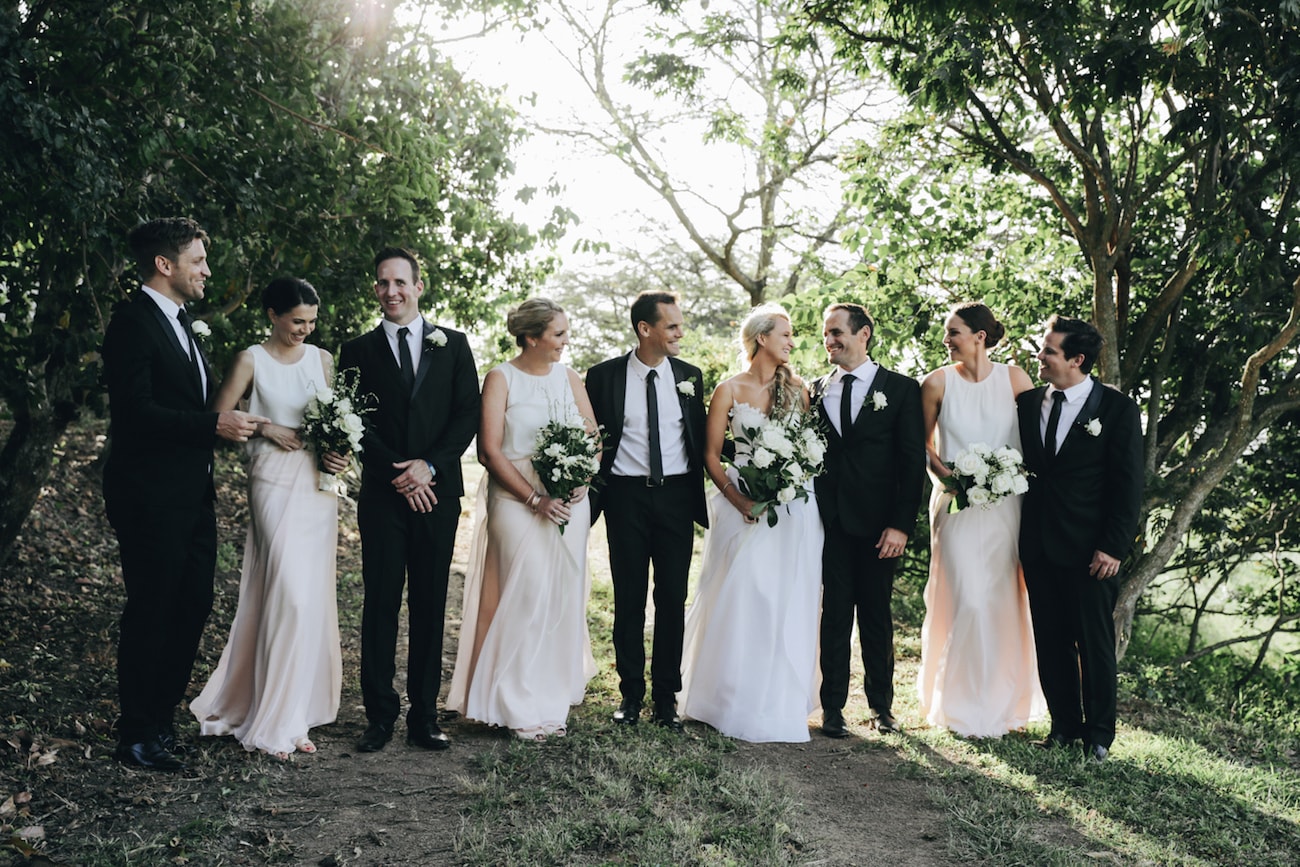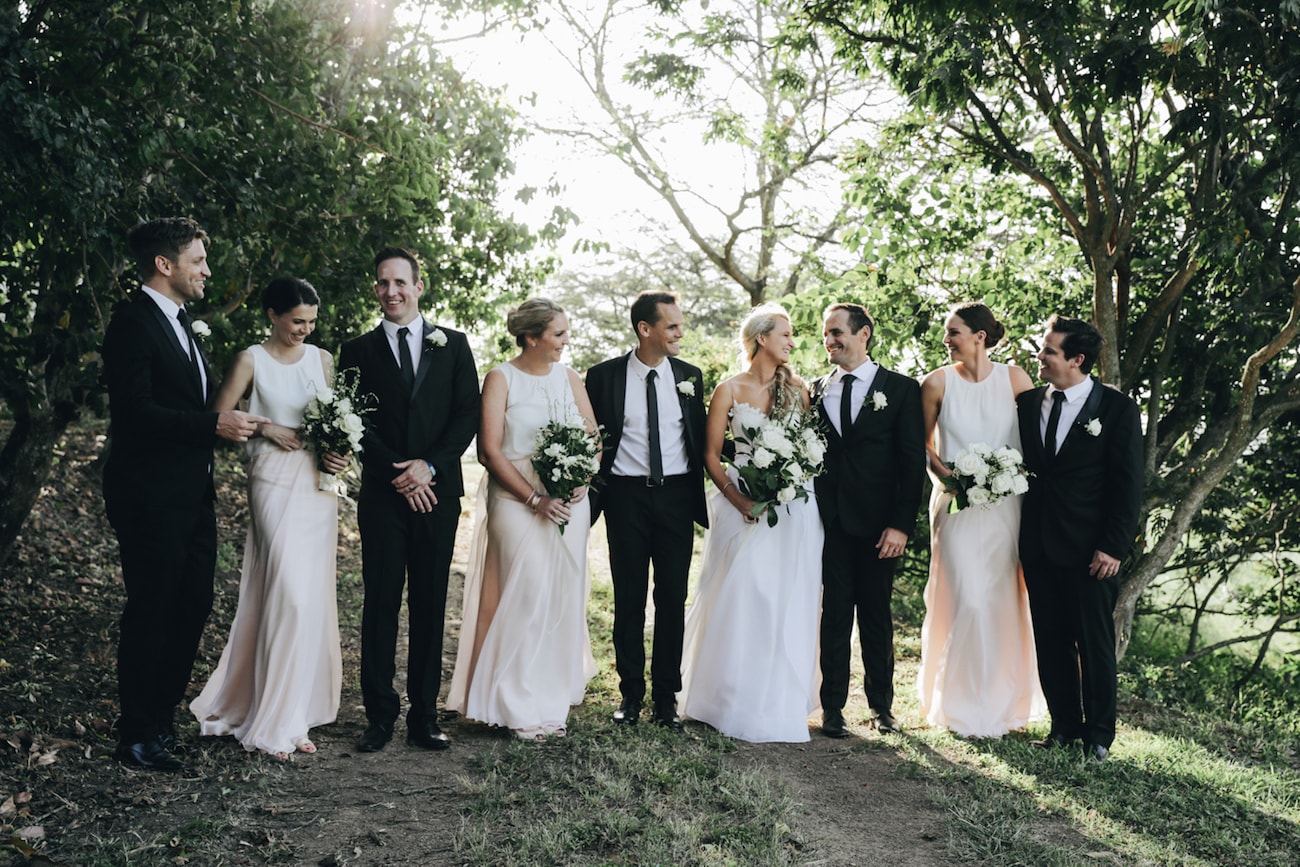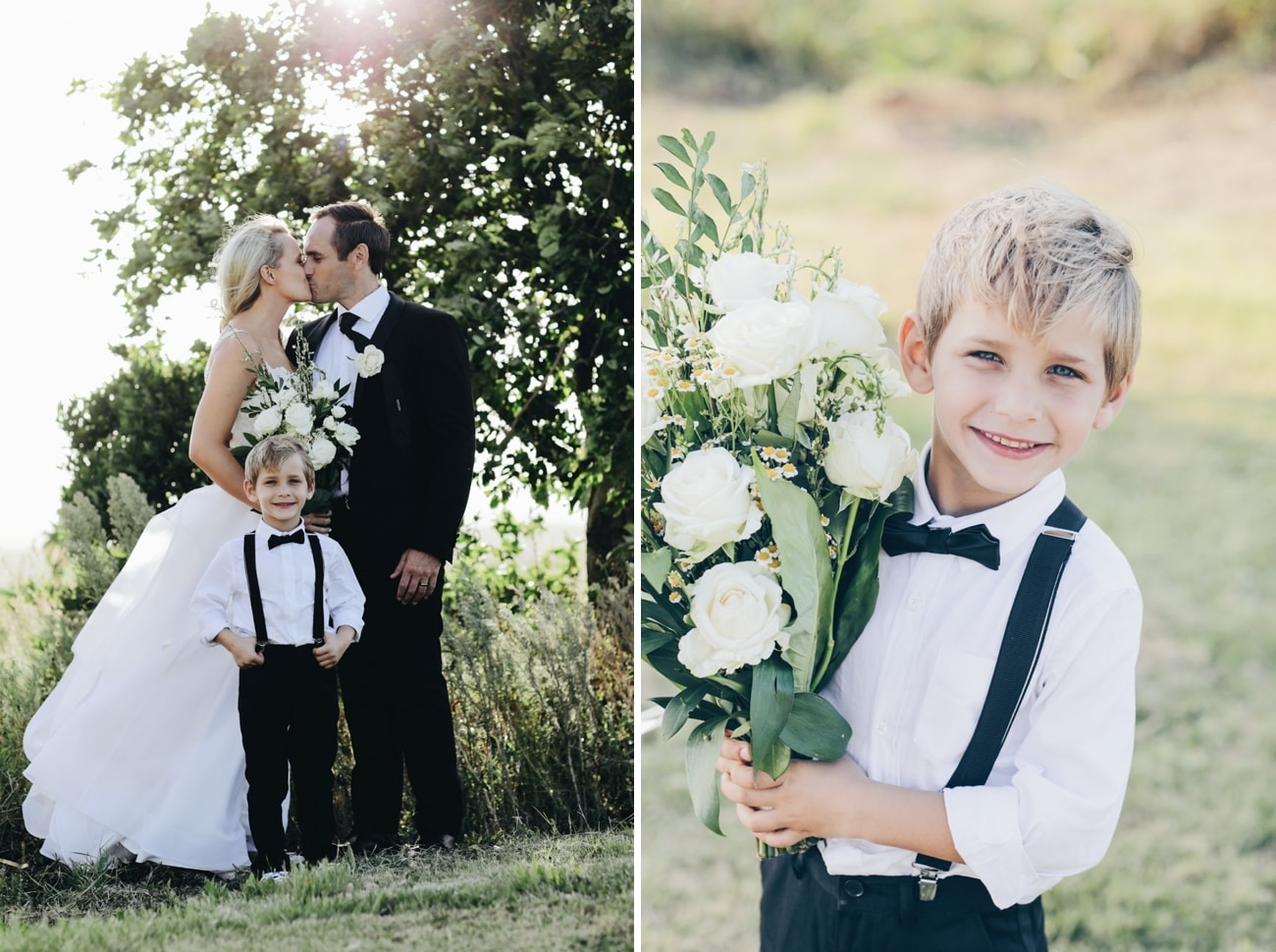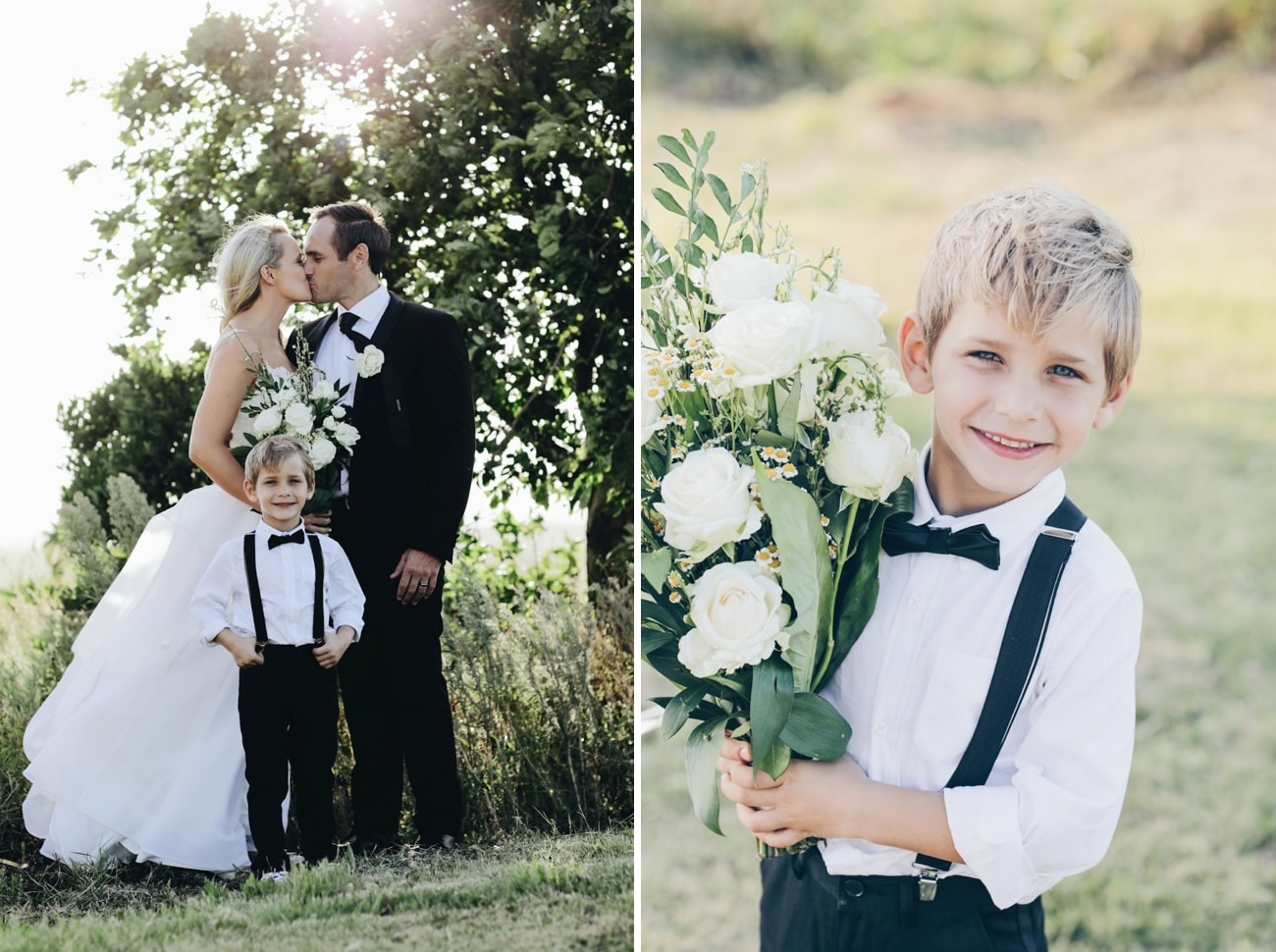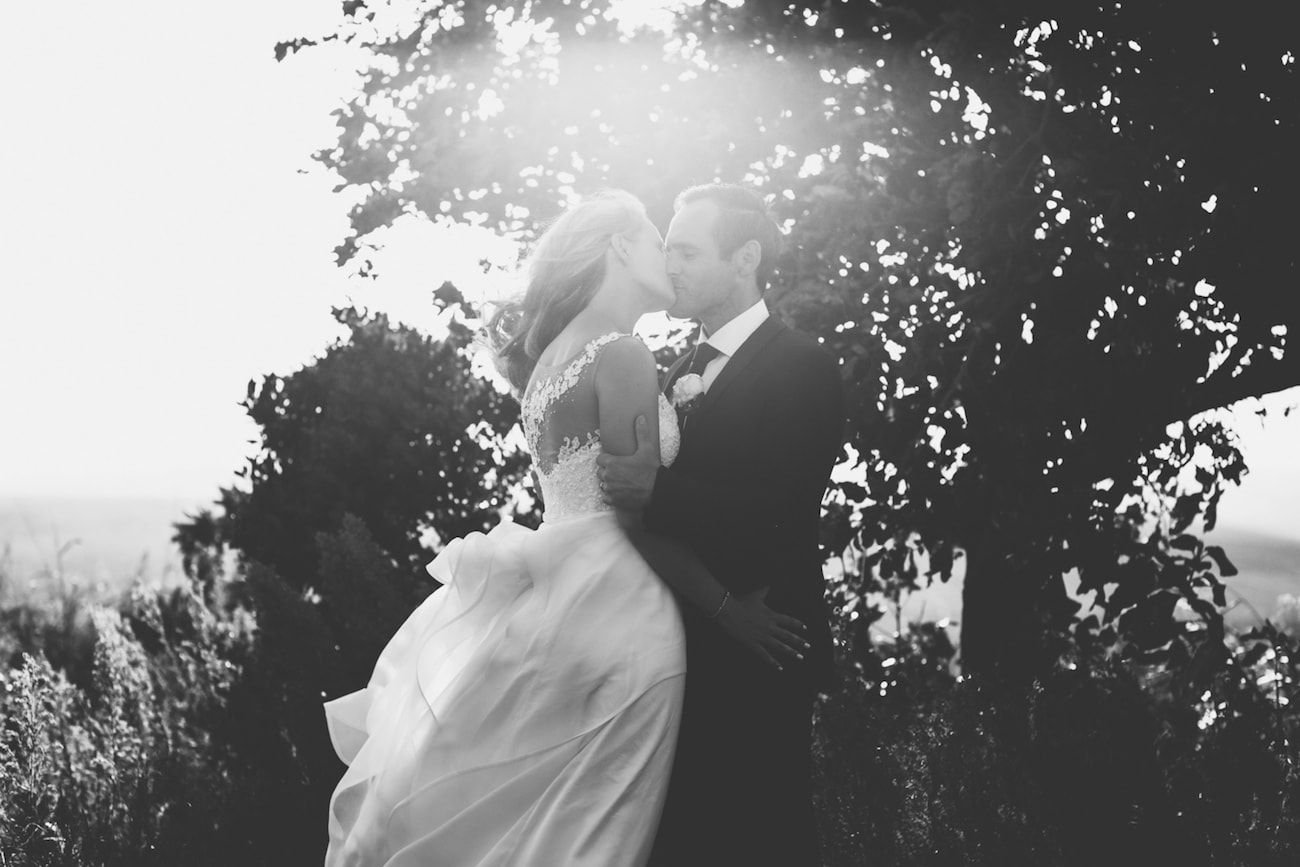 The Dress
The very talented Hanrie Lues made my dream dress. You won't believe it but I entered a competition she was running on Instagram and won it, and got a huge discount. She was amazing through every step of making my dress and it fitted perfectly!
The Bridesmaids
I had three of my very best friends from school stand by my side. Their blush pink skirts were made and I bought their cream tops from H&M. Two of my bridesmaids came from overseas so I had to be practical because they never had time to have a fitting, one of my bridesmaid even flew from Australia for only two nights before returning to Australia. I am very relieved that their measurements they sent me were spot on and they all looked incredible on the day.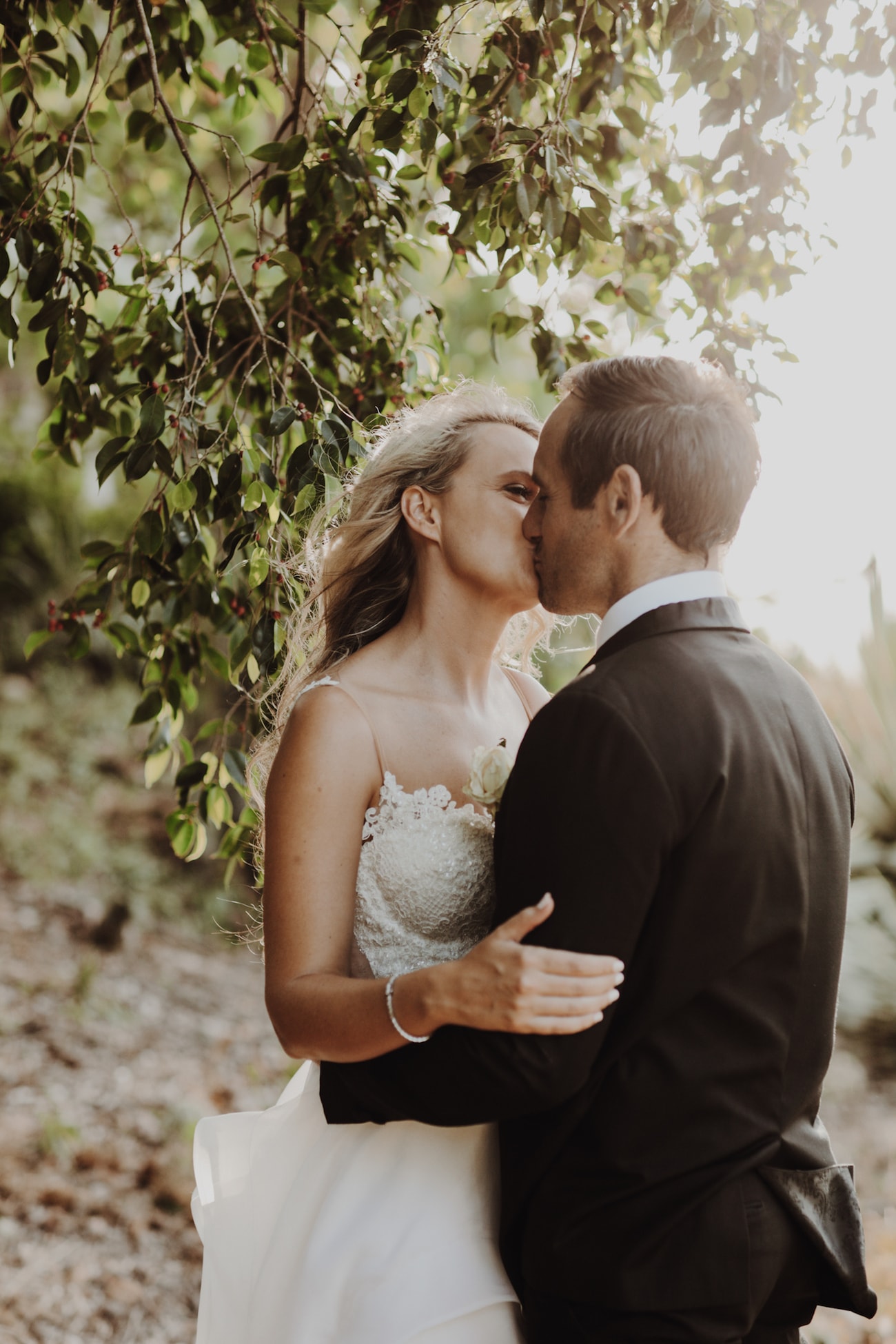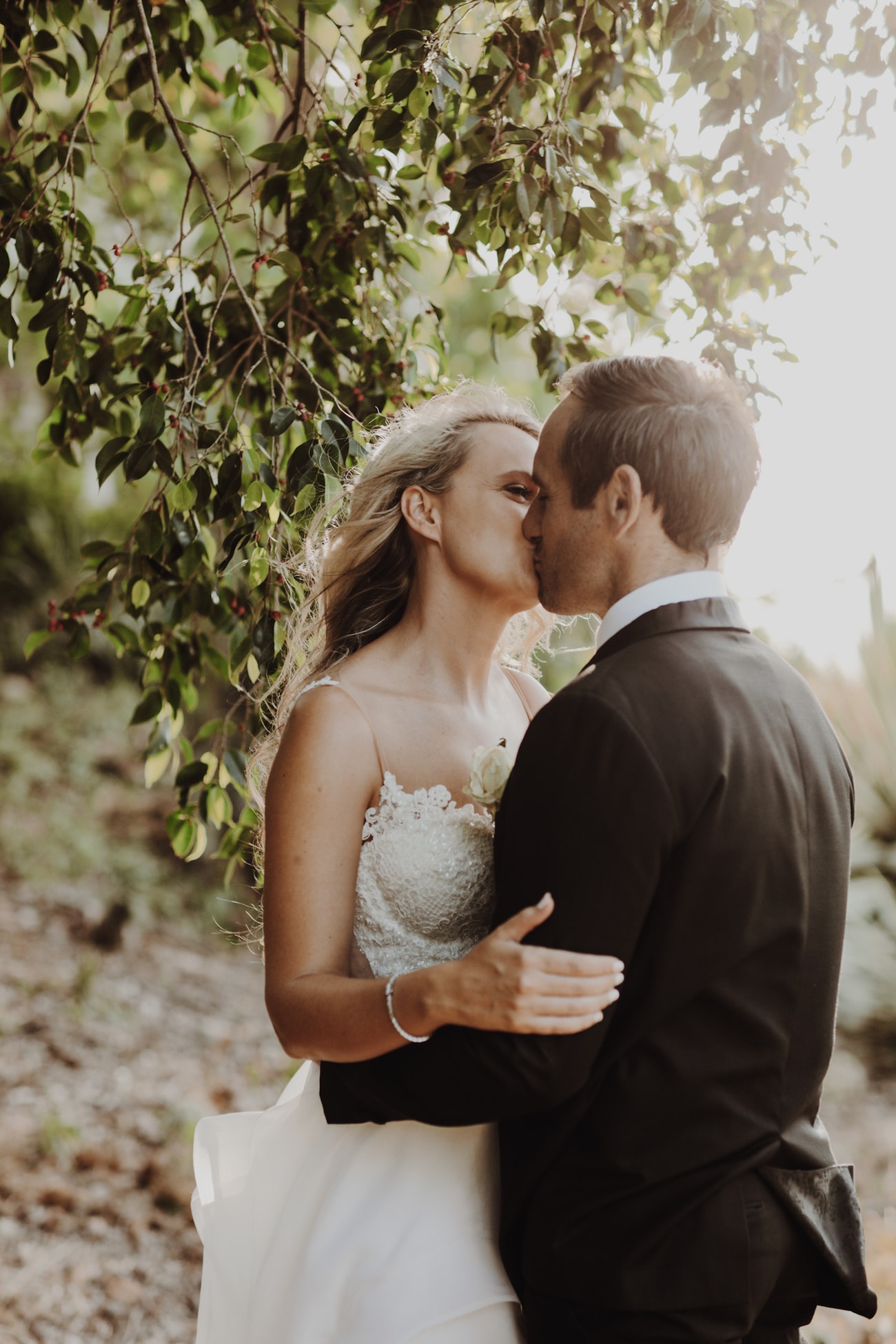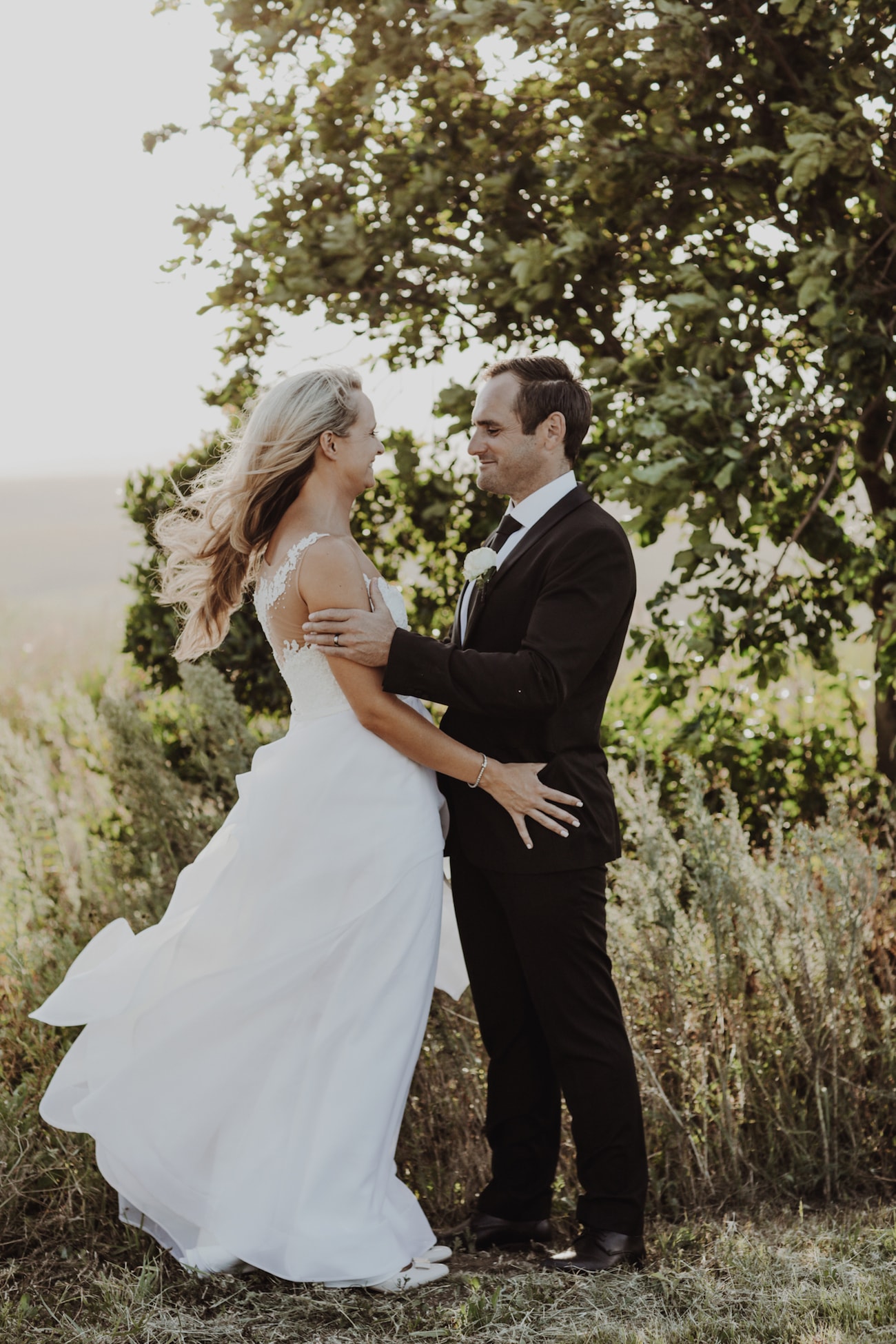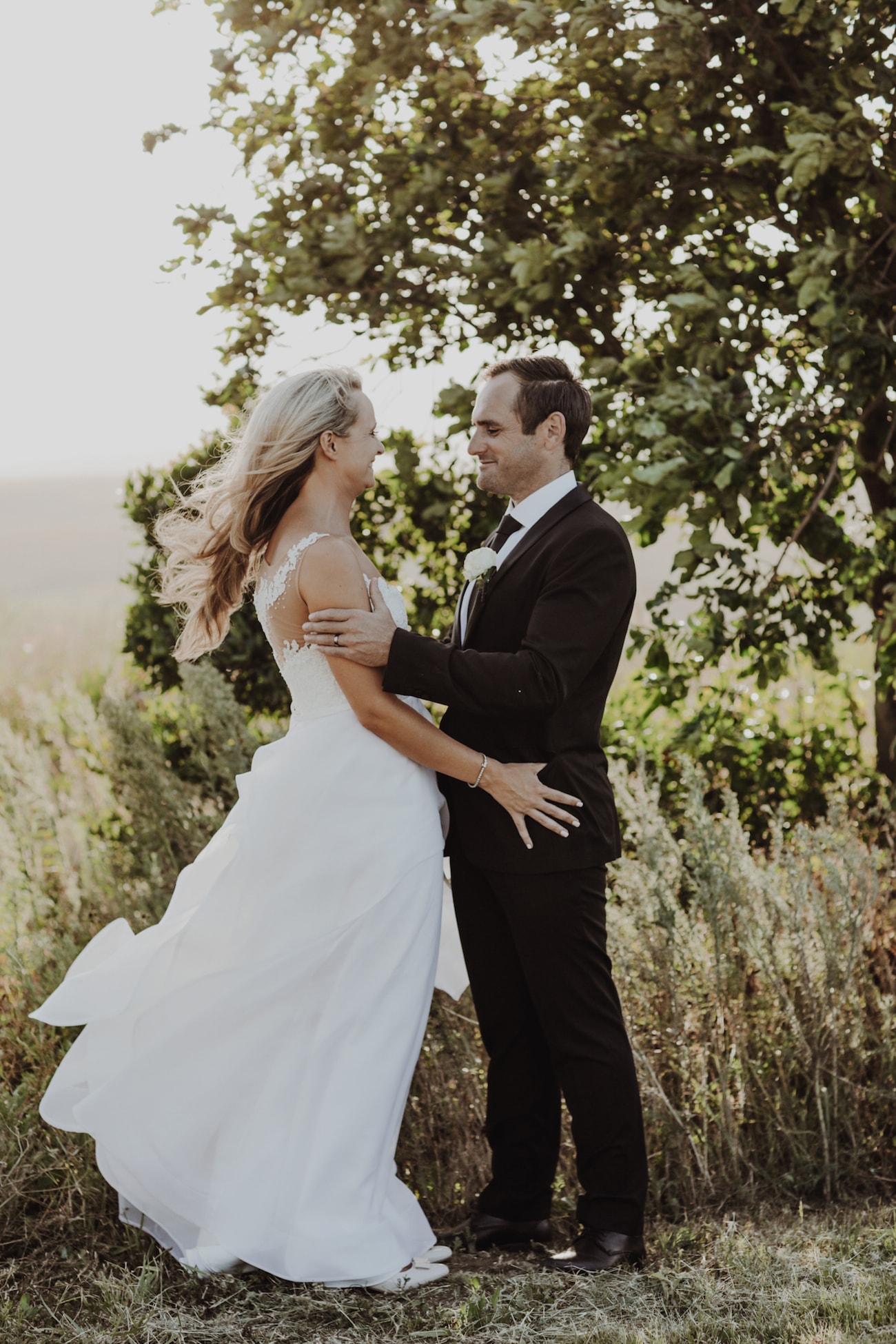 The Flowers
The flowers were incredible! With a few ideas from Mike and I, we left the flowers up to Joni K. She really blew our minds and created the most amazing arrangements all over the venue. From the secret garden she created in the venue to the big arrangements hanging from the ceiling and lots of green leaves and white flowers, it really was more than we ever imagined.
Memorable Moments
The day was filled with memorable moments and it's tough to single out only one but the moment I still remember so clearly was seeing Mike standing at the end of the aisle and walking with my Dad towards him. When my dad handed me over to him it was a very special moment and one that had huge significance to us.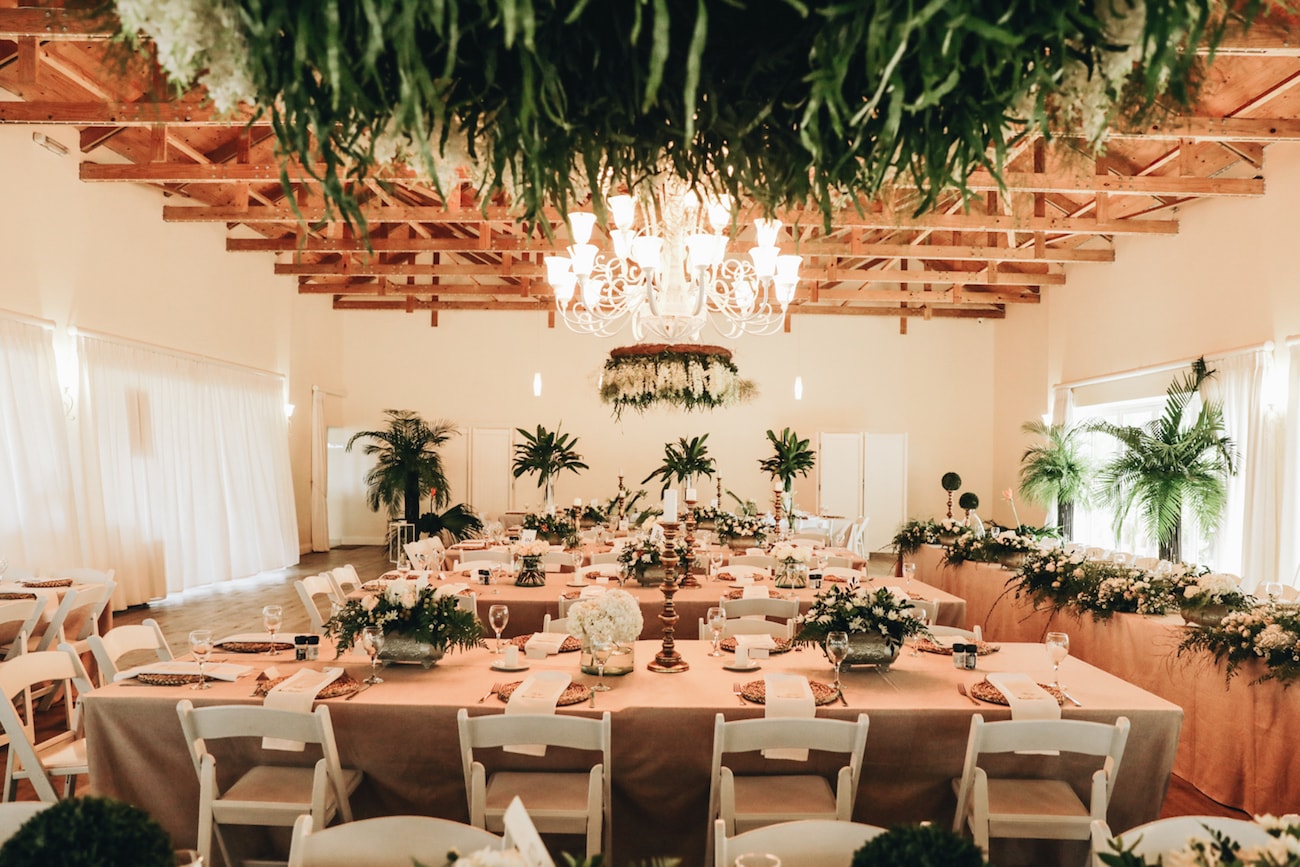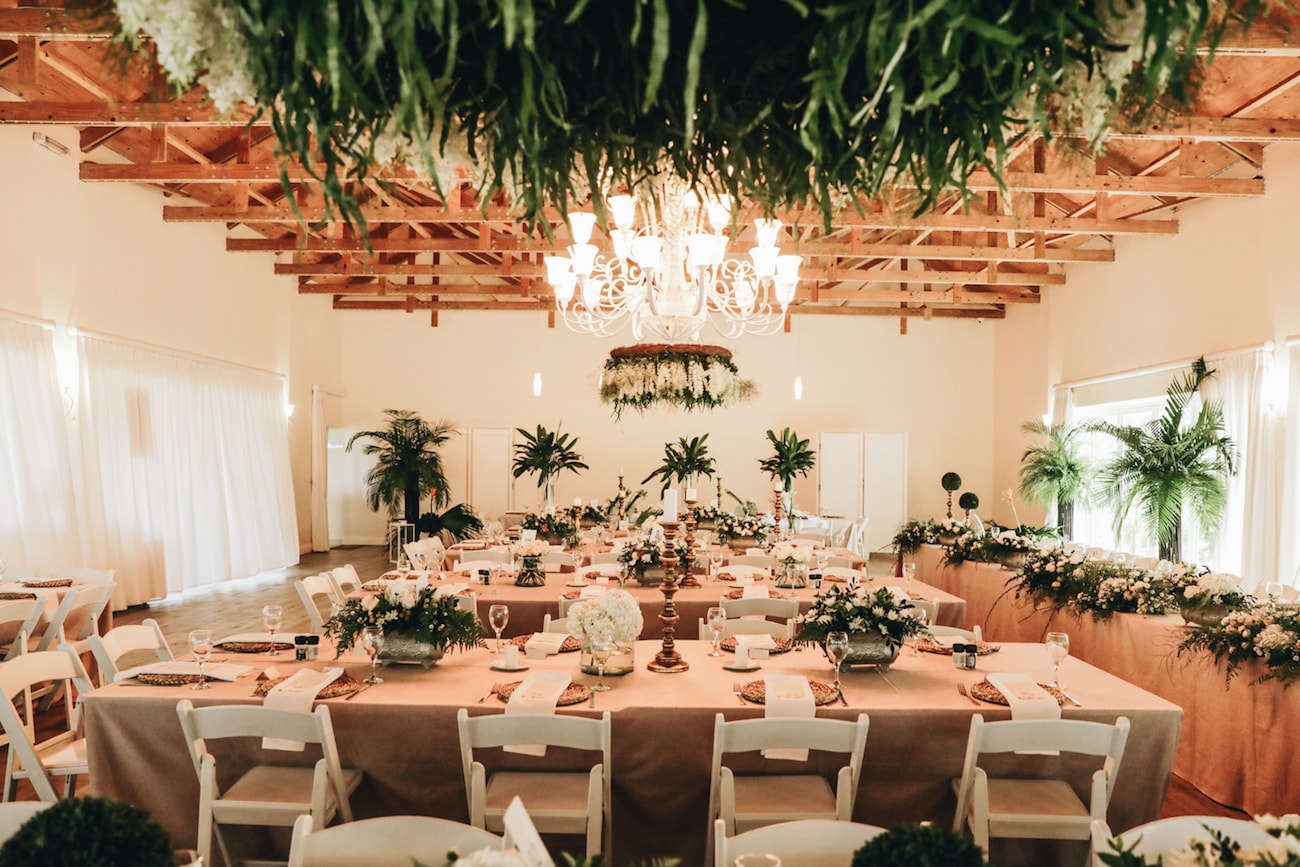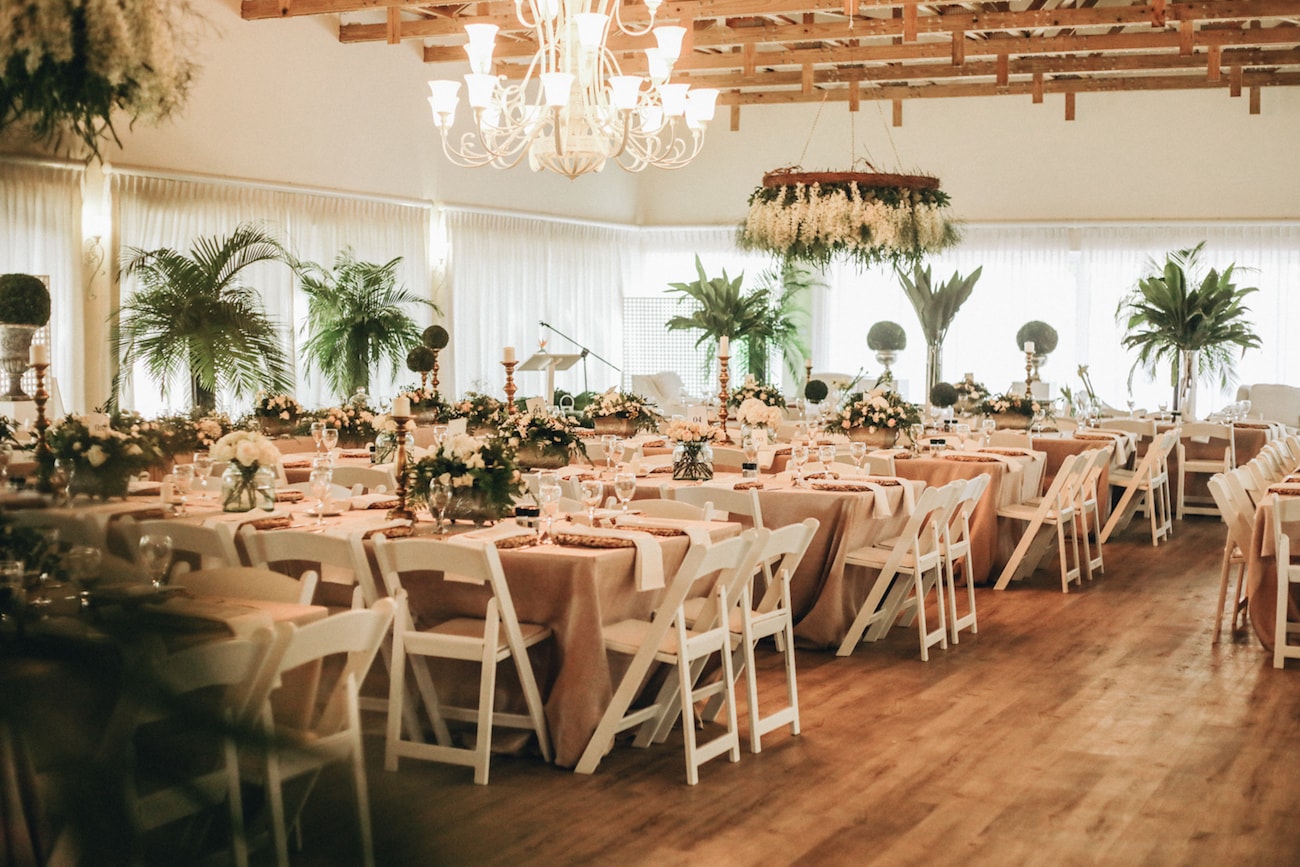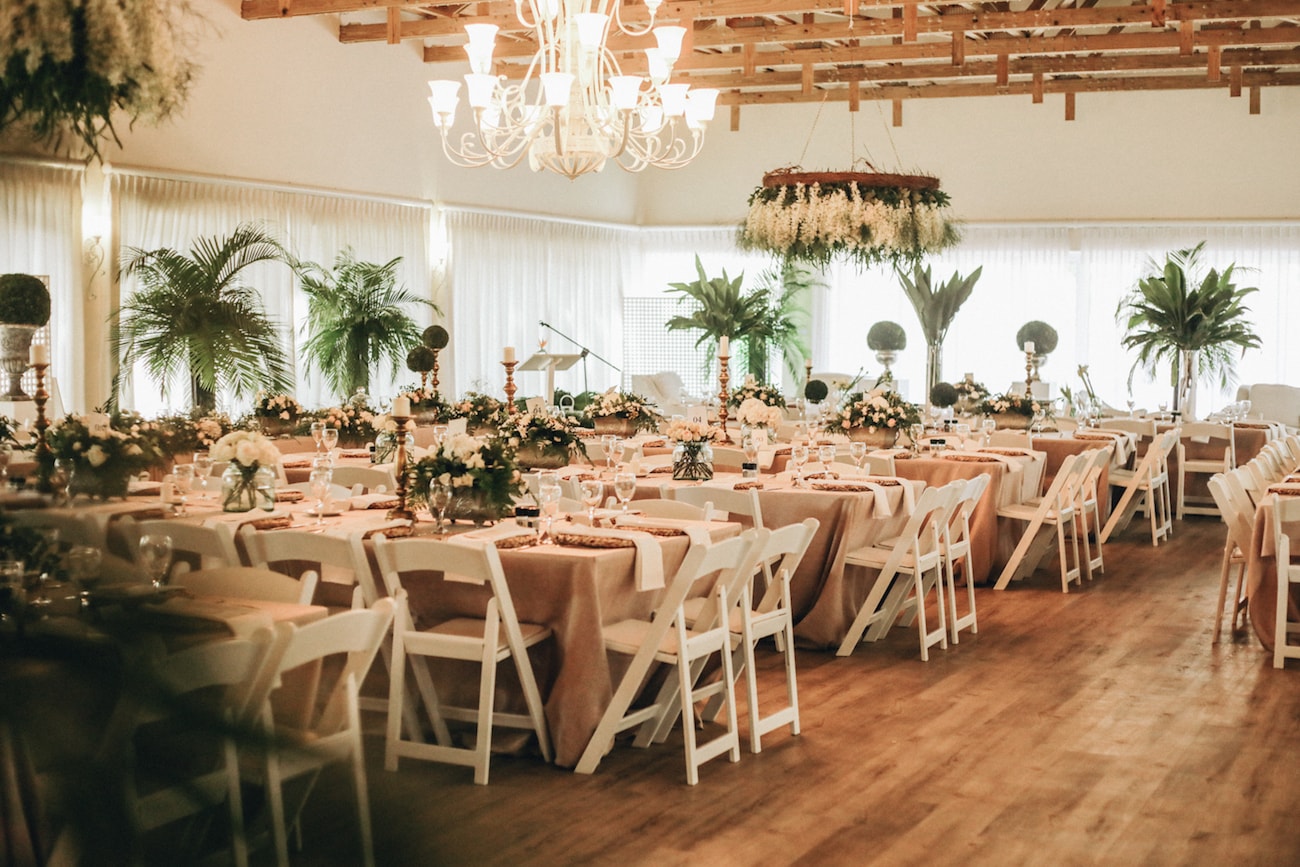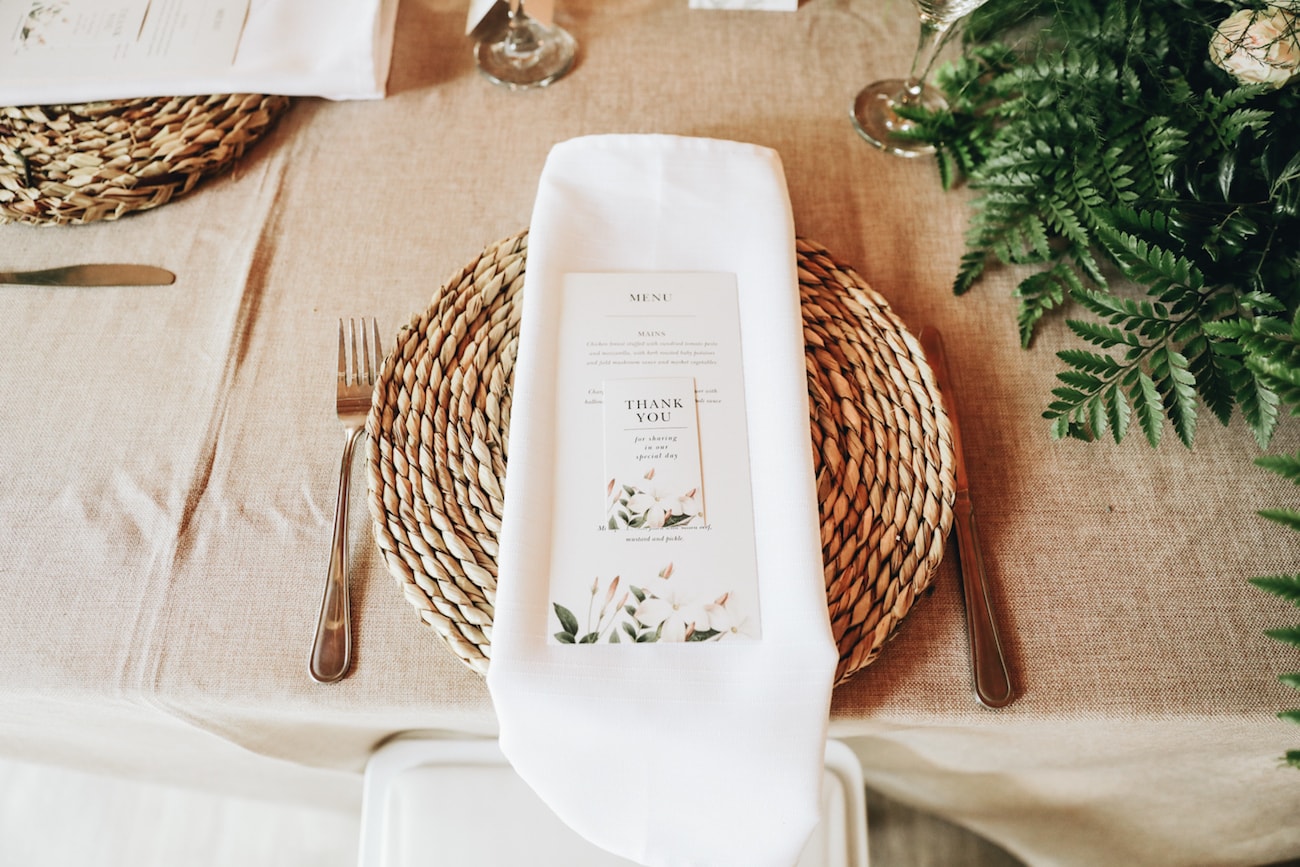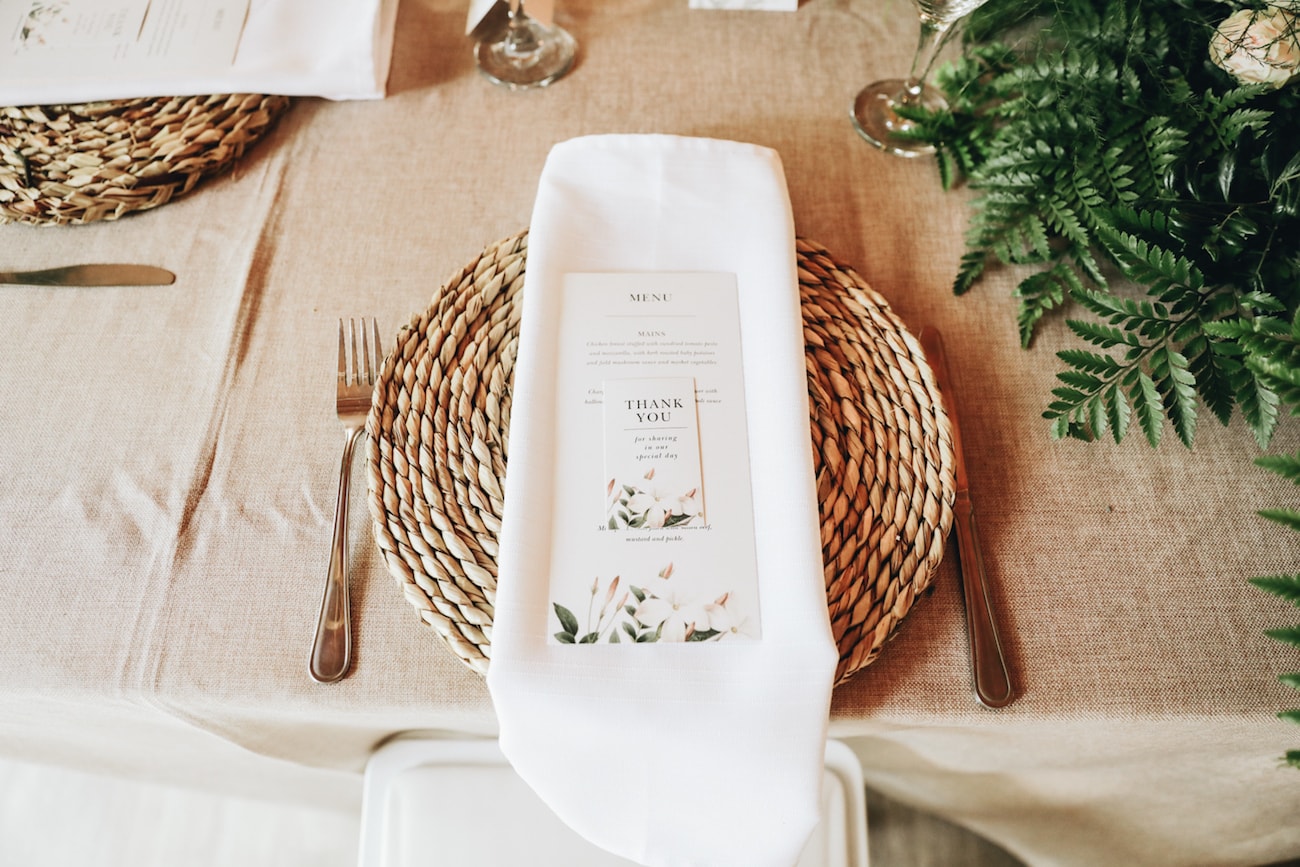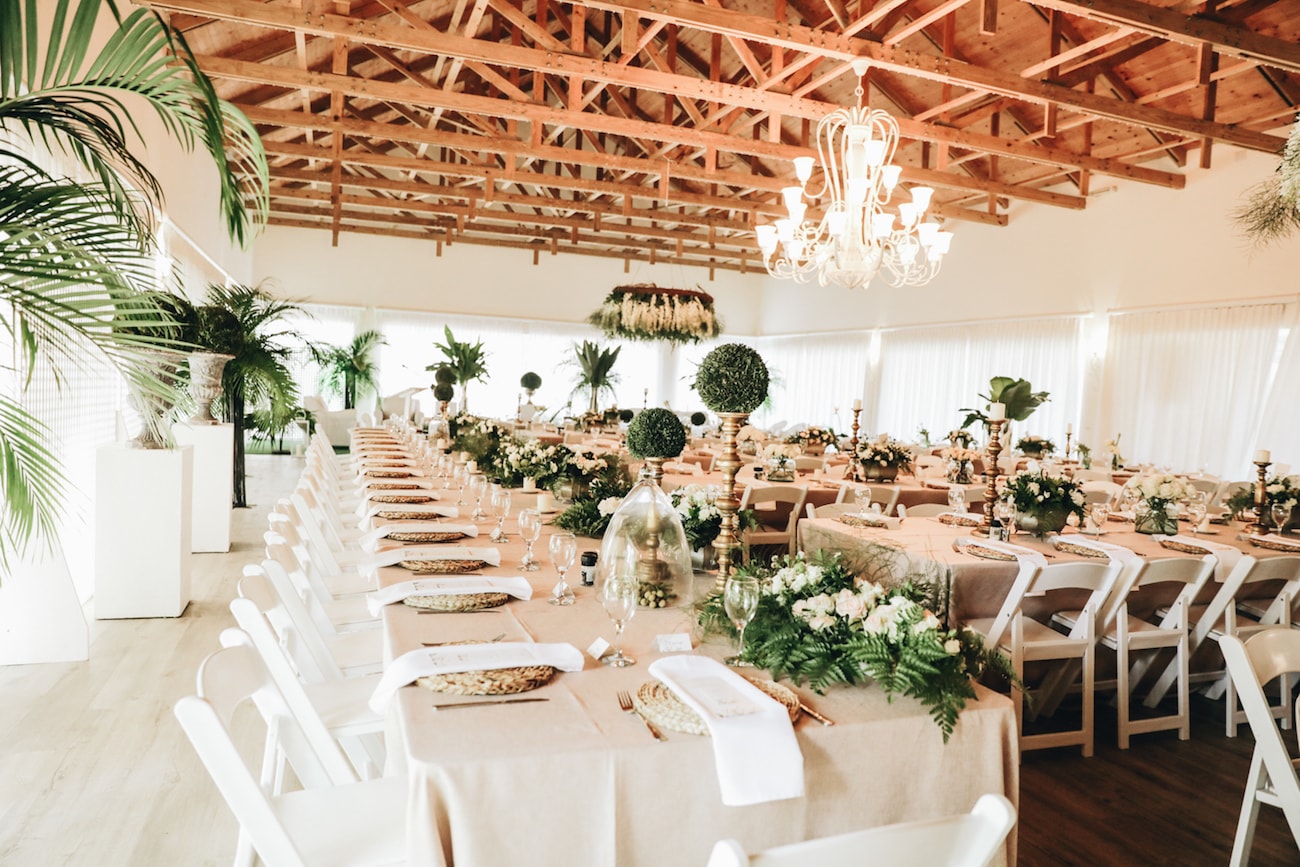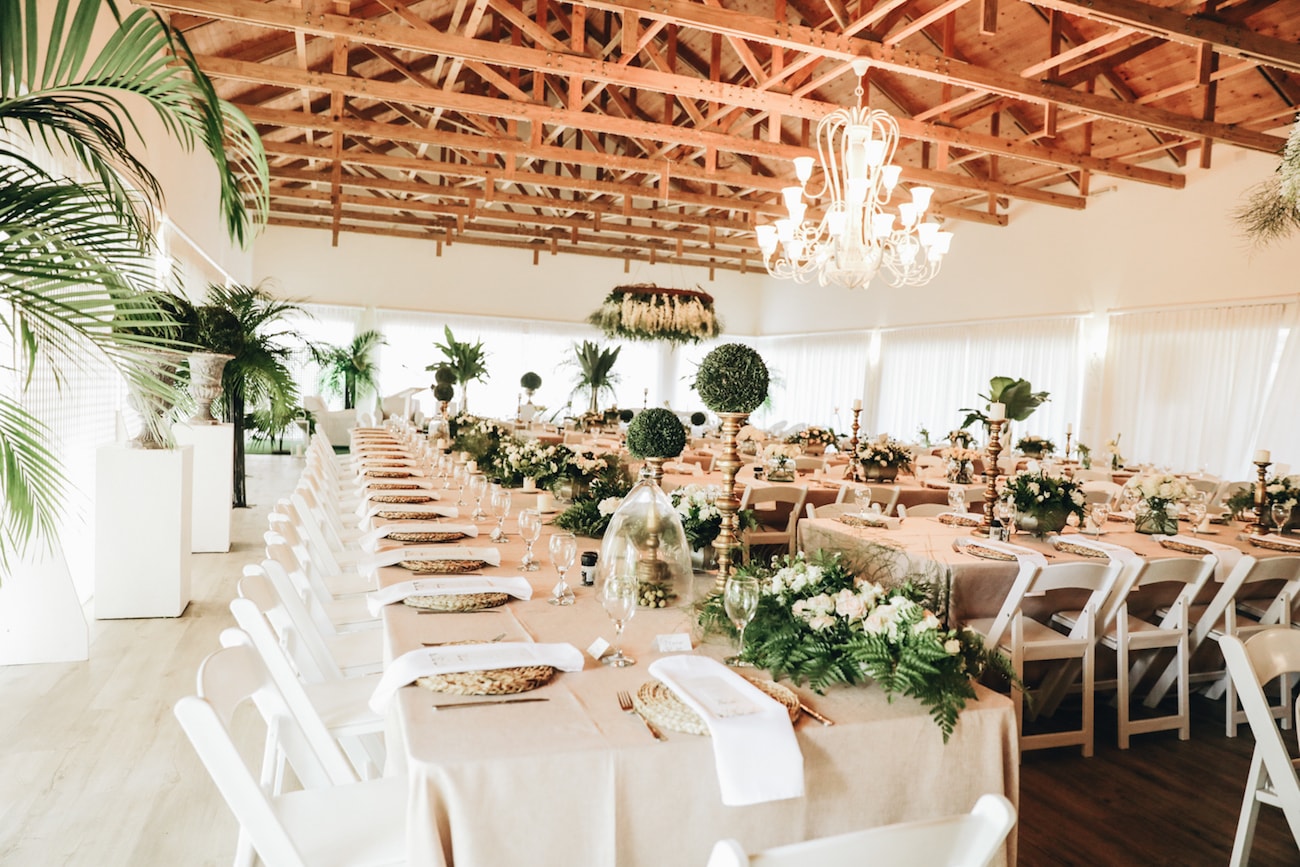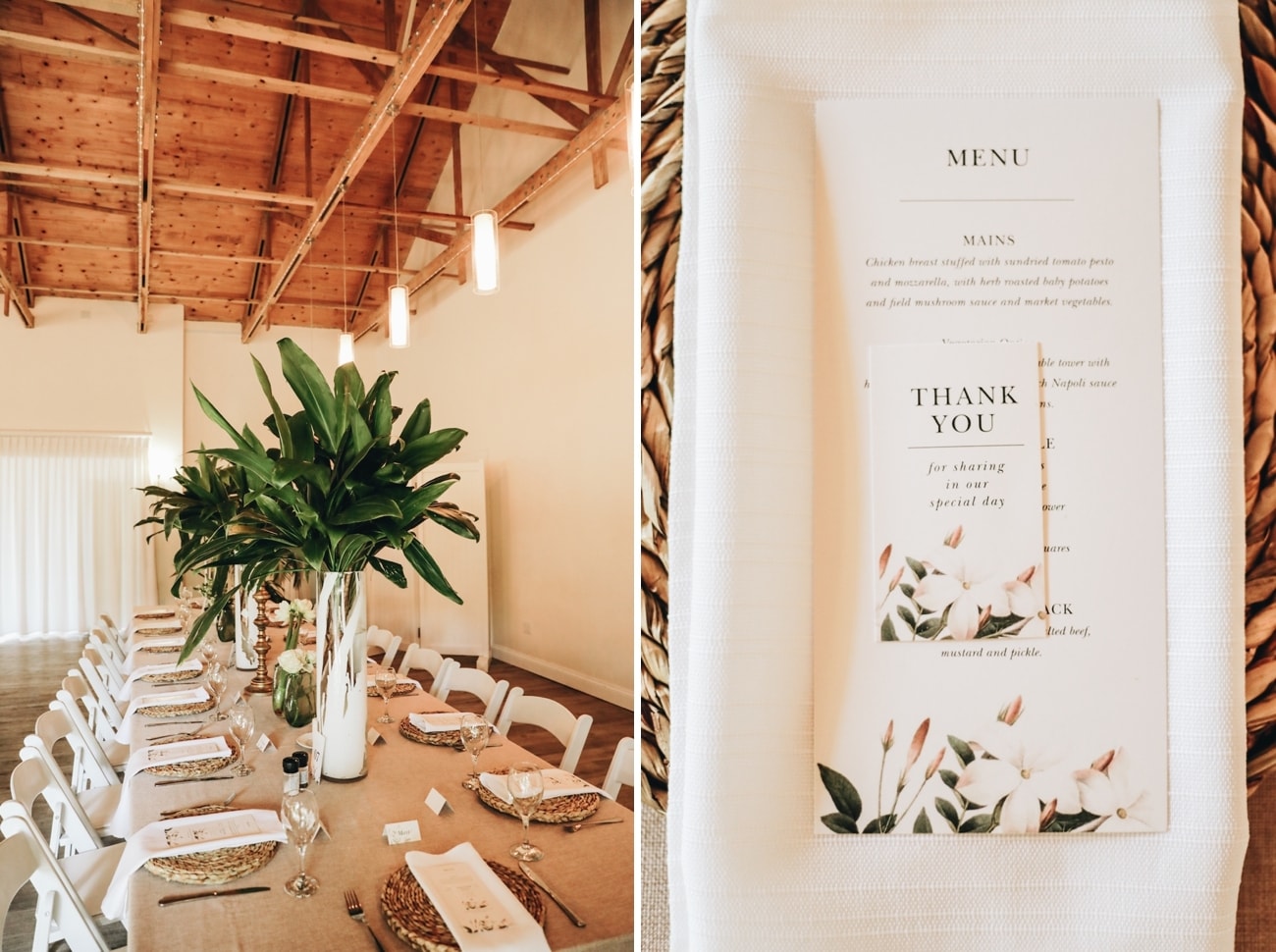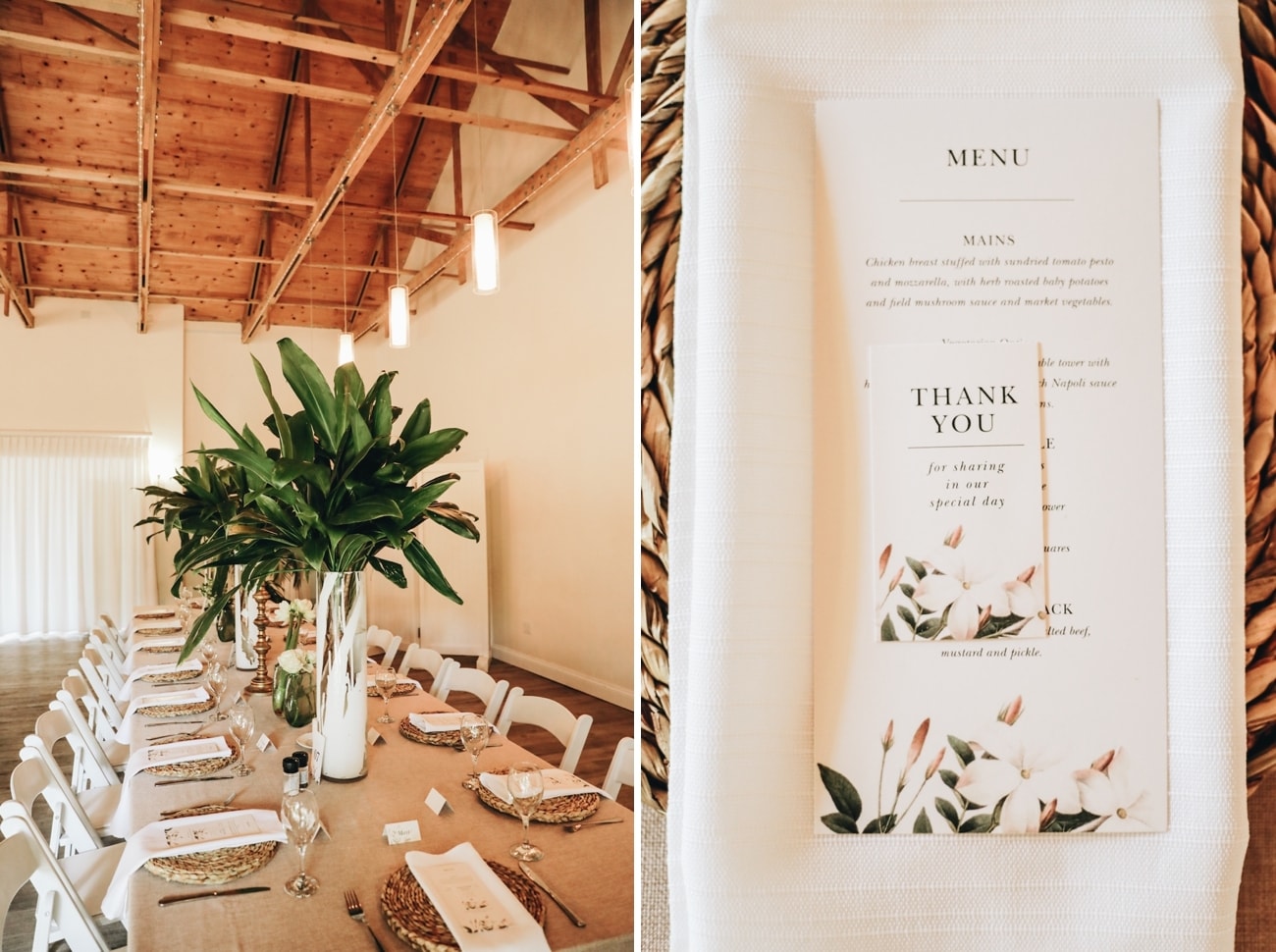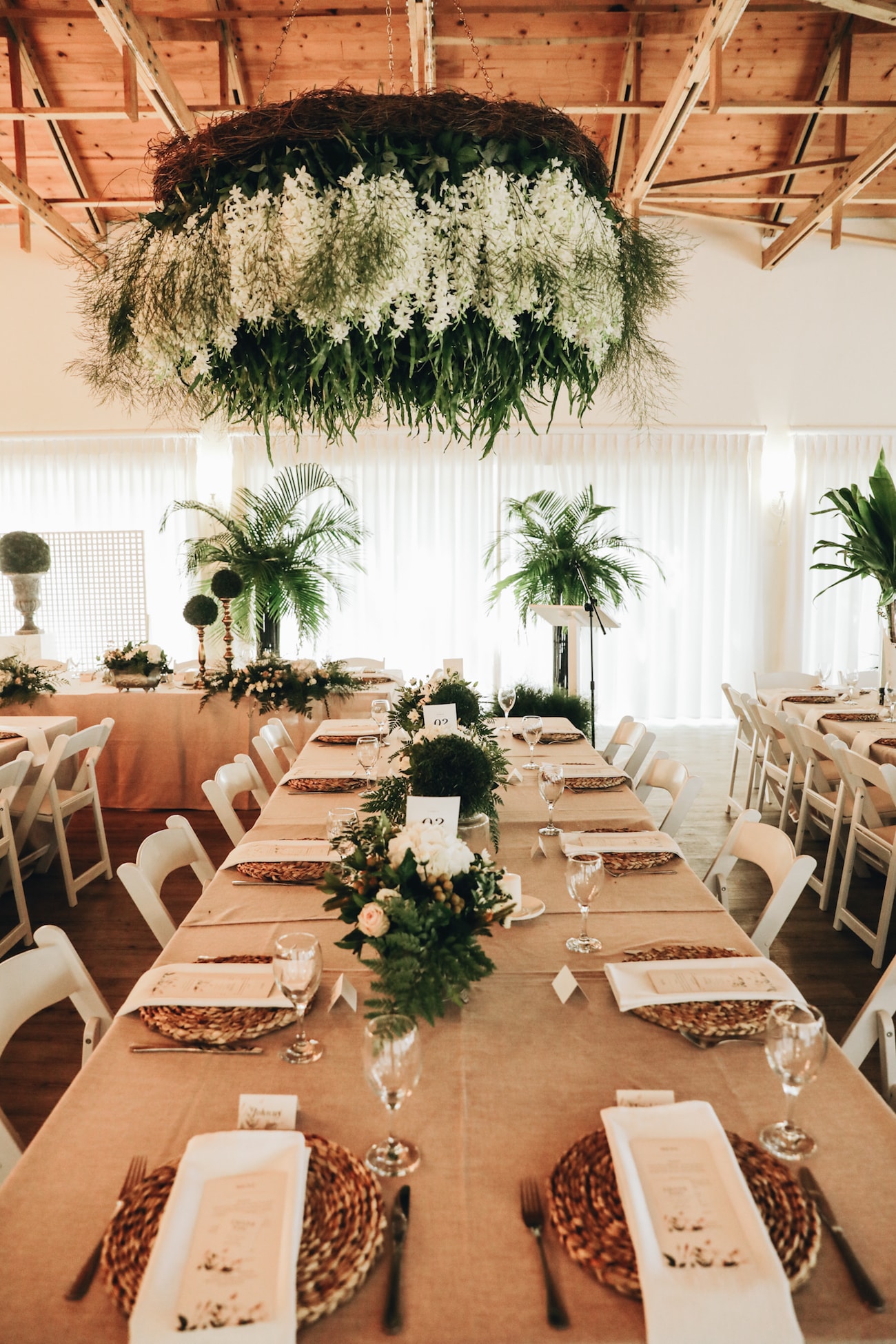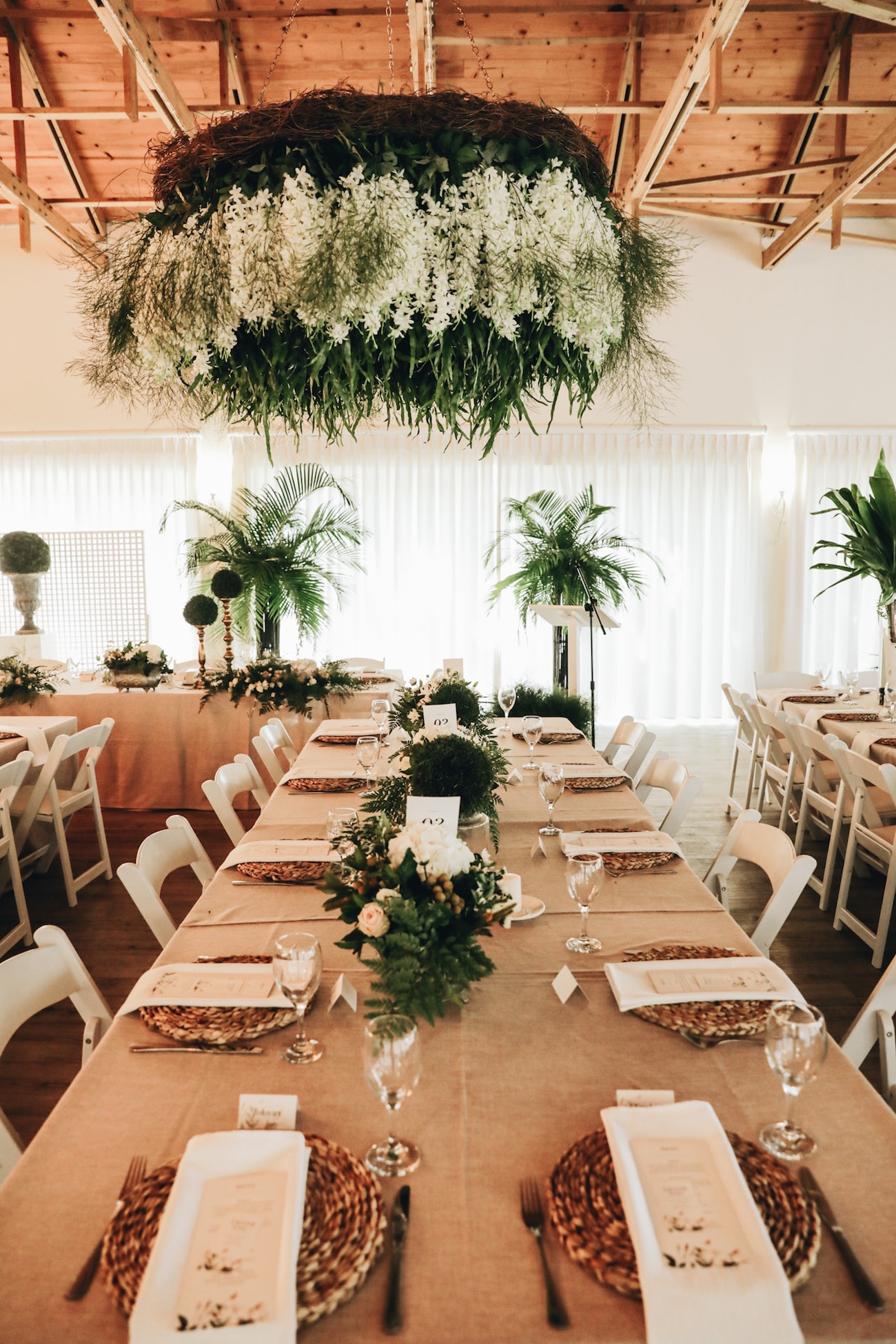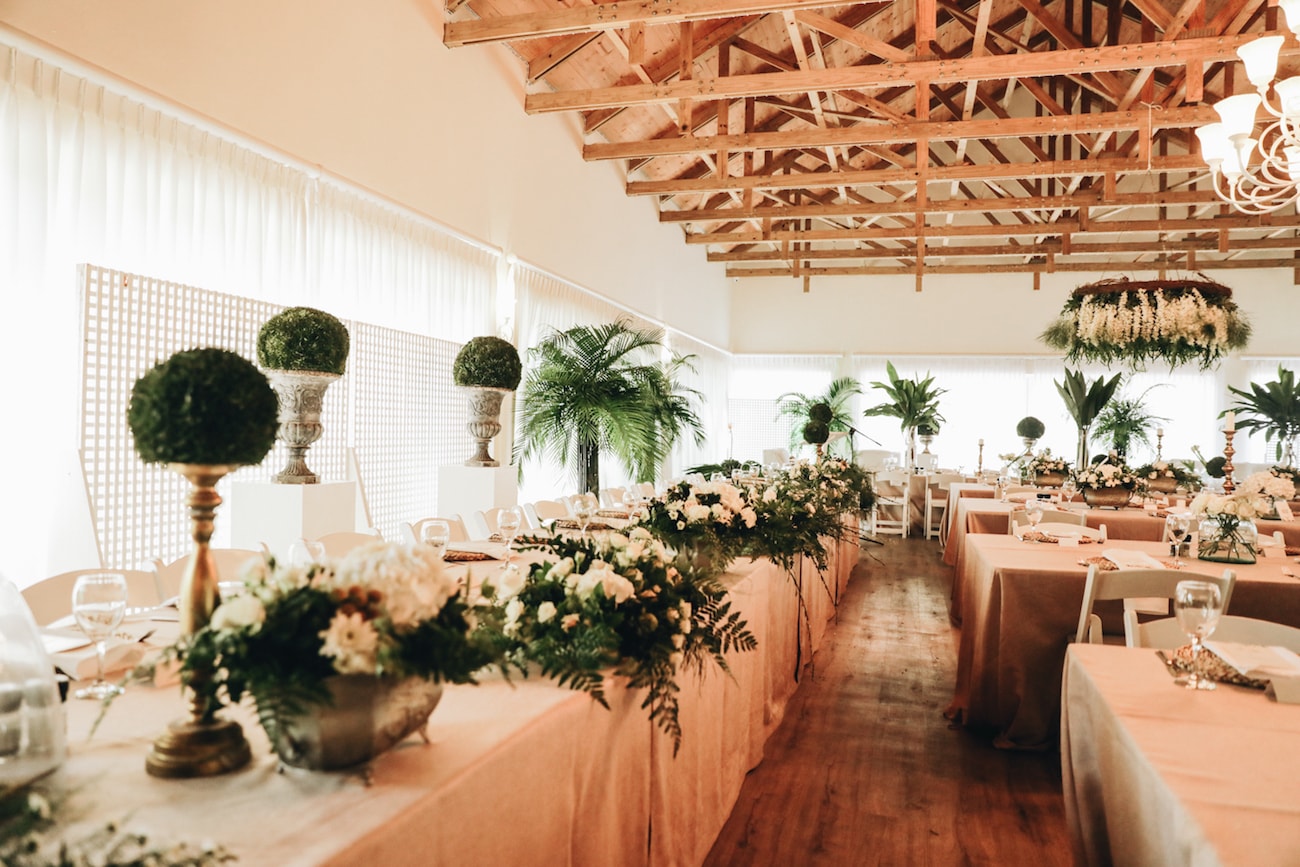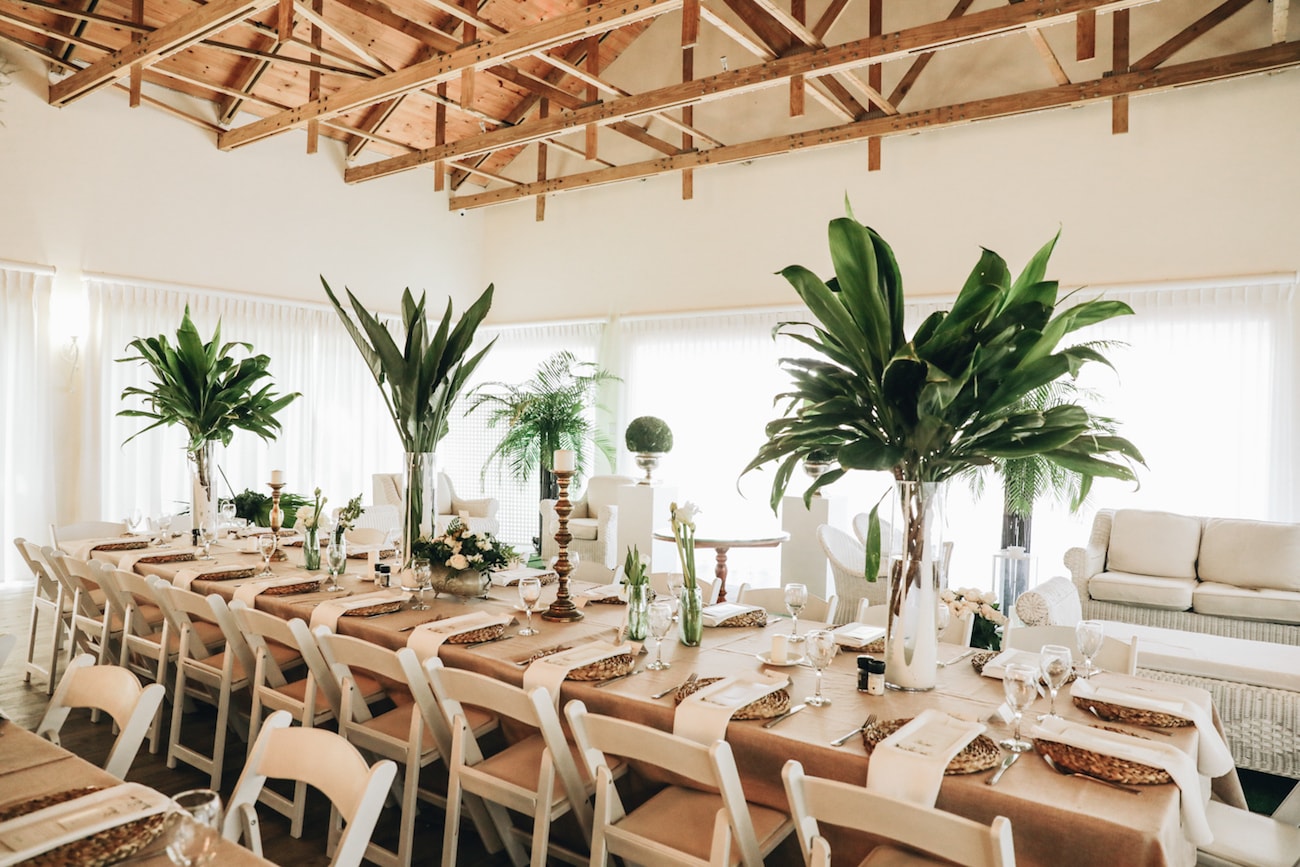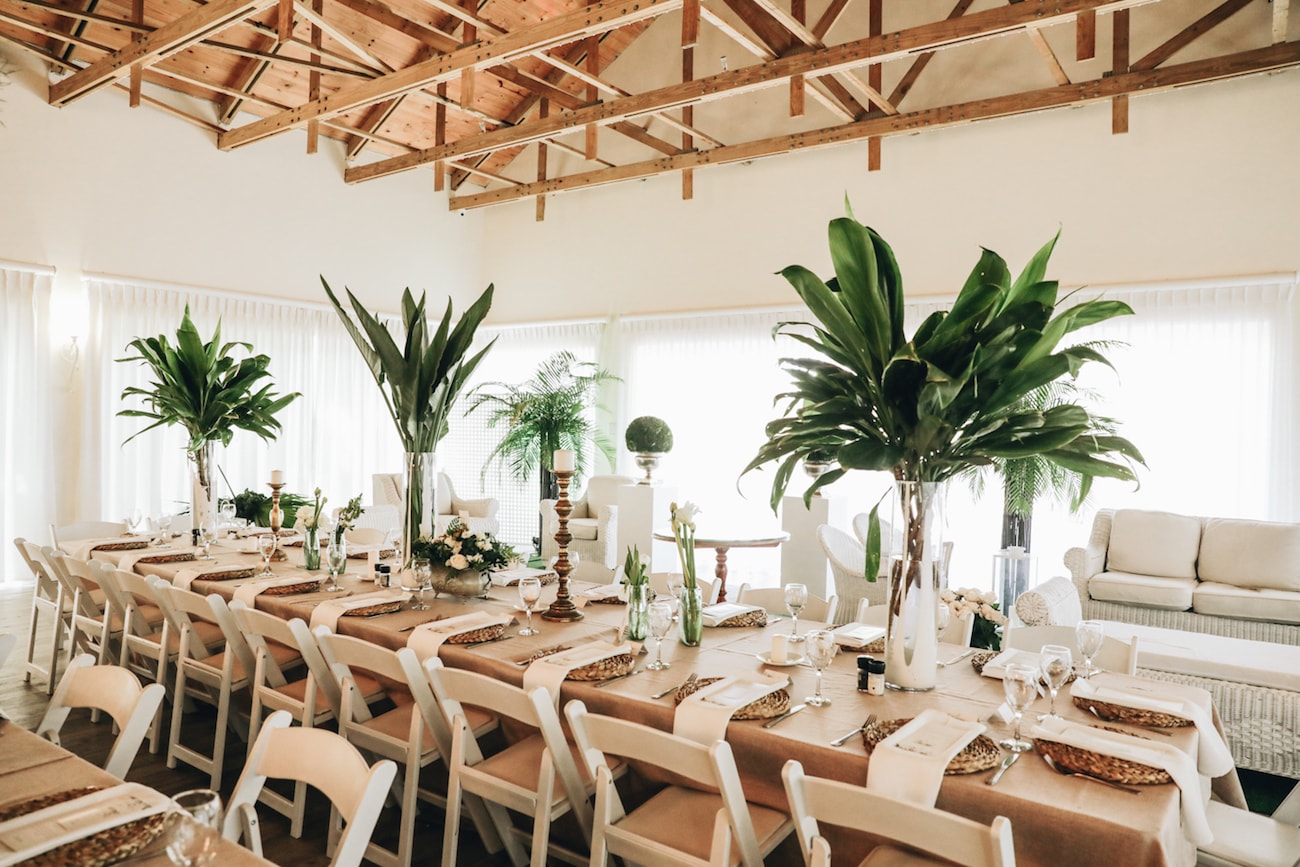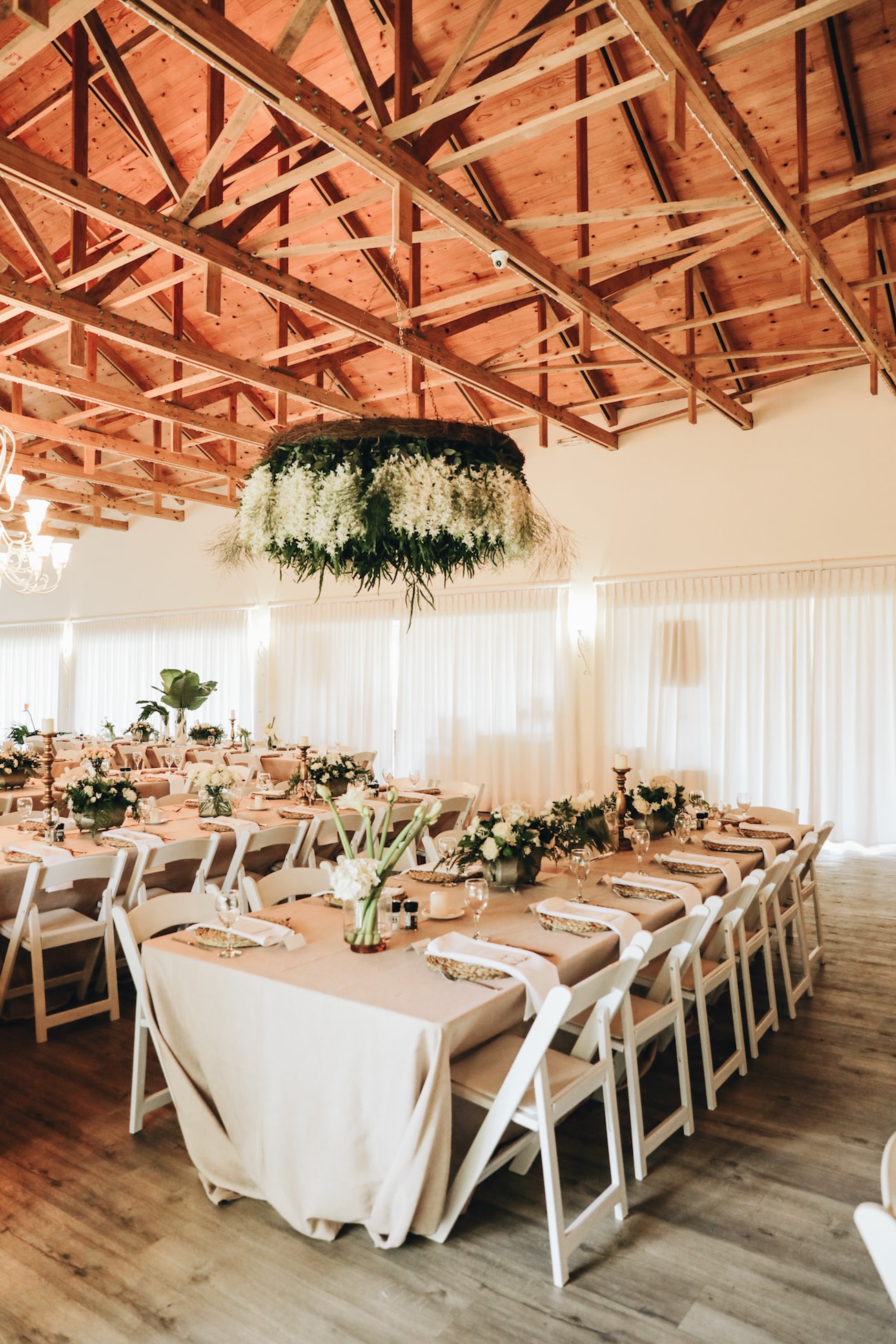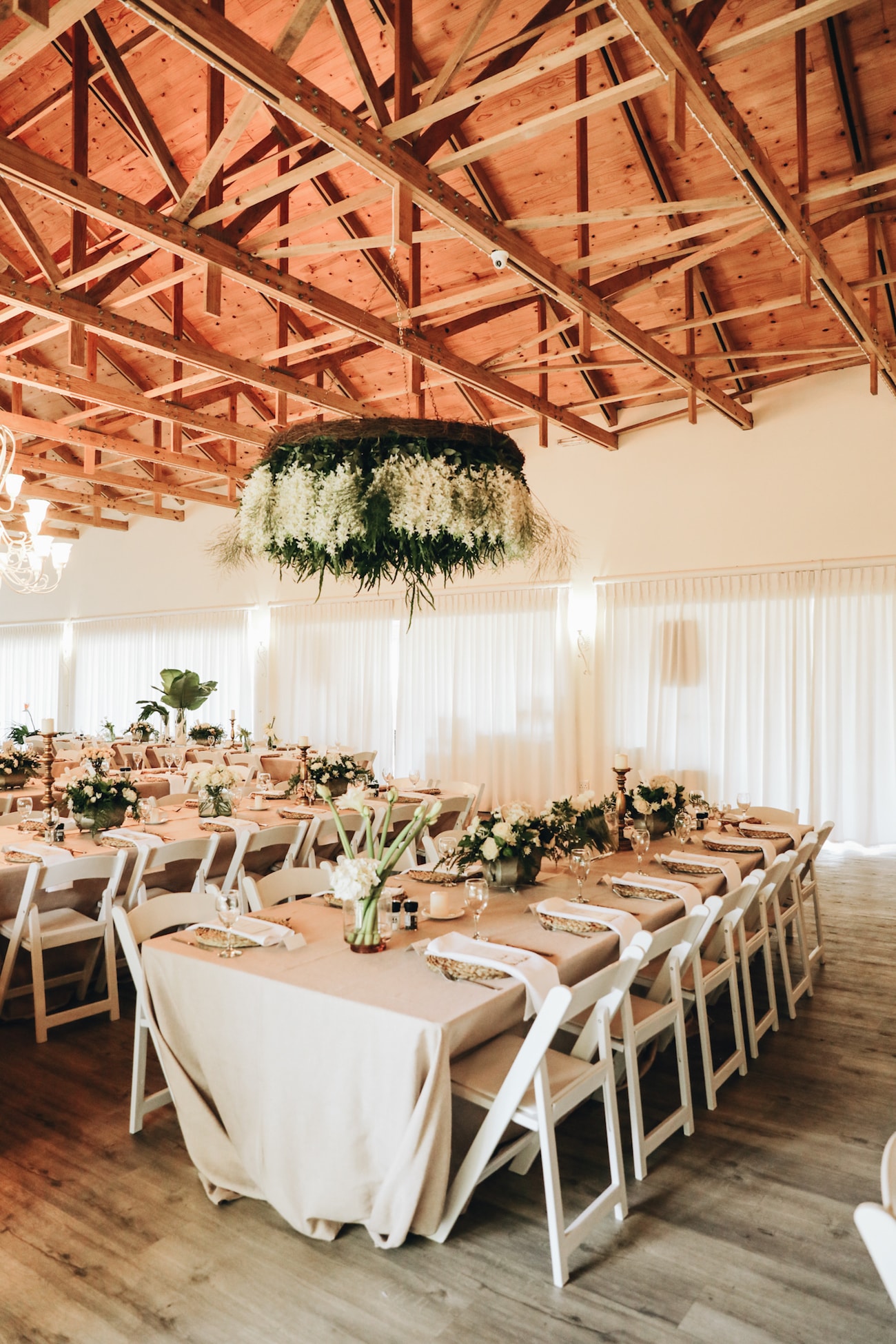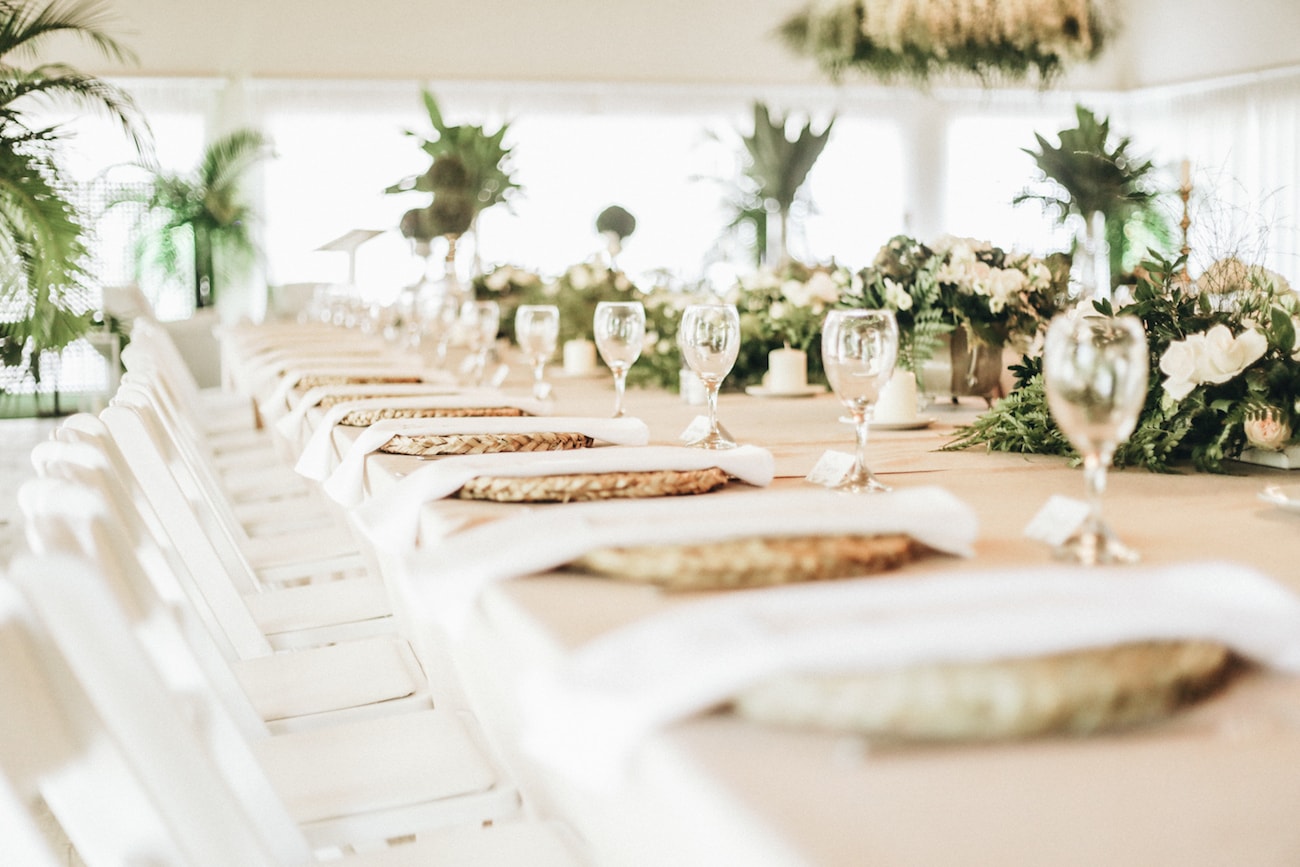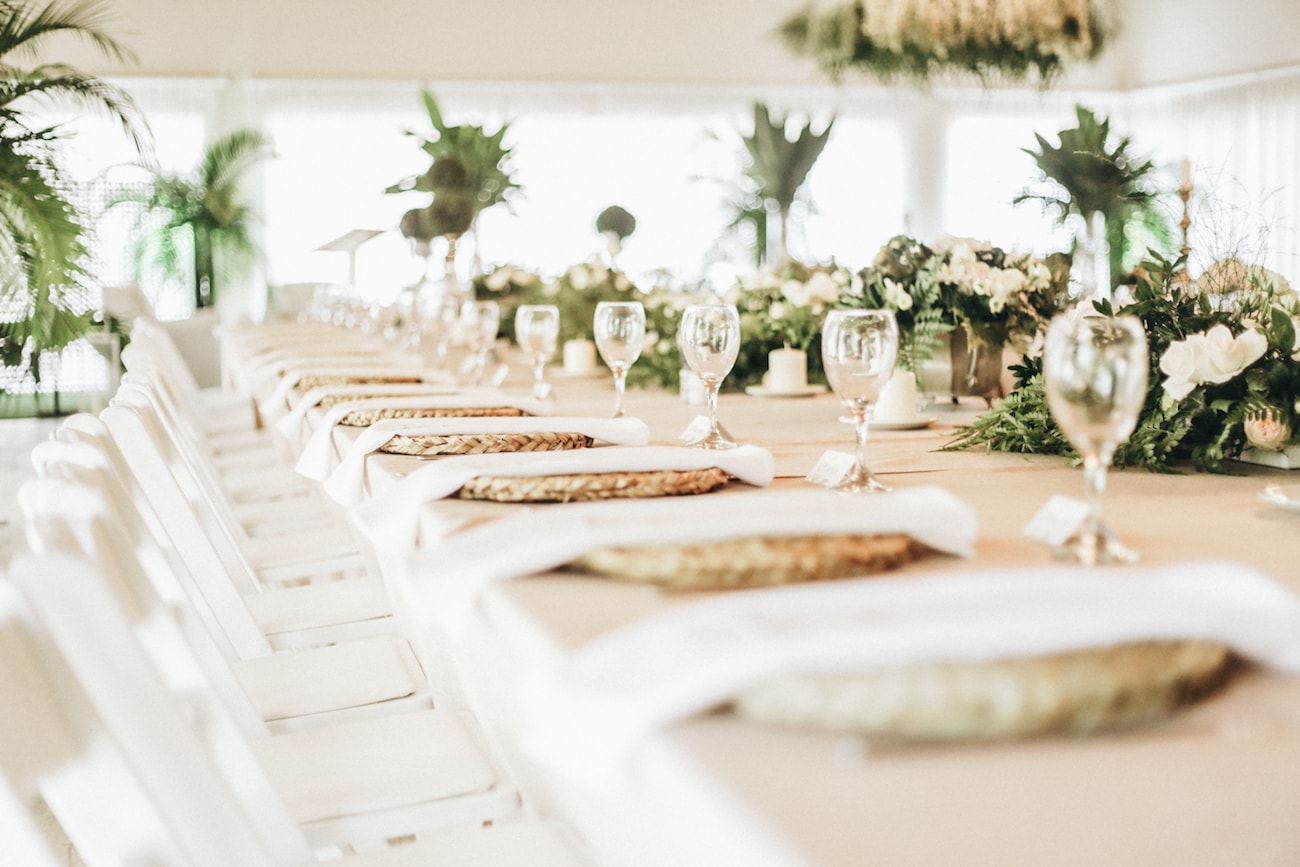 Best Decision
We wanted to keep the day as intimate as possible, so keeping our numbers limited and only inviting our close family and friends made the day that much more memorable.
Advice for Future Brides & Grooms
Wedding planning can seem like a full time job but my advice would be to not to try and please everyone but rather do what you feel will work. Everyone has advice and suggestions which may become overwhelming so stick to what you and your partner are thinking and spend time sharing ideas together.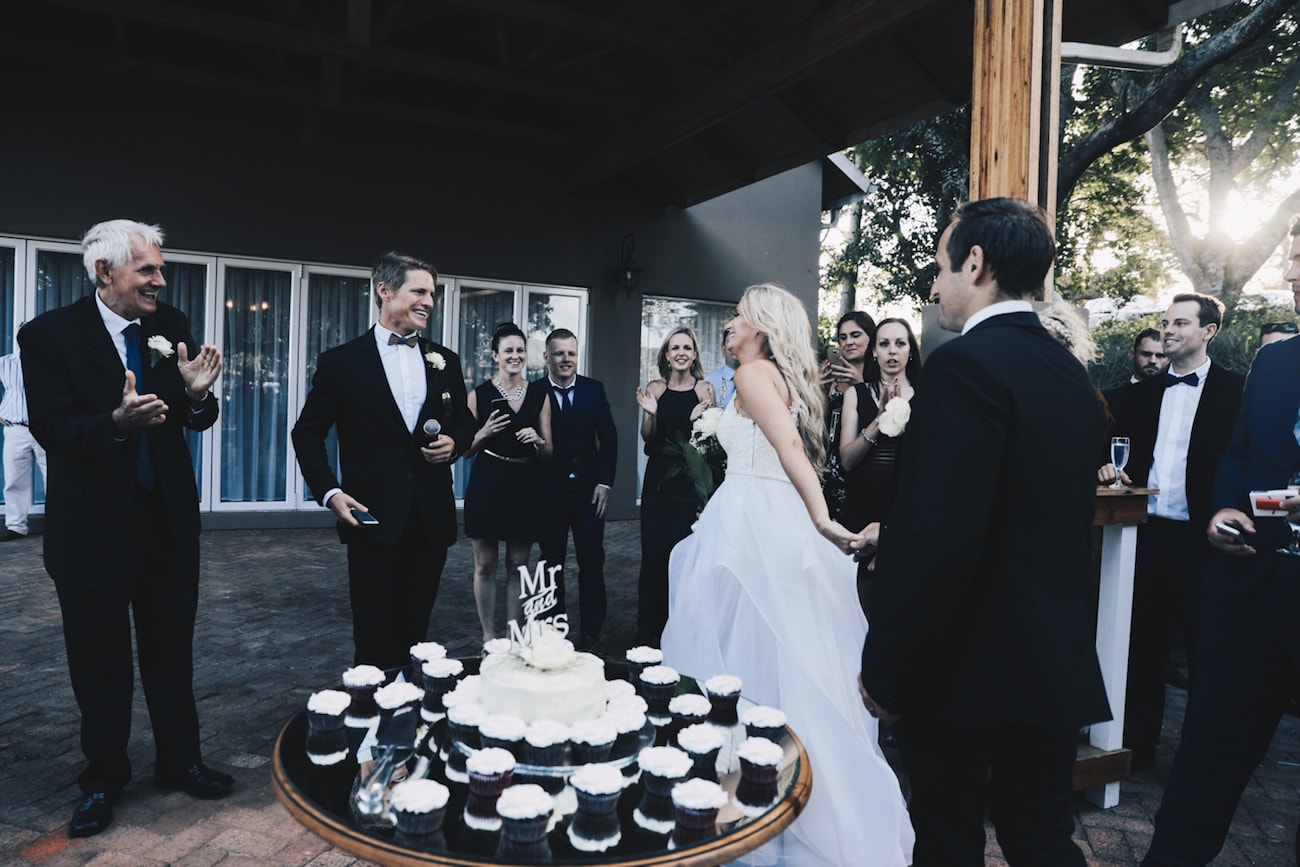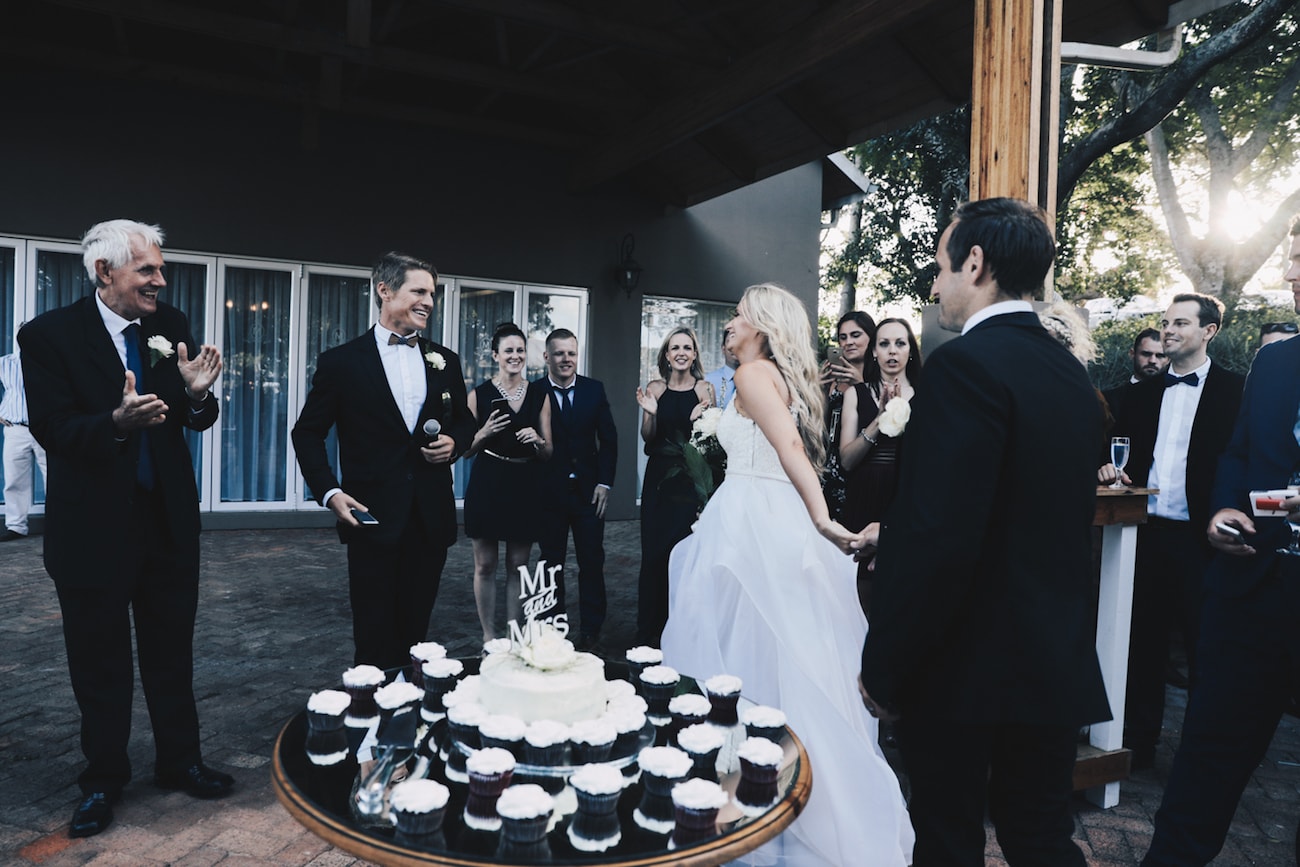 SERVICE PROVIDERS
Venue: Maroupi Weddings & Functions | Catering: Rays Kitchen Catering | Photography: Sasha Campbell Photography | Co-ordination, floral & decor: Joni K | Stationery: The Pretty Blog | Cake: Home Treats | Bride's dress: Hanrie Lues | Hair & makeup: Blend Makeup & Hair | Bridesmaids' dresses: Carol Palmer (031 5645621) + H&M | Groom's attire: Suit Yourself (suits) + David Jones/Woolworths (shirts & ties) | DJ: Heart Beats the Wedding DJ